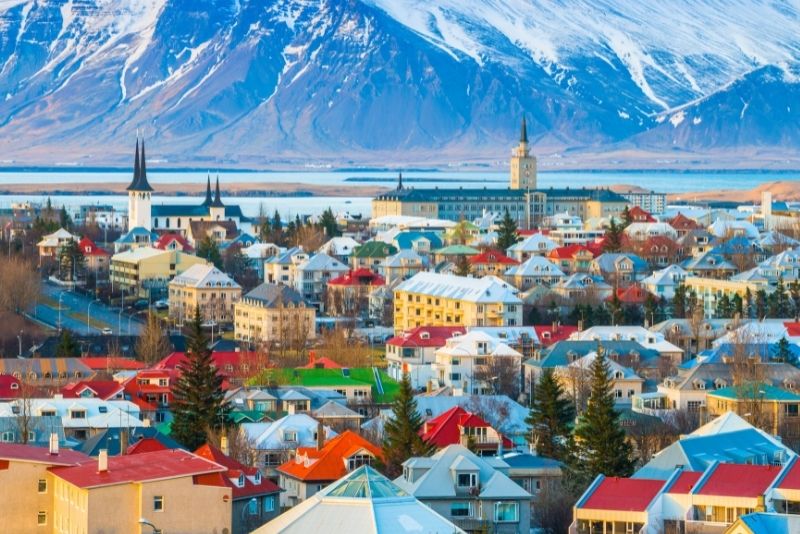 As a shining light of Mother Nature's beautiful potential and a collection of some of the planet's most pristine and magical natural landscapes, it's no wonder that Iceland has found itself atop millions of bucket lists in recent years.
With so many of its main attractions within or in striking distance of Reykjavik, the colorful capital is teeming with excitement, adventure, and learning opportunities.
Even in the heart of the city, the landscapes are jaw-dropping, and it's the perfect home base to venture out on some truly spectacular day trips.
But even if you're just wandering down the street, you'll find some terrific things: radiant churches, VIking artifacts, and even tributes to punk culture.
And with plenty of great restaurants and bars – not to mention a renowned flea market -, it's easy to step into the shoes of an Icelander while you're here!
From the beautiful, idyllic mountains on the South Coast to the dancing Northern Lights, cute cliffside villages, snow-capped volcanoes, and bizarre museums (you'll see what we mean), it's fair to say that's there's no shortage of things to do in Reykjavík!
1 – Visit the Iconic Hallgrimskirkja Church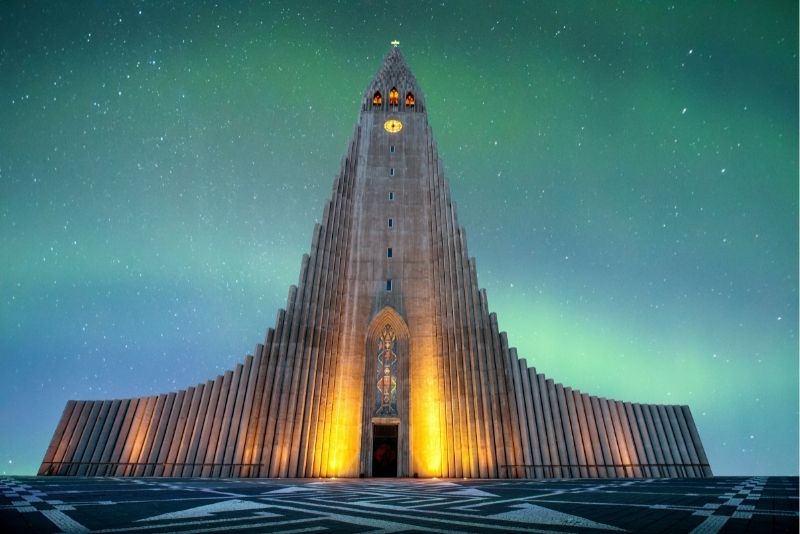 The largest, most breathtaking church in the country, the Lutheran Hallgrimskirkja Church looms over Reykjavik in a beautiful way. With a tower that offers panoramic views of the mountains and the ocean, this is a must-stop as soon as you arrive in the city.
Before you move onto your next stop, make sure to check out the Leif Eriksson Monument nearby, celebrating the first European to set foot in North America!
2 – Get the lay of the city on a Reykjavik walking tour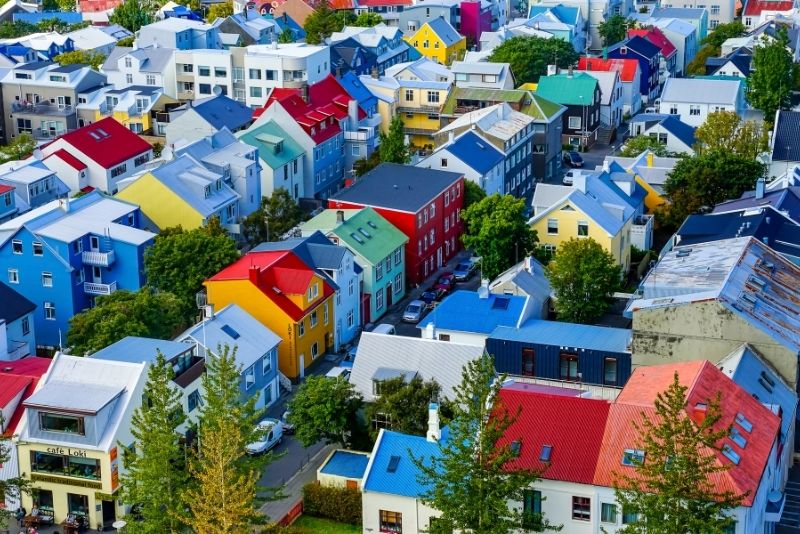 Start your trip to Reykjavik off with a walking tour!
There are plenty of tours to pick from: learn about the local myths and legends of trolls and elves, hear how the Vikings shaped the city as you see it today, or book a tour that covers more of the modern history, architecture, and iconic landmarks!
Walking tours aren't overly strenuous, are usually cheap (or free), and provide plenty of local insights and recommendations.
3 – Take a day trip to the Instagram-worthy Blue Lagoon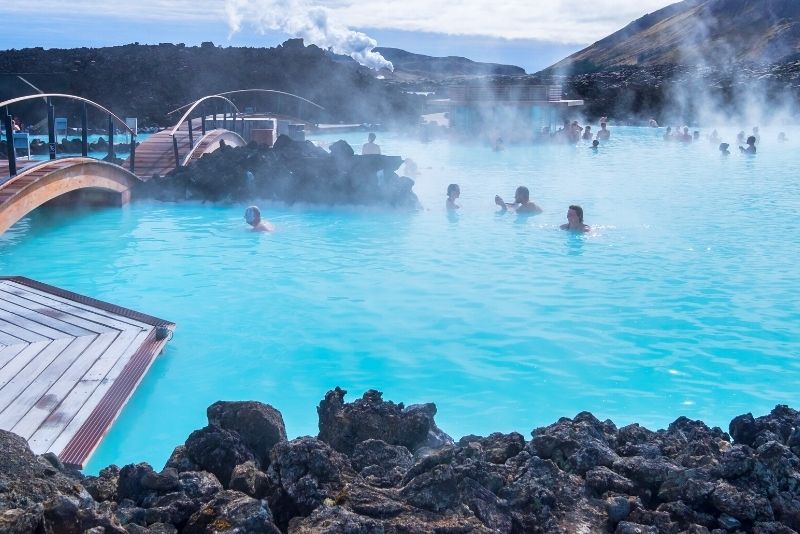 An iconic spot that each and every traveler should check out, the Blue Lagoon often tops the list of things to do in Reykjavik despite being a fair drive away.
Taking an all-day tour to the Blue Lagoon limits the hassle of organizing your own transport and gives you a couple hours in the steamy waters, the perfect amount of time to really sit back and enjoy the moment.
Hot tip: Consider a tour that includes the Golden Circle if you want to see more of Iceland all at once.
Check out the best day trips from Reykjavik.
4 – Tick the Northern Lights off the bucket list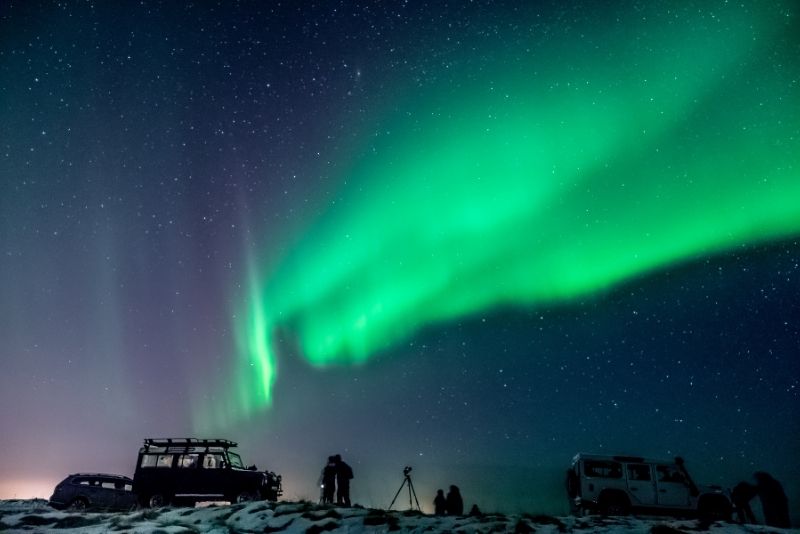 If you're lucky enough to be visiting Reykjavik between September and April, then taking advantage of the once-in-a-lifetime opportunity to see the Northern Lights is a non-negotiable! Outside of these months, they're still often visible, although not as prominent.
Find a tour from the city that will take you to the dark night skies, where seeing the dancing aurora borealis up close is likely.
Check out the amazing Iceland Northern Lights tours.
5 – See Iceland's most popular attractions on a Golden Circle tour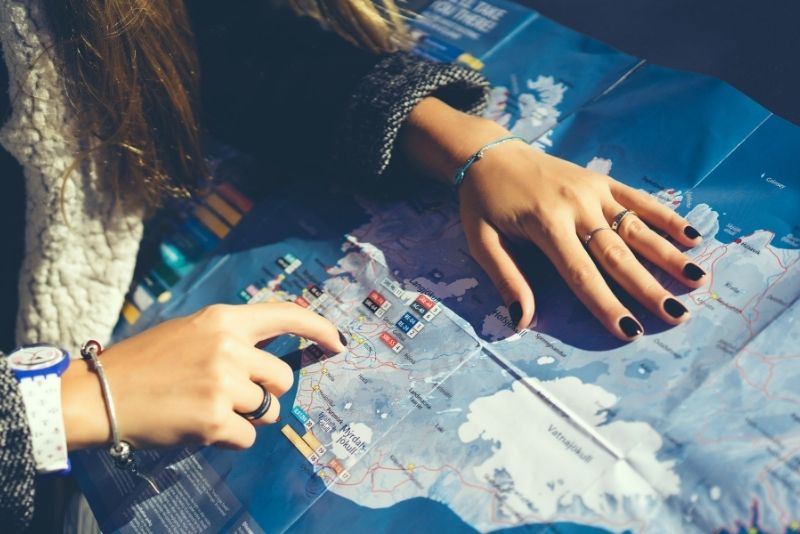 If you want to squeeze the top natural highlights in Iceland into as short a time as possible, take a tour from Reykjavik through the Golden Circle.
On these unforgettable adventures, travelers are escorted to Thingvellir National Park where they can learn about the country's history and see where the Eurasian and American tectonic plates meet; go swimming in the Reykjadalur Valley in one of the many hot spring and mud pools, stop into the Blue Lagoon, and oh so much more!
6 – Tantalize the taste buds with a food tour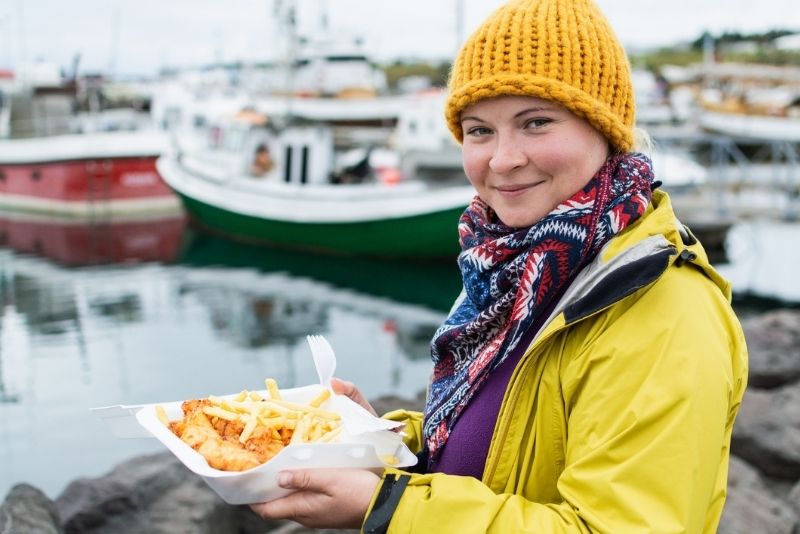 Who's hungry! While Iceland isn't renowned for its food, that doesn't mean it has nothing to offer — quite the contrary, in fact.
On locally-led foodie tours, you'll visit a multitude of restaurants and food trucks, digging into traditional dishes like hot dogs, cheeses, and lamb; and passing by the city's most popular landmarks (like Hallgrimskirkja and the Harpa concert hall) along the way.
You can also add to the fun with a wine tour.
7 – Grab a Hop-On-Hop-Off Bus ticket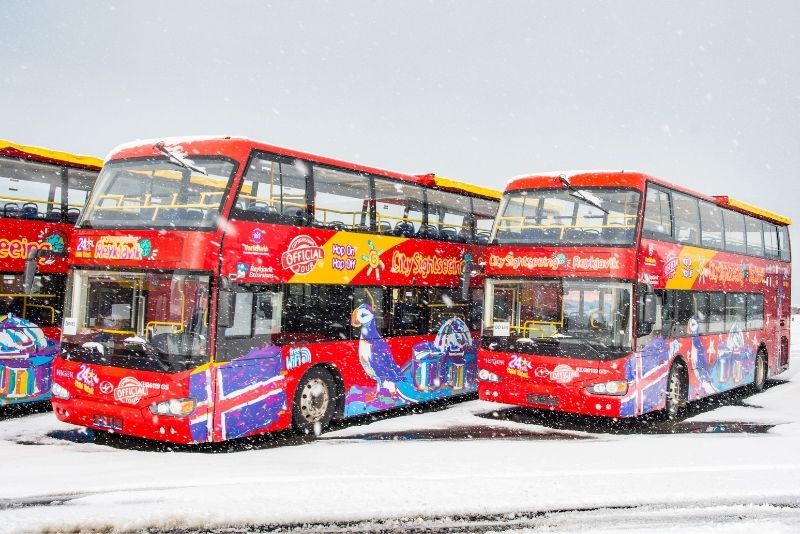 A wonderful way to tick off all of Reykjavik's main haunts in a snapshot, these convenient bus routes skirt past landmarks like the National Gallery of Iceland out to natural attractions like the Laugardalur Valley.
With a 24- or 48-hour ticket, you'll also have access to audio guides in multiple languages, explaining the details and history of the iconic sights as you pass them.
8 – Swim between continents by snorkeling in Silfra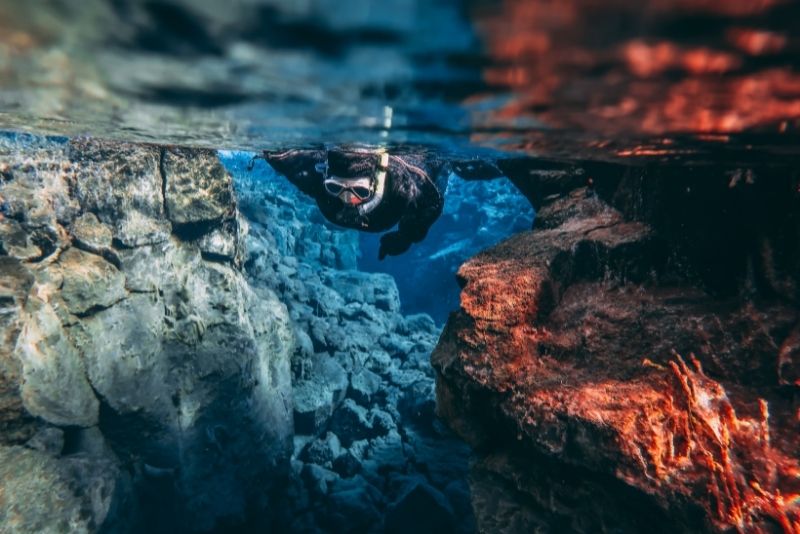 One of the most unique diving locations in the world, the Silfra Fissure in the Thingvellir National Park holds the special title of beings the spot where the Eurasian and North American tectonic plates meet.
On pre-organized tours leaving from Reykjavik (which provide equipment, thermal wetsuits, and GoPro photos), you can swim with colorful marine life and be immersed in more shades of blue than you knew existed!
Of course, Silfra is far from the only option — Iceland is actually teeming with world-class snorkeling spots!
Want to explore further? Then try an unforgettable scuba diving excursion!
9 – Join a whale-watching expedition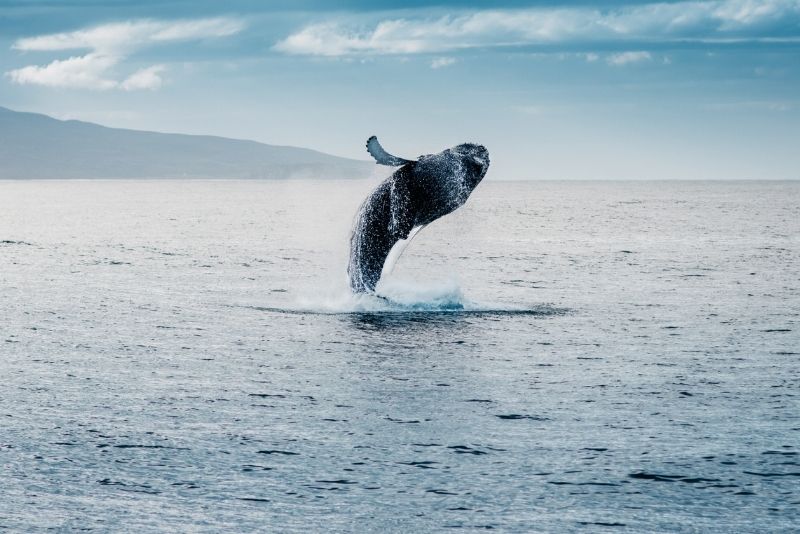 With a remarkable 95% chance of seeing whales in the summer and an 80% chance in the winter, there's no reason to avoid hopping on a wildlife sightseeing cruise.
Besides humpbacks and orcas frequenting these waters, visitors are also often treated to flashes of dolphins, porpoises, and puffins.
Thanks to an expert crew on board, there's plenty to be learned about the area as well!
You can also book a jet boat tour for added adrenaline!
10 – Check out the Sun Voyager sculpture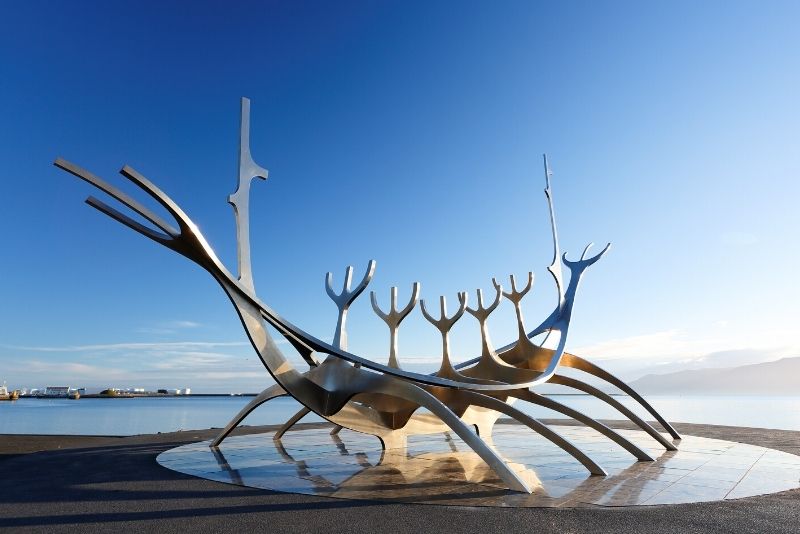 Right beside the sea lies the stainless steel Sun Voyager sculpture, an iconic symbol of the city, shaped like a Viking longship facing magnetic North.
While you don't need to spend more than 10 or 15 minutes here, with nearby benches and cafes, it's the ideal spot to relax by the water with a steamy cup of coffee.
11 – Witness a volcano eruption at Fagradalsfjall (safely)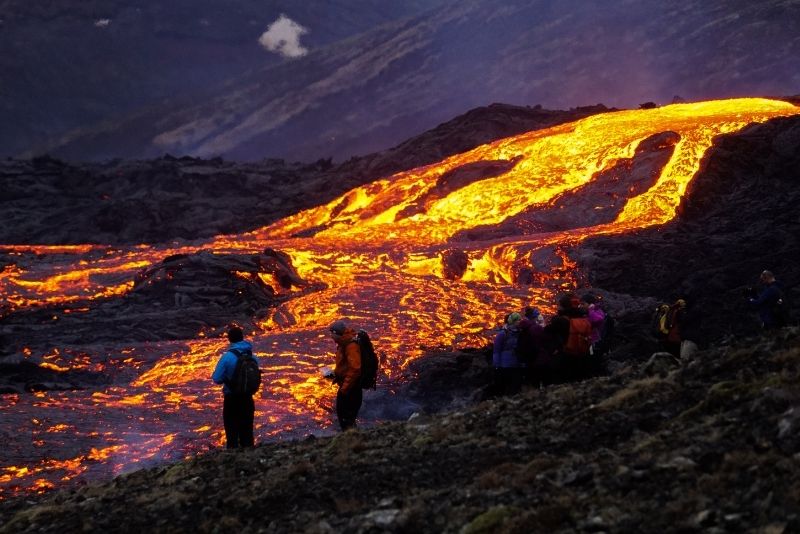 Accessible on typically either half or full-day tours, the Fagradaksfjall volcano welcomes nature-lovers from near and far, delivering a never-before-seen chance to experience a real eruption first-hand.
Despite the fact that the current eruption is expected to last years, visiting the site doesn't pose a danger to tourists (phew). That said, it does get mighty toasty!
12 – See panoramic views of Iceland's beauty on the Laugavegur Trail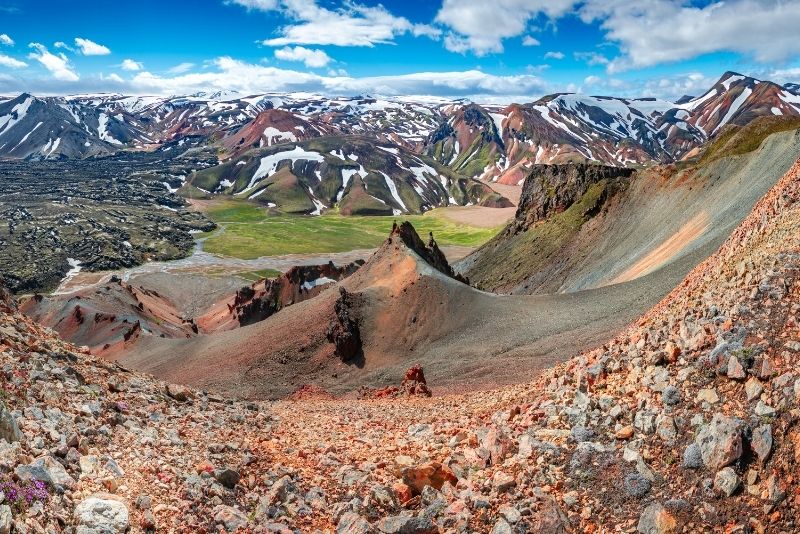 As the most popular trail in Iceland, it should come as no surprise that Laugavegur is regarded near and far as one of the world's top 20 hiking spots.
From the hot springs in Landmannalaugar all the way to the glacier valley of Porsmork, all kinds of enchanting terrains and landscapes await on your journey.
The entire trail takes about four days if you're doing the whole thing on foot, so a guided tour may be your best option if you don't want to worry about the hiking and camping logistics; however, plenty of partial trials and shorter alternate routes and also available.
13 – Check out the Perlan Museum & Viewpoint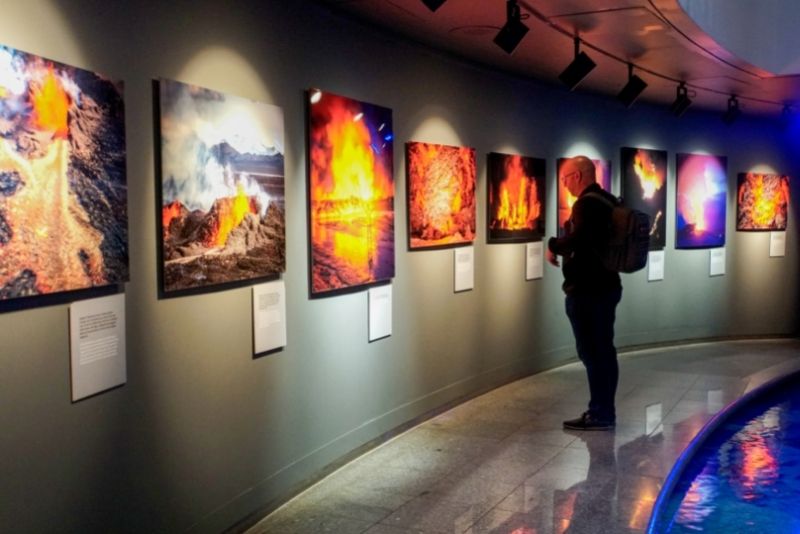 Dress warm for this one!
At the tourist-favorite Perlan Museum & Viewpoint, visitors can learn all about glaciers, volcanoes and wildlife; the local ecosystems at risk as glaciers melt; experience what -10 C feels like; and soak in panoramic views of the Snaefellsjokull glacier and Reykjavik.
Be sure to catch a viewing of our solar system at the planetarium and stroll through the simulated ice tunnel before sipping on some warm drinks!
14 – Feel the heat at the Raufarholshellir Lava Tunnel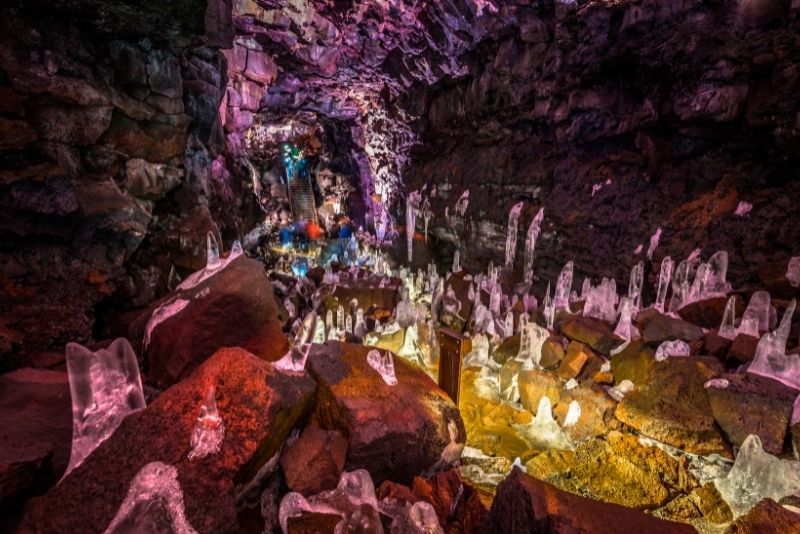 Raufarholshellir might only be the fourth largest lava tube in Iceland, but thanks to its proximity to Reykjavik, it's an easy and essential addition to the itinerary.
First, you'll pop on a headlamp and follow your tour guide through the naturally formed walkway, part of the massive tunnel that measures some 1360 meters (nearly 5000 feet) long. Along the way you'll notice an array of peculiar rock formations and learn about the different colors too!
15 – Learn about the enchanting Northern Lights at the Aurora Museum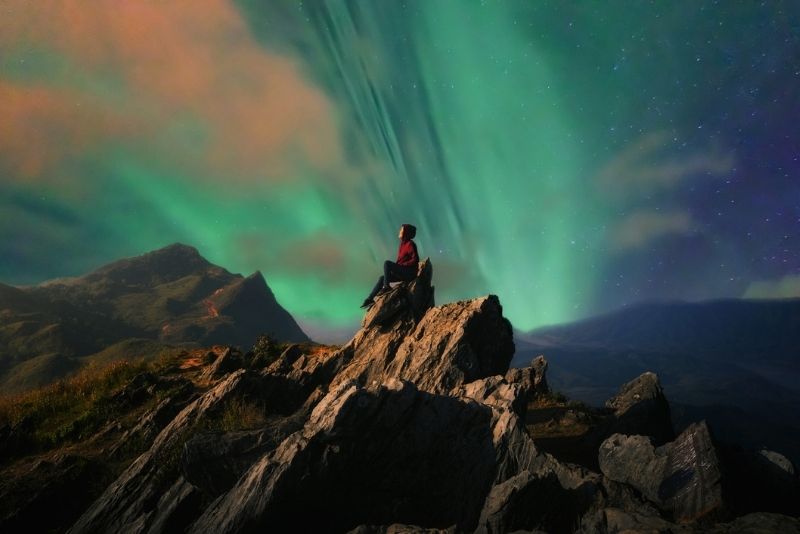 Presenting itself as the perfect option to discover the natural wonder and see the lights first-hand from the comfort of an indoor venue, the Aurora Museum is the ideal stepping stone to the real thing.
In the theater you'll see the dancing wonder on a 7-meter HD screen; through the interactive displays you'll discover the science behind this phenomenon, and the staff will happily share the fascinating tales and legends held by cultures and communities across the world.
16 – Recreate Icelandic history at the Saga Museum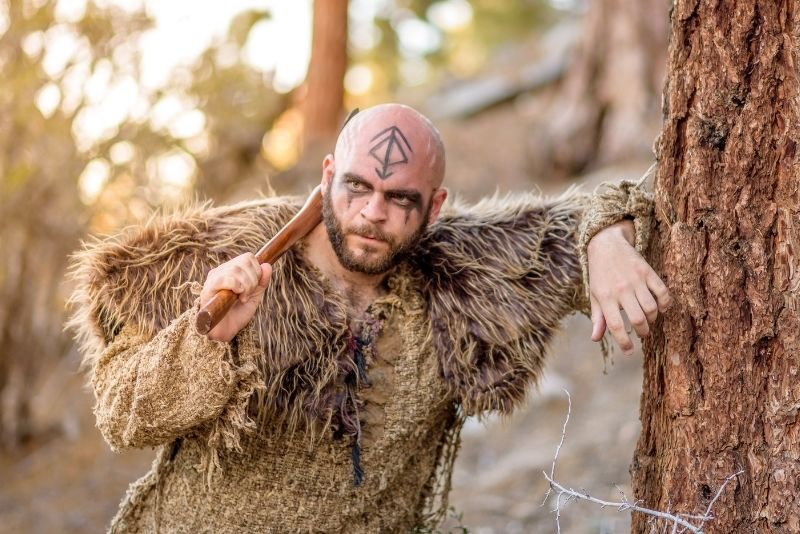 Through animatronics and eerily lifelike displays, the Saga Museum brings a wide Icelanding timeline to life, spanning from the earliest settlers to the Vikings and up to the modern day.
With exhibits diving into themes of natural disasters like earthquakes and volcano eruptions, to the Black Death ravaging its way through the island, there's plenty to be learned about the resilience and history of the Icelandic people.
17 – Soak in style at Sky Lagoon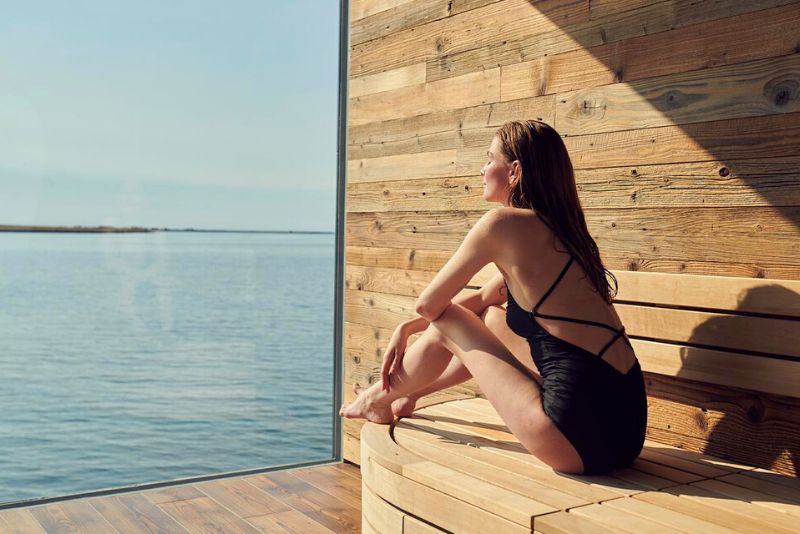 As the steam rises and your tensions ease, you'll feel like you're in a hidden paradise.
But believe it or not, you're mere minutes from the center of town!
At Sky Lagoon, you get the best of the natural spa and hot spring experience… without the long commute!
Alternate between hot and cold water, steamy saunas and cooling mists, as you put your senses on high alert.
Then wind down and rejuvenate back in the main lagoon next to the ocean, offering unbeatable views as you soak.
18 – Witness Iceland's raw beauty on a lava caving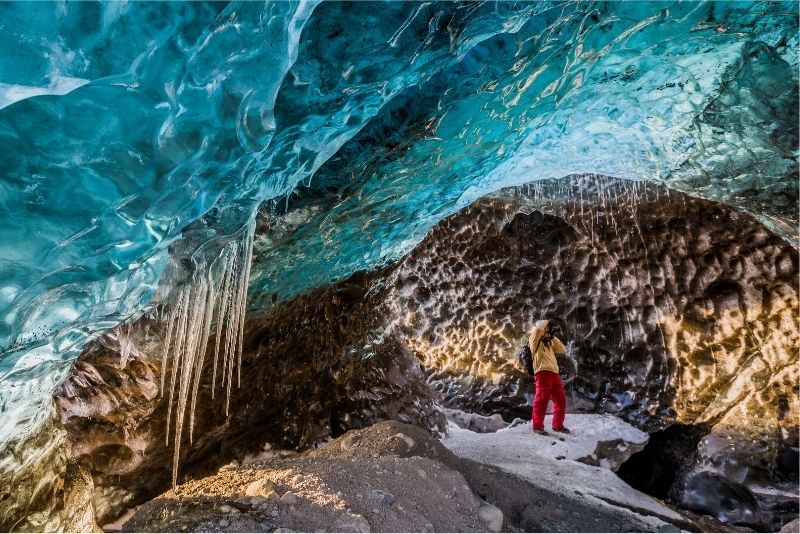 Explore a hidden world beneath the Earth's surface on a lava caving tour from Reykjavik. From the city, your guide will lead you to popular sites such as the Leidarendi Cave or the Raufarhólshellir Cave.
Crawl, climb or navigate the network of lava tubes and caves formed by volcanic activities, as you gain a deeper understanding of the geological forces that shape Iceland
19 – Take a day trip to the Gullfoss waterfall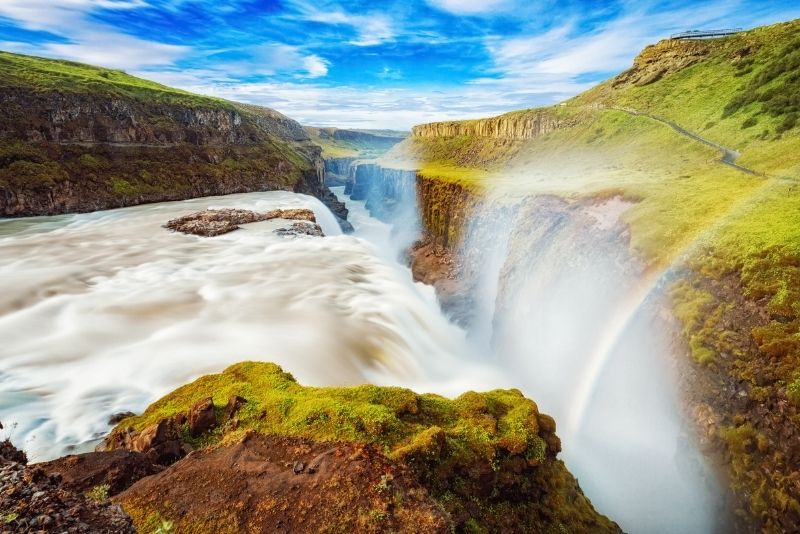 If a breathtaking scene is what you're after, head to the Gullfoss waterfall in the Golden Circle and you won't be disappointed. Be amazed at not only its size — 32 meters, to be specific — but at how fast the water can flow through the Hvítá river canyon.
Who says that flowing water needs to go to waste? Why join a white water rafting tour over the stunning glacial waters while you're there!
While itineraries can vary a little depending on which operator you choose, the experience is always family-friendly.
20 – Get hiking on the South Coast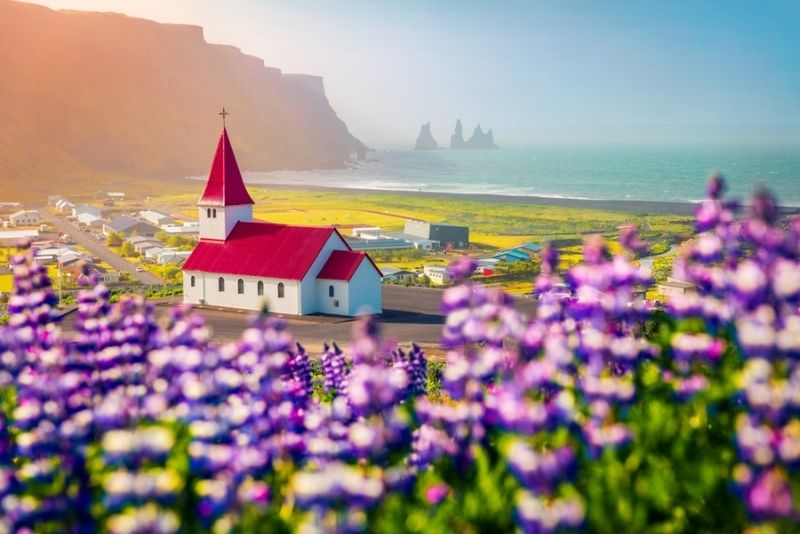 A suburb choice for a day-long excursion, the South Coast is teeming with outdoor activities all relatively close to Reykjavik:
Hike, kayak or ice climb the Solheimajokull glacier; take a photo in front of the DC-3 plane wreck (a US Navy cargo plane that crashed in 1973), a setting that shows the contrast between human intuition and rugged natural beauty; and stroll along the iconic black sand beaches.
Some journeys also include stops in the stunning town of Akureyri.
See also: Fun things to do in Akureyri
21 – Soar above the city in a helicopter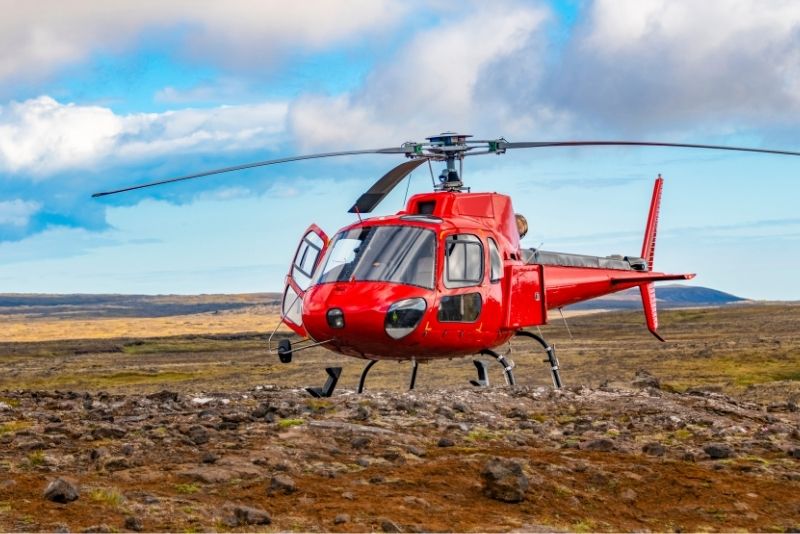 If you're spending all your time in the hotel room, you're doing Iceland wrong!
For a high-flying, thrilling tour, there is no shortage of helicopter tours based out of Reykjavik that soars over the city, presenting killer views of the adjacent mountains and oceans.
Depending on which flight you choose, passengers can head to the geothermal spots and witness the steam violently puncturing the Earth's surface, or land on top of a glacier for unbelievable photo ops!
22 – Humm along to "Imagine" at Viðey Island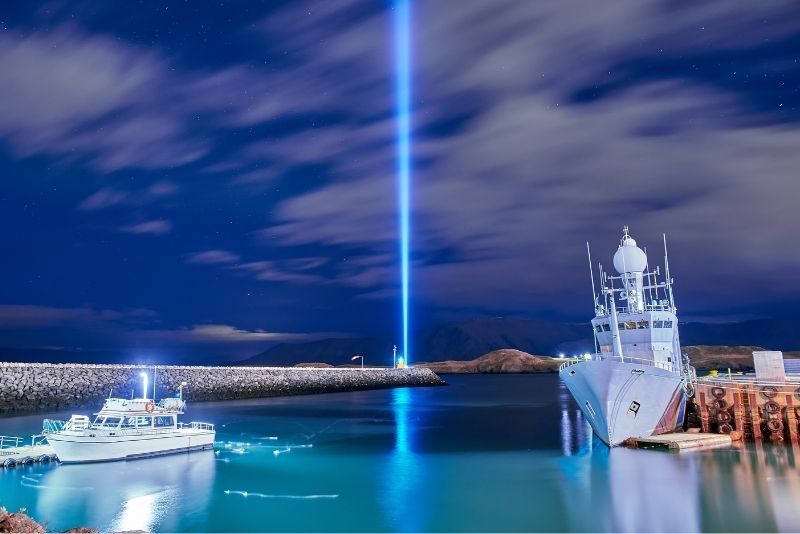 If you're a music lover, particularly a Beatles fanatic, then forget the rest and add Viðey Island to the top of your list of things to do in Reykjavik.
Here, the Imagine Peace Tower was created by none other than Yoko Ono as a memorial for her late husband, John Lennon.
The tower itself is made of lights shooting into the night sky from a white stone monument carved with "Imagine Peace" in multiple languages. Do as the locals do: drop a message of peace into the well and enjoy a drink at the café heading back to Reykjavik.
But wait, there's more: A range of intimate Northern Lights tours also take place on  Viðey Island.
23 – Check out the National Museum of Iceland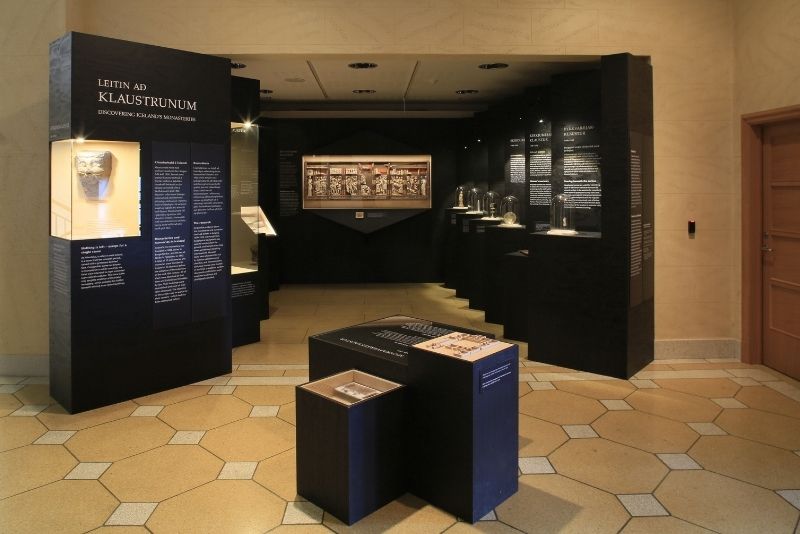 Walk through exhibits of Iceland's entire history, spanning from the early settlers to the modern cultures and traditions at the crowd favorite National Museum.
This well-priced museum, home to thousands of centuries-old artifacts like the famous 13th-century Valþjófsstaðir church door, is a great first stop on your trip to Reykjavik!
Hot tip: Join a guided tour or rent an audio guide for insights you might not glean from simple browsing.
24 – Paraglide over Reykjavik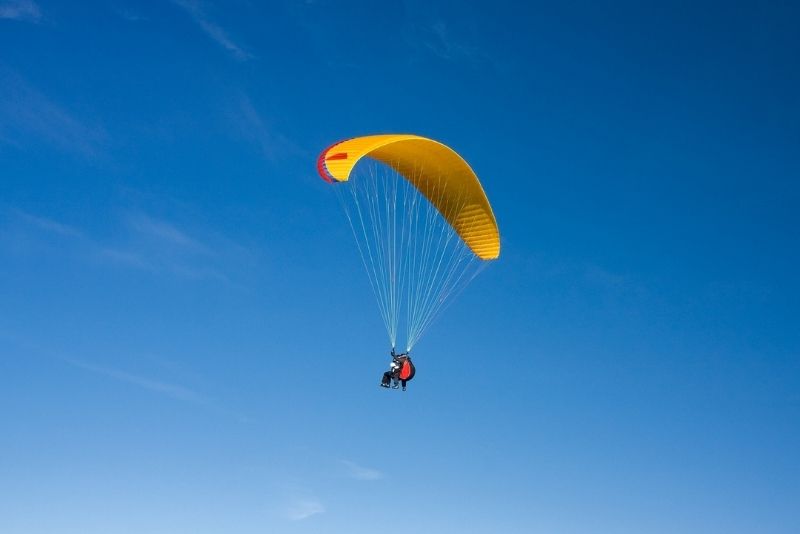 Strap in tandem and paraglide over the beauty that is Reykjavik and its surrounding areas! A surefire hit for thrill-seekers, you'll glide through the air for up to 15 minutes, soaring over lush green fields, large craters, and streams of lava.
It's a unique way to see Iceland's natural beauty, that's for sure.
25 – Take a day trip to the stunning Snæfellsnes Peninsula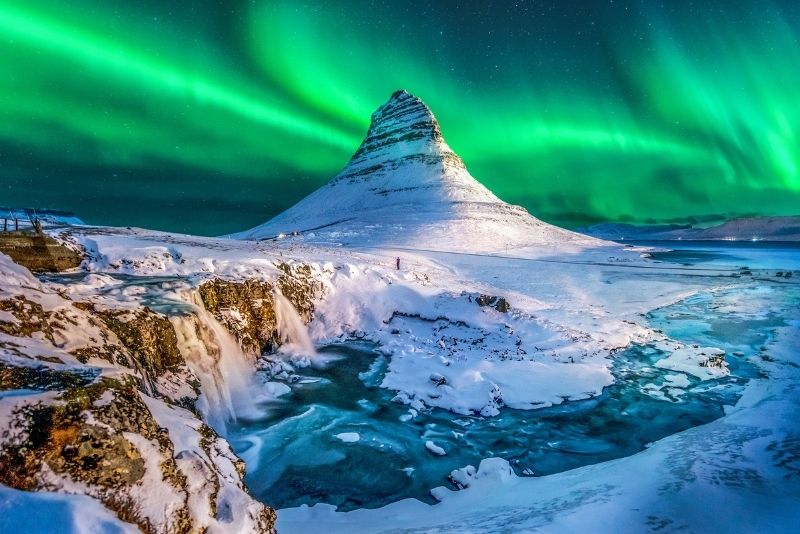 Simply put, the Snæfellsnes Peninsula has it all: intimidating volcanoes, cliffs that hang over the sea, beaches of golden and black sands, the basalt pillars of Hellnar, Kirkjufell mountain, and dramatic fjords created over millennia.
While the direct route is about two hours each way, you'll want to book a tour that included a number of stops along the way. Or, to really make the most of your trip, consider any of the 2, 4, or 8-day adventures!
26 – Meet the puffins on Akurey Island!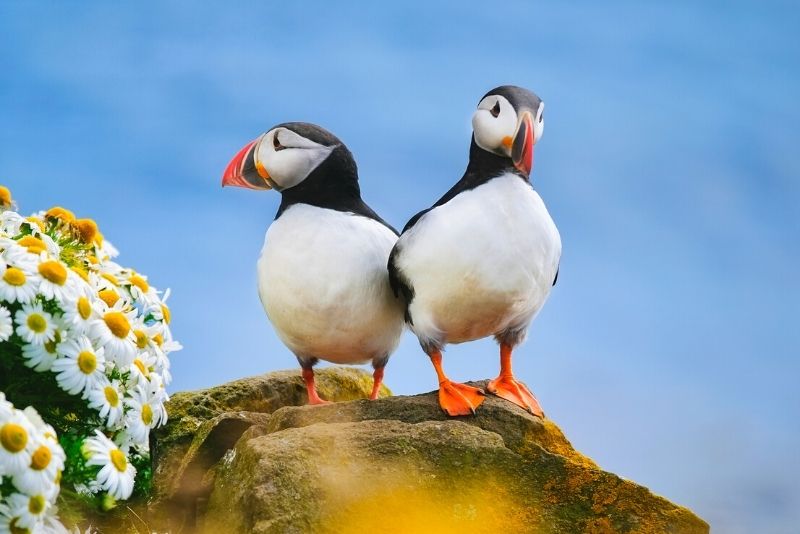 A wonderful activity suitable for the entire family, take an express boat tour from Reykjavik and ride up to Akurey Island, home of the adorable puffins!
Besides all the stunning scenery en route across Faxaflói Bay, your friendly guide will also be dishing out insights into the bird's behaviors and biology, as well the wider Iceland ecological systems.
Keep your eyes peeled — the area is also home to countless exotic birds, like Gannets, Auks, and Arctic Terns.
27 – Try a different kind of city tour with some Scavenger Games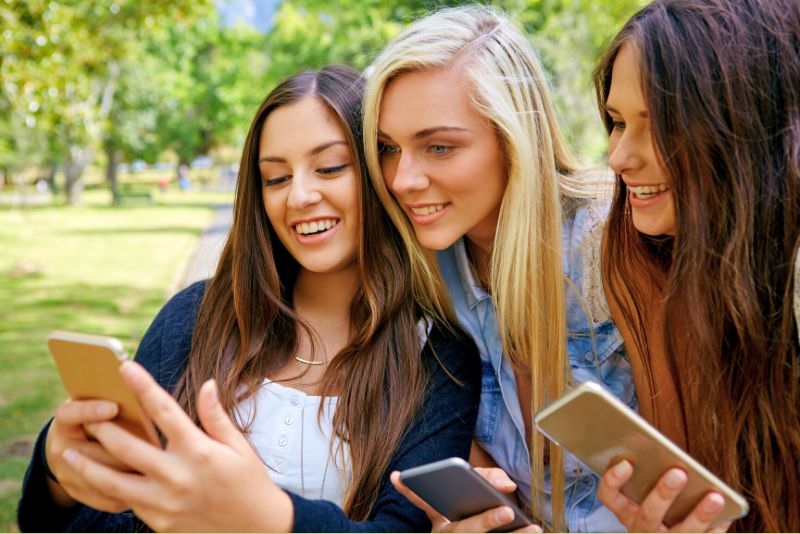 Want to learn about the city in a whole new way?
Then try your hand at some scavenger games!
These clever, creative endeavors are a great way to explore your surroundings, with fascinating clues and puzzles connected to renowned sites.
Whether you're admiring the works on the Sculpture & Shore Walk or exploring the architectural wonders of Reykjavik Cathedral and City Hall, you'll find plenty of excitement and education along the way.
28 – Stop to smell the roses at Reykjavík's Botanical Gardens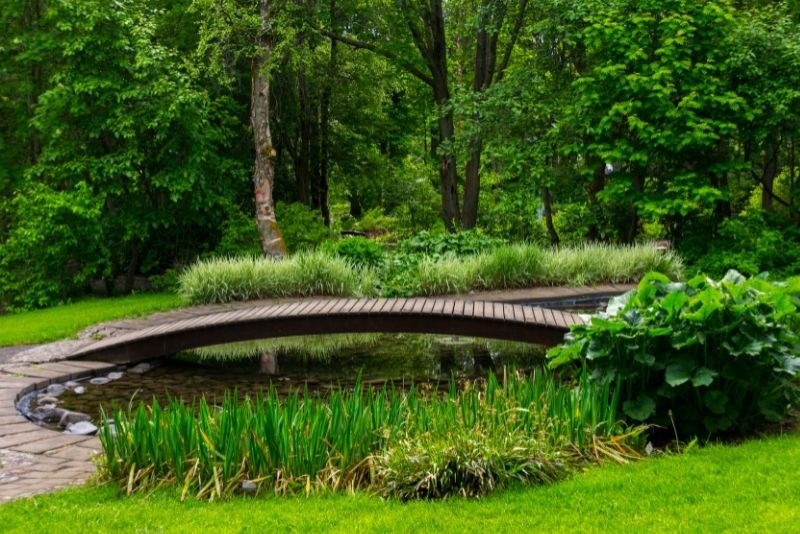 With over 3,000 species of all different colors, textures, and origins located in this scenic plant oasis, Reykjavik's Botanical Gardens are a surefire delight for outdoor enthusiasts and botanists.
And while nearly every major city boasts a botanical garden, few can deliver the rare diversity of this one, thanks purely to its position so far above the equator.
The Gardens are open most days, however, if traveling in June, July or August, head there around midday on Fridays for a free 30-minute guided tour!
29 – Hear legends of the sea at the Reykjavik Maritime Museum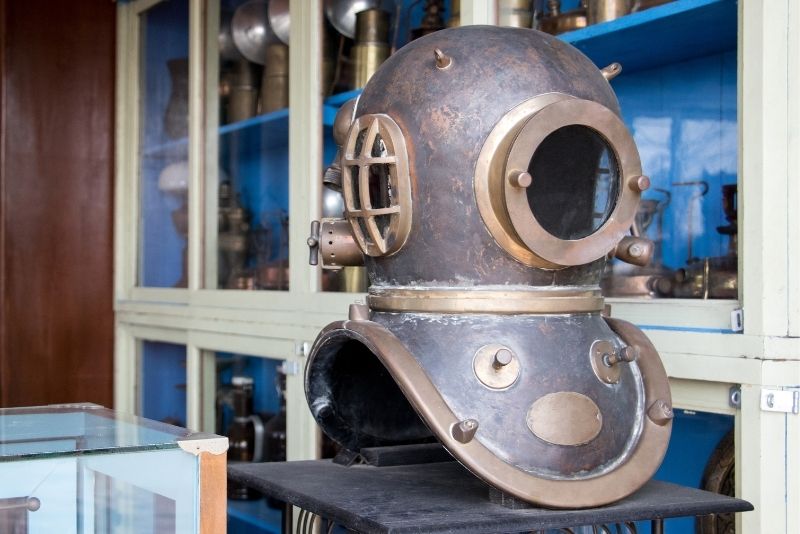 It doesn't exactly come as a shock that Reykjavik was once a bustling fishing port, and there's no better place to learn all about the city's fisherman than the Maritime Museum.
Climb aboard a coast guard ship and see exhibits on the 'Cod Wars', uncover the science behind fishing, and learn about the lives of these hardened locals — all in one afternoon.
30 – Explore the Jökulsárlón Glacier Lagoon on a day trip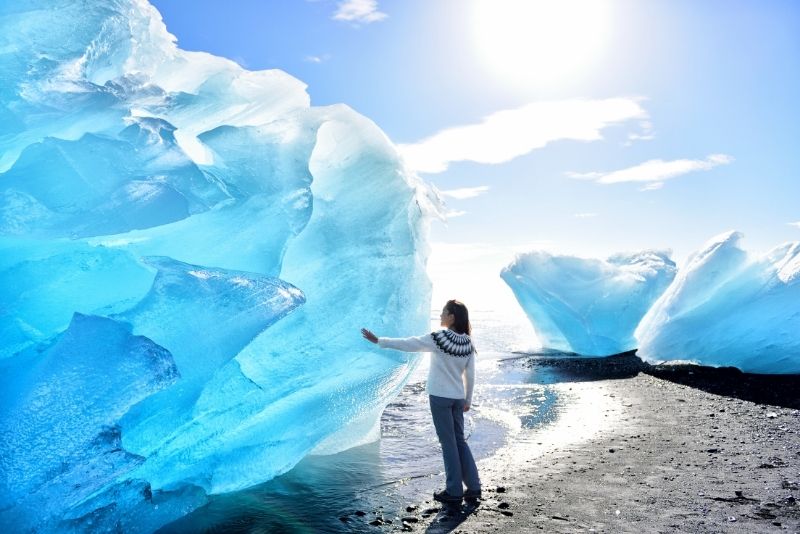 As what is officially the nation's largest and deepest glacial lagoon, as well as the gateway to the Atlantic Ocean, the Jökulsárlón Glacier Lagoon is a natural wonder in every sense of the term.
With a local guide teaching you all about the area, you'll admire bobbing icebergs, walk along black sand beaches, and see lava fields up close!
31 – Sail the Icelandic sea to hunt the northern lights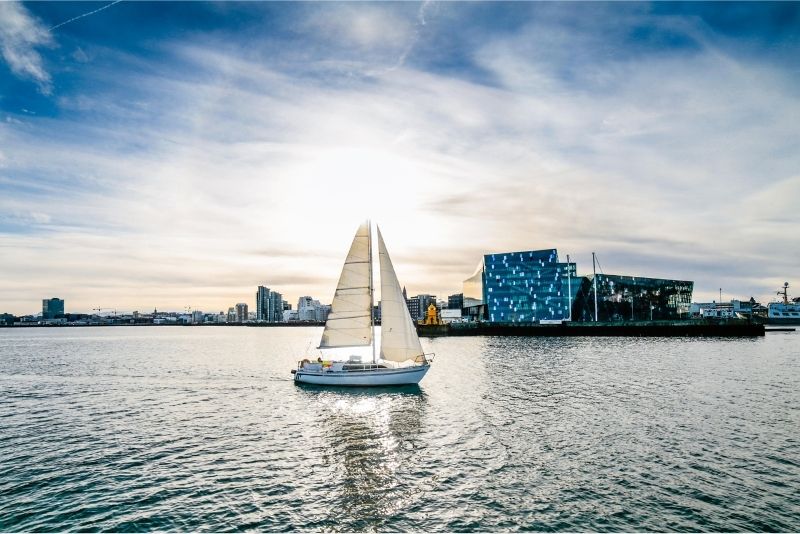 Embark on a relaxing cruise from Reykjavik aboard a vessel in search of aurora borealis or the northern lights. Help yourself with some snacks and drinks, while listening to the guides sharing Icelandic tales about the surrounding islands and legendary lighthouses.
If you want additional luxury, experience bathing in a hot tub on deck to keep you warm. And if it's your lucky day, witness the northern lights!
32 – Drive a snowmobile!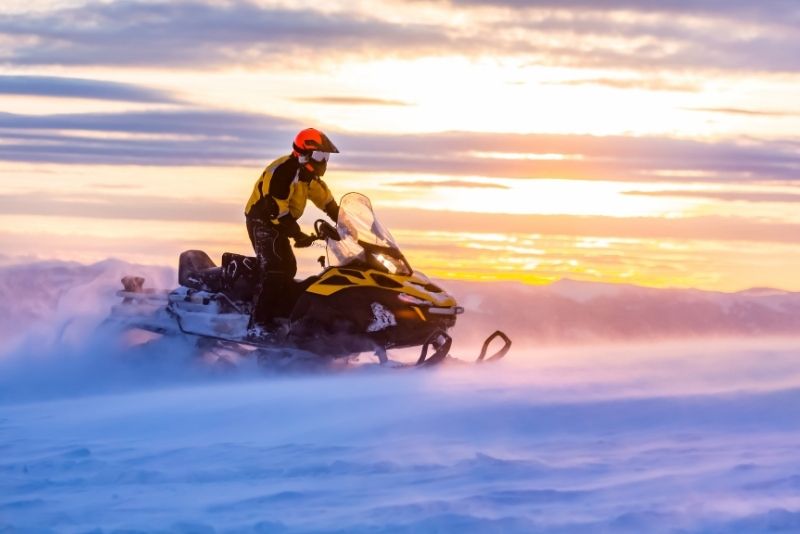 Adrenaline junkies, listen up! There is a multitude of snowmobile tours that use Reykjavik as their departure point: you can traverse the Golden Circle, ride over seemingly never-ending glaciers, and cover far more ground than you otherwise would in a touristy minibus.
Even if you've never ridden one before, with expert instructors on hand you'll be drifting around corners and shredding powder in no time!
And don't miss Langjökull Glacier, a stunning ice formation.
33 – Learn about Reykjavik's first inhabitants at the Settlement Exhibition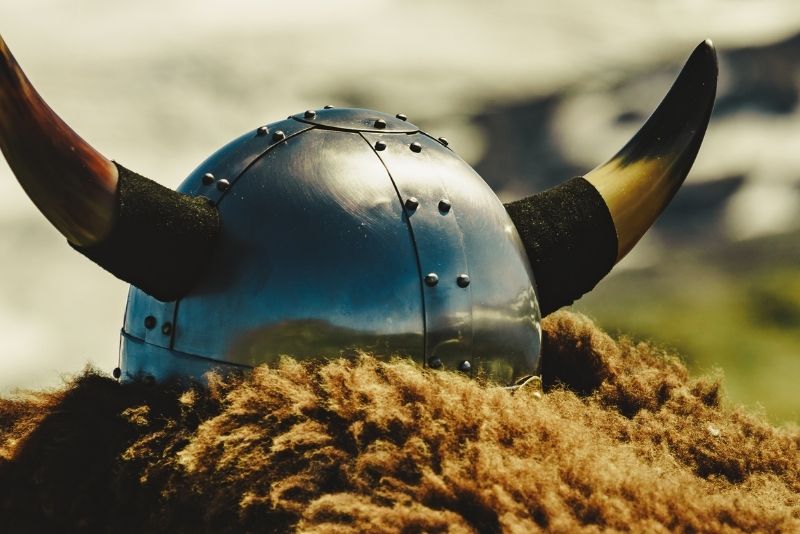 Built around the ruins of an ancient Viking longhouse, the Settlement Exhibition walks visitors through the heritage sites and life of the area's first settlers, showcasing amazing innovative exhibits that dive into archaeology, culture, and lesser-known stories.
Hot tip: don't forget to head to the back of the museum to see the boundary wall, the oldest known human structure in Reykjavik!
34 – Get a little wild with a Thorsmork day trip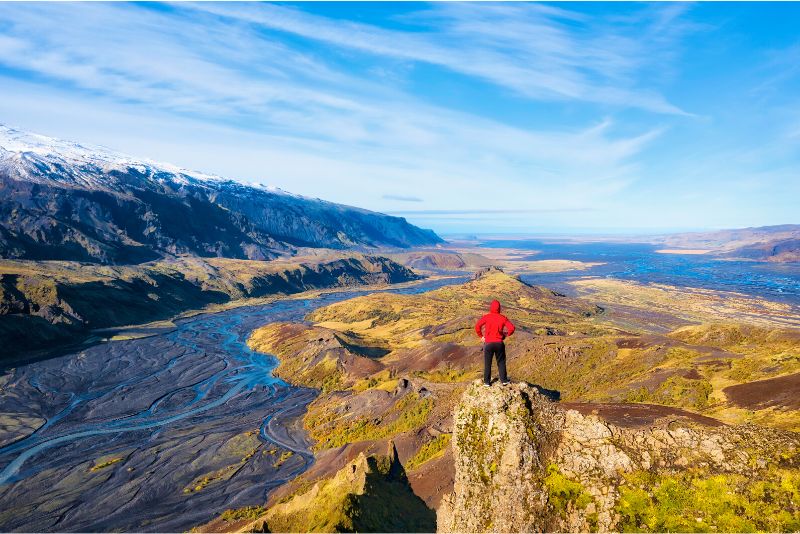 With rugged trails, craggy mountains, and views that look Photoshopped, Thorsmok is an ideal spot for day trips.
Hike through the winding trails of this beloved nature reserve, and enjoy unspoiled scenery filled with peaks, glaciers, and tranquil valleys.
If you're feeling a little adventurous, book a Jeep tour, and do some serious off-roading!
Splash through creeks, roll along dirt roads, and see wilderness that you can't access from a normal tour bus.
It's a thrill like no other!
35 – Try not to chuckle at the Phallological Museum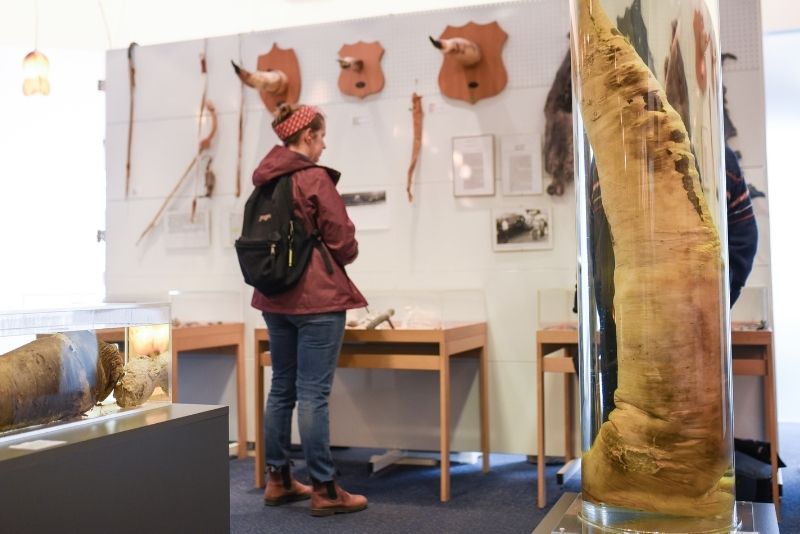 As what is undeniably one of the most bizarre things to do in Reykjavík (or all of Europe, for that matter), the Phallological Museum is the only center in the world to boast more than 215 penile parts under one roof.
From whales to polar bears, walruses, and plenty more, the displays ​​belong to almost all the mammals (land and sea) that call Iceland home — including… gifted humans.
If you're into biology or just love a wacky museum, it's certainly worth a visit for the novelty alone.
36 – Soak without the crowds on a Secret Lagoon tour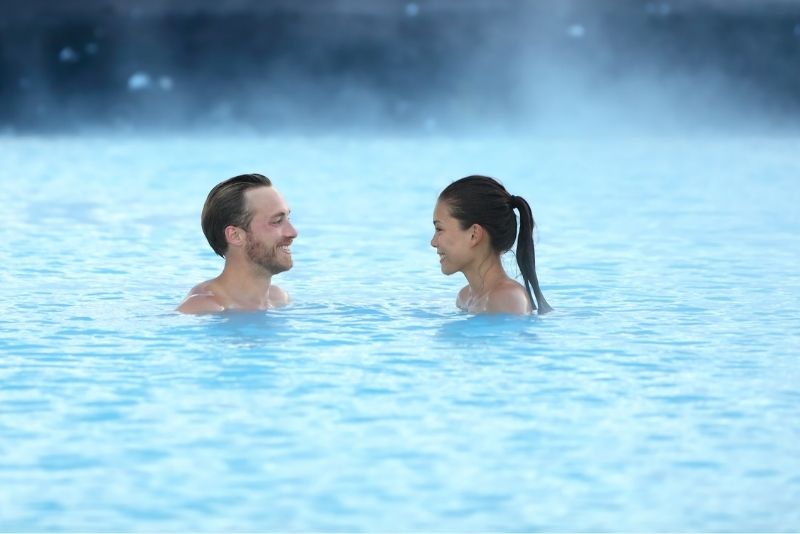 If you want to see more of the Golden Circle, book a tour that includes a visit to the Secret Lagoon.
At this hot spring oasis, a geothermal pool remains hot year-round, offering the chance to cleanse yourself and unwind after spending the day frolicking around all the Golden Circle main attractions!.
With pickup and dropoff organized for you, it's an easy addition to the itinerary.
37 – Try the feature food at Bæjarins Beztu Pylsur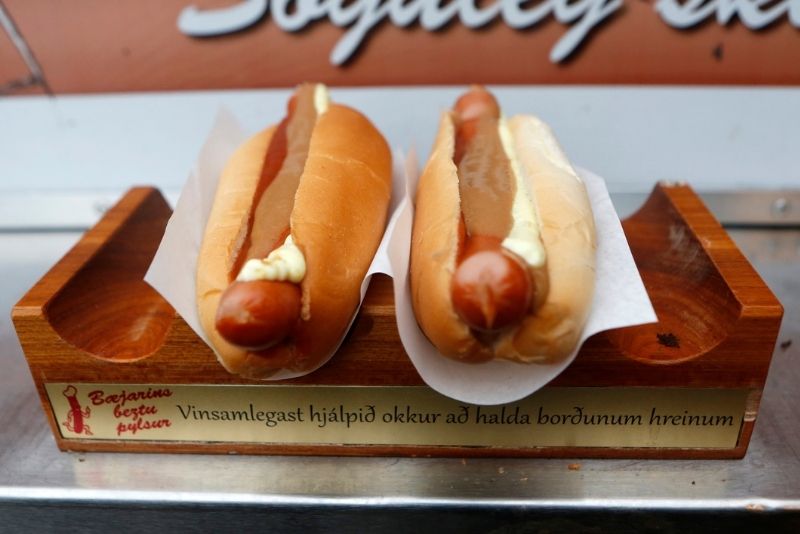 Alright, foodies, listen up!
When you think of Icelandic food, what comes to mind? Probably not a hot dog, to be fair. However, down at Bæjarins Beztu Pylsur, the locals and tourists will agree: these hot dogs are truly remarkable.
Opened in 1937 down by the harbor, this iconic establishment offers fresh lamb sausages (sampled by none other than Bill Clinton), with a variety of condiments and local remolaði sauce.
38 – Check out the Whales of Iceland Museum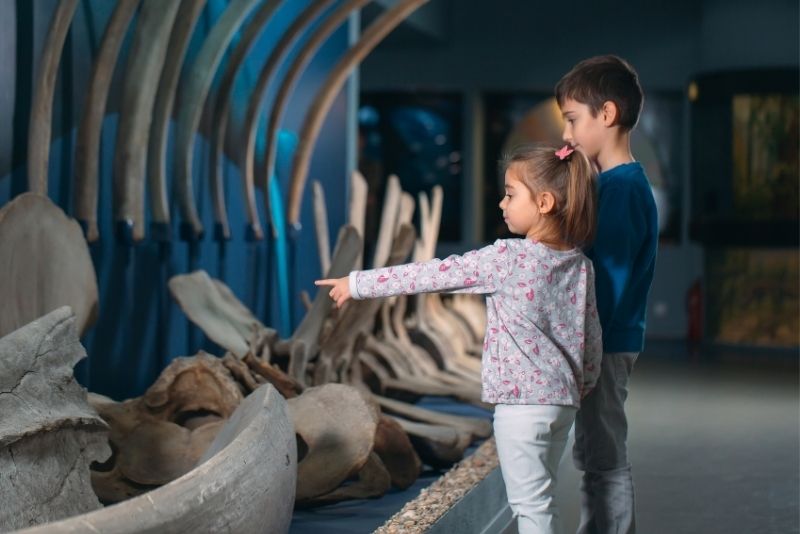 One the for animal lovers, a visit to the largest whale exhibit in Europe gives eager guests the chance to walk among 23 to-scale models of all kinds of gentle giants, from the enormous blue whale to the sperm whale, and plenty more.
Through interactive displays and models, you'll be able to learn about the history of the largest mammals on Earth, discover their habits and habitats, and learn how you can help with conservation efforts.
For the most in-depth experience, be sure to pick up an audio guide!
39 – Witness the vast Atlantic ocean on a flying buggy ride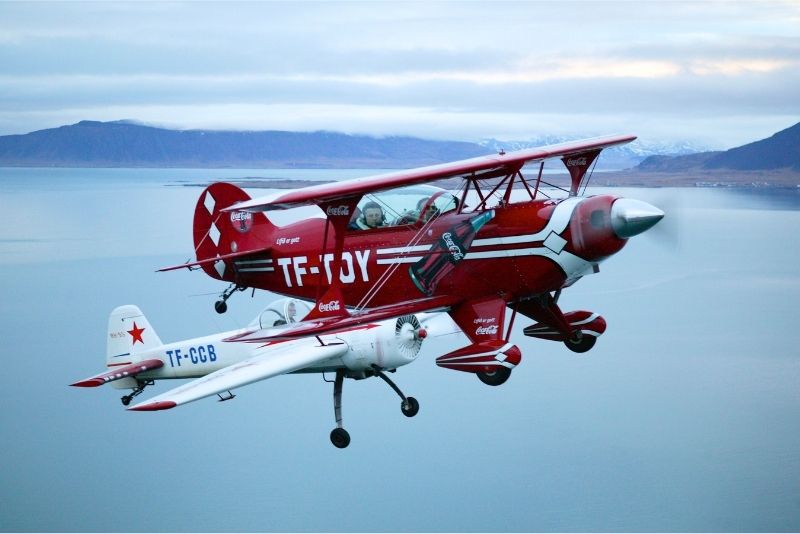 Experience the ultimate adventure with an introductory flight on a flying buggy! This two-seater aircraft enables slow, low-altitude flying, with an unobstructed view of the ground through fully open windows. Prepare to take ravishing photos of the expansive Atlantic Ocean, Reykjavík city with its small islands and rugged mountains. A highly qualified and experienced Ultralight Aircraft Instructor will ensure a safe and thrilling tandem flight.
40 – Enjoy a quiet walk at the Grotta Lighthouse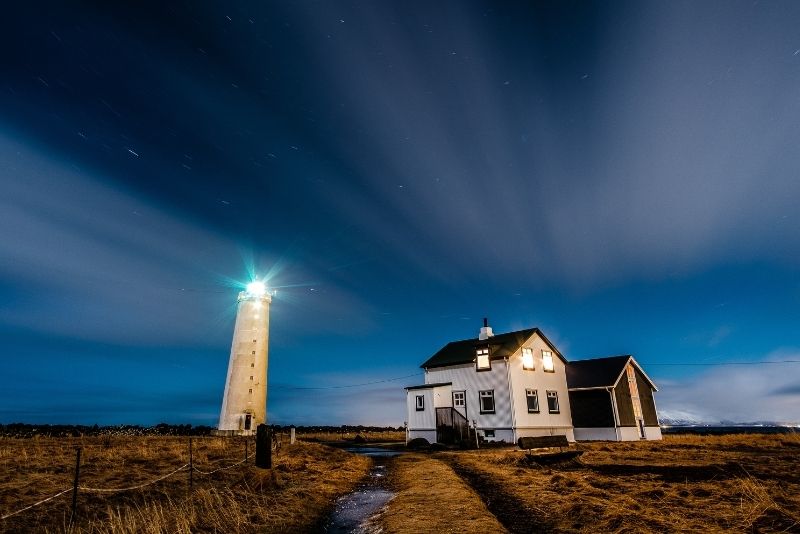 At the tip of the Seltjarnarnes Peninsula sits the Grotta Lighthouse and nature preserve, one of the country's most visited and photographed landmarks — and when you see it first-hand, you'll quickly understand why.
Besides the obvious main attraction of the historic lighthouse itself, tourists are also drawn to the views of black sands and dramatic cliffs, with rare birds often making a fleeting appearance.
Hot tip (literally): If you visit in the winter, this is a beautiful spot to see the Northern Lights while you dangle your feet in a geothermal pool!
41 – See the dancing Northern Lights from the sea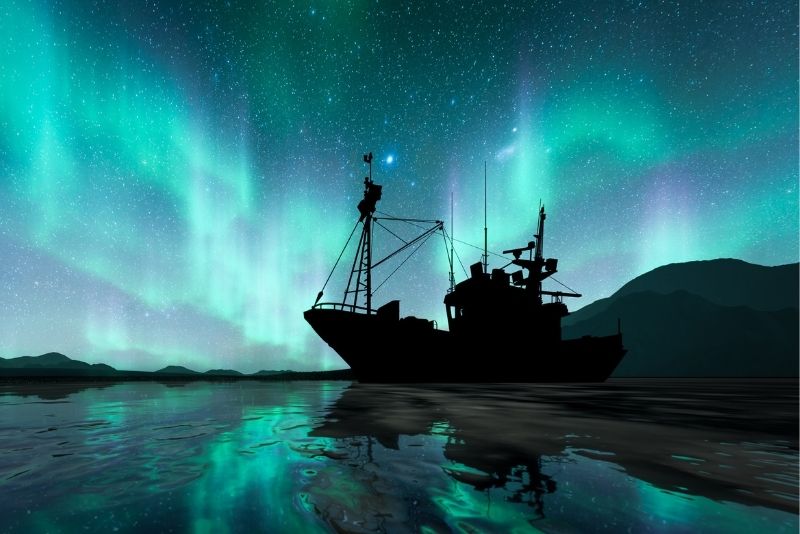 We all know the Northern Lights are a must-see; the only question is how you see the aurora.
A popular option is to leave from the port in Reykjavik and head out to the calm Faxafloi Bay, looking straight up to see the Northern Lights dance above your head.
Most boat trips provide winter coveralls and a toasty hot drink on board, ensuring you stay nice and warm while the spellbinding natural phenomena works its magic.
42 – Test your wits in some Escape Rooms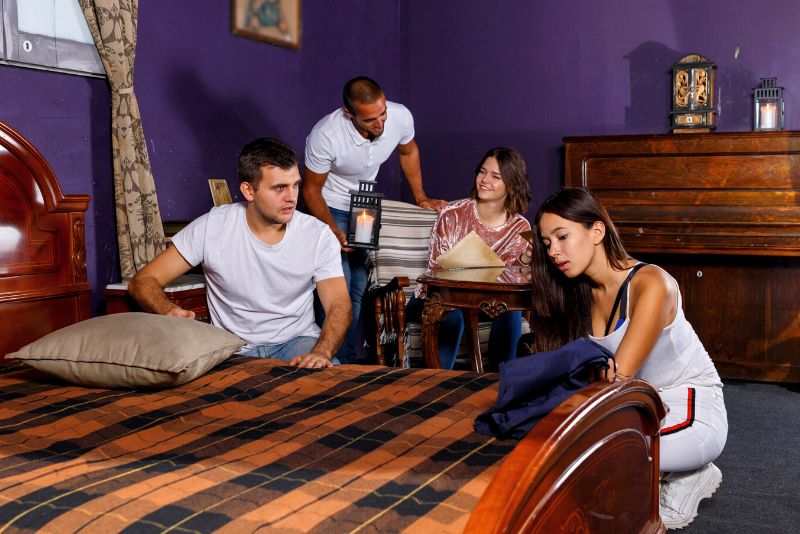 It's not every day that you can outrun a murderer, outwit a mad scientist, or outdo the Mafia.
But with Reykjavik's escape rooms, the possibilities are endless!
Navigate a horror movie come to life in "The Dollhouse"; search for medical secrets in "The Scientist"; or dodge gangsters while carrying off fine art in "The Mafia".
And if those don't fit your fancy, you can also try out bank heists, prison breaks, and more.
Grab a team and get the adventure started!
43 – Visit the Icelandic farms of yesteryear at the Arbaer Open Air Museum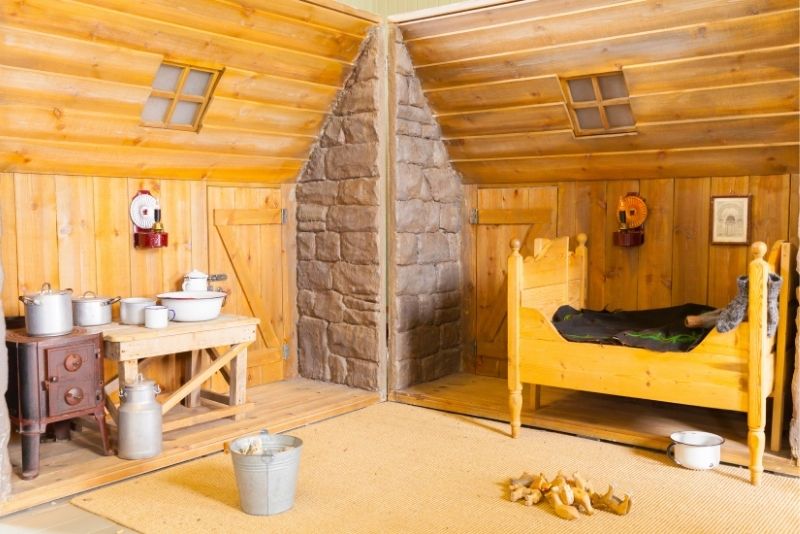 Located on the fields of a former prominent Reykjavik farm, the Arbaer Open Air Museum showcases 20 wonderfully maintained buildings in the style of a recreational village with craftsmanship exhibits and vintage cars to boot.
Put down the books and stop searching the web — there's no better way to learn about the former living conditions and social lives of the locals than by seeing it recreated here, especially when decked out in themes like Christmastime.
44 – Pamper yourself at the Laugarvatn Fontana Geothermal Baths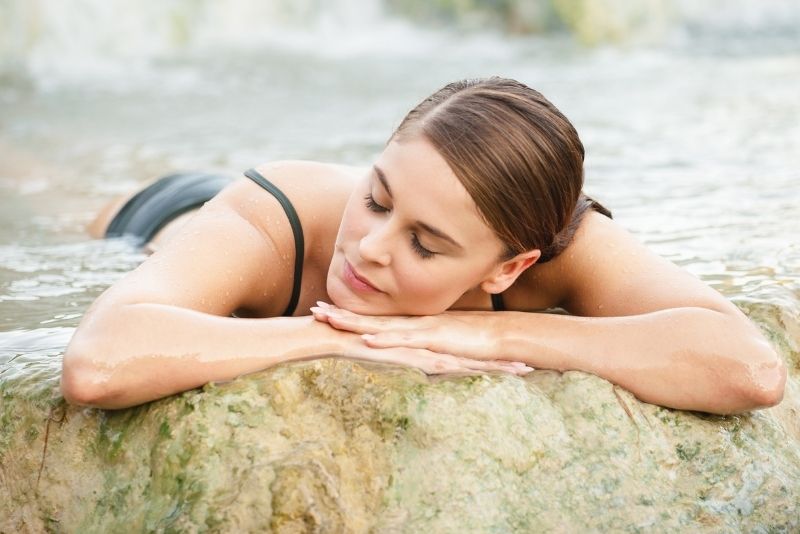 Sitting in a hot spring isn't always enough; after days of hiking and adventure through the Icelandic landscapes, sometimes you need a good old-fashioned spa day to truly re-energize.
Arguably, there's no better place to do so than Laugarvatn Fontana — located in the Golden Circle, the baths offer warmer pools, saunas, and steam rooms.
The undisputed highlight, however, is the stunning aurora that often dances above!
45 – See the giant sculpture on Þúfa Hill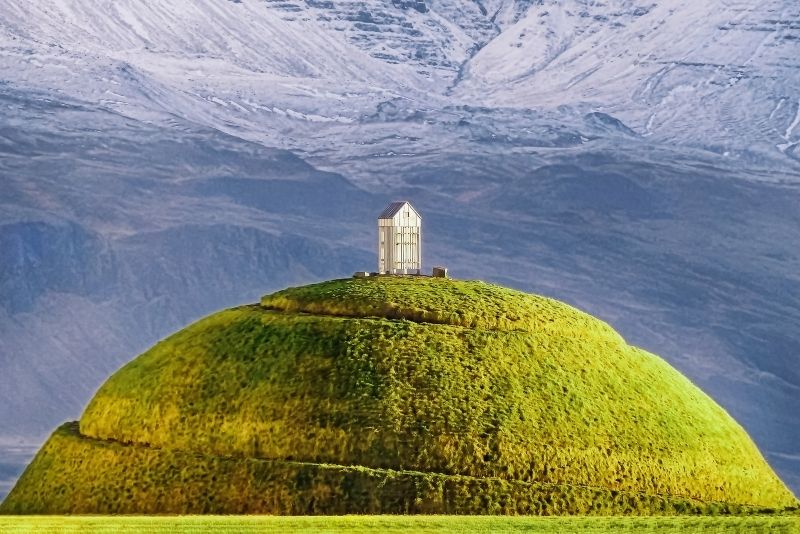 One of the biggest and most famous artworks in the Reykjavik area, the grass mound and no-frills accompanying hut on Þúfa Hill is a popular tourist spot — for some, because of its comedic resemblance to, well, make your own judgment; for others, it's the beautiful views of the ocean from the top!
After the steady walk up the spiral stones, you'll find the small wooden shed with some drying fish inside — a nod to typical Icelandic traditions.
46 – Safely experience volcanoes and earthquakes at the LAVA Centre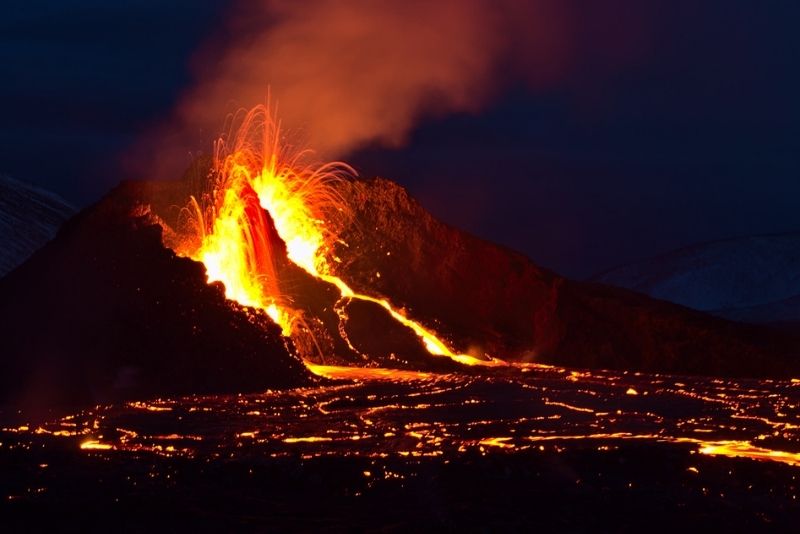 An interactive exhibition that teaches guests all about the volcanoes that shaped—and continue to shape—Iceland to what we see today, the highly regarded LAVA Centre is a wonderfully educational attraction for kids and adults alike.
Walk through and learn about the warning signs of eruptions, how an eruption impacts the weather around the world, and how volcanoes formed the stunning local landscape!
47 – Hike around the Kerid Volcanic Crater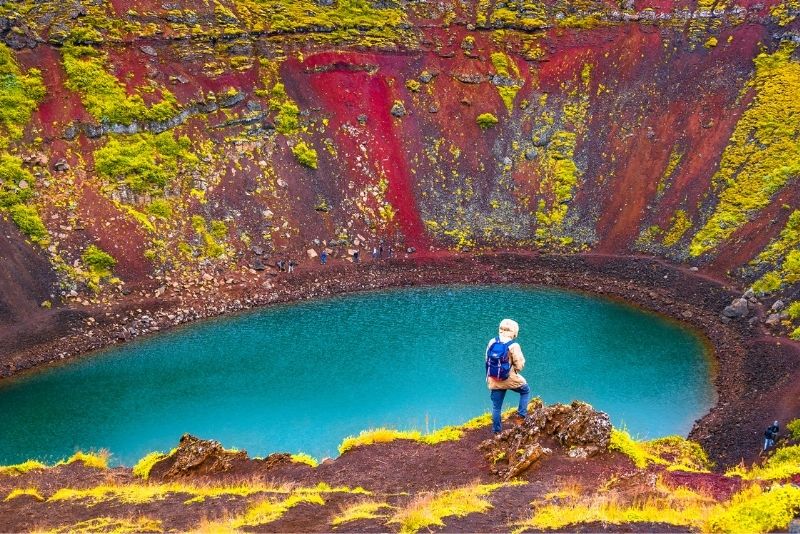 Looking like something straight out of a fairytale, it should come as no surprise that this stunning landscape has been dubbed the "eye of the world".
Located in the Golden Circle in the Grímsnes area in south Iceland (therefore not too far from the city), the 3,000-year-old crater-turned-lake that is Kerid boasts striking shades of blue, a trekkable trail down to the lake, and a formidable photo backdrop.
48 – Sign up for an ATV tour!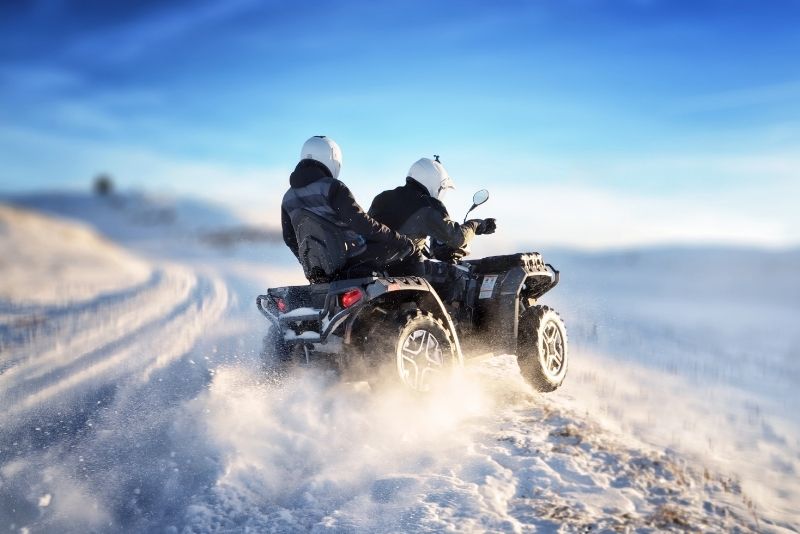 A surefire recipe for adventure, quad bike tours through the wilderness depart from Reykjavik on the regular, offering thrill-seeking visitors the chance to get bumpy on the gravel paths of Lake Hafravatn and climb all the way up to Reykjavik peak.
Enjoy the views from the peak's top of the city and the mountains before racing back down!
49 – Witness the Red Lava Hills of Rauðhólar, cowboy-style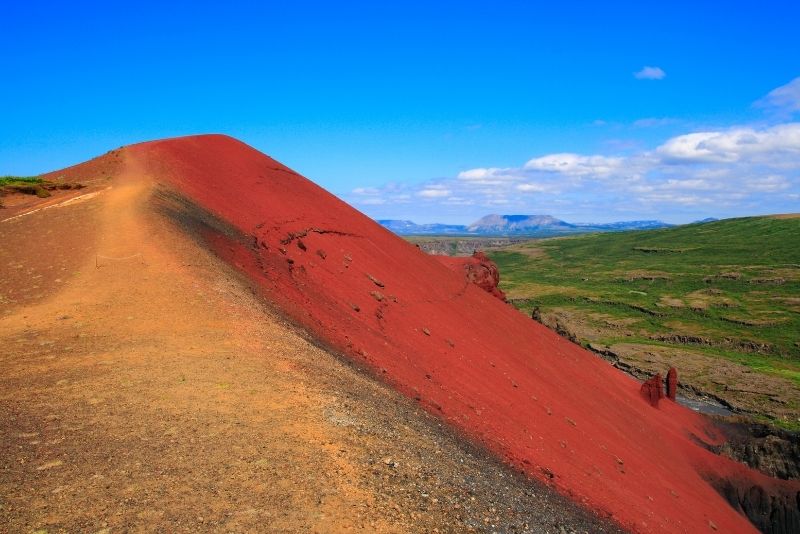 Known for their grit and strength (and full heads of luscious hair), Icelandic horses are iconic — making a Raudholar horseback tour one of the utmost essential things to do in Reykjavík.
With a local guide leading the way, you'll saddle up and trot along the maroon hills at whatever speed you feel most comfortable before visiting the Trollaborn (meaning troll children), a cluster of unique rock formations.
50 – Spend an Afternoon on Mount Esja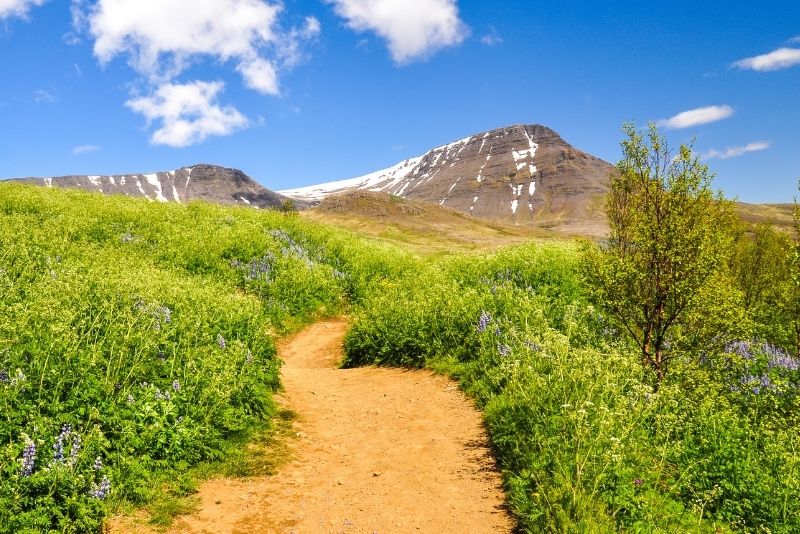 Only 20 kilometers from Reykjavik, hiking Mount Esja promises to be a memorable afternoon activity for the whole family — with a range of trails of varying difficulties open year-round, there's something for everyone.
Thrillseekers, take note: about 200 meters from the peak is where many inexperienced hikers will head back down; but for those of you brave enough to tackle the steep peak, the views up top are well worth it!
51 – Rev that engine on a buggy tour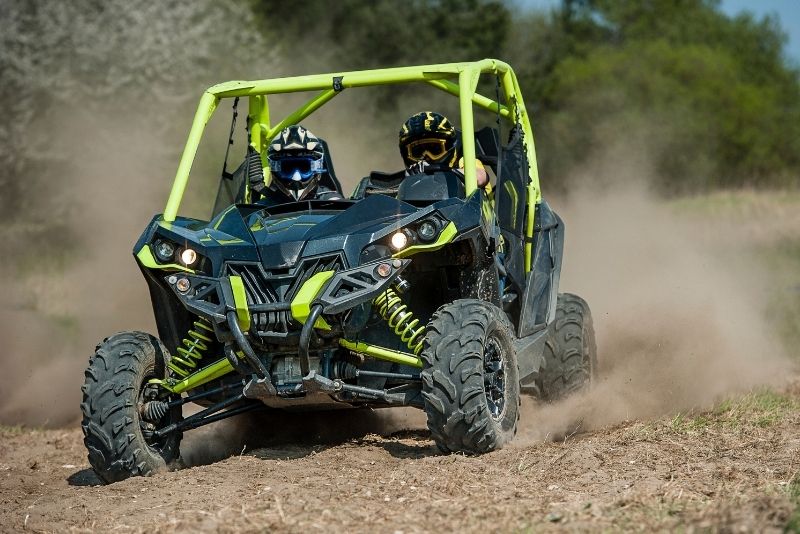 Keen to check out the Valley of The Thousand Rivers? What about the picturesque Blue Mountains?
Either way, strapped into an open-air buggy, you'll be blessed with stunning views from start to finish.
Looking to kill two birds with one stone? Combine a trip with a whale-watching adventure or sign up for an introductory flight lesson too!
52 – Catch a performance at Harpa Concert Hall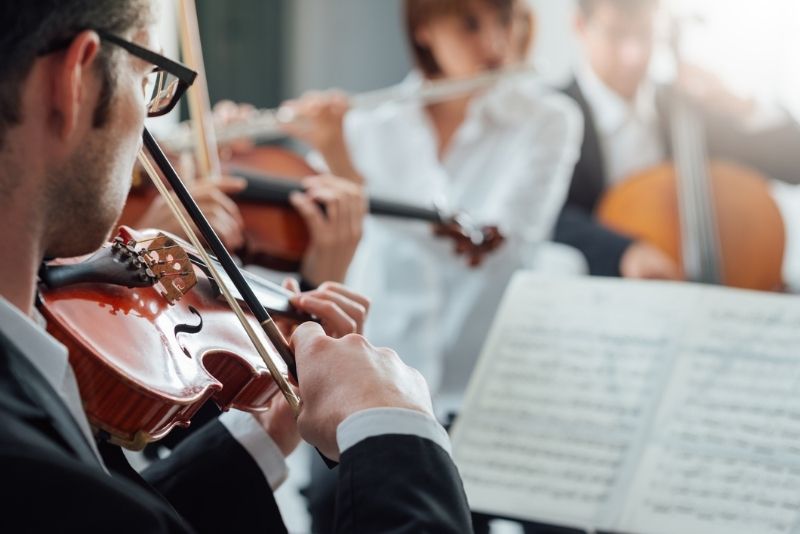 A beautiful building straddling the shimmering harbor, Harpa Concert Hall is a lovely spot to hear the Iceland Symphony Orchestra, the Icelandic Opera, or the Reykjavik Big Band take center stage.
As an award-winning piece of architecture, just seeing the exterior is reason enough to stop by!
53 – Go beyond The Wall on a Game of Thrones tour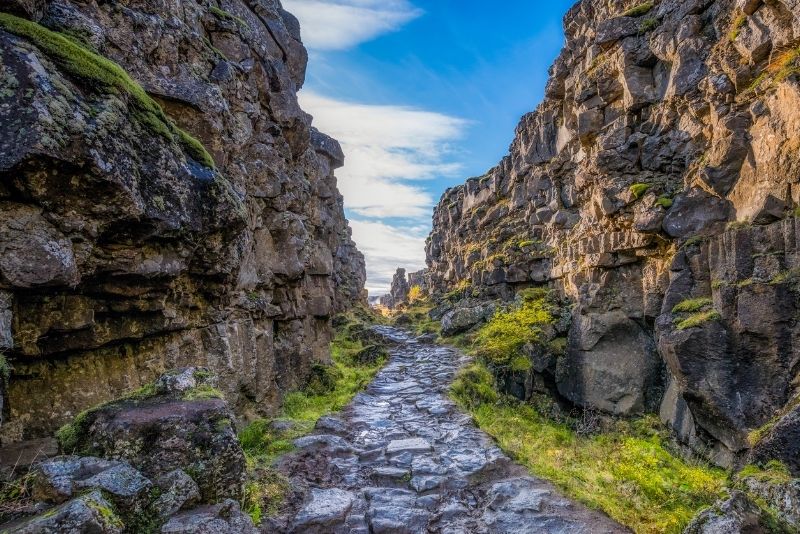 Whether you're a Stark or a Lannister, on this full-day tour, GOT fanatics will head to Thingvellir National Park and see first-hand the filming locations for a range of episodes' iconic scenes.
Walk where Jon Snow met with the White Walkers at a UNESCO World Heritage site; witness the gate of the Eyrie; explore a village that inspired the Wildlings lodgings, and check out where Daenerys' dragon eats a goat through a waterfall!
54 – Shop Like a Local at the Kolaportid Flea Market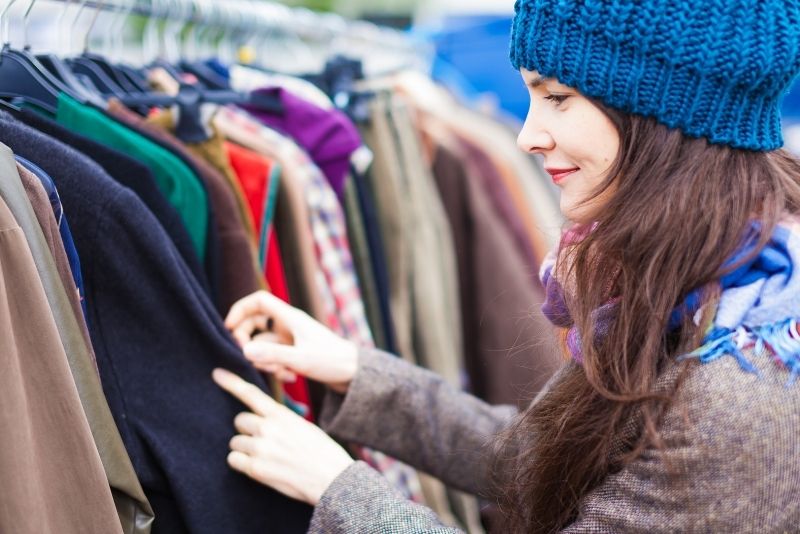 Set in a warehouse in the old harbor, the charming Kolaportid Flea Market is full of bizarre souvenirs and edibles: from vintage clothing to fermented fish, candies, and second-hand homewares, you're sure to find something that piques the interest.
An off-the-beaten-track attraction, this cash-only venue is a fun way to meet the city's residents and sample a few local delicacies!
55 – Explore the Golden Circle in a Jeep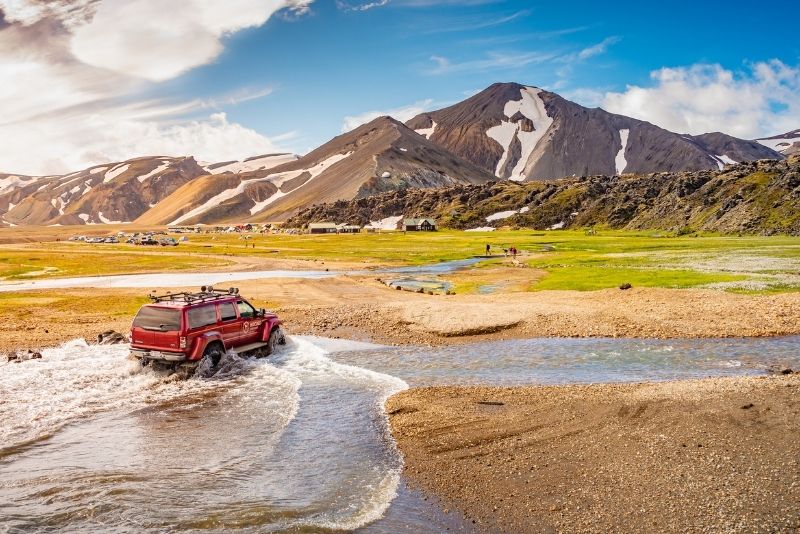 Snowmobiling, the Northern Lights, glaciers, geothermal pools, and the iconic Golden Circle — all this and so much more come part and parcel with a Jeep tour!
No matter where you want to visit, you can ride up to it in style on a Jeep tour departing from Reykjavik.
Keep in mind: if you're looking for something more VIP-esque, private tours that can see a lot of Iceland in one day—or over multiple days —  are also available (but will cost you a few extra bucks).
56 – Chase waterfalls at Skogafoss and Seljalandsfoss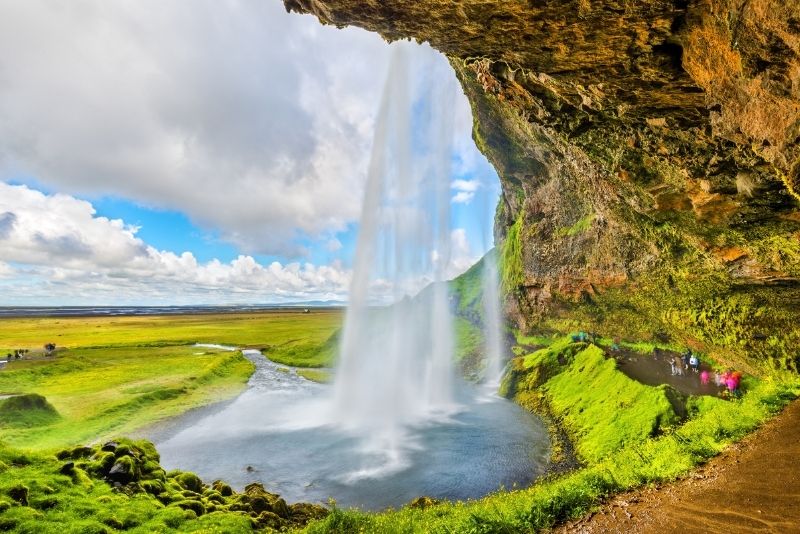 Ask any former Icelandic visitors and they'll preach it loud and clear: take a day tour to south Iceland and see two of the most amazing waterfalls in the world – Skogafoss and Seljalandsfoss!
These cascading, massive features boast loud, rushing currents that pave the way for rainbows, swimming holes, and great photo opportunities.
Less than two hours by car, it's an easy day trip option!
57 – Reflect at the Cathedral of Christ the King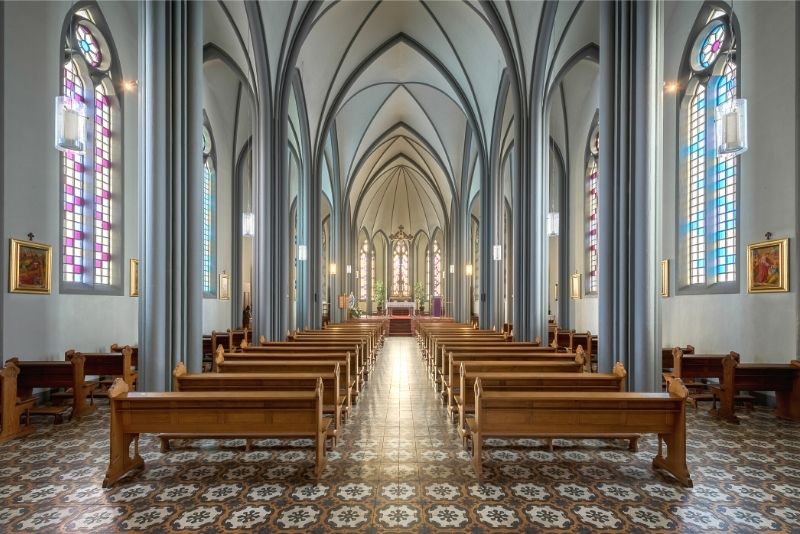 Just outside the city center lies the Domkirkja Krists konungs, or the Cathedral of Christ the King — a near-100-year-old church that is as stunning as it is significant.
While religious visitors from all around the world can take part in mass, anyone is welcome to see the beautiful architecture and walk around the property for some quiet time.
58 – Catch your balance on a stand-up paddleboard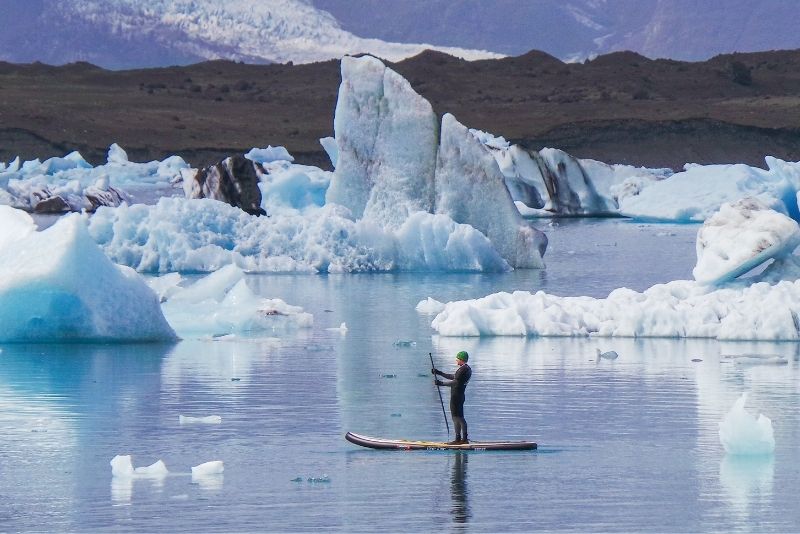 Stand-up paddleboarding is becoming more popular around the world due to its ease of use and immense fun, so why not give it a go while in one of the world's most beautiful cities?
While the waters will be a little chilly (don't fall in!), a tour on a SUP through the fjords and glacial lakes promises an afternoon of serenity and beauty.
Whether you're in downtown Reykjavík, the Snæfellsnes Peninsula or Hvalfjörður in Viking backcountry, there's no shortage of boarding opportunities.
59 – Wander through the Hólavallagarður Cemetery
The first cemetery built since the time of the Vikings in 1838, Hólavallagarður invites passersby to see some of the nation's most impressive historical figures' final resting places.
Throughout the tree-lined grounds, you'll find plots of those who passed from the Spanish Flu, the first woman elected into parliament, and a monument to the French sailors who lost their lives on the sea.
60 – Eat some world-class meals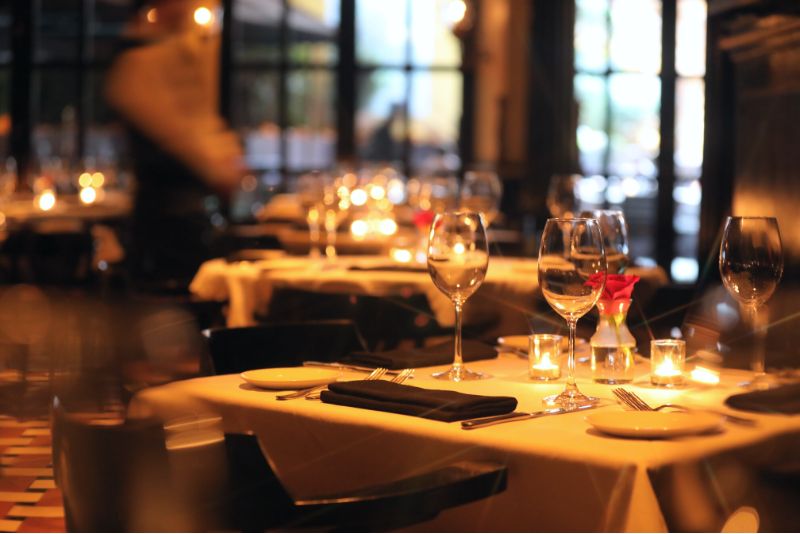 With cuisine that combines the classic, the unorthodox, and some elegant trappings, every meal is an adventure in the capital.
Enjoy exotic meats like puffin and whale at Grillmarkaðurinn, or try some marvelous vegan cuisine at The Coocoo's Nest.
Sample the iconic hot dogs at Bæjarins Beztu Pylsur, or the unpretentious dishes at Mathús Garðabæjar, including brunch and lobster bisque.
Or splurge a little and try out Michelin-starred meals at Dill, from reindeer tartar to fish stews.
At these spots, every bite is an experience!
61 – Learn about the Cold War at Höfði (AKA the Höfdi House)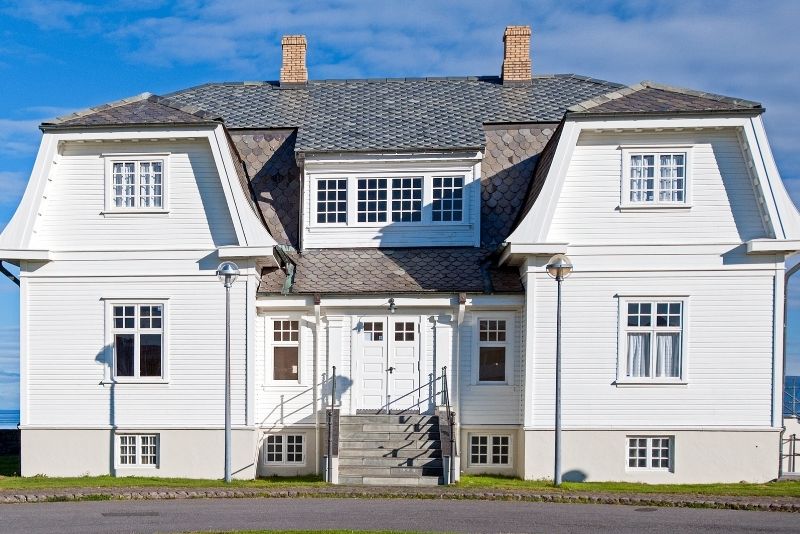 Straddling the water, the tourist-frequented Hofdi House is where American President Ronald Reagan met with Mikhail Gorbachev to mark the beginning of the end of the Cold War era.
While visitors are unable to tour the inside, it remains a beautiful and monumental piece of history.
62 – Cook and eat like an Icelander!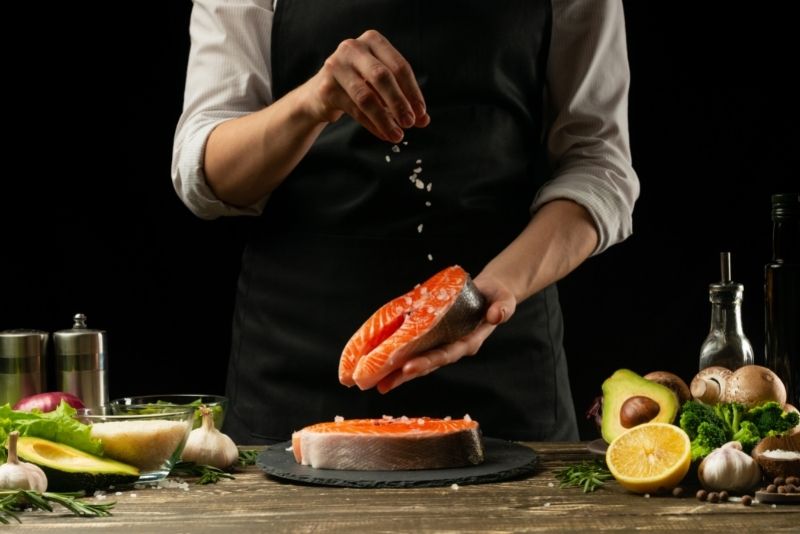 If sampling hot dogs don't quite cut it, why not book an evening cooking class where you can learn how to prepare authentic Icelandic foods from scratch instead?
From fish to lamb to hearty breads, this hands-on activity is a great "souvenir" to bring back home and show off to the friends at the next dinner party.
And, of course, a glass (or three) or wine comes included.
63 – Relax in an outdoor hot pool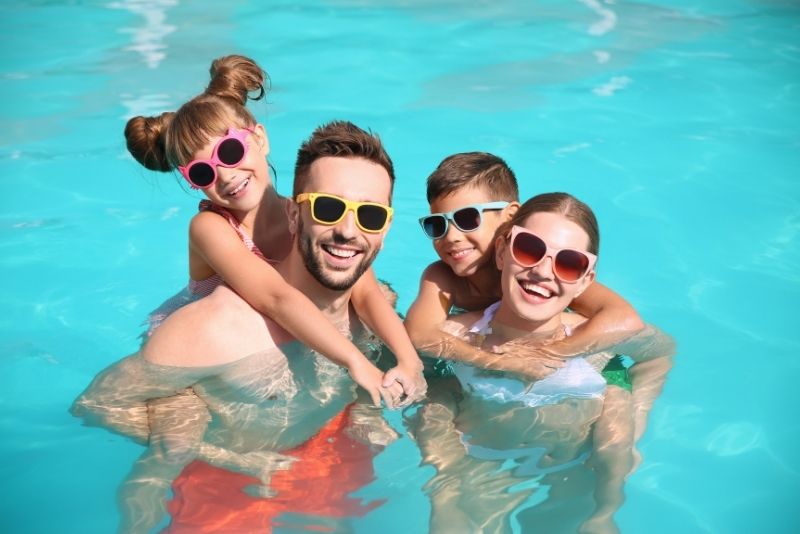 Despite Reykjavik's oft-freezing temperatures, swimming outside is actually possible year-round. How? Thanks to pools fed and heated by the natural geothermal waters!
Sit back and relax in Laugardalslaug thermal pool; or, for something a little more family appropriate, bring the kids to the Arbaejarlaug swimming pool and let the youngsters run amok on their many slides.
64 – Get wild on a beer tasting tour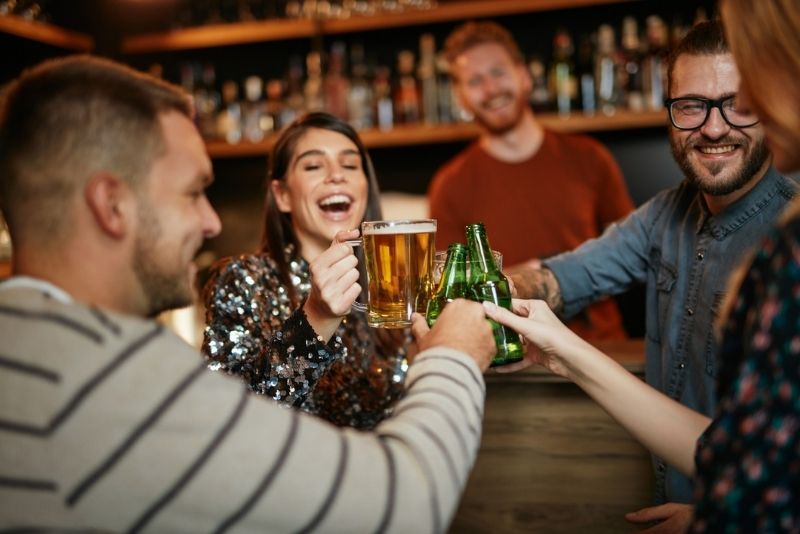 There is no better way to try all of the beers and flavors of a city than with a pub crawl!
Taking you to the top trendy and historic bars in Reykjavik, you'll sample locally made beers, down a few shots, and learn about the country's former prohibition and the modern craft beer culture.
Outside of the high-energy social crawls, there are also more low-key beer tastings around the city.
65 – Visit the dormant Thrihnukagigur volcano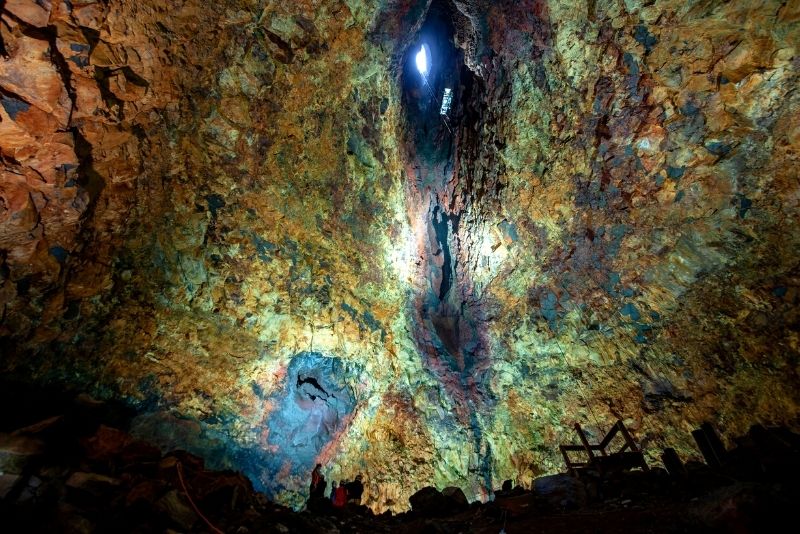 Having last erupted some 4,000 years ago, the now-dormant Thrihnukagigur volcano offers the unreal opportunity to set foot inside an actual volcanic crater.
Just keep in mind that trips do require about an hour-long hike, so a moderate level of fitness is ideal but not essential.
66 – Visit the Bathroom Stalls at the Icelandic Punk Museum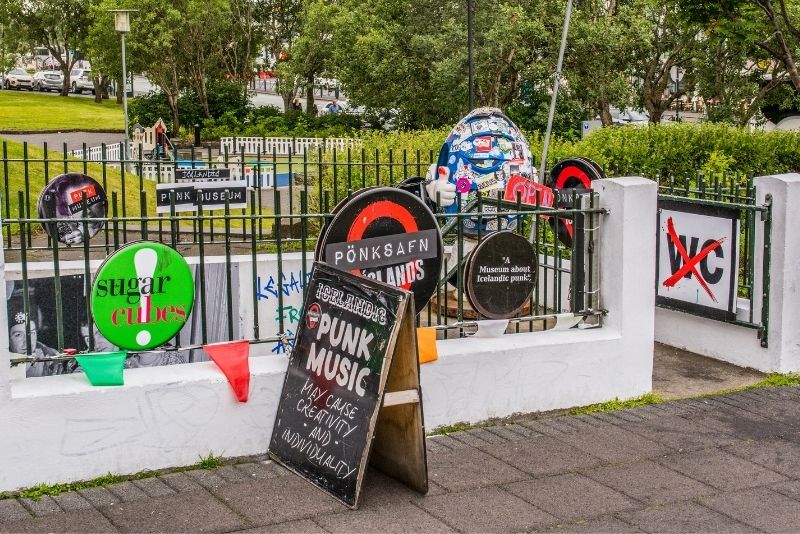 That's right, head to this converted public bathroom for what might just be the most unique museum you'll find in Reykjavik (and that includes the Phallological one…).
Telling the story of Icelandic punk from the 1970s, you'll see equipment, old-school tour tickets, instruments, pink jackets, and more displayed peculiarly in bathroom stalls.
67 – See the world's "first" geysir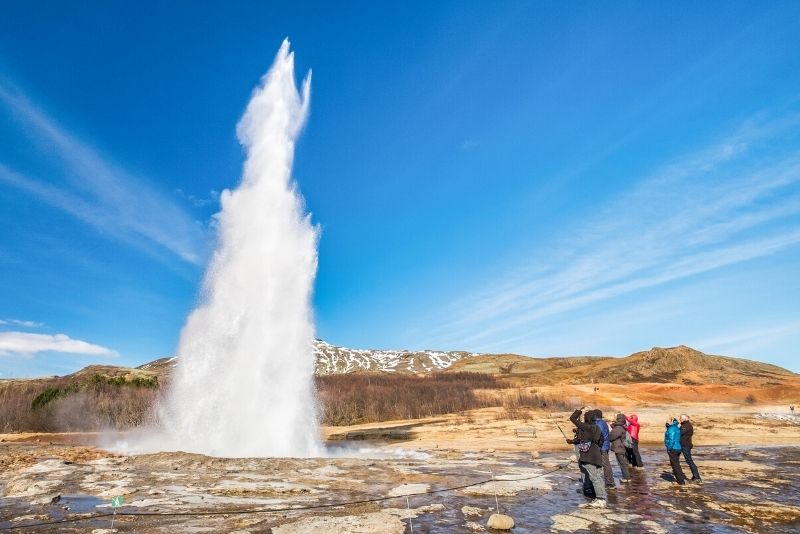 The Great Geysir (true to its name) is the first water feature in the world to bear the name that inspired those internationally.
This spurting spout has been active for more than 10,000 years, continuing to splutter and pulse hot steam and streams into the air.
That said, the Great Geysir is rather quiet compared to others; it sits in a field of very active ones, so you're sure to see a show nonetheless!
68 – Shop till you drop on Laugavegur street
One for the shopaholics, take an afternoon to browse and window shop down Laugavegur Street, stopping into delicious restaurants, renowned boutiques, and, if you haven't already, the Punk Museum and Phallological Museum.
As one of the oldest shopping streets in Iceland, there's plenty to justification to join a guided walking tour of the area to learn a thing or two along the way.
69 – Sample the nightlife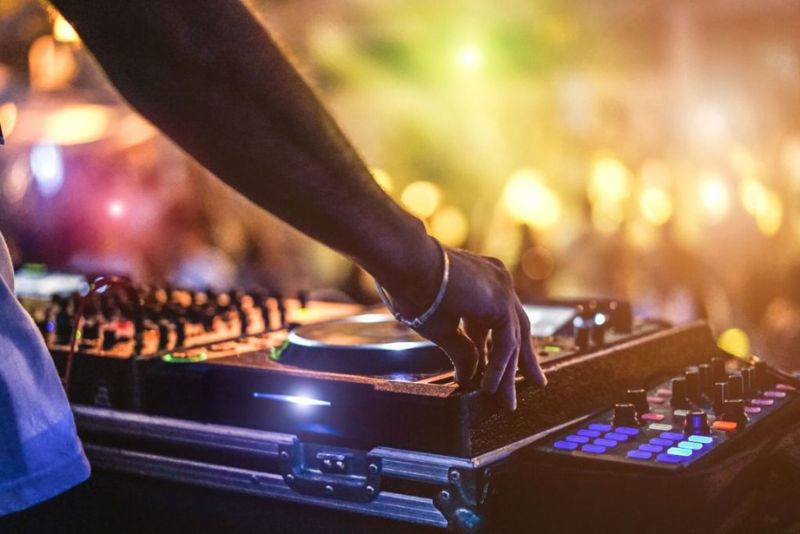 As the sun goes down (or not, if it's summer), the city bursts forth with excitement.
Filled with great watering holes, fun clubs, and some top-notch music, Reykjavik is the perfect place to party it up.
Check out the DJs and Viking-style decor of Paloma, or the lively drag performances of Gaukurinn.
Dance your heart out at Kiki Queer Bar, or enjoy the quiet atmosphere and excellent craft beers at Olstofa Kormaks og Skjaldar.
It'll be a night out that you won't forget!
How to get to Reykjavik?
Don't take cabs to get around (at least upon arrival)!
Our suggestion is to lock in an airport shuttle (either Keflavik Airport or Reykjavik Airport), avoiding the hassle of figuring out the local transport system or negotiating with drivers.
In VIP style, your driver will be waiting for you at the airport and share all kinds of fascinating tidbits en route to your hotel. What's not to love?
Where to stay in Reykjavik?
When you're not enjoying the restaurant or the fitness center at The Reykjavik EDITION, you can easily venture out to the Old Harbour – but be sure to come back for the sauna!
Or settle in at Grandi by Center Hotels, where you can relax at the bar after visiting nearby spots like Hallgrímskirkja Church.
Shopaholics will be thrilled by Midgardur by Center Hotels, which sits right on the famous commercial street of Laugavegur, and offers easy access to other central parts of town.
At 201 Hotel, you can enjoy a somewhat more rustic experience (think wooded walking paths and nearby lakes) combined with top-notch amenities like nearby restaurants and stores.
And at Center Hotels Plaza, you can explore sites like the National Gallery and the Old Town area, enjoying all the best parts of town before retreating to a quiet spot in the bar.
Visiting Reykjavik on a budget?
Explore Viking tales, city highlights, and local secrets with some free walking tours.
Easy on the wallet and heavy on the fun, they're perfect for learning about the capital; make sure to bring some money to tip your guide!
And with the Reykjavik City Card, you can enjoy some pretty amazing discounts on many of the area's best attractions, from museums and art spaces to local pools.
Where to go next?
When you're done with the capital, you'll find no shortage of other amazing things to do in Iceland!
Crackling glaciers and erupting volcanoes, bubbling hot springs and roaring waterfalls, primordial caves and striking seascapes – this lovely little country is arguably one of the most beautiful natural areas on Earth.
And in between hikes, dives, and camping trips, you can explore ancient history, check out aquatic artifacts, or sample the wares at some marvelous breweries.
Even if you're pressed for time, you can still enjoy some of the highlights with multi-day trips.
Discover a myriad of things to do in Vik, from exploring its stunning beaches to witnessing the breathtaking sea stacks.
Akureyri, often considered the 'Capital of North Iceland', offers a different vibe with its charming small-town feel yet abundant cultural and recreational activities. Plan your itinerary with various things to do in Akureyri, including visiting botanical gardens, exploring museums, and embarking on whale-watching tours.
And best of all, multiple days means an evening or two in the wilderness – a perfect chance to catch a glimpse of the Northern Lights!
Final thoughts
Even if you've got your sights set on the natural wonders further out in the country, save some time for the dynamic Icelandic capital.
With so much quirky culture, great food and drink, and unique historical spots, there's no end to the exciting things to do in Reykjavik; so bring a sense of curiosity, and prepare to be delighted!
Thanks for reading, and, as always, happy travels!