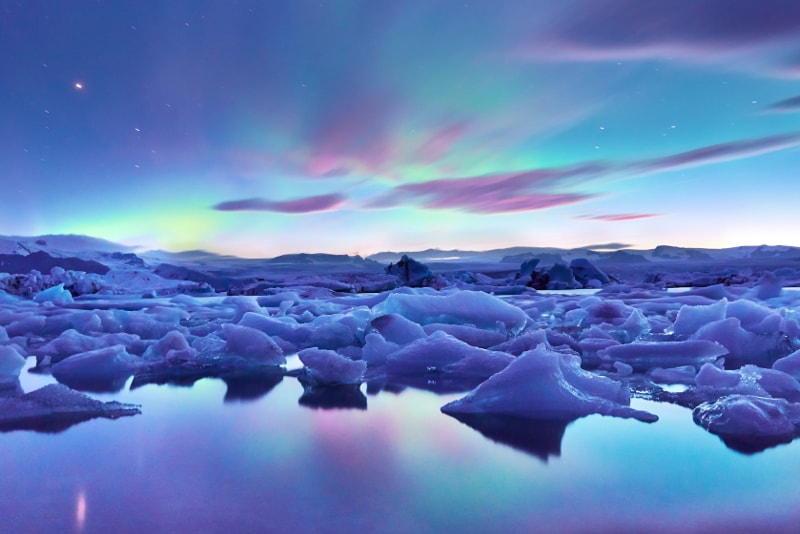 Looking for cool day trips from Reykjavik?
This enchanting city and country have a lot to explore, see and connect with nature in a way you will ever do.
Read more about all the different places to visit from Reykjavik, natural sites to visit, activities and more.
1 – Blue Lagoon
Are you ready to visit one of the most popular tourist destinations in all of Europe? The Blue Lagoon is a must-visit when in Reykjavik.
These thermal waters are to be found outside Reykjavik city centre and due to their popularity, they are easily accessible.
A day trip to the Blue Lagoon from Reykjavik is the perfect way to relax and unwind if you're looking to visit more places, head over to TourScanner to find combined tickets to visit other attractions such as the Golden Circle or many of the waterfalls Iceland has to offer.
2 – Seljalandsfoss Waterfall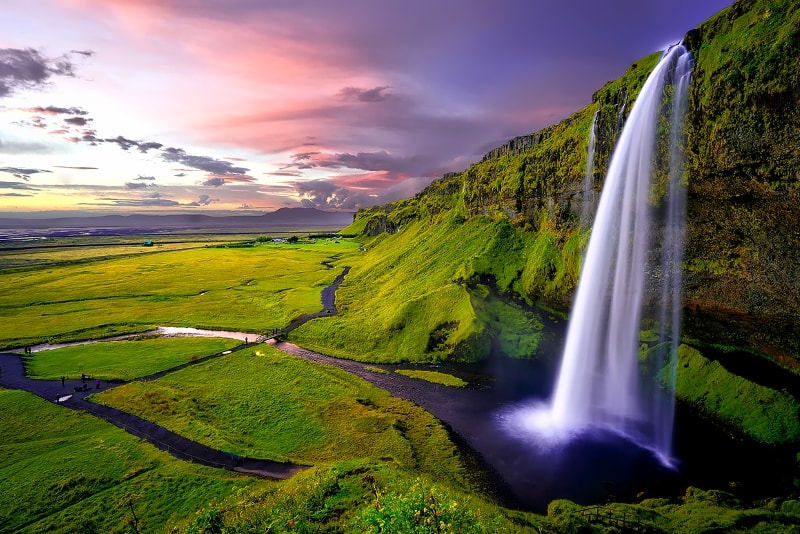 Head towards Iceland's south coast and explore the hidden gem that is Seljalandsfoss waterfall.
This powerful waterfall is one of the most picturesque and photogenic places you will ever visit.
If you are looking for a relaxed day just wandering around and soaking in the energy from the waterfall then book a day trip from Reykjavik to Seljalandsfoss.
There are also other sites possible to visit if you want to combine your day trip with Hekla and Eyjafjallajökull volcanos.
3 – Skógafoss Waterfall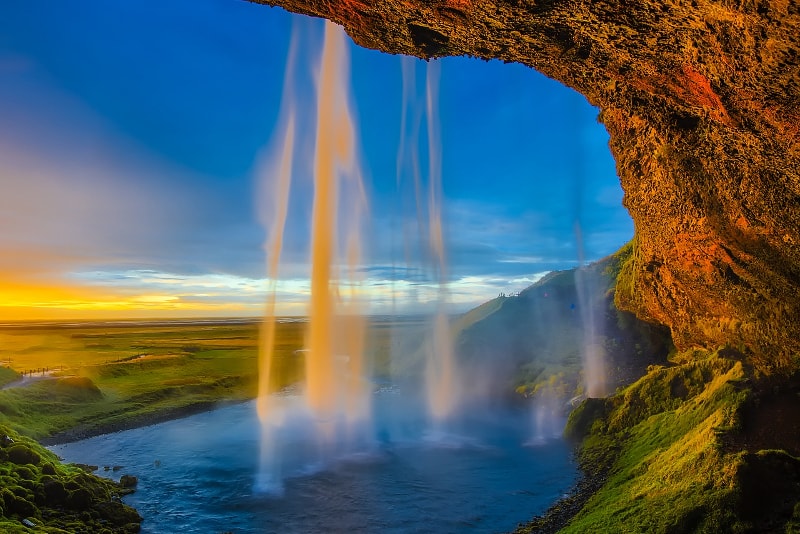 Skógafoss Waterfall is another must-visit when in Iceland and can be coupled with Seljalandsfoss Waterfall or perhaps Sólheimajökull for a more full-day.
There is countless lookout spots and beautiful landscapes to pull over and take in along the way.
Book a day trip from Reykjavik to Skógafoss to enjoy a full day visiting these wonderful natural sites.
4 – Jökulsárlón Glacier Lagoon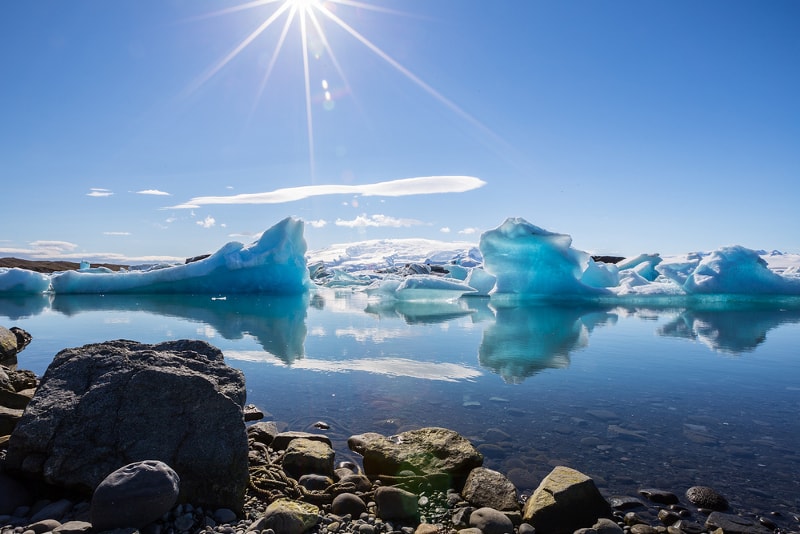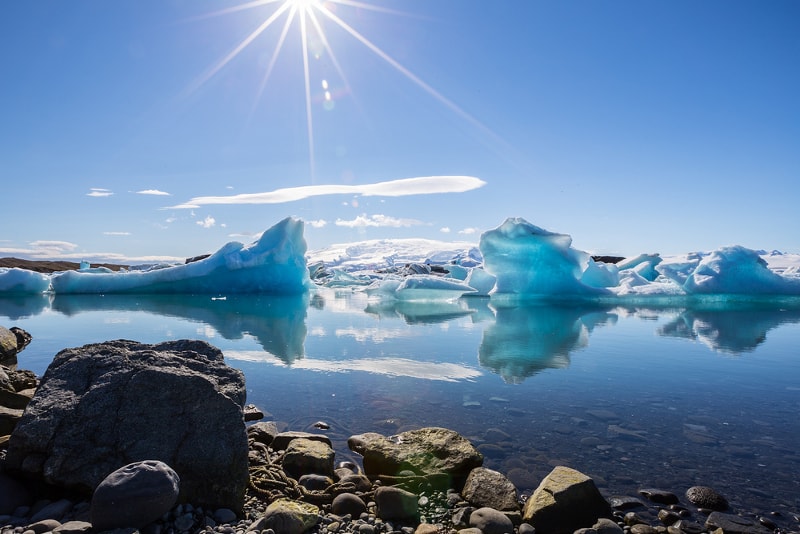 If you are looking for adventure, a day trip from Reykjavik to Jökulsárlón Glacier Lagoon won't disappoint you.
The Jökulsárlón Glacier is the largest glacier in Europe and is simply breathtaking to observe.
A visit to Jökulsárlón is a wonderful opportunity to see all the beautiful scenery Iceland has to offer.
5 – Thingvellir National Park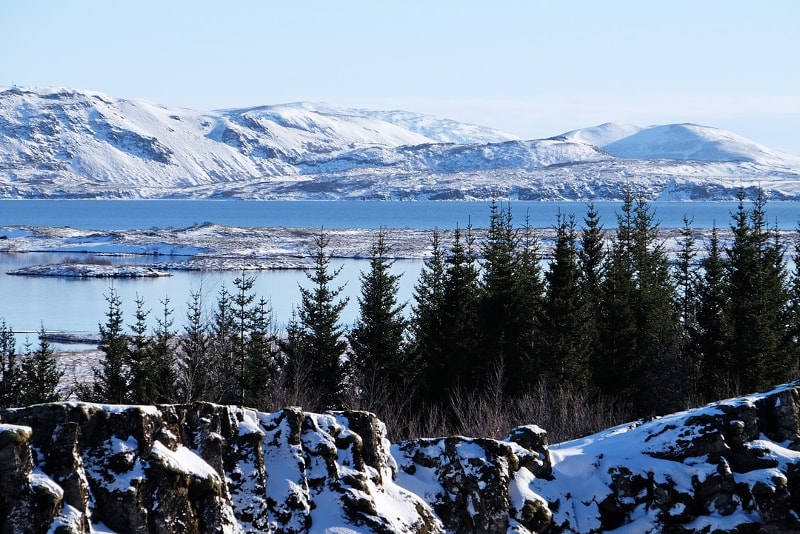 In the east of Reykjavik, you can find the incredible Thingvellir National Park.
Filled with history, Thingvellir National Park holds great historical significance for Iceland people for it was the site of Iceland's parliament for over eight centuries.
Must-visit historical spots in the park include Þingvellir Church and the ruins of ancient Icelandic shelters.
Those interested in geography will be fascinated by the Almannagjá fault; caused by the two major tectonic plates the Almannagjá fault leaves in its wake jagged, rocky cliffs.
This fault marks the geographical divide between North America and Europe. You can walk the fault until you meet the magical Öxaráfoss waterfall.
6 – Gullfoss Waterfall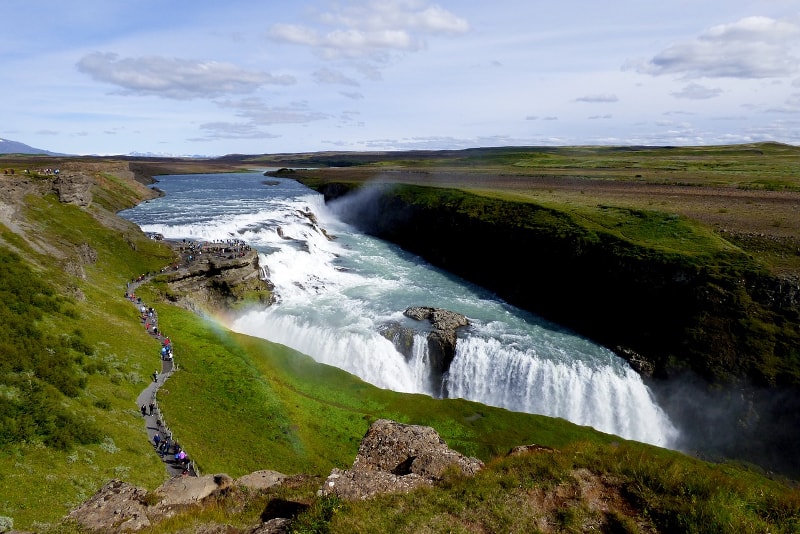 Iceland's most famous waterfall, to be found in the canyon of the Hvíta River and considered the largest waterfall in Europe.
You will be mesmerized by its energy it transmits. Perfect photographic location and spot to relax and unwind into its beautiful landscapes and nature.
7 – Geysir
Geysir is another fantastic natural phenomenon in the world, you have to experience seeing erupting hot springs.
It's a very interesting experience to feel the ground beneath your feet tremble as the Geysir gets ready to burst.
If you want to more thrill added to your experience, you can combine your visit to see the Geysir with Gulfoss waterfalls.
8 – The Golden Circle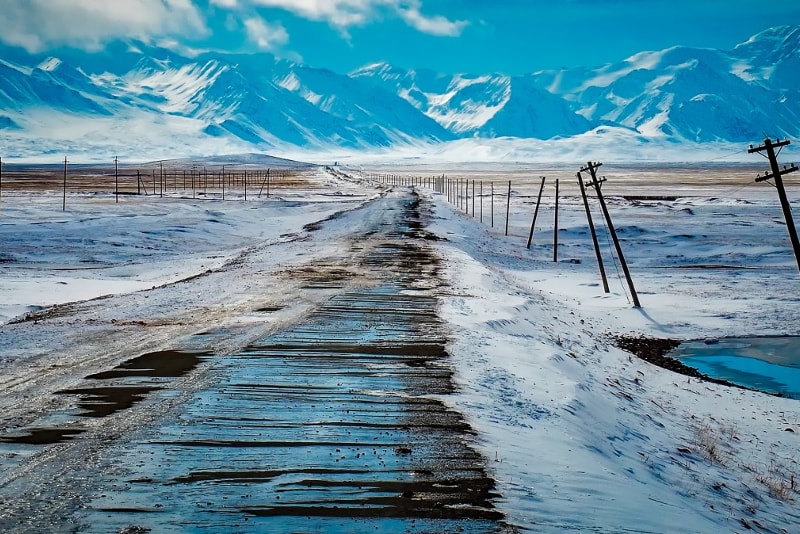 The Golden Circle route is the most popular sightseeing tour of Iceland. It includes all three famous Golden Circle sites.
Visit the Geysir hot spring area, the Gulfoss's fascinating golden waterfall and walk around the historic site of Thingvellir National Park.
There are plenty of day trips from Reykjavik which take you to all these three sites for very good prices.
You can check on TourScanner the different prices and tours in order to choose the best suited for you.
9 – Northern Lights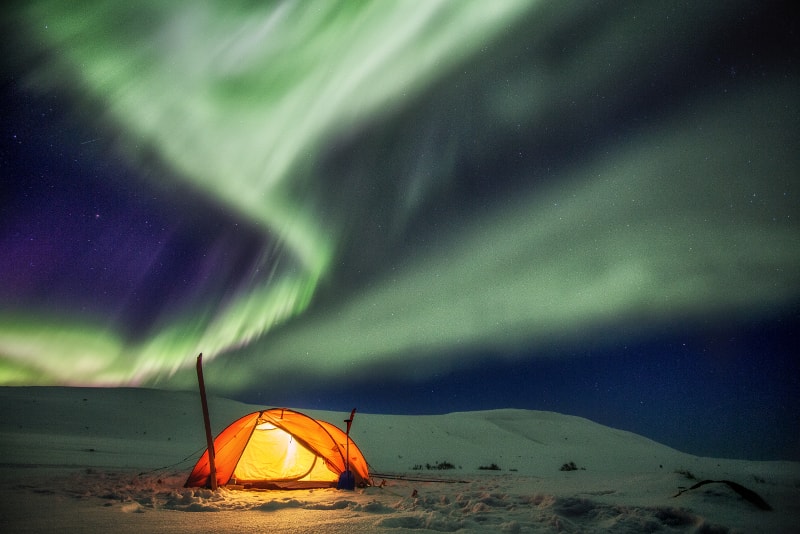 While in Iceland, don't miss the opportunity to witness the Northern Lights.
Book a guided day trip from Reykjavik to go and see this beautiful natural phenomenon.
If the Northern Lights don't appear, you don't have to worry because they will give you the chance to go back at any time.
10 – Landmannalaugar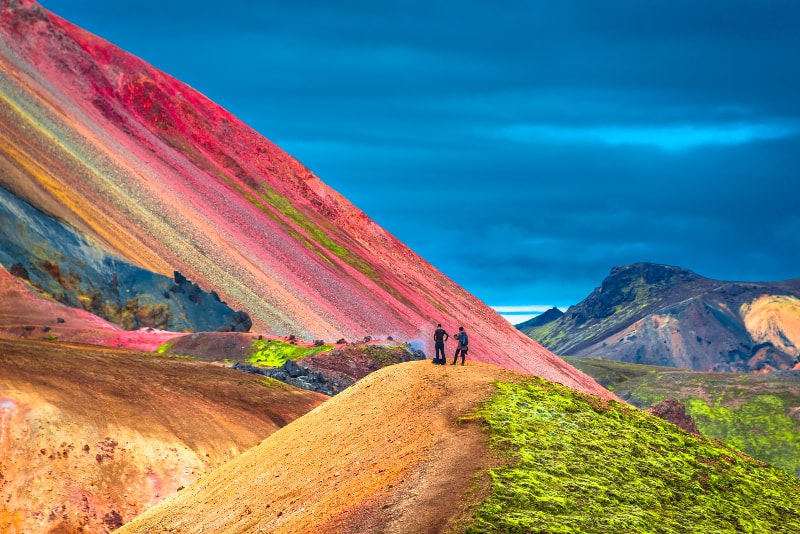 Is one of Iceland's unique landscapes that are beautiful in its own right, known as the pearl of Iceland's highlands.
Hekla is not to be missed for it is Iceland's most active volcano.
There is nothing quite like standing at the foot of an active volcano and feeling the heat rise from the rocks beneath you.
The Laugahraun lava field features vibrant, colourful rhyolite mountains contrasted beautifully by the jet-black lava field below.
A visit to the Landmannalaugar geothermal pools is the perfect way to combine a day trip from Reykjavik.
11 – Whale Watching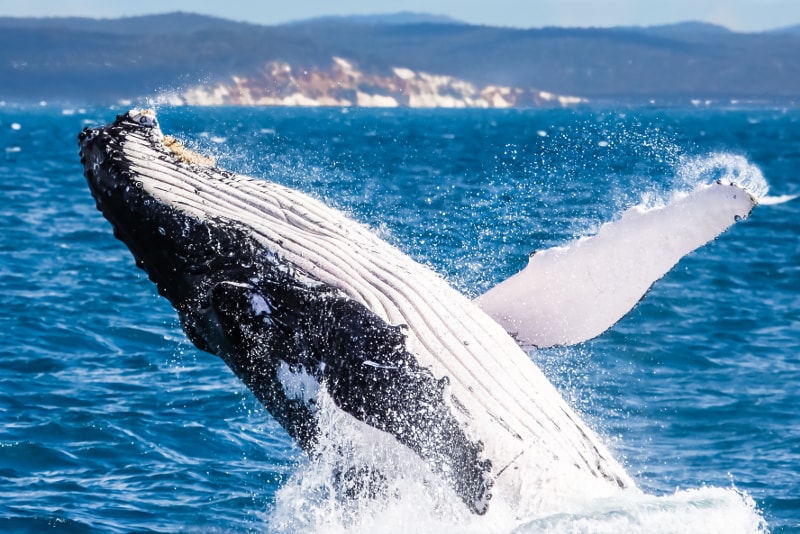 Iceland's coast is frequently visited by whales so there are many day trips from Reykjavik to go whale watching.
The tour guides will provide you with interesting facts about these magnificent whales, and you'll have the chance to see dolphins and porpoises.
If highly unlikely you don't get to see these amazing mammals, you will have a chance to see another day.
They provide you with thermal overalls but make sure you wrap up warm!
12 – Game of Thrones filming locations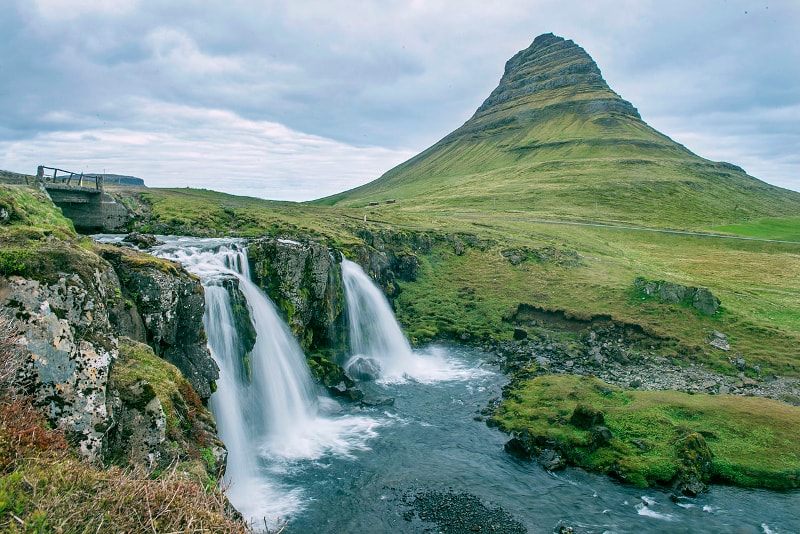 For GOT fans, you must know they filmed many scenes in Iceland.
Obviously, they have created many tours to spend a day exploring some of the incredible locations used for the series.
The day trip from Reykjavik usually lasts 8 hours and you will have a guide leading you all the way to tell you all the facts.
You can visit the Thingvellir National Park and Lake Thingvallavatn.
13 – Snorkelling excursion in southern Iceland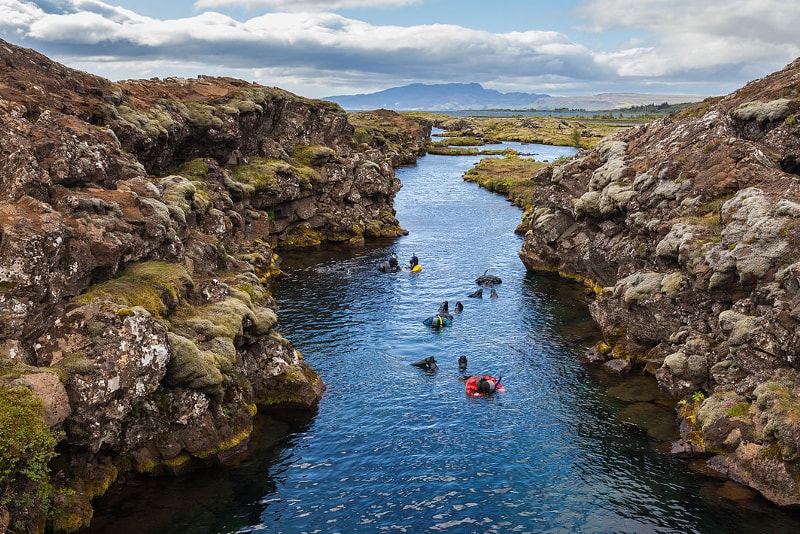 Head to South Iceland to snorkel between the tectonic plates and be amazed by the glacial clear waters which make it easy to see the stunning landscapes under the water.
A certified guide leads you so you don't have to worry about any certification in order to participate.
Take advantage of the fact you're in Silfra and combine your day trip with a visit to Thingvellir National Park.
14 – Thrihnukagigur volcano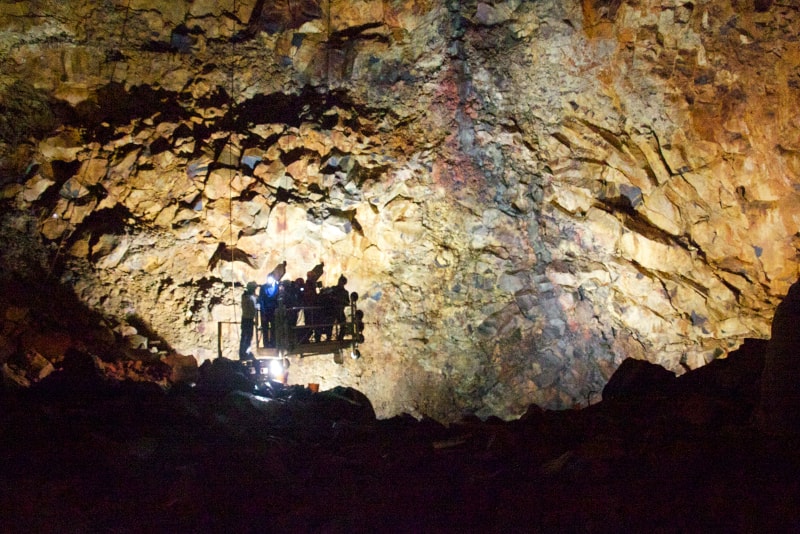 Trihnukagigur, translates to "Three Peaks Crater" and hasn't erupted for over 4,000 years. Many tour operators offer day trips from Reykjavik to Trihnukagigur.
You can experience the Trihnukagigur with full caving equipment and then lower down through the crater.
This is truly an experience you can only get in Iceland.
15 – Kerid Crater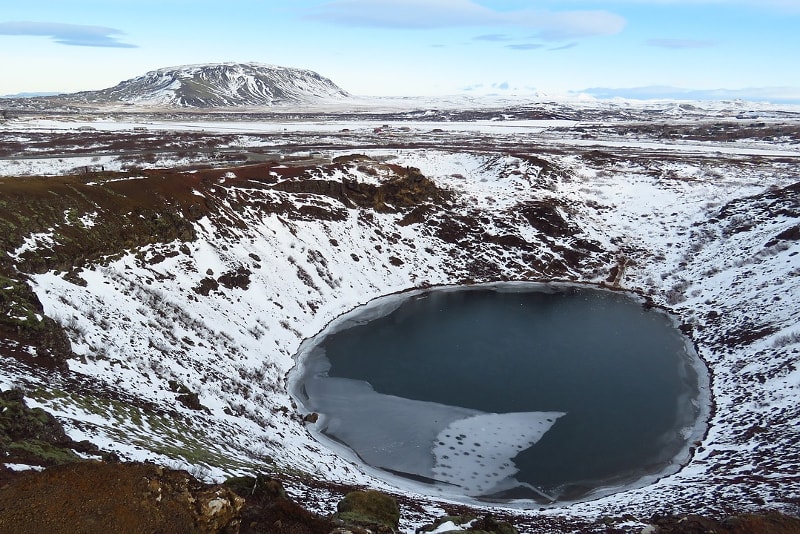 The Kerid Crater is one of the most famous landmarks in Iceland and also the typical picture on a postcard.
Kerid Crater is a huge volcanic crater that sits in the Grimsnes region of southern Iceland.
The vegetation around it and the water change from season to season which makes it one of the most famous landmarks.
The Kerid Crater is a must-visit so consider combining your day trip from Reykjavik with the Kerid Crater.
16 – Langjokull Glacier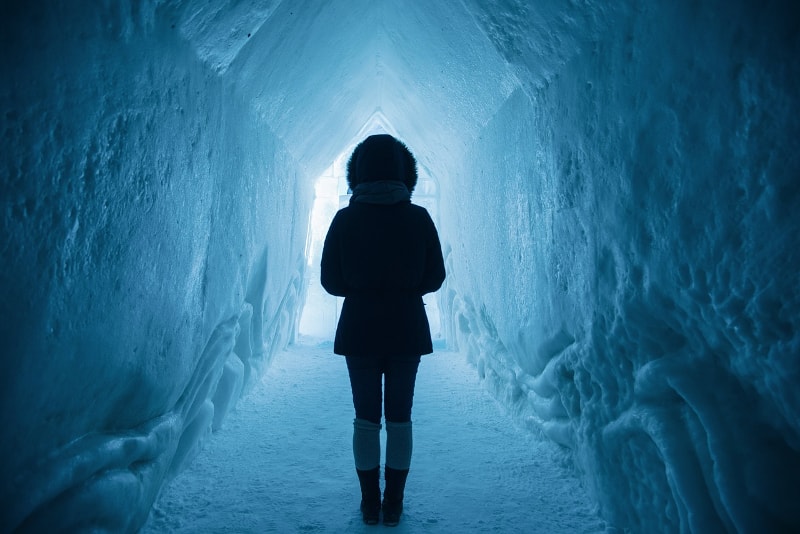 The Langjokull Glacier is a truly unique experience that makes an amazing addition to your trip to Iceland.
The Langjokull Caves are man-made caves but the Langjokull Glacier is completely natural. They do guide tours about the cultural and the significance of this natural wonder.
You can explore the glacier by foot or by snowmobile, depending on what you book. You can find these tours on TourScanner for around 230€.
17 – Snaefellsnes Peninsula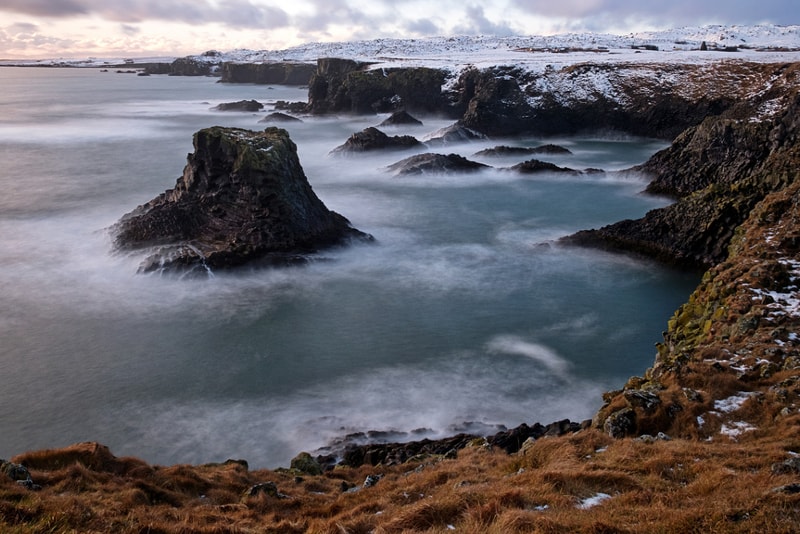 One of the most magical areas of Iceland perfect for photographs.
Here you can find very dramatic landscapes, numerous fishing villages (Arnarstapi and Hellnar).
There are many day trips from Reykjavik that take you along the Snaefellsnes Peninsula and you will also see the volcanic craters of Kirkjufell and Ljósufjöll.
18 – Myrdalsjokull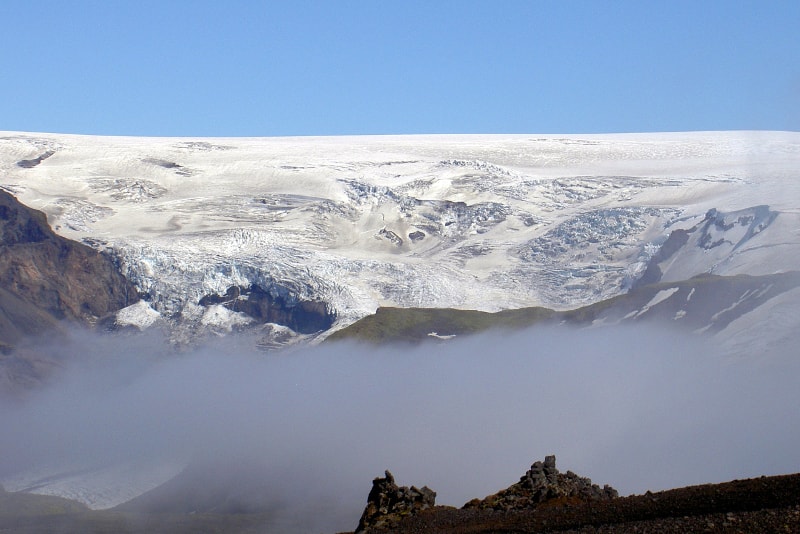 Visit Iceland's 4th largest glacier on a day trip from Reykjavik.
This is one of the most impressive glacial landscapes and often fully booked by travellers and highly interesting by hikers that want to explore more.
There numerous companies offering hiking day trips from Reykjavik to Myrdalsjokull. Please note that it is not advisable to go without a guide to this site.
19 – Kirkjufjara beach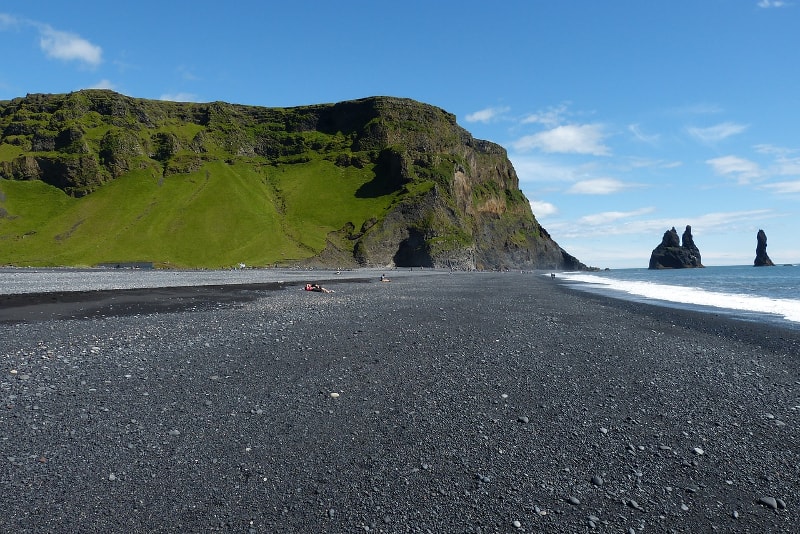 If you are looking for an off the beaten track day trip from Reykjavik, Kirkjufjara Beach is a complete hidden gem.
This beach is practically untouched and is perfect for a day trip to unwind and relax. Please note to not visit the beach during high tide for it can be dangerous.
20 – Vik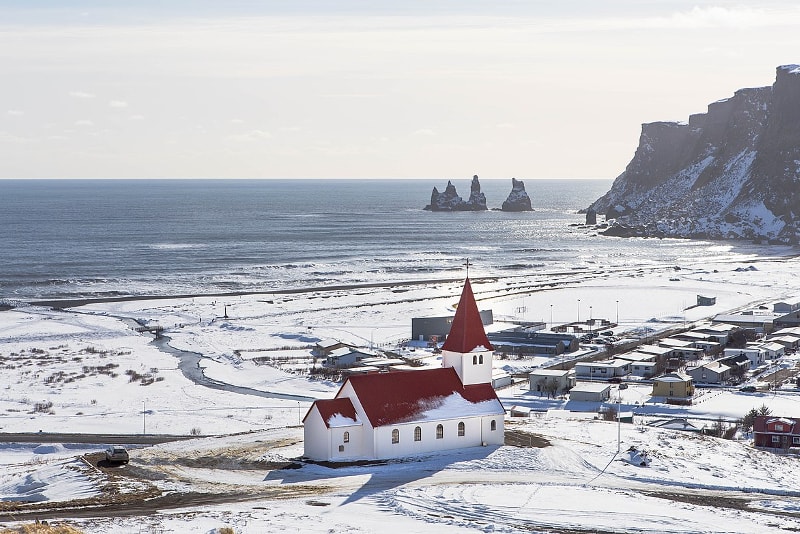 Highly recognized for being a new tourist destination, Vik is a village in the South of Iceland and sits at the base of the Katla volcano and next to the Myrdalsjokull glacier.
Take a day trip from Reykjavik to Vik and combine your trip with a visit to these two places mentioned in the above. Also, visit the church and its beach.
Travel tips
You can always visit Iceland but there are a few things to take in consideration before planning your trip. Here is a list of travel tips in order to help you:
Travelling to Iceland in the winter can affect your plans due to cold weather and strong winds.
There is also much less daylight so this can influence in your itinerary as you would have less time to visit places.
Take into consideration that some tours are not offered in the winter.
However, the positive side of this is fewer tourists visit Iceland during the winter so it will definitely be quieter, prices and lower and it's the best time to experience the Northern Lights.
Summers in Iceland is much busier but the weather is much warmer. There are long hours of daylight and much more options for day trips and tours.
You may want to book your day trips from Reykjavik and accommodation in advance. At least three to six months in advance to get reasonable prices.
We hope this comprehensive guide helps you find out more about many day trips from Reykjavik. If you have any question or queries please do not hesitate to ask in the comments below!
Enjoy Iceland 😉