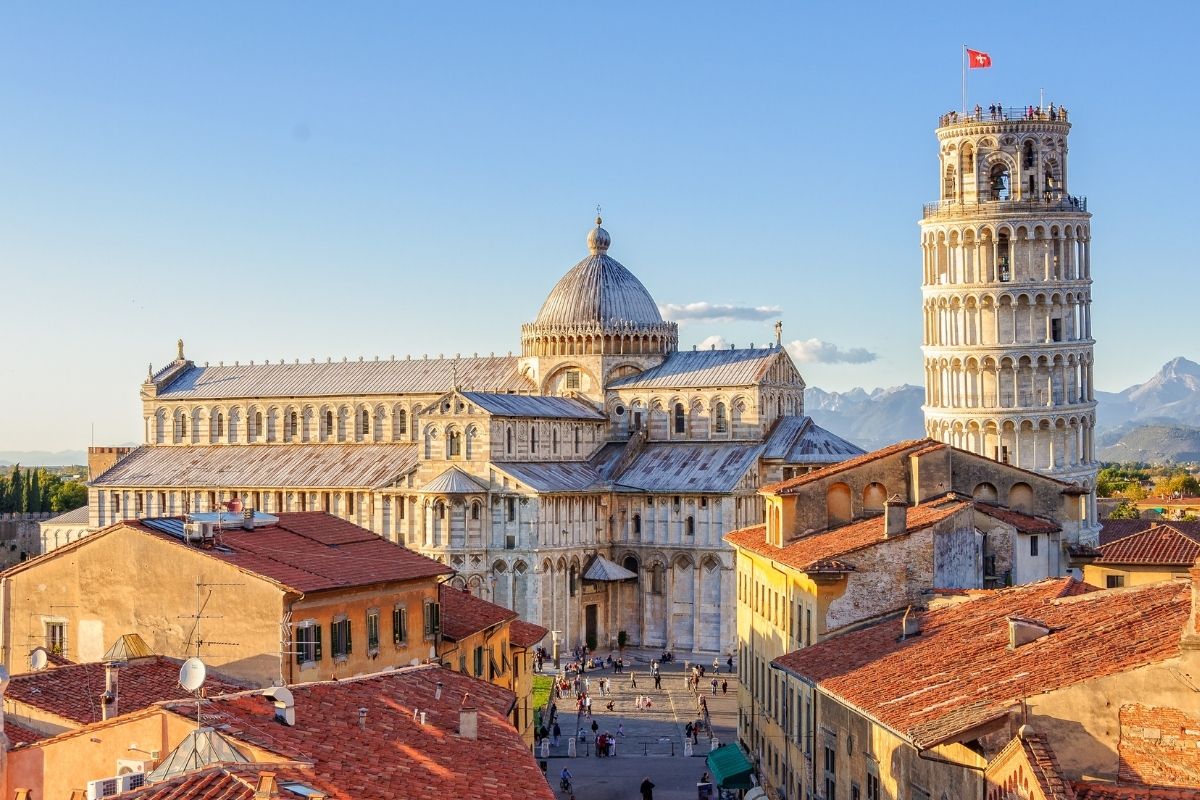 Pisa is best known for being home to the fascinating Leaning Tower – a unique architectural marvel that does not topple over despite its obvious tilt.
But Pisa has a lot more to offer visitors than just its iconic tower. Located in the heart of picturesque Tuscany and dating back to Etruscan times, Pisa is now a vibrant city with great food dining, award-winning wines, beautiful palazzos, and a very walkable design that makes it perfect to explore.
Whether you're here for the city's cultural and historical diversity or to use the city as a starting point to explore Tuscany, there are so many things to do in Pisa, you'll stay busy for days.
Stop by the historical churches and cathedrals, escape to wine country for a day of relaxation and a taste of the real Tuscany, or catch a game of football. Whatever you decide to do while in Tuscany, we are sure you will have fun!
1 – Marvel at the beauty of the Pisa Cathedral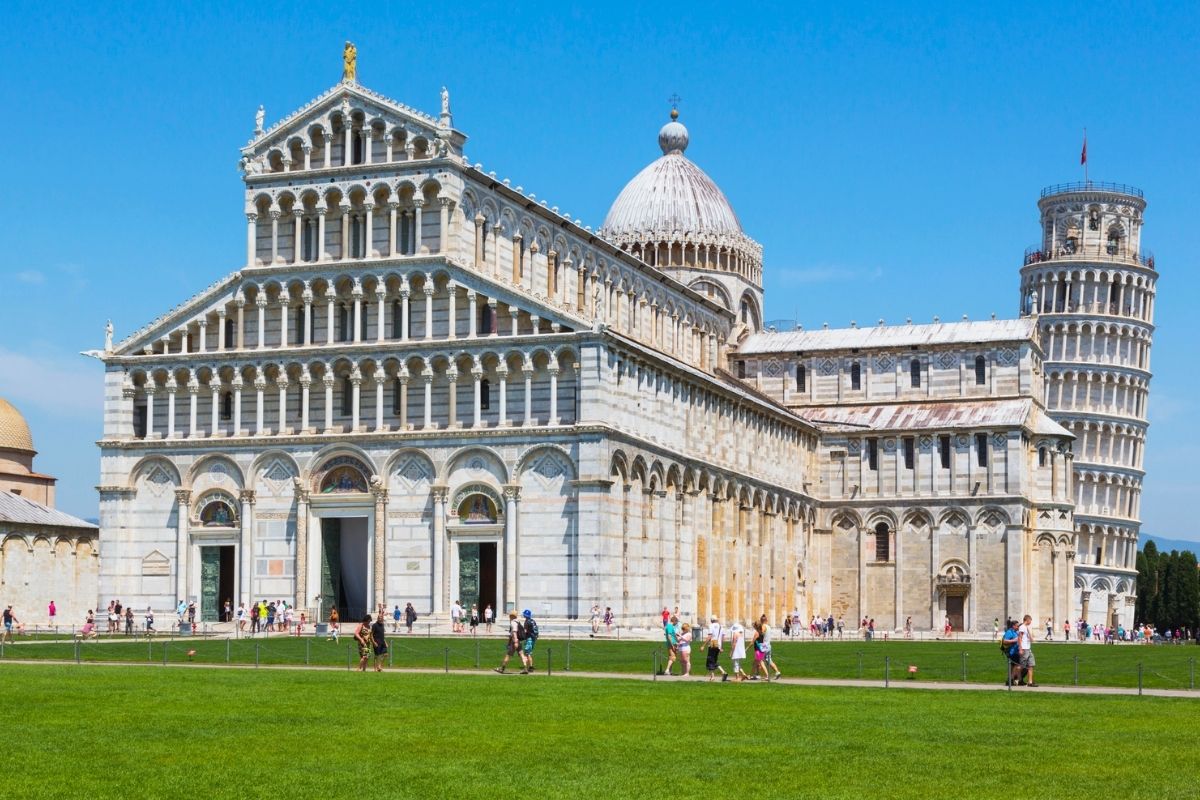 Built in the 11th century, the beautiful Cathedral of Santa Maria Assunta is a popular tourist destination. Known to most people as just the Pisa Cathedral, this famous landmark was built using a mix of multicolored marble, granite, mosaics, and bronze accents.
Inside, gold leaf adorns the ceiling and Byzantine-style mosaics brighten the walls. Lots of important artists and architects worked in the construction of the cathedral, including Buscheto, Giovanni Pisano, and Biduino.
A number of tombs are housed inside the cathedral, including Pisa's patron saint, Saint Ranieri, Pope Gregory VIII, and Holy Roman Emperor Henry VII. There are also 16th-century paintings hanging on the walls and side altars, and a massive mid-1800s Serassi organ.
The cathedral sits in The Piazza dei Miracoli (also known as Piazza del Duomo), just steps away from the Leaning Tower of Pisa.
2 – Climb to the top of the Leaning Tower of Pisa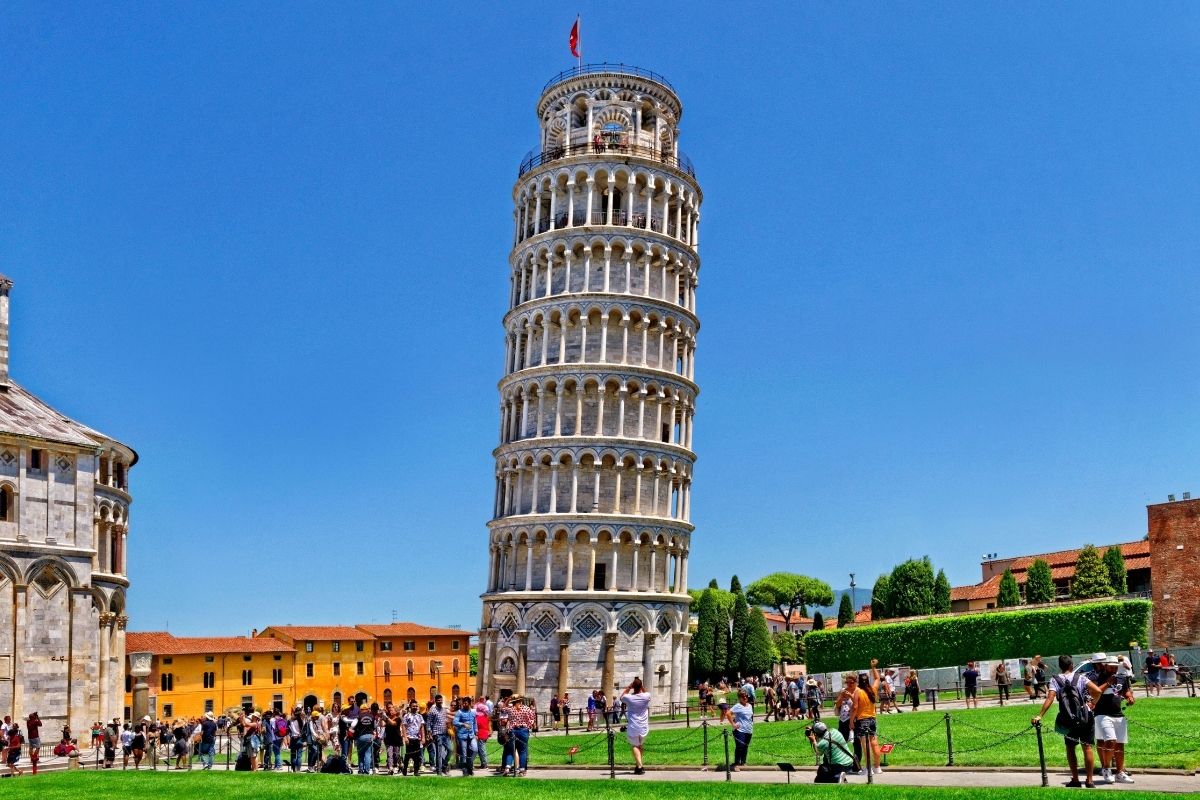 Completed in 1372 and now one of the best-known landmarks in Italy, the Leaning Tower of Pisa is a visitor's favorite. The 184-foot tall tower leans four degrees to the side but remains standing partly due to work done on it throughout the years to keep it stable.
Because the tower is the most famous sight in Pisa, many city tours start from here (or at least bring you here as one of the stops). Check out the Leaning Tower of Pisa tickets price if you're visiting on your own and want to climb the tower.
The tower consists of seven floors, which visitors can climb for great views over the city. Seven different bells – including a massive 17th century that weighs almost 8,000 pounds – call the tower home. There are 251 steps to the top of the tower, a 30-minute climb that can be a little dizzying but well worth the effort.
3 – Discover the unique Pisa Baptistery of St. John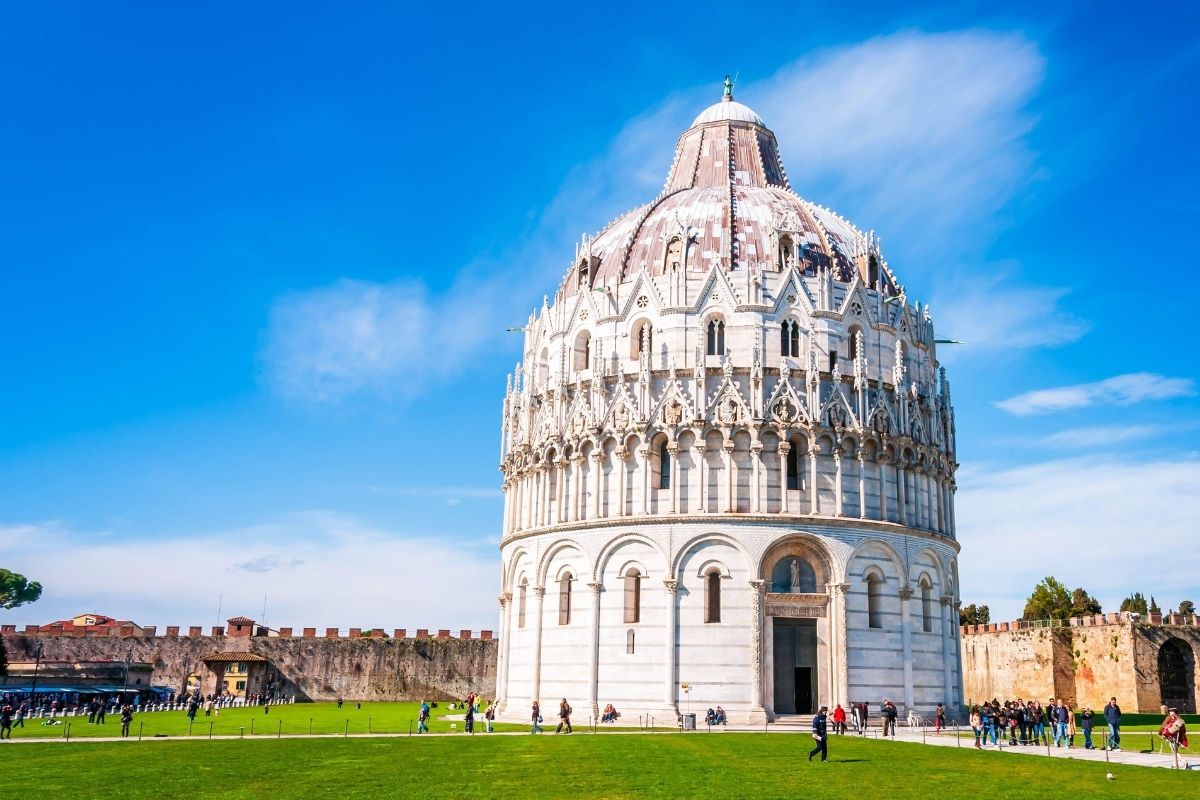 While modern baptismal fonts are usually just a basin of water located inside a church, historically, baptisms were done in a separate building known as a baptistery.
Pisa's baptistery is the largest in Italy, an impressive free-standing cupola that's 189 feet high. Made of Carrara marble with touches of blueish stones, reliefs, and decorative columns, the Pisa Baptistery is just as beautiful inside as it is outside.
The most stunning attractions inside are the heavily sculpted 13th-century pulpit and the symmetry that makes the cupola a perfect resonating chamber.
The baptistry sits close to the Leaning Tower and because it was built on the same unstable ground, it also leans slightly to the side.
4 – Stop by the Palazzo Blu for unique exhibits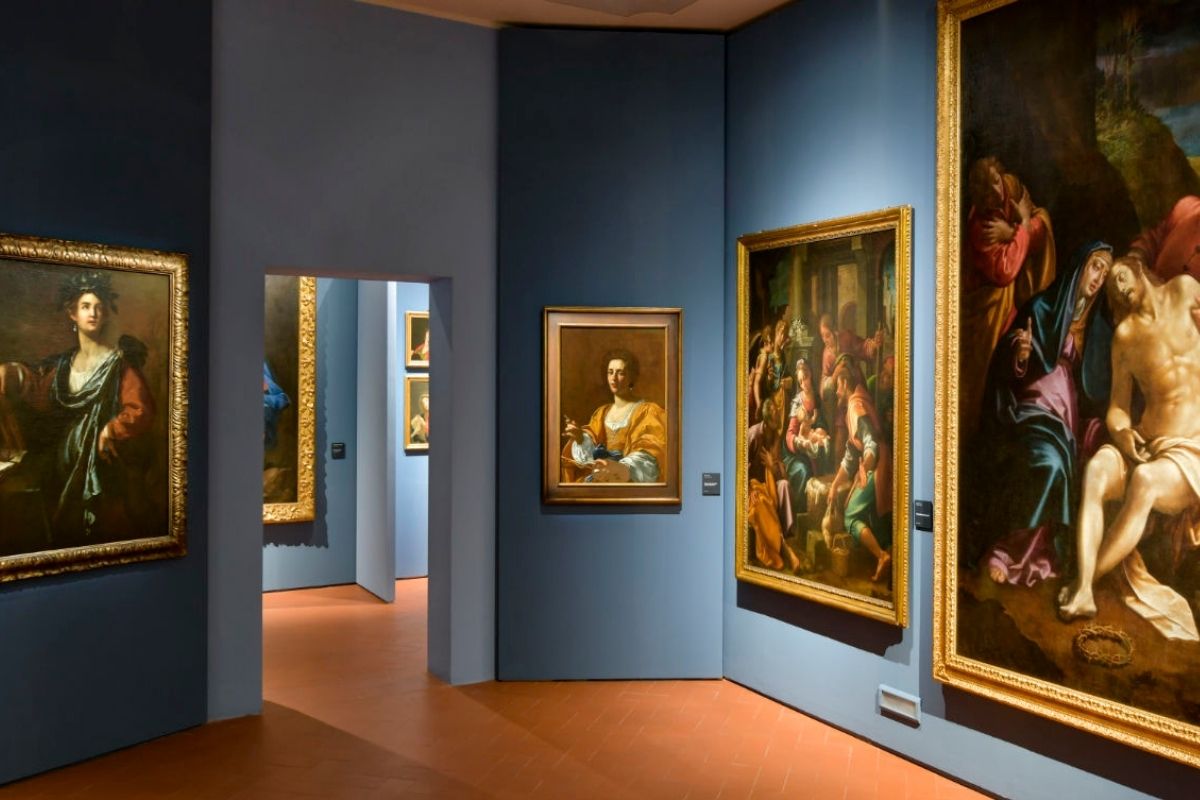 Located in the historic center of the city, the 14th-century Palazzo Blue (literally "blue palace") is home to a large art collection. Although the palazzo is best known for its amazing temporary exhibitions, the permanent collection – which includes works by local artists as far back as the 14th century – is also well-worth seeing.
A number of rooms in the stately apartments on the first floor are furnished and decorated to showcase how the palace would have looked in the 19th century. Visitors can also see paintings, archeological artifacts from Etruscan and Roman times, and a rich photographic archive.
Guided tours and workshops are available for both children and adults. They offer a great opportunity to see the collections with new eyes and to understand how the past has shaped the collections now featured here.
5 – Breathe in some nature at the Botanical Garden and Museum
Europe's oldest surviving botanical garden was founded in 1543 and it's a must-see. The gardens cover three hectares and are divided into seven major areas. Plants from all five continents are represented here – from old European trees to African succulents and desert plants.
The garden's Herbarium, home to 350,000 specimens, is a stunning place to explore. There are also five greenhouses, special formal gardens with medicinal plants, and a small hidden lake in a quiet area perfect for relaxing.
Visitors to the garden can also stop by the Botanical Museum, which houses a large collection of portraits of famous botanists, botanical models, didactic models, and an important paleobotanical collection.
Special events are held throughout the year, including botanical watercolor classes, botanical-themed photo contests, and special guided tours. Plenty of kid-friendly activities are also available – make sure to check the garden's website for an updated calendar!
6 – Reflect during a visit to the Santa Maria della Spina Church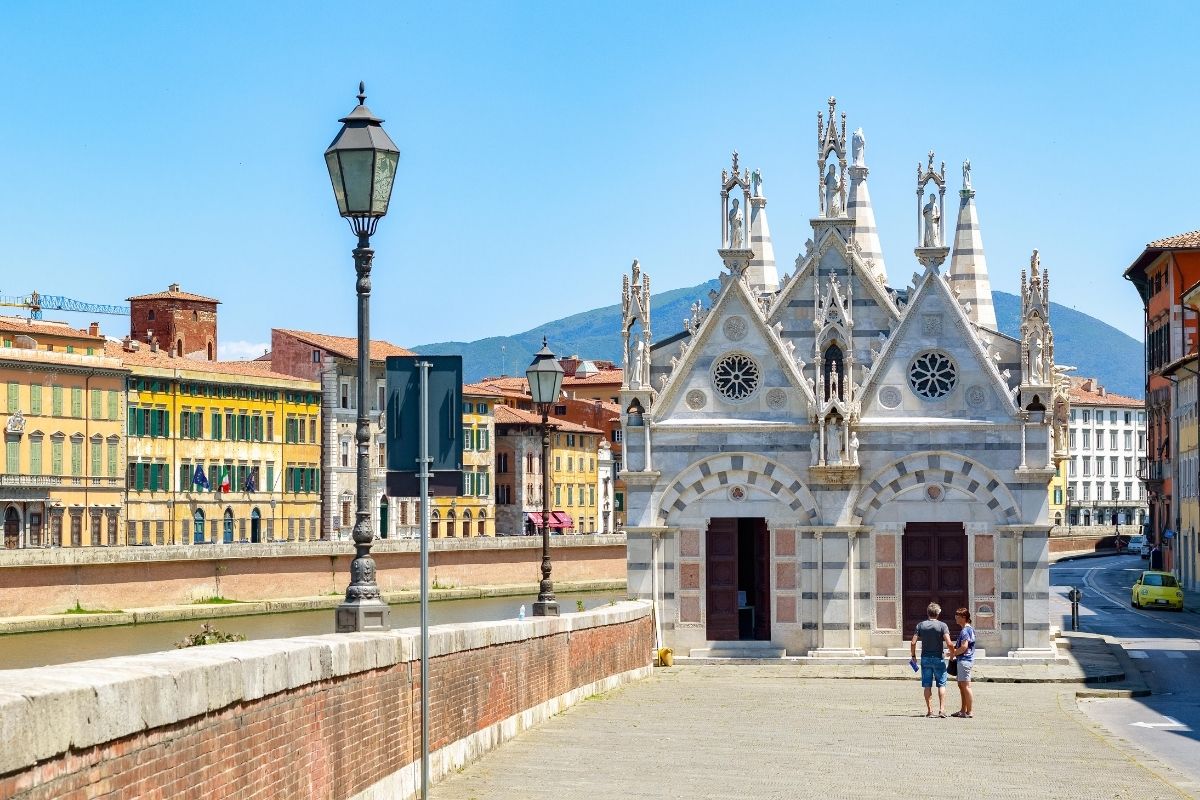 Located near the beautiful River Arno, the small Santa Maria della Spina Church was built in the 1200s. Expanded and rebuilt over the centuries, the church was eventually moved to higher ground in the 19th century.
In the early 1300s, the church became famous for holding a relic. Specifically, for being home to a "spina" or thorn – a thorn believed to come from the crown that Christ carried on his head before dying on the cross.
The thorn was eventually relocated to a different church, but the beautiful Gothic church still attracts lots of visitors. Outside, the Santa Maria della Spina Church is built of marble and adorned with statues dating back to the 14th century. Inside, a simple one-room with a painted ceiling offers a quiet space for reflection.
7 – Appreciate the art at the National Museum of San Matteo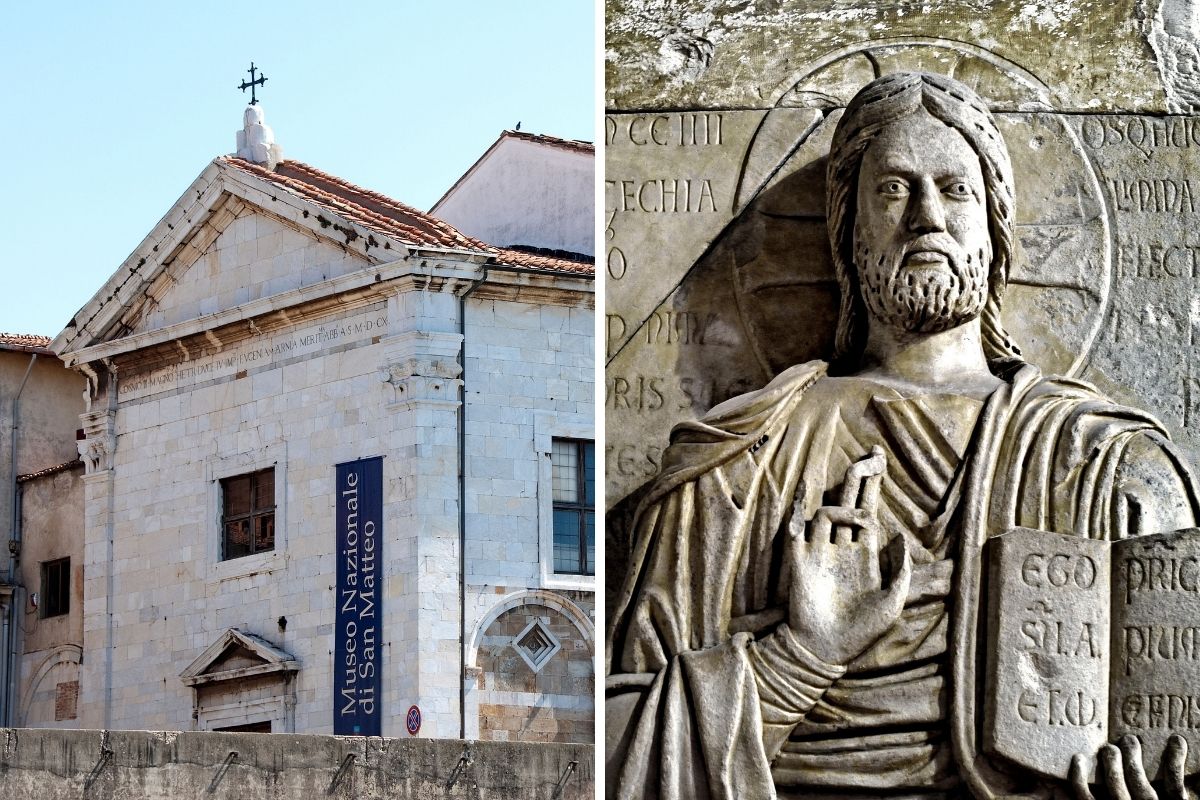 The Museo Nazionale di San Matteo is a small museum with an impressive collection housed inside a Benedictine convent. The collections here focus on religious and ecclesiastic art from the 13th to 16th centuries.
Works on display include sculptures, jewels, illustrated manuscripts, and a number of paintings by masters like Donatello, Berlinghiero Volterrano, and Nicola Pisano. A significant collection of pottery and medieval crockery and coins complete the items on display here.
The grounds of the museum itself are just as impressive as the works displayed within. Beautiful architecture and manicured gardens offer a respite from the busy streets outside. Although this is one of the best museums of medieval art in Italy, it's usually very quiet and doesn't attract large crowds.
8 – Discover Pisa with a golf cart tour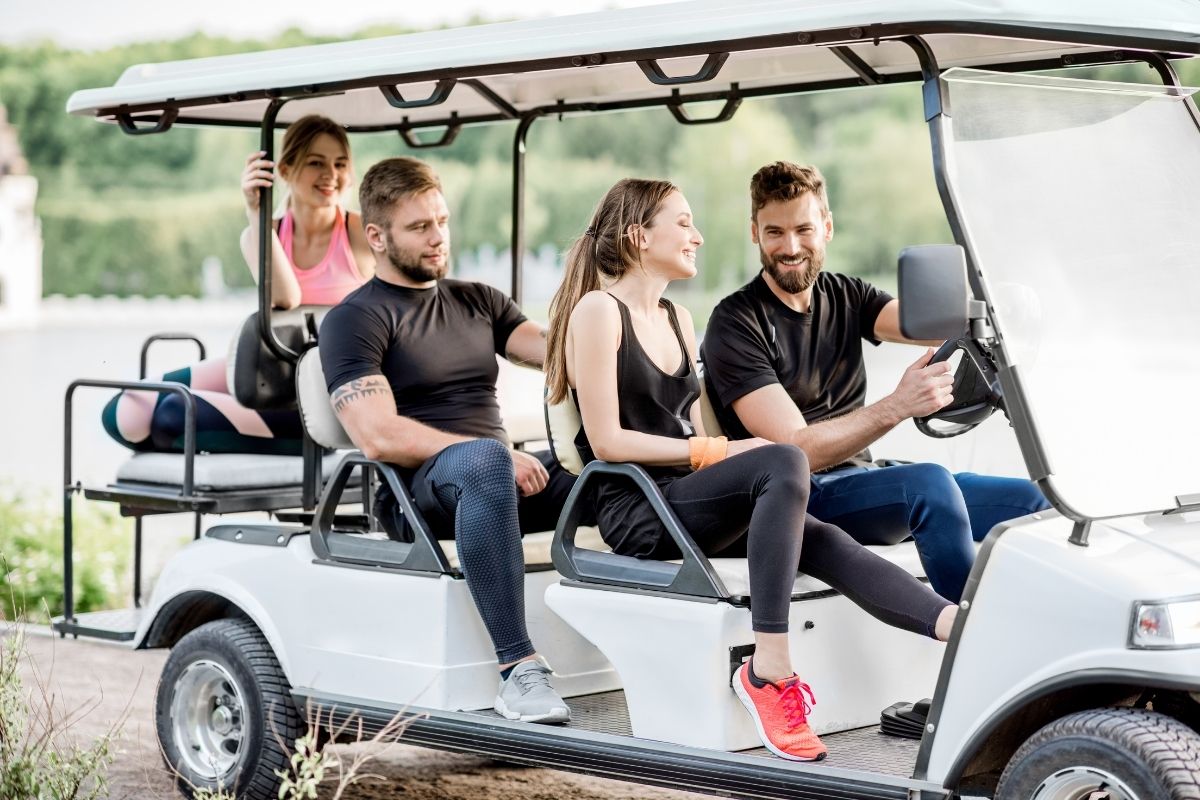 Want a unique way to explore Pisa? How about a golf cart tour of the city's most famous landmarks?
In this one-hour tour, visitors will sit comfortably in a large canopied golf cart that can sit up to seven passengers.
After meeting your tour guide at Piazza dei Cavalieri, you'll start the tour and go on to visit 15 different stops, including the Museo Nazionale di Palazzo Reale, Palazzo Agostini, the home of Galileo, the Giardino Scotto fortress, and many more. The tour ends at the Leaning Tower of Pisa.
The tour is perfect for people with mobility issues who would find walking tours too taxing, as well as families with children and those who want to see much of the city in just one hour.
9 – Visit the Sinopie Museum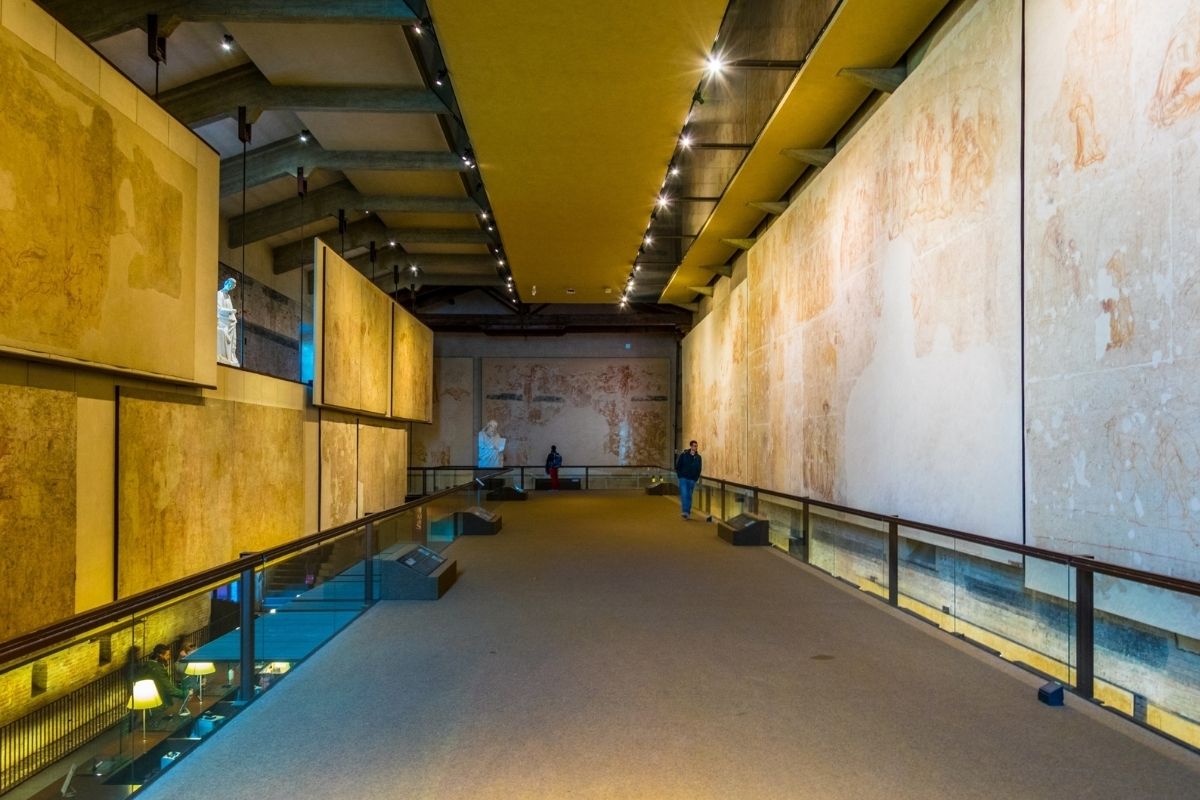 Sinopie (which translates to fresco preliminary sketches) are the main focus of this unique museum. Housed in a 13th-century building that's part of the Hospital of Santa Chiara, the sketches were discovered by accident when a fire in Camposanto in Pisa during WWII melted the wall paint and revealed the art.
The walls were then moved to their current location, where today you can enjoy the work of Bonamico Buffalmacco, Taddeo Gaddi, and Andrea Bonaiuti, among many others.
The museum is best when combined with a visit to the Cathedral, as many of the sketches seen here ended up as full-color paintings now displayed in the Cathedral. The nearby 14th-century Camposanto Cemetery also displays frescoes based on these sketches, so worth it to stop by there as well.
10 – Escape to the protected natural area of Parco Regionale Migliarino, San Rossore, and Massaciuccoli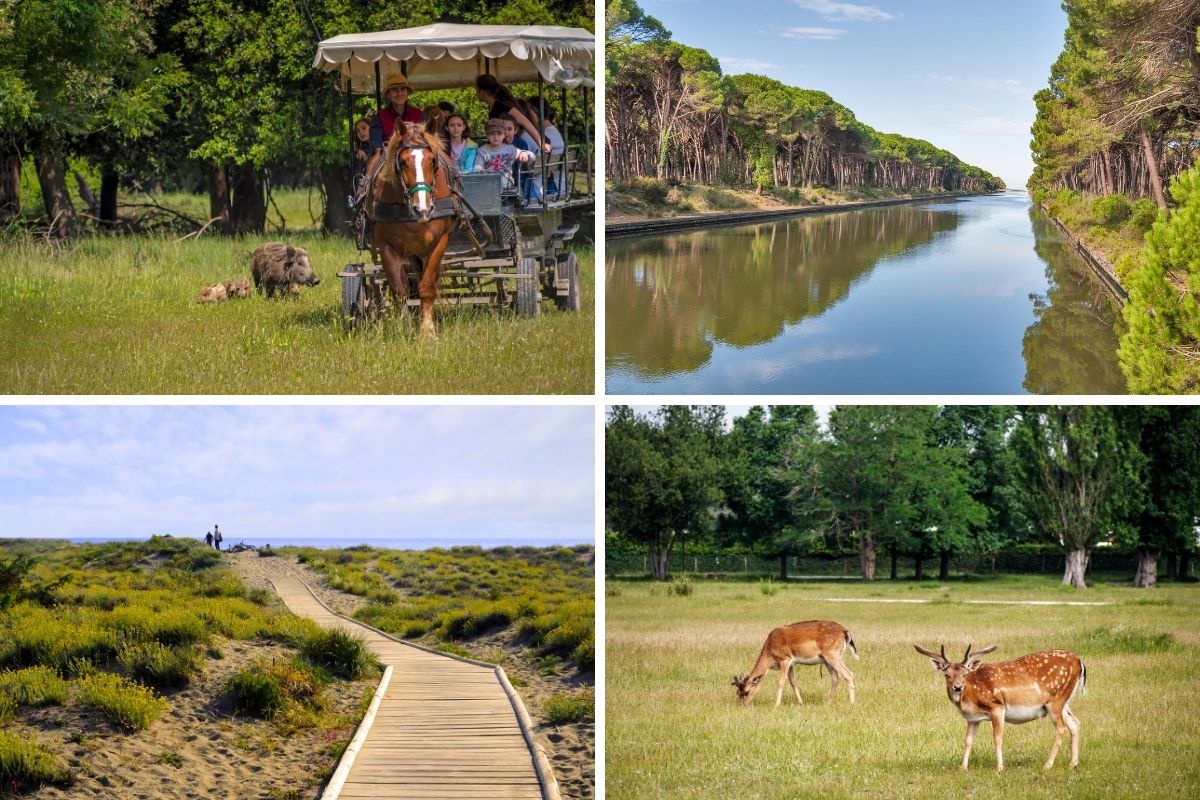 Covering a massive area of 23115 ha, this natural park makes for an amazing day trip. Although it would take a week or longer to explore the entire park, you can choose a smaller area for a day trip.
Head to the woods, explore Lake Massaciuccoli and the marshes around it, or stay along the coast and enjoy the many beaches and dunes spread throughout the park.
To make the most of a short visit, consider a guided tour around the park. Otherwise, you can also hike, bike or explore on horseback.
There are plenty of trails to choose from, including a 10-mile route between Parco di San Rossore and Riserva del Paduletto, a 3-mile walk on the Osservatorio Faunistico Sabrina Bulleri, great if you're into birdwatching or want to find some interesting fauna along the way.
11 – Stop by the Palazzo della Carovana during a walking tour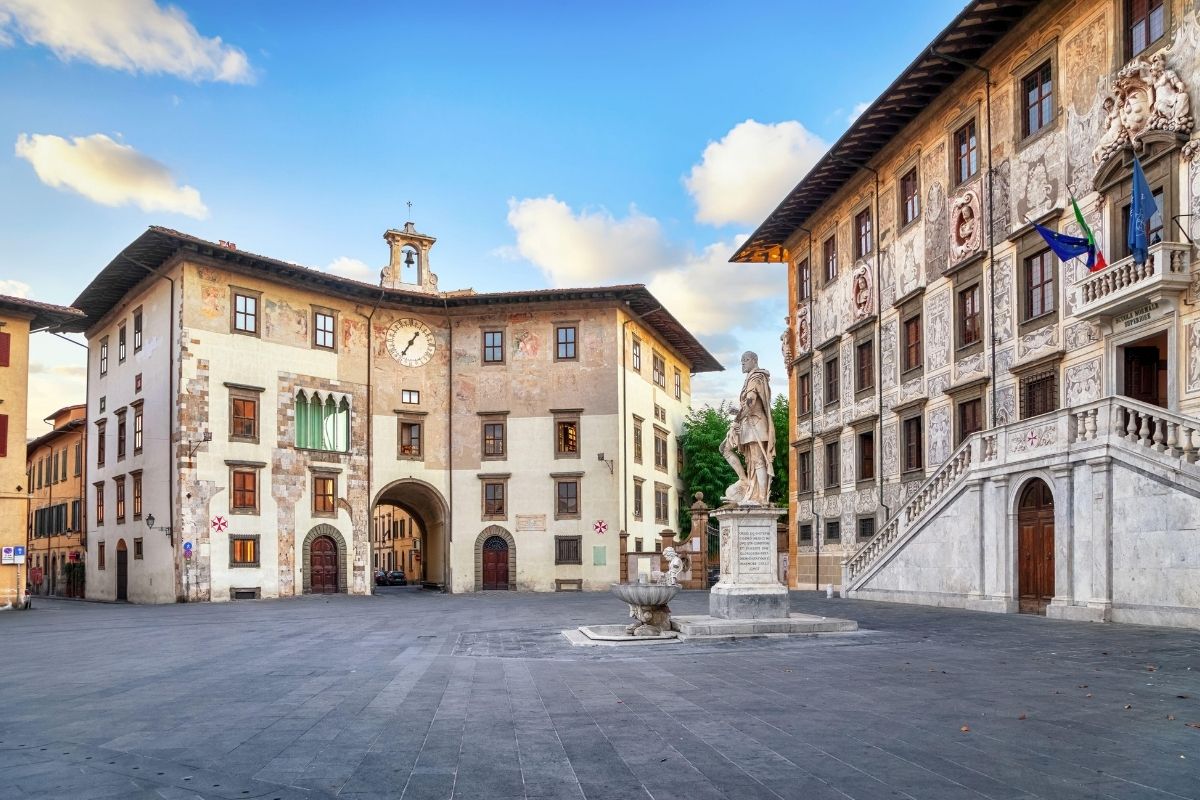 Located in Piazza dei Cavalieri (Knights' Square), this large 16th-century palace was built to house a dynastic military order known as the Knights of St. Stephen.
Over the centuries, the palazzo has served many purposes, and it's currently used as the home of the Scuola Normale Superiore di Pisa university.
Many walking tours in Pisa stop by the palazzo so people can admire its beauty. Built using a design technique known as sgraffiti (using tinted plaster to create images or decorations on walls), the palazzo is also adorned with sculptures, coats of arms, and busts.
Close enough to the Leaning Tower to visit on your own, but a guided tour is a great way to better understand its story and the art behind this magnificent building. Get close for great pictures – the figures that adorn the facade are worth it!
12 – Take lots of photos in front of Keith Haring's Tuttomondo Mural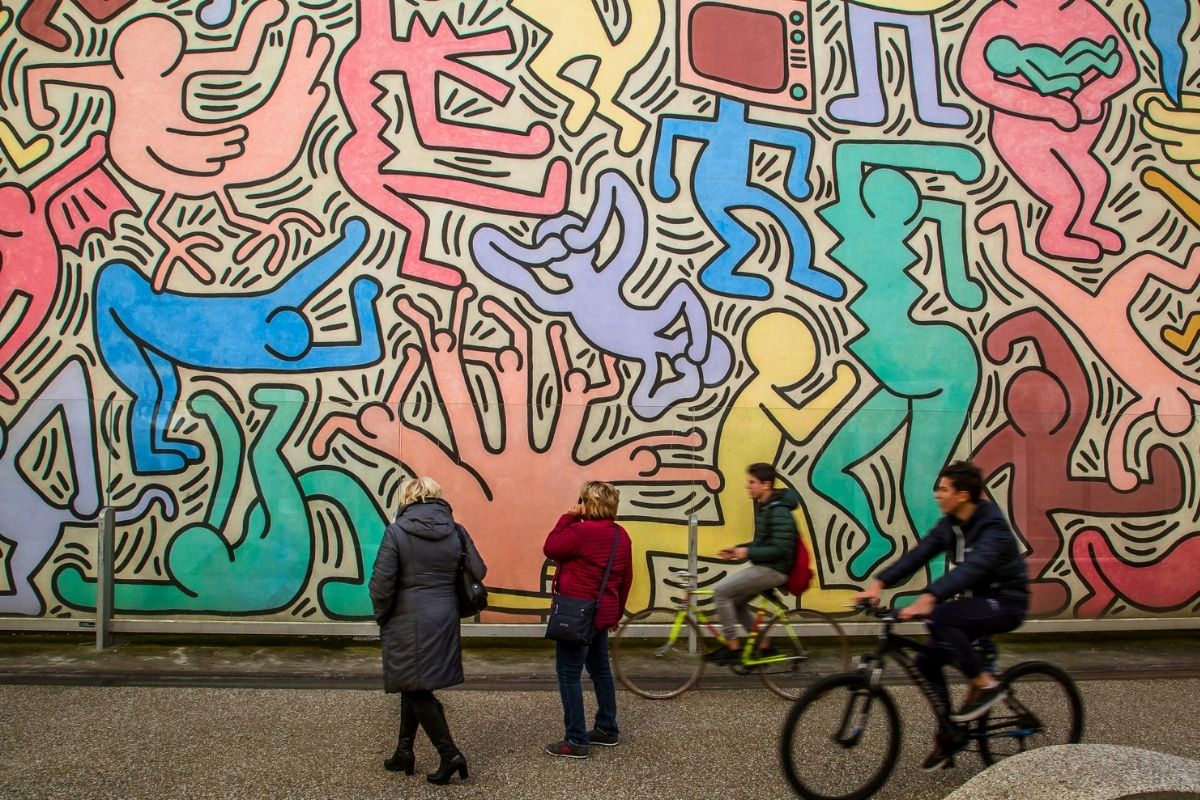 American pop-up artist Keith Haring painted the Tuttomondo (All World) mural in 1989. Painted right on the walls of the Church of Sant'Antonio Abate, this 1937-square-foot mural (one of the largest in Europe) was created as a permanent display.
It turned out to be a much more important work of art than originally expected too – Haring died less than a year later from AIDS complications and Tuttomondo was one of the last murals he ever created.
The giant cartoon-like painting depicts a number of figures, each with its own significance – from a mother holding a baby to a man and a dolphin representing the bond between humans and animals.
Want more than just a photo in front of the mural? You can buy prints showing the entire mural at shops and cafes near the wall.
13 – Catch a football match at Arena Garibaldi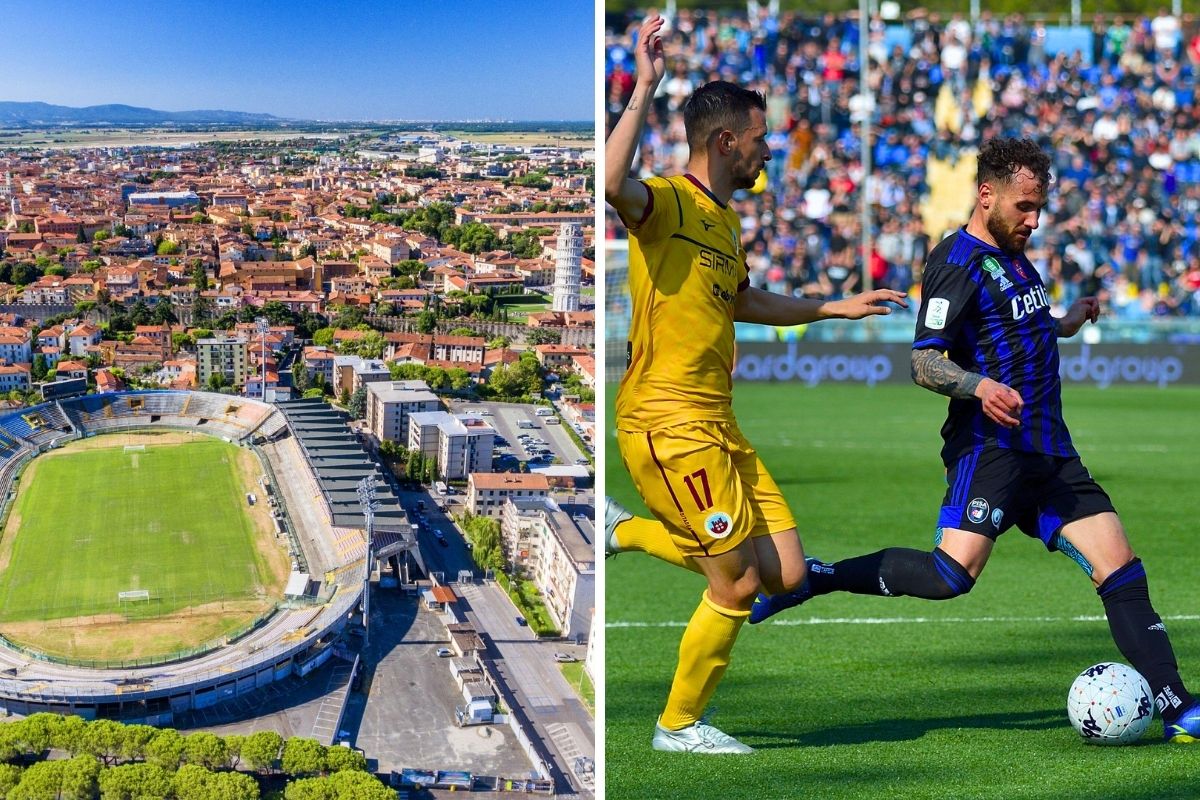 Arena Garibaldi – Stadio Romeo Anconetani is the home base of Pisa S.C.., the city's main football team. Pisa S.C. is currently playing in series B, Italy's second-highest division. National matches (including by the Italian national team) have also been held here, and the stadium is approved for other uses as well.
Although the arena has a capacity of 25,000, this isn't a modern space. Instead, the stadium retains much of its original design and old-school charm.
Visit for the fun atmosphere and the passion – this charming stadium offers plenty of both.
14 – Take a bike tour of Pisa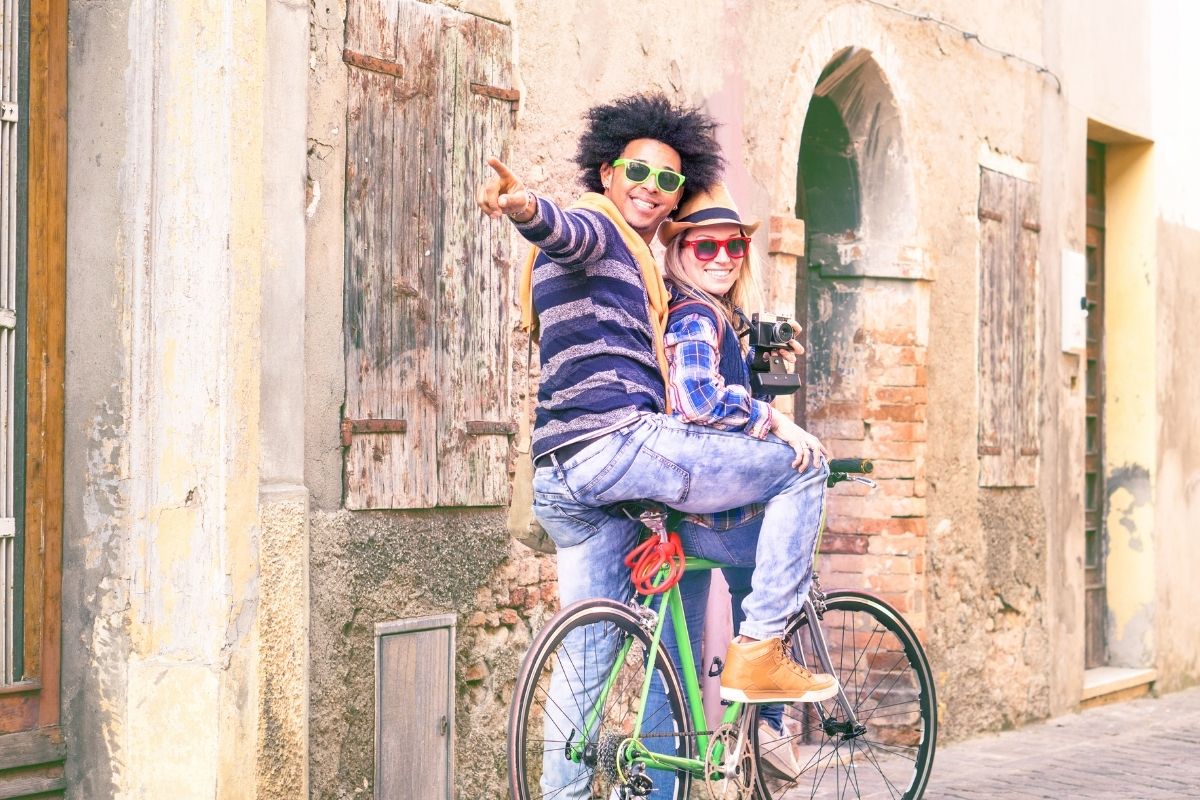 Whether you only have two hours or can explore for 5-6 hours, there's a perfect bike tour waiting for you in Pisa. A great way to see more of the city and discover off-of-the-beaten track sights, bike tours should be at the top of your things to do in Pisa.
Choose from a "regular" bike or an e-bike and decide whether you want a guide to show you around or are ready to try a self-guided tour. Self-guided tours are a great option if you want to explore at your pace – just download an application with the marked itinerary to your phone and get ready to go!
Otherwise, half-day guided bike tours are perfect for first-time visitors. You'll get to see many popular sights while learning about Pisa's history and legends. You can even choose a tour along the river until the beautiful harbor of Marina di Pisa.
15 – Cool down on a hot afternoon at a local waterpark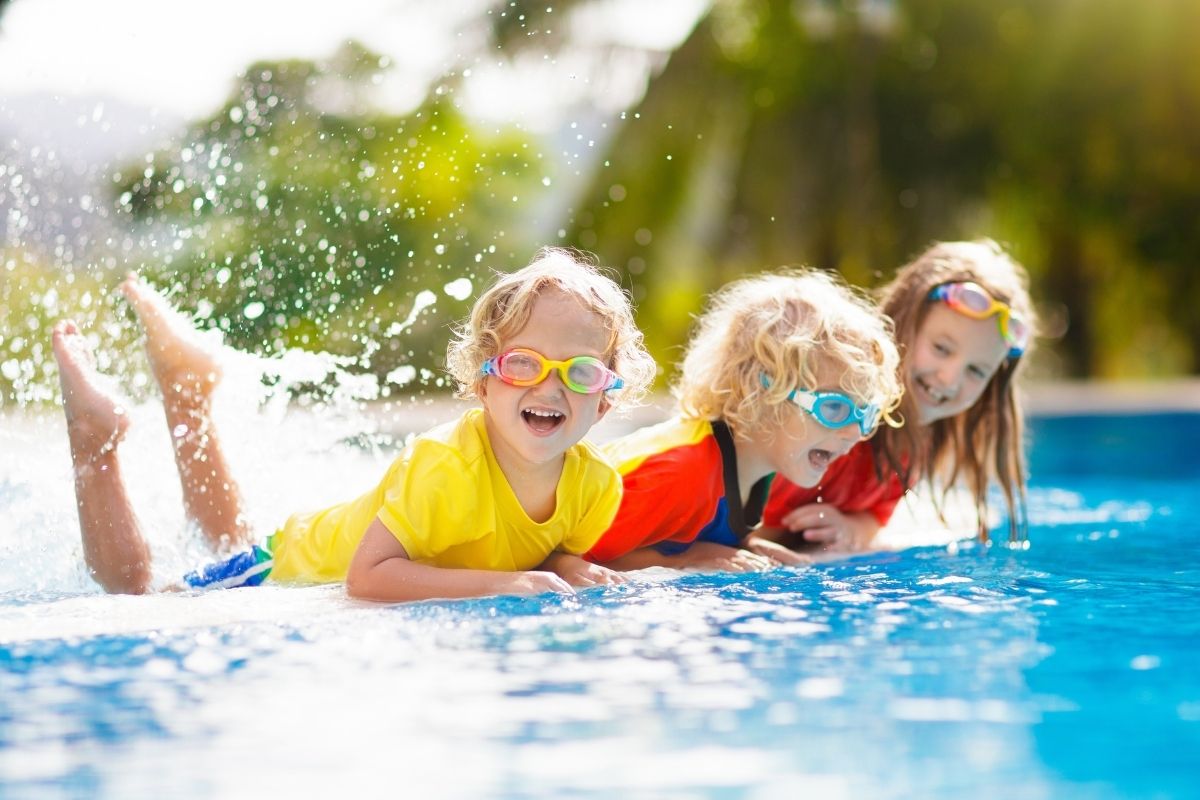 Visiting in summer and looking for a way to cool off in those super hot afternoons? Luckily, Pisa has a number of water attractions perfect for the whole family.
Amusement Park Piccolo Mondo (Little World) offers a full day of indoor and outdoor attractions. The water fun is all outdoors and includes things like a canoe adventure course, a giant water slide, pools for both kids and adults, and a pirate galleon. There's also a flying carousel, a kart track, a train, and a small theater with shows and animations.
Want to escape indoors for a while? You'll find labyrinths, coin games, puppet shows, and covered playgrounds in the indoor section of the park.
Sunlight Park is another great option, especially if you're looking for more grown-up rides. Try the giant toboggan, or face your fears at the Space Bowl funnel of the Black Hole tunnel. There are also rivers, pools, a solarium area, and a water fantasy castle for the little ones.
16 – Check out some art at the Museo della Grafica in Palazzo Lanfranchi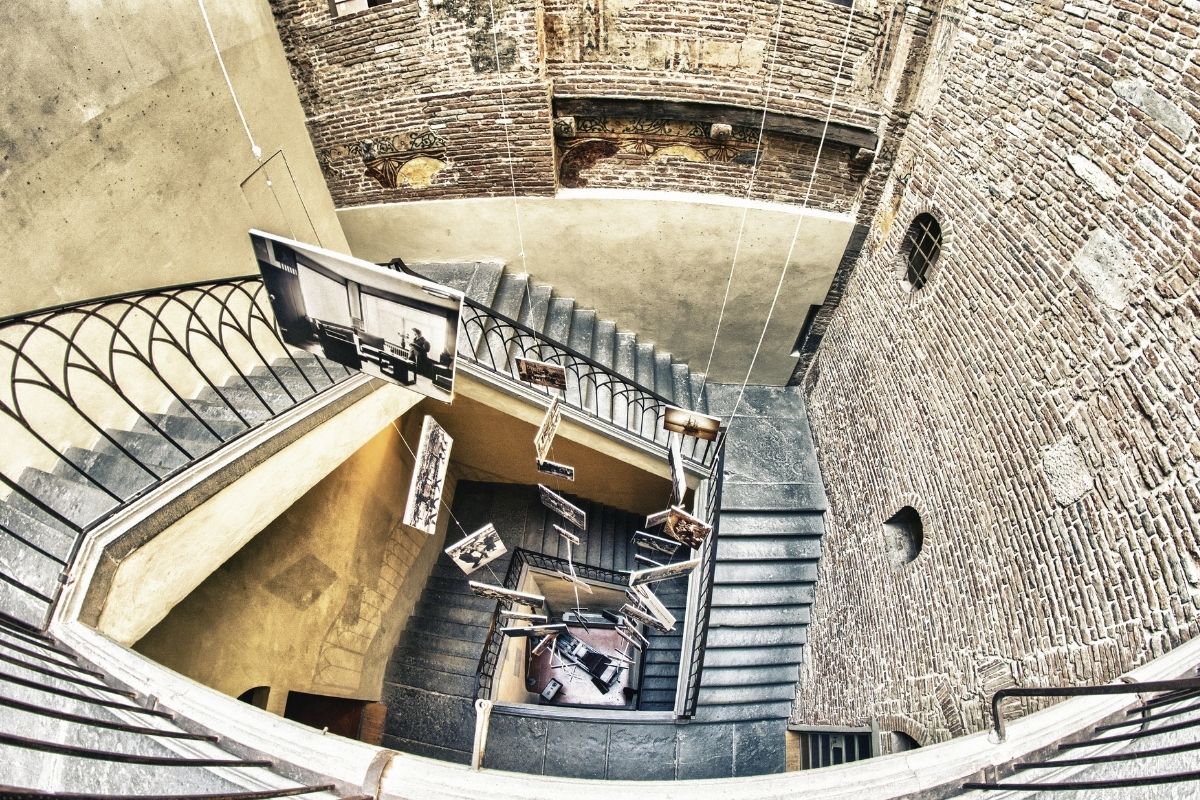 The 16th-century Palazzo Lanfranchi is a beauty in itself, but most visitors arriving there are looking to explore the Museo della Grafica inside. This art museum is exclusively dedicated to contemporary graphics with a heavy emphasis on prints and engravings.
Works by modern artists like Corrado Cagli, Carlo Carrà, Emilio Greco, and Alberto Ziveri are part of the collection, and the museum also features temporary exhibitions that bring new artists and works of art into the museum in a rotating basis.
The objects in the exhibitions take many forms – from drawings to brochures, letters, and ancient urban planning. Temporary exhibits have covered scientific photography in Italy, engravings by 19th-century artist Giovanni Fattori, and sports pictures and stories.
17 – Discover ancient wonders at The Arsenals & Museum of Ancient Ships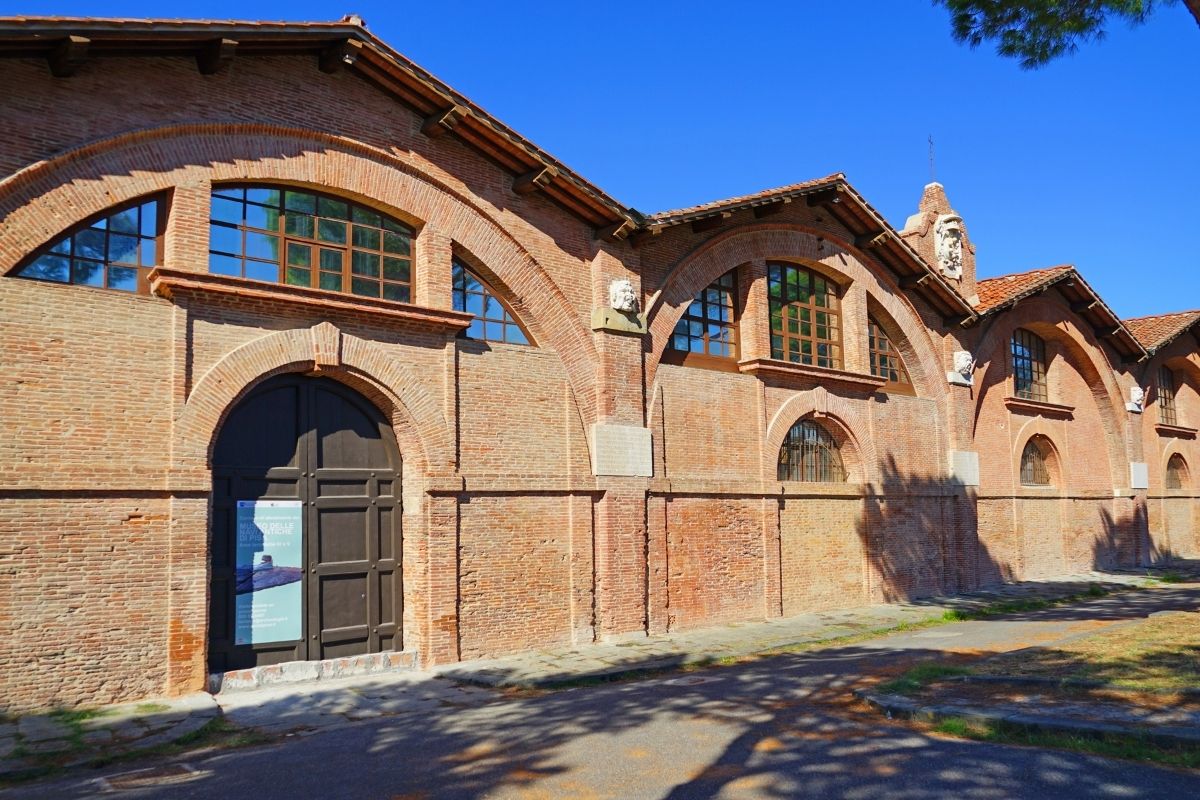 Pisa's Museo delle Navi Antiche di Pisa offers a fascinating look into the world of ancient ships. Considered one of the best museums of its kind in the world, the building is a massive 5,000 square feet divided into almost 50 rooms and halls.
The heart of the collection is seven ancient vessels in different stages of preservation. Built as far back as the 3rd century B.C. these Roman ships were discovered just a few years ago. Today, they sit in the spotlight, surrounded by a number of displays that retell their story.
The museum is also home to 1:1 scale reconstructions of ancient ships and thousands of objects with a connection to the maritime history of the region and Pisa's relationship with water. Visitors can learn about Pisa's ancient port, the floods that have shaped the city, shipbuilding methods, and videos and photography exploring navigation and trade.
While in the area, make some time to visit the nearby Arsenali della Repubblica di Pisa, a building complex where ancient ships were once built.
18 – Learn about the past at Camposanto Monumental Cemetery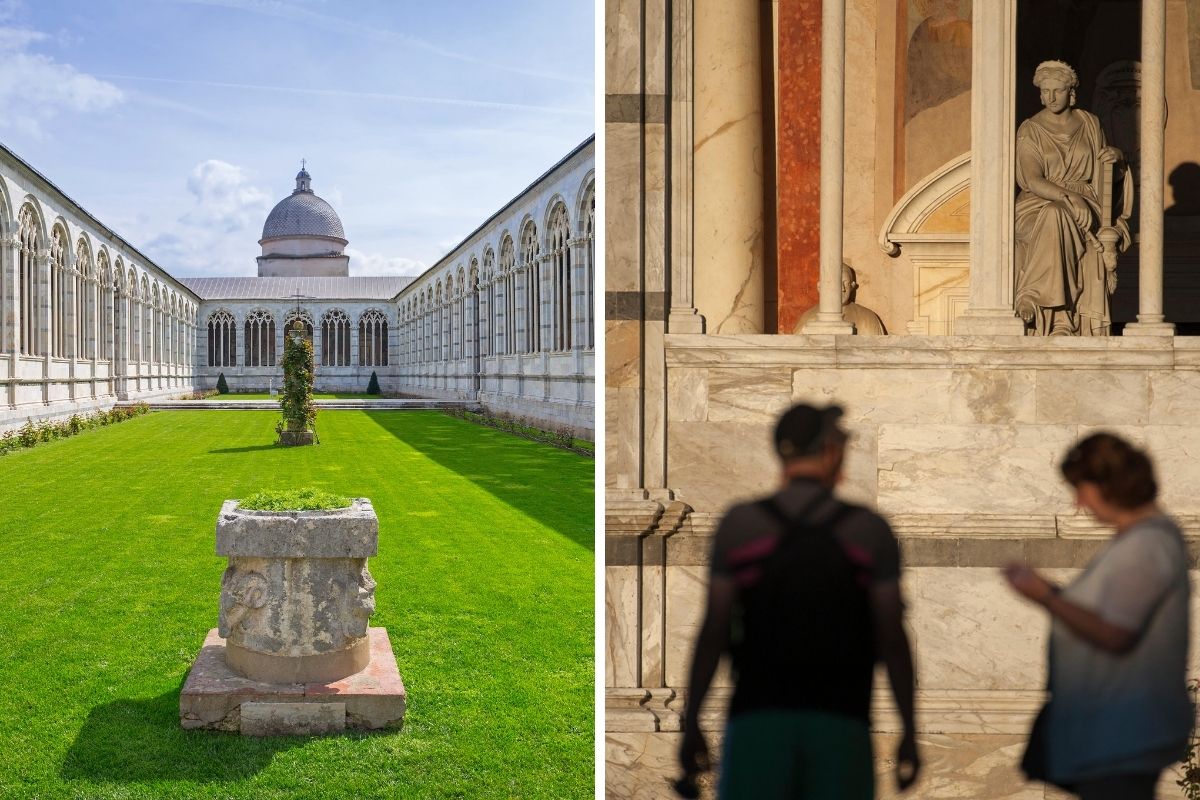 Camposanto Monumentale ("monumental cemetery") is a stunning park-like cemetery originally built in the 12th century. Some of the soil inside Camposanto ("holy field") was bought from Golgotha, an area near Jerusalem where pilgrims believe Jesus was crucified.
The holy ground makes Camposanto a popular destination for Christians, but it also attracts visitors simply interested in admiring its beauty. Built over an earlier cemetery, Camposanto sits in Cathedral Square, not far from the famous Leaning Tower.
The stunning Gothic architecture was originally meant to be at least partially a church, but it eventually became the colossal cloister cemetery you see today.
There are three small chapels within the grounds of the cemetery, with the oldest one dating back to 1360. The chapels house a number of significant objects, including an incense lamp that once belonged to Galileo Galilei, a 16th-century altar, two wooden fragments believed to be from Christ's cross, beautiful 1300s frescoes, and a fragment of a dress belonging to the Virgin Mary.
19 – Walk the grounds of the Baths of Nero archeological site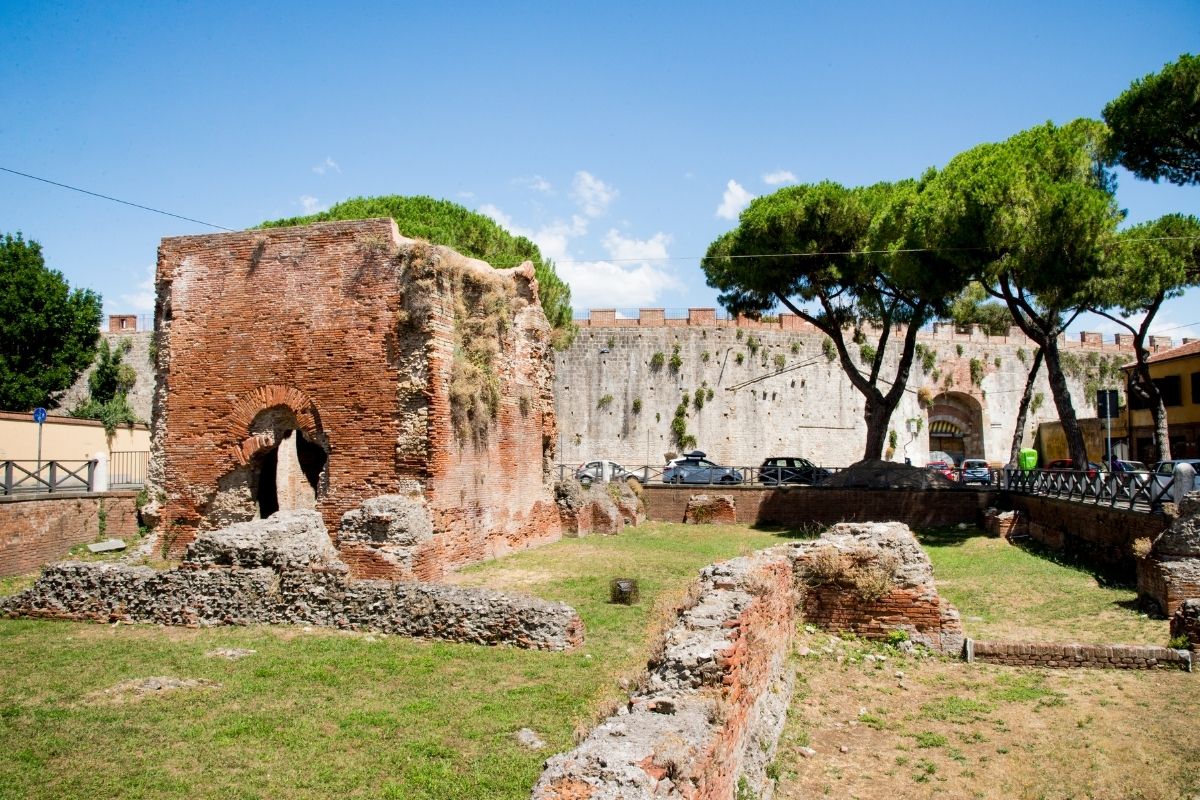 The Bagni di Nerone is an archeological site built during the 1st century AD. Little remains of the original complex but it's still possible to see some of the original marble and mosaics, as well as the connection to the Caldaccoli aqueduct that brought the water into the baths.
These are the only ruins dating back to Roman times that still exist within Pisa, so they remain a popular tourist attraction. Despite extensive repairs done over decades, only parts of the roof and sections of the perimeter brick walls are still in place.
A number of other historical places sit nearby, including the 13th-century church of San Torpé and the Brunelleschi's Bastion. If you're in the area, it's worth visiting all three.
20 – Experience the world of watersports at Cosmopolitan Beach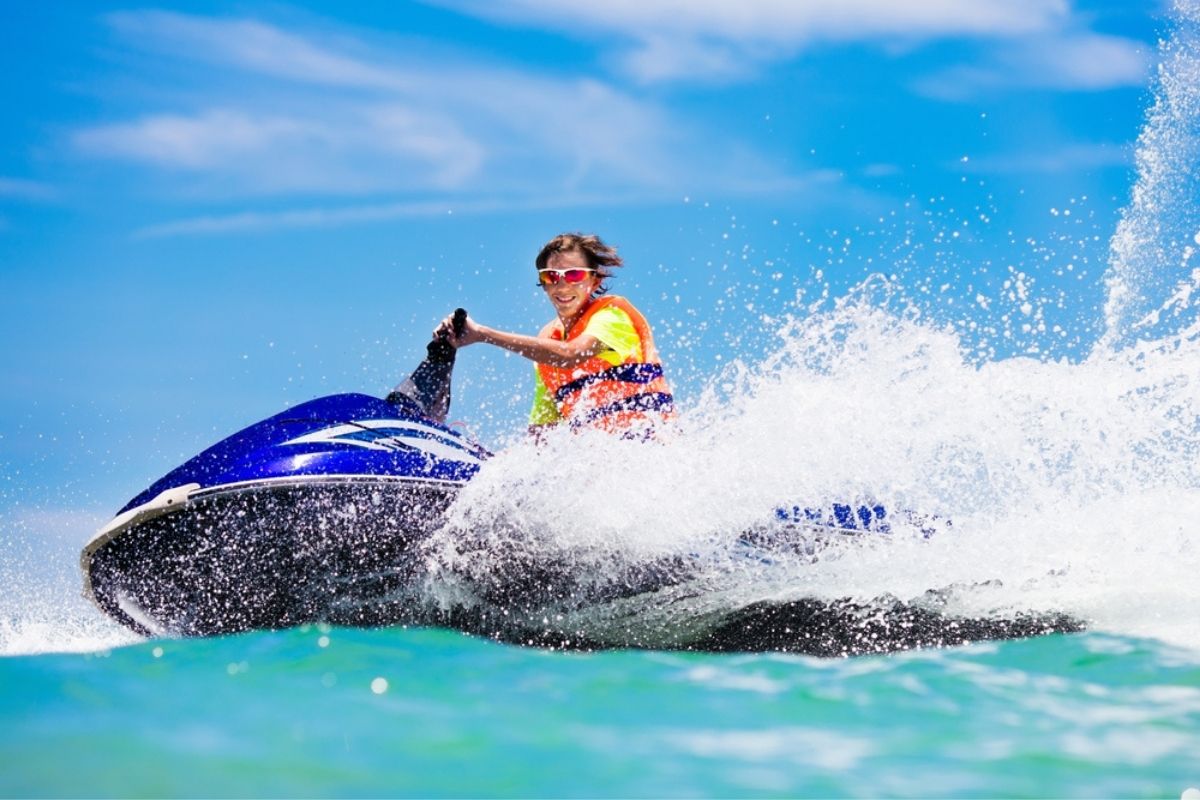 Located in Tirrenia, about 20 minutes from Pisa, the Cosmopolitan Golf & Beach Resort is a great place to enjoy all kinds of watersports. Whether you're after an adrenaline-filled day out in the water or a calm day riding the waves, there's something for you here.
Never handled a jet ski before? You can rent with a skipper at Cosmopolitan, so you can just enjoy the experience and the views while somebody else does the driving.
Curious about wakeboarding? Book a 15-minute high-speed ride after completing a short introductory lesson with an expert instructor.
Or sign up for surfing lessons (both private and group lessons are available), where you'll learn all the basic maneuvers needed to enjoy this exciting adventure – even if it's your first time!
You can even book windsurfing lessons for an introduction to the feeling of flying on the water!
Want to explore the coastline on your own? You can rent a canoe or paddleboard to explore the Tuscan waterfront. Rentals are for one hour and include all necessary equipment for fun and safety.
The Tyrrhenian Sea is also a great place for snorkeling. Just rent all the equipment needed at Cosmopolitan Beach and get ready to enjoy the colorful marine life that inhabits the area.
21 – Get your culture fix at the Museo dell'Opera del Duomo
This massive museum (6,000 square meters) is home to a number of works originally displayed in the Cattedrale di Santa Maria del Fiore. Since the late 19th century, works of art removed from the cathedral are moved to the museum, which now holds over 750 pieces.
A number of important religious monuments and sculptures reside in the museum, including works by Michelangelo, Donatello, Lorenzo Ghiberti, and Luca della Robbia.
Of the 28 rooms in the museum, the Sculpture Gallery is perhaps one of the most famous. It features a number of Gothic sculptures and part of the grand Baptistery doors. Equally exciting is the Galleria della Cupola, which showcases the tools and techniques used to design Brunelleschi's stunning Cupola.
There are also old wood models of the Cathedral, wall reliefs, choir lofts, and a number of religious sculptures. Head over to the terrace on the third floor for a close-up view of the cupola, then head back down to visit the bookshop and cafe.
The museum also organizes guided tours if you want to better understand the great works housed there.
22 – Take a photo in front of Logge di Banchi
Built at the beginning of the 17th century, the marble-covered building once served as a thriving wool and silk market. Only a small section of the original building remains, so it's hard to imagine how grand the original market was.
Weekend and holiday markets are sometimes held here, giving you a peek into what things would have looked like centuries ago.
The State Archives were housed here for some years during the 19th century, and the city eventually used the space under the loggia to build public bathrooms and showers.
Most people miss Logge di Banchi when walking around Pisa, but it's a fun stop if you're in the area and want to take some photos.
23 – Check out the Natural History Museum of the University of Pisa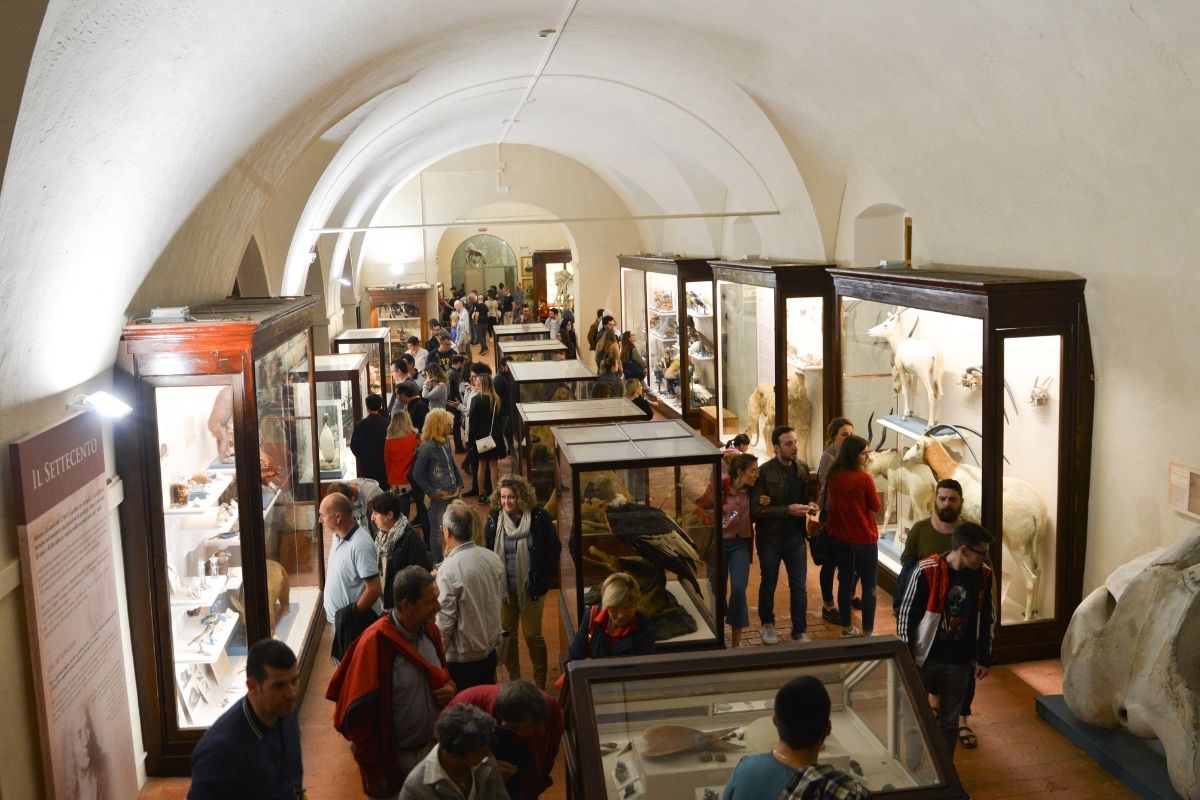 The Museo di Storia Naturale dell'Università di Pisa should definitely be on your list of fun things to do in Pisa. The location itself is worth checking out — the museum is located inside the Charterhouse of Pisa, a former Carthusian Monastery.
One of the oldest museums in the world (it opened in 1596), this beautiful landmark consists of two main areas: one holding all the permanent exhibits and one focusing on temporary exhibits and an aquarium.
Permanent exhibits in the museum include dinosaurs, evolution, mammals and birds galleries, and a unique "The Earth between myth and science" space, which features a reconstruction of Noah's Ark.
A popular exhibit explores the evolution of birds from dinosaurs to the feathered creatures that now share our sky. Visitors interested in history can see objects unearthed during excavations in Mount Pisano.
The museum's aquarium is one of Pisa's main attractions. One of the largest in Italy, it's home to freshwater puffers, turtles, Koi carp, and alligator pike.
24 – Embrace local culinary delights with a food tour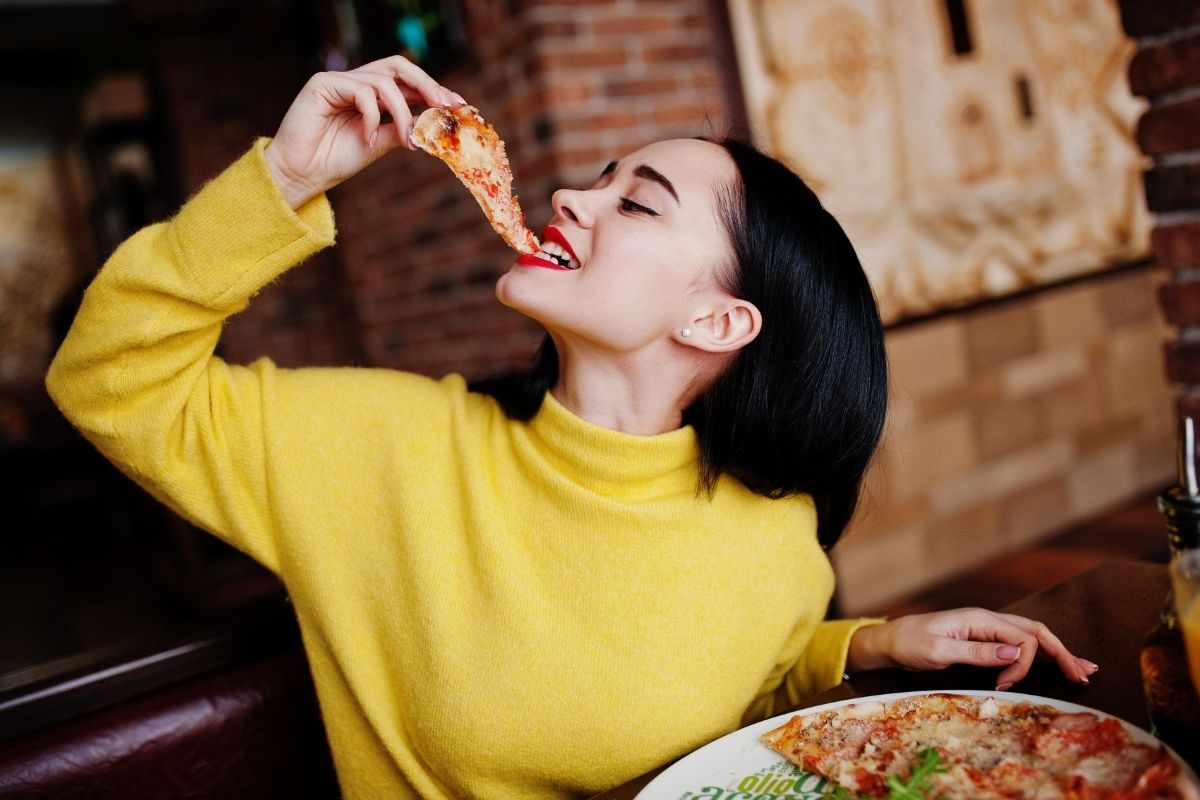 Sure, you can sit down to enjoy some of Pisa's great restaurants (and there are many!) when you're in town. But to really understand the culinary history of the city, a food tour is a much better choice.
Food tours last anywhere from 2 to 4 hours and you can book a private one or join a group to save money and meet people. Private walking food tours are a great way to get more out of a two-hour experience, can be slightly customized, and run during mornings or afternoons.
Tours will take you to taste traditional Tuscan cured meats, try local red wine, try famous farmer dishes like Tuscan soup and Ribollita, and enjoy cecina, a type of flat focaccia.
Some tours will stop at a local pastry shop so you can grab something for later or take you to a local fruit and vegetable market. There's even a chance to go food shopping with a local chef and then learn to prepare original dishes.
No matter what food tour you choose, you'll get a chance to discover historic attractions along the walk, taste plenty of regional gastronomic foods, and learn about the culinary history of Pisa along the way.
25 – Lose yourself in the charming Borgo Stretto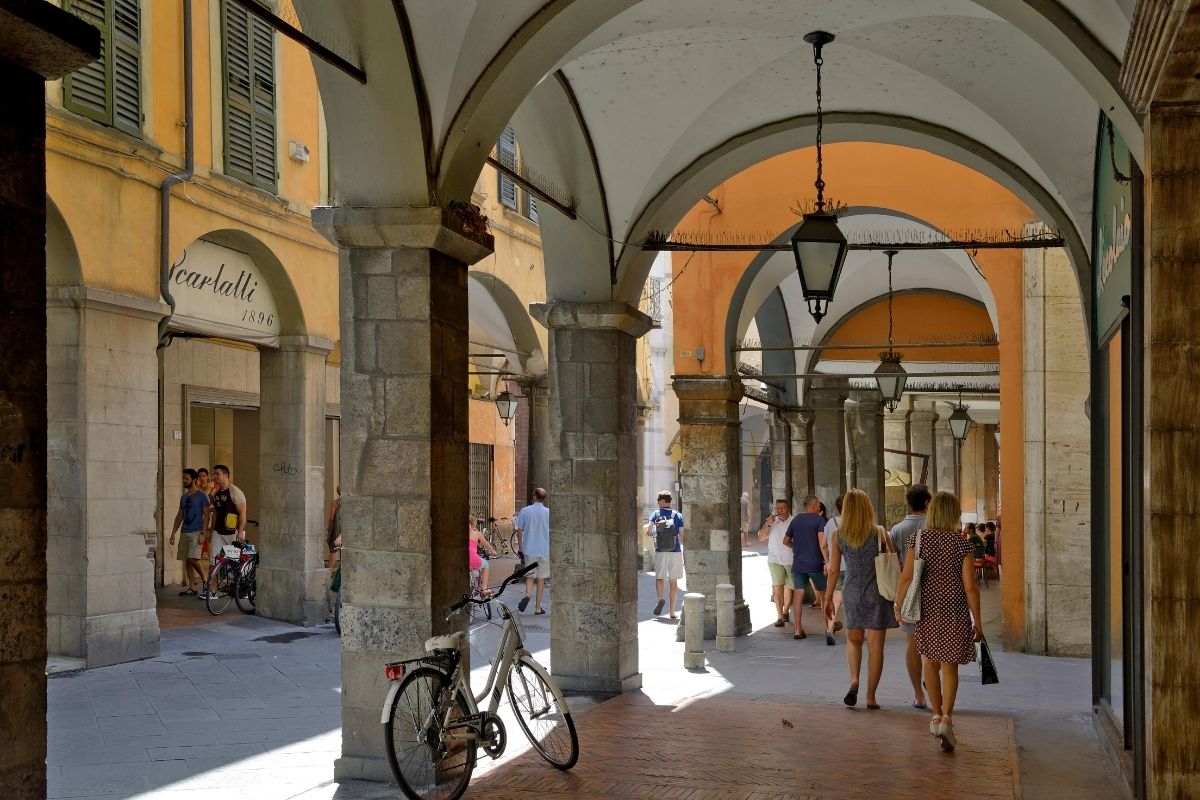 Pisa has its share of charming little streets filled with centuries-old buildings and lots of cozy shops and cafes waiting to be discovered. But the labyrinth of alleyways and narrow streets that make up Borgo Stretto should be at the top of your list of things to do in Pisa.
Borgo Stretto is one of the most walkable (and busiest!) areas of Pisa. It features arched walkways, narrow lanes flanked by colorful palaces (including the beautiful 15th-century Palazzo Scorzi Tobler), and lots of shopping opportunities. Grab some gelato along the way or stop by for some coffee and dessert along the way.
While here, don't miss out Casa Bocca, considered the birthplace of Galileo Galilei. Although there's been much debate about where exactly Galileo was born, many historians agree it's likely this pink narrow palace on Borgo Stretto. You'll find a plaque on the building commemorating his birth.
26 – Grab a table at some of the best cafes and restaurants in town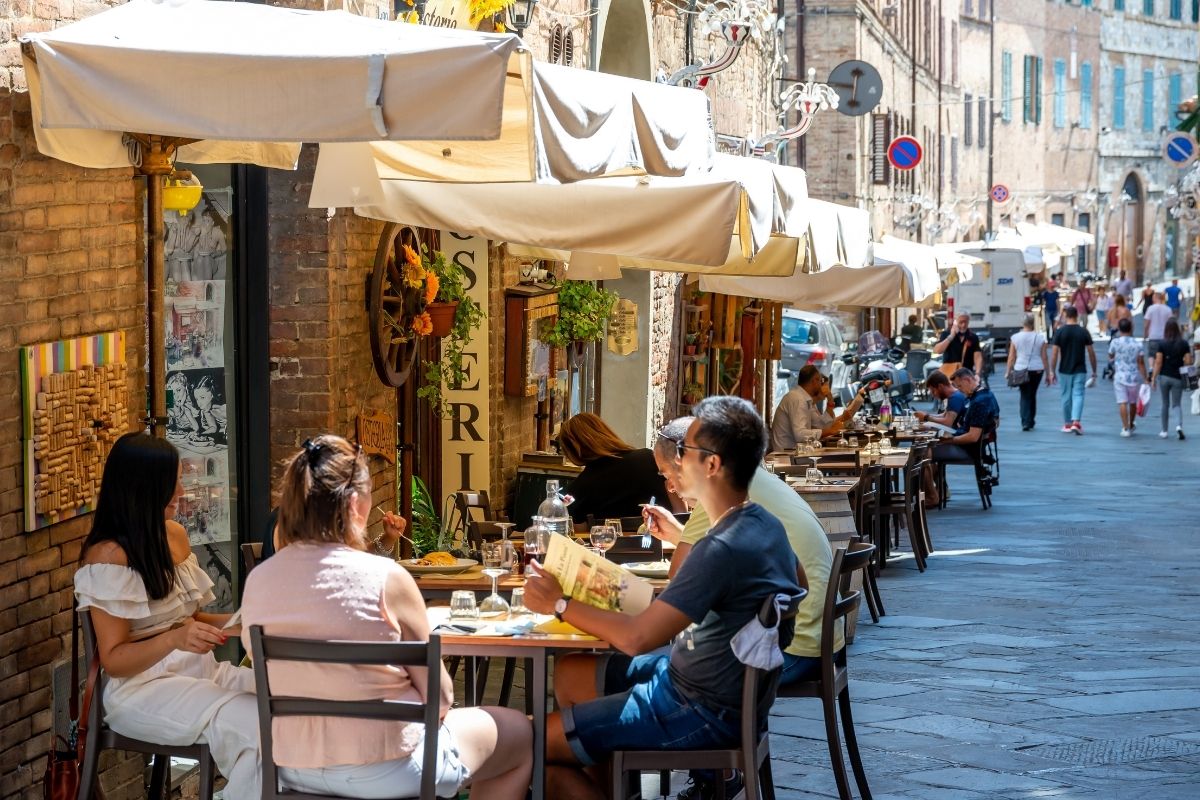 Fancy a nice cup of coffee or a great meal? There's plenty to choose from in Pisa.
Make a reservation at Foresta restaurant for amazing views over the Tyrrhenian, an extensive wine list, and a mouth-watering menu focused on seafood and Mediterranean flavors.
Want to eat with the locals? Galileo offers authentic traditional Tuscan cuisine. In addition to great pizza, the restaurant also offers beloved classics like pappa al pomodoro (soup with tomato), risotto, and, Tuscan salami. Lots of great wines as well.
Located in the heart of the city, Il Campano is a great little place for outdoor dining and people-watching (or you can sit inside the historical tower. Although the menu focuses on meats, there are also plenty of great pasta and other dishes to choose from as well.
Independent specialty coffee is the main offering at Filter Coffee Lab, which has an American vibe and offers a full breakfast all day long. Caffè Letterario Volta Pagina is another great place to grab a cup of coffee but don't miss out on trying their great cheesecakes, crepes, and sandwiches.
27 – Visit the ancient walls at Mura di Pisa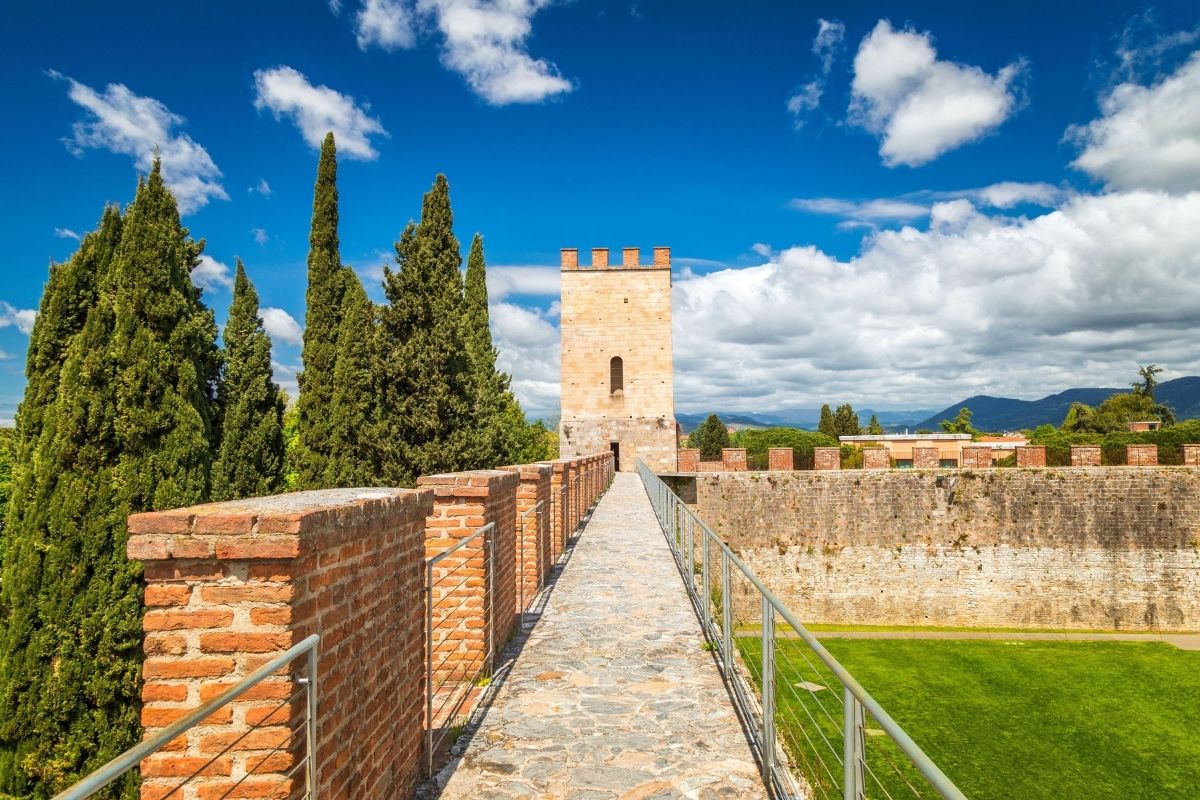 Pisa's ancient city walls date back to the early 12th century. Originally meant to envelop and protect important areas like the Cathedral, they eventually became a symbol of strength.
Well-preserved even today, they are some of the oldest city walls in Italy and a beloved sight around the historic center of the city.
A unique aspect of the city walls is that a portion of them can be explored from high above. Just under 2 miles of the walls have been converted into a walkable route. Climb up 36 feet to the top of the walls and follow the marked path to catch great views and discover gardens and a number of archaeological treasures.
The walkway takes visitors over all four city gates, including Porta a Lucca, one of the most important and best-preserved gates on the wall added in the 16th century.
28 – Check out Pisa's other churches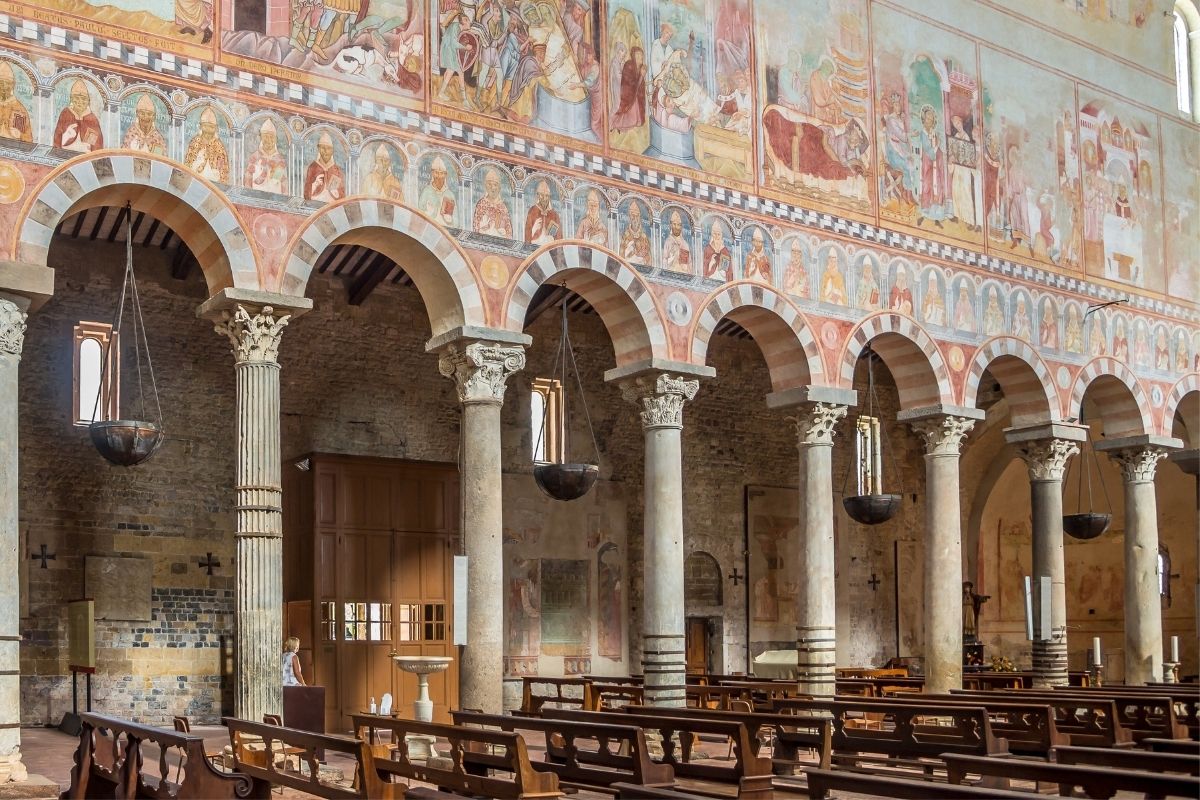 In addition to the main cathedral, there are many other beautiful churches in Pisa that are worth visiting. Some make for a great quick stop while passing by, while others deserve a longer visit, especially if you're passionate about history or architecture.
Completed in the 13th century, the massive grey stone and brick Basilica of San Piero a Grado was built in the area Saint Peter was supposed to have landed in 44 AD after his ship was caught in a storm.
Although dating from around the same time, the Chiesa di Santa Caterina d'Alessandria is a smaller and simpler church. Restored and expanded throughout the years, the church features a gabled facade and a number of great sculptures and 17th-century altars.
Part of a Carmelite convent, Santa Maria del Carmine features beautiful Masaccio and Masolino frescoes and an Italian Rococo ceiling. Originally meant for the Order of Knights of St Stephan, Église Santo Stefano dei Cavalieri is covered on white marble and features a grand 16th-century bell tower.
Located against the Arno river, the Chiesa Parrocchiale di San Paolo a Ripa d'Arno is famous for its stunning indoor columns and 4th-century Roman sarcophagus. Chiesa di San Michele in Borgo, once home to Benedictine monks, holds beautiful paintings and frescoes.
Finally, there's Chiesa di San Michele degli Scalzi, a beautiful red and white church with a mechanical pipe organ.
29 – Discover the flavors of Tuscany with a cooking class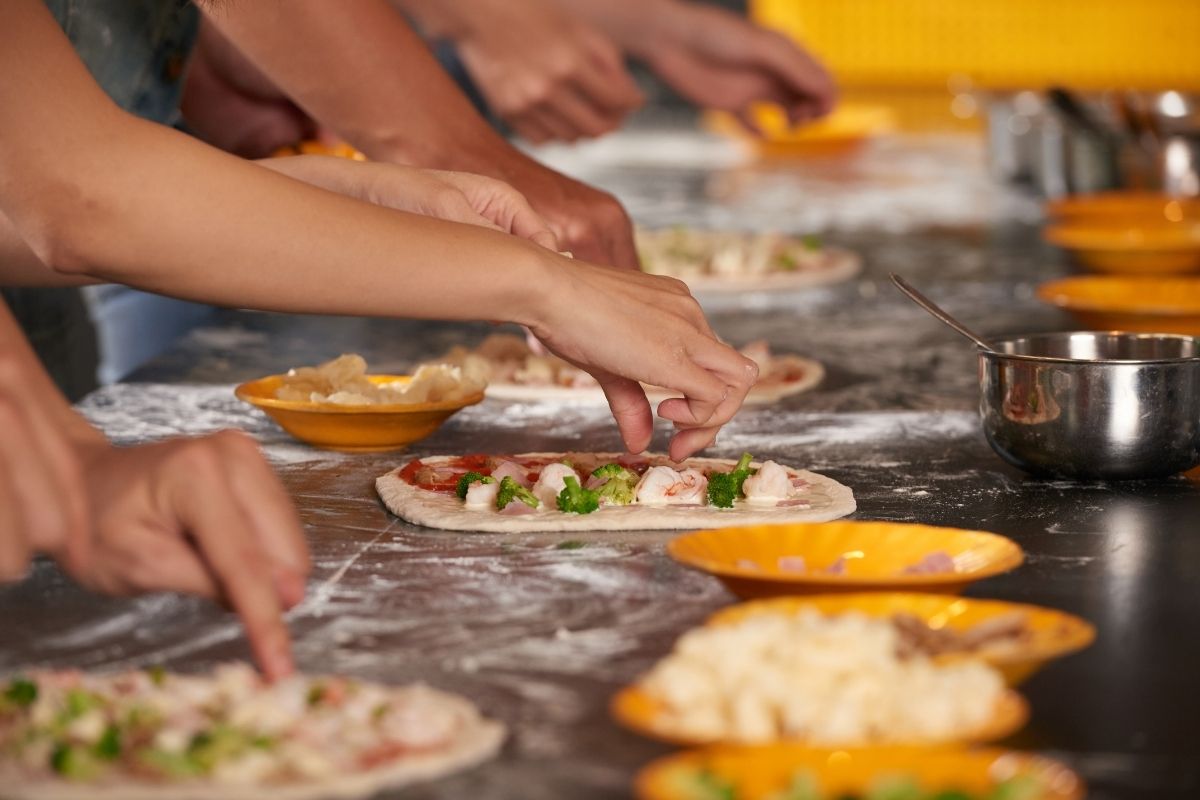 Want to learn how to prepare some local delicacies so you can impress your friends back home? A cooking class might just be the perfect activity for you.
Learn how to recreate the flavors of Tuscany at the home of your host. They will teach you how to prepare traditional pasta dishes and make bruschetta, prepare great Gnocchi al Pomodoro, or cook a tasty 4-course lunch or dinner. You'll even learn how to pair it all with the best wine!
Some classes start with a visit to the local market to pick up the ingredients you need before heading to your guide's home. There, you'll have access to a workstation equipped with everything you need to prepare delicious dishes under the guidance of an expert cook.
30 – Try some of the best gelato in Pisa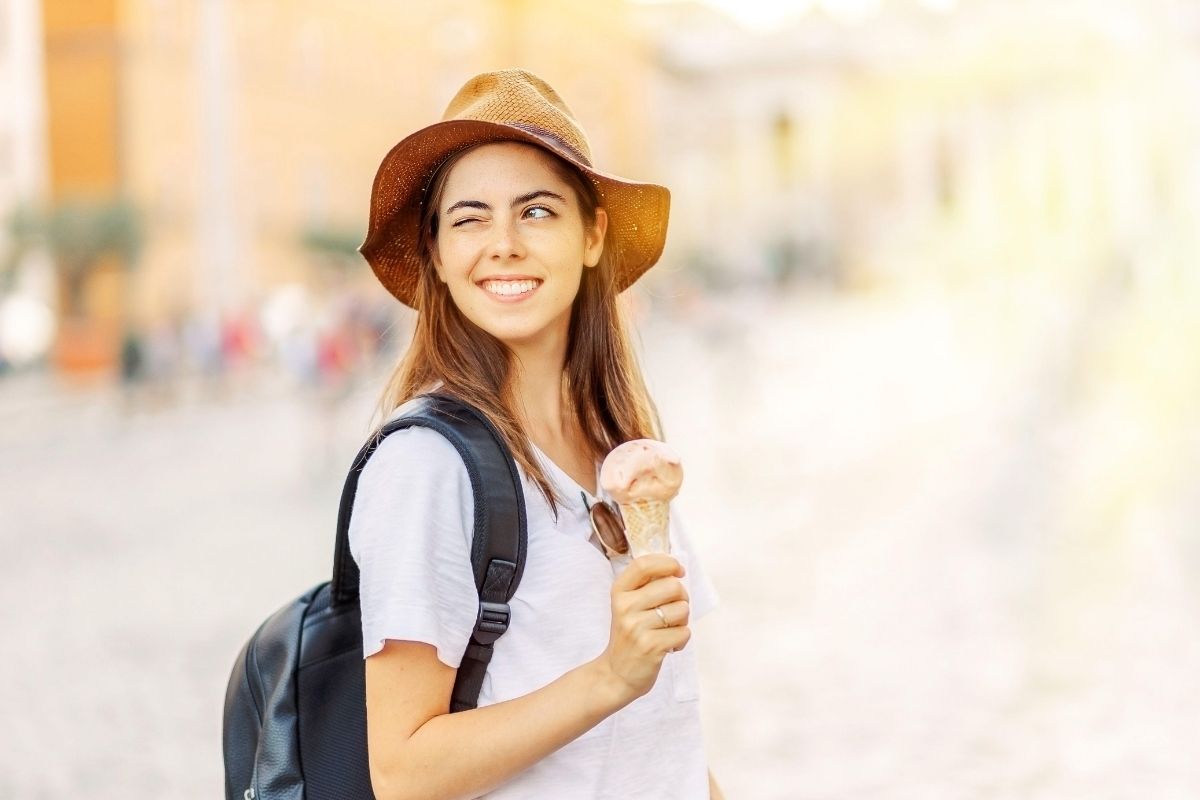 Made using recipes and techniques that have been passed down from generation to generation, gelato is an authentic Italian experience. Luckily for you, Pisa has a nice selection of great gelato places that'll leave you wanting more and more.
If you don't know where to start, try Gelateria De' Coltelli first. Created using only natural and fair-trade ingredients and seasonal fruit, the gelato here is out of this world. Choose from their large selection of gelato, order some crepes, and don't forget to grab something from their coffee and espresso bar.
For a selection of unique flavors, head to Gelateria Artigianale Rufus, where you can find their popular pistachio gelato, but also unexpected offerings like spinach, gorgonzola with pear, and even onion ice cream. So if you are brave or like savory over sweet, go for it. Plenty of places to sit just outside to enjoy your gelato under the hot sun.
31 – End your day with a cold beer at Orzo Bruno Pisa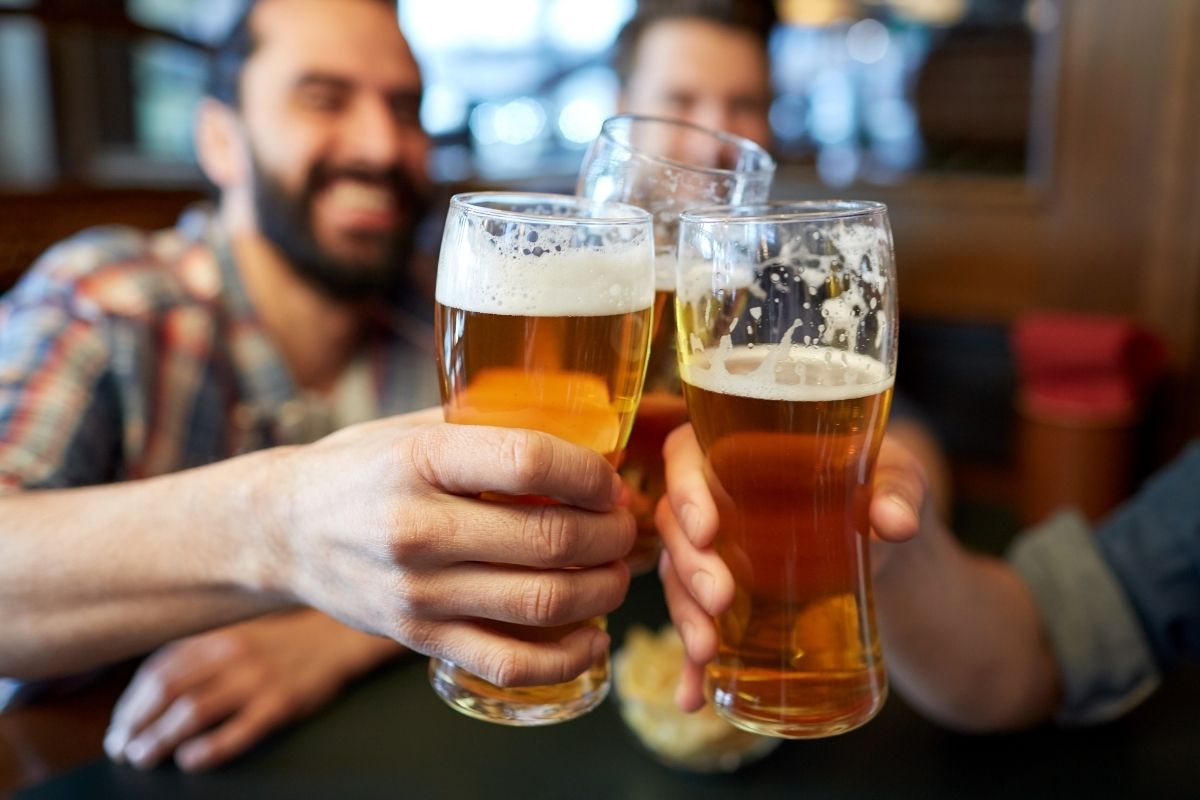 Looking for a place to end the night with great drinks and a lively atmosphere? Orzo Bruno Pisa might just be Pisa's favorite place for artisanal beer.
Orzo Bruno brews its own beer, but they also serve a number of local craft beers on tap. From Orzo's own production – all unfiltered and unpasteurized beers – the rusty-red colored valdera rossa takes the top spot as one of the most popular.
They also brew their own version of the IPA, a honey strong ale, a light and dry beer enriched with organic ginger extract, and a fruity strong ale.
The Orzo Bruno pub is a great place for a couple of hours of fun, complete with good music, a corner filled with books and magazines, and a lively atmosphere. During the summer, the three-day Orzo Bruno craft beer festival takes place outdoors and offers live music and an exciting local craft market.
32 – Catch a show at Teatro Verdi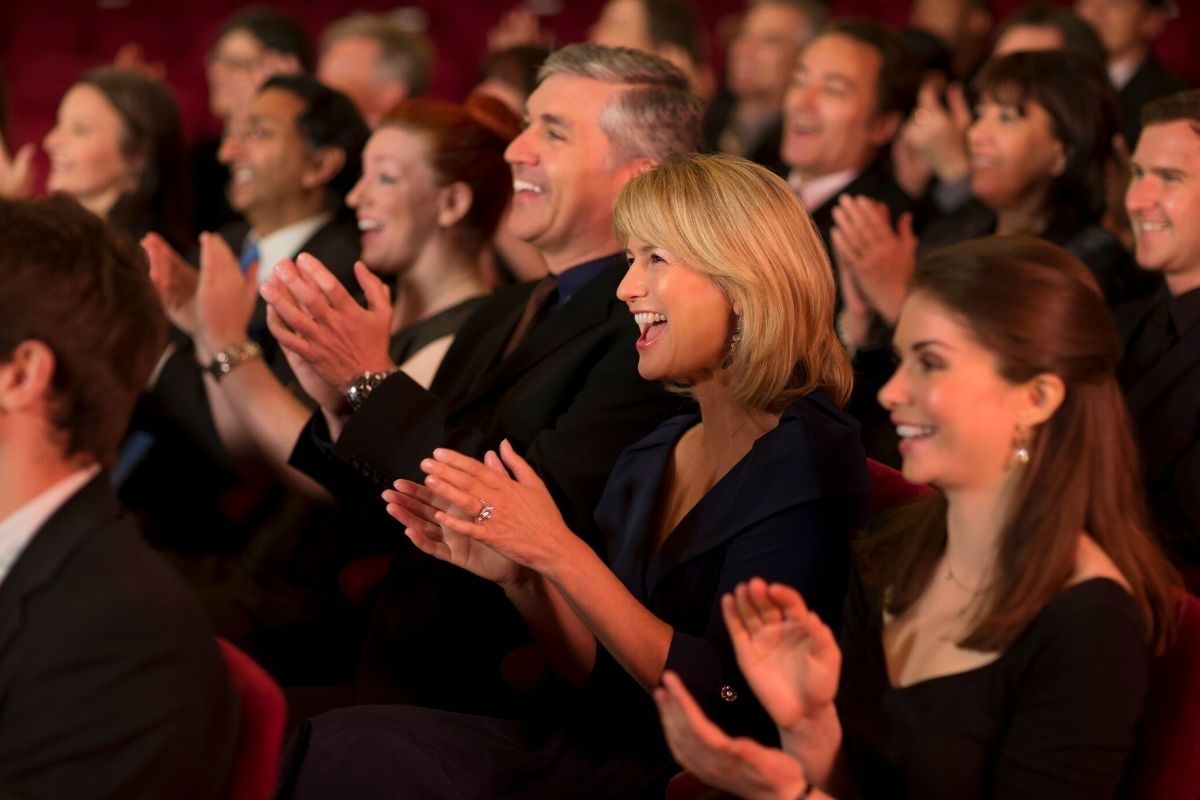 Pisa's main theater opened its doors in 1867. This unique historical landmark sits fewer than 900 patrons but has one of the largest stages in the country – a massive 125 feet wide.
Some of the biggest names in classical music have performed here, including Leopoldo Mugnone, Arturo Toscanini, and Pietro MascagniPietro Mascagni.
If you're looking for fun things to do in Pisa, make sure you get a ticket for a show here. Today, the theater showcases a mix of classical operas (like "The Marriage of Figaro"), ballet, live concerts, orchestra recitals, and a number of family events throughout the year.
Backstage guided tours are also available and are a great way to discover the historical beauty of Teatro Verdi. Book well in advance, though – tickets are likely to sell out.
33 – Sample the best drinks with a wine tasting tour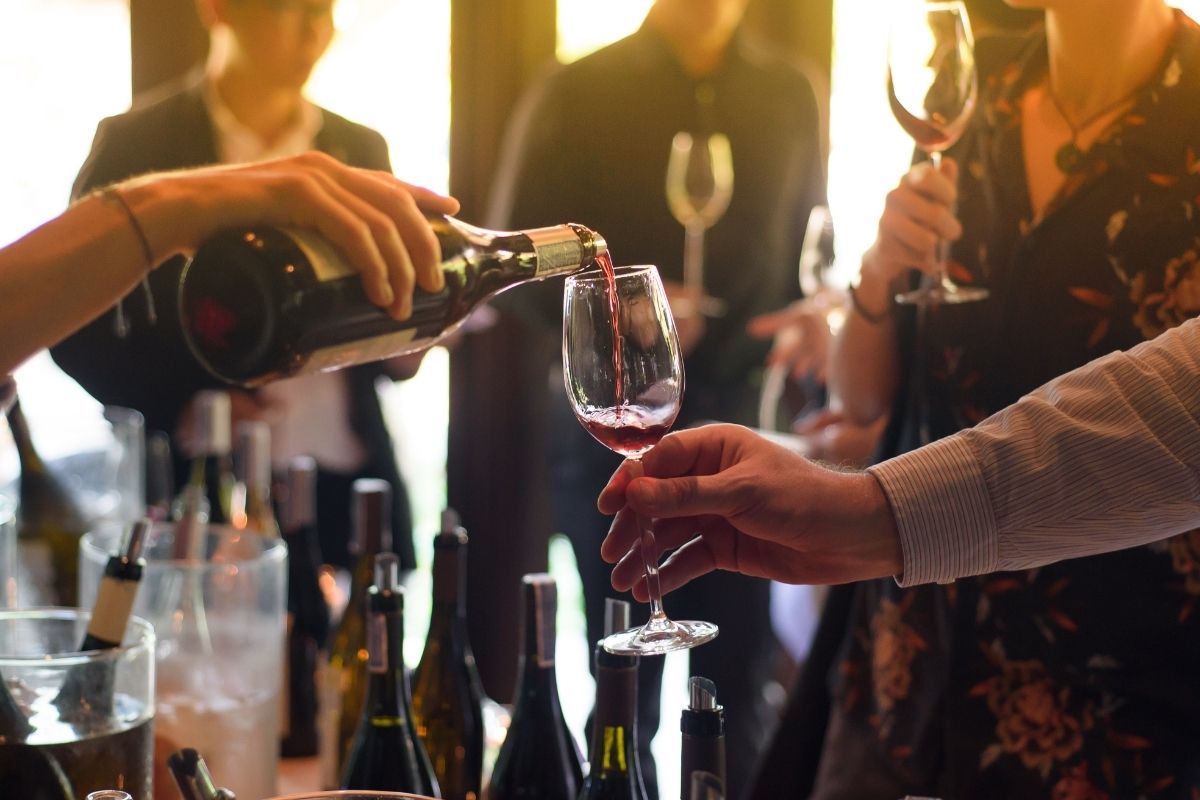 You don't have to leave the city for a great wine-tasting experience. You can join a two-hour in Pisa that takes you to visit Piazza dei Miracoli, the main Cathedral, and the Baptistery, then brings you to a local wine tasting just steps away from the Leaning Tower.
Pisa is also perfectly located to explore the Tuscan Hills and the many vineyards of the Tuscan countryside. Day trips to Chianti with wine tasting are the perfect way to discover Tuscany's great wine tradition and usually include visits to one or two vineyards, learning the secrets of wine production, and enjoying a wine tasting paired with pecorino cheese.
Full-days tours are also available. In addition to the wine tastings, longer tours also take you to Siena and San Gimignano, where you can visit historical sights and have a chance to shop at the local charming shops.
34 – Walk around the Old Fortress at Scotto's Garden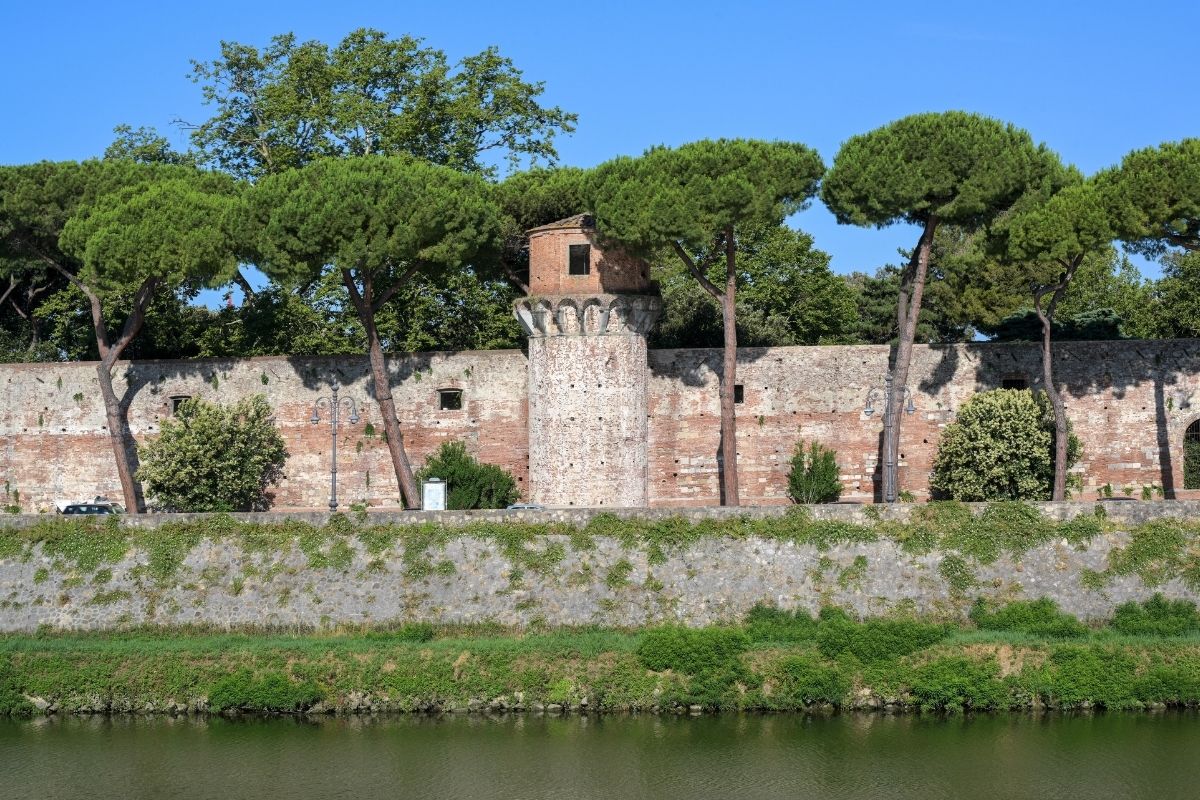 Giardino Scotto (Scotto's Garden) refers to both Pisa's old fortress and the gardens that surround it. Built in the mid-1400s, the fortress was heavily damaged and reconstructed over the following new years.
Near the turn of the 18th century, the fortress was sold to private owners, who then hired an architect to design what they called a "garden of delights" – a green space complete with trees and flowers imported from all over Europe.
After being used as a public garden and performance space for many years, the fortress and gardens were heavily damaged during WWII and needed to be restored again. It wasn't until 2008 that the restoration was finally completed.
Today, the gardens and fortress are popular places for walks and to sit under the shade of an old tree.
35 – Go out and enjoy the nightlife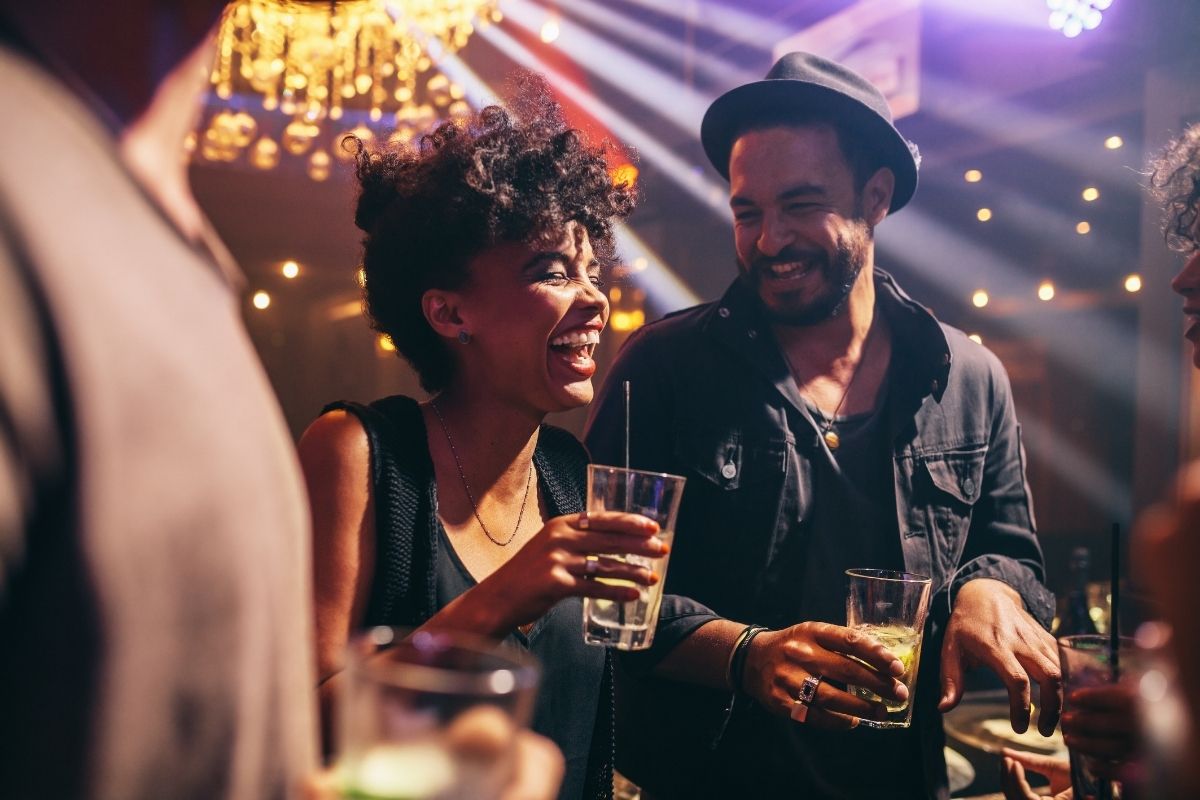 There are plenty of places to grab a drink in Pisa, no matter if you're looking for a quiet place or somewhere to party all night long.
A hip, trendy space, Sud is a great mix of wine bar and social hangout. Head here if you're a liquor fan too – the owners distill their own.
TREE attracts a young crowd, serves bottled beer, and plays loud indie tunes – if you want a busy and younger atmosphere, this is the place to be. Great location too in the heart of the entertainment area.
A more Boheniam feel is what makes Bar Mocambo so unique. Colorfully decorated walls, an artsy vibe, and a chance to try all kinds of delicious homemade snacks while you're sipping a drink.
If you're up for a more exciting time out, Chupiteria is where the party keeps going and going. With over 200 types of shots available and great music, you definitely won't get bored at this lively bar.
Skyline American Bar, with its NYC vibe, ticks all the boxes if you want more traditional drinks like martinis and cocktails. Plenty of great fast food too – order some fries to go with your drinks.
How to get to Pisa?
People traveling to Pisa either fly into Florence or arrive directly at Galileo Galilei Airport, most commonly known as the Pisa International Airport.
From the local airport, you can travel into Pisa using the airport shuttle service, though it only runs between 6 am and midnight. If you need to travel to the airport earlier or your flight was delayed, a taxi might your only option.
To make your life easier and make sure you travel in comfort, pre-booked airport transfers are a much better option. Transfers offer a stress-free meet-and-greet arrival and a relaxed journey to your hotel's door.
Where to stay in Pisa?
When it comes to location, it's hard to beat Palazzo Cini, just minutes from the Leaning Tower and the city's historical center. Filled with modern elegance, Palazzo Cini offers great service and facilities that include a welcome drink and sweets, an outside terrace with tables, and rooms with plenty of fun extras like terracotta ceilings and free-standing bathtubs.
For the ultimate in luxury, there's Grand Hotel Principe Di Piemonte, filled with five-star elegance. The hotel is home to simple but elegant rooms, a two Michelin stars restaurant, a spa, and an outdoor pool.
Housed inside a grand Medieval home, the charming Rinascimento Bed & Breakfast offers air-conditioned rooms with frescoes on the ceilings, an airport shuttle, and a complimentary continental breakfast.
For a great escape from the city, try Pratello Country Resort. The resort is surrounded by beautifully manicured gardens and offers great extras such as cooking classes and its very own gourmet restaurant.
Visiting Pisa on a budget?
Free walking tours are not only a great way to stretch your budget but also a fun introduction to the city. Let an expert guide take you through Pisa's historical streets, get your bearings, and learn about the costumes and traditions while having fun.
You'll see the Leaning Tower, walk on Ponte di Mezzo bridge, and discover Borgo Stretto and the famous Piazza dei Cavalieri. Learn about the Medici family, see the Piazza del Duomo, and enjoy the beautiful banks of the Arno River.
Where to go next?
Pisa is full of amazing historical and cultural things to discover, but there are more fun things to do in Tuscany – and many of them are just a short drive away!
Start in Lucca to discover the grand Renaissance-era city walls and picturesque ancient alleyways. Or try Sienna, famous for its UNESCO-listed historic center and great wine.
Florence, less than two hours away by car or train, is known as the cultural capital of Italy and the birthplace of the Renaissance. Want to see some of Florence without having to book a hotel there? There are plenty of Florence day trips from Pisa, where you'll visit famous landmarks like the famous Uffizi Gallery with the help of a professional guide.
San Gimignano, famous for its well-preserved medieval landscape, is also a great place to explore while staying in Piesa. San Gimignano day trips from Pisa offer a great way to discover the authentic Tuscan countryside.
There are also many more great places to visit in Italy beyond Tuscany. Head to Bologna, considered by many as the best culinary destination in Italy. You can even join Cinque Terre day trips from Pisa to explore the beauty of five villages built right on the cliffs.
Final thoughts
Are you intrigued by everything Pisa has to offer? Did you even know there are so many exciting things to do in Pisa in addition to the famous Leaning Tower?
Whether you're looking for great food, fun day trips, historical churches, and exciting outdoor destinations, Pisa won't disappoint!
If you have a favorite attraction or point of interest you think should be added to this list, let us know in the comments! Otherwise, start packing for the adventure of a lifetime!