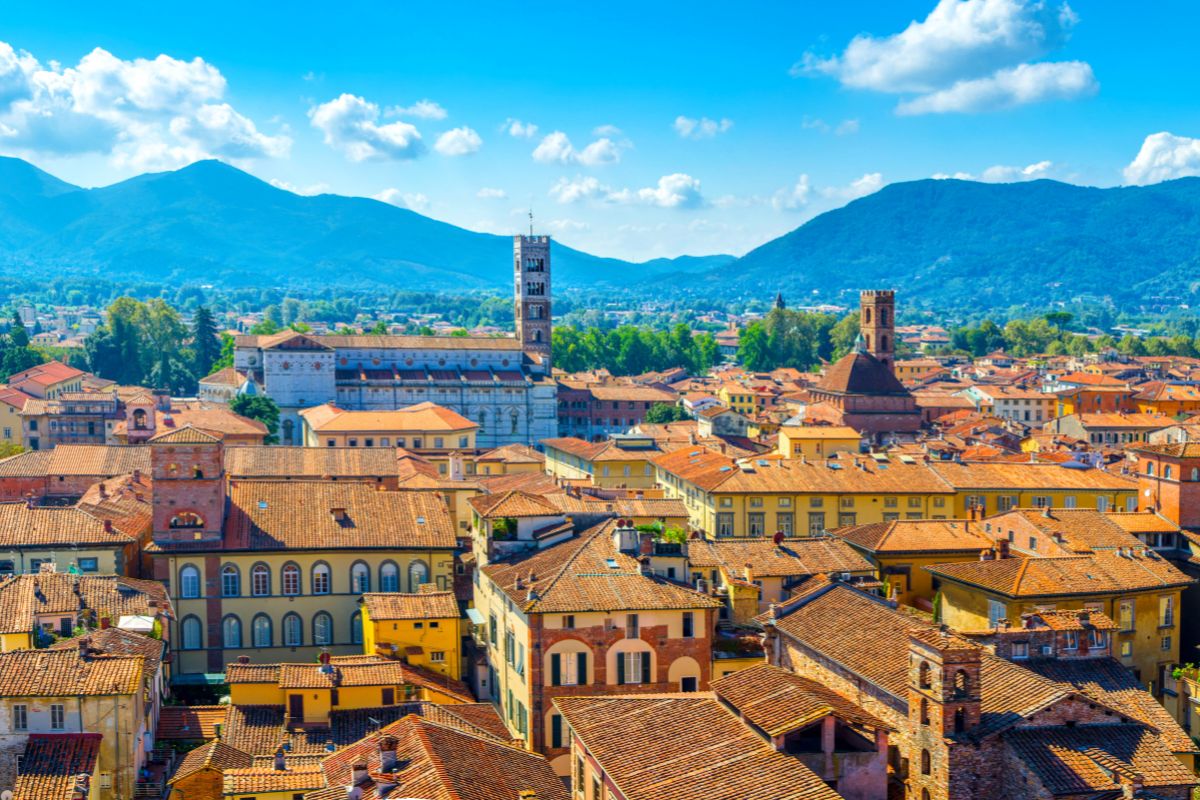 As you come up the road through the Italian countryside, you'll see a welcome sight: clusters of old houses and shops with a scattering of taller towers, with an ancient stone wall encircling the scene.
No, you're not in Heaven… but you're close!
Lucca is one of the loveliest little cities in Tuscany, boasting the magnificent historical sites and charming sense of community for which the region is known.
But adrenaline junkies will find some nice options here as well, whether soaring high above the city or rafting through its nearby rapids.
So peek back in time and live in the moment, as we explore some of the coolest things to do in Lucca!
1 – Relax in the rooftop garden of Guinigi Tower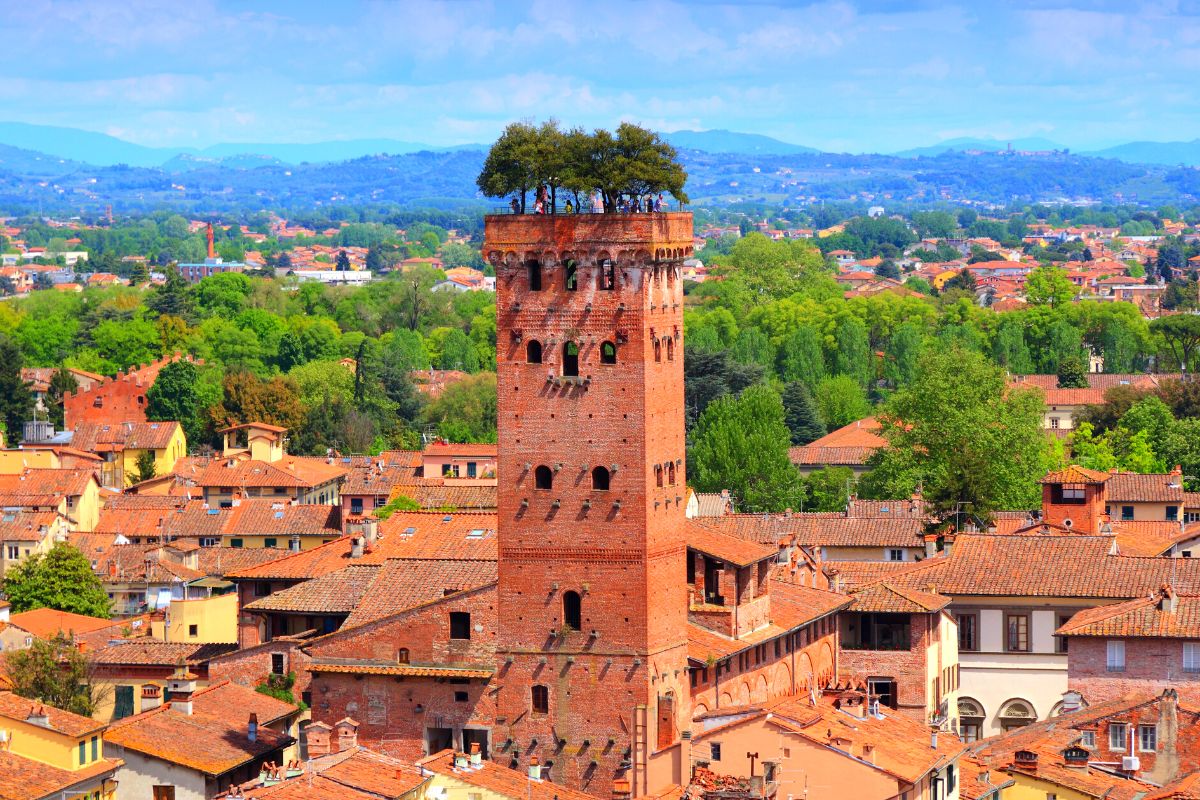 Soaring 148 feet above the town, and crowned with a unique moptop of massive trees, Guinigi Tower undoubtedly makes an impression – and it's done so for 700 years!
Back in the 1300s, it was just one of many bell towers built by local families as a sign of civic status; now, it stands as an impressive relic of bygone eras of decadence.
But what's really striking here is the miniature forest on the roof!
In its heyday, the space served as an open-air garden for harvesting food for the kitchen, but today, the scene has mostly been overrun by stately Holm oaks, which provide shade and scenery in equal measure.
Head up the stairs to admire the plants up close, then take some time to enjoy the phenomenal views of the city around you, including some of the other similar structures that are still intact.
2 – Stroll through Plaza del Anfiteatro on a walking tour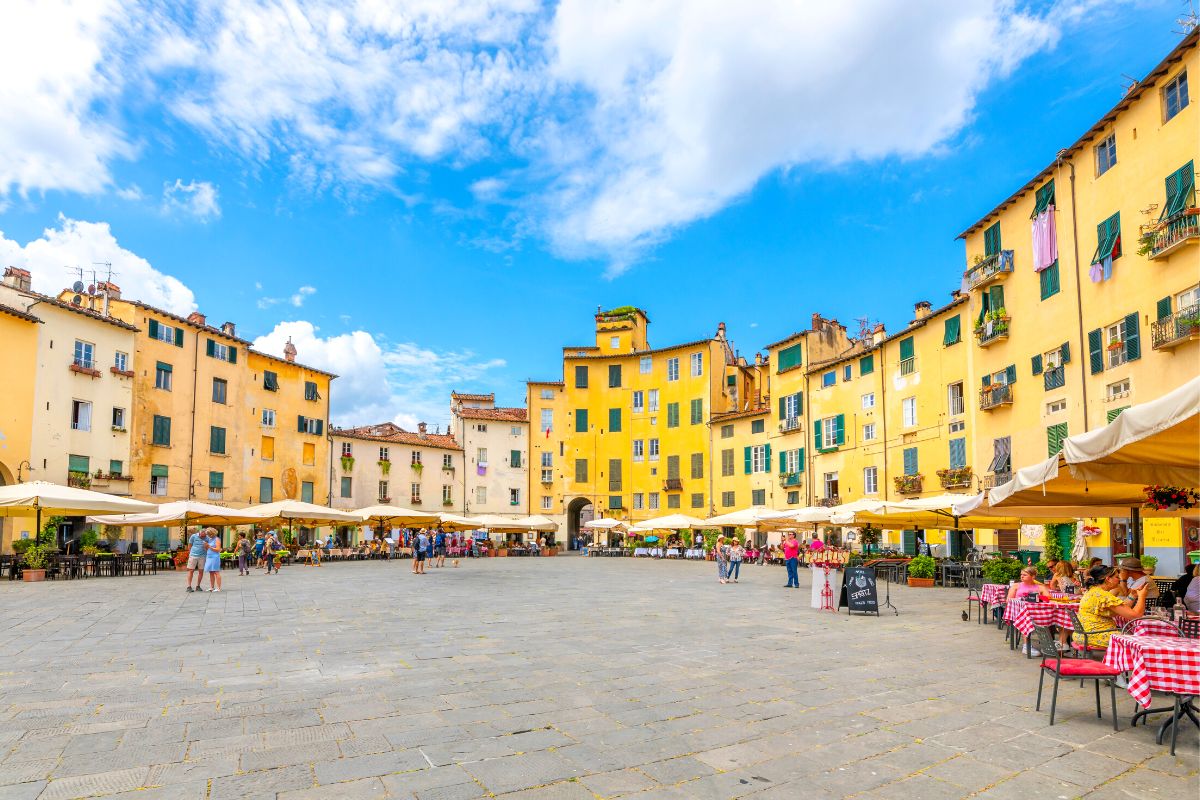 One of the best ways to see a new city is with a walking tour, where locals will take you on a leisurely route through the various neighborhoods of note.
And one of the best starting points for such an excursion is Plaza del Anfiteatro, one of the most prominent public squares in town.
While the area itself dates back to 1830, it actually pays homage to a much older chapter in the city's history; its circular shape outlines the remains of an amphitheater from the days of Ancient Rome!
Dotted with lovely little cafes and some gorgeous private residences, this beloved plaza is great for people-watching and relaxing – and it also offers a unique perspective on some of the earliest public works in town!
And if you're looking for a particularly unique experience, try booking a night tour, and see a whole new side to the city – literally!
As spectacular as local sites such as Piazza San Michele and the Cathedral of San Martino look during the day, there's a special added dimension to seeing them in the evening, when unique light displays help to add a magical feeling to the atmosphere.
3 – Check out the art at St Martin Cathedral (Lucca Duomo)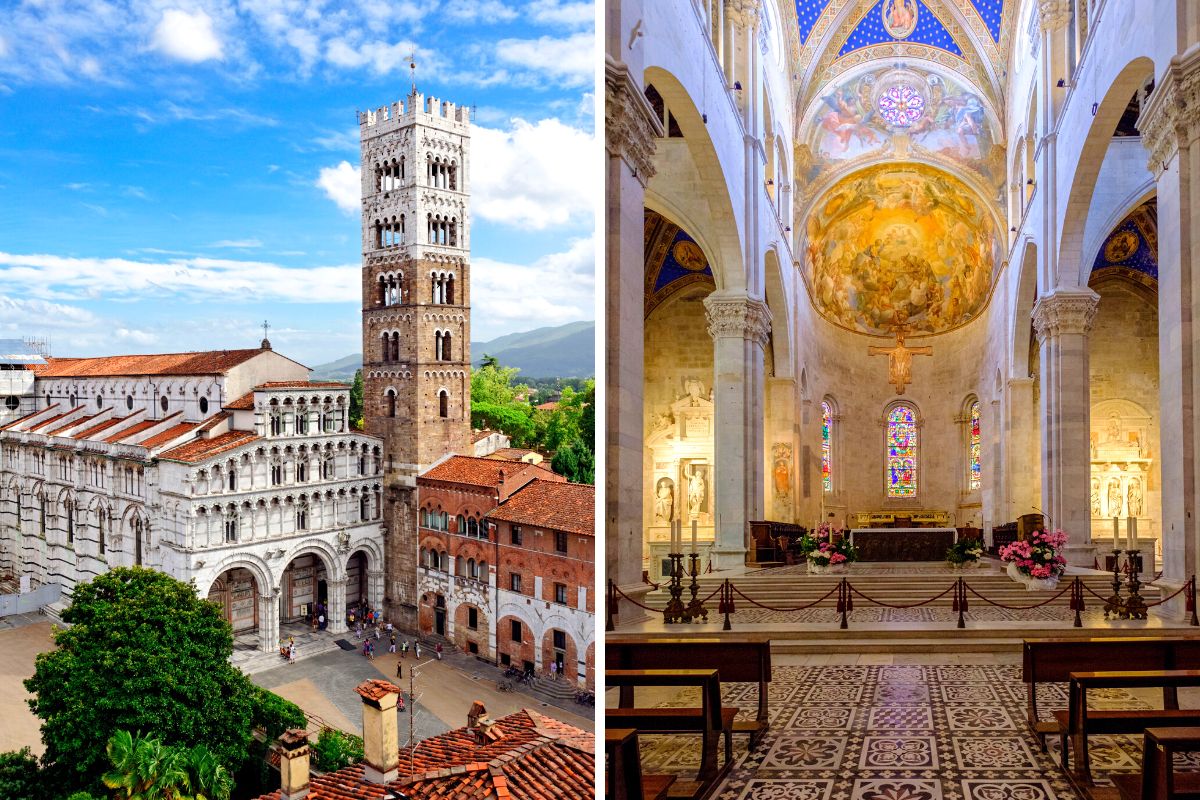 With striking architecture that dates back millennia, St. Martin Cathedral is a welcoming haven for history buffs!
Perfectly situated near the fortifying wall and two major roads, the splendid church dates back to the 1200s, and has long served as a pillar of public life.
While the whole building is spectacular, there's a particularly compelling piece of art inside: the Holy Face, a striking statue said to have been built by an associtae of Jesus Christ himself!
It's also a prominent feature on the Medieval Lucca tours, which offer an immersive journey that follows the footsteps of the merchants, soldiers, and common folks that once called this town home.
This is an especially great option for kids, with some awesome educational components and a family-friendly format that makes sure everybody can get caught up in the fun.
4 – Get some fresh air on various bike tours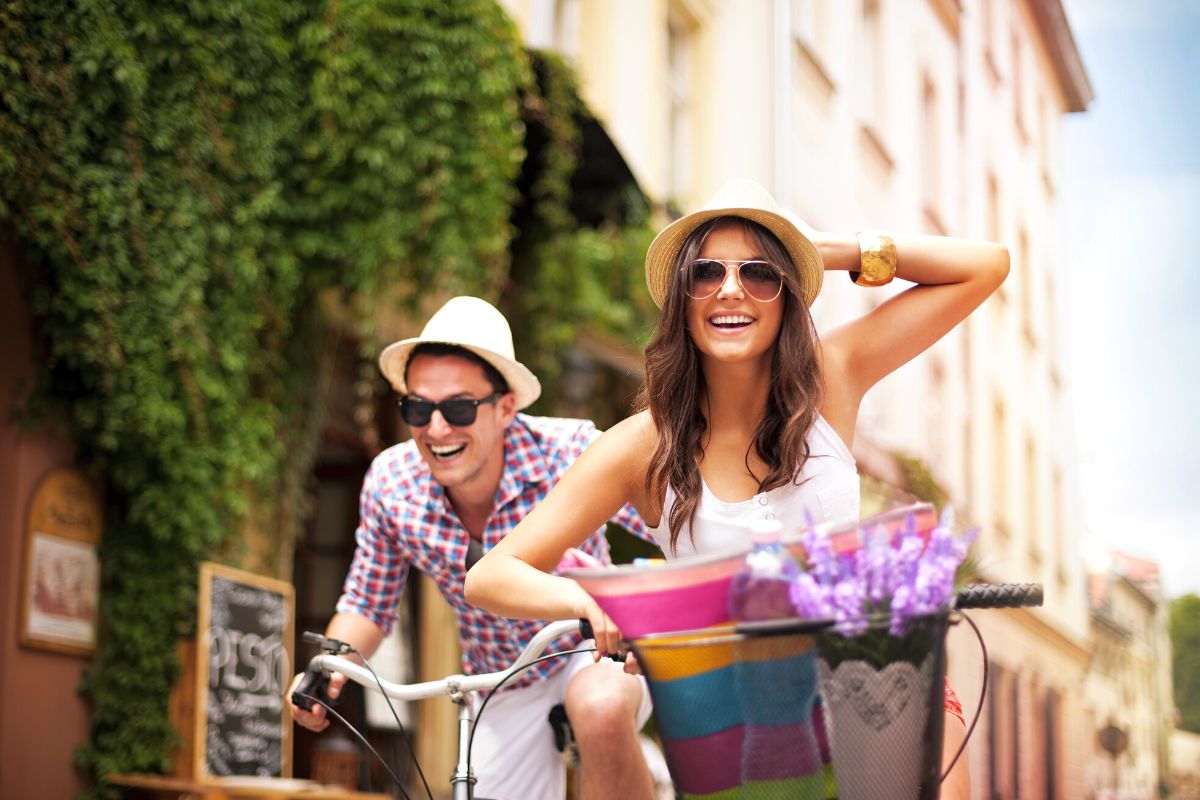 Whether you prefer your excursions to be social or self-guided, there's nothing like a bike tour to spice up the day!
These vehicles are a useful means of covering more ground and seeing some unique sights, especially if you want to get out and about into the countryside.
Cruise around the city's charming roads and around the historic medieval walls, or head out further into the countryside for a taste of the good life with a combined wine tour.
If you're feeling particularly ambitious, you can even pedal to Pisa!
Download the route on your phone, then set off on your leisurely adventure, watching the land unfold around you as you move from one city to the next.
And if you're new to bike riding, or just not up for a strenuous trek, never fear; there are some excellent e-bike tours that offer all of the fun and scenery, without the extra strain!
5 – See the man behind the music at the Puccini Museum
You may not know that you know the works of Giacomo Puccini, but trust us… you do!
In the late 1800s and early 1900s, he was one of the most acclaimed operatic composers in the world, and many of his works – including Madama Butterfly and La Boheme – continue to be performed regularly today.
At the marvelous Puccini Museum, you can see how this dynamic artist got his start, and follow the trajectory of his many successes and sometimes troubled life.
Learn all about his early forays into music, his turbulent love affairs, and the ways in which his multiple masterpieces reflected both personal and political themes.
If you want to see and learn more, head half an hour out of town to explore the Villa Puccini Museum, which was lovingly created and curated by his granddaughter.
It's a great chance to explore another one of the composer's former residences, packed with even more mementos and archival materials that add even more context to his remarkable life story.
Back in town, you can stay on theme with the musical walking tour, which explores not only sites related to the operatic maestro, but also the surprising amount of venues that have hosted more contemporary artists, such as Elton John and the Rolling Stones.
6 – Relax like the elites did with a stroll through Villa Reale di Marlia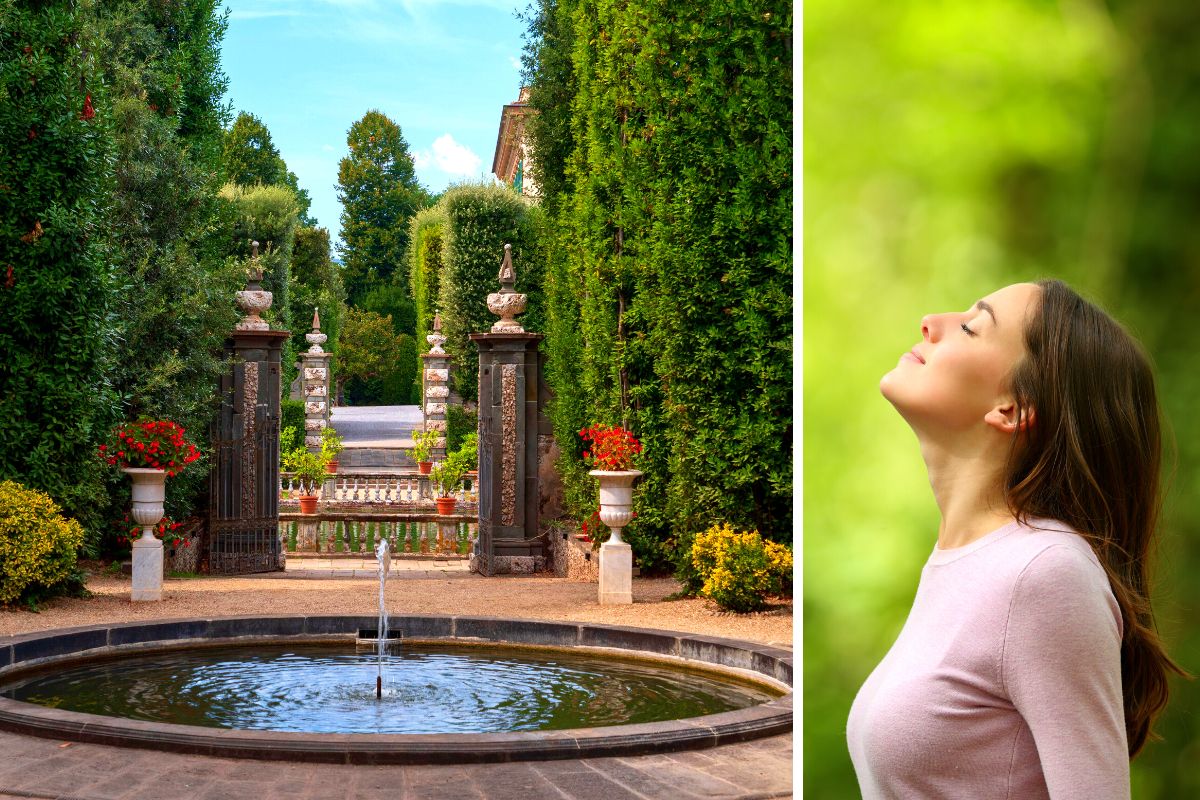 As you stroll past manicured hedges and admire elegant stone structures you'll feel like a real Italian noble!
And it's little wonder, considering that Villa Reale di Marlia has long been one of the most elegant residences in town!
It started out as the home of the Duke of Tuscia, and spent many years passing through the hands of various upper-class families and prominent citizens – including Napoleon's sister!
Despite its long and distinguished pedigree, the complex wasn't open to the public until 2015; but was you explore its wonders, you'll see that it was certainly worth the wait!
Along with two palatial mansions and some renowned theaters, the complex features an incredible array of gardens that would be well worth a trip in their own right!
Enjoy the elegant designs in the Spanish Garden, or soak up the citrusy scents in the Lemon Garden.
Drink in the tranquil views of the on-site lake, or indulge in some whimsy at Pan's Grotto, with its charming nymph statues.
This certainly isn't your average backyard garden!
7 – See the historic timepiece of Torre delle Ore (Clock Tower)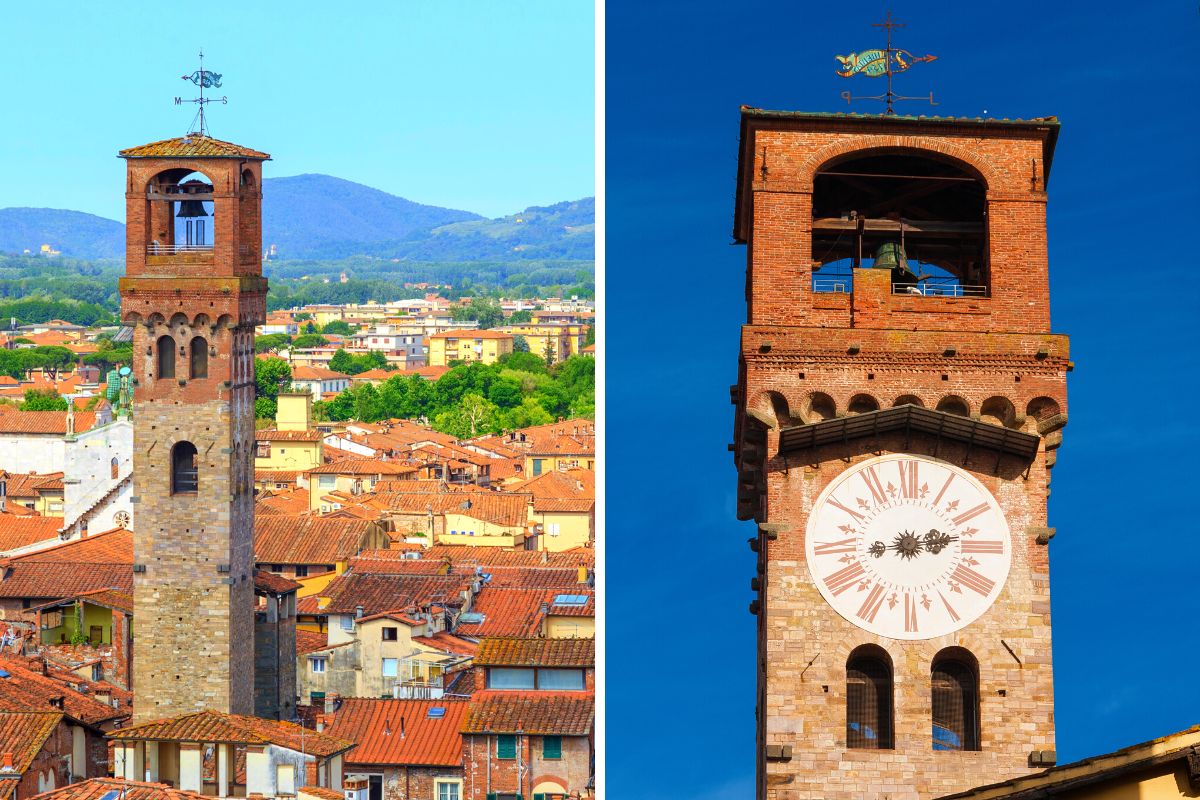 Another impressive structure with equally wonderful views, Torre delle Ore is a glorious piece of architecture!
As its name ("The Clock Tower") suggests, the building was designed to help folks keep time as they pass through the square, a role that it still serves with gusto in the modern era.
But its early days were marked with strife; for years, two local families bickered over who could lay claim to the structure, until the town solved the issue by claiming it as a public treasure to be preserved for everyone's use.
While many similar towers were built as private projects in medieval times, this one also stands out as the tallest in town, and it has cycled through quite a few different clock types since it went up in the 1300s, eventually resulting in the impressive mechanism from the 1700s that still runs undaunted to this day.
Scale the steps to the top, and time will truly seem to stand still!
8 – Take a walk through the wonders of Pisa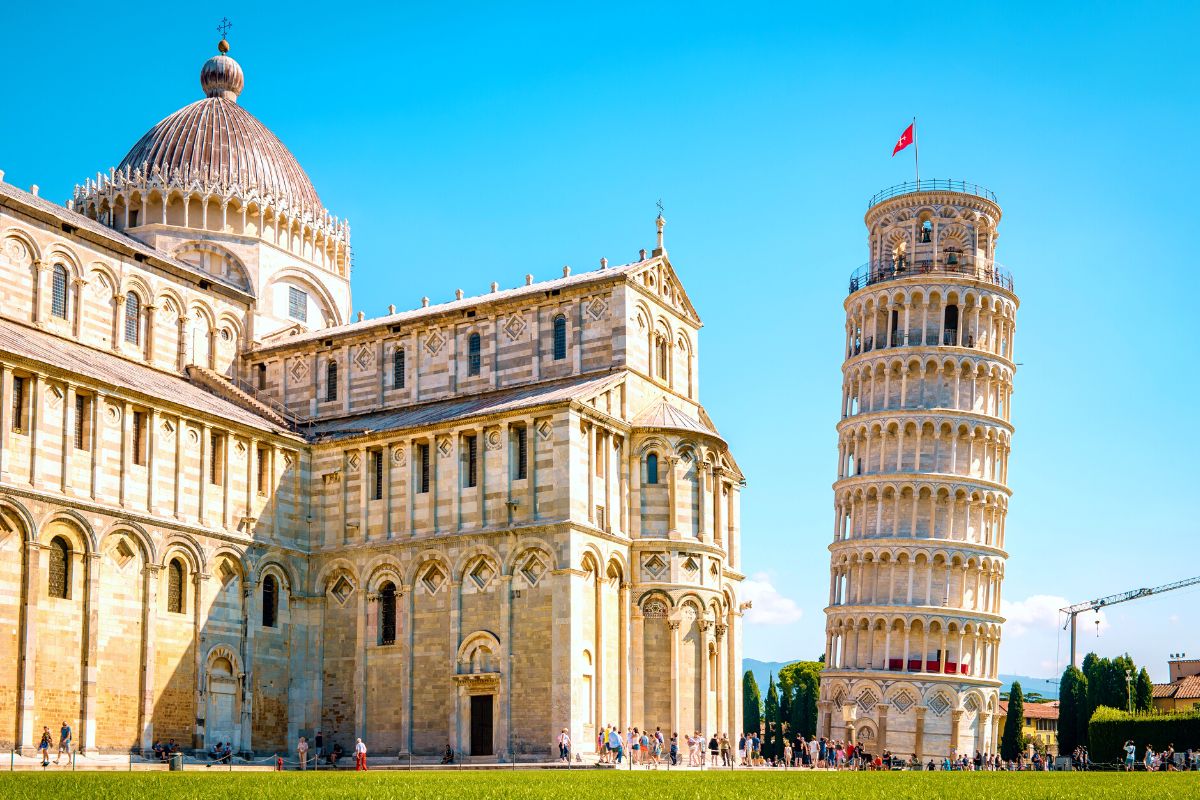 You may end up here because of a certain tilting monument, but trust us… there's heaps more to do on Pisa day trips!
Along with the Leaning Tower, this charming city is packed with the same fascinating history and gorgeous architecture as its neighbors, along with a unique aesthetic perfect for strolling around and admiring.
There are plenty of different options to explore, ranging from a self-directed excursion to a fully guided tour with stops throughout town, including gorgeous cathedrals and the stately Campo Santo Cemetery.
Along the way, you'll learn tons about Pisa's long legacy of power and intrigue, from its roots in the 11th century to its rise to power as a maritime stronghold.
And yes, you'll still get to see that tower!
9 – Soak up the luxury at Palazzo Pfanner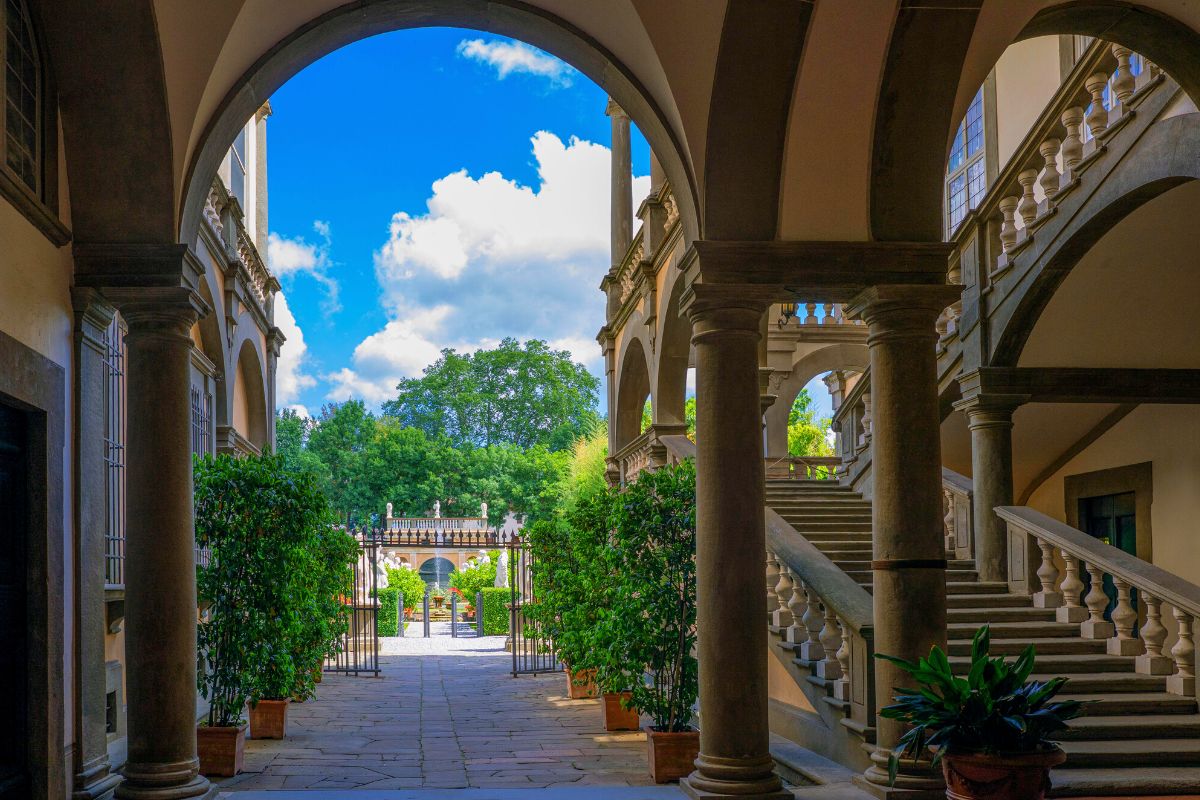 Do you want to spoil yourself during your stay? Then book a room in the Palazzo Pfanner, a breathtaking piece of real estate!
Bed down in the elegant Prince Frederick suite, which once hosted the Danish monarch, and retains its former elegance.
But even if you're just dropping by the building, there's plenty to be seen!
From antique furniture to fascinating (and sometimes frightening) historical medical instruments, there are treasures around every corner.
Be sure to take some time to amble through the outdoor gardens as well; they feature gorgeous flowers, towering trees, and some striking Greek statues, creating a Baroque pastiche that you can happily get lost in.
10 – Learn the many stories of Chiesa di San Michele in Foro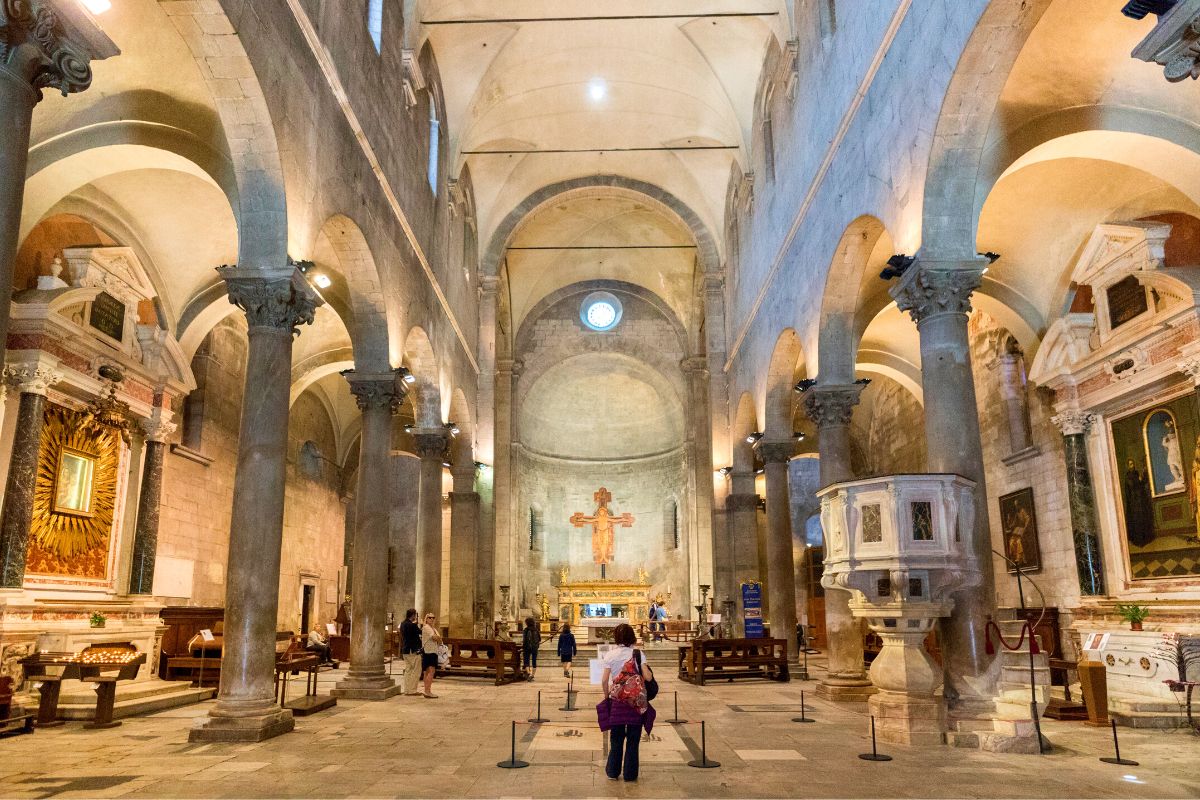 Former political seat, religious relic, artistic triumph… this place has the best of everything!
Chiesa di San Michele in Foro has been one of the city's most prominent and powerful churches for centuries, serving as the former home of the Major Council, and a stunning tribute to the role of Christianity in Italian art and culture.
And it's practically as old as the town itself, with records mentioning it as far back as the 700s!
Today, the church's beauty stems in large part from its mixture of architectural styles, a wonderful homage to the many different movements that have influenced the area over the years.
Stop by and take some time to admire it all at length!
11 – Gaze down at the Serchio Valley as you go paragliding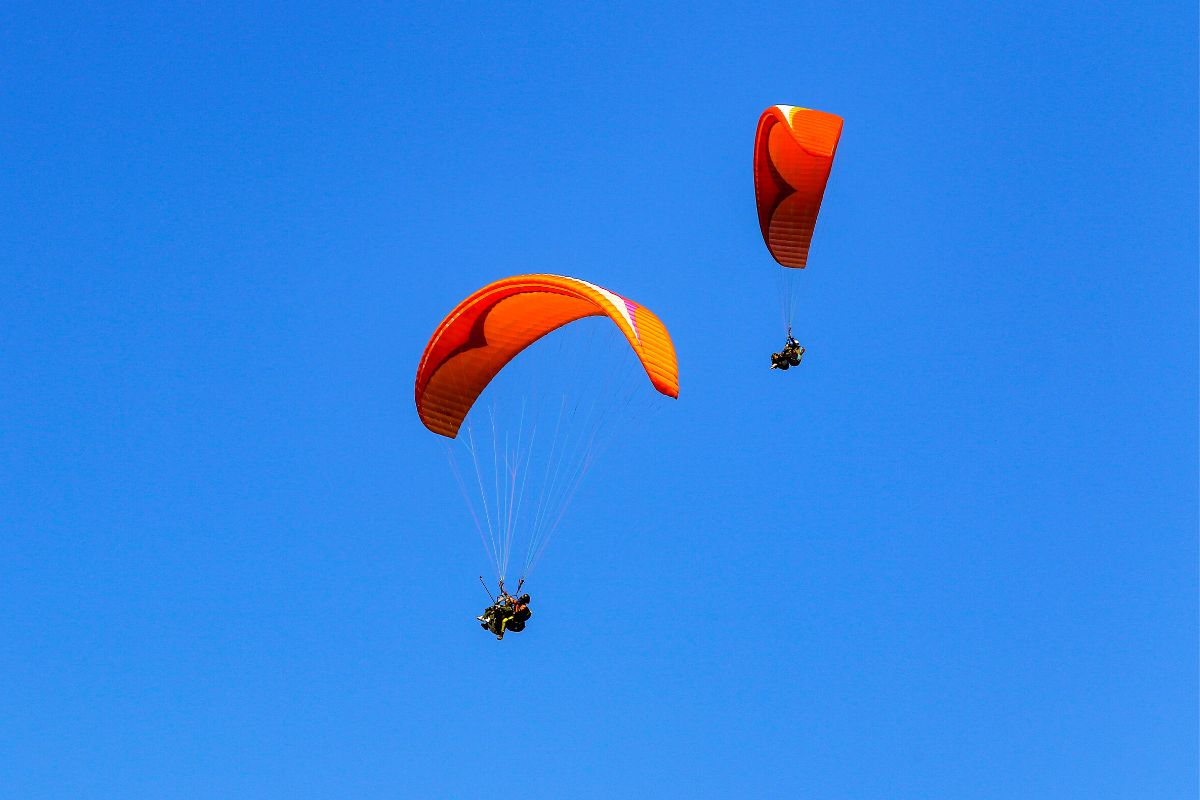 The Sericho Valley is notoriously gorgeous, so why not see it from above with a bit of paragliding?
This thrilling sport takes you high into the air for remarkable vistas, plus the chance to fly for a longer period than you might with an airplane or a skydive.
Best of all, because it's a tandem activity, you can let your instructor do the hard work, while you focus on soaring through the air!
12 – Have a storybook-style adventure at Pinocchio Park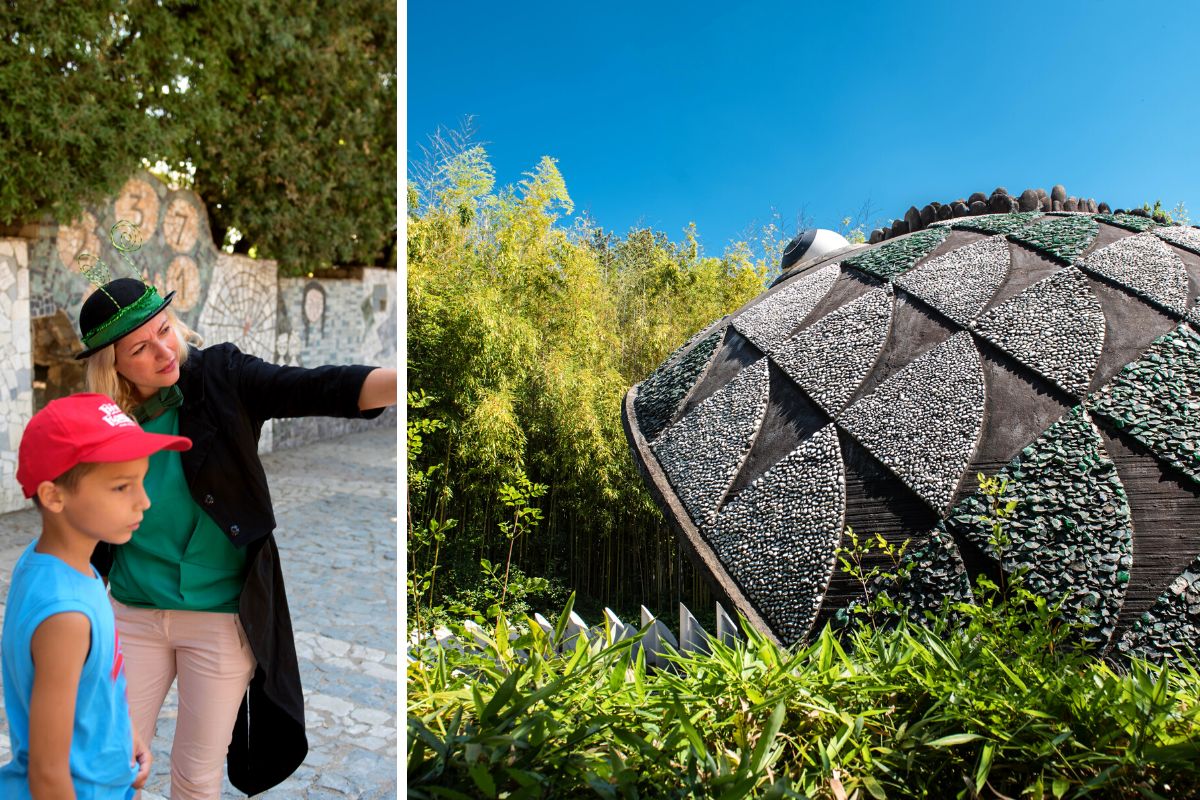 You may be more familiar with the Disney version, but the world's most famous little wooden boy actually got his start in Italy!
And at the fascinating, whimsical Pinocchio Park, you can explore the magical world of this literary icon like never before!
Located a mere half an hour from Lucca, the space is filled with sculptures, immersive environments, and costumed characters that help bring the puppet's story to life.
Part of the park's appeal lies in its journey-based format; as you explore each section, you'll find yourself progressing through the fairytale at your own pace, meeting blue fairies, massive whales, and more.
And as if all of that weren't cool enough, you'll also get a crash course in 20th century art, with works from a variety of creative geniuses such as Zanuso and Consagra all coming together in one collaborative project.
It's the perfect destination for the young and young at heart!
13 – Take a trip to Siena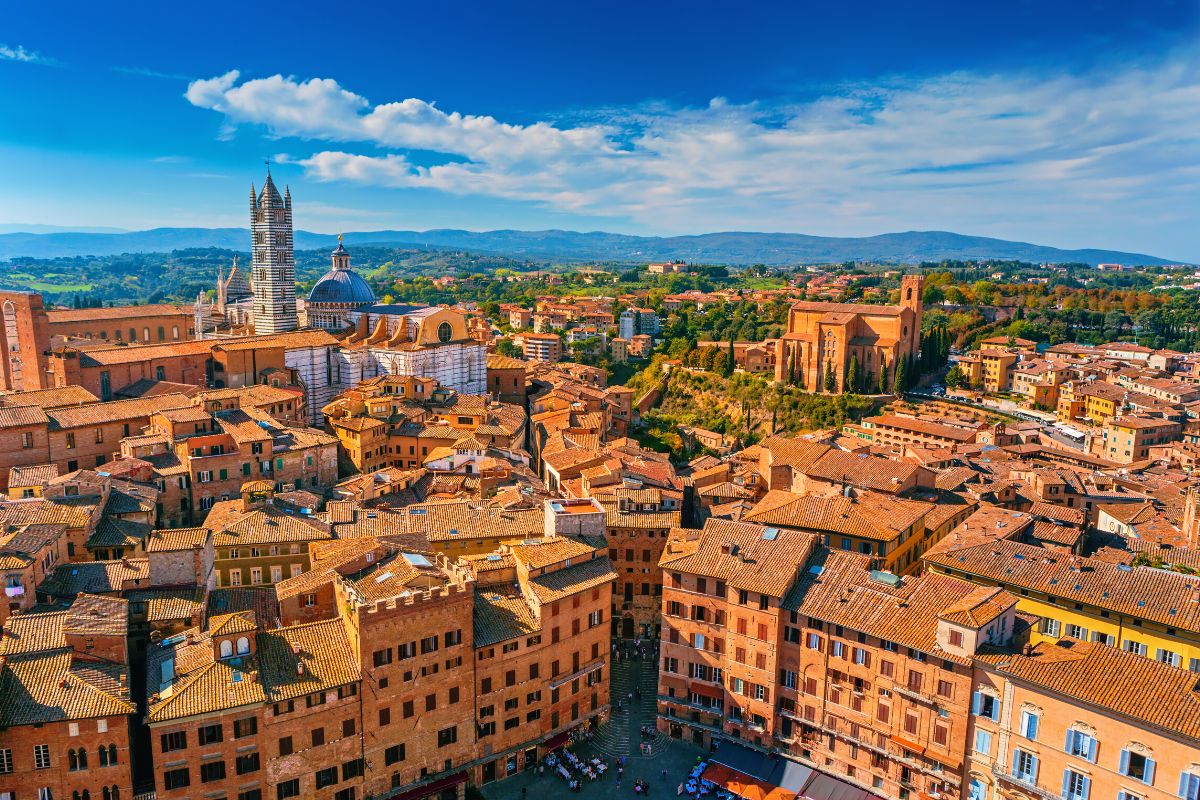 Another ideal destination to spend the day, Siena is packed with beauty, charm, and… ponies?
Yes, alongside its many more conventional monuments, the town is famous for its history of  horse racing; the Palio di Siena, which takes place twice a year, is one of the most popular events of the year, with ten competitors galloping through the streets past throngs of cheering spectators.
But even if you're not in the area when this particular event is taking place, you'll have a wonderful time exploring the ins and outs of this lovely town.
Along with some fantastic museums, it's also got plenty of architectural gems to enjoy, including the lovely Piazza del Campo, which was built in the same shell formation as some of the traditional theaters.
Don't miss this medieval marvel!
14 – Get acquainted with the plants at Orto Botanico Comunale di Lucca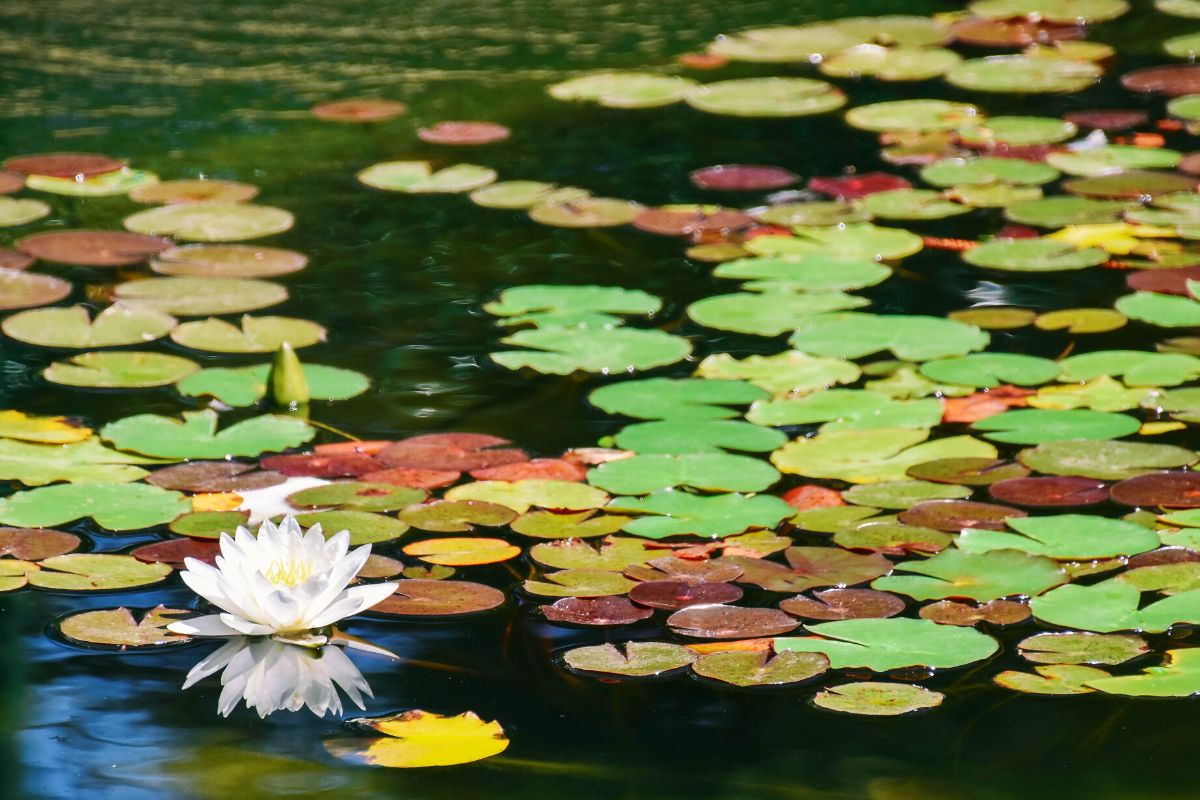 With massive trees arching over you and a rainbow of flowers all around, you may forget that you're right in the middle of town!
This beloved botanical garden is both a scientific and aesthetic treasure, with more than 200 plant species awaiting your visit.
From stunning tropical specimens to beautiful native trees and shrubs, gorgeous flowers to fascinating medicinal plants, it's a true wonderland of the senses.
And don't miss out on the peat bog, which helps to restore the local ecosystem while also offering a tranquil respite in the middle of sightseeing.
15 – Indulge in some family-friendly fun at Amusement Park Piccolo Mondo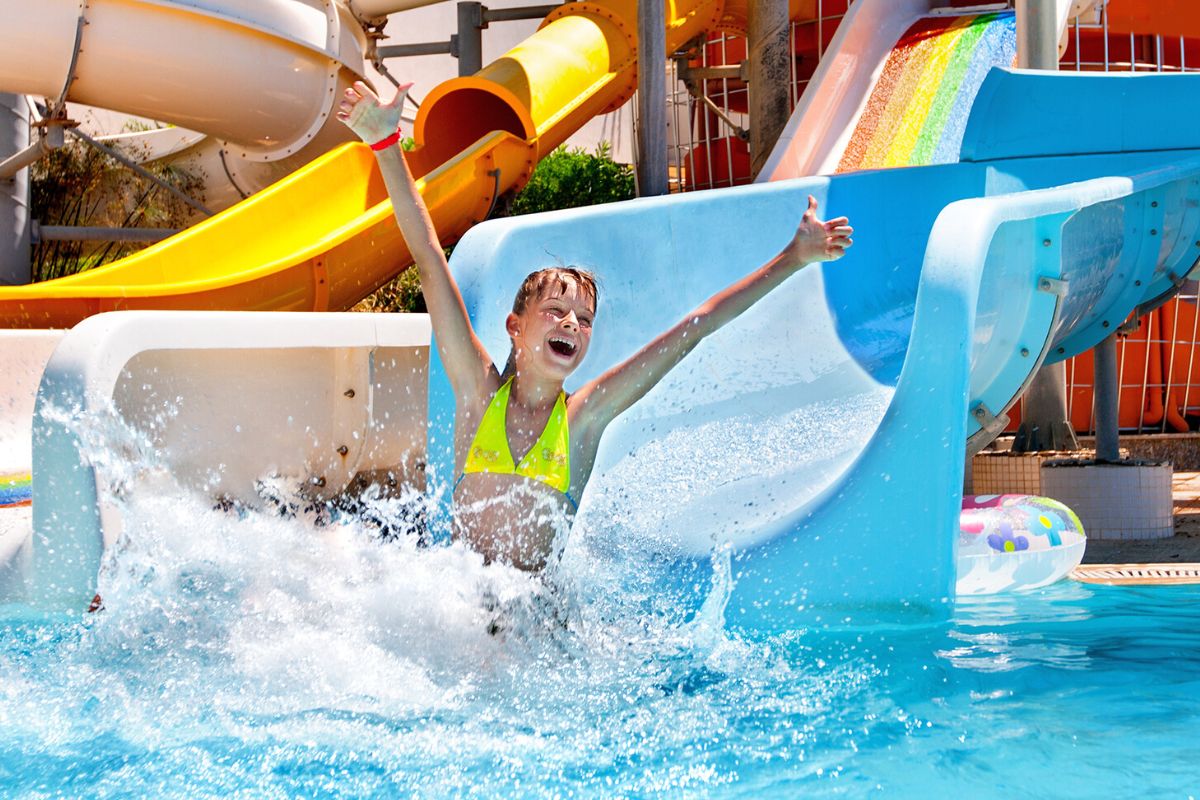 If you're looking to beat the heat during your visit, saunter 25 minutes up the road to Pisa for a splashy trip to Amusement Park Piccolo Mondo!
This lively waterpark is an ideal all-ages hangout, with slides, pools, and splash zones offering a nice mixture of adrenaline and relaxation.
It also offers lives shows, go-karts, obstacle courses, and even a small circus, making this the perfect destination for adventurous kiddos to try a bit of everything.
And of course, adult chaperones will find plenty of action to enjoy as well!
16 – Peek behind the scenes of Mura di Lucca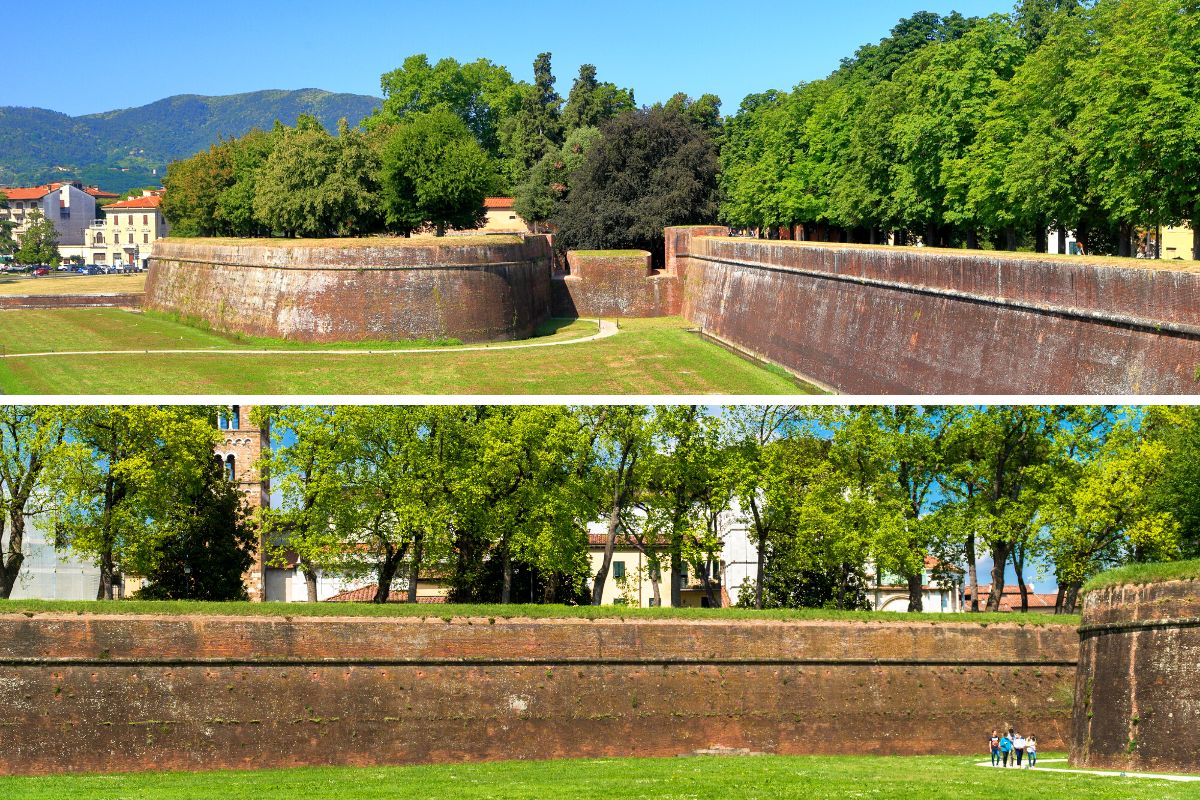 You can see them pretty much anywhere in town, but it's well worth taking one of the Lucca Walls tours to better understand these magnificent monuments!
While they were originally designed to protect the city from marauding forces, these Renaissance-era structures have developed a character all their own, with unique rooms and construction systems.
As you stroll around, you can explore the architectural and historical nuances of each site, and see how designs and ideologies shifted over the centuries.
Check out some of the beautiful gates that now serve as welcoming entryways to the city, including Porta Elisa, Porta Santa Maria, Porta San Donato, and Porta Sant'Anna.
Or admire the impressive fortifications that helped to keep the town safe in the olden days, including San Colombano Bulwark, Saint Regolo Bulwark and Saint Paolino Bulwark.
A trip along, around, and inside these ancient urban systems is undoubtedly one of the most fascinating things to do in Lucca!
17 – View the works at The Palazzo Mansi National Museum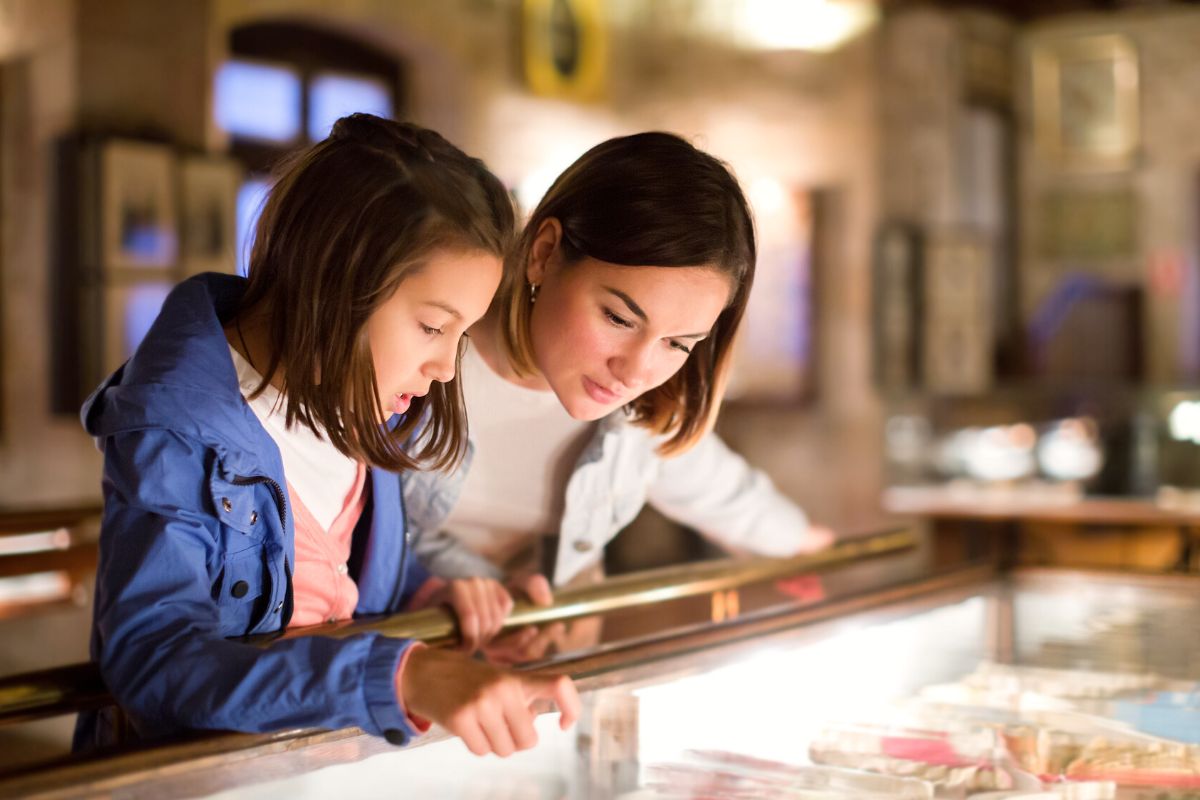 The building itself first showed up on the scene in the 1500s, and its stunning architecture is almost as impressive as the treasures inside.
While the structure has undergone many renovations over the years, Museum of Villa Mansi also serves as something of a triumph of preservation; you can see frescoes, furniture, and even silks perfectly maintained from centuries gone by.
And of course, the art itself is nothing to sneeze at!
With pieces stretching from the Renaissance all the way through the 1800s, there's a scope and scale here that makes it easy to spend the whole day lost in the art.
The tapestry collection is especially noteworthy, with well-preserved pieces pairing perfectly with the overall glamor of the interior decor.
It's a wonderful place to soak up some history!
18 – Enjoy a leisurely day trip to Chianti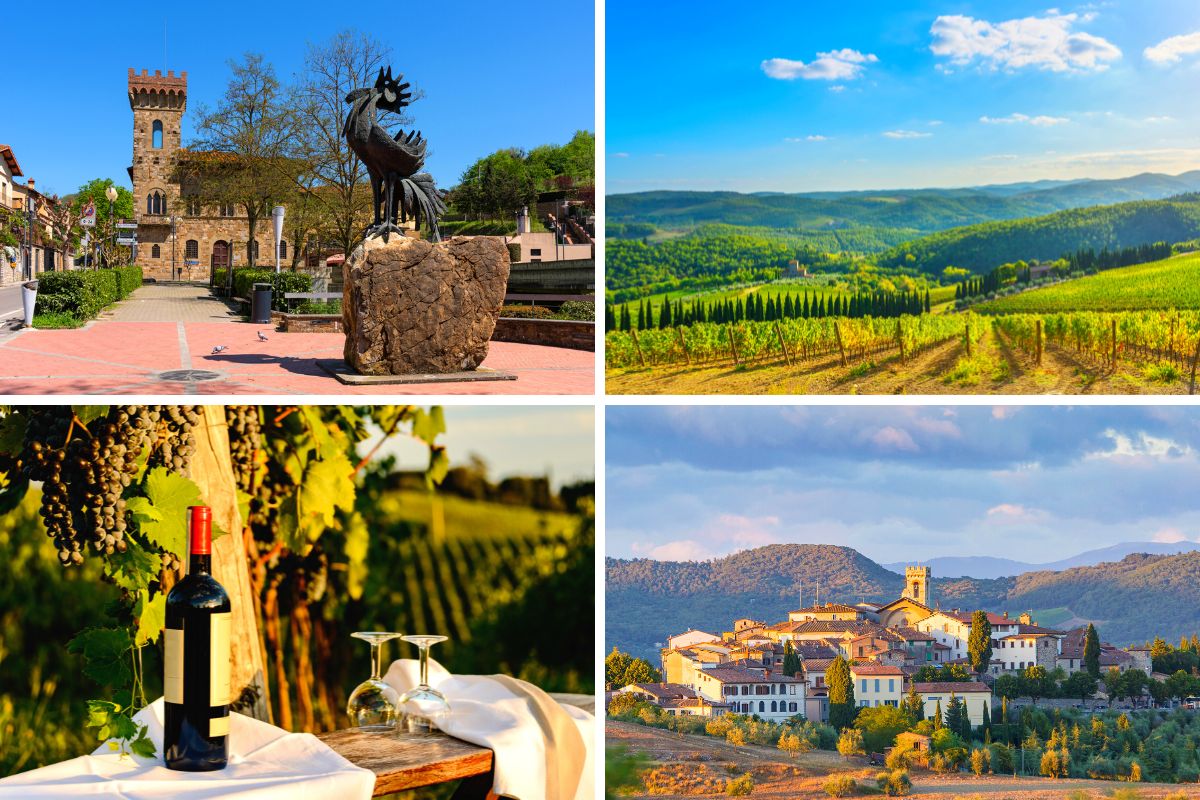 It's not just Hannibal Lecter's favorite wine… Chianti is also a spectacular place to spend the day!
Naturally, the wine is a big draw here, with lots of great vineyards to explore and scrumptious varieties to sample
Enjoy a mixture of larger companies and family-run entities, as well as some truly splendid scenery, with rolling hills and beautiful greenery welcoming you at every turn.
Some tours also include stops in San Gimignano, a stunning hilltop town whose remarkable stone towers have earned it UNESCO World Heritage status.
19 – See the city in style with a carriage tour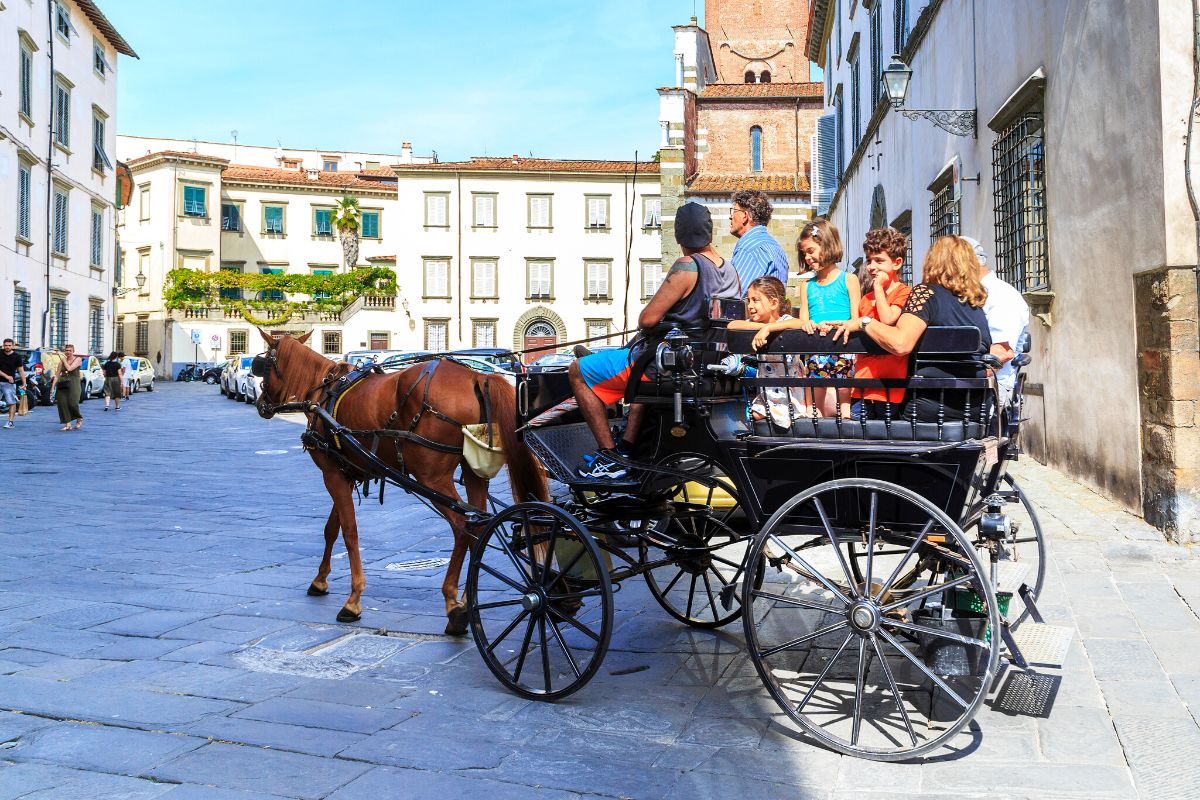 If you're looking for romantic things to do in Lucca, grab your sweetie and book one of the excellent local carriage tours!
These elegant traditional vehicles are ideal for exploring the city at a stately pace, rolling through the charming public squares and past gorgeous historical buildings.
And while this is traditionally a couple-friendly activity, tourists of every age and orientation will enjoy a day out with a horse at the helm!
20 – Admire some of the other historical villas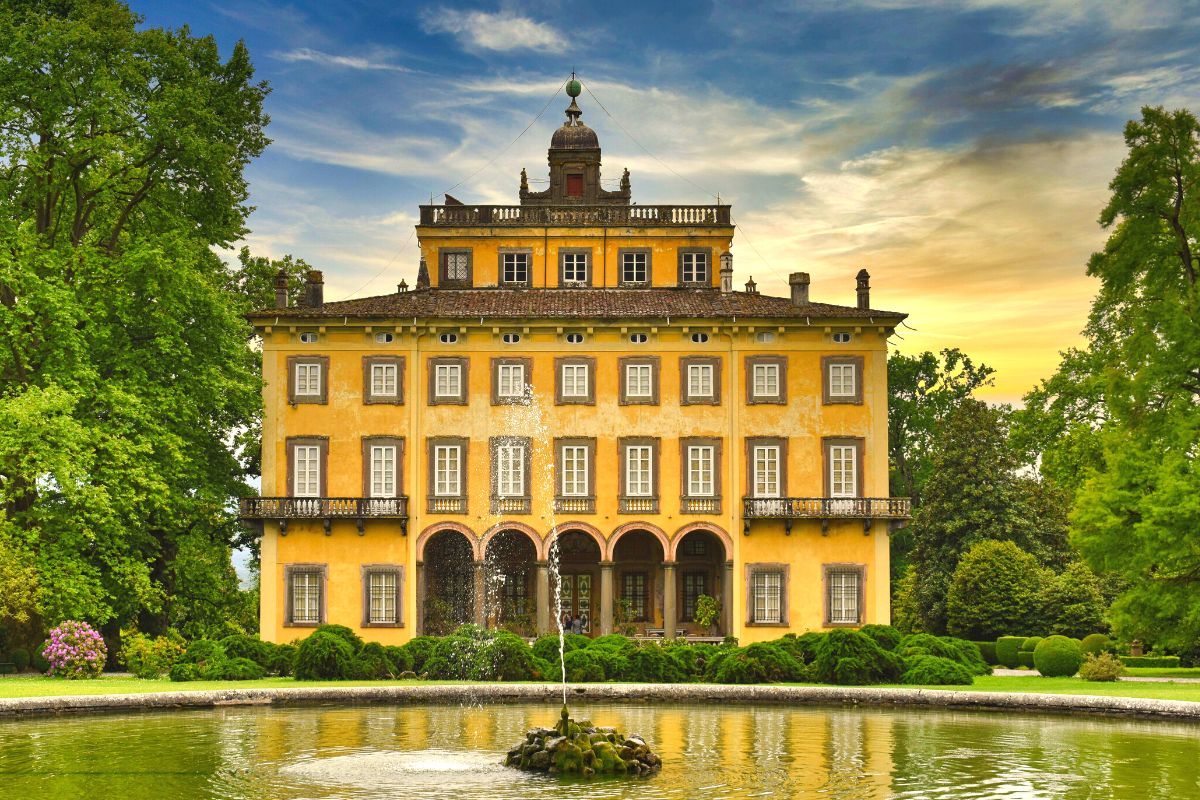 One of the great joys of the town is its commitment to preservation, and its famous homes are no exception!
Check out the Neoclassical trappings and frescoes from the 1500s at Villa Bottini, which also hosts various cultural events throughout the year.
Then stroll over to Villa Torrigiani, a charming residence with distinctive shades of marble and ochre that's renowned for its romantic atmosphere and network of grottoes, as well as a gorgeous secluded garden.
These houses offer beauty and education in spades, but be warned… you might get a little envious after touring them!
21 – Explore Piazza Napoleone & Palazzo Ducale di Lucca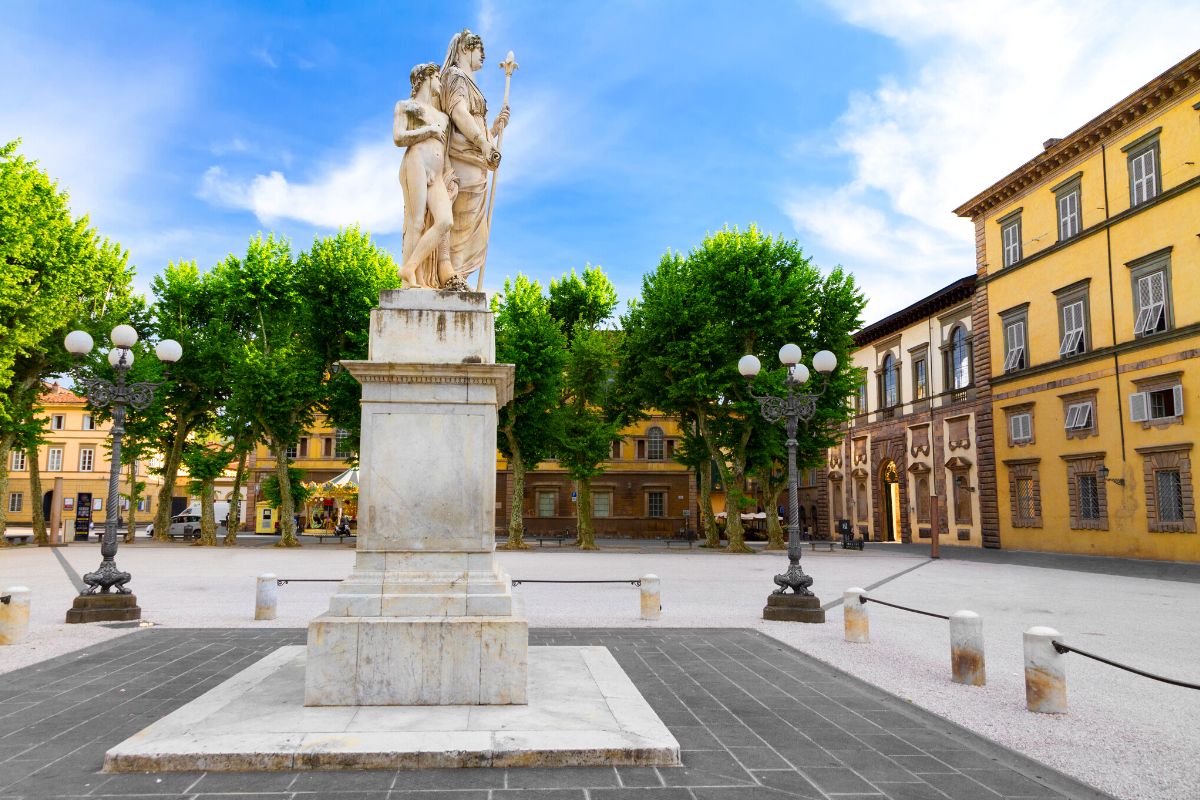 From magnificent statues to thought-provoking museum exhibits, this marvelous cultural space has it all!
Since the 1200s, Palazzo Ducale has served as part of the city's political backbone, housing prominent nobles and administrative offices through centuries of change.
Whether it was housing nobility or hosting administrative offices, the building was perpetually humming with activity; and like so many of its neighbors, its architecture reflects those shifts, offering up a hodgepodge of styles from Neoclassicism to Renaissance designs.
It only seems fitting that space would still serve as such a prominent historical space today, with each of its rooms telling their own unique story of life in the city.
And with a constantly rotating program of exhibits and public talks, it's the kind of place that seeks to keep history actively alive!
Be sure to leave some time explore the surrounding Piazza Napoleone before or after your visit; this striking public square is probably best known for its symmetrical ring of sycamore trees, one of the many renovations ordered by Napoleon's sister Elisa during her time ruling the region.
22 – Savor live music at the Puccini Festival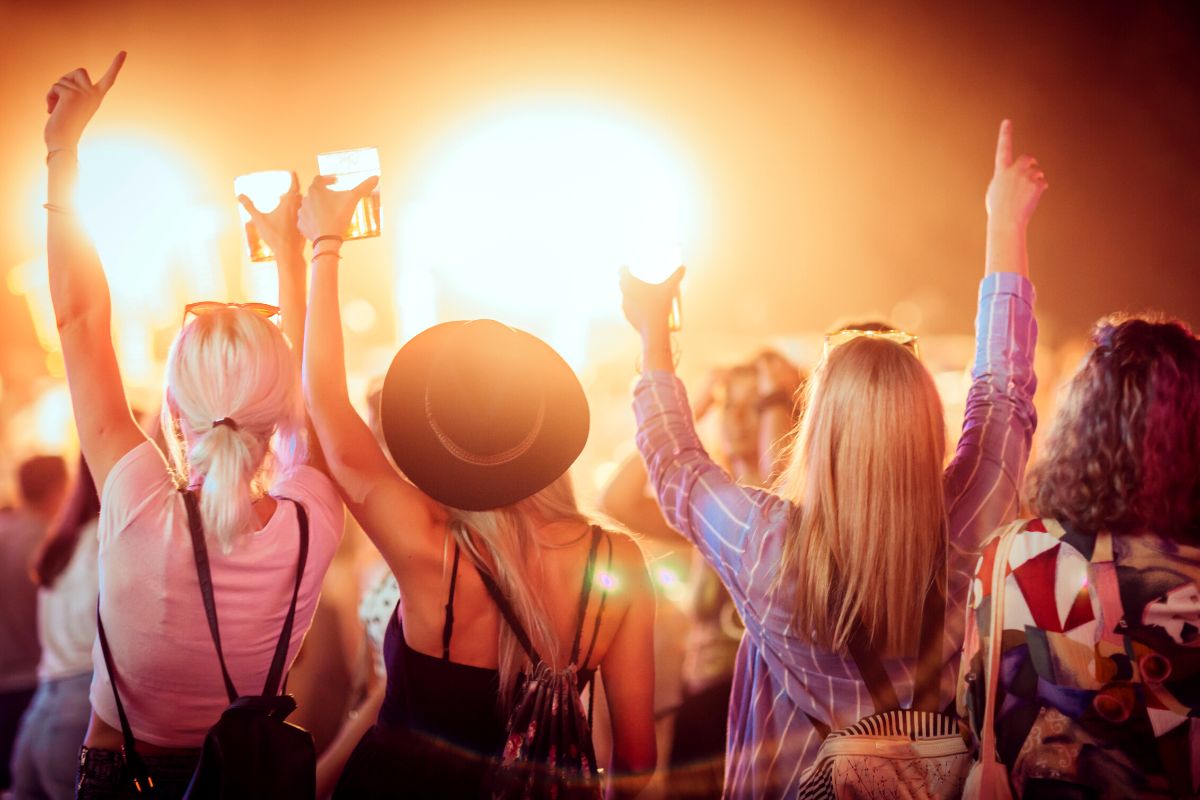 If you didn't get your fill of Puccini at the museums, how about a whole Puccini Festival?
Held every July and August, this splendid concert series pays tribute to the composer in the best possible way: through live performance!
Enjoy breathtaking renditions of the master's greatest works, which all take place in suitably splendid venues, such as the local churches.
With thousands of spectators attending each year, it's a wonderful place to explore the composers' works in-depth, meeting like-minded people and enjoying world-class performances by singers and musicians.
If you weren't an opera fan before, you will be after this!
23 – Take a chilling tour through the Museum of Torture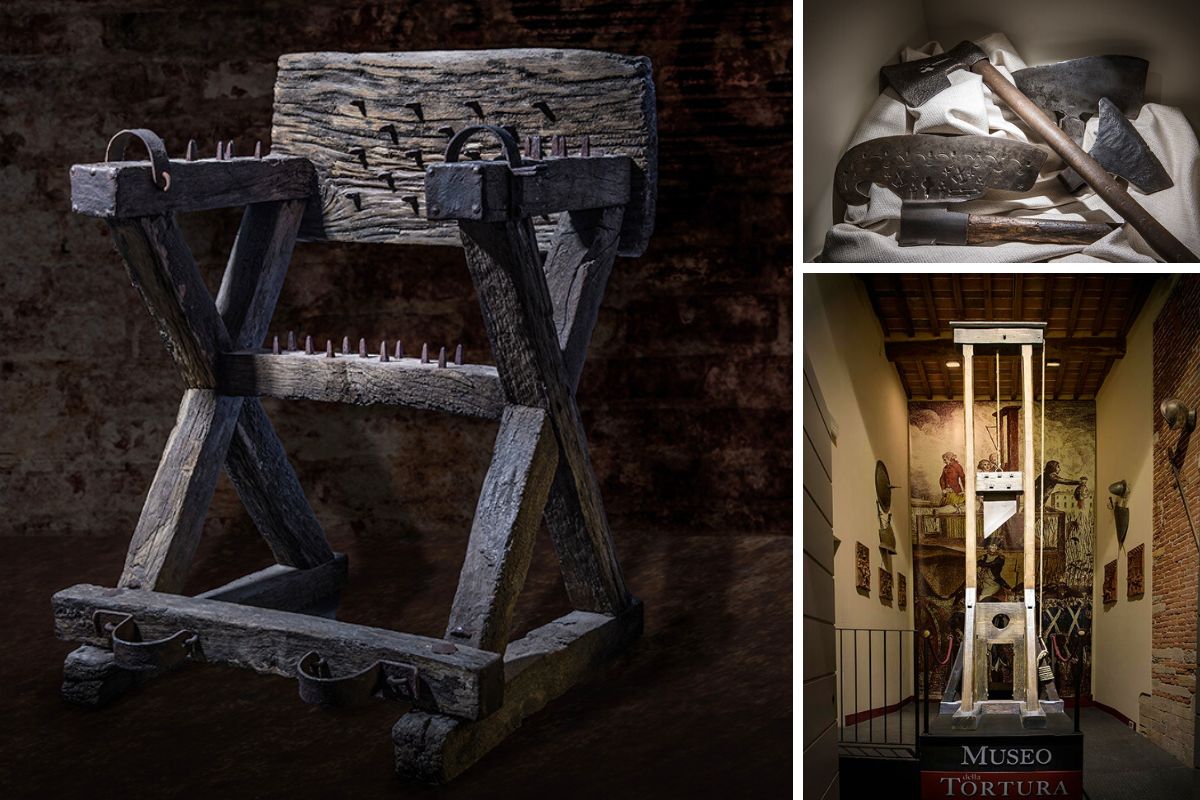 While its subject matter may be rather gruesome, the Museum of Torture is a must-see when you're trying to decide which things to do in Lucca.
Not only does it provide a fascinating perspective on the past, but it also satisfies a certain morbid curiosity, with its impressive showcase of medieval torture weapons.
As you explore each exhibit, you'll learn all about how the devices were built, what they were used for, and the fascinating, somewhat unsavory roles they played in society.
While some of the contraptions seem a little more "conventional" – such as guillotines and stretching racks -, there are several other unusual specimens on display; imagine having to grapple with a rocking chair filled with nails, or wearing an iron mask in the shape of a rabbit!
Disturbing though they may be, each of the exhibits showcases the dubious evolution of torture methods from the 1500s all the way up to the 1900s, while also casting a critical eye on the regimes that created them.
One thing's for sure: you'll feel a lot better about modern life after your visit!
24 – Spend a memorable day in Florence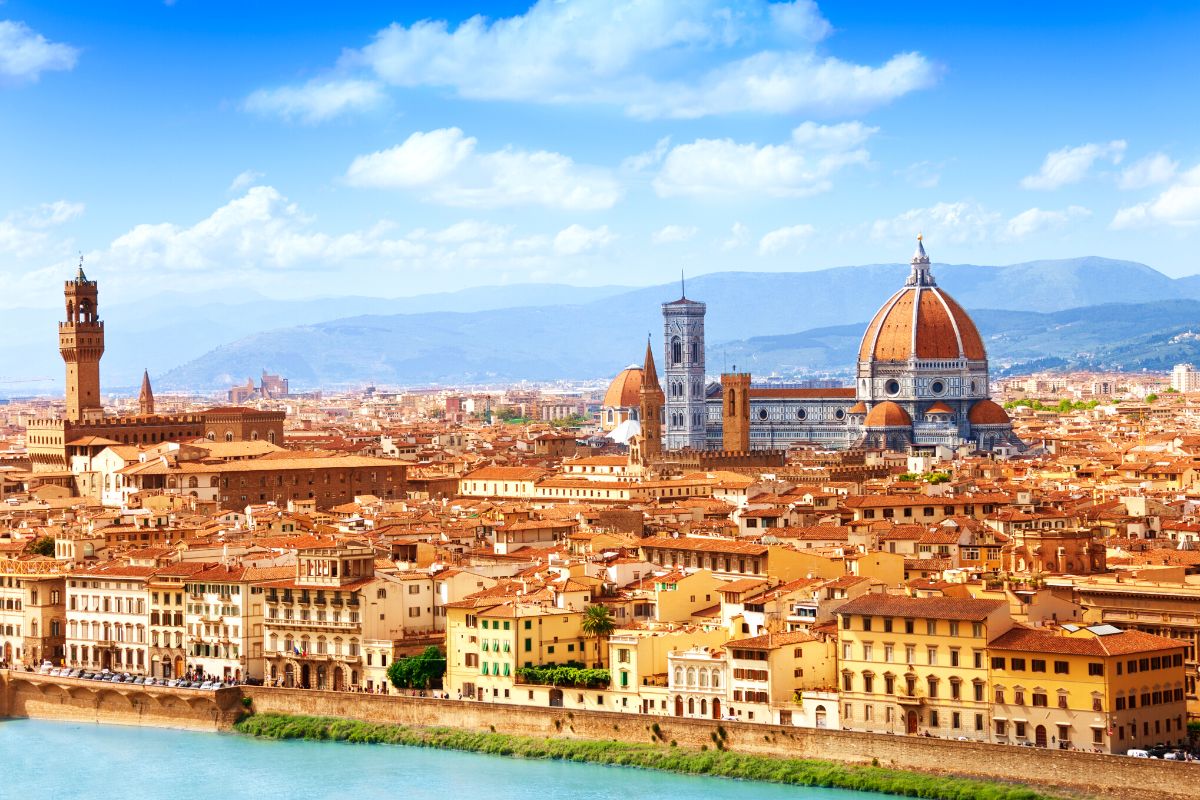 Bursting with art, culture, and beauty, Florence has drawn admirers for centuries; and if you need a longer adventure in between all the fabulous things to do in Lucca, it's just a short trip away!
Head out in the company of an expert guide, and get a great overview of the city and its finest sites, from gorgeous scenery and fascinating neighborhoods to artistic masterpieces.
This city was one of the birthplaces of the Renaissance movement, and the beauty and energy it fostered are still in evidence around every corner.
After a day on these fabled streets, you may just feel a little more creative yourself!
25 – Drink in the beauty of Basilica di San Frediano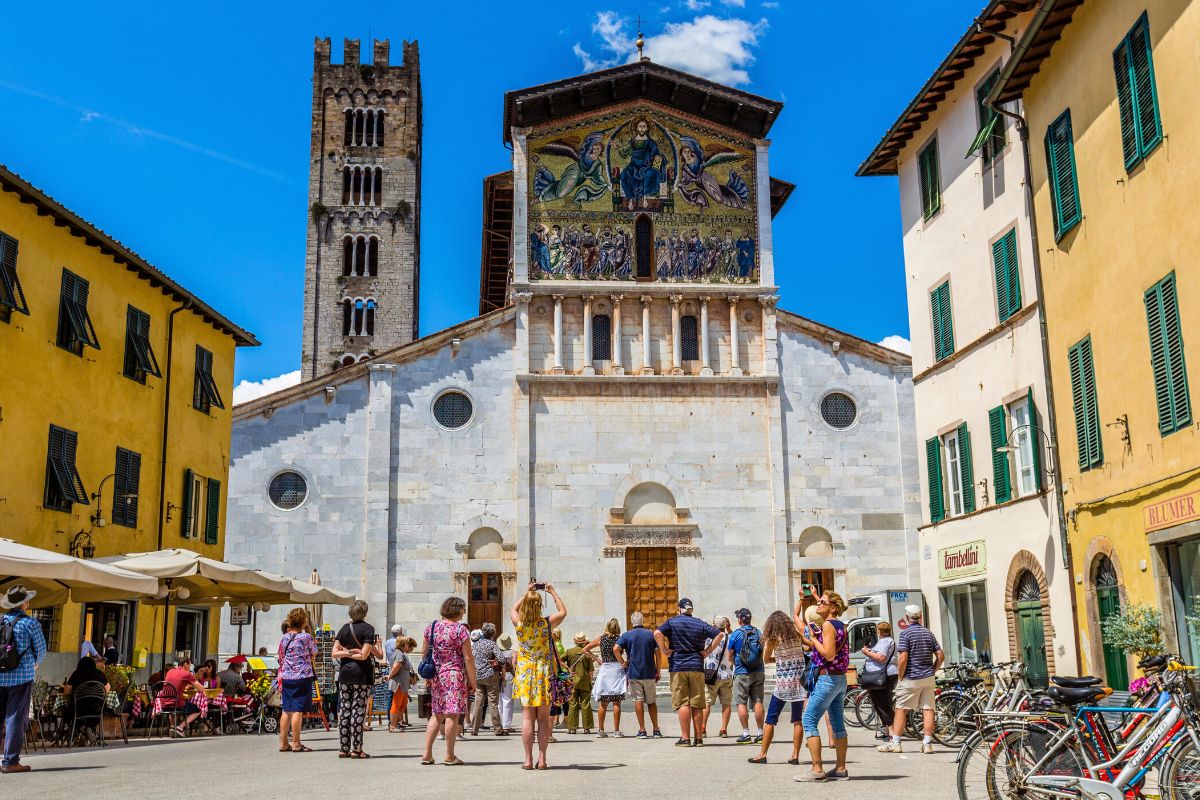 Crowned with a stunning mosaic of angels watching over Jesus as he ascends to paradise, Basilica di San Frediano isn't just a beautiful religious structure… it's also a place of celebration!
Located on the Piazza San Frediano, this white marble masterpiece is known for its many chapels, as well as various architectural details borrowed from other monuments and movements.
And it comes with a pretty remarkable pedigree; rumor has it that one of the city's earliest bishops, Saint Fridianus, created the space during his tenure.
As one of the oldest churches in town (which is really saying something!), it's a prominent feature in many public events, and very popular with visitors!
Whether you go in to see the various decorative details or just admire the outside, you'll be treated to a truly magnificent relic – and one that's still in pretty good working order!
26 – Enjoy your own version of a movable feast on a food tour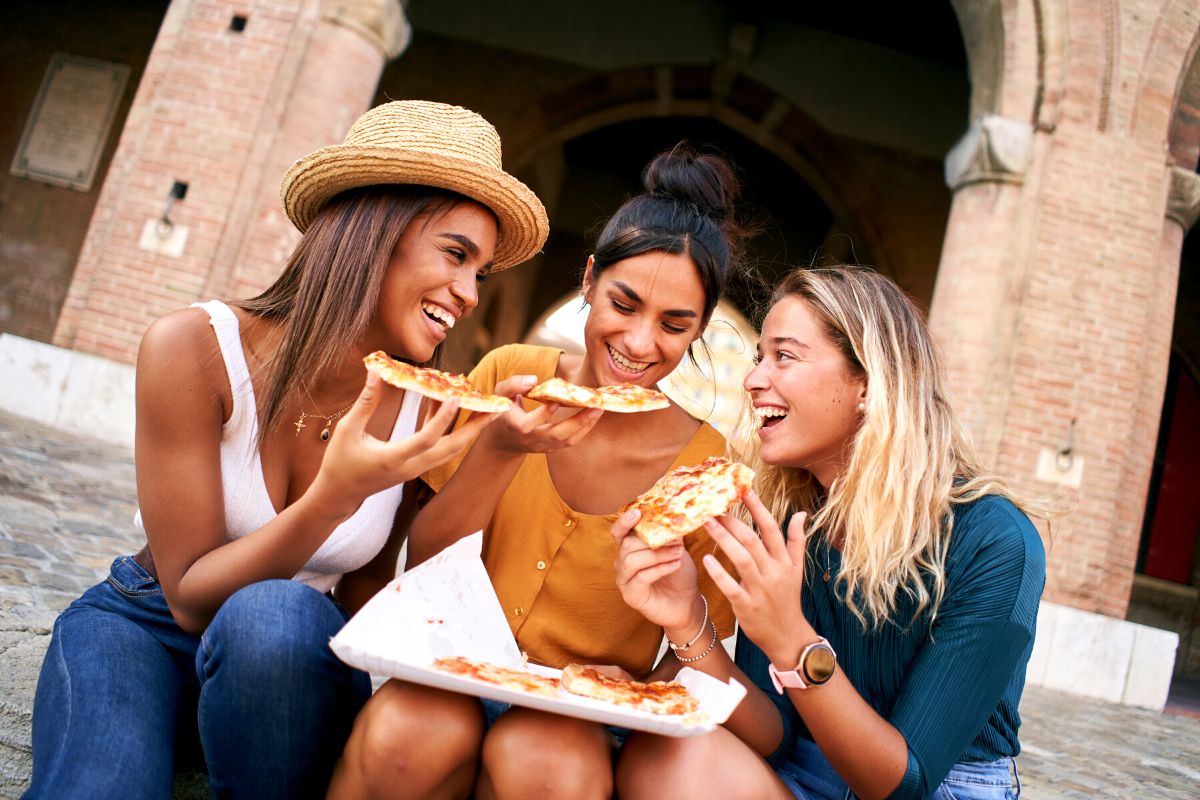 Let's be real… no trip to an Italian town is complete without some food tours! And luckily, this town has some of the best in the biz!
From bustling markets and quirky street food stalls to little hole-in-the-wall joints with the perfect aperitifs, each excursion offers its own unique (and scrumptious) insights into Lucca's culinary scene, while also touching on its art, history, and culture.
Don't miss out on "buccellato di Lucca" as you explore; this iconic raisin bread with anise flavoring has been keeping folks fed since the days of the Roman Empire, and once you take a nibble, you'll see why it's become such a staple!
27 – Get a spectacular new perspective with a hot air balloon ride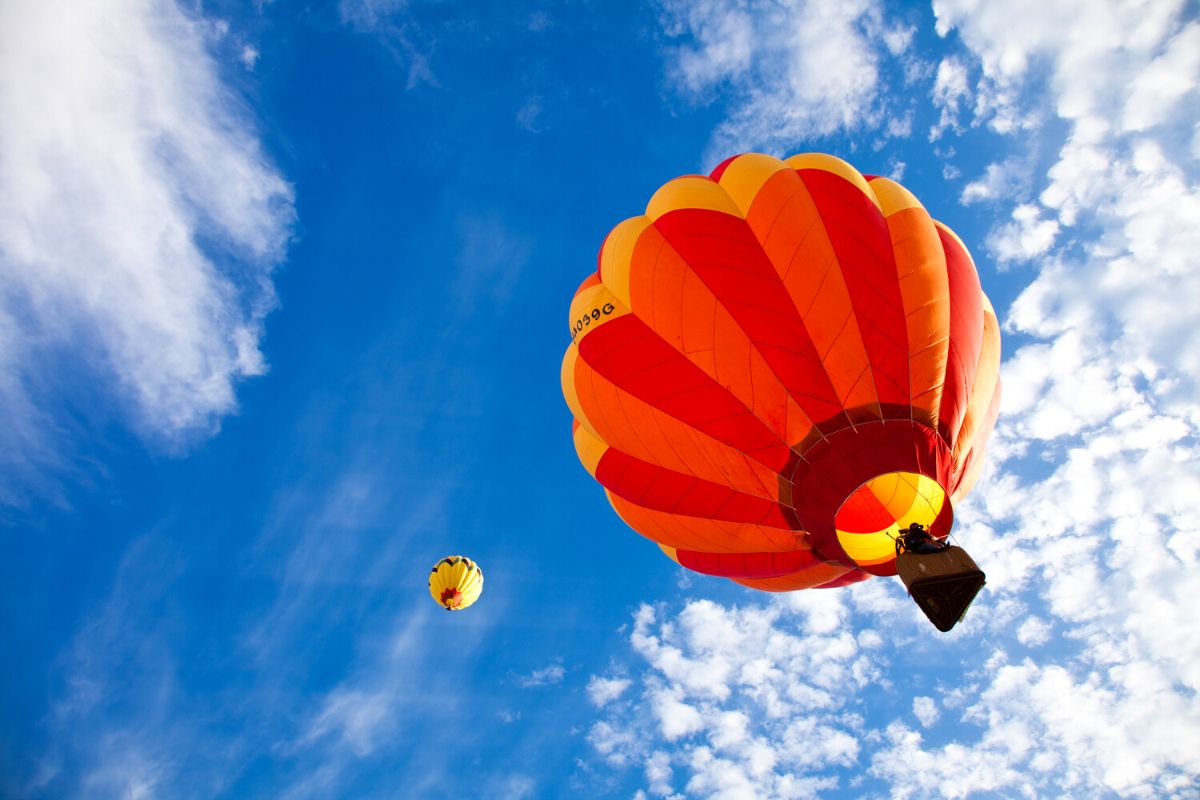 You may have to get up early for a hot air balloon ride, but rest assured, the scenery and ambience are absolutely worth it!
As you steadily ascend 2,000 feet above the earth, you'll see the wonders of Tuscany slowly unfurl before you, from city streets and little villages to the wonderful rolling hills beyond.
And along with the glorious views, you can enjoy the thrill of your unique vessel itself, which feels like something utterly removed from the normal passage of time and space.
It's a flight that you won't soon forget!
28 – Explore the nuances of the other churches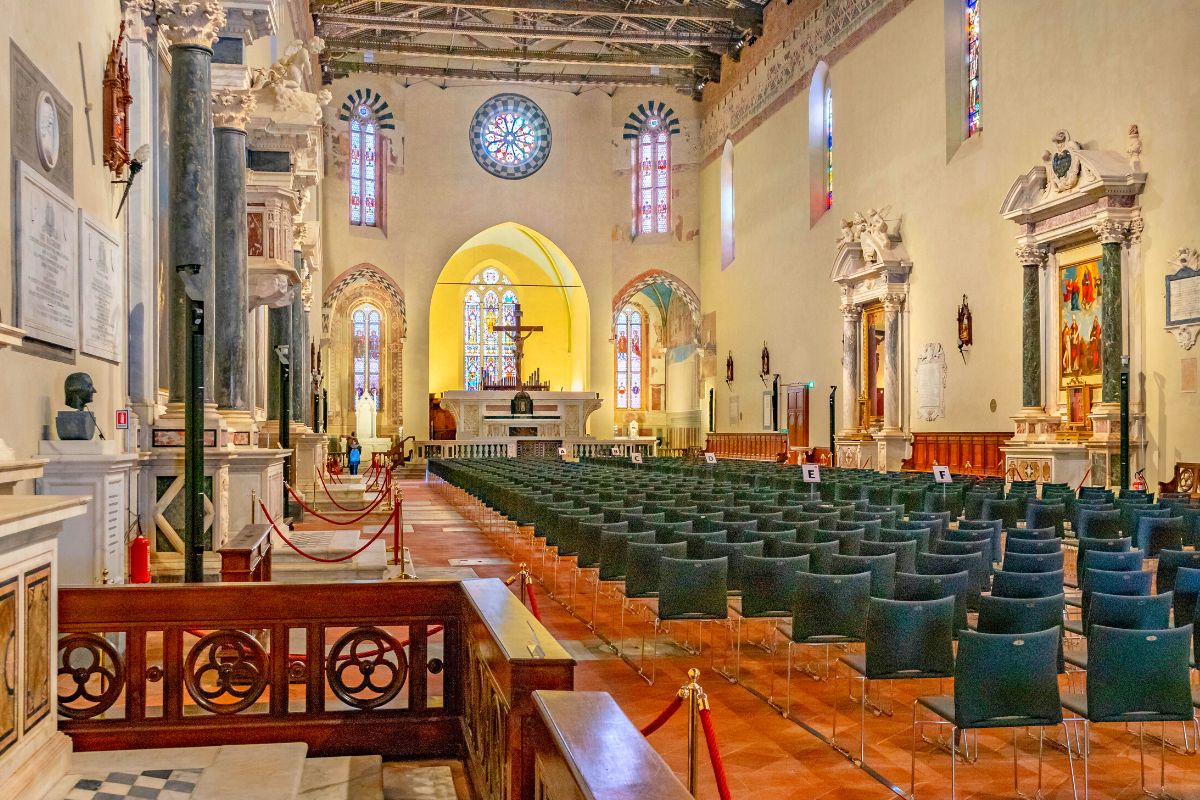 Believe it or not, you can easily spend a whole trip to the city just exploring the various religious institutions!
Showcasing a range of sects and architectural styles, these magnificent churches have plenty to offer for inquisitive visitors.
Check out the pristine paintings and beautiful white facades of the Church of Saint John and Saint Reparata, or poke around the former monastery and beautiful monuments at Chiesa di San Francesco, which now serves as the campus for the IMT School for Advanced Studies.
And don't miss the Church of Saint Mary Foris Portam, a 12th-century gem with tons of neat little details, such as sarcophagi and a sundial.
These buildings offer a great glimpse into the city's thriving cultural life – and its religious trappings as well!
29 – Try an iconic wine tasting in Tuscany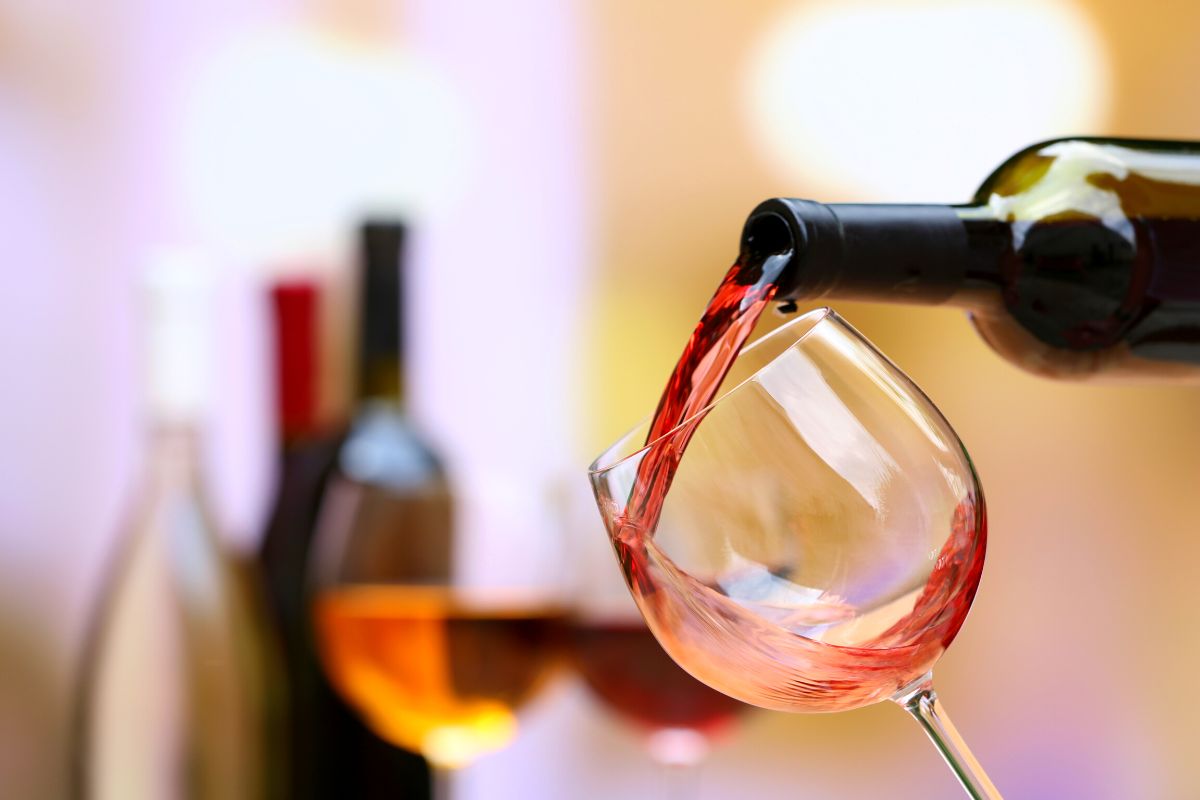 When you think of the Tuscan region, you probably picture a nice glass of wine, swirled gently in the sun.
So why not indulge in the fantasy with a wine tour?
Hop aboard a shuttle and enjoy a sedate trip through several local vineyards, learning firsthand how the local farmers cultivate the many strains of their famous produce.
Along with cutting out the hassle of a self-guided excursion, you'll be able to enjoy the countryside at length, and learn even more about the fascinating stories behind each glass you sip.
Toast to Tuscany, and enjoy!
30 – Peruse the pieces at National Museum of Villa Guinigi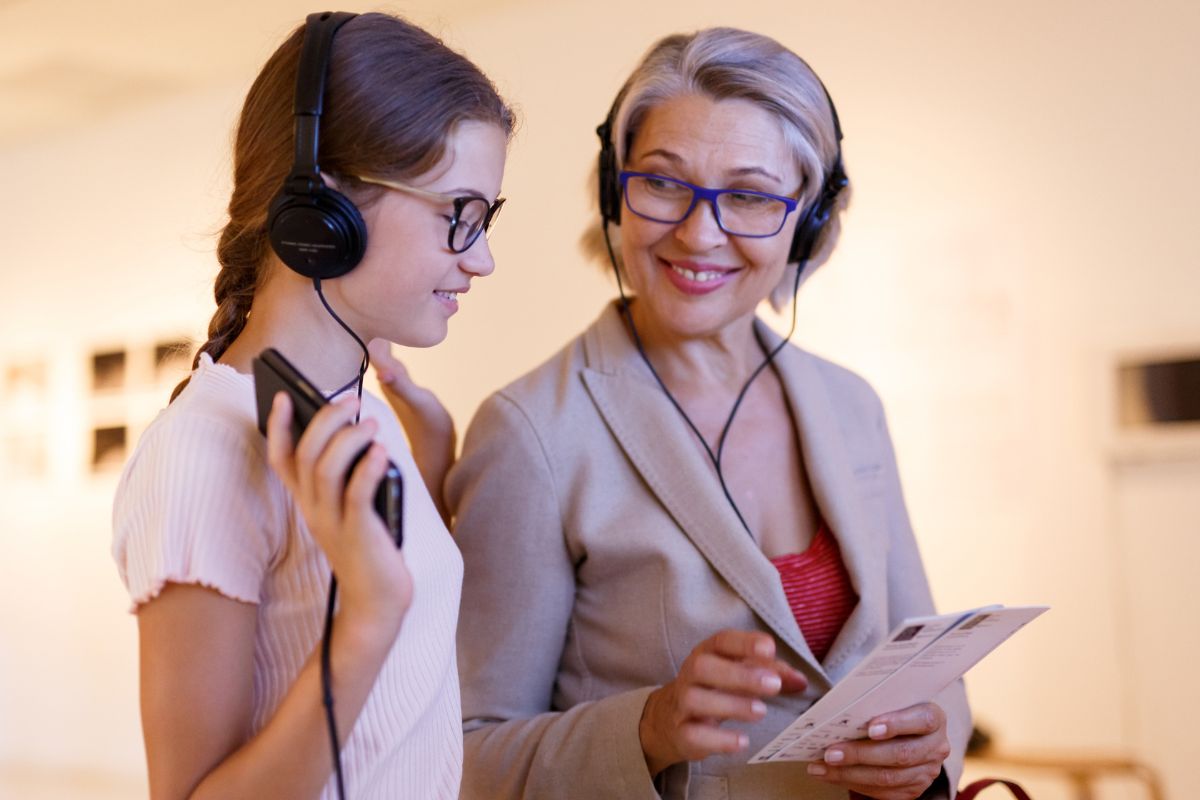 If you're looking for more awesome historical things to do in Lucca, check out Villa Guinigi National Museum!
Housed in a gorgeous mansion decked out in the Gothic style, this remarkable collection of national and international works, with a particular focus on pieces commissioned for and by the church.
Like many of the other cultural institutions in town, its offerings span the breadth and depth of human history in the area; even the quickest stroll through its halls takes you through thousands of years of works across every medium and mood.
They also host some neat archaeological treasures, some stretching as far back as the 8th century BC!
It's a remarkable showcase of the city's unique past, and one that readily celebrates its ties to its creative side.
31 – Enjoy the seaside splendor of Cinque Terre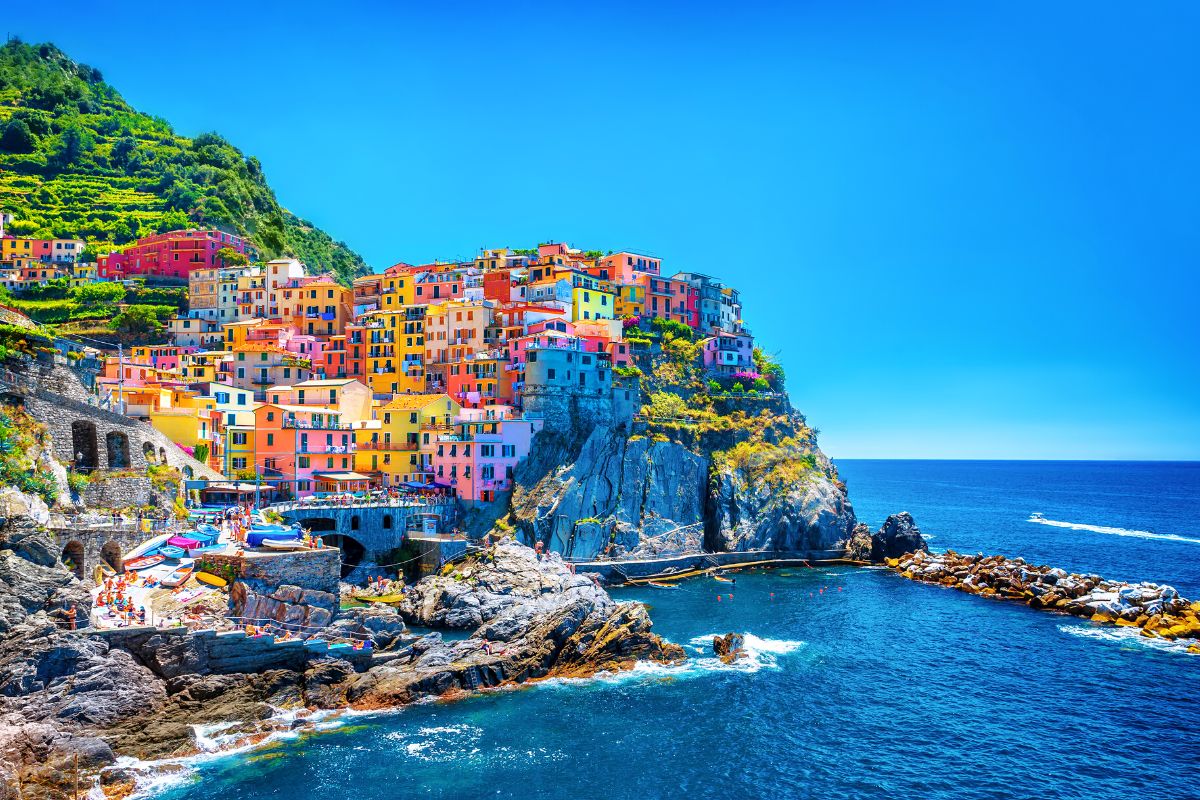 With pristine waters, charming villages, and lovely little ports, Cinque Terre feels like a scene straight from a picture book.
And you can soak up its fantastic ambience on a short journey from Lucca, as you spend a day exploring the ins and outs of this UNESCO World Heritage Site.
As you bop from one colorful little fishing town to the next, you'll quickly fall in love with the rich culture and beautiful scenery, and understand why it has become such a beloved place to explore over the years.
Take some time to live out your own fairytale!
32 – Enjoy the historical hodgepodge of Domus Romana Lucca – Casa del Fanciullo sul Delfino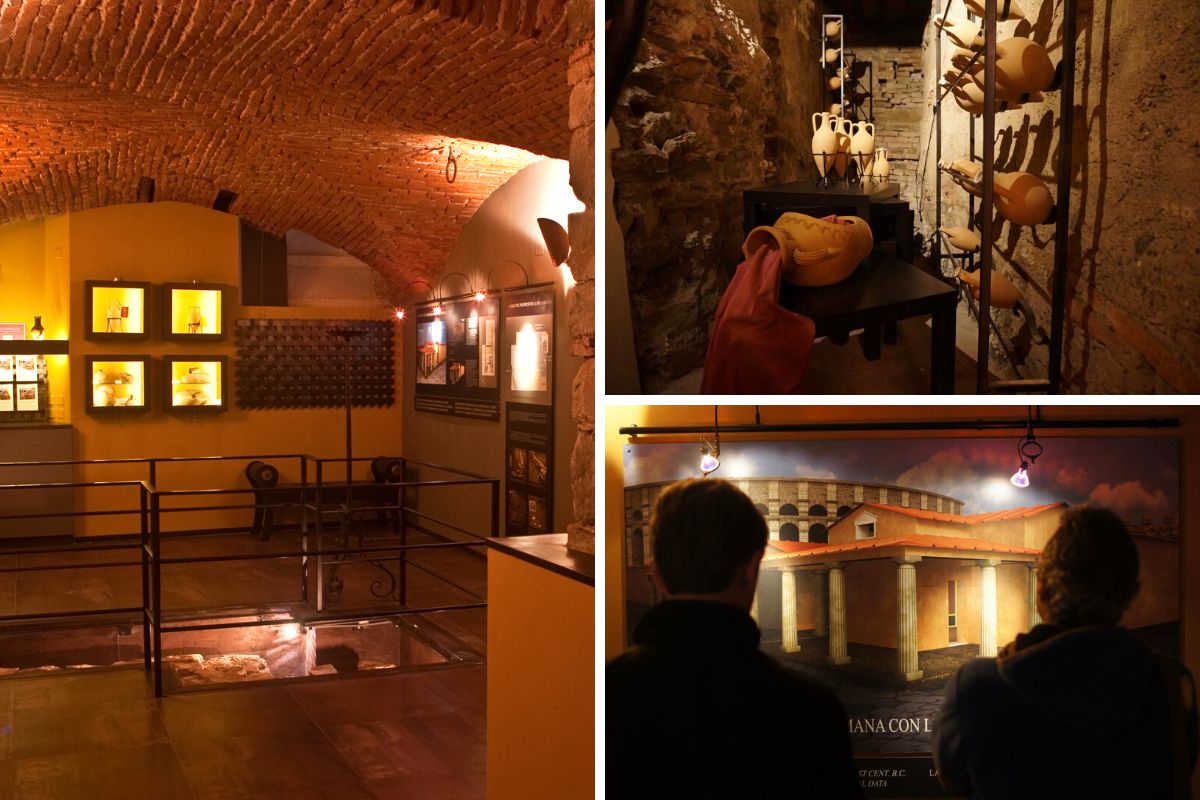 Archaeology buffs will find plenty to love about this fascinating site, whose English name translates to "House of the Child on a Dolphin."
While these treasures were only unearthed in 2010, they actually date back to the first century BC – and their story is a truly fascinating one!
The Domus Romana Lucca was used and built upon for centuries, but when it was eventually covered up by construction in later years, it disappeared from the public consciousness… even though it was right in the middle of town!
Once the ancient house was unearthed, it quickly became a favorite with history buffs due to the sheer density of artifacts there, as well as the diverse eras showcased throughout the space.
Unsurprisingly, there's a lot of representation of Ancient Roman architectural techniques on display, but the ongoing usage of the area has resulted in remnants from other civilizations coming to the forefront, including pieces from the Renaissance and the Middle Ages.
There are also tons of artworks on display – including statues and paintings – that help emphasize the layers of history that came together in this one space.
And of course, you can also admire the lively terracotta mural of leaping dolphins that gave the space its name!
33 – Hit the river for some rafting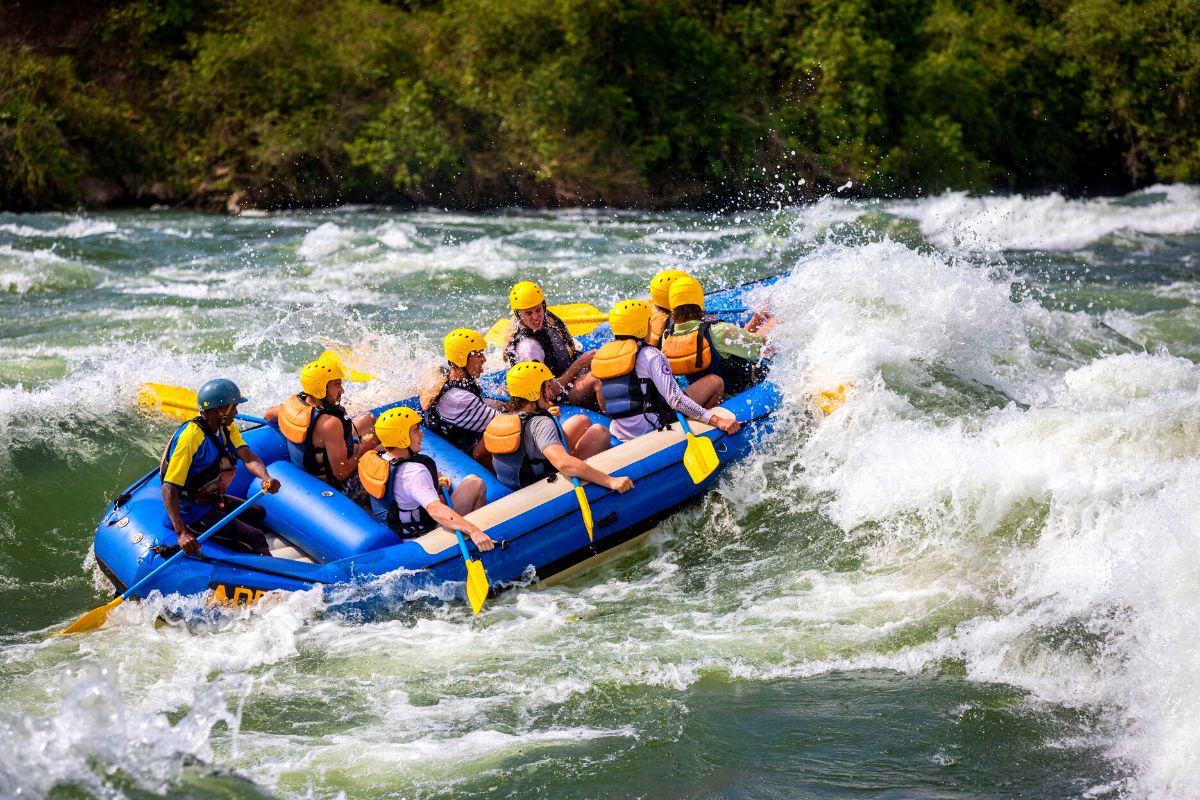 When you're ready to shake things up a bit, head to the water for a round of rafting!
While the sport is often associated with thrills and adrenaline rushes, the local version tends to be a bit more relaxed – you can even bring your kids along for some excursions!
Hop aboard your vessel and bob downstream, enjoying some gentle currents and ample opportunity to float and enjoy the scenery.
That being said, there are some options that are a little more adventurous; head out to the picturesque Lima Valley and enjoy a wild ride through the rapids, interspersed with cliff-jumping, river swimming, and some quieter moments to admire tranquil villages, historic mills, and other treasures along the riverbank.
And if you want a more relaxed option, try a round of tubing!
This popular pastime is pretty straightforward: join your fellow travelers on an interconnected set of inner tubes, kick up your feet, and enjoy a leisurely trip through the water.
34 – Fuel up for your next event at the best restaurants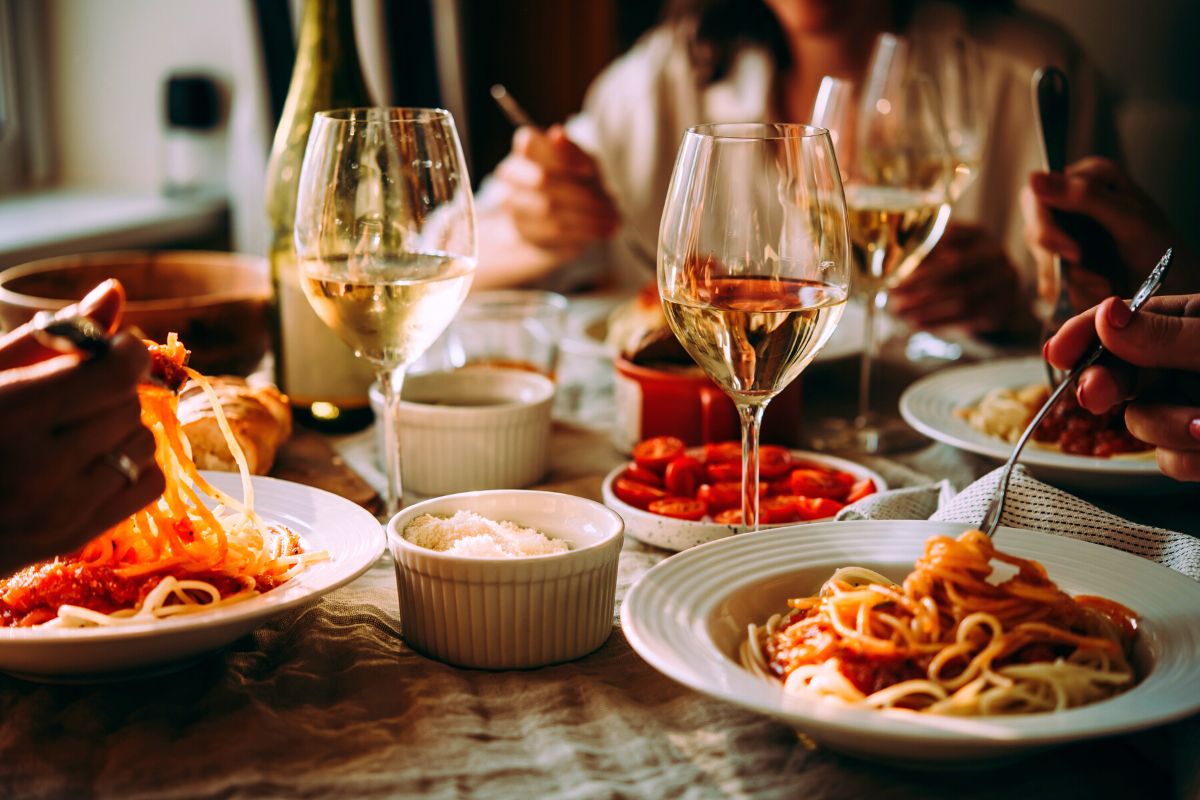 When it's time for a nice meal, you'll certainly be spoiled for choice in this town!
Head to Osteria dal Manzo to enjoy vegetarian delicacies in the beautiful outdoor garden, or sink your teeth into some slices at the family-owned Pizzeria Da Felice.
Enjoy traditional dishes at local favorite Osteria Miranda, or sink your teeth into the magnificent noodles at In Pasta.
And don't miss the excellent eats at Ristorante Giglio, where your meal will often come with a free glass of wine – a perfect bonus!
35 – Discover amazing exhibitions at Real Collegio di Lucca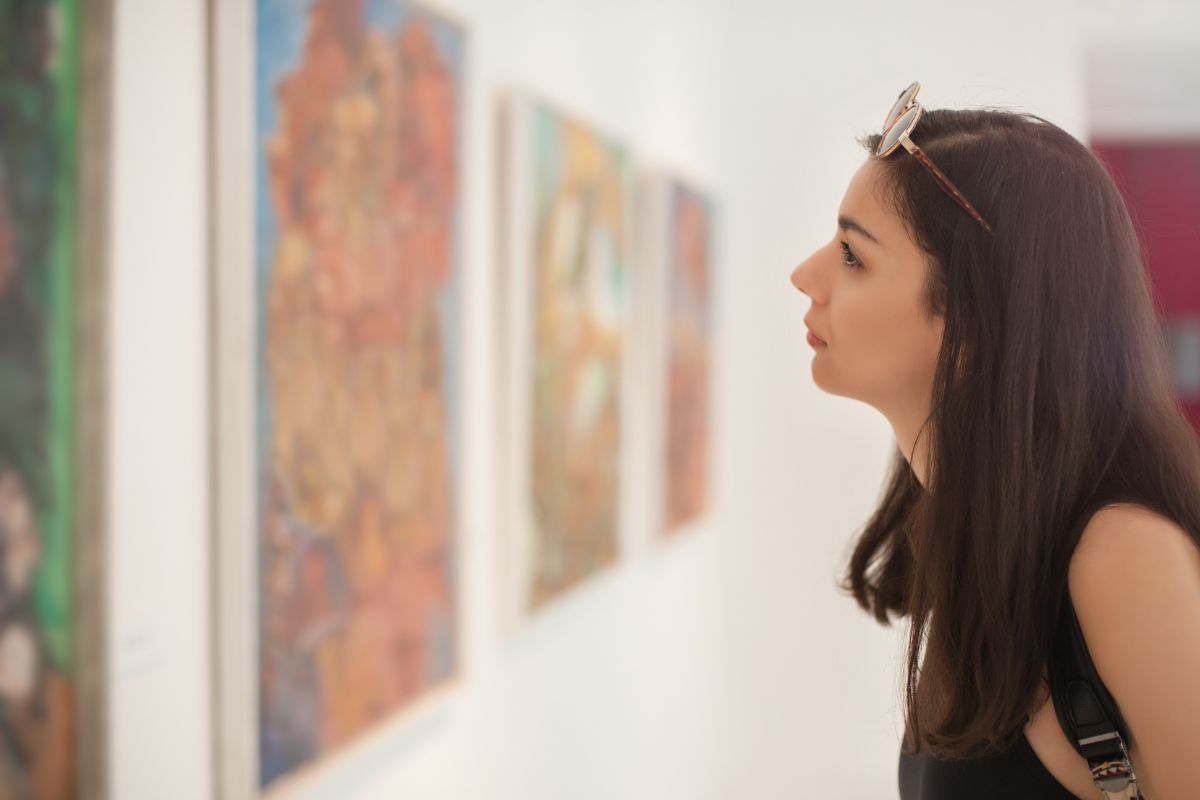 For over 200 years, this institution has served as a hub of art and culture, and no matter when you visit, you're likely to find something fascinating here!
From the start, the Real Collegio di Lucca was designed to educate the public; and with a massive concert hall and conference area – not to mention a series of smaller rooms that host various presentations and exhibitions -, it still serves as a wonderful space for communal knowledge-sharing.
A large part of the fun in visiting this space lies in the variety; on any given day, you may stumble upon a public lecture, a lively conference, or a wonderfully curated historical display that dives into unseen sides of life in the area.
Swing by to learn a little, listen a little, and enjoy the intellectual atmosphere!
36 – See the sights while canoeing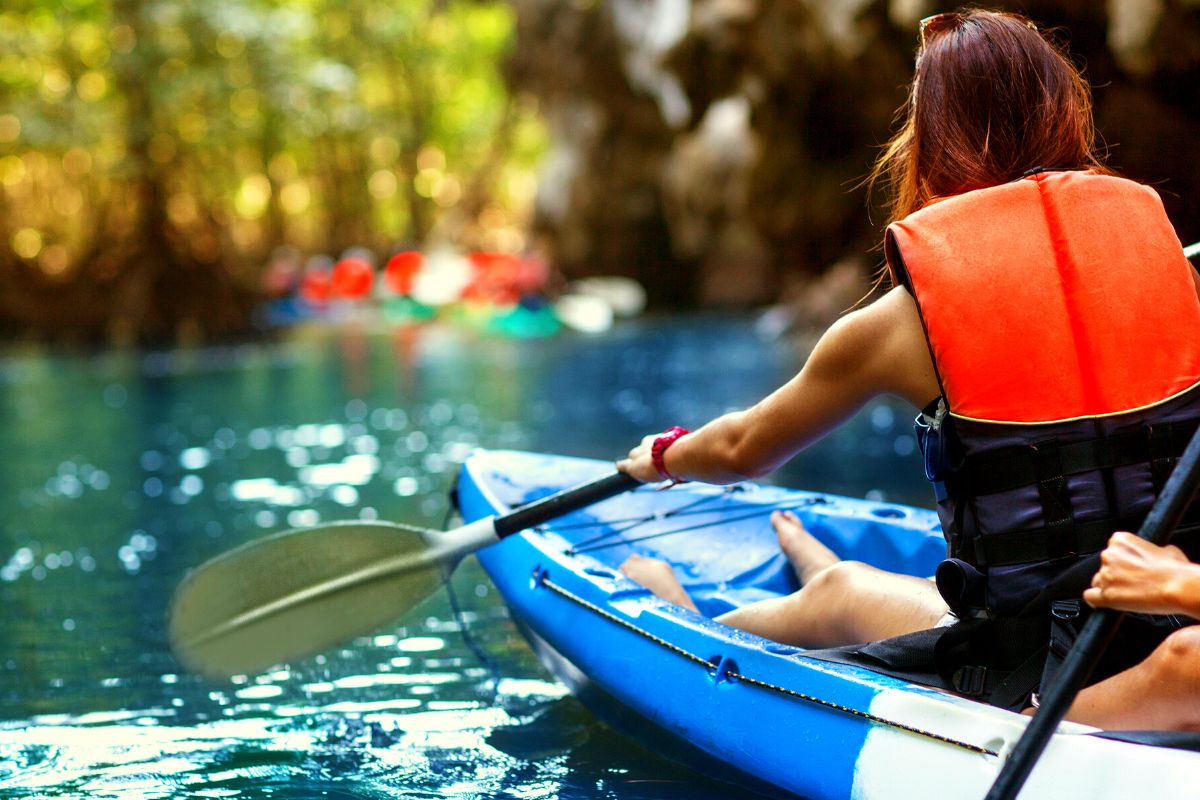 Another great way to enjoy the wilder side of the local bodies of water, canoeing offers a somewhat slower way to see the sights – but it's still a great adventure!
Whether you want to paddle across the mighty Lake Massaciuccoli, bounce down the Lima River, or cruise along the wide-open waterways of the Serchio, Each outing offers its own unique adventures, as well as the great chance to enjoy some spectacular waterways in the open air.
Grab a paddle and get started on your next jaunt!
37 – Treat yourself to a show at Teatro del Giglio
If you fancy a bit of live performance during your time in town, head over to Teatro del Giglio for some high-quality fun!
From cutting-edge plays to musical productions, the venue constantly hums with activity,  and offers exciting shows for every palate.
Indeed, the theater's stellar reputation has earned it quite the star-studded lineup over the years; some of the greatest singers, dancers, actors, and musicians of the 20th and 21st centuries have trod the boards here, cultivating a feeling of artistic excellence that still reverberates through each production.
And fittingly for the former home of Puccini, they also stage some fantastic operas!
38 – Put your chef skills to the test with some cooking classes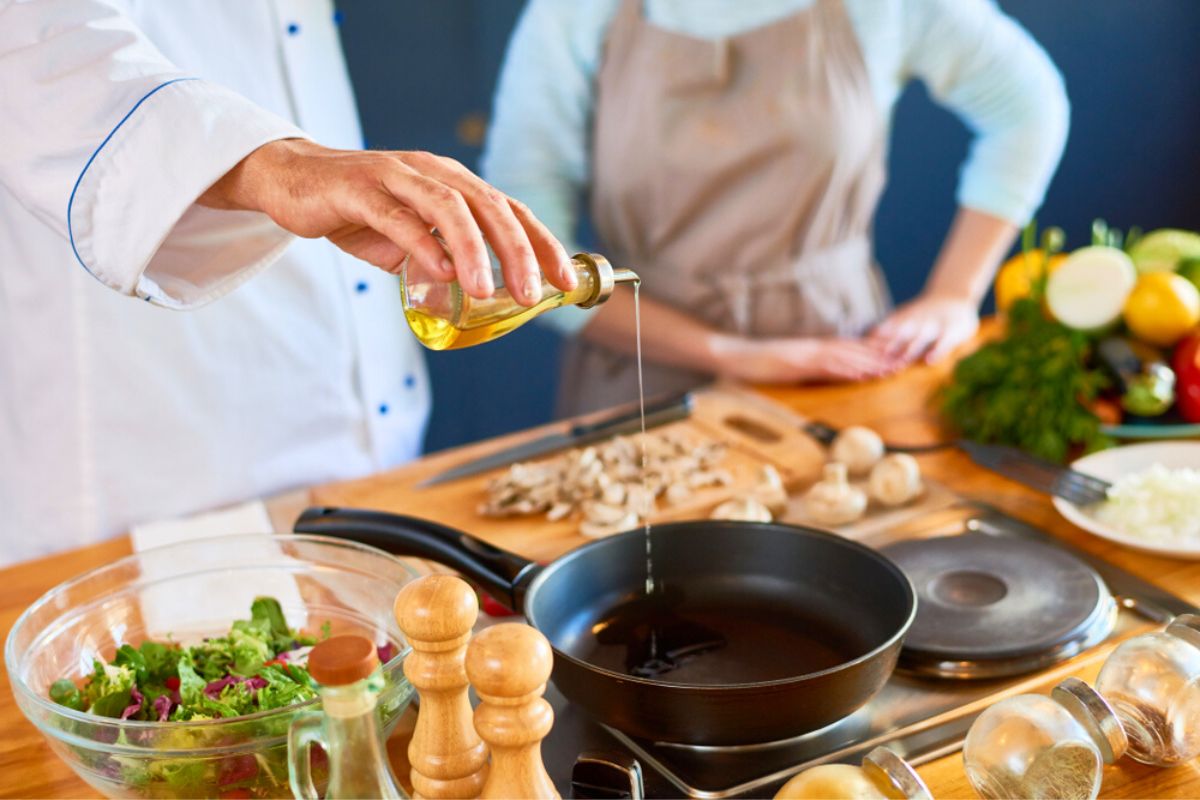 Alright, you've sampled some of the best meals in town… now learn how to prepare them yourself!
Cooking classes aren't just a great way to learn the ins and outs of the regional cuisine; they're also a wonderful way to meet some of the people that call this beautiful area home!
Head to the private residence of a local chef and whip up some fabulous dishes, learning about each ingredient as you go.
Along the way, you'll get to see how the whole meal comes together, from shopping for the perfect ingredients at the lively markets to making every flavor come together in harmony.
And best of all, you'll get to wrap up the whole experience by enjoying a marvelous meal with your hosts – the perfect way to celebrate the fruits of your labor!
39 – Poke around Orrido di Botri on a quad tour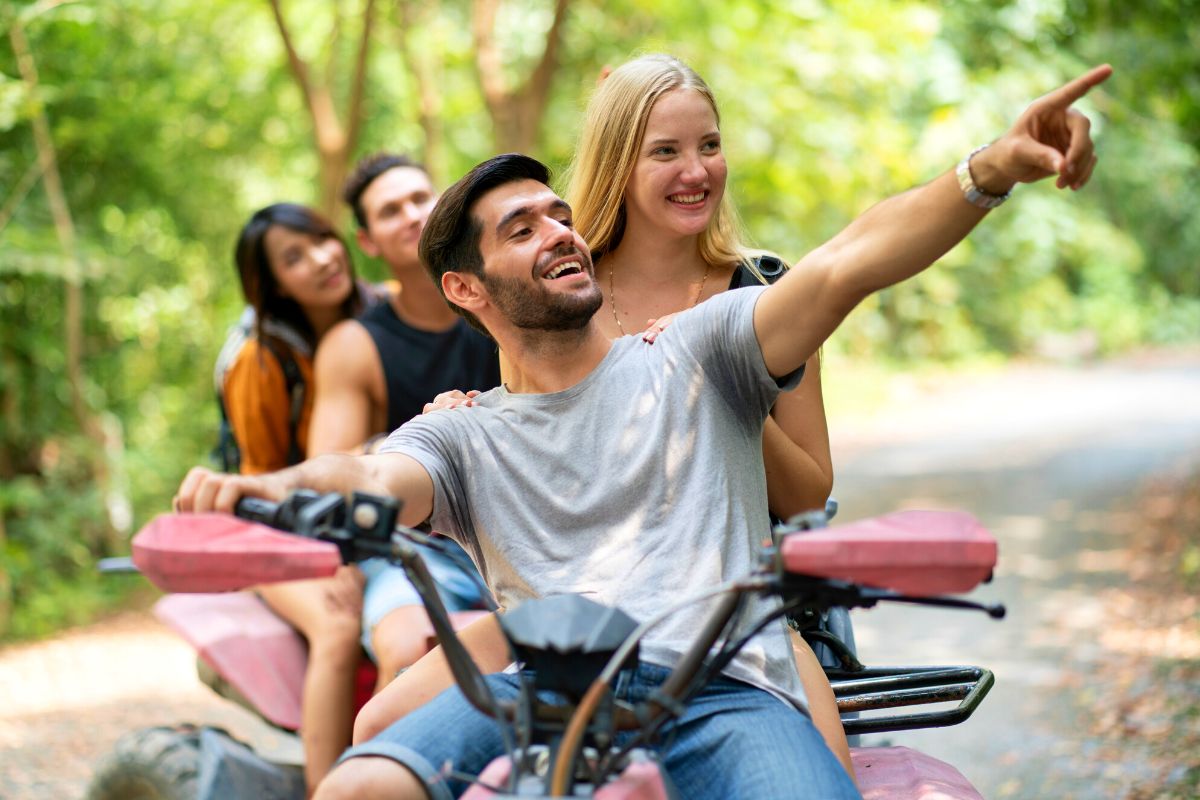 Just an hour from town, Orrido di Botri provides a stunning bit of scenery that's ripe for exploration!
This magnificent limestone canyon is fascinating in and of itself, offering a very different sort of terrain from the rest of the region.
Gaze out at the crags and curves of this geological wonder, and keep an eye out for wolves, golden eagles, and other spectacular creatures that are native to the area.
And you can explore this awesome area with an equally exciting mode of transportation: four-wheeling!
Book a quad tour and head out on a thrilling trek down dirt roads and out into the countryside, getting an eyeful of beauty on your way to the canyon.
Once you're there, you'll get some time to explore the area's awesome amenities, before heading back to town for your next adventure.
40 – Shop and soak up the scenery of Via Fillungo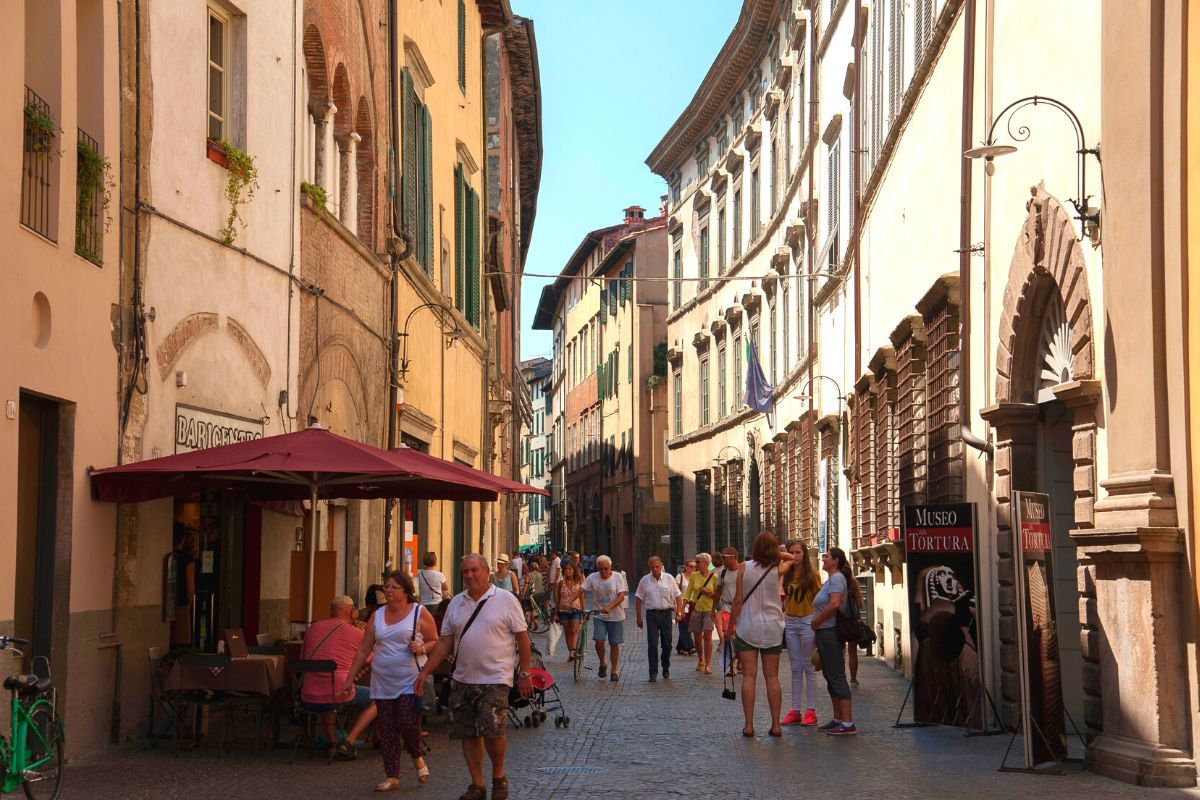 While there are plenty of excellent streets in town to stroll along, Via Fillungo comes with a particularly interesting history – not to mention plenty of awesome shopping opportunities!
As you wind along the crooked path, you'll get a firsthand glimpse into the eccentricities of medieval design, where roads and homes all worked around each other in a wonderfully haphazard fashion.
Along the way, you'll see plenty of historical houses, many of them serving as well-preserved remainders of the days of feudal rule.
But you'll also get plenty of opportunities to duck into storefronts, shopping for authentic food, cool souvenirs, and even high-quality jewelry!
Take some time to wander and linger along each section of the road; in its twisting paths and scattered treasures, you'll find a wonderful cross-section of what makes this city so special!
41 – Make your evening memorable at the best bars in Lucca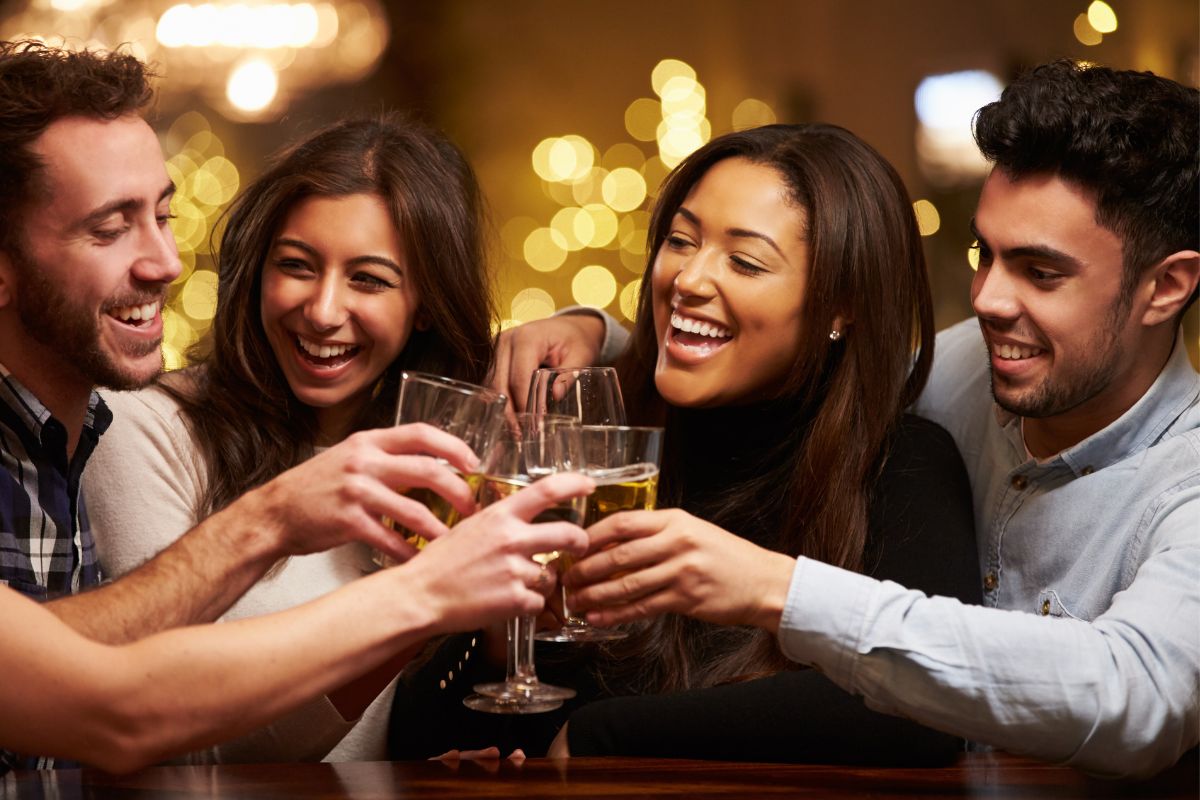 If all of the great wine around here got you craving some good libations, be sure to swing by some of the best watering holes in town!
Each of them offers their own unique sensibility, great atmosphere, and the unique chance to mingle with the locals and other tourists in a relaxed setting – plus delicious drinks, of course!
Enjoy the vintage vibes and great cocktails at Vinarkia della Pavona, or swing by the cozy Dal Bardo for some unique mixtures from behind the bar.
Indulge your craft beer palate at De Cervesia Pub, which features plenty of stouts and ales; or enjoy a bit of decadence at Caffe Nelli, with its stellar mix of live music, dance parties, and vividly colored beverages to sip.
And if you want an extra-classy experience, drop by Caffe Santa Zita, where Art Deco designs and an upscale feel will transport you back to the glamor of yesteryear.
There are few finer places to celebrate an evening!
How to get to Lucca?
While lovely little Lucca may feel like a world unto itself, it's conveniently close to many of the coolest places in Tuscany – and this certainly comes in handy when you're planning transit options!
If you're flying into the area, you have plenty of airports to choose from, including Pisa Airport, Firenze Airport, and Rimini Airport.
And whichever option you choose, book a transfer service, and spare yourself the trouble of navigating unfamiliar transit systems with all of your luggage!
With convenient and reliable options, you can make the beginning and end of your trip a breeze!
Where to stay in Lucca?
Dripping with understated charm, Hotel Villa Casanova provides a stunning pool, peaceful gardens, and marvelous architecture, all focused around a traditional complex of homes from the 18th century.
Or kick back in style at Eurostars Toscana, with an elegant library, soothing sauna, and easy access to the train station and town center.
Hotel Alla Corte degli Angeli will offer a nice bit of class in the city center, where you can admire the wall frescoes before heading out into town to see the real thing!
Meanwhile, Hotel San Marco provides a great pool for swimming, an excellent bar for relaxing, and the ideal backyard: the streets of the city itself!
And at Hotel Rex, you can enjoy a healthy dose of kitsch as you check out the fabulously retro decor, then head into the city or outwards to explore the rest of Tuscany.
Visiting Lucca on a budget?
If you really want to soak up all of the history and culture that this town has to offer without draining your wallet, free walking tours are a must!
You'll get the chance to experience these amazing streets on foot, as your guides regale you with fascinating anecdotes about scoundrels, nobles, and religious figures that once trod these same stones.
Just remember: while the tours themselves are free, the guides work for tips; so be sure to bring some extra cash for a job well done!
Where to go next?
From the moment you set foot in this region, you'll understand why it's so utterly beloved by millions!
There's an endless supply of fun things to do in Tuscany, where food, drink, art, and history come together to create an unforgettable sense of place.
And if you're looking for specific cities to explore, you'll have your pick of some of the most scenic, lively, and culturally compelling places in the country to choose from.
Take some time to explore the thriving culture in Pisa outside of its biggest attraction; soak up the culture of Siena, another magnificent walled city; or spend even more time exploring the beautiful neighborhoods and vibrant social life of Florence – and the art, of course!
Or head north and enjoy more of the charms of Cinque Terre, where boat tours, beach bumming, and sightseeing are all par for the course as you explore the five interconnected towns.
Final thoughts
If you're looking for a little slice of classic Tuscan paradise that still boasts its own unique character, you've come to the right place!
This lovely little city will keep you eating, learning, adventuring, and relaxing in equal measure; and while you'll certainly be able to live your best touristing life, it's easy to start feeling like a local as you explore the town's many little businesses and fascinating streets.
By the time you've sampled some of the marvelous things to do in Lucca, you may already be planning a return trip!