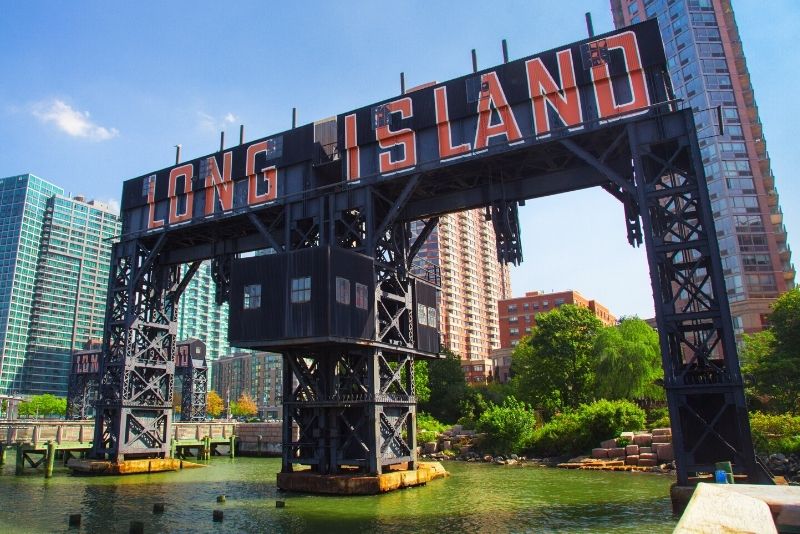 Widely overlooked in favor of the concrete jungle that is Manhattan and hipster paradise of Brooklyn, Long Island has a heck of a lot to offer — there is a reason, after all, that millions of Big Apple folk flock to its white sandy shores for much-needed getaways year after year!
Whether you're on the hunt looking for historical attractions, award-winning dining, or thrilling outdoor adventures, not to mention the long list of opportunities to immerse yourself in nature, Long Island has it all.
Go whale watching, visit the historic Montauk lighthouse and discover what life was like as a seafaring sailor, or take a trip back in time at one of the countless museums — as you're about to see, the list of things to do on Long Island is as impressive as any!
1 – Check out the Long Island aquariums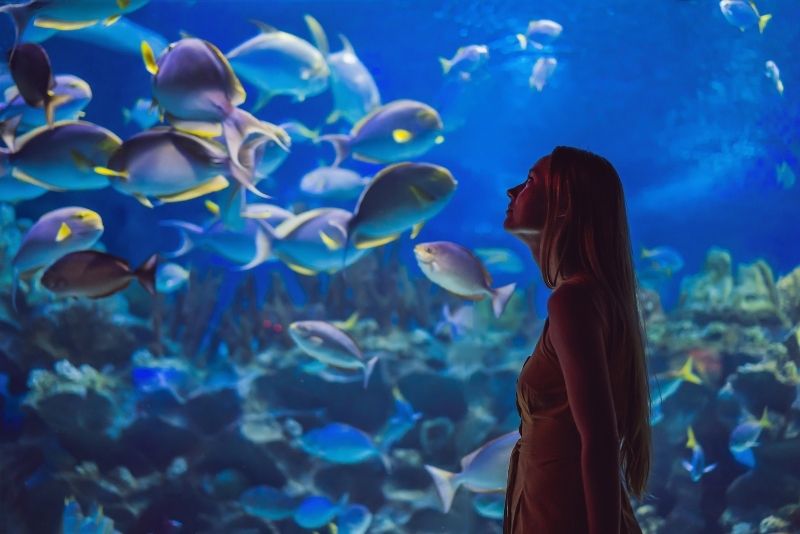 For exploring all things under the sea, there's no shortage in Long Island's family attractions that are full of animals, education shows and hands-on experiences.
Long Island Aquarium is home to a diverse collection of thousands of animals spread across more than 100 exhibits — including a spectacular Amazon Rainforest habitat and well-decorated Lost City of Atlantis Shark Exhibit. At New York Aquarium, you can see a giant Pacific Octopus in a different perspective and be mesmerized by moon jellies as they light up your path.
With a range of exciting behind-the-scenes tours available — including diving experiences that let you swim alongside the sharks and rays! — as well as educational programs for kids (and adults) to learn all about conservation efforts in Long Island, it's a must for the bucket list.
2 – Soak in the fresh air at Jones Beach State Park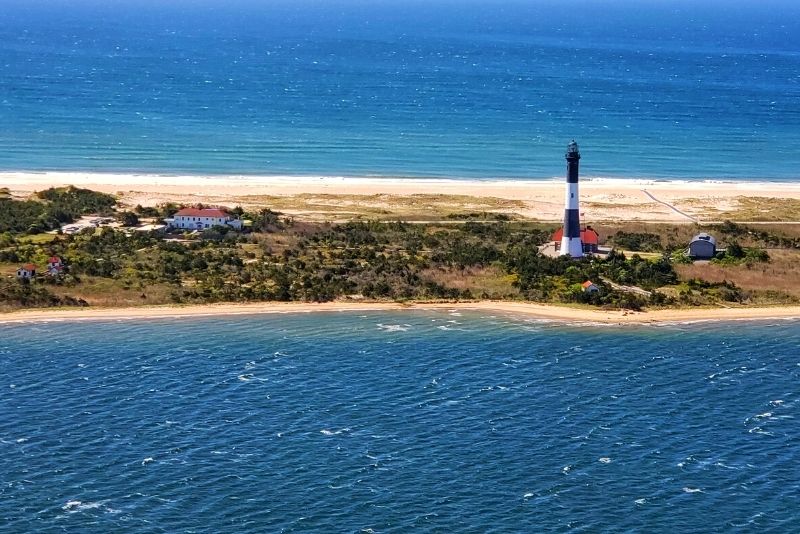 Spread over 6.5 miles of beautiful white-sand Atlantic shoreline, Jones Beach State Park is truly one of Long Island's best-kept secrets.
With a selection of waterfront boardwalks and nature trails that wind through the Long Island pine forest, as well as facilities like bathhouses, lifeguard towers, two dedicated swimming pools (to complement the still ocean waters, concession stands, picnic areas, and a "Castles in the Sand" photo collection— all with stunning ocean views — you'll never run out of ways to make the most of this open-aired destination.
Take note: While you're there, don't miss Wild Play, a heart-racing collection of ziplines, ropes courses, and swinging logs!
3 – Take the youngsters to the Long Island Children's Museum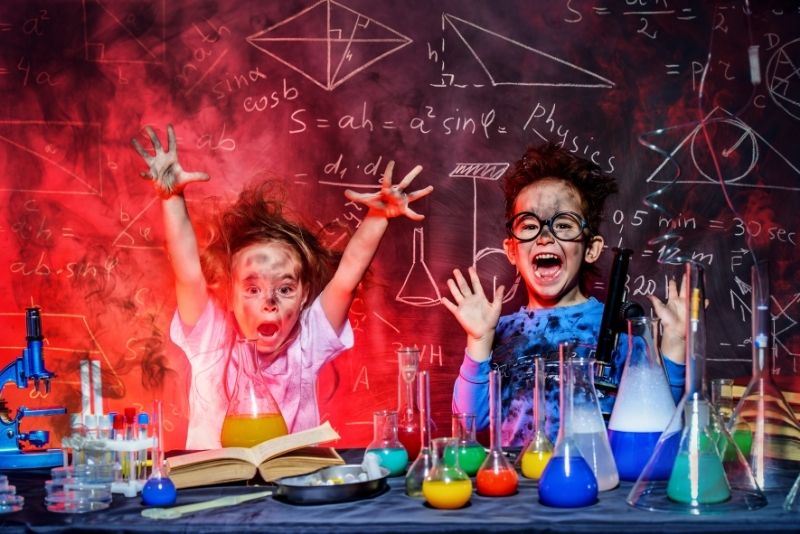 A great day out for the whole family, Long Island Children's Museum is a must-see destination that brings children and their families together to explore art, science, culture, and history in a fully fun and interactive environment.
With exhibits (14 in total) like the Pattern Studio, Tool Box building room, and the Sound Showers music section — as well as live theater shows and a collection of interesting hands-on games that encourage children to get creative, there's no shortage of education designed to inspire.
4 – Wander around the grounds of Old Westbury Gardens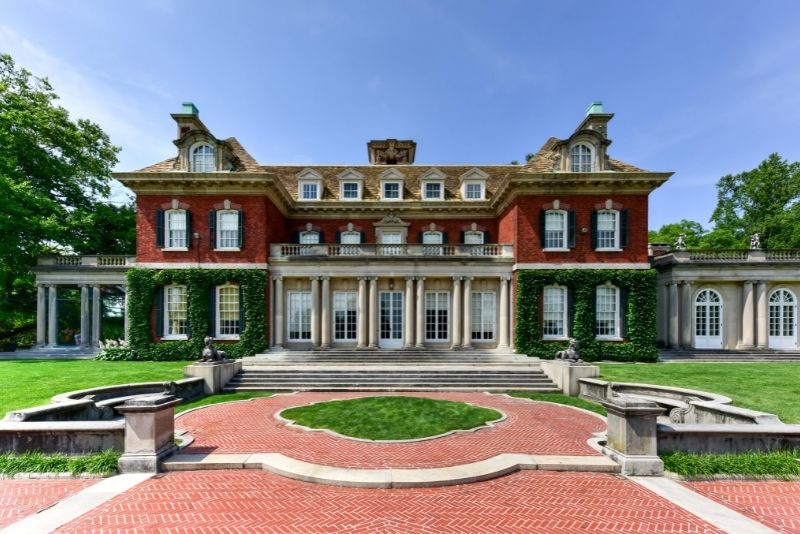 A historic landmark and architectural marvel, the Old Westbury Gardens mansion has been one of Long Island's most treasured attractions for well over 100 years.
Now a fascinating museum, the former estate of John Shaffer Phipps (the heir to the Phipps family steel fortune), Old Westbury Gardens is now open to visitors with an impressive collection of historic features inside and out.
From its formal European gardens — complete with statues, fountains, boxwood hedges, and ornamental urns that add color throughout summertime — to its unique Collyweston slate roof, and almost 200 acres of woodlands, ponds and lakes, there's plenty of history and beauty to take in on a leisurely stroll.
5 – Recline under the stars at the Vanderbilt Museum and Planetarium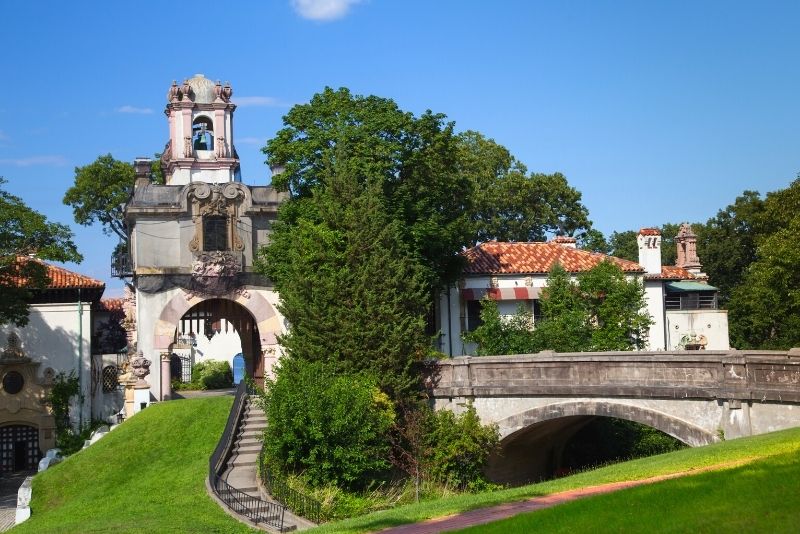 Located in Centerport on the North Shore and overlooking the sparkling Northport Bay, the Vanderbilt Museum — otherwise known as William K. Vanderbilt II's Eagle Nest estate — is an under-the-radar attraction that's perfect for exploring Long Island history through the lens of one of the area's former heavy-hitters.
With a 60-foot domed planetarium that offers dazzling laser shows, a museum store, guided tours that duck into over 15 carefully-preserved Jazz Age rooms, as well as stunning ironwork throughout its gates and grounds, it makes for a marvelous afternoon visit.
6 – Soak in the view from the Montauk Lighthouse Museum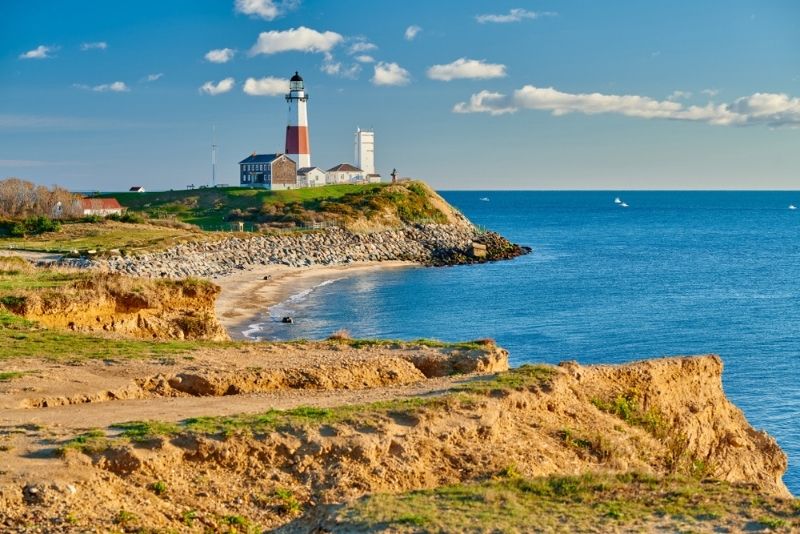 One of Long Island's most iconic landmarks, the Montauk Lighthouse regularly finds itself atop postcards and social media feeds.
Sitting on the easternmost point of Long Island (you're almost in Rhode Island at this stage), with its picturesque views over the seaside town and harbor below, as well as an exhibition that tells the story of local lighthouse history alongside a handful of voyagers' artifacts, it makes for a noteworthy stop on any eastern drive.
7 – Spend the day at Adventureland!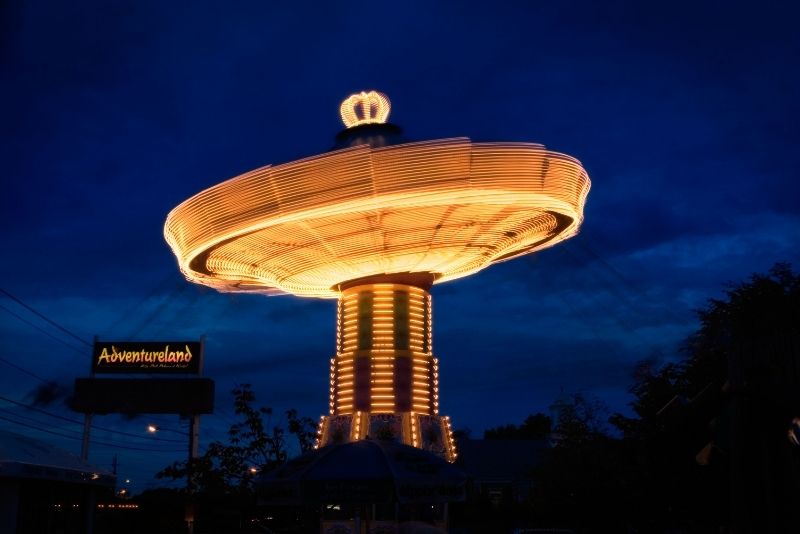 Calling all thrill-seekers: with heart-in-your-mouth roller coasters, splash rides, bumper cars, a haunted mansion, and a whole lot more, Adventureland is Long Island's most notorious theme park.
A family favorite for over 60 years (don't worry, there are plenty of kid-friendly rides and attractions too), the Long Island staple amps up the enjoyment with regular events, a pay-as-you-go arcade full of all the classics, and a sweet tooth's haven: the Adventureland 3Generations Sweet Shop.
8 – Jump in a kayak or canoe!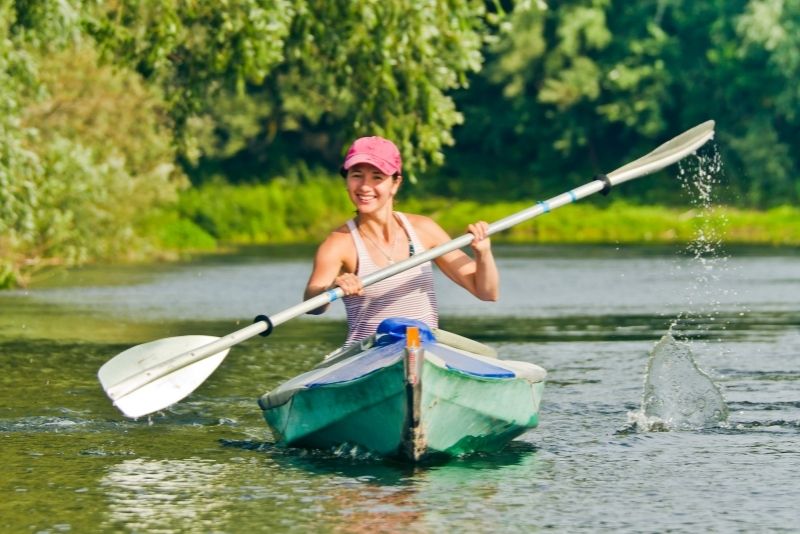 Long Island is made for kayaking. With hundreds of square miles of coastline, thousands of coves and inlets to explore, as well as an abundance of tranquil waterways that are perfect for paddling along or into — the waters are plentiful, quiet, and inviting.
Prefer going solo? You'll find a handful of rental outlets dotted along the central rivers and South Shore, as well as several easy-going nature trails and coastal walkways to dry off afterward — Long Island Canoe Kayak Rentals at Treasure Cove is a great place to start.
And if you're looking for a kayaking adventure with an extra edge, there's plenty of guided excursions and wildlife spotting opportunities out on Long Island Sound.
9 – Cool off at the Splish Splash Water Park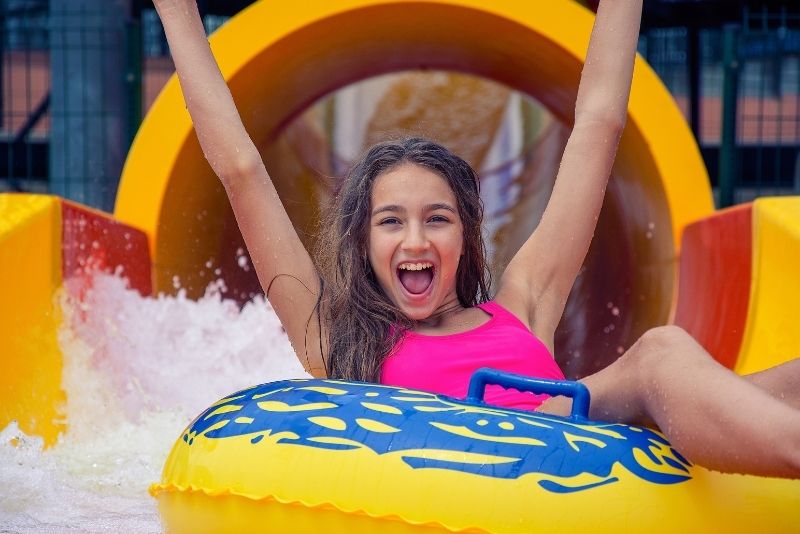 The ideal getaway for those toasty and humid New York summer days, Splish Splash is a water park with something for everyone.
Thanks to its wide range of attractions, from the thrilling 40-foot drop on Dr. Von Dark's Tunnel of Terror to the relaxing family raft rides and slides that snake through its tropical rainforest landscape — as well as plenty of food stalls and picnic areas where you can refuel between dips in the pool — it makes for a great day out for families, thrill-seekers, sun-soakers, and everyone in between.
10 – Pick your horse at the Belmont Park Racetrack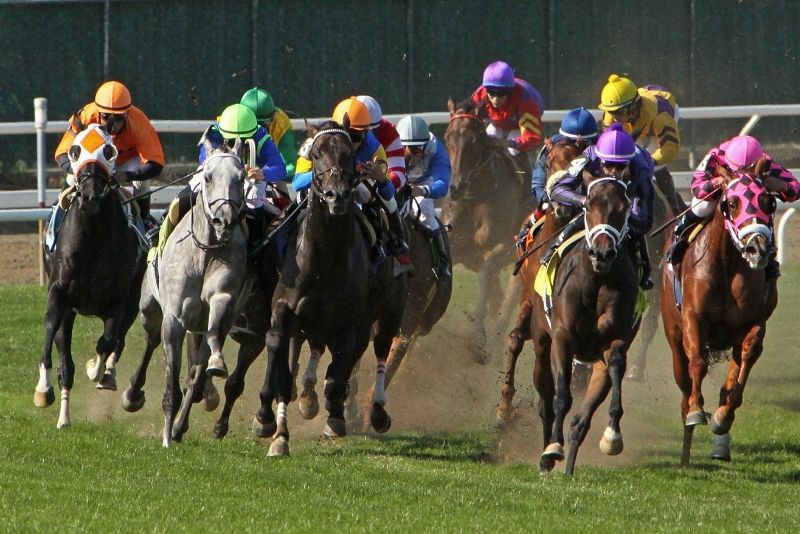 Experience the thrill and excitement of live horse racing at Long Island's own Belmont Park — a stone's throw from the outskirts of Queens, it makes for a great trip toward the hustle and bustle of the five boroughs.
The famed racetrack offers several thoroughbred races throughout the year, typically on Wednesdays through Sundays between April and October. None, of course, are more famous than the Belmont Stakes with its lavish $1 million winner's prize.
11 – Go rock climbing at Bayville Adventure Park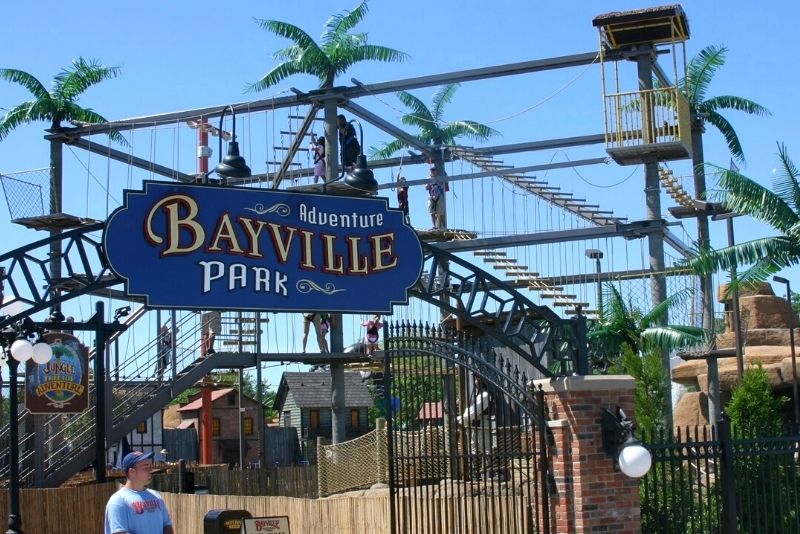 If you're looking for thrills, spills, and pirate-themed chills (and who isn't), make a beeline to Bayville Adventure Park on the northern side of the island next to Stehli Town Beach.
Boasting 12 diverse family attractions — mini-golf, Indiana Jones' themed rides, bumper boats, rock climbing, a bungee dome, treasure hunts, and a funhouse, just to name a few — and a handful of spots to eat and relax, it's an underrated spot to add to the list of things to do on Long Island, especially if you've got kids in tow.
12 – Fly above Long Island with an airplane tour!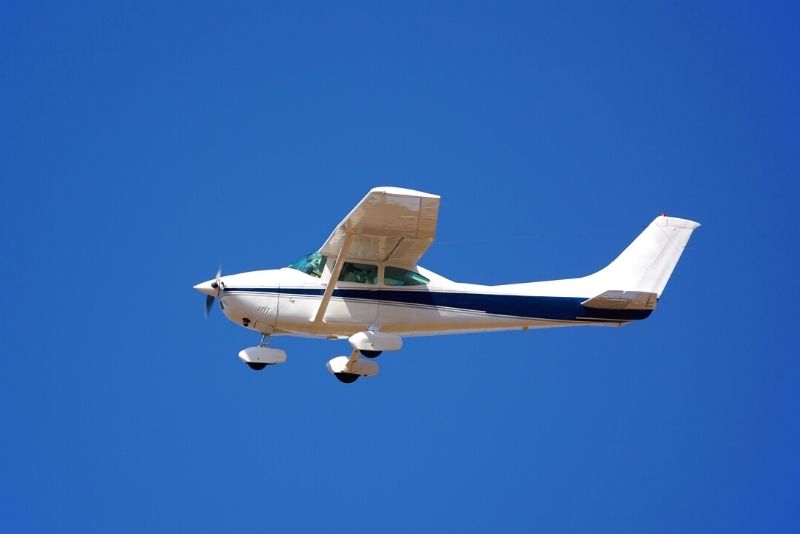 Sick of driving around in traffic? Ditch the crowds and soar high above Long Island's stunning landscape, enjoying a bird's eye view of its most famous sites, shorelines and attractions from the comfort of a cockpit passenger seat!
With a range of airplanes, tours, durations and locations to choose from — including the option to get behind the joystick yourself and unleash your inner Maverick — there's something for every budget.
13 – Get artsy at the Parrish Art Museum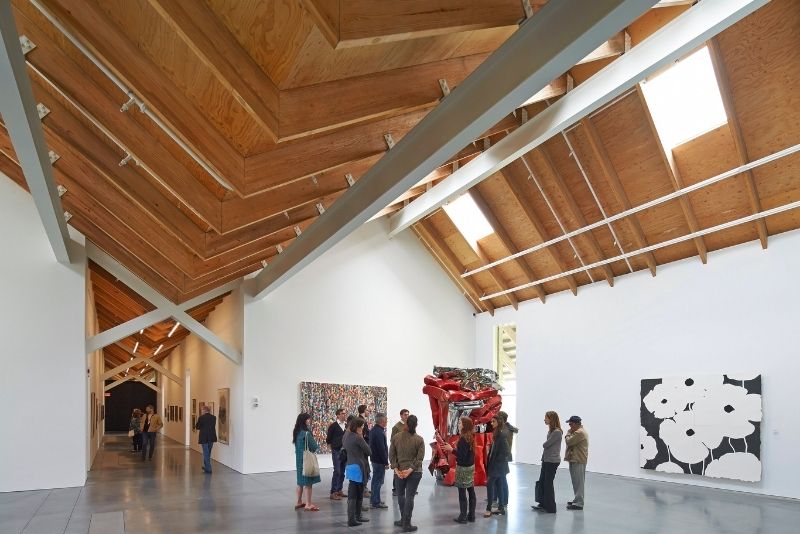 Located on the far east of Long Island in Southampton (about an hour's drive from Queens), this incredible museum is dedicated to American art and features a permanent collection that includes 3,000 works (think paintings, sculptures, drawings, and experimental objects) by dozens of South Shore and North Shore artists.
While some like to wander around at their own pace, there are plenty of guided tours available too, not to mention live and pre-recorded art classes.
14 – Snap your new profile pic at the lavender and sunflower fields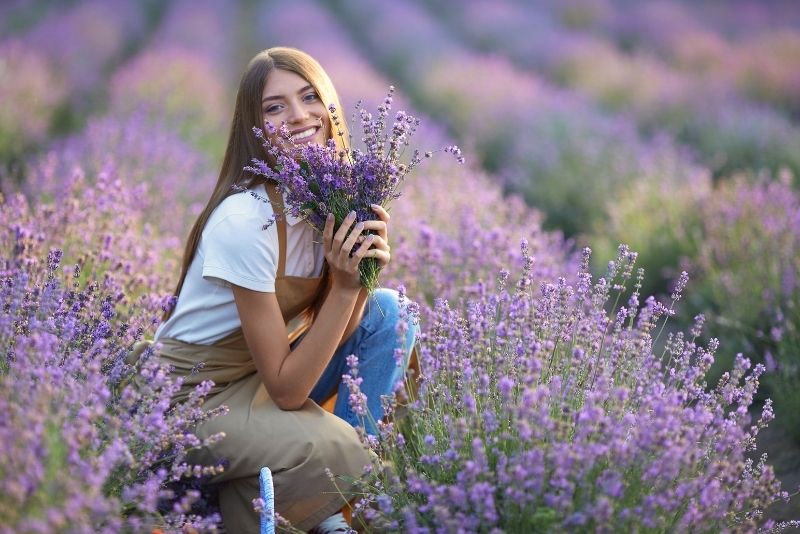 Spread all over Long Island, you'll stumble across spectacularly colorful landscapes with rolling hills covered in flowers that stretch as far as the eye can see.
The lovely Lavender by the Bay is in East Marion one of the most popular lavender farms, while Waterdrinker Farm in Manorville and the Manor Farm Sunflower Maze in Huntington both make for whimsically wonderful photo backdrops.
15 – Take a bike tour around Brooklyn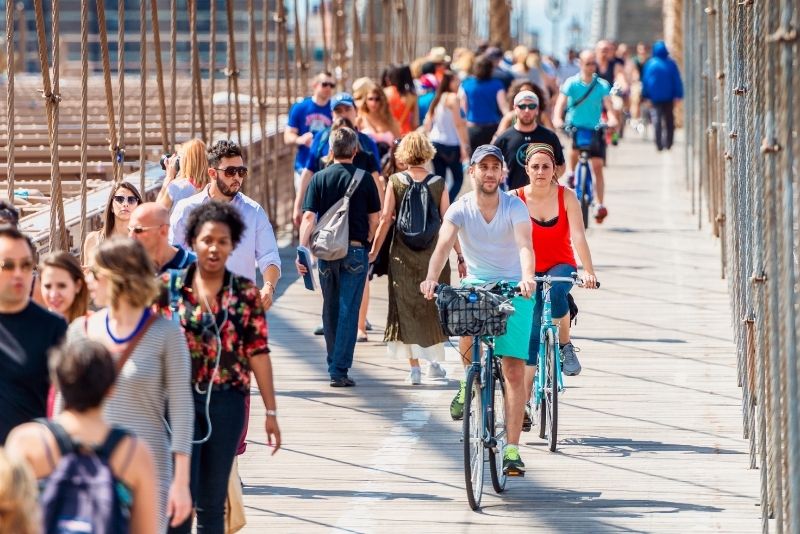 Undeniably one of America's most hip neighborhoods, it's no wonder both tourists and casual bikers flock to Brooklyn.
Whether you're traversing the iconic bridge or pedaling your way along the coastline, admiring the Manhattan skyline, cycling is a great family-friendly activity that lets you explore all of Brooklyn and beyond.
Some love the freedom of self-rental, however, in order to discover the best spots, locally-led tours are an excellent option for those wanting to learn the ins and outs of Brooklyn's real highlights.
16 – Check out the Adventurers Amusement Park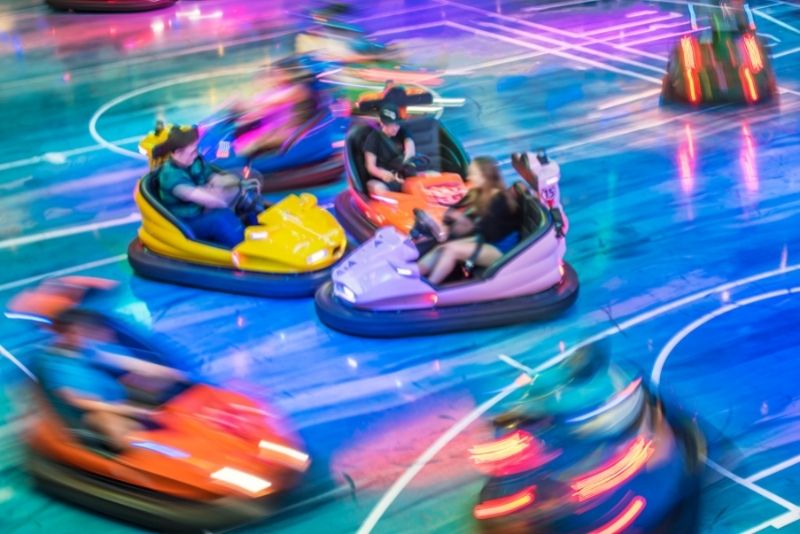 Found at the lower end of Brooklyn, not too far from Coney Island, the no-frills Adventurers Amusement Park has been delighting locals and visitors alike for years with both thrill-seeking and family-friendly rides that appeal to kids and adults of all ages.
The go-karts are a crowd favorite, the Merry-Go-Round is a hit among the youngsters, and the swinging pirate ship is sure to stir up a few butterflies!
17 – Check out the MoMA PS1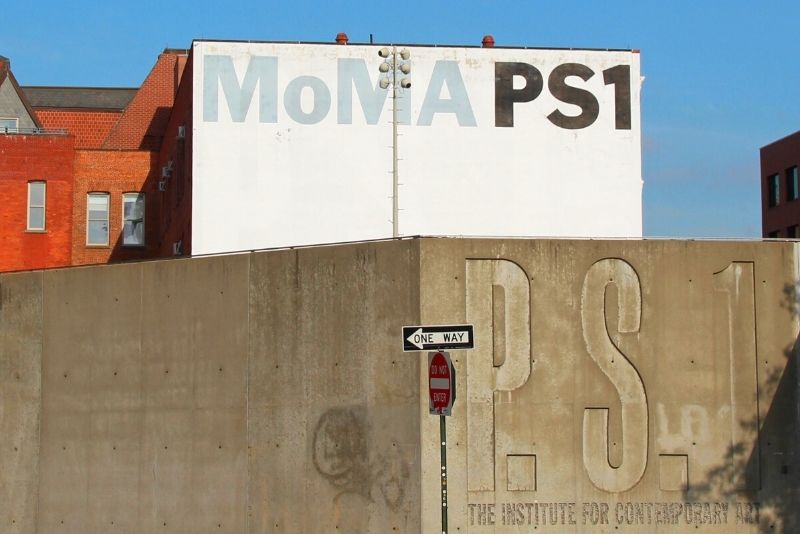 Located in an old school building in Vibrant queens, a stone's throw from the East River, this Long Island gem is home to cutting-edge contemporary art exhibitions dedicated solely to contemporary art by both local and international artists.
All about providing unique and thought-provoking art, the non-profit MoMA affiliate has been welcoming visiting through its doors for over 50 years, regularly offers film screenings (sometimes with live music), festivals, and eclectic events throughout the year.
18 – Meet the giraffes White Post Farms of Melville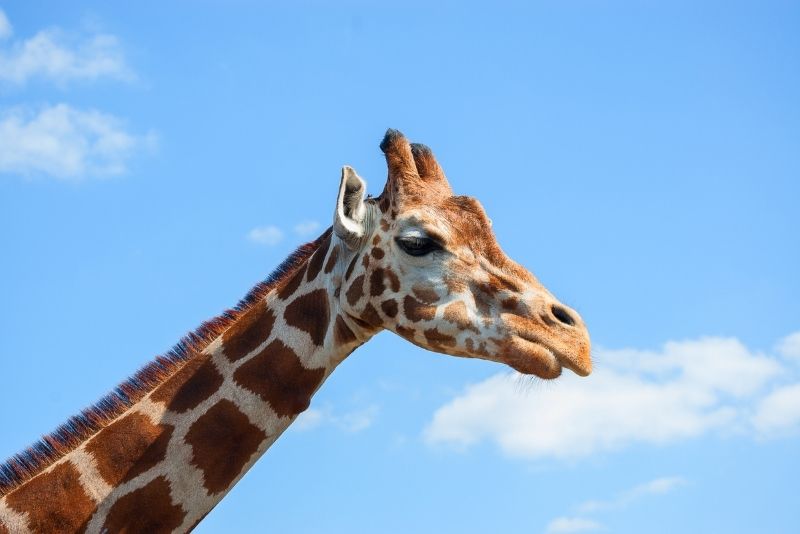 Smack-bang in the middle of Long Island, right next to the stunning West Hills Nature Preserve, White Post Farms is a family-owned attraction that offers fun in the sun for all ages: a petting zoo featuring giraffes, a monkey barn, horse stables, an aviary full of friendly fliers, and a host of exotic and endangered animals to get up close and personal with.
Throw in pumpkin-picking, live shows designed for the kids, and food trucks stopping by, and you've got yourself a worthy afternoon attraction.
19 – Find your zen at the Brooklyn Botanic Garden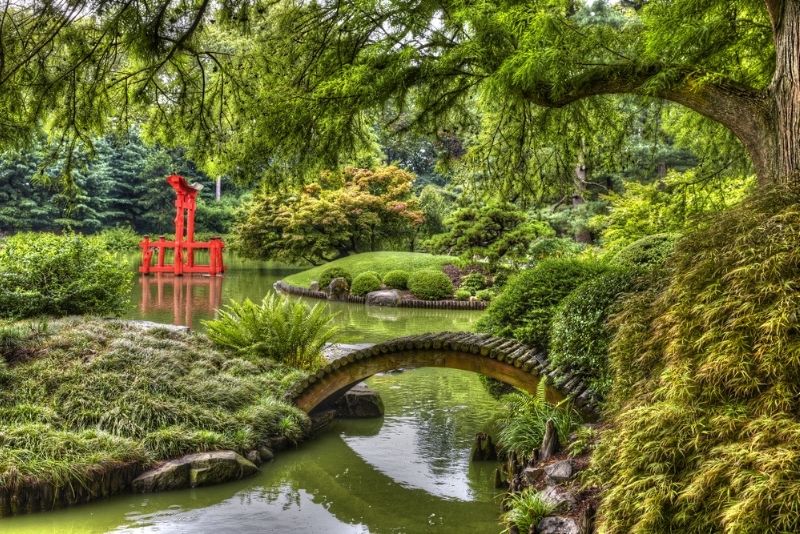 A peaceful change of pace of millions of NYC residents, this urban oasis in Mount Prospect Park en route to Long Island is home to over 50 acres of plant life and stunning flowers.
Not only does it offer breathtaking views and an air of relaxation, but the BBG also holds special events throughout the year to celebrate all things green, including festivals dedicated solely to spring blooms and Christmas lights-up.
20 – Head to the infamous Luna Park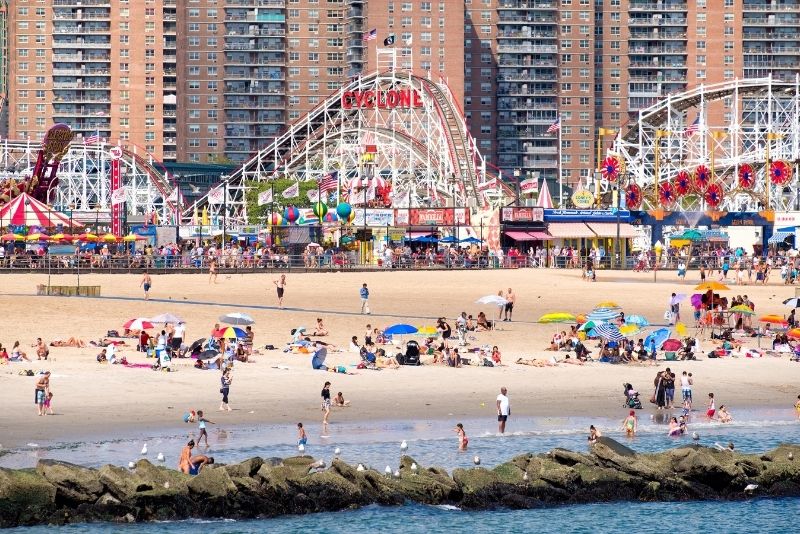 An absolute New York City staple, Luna Park on Coney Island has found itself as the poster child for the urban beachy retreat.
The rides are wild (check out the Coney Island Cyclone and Slingshot if you're a thrill-seeker), the arcade games are nostalgic and addictive, there's live entertainment every day of the week, and food trucks line up outside to sate your appetite with delicious eats after you've spent all your quarters on the prize counter … what more could you want.
21 – Get among nature at the Planting Fields Arboretum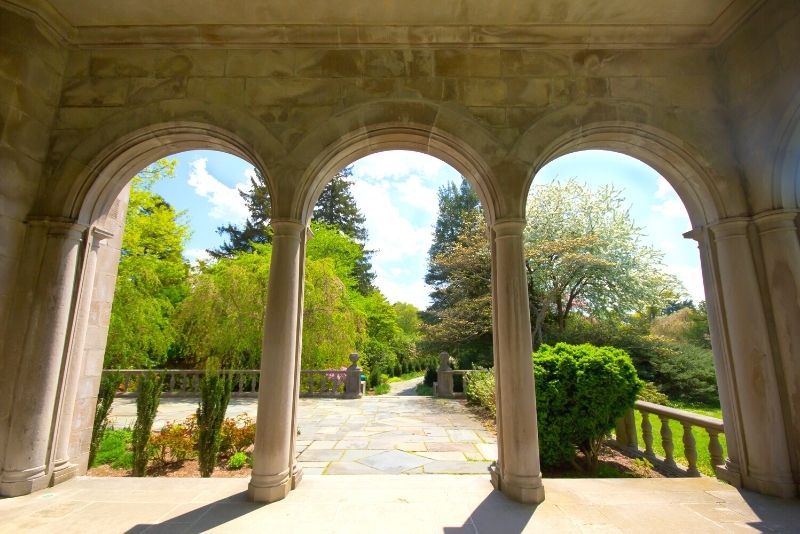 Another stonkingly good Long Island gem, Planting Fields Arboretum is home to over 400 acres of beautifully landscaped grounds that are free for the public to enjoy, with the 115-year-old Coe Hall Historic House Museum at its core.
One of the most popular things to do on Long Island, Planting Fields Arboretum is an absolute haven for nature lovers and photography buffs alike, and is actually open year-round — and after your visit, consider wetting your whistle at the nearby Oyster Bay Brewing Company.
22 – Jump around at a trampoline park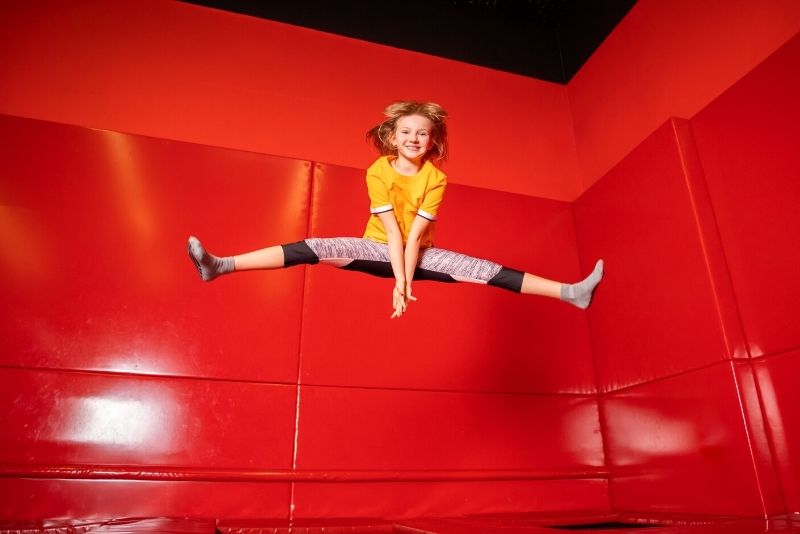 A surefire way to burn some calories and break a sweat (trampolining is A LOT more tiring than it looks), Long Islan's range of trampoline parks are perfect for kids and adults alike.
With something to suit all ages, skill levels, and interests (from dodgeball leagues to fitness classes, slam-dunk zones and giant foam bags perfect for practicing your backflips) trampoline parks are a fun and healthy way to pass the time on rainy and snowy mornings.
Not sure where to start? Urban Air is in Lake Grove, Sky Zone can be found in both Deer Park and Mt Sinai, while the Launch Trampoline Park is a little more central in Queens.
23 – Work on the tan at Cooper's Beach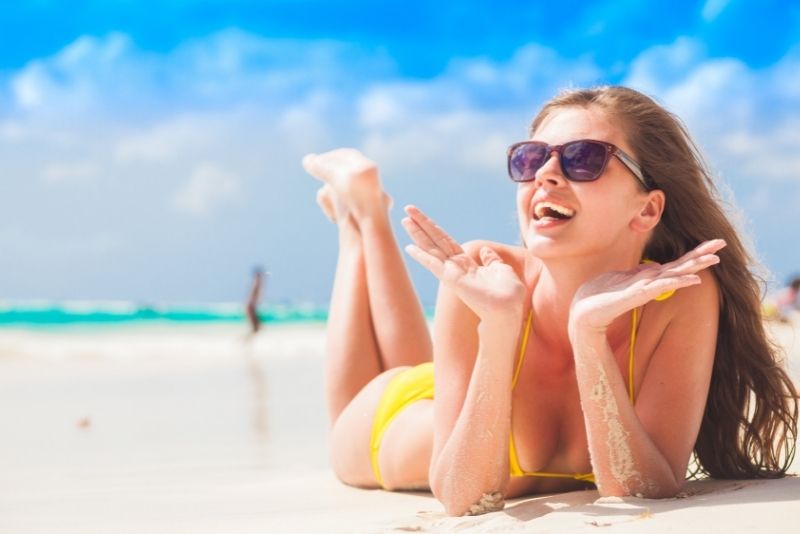 A quiet slice of Southampton shoreline, Cooper's Beach is a secluded lifeguard-attended sandbank on the Atlantic Ocean perfect for watching sunsets, cooling off on a hot day, or plonking down for a picnic and a bit of reading.
With chair and umbrella rentals available, as well as snack vendors around the corner, all you need to bring is yourself, some sunscreen, and a good book.
24 – Hear about Teddy Roosevelt at the Sagamore Hill National Historic Site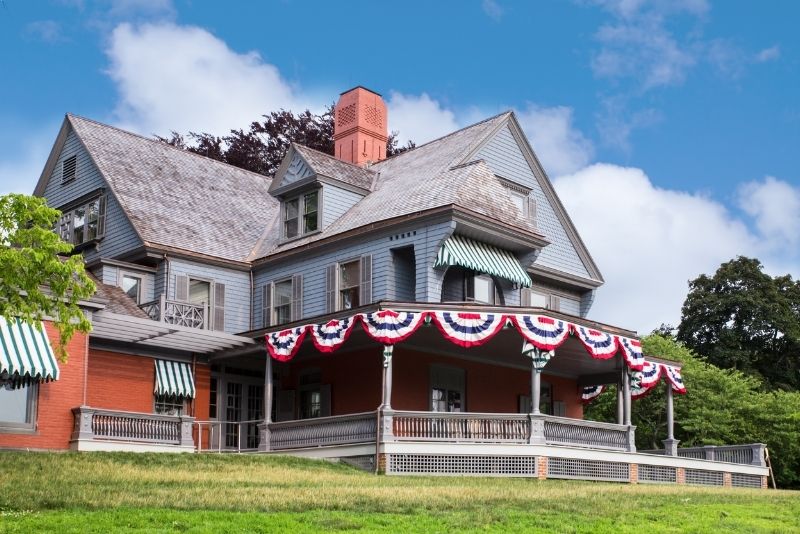 Another Long Island staple known usually only to locals, this National Historic Site is home to the preserved summer estate of President Theodore Roosevelt.
The Sagamore Hill property, sitting in Oyster Bay, holds over 80 acres of charming woodland, trails and gardens for visitors to explore, with guided tours available for a more in-depth look at the former president's home and life.
25 – Cruise along the shimmering waters on a boat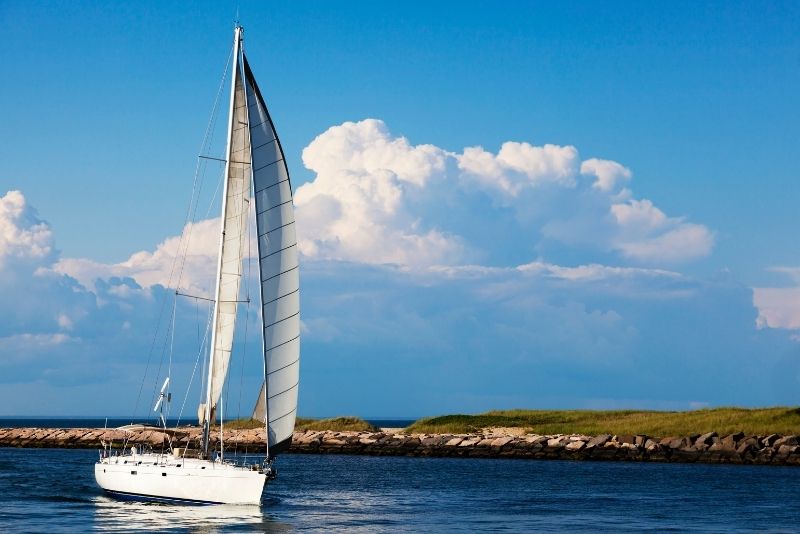 A welcomed change of pace from the tourist-flooded Hudson and East River cruises in Manhattan, Long Island's range of boat tours is all about intimacy, seclusion and enjoyment.
Typically exploring the Long Island Sound (the slice of water between Long Island and Connecticut), the typically private sailing tours dazzle with their views of the Manhattan skyscrapers off in the distance and provide a truly remarkable and romantic sunset view.
26 – Ride around in a go-kart at Tiki Action Park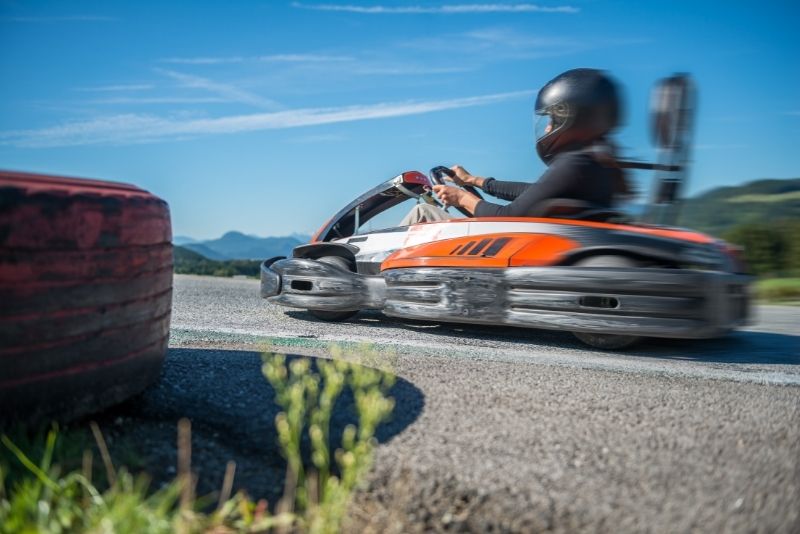 One of the most popular high-octane destinations in Long Island, Tiki Action Park in Centereach is perfect for thrill-seeking teens and adults alike thanks to its laser maze, go-karts, and 45-game arcade all under one roof.
And, if you still need convincing, Tiki has officially been voted as the best mini-golf destination on Long Island on multiple occasions.
27 – Take the kids to the Long Island Explorium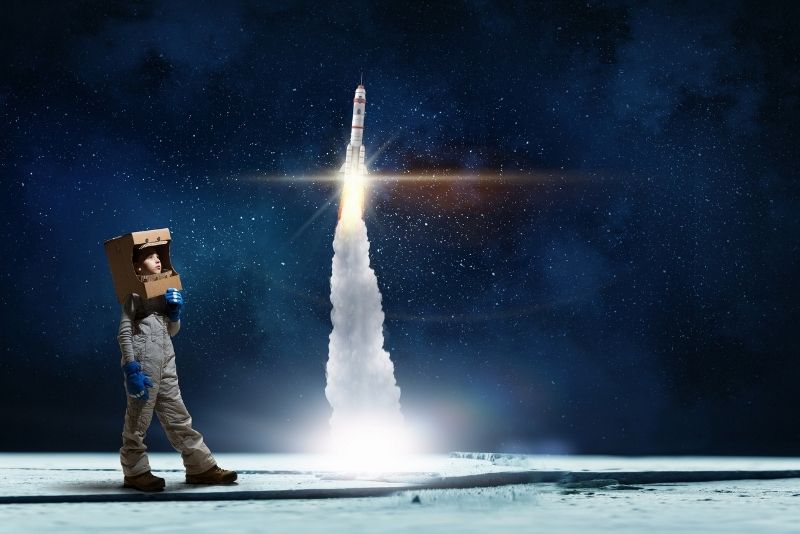 With a name like Long Island Explorium, it's no surprise that there's no shortage of appealing activities at this family-friendly locale! Via a range of hands-on activities, the nautical-themed museum dives into all things science, delighting visitors with exhibits on buoyancy, gravity, Hot Wheels cars, and more.
The Explorium is tailored to youngsters, however, thanks to its location in Port Jefferson, there's plenty of restaurants and bars in the area for the adults to enjoy too.
28 – Feel like Gatsby at Sands Point Preserve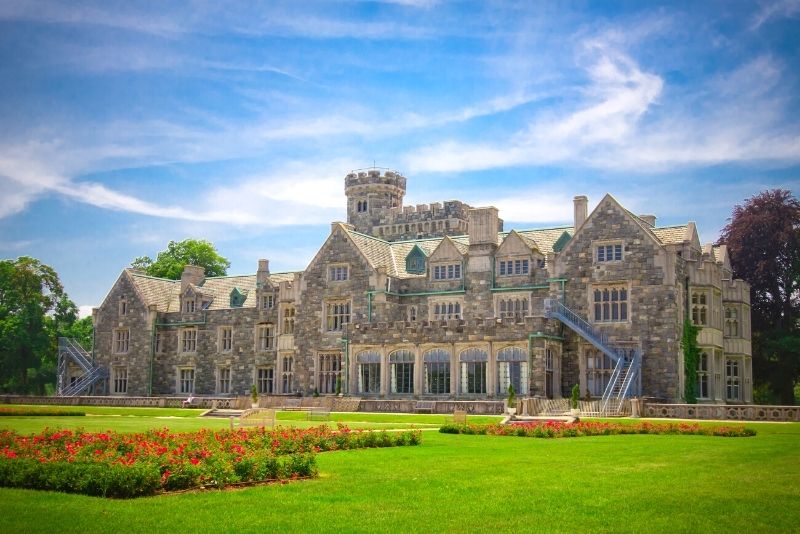 Home to both the Hempstead House and the Castle Gould — two sprawling mansion-like properties with their own rich history and beautiful architecture — this picturesque preserve takes visitors on a step back in time to the heyday of the opulent Gold Coast that inspired F. Scott Fitzgerald's The Great Gatsby.
Open Wednesday through Sunday, visitors are welcome to join guided tours of the lush grounds and properties and learn all about the history of Sands Point Preserve and its surrounding coastal towns.
29 – Race against the clock in an escape room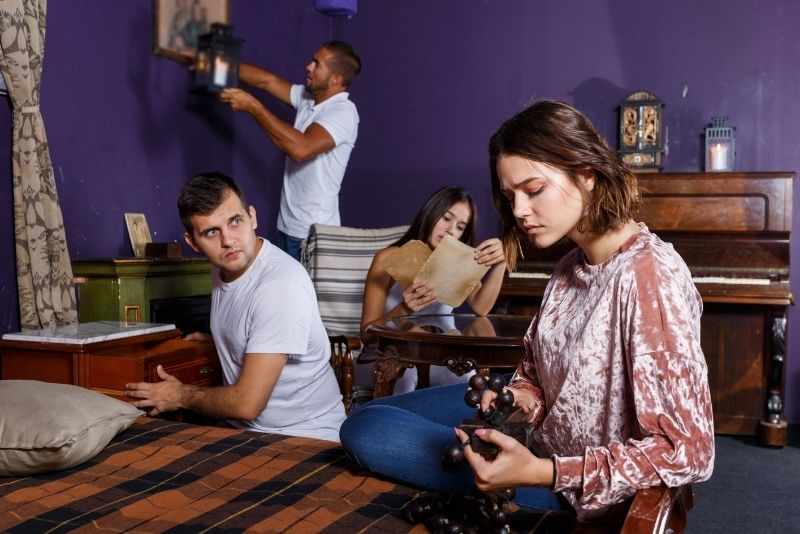 If time is of the essence, only the true Sherlock Holmes-like detectives will be able to solve the myriad of puzzles and riddles that lay in wait in Long Island's numerous escape rooms!
The challenges come thick and fast as you figure your way around everything from ciphers, codes, and secret passages to locks, keys, and diabolical contraptions. Plus, with a range of themes — like an Alcatraz prison break, Game of Thrones battle for the throne, and deserted island castaway — you'll be coming back again and again.
30 – Deno's Wonder Wheel Amusement Park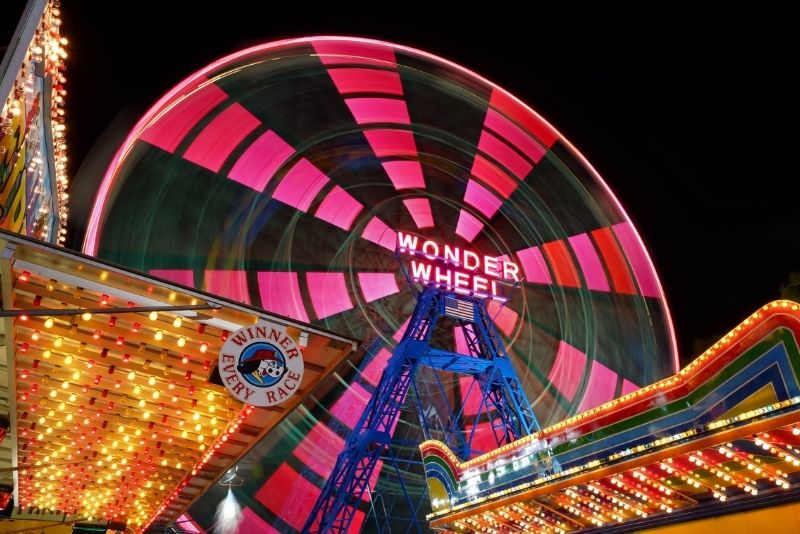 A Long Island tradition and time-honored family attraction in Coney Island, Deno's Wonder Wheel Park is a one-of-a-kind Coney island experience with plenty to do for all ages.
Denoted by its iconic 150 foot tall Ferris wheel that towers over the shoreline of Coney island and has been running for well over a century, this amusement park offers 16 diverse rides for the youngsters with six designed specifically for the parents.
Hot tip: For a dazzling show, head to the Park for their free Friday night fireworks display.
31 – Swim alongside sharks at Shark Dive Montauk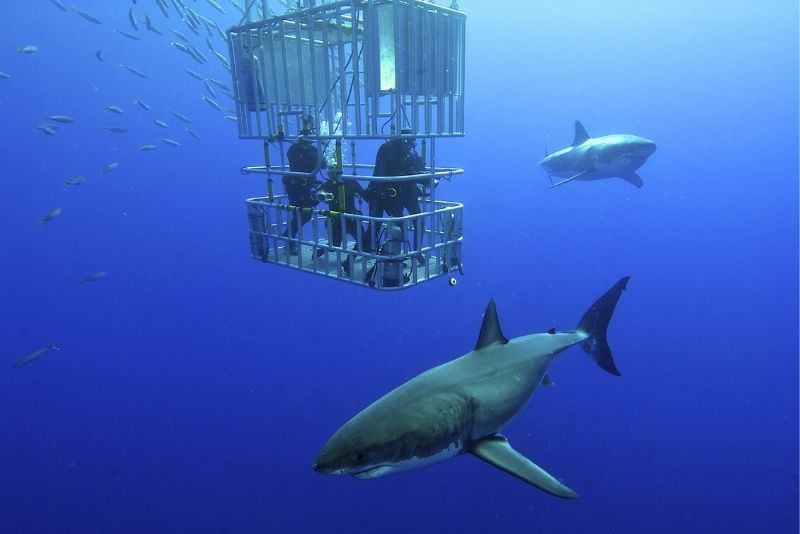 Think you've got what it takes to swim with some of Mother Nature's apex predators? Prove it! At Shark Dive Montauk, you can get up close and personal with some of the ocean's largest creatures in their natural habitat — it's exhilarating, frightening, and unforgettable.
Typically swimming alongside blue and mako sharks, the safety-focused dives offer an exciting range of cage diving experiences for everyone from beginners to seasoned pros.
Sharks aside, you're might come face to face with some whales, porpoises and adorable sea turtles too!
32 – Wander around the Brooklyn Museum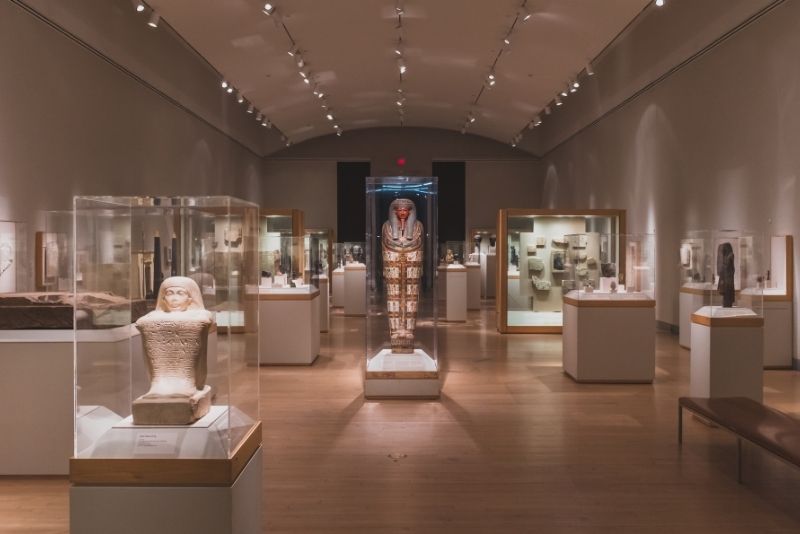 One for the culture vultures, New York's Brooklyn Museum is home to an impressive range of collections including Egyptian, African, American, and Asian art — all up, some 1.5 million diverse works dot its halls.
With a host of rotating exhibits (past traveling displays have included Christian Dior: Designer of Dreams and The Inventive Furniture of Kimbel and Cabus) to complement its enormous, you could easily spend three or four hours here are only scratch the surface.
33 – Head out on a Long Island whale-watching adventure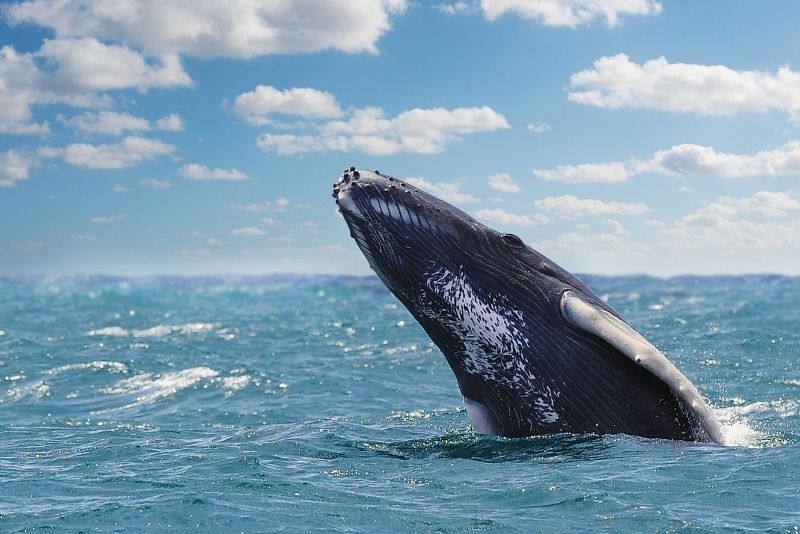 Experience nature at its finest on a whale watching trip in Long Island. Whether you're looking to spot humpbacks, orcas, or blue whales — the world's largest animals — there are plenty of boat tours and adventures for everyone.
From the comfort of a massive heated vessel, you can take in all that Long Island's wonderful marine life has to offer. Plus it's family-friendly and usually live-narrated too!
34 – Stop into the Cradle of Aviation Museum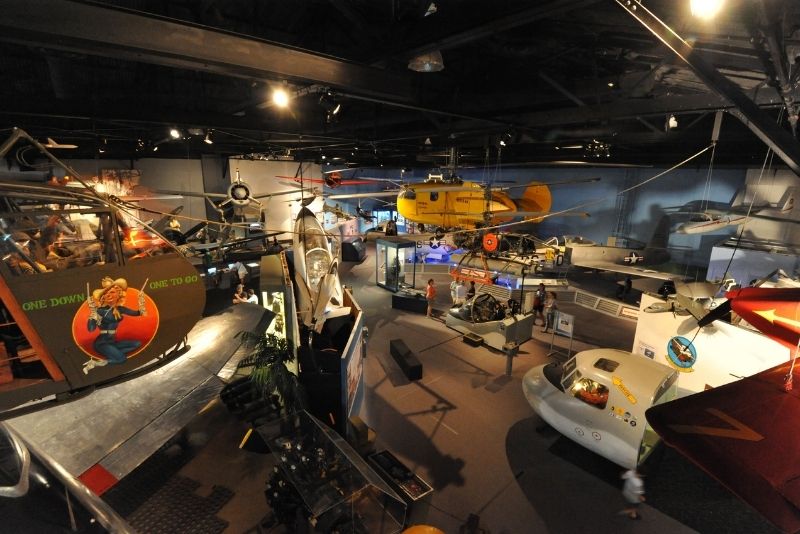 For a trip back in time, the Cradle of Aviation Museum is one not to be missed. With a collection that spans from some of aviation's earliest flight machines and table-top models right through to contemporary space exploration exhibits — including an Apollo rocket!
With dozens of high-tech interactive exhibits spread across the facility, highlighted by 75 authentic air and spacecraft, as well as the on-site planetarium and Retro Video Game Exhibit, it's a terrific spot for a rainy afternoon.
35 – Slide down the fire pole at Nassau County Firefighter's Museum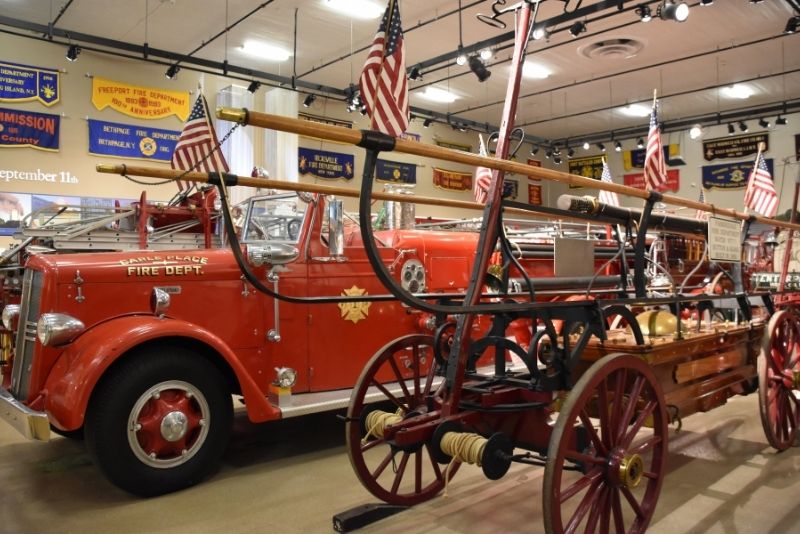 Located within the Cradle of Aviation Museum in Uniondale (just half an hour from Manhattan), this first responders museum is dedicated to honoring and showcasing local firefighter history, educating guests through exhibits that explore firefighting equipment through the ages as well as some pretty spectacular antique vehicles.
A walk around the indoor facility reveals an array of authentic items dating back from the 1800s up to the present day, with no shortage of kid-friendly hands-on activities either.
36 – Wander around The Long Island Museum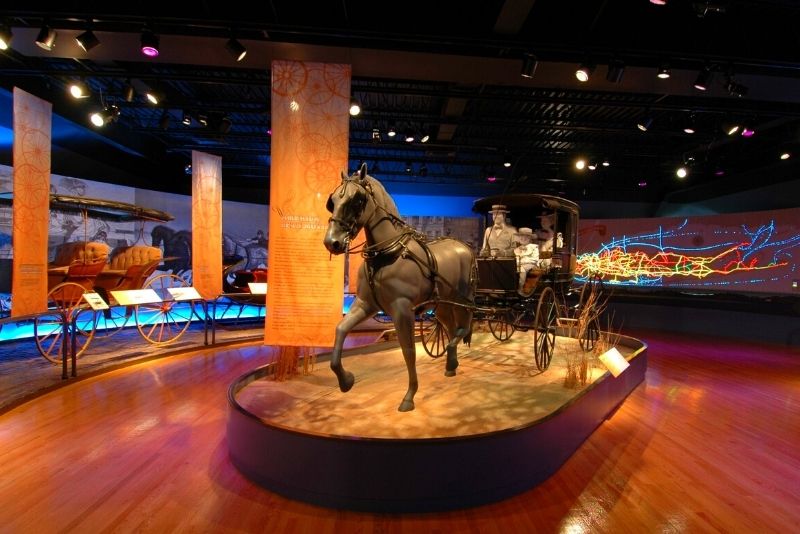 Absolutely perfect for the art enthusiast, The Long Island Museum's permanent collection is made up of over 50,000 works that span some 300 years.
Located in the heart of Stony Brook, the coveted institution showcases both fine and decorative arts alongside a wide range of American Indian artifacts — officially dubbed the Museum of American Art, History and Carriages, it offers one of the more diverse collections in New York State, highlighted by some 200 unique horse-drawn vehicles!
37 – Feed baby animals at the Long Island Game Farm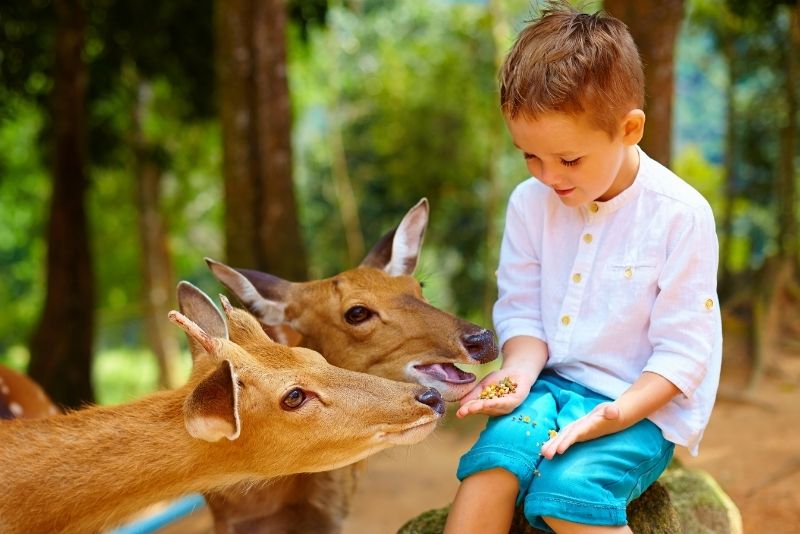 An underappreciated destination for families or anyone looking to get up close with some of Long Island's most exotic animals, so long as the sun's shining, the Long Island Game Farm rarely disappoints.
Located in Manorville (just under an hour from Manhattan), this highly interactive wildlife park cross kids zoo features over 200 animals of all shapes and sizes.
Unlike most zoos, here visitors can get up close with the furry friends as part of a range of encounter programs: walk with wallabies, hang out with deer and, if you're lucky, bottle-feed baby animals!
38 – Visit the Heckscher Museum of Art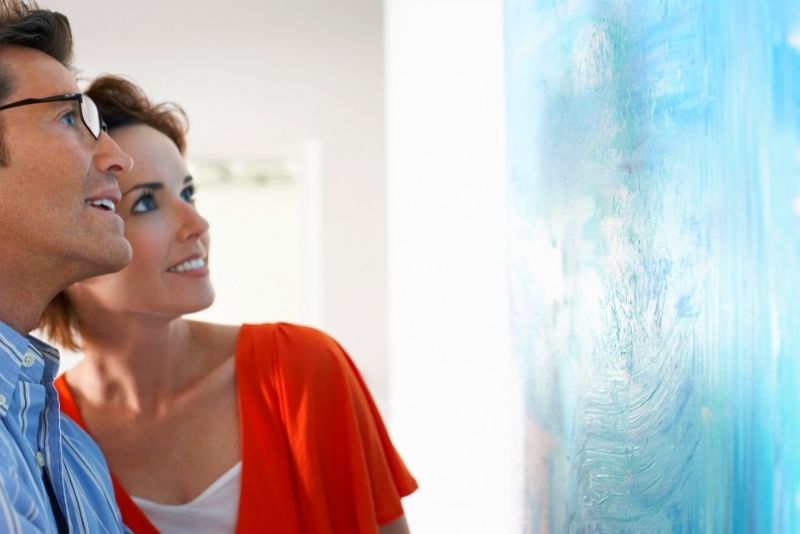 Another Long Island gem, this century-old Huntington museum is dedicated to works of art created most by American artists over the last 500 years.
With a collection that started as 185 paintings and sculptures in 1920, today the Beaux-art building includes over 2000 different paintings, prints, drawings and photographs!
Straddling the edge of peaceful Heckscher Park, it makes for a great post-art-fix stroll or picnic!
39 – Tee off on a golf course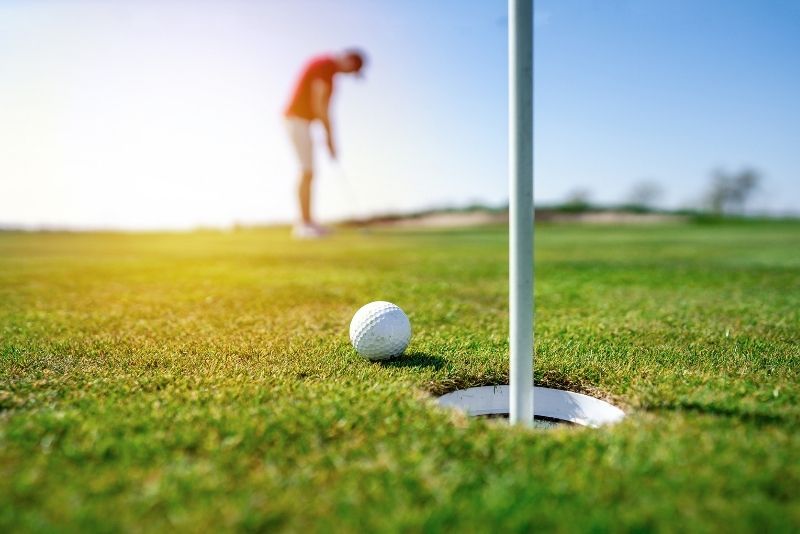 Astoundingly, with over 140 public and private golf courses across scattered across LI courses on the Island, Long Island has no shortage of opportunities for golfers.
From beginner all the way through to pro-level players, there are plenty of local greens that offer everything from challenging layouts and stunning scenery to world-class amenities at your disposal!
Friar's Head in Baiting Hollow is known for its remarkable dunes overlooking Long Island Sound, while the National Golf Links of America course in Southampton not only dishes up fabulous fairways but also a coveted history, dating back to 1911.
However, debatably the title of most prestigious needs to go to Shinnecock Hills, also in Southampton — the venue for no less than five US Opens.
40 – Stroll along the Long Beach Boardwalk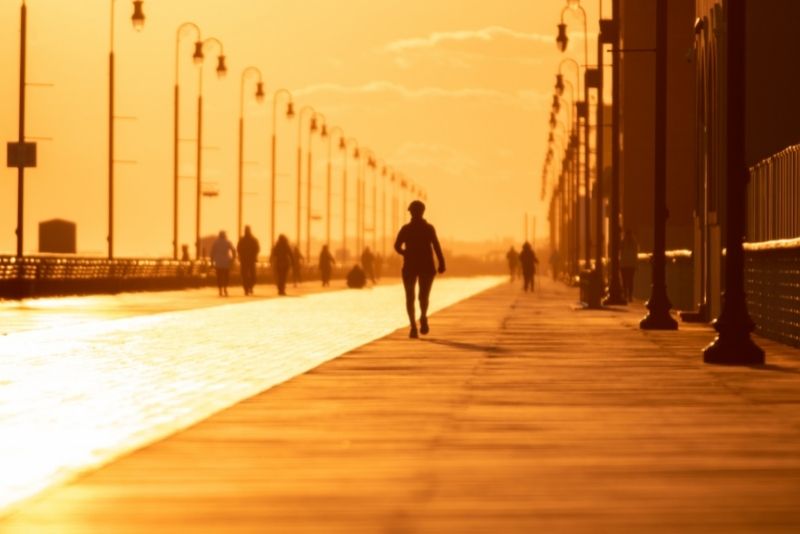 Boasting the longest boardwalk in New York State and regularly hosting entertainment (yet seldom crowded), Long Beach Boardwalk is a must-see for anyone looking to spend some time on the white sandy beaches.
With over two and a half miles of beachfront action, visitors can rent a bike, some roller skates, or simply take a stroll and admire the boutiques and restaurants along the way!
Hot tip: If you're journeying from NYC, consider the Long Island Rail Road (LIRR) and beach entry combo ticket.
41 – Admire quizzical sculptures at The Noguchi Museum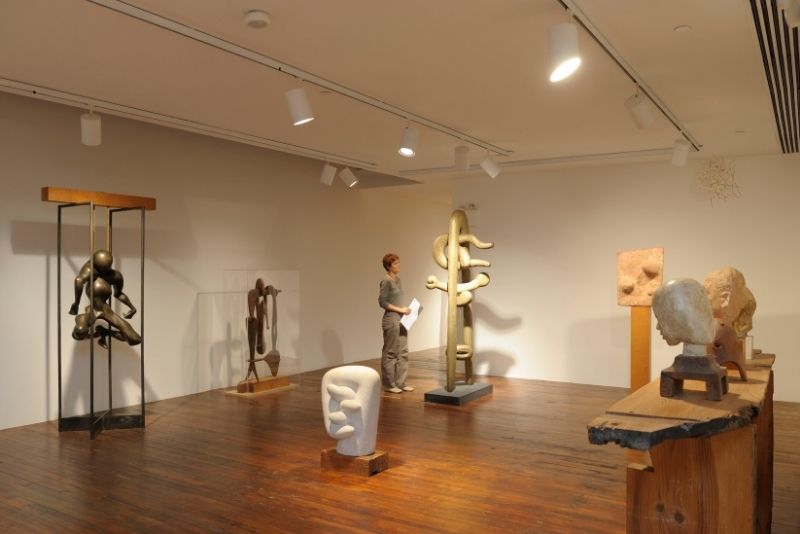 Found in Queens right next to Rainey Park (which offers top-notch Manhattan skyline vistas), art aficionados flock to Noguchi.
Perfect for anyone with an appreciation of sculpture, this unique museum is home to a carefully curated collection of Isamu Noguchi's original installations.
With exhibits regularly changing, you're bound to discover something new every time!
42 – Swing like Tarzan at the Adventure Park at Long Island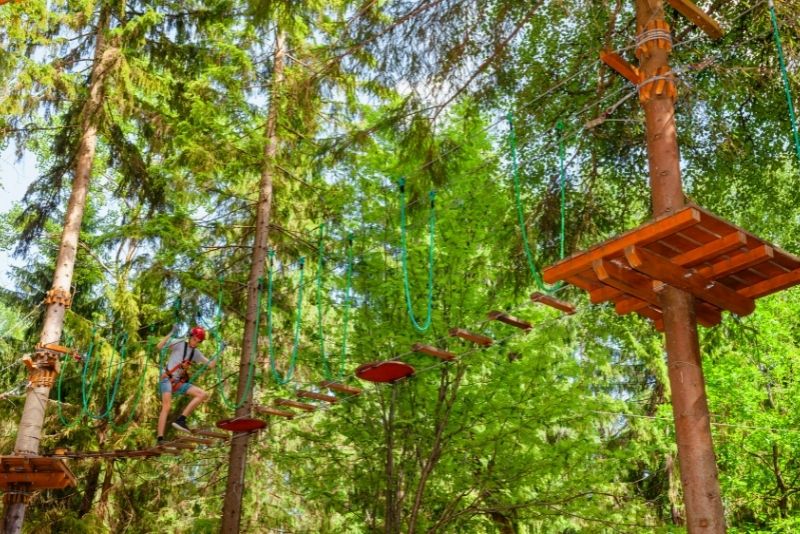 The go-to spot for all things ziplines and rock climbing, Adventure Park is located just over 40 minutes away from Manhattan, in Wheatley Heights.
Home to a thrilling self-guided tree-to-tree climbing adventure with over 185 treetop platforms, as well as an array of zipline courses — the Double Black Diamond course is TOUGH but a fan favorite nonetheless — this place delivers aerial adventures for the timidest of kids and most fearless adults (and vise versa).
43 – Go wine tasting!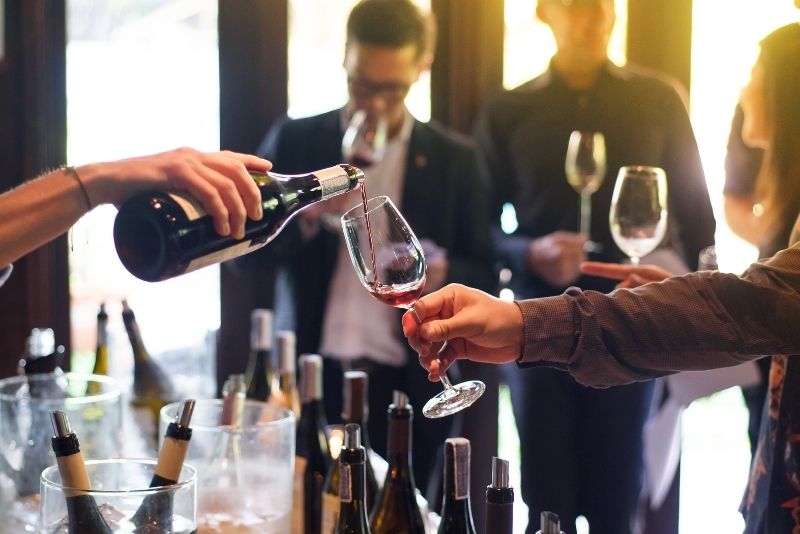 Oenophiles, rejoice! Whether you sit down for a tasting at Lieb Cellars in Cutchogue on the North Fork or wet your whistle with a Bordeaux-style red at the historic 300-year-old waterfront tasting room at Harmony Vineyards in St James, you're sure to be in for a treat.
From single varietals to complete vertical tastings, local wineries are even offering off-site wine pairing dinners these days! Can't decide where to start? Consider an official tasting tour that hops around a few of the area's favorites.
44 – Check out the basketball stadiums
New York loves its sport, and Long Island is no exception.
If you're looking for high-energy sellouts and pro-ball action then make a beeline for the Barclays Center, home to none other than the NBA's Brooklyn Nets. Outside of the basketball roster, the arena regularly hosts A-list singers and bands — check the website to see who's gracing center stage during your visit.
Certainly underrated in comparison, the Nassau Veterans Memorial Coliseum is the stomping ground of Long Island Nets — the G League's affiliate of the Brooklyn Nets. With more affordable tickets, you can easily join an amped-up crowd of loyal fans on relatively short notice.
45 – Take the kids to Country Fair Entertainment Park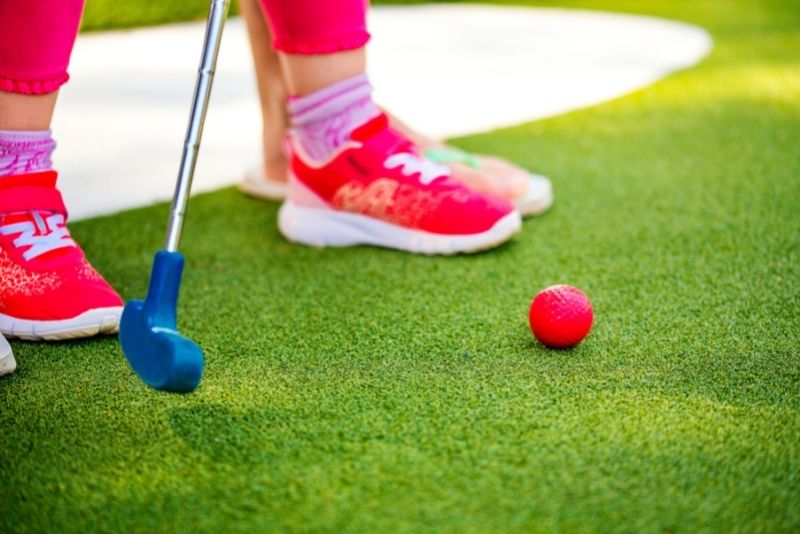 A fun way to burn some energy and keep the who family occupied for the afternoon, Country Fair offers a smorgasbord of attractions for all ages.
With go-karts, bumper boats, batting cages, a driving range, arcade games, mini-golf — even vintage carousel rides — it's no wonder this place is so popular! Located in Medford (about an hour from NYC) this place stakes its claim as one of the more impressive family-focused things to do on Long Island.
46 – Align your visit with the Oyster Bay Oyster Festival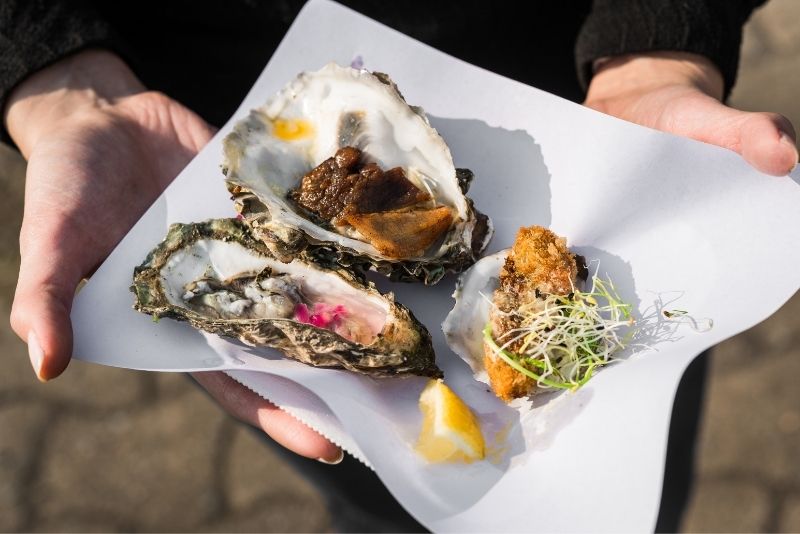 The East Coast's largest waterfront festival, held in Theodore Roosevelt Park every year, there's no better place to be in September than the coveted Oyster Bay Oyster Festival.
Featuring live music and an exciting selection of food (including oysters, obviously), as well as a wide array of family-friendly attractions, this is one event you won't want to miss.
47 – Don the napkin at a high-end steakhouse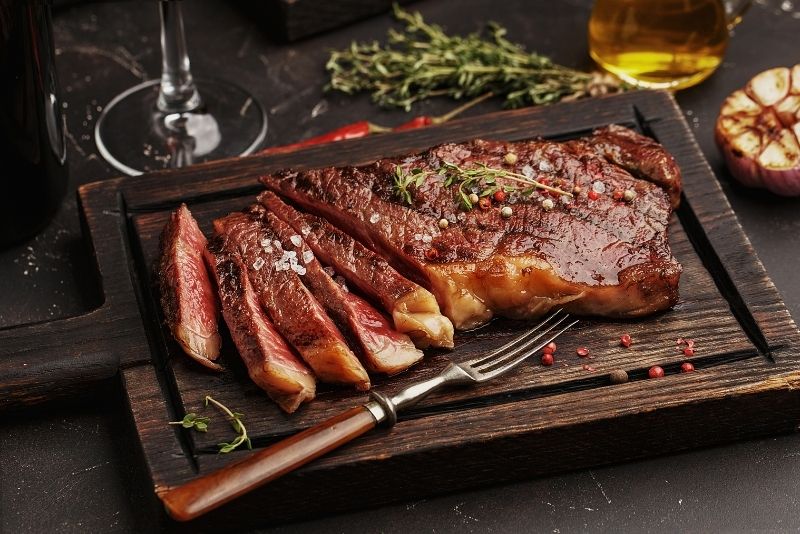 Foodies, listen up!
When you're on vacation you deserve to spoil yourself — and nothing says indulgence like a hefty, juicy, bigger-than-your-plate steak!
Luckily for food-focused travelers, Long Island isn't shy of steakhouses. Blackstone Steakhouse's plates are warmed by the glow of overhead chandeliers in a truly chic abode, Ruth's Chris Steak House is famous in Garden City for its literally sizzling steaks (500 degrees, at that!), and Insignia Prime Steak & Sushi over in Smithtown combines elegant decor with showstopping seafood (and steak, of course)
48 – Get the fright of your life at Bayville Scream Park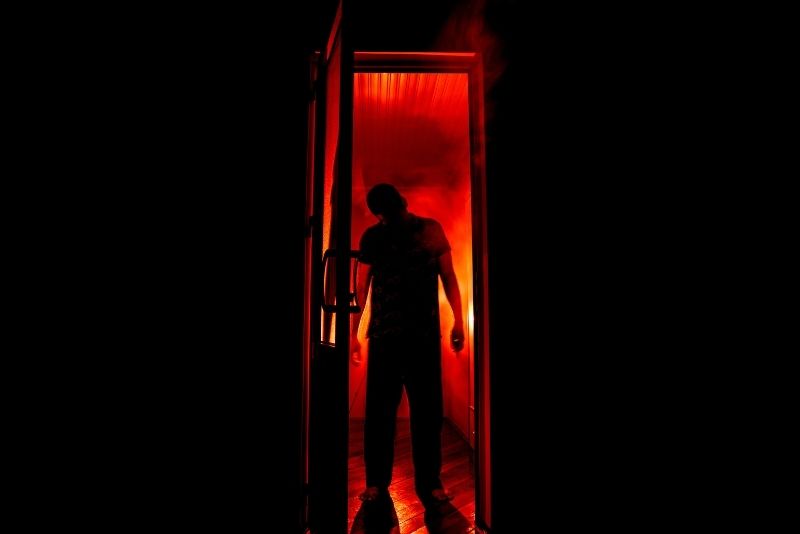 Possibly one of the more terrifying things to do on Long Island, Bayville Scream Park specializes in hair-raising and spine-tingling entertainment.
With a variety of hauntingly sinister attractions — including multiple live-action experiential walkthroughs — this is not for the faint-hearted!
Seriously, with names like Bloodworth Haunted Mansion, Uncle Needle's Funhouse of Fear in 3D, and the Temple of Terror, don't say we didn't warn you!
49 – Wet your whistle with a beer tasting or five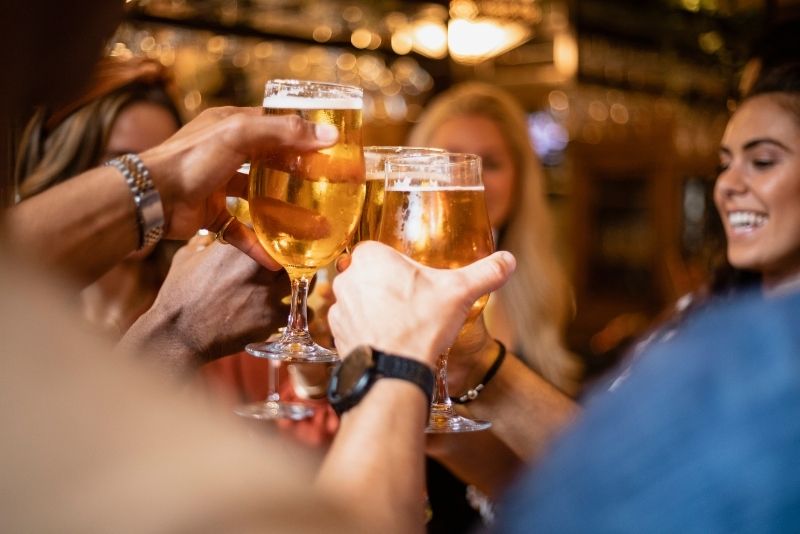 Whether you're traveling solo or with friends, Long Island's craft beer scene is well worth exploring. With an abundance of breweries big and small (and even cider houses), there are plenty of places to taste the local produce.
Locally cherished Greenport Harbor Brewing Company, with two locations in Greenport and Peconic, is known for its rotating assortment of quirky and experimental brews. The Jamesport Farm Brewery in Riverhead is a so-called "farm-to-pint" watering hole that regularly hosts food trucks and live music on weekends in the fall.
The flagship beer at Blue Point Brewery Company in Patchogue (the Toasted Lager) has proudly claimed two World Beer Cup medals, while Montauk Brewing Company is all about that refreshing summer ale!
50 – Knockback a cocktail on a rooftop bar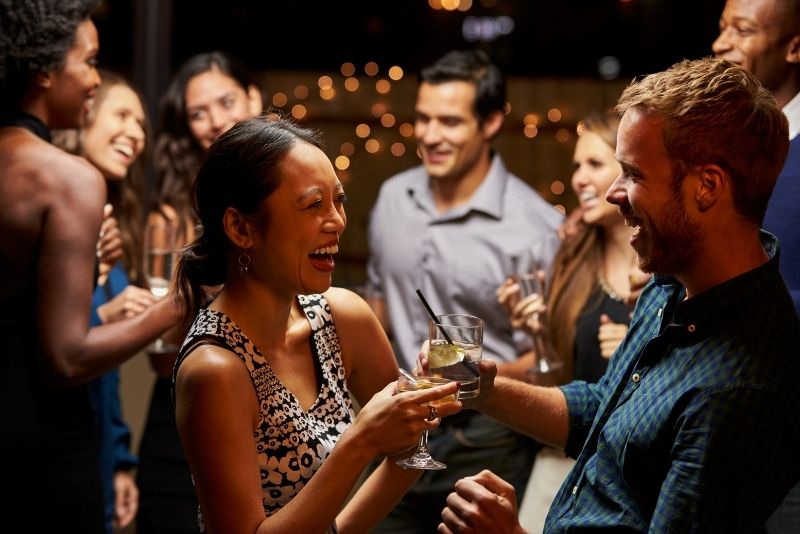 While Manhattan and Brooklyn get all the attention, rooftop bars in Long Island are definitely worth checking out if you're after a day of thirsty fun in the sun (just don't forget to hydrate).
A cocktail bar not shy of decent food to boot, BayVue dishes up killer views of the Great South Bay. If you're after something more classic party, Rhum brings vibrant Caribbean vibes to Patchogue with its swings and colorful drinks. Meanwhile, the coconut martinis and fruity sangria at Rooftop 32 (at Kaseys Kitchen & Cocktails) are to die for.
51 – Spot A-listers in the Hamptons!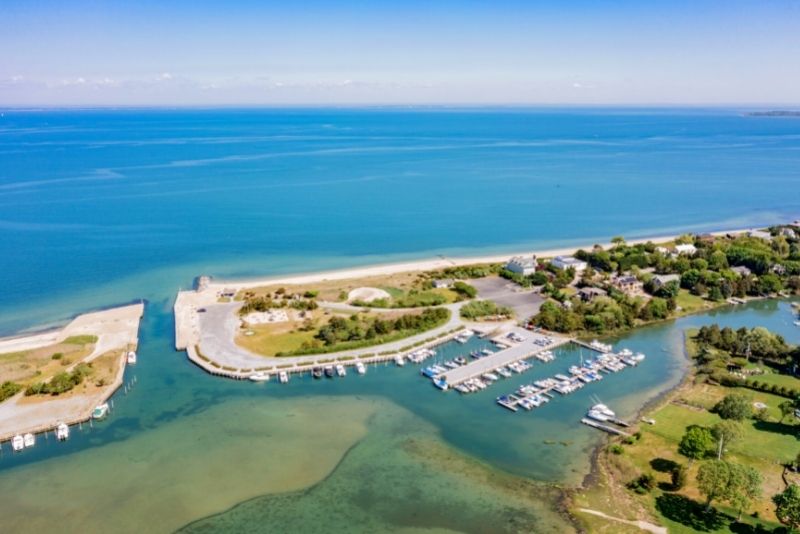 Infamous for its celebrity sightings, glamorous houses and laidback surf culture, the Hamptons is a bucket list destination for anyone who likes to do it in style.
With endless summer days all rolled into one manicured stretch of land on Long Island's South Shore, there are plenty of ways to spend your time — dining at some of the best restaurants on the planet, boating and jet-skiing on the glistening waters of Peconic Bay or hitting up a celeb-spotting hotspot like Sag Harbor.
Not to be overlooked, of course, are the endless shopping options! For the inside scoop, a locally-led shopping tour will escort you to the best boutiques and galleries while you sip on a glass of bubbly — sounds good, doesn't it?
52 – Spend a night in Oheka Castle: a hotel unlike any other
Well known for its opulent design and spectacular gardens, Oheka Castle is often referred to as the "castle of castles" — and it's very hard to disagree.
Looking over Huntington, at what is the highest point on Long Island, this majestic architectural wonder is the country estate of one of America's first great hoteliers: wealthy German-born financier Otto Hermann Kahn.
Built in 1919 to rival European castles from centuries past, Oheka Castle was a true labor of love for its creator — and it shows! These days, it's arguably the most sought-after wedding and event space on the entire East Coast.
Looking for a place to stay?
Besides the opulent Oheka Castle, there are plenty of other places to lay your head in Long Island — from budget-friendly hotels to luxe resorts, friendly farm stays and everything in between.
Need some suggestions? If you're in the Hamptons and want some privacy, the 5-star cottage-like Roundtree, Amagansett is a great choice. If it's luxury you're after, Windward Shores is a good place to start.
More central as well as more affordable, hotels like the Hilton Garden Inn Melville and Harbor Rose Bed & Breakfast offer something different; while closer to Brooklyn and Queens itself, it's hard to go wrong something like with the waterfront Allegria Hotel on Long Beach.
Arriving at the airport? Keep this in mind!
We've all been there: stepping off a plane, jetlagged and grumpy, and facing the dilemma of being forced to decipher a foreign transport system or overpay for a taxi.
Why add that unnecessary stress? Instead, savvy travelers opt for a pre-arranged airport transfer. They're convenient, meeting you at the arrivals lounge; they're fun, because who doesn't love seeing their name on a placard, right? And, if traveling as a group they can be much more affordable than multiple transport tickets.
Final thoughts:
We hope you've enjoyed our selection of things to do on Long Island, New York! If you have any other must-see suggestions, feel free to let us know in the comments! But, before you go, make sure to check out or selection of activities in Brooklyn and Manhattan!
As always, happy travels.