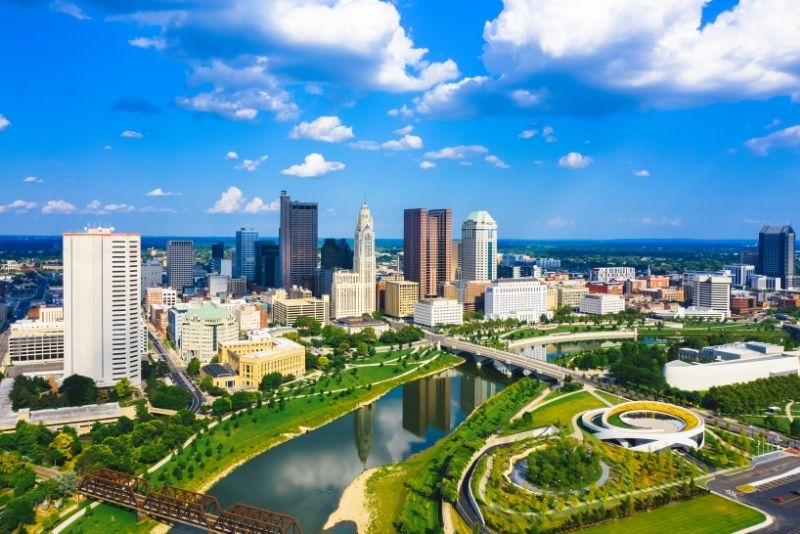 The beating heart of the Midwest and a wildly underrated travel destination, Columbus dishes up a concoction of culture, sport, art, and entertainment to suit every style of traveler.
Home to some of the nation's most revered museums, wildlife-abundant parks that span acres and acres of lush greenery, and a food and drink scene that even coastal cities envy (there's an entire 'Brewery District', need we say more?), there's no shortage of exciting and fun things to do in Columbus.
Go on a wine-tasting excursion to the wineries, explore caves and caverns and get an up close and personal view of thousand-year-old stalagmites in person, transport yourself to Europe at the German Village, or spend the day at the iconic Ohio State Fair.
Urban, trendy, artsy and even quirky at times, the city is considered one of the USA's "Biggest Small Towns." Throw in spooky-themed waterparks, a handful of Mother Nature's best work, and an eclectic cast of yearly festivals, and you're left with one truly unforgettable state capital.
So, if you're looking for the most unique experiences to plan out for your trip to Discovery City, look no further. What are you waiting for? Start planning!
1 – Kickstart your trip with a day at the Columbus Zoo and Aquarium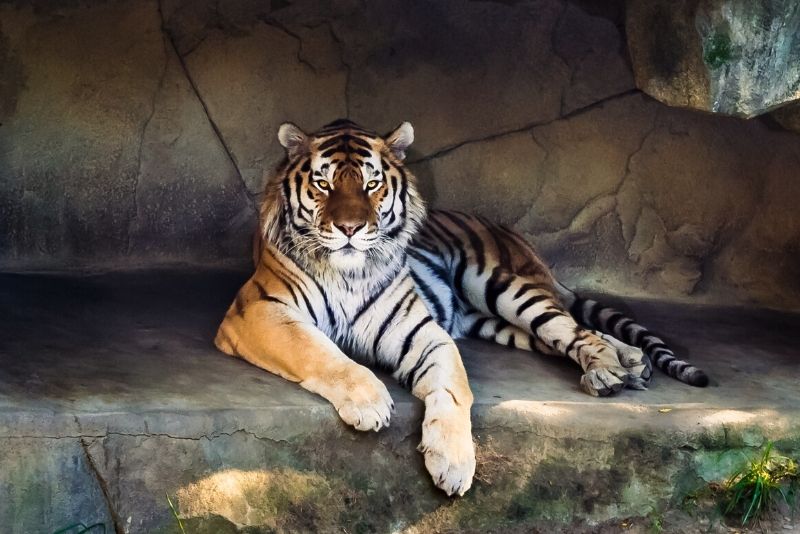 Home to more than 10,000 furry and friendly animals of all colors, shapes and sizes, the sprawling Columbus Zoo and Aquarium, about 20 miles drive north of downtown, has been delighting visitors of all ages for years.
Besides housing over 500 diverse species across six themed areas (don't miss the lions in the largest region, Heart of Africa), the Zoo has recently shot to stardom thanks to Jack Hanna's Animal Encounters Village, a unique hands-on habitat where curious visitors can get up close and personal with the four-legged residents.
Throw in the 10,000-acre "Wilds" conservation center, plus the thrilling Zoombezi Bay water park (ideal for sizzling summer days) and lush 18-hole Safari Golf Course sitting right next door and it's no wonder why this place has become an Ohio tourism staple.
2 – Grab a snack at North Market Farmer's Market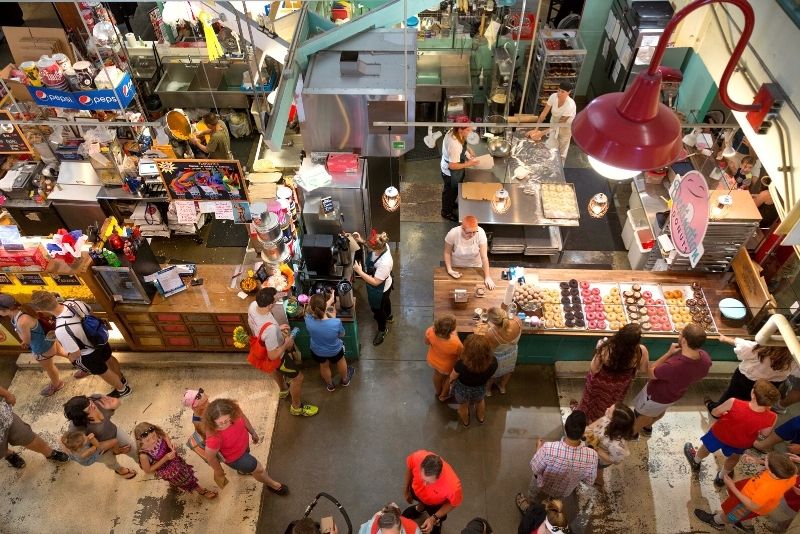 A staple Columbus attraction that's been serving up quirky and authentic foods, crafts, and energy for nearly 150 years; North Market is the go-to spot to get your daily dose of shopping, eating and good old-fashioned people-watching.
Open seven days a week up on Spruce St, just around the corner from Goodale Park and walking distance from the city's main haunts, the Market is transformed into a bustling hub of activity that's not only filled with some of central Ohio's best artisanal food vendors but also scores of active shoppers circling around to get their hands on one-of-a-kind trinkets.
3 – Catch a football game at Ohio Stadium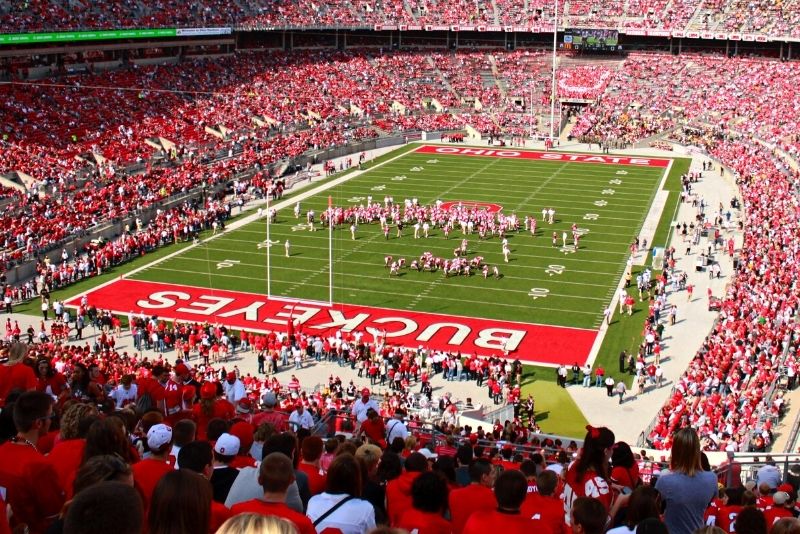 Whether you're a university student, alumni — or just an Ohio State or football fan in general — there's no denying that this is one of the most iconic universities and college stadiums in America.
When packed to the rafters for a Buckeyes game, the roar is unlike anything else (with crowd sizes often regularly eclipsing that of NFL games) and the tradition and pageantry of the whole experience is truly something to behold!
Hot tip: arrive early and join in on the tailgate action!
4 – Step into a fantasy sci-fi universe at Otherworld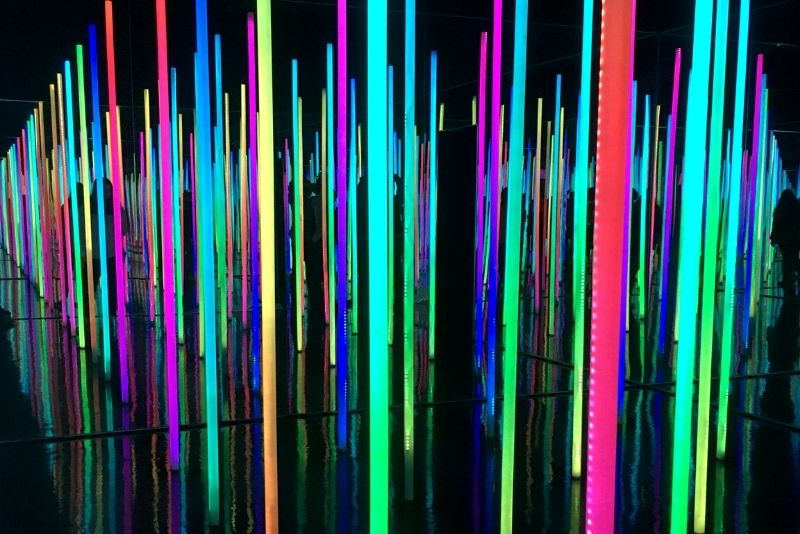 Part art exhibition, part virtual reality universe, and part interactive playground, Otherworld is the psychedelic, bizarre brainchild of over 40 artists. Their goal? To create a new, immersive reality where guests — both kids and adults alike — are free to roam around and get lost in the many worlds.
Spread across some 32,000 square feet, Otherworld features well over 40 different installations and rooms, each designed to transport you into new dimensions: Kids can get lost in magical coloring books, adventurers can crawl into a giant fuzzy monster's mouth, and a whole lot more!
5 – Stroll around the Franklin Park Conservatory and Botanical Gardens
Home to thousands of plant species in a relaxing, open-aired space, the massive Franklin Park Conservatory is an outdoor oasis that's just as much about exploring as it is about relaxation.
With flowers, greenery and even Dale Chihuly glasswork lining the pathways, and plenty of interactive workshops and activities in store, this sprawling space is easily one of the best outdoor things to do in Columbus.
Don't miss the children's garden (fun for ALL ages) and The Paul Busse Garden Railway, a whimsical miniature train that whips through the areas themed around the Wild West, Europe and Fairytales!
Sponsored placement
Game Show Battle Rooms is one of the newest and most fun experiences in Columbus!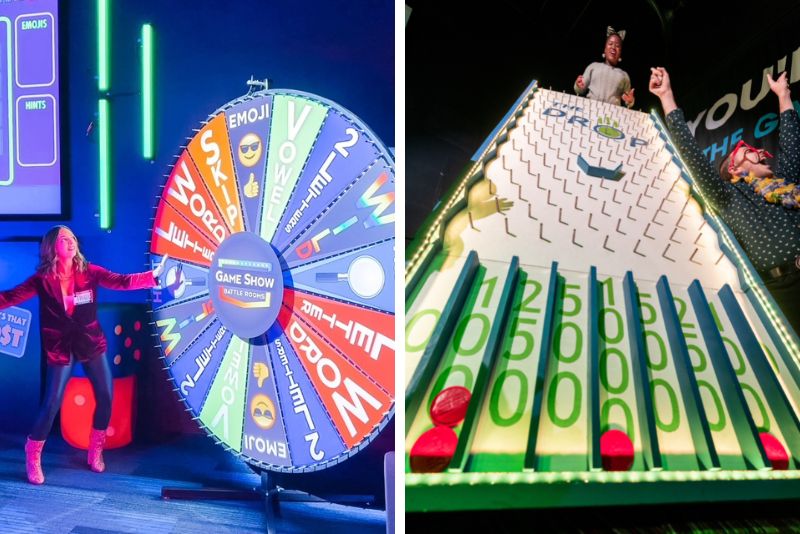 You're ALL in the Game Show!
Come experience Columbus' newest and most unforgettable group experience: Game Show Battle Rooms!
Face-off against your friends, family, or co-workers in our custom game show arenas – all facilitated by our charismatic game show hosts!
Play Survey Battles, Spin and Solve, What's that Cost, MatchUp Wars and Time Rush Games.
Perfect for a weekend activity, birthday parties, team-building events, bachelorette or bachelor parties, or just for fun!
Open seven days a week and perfect for group sizes of 6 to 64 plus.
Get $10 off your booking by using online promo code "10dollars".
6 – Learn a thing or two at COSI (Center of Science and Industry)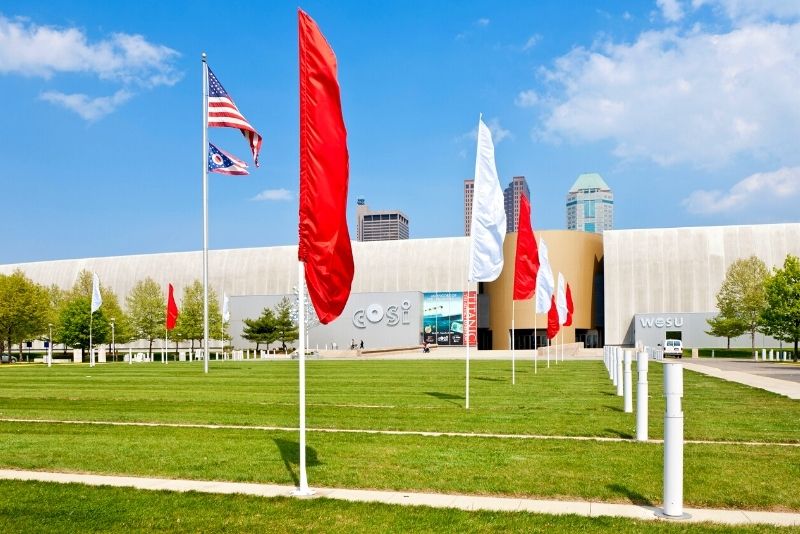 A great family-friendly day out, COSI is a hands-on science museum cross research center that's been entertaining and educating the masses since 1964.
Spread over 300,000 square feet in downtown Columbus — just south of The Scioto Mile — this unique venue features hundreds of interactive exhibits you can touch and play with. From racing cars to laser shows, there's something for everyone here!
Still need convincing? COSI has TWICE claimed the coveted award of America's #1 Science Museum as rated by USA Today's 10Best column.
7 – Break out of an escape room before time runs out!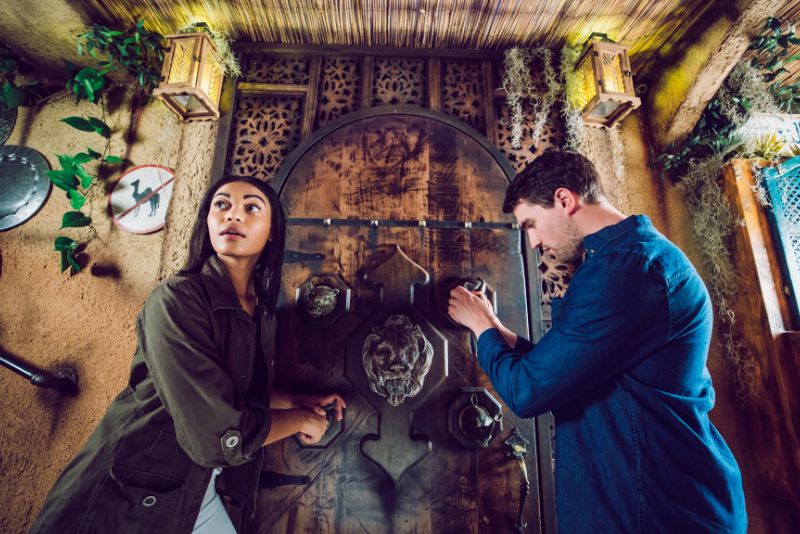 Any budding detectives out there? Why not try escaping?
Here's how it works: at The Escape Game, you and your team will work together to find clues, solve puzzles, and complete a mission. Each game has multiple rooms to explore and you can choose from a variety of themes and difficulties!
Ask your Game Guide for as many hints as you want! Our games are designed to be epic for everyone – from the experienced gamer to the newbie who's never played. Each experience is thrilling, family-friendly, and a guaranteed good time!
Best of all, adventures only take an hour to complete—so you can be the hero and still make it in time for dinner.
You might escape… you WILL have fun!
8 – Explore the famous Scioto Mile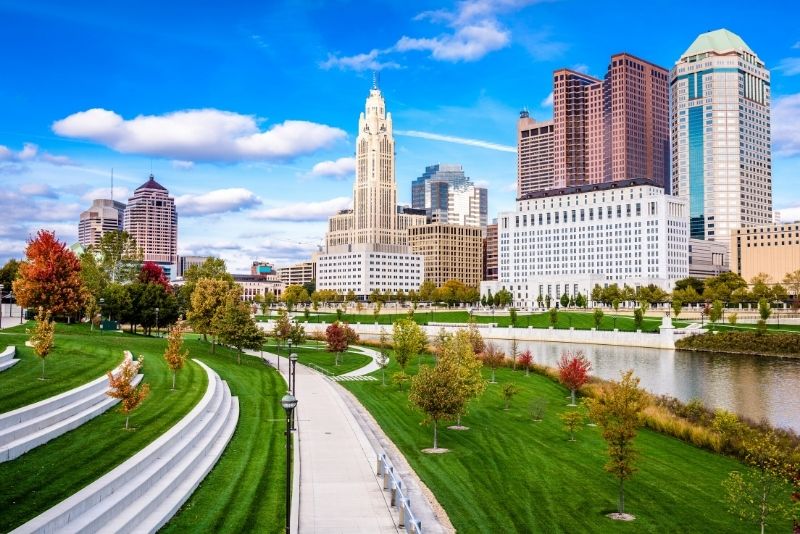 A truly beautiful urban oasis, hope to a popular riverwalk, plenty of parklands, and a string of activities, the Scioto Mile is a much-loved space that's been transformed from a collection of outdated low-head dams into one of central Ohio's most popular attractions.
Stretching all the way from the buzzing Arena District to the postcard-worthy Whittier Peninsula, the Mile is scattered with monuments and sculptures as well as beautiful fountains and waterways.
Not sure where to start? Bicentennial Park hosts free concerts on summer weekends; you'll find both the COSI and artsy Franklinton museum, and there's both the Scioto Trail and the 13-mile Olentangy Trail for those looking to stretch their legs and burn a few calories!
9 – Wet your whistle on a brewery tour (in the Brewery District, perhaps?)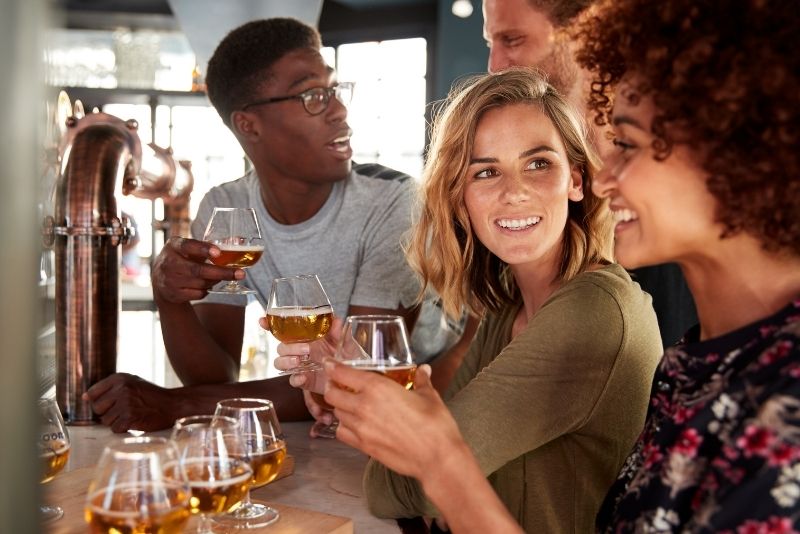 One for the thirsty travelers, Columbus certainly isn't shy when it comes to beer! Although it might not be as well known as its East Coast or West Coast counterparts, Columbus's microbrewery scene has been steadily growing over the years — with over a dozen operating within city limits.
So, if you're a beer fan who knows their hops from their malts (or just someone looking to explore this burgeoning industry), take your taste buds on a tour, get behind the scenes and try some of the most ahh-worthy brews around the aptly-named Brewery District.
On dedicated tours, not only will you get your fill of local beers, but you'll also get a sneak peek into the boiler room and learn how your favorite drinks get made too!
Looking to explore solo? Any of the Rockmill Tavern, Endeavor Brewing, North High Brewing, or Barley's Brewing Company are a great spot to start.
10 – Immerse yourself in the colors and smells of the Columbus Park of Roses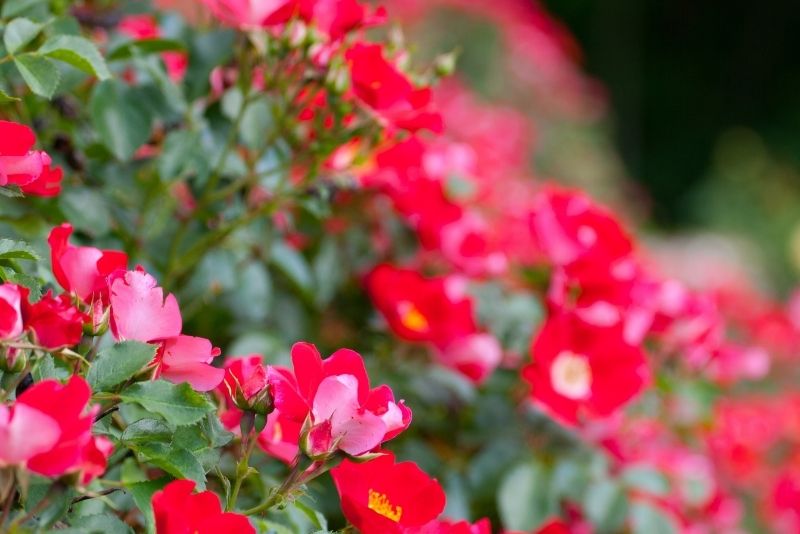 Sitting within the much larger Whetstone Park, with over 350 types of roses (over 11,000 in total!) and a host of wildlife, the Columbus Park of Roses is one of central Ohio's most beautiful spots.
From around May to September every year, this picturesque park fills with thousands upon thousands of blooming, colorful flowers — making it an absolute must-see for any visitor! Not only can you stop to smell the roses (not literally), but you can also get involved with a whole host of activities.
In addition to regular tours, there's the annual Spring Rose Show that takes place over Mother's Day weekend which is one of Ohio's most esteemed rose shows. If you're feeling more active, why not try your hand at some local crafts?
11 – Admire the collection at the Columbus Museum of Art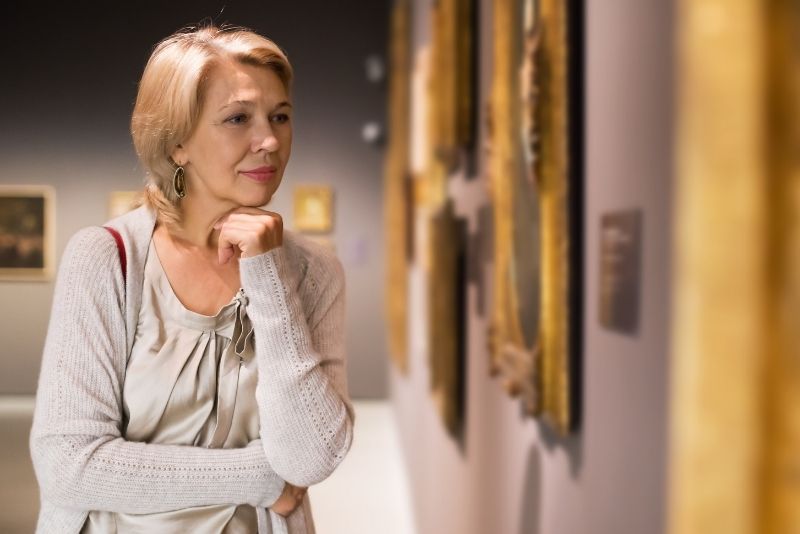 Art lovers, listen up! While this may be news to many, Columbus has some of the finest collections around — and one stop you won't want to miss is the Columbus Museum of Art.
Home to an impressive permanent collection that's been expanding and improving since its remarkable inception way back in 1878, as well as traveling exhibitions from all over the world (past exhibits have focused on the likes of Van Gogh, women's photography, queer art, and a whole lot more), it's easy to spend hours exploring what this space has on offer!
Don't forget to stop into the cafe a gift shop on the way out for a quirky souvenir or two — and visit on Sunday for free admission.
12 – Shop till you drop at the Easton Town Center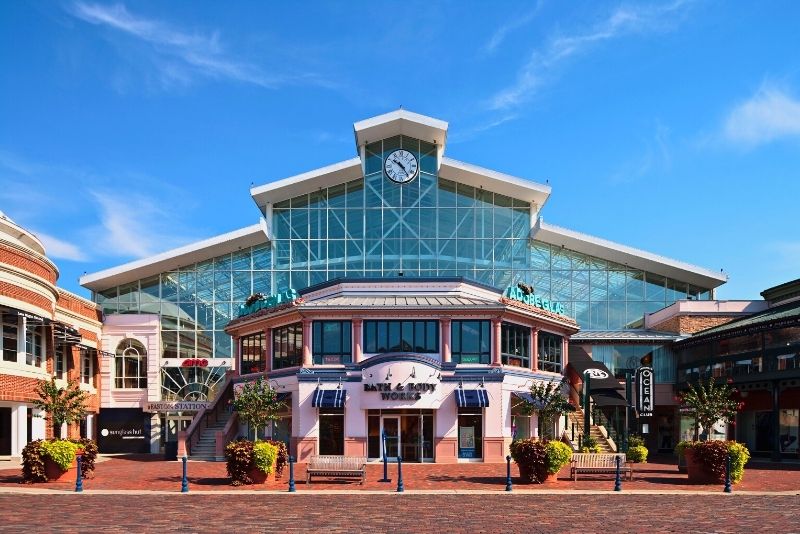 Dubbed 'Rodeo Drive of the Midwest' and deliberately made to look like its own miniature early-to-mid 20th-century American town, the Easton Town Center is a shopping mecca that's also home to a range of dining and entertainment options.
With close to 300 shops, restaurants, bars, and nightclubs — from Ikea to the Cheesecake Factory and everything in between — as well as the AMC movie theater complex — you'll be maxing out the credit card in no time!
13 – Step into a painting at the Topiary Garden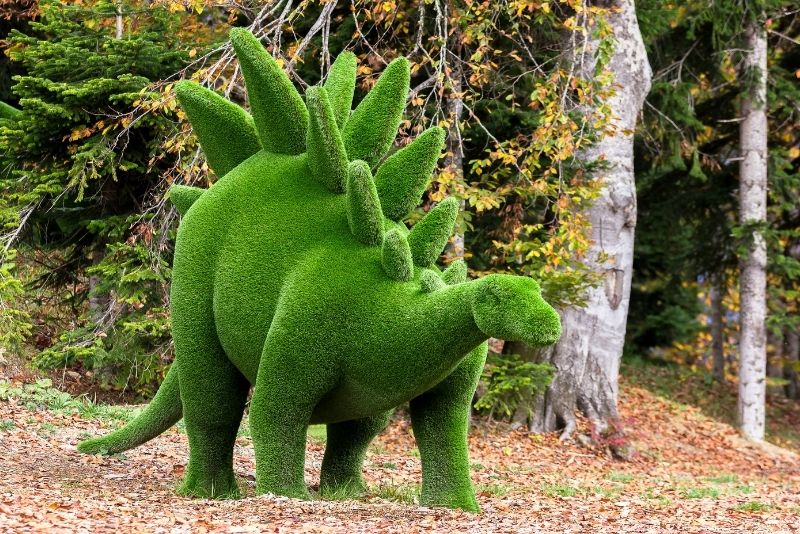 A small yet unique green space, the Topiary Garden isn't your typical park (although it makes for a great picnic spot regardless); with a range of sculptures on display, the Columbus park depicts the scene from a famous post-Impressionist painting: 'A Sunday Afternoon on the Island of La Grande Jatte' by artist Georges Seurat (a painting which itself took two years to create).
Spread throughout the grounds you'll find expertly manicured hedges, showcasing 54 different people fishing and walking, as well as a host of boats and animals — a truly magical fusion of art and nature.
14 – Watch hockey at Nationwide Arena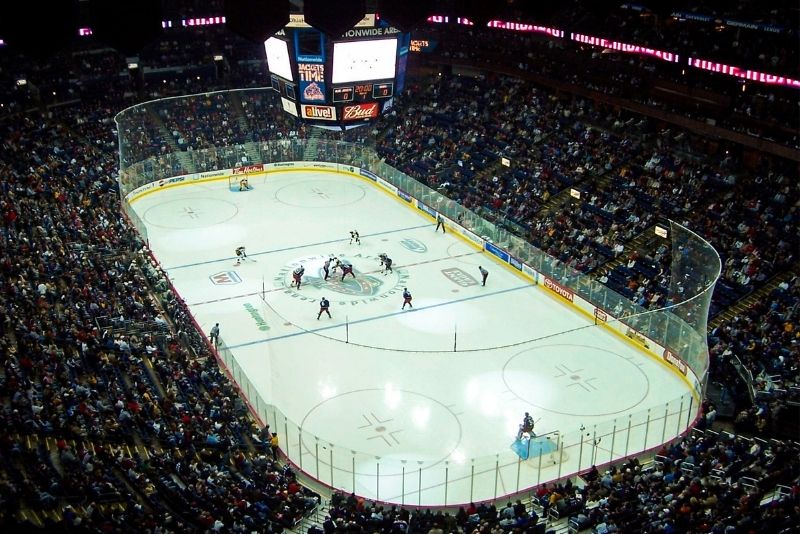 Home to the coveted Columbus Blue Jackets, this hockey arena is a vibrant and dynamic space that's been hosting NHL games since 2000.
With the capacity to hold 20,000 screaming fans for hockey games — as well as everything from Disney on Ice performances to concerts or traveling musicians like Kings of Leon, Dave Matthews Band, or Queen Bey herself (Beyoncé) — there really is something for everyone at Nationwide Arena!
Looking to get behind the scenes and check out the locker rooms? Consider a guided stadium tour!
15 – Soak in some nature at the Inniswood Metro Gardens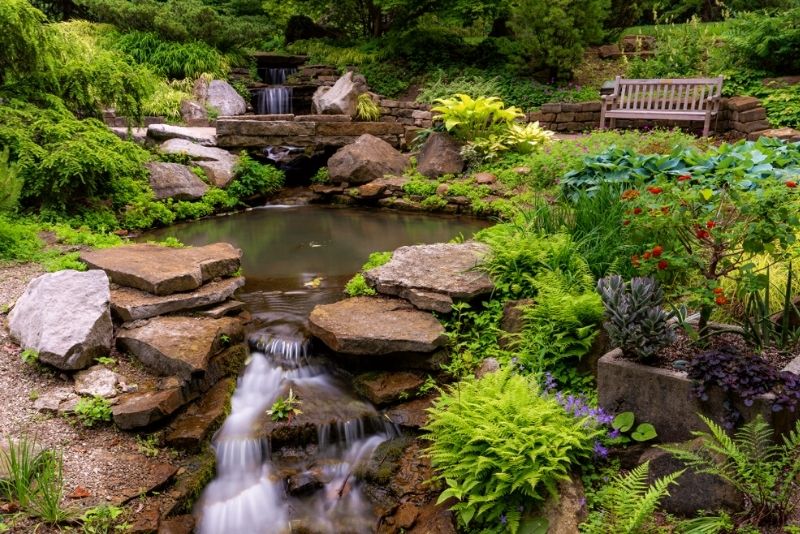 A hidden urban oasis just 15 minutes away from the hustle and bustle of downtown Columbus, the greenscaped Inniswood Metro Gardens is a 122-acre space dedicated to beautiful flora and fauna — part botanical garden, part nature preserve.
Whether you're looking for some restorative meditation or just want an easy way to get out into nature during your stay (without battling too much city traffic), swing on by for some 2,000 species of plants and plenty of friendly woodland wildlife.
Best of all? It's open seven days a week, free of charge!
16 – Swing like Tarzan at ZipZone Outdoor Adventures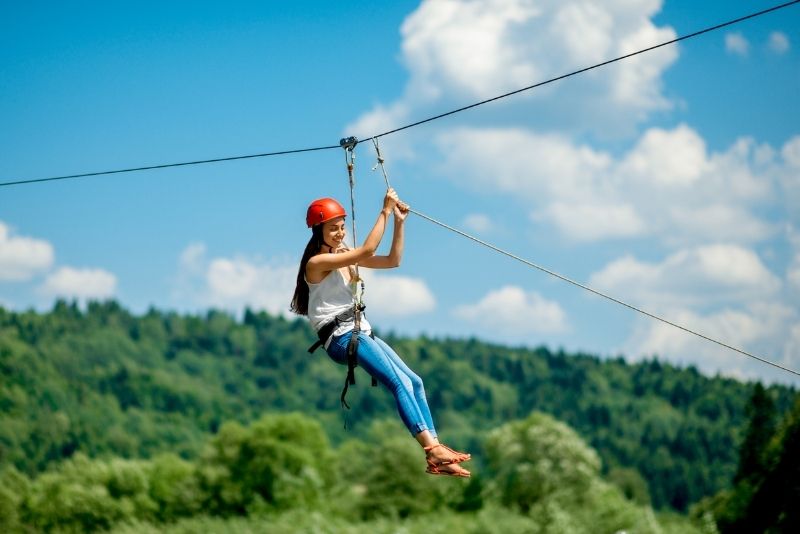 One of the essential things to do in Columbus for adrenaline junkies and located within easy driving access of the city's main haunts, ZipZone provides an outdoor experience for the whole family, with a range of canopy-top zip lines and ropes courses to cater to different ages.
Throughout the parklands, you'll find more than 60 different challenging elements for the thrillseekers to tackle, and a kids park for the youngsters too.
The main event, however, is the guided multi-zipline tour that skirts through and soars above the gorgeous Ohio treetops!
17 – Get building at the LEGOLAND Discovery Center Columbus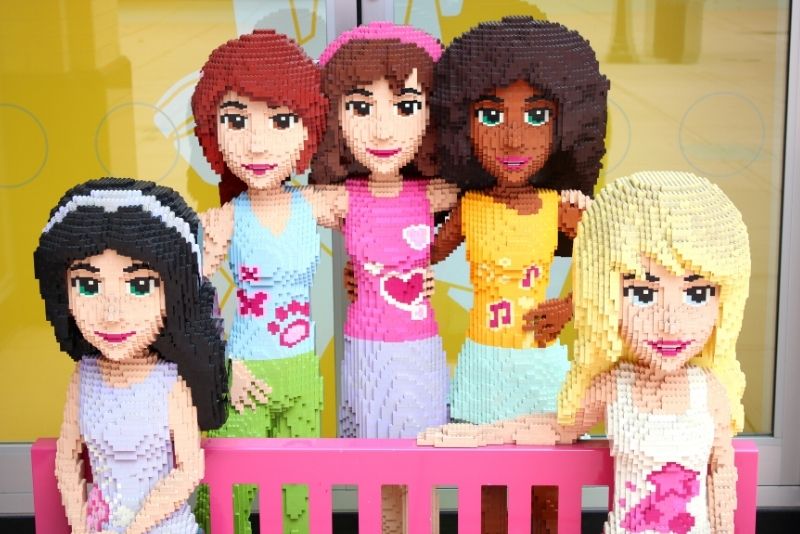 A perfect family outing for young and old, this 30,000 square-foot center located in Easton Town Center is a must — although not to be confused with the outdoor LEGOLAND theme parks.
Boasting a replica of Columbus made from over 1.5 million LEGO bricks, plus a 4D theater as well as countless play areas where kids can use their imagination, there's truly no better way to spend a rainy afternoon with your little ones!
While you're there, don't forget to hit the LEGO Cafe for a bite to eat — and be sure to check out the LEGO store for some one-of-a-kind souvenirs.
18 – Step back in time at the Wagner-Hagans Auto Museum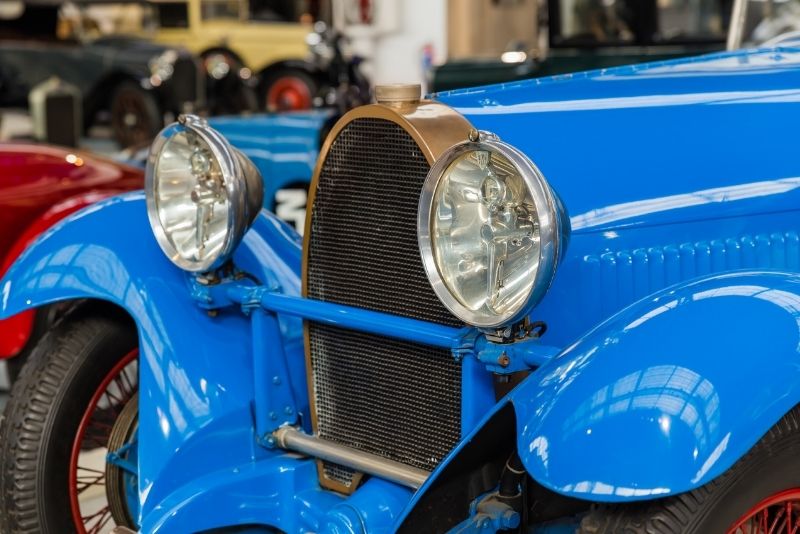 Any petrolheads out there? Then make sure to stop by this little slice of automotive heaven in the Schumacher Place neighborhood, right next to the German Village.
With dozens of immaculate vintage cars on display — focusing largely on 1920s and 1930s models like Packards Dual-Cowls and limos — as well as a uniques collection of license plates and memorabilia and an owner (Steve) who's as passionate as any motor enthusiast out there, this affordable museum is considered one of the more underrated things to do in Columbus!
Speaking of affordable, if you're budget-conscious and searching for a place to stay that won't break the bank then Hotel LeVeque, the Best Western Premier Mariemont Inn, and The Grand Resort offer great value.
19 – Cool off at the Zoombezi Bay water park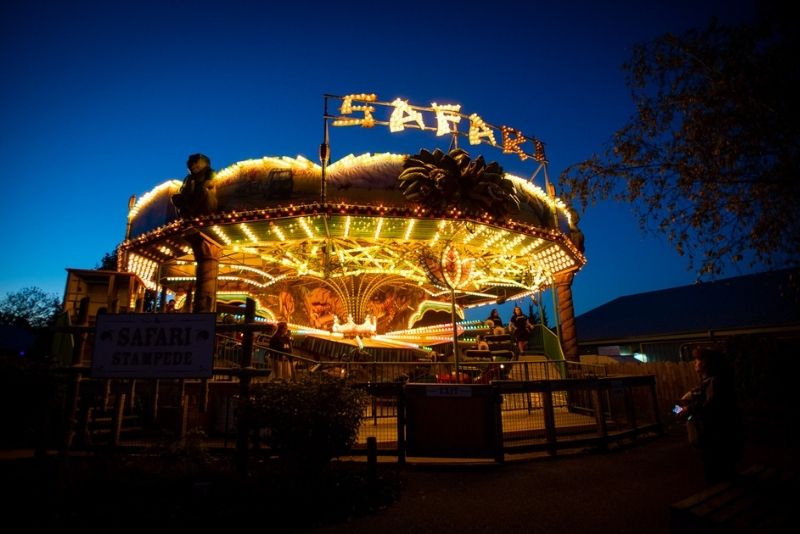 A quirky mix of refreshing water park and zombie-tastic haunted theme park, Zoombez is the ideal spot for horror movie fans and thrillseekers (especially on sizzling summer days).
Right next to the revered Columbus Zoo, the spooktastic Zoombezi Bay Water Park offers four haunted houses, two dedicated scare zones, a hair-raising Sea Dragon roller coaster, and non-water rides that are sure to give you a good scare!
Arguably the best part, however, is that Zoombezi serves up Insta-worthy food and drink options sure to light up any social media feed — we're talking things like jello shots in a 60cc syringe!
20 – Explore incredible caverns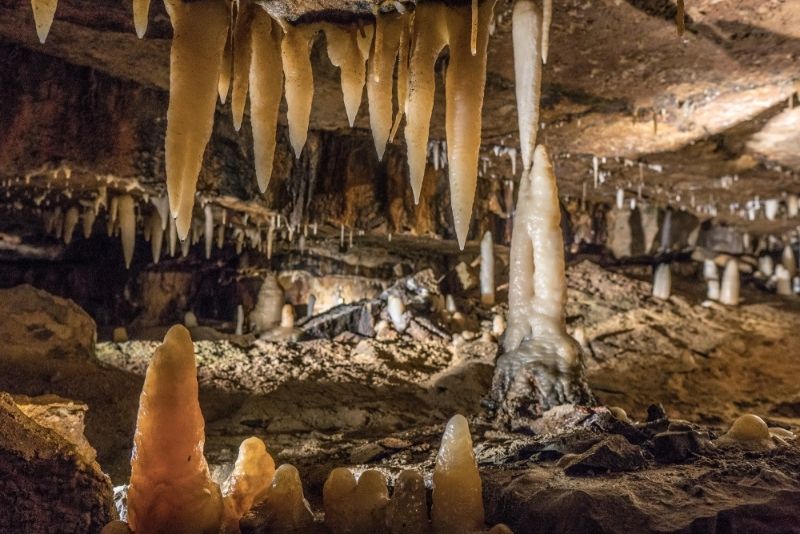 Nature lovers, listen up: Ohio is home to over 400 crystal-filled caves and caverns, yet still, thanks to their sheer size and popularity, the tourist-focused Ohio Caverns in the Salem Township just may be the highlight of your trip.
Open year-round and privately run as a family business, the attraction offers educational tours that explore the dimly lit caverns, admire the dangling crystal formations, and typically last around an hour with photography more than welcome.
Recognized as "America's most colorful caverns," this wonder of nature takes the cake if you're looking to put on your explorer hat for the day!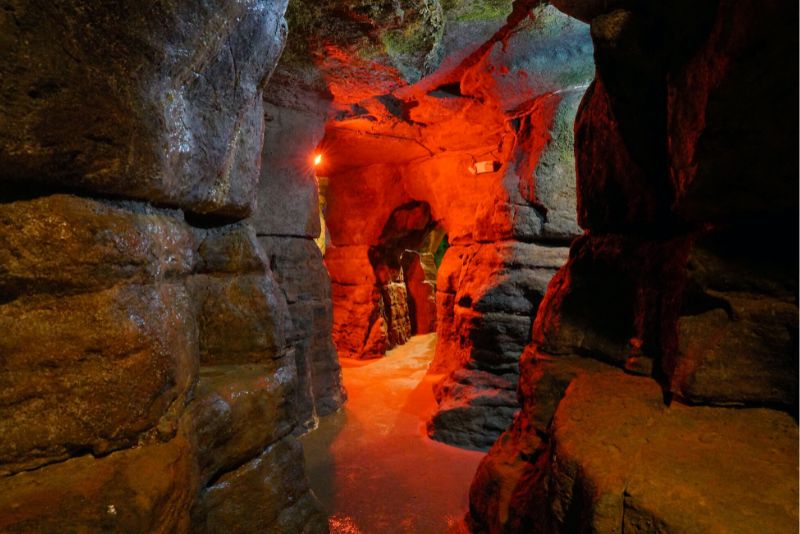 How many times in your life can you say you've done yoga inside an ancient cave?! Olentangy Caverns offers unique 45-minute yoga classes in a cave 22 meters underground, but if you're not much of a yogi, opt for a self-guided tour around the cavern's seven natural rooms.
Forming millions of years ago, the site opened to public explorations in 1935, and there are various chambers to investigate located at different levels tucked below the earth's surface.
Guided by audio backup, wander through the Echo Chamber utilized by the Wyandot Native American tribe, the Crystal Room drips in stalagmites and stalactites, spot wall fossils in the Cathedral Hall as well as within the Bell Tower, and uncover artifacts inside the Council Passage.
Apart from the cave exploration, there are family-friendly activities to get involved in like fun gem-mining, attempting the treasure hunt maze and little ones especially love the cutesy petting zoo.
21 – Learn a thing or two at the Ohio History Center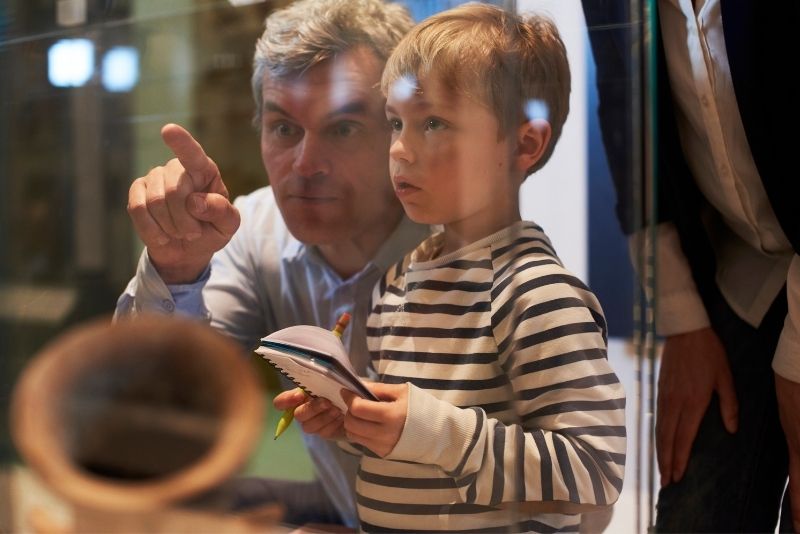 Calling all history buffs! Take a trip back in time at the Ohio History Center and experience whiffs of the past.
If you're visiting with family, the center offers full interactive days with a range of exhibits. Want to dive deep into your family tree? You can head up to the archives and access a plethora of genealogy and print resources and learn about your roots!
22 – Join in the festivities at the Columbus Commons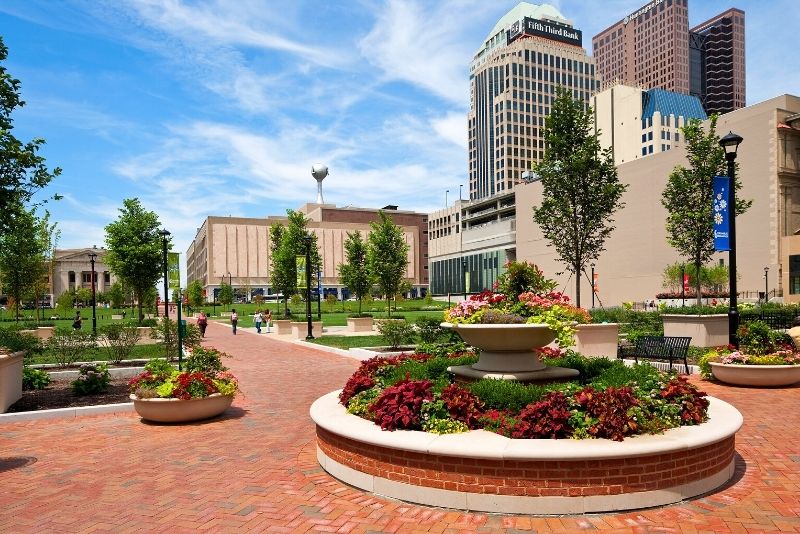 A relaxing park space that doubles as a meeting point and event beacon, the Columbus Commons is dotted with gardens, dishes up a gorgeous Pavilion, and boasts a picturesque grand lawn ideal for an afternoon picnic.
Sitting smack-bang in the middle of the city, the Commons attracts flocks of tourists to its carousel and rotating event roster (over 250 events annually!) — so be sure to check the calendar to see what's on during your trip.
On that note: speaking of prime location, if you're hotel hunting, the Hyatt Regency and the downtown Hilton are located just a short walk away from a plethora of attractions and restaurants!
23 – Step inside the Kelton House Museum and Garden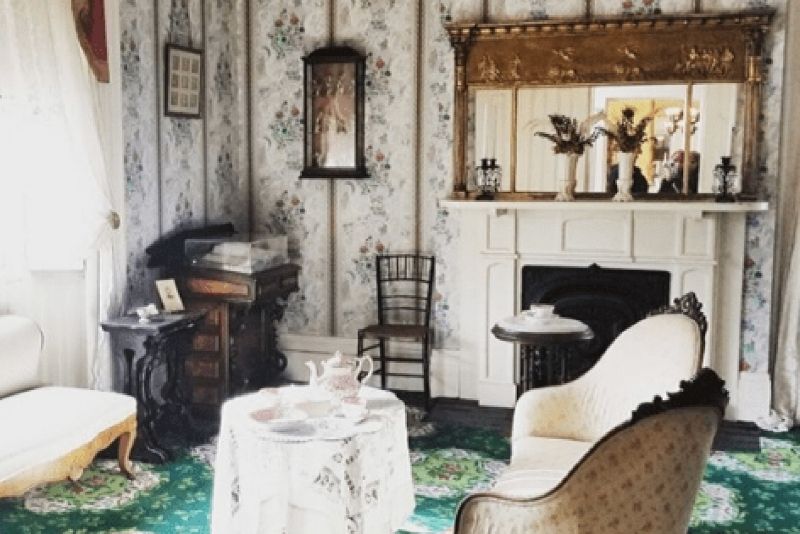 Feel a sense of nostalgia towards the Victorian Era? Then make a beeline for the Kelton House, one of Ohio's cornerstone landmarks. Regularly found on postcards, the Kelton House was part of the Underground Railroad and is distinguished by its impressive elements of Greek and Italianate styles.
Hot tip: to make the most out of your visit, book an educational tour to learn more about the intricacies and history behind the House!
24 – Cheer on the Clippers at Huntington Park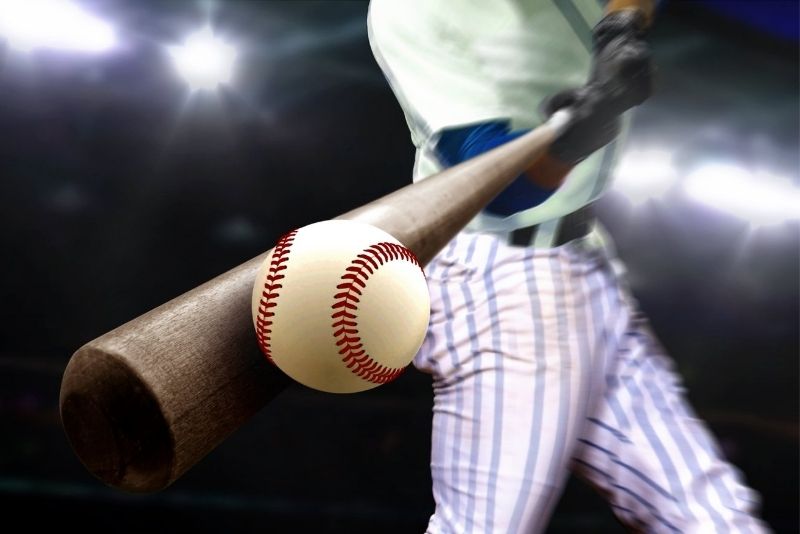 Sports fanatics, get your game face on!
Home to the beloved Columbus Clippers baseball team — the minor league's representative of the Cleveland Indians — and situated in the gorgeous Arena District in downtown Columbus, sprawling Huntington Park offers an electric atmosphere, plenty of on-site food and ice-cold drinks (read: thirsty for beer?), and the chance to get up close with some of the next-generation baseball players!
Thanks to its minor league status, tickets are often cheaper and easier to come by compared to the MLB – so there are no excuses.
25 – Revitalize yourself at Hayden Falls Park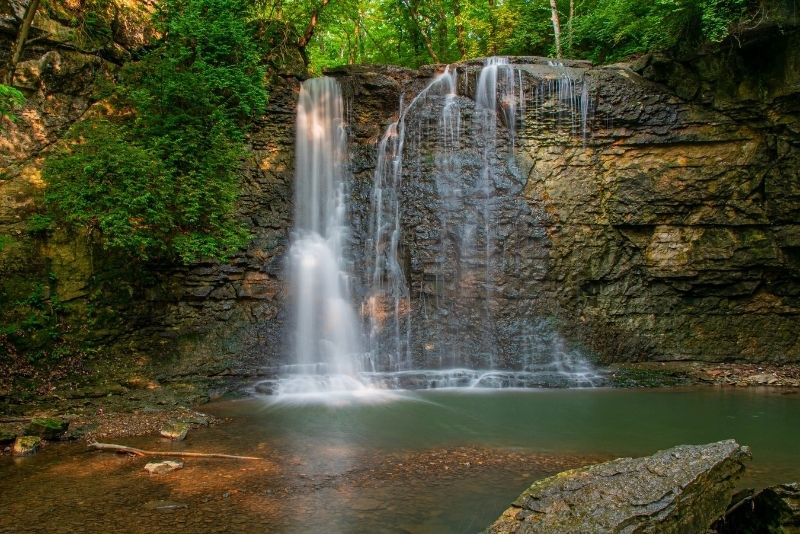 The perfect place to get in touch with nature, Hayden Falls Park is situated on the edge of the Scioto River and offers an abundance of recreational activities.
After a long day of touring museums, you can unwind and re-energize by walking the boardwalk and admiring the whopping 35-foot waterfall, or you can bike, jog or rollerblade the seldom-crowded trails.
Found within the Griggs Nature Preserve, the fall is surrounded by native plants and flora, and much of the growth is considered endangered. Climbing the waterfall is not encouraged to preserve these natural elements, so do take note.
If chasing down waterfalls is a serious pastime of yours — hey, it's totally a thing! — Indian Run Falls is another cascade not far from Hayden Falls Park (located at Indian Run Falls Park).
The gorge runs throughout the park, but there is a dedicated easy trail through woodlands and forestry following the stream, and it only takes about 20 minutes to complete. There are a couple of observation decks en route and a pedestrian bridge leads down to the water.
26 – Visit the Orton Geological Museum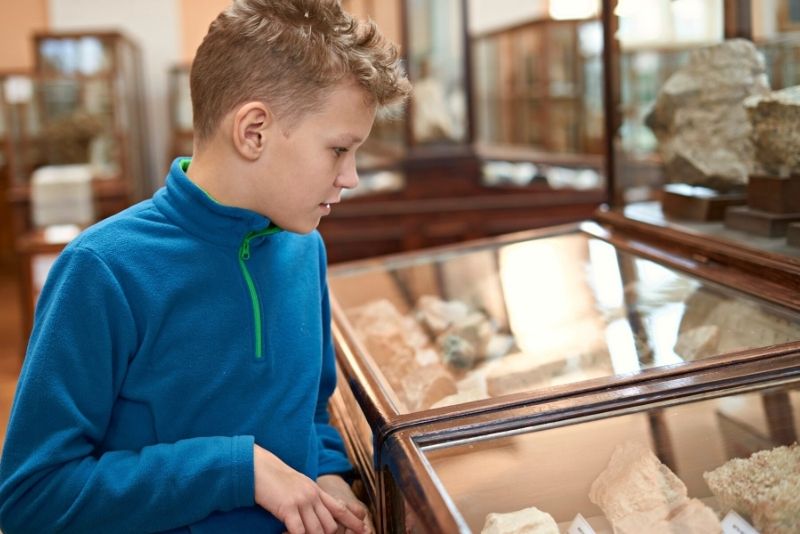 Geologists, listen up! With a wide range of intriguing gallery displays open on weekdays, the Orton Geological Museum is one of the key research, teaching, and outreach museums in Ohio — get ready to explore rocks, minerals, and fossils from near (Ohio) and far (not just international, but even outer space).
Found on The Oval academic campus, home to the notable bell tower, it makes for an easy back-to-back itinerary.
27 – Admire the Motorcycle Hall of Fame Museum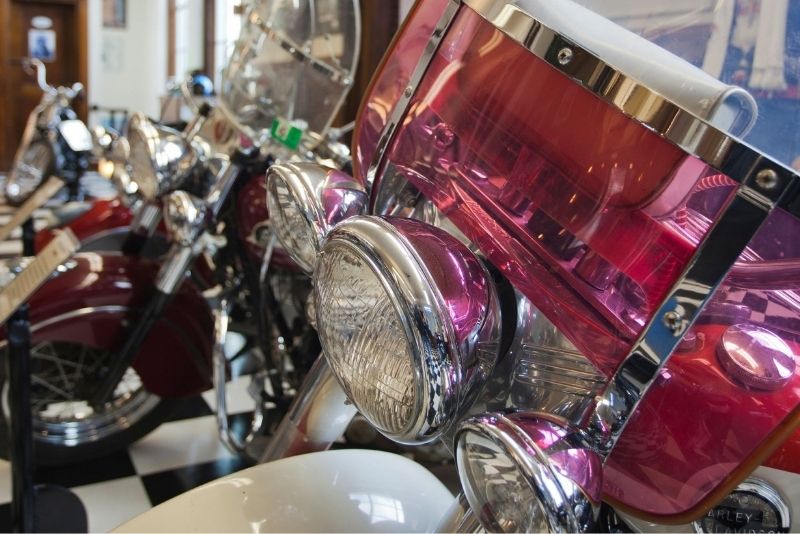 A motorcyclist's dream when visiting Ohio, the AMA Motorcycle Hall of Fame is home to two full floors of themed rooms, vintage motorcycles, raffle bikes, and plenty more.
In addition to the top-notch exhibits, visitors can also check out a historical archive that dives into the wonderful world of America's motorcycle history.
The arguable highlight, however, is the full floor dedicated to honoring the lives of the Hall of Famers themselves — from Daytona 200 winners like Giacomo Agostini to iconic dirt-track racers like Leo Anthony, Sr., there's no shortage of famous biographies on show.
28 – Lace on the runners for a jog at Highbanks Metro Park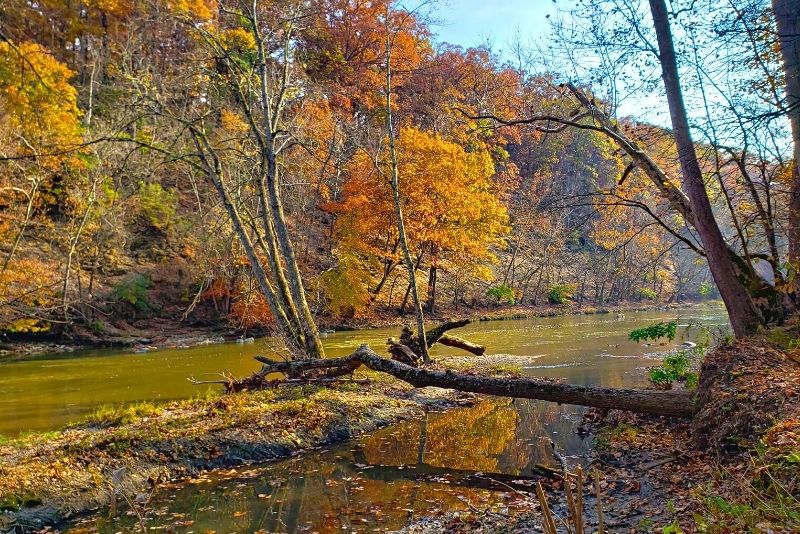 Aptly named after its humongous 100-foot-high shale bluff which towers over the sparking Olentangy River, the locally-adored Highbanks Metro Park is one of the most underrated things to do in Columbus.
Whether you're keen on a calorie-burning run or brisk walk in nature, this park offers 10 diverse trails to scratch any itch, ranging from easy to difficult depending on your level!
29 – Spend a day at the Short North Arts District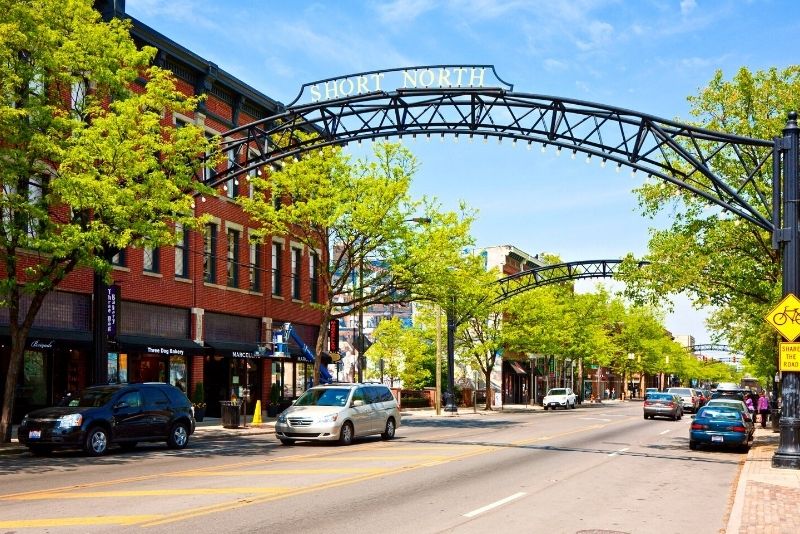 Whimsically known as the 'art and soul of Columbus', the Short North Arts District offers a plethora of activities for art lovers and culture vultures of all ages.
With everything from the weekly Gallery Hop (held most Saturdays) to street festivals, dessert walking tours (yum), live music, and unique shopping experiences out the wazoo, there's always some action happening at the district!
30 – See who's performing at the Ohio Theater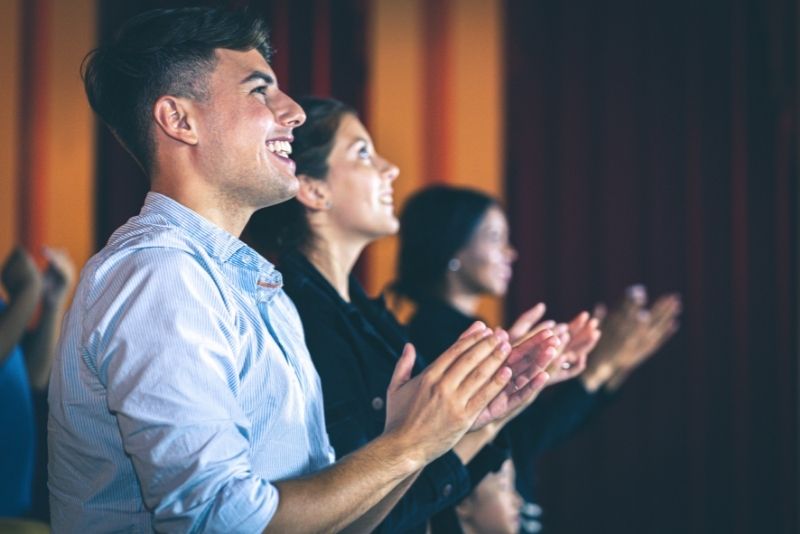 Sitting over on State Street in Capitol Square, a stone's throw from the old Ohio Statehouse, the National Historic Landmark that is the Ohio Theater is a 1920s-era performance palace, boasting some of the most extravagant and ornate architecture in all of Columbus.
What's more impressive than this architectural wonderland?
The fact that you can step inside to catch a film or take part in one of its regular hot-shot performances: choose from classical music orchestras to modern dance ensembles, annual festivities, and traveling pop stars — simply check the website to see who's gracing the center stage during your trip!
31 – Be a firefighter for a day at the Central Ohio Fire Museum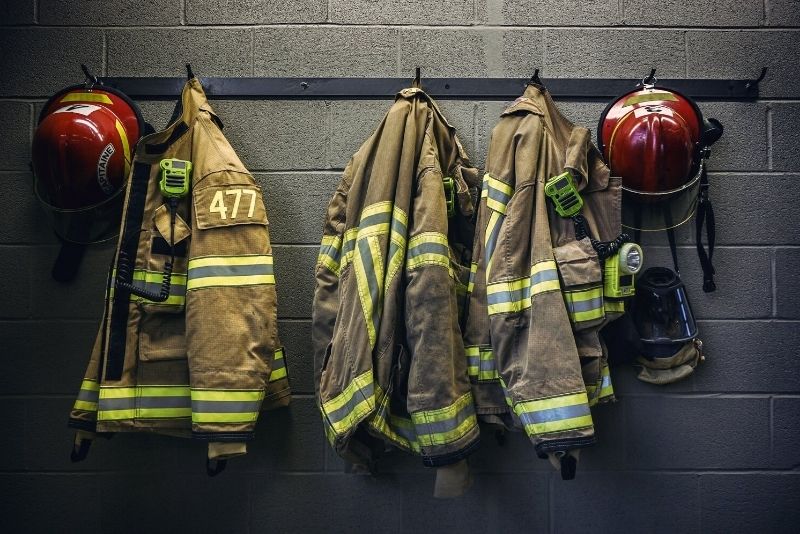 Founded to preserve, honor, and showcase local firefighter history, the Central Ohio Fire Museum pays tribute to Ohio firefighters' past, present, and future.
Both educational and interactive, the museum offers a collection of motorized fire equipment so that visitors can put themselves in the shoes of firefighters and learn about their daily lives in the engine house!
32 – Roll out the picnic rug at Schiller Park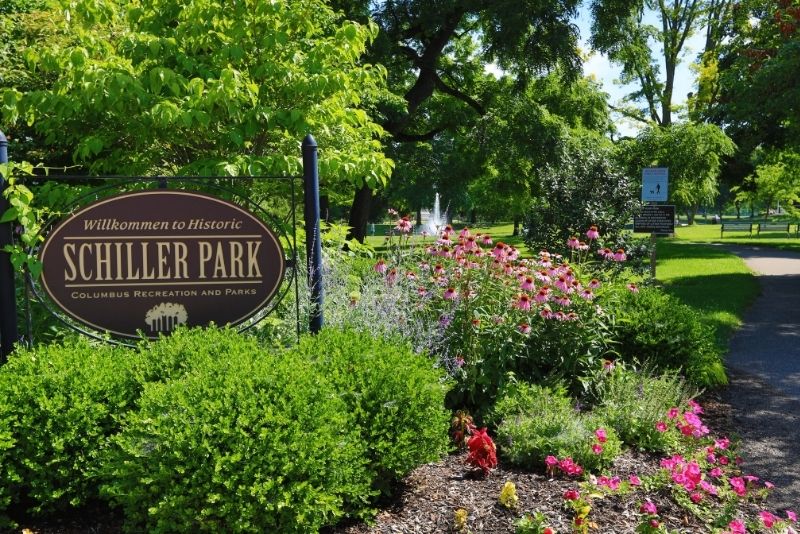 Overflowing with European-style charm, Schiller Park is a hidden gem in German Village and one of the most underrated things to do and places to visit in Columbus.
With gorgeous gardens, majestic trees for shade, and plenty of eateries in the area, it's no wonder why locals rave about this park — especially during the summer months!
Plant-abundant with a beautiful pond and rich history, and named after the famous German poet Schiller, the park's focal point is certainly its beautiful statue, so make sure to check it out.
33 – Pay your respects at the National Veterans Memorial and Museum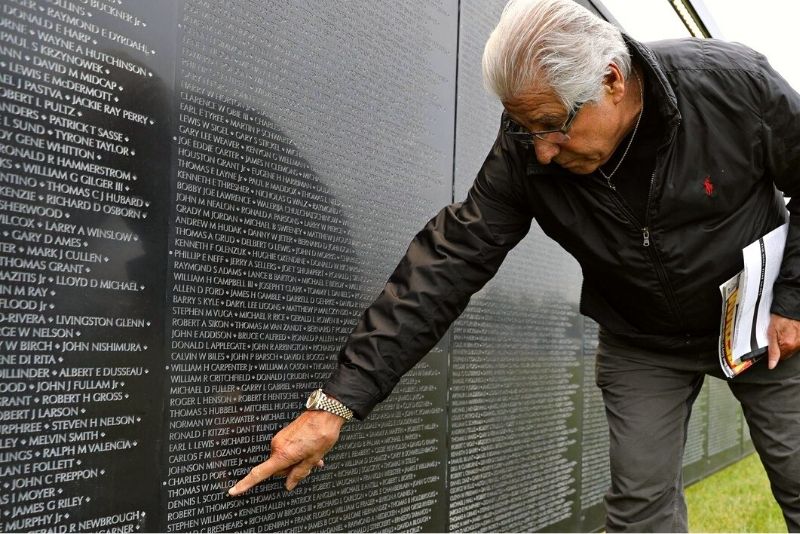 Out of all American Museums, the National Veterans Memorial and Museum is the only one that honors all veterans across all branches of service and eras!
Through an eye-opening, educational, and all-out fascinating collection of stories, artifacts, and memorabilia, this memorial-museum takes you on a journey that not only explores American military history, but the daily experiences and personal recounts of people who've served in decades gone by — an hour or two here and you'll quickly understand why they call it the "home of the brave!"
34 – Pamper yourself at a spa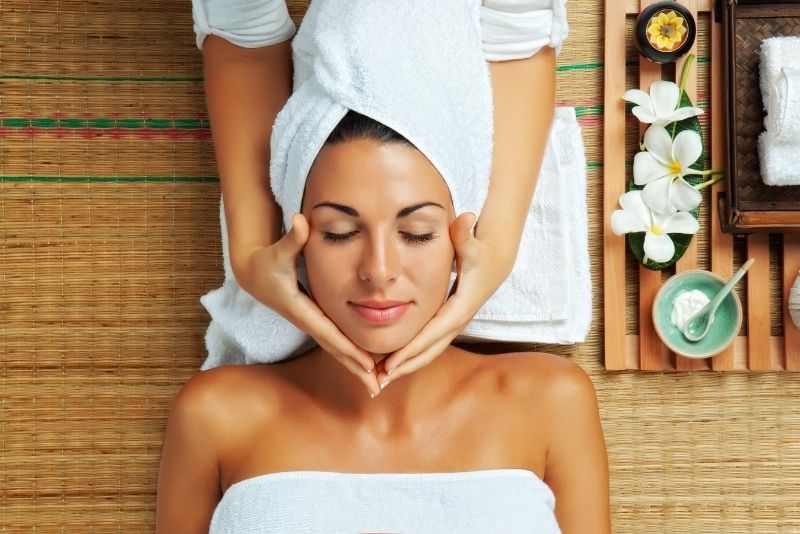 After days of exploration and being on your feet all day (or a few too many brewskies in the Brewery District, perhaps?), relax those sore muscles and cure that headache — treat yourself to one of Ohio's many highly-rated spas!
What sets the Spa Suites at the Joseph apart is the privatized experience. When you book any treatment, it all takes place within your own private therapy space. Sit back and enjoy a massage, body scrub, brush or polish.
The family-run Replenish Spa incorporates herbal remedies with self-care rituals, with a multitude of healing techniques. Offering 15, 30, 60 and 90-minute personalized massages, face sessions and energy therapies, you're spoilt for choice at this natural wellness spot.
With a bit of spunk and funk in their step, unwind with a special Ashiatsu Japanese massage at Open Sky Day Spa. Couples massages are available too, as well as cupping therapies and 'dermaplaning facials.'
Woodhouse Spa focuses on curating personalized treatments for all of its customers, depending on your mood and energy levels. Therefore, all therapies and treatments are unique to you, whether you're seeking more energy, calm in your life or even confidence.
Sporting multiple locations around the Columbus suburbs, if you need a nail refresher or even a trim, PENZONE has got you covered. Book a Thai massage or try one of their restorative Ayurveda Massage services. Note, the different locations offer a slightly different menu at each branch.
35 – Attend a concert at the Schottenstein Center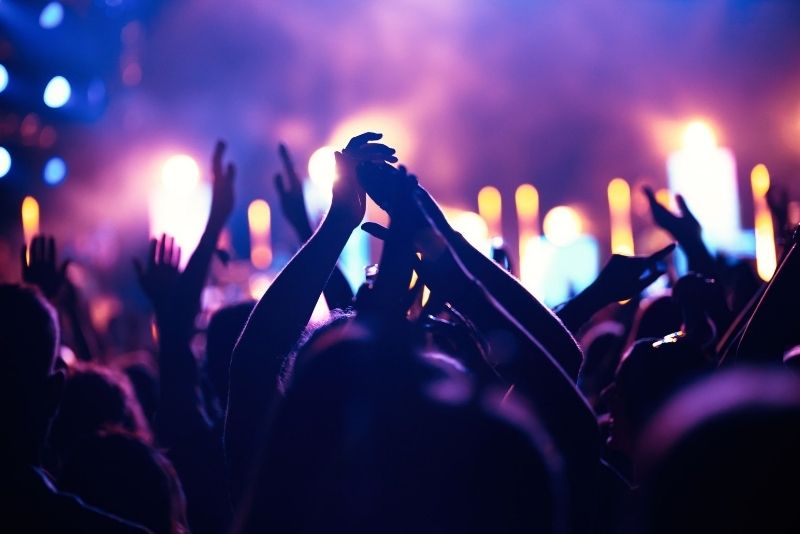 Whether you're a fan of dance and music, or simply searching for an activity to do with your better half during your trip — consider attending one of the many concerts held at the Schottenstein Center.
With over 200+ events annually, there's always something going on here! With artists such as Lady Gaga, Justin Timberlake and Tina Turner gracing its stage in the past (to name but a few), the Schottenstein Center is an iconic arena that has hosted notable bands for decades now, not to mention both Ohio State men's and women's basketball matches as well!
Simply check out the center's event calendar before your visit to see what's on and to lock in your seats.
36 – Go birdwatching at the Grange Insurance Audubon Center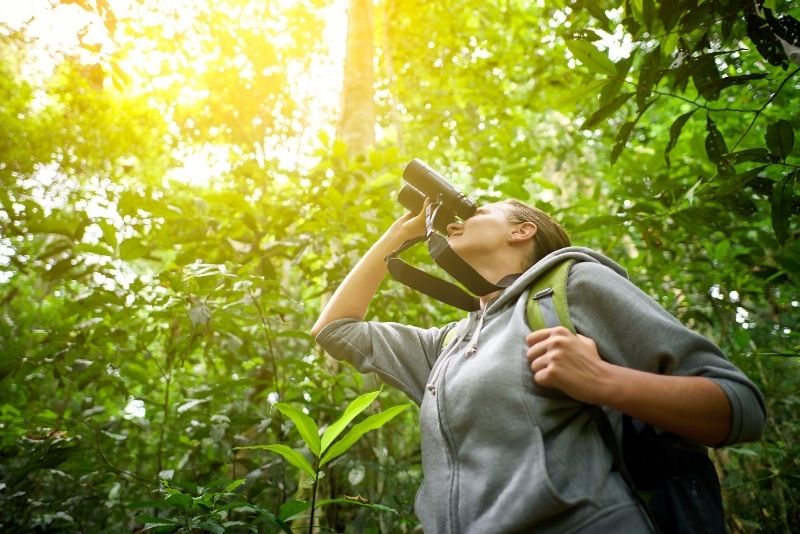 Home to acres of lush forest and shimmering lakes teeming with wildlife and birdlife of all shapes and sizes, the Grange Insurance Audubon Center is a peaceful paradise located along the Scioto River just a 15-minute walk from downtown Columbus.
With everything from walking trails to beginner birdwatching programs and scenic views of the Columbus skyline in the distance, it's no wonder why this park has quickly become one of the most popular places to visit in Ohio!
If you're in the mood for a nature-themed day, hit two birds with one stone (excuse the pun) by visiting the nearby Hayden Park!
37 – Ride the ferris wheel at the Ohio State Fair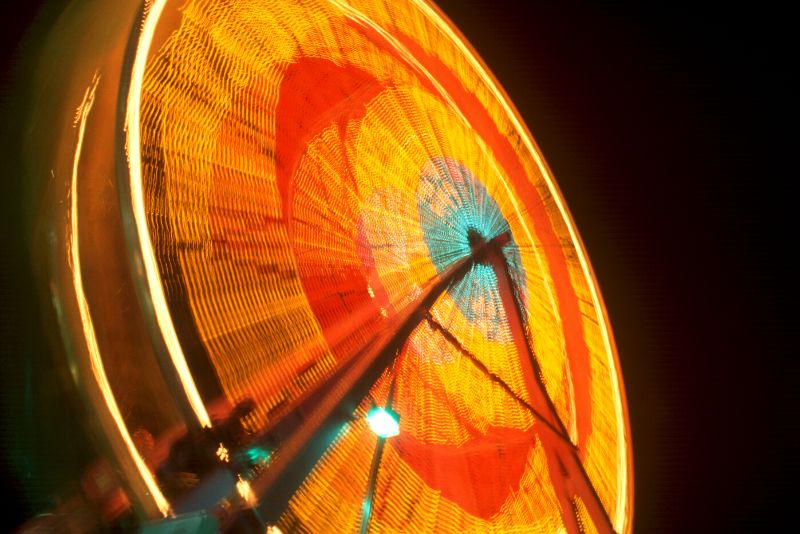 A focus point of the Columbus culture scene, hosting a whopping 185 events each year (or thereabouts), the Ohio Expo Center & State Fairgrounds is a hub of activity that attracts thousands each month.
Not only does this expansive complex include over 20 exhibition buildings, but it also has an outdoor amphitheater and a wide open-aired fairground that welcomes all-star events like the All-American Quarter Horse Congress and Equine Affaire, just to name a few!
One of the main events that take place here annually —ongoing every year ever since 1886 — is the famous Ohio State Fair! For any foreign travelers, this is the type of fair you see in the movies, equipped with classic rides and attractions, games (and prizes to be won), corn dog stands and live music concerts.
Bring the little ones to Kiddieland, board 'one of the world's longest portable sky rides'; the SkyGlider, and whizz down the Giant Slide.
Don't miss checking out the one-of-a-kind Buttercow. Yup, you read that right! As a standout feature of the fair since 1903, look out for the cow and calf sculpture carved completely out of butter!
With differentiating events like creative exhibits, worship sessions, dance and cheer competitions, and much more, a day excursion here is jam-packed!
38 – Explore the Battelle Darby Creek Metro Park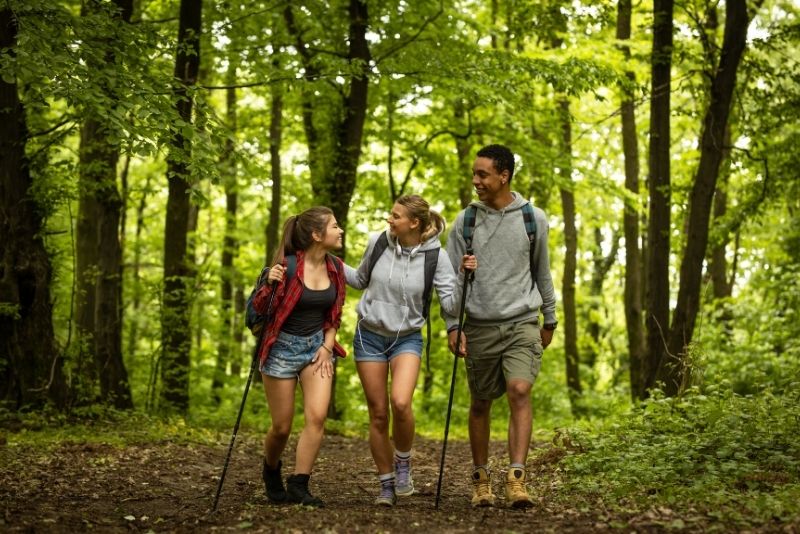 Spanning some 7,000 acres of lush forest, expansive prairies, and wildlife-abundant wetlands where you'll find bison roaming around freely within enclosed pastures, Battelle Darby Creek Metro Park sells itself as a wonderful place to spend a day or two out in nature!
Feel like biking around? Check. How about kayaking? Check. Hunting? Go ahead — as you'll see, there's no shortage of activities on offer.
39 – Experience railroading life at the Ohio Railway Museum!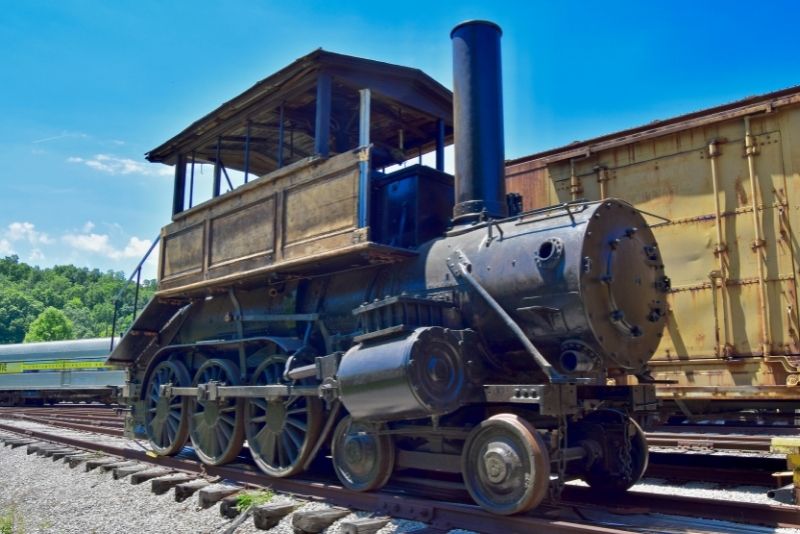 Wish you could go back in time and experience when rail travel was a part of everyday life? The Ohio Railway Museum offers a unique experience where you can get a taste of America back when rail travel was the dominant transportation system!
Besides its collection of antique and authentic rail cars, locomotives, and artifacts dating back to the 1800s; the friendly, knowledgable, and enthusiastic staff also offer a range of tours that dive into the fascinating history of how railroads shaped America into what it is today!
Oh, and don't miss the gift shop if you're after a unique memento.
40 – Wander around the Ohio Statehouse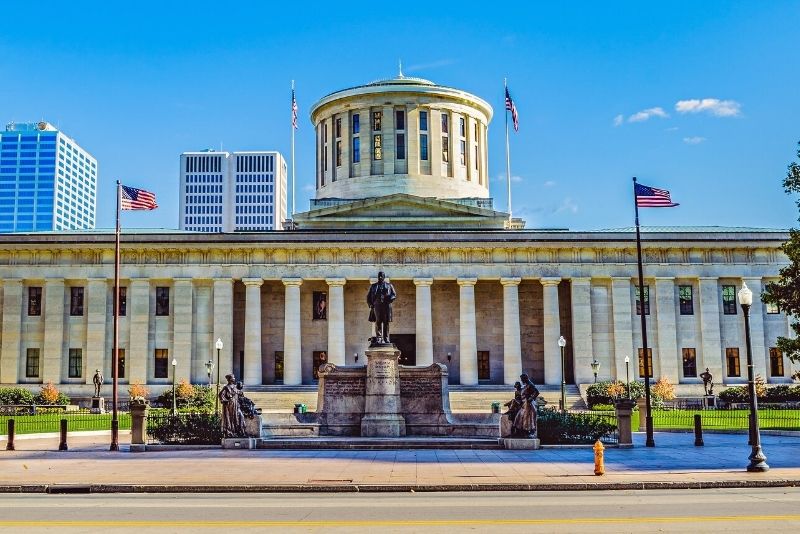 Towering above the streets with its foreboding facade, the Ohio Statehouse is a must-see for architecture lovers.
Built to echo ancient Greece, the birthplace of democracy, the Statehouse sports columns resembling the Parthenon in Athens, and an 1860s-era dome that sticks out like a sore thumb amid a relatively modern skyline.
Keen to learn more about politics, not just admire the building? Then why not take a walk-in guided tour? Escorted tours operate every day of the week, available either solo or as a group.
41 – Sit front row for a show at the Palace Theater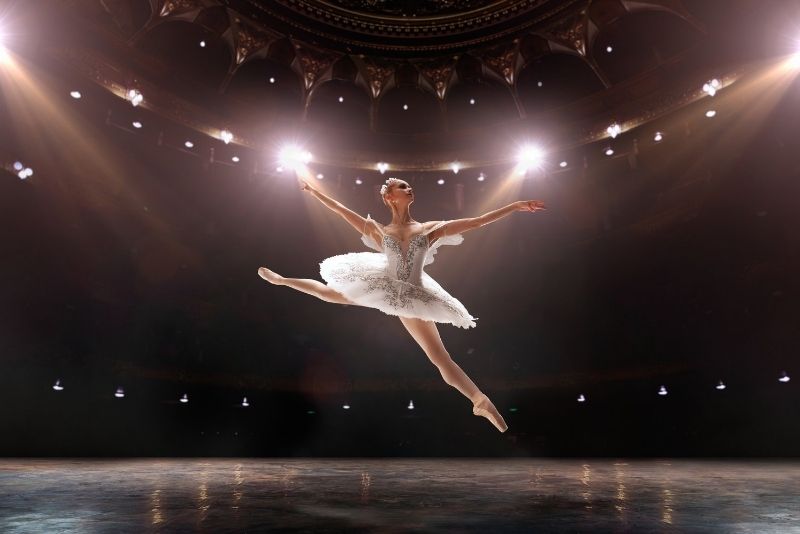 For a night on the town, nothing beats an evening at the Palace Theater.
Conveniently located downtown, tucked away on Broad Street at the bottom of the LeVeque-Lincoln Tower, this restored red and gold-lined theater boasts first-class entertainment, nearly 3000 seats, and events that range from touring rock bands to family shows to Broadway-style musicals and ballets.
42 – Bring the family to the Magic Mountain Fun Center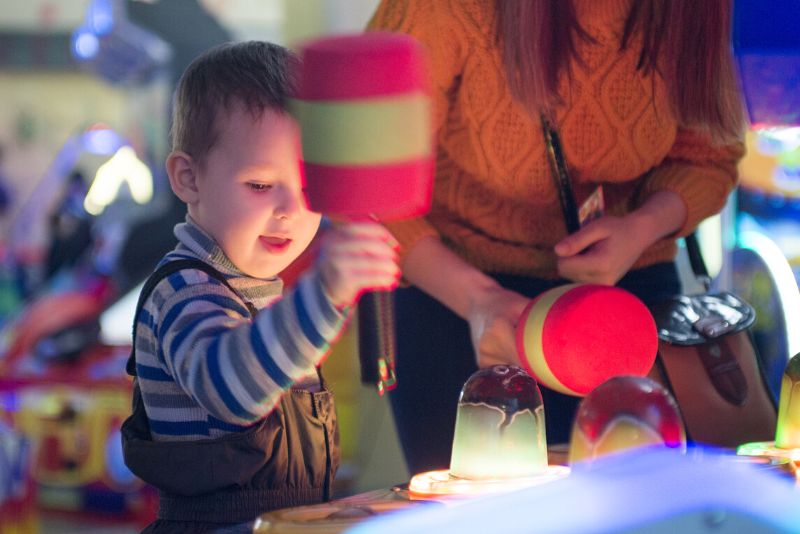 Unlike most theme parks, there is no entrance fee required when arriving at the exciting, family-fueled Magic Mountain Fun Center.
Instead, have a gander at the individual attractions, pick the ones you most want to try out, and then only pay for where you play!
A great bonding experience for parents and kids, putt-putt around the two miniature golf courses at the Adventure Golf Zone, or for something more thrilling, hop into a single or double kart and race your friends at Magic Track Go-Karts.
Try your hand at one of America's most beloved sports at the Batting Cages … grab a bat and battle out the automated balls and batting machines!
There are classic bumper cars here too, as well as KidsGym Climbing Playland for tots, and the Mega Arcade combines games both old and new including the latest video renditions!
43 – Book a table at Schmidt's Sausage Haus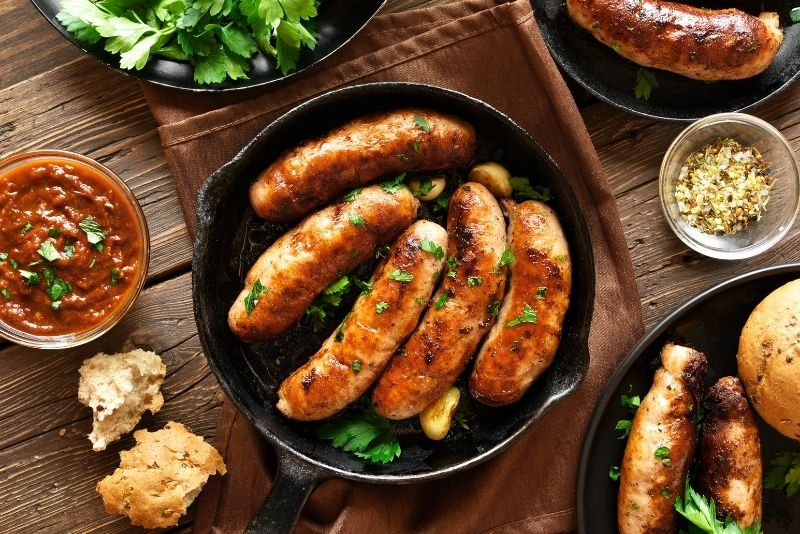 Hungry? One of the top ways to experience a new destination is through food, and if you're after authentic Columbus fare, the family-run Schmidt's Sausage Haus offers a mouth-watering menu that has landed the restaurant on TV time and time again.
Dishing up portions as big as your head, this revered eaterie serves a German menu full of sausage, cream puffs, alpine chicken spatzel; is known for being the go-to catering spot (did someone say schnitzel overload?), and tops it all off with rowdy live oompah music!
44 – Grab the popcorn for a film at the Wexner Center for the Arts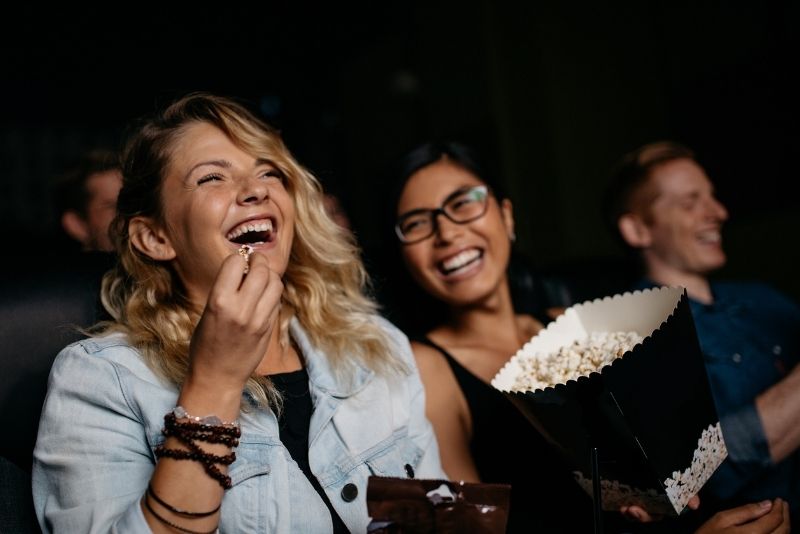 Take a seat in one of the world's largest university art centers, Wexner Center for the Arts, and immerse yourself in an impressive range of film screenings, lectures by visiting scholars from around the country; cutting-edge dance performances, and exhibitions that have been shown far and wide!
Proudly fueled by creative expression, it's considered one of the top things to do in Columbus for artsy people.
45 – Transport yourself to Europe in the German Village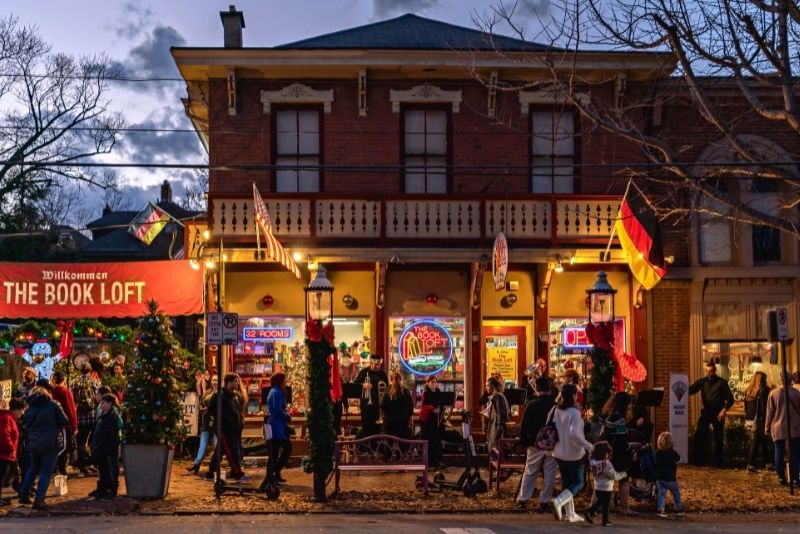 A historic district with German origins and a 200-year backstory, the charming and romantic streets of this neighborhood will feel like you've stepped into a postcard!
With quaint coffee shops, European restaurants (like Schmidt's Sausage Haus), as well as bars galore — including its very own Hofbrauhaus Columbus — there are plenty of wunderbar places to stop for a bite to eat or drink. And after you've stuffed yourself silly, consider kicking your feet up with a good piece of fiction from the uber-popular Book Loft.
46 – Hear the engines roar at the National Trail Raceway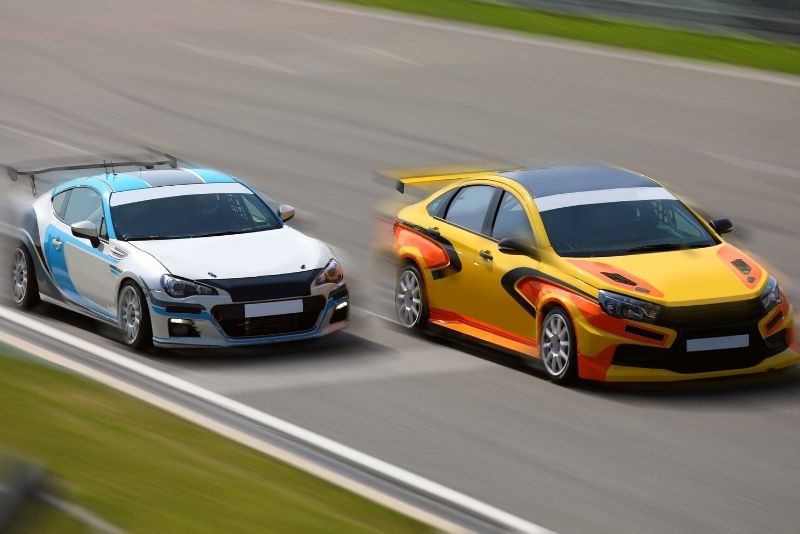 Attracting over 120,000 motorhead spectators at their annual signature event (the National Hot Rod Association's drag racing Nationals) plus plenty more throughout the year, the National Trail Raceway is a one-quarter mile of motorsport Mecca.
Even if you're not that into racing, it's still well worth checking out the event calendar to see when vintage car meets are happening.
47 – Explore the King Arts Complex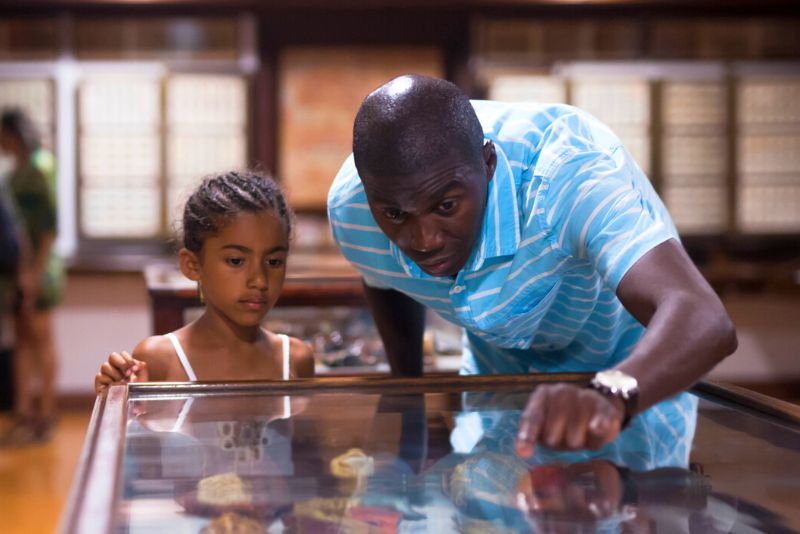 Get a total dose of African-American culture at the Kings Arts Complex highlighting pivotal figures in history that impacted society in the US, such as the icon himself, Dr. Martin Luther King.
Through the performing arts, creative workshops, educational programs and community events, gain more knowledge and insights about the 'cultural expressions of African Americans.'
Since opening its doors in 1987, it's been the home to a multitude of programs. Today, these include the likes of the award-winning Youth Arts Education Program and 'First Tuesday Tea' (designed especially for seniors; spend an afternoon discovering different dances, music and books, and it's centered around brotherly love and sisterhood).
Stop by the Elijah Pierce Gallery which presents changing exhibitions so you'll always stumble upon something new. Photographs, paintings, sculptures and other mixed media are the typical works showcased here.
If you're traveling to Columbus in either July or August, don't miss the Annual Heritage Music Festival, hosted here every year for the last 24 runs.
48 – Enjoy some fresh air at Goodale Park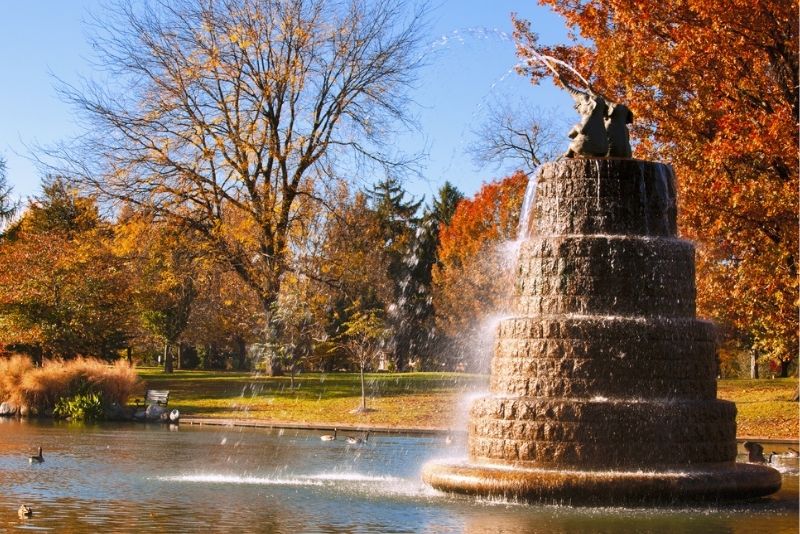 Officially dubbed The Friends of Goodale Park, this delightful slice of greenery boasts the claim to fame of being Columbus' oldest public park — in fact, at over 150 years old with historic ties to the Civil War and a collection of Victorian-era nearby homes, it's one of the oldest in the country!
With luscious greenery and a sparkling duck-filled pond highlighted by a majestic fountain, this centrally-located park makes a great place for a morning stroll, afternoon picnic, or some wonderful family pictures.
49 – Satisfy your sweet tooth with an Anthony-Thomas chocolate tour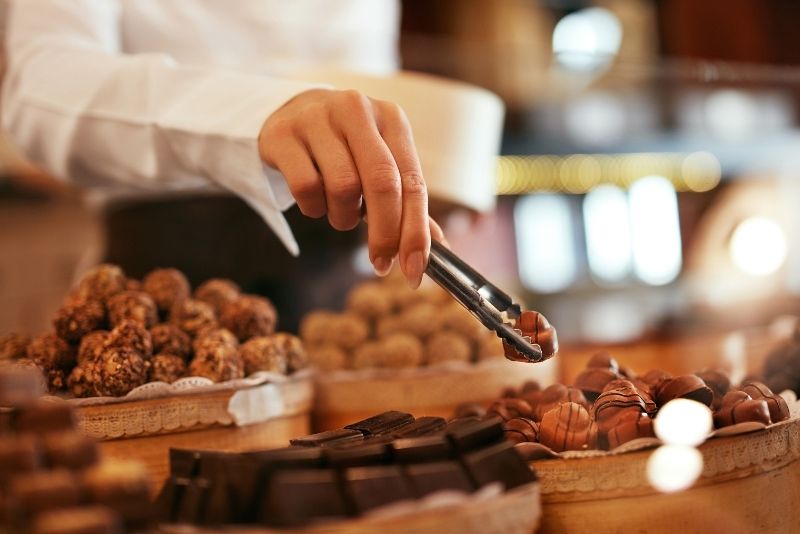 There's nothing quite like the intoxicating aroma of chocolate to get you in a holiday mood, and if it just so happens that your favorite festive treat is chock-full of pistachios and almonds, then this local tour could be one for you.
As well as getting your hands on a huge selection of chocolates and candies at the hidden gem that is the Anthony-Thomas factory, guided tours also explore the brand's history (growing to 16 retail outlets) and explain the delicious process of how the Candy Shoppe makes over 50,000 pounds of chocolate every single day!
At just $2 per person (cheaper for kids, AND you can even use your admission fee to buy some samples at the store) it's a no-brainer for any sweet tooth.
50 – Drift around corners in a go-kart
Looking to quench that need for speed? There's a reason why the Buckeye Raceway is one of the best-known go-karting venues in Ohio – it really does offer an adrenaline rush like no other.
The challenging, indoor track means that you can race all year round, and as well as individual races they also run corporate events and team-building challenges for groups of friends looking to get competitive!
Still craving more speed? Both Scene75 and Championship Racing Performance dish up noteworthy tracks too!
51 – Turn a few pages at the Billy Ireland Cartoon Museum And Library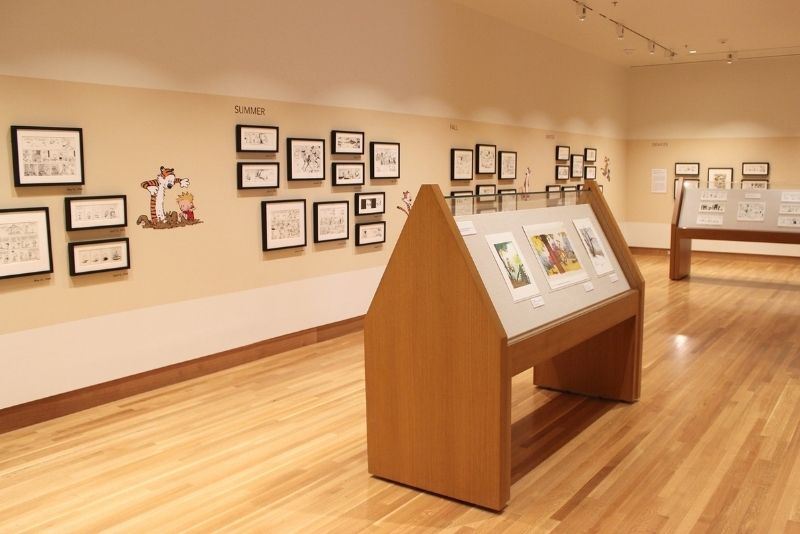 Found right next to the Wexner Center on the Ohio State campus, the Billy Ireland Cartoon Museum and Library is a wonderful place to go if you're an aspiring cartoonist, or just want to learn more about the history of this whimsical artistic medium.
With literally millions of cartoon displays — we're talking comic books, Sunday strips, editorial cartoons, graphic novels, and 12,000 original artworks by Milton Caniff alone — you could get lost for hours in these pages.
52 – Grab a cup or cone at Jeni's Ice Cream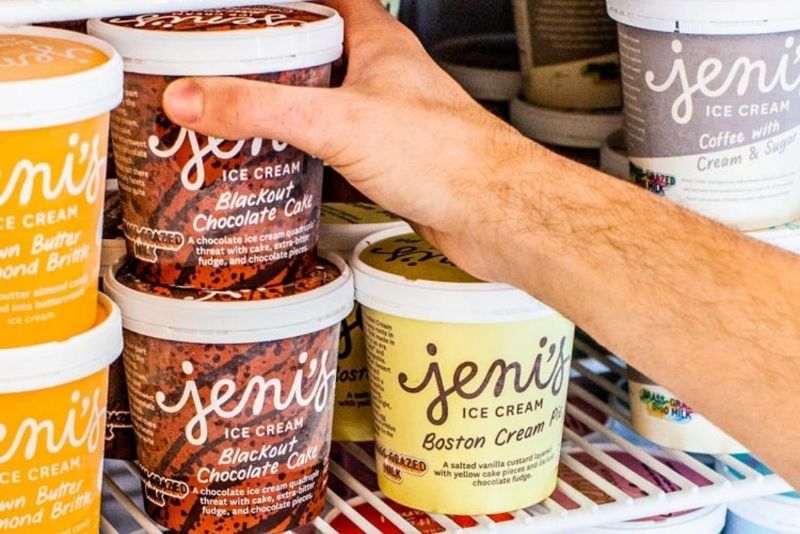 Jeni's ice cream is one of those quintessential Columbus experiences, and if you haven't tried it yet, now's your chance.
The locally-based company, founded by Columbus native, Jeni Britton Bauer, has expanded to numerous stores across town (and nationwide) and been delighting taste buds across the city with their delicious artisanal pints since 2002 – from classics like salted caramel to cult favorites such as Mexican Hot Chocolate, Sugar Plum, or Cognac with Gingerbread, their creative flavor combinations will have you hooked in no time.
53 – Fill your creative juices at the Ohio Craft Museum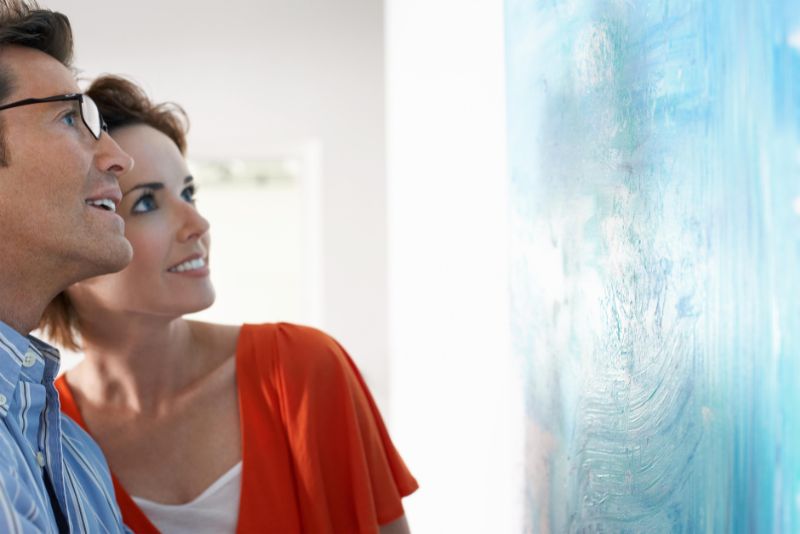 Calling all you creative souls; for the pure love of art, add the Ohio Craft Museum to your travel bucket list where you can come and get your hands messy, or simply arrive to appreciate local talent.
Also known as the Ohio Designer Craftsmen, the center is all about the arts, whether it's through its five annual major exhibits (changing yearly) or workshops and programs for artists both young and old!
Plus, entrance is completely free, as well as many of the workshops themselves. Mosey through the Artists' Demonstrations where specific artists exhibit their work at different times of each new month and join in education classes and workshops handcrafted for all ages, like jewelry-making, weaving, and quilt surface design, among others.
Established artists or budding ones; the artist development programs might tickle your fancy with the opportunity to hone your skills and learn something new. Some of these types of classes include photography, branding, and gallery representation.
54 – Support the Columbus Crew at Lower.com Field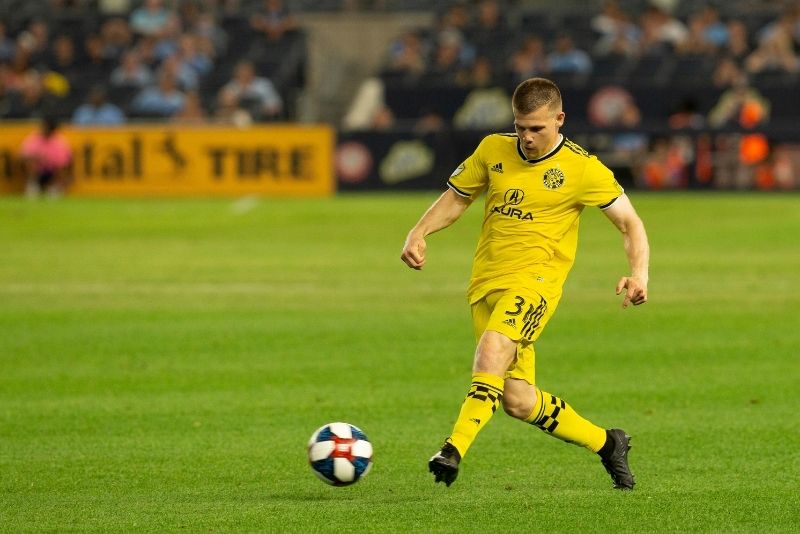 Looking to catch a game this summer? The locally beloved MLS' Columbus Crew soccer team offers a wonderful day out for any football fans, and thanks to its roar and atmosphere (if the home team's winning, of course), it'll be an experience you won't forget.
The Lower.com Field Stadium is one of the most iconic venues in Major League Soccer – moreover, during the offseason, it plays host to wild festivals and some of music's biggest names (the likes of Green Day, Fall Out Boy, and Weezer, just to name a few).
55 – Kayak along the Scioto River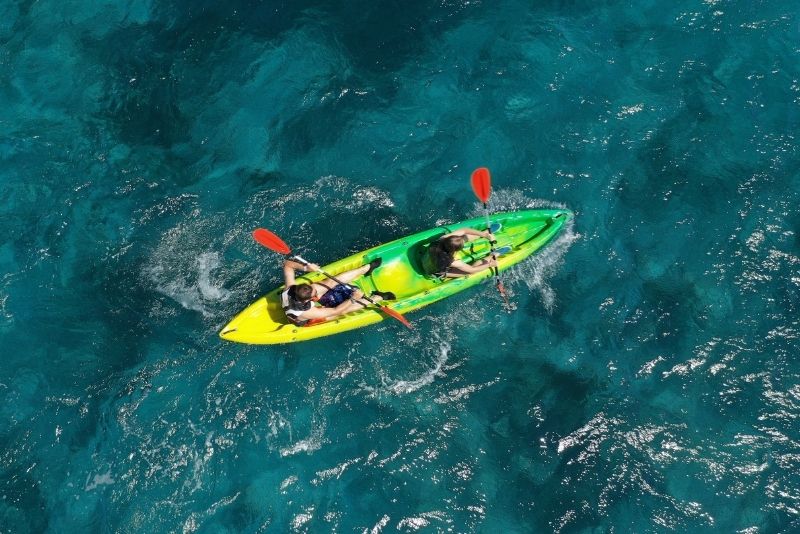 Looking for a calmer, more serene way to explore Columbus? Well, this is it.
Whether you opt to rent your own gear or join a guided tour (if you want to learn about all the attractions which float by, opt for the latter) kayaking down the Scioto river offers some incredible views without the crowds and without breaking the bank
If you're a beginner, no need to worry! The banks are flat and gentle enough for anyone to kayak on (and there are even BBQ spots along the way should you get hungry).
56 – Zoom around the city with a segway tour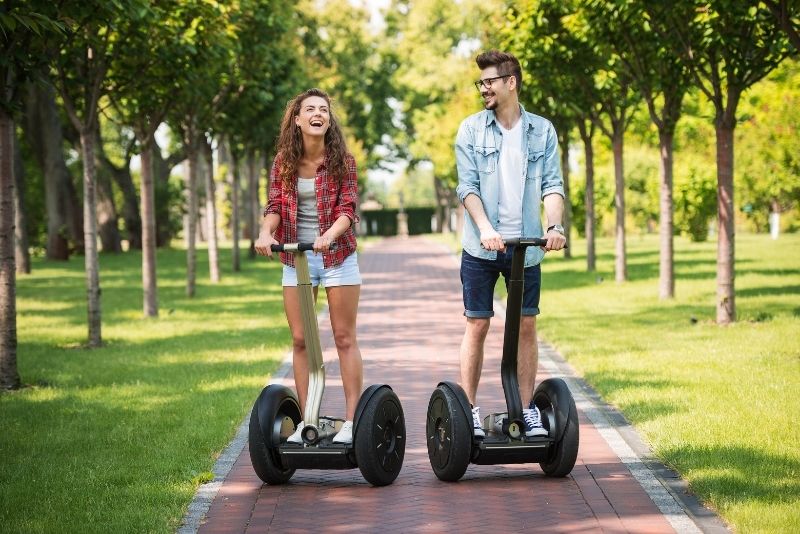 Sick of walking around town? Well, thanks to the range of segway tour operators around Columbus, there's no need — plus, you'll get to try out the fun, futuristic machines that have become popular all over the world in recent years.
Friendly and knowledgeable tour guides will take you around downtown Columbus with ease on these innovative vehicles, and show off the best attractions that this unique city has to offer – including everything from the Ohio State University campus to the German Village and Scioto Mile, depending on your excursion of choice.
57 – Test your luck at the Scioto Downs horse racing track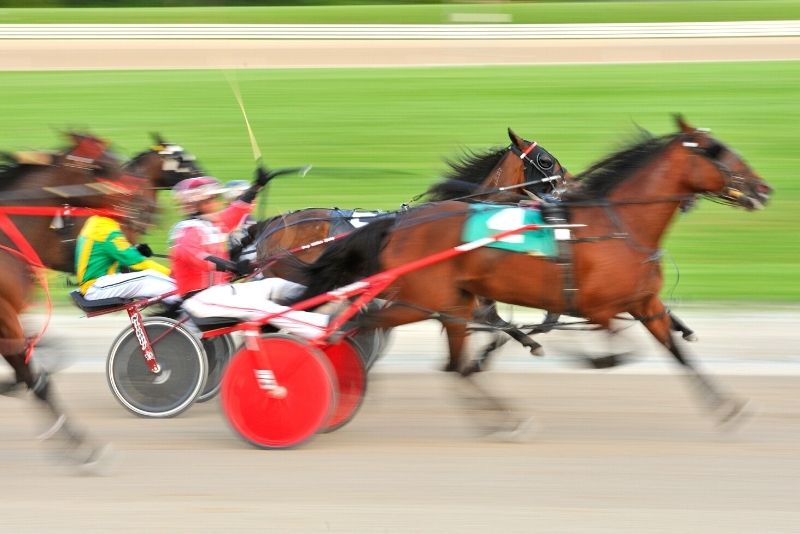 Part horse racing track, part casino chock full of slot machines and table games (from penny stakes to high-roller limits), Scioto Downs can be an exciting day out for anyone with a strong risk appetite.
If you're feeling lucky, back your favorite horse during one of the dozens of harness races throughout the year. Or, simply rock up and soak in the atmosphere. With concessions and games galore, Scioto Downs has something for everyone.
58 – Max out the credit card at Polaris Fashion Place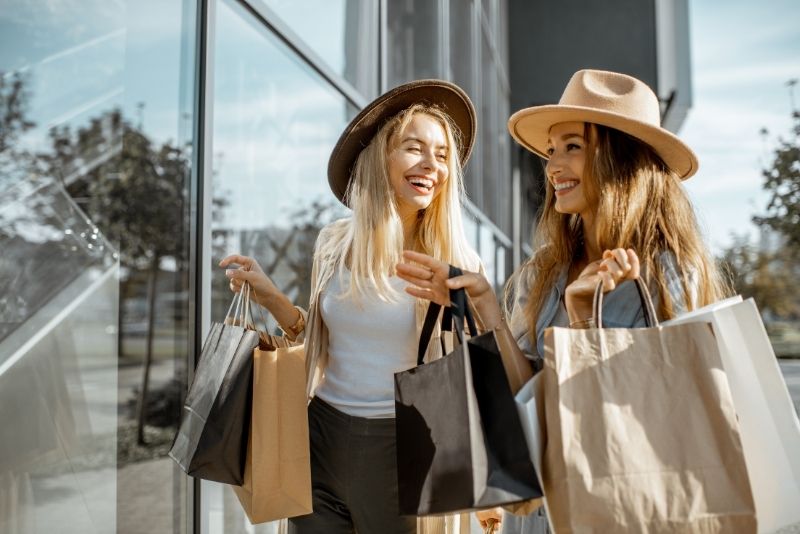 Shopaholics, do yourself a favor and throw Polaris Fashion Place — the local go-to for all things high-end retail — onto your list of things to do in Columbus.
The double-story mall itself is home to over 200 stores and restaurants – including the likes of Luluemon, Disney, H&M, Apple Store, and countless others – but it also has a movie theater, an escape room, and TopGolf within striking distance!
59 – Investigate the Early Television Museum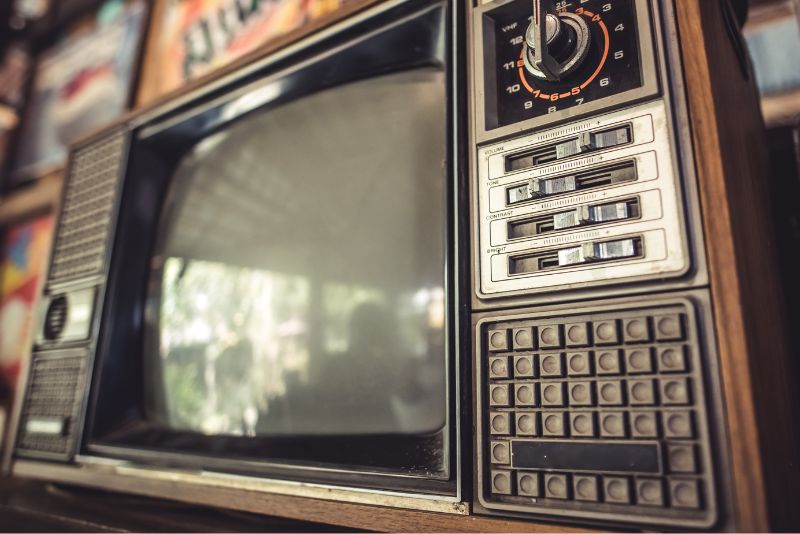 Take a step back in time to when television was first invented at the Early Television Museum. What first began as a hobby has transformed into one of the zaniest and most utterly fascinating museums to visit in the city.
Gen Alpha, Generation Z and even Millennials will find the museum particularly intriguing as you scour through galleries of old-school TV sets, electronic broadcast equipment and television accessories like you've never seen before!
After the founder Steve McVoy began collecting outdated and antique TVs and restored them as a pastime, he soon had not enough space for all of his collection. Thus, the idea of the museum was conceived.
Here, you can investigate the history of television from its beginnings, to when the first color TV was invented with real-life items on display.
Tech heads, if you know your stuff, some of the sets to see include the Andrea 1-F-5 American set and the British RGD 382RG TV (part of the Early Electronic Television collections), or witness some of the first-ever color TVs like the CBS "Slave", Crosley Color Wheel Assembly and Philco TV-123.
It's quite something to see how far technology has developed in just over 100 years!
60 – Snap a photo with the three deers along the Scioto River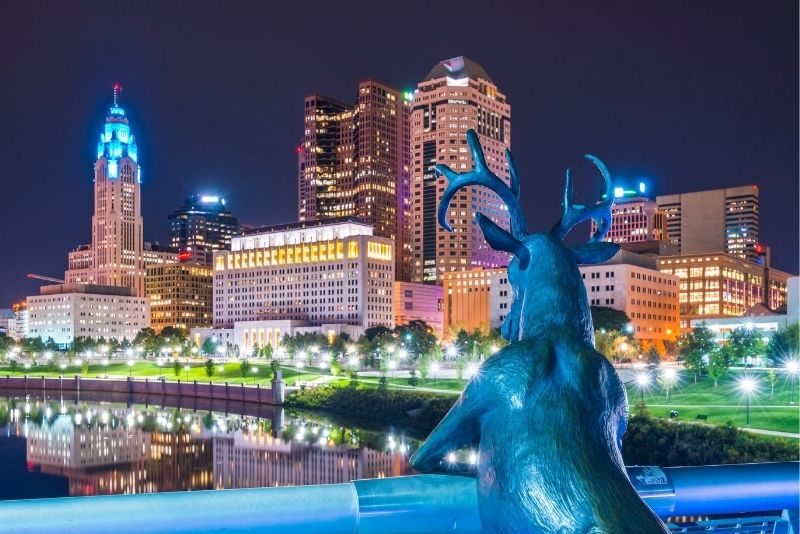 A quirky art installation that's become synonymous with the new, refreshed Scioto Mile, the Three Deers is a collection of, well, three deer statues scattered along the adored tourist route.
Welcoming thousands of photos and all imitating the daily life of locals, the first buck is sitting at the top of the Genoa Park, the second lounges on a grassy hill by the riverfront, and the third stands on its hind legs on the Rich Street Bridge, admiring the Columbus skyline.
61 – Catch a Broadway show at the Southern Theatre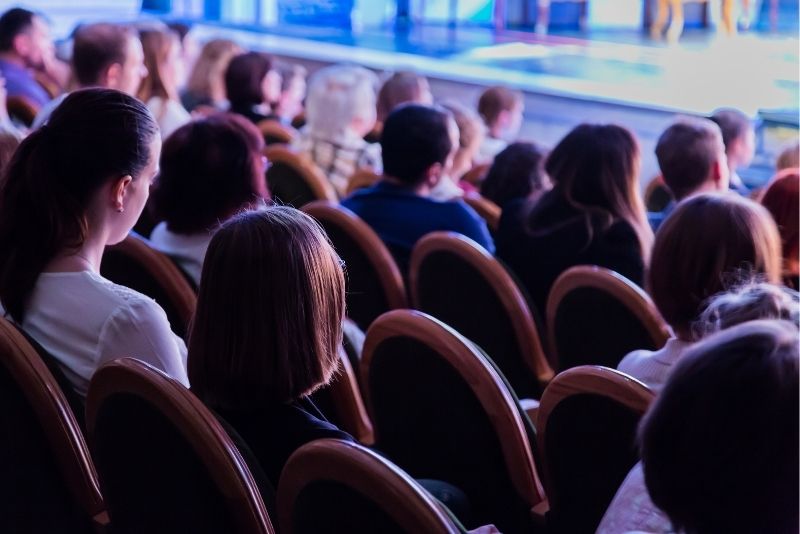 Dating back to the late 1800s, this iconic film and performance venue wields the coveted title of being the oldest surviving theatre in central Ohio (as well as one of the first commercial Columbus landmarks to use electricity!).
At various times throughout the year, you can sit back at Southern Theatre and enjoy independent films, performing celebrities, Broadway-style shows and backstage tours, all within the brilliantly designed gold and red-abundant theater.
Since the theatre falls under the guise of the Columbus Association for the Performing Arts, you can be sure that you'll be swept off your feet, no matter the lineup.
62 – Roll the dice at the Hollywood Casino Columbus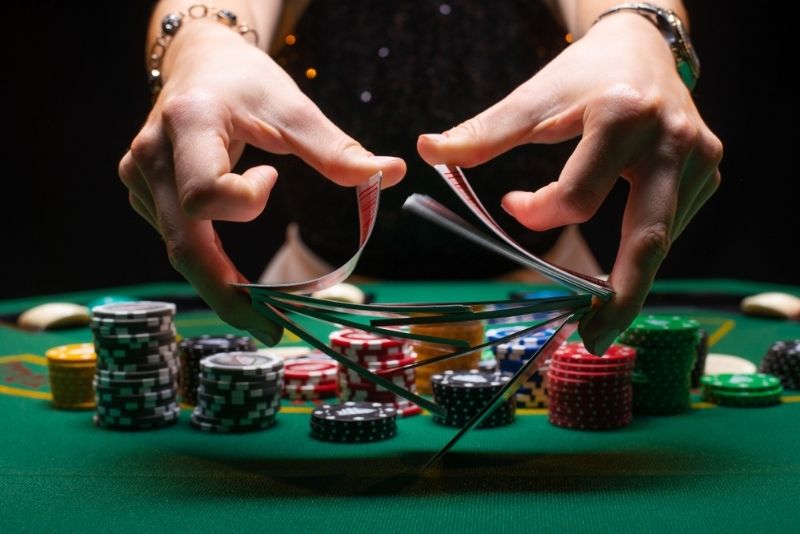 A slice of Tinseltown in a MidWest Vegas-style venue, you can soak in the electric atmosphere, enjoy a range of entertainment options (ladies, make sure to check out The Lalas – a celebratory show for women, by women) and feast on hearty meals, all while you roll the dice play to your heart's content at the Hollywood Casino.
With over 2,200 slots, 100 live table games, a live poker room on site (the largest in Ohio, in fact), as well as numerous diverse eateries to choose from, you'll run out of cash long before you run out of things to do.
63 – Go wine tasting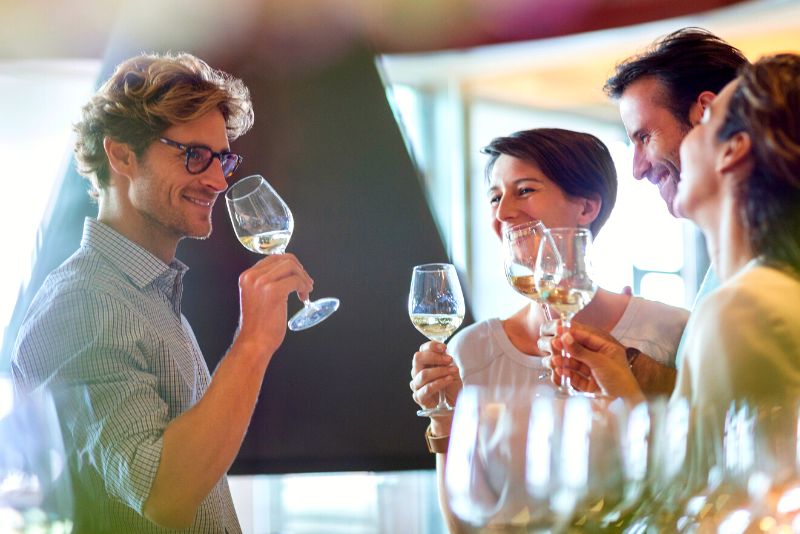 Did you know that Ohio is one of the top 10 wine-producing states in the USA? Growing mainly Vitis vinifera and hybrid-type grapes, the wine regions in these parts produce some world-class Cabernet Sauvignon, Baco Noir blends, and Riesling wines (and others). So, you can expect to find a handful of wineries around Columbus to go wine tasting!
Wyandotte Winery is a quirky locale that holds the title of the 'first and oldest winery in Central Ohio'. Operating since 1977, visit the tasting room in an open, laid-back setting and sample their bottles of red and whites, both sweet and dry. They also host food and wine pairing dinners.
Slightly more swanky is Cooper's Hawk where you won't feel out of place if you're in the mood to dress fancy. Designed with a Napa-style tasting room (as well as an artisanal market stocking homemade house brand gourmet goods), enjoy an hour or two sampling their wines — sourcing grapes from wine regions around the world like France and Chile.
Good Vibes Winery is another spot that imports already-grown global grapes, procuring them in Ohio into their own blends. Unlike others, this urban winery is located in town. Visit the tasting bar and enjoy testing over 20 wines by the glass, or you can order cheese and a bottle of vino to share.
With its setting on the waterside, Hidden Lakes Winery is a picturesque option to enjoy a tasting. Ideal for a romantic lunch or dinner around the lake, there are live musicians to add ambiance to your special date.
64 – Check out some sketch comedy at Shadowbox Live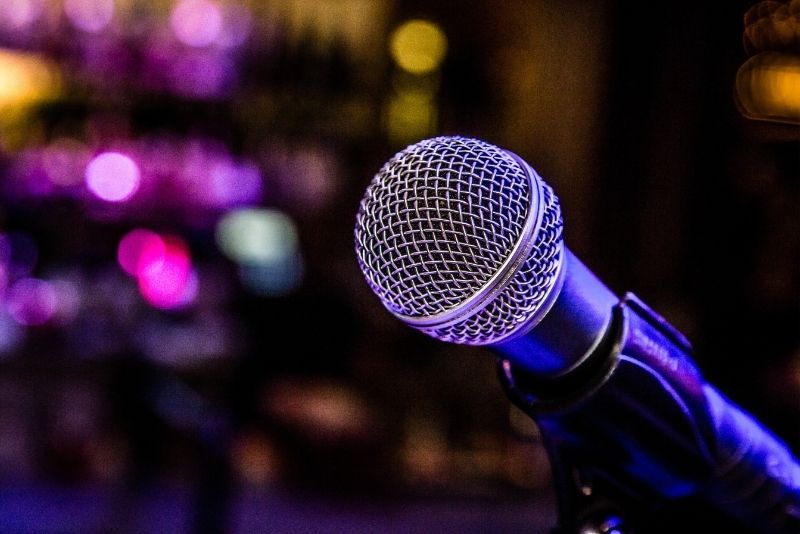 A local institution and one of the top tourist attractions in Columbus, Shadowbox Live is a dynamic theater that has been packing locals and tourists alike into seats since 1988.
Famous for its combination of side-splitting sketch comedy and toe-tapping live music, Shadowbox Live hosts a diverse range of live performances that, combined with the great food, free-flowing drinks, and respected service, deliver one great night of entertainment.
65 – Bust out the dance moves at a nightclub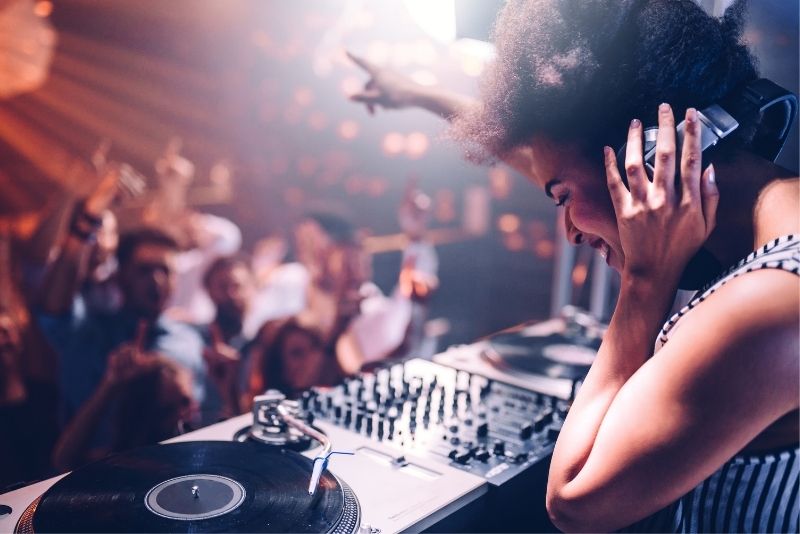 Time to get a little wild, don't you think? In a city that truly knows how to party, there's a whole host of places where you can club until the sun comes up.
Whether it be the dancing into the wee hours at Dahlia Nightclub (often considered Columbus' premier nightlife venue, regularly welcoming well-known DJs), a drag show at Axis Nightclub, or a fancy drink at the Granero Lounge, there's a place for you.
For something a little more unconventional, Skully's Music-Diner blends old-school nostalgia with modern-day music and a full menu, while The Savoy Club is the undisputed go-to for all things jazz, R&B, and soul.
66 – Pair beer with breakfast at the DogHouse Columbus Hotel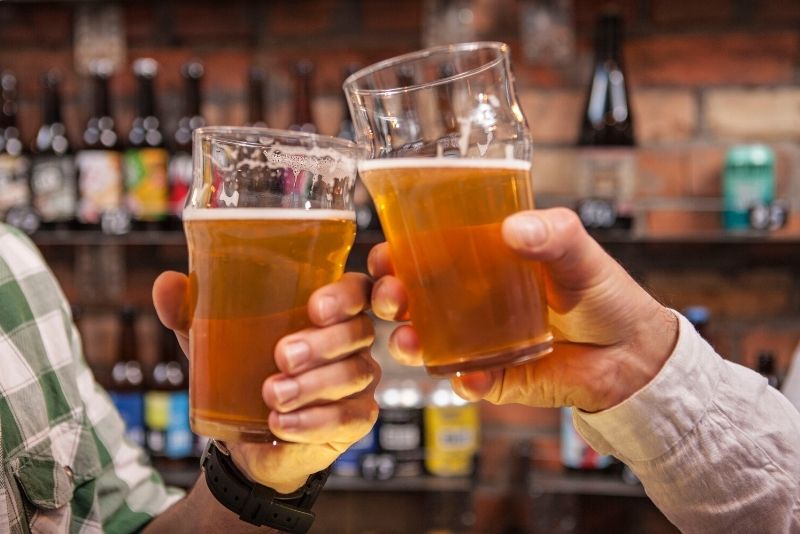 With the claim to fame of being the world's first craft beer hotel, this novel accommodation doesn't fail to deliver a unique, thirst-quenching experience.
Boasting a 6,000 square foot interactive craft beer museum on site, as well as a lobby bar with a range of ice-breaker games and activities, and 32 themed beer suites in total, it's easy to see why the DogHouse has gained such a cult following.
The best part? Every single room boasts beer… on tap!
How to get to Columbus?
If you're traveling into Columbus via air travel, you'll land at John Glenn Columbus International Airport. For first-timers to the city, consider booking pre-organized airport transfers from the airport and directly to your accommodation in Columbus.
After landing, grab your bags, get your admin done and after exiting the airport, your private driver awaits you, holding up a placard with your name on it — extra fancy, right? Forget about haggling with taxi drivers and travel in comfort and ease to your stay.
Private transfers are available on your journey back to the airport too if required.
Where to stay in Columbus?
Ensure your time in Columbus is extra comfortable when booking a night (or three) at some of the city's best hotels.
Super stylish, contemporary and cool, the rooms and suites at Hotel LeVeque, Autograph Collection are beautifully appointed. Expect plush interiors and all of the comforts.
Le Méridien Columbus, The Joseph is another stunning luxury stay. When the beds are this comfortable and the bathrooms donned to the nines, you know you're in for a treat!
With pops of color throughout the hotel and room interiors, Aloft Columbus is a modern ambient hotel. Take a dip in the indoor guest pool, or chill out on the sun terrace.
Rated high for great service, if things like this matter to you, you'll appreciate the Columbus OSU (by Marriott). All rooms are spacious and extra clean, and the hotel is equipped with all on-site facilities from the gym and swimming pool to the bar and conference center.
If you love a themed room, the funky USA-styled decor at the Graduate Columbus takes inspiration from university days in a very prestigious sort of way. You can't miss the building either with a massive mural sprawled down the entire one side.
A fabulous option for business travelers is the AC Hotel Columbus Downtown. Done up in a monochromatic palette, rooms are equipped with writing desks, and when you need to catch a break, head to the rooftop and take in the view.
Where to go next?
Whilst you're in Ohio State, consider venturing to other epic and interesting destinations nearby.
Opt to head north and visit Cleveland. Just over two hours away, you can visit the city for a day's adventure, or if you prefer, spend the night and get to explore its ins and outs. Check out the famous Rock and Roll Hall of Fame, visit the NASA Glenn Visitor Center and catch a baseball or basketball game.
Traveling east instead, journey three hours to Pittsburgh in Pennsylvania and get to investigate a new state altogether. It's a rather special place, where nature, culture, art and history work in harmony.
West of Columbus is Cincinnati, the closest city to Columbus of the lot. Drive 1.5 hours before you arrive at Queen City, which sits next to the Ohio River and the northern Kentucky border.
From markets to race tracks to sports matches, experience Indiana's finest in its capital city, Indianapolis. It takes roughly three hours and 15 minutes to get to Indy from Columbus, so save this one for an overnight/weekend endeavor.
Final thoughts
From its plethora of art and history to the entertainment options (whether indoors or outside), there are plenty of things to do in Columbus and discoveries to make for the young, old and anywhere in between.
Have you visited this city before, or Ohio State? What are some of your fondest memories or travel highlights? Share with us in the comments.
As always, happy and safe travels!