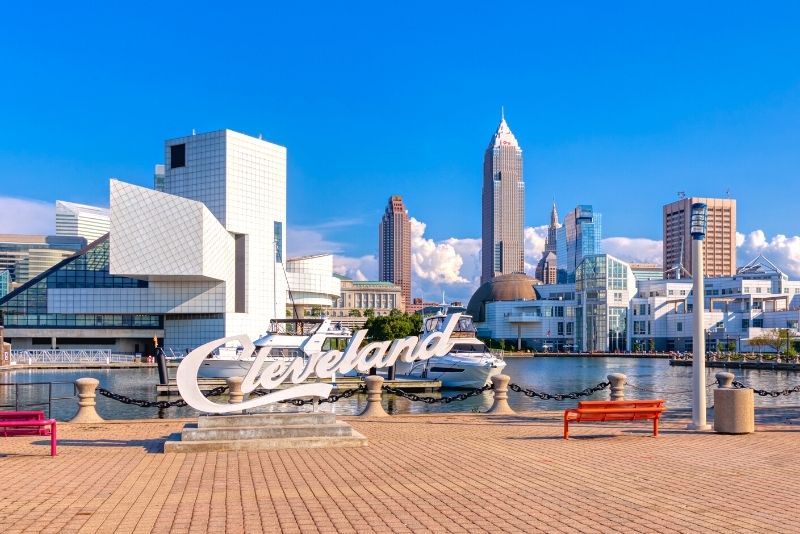 Sitting proudly on the banks of Lake Erie, Cleveland, Ohio is the lake's largest city. Known worldwide as the city that invented the term rock & roll, Cleveland has produced its fair share of famous residents. It is the final resting place of some very influential Americans including John D Rockefeller and President James A. Garfield.
The city has a wealth of great natural parks and reservations to explore as well as historic buildings and early 20th-century architecture. It has thriving arts and cultural scene with vibrant museums, theaters and grass-roots performance venues that you can discover time and again.
Here are just some fun things to do in Cleveland, Ohio.
1 – Meet the monkeys at Cleveland Metroparks Zoo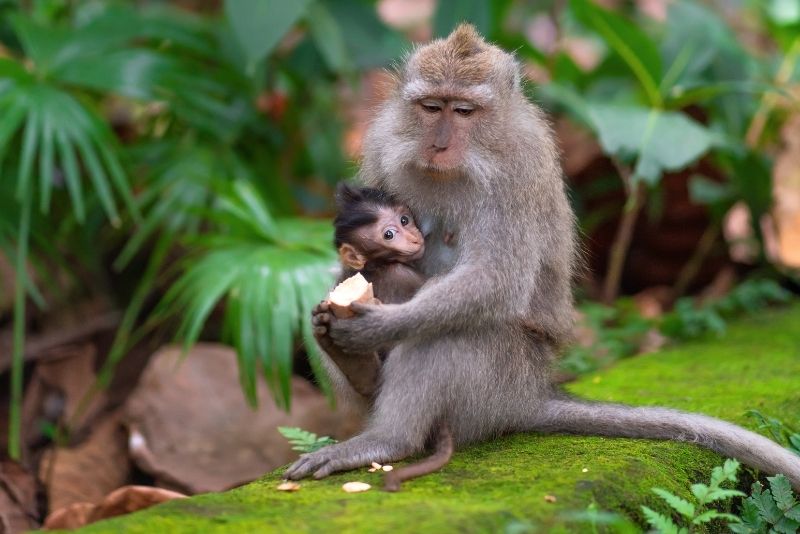 Cleveland's Metroparks is a humungous 183-acre zoo and park that combines exotic animals, outdoor activities, golf and shopping. The park has been a Clevelandinstitution since 1882 and features replica habitats of the African savannah, Australian bush and rainforest.
The zoo is home to one of the largest collections of primates in the United States which includes gorillas, lemurs and aye-ayes. It also has a unique exhibit of Asian highland creatures such as the red panda, snow leopards and Amur leopards. A trip to Metroparks is, without a doubt, one of the most fun things to do in Cleveland.
2 – Immerse yourself in the Rock and Roll Hall of Fame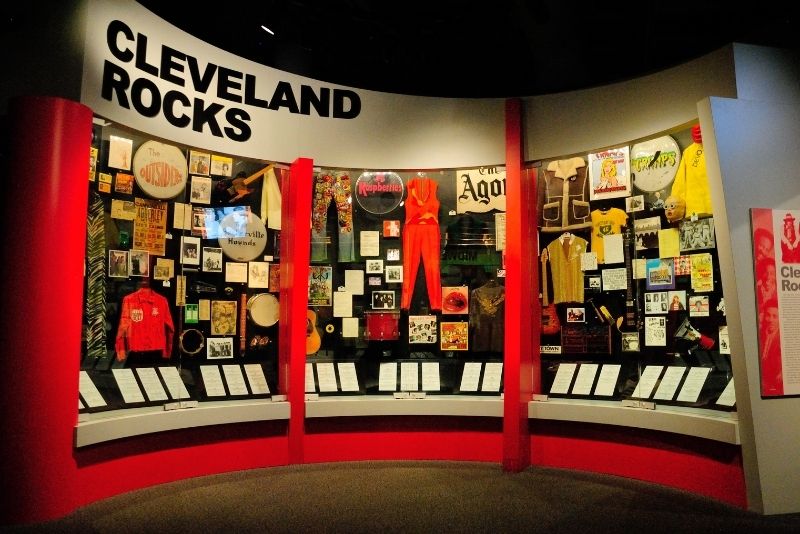 The Rock and Roll Hall of Fame is the who's who of the biggest names in music. The hall follows the history of modern popular music and includes photos, items and memorabilia. From The Beatles guitars to Run DMC's sneakers there's so much iconic stuff here.
Get to know the roots of popular music and understand the important place music holds in our society. Check out the history of rock'n'roll in the city that gave it its name back in the early 1950s. This is an absolute must for all music fans!
3 – Eat well at West Side Market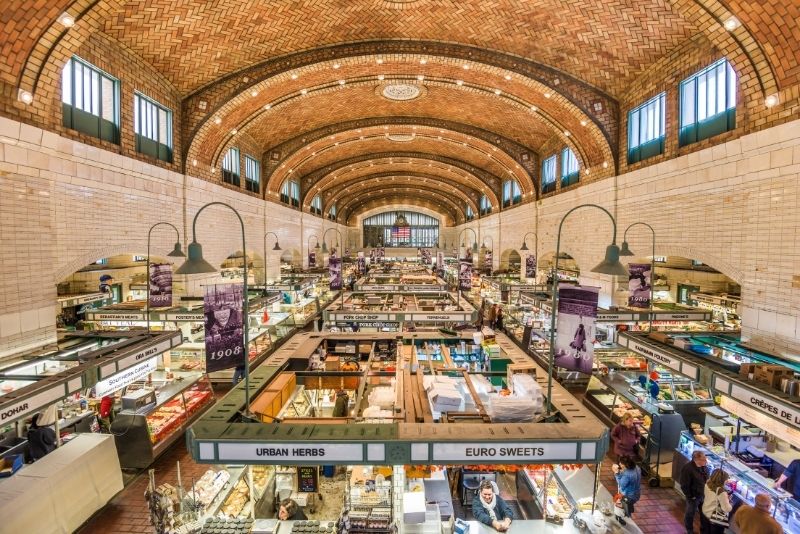 For the freshest and best local ingredients take a trip to West Side Market. The attractive red-brick market hall has been in use since 1912 and is one of the oldest in the city. The market sells a diverse range of foods inspired by cultures from all over the world.
Try the best coffees, bread, pastries and pick up amazing cheeses and fresh fish. Visitors can take a guided tour of the markets to learn all about its 100-year history and sample its finest products.
4 – Catch a baseball game at Progressive Field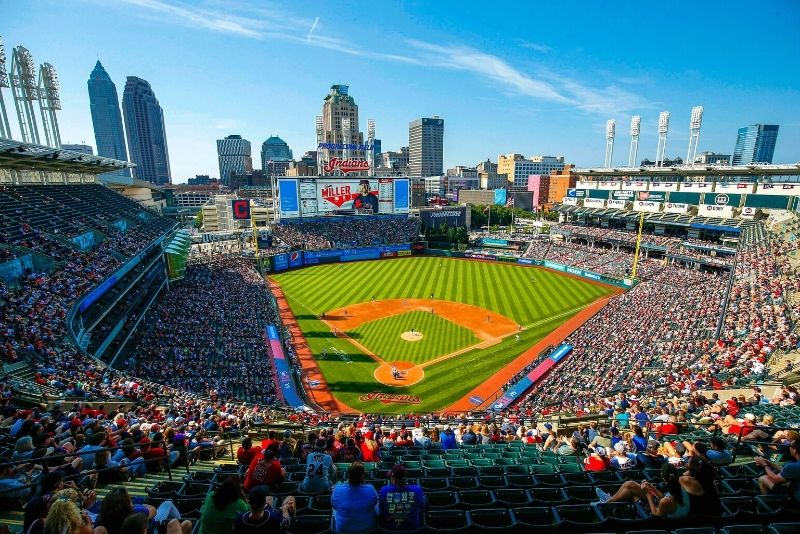 Progressive Field has been the home of the Cleveland Indians baseball team since 1994. The Indians have the record for the longest winning streak in the American Major League, winning 22 games back to back in 2017. The team has produced no less than 30 Baseball Hall of Famers.
The Indians have undergone a major rebranding and from the start of the 2022 season shall be known as the Cleveland Guardians. Catch a game at this beloved local landmark and celebrate its rich baseball heritage.
5 – See masterpieces at The Cleveland Museum of Art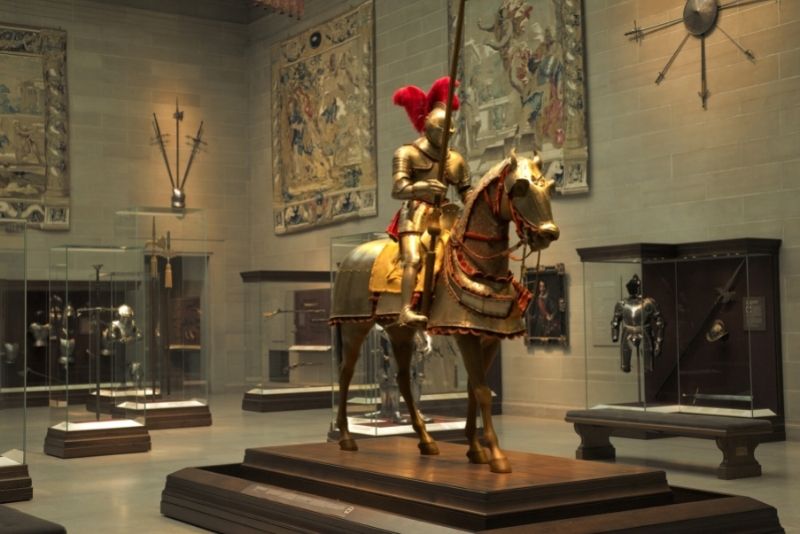 The collection of the Cleveland Museum of Art contains over 61,000 pieces including ancient art objects as well as modern and contemporary works. Some of the highlights include paintings by Picasso, Renoir and Matisse as well as Botticelli and Caravaggio.
The museum has pieces from all over the globe including many from Ancient Egypt and Asia. Why not take a trip and be inspired? Admission is free.
6 – Relax at the waterside in Edgewater Park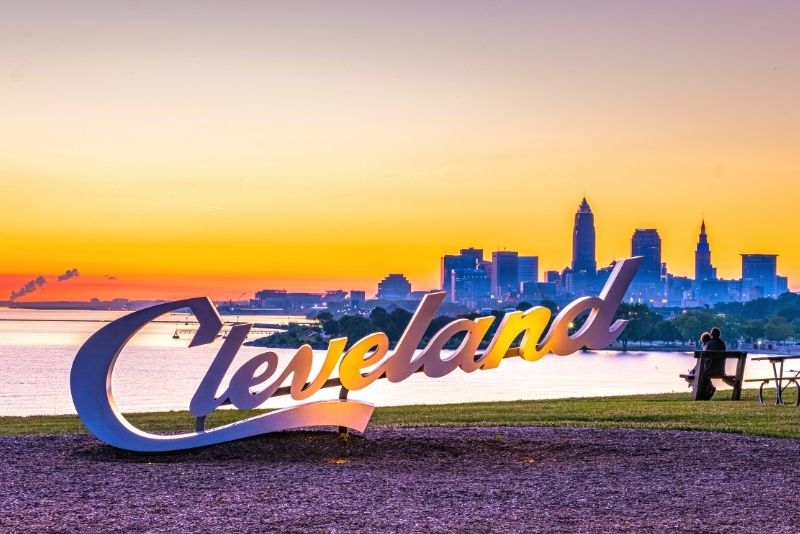 Edgewater Park sits on the shores of Lake Erie and encompasses both Edgewater and Perkins beach as well as a marina and yacht club. The area is a great place to visit for watersports including stand-up paddleboarding and kayaking. The park has a number of boat rental places and launching sites.
One of the famous Cleveland "script" signs can be found down near the banks of the lake and makes for a great photo opportunity.
7 – Explore the Greater Cleveland Aquarium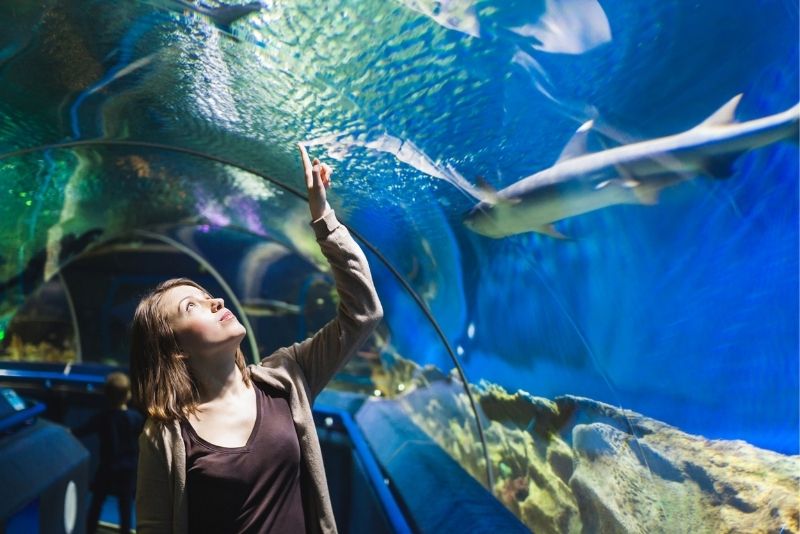 Some of the Greater Cleveland Aquariums' larger inhabitants, including three species of shark, stingrays and moray eels, can be experienced up close in the walkthrough sea tube. Witness these marvelous toothy creatures as they swim over your heads.
The aquarium recreates a number of habitats including a native Ohio river, a tropical forest and reef and a coastal boardwalk. Visitors can explore the touch pool and get up close with stingrays, seahorses, cleaner shrimp and coral.
8 – Stay at the A Christmas Story House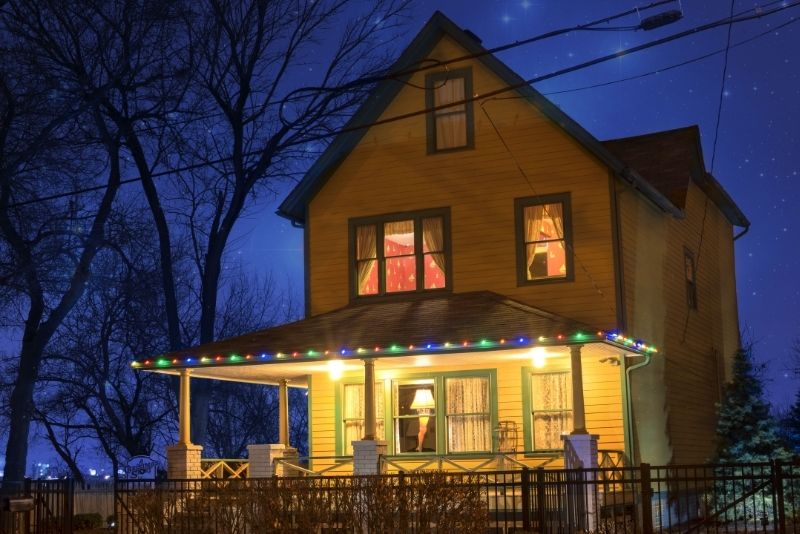 You know the one! The Christmas movie where the kid gets his tongue frozen to a lampost. Visit the A Christmas Story House and see where the movie was filmed. Stop by the museum just across the street and check out props and memorabilia from the movie.
Visitors can stay overnight in Ralphie's house, which is decorated in a vintage eclectic style from the 1940s and 50s. Visit the gift shop and pick up your own leg lamp in honor of this classic Christmas movie.
9 – Get moving at Sky Zone Trampoline Park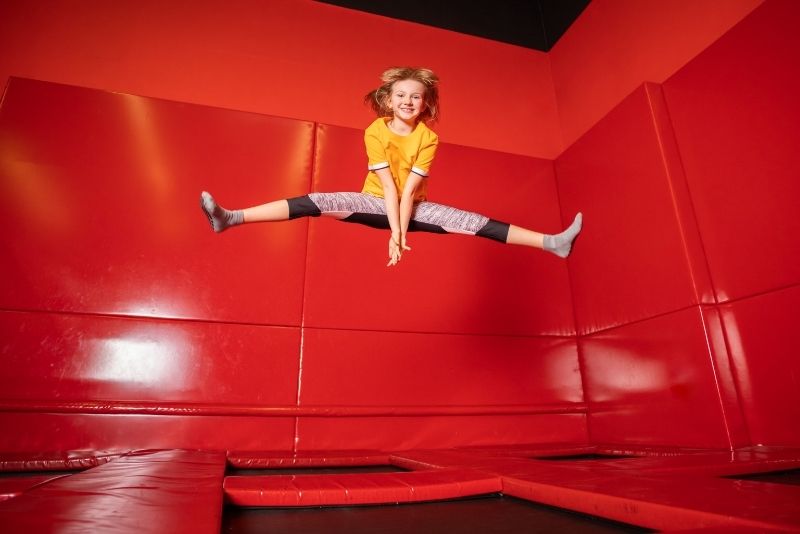 Skyzone is a giant trampoline playground that even adults can enjoy. Test your mettle on the Ninja Warrior Course where you'll traverse obstacles and challenge your speed and agility. Play a game of ultimate dodgeball, climb without a harness or do somersaults into a foam pit.
There's tons of high-flying daredevil action to be enjoyed here in a safe and controlled environment. Skyzone has to be one of the most fun things to do in Cleveland.
10 – Wander around Cleveland Public Square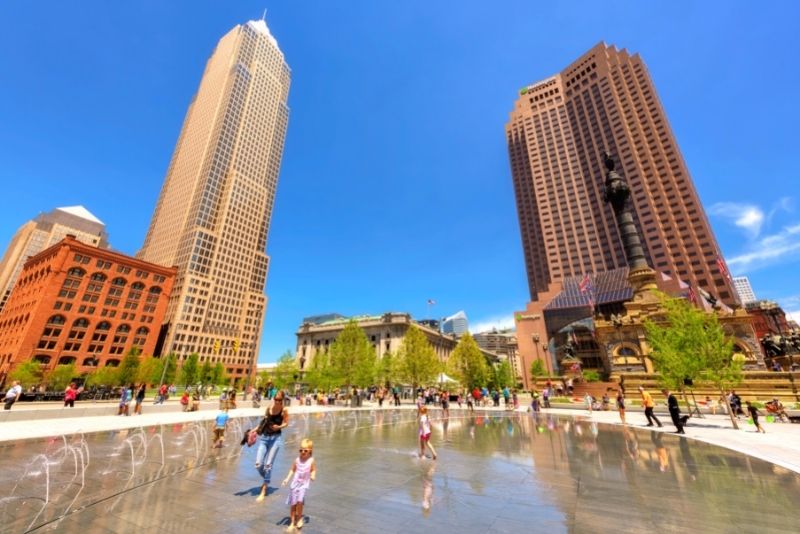 The city's historic Public Square has been a part of the city since the late 1700s. It has recently been refurbished and features a cafe, amphitheater, lawn and ice rink. It hosts many of the city's large public events including concerts, rallies and parades.
On a historic note, the square once held the bodies of both Abraham Lincoln and James A. Garfield for public viewing after their deaths. Public Square has some impressive monuments to see. One to the city's founder Moses Cleaveland, another to its Soldiers and Sailors and the very grand, Fountain of Eternal Life, war memorial fountain.
11 – See dinosaur skeletons at Cleveland Museum of Natural History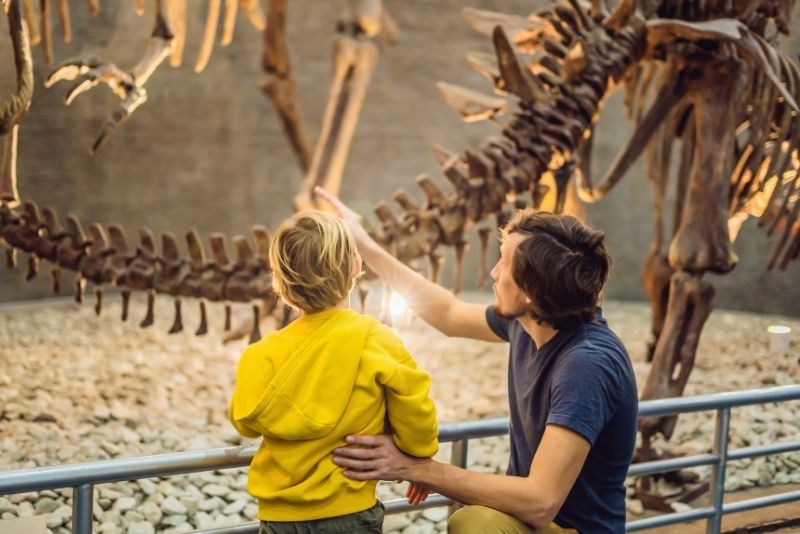 The Cleveland Museum of Natural History has some amazing items in its collection. From complete dinosaur skeletons, including a number of tyrannosauri, to moon rocks, there's so much to discover. Its Perkins Wildlife Center features live animals and plants native to Ohio including key species like otters, coyotes and eagles.
The Museum houses a reproduction of an early hominin known as Lucy, thought to be over 3 million years old as well as one of the largest collections of human skeletal remains.
12 – Get creative at the Great Lakes Science Center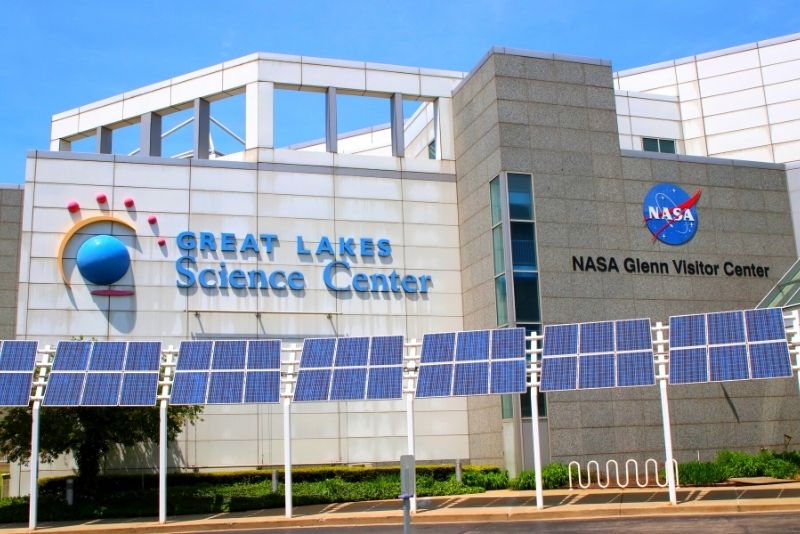 If you have children they'll love visiting the Great Lakes Science Center. It has hundreds of interactive exhibits to keep you all entertained and enthralled. Inspire curiosity in the Augmented Reality Sandboxes or try your own experiments in the Cleveland Creates Zone.
The GLSC is home to the NASA Glenn Visitor Center which houses the Apollo Command Module as well as spacesuits from the past to the present day. It also has tons of information on space travel including the day-to-day lives of astronauts. This is an absolute must-visit when in Cleveland.
13 – Explore the William G. Mather Steamship
Part of the Great Lakes Science Center, the William G. Mather Steamship was the flagship cargo vessel of the Cleveland-Cliffs Iron Company. Built to transport goods to ports throughout the Great Lakes, the ship was built in 1925 and operated until 1980.
The William G. Mather measures 618 feet in length and has been restored to its original condition. It is now a museum ship where visitors can get a feel of what it was like to work on these ships which are considered so important to the industry of the Great Lakes area.
14 – Solve puzzles in an escape room challenge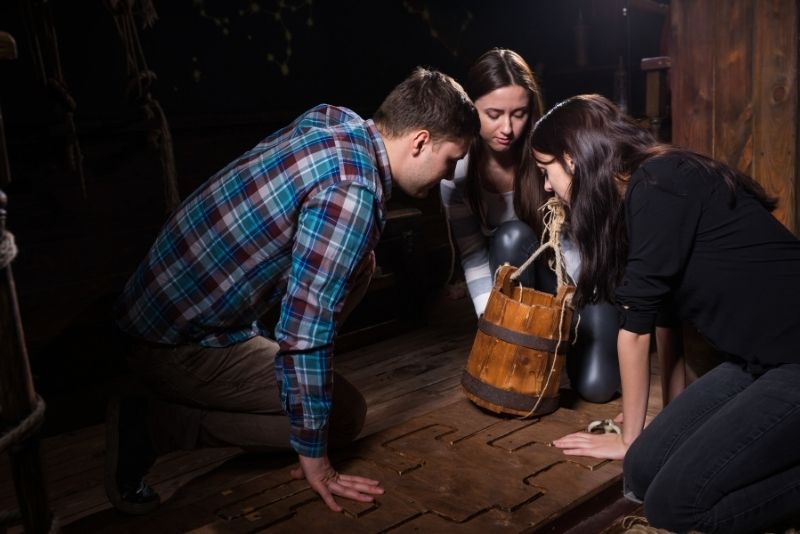 Why not try something new while in Cleveland and take on an escape room challenge! Work as a team to solve puzzles in these fun immersive games. Choose from a variety of themed rooms including a murder mystery, a lost ancient city and a virus outbreak.
Be sure to solve all the problems before the time runs out. These escape room challenges are great fun for everyone including kids age 7+.
15 – Visit a tropical rainforest at Cleveland Botanical Garden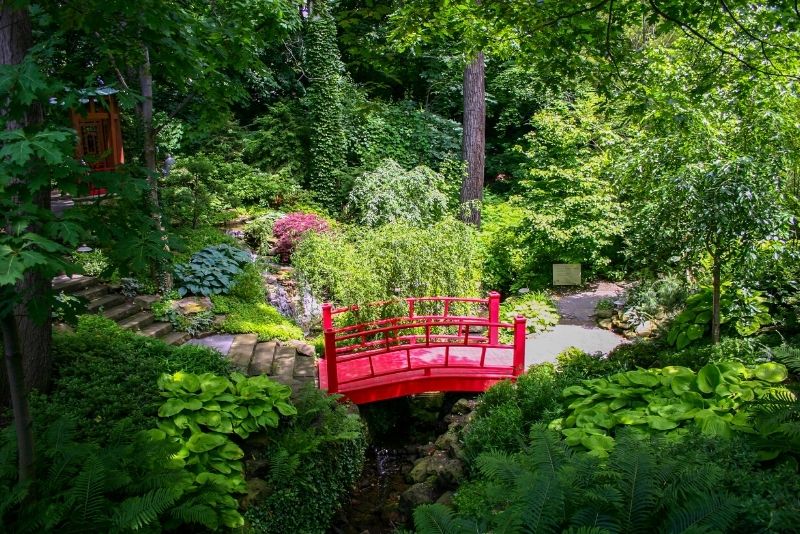 Nature lovers will adore Cleveland Botanical Gardens. With two tropical glasshouses featuring exotic plants and trees from Costa Rica and Madagascar, the gardens are sure to offer a unique experience in the city. Meet the glasshouses resident plated lizards and tortoises.
The Botanical Gardens also have outdoor exhibits including a Japanese garden and perennials garden as well as many tranquil areas to unwind and view nature at its most magnificent. The gardens are also home to an art gallery, cafe and library.
16 – Attend a Browns game at the FirstEnergy Stadium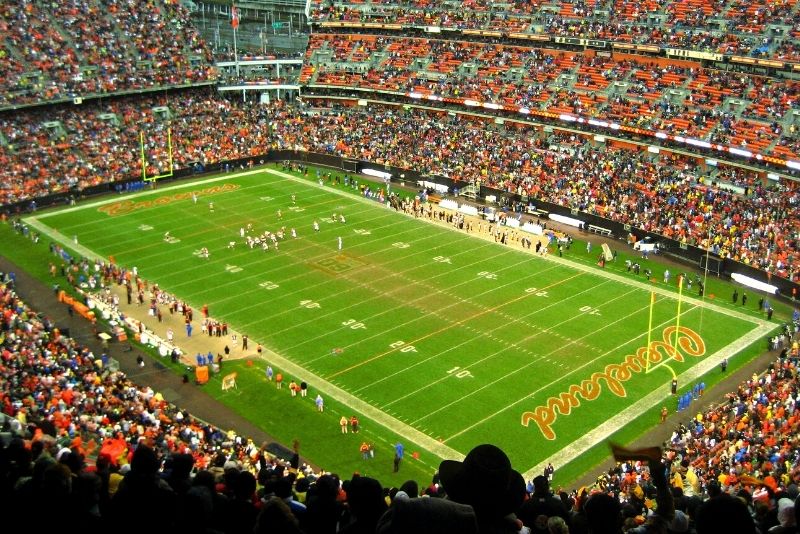 The stadium site at Alfred Learner Way has been home to the Cleveland Browns Football team since 1946. The FirstEnergy Stadium was built in 1999 on top of the Cleveland Stadium which dated from the 1930s. It regularly hosts high school and college football games as well as international soccer matches.
The FirstEnergy Stadium receives some of the largest concerts that pass through Cleveland featuring bands like Motley Crue, Poison and Joan Jett and the Blackhearts.
17 – Play and learn at The Children's Museum of Cleveland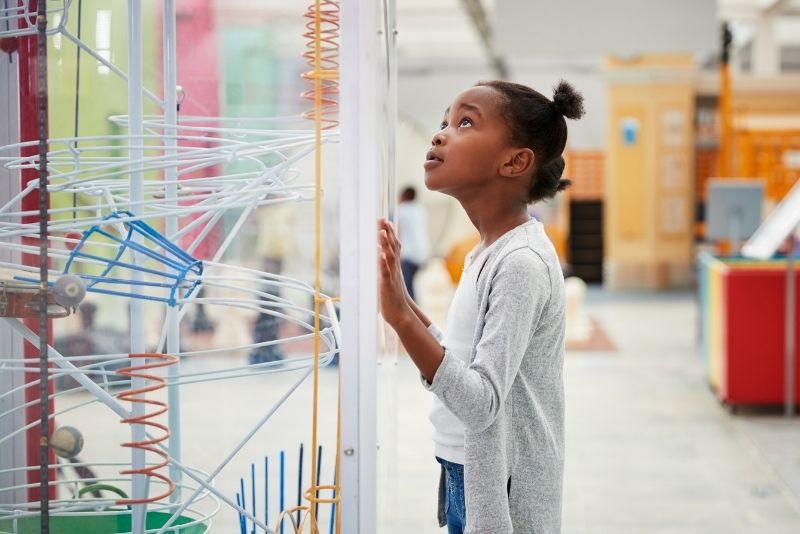 The Children's Museum allows kids the chance to play and learn while they do it. Its exhibits include a miniature version of the city with a farmer's market, doctor's office, auto shop and more. Little ones have the chance to build, climb, play and explore while building confidence.
Try engineering in an industrial science laboratory or dress up in costumes to join a group theatre performance. Experiment with sounds and music or get creative in a craft studio. The children's museum has something for kids of all ages and is a lot of fun for adults too.
18 – Play Volleyball at Voinovich Bicentennial Park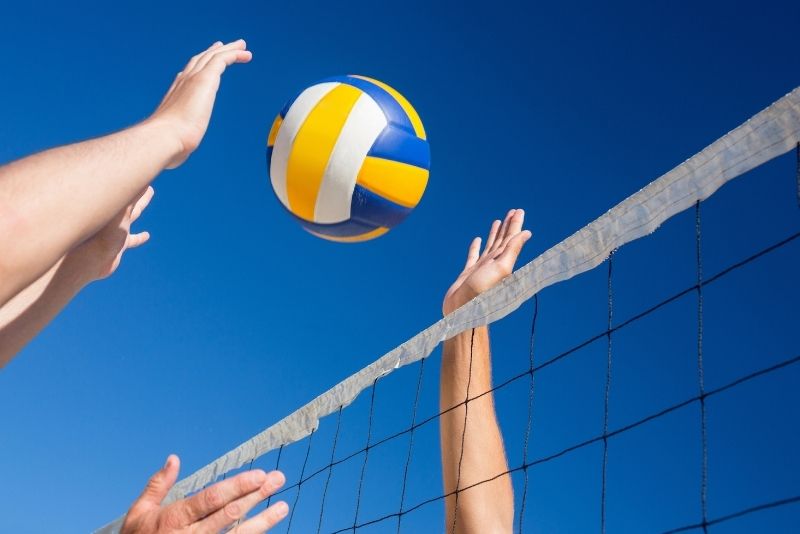 The Voinovich Bicentennial Park is a popular place in the city to relax away from the hustle and bustle. It covers four and a half acres on the banks of Lake Erie with good views of the water and the downtown skyline.
There are plenty of attractions within walking distance such as the Rock'n'Roll Hall of Fame, the FirstEnergy Stadium and Willard Park. The park hosts concerts in the summer months and has courts for volleyball and bocce.
19 – Take a local food tour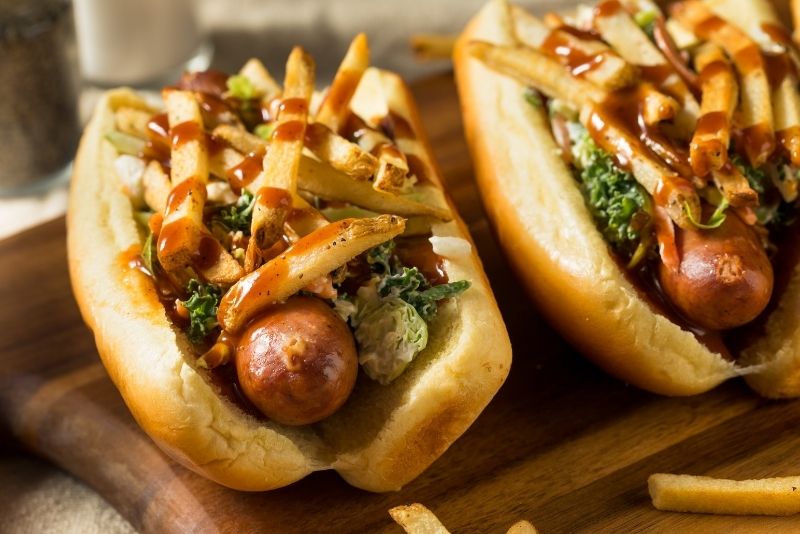 Discover the culinary delights of Cleveland on a fun and gratifying food tour. Explore the various neighborhoods of the city and explore their different characteristics including Tremont, Little Italy and Ohio City.
Try a variety of dishes that have become delicacies of this vibrant city and learn their working-class immigrant roots. A food tour with a knowledgeable local guide will ensure you don't miss the best bites Cleveland has to offer. A must for foodies!
20 – Go window shopping at The Arcade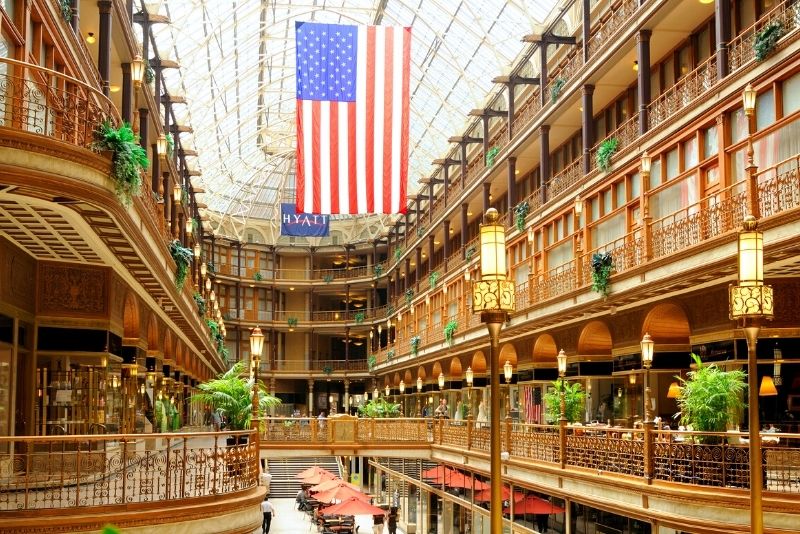 The Arcade is a grand Victorian-era glass and iron building that was constructed in 1890. It was one of the first shopping malls in the United States and its skylight contains no less than 1,800 panes of glass.
The Hyatt Regency Hotel occupies the majority of the building but there are shops and cafes on the lower floors as well as health and wellness centers. Visitors have to check out this iconic and unique Cleveland shopping destination.
21 – See seasonal displays at Rockefeller Park and Greenhouse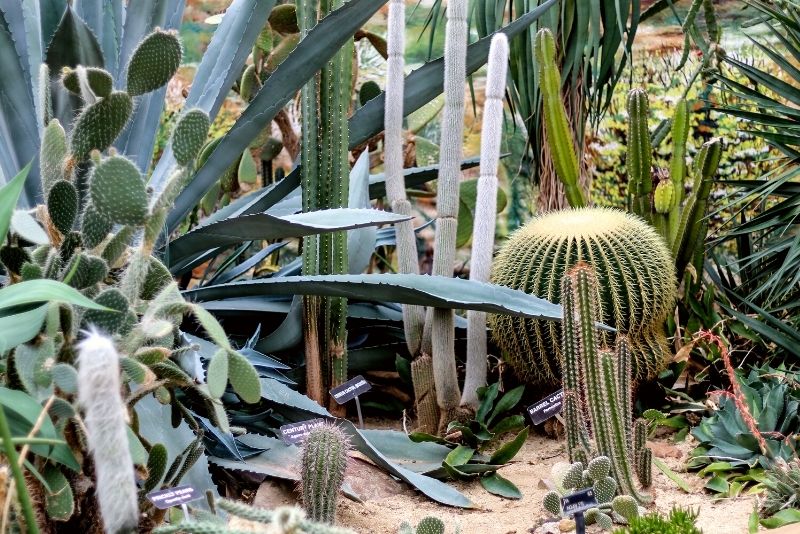 Rockefeller Greenhouse and Park are named after wealthy businessman John. D Rockefeller donated the land to the City of Cleveland. The gardens were founded in 1902 and the Greenhouse was originally used to grow plants for the city parks and not open to the public.
Now visitors can explore the greenhouse along with the numerous gardens, including the Japanese Garden, Talking Garden for the Blind and Latin American Garden. The Park is open every day and admission is free of charge.
22 – Take a picnic at Gordon Park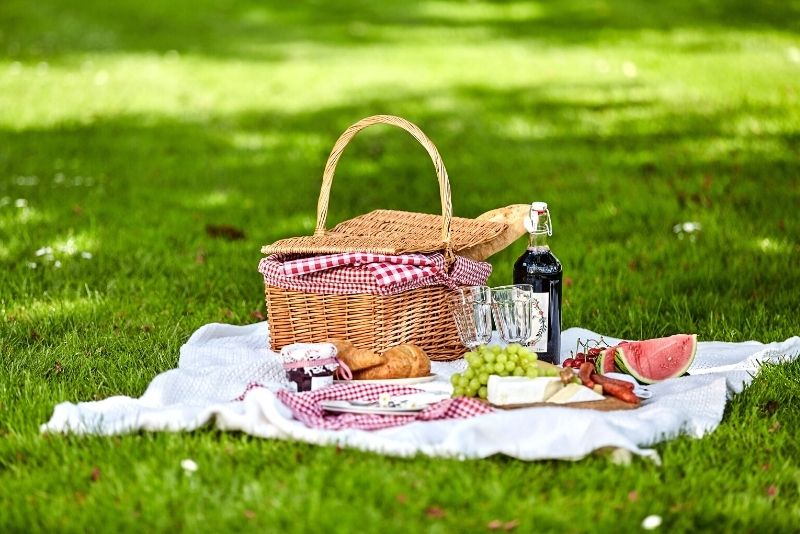 Gordon Park is a large waterfront area on the banks of Lake Erie. It has many wooded areas and walking trails as well as sports facilities and recreational spaces. The park was donated to the city by William J. Gordon in 1892 and covers 122 acres of lakefront land.
It is a good spot for fishing and has a pier and fishing platforms as well as numerous boat ramps. There are a number of ball fields as well as tennis courts, play areas and picnic tables to enjoy.
23 – See a concert at Severance Music Center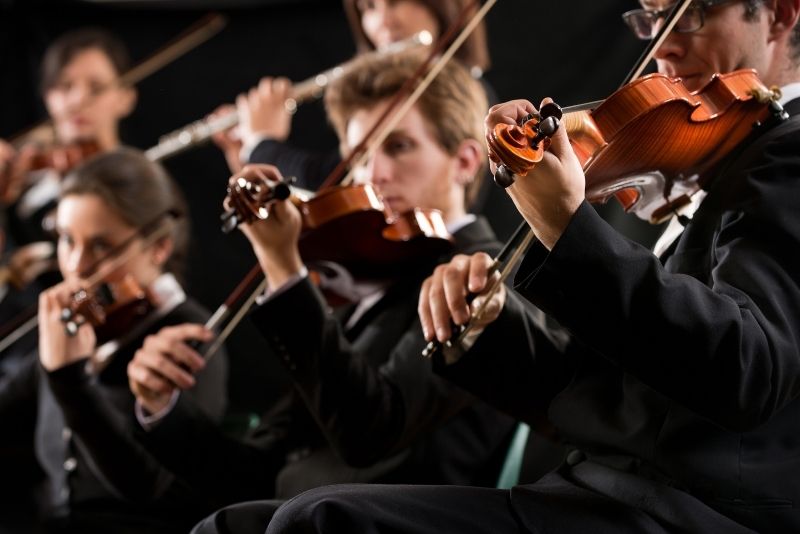 Renowned for being one of the most beautiful concert halls in the country, Severance Music Center has been home to the Cleveland Orchestra since it opened in 1931. The interior decoration harmoniously blends a variety of styles including Egyptian and Art Deco influences.
The orchestra performs a season of classical favorites each year including works by Mozart, Brahms, Tchaikovsky and Beethoven. They also host family concerts that help to engage children with storytelling and games.
24 – Try Skydiving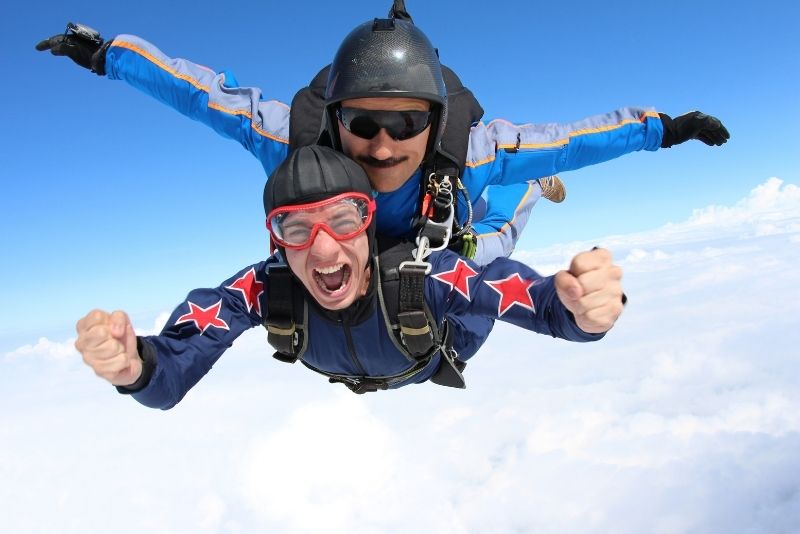 This one is purely for the thrill-seekers! Ever wanted to try skydiving but never got round to it? Cleveland could be the perfect destination for you. Take an exhilarating 10,000-foot leap with a certified instructor even if you've never jumped before.
Get a professionally filmed DVD and photo package to show your friends and family. You will need to bring all your courage for this unforgettable and thrilling experience.
25 – Cycle the trails at Euclid Creek Reservation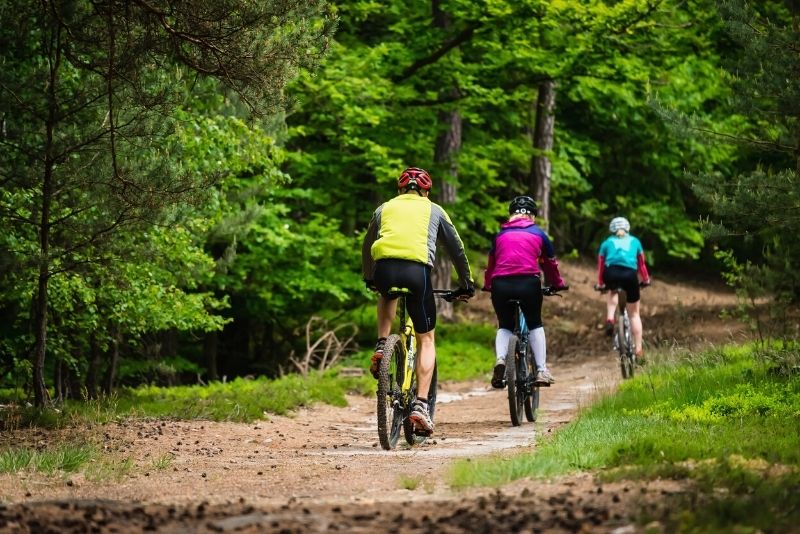 The varied landscapes of Euclid Creek Reservation are a perfect place for cycling, running and walking. The wooded trails pass through Cleveland, Euclid, South Euclid and Richmond heights past the abandoned quarry town of Bluestone.
There are a number of beachside parks within the reservation including Euclid Beach Park, Villa Angela Park and Wildwood Park. Euclid Beach Park is the site of a former amusement park and has a large beach, pavilion and shaded picnic areas.
26 – See antique cars at Cleveland History Center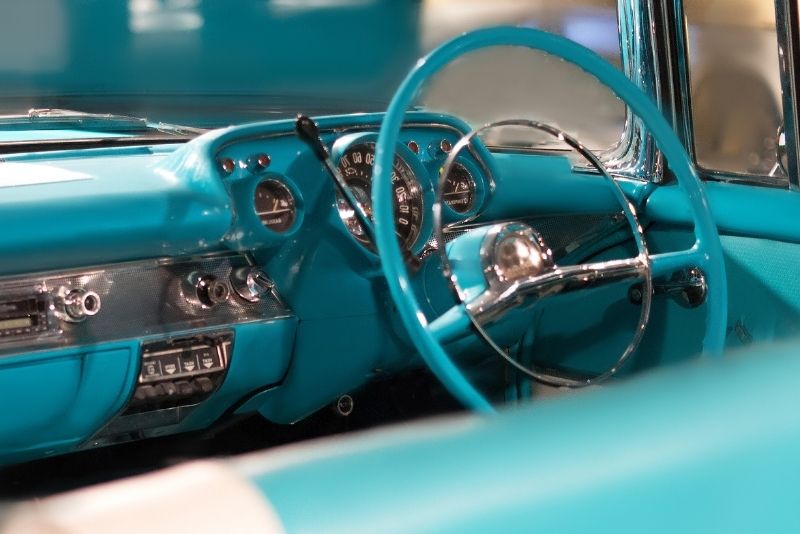 Follow the story of the Northeast Ohio region from its Native American roots to the present day. The Cleveland History Center has some of the most relevant and fun objects from the city's history on display including a carousel, antique vehicles and clothing, including a shoe belonging to LeBron James.
Check out the extensive collection of maps, photos, furniture and art to really understand the region, its industry and its people.
27 – Tour the WWII submarine, USS COD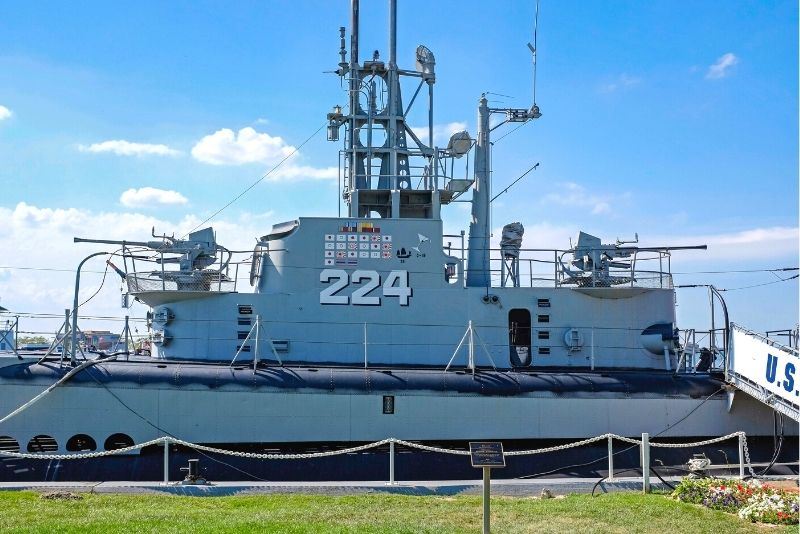 Docked in Cleveland's harbor is the National Historic Landmark and museum ship, the USS Cod. The submarine was built in Connecticut in 1942 and sailed seven patrols in World War II which included the rescue of allied forces.
Visitors can take self-guided tours of the ship to see what life was like for the crew members on board. Explore the control room and learn how the vessel is steered. See the cramped torpedo rooms which were also bunks for some of the crew members. The USS Cod is a fascinating piece of US naval history.
28 – Pay your respects at the James A. Garfield Monument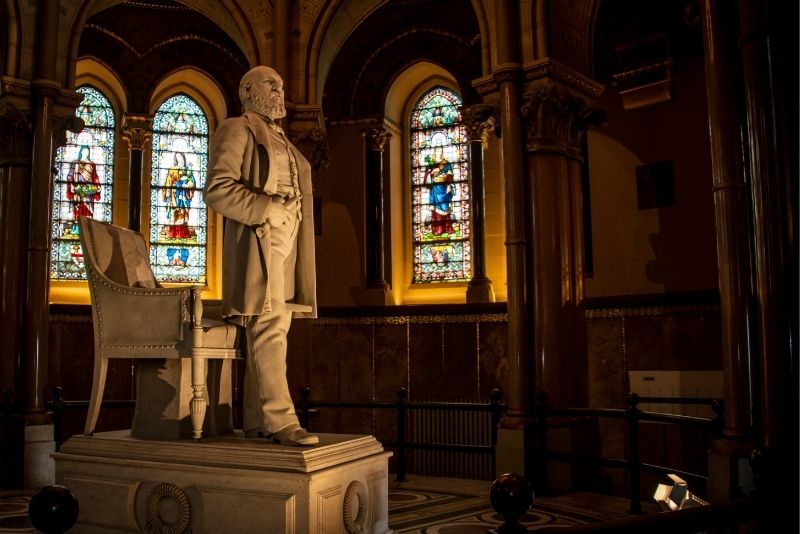 The monument to Ohio native and 20th President of the United States, James A. Garfield is also his final resting place. The 180-foot tall structure in Lakeview Cemetery has five terracotta reliefs depicting moments from the great man's life.
Garfield, who died in 1881 after an attempted assassination, chose the cemetery as his burial place and the memorial was constructed at its highest point. It has an observation deck with views of downtown Cleveland and Lake Erie.
29 – Pick up some snacks at Heinen's of Downtown Cleveland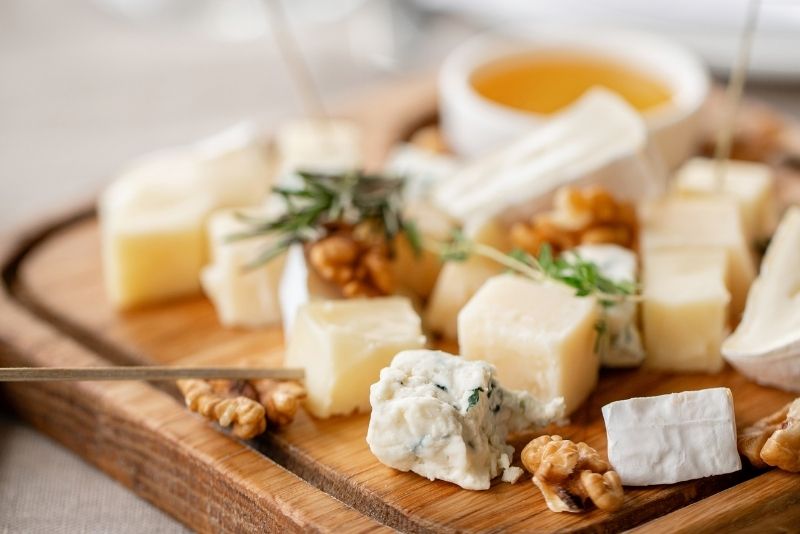 You have to check out Heinen's while in Cleveland. This downtown supermarket started as a single butcher shop in 1929 and grew to a chain of 23 stores across Ohio and Illinois. The Downtown store is located in an elegant historic building that was formerly a bank and is open 24 hours.
The supermarket has an excellent selection of artisan cheeses and meats and a great deli section. Take a look around and shop like a born and bred Clevelander.
30 – Try axe throwing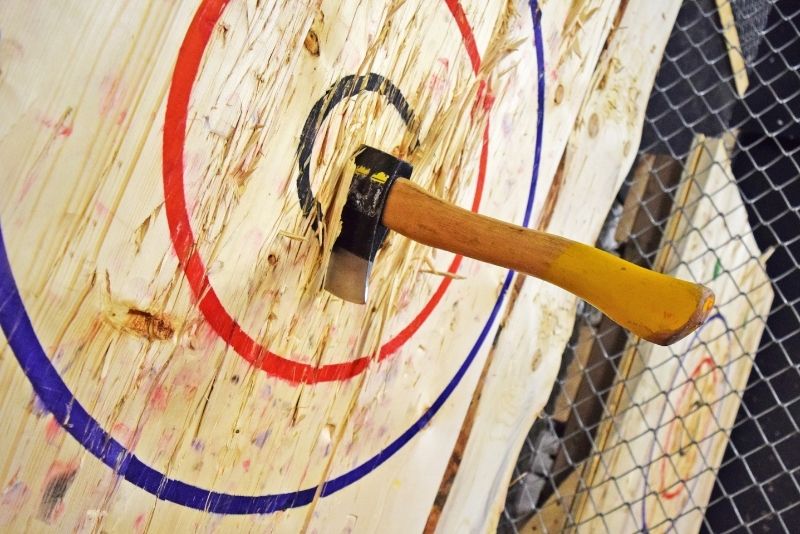 The latest Ohio trend in exhilarating social activities is…axe throwing! Yes, you heard correctly. Get together with your best buds and throw all manner of weapons, like ninja stars, not just axes. Whoever scores the most bullseyes on the target board wins.
Sounds easy but you'll need more than just brute strength to win at this sport. Axe throwing is suitable for beginners and advanced participants. Try out this underappreciated sport for yourself under the supervision of professionals. What could possibly go wrong?
31 – Explore Squire's Castle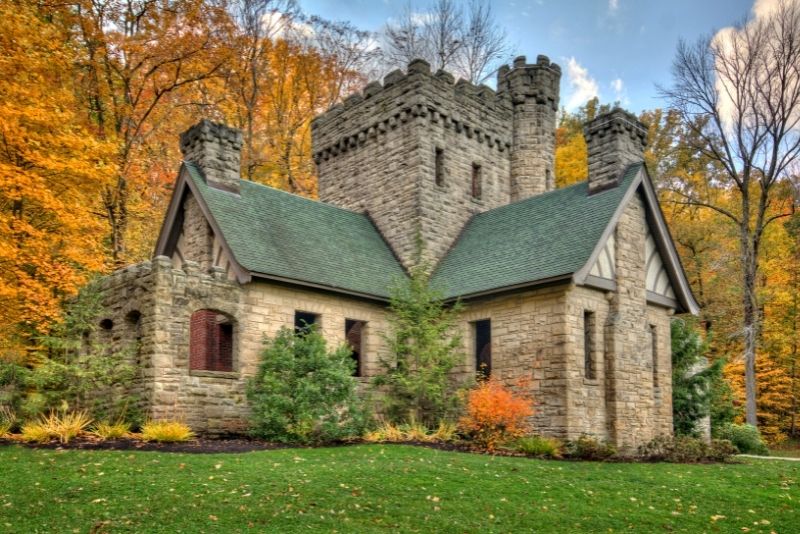 The picturesque Squire's Castle in Willoughby Hills was constructed as a gatehouse for a country manor that was never built. The castle was designed with a medieval European feel and is open to visitors to explore.
It is built from the native Euclid Bluestone and is a popular spot for wedding photography. The castle has a picnic area and sits at the start of the Squire's Castle Trailhead which leads to some of the nicest viewpoints in the North Chagrin Reservation.
32 – Visit the International Women's Air & Space Museum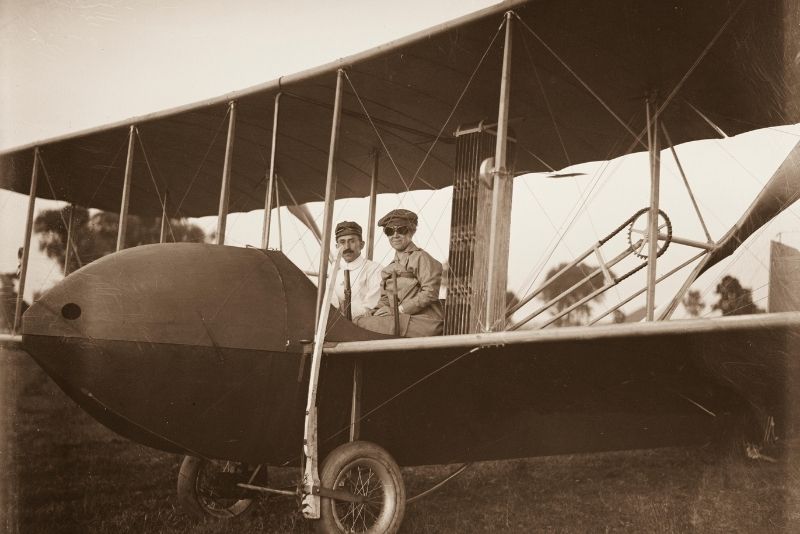 Catch up on the female contributions to the world of aviation at the International Women's Air and Space Museum. Discover exhibits about daredevil pilots and adventurous astronauts. The museum features information on pioneers such as Amelia Earhart, Jackie Cochran, the Mercury 13 and more.
The International Women's Air and Space Museum can be found at Burke Lakefront Airport, admission is free.
33 – Hike in Cuyahoga Valley National Park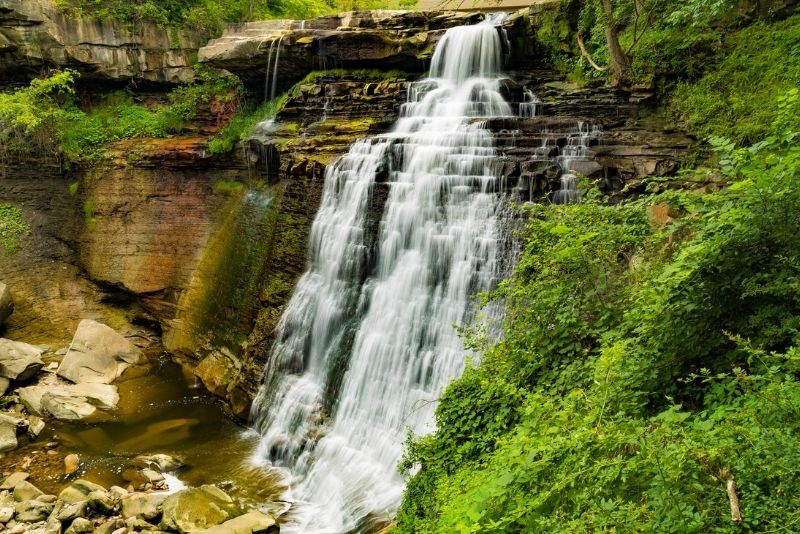 You may be surprised to find an area of unspoiled natural beauty so close to Cleveland's urban center. Cuyahoga Valley has been the focus of a massive restoration project in the last few decades.
The scenic Brandywine Falls are Cuyahoga's most popular attraction but there are plenty of other nice sights to see. The Beaver Marsh wetlands are a good place to spot a diverse array of wildlife. Ritchie Ledges and the Ohio and Erie Canal Towpath Trail are both worth exploring.
34 – Get inspired at the Museum of Contemporary Art Cleveland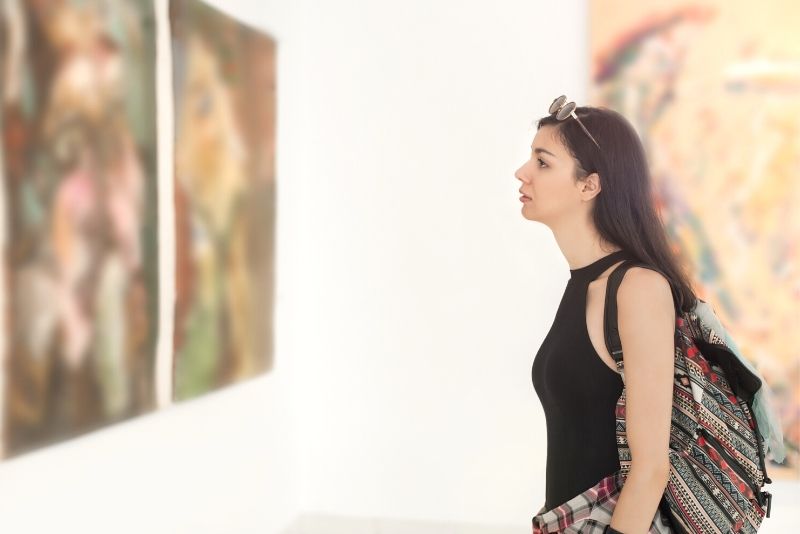 You can spot Cleveland's Museum of Contemporary Art from a mile away. Its Iconic architecture literally reflects the world around it, just like all the best art does. The MoCA is the only institution of its type in the Cleveland area so definitely check it out if you have a passion for modern art.
It features multimedia pieces devoted to some of the most important issues of our time. Textiles, paintings, sculptures, and videos, you can find it all here.
35 – Chill in Market Square Park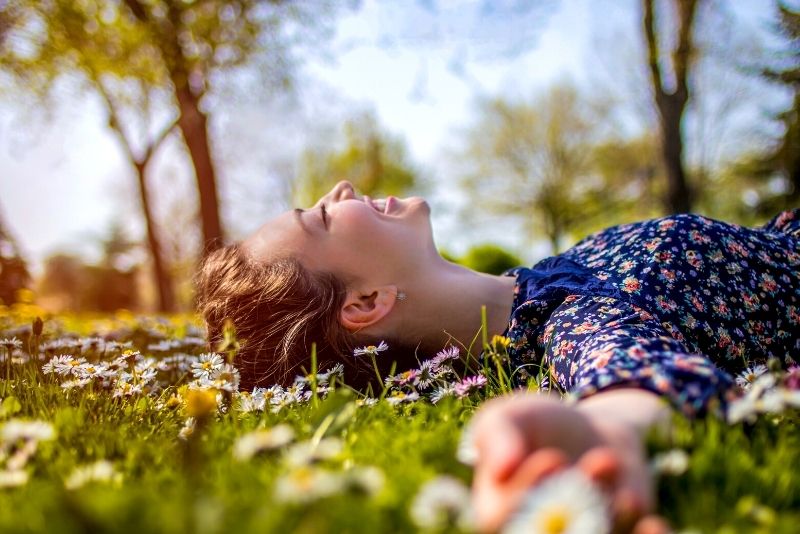 The small but centrally located Market Square Park is a bustling spot in the city. It is surrounded by bars and restaurants so there's always something going on here.
The Cleveland Bazaar is held in Market Square Park usually twice a month through the Summer months. It is a great place to shop for handmade and unique items and meet independent artists and crafters from the area. here you can pick up everything from jewelry and spooky stuffed toys to artisan hot sauce!
36 – Get spooked at the Buckland Museum of Witchcraft & Magick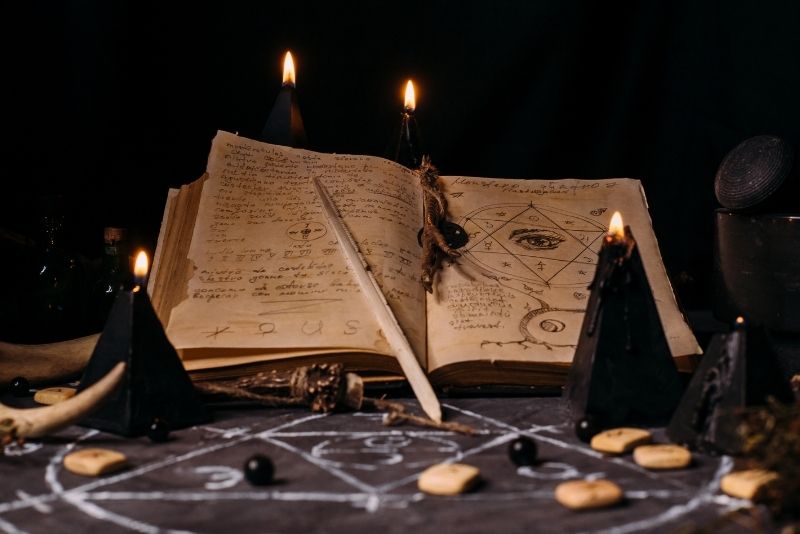 The United States' very first museum to Witchcraft and Magick was started by Raymond Buckland way back in 1966. The collection used to be displayed in the basement of his home but has since expanded into its permanent home in Cleveland.
Visitors can see artifacts from notable pagans and occultists such as Gerald Gardner and Aleister Crowley including ceremonial jewelry, crystal balls and even, purportedly, a demon in a box. Guided tours of this fascinating museum are available.
37 – Search the city on a scavenger game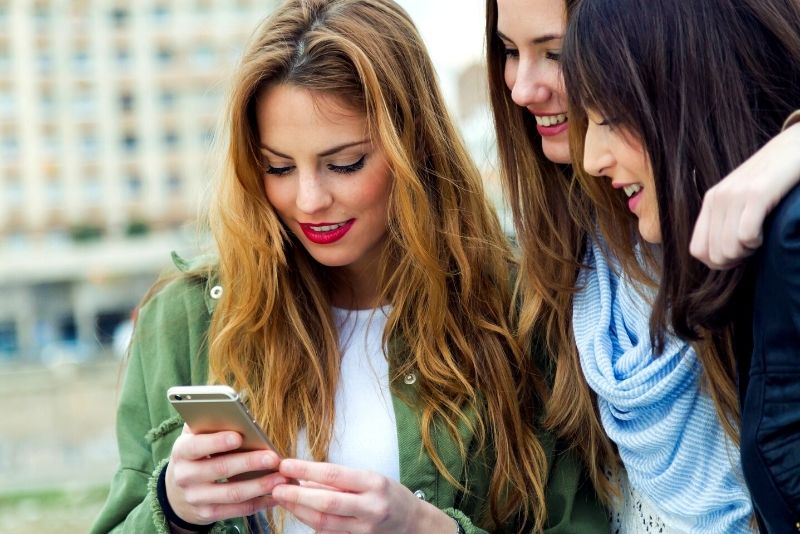 Try a unique way to discover Cleveland with a self-guided scavenger hunt around the city. Pick up clues and answer trivia questions to unlock your next location. Follow the app and play as a team, or against each other, in these fun challenging games.
Hit all the city's major sites such as Severance Hall, Wade Oval, and the Museum of Art. A scavenger game is a great way to uncover history, art and culture while playing a game at the same time. This is definitely one of the most fun things to do in Cleveland.
38 – Get your game on at Superelectric Pinball Parlor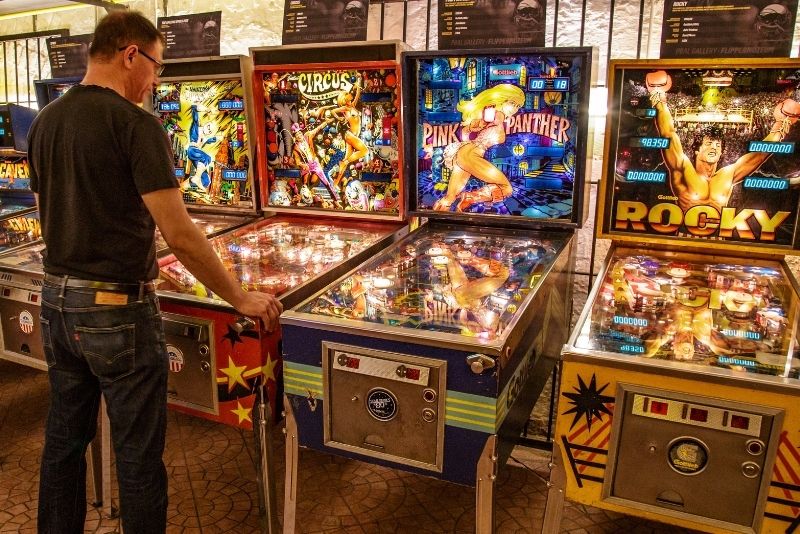 Looking for a fun place to hang out in Cleveland? look no further! The Superelectric Pinball Parlor has a selection of classic pinball and arcade machines to keep you entertained. They also serve reasonably priced beers and cocktails and guests are welcome to bring their own food.
Admission is $6 and gets you unlimited plays on all machines. Retro game fans shouldn't miss this place while in Cleveland.
39 – Visit the former Euclid Beach Amusement Park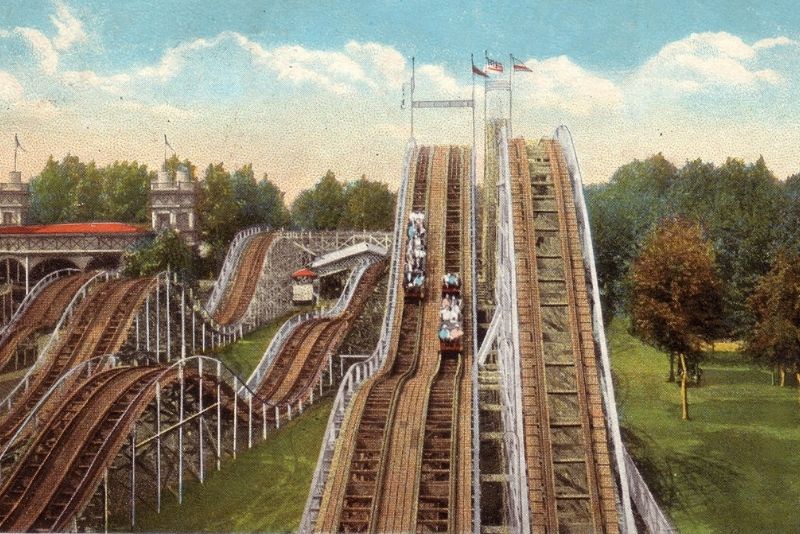 The site of the former Euclid Beach amusement park with its famous arched gateway is one of Cleveland's most iconic landmarks of yesteryear. The park opened in 1895 and ran for 74 seasons until its closure in 1969. In its heyday, it was a major attraction with thirty rides, including wooden rollercoasters, picnic and games areas, a dancehall and its own pier.
Aside from the arch, there's little evidence of the park remaining but the site still has a large beach to visit with shaded picnic areas and walking trails.
40 – Snap a shot of Franklin Castle (Hannes Tiedemann House)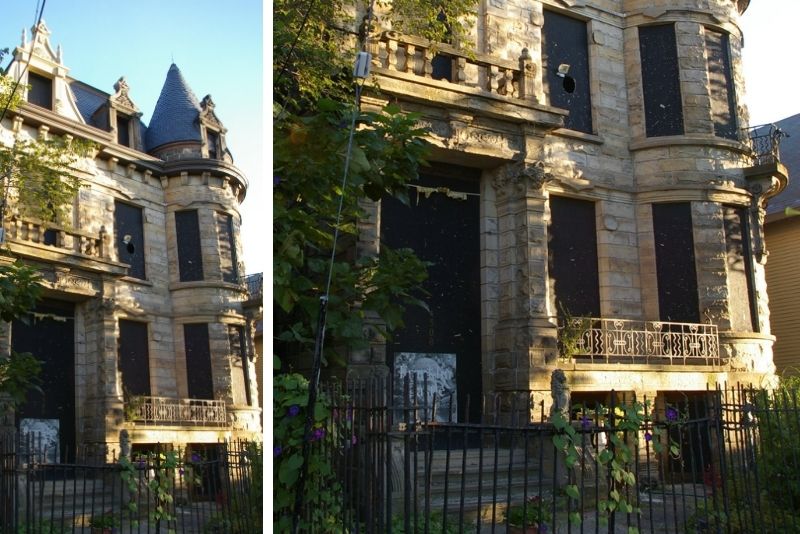 Built as a family home for wealthy German businessman, Hannes Tiedemann, Franklin Castle is one of Cleveland's most unique buildings. Constructed in 1881 in the Queen Anne Style, the house is reportedly one of the most haunted sites in Ohio. Rumors of deaths in the house as well as ghost tours by an owner in the 1970s have all fueled its spooky reputation.
It has featured in a number of ghost hunting and paranormal shows and, though it is not open to the public, is a popular site for photographs in the city.
41 – Check out classic motorcycles at Crawford Auto Aviation Museum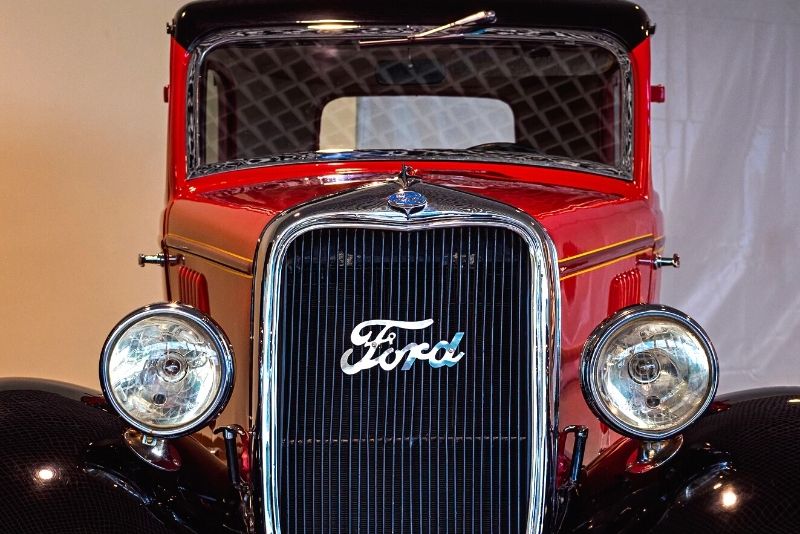 Any petrol-heads will love a trip to the Crawford Auto Aviation Museum which covers more than 100 years of auto and airplane history. The museum first opened in 1943 as a passion project of auto-industry leader Frederick C. Crawford.
The collection includes all manner of early cars and buggies and American classics including 1930s Cadillacs, Chryslers and Fords. The museum has a special display of American motorcycles including early and rare Indian and Merkel models.
42 – See a show at Gordon Square Arts District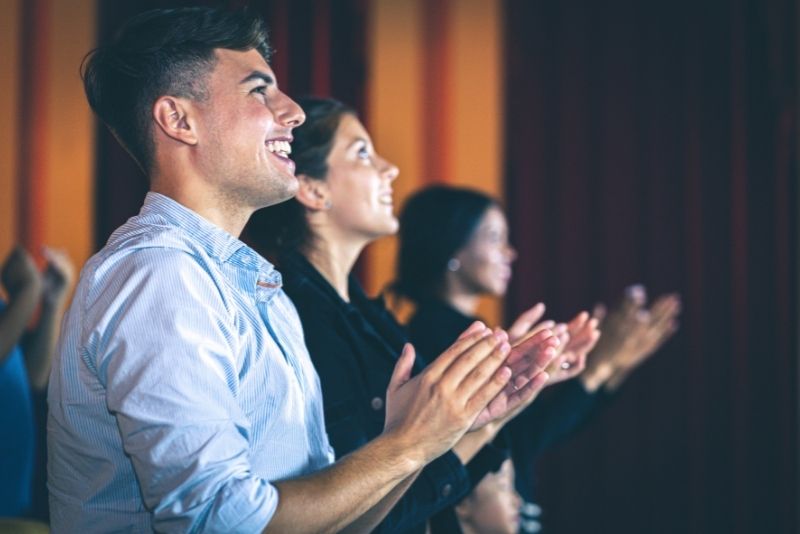 Gordon Square Arts District is the go-to place in Cleveland for those seeking culture. Whether you're looking for shows and performances, public artworks, art exhibitions or gourmet eateries you'll find it here.
The district is home to a handful of vibrant theaters, including Tailspinner Children's Theater, and Maelstrom Collaborative Arts Center. Check out the 78th Street Studios, the largest art and design complex in the region which has free entertainment and activities.
43 -Stuff yourself with delicacies at Little Italy Cleveland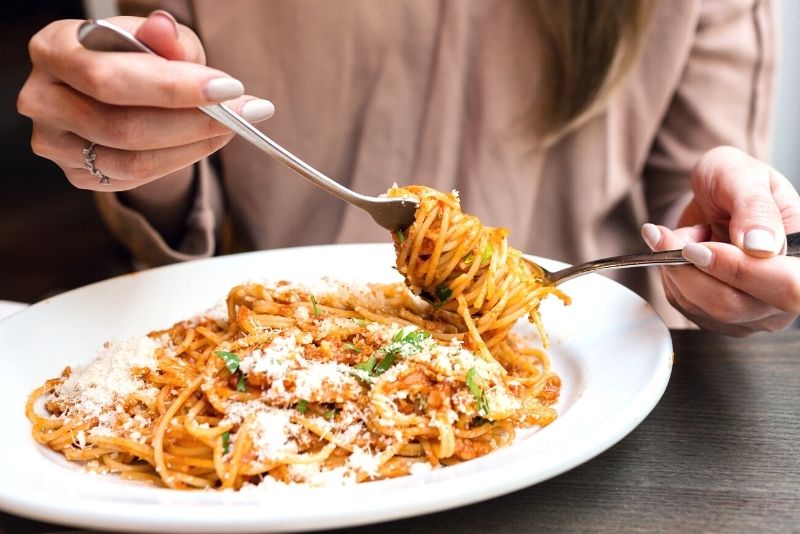 Within walking distance of Downtown and University Circle, Cleveland's Little Italy is home to some of its best, as well as oldest restaurants. From humble pizzerias and trattorias to award-winning restaurants and bakeries, visitors will have a great time sampling all the delicacies on offer here.
Guarino's on Mayfield Road is the city's oldest restaurant and first opened its doors in 1918 and has retained its cozy atmosphere and old-world charm. It serves classic pizza and pasta dishes.
44 – Catch a show at Playhouse Square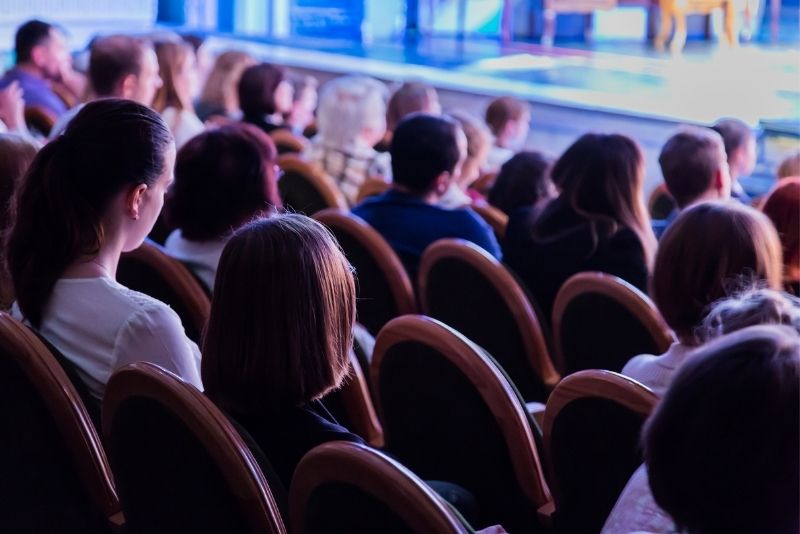 Outside of New York, Playhouse Square is the largest performing arts center in the country. With five theaters in a single block, something is sure to be showing during your time in Cleveland. The square hosts over 1,000 events annually including Broadway productions, ballet and dance, live jazz and film festivals.
The venues range from the intimate Kennedy's Cabaret theater to the 3,200-seater Keybank State Theater. There's so much going on at the Playhouse Square.
45 – Play bowling at Punch Bowl Social Cleveland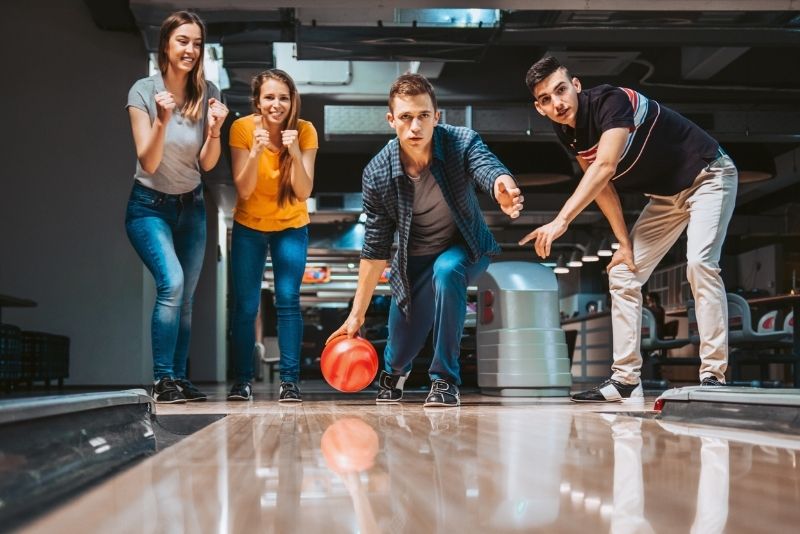 Games, unique cocktails and adventurous flavors are the order of the day at Punch Bowl Social. The drinks menu consists of signature punch bowls and a good selection of beers and wines. A selection of Classic American comfort foods is on offer too including burgers, carnitas and fries.
What really sets this place apart is the games. What other venues can you play bowling, mini-golf, karaoke and arcade games with your lunch? Punch Bowl Social is great fun.
46 – Discover the Maltz Museum of Jewish Heritage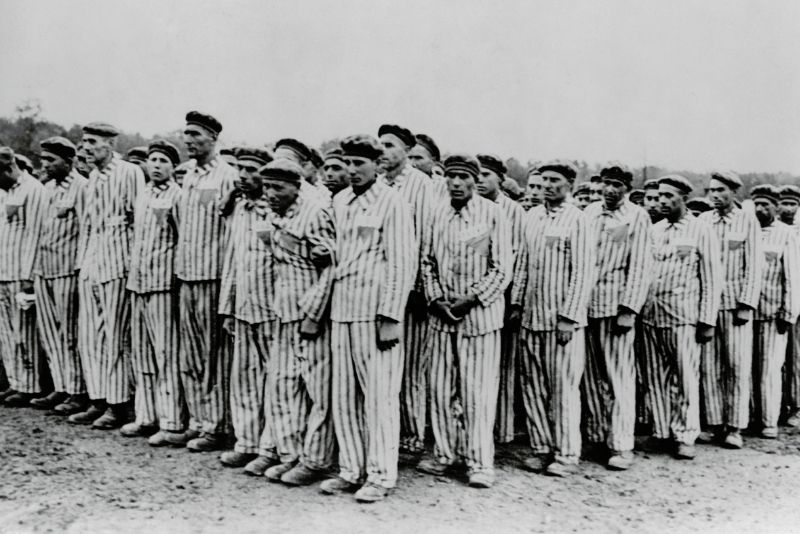 Cleveland is something of a cultural blender, the modern city is a product of the diverse immigrants who chose to settle here in the early 20th century. Many Jewish families left Europe during this time to search for prosperity and new beginnings in America.
Trace the history of the city's Jewish people through the difficult early-1900s to better times and discover the long-held ties to Israel and the hardships and achievements of the Jewish American people at Maltz Museum of Jewish Heritage.
47 – See famous headstones at Lake View Cemetery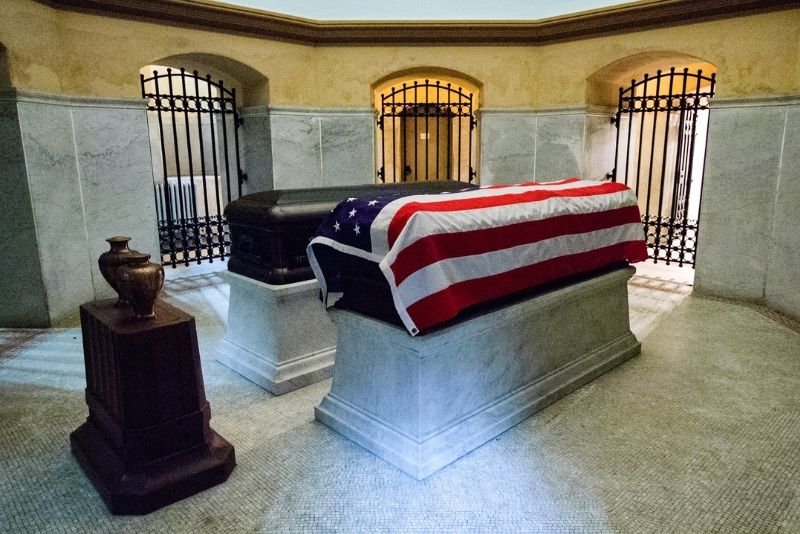 Besides the James A. Garfield Memorial, there's plenty of other interesting spots to see in Lake View Cemetery. The Wade Chapel is a must-visit with its intricate mosaics and stained glass window. Lake View is the final resting place of legendary business mogul John D. Rockefeller and features a huge monument to him.
It is also the resting place of Elliot Ness, a local prohibition-era official famed for his integrity and no-nonsense attitude towards bootleggers. The jukebox-shaped headstone of Alan Freed, the local radio DJ who coined the term rock & roll, is probably the most fun gravestone you will ever see. Check it out while you're in the city.
48 – Spot wildlife at Rocky River Reservation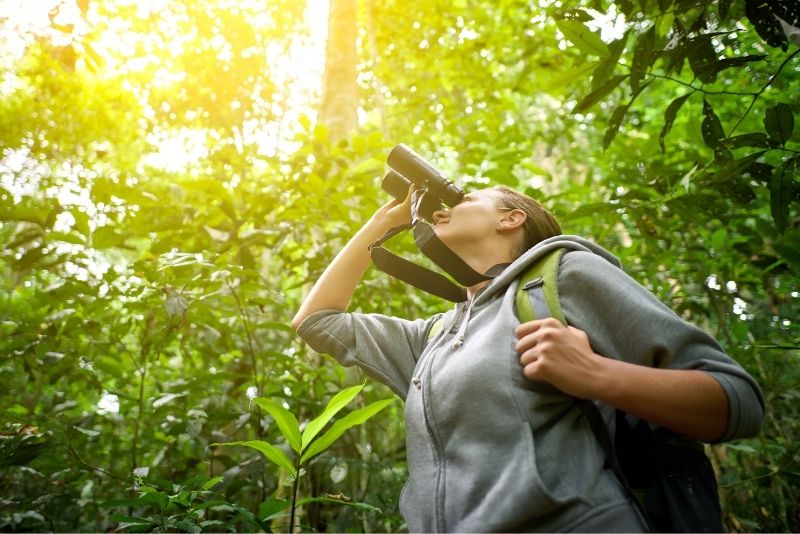 The Rocky River Reservation, as you might have guessed, is spectacularly rocky. Its steep shale cliffs form beautiful gorges surrounded by dense forests and lush wetlands. The area is home to a variety of bird species and visitors may be able to spot the native white-tailed deer.
One of the visual highlights of the park is Berea Falls which, when viewed from the right angle, are framed by three attractive stone bridges. The Reservation has plenty of good boardwalks and walking trails to explore.
49 – Ride the rollercoasters at Cedar Point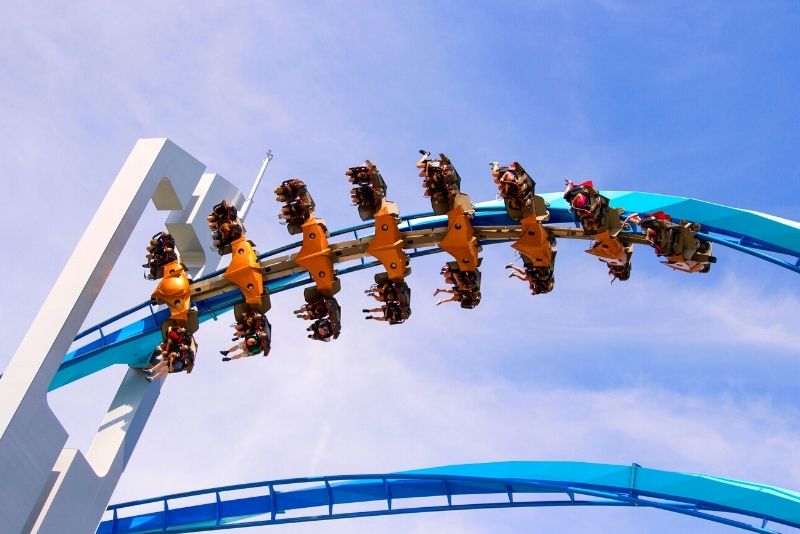 Known for its epic rollercoasters, Cedar Point has been a favorite destination for Ohioans for 150 years now. With an abundance of rides and slides, an 18-acre waterpark, live music and shows and a challenging golf course to boot, Cedar Point will cheer up even the most experienced killjoy.
For those who desire maximum thrills, Cedar Point has no less than 17 rollercoasters. The park's knee-tremblingly high Millennium Force was the world's first rollercoaster to reach 300 feet in height when it debuted in the year 2000.
50 – Grab a snack at Tommy's restaurant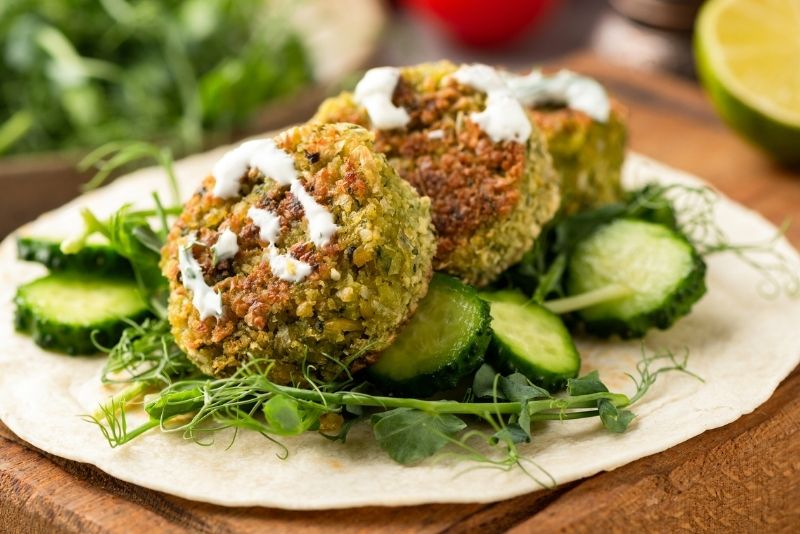 The first Tommy's restaurant opened in Cleveland in the mid-70s, serving milkshakes and Lebanese food to the local community. Tommy was 19 years old then and he's still in business now serving the same tasty drinks and dishes, though the menu has expanded somewhat.
Check out Tommy's for its friendly atmosphere, casual environment and to eat like a true Clevelander. Visitors can pick up a Tommy's t-shirt and show their love for this Coventry Road institution.
51 – See a sports event at Rocket Mortgage FieldHouse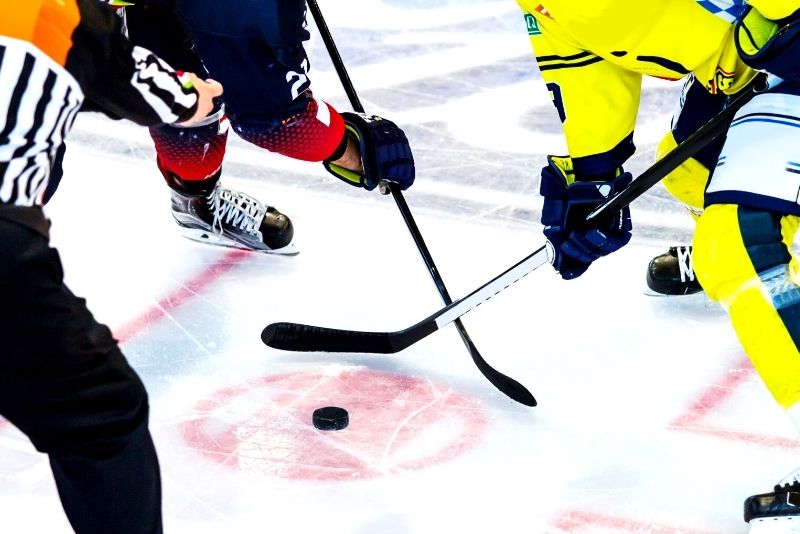 Home to the NBA basketball team, The Cleveland Cavaliers, and the AHL Hockey team, The Cleveland Monsters, Rocket Mortgage FieldHouse is one of the best venues in the city for sports and entertainment.
The Venue hosts over 200 events each year including basketball and hockey games and live music and comedy. It also has some great bars and restaurants including the Overlook Bar which has stunning views of the city.
52 – See live music at the Beachland Ballroom and Tavern
Probably one of the coolest places to visit in the city, The Beachland Ballroom is a music venue and restaurant set in a retro 1950s building. The venue hosts touring bands and local acts and has put on shows by legendary artists such as The Cramps, Guided by Voices and The White Stripes.
They also hold record and vintage fairs on occasion. The Beachland Ballroom is the place to go in Cleveland for indie and alternative music and entertainment.
53 – Take a wine tasting experience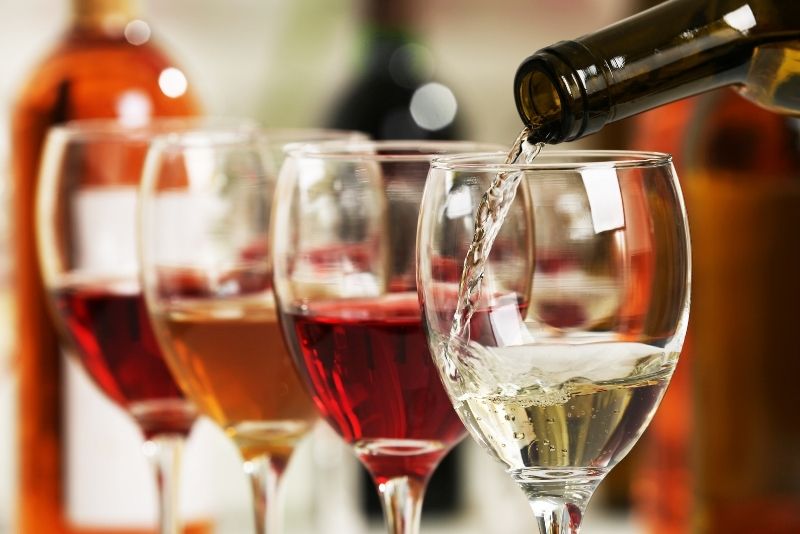 Cleveland may not be well known for its vineyards but it has a thriving winemaking scene at the moment. Take a wine tasting tour with a local expert and discover for yourself what makes Ohio wine so remarkable.
Learn about the conditions needed to make perfect wine from an industry leader and educator. Sample some of the best local wines and discover new home-grown favorites. These experiences are a must for wine aficionados.
54 – Live it up at JACK Cleveland Casino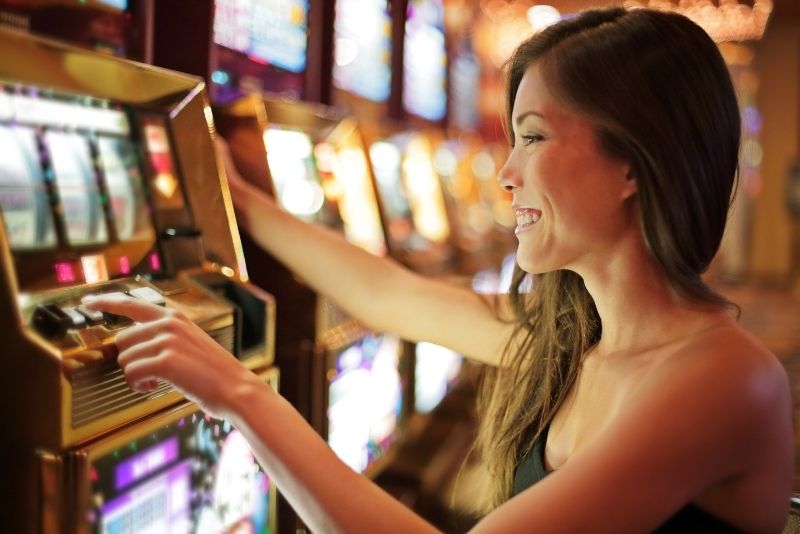 Are you feeling lucky? Try an evening of games and entertainment at JACK Casino Cleveland. Based in the beautiful and historic Higbee building in the downtown district, JACK Casino has over 100 table games, 30 poker tables and hundreds of slot machines.
The Casino also has three bars and regular live entertainment. You won't struggle to find somewhere to spend your money here. Grab a taste of the high life at Jack Casino during your visit to Cleveland.
55 – Unwind on a spa day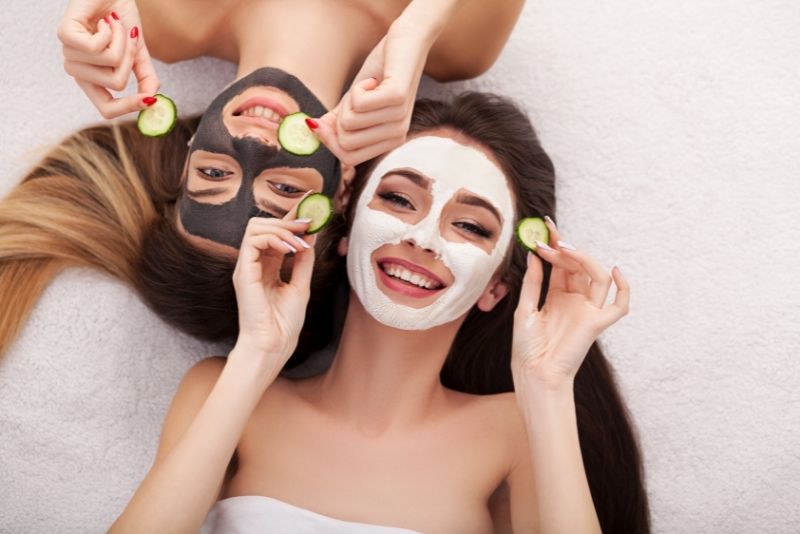 Looking for a special way to round off your trip to Cleveland? A luxurious spa day could be just what the doctor ordered. Detox and unwind with a steam sauna or boost your metabolism with a float pod session.
Try out the latest in health and wellness experiences, like a salt room session which helps ease respiratory ailments like asthma and allergies. Indulge yourself with a relaxing massage and feel your troubles melt away.
56 – Take a beer tasting and brewery tour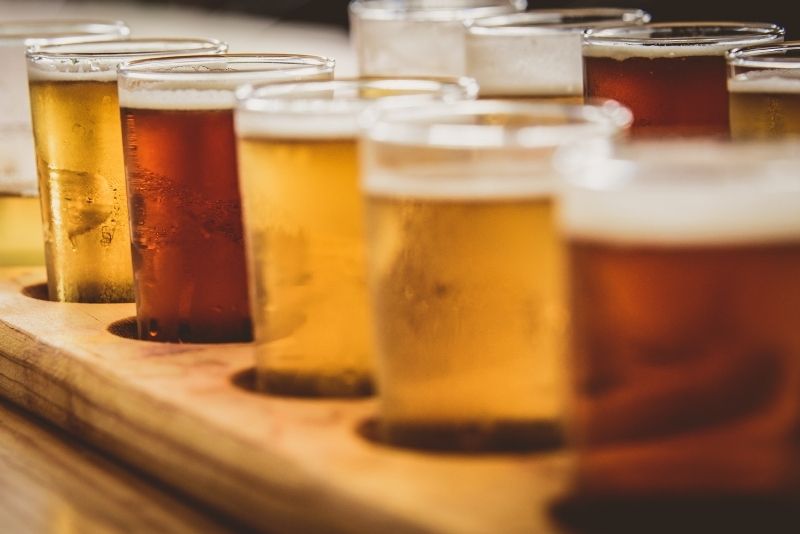 It would be a shame to visit Cleveland and not try out some of its best brews! Great Lakes Brewing Company was the city's first craft brewery, opening way back in 1986 well before craft brewing was a super-cool thing to do. Gret Lakes offers brewery tours and tastings for a very reasonable price of only $6.
For the craft beer fanatic, Cleveland has many other great breweries to visit such as Masthead, which also serves fantastic pizzas, Terrestrial Brewing Company and Platform Beer Co.
57 – Take in a candlelight concert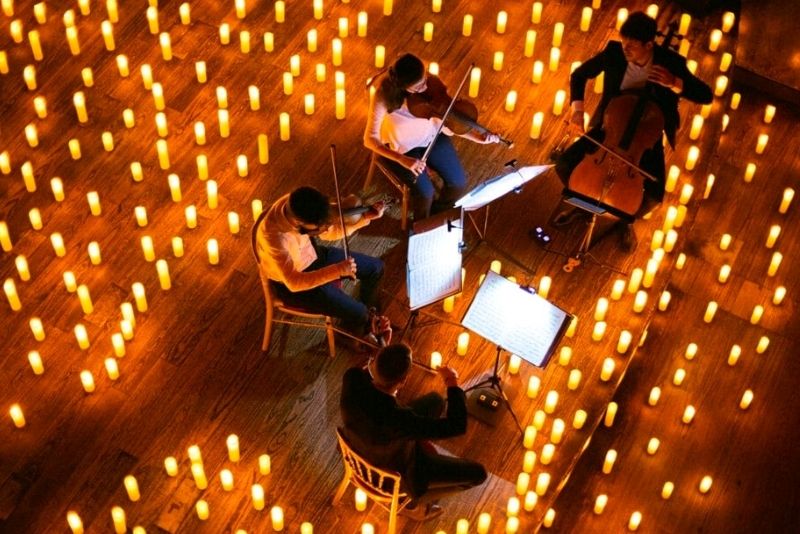 Some things are best experienced by candlelight! Cleveland's most beautiful venues play host to this series of seasonal candlelight concerts. See live performances of popular music with a candlelit ambiance for an unforgettable and magical experience.
Enjoy classical music such as The Nutcracker or Winter from Vivaldi's Four Seasons concertos. Hear classic jazz in the style of Ella Fitzgerald or a selection of Stevie Wonder hits in these unique and intimate shows.
We hope you enjoyed reading our selection of things to do in Cleveland, Ohio. If you have other fun places to recommend don't hesitate to leave us a message.
If you have not booked your accommodation yet, check out the best hotels in Cleveland. Be sure to book your airport transfers in advance to get the cheapest deals.
Happy travels!