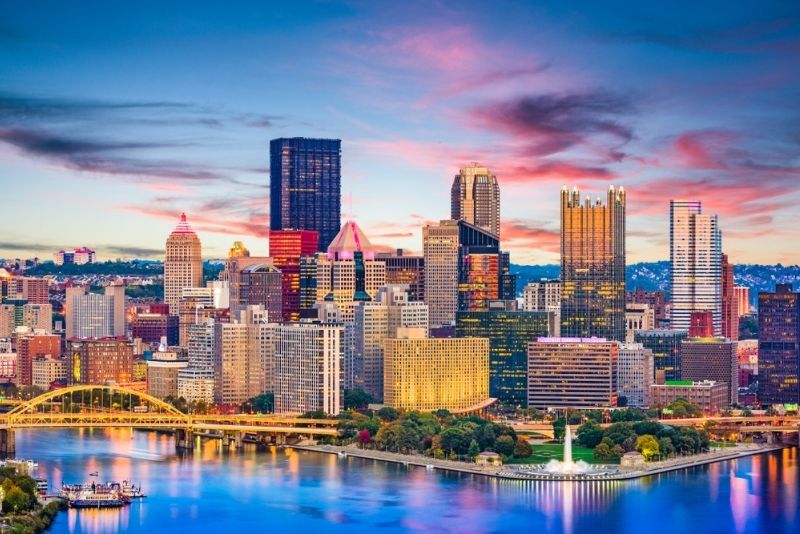 With thousands of steps zigzagging through its streets and hills, and three sparkling rivers running through its core, Pittsburgh is far from your typical urban metropolis — it's a city that unites nature with culture, art with history, and sport with some seriously lip-smacking eats.
From the Monongahela Incline where jealousy-evoking views await to the roaring crowds at PNC Park on game day, the hip and happening arts districts, or all the oddities on display at the city's many museums (don't miss the Andy Warhol Museum of the bizarre Trundle Manor), the list of things to do in Pittsburgh is on a much grander scale than most first-timers realize.
While the city has flown somewhat under the radar in the past, its stellar mixture of revitalized neighborhoods, big-time tourist attractions, and quirkier amenities have made it a magnet for travelers.
It's the kind of place that is utterly and wonderfully itself, while also offering everything that you could want from a big city – a truly irresistible combination!
So, what are you waiting for? Start thinking about hotels, flights, transport, and start planning your getaway!
1 – Cheer on the Pirates at PNC Park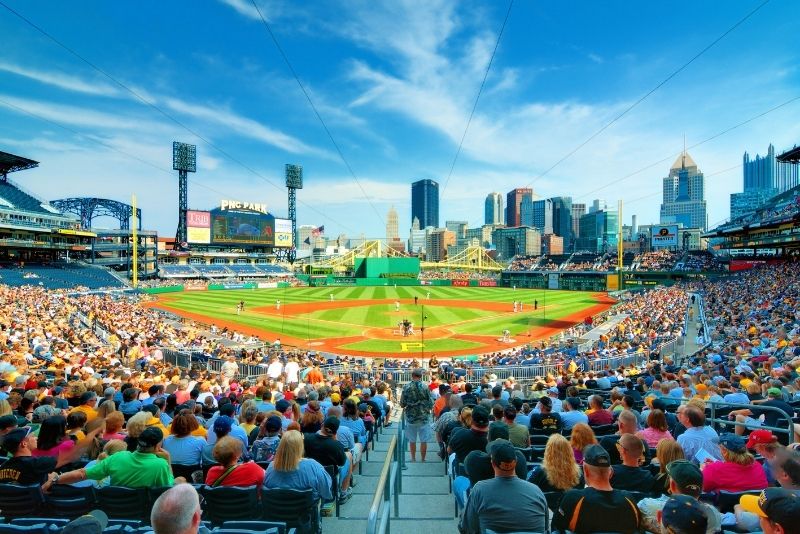 A mecca for sporting activities, with more energy and noise than the majority of arenas nationwide, PNC Park sits on the northern bank of the Allegheny River and is the coveted home to one of America's most beloved pastimes: baseball.
Since opening its doors back in 2001, PNC Park has been a canvas for some of the greatest players in baseball, regularly selling out its near-40,000 seat stadium.
And while, in baseball terms, that's rather small in stature, PNC makes up for it with its beautiful view of the city's skyline and roaring, passionate crowds.
Today, it is home to the Pittsburgh Pirates and a must-visit for any fan of America's favorite pastime.
2 – Mingle with meerkats at the Pittsburgh Zoo & PPG Aquarium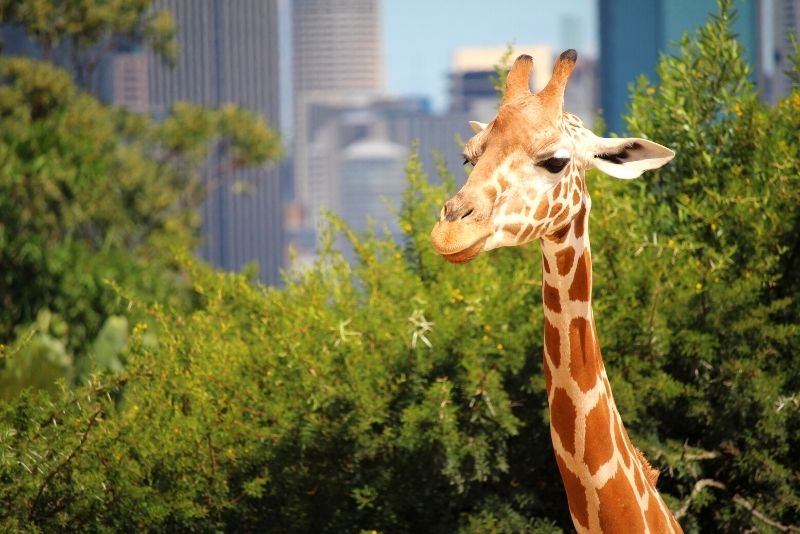 A local favorite for anyone traveling with kids in tow (or kids at heart, for that matter), the Pittsburgh Zoo and PPG Aquarium combine to be one of the most popular things to do in Pittsburgh, and for good reason.
With more than 4,000 animals on site (from no less than 475 species) and unique themed zones that allow you to admire the furry residents in their natural habitat — not to mention meet and greet opportunities — there's something for everyone at this family-friendly attraction.
The zoo is open year-round, although the aquarium offers occasional seasonal exhibits too. Admission is relatively affordable, making it a great option for budget-minded travelers.
And, thanks to its location in Highland Park on the city's east side, you'll be blessed with ample green space for a well-deserved afternoon picnic.
Hot tip: don't miss the Zoo Lights Drive-Thru, a moonlit safari experience where you can roll through the zoo and take in 80 animal displays illuminated by spectacular LED configurations, all in the open air.
3 – Step into nature at the Phipps Conservatory and Botanical Gardens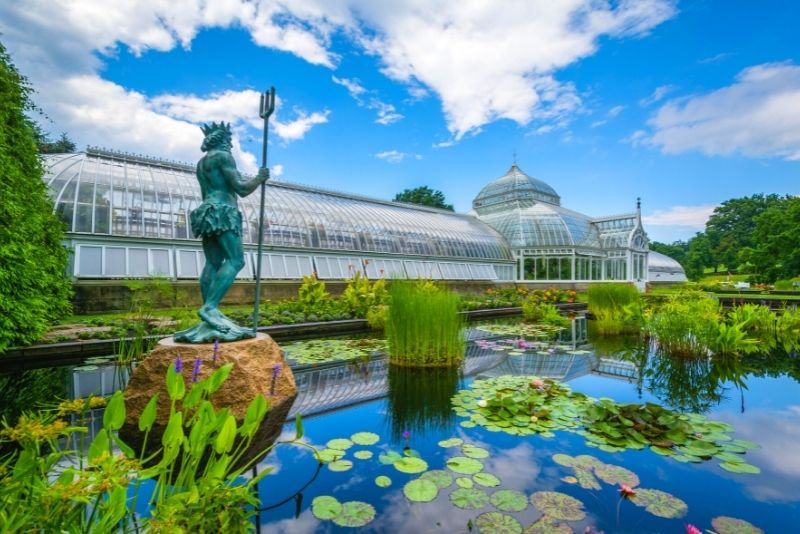 Enchanting, natural and a welcomed escape from the hustle and bustle of city life, Phipps Conservatory and Botanical Gardens over in the colorful Oakland neighborhood has been a Pittsburgh institution since its opening in 1893.
Today, the sprawling complex boasts both indoor and outdoor gardens and is home to more than 13,000 plant species from all over the world (including some rare and endangered specimens), making it one of the largest botanical gardens on the continent.
Throughout the grounds, guests will stumble across a remarkable 14-room glasshouse, an immersive tropical forest, desert room, the tranquil sunken garden, and a delightful orchid room — just a sliver of the 15 different sections on offer.
Phipps also doubles as an art museum of sorts, with a permanent collection of stunning Chihuly glassworks on display (the perfect backdrop for a new photo, perhaps?).
4 – Appreciate a modern great at The Andy Warhol Museum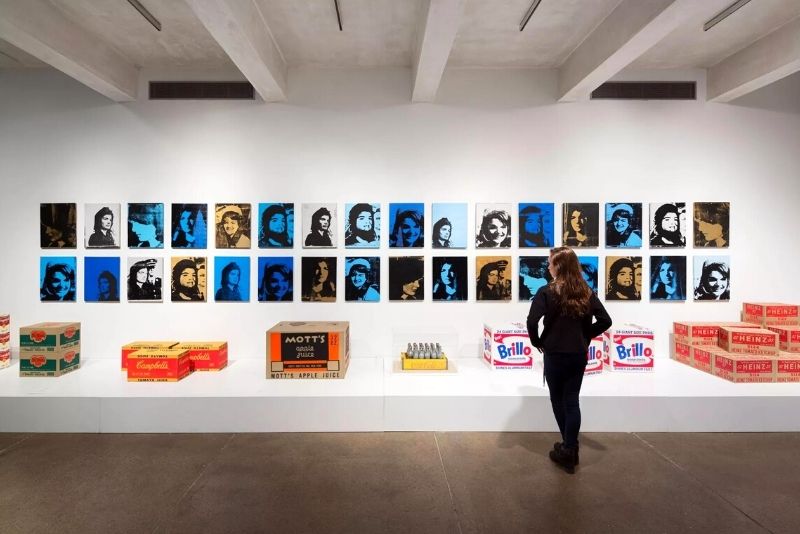 Art lovers, listen up! Pittsburgh is home to one of the country's most impressive and immersive museums dedicated to a single artist: The Andy Warhol Museum.
From his innovative pop art creations — including celebrities like Marilyn Monroe, Elvis Presley, and even everyday objects such as dollar bills — to his bold artistic vision that changed the course of contemporary art forever.
It was Warhol who said, "In the future, everyone will be world-famous for 15 minutes". The museum offers a fascinating look into the life and mind of one of America's most celebrated artists.
The Andy Warhol Museum is spread out over multiple floors (plus an outdoor space), meaning there's plenty to see even for those short on time.
Hot tip: if you're pinching pennies, be sure to visit on Friday evenings between 5pm and 10pm for 50% off the regular admission fees.
5 – Walk the length of Emerald View Park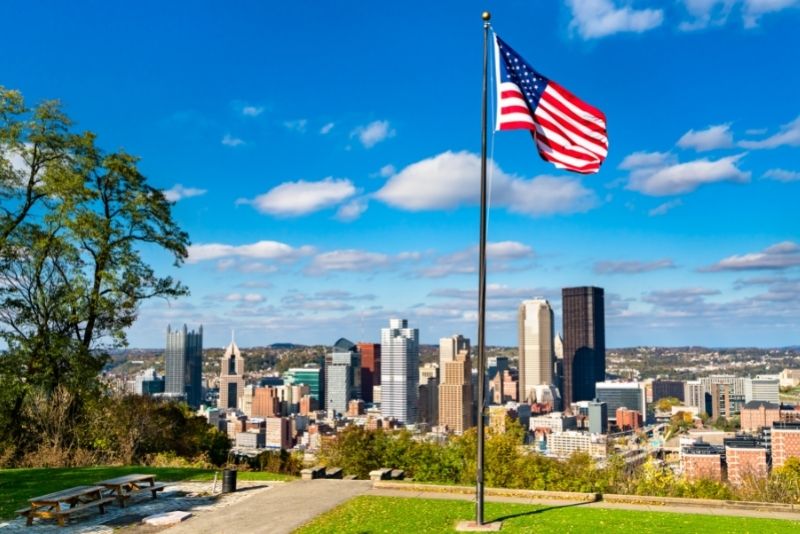 If you're looking for an impressive view of the city to take in while hiking, biking, or just relaxing, elongated Emerald View Park is your spot.
This lush green space on Pittsburgh's South Side stretches 250-acres, all the way through Mt. Washington, Duquesne Heights, and Allentown, and dishing up some of the best views of downtown and its surrounding hills.
While the viewpoints can get a little crowded in peak season, with acres of open space out the back to explore, it's still the perfect place for a nature walk or a picnic lunch.
6 – Hop on Molly's Trolleys for a city tour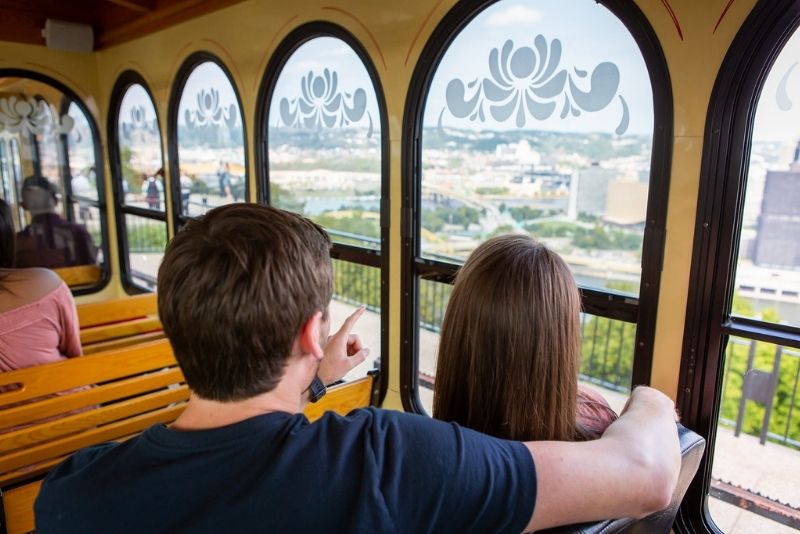 If you're looking for a unique way to see Pittsburgh and kick the feet up, look no further than the 1920 vintage-style Molly's Trolleys!
These bright red trolleys offer 90 minute narrated tours of the city that cover everything from history and architecture to sports and current events.
Tours typically depart from the Strip District multiple times a day, covering diverse areas spanning Downtown to the North Shore, Oakland, and beautiful Mt. Washington.
Traveling in the holiday season? Consider the Christmas-themed Jolly Trolley!
7 – Enter the colorful world of Randyland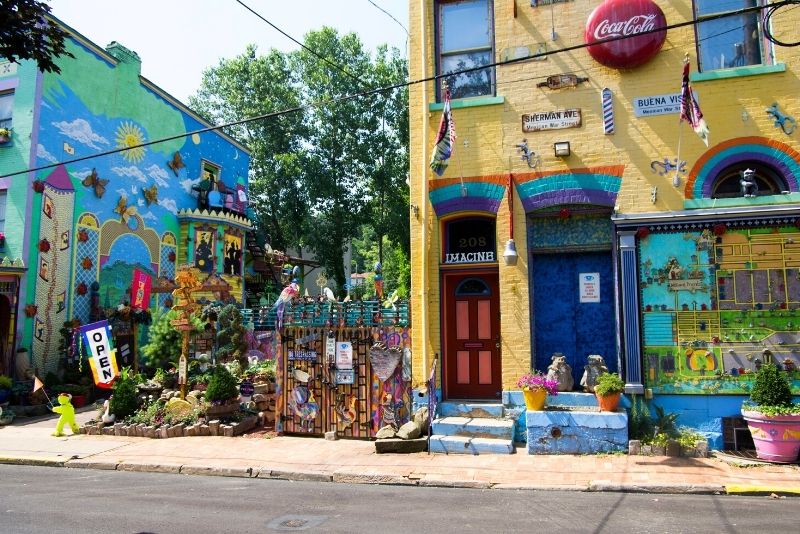 A favorite amongst locals and visitors alike, Randyland is a (seriously) colorful and quirky wonderland located in the city's Mexican War Streets neighborhood.
Sitting on the North Side on Arch Street, complete with one-of-a-kind artwork adorning every square inch, this unique art gallery/museum showcases hundreds of vibrant paintings, sculptures, and found-object pieces from owner/artist Randy Gilson — and rightfully so, it's been dubbed the most colorful house in America.
What began as a simple front yard art project has turned into one of the city's most popular tourist destinations, with visitors coming from all over to snap photos amongst the ever-changing guerrilla gardening displays that range from playful to thought-provoking.
Hot tip: Randyland is free, but tips are encouraged if you enjoyed your visit.
8 – Take a walking tour of Point State Park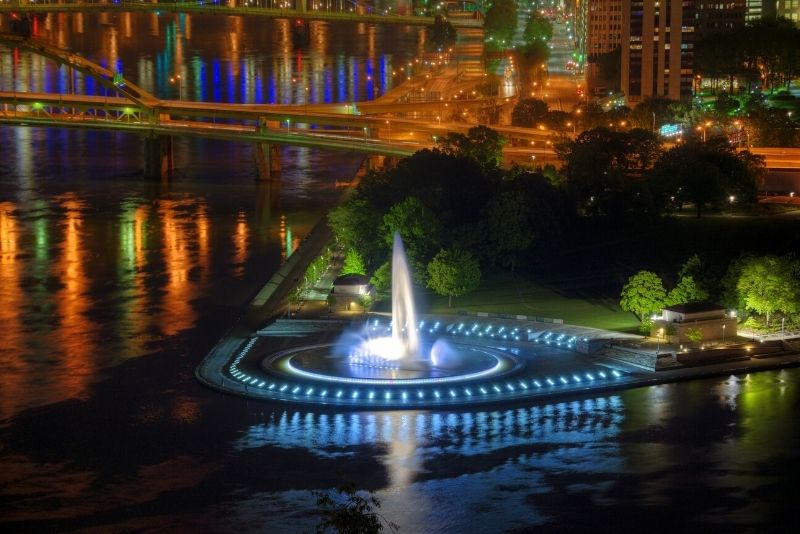 Straddling the confluence of the Allegheny, Monongahela, and Ohio Rivers, Point State Park acts as a green-filled escape in the heart of downtown Pittsburgh.
Once a bustling center of trade and industry, today Point State Park is one of the city's most popular tourist destinations for its mix of historical landmarks, picturesque views, and ample opportunity for recreation (including biking, jogging, and playgrounds).
The star attraction at Point State Park has to be the geyser-like fountain at its tip, a striking display of water that shoots into the sky and is surrounded by lush greenery.
For those looking to spend more time exploring, you can walk along the park's scenic promenade — but be sure to head up onto one of its surrounding bridges for a bird's-eye view of downtown and the Three Rivers Stadium (home of the Steelers).
Keep in mind: most walking tours (even free ones) will make a stop here.
9 – Take a stroll through the past in the Schenley Farms Historic District and Heinz Memorial Chapel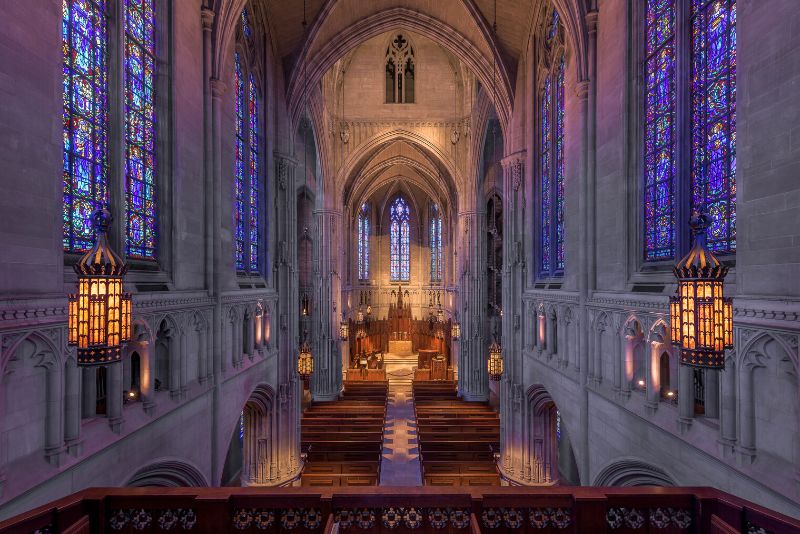 There are plenty of excellent neighborhoods to explore in the city, but Schenley Farms is among the most beautiful… and the most historic!
As the name suggests, the area started out as agricultural land; if you visited any time before 1905, the only neighbors you'd have would be herds of grazing cows!
Today, it serves as a time capsule of Pittsburgh's early years, with gorgeous mansions and lovingly preserved homes that showcase the beauty of the era.
While you're in the area, be sure to check out the Heinz Memorial Chapel, a gorgeous architectural work in its own right.
Donated to the University of Pittsburgh by prominent local citizen John Henry Heinz in 1938, this magisterial space is popular with visitors of all faiths, and it offers a place of peaceful refuge in the heart of town.
10 – Head to the Grandview Overlook on Mt. Washington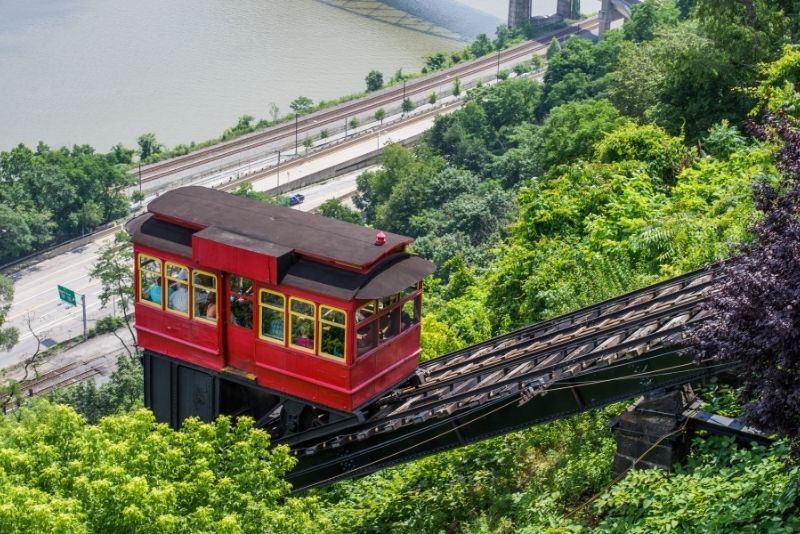 Hunting for a stellar photo sure to light up the social media feed? Look no further than this revered viewpoint on the south side of the river.
Climb up Mt Washington's steep slopes to reach the Grandview Overlook, where from atop the 450-foot hill you'll be rewarded with a gorgeous panoramic view of the city, its skyline, and its surrounding regions as far as the eye can see.
The park is also a popular spot for locals to catch the annual fireworks show on July Fourth.
To reach the top, either hop on the historic cable car that is the Duquesne Incline, departing from the western side of the South Shore, or jump on the heavily photographed Monongahela Incline from next to the Smithfield Bridge, the oldest continuously operating funicular in the country.
11 – Find food and festivals at Market Square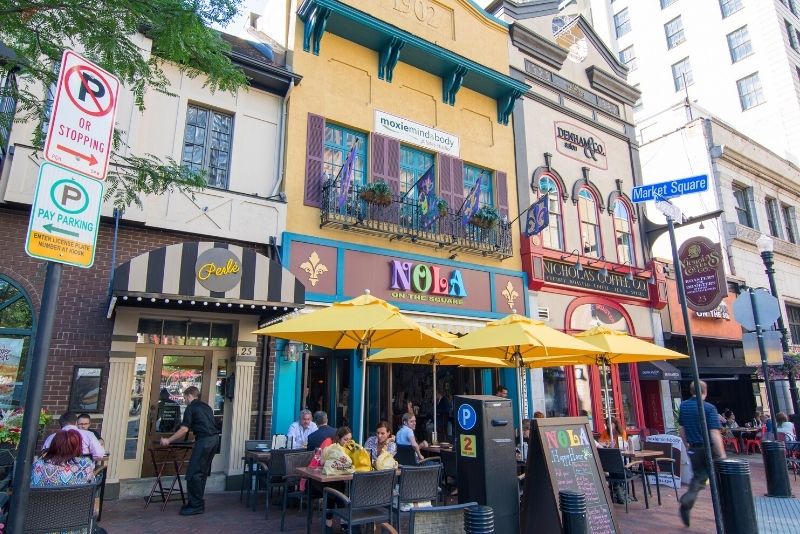 When it comes to dining, Market Square is one of Pittsburgh's most popular spots — and for good reason.
With a wide array of food options ranging from upscale Italian (at Sienna on the Square), Creole cuisine (at NOLA on the Square), The Original Oyster House, and a whole lot more, this central hub serves up some lip-smacking eats within walking distance that are sure to satisfy all palates.
But it's not just the food that makes Market Square great, it's also the atmosphere; with a lively mix of people and always-bustling energy (not to mention the Night Markets) this square is one of the most vibrant spots in all of Pittsburgh.
And, for all you history buffs, it's also the location of the city's first courthouse and first jail.
12 – Step into at abstract world at the Mattress Factory Art Museum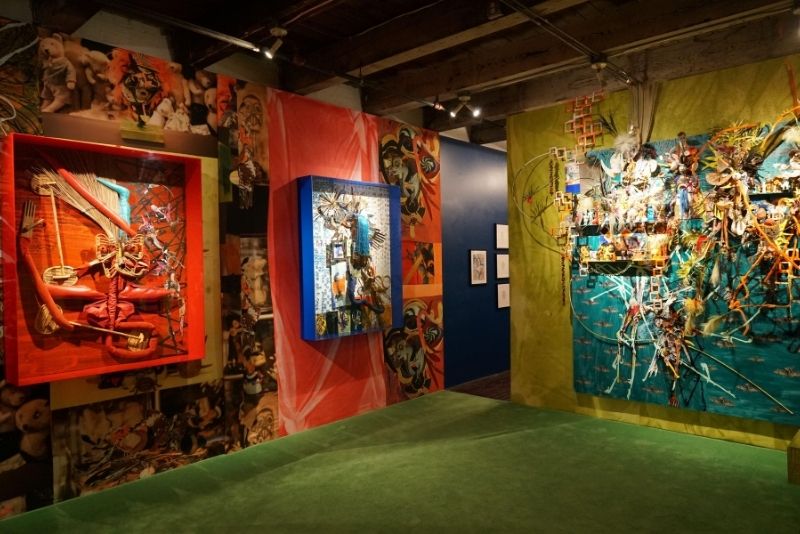 Quirky, yes; fascinating, absolutely. The Mattress Factory, full of avant-garde room-sized works, is one of the most unique art museums you'll ever come across, and it's right here tucked away in the backstreets of Pittsburgh's North Shore.
Famous for its immersive displays, this not-for-profit art museum showcases some truly mesmerizing work spaced out in three separate buildings, from resident artists as well as those from all over the world.
Just a short walk away is the Allegheny Commons, which offers an impressive view of the city and makes for a nice spot to relax after checkout out this artful attraction.
13 – Take a hike at Riverview Park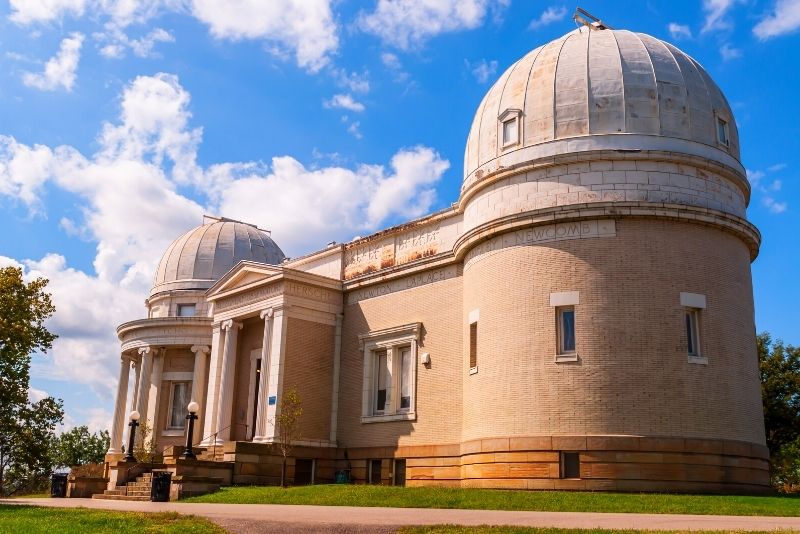 Need a break from all the museums and tourist-trodden landmarks? Take in the fresh air, work on your tan, and enjoy a picnic lunch at Riverview Park.
Located deep in the northern Pittsburgh suburbs in Perry North in the former City of Allegheny, this gorgeous, 270-acre, history-rich park sells itself as more of a hiking destination than a typical urban picnic spot, dishing up an 8-mile network of trails that traverse dense woodlands and rolling hillsides.
After stretching the legs, make sure to pop into the Allegheny Observatory and the Chapel Shelter, or take a dip at the swimming pool to cool off!
Not sure which route to take? The 2-mile Riverview Loop comes highly recommended.
14 – Get a little buzzed with a beer tasting (or pub crawl)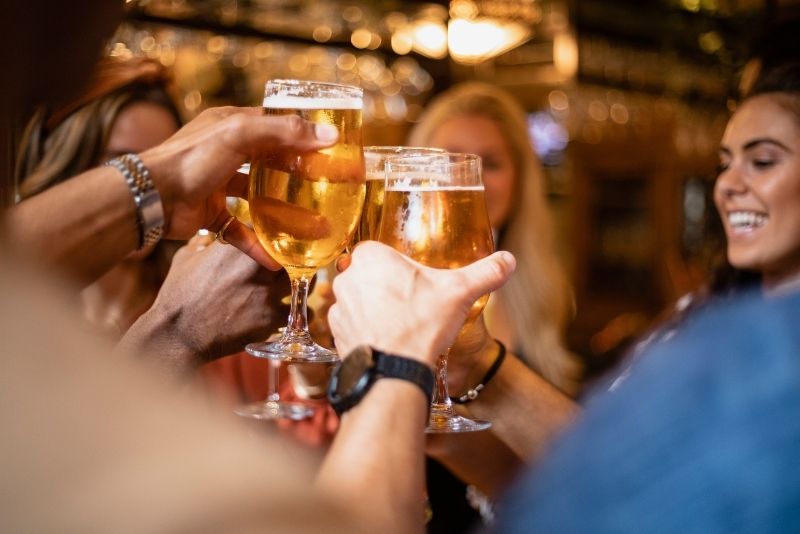 To all of you thirsty travelers, listen up. Quickly climbing the craft beer ranks, Pittsburgh continues to see new microbreweries pop up year after year. The Church Brew Works is unmissable, its stained glass windows the ideal backdrop for its pierogis and bratwurst.
Over in the North Shore's Southern Tier Brewery, mix and match between 30 drafts on tap, or head over to the multi-award-winning Penn Brewery whose beer selection is as impressive as its reputation.
While there's no harm in venturing solo, many travelers opt for a guided tasting tour or locally-led pub crawl (which can get a little wild), which involves hopping from location to location, enjoying food pairings along with samples of different drinks along the way.
15 – Head down the river on a floating tiki boat!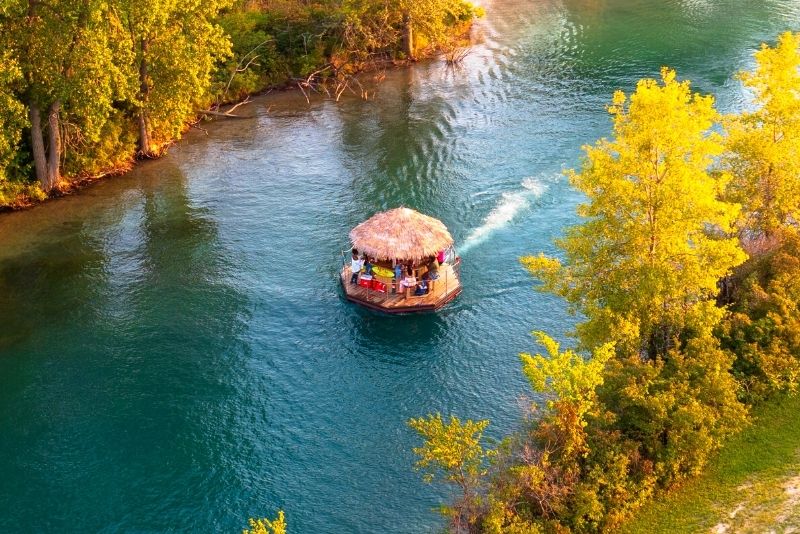 Where sightseeing cruise meets waterfront bar meets quaint little tiki hut, the Cruisin Tikis three-river trips are always a treat if you're after a laid-back couple of hours in the fresh air.
This unique floating bar and lounge invites up to six guests to relax as they glide down the three rivers, listening to island tunes (or whatever you feel like plugging into the speakers) and enjoying BYO drinks and snacks.
Hot tip: book a sunset cruise in the late afternoon or early evening to admire the sights by daylight before the city transitions into its twinkling skyline.
16 – Learn about genetic engineering at the Center for PostNatural History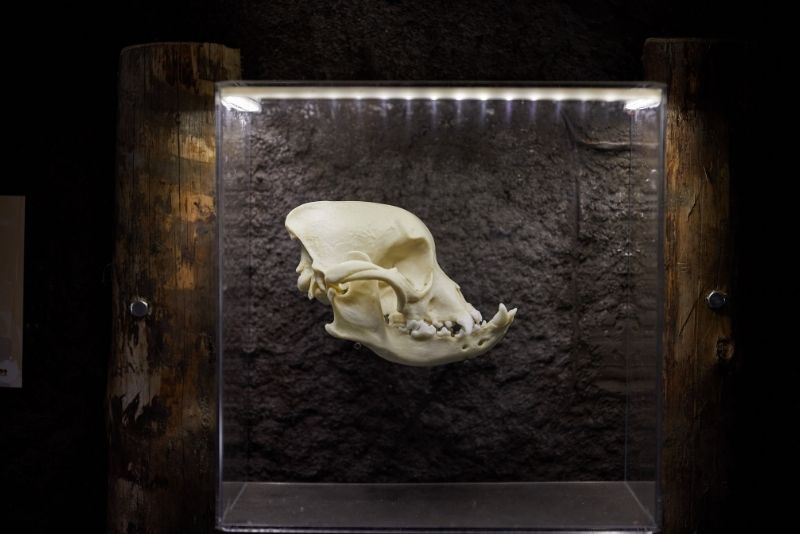 Small yet fascinating, The Center for PostNatural History over in the Garfield neighborhood is a museum unlike any other, devoted to the preservation and exhibition of living creatures and plants that have been intentionally altered by humans.
That means you'll find everything from genetically modified cornstalks to a goat that produces spider silk.
The center doesn't take a stance on whether or not these techniques and technologies are good or bad, but rather simply wants to showcase the effects we're having on our planet — both positive and negative — through these practices.
Accordingly, it's a fascinating place for anyone with an interest in genetic engineering (or even just nature), as well as future possibilities for exploring new frontiers in science and medicine.
17 – Make some flying friends at the National Aviary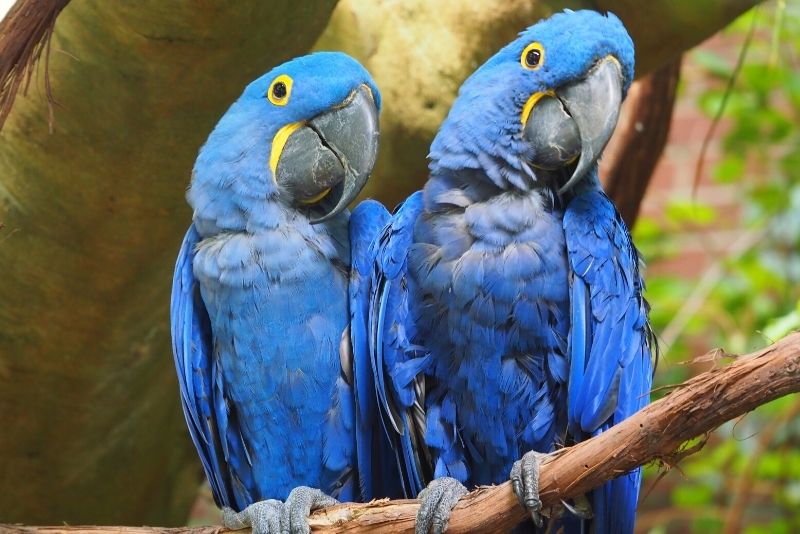 Another top-notch attraction for nature and bird lovers is the National Aviary, located in Pittsburgh's historic North Side in the Allegheny Commons.
Boasting more than 500 birds from over 150 different species (including some extremely rare and endangered specimens), the aviary showcases an array of diverse, colorful, free-flying birds in naturalistic habitats.
The best part? It's one of the few aviaries in the United States that allows visitors to hand-feed many of the birds — and there are plenty of interactive educational shows and guided tours too.
18 – Step back in time at the Carnegie Museum of Natural History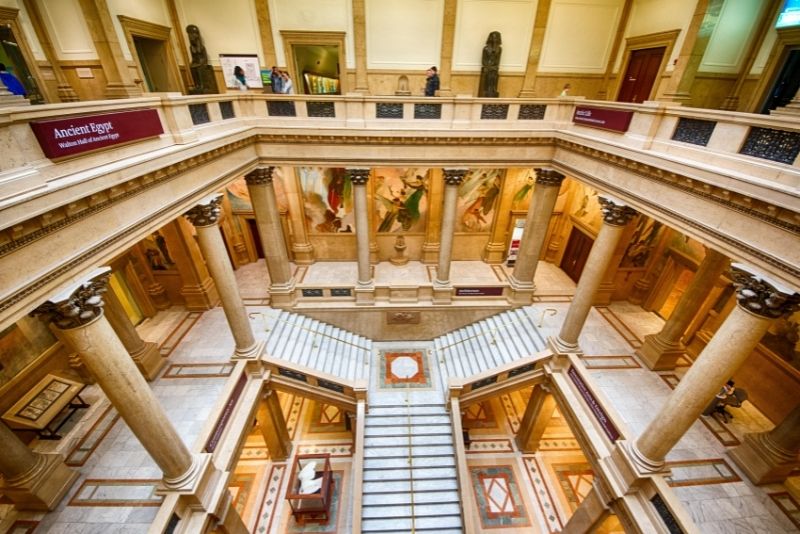 Home to dinosaur skeletons, millennia-old gems, evolutionary educational exhibits, and a whole lot more, the Carnegie Museum of Natural History over in Oakland is the perfect place to learn more about Pittsburgh, Pennsylvania, and the wider world's history and heritage.
With permanent collections spanning art, anthropology, plant life, Native American culture, natural history (including paleontology), geology, and countless lifesize animal replicas.
Not to mention traveling exhibits that change every few months — visitors regularly walk away with a newfound appreciation of the region's past, present, and future.
Plus, tucked away up in hipster Oakland, there's plenty of restaurants and bars to peruse after your visit.
19 – Explore the city on 2 wheels with a bike tour!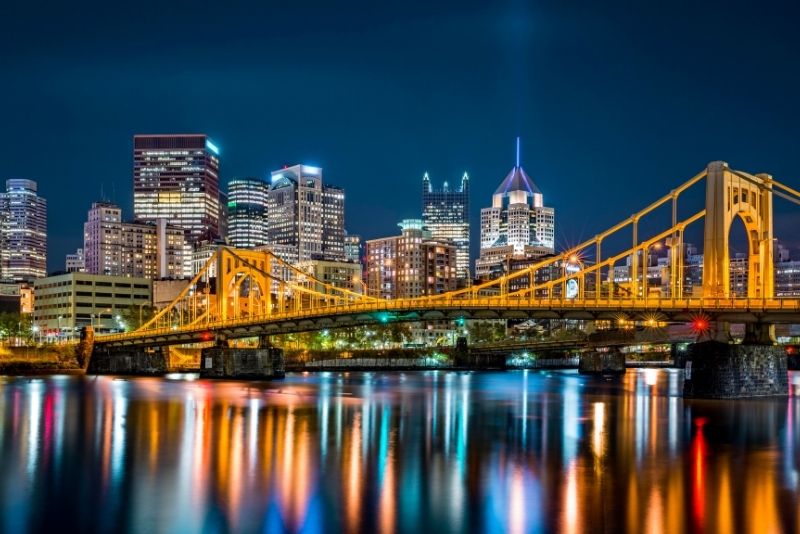 Who says walking is the only way to see a city? Luckily, Pittsburgh's bike-friendly streets, riverside paths, and trails offer myriad opportunities for both locals and visitors alike to get around on two wheels.
Regardless of your tour of choice — choose from urban routes that explore a range of inner-city neighborhoods or themed tours that get off the beaten track — a local and friendly guide will escort you and your group on a relaxed, informative ride that dishes up an all-encompassing view of the city.
Expect to pass by notable landmarks like the Roberto Clemente Bridge and Andy Warhol Bridge, and explore areas such as Mellon Square and the Strip District while learning all about their history and cultural significance.
Looking to explore far beyond the city limits? Take the Great Allegheny Passage; a long, envied route that stops at 5 key locations: Hot Metal Bridge, Point State Park, the Whitaker and Port Perry Flyovers, the Salisbury Viaduct, and the 3,291-foot Big Savage Tunnel that cuts through the Allegheny Mountains.
20 – Ride heart-racing coasters at Kennywood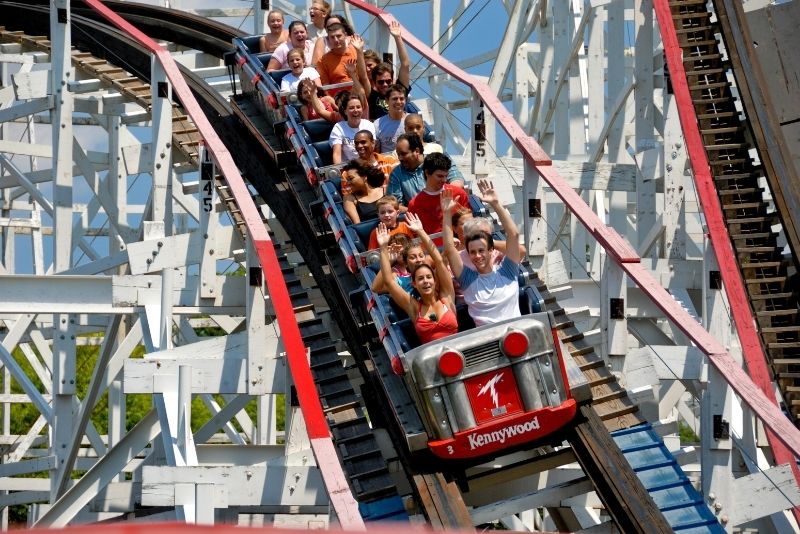 Few amusement parks can compare to Kennywood when it comes to history and nostalgia.
Opening just before the turn of the 20th century and sitting an easy 30-minute drive from downtown, this Pittsburgh institution has been delighting visitors of all ages with its mix of classic and modern rides (including some world-famous wooden roller coasters), games, and food options.
What began as a small trolley park has today become a sprawling amusement park complete with no less than 45 rides to choose from: kids will love the Journey With Thomas (the tank engine) as well as the Lil' Phantom roller coaster designed for pint-sized visitors, while those brave enough make a beeline for the Sky Rocket, a thrilling coaster that launches you from 0 to 50 mph in 3 seconds!
Throw in themed areas (like Steelers Country, Thomas Town, and Kiddieland), as well as regular live shows, and it becomes a perfect place for a day of family fun.
21 –  Escape to the Pittsburgh Botanic Garden

Enchanting, educational, and easily accessible from downtown Pittsburgh — the Pittsburgh Botanic Garden is a tranquil space that offers a breath of fresh air from the busy downtown riverside suburbs.
Featuring different themed gardens to explore throughout its 65 acres in Settler's Cabin Park — about 10 miles west of downtown — this lush green oasis has something for everyone: woodland trails, two glasshouses brimming with rare and endangered plants, a sculpture trail, children's garden, cafe and more.
As what is officially one of the 10 biggest botanic gardens in the United States, a visit here is sure to inspire and delight, making it one of the non-negotiable things to do in Pittsburgh.
22 – Stroll along the stunning Three Rivers Heritage Trail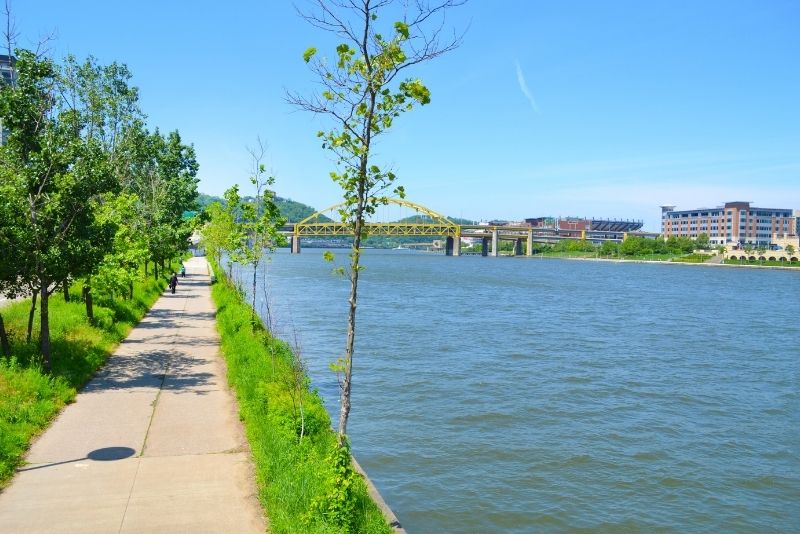 Picture a historic riverfront trail that runs 33 miles through the heart of Pittsburgh, from Millvale to Brunot Island and everywhere in between.
Both beautiful and historic, this urban greenway will take you on a journey along both sides of the three rivers — Ohio River, Monongahela River, and Allegheny River — stopping at several major cultural venues and photo-worthy landmarks like Washington Landing and the Old Heinz Factory along the way.
Hot tip: keen explorers, bikers, or joggers can view the trails online and plan your ideal route before setting off.
23 – Ascend the many, many Steps of Pittsburgh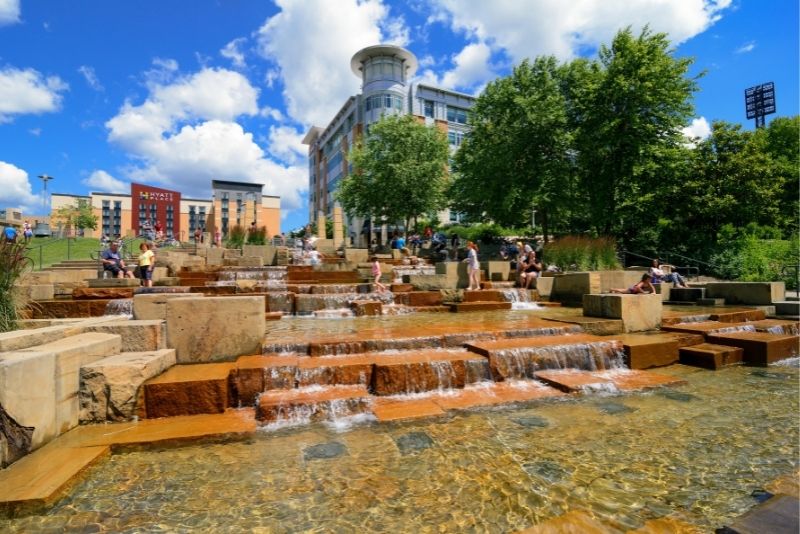 Two words you'll never hear spoken side by side: Pittsburgh, and flat.
With over 18 miles and some 737 individual sets of steps — which is more than any other city in the world — this Pennsylvanian city is one big, steep climb.
But while the steps may be a workout, they're also one of the most charming and unique things about Pittsburgh, offering up amazing views (and some pretty good photo ops) as you make your way between neighborhoods.
Walk around enough and you'll stumble across a set; however, to learn all about their history, and find the most beautiful stairways to heaven in the city, consider an official steps tour!
24 – Grab a camera at the Photo Antiquities Museum of Photographic History
Dedicated to the preservation and exhibition of photographic equipment, processes, and materials from all eras — including antique cameras, photo albums, prints, negatives, and processing tools dating as far back as the 1820s — the Photo Antiquities Museum of Photographic History is a must-see for any photography buffs visiting Pittsburgh.
The museum doesn't just have a huge collection on display (with 2000 cameras alone); but also regularly holds special events and workshops for the public, covering everything from family-friendly tours to more in-depth talks on photography.
25 – Make a trip to the Pennsylvania Trolley Museum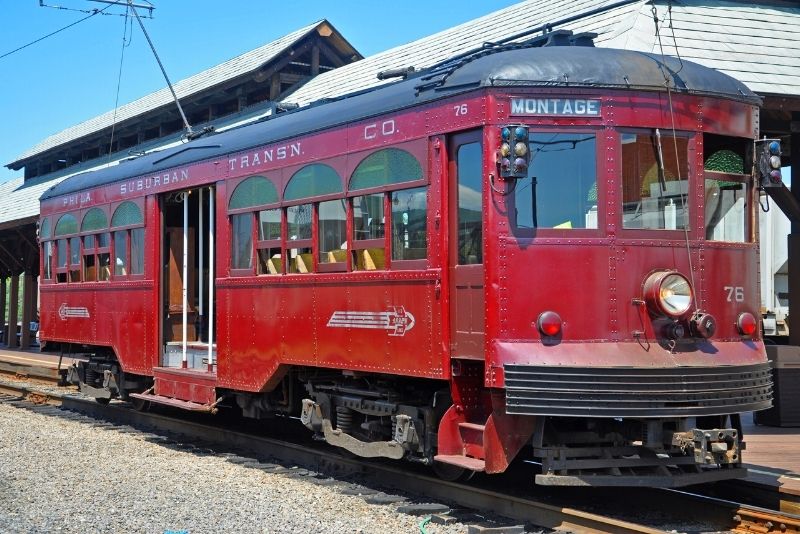 On the site of a former trolley car barn and depot in the nearby city of Washington, the Pennsylvania Trolley Museum is home to an impressive collection of over 50 vintage electric streetcars — all lovingly restored and maintained for visitors to admire — as well as educational exhibits on their rich history.
With public sightseeing rides held regularly (and also some special holiday events), it's the perfect way to see some of Washington's streets from a whole new perspective.
For all you theater buffs, don't miss New Orleans streetcar #832, the very car once used to advertise A Streetcar Named Desire.
26 – Scream TOUCHDOWN at Acrisure Stadium: home of the Steelers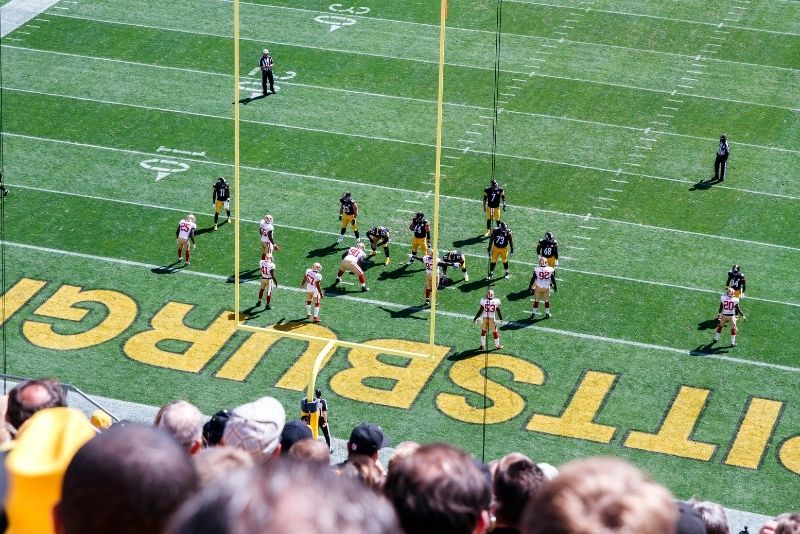 No visit to Pittsburgh is complete without taking in a game at Acrisure Stadium, the 68,000-seat home of America's favorite (and only) steel town team: the Steelers.
Whether you're a diehard fan or just there for the spectacle, noise, and classic concession snacks, catching a game at this iconic stadium is an experience not to be missed.
However, besides the chance to sit up in the bleachers and cheer on the action, sports fans can also sign up for behind-the-scenes tours to get a rare and exclusive look at the inner workings of the Pittsburgh Steelers and University of Pittsburgh Panthers' stomping ground.
Acrisure Stadium also hosts all kinds of other events throughout the year, from major concerts to monster truck shows and even rodeos — so make sure you check out their calendar for more details.
27 – Spend the morning at the Carnegie Science Center

Who said learning can't be fun, right? The Carnegie Science Center is Pittsburgh's answer to that question, and it's a resounding success.
A massive complex on the banks of the Ohio River in the North Shore area, right next to Heinz Field, this science center has something for everyone: from its Pompeii exhibit to its 70-foot IMAX theater to its four floors of interactive exhibits detailing everything from the human body to outer space.
Make sure to stop by the Highmark Sportsworks section (especially if traveling with kids) which offers 30 calorie-burning interactive experiences, and opt to explore the meticulously maintained USS Requin — the Navy's first Radar Picket submarine.
And after you're all done exploring, there's also a cafe, an outdoor park with river views, and a science playground for kids to enjoy.
28 – Learn about bygone wars at the Soldiers & Sailors Memorial Hall & Museum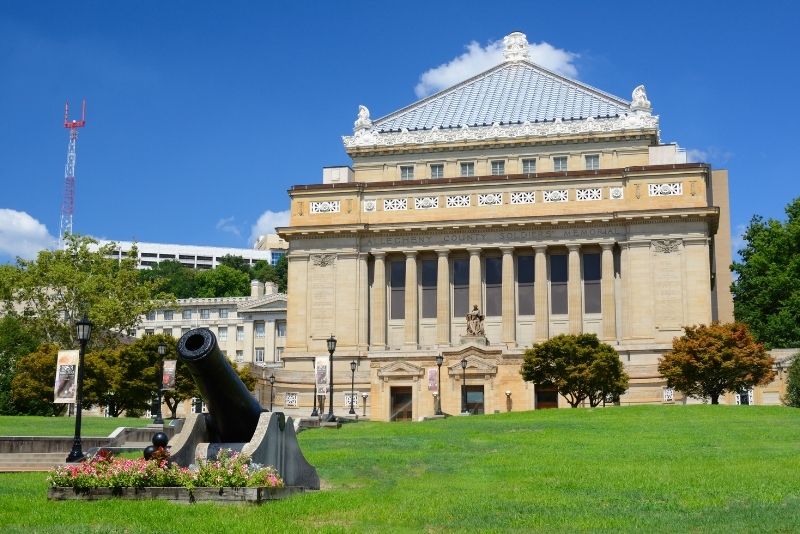 Honor the men and women who have served in the armed forces at Soldiers & Sailors Memorial Hall, a beautiful, century-old Beaux-Arts building located in Pittsburgh's Oakland district.
Featuring both indoor and outdoor exhibits (including a 2,300-seat concert hall), as well as rotating art shows, this solemn memorial provides an analysis of the brave Americans who served in every combat since the Civil War and is a must-visit for anyone interested in military history.
29 – Get educated (or just tilt your neck skyward) at the Cathedral of Learning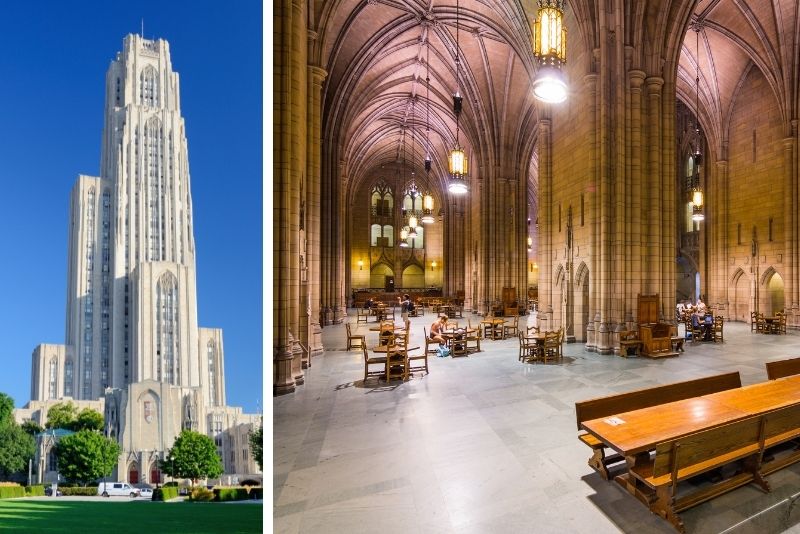 If you want to explore the architectural beauty of Pittsburgh, you have to stop by one of the University of Pittsburgh's most iconic campus buildings.
just on the other side of the street from the Carnegie Museum is the Cathedral of Learning, an educational mecca full of classrooms, interactive exhibits, and some fascinating Nationality Rooms that teach and inspire all about the different cultures in Pittsburgh.
Best of all? The 42-story, 100-year-old attraction is totally free!
30 – Wander around the Mexican War Streets neighborhood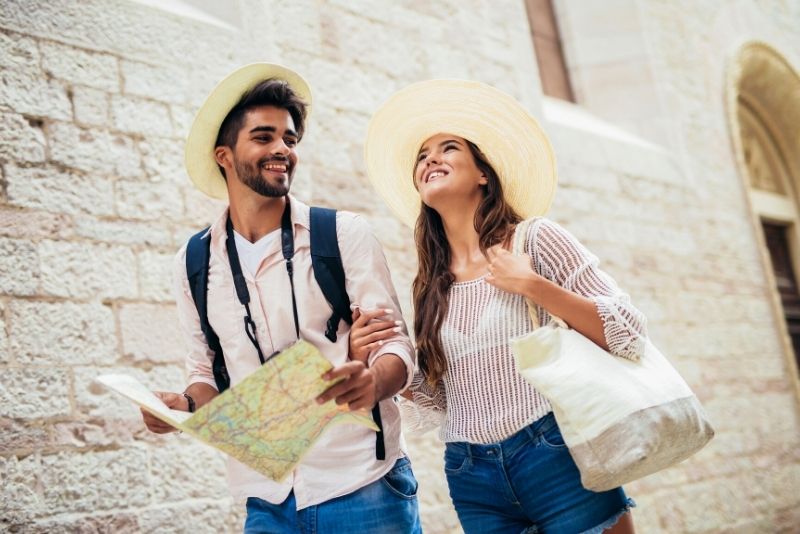 Historical and vibrant, the Mexican War Streets are an iconic neighborhood on the north side of Pittsburgh.
Constructed in the mid-1800s during the Mexican-American conflict, it was known as the Mexican War Streets; these days, the colorful Victorian-era row homes offer plenty of character and provide no shortage of Insta-worthy backdrops.
Thanks to its suburban air, tourists are typically few and far between, allowing you to uncover hidden gems like The Monterey Pub and the Mattress Factory.
31 – Stop into The Frick Pittsburgh art museum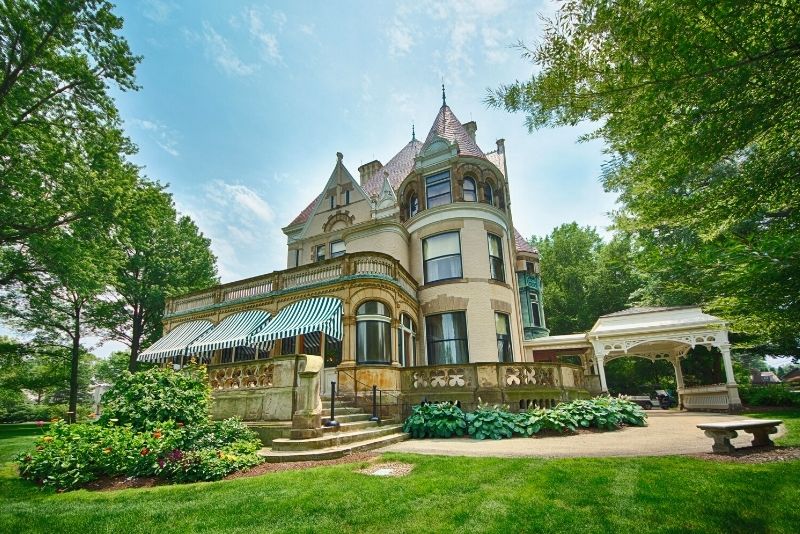 One for the culture vultures, The Frick Pittsburgh is a world-renowned art museum and gallery that's home to an impressive collection of European paintings, sculptures, furniture, and decorative arts, not to mention old train carriages
Throughout the cluster of buildings over in Point Breeze — off the beaten track but still convenient to reach — you'll find masterpieces from the Renaissance through to the early-twentieth-century showstoppers, all falling under the estate of Henry Clay Frick and housed in a sprawling garden.
Open Thursday through to Sunday, admission is $22 for adults, with an on-site cafe to boot.
32 – Check out the Carrie Blast Furnaces at Rivers of Steel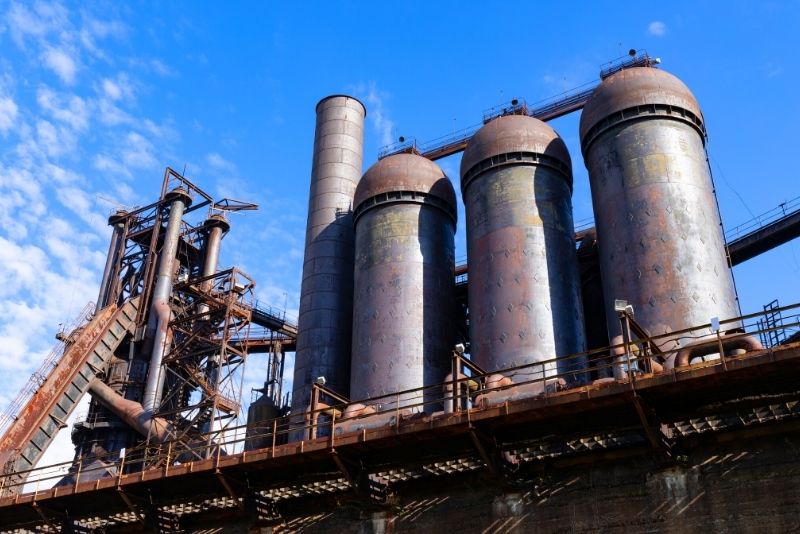 Curious where the old "Iron City" and "Steel City" nicknames come from? Take a peek into the inner working of a functioning steel mill, The Carrie Blast Furnaces National Historic Landmark in Rankin, and it will quickly make sense.
Built back in 1884 and still standing strong today, soaring nearly 100 feet over the Monongahela River, this National Historic Landmark is emblematic of the Pittsburgh trader of the 1900s.
While foreboding as a landmark, the real intrigue comes with the history; a range of guided tours and events allow visitors to learn all about its coveted past.
33 – Take a break at Mellon Square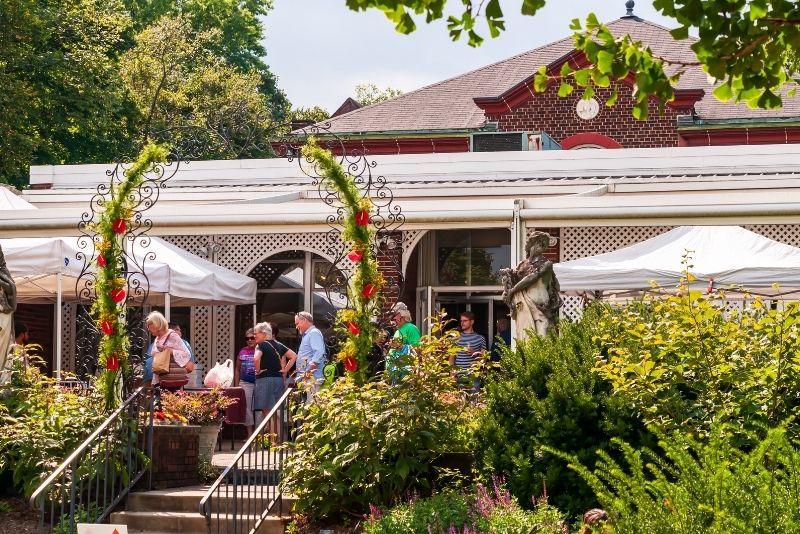 One of the City's main urban spaces, Mellon Square Park is a beautifully landscaped oasis in the heart of downtown Pittsburgh that brings a little life into its concrete-dominated surroundings; built on top of a parking garage.
With its marble benches, black-and-white geometric pavement, towering trees, and central fountain, it's the perfect place for a quick afternoon respite from the hustle and bustle of city life.
The art deco park is open all year round and is surrounded by all kinds of public amenities and a steady stream of cafés for when you need to refuel.
34 – Get flippin' at a trampoline park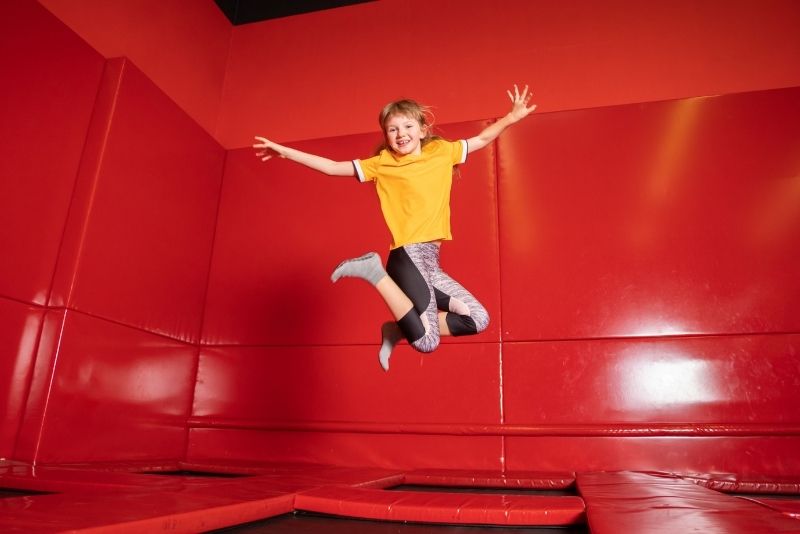 Far more challenging and energy-zapping than your average bouncy house, trampoline parks are all the rage these days.
And Pittsburgh is home to a host of them: Urban Air in North Fayette and Sky Zone in Monroeville, both of which offer a wide selection of jumping indoor fun ideal for a rainy day.
With wall-to-wall trampolines, dodgeball courts, balance beams, warrior courses, and so much more, both locations are guaranteed to keep you on your toes (literally!) for hours.
35 – Visit the Hundred Acres Manor Haunted House… if you dare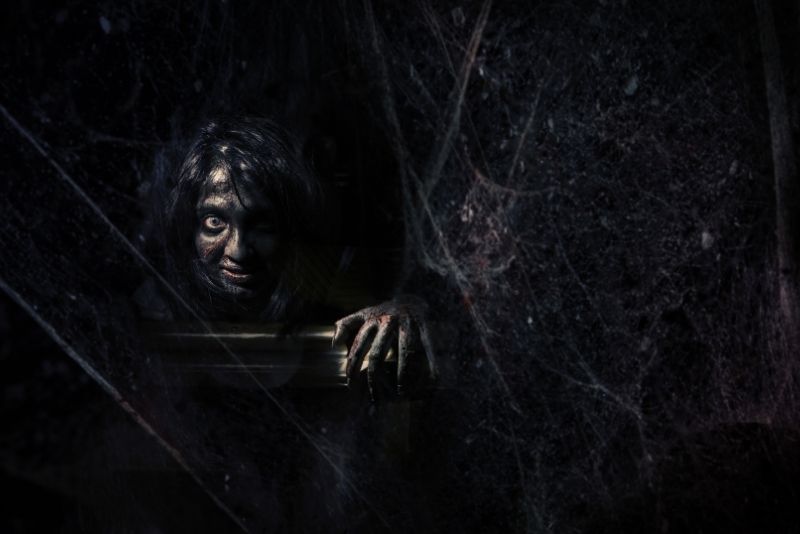 Spooks, chills, and thrills? Check, check, and check.
Located midway between the city and Cranberry Township, the Hundred Acres Manor Haunted House boasts over three floors of ghoulishly good scares—complete with six themed haunted house sections as one large walk-thru experience, with extra frights in the form of escape rooms and burial simulators.
Open from late September through early November, Hundred Acres Manor is the perfect way to get in the Halloween spirit!
You've been warmed, through — as what's been called "One of America's Scariest Halloween Attractions" by the Travel Channel, they're not messing around.
36 – Shop, dine, and party at Station Square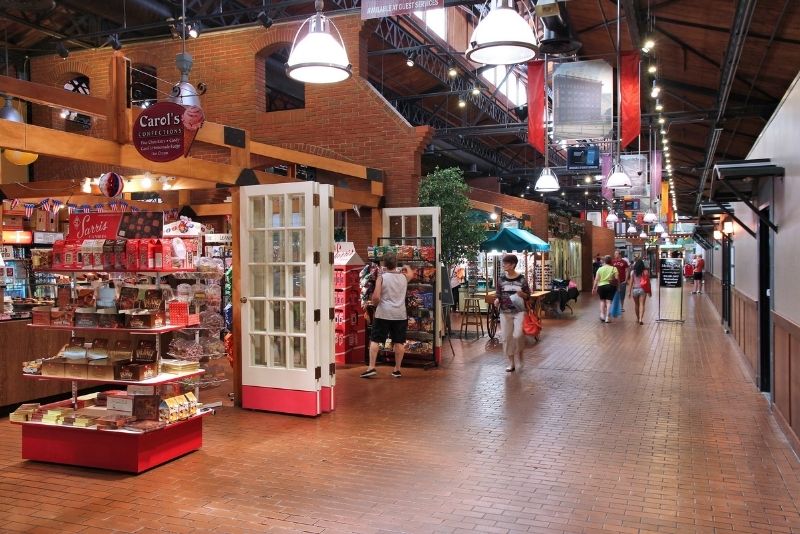 Stretching 1.2 miles, Station Square (and therefore not really a square) is a historic entertainment complex, located in the heart of Pittsburgh's South Side along the sparkling riverfront.
With restaurants, bars, and shopping galore — not to mention an impressive view over the city from the Three Rivers Heritage Trail — Station Square is a must-visit for any tourist looking to soak up the best of Pittsburgh's nightlife (if you're looking to dance the night away, head to the Buckhead Saloon).
Station Square is also a hub for public transportation — including the Duquesne and Monongahela Incline — offering convenient access to a plethora of nearby major landmarks.
37 – Cheer on the Penguins at PPG Paints Arena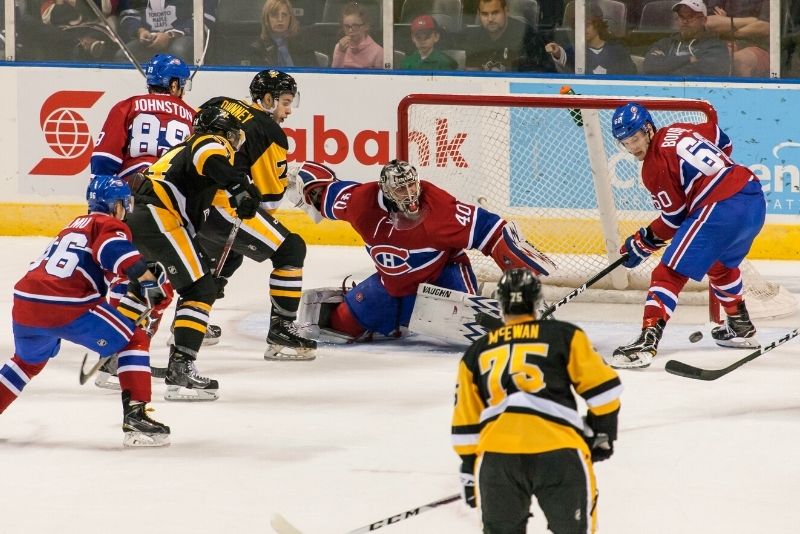 Even if you're not a hockey fan, it's worth checking out a game at Pittsburgh's PPG Paints Arena — home to the NHL's Pittsburgh Penguins.
Not only is the arena one of the most impressive around, but the city and its fans are electric during games, making for an unforgettable experience.
The Penguins are one of the city's most beloved sports teams, having clinched three Stanley Cups in recent years, so you'll seldom see a more passionate crowd.
All year round, PPG Paints Arena also hosts some incredible concerts and events for visitors to enjoy — from college basketball games to traveling pop star concerts and even the occasional circus show.
38 – Check out the Senator John Heinz History Center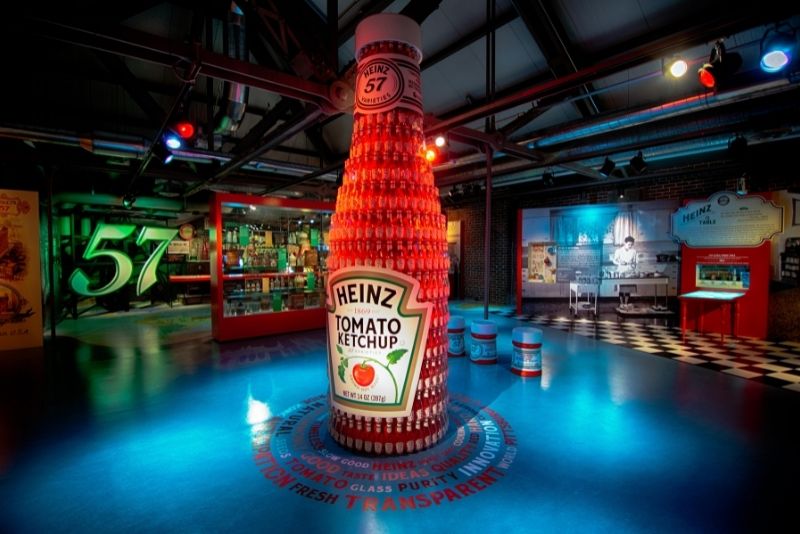 History buffs, take note: as the largest history museum across the entire state, John Heinz sells itself as one of the essential things to do in Pittsburgh.
If you're looking to brush up on your Pennsylvania history, this is one of the best places to start as it showcases some incredible exhibitions that dive into a range of intriguing themes.
Including everything from rediscovering Lewis & Clark's expedition to a deep dive on the Heinz ketchup company, Pittsburg's role in WW2, and an entire sports section that explores eye-opening topics like Negro League Baseball.
A popular highlight, the Fort Pitt Museum tells the story of the city's namesake landmark, and its pivotal role in the French & Indian War and the American Revolution.
Located in the Strip District, this state-of-the-art museum also hosts loads of other events and programs for visitors to enjoy throughout their visit — from children's workshops to scavenger hunts and more.
39 – Walk up Canton Avenue's mighty incline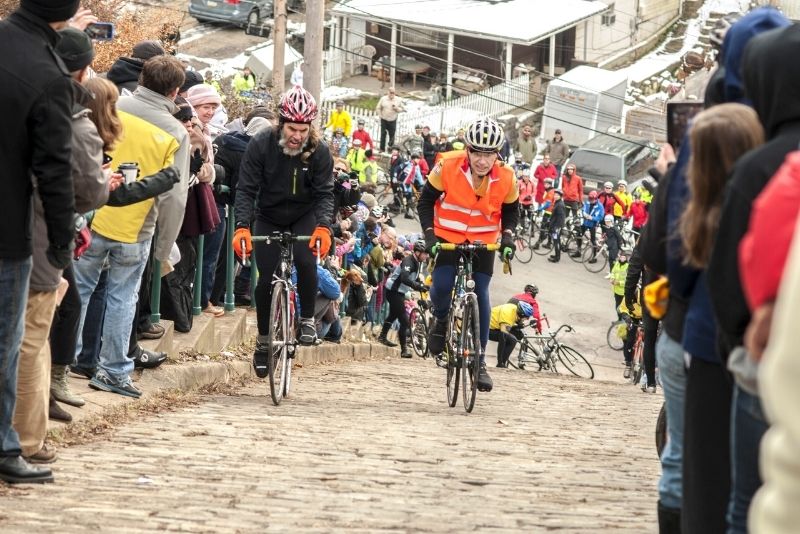 If you're looking for both a workout and an adrenaline rush in Pittsburgh, look no further than Canton Avenue: officially the steepest street in the United States!
Located in the city's Squirrel Hill South neighborhood, this short and sweet (but seriously challenging) street will have your heart racing as you trudge your way up its 37 percent grade.
Besides the incline itself, there's not too much to see on Canton Avenue; however, it's a great opportunity to explore Squirrel Hill South, known for its multicultural flair, Turkish kebab shops, dumpling restaurants, and big green parklands.
Keep in mind: while typically off-limits to both cars and bikes, that hasn't stopped drivers and cyclists alike looking for a bit of a thrill.
40 – Spend the day at Idlewild Park and SoakZone Waterpark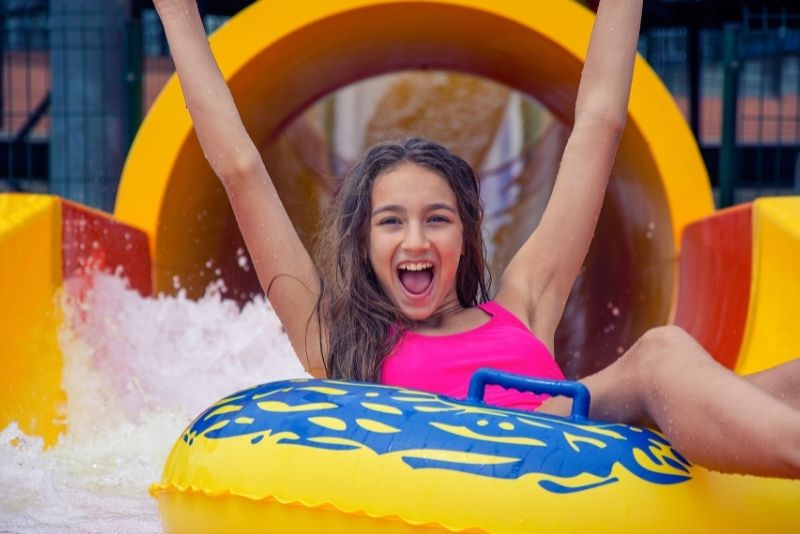 With more than 50 diverse rides and attractions, the Idlewild popular water playground is a must-see for families with children who need to burn off some energy (and big kids too).
Kickstart your day at the Rollo Coaster before checking out the SoakZone and then round it out at the Story Book Forest – with plenty of snacks and family rides in between, of course.
If you happen to be visiting in September, the park also hosts the Ligonier Highland Games, a Scottish-themed festival complete with traditional music and dance, food, drink, and bagpipes galore.
41 – Test your wits in an escape room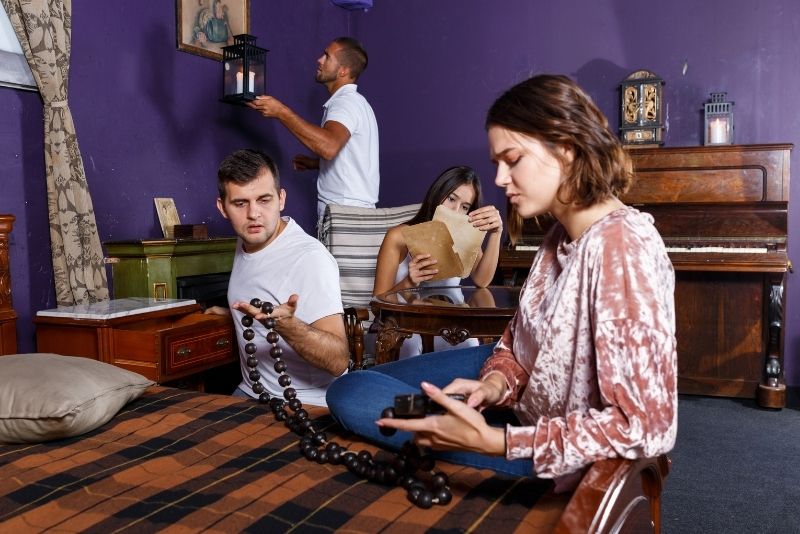 Think you've got what it takes to crack a mind-bending mystery in 60 minutes?
Well, this popular urban entertainment trend has hit Pittsburgh with a bang and there's no shortage of escape rooms for savvy detectives to try out.
See if you can crack the code in the challenging diamond heist or tomb-themed rooms at Escape Room Pittsburgh, or foster your teamwork and out-of-the-box thinking in the quirky and fun-filled activities at Escape The Room, where visitors can become a newsreader, excavator, and more as part of their puzzle-solving journeys.
You can also get the kids involved in an island escape or a treasure hunt at Breakout Games, or try the lively experiences at Puzzle Room Pittsburgh, which offers some creative spins on the genre.
These weird, wonderful rooms are the perfect way to challenge yourselves!
42 – Find an escape at Frick Park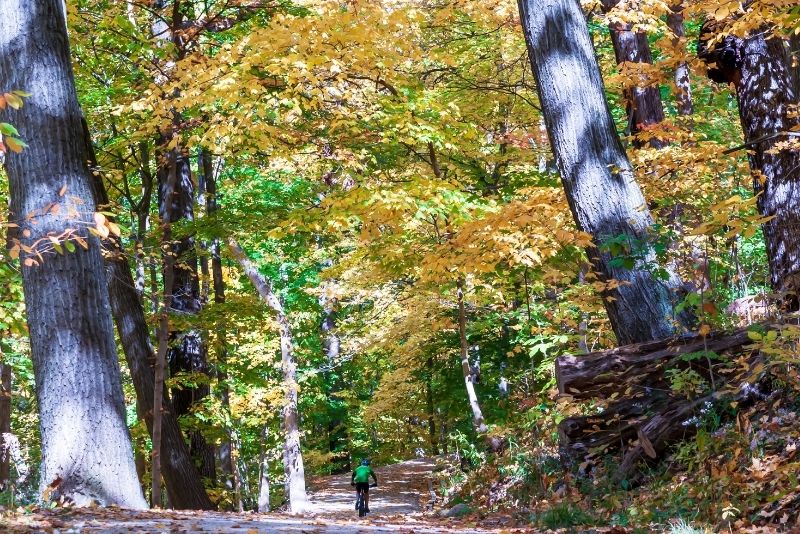 The largest green space in Pittsburgh, at well over 600 acres, Frick Park is one of the city's most beloved outdoor escapes.
From its well-manicured gardens and ponds to its miles of hiking and biking trails that wind through the woods (and even past an old cemetery), there's something for everyone to enjoy in this oasis.
Birdwatchers, make a beeline for Clayton Hill, where over 100 species of birds have been spotted; families, take the youngsters to the famous Blue Slide Playground; while anyone looking to learn a thing or two about the natural surrounds should add the Frick Environmental Center.
43 – Spend a day in the Strip District
Quickly rising the ranks as one of the city's most vibrant areas, the Strip District has seen a resurgence in recent years, having been transformed into a variety of businesses, restaurants, and bars out of many of the old warehouses and factories.
Start your day of exploring with a coffee from the Allegheny Coffee and Tea Exchange, browse the artisans' stores at the local flea market or Pittsburgh Public Market, and then wander the streets and take in all the unique culinary options on offer. And, to wrap it all up, craft breweries like the East End Brewing Company delight many a visitor.
44 – Race around town with a scavenger hunt
Fed up with run-of-the-mill walking tours and selfie-stick-wielding tourists? Why not try your hand at an interactive scavenger hunt? Get off the beaten track and check off a host of the main areas and landmarks in a new, fast-paced, Amazing Race-style adventure!
Not only is it a fun way to spend time with family and friends as you explore Pittsburgh's diverse neighborhoods and beyond; but you'll be challenged to think outside of the box, solving riddles and clues while you go.
With a selection of different tour options (culture-themed, architecture-focused, or full of zombies), and all the materials and support you need for an epic day out provided on your phone, it's easy to see why this is a favorite among locals and visitors alike.
45 – Let the little ones loose at the Children's Museum of Pittsburgh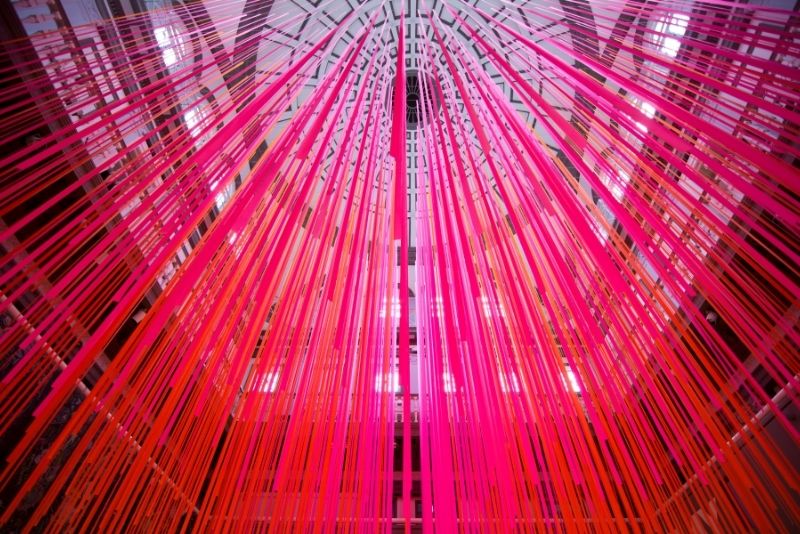 If you're traveling with little ones, a trip to the heavily interactive Children's Museum of Pittsburgh in the Allegheny Center neighborhood is an absolute must.
With exhibits and activities designed for children from crawling age up to the teens (and the big kids at heart too), this museum has something thought-provoking for everyone.
Families can cool off at Waterplay, get creative in the Art Studio, learn about science and nature in the Garden and Makelab, or get active at The Limb Bender play section.
Don't miss the rotating exhibits either; a world first, Pixar's Inside Out to help kids explore the important role emotions, memory, and imagination play in life!
46 – Step into a two-wheel world at Bicycle Heaven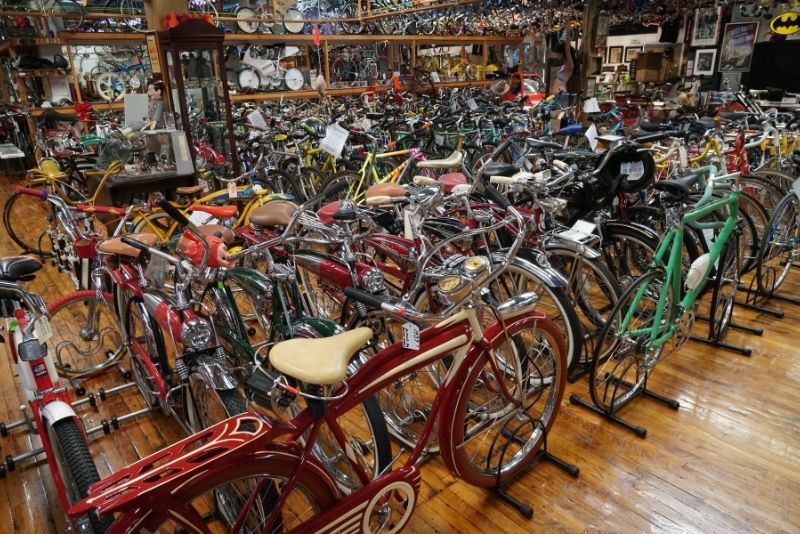 If you're looking for the quintessential Americana experience, look no further than Bicycle Heaven — the self-appointed Worlds Largest Bicycle Museum and Bike Shop!
Located in a large warehouse district (Bellevue) just north of downtown Pittsburgh, this quaint museum showcases over 4000 rare and vintage bicycles on the floor, walls, and ceiling!
Throughout the monumental collection, you'll find bikes that have appeared in movies ( Pee-wee's Big Adventure and A Beautiful Mind), bikes ridden by historical figures (The Monkees, Elvis, The Beatles), bikes used in advertising, and even the first fiberglass bike ever made—the Bowden Spacelander.
47 – Treat yourself to a spa session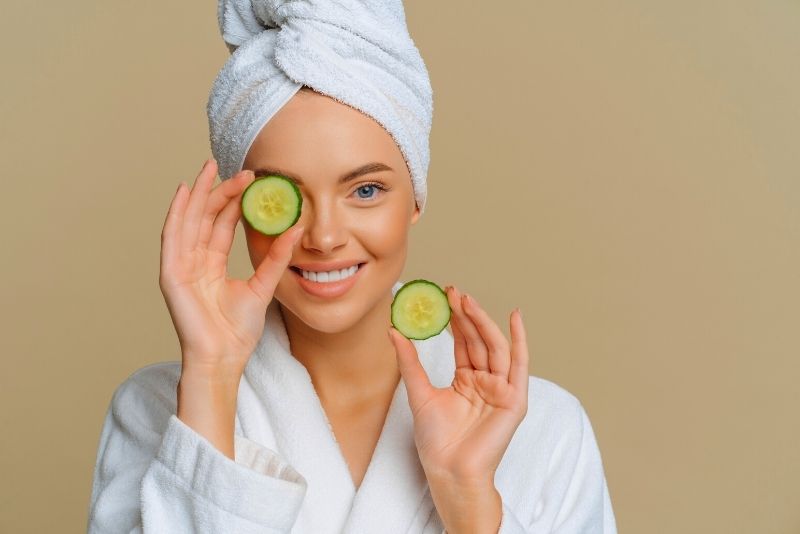 Tired from all those Pittsburgh steps or nursing a little headache from all those rooftop bars? Either way, it's time to treat yourself.
Pittsburgh is home to a wealth of luxury spas, many of which offer day packages that include access to the sauna, pool, and relaxation areas as well as a range of massages and treatments.
Get a massage and a new hairdo at Spa Jema, or try the amazing anti-aging treatments at Sewickley Spa.
Try some treatments from across the pond at Judit European Day Spa, or try some waxing and acupuncture at Evolve Wellness Spa.
Or swing by Elliven Spa, which offers everything from nail treatments and massages to wedding services, all with a focus on sustainability.
48 – Stop by the August Wilson African American Cultural Center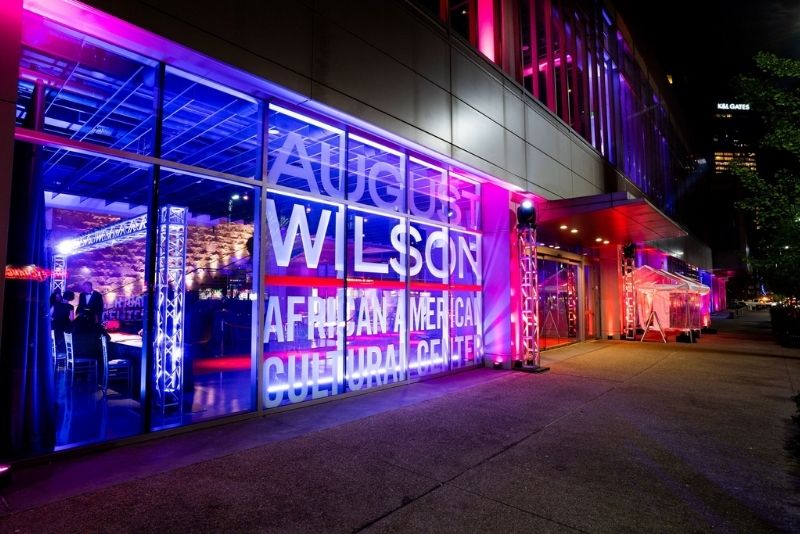 Named after one of America's most celebrated playwrights (whose works are set primarily in the Hill District of Pittsburgh), the August Wilson African American Cultural Center celebrates and showcases the arts and culture of the African American community.
From rotating art exhibitions to theater, musical, and dance performances, the center offers something for everyone interested in African American culture — not just of Pennsylvania, but nationwide and worldwide too.
49 – Hang out at Arsenal Park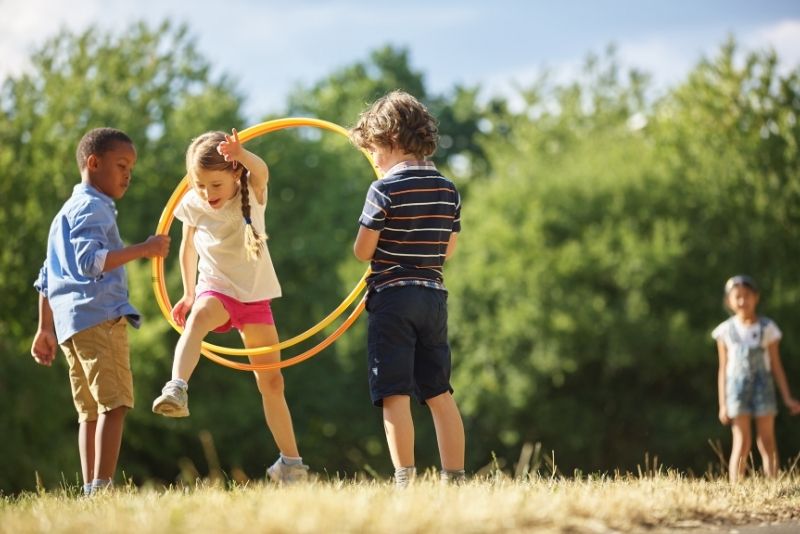 Tucked off the beaten track is a serene and leafy spot right in the heart of Lawrenceville, Pittsburgh's hip and happening arts district.
Arsenal Park, which sits on the former site of the historic Allegheny Arsenal, is known first and foremost for its historical significance, however, also dished up wide-open spaces, tennis courts, a baseball field, and plenty of towering trees and grassy spots ideal for an afternoon picnic or a relaxed stroll.
50 – Get your culture fix at the Carnegie Museum of Art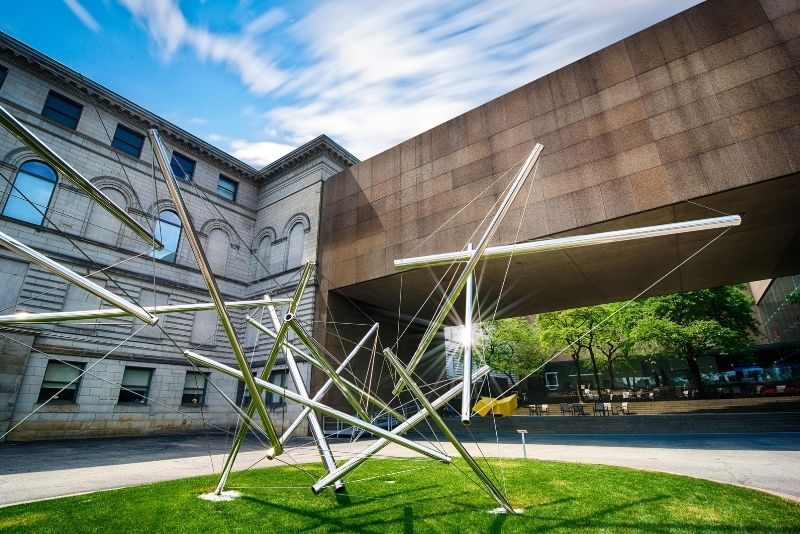 Another Carnegie institution (one of four, in fact), the Carnegie Museum of Art is home to a world-renowned permanent collection of over 34,000 objects — paintings, sculptures, prints, and drawings spanning back centuries.
Ranging from French impressionists like Claude Monet and Paul Signac to American modernists including Jackson Pollock and famed African-American photographer Charles "Teenie" Harris.
As well as the Hall of Architecture which showcases replicas of over 100 different buildings from ancient Egypt, Greece, and Rome, there's something to please all art lovers in this museum.
In addition to the permanent and rotating exhibitions on display in its spacious halls, this esteemed attraction also offers a range of educational programs for visitors of all ages, from family days out to lectures and workshops with established artists.
51 – Join the moshpit at Stage AE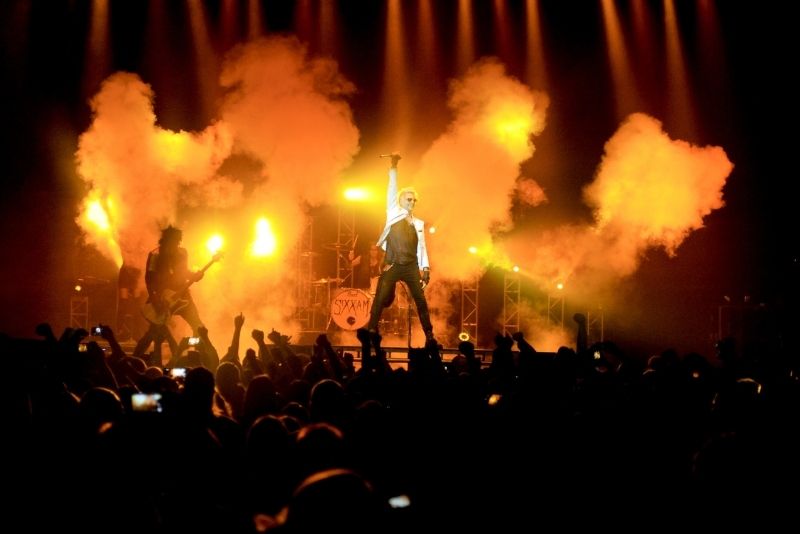 If you're looking for a live music experience in Pittsburgh, look no further than Stage AE!
Located on the North Shore right next to Heinz Field, this concert hall and event center hosts some of the biggest names in music (Death Cab for Cutie, Wiz Khalifa, Wolfmother, The Struts, and everyone in between) as well as comedians, DJs, and special events.
With a capacity of over 2,400 indoors – and 5,500 on its sprawling lawn for outdoor summer events – this state-of-the-art concert hall is perfect for anyone looking for an unforgettable night out in Pittsburgh.
Simply check the calendar ahead of time to see if your favorite artist is coming through—and snag tickets early, as they can sell out quickly!
52 – Take the youngsters to the Kruger Street Toy and Train Museum
The Kruger Street Toy and Train Museum is one of Pittsburgh's lesser-known gems (probably because it's not technically in Pittsburgh at all, but about 55 minutes away by car in Wheeling, West Virginia).
Housing an impressive collection of antique tin toys, trains, dolls and more from the 1800s to the present day.
Visitors can expect to see everything from classic wind-up cars and teddy bears to intricately detailed model railways and rare toy commercials; all lovingly laid out across two floors in a historic 1906 structure.
53 – Cool off at Sandcastle Water Park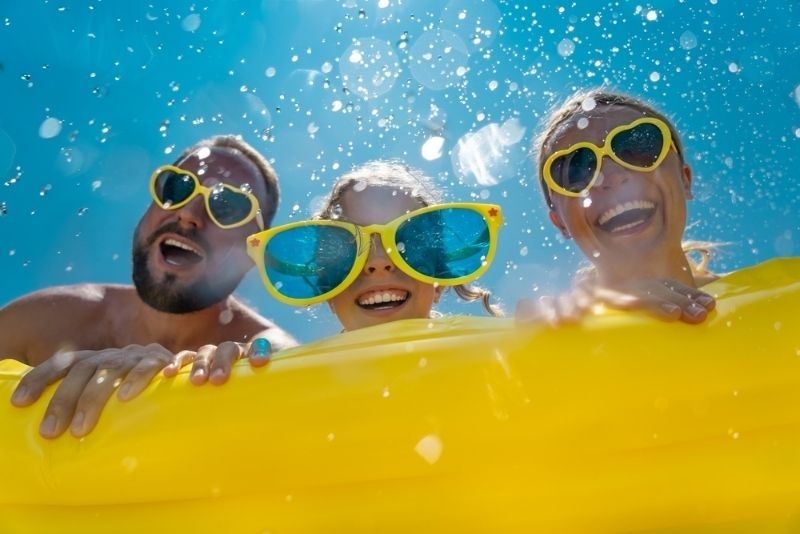 If it's a refreshing day you're after, look no further than Sandcastle Water Park! Located over in West Homestead, about 30 minutes drive from Pittsburgh proper and overlooking the Monongahela River.
This sprawling waterpark is home to over a dozen different splashtastic attractions — wave pools, fast slides, Wet Willie's Water Works for kids, and everyone's favorite sunny day tradition, the lazy river.
The park even has an onsite food court to help guests stay energized as they make their way around.
54 – Spend a day exploring Schenley Park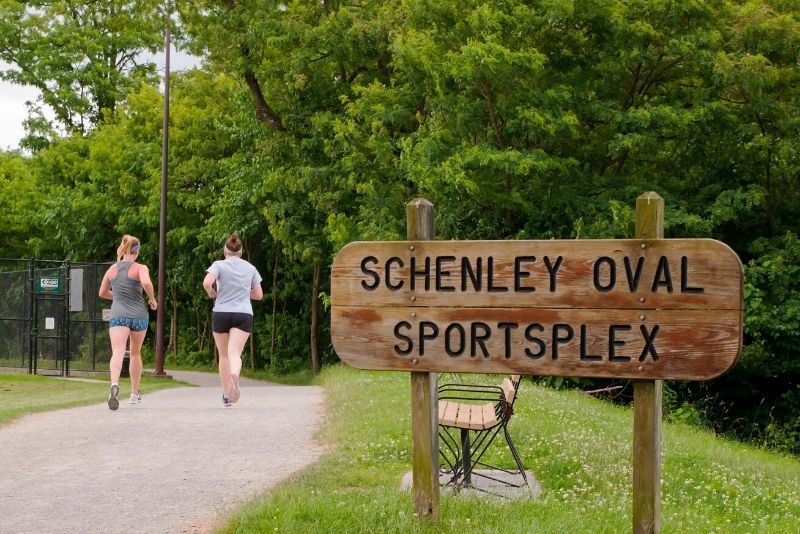 If you're looking for some fresh air and greenery, look no further than Schenley Park — an urban wonderland of walking trails, stunning waterfalls, and more.
Located in the Oakland area, this expansive 450-acre park is home to the Schenley Park Overlook, an ice skating rink, golf course (and another disk golf course) as well as several playgrounds, memorials, sports courts, and more.
And if that's not enough, the park is also home to the Neill Log Cabin, which was built in 1765 and wields the title of being the oldest building in Pittsburgh; and the Phipps Conservatory and Botanical Gardens, a 14-acre oasis of greenhouses, gardens and zen.
55 – Play a round of laser tag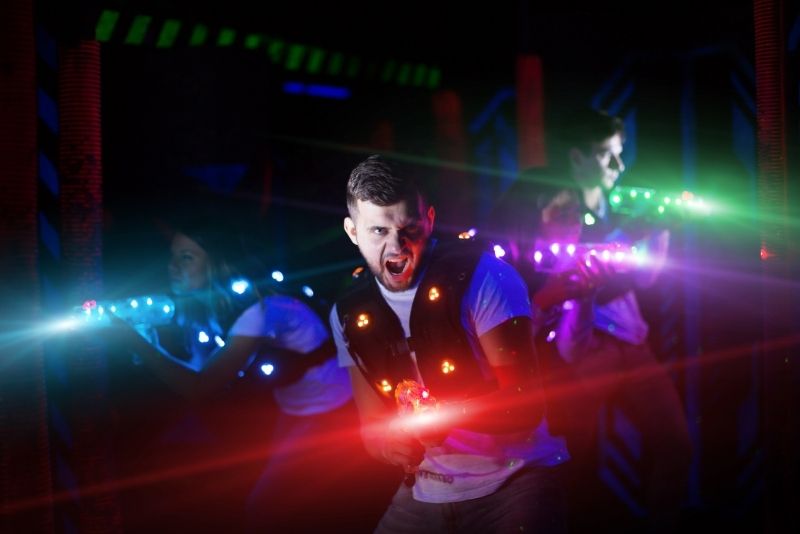 An ever-exciting activity for a rainy day, Pittsburgh's laser tag arenas dish up adrenaline and high-speed action in spades — with serious bragging rights on the line.
At places like Laser Storm Pittsburgh in the Ross Township, or Zombieburgh in Monroeville, you'll don the target vest, grab your shooter, and enter into a dark arena filled with fog, music, and flashing lights for a session of heart-pounding fun.
56 – Hope on a riverboat tour with the Gateway Clipper Fleet
For a different perspective on Pittsburgh, set sail with the Gateway Clipper Fleet for an unforgettable riverboat tour.
Choose from one of several themed cruises that range from historical tours to dinner excursions, wine tours, happy hour tours, and holiday-themed extravaganzas — either way, a leisurely cruise down the three rivers is a great way to spend an afternoon or evening in the city.
Along the way, you'll be able to soak in the sights of downtown's towering skyscrapers and formidable bridges, as well as Duquesne Fort, Point State Park, and the North Shore where PNC Park and Heinz Field are located.
57 – Attend a Pittsburgh Symphony Orchestra performance at the Heinz Hall for the Performing Arts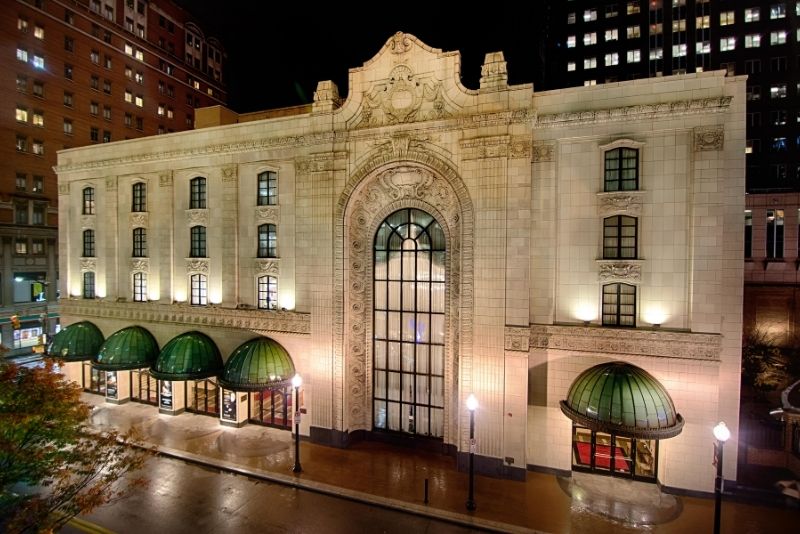 Home to the Pittsburgh Symphony Orchestra, Heinz Hall is a magnificent example of classical architecture and one of the city's most iconic buildings.
Featuring both a grand concert hall as well as smaller recital spaces, this performing arts center boasts a central location as a Cultural District focal point, meaning you'll never run out of eateries and entertainment nearby for before or after the show.
From classical music to Broadway shows, comedy nights, and film screenings, don't miss a chance to experience the beauty and elegance of Heinz Hall!
58 – Drift around corners at the Fun Fore All Family Fun Park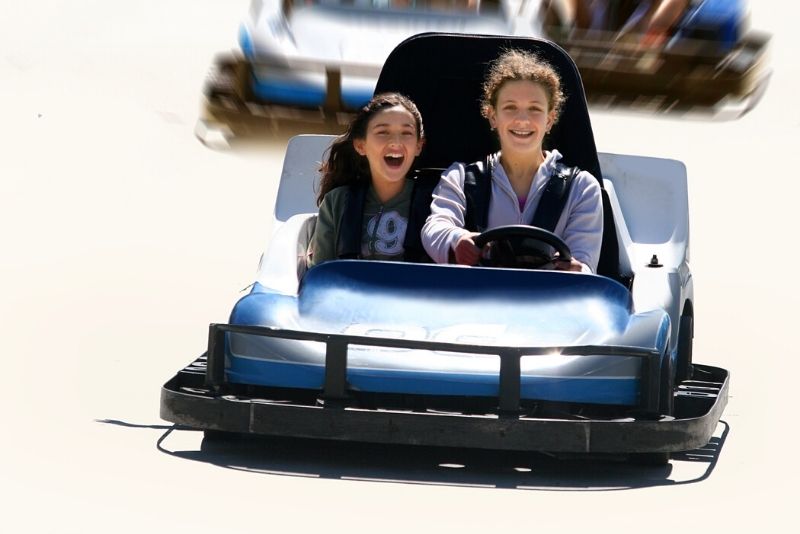 Full of festive rides, games, and attractions that are perfect for the whole family, and sitting just outside of Pittsburgh in Cranberry Township, Fun Fore All is a full-sized amusement park complete with over 40 activities fit to thrill kids (and adults!) young and old alike.
This large complex boasts bumper cars, go-carts, mini-golfing, batting cages, a wide variety of arcade games, and plenty more. And once you're all tuckered out from the rides, the diner-style restaurant beckons.
59 – Rev the engine on a quad tour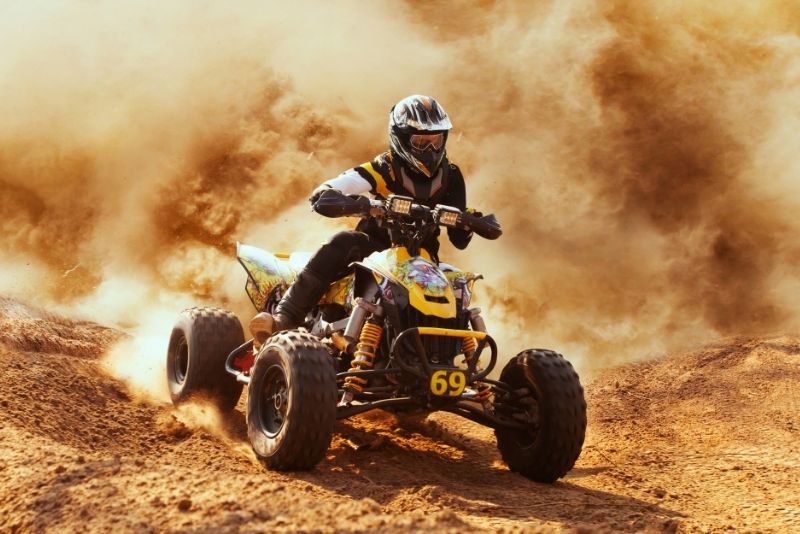 One for the adreniline junkies, a quad tour is an exhilarating way to see beyond the city limits and into the hills of Pennsylvania's wilderness.
Offering up some of the most breathtaking views in the region — and an engine roar far more intimidating than it seems from afar — tours at popular adventure locations like Mines & Meadows in Wampum (about 40 miles northwest of Pittsburgh) are a thrilling way to spend an afternoon in nature.
All the safety equipment is provided, so just bring yourself, your camera, and a can-do attitude!
60 – Practice your swing on a golf course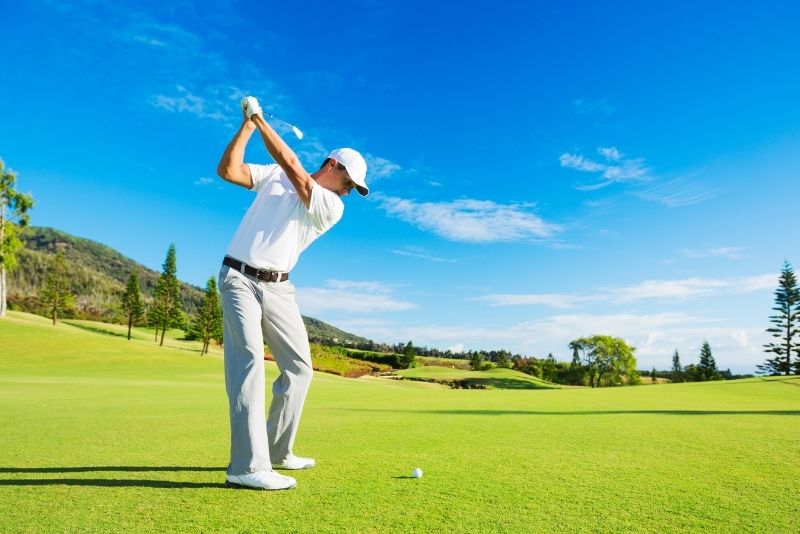 Fancy a day on the fairways? Pittsburgh boasts several scenic and challenging golf courses located throughout the region; whether it's high-end clubhouses or casual outings that suit your taste, there are plenty of options to suit beginners on a budget and experts looking for top-tier greens.
Not sure where to start? Over in Schenley Park, Bob O'Conner Golf Course is the only course officially located within city limits, with 18 holes sitting on rolling hills and simulators to boot.
The award-winning Quicksilver Golf Course holds the title of the Best Public Golf Course in Western Pennsylvania.
For an affordable option just twenty minutes from Downtown, look no further than the Hickory Heights Golf Club; or if views and scenery are the goal, make a beeline for the aptly-named Grand View Golf Club.
61 – Browse the oddities at Trundle Manor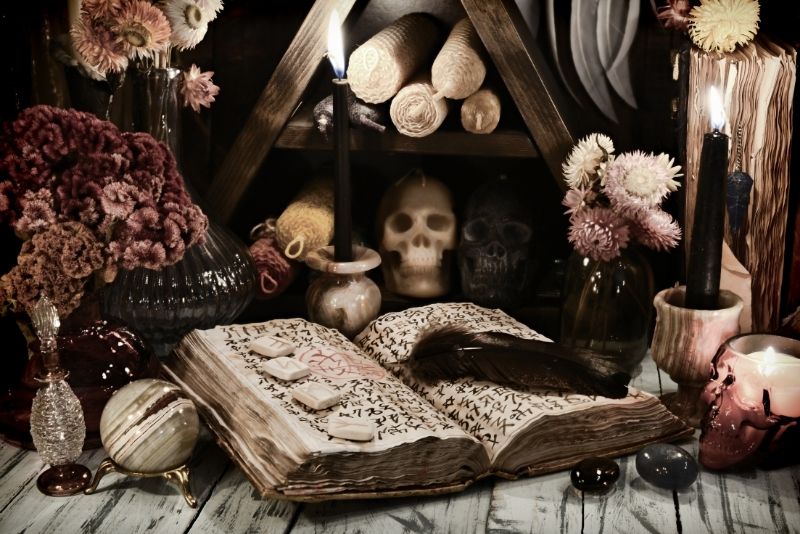 From afar, Trundle Manor might look like any other suburban Swissvale house. But then, get a little close and you'll notice the coffins on the porch – a signpost indicator of exactly what's to come when you enter this spooky Pittsburgh attraction.
Trundle Manor — part museum, part century-old private home — is teeming with all kinds of ghoulish scenes and macabre oddities from antique taxidermy to medical devices and all kinds of weird creatures preserved in jars, collectively guaranteed to have you shrieking in surprise by the end of your visit.
Oh, and did we mention that there's an escape room on site too? Just beware to book ahead.
62 – Get a little cultured at the city's theatres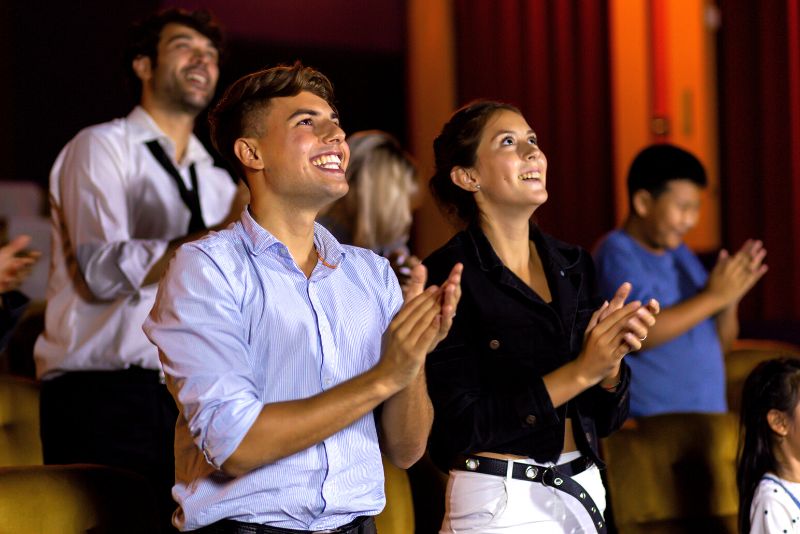 If you're looking for an invigorating night out on the town, you can't do much better than the local theater scene!
With top-notch talent, great shows, and an eclectic set of programs, these thespian temples are a wonderful part of the city's vibrant cultural scene.
Catch some ballet or opera at Benedum Center for the Performing Arts, or some epic shows at Byham Theater.
Enjoy the gorgeous architecture and stellar technology at O'Reilly Theater, or check out the progressive programming at the Kelly Strayhorn Theater, which focuses on diverse representation.
Or check out the contemporary treats of New Hazlett Theater, which focuses on cultivating new arts programs along with its standard theatrical offerings.
63 – See the view from West End Overlook Park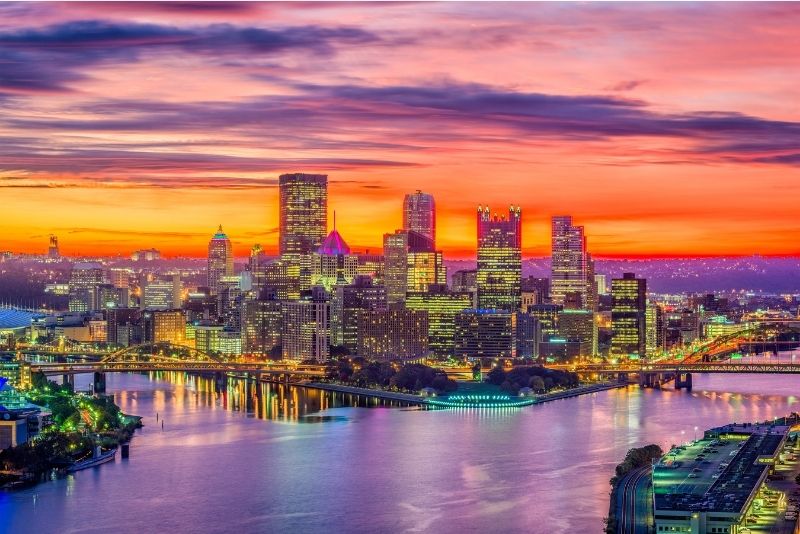 One of the lesser-known parks in Pittsburgh, West End Overlook Park is a hidden gem that provides some of the best views of downtown and the Ohio River.
Found over in the Elliott neighborhood, perched atop Elliott's Bluff, this underrated (yet not to be overlooked) park is a little further out from downtown than the likes of Emerald View, which makes for smaller crowds and a regularly peaceful atmosphere.
It's easily accessible by car or public transportation and provides visitors with benches, pavilions, and a playground to enjoy. So pack a lunch and take in the view!
64 – Try not to scream at ScareHouse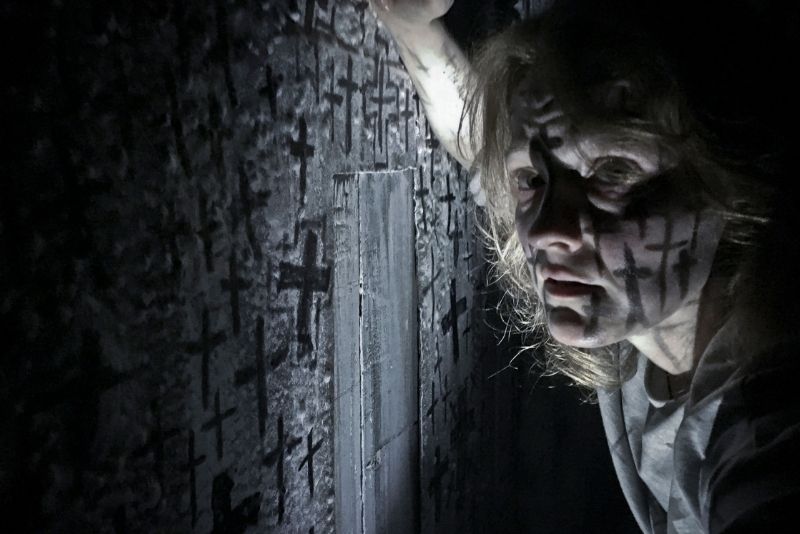 Where all of your worst nightmares come to life, make no mistake, ScareHouse is not for the cowardly.
Located right in the heart of the Galleria at Pittsburgh Mills, this live-action attraction uses actors, makeup, special effects, and scare tactics to send the most sinister of chills down your spine.
Open year-round but with extra-special events in the Halloween season, be prepared for a heart-pounding experience that's sure to leave you jumping at every noise for the rest of the night.
65 – Go skydiving!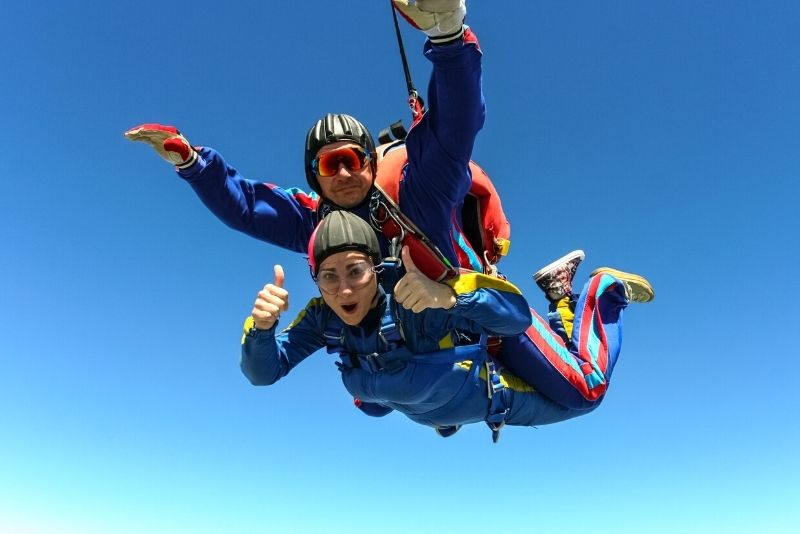 Nothing quite compares to the heart-racing thrill of hurling back toward the earth from 13,000 feet at terminal velocity! And with Mercer County's picturesque landscape as your backdrop, the experience is all the more breathtaking.
Don't worry, there's no need to learn how to do a solo jump; a tandem skydive takes place with an instructor who handles all of the safety protocol for you.
So, ready to finally tick this once-in-a-lifetime thrill off the bucket list?
When you're ready for your big adventure, head over to Skydive Pennsylvania, strap in, and embark on a thrilling aerial journey over the Keystone State!
66 – Go paintballing!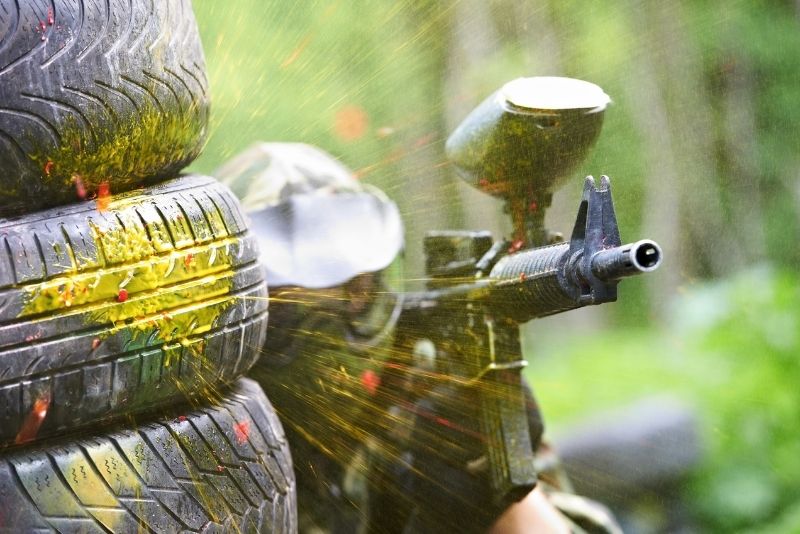 Channel your inner Rambo at one of Pittsburgh's many paintball arenas, where you and your friends can compete in teams or free-for-all battles in pursuit of the ultimate bragging rights.
With options like the Pittsburgh Paintball Park whose layouts are inspired by video games like Call of Duty, or the Steeltown Paintball Park and Airsoft where you'll find an array of indoor and outdoor options (including glow in the dark battles).
You'll be able to get your hands on all the gear and supplies needed for a day that's action-packed with fun — just remember, safety first!
67 – Take a stroll down the unique Roslyn Place
In a city that's got more than its fair share of surprises, one of the most unique is found on Roslyn Place: Pittsburgh's own — and last — wooden street.
Built in 1914, this short and sweet stretch (at just 250 feet long) is tucked away in the friendly Shadyside suburb, and, remarkable, till this day remains comprised of no less than 26,000 wooden blocks.
Found off of Ellsworth Avenue, it's an excellent stop for anyone roaming through nearby attractions like the Phipps Conservatory or Carnegie Museum of Natural History.
68 – Pay a visit to The Clemente Museum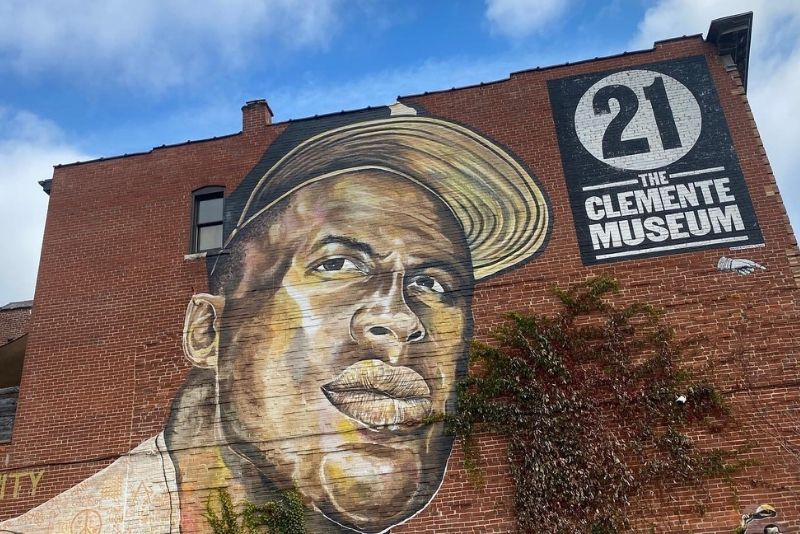 Roberto Clemente was more than a great baseball player who became the first Latin American player to collect 3,000 career hits.
The Puerto Rican-born athlete was an icon in the multicultural and minority communities and remains so long after his death in a plane crash in 1972.
The Clemente Museum celebrates the life and legacy of this remarkable man, telling his story through interactive exhibits, multimedia displays, and artifacts from Clemente's personal collection.
Located in the heart of Pittsburgh's gentrified Lawrenceville district, the museum is a must-visit for anyone interested in the Pittsburgh Pirates, civil rights history, sports history, or Latino culture.
Keep in mind: visits are by appointment and guided tours only, so book ahead of time.
69 – See what's on at the David L. Lawrence Convention Center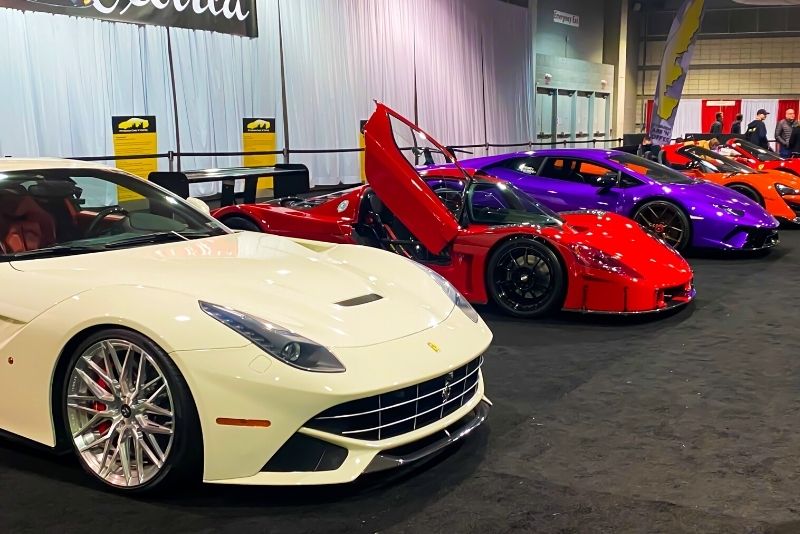 Covering over 1.5 million square feet and overlooking the sparkling Allegheny River, the David L. Lawrence Convention Center is one of Pittsburgh's most iconic buildings, with its sweeping arching glass windows creating a perfectly modern backdrop to many events big and small throughout the year.
Of course, it doesn't only host conventions on all things cars, science, technology, food, and more; but also concerts (ranging from orchestral performances to rock and roll extravaganzas), trade shows, and a whole lot more.
In short: if there's an event happening in Pittsburgh, it'll likely be happening at the Convention Center!
70 – Hop around the city's best rooftop bars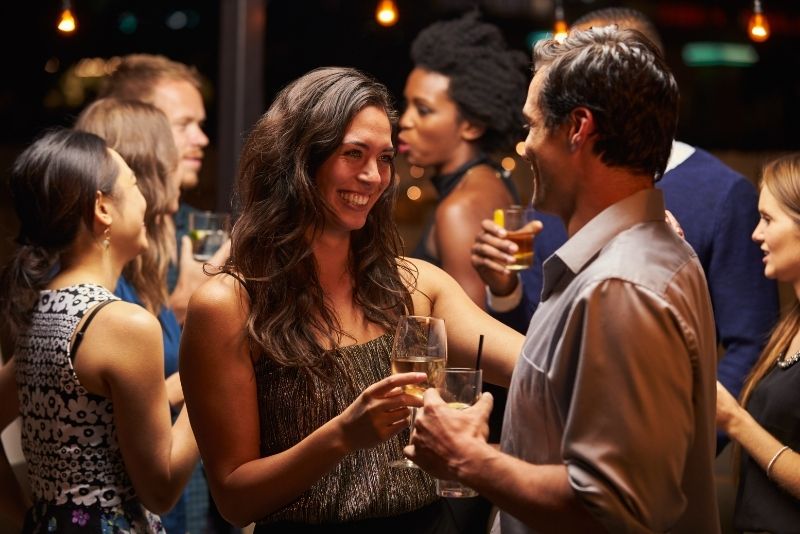 Killer views, a handcrafted cocktail, and a cool breeze – what's not to love about rooftop bars?
Pittsburgh is blessed with no shortage of these sky-high hotspots, acting as magnets for locals and tourists alike during the balmy summer and spring evenings.
Check out the chic setting at Over Eden on the 6th floor of the  Washington Education Center building, soak in the downtown ambiance at the Il Tetto Rooftop Beer Garden where Italian atmosphere and flavors await, or knock back a couple of European beers at downtown's Biergarten Hotel Monaco.
Still thirsty? For a quieter setting, try some of the fresh cocktails at New Amsterdam out in trendy Lawrenceville.
71 – Play some roulette at Rivers Casino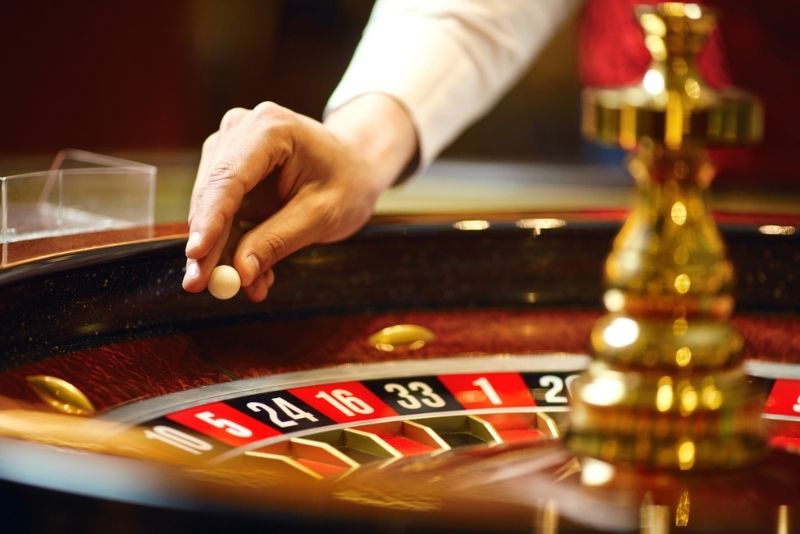 Feeling lucky? If you're looking for a night out on the town, look no further than Rivers Casino.
This popular gaming destination right next to the West End Bridge offers everything from slots and table games to poker and bingo, with restaurants, bars, and live entertainment venues on-site too – selling itself as a great option for a fun-filled evening (or day) of excitement.
Casino staples aside, Rivers also dishes up a hot entertainment calendar and five restaurants to grab a bite or a drink.
How to get to Pittsburgh?
With tons of flights arriving and departing from Pittsburgh International Airport, you'll have no trouble making your way to town.
And if you want to make the whole process even easier, book some airport transfers!
These helpful and professional services will get you to and from the city itself with ease, sparing you the trouble of dealing with public transit.
Relax and enjoy an easy trip!
Where to stay in Pittsburgh?
With easy access to parks and museums – plus luxurious rooms that feel like a vacation unto themselves -, Fairmont Pittsburgh is perfect for an upscale stay that still lets you get a feel for the city.
And at Wyndham Pittsburgh, you'll be able to enjoy a great meal or cocktail, then stroll down the street to enjoy the finest sites of the city center.
Holiday Inn Express Pittsburgh West provides a delicious breakfast, a top-notch gym, and easy access to many of the city's best sporting venues.
And Hampton Inn & Suites Pittsburgh Downtown provides easy access to Kennywood Amusement Park and Frick Art & Historical Center, making it a great home base for family-friendly adventures.
Meanwhile, Hyatt Place Pittsburgh North Shore is close enough to Point State Park and Heinz Field to make touristing easy, while still offering swimming, workouts, and beautiful lounges perfect for relaxing.
Where to go next?
On the southern shore of Lake Erie, Cleveland is great for sports fans and nature lovers, and it also offers some stranger delights – from witchcraft museums to presidential residences – that will have you seeing the city in a whole new way.
Columbus is teeming with parklands and boasts a world-class zoo and aquarium, as well as an impressive selection of festivals, and a robust art scene.
Gettysburg is a must visit for History lovers, with its abundance of battle sites, well-preserved residences, and scenic paths that help the stories come to life… plus plenty of eerie tales of ghosts!
Washington DC is unmatched in terms of museums covering everything from prehistoric times to cultures of the world, as well as its amazing restaurants, monuments, and rich political history around every corner.
And Baltimore shows a raw multicultural side to American history, from its unique neighborhoods to its rich legacies in sports and literature, not to mention its incredible food and vibrant creative industry.
Final thoughts
Dynamic, comforting, upscale, and family-friendly all at once, this Pennsylvania charmer is full of surprises!
It's the kind of city that welcomes you into the community at every turn, while constantly offering new opportunities for adventures that will rank among your most memorable vacation experiences.
When you're trying all of the amazing things to do in Pittsburgh, just remember… there will be even more to thrill you on return visits!