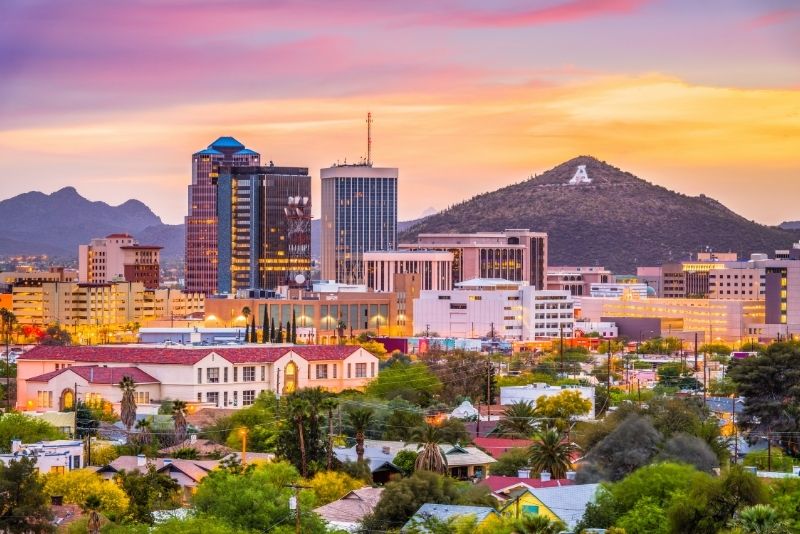 For the sun-seekers and summer lovers, Arizona's second-largest city sells itself as a vacation spot as formidable as any — with 350 days of beautiful sunshine every year, there's no shortage of things to do in Tucson under the glorious Arizonian sky.
While often overlooked in favor of its bigger brother, Phoenix, the state's southernmost major city (tucked away a short drive from the Mexican border) is teeming with activities for history buffs, culture vultures, foodies, and outdoor enthusiasts alike.
Kickstart your trip with hikes through the famous cacti landscapes, then unwind with a sunset picnic atop Sentinel Peak Park. Go tailgating at a University of Arizona football game; take the family to a waterpark; stuff your face on a food tour of the best Mexican fare this side of the border, and then wash it all down with a pub crawl!
Throw in art galleries, Japanese gardens, beautiful resorts (with infinity pools to boot), and an atmosphere that never feels crowded (except during the rodeo festival), and it's easy to see why Tucson is a year-round vacation favorite.
So what are you waiting for?
1 – Check out the Arizona-Sonora Desert Museum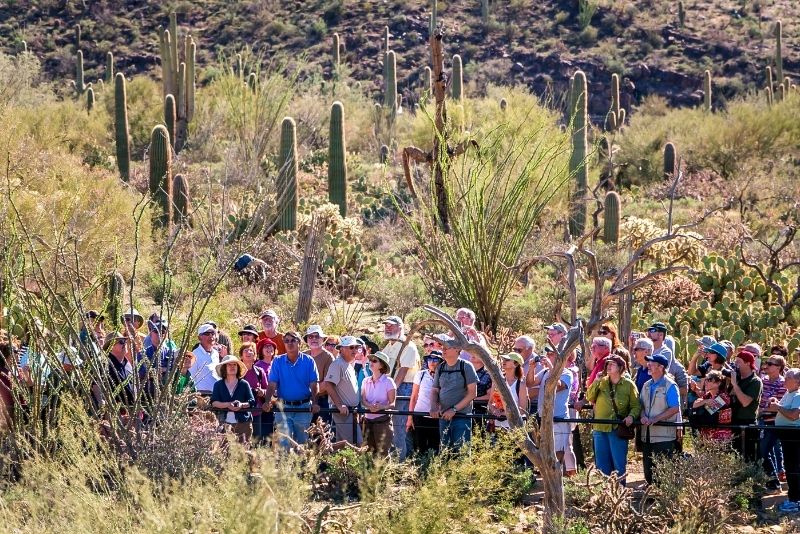 Stretching across 98 acres of pristine desert landscape, this is one attraction you won't want to miss!
Everything you could want in a Sonora Desert adventure is offered by the mostly-outdoors Arizona-Sonora Desert Museum: a sprawling AZA-accredited zoo, extensive botanical gardens, two diverse art galleries, and a natural history museum that's a regular hit for kids and adults alike.
While wandering around the area, keep your eyes peeled for the local residents (wolves, foxes, and coyotes), and consider paying a few extra bucks for the intimate stingray feeding activity!
2 – Chill with giraffes at Reid Park Zoo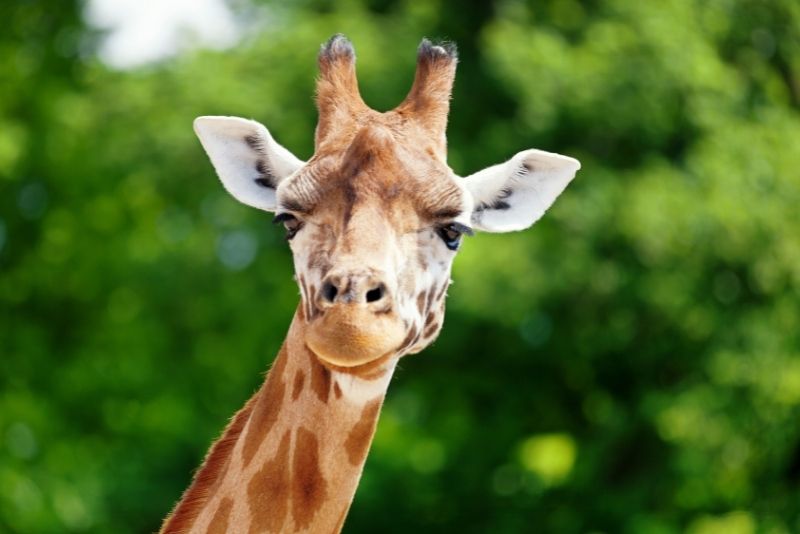 Ideal for families, this hidden gem of a zoo is nestled in the heart of Tucson and welcomes some 500,000 visitors every year. It's the perfect location to soak in the warm desert weather while getting to know the friendly and furry local wildlife.
From elephants to iguanas and everything in between, the inner-city attraction is home to more than 500 animals, with regular special events, educational workshops, and birthday parties to boot.
3 – Relax and unwind at the Sabino Canyon Recreation Area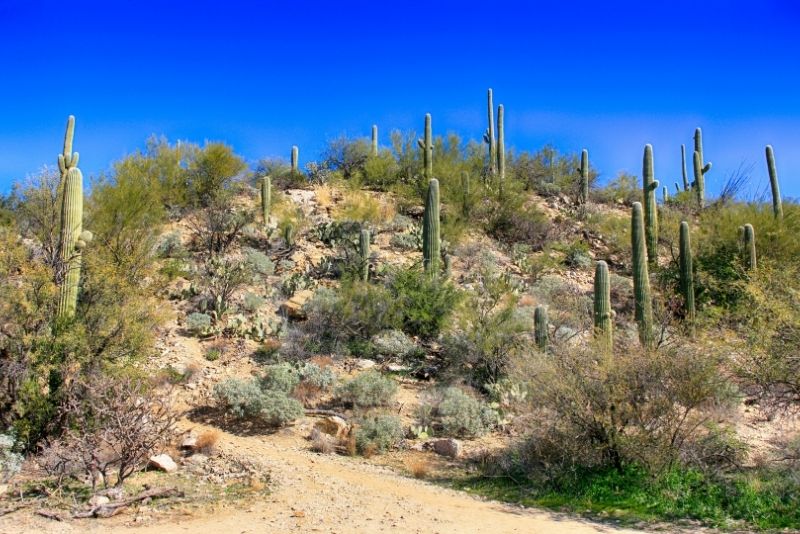 As any previous Tucson visitor will attest, the Sabino Canyon Recreation Area, which is one of the state's most beautiful natural areas, is packed with gorgeous scenery in every direction.
Whether you're hiking, riding, or simply enjoying a picnic in the open air, you'll see steep rock cliffs, unusual desert vegetation, and riparian corridors.
If you're lucky, you might even glimpse rare animals like the Gila monster, Gambel Quail or Gopher Snake!
4 – Spend the day at the Old Tombstone Western Theme Park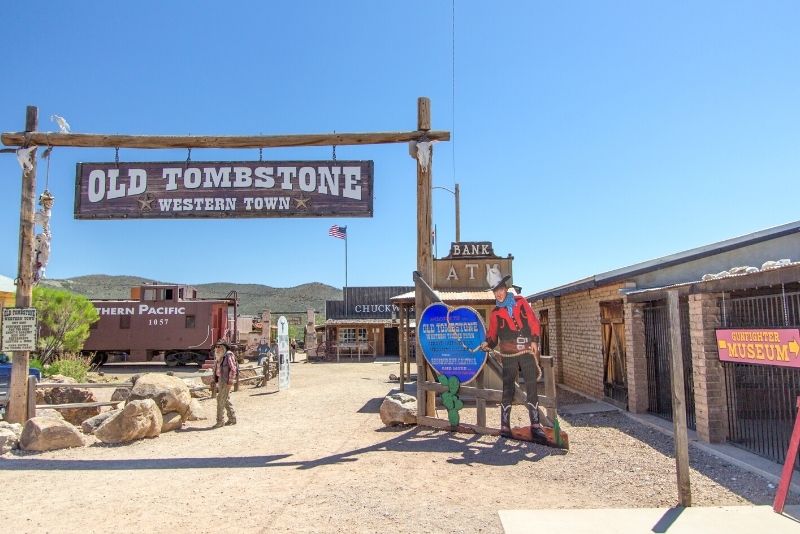 Conjuring up images of the lawless Wild West, a visit to Old Tombstone is like a step back in time — with a Mexican style cantina, Chuckwagon restaurant, a Shoot'n Gallery, gold-panning station, mini-golf, and many other exciting activities. Younger of age and younger at heart regularly regard this place as one of the most enjoyable things to do in Tuscon.
Capping off the entertainment, the park also hosts award-winning comedy routines and stunt shows featuring their National Champion Gunfight Team, the Tombstone Cowboys.
5 – Mosey on through Trail Dust Town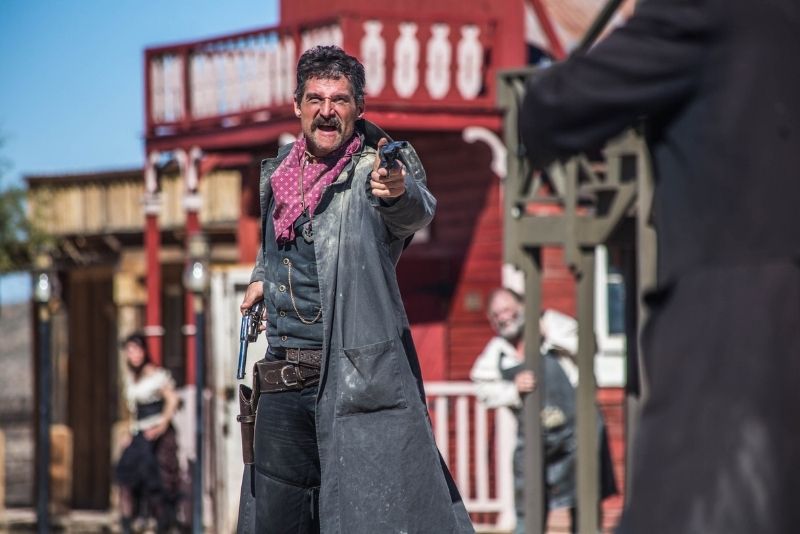 An old-school town rich with its own long history, Trail Dust Town is a must-see on any drive through the Tucson area.
Be sure not to miss out on one of the stunt-heavy Pistoleros Wild West Show, and make sure to take a ride on the nostalgic CP Huntington Railroad. Throw in plenty of food and shopping options along the way and it sells itself as a perfect, charming, Old West pit-stop!
6 – Visit the San Xavier del Bac Mission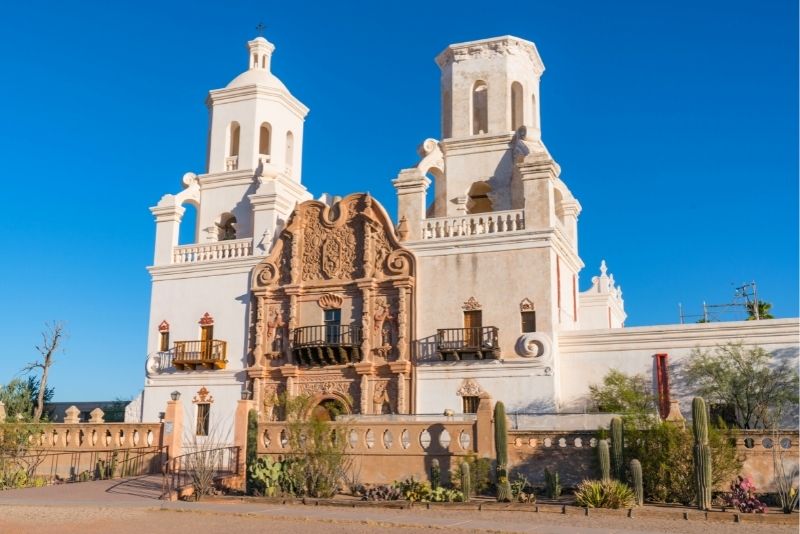 There's more to the history of Tucson than just transportation, and if you want to delve deeper into its past then this is the place for you!
San Xavier del Bac Mission was founded in 1692 by Father Eusebio Kino and has since become famous for its brilliant white adobe facade as a stunning example of Spanish colonial architecture.
Beautiful inside and out, you'll be in awe at the colorful frescoes, sculptures, and detailed carvings within.
7 – Take a hike in Coronado National Forest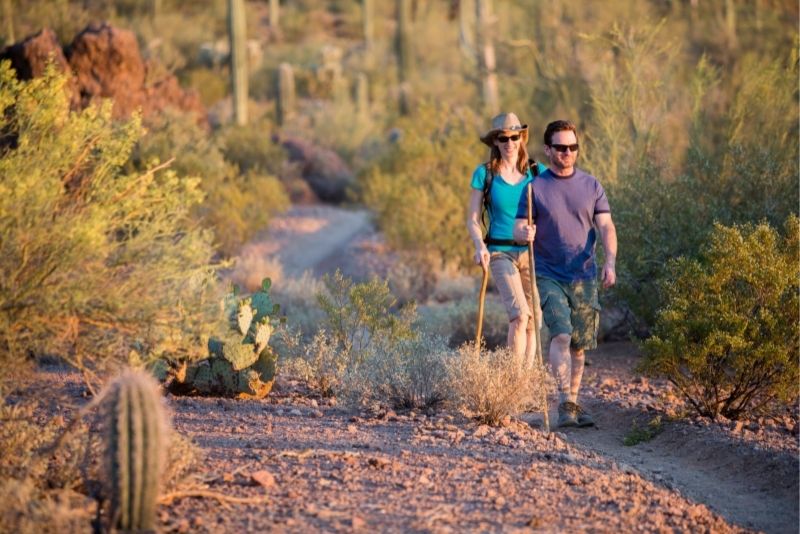 Just a cruisey 45-minute drive from downtown Tucson (through impressive desert landscapes), the Coronado National Forest — one of America's largest national forests — invites hikers and nature lovers alike to soak in breathtaking nature views along with its multitude of trails.
The forest itself covers nearly 2 million acres of southeastern Arizona — and if you're trying to tick off as many states as possible, even parts of southwestern New Mexico. As for hiking, there's everything from flat trails that are perfect for beginners to advanced, multi-day treks that require camping out.
Thanks to the extreme elevation and habitat variations, the diversity of plants (including yucca trees, cholla cacti, and prickly pear cacti) and wildlife is far greater than most other forests, so make sure to keep your eyes peeled!
8 – Unleash the inner Maverick at the Pima Air & Space Museum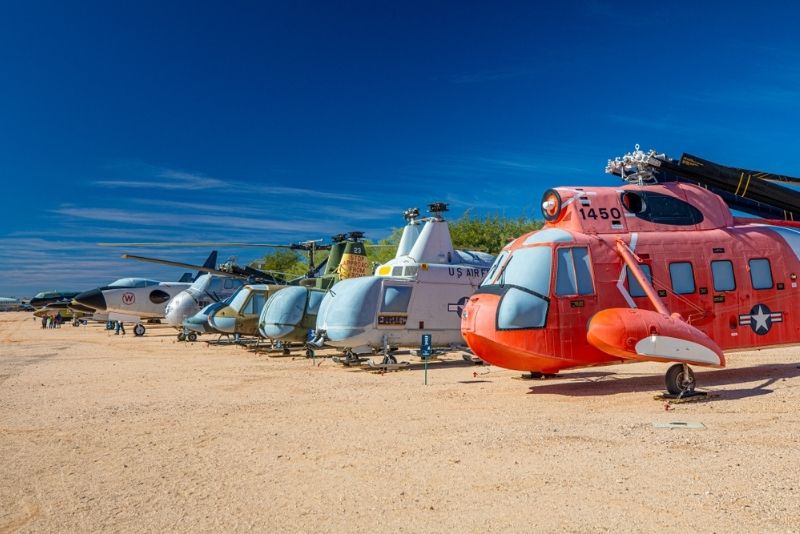 The Pima Air & Space Museum is a stunning sight to see, with more than 400 aircraft on display across 80 acres of air-conditioned hangars.
In addition to a large selection of educational artifacts and interactive displays about all things flights (international and interstellar), you'll get to stroll through three whole hangars filled with planes (including WWII fighters) as part of what is one of the world's largest aircraft collections.
9 – Go on a bike tour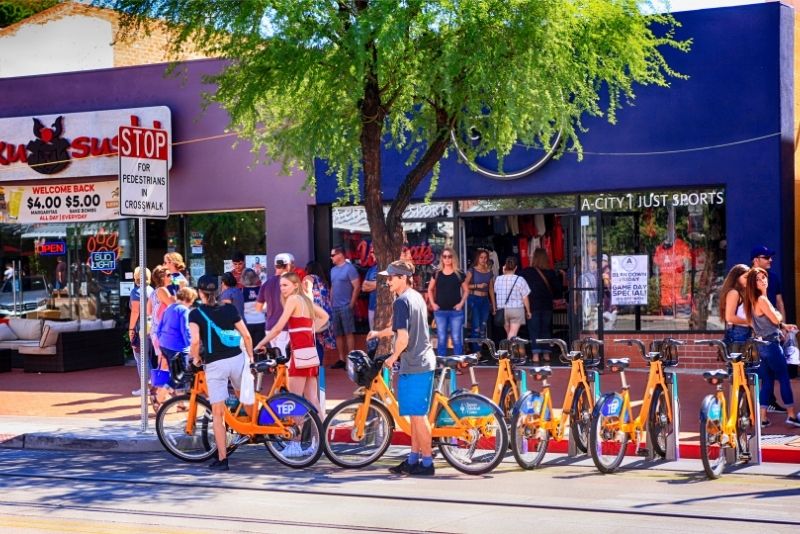 Sick of walking around town? Why not cycle around the sights instead?
There are plenty of bike tours you can join in Tuscon, whether it's a relaxing ride through downtown to check out some great street art and murals or an informative tour about Tucson's history.
Still can't decide where to start? The mural tours will take you through some 35 amazing murals painted dotted around the city, while history cycles explore decades-old architecture and longstanding landmarks. Or, for all the foodies out there, there's even a taco-themed tour!
Either way, the rides will be sure to take your breath away as much as those lung-bursting hills!
Sponsored placement
Step inside a Van Gogh masterpiece!
Van Gogh: The Immersive Experience has finally arrived to Tucson! In this one-of-a-kind VR experience, you can step inside your favorite Van Gogh paintings and walk through the landscapes in Arles, France, that once inspired the Dutch artist. This is art like you've never seen it before!
10 – Marvel at the Tucson Botanical Gardens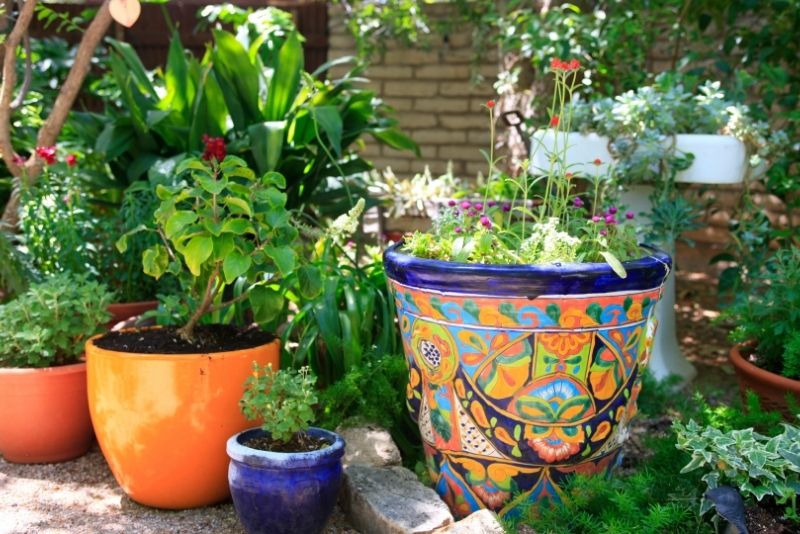 Boasting the impressive accolade of being named one of North America's top 10 botanical gardens in 2017, the lush and peaceful Tucson Botanical Gardens is regularly regarded as one of the best things to do in Tucson proper.
Featuring almost 20 specialty gardens, you'll get to wander through the enchanting Barrio Gardens, unwind in the Zen Garden, and learn more about the local flora at the Cactus & Succulent garden — each is expertly landscaped and features unusual rocks from the Harrison Yocum collection to add a little extra desert flair.
11 – Trek across the Saguaro National Park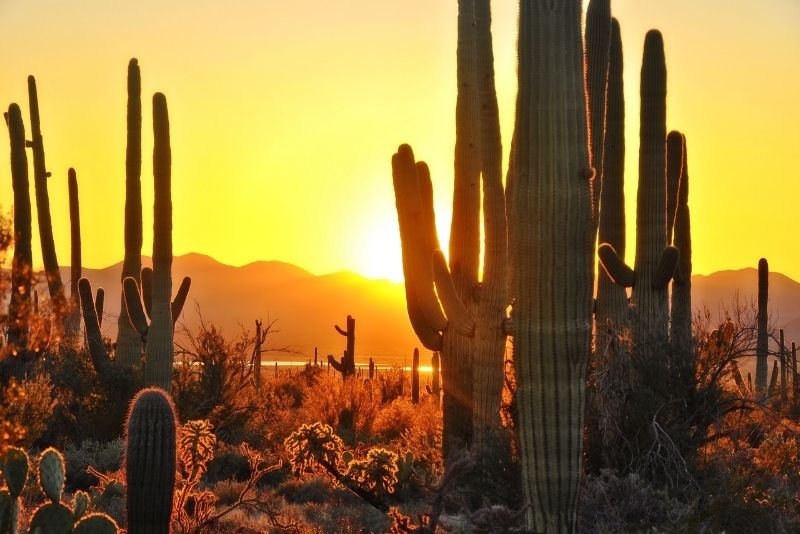 If you have a car, there's no excuse not to take a trip out here — even if it's only to appreciate the enormous and iconic Saguaro cactus!
From the city of Tuscon itself, the national park is just a 20- or 30-minute drive away — and what you get in return for that short time is arguably one of the most impressive parks in all Arizona!
Comprising two districts, the beautiful slice of Mother Nature is divided into the Rincon Mountain District, east of Tucson and the Tucson Mountain District on the western side.
Whether they're in search of a hiking trail, a campground, ancient petroglyphs of the Hohokam people or just a chance to appreciate the views, visitors are seldom left disappointed.
12 – Wander through the Southern Arizona Transportation Museum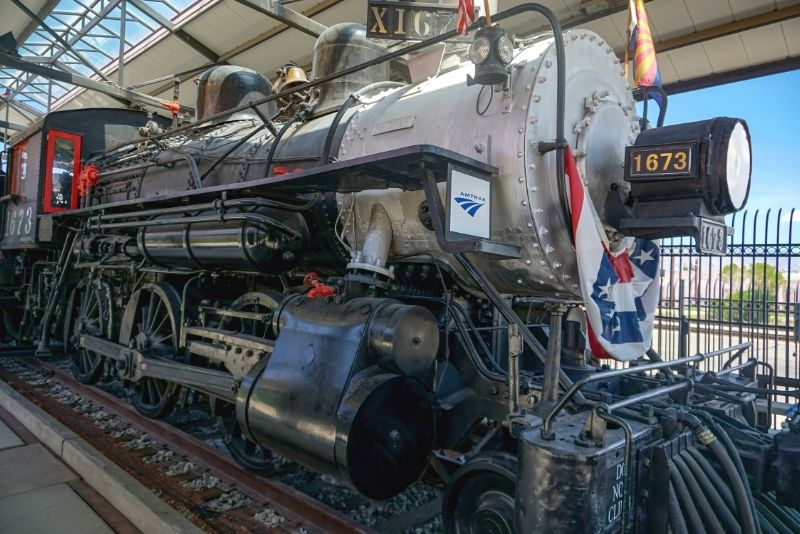 After a unique day out with the kids? Make sure to bring them down to enjoy some of Southern Arizona's history at this fascinating museum where they can play conductor all day long!
Offering great opportunities for families and anyone else who wants an insightful afternoon, the museum is home to all kinds of railroad memorabilia — from old locomotives and railway cars to depot models and plenty more.
The staff is always friendly, and the best part? It's totally free!
13 – Take the kids to Funtasticks Family Fun Park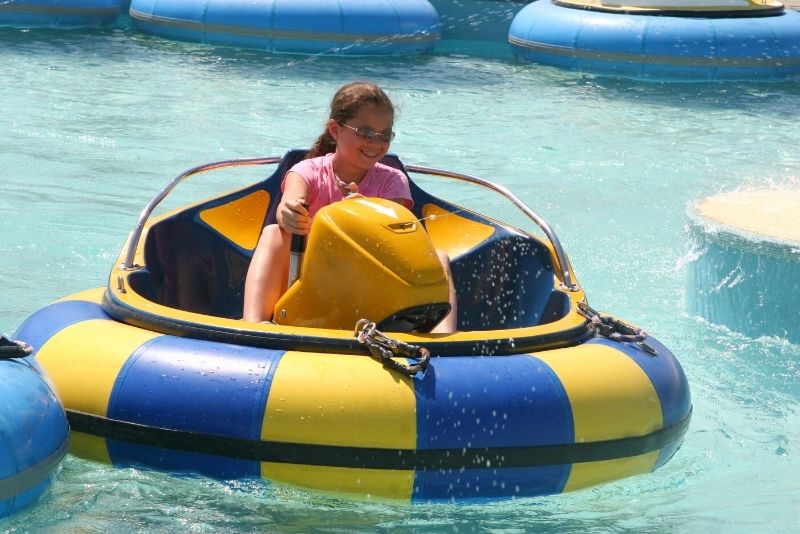 Just a mile or so from the center of Tucson, Funtasticks is an all-American-style fun park and carnival mashed into one!
Offering 5 main attractions to thrill and excite the whole family,  you'll want to spend at least a few hours here!
Kick-off the day with some laser tag, play a round of mini-golf, drift around corners on the go-karts, or take a spin in the bumper boats!
Then, if you need a break from the more physical activities of the park there's plenty of arcade games and food stands around to keep everyone satisfied until dinner time.
Sponsored placement
Experience a live concert by candlelight in Tucson
Catch live performances on piano, violin and cello of classical music and tributes to your favorite modern bands and musicians, from Hans Zimmer to Taylor Swift. Candlelight concerts take place in scenic venues across the city that don't typically host concerts and events for an unforgettable backdrop to live renditions of your favorite tunes.
14 – Tour the Titan Missile Museum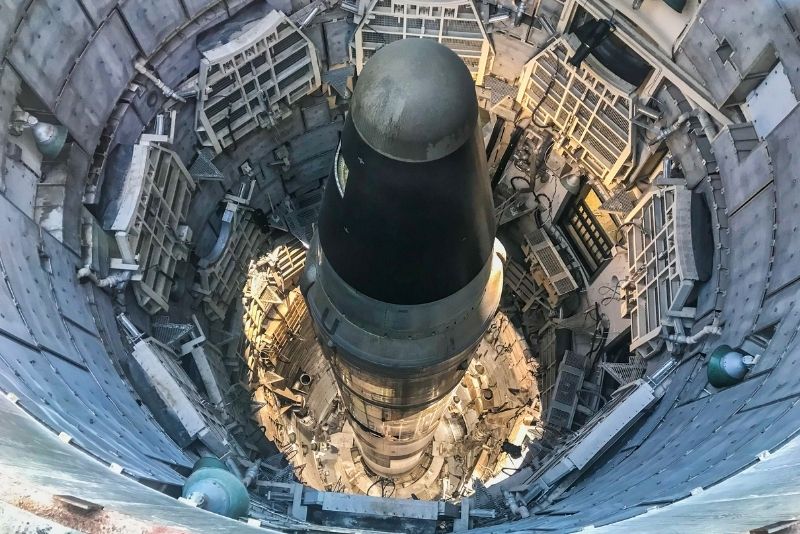 A remnant of Cold War America, the Titan Missile Museum is a must for the history buffs; throughout its exhibitions, you'll find a deeper understanding of the tensions between the Soviets and the U.S. during the Cold War, and see up-close a range of missiles and war-era relics.
The main event, however, is the Titan II ICBM missile itself — a truly enormous, intimidating (deactivated) piece of machinery that really puts things into perspective.
15 – Take a drive up the Mt. Lemmon Scenic Byway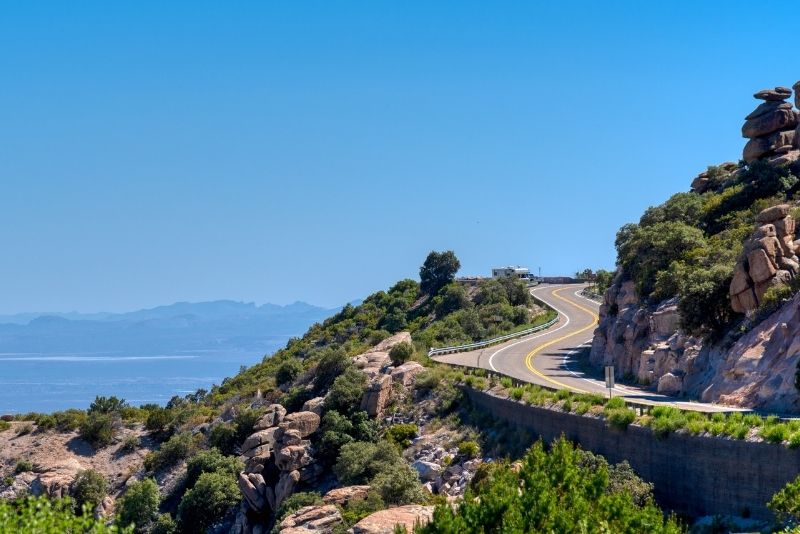 Fancy a road trip? If you're looking for unforgettable views, be sure to take a drive up the Mt. Lemmon Scenic Byway.
Stretching for 28 miles up the face of Mt. Lemmon, this tourist-trodden route dishes up splendid views in every direction, with the surrounding Catalina Mountains providing the perfect backdrop.
Just 15 miles northeast of Tucson, it's an easy half-day trip out of the city to take in some serious mountain views.
16 – Take the youngsters to the Children's Museum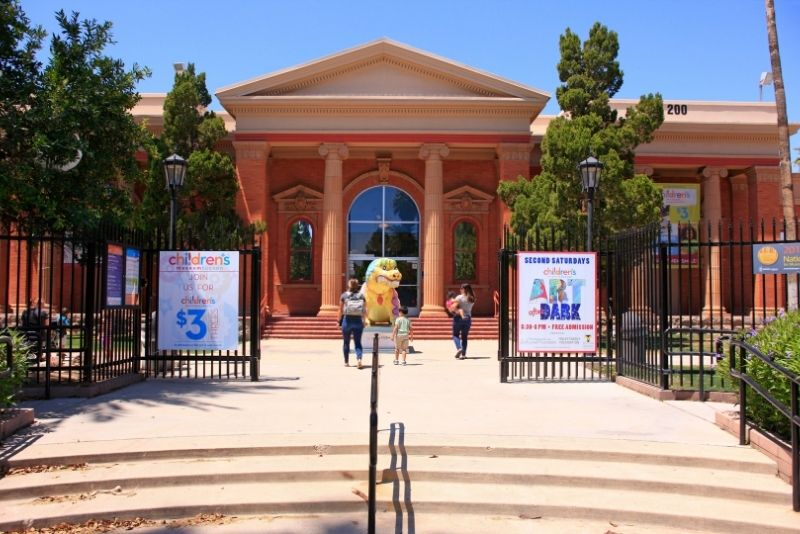 Known as Southern Arizona's most interactive museum for children, Tucson's Children's Museum offers hours of fun and education for kiddos of all ages (including kids at heart, of course).
A great spot to let the youngsters run rampant for an hour or two, they'll get to embark on a fun, play-based, hands-on learning experience that includes everything from imaginative play, to science experiments and art activities.
With a cafe on site for the parents to hang out at, it's one of the best things to do in Tucson for visiting families.
17 – Hike through Tucson Mountain Park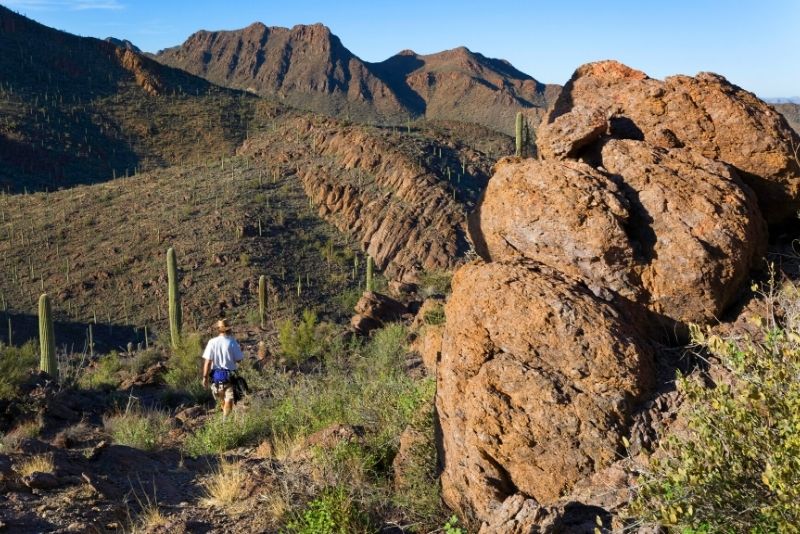 With endless plains of untouched nature, if you love to hike and you love the beauty of the desert, then Tucson Mountain Park is for you. Stretching across 20,000 acres of a captivating desert natural preserve, there are plenty of trails of all difficulties to choose from, offering hours of beautiful scenic hiking.
After tackling one of the trails, make sure to stop at Gates Pass on the way back, a popular scenic drive with lookouts perfect for a romantic sunset viewing.
18 – Play a round of golf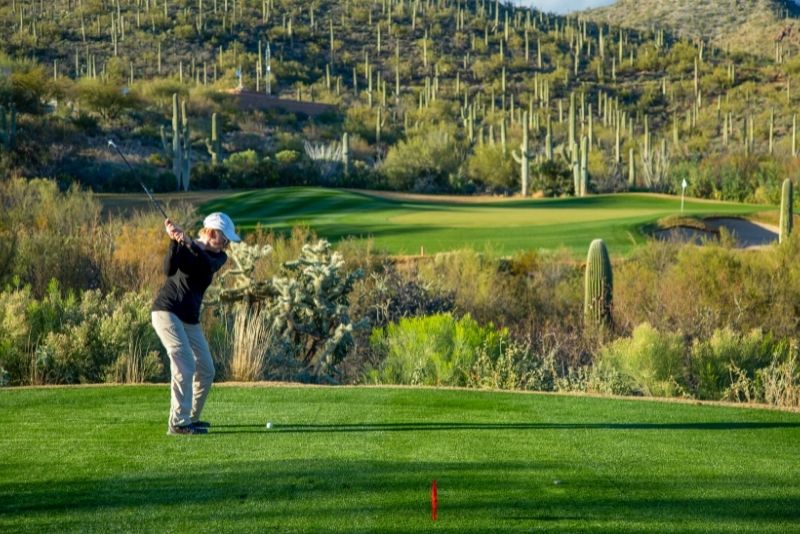 Arizona might be red across most of its surface, but its fairways and golf courses are as green as any in the southwest.
If golfing is your thing, there are plenty of renowned golf courses to choose from in and around Tucson during your stay — the Lodge at Ventana Canyon, the Starr Pass Golf Club, and the Sewailo Golf club are each highly spoken of.
Don't have your own clubs? No problem — many of the courses also offer equipment rental and pro shops.
19 – Run around town in a scavenger hunt!
Fed up with slow-paced walking tours? Can't stand sitting on a tourist bus? Then step right up for one of Tucson's very own scavenger hunts, a creative way to explore the city with friends and family and uncover all the hidden gems and best-kept secrets!
Led from your phone, you'll be cracking clues, completing challenges, and solving puzzles as you go — it's a fun way to get your heart pounding without having to break too much of a sweat.
20 – Put your brains to the test in an escape room!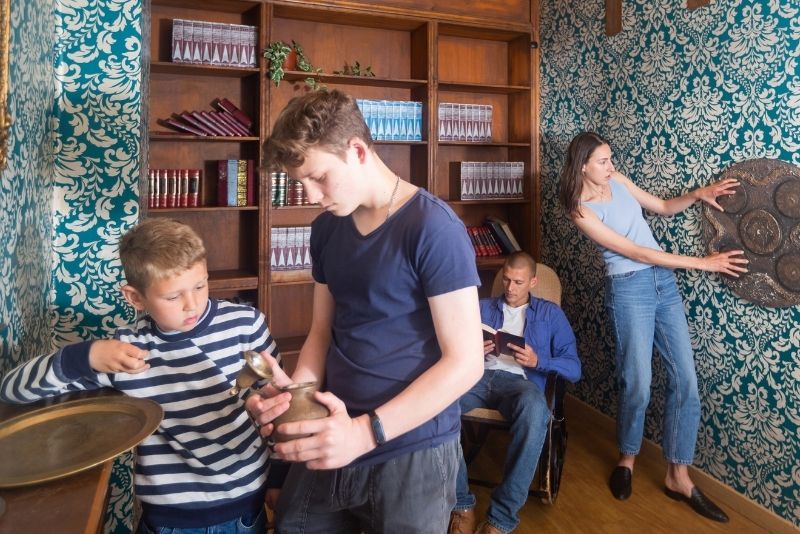 Any budding detectives out there? If you love to flex your mind muscles and figure out tricky puzzles, Tucson offers several amazing different escape rooms you can choose from — each with its own themed storyline, set of puzzles and challenges.
The good news is they're all within city limits. The bad? You may be tempted to try them ALL!
To give you a taste, Mystery Escape Room, Fox in a Box and Ace of Escape are just three of the many escape room options available around town.
21 – Lean about conservation at the International Wildlife Museum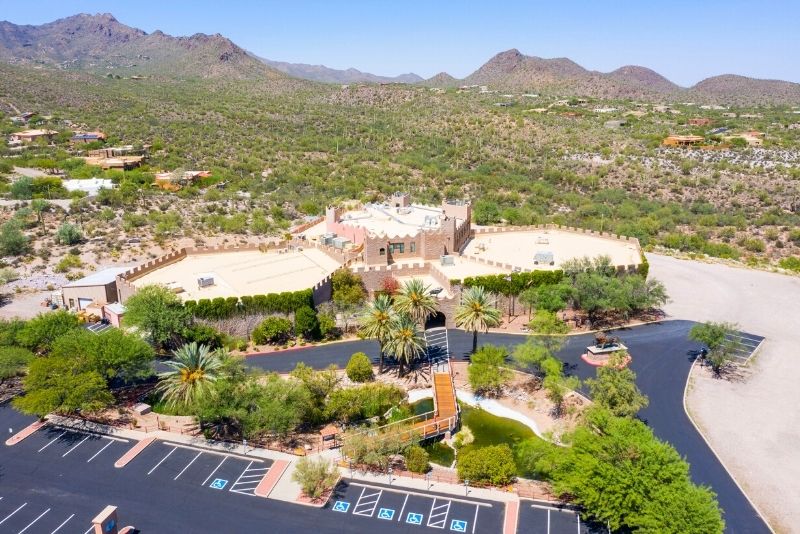 An interactive wildlife museum for all ages, the International Wildlife Museum is an educational and hands-on spot dedicated to teaching about — and appreciating — the amazing wildlife around the world.
Through a range of interactive exhibits, visitors can learn about the role of wildlife management in conservation efforts, get to know over 400 kinds of animals (insects, mammals, and birds from across the globe), and enjoy the museum's wide variety of fun, family-friendly activities.
22 – Admire the collection at the Tucson Museum Of Art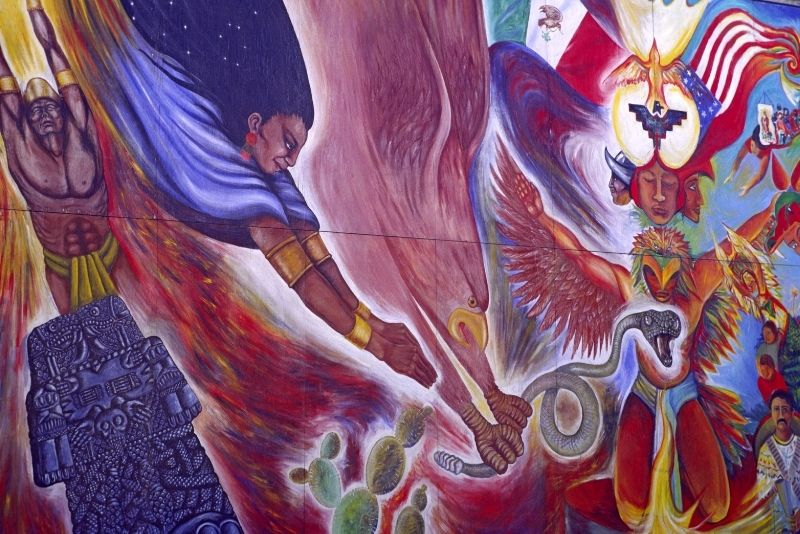 One for the culture vultures, why not take an hour or two to soak in what's considered to be one of the premier displays of fine art and art education in the area?
With a legacy dating back almost 100 years (found in 1924), the downtown museum boasts thought-provoking exhibitions ranging from modern and contemporary art to Native American art, with collections on the American West, Latin America and Asia.
23 – Step inside a fairytale at Valley of the Moon
A whimsical outdoor theater production that regularly leaves kids grinning from ear to ear, Valley of the Moon is a live children's show that mixes drama, dance and music to bring Tucson's history alive. But it's also so much more with nearly 100 years of tradition up its sleeve.
The venue is typically open on the first Saturday and third Sunday (for historic tours specifically) of each month. However, the calendar is always changing with no shortage of fun-filled activities — magic shows, movie nights, and meet-and-greets with costumed characters, to name a few.
24 – Cheer on at the Arizona Stadium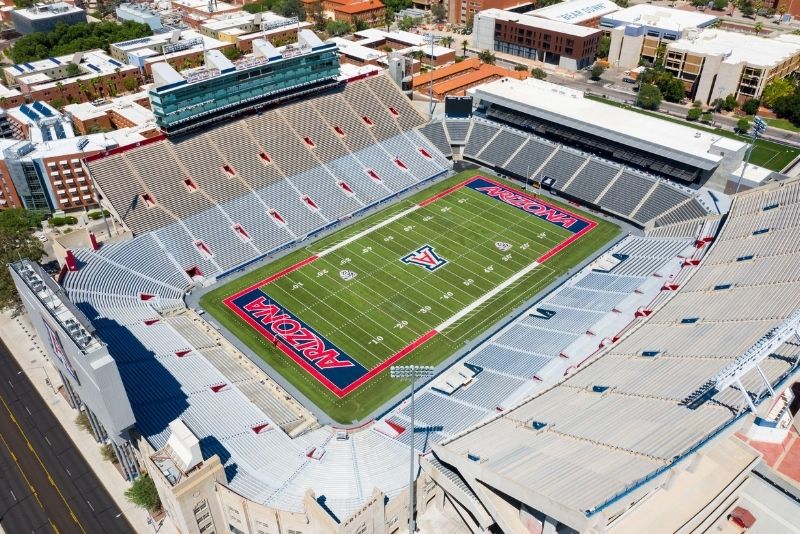 Home of the locally adored Arizona Wildcats college team, the 64,000-seat stadium is where you'll find the biggest, loudest, and most enthusiastic football fans in all of Tucson (and arguably beyond).
Whether you're cheering on the home or away team (if it's the latter, you'd probably want to do so quietly), it's a great way to spend an afternoon immersed in local culture — and did someone say tailgating?
Preseason game dates start as early as late August, with the main reason running through to January. That said, there are typically a few concerts and special events throughout the year to add a fun twist.
25 – Discover the wonders of The Mini Time Machine Museum of Miniatures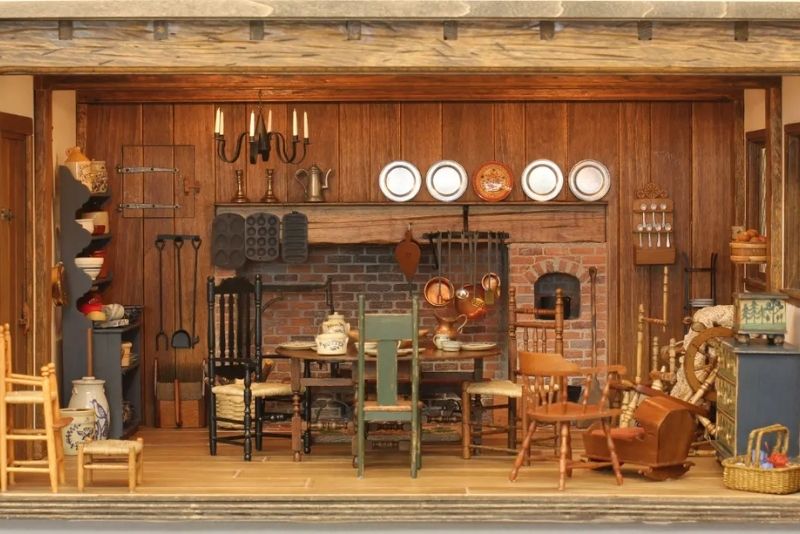 Tucson's The Mini Time Machine Museum of Miniatures is a frosting-coated slice of heaven for those who have an appreciation — or would like to develop one — for the time and skill that goes into creating all kinds of tiny things.
Chock full of magical miniatures throughout the 10,000-square-foot exhibit space, you'll instantly be transported to different lands and times by the stories told in over 300 displays.
26 – Cuddle a capybara at the Funny Foot Farm and Tucson Petting Zoo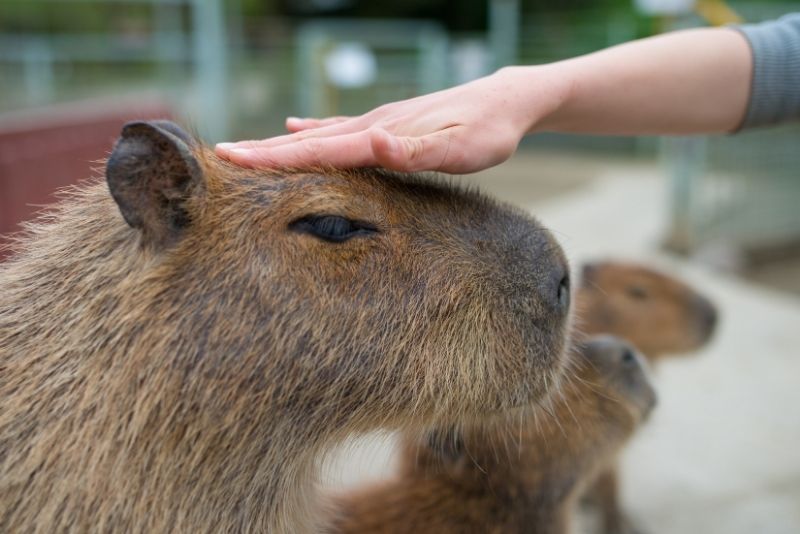 For an hour or two of animal-filled fun, head to this unique petting zoo and farm — where the only thing cuter than the animals is their names.
From llamas and alpacas to capybaras, porcupines, kangaroos, pygmy goats, there are more than enough adorable creatures here for everyone (even those who think they're not animal people).
Just a 10-minute drive from downtown, it's an easy escape for families who want to take a break from the busy streets and explore some of Tucson's best-kept secrets.
27 – Soar over the desert in a hot air balloon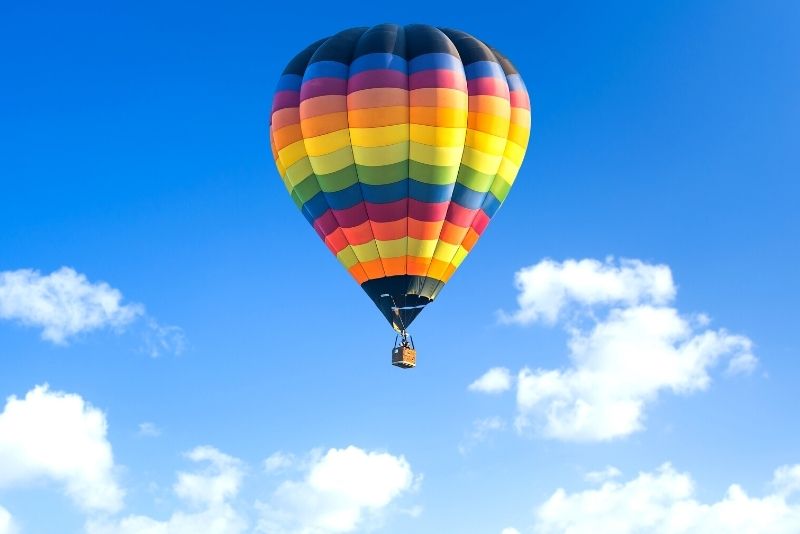 While waking up at 4 in the morning might not sound appealing, once you're sky-high above the Arizona desert with the sun on your face, you'll quickly realize it was more than worth it.
Enjoy spectacular views of the Waterman Mountains with Southern Arizona Balloon Excursions, or sweeping sunrise views of valleys and desert scenery with Tucson Balloon Rides.
Throw in some champagne, a cute picnic breakfast, and a friendly pilot who'll be more than happy to share insights into the local culture and history (and hot-tip recommendations), and you've got yourself a once-in-a-lifetime experience.
28 – Stroll down the long Rillito River Park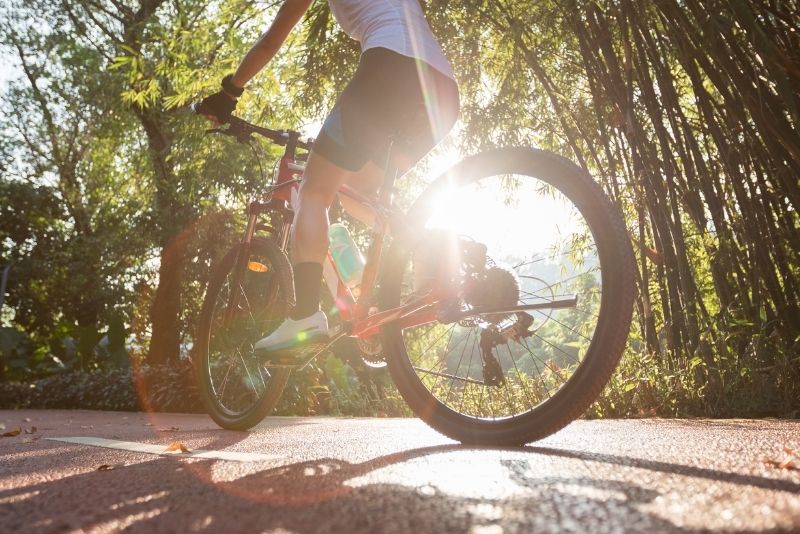 Stretching approximately 12 miles from east to west along the north and south banks of the Rillito River, this paved, tree-lined path is the perfect place to enjoy a morning jog or an evening stroll.
Giant cacti line the walking and biking paths, a few pieces of art are delightfully scattered along the trail, you'll get amazing mountain views throughout, and might even meet a rogue coyote or cottontail along the way!
29 – Browse through the Arizona State Museum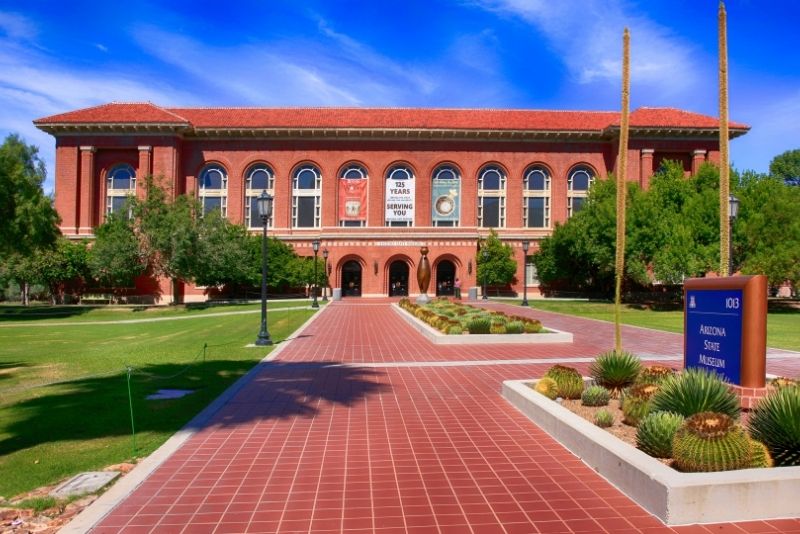 Housed on the University of Arizona campus, Tucson's Arizona State Museum is a Smithsonian-affiliated museum that houses well over one million objects, primarily archaeological artifacts from the state's prehistory through history.
From ancient American Indian pottery and baskets to jewelry boxes, tools, toys, and musical instruments, the collection is large, diverse, and is officially considered the  Southwest's oldest and largest anthropological research museum.
At just $8 for adults and free for kids under 17, it's a worthwhile air-conditioned activity to escape the toasty summer sun.
30 – Enjoy the view from Sentinel Peak Park ("A" Mountain)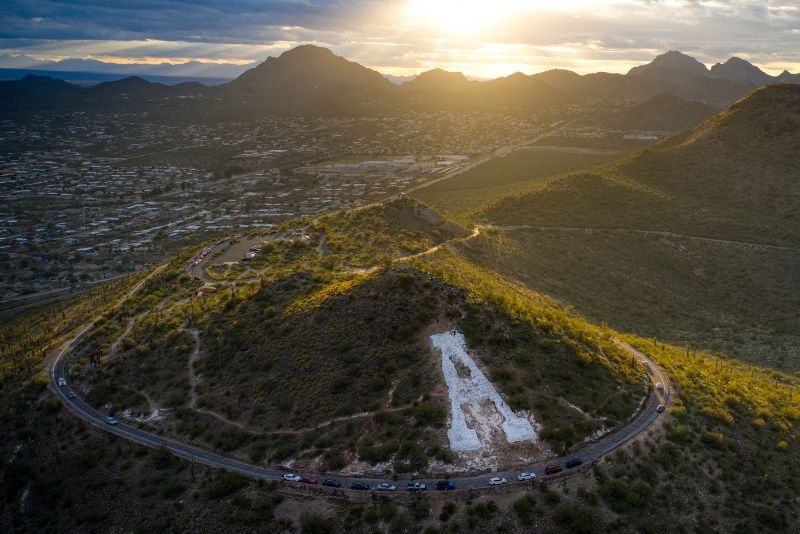 Towering 2,900 feet above the Santa Cruz valley, Sentinel Peak dishes up unbeatable 360-degree views of Tucson and the Santa Catalina Mountains beyond.
Dubbed the "A" Mountain (because of the giant A imprinting on its face built by U of A students over 100 years ago), the park presents as an ideal spot for a picnic, romantic sunset viewing, moderate hike among beautiful wildflowers, or just a quick drive up and back down.
31 – Step back in time at the Tucson Rodeo Parade Museum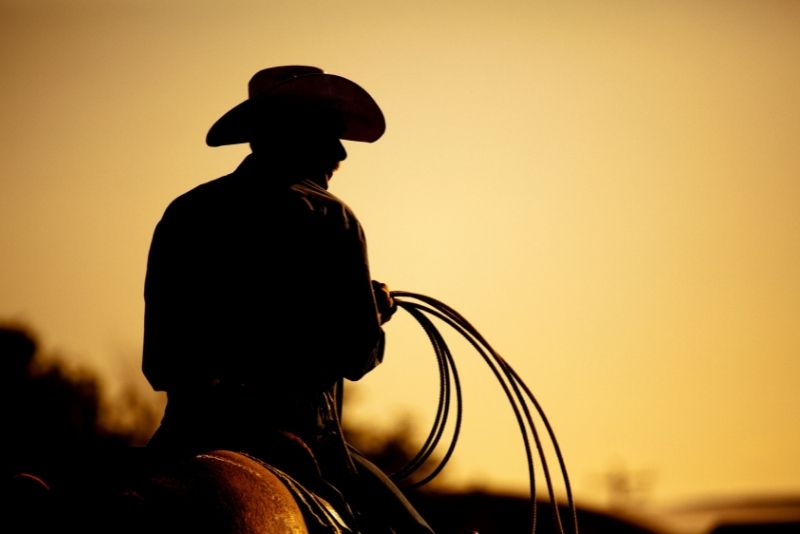 A place that truly feels like you've stepped back in time a hundred years into the midst of Tucson's Rodeo era, the Rodeo Parade Museum exudes an old-world charm like few other Tucson attractions. Thanks to its over 150 horse-drawn vehicles (including Tucson's first garbage truck and Andrew Carnegie's own personal buggy), railroad displays, historic pioneer artifacts and meticulously re-created Tucson Main Street circa 1900.
If you're visiting during Rodeo week in February there's no better spot to visit.
32 – Hike the short and sweet Linda Vista Trail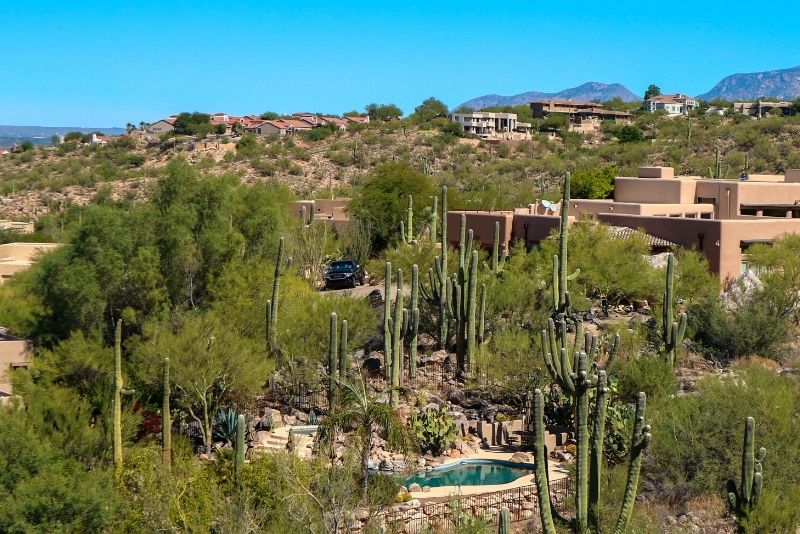 Laced with desert flowers, cacti, and other gorgeous flora, the Linda Vista Trail — the perfect combination of peaceful serenity and easy city access — is an easy-to-moderate 2.2-mile loop trail hike that's well worth checking out for a half-day stroll.
Found within the Pusch Ridge Wilderness Sheep Closure Area (a near 60,000-acre parkland with a ton more trails available, if you're still thirsty for more adventure), this short trail offers up breathtaking views at every turn: saguaros, granite boulders, mountains, and more.
If you don't mind walking uphill for a few extra minutes, the views from Pusch Peak are downright breathtaking!
33 – Go spelunking at Colossal Cave Mountain Park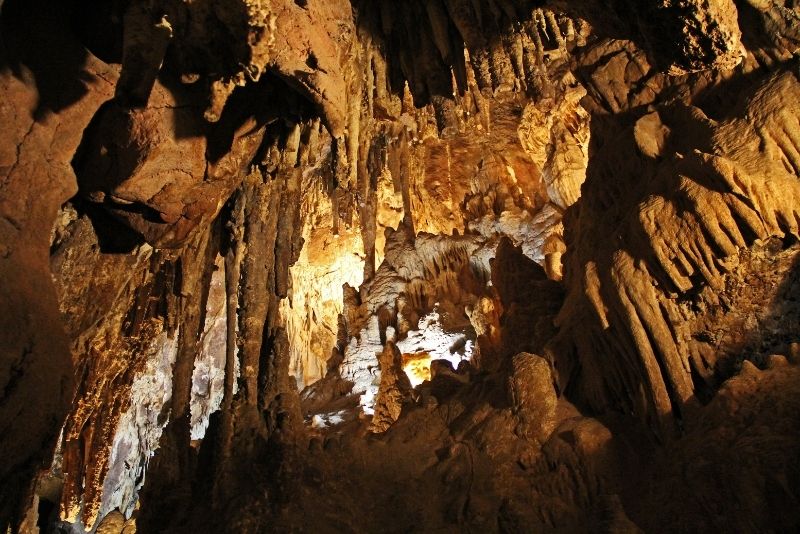 A few miles south of Tucson near the community of Vail, Colossal Cave Mountain Park is home to one of the largest dry caverns in North America.
Decorated with countless calcite crystals (aka stalagmites and stalactites), this unique park covers 3.5 miles of mapped tunnels and caves, providing a delightful opportunity for adventure.
With guided tours, spelunking adventures, horseback rides, a gift shop full of t-shirts and souvenirs, picnic areas with grills, bike paths, and hiking trails for all levels of hiker/bicyclist – heck, even a butterfly garden – this is one Tucson attraction not to miss.
34 – Shout "all aboard!" at the Gadsden-Pacific Division Toy Train Operating Museum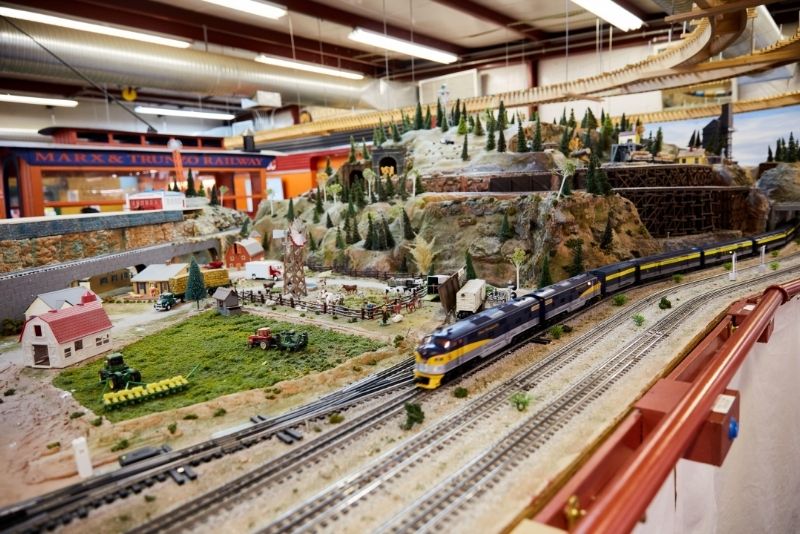 If you (or your kids) have a soft spot for model railways, then this non-for-profit miniature train museum will definitely be up your alley.
A labor of love that has taken years to complete, this miniature railway systems replicate some of America's most notable landscapes, detailed out the wazoo.
Throw in full-sized carriages where you can eat lunch, a kid-friendly train ride, and a unique gift store, and its personality really starts to shine.
35 – Plot a course for the Garden of Gethsemane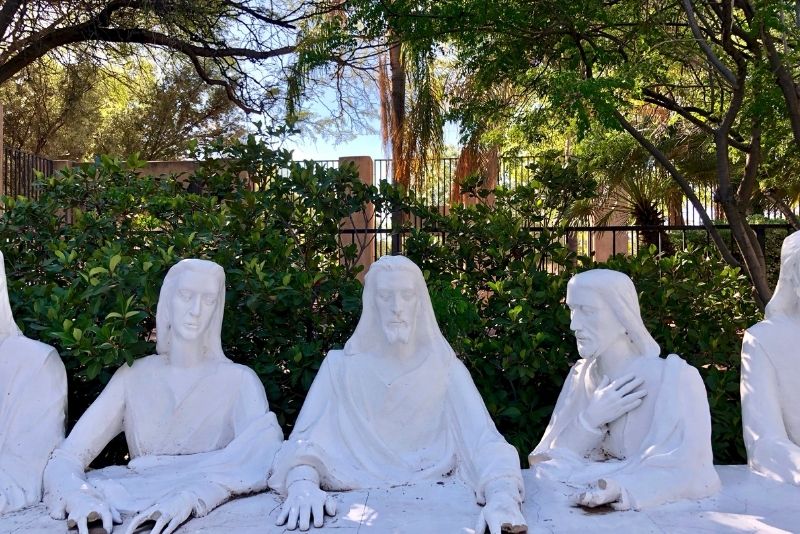 Located just beyond the bank of the Santa Cruz River on West Congress Street, the longstanding Garden of Gethsemane is an enchanting blend of stonework and nature.
Depicting a range of biblical scenes in a rather peaceful setting, the Garden is open to the public from dawn until dusk and is free to visit, so why not quickly check it off the list?
36 – Get behind the wheel at the Franklin Auto Museum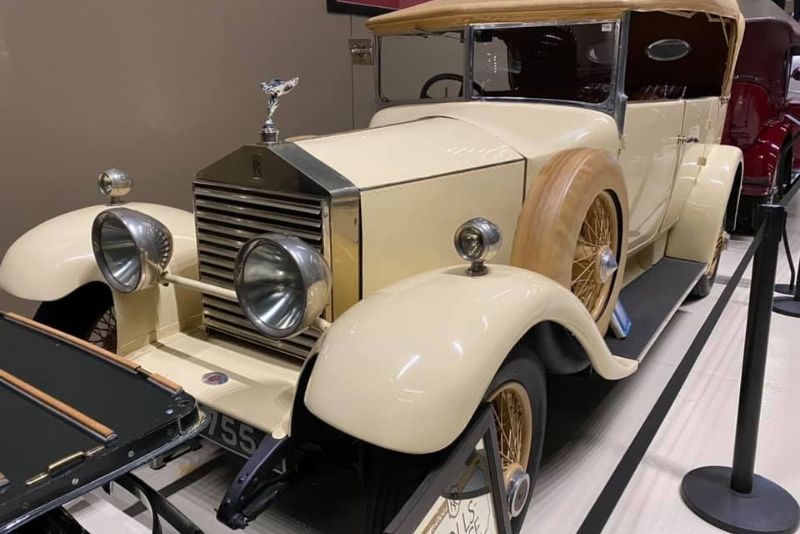 Petrolheads, listen up!
A wonderful little museum showcasing a collection of over 25 antique and classic automobiles from the early 20th century, Franklin Auto Museum is a must for car enthusiasts.
Featuring some rare finds – like a 1905 cross-engine truck and 1910 Model G – this charming little gem offers your brain an escape to another era as you marvel at the vehicles that were cutting-edge technology at one time.
Of the 150,000 Franklins manufactured in the early 1900s, only 3,700 remain, and a large chunk of those are found right here.
37 – Snap a selfie with Willard the Dinosaur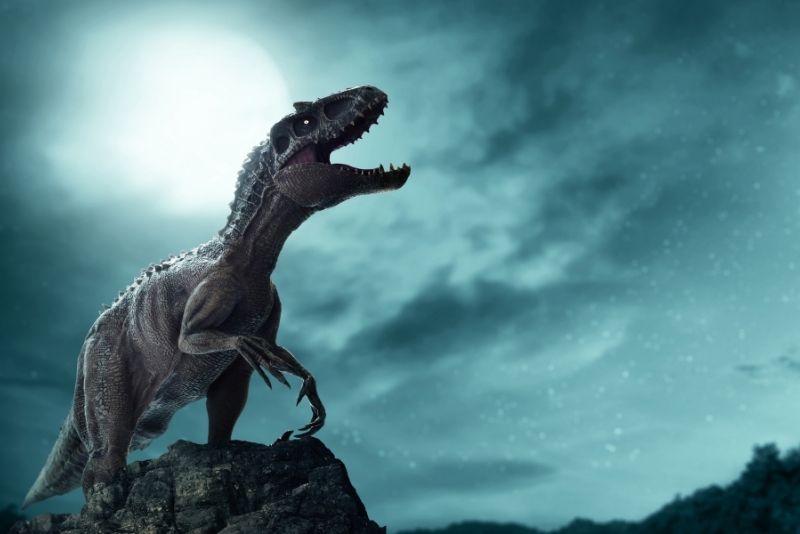 While the Magic Carpet mini-golf building behind him is no longer operational (it's now an ominous scrapyard), the locally adored dinosaur remains as tall and imposing as ever.
Bright orange with red eyes, the towering dino is a popular and quick stop for kids and families visiting downtown Tucson — even if you're not with kids in tow, why not snap a selfie with the iconic T-rex?
38 – Spot the animals at Sweetwater Wetlands Park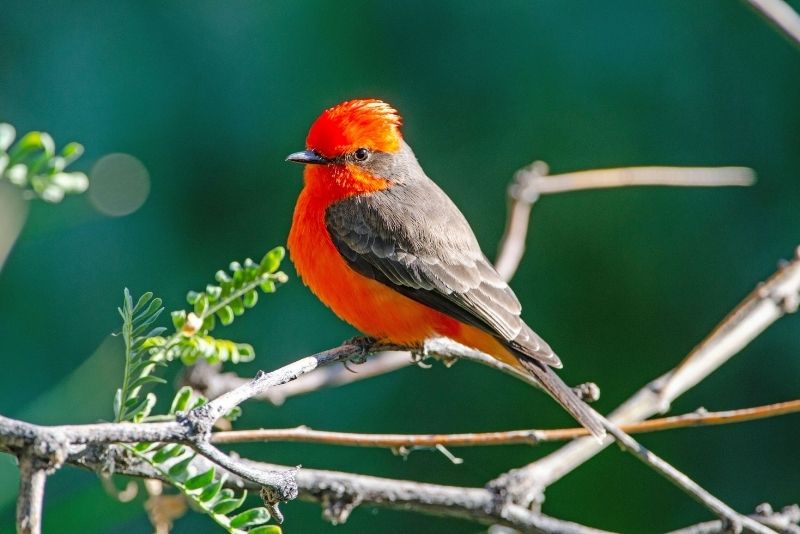 Located on the northwest side of Tucson, Sweetwater Wetlands Park is a fantastic spot to stretch your legs and soak up some beautiful desert scenery.
A popular place for birdwatchers — hundreds of species have been spotted here — this lovely park-cross-water-treatment facility also features educational exhibits, a short and sweet walking loop, and no shortage of friendly wildlife throughout its 60 swampy acres.
39 – Burn some calories on Tumamoc Hill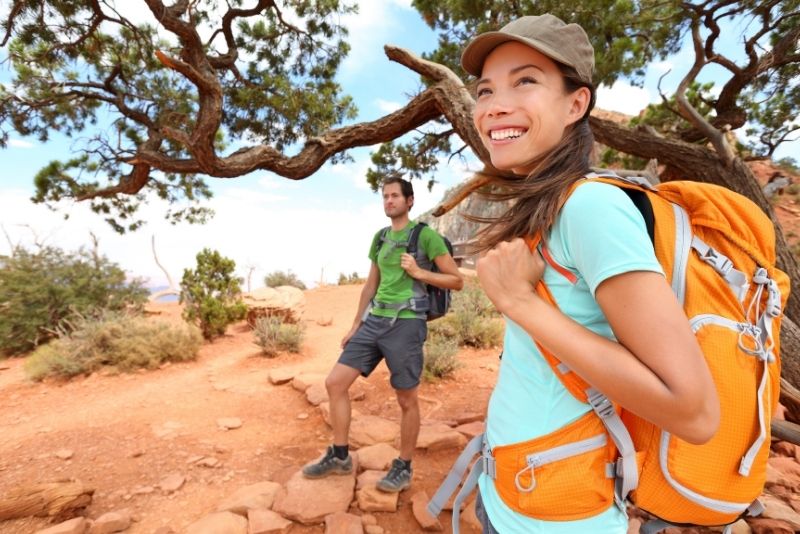 Tucked away behind "A" Mountain, Tumamoc Hill is a popular exercise spot for locals and tourists alike, offering a rather steep 3.1-mile out-and-back concrete trail lined with beautiful wildflowers and iconic cacti.
If you're looking for a bit of cardio and some stunning views, head on up!
40 – Enter the Wild West at Old Tucson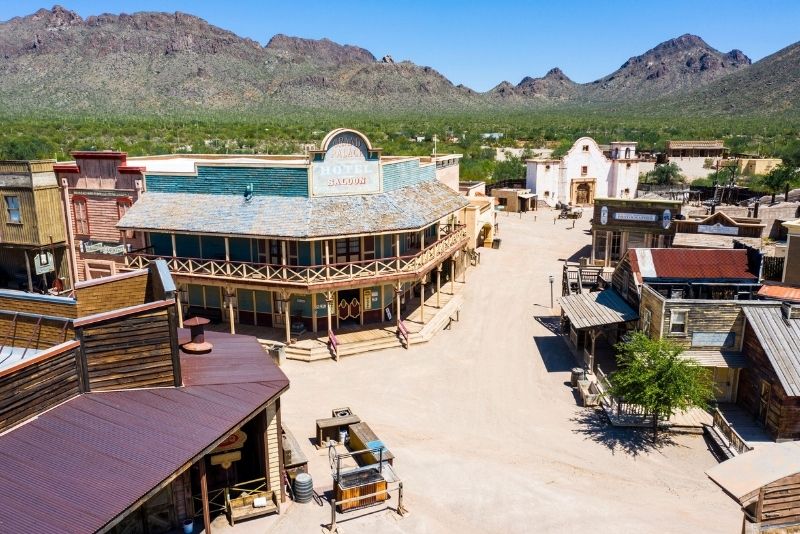 Part movie studio and part theme park, and entirely fun for the whole family, the Old Tucson Studio has been one of the widely-known things to do in Tucson for years, dishing up Wild West flair, replica saloons, and a handful of rides and experiences for all ages.
Film buffs are delighted to discover that the backdrops have played host to literally hundreds of Western-themed movies and shows over the decades, while nature lovers love the fact that it's right next to Saguaro National Park, making for the perfect back-to-back itinerary.
41 – Embrace the enchantment of Tohono Chul gardens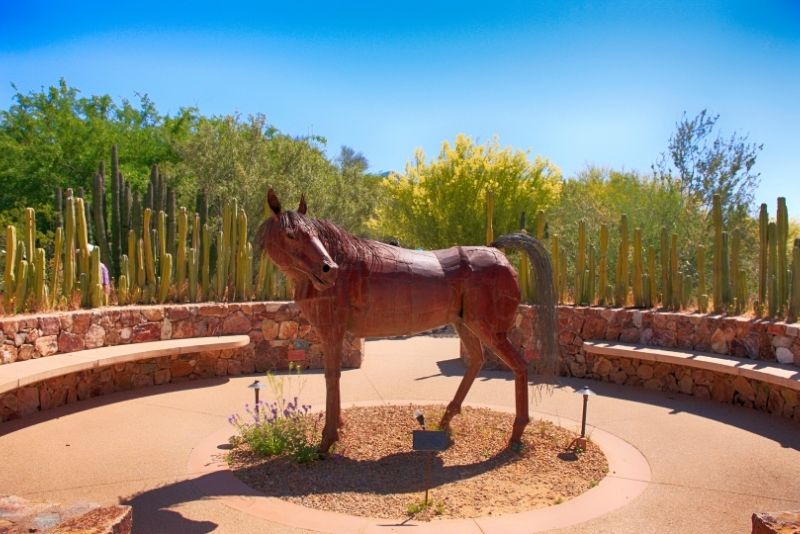 Tohono Chul is a lovely little outdoor oasis widely considered as one of the nation's most underrated gardens (with awards to prove it) — boasting beautiful desert landscaping, manicured themed gardens and a delightful bistro that serves up delicious cuisine inspired by the Sonoran Desert.
With countless different gardens to explore, including a Moorish garden, meditation garden, hummingbird garden (named after its beautiful residents, of course), children's garden — as well as regular art exhibitions and cultural events, it's easy to spend hours here.
42 – Treat yourself to some live music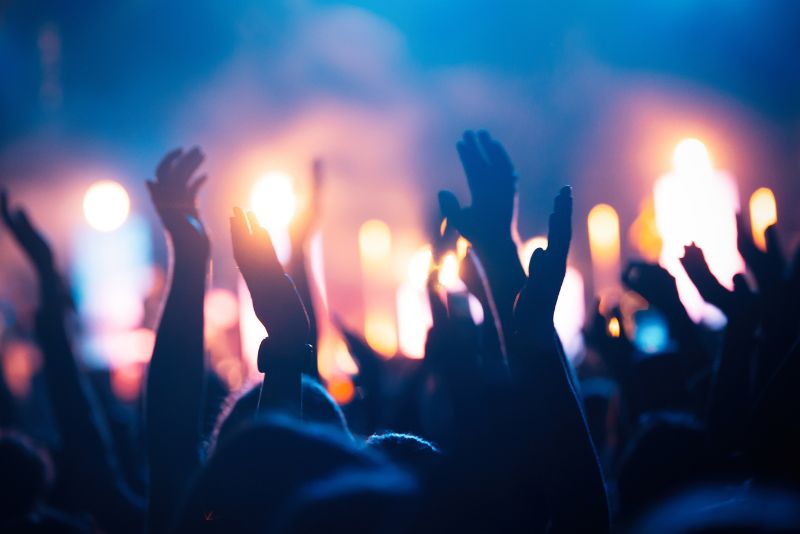 When you're ready for some auditory interludes, the city will happily indulge you, with a whole range of venues and genres to enjoy.
The Linda Ronstadt Music Hall is perfect for classical music fans, as the home of the Tucson Symphony Orchestra and the Arizona Opera, there are plenty of events to choose from. Or catch some of the country's best live music at 191 Toole, which presents unique acts in an intimate space.
You can also go big – literally – with the headliners at the Tucson Arena, which boasts nearly 9,000 seats and a perpetually packed roster of world-class talent. Make sure you check the upcoming performances for the next time you're in town.
43 – Stare into space at the Flandrau Science Center and Planetarium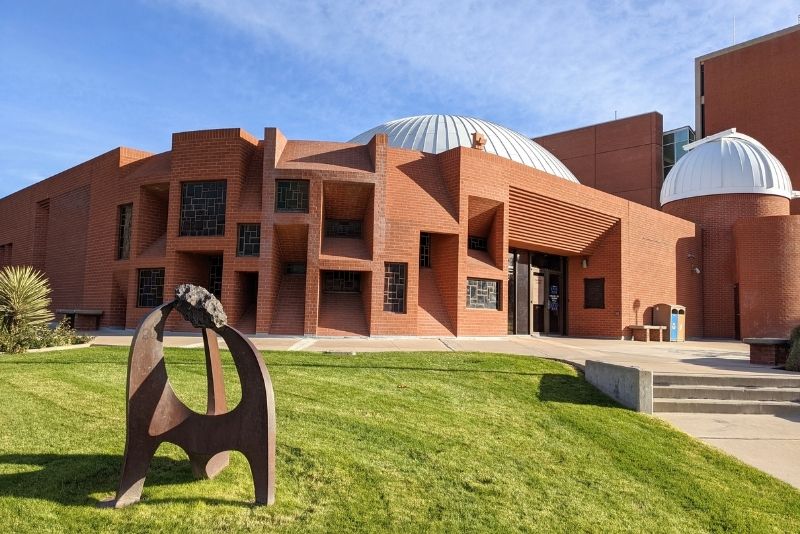 A wonderful spot for budding astronauts and bunsen-burner-boys, the Flandrau Science Center and Planetarium on the University of Arizona campus is a great way to introduce kids to the wonder of space in a fun, interactive environment.
Featuring exhibits that are perfect for inquisitive minds — like a state-of-the-arm Milky Way dome projection, ancient meteorite collections, and laser-light shows — as well as access to public programs (like planetarium shows) throughout the year, it makes learning about science oh so exciting!
44 – Wind the clock back at the Presidio San Agustín del Tucson Museum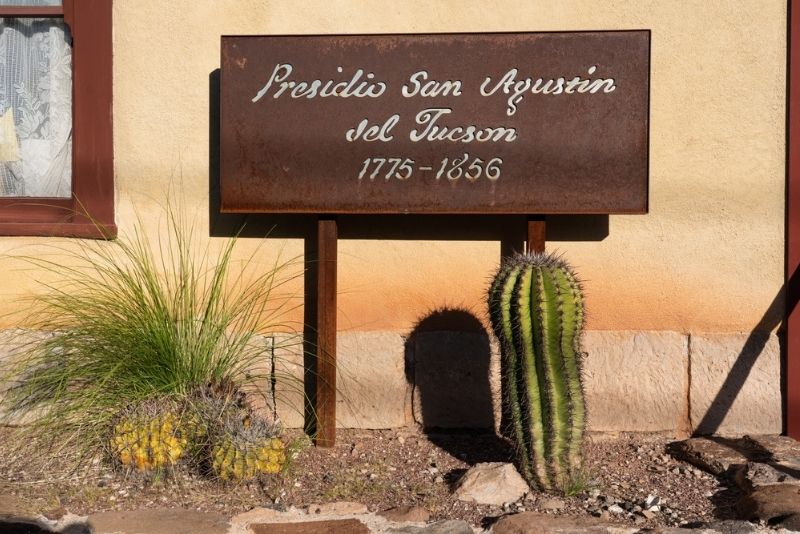 Located in the heart of downtown Tucson, the Presidio San Agustín del Tucson Museum is a wonderful stop for history buffs and anyone fascinated by Spanish missions.
As a re-creation of the original 18th-century Presidio fort (which became the structure of what we know today as Tucson), the landmark is a window into the lives of early Native Americans in the Santa Cruz Valley, while also being home to a 150-year-old house and a handful of archaeological remains.
45 – Root for the home team at Hi Corbett Field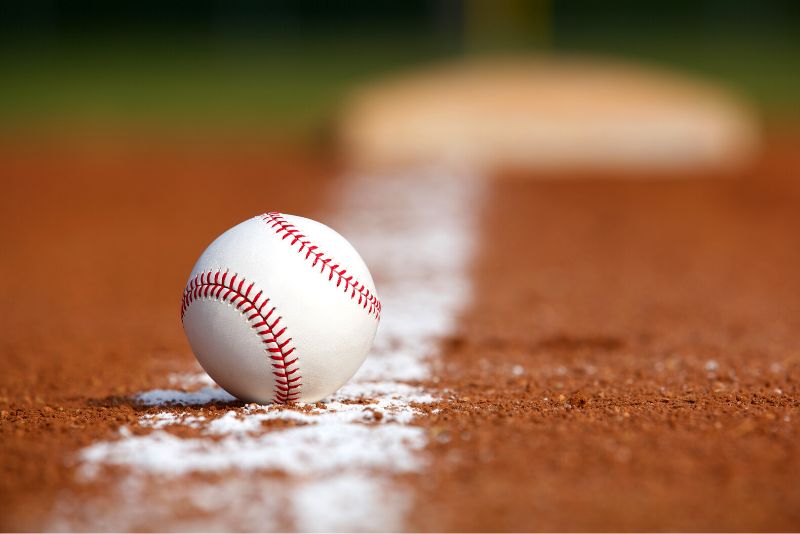 When spring rolls around, you can switch from the basketball court to the baseball diamond, and watch the fun at Hi Corbett Field!
Along with hosting the university team, the venue was once one of the training venues for the Colorado Rockies, as well as a plethora of minor league teams.
In between games, you can explore the surrounding wonders of Gene C. Reid Park, which boasts such lovely amenities as bike paths, picnic fields, and a picturesque lake.
46 – Hit the trails at Catalina State Park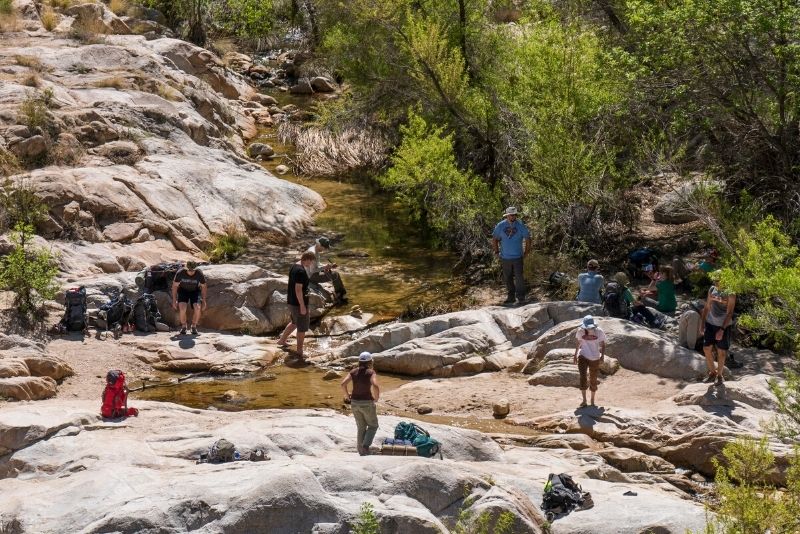 Blanketing the foothills of the Santa Catalina Mountains, this 5,500-acre slice of greenery plays host to over 5,000 enormous Saguaro cacti, hundreds of species of wildlife, and a handful of trails — that are perfect for hiking, cycling, horse riding and snapping a few jealousy-evoking landscape photos.
Located just 30 minutes from downtown Tucson, Catalina State Park is also home to several different campgrounds — each equipped with amenities like picnic tables and fire pits — that welcome both RVs and tents.
47 – See what's on at the best theatres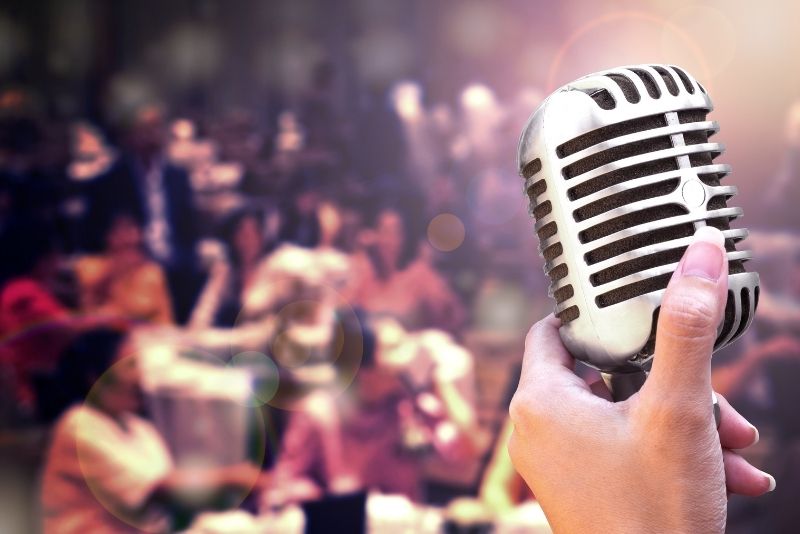 Holding the coveted title of 'Tucson's Best Theater', Gaslight delivers a rotating roster of plays, concerts, and family-friendly musicals throughout the year, featuring a wide range of genres and styles — from drama to comedy and everything in between.
While the stage might be small, the portions on the dinner plates are not; if you're looking for an entertaining date night, then look no further than dinner and a show at the Gaslight.
It's also well worth stopping by the century-old Rialto Theater for a taste of their eclectic performance lineup, or catching a show at Fox Theater Tucson, which features world-class musicians, classic movie screenings, and tons of other unique programs throughout the year.
48 – Make a stop at the DeGrazia Gallery in the Sun museum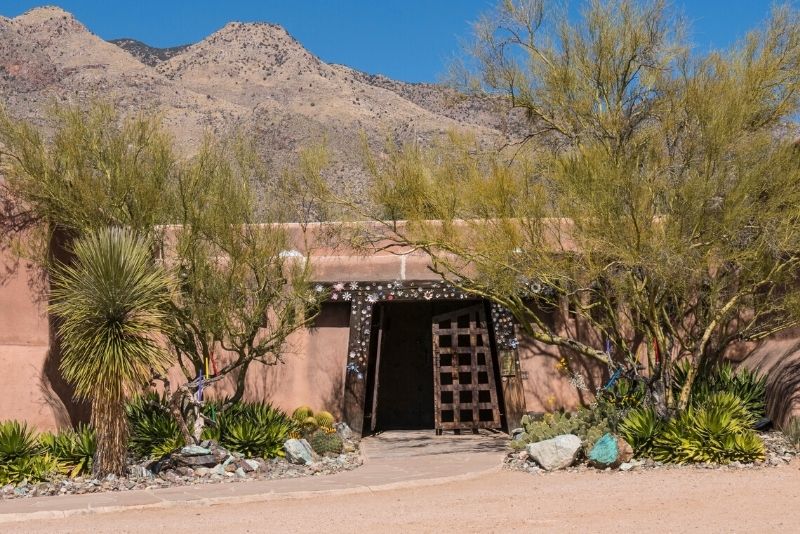 One of the most unique things to do in Tucson as far as museums are concerned is visiting the DeGrazia Gallery. Spread across a range of buildings in a typical desert landscape, it dives into both the work of late local artist Ted DeGrazia and the role of native culture in the area
Featuring an eclectic collection of visual art created in the mid-to-late 1900s — including paintings, sculptures, photos, lithographs, woodcuts and more — this off-the-beaten-track gallery showcases the beautiful, surrealist style of its namesake while paying homage to decades gone by.
49 – Relax and unwind at a spa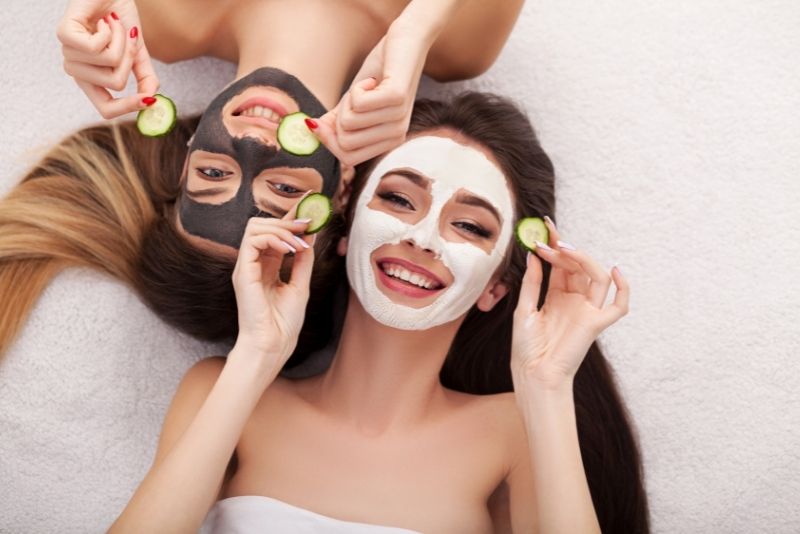 Craving a little pampering? If so, then you're in luck — Tucson is home to an array of spas that will leave even the most stressed-out city slickers feeling utterly refreshed.
Give your hair (and your face) the royal treatment with the options at Salon Nouveau, or indulge in a hot stone massage at Robert Markley Salon Spa.
Or go big at Miraval, a 130-acre complex that features everything from saunas and waxing stations to soothing meditation gardens. Regardless of what you go for, though, make sure to book online to save up to 50% compared to the walk-in price.
50 – Escape the heat at Madera Canyon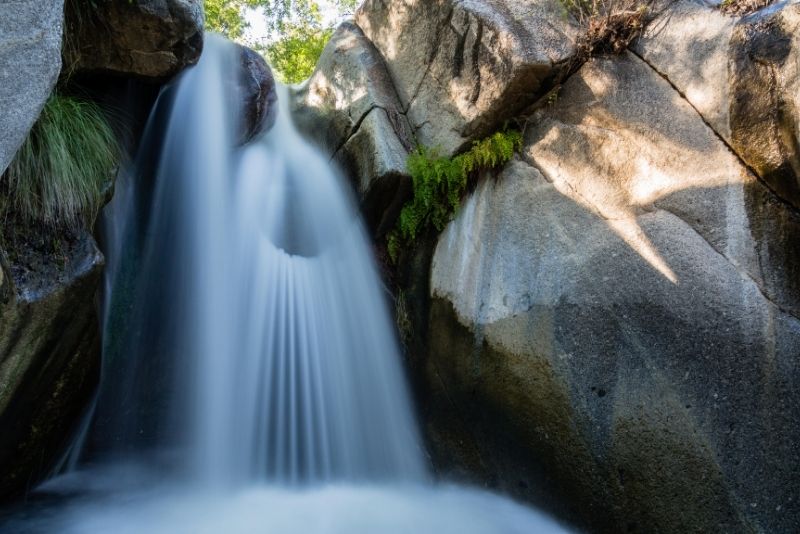 After a drive for 45 minutes dead south of Tuscon, you'll find one of the state's prime camping spots: Madera Canyon.
Thanks to its higher elevation and position in the Santa Rita Mountains, the mercury drops and provides much-appreciated relief from the typically sweltering desert sun.
Far more than just a temperature reprieve, however, the canyon is also famous for its colorful and diverse wildlife, plentiful hiking trails, and peaceful picnic spots.
51 – Conquer the Ventana Canyon Hiking Trail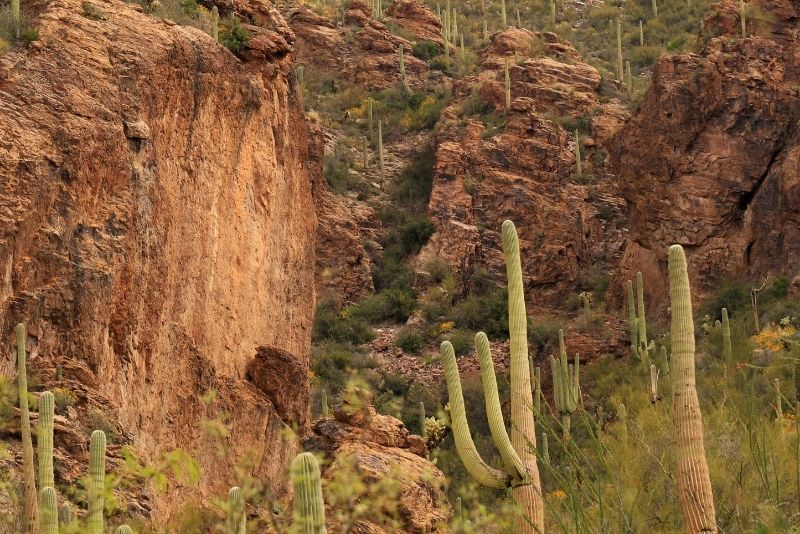 Located on the northeastern outskirts of the city as part of Coronado National Forest, Ventana Canyon is a nearly-15-mile roundtrip hike that follows a wildflower-lined path to one of Southern Arizona's most notable landmarks: Window Peak.
While not the easiest hike in the region by any means, the common consensus is that the views from the Window are well worth the effort.
Quick tip: Make sure to pack plenty of water if you're planning on tackling this one, and keep your eyes peeled for small Gila monsters!
52 – Find paradise in the desert at Agua Caliente Park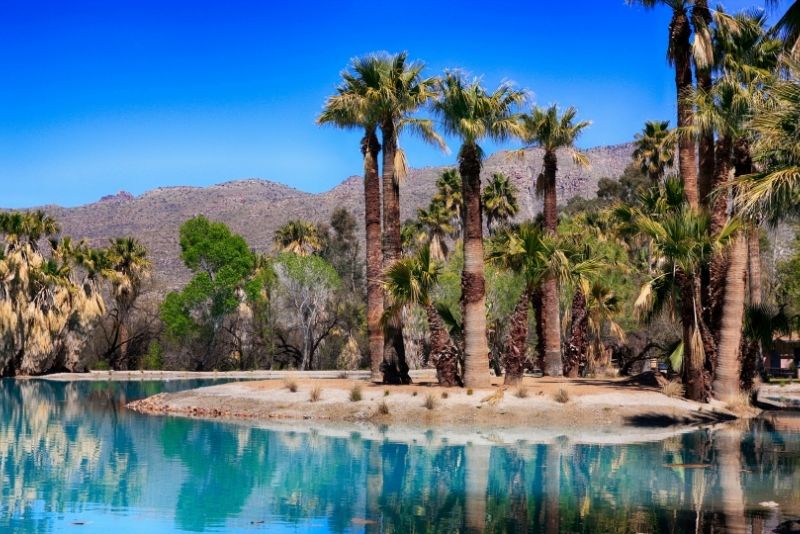 Who knew that in the middle of one of the driest places on earth could be found a lush oasis?
Luckily, you don't have to travel far — just head south for 15 minutes and check out Agua Caliente Park.
Known for its rare geothermally-heated springs, this family-friendly park conjures up images of a watering hole in the desert, with plenty of picnic spots, places to lounge in the shade, accessible walking trails, and no shortage of cheeky turtles and ducks.
53 – Sample the best blends on a wine tour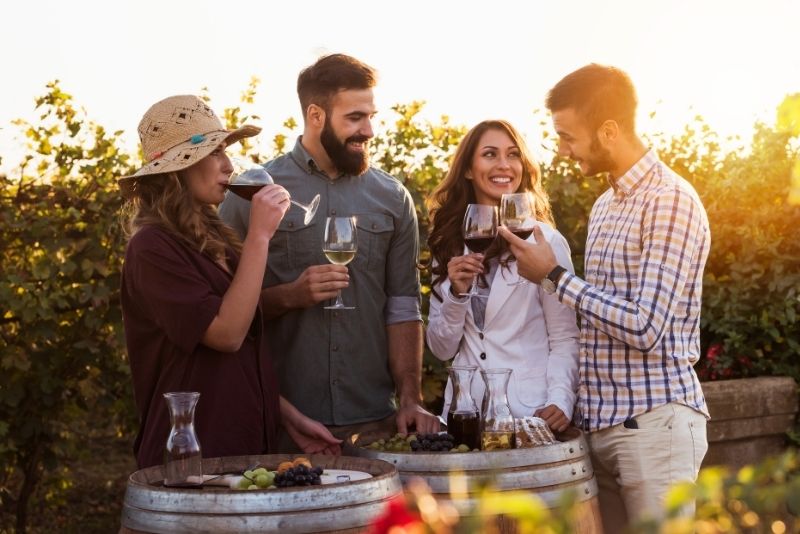 You're on vacation, after all, so why not kick back and get a little buzzed on a wine tour?
While unexpected, the Southern Arizona villages of Sonoita, Elgin and Wilcox are considered ideal for growing grapes; thirsty travelers can easily join a tour and learn all about the history of wine-making in this region, and, of course, try a handful of curated blends along the way.
Best of all? On pre-arranged tours, the driver comes included!
Check out the excellent wares at Arizona Wine Collective, the tasting room at Sand Reckoner, or the European-inspired setting of REVEL; while their styles may be different, their wines are all phenomenal!
54 – Get soused in style at the best bars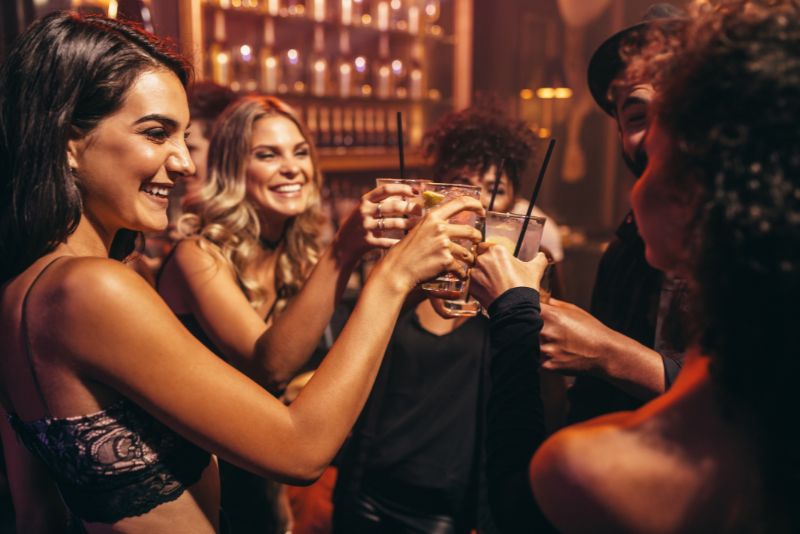 Sure, there's plenty of great wine and beer around these parts… but if you want to sample some harder liquors, check out the lively local watering holes!
Bask in the 60s aesthetics and dive bar charm of The Shelter Cocktail Lounge, or choose from 21 different flavors at Tap & Bottle. Try the $1 special at The Buffet, or enjoy seasonal offerings – plus great meals! – at Reilly Craft Pizza & Drink.
And don't miss the unique offerings of Barrio Brewing Co, which features such funky flavors as mocha java stouts.
55 – Soak in the serenity of the Yume Japanese Gardens of Tucson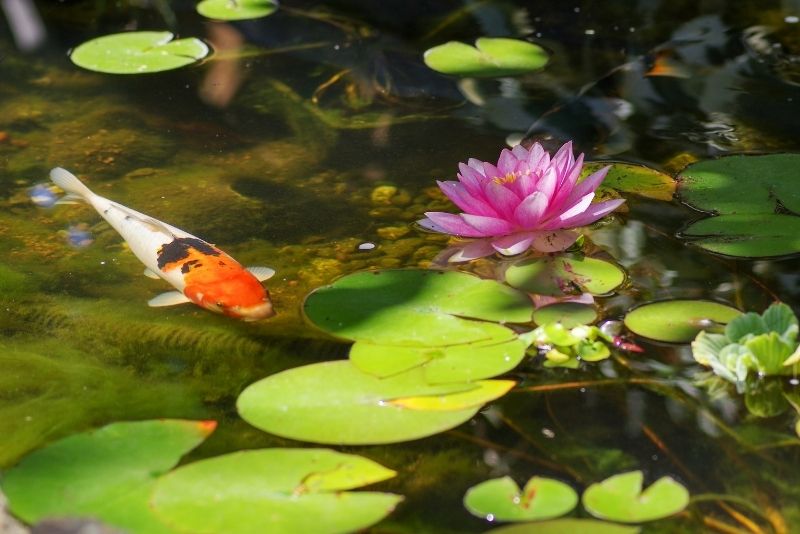 With koi ponds, peaceful waterfalls, and carefully-placed bamboo shoots, the Yume Japanese Gardens is a meticulous nod to Japanese heritage and acts as a tranquil escape for even the most hectic of days.
Besides the enchanting arrangement of plants, the gardens also offer a museum and art gallery, as well as regular education classes and workshops where you can learn to weave your own beautiful floral arrangements.
56 – Commune with the cosmos at Sky Bar Tucson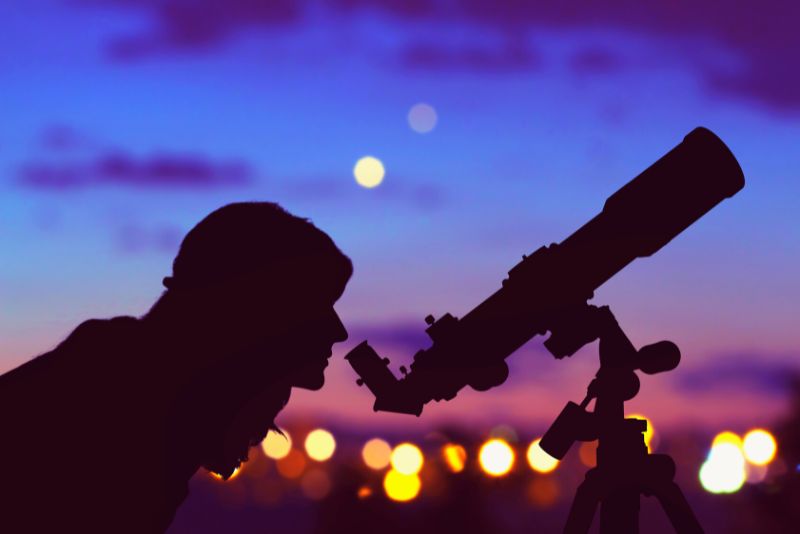 Are you looking to spice up your evening on the town? At Sky Bar Tucson, you can get a nightcap with a pretty unbeatable chaser… a view of the stars and constellations!
With the help of on-site telescopes (not to mention the astronomers in charge of them), you can learn all about the stunning desert sky above you, in all of its beauty and complexity.
Equal parts exciting and profound, this is certainly one of the most unique things to do in Tucson!
57 – Watch some basketball at McKale Memorial Center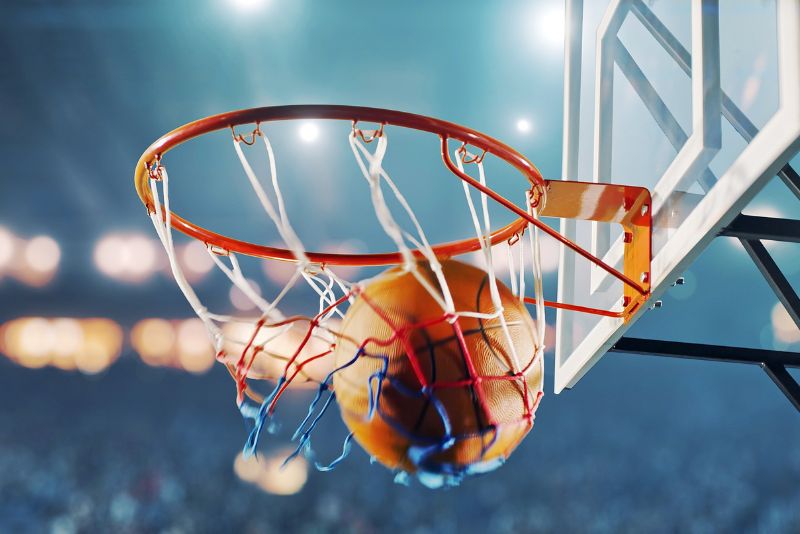 Whether you're nutty for nets or totally new to courtside life, a trip to the McKale Center is one of the best things to do in Tucson for basketball fans.
Located at the University of Arizona, this 14.655-seat space has been home to the Wildcats team – and their fans – since 1973.
With a steady schedule of games throughout the season, it's the perfect place to come cheer on the team… just make sure you're wearing the right colors!
58 – Eat at some of the best restaurants in Tucson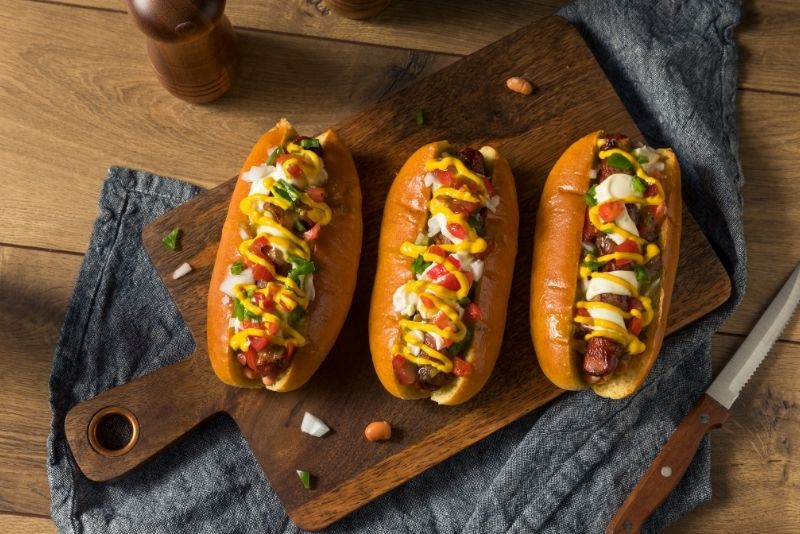 You're on vacation, remember? So what better way to sample the ins and outs of Tucson than by treating yourself to dinner AND dessert at a few of the city's most beloved restaurants? So, where to start?
For a unique spin on Mexican cuisine with a spicy-rich mole sauce that's to die for, head to Cafe Poca Cosa. Or, if you're after something a little more classic American, check out Aqui Con El Nene for a hot dog whose reputation proceeds it.
For something a little more on the gourmet side, Feast in the northeast has a monthly rotating menu that seldom disappoints (if you're lucky, you might get to try the cheesecake), while Prep and Pastry is the go-to for breakfast and brunch lovers.
Still hungry? The Coronet in the historic Coronado Hotel is all about rustic French cooking, while the colorful Baja Cafe dishes up the authentic southwestern meal you've been craving.
59 – Indulge in an evening of Beer tasting
With unique settings and fantastic selections, the local breweries are perfect for an evening of beer tasting! Try 35 different types of suds from all over the Southwest at Arizona Beer House, or the craft selections at Borderlands Brewing Company.
Explore the spacious taproom and all of its mechanisms at Pueblo Vida Brewing Company, or sample the sours at 1912 Brewing Company. Pair your beverage with some tasty appetizers at Firetruck Brewing Company, or swing by Dragoon Brewing Company for some excellent ales and IPAs in a welcoming space.
How to get to Tucson?
Book an airport transfer in seconds and get to your hotel with ease!
The most convenient way to travel is by using a private airport shuttle service, allowing you the chance to relax en route while the friendly locals take care of all the driving. The price is comparable to a taxi but you don't need to negotiate with cab drivers or wait in line.
You're on vacation, after all, so why not kickstart your trip in style with a classy ride from (and back to) the airport is a sleek black sedan or SUV?
Where to stay in Tucson?
Whether you're on the hunt for all-out luxury and 5-star style, bare-bones hostels that serve breakfast in the price tag, or anything in between, the city of Tucson dishes up a plethora of options for every budget — and they're all found in one convenient place on Booking.com.
If you're after sophistication, it's hard to go past the Hacienda Del Sol Guest Ranch Resort (at the base of the Santa Catalina Mountain Range) or the Miraval Arizona Resort and Spa (with an incredible infinity pool to boot). For all the amenities in convenient locations, the historic Arizona Inn and The Westin La Paloma can't be overlooked.
For something more mid-tier, La Quinta by Wyndham Tucson – Reid Park is a 3-star option perfect for families, while the charming Hotel Congress dates back over 100 years and sits smack-dab in the middle of downtown.
If you're after a more budget-friendly option that still delivers in terms of comfort, then check into Hotel Tucson City Center (part of the Ascend Hotel Collection) or University Inn.
No matter which hotel you choose, you can find the best deals on Booking.com. Comparing thousands of online directories at the click of a button, Booking.com presents the best deals for every hotel, saving you up to 40% in the process!
Where to go next?
If you're craving more desert delights, there's an endless supply of great things to do in Arizona! From jaw-dropping geological wonders to relics of the ancient past, hip, contemporary cities and charming vacation towns – plus plenty of cacti, of course! -, it's the perfect place for a vacation outside of the norm.
Of course, no trip to this area would be complete without a visit to Phoenix, the state's capital and largest city. From its quirky museums to its sporting events, entertainment venues, and outdoor amenities, you'll quickly see why this burg has become one of the most beloved metropolises in the Southwest!
Or pop over to the neighboring town of Scottsdale, where eateries, unique architecture, and a thriving cultural scene perfectly complement the wonders of the surrounding landscape.
Want to venture a little further? Head five hours east to New Mexico and the city of Albuquerque, a quirky burg packed with history, great food, multicultural influences, and cool attractions celebrating everything from rattlesnakes to folk art!
Final thoughts
With its beautiful landscapes and ample cultural opportunities, you'll quickly fall in love with this charming desert town.
Whether you prefer your vacations to be action-packed or more sedate – or a bit of both -, this is the kind of place that caters to every need and mood.
So take your time as you try all of the amazing things to do in Tucson… and enjoy!