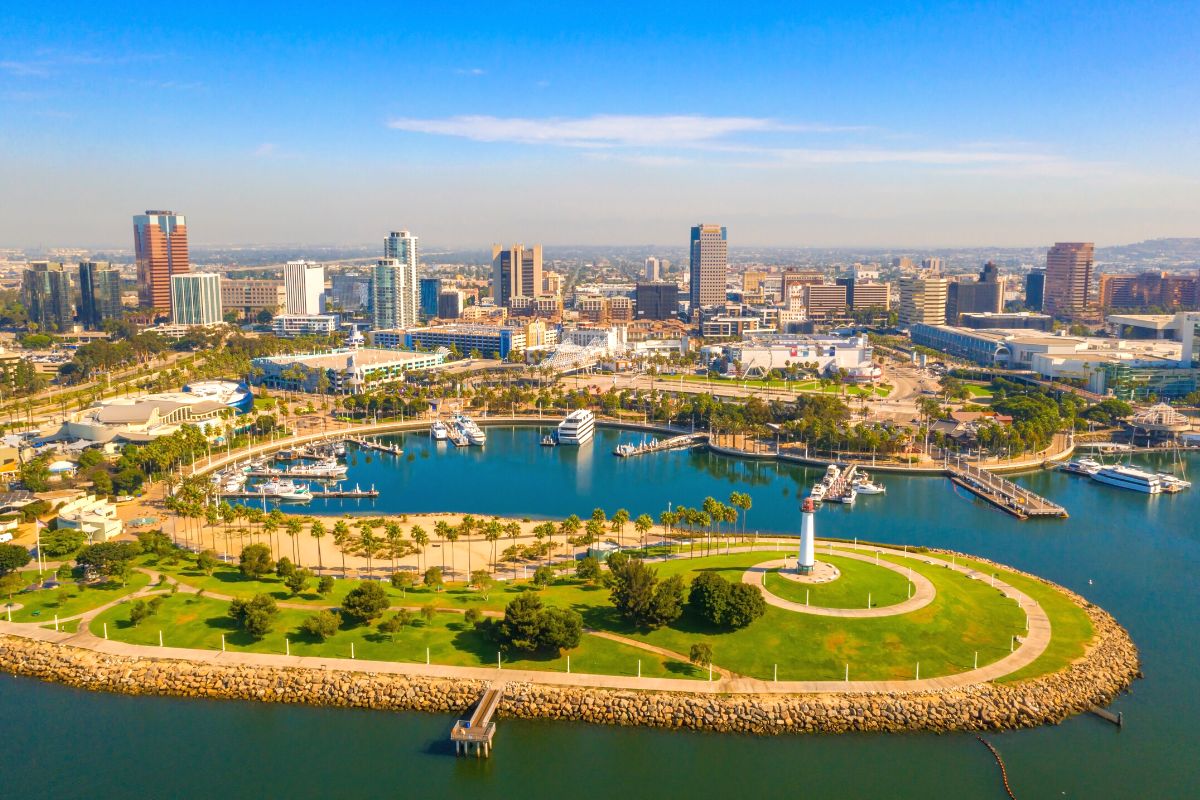 A short drive from busy Los Angeles, the Long Beach Waterfront offers a great sunny chance for a getaway. Filled with golden beaches, a beautiful harbor begging to be explored, and plenty of active attractions, Downtown Long Beach is also famous for its great shopping and dining.
Among the favorite areas here is Long Beach's Belmont Shore, one of California's best-known seaside communities, where luxurious homes and boutique shops and cafes sit against beautiful canals. Not far away, you'll find one-of-a-kind entertainment destinations like Shoreline Village and the Pike Outlets, great theaters and arenas, and plenty of chances to soar over the skies or jump into a boat.
Whether you're looking for a getaway that's all about the sun and sand or you want to spend some time also discovering great art, fun festivals, and mouth-watering food, our list of things to do in Long Beach gives you plenty to choose from.
1 – Meet ocean creatures at the Aquarium of the Pacific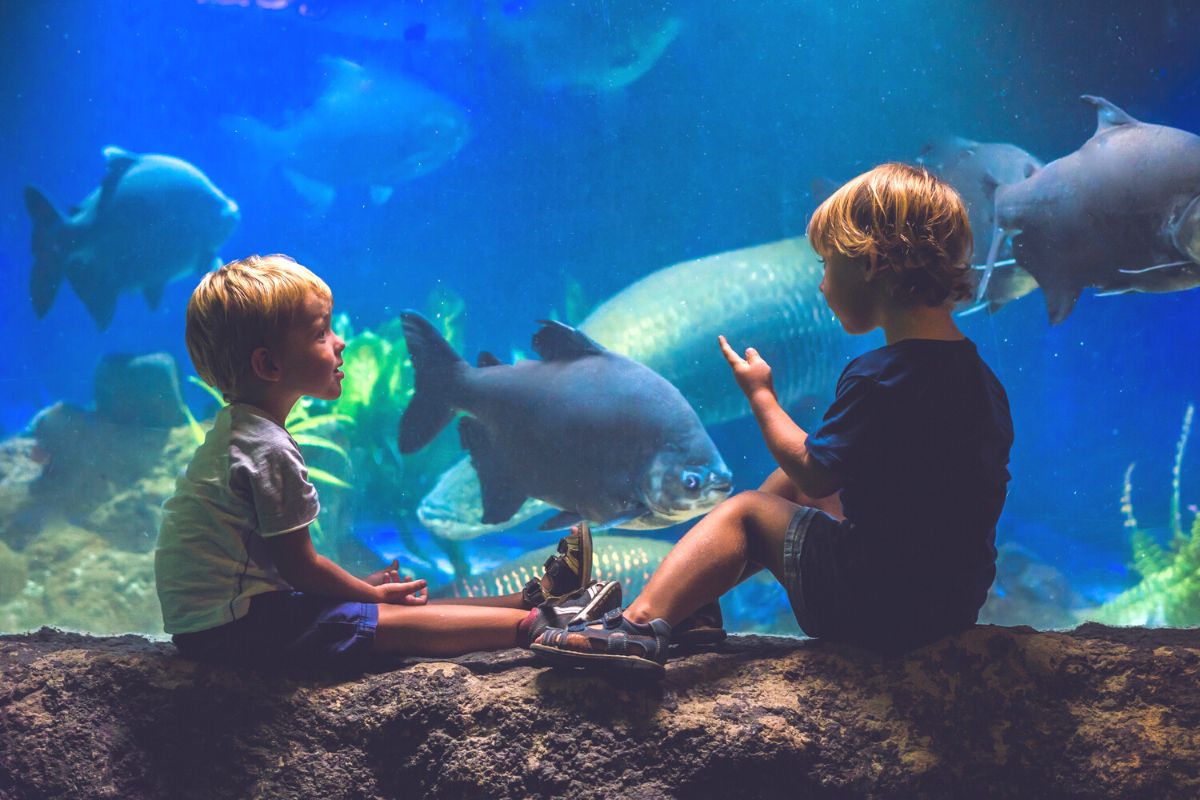 This massive aquarium covers over 5 acres and is home to more than 11,000 animals. Animals are divided into separate sections and galleries based on areas, including the Southern California & Baja Gallery with its massive 500,000-liter tank, and the Northern Pacific Gallery, home to the giant octopus, sea otters, and jellyfish.
There's also a Gulf of California exhibit with a giant pool home to seals and sea lions, and a gallery dedicated to the Tropical Pacific, where you'll find zebra and blacktip reef sharks, sea turtles, and rays.
Although mainly focused on marine animals, the aquarium also houses an almost 1,000-square-meter aviary for rainbow lorikeets as well as other bird species and a penguin habitat.
A number of unique activities, presentations, and talks are offered throughout the year, such as conservation and climate change workshops, a trashion (fashion made from trash) festival, and the Pacific Islander Festival.
After visiting the aquarium, check out our list of the best tourist attractions in Los Angeles located nearby.
2 – Experience the fun and beauty of Shoreline Village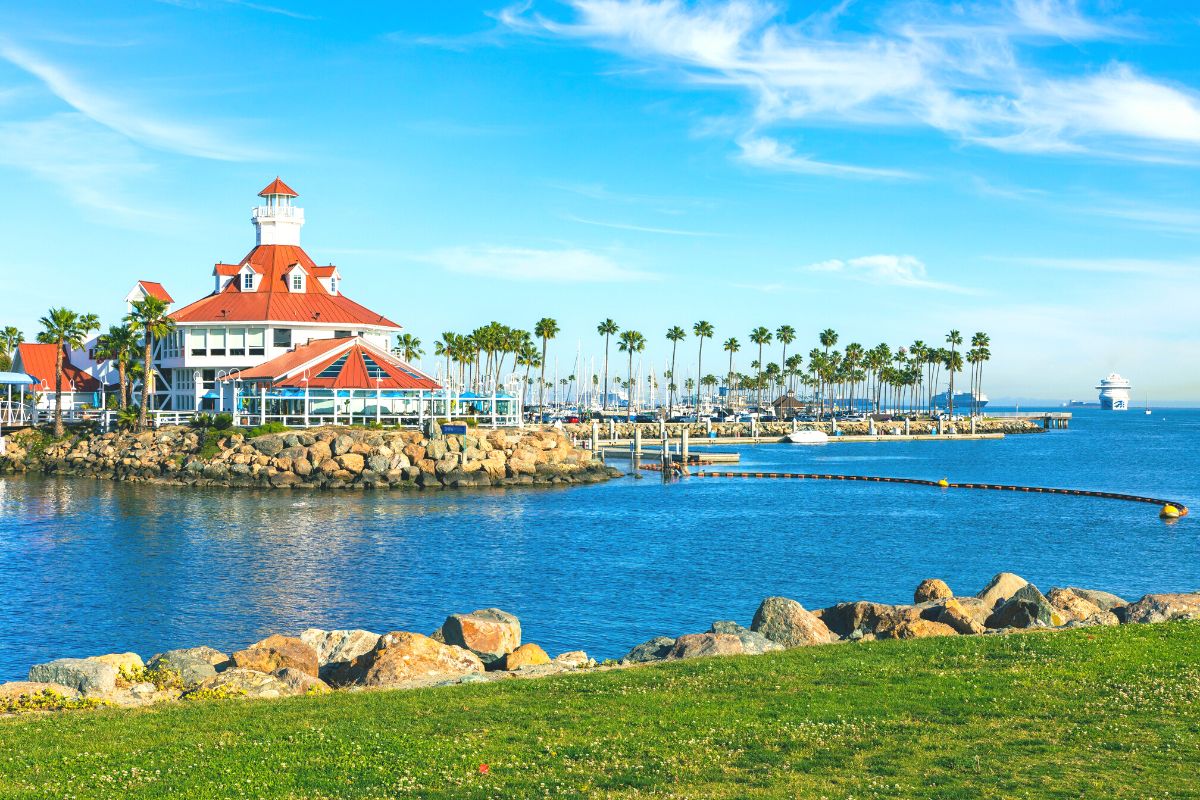 A massive shopping, entertainment, and dining area, Shoreline Village sits right on Rainbow Harbor. Day or night, this family-friendly destination was designed to look and feel like an authentic Cape Cod fishing village, complete with colorful wooden buildings, a great boardwalk, and plenty of places to sit down or take great photos of the amazing Long Beach sunsets.
Grab some unique jewelry or handcrafted items to take home as a souvenir, book a harbor cruise, or hop on the antique carousel to feel like a kid again.
There's plenty of fine and casual dining at Shoreline Village, including the famous Parkers Lighthouse seafood restaurant. If you're up for some sweets on the go, you'll find plenty of shops selling ice cream, funnel cake, and chocolates along the way.
Want to discover more of the harbor in less time? Rent a four-wheel cycle, tandem bicycle or electric bike from Wheel Fun Rentals and ride along the boardwalk for great views and lots of fun. You can even grab a LED-illuminated four-wheeler and pedal down the shore for great views of the Queen Mary, the Aquarium of the Pacific, and the city lights.
Want to explore beyond Shoreline Village? You can rent a bike to ride the eight km long Shoreline Pedestrian Bikeway, which continues all the way to Naples.
3 – Take a walk on Belmont Veterans Memorial Pier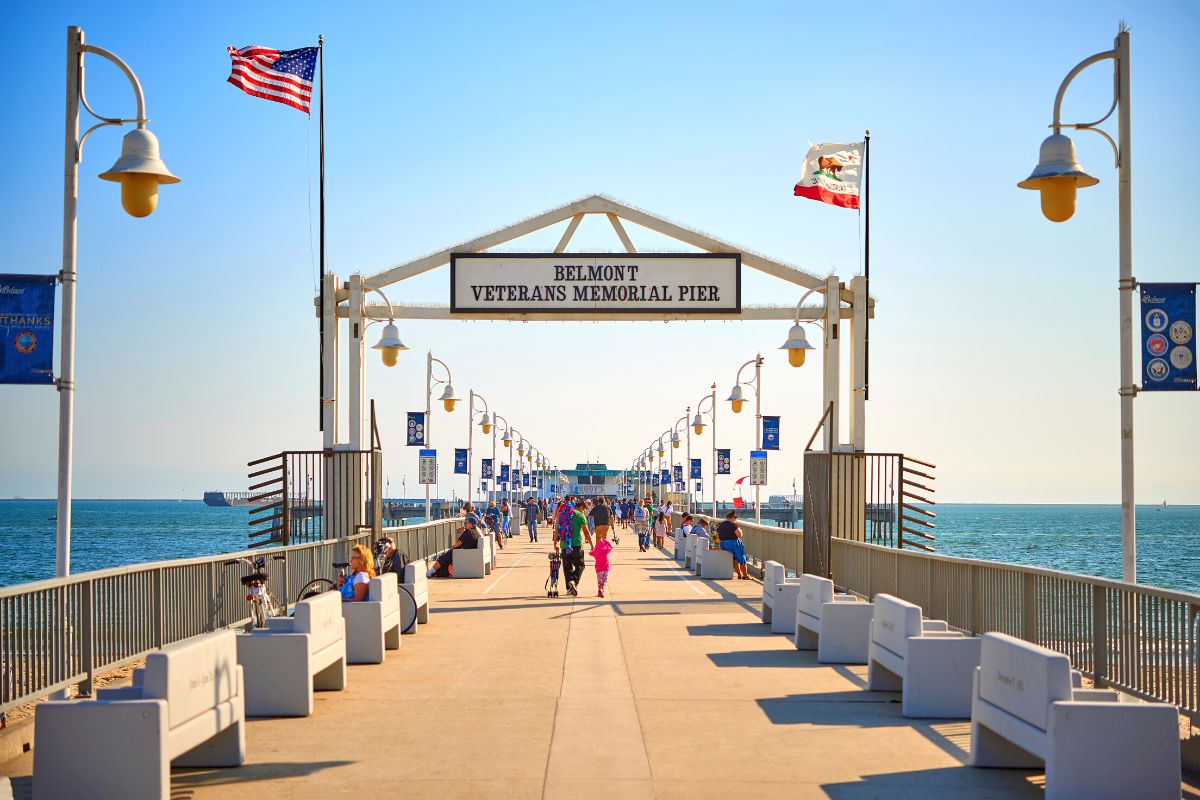 Built in 1908 mostly as a fishing pier, the Belmont Veterans Memorial Pier continues to be a popular place for sports fishing but it's also now a great place for a weekend stroll. Those coming to fish will find a bait and tackle shop plus stations for fish cleaning along the pier.
Those who visit for the sightseeing would enjoy the July activities, which include a 4th of July party with live music and fireworks and a pirate festival (in early July, but dates vary) called the Pirate Invasion of Belmont Pier, which also features live music as well as costume contests, live theater, and a pirate encampment.
The Belmont Plaza Pool is not far from the pier and it's a great place to cool off in the summer. The 50-meter-long pool is open for casual swimming but also for lap swims, recreation swim courses, and swimming lessons.
4 – Discover the old-time beauty of The Queen Mary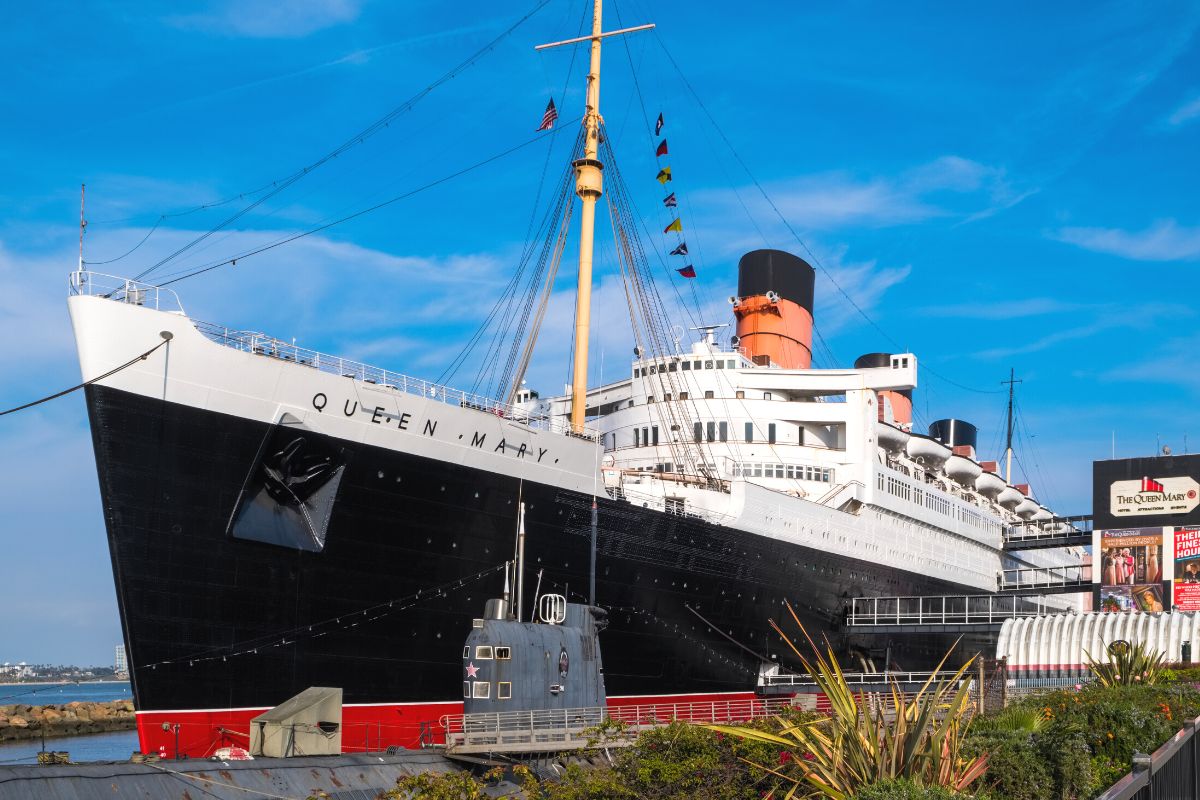 Looking for the best places to visit in Los Angeles?
The Queen Mary should be at the top of your list. A massive 310 meters long retired ocean liner that once made regular trips between England and New York, the Queen Mary has been permanently moored in Long Beach since 1967.
Today, the ship offers a number of attractions, including three great restaurants with top-notch dining, an Observation Bar and Art Deco Lounge offering signature drinks, and a museum. A number of guided tours onboard allow you to visit the steam room, delve into the ship's past, and learn how ocean liners changed the world of travel.
Want to spend a night onboard? Original art deco rooms let you experience what it would have been like to sleep on the Queen Mary as you traveled across the ocean. You can choose from standard staterooms all the way to full suites with their own living room and breakfast nook area.
The Queen Mary is also famous as a destination for ghost tours. Explore the stories of paranormal activity and spirits that are said to call the ship home.
Or book an overnight stay in Stateroom B340, where ghosts are known to knock on doors, turn on the faucet sink, and play with the lights.
5 – Dig your toes in the sand at Junipero Cherry Beach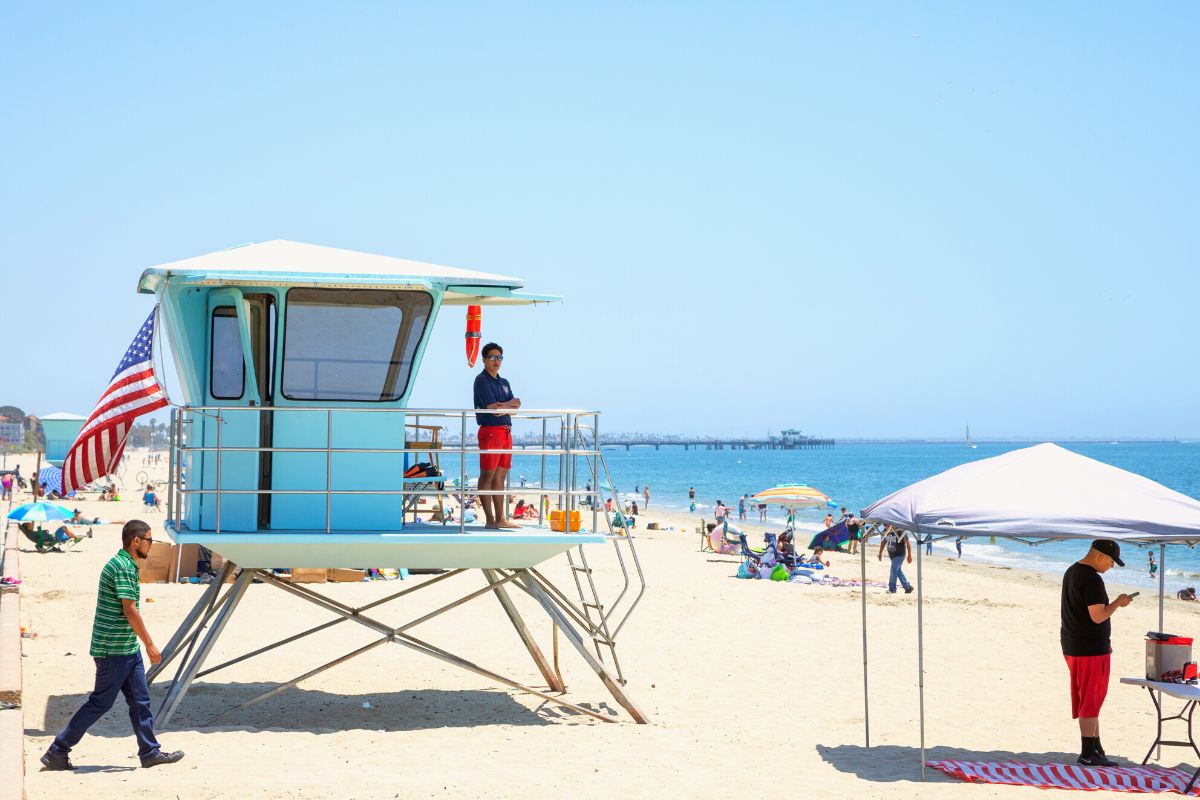 Also known as Cherry Beach, Junipero Beach is a stretch of clean, beautiful sand that sits against Bluff Park and parts of Bixby Park. The views over the harbor are breathtaking and the beach is wide enough for both active pursuits and soaking some sun.
The beach also has a now-famous Pride Lifeguard Tower, a rainbow-painted tower designed to resemble the pride flag and erected to replace a previous tower that burned under mysterious circumstances.
A number of paved paths and stairs connect the beach with the park, and there is plenty of green-shaded space for picnics or cooling down on hot summer afternoons. Looking for a way to relax and renew? Bring your mat and join the free yoga classes that take place at Bixby Park regularly. You'll also find some fitness equipment, bike paths, and showers.
6 – Pedal around Rainbow Lagoon
Rainbow Lagoon (and the park around it) is a great destination for a fun afternoon. Rent a swan boat and pedal your way around the islands in the center of the large lagoon – it's a great exercise for your legs, makes for a perfect selfie set-up, and the views of downtown Long Beach are wonderful on a sunny afternoon.
Whether you're traveling with kids or with friends, the boats make for a fun and refreshing outdoor break, especially if you're already in the area shopping at Shoreline Village. Bring some drinks and snacks and have a picnic on the go!
Looking for romantic things to do in Long Beach? Arrive after dusk to rent an LED-lighted swan boat. Bring a blanket or a jacket and your own coffee and jump on a pedal boat – not only is the lagoon beautiful at night but you'll also get to enjoy views of the bright and colorful Pike Ferris Wheel nearby.
There's a limited number of swan boats available, so make a reservation in advance for guaranteed availability.
7 – Admire beautiful art at the Museum of Latin American Art (MOLAA)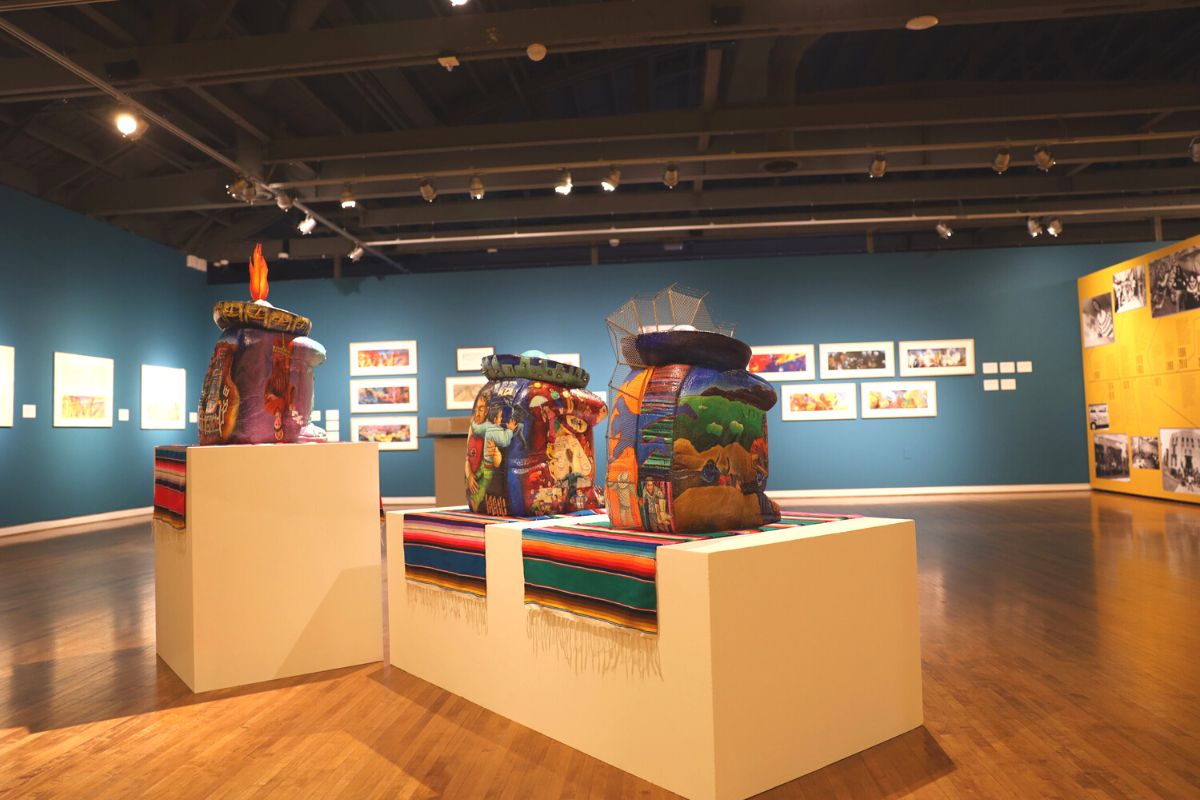 The only museum in the country dedicated exclusively to Latino and Latino American art opened its doors in 1996. It focuses exclusively on modern and contemporary art and features paintings, sculpture, photography, and a number of mixed media and video art.
About 1,300 works now form part of the permanent collection, but the museum also organizes many temporary and traveling exhibits that highlight the importance of cross-cultural dialogue in current times.
In addition to indoor exhibits, the museum also offers a 1,400-square-meters outdoor sculpture garden. In addition to works of art, the garden features two fountains, a number of platforms that can be used for events and exhibits, and plenty of colorful areas to relax and enjoy.
If you're interested in discovering more great art, check out our list of the best museums in Los Angeles.
8 – Escape to Naples Island for the day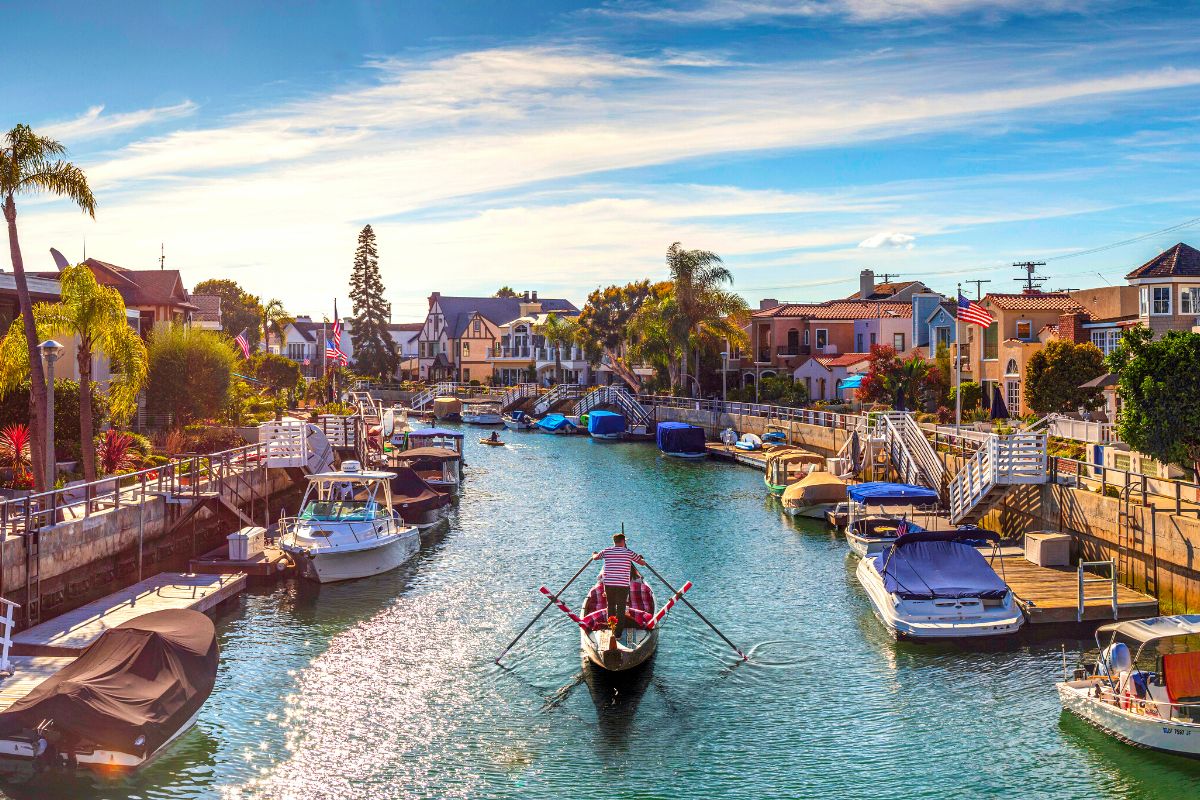 Connected to Long Beach via two bridges, Naples Island (actually, a group of three islands) was named after the famous Italian city and has the same European air to it – locals have even nicknamed it "California's Little Italy." Escaping to it for an evening (or even a few hours) is a great way to discover unique attractions and enjoy the little pleasures.
Rent a kayak and lose yourself in the canals and waterways that crisscross through the islands, walk along the Naples Canal to admire the stunning architecture and cute boutique shops, or stop by La Bella Fontana Park for a picnic or some people-watching.
Want to really feel like you're in Italy? Book a 50-minute gondola ride through the canals, complete with cozy blankets and a professional gondolier.
The Gondola Getaway company also offers holiday cruises on the island during the month of December, so you can enjoy the amazing Christmas lights after sunset.
The narrow and long Mother's Beach is a great spot if you're traveling with kids – the water is calm and the waves small, making it perfect for swimming.
9 – Escape to the Earl Burns Miller Japanese Garden for some peace and quiet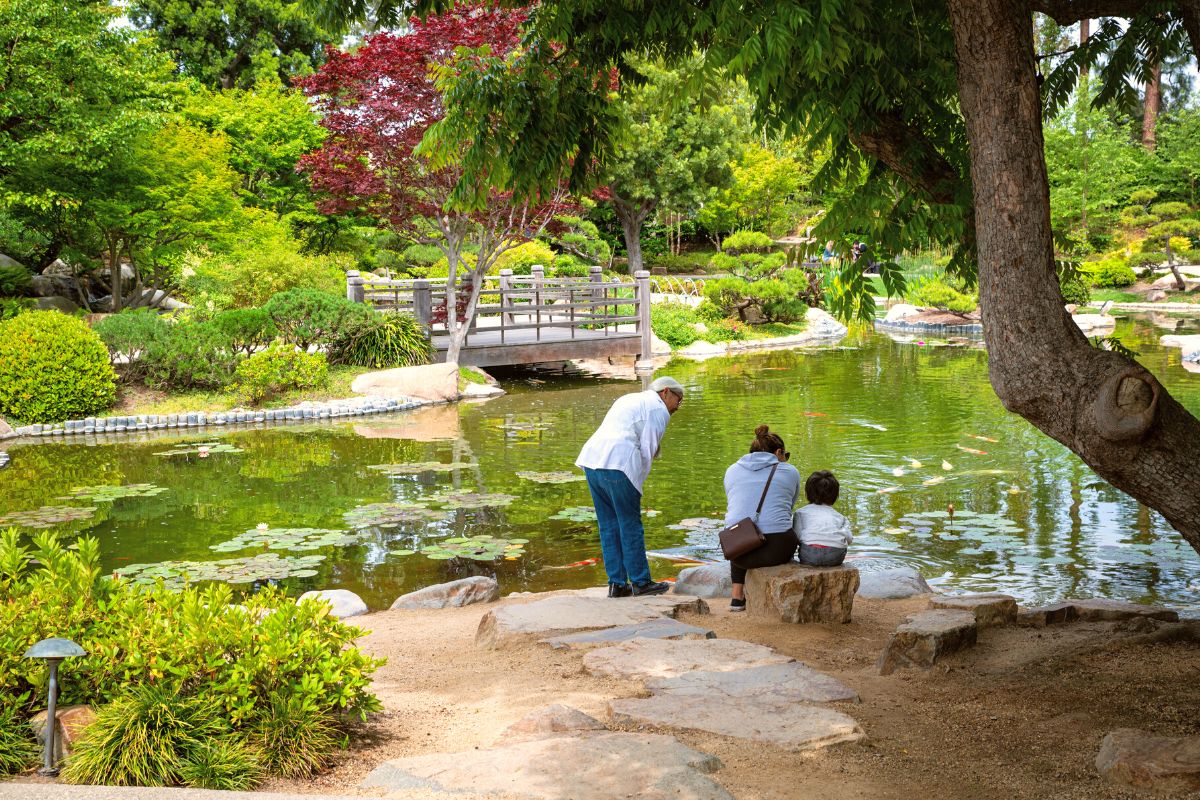 Although only 1.3 acres in size, this tranquil garden has much to offer. Modeled after the Tokyo Imperial Gardens, the garden features a beautiful koi pond with colorful fish always eager for food, benches to sit back and breathe in some peace, and plenty of paths to get lost in.
As the garden is small, reservations are required to visit and to feed the fish (special food is included with the price of the entrance ticket) to ensure there are never large crowds inside and the fish don't get too much food in a single day.
A great place to spend a peaceful hour or two and to escape the businesses and noise of the city. You will forget you're in California while enjoying the greenery here!
10 – Wander around ShoreLine Aquatic Park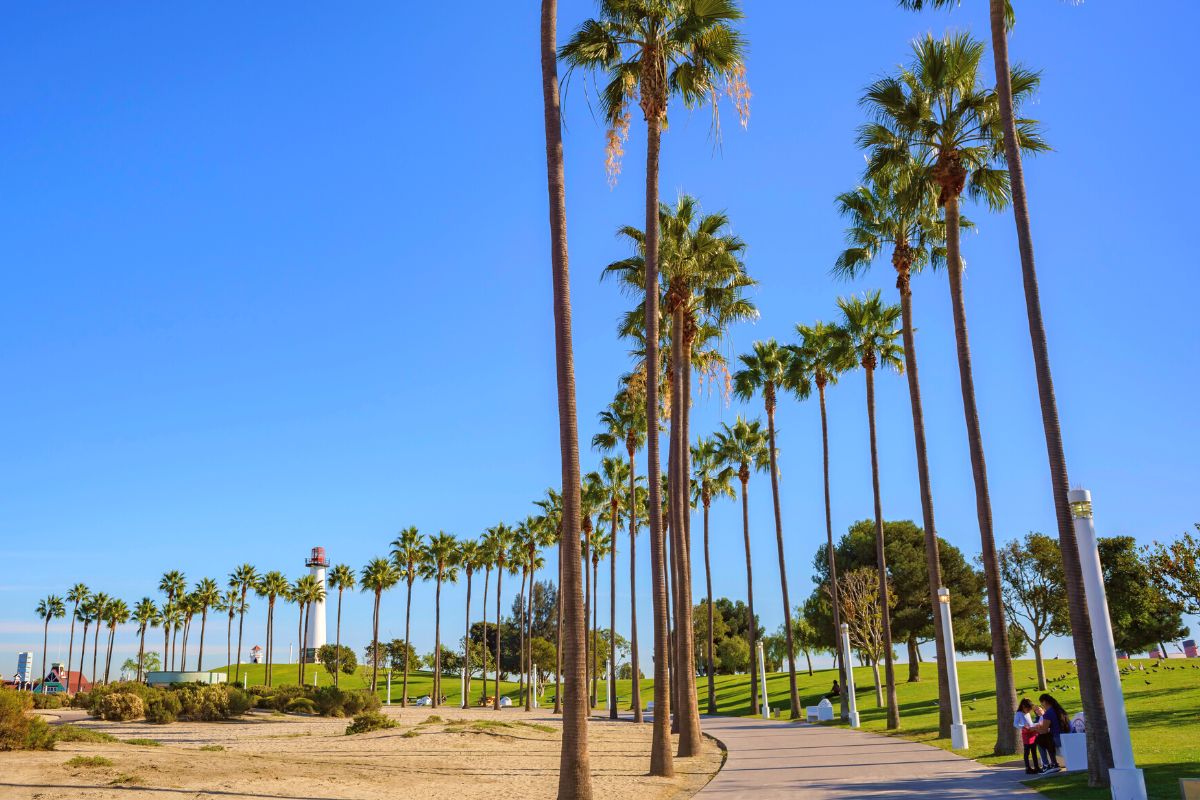 This large green area is a favorite summer picnic spot, but it's also great for those looking for a nice walk with a view. When visiting, try the Shoreline Aquatic Park Loop, a 3.7 km loop trail perfect for birdwatching or running (dogs are welcome).
Or walk to the 10-story tall Lions Lighthouse for some great photos. This "faux" lighthouse never actually functioned as one – it was instead built as a reminder of the Lions Clubs International's work to end blindness.
Bring a blanket, enjoy a sunset walk along the water, and take a selfie (or ten) with the stunning Long Beach Skyline as your background. When it comes to free things to do in Long Beach, it doesn't get much better than this!
11 – Check out some great works at the Long Beach Museum of Art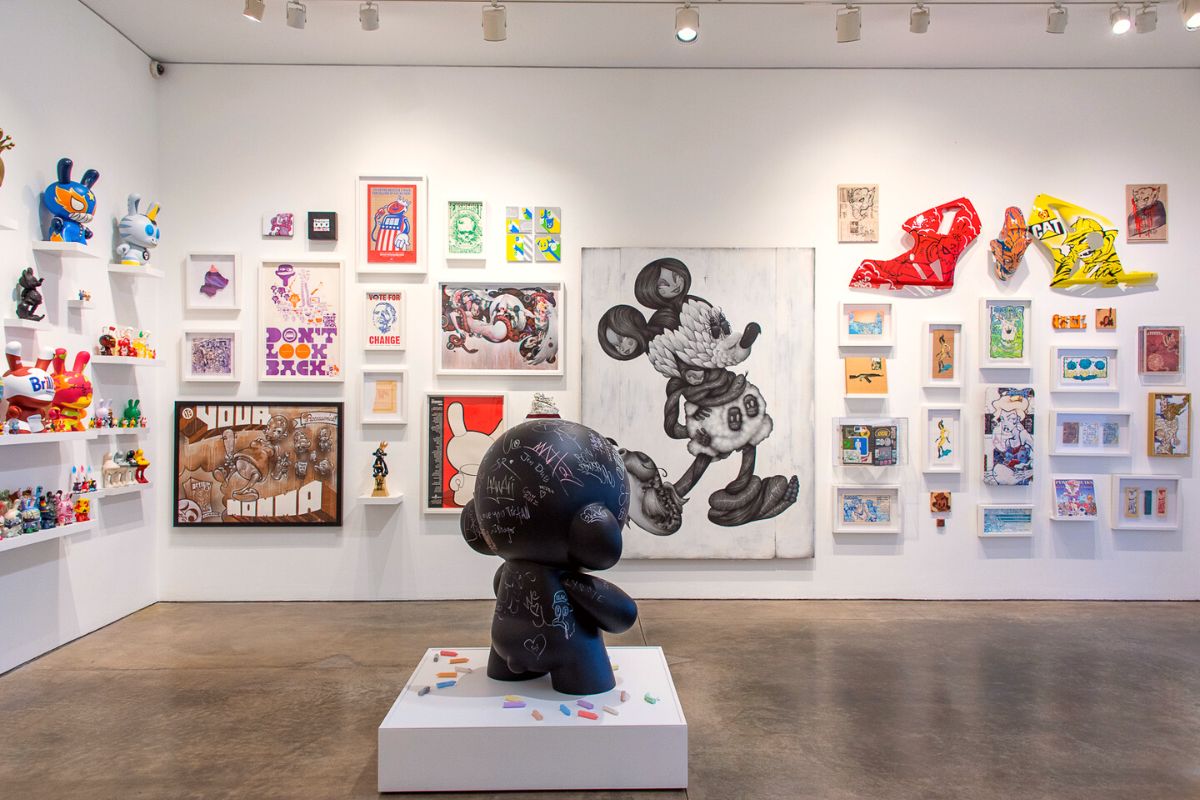 The Long Beach Museum of Art is home to a comprehensive collection of more than 4,000 objects. Covering everything from 20th-century European art to California Modernism and contemporary art, the collection not only showcases paintings and sculptures, but also decorative art.
The museum also hosts rotating and temporary exhibitions, with past ones focusing on a variety of subjects like modern furniture, the work of California women artists, American photographer and filmmaker Robert Henry Mizer, and site-specific installations using unique materials.
There's also a large outdoor sculpture garden featuring 12 large pieces – from a plastic seal created using plastic items like toy cars and hoses rescued from landfills to a massive sculpture fountain created by fusing glass and metal.
The Claire's at the Museum cafe is a great place for a break after exploring the exhibits. Grab brunch on weekends or just sit down for some coffee and sweets.
12 – Take a day trip to Catalina Island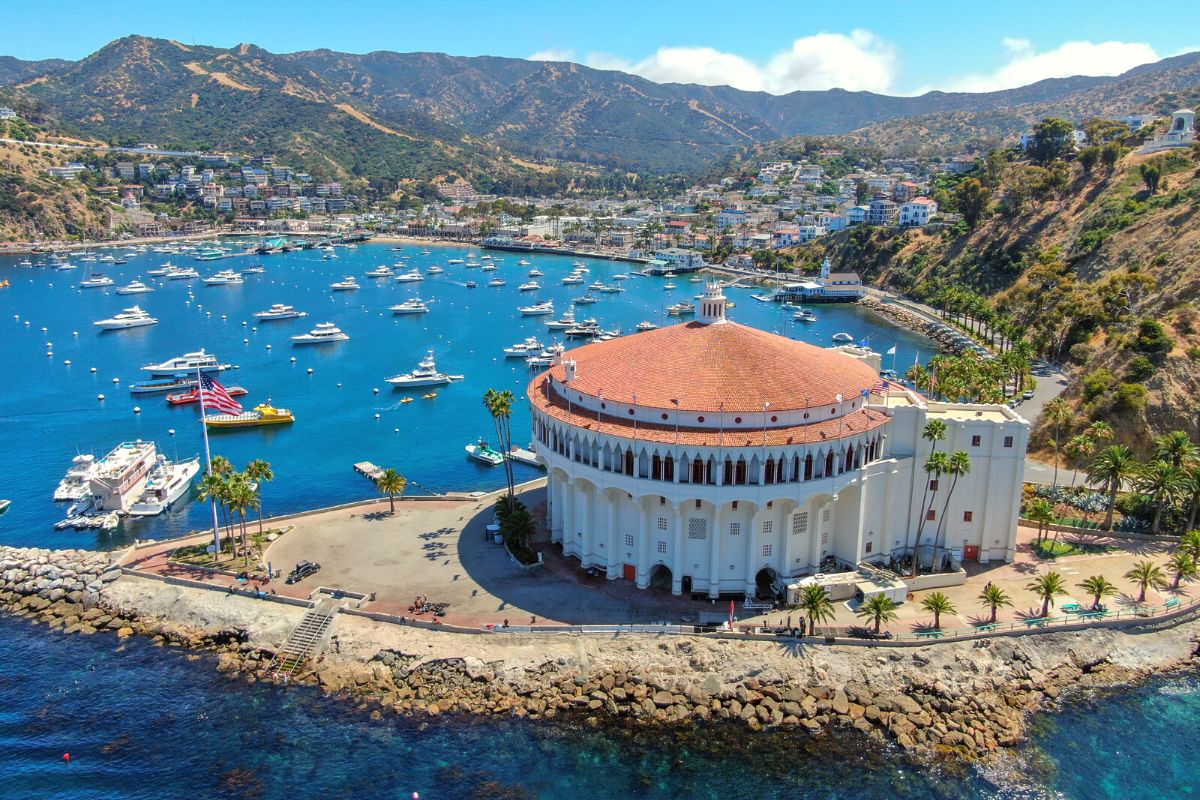 Located about 47km off the coast from Long Beach, Catalina Island makes for a perfect day trip. About 5,000 people live on the island permanently, but thousands more visit every day, attracted by the stunning wildlife and great scuba diving that includes a number of shipwrecks.
Avalon, the island's only city, is also a resort community where most tourists arrive. From there, it's easy to access most attractions, including the other resort town on the island (Two Harbors), the Catalina Island Museum, hiking trails, and even golf.
The easiest way to get to the island is via the Catalina Express ferry service. You can book your round-trip ferry ticket in advance to make sure you'll have a seat at your preferred travel time. The ferry takes one hour to reach Catalina Island and drops you off at Avalon, where you can spend the night before returning to Long Beach the next morning.
Want some help navigating the island's many attractions? There are plenty of day trips available that take the hassle off organizing things.
Choose a day trip that focuses on scenic views and the best Avalon has to offer, try the island's zip-lining course that takes you flying over the Descando Canyon, or embark on an amazing underwater excursion in a climate-controlled cabin.
13 – Relax at Bluff Park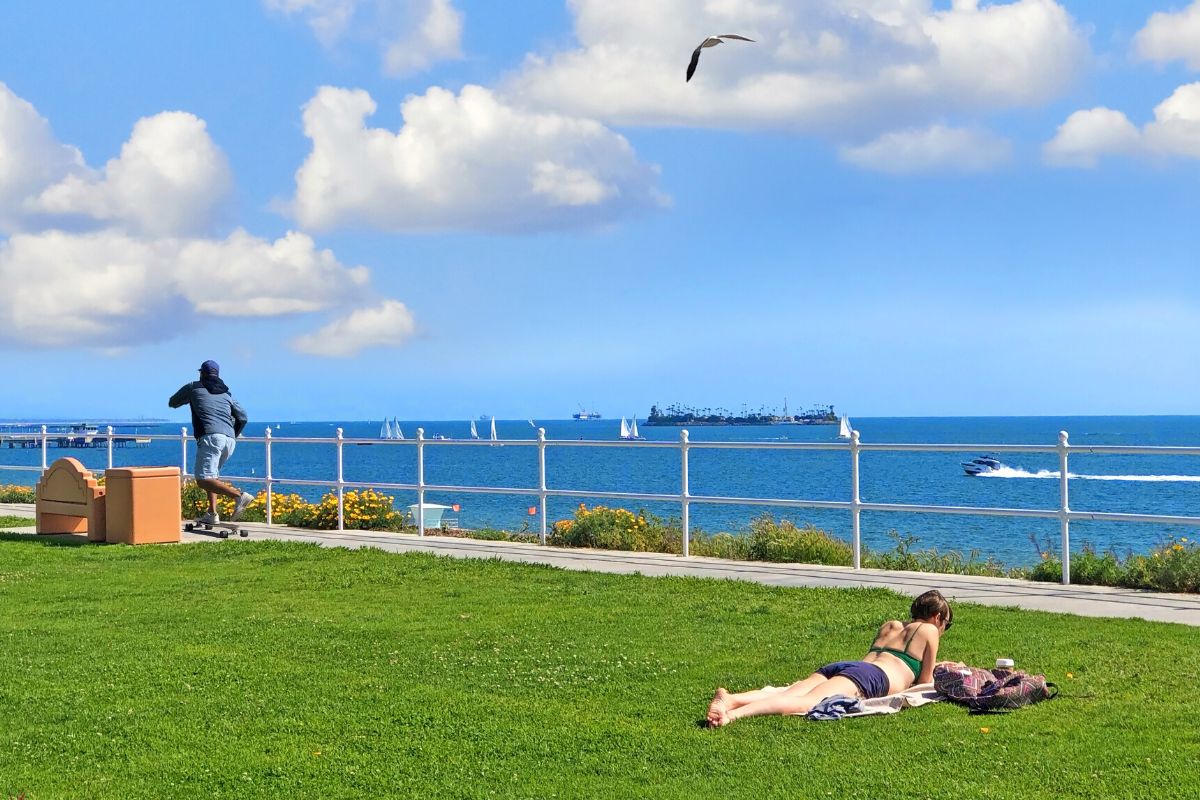 A 25-acre green space located between the beach and Ocean Boulevard, Bluff Park offers some of the best water views in Long Beach. Whether you want to sit back and enjoy the sea breeze as you relax under the sun or are up for some walking, the park is the perfect background for it.
The Shoreline Pedestrian Bikepath runs alongside Bluff Park, offering walkers and runners an even surface for safe and fun exercise.
Visitors looking for some great photo ops should search for the Lone Sailor Memorial, a bronze statue that honors the Navy men and women who lost their lives during the attack on Pearl Harbor in 1941.
14 – Jump aboard a boat tour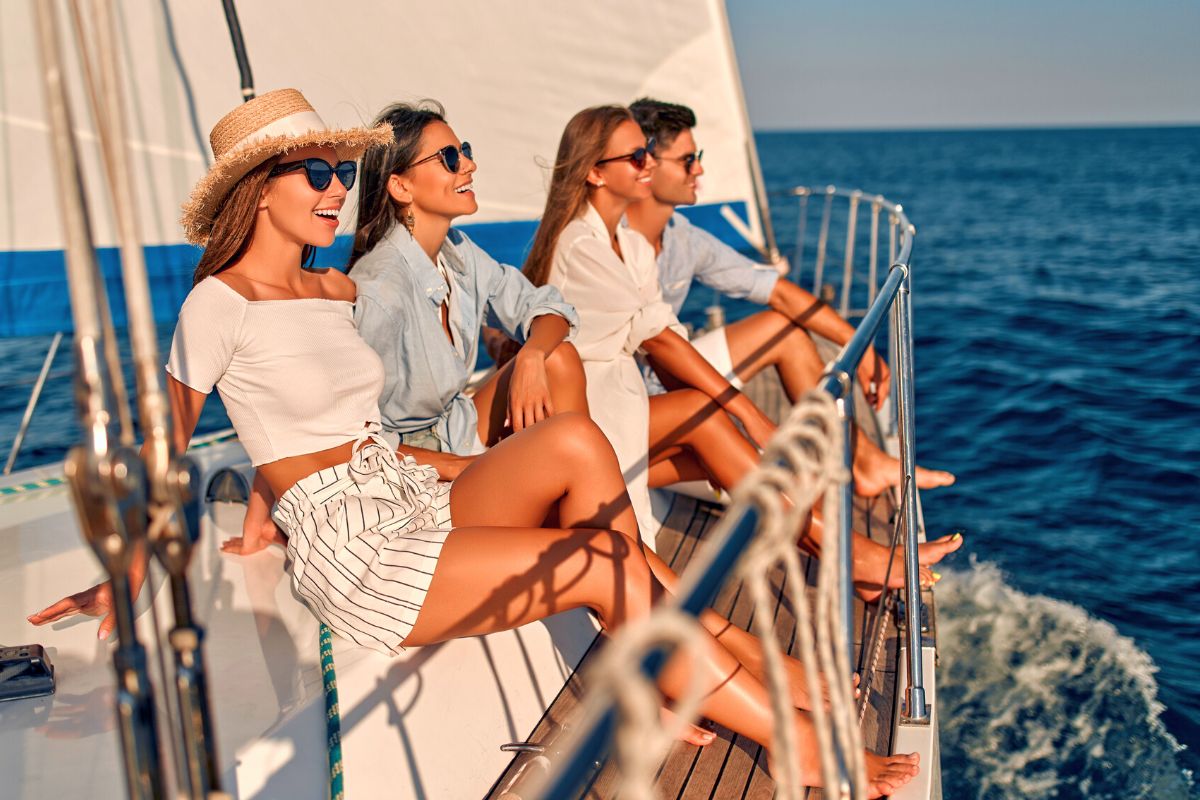 You haven't really explored Long Beach until you get in the water. There are plenty of boat tours available to help you discover the beautiful coastline – from short, fun trips to unique experiences that give you a lot more than just pretty views.
Have only an hour to play in the water? Rent a swan boat at the Rainbow Lagoon for a fun, relaxing time with beautiful views over the harbor. Otherwise, you can spend an hour on an eco-tour that includes a glass-bottom boat. You'll explore the harbor and have a chance to enjoy the marine life swimming right under your feet, then head farther into the ocean to search for sea lions.
If you're a fan of sailing, you can charter a private sailboat for a chance to catch the sunset or just enjoy some peaceful time on the water. The sailboats come with their own captains and plenty of amenities including bathrooms, space to rest and relax, Bluetooth speakers, and even pillows and towels.
Make it even more interesting by booking a three-hour sailing lesson. You don't need any previous experience either – a certified instructor will guide you through the process and answer all your questions.
15 – Take your pooch to Rosie's Dog Beach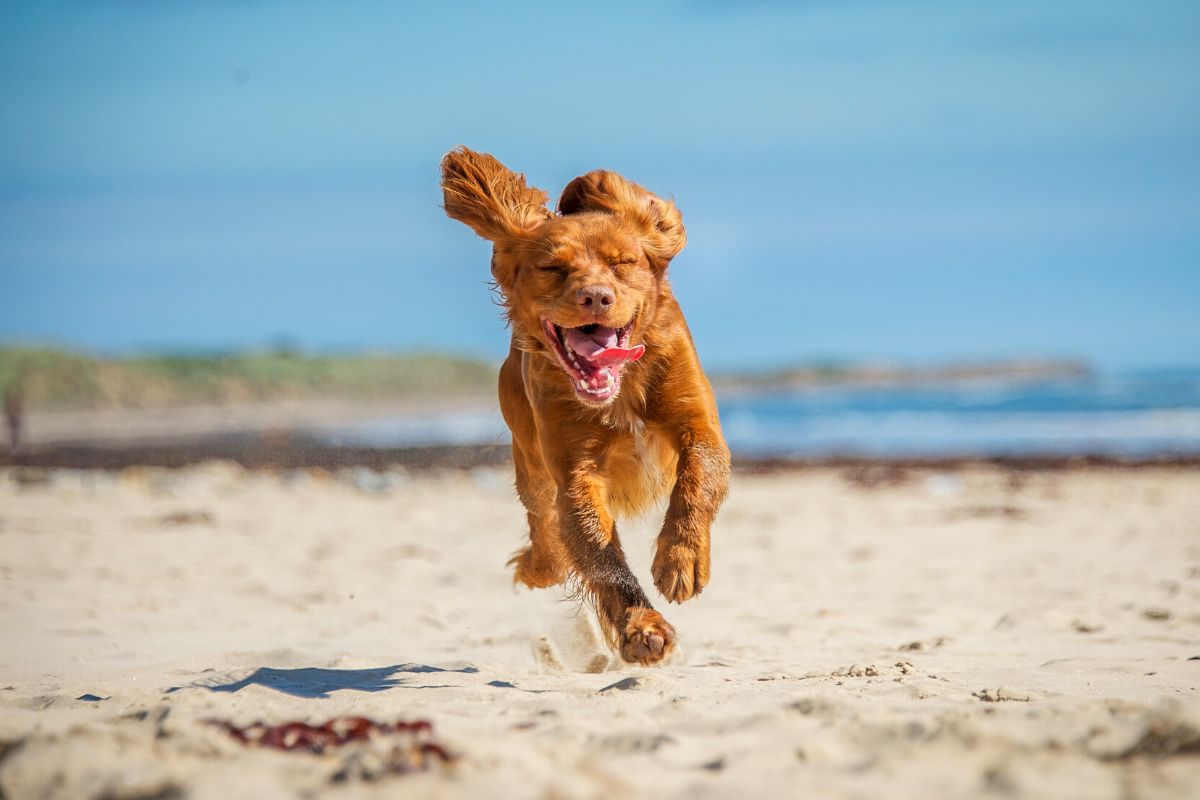 Traveling with your dog and can't wait for him or her to enjoy some beach time too? Then Rosie's Dog Beach is the place to be. About four acres in size, the beach is open to dogs (and their human companions) every day between 6am and 8pm.
The waters are calm, warm, and perfect for swimming here, and dogs are allowed to run around off-leash and get covered in as much sand as possible. There are toilets and fresh water to rinse off your pups nearby, as well as a number of dog-friendly restaurants and cafes in the area.
Nearby Granada Launch Ramp and beach nearby are famous for its annual Great Sand Sculpture Contest. Every August, sculptors from all over the country compete in professional and semi-professional sculpting tournaments to create the most amazing sand creations you'll ever see. Live music, great food and plenty of fun activities accompany the event.
16 – Step back in time at El Dorado Park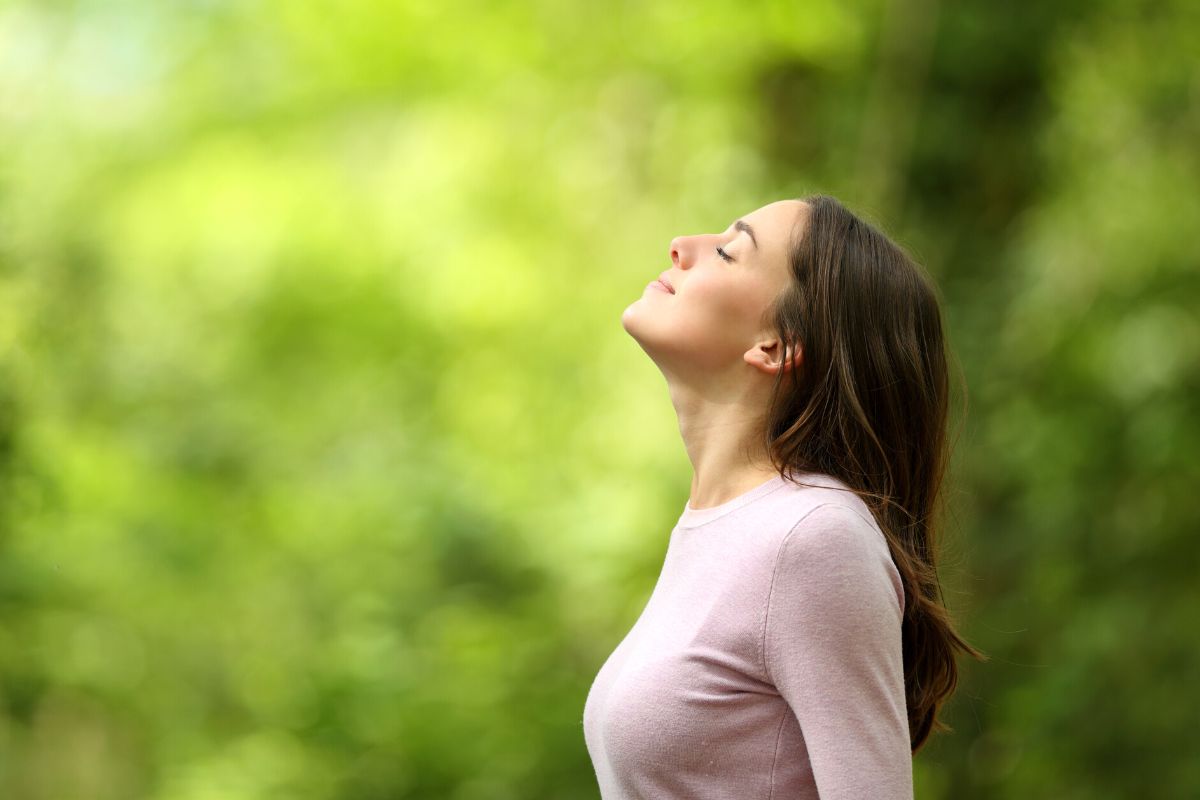 A large park and natural area filled with things to do, El Dorado Park will keep you busy for an entire day if you're up for the adventure. Take on the trails as you venture under trees or try the bikeway runs that cut through the park.
Don't have your own bike? Wheel Fun Rentals at the park has plenty of options to choose from, including four-wheel bikes, go-cart style bikes, and classic cruisers.
There are plenty of set-up fun areas as well – from an archery range to a disc golf course, roller hockey court, basketball court, tennis court, and a large BBQ and picnic area. Find the several lakes and ponds if you're up for some fishing, want to rent a pedal boat or have a model sailboat ready to go on the water.
El Dorado Frontier mini park –decorated to resemble a frontier town- is located here, and offers unlimited train and carousel rides with an entrance ticket.
17 – Experience the magic of parasailing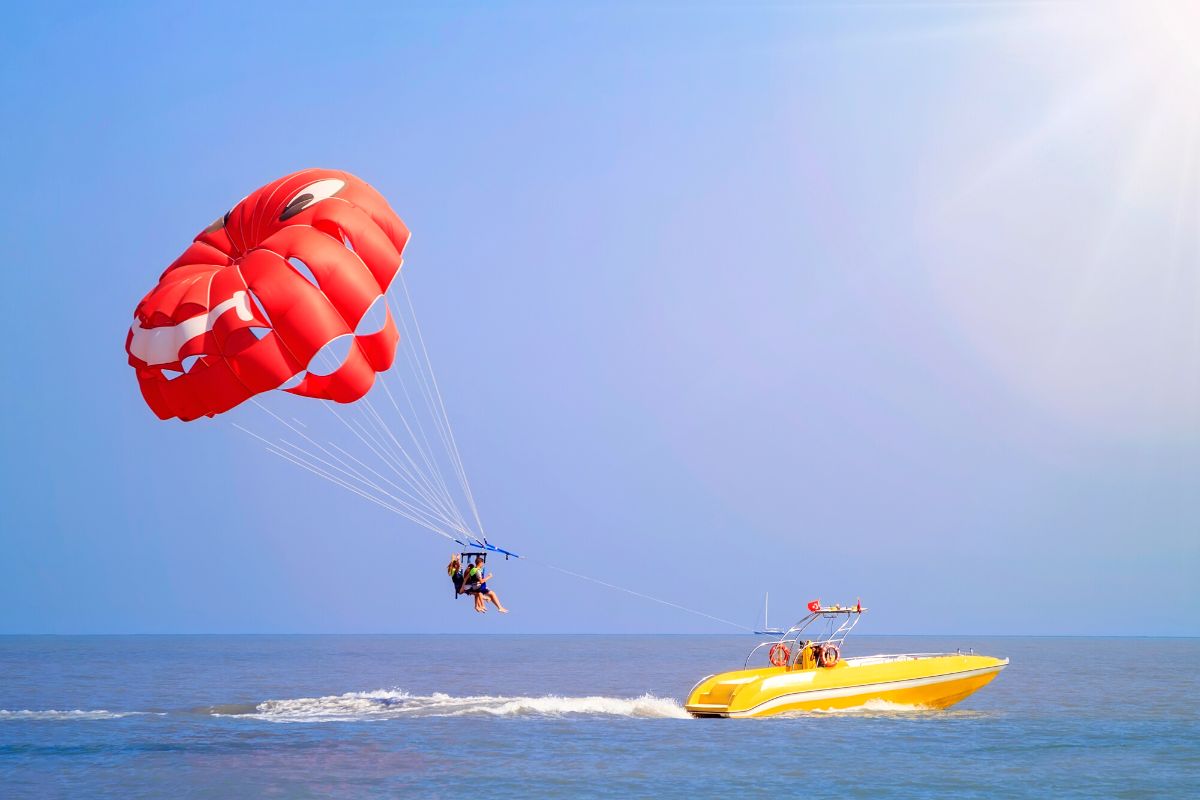 It's hard to beat the feeling of floating through the air over the ocean! When you parasail in Long Beach, you can catch stunning views over the blue waters and the long coastline, feeling the breeze through your hair as you buckle in for the experience of a lifetime. Because it's more peaceful than "wild ride," parasailing is perfect for all ages.
There's plenty of options to go parasailing in Long Beach, and you can experience it on your own or choose a tandem flight to share the experience with a friend or loved one.
Don't know where to start? California Parasail offers flights that depart from Shoreline Village for the best views of Long Beach from above.
Book a flight with a photo package if you want some memories of your experience!
18 – Discover where the stars live and work with a Los Angeles & Hollywood tour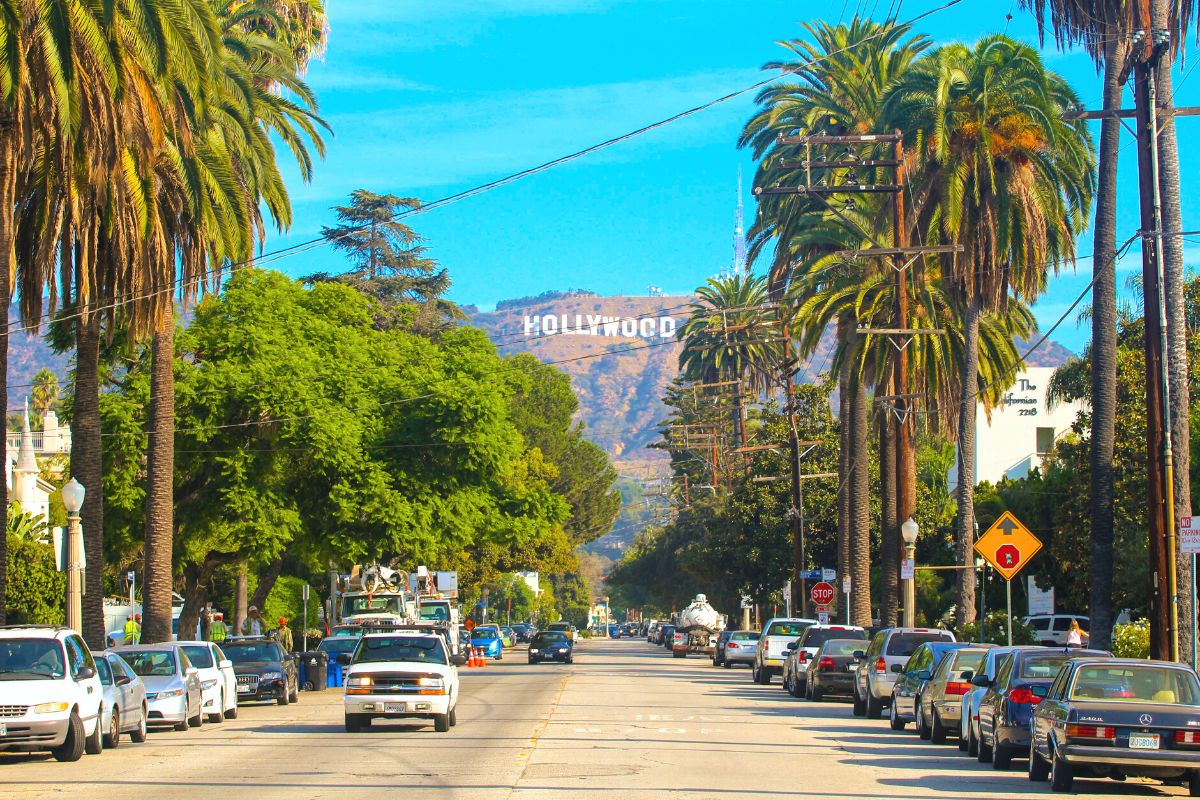 Want to see the best of Los Angeles in one day? A full-day guided tour through LA's busy streets is the best way to see the city's most famous sights and still have plenty of time to shop, take photos, and grab a bite.
You'll have a chance to take a photo of the famous Hollywood Sign from the Griffith Observatory, find your favorite star on the Hollywood Walk of Fame, and stroll around Santa Monica.
You'll also visit the TCL Chinese Theatre and look around Beverly Hills and Rodeo Drive, where the rich and famous live and shop. Hungry? You can grab lunch at the popular 50s-style Mel's Diner. End up your tour with a walk on Venice Beach, where you might even spot a famous face or two.
Tours start at the cruise terminals or at your hotel and include transportation by air-conditioned van with a professional guide.
19 – Go on a whale watching tour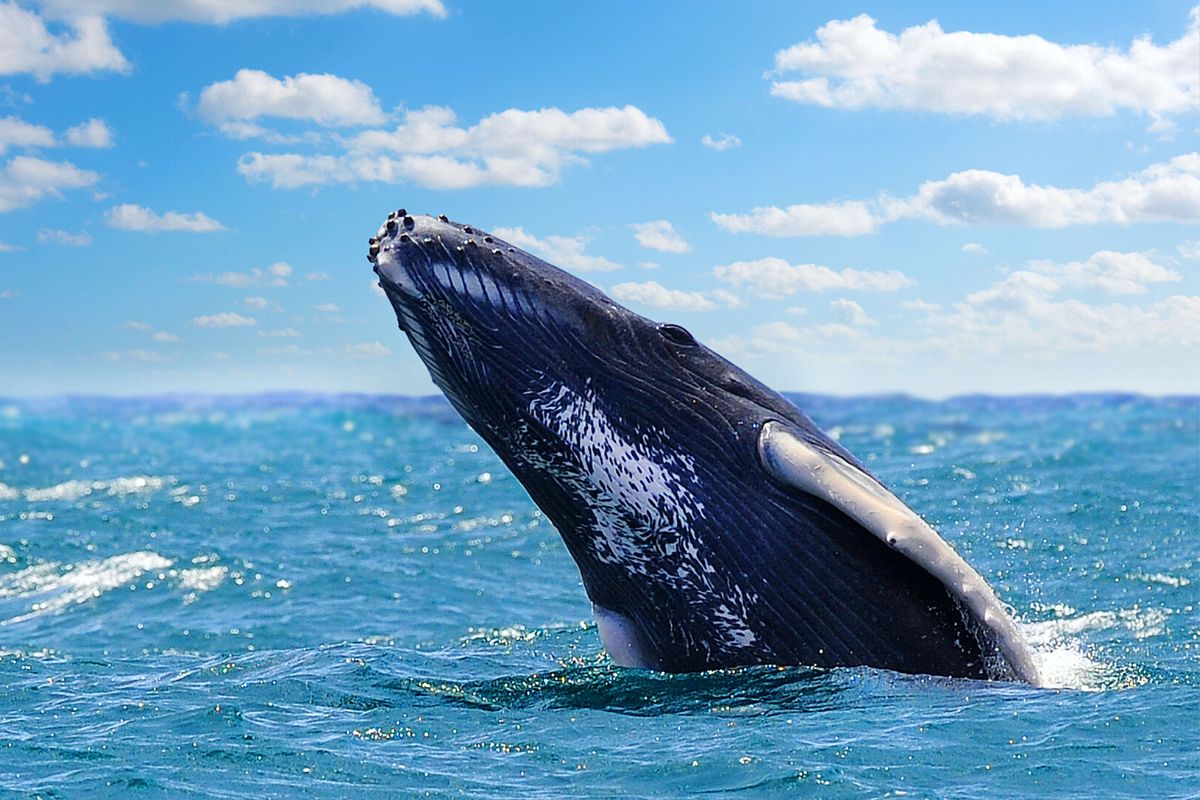 No matter when you're visiting Long Beach, you'll have the amazing opportunity to spot whales along the coast during your trip.
January to April are the best months to spot Humpback whales and gray whales, while May to September are great months for blue whales and finback whales. But regardless of the month, your chances of spotting a gentle giant in the water are always good.
With some luck, you can see whales right from the waterfront. Places like ShoreLine Aquatic Park offer great viewpoints, but make sure you bring binoculars for clearer views.
For better whale-watching adventures, consider booking a trip with a guided tour operator such as Harbor Breeze Cruises. Their 2.5-hour cruises bring you up close and personal with whales, orcas, and dolphins alongside knowledgeable Aquarium of the Pacific educators – you will be able to not only get amazing photos but also learn more about California's amazing marine life.
20 – Walk the colorful streets of the East Village Arts District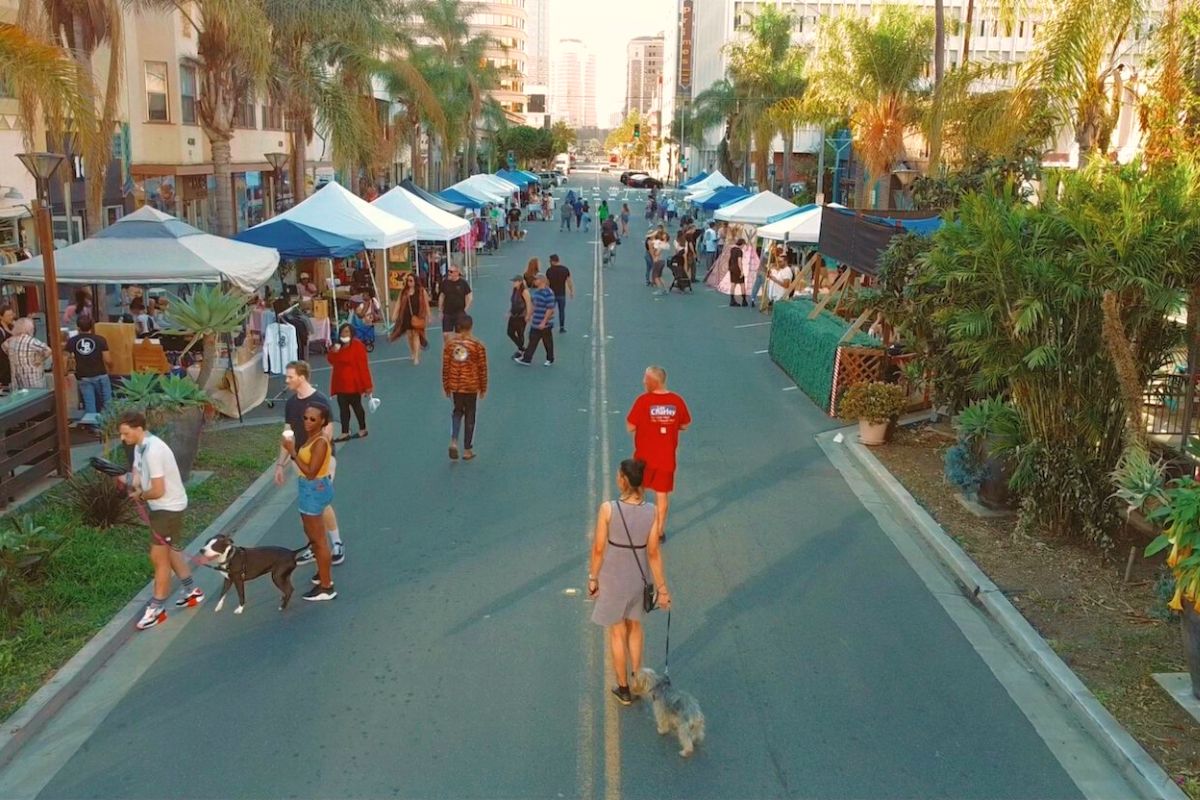 Visiting this eclectic, artsy neighborhood has become one of the top things to do in Long Beach. Away from the busy waterfront area, the East Village district offers a mix of boutique shops, art galleries, and vintage stores. Grab a drink at a retro cafe, shop at independent record stores, and discover the many cozy spaces that make the neighborhood so unique.
The area is famous for its many bike lanes, but it's also perfect for those walking – some of the best art here is in the form of colorful giant murals painted on buildings you'll only find by accident as you turn a corner in a narrow alleyway. Enjoy the restored buildings as you walk the streets where many TV shows and movies have been filmed – from "This is Us" to "La La Land."
Every second Saturday of the month, the area organizes Art Walk Events, where artists and businesses take to the streets to offer their creations. Live music, entertainment, and a number of activities accompany the market.
21 – Find something to do at the Long Beach Convention & Entertainment Center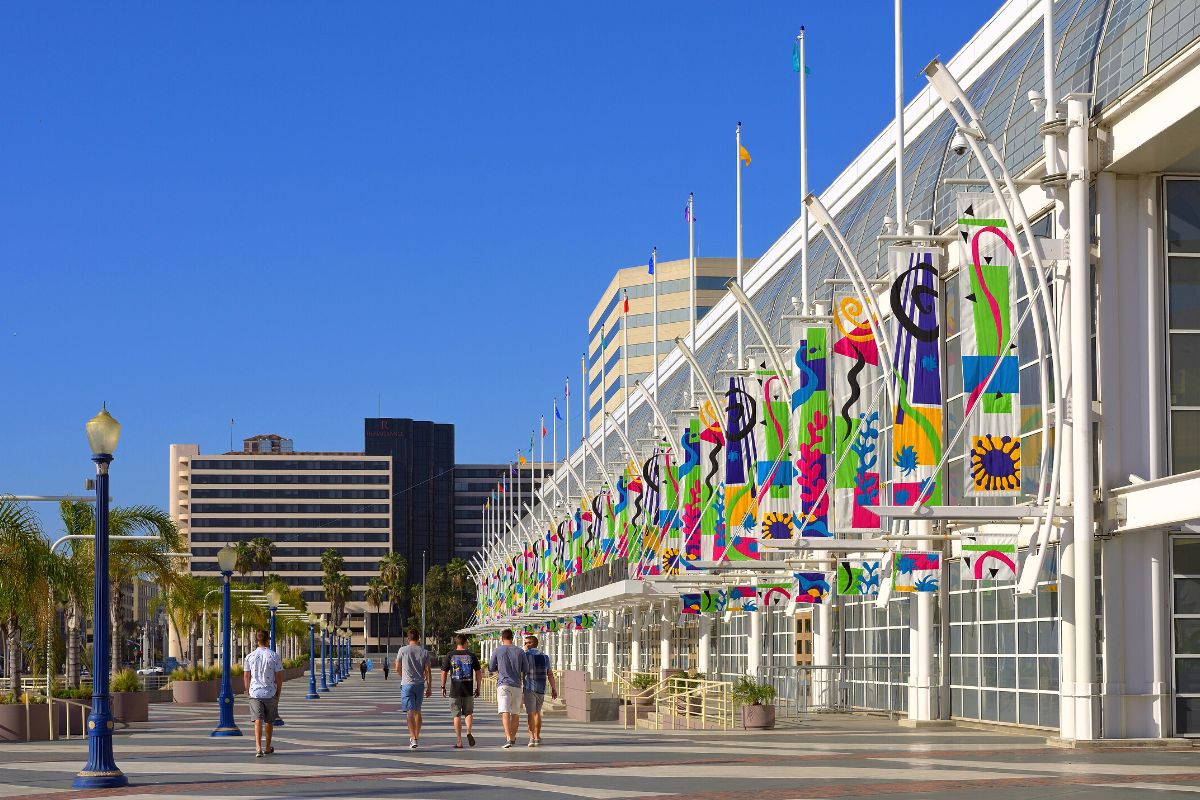 From conventions to live shows to special events, this large meeting and exhibit space offers a bit of everything.
Even better, no matter when you're visiting Long Beach, there's likely something exciting happening here. Past events have included concerts by the Long Beach symphony, live comedy shows and Blues tours, Disney on Ice, Anime conventions, and much more.
The Long Beach Convention Center itself has a number of exhibit halls as well as a ballroom and a terrace, all of which are regularly used for events. Then there's the Long Beach Arena, where ice hockey and basketball events, as well as concerts, are regularly held.
Depending on the setup of the stage, the space can hold up to 14,000 people. This is also where large trade shows are held. The arena is easy to recognize, as the outside walls are painted with large murals depicting whales and other marine life found in Long Beach.
The Long Beach Performing Arts Center section of the space includes the smaller Beverly O'Neill Theater and the Terrace Theater, a performance venue that sits over 3,000 and attracts everything from Broadway touring shows to the Long Beach symphony and opera performances.
22 – Search for treasure with a scavenger game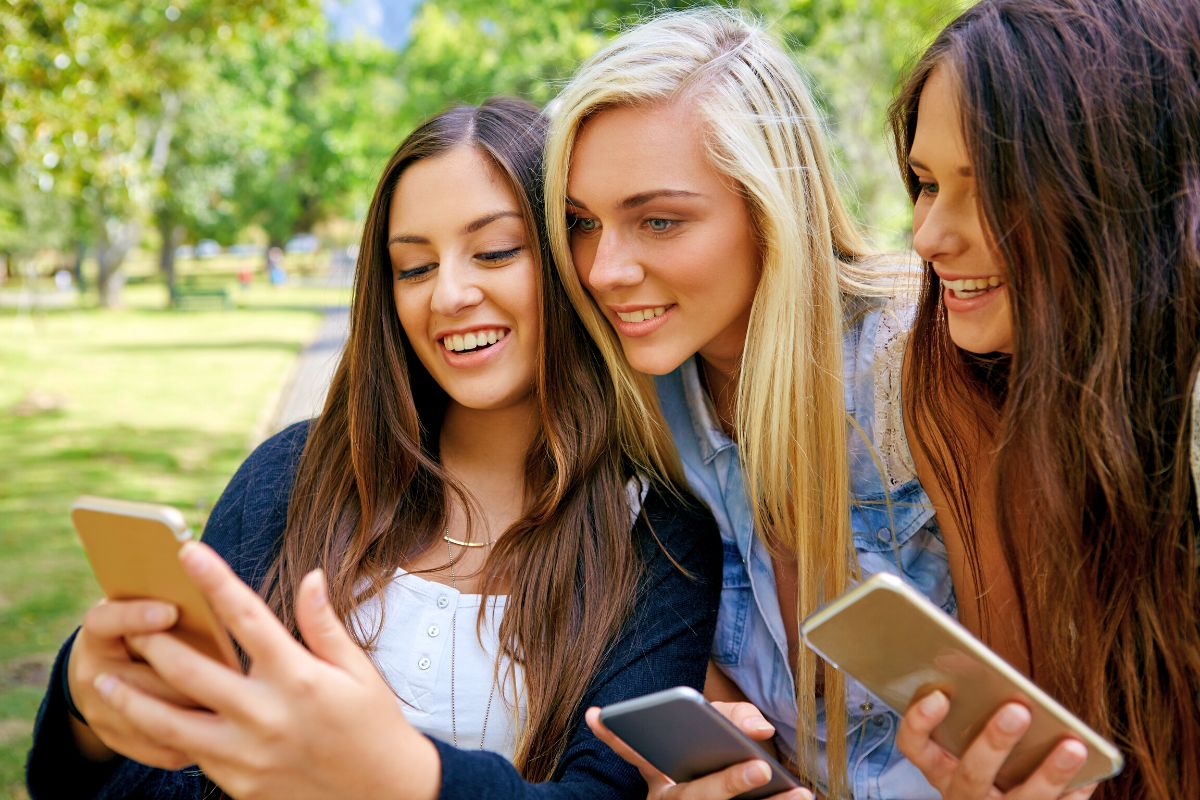 If you're a fan of escape rooms, you'll love outdoor scavenger hunts. You get to solve puzzles, find clues, and engage in hand-crafted adventures – all while running around the city and exploring its beauty.
Think of it as the ultimate tour experience, where you'll discover hidden places and see a side of the city few get to enjoy.
Scavenger hunts usually last around two hours, but there's no actual time limit and no set start time. Just buy your ticket and when you're ready to begin, let your virtual host know.
From then on, you'll have to find your way to different checkpoints throughout the city, documenting your progress with photos and solving mysteries along the way.
Stuck along the way? You can contact your host for help. Just by participating, you'll be entered into a leaderboard showing other teams playing around the city. It's like taking part in a giant tournament!
23 – Brave the ocean with some surfing lessons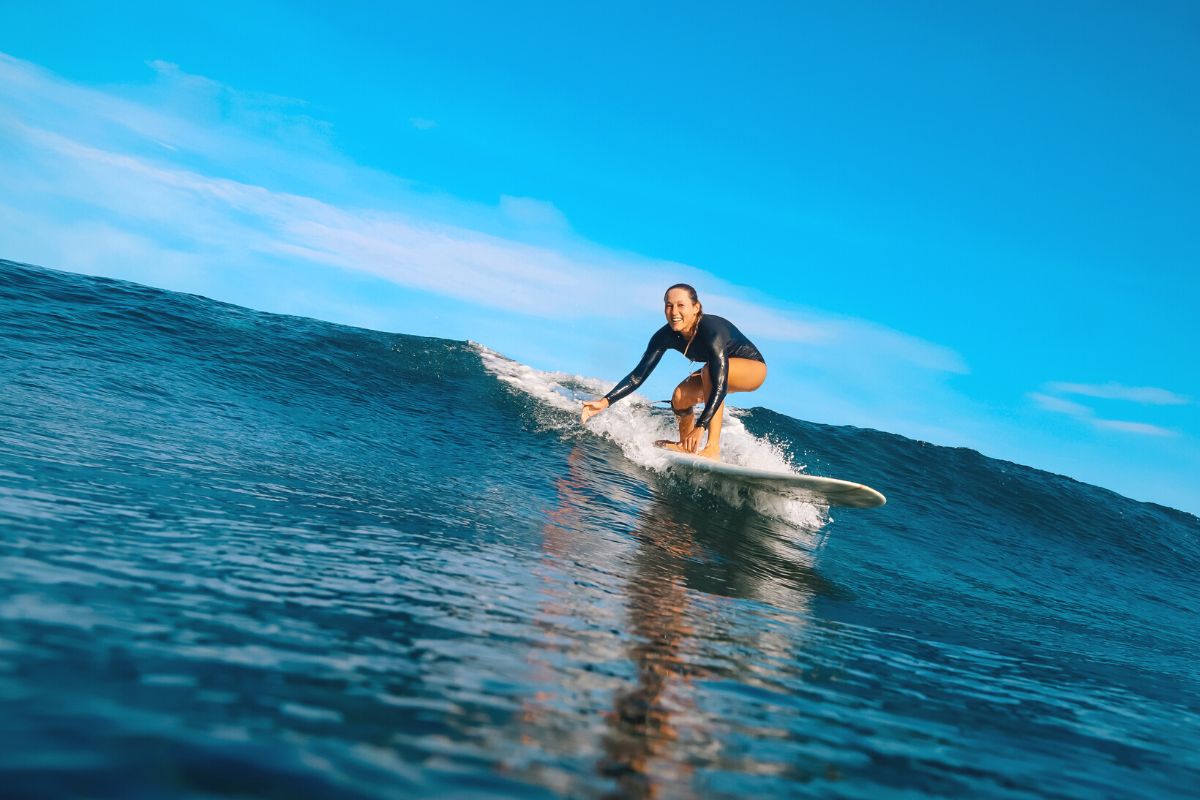 There's no better place to catch a wave than Long Beach. Great whitewater for beginner surfers, warm waters, and plenty of coastline so you can grab a less crowded spot to practice your moves – the perfect combination for those wanting to learn how to surf while having a lot of fun.
Need some help? There are plenty of schools offering surfing lessons in the Long Beach area. Taught by professionally certified instructors, the lessons get you in the ocean right away so you can be riding a wave within hours.
Once you've mastered the surfboard, Long Beach has plenty of great beaches to try. Huntington Beach is the perfect choice for both beginners and advanced surfers – just make sure you head out to the Bolsa Chica area if you're just starting. Surfside, on the other hand, looks amazing but offers big W swells so beginners should stay away.
A bit farther off is Seal Beach, where you can catch good, doable waves even if you're a beginner. You can catch some small waves up east towards the pier, but the water tends to be better on windy days, rather than calm, sunny ones.
24 – Play a round or two at the local golf courses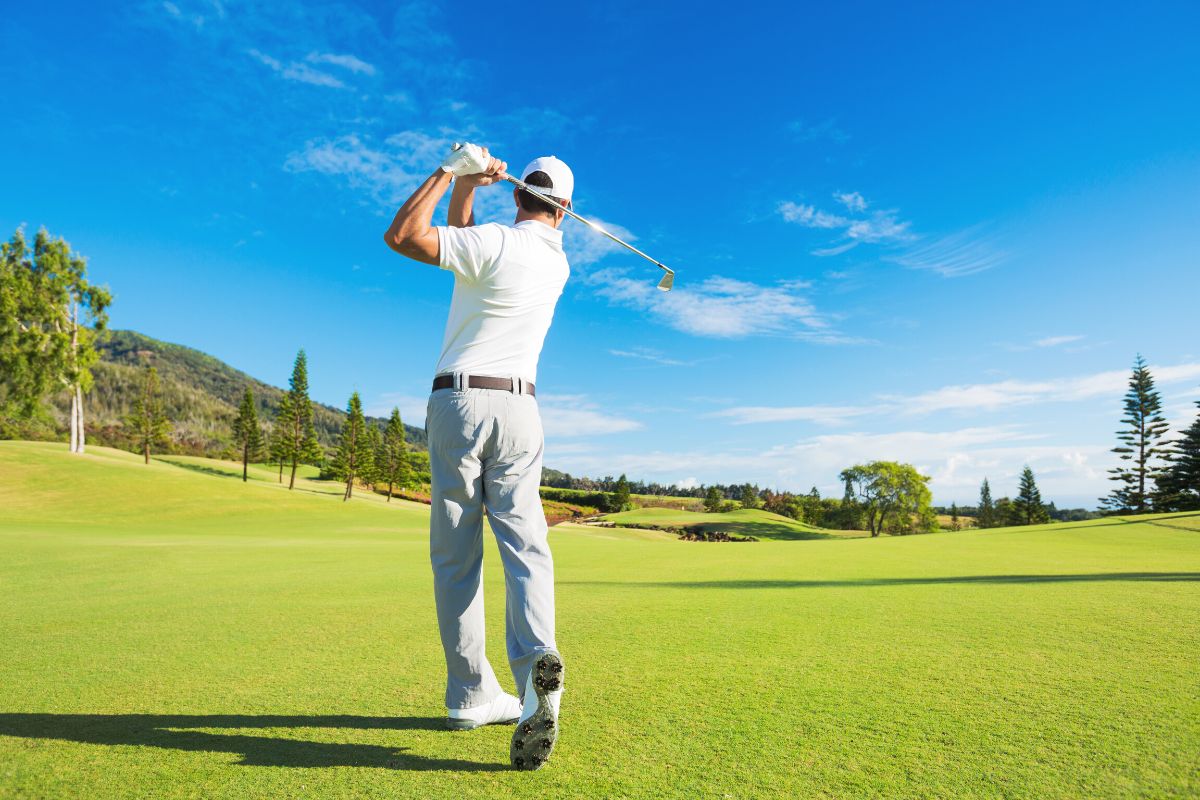 The city of Long Beach and the area around it are home to many world-class golf courses. The great year-round climate and the beautiful scenery make Long Beach a perfect destination for golf, no matter if you're a seasoned golfer or a beginner.
El Dorado Park Golf Course is a stunning 8-hole championship course that regularly hosts touring events and attracts professionals because of its challenging layout. It's also great for beginners because of its many practice facilities that include not only a driving range but also a practice bunker (an unusual feature) and a chance to hire professionals to help improve your game.
Another great option for all levels is Skylinks at Long Beach, which features an 18-hole course, a night-lighted driving range, and a great restaurant. Or try Lakewood Golf Course, where a massive tree-lined course and an extensive practice facility are just the beginning of an amazing experience.
Dating back to 1921, the Virginia Country Club offers four sets of tees for different skill levels, rental clubs and carts, and a pro in-house if you need some practice.
For a more accessible and affordable option, there's the 9-hole Bixby Village Golf Course, where all levels of golf players will have a great time. Walk-ins are allowed and the course has enough challenging greens to keep everybody happy.
Recreation Park Golf Course is another great budget option. A 9-hole course taking full advantage of the local Colorado Lagoon, the park also offers soft rolling hills and lessons for golfers of all ages.
Not ready to brave the greens yet? At Birdies N Brews, Long Beach's first indoor golf bar, you can play 9-18 holes on a simulator in front of a giant 3.5-meters screen. Don't forget to grab a cold drink from their large selection of craft beer.
25 – Grab a blanket and have a picnic at a local park
Long Beach's many great parks are perfect for a picnic. In addition to beautiful green lawns, there are also plenty of breathtaking ocean views and sandy beaches just steps away when you're ready to dig your toes right in.
Bixby Park is a great place for a picnic. In fact, Bixby Park was a famous location for state picnics in the 1920s, when it attracted large social groups that came to admire the beautiful goldfish pond, aviary, and colorful gardens. Today, the park offers a special picnic area with its very own BBQ pits, several spaces for sports, a playground, and a dog park.
Another beautiful option is Colorado Lagoon Park, a wetland and marine education science center that offers a great picnic area and a playground. The 18-acre saltwater lagoon is flanked by long stretches of beach on two sides and makes for a great swimming destination on hot summer afternoons.
26 – Banish exercise boredom with some rock climbing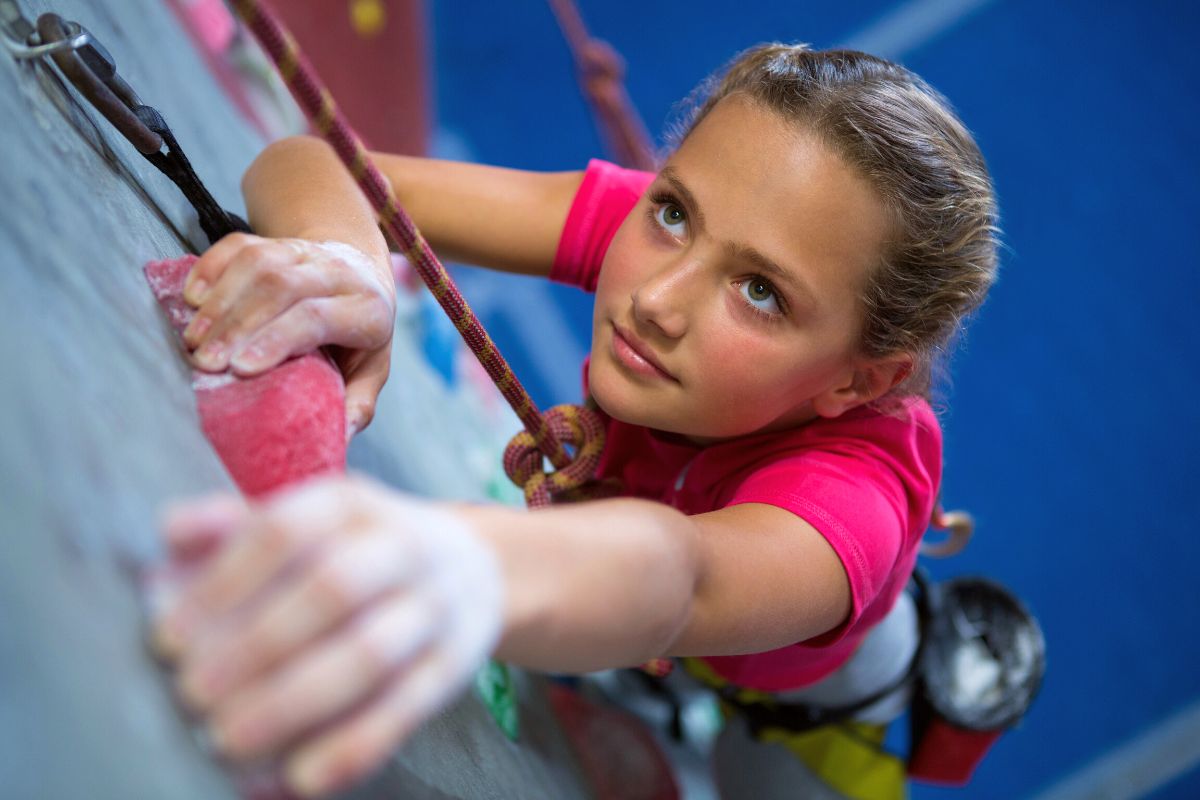 From top-rope climbing to bouldering, there are plenty of options to indulge in your love of rock climbing when visiting Long Beach.
One of the area's most popular destinations for indoor climbing is Hangar 18 Long Beach, with over 1,100 square meters of climbing opportunities. Are you up for climbing on your own and need some great auto belays walls or want to try some bouldering, there are several setups here waiting for you.
There's even a fiberglass wall to climb and a top-rope climbing wall where you can learn the basics of climbing before you start reaching new heights!
Want to try bouldering but need help getting started? Long Beach Rising is a great place to book a starter lesson. You'll have a chance to focus on footwork, balance, and technical skills and movements required to safely take your climbing outdoors later on.
27 – Watch sports at Walter Pyramid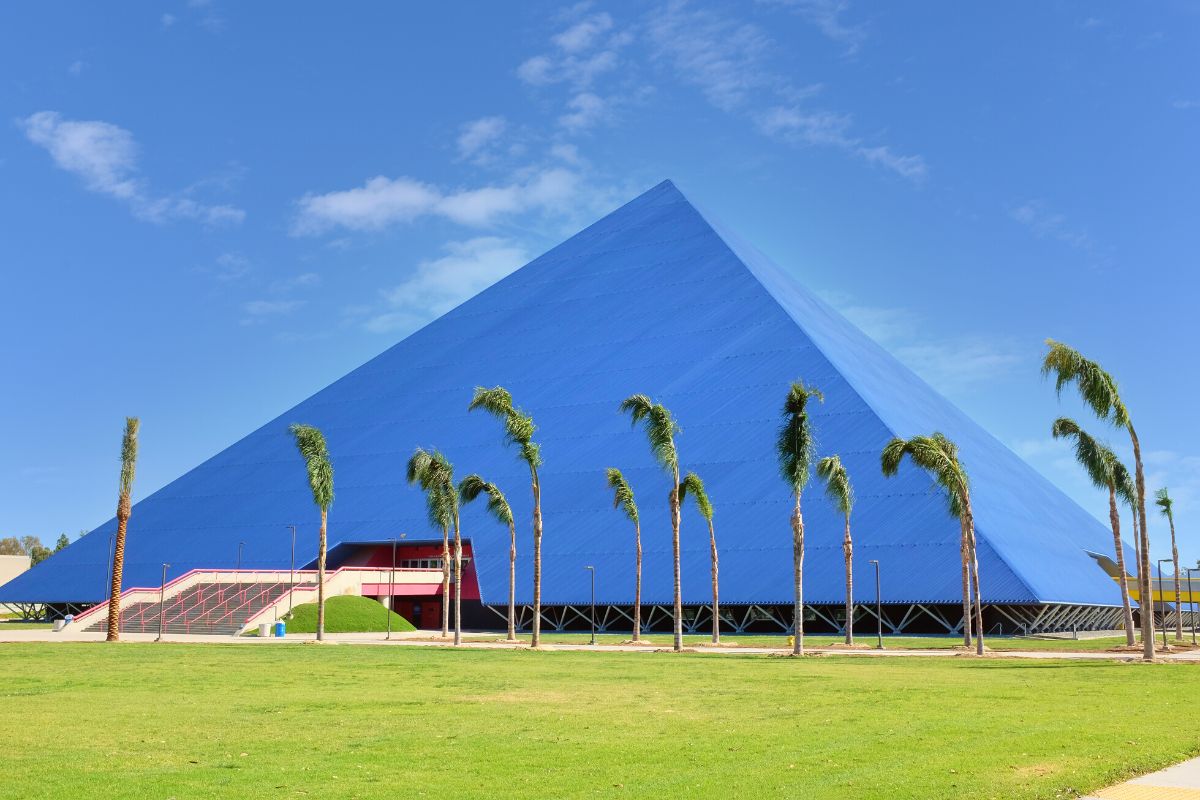 The 18-stories high dark blue aluminum pyramid has become a popular Long Beach landmark. For starters, the outside of it is a beautiful sight even from far away. Also, this is one of very few "true" pyramids in the US, which means all three sides of it are exactly the same size (in this case, 105 meters).
The Walter Pyramid, a multi-purpose arena, is home to five volleyball cours and three basketball courts, as well as a fully-equipped fitness and training center. The arena can sit 5,000 spectators and is located on the campus of Long Beach University and houses the university's basketball and volleyball teams.
Other sports events are sometimes held here. In the past, these have included NCAA (volleyball) championship games, as well as the annual World Brazilian Jiu-Jitsu Championships.
28 – Pay a visit to the Pacific Island Ethnic Art Museum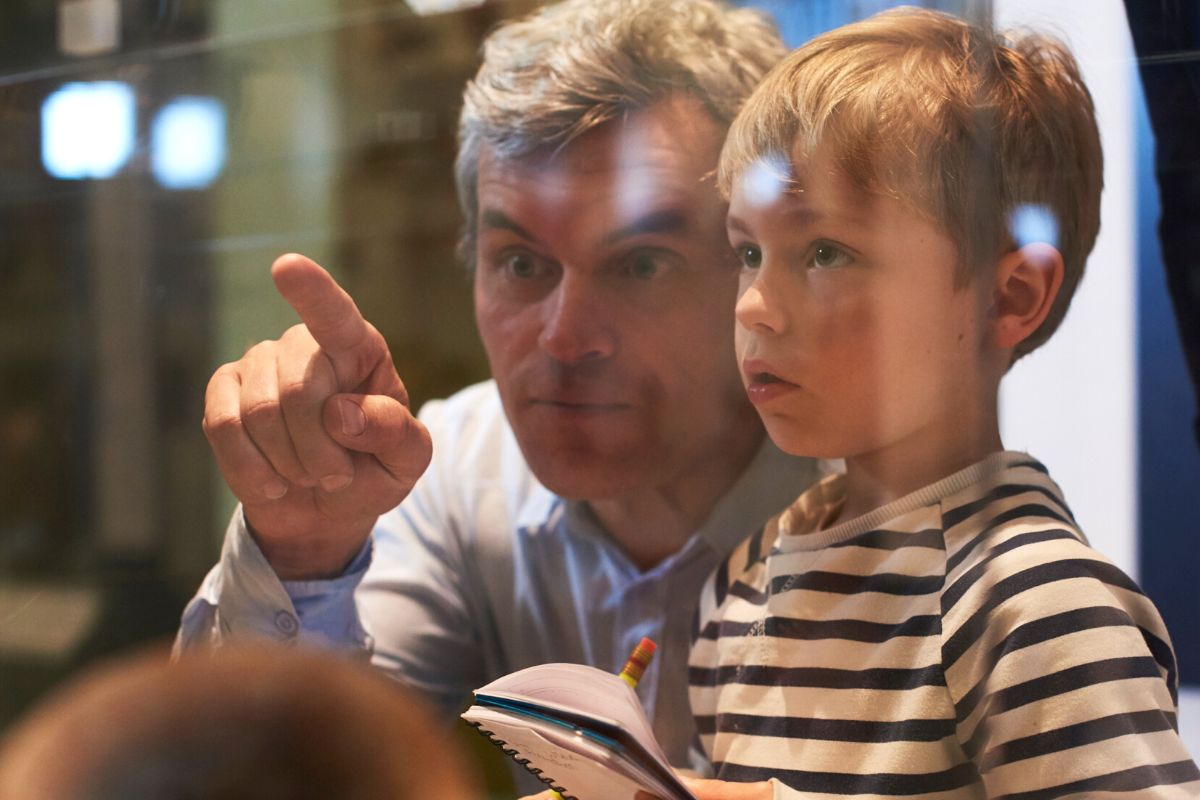 The only museum in the country dedicated to the arts and crafts of the Pacific Islands, this unique space features a fascinating permanent collection plus rotating and temporary exhibits that focus on everyday life in the Pacific.
Curious how the people of Palau, Guam and Yap used to live, create art, cook, and work? The exhibits and displays here will provide plenty of interesting details to answer all your questions.
The museum mixes the old with the new, giving you an insight into how old traditions have been incorporated into the present. Among the items on display, you'll find rare YAP money, ancestral stone sculptures, items used in ceremonies (like a wooden Tanoa fai 'ava bowl from Samoa), cloth made of bark, and weaved objects used by tribal chiefs.
Temporary exhibits have included the history of tattoo traditions in the Pacific, Pacific Islander contemporary art, and solo art shows by local painters.
29 – Admire the mysterious Thums Islands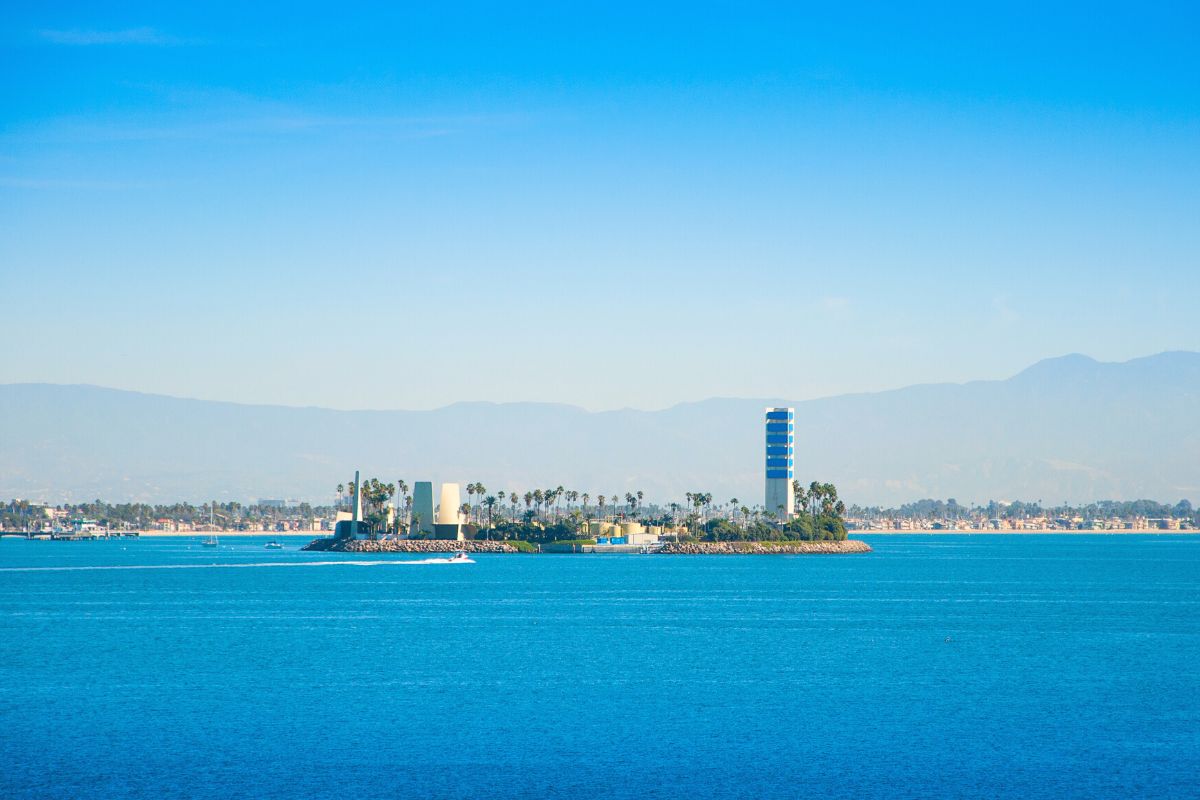 The four artificial Thums islands were built in 1965 to hide drilling rigs and block some of the noise produced by the machinery operating not far from the coast. To make them look more attractive, the islands were designed to look like they are inhabited.
This includes detailed landscaping, a working waterfall, and a number of thin, tall buildings resembling condos or fancy hotels. Lights come on at night, giving the impression of lively, busy structures.
Also known as the "astronaut islands," the Thoms Islands are named after people who died while working for NASA (though not necessarily astronauts). Freeman Island, the larger of the four, is named after Theodore C. "Ted" Freeman), who died while flying a jet trainer.
The islands are off limits to visitors (and those trying to swim or kayak to them will be fined) except for special THUMS Islands Boat Tours organized by the city of Long Beach once or twice a year. Otherwise, you can admire them from the Long Beach coast, enjoying their unique design featuring palm trees, skyscraper-like towers, and colorful structures.
30 – Update your wardrobe at the many Long Beach shopping malls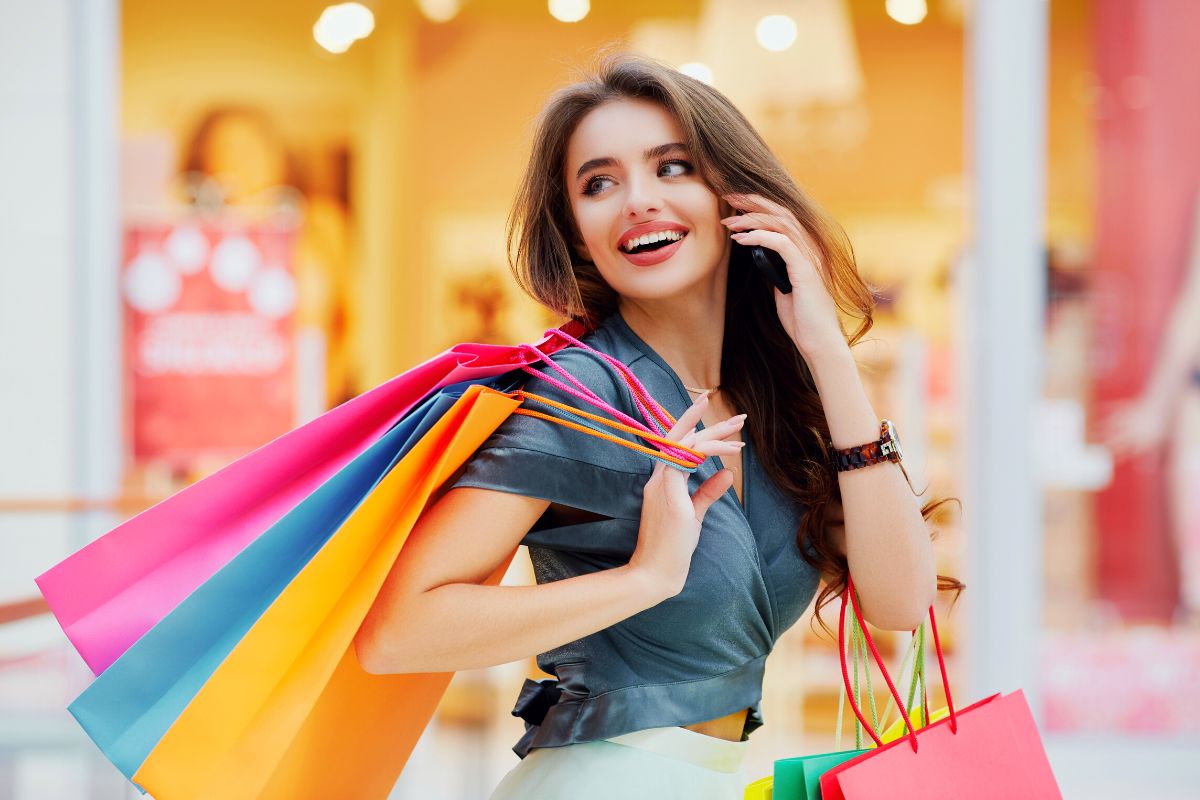 Up for some shopping while in Long Beach? Whether you're looking for unique souvenirs, some summer clothes, or a few great deals, there's plenty of shopping opportunities in Long Beach.
A good place to start is The Pike Outlets, where you'll find over 30 outlet retailers offering big discounts on everything from popular brands like Nike, Columbia, and Gap Factory. There are also plenty of places to eat indoors, plus food trucks line up the street outside on weekends for even more great options.
The Pike Ferris Wheel with its stunning harbor views is a major attraction here, and visitors can also enjoy a movie theater and a 1920s classic wooden carousel.
A great shopping and dining destination, the Long Beach Exchange offers plenty of stores in its main building plus a special structure known as "The Hangar" where boutique shops and artisanal food vendors are set up.
With great coastal views and lots of fun outdoor events (including live music, movie nights, and artists' markets), 2nd & PCH is a great place to spend more than just a few hours on a weekend afternoon. Shop your favorite brands, join a live workout, grab a cold beer or a coffee (or stay late for a nice dinner!), and treat yourself to a nice pedicure or a new hairstyle – all under one roof!
31 – Fly over the coast with a helicopter tour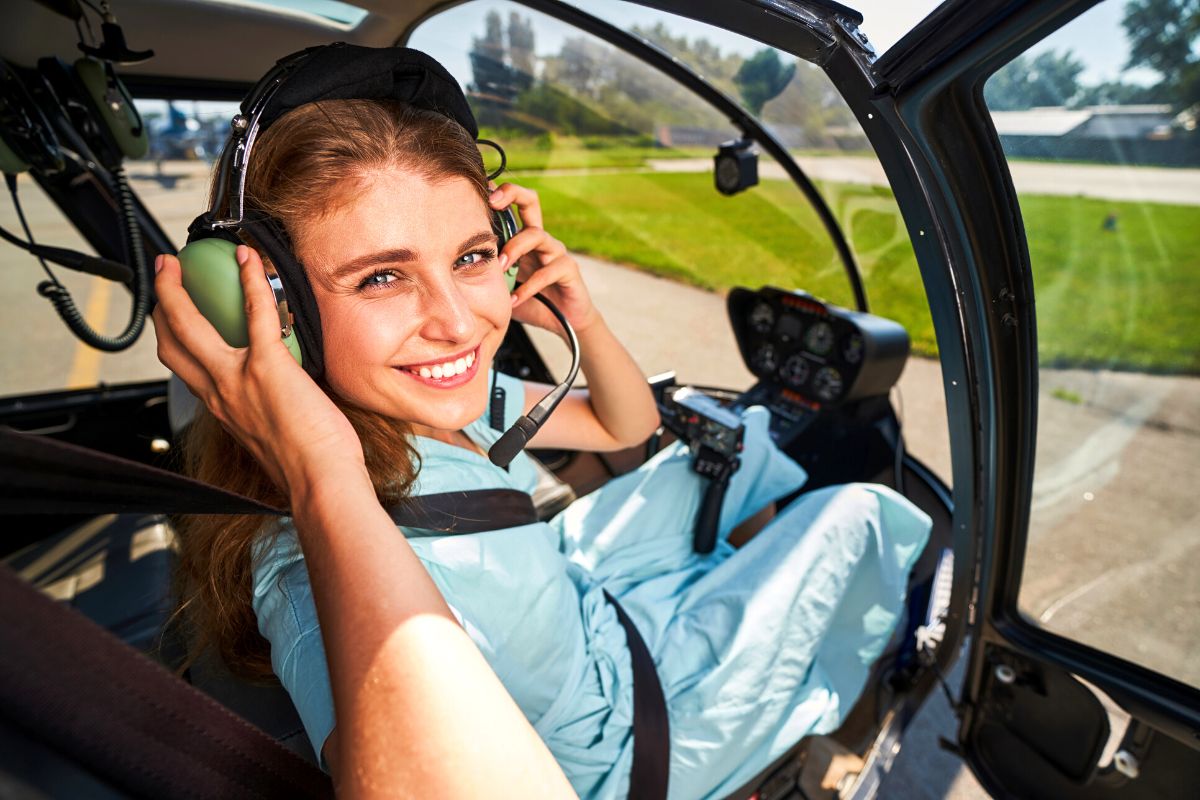 A number of helicopter tours are available from Long Beach. Lasting anywhere from 15 to 45 minutes, these flights offer a once-in-a-lifetime opportunity to see the iconic coastline and major landmarks like the Hermosa Beach Pier, the Long Beach Waterfront, and the Battleship USS Iowa Museum. Some flights will head out farther, past the city's skyscrapers and offering great views of the Hollywood Hills.
For a unique experience, book a nighttime flight. Take off just as the sun starts to set, then fly over the Queen Mary, Belmont Pier, and Alamitos Bay. Seeing the city lights come to life as you fly over Downtown Long Beach is an experience you won't forget!
All tours are private, offer fully live narrations, and come with headsets so you can properly enjoy listening to your professional pilot describing the amazing views.
32 – Watch the sunset from Hilltop Park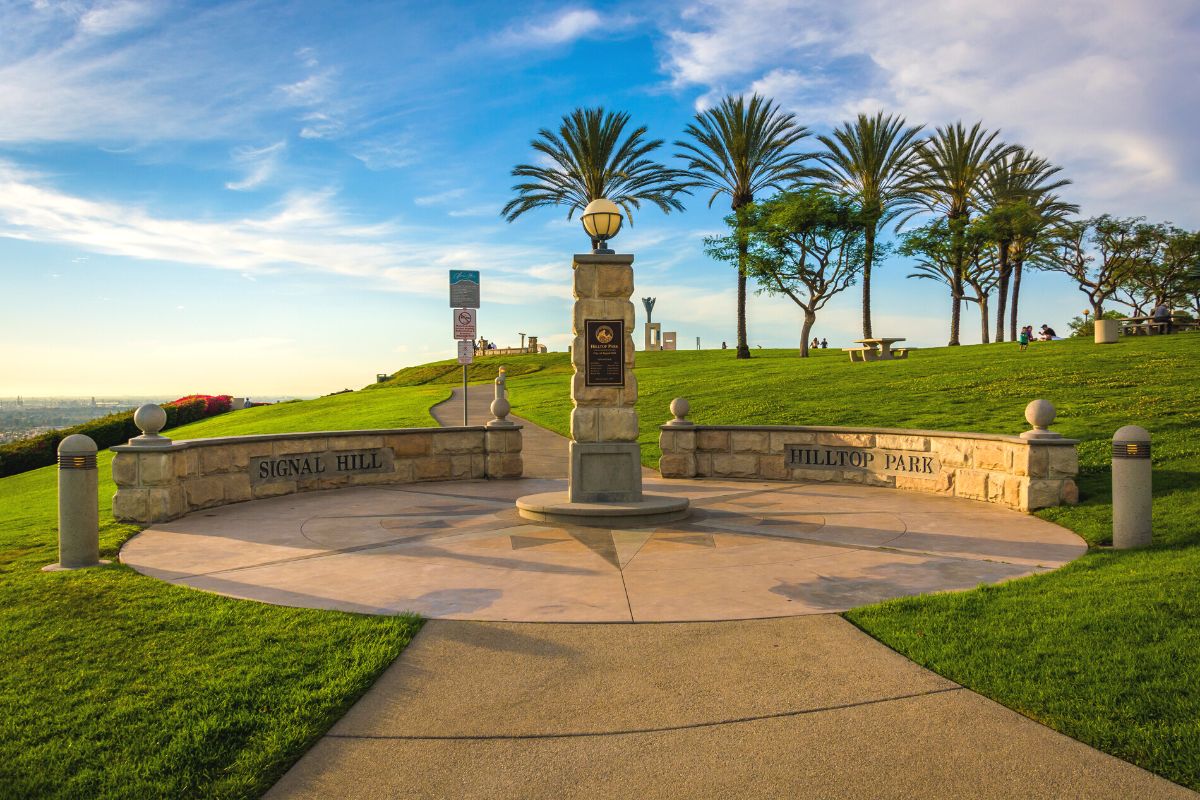 Located on top of Signal Hill, Hilltop Park offers stunning panoramic views over Long Beach and Catalina Island and parts of Los Angeles in the distance. And while the views are great any time the weather is clear, they are particularly stunning at night, when the city lights come on.
The sunset views are spectacular as well, but arrive early to grab a good spot – this is a very popular time to visit Hilltop Park – and bring a blanket. Want a closer view of the landmarks below you? There are free telescopes in the park as well.
Not far from Signal Hill is Sunset View Park, a smaller green area filled with pine trees, a nice trail and a number of exercise stations. As the number suggests, it's a great place to catch the colors as the sun starts to set, but don't expect anything formal or a landscaped park. Instead, it's a quiet little corner for a walk and to escape the crowds.
33 – Take a break at the Feline Good Social Club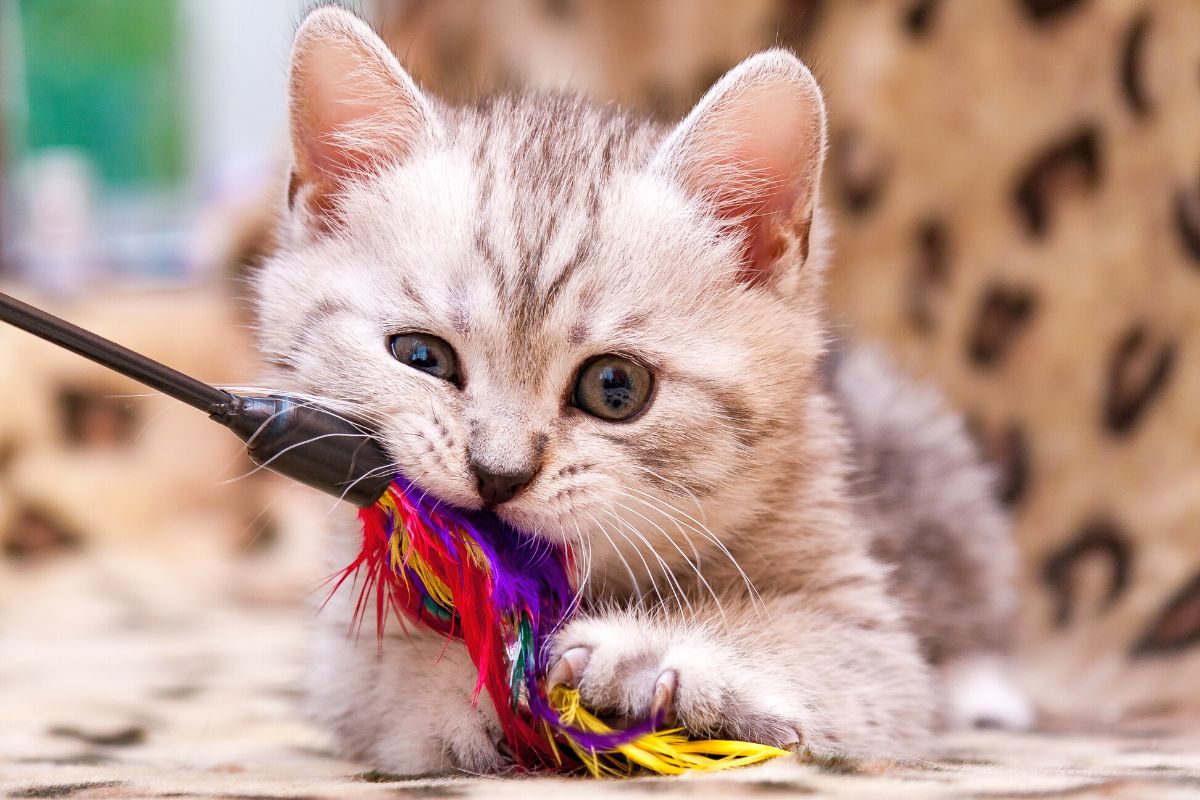 Welcome to Long Beach's very own cat lounge, where you get to hang out with 25+ adoptable cats.
Need a break from a hectic week or just missing your feline companion from back home? This is the place to sit back, wait for an adorable purring beast to claim your lap, and spend an hour letting all your stress melt away.
To keep things relaxed for both humans and felines, you need to book a session before visiting.
In addition to lounging sessions in the main room (where you can see cats climbing, using giant hamster wheels, and relaxing on comfy chairs), you can also attend special "Comedy and Cats" evenings, where you'll have funny humans entertaining you and adorable cats keeping you company.
Private lounge sessions are also available, or you can attend sound healing events for a chance to renew yourself.
34 – Find unique souvenirs at the Long Beach Antique Market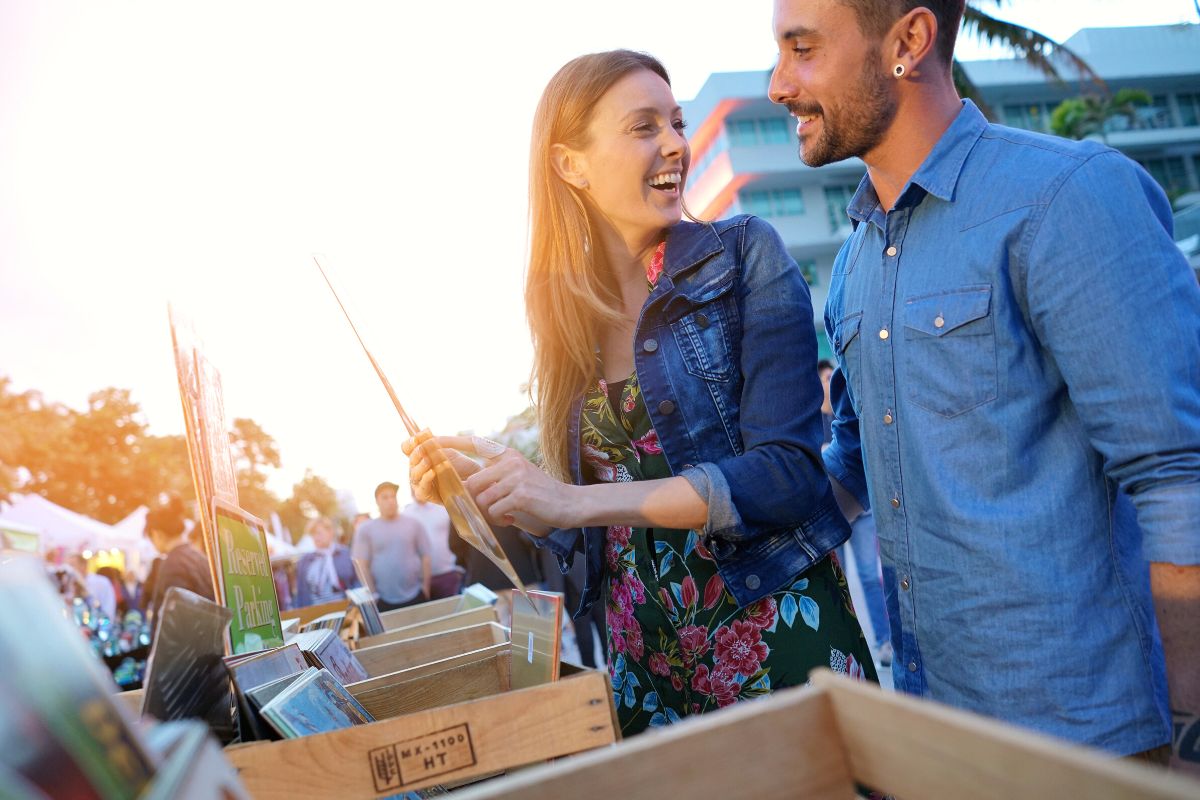 Held the third Sunday of every month in the parking lot of the Veterans Memorial Stadium, this massive flea market has something for everybody.
Over 800 vendors set up stalls selling antiques, collectibles, and vintage clothing items that include everything from furniture and kitchenware to textiles, art, vintage clothing, sports memorabilia, and a variety of Native American, oriental, and Afghan rugs.
Collectors will find a mix of great finds here, including plenty of advertising items like posters, glass, ceramic, and signs. Miscellaneous collectibles also include slot machines, clocks, early cameras, Hollywood memorabilia and perfume bottles.
Looking for autographs, photos or postcards? You'll find that here too.
Named one of the top ten flea markets in the country, the Long Beach Antique Market is also a favorite with celebrities, and you might run into stars like Pamela Anderson, Courtney Cox, Cindy Crawford, and Diane Keaton while shopping here.
Food and drinks are available at the market, but come ready to walk – it will take at least three hours to see everything the market has to offer.
35 – Grab a table at one of Long Beach's best restaurants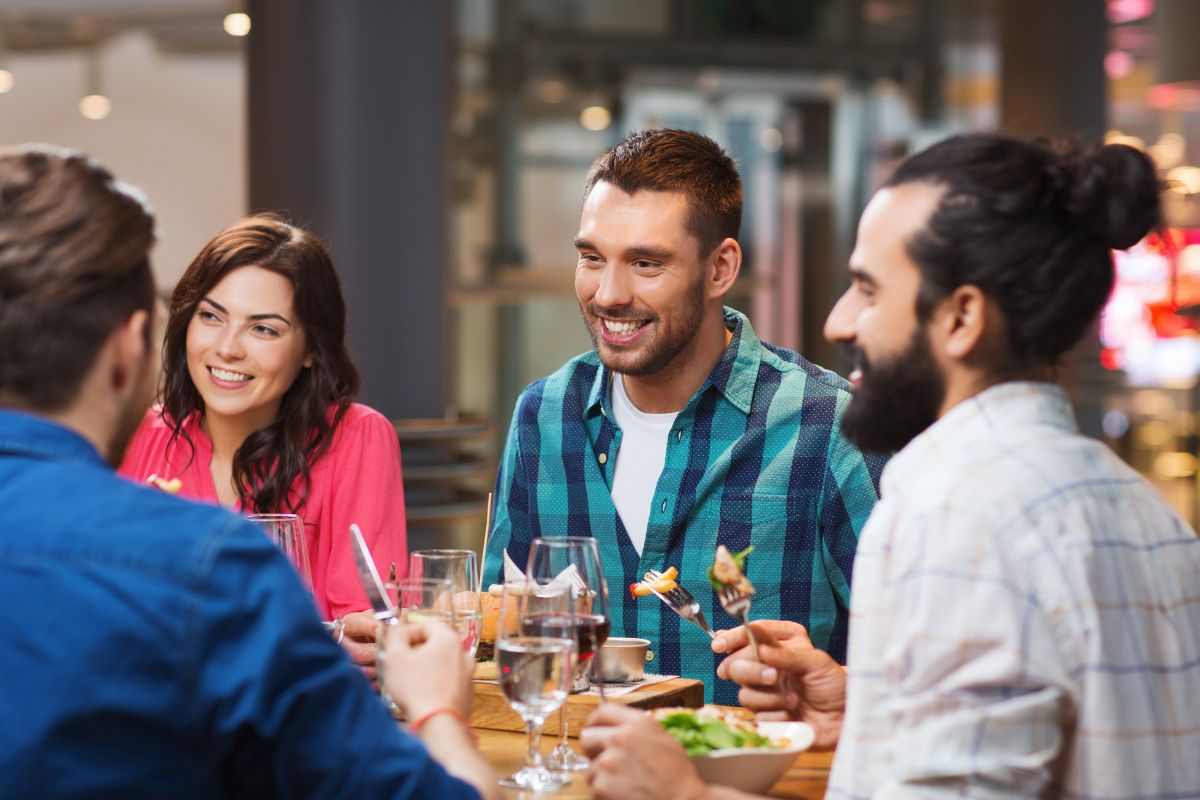 There's no shortage of great places to eat in Long Beach, no matter if you're looking for a quick bite or are after a night to remember with mouth-watering dishes and drinks to match.
For rich, old-school Italian food in an elegant location, L'Opera Italian Ristorante is hard to beat. From their carpaccio classico to their wild mushroom rigatoni and the homemade ravioli stuffed with red wine, this is the kind of place where you can't (and shouldn't) order just one dish.
For fresh seafood with an unexpected twist – how does shrimp with caramelized garlic and sweet butter sound? – look no further than A&J Seafood Shack. Or head to Nick's on 2nd if you have a major craving for classic American comfort food – their prime rib dip and shrimp taquitos get rave reviews.
Vegans and vegetarians will love Seabirds Kitchen, which uses locally-grown ingredients and offers everything from breakfast burritos to fan-favorite chipotle florentine. Or grab a specialty pizza – veggie and meat-topped options are available – at The 4th Horseman, which also has an impressive list of beers on tap.
36 – Try some smooth drinks at the Portuguese Bend Distilling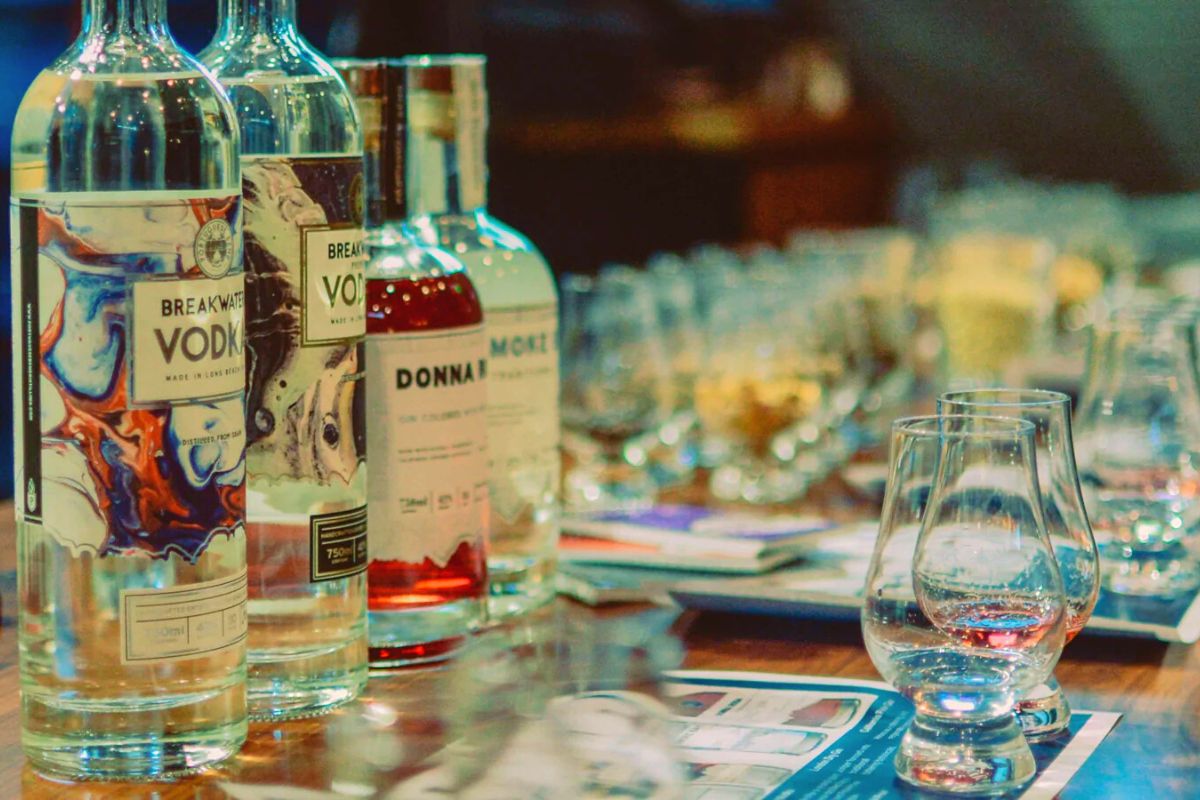 Long Beach's first distillery was designed not only as a place to create great liquor, but also as an elegant hangout space. Here, visitors can enjoy a culinary experience complete with weekend brunch specials and all-day menus that include unique offerings like beer cheese omelets, hand-crafted sandwiches, and vegan ragu with toasted polenta.
A long list of cocktails and an almost-daily Happy Hour featuring house spirits round up the offerings – so no matter when you visit, something exciting will be waiting for you.
For the ultimate distillery experience, try one of their tours. You'll have a chance to see the distilling process in real-time, taste some of Portuguese Bend signature liquors, and learn about craft cocktails.
37 – Watch a movie in the park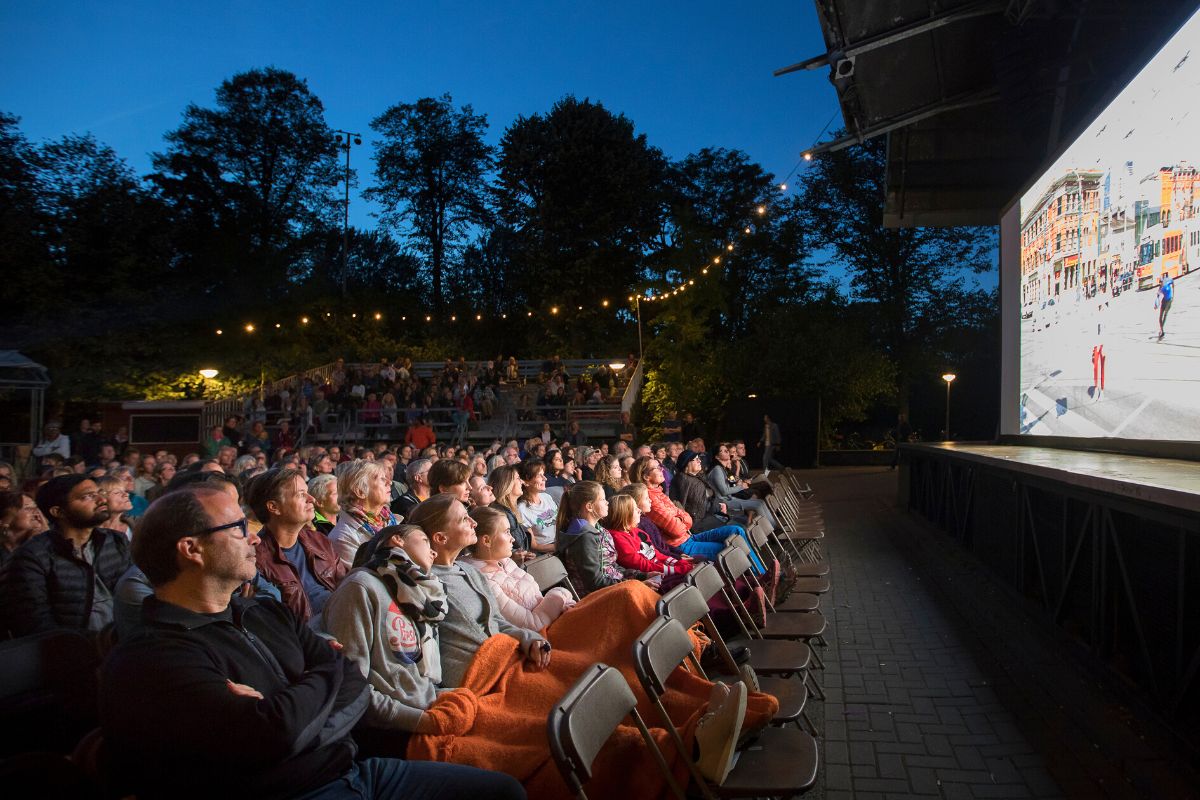 Few things are more magical than catching a movie under the stars. Every year between late June and late August, parks around Long Beach organize outdoor movie screenings.
All movies are family-friendly – featuring big Disney Studios or DreamWorks animation films, musicals, and kid-friendly movies like Jumanji – and attendants are encouraged to bring blankets or chairs as well as food and drinks.
Although movie showings aren't free, they're certainly cheap and come with free popcorn. A number of vendors are also available in case you want to grab additional snacks or drinks.
Movies start at dusk at all locations, which usually means not until 8pm. Although kids are welcome, the timing might just be too late for the younger kids, so be prepared to leave early if you're traveling with little ones.
There are plenty of locations around Long Beach where to catch a movie, from a number of beaches (Granada Beach has a busy movie schedule) to local university campuses (including the LBCC Pacific Coast Campus and the LBCC Liberal Arts Campus) and smaller parks like Signal Hill and Marina Vista.
38 – Attend a show at the Carpenter Performing Arts Center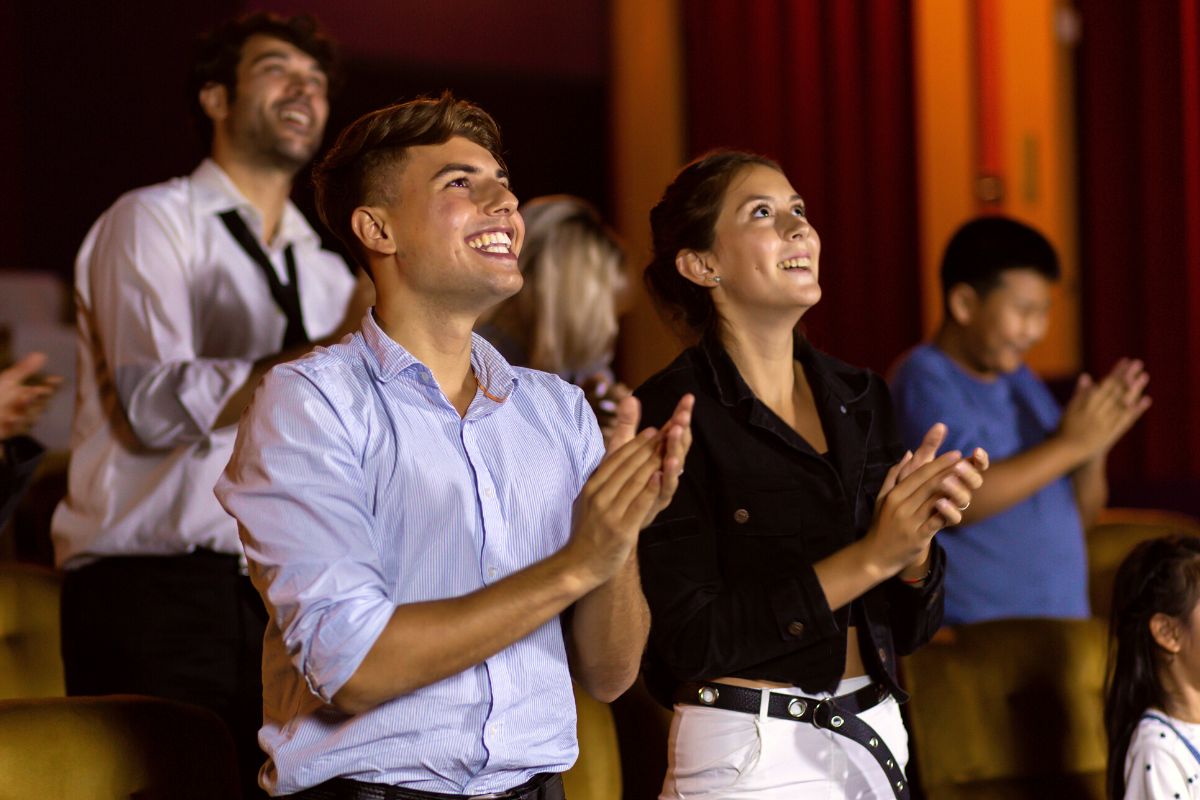 The Richard and Karen Carpenter Performing Arts Center is part of California State University and was named after the famous Carpenter siblings that once studied here before coming big music stars.
Today, the center – which sits just over 1,000 – hosts a variety of events, from theater to film, live comedy shows, family events, and musicals.
The Musical Theatre West is in residence at the center, where they perform everything from classics like Grease to Rodger's + Hammerstein's modern Cinderella to the acclaimed Damn Yankees.
For fans of the Carpenters, there's also a small collection of memorabilia on display. An outdoor terrace offers a chance to sit back and relax after a show.
39 – Attend the exhilarating Grand Prix of Long Beach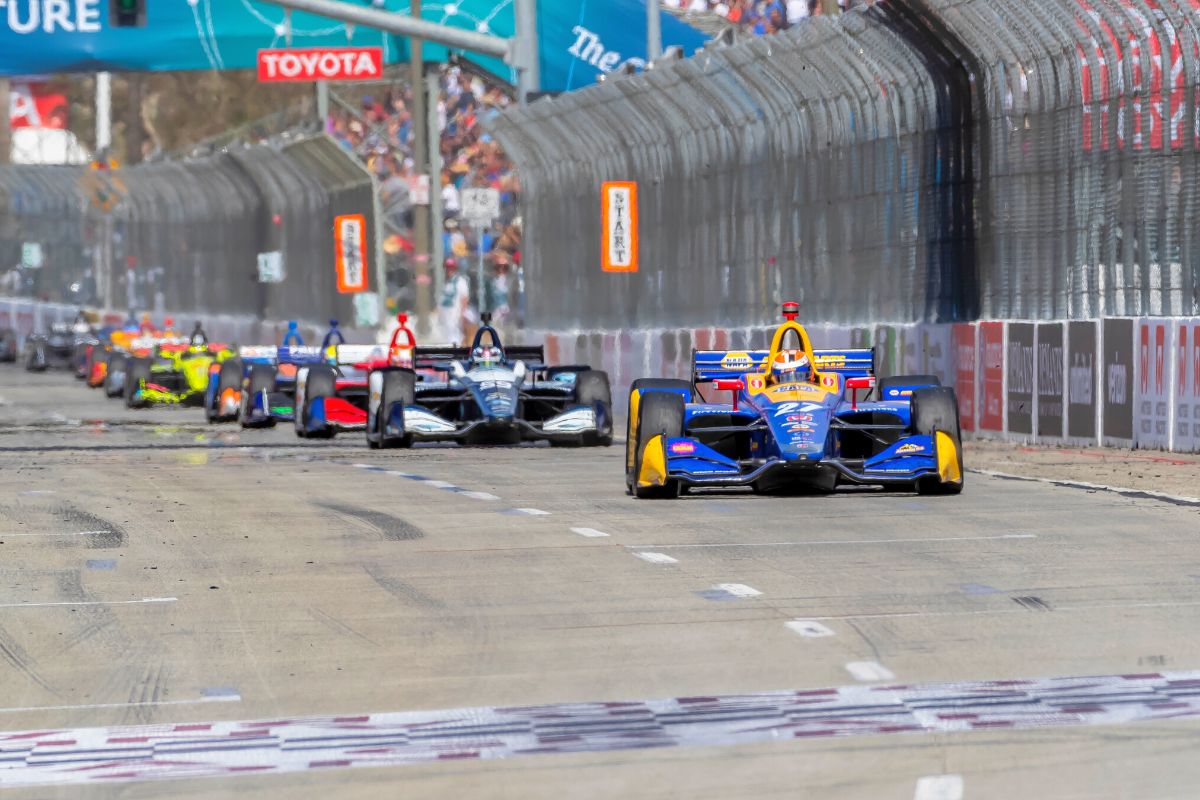 Since 1975, Long Beach has been home to its very own IndyCar Series race. The 269km-long race runs on a street circuit – meaning a number of public city roads are closed off to allow for exclusive access to the racing cars.
The Grand Prix of Long Beach (officially the Acura Grand Prix of Long Beach) is the oldest and longest-running street race in the country.
For those attending, the heart-pumping races are just part of the fun. The events also include concerts, car shows, a family fun zone, and plenty of great food and items for sale.
You need a ticket to attend the races, and though there are several races every year, they sell out fast. Make sure you buy a ticket well in advance if you want to attend.
40 – Travel back in time at the Rancho Los Alamitos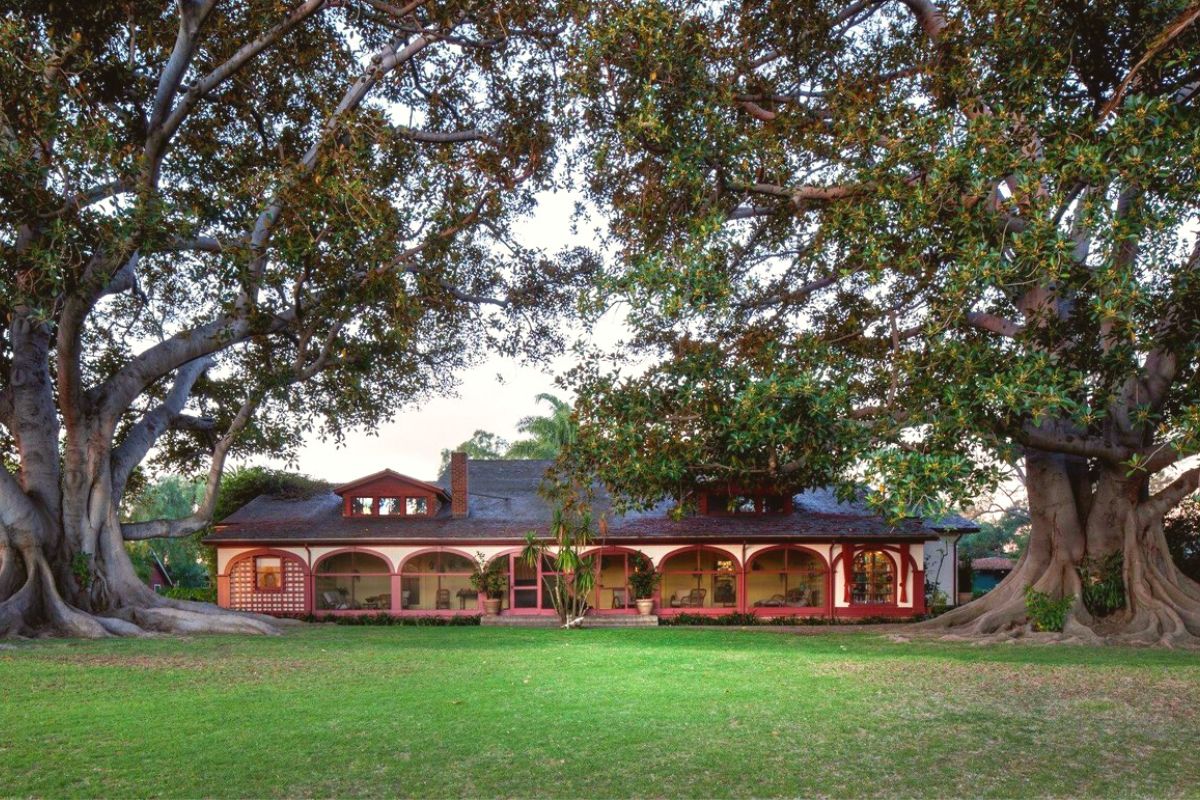 Built in the early 1800s, the historic Rancho Los Alamitos once covered an area of over 25,000 acres. The land was part of a reward given to explorer Manuel Nieto by the Spanish Crown and was used for farming and raising livestock for many years. Over the years, parts of the land were developed and sold, and today, Ranch Los Alamitos covers just 7.5 acres.
Today, visitors can tour the grounds, visit the original adobe home Nieto built, and explore the beautiful gardens, which resemble formal romantic Spanish courtyards and feature lots of greenery despite their arid location. There's also a barn area with horses and goats and daily guided tours for those who want to learn more about the ranch's history.
41 – Have some inexpensive fun at the local Thursday Night Market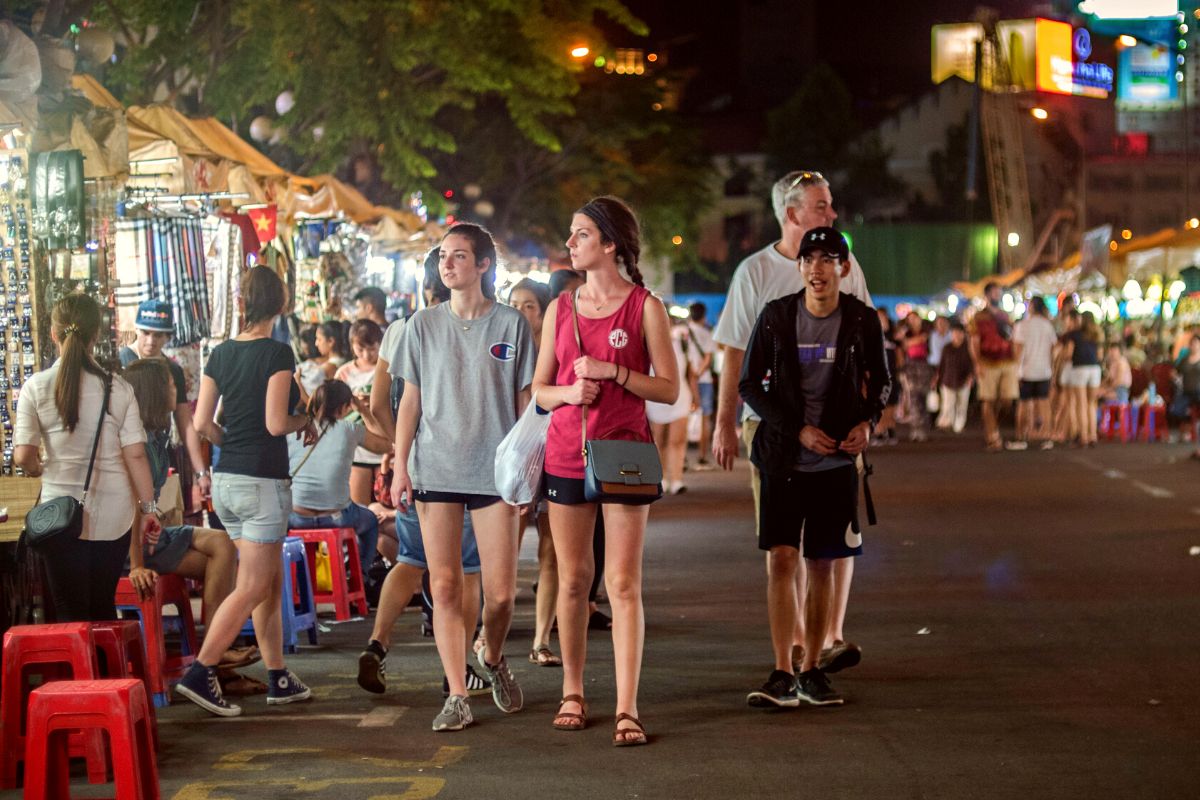 Every Thursday between 5pm and 9pm, visitors can head to the Promenade for a unique market experience that brings the best of a craft fair and a farmers' market into one single space.
Over 40 vendors bring everything from great food to arts & crafts to the market for a great evening out – even dogs are welcome if you're traveling with a four-legged friend!
The market is family-friendly and offers plenty of activities for kids, including games like a giant Jenga and Connect 4. Live music and band performances round up the day and there's usually a photo corner if you want to commemorate your visit and take a souvenir home.
There's no fee to enter the market area, so make sure you add this to your list of free things to do in Long Beach!
42 – Catch an unforgettable show at The Laugh Factory
The Laugh Factory is a very successful chain of stand-up comedy clubs with several branches around the country. At 1,161 square meters, the Long Beach branch is not only the largest one, but also the largest comedy club in the world.
This is the place to visit to catch performances by some of the biggest names in the comedy scene, including Dane Cook, Bob Saget, and Jamie Kennedy. The club also runs a "Saturday Night Slam" and a "Sunday Funnies" series, which feature a number of comedians taking the stage for a laugh-till-it-hurts evening out. Special award shows and festivals are held here throughout the year as well.
The Long Beach club also features a Stand-Up Comedy Hall of Fame, a Stand-Up Comedy Walk of Fame, and a museum, where visitors can see hundreds of memorabilia items, including a signed script for the Groucho Marx's movie "A Night at the Opera" and life-size statues of famous comedians.
43 – Get tickets for some of the many festivals in Long Beach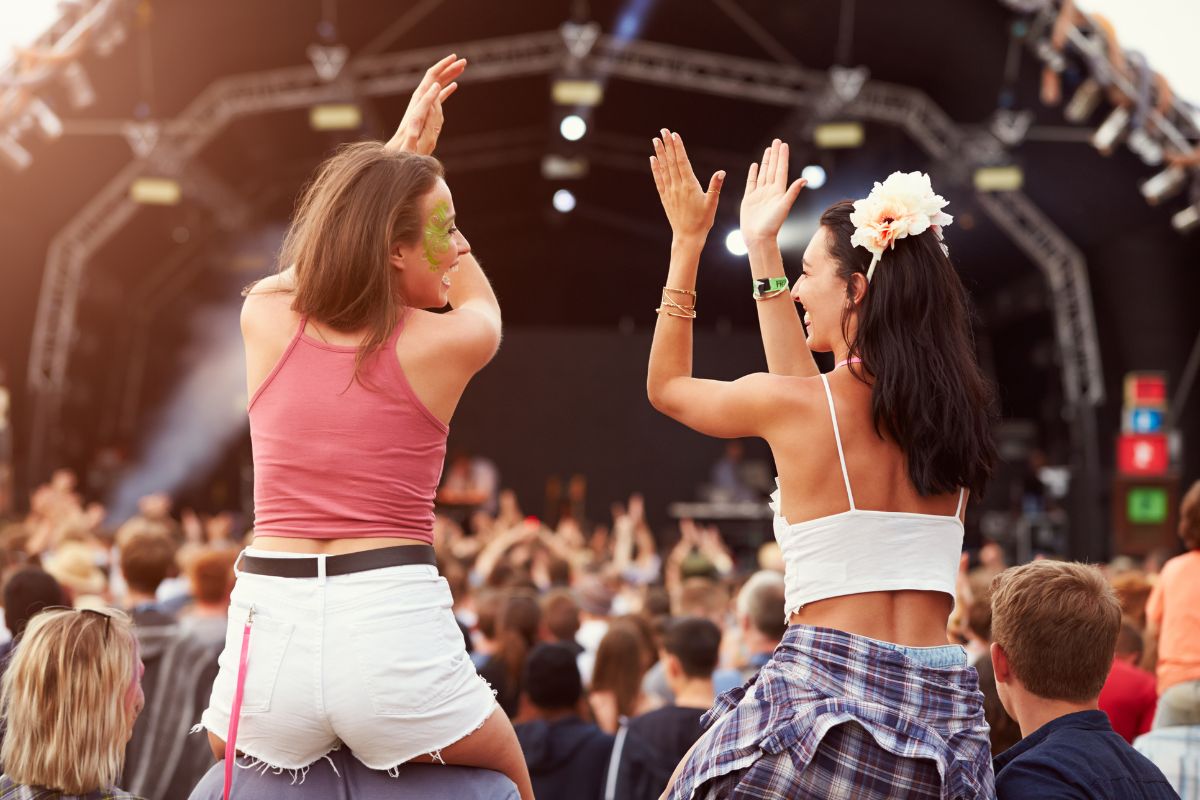 A great location and amazing weather year-round means Long Beach is home to many festivals, fairs, and events. No matter when you're visiting, there's likely something going on here to keep you entertained.
Among the many festivals worth checking out is the Love Long Beach Festival, a multi-faceted weekend of epic music, yoga and healing, and arts and crafts. Held every July, the festival attracts over 50 musical acts and Djs and plenty of talks and other events.
There's also the Long Beach Bayou Festival, a June celebration that highlights the music, food, and culture of the Bayou area in the Southern US. Get ready for live bands, a watermelon eating contest, and dance instruction.
If food is your thing, the Long Beach Crawfish Festival is another must-try. Every May, you can experience an authentic New Orleans tradition of mouth-watering flavors along with a line-dancing parade, live music, and plenty of other dishes to try, including jambalaya and bread pudding.
During June, you can also attend the Long Beach Juneteenth Celebration, which commemorates the ending of slavery and celebrates Black history. This one-day festival is filled with lots of dance and African drum performances, live music, community discussion, plenty of family activities, and great food trucks.
For three days in July, the Long Beach Pride Festival & Parade also takes over the streets here for a lively, colorful parade as well as musical entertainment, a family fun zone, artist walls, and even a roller rink.
44 – Catch the lights at the Queensway Bridge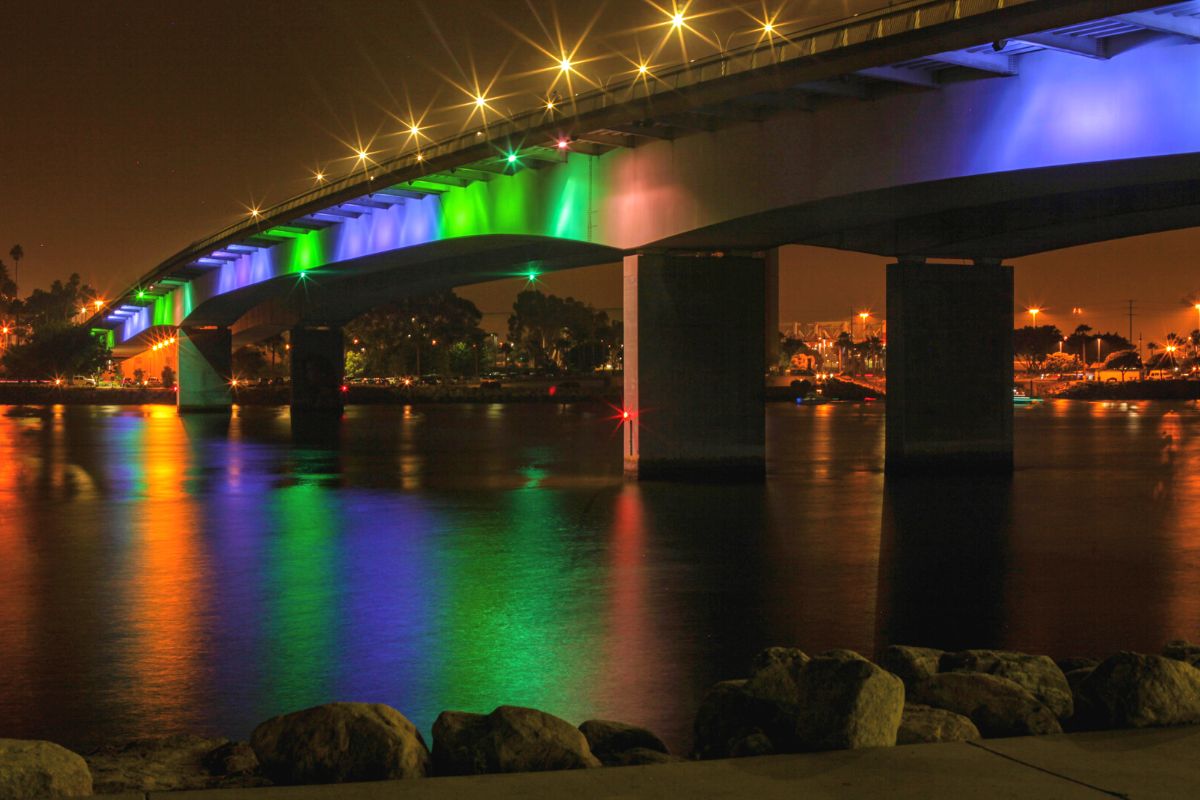 Also known as the Queensway Twin Bridges, these bridges connect Long Beach with the nearby container port, where the Queen Mary is moored.
Although simple in design, the bridges are famous for their beautiful lighting at night and for being a popular filming location for movies and TV shows.
Episodes of Dexter, CSI: Miami, and Agents of S.H.I.E.L.D. have been filmed here, as well as scenes from Transformers: Revenge of the Fallen.
45 – Discover the best city rooftops for dining and drinks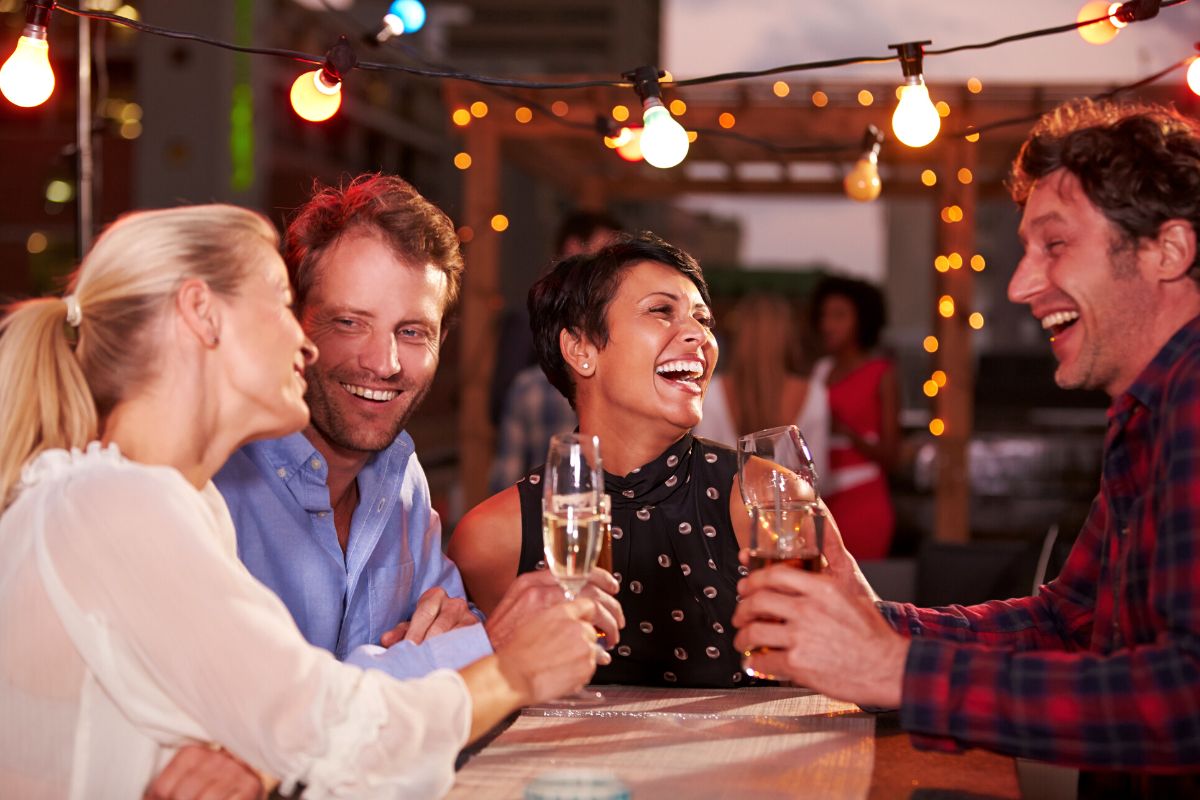 Dining alfresco just makes sense in a destination like Long Beach. Why sit indoors when you can head to a rooftop patio to enjoy the views, the cool breeze, and the city lights as you order your favorite food.
Luckily, Long Beach has plenty of rooftop dining options – and many come with great drinks as well.
Ballast Point on Marina Drive is a great option if you're after a typical bar menu of wings, fries, and burgers. Grab a beer to complement the meal, then sit by the edge of the terrace for great views over the Pacific Ocean.
With great views over the city skyline, BO-beau kitchen + rooftap offers deck sitting for those perfect summer nights. Order their tasting menu or try their famous steak fries coupled with one of their many signature cocktails or something from their extensive wine list.
Murphy's is a great rooftop pub if you're looking for a huge selection of beers (over 70 on their list) and great views, while nearby Saint & Second is a good choice if you want inventive cocktails and views over the happening Belmont Shore's Second Street.
46 – Check out the exciting nightlife in Long Beach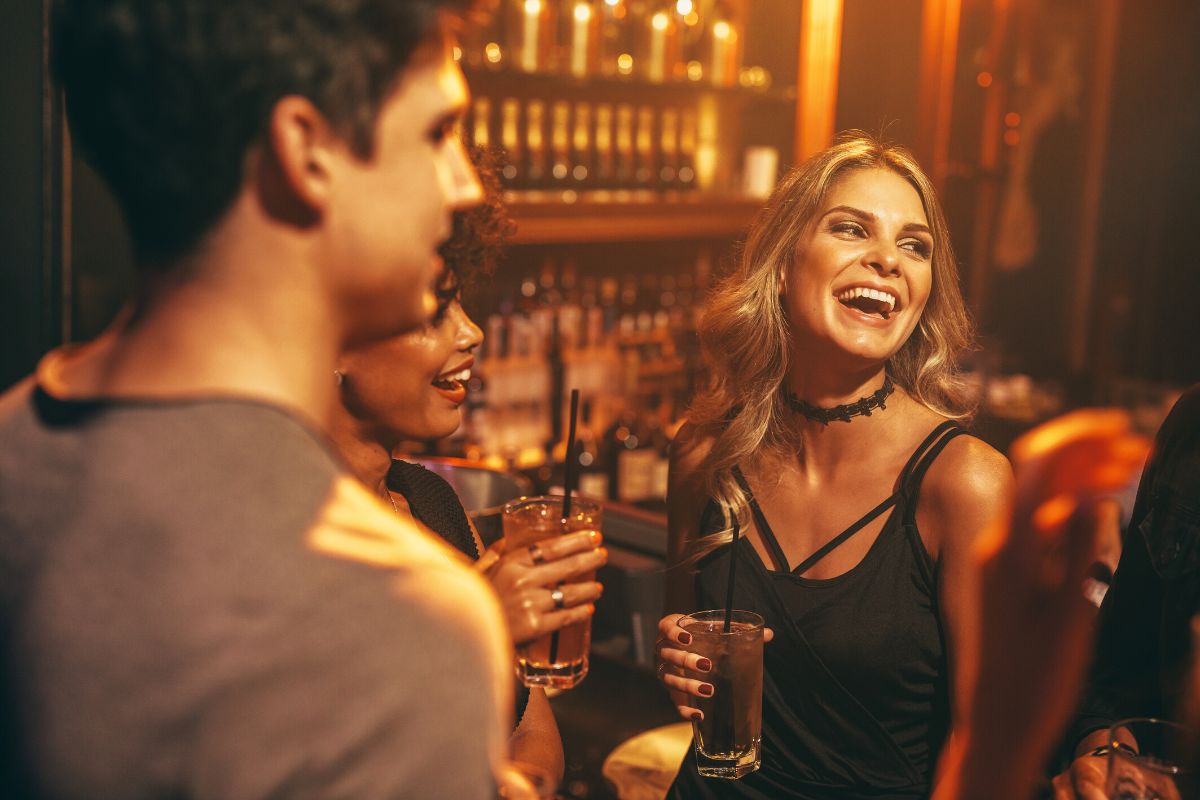 Get ready to dance the night away among Long Beach's most vibrant, fashionable crowds.
Whether you're up for some live DJ entertainment, want to relive the 80s with a live band, or are looking for a wide range of music to party well past midnight, there's a place in Long Beach perfect for you.
For Latin music including live entertainment on weekends, try Alegria. Part of a Latin American restaurant (grab some dinner before you go dancing!), the club offers everything from salsa to cumbia music.
For a more chic destination in an elegant environment, there's Agaves Ultra Lounge, where you can find everything from Top-40 to hip-hop music depending on the night. Or head over to Gaslamp, where you can watch tribute bands and take dancing lessons before joining the floor.
Want to experience a true country bar? Head to Cowboy Country, where three dance floors, live bands, and line dance lessons are just the beginning of the magic this place has to offer.
If dancing isn't your thing, Long Beach also has plenty of bars and pub crawl tours available so you can visit a few different places for a drink in one night.
How to get to Long Beach?
Long Beach Airport does not handle international flights. If you're flying to California from abroad, you will need to either fly into Los Angeles International Airport (LAX) or connect flights in another major city if you want to fly directly into Long Beach Airport. As a general rule, Long Beach Airport is less chaotic than LAX, so it's a great option if you want to have easier access to the city without the stress of flying into a major airport first.
The simplest direct option for public transportation between the city and the airport is via buses. Bus routes 102, 104, and 111 serve the airport, but keep the mind the buses can get really crowded and they're not a good option if you're carrying a lot of luggage.
For a more convenient option, arrange an airport transfer in advance. Whether you're arriving directly at Long Beach Airport or need a transfer from LAX, you can easily book a private transfer directly from the airport to your hotel door.
Choose between small cars and vans depending on the size of your travel group and the amount of luggage you're bringing. You'll always travel comfortably in an air-conditioned vehicle with a professional driver and avoid all the hassle of waiting for a taxi or figuring out transportation on your own.
Where to stay in Long Beach?
Some of Long Beach's best hotels are – no surprise – near the waterfront.
Great beachfront locations usually come at a cost, but it's possible to get good deals if you book early on and are flexible on exact location or amenities. If budget is an issue, you'll find more affordable accommodations near the airport or in the busy and happening East Village Arts District.
For top luxury with great beach access, it's hard to beat the Hyatt Regency Long Beach, which offers an outdoor heated pool, modern rooms, and plenty of outdoor space that even includes firepits.
Also in a prime location right by the beach is the Hyatt Centric The Pike Long Beach, which comes equipped with a rooftop pool, newly renovated rooms, and a great spa and fitness center.
If having the Queen Mary as your neighbor sounds amazing (and it should!), Hotel Maya – A DoubleTree by Hilton Hotel won't disappoint. The vibe of the hotel is water-inspired too, complete with tropical rooms, a huge swimming pool with its very own cabanas, and a world-class restaurant overlooking the water.
For a truly unique experience, consider staying on the Queen Mary itself. The preserved staterooms and suites are not only comfortable but also retain their 1930s charm. You can dine on board, attend a number of special performances or events, or book your very own ghost tour.
Hotel Royal in the East Village Arts District has chic, elegant rooms and a communal kitchen (plus kitchenettes in some rooms). It also offers easy access to many restaurants and attractions.
Where to go next?
There are plenty of things to do in Long Beach, but if you're ready to explore a bit further, you'll find the list just gets longer and longer.
Los Angeles is minutes away and filled with enough attractions to keep you busy for weeks. If you're a movie buff, head to Hollywood; there's an option to visit the Dolby Theatre, snap a few photos of the Hollywood sign, or join a 'celebrity homes' tour. But there's also the magic of the Griffith Observatory, a chance to go whale watching, and time to enjoy the sun at Venice Beach.
Orange County nearby is the place to visit for plenty of beach time and the magic of Disneyland, while Palm Springs offers a chance to hike through the breathtaking Joshua Tree National Park or the San Bernardino National Forest, tour the San Andreas Fault, and explore a number of museums (including the unique International Banana Museum and the Palm Springs Air Museum).
About 90 minutes away by car is San Diego. With its many harbor and water activities – including sightseeing cruises, kayaking, whale tours, and sunset sails – San Diego is perfect for outdoor fun.
Santa Barbara is another good destination with plenty to offer – from trolley tours to surfing on Mondo's Beach or Santa Claus Lane, the Reagan Ranch Center, and the best of wine country.
Final thoughts
We hope you loved our list of fun and off-the-beaten-track things to do in Long Beach, California!
Whether you're an outdoor lover or want to check out museums, galleries, and unique attractions, Long Beach won't disappoint. From the amazing beaches and parks to the less-known attractions like Japanese gardens and adventure sports, the city offers plenty to keep you occupied, both day and night!
Anything you feel should be added to the list? Feel free to leave a comment below!