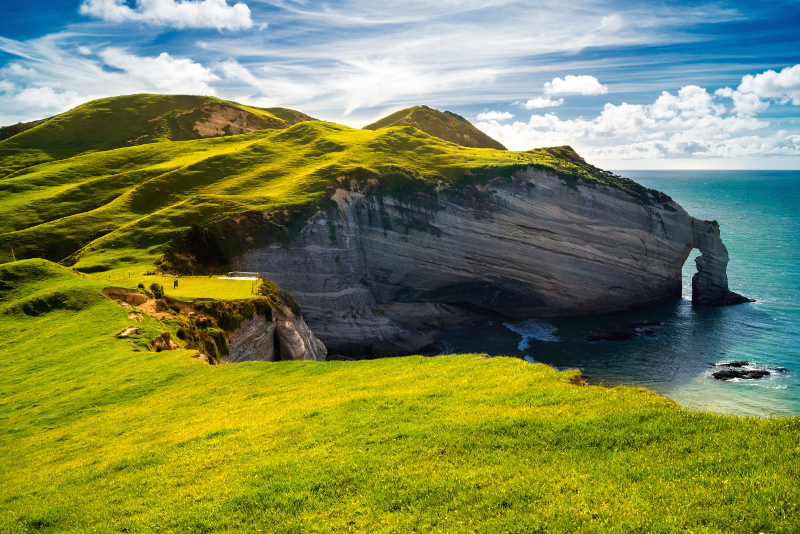 Ah, Dublin – the hub of Ireland. Whether you come for wild nights of Gaelic dancing in the hearty pubs of Temple Bar or literary journeys through the old quarters along the River Liffey, this enthralling capital has you covered.
But what about when it's time to escape the hubbub of the city? Day trips from Dublin abound. There are some that will whisk you away to salt-sprayed Atlantic shores. Others promise glimpses of old Irish culture, in cute country villages and county towns. And there are even excursions to take you over the border to Northern Ireland, for high-perched castles and ancient history. Let's take a look at some of the very best…
1 – Galway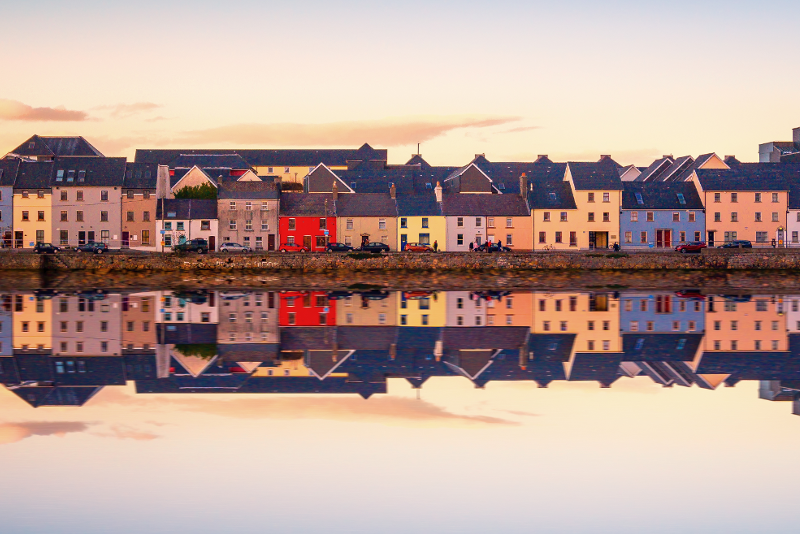 Crooked pubs and beer-sloshing taverns cram into the heart of old Galway. They swing with Gaelic folk music while seadog storytellers spin tales of mystical Claddagh rings and Irish faeries by the fireside.
Around them is an ancient town that was once run by merchant guilds. It has crisscrossing cobbled lanes and centuries-old gatehouses, all sat atop the archaeology digs of the Hall of the Red Earl – a onetime medieval keep dating to the 1200s.
And when you're done sipping Guinness and unraveling the rich past of Galway city? A county of jaw-dropping cliffs, cotton-tinted beaches, and rolling bogs awaits adventurers
2 – Wicklow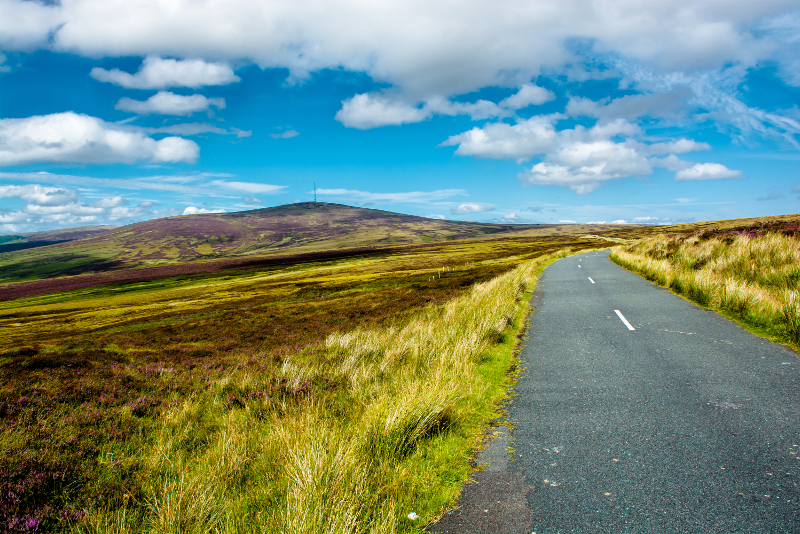 Wicklow is a breathtaking corner of Ireland. Ranging from the mist-gathering summits of the Wicklow Mountains to salt-sprayed coves along the Irish Sea, it packs in everything from clifftop hiking trails to glacial valleys speckled with reflective lakes.
In the county town of Wicklow itself, spine-tingling Wicklow Gaol is said to be one of the world's most haunted buildings. Nearby Avondale House is a grand vision of an 18th-century manor that's hemmed in by arboretums of giant redwoods.
And then there's the Wicklow Way, offering walks through pastoral farms and forests. All that and more sits just to the south of the capital, meaning Wicklow is super easy to reach on day trips from Dublin.
3 – Cliffs of Moher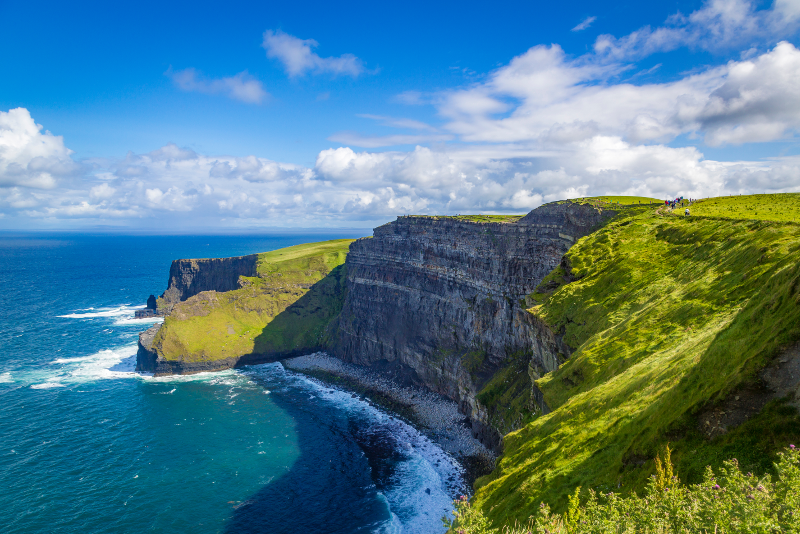 Rising straight out of the frothing Atlantic Ocean, the Cliffs of Moher are a sight that's set to take the breath away. At their highest point, they soar to a whopping 214 meters. They unfold in sheer-cut walls of craggy stone and rock, jutting into the swells like an ancient Viking warship.
On guided day excursions from Dublin to the Cliffs of Moher, you can embark on trails like the Doolin Cliff Walk to find awesome visions of wave-lashed beaches and coves. At the pinnacle of the cliffs, you can also scale historic O'Brien's Tower to survey the dramatic coast from the lookouts of a medieval keep. Oh, and don't forget to keep an eye out for the animals – the surrounding UNESCO reserve has puffins, wildflower meadows, and even seas swum by dolphins.
4 – Glendalough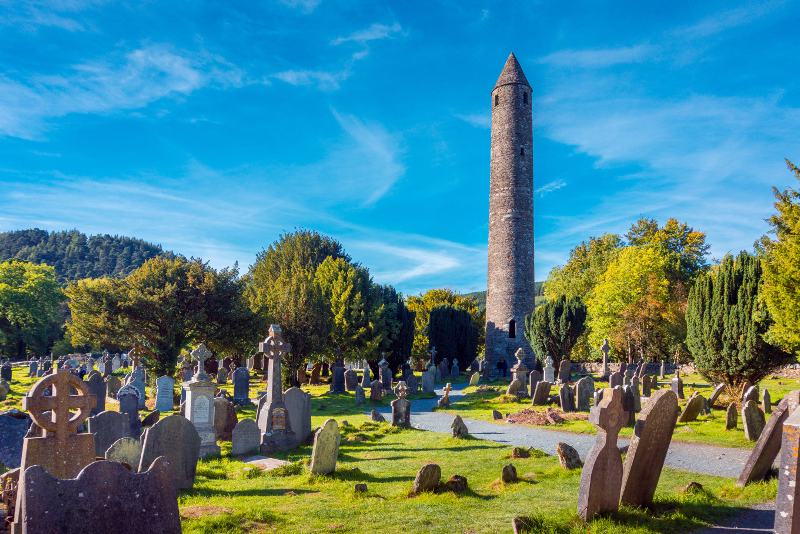 Day trips from Dublin to Glendalough are your chance to see, first-hand, why Ireland is the Emerald Isle. In a wide cleft in the midst of the Wicklow Mountains, this ancient settlement caps off the so-called Valley of the Two Lakes.
There, monastic remains dating from as far back as the 6th century hide between pockets of ash and old-growth oak woods. You'll see the granite-built gateway to the monastery, the spiked Round Tower clad in slate, and austere Saint Kevin's Church.
But religious relics are just half the story, because the area's walking trails weave past the gushing Poolanass Waterfall, cross ancient pilgrimage routes, and cover heathlands on the mountaintops to boot.
5 – Giant's Causeway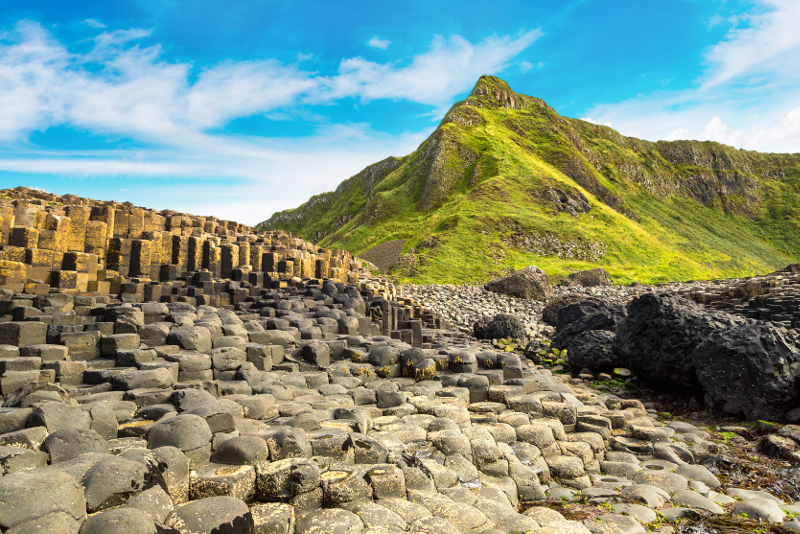 Hop over the border to Northern Ireland and there's a coastal wonderland just waiting to be explored. Famed as the Giant's Causeway, it's a stretch of shoreline that's carved and whittled by more than 40,000 basalt columns.
The whole thing was formed 60 million years ago, when volcanic eruptions rattled all of County Antrim. However, locals prefer the Gaelic myth, which tells of a powerful giant forging the landscapes by hand. Whichever you believe, a day tour here is all about feeling the pulse of the ocean, gawping at jagged rocks, and crossing daring rope bridges to lookout points.
And there's more. Lovers of epic TV drama Game of Thrones might recognize the region. Just a whisker from the causeway itself are spots like the Cushendun Caves and quaint Ballintoy fishing hamlet, both of which featured as filming locations. But more on those below…
6 – Games of Thrones filming locations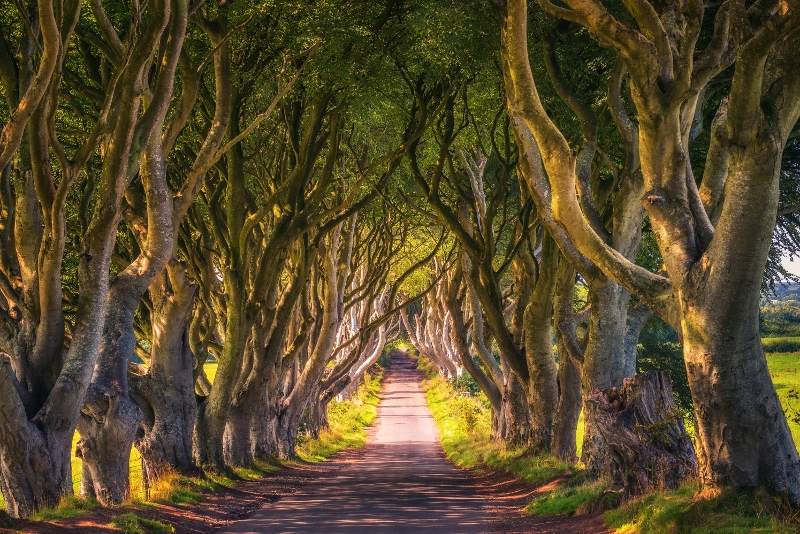 Antrim might be best known for the rugged lookouts of the Giant's Causeway, but there's plenty more to see in this stunning cut-out of Northern Ireland. The county town of Antrim itself, for example, is just over two hours' drive north of Dublin. It spills into sloshing Lough Neagh in a patchwork of blooming botanical gardens and half-ruined medieval castles.
However, there's another thing that helps put Antrim on the map: HBO's hit TV series Game of Thrones. Yep, loads of the filming locations for that swashbuckling fantasy epic can be found in the county.
These days, there are day tours from Dublin dedicated to revealing them. They'll take you to spots like boat-bobbing Ballintoy Harbour, where Theon Greyjoy was baptized. They might include jaunts to Magheramorne Quarry, where the famous ice wall and Castle Black were set. And you could drop in to see the Dark Hedges, which doubled as the King's Road in seasons one and two.
7 – Kilkenny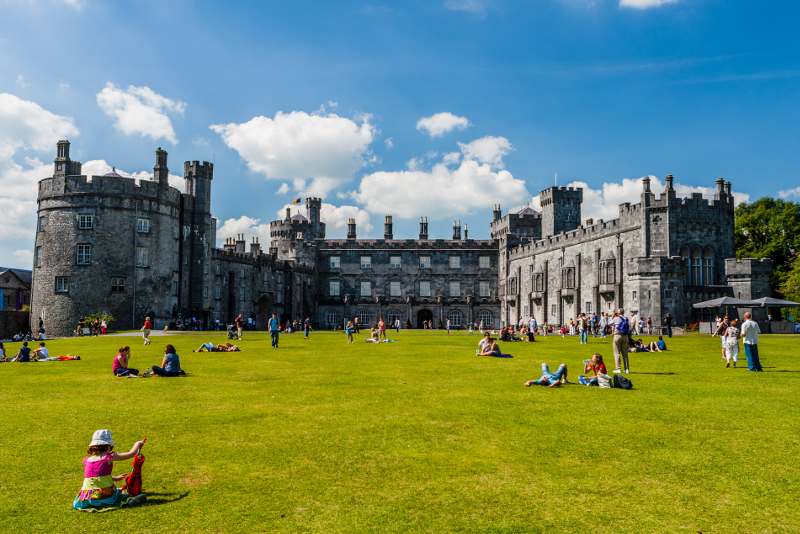 Day trips from Dublin to Kilkenny are like a ticket back in time. They transport you through the heart of the Emerald Isle to a town where lichen-spotted churches and stirring Gothic spires meet overhead.
Tracing its roots to the Norman era, Kilkenny Castle stands strong in the middle of it all. Around that, the so-called Medieval Mile is a menagerie of chapels, arched bridges and watchtowers that fringe the reflective River Nore.
You'll be able to get lost in it all, and perhaps even have time left to catch a game of traditional Gaelic hurling!
8 – Belfast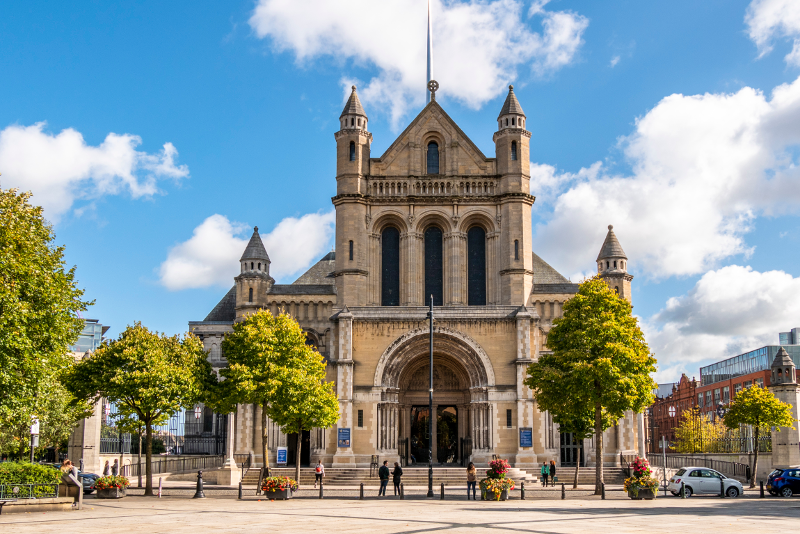 Just two hours on the road is all that's needed to swap Dublin for Belfast; capital for capital. Fun-loving and filled with things to do, the city has come a long way since the tumult of the Troubles.
These days, it's all about delving into the Titanic Quarter to unravel the past of the doomed Atlantic liner that was made here. It's about scooting down to the Cathedral Quarter to drink in lively bars and tour streets scrawled with graffiti art. It's about hitting Victorian-era St George's Market to sample sourdough breads, artisan pastries, and even spice-infused Indian curry.
9 – Blarney Castle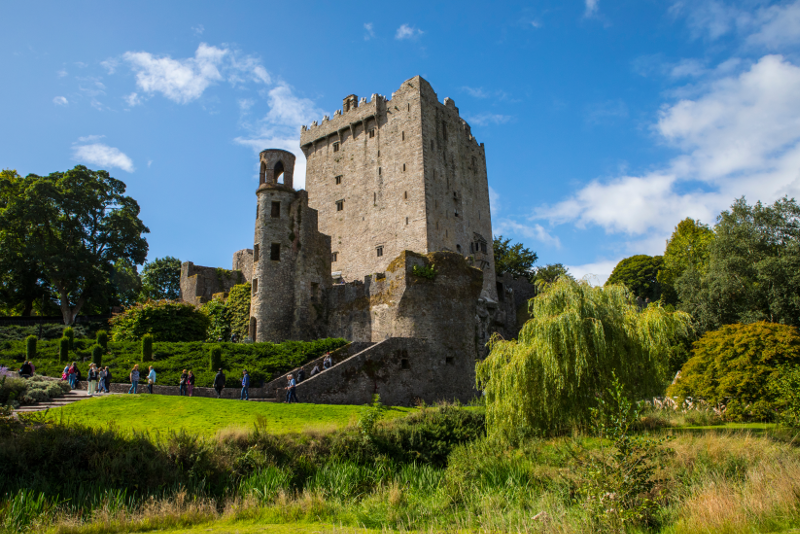 The elusive gift of the gab is what's on offer to those who join day trips from Dublin to Blarney Castle. Half-ruined and standing atop a green bluff in the middle of County Cork, it's the legendary home of the Blarney Stone.
You'll need to lean over the bulwark and kiss that protruding rock if you come in search of Irish eloquence. But it's not the only thing that awaits in Blarney. Trips also involve historical journeys to learn about the powerful Muskerry dynasty, walks through curious gardens filled with poisonous plants, and sightings of a grand Baronial mansion.
10 – The Burren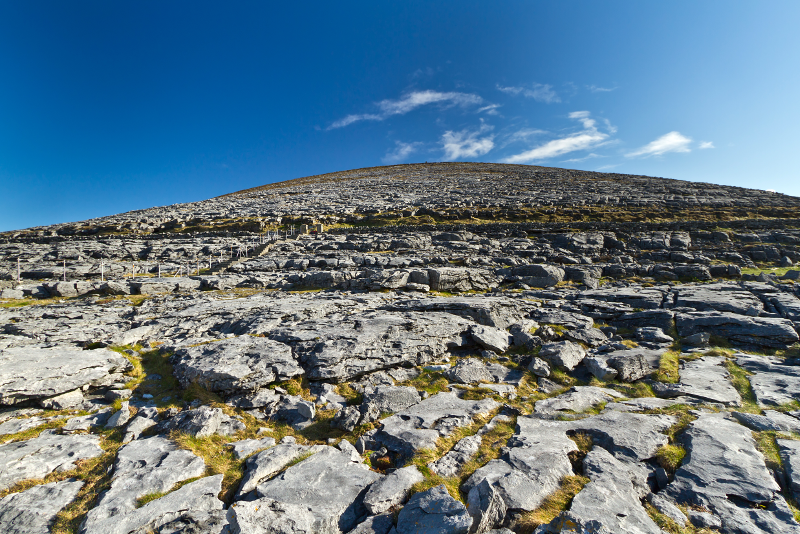 Covering a whopping 250 square kilometers of County Clare and County Galway, the strange and stunning Burren is now its very own national park.
The landscapes aren't like anything else on the Emerald Isle. For one thing, they aren't even emerald! Blanketed in boulders and carved-up stones, they are said to resemble the surface of the moon.
Day trips from Dublin can illuminate the unique geology of the region, and they're a chance to scale wind-blasted lookout points above the Wild Atlantic Way.
11 – Malahide Castle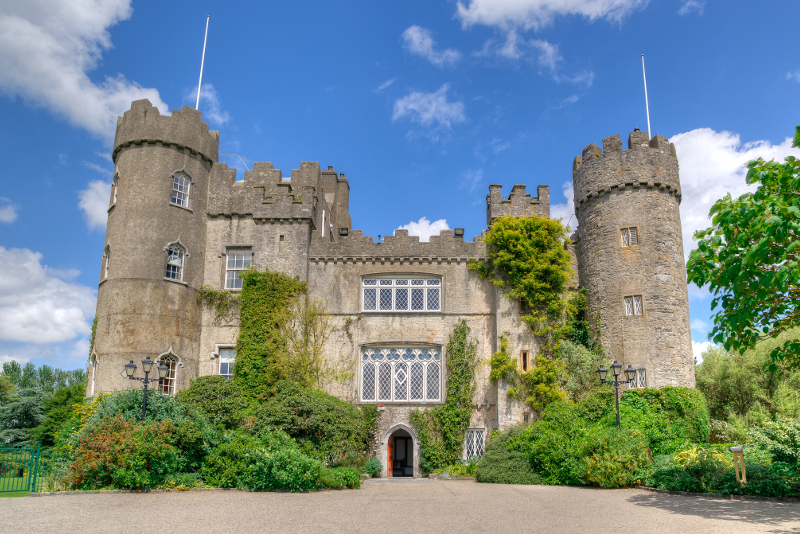 Malahide Castle awaits a mere 30 minutes north of Dublin's city center. It's an enthralling glimpse of age-old Ireland, coming topped with crenulated towers and packed with period features.
The complex can trace its origins to the 12th century. For more than 800 years, it was the ancestral home of the Talbot family, although the Great Hall and the interior courtyards are now open to the public.
Guided walks through the buildings will reveal the political power plays and influential moments that have occurred here. Meanwhile, the surrounding gardens have butterfly houses and fairy walks to entertain the little ones.
12 – Cork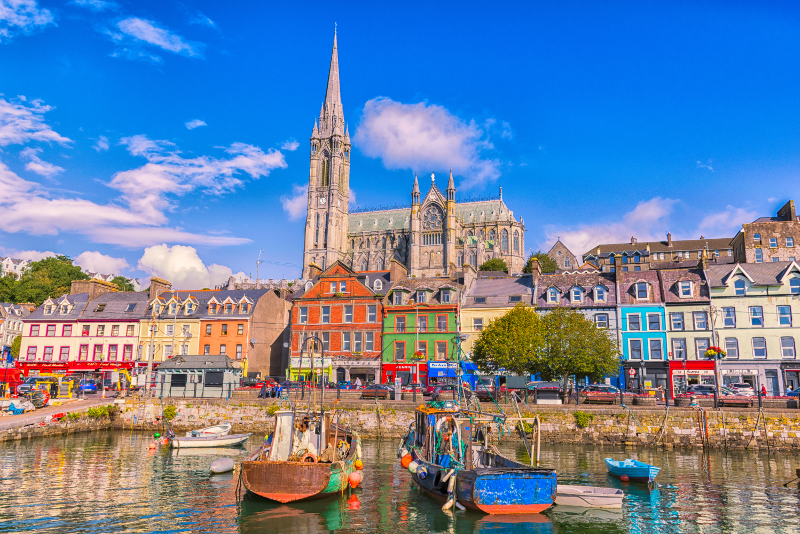 Day trips from Dublin to Cork will let you see what all the fuss is about in Ireland's second city. In fact, if the locals here had their way, their town would be in the top spot.
They talk about its ancient Viking origins and the bumping center, where the 18th-century English market bursts with regional cheese and fish, and the handsome spires of St Fin Barre's are mirrored in the River Lee.
On the outskirts, Cork City Gaol is a sobering look at the harsh penal system of the 1800s, while greater County Cork unfolds with quaint villages and wild salt-washed peninsulas.
13 – Connemara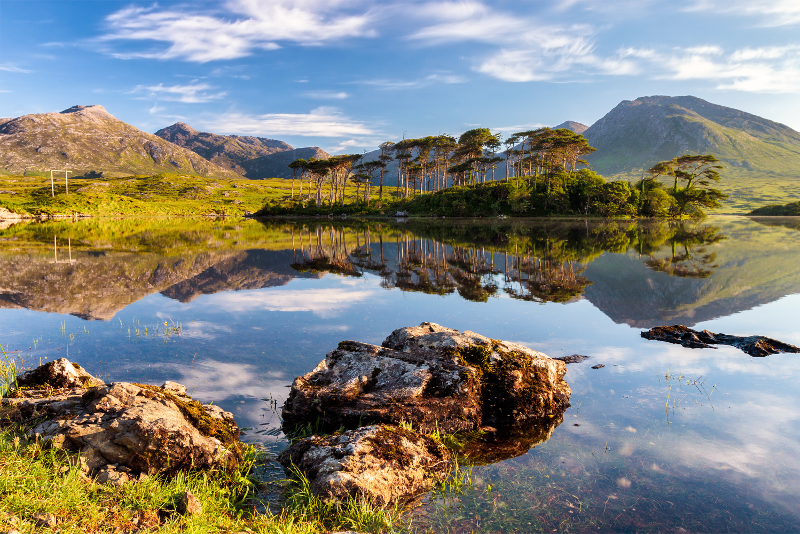 If you're looking to escape the buzz of life in the capital for something totally different, day trips from Dublin to Connemara could be just what's needed. Yep, these excursions will whisk you away to a land of untamed mountains and coast. Carved by fjords and framed by breezy hills of tussock and stone, Connemara is virtually untouched by modernity.
You can start with intrepid hikes in the Connemara National Park. That's a feral place of crags and bog-filled valleys, speckled now and then with stone churches or megalithic remains. Then, you could head to one of the quaint Gaelic-speaking villages for a hearty Irish lunch in a fire-warmed tavern.
14 – Boyne Valley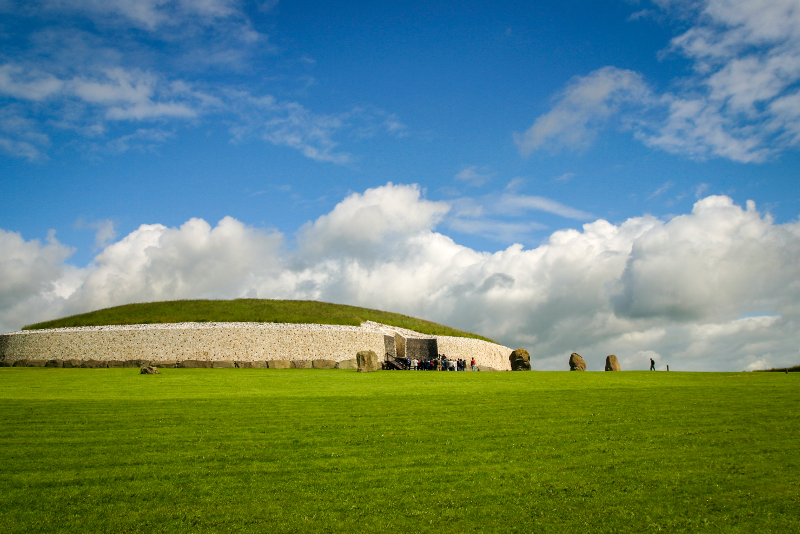 Few places in Ireland are steeped in the same legend and myth as the Boyne Valley. Heading north to this bucolic region on a day tour from Dublin, you'll pass the prehistoric seat of ancient Gaelic kings at the Hill of Tara. Then, you'll spy the ruins of a Cistercian monastery as you cruise into the Norman-era county town of Navan.
Past that is the stirring UNESCO World Heritage Site of Bru na Boinne, which predates even the Pyramids of Giza. It has an estimated age of more than five millennia!
And as if that's still not enough, you can stand where the hard-fought Battle of the Boyne took place in 1690, and see castles raised to defend against the French during the Napoleonic age.
15 – Ring of Kerry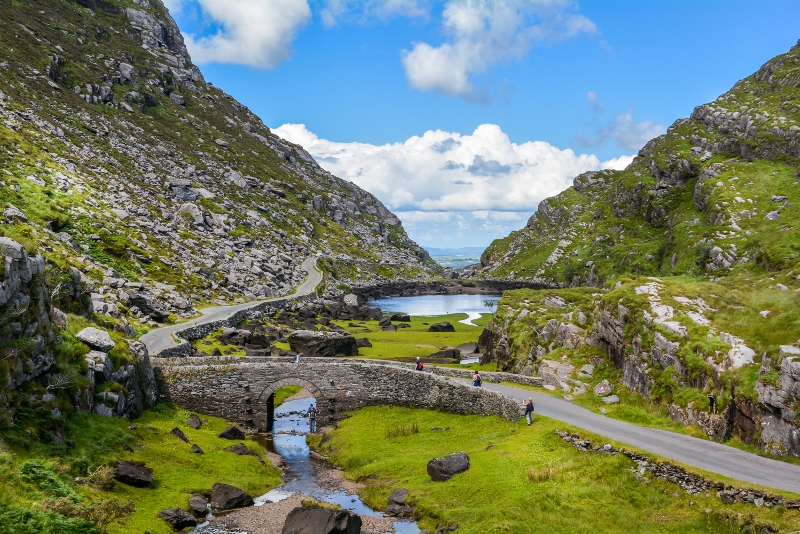 Irish bucket lists will always put the Ring of Kerry front and center. Hailed as one of the world's great drives, it clocks up a whopping 111 miles as it wiggles around the headlands of the west coast.
Along the way, it reveals wave-battered rocks, pine-studded peninsulas, and jagged ocean isles inhabited by puffins. Sometimes, the route ducks inland to primeval forests and lakes, all set deep in Ice-Age valleys.
You might not be able to conquer the whole thing on a day tour from Dublin, but you can certainly get a taste of the sublime natural wonders that abound in the region.
16 – Limerick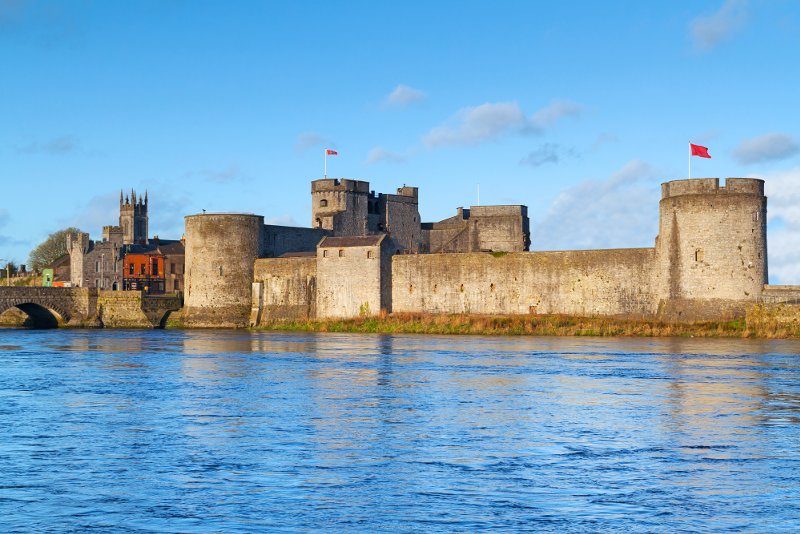 Perhaps best known for its humorous verses, Limerick is much more than just rhyming poetry. Capping off the Shannon Estuary at its eastern end, this town melds grand Georgian rowhouses with medieval buildings.
It's a historic hub, touting immersive sites like King John's Castle (a mighty Norman fort built over an old Viking settlement). The local cathedral has the highest spire in the republic. And you've got a budding gourmet scene to get stuck into, mixing the traditional Irish kitchen with touches of Asian and French cooking.
In short, this one's a top Dublin excursion for foodies and culture vultures!
17 – Aran Islands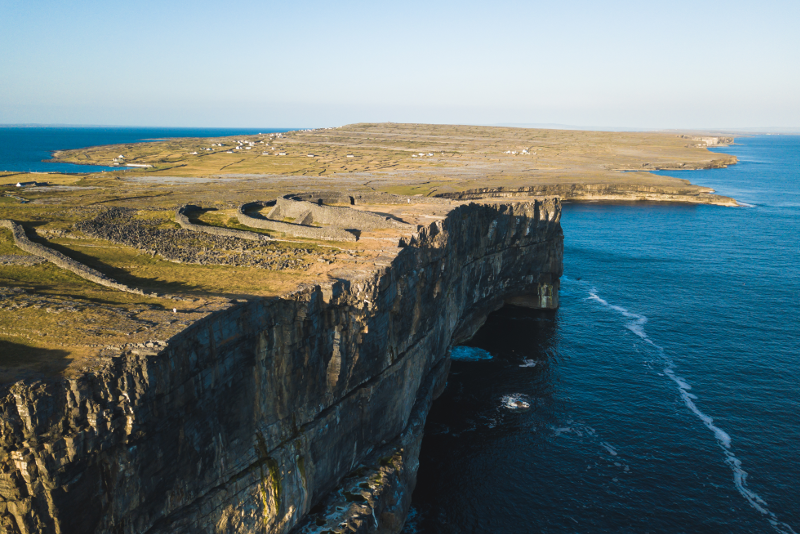 Excursions from Dublin to the savage Aran Islands are all about trading city streets for wind-lashed, wave-splashed Irish nature. The day tour includes a short 10-minute flight from the mainland.
Then, it's all about exploring landscapes of sheer cliffs, jagged rock formations, and grassy meadows. Some of the most venerable archaeological remains in the country also pop up on the Arans, including the primitive stone walls of Dun Aengus – thought to be at least 3,000 years old! Around that are ancient farms peppered with traditional beehive shelters and the occasional whitewashed cottage to boot.
If you're keen to spend a little more time in this primeval wilderness, you could consider overnight stays. That means enjoying local B&Bs and getting to ride the beautiful Aran Islands ferry from Galway Bay.
18 – House of Waterford Crystal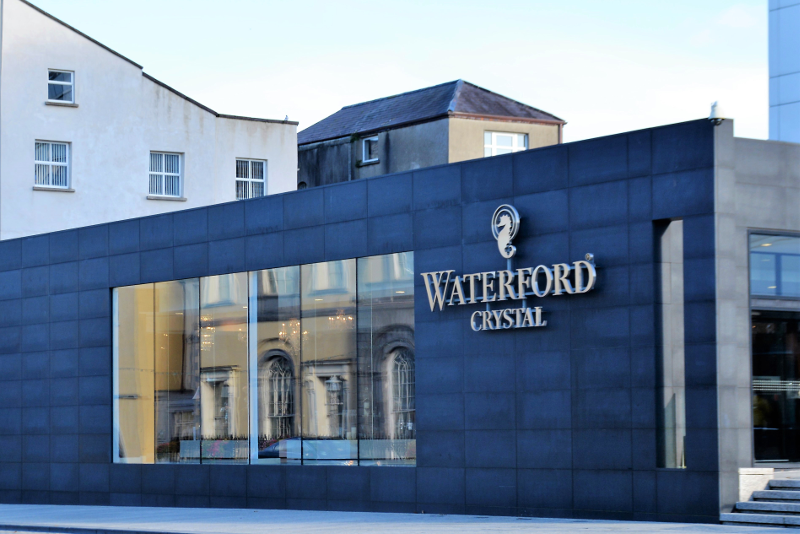 Get lost in tales of ancient Viking settlers beneath stony watchtowers that have stood since the Middle Ages, all by making the two-hour transfer to Ireland's oldest city: Waterford. And while the heritage is rich and endless, there's another reason people flock to this quaint harbor on the River Suir…
You can find it in the House of Waterford Crystal. That's where one of Ireland's most famed exports has been made since the late 1700s. Visitors can tour the glass melting and blowing rooms to see prized crystal being formed in front of their eyes. There's also a shop at the end with rare limited-edition Waterford creations for sale.
19 – Cuilcagh Legnabrocky Trail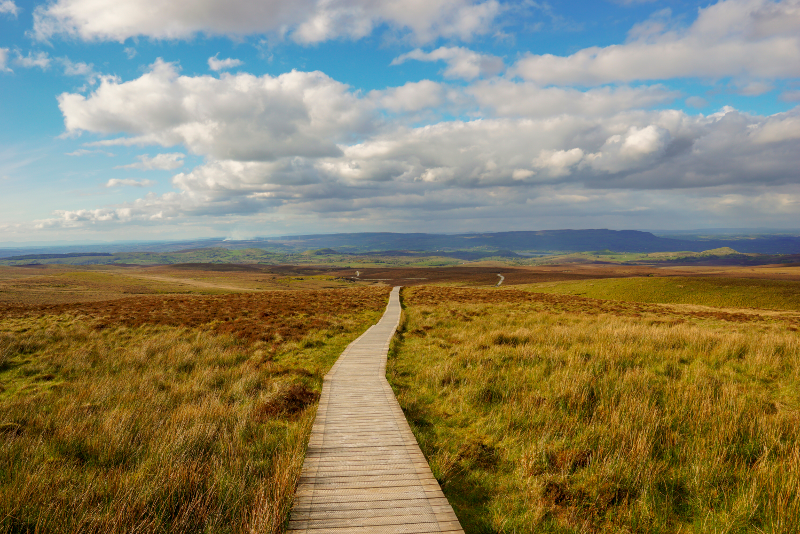 Wax up the boots and ready the walking poles, folks! A day trip from Dublin to the iconic Cuilcagh Legnabrocky Trail is about swapping Temple Bar for wild Irish backcountry.
Straddling the border between the republic and the north, the route crosses bogs and heaths. It eventually creeps upwards over a tussock-topped mountain. The views from the top encompass the rolling farm fields of County Fermanagh. And what's more, the final section of the the trek (nicknamed the Stairway to Heaven) is Instagram-worthy in the extreme.
20 – Killarney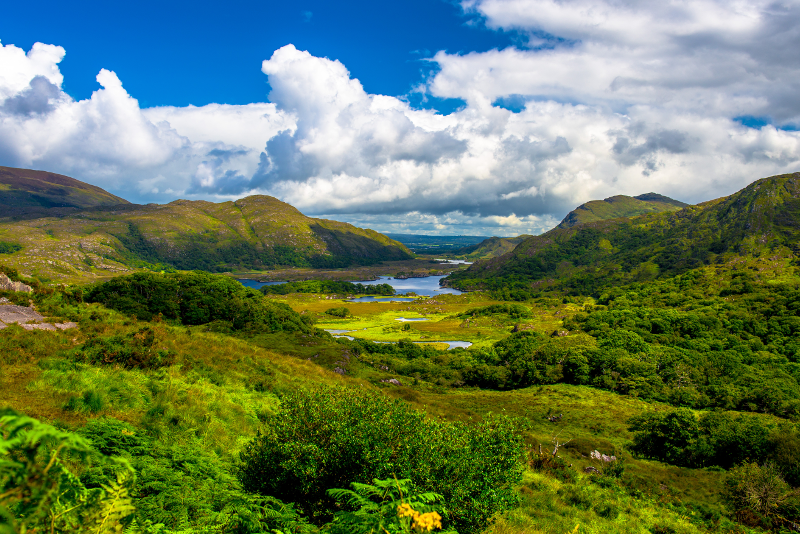 Last but certainly not least, Killarney beckons at the gateway to its very own national park. Yes, the town itself is handsome, sporting narrow lanes of colorful cafes and hearty pubs. But the real treasures are just to the west.
There, the Killarney National Park spreads around the charcoal-tinted waters of Lough Leane. Rolling slopes of green grass and dense old-growth yew woods dominate. They host red deer and warblers, and come overlooked by the stirring towers of Ross Castle.
You can choose intrepid trails that weave past waterfalls and up mountaintops. Or, you can go for more romantic horse-drawn carts that clip-clop through the gardens of elegant Muckross House. It's your adventure!
21 – Dingle Peninsula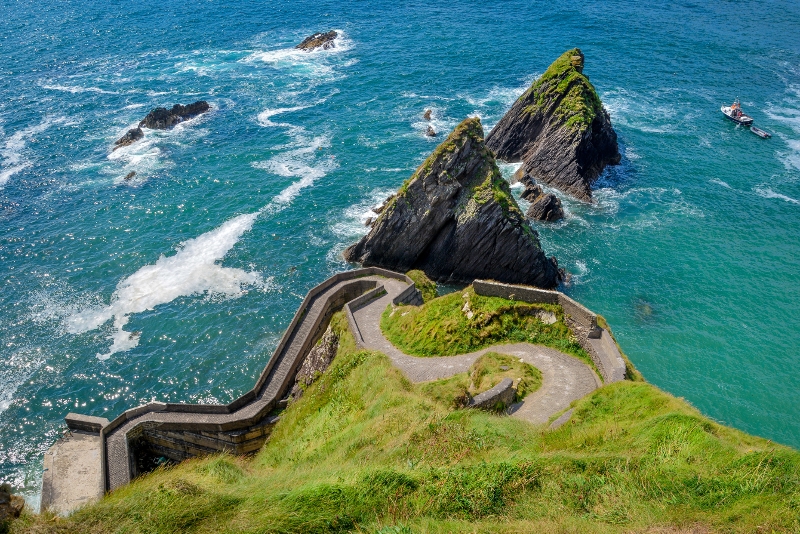 Steeped in age-old Irish traditions and blessed with eye-watering vistas, the Dingle Peninsula is an undisputed jewel of the Atlantic coast. From the swell-washed sands of Dunmore Head to the cloud-kissed ridges of Mount Brandon, it's ripe for adventure.
You can come on day trips that tour glimmering beaches and delve into misty peaks. Or, you can opt to visit haunting standing stones, medieval Rahinnane Castle, and ruined monastic settlements that predate the Vikings. There's loads to get through.
22 – Donegal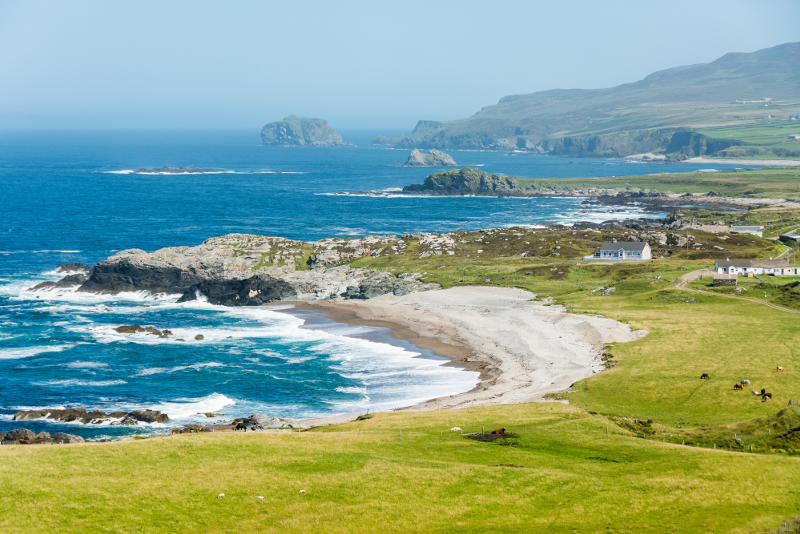 Gaelic-speaking Donegal is among Ireland's remotest provinces. Jutting out into the Atlantic Ocean, it's dashed by quartzite mountains and notched with muscular headlands.
The beaches are empty, sloping down from dunes and pebble hills to wave-roaring waters. The inland ranges are desolate and alone, with walking paths where you'll hardly see another soul.
But before exploring all that, you should set aside some time for the town of Donegal itself. It's crowned by a handsome castle and has snug stone pubs fringing the River Eske.
As you have seen, there are many day trips from Dublin! Ireland is a small country and it can be visited easily through one-day excursions!
Enjoy the emerald island! 🙂