Are you looking for the best Alcatraz tours? Then you've come to the right place – we've put together a list of the most exciting adventures to the former prison island of Alcatraz. Head to one of the most popular tourist attractions in San Francisco and discover one of the most notorious landmarks in the world.
Are you looking to book standard Alcatraz tickets? Read our article about Alcatraz tickets or our post about how to get Alcatraz last minute tickets.
1 – Jail and Sail: Alcatraz Tour and Sunset or Twilight Bay Cruise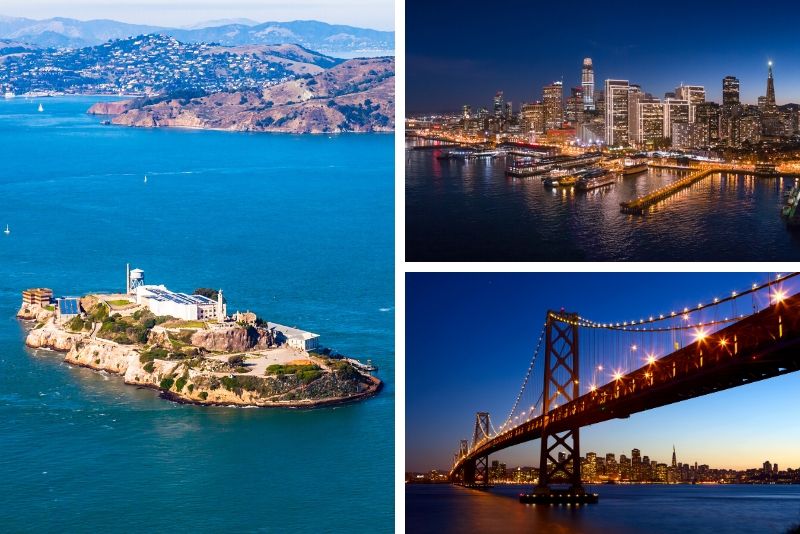 Cruise across San Francisco Bay, not once but twice, with this Jail and Sail tour. One of the best Alcatraz tours, start your day by uncovering the mysteries of the former prison and learn about its controversial past.
Then enjoy an evening cruise on San Francisco Bay, watching the sunset against famous landmarks like the Golden Gate Bridge and the Bay Bridge while you enjoy an onboard buffet.
2 – Alcatraz and Big Bus Premium 1-Day Hop-On Hop-Off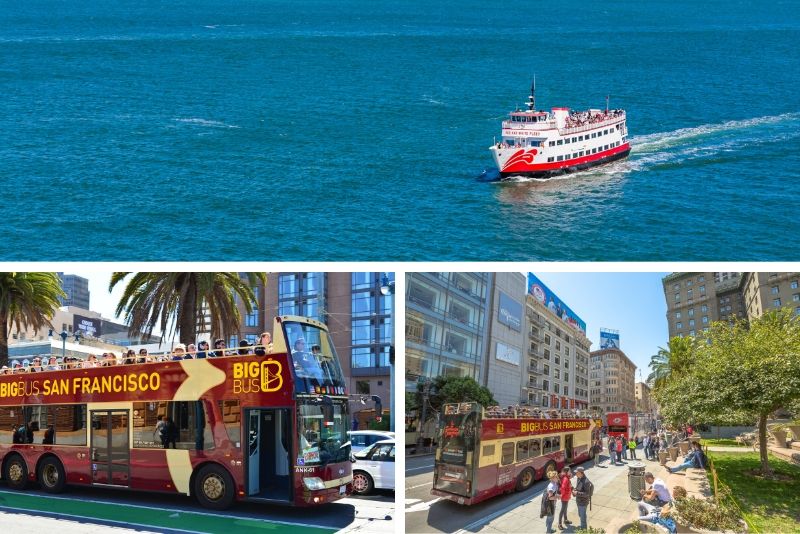 Make the most of your San Francisco visit by combining a trip to Alcatraz with other iconic landmarks thanks to this Big Bus Premium combination tour. Hop-on and hop-off as it suits you, taking the opportunity to see the former prison where there were 14 escape attempts.
Use your premium Big Bus pass to see even more of the vibrant city of San Francisco and go on a walking tour of Chinatown and the Golden Gate Bridge.
3 – Alcatraz Island Tour
Alcatraz has been a civil war fort, a military prison, one of the most notorious federal penitentiaries in history, and now it's a sought-after tourist attraction.
This Alcatraz Island Tour provides a first-hand experience of the former prison with a 45-minute audio presentation, comments from former guards and teachers, and the chance to view the historic gardens that are now full of wildlife.
4 – San Francisco VIP Segway Tour and Alcatraz Ticket Combo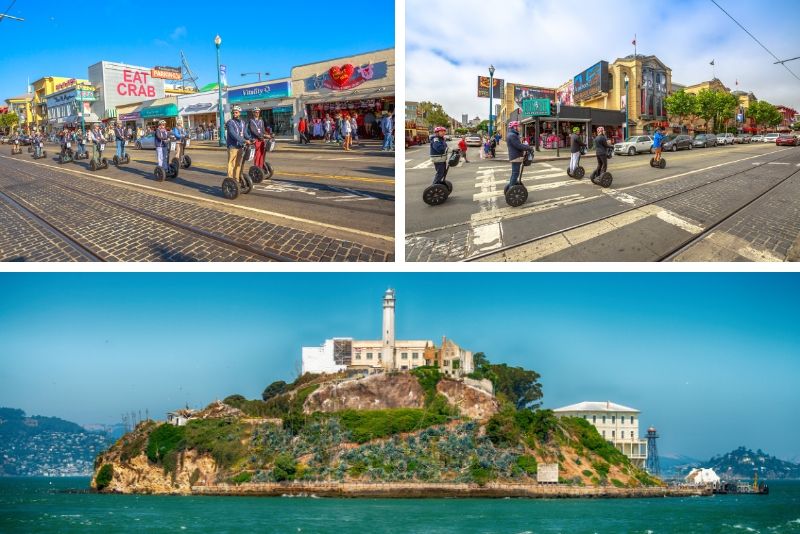 ee the sights of San Francisco on a Segway and combine your ticket with a visit to the infamous island of Alcatraz. Segway the streets of San Fran, taking in famous landmarks as you zip along the tour.
Then, cross the bay (on a boat, not a segway!) to spend the afternoon exploring Alcatraz Island with a complimentary audio guide.
5 – Combo Tour: Alcatraz Island and San Francisco Grand City Tour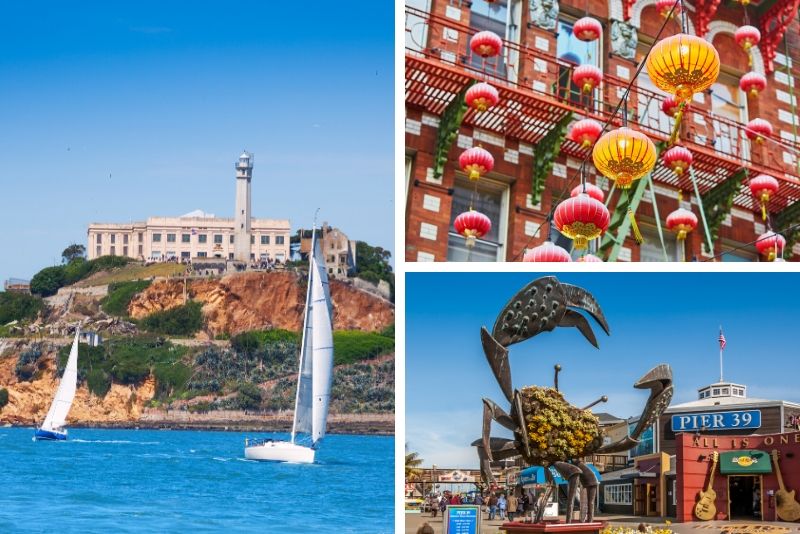 If you're looking for the best Alcatraz tours, it's worth doing this combo that involves the former prison and the best of San Francisco. Start the day by boarding a ferry and enjoy a scenic ride across the bay before taking part in an award-winning audio tour of Alcatraz.
After the Alcatraz tour, jump on a coach and see popular tourist attractions like Fisherman's Wharf, Chinatown, and Palace of Fine Arts.
6 – Early Access to Alcatraz and Cable Car Sightseeing Tour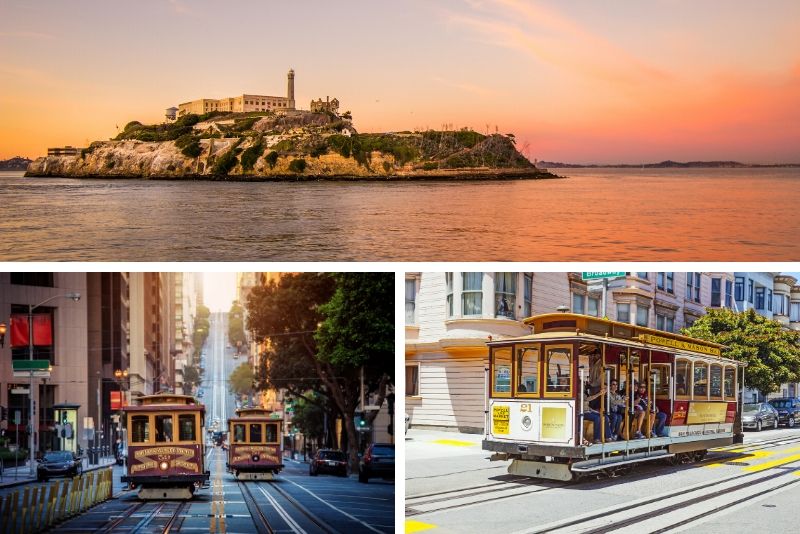 Beat the crowds with this early access tour of Alcatraz and wander the former prison grounds at your leisure. Listen to the popular audio tour as you explore the grounds that housed some of the US' most notorious criminals.
Round your day off with a Cable Car Sightseeing Tour of the best landmarks in San Francisco.
7 – San Francisco Helicopter and Alcatraz Tour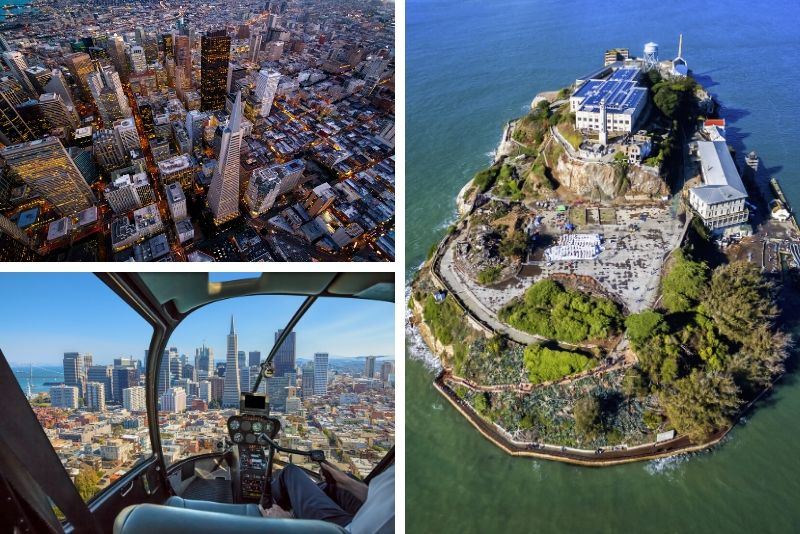 See San Francisco in all its glory as you take to the skies in this helicopter tour. The flight lasts for around 20 minutes and includes bird's eye views of the bay area. This the helicopter ride might be short, but it's one of the best Alcatraz tours and a great way to see the city.
Once it's finished, you'll hop on a ferry and head to Alcatraz, where you can explore the famous sight that is also known as The Rock.
8 – Seaplane Flight + Alcatraz Cruise & Tour Combo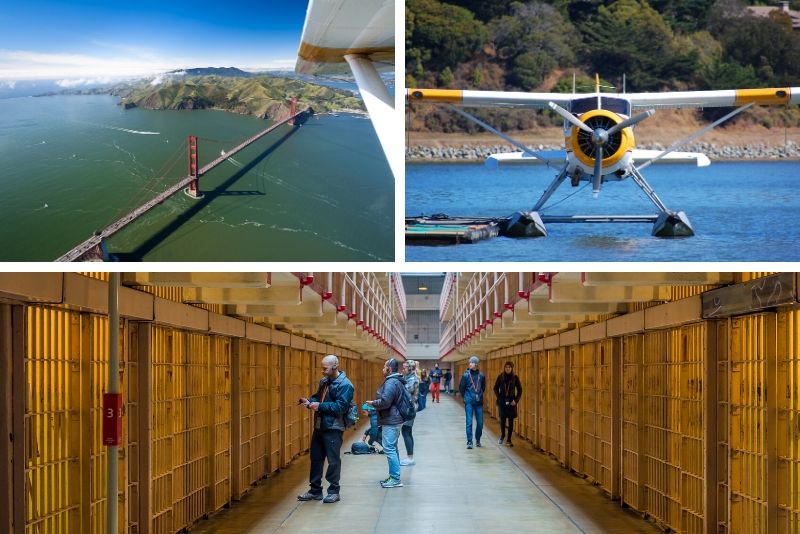 Get ready to fly high on one of the best San Francisco tours, going with a 30-minute flight that takes you over the Golden Gate Bridge and downtown San Fran on a seaplane.
Cap the tour off by taking to the waters and going to Alcatraz, where you will hear commentary from real inmates that were once imprisoned on the island.
9 – Cycle The Golden Gate Bridge and Alcatraz Ticket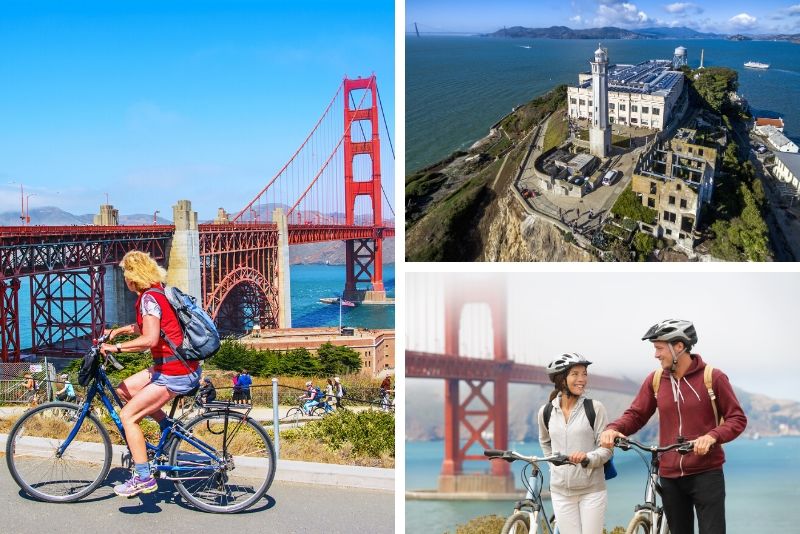 Feel the breeze on this cycling tour that includes a ticket to Alcatraz and takes place over 2 days. First up is your chance to cycle across the Golden Gate Bridge, one of the most famous bridges in the world.
The second day includes a trip to Alcatraz Island and the chance to explore the place that imprisoned Al Capone and the Birdman.
10 – San Francisco Combo: Ferry Building Food Tour and Alcatraz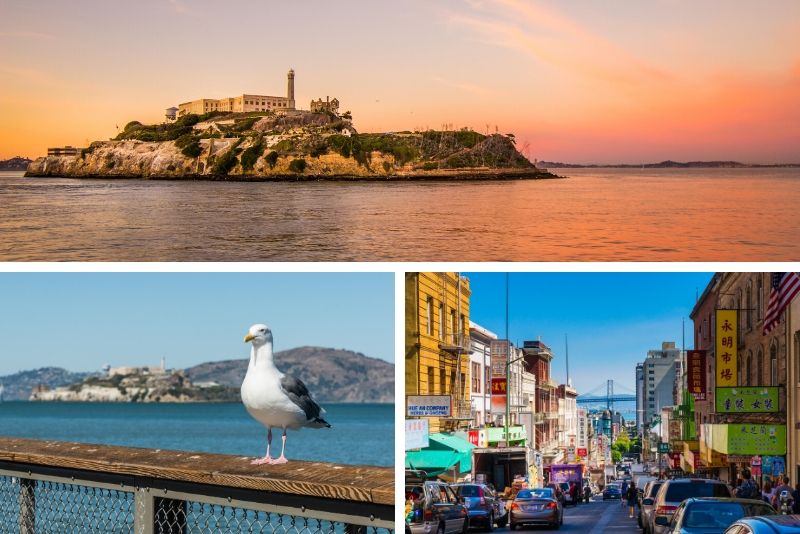 Treat your taste buds on this Sanfrancisco combo tour that includes a trip to the Ferry Building and Alcatraz. Led by a foodie expert, the Ferry Building is a dream for culinary connoisseurs with its concourse that features delights from artisans and farmers.
The second part of the tour is a trip across the Bay to Alcatraz, the former federal prison that is now a national park.
11 – Half-Day Golden Gate Catamaran Cruise & Alcatraz Visit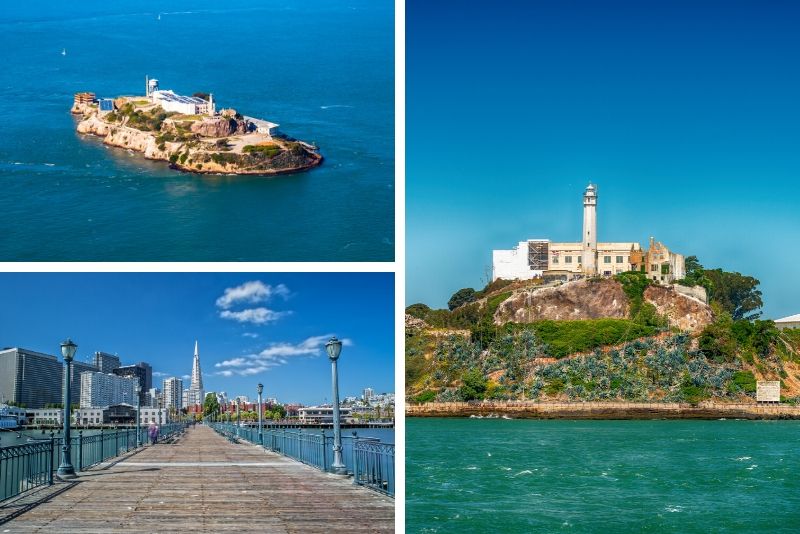 Experience a different way to see San Francisco Bay on a catamaran cruise ship, taking in the local skyline and iconic landmarks like the Golden Gate Bridge as you sail around.
Finish the tour off with a trip to the former federal prison, Alcatraz Island and enjoy one of the best Alcatraz tours.
12 – Alcatraz Ticket and Walking Craft Beer Tour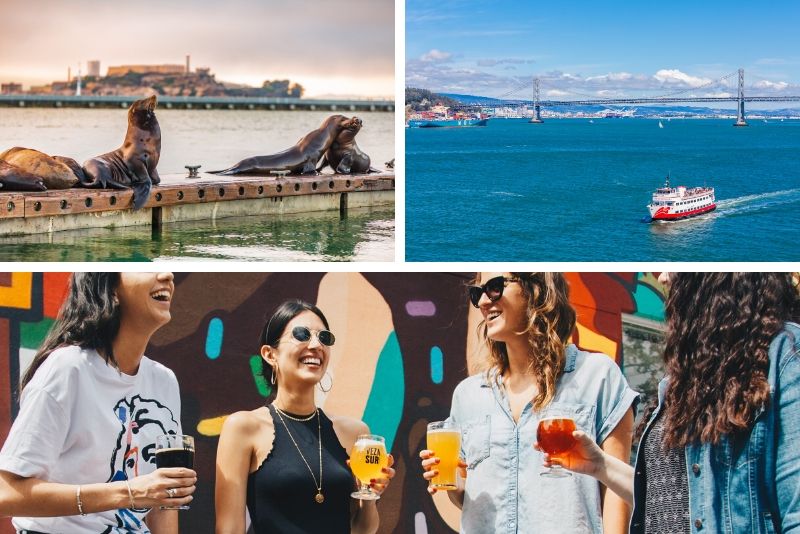 Visit the iconic Alcatraz Island and then indulge in a walking craft beer excursion on this 9-hour combination tour. Kick things off at Pier 33, where you will embark on a local ferry to Alcatraz. Here, you can witness historic cells during a morning tour of the island.
The second half of the tour takes a twist and will see you learning about the San Francisco beer industry while trying popular ales.
13 – San Francisco All-Day Alcatraz and GoCar Adventure Package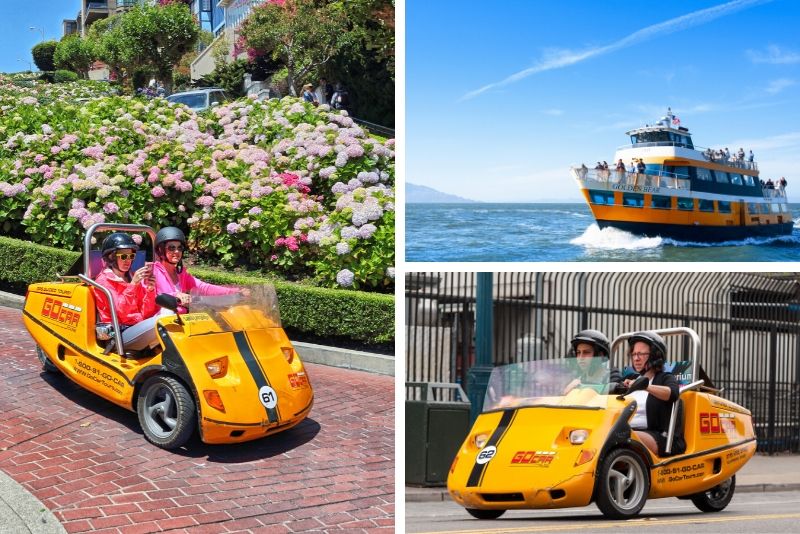 Part historic visit of a former prison, part adrenaline-filled day, the All-Day Alcatraz and GoCar Adventure Package sees you zipping around the streets of San Francisco in what is one of the best Alcatraz tours around.
Explore The Rock with an award-winning audio tour, then hit the streets of San Fran in a private GoCar that includes 50 fantastic attractions that include Presidio, Crissy Field, Ocean Beach, Golden Gate Park, and Lombard Street.
14 – San Francisco: Alcatraz & Bay Voyager Adventure Cruise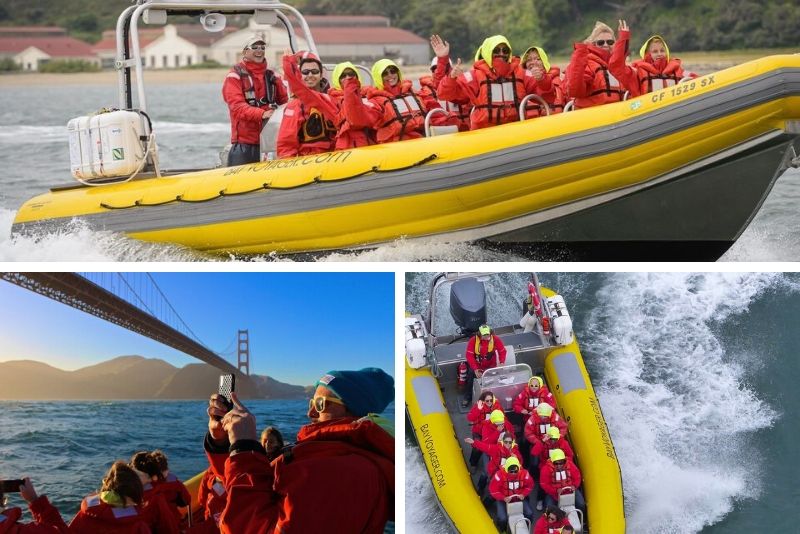 Another great cruise and prison combo (don't worry; no one's getting locked up!), this Alcatraz and Voyager Adventure Cruise lets you combine the delights of San Francisco Bay with one of the city's most famous attractions.
Experience the madness of Alcatraz before hopping on the Voyager Adventure Cruise, where you will get face to face with fabulous sea lions and see iconic landmarks like the Golden Gate Bridge.
15 – San Francisco: 1.5 Hour Waterfront Bay Sail Around Alcatraz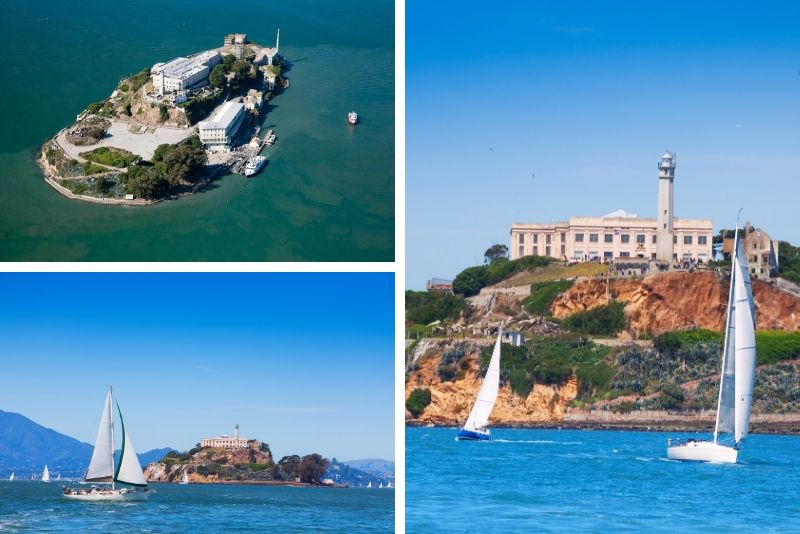 If you don't fancy heading into the belly of the beast and discovering Alcatraz Island first-hand but still want to discover its history, the Waterfront Bay Sail around Alcatraz is the tour for you.
Lasting 1.5 hours, the tour sees you boarding a sailboat and sailing around Alcatraz while you listen to live narration that stories the past of this former prison.
16 – San Francisco: Alcatraz and Wine Country 2-Day Combo Tour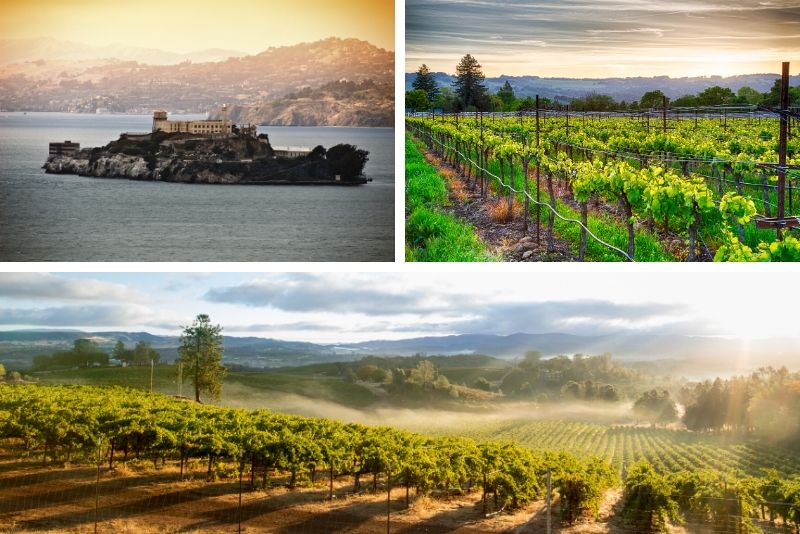 Spread over two days, this Alcatraz and Wine Tour provides you with the opportunity to visit the infamous island and then relax in San Francisco's wine country with a glass of red.
Discover the horrors of a former prison that held Al Capone, the Birdman, and Machine Gun Kelly, then relax in wine regions and tour Sonoma and Napa valleys while tasting award-winning vino.
17 – Alcatraz Night and Yosemite Day Tour from San Francisco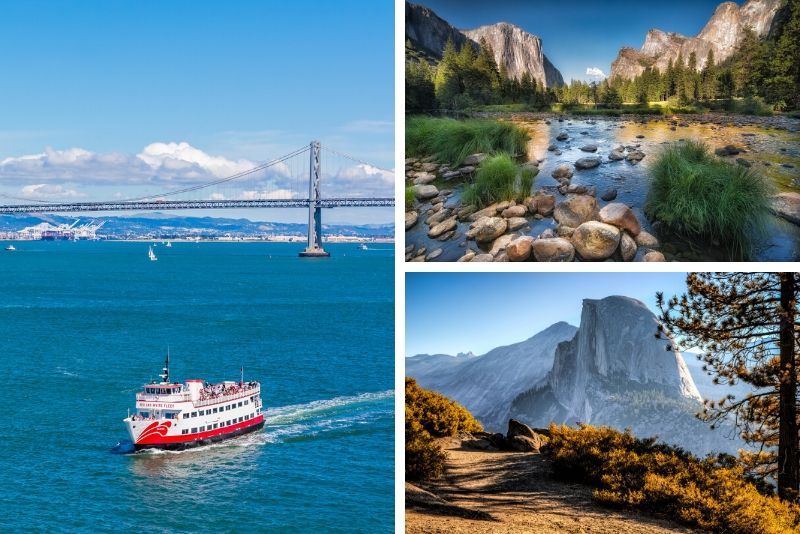 You haven't seen Alcatraz until you've seen it at night, away from the crowds. Start the tour off with a narrated boat trip to the island before embarking on the former prison lands and taking part in the "Doing Time: The Alcatraz Cellhouse Tour," which is catered specifically for night time.
The following day provides an opportunity to visit Yosemite National Park and enjoy a 1.5-hour narrated tour, which includes rock formations, Yosemite Falls, and North America's tallest waterfall.
18 – Alcatraz Tour plus Muir Woods and Sausalito Day Trip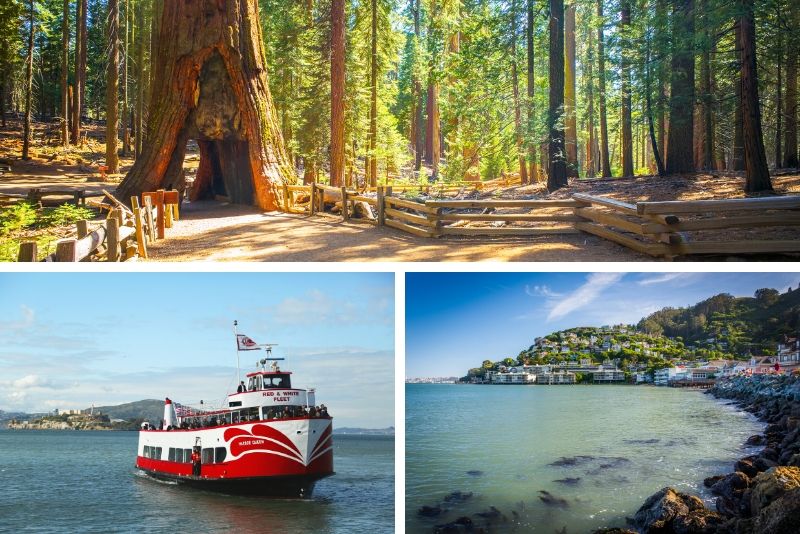 Combine a tour of Alcatraz and Muir Woods so that you can see the best attractions in San Francisco in quick succession. Take an audio-guided tour of Alcatraz and learn the history of the world's most famous prison before heading to Muir Woods, which includes a trip to the city of Sausalito.
Alcatraz gives you the chance to explore the former prison island, Muir Woods provides the opportunity to see giant redwood sequoia trees, and Sausalito offers plenty of shops and views of one of California's prettiest towns.