A UNESCO-listed city, Prague is a stunning destination for history buffs, culture vultures, foodies and partygoers alike.
While the so-called City of a Hundred Spires is iconic for its beer, Pilsner isn't the only tipple worth trying - Czech wines are heavily underestimated and are quickly gaining a reputation for their bold flavors and unique characters.
So if you want to experience this vibrant city from a fresh perspective, away from the throws of tourists, consider joining one of the various insightful and delicious wine-tasting tours in Prague.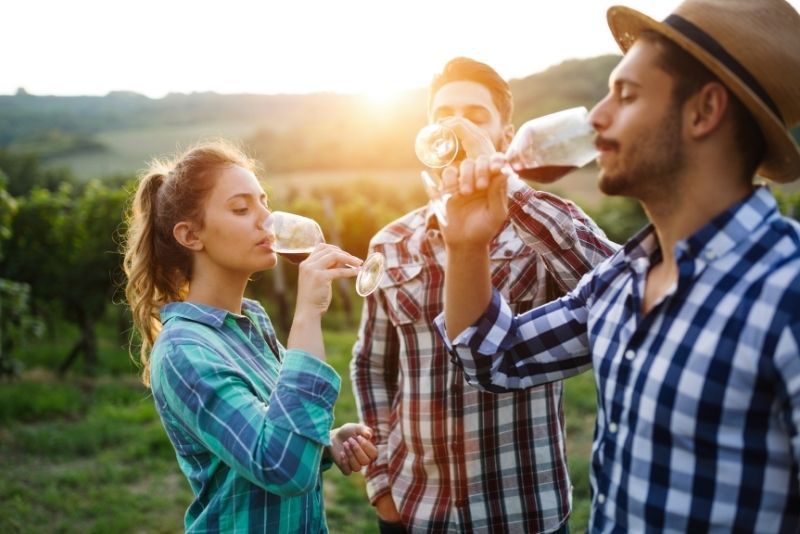 Here's all you need to know about wine-tasting tours, one of the most captivating culinary experience in Prague.
What are the best wine-tasting tours in Prague?
Inner city walking and wine tour
This tour takes you on foot through Prague's Old Town, an area famous for its cobblestoned streets and historic buildings. En route, you'll be guided by a sommelier who will introduce you to the city's best wine bars and teach you about Czech wines.
You'll also learn how to properly taste each variety as well as some interesting facts about their production history - all while sipping on delicious samples, of course!
Group tour to the Czech wine regions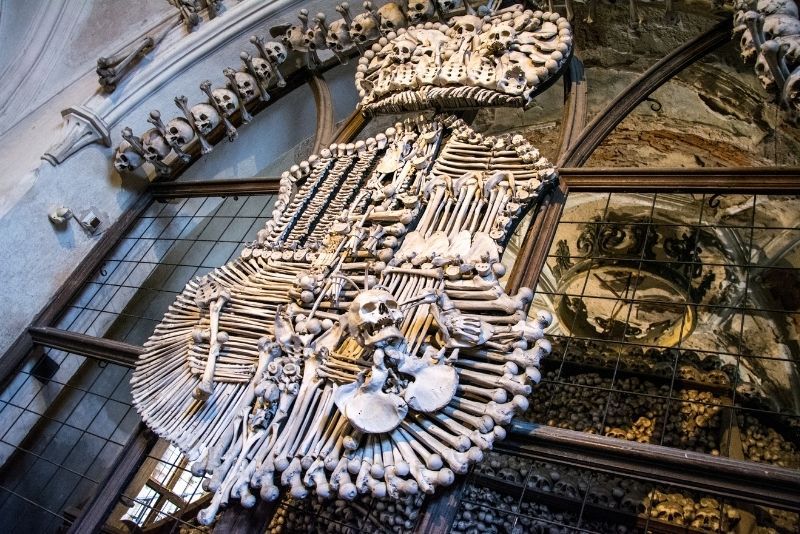 This tour takes you outside the Prague city limits into the rolling hills of Czech's wine regions.
You'll visit wineries in the scenic Bohemian Uplands, learn about the grapes used to produce certain varieties and taste some delicious wines from local producers. The tour also usually features a stop at a medieval castle and an old Jewish cemetery hidden in a vineyard, with time to wander through towns like Melnik or Kutna Hora.
While Bohemia is the closest region, you can also visit Moravia, located near the Austrian border.
Private tour to the Czech wine regions
Perfect for small groups or anyway wanting a more intimate experience, this private wine tour takes you further afield than the group tours. You'll be chauffeured around in an air-conditioned minibus, allowing you to visit some of the more remote wineries and get away from the crowds.
Your guide will introduce you to local producers and teach you about their techniques, while also sharing fascinating stories about Czech winemaking. You'll get to sample close to a dozen wines, many of which you won't find anywhere else in the world!
Private tours are available to towns like Lednice and Valtice in the Moravian region, likewise Melnik and Kutna Hora in the Bohemia region.
Which places are visited/seen?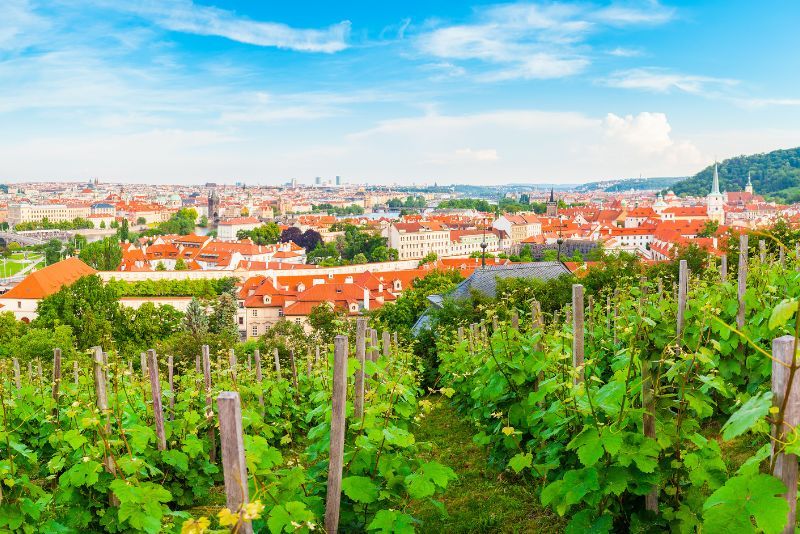 On inner-city wine tasting tours, expect to visit some of Prague's most famous sites, including the Old Town Square and Charles Bridge.
The day-trip wine-tasting tours usually take you to the Bohemia area, where charming ancients town Melnik, Kutna Hora and Český Krumlov await.
Depending on your tour of choice, you may also journey to the Moravian region and visit Lednice or Valtice, which are home to some of the oldest wineries in Europe.
No matter which tour you take, you are sure to see a variety of picturesque landscapes, from rolling vineyards to imposing castles and medieval monuments.
Plus, you'll get the chance to sample some of the most delicious and refreshing wines in all of Central Europe.
How much do wine-tasting tours in Prague cost?
The price of wine-tasting tours in Prague start at around €40 per person, but varies depending on the type of tour and the duration.
Inner city walking tours usually cost between €40 and €50 per person, which covers the cost of the guide and the wine tastings.
Day trips to the nearby wine regions of Bohemia or Moravia can cost between €200 and €300 per person, but include the transport.
Private wine tasting tours in Prague are generally on the more expensive end of the range, however, you get to enjoy a more personalized experience and can tailor the tour to your specific needs if you plan in advance.
What is included?
Every wine tasting tour in Prague includes a knowledgeable guide and several tastings of Czech wines, often with snack pairings.
Depending on the tour type, you may also be provided with transportation between locations or lunch at one of the wineries.
On more comprehensive day tours, you'll usually have time to explore the area and visit some of the local attractions, such as castles and monuments.
Entrance fees are typically included but it's wise to double-check your specific tour before booking.
You will get to sample a variety of whites, reds and even sparkling wines while learning about their production histories and tasting techniques. Private tours
Explain briefly what is usually included in the tours, food, wine, how many tastings, how many stops in bar/restaurants, transport if there is an excursion in wineries, etc. Make a bullet list if better.
Where does it start?
The starting point for your Prague wine-tasting tour depends on the type of tour you select.
Inner city tours usually meet at central locations such as Charles Bridge or Old Town Square, while day trips generally depart from a designated pickup in the city or directly from your hotel.
How long does it last?
Wine tasting tours in Prague city last between two and three hours. Day trips to the nearby wine regions usually last between 7 and 8 hours, which includes transport time.
When is the best time for a wine tasting tour in Prague?
The best time for a wine tasting tour in Prague is during the summer months. Tours run year-round, however, so you can enjoy a glass of Czech wine no matter what time of year you visit.
It's recommended to the the tour at the beginning of your trip so you can find which wines you like best.
Are there any combos available?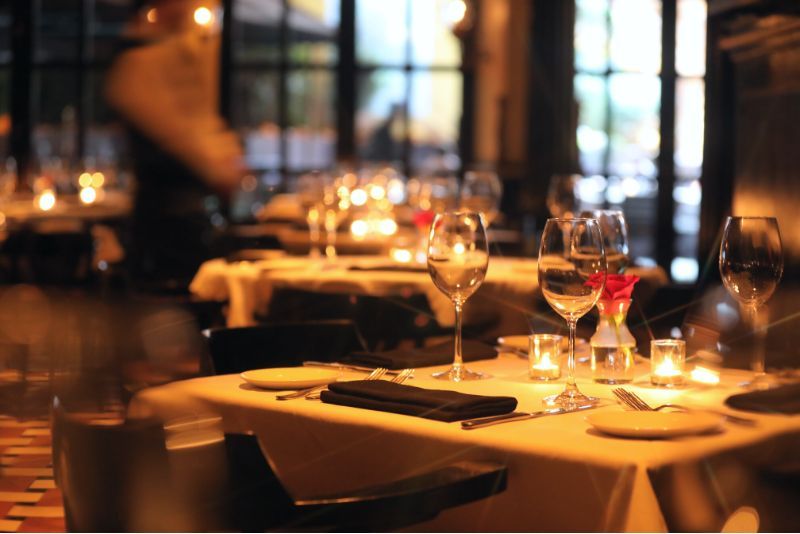 Yes, there are a handful of combo packages available for wine tasting tours in Prague. Most of the combos include a tour with a meal or drink, such as lunch at one of the wineries or dinner and drinks at an old town restaurant.
Some specific examples include a wine and painting class and a wine, food and beer tour.
Travel tips
Drink water throughout the tour to stay hydrated and never drink more than you can handle.
Wear comfortable shoes, as some tours involve walking through vineyards or cobblestone streets.
Make sure to bring your camera along so you can capture the picturesque views of the Czech cities or countryside!