Oahu's beaches draw visitors from around the world, and the jewel among all of them is Kailua Beach, a colorful hamlet that's becoming an attractive destination in Hawaii.
Experience the immaculate white sands and turquoise waters that hem the village of Kailua. Paddle to an island bird sanctuary, snorkel on a sandbar or hike to a volcanic overlook on a Kailua Beach tour, an ultimate Hawaiian adventure.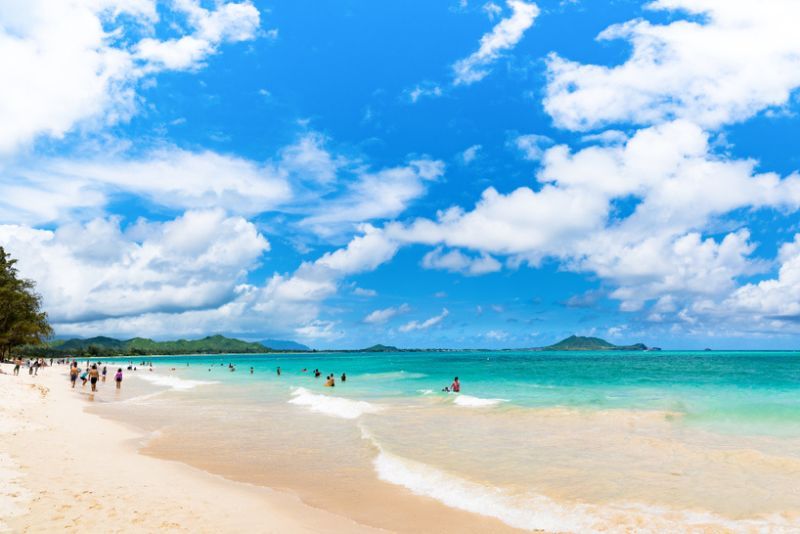 Here's all you need to know about Kailua Beach, one of the most incredible destination for sightseeing tours in Oahu.
Where is Kailua Beach located?
Kailua Beach lies 16 kilometers to the east of Honolulu and is easily accessed by car or public transit. From Waikiki and Honolulu, take Highway 61 to Kailua Road, less than a 20-minute drive.
You can reach Kailua by bus from Honolulu in less than half an hour. Catch the Bus 66 or 67 from Honolulu to Hamakua Drive in Kailua. A ride costs US$3 per person one-way and takes around 30 minutes.
If you book a tour in Kailua Beach, many packages include round-trip transportation from Honolulu and Waikiki.
What are the best tours to visit Kailua Beach?
The southeastern corner of Oahu has endless options for enjoying Hawaii's natural beauty. Mountains, coral reefs, waterfalls and marine life abound, and there are tours to help you try whatever inspires you.
With the ocean as the main attraction in Kailua Beach, explore coves in a kayak, peer below the water while snorkeling or practice your balance on a stand-up paddle board. Or simply take in your surroundings on a leisurely sail.
Kayaking tour of Kailua Bay with lunch
Kayak tours in Kailua Beach are an eco-friendly way to immerse yourself in nature and access hidden niches of the area. There are self-guided and fully-guided kayak tours that include the use of snorkeling gear as well as a picnic lunch.
Stand-up paddleboarding or SUP lessons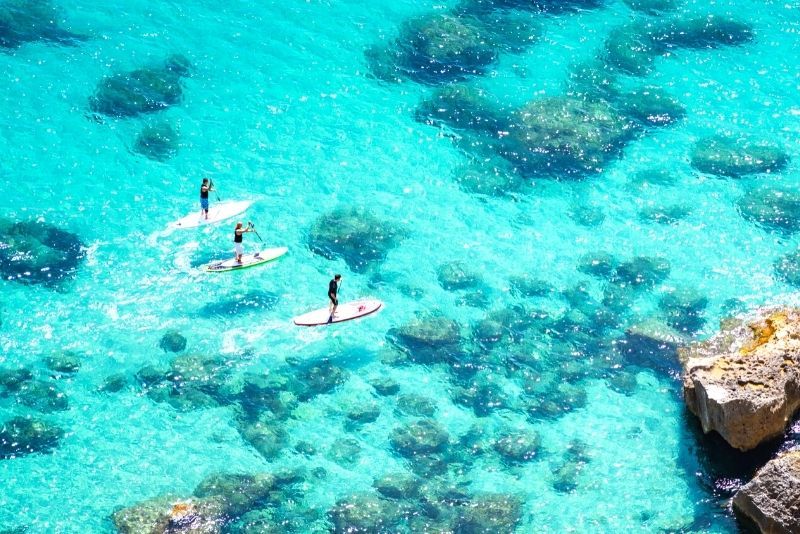 Also known as paddle surfing, this sport has boomed recently. Stand, kneel or sit on the board while maneuvering over the waves. It is a great vantage point for seeing fish among the coral, and you can even paddle to nearby islands to discover.
Join a small-group stand-up paddleboard (SUP) lesson that gives you 2 to 5 hours to explore the neighboring islands and inlets. The price also includes lunch and the use of snorkeling gear.
Is there any combo tour available?
Combo tours bundle the best Kailua Beach activities into one convenient package. You can choose a tour to hike, snorkel, sail, paddle and explore the town of Kailua. Most tours are composed of two to three activities. Combo tours last from 9 to 11 hours, and some include lunch.
Diamond Head Crater and Kailua Town Tours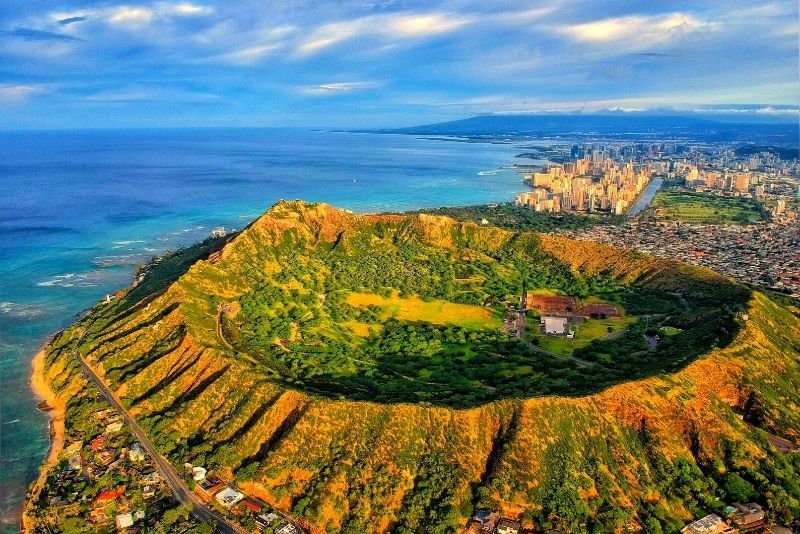 Create your own itinerary for your trip to Diamond Head Crater and Kailua town, which is becoming renowned for its shopping and dining. There are round-trip shuttle services to the town that gives you a 9-hour window to fill however you'd like!
After your Diamond Head hiking experience, soak up the sun on Kailua Beach's white sands and restore your strength at one of the numerous restaurants featuring local treats like shaved ice and malasadas. Roam its charming streets, browse the boutiques and try local sweets.
What are the tours prices?
Kayaking tours cost around US$100 per person for 5-hour self-guided tours. Guided kayak tours cost around US$200 per person for 2 hours and US$260 per person for 5 hours.
Self-guided hikes to the summit of Diamond Head cost US$100 per person. Guided waterfall hiking tours cost US$150 per person. Guided hikes to Makapuu Lighthouse cost US$150 per person.
Stand-up paddleboarding or SUP lessons cost US$150 per person for 5 hours and around US$190 per person for 2.5 hours.
Diamond Head Crater and Kailua Town combo tour is from US$360 per person for the basic tour to US$420 per person for an all-inclusive package, with banana boat and bumper tube rides.
Where does it start?
Most Kailua Beach tours start either from your hotel in Honolulu or Waikiki, while others meet up at Kailua Beach Park.
When is the best time to visit Kailua Beach?
A visit to Kailua beach is ideal in all seasons. The winter months are the rainiest, but this is the time when you will have the best chance of seeing whales during their migrations.
Travel tips
Bring sunscreen, swimwear, sunglasses and a towel for water activities.
Tours that involve water activities require that participants be confident swimmers.
Many tour companies provide dry bags for use in kayaks, but you may want to bring a waterproof pouch for your mobile device.
Carry snacks and water if your tour does not provide them.