The island of Oahu boasts stunning scenery, year-round sunshine and a laid-back attitude that is impossible to resist. Hiking tours offer a unique way to explore the island, away from crowded beaches and tourist traps.
Instead, you can immerse yourself in the natural beauty of Hawaii, taking in the breathtaking views and learning about the ecology and culture of the island.
Best of all, hiking tours in Oahu are suitable for all fitness levels, so anyone can enjoy the experience.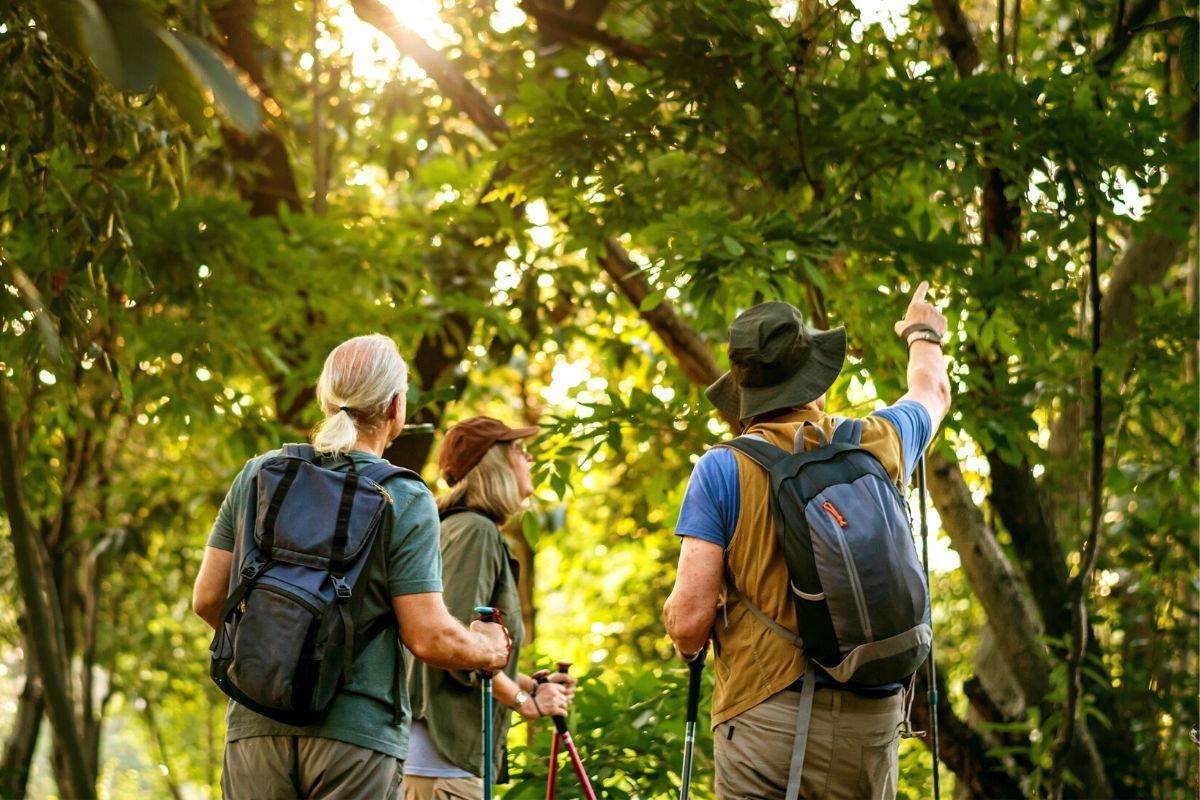 You will find below all about hiking tours, one of the most lush options for outdoor activities in Oahu.
What are the best hiking tours in Oahu?
Diamond Head crater hike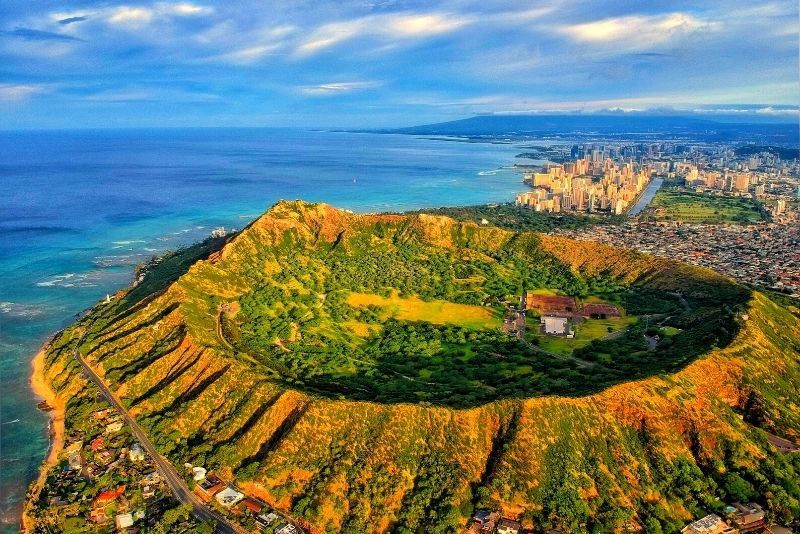 Most sightseeing tours in Oahu include the famous hiking trail that leads to the Diamond Head. This volcanic cone was formed between 400,000 and 500,000 years ago, and is shaped like the dorsal fin of a tuna. As you hike up towards the crater, you'll experience panoramic views of Waikiki and the surrounding area.
Heading around the island, you'll stop at Halona Blowhole, where water shoots out of the geyser at heights of up to 9 meters. Moving on, you'll visit a macadamia nut farm, where you can sample its locally-grown produce. After relaxing in Haleiwa Beach Park, you'll stop by the Dole Plantation for a pineapple treat.
Makapu'u Lighthouse or Koko Head sunrise hike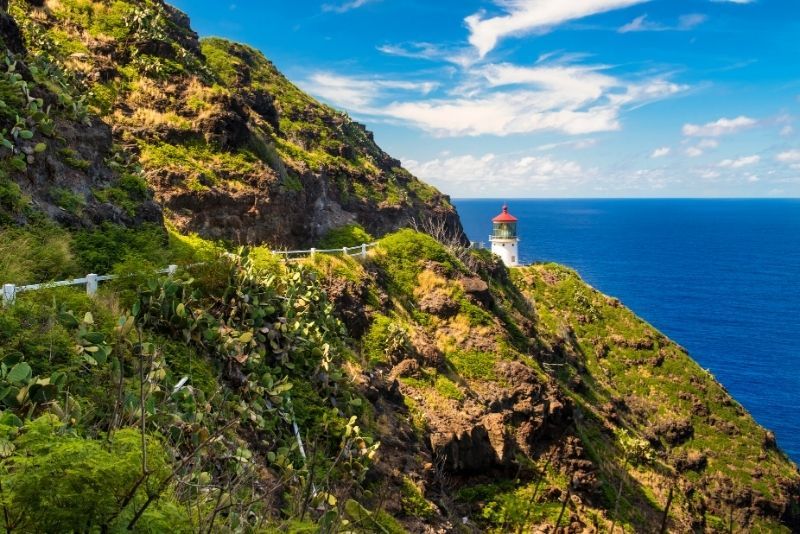 Heading to the east of Oahu just in time for sunrise, you can choose to hike either the Makapu'u Lighthouse trail or the challenging Koko Head Crater trail. The hike you pick will depend on your preferences and your fitness level.
If you're an avid hiker, you may choose to trek up the Koko Crater trail, which consists of more than 1,000 stairs over a 1.5-kilometer summit.
If you'd like a more moderate stroll, you may prefer the Makapu'u Lighthouse trail, which ascends to approximately 200 meters above sea level and offers astounding views over the island.
After a morning of walking, you'll relax and recharge at Sandy Beach, and see the Halona Blowhole in all its glory on your return to your accommodation.
Oahu volcanic rainforest hike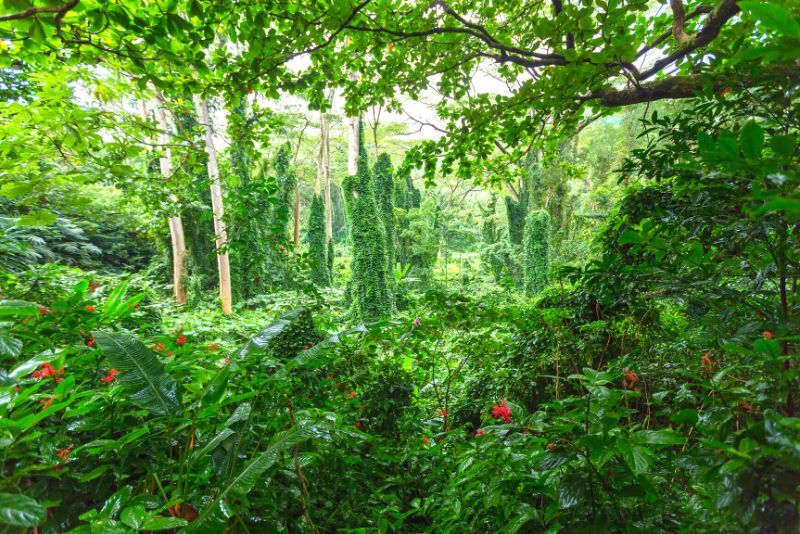 If you want to experience the lush vegetation and natural beauty of the island, take a trek through the rainforest. Stepping outside of the busy city of Waikiki, you'll see the undeveloped side of Hawaii as you travel past taro fields and mountain ranges.
You'll walk to one of the most spectacular waterfalls on the island. Your professional guide will tell you about the history of the archipelago that only a local would know. As you wander through the wilderness, you'll hear a chorus of native bird songs, amidst the swaying of ancient trees.
Manoa Valley hike in Oahu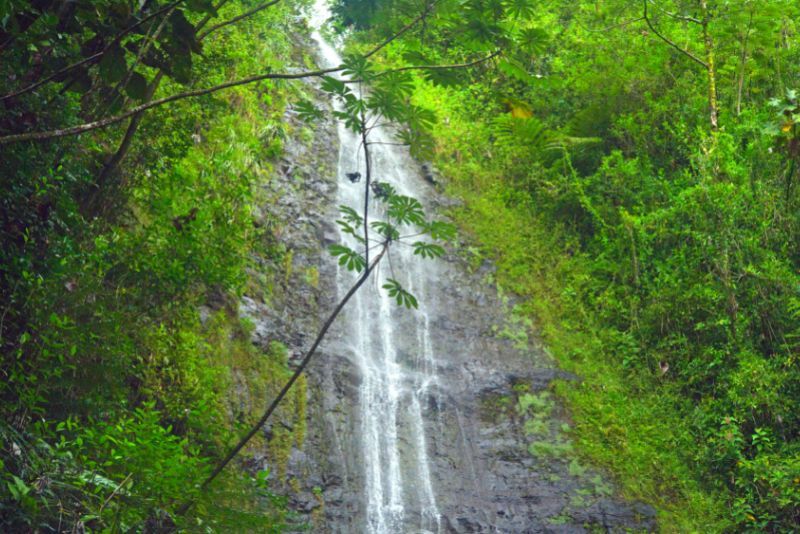 "Jurassic Park" enthusiasts will want to join this tour, which journeys to Manoa Falls — featured in the iconic Hollywood films. The walk through the Manoa Valley Rainforest is abundant with fascinating sights, including a bamboo forest and a natural tree arch.
While the falls can be tricky to reach on your own, your local guide knows the best way to access the roaring cascade of water. Along the way, you'll see native flora and fauna, such as the Hawaiian coral tree, and the Hawaiian tree fern.
You'll refuel at a local cafe where you'll enjoy a healthy yet delicious lunch. Throughout your tour, you'll learn fascinating tidbits of history and geology information about the Hawaiian islands.
How much do hiking tours in Oahu cost?
Hiking tours in Oahu range in price, depending on the location and length of your trek.
You can expect to pay between US$40 and US$90 per person for a hiking tour of the Manoa Valley Rainforest. Those on the higher end include lunch.
You can choose to hike the Makapu'u Lighthouse trail or the Koko Head Crater trail at sunrise for US$55 per person.
A Manoa Valley hiking tour to the waterfall cost around US$90 person. You can choose this hiking tour in Oahu if you wish to truly reconnect with nature and take a glimpse of the real Hawaii.
Diamond Head hiking experiences cost approximately US$120 per person and visit several other locations once you've finished the trek.
Combination hiking and e-bike tours to Manoa Falls are private, and cost around US$160 per person.
What is included in a hiking tour in Oahu?
You'll have a knowledgeable local guide on your hiking tour, who will lead you through the lush rainforests and volcanic craters of Oahu. They will provide you with information on the history of the island, as well as fun facts about the flora and fauna that inhabit the archipelago.
Some tours include a refreshing lunch at a local cafe before returning to your accommodation.
If you're traveling into the rainforest, you'll be equipped with provisions that include a rain poncho, mosquito repellent and water.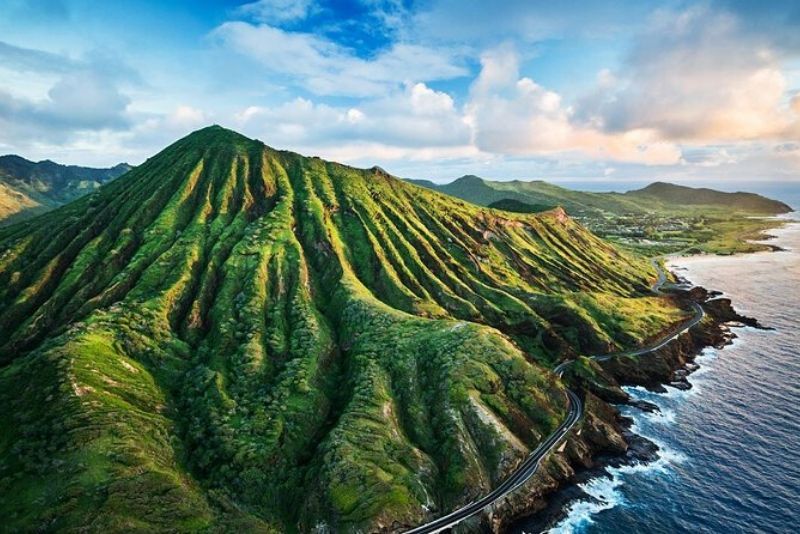 Where do hiking tours in Oahu start?
The majority of hiking tours in Oahu provide a complimentary pickup service from select areas of the island. Your vehicle will usually be equipped with air conditioning and will provide you with a comfortable experience on your way to your starting point.
You'll be able to see whether your chosen tour provides a pickup and drop-off service before booking. If not, you'll be asked to meet in a central location in Oahu.
How long do hiking tours in Oahu last?
Hiking tours in Oahu range from 3 hours to 10.5 hours, depending on which part of the island you explore. If you don't have much time to spare, you can choose to ascend Diamond Head, which takes around 3 hours in total.
However, if you are looking to fill your itinerary, opt for a full-day adventure around the island, which includes a hike, lunch and sightseeing.
When is the best time for a hiking tour in Oahu?
You'll find it easiest to trek through the rainforests and waterfalls during Oahu's dry season — from April to October. During this time, you'll experience lower humidity levels, less mud and temperatures that range between 27 and 32 degrees Celsius.
While hiking is possible at any time of day, try taking an Oahu hiking excursion at sunrise when the conditions are mild. As the sun lights up the isle, you can watch Oahu come to life.
Are there any combo available with hiking tours in Oahu?
Manoa Falls hike and e-bike tour
On this hiking and bike tour in Oahu, you'll cycle with a local guide across the island's hilly terrain on an e-bike without breaking a sweat. You'll pass through the town of Manoa, which is known for its abundance of dense vegetation, before dismounting your bike and continuing on foot.
You'll trek along the Manoa Falls trail, which leads you to one of the most iconic waterfalls on Oahu. On your return to the city, you'll stop at one of the best local poke haunts on the island, to try the delicious Hawaiian fare.
What happens in case of bad weather?
While some hiking tours in Oahu take place come rain or shine, others rely on good weather in order to operate. If this is the case, your tour will be rebooked if the weather is poor on your chosen day. If this is not suitable for you, you will be issued a full refund.
Which other outdoor activities can be done in Oahu?
Travel tips
When hiking, it is important to stay hydrated. Carry plenty of water with you and take regular breaks to rehydrate.
If you will be heading into the rainforest on your hiking tour in Oahu, wear long trousers to avoid leeches. You should also carry mosquito repellent to avoid unwanted bites.
Wear lightweight layered clothing that will dry quickly, as the humidity in Hawaii is relatively high.