The Andalusian province of Málaga in Spain is well known as a popular choice for visitors chasing the warm and subtropical Mediterranean climate.
While the region's main claim to fame is its sun-drenched beaches situated along the Costa del Sol, Málaga is also home to many protected natural areas and is one of Spain's top wine-producing regions.
Horse riding tours in Málaga are a pleasant way to spend a few hours, and provide participants with the chance to appreciate the area's diverse natural heritage for  themselves.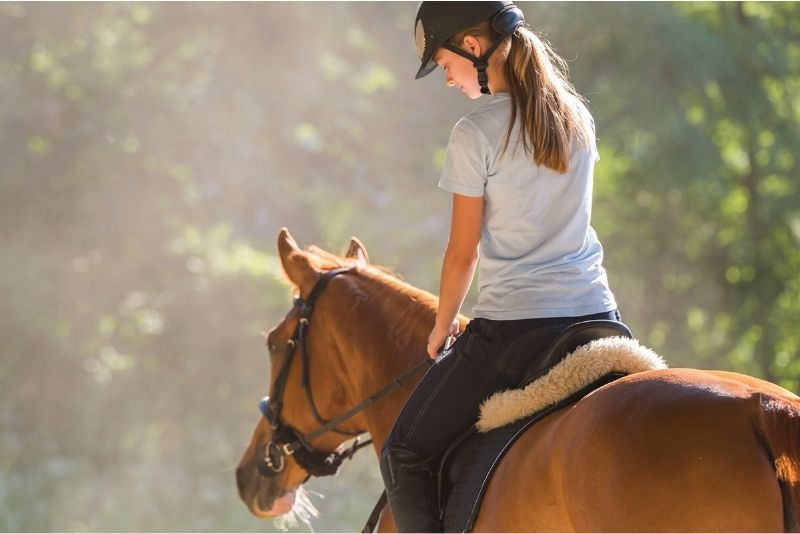 Here's all you need to know about horse riding tours, one of the most exhilarating outdoor activities in Málaga.
What are the best horse riding tours in Malaga?
Horse riding activities in Málaga are fun-filled adventures that can be suitable for everyone — from complete novices to accomplished riders.
Guided horse rides in Málaga
An experienced equestrian and instructor will be your guide on a horse riding tour in Málaga. Rides vary in length and difficulty, and you can choose from several routes in the Andalusian countryside or along the beach.
Tourremolinos is a popular location for horse riding along the beach, while routes in Sierra de Mijas, Sierra de las Nieves, El Burgo and Los Llanos de Antequera are all regularly used for riding excursions.
Most guided horse rides are suitable for groups of up to 8 people, keeping the experience safe and pleasant
Private horse riding classes in Málaga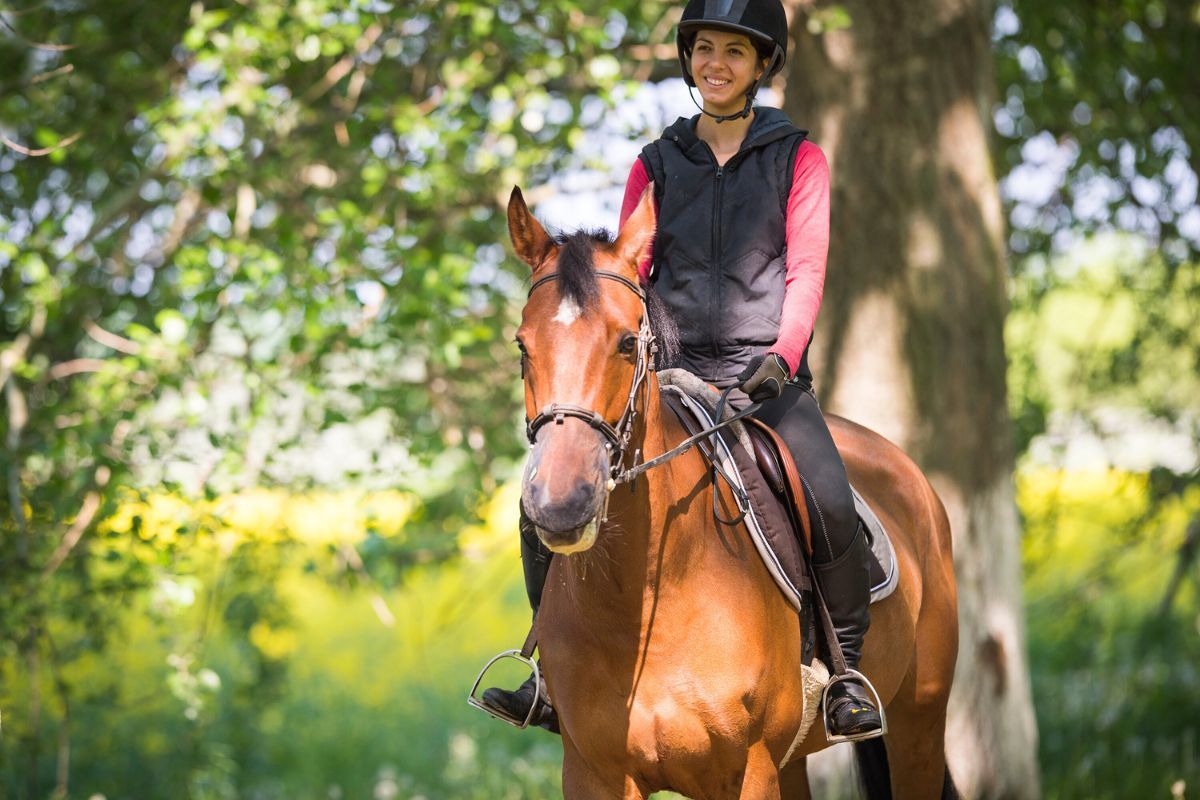 For children and other novice riders, Málaga has a few riding instructors that offer beginner classes and short riding experiences along suitable trails. Horses used for these activities are chosen for their gentle and agreeable nature.
If you have ever wondered about dressage and show jumping, you can also join a class that covers the basics of this aspect of equestrian sports. If you already have some riding experience, you can request a jumping class.
Half day guided horseback tours in Málaga
Half day guided riding tours follow a route in El Entredicho and are great for small groups of up to 6 riders. Your experienced guide will escort you through the natural landscape of the area, specifically Salinas and Villanueva de Tapia where you can get to know your horse and become comfortable riding at your own pace.
Once you feel confident, you can focus on the scenery and enjoy the serenity of the wide open Andalusian spaces.
Multi-day horse riding experiences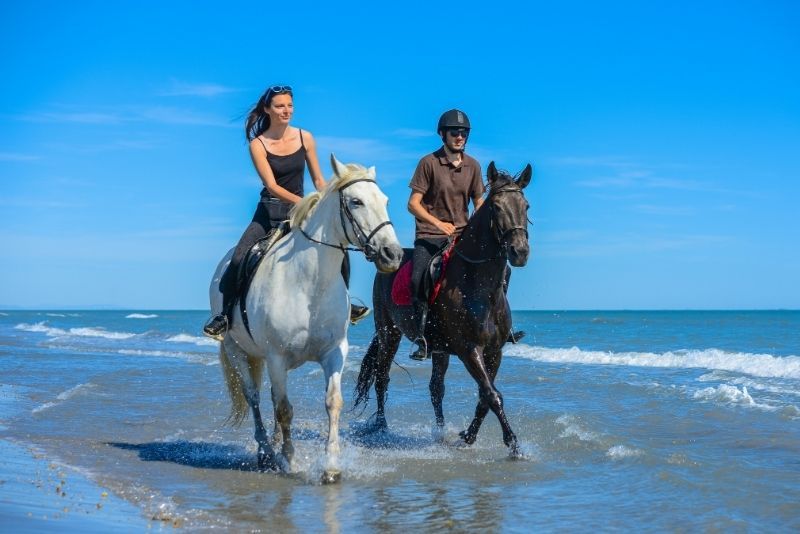 Based in Málaga, this type of riding tour heads out for daily circular route rides of up to 6 hours in length. The excursion price includes daily round trip transfers to your accommodation in Málaga. If you are traveling in a group of 6 individuals, you can reserve the tour exclusively, allowing you to tailor the pace and difficulty level of the experience.
How much do horse riding tours in Malaga cost?
Guided horse rides in Málaga range in price from €20 to €80 per person. The price is determined by the tour length, location and group size. You can book a tour that includes a wine tasting, breakfast or dinner. These options cost between €60 and €90 per participant.
Private horse riding classes in Málaga start at €60 for beginners. Instruction and a ride along a beginner's route is included
A half day guided horseback tour in Málaga costs around €70 per person and is ideally suited to people who have previous riding experience.
Multi-day horse riding experiences start at €200 per person for a 2-day experience and €300 per person for 3 days of riding. Daily rides, all equipment and round-trip transfers to your accommodation are part of the package.
What is included?
Horse riding activities include the use of an appropriate horse and all the necessary equipment including a riding helmet. You may need to make your own way to the start point for your ride, but you can confirm this when you choose your tour.
On an out ride, your group will be accompanied by an experienced guide and if you book a private lesson, your instructor is included in the price.
If you select a multi-day riding activity, you will need to arrange your own accommodation and meals, but transport to and from your accommodation included in the price.
Where does it start?
As each horse riding tour offers a different route, the start point for the activity will differ depending on the tour you choose. You may be asked to meet at the stables close to the trail starting point, or will be directed to the meeting point when you confirm your booking.
How long does it last?
Guided horse rides at various locations in Málaga can last from 1 to 3 hours. Private horse riding classes are typically 2 to 3 hours long. A half day guided horseback tour can last for up to 5 hours.
In general traveling time to the start points for these activities is not included in the tour length.
Multi-day horse riding excursions that set out from a central location daily are also available for experienced and confident riders.
When is the best time for horse riding tours in Malaga?
The best time for a horse riding in Málaga is from March to May and from September to November, when temperatures are pleasant. Days are hot and there's plenty of sunshine.
Is it safe?
Yes, horseback riding tours in Málaga are safe, as they provide expert guides and safety equipment. These excursions are not suitable for pregnant travelers or those with back or heart problem or other serious medical concerns. If in doubt, check with the tour provider before booking.
Are children allowed?
Horse riding tours in Málaga allow children aged 4 and above, with an accompanying adult.
What happens in case of bad weather?
Horse riding tours in Málaga will be canceled if weather conditions are unsuitable. If in doubt, check with the tour provider before booking.
Which other outdoor activities can be done in Malaga?
Travel tips
Book from a trusted and experienced horse riding tour company in Malaga with positive reviews and a focus on safety and animal welfare.
Dress in comfortable and suitable horseback riding attire, including closed-toe shoes and long pants. Bring a hat and sunscreen for added protection.
Pay attention to the instructions provided by the guides. They have valuable insights to ensure a safe and enjoyable ride.
Treat the horses with care and respect to ensure the well-being of the animals.