Situated in the heart of the Costa del Sol and against the Alboran Sea lies Málaga, a popular tourist destination in southern Spain. It is one of the oldest cities in Europe and the sixth-largest city in Spain.
Tourists flock from all over the world to soak up the Malaguena sun while immersing themselves in the rich Spanish culture. The city boasts countless activities and attractions, both in and out of the water.
Take advantage of all that the city has to offer by booking a boat tour!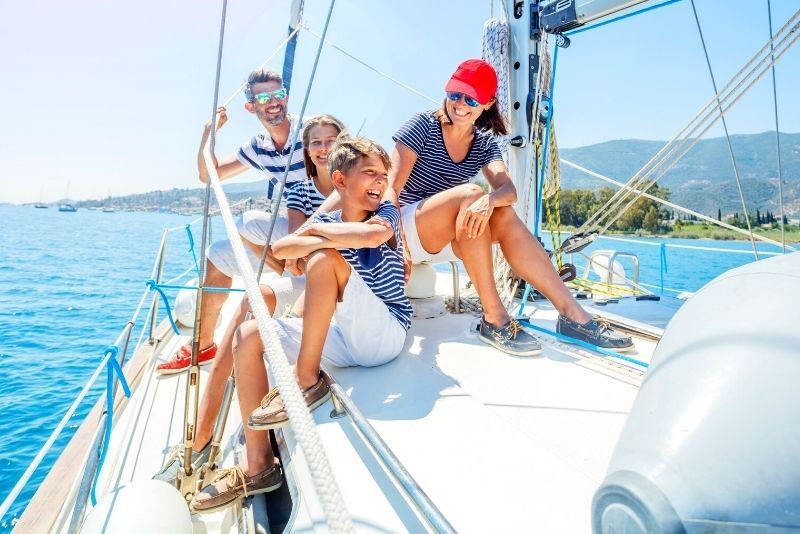 What are the most popular boat tours in Málaga?
There's no shortage of boat tours in Málaga and its surrounding areas. You can book a tour based on the cost, duration, type of boat or occasion. Choose between Catamaran cruises, sunset tours, private boat trips, boat rentals, or dolphin-watching cruises!
Catamaran cruises
One of the most popular boat tours in Málaga is the catamaran cruise. You can spend one to two hours sailing around the bay, soaking up the sun in the bow area nets or swimming off the back of the boat.
Many tour operators offer catamaran cruises, so you can take your pick! These are typically the most cost-effective boat tours in Málaga.
Sunset tours
Málaga boasts stunning sunsets that you can enjoy on a sunset boat cruise. You can watch the sun fall over the gentle waves while taking in the panoramic Malaguena skyline.
Private boat trips
Private boat trips are great for small groups of people and offer more privacy to enjoy the cruise. You can book private boat excursions for special events, such as stag and hen parties. The fun never ends with a private boat trip!
Boat rentals
Boat rentals allow you to explore the coast of Málaga on your schedule! You can choose a half or full-day rental, depending on how long you want to be on the water.
Different operators rent different types of boats, so you have a variety of options to select from. Some rental companies require you to have a boating license while others don't. Make sure to check ahead of time.
Dolphin-watching cruises
The bay outside of Málaga is home to countless ocean animals. You can try and see them up close and personal on a dolphin-watching cruise.
You will sail around the area while keeping an eye out for one of the ocean's most playful creatures. Sightings are not guaranteed, but your tour operator will do the best they can to find them.
How much do boat tours in Málaga cost?
The cost of each boat tour in Málaga varies based on what the ticket includes. The price changes based on the tour operator, how long the boat tour lasts, the type of boat, the time of day the tour occurs and how many other people can take the boat tour. Generally, the prices range from €12 to €2,500.
You can take a one to two-hour catamaran ride around the bay outside of Málaga for just €12. Those prices slightly increase to €15 if you want to take the sunset boat tour. Some boat tours include a barbecue or a meal on board, and they go up to about €112. You can even take a boat tour to watch dolphins for €60!
The boat tours start to get more expensive when you look at private boat tours or boat rentals. You can rent your own boat for four hours, and it costs between €200 and €300. Private tours cost €120 to €1,090. If you want to splurge, you can book a full-day catamaran rental for €2,500.
Which places are seen with a boat tour in Málaga?
Most of the boat tours in Málaga travel around the bay that borders the city's coast. These cruises treat visitors to stunning views of the city's skyline and the Alboran Sea. If you book a sunset cruise, you will get to watch the sun paint the sky and fall over the beautiful waters of Southern Spain.
Some tours may even take you down the coast to popular destinations like Marbella or Puerto Banus. If you enjoy outdoor activities, you can book a cruise that includes a swimming stop or a picnic.
Not only do you get to enjoy the picturesque views, but you also get to experience the beautiful water firsthand. You can even enjoy a meal while floating in the waves with the city as your backdrop.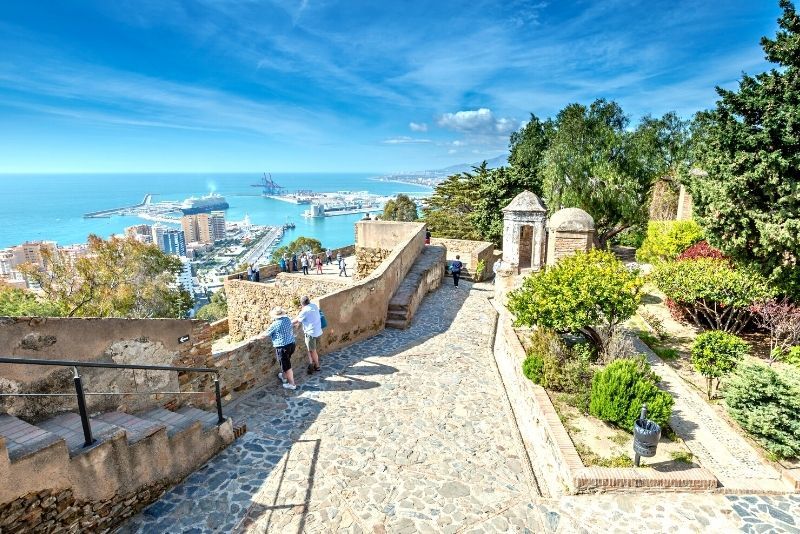 How long does a boat trip last?
The duration of your boat trip varies based on the tour you book. The cheaper boat excursions tend to last anywhere from one to two hours, depending on the tour operator. You can also rent a boat for a full or half-day trip.
Private tours typically last as long as you want them to because they offer more scheduling flexibility. Check with your tour operator to confirm what booking options they offer.
Where do boat tours leave from?
Most boat excursions depart from the Port of Málaga. Once you book the cruise, the tour operator will send you the name of the boat so you can identify it once you arrive at the port.
Some of the other boat tours depart from neighboring cities, like Marbella, Puerto Banus or Estepona. There, you will find your boat at the respective port. If you are unsure of how to reach the departure boat, contact your tour operator for detailed instructions.
When is the best time for a boat trip in Málaga?
Málaga sits on the coast of southern Spain, so the city faces winds from the Mediterranean Sea. November through March tend to see lower average temperatures and lots of wind, making it feel cooler than it is. January is the coldest month, and temperatures drop to 17 degrees Celsius.
If you want to truly experience the Costa del Sol (Coast of the Sun), book your trip from June to September. Average temperatures reach 31 degrees Celsius, and you can see up to 11 hours of sunshine each day. July and August are the hottest months but also the best time to swim. The average water temperatures reach 24 degrees Celsius.
Many tour operators launch their cruises in the afternoon or evening and take advantage of the beautiful sunsets. If you booked a private tour, you will have more flexibility with your departure and return times.
Which other water activities can be done in Málaga?
Travel tips
Slather on sunscreen, especially if you visit during the Spanish summer!
Bring a jacket if you book a cruise from October to April.
Confirm the departure location with your tour operator. Some cruises depart from Málaga, while others depart from neighboring towns.
If you rent a boat, bring your boating license if the operator requires one.