There are several wildlife-oriented theme parks in Las Vegas to discover, making for a fun family day out in the city. Some focus on marine creatures while others are all about land mammals, and most have feeding programs for you to enjoy some close encounters.
Sharks and lions take pride of place in these Las Vegas attractions parks, but it's often the smaller and more unusual residents that will burrow their way into your heart.
Keepers of the Wild Nature Park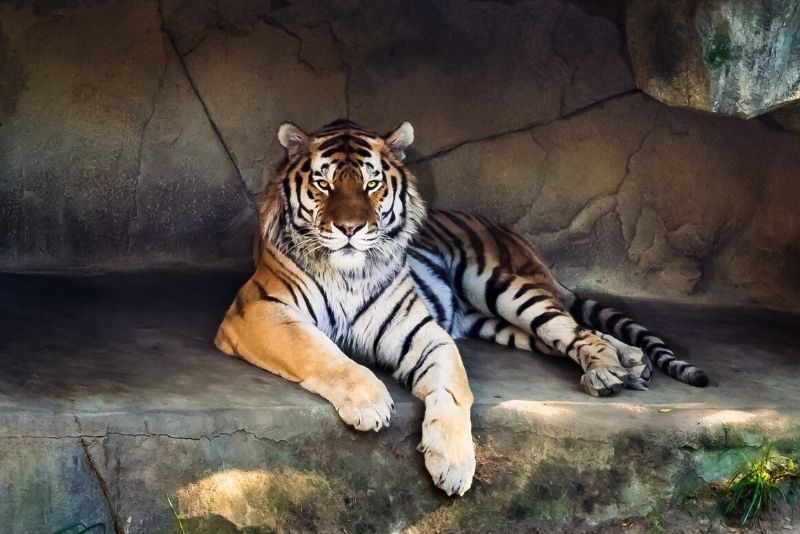 This intimate animal sanctuary on the outskirts of the city brings a slice of the exotic to your vacation. Keepers of the Wild Nature Park is your chance to meet animals from near and far at close quarters, with everything from native cougars to African leopards calling the place home.
You can enjoy a safari-style adventure in this wildlife-focused Las Vegas theme park, with guided drives through the reserve accompanied by a keeper. Or, if you prefer to explore independently, there are several walking trails that swing by the enclosures too. Go at feeding time for some big cat action.
Lion Habitat Ranch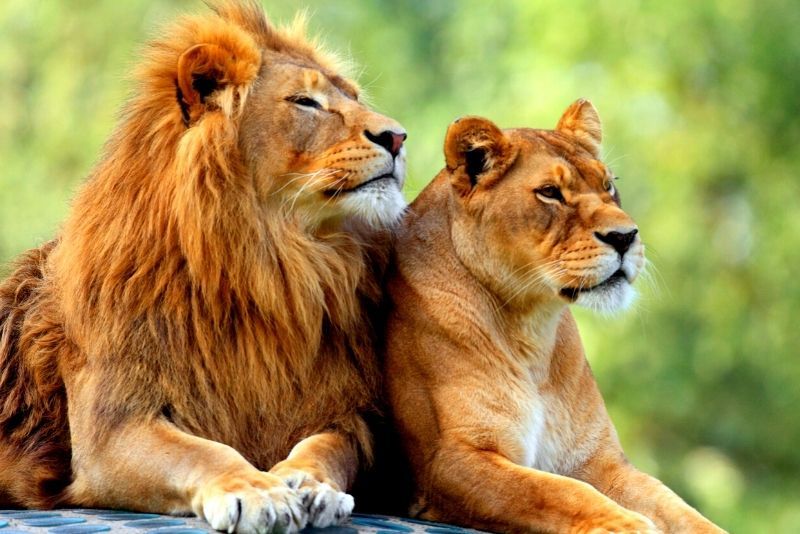 The kings and queens of the African plains are waiting to meet you at Lion Habitat Ranch. This out-of-town Las Vegas attraction park is the place to go for feline encounters, and there's a bonus giraffe with some serious painting skills too!
The lions were formerly on display at the MGM Grand Hotel and are now enjoying a regal retirement in this dedicated conservation sanctuary. You can take part in feeding the lions and the giraffe, and there's a behind-the-scenes tour that gives a glimpse into what goes on in the restricted areas.
Shark Reef Aquarium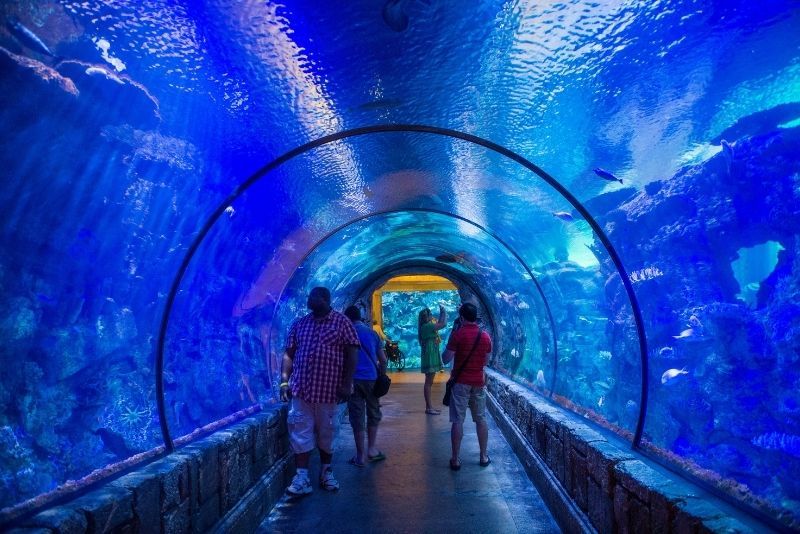 Get your hands on some Shark Reef Aquarium tickets and go on a journey beneath the waves. This predator-focused theme park in Las Vegas is all about the big fish, with sharks taking center stage. It's located on The Strip so is easy to include on your day out.
Take a walk on the wild side with a stroll through the underwater tunnels and see the creatures of the deep from a new perspective. If you want some intimate experiences, head to the stingray and turtle pools to feed the friendly inhabitants, or dive with sharks for the ultimate thrill.
SeaQuest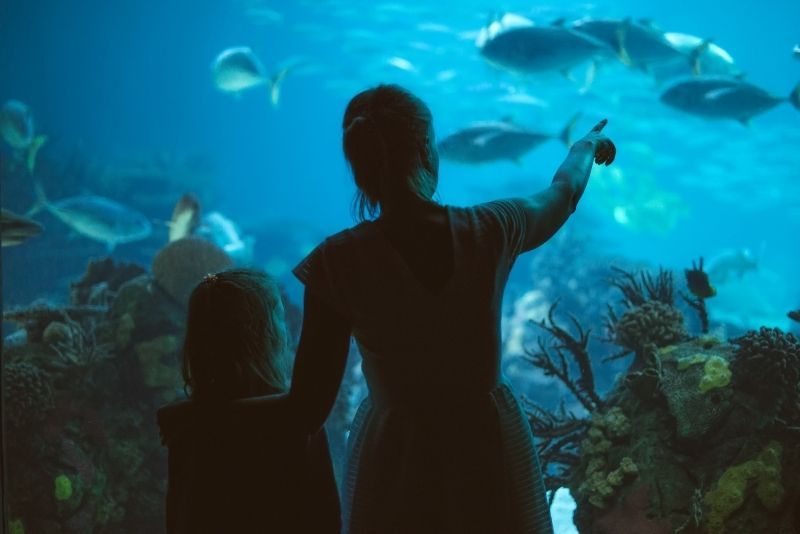 SeaQuest is another popular aquarium-based theme park in Las Vegas, situated in the city center on South Maryland Parkway. Watch the fearsome lionfish chasing their prey and admire the glowing jellyfish that illuminate the vast tanks.
You'll discover land animals as well as ocean-dwellers, with otters and kinkajous stealing the show. There are feeding sessions and one-on-one encounters to enjoy, including snorkeling with stingrays. You can try a fish pedicure, which will have ticklish travelers in fits of laughter, and if you're in a group, you can even spend the night sleeping with the sharks!