When you've had your fill of the shows and slot machines in Sin City, and fancy an adventure out into the wilderness, there are several multi-day trips from Las Vegas on offer.
The city enjoys an enviable location close to some of the most spectacular national parks and canyons in the west, so you really are spoiled for choice. Whichever you opt for, you'll be simply blown away by the scenery.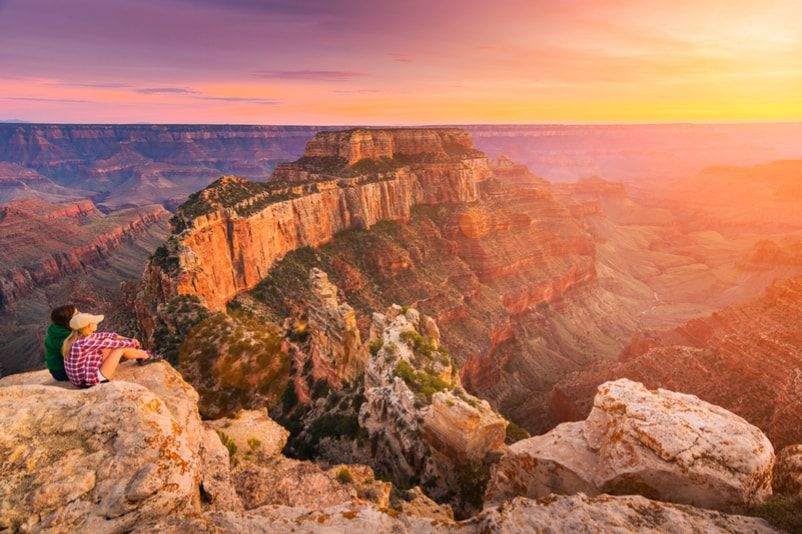 2-Day Trips from Las Vegas: Antelope Canyon & Grand Canyon
If you only have a short time in Vegas, then 2-day trips to the Grand Canyon and Antelope Canyon fit the bill perfectly. You'll be whisked off to the heart of the American West, with a drive along Route 66 to kick things off.
Some of these popular multi-day tours from Las Vegas stop at the Las Vegas Welcome Sign and Hoover Dam on the way. Prepare to have your breath taken away as you step onto the South Rim of the Grand Canyon, where hiking trails, overlooks, and the sunset conspire to captivate even the most jaded traveler.
After overnighting in an Arizona hotel, you'll take in the view at Horseshoe Bend before continuing to Antelope Canyon. A Navajo guide will show you the secrets of this colorful slot canyon, where shafts of light illuminate rock formations for dazzling photos. Your adventure finishes this evening back in Las Vegas.
2-Day Trips from Las Vegas: Zion & Bryce National Park
When it comes to multi-day trips from Las Vegas, this one's a bit of a corker! Zion and Bryce are home to some of the most staggering scenery in all of America.
Your tour starts with a panoramic drive from Vegas to Bryce Canyon National Park, which is a geologist's paradise. Stroll along the rim and admire the giant amphitheater which is crammed full of otherworldly rock formations known as "hoodoos".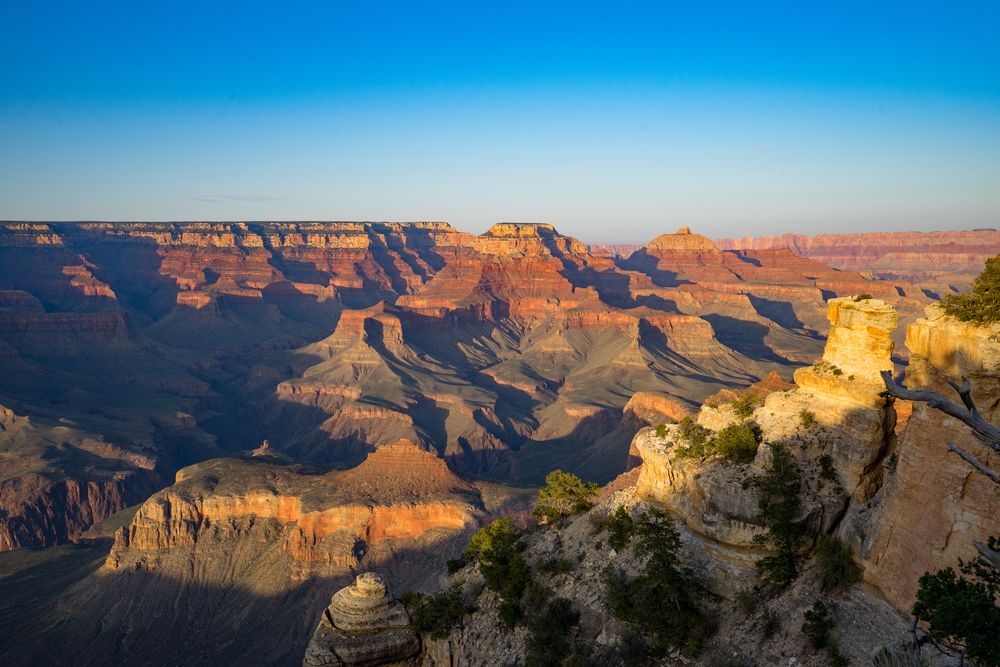 These red and white spires will make you feel like you're standing on the moon! You can hike down among them before heading to your hotel or campground for the night.
Day two is all about the beautiful Zion National Park, where towering canyon walls and red sandstone cliffs converge with the powdery blue sky. There are several hiking trails to try, including meandering beside emerald pools, scrambling along precipitous ridgelines, or even splashing about in the river itself.
3-Day Trips from Las Vegas: Zion, Bryce, Antelope, Grand Canyon, Monument Valley, Sedona
If you have time for a 3-day tour from Las Vegas, you can take in six of the most famous landscapes in the southwestern desert. It's a great choice for first-time visitors on a tight schedule.
After being collected from your hotel, day one begins with hiking in Zion National Park and a visit to the famous Weeping Rock. Next up is Bryce Canyon, where rock formations and the vast plateau are just made for photos.
You'll feel refreshed after a night in a hotel, ready for the second day of adventuring. A guided tour of Antelope Canyon and a jeep ride through the stunning Monument Valley will keep you busy today!
The final offering on these multi-day trips from Las Vegas is the Grand Canyon. You'll spend the last day exploring viewpoints along the South Rim, photographing Horseshoe Bend, and visiting the artistic desert town of Sedona.
4-Day Trips from Las Vegas: Death Valley, Yosemite & San Francisco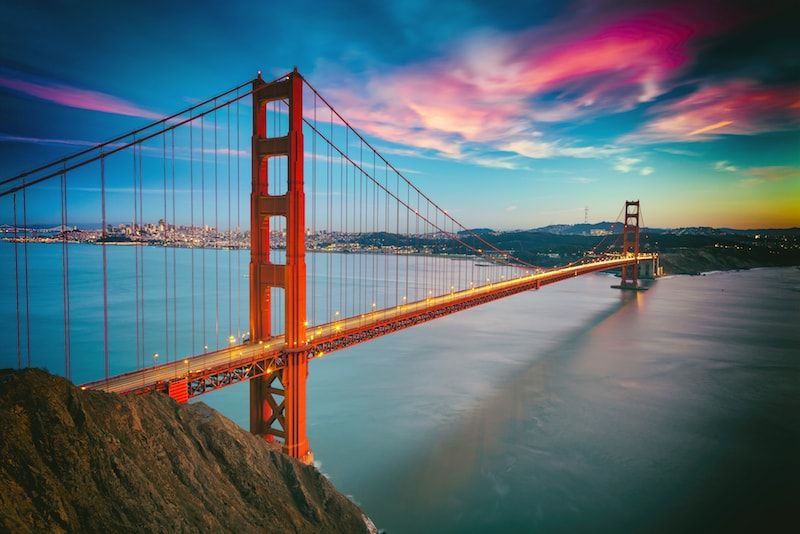 Ramp up the heat with a 4-day trip from Las Vegas to one of the hottest places on earth. First up on day one is the ominously named Death Valley. The landscape here is barren yet beautiful, and you'll enjoy some short walks with your guide to hotspots like Zabriskie Point, the Badwater Basin Salt Flats, and Furnace Creek.
After a night in the historic gold rush town of Bishop, you'll be driven to Yosemite National Park over the stunning Tioga Pass. You will be staying here for a couple of days, with plenty of panoramic hikes up for grabs as well as cycling and relaxing by the sleepy Merced River.
These epic multi-day tours from Las Vegas end on day four, with a scenic drive to San Francisco. On arrival, you'll be treated to a guided city tour with stops at Fisherman's Warf and the Golden Gate Bridge.