When it comes to day tours, there's nowhere more perfectly located than Las Vegas. After seeing the urban sights and having your fill of sparkling entertainment, it's a piece of cake to join an excursion and explore the delights that lay beyond the city boundary.
You can discover some of America's most spectacular natural places on day trips from Las Vegas, with dramatic canyons, emerald forests, and even aliens all on the agenda.
Grand Canyon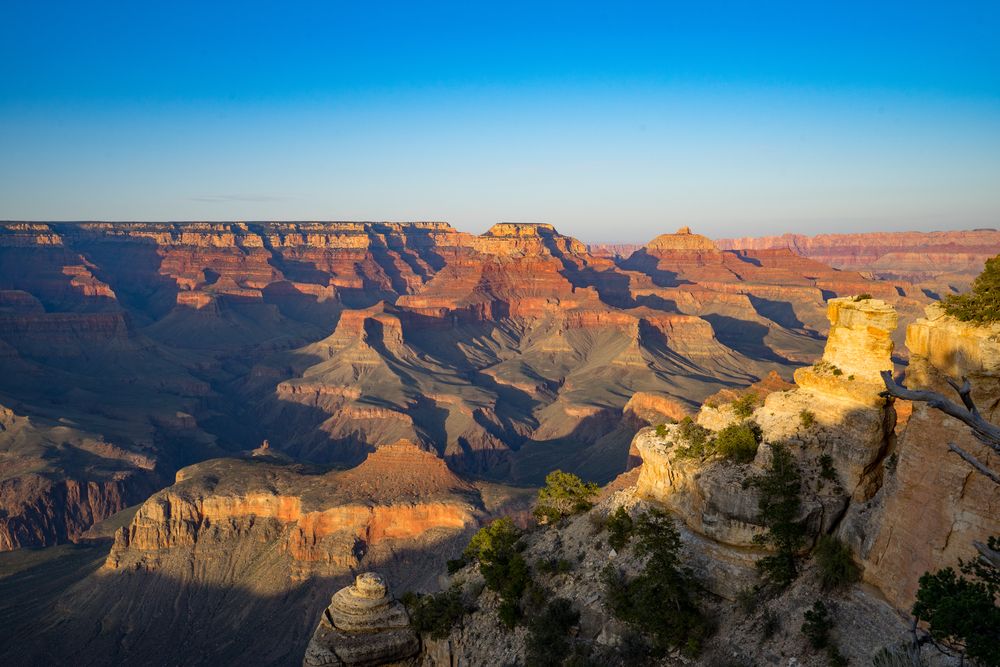 The Grand Canyon is wild, colorful, and even bigger than you first thought! Sprawling 277 miles along the Colorado River in northwestern Arizona, this immense natural wonder is a playground for adventurers. There are hiking trails that take in dramatic viewpoints along the rim, perfect for photos and picnics. For something more leisurely, take an helicopter tour from Las Vegas to the Grand Canyon or fly by airplane for spectacular aerial panoramas.
Up the adventure on your day tour from Las Vegas by stepping onto the Grand Canyon Skywalk. This glass bridge is suspended high over the gorge for jaw-dropping views and maybe a few stomach butterflies!
Hoover Dam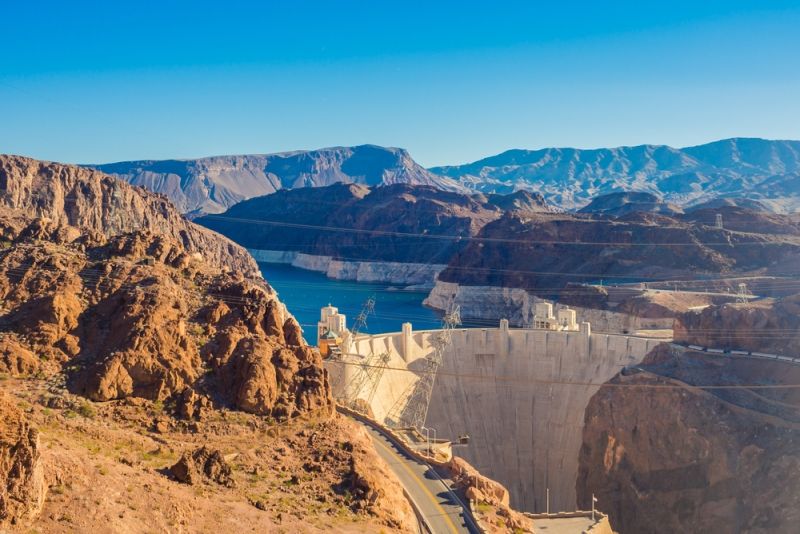 The colossal concrete marvel that sits on Lake Mead is one of the most remarkable feats of engineering on the continent. Constructed in the 1930s across the plunging Black Canyon, Hoover Dam makes for an eye-opening Las Vegas day trip and is less than an hour from the city.
You can go behind the scenes with a visit to the power plant room and museum, where you'll discover just how the dam was built. Back outside, the Mike O'Callaghan - Pat Tillman Memorial Bridge is just the spot for close-up views of the towering wall.
Red Rock Canyon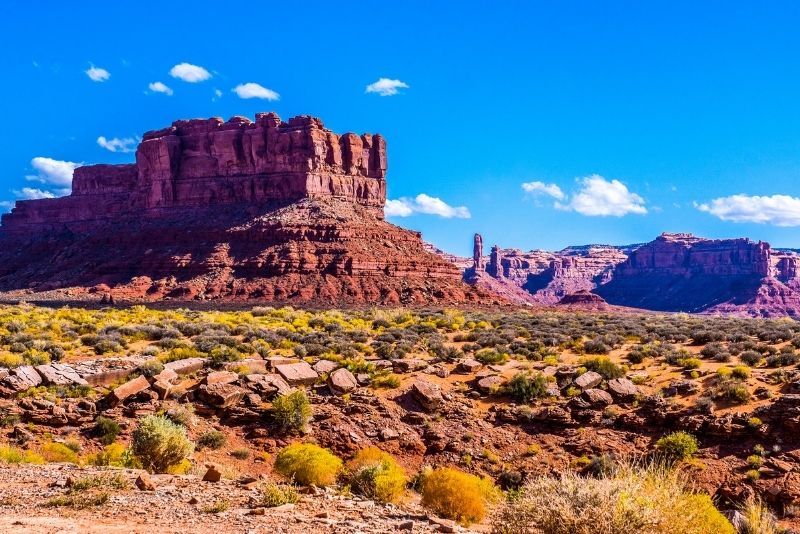 The 13-mile scenic drive through Red Rock Canyon is one of the best mini road trips in Nevada, with sheer cliffs glinting in the sunlight on either side. Famed for its unique geological formations and the Keystone Thrust Fault, this unspoiled wilderness is picture-postcard perfect.
If you fancy an adventurous hiking excursion from Las Vegas, there's nowhere better than Red Rock Canyon. The trails here lead up hidden side valleys to secret overlooks with views that stretch for miles across the desert. Those that want to save their legs can sightsee by electric bike or scooter along the paved road.
Antelope Canyon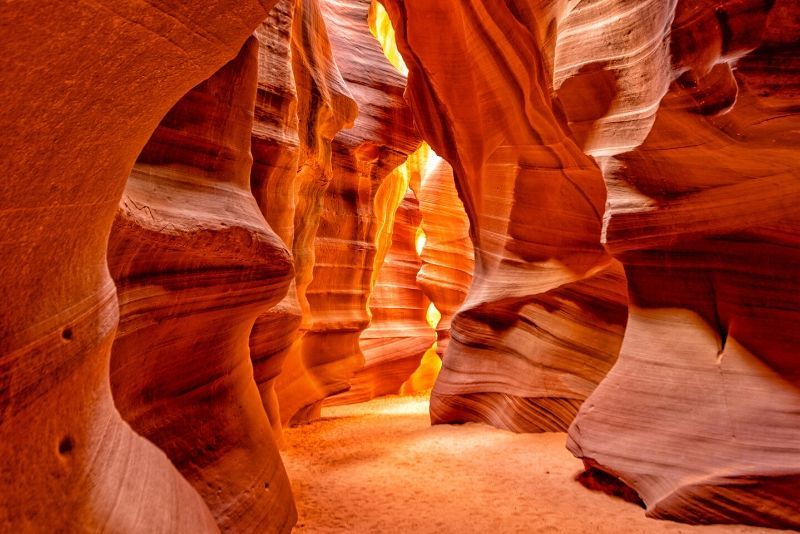 You've seen the photos of slanting light casting its magic in hidden slot canyons. Well, this is your chance to witness it in real life with a day tour from Las Vegas. Carved by water and wind over hundreds of years, the captivating Antelope Canyon is tucked away on the Navajo Reservation and can only be visited with a Native American guide.
You can explore the narrow passageways of this unique gorge on foot, with plenty of stops for pictures. The ochres and reds are particularly striking during the morning when the sun is in just the right position.
Valley of Fire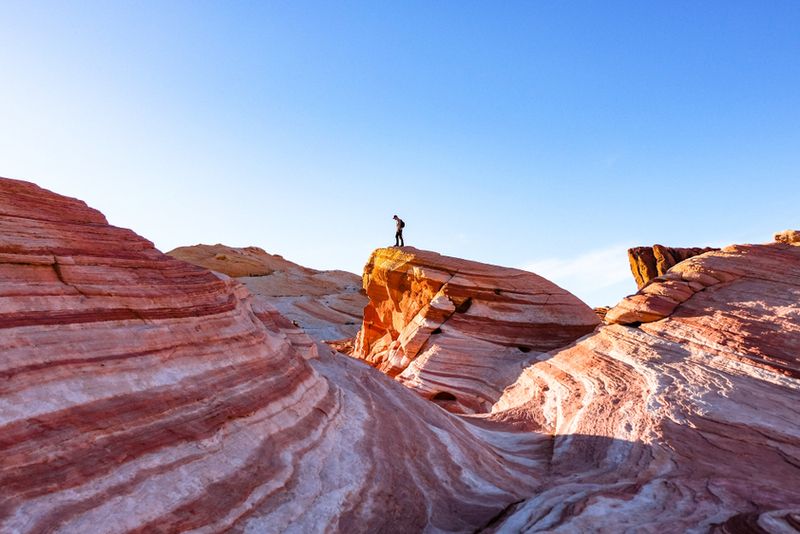 With a name like Valley of Fire, you can expect a show-stopping adventure in the heart of Nevada's Mojave Desert. Whether you're a budding geologist or just like a bit of spectacular camera fodder, this place will blow your mind.
On a Las Vegas day trip, you'll discover other-worldly landscapes that would be right at home on another planet! The contours and colors are straight out of a painting, with Aztec sandstone that has been sculpted by centuries of weather. You'll enjoy some of America's best hiking here, with boulders and gullies adding an epic scrambling element to your mission.
Zion National Park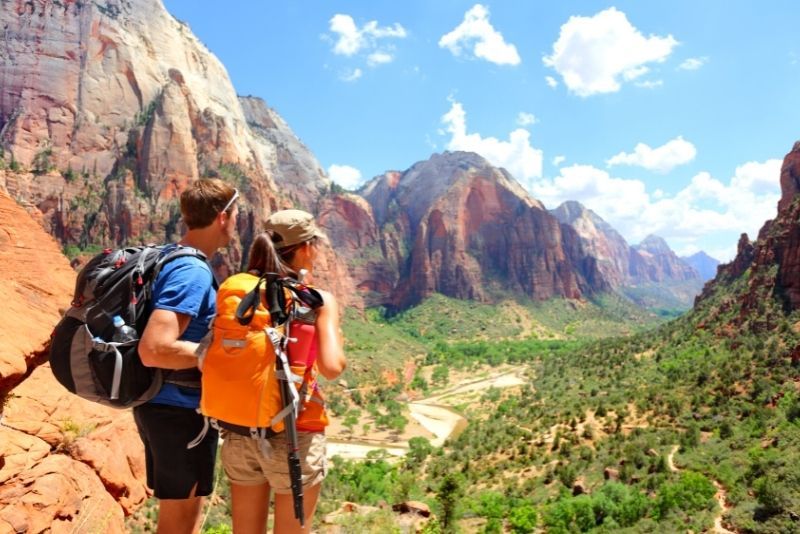 Walk in the footsteps of pathfinders and pioneers on a day tour from Las Vegas as you explore one of the country's last true wilderness areas. This is a land where pink cliffs touch blue skies, and endless emerald forests line rocky canyons worthy of the world's greatest explorers.
Zion National Park is one of Utah's greatest natural gems and is a mecca for hikers searching for backcountry escapades. You can hike along rivers and beside enchanting pools or drive across the canyon floor for views of the famous Angel's Landing. Keep watch for mule deer and bighorn sheep!
Eldorado Canyon and Ghost Town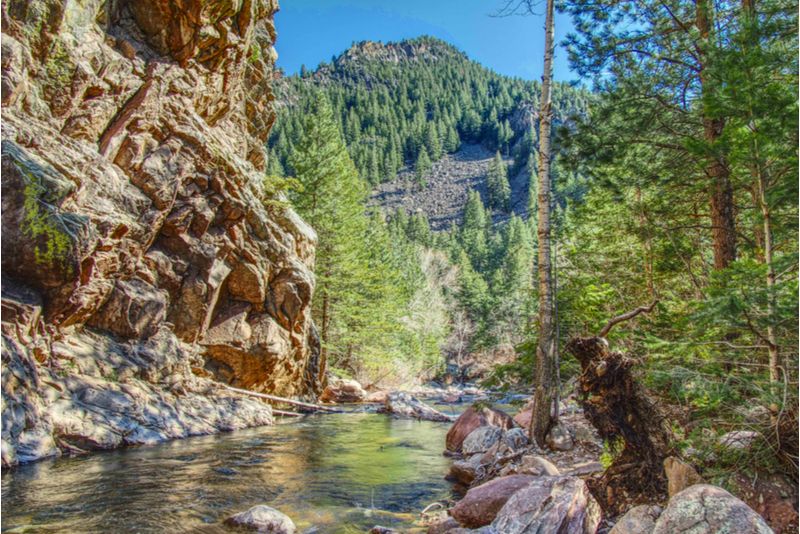 This Las Vegas excursion is a bit different from the others as it involves a healthy dose of gold and ghosts. Once a lawless mining town, isolated Eldorado was a Wild West outpost, drawing prospectors from miles around to come and try their luck. Shootouts were an everyday occurrence, and it's said that the souls of the dead have never left.
Luckily, it's safe to explore today, and you can tour the historic Techatticup Mine and settlement, which is now a ghost town. Hike through the Eldorado Canyon or zoom around on an ATV tour for a real Nevada adventure.
Bryce Canyon
Known for its towering rock spires and giant natural amphitheater, Bryce Canyon is a dream for hikers and photographers. Located not far from Zion in southwestern Utah, Bryce makes for a long yet epic Las Vegas day tour.
The main event here is the blanket of fairy chimneys that stretches as far as the eye can see. These striking geological formations are called "hoodoos" and create an otherworldly landscape like nothing you've seen before. Hit the wilderness trails to see them up close and visit the viewpoints to see thousands of these strange rocky sentinels standing to attention.
Death Valley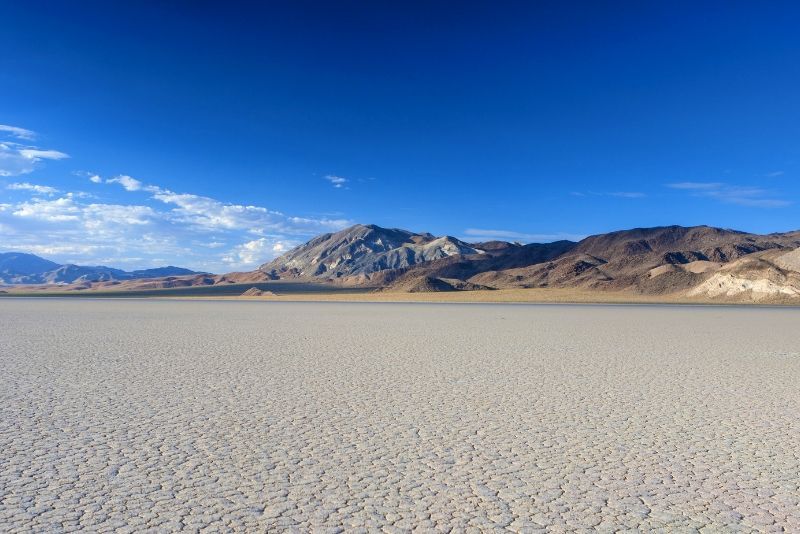 Ramp up the heat with a day trip from Las Vegas to Death Valley, one of the hottest places on earth. Lying just over the border in California, this extreme wilderness is harsh yet beautiful. You'll be surprised to discover flower-filled meadows and wildlife in this barren desert, where towering sand dunes and rugged peaks watch over the vast salt flats
Depending on the time of year you can enjoy some gentle hiking through the canyons and across the plains. Scenic drives in air-conditioned vehicles and nighttime stargazing are much cooler activities, with all the same legendary views.
Black Canyon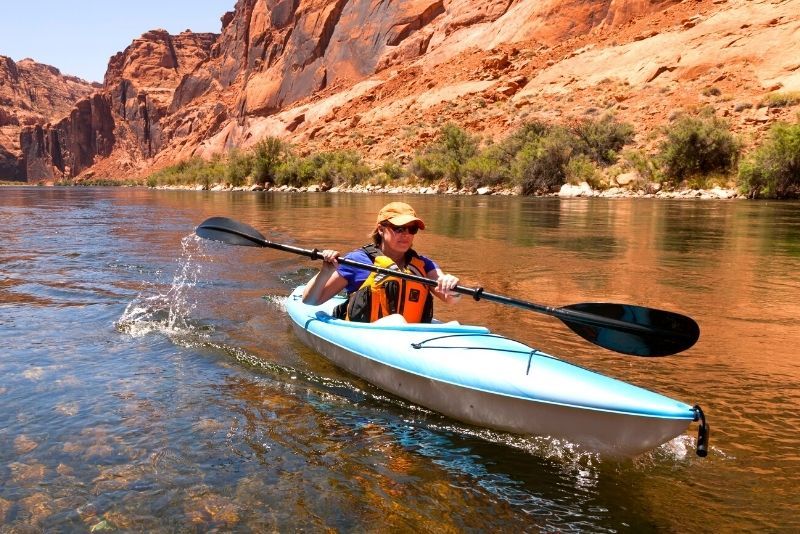 If you want to kayak on the Colorado River, the mighty Black Canyon is the place to do it. You'll paddle into secret caves, drift past historical sites, and take a dip in bubbling hot springs. Beavers and rabbits often show their faces along the banks, and there are some idyllic beaches for alfresco lunches.
The Hoover Dam spans the canyon, with Lake Mead just behind, so it makes sense to combine the sights on your Las Vegas day tour. You can even camp out overnight if you want to explore a little deeper and enjoy some backcountry hiking.
Colorado River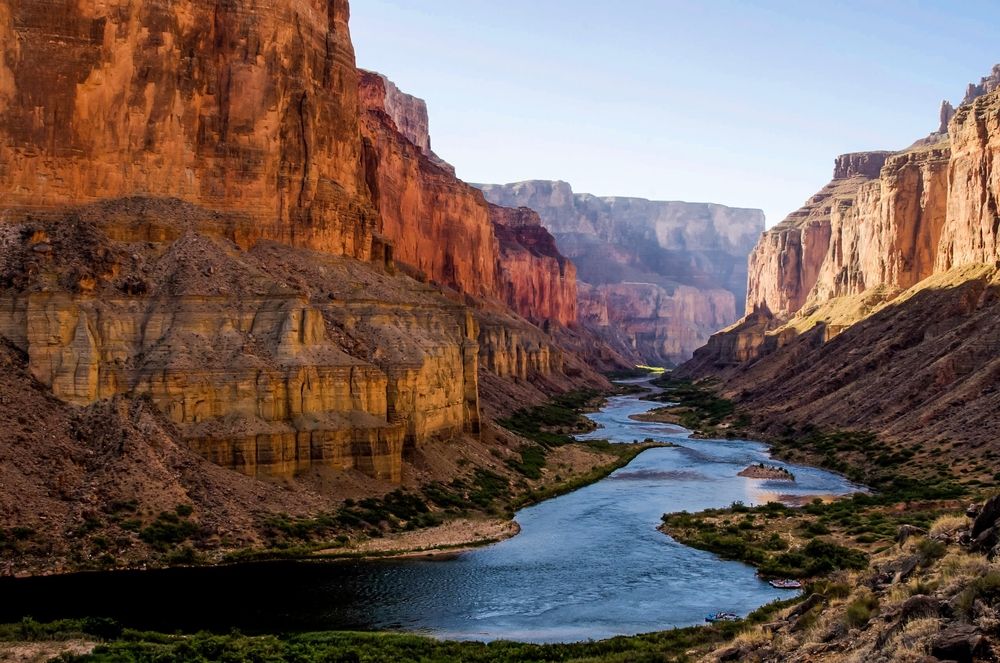 The Colorado River is the setting for many an intrepid Las Vegas excursion, as it snakes through some of the most dramatic wilderness areas in America. At 1,450 miles long, the river passes through seven states before ending its journey in Mexico.
If you want to see it for yourself, take to the water on an activity tour, with no experience required. Options include rafting down the Grand Canyon and kayaking or paddle boarding along Black Canyon beneath Hoover Dam. For something different, why not try hydro-biking, which combines cycling and rafting for an unusual but fun aquatic jaunt.
Lake Mead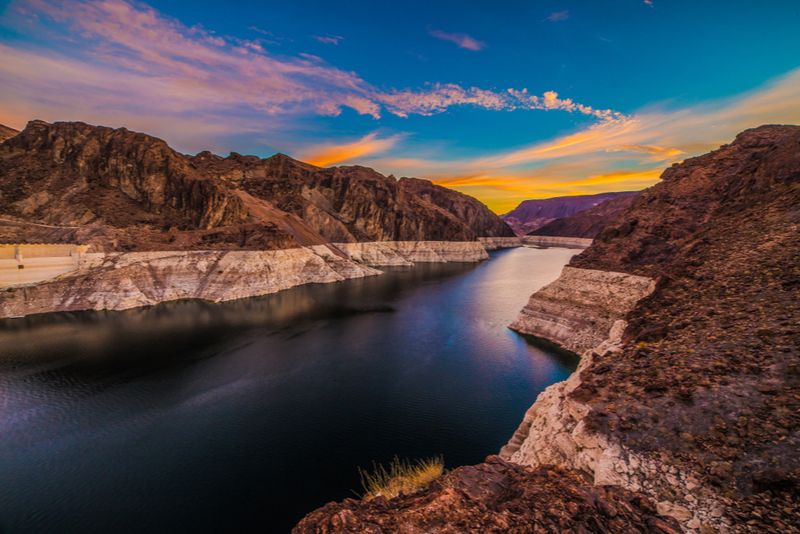 Lake Mead is the largest recreation area in the country, spanning 1.5 million acres of wild and untamed landscape. Here you'll discover remote canyons that glow red in the sun, as well as mountain peaks that are just begging to be climbed. Hiking and ATV rides are popular ways to explore.
The biggest draw is the lake itself, where kayaking and cruises on the iconic Desert Princess paddle wheeler make for fun day trips from Las Vegas. Lake Mead is just 30 miles east of the city, so you'll be there in the blink of an eye.
Hidden Valley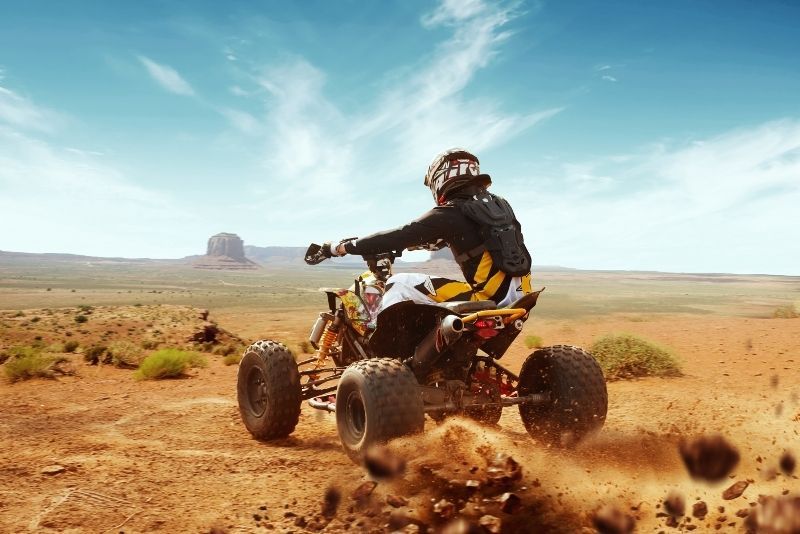 For a real off-the-beaten-track Las Vegas day tour, head to Hidden Valley which totally lives up to its name. This isolated desert paradise is surrounded by rugged mountains, with inviting trails crisscrossing the landscape and leading you on to untold adventures.
Activities here are high on adrenaline, with rocky scrambles, buggy rides, and dirt biking all on the cards. You can explore by ATV too, which is an easy and exciting way to access the more remote corners of the valley. Tucked away in the Sloan Canyon National Reserve just south of Las Vegas, Hidden Valley is epic yet accessible.
Seven Magic Mountains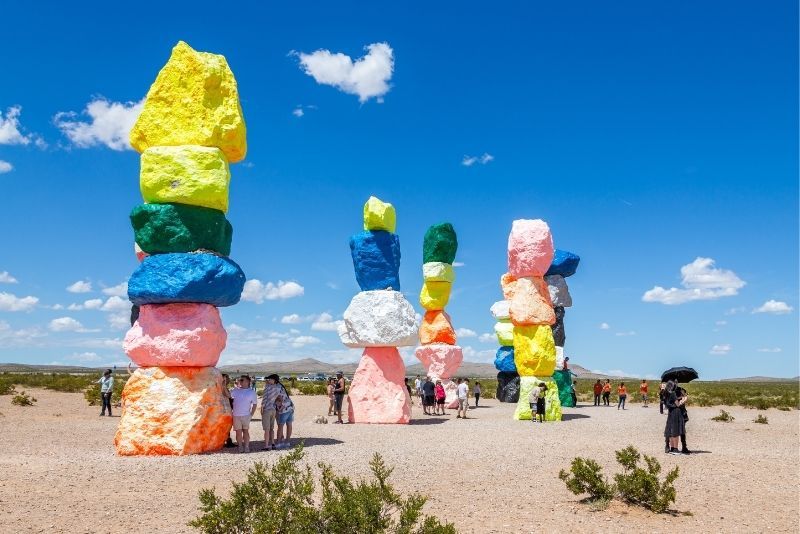 The candy-colored rock totems known as Seven Magic Mountains have to be seen to be believed. This quirky art installation is often included on Las Vegas excursions as it's just 10 miles from The Strip and makes a great stop-off on a longer day tour.
Designed by Swiss artist Ugo Rondinone to illustrate how human presence affects the natural landscape, the site is one of the most photographed in the state. As you walk along the observation trail, take a moment to contemplate the vast Mojave Desert all around, which contrasts starkly with the neon columns punctuating the skyline.
Los Angeles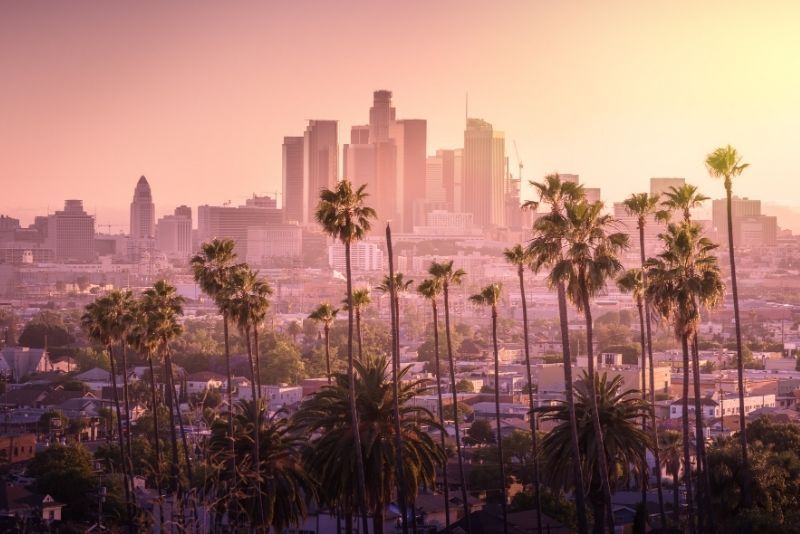 It's possible to take a day trip to Los Angeles from Las Vegas, and while it will be a dawn to dusk affair, it's a great way of bagging another iconic city. The City of Angels has glitz down to a fine art, but beyond the Hollywood glamor, there are golden beaches and green hills to discover.
Spot celebrities on a city tour, and drive through Beverly Hills to see how the other half live. Then swing by the Walk of Fame for selfies beside the famous handprints and feel the thrills at the amusement park on Santa Monica Pier.
Area 51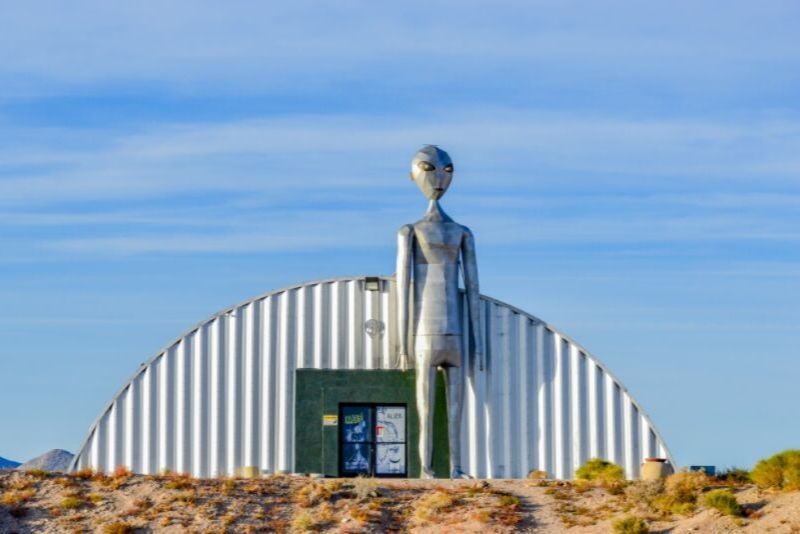 Area 51 is a top-secret Air Force facility hidden deep inside the Nevada Desert. It's the alleged haunt of UFOs and aliens, with a different conspiracy theory surfacing on an almost daily basis. Come and see for yourself on a Las Vegas Day tour and decide once and for all whether the little green men really do exist!
You can pose for photos by the iconic entrance sign, and hunt for landing sites in ancient dry lakes along the Extraterrestrial Highway. Other highlights include the Area 51 Museum and the Little A'Le'Inn hotel which you might recognize from the movies.