La Fortuna is a district in Costa Rica's northern highlands that has become a popular tourist destination for internationals and locals alike, thanks to its lush vegetation, breathtaking waterfalls and numerous adventure activities on offer.
Horseback riding tours in La Fortuna are an ideal way to explore the incredible natural beauty that the district has to offer. Canter through the Costa Rican countryside, enjoying magnificent views, with your local guide leading the way.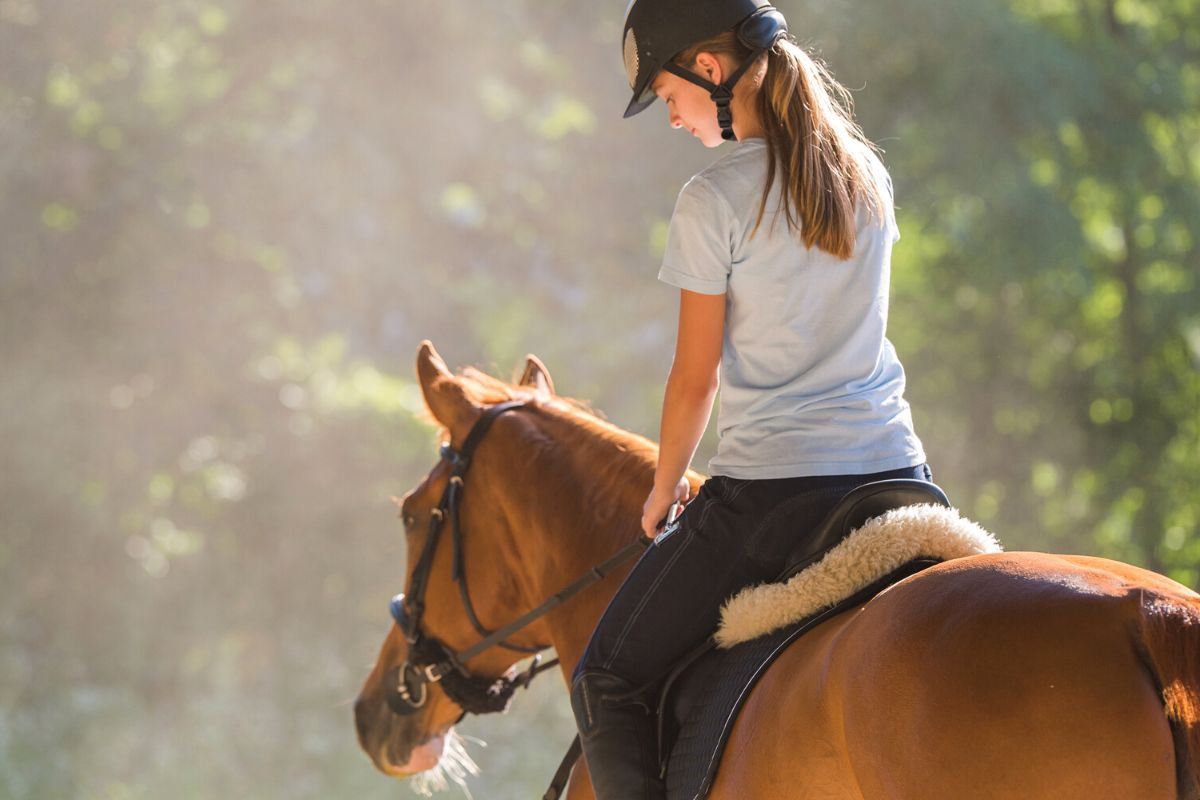 Here's all you need to know about horseback riding, one of the most exhilarating outdoor activities in La Fortuna.
What are the best horseback riding tours in La Fortuna?
Private and customized horseback riding tour in La Fortuna
Enjoy the peace and calm of a private horseback riding tour that caters to your level experience. This is the perfect customized tour for animal and nature lovers looking to explore the beautiful Costa Rican countryside.
Your professional local tour guide leads the way as you cross rivers, trek along jungle trails, canter across open fields and admire incredible views. Your guide will provide you with interesting information about Costa Rica and the landmarks you see along the way.
Toward the end of the tour, you'll be given the opportunity to gallop if you are comfortable enough to do so. As there aren't any other tour participants besides your travel companions on the tour, there is no pressure on you to do anything you don't want to.
Arenal Volcano horseback riding tour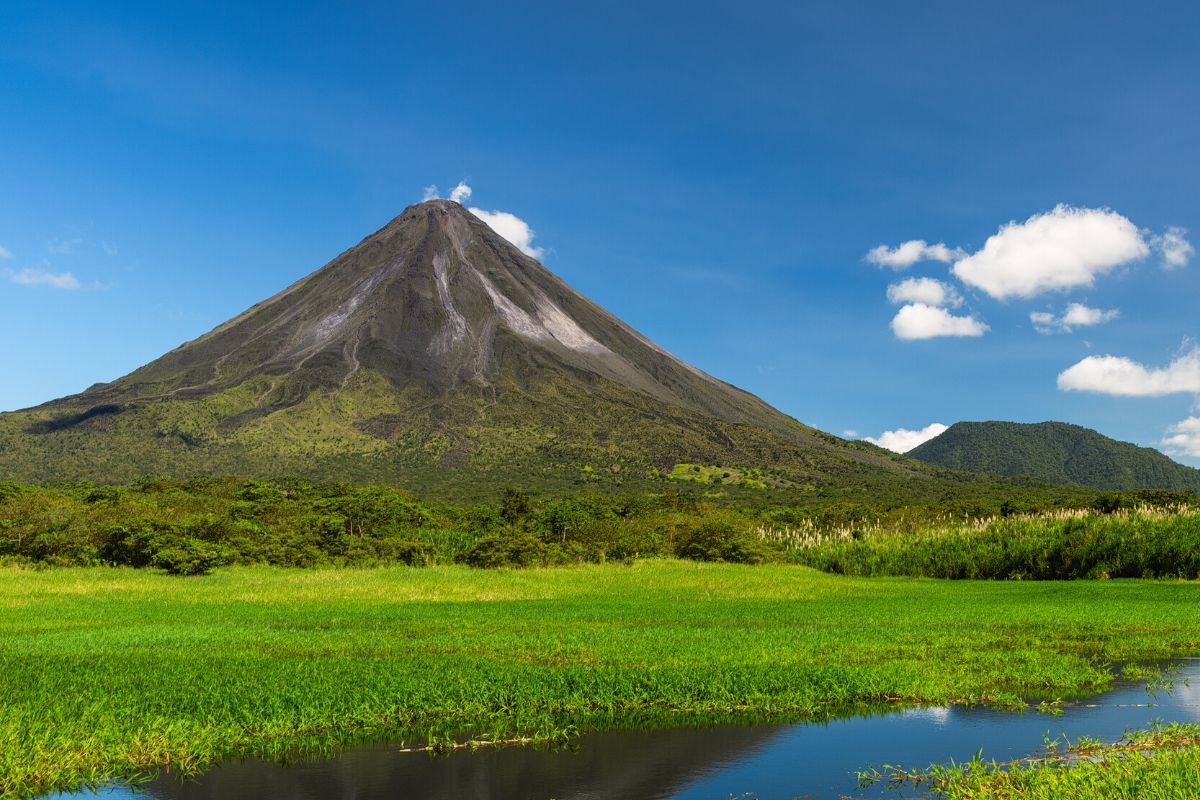 Marvel at the incredible views of Arenal Volcano and the nearby lake as you wind your way up the well-kept trails of Mistico Park. Relax and let your horse do the walking as you observe the district's impressive variety of native plants, birds and animals.
Mistico Park makes for the ideal location for a horseback riding tour as it is a family-owned nature reserve that has thoughtfully developed trails, a plethora of natural wildlife and amazing views.
You'll experience various landscapes throughout the tour including rainforests and green hilltop pastures. The horseback riding tour takes place at a slow pace, giving you plenty of time to enjoy the scenery and take photos.
Rio Celeste horseback riding tour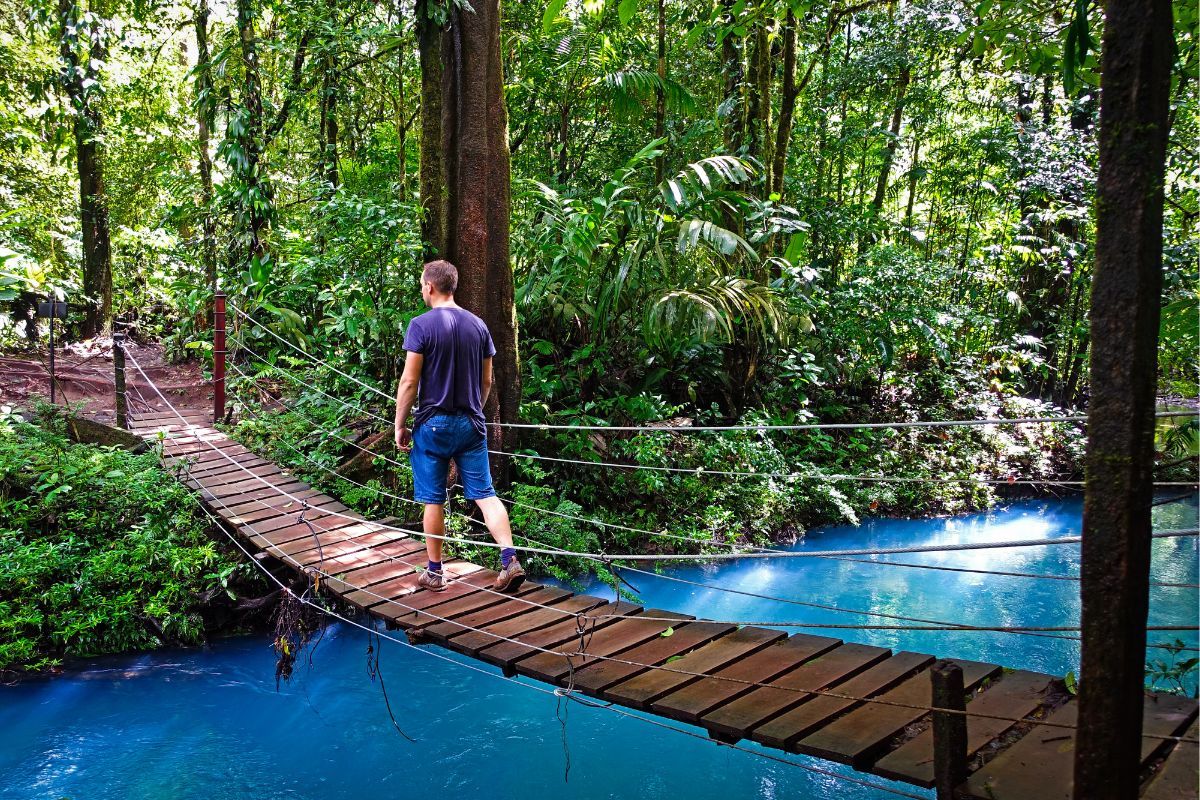 Celeste River is one of the most beautiful rivers in Costa Rica and is famous for its bright blue color, which is the result of a mineral reaction. This horseback riding tour in La Fortuna explores the area surrounding the river and gives you the opportunity to enjoy a swim.
The rainforest surrounding the river is breathtakingly beautiful and the well-trained horses are accustomed to the sights and smells that you'll encounter along the way. In addition to swimming in the river, you'll also get to play on the Tarzan swing.
This tour is suitable for all experience levels and you'll be matched with a horse that is ideal for your riding capabilities.
La Fortuna Waterfall horseback riding tour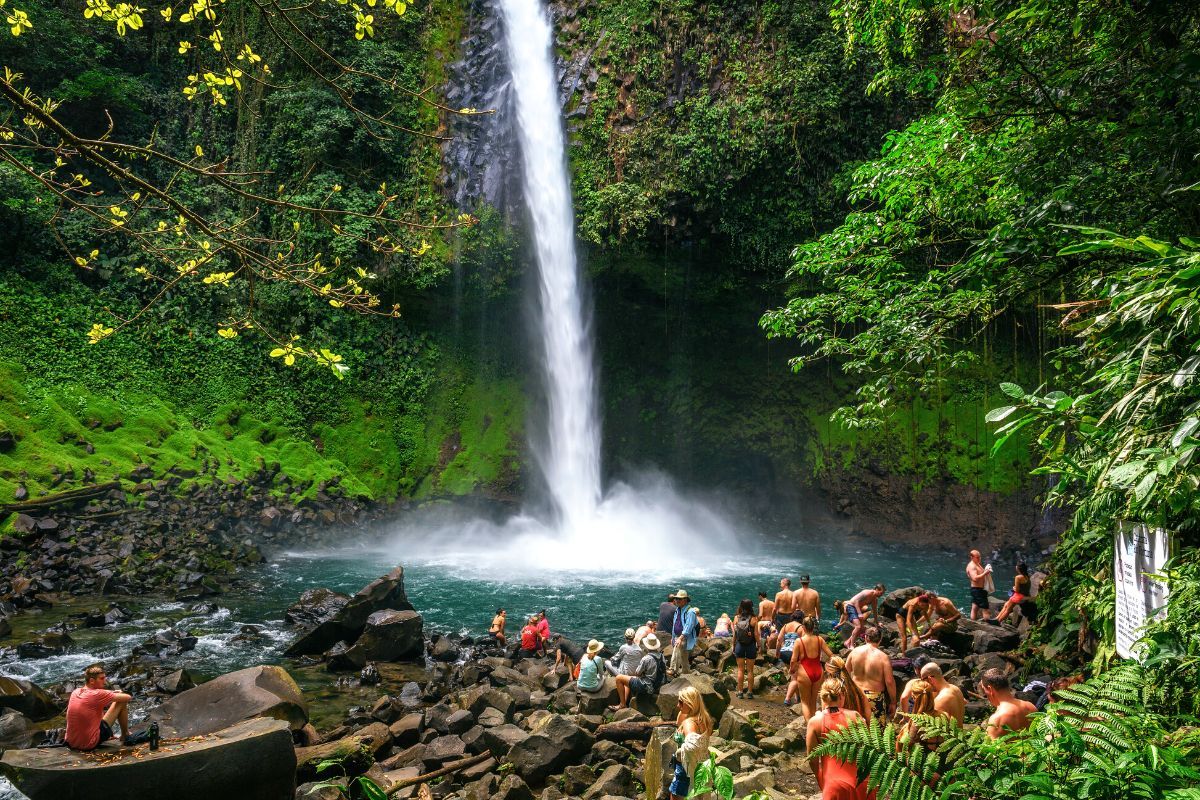 No experience is needed for this horseback riding tour that explores the jungles and waterfalls of La Fortuna and the area surrounding Arenal Volcano. Meet your tame and friendly horse and receive a safety briefing before the tour begins.
The tour's main highlight is visiting the Pino Blanco Waterfall and La Fortuna Waterfall. You can swim at the waterfall's base or simply admire the cascades from the comfort of your saddle.
Your local tour guide will teach you about Costa Rican culture, history and heritage as you make your way through the tropical rainforest.
How much do horseback riding tours in La Fortuna cost?
A basic horseback riding tour in La Fortuna costs as little as US$45 per person for a 1.5-hour, group experience. A slightly more comprehensive horseback riding tour, lasting around 4 hours, should cost closer to US$100 per person.
Private horseback riding tours, customized to your specific requirements and do not have any other tour participants, generally cost upwards of US$140 per person.
What is included?
Horseback riding experience
Professional guide
All necessary equipment
Bottled water (some tours)
Hotel transfers (some tours)
Where does it start?
Horseback riding tours in La Fortuna usually begin at various horse ranches in the district, such as La Finca Lodge. While some tour operators may offer a hotel pickup service, in most cases you'll need to make your own way to the ranch.
Aim to arrive at the starting point at least 5 minutes before the tour is due to start so that you do not keep your tour guide waiting and that you make the most of your allotted time with the horses.
How long does it last?
The typical duration of a horseback riding tour in La Fortuna is around 3 hours. However, there are a few shorter tours, lasting around 1.5 hours, for those looking for a simple, introductory experience.
There are also a handful of full-day tours available that last up to 12 hours.
When is the best time for a horseback riding tour in La Fortuna?
There are various time slots available when you are looking to book a horseback riding tour in La Fortuna, so you should choose a time that best suits you.
However, morning tours are the most popular as horse riding through the rainforests is an ideal start to the day.
It is recommended that you book your horseback riding tour in La Fortuna for the beginning of your stay in the district. This is because these tours provide a great introduction to the area as well as Costa Rican culture and heritage.
Are there any combo tours available with horseback tours in La Fortuna?
Horseback riding and canopy tour in La Fortuna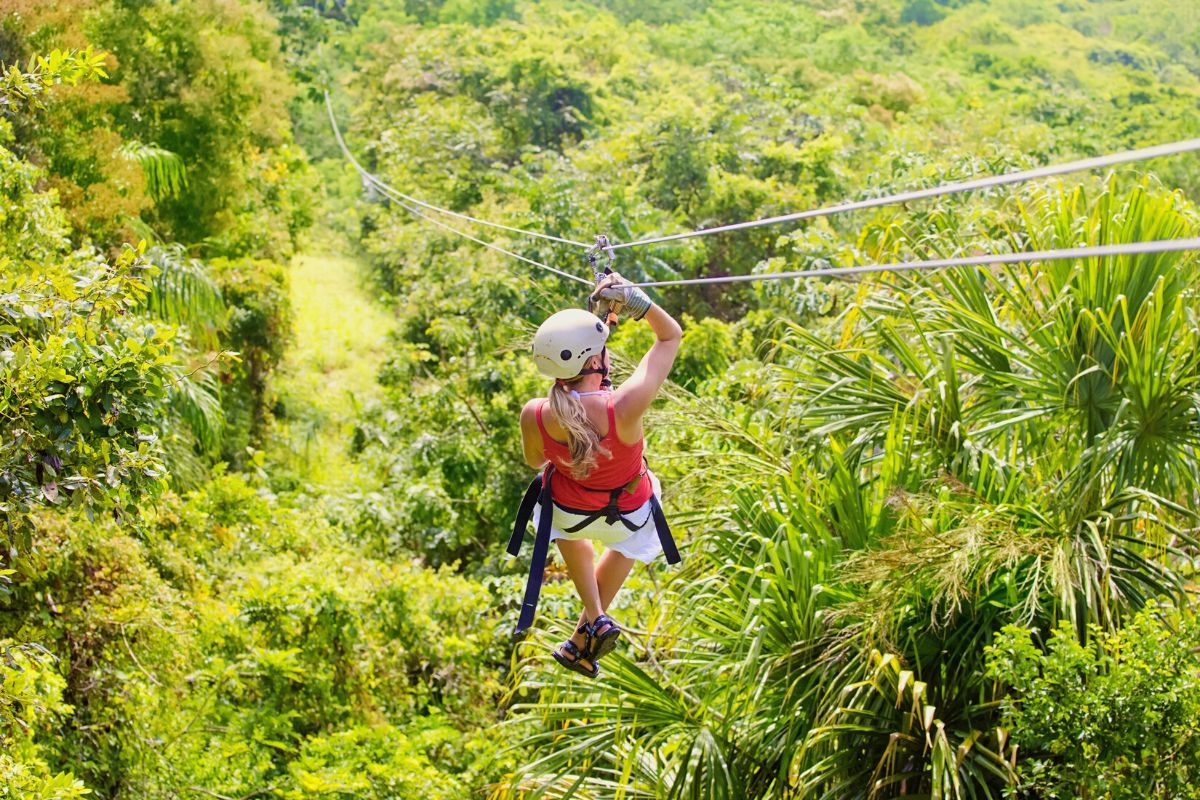 Make the most of your stay in La Fortuna by booking a tour that includes horseback riding and a zipline adventure. Experience the beautiful area of La Fortuna from treetop canopies and horseback for a truly unforgettable experience.
White water tubing, horseback riding and labyrinth in La Fortuna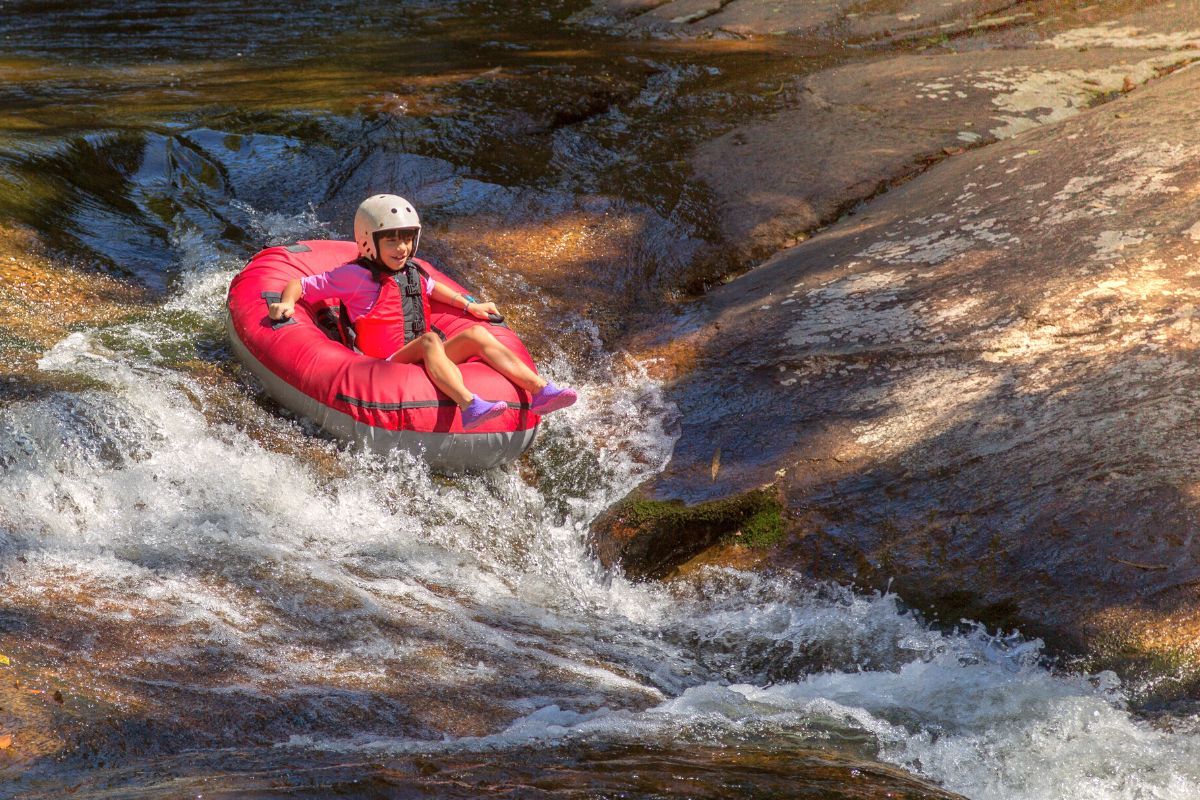 White water tubing is one of the most fun and exciting activities that you can enjoy in La Fortuna. The tour is made even more enjoyable by the inclusion of horseback riding and exploring a natural labyrinth.
Which other outdoor activities can be done in Costa Rica?
Travel tips
Wear comfortable, closed shoes and long pants for your horseback riding experience.
Book your horseback riding tour in La Fortuna in advance ahead of time to avoid disappointment.
Bring your swimming costume if your horseback riding tour includes swimming.