Adventure seekers revel in the thought of visiting a waterfall, no matter the size or location. Luckily, La Fortuna Waterfall is a sizable feature nestled in the heart of a forest paradise, making it an outdoor lover's perfect attraction.
The waterfall is easily accessible but you can upgrade your experience with a day trip to La Fortuna Waterfall filled with other thrilling adventures like horse riding, canyoning or a volcano hike.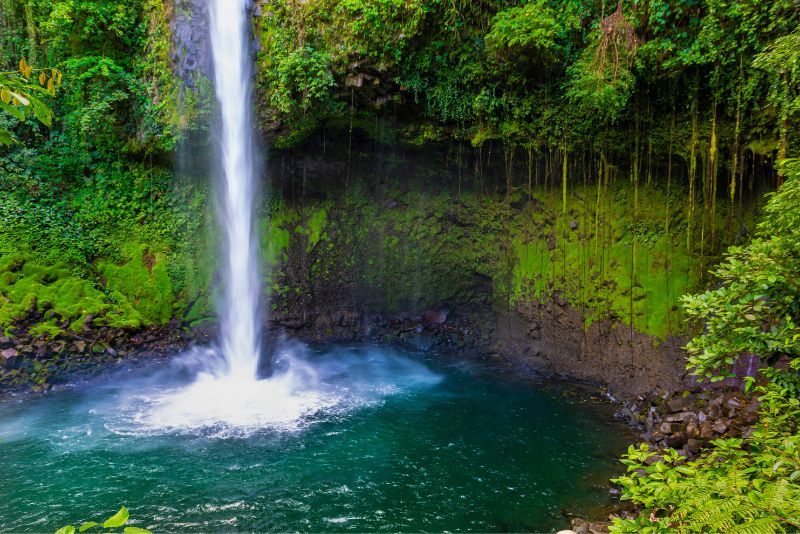 Here's all you need to know about La Fortuna Waterfall, one of the most exciting day trips from La Fortuna.
How to get to La Fortuna Waterfall from La Fortuna?
La Fortuna Waterfall is easily accessible and is only 5 kilometers south of the town center.
From La Fortuna to La Fortuna Waterfall by car
Leave La Fortuna on Route 702 and turn right on Diag 301. Continue around 3.7 km until you reach the Ecological Reserve La Fortuna. There is safe parking available at the reserve entrance.
Guided tour to La Fortuna Waterfall from La Fortuna
It might be easy to visit La Fortuna Waterfall on your own but a guided tour offers many more adventures along the way, making it a fun-filled day you won't soon forget.
How much does the entrance ticket to La Fortuna Waterfall cost?
Entry to La Fortuna Waterfall is free to children under 9 years but costs 10 285,69 Costa Rican Colón (US$18) per person, over 9 years old.
What is the typical itinerary?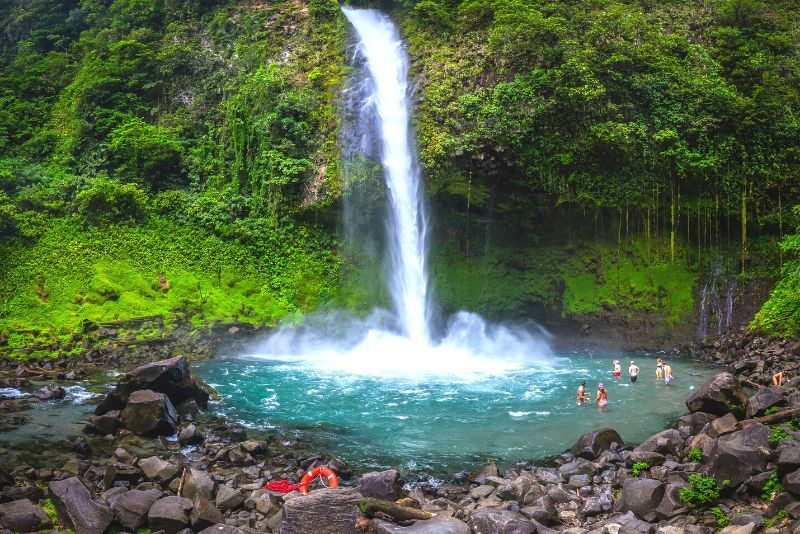 There are several adventure-filled itineraries to choose from, depending on how brave you are feeling. Most tours start with hotel pickup and can last anywhere between 4 and 10 hours.
The shortest tour is a half-day La Fortuna Waterfall tour. You will head to the waterfall and climb the 500 steps to the bottom, crossing a daring suspension bridge on the way.
Enjoy some free time to swim in the waterfall's pool before tacking on the steps back to the top. You will then visit a small Maluka Indian village to learn about their culture and enjoy a delectable traditional lunch.
A more thrilling experience sees you walking through the jungle to the top of the waterfall. From there, you will repel next to the rushing water to reach the bottom of the canyon. You will also have lunch at the end of the expedition.
If you have a little more time on your hands, opt for the La Fortuna day tour that includes a visit to the hot springs.
After lunch, you will walk deeper into the jungle through lava fields until you reach the natural hot springs. Enjoy an hour of relaxation in the nurturing water and mud baths before heading back to La Fortuna.
Instead of hiking through the lush jungle, you can also approach the waterfall on horseback from the Arenal Mundo Aventura's nature park.
What kinds of tours are available to go to La Fortuna Waterfall?
There are tons of day trips to La Fortuna Waterfall to choose from, each catering to different group sizes, interests and budgets:
Guided tours to La Fortuna Waterfall from La Fortuna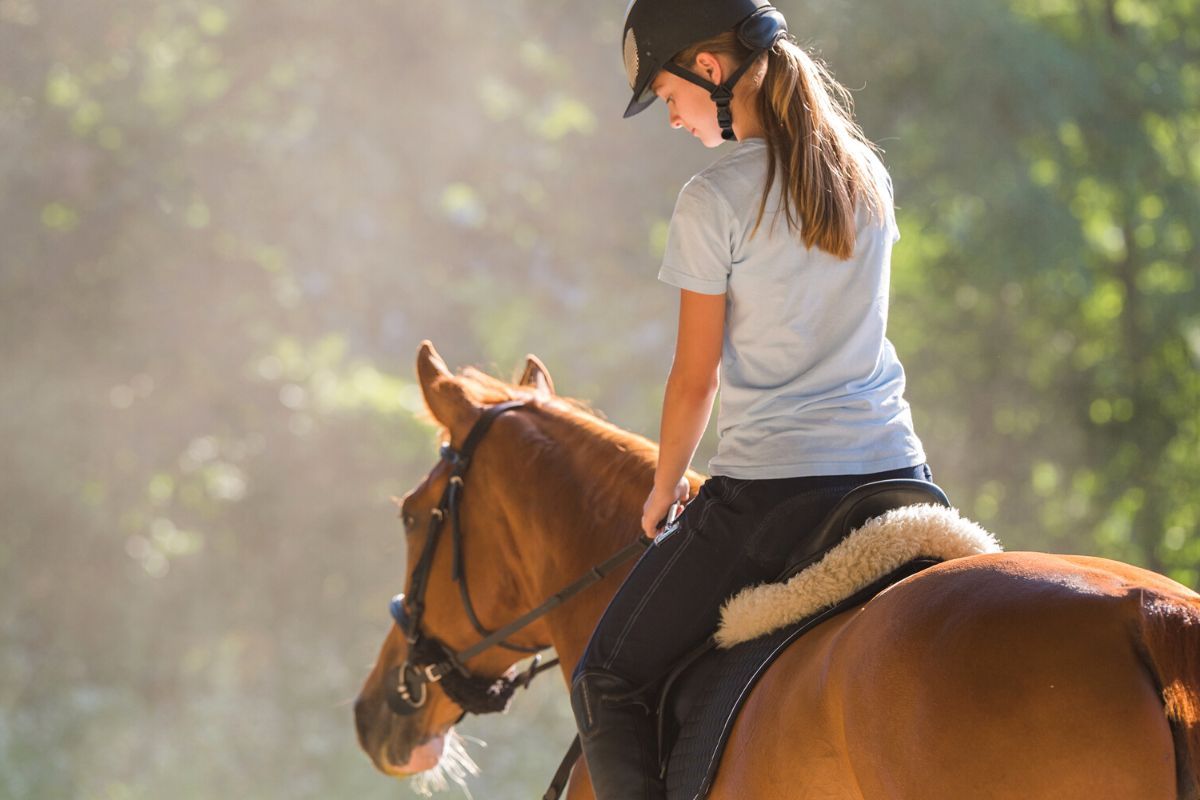 Guided tours to La Fortuna Waterfall are the most popular options for day trips from La Fortuna. Join a group of like-minded explorers and try your hand at canyoning or horseback riding.
You can also forego all the daring activities and simply enjoy a leisurely walk through the reserve, soaking in the pristine nature of the volcanic landscape.
These group tours are comfortable and affordable with several options available to choose from.
Shuttle transfer without guide to La Fortuna Waterfall from La Fortuna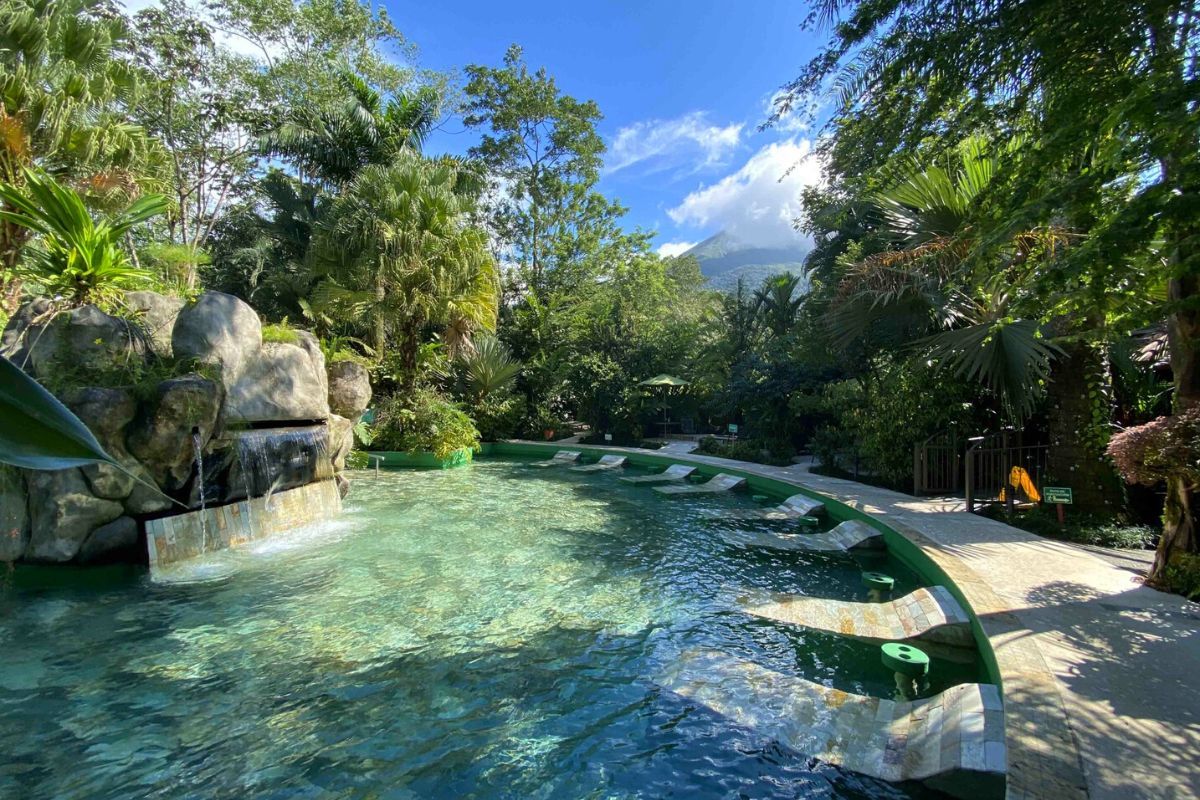 This is a fun and flexible option for travelers who enjoy making their own adventures.
Buy a pay-as-you-go shuttle ticket that can take you to La Fortuna Waterfall, Arenal volcano, the hot springs and back to La Fortuna.
Transportation to any of the stops is available every 2 hours on the route and runs daily from 7:3 AM to 6 PM and 6:30 PM on Saturdays.
Day trip to La Fortuna Waterfall plus hot springs from La Fortuna
Most La Fortuna Waterfall day tours follow the same itinerary but this tour adds a special stop at the end.
Visit the natural hot springs deep in the jungle to relax and unwind after a day filled with adventures. Sip on a complimentary cocktail and bathe in a mud bath before heading back to La Fortuna.
How much does a day trip to La Fortuna Waterfall from La Fortuna cost?
A basic day trip to La Fortuna Waterfall with lunch costs US$50 per person
While a trip that includes Arenal Volcano and the hot springs or a horseback ride costs US$90 per person.
A waterfall visit with a repelling experience costs US$110 including safety gear. A trip that includes a scenic volcano hike costs around US$150 per person.
What will you see and do?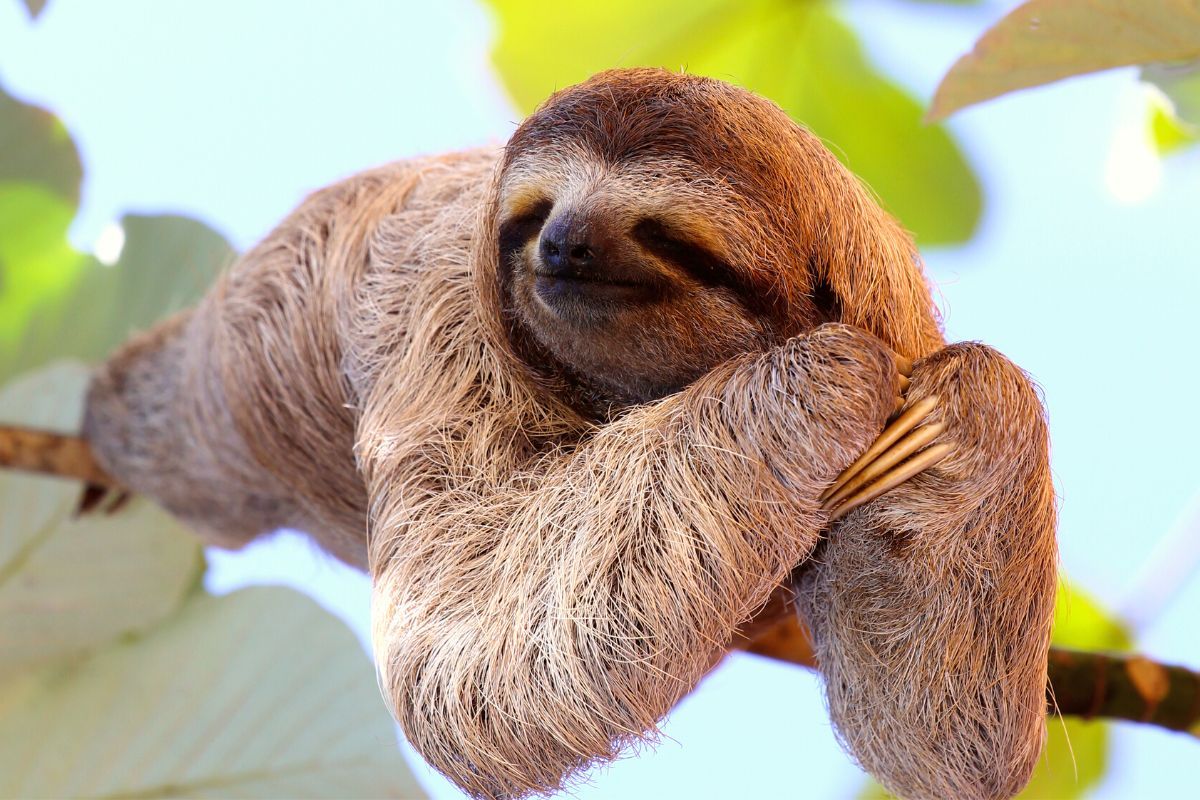 The highlight of a day tour to la Fortuna Waterfall is feasting your eyes on the glorious waterfall spouting from its volcanic crest. The waterfall is more than 70m tall, tumbling into azure pools, perfect for swimming.
You are spoiled for choice on how you reach the falls. Will you walk through the jungle, searching for sloths and toucans on the way?
Or perhaps you prefer repelling down the sheer rockface, if heights don't bother you. You can also get there by horseback or visit the hot springs, adding some more adventure to your day trip.
What are the opening times?
La Fortuna Waterfall is open daily between 7 AM and 5 PM.
When is the best time to visit La Fortuna Waterfall?
La Fortuna Waterfall flows strong all year and there is never a bad time to visit. Mid-December to April is peak season as it is the dry season in Costa Rica, making your chances of sunshine more likely.
Travel tips
Wear comfortable shoes with good grip that can get wet.
Wear a swimsuit to swim in the crystal clear pools below the waterfall.
Bring along some insect repellent.