Today, Kraków's Jewish Quarter — otherwise known as Kazimierz — is a buzzing destination filled with coffee shops, culture and a tight-knit community. However, this corner of the city has witnessed many atrocities over the past century, which it wears like a scar waiting to be uncovered by fascinated visitors.
Jewish Quarter tours in Kraków dive deep into the events of WWII, which devastated this district, as well as the endurance of the community that rose up beautifully from the ashes of this devastating period of time.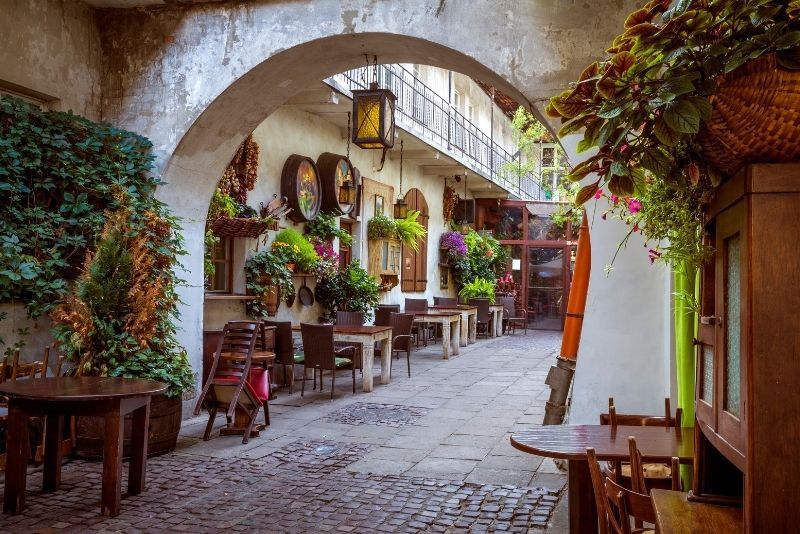 Here's all you need to know about the Jewish Quarter, one of the most captivating sightseeing activities in Kraków.
What are the best Jewish Quarter tours in Kraków?
Jewish Quarter walking tour in Kraków
Learn more than you would touring this destination solo on a guided excursion to the Jewish Quarter's most breathtaking monuments.
One of the best ways to discover Kraków's Jewish Quarter is on foot through a guided walking tour. You'll spend 3 hours wandering the city's streets, learning about the history of the Jewish community in the city, which dates back to the 15th century. Named after King Kazimierz the Great, this area of the city is home to a plethora of spectacular monuments, which you can see on your Jewish Quarter walking tour, including Old Synagogue, which was once the center of Jewish activity in the city, as well as Remuh Synagogue — named after the 16th-century Rabbi Moses Isserles.
You'll also pay respects to the thousands of ghetto residents who were killed during WWII and hear the catastrophic tales of loss during this time when the Germans raided, and bombed the area. Stroll through the Podgorze District, which once served as the ghetto — to reach Oskar Schindler's Factory Museum, where your excursion ends.
Jewish Quarter Segway tour in Kraków
If you're seeking a more entertaining way to explore the city's Jewish Quarter, look no further than a Segway tour.
After mastering your Segway, you'll set off, zooming through the Jewish district, which was formed by King Kazimierz the Great more than 600 years ago. You'll follow your guide as they weave their way through the city on two wheels, filling you in on a multitude of landmarks. You'll have the opportunity to see several synagogues and learn about religious customs, as well as Stary Kleparz — the oldest marketplace in Kraków where you can purchase fresh local produce, souvenirs, and clothing items.
Amble through the setting of some of the most iconic scenes in "Schindler's List" — the 1993 award-winning movie directed by Steven Spielberg. See the factory where more than 1,000 Jews were protected from the Nazi regime thanks to Oskar Schindler and explore the sobering Ghetto Heroes Square.
Jewish Quarter and Schindler's Factory guided tour in Kraków
Fans of Schindler's List can dig into the true history of the tale on this tour through the Jewish ghetto.
You'll begin this Jewish Quarter tour in Kraków by discovering the beating heart of the city, once known as Kazimierz, through its numerous thriving boutiques, cafes and galleries. Stroll along the main road — Szeroka Street — and watch how the community has not only survived but blossomed since WWII. You'll explore several synagogues, all varying in their architectural styles, as well as memorials to the heroes of the Holocaust before moving on to Oskar Schindler's Enamel Factory.
Here, you'll learn about the remarkable man who, despite being a member of the Nazi party, put his own life at risk by employing and saving approximately 1,000 Jewish people from extermination camps during WWII. Discover the actions of this unlikely hero, as well as his colorful past, and how he managed to bribe German troops to steer clear of his factory before ending your excursion.
Are there any combos available with Jewish Quarter tours in Kraków?
3-Day Jewish Quarter tour in Kraków plus Auschwitz and salt mine
If you're wishing to immerse yourself in Jewish culture while in Poland, opt for a combination multi-day tour from Kraków. You'll begin by visiting all the major monuments in Kazimierz,  such as Schindler's Factory and Ghetto Heroes Square. On day 2, you'll tour the remains of one of the most sorrowful places on earth — Auschwitz — and learn about the unimaginable suffering of over 1 million Jews. Day 3 takes an upbeat turn by journeying to Wieliczka Salt Mine, which has nine levels and descends to depths of over 300 meters.
Which places are visited?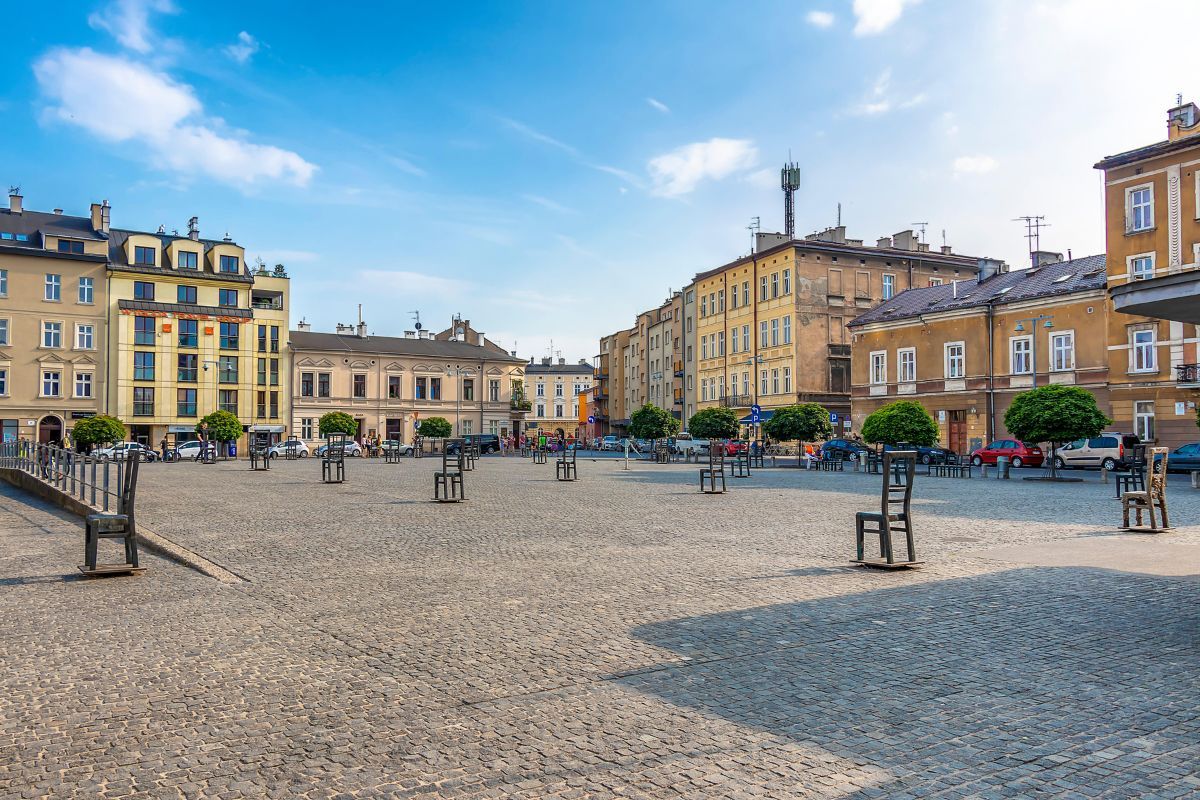 Ghetto Heroes Square
Ghetto Heroes Square was originally called Concord Square and was used as a congregation point for Jews waiting to be deported to extermination, and labor camps during WWII.
Because of this sinister history, the government decided to install a memorial to those who lost their lives during the Holocaust, which covers the entire square and is formed of furniture pieces that represent the belongings of the Jewish population who tried to save their effects before being herded off to Auschwitz or Plaszow. There are 33 chairs, formed of iron and bronze, dedicated to these brave individuals who lived through one of the worst periods of human history.
Schindler's Factory
Oskar Schindler's Enamel Factory is home to two museums — the Historical Museum of the City of Kraków and the Museum of Contemporary Art in Kraków. However, it is best known for the man behind the attraction — Oskar Schindler — who was a Nazi that spied for the Germans before the beginning of WWII.
In 1939, he purchased an enamel factory in Kraków and employed more than 1,700 workers, the majority of whom were Jewish. As the war raged on, Schindler bribed German troops with ever more luxurious and unusual items from the Black Market in order to avoid his workers being deported.
How much do Jewish Quarter tours in Kraków cost?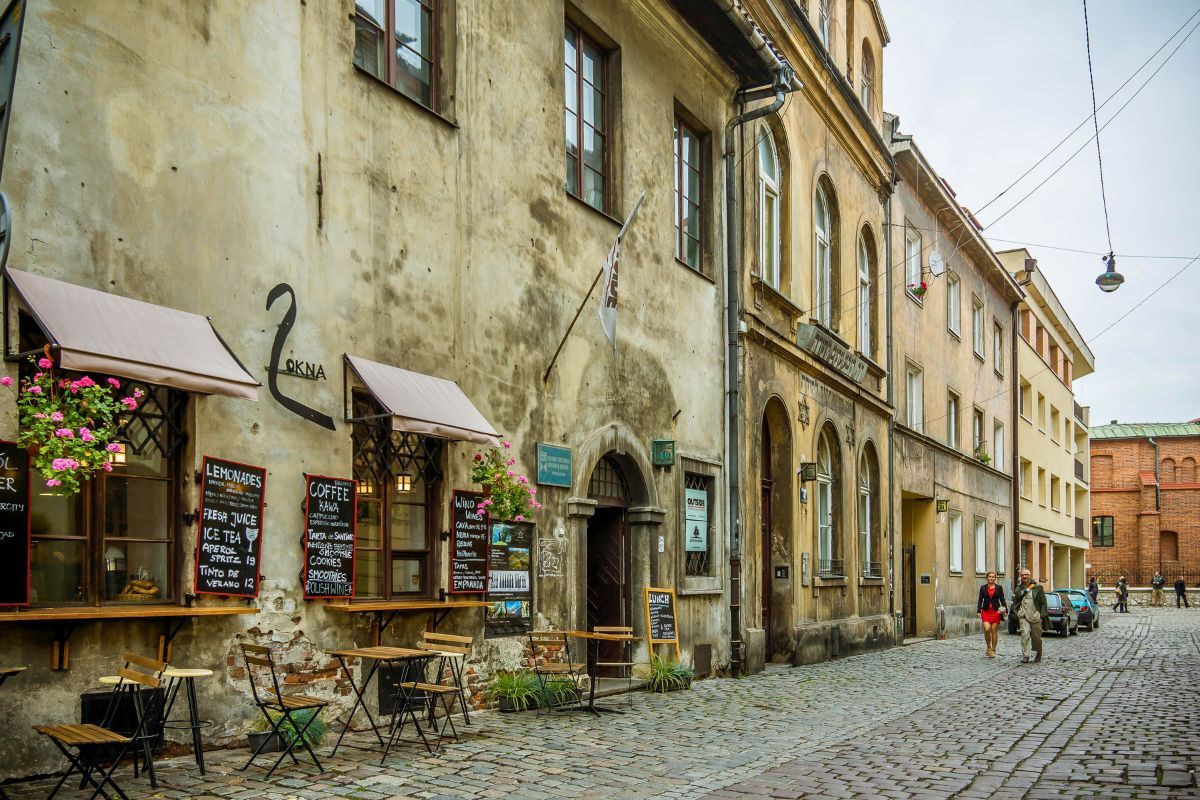 A basic Jewish Quarter tour in Kraków that takes place on foot costs just over €20 per person and is suitable for those aged 5, and over. You'll be part of a group limited to 20 participants, however, if you'd prefer a more personal experience, you can upgrade to a private tour. If you choose to do so, you can expect to pay €160 if you travel solo. The price reduces per person added to your party and, if you have the maximum of 15 guests, you'll each pay between €20, and €30.
Segway tours in Kraków cost between €40 and €50 per person of any age, as do excursions that visit Schindler's Factory.
You must have at least two participants to book a 3-day Jewish Quarter excursion in Kraków and you'll pay €160 per adult. Children between the ages of 7 and 17 qualify for a reduced rate of €140 each while students with identification will pay €150 each. Children under 7 can participate for free.
What is included?
All Jewish Quarter tours in Kraków include a knowledgeable guide who will lead you through the city, providing you with a wealth of fascinating knowledge about its community, as well as its architecture.
Segway tours include all equipment, and you can expect to have any admission fees covered if you visit paid sites, such as Schindler's Factory.
Where does it start?
Kazimierz tours in Kraków start in a multitude of destinations across the city, from the Old Synagogue to Rynek Główny — the city's primary market square. You can view the meeting place of each excursion before booking, which enables you to arrange any necessary transportation ahead of time.
How long does it last?
Most Jewish Quarter tours in Kraków last between 2 and 5 hours, giving you plenty of time to explore the area's main landmarks.
Is it wheelchair friendly?
Jewish Quarter tours in Kraków are typically not wheelchair friendly. However, each provider has their own requirements, so consult the booking page of your chosen excursion to see whether it can accommodate your party.
When is the best time for a Jewish Quarter tour in Kraków?
Kraków has a continental climate with cold winters and warm summers. If you prefer milder temperatures, consider visiting in spring (April-June) or autumn (September-October), when the weather is generally pleasant for outdoor activities.  
Travel tips
Enjoy the local Jewish cuisine, which is an integral part of the Jewish Quarter's identity. Try traditional dishes such as pierogi, challah bread and matzo ball soup at local restaurants and bakeries.
Respect the local traditions by dressing modestly, being considerate of your surroundings and treating the ruins and synagogues with respect.