Nestled in the heart of central Jordan, Madaba is an underrated destination steeped in history, culture and adventure. Thanks to its rich heritage, stunning archaeological sites and vibrant art scene, Madaba offers plenty of day trip options from Amman that entice every kind of traveler.
From exploring ancient ruins to discovering the stunning beauty of Jordan's natural side, Madaba day trips from Amman provide ample opportunities to experience the best of what this Middle Eastern nation has to offer.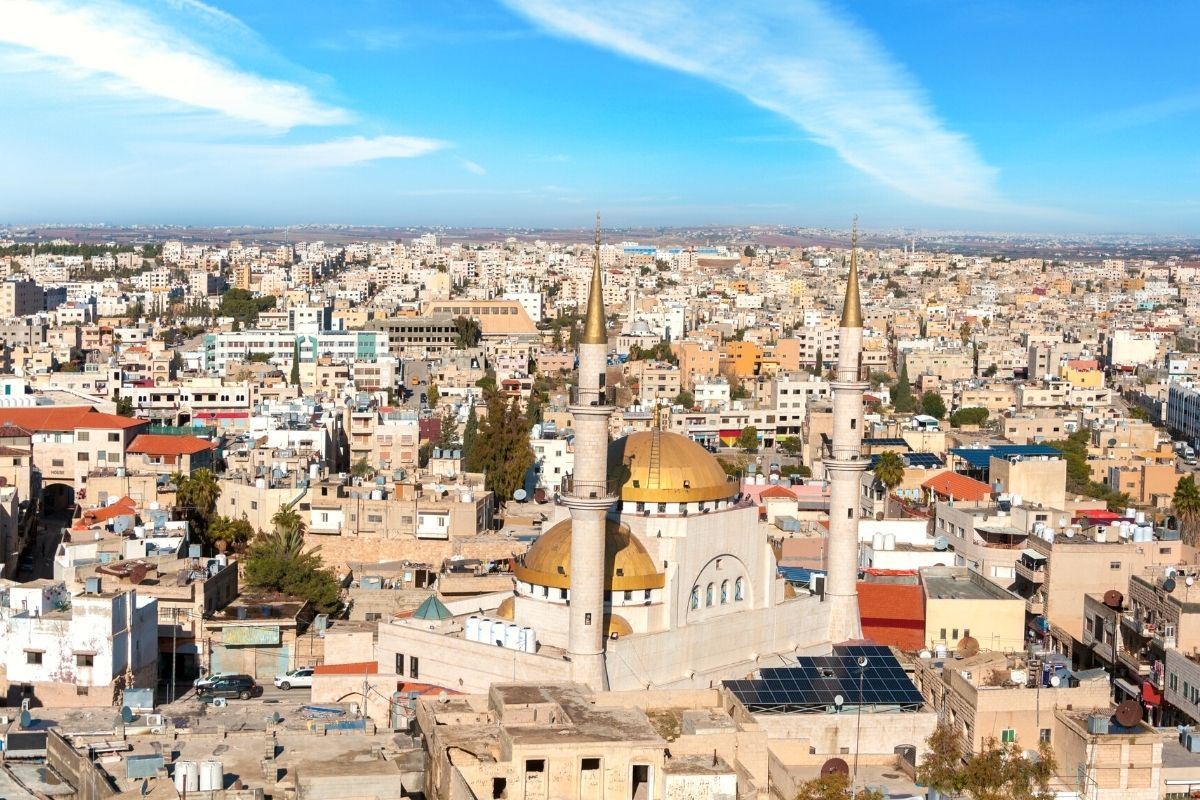 Here's all you need to know about Madaba, one of the most exciting day trips from Amman.
How to get to Madaba from Amman?
Madaba is a city in Jordan, located in the center of the country near Amman. It is one of the closest major settlements to the Dead Sea.
From Amman to Madaba by car
Driving from Amman to Madaba takes about 40 minutes and is relatively straightforward. From the city, simply drive south through the Husban & Um al Basateen region.
Guided tour to Madaba from Amman
The most convenient way to visit Madaba from Amman is by taking a guided tour. You can either take an organized group tour or hire a private guide for the day, depending on your preferences and budget.  
A guided tour to Madaba offers several advantages: you don't have to worry about navigating unfamiliar roads, you get an experienced local guide and you get picked up from your hotel.
What is the typical itinerary?
Typical day trips from Amman to Madaba start with convenient pickup from your hotel in the morning. Then, you will travel to Madaba and start exploring the city's many attractions.
The first stop is usually at St George's Church, home of the renowned Byzantine-era mosaic map of Jordan and the Holy Land, dating back to the 6th century.
Here, as well as throughout your trip, your friendly guide will provide interesting facts and stories about the area's history.
Afterward, you will proceed to other Madaba attractions like the Islamic Museum, the Church Of The Apostles, the Madaba Archaeological Park, Mount Nebo — the location where Moses was said to have died — and the Burnt Palace.
Each of these sites offers excellent views as well as insight into Jordan's past civilizations.
Depending on your chosen tour, you'll also visit nearby sites like the Dead Sea, the Crusader Castle of Kerak and Jerash. By the end of the day you will be dropped off back in Amman for a well-deserved rest.
What kinds of tours are available to go to Madaba?
There are several types of tours available when it comes to day trips from Amman to Madaba.
Guided half-day tours to Madaba from Amman
Offering a quick overview of the city, guided half-day tours are perfect for those with limited time.
You will be picked up from your hotel and taken to Madaba's most important sites like St George's Church and Mount Nebo, where you will have a chance to take in the breathtaking views of Jordan's countryside.
Private tour to Madaba from Amman
Suited to couples, families and small groups, private tours are ideal for those looking to explore the city at their own pace.
You can customize your itinerary to include only the sites that you want to visit, as well as ask your guide any questions that come up during the tour.
2-Day tour to Madaba from Amman
Ideal for travelers wanting to see more of the area, two-day tours offer a comprehensive exploration of Madaba and its surrounding sites.
If you choose a combination-style tour, you'll have enough time to visit the Dead Sea, Kerak Castle, Little Petra (also known as Siq al-Barid), the Jerash ruins and more — all with an experienced guide on hand to show you around and regale stories of the historic region.
3-Day trip to Madaba plus Petra, Dead Sea and Wadi Rum from Amman
An extensive tour of the region, this three-day trip covers all the must-see attractions in Jordan. From Madaba to Petra, Wadi Rum, the Dead Sea, Mount Nebo and the Dana Nature Reserve, you'll have plenty of time to explore each site at your own pace. You'll also soak up some incredible desert views along the way on the notorious King's Highway.
How much does a day trip to the Madaba From Amman cost?
The price of a day trip to Madaba from Amman starts at around US$50 but varies depending on the type of tour and duration.
For example, a half-day guided tour generally ranges from US$50 to US$120 while a private full-day tour including all sites can run up to US$500.
Two-day tours cost between US$150 and US$300 each, while 3-day combination trips usually cost between US$450 and US$800, depending on the locations included.
Always double-check the price because it may change depending on the number of people in your group.
What will you see and do?
Every Madaba tour is different, so what you will see and do depends on the type of tour that you choose. The most common attractions visited on Madaba day trips from Amman are listed below.
St George's Church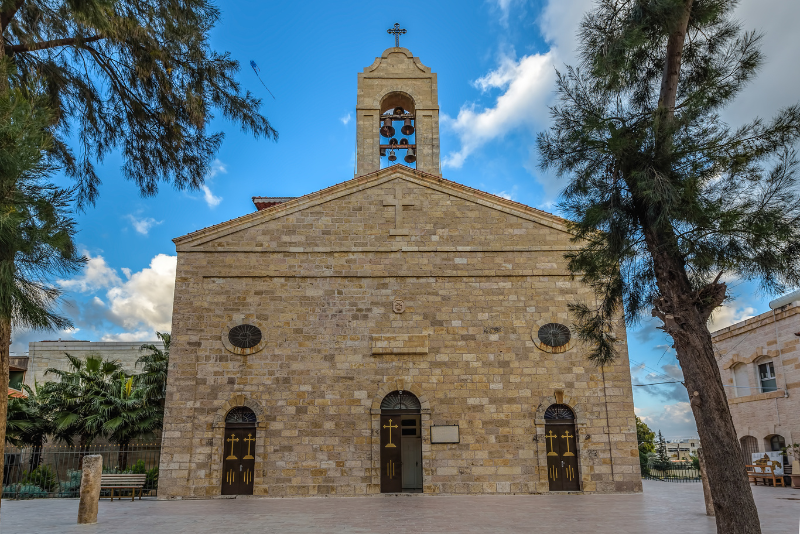 One of the most popular sites in Madaba, St George's Church is home to one of the oldest and best-known Byzantine mosaics. The mosaic map was created in roughly 560 AD and depicts Jerusalem as well as other areas.
Mount Nebo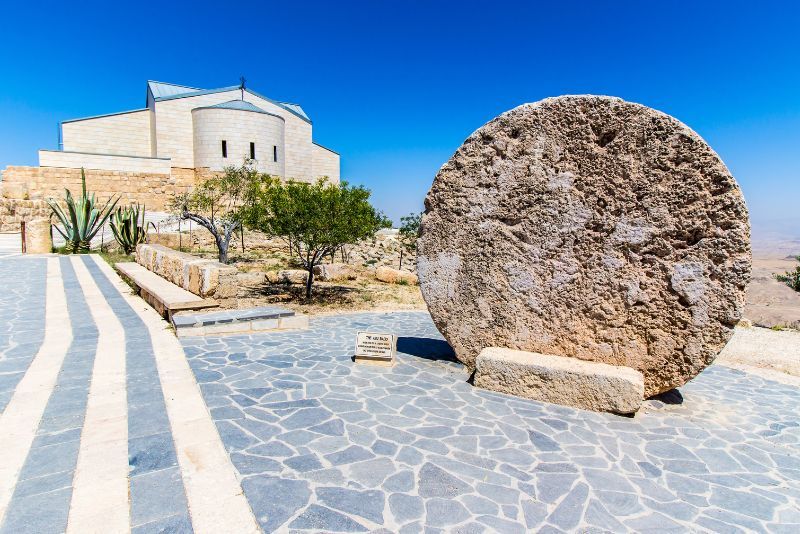 Located at an elevation of approximately 800 meters above sea level, Mount Nebo is an important religious site in Jordan. According to Jewish and Christian tradition, this mountain was the place where Moses viewed the Promised Land before his death.
Visitors can explore artifacts and monuments atop the mountain and take in panoramic views of Jordan's countryside from a nearby mountaintop plateau.
Madaba Archaeological Park
This archaeological park is home to several ancient ruins, artifacts and mosaics that were unearthed in the area.
The park features three Byzantine churches, including the Church of the Virgin Mary which includes the beautiful Hippolytus Hall.
Dead Sea
The lowest point on Earth, the Dead Sea is one of the most visited sites in Jordan. Home to a variety of therapeutic minerals, visitors can float effortlessly in its mineral-rich waters and cover themselves with mud from its shores.
It is often combined as an additional activity on full-day or multi-day Madaba tours from Amman.
When is the best time to visit Madaba?
The best time to visit Madaba is in the spring or autumn months (April-May and September-October) when temperatures are much cooler.
You can still visit during the summer months, just make sure to take plenty of water as temperatures can soar to over 40 degrees Celsius (104 degrees Fahrenheit).
Are there any tours to Madaba from other cities in Jordan?
Yes, there are tours departing from another cities in Jordan:
Travel tips
Book your tour online and in advance to get the best prices and availability.
Be sure to wear comfortable, light clothing and bring a hat, sunscreen, sunglasses and plenty of water.
For the best bang for your buck, consider a combo tour that includes other nearby attractions, such as the Dead Sea or Petra.