Hop on two wheels to explore some of the best of tropical northern Australia on a Segway tour in Airlie Beach.
Roll through the rainforest or skirt the shores between Airlie Beach and Cannonvale, covering more ground than you would on foot. Let a local guide introduce you to all this paradisiacal corner of Northern Queensland has in store for you.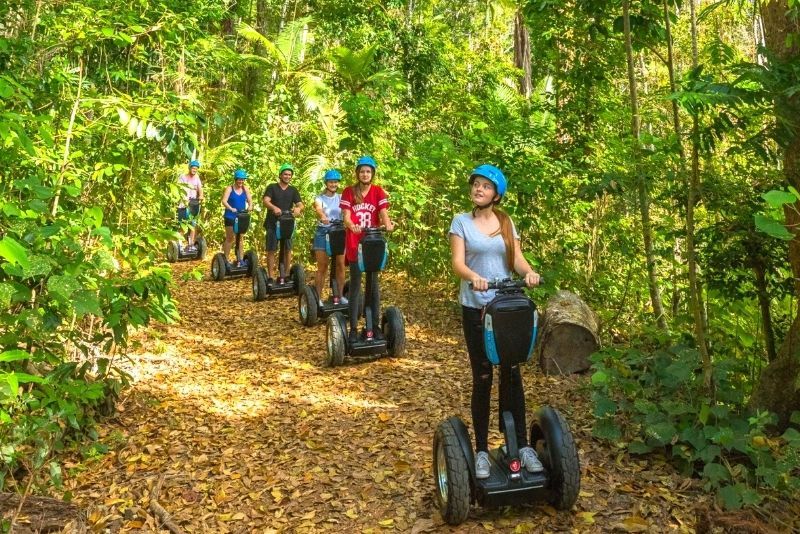 Here's all you need to know about Segway tours, one of the best options for sightseeing tours in Airlie Beach.
What are the best Segway tours in Airlie Beach?
Rainforest Segway tours
Join an experienced guide on a Segway ride though the rainforest of Conway National Park. Pass through a canopy of hoop pines and mangroves as you keep your eyes out for goannas, crocodiles and birds.
Take in views of distant beaches from overlooks along the Whitsunday Great Walk as your guide dazzles you with facts about your surroundings.
Sunset boardwalk Segway tours with dinner
Travel along the picturesque shoreline between Airlie Beach and Cannonvale, getting a local's insight on the area. Arrive at a restaurant for an Italian meal just as the sun is setting, perfect for photo ops.
How much do Segway tours in Airlie Beach cost?
Rainforest Segway tours cost around US$100 per person.
Sunset boardwalk Segway tours with dinner cost around US$80 per person.
Which places are seen?
Conway National Park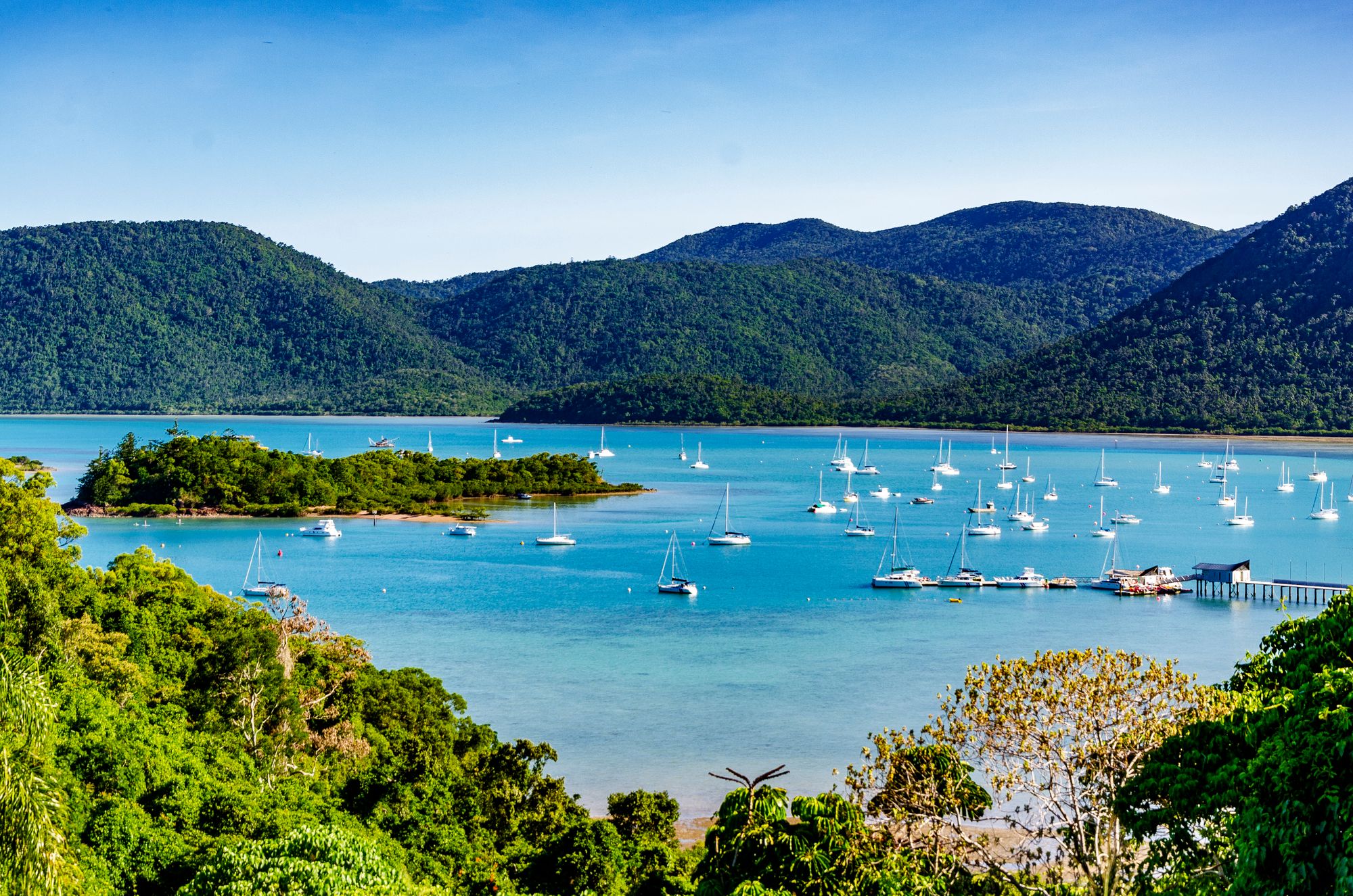 Steep yourself in a tropical rainforest adventure in Conway National Park. Coasting along on a Segway is an ideal way to see more of the exotic ecosystem of Northern Queensland.
Conway National Park is the only rainforest park in Australia that welcomes Segway tours.
Make your way along part of the Whitsunday Great Walk as you spy ulysses butterflies, ancient fig trees and mound-building brush turkeys and orange-footed scrubfowl.
Watch the tumbling waters of Impulse Creek as you refresh with morning tea and a snack.
The Whitsunday Great Walk
Passing through Conway National Parks is part of the 30-kilometer Whitsunday Great Walk. On a rainforest Segway tour, you will travel around one-third of the path as it winds through Conway National Forest.
The trail continues to peaks and overlooks that offer stunning views of the Coral Sea and Whitsunday Islands.
Airlie Beach Boardwalk
Also called the Bicentennial Walkway, this interurban pathway stretches eight kilometers along the winding North Queensland coast, affording you views of the ocean, town attractions and distant Conway Range.
Pass by botanical gardens, Shingley Beach, Pioneer Bay and the Coral Sea Marina as you head toward its terminus in Cannonvale Beach.
What is included?
Segway tours in Airlie Beach include pickup and drop-off at local hotels, the expertise of a local guide, a safety briefing and helmet use. Rainforest tours serve morning tea with snacks and drinks.
Boardwalk sunset tours take you to Sorrento Restaurant in Cannonvale for a pasta or pizza dinner. Both types of tour provide complimentary photos after your trip.
Where does it start?
Segway tours in Airlie Beach start with convenient pickup from local hotels. Rainforest tours include a round-trip ride from Airlie Beach accommodations to the starting point in Conway National Park.
How long does it last?
Rainforest Segway tours last from 3.5 to 4 hours. Boardwalk sunset tours last 3 hours with about 2 hours of travel round-trip and 1 hour for dinner.
When is the best time for a Segway tour in Airlie Beach?
Airlie Beach's tropical climate makes any time of year enjoyable for a Segway tour. December through February are the hottest months as well as the rainiest. To avoid the high tourist season, schedule a tour between May and November.
A boardwalk sunset Segway tour can be a great way to start your visit to the Airlie Beach, since your guide will orient you to the area and can help you plan the rest of your stay.
Is it safe?
Yes, Segway tours in Airlie Beach are safe, as they provide expert guides and safety equipment. These excursions are not suitable for pregnant travelers or those with with back problems or mobility impairments. If in doubt, check with the tour provider before booking.
Are children allowed?
Segway tours in Airlie Beach allow children above 12 years with an accompanying adult.
What happens in case of bad weather?
Segway tours in Airlie Beach will be canceled if weather conditions are unsuitable, and you can reschedule your trip or get a refund.
Which other outdoor sightseeing activities can be done in Airlie Beach?
Travel tips
Wear shoes and clothing appropriate for an active day.
Pack extra drinking water.
Bring a hat, sunglasses and sunscreen.
Let tour providers know of any dietary restrictions when you book your tour.