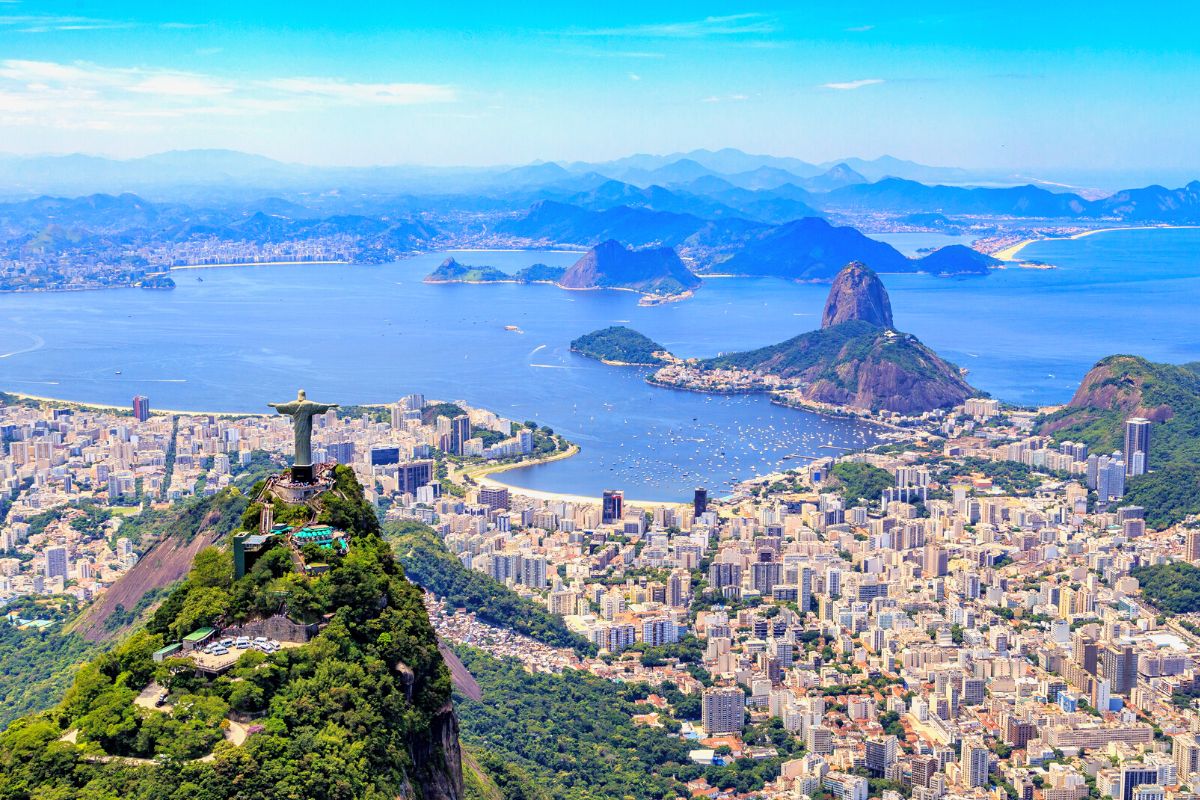 Idyllic beaches, epic mountains, and world-famous landmarks are just a few of the sights that stun each visitor when they set foot in Brazil's original capital city, Rio de Janeiro.
From the world-renowned beaches like Copacabana and Ipanema to the towering Christ the Redeemer and picture-perfect Sugarloaf mountain – these are just a few incredible sites that scratch the surface of all there is to discover in Rio de Janeiro.
Renting a boat to tour the local islands on Guanabara Bay, standing inside the impressive interiors of Candelária Church, or strolling through the charming streets of hipster Santa Teresa, are just a few paths to take to go deeper into Rio's sites, culture, and history.
Let's venture into Brazil's second-largest city, and explore fun and unusual things to do in Rio de Janeiro.
1 – Visit the iconic Copacabana neighborhood and beach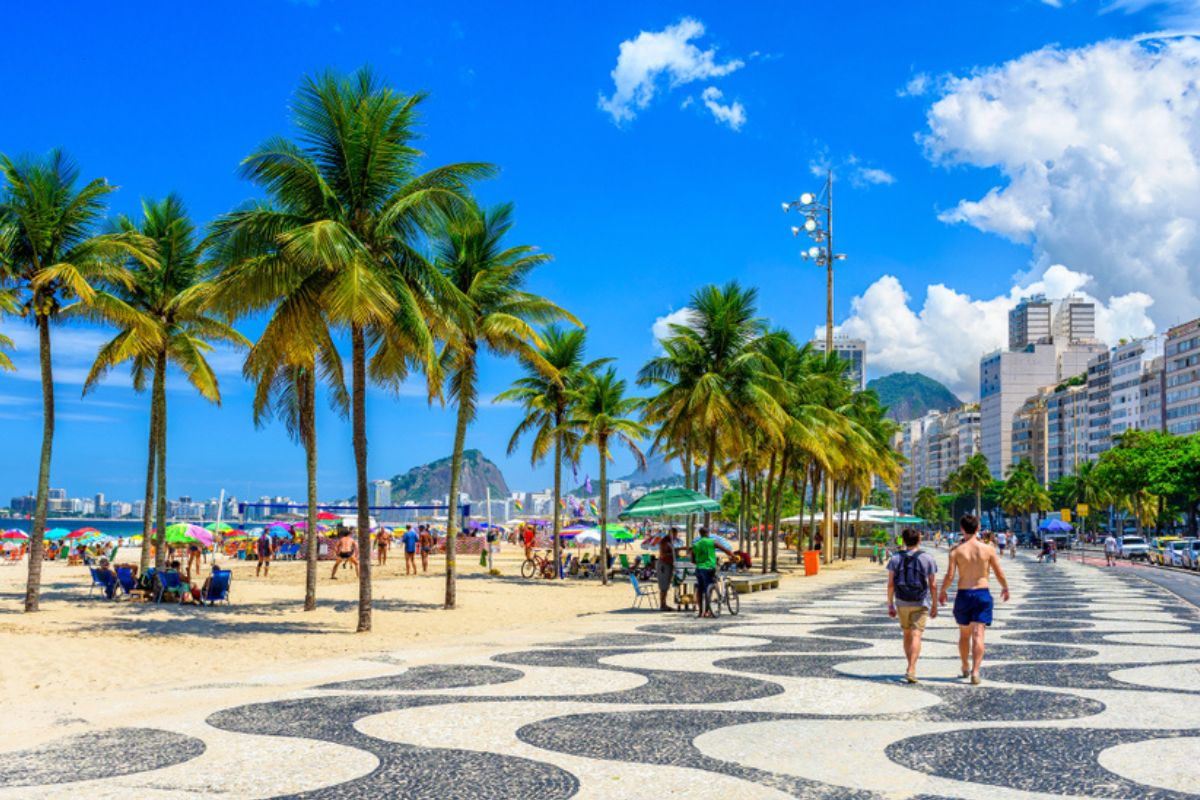 Whether you heard this name in a song or seen pictures of the unique black and white wavy sidewalk patterns, Copacabana is known by many as a lively and festive neighborhood in Rio de Janeiro, known for its incredible sights of high-rise apartments, restaurants, nightclubs, shops, and so much more.
Most famously, it is also known for the iconic Copacabana Beach – a 2 ½ mile long, curved beach where both locals and tourists flock every day, to enjoy some sun, swim, and beach volleyball.
Exploring the neighborhood via bike tour is a great way to see the area, and to be able to sneak into its quieter streets, and unique corners not usually seen by many. Make sure to also check out the symbolic Copacabana fort, which was a military base, and most recently a historic museum and overall cultural center for locals and visitors.
2 – Engage with Carioca local culture at the Museum of Tomorrow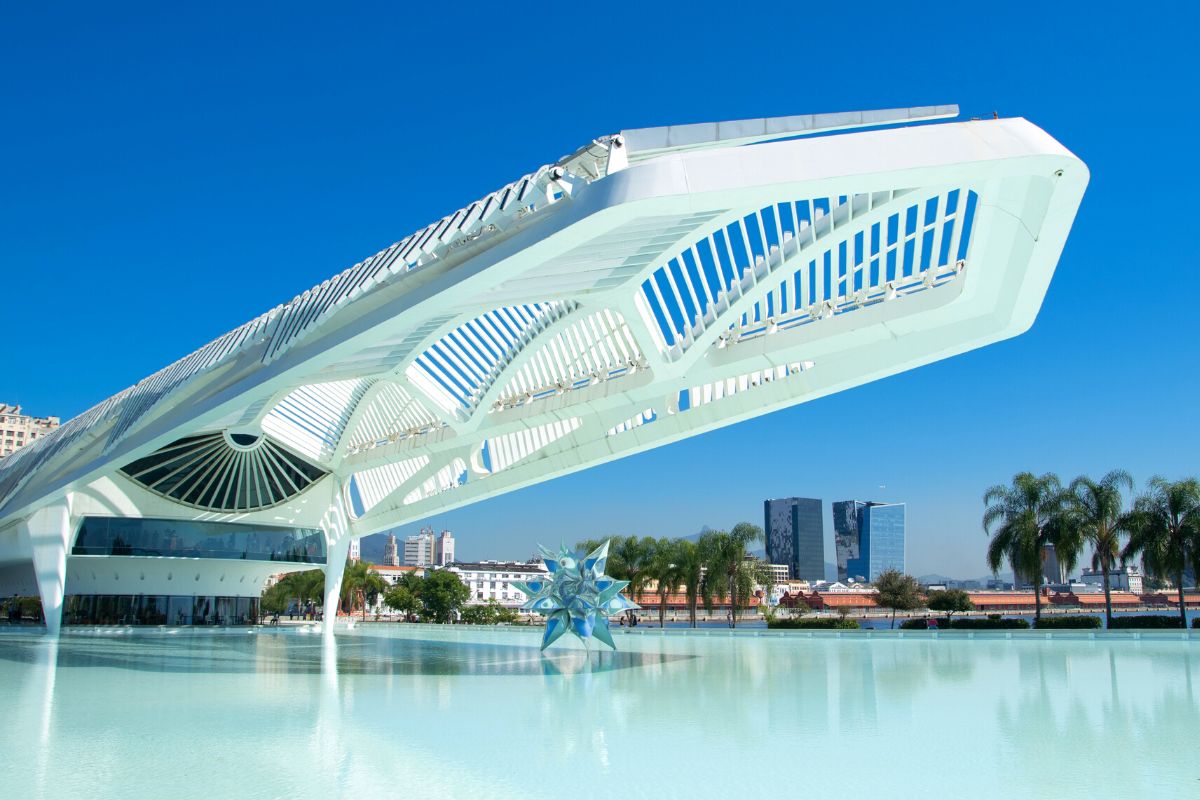 The Museum of Tomorrow is a symbol of the city's progression, and a promise to create more public and cultural spaces for educative purposes. The interior houses an estimate of 5,000 square feet of temporary and permanent exhibition spaces, and is constantly hosting events and new exhibitions.
The structure itself is said to have been inspired by the coexistence of nature and the city, as well as Carioca culture (Rio de Janeiro's local culture). Built with sustainability in mind, the museum utilizes water from the bay to regulate temperatures inside the museum and uses ample solar power for daily functions.
Tickets to enter the museum are R$ 30, with some free exhibits to check out. Located in Rio's Porto Maravilha neighborhood, it is a site that is currently under development to become the most beautiful neighborhood in Rio de Janeiro.
3 – Get a bird's eye view of Rio at Sugarloaf Mountain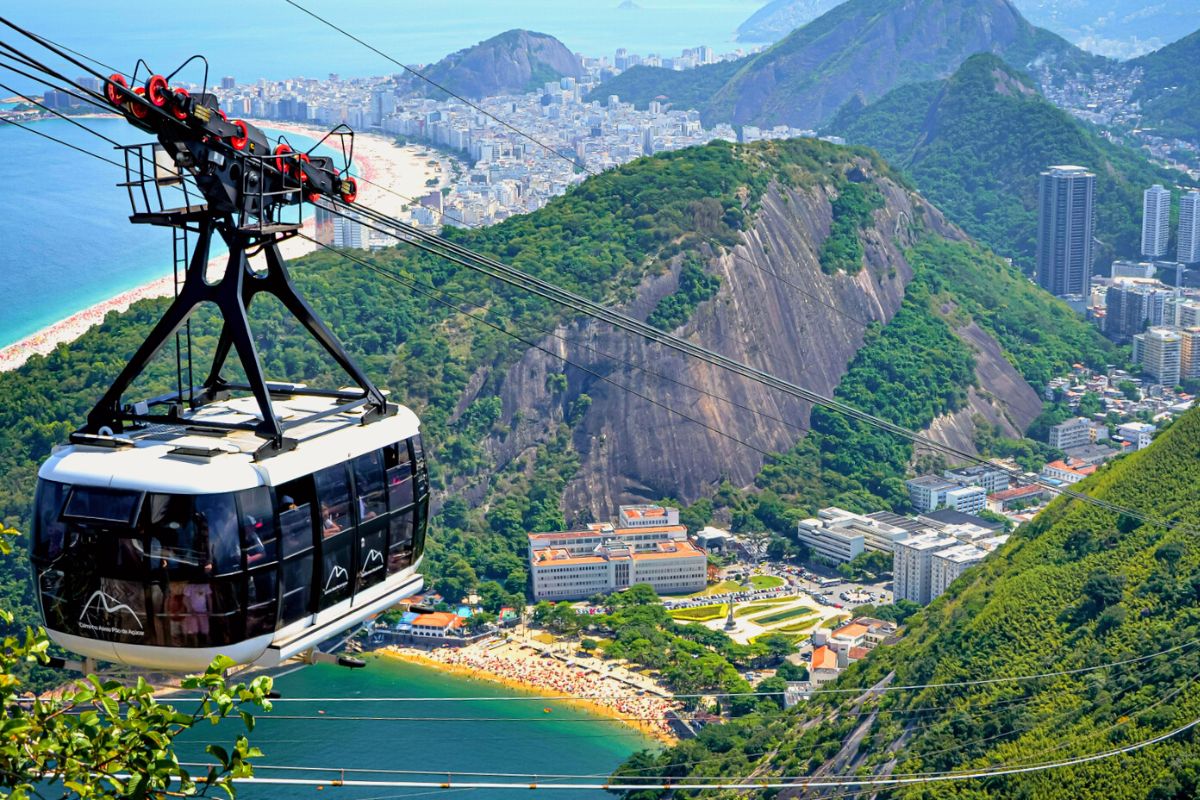 Peaking at about 396 meters, and another emblematic symbol of Rio de Janeiro, Sugarloaf Mountain is visited by over 300,000 a year. The Sugarloaf cable car is the best way to reach the height of Sugarloaf where you can catch a glimpse of the stunning views of Rio.
For R $120 round trip, the cable car picks up visitors in the Urca neighborhood in Praia Vermelha, which visitors can get to from the city center by bus. Make sure to take a stroll on the Cláudio Coutinho trail nearby. A walking path that extends 1,25 kilometers, and is a perfect idea for a sunny afternoon activity.
With beautiful views of the sea and the greenery of Urca Hill on the other side, visitors will get the chance to view the incredibly rich scenes of native trees and flowers up close.
4 – Feel on top of the world at Christ The Redeemer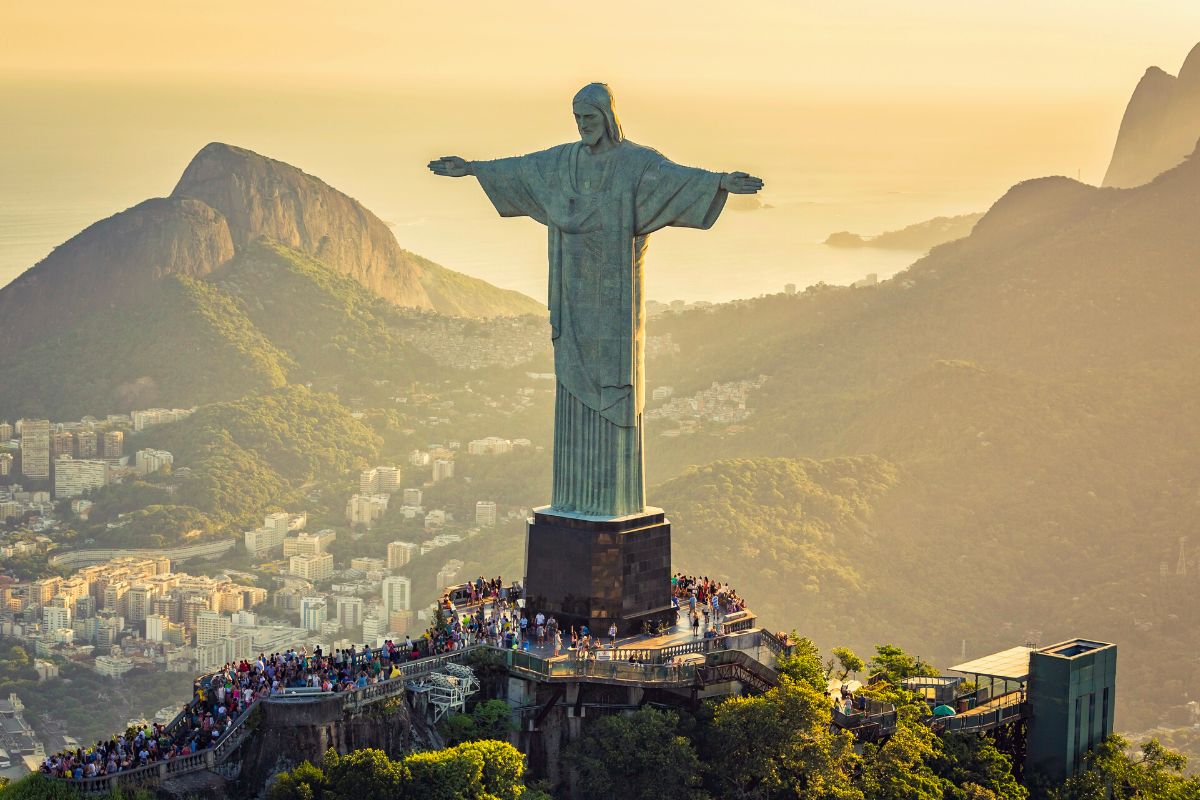 Estimated to draw in 2 million visitors per year, Christ The Redeemer has become a symbol of Rio de Janeiro and Brazil as a whole. Towering over Mount Corcovado at a staggering 98 feet high and extending 92 feet wide, the famous statue became public for all to visit in 1931.
The best way to make your journey to the top is to take the Trem do Corcovado (the train). Depending on the season in which you visit, the adult price may range between R$ 87.50- R$ 109.50, which includes a round-trip journey, along with entrance to Christ the Redeemer monument.
Make sure to take in the incredible views of Rio at the Paineiras Corcovado lookout, which stuns visitors with the most outstanding views of the city, urban rainforests, the impressive Sugarloaf, and iconic Ipanema and Copacabana Beaches.
5 – Go to Ipanema for an epic golden hour moment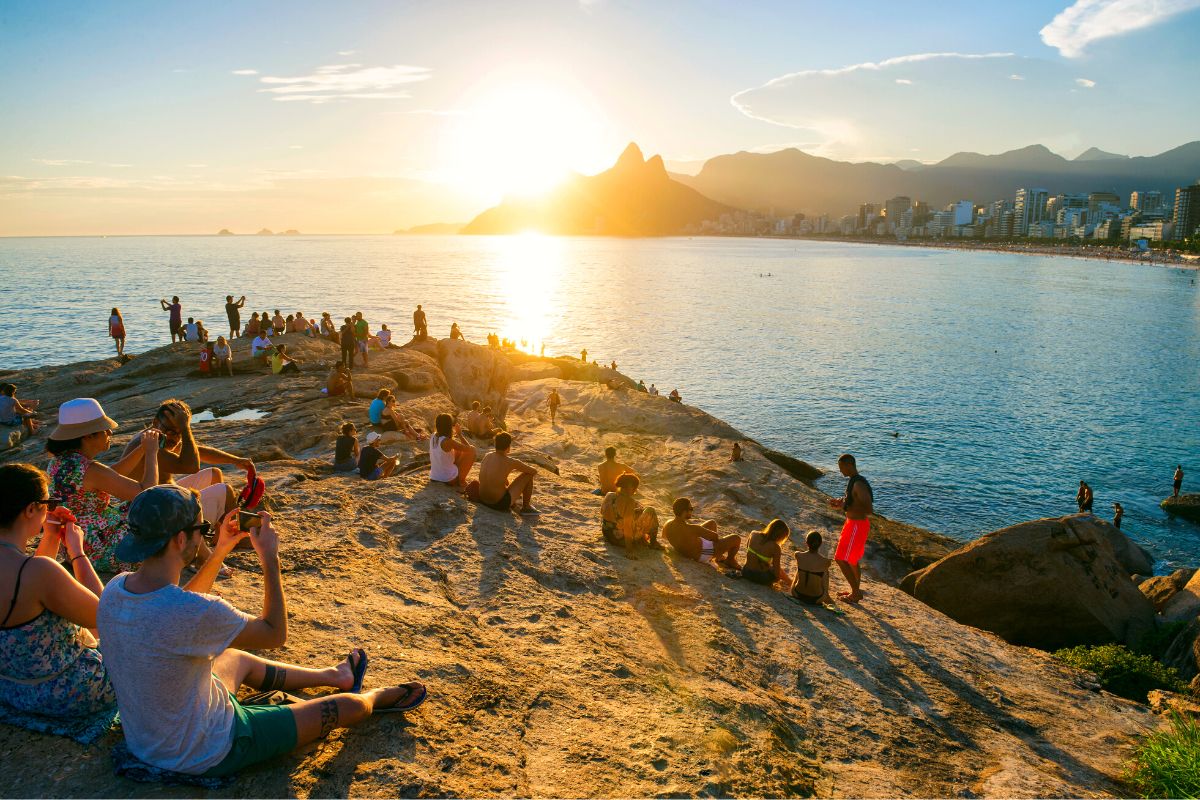 The popular setting of Brazil's unofficial national anthem, The Girl From Ipanema, Ipanema is an area in Rio that is known for Ipanema Beach, incredible sunset views, luxurious dining and shopping, and the sounds of bossa nova in the air.
Ipanema Beach is the ideal spot for some fun in the sun that welcomes both tourists and locals, and located near the beginning of Ipanema Beach is Apoador Beach, known to be the birthplace of surfing in Brazil and where locals can buy fish from local fishermen.
Also nearby is the Feira Hippie de Ipanema, a cool place to buy accessories, local gifts, and just people-watch.
Sit on Apoador Rock, located on Apoador Beach, and take in the sight and overwhelming feeling of gratitude come over you as you hear the clapping of those around you, bidding farewell to the day, as the sun starts to set.
6 – Feel the magic of Brazilian music at a Samba Show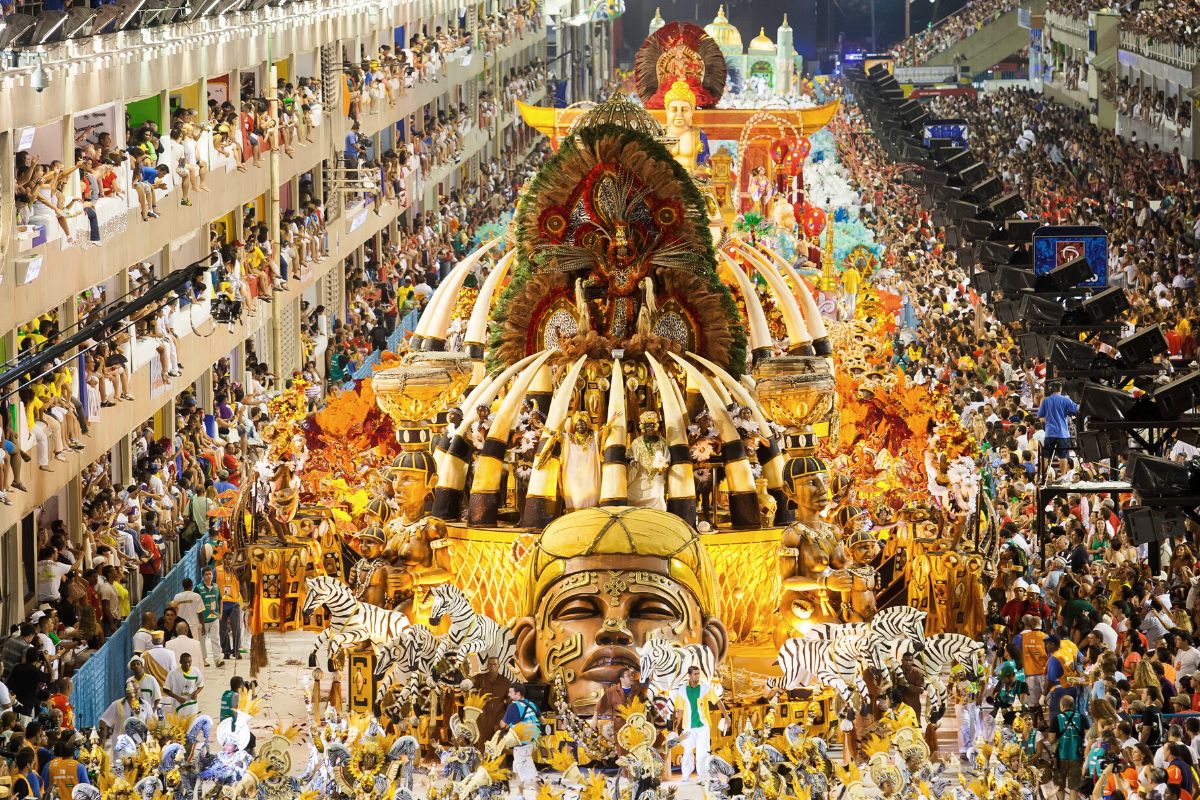 If you walk into a setting where you see musicians formed in a circle, while a crowd stands around singing, clapping, and dancing, then you've found yourself in an authentic Samba show, locally known as a "roda de samba" (circle of samba).
Rio is known by many as the "World Capital of Samba" It is a piece of African culture and legacy that was formed during the colonization period of Brazil. Today, visitors will commonly see circles of samba formed in multiple parts of the city – from the streets to the samba clubs such as the popular Ginga Tropical club.
Samba is also an influential and cultural part of the popular Carnival, which takes place inside Sambadrome Marquês de Sapucaí, and Pedra do Sal. Get into party mode with a Carnival tour of Sambadrome Marquês de Sapucaí for an in-depth look at the celebration.
7 – Roam through Rio's incredible gardens at the Botanical Garden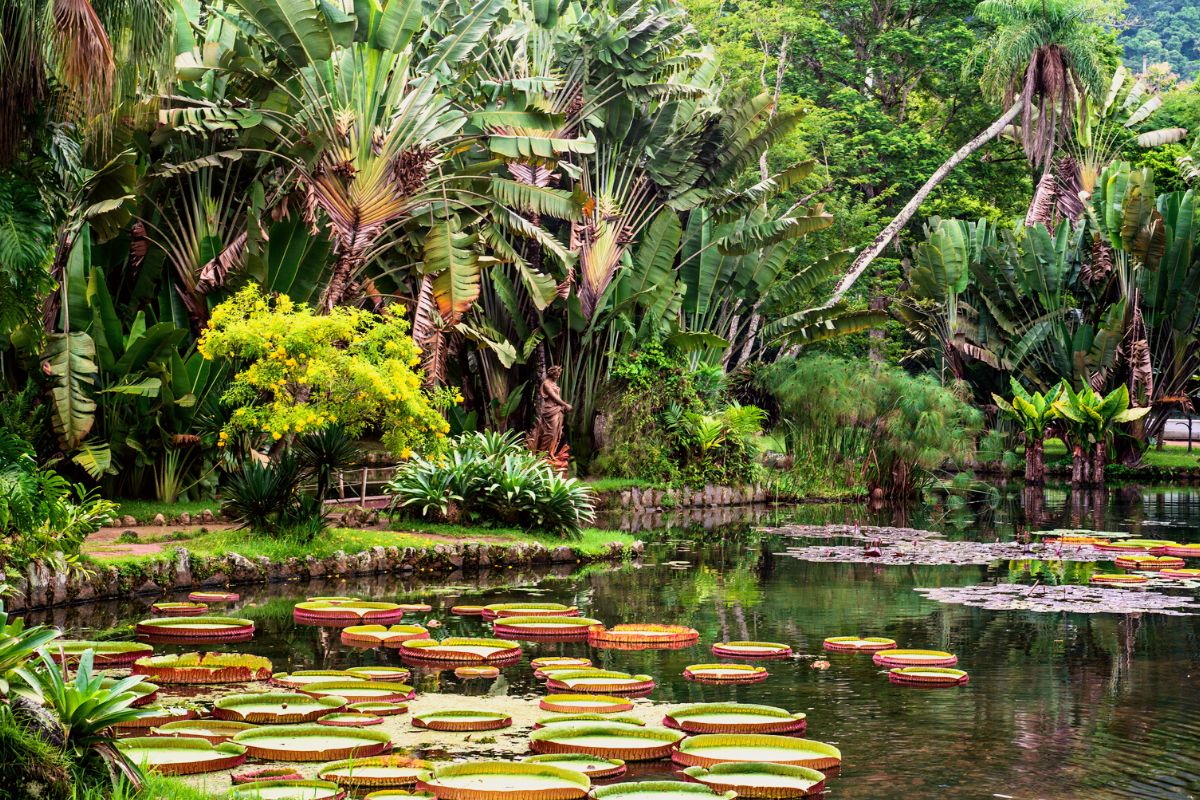 Recognized as a UNESCO Biosphere Reserve, The Botanical Garden of Rio is one of the best things to do in Rio de Janeiro in order to see towering Amazonian trees, stunning orchids, aromatic flowers, and impressive wildlife local to the area.
Located in the southern region of Rio, this incredible garden houses around 6,500 flora species, and spans 54 hectares. Visitors are transported to a garden paradise where they'll be able to see local flora as well as international.
For the price of R $60, visitors are able to access various gardens, walk through floral aromatic pathways, listen to local birds sing, and gaze at relaxing fountains all over the grounds.
Known for its beauty and allure, the Botanic Garden also serves the environmental science community through its research and findings, which visitors can take a peek at while visiting.
8 -Take your picture at the famous Selaron Steps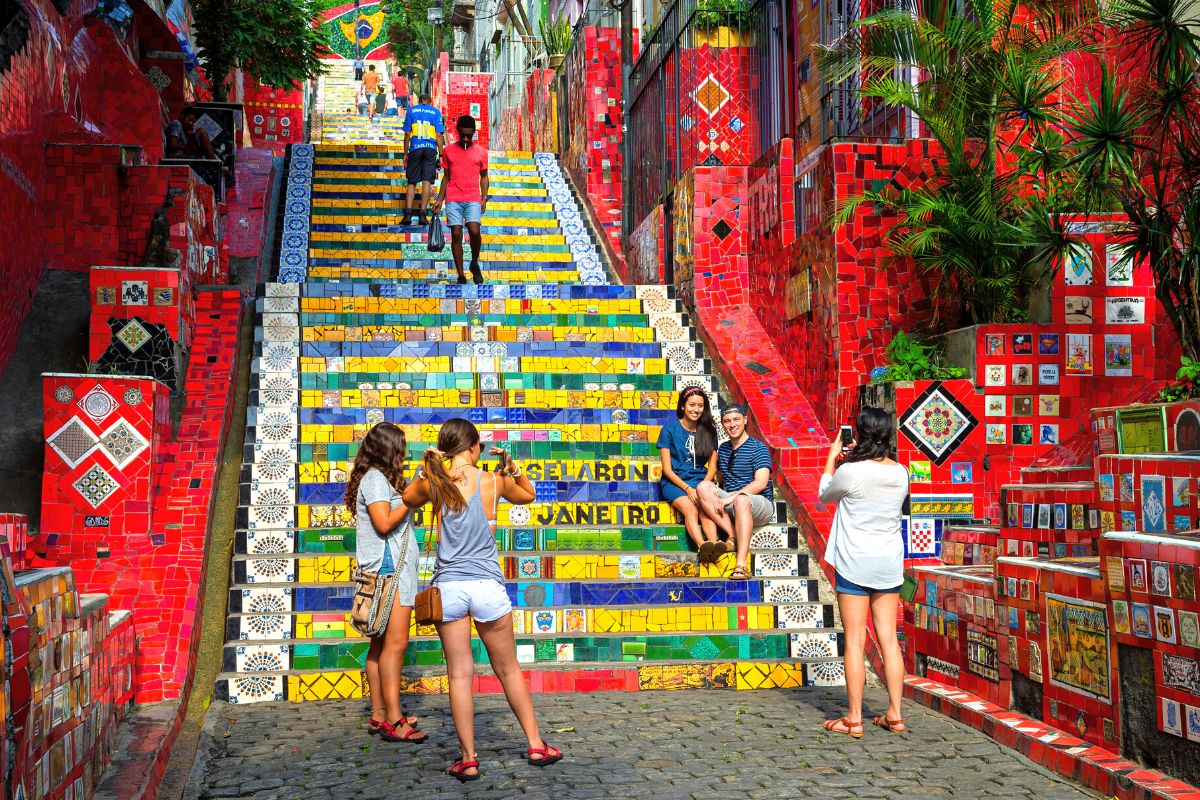 Another incredibly iconic sight not to miss in Rio is the Selaron Steps – located in the heart of Rio between the bohemian neighborhoods of Lapa and Santa Teresa.
The Selaron Steps are known globally as the most colorful stairs in the world, and they date back to 1990 when Jorge Selaron, a Chilean traveler and ceramic artist, started the project of fixing the steps outside his home after falling in love with Rio and deciding to settle there.
It began with a few colorful ceramic tiles, which turned into the Brazilian flag, and then it slowly turned into a tribute to Brazil, its people, and the Brazilian soccer team playing in the FIFA World Cup at the time.
The stairs went from abandoned, and run-down to becoming some of the most iconic steps that everyone wants to visit and take their picture.
9 – Visit South America's largest Aquarium at AquaRio Aquarium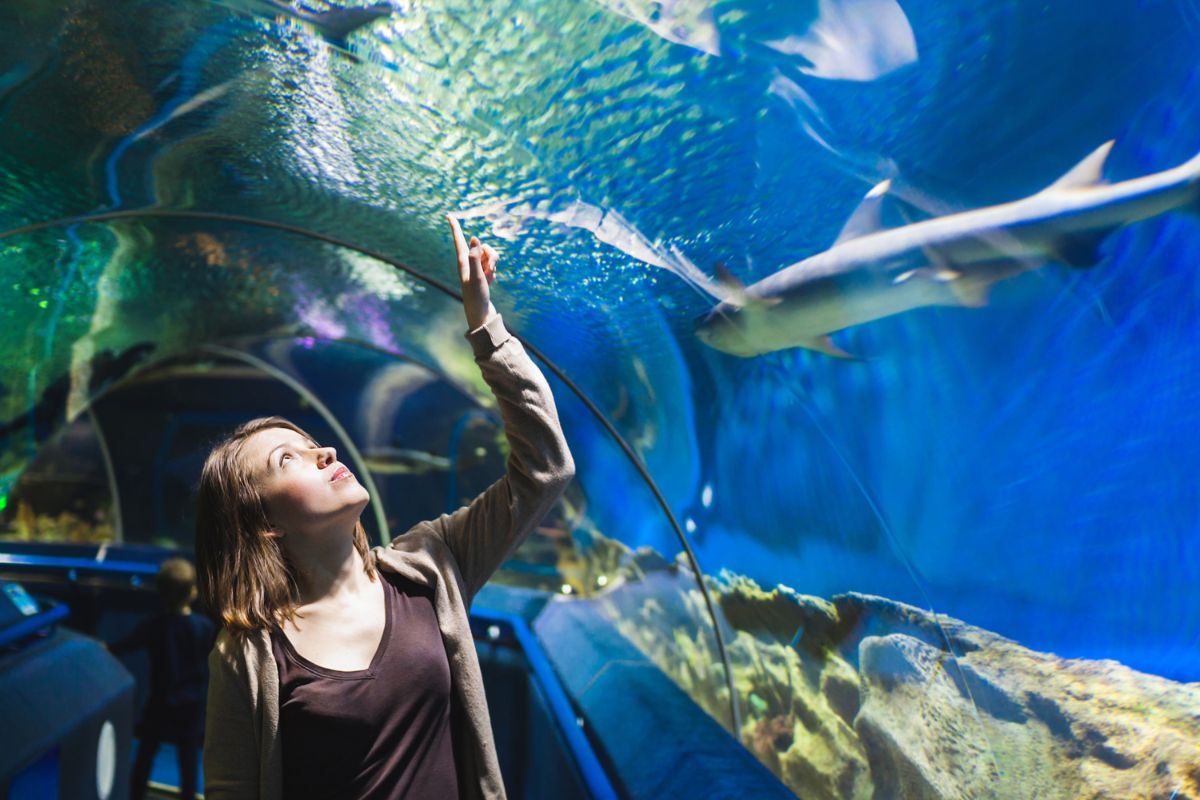 Located in Porto Maravilha is the impressive AquaRio Aquarium – home to 3,000 animals representing 350 different species, local to the country.
With a whopping 5 floors 28 different tanks, and spanning a total of 26 square meters, AquaRio Aquarium is the biggest aquarium in all of South America, and it's one of the best things to do in Rio.
Cross through the famed undersea tunnel for the ultimate immersive sea life experience, see different sea life such as rays and sharks, and a wide variety of different fish like scorpionfish.
Innovative technologies allow visitors to get even closer to marine life, by learning even more about the animals, their habitat, what they eat, their life expectancy, and more. Check out the Museum of Science and Museum of Surf, where visitors get a chance to explore the history of this important sport in Rio.
10 – Spend your days checking out the best beaches in Rio
Rio is home to 2 of the most famous beaches in the world: Copacabana and Ipanema, but did you know that there are approximately more than 2,000 beaches all over this city?
If you're taking a day trip to Niterói, take advantage of Icarí Beach situated not too far from Niteroi Contemporary Art Museum.
Over on the Rio side, wherever you may be, there will be a high chance of finding a beach. Check out Red Beach located on the northern side of Rio, as well as Leblon Beach for some incredibly clear blue waters and great amenities nearby.
If surfing and other wind activities like windsurfing and kitesurfing are activities that you're interested in, check out Barra da Tijuca Beach, for great waves, or even take lessons if you're a newbie.
If you're in the south, check our Prainha Beach, which is also an amazing surfing beach.
11 – Sail around Rio de Janeiro on a boat tour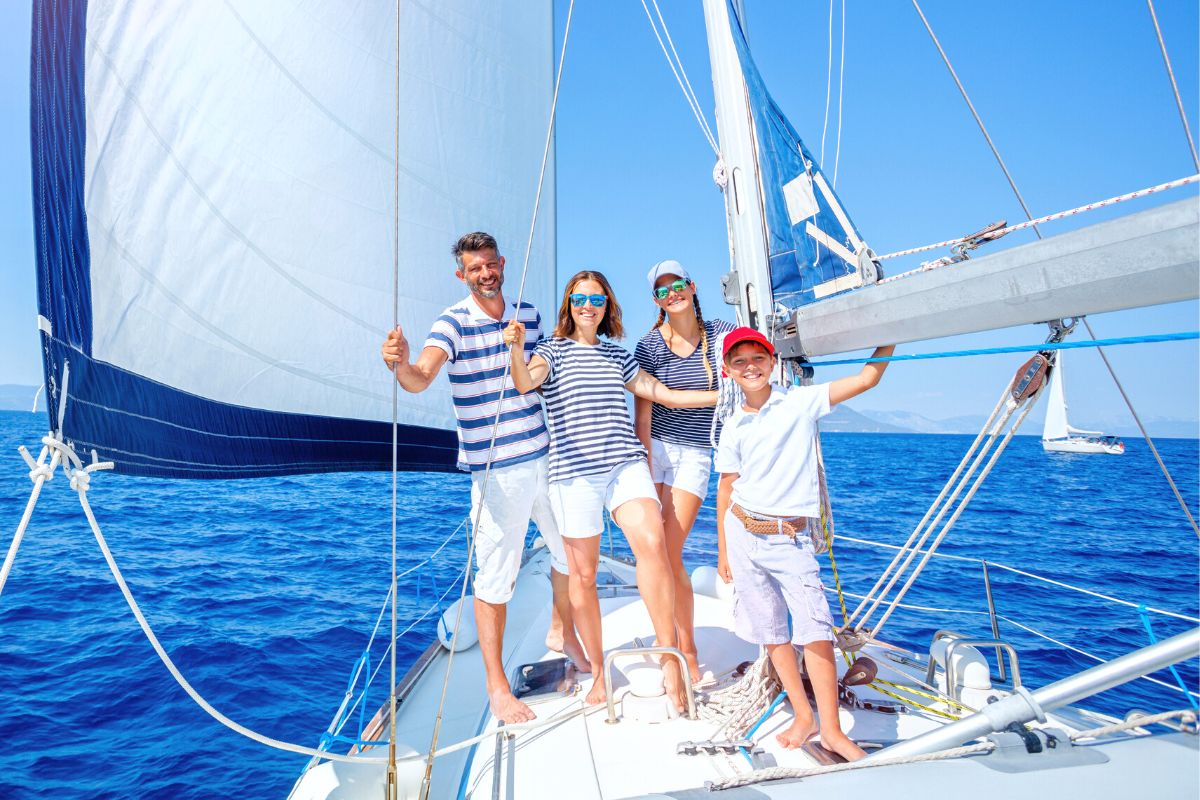 Rio has some incredible skyline views – from natural rainforests to incredible peaks, buzzing beaches, and luxurious high-rise buildings, and one of the best ways to see it all simultaneously is from a boat.
Check out the mixture of amazing boat tours to take you throughout the Guanabara Bay or the open sea, and choose from tours that last from 3 hours up to 4 or 6 hours.
Choose from sailing experiences, cruises, and private boats to check out some of the hidden corners near Rio, from ancient ports to amazing marine life, specifically Gruta Azul, Pontal do Atalaia, and Praia do Forno.
Some tours offer additional services such as lunch, drinks, water activities like swimming, snorkeling, or diving in the pristine waters of Rio, and even ground transportation to and from your hotel.
12 – Take a step back in time in Niterói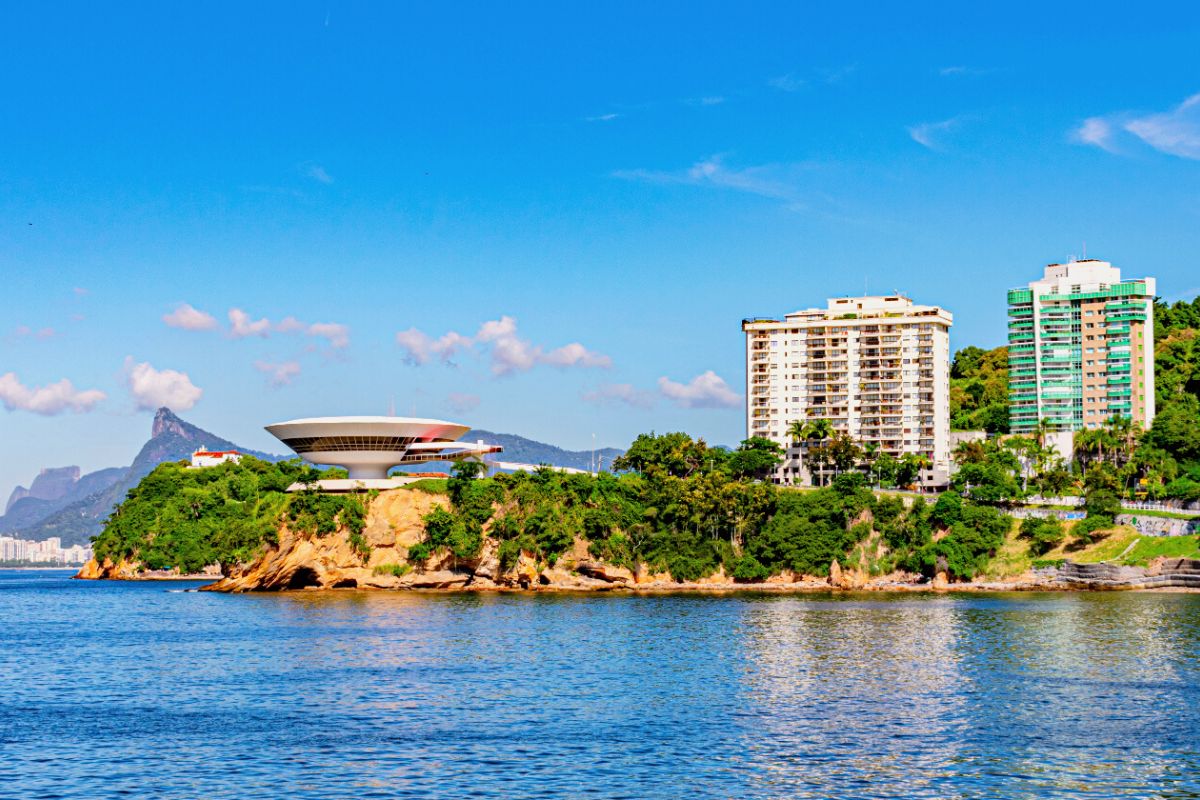 Niterói is a city located 15 kilometers from Rio, that is connected via a bridge called the Rio-Niterói Bridge that goes over Guanabara Bay. With a population of 500,000 people, there are more than a few things to do in this day trip idea from Rio.
Niterói Contemporary Art Museum for starters is recognized not only for its spherical, dome shape but also for its incredible scenes and views of Icaraí Beach and parts of Rio.
Another interesting point of view is Santa Cruz da Barra Fortress. An old fortress used by the French during the 17th century, visitors will get to explore the inside of this fortress, as well as the historical significance of the construction during the colonial era of Brazil.
While visiting, visitors will also get incredible views of both Christ the Redeemer as well as Sugar Loaf.
13 – Get to know the other side of Rio on a walking tour of Favela Rocinha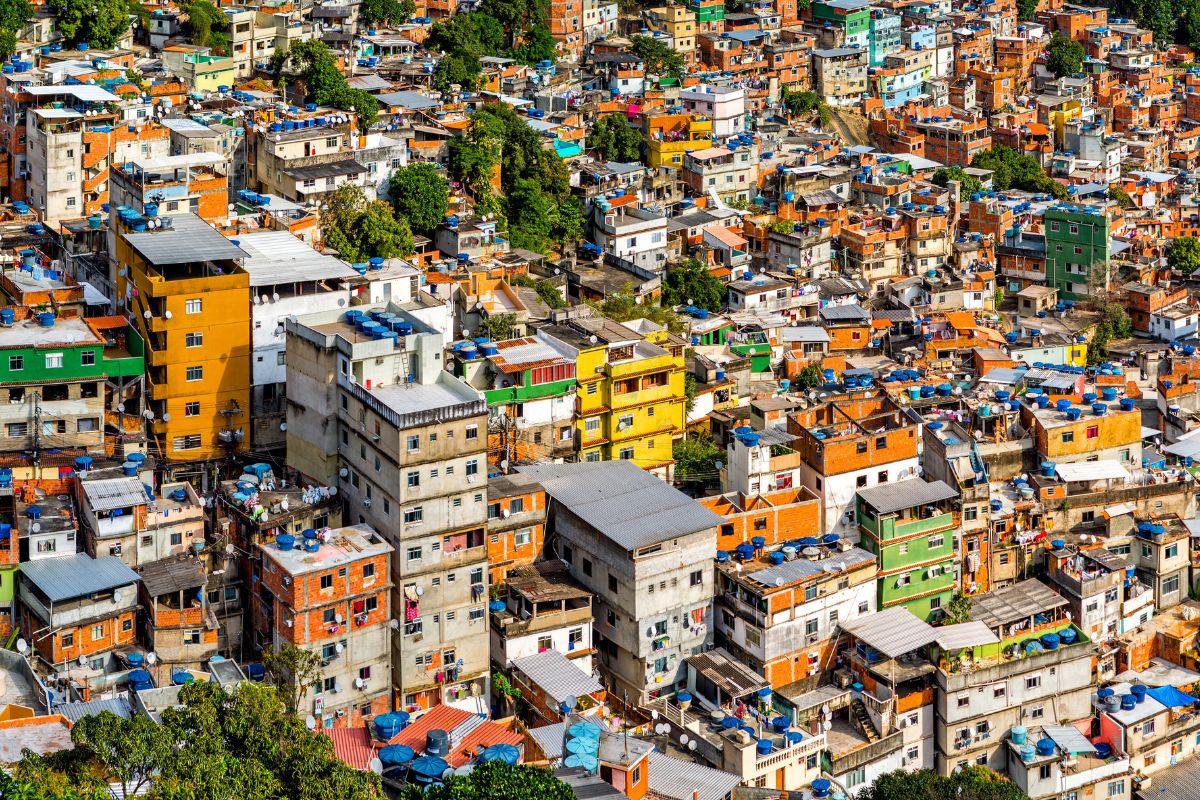 Interested in what life truly is like for the locals who live on the other side of Rio? Favelas are neighborhoods established outside the city, where locals are living in some challenging circumstances, and in the past, have been said to be dangerous to visit alone.
An interesting experience to observe and learn from, there are a variety of tours offered by locals who live in the favelas, such as Favela Rocinha, who know how to guide visitors through the winding streets, showing the visitors local insight, places of interests, historical facts, and so much more.
When entering the Favela Rocinha, one of the most popular favelas, you will see a police presence near the entrance. Check out tours to Favela Rocinha, a favela located on the steep hills of southern Rio, where you can choose tours that offer a local guide, ground transportation, and an air-conditioned van.
14 – Fly high through Rio on a helicopter tour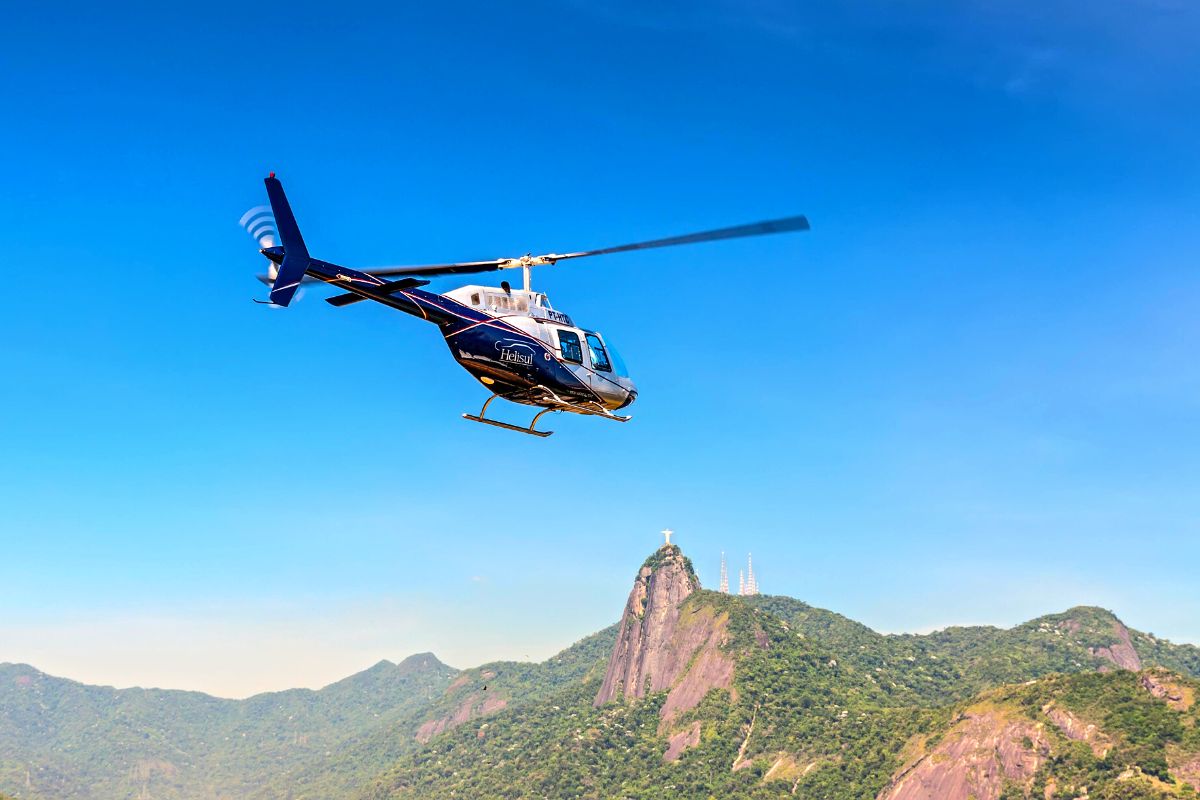 Sugarloaf and Christ the Redeemer aren't the only places to see Rio from the top of the world. Check out some of the most incredible helicopter tours offering the most immaculate views of Rio's cityscape, rainforests, beaches, luxury life, and favelas.
A helicopter would give you iconic views of Rio's most famous landmarks, and a view that goes beyond anything you could ever see in a photo. Check out helicopter tours ranging from sunset tours to private tours, many of them including hotel transportation, food, and snacks.
Rest assured that the helicopter tours offered are directed by trained pilots and follow international laws and regulations that fit safety standards. Ranging in prices from $200-$400 USD, this once-in-a-lifetime opportunity opens a new lens of Rio, which visitors can make the greatest memories with.
15 – Go inside the famous Maracanã Stadium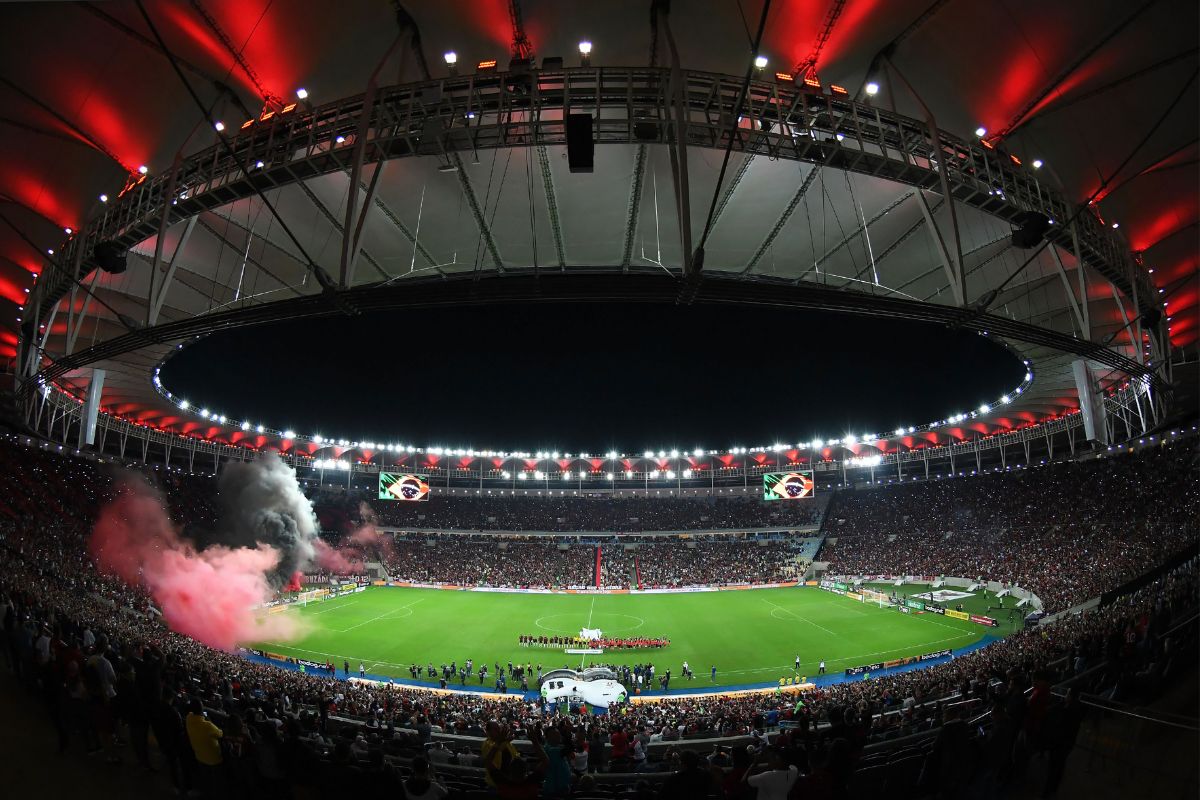 Soccer fans and entertainment enthusiasts will love the incredible opportunity to set foot inside the famous Maracanã Stadium, known to host some of the world's most impressive records in soccer, host big names in music worldwide, and so much more.
Inaugurated in 1950, Maracanã Stadium has an incredible capacity of 78,838 and has hosted 2 World Cups in 1950 and 2014.
Brimming with so much history and cultural importance, Maracana Stadium hosts a variety of tours, giving you a look into the history of its first game, the world records, and of course, a tour of the grounds.
Wanting to catch a game? Check out tickets in advance for soccer matches, and other concert events while on your visit to Rio, and check out the game or show, and the Brazilian passion in action inside the iconic stadium for a legendary experience.
16 – Visit a zoo unlike any other at BioPark of Rio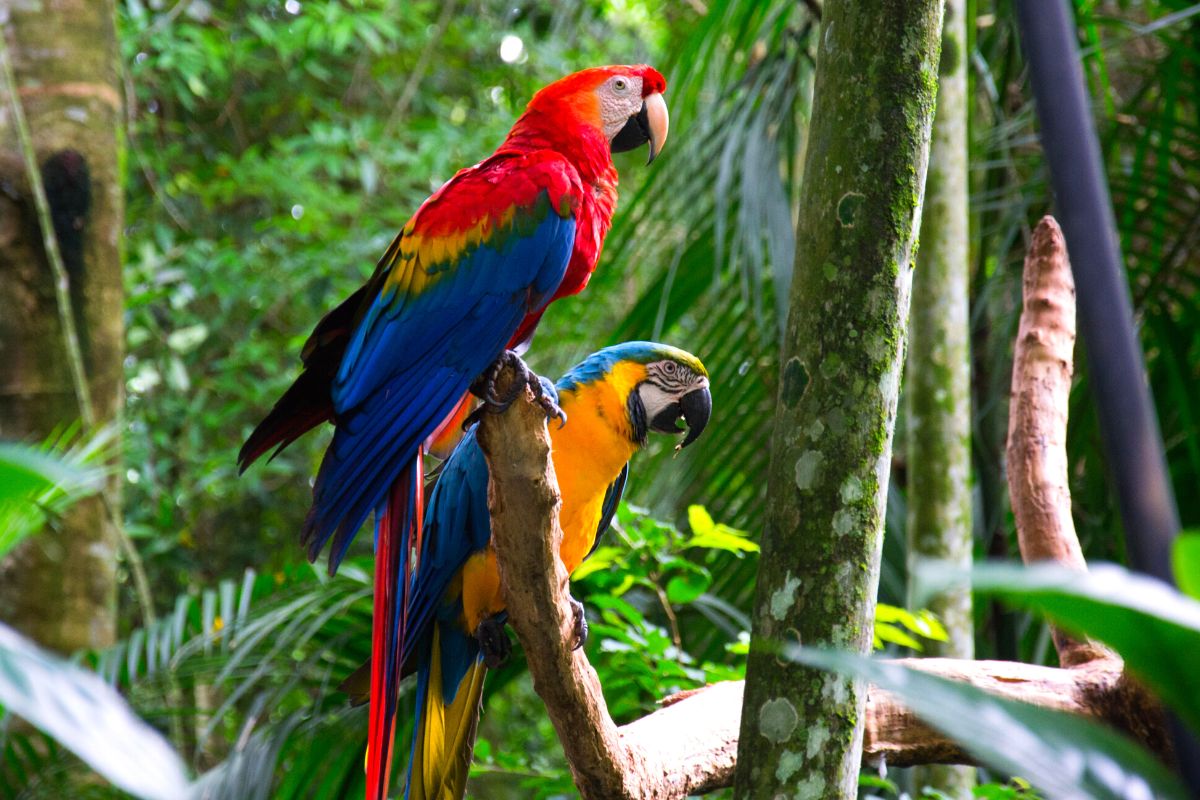 BioPark of Rio is a zoo unlike anything else out there, paving the way for a better way to combine a comfortable, healthy, and sustainable habitat for the species inside the zoo, while making the experience the zoo a better experience for the visitors.
In order to create an empathetic environment between humans and animals, it is required that the employees complete training and projects as part of their jobs on animal life, care, and sustainability practices.
Check out the impressive BioPark of Rio located in São Cristóvão, near Maracã Stadium, and home to more than 1,000 animal species, divided into sections from mammals, birds, reptiles, the kings of the jungle, marine life, and so much more – both local and international animals.
Tickets to enter this spectacular space are R$ 40 per adult.
17 – Explore Rio's incredible marine life while scuba diving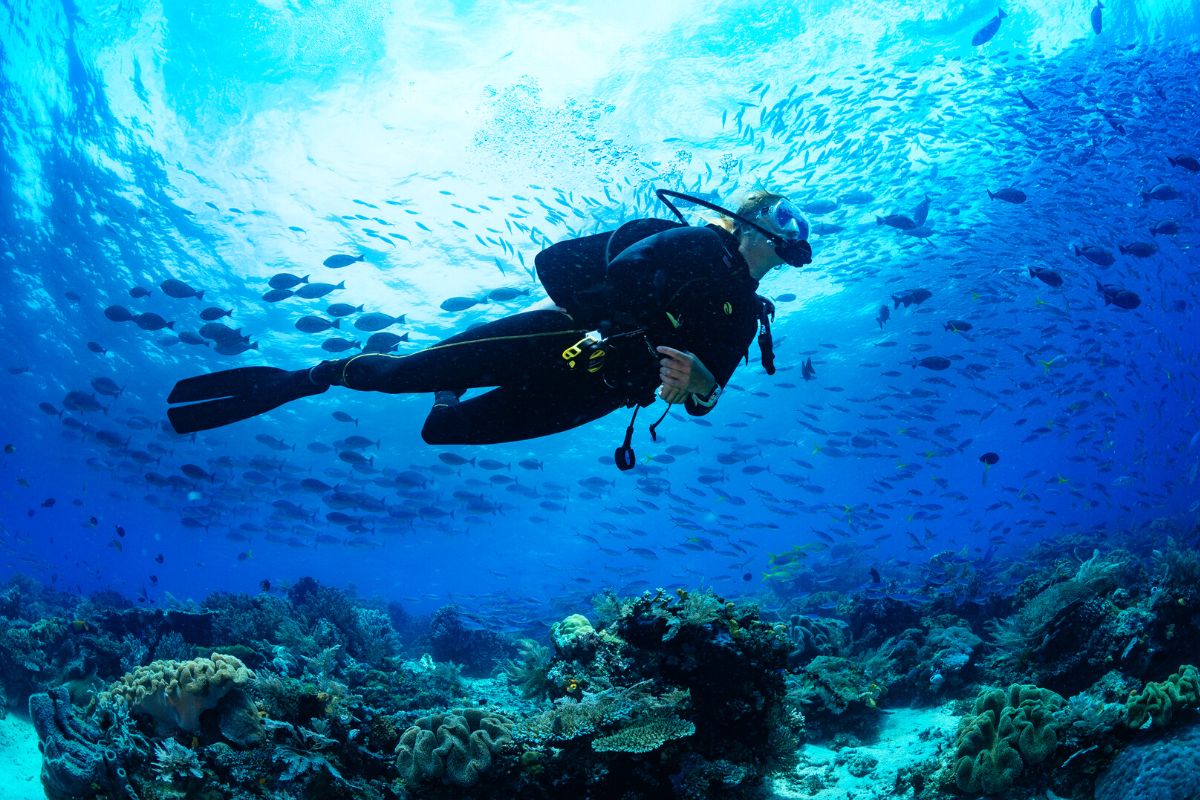 Scuba diving is one of the best things to do in Rio due to its beautiful clear blue waters, and the vast amount of different marine life available.
Dive down 9-45 feet below the water surface to see dolphins, turtles, sea horses, and more. With an average water temperature of 60°F-72°F, incredible visibility, and a guide to take you through safely, doing a little scuba diving is the perfect sunny day activity.
Local guides are ready to take in pros and newbies and train them on proper safety techniques to securely dive into Rio's waters. Check out tours from R$ 699,99 that include equipment, snacks, drinks, diver guides, and ample opportunities to practice your diving.
Groups can range from 2 to 12 people per tour group, so whether you're traveling solo and want to meet new people, it's the perfect day activity.
18 – Learn about Brazil's health science advancements at the Museum Of Life at Oswaldo Cruz Foundation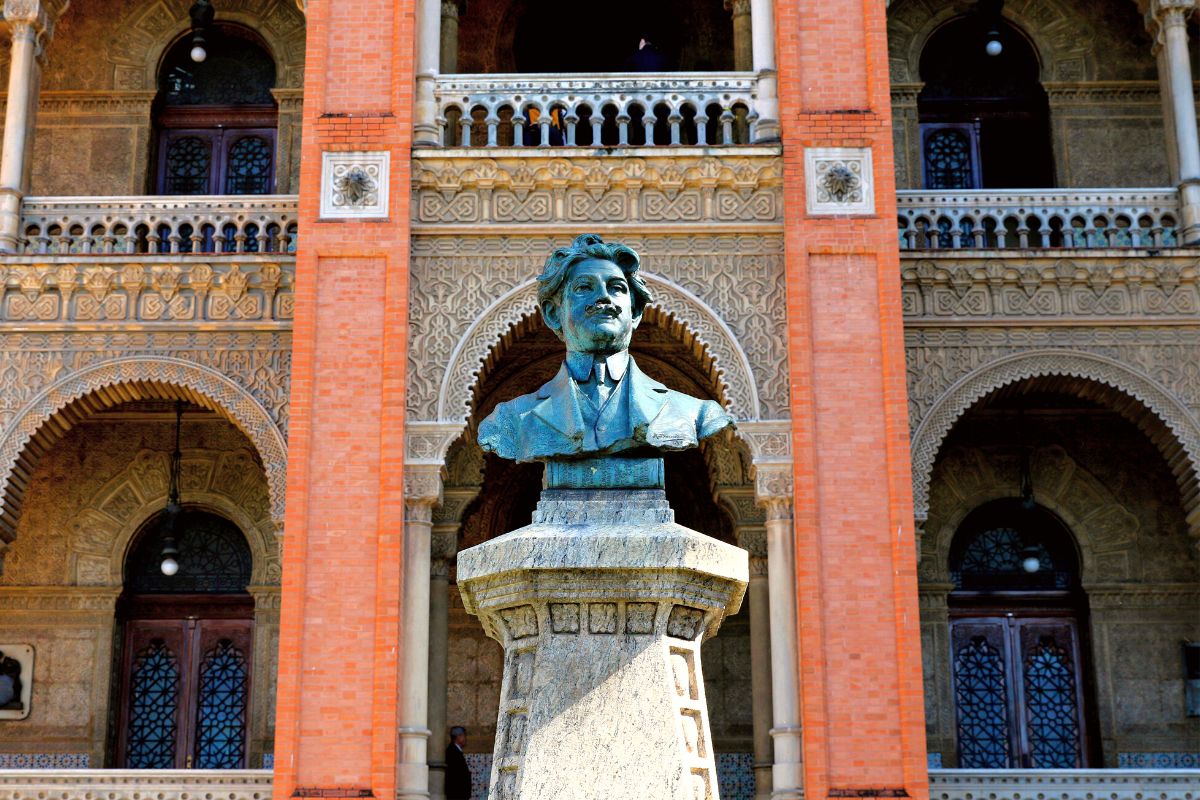 The Museum of Life is a physical manifestation of the works of the Brazilian bacteriologist and epidemiologist, Oswaldo Cruz, whose life's work was dedicated to the study of microbiology and medicine.
His museum – the Museum of Life, is a cultural and science hub that welcomes locals and visitors to dive a bit deeper into the world of science and health with the interactive advances of technology.
Visit exhibits, activities, labs, and presentations designed to inform and entertain simultaneously. When planning a trip to the Museum of Life, make sure to pay attention to the dates and times they open, as they vary depending on the day you choose to visit.
If you're planning on visiting any day between Tuesday and Friday for instance, you are required to book your tickets in advance. If you're visiting on a Saturday, no booking in advance is required.
19 – Fly through Rio's skies with some paragliding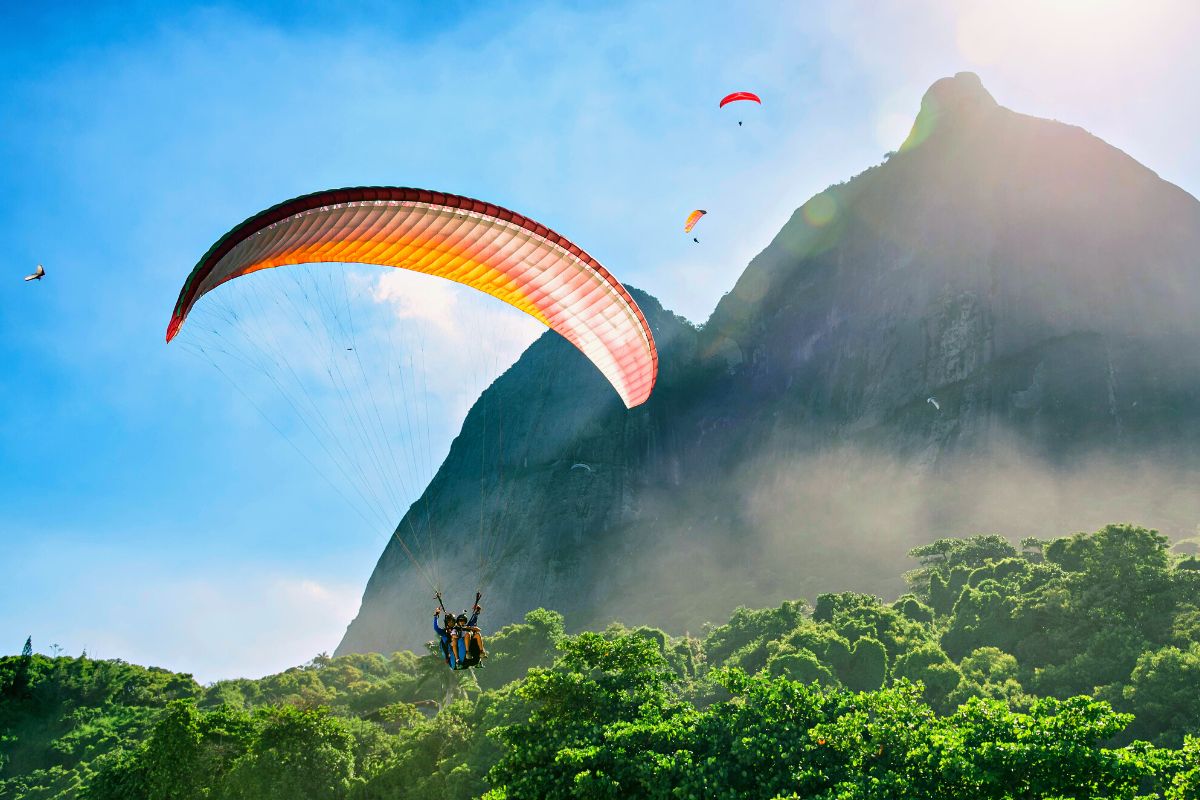 Catch some serious air paragliding through the bright blue skies of Rio, and get your blood pumping as you fly above the shores and crowds of beachgoers on some of the most famous beaches of the world.
Reach new heights, as you are guided by an experienced pilot, and also be provided pre-departure training and safety instructions to securely take off.
When looking for a paragliding experience, make sure to check out what different experiences include. For instance, some may include ground transportation in an air-conditioned vehicle, some may offer water, and licensed equipment apt for paragliding, etc.
Paragliding prices can start at around $120 per person, and this will vary depending on the season you visit, the company, what is included, etc. It is an experience that even if you've visited Rio before, you haven't seen it like this before.
20 – Refresh yourself at Horto Waterfall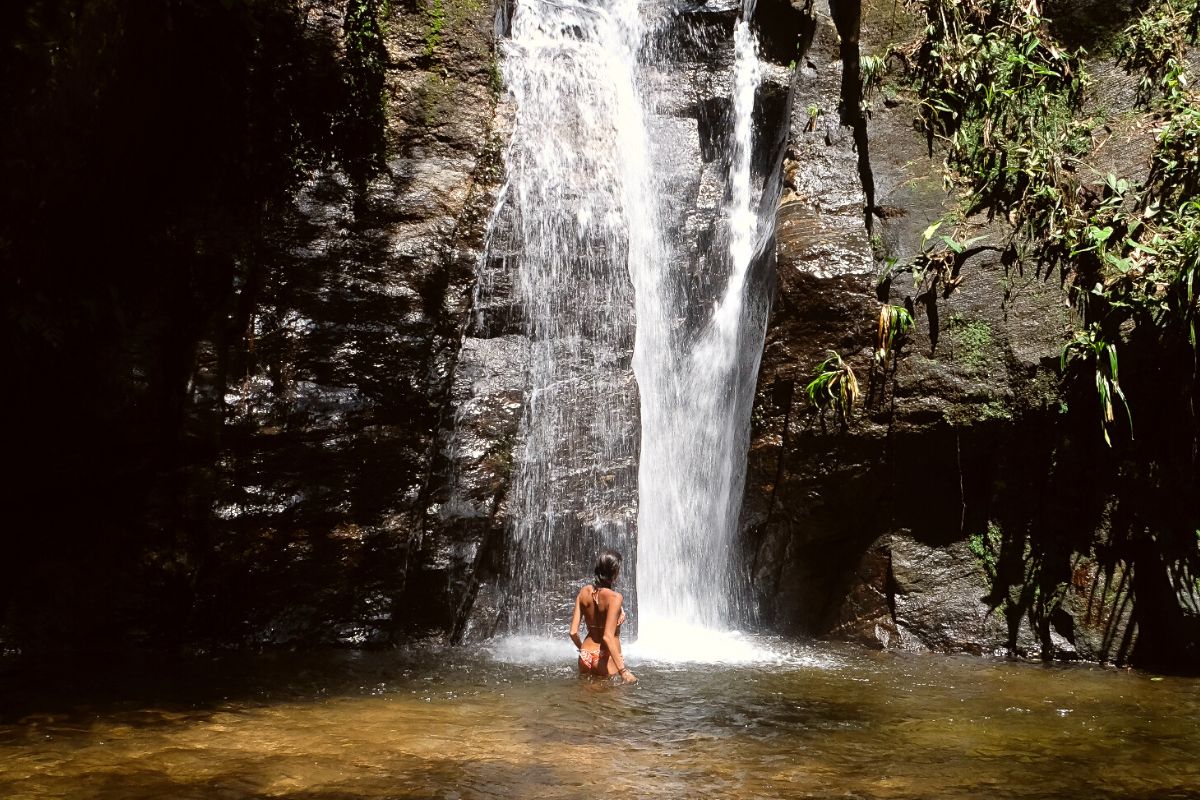 Take a break from the heat of the city and escape into the wilderness to one of Rio's most famous and local waterfalls – Horto Waterfall.
At Horto Fall, you'll find a few people gathering to escape the large beach crowds, relaxing in the natural cascading showers of this waterfall, washing off the sand, or simply refreshing themselves after a hot summer day.
Located in the famous Tijuca Forest, Rio's national and natural sanctuary, in an approximate 30 minutes drive or bus ride, people can visit the incredibly invigorating waterfall, as well as explore the other stunning natural sights inside the Tijuca Forest.
If you'd prefer a planned tour, there are a few available that will take you and your guests to explore the park, intentionally visiting all the must-see natural wonders, including Horto Waterfalls.
Pack comfortable shoes, as the waterfall may require a bit of hiking.
21 – Ride the tram in Santa Teresa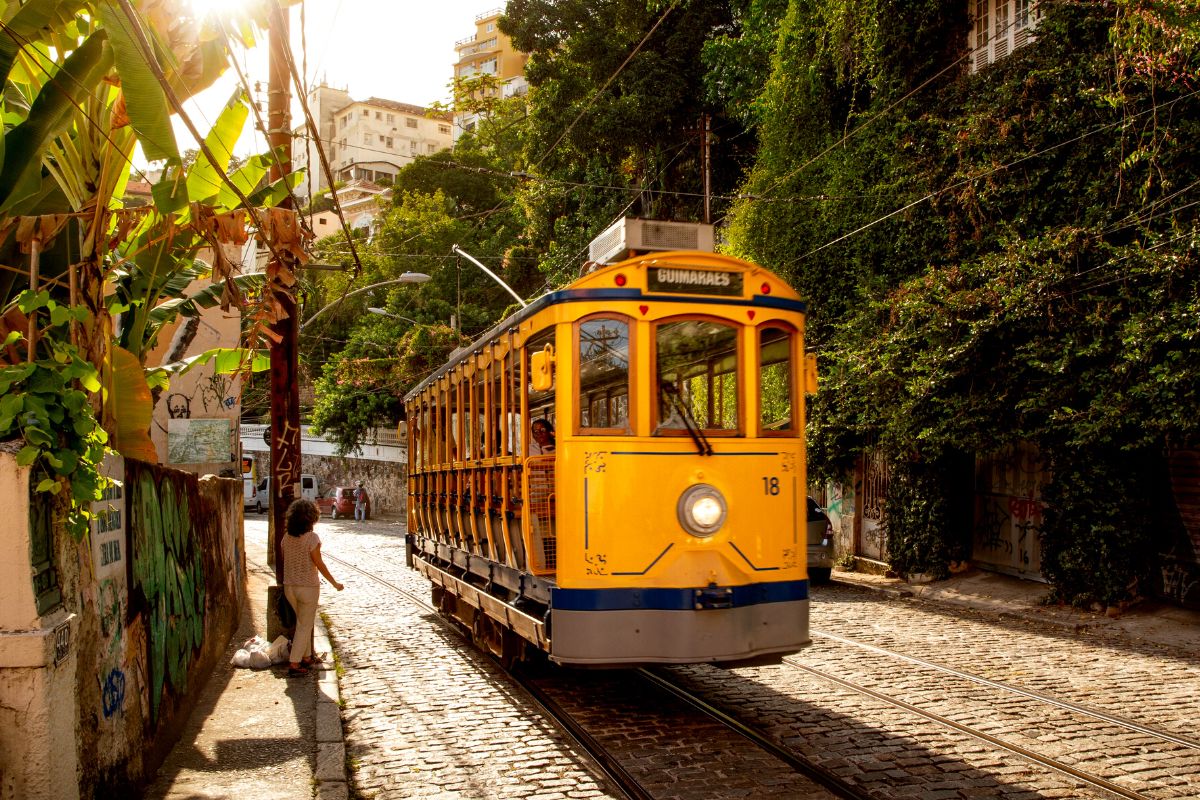 Considered to be one of the most beautiful neighborhoods in Rio due to its resistance to modern development, and intriguing colonial aspects, the Santa Teresa neighborhood welcomes curious and artsy visitors.
Established in 1750 after the construction of a convent, more people started to move there, and with time, it has grown to be one of the prettiest neighborhoods with cafes and restaurants, art galleries, and even one of the last streetcars.
Situated on top of Santa Teresa Hill, and just 5 minutes away from downtown, and 15 minutes away from Ipanema and Copacabana beaches, it is surely a place not to miss out on.
Check out Parque das Ruínas – an open-air park, housing a cultural center that offers educative programs and activities for families, and also doubles as a music venue. Check out some incredible sights of the city from its spectacular views.
22 – Admire Brazilian art everywhere at the Modern Art Museum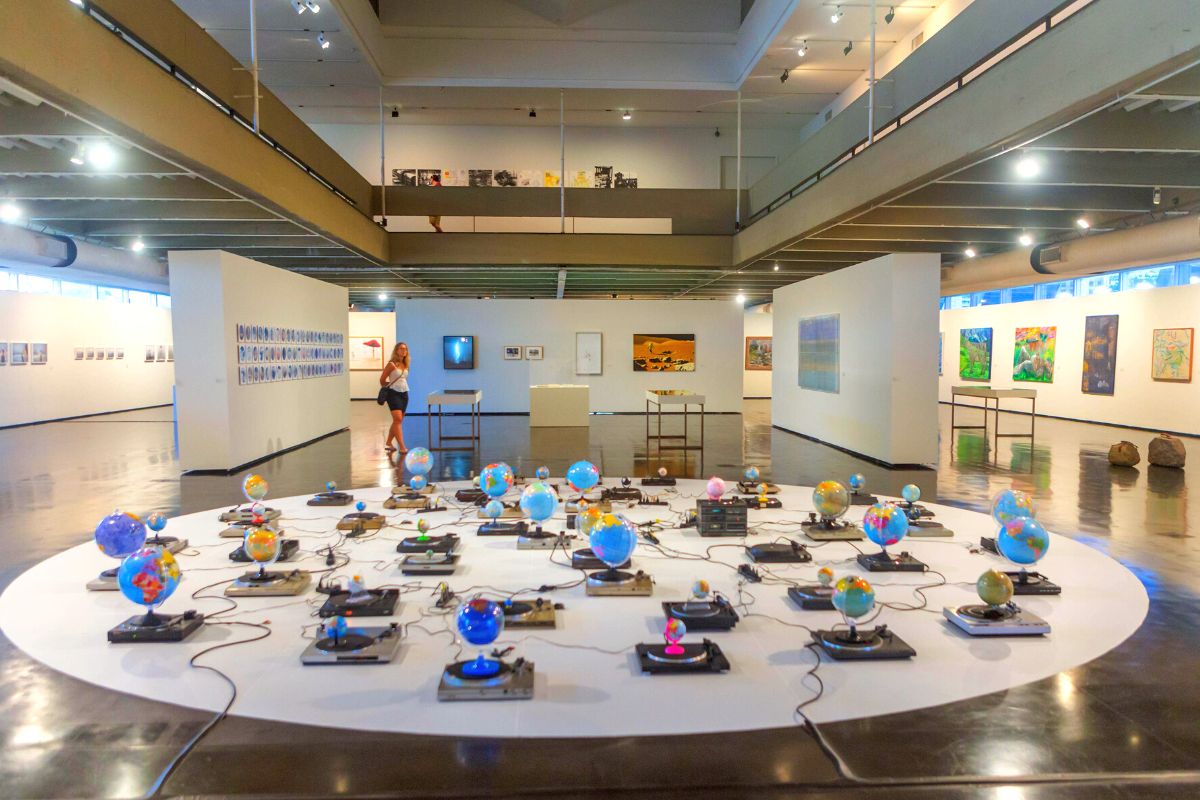 Inaugurated in 1948, the Modern Art Museum – MAM, is considered to be one of Rio's most important educative and cultural institutions, and one of the things to do in Rio if you're interested in an impressive collection of art.
At one point, the museum housed an impressive amount of art pieces, but after a devastating fire, today visitors can still admire approximately 11,000 pieces that were thankful salvaged.
Art is seen everywhere inside and outside the museum itself, as visitors will be able to notice the museum's architecture, marrying art and nature itself, as well as the stunning gardens, designed in a beautiful pattern, which can be admired from the inside of the museum.
Visitors can expect a variety of collections donated by private collectors and businessmen, mostly representing some of Brazil's most brilliant creatives. Tickets to enter the museum are R$ 14.
23 – Experience the thrill of white water rafting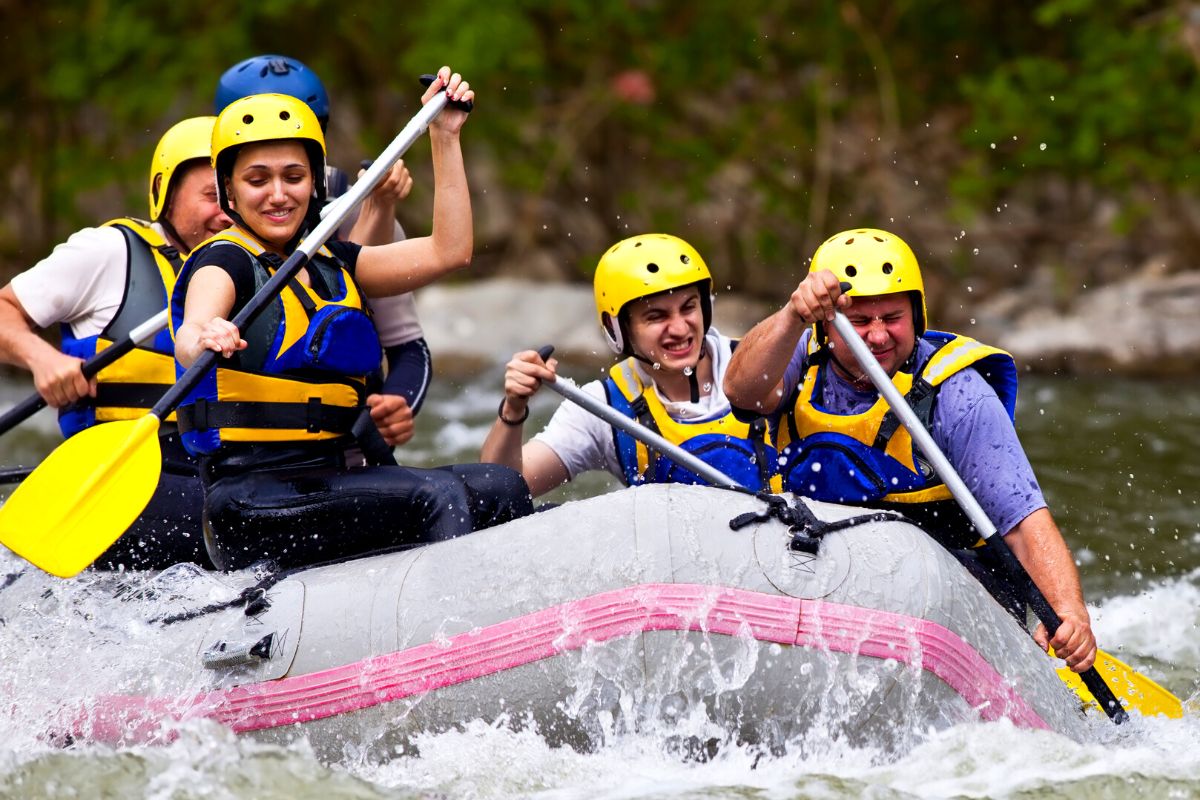 A unique perspective and experience are to raft throughout some of the rushing waters inside Rio's incredible national parks.
Most rafting experiences take place at Macaé River, around a 2-hour drive from downtown Rio, visitors can expect ground transportation with most tours, as well as the rafting equipment, a local guide, and even a GoPro to film your experience.
Most rafting experiences last around 2 hours, but this depends greatly on the season that you visit. For instance, summers are when there is more rainfall, therefore, the rafting experience may be a bit more challenging and thus a shorter experience.
Winter experiences a shortage of rainfall, therefore a lighter, and longer rafting experience. Depending on the rafting experience that you purchase, visitors can expect prices to start at $150 per person. Private tours are also available for a different rate.
24 – Get your adrenaline pumping at Play City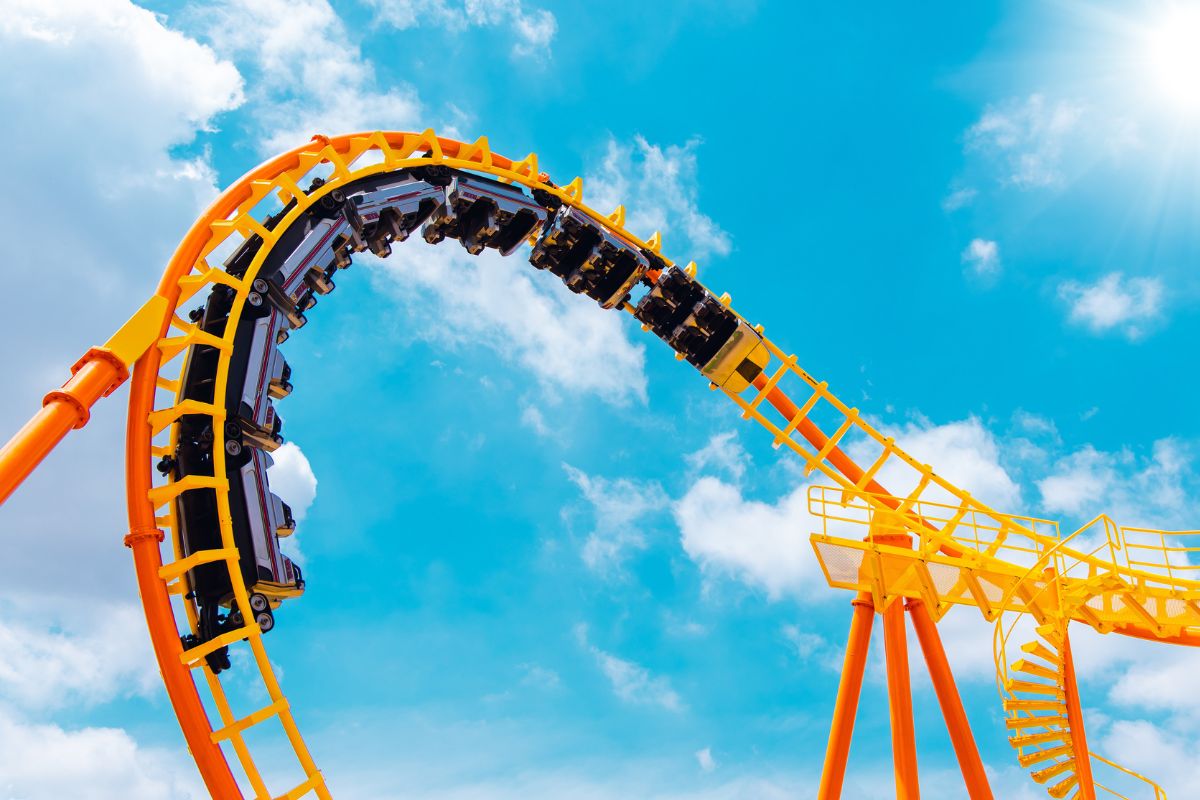 Whether you're traveling with family or with friends, and you're looking for something a bit different from the beach – a visit to Play City is the perfect idea to consider.
Play City is an amusement park and huge shopping center, located just 30 minutes away from downtown Rio, offering amusement park lovers thrills perfect for children and adults.
With various sales and ticket packages offered, there are ample opportunities to find tickets that can help you maximize your fun inside the park.
Check out tickets that allow access to 10 different attractions starting at R $59, or a package for R $59 to enter the impressive shopping centers inside Play City.
Keep checking the promotions page for Play City, to see the most updated specials, and take advantage of roller coasters, Ferris wheels, and so much more.
25 – Visit Fiscal Island in Guanabara Bay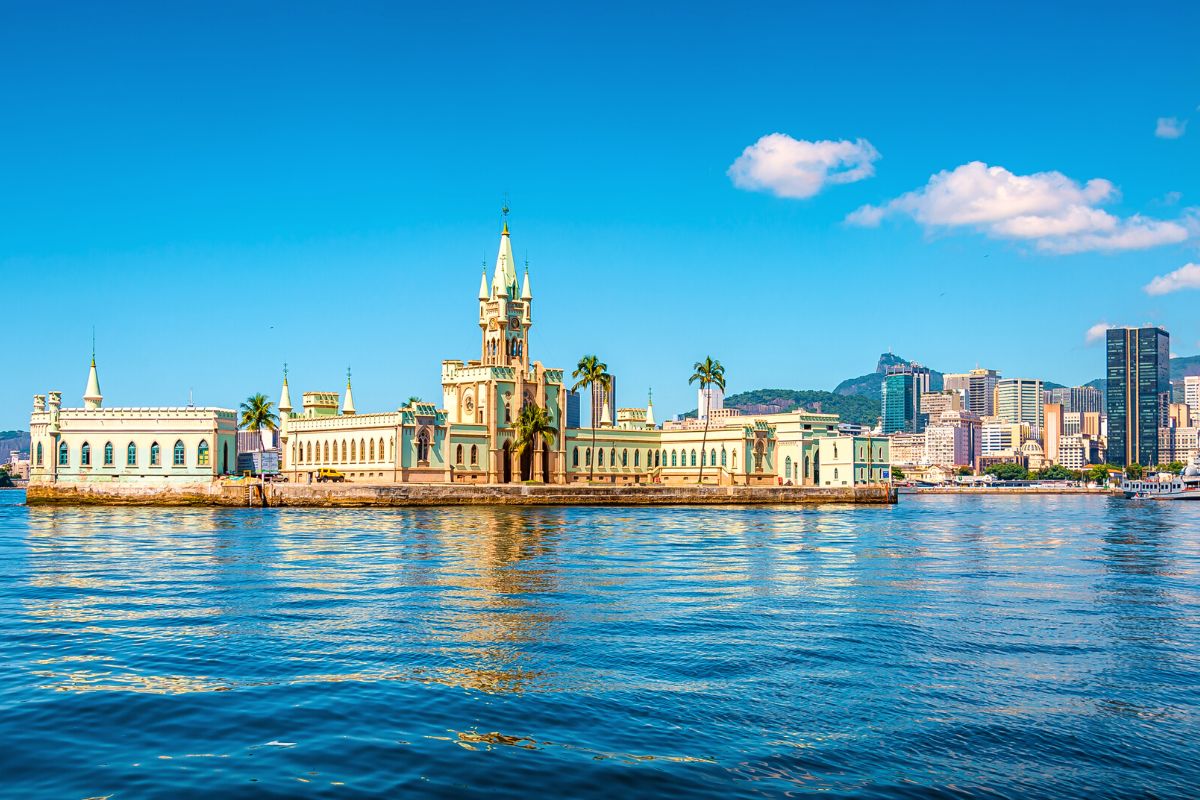 Guanabara Bay is a body of water that connects Rio de Janeiro, with neighboring cities such as Niterói and São Gonçalo and Duque de Caxias.
Interestingly enough, various geological events is what gave Sugarloaf (touching Guanabara Bay) its staggering appearance as the only mountain with this shape. It is because it was part of other rock formations that are now underwater due to elevated water levels over time.
Take an incredible boat tour, voyaging across this impressive bay, and check out Fiscal Island. Fiscal Island is the home of the historic and beautifully designed Guarda Fiscal in Rio de Janeiro (Rio de Janeiro Fiscal Police Force).
Make a stop at the island, and visit the palace to view the museum that retells the story of its use throughout history, and some of its other controversial uses throughout time.
26 – Discover the most beautiful library in the world at the Royal Portuguese Reading Room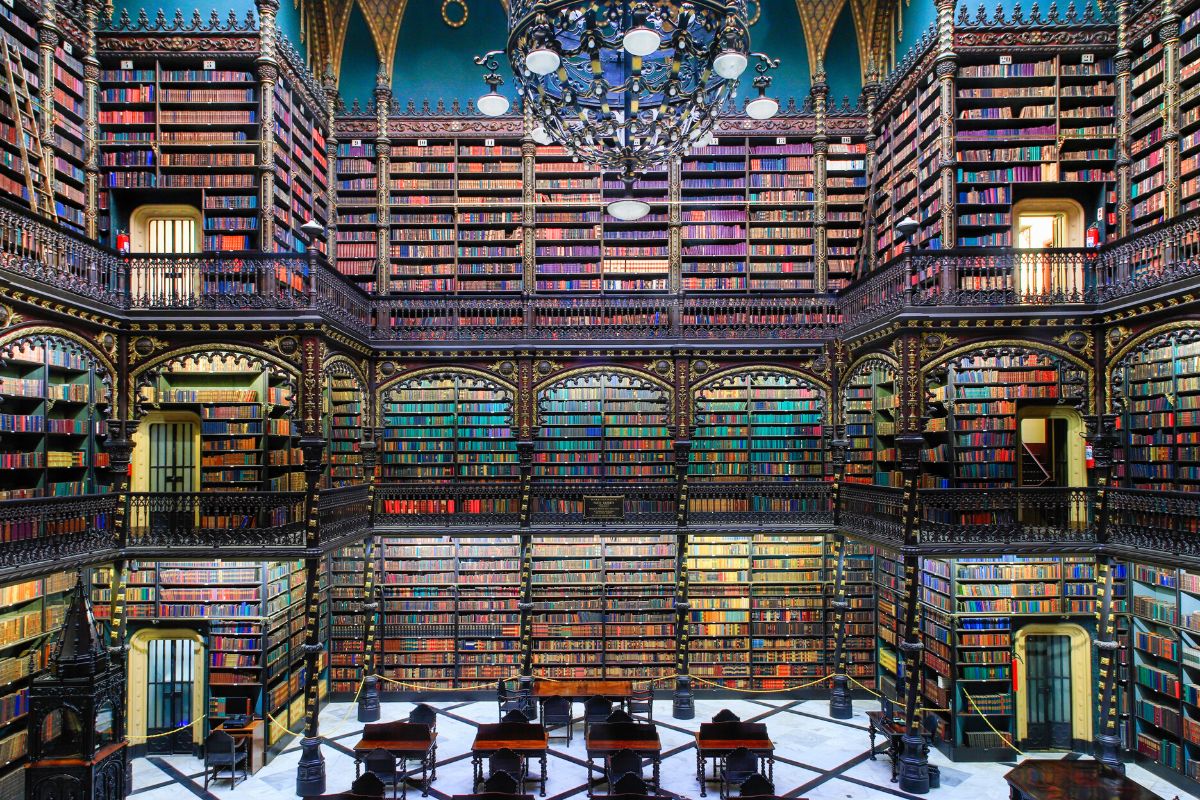 An ornately decorated library that houses centuries-old text from Portugal, The Royal Portuguese Reading Room is an astounding culturally rich, and historically impressive site to visit.
Established in 1837 by Portuguese immigrants living in Brazil, they decided to start a collection of Portuguese books in order to share Portuguese culture, work, and literature.
Named the 4th most beautiful library in the world in 2014 by Time Magazine, The Royal Portuguese Reading Room welcomes a little over 50,000 visitors per year and is currently still receiving shipments of approximately 6,000 books each year from other Portugal.
See for yourself the incredible "cathedral" of books, with shelves holding a host of Portuguese literature, as well as art and other cultural pieces collected throughout the years.
Admission is free, and visitors are welcome to go see the incredible architecture and floor-to-ceiling shelves of books.
27 – Learn about the interesting history of the Favela of Santa Marta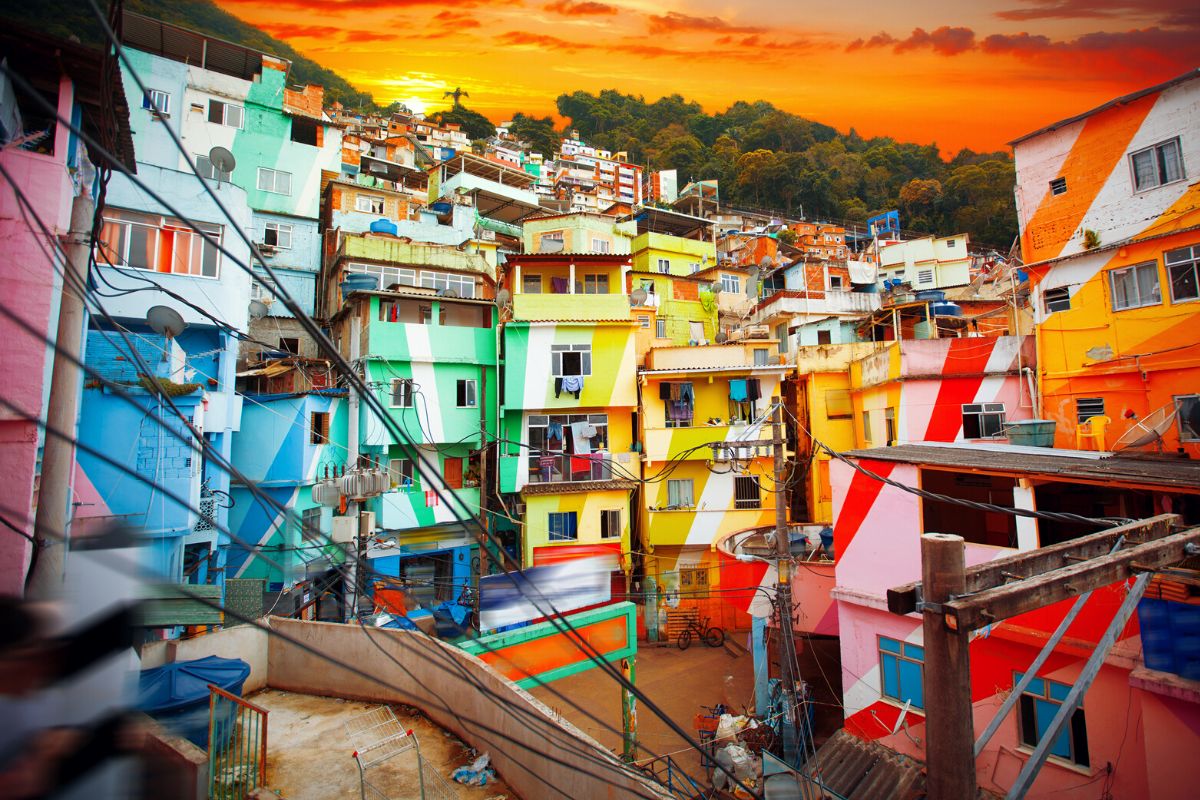 Santa Marta Favela is a neighborhood located around 30 minutes away from the city center, and it makes one of the over 1,000 favelas situated all over the mountainsides in Rio.
The Favela Santa Marta is an interesting one to note because although the most famous favela in Rio is Rocinha, Santa Marta was the first favela to be "pacified" by police.
Meaning that this was the first favela to have a police presence on site, and was therefore deemed safe to begin the tours and bring in visitors.
Check out some of the tours taking groups of travelers to explore safely and respectfully the Santa Marta favela, with a local guide.
Check out the bronzed statue and mural dedicated to Michael Jackson, who filmed a music video in the Santa Marta favela in 1996. Gaze at the incredible views of Ipanema and Copacabana Beach.
28 – Step into the religious site of the Abbey of Our Lady of Montserrat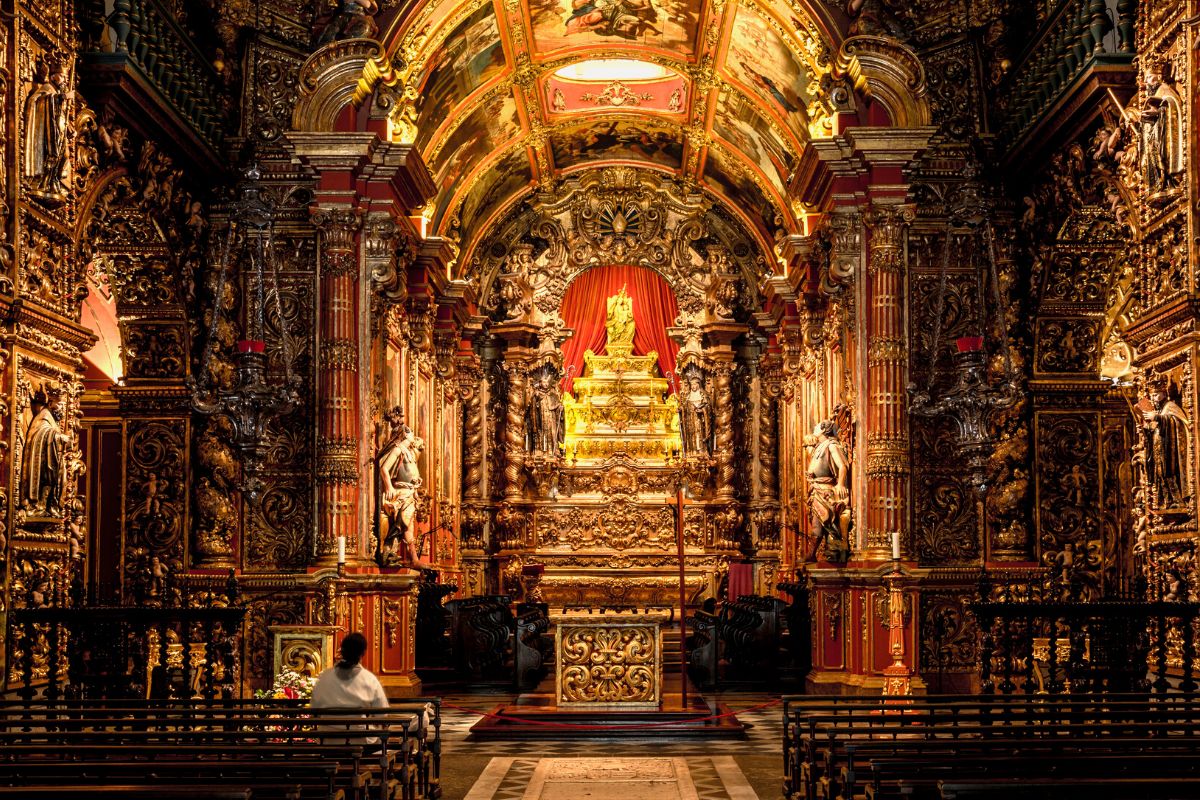 Commonly known as the Monastery of São Bento, this point of interest is an abbey that is an example today of a typical Portuguese colonial architecture, called the Mannerist style.
Founded in 1590 by the Benedictine monks, who before constructing the Montesary, were living in unfavorable conditions elsewhere, constructed a new center for religious faith and home on the land that was gifted to the monks by noble Manoel de Brito and his son Diogo de Brito de Lacerda.
Visit the Abacial Church, which is said to be one of the most beautiful churches in Rio de Janeiro, and take a walk around the grounds. Check out the center of theological studies.
The Monastery is located centrally in downtown Rio and can be accessed via bus, car, or subway, and it is free admission.
29 – Jet your way around Rio's nearby islands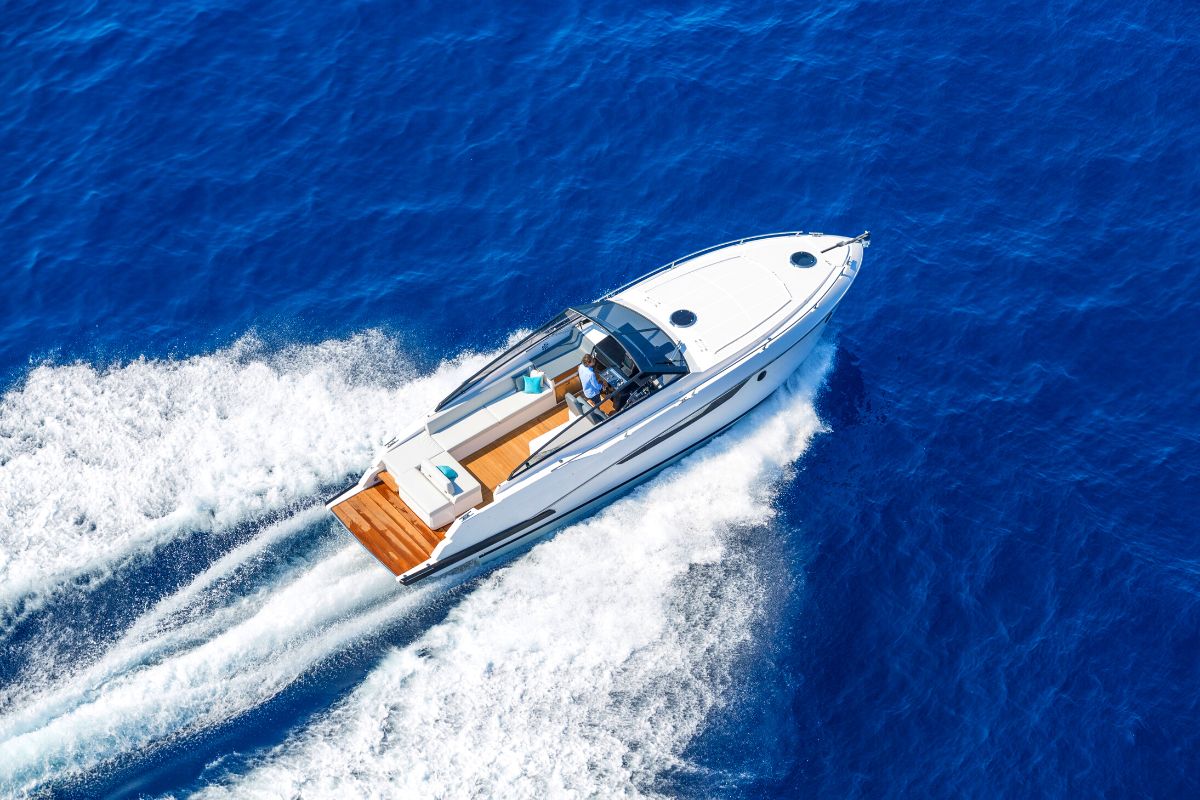 Add a fun water activity, and hop on a jet boat during your day at the beach. Enjoy a half-day jet boat trip with some of your friends, or join a boat tour experience, that will take you closer to Rio's most beautiful natural sights such as the Carragas Islands for a quick day trip, and along the way, enjoy stunning views of the beaches, Christ the Redeemer, Sugarloaf Mountain and more.
Jetboat tours are available throughout the day, but an especially great time to take one is during the sunset hours when golden hour will cast a beautiful light on the city, and visitors will get to see the city come alive during this magical time.
Jetboat tour prices range anywhere from $70 – $400 USD and prices will also vary from private tours to general tours.
30 – Hike to the top of Morro Dois Irmãos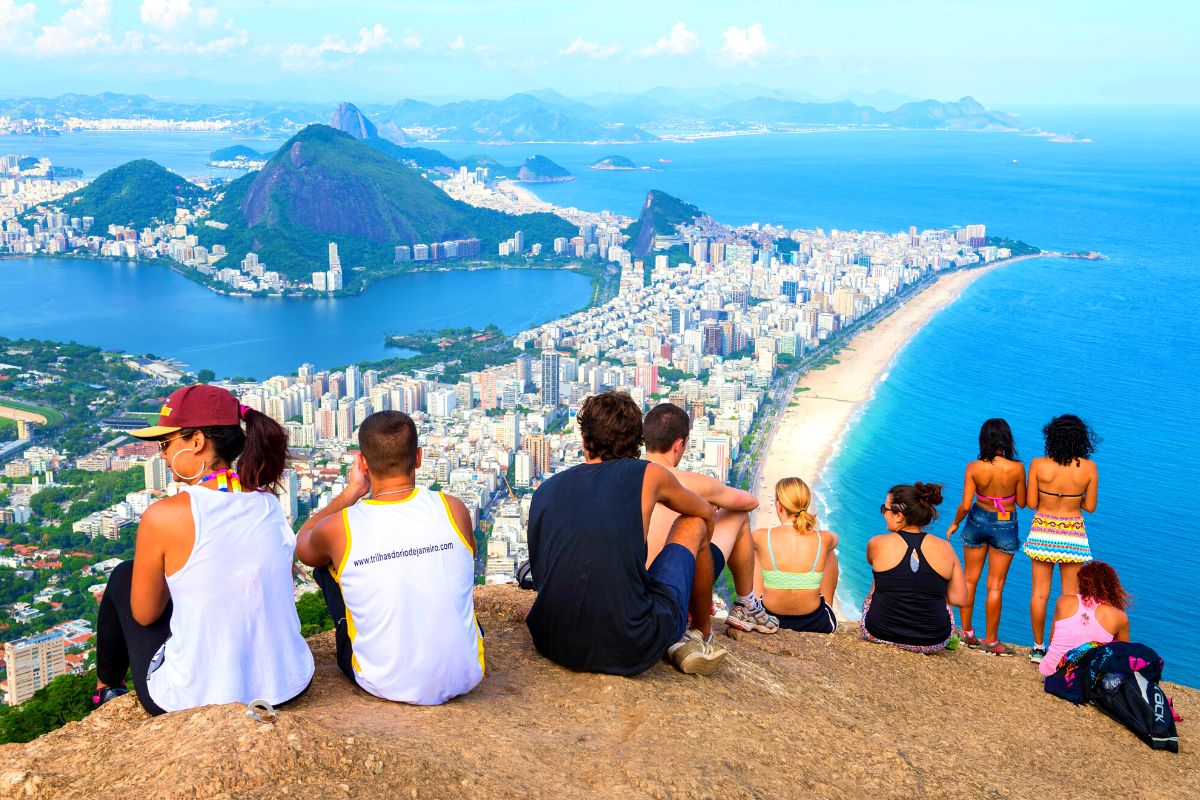 Situated between two of Rio's most affluent neighborhoods, is the up-and-coming neighborhood of Vidigal Favela. The neighborhood presents a promising future for visitors wanting to gain the experience to stay in an area that used to be deemed as one of the most dangerous in Rio.
The police made its presence in the Vidigal favela, and over time, has changed its appearance and increased the safety measures to the point of developing it into a hipster neighborhood, with the construction and build of a favela.
Today, the neighborhood is experiencing development with new bars, trendy restaurants, and hotels attracting more and more visitors every day.
Hike the Morro Dois Irmãos path (Two Brothers Mountain), which is a 40-minute walk that begins in Vidigal. Take in the incredible sites that are unique to the path, until you make it all the way to the top and you can appreciate the tremendous view of Rio, as far as the eye can see.
31 – Enter the fascinating Metropolitan Cathedral of Saint Sebastian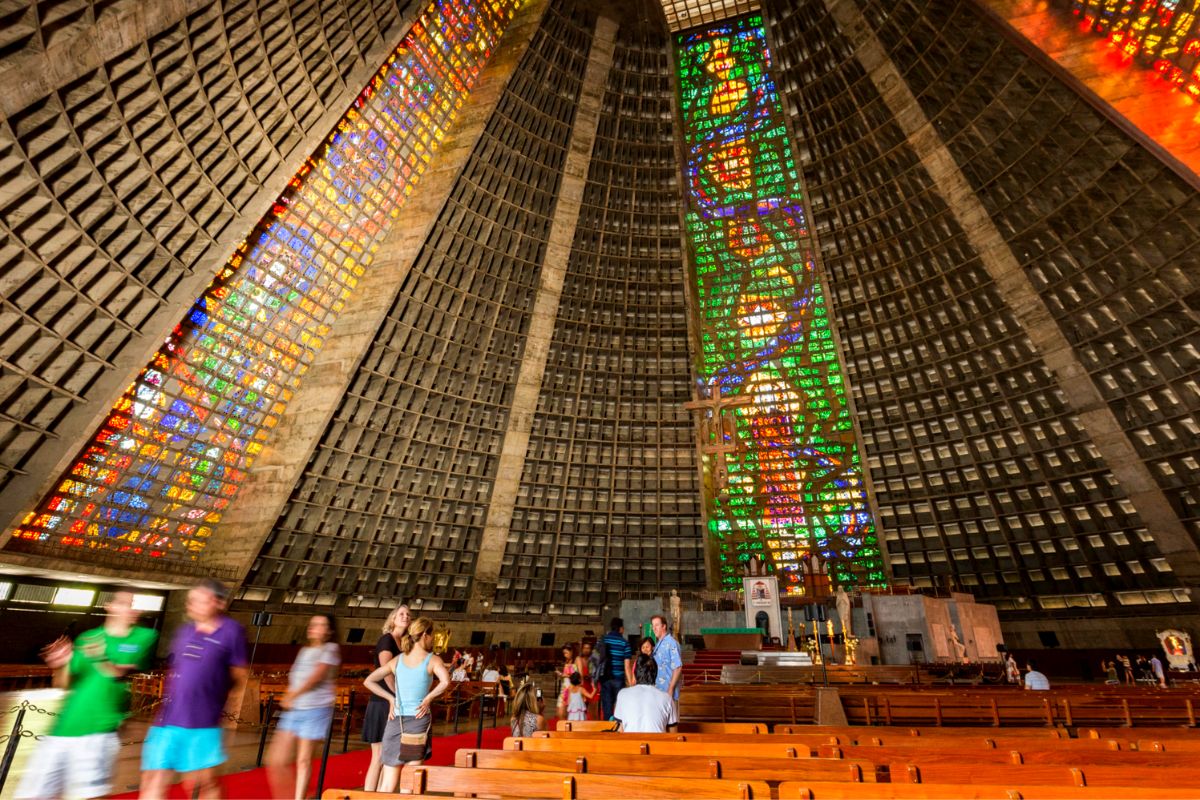 Casting a bit of curiosity, at first glance, visitors who visit the Metropolitan Cathedral of Saint Sebastian may find its architecture either very futuristic or resembling an ancient Mexican Mayan temple. Either way, it will look very different from a "traditional" cathedral.
Located in the heart of the historic city center of Rio, the Cathedral welcomes interested visitors to step through its doors, and take in its larger-than-life, floor to ceiling stained glass windows, that culminate in the massive cross on the ceiling.
Known to be the first cathedral in Rio, this site has hosted many important figures in the Catholic religion, including Pope John Paul II, and has also hosted incredibly important events in the faith that have been practiced and televised worldwide.
The Cathedral is open to the public, and it is free to enter.
32 – Discover how art and culture come together at the Rio Museum of Art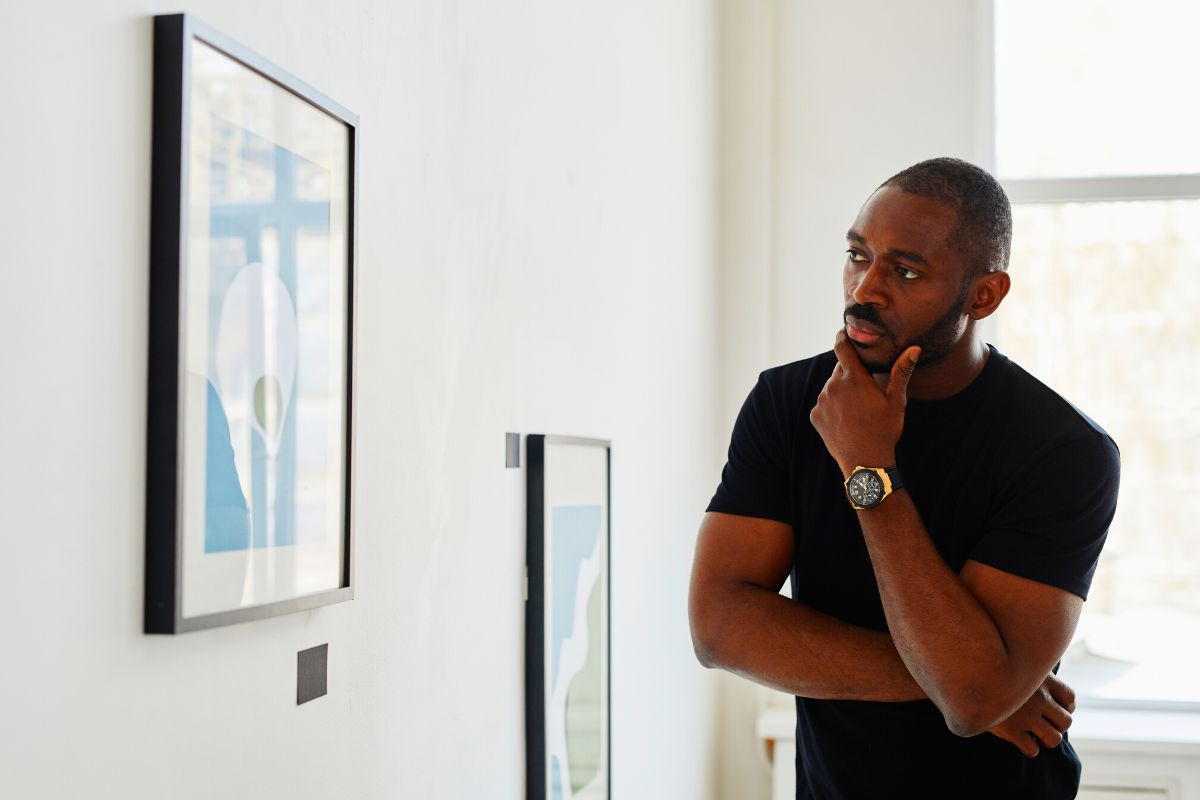 Originally opened in 2013, the Rio Museum of Art (MAR) is a museum where culture, history, art, society, and variances come together to exhibit to the world Brazilian progression through the arts, and examples of continued efforts for a promising future for Brazilians.
Located in the neighborhood of Praça Mauá, the museum itself is a great advocate of art in culture and society and houses private collections of modern art and other contemporary works, both national and international.
At the center of the museum's work is the Escola do Olhar – a special institution with the goal of connecting art and education, and encouraging a deeper level of reflection, thought, creativity, and imagination in young minds.
For R$ 20, visitors can browse through the library collections, which invite visitors and locals to continue learning further about the topics displayed in the museum exhibits.
33 – Take a city break to Angra dos Reis and visit Ilha Grande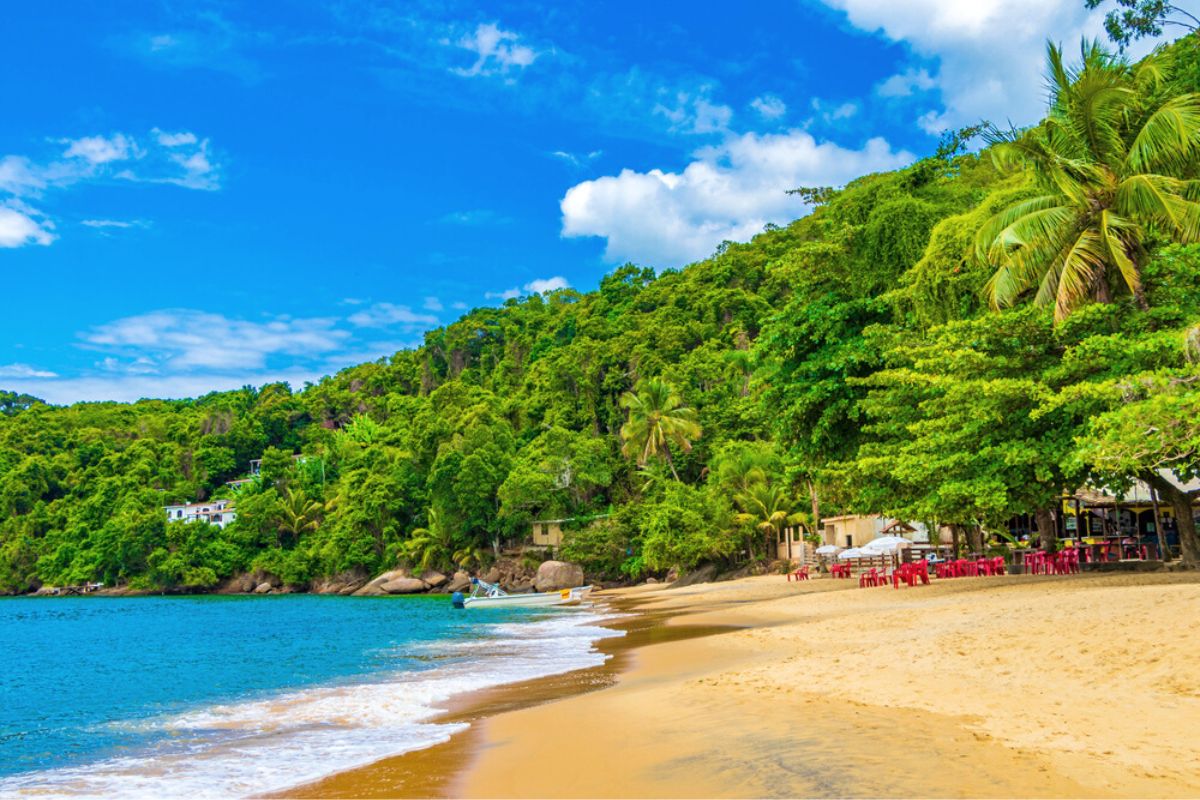 Located on the south coast of Rio, Angra dos Reis is said to be a slice of Brazilian paradise, with white powdery sand beaches, crystal clear waters, and the incredible scenery of wildlife and marine life.
Angra dos Reis is located around 160 kilometers away from downtown Rio and is home to 365 islands. Some of the best things to do here are a visit of the historic center and take in the pristine natural scenery.
Ilha Grande is an island that is one of the highlights of visiting this part of Rio, as it is an incredible place to do some diving, snorkeling, and visiting some of its incredible waterfalls.
A boat tour will get you from Angra dos Reis to Ilha Grande, as well as the incredible experience of sailing the picture-perfect waters and being able to see marine life up close.
34 – Walk along the beautiful Rodrigo de Freitas Lagoon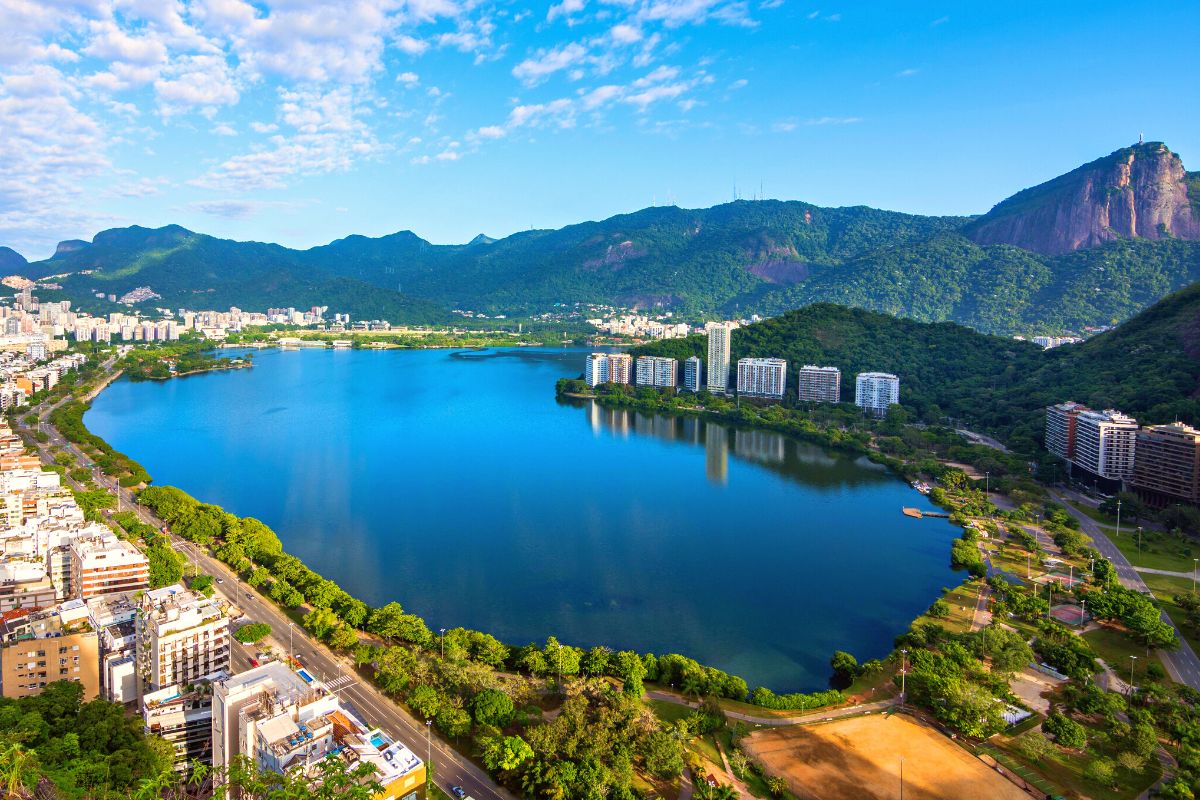 The Rodrigo de Freitas Lagoon is an impressive lagoon named after the owner of the sugar cane farm that was located beside the lagoon. It is said that during times of colonialization, Rio de Janeiro had an especially tough landscape filled with lagoons and swamps.
Throughout time, they were buried up, and a great part of the Rodrigo de Freitas Lagoon was as well – so what is seen today is what was left after burying the majority of it previously.
Visitors can enjoy everything from a stroll around the trails of the Lagoon, bike rides, or people-watching from one of the many cafes and restaurants nearby.
Visitors can also check out the Natural Park of Catacumba, located beside the famous lagoon, for zip lining, rappel, and climbing. Check out the incredible views of the lagoon from this park as well.
35 – Take a hike through the Tijuca Rainforest and spot some tropical birds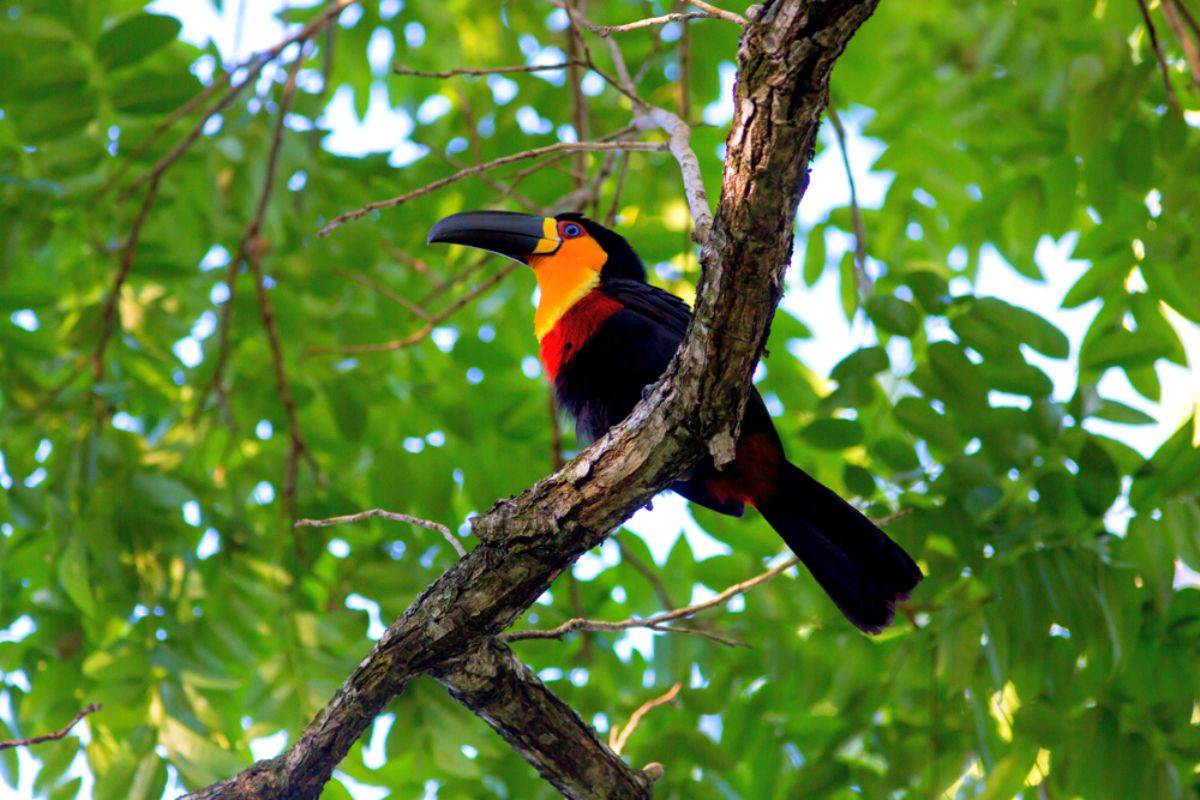 Overflowing with abundant greenery and incredible biodiversity is the Tijuca Rainforest which has been considered an important National Park in Rio ever since 1961.
The rainforest has an extraordinary impact on the local climate as it has lowered the overall surrounding temperature by 9°C due to its density. Everything from lizards, to monkeys, porcupines, sloths, and more life within this stunning rainforest.
One of the best ways to explore the forest is hiking. For instance, Christ the Redeemer is accessible via a 50-minute hike through the forest, but if something lighter is more your speed, you can try hiking Pedra Bonita.
Pedra Bonita is a 2.6-kilometer trek that is easy to moderate to complete and offers visitors a small taste of a hiking experience in Rio. If hiking is not your thing, consider an exciting jeep tour that will take you through the rainforest, exploring its rough terrains and more.
36 -Take a photo of the Carioca Aqueduct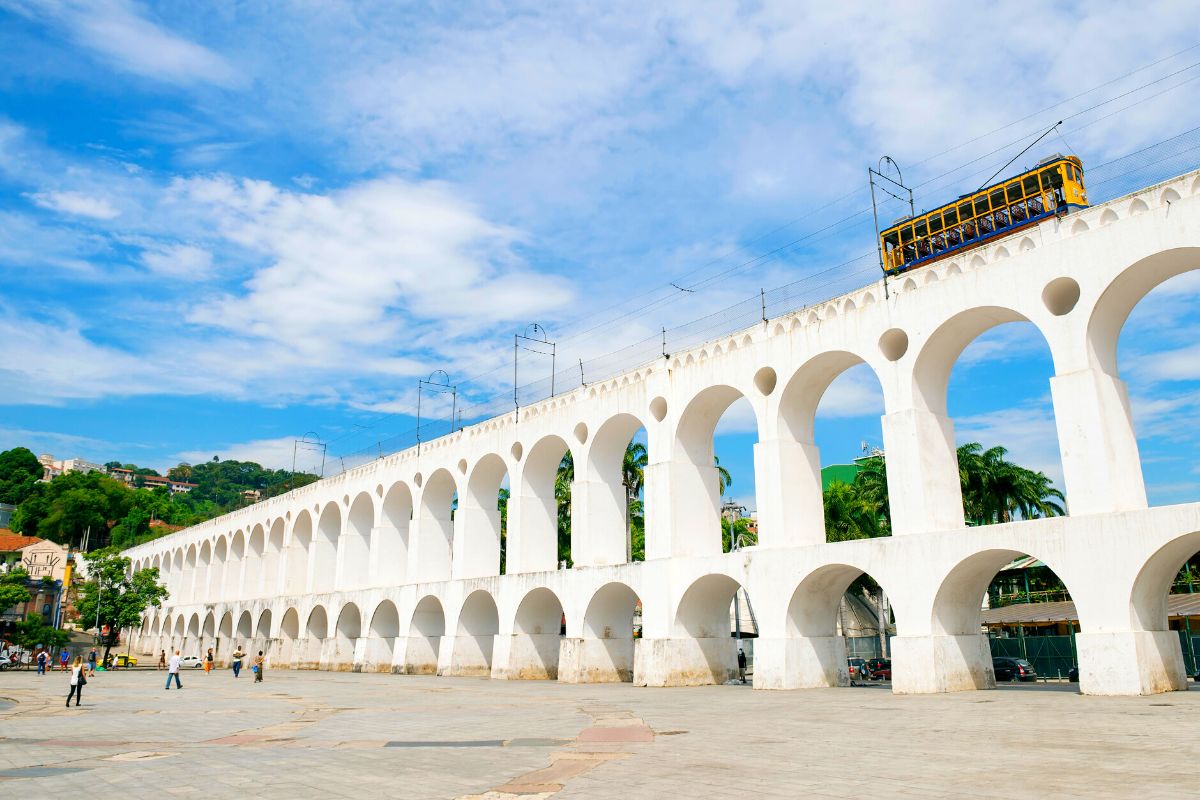 Located beside the Metropolitan Cathedral of Saint Sebastian and dating back to the 17th century is the Carioca Aquaduct. It was a functioning aqueduct that helped transport water from the Santa Teresa area, to the city center.
A very slow-growing process, it took about 100 years to finally finish construction on the aqueduct, which meant more access to clean water, in the city center which at the time, was a land of swamps and dirty water.
Today, however, it has been repurposed to help support the local tram that goes between the Santa Teresa neighborhood and Rio city center.
Visitors can take a ride on the tram which rides on top of the aqueduct today, or visitors can take pictures, or visit at night when parties and celebrations take place underneath the arches.
37 – Snap a photo from the top of Mirante Dona Marta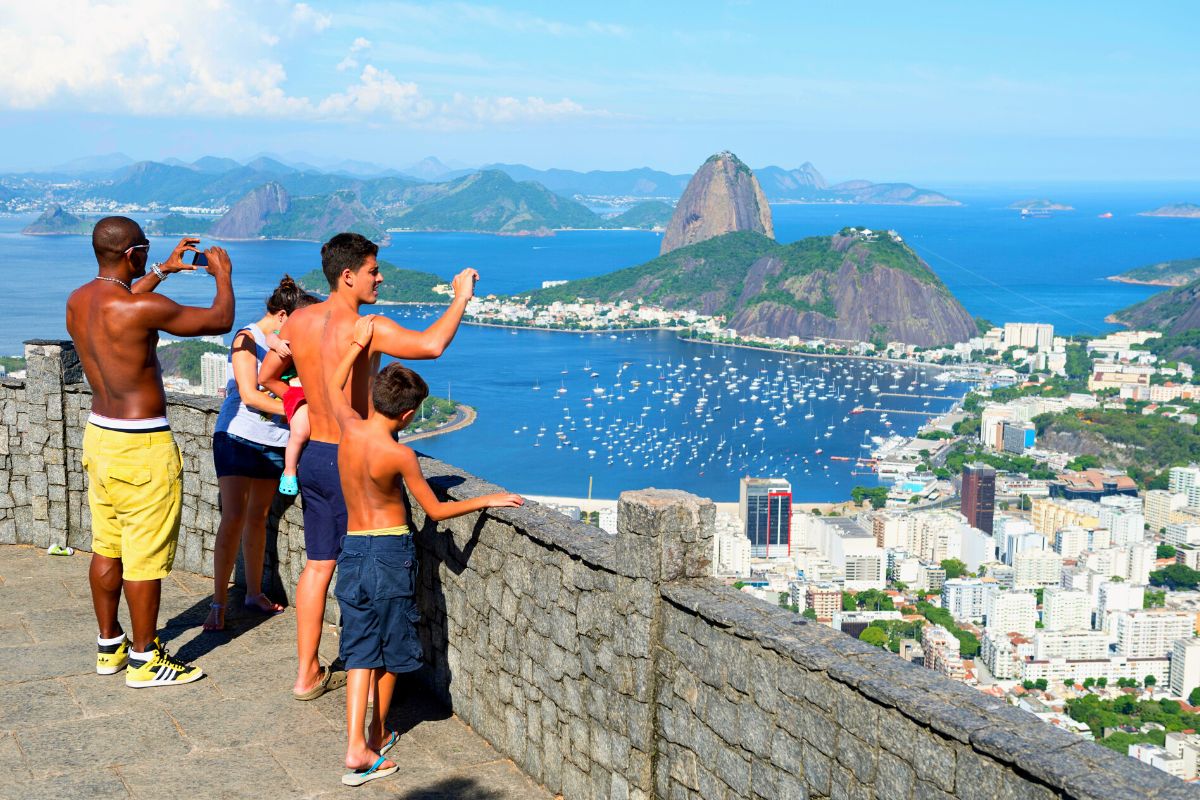 Rio has many beautiful viewpoints all over the city, and one more viewpoint to add to the list has to be Mirante Dona Marta.
Located 18 minutes away from the city center, is the most visited viewpoint in Rio, where you can get the most unreal views of all of the most famous Rio landmarks – Christ the Redeemer, Sugarloaf, Maracanã Stadium, and so much more in one go.
With a height of 360 meters, this viewpoint is extremely accessible via elevator, and hiking (although pretty difficult), it's worth the visit, especially to catch the sunset.
If you're interested in hiking up to the viewpoint, it is recommended that you book a tour with an experienced guide, who will guide you exactly how to get there and give you best practices and tips so the experience is enjoyable and safe.
38 – Experience culture and technology at the Cultural Center Oi Futuro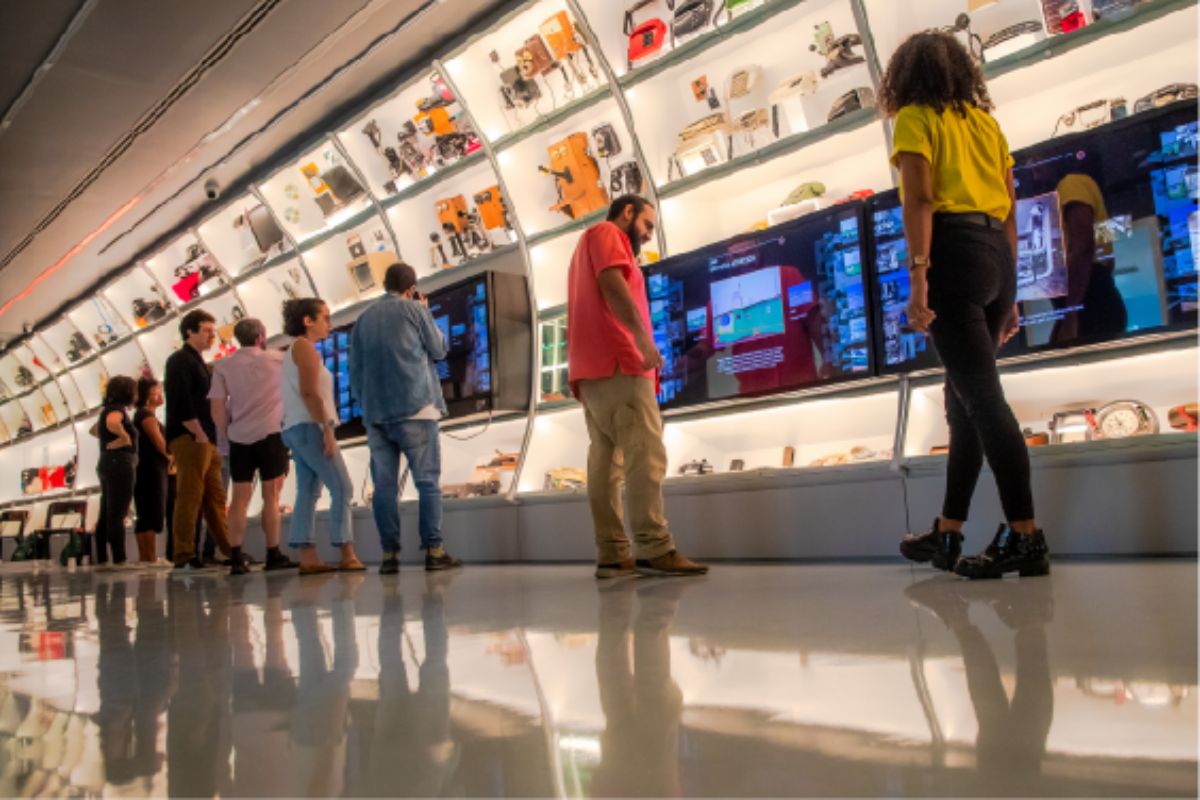 A center quite unique, and welcoming every creative and non-creative to walk through its doors is the Cultural Center Oi Futuro, which is a center where technology and culture take center stage, in order to encourage creativity, ingenuity, and invention in the youth.
Divided into three sections, visitors can wander through the cultural center to view any and all temporary exhibits or presentations, the lab where visitors can see people in action manifesting their creative ideas into real life, as well as the museum.
The museum does an incredible job of displaying important pieces of technological advancements, specifically the progression of communications via telephone and beyond.
Visit often, they suggest, as the exhibits and presentations are constantly changing, and you do not want to miss the curated exhibits and new inventions. Entrance to this museum is free.
39 – Check out Rio's sun coast at Buzios on a day trip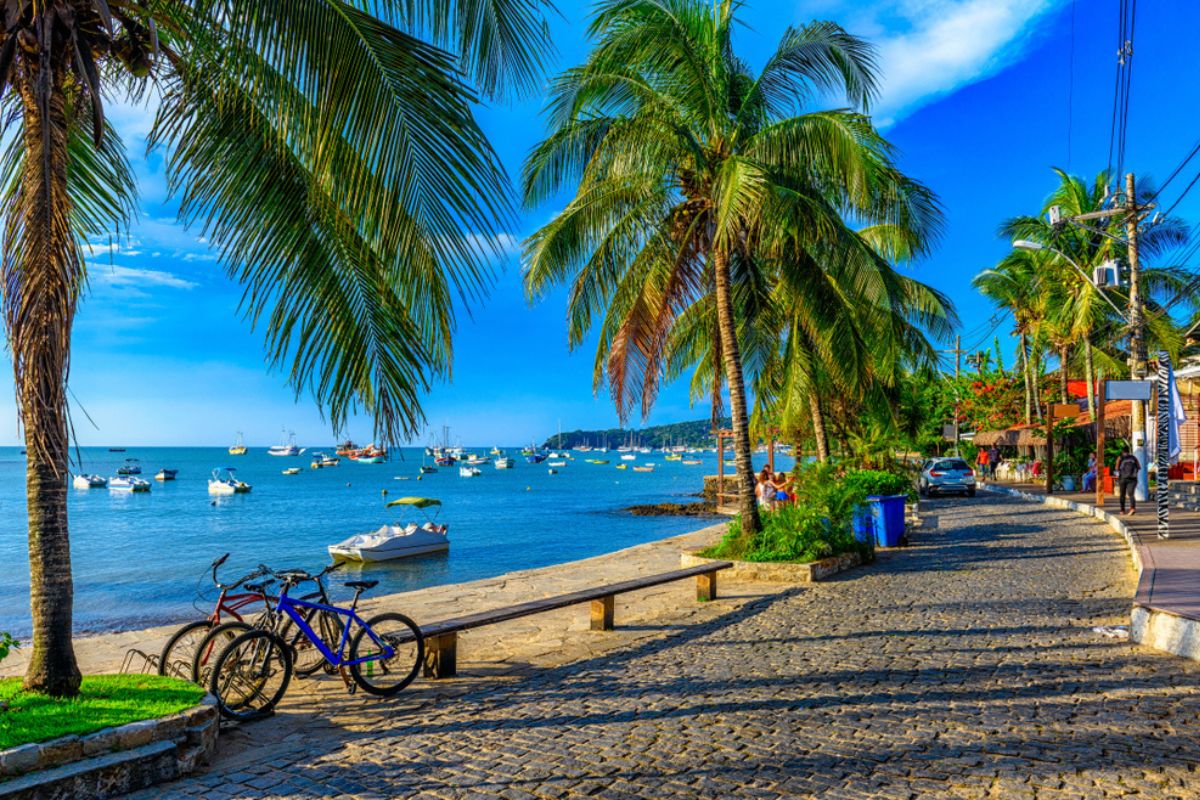 Looking for a luxurious way to treat yourself while in Rio? Check out Buzios – an island resort peninsula located east of Rio, considered to be a hot spot to spend a grand day away from Rio.
Originally known to be a sleepy little fishing village, today, Buzios has upgraded into Rio's sun coast, which has many amazing activities to enjoy from. From paragliding, surfing, or simply relaxing and being tended to at one of the exclusive lounges.
Buzios has 23 beaches so simply catching up on your tan or taking a leisure stroll on the famous Rua das Pedras where boutique shops and leafy trees line the street are perfect plans too.
To get to Buzios from Rio, it is recommended to book a private tour or rent your own car. The distance from Rio to Buzios can go from 2 hours to 4 depending on traffic.
40 – Visit Pier Mauá & Mauá Square for a lesiure stroll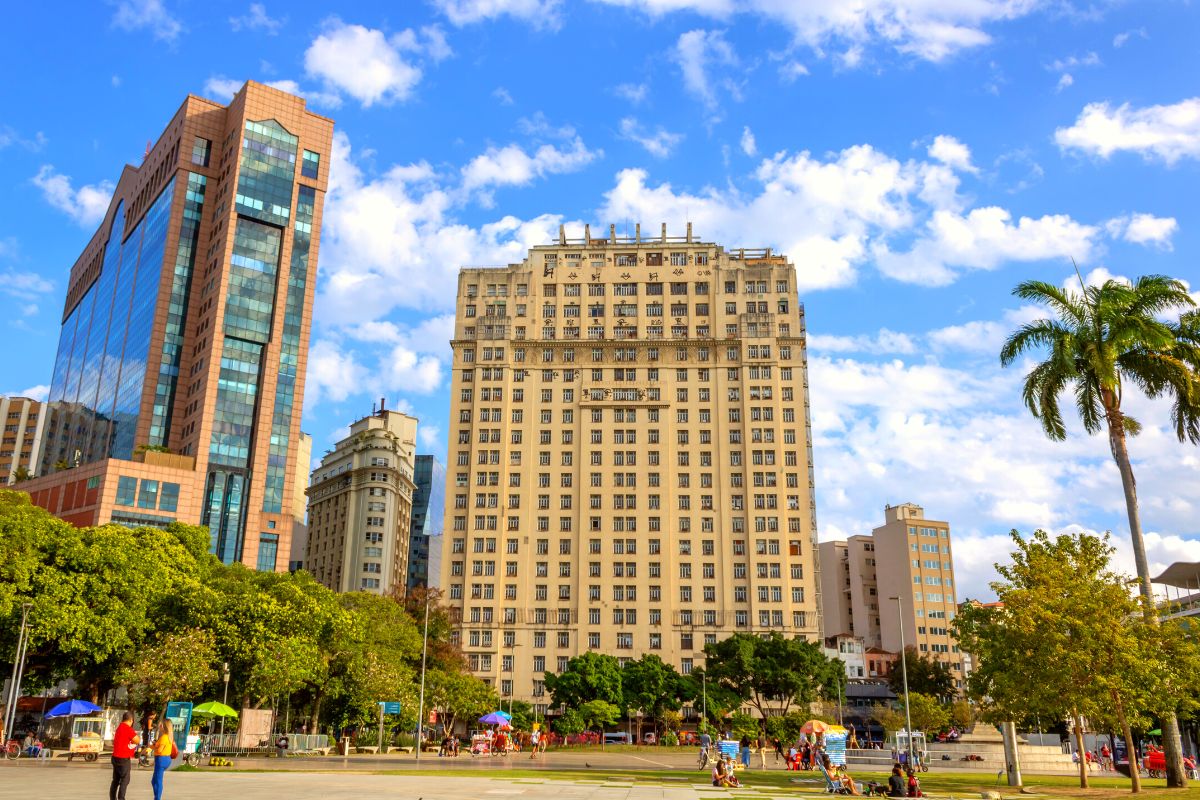 Pier Mauá was historically a very important pier in old Rio, where ships would dock and disembark products and tourists into Rio. Today, it is still used as an important dock, used for travel, and commercial uses.
Mauá Square is the platform from which tourists, as well as locals, like to congregate, especially after its revival after the 2014 Olympic Games. Most notably, two important museums are located here – the Museum of Tomorrow and the Rio Art Museum. A short walking distance away is also the famous aquarium – AquaRio.
Expect to see food trucks, and admire views of Guanabara Bay, as well as the incredible murals on the wall. Look out, especially for a mural called the Wall of Ethnicities – an impressive 190-meter-long mural.
Just a 4-minute walk from old Rio, Mauá Square, and the pier are great afternoon activities to indulge in.
41 – Contemplate Brazilian artworks at the Fine Arts Museum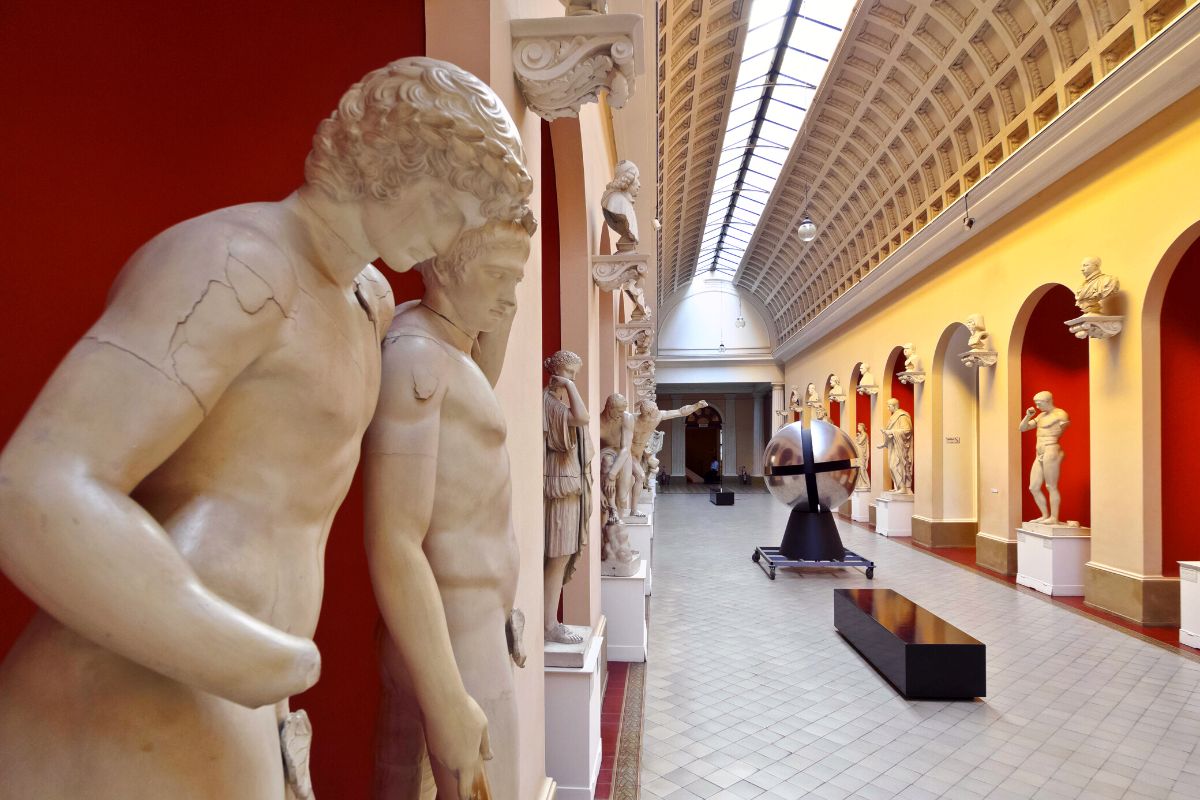 Known as the national museum of fine arts in Rio, art lovers will find this site to be one of the best things to do in Rio when it opens back up.
The Museu Nacional de Belas Artes – as it's locally known – is a collection of more than 70,000 pieces of fine art ranging from paintings, sculptures, drawings, documents, books, and more detailing Brazilian culture throughout time.
The building itself is a beautiful work of art, exemplifying colonial architecture by the Spanish architect Adolfo Morales de los Rios. Some of the main and precious art relics inside the museum are those that belonged to King John VI, who brought them to Brazil and left part of the Royal Portuguese Collection in Rio.
Situated in the heart of downtown Rio, the museum is accessible via bus, subway, or even on foot, or by car.
42 – Learn about the fascinating world of astronomy at the Museum of Astronomy and Related Sciences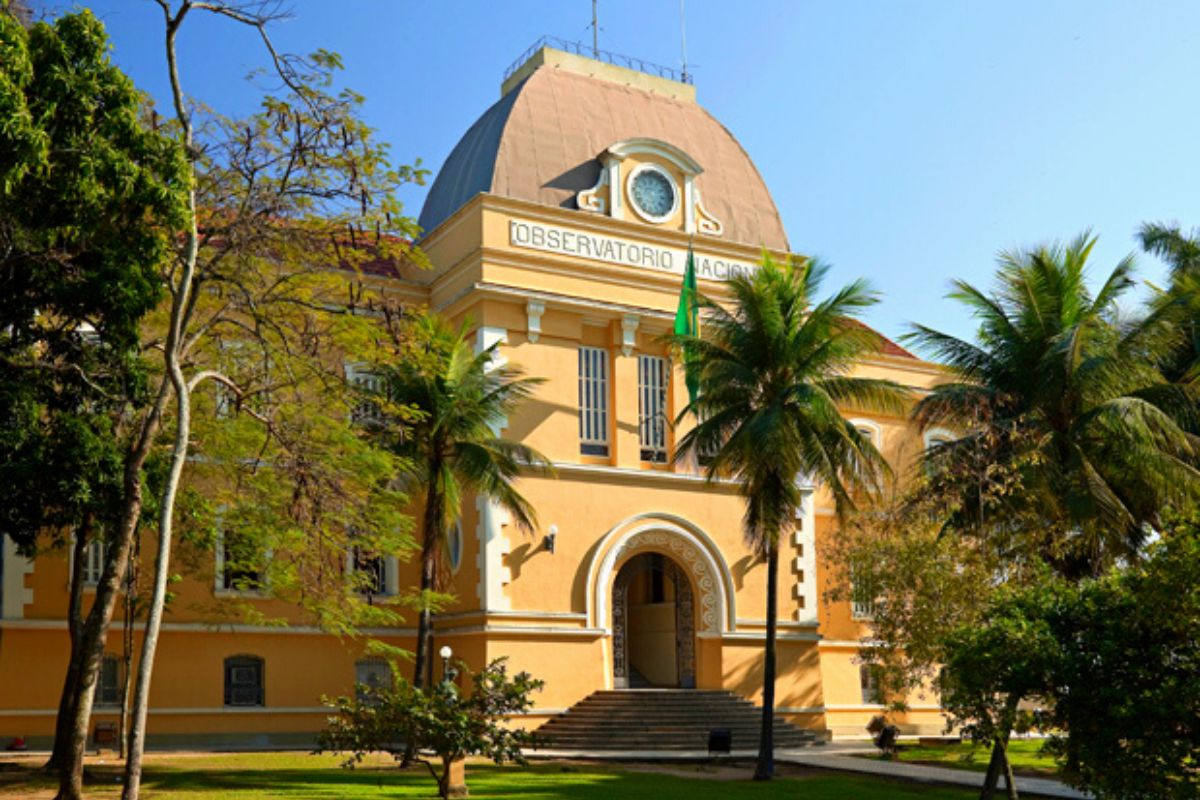 The Museum of Astronomy and Related Sciences is a space where technology comes together with science to show visitors the developments and inventions created by Brazilians for the advancement of humans all over the world.
An educative center at its core, the museum holds 3 main rooms – the history of science, the museology and heritage, and science and education. Each room is dedicated to teaching people the progression and importance of scientific advancements, research, and findings.
While visiting, check out the different activities open to visitors for a more immersive experience of the science world, especially in the world of astronomy. The museum is located in the heart of downtown Rio, so walking, taking the subway, or the bus are the easiest ways to reach this point of interest.
43 – Go golfing with incredible views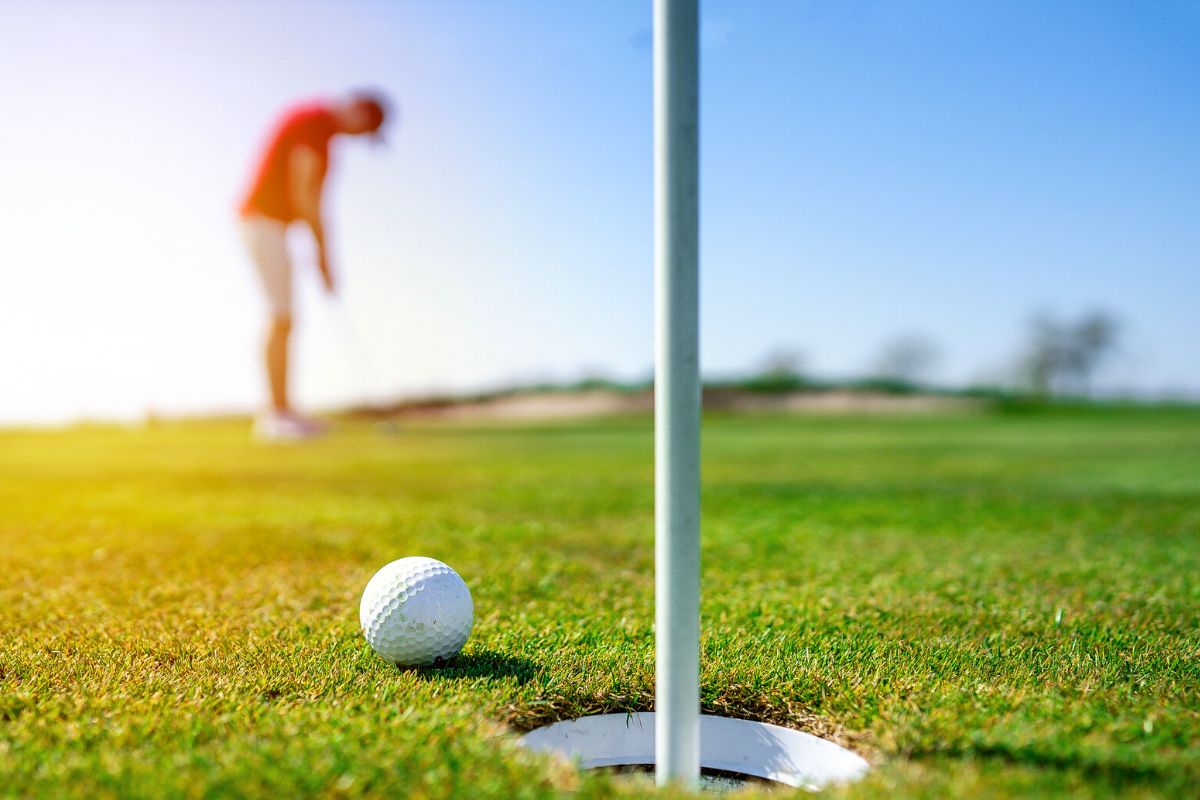 Rio de Janeiro is home to 3 of the best golf courses in Brazil, and while those numbers may be low compared to other countries, the sport has been growing in popularity among the wealthy to the average person.
Golfing in Rio has become a sport that became more popular amongst all Brazilians after the 2014 Olympics, and this was due to the repurposing of the golf course into the Olympic Golf Course open for all Brazilians to play without the hefty price tag.
If you are a golf enthusiast, one of the best golf courses to check out is Itanhangá Golf Club. Selected by a former Brazilian president as his favorite golf course in the country, Itanhangá Golf Course has 2 courses, one with 18 holes and the other with 72, and has incredible views of the Pedra de Gavéa.
44 – Challenge yourself with a hike to Garganta do Céu through Pedra da Gavea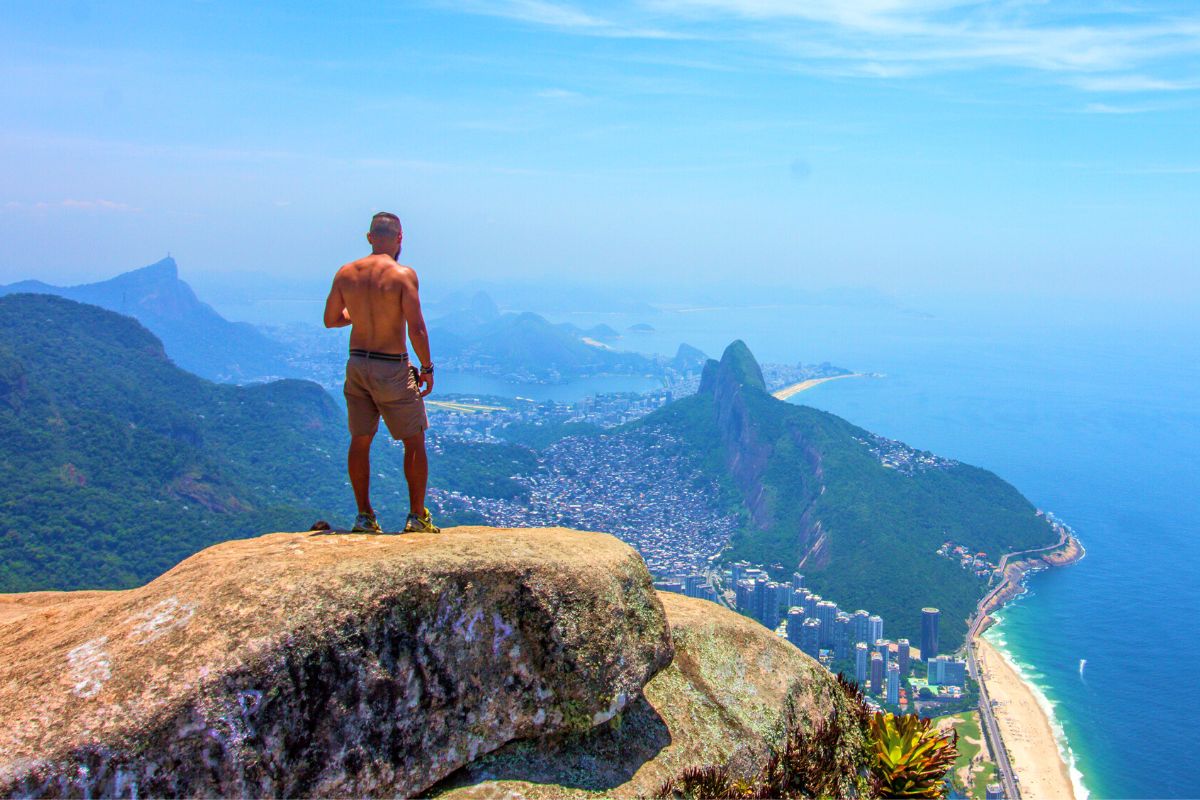 Hiking options are close to endless in Rio, and one to add to your itinerary of best things to do in Rio is the incredible Pedra da Gavea hike. Considered the world's largest monolithic mountain, Pedra da Gavea reaches a staggering 842 meters above sea level.
A 3-mile hike that takes a little over 3 hours to complete, hikers can expect a few strenuous parts of the trail to walk through with overgrown grass and rocks. It is recommended that people book a guide to help them complete the hike with direction.
Though it is considered one of the difficult hikes in Rio, the views are absolutely one of the best as well. Reaching the peak of the hike, visitors will find a cave called Garganta do Ceu that opens into a gaping view of Guanabara Bay, the sea, and all of Rio.
45 – Spot wildlife on Gigóia Island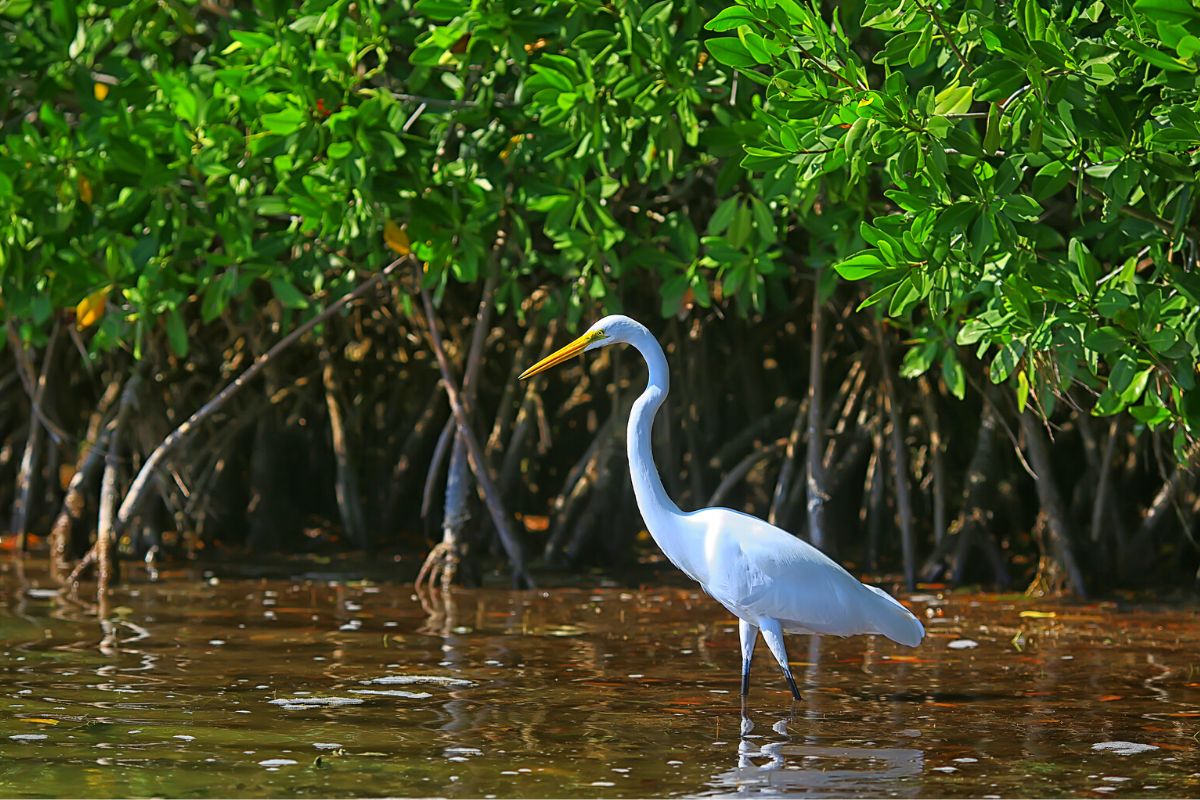 A small island located in a lake inside Rio de Janeiro, Gigóia Island has a population of 3,000 inhabitants and can be walked across in 15 minutes.
A tiny island but equipped with all the resources it needs, Gigóia Island offers people a perfect little break from the city, while not steering too far from it.
Peace and tranquility reign over the island, and one of the must things to do while visiting is to try its incredibly rich seafood gastronomy such as moqueca and shrimp pastries. A boat tour allows visitors to take a look at the wildlife, such as turtles, exotic birds, fish, shrimp, and more.
Gigóia Island makes up one of the various Tijuca Islands, and if you have time, you can go to Ilha Primera, have a meal inside Bar do Cicero, and get incredible views of Gigóia Island.
46 – Step inside one of the most beautiful buildings in the country at the Municipal Theater of Rio de Janeiro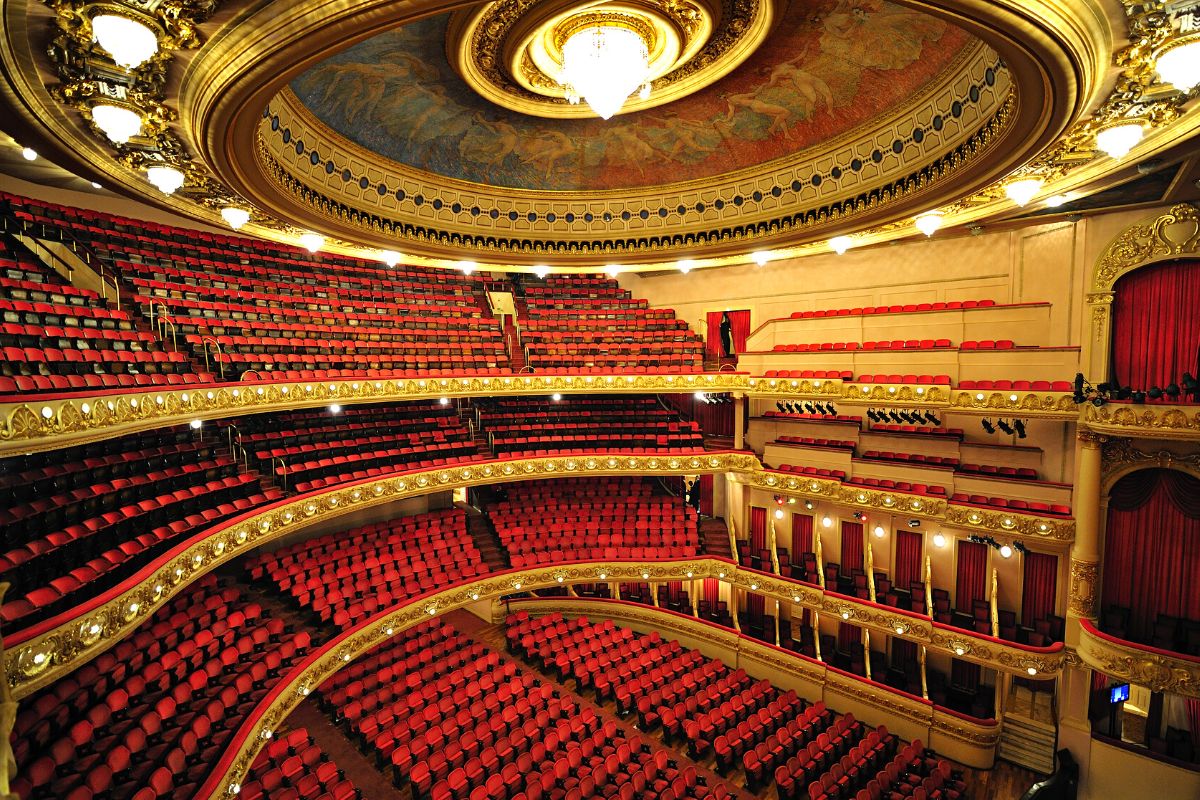 An incredible piece of architecture and culture is the Municipal Theater of Rio de Janeiro which has hosted a number of talented Brazilian artists as well as international.
Beautiful it is outside as it is on the inside, the theater dates back to 1909, and is oftentimes visited simply to take in the incredibly ornate architecture.
A grand staircase, mosaic flooring, ceramic ceilings, and a grand chandelier inside the theater, are just a few of the highlights of the theater's interiors.
Check in advance to see if you can catch a show inside this spectacular theater, said to be one of the most beautiful buildings in the country. The type of shows presented here are usually opera, dance, and symphonic orchestra.
Located in the heart of Rio de Janeiro, the theater is accessible via walking, the subway, or bus.
47 – Admire the mystifying beauty of the Candelária Church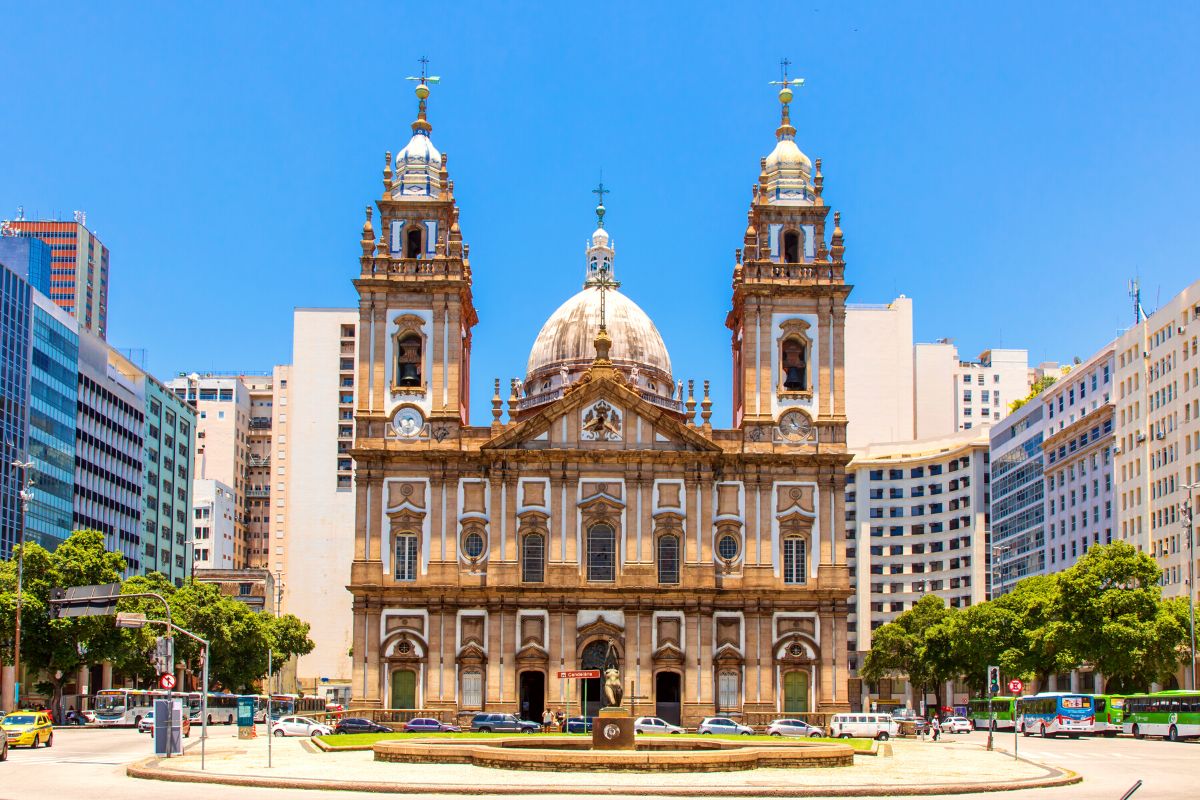 Believed to be the most beautiful church in Rio, drawing in more than 100 visitors each day, the Candelária Church is a church not to be missed according to locals.
Said to have been named by a Spanish couple whose journey to Brazil was via a ship named Candelária, was challenged by storms. They would eventually survive and ultimately promised to build a hermitage with the name Candelária. The hermitage turned into a church and it opened its doors in 1811.
Interestingly, some contemporary events have taken inside its walls from important memorials, to even being the location of the official cauldron during the 2016 summer Olympics.
Currently, visitors can step inside, and admire the impressive murals, the marble flooring, columns, and stained glass windows, all designed by talented Brazilian and Italian artists. The entrance inside the museum is free.
48 – Get your iconic photo taken at Pedra do Telegrafo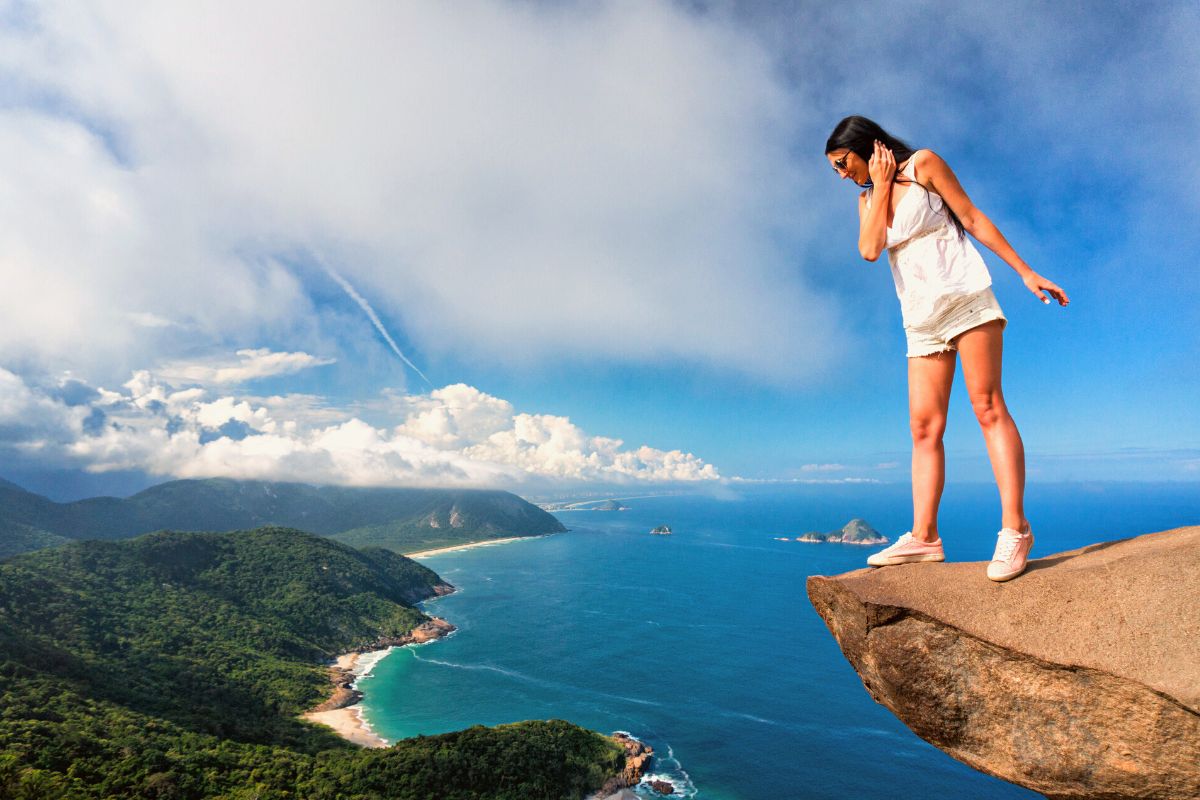 You've probably seen this photo on your Instagram feed at one point – one of your friends "hanging" off a rock and possibly falling into the abyss below. Well, now you can get your photo by hiking Pedra do Telegrafo.
This hike on average takes around 45 minutes to complete, and visitors can often get there by bus, private tour, or by hiring a private driver.
The hike itself is pretty short and easy to complete with plenty of rest stops along the way including an opportunity to stop by Grumari Beach.
However, if your goal is to get your iconic "hanging off the cliff" photo, you may end up waiting in a long line. On average, people have been said to have waited up to 1 hour in line to take their photos. Prepare to get an early start so you have a higher chance of beating the crowds.
49 – Learn and create modern art at the Instituto Moreira Salles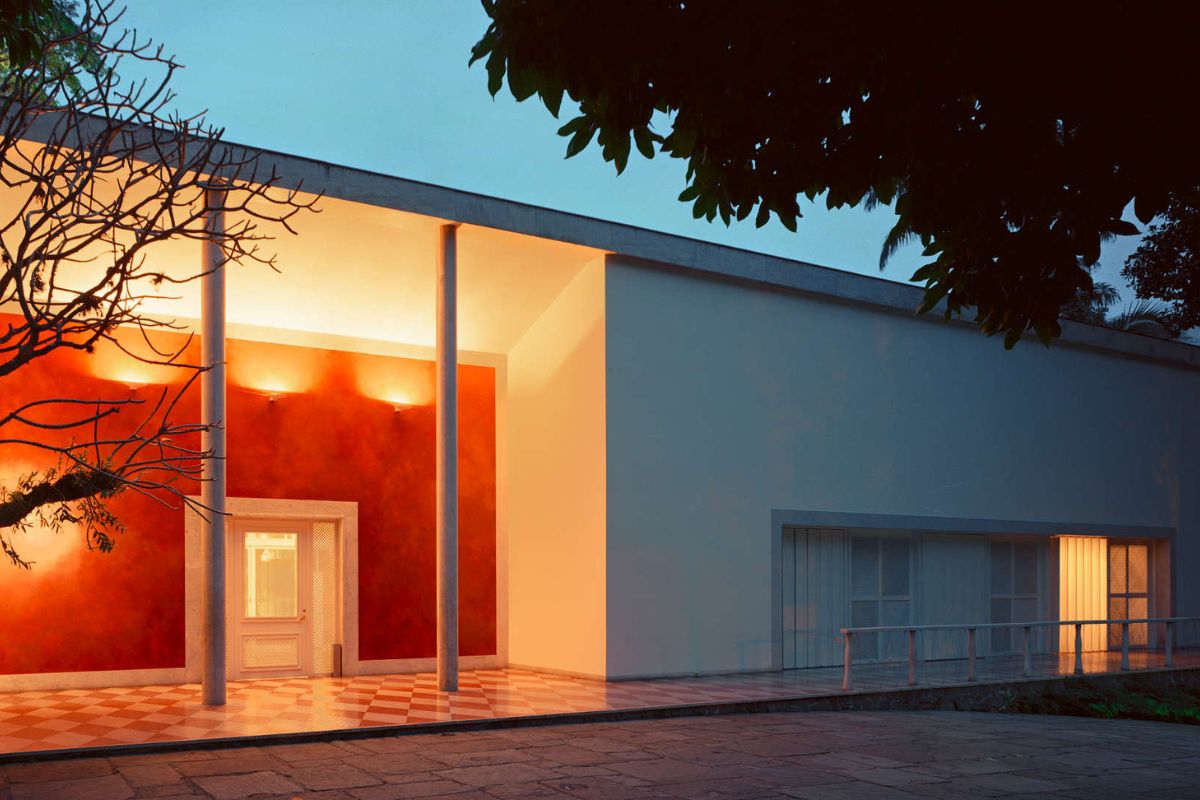 Making up part of Rio's cultural scene is the Instituto Moreira Salles. Visual arts, photography, and film come together at the institute, and invite visitors to enjoy an afternoon to enjoy the modern grounds.
Opening back in 1992, the Instituto Moreira Salles has had the same goal, which is to encourage the creation of art through different mediums – literature, photography, music, and plastic arts.
Divided into 6 different sections, immerse yourself in modern art through different mediums, while walking through the mid-twentieth century house, that sprawls over 3,000 square feet.
Concerts and music events are also held at the institute, so make sure to check their website to purchase tickets. It is the perfect art museum where participation is encouraged through various workshops and roundtable discussions for adults, as well as art workshops for children.
50 – Look for Brazilian handcrafts at the Luiz Gonzaga Center of Northeastern Traditions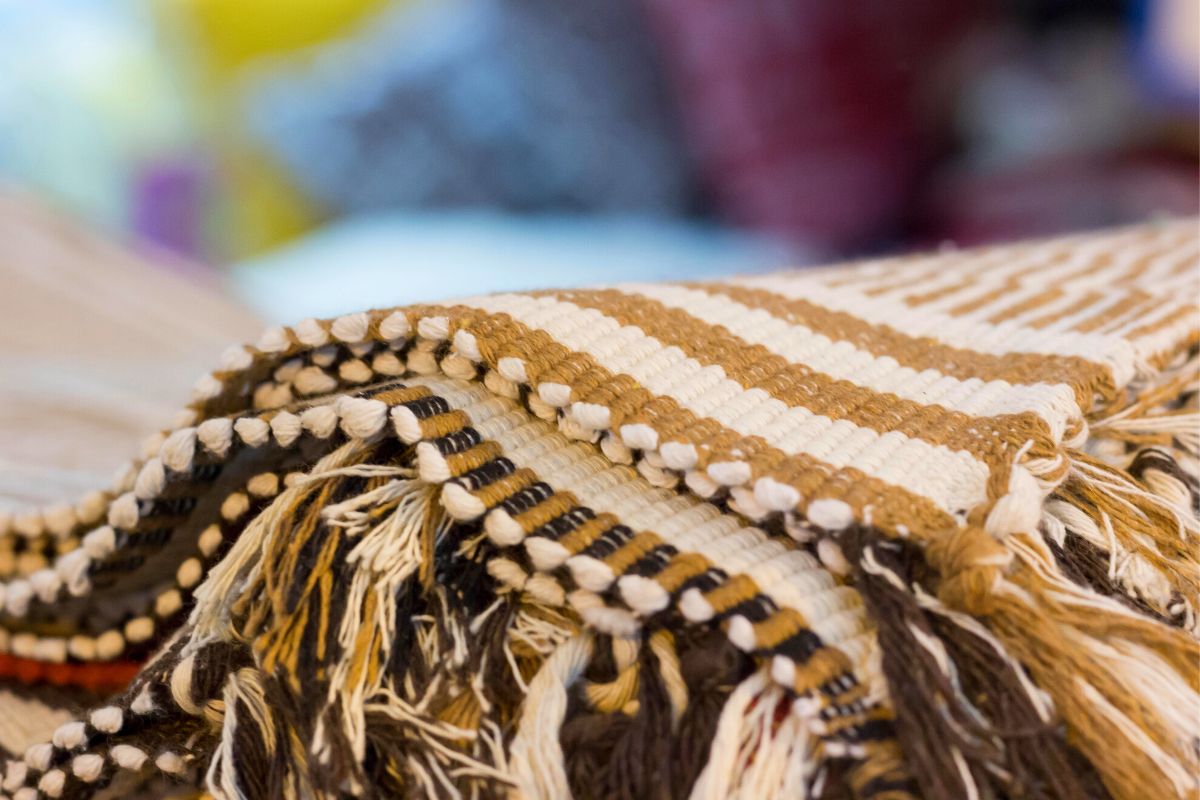 The famous Luiz Gonzaga Center of Northeastern Traditions is a venue named after a famous singer from the Northeastern region of Brazil.
During the 1940s, there was a massive migration of people from the northeastern region of Brazil who came to Rio to work. Back then, this space was born, and it originally held various events and parties representing the people and their culture.
Located in the São Cristóvão neighborhood, the São Cristóvão Fair is an open-air pavilion that is very much like an open-air market inside the Luiz Gonganza Center.
Inside, where visitors can get a taste of northeastern Brazilian traditions – from food to accessories and more. Locals suggest trying the candy while visiting. Not many tourists visit, therefore, it is important to keep safe and not visit at night, and they also suggest taking a cab rather than the subway.
51 – Visit the Brazilian Caribbean at Arraial do Cabo on a day trip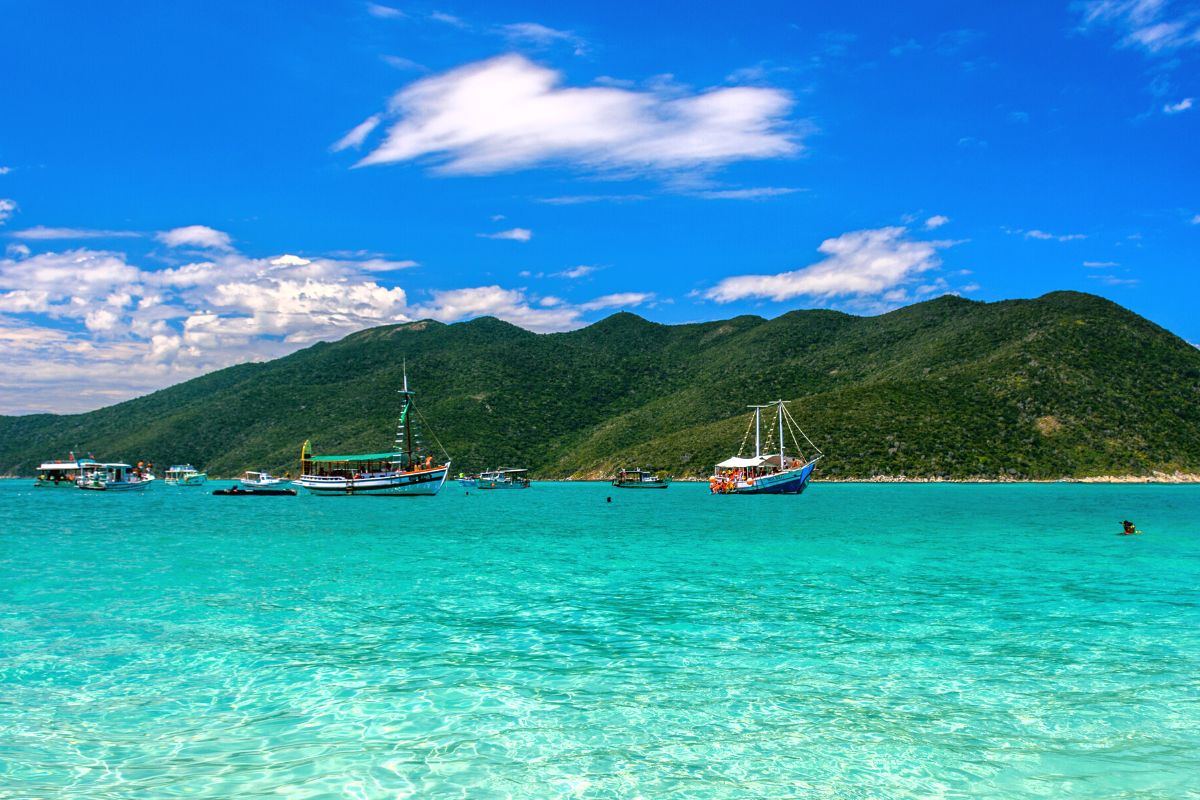 Sitting on the coast of Rio de Janeiro is the excellent coastal town of Arraial do Cabo. A town with immaculate transparent blue waters, white sandy beaches, and known as the "capital of diving" – travel a little over 2 hours from Rio to see these incredible sights for yourself.
Dubbed "The Brazilian Caribbean" Arraial do Cabo offers its guests an incredible list of activities to do while visiting this slice of sun heaven.
Interested in diving? Everything from incredible marine life diving to shipwreck-specific diving options is available. Want to sit back at a beach? Visit the region of Pontal do Atalaia in Arraial do Cabo for the best beaches.
The town charm has remained in the area and is so well preserved, from its architecture to its locals, and incredible food options there. Finalize the night with a fun boat ride to enjoy the epic sunset.
52 – Go back into Brazilian culture and history at the Imperial Palace Cultural Center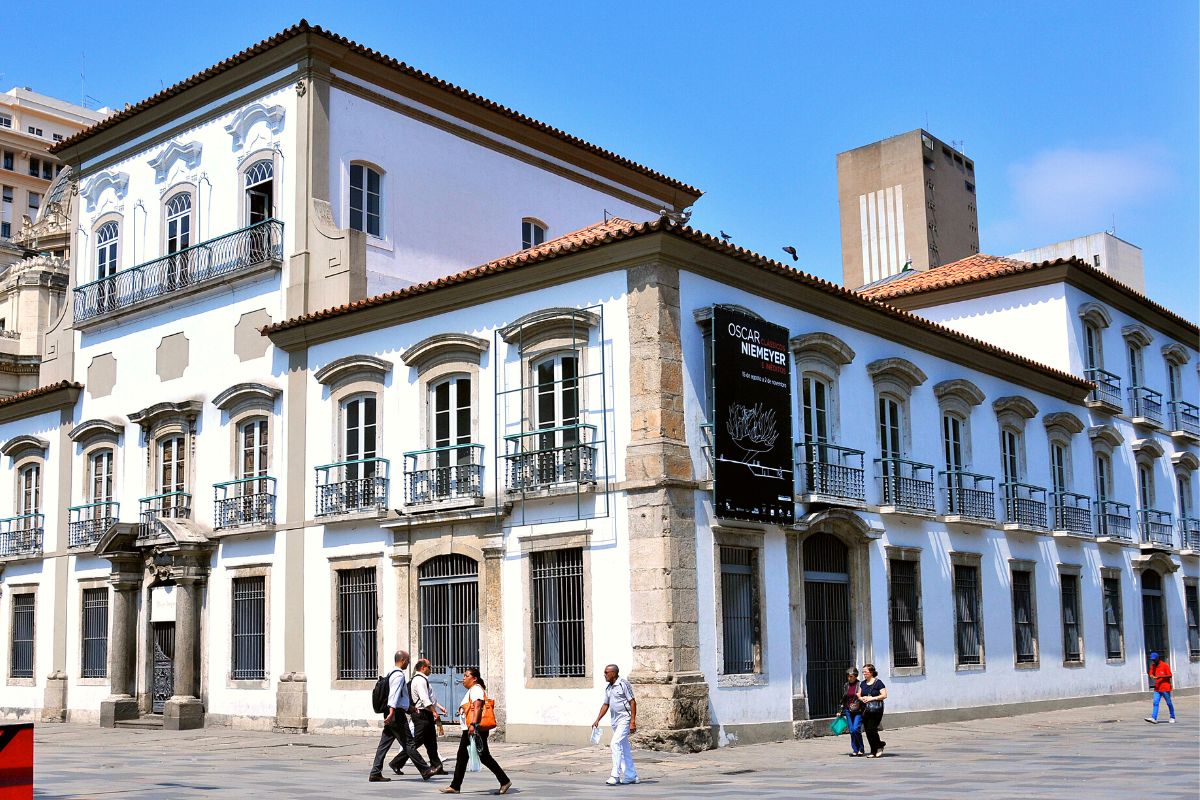 The Imperial Palace Cultural Center is a cornerstone of tradition, history, and Brazilian culture that goes back as far as 1743 when it was first constructed. Inside, visitors can expect different expositions and displays put on by the Ministry of Culture.
The palace has taken different purposes throughout the years: from housing the royals, to military use, a postal office, and now a cultural center. It has 3 floors and houses various art collections that visitors can wander through and learn at their own pace.
The first floor is occupied by more than 6,000 books detailing Brazilian and Portuguese art and architecture, and the second floor has photography and space for presentations and concerts.
Located in the heart of Rio's historic town, it is an accessible and easy walk no matter where in downtown Rio you may find yourself.
53 – Catch the last bit of sun on a sunset cruise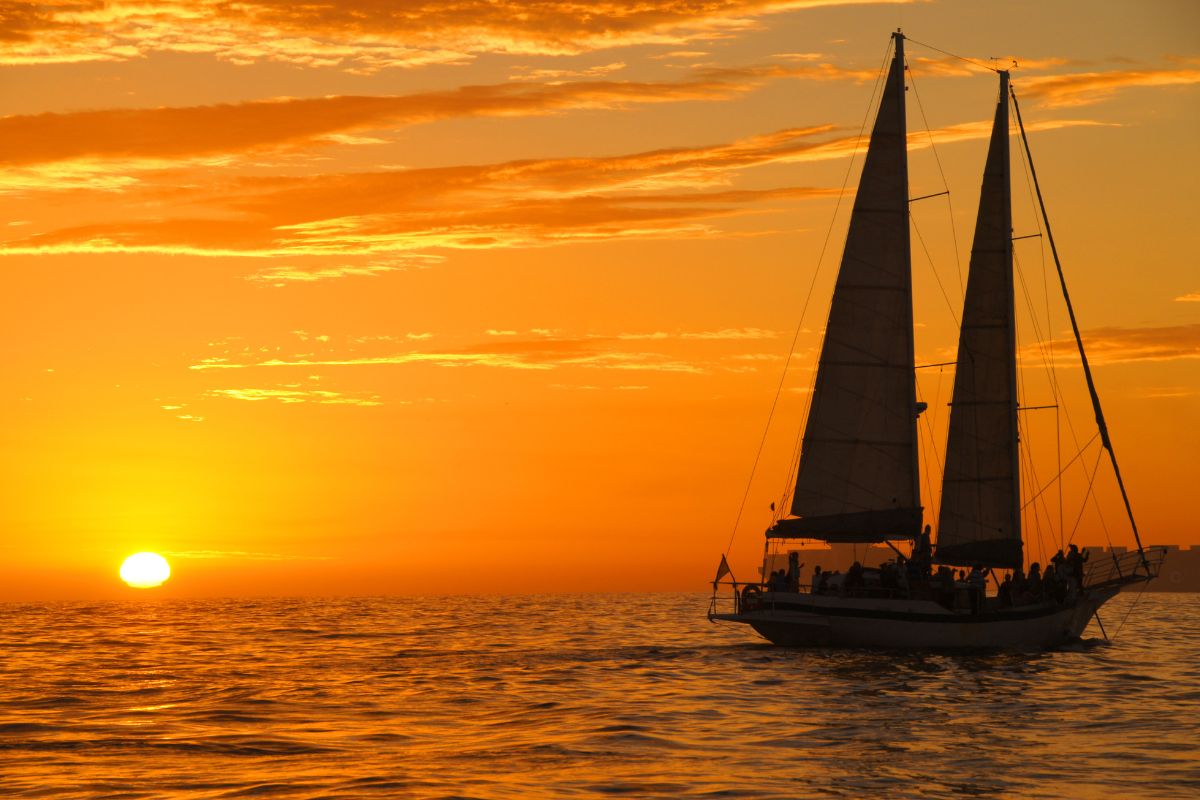 Finalize one of your nights in Rio with a spectacular sunset cruise on Guanabara Bay, while viewing from afar some of Rio's most remarkable landmarks. Choose from a yacht, cruise, or boat, and prepare yourself for one of the most beautiful journeys you can have in Rio.
Move with the gentle waves and the soft bossa nova playing while meeting new people, breathing in fresh bay air, and enjoy the spectacular views of the city, the islands, and the glistening waters as the sun starts to set.
Sunset cruises can range from $50 UDS for a 3-4 hour boat ride and can go up to $100 USD, each offering different services in addition to the sunset cruise itself.
Some tours include dinner and drinks, while others may just be drinks, and some may be just the boat ride itself.
54 – Go for a run at Eduardo Gomes Park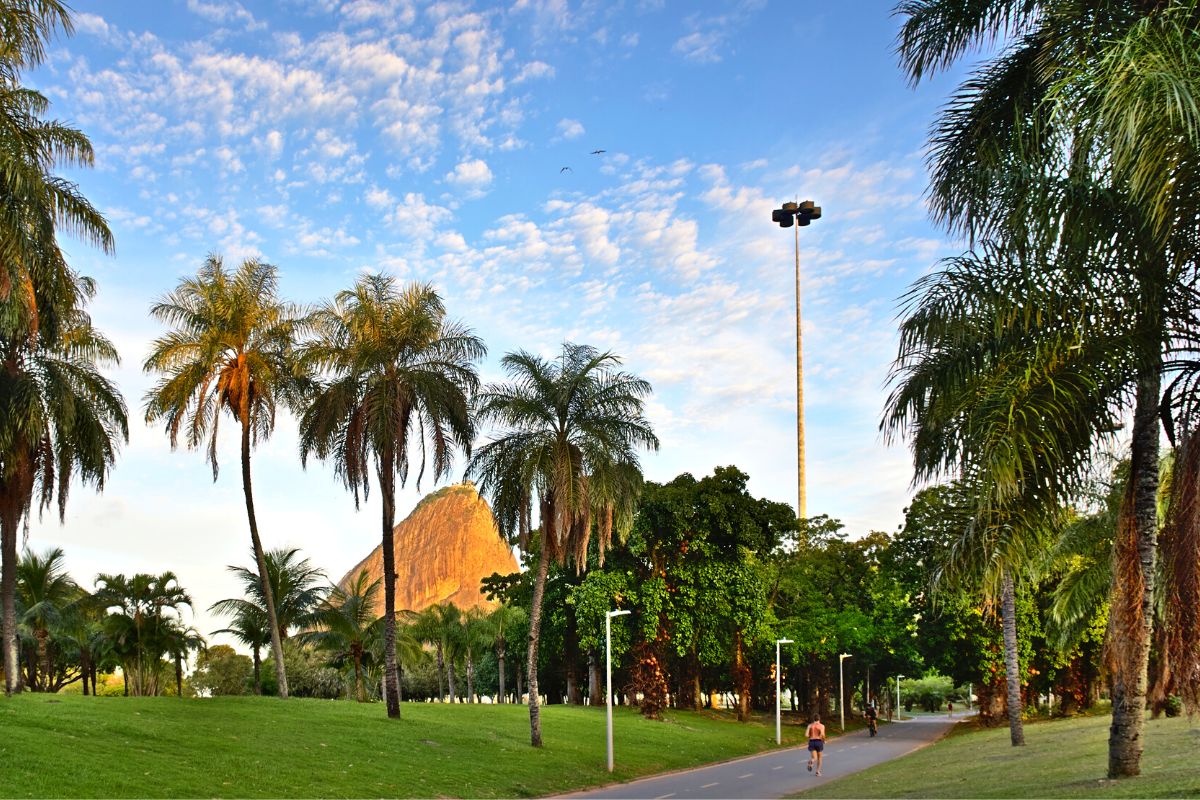 Also known as Flamengo Reclaim Park or "Aterro" in Rio, is Rio's biggest open land space, covering approximately 1.2 million square meters, and originally created to widen the streets to lessen traffic jams in Rio.
Today, it is a massive urban park that is a fun site to spend an afternoon, whether it's cycling its wide paths, strolling through, or partaking in a soccer game with locals. If you do any sort of bike tour while in Rio, you will bike through this path.
Throughout the park, people will also stumble upon cultural centers where they can step in and explore the local exhibitions.
Speaking of other incredible cultural sites, people can also check out bigger museums like the Museum of Modern Art, the National Museum dedicated to the fallen soldiers of Brazil, and the Carmen Miranda Museum – a famous Brazilian singer.
55 – Try your skills preparing Brazilian food in a cooking class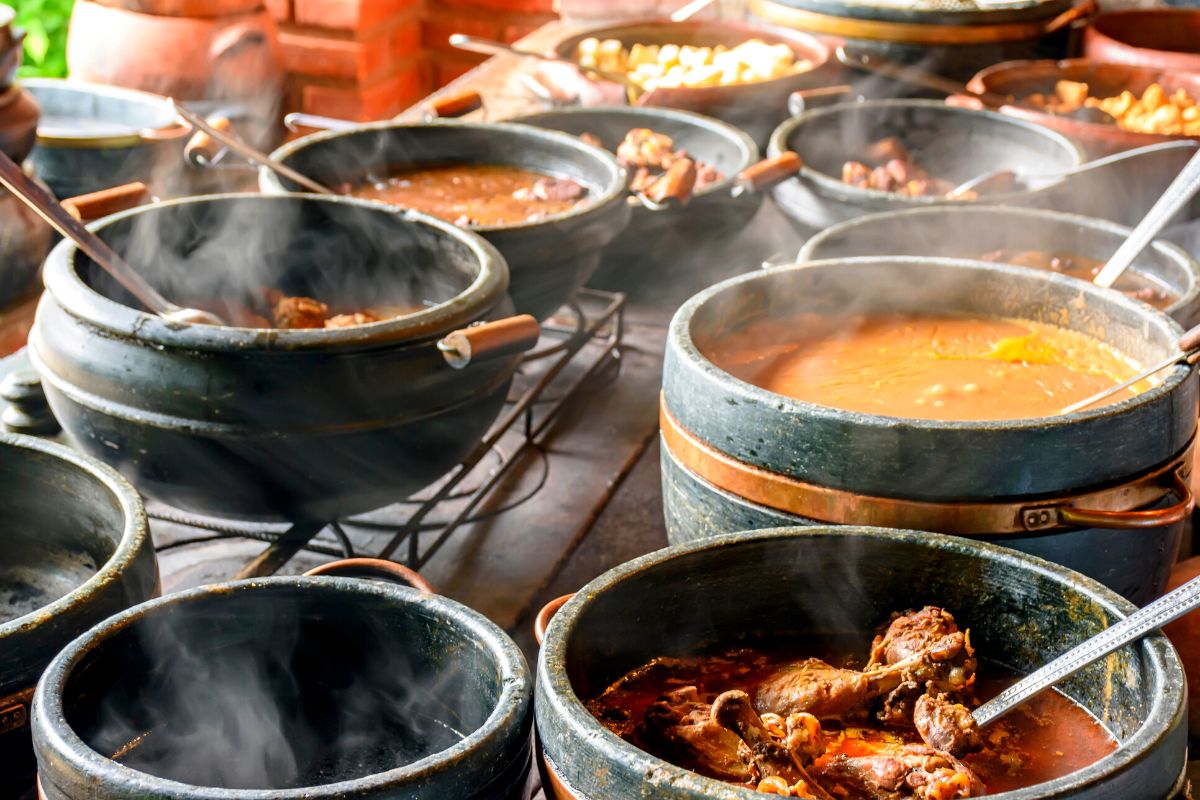 Food is a language we all speak, and a cooking class in Rio could be an incredible way to begin understanding the local language and culture through an alternative, tastier way.
Check out the many different cooking classes available in Rio, teaching its participants how to cook different Brazilian classics and traditional dishes from the region of Rio de Janeiro.
Learn to cook dishes such as feijoada, codfish cakes, Oswaldo Aranha filet, and more while also learning about the use of different ingredients in traditional cooking.
Learn about the Portuguese influence on Brazilian cooking, and the different types of cooking styles in all regions of Brazil, while preparing an incredible meal you get to enjoy afterward.
Classes are available constantly and begin for around $80. There are vegan, vegetarian, and pescatarian Brazilian cooking classes, so make sure to try one that best fits.
56 – Learn a bit about the brazilian military at the Monument to the Dead of World War II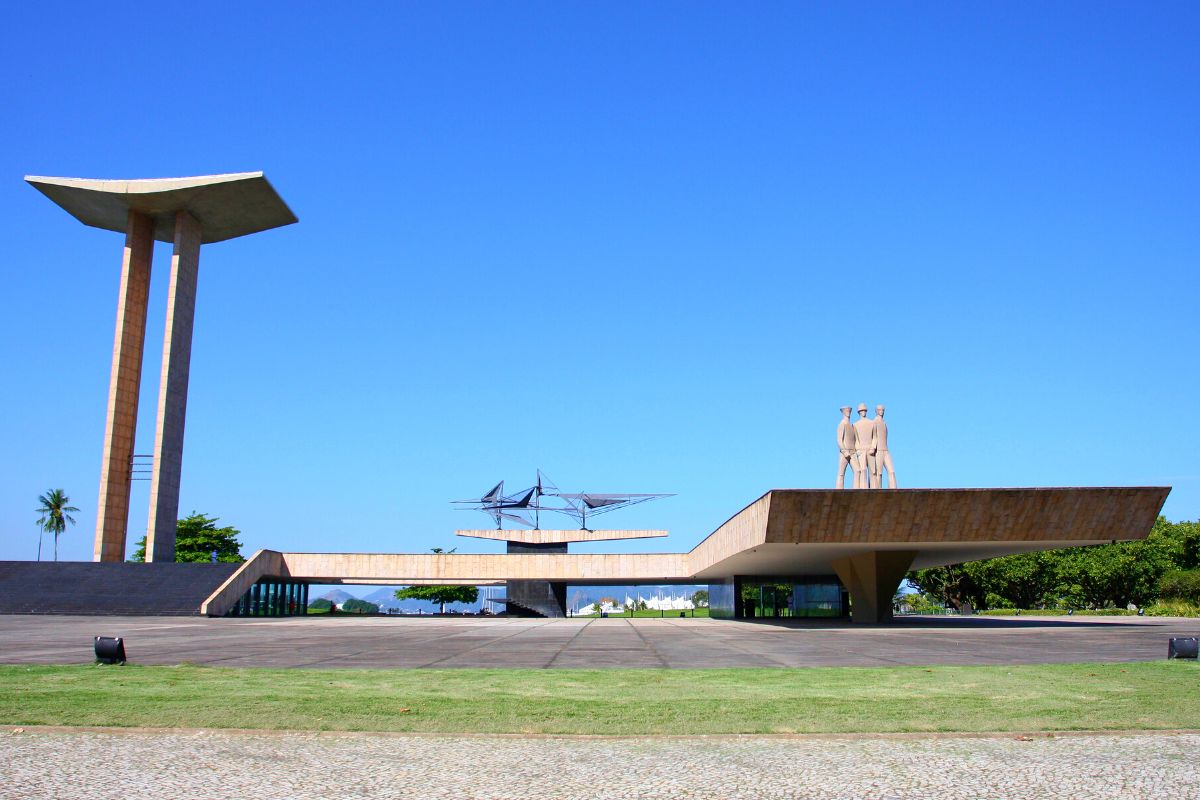 In honor of the fallen Brazilian soldiers during World War ll, the Monument to the Dead of World War ll was created and can be found within the Eduardo Gomes Park.
The monument has an abstract appearance and towers over 30 meters high with the appearance of two columns and a roof on top. There are two components to the monument – the columns with the roof, and three statues of soldiers.
There is also a mausoleum at the site of the monument, where it's said that 467 Brazilian soldier remains.
As people step closer to the monument, they will also see a tiled mosaic mural to commemorate the Navy and Marine men who lost their lives, a granite statue to honor the sea, land, and air forces, and a metal sculpture to honor the air force alone.
The informative plaques are translated into English.
57 – Check out what new exhibitions are happening inside the CCBB Cultural Center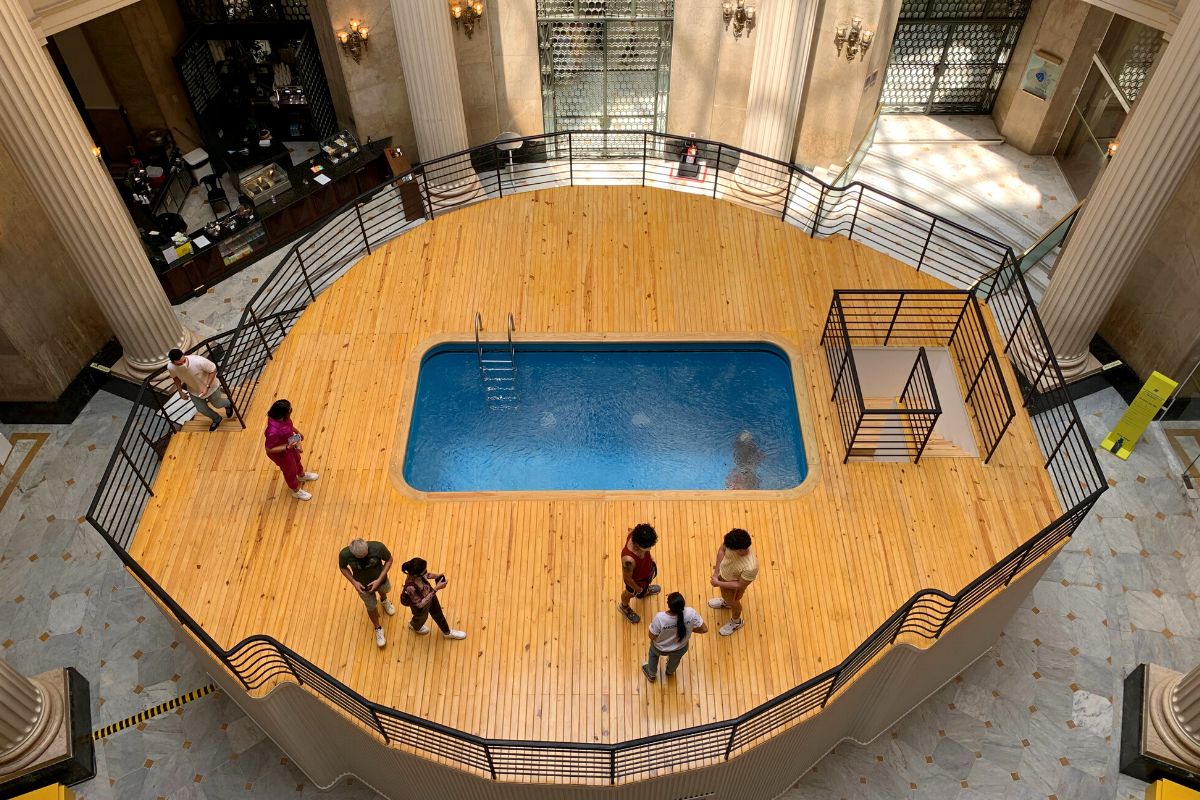 The CCBB Cultural Center is located in the heart of the historic district of Rio and features art galleries, cinemas, theaters, and exhibition rooms.
Dating back to its construction in 1906, this beautiful Neoclassical period building has been beautifully restored to shine with its colonial style, which is a draw to many visitors.
Its exhibits are always changing throughout the seasons, so make sure to check ahead of time what they currently have. In previous years, the museum has held exhibitions of Brazilian rock music through the times, optical illusion art pieces, live music, and more.
The Bank of Brazil manages a network of cultural centers around Rio, hence the name CCBB – Cultural Center of the Bank of Brazil. There are 3 centers of this kind throughout Brazil, one of them in Rio. Entrance is free, and they also offer tour guides.
58 – Check out the lofty views of Rio from its incredible rooftop bars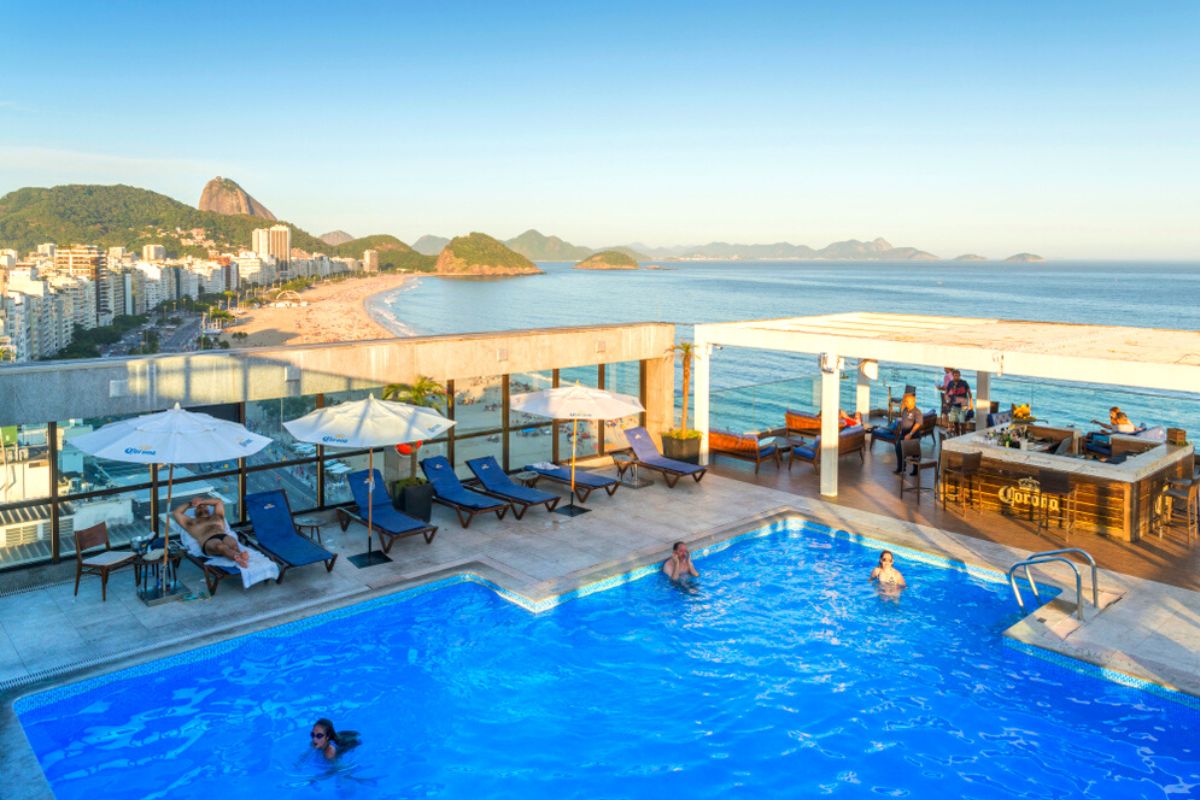 As the day morphs into the night, check out some of the best rooftops to spend your evening with a locally crafted cocktail and vibes for days.
For the most incredible 360° views of Rio, step inside Espaço 7zero6 – an ultra-trendy bar lounge with floor-to-ceiling glass windows, and a terrace, overlooking the epic views of Rio.
For a relaxed rooftop environment with million-dollar views, check out Moonlounge Rooftop Bar, with stunning views of the ocean, Sugarloaf Mountain, and Copacabana beach. Enjoy a great selection of cocktails with a side of street food from around the world, uniquely served from a parked food truck – on the rooftop.
One of the best pool rooftop bars in Rio (and the world) goes to Fasano Rooftop Pool Lounge, where visitors will swim into a luxurious view of Ipanema beach, Rio's stunning skyline, the Two Brothers mountain peak, and the ocean from above.
Deck Lounge Bar is another great option, with an outstanding pool and bar right over Copacabana. Located in Pestana Rio Atlântica, it's the perfect place to watch the sunset and get your night started with a refreshing drink.
59 – Hike up Morro da Urca – Sugarloaf's little brother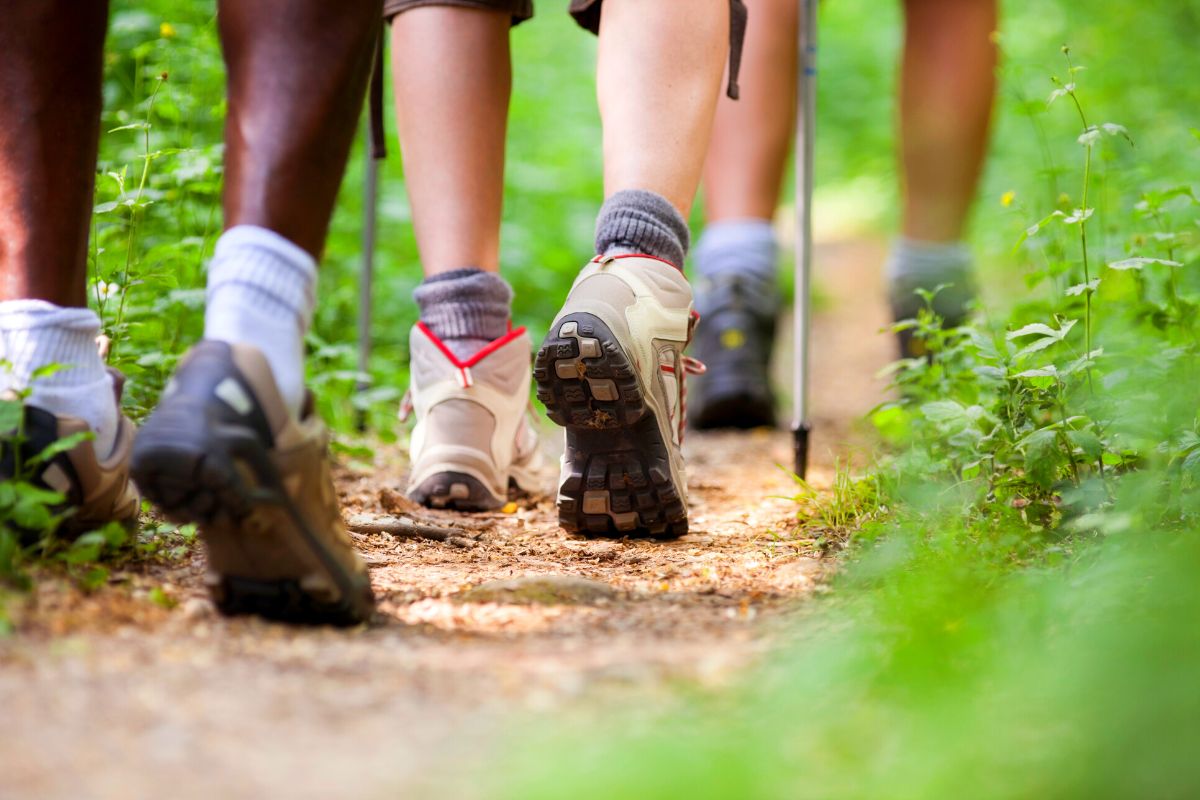 Located in southeastern Rio, the Morro da Urca is considered by many as the little brother of the well-known Sugarloaf Mountain.
Sitting next to the famous mountain, not many people know that hiking up Morro da Urca to get equally beautiful views of Rio is possible, even if hiking is not your forte.
The cable car that connects visitors to Sugarloaf makes a stop beforehand in Morro da Urca, however, many people have decided to start hiking it instead for the adventure, and avoid paying the R $40 roundtrip cost.
The Morro da Urca hike includes a few rough patches to walk through, but then it gets easier, and it takes around 40 minutes and is completely safe to complete.
Cut the cost of going to Sugarloaf or simply go on a moderate hiking adventure with an epic hike up Morro da Urca.
60 – Visit the broken but beautiful Largo do Boticário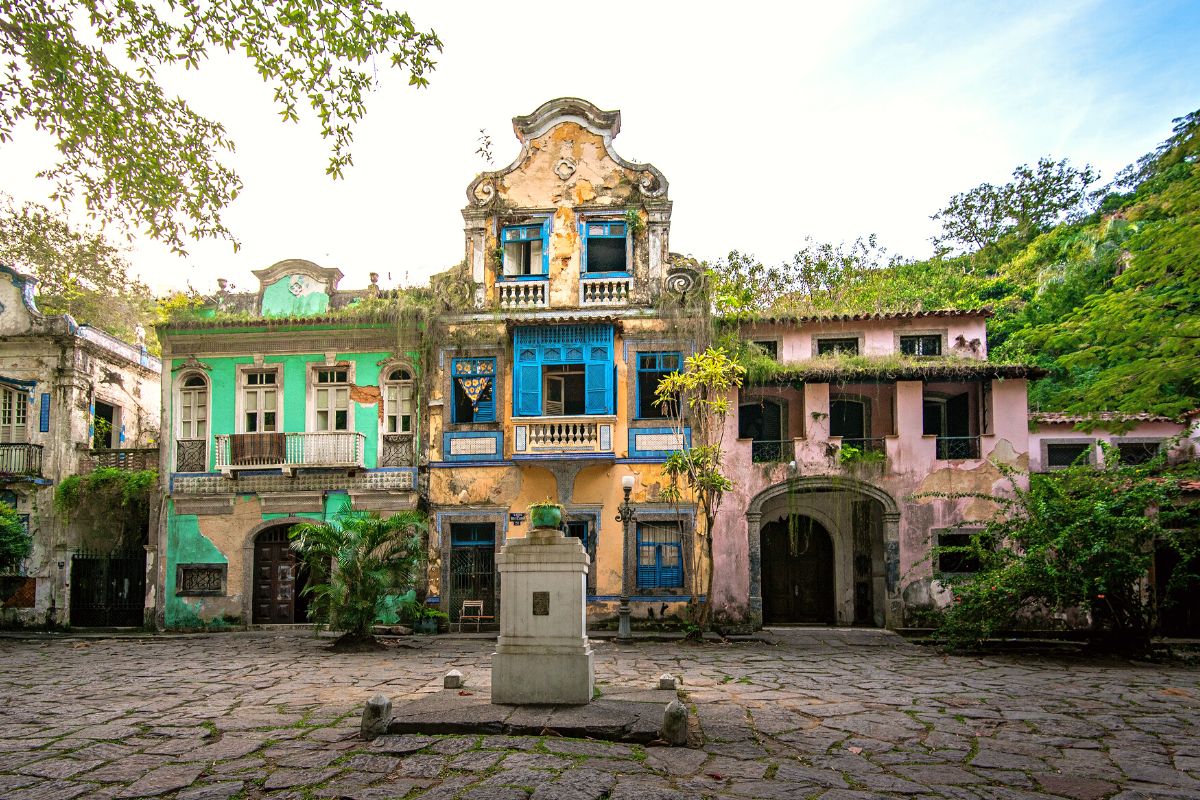 Set in the quiet yet pleasant neighborhood of Cosme Velho, Largo do Boticário is a unique square of broken, abandoned houses that somehow still feel bright due to the exterior paint colors.
Overgrown by plants, and uninhabited, it all adds a certain unique charm to the area which draws people 365 days out of the year.
Dating back to the 1830s, the Apothecary's Square as it's known in English was owned by Joaquim Luís da Silva Souto, who was known to be a famous apothecary and had the royal family as clients.
After different owners possessed this idyllic square, hosting fancy pirates, and being the home of the elite at a point – it slowly started to become abandoned for unknown reasons. Today, people visit its overgrown aesthetic and visit the one art gallery located within the vicinity.
61 – Get ready for an incredible dinner and show at the Ginga Tropical Show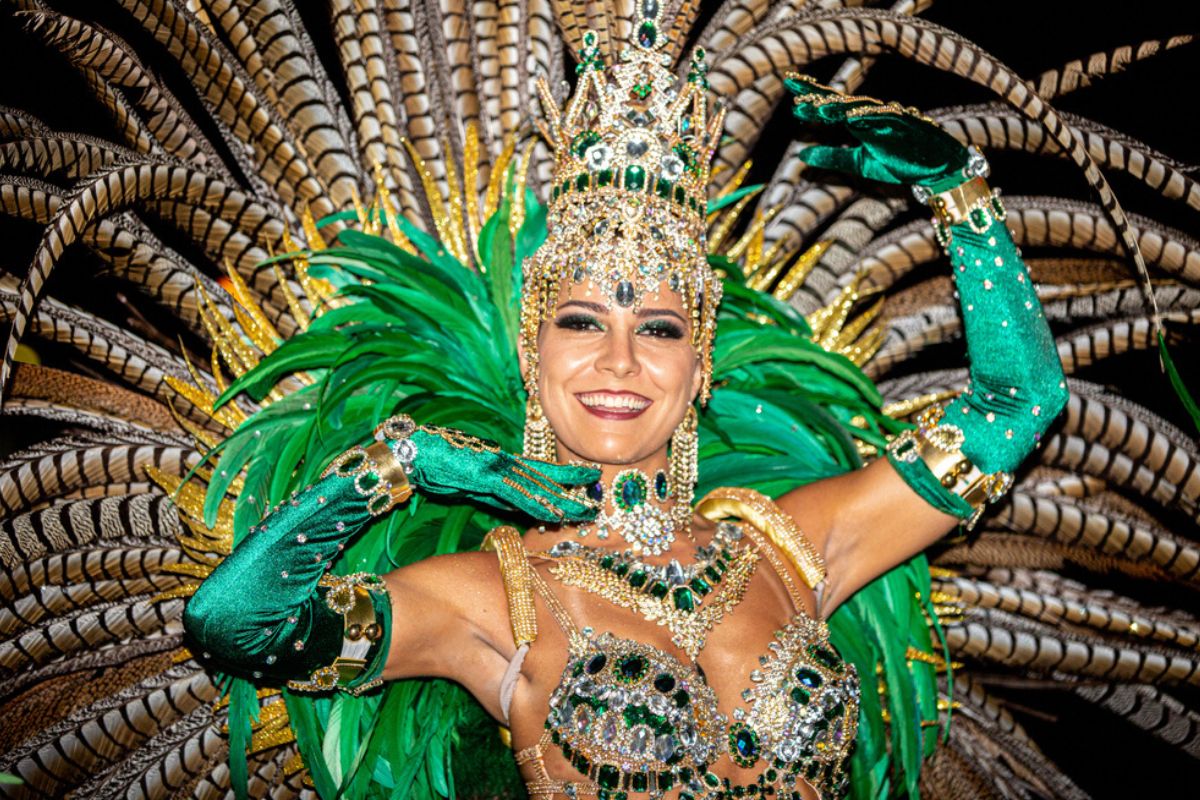 Ginga Tropical Show is an incredible spectacle that combines Brazilian dance, culture, and entertainment unlike anything else. Learn about the impressive dances throughout Brazil, from Samba, Carimbó, Frevo, Lambada, Gafieira, and Bossa Nova.
Book an incredible tour experience that will include an amazing show, dinner, and extra surprises along the way. Before the show, get a few Samba lessons from the pros and get to ask questions about Samba or Carnival.
As part of the experience, dinner is also part of the show, and guests will enjoy traditional foods that offer guests an incredible taste of Brazilian roots and ingredient use.
The tour offers ground transportation and English-speaking guides who will ultimately make your experience customized to your language and understanding. On this amazing tour, everything is taken care of, experiencing Brazil's culture through entertainment.
62 – Visit the former home of one of Brazil's controversial leaders at Catete Palace: Museum of the Republic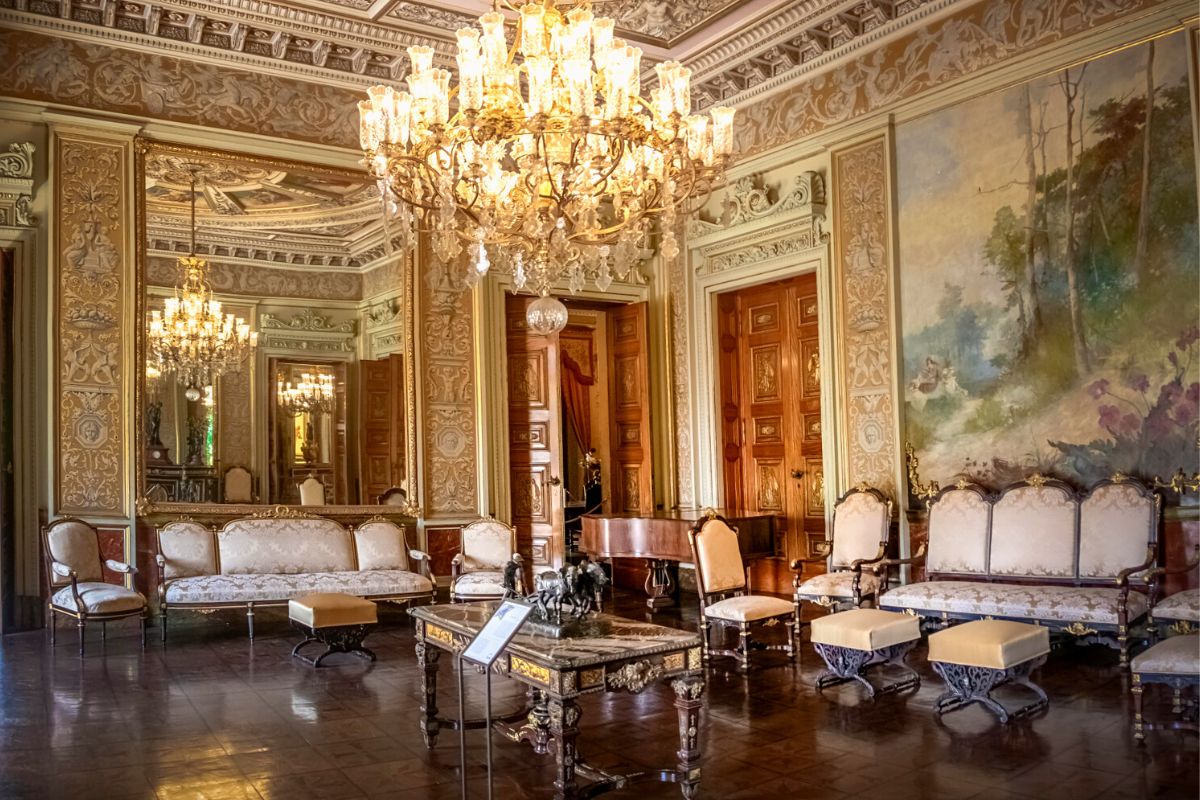 A palace museum with so much beauty was once the home of one of the most controversial figures in Brazilian political history – the Catete Palace dates back to the 1890s, and today is a museum dedicated to displaying art, statues, and sculptures.
The controversial figure was Getulio Vargas, who was dictator turned president of Brazil and called Catete Palace his home for a few years until he took his own life in 1954.
The palace was later transformed into a museum, with extraordinary gardens, temporary exhibits, an art gallery, photography, as well as a cinema, cafe, restaurant, and children's playground.
Visitors can also walk the interior and step into some of the rooms where the families slept and lived in. Take a walk outside in the gardens and the courtyard for a moment of tranquility amongst botanical beauty. Visit on Tuesdays for free admission.
63 – Spend the afternoon or evening at one of the best beach clubs in Rio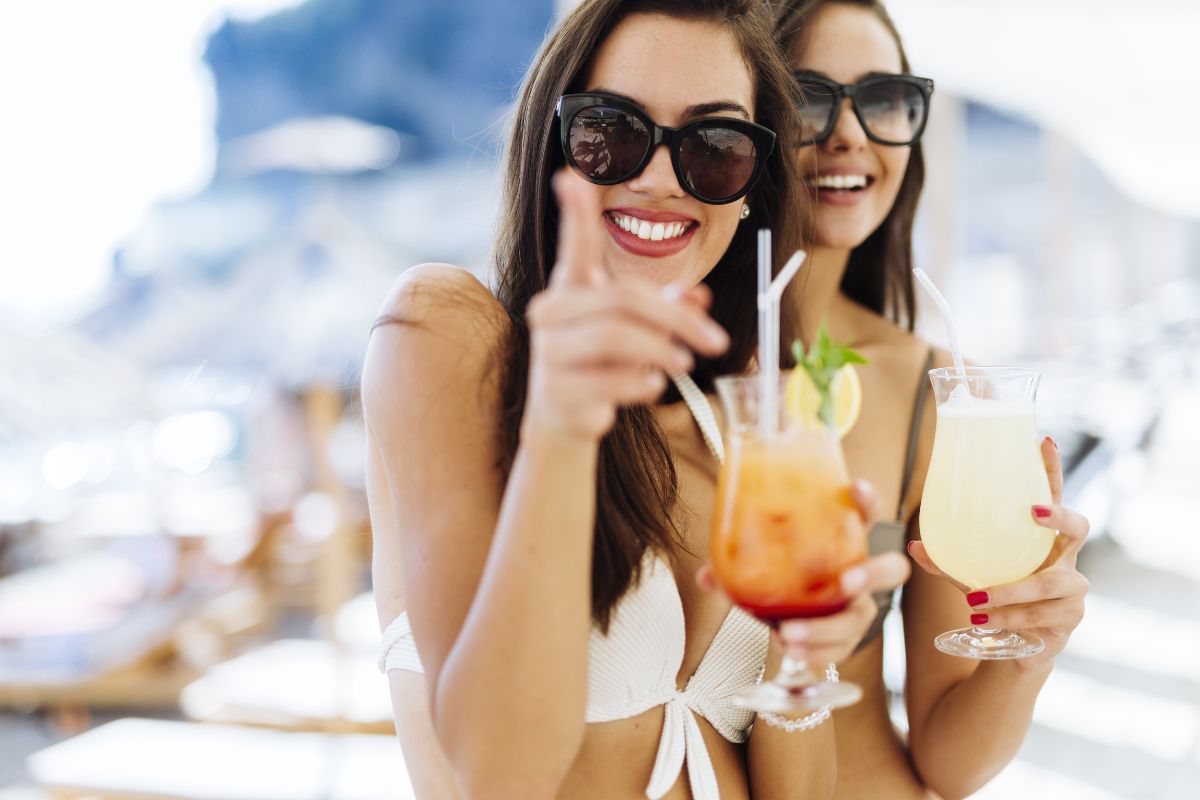 With an incredible coastline, Rio offers locals and visitors some of the best beaches as well as beach clubs that cater to different styles and moods. From trendy and new to relaxed and casual.
Yndú Beach Lounge is the perfect beach bar if you're looking for something casual with a few bohemian vibes. Offering yoga by day, and serving rounds of Carioca's favorite caipirinhas with a DJ on the weekends by night.
For something a bit more local and exciting, check out Gosto de Mar, situated on the most popular beaches along Rio, where locals and visitors can mingle, while refreshing themselves with drinks, snacks, and the beach close by.
A perfect place to go with your partner is Guarderya Beach Club, where the ambiance is all romance, charm, and exoticism. Go in the evening to enjoy a lovely candlelit dinner on the beach.
64 – Tour some of the mountainous beauty of Petropolis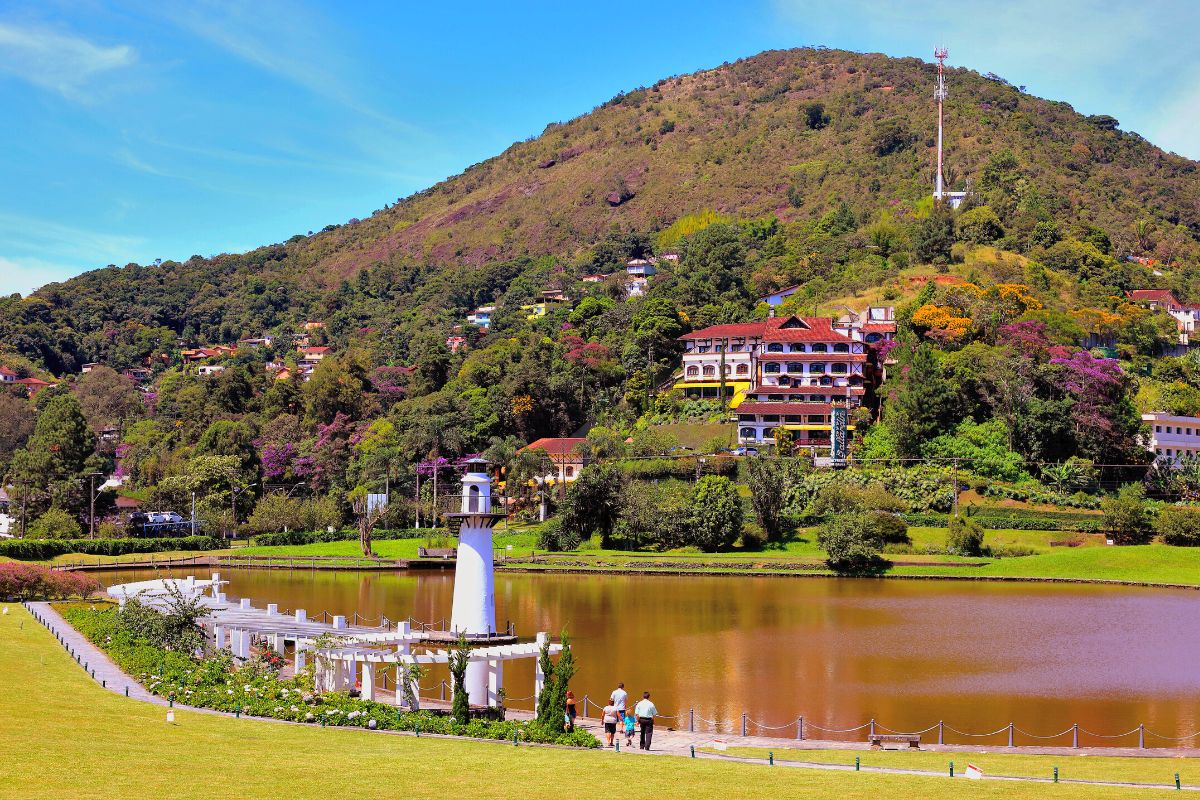 A natural mountain resort for Rio locals (Cariocas), Petropolis is overflowing with incredible scenes of forests, mountains, and rivers.
Only 1 hour away from Rio, visitors can plan a journey to this mountain haven, and check out a few noteworthy sites that add interest and intrigue to this area. Catching the eye of Emperor Pedro l in 1822, his son Pedro ll was the one to build the first palace later on in 1843.
Today, you can visit The Imperial Museum, a palace built by Pedro ll, where you can see some of the most prized possessions of the emperor as well as some incredibly important pieces of art, photography, and items in Brazil.
Step inside the Museu Casa de Santos Dumont, where the father of Brazilian aviation once lived, and the Crystal Palace – a greenhouse built in France and transported to Brazil for Princess Isabel.
65 – Try unique Brazilian craft beer blends at a beer tasting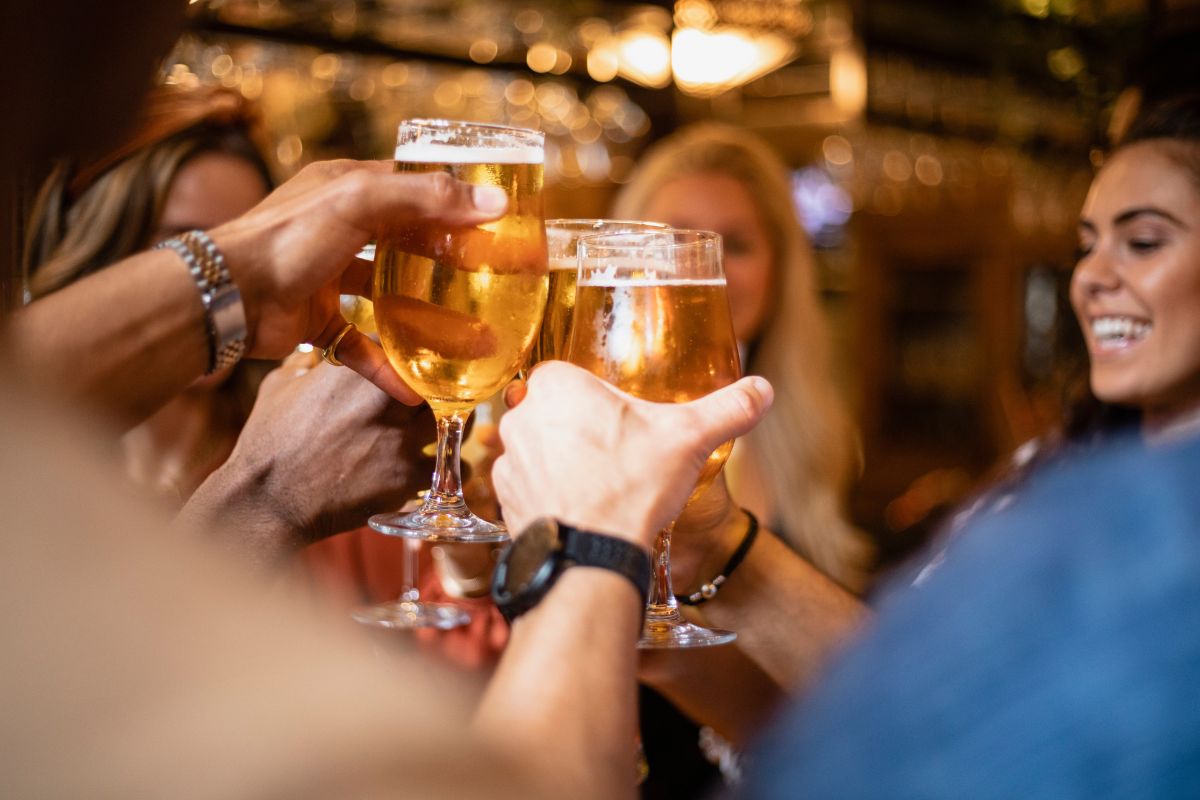 The craft beer movement has been increasingly gaining momentum in Rio in the past couple of years, and today, it has managed to spread into most corners of Rio, where people can get tastings of local Brazilian beers.
Check out some impressive craft beer blends such as brown ale with cocoa and an Indian white ale and other artisanal beers at Botobier, or discover the mix of craft beers and Carioca culture with the award-winning beers of Carioca Brewing Co. Try their India Pale Ale (IPA) renamed IPA-nema, which won a gold medal.
Visit 2cabeças for even more creativity and Brazilian beer flair, and try their unique blends of flavors such as honey and coconut water.
Most cervejarias (breweries) are located in the heart of Rio, so planning a night out to do some beer tasting unlike anywhere else, is a must.
66 – Dive deep into the solar system at the planetarium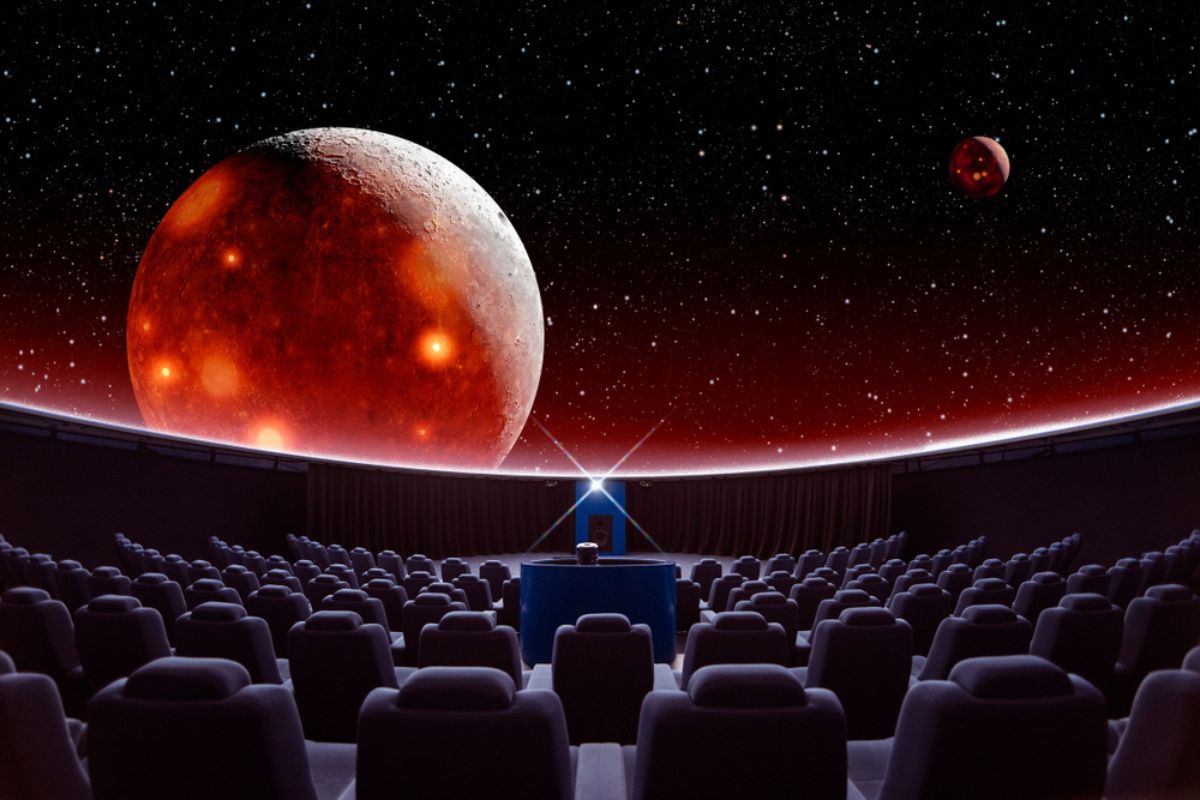 Stop by the Planetarium, and learn about the fascinating world of astronomy, the advancements, and the findings discovered by Brazilian scientists.
Found in the Gávea neighborhood, and near the Rodrigo de Freitas lagoon, The Gávea Planetarium in Rio de Janeiro is sure to offer a tremendous amount of insight and knowledge into the world of astronomy.
Engage with some interactive games, experiments, and more to learn about the fascinating facts about our universe and solar system. The Planetarium is a perfect place to bring kids to explore this fascinating topic, and it's also the perfect rainy day activity.
See incredible images of planets, and if you visit on a Wednesday, visitors get the chance to locate planets and other objects with real telescopes and other equipment. Walk through exhibits displaying the history of astronomy, astronautics, and physics.
67 – Explore Rio's nightlife on a pub crawl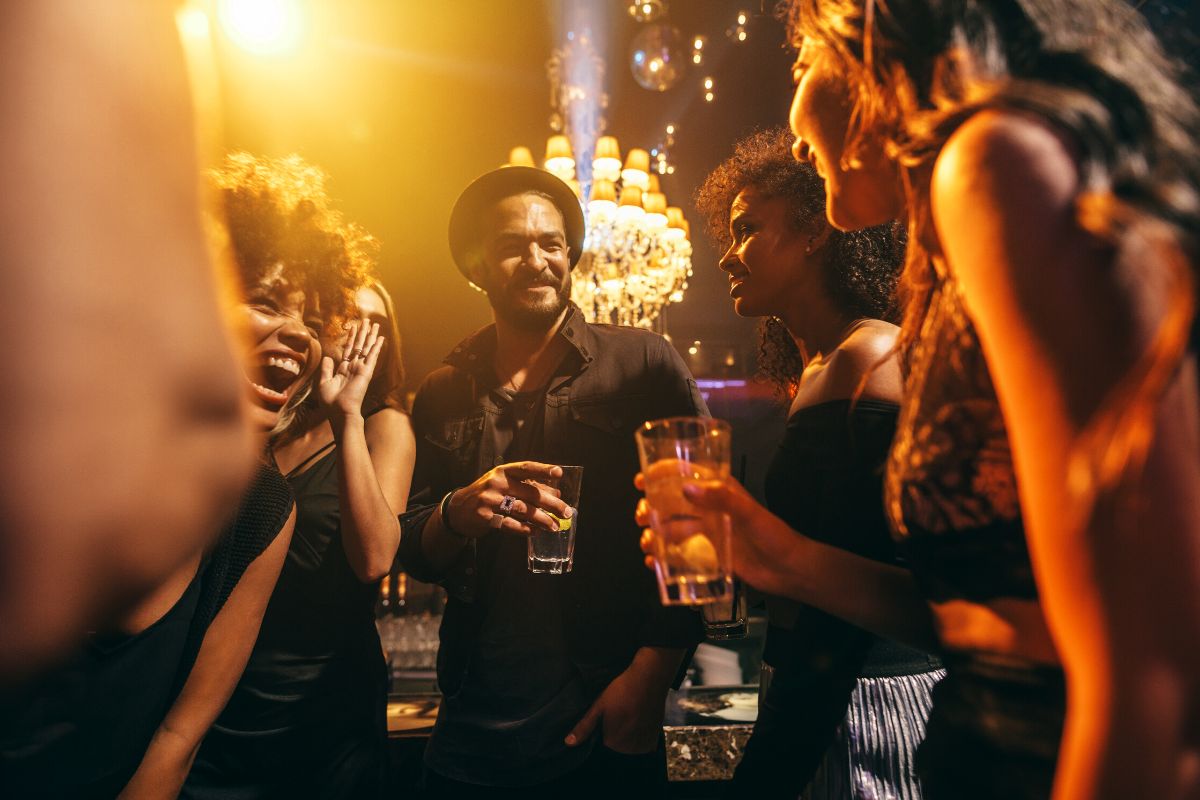 The night has come, and the fun begins with an exciting pub crawl tour. The perfect way to make friends, and explore the best bars, clubs, and pubs in Rio, let yourself be guided by a local who knows exactly where to go, and exactly what to order.
Win exciting gifts as you test your trivia knowledge (and win of course), be transported safely by car with a designated driver, and visit not-so-touristy neighborhoods where the real Cariocas party and like to enjoy the night.
Rest up and fuel up before discovering the neighborhood of Lapa, famous for its bars and exciting nightlife. Visit Rio's oldest bar located in Lapa, visit the famous Selaron Steps, and arrive at the best party hot spots where the locals go.
Where to stay?
There's no lack of great accommodation in Rio de Janeiro, but choosing the best place to stay can be very time-consuming. To save you the hassle, here are some recommendations.
Miramar Hotel by Windsor: Stay on the world-renowned Copacabana beach, and be steps away from all the action. Enjoy the hotel's exclusive rooftop bars and lounges.
Yoo2 Rio de Janeiro by Intercity: Enjoy Rio's complete skyline from the hotel, and be steps away from the beach. Minutes away from Sugarloaf mountain and Flamengo Beach.
Sol Ipanema Hotel: Enjoy the views of the iconic Ipanema Beach, and enjoy a free buffet breakfast included. Enjoy the beautiful rooftop terrace that gives views of Sugarloaf Mountain, and the Morro da Urca.
Casa Nova Hotel: Stay in the hipster area of Santa Teresa, and enjoy being minutes away from Selaron Steps, and the subway to move around the city.
Selina Lapa Rio De Janeiro: Stay in the bohemian neighborhood of Lapa, perfect for nightlife as well as its proximity to museums and cultural centers.
Most hotels offer airport transfers in their bookings, so make sure that yours includes that if you're interested.
Rio de Janeiro is a destination that often exceeds everyone's expectations, from the stunning sight where the beach meets nature and mountains to the iconic monuments we've all seen in movies, and an incredibly rich history to match – Rio is a traveler's ultimate dream come true.
Where next? Consider extending your trip to Brazil with a visit to the lively city of São Paulo, overflowing with culture, art and history, home to historical theaters and some of the best museums in the country; with a beautiful contrast between the concrete jungle and relaxing green parks.
We hope you've loved our diverse list of fun and unusual things to do in Rio de Janeiro. If you have anything you'd like to add to the list, feel free to leave a comment below.
Happy travels!