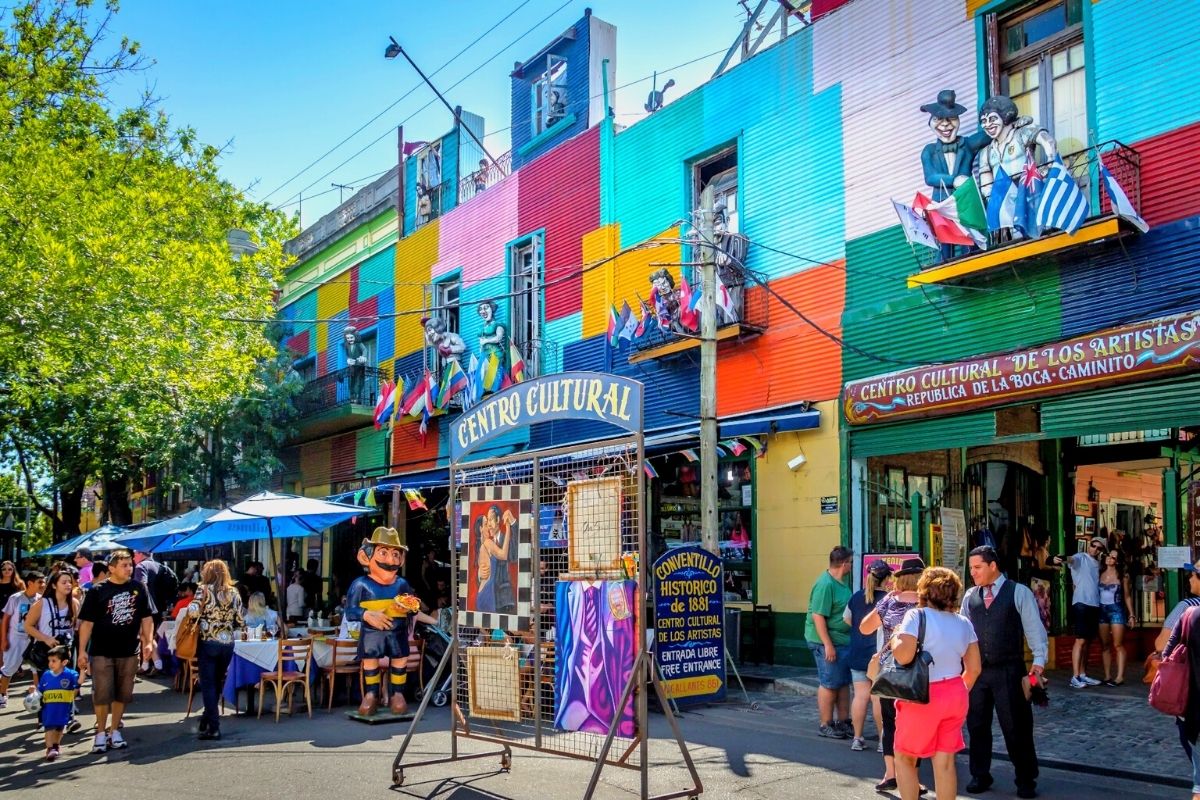 Buenos Aires, Argentina has often been called, "The Paris of South America," and with its thriving cultural scene, world-class cafes, and stunning, European-inspired architecture, it's easy to see why.
But the country's capital city is a gem in its own right. From its culinary delights to its historical gems to its incredible artistic offerings, there are no shortage of options for the adventurous traveler to try.
So saddle up a horse, settle into your theater seat, and check out some of the best things to do in Buenos Aires.
1 – Take a street art tour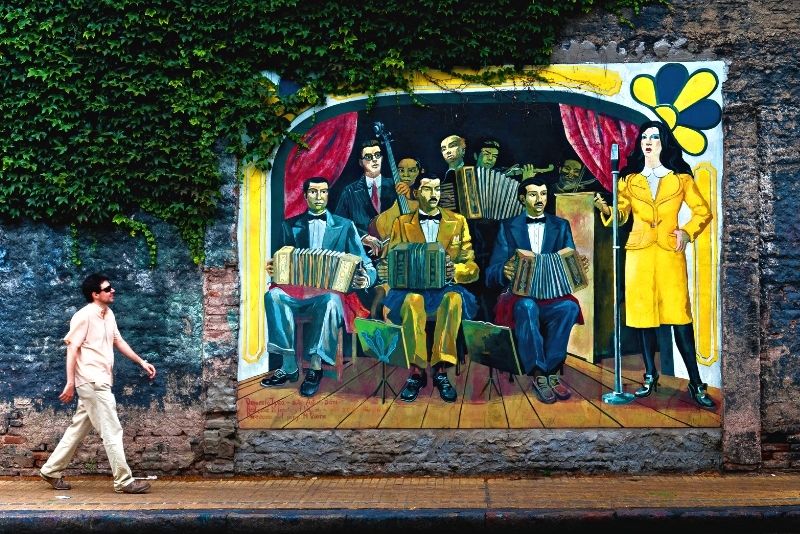 While there are plenty of incredible galleries and museums in Buenos Aires, it's well worth taking a look at the thriving street art scene.
All over the city, you can see beautiful and creative murals crafted by local artists, and with a street art tour, you can explore both the popular pieces and the hidden treasures scattered throughout the neighborhoods.
With a variety of styles and themes, these works offer creative perspectives on the ideas and concerns that influence modern life in the city.
The Palermo neighborhood is particularly famed for its density of street art and graffiti, and there are many excellent tours available for those seeking a closer glimpse.
Follow a local guide through the winding streets as you take in the many different works, and learn about the political and creative origins behind them.
For an even deeper dive into the city's culture, consider pairing your trip through Palermo's art world with a wine or dining experience.
2 – Cruise (or paddle) through the Tigre Delta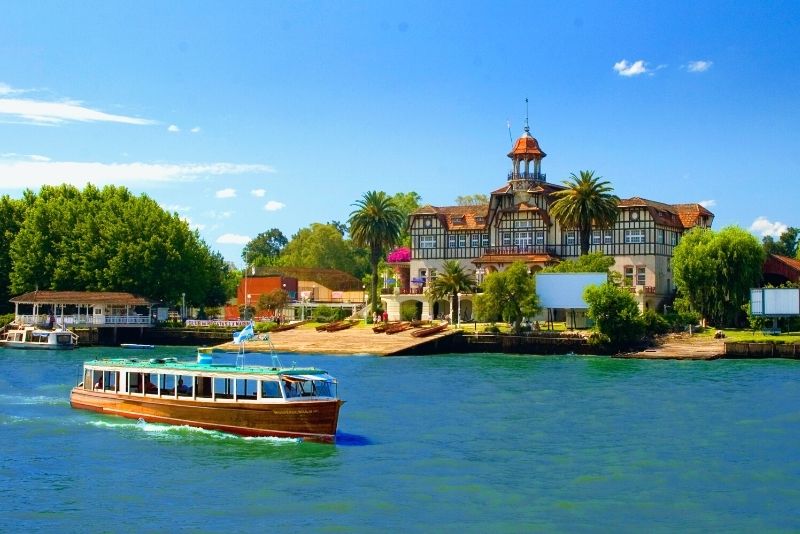 Located just outside of town, the Tigre Delta flows out from the Rio De La Plata, and offers a scenic getaway from the big-city bustle.
Taking a sightseeing tour down the waterway to the town of Tigre is an ideal option if you'd like to see more than just the city itself. Hop on board your vessel and set sail, watching the impressive urban landscapes transition into quieter, rural scenes.
After about an hour and a half, you'll dock in Tigre, where you can explore the streets on foot and get a feel for the charming local culture. Visit the museums, enjoy some fresh empanadas, or just take in the sights and sounds in this popular city.
Boat tours through the delta may include stops in other nearby towns, such as San Isidro (known for its beautiful Catholic church). If you prefer a more self-guided endeavor, try a biking and kayaking tour.
Start in the scenic, tree-filled area of Los Bosques de Palermo, then make your way north to the delta, where you'll swap your wheels for a paddle.
Whether you're a seasoned kayaker or a nautical novice, this is a wonderful way to explore the beautiful island areas at your own pace.
3 – Explore the ins and outs of Polo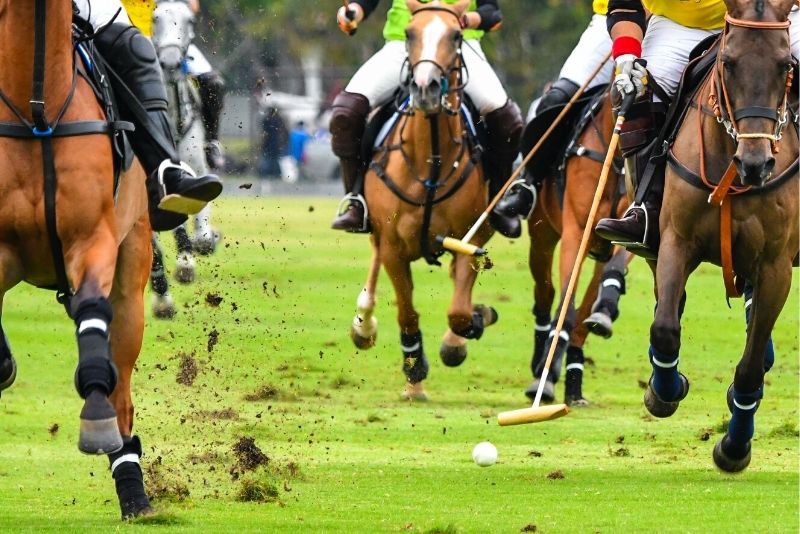 One of the country's most iconic pastimes, polo – a sport in which players ride on horseback while trying to knock a ball into the other team's goal – has been beloved by Argentines for decades.
Although it is traditionally known as an elite and exclusive sport, there are plenty of ways for you to learn more about polo during your visit. For a truly immersive experience, try booking a lesson for yourself while you're in town.
Several tour companies offer half-day or all-day lessons, where you can learn the basics of the game, proper riding form, and more.
After going over the essential components, you'll get to saddle up and try a few rounds of the sport. No previous experience is necessary for this authentic and unique adventure!
Once you've tried your hand at the game, kick back and enjoy some of the many amenities of a traditional Argentine ranch, including barbecues, wine tastings, and splendid views of the surrounding countryside.
You can even take the opportunity to watch professional players go head to head on the pitch. Back in the city, don't miss a chance to catch a game at Campo Argentino de Polo, the premier stadium in the area.
Often called "The Cathedral of Polo," this venue is the place to go to catch some world-class matches. It's one of the best things to do in Buenos Aires for those seeking an authentic Argentine experience.
Its biggest event is undoubtedly the yearly Argentine Polo Tournament, held in November and December.
But there are also plenty of matches between local clubs throughout the year, which are much cheaper and easier to get tickets for, so be sure to check the schedule while you're visiting! Whether you're playing or watching, a day at the polo pitch is sure to be a delight.
4 – Look for street dancers in La Boca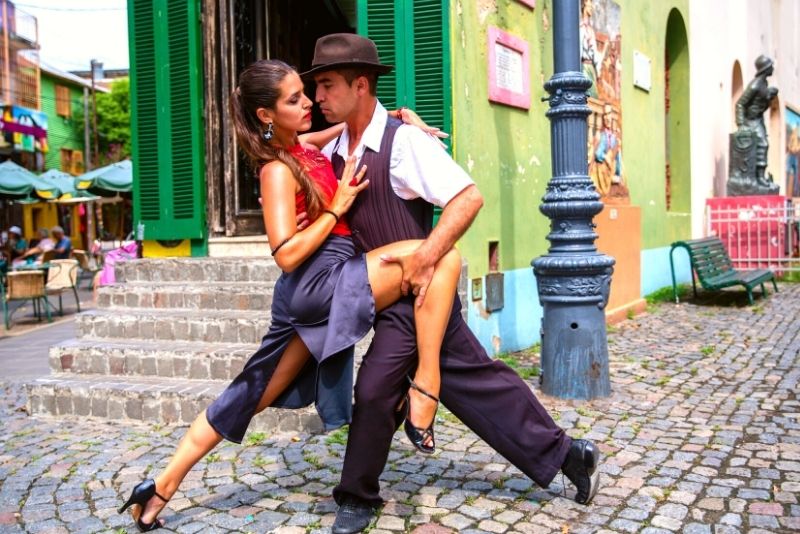 Another one of Buenos Aires' most unique and iconic neighborhoods, La Boca got its start as a haven for immigrants, port workers, and other marginalized individuals.
Over time, it also developed a reputation as an artistic hub, as well as a great spot to catch some soccer matches at the nearby Estadio Alberto Jose Armando (La Bombonera).
The diverse influences of the neighborhood are best explored via a walking tour.
See some of the intricate murals and historic enclaves in this unique community, as well as the massive port, where so much of the city's trade and commerce took place.
Along the way, you'll learn more about the challenges that La Boca continues to face, and how its unique demographics represent the city's multilayered history and class struggles.
And, of course, you'll learn a lot about tango, the national dance that has a particularly strong following here.
5 – Visit Casa Rosada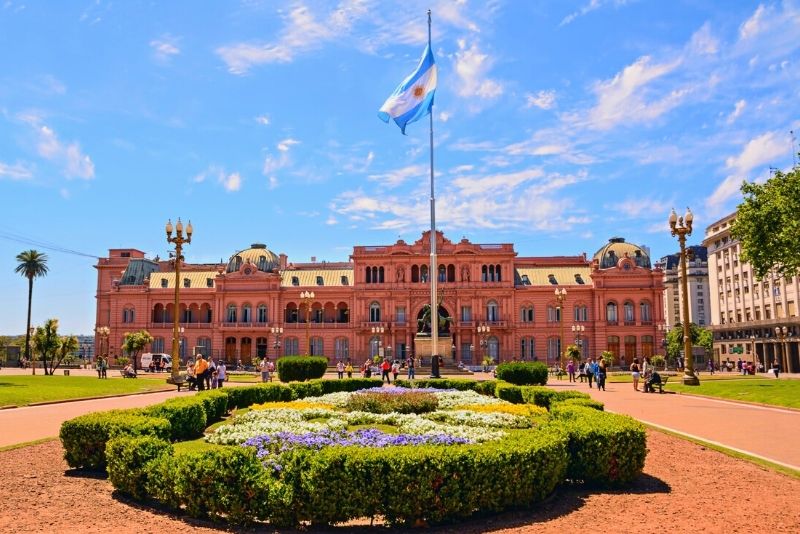 Presidential residences tend to be impressive places, but few have such a distinctive hue as Casa Rosada. With its vivid pink facade and impressive size, it's a hard building to miss
In addition to housing Argentina's president, the building is an architectural and historical triumph, with beautifully detailed interiors to complement its striking exterior.
It also features a museum celebrating the country's history from the 19th century to the modern era.
For those looking to explore the building more in-depth, there are many guided tours available, offering the chance to see some of the building's many historic chambers up close.
You may even catch a glimpse of the president's office!
6 – Sample some local foods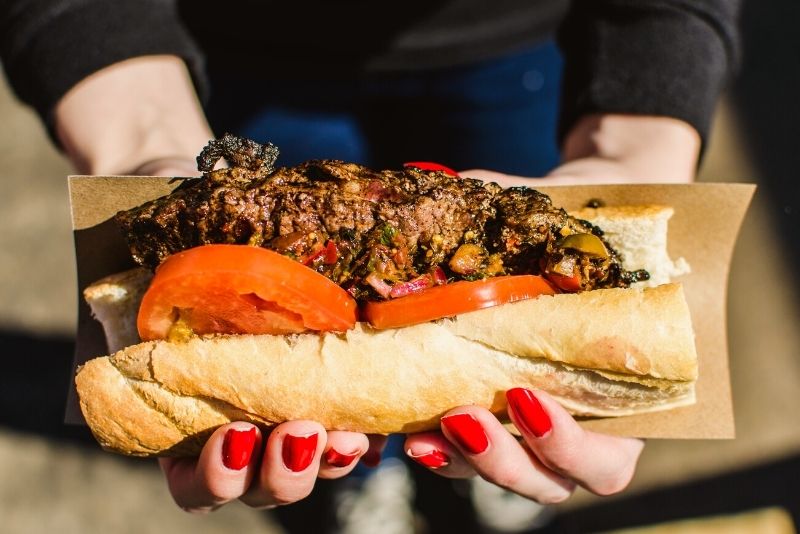 Buenos Aires is famous for its culinary offerings, and a food tour is a great way to enjoy some of the best that the city has to offer.
Open up your palate with a broad range of wines, taste some finely crafted tapas, or make your way through the city's delicious assortment of street food (including the famous choripan sausage sandwich).
Or chow down on one of the many excellent steaks for which the region is known.
For sweeter palates, be sure to sample some fresh dulce de leche, a tasty dessert that is similar to caramel in taste and consistency.
Along with these more iconic offerings, many of the tours will take you to smaller restaurants and local markets, allowing you to explore some of the nuances of local cuisine.
And if you're really feeling ambitious, be sure to book a tour that includes a traditional Argentine dinner. With multiple hearty courses (and a selection of wines), you'll never come away hungry.
7 – Experience the Gaucho life at San Antonio de Areco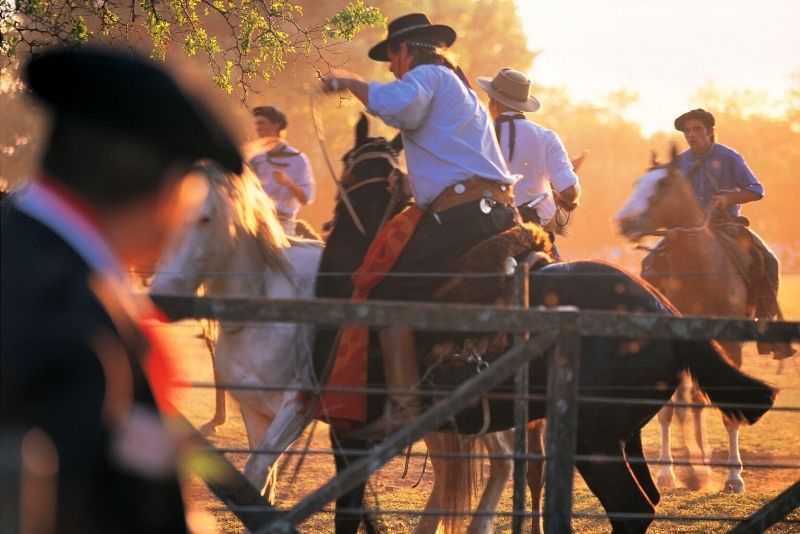 For another authentic experience outside of the city hustle and bustle, take a trip to San Antonio de Areco.
This village, which is 70 miles away from Buenos Aires, is a wonderful showcase for the traditional gaucho culture of the Argentinean plains.
Take a day tour to one of the local ranches and learn about some of the daily activities that take place there, and see how ranching customs have developed over the centuries.
You'll also have time to explore the surrounding town and learn about its colorful past.
Check out a goldsmithing demonstration, and try your hand at making a few pieces yourself. Or take in a folk show, where you can witness the dances, customs, and celebrations of the region.
Back at the ranch, you can try your hand at horseback riding or a carriage tour, before settling down to a delicious, traditional barbeque.
This is the ideal trip for those seeking to better understand the gaucho customs and lifestyle.
8 – See the Floralis Genérica on a bike tour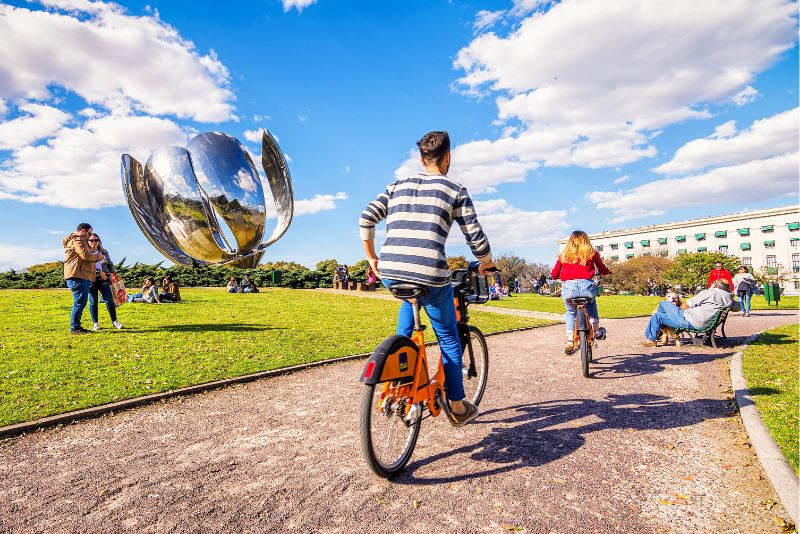 Buenos Aires is famous for its walkability, but it's also an excellent place for biking. With plenty of bike tours all over the city, there are no shortage of options to explore some famous parts of town from a new vantage point.
The two biggest choices you'll face will be the length of the tour (half or full day), and which section of town you want to cover.
Take a half-day excursion through Palermo and Recoleta, where you'll see beautiful art, interesting architecture, and impressive monuments to some of the city's most famous figures, such as the incredible Floralis Genérica sculpture.
Or cruise through the center of the city, passing iconic communities like artsy La Boca or the green spaces of Puerto Madero.
If you want the fullest possible experience of the city, try one of the full-day tours, where you can hit all the highlights in town and see the connecting communities along the way.
This history lesson on wheels is a great way to get some exercise while learning about the inner workings of a world-class metropolis.
You'll also get lots of ideas for other things to do in Buenos Aires while you pedal through town! So grab a helmet and a set of wheels, and explore the city like a local.
9 – Connect with nature at Temaiken Biopark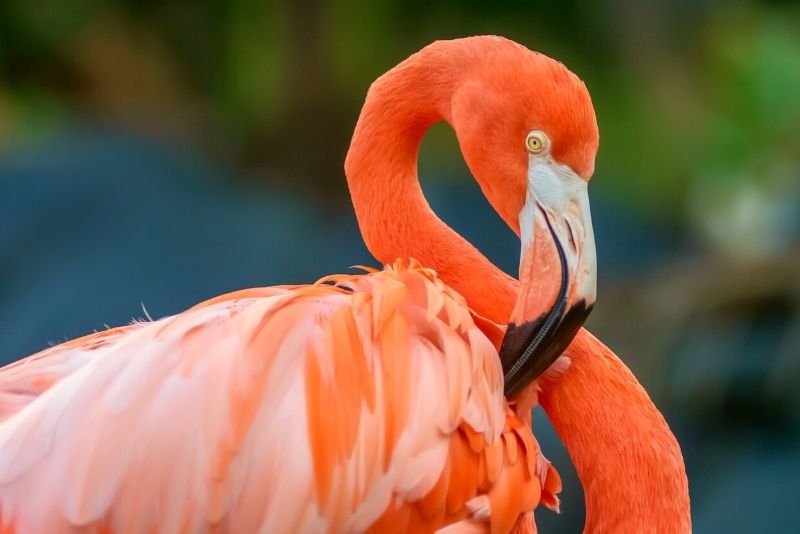 Hippos, birds, tigers, fish… and gardens? At Temaiken Biopark, you can see all of these things, and much more. This 178-acre complex features a world-class zoo with species from all over the world.
Whether you want to explore the African savanna, the mysteries of the deep sea, or the intricate ecosystems within the city limits, the biopark offers hours of fun and education.
And it's not just the animals that are spectacular; you can also stop by the botanical garden to view hundreds of plant species from around the globe, or explore the natural history and anthropology museum to see unique artifacts and specimens of eras past.
The park strongly prioritizes conservation, so while you're enjoying your visit, you can also know that your money is going to a good cause.
10 – Pick a book at El Ateneo Grand Splendid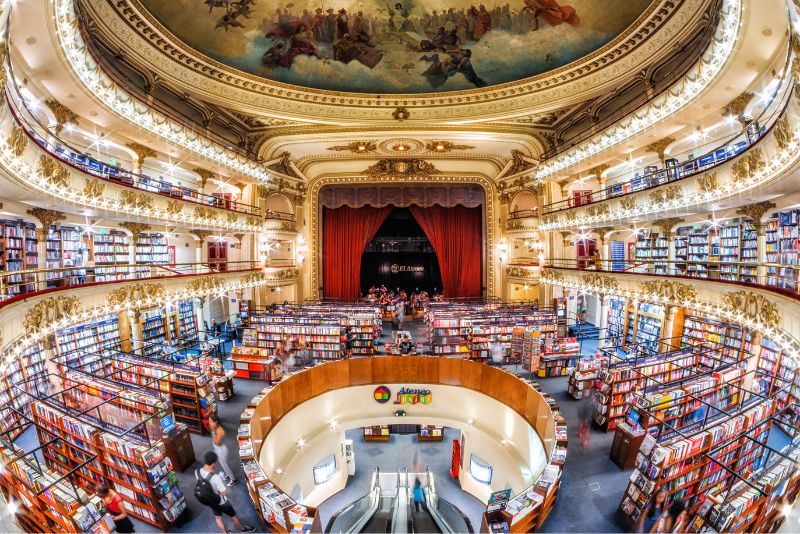 Ranking among the most beautiful bookshops in the world, El Ateneo Grand Splendid is located inside a former theater, keeping all of the elegance and glamour of the Teatro Gran Splendid.
Strongly connected with the arts, dating back to 1919, the theater that once hosted the greatest tango legends was converted into a cinema in 1929, and later transformed into a bookstore in 2000.
Searching for your next book while admiring the building's original ceiling, ornated with beautiful frescoes and the balcony's details, is definitely one of the most unique things to do in Buenos Aires.
And as if it couldn't get any better, at the stage area, there's a bar where you can grab a coffee and sit down reading.
11 – Pay your respects at La Recoleta Cemetery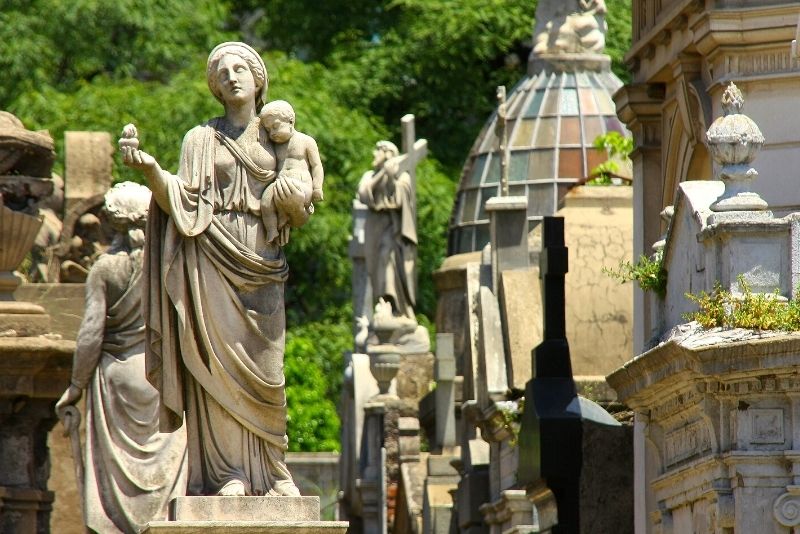 Arguably one of the most famous cemeteries in the world, La Recoleta is the final resting place of many of Buenos Aires' most influential figures.
Perhaps its most famous tenant is Eva Peron, the famed first lady of Argentina, who was immortalized in the musical Evita. 
Other famous residents include members of the city's most prominent families, as well as several former presidents. Because of the cemetery's massive size and a plethora of attractions, a guided tour is well worth your while.
Walk between the beautiful graves and intricate mausoleums, whilst hearing stories about grave robbers, unusual burials, and even possible hauntings! Each site has its own unique lore, and there are plenty of historical anecdotes to keep you entertained.
Many tours also offer walks around the surrounding neighborhood for those looking for a more comprehensive experience. Don't miss the chance to learn some of the best stories from the city's past.
12 – Support community arts at Centro Cultural Recoleta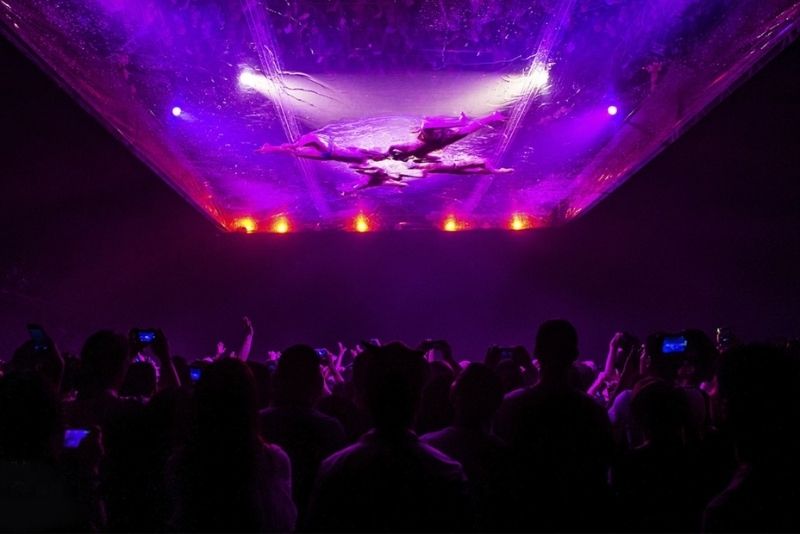 If you want to partake in some excellent art that directly benefits the community, stop by Centro Cultural Recoleta.
This beautiful space hosts a broad range of cultural events, from art shows to beatboxing competitions.
Its goal is to promote the arts and community engagement in tandem, and they are particularly focused on serving teenagers and young adults.
They also offer a variety of workshops in disciplines ranging from writing to singing to design, offering participants a chance to stretch their creative muscles.
With its socially conscious setup and diverse offerings, Centro Cultural Recoleta is an ideal destination for visitors.
The building is also located right next to the Recoleta Cemetery, so you can easily visit both for a comprehensive view of the city's past and future.
13 – Grab some souvenirs in San Isidro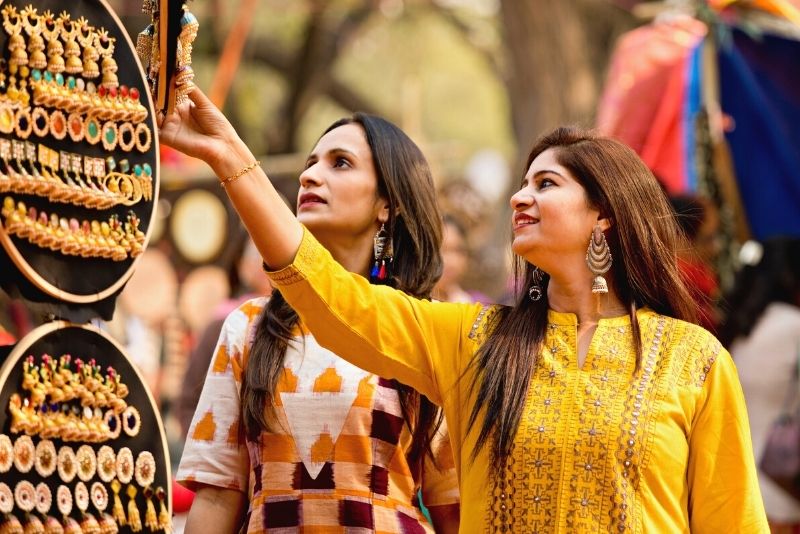 While there are plenty of great things to do in Buenos Aires itself, it's well worth heading out of the city for a bit to see some of the hidden gems nearby.
Another great day trip option just up the Tigre Delta, San Isidro is a lovely little town with a lot to offer.
In addition to its famous cathedral, the area is also home to the Hipodromo de San Isidro, a renowned horse racing facility.
If you're visiting in December, you may be able to catch the Gran Premio Carlos Pellegrini, one of the country's most important equestrian events.
If playing the ponies isn't your style, you can take in the historical buildings, browse the markets, or just enjoy the peaceful views along the water.
14 – Get into the game at La Bombonera Stadium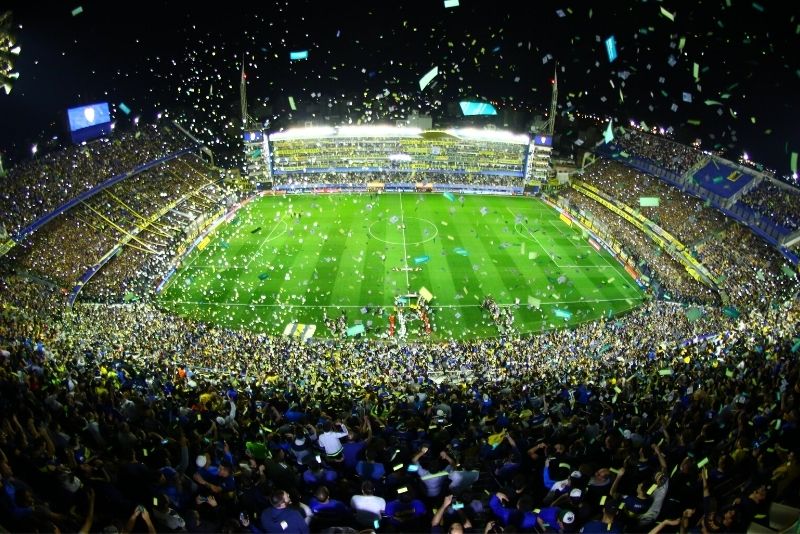 It's no secret that Argentines love their soccer: playing it, watching it, talking about it.
And La Bombonera Stadium, located in the La Boca neighborhood, is perhaps one of the most famous venues for it.
Even if you aren't able to catch a match, you can still soak up the atmosphere with a visit to The Passion For Bocas Juniors Museum.
This beautiful, multimedia tribute to the community's beloved team is a must not only for avid sports fans, but also for those looking to learn more about the city's connection to the game and its players.
With over 90 years of history, there's quite a bit of memorabilia to admire! You can also book tours that combine a trip to La Bombonera with one to El Monumental, home of the rival River Plate team.
15 – Admire Obelisco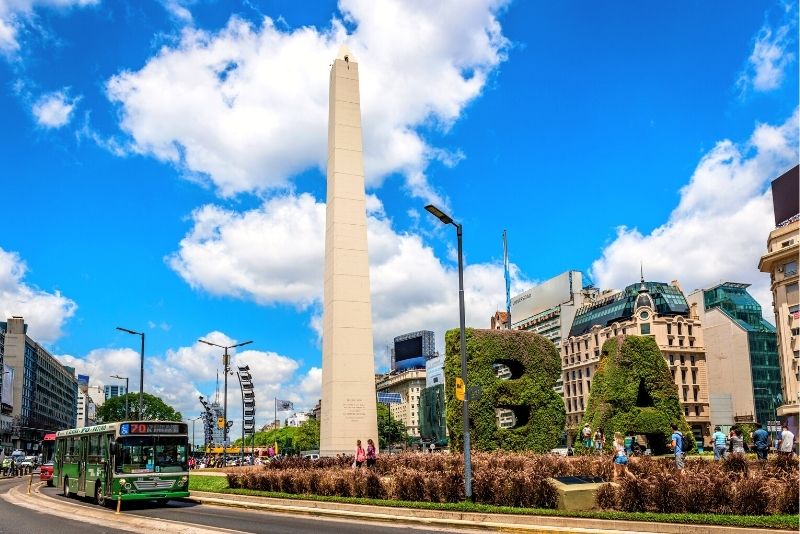 It's impossible to miss the Obelisk.
At a towering 221.4 feet, the massive structure – which was built in 1936 to celebrate the city's 400th anniversary – stands at the intersection of 9 de Julio and Corrientes, two of the largest streets in town.
Getting the chance to admire the structure up close is one of the most impressive things to do in Buenos Aires, especially for first-time visitors.
Although there aren't tours available inside the building itself, you can still visit the outside, take plenty of pictures, and try to take in the dizzying scale of the monument.
16 – Explore art and ideas at The Malba Museum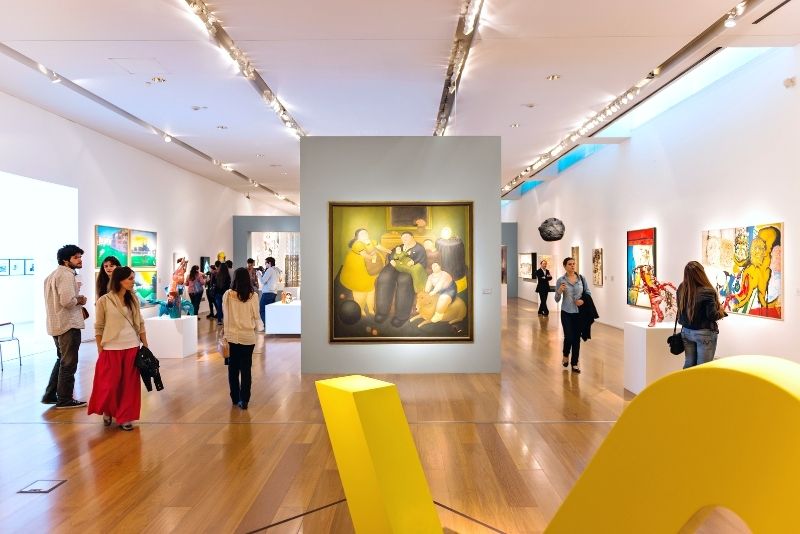 Another great place to celebrate the arts in the city, the Malba Museum boasts an impressive collection and equally admirable mission.
In addition to unique artworks and frequently rotating exhibitions, the museum showcases a variety of ongoing projects meant to more deeply explore the relationship between art and identity in Latin America.
The museum also has a renowned film preservation program, and frequently collaborates with other institutions to present new exhibitions celebrating the creativity of the continent.
For those seeking to celebrate the works of Argentinean and Latin American artists, a day at the Malba is sure to inspire.
17 – Visit Plaza de Mayo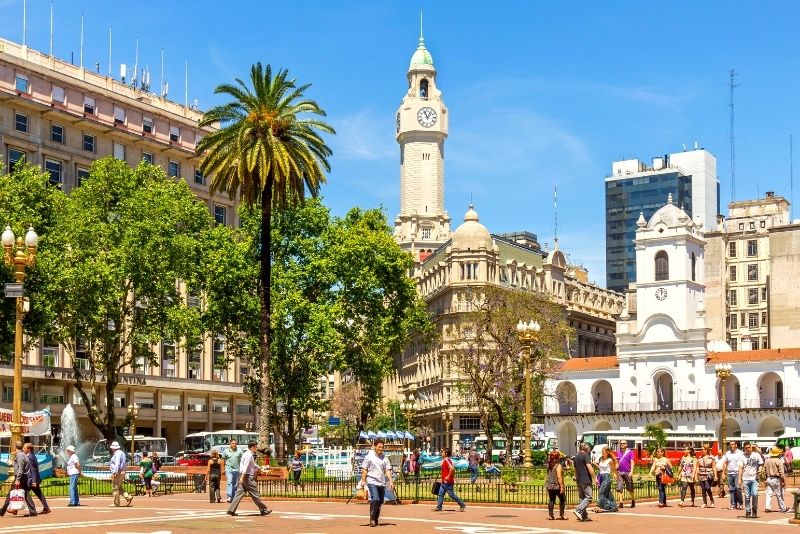 To better understand Buenos Aires' – and Argentina's – complicated political past, it's well worth taking a walking tour through Plaza de Mayo.
This renowned public square has played a role in the country's history almost from the beginning. It was here that the city was founded for the second time in 1580, decades after the collapse of the original settlement.
Over the centuries, it has been host to many revolutionary and historical events, including rallies that later gave rise to political parties.
Today, it is perhaps best known as the meeting place for Mothers of Plaza de Mayo, a group of activists who gather regularly seeking answers about their children's disappearances during the country's brutal military regime.
You can also see many significant buildings around the perimeter of the square, including the president's house and the church where Pope Francis used to lead Mass.
While a trip to the plaza may be sobering, it's a wonderful way to understand the country's complex story.
18 – Try the rural life at Santa Susana Ranch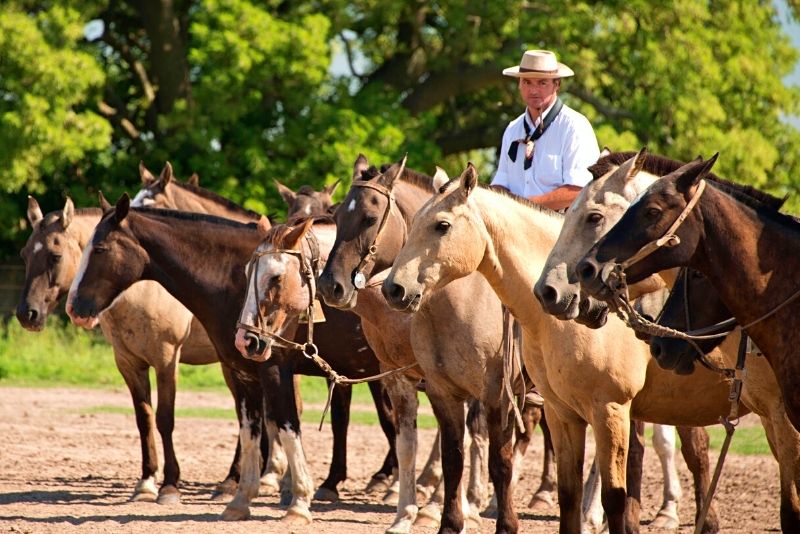 Another great option for those looking to learn about the gauchos and their culture, Santa Susana Ranch offers fun and education in equal measure.
Located 1 ½ hours north of Buenos Aires, this working ranch specializes in all-day tours that fully immerse guests in the pampas life.
Check out the scenery on horseback, enjoy a delicious traditional barbeque, then watch a folk dance and tango demonstration.
On top of all of that, you'll also be able to watch gauchos practicing some of their traditional arts, including weapons throwing.
By the end of the day, you may want a ranch of your own!
19 – Visit the Museo Nacional de Bellas Artes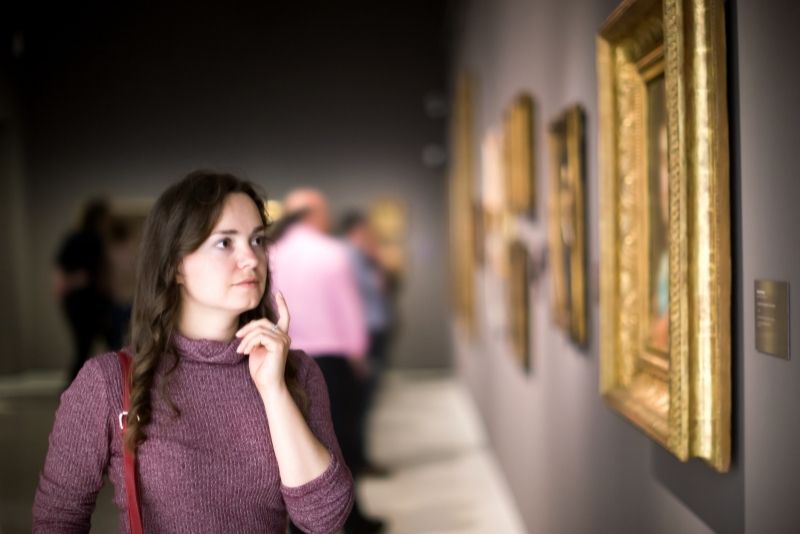 For those looking to partake in a huge collection of Argentine art in one place, be sure to stop by the Museo Nacional de Bellas Artes (National Museum of Fine Arts).
With over 30 rooms full of permanent collections and frequently rotating temporary exhibits, the museum offers the chance to enjoy some of the country's greatest works.
Browse through pieces by such influential artists as Xul Solar, Alicia Penalba, Candido Lopez, and more.
With over 12,000 pieces from around the country and the world, there's more than enough here to fill a day of browsing.
Enjoy thought-provoking pieces, and learn more about the country's artistic pedigree.
20 – Stop and smell the roses (literally) at Tres de Febrero Park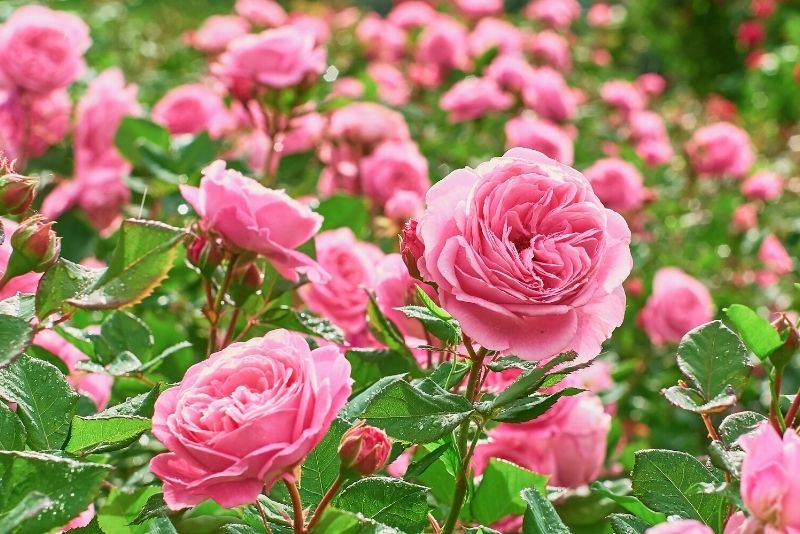 For a more outdoorsy excursion, take a stroll around Parque Tres de Febrero.
This is one of the most famous public spaces in town, and with its two stunning lakes and picturesque rose garden, it's easy to see why.
Bike, walk, or roller skate through this massive space, or just have a picnic and watch the world go by.
You'll soon see why this has become a favorite urban refuge for locals!
21 – Try a wine tasting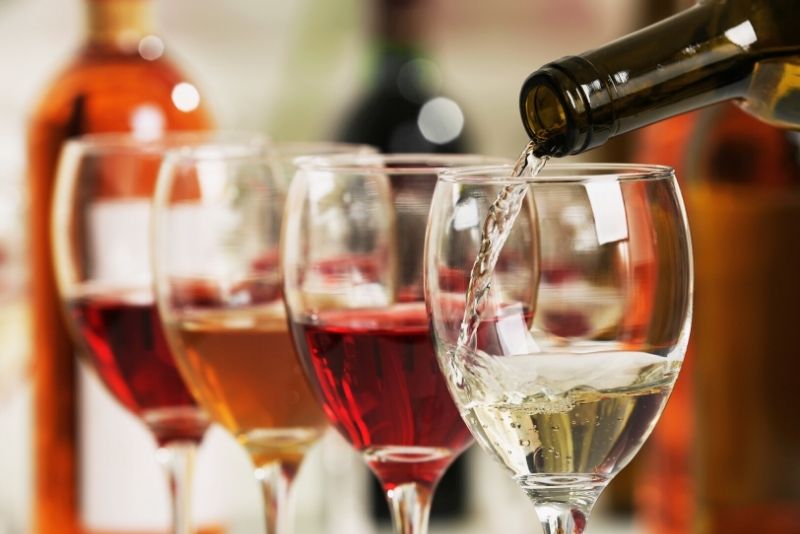 No visit to Argentina is complete without trying some of their famous wines, and Buenos Aires offers plenty of excellent tours to sample the local beverages.
Malbec is one of the most popular options, but lovers of reds and whites alike will find something to enjoy. With the help of sommeliers, you can learn about the different varieties and their properties.
And what would wine be without a treat to go with it? From cheeses to tapas to empanadas, there are plenty of delicious pairings to try. Some tours also include cultural excursions, such as urban art tours or tango lessons.
22 – Dive into history at Catedral Metropolitana de Buenos Aires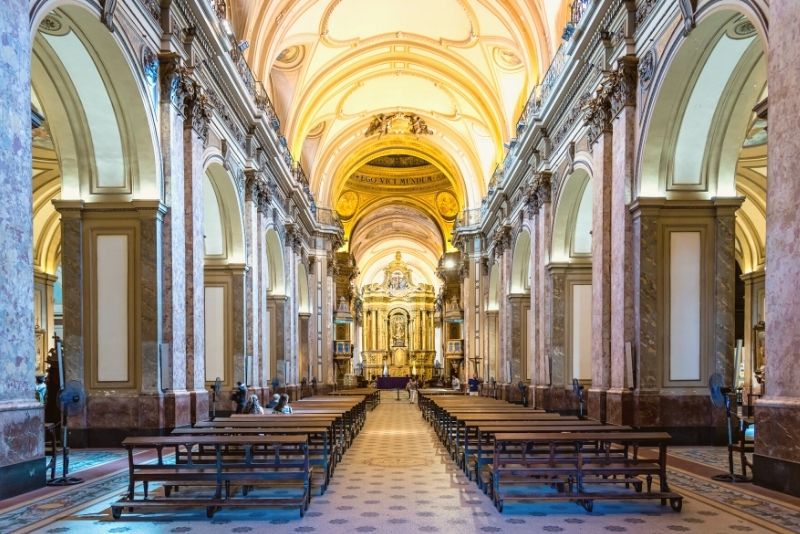 This stunning church is the centerpiece of Catholicism in the city, and it has a rich and fascinating history.
It has been rebuilt seven times since its first construction in 1593, and today, it stands out as an architectural marvel.
Step inside and marvel at its intricate Venetian mosaics and neo-Baroque and neo-Roman designs, as well as the image of Christ of Footballers, a rendering of Jesus that was donated by two soccer players in 1979.
More recently, the church has become famous as the former workplace of Pope Francis, who led mass there during his time as the city's archbishop.
23 – Go birdwatching at Reserva Ecológica Costanera Sur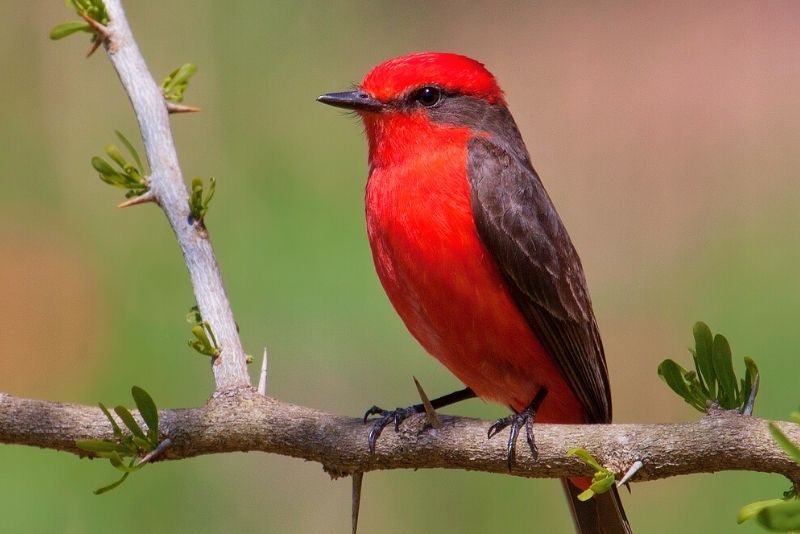 With over 850 acres of preserved wetlands, riparian scrub, and dense forests, Costanera Sur Ecological Reserve is a true natural gem.
It is also a conservation hotspot, and a day spent on its grounds is like a master class in the ecology of the region.
Created on the former site of a massive spa, the space is currently home to thousands of native plants and animals, including willows, flowers, birds, and even sea lions!
The landscape itself is well worth admiring too, with open meadows, lagoons, and a meandering river.
Bike, hike, go bird watching, or simply sit and enjoy the intricate beauty of wild habitats, all within view of the city.
24 – Celebrate architecture and poetry at Palacio Barolo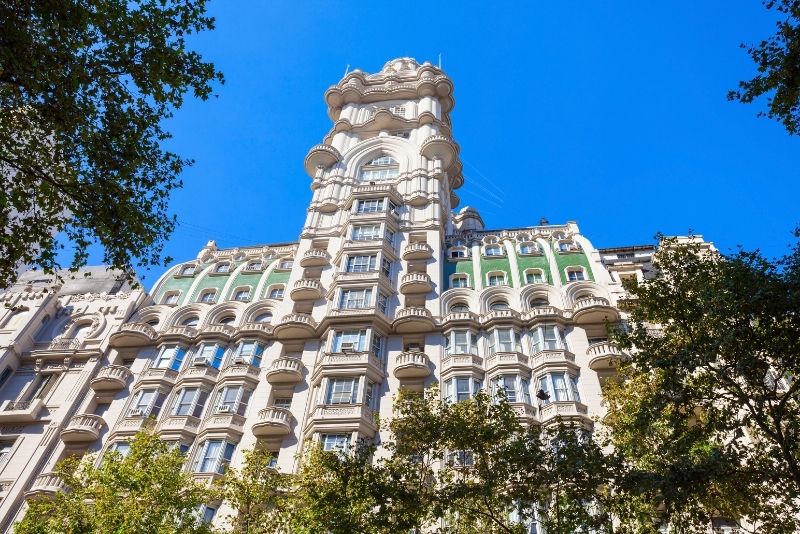 Another stunning piece of architecture in the city, Palacio Barolo is notable for its mix of styles. With its stone columns and porticos topped by an impressive dome, its influences range from neo-Gothic designs to Indian building techniques.
But it also features copious literary references, specifically to Dante's Divine Comedy. Carved figures and designs throughout the building reference the famous poem and its themes of torment, trial, and redemption.
With a guided tour of the building, you can enjoy fantastic views and seek out the detailed symbolism throughout the space.
As an architectural marvel and an extended literary reference, Palacio Barolo is truly a unique attraction.
25 – Brush up on the past at Museo Histórico Nacional del Cabildo y la Revolución de Mayo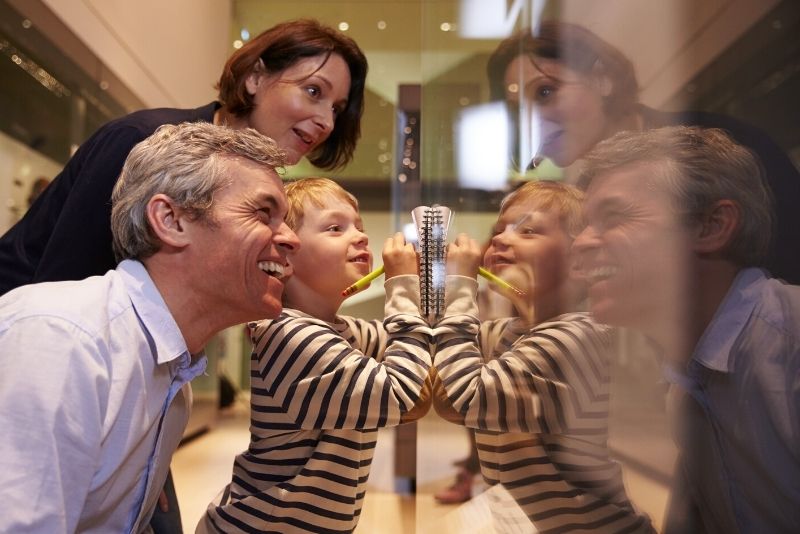 For a full history of the area – a really full history – don't miss the Museo Histórico Nacional del Cabildo y la Revolución de Mayo.
This ambitious institution is primarily focused around the Cabildo itself, and the former administrative building's role in the May Revolution of 1810, which kickstarted Argentina's rise to nationhood.
But it also includes impressive archaeological pieces, including pieces from as far back as the 1700s. All of them were excavated from the grounds of the Cabildo
This is one of the best things to do in Buenos Aires if you want to understand the country's foundations and earliest eras.
26 – Savor the scenery at Jardín Japonés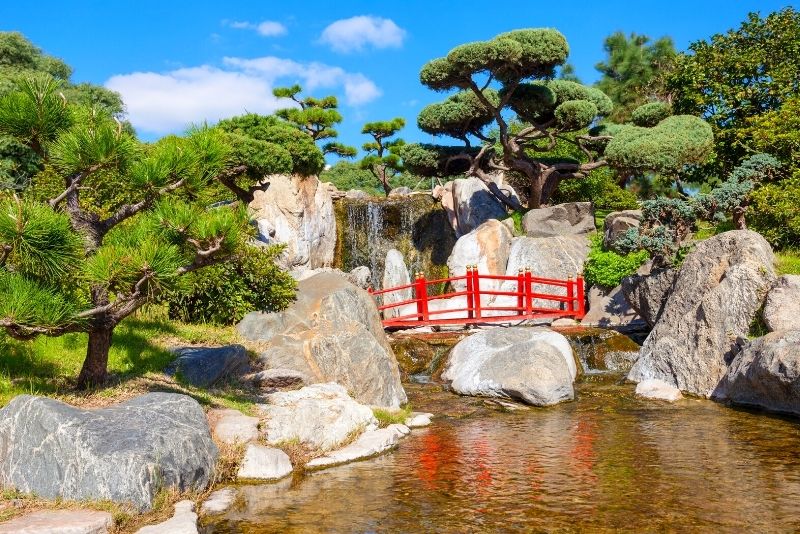 As the largest Japanese garden outside of the country itself, Jardin Japones is an incredibly scenic place to spend the day.
With a variety of traditional plants, including bonsai and orchids – not to mention pagodas, a traditional tea house, and koi ponds -, you'll feel as if you've been transported to Japan as you stroll around the grounds.
If you really love what you see there, you can even stop by the plant nursery on the grounds to take home some specimens of your own!
The gardens also frequently host Japanese cultural events, so be sure to check the schedule for upcoming programs.
27 – Take an empanada cooking class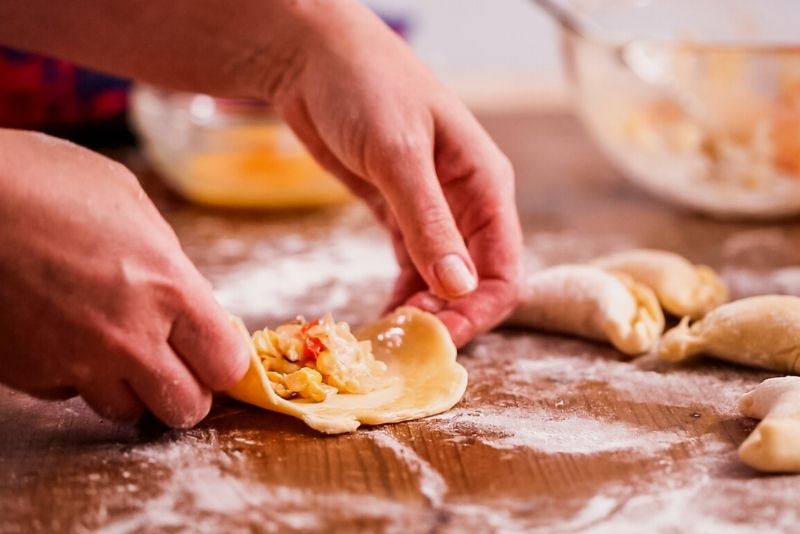 The only thing better than eating empanadas is learning how to make your own. Fortunately, there are plenty of cooking classes around the city that will teach you how to make these iconic treats.
Whether you want a private experience or prefer a group course, you can be assured of qualified instructors and a fun, informative time.
You can often pair these courses with lessons in preparing other traditional dishes – including desserts and steak -, or try beloved beverages such as wine and mate tea.
28 – See some contemporary art at Fundación Proa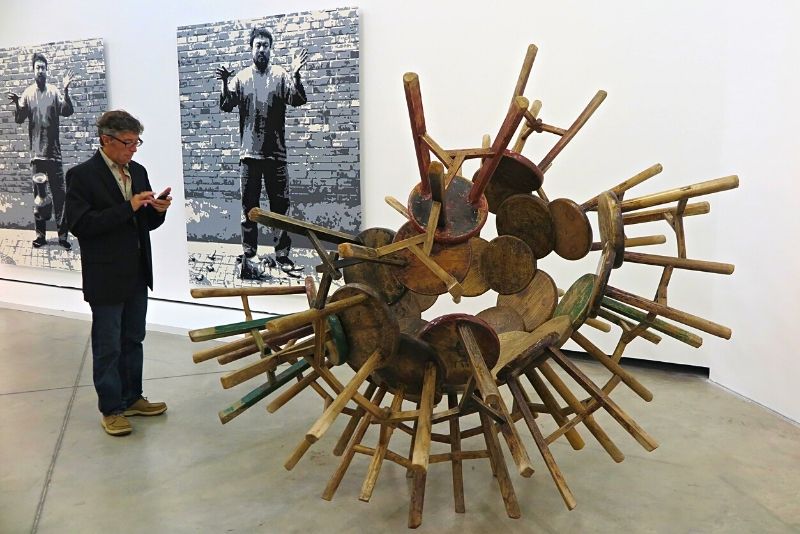 For a more modernist body of work than some of the other museums in town, stop by Fundacion PROA.
Located in La Boca, the institution focuses on celebrating and displaying art from the 20th and 21st centuries, as well as providing educational programs.
Stop by to see works by such renowned artists as Ai WeiWei and Duchamp, as well as a continually updating roster of experimental works by local and international artists.
As you make your way through the artistic scene of the city, make sure to leave time for this distinctive space.
29 – See the city from above with a helicopter tour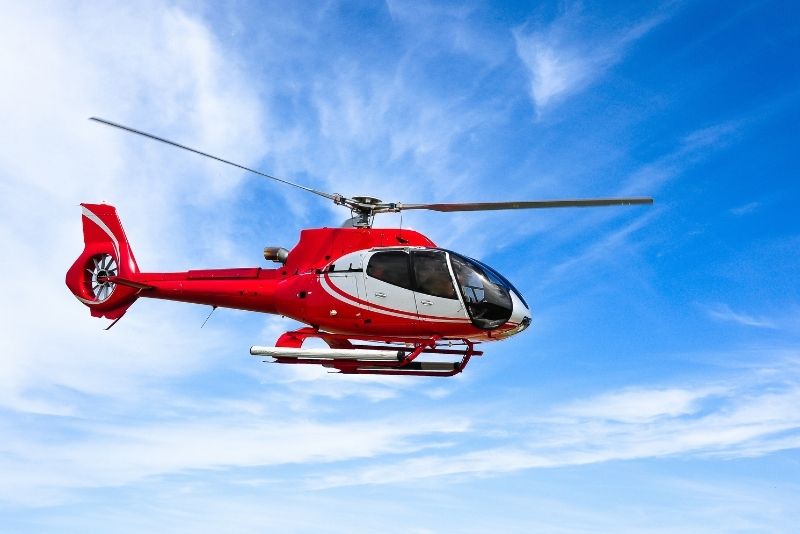 Sure, walking, boating, and biking tours are great. But what about viewing the city by air?
One of the most unique and exciting things to do in Buenos Aires, a helicopter tour is a wonderful way to see the metropolitan area from a new point of view.
With overhead views of such icons as the Obelisk and La Recoleta, and the Puerto Madero you'll never forget your time in the sky.
30 – See some local wonders at Jardín Botánico Carlos Thays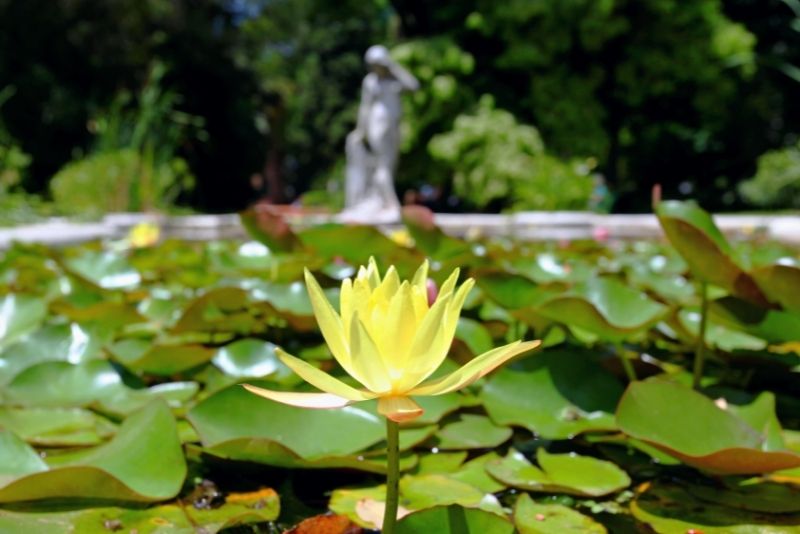 In the late 1800s and early 1900s, Carlos Thays was a renowned landscape architect known for his beautiful and creative park designs. Today, visitors can still enjoy one of his greatest urban works, which also bears his name.
The beautiful Jardín Botánico Carlos Thays include a greenhouse full of subtropical specimens, as well as gardens with Roman and French aesthetics.
These botanic gardens are a beautiful piece of local history, and a wonderful way to spend the afternoon.
31 – Stop by Museo Histórico Nacional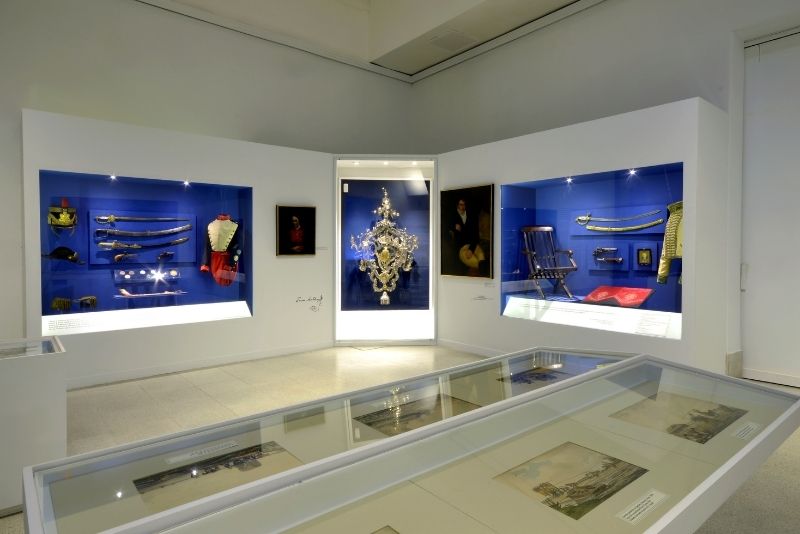 For a broad look at the story of Buenos Aires, be sure to stop by Museo Historical Nacional.
Touching on stories from the Indigenous tribes, various revolutions, and the development of Argentine culture, this comprehensive institution is packed with thought-provoking artifacts.
There are also frequently rotating exhibitions that showcase artifacts from their archives, and they often host virtual programs as well.
With collections that range from musical instruments to historical documents and everything in between, you never quite know what you will see at the museum.
32 – Try the thrills at Parque de la Costa
Mix some loop-the-loops in with your cultural excursions by taking a trip to Parque de la Costa. The top amusement park in the area boasts over 50 attractions and shows for visitors of all ages.
Test your mettle on one of the high-speed rollercoasters, try your luck at the carnival games, or channel your inner space hero during a round of laser tag.
For younger guests, there are three theaters that offer family-friendly shows.
Several tour operators offer hotel pickups and pre-booked tickets, allowing you more time to explore and enjoy the rides. This action-packed place is a great way to spend the day!
33 – Stop by Museo Evita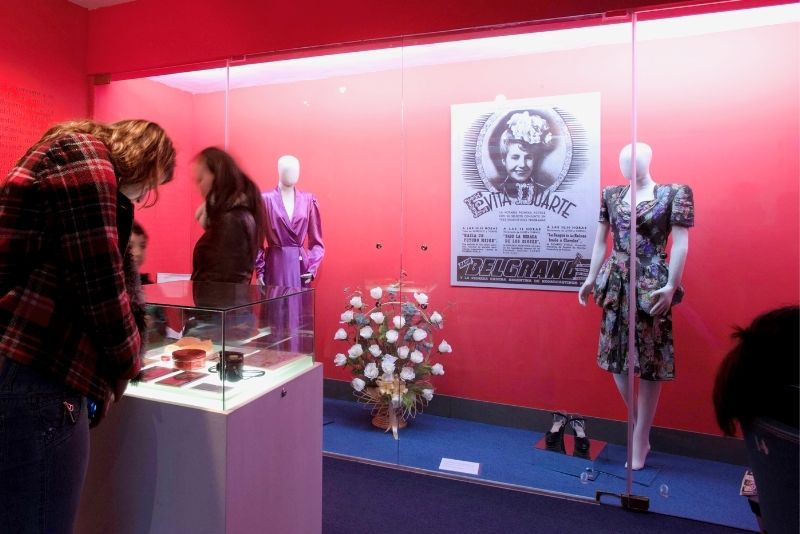 Ever since Madonna portrayed her in the hit film Evita, the life of former First Lady Evita Peron has been a source of fascination around the world.
And if you're looking for more historical things to do in Buenos Aires, a stop by the Evita Museum is a must.
With wonderful archival footage, thought-provoking political exhibitions, and meticulously preserved personal items, the museum offers a fascinating glimpse into the late Peron's meteoric rise from singer and celebrity to political activist.
Book a visit, and you'll soon see why she was such a hit amongst the people of Argentina.
34 – Take a tour of Teatro Colón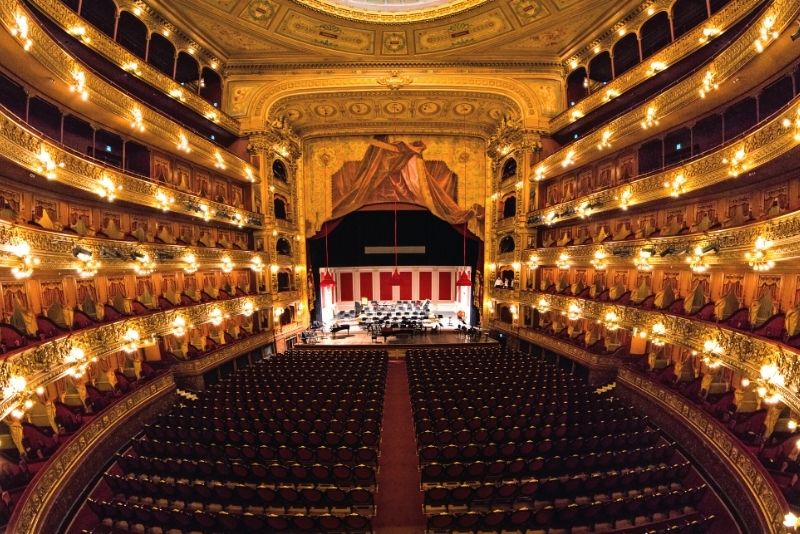 For theater and architecture buffs alike, a tour of Teatro Colon is a must.
This stunning monument to the arts is best known for its operas, but it has also hosted ballets, orchestral concerts, and more.
Its interior is worth the trip all by itself, with beautiful lighting fixtures and a large mural lending an extra air of elegance to the seating area.
Follow a local guide to learn more about this magnificent building and the performers that have called it home.
35 – Admire the finer things at Museo Nacional de Arte Decorativo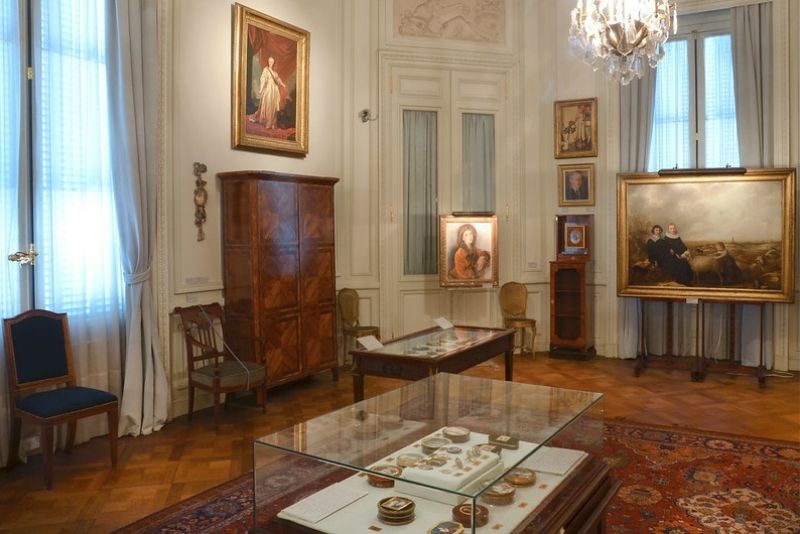 Given that the city is famed for its elegance, it's little wonder that there's a whole museum dedicated to the decorative arts in Buenos Aires.
The National Museum of Decorative Art holds over 6,000 objects from four centuries of design. With items ranging from silverware to sculptures to books to weapons, there is no shortage of intriguing artifacts to admire.
Don't miss the collection of European miniatures, which is considered one of the best in the world. This museum will please the eye and help you see the process of creating decorative pieces in a whole new way.
36 – See the stars at Planetario Galileo Galilei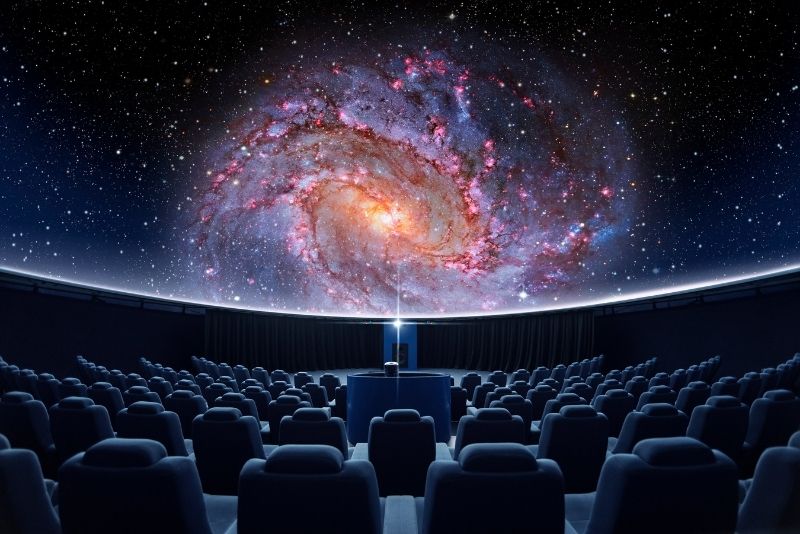 There's nothing like a trip through the cosmos – virtually, of course – to make for an inspiring day. And at the Planetario Galileo Galilei, you can experience all the wonders of space in a city setting.
One of the best things to do in Buenos Aires for science lovers, this impressive facility is best known for its high-tech presentations showcasing all the wonders of the universe around us.
Witness the origins of the planet Earth, and learn about the inner workings of astronomy. Younger visitors can enjoy "One Of The Pirates,", a thrilling and creative tale of buccaneers roaming through space.
After the show, stop by the museum to see meteorites, moon rocks, and more fascinating bits of our universe.
37 – Try a hop-on, hop-off bus tour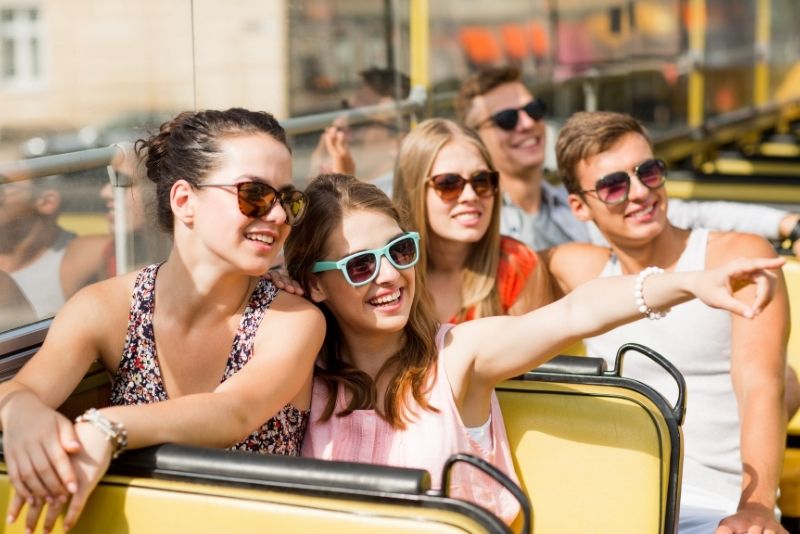 Hop-On Hop-Off tours have become increasingly popular in recent years.
Ride a citywide loop on one of the buses to see the famous spots around town, then get off when you find a place that you'd like to see more of. Then, when you're ready to move on, simply catch the next available bus as it comes by.
Purchase a Hop-On, Hop-Off ticket, and you can visit all of the top places in town at your own pace – and with built-in transportation!
With 24-hour and 48-hour options, you can explore all the sites you want, while an onboard audio guide offers context for what you're seeing. It's a convenient – and fun! – way to get around.
38 – Take in the beauty of Caminito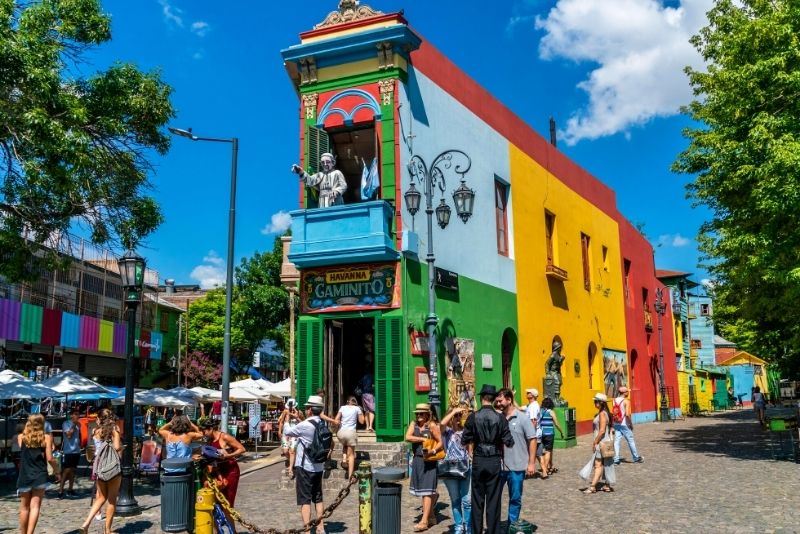 With its bold designs and quirky shops, Caminito is a great showcase for the city's thriving creative life.
A walking tour through this area offers wonderful views of artists' homes, as well as the unique restaurants and stores that still define the atmosphere of the community.
So many of the buildings boast brightly colored facades that you'll feel as though you're walking through a rainbow!
This area was also one of the places where tango originated, and it's well worth taking a tour that covers the story of this beloved genre's birth and rise in popularity.
39 – See the specimens at Bernardino Rivadavia Museum of Natural Science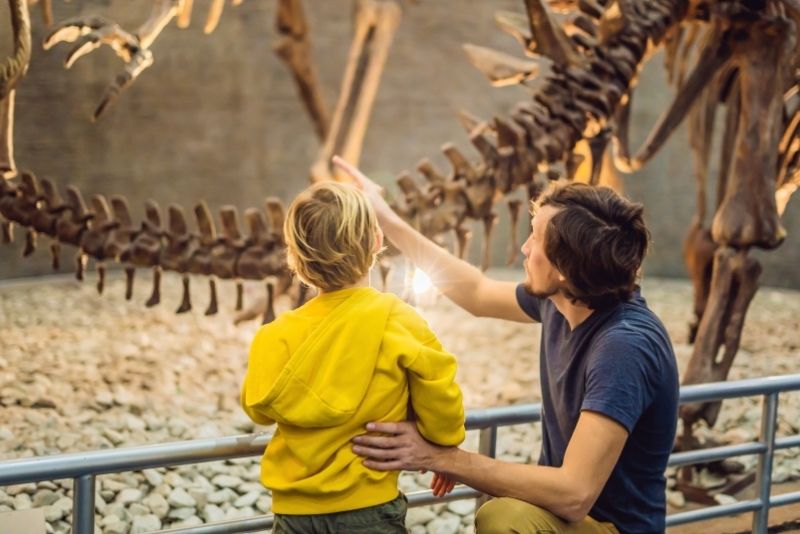 Complement all the natural sightseeing around town with a visit to the Bernardino Rivadaiva Museum of Natural Science, where you can admire preserved remains from around the world.
With exhibitions covering paleontology, zoology, osteology, and everything in between, the museum lets you see the whole range of evolution.
You can also admire taxidermied animals from all over the globe, including an impressive collection of specimens from Antarctica.
40 – Get sporty at El Monumental Stadium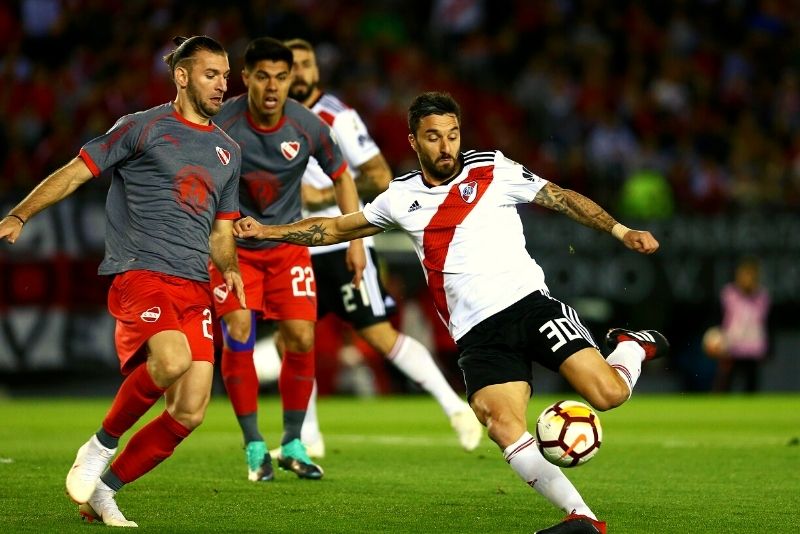 The rival team to the La Boca Juniors, the River Plate soccer team has a similarly distinguished history. And you can learn all about it with a tour of El Monumental Stadium, their longtime home.
Be sure to visit the River Museum to see some world-class exhibits about the team and its players over the years. The stadium is another great place to absorb the stories of Argentina's favorite sport.
41 – Sip a coffee at Café Tortoni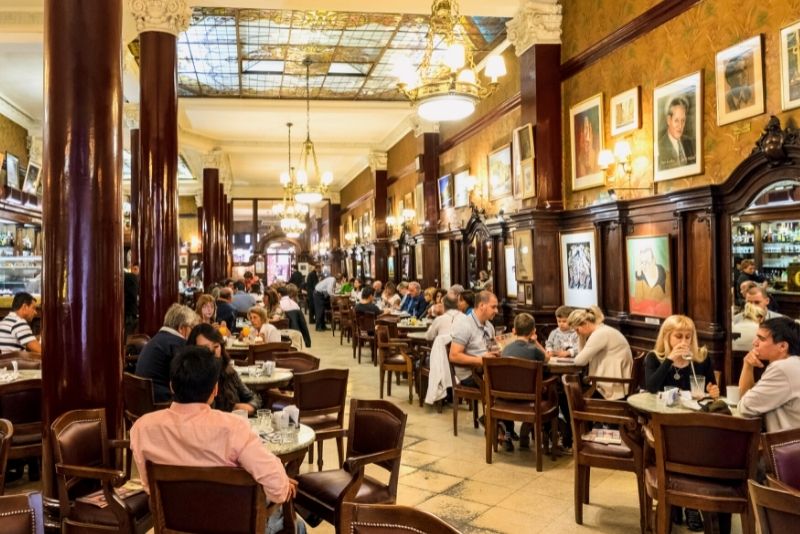 Buenos Aires is known for its thriving cafe scene, and it can be hard to pick which one to while away the afternoon at. But for history lovers, Cafe Tortoni is an excellent option.
This iconic space is located near the historic Plaza de Mayo, and it offers the Parisian flair and relaxed setting that makes so many of the city's cafes beloved hotspots.
But it also boasts an impressive pedigree as a home to artists and intellectuals, including the tango singer Carlos Gardel and the author Jorge Luis Borges.
It has also drawn famous visitors from around the world, from Hillary Clinton to Albert Einstein. Pull up a chair, order a coffee, and soak up the atmosphere.
42 – Learn and listen at Centro Cultural Kirchner
For those looking to delve into a wide range of performances and events during their visit, the Kirchner Cultural Center is a must-see.
This historic space hosts everything from concerts and poetry recitals to technological demonstrations and lectures by public intellectuals.
The center's goal is to combine artistic engagement with innovation, and as an audience member, you can be part of the process.
Be sure to stop by on your trip to experience some of their wide-ranging offerings for yourself.
43 – Visit Libertad Synagogue on a Jewish Heritage tour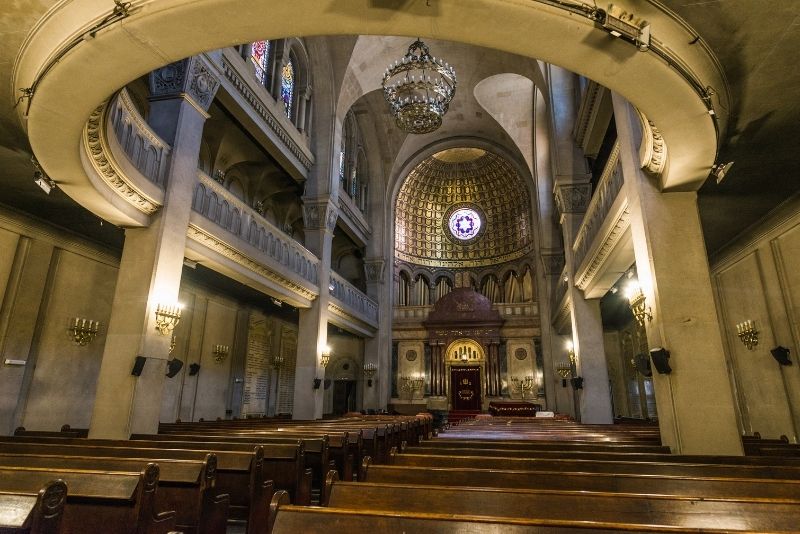 Among the many cultures that have called the city home, the Jewish community has long been a prominent fixture.
With centuries of history in the area, there is a rich legacy of Argentine Judaism to explore, and it's best discovered through a walking tour.
Visit such important sites as the Holocaust Museum of Buenos Aires, the Libertad Synagogue, the Jewish Museum of Buenos Aires, and more.
Along the way, you'll learn all about the complicated history of the Jewish people in the region, and how they continue to play a crucial part in the life of the city today.
44 – Take a day trip to Iguazu Falls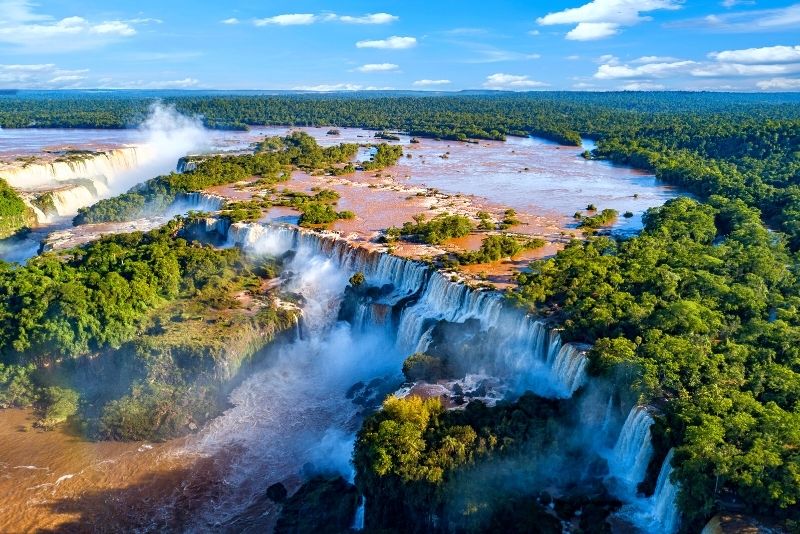 One of the world's most stunning natural wonders, Iguazu Falls – a set of massive waterfalls that sit on the borders of Argentina, Uruguay, and Brazil – is a truly memorable locale.
Fortunately, there are several day trips available from Buenos Aires that offer the chance to see this beauty firsthand.
Hop aboard a plane for a short flight to your destination, then spend some time admiring the rushing waters and the striking scenery.
If you're looking for a longer excursion, you can also book multi-day tours that allow you to soak up some of the culture and beautiful landscapes along the way.
Don't miss a chance to see these iconic falls for yourself!
45 – Stroll through Parque Centenario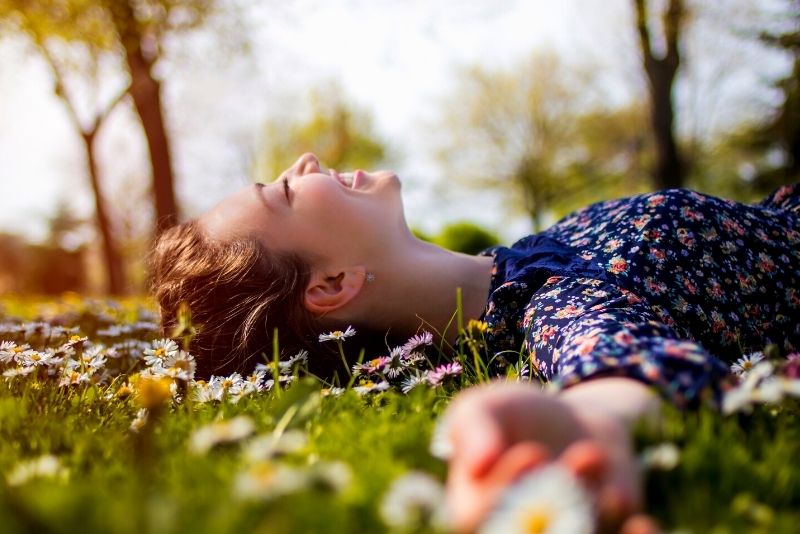 Another beloved local institution, Parque Centenario's central location makes it an ideal spot for commuters, residents, and tourists alike.
With its beautiful flower beds and stunning lake, the park is a perfect place to wander around or relax in the midst of all of your sightseeing.
But if you're looking for extra activities, you can also exercise, try your skills on the soccer field, or visit the natural history museum.
46 – Soak up the culture of San Telmo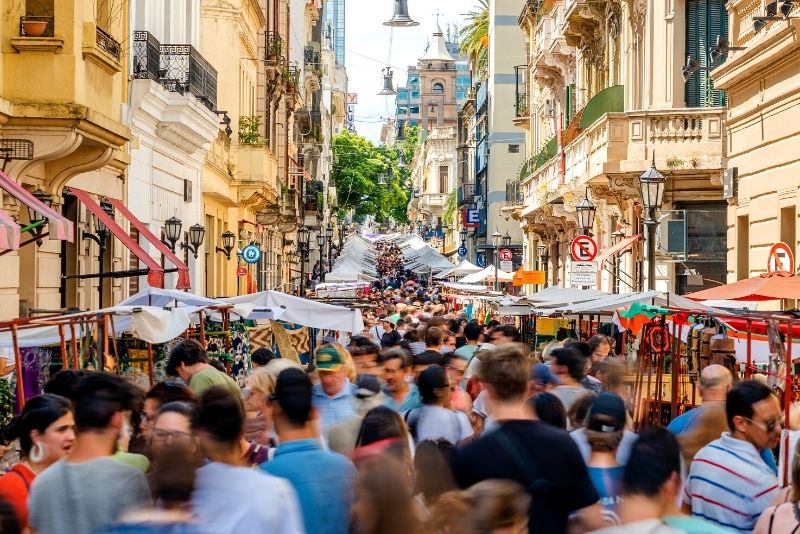 With a rich history, thriving street art scene, and excellent food and drink options, San Telmo is one of Buenos Aires' most famous and beloved neighborhoods.
As a protected cultural area, it offers plenty for visitors to see, and its recent popularity amongst local hipsters, restaurateurs, and creative types makes it an appealing place to visit.
Take a walking tour through the area to learn about its rich history as a home for immigrants, artists, and sailors, then sample some delicious treats from the many excellent eateries in the area.
Don't miss Plaza Dorrego, a historic square surrounded by cafes and eateries, or Feria de San Telmo, an extensive antiques and crafts fair that takes place in the area every Sunday.
47 – Visit the Palace of Running Waters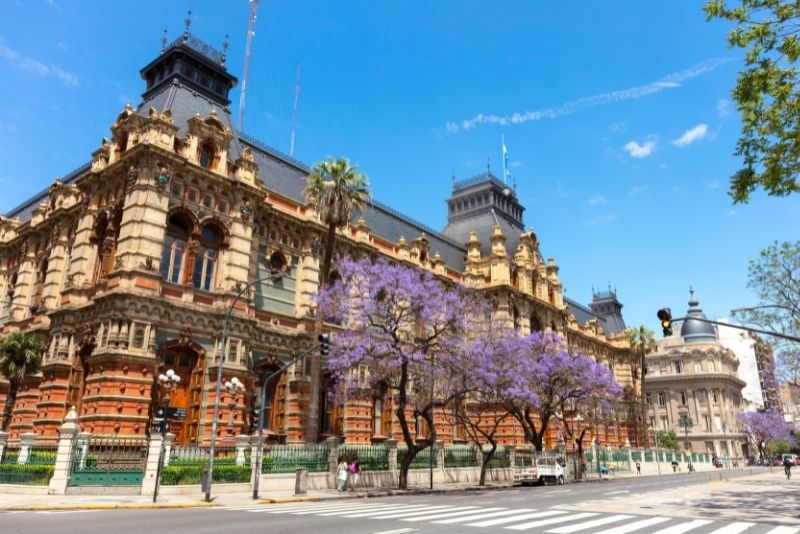 Possibly the prettiest water pumping station ever built, this striking building got its start as a means of combating diseases in Buenos Aires during the late 19th century.
In addition to providing flowing water – which was crucial for preventing illnesses -, the structure is known for its beautiful terracotta tiles and ornate facade.
Today, the building is mostly used for administrative purposes, but there's also a museum filled with odds and ends from the world of plumbing, including bidets, tiles, and toilets.
Stop by to admire the designs, visit the unusual collection inside, and learn more about the building's role in helping the city.
48 – See Avant Garde work at Museo de Arte Moderno de Buenos Aires
Another wonderful place to appreciate recent artistic movements, Museo de Arte Moderno de Buenos Aires tends to focus on cutting-edge works, usually by Argentine artists.
There are also various exhibitions throughout the year that showcase some of the country's most unique and exciting artists.
The museum recently reopened to the public, making it a perfect time to visit and appreciate its offerings.
49 – Explore Tierra Santa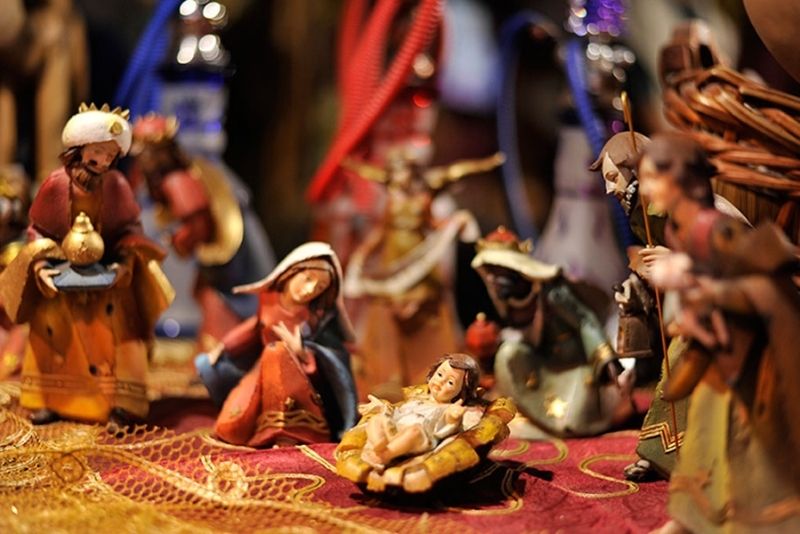 The Holy Land is a bit of a commute from Argentina, but if you'd like to see a pretty good recreation of it, be sure to stop by Tierra Santa during your trip.
Located north of the city, this is the first theme park in Latin America that is religiously themed, with a focus on the intersections of three major religions – Islam, Judaism, and Christianity.
And fittingly, it's designed to look like the Middle East, the birthplace of all of these ideologies.
Tour the carefully constructed streets and admire reconstructions of such iconic religious sites as the Way of the Cross and the Wailing Wall, all while interacting with staff dressed in period costumes.
Take in some of the many musical shows depicting famous religious stories and cultural performances, and walk through exhibits depicting creation stories, the life of Jesus Chirst, and more.
With a distinctive mixture of religious history and thematic immersion, Tierra Santa is a fascinating and thought-provoking excursion, and one of the most unique things to do in Buenos Aires.
50 – Wander around Plaza Italia and admire the metro's tiles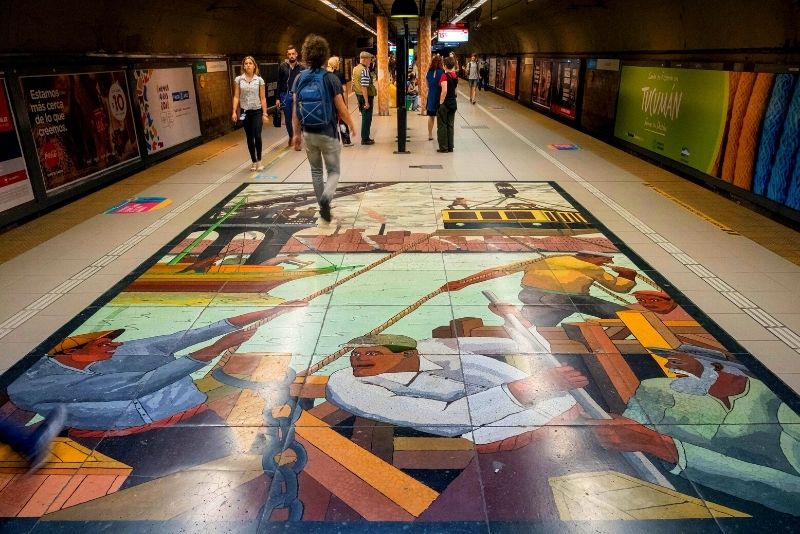 Located in the Palermo neighborhood, Plaza Italia is a charming little park with a surprising amount of history on its grounds – and underground.
In addition to being the starting point of the first electric tram ever to run in Buenos Aires, the park also features an original column from the Ancient Roman era that was donated by the city of Rome itself.
Plaza Italia is also located next to a Metro station that houses an impressive collection of tilework. There's also the entrance to the zoo nearby, making it an ideal spot for a stroll in between activities.
51 – Stretch your sea legs at Buque Museo Fragata A.R.A. Presidente Sarmiento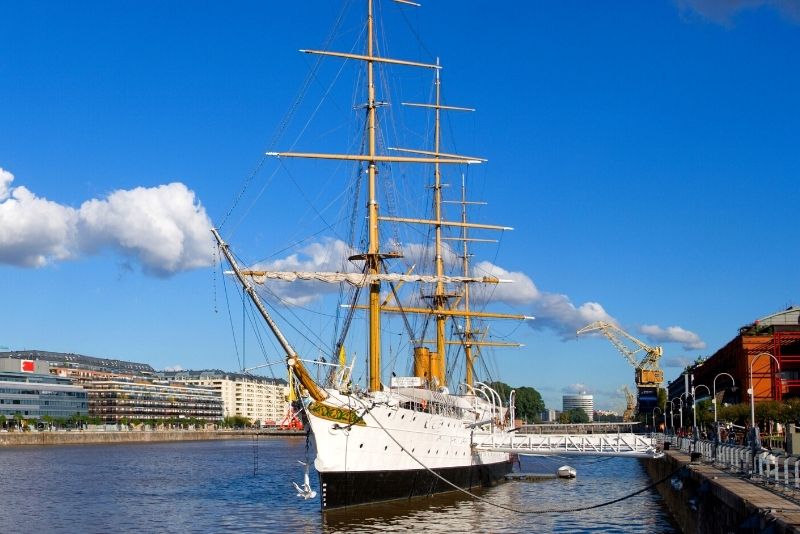 Given Buenos Aires' waterside location, it's not surprising that it has a rich nautical history.
And one of the best ways to explore that history is by visiting the President Sarimento, a beautiful frigate ship that was originally built in 1898 as a training vessel for the Naval Military School.
After many years of training missions, it was retired and commissioned as a National Historic Monument.
Today, you can explore all of the fascinating nautical details and see how the ship worked on a day to day basis.
52 – Catch a show at Usina del Arte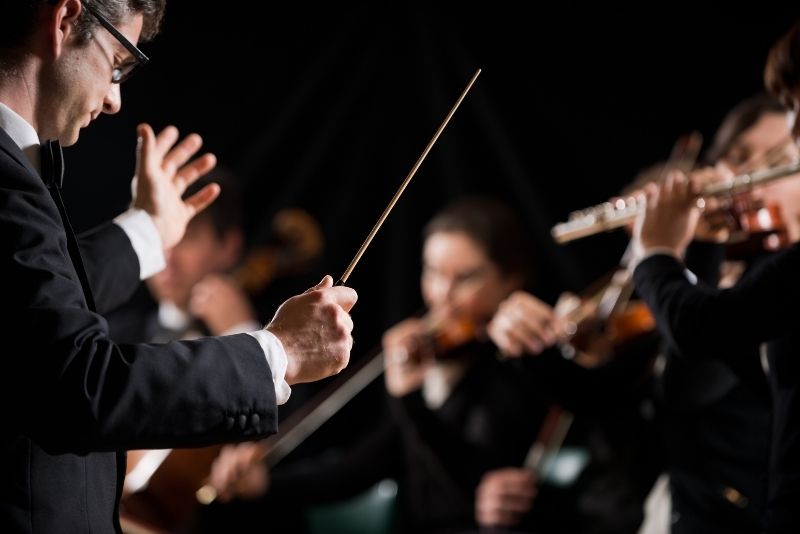 Easily one of the most interesting things to do in Buenos Aires is visiting Usina del Arte, a former power plant that has since been turned into a hub for the arts, technology, and gastronomy.
From classic music and open mics to art fairs, cooking classes and interactive playgrounds, Usina del Arte offers a range of programs for the whole family to enjoy.
And you can enjoy all of these exciting, creative projects in a beautiful space with a storied history of its own.
53 – Go shopping at Galerías Pacífico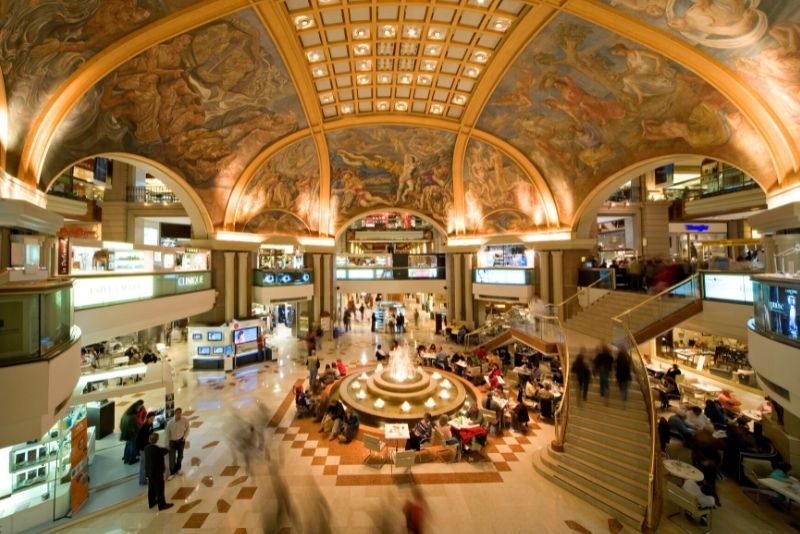 If all of this art viewing makes you want to buy some pieces of your own, head to Galerias Pacifico, where you can enjoy beautiful works of art while you shop.
Check out the striking murals on the building's dome as you browse through such renowned brands as Las Pepas, Brooksfield, Desiderata, and more.
On top of all that, the building is also home to the Borges Cultural Center, which features a variety of excellent programming and exhibits throughout the year.
Whether you're interested in buying a souvenir, admiring art, or a little bit of both, Galerias Pacifico is the place for you.
54 – Chow down at some of the best restaurants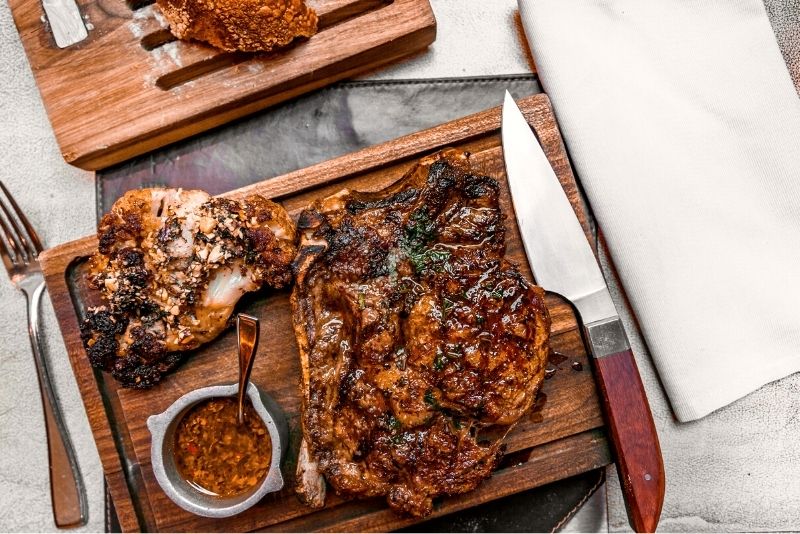 Buenos Aires is well known for its world-class culinary scene, and you should absolutely take the time to linger over a few of the finest meals in town.
Of course, steak is one of the main focuses here, with such hotspots as La Carniceria, El Obrero, and Don Julio offering particularly notable cuts.
But you can also enjoy some different takes on Argentine cuisine at venues like Aramburu Restaurante, or at Chori, which offers some tasty and innovative variations on the iconic choripan sandwich.
Make a day out of your meal as you browse through some of the city's finest eats!
55 – Try your luck at Casino Buenos Aires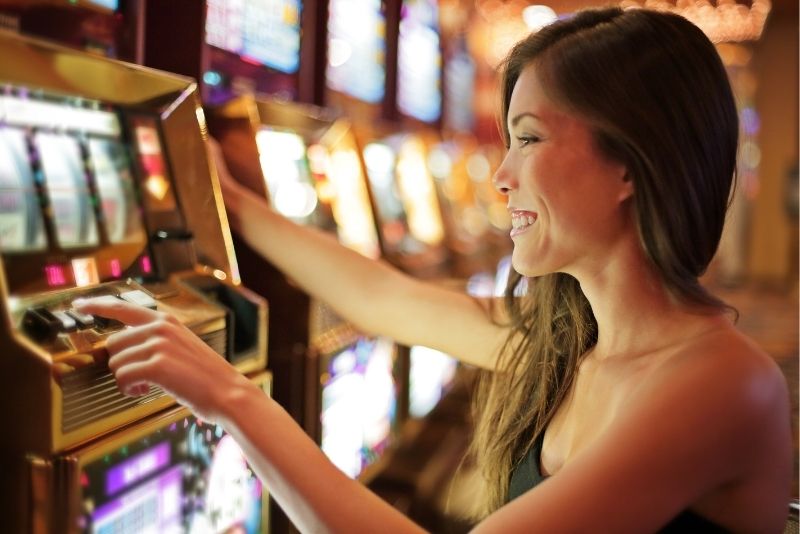 Feeling lucky on your trip? Then try the slots at Casino Buenos Aires.
Maybe the most interesting thing about this gambling palace is where it's located. Spread across two massive ships anchored in Puerto Madero, it offers plenty for the novice better and the expert player alike.
Check out the slot machines, poker tables, and the craps and roulette tables, all with fun themes and expert dealers.
Combined with world-class dining and shopping options, the casino is an excursion to remember.
56 – Take in a tango show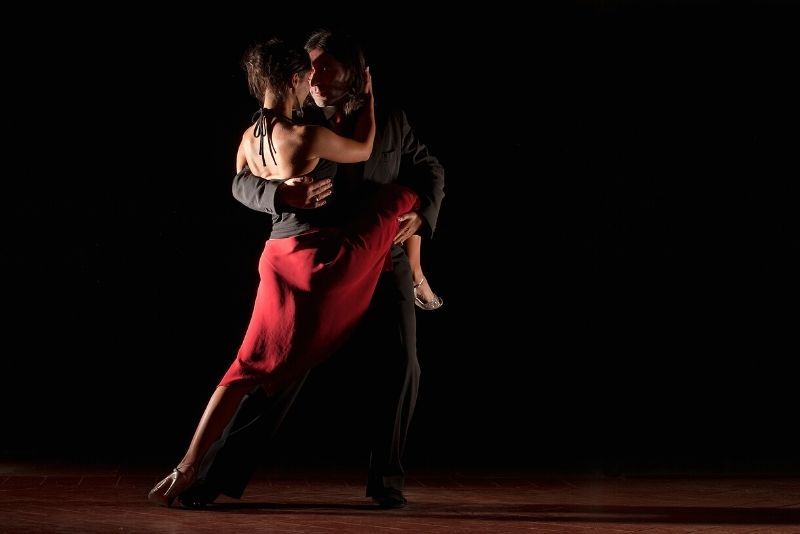 It's arguably the most popular art form in Argentina, and a worldwide sensation: tango.
If you're in Buenos Aires, a trip to see a tango show is a must, and there is no shortage of excellent ones in the city.
Visit the stunning Galeria Guermes Theater to watch performances using the Piazolla method, or Senor Tango to witness the style developed by Fernando Soler.
Enjoy Tango Porteno's tributes to the Golden Age of Cinema, or the multifaceted performances of La Ventana, which also incorporate folk dances and gaucho demonstrations into the program.
Dive into the history of the dance with El Querandi Tango Show, or get swept away by Los Angelitos while enjoying the vibes of one of the city's best coffee houses.
Enjoy the orchestral magic of El Viejo Almacen, or get a front-row seat for the artistry of Madero Tango.
Whatever you choose, you're sure to be enchanted and transported as you take in this classic art form. It's one of the most iconic things to do in Buenos Aires for a reason.
Final thoughts:
Buenos Aires is the type of city that rewards repeat visitors, but even on a first-time trip, you can get your share of amazing experiences.
Whether you're soaking up the rich cultural scenes, enjoying the beautiful natural areas, or simply absorbing yourself in the daily ebb and flow of cosmopolitan life, you will never run out of activities in this city. And the more you see, the more you'll want to see!
To orient yourself to the city and enjoy some of its best attractions, it's well worth booking some of the many excellent free walking tours. You'll learn a lot from enthusiastic local guides, and see the neighborhoods and attractions in a whole different light.
When you're looking for a hotel to retreat to after all of the excitement, try the Hilton Buenos Aires, NH City Buenos Aires, Bristol Hotel, or Gran Hotel Argentino.
And to start your trip off smoothly, consider booking an airport transfer.
We hope you enjoyed our selection of the fun and unusual things to do in Buenos Aires. If you have anything you'd like to add to the list, feel free to leave a comment below.
Happy travels!