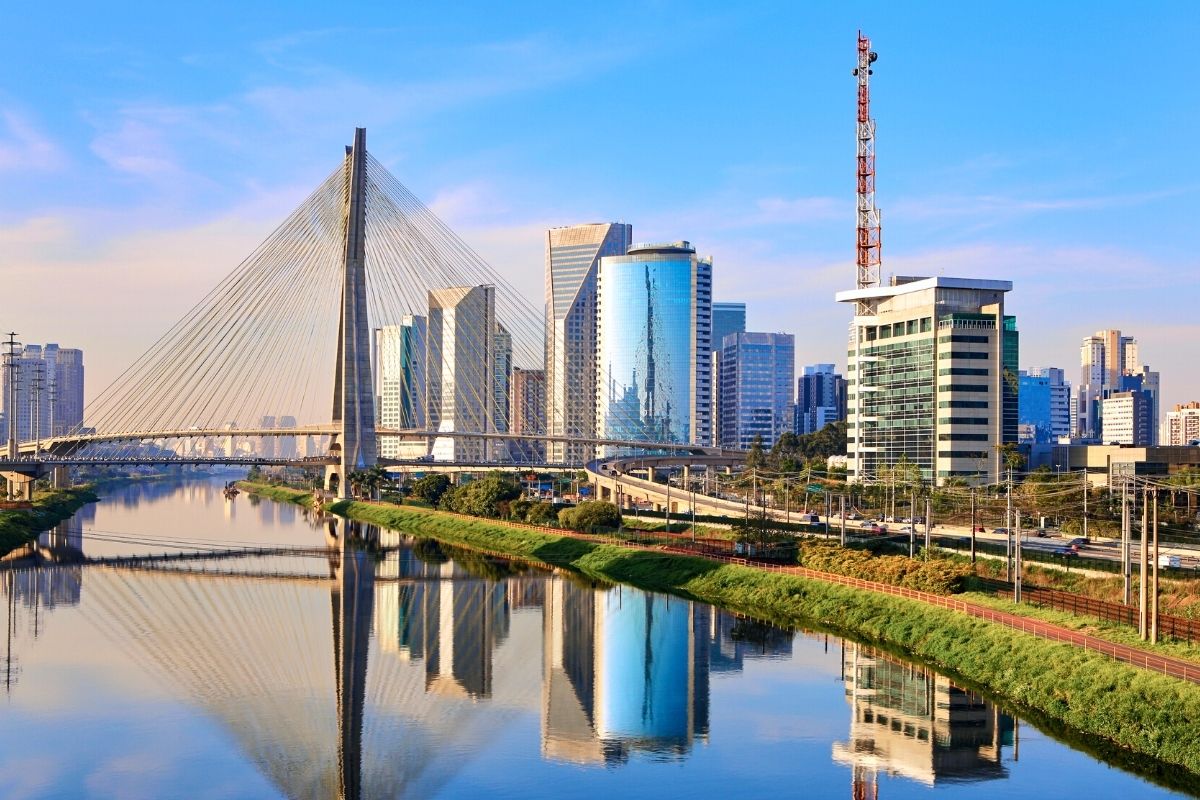 Considered to be Brazil's financial and unofficial party capital simultaneously, it's safe to say that São Paulo knows how to work hard, and play harder.
A city with a population of 41 million people, the city pulses with life day and night, ensuring there will never be a dull moment when you explore the city yourself.
Brimming with cultural spaces from world-renowned theaters, to housing some of the oldest museums in the country, and showcasing some of the most modern city skyscrapers embellishing its unique skyline, São Paulo will have you in constant awe.
Let's explore the wonders that this city holds in hopes of lighting up some travel inspiration inside this list of 65 fun things to do in São Paulo.
1 – Visit the largest cathedral in the city, the São Paulo Cathedral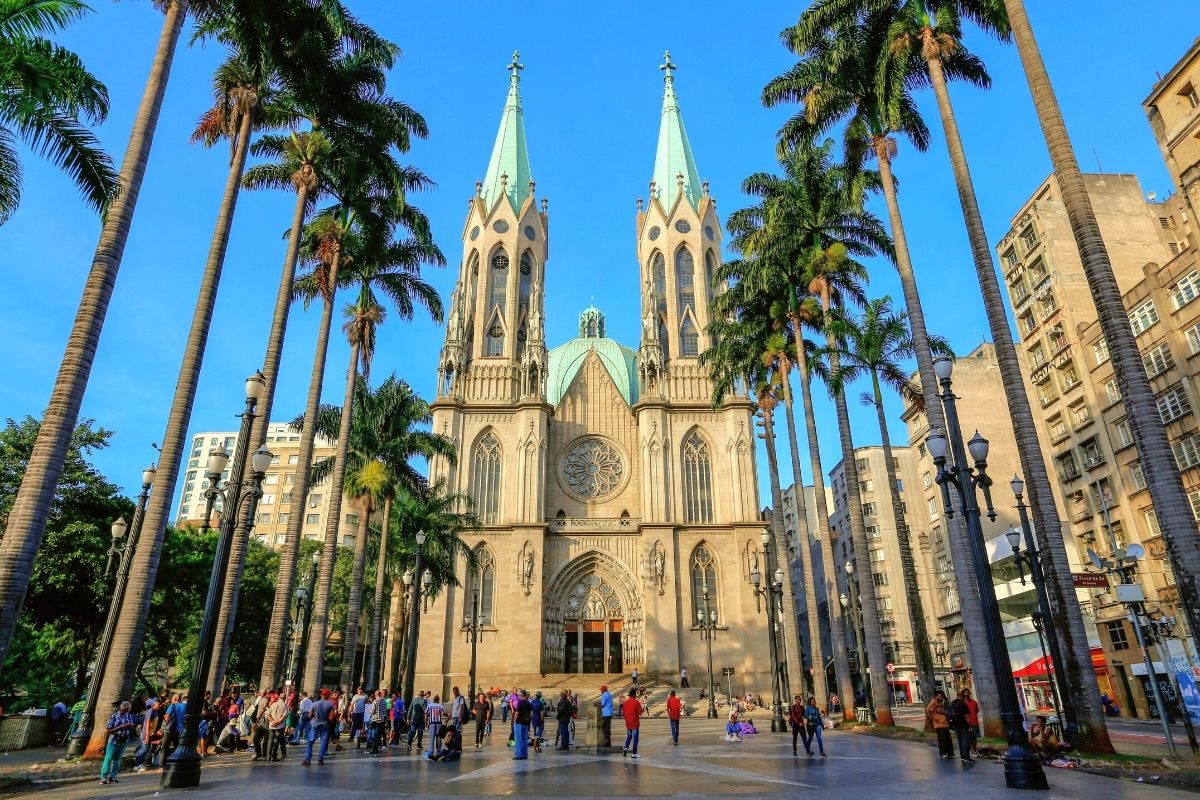 Also known as the See Cathedral (Catedral da Sé), the São Paulo Cathedral is a Roman church that has undergone years' worth of renovations, that began as a humble church in 1589 and experienced continued renovations until 2000.
The church dons Neo-Gothic architecture and even shares a few similarities with the Renaissance-style dome of the cathedral of Florence.
Make sure to join a walking tour, which makes a stop at the São Paulo cathedral, to get an in-depth explanation of the church's role in the city, and other notable fun facts like the engravings of animals native to Brazil and even coffee beans on the cathedral's walls.
The cathedral is located in Praça da Sé, considered to be the main square and center of São Paulo.
2 – Walk down the famous Paulista Avenue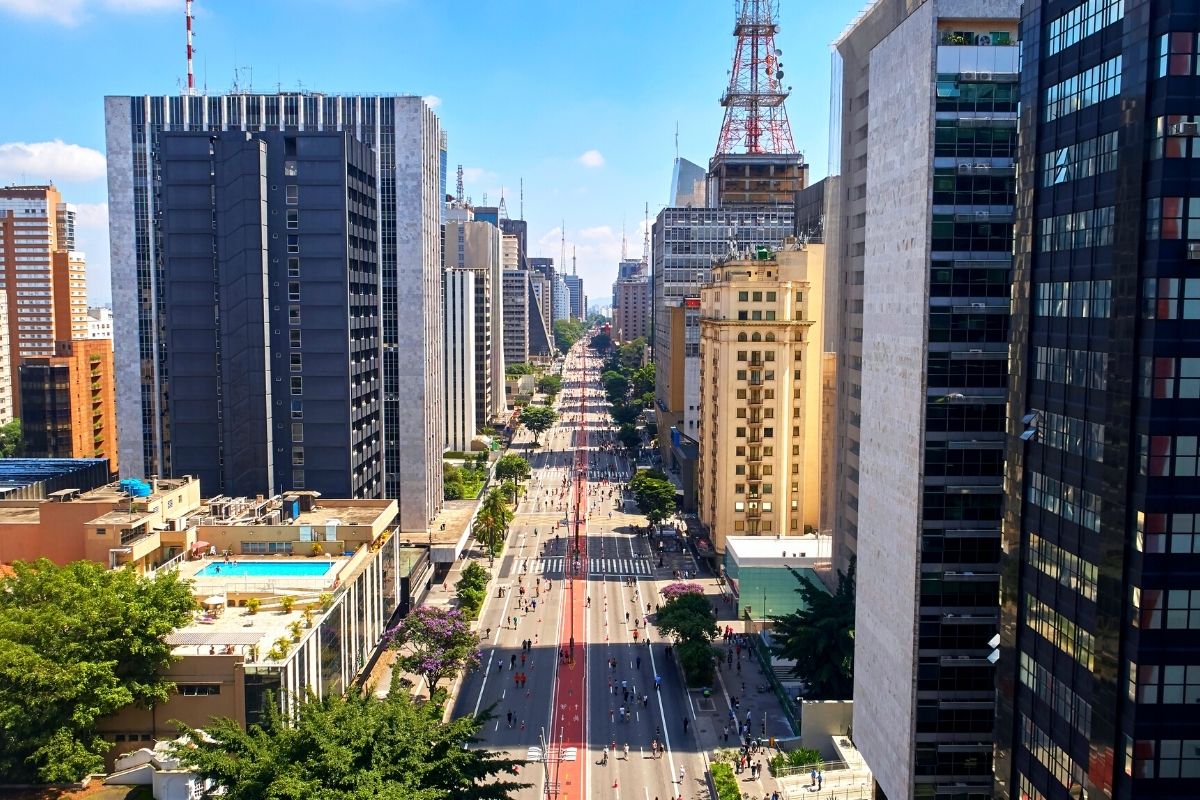 Take an exciting city tour, which will take you to Paulista Avenue, arguably São Paulo's most famous avenue.
Expanding up to 2.8 kilometers, and running northwest to southwest, Paulista Avenue (meaning the people of São Paulo) is overflowing with tons of entertainment, shopping, dining, museums, and more activities to engage with, as well as offering a slice of life in busy São Paulo.
Look up at the towering buildings, many housing offices and administrative buildings, as well as cultural centers, bookshops, and some of the most expensive homes in Latin America.
Locals recommend visiting the famed avenue on Sundays, as it's the only day in the week when it's closed to car traffic for locals and travelers to walk freely.
3 – Engage with the local food scene at Mercado Municipal de São Paulo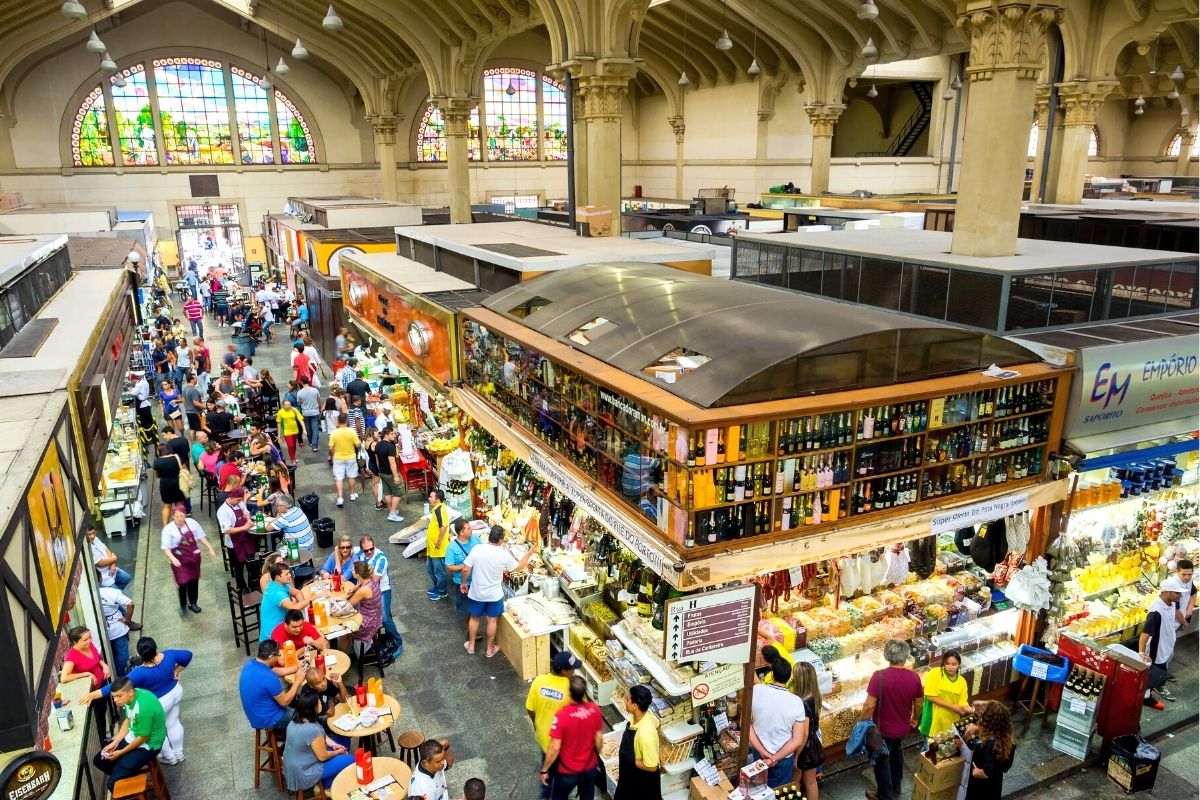 Eat what the locals eat at the Mercado Municipal de São Paulo (Municipal Market), where you can find a variety of colorful fruits, vegetables, ingredients, and spices that make up the typical Brazilian diet from São Paulo.
Also worth checking out is the architecture of the market, which opened in 1933, built by famous European architects, including Conrado Sorgenicht Filho who designed the construction of the Cathedral of São Paulo, and various other constructions throughout Brazil.
Check out the ornate stained glass windows, while browsing the local and imported products from other regions of Brazil. Be sure to join a cheese tasting tour, where you'll visit a Queijaria (cheese shop) to taste locally produced cheeses, sure to open your appetite and intrigue.
4 – Spend hours walking through Ibirapuera Park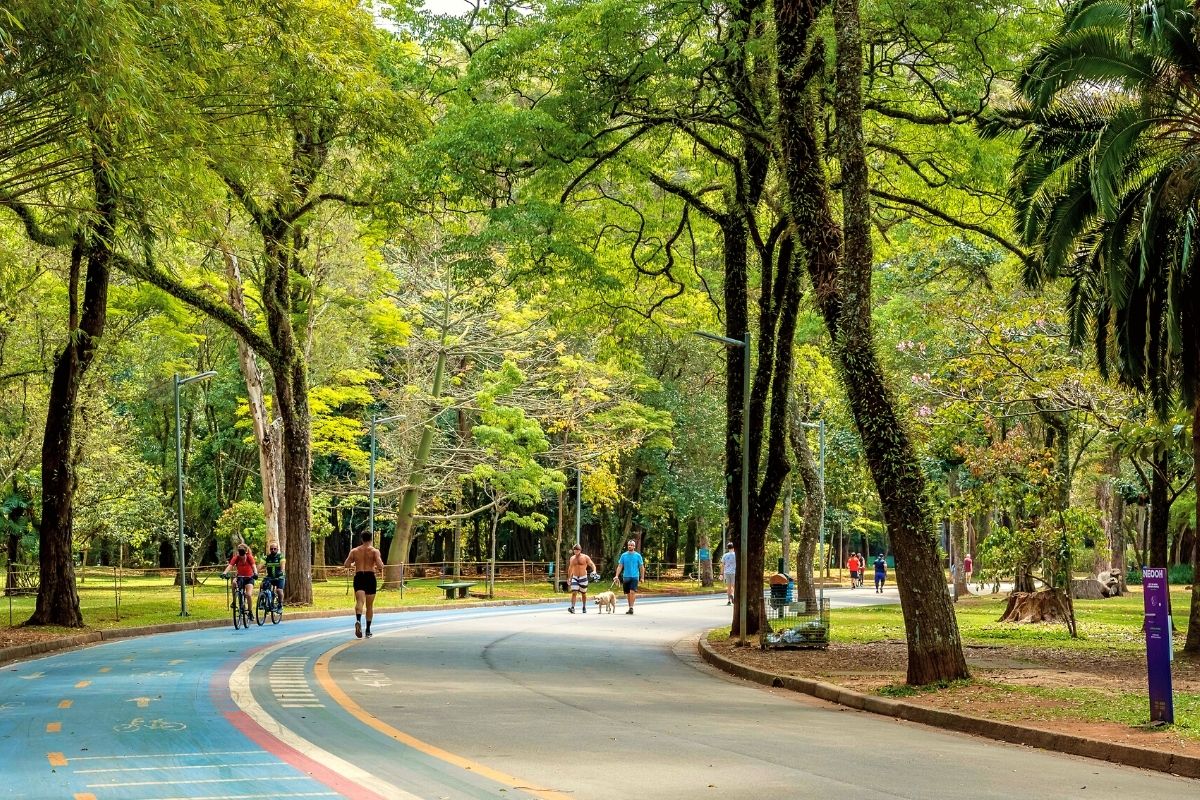 Sandwiched between the Republic of Lebanon avenue, Pedro Alvares Cabral avenue, and the IV Centenário avenue is one of São Paulo's, and Latin America's major parks called Ibirapuera Park.
Visited by the millions per year, Ibirapuera Park is overflowing with a number of activities to do and sights to see, from the Japanese Pavilion, a gift from the Japanese government to Brazil as a symbol of friendship in 1953, the Ibirapuera Planetarium offering tons of entertainment for children and adults, and the trapezoid-shaped Ibirapuera Auditorium, showcasing cultural events, programming, and film screenings.
Check out Oca, a multi-purpose exhibition hall, surprising visitors with interesting and thought-provoking exhibits, sometimes free of charge, as well as the Museum of Afro Brazil and the São Paulo Museum of Modern Art.
5 – Get close to some of São Paulo's wildest residents at the Zoológico de São Paulo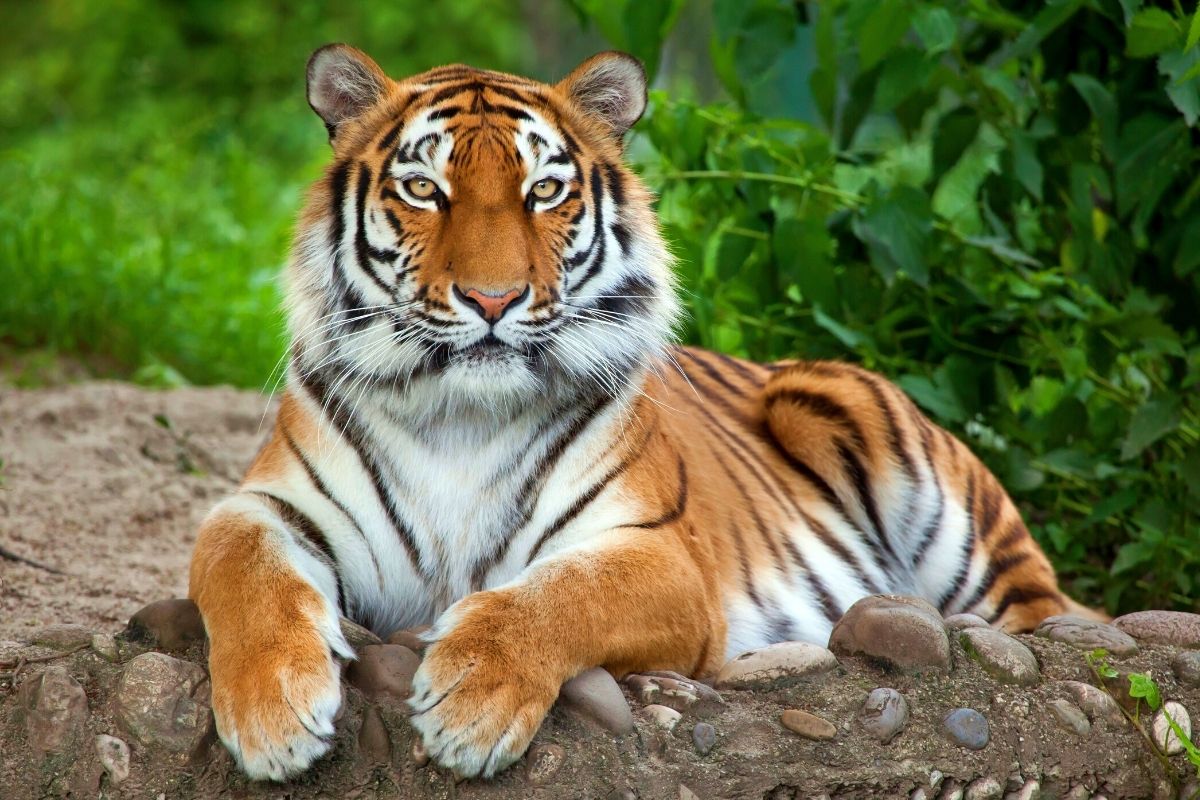 Tamarin lions, wildcats, bears, gorillas, and rhinos are just a few animals that call The Zoo of São Paulo home.
Originating in 1958, when it only housed a little over 400 local animals, today, the zoo houses over 3,000 animals, where birds, mammals, reptiles, amphibians, and more are represented by the hundreds.
Take a walk through the zoo to learn about the conservation efforts reinforced daily through the hands of the team that studies, researches, and implements the best care for endangered animals that reside in the zoo, and outside.
The São Paulo zoo is located south of the city, and if you are on the northern side of the city, check out Guarulhos Zoo, offering a more personal zoo experience with 500 animals.
6 – Visit the hidden gem beach town, Santos for the day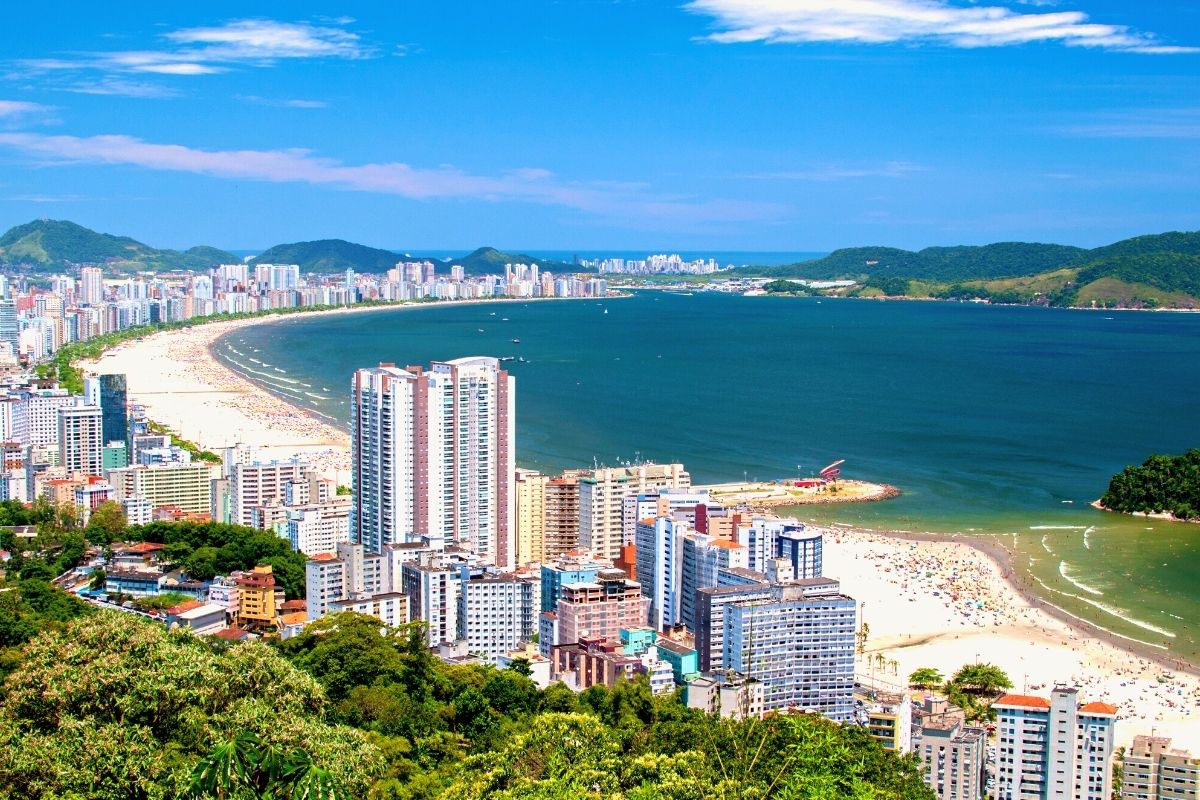 If coffee, unusual attractions, beautiful beaches, and soccer meet any of your interests, then a visit to Santos must be on your itinerary of must-see places in São Paulo. Santos is known widely in Brazil as the main exporter of its full-bodied and low acidic coffee to the world, therefore you won't want to miss a taste while you're there.
The center of Santos houses a Guinness World Record site for the world's tallest burial site reaching 10 stories high, as well as the curious slanted apartments, created accidentally and drawing in crowds.
Watch an exciting Santos soccer game, or take an enchanting boat tour, oftentimes including a stop to Guarujá Island and São Vicente nearby for a bonus little getaway within your day trip to Santos.
7 – Admire the Latin America Memorial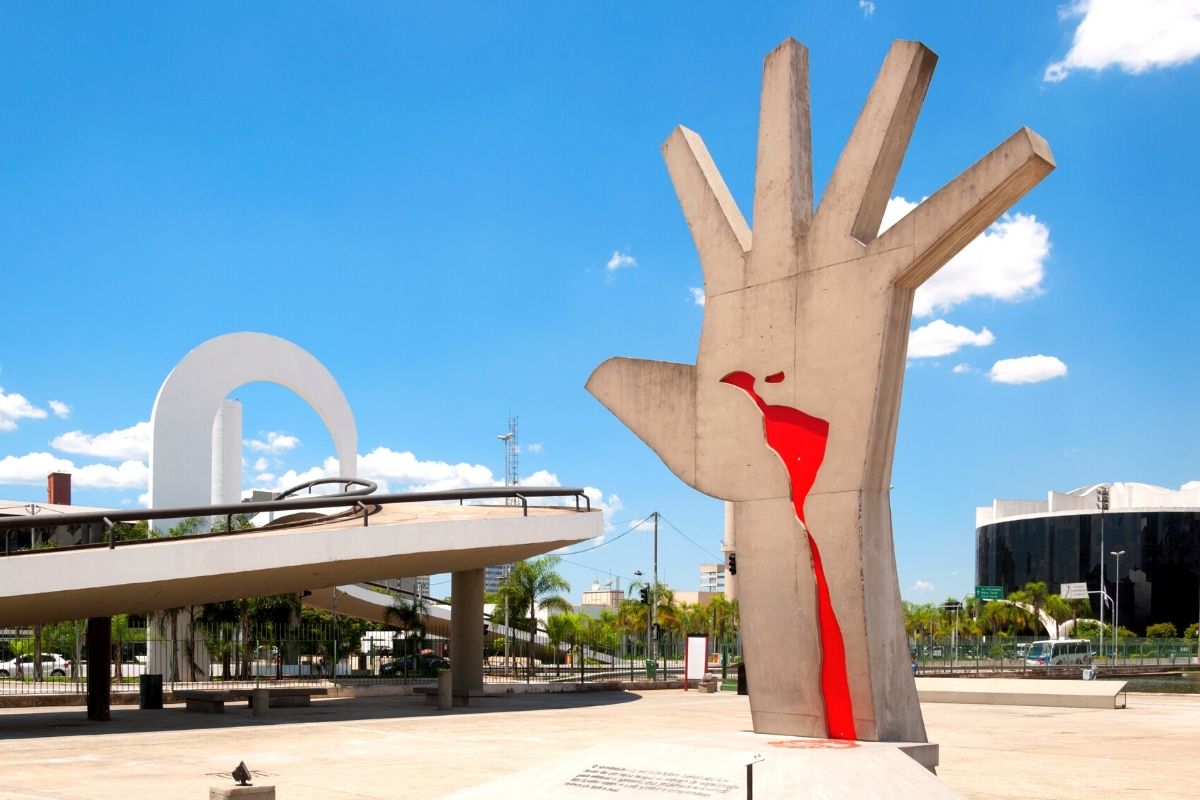 Situated northwest of the city is the Latin American Memorial, a complex created for leisure, cultural events, and activities.
Designed by Oscar Niemeyer, the memorial was created to immortalize and honor the struggle of Latin America as a whole for freedom and sovereignty. To remember those who gave their lives for freedom and created progress for all.
The structure itself is that of a vertical standing hand, with a map of Latin America in red on the palm. Step inside the complex, and see the collections of literature, film, and images, all retelling the monumental events that shaped Latin America.
Oftentimes, visitors can also enjoy live performances such as traditional dances, theater, and concert performances, all representing Latin American cultures.
8 – Get a breath of fresh air at the Jardim Botânico de São Paulo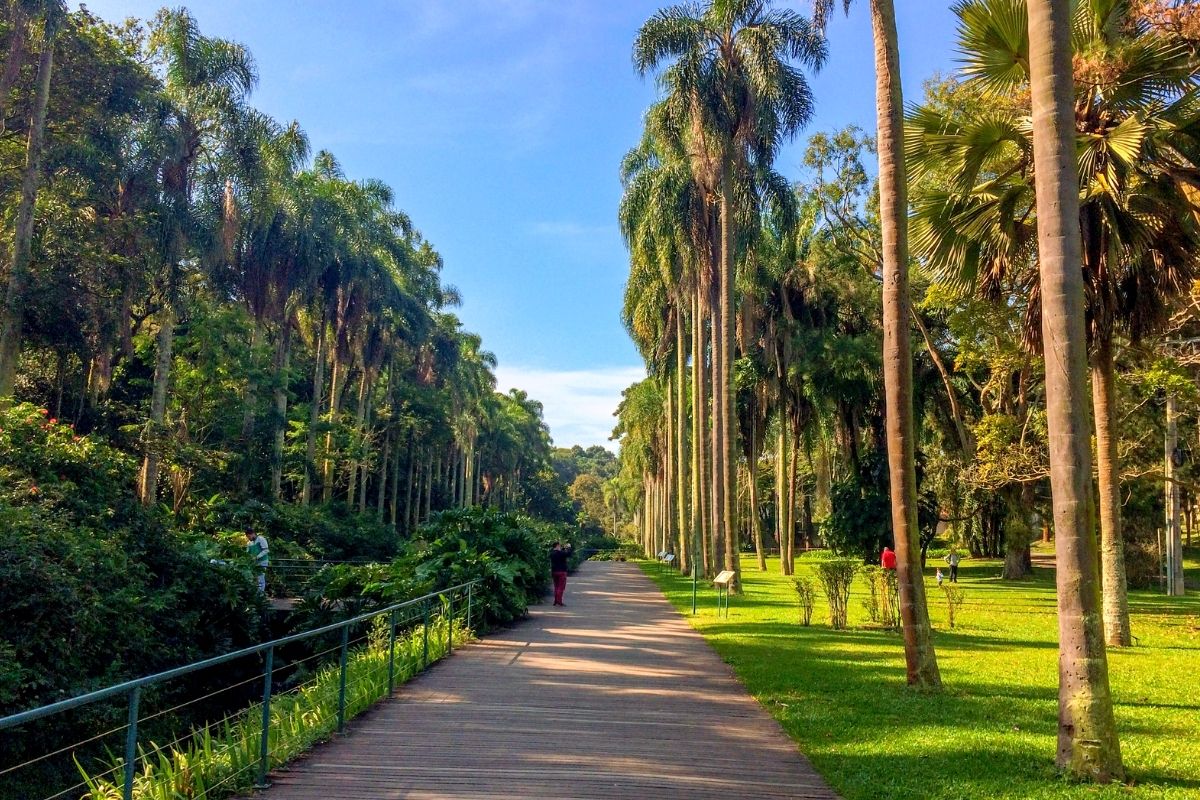 The Jardim Botânico de São Paulo is a beautiful and refreshing botanical escape of lush greenery, that gives visitors a glimpse of Brazilian natural beauty that existed before the colonialism era.
Take a walk through the paths surrounded by the Atlantic forests, that make up the 164.45 hectares of the garden, overlooking sections of colorful orchids including the national Brazilian flower, the Corsage Orchid, water lilies, freesias, camellias, and more.
Take in the sight of the abundant wildlife, from pelicans to parakeets, woodpeckers, ducks, herons, and much more.
Step into the Museu Botânico, to learn more in-depth about the history of the foundation of the garden, more of the wildlife that lives within its expansive greenery, and the richness of the natural offerings of Brazil.
9 – Visit MASP, the southern hemisphere's most important art museum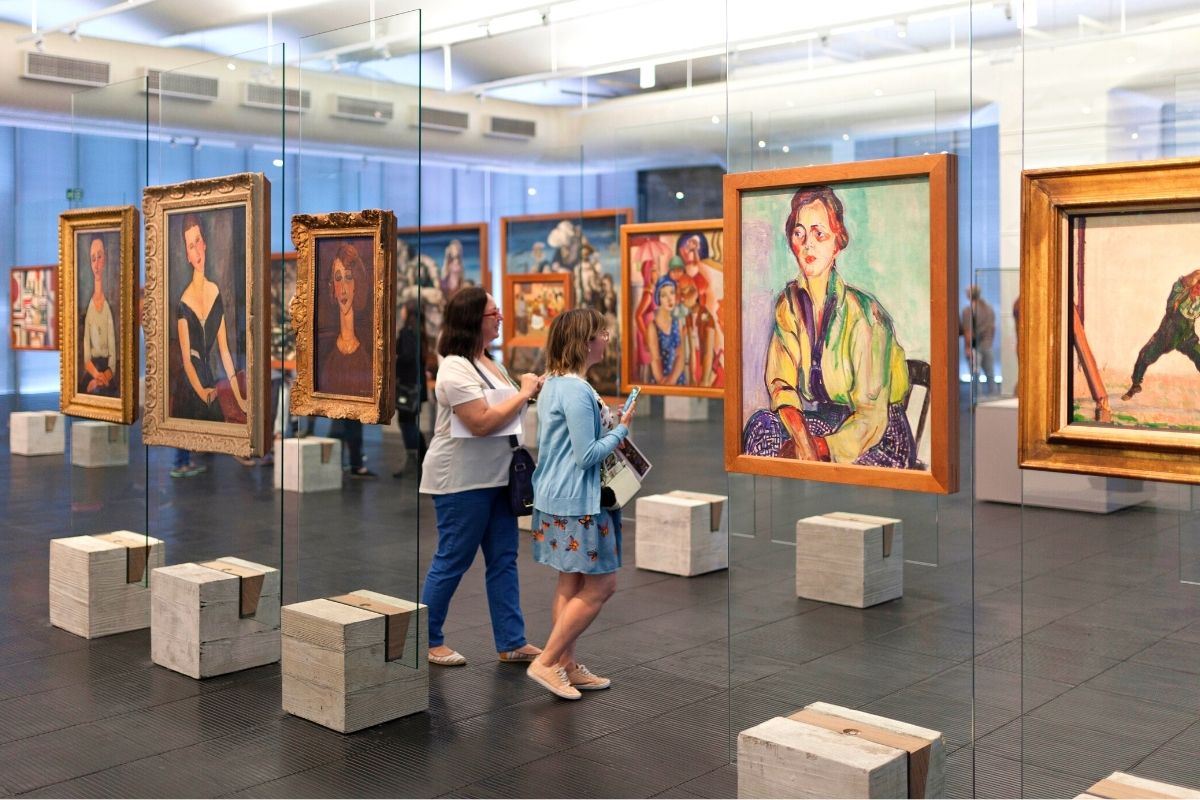 Short for the Museum of Art of São Paulo Assis Chateaubriand, MASP is an art haven that holds around 11,000 of the world's most important and fascinating art pieces, both of local and international origin.
Within its 2 floors, discover multiple forms of 21st-century art, from sculptures, paintings, drawings, and artifacts.
Founded in 1947, observe the interior designs of the Italian Lina Bo Bordi's "suspended artwork" creating an interesting museum layout allowing visitors to choose how to weave through the different pieces of art.
Analyze the exterior of the museum itself, built in an architectural style called Brutalism, designed by Lina Bo Bordi. The architecture is considered a landmark in São Paulo worthy of visiting for the various cultural events and outdoor activities occurring around.
10 – Learn about the Monumento às Bandeiras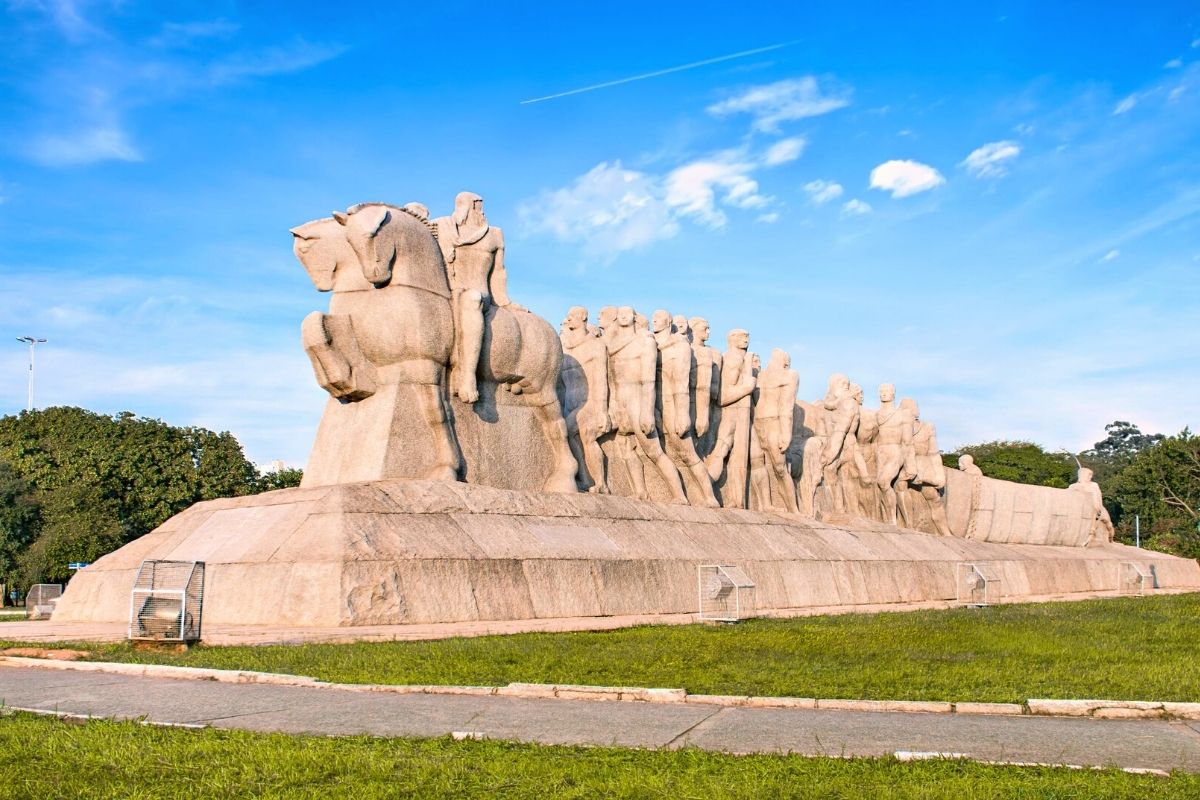 Don't miss at the entrance of Ibirapuera Park the large Monumento às Bandeiras (monument to the flags).
The monument is a symbol and depiction of new beginnings with the conjoined efforts and influence in Brazil, by the first Europeans to land in Brazil, the natives, and many more, pulling a canoe, which was typically the vessel used to explore.
The monument, designed by Italian-Brazilian architect, Victor Brecheret, was inaugurated in 1954, at the IV Centenary of the city of São Paulo.
Later on, the monument caused some controversy for its depiction of the Bandeirantes, who were the conquerors from Portugal who caused harm to the natives, while in search of goods in Brazil.
The landmark is free to visit and is often seen on a walking tour.
11 – Feast your eyes on the beauty of Independência Park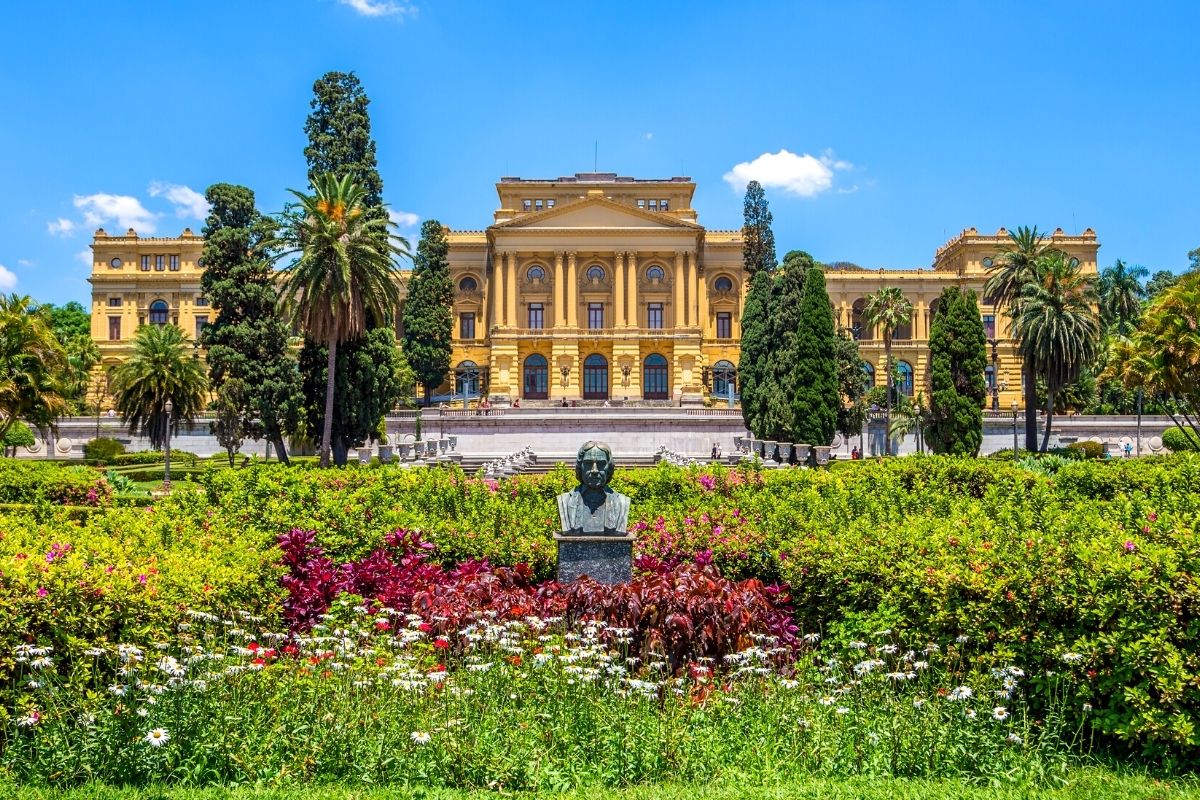 Visit the beautifully cared-for gardens of Indepenência Park (Independence Park), adorned with dreamy fountains, located on the southeast side of the city.
Also within the park is the Ipiranga Museum, a must-add to your list of things to do in São Paulo for its complete collection of different São Paulo historical artifacts from photographs, documents, literature, and other physical items.
Stop by the Monument to the Independence of Brazil, the granite and bronze structure and true marker of the park, symbolizing the declaration of independence of Brazil, located in the same spot where historically emperor Pedro l stood to give this important proclamation.
Inside the monument is a crypt, said to be the resting place of emperor Pedro l, as well as a few of his wives.
12 – Explore the city in a fun and fast way on a bike tour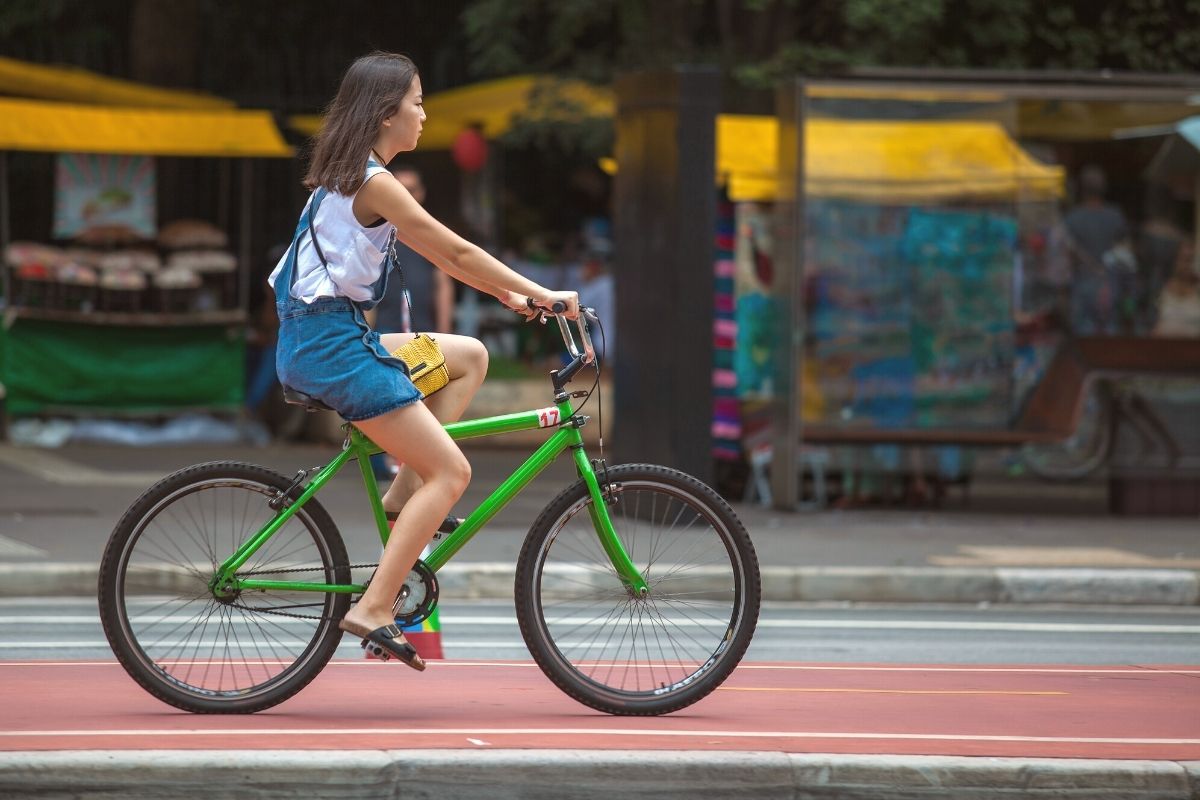 Take a fun bike tour of the city, wind through its famous avenues downtown, and deep into its quieter neighborhood streets, learning about the different areas of São Paulo.
Be guided by a local who knows their way around the city, giving fascinating historical and modern insight into important points of interest, as well as offering awesome restaurant recommendations and sharing spots only locals know about.
Bike your way through downtown São Paulo, passing through MASP, the São Paulo Cathedral, São Paulo Municipal Mercado, and taking on the famed Paulista Avenue on two wheels.
Most bike tours last an average of 3 hours and involve an intimate group of open-minded travelers. Make sure to bring your charged phone for plenty of photo ops along the way.
13 – Go inside São Paulo's version of the Empire State Building called Santander Lantern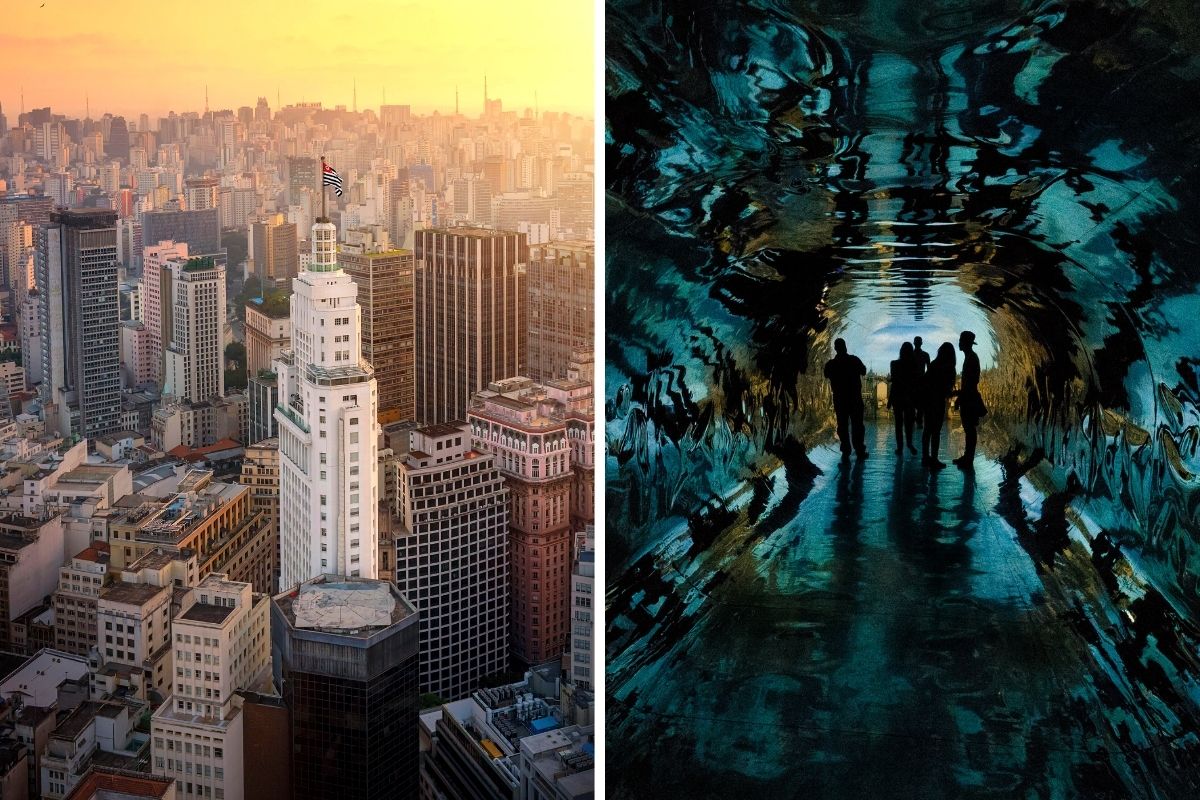 The Altino Arantes Building is a well-known Art Deco-style building and the 3rd tallest building in São Paulo, dating back to 1939-1947. It was later renamed the Santander Lantern, and considered a cultural landmark.
The building is a wonderful place to visit for art lovers, as it hosts a variety of art galleries and exhibitions by local Brazilian artists. Step inside, and start your exploration on the 3rd floor, where you'll find a museum that shares the history of the building, and its previous use as a financial hub, through photography and other archives.
The Santander Lantern adorns the city's skyline, offering an abundance of activities for visitors to take advantage of inside, including an expansive observatory deck you won't want to miss. It offers spacious views of the city and views of the Municipal Market, the Cathedral, the Teatro Municipal, and bits of Paulista Avenue.
14 – Get the best sunset views at Praça Pôr do Sol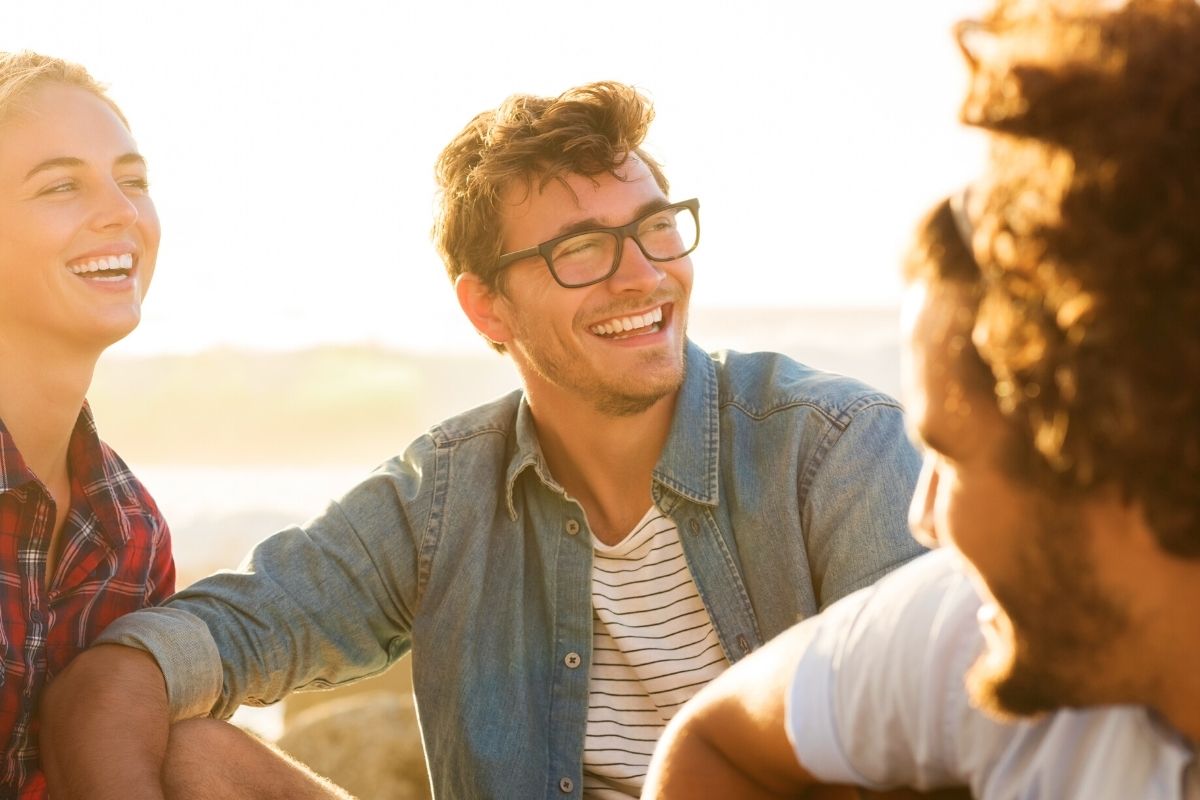 Also known as Sunset Square, Praça Pôr do Sol is a wonderful park that invites all open-minded people to meet with others, jam out in a guitar session or drum circle, and enjoy the moment taking in the last few moments of the sun.
Come in during the day to practice yoga, meditate, or simply meet up with friends, and absorb the laid-back ambiance of the park. Located in the neighborhood of Alto de Pinheiros, the park is located close to the famed Vila Madalena, known to be the hot spot for street art displays.
Bring a snack, come with a good vibe, and get ready to mingle with locals. The park is located 8 kilometers on the western side of the city.
15 – Be informed about the richness of the Brazilian ecosystem at the Museum of Zoology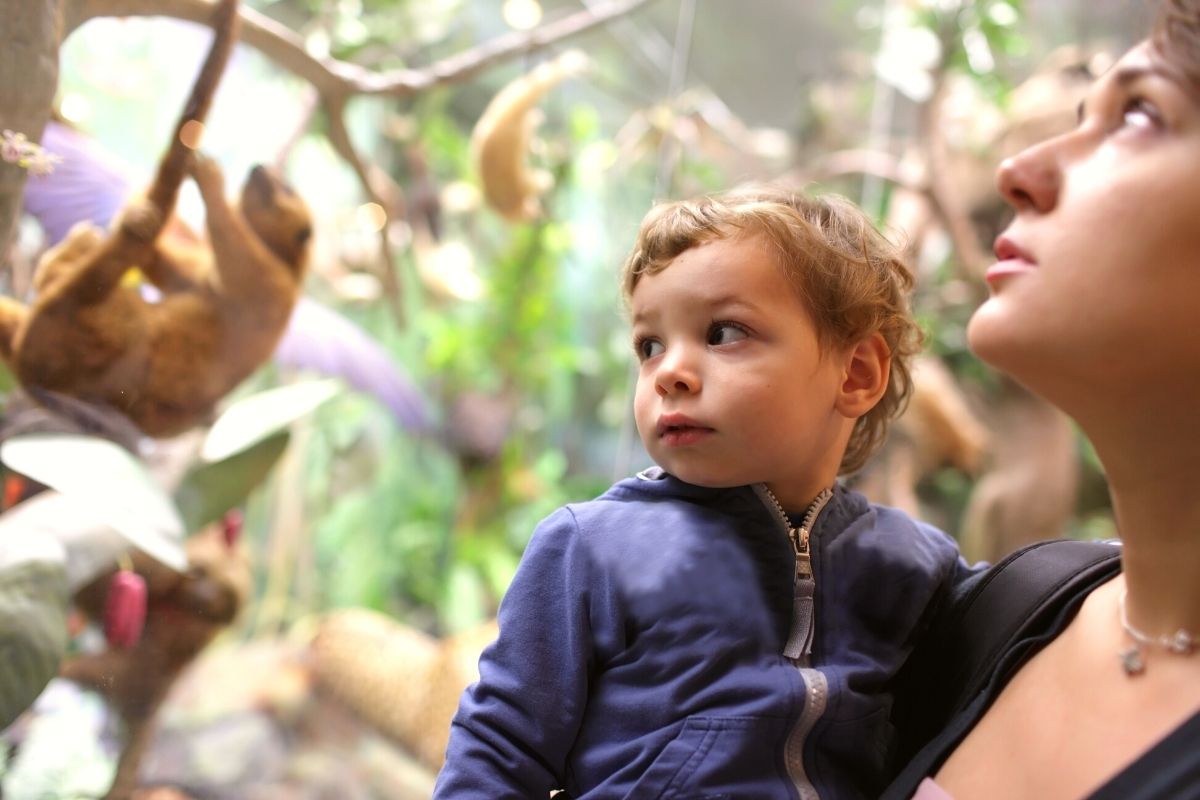 Dating back to 1895, the Zoology Museum at the University of São Paulo started as a section within the Museum Paulista, until it began growing to a level where it needed more space.
The museum, which was officially inaugurated in its own building in 1969, today gifts visitors with an expansive idea about the richness and density that Brazil's biodiversity has as well as global.
Most of the specimens, ecology, and biology are now used for studies in the university, therefore visiting the museum will guarantee a plethora of unique, newly found studies on the ecosystems of Brazil.
Walk through the various exhibits, and learn about unique animals that have gone extinct and the human impacts that animals have had to adjust to over time.
16 – See the European influence at the Campos do Jordão on a day trip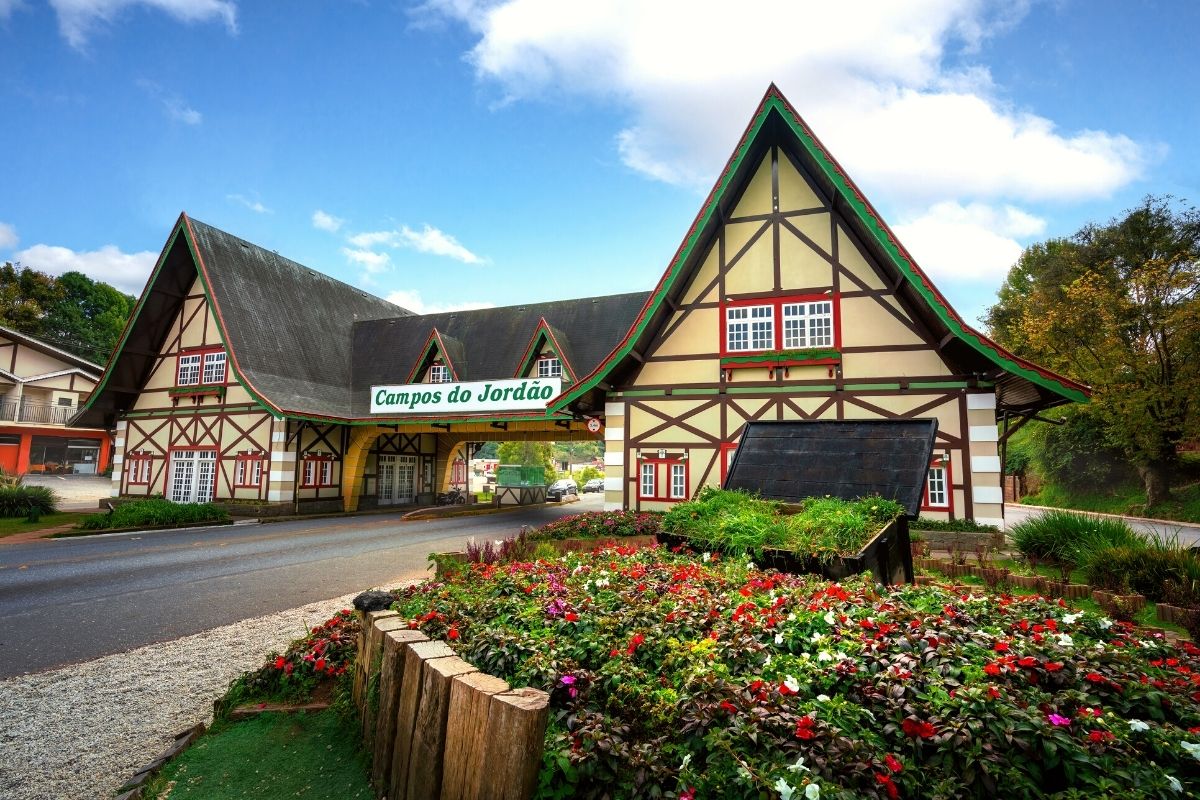 Perched up above the Mantiqueira Mountains, 182 kilometers north of São Paulo, is the beautiful Campos do Jordão, known widely for its German-style buildings, and for being the highest city in Brazil at 5,341 feet above sea level.
No matter the season, there is always something to do in the Campos do Jordão, from nature activities like hiking through wooded trails, ATV fun, or participating in treetop cable swings, there are also events like the Winter Festival in July and the Festival of Classical Music.
Try the local cuisine known to be Swiss, German, and Italian based due to its population of recently arrived Europeans near São Paulo in the late 1800s, at Risoteria Villa Lobos, A Casa do Fondue, and Restaurante Saint Mortiz.
17 – Visit the oldest art museum in the city, Pinacoteca de São Paulo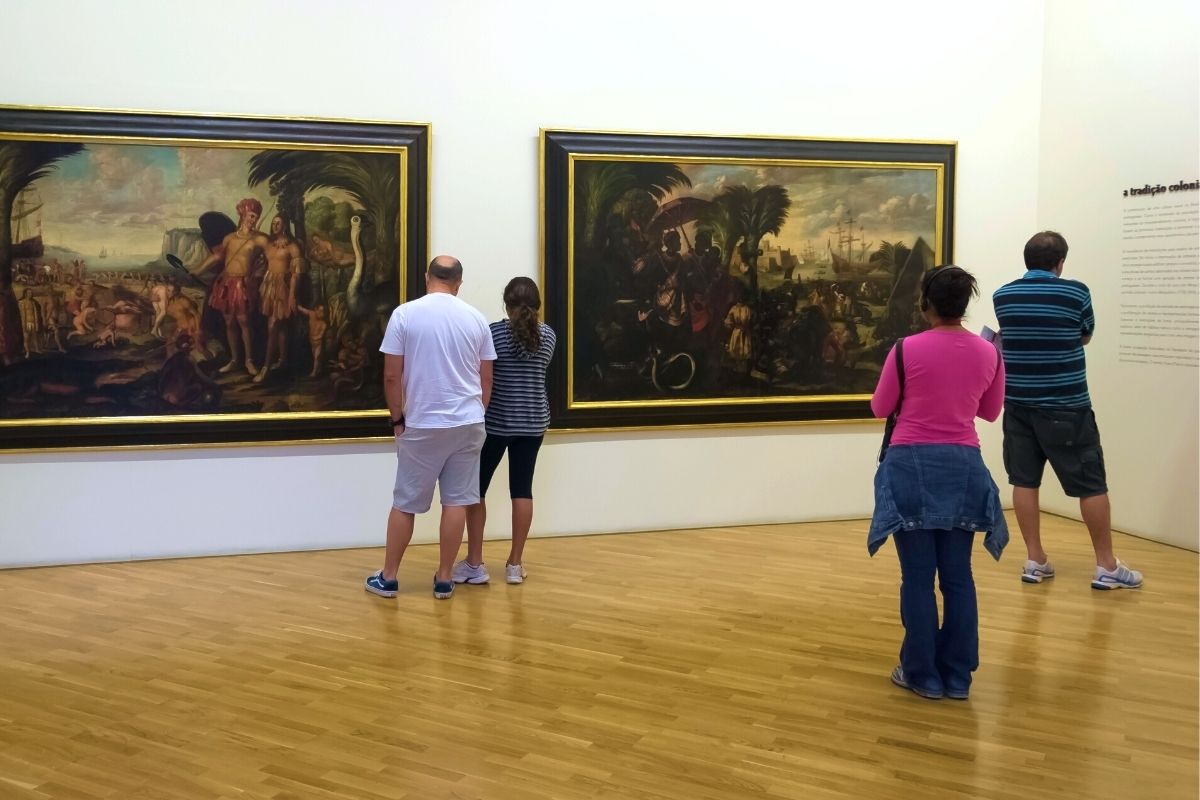 Considered one of the most important museums in Brazil, check out Pinacoteca de São Paulo, which houses a collection of 18th and 19th-century art pieces from paintings, sculptures, different forms of imagery, and more.
Collecting up to 9,000 pieces of artwork, today, the museum has also been growing its contemporary art exhibits, from local and international artists. Check out the 2-floored museum, walking through a chronological timeline that takes you from the beginning to modern times, through art.
Nearby is the Parque Jardim da Luz, offering a refreshing garden escape with a charming pergola in the middle as well as the Memorial Resistance of São Paulo a small museum that retells the story of Brazil's political repression and fight in the late 60s.
18 – Take your kids to the Aquário de São Paulo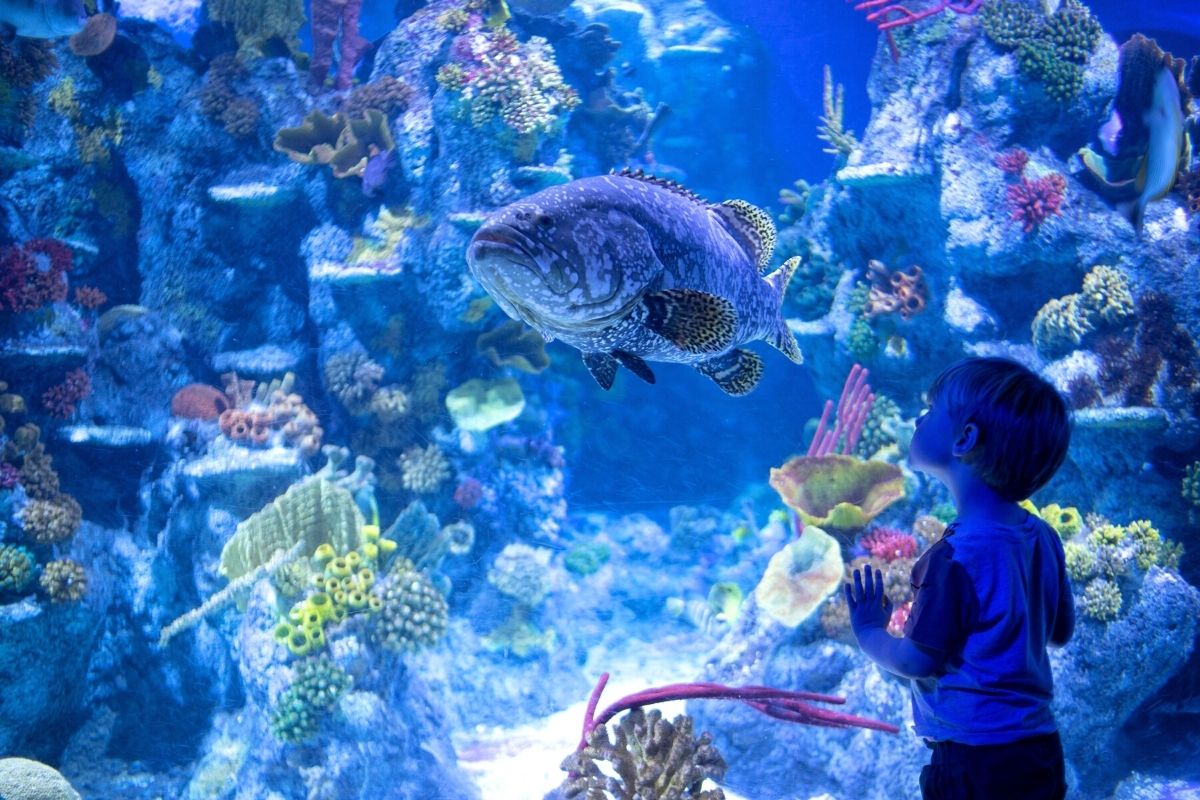 Whether you have kids or you enjoy seeing the wonders of the sea, check out the aquarium, Aquário de São Paulo, featuring all sorts of marine animals, an indoor cinema, child-centric restaurants, and even a mermaid sighting or two.
Considered to be Latin America's largest aquarium, you won't want to miss your chance to view up to 300 different species of wild marine animals, from penguins to sharks, and local sea animals like the pirarucu (large river fish), the black caiman, and even the pink dolphin.
Take a guided tour, or go in yourself taking your time exploring the different exhibits and learning at your own pace. Adult tickets begin at R$100 and children's tickets at R$ 80.
19 – Take your time exploring the world of science and technology at the Weathervane Museum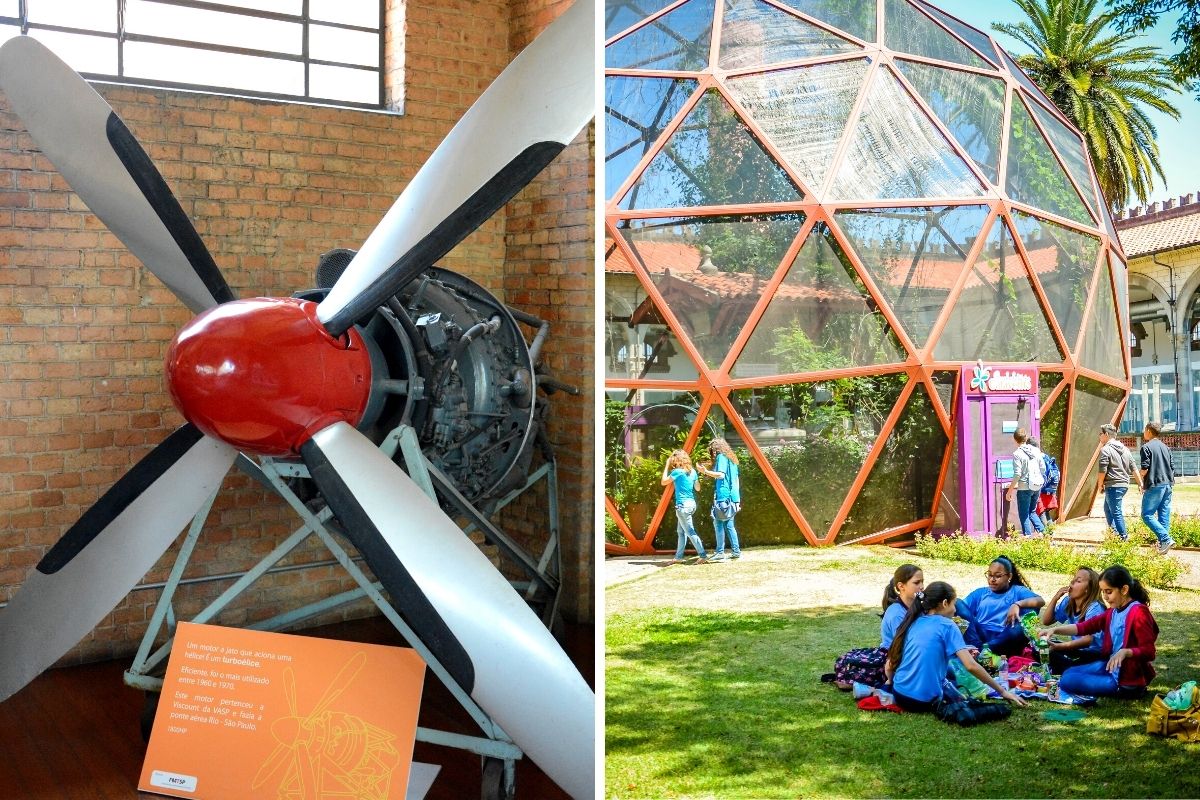 The Weathervane Museum is a space dedicated to the various aspects of science and technology.
Inside, you can expect anything from studies concerning the universe as a whole to the wonders of human and animal life, the creative ingenuity of humans throughout time, and lastly, the social science of society, and how societies work at large throughout the world.
The museum is situated inside a stunning building worthy of exploring and contemplating, with outdoor exhibits showcasing planes and other scientific presentations.
Located in the heart of São Paulo, getting to the Weathervane Museum is practically easy as you can get there on foot, or via public transportation.
Tickets start at R$ 15 for adults.
20 – Get your race car thrill on at the Autodromo Jose Carlos Pace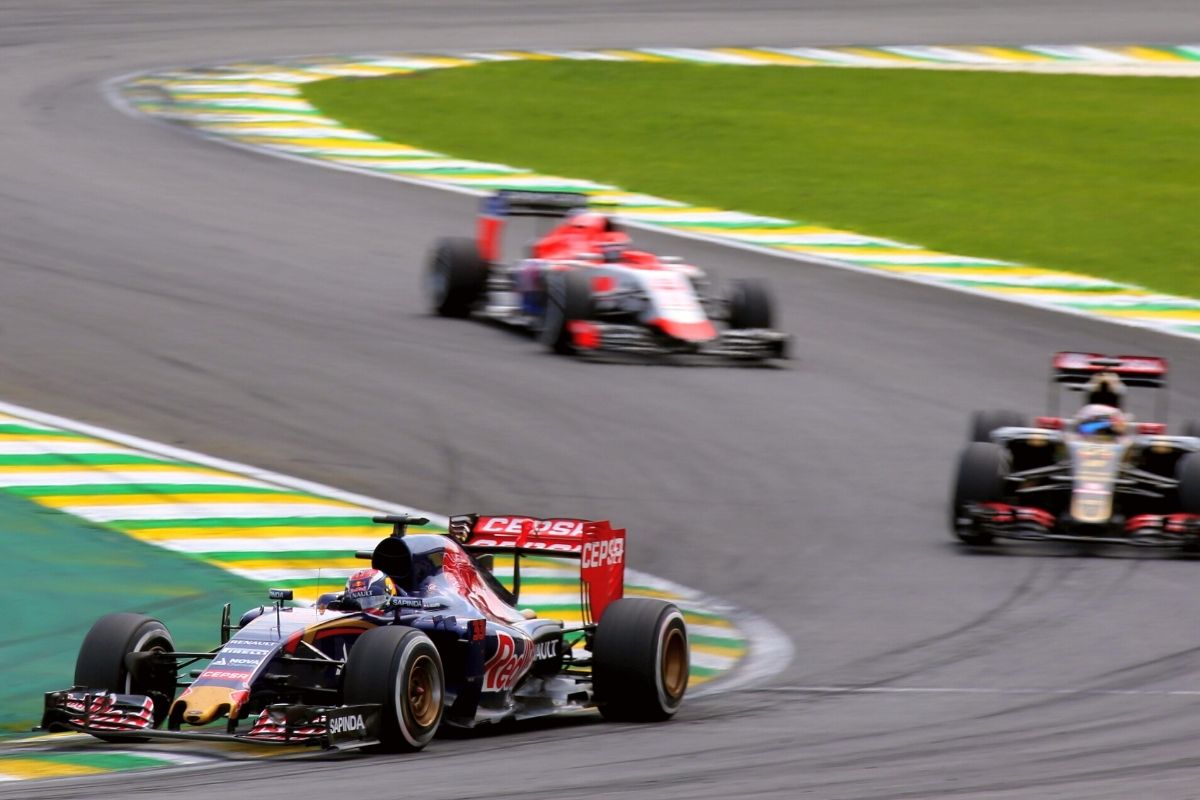 Race car fans rejoice at the Autodromo Jose Carlos Pace, a motorsport circuit located 22 kilometers south of the city center of São Paulo.
Covering a circuit length of 4.309 kilometers, and 71 laps, the Autodromo, was opened in 1938 and took inspiration from race car tracks in the UK, France, and the U.S.
Take an exciting tour of the race car track, learn more about the lap records, and other monumental moments on the track.
Better yet, purchase tickets to the Brazilian Grand Prix, experiencing a mesh between race cars and a lively Brazilian ambiance of music, color, and fun. To purchase tickets to the next Brazilian Grand Prix events, go to their website to check out updated information and purchasing directions.
21 – Indulge in the best of São Paulo's cuisine on a food tour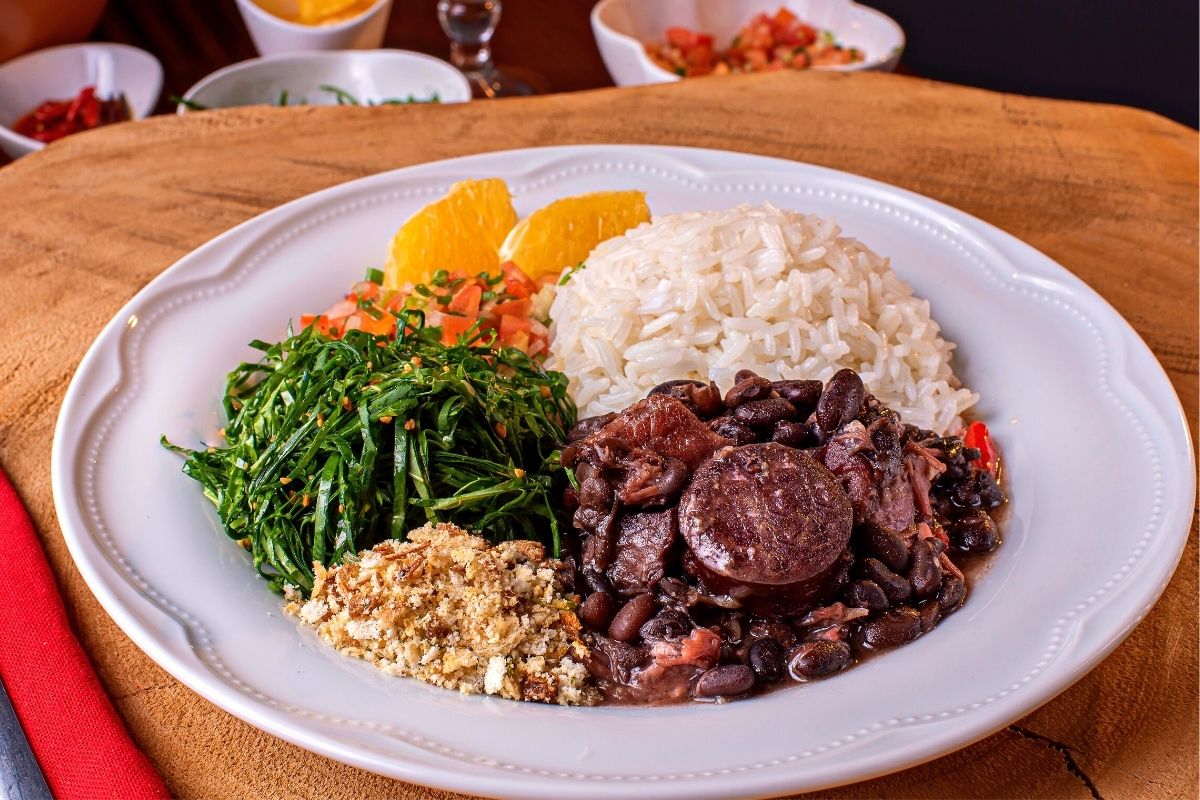 There's no better way to explore the delicacies of a new culture than through food, thus, don't think twice about joining a food tour experience while visiting São Paulo.
Take on a guided culinary experience, with a foodie local, going to the best-hidden gem restaurants and markets, serving delicious Brazilian and São Paulo delicacies.
Learn and try foods like feijoada, Virado á Paulista (a dish made up of beans, pork, veggies, and a fried egg), Picandinho (a hearty beef stew), and Pão Na Chapa (a typical Brazilian breakfast dish), and more.
A food tour is also a great place to get a local perspective of food, and typical day-to-day experiences, sure to enrich your experience of understanding the local culture.
22 – Be tempted by Japanese goods at the Feira Praça da Liberdade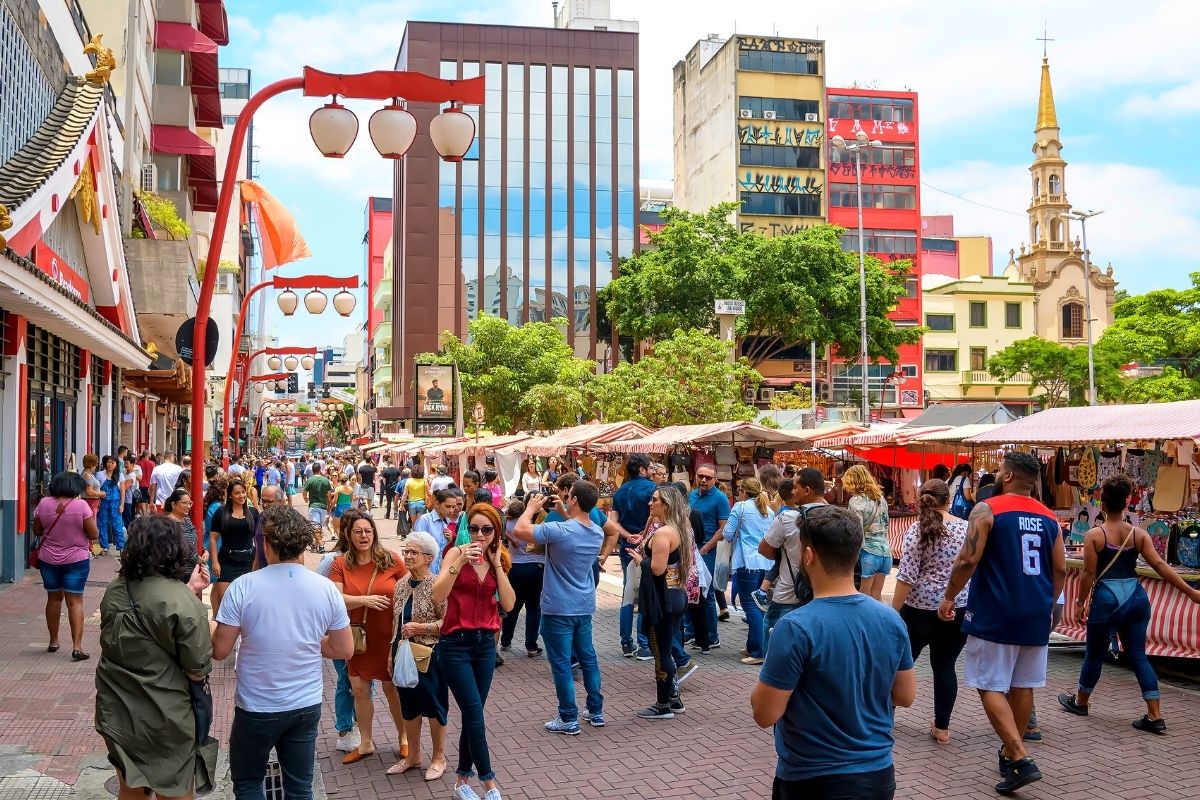 Get your arts and crafts on at the Feira Praça da Liberdade (Liberdade Street Market) located in the neighborhood of Liberdade, 2.8 kilometers south of central São Paulo.
Known primarily as an Asian cultural hub in São Paulo, the neighborhood of Liberdade will entice your eyes and sense of smell with the abundant colorful arts, foods, and artisan crafts available for purchase, showing just a sliver of the great diversity found within São Paulo.
Take a walk through the many stalls, as well as the neighborhood with the largest Japanese community outside of Japan, where a few Koreans and Chinese people also live.
The market is open every Saturday and Sunday, from 9 am – 6 pm, cash is the best way to pay at the market.
23 – Enjoy the vast city views at Sampa Sky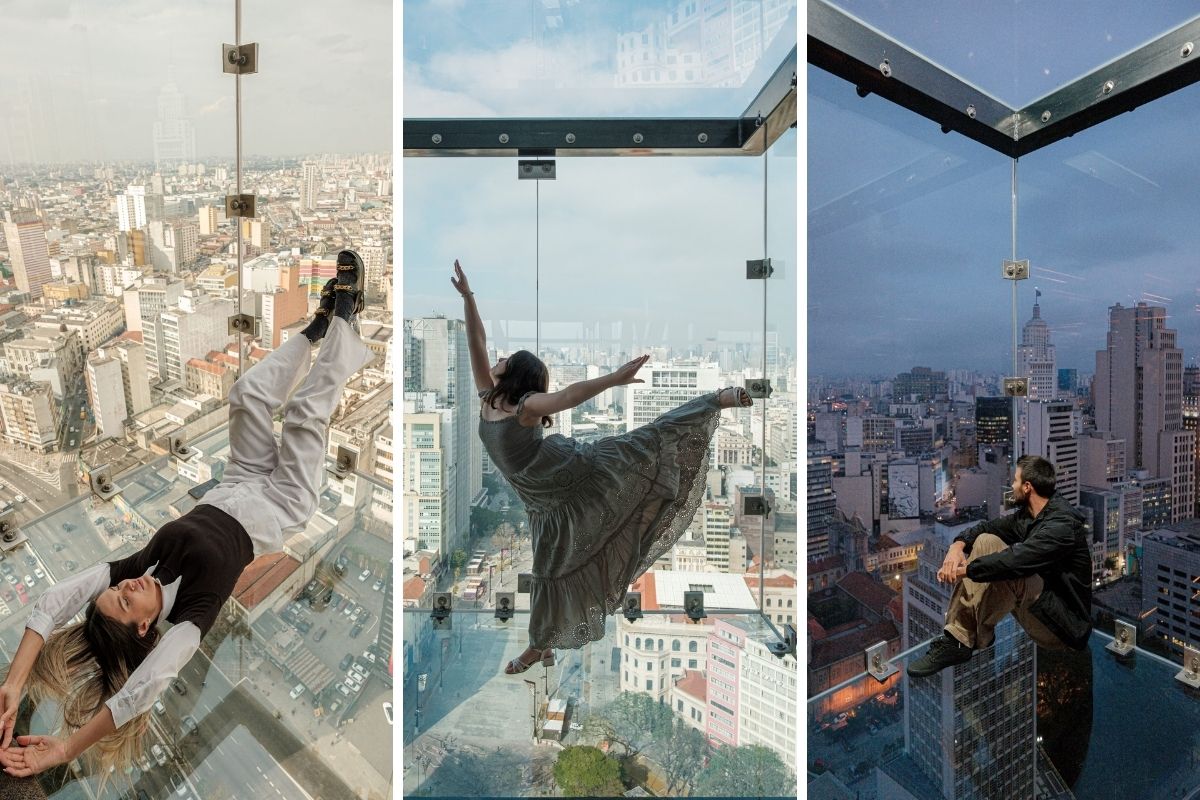 Stand tall over 150 meters high above the capital city of Brazil at Sampa Sky, as you bravely step into the glass box pointing out from the building, revealing a 360-degree immersive experience, not soon to be forgotten.
Make sure to check the weather beforehand as best as you can, in order to take in the phenomenal, and clear views of the city. Consider if you want to experience the glowy morning light or bright, golden sun as you are purchasing tickets that start at R$ 50 – R$ 100.
Tickets sell out fast, so when booking your ticket, you will be asked to choose a time and date, and if you plan ahead, you will be able to book your ticket without a problem.
24 – Feel the football/soccer passion yourself at Museu do Futebol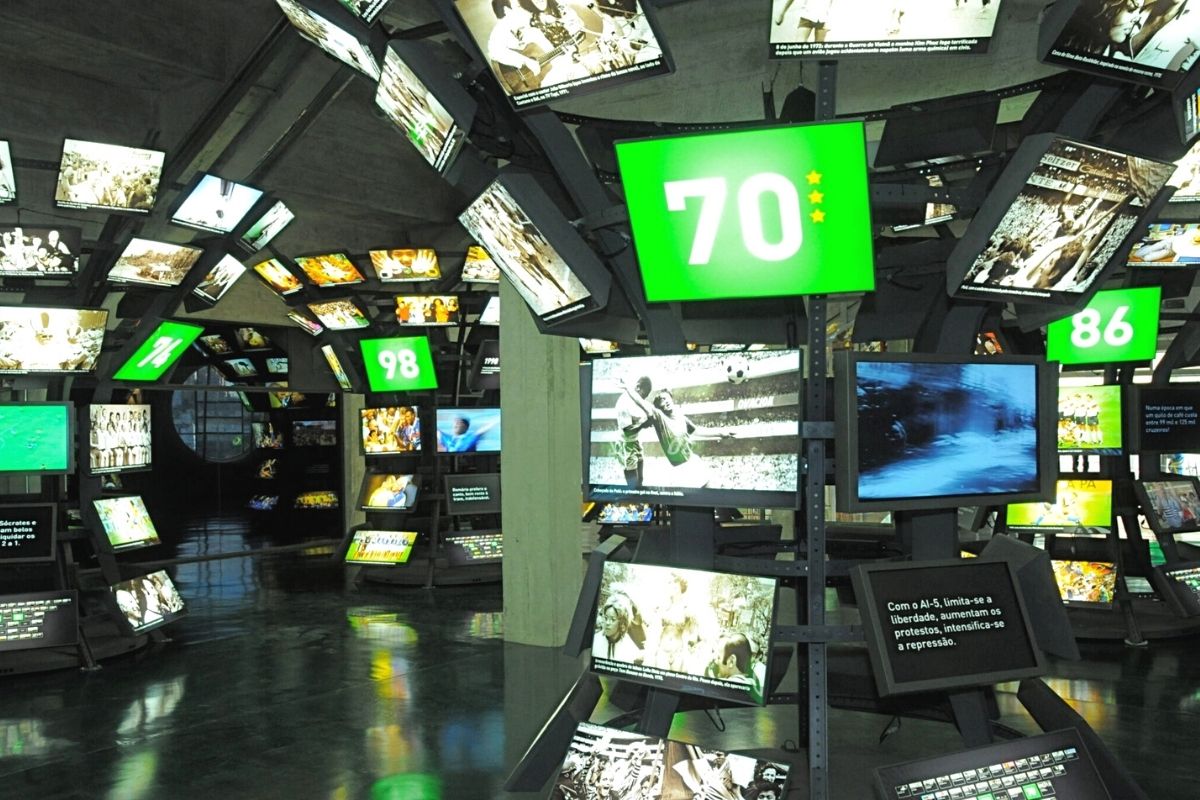 One of the best things to do in São Paulo is to visit the Museu do Futebol (Museum of Football/Soccer) located 4 kilometers on the east side of the city, and situated inside the Estádio Municipal Paulo Machado de Carvalho.
Inside, relish and relive some of the most notable football/soccer moments and players throughout time, look at the exhibits showcasing examples of previous sports equipment and uniforms, and even go through to see the different championship trophies achieved throughout time.
Brazil is notoriously known for its passion for football/soccer, therefore, even if the sport is not all that interesting to you, it may be interesting to see the power that this sport has over a great majority of the Brazilian population.
25 – Scream your stresses away at one of the many São Paulo theme parks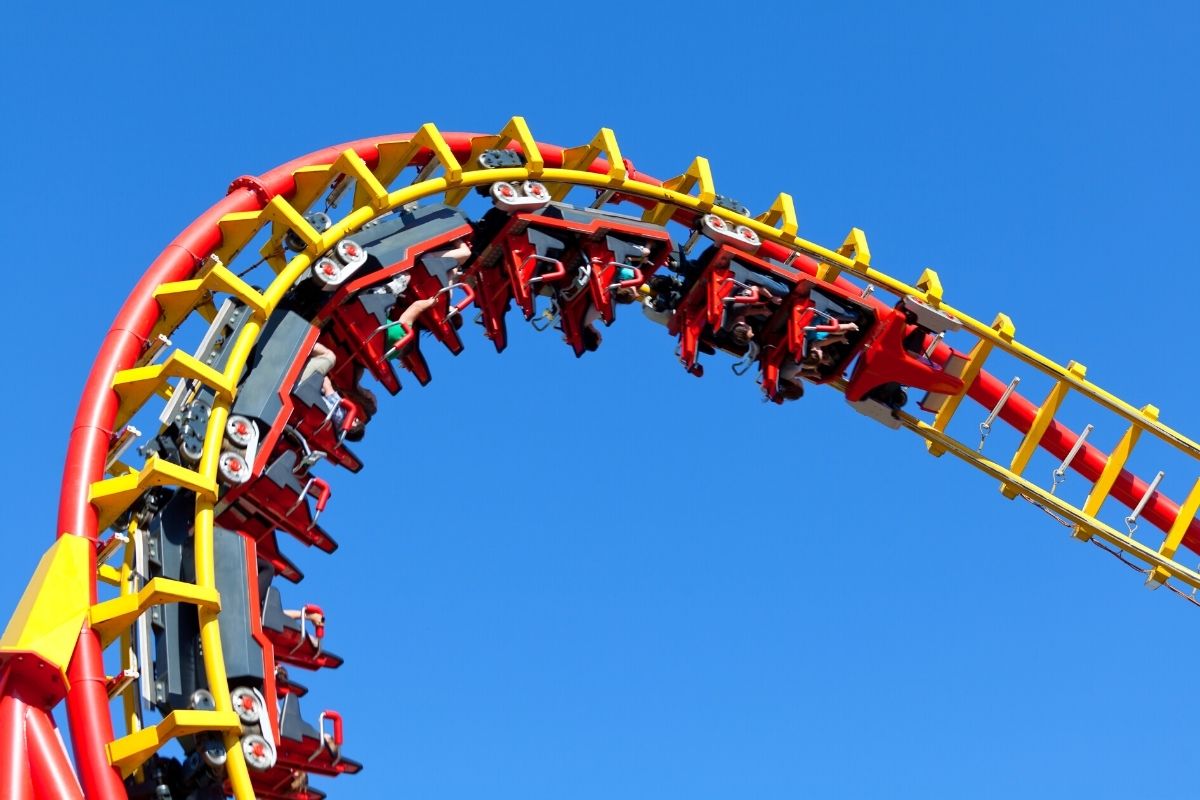 Parque de Diversões Marisa is jam-packed with amusement, geared mostly for kids with rides like the ghost train, a giant Ferris wheel, and a great variety of roller coasters for young and older kids.
Make memories with your friends and family at the Hopi Hari theme park in Vinhedo, considered to be the second largest amusement park in Brazil. Enjoy the 44-meter-high Ferris wheel, an Indiana Jones-inspired maze of tricks and traps called Katakumb, or Chabum, an aquatic park for children.
Cidade da Criança is another great option, known as the first theme park to open in Latin America, offering both new and modern games and rides, as well as traditional games that have entertained visitors for years. You can also enjoy a farm, discover the world of dinosaurs and do tree climbing at Sitiolândia.
If you want to have fun and enjoy a lot of activities, you should visit Parque da Mônica.
PopHaus has two areas where you can have fun: the Pop Indoor and the Pop Outdoor.
26 – Plan for a beautiful day trip to the rugged beaches of Santo Amaro Island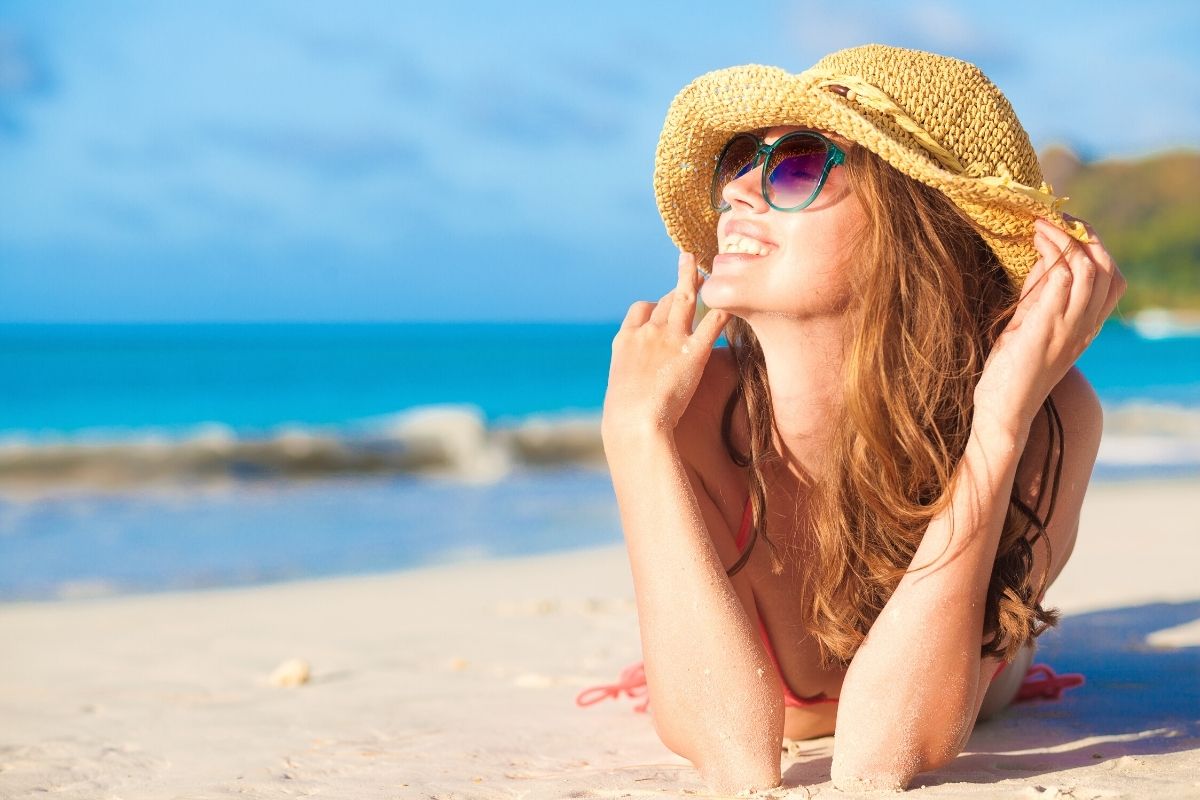 Take a 1.5-hour trip south to the coast of Brazil to escape the city, and completely relax in the natural abundance that Brazil is known for.
Santo Amaro Island is a natural haven for clear beaches, white sand, and lush, forested mountains, inspiring in every traveler a moment of pure tranquility.
The best way to get to this secluded day trip is via an organized tour that provides transportation, guidance, helpful tips, as well as free time to yourself to make the experience memorable and fun.
Enjoy an easy hike to the beach, one of the only ways to get to the beach, through smooth rocks, soft sand, and refreshing waterfalls, until reaching the first of three secret beaches, called White Beach.
27 – Take a walk through Franklin Roosevelt Square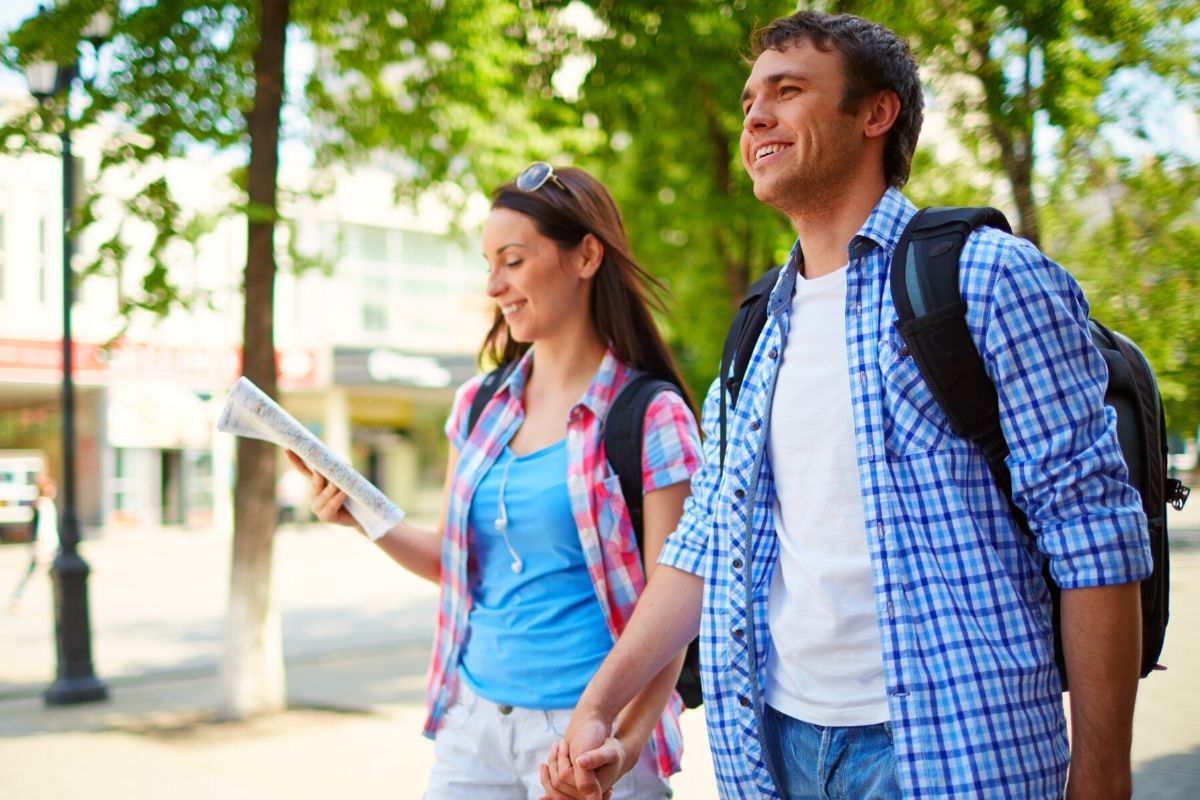 Sharing the name of the 32nd U.S. President Franklin Roosevelt, this urban square is a perfect spot to lounge around and enjoy the ambiance of the city, as well as its people, including skaters who frequent the park.
Bring a snack, interact with locals sitting on the grassy open areas or benches nearby, or look up to view the towering buildings nearby, mostly consisting of apartment buildings.
Situated close by is the Augusta – Mayor Bruno Covas Park, an even bigger park offering a playground for children, lovely and lush walking paths, amphitheater-style steps for guests to enjoy and meet up with friends, as well as local food vendors.
Both parks are only a 7-minute distance walk, with both offering a great stop option in the midst of sightseeing.
28 – Make sure to stop by other amazing art museums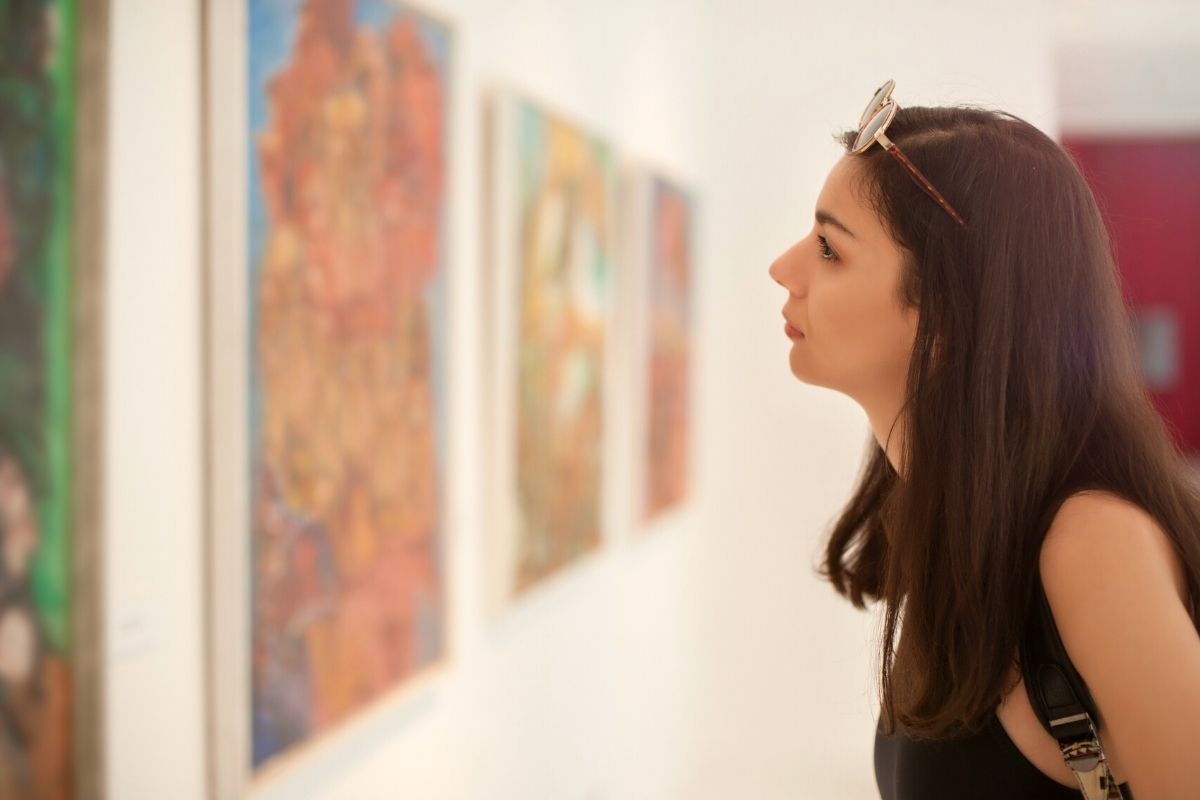 Attention-grabbing is the curved architecture of the Instituto Tomie Ohtake, hosting a myriad of international and national art exhibits, typically contemporary art.
The Museu de Arte Contemporânea da Universidade de São Paulo is one of the largest contemporary art museums in Brazil, located at the University of São Paulo.
MIS Experience is a museum of image and sound, that takes visitors through an audio-visual journey via film, images, and other records detailing graphic design creations.
The São Paulo Museum of Sacred Art is a great afternoon plan to take in examples of religious art in Brazil, located in the holy Luz Monastery.
Lastly, the Museu da Imaginação is a place that stimulates creativity and plays with the ideas of children, with hands-on activities, and interactive exhibits.
29 – Get your shopping on at Shopping Aricanduva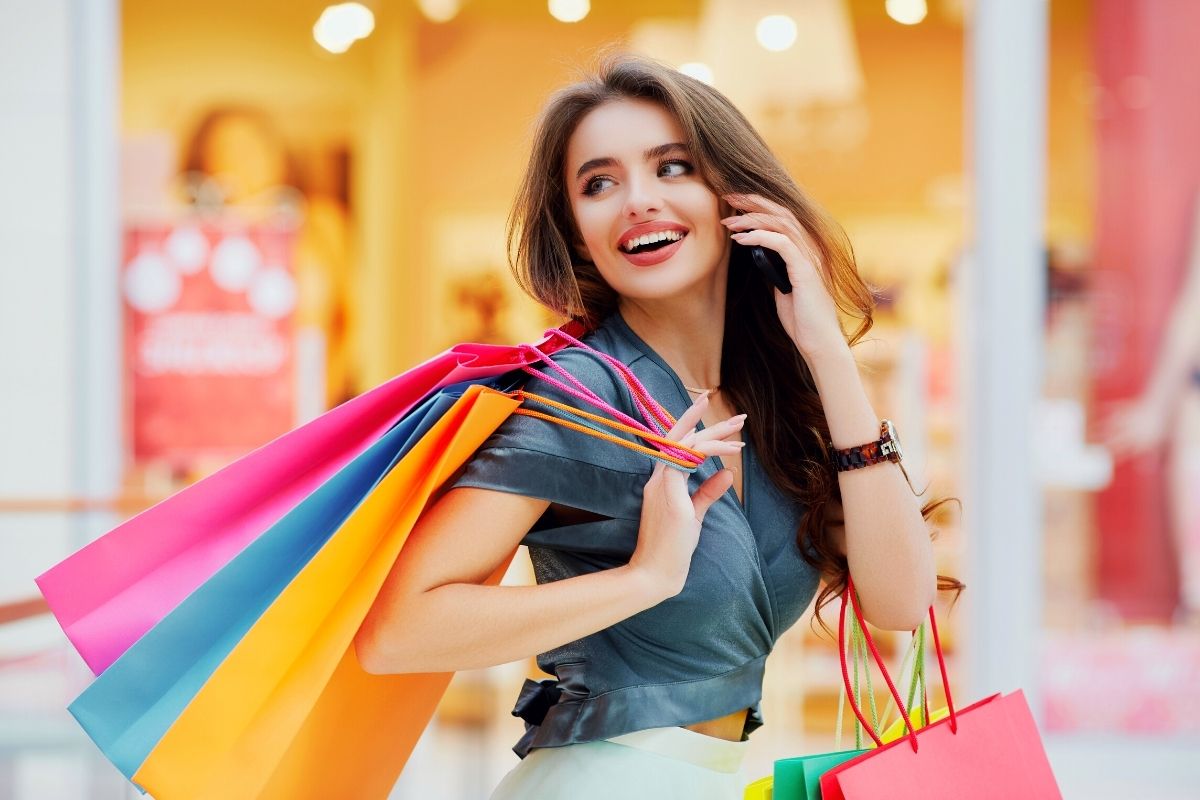 A shopping experience unlike anywhere else is Shopping Aricanduva, where you will find almost all clothing, technology, and accessories brands under one roof, as well as an exciting amusement park – Playcenter Family.
Shopping Aricanduva is Latin America's third largest shopping mall, with over 500 shops, a whopping 14 cinemas, and an abundant amount of restaurants geared towards the likes of adults and children.
To top it off, the mall also counts with 3 grocery stores, 2 home renovation stores, and several car dealerships in one place.
Make sure to visit, and see a mall that quite literally has it all, and be prepared to spend some time exploring the corners of this gigantic shopping space. Shopping Aricanduva is located east of downtown São Paulo.
30 – 4-wheel through São Paulo's natural wonderland on a jeep tour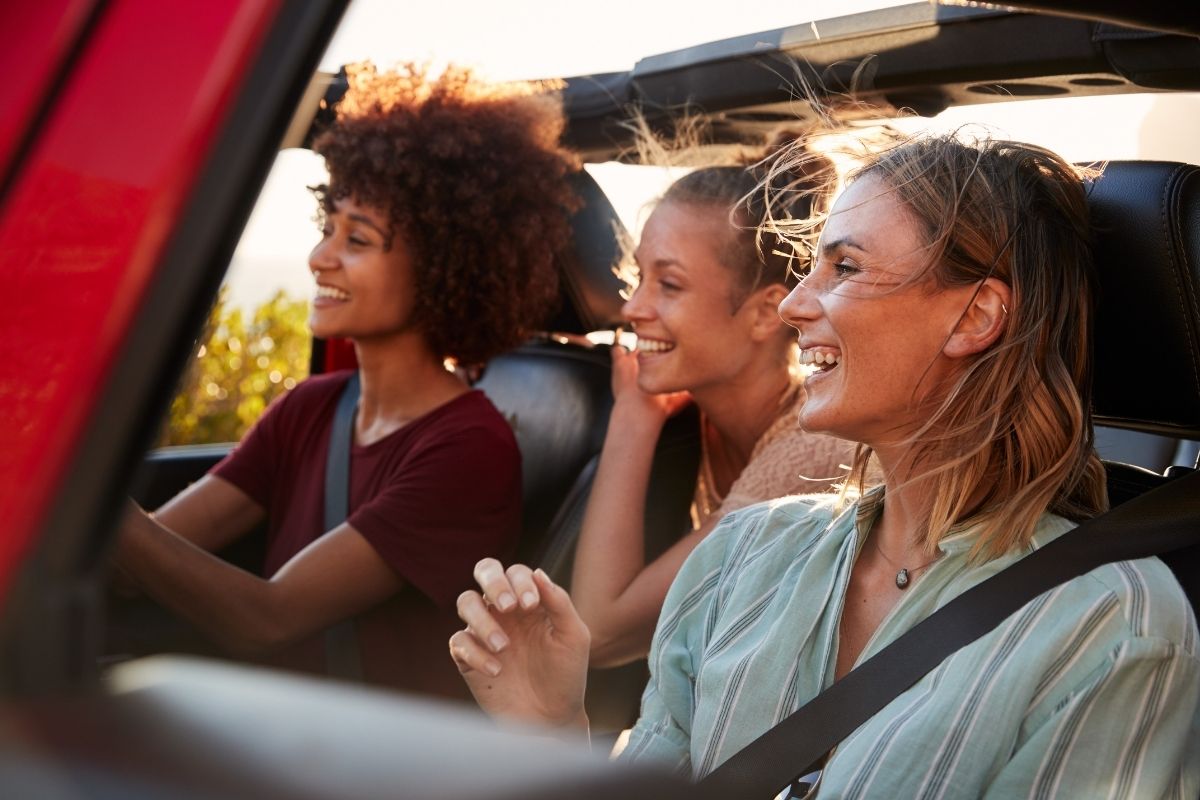 Another awesome natural escape from the city is to go out to the natural wonderland outside of São Paulo city center, especially on an exciting jeep tour.
Be driven around on a 4-wheeler jeep, by a professional driver, going through rugged terrain, uphill on muddy land, and quite literally going off the beaten path on this expedition.
Drive past cascading waterfalls, especially Cachoeira do Barrocao, a gushing yet tranquil cascade you must see with your eyes, then drive up Pedra Coração while holding onto the car's rails, and see the majestic views from Atibaia of virtually untouched nature.
Make sure to wear clothing you don't mind getting wet or dirty, however, rest assured that safety is a top priority with the best-rated organized tours.
31 – Visit the fascinating religious complex called Templo de Salomão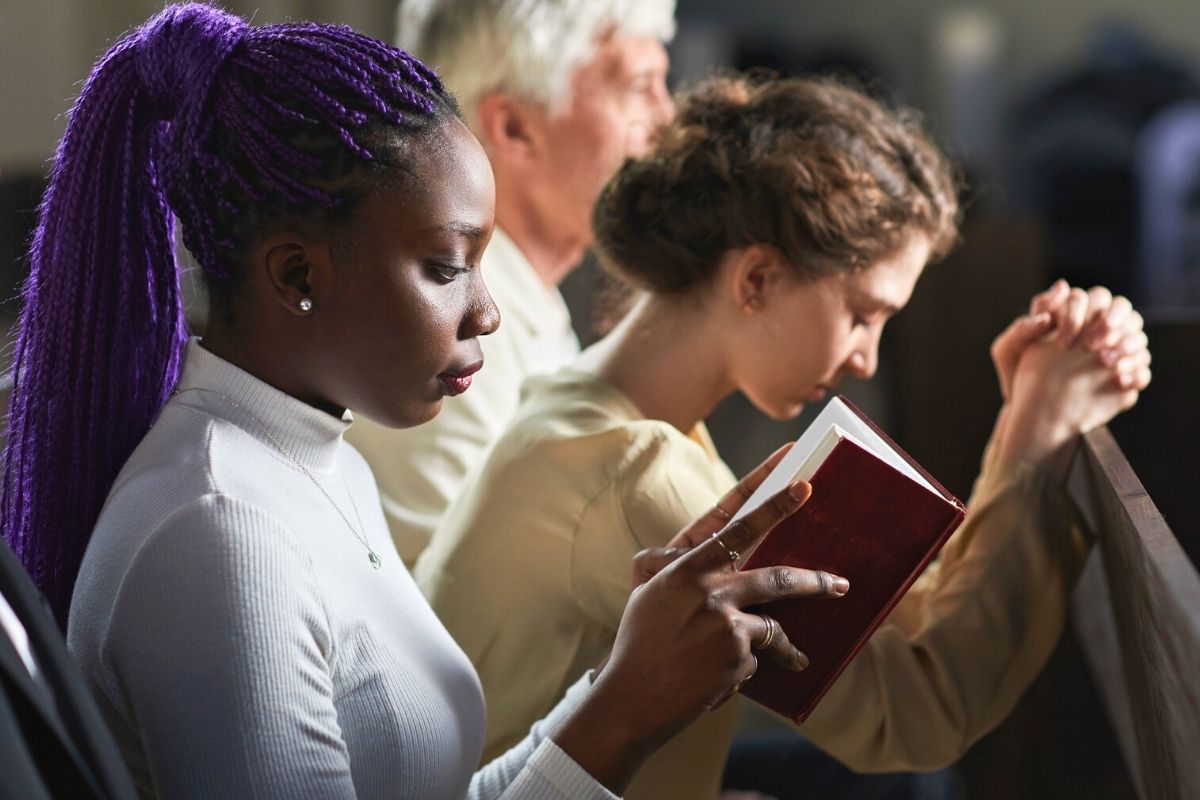 The Templo de Salomão is a replica of a few religious monuments found in Jerusalem, such as the Temple of Solomon, the Tabernacle of Moses, and The Garden of Centenary Olives.
Whether you find yourself to be a believer or not, the Templo de Salomão is still an impressive place to visit, to gain perspective on the importance of the construction, from establishing a connection between believers and God to making such holy spaces accessible to more Brazilians without leaving the country.
The temple complex is open for visitors to schedule a time they would like to walk through the holy spaces, and it is available via their website. The temple complex is located east of the city center and is open every day.
32 – Watch extreme sports for free at Centro de Esportes Radicais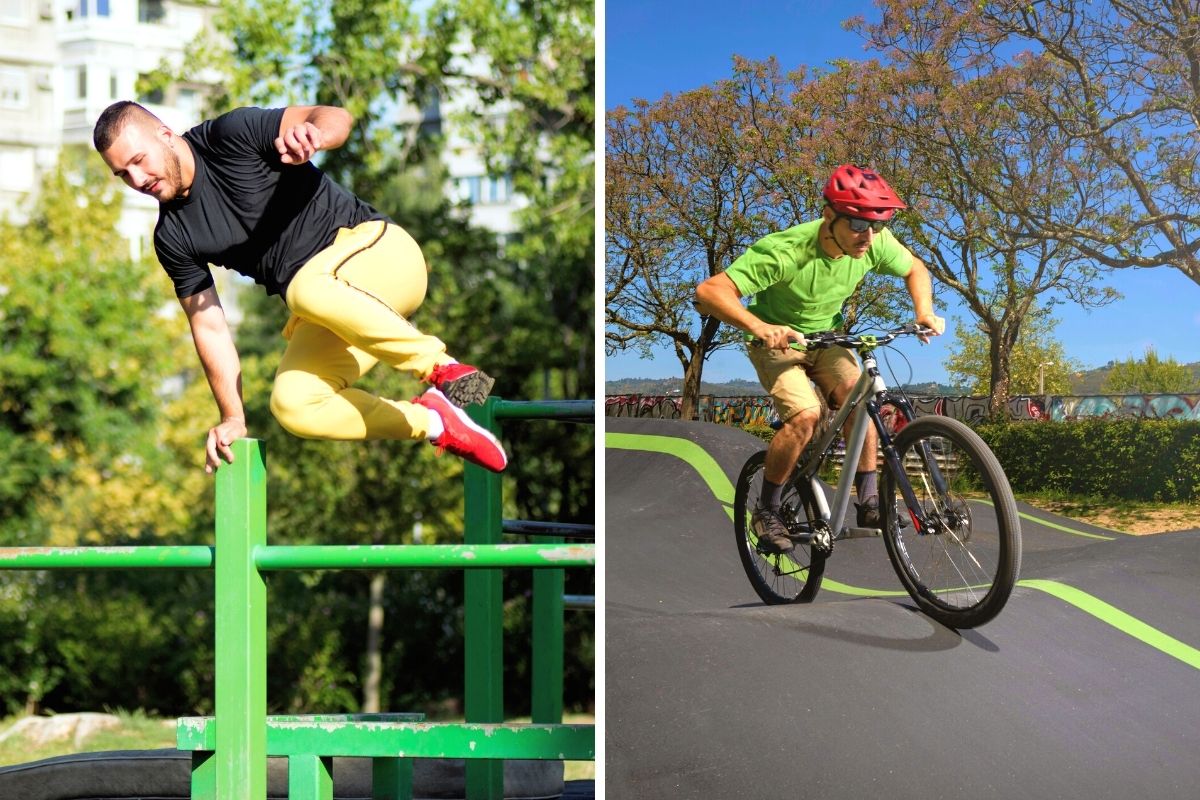 If you're looking for a sports-filled activity to do while in São Paulo, check out Centro de Esportes Radicais – a center dedicated to all things adventurous sports.
A perfect place to watch all the extreme sports, or participate in yourself, the park comes equipped with a parkour park, a pump track, a baseball stadium, and a skate park, all within its 38,500 square meters.
If you're not into extreme sports yourself, you can also take advantage of the great walking trails available, biking paths, a picnic area, and even a light outdoor gym. Grab some snacks, plop by one of the extreme sports activities, and watch as the sports enthusiasts show off their moves.
The park is located in the neighborhood called Bom Retiro.
33 – Enjoy a luscious spa moment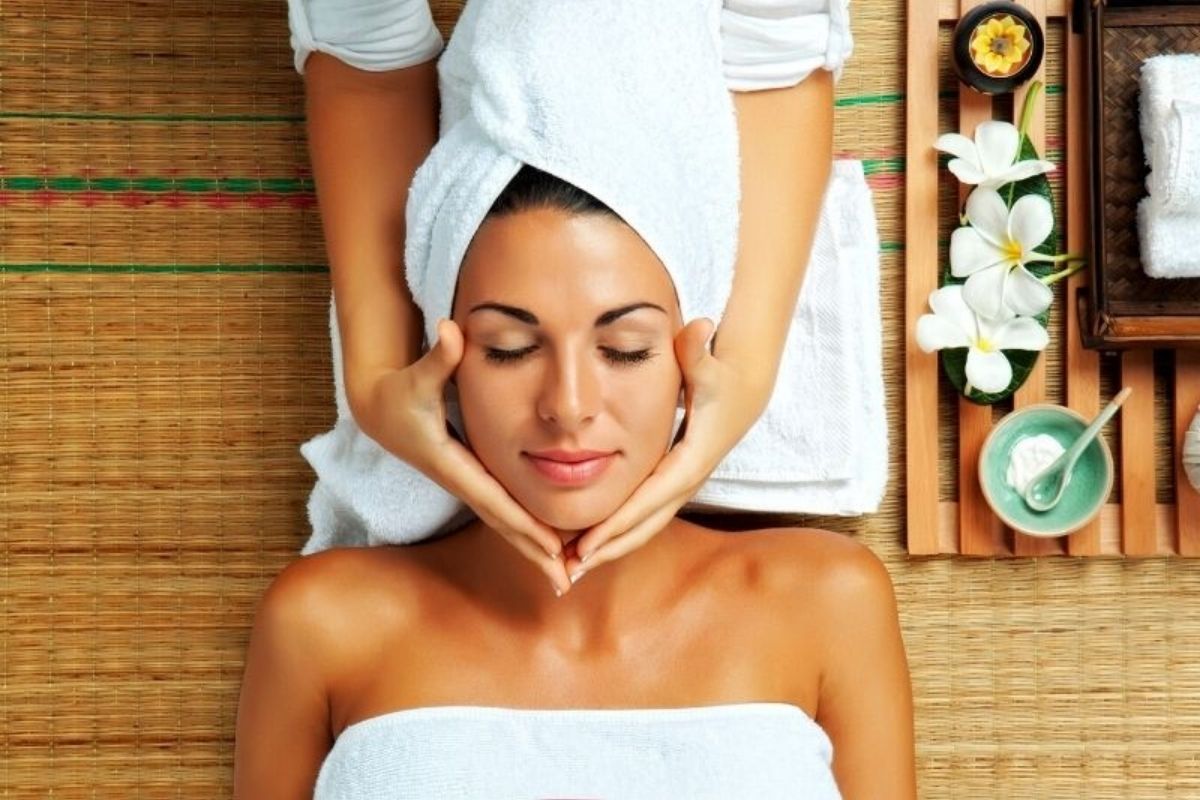 Treat your body to a perfect day of relaxation and rejuvenation with a spa experience and other wellness activities available throughout the city. Relax as a professional masseuse works their magic in a refreshing wellness session, ranging from a variety of different massages for every type of need.
Choose between a deep tissue massage, shiatsu, a hot stones massage, or a lymphatic drainage system to increase blood flow around the body, especially good after so much sightseeing and walking.
Enjoy the relaxing ambiance of the space, immediately capturing the senses even before the treatment begins, and enjoy a complimentary drink of coffee, tea, or water, upon arriving as your session soon begins.
34 – Visit the largest temple in South America, the Fo Guang Shan Temple Zu Lai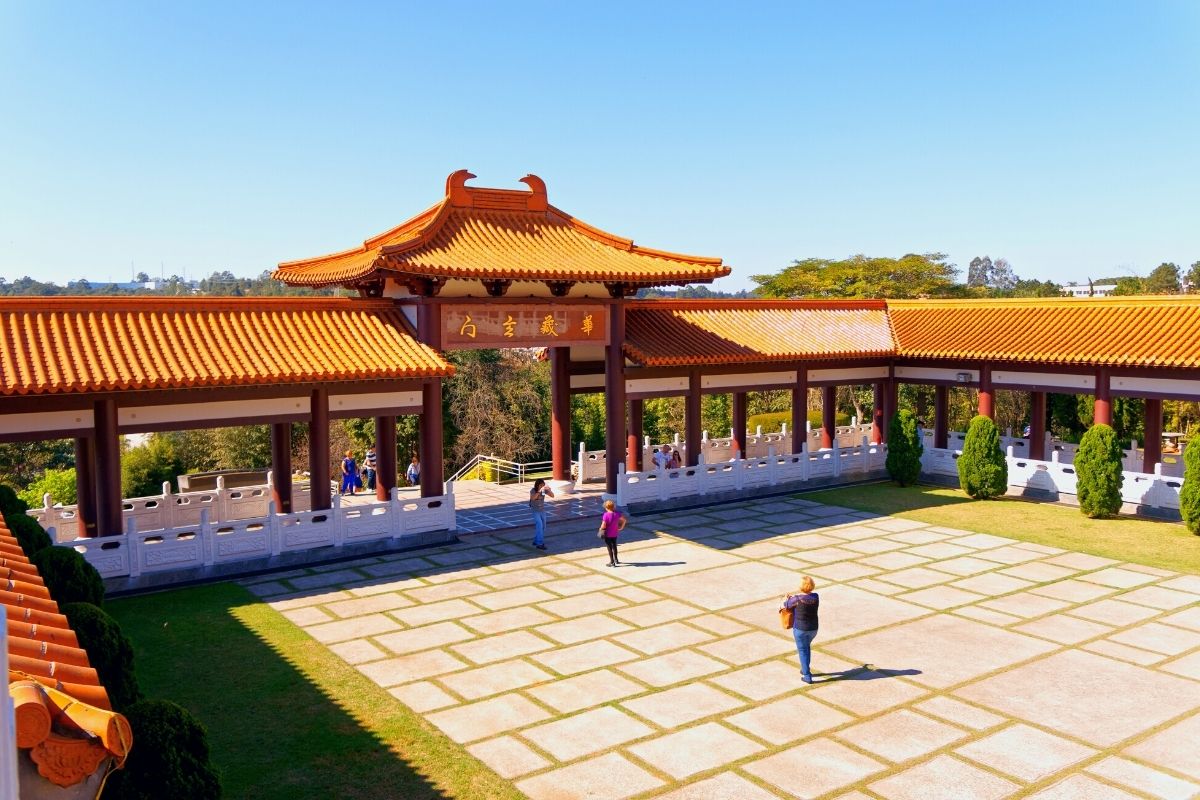 Visit the fascinating and largest Buddhist temple located in South America, 28 kilometers west of São Paulo city center.
The temple grounds, which were officially consecrated in 1992, cover approximately 150,000 square meters. It is a branch of the Chinese Mahāyāna Buddhist organization which practices Fo Guang Shan (Humanistic Buddhism).
Walk through the holy space, taking in this fascinating structure and religious symbolism, learning about the history behind the temple, the reason for its construction, and its role in Brazilian society.
Walk through the stunning gardens, observe the details of the Buddha statues, and feel like you've been transported kilometers away to the other side of the world.
The temple has free entrance and can be visited on the weekends.
35 – Get the fascinating story behind the Martinelli Building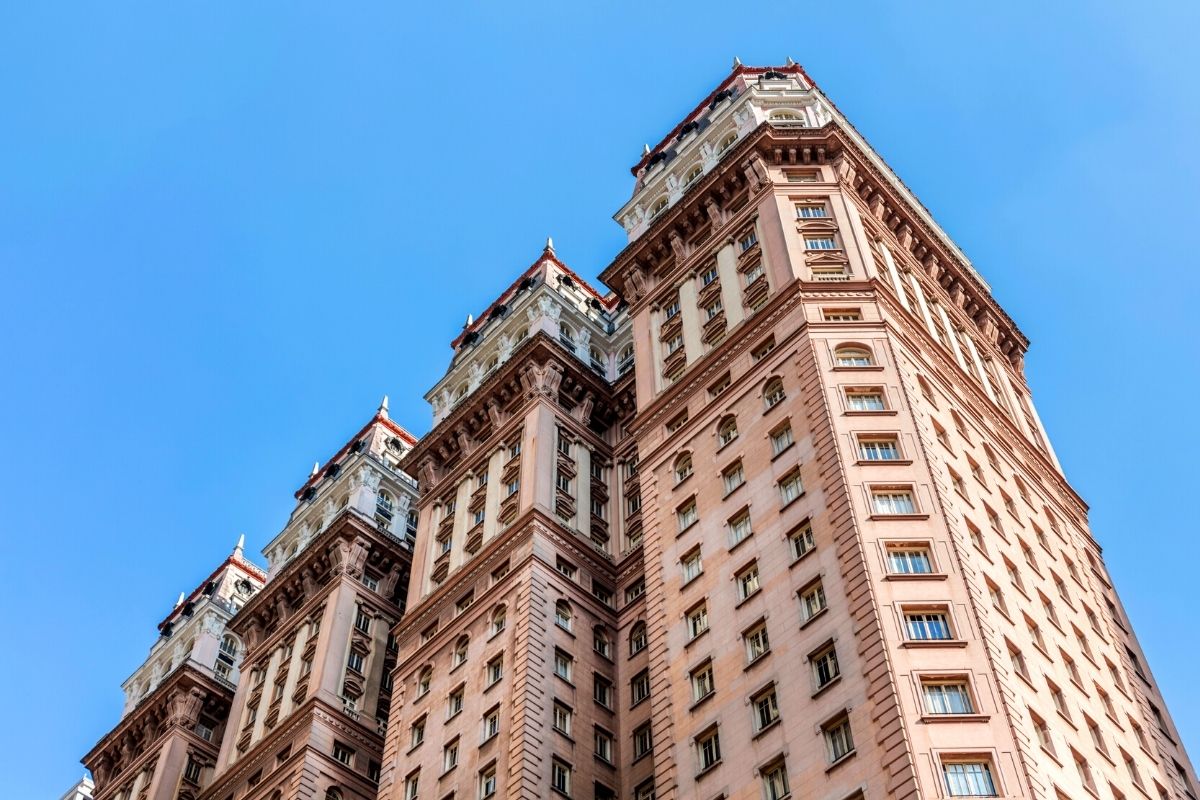 Constructed by the ambitious Italian entrepreneur, Giusseppe Martinelli, the Martinelli building was constructed as a way to beautify and populate the skyline of São Paulo.
The building, dating back to 1922, had 12 floors, and continuously grew every few years with more floors added to the skyscraper until reaching 24 floors – and that was due to the city putting a pause on the ongoing project.
Today, the skyscraper has a grand total of 30 floors, and houses various offices, apartment homes, and even an observation deck on the 30th floor, not to miss out on.
Learn more about the interesting story behind the structure, as well as the neighborhood in which the building resides, on a walking tour, which always makes a stop at the Marinelli Building.
36 – Check out the urban art throughout the city on a street art tour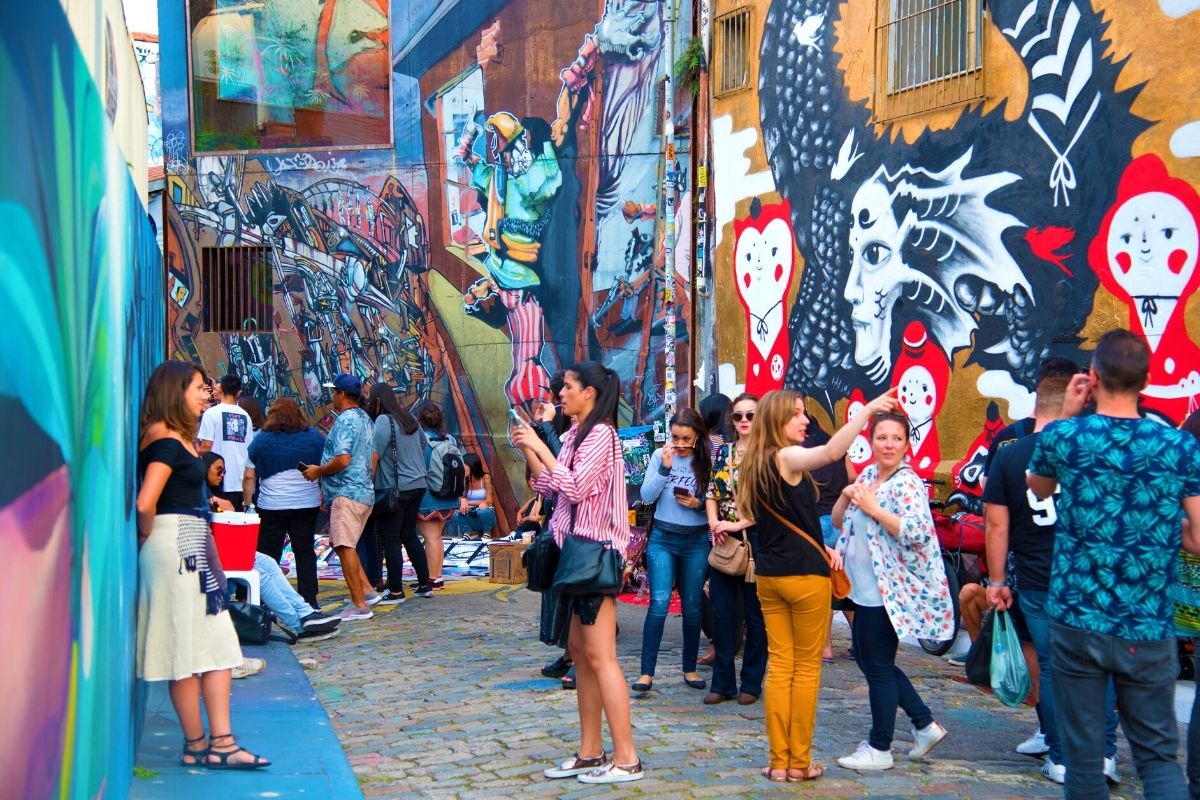 Something unmissable to experience in São Paulo has to be a street art tour, where you'll be locally guided by a street art professional.
Learn everything about the stories behind the murals that decorate many parts of the city, and their symbolism, as well as learn about some of the most notable street artists.
A street art tour will also show you corners of the city that you may have not seen before, such as checking out art at Vila Madalena, including Batman's Alley, known as a hot spot for graffiti and street art of all kinds, concentrated within a certain radius.
Be prepared to see everything from lighthearted imagery of pop culture, to political-heavy examples of protest art.
37 – Get cultural at the Casa das Rosas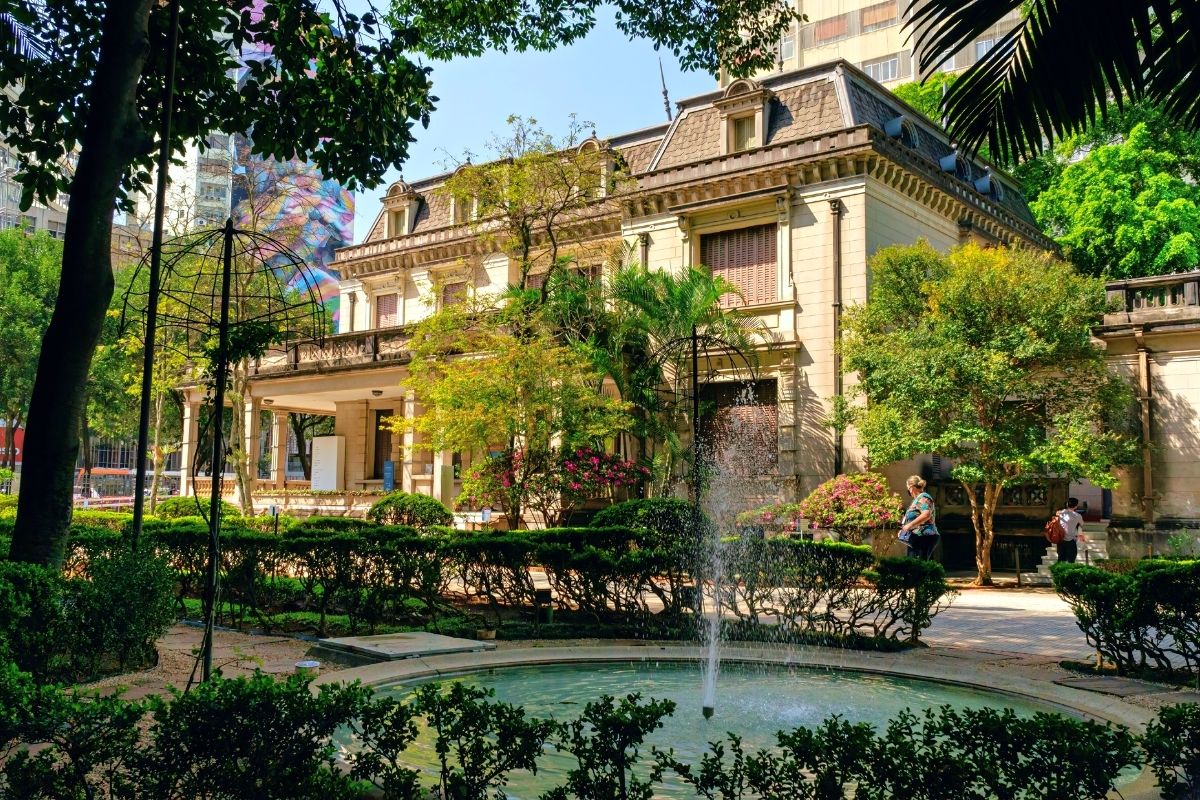 Sitting 6 kilometers south of the central zone of São Paulo is Casa das Rosas, a center for cultural events such as poetry readings, literature events, and musical concerts, and an overall space for creative and educative debates amongst Paulistas (São Paulo residents).
Visit the 1935, 30-room mansion, originally built to be the home of renowned architect Francisco de Paula Ramos de Azevedo, that was turned into a cultural space in 1991.
Walk through the exhibitions living permanently within the cultural space, covering topics and interests in books by Brazilian authors, the celebration of the centenary, calligraphy art, photo writing, architecture, and more
Be sure to check out their events calendar to see the upcoming programming scheduled, sure to pique your interest. The space is open Wednesday-Saturday.
38 – Take a nice and long break at Água Branca Park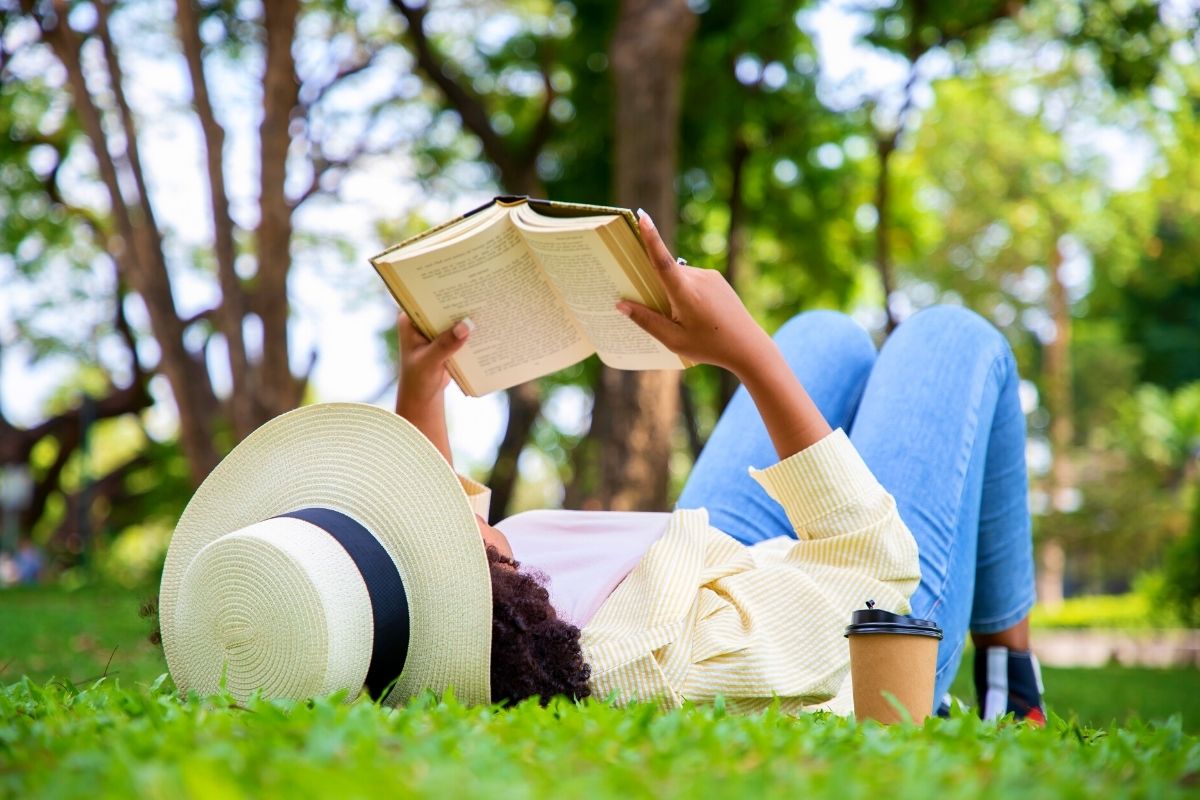 Come up on Água Branca Park, a spectacular, green, nature lovers' dream covering approximately 135,000 square meters, lined with shady walking paths, equestrian opportunities, and many more activities for every age.
Walk through the perfect walking paths, taking in and learning about the trees and flowers native to the area, and if you have kids, take them to the aquarium or the playground on site.
Stop by the Geological Museum also located inside the park, where you can learn more about the natural findings of the area thousands of years ago. Check out fossils, geological rocks, and minerals, to learn about the ecosystems that coexisted back then.
Come by on Sundays to visit the Organic Fair, or bring a book and snack to relax a bit.
39 – Take a day trip to the holy site of Aparecida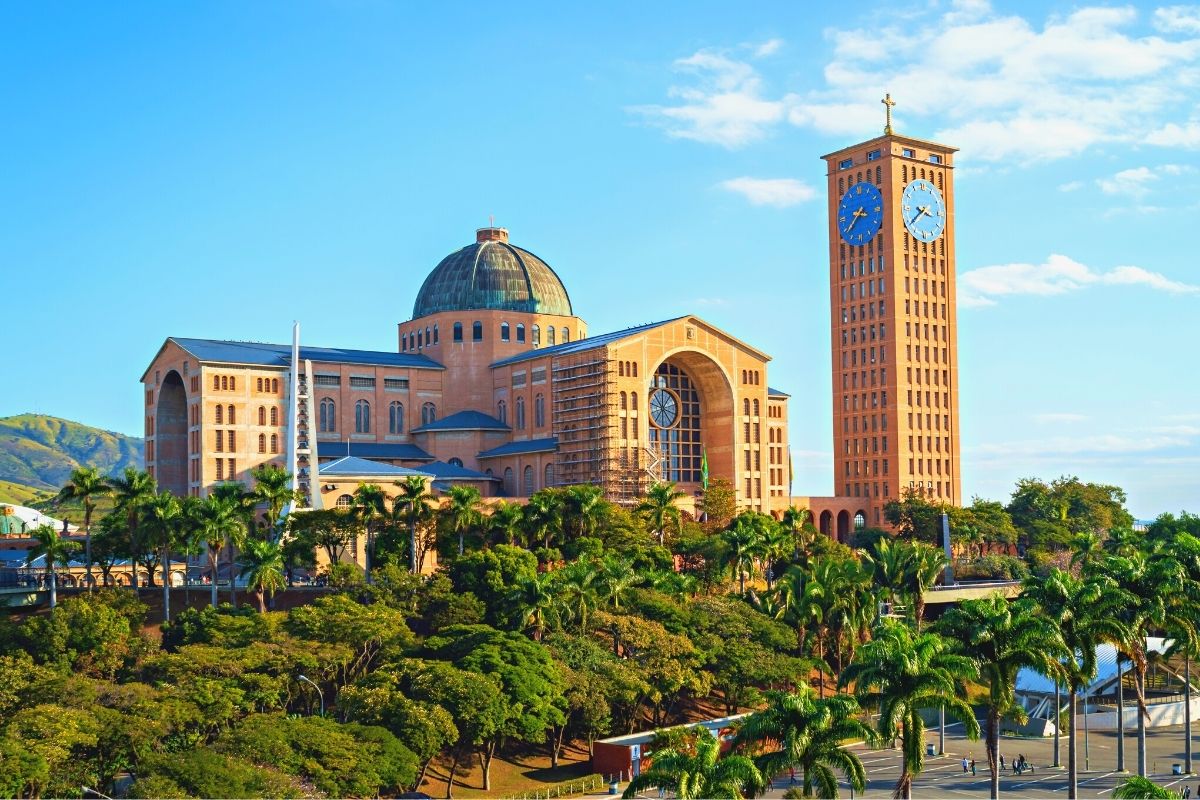 Take a 2-hour day journey to Aparecida, a site known to be a famous religious spot for those of the Catholic religion, that welcomes an estimated 10 million visitors per year for this same reason.
Many devout Catholics visit the famed Basílica de Nossa Senhora Aparecida, known to be the world's second-largest temple, on October 12th. This is the date on which the patron saint of Brazil, Aparecida, is celebrated.
The patron saint is honored with a Festa de Nossa Senhora Aparecida on October 12th, which is a celebration worth visiting if you find yourself in São Paulo on those dates.
Aside from the basilica, check out the aquarium, a great theme park, and museums to get to know the local culture, faith, and history of Aparecida.
40 – Try for yourself the best coffee shops in São Paulo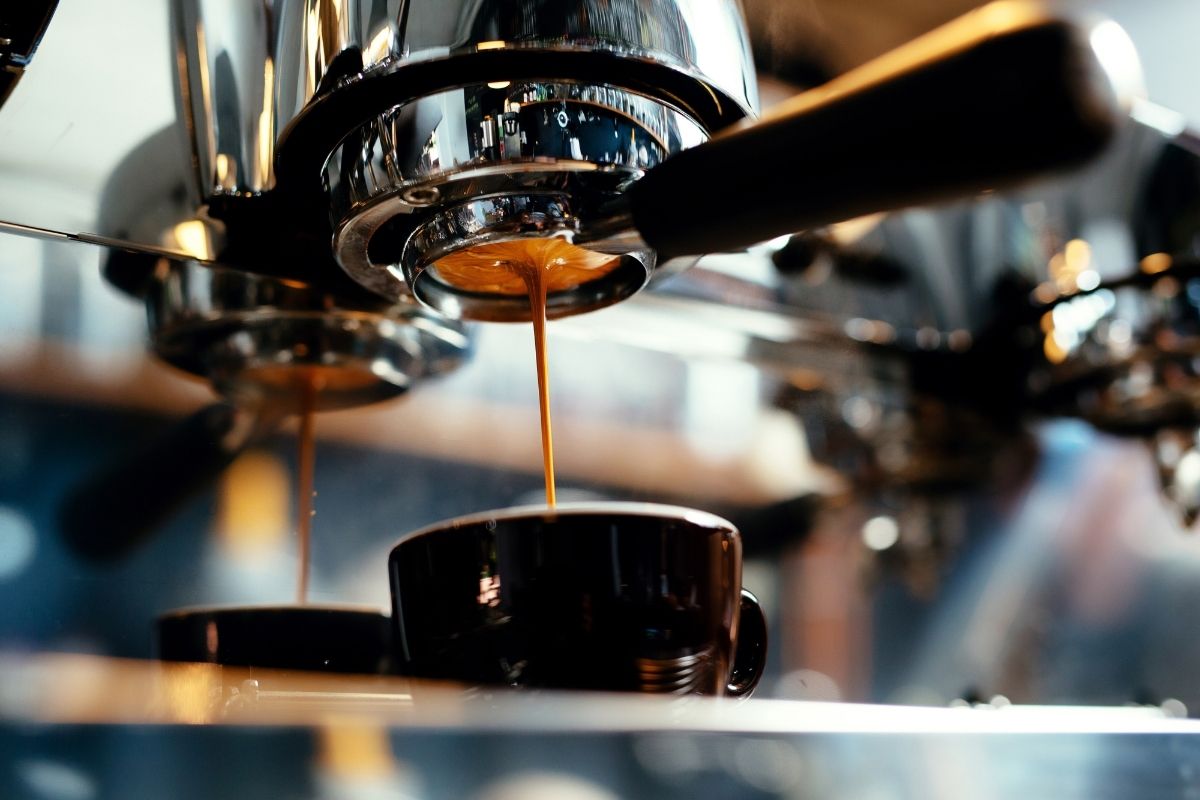 Coffee consumption is absolutely an activity worthy of putting on your list of things to do in São Paulo, to try for yourself the richness of Brazilian coffee.
Futuro Refeitório offers free smells of daily roasted coffee beans, curated especially for their coffee creations, which will surely entice you to step in and order a coffee and freshly baked bread.
KOF – King of the Fork is also a great coffee shop to stop by, offering a great selection of coffee drinks, including a flat white, latte, or cold brew.
For a scientific and unique coffee experience, don't shy away from Coffee Lab, creating and delivering its unique spin on modern favorite drinks. Be sure to ask for a recommendation, as many of the baristas are bilingual.
41 – Learn about the advancements in medicine at the Instituto Butantan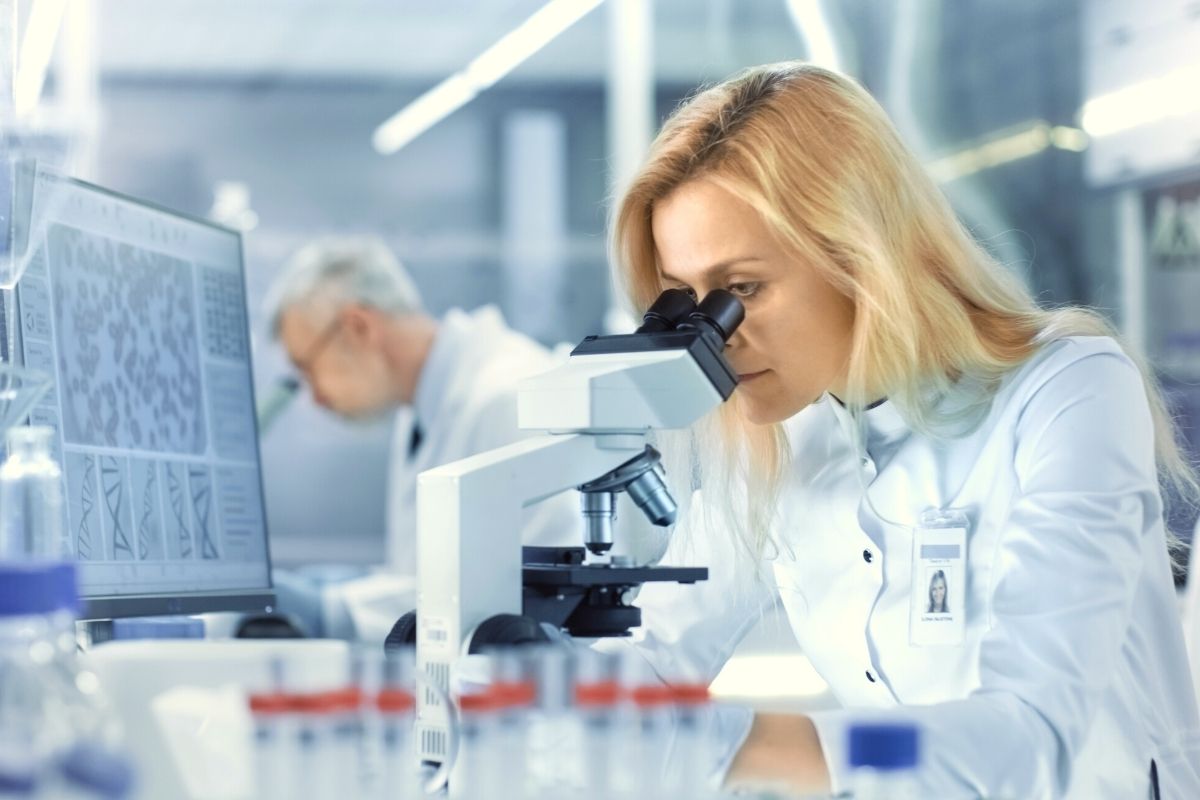 The Instituto Butantan is a research-based scientific center, specializing in public health.
It's considered one of the major scientific centers in the world, due to its continuous labor towards researching, learning, implementing, and finding cures to various national and worldwide illnesses.
To get a glimpse into the world of medicine for both humans and animals, check out the Butantan Science Park, a scientific, cultural complex that houses 22 attractions to educate and entertain visitors of all ages.
Learn about the research held at the institute, and the contributions provided by the institute to the public health of Brazilians in the Center for Scientific Dissemination and the Memory Center.
Observe the historic buildings as you take your children to the Monkey Zoo, Serpentarium, and Vivaria, housing many animals.
42 – Take in the architecture surrounding Praça da República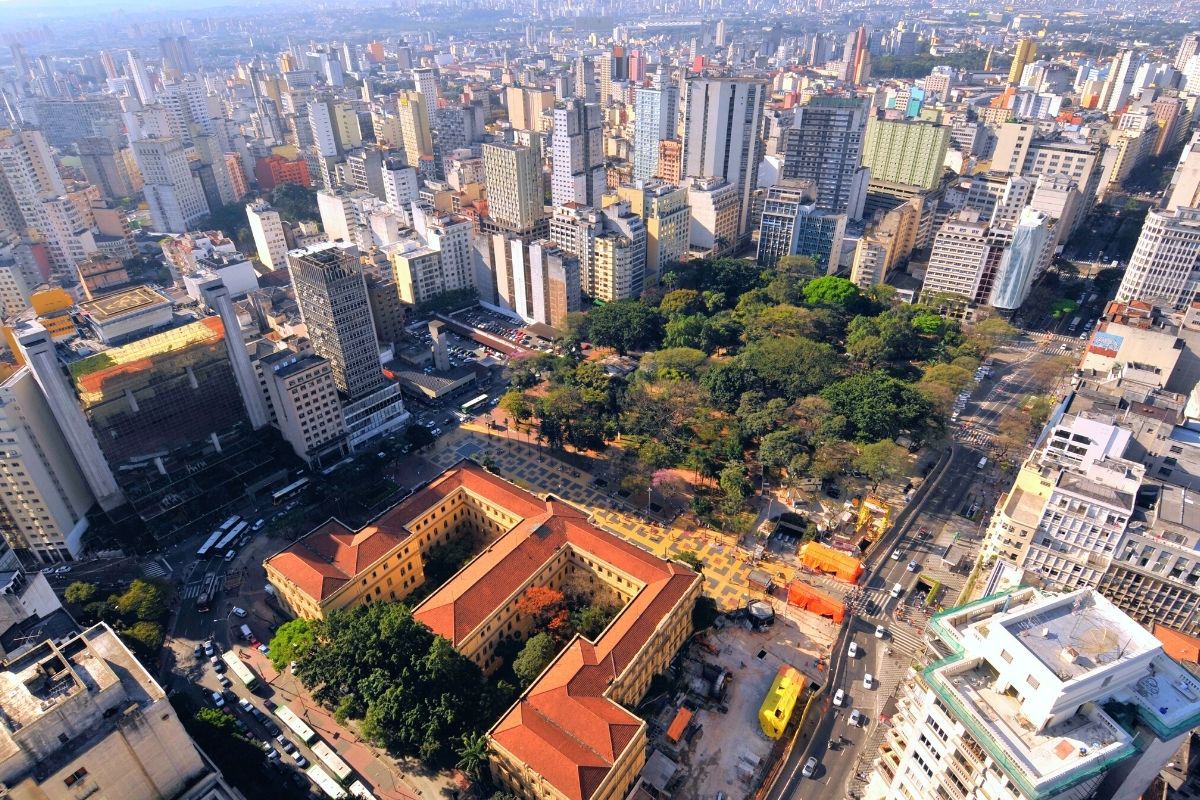 Appreciate the views of Praça da República on a city tour, an important square located in the heart of the historic center of São Paulo.
Surrounded by architecture that dates back to the late 1800s, take your time looking up and around, starting with the Casa Caetano de Campos, which today is the State Education Department.
Allow your gaze to move on to the Modernist-style architectural apartments, and then don't forget to check out 2 of the city's most well-known buildings, Edifício Coplan and Edifício Itália, known for their architecture and detailed designs.
Visit on Sundays, when there is an open-air market. At the market, you can expect to find artisan crafts from all over Brazil and even some from other Latin American countries.
43 – Try your hand at Brazilian dishes in a cooking class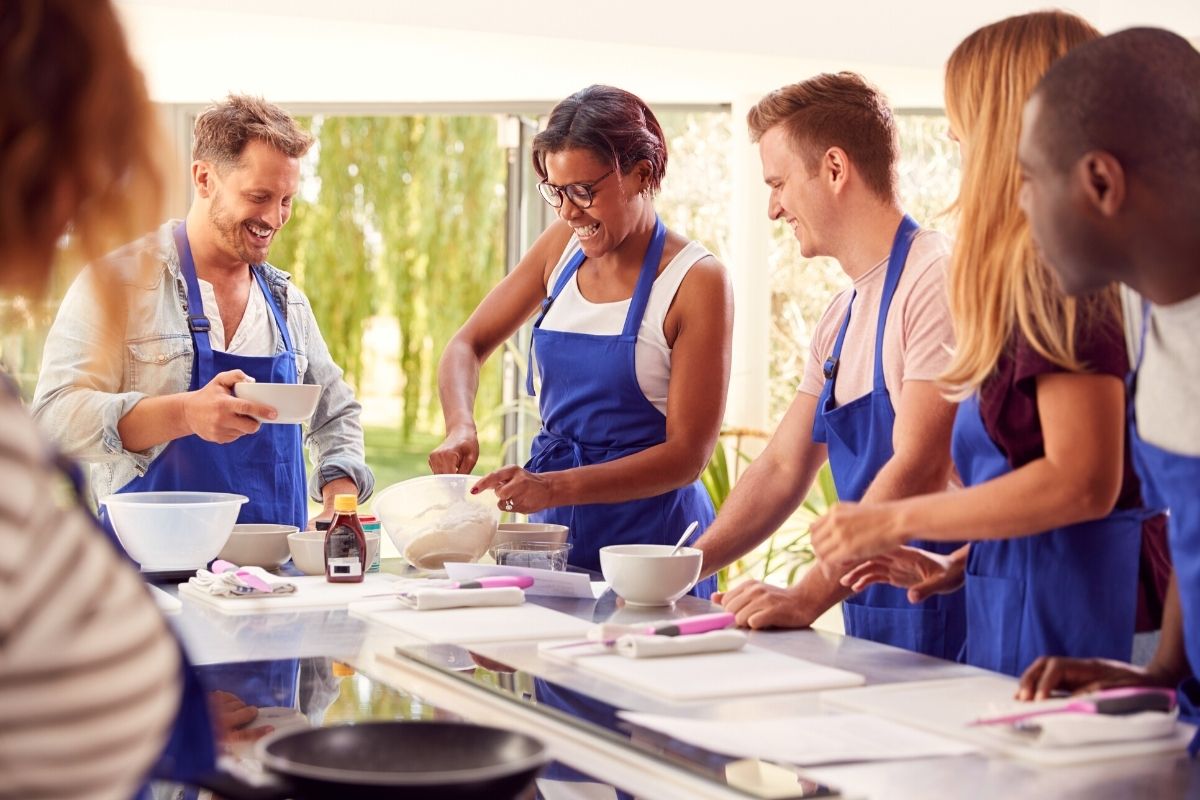 Test your culinary skills inside a cooking class in São Paulo, learning and creating appetizing Brazilian dishes and treats within a professional kitchen. Learn how to make traditional dishes such as Feijoada (a beef and beans stew), Farofa (toasted yuca or cassava flour), Empadão (Brazilian pot pie), and many more dishes.
Learn about the major world influences brought over to Brazil from Europe, Africa, and Asia, and see (and taste) how Brazilians used the different influences to create their own dishes with their rich supply of native ingredients.
Bring your best foot (or hand) forward, and be ready to learn about Brazilian food and fascinating historical facts related to food like nowhere before.
Cooking classes begin at around $80 USD, and also include ingredients and supplies.
44 – Drive through the uniquely designed Octávio Frias de Oliveira Bridge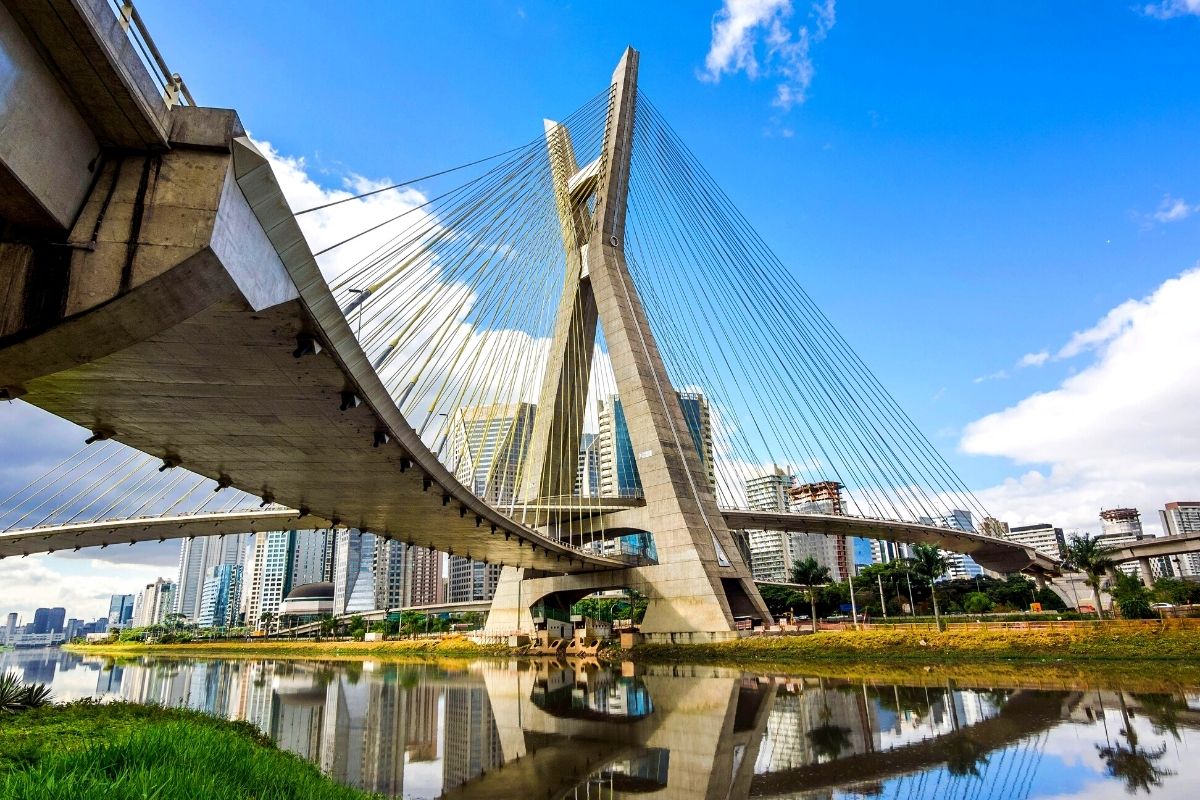 Known by locals as the Ponte Estaiada, the Octávio Frias de Oliveira Bridge is a fascinating bridge, and unique in its form, as from an aerial point of view, the curved 2-track bridge creates an X form.
Considered an emblem from the architectural design aspect, the unique design of the bridge has drawn crowds, mostly to drive through as walking is not permitted, to experience driving through the curve of the bridge, as well as driving through at night.
At night, especially during the holidays, the design of the bridge is even more appreciated, as the lights on the cables and single concrete pillar situated between the 2 curved tracks, turn on, and illuminate the true design, appearing similar to a Christmas tree.
45 – Enjoy Japanese culture without leaving Brazil at the Japan House São Paulo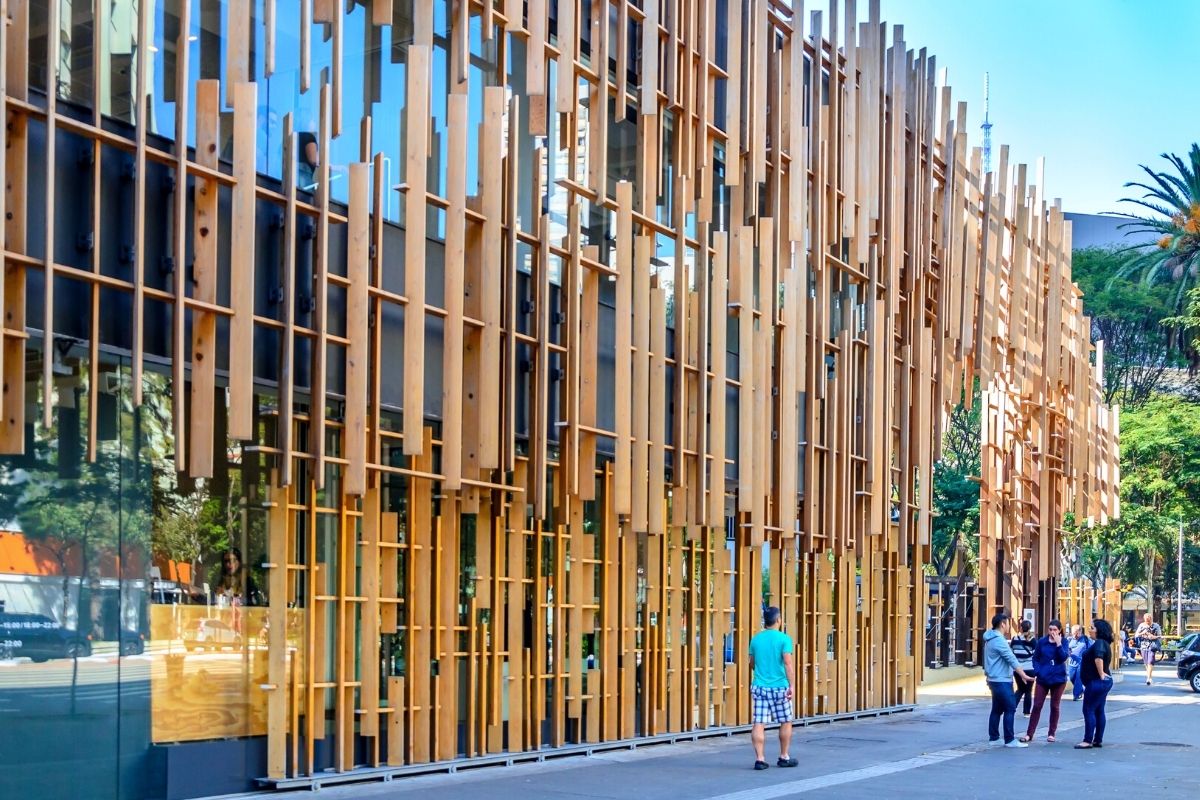 The Japan House itself is a cultural project created by the government of Japan, designed with the intention of sharing a bit more about Japanese culture in a space designed by Japanese architects.
Inside, learn about the great depths of Japanese history, as well as learn and interact with the constant innovations created in Japan, available right in São Paulo.
Aside from jumping straight into the exhibitions showcasing examples of Japanese culture via arts, artifacts, architecture, and literature, take a bite out of Japan inside the Japan House.
Try everything from a delectable egg sandwich to Japanese candies, and modern Japanese foods, and visit the shops, full of Japanese brands and made-in-Japan items.
The Japan House is located in the heart of São Paulo.
46 – Make time to stop by other great museums in São Paulo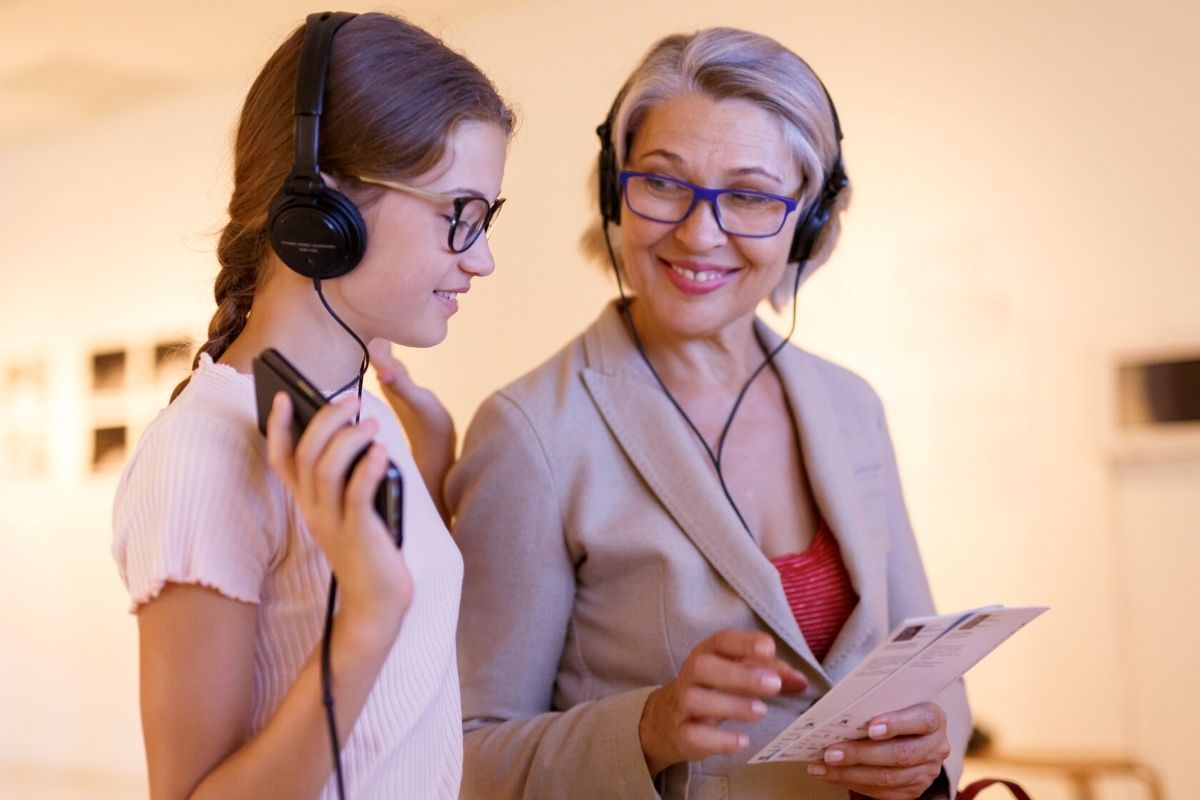 The Museu da Casa Brasileira showcases as much as impulses discourse and creativity in visitors learning about housing, urbanism in Brazil, and sustainable architecture. Check out the Museu da Língua Portuguesa, a linguistic museum established in São Paulo, designed to explore the complexities and diversity of the Portuguese language.
Visit the São Paulo Museum of Immigration, retelling a fascinating history of immigration from all over the world, and welcoming waves of cultural pockets arriving in Brazil. The Museu Brasileiro da Escultura e Ecologia is a unique and interesting space that houses the majority of sculptures and intriguing 3-D forms created by local and international sculptors.
Consider the São Paulo Jewish Museum, hosting an expansive collection of exhibits that detail the arrival of the Jewish community to Brazil, and their influence on Brazilian culture today.
The Museu SPTrans dos Transportes is a fun museum to bring your kids to, where you can all learn and see with your eyes the multiple forms of cars and mobility throughout the years. The History Museum of Japanese Immigration in Brazil shares the waves of Japanese immigration to Brazil throughout the years, and how they influenced Brazilian culture.
47 – See São Paulo from the skies on a helicopter tour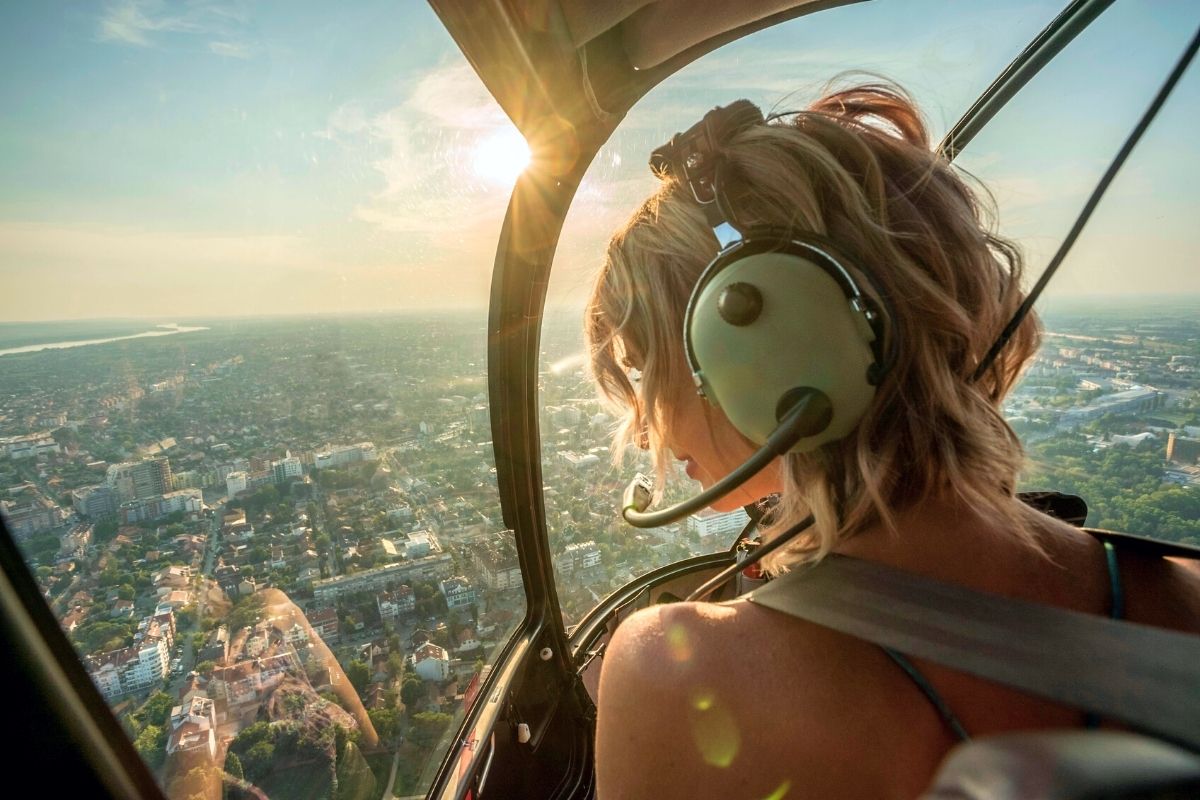 Soar the skies of São Paulo on a magical helicopter tour, whether you're traveling with a loved one or even by yourself.
Take a bird's eye view of incredible and important sights in the city like the São Paulo Cathedral, the Santander Lantern, Paulista Avenue, the Autodromo Jose Carlos Pace, and many more iconic buildings.
Enjoy 15-20 minutes of pure bliss, as you make out the places you're seeing from above, while also learning fascinating facts from your professional guides on board with you.
Helicopter tours usually start around $150 USD.
48 – Step inside a niche mall at Galeria do Rock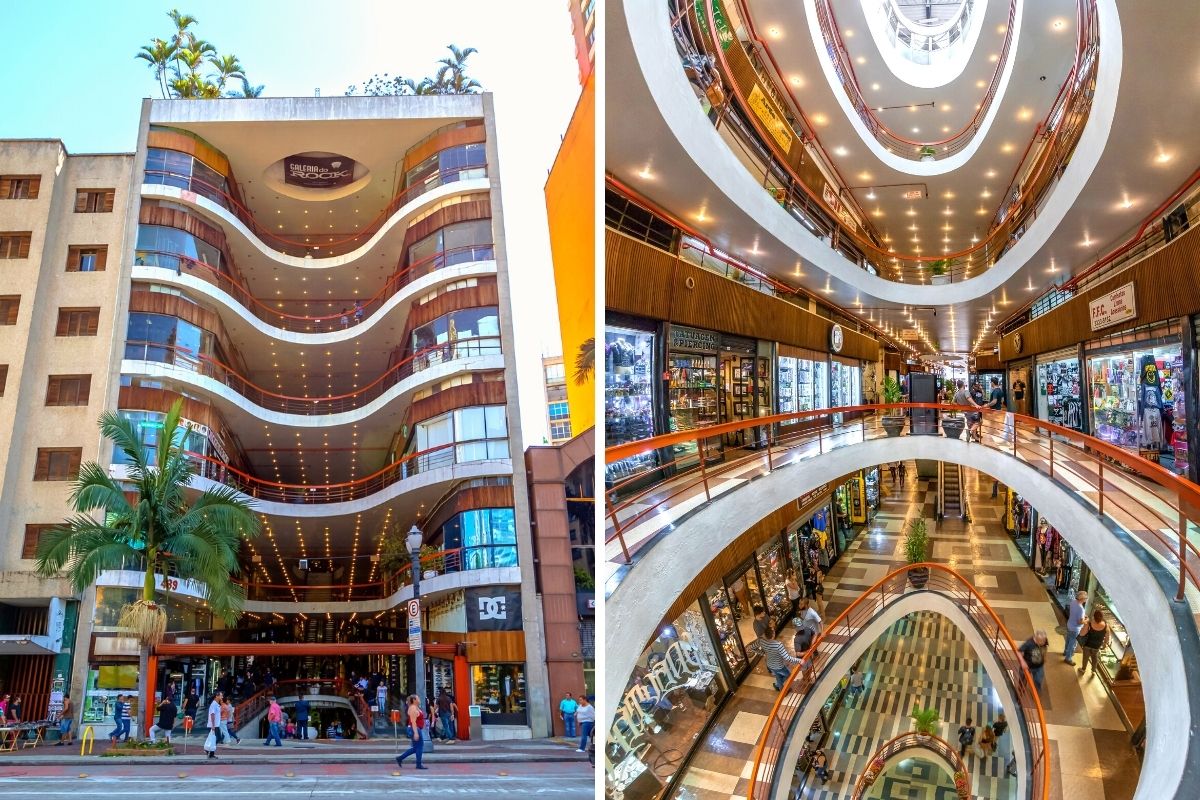 The Galeria do Rock is a shopping mall where you will mostly find record shops full of rock, hip hop, and alternative music, as well as other music-themed shops and clothing stores.
Step inside, and wander through the black-colored walls, and oranged accented handrails of the multi-floored shopping mall. Though the building dates back to 1962, the Galeria do Rock is considered a cultural building due to its genre of stores and brands in one place.
The Galeria do Rock also doubles as a concert venue, mostly for musicians under the categories of rock and hip hop. The Galeria do Rock is located in the heart of central São Paulo.
49 – Get to know some of the cultural center's amazing programs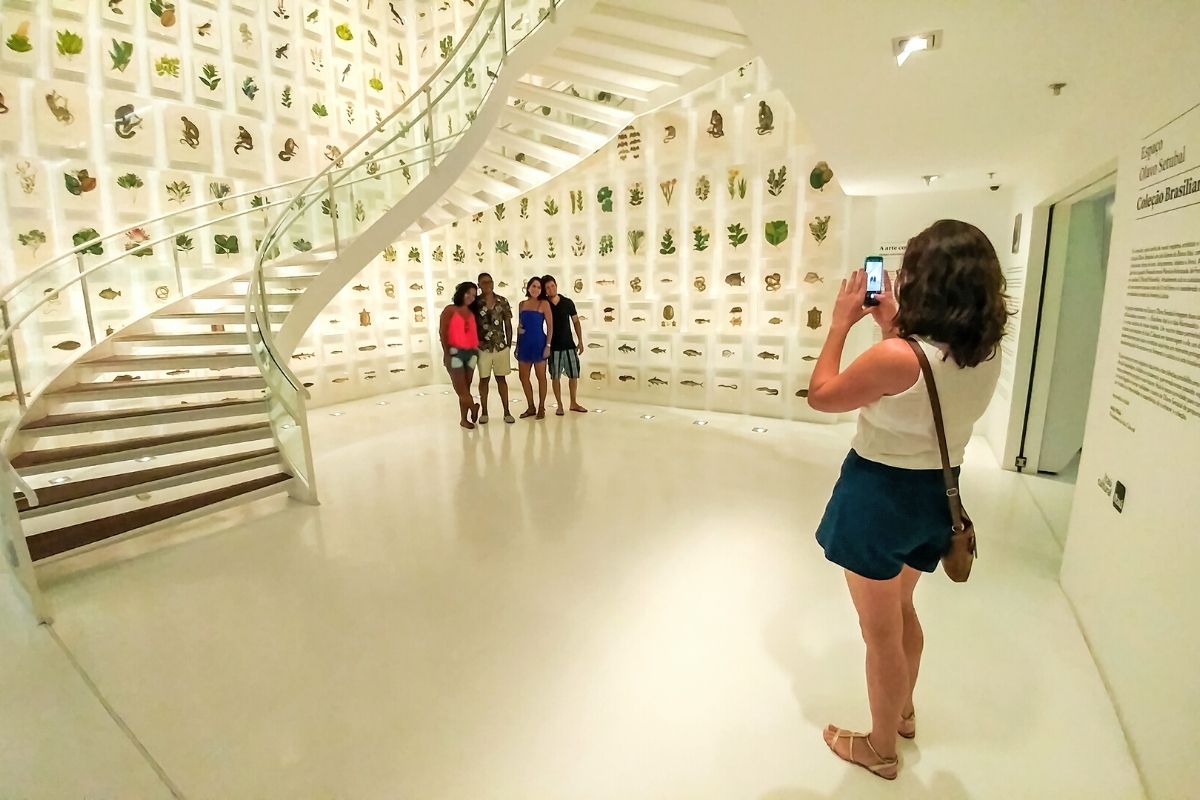 Itaú Cultural is a cultural space with the Brasiliana exhibit, sharing different forms of art that show an image of what Brazil looked like from the conquest perspective.
The Centro Cultural Banco do Brasil is housed within a beautiful 1901 building, sharing exhibitions, theaters, a library, and a video room. Step inside the Caixa Cultural São Paulo, where you'll find dozens of varying programs from thought-provoking film screenings, art galleries, temporary exhibits, and book signings.
Look inside the Centro Histórico e Cultural Mackenzie, and imagine its previous use of being an engineering school in 1896. Today, the cultural space houses exhibits and collections relating to the architecture arts as well as design and technology.
50 – Feel the refreshing adrenaline at the water parks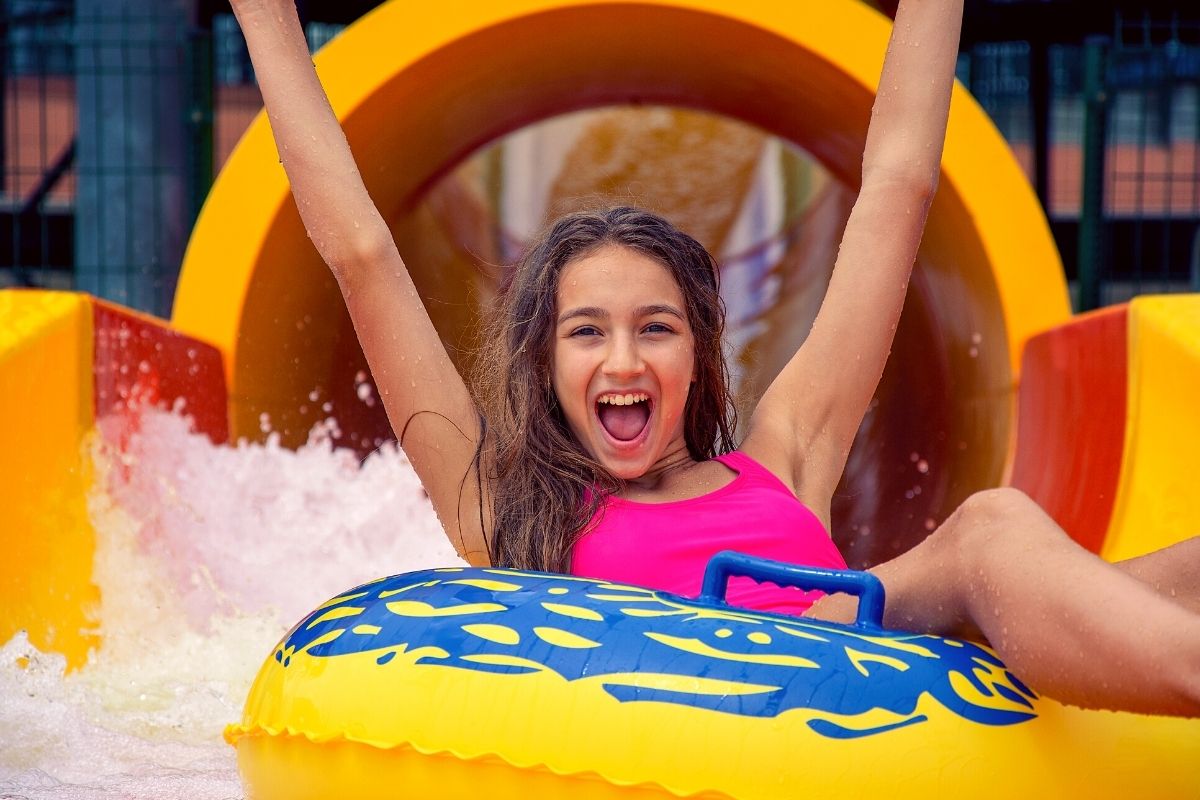 Magic City is a great water park that offers the thrill of zip lining above a shady forest, dipping your toes in the refreshing water, or catching up on your suntan. Slip and slide down the 13-story high water slides at Wet'n Wild, surely guaranteed to make you and your friends laugh with joy.
Thermas Water Park is around 2 hours away from São Paulo, but surely worth the trip for its large and lazy wave pools, and exciting slides for young and old. Located at the same distance from São Paulo, you can also enjoy Water Castle Park.
Thermas do Vale is a tropical water escape waiting for you with beautiful palm trees and flowers, surrounding the pools, and a large lazy river. Crash some waves at the VIVA Parque offering the ultimate fun with its wave pools or adventurous hikes through the Atlantic forest.
51 – Try the exquisite wines of São Roque on a day trip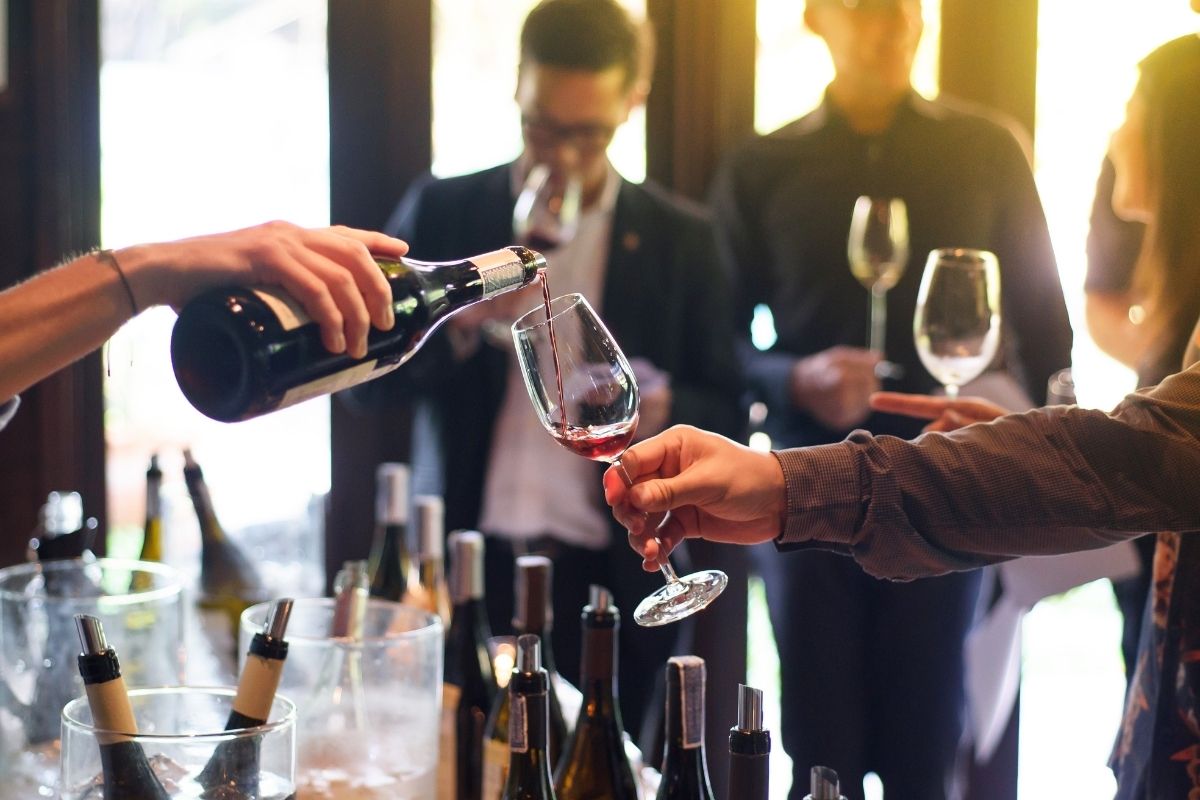 A little over an hour away from São Paulo is São Roque, a wonderful natural wonderland that aside from wild beauty sights along the city, also provides unique things to experience, no matter the interest.
If skiing is your thing, check out only the largest artificial ski mountain park in Latin America, located in São Roque. Another wonderful experience to have is to hike to outstanding waterfalls through mountains such as Monte Saboó.
Due to the immigration of Italians and Portuguese in the area, combined with the perfect wine-making landscape, one of the most exciting things to do in São Roque is embark on a wine tasting tour and tasting.
Check out regional wines at some of the best wineries in São Roque, starting at $50 USD.
52 – Get your skating on at the best places to skate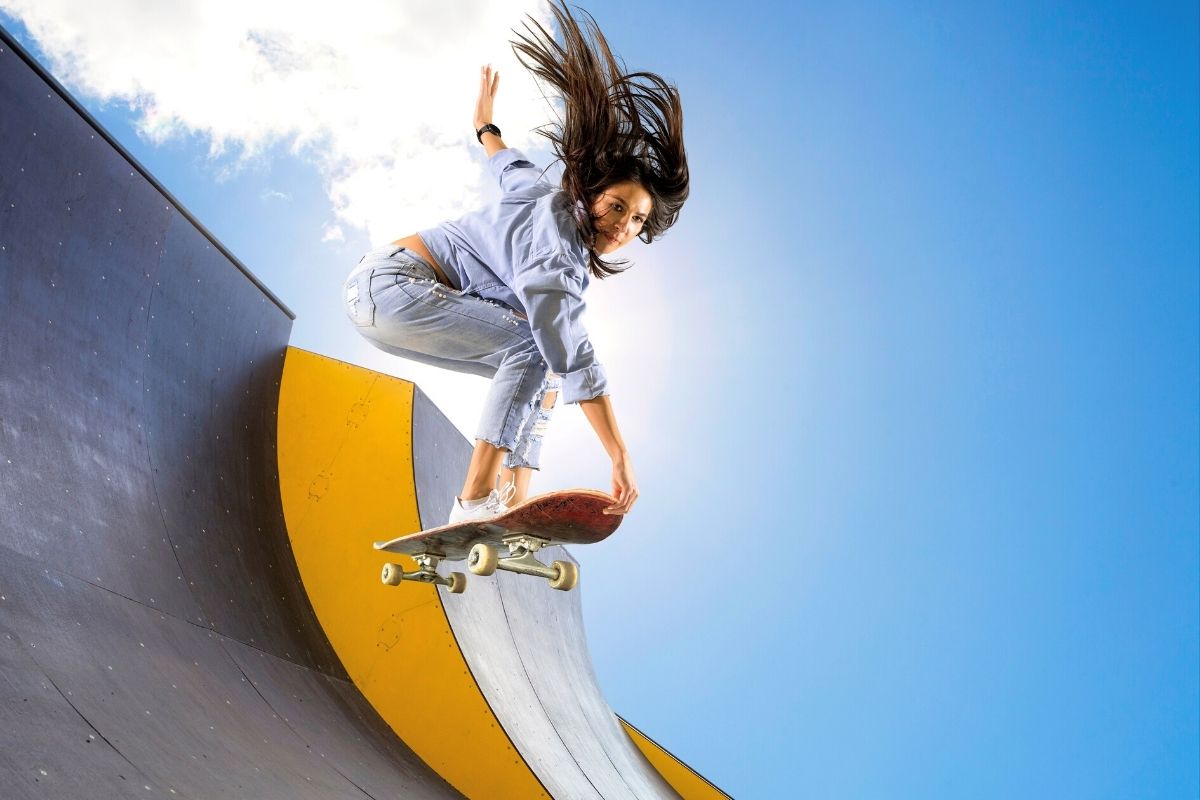 Catch some serious air at Vans Skatepark in Villa-Lobos Park, located west of the city, where the international shoe brand opened a skate park accessible for free, covering an area of 800 meters squared and a depth of 2.9 meters.
Check out Juventude Park for skating, people-watching, walking, and picnicking, amongst many other things, located 5 kilometers north of the city center. Join the skating fun at Jockey Chacara Municipal Park, where you'll find perfect skating domes, as well as wide open spaces for other games to enjoy such as soccer.
Visit Cordeiro Municipal Park (Martin Luther King), a little further south around 15 kilometers, offering great skating opportunities for children and adults, as well as basketball courts and soccer fields to enjoy alongside the locals.
A great neighborhood for skating is Bela Vista, and you can also visit Skate City for an indoor skating rink.
53 – Take a grand hike at Pico do Jaraguá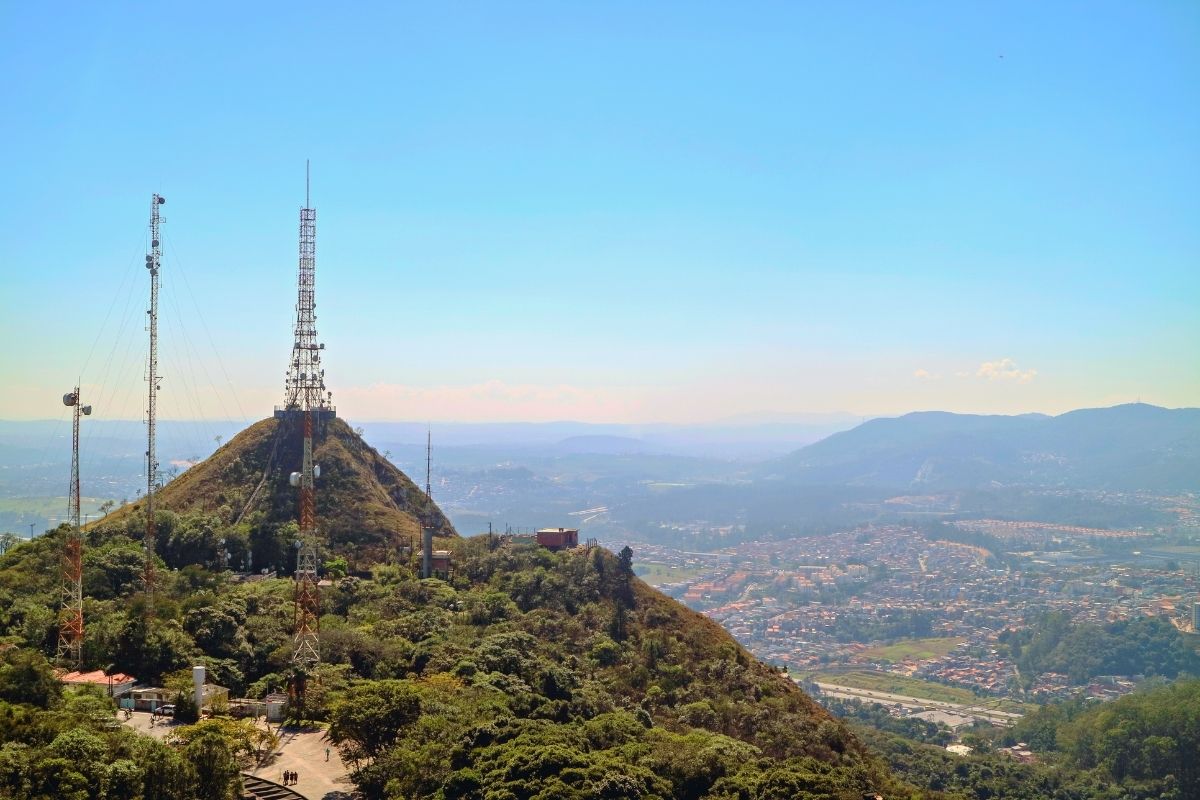 Get incredible views of nature and the city below as you take a hike up Pico do Jaraguá (Jaraguá Park).
Known as the tallest peak in São Paulo with two antennas planted on it, and reaching a height of 1,135 meters high, visitors can reach even higher once getting to the top of the mountain. There are steps near the antennas that allow visitors to get even better visibility of the city below.
Cantareira State Park is a great place to also get some hiking opportunities, brimming with the natural beauty of the Atlantic Forest – a rainforest with many varieties of trees that have been there for hundreds of years.
Take in the sound of the animals, from toucans, monkeys, and dozens of bird varieties.
54 – Have an evening at the theatre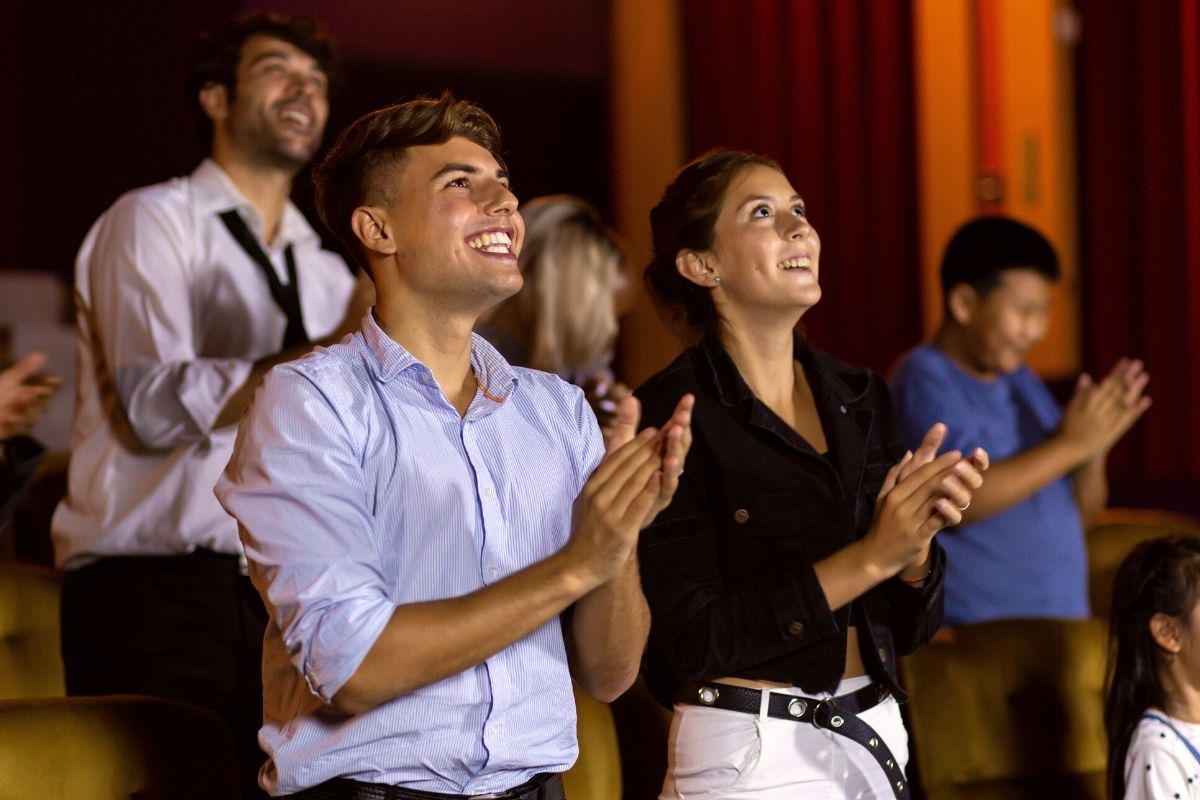 Considered an emblem of São Paulo is the Municipal Theater of São Paulo, an opera house dating back to 1903, and today is appreciated for its Renaissance and Baroque architecture.
Have an evening of ballet and other dance performances at Teatro Sérgio Cardoso, which with only 40 years or so in operation, has some of the best stage equipment in all of Brazil. All forms of theater and performance art come alive at Teatro Alfa, offering entertainment from dance, musical, contemporary music, and orchestra-style music.
A theater for children and young adults is Teatro Bibi Ferreira, which puts on performances dedicated to the joy and entertainment mainly of children. Centrally located is the Teatro J. Safra, an art venue that opens its doors to those wanting to catch contemporary performing arts, from dance to theater, and opera.
The Gazeta Theatre, situated in the heart of São Paulo, delivers heaps of theater, contemporary dances, and a variety of musicals for the family to enjoy. Teatro Ruth Escobar is a wonderful theater, showcasing new talent, named after Brazilian actress and activist for the arts, Ruth Escobar.
Teatro Santander is where you can expect new, yet passionate talent, dance performances, and musicals, so make sure to check their programming ahead of time. Red velvet curtains bestow a regal theme at the Teatro Renault, delivering everything from traditional plays, and original performances.
55 – Do some paddleboarding at Lake Guarapiranga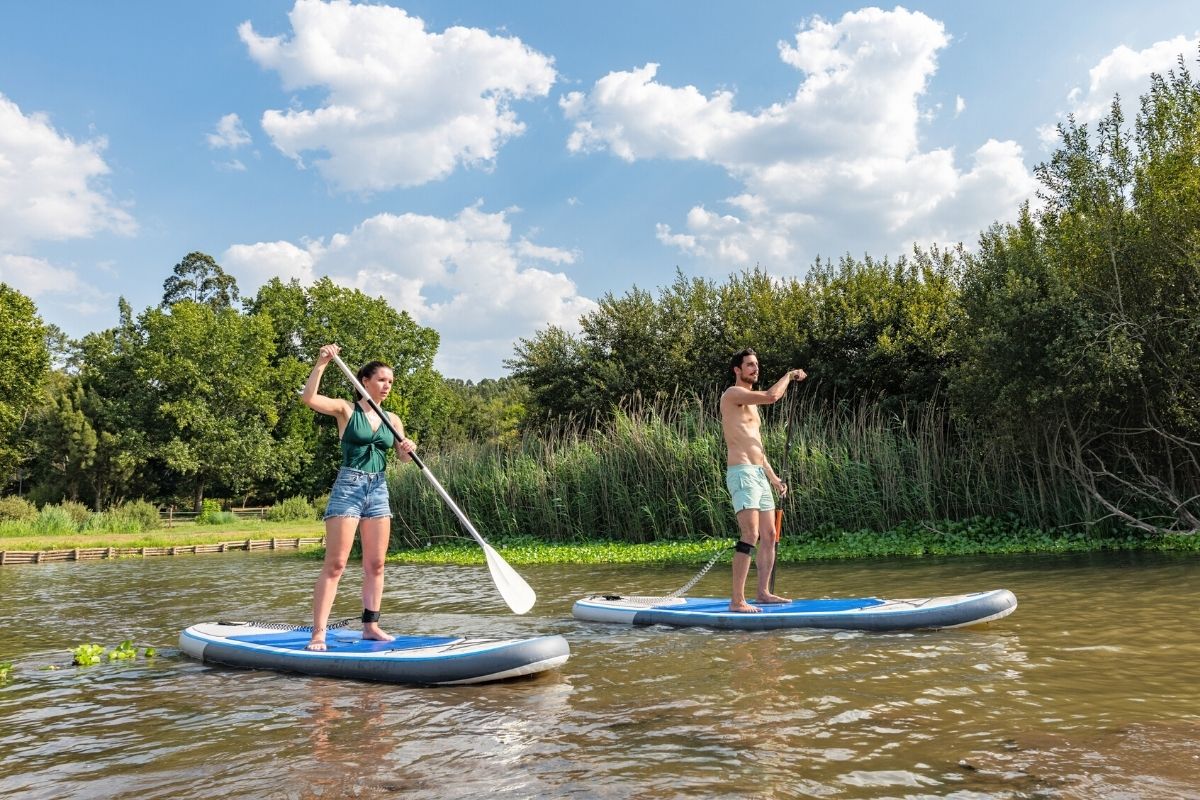 Lake Guarapiranga is most widely known to be a water reservoir, with an abundance of beaches, marinas, lakes, and more. Step into the Guarapiranga ecological park, full of things to do and see for all interests and ages.
For adults, enjoy the outdoor sports facilities, take a scenic boat tour through the pristine waters, participate in some paddleboarding activities, or take a walk on the many trails, one of which takes visitors through the concrete-made water dam.
Check out the thought-provoking Trash Museum nearby, showcasing the different rubbish found throughout the years in the reservoir, helping to create consciousness around keeping the waters clean.
For children, playgrounds are available, and wide open spaces to run freely. Lake Guarapiranga is located 1 hour south of the city.
56 – Enjoy a fine dining experience in São Paulo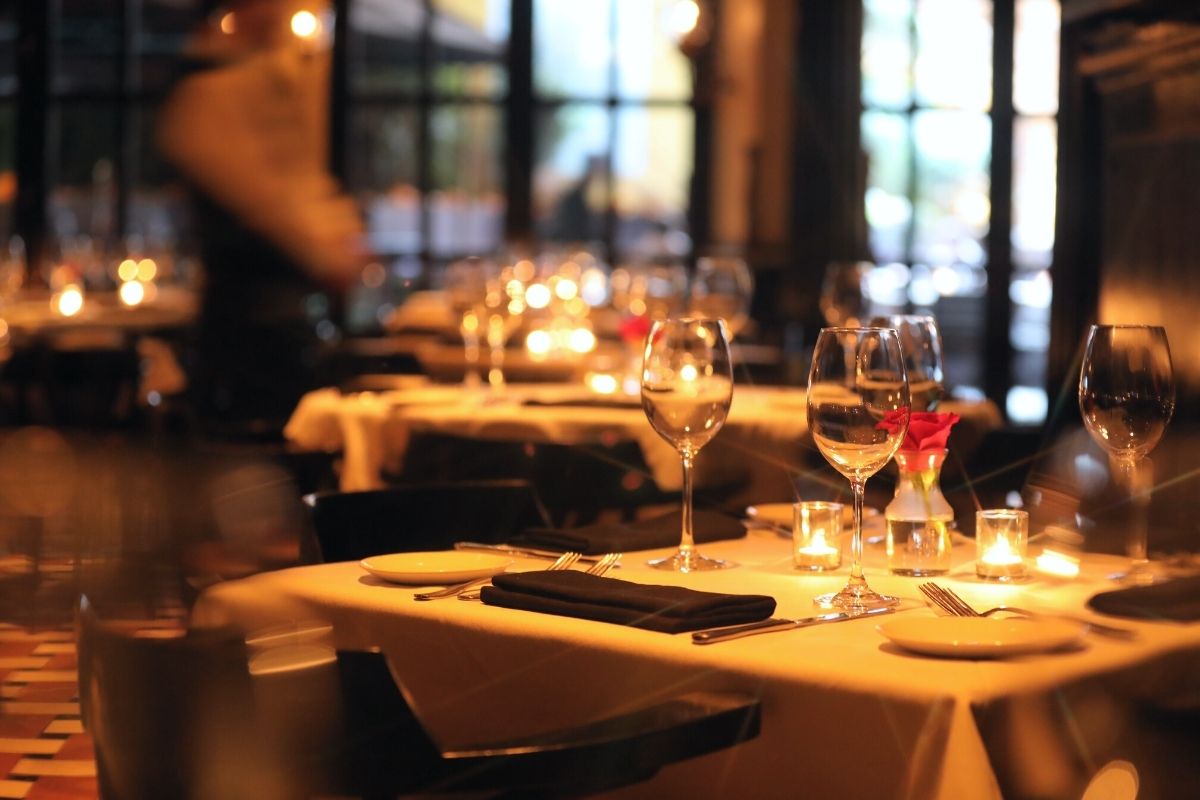 Enjoy the fine dining experience of a candlelit dinner at Terraço Itália, the perfect place to bring your partner to enjoy a deluxe lunch or dinner, taking in some seriously stunning and panoramic views of the city.
Amadeus is a perfect dining place for seafood and is especially known for its oysters, which are harvested from the family's own oyster and clam farm in Florianópolis. Combining a passion for food, and high-quality ingredients, Amadeus is a "seafood corner" unlike anywhere.
For incredible Japanese cuisine, you must visit Kinoshita, known for being the first Kappo cuisine restaurant in Brazil, which refers to a "to cut and to cook" dining experience. Going with the seasons, you'll only find fresh and seasonal dishes from sashimi to temaki.
57 – Enjoy the green spaces of the city at the other great parks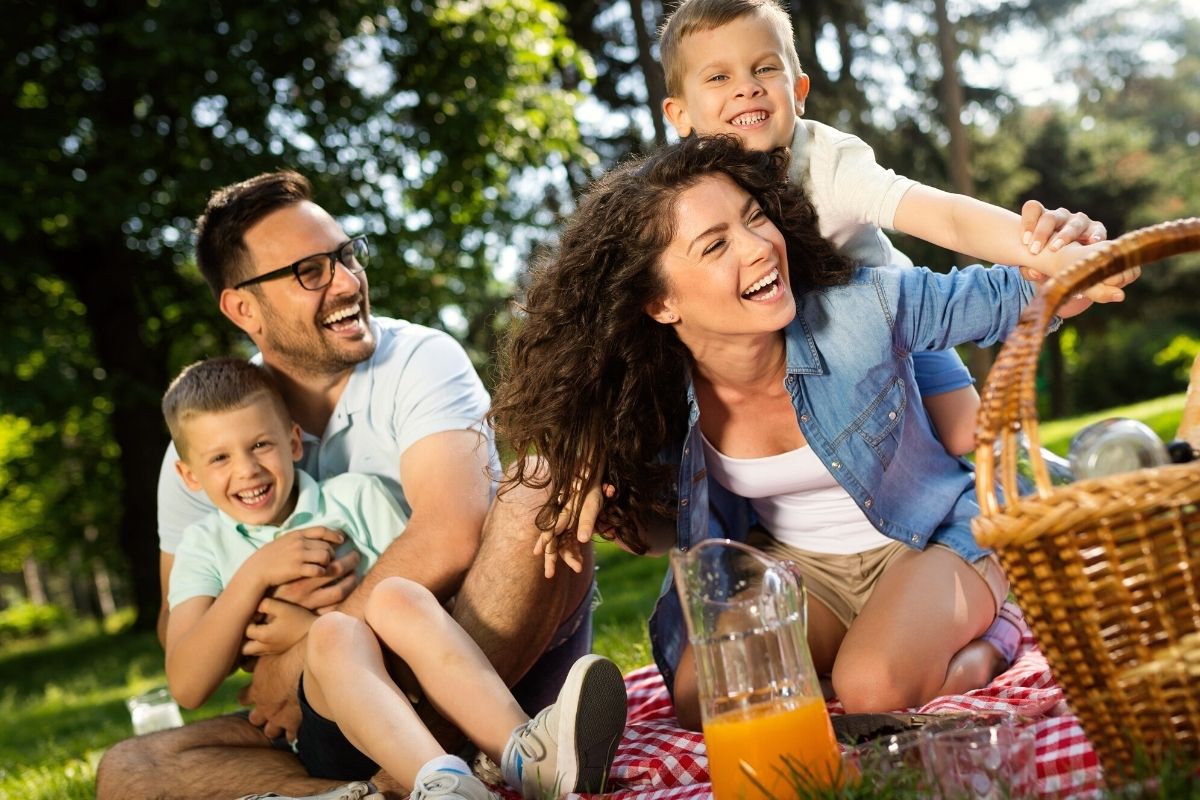 Parque da Aclimação features a big lake, children's playground, and walking paths surrounded by fragrant flowers, fig trees, and wildlife. Check out the wide and open Parque do Povo, known for its grassy spaces perfect for picnics, playing soccer, its paralympic sports facilities, and walking trails.
Trianon Park is a great park to stop by, located just by Paulista Avenue, making visitors feel like they are miles away in the middle of a rainforest. Surrounded by palm trees, and fragrant eucalyptus is Alberto Löfgren State Park, located 11 kilometers north of the city center.
Parque Maeda is an all-in-one entertainment center, offering sports fishing, beautifully manicured gardens, playgrounds, train rides, and cable cars. Enjoy the lush jungle park of Bosque Maia Park, equipped with basketball courts and soccer fields.
58 – Have a moment of adrenaline skydiving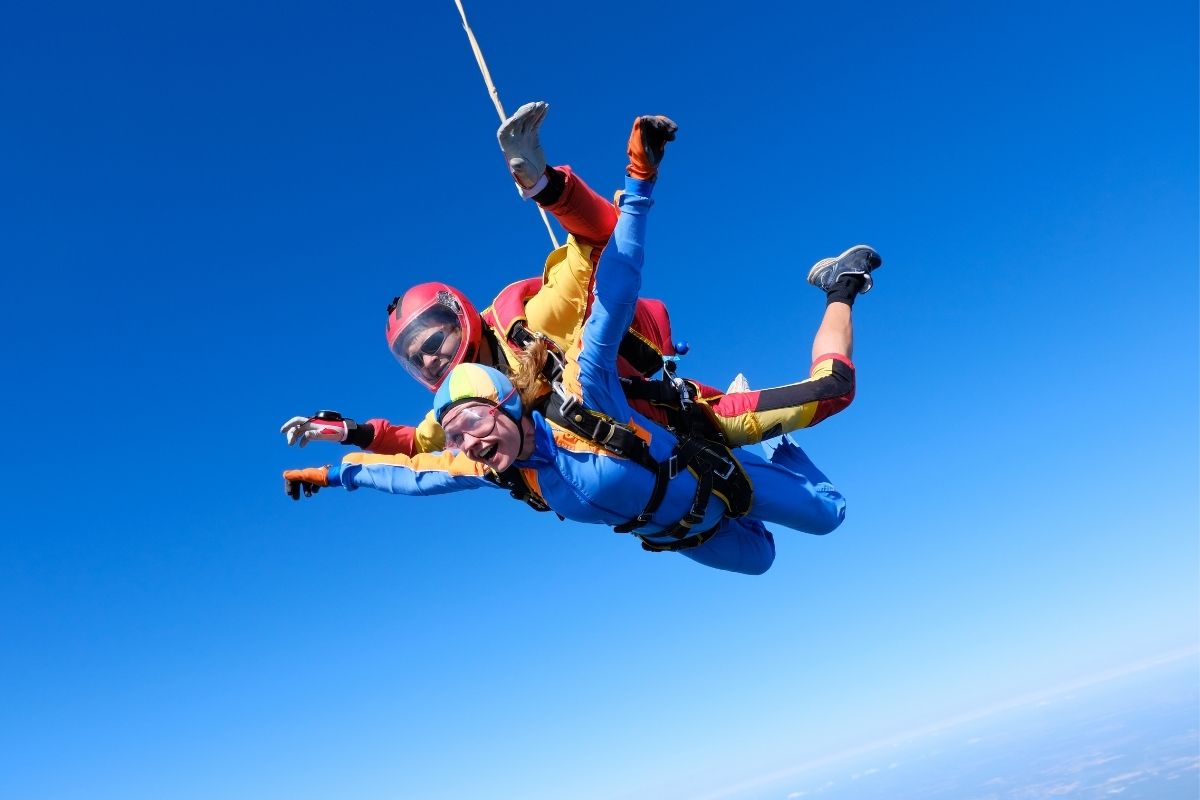 Drop from the skies of Brazil, taking in the most adrenaline-pumping activity with the most expansive views of lush greenery and the city.
Jump off a height of 3,685 meters high, from the city of Boituva, 119 kilometers north of São Paulo as you dive at the speed of up to 200 kilometers per hour, with a team of professional divers.
Skydiving experiences include all protective equipment like the jumpsuit and protective eye gear, as well as a comprehensive briefing of what to expect on the 15-minute journey back down to earth.
Skydiving opportunities usually start at around $100 USD.
59 – Watch a passionate soccer/football game at the famous stadiums in São Paulo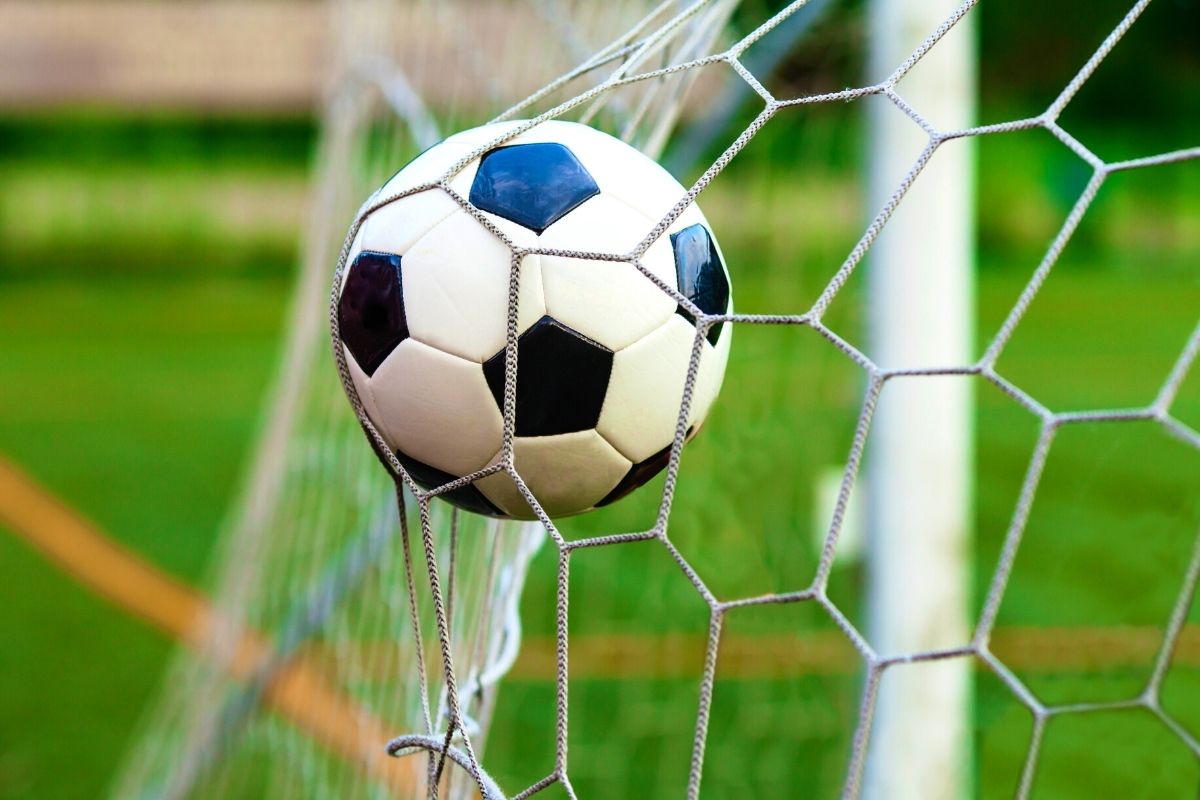 Cícero Pompeu de Toledo Stadium, also known as Morumbi, is located 15 kilometers southwest of São Paulo city center and is a soccer stadium and home of the São Paulo Futebol Clube. Check online to see upcoming games and events that typically take place within its walls.
Watch the Brazilian soccer passion at Neo Química Arena, by attending a soccer game at the stadium, which was also the stage for the 2014 FIFA World Cup games as well as a few summer Olympic games.
Visit the most modern stadium in the country, Allianz Parque according to FIFA, and be a spectator in one of the 45,000 seats of the stadium for either a riveting soccer game or an exciting concert event.
60 – Make long-lasting memories on a hot air balloon ride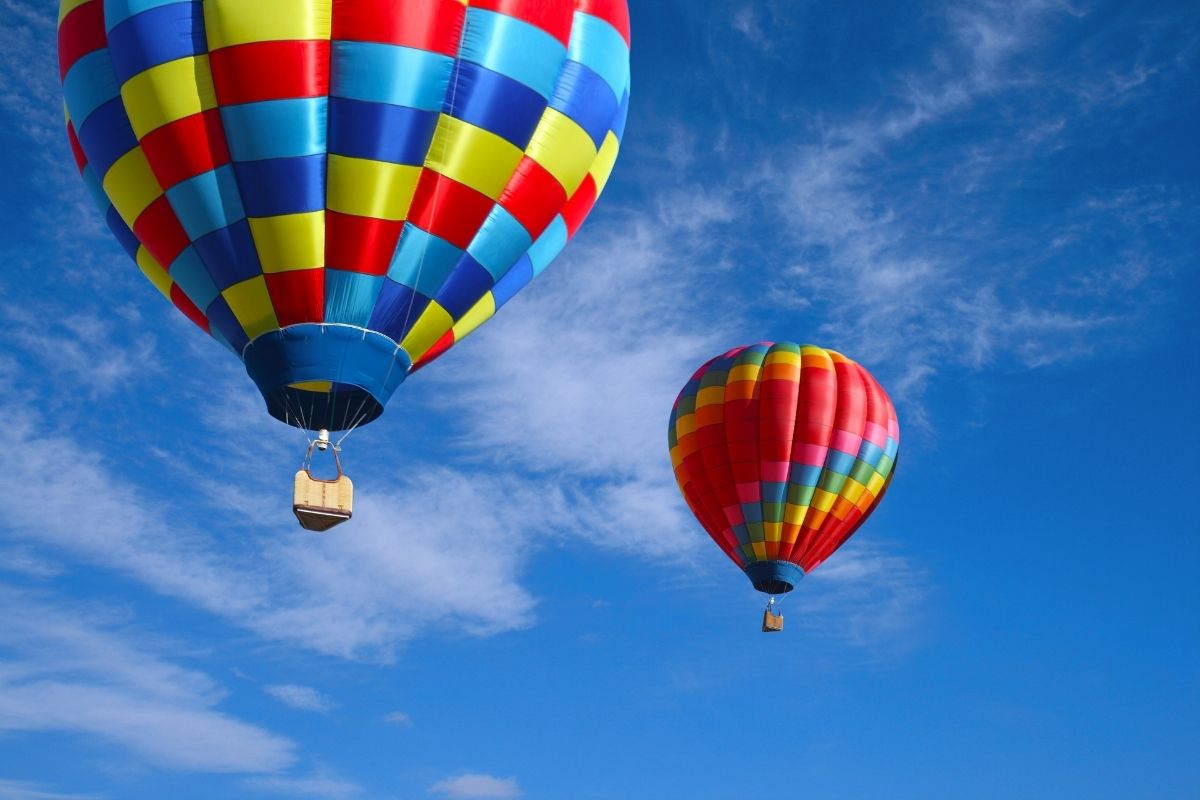 Choose to see a glorious morning or a glowing sunset on a hot air balloon ride, gliding over the impressive sights and buildings of São Paulo.
Embark on the biggest adventure with your friends or partner, booking a private hot air balloon ride while in São Paulo, where you'll be able to pick the time and date on which you'd like to take to the skies.
Enjoy a complimentary small breakfast before boarding the hot air balloon, or enjoy a bubbly glass of champagne to commemorate the moment. Private hot air balloon experiences also include other bonuses, in some cases, an overnight stay in a countryside hotel and a professional photographer.
61 – See different forms of art inside the Instituto Moreira Salles – IMS Paulista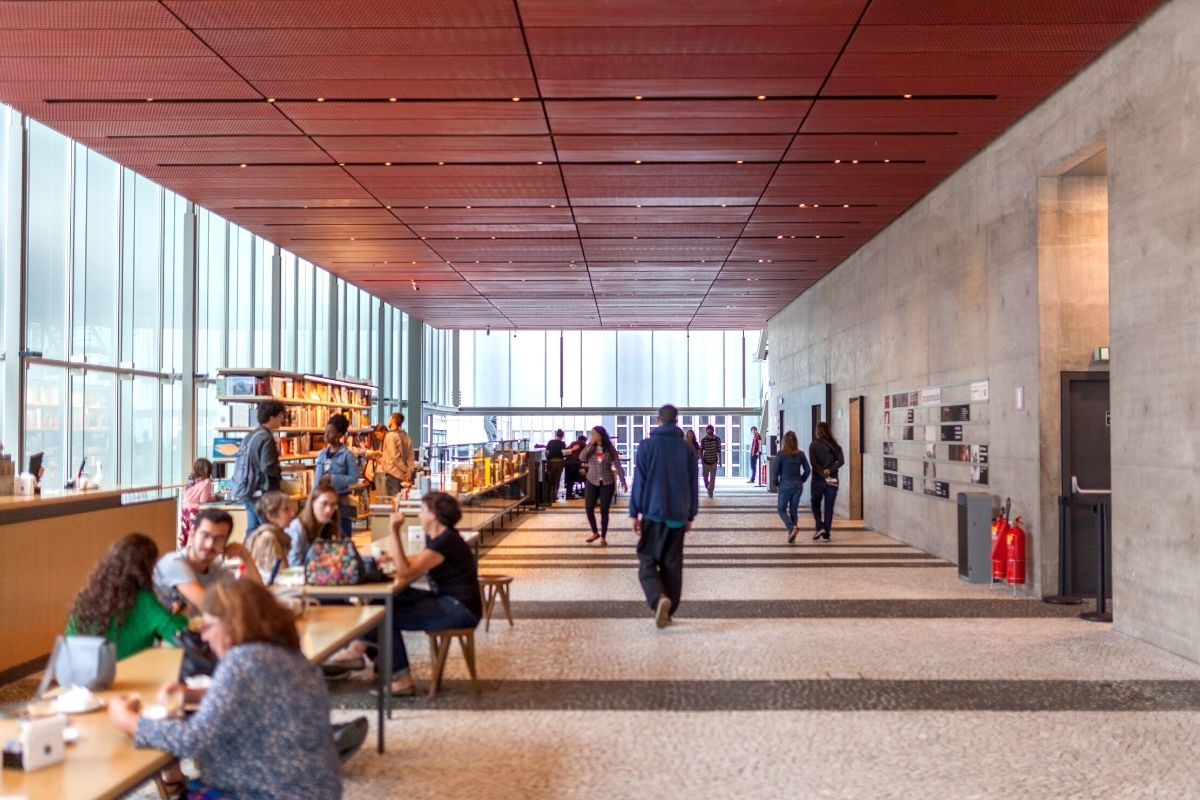 The Instituto Moreira Salles – IMS Paulista is a cultural space unique in Brazil, that centers around 4 main art mediums: photography, music, iconography, and literature.
Browse through the exhibits of the cultural space, showcasing examples of some of the first recorded songs by Brazilian artists, some of the first pieces of literature published in the country, the first few images captured on a camera, and the progression of photography.
Take a look at the exhibits that share some drawings, graphic designs, and engravings by local Brazilian artists, offering different interpretations of their country.
Entrance to the museum is free, and it is situated 3.4 kilometers southwest of São Paulo city center.
62 – Plan to go-kart with your new, local friends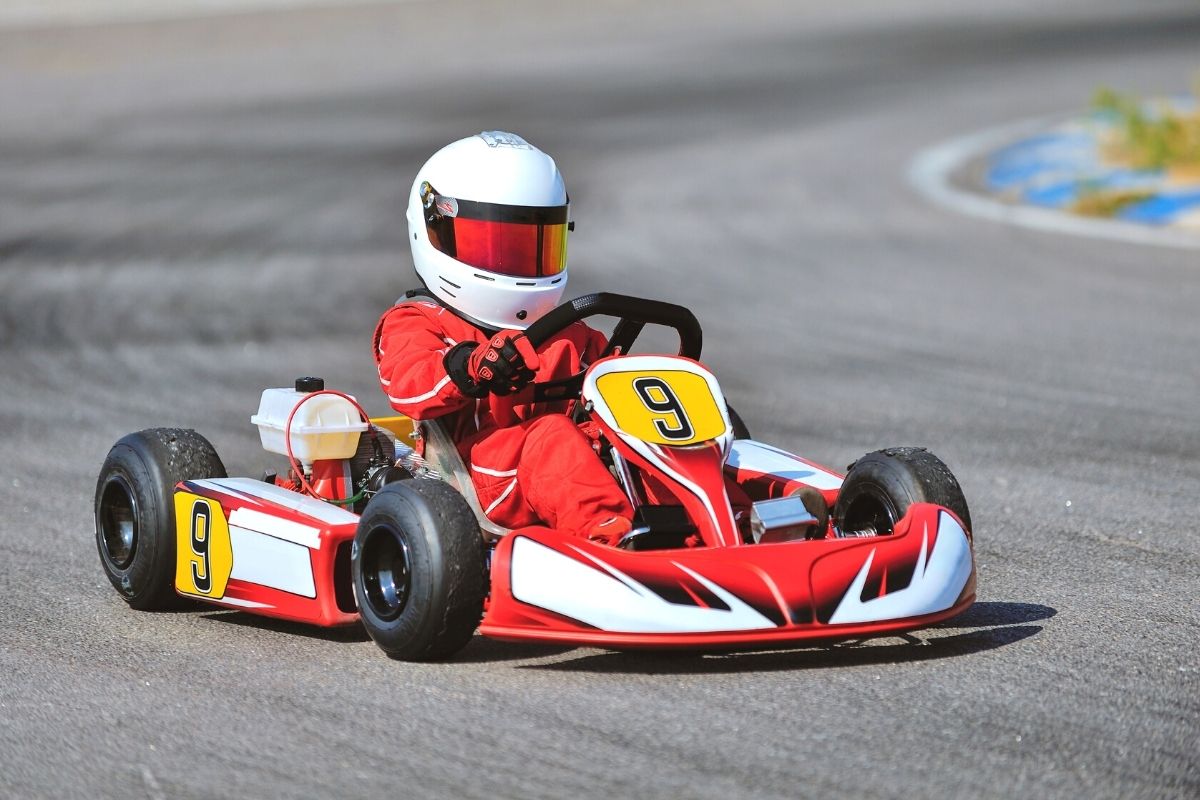 Speed your way through Speedland Kart Center, offering visitors an option between indoor and outdoor tracks, as well as tracks with various curves, or just a few for fun. Get a little competitive with your friends at Kartódromo Internacional Granja Viana, featuring modern tracks, state-of-the-art go-karts, and go-karting activities for children.
Named after a go-karting champion, Kartódromo Ayrton Senna, choose between booking an open battery or closed battery, depending on how many are in your group.
Kartódromo Internacional Nova Odessa offers 3 circuits to go-kart around, just make sure to book your time slot online before arriving at the track. Ensuring a great time, Kartódromo Internacional Aldeia da Serra rent a go-kart and feel like a professional driver, glancing at the electronic scoreboard every now and then.
63 – Finalize your sightseeing days at the best rooftops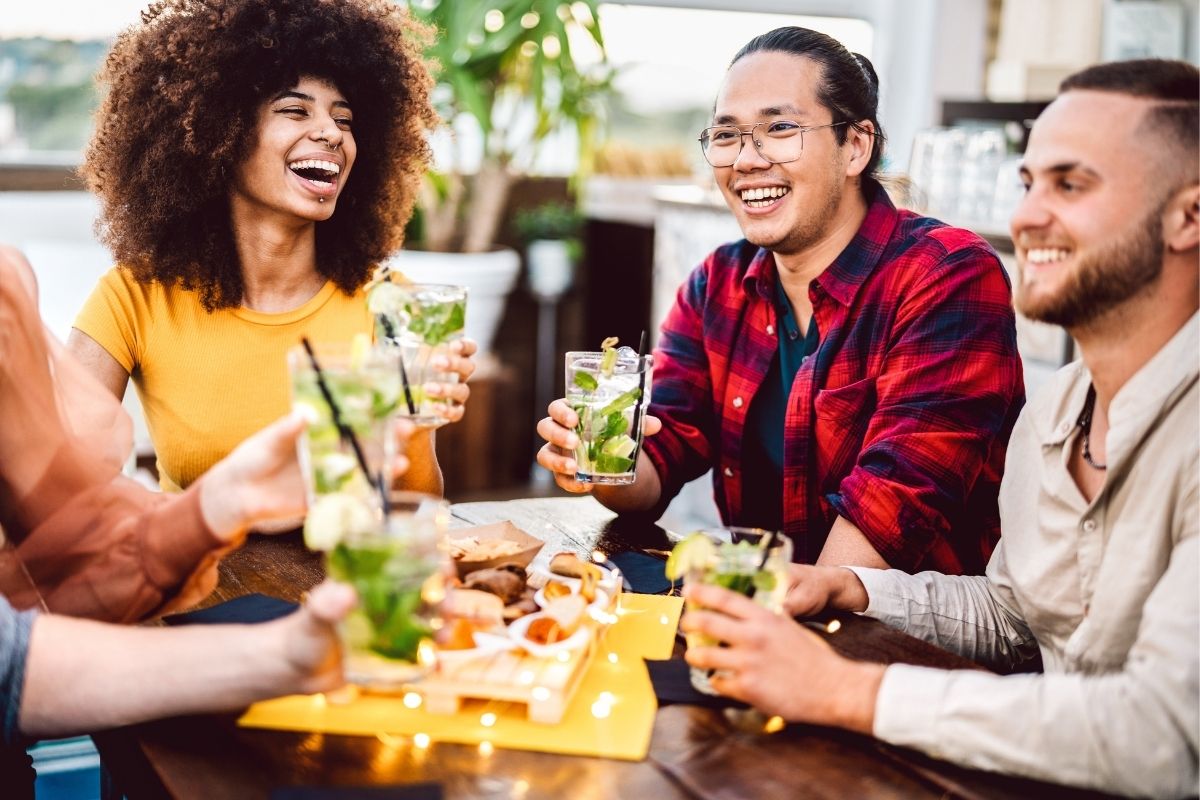 The Skye Bar, located on top of Hotel Unique in São Paulo offers vast views of the city, as well as a chill and cool atmosphere you must try for yourself. Take a dip in the pool, or lounge around the wood terrace, taking small bites out of Brazilian classic snacks.
For a relaxed rooftop experience, check out The View Bar, an indoor lounge and outdoor terrace, with live music all night, a comfy ambiance, and an impressive wine list with crafted signature cocktails.
For those who search for a rooftop that offers a good selection of beers, check out Goose Island Brewhouse, offering a great selection of craft and local beers, concoctions of beer cocktails, and American-style foods that pair perfectly.
64 – Join a fun pub crawl
Step out in São Paulo, with the guidance of a local who will take you to the hottest pubs and clubs in the city, showing you how a Paulista goes out in their city. Check out all the best pubs and clubs, from the hole-in-the-wall places to the upscale and trendy hotspots in places like Vila Madalena.
Going out in São Paulo doesn't only mean hitting up the latest and modern bars, but also the clubs that play samba music, MPB, Sertanejo, and other local genres.
Enjoy the nightlife that makes São Paulo unofficially the nightlife capital of the country, due to its lively evenings no matter which day of the week it is, the drinking culture in the city, and the approach to having a good time.
How to get to São Paulo?
There are 2 airports in São Paulo: Guarulhos International Airport (international) and Congonhas Airport (national). Typically if you're traveling from abroad, you will be landing at Guarulhos International Airport, which counts on various modes of transportation to travel to São Paulo city center.
Though many travelers choose the train to travel between the airport and downtown, airport transfers are also available to help make the journey easier and faster for you, not to mention to drop you off in front of your hotel.
Typically a train ride will take around 50 minutes to get downtown, while an airport transfer will take around 30 minutes depending on traffic.
Where to stay in São Paulo?
Novotel São Paulo Jaragua is a great option for travelers wanting to stay near the city center, at just a 5-minute drive to Avenida Paulista, Cathedral Square, the theaters, and great nightlife. Enjoy the complimentary local bus service, taking visitors to points of interest within the city.
Consider staying at Grand Mercure SP Itaim Bibi and enjoy its fresh, clean tropical feel inside, as well as its healing spa with a sun terrace. Located close to Ibirapuera Park and the Modern Art Museum, this hotel is rated high for its prime location.
Enjoy the top-tier service at Pullman São Paulo Ibirapuera, featuring fine restaurants and snack bars on-site, as well as great proximity to nearby sights like Ibirapuera Park.
Take advantage of the sauna, hot tub, and swimming pool inside Green Place Ibirapuera, after long days of sightseeing on your feet, as well as the wonderful breakfast buffet each morning before taking on the city.
Visiting São Paulo on a budget?
Take advantage of free walking tours while in São Paulo to help minimize activity costs, as well as get a great introduction to the city.
Take the guidance of a passionate local, and visit sights and interesting points of interest, while learning helpful facts that not even some locals know about their own city.
Get a lay of the land, and understand the directions to get around on your own later on.
Where to go next?
As you're planning your exciting trip to São Paulo, consider checking out the many other fun things to do in Rio de Janeiro, Brazil's second-largest city, often known for the coexistence of nature and city, carnival, and bossa nova amongst many things.
Check out São Paulo's multi-day trips, offering day trips and multiple-day trips to surrounding sights and destinations not to miss, including even multi-day trip options to Rio de Janeiro from São Paulo.
Final thoughts
Visibly a city overflowing with spectacular modern sights, and to die for gastronomy, for being the country's largest city by population, São Paulo knows how to captivate its visitors, and show the best of culture, art, history, and fun.
From top art museums to spacious, green parks, and historical buildings that give São Paulo its reputation as the country's financial capital, we hope you enjoyed this list of 65 fun things to do in São Paulo, Brazil, and that you've gotten the perfect amount of inspiration to book your ticket there soon.
Happy travels!