Known as the cradle of Bollywood, and the central hub of India's financial and commercial centers, as well as being the most populous city in the country, Mumbai, India's wealthiest city, has a lot to share and showcase to its potential new visitors, near and far.
From the grand welcome to the city via the historic Gateway of India to taking in the intricate details of the beautiful Chhatrapati Shivaji Maharaj Terminus, and seeing for yourself the floating mosque of Haji Ali Dargah – Mumbai is overflowing with some of the country's most impressive UNESCO World Heritage Sites.
Considered the home of the most science-based museums and research spaces, be rest assured that science lovers will have a field day exploring museums like the Nehru Science Center, India's largest space and technology center, or walking through India's impressive and beautiful bridge, The Bandra–Worli Sea Link.
Let's get the travel inspiration going, and take a look at 62 fun and unusual things to do in Mumbai.
1 – Visit the Gateway Of India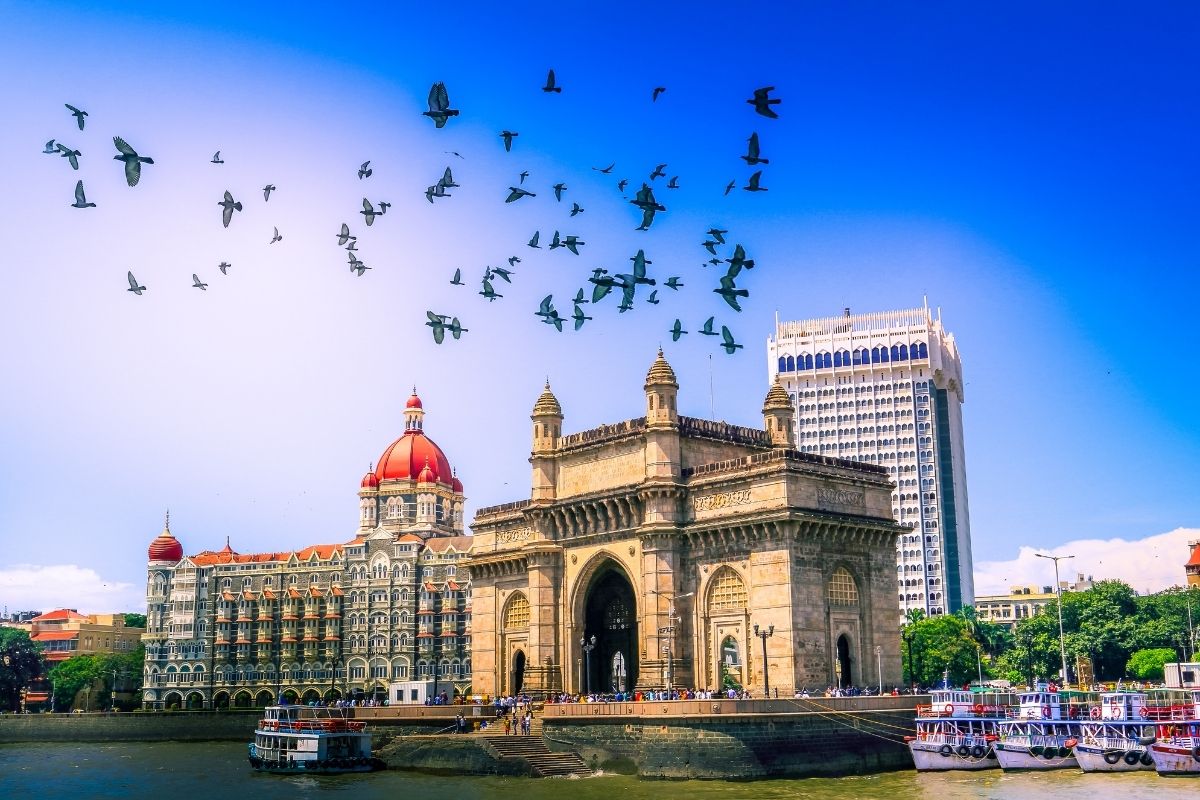 Built in honor of the first British Monarchs' visit to India in 1911, the Gateway of India is considered a monument that acts as the door to India. Many locals consider this monument the Taj Mahal of Mumbai for its grandeur status and historic significance.
Standing 26 meters high, this monument is an architect's dream, showcasing an Indo-Saracenic style.
The best time to experience the brilliance of this site is early in the morning, as this is a quiet time when the monument is primarily free of tourists and groups.
Sometimes some people feed the pigeons in the morning, and for a small fee, you could also participate in feeding the pigeons on the steps of the Gate of India.
Located in southern Mumbai and overseeing the Arabian Sea, other impressive sites are not too far off, such as the Chhatrapati Shivaji Marg museum.
2 – Walk through one of the best art and history museums in India, Chhatrapati Shivaji Maharaj Vastu Sangrahalaya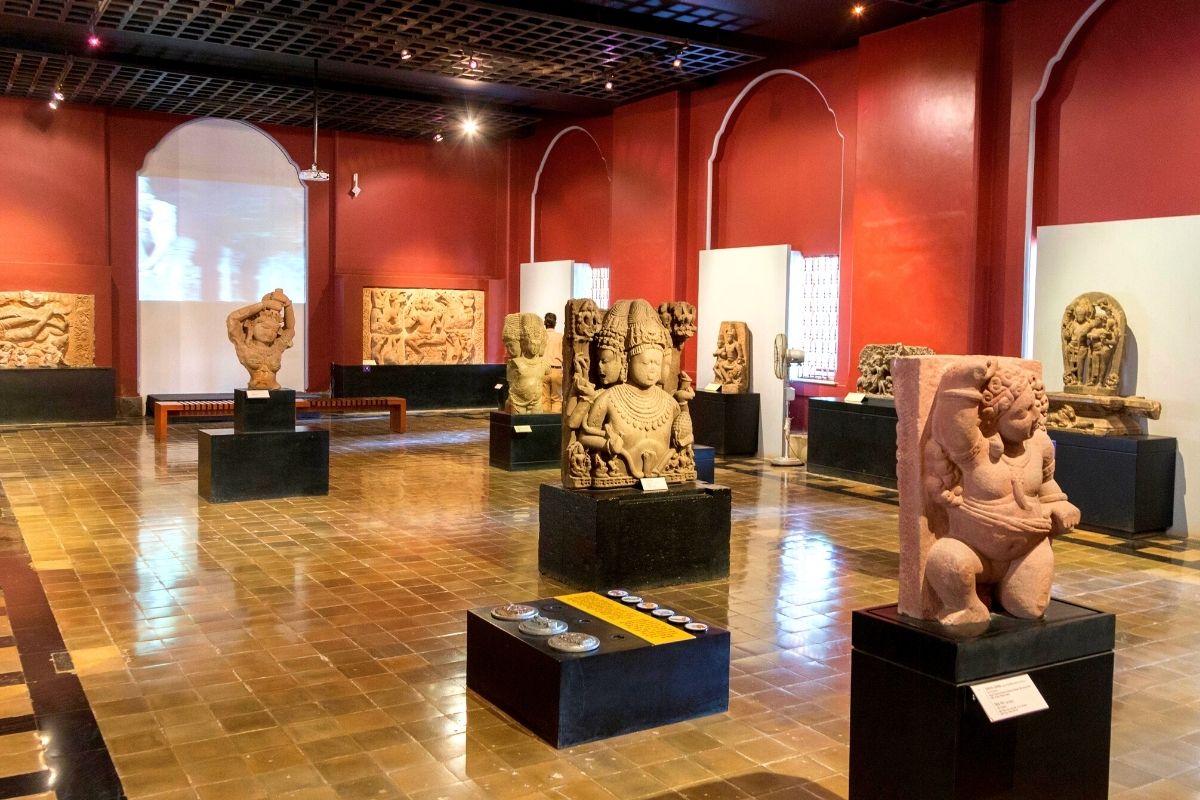 Visit the stunning grounds of the Chhatrapati Shivaji Maharaj Vastu Sangrahalaya, also known as CSMVS, which is a museum dedicated to collecting, sharing, educating, and empowering the local community of the rich heritage of Mumbai and India as a whole.
Inside the museum's walls, visitors can browse through exhibits of art and history, including different sculptures of Asian descent, pottery, portraits, jewelry, coins, textiles, and much more.
The museum's exterior is considered to be one of the best examples of Indo-Saracenic style, an architectural style common during the British Raj era in India.
Explore the attractive Chhatrapati Shivaji Maharaj Park, home of Indian Cricket, and see the place where cricket athletes often practice.
The park is considered to be the largest park on the island, therefore there is ample space to relax and unwind in nature, whether it's a quick jog, walk, or setting up a picnic with friends.
3 – Learn about the impressive world of Bollywood on a tour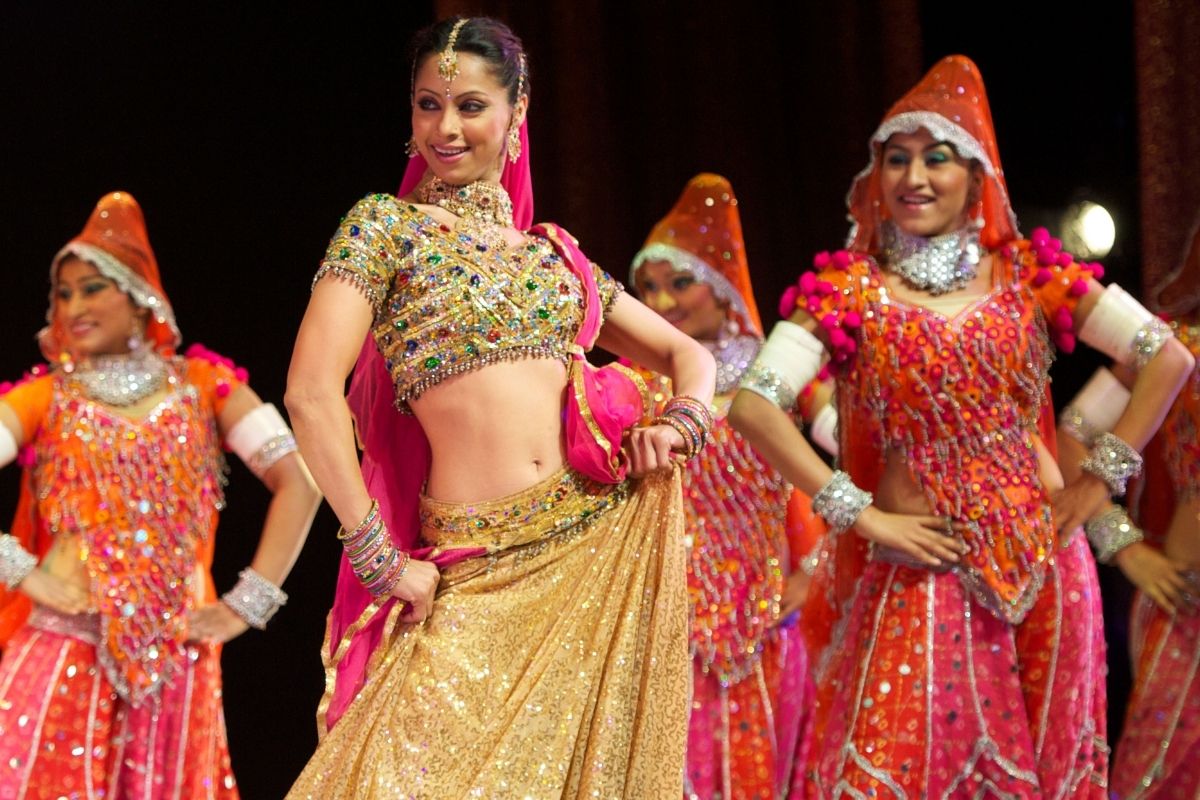 Known worldwide as the capital of Bollywood on earth, Bollywood is the name of the Indian film industry and Hindi-language films situated in Mumbai, known to produce up to 800 productions a year.
Equivalent to Hollywood in Los Angeles, USA, Bollywood in Mumbai is the Indian cinema capital, where some of the most notable Indian films were produced, and are recognized nationally and globally, opening the world to Indian media.
With around 16 filming studios based in Mumbai, check out a Bollywood tour that provides an easy guide to some of the most popular Bollywood studios, such as Dadasaheb Phalke Chitranagari. A tour through this studio will show visitors a behind-the-scenes look at movie-making, with a walk through its many stages, and recording rooms.
Tours start as low as $100 USD for whole-day experiences with ground transportation, a guide, and a few different stops along the way.
4 – Visit Haji Ali Dargah, Mumbai's floating mosque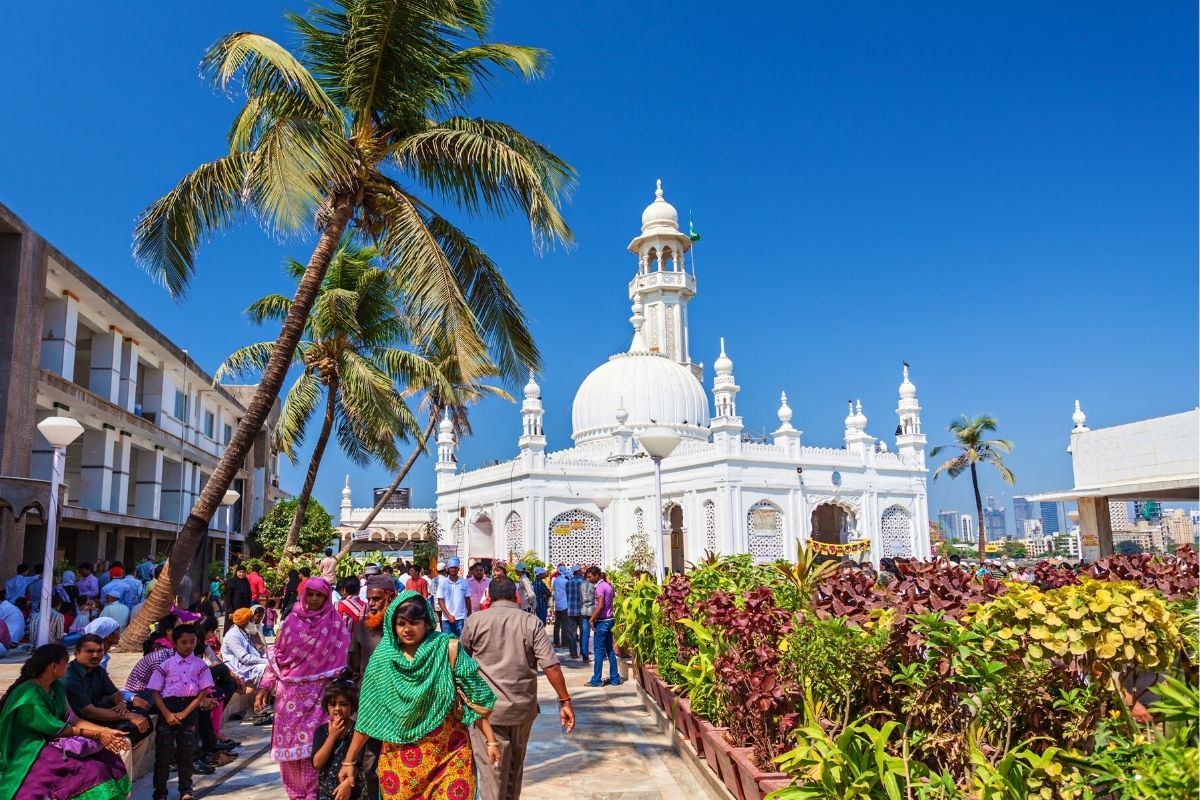 Located at the southern tip of Mumbai, on an islet, is the mosque of Haji Ali Dargah.
Known as a mosque, this site is also a shrine dedicated to the Muslim figure, Pir Haji Ali Shah Bukhari, who was an important promoter of an Islamic religious belief called Sufism.
It is believed that Pir Haji Ali Shah Bukhari traveled to spread the belief of Sufism, and while on his way to Mecca, passed away, and later on his casket was seen floating around the shores of Mumbai. This is said to be the reason why the mosque/shrine was built in his honor.
Visited by many locals and travelers, one of the attention-grabbers of this mosque is the fact that it floats along the shores of southeast Mumbai.
Make sure to check out the intricate mirror work, placed in a beautiful pattern in the mosque, and appreciate the marble courtyard and stunning interiors.
5 – Explore Mumbai's streets on a bike tour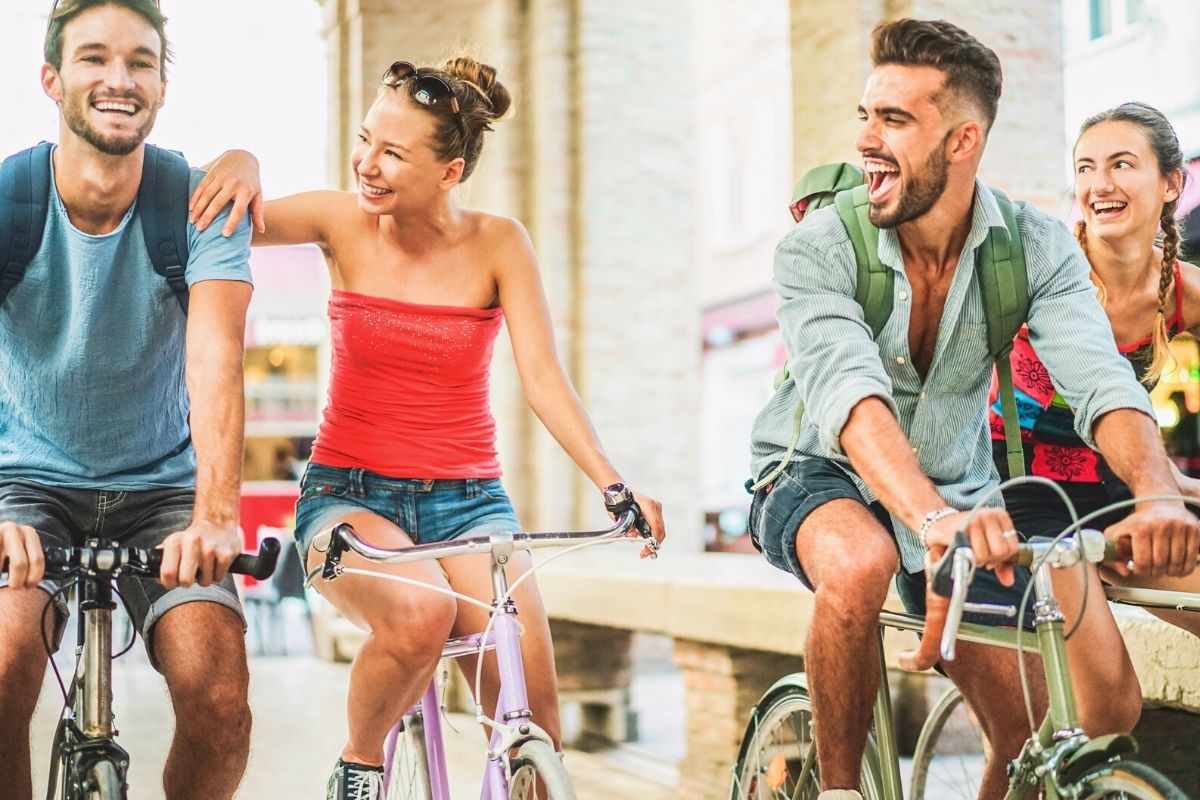 A bike tour of Mumbai allows travelers to get up close and personal with some of the most beautiful sites in the city.
Pass by incredible open-air markets, religious spaces, UNESCO World Heritage Sites, and even stop by for a tea or light snack along the way. Weave in and out of the narrow neighborhood streets, as you learn about the history, culture, and people of everyday Mumbai.
A bike tour starts as low as $40 USD, and usually begins early in the morning, in order to beat the traffic and chaos of the city. Included in most tours are a local guide to follow and learn from, biking equipment, and a light snack or drink.
Mumbai is known to be a great city in India to travel via bike, so rest assured that no matter your biking abilities, it is safe to cycle around the city.
6 – Tour the Wankhede Stadium located in the capital city of cricket in India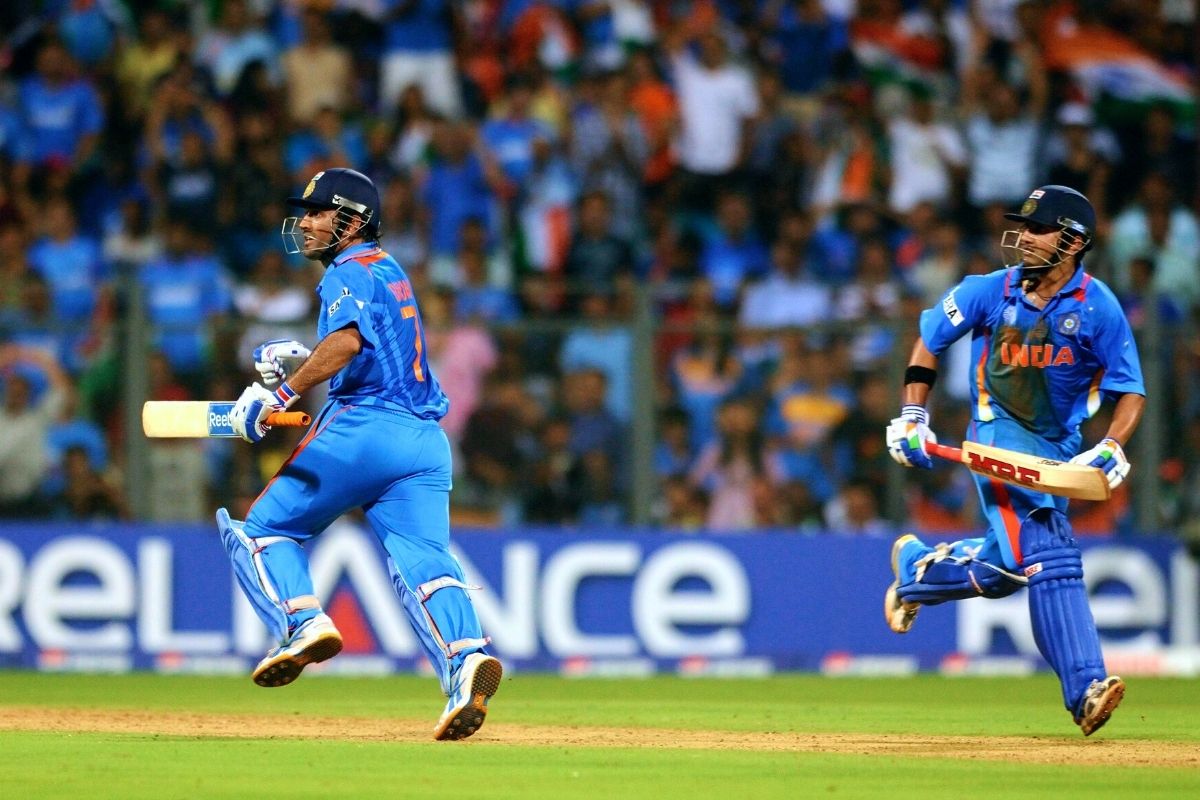 Visit and experience the international cricket stadium in Mumbai called Wankhede Stadium, located on the southern tip of Mumbai.
Here, visitors will be able to book tours or simply walk in on their own, through the stadium's facilities, and hall of fame, and learn more about the history of the sport, cricket, and its influence and importance in modern-day India, especially in Mumbai.
Wankhede Stadium witnessed the first-ever win for its national team on home soil during the Cricket World Cup in 2011, after beating Sri Lanka, a memorable feat for many Indian cricket fans.
The stadium is open from 11:30 am – 7:30 pm, and offers tours throughout the day, and ticket prices fluctuate depending on the event taking place that day. You may however enter for free, if there are no matches on the day you would like to visit.
7 – Visit the 3rd largest slum in the world, the Dharavi Slum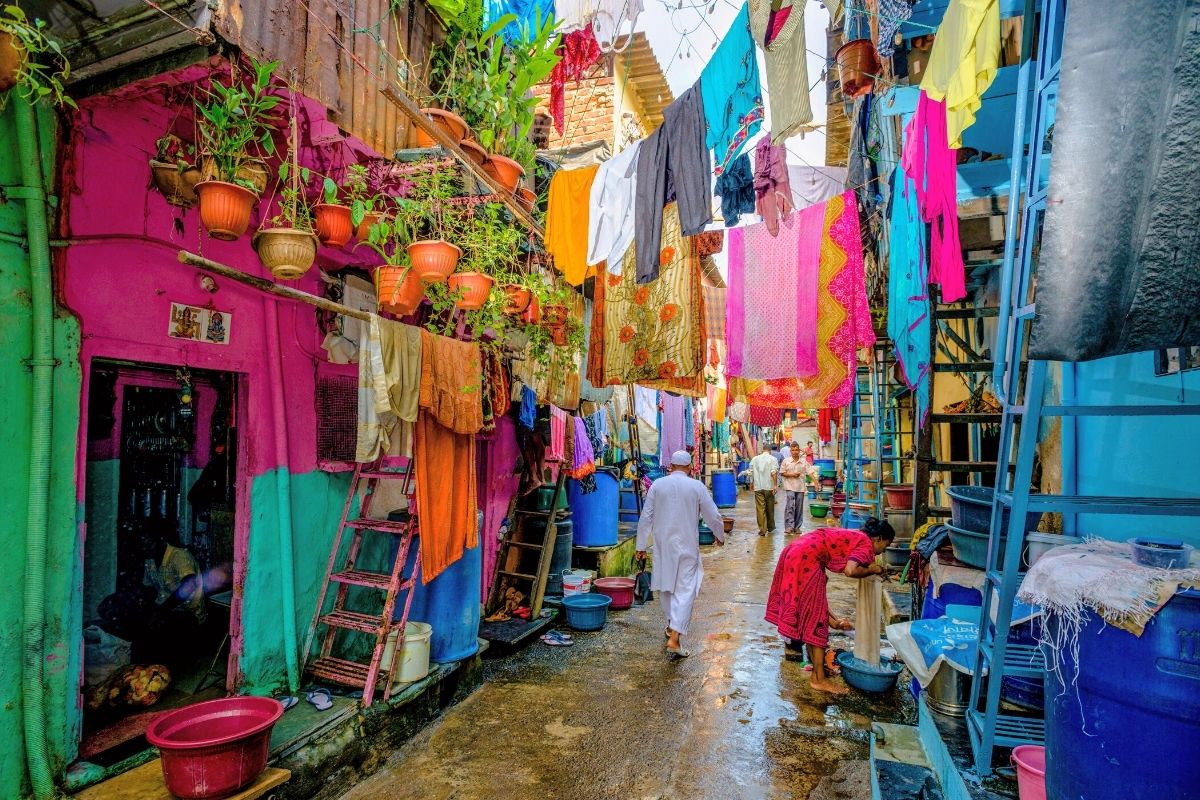 Dharavi is one of the largest slums in the world, populated by approximately 600,000 to 1 million people within a 2.1-5 square kilometer radius.
Although the living conditions of the Dharavi Slum may be alarming and shocking to many who witness the living conditions, the Dharavi slum is also considered to be one of the most educated slums in India, with 69% literacy among young children and adults.
There is a sense of community and coming together through various things such as art, music, and media.
The Dharavi Slum is the host of the Dharavi Biennale, an art and mural show, as well as home to hip hop musicians SlumGods, and for being the setting for many popular movies, including the Oscar-Award-winning movie, Slumdog Millionaire.
With many interesting facts and sights to see for yourself, the best way to experience Dharavi Slum is through a tour organized by locals who can comment on the impressive facts of this impressive slum.
8 – Enter a meditative state at Global Vipassana Pagoda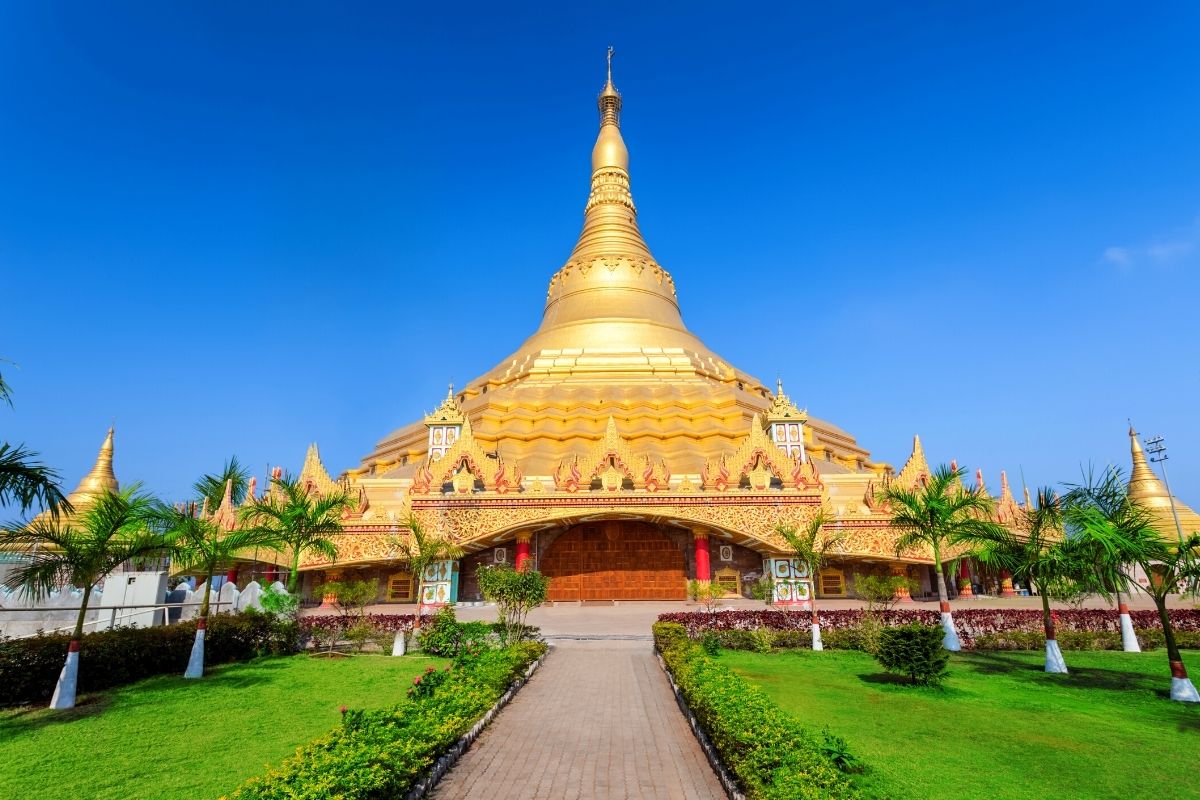 The Global Vipassana Pagoda is an incredible meditation space that is equipped to accommodate up to 8,000 people at a time.
Impressively piercing into the sky with its golden spire on top of the dome-shaped space, the inspiration behind the design of this meditation space was to encourage peace and compassion via meditation energy, through the practice of Vipassana meditation.
Vipassana is a silent meditation designed to purify the mind in order to let go of negative and nonserving thoughts and reach your highest self.
There are two ways to experience the reflecting qualities of this space, one is via a tour to walk the grounds, learn about Vipassana, and the facilities, or engage in a Vipassana meditation course yourself.
The tours and tour guides are free, and the 10-15 day Vipassana meditation courses are also free, where meditators abstain from the outside world to go inward.
9 – Learn Mumbai's history on a delicious food tour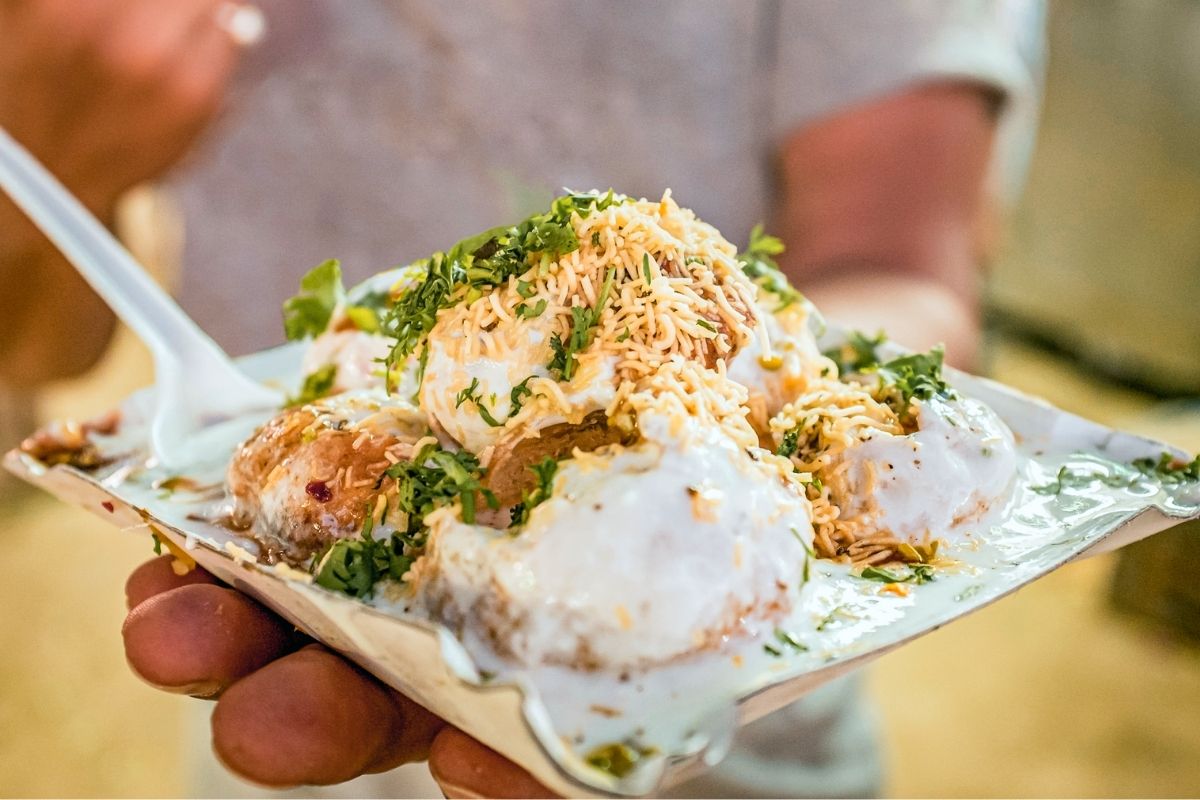 Known for dishes such as ​​Baida roti (spiced meat wrapped in dough, pan-fried), Varan bhaat (spiced lentil dish served over rice or bhaat), the Bombay Sandwich (a hearty sandwich with beetroot, potato, cucumber, tomato, and mint chutney filling), and more – Mumbai's cuisine is something to look forward to on a trip there.
A food tour is one of the best ways to get a taste of Mumbai's cooking, as you're being taken to the best restaurants in the city to try their specialties.
Visit buzzing markets to try incredible street food staples, and step into small and locally-owned restaurants for the best of Mumbai cuisine.
See the blend of British cuisine mixed with Indian staple ingredients, and experience through your tastebuds the historical shifts in Mumbai's history via the international language of food.
Tours start around $20 USD and last around 2 hours long minimum.
10 – Discover the world of fabrics at Mangaldash Market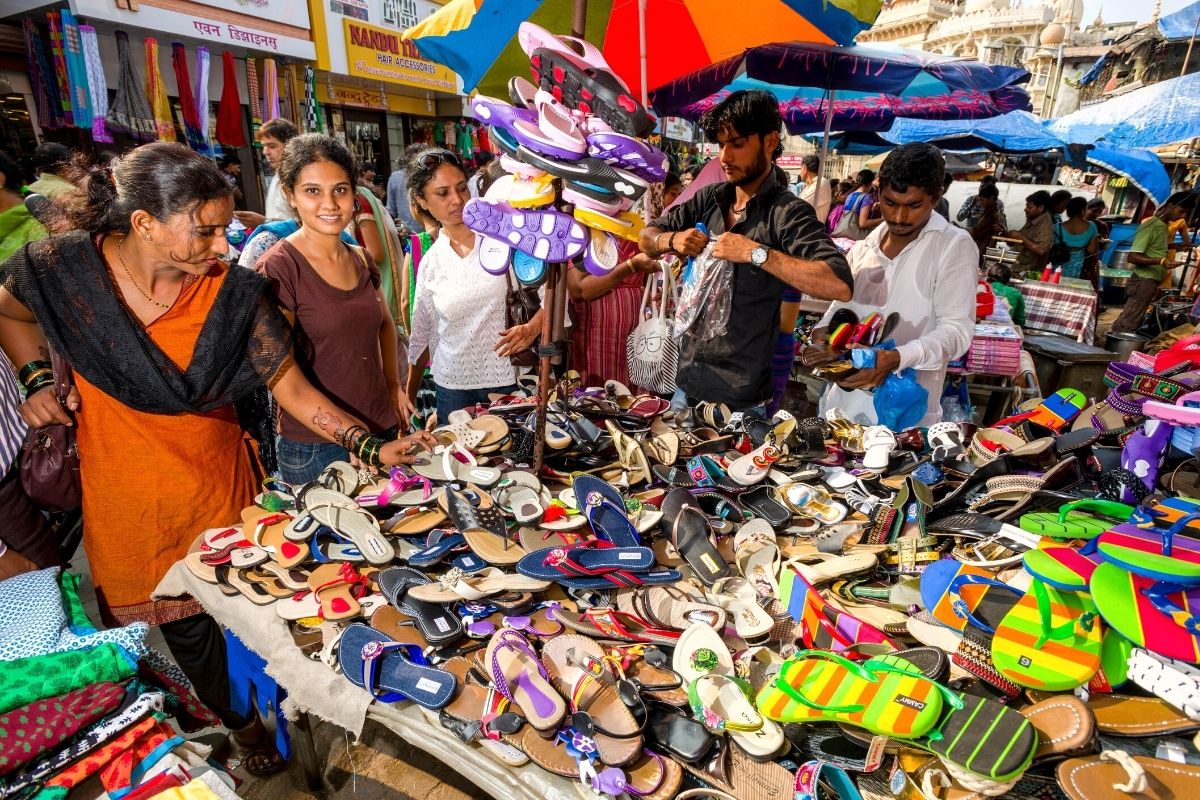 Mangaldash Market is known throughout India as the capital of fabrics, textiles, clothes, and overall the place to shop for quality materials for clothing creation.
A popular place for many fashion designers, local and even some international, the Mangaldash Market is a closed market, meaning that it is not a typical open-air street market.
There are approximately 100 clothing shops, and an abundance of colors, patterns, and textures ready to greet visitors stepping inside the market.
The chaotic fabric mecca is a popular place to witness dressmakers pick out designs and colors, as well as see some intense bartering in action. If you'd like to purchase something at the market, it is recommended to go with someone who speaks Gujarati/ Sindhi language.
With many of the shops inside originating since the 1880s, be rest assured that you will see clothing, fabric styles, and colors of different varieties.
11 – Take a beautiful sunset sailing tour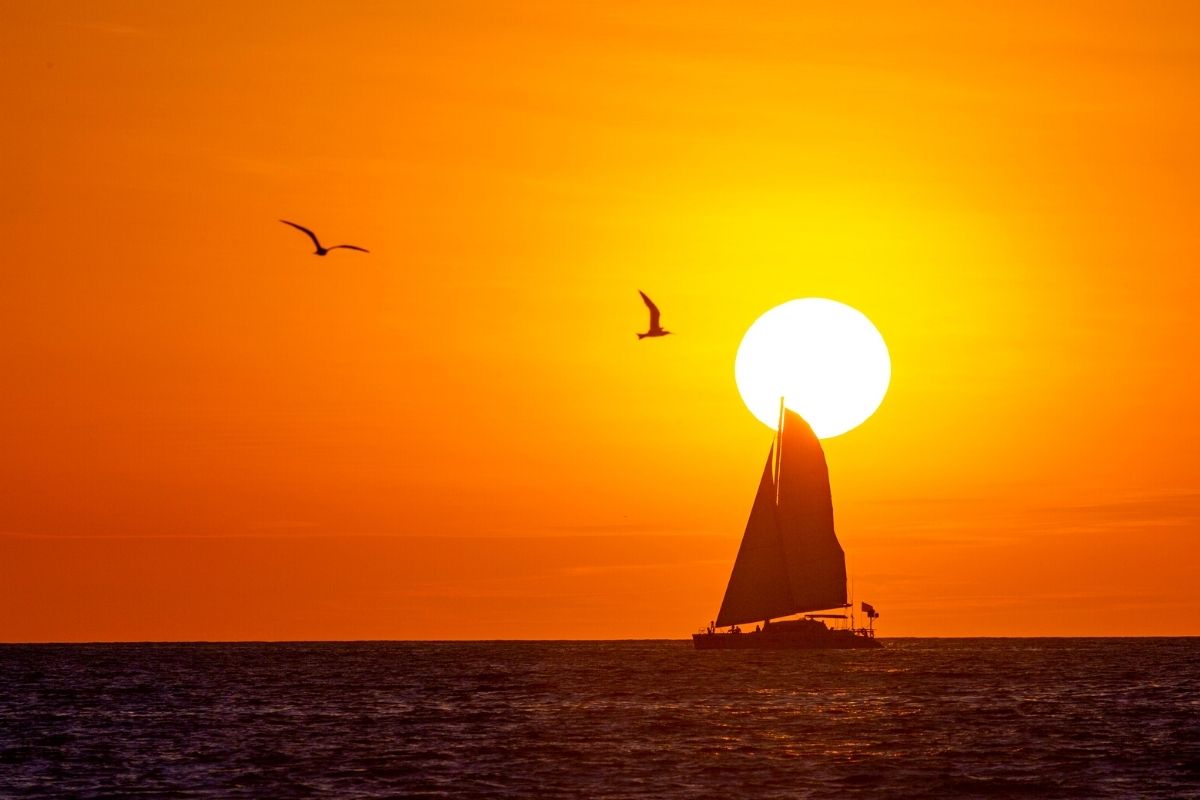 Feel the thrill and joy of sailing on a boat through the Arabian sea, as you take in a different perspective of Mumbai.
See impressive sights like the Gate of India, sacred temples, Churchgate, Wankhede stadium, and more, as you're gliding through the waters, and listening to the commentary of the knowledgeable tour guide.
Some sailing tours start as low as $67 and offer local guides, water activities, and photo ops with the incredible Mumbai skyline in the background. Enjoy lovely drinks and other refreshments on some tour experiences.
With different tour times throughout the day, the best recommended time to take a sailing tour is during sunset, in order to catch the amazing golden light reflecting against the sparkling water, and shining against the beautiful buildings and architecture of the city.
12 – Step inside the mystical Sri Sri Radha Rasabihari Temple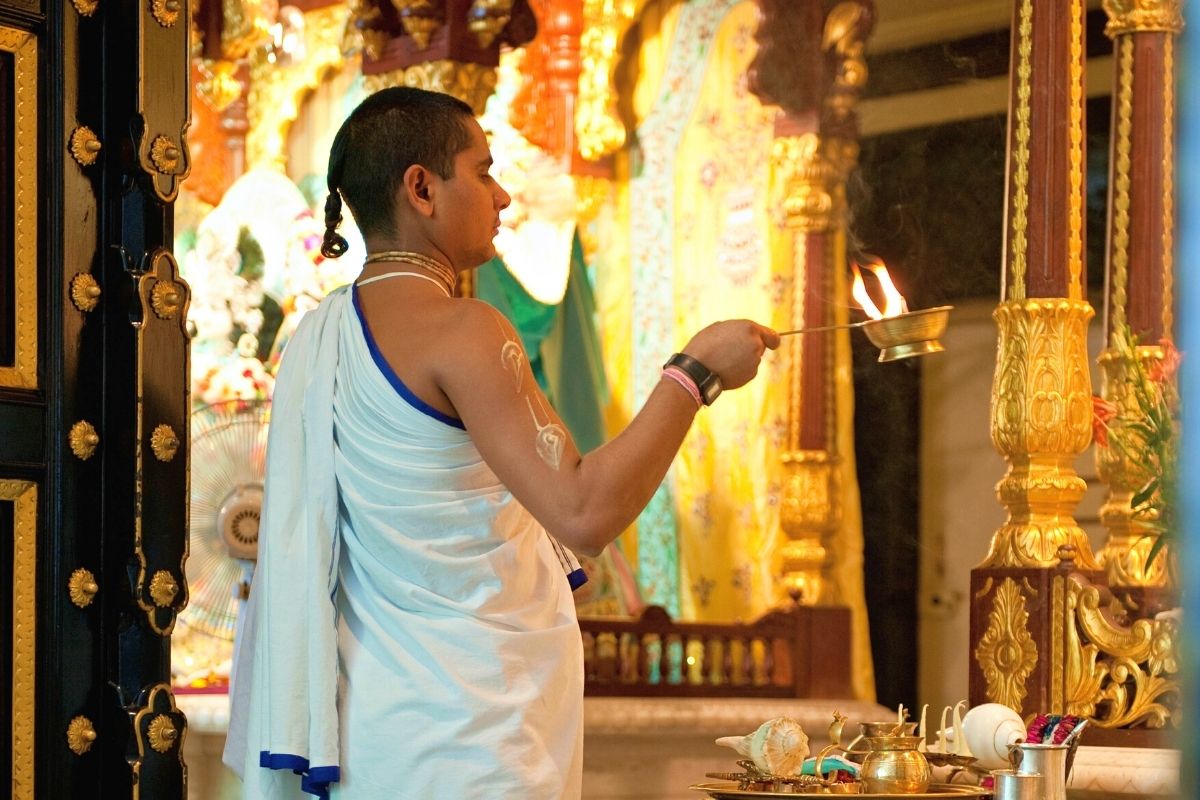 Sri Sri Radha Rasabihari Temple is a religious space and institution based in Mumbai that is part of the International Society for Krishna Consciousness (ISKCON for short), specifically in Hare Krishna Land, on Mumbai's west coast.
Opened in 1978, the temple built by the disciples of Srila Prabhupada, the Sri Sri Radha Resabihari temple came into being, showcasing a beautiful marble temple, high domes, a spacious auditorium, a vegetarian buffet, and so much more.
The self-proclaimed "spiritual oasis" is a stunning and mystical place to step in, and welcoming to curious travelers. The temple is open from 4:30 am – 9:00 pm, and it is open every day.
Interested visitors may book a tour in advance in order to get a viewing of the space, and even be able to participate in a few worship sessions if they'd like.
13 – Visit the beautiful Chhatrapati Shivaji Maharaj Terminus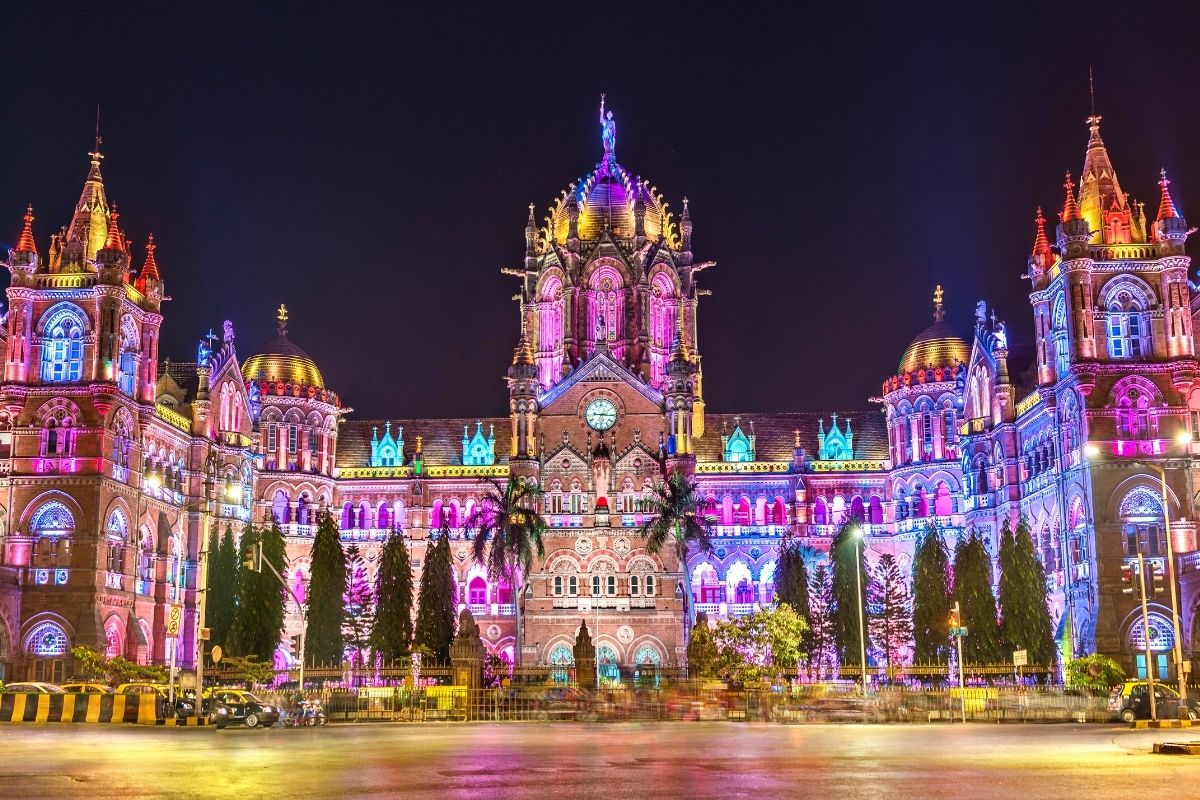 Formerly known as the Victoria Terminus Station, the Chhatrapati Shivaji Maharaj Terminus is a train station that was built to replace the former Bori Bunder train station due to the heightened levels of rail traffic that were coming to and from Mumbai around 1878.
The Chhatrapati Shivaji Maharaj Terminus took 10 years to build when it finally opened to the public in 1887.
Today, this beautiful edifice is also the headquarters for India's Central Railway and is also recognized as a UNESCO World Heritage Site for its impressive architectural design, combining British stylings with an Indian influence.
It has unofficially turned into a symbol of the city of Mumbai.
Walk through the grand station to take in the interior decorations designed by British architect, Frederick William Stevens. Visit the station in the evening when the beautiful lights place the spotlight on the building's beautiful details.
14 – Learn about the impressive Indian film industry at the National Museum of Indian Cinema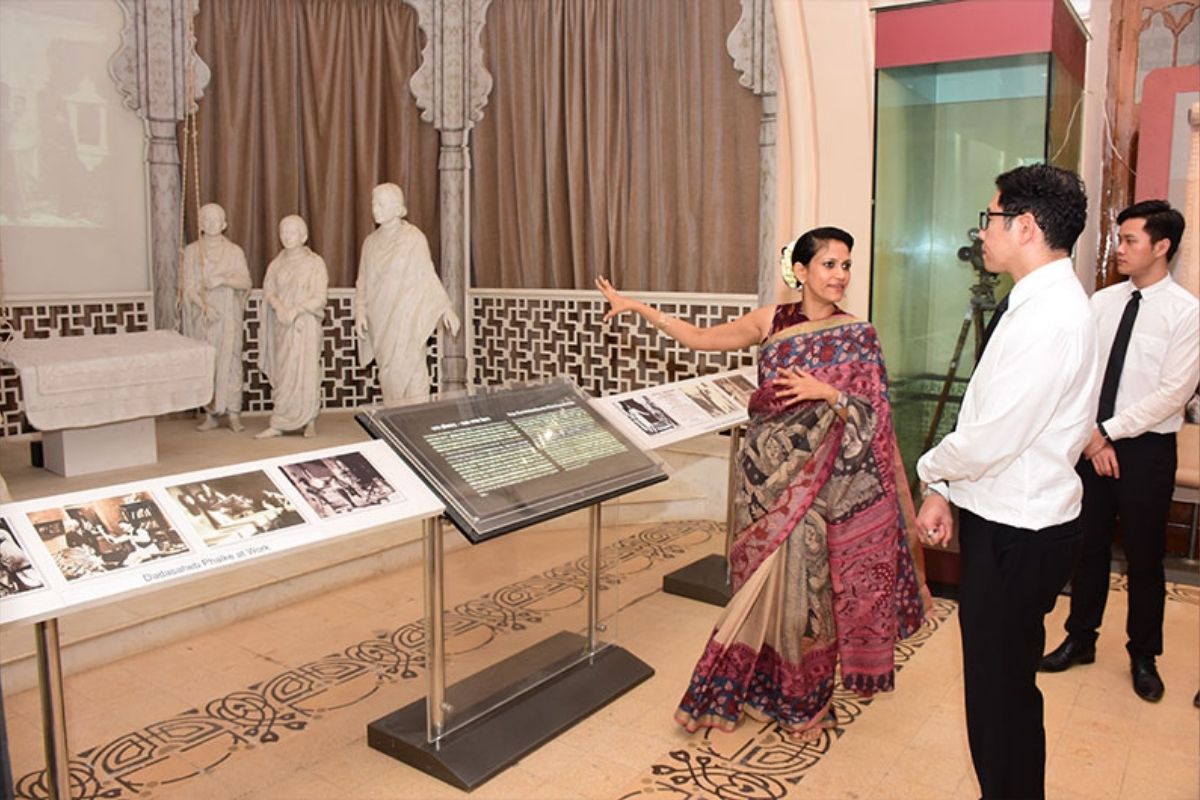 Film fanatics will rejoice and want to make their way to the National Museum of Indian Cinema to deep dive into the impressive world of Indian cinema, that goes beyond Bollywood films and Mumbai, and extends to films created internationally, representing Indian film as a nation.
Visit the 5-story museum, and explore the film memorabilia, the cameras used throughout Indian film history, the stories behind the films, the global boom in Bollywood films, famous actors and directors of India, and so much more.
Learn how Bollywood releases approximately 1,500 films per year, topping Hollywood, and explore the Gandhi wing, dedicated to the influence that Gandhi had on the film industry, and the incredible progression of movies in India over the past century, from the silent era to 4k.
The museum is open every day except for Mondays from 11 am- 5 pm. Tickets for adult visitors are INR 500.
15 – Visit the 140-year-old human-made laundromat at Dhobi Ghat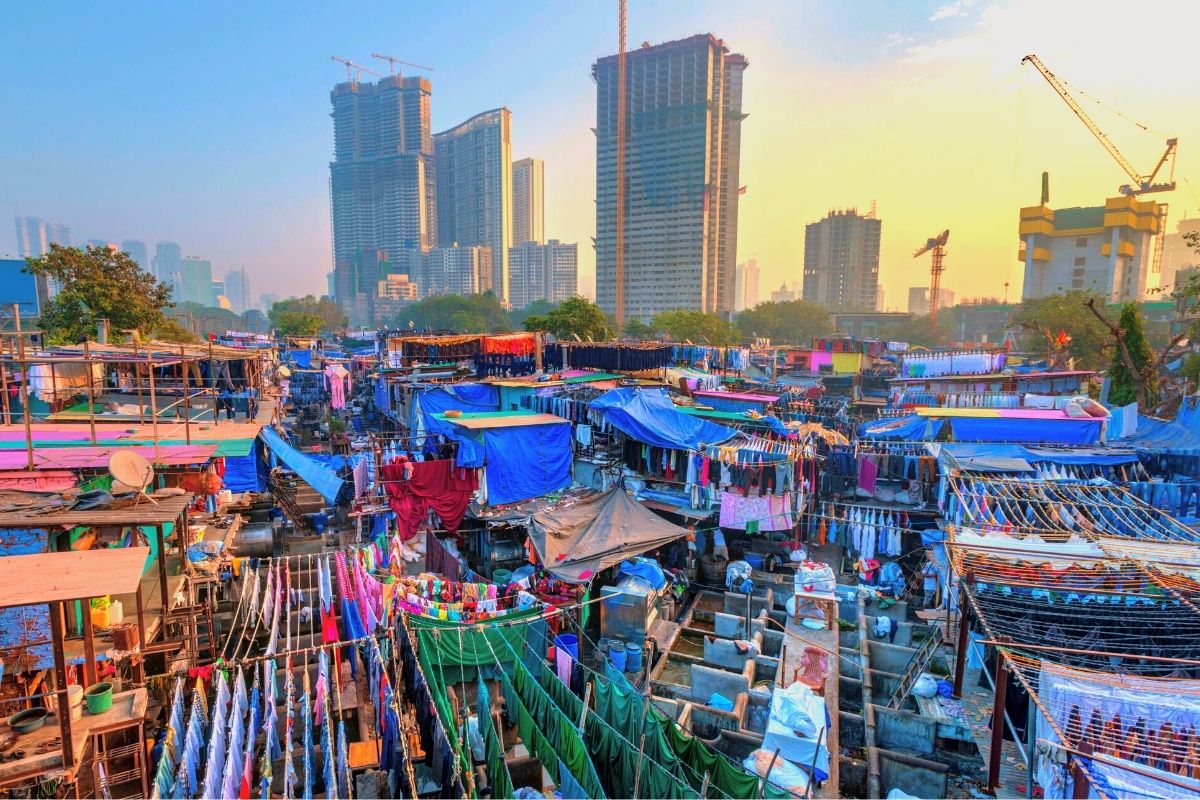 Those who think that doing laundry is anything but interesting should visit the impressive sight of Dhobi Ghat, located in northern Mumbai.
Dhobi Ghat is a concentrated place in Mumbai that receives clothing and other goods to wash from hotels, hospitals, and individuals.
Lines of clothes are hung from various points throughout the area that is Dhobi Ghat and underneath the lines of clothes, are busybodies sorting, soaking, drying, and ironing clothes.
Dhobi is the name of the people who have often had generations of family members before them wash Mumbai's clothing, and have often passed on the trade to their children for years.
Visit during the morning or afternoon to see the dhobi sort the mountain of clothes, and then later in the day to see them hang dry the clothes and iron them. Approach a worker, and they may share an interesting fact with you.
16 – Walk the tracks inside the Mahalakshmi Race Course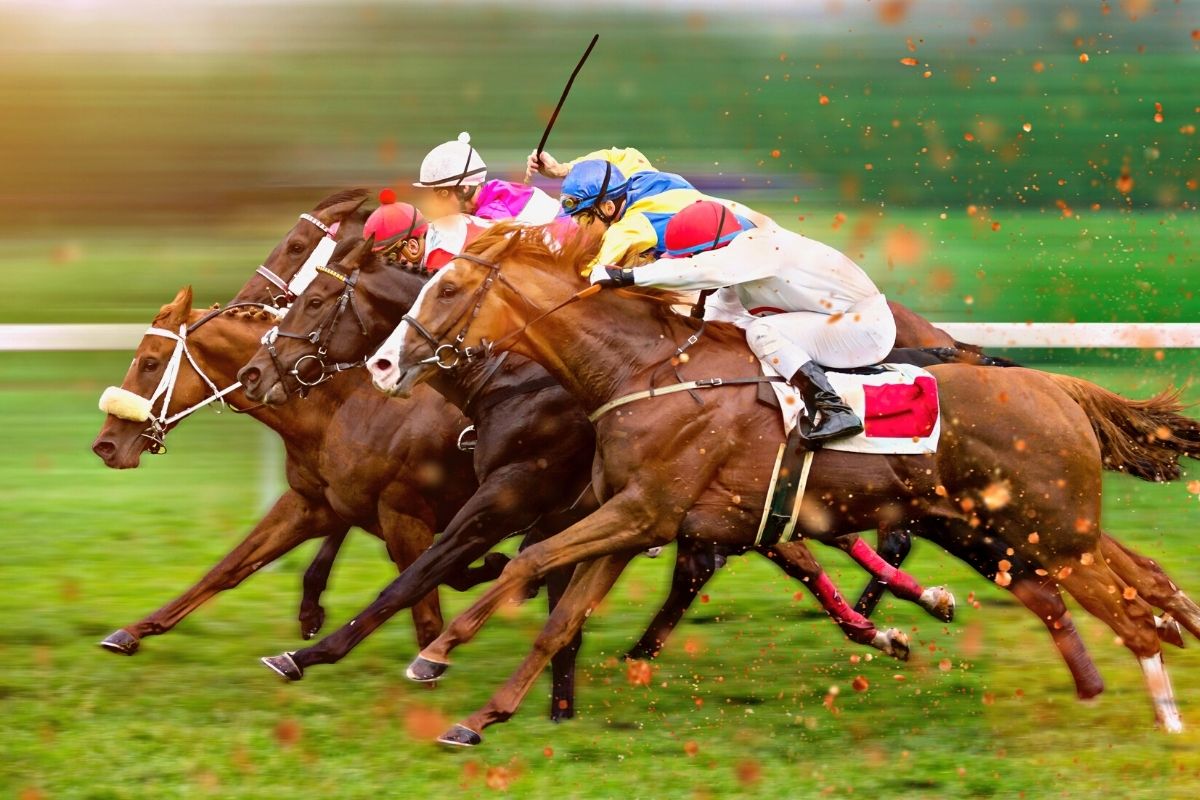 Situated in the Mahalaxmi neighborhood in Mumbai is the horse race track that spans over 225 acres of land called Mahalakshmi Race Course.
Dating back to 1883, today the Mahalakshmi Race Course hosts a variety of races, many of which are events that draw in crowds of affluence and celebrity status. Known as one of the best circuits in Asia, this race course is also the only racecourse in which bets are allowed.
The famed race course track is opened to the public when it is not hosting global events, and visitors are allowed to walk and jog in the mornings or evenings, from 5 am to 9 am and 4 pm to 8 pm, free of charge.
If you'd like to attend a race, make sure to check out the calendar of events on their website, in which tickets can range from INR 30 to INR 350.
17 – Experience Mumbai by night on a night tour
See the city by night, with the helpful guidance of a local, who will show you the beauty of Mumbai lit up, which truly makes it look like a whole different city.
Travel via an air-conditioned vehicle, and be shown iconic city sites like the Gateway to India, Chhatrapati Shivaji Maharaj Terminus, and so much more.
Learn from the knowledgeable commentary from the guide, who will point out interesting facts about the sites, meant to increase your knowledge and appreciation for the city.
Tours start around $25 USD and also include pick up and drop off from your hotel, a beverage, and usually last around 3-4 hours in total.
Feel the electricity of the buzzing city after dark, stumble upon surprise festivals taking place around the city, drive-by lantern-lit streets, and get a slice of the nightlife in Mumbai.
18 – Let your kid's imaginations run wild at KidZania Mumbai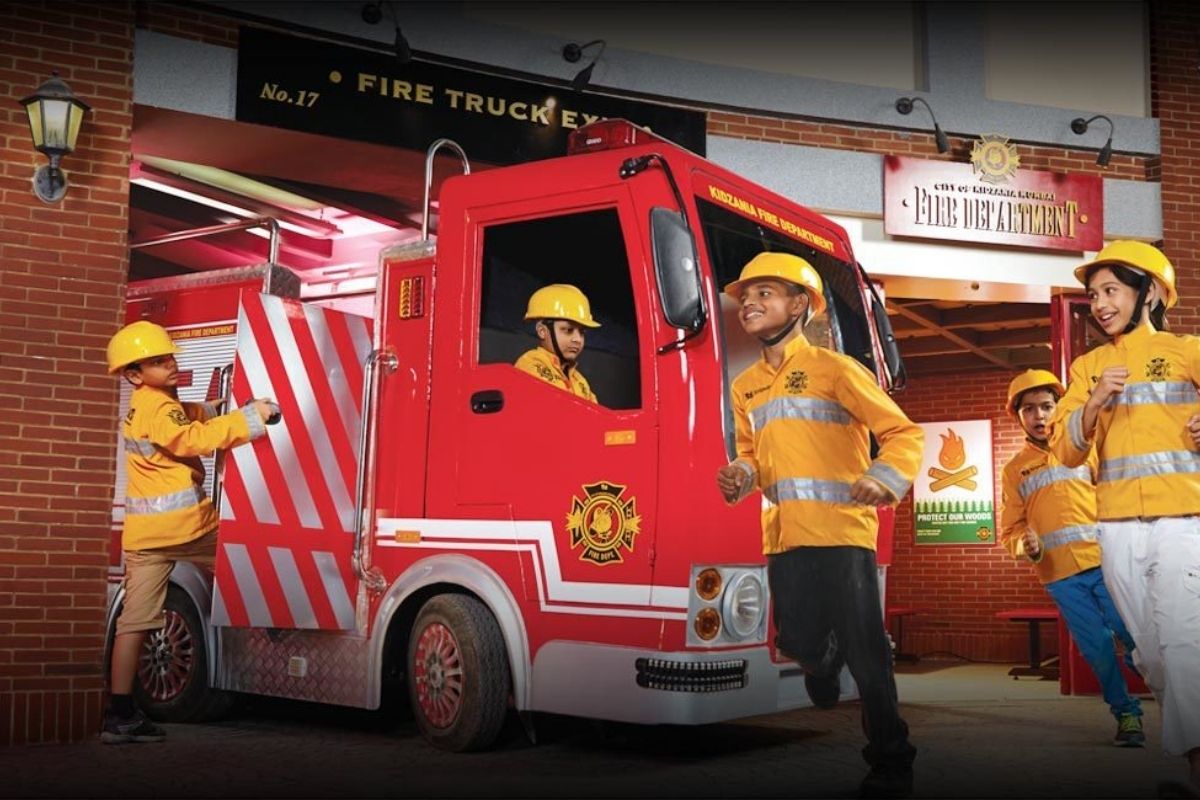 KidZania is an indoor amusement park in Mumbai, that is designed to help inspire and motivate children via role-play activities.
Take your kids to the ultimate kid's world, where they can embody different roles, and careers, and take on fun tasks at KidZania Mumbai.
The unique thing about this amusement park is that there are no automatic rides or roller coasters, however, children will find amusement in the child-size cities, created realistically to help children feel that they are living in their own city.
Kids play the adults at KidZania, which prompts critical thinking skills, creativity, organizing, responsibility, and more.
KidZania Mumbai is open every day except for Mondays, from 10 am – 8 pm. Tickets start at INR 1,350 for children 4-16 and INR 650 for adults.
Weekend prices may differ, so make sure to check ahead of time if you're planning to visit on a Saturday or Sunday.
19 – Visit the exquisite site of Elephanta Caves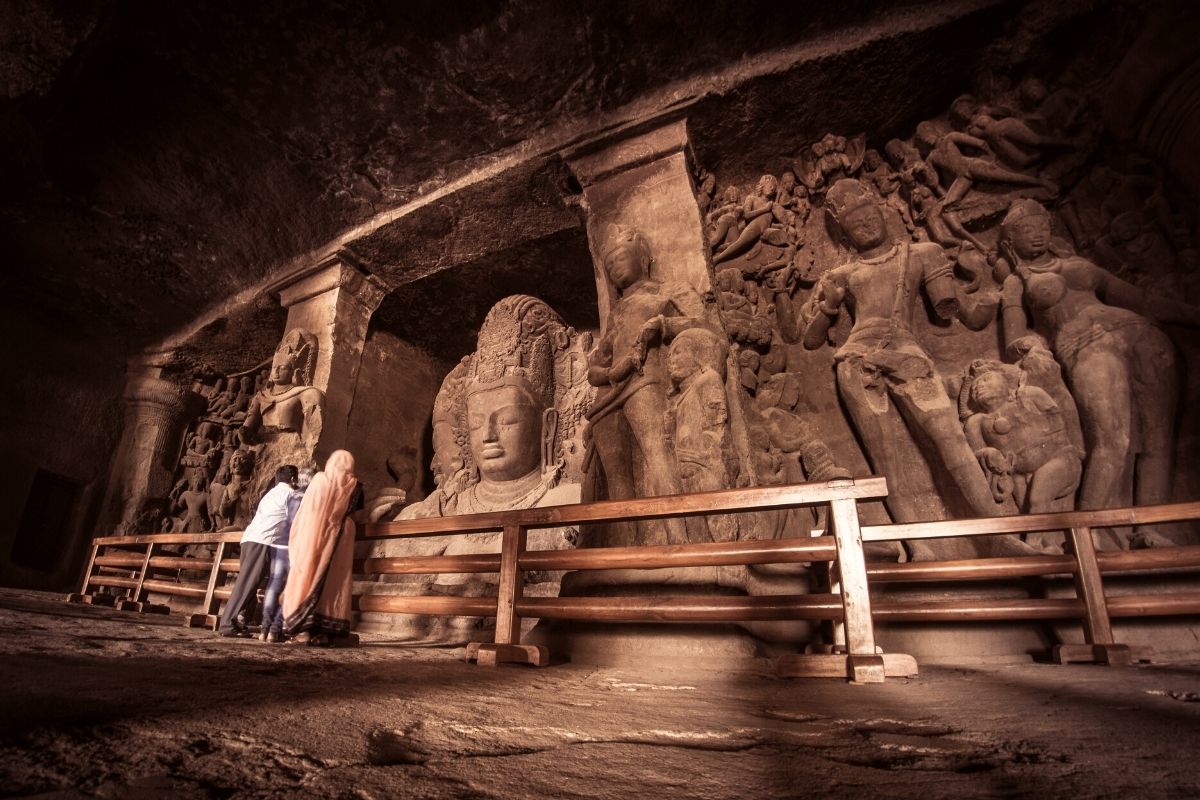 Situated on Mumbai's eastern coast on Elephanta Island, is the impressive sight of Elephanta Caves – a series of temple caves carved out of a large rock, dedicated to honoring the Hindu Lord Shiva.
Dating back to their original construction between 5th-6th AD, the caves span over a surface area of 60000 square feet and consist of 7 caves. Observe with care the intricate details of the sculptures and the Buddhist-style architecture.
Given the title of UNESCO World Heritage Site in 1987, the Elephanta Caves offer the world a deep appreciation for Indian culture and spirituality, and it can be further enjoyed by also stepping inside the archaeological museum.
Learn in detail the significance of the caves, and even hike a narrow stretch to reach some canons nearby. The best time to visit the caves is in November-February, during winter and low tourist season.
20 – Browse through the multiple art galleries inside the Jehangir Art Gallery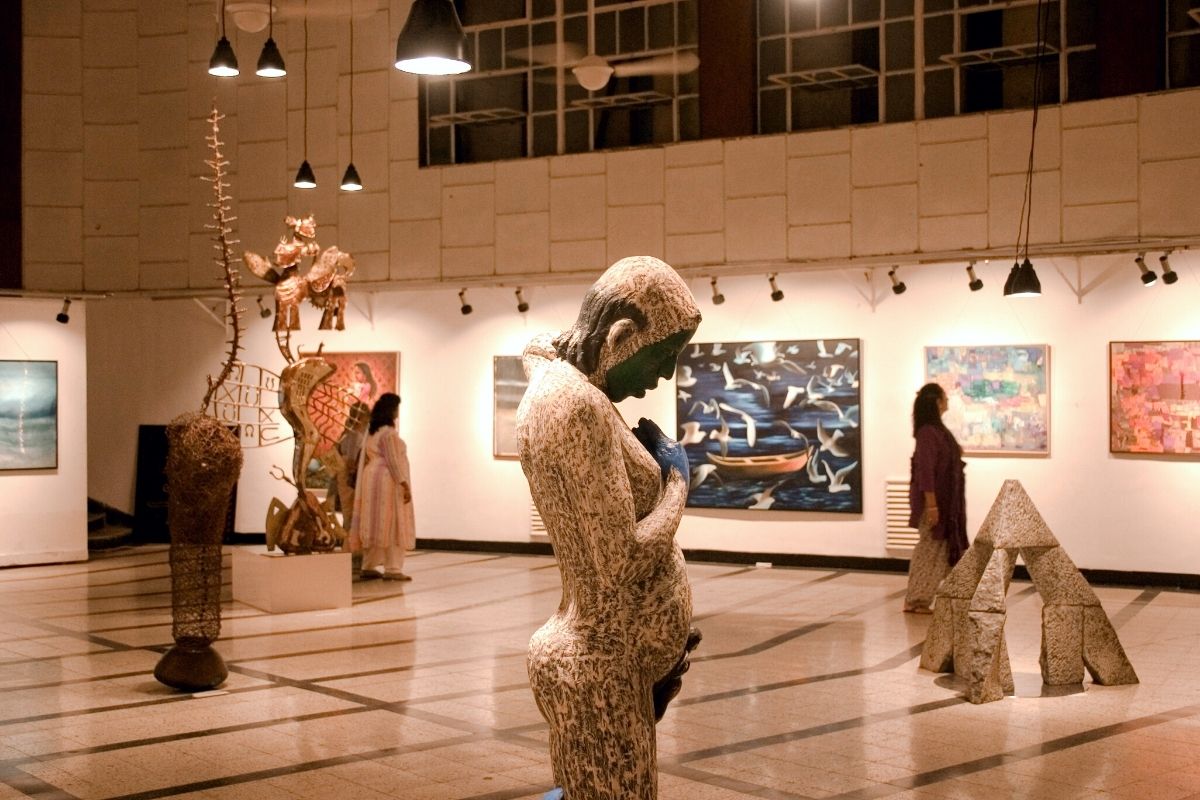 A stronghold for contemporary art in India, and a place of public art exposition is Jehangir Art Gallery, situated in south Mumbai.
The Jehangir Art Gallery has been a host to a multitude of exposé events put on by the local art communities, from pottery-makers, photographers, weavers, sculptors, painters, and so much more.
Named after Sir Cowasji Jehangir, 2nd Bart, who considered himself an art lover, contributed to the city of Mumbai tremendously on various levels, therefore this art space was named after him.
The art gallery has been open since 1952, and today welcomes visitors from all over the world to browse through its current expositions. The entrance is free, and the gallery is open from 11 am – 7 pm every day.
21 – Make sweet daal and puris in a cooking class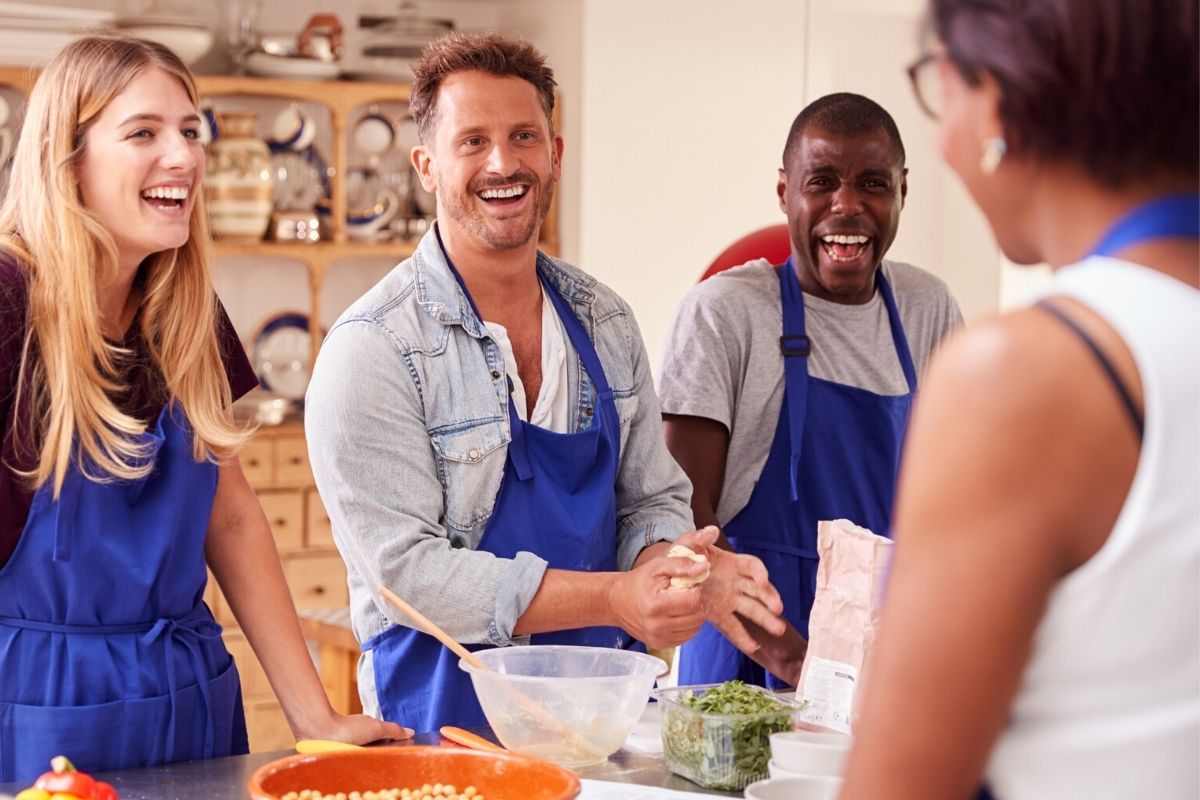 Make incredible memories and purchase an experience that will continue to give even after your trip by booking an Indian food cooking class.
Explore local markets to buy the ingredients with your cooking class and instructor, and learn about the incredible flavor combinations, ingredients, and staple items inside every Mumbai kitchen.
Return back to class, and start cooking alongside the local and trained cooking instructor, while learning unique cooking techniques and the use of special tools.
Lastly, you'll be able to enjoy your dishes, be able to share them with your group, and you'll have the knowledge to recreate the same dishes at home.
A truly remarkable experience to dive into Indian culture via the international language of food, tours start around $37 USD. This is a perfect activity whether you're traveling solo or you want to spend quality time with friends.
22 – Get your shopping on at Colaba Causeway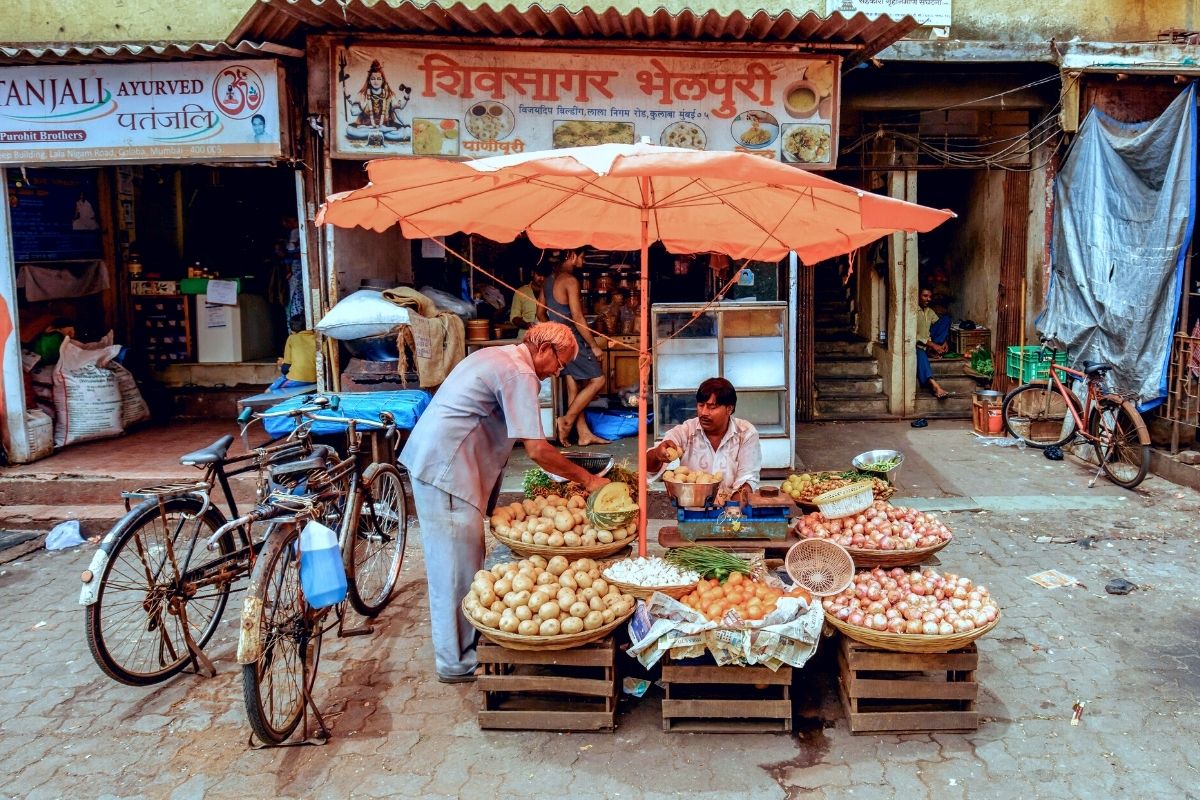 Acting as a bridge that connects Mumbai to nearby Women's Island, the Colaba Causeway is a lively avenue brimming with an incredible amount of shopping, eateries, important Mumbai sights, and historical points of interest.
The Colaba Causeway Market is undoubtedly one of the main attractions, where visitors will be able to access a myriad of items ranging from clothing, accessories, electronics, home goods, and more. Make sure to bring cash with you, as that is the only method of payment accepted.
The best time to visit is either 10 am – 1 pm or 3 pm – 5 pm in order to avoid large crowds.
Stop by to grab lunch, especially at Leopold Cafe, said to be one of the best restaurants in Mumbai for Indian food, or grab breakfast on a budget at Delhi Darbar. Nearby are attractions such as the Gateway to India, and a few more.
23 – Feel like a local at Oval Maidan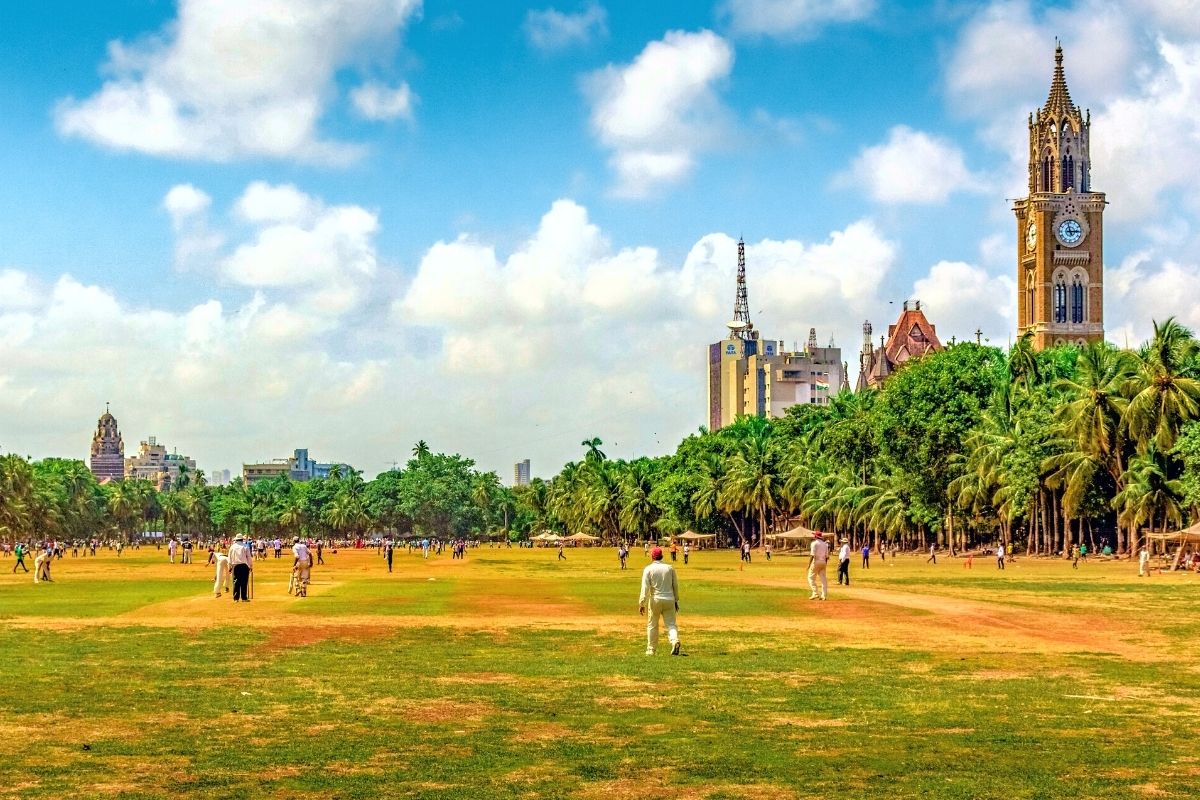 One of the best open recreational spots is by far Oval Maiden, located in southern Mumbai, spanning over 22 acres.
It is an oval-shaped space that was constructed during the British era, meaning that the buildings surrounding the Oval Maiden are built in the Gothic-Victorian architecture style.
Make sure to take your time to stroll around the green space, and take in the intricate details that retell the era of British rule and influence over the city.
The Oval Maidan today is home to a variety of games such as cricket and football, so if you're in the area, stop by to witness a game.
Another fun activity to do is to bring a picnic and enjoy the outdoors, stop by the restaurant Khyber nearby for a sweet treat, or indulge in freshly squeezed juice at a local juice bar.
24 – Drive into Mumbai's history on an open heritage jeep tour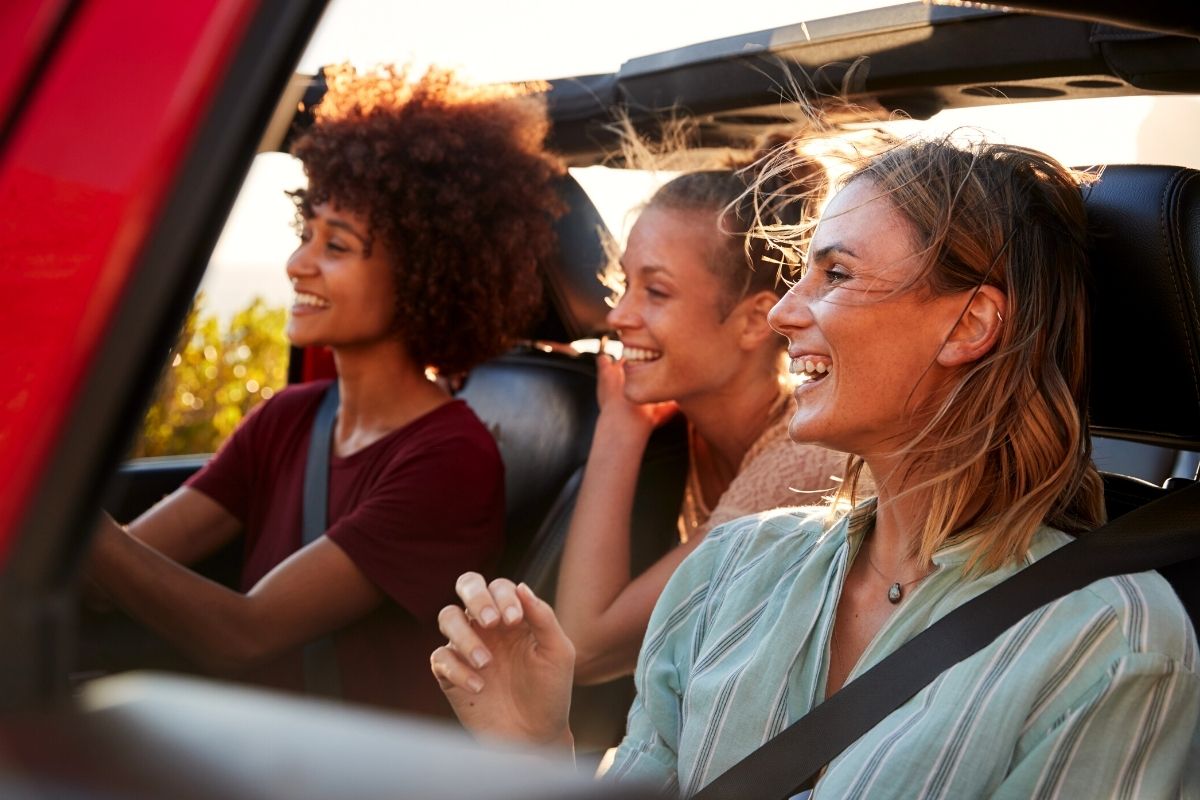 Explore the best of Mumbai on an open heritage jeep tour, and learn about Mumbai's interesting history involving the British and Portuguese as you're driven through the streets of Mumbai.
Drive through the narrow, sleepy towns on the coast of Mumbai, and then drive through the chaotic scene of the downtown area, and everything in between in a 2-hour ride.
Dive into at least 5 centuries worth of historical facts, and learn about the sections of Mumbai that didn't receive much influence from the Portuguese or the British, and why that was.
Tours start around $45 USD and include a comfortable and safe vehicle, hotel pick up and drop off, and a tour guide. Tours usually start around 8 am.
25 – Educate yourself on the history of Indian money at the RBI Monetary Museum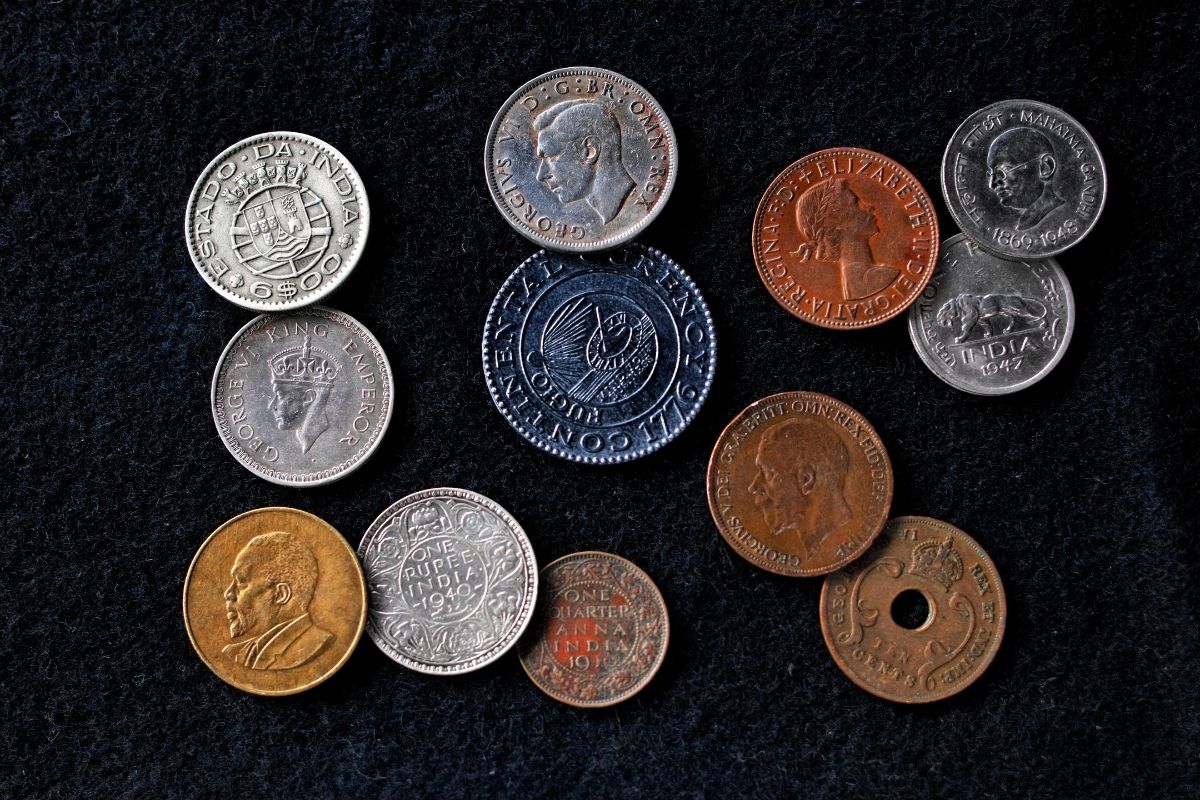 The RBI Monetary Museum (Reserve Bank of India) is an amazing journey that takes people through the history of money and trade in India, going back to the days of trading items for goods and services, to modern electronic transactions.
The museum is located in southern Mumbai and is divided into various sections from showcasing the different ways in which transactions were done historically in India, to why gold has always been a valuable investment, and even learning about good banking tips.
Various exhibits invite visitors to participate in games in order to learn more about the Reserve Bank of India, and what they do, as well as how money has changed throughout the years.
Entrance to the museum is free, and tours are also available for free as well. Tours last for 2 hours and must be booked online 7 days prior to your visit.
26 – Experience a homecooked meal with a local in their home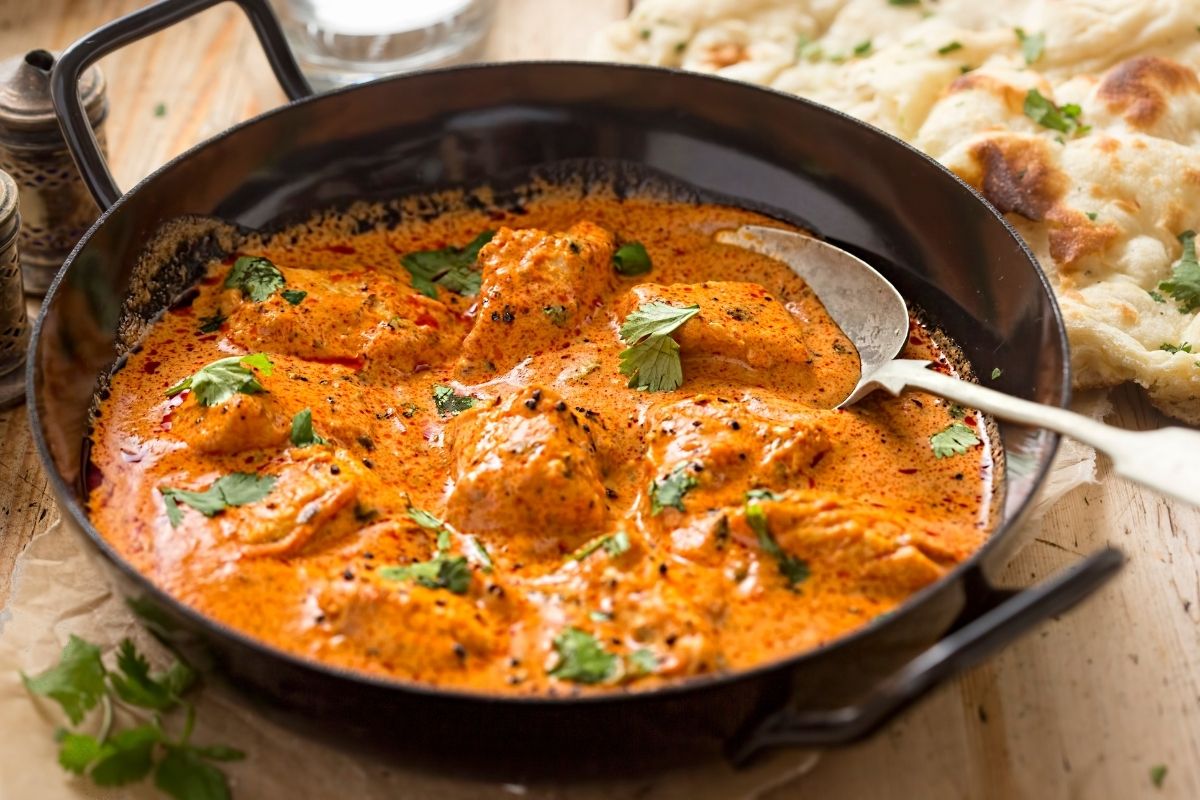 Have you ever wanted to be invited to a local's house for dinner while on your travels? Now is your chance when you book a unique cooking and dining experience with a local.
You'll be greeted by a local at their home, and you'll be able to cook dinner with them, pick up a few tricks, learn about Indian cuisine in the most authentic of ways, and be part of an interesting dialogue with a local over a homecooked meal.
While this experience shouldn't be confused with a professional cooking class or local tour guide experience, it is uniquely a combination of both in some ways.
It is a cultural enrichment experience, where you'll cook and dine in someone's home. Join the family table, and eat with the locals in their home.
The experience lasts anywhere from 2-4 hours.
27 – Step inside the beautiful Basilica of Our Lady of the Mount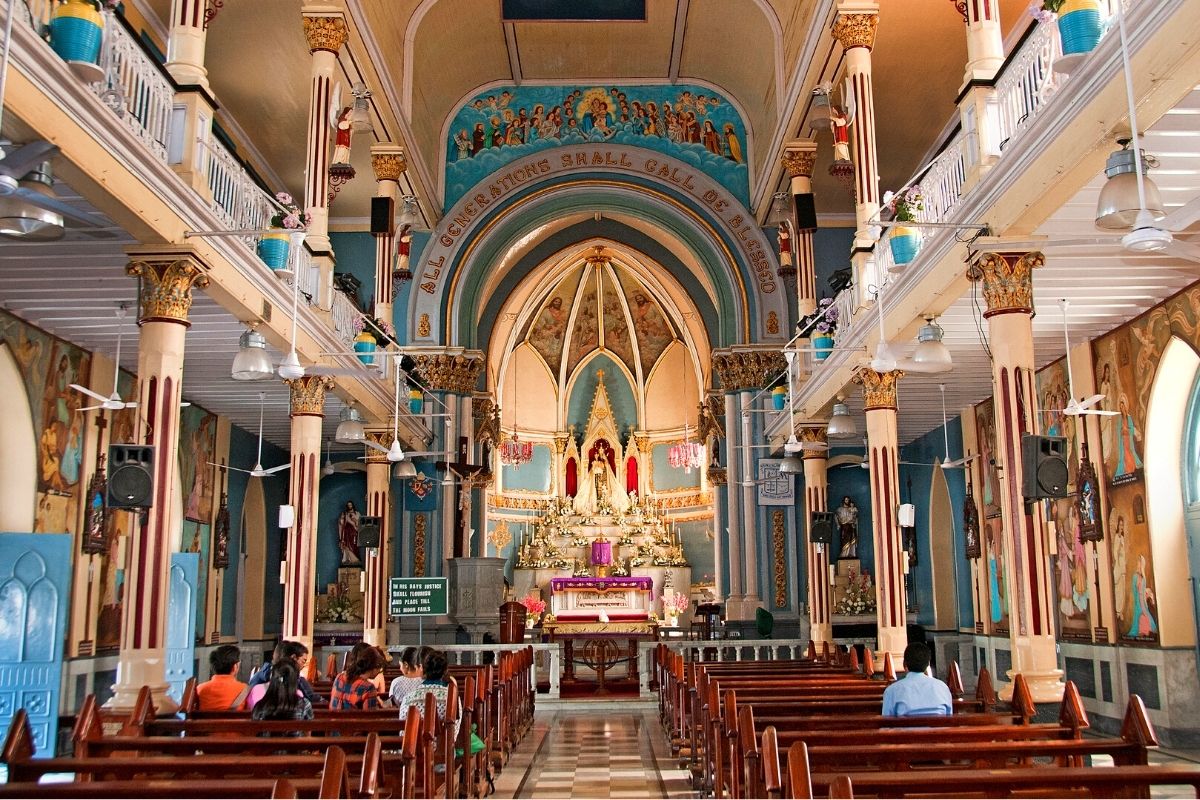 The Basilica of Our Lady of the Mount is a famous church in Mumbai that is located in what is known today as Mount Mary in the Bandra neighborhood, therefore sometimes, it is referred to as Mount Mary Basilica.
The basilica is another beautiful example of Victorian-Gothic architecture and has incredible views facing the Arabian Sea. Dating back to the 16th century, the basilica has been robbed of certain pieces of gold and replaced with replicas from either the United Kingdom or Portugal.
Today, the basilica welcomes tons of visitors every year, and those who are there for faith may attend a spiritually refreshing mass service inside the basilica.
The first Sunday of every September is when the basilica celebrates the birthday of the Virgin Mary called the Feast of Mount Mary, and it is accompanied by the Bandra Fair – a week-long of celebration, food, colors, activities, and much more.
28 – Check out the details of Flora Fountain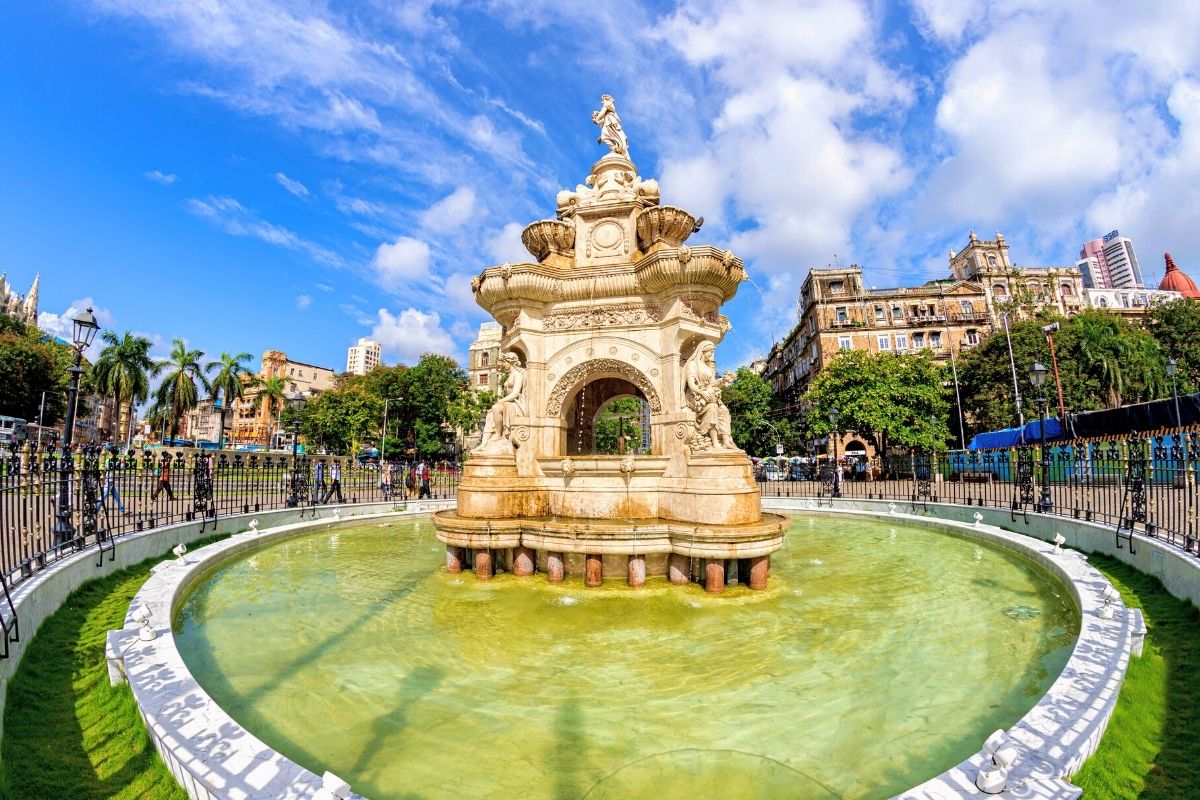 Found in the southern region of Mumbai is an intricate and beautifully ornate fountain that is meant to be a symbol of Indian Heritage.
Decorated with detailed sculptures of animals and goddesses, the fountain is a piece of architectural beauty for all to appreciate.
It is a combination of Neo-Gothic and Indo-Saracenic styles, and it dates back to 1864, a little after the city of Mumbai's (then Bombay) walls were taken down.
The Flora Fountain today stands where Churchgate used to stand. Near the Flora Fountain, visitors will also see another stone sculpture, this one was added in 1960, and it was done to honor those who died in the state war.
Come back and visit it at night and see the details highlighted even more beautifully.
29 – Visit the impressive Kanheri Caves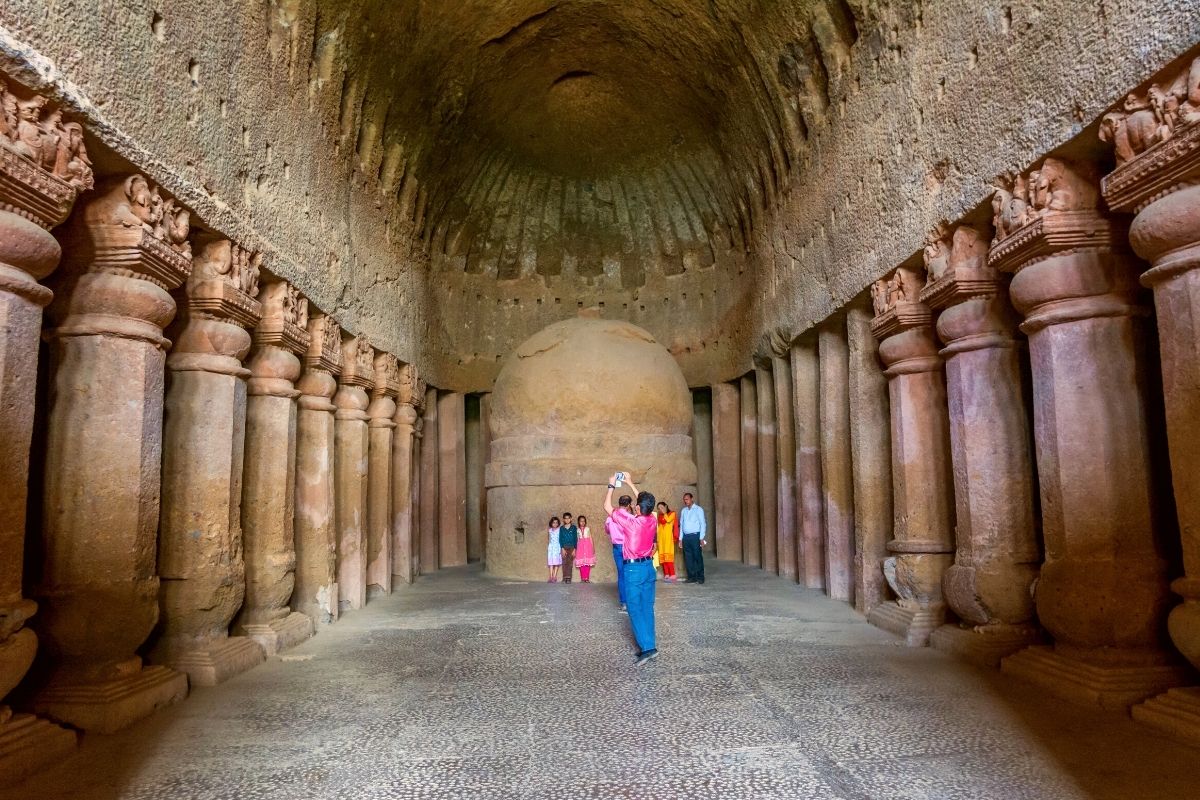 The Kanheri Caves are a collection of stone-cut caves that date back to the 2nd century AD and were built for the purpose of prayer and worship amongst the Buddhists who lived in the area.
Currently, the Kanheri Caves sit inside the Sanjay Gandhi National Park, but previously, it was a Buddhist village. The word Kanheri comes from the Hindi word Krishnagiri or Kanha-Giri, signifying Krishna's home.
The Buddhist monks used to live inside the caves to hide away from the harsh weather outside, and they would study and meditate inside these spaces.
Today, visitors can check out the impressive cave sights with a guided tour, and see the impressive prayer hall, and unfinished Buddha paintings.
30 – Stroll around the Hanging Gardens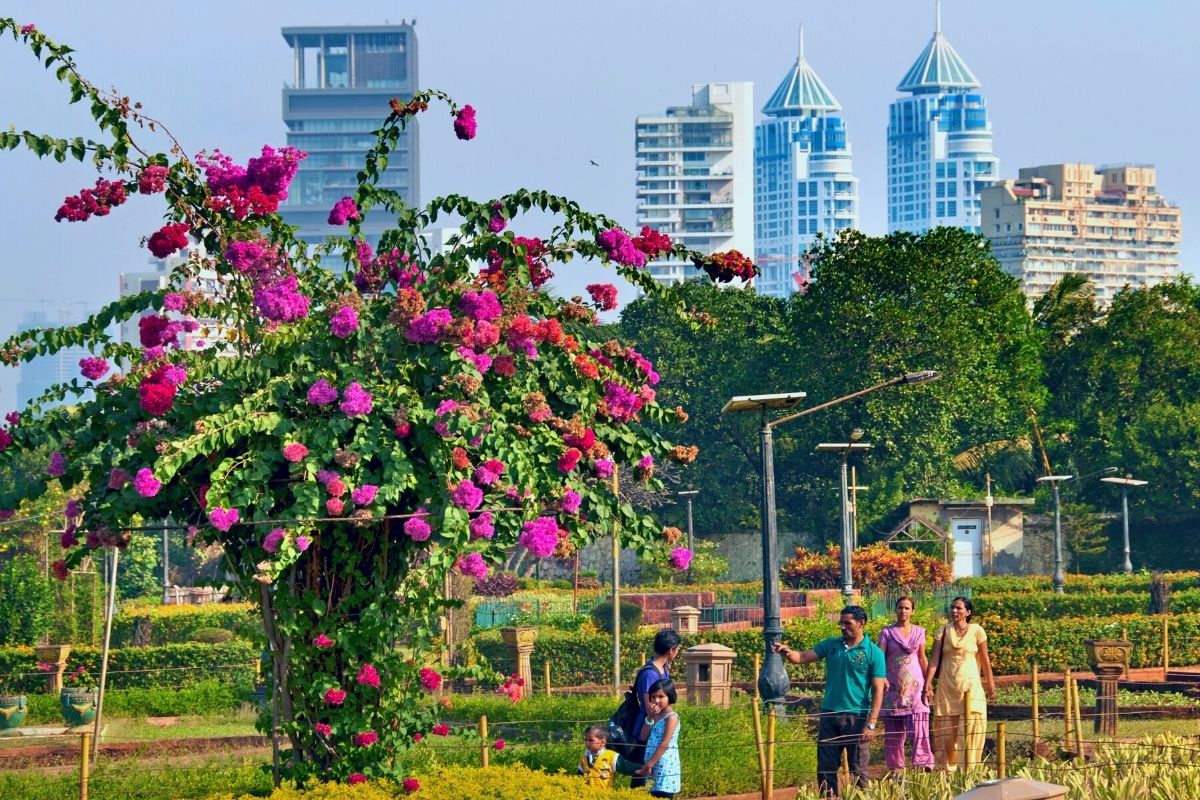 Situated near the Arabian Sea is one of the most beautiful parks called Hanging Gardens, which sits beautifully on top of Malabar Hill and thus gives the name to the park.
Also known as Pherozeshah Mehta Garden, the stunning Hanging Gardens park is lively with herds of people taking an early morning stroll, or taking a glance at sunset hour from its beautiful, tall views.
The park is abundant with beautiful plants, trees, and bushes, many of which are shaped into animal figures, which make the perfect setting for an afternoon picnic plan. Stop and browse the many beautifully manicured gardens with colorful flowers, adorning the lovely fountains.
While you're in the area, make sure to check out restaurants like Soam for refreshing vegetarian dishes. Entry to the park is free and is open between 5 am – 9 pm.
31 – Spend time at the National Gallery of Modern Art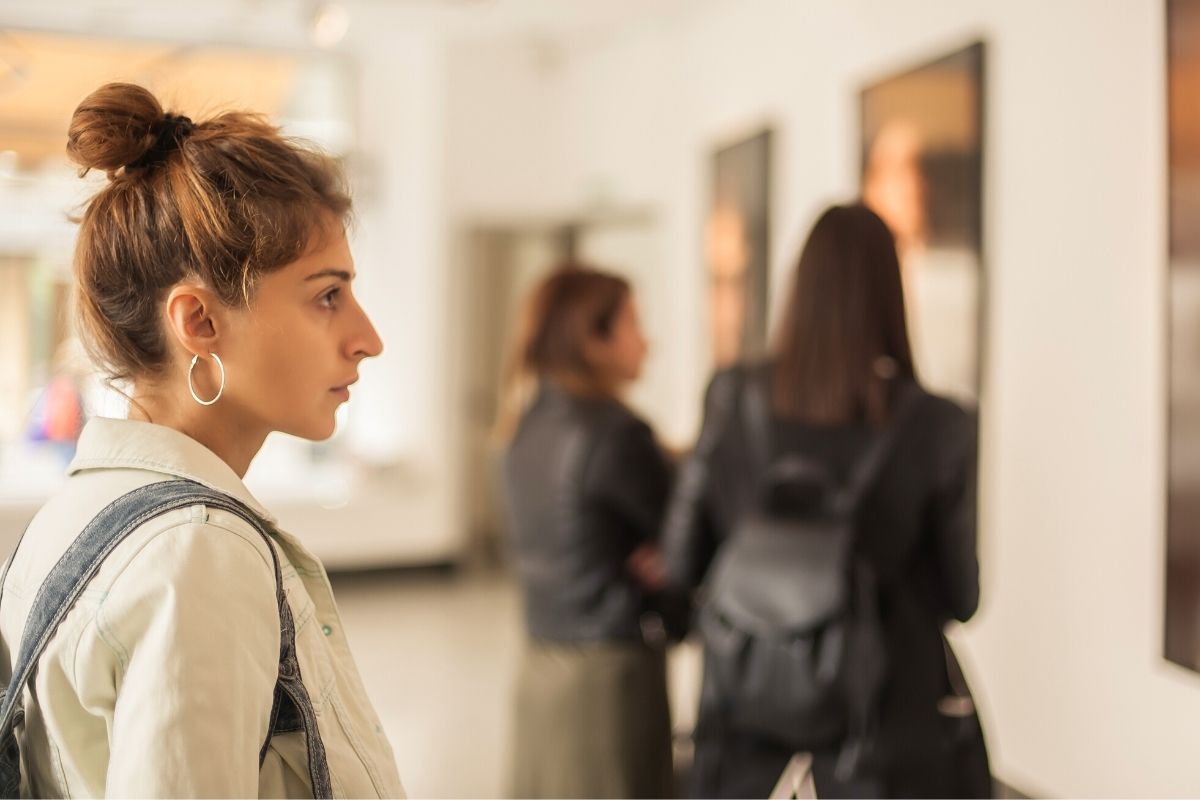 The National Gallery of Modern Art guarantees visitors an experience where they will witness great works of art both nationally and internationally.
It is a space dedicated to the discourse and preservation of art with various other mediums such as books, periodicals, and historical documents, as well as a space that hosts various gallery exhibitions.
Most of the art found inside the National Gallery of Modern Art is from the 1850s onward, and one of the main focuses of the museum is to be able to bring the citizens of Mumbai closer to different works of art that represent the various eras of Mumbai and India as a whole.
Since its opening in 1996, the museum hosted many artists, sculptors, and painters, who have shared their work with the locals and travelers.
Today, visitors can check the museum's calendar online to check upcoming gallery expositions and collection updates.
Make sure to book your slot ahead of time for their featured series of walkthroughs which are guided tours throughout the museum, for free.
32 – Drive through the emblematic Bandra-Worli Sea Link cable bridge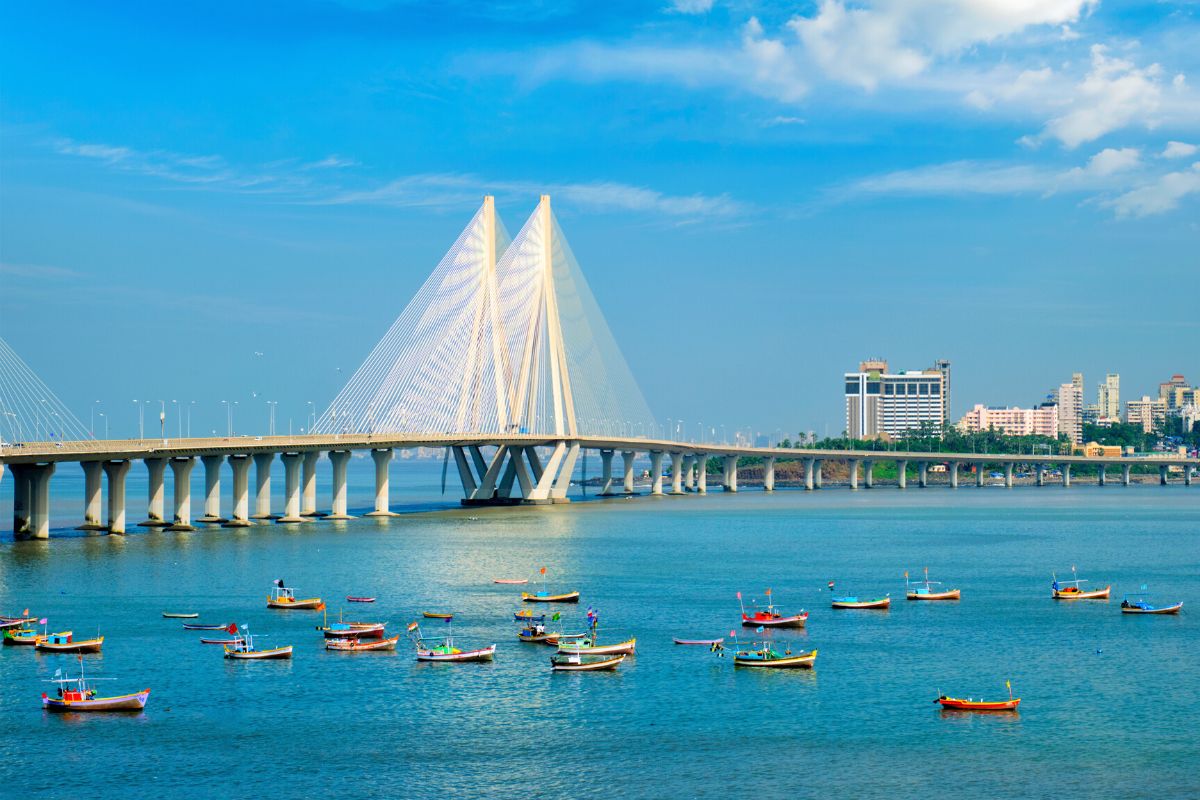 A symbol of ingenuity, strength, and industrial beauty is the Bandra-Worli Sea Link bridge, which connects the peninsula neighborhood of Worli with the neighborhood of Bandra, both situated in Mumbai.
The cable bridge was first inaugurated in 2009 with 4 lanes, and today has grown to an 8-lane bridge that spans 5.6 kilometers and takes approximately 10 minutes to cross depending on traffic.
It's an impressive cable bridge that has significantly reduced the travel time between these two places, as well as added a beautiful landmark to Mumbai's panoramic horizons.
Take a taxi, or a bus, or drive yourself through to experience India's 4th largest bridge, as walking is not possible.
33 – Make incredible memories with your kids at Tikuji-ni-Wadi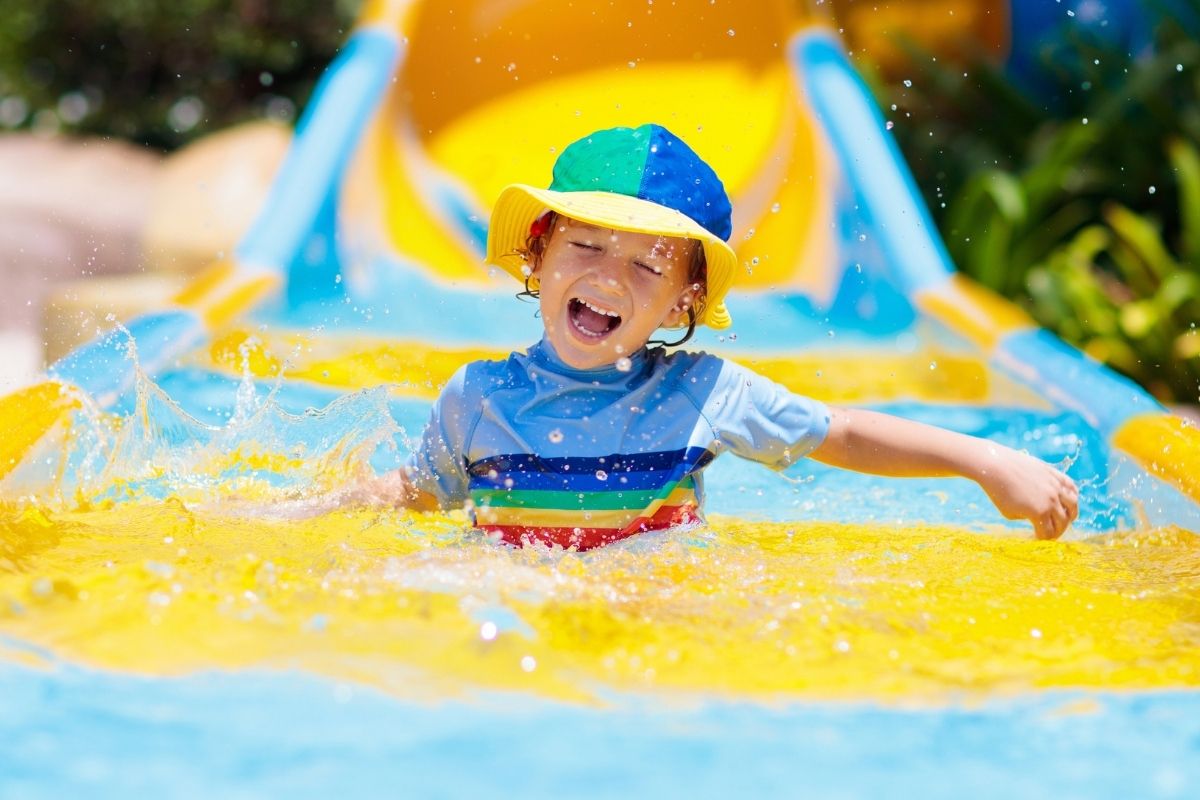 Tikuji-ni-Wadi is an all-in-one space guaranteed to make your kid's time in Mumbai even more special with incredibly fun memories.
Tikuji-ni-Wadi is an aquatic park, amusement park, aquarium, and dinosaur park, with a long list of games and activities to participate in.
Your children will relish all there is to enjoy inside the park, and with 40 years of service, be rest assured that family fun and safety are their number one priority.
Also acting as a family resort, families have the option of extending their time at Tikuji-ni-Wadi park by renting a newly renovated vacation cottage, which is available upon request.
Lastly, make sure to indulge and refuel after so much energy spent on the games with a delightful Indian cuisine lunch overlooking the stunning nature around the park.
To secure tickets, make sure to book ahead of time on their website.
34 – Visit the Goddess of Wealth at the Shree Mahalakshmi Temple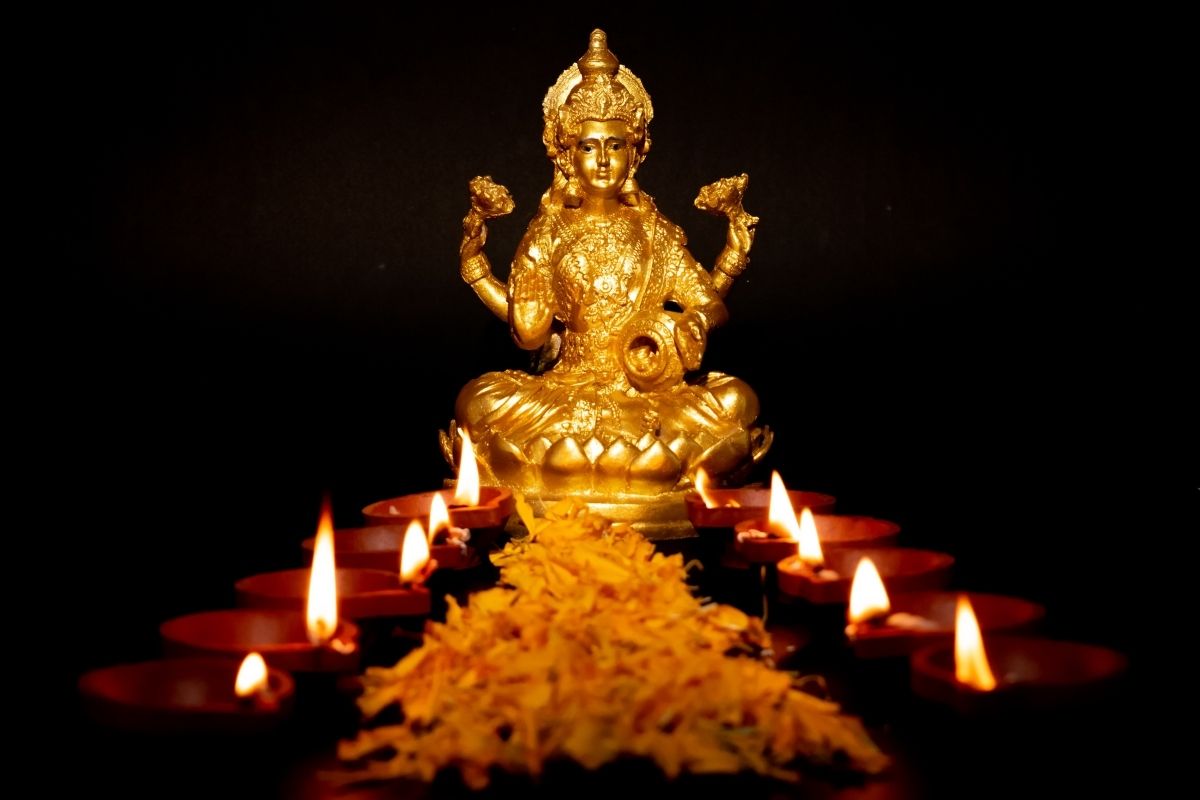 Visit the astonishing Shree Mahalakshmi Temple dedicated to Goddess Mahalakshmi, who is the Goddess of Wealth. Dating back to 1831, that makes the Shree Mahalakshmi Temple the oldest in Mumbai.
No matter what day of the year you may visit, you can expect crowds of people circulating the temple, and adoring the Goddess Mahalakshmi, as well as 3 other deities inside, all accessorized in religious dress.
The seaside temple is a beautiful site to see in person to admire the stunning architecture, as well as to take in the details, colors, and textures of the materials used to build this temple, from clay to silver, and wood.
To experience the main event that takes place at the temple, visit during March – April or September – October for Navratri – where the temple is dressed in colorful flowers and beautiful decor.
The temple is free to enter between 6 am – 10 pm.
35 – Soar the skies of Mumbai via a Helicopter tour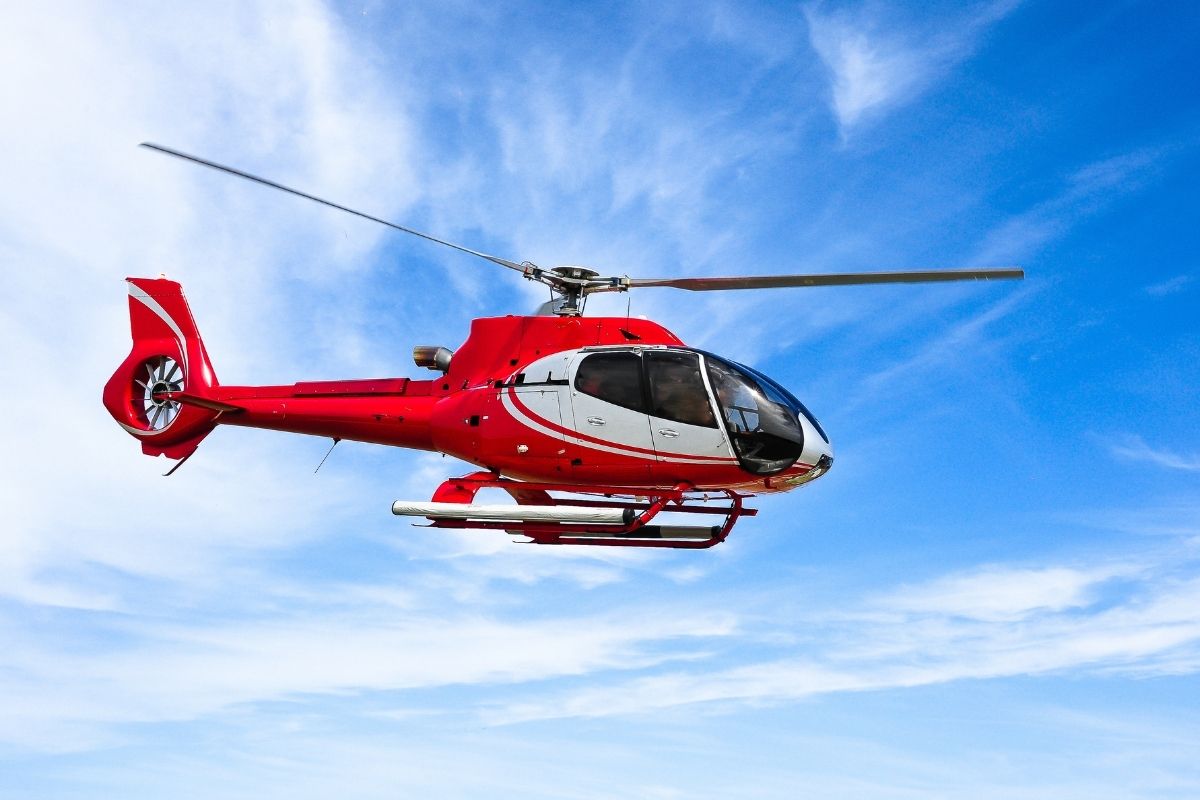 Get the best seat and the best views from a helicopter, flying above Mumbai to get an all-encompassing view of the city's most popular sites and stunning views.
Flying at around 700 feet in the air, visitors will be able to see sights like the Gateway to India, the Chhatrapati Shivaji Maharaj Terminus, the Arabian Sea, the floating mosque, and many more.
Take pictures and videos as you're listening to the guide share important and interesting information about the city and its sights. The helicopter tour is anywhere from 15-30 minutes, and it is the perfect activity to participate in whether you're traveling with friends or solo.
Tours start at $300 USD for a thrilling experience in the sky.
36 – Check out the Nehru Planetarium for astronomy fun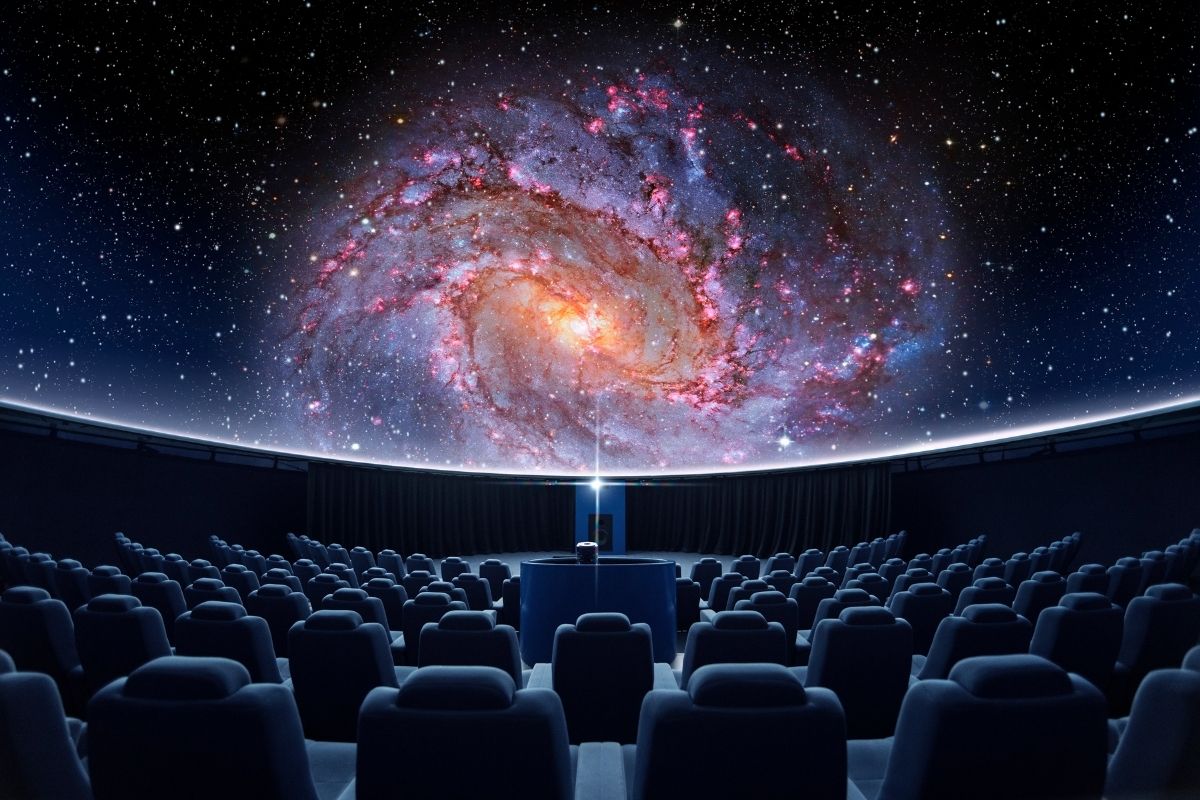 The Nehru Planetarium in Mumbai is one of 5 locations in all of India, and it is a space that has created an environment for the learning, appreciation, and study of astronomy.
The planetarium's goal is to make learning about space fun and educational, with various programs aimed at the local community, from children to adults to take part in.
Visitors are also encouraged to visit the Nehru Planetarium, to not only learn about astronomy but also to participate in the fun.
Check out the programs that include Astro-art, Astro-poetry, and Astro-quiz competitions, and check the calendar to see if your trip aligns with a solar eclipse, as the planetarium will host viewing parties and other fun events to witness incredible natural phenomena.
Tickets are currently not available for purchase online, so it is recommended to purchase them at the door. Tickets start at INR 150.
37 – Visit India's largest space and technology center at Nehru Science Center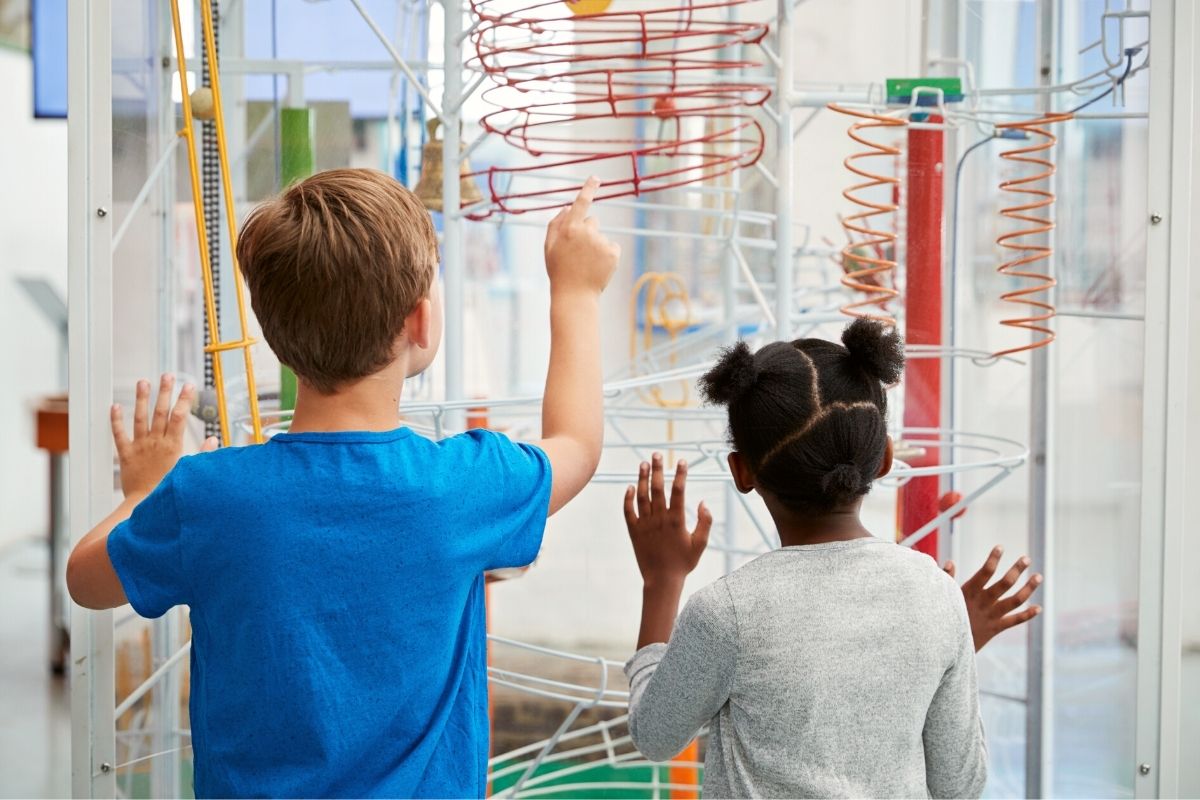 Originally opened in 1977, the Nehru Science Center has become a cornerstone for science learning in all of India, with more than 500 interactive activities and exhibits within its walls.
Named after India's first Prime Minister, Jawaharlal Nehru, this space center has become the country's largest science and technology space.
Learn about specific topics in science, such as the law of kinetics, sound, light, energy, and more, or step into an interesting lecture or workshop that uncovers new data and research in the science field.
With its interactive nature, the Nehru Science Center is also a wonderful place to take your children if you're traveling with some. Check out fun illusion games such as Head on a Platter, Energy Model, Virtual Harp, and The Giant Heart.
Ticket prices start at INR 140 per person, and they are open every day 9:30 am – 6 pm.
38 – Plan a day trip to the beautiful Karla Buddhist Caves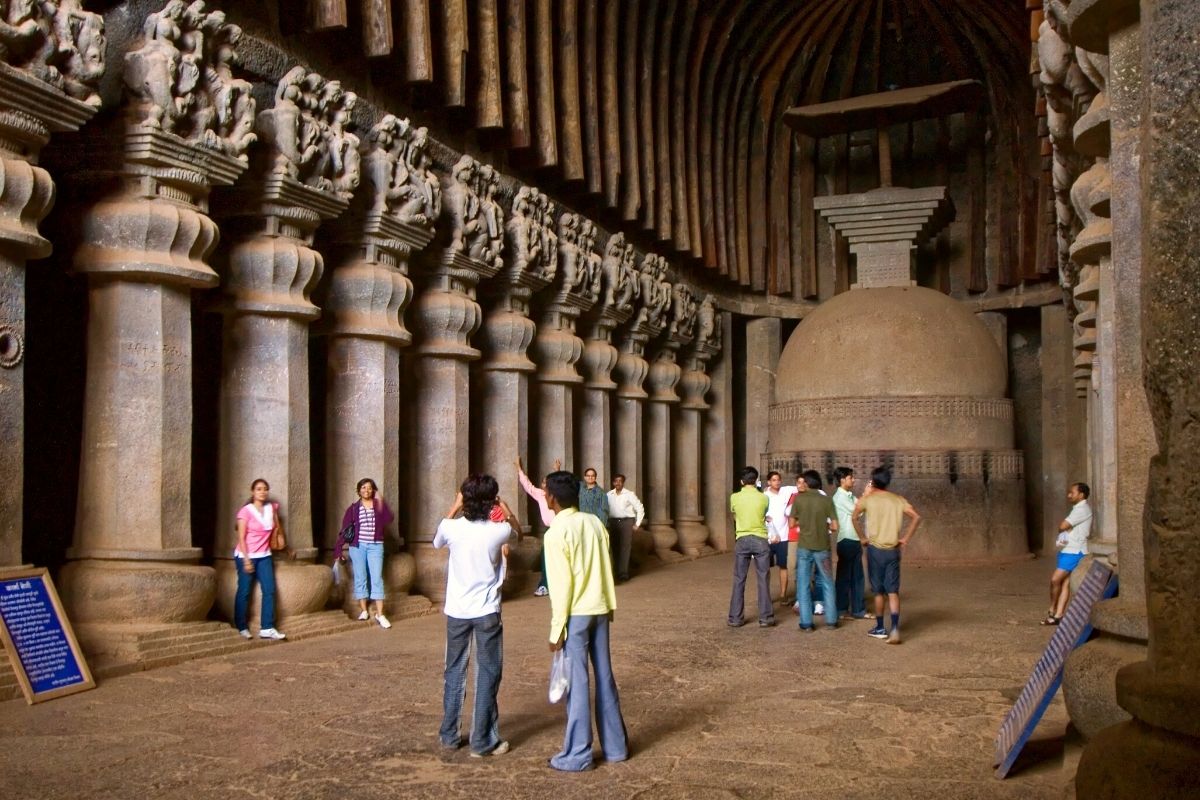 The Karla Buddhist Caves are an excellent day trip activity, only a 2-hour and 40-minute drive from central Mumbai.
They are a series of rock-cut caves that are said to be the oldest recorded caves in India, dating back to the 2nd century BC, and a few cave shrines dating back all the way to 160 BCE.
The interesting thing about these caves additionally is that they were associated with Buddhist monks, who kept a close relationship with traders of the time. This prompted the Buddhist monks to construct these caves as they were located near the main trading route.
The caves served for prayer and worship, as well as a pension of sorts for traders who passed through the route. The Great Chaitya Cave is the most photographed prayer hall of the cave complex, so make sure to walk in and observe the impressive columns and details.
39 – Go on a day trip to visit the impressive sight of the Bhaja Caves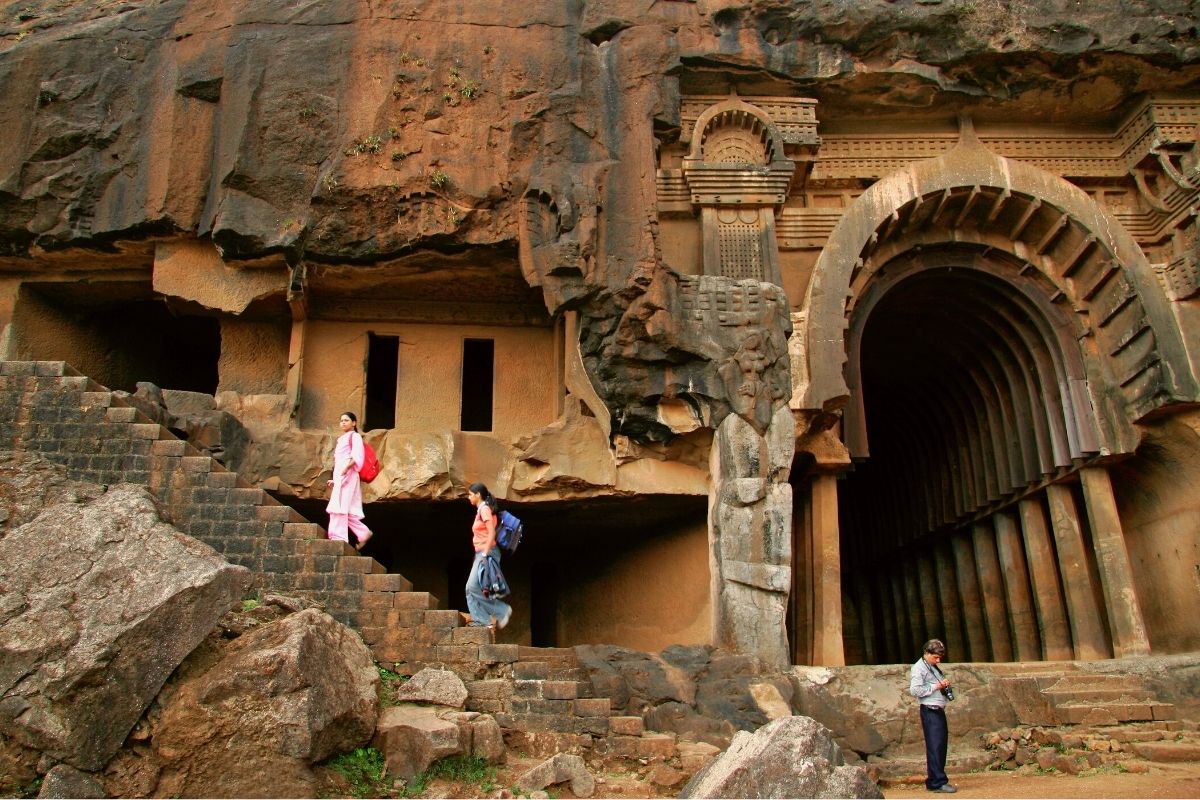 If you're visiting the Karla Caves, you may as well stop by and explore the nearby Bhaja caves, considered to be one of the many national monuments in all of India.
Located in the city of Pune, 3 hours east of Mumbai, are the impressive 22 rock-cut caves, that tower over the village at 400 feet high. Located within the cave complex are the famed Chaitya Hall and an impressive prayer hall with a stupa in the middle of it.
Admire the beautiful details of the archway which form patterns and carvings with figures of goddesses. Throughout the series of caves, visitors will be able to catch a glimpse of the different art forms left behind such as sculptures, paintings, murals, and more.
A day trip from Mumbai is surely the best way to experience both the Bhaja Caves and the Karla Caves, some of India's most historic and oldest caves.
40 – Step inside the Mani Bhavan where Gandhi began his peaceful political resistance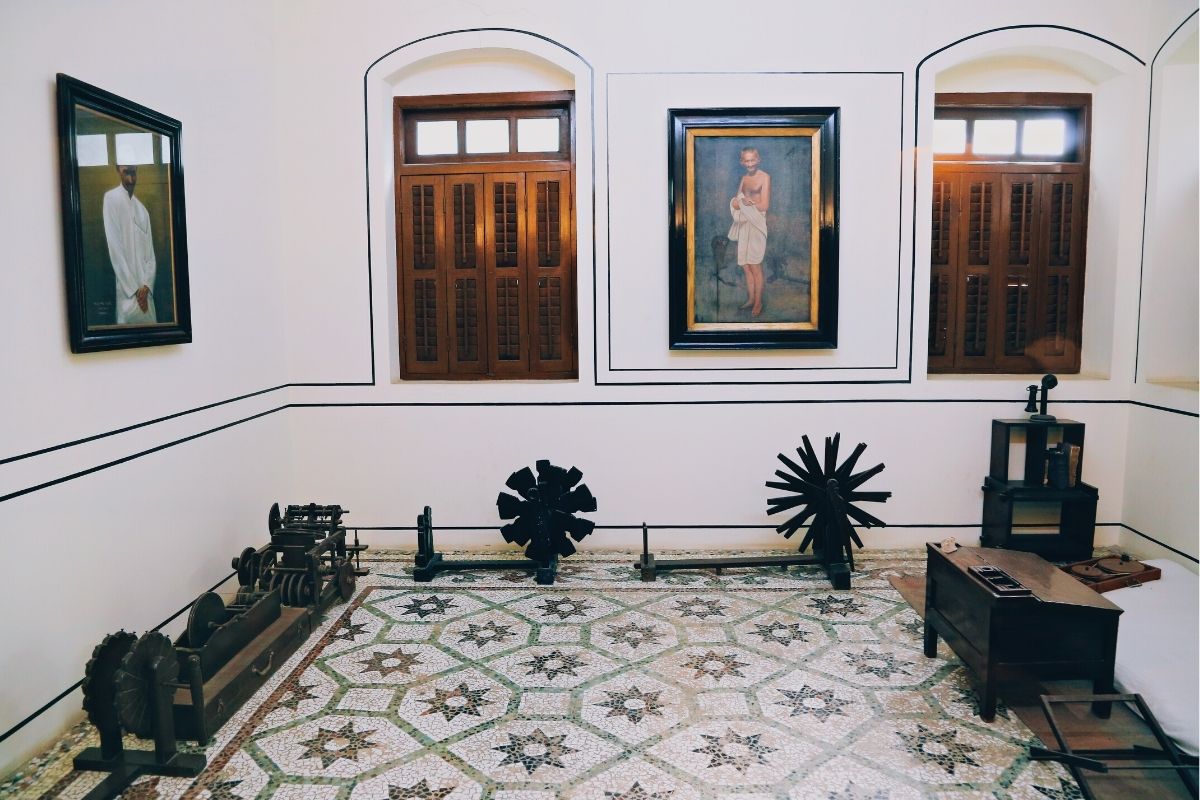 Mani Bhavan is a deeply historic and important space, now turned museum where Gandhi spent 17 years residing in, as well as where he began his political peaceful resistance against the Rowlatt Act in India at the time.
Since 1955, the 2 floor home has been transformed into a museum, where visitors can check out, and see the images showcasing Gandhi's life, news article headlines, and his legacy, especially the work that he did from that very space.
Inside, visitors will also be able to step into the library and see a statue of Gandhi, as well as other relics from Gandhi's life.
Tickets are free, and the opening hours are from 9:30 am – 6 pm. The museum is open every day.
41 – Visit Shri Siddhi Vinayak Ganapati Mandir, one of the richest temples in India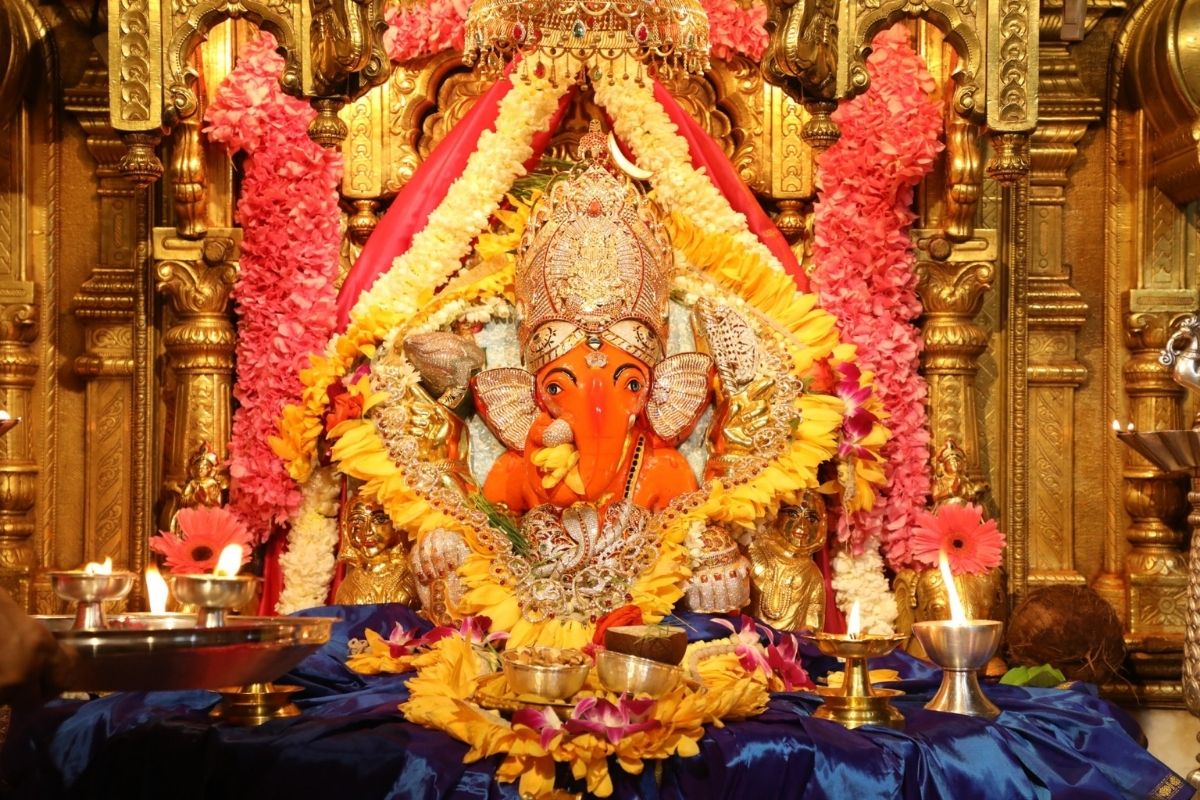 The Shri Siddhi Vinayak Ganapati Mandri temple is a holy space dedicated to Lord Shri Ganesh and dates back to 1801.
Considered to be one of the most important places of worship, see for yourself the black stone sculpture of Shree Siddhivinayak, and take in the amazing details in the structure of the sculpture and the temple.
Besides, the sculpture of Shree Siddhivinaya are two other deities, Riddhi & Siddhi, who are goddesses of prosperity and fulfillment.
Brimming with ample religious, cultural, and social activities, check the temple's website to see if there are any activities happening during your visit. In addition, the temple hosts a variety of charity events many of which are open to locals and visitors.
Check out the different ways in which the temple gives back to local communities through financial and educational opportunities.
Entry into the temple is free, and it is open every day.
42 – Spend a relaxing weekend at Aksa Beach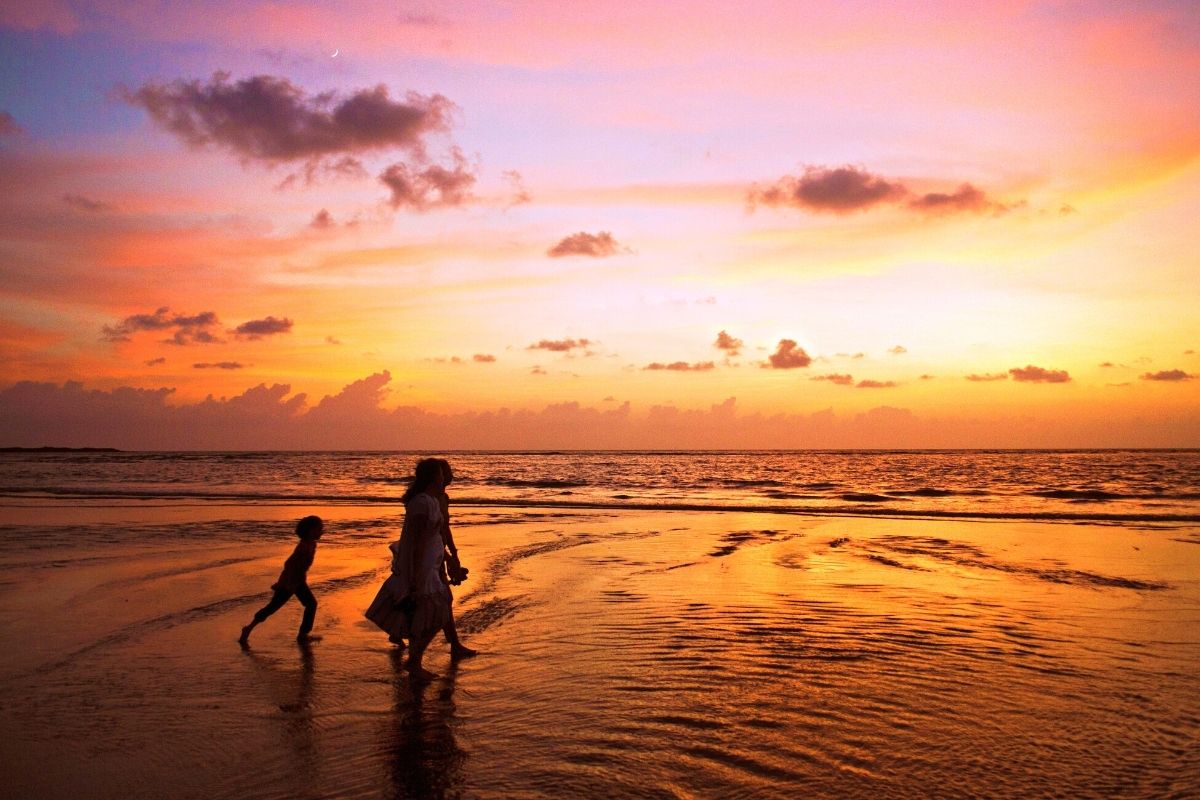 Relaxing and beautiful is Aska Beach, located in Aksa Village, on Mumbai's east coast.
The beach is not visited by many other than younger kids and their friends on the weekends, which gives visitors the chance to experience the beach to themselves.
Bring a friend, enjoy a picnic by the beach, and get away from the hustle and bustle of Mumbai for a bit.
If you don't wish to bring a picnic, you can also check out the local food vendors nearby, ranging from snacks to full meals that represent local cuisine. Check out a few dessert shops nearby afterward.
Though the actual beach is not open for swimming, many locals love to sit on the shores to contemplate the beauty of the beach, catch a little tan, or simply feel the sand under their feet.
The beach is open every day, and there is no fee to enter.
43 – Spend hours inside Dr. Bhau Daji Lad Museum, Mumbai's oldest museum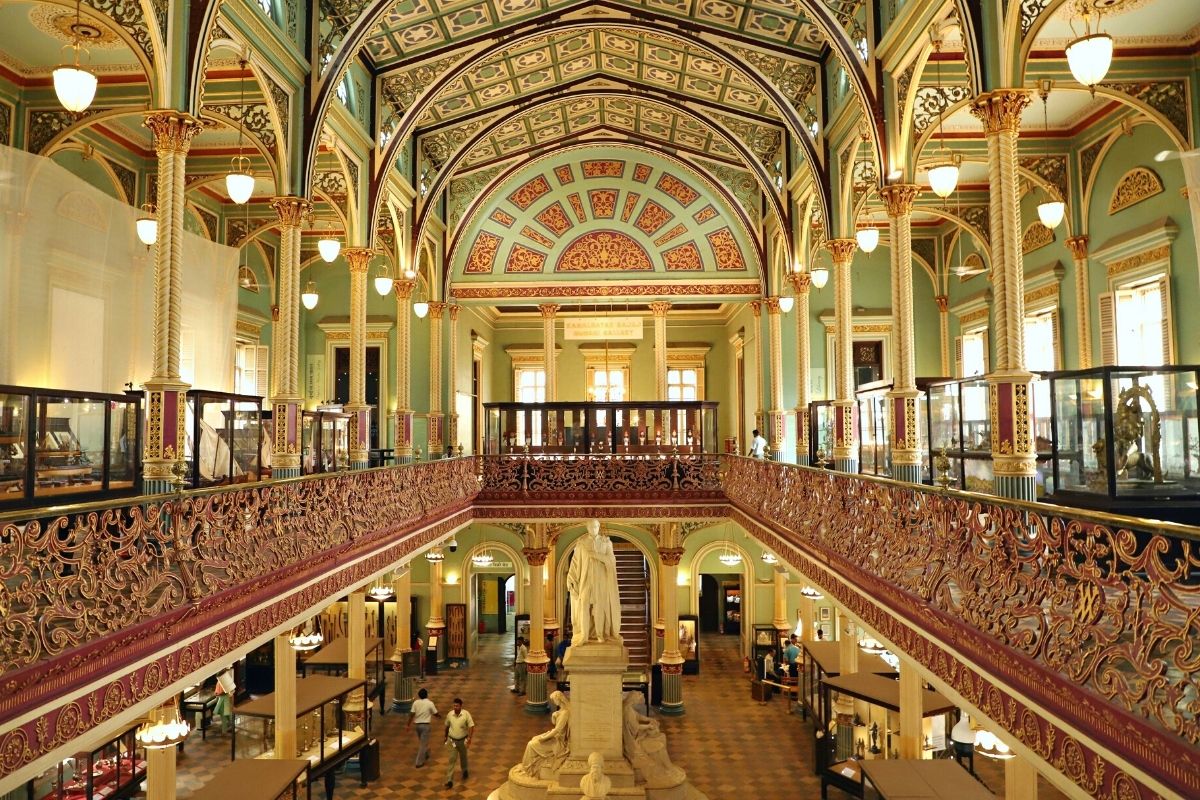 Dr. Bhau Daji Lad Museum houses a collection of various pieces from the industrial and decorative arts. Originally established in 1857, the museum was one of the first museums in India to house collections of art pieces from the country, to exhibit to the world.
Some of the current exhibits include paintings, dresses, attire, prints, crafts, modern art as well as classical art, as well as international exhibits showcasing pieces from other countries.
Visitors will love browsing through the different galleries, ranging from industrial arts to the Founder's Gallery, showcasing images of the founders of the museum, and a few original pieces that share the beginnings of the construction of the museum.
Check out the ample amount of programs and events ranging from film screenings to performances and lectures held at the Museum as well as the museum garden and plaza.
44 – Unleash your sledding skills at Snow World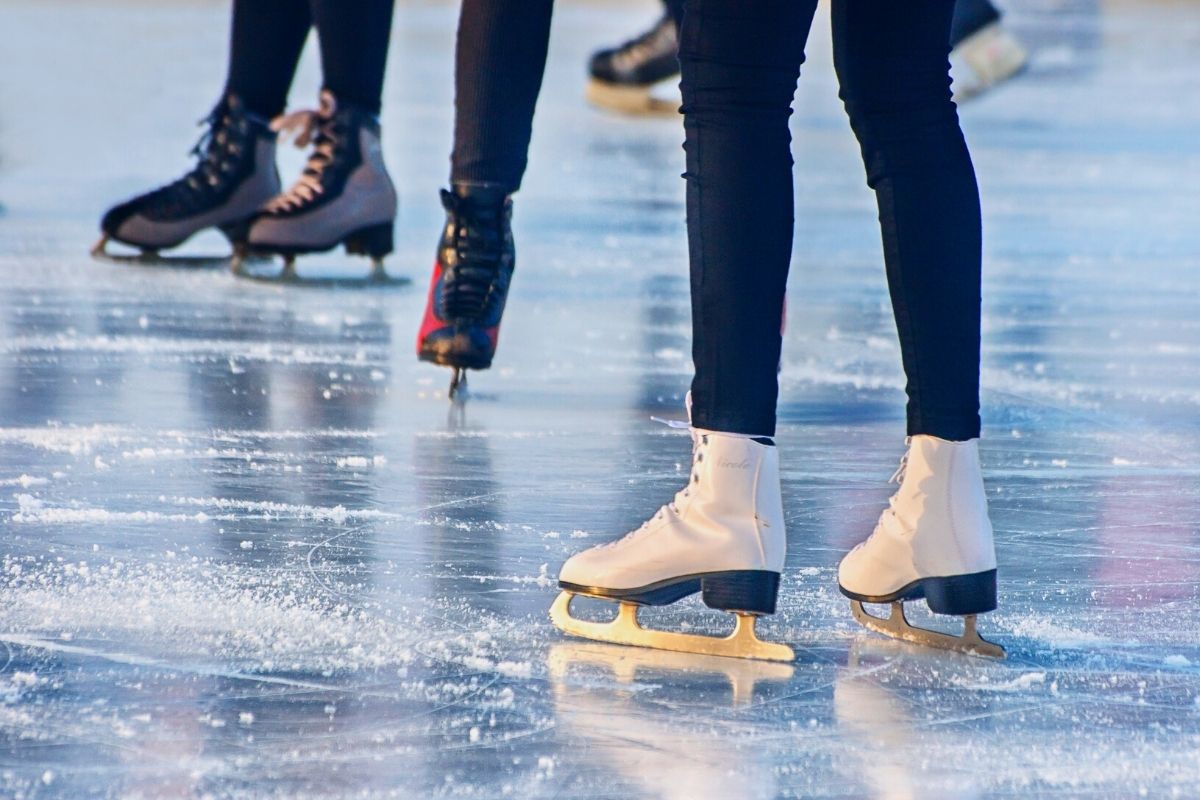 Though Mumbai is not known to be a winter destination, visitors will be surprised to know about Snow World – a sports complex with dozens of different winter games, slopes of all sizes, and an all-around fun time for travelers and children.
Whether you want to hit the snowy slopes skiing, or you want to sled down, or simply roll down the icy snow, there are multiple opportunities and spaces for different types of snow activities that visitors can take advantage of. Indulge in activities like snow dancing, skiing, sledding, ice skating and so much more.
With real snow and temperatures dipping to -10 Celsius, make sure to wear warm clothes as it may be an issue if you don't wear appropriate clothing to withstand the inside temperatures.
Open 365 days, entry tickets to this winter wonderland start at INR 600 per person, which includes access to all activities inside Snow World.
45 – Enjoy the wild beauty of Sanjay Gandhi National Park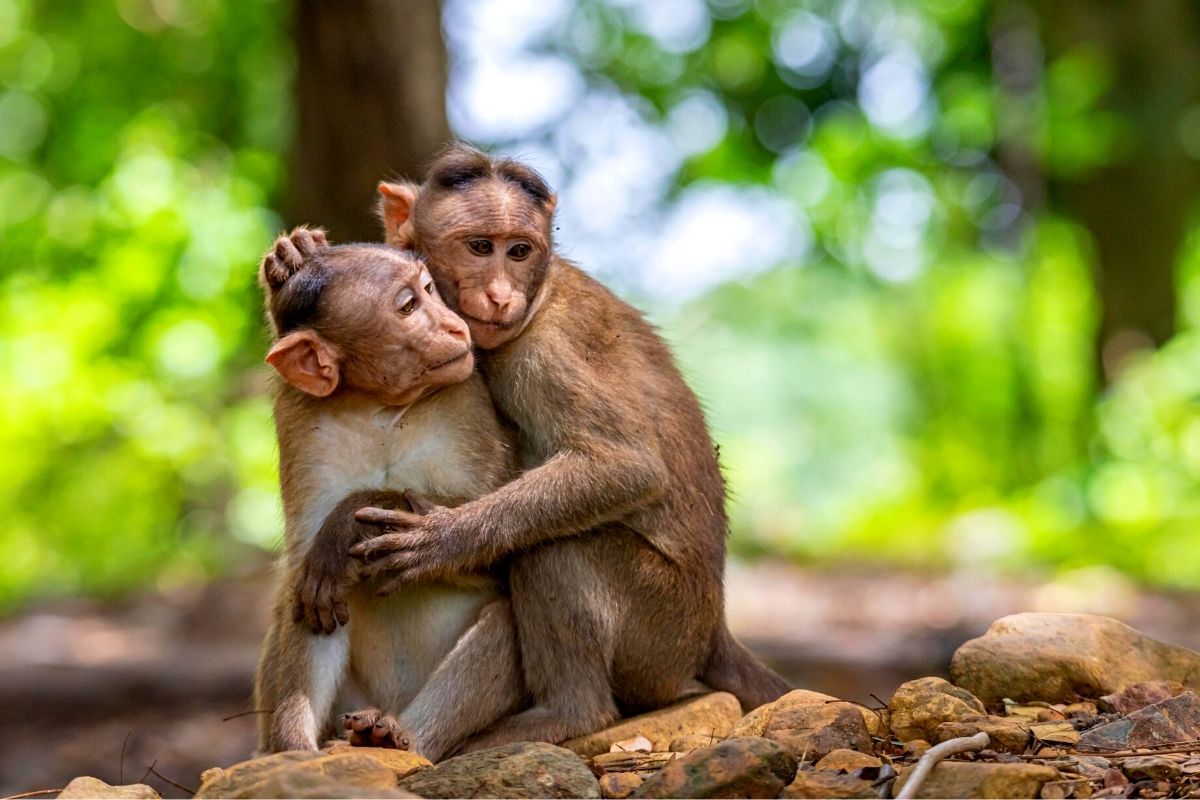 Visit Sanjay Gandhi National Park, an 87 square kilometers protected area, exhibiting brilliant views of forested mountains, rivers, and incredible wildlife.
Since its grand opening in 1969, the national park has made its way onto visitors' list of things to do in Mumbai, especially to visit the 2400-year-old Kanheri caves.
There are more than just a couple of activities to participate in inside the national park, including a tiger and lion safari, the beautiful memorial dedicated to Gandhi with exquisite views of the natural reserve, or taking a joyride through the forest on the mini train.
The wildlife is absolutely incredible, animal lovers will especially enjoy learning about the 274 bird species, 35 mammal species, 170 different types of butterflies, and so much more.
In order to reserve your entry, make sure to book your ticket online, tickets start at INR 58 for adults and INR 31 for children.
46 – Take a trip to Jogeshwari Caves, some of the oldest Buddhist caves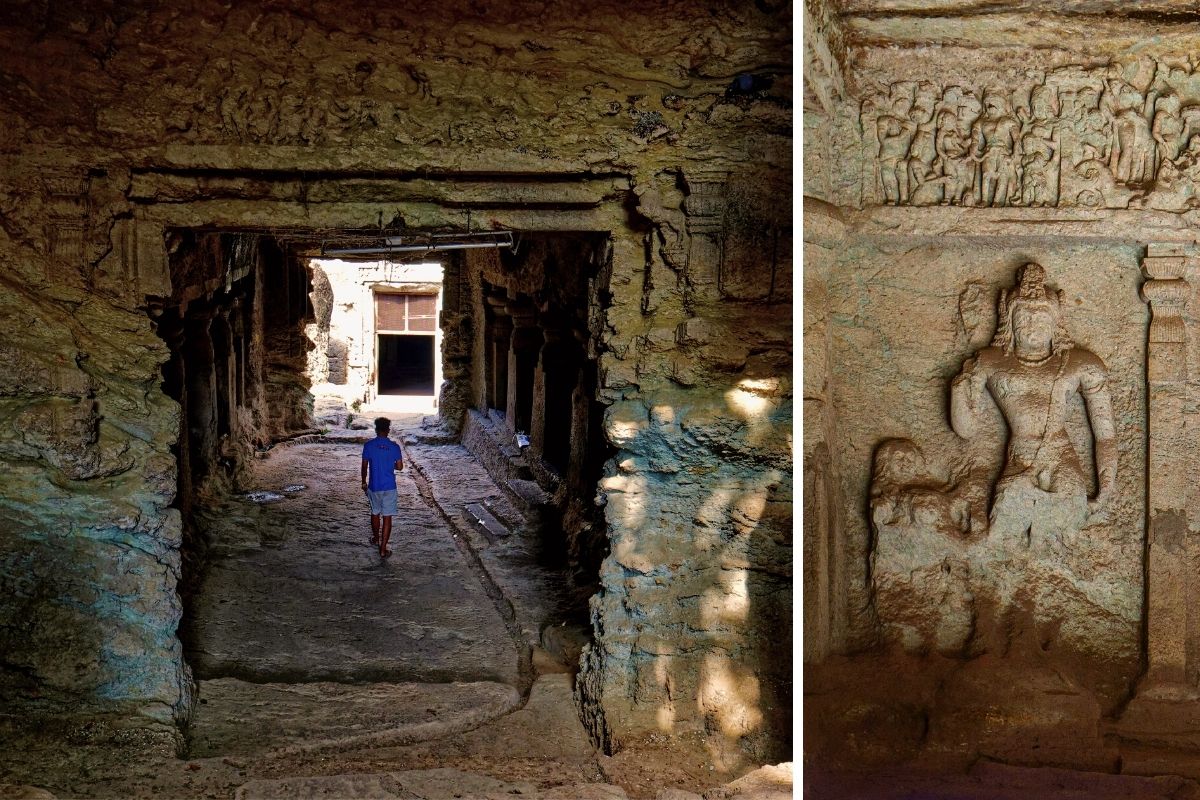 The Jogeshwari Caves date back to somewhere between 520 – 550 CE and are considered among some of the earliest Buddhist cave temples in the dedication of Lord Shiva, Lord Hanuman, and Lord Ganesha.
The main purpose of the temple caves was for worship, and today, visitors can step inside and view relics and pieces that represent the use better. Items inside include portraits, sculptures, and impressive pillars.
Though the caves have experienced some wear and tear over the years, renovations are taking place and the site still welcomes visitors to see as much as possible of the impressive physical remnants of Indian heritage.
The best time to visit the caves is from October to the middle of April in order to avoid the extreme humidity and heat as well as large crowds of people.
The caves are open every day for two-time slots, 6 am – 1 pm and 4:30 pm – 9 pm.
47 – Experience the magnificent architecture and history at the High Court of Bombay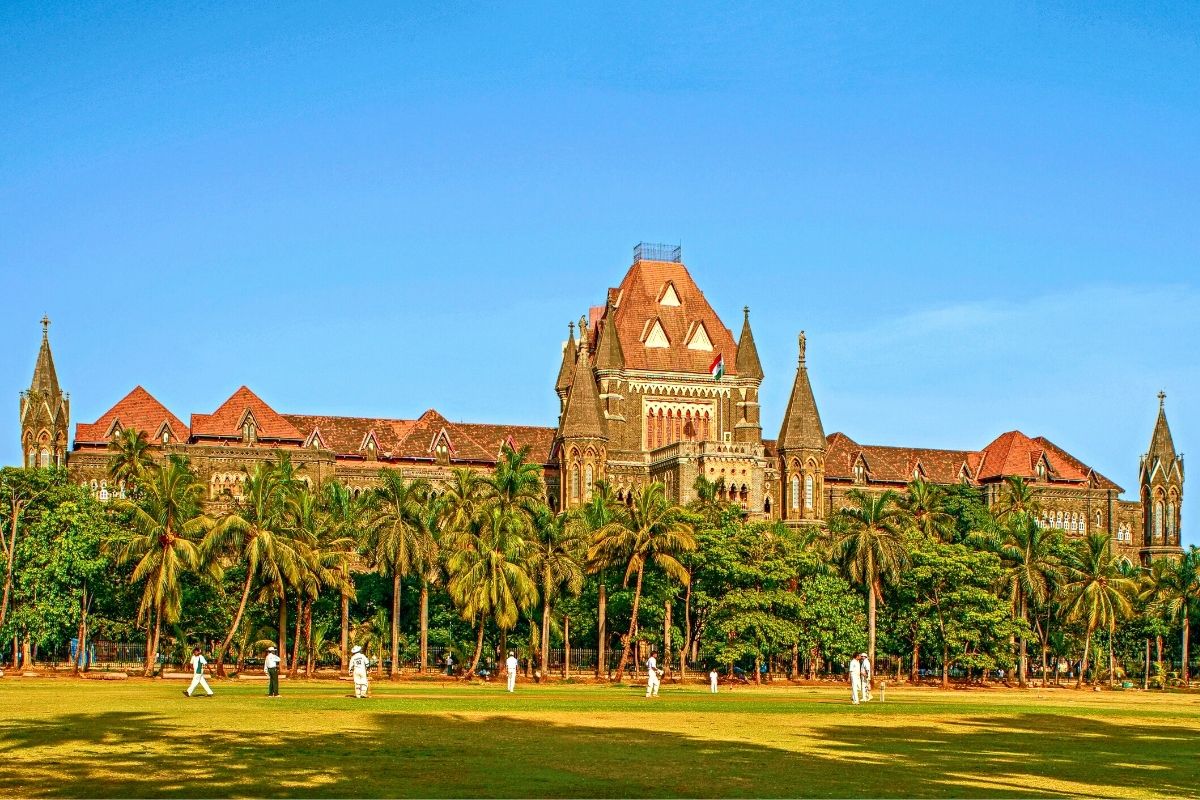 A grand work of architectural art is the High Court of Bombay, bestowing onto its visitors beautiful views of arched windows and doorways, seemingly in a Gothic style of architecture, mixed with a few Indian influences.
The High Court of Bombay allows visitors to get a behind the scene look at the court systems of two Indian states – Maharashtra and Goa. It is known as one of the oldest high courts in India, and it sits in southern Mumbai.
Offering multiple tours throughout the day, visitors will be able to book a spot on a Heritage Walk and learn about the national heroes such as Gandhi who once walked the same halls that visitors go through.
If you're interested in absorbing history with a side of government, make sure to your tickets online beforehand.
48 – Learn some new moves at a Bollywood dance workshop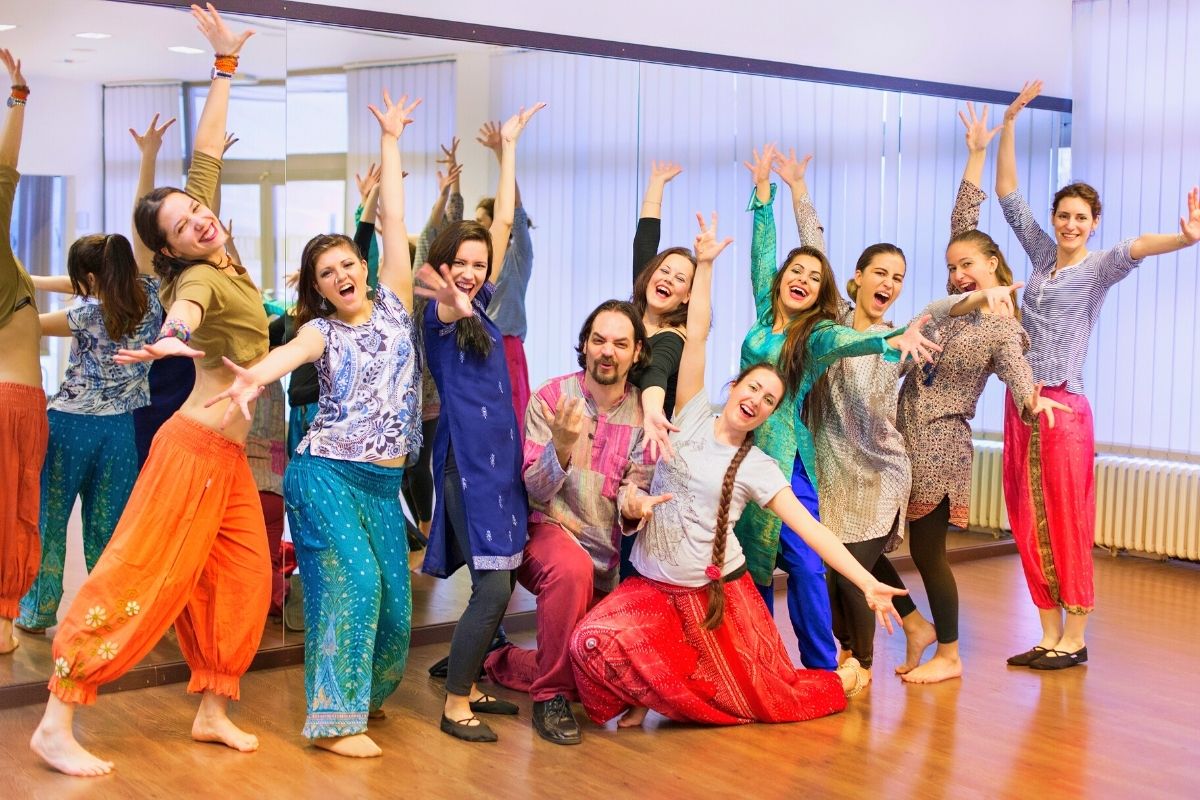 Considered one of the most recognizable dances of the world, and a piece of living heritage in India, Bollywood Dance is a beautiful dance that combines color, theatrical dance moves, and combines a fusion of dance styles.
Take a class with professional Bollywood dancers, in a group setting, and learn how to move to the rhythm of a beautiful musical style that combines traditional and folk music and a bit of belly dancing.
Learn about the Bollywood dance principles, such as the hand movement called hastas and samyukta hastas, as well as mudras. There are a total of 108 mudras (hand movements) that make Bollywood dancing uniquely beautiful and approachable no matter the age or dance experience.
Take classes as low as $85 USD, and tickets include instructor, ground transportation, studio fees, and more.
49 – Enjoy a splash at Water Kingdom park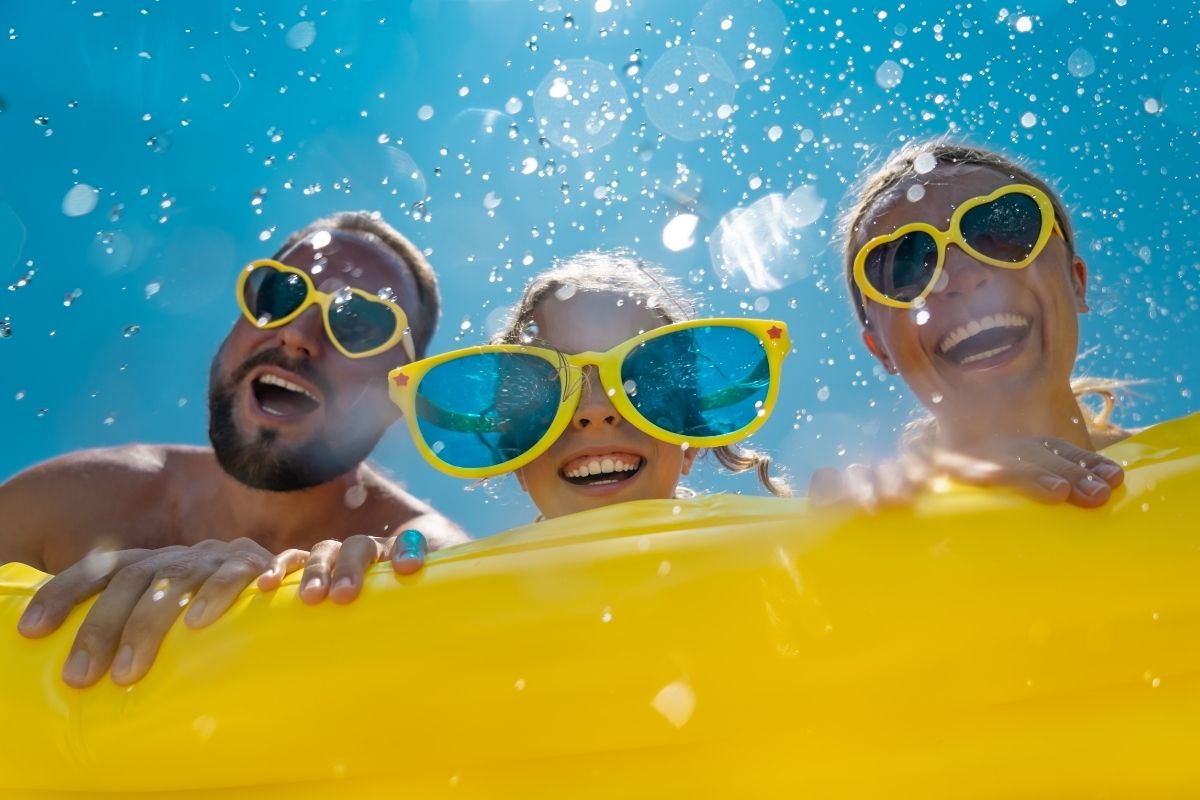 Take your kids to one of the best afternoon activities on a hot day, Water Kingdom. Filled with games and activities such as wave pools, high-speed slides, lazy rivers, and more, families are guaranteed to have a great and memorable time here.
Located in northern Mumbai, Water Kingdom is considered to be one of Asia's largest water parks. Hop on one of the tallest roller coasters in the country called What a Coaster, enjoy the water park-infused safari on the Adventure Amazonia game, and enjoy the world's largest wave pool on the Wetlantic.
Tickets begin at 877.07 for the regular Water Kingdom access and INR 1275.74 for Water Kingdom and EsselWorld Bird Park access.
50 – Enjoy some fun for everyone at EsselWorld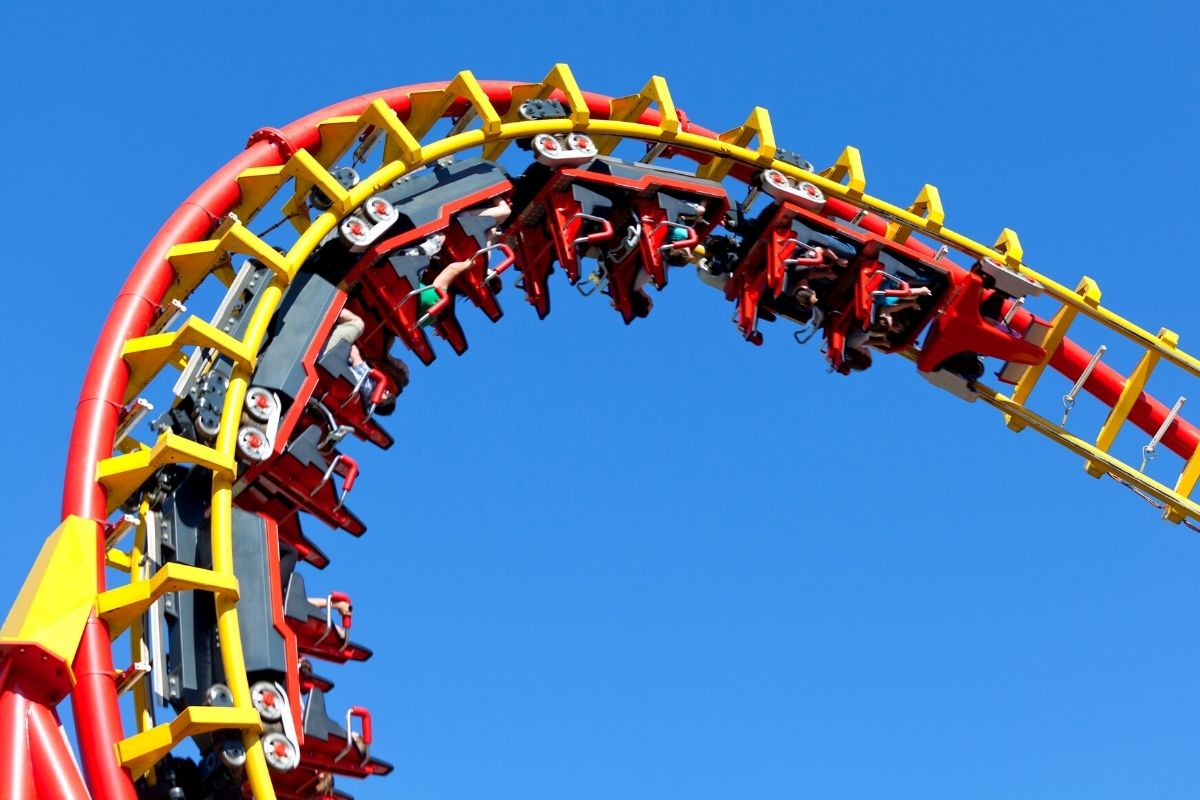 Covering 65 acres of land is one of the best amusement parks in all of Asia, and the largest amusement park in India called EsselWorld.
Whether you're traveling with young children or you're traveling with yourself and a few friends, check out the amazing rides at EsselWorld. Enjoy the variety of kiddie games to thriller adventure rides, such as the Shot-n-Drop or the Zyclone rollercoaster.
Other than amusement park-style games, there are other activities such as arcade games, ice skating, and Bollywood dance performances ready to wow everyone in your group.
Tickets for the ultimate experience are INR 885 for adults and INR 530 for children.
51 – Visit the Babulnath Temple and learn about the legend behind it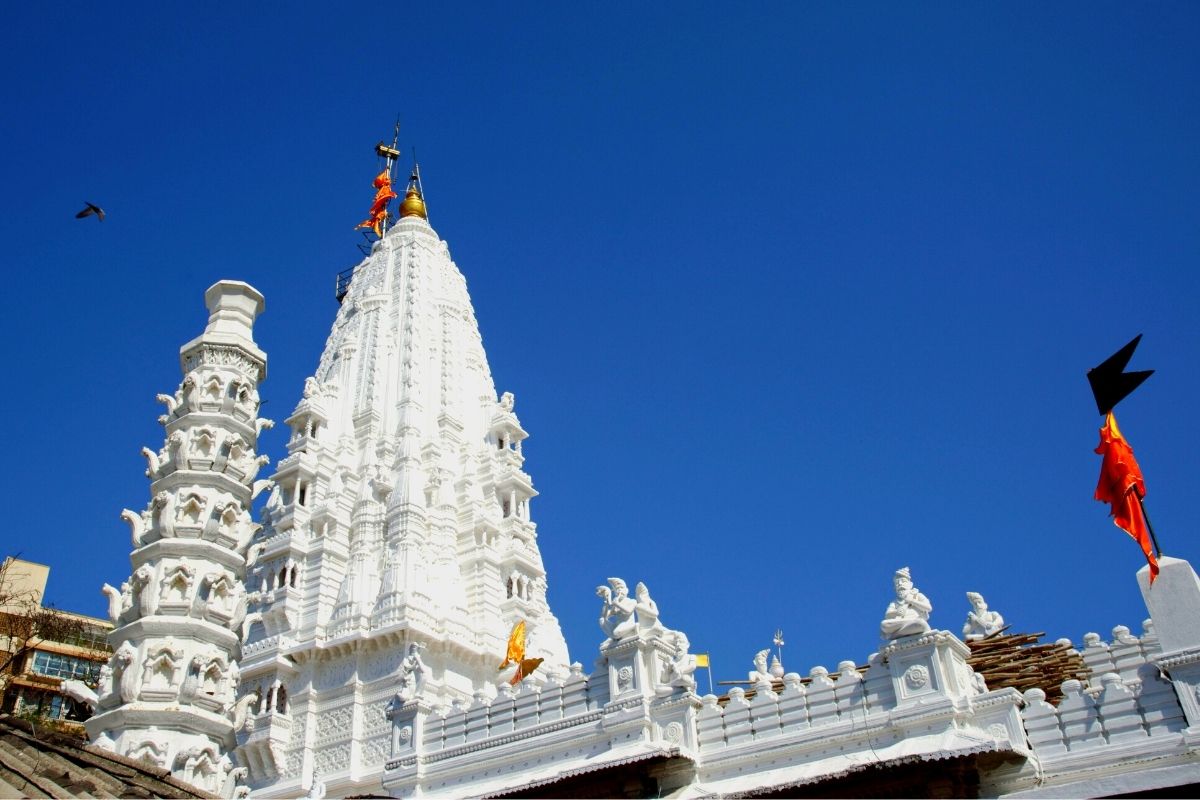 Visit the outstandingly beautiful Babulnath Temple, a Hindu temple dedicated to the Lord of the Babul. Adorned with carvings inscribed into the limestone material of the temple, visitors will love to take note of the interesting Hindu mythological imagery.
The story behind the temple tells the tale of a boy named Babul who, after a few days of noticing that their cow wasn't dispensing any milk, found out one night after careful observation that it would deposit the milk at a specific location on the field.
When Babul set out to see where the cow was leaving its milk, it found a few religious relics that connected to the Hindu God Shiva.
Today, visitors bring offerings such as flowers and milk, and they walk up the 110 steps until they reach the shrine to deliver the offerings.
Make sure to visit during one of the three prayers fulfilled by the priest.
52 – Shop, dine, and be entertained at Crawford Market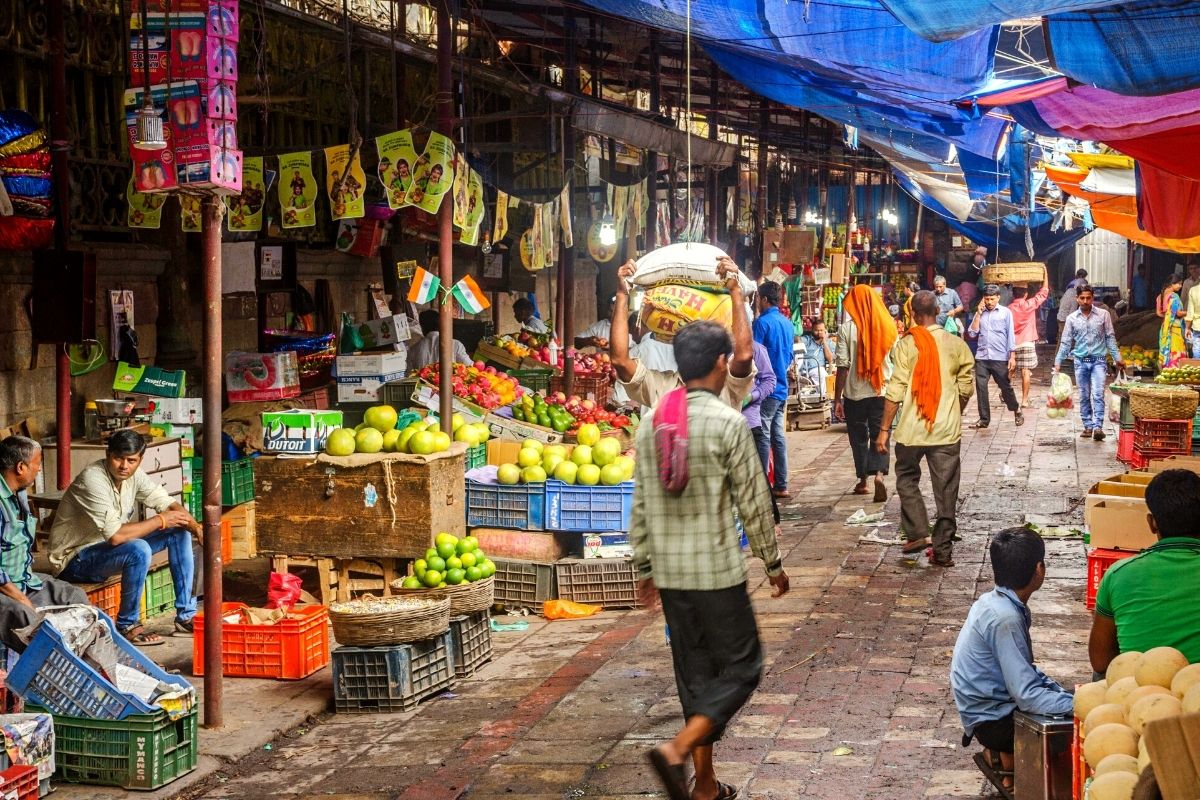 Known locally to many as Mahatma Jyotiba Phule Mandai, Crawford Market is an extraordinary place to do some serious and local shopping, especially if you're looking for accessories such as bags, stationery, food, clothing, and cooking ingredients.
Located not too far from the famous Chhatrapati Shivaji Terminus station, you may as well stop by Crawford Market to check out the local scene. The market is also known for some of the most expansive pet shops.
Dazzle your eyes with the colorful variety of fruits and vegetables, entertain your sense of smell with the incredible amount of species wafting through the air, and check out the amazing deals on just about all different sorts of items.
Stop by some of the cafes and restaurants inside, and check out local favorites such as soda ice creams at Badshah restaurant and tandoori roti at Mughalai restaurant.
53 – Stretch your legs and walk through the famed Marine Drive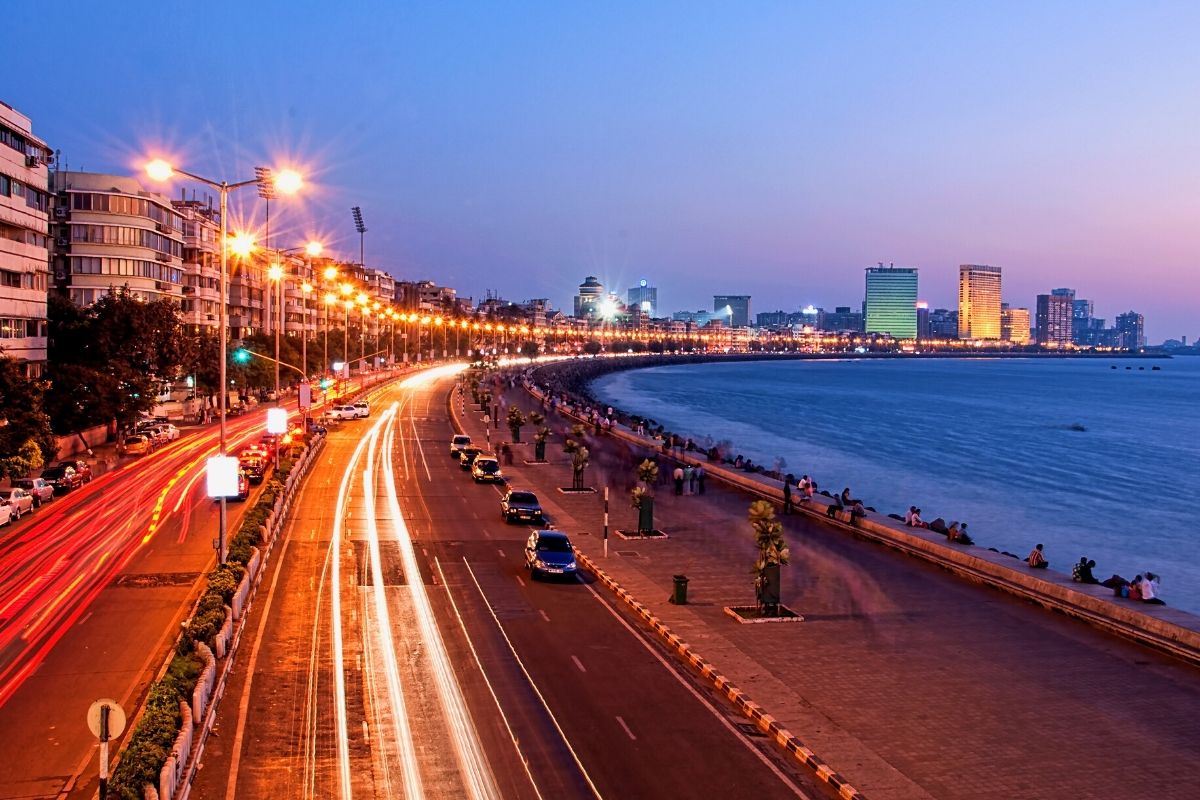 Hugging 3 kilometers of southern Mumbai's east coast, Marine Drive is a popular walking promenade where throngs of locals and visitors enjoy taking in some of the most beautiful sights in the city, the Arabian Sea on one side, and the beautiful architecture of the buildings facing the sea on the other.
Also known as the Queen's Necklace, one of the main things not to miss at Marine Drive is by far the incredible sunset.
Rays of orange and red mix and give the city a magnetic glow, and attract crowds of people through the 3-kilometer stretch to witness such a natural phenomenon right in the city.
Check out the beach on Marine Drive called Girgaon Chowpatty, where activities range from sitting on the sandy shores to admiring the natural beauty.
Enjoy activities like horse and cable rides and the Ferris wheel, be entertained by street performers, and more.
54 – Explore the Indo-Portugese Vasai Fort
Often considered off the beaten path is the archaeological site of Vasai Fort.
Historically constructed by the Portuguese, the fort was known as the Fort of St. Sebastian. It was the sight of various conflicts throughout time, and today can be seen with different relics inside, including sculptures.
Take note of the carved stones, walls, and tall vaulted ceilings, similar to that of a church, and learn about the impressive modern attention it has received recently.
The Vasai Fort has been a site that was part of Bollywood productions, as well as even being featured as part of the set of the English band, Coldplay's music video for a major hit song.
The best way to see the beautiful ruin before pieces begin to fade due to the lack of care is via a tour group. Most tour groups make stops here, especially during the weekend, so make sure to book your slot.
55 – Check out a music concert at the National Centre for Performing Arts (NCPA)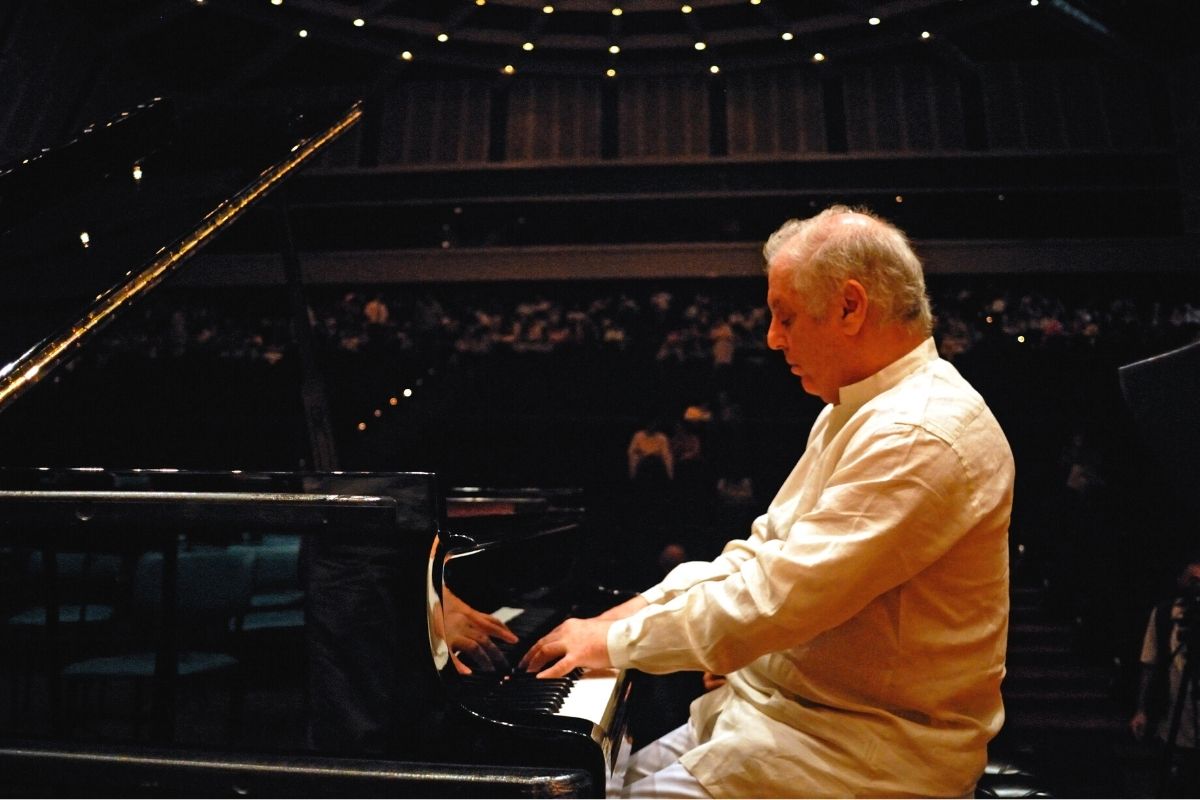 Visit the center of Indian heritage preservation, where visitors are able to immerse themselves and learn about Indian dance, art, theater, film, photography, and so much more.
Originally starting off as a center for performing arts, the first brick was laid by the dreamer of this new project, Mr. J.R.D. Tata in 1976.
Going through various highs and lows, including visits from British Royalty and celebrities, to a chaotic fire destroying a considerable percentage of the theater, the rebuilding of the space for art continued to grow to form the National Center for Performing Arts (NCPA).
Today, visitors are welcome to check out the events calendar on their website to see what kind of affairs are taking place at the NCPA.
Historically they've hosted theater performances, international music concerts including western classical music, film screenings, and photography exhibits.
Most events are free, with some concerts and screenings charging a small fee.
56 – Spend a fun-filled day at Imagica amusement park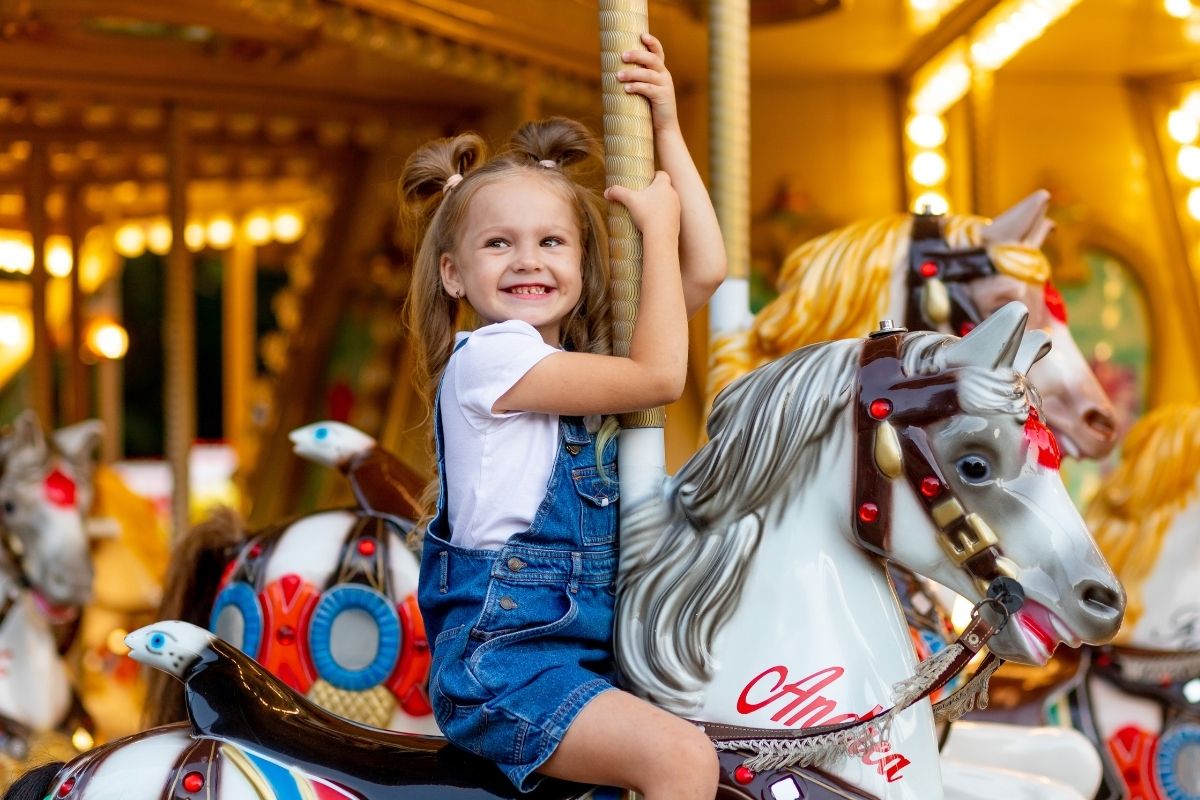 Imagica is an amusement park that has just about everything anyone could ever ask a fun-filled park.
Visitors can expect everything from a theme park with children's activities and thrilling rollercoasters for older visitors, a refreshing water park with an abundance of incredible topsy-turvy water games and rides, a snow park with icy attractions, and a plethora of indoor entertainment.
Offering something for everyone, this park makes for a great day activity for families and friends to spend quality and fun time together. If you're looking to extend the fun a bit more beyond one day, consider checking out the hotels on-site, ready to welcome you after a day of non-stop fun and laughter.
With multiple dining options, visitors won't have to worry about where they can refuel with Indian-style cuisine, as well as a few western comfort foods.
Theme park tickets start at INR 999, and INR 699 per person.
57 – Test your critical thinking skills inside an escape room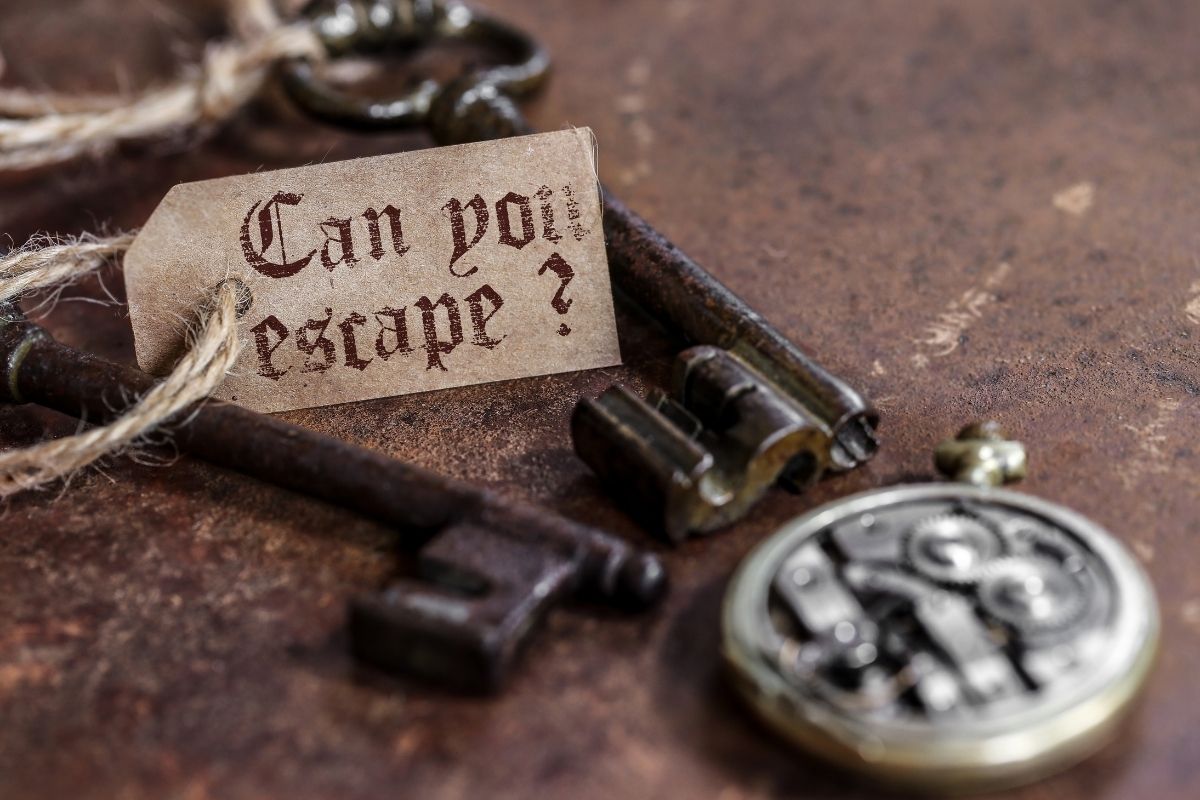 The perfect activity to bond and create fun memories with your friends is to participate in some escape room fun.
An escape room is essentially a series of multiple puzzles or obstacles that you and your group must solve together in order to "escape" the room successfully, sometimes under a specified amount of time.
Check out fun escape room themes such as a prison escape challenge, abduction escape rooms, murder mystery escape rooms, mission impossible escape rooms, and so many more.
For more escape room themes and to book your tickets, you can check out Mystery Rooms Mumbai.
Ticket prices depend on the size of your group and the time you decide to go, but can start around INR 900 per person for a group of 2-3, Monday-Friday and INR 1,000 per person for a group of 2-3 on the weekend.
58 – Raft through Mumbai's majestic rivers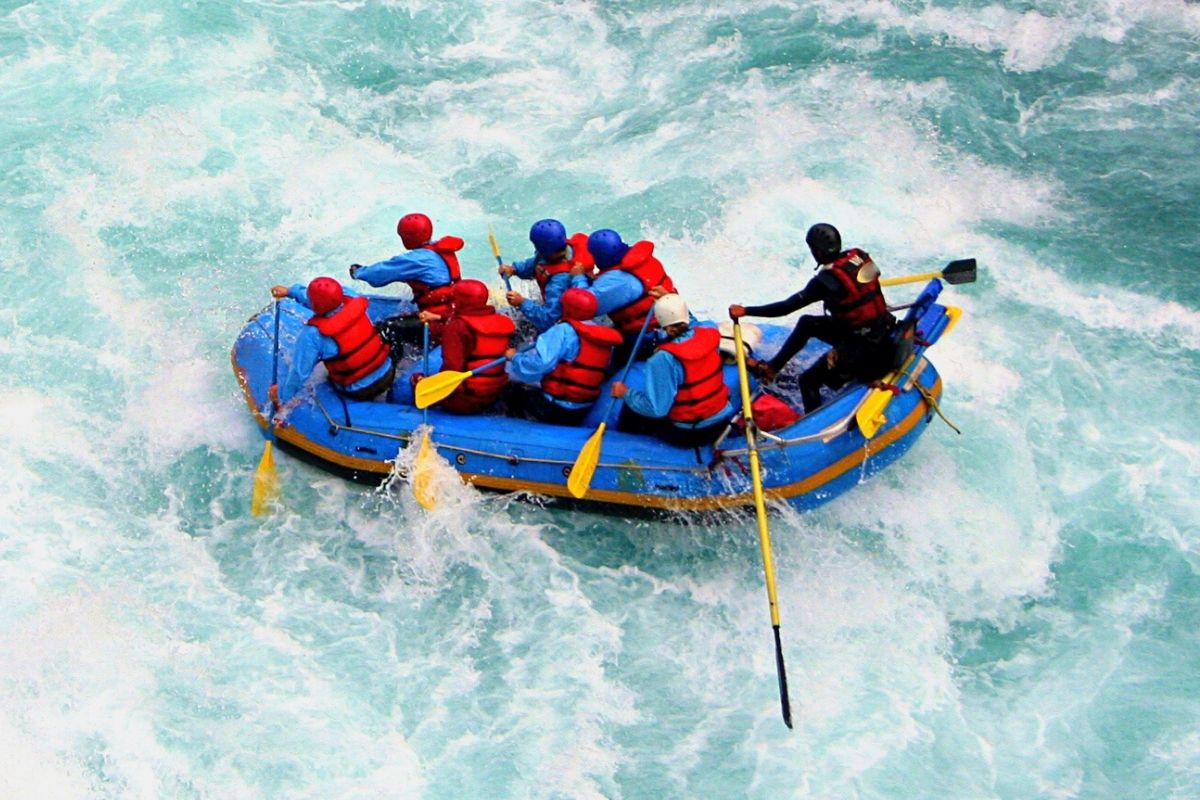 Rafting through the adventurous waters of the rivers that flow through Mumbai, and its neighboring surroundings is an incredible plan, no matter your rafting expertise.
Mumbai is surrounded by the Arabian Sea as well as some incredible natural sights like the mountains, which gushing rivers pass through.
Book an incredibly thrilling rafting experience where you'll join a group and be led by an expert through the raging waters of some of Mumbai's famous rivers, such as the Kundalika, Ulhas, Tansa, and Vaitrana Rivers.
Rafting experience includes ground transportation between your hotel and the rafting site, life jackets, and in some cases, even meals like breakfast and lunch.
Make sure to pack an extra change of clothes, and personal items to help dry off, and you may want to leave behind any valuables at your hotel.
59 – Visit Chor Bazaar, India's largest flea market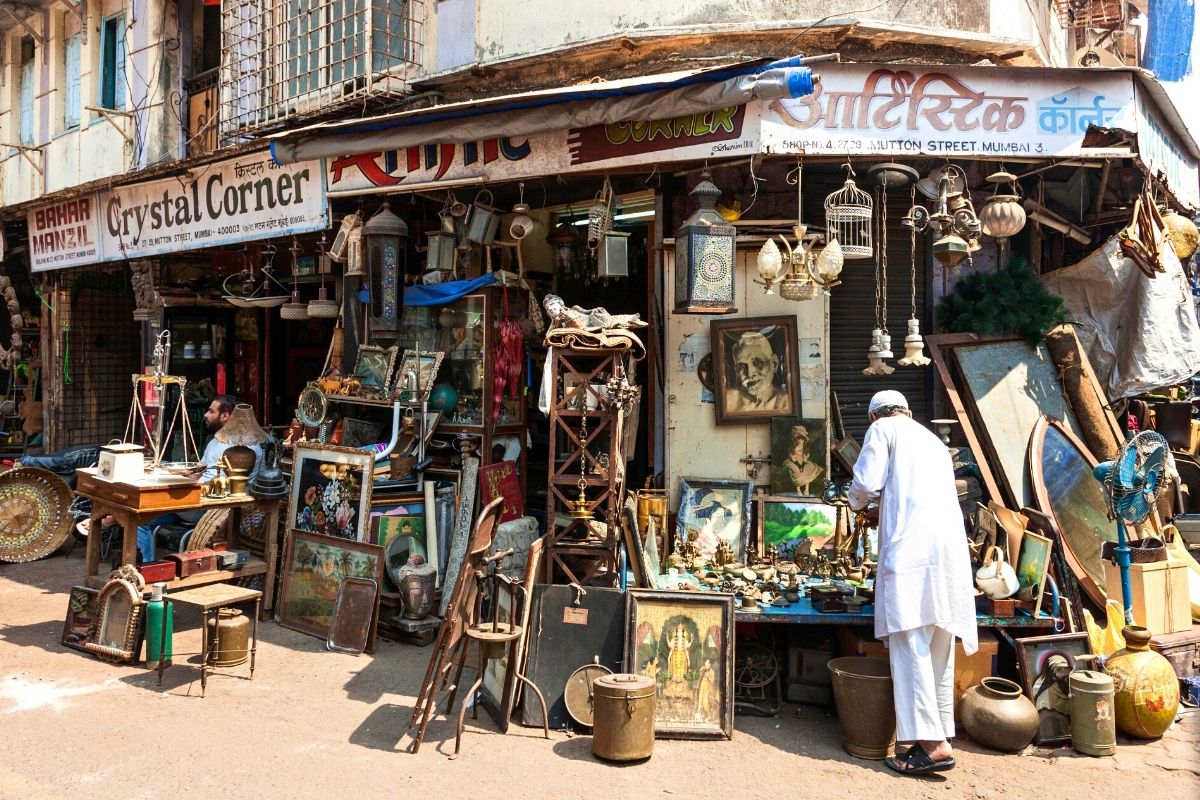 Located in southern Mumbai is one of the largest flea markets in the country offering visitors a glance at the chaotic scene of countless stalls selling everything under the sun, from clothing, technology, food, accessories, jewelry, home goods, and so much more.
Many locals have jokingly said that if anyone in Mumbai loses something, it may be possible that they can repurchase it at the Chor Bazaar. Some of the items sold at the flea market are said to possibly be stolen or have an unrecognizable origin, but that is not the case with every single seller.
The country's largest flea market is still a fascinating place to check out and add to your list of things to do in Mumbai simply for the sheer size of the space, and for the opportunity to see some serious bartering happening.
Make sure to dress in a non-flashy way, bring cash if you'd like to purchase something, and take public transport or a taxi as there is no parking readily available.
60 – Get into Mumbai's nightlife on a pub crawl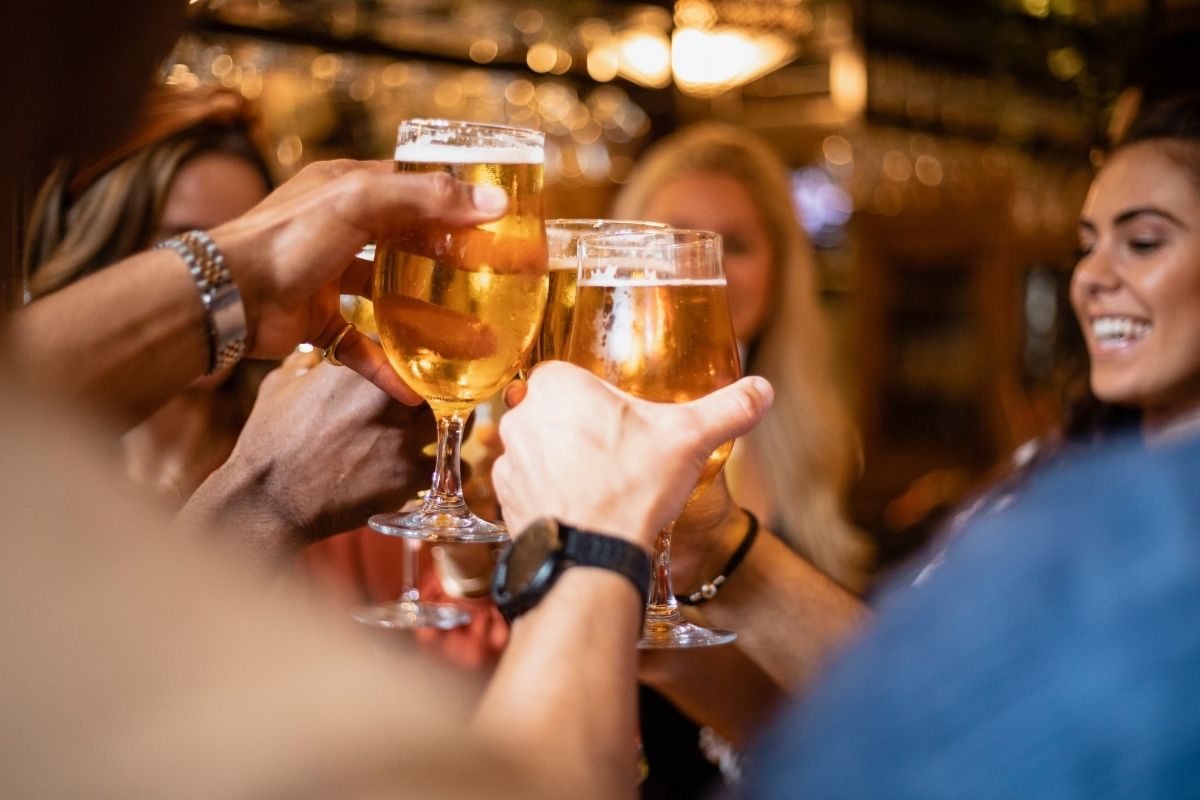 A pub crawl is one of the best things to do in Mumbai, which offers socializing and checking out the night scene in Mumbai.
Always bustling and lively, Mumbai is known to be a city that never sleeps, which almost always guarantees a variety of nightlife opportunities for visitors to take advantage of.
Meet people from all over the world, check out the best drinking and party hubs, and dance the night away with Bollywood-style music, as well as today's top hits.
Visit some of Mumbai's neighborhoods with buzzing nightlife, such as Colaba, Lower Parel, Worli, Bandra, and Juhu Beach. Win prizes, and make memories with new and old friends.
Pub crawls start at $20 USD.
61 – Check out the best rooftop bars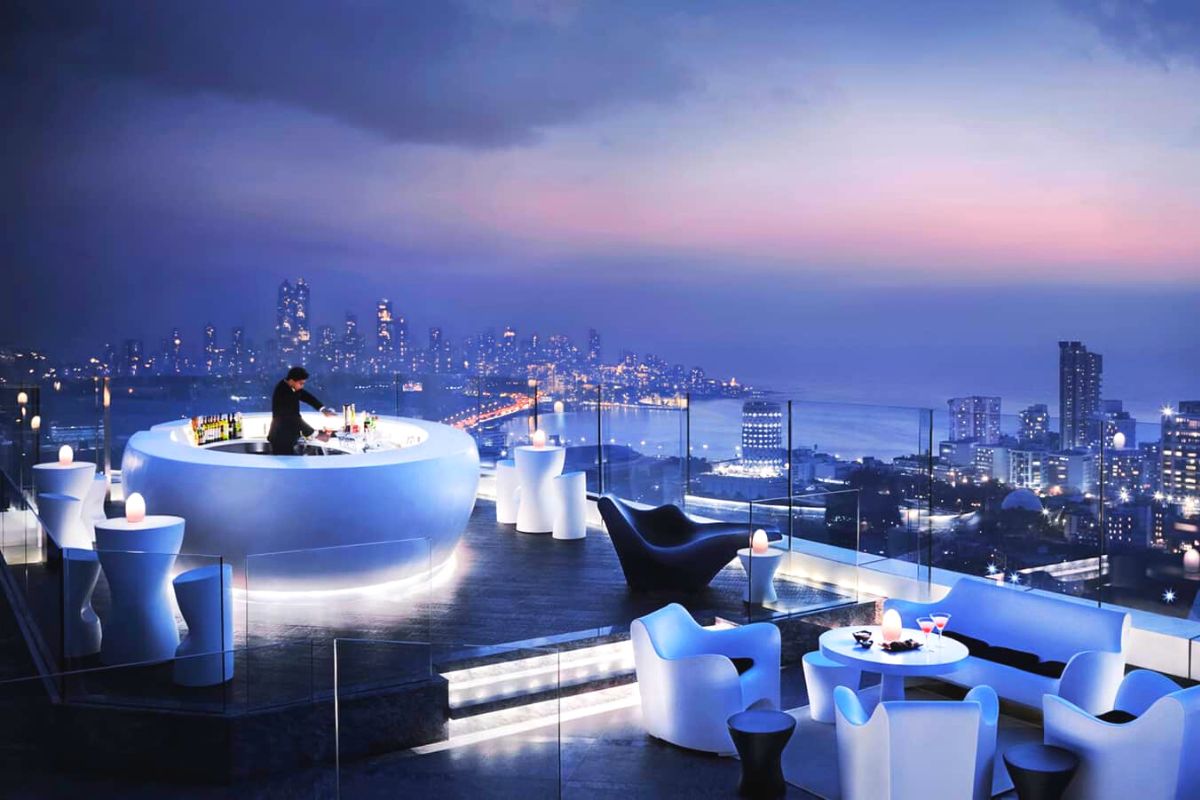 Wind down the evenings after sightseeing at one of the best rooftop bars in Mumbai, basking in some of the most incredible, sweeping views of the city, sea, and sunset.
For a breathtaking view combined with a luxury experience,  head to the AER Rooftop Bar at the Four Seasons.
Go all in and visit the highest rooftop bar at ASILO, sitting on top of St. Regis hotel, 40 floors up, serving incredible cocktails with delicious food cooked on a charcoal grill.
For a relaxed and familial setting, check out The Rooftop at Hotel Yogi Executive for panoramic views of the city, in a casual setting and a pool front and center.
For a more intimate setting, check out Dome, Marine Drive, which is sure to give luxurious vibes as you take sight of the most stunning views of Marine Drive and the sunset. Enjoy a pristine wine selection, as well as incredible craft cocktails.
62 – Spend a night at the Taj Mahal Palace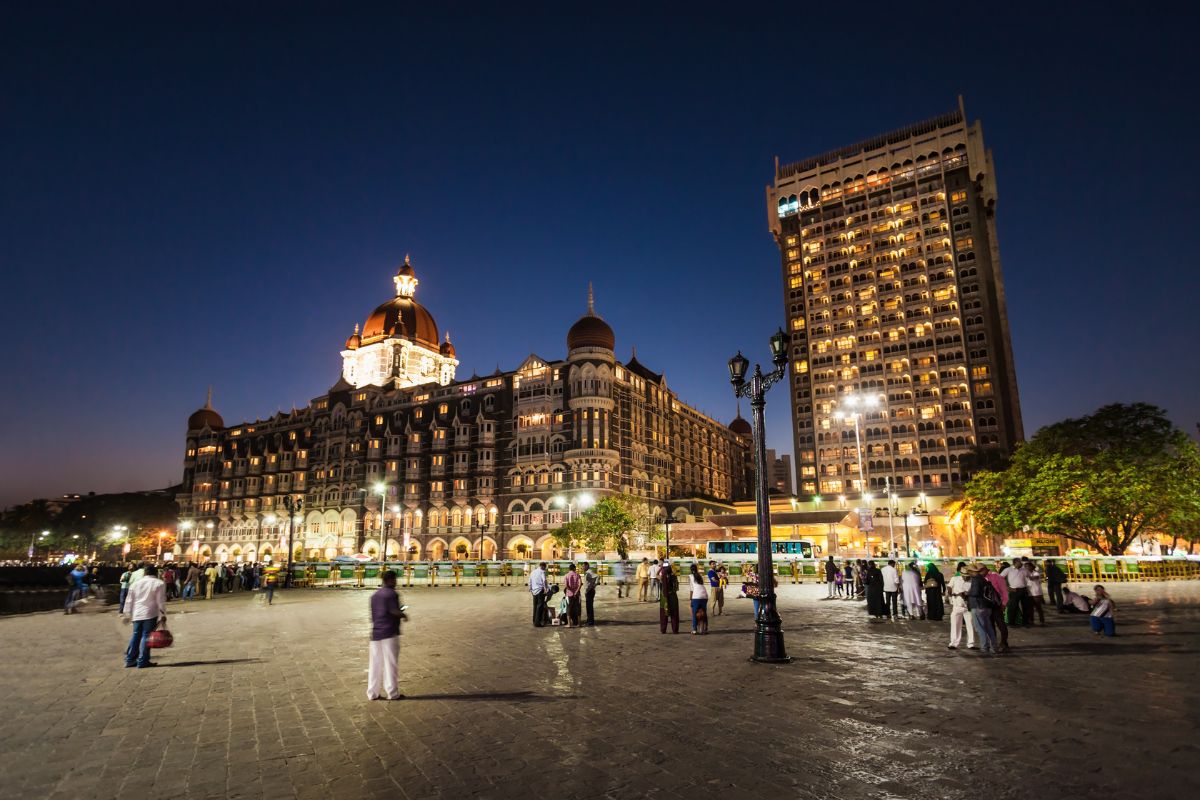 Step into the luxurious, traditional, and stunning Taj Mahal Palace, a memorable landmark that decorates the Mumbai skyline.
Deemed as India's first luxurious hotel, and its closeness to various tourist hot spots, consider spending a night or two or simply stepping inside to see the beautiful decor.
The hotel offers 28 extraordinarily decorated rooms and suites, housing 9 of Mumbai's best restaurants, from Indian cuisine to Japanese, and eastern Mediterranean, as well as a few extraordinary cafes and bars.
Indulge in a dip inside the hotel's refreshing pool, or relish in a high tea experience with your close friends. The possibilities are endless, as well as high quality by the outstanding hospitality.
Where to stay in Mumbai?
The 5-start hotel, Trident Bandra Kurla, offers incredible service available 24 hours a day, with extremely comfortable beds inside beautifully decorated room suites. This hotel's distance from Chhatrapati Shivaji International Airport is only 40 minutes.
Check out JW Marriott Mumbai Sahar Airport and relish the world-class commodities, while staying near some of Mumbai's most famous sites, including the ISKCON Temple, Sanjay Gandhi National Park, and a short distance from the airport. Enjoy authentic Indian cuisine right from the hotel, as well as other cuisines, including Japanese and Italian.
Consider staying at Trident Nariman Point and enjoy the beautiful aesthetic of the room interiors, and windows facing incredible cityscapes. Readily arrange tours and day trips right at the hotel's concierge desk, and explore Mumbai's sites, both near and a bit further away. Arrange a dinner reservation at the hotel's premier Mediterranean restaurant, Frangipani.
Book a night at Four Seasons Hotel Mumbai and experience a luxurious stay, topped with incredible views of the city, and enjoy an amazing variety of cuisines from India, China, and Italy. Inquire about airport transfers which are offered at a special price for hotel guests.
Enjoy a stay at The St. Regis Mumbai and stay near some of the best luxury shopping in Mumbai. Enjoy a rejuvenating experience on the floor dedicated to wellness, or take a swim outside in the pool that overlooks incredible sights of the city and the Arabian Sea. Enjoy a variety of cuisines from American, Indian, Halal, and Chinese.
Look into ITC Grand Central, located in the heart of Mumbai. Welcoming guests with all the amenities to make your stay comfortable, and an incredible variety of restaurants and eateries from Indian cuisine, to decadent desserts, and an Irish pub. Stay close to central areas such as the Gateway to India, Mahalaxmi Racecourse, and The Jehangir Art Gallery.
Visiting Mumbai on a budget?
One of the best ways to get around Mumbai, learn about the fascinating history, and get to know the lay of the land is to join a free walking tour in Mumbai.
These tours are designed to help you get acquainted with the city, and get to socialize with others, especially if you're traveling solo. If you're nervous about not knowing the area well enough, a free walking tour in Mumbai is your best option.
Where to go next?
While you're checking out things to do in Mumbai, make sure to check out other destinations to stop by while you're traveling through the beautiful country of India.
Head South and visit Goa, or head North and discover Rajasthan. For a complete trip of  the region, consider booking a Golden Triangle tour and visit Jaipur, Delhi and Agra, all stunning cities.
India is a colorful country, waiting for you to explore, so make sure you know what other exciting things are waiting for you in each place. Consider booking a multi-day trip from Mumbai to get to see as many places in one tour as well if you're short on time.
Final thoughts
Mumbai is a wonderful country, brimming with thousands of years of culture, tradition, beauty, and spirituality. Not to mention, it is considered the Hollywood of India as it's the Bollywood hub of India.
From walking down the beautiful seaside promenade of Marine Drive to walking into the 140-year-old, and largest open-air laundromat, Dhobi Ghat, to experiencing the majesty of the rock-cut Elephanta caves and other beautiful temple caves – a few days in the most populous city in India are an absolute must.
We hope that you enjoyed our vibrant list of things to do in Mumbai.
Happy travels!