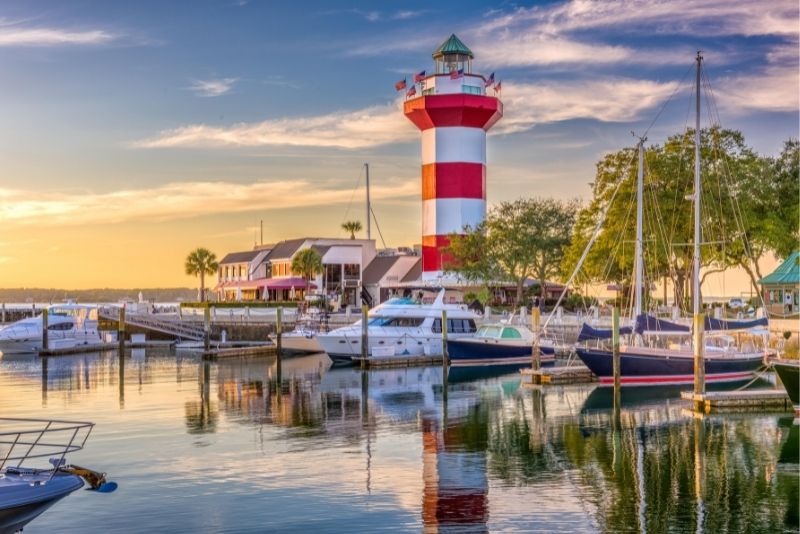 Famous for its Atlantic beaches and manicured golf courses, Hilton Head Island makes for an idyllic vacation. Whether you want to explore by bike, spot alligators in the salt marsh, or go kayaking along the coast, there's something here for you.
And if you want to try some indoor adventures, there are plenty of spots in town to keep you occupied.
Whether you want to purchase some gorgeous artistic pieces, jam out to some wonderful live music, channel your inner buccaneer, or visit a museum devoted to kazoos – yes, kazoos -, you'll have your pick of experiences to enjoy.
This is also the perfect town to indulge your party animal impulses, with tons of vibrant bars and a varied nightlife scene offering everything from comedy shows to jazz performances.
But with gorgeous, quiet nature trails and world-class spas, it's also an ideal spot for a somewhat slower-paced vacation.
We've curated this mega list of all the best things to do in Hilton Head Island, so you know what to include on your trip. Will boat trips or building sandcastles be at the top of your list?
1 – See dolphins in the wild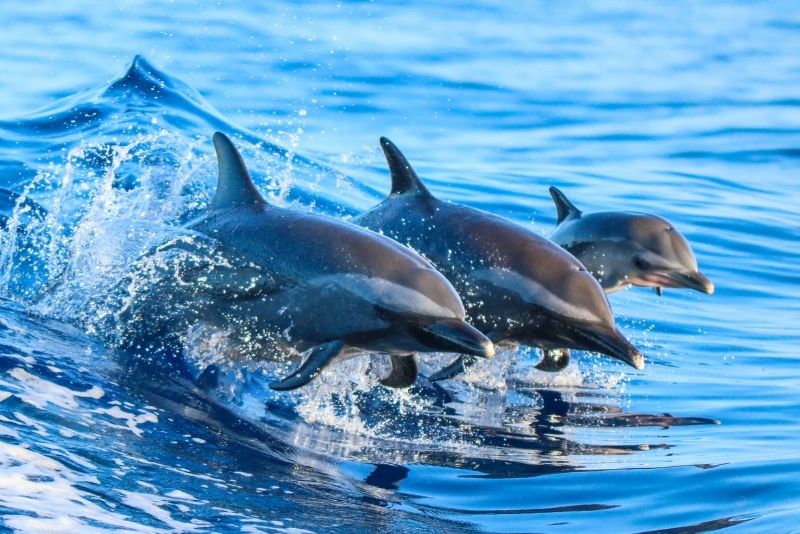 Want to encounter a dolphin up close? That's exactly what you can do on a dolphin-watching cruise from Hilton Head Island. See these playful creatures jump through the waves alongside your boat – get the camera ready!
Of course, it's not all about the dolphins. The views are pretty good too, and you might be joined by pelicans bobbing on the water.
2 – Visit the Pinckney Island National Wildlife Refuge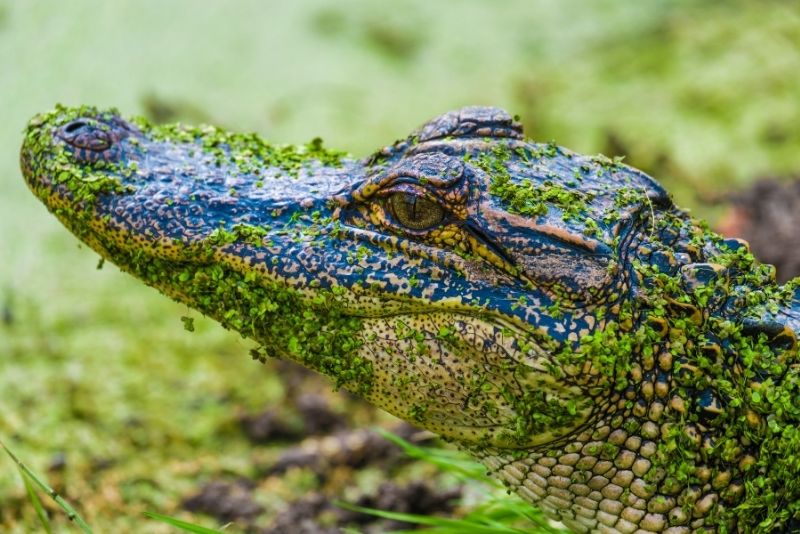 Sprawling across 4000 acres, the Pinckney Island National Wildlife Refuge is a haven for local endangered species. Slap on the sunscreen and hit the trails on foot or by bike.
You may spy white-tailed deer, red foxes, and even bobcats as you venture deeper into the wilderness. The birding is superb too, and yes, there are alligators lurking in the ponds.
3 – Embrace nature at the Coastal Discovery Museum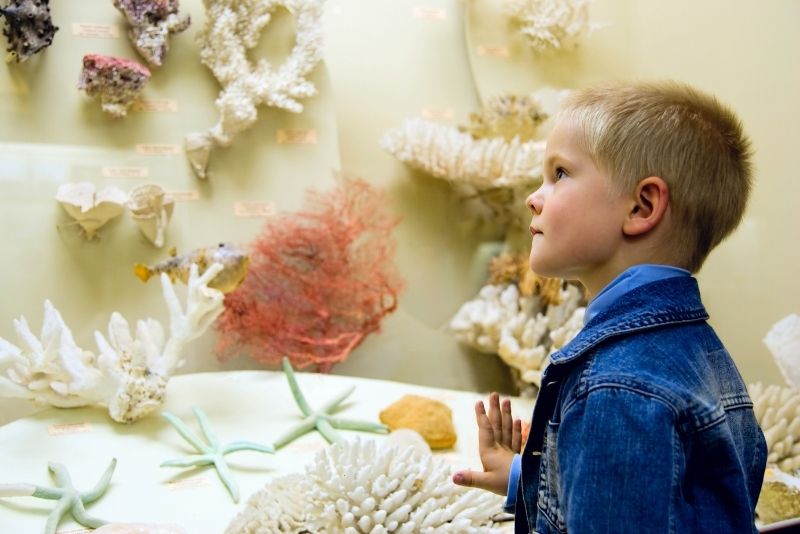 Aspiring naturalists will love exploring the Coastal Discovery Museum. They'll learn all about the history and wildlife of these wild sea islands, using interactive exhibits to bring the stories to life.
Explore the tranquil 68-acre sanctuary where beautiful gardens, giant oak trees, and salt marsh adventures await. See if you can spot alligators lazing in the lagoon on sunny days.
4 – Explore the trails at Sea Pines Forest Preserve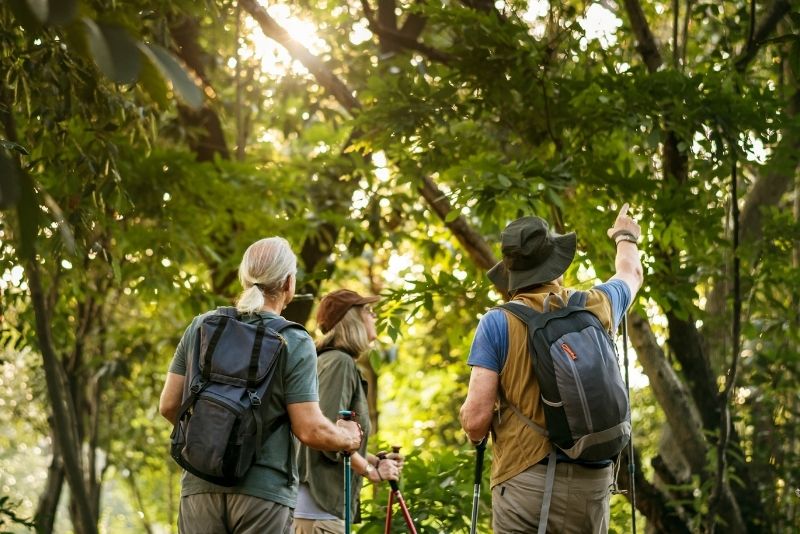 Hiking, fishing, and wildlife watching are all up for grabs at the scenic Sea Pines Forest Preserve. Lace up your boots and hit the trails that meander through meadows and wetlands, showing off nature in all its glory.
Come in spring to see the dazzling carpet of wildflowers, and don't miss visiting the 4000-year-old Indian shell ring.
5 – Chill out at Coligny Beach Park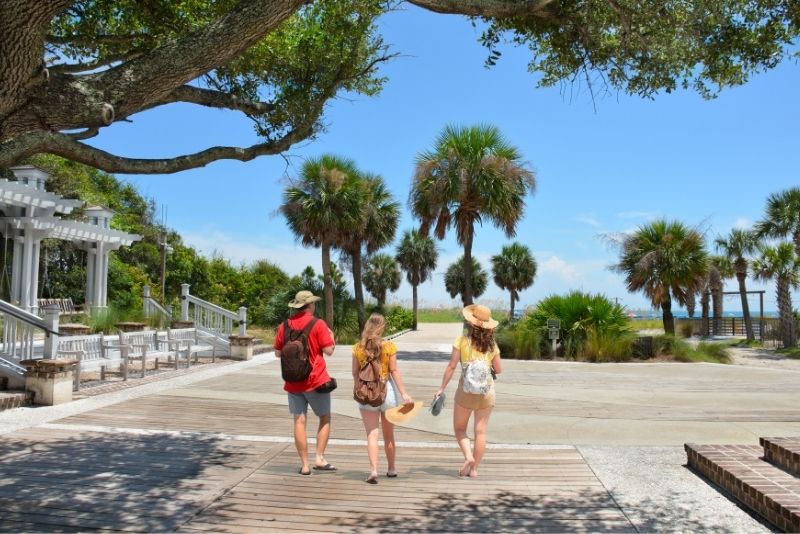 Craving some seaside fun? Then enjoy a day at Coligny Beach Park, the best sandy spot on the island. Breathe in the fresh sea breeze and swim in the blue ocean knowing that the lifeguards will always have your back.
After all your energy has been spent, head up to nearby Coligny Plaza where you'll find lots of places to eat.
6 – Kayak into the wilderness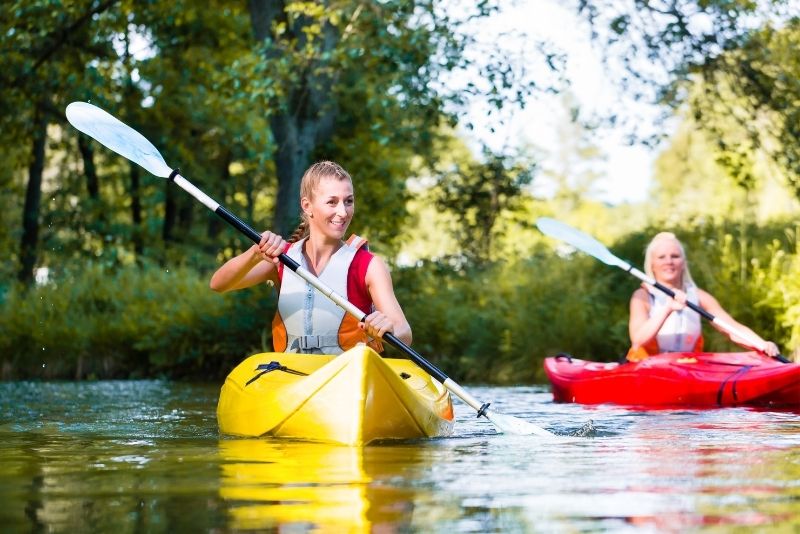 Dip your paddle into the water as you glide through tidal creeks and sea estuaries in search of wildlife. You'll see herons and ospreys flying overhead, while down in the shallows there may be a dolphin feasting on fish.
Watch fiddler crabs as they scurry across the glinting mud and see the island in a way that few other visitors do. No experience is necessary.
7 – Explore the Historic Mitchelville Freedom Park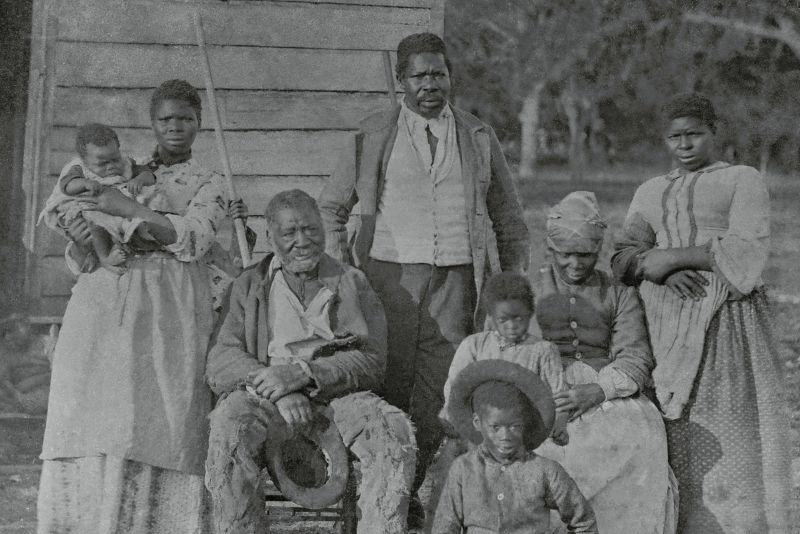 This settlement is famous for being the first self-governed society of slaves, who had escaped from their owners before the Civil War. Today, the Historic Mitchelville Freedom Park remains a testament to their legacy and is a hugely moving place to visit.
Take a guided tour and check out the exhibitions – don't miss the Praise House which was used for spiritual gatherings.
8 – Practice your swing on the mini golf course
Fill your afternoon with fun as you tackle the obstacles on one of the island's mini golf courses. Perfect your putting skills at Adventure Cove Mini Golf, where you can choose from two 18-hole courses – Paradise Falls or Lost Lagoon.
For a longer session, head over to Legendary Golf and see if you can complete the 36-hole mission in record time.
9 – Explore Daufuskie Island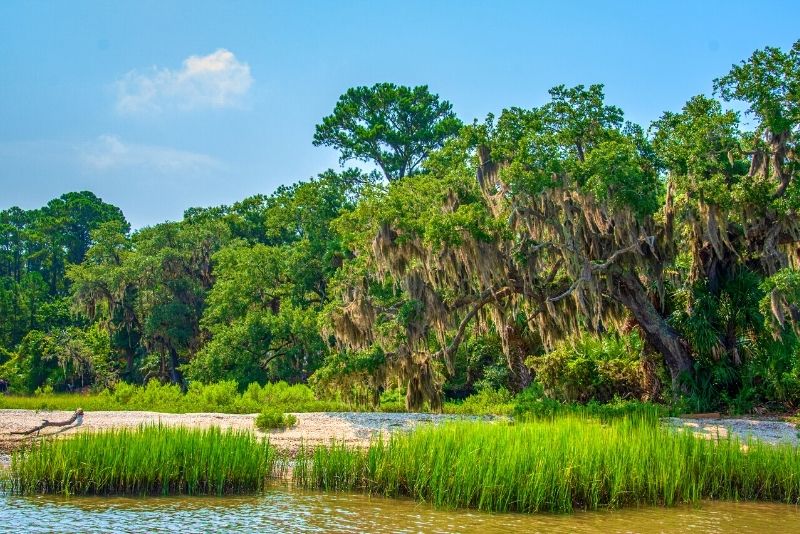 Jump in a boat and journey to Daufuskie Island, which sits between the mainland and Hilton Head. The ride across the water is where the adventure starts, with dolphins often making an appearance.
Cycle around the picturesque island trails or hit the beaches for some sandy explorations. Visit the historic Mary Fields School and the African Baptist Church, before swinging by the lighthouses for iconic photos.
10 – Conquer the Hilton Head Escape Room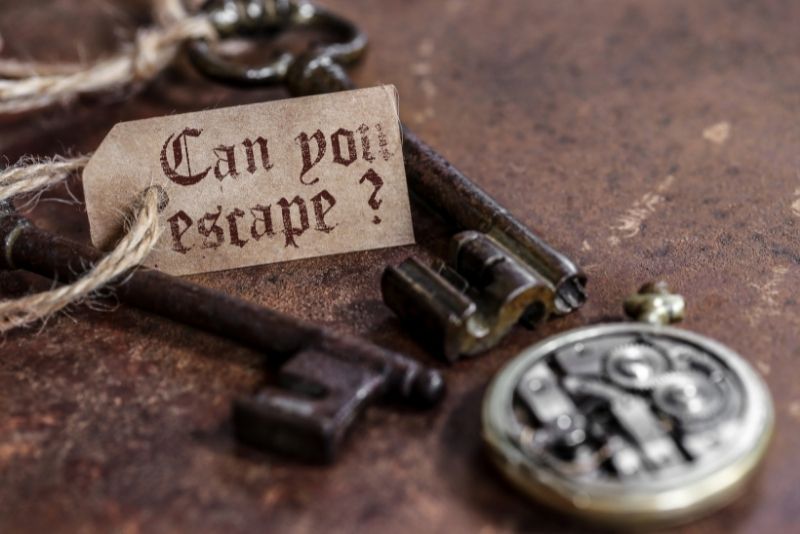 Put your brain cells to the test as you try to solve clues and puzzles that will release you from the Hilton Head Escape Room. You'll need all your investigative skills to complete the mission with your trusty teammates.
This immersive experience isn't for the faint-hearted, so make sure you're up for a challenge before entering. Remember, the clock is ticking.
11 – Cycle the Hilton Head Island Bike Trails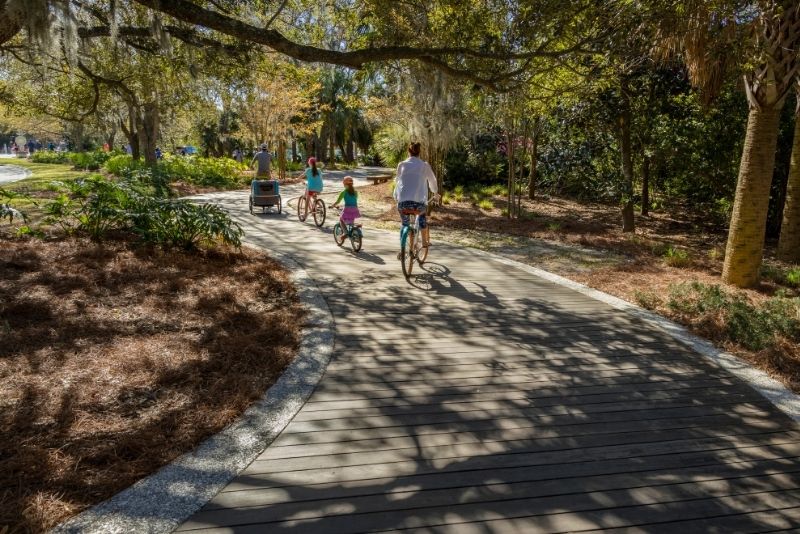 Leave the car behind and embrace a bit of slow travel as you pedal along the Hilton Head trails that fan out across the island. You'll be rewarded for your efforts with endless nature and breathtaking views.
Explore the sights at your own pace and embrace the fresh air and freedom. Take a picnic, stop at the beach, and have a blast.
12 – Climb the Harbour Town Lighthouse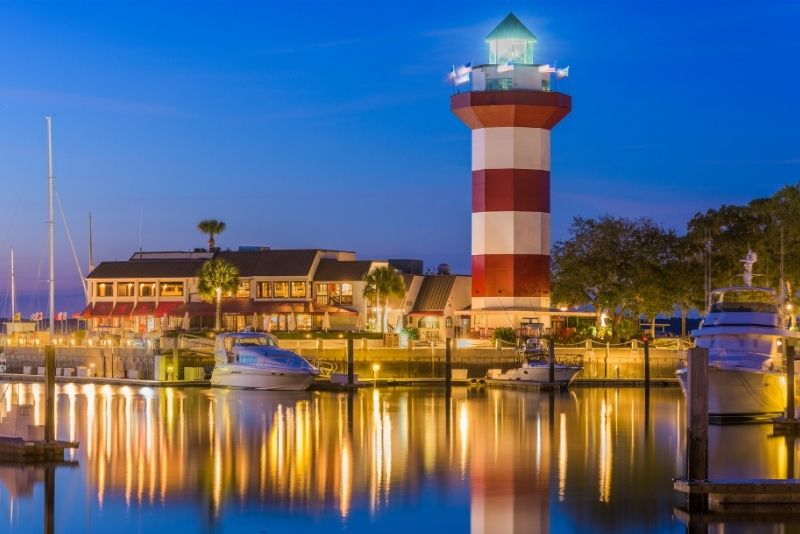 The Harbour Town Lighthouse at the Sea Pines Resort is one of Hilton Head Island's most iconic landmarks. Standing proud down on the southern shore, this striking red and white beacon is fully functional.
It's a museum too, and you can scramble up the tower for some heart-stopping views of the bay. Stroll around the Harbour Town waterfront and shop for crafts before leaving.
13 – Have a picnic at Burkes Beach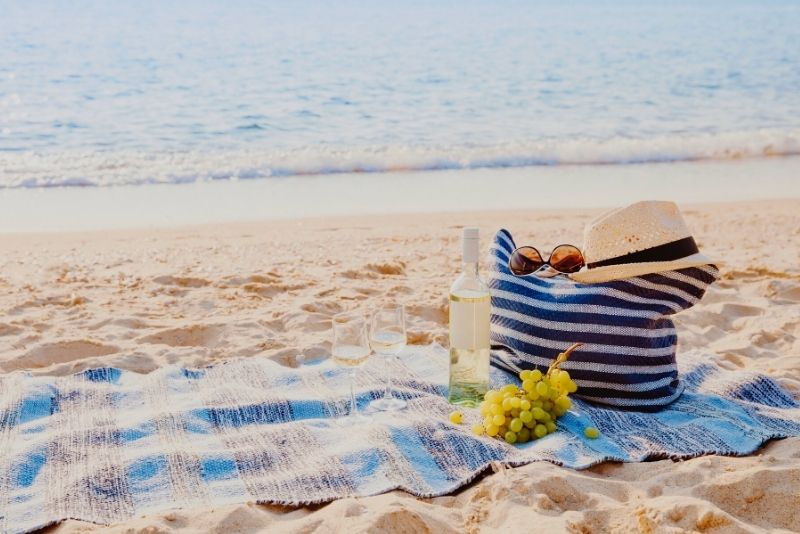 Burkes Beach is one of the island's best-kept secrets. It's quieter than its rivals yet has the same golden sand waiting to charm your socks off.
Spending a morning here is one of the most relaxing things to do in Hilton Head Island. Take a dip in the warm ocean, stroll along the soft shoreline, and enjoy a picnic in the dunes.
14 – Cruise on an America's Cup sailing yacht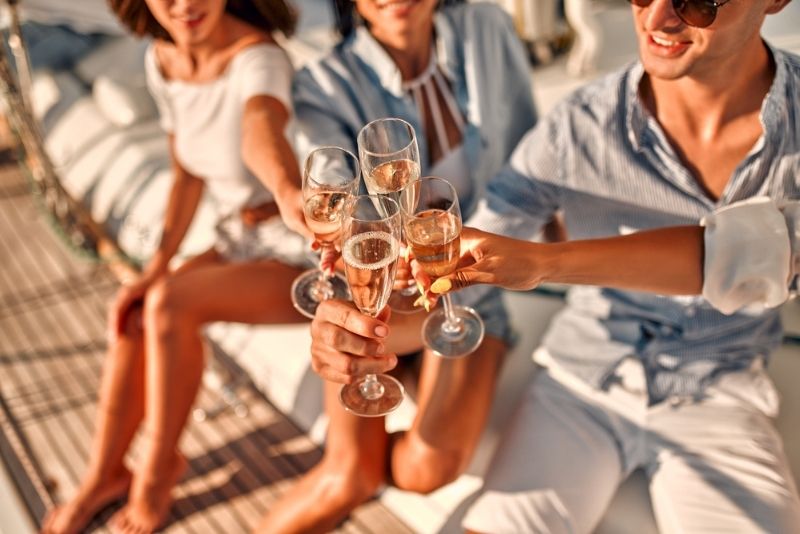 Become a sailor for the day onboard a classic sailboat that once competed in the prestigious America's Cup. Your own voyage will be a whole lot more relaxing, as you float along tranquil waterways past stunning island scenery.
Want to really earn your seadog stripes? Then take a turn at the wheel and help furl the sails as you explore this Lowcountry idyll.
15 – Journey through time at the Stoney-Baynard Plantation ruins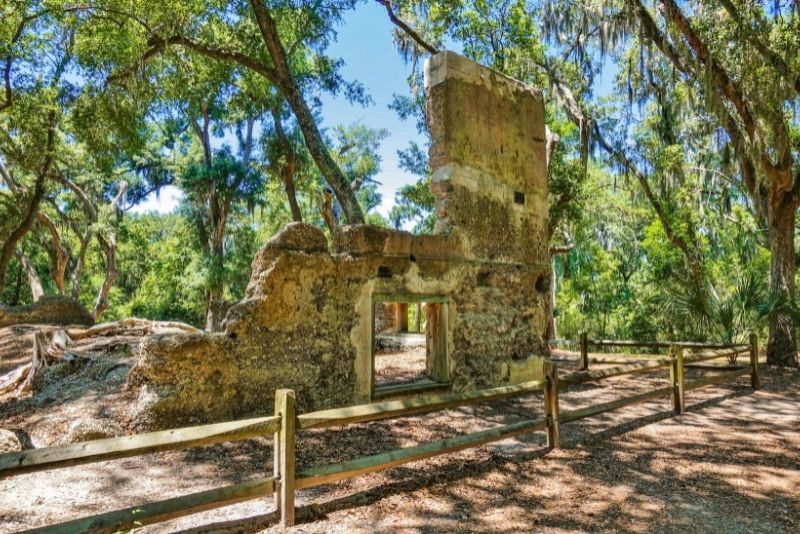 History buffs agree that exploring the Stoney-Baynard Plantation ruins is one of the most intriguing things to do in Hilton Head Island. There were once several plantations on the island – this is the best preserved.
This 18th-century site met its end during the Civil War, and you can still see where the Union troops made their camp. Watch out for ghosts.
16 – Bounce through the waves on a jet ski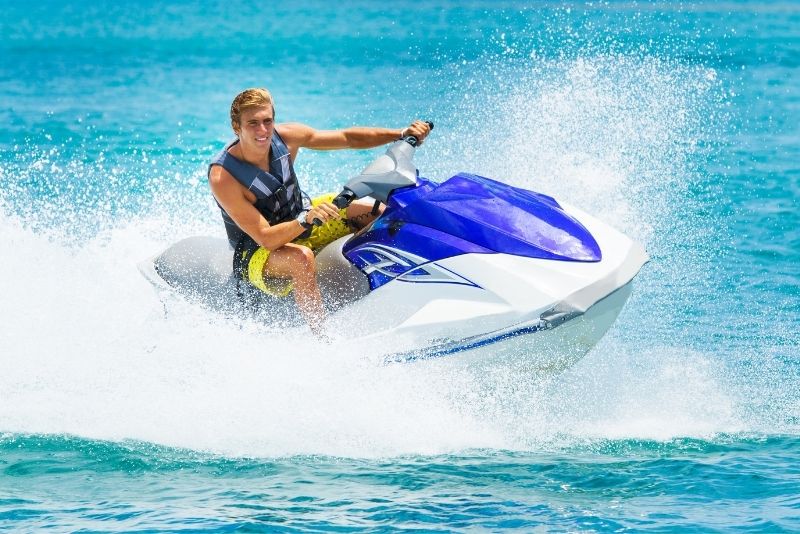 Hold on tight as you skim across the ocean on an exhilarating jet ski ride. The sea here is home to dolphins and turtles so you could have company as you explore their watery realm.
You'll have a privileged view of the coast too, where elegant mansions stand proudly on the shore. Jump in for a swim if you want to cool off.
17 – Play at the Sandbox Interactive Children's Museum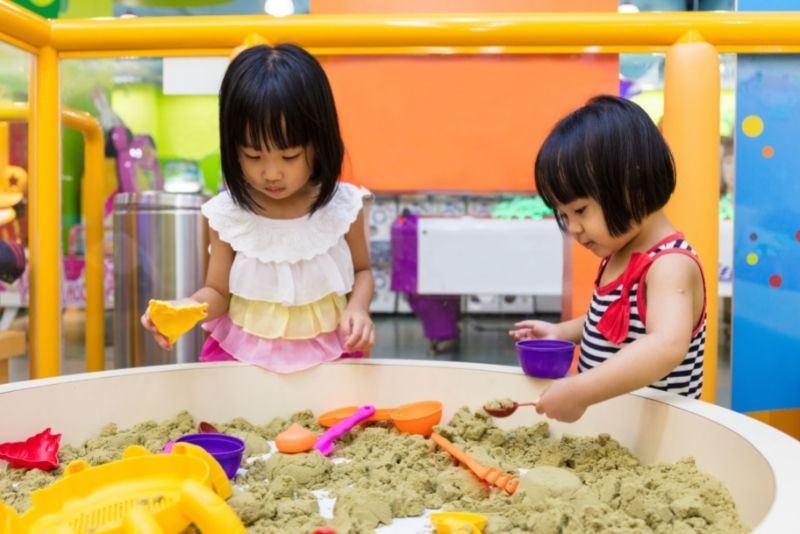 Younger travelers love getting hands-on in the Sandbox Interactive Children's Museum. Here, it's all about learning through play, with fun exhibits and creative puzzles to try.
Wriggle into a pilot costume and take the controls of a mini flight simulator, then search for treasure in a model 16th-century galleon. You can meet crabs and starfish in the aquarium too.
18 – Take a day trip to Bluffton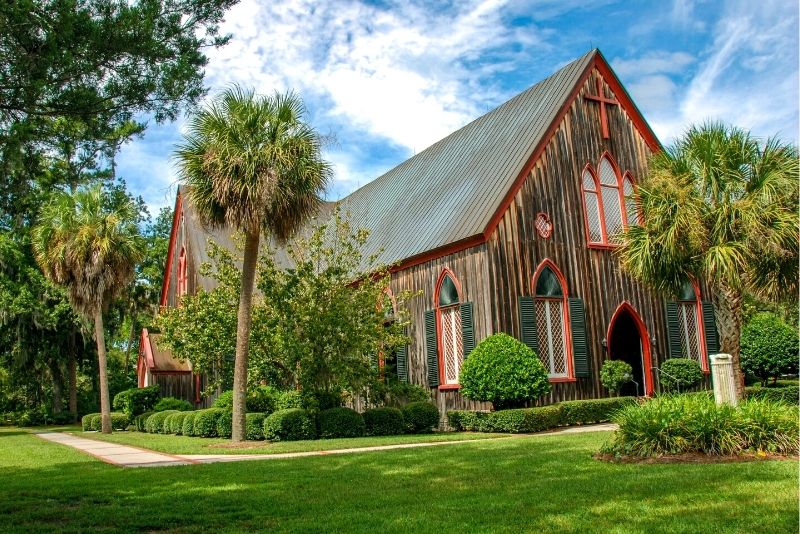 The Old Town in Bluffton will whisk you off for a bit of time travel as you amble through the atmospheric streets. This charming settlement is on the mainland, just minutes from Hilton Head Island.
Check out the antebellum houses and historic churches, and pop into the Heywood House Museum to unpick the past. Artisan boutiques and locally-owned restaurants add to the magic.
19 – Become a pirate on the high seas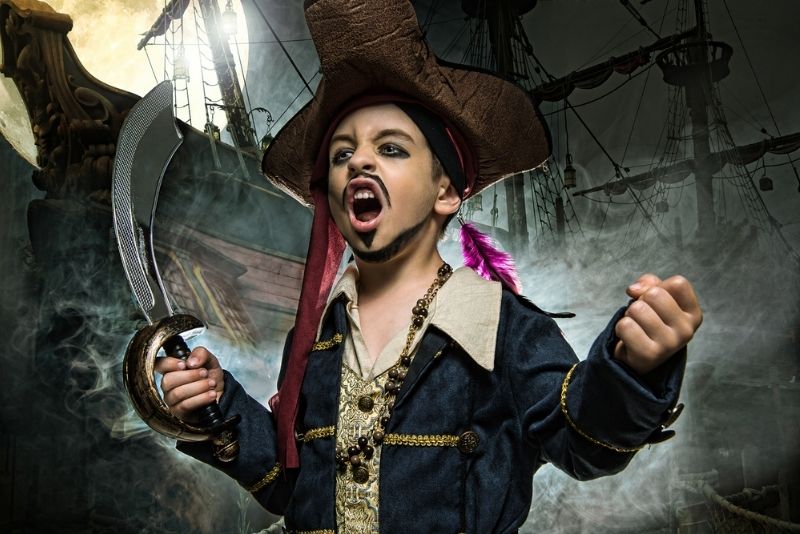 Get ready to crack some swashbuckling jokes and practice your seafaring swagger as you sail off in search of epic adventures. Pirate ship cruises transport you back in time to a world of treasure-hunting buccaneers – and you'll be joining their crew!
Search for hidden gold, dress up in pirate costumes, and learn how to walk and talk like a proper sea rogue.
Pirates of Hilton Head is the perfect place to start your adventure, with buccaneering lessons for the youngsters, treasure hunts, and even an epic ship that's perfect for mastering the seas!
20 – Tee off at the golf course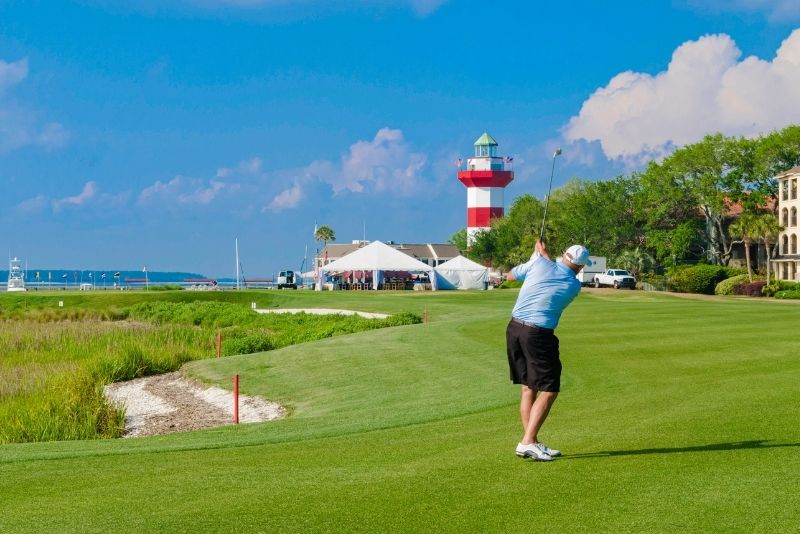 Playing a round of golf is one of the most iconic things to do in Hilton Head Island. In fact, it's one of the best places to play in the US.
You'll enjoy the stunning scenery as you walk between the greens, many of which have prime coastal views. The enchanting landscapes at Atlantic Dunes and Palmetto Dunes rank among the top spots.
21 – Have fun in the sun at Folly Field Beach Park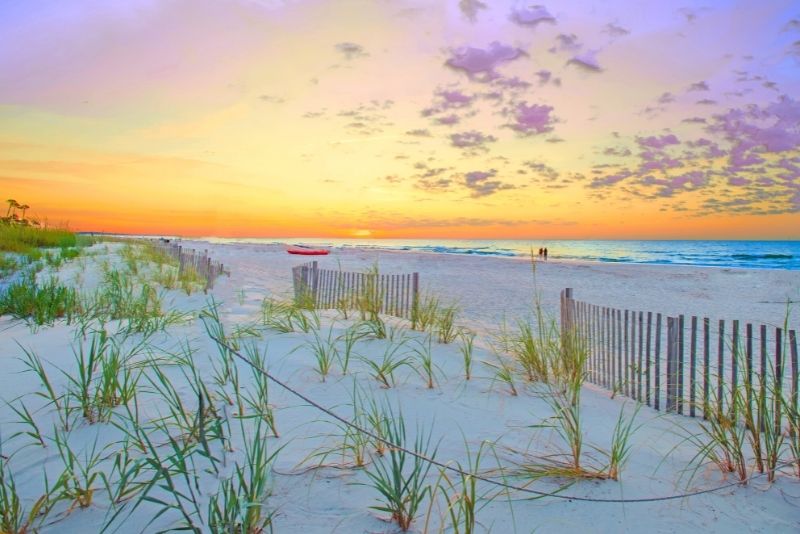 Scamper across the boardwalk as you follow this much-loved path through Folly Field Beach Park down to the sea. Play ball games on the sand, cool off in the ocean or watch the sunset during an evening stroll.
This beach is fab for families, with showers, restrooms, and snacks all available. Arrive early to bag a parking spot.
22 – Explore the scenery in style with a Boat rental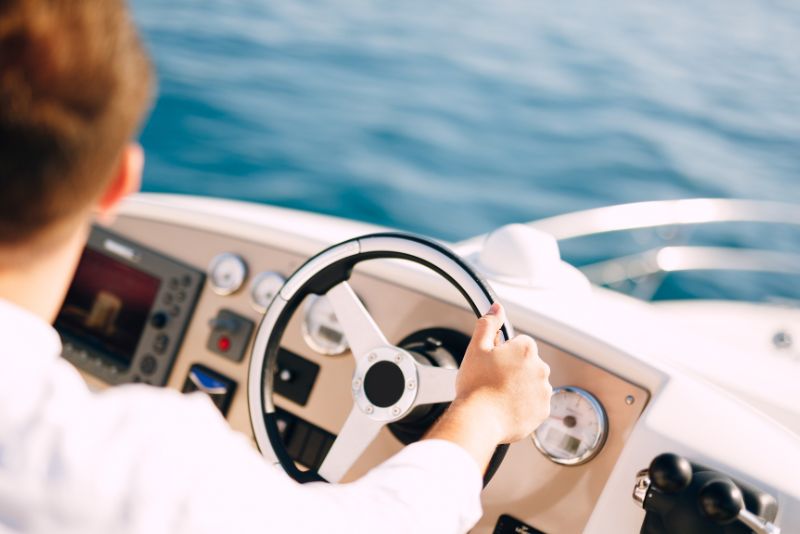 Don't just admire the water from the shore… rent a boat and explore it for yourself!
Offering a new twist on the standard nautical tours, this is a great way to see the local attractions at your own pace… and get the feeling of captaining your own vessel!
Get the rundown on operating the pontoon, then cruise out and start exploring… you might even see dolphins!
23 – Discover the Gullah Heritage Trail
The Gullah People of South Carolina were enslaved West Africans who lived in this part of South Carolina before the Civil War. Their descendants have kept the culture and traditions of their ancestors alive by creating the Gullah Heritage Trail.
You can tour the Gullah neighborhood with a local resident, visit a freedom village, and stop at the museum to learn more.
24 – Tantalize your taste buds on a food tour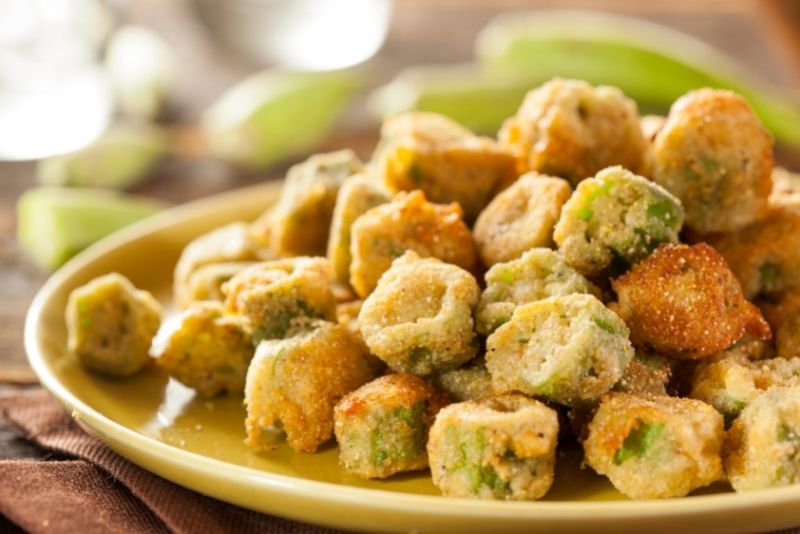 One of the most fun ways to get to know Hilton Head Island is through its food. Join a walking tour and discover the unique flavors that define the island cuisine.
You'll be stopping at some of the top local restaurants and bars to try tasty tapas, succulent seafood, and divine drinks. Oysters, gumbo, and fried okra are all on the menu.
25 – Go boating at Shelter Cove Harbour and Marina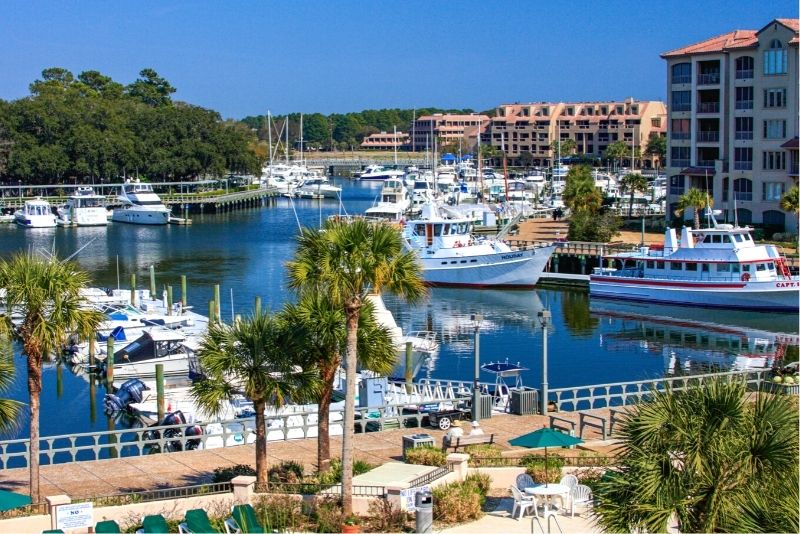 Shelter Cove Harbour and Marina is a water sports and fishing hotspot. Feel the thrills on an exhilarating catamaran ride or reel in a king mackerel on a fishing charter. See if you can spot dolphins leaping through the waves.
Don't leave without posing beside the enormous King Neptune Statue – it's the largest figurative sundial in the world!
26 – Zoom through marshes on a creek cat boat tour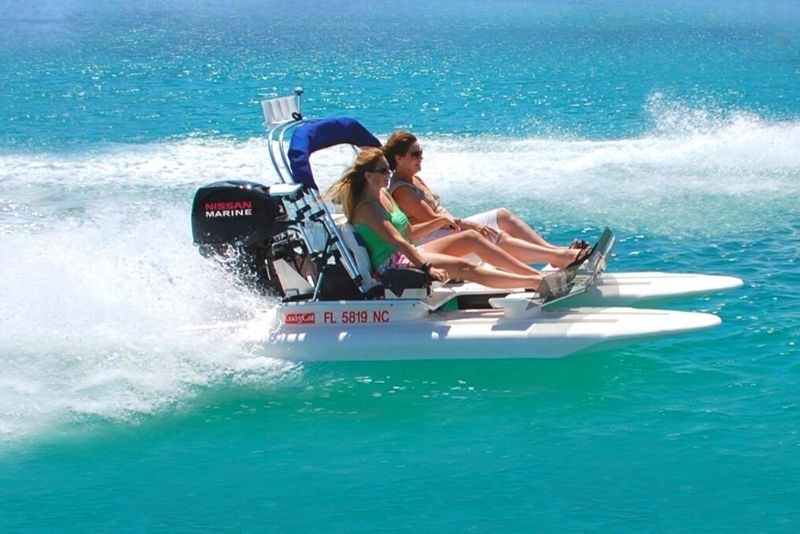 Feel the cooling spray on your face as you slice through the ocean on a motorized "creek cat" boat. The tours are guided, but you'll be able to drive your own vessel for extra thrills.
You'll see lots of the island's top sights before venturing into secret marshes on the hunt for wildlife. Keep an eye out for dolphins.
27 – Go wild in Audubon Newhall Preserve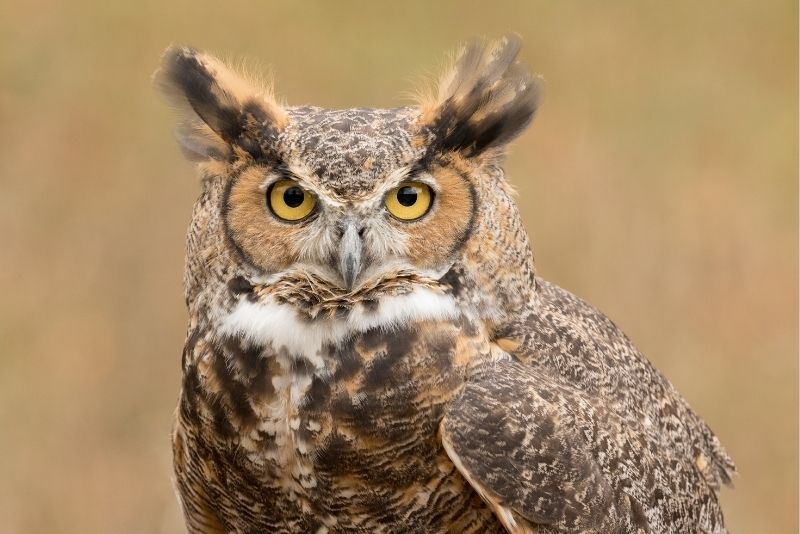 Join a naturalist on a guided tour through Audubon Newhall Preserve and learn about the precious island ecosystems. There are several easy hiking trails to explore, winding through woodlands and wetlands, taking you into the heart of the wilderness.
Birds and butterflies flit about the forest canopy, so remember to look up. Keep your eyes peeled for alligators and great horned owls too.
28 – Visit the fascinating Parris Island Museum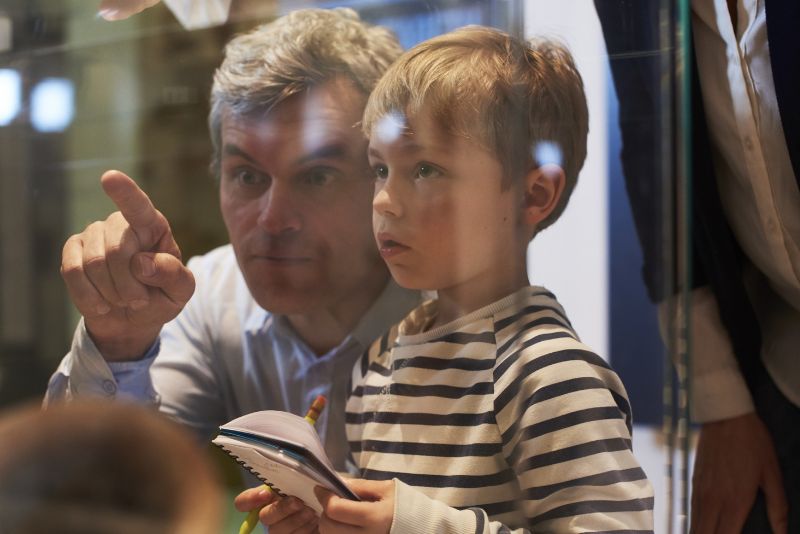 With such a reputation for relaxed vacation vibes, you may be surprised to learn that this area is home to a massive U.S. Marine base.
And you can learn all about it at the Parris Island Museum, which features a comprehensive history of this fabled military branch.
They also have tons of archival materials, rare manuscripts, and other items from around the region, making the spot a must-see for history nerds of all stripes.
29 – Take to the skies on a parasailing adventure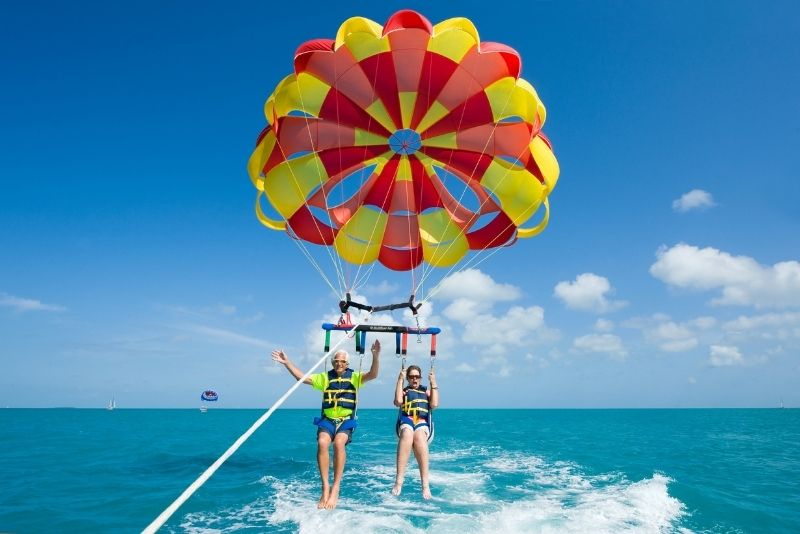 See Hilton Head Island from a new angle as you soar through the sky high above Calibogue Sound.
You'll enjoy bird's-eye views of the Harbour Town Lighthouse and Daufuskie Island from your lofty perch. Sharp-eyed explorers might spot bottlenose dolphins frolicking in the bay below.
Land back on the boat or opt for dunking as your grand finale!
30 – Fly like a bird at Adventure Hilton Head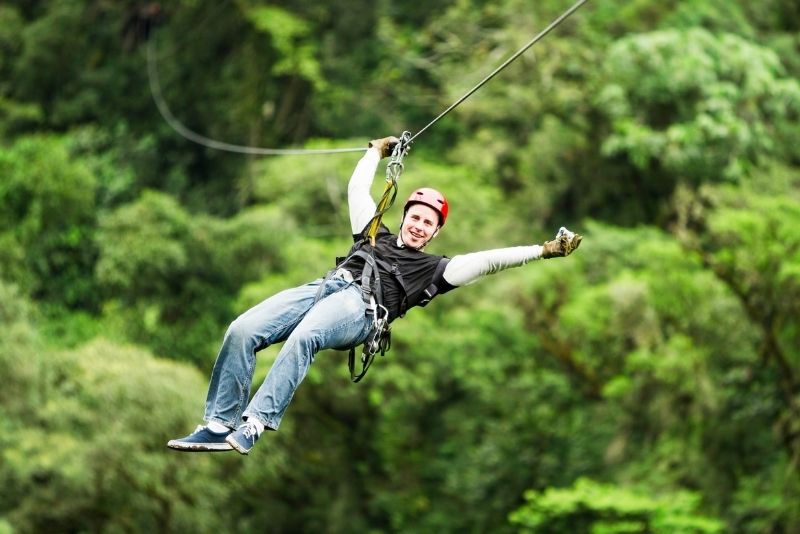 Harness the adrenaline as you zoom through an ancient pine forest, dangling on a zip line at Adventure Hilton Head. You'll get a prime aerial view of the marshes as you speed by.
Conquer your fears on the high ropes course, with wobbly bridges and a vertical staircase to keep you on your toes. Finish with a flourish on the karting track.
31 –
Shop for unique art at the Nash Gallery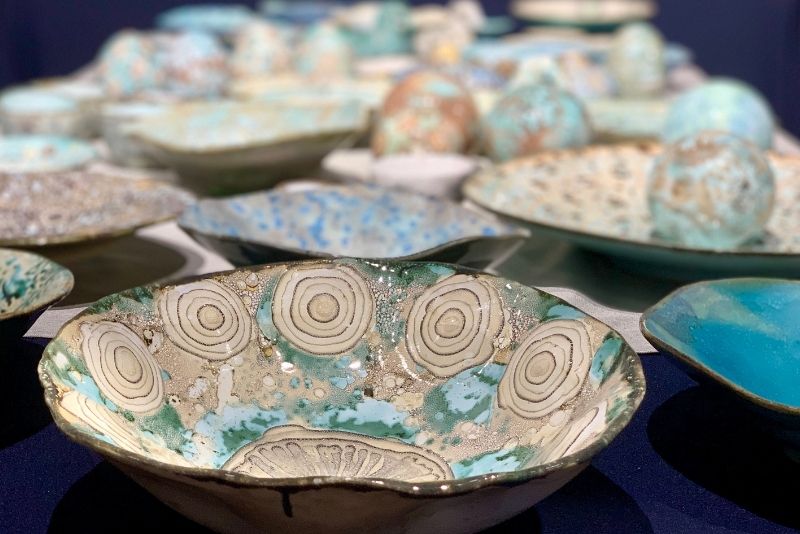 Browse the eclectic collection of crafts at the Nash Gallery and pick out something special to take home. This buzzing store celebrates the work of local and North American artists, with distinctive styles found nowhere else in the country.
Choose from blown glass ornaments, ceramic mugs, and copper clocks – many of which have been inspired by life here on the island.
32 –
Sightsee in style on a segway tour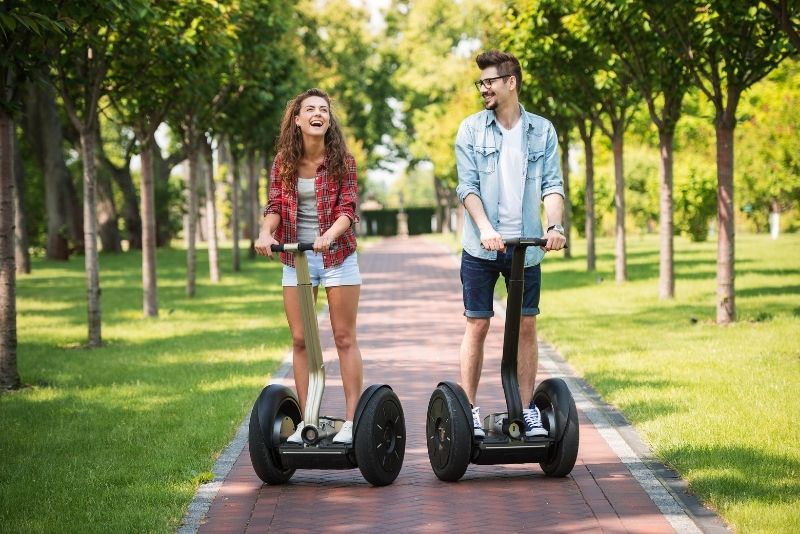 Rolling around the streets on a Segway tour is among the best things to do in Hilton Head Island. You'll get the hang of it in no time, so don't worry if you've not done it before.
Follow along behind your guide and trundle past some of the island's top landmarks. Some tours even venture into preserves for encounters with alligators.
33 – Work up a sweat at the Tennis and Pickleball Center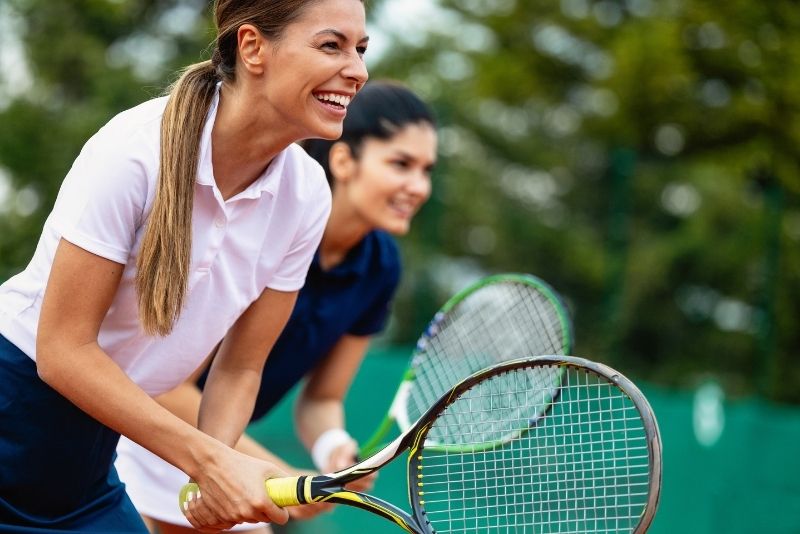 Get your heart pumping and your legs working with a game of tennis or pickleball at Palmetto Dunes. You don't need to be an expert to pound the courts here, just bring a sense of fun and buckets of energy.
Wondering what pickleball is? It's an intriguing blend of tennis, ping pong, and badminton. Go on, give it a whirl.
34 – Reel in a whopper on a fishing adventure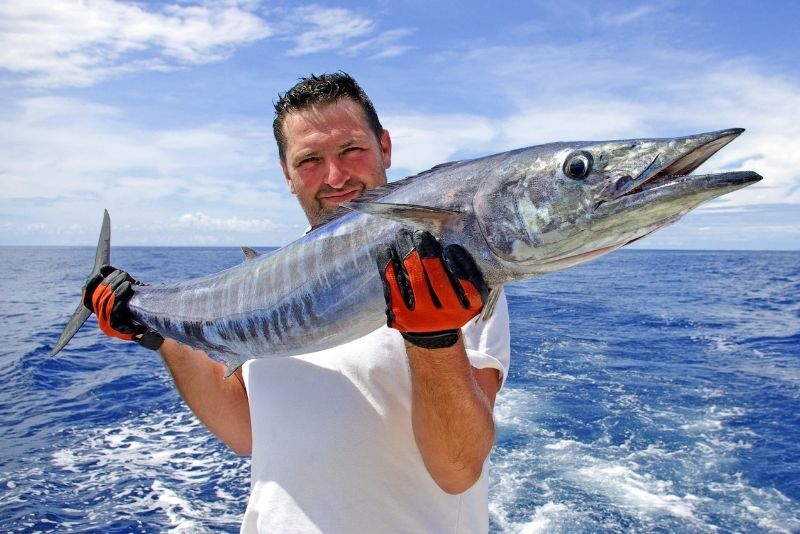 Hilton Head Island is a super place for fishing, with many of the big hitters swimming around just offshore. Whether you're exploring the creeks, sounds, or open ocean, you'll be sure to have a whale of a time.
Serious anglers can try to catch redfish and tarpon, while families and first-timers love pitting their wits against the monster sharks.
35 – Take a boat tour and met the Mermaid of Hilton Head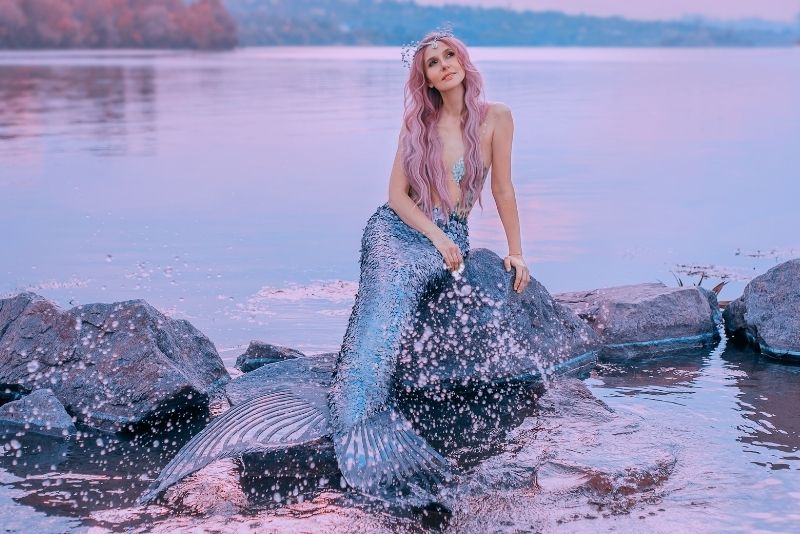 Encounter dolphins, watch the sunset and meet mythical creatures on a Mermaid of Hilton Head boat tour. Children of all ages love searching the waters for Nina the mermaid, who calls this island home.
Budding merfolk will be right at home with the Turn into a Mermaid Experience and Photoshoot, bringing a splash of marine magic to your day.
36 – Live the high life on a private boat tour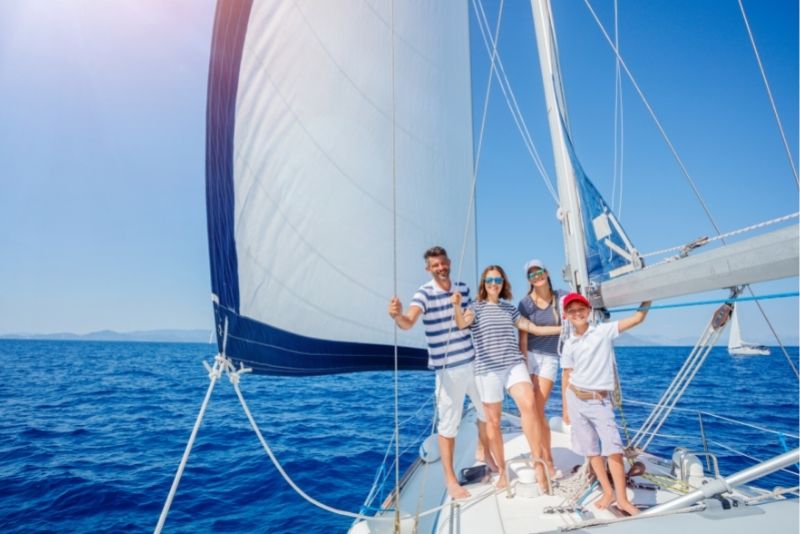 Rent a private yacht or pontoon boat and cruise around the island on an exclusive coastal excursion. You'll see heaps of wildlife in its natural environment, including turtles and dolphins if you're lucky.
Sit back and relax as the sights glide by, and venture into hidden creeks for a refreshing swim. You can drive yourself if you have prior boating experience!
37 – Go on a shopping spree at Shelter Cove Towne Centre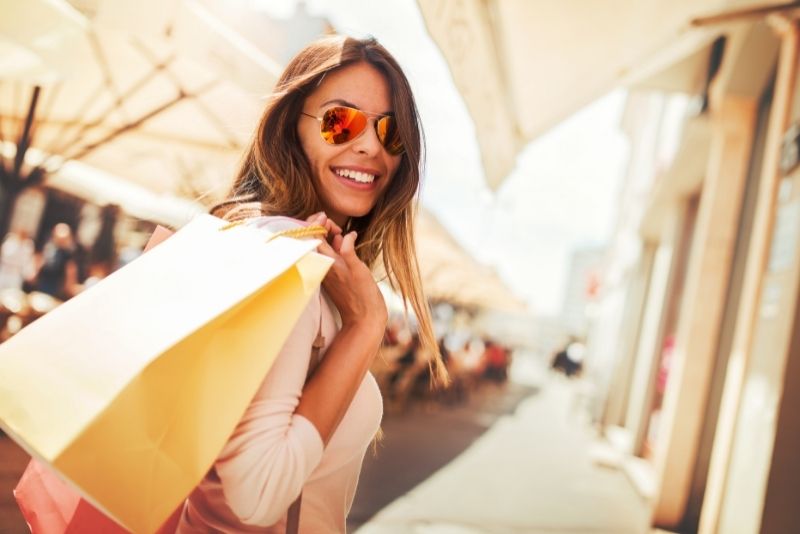 This upscale waterside hub is a one-stop shop for all your dining and retail desires. Spend a happy afternoon browsing specialty shops and independent boutiques in Shelter Cove Towne for fashion couture and vintage jewelry.
Get your nails done, pick out some cool new shades, then toast your success with oysters and Champagne at one of the gourmet restaurants.
38 – Tour the Kazoo Factory and Museum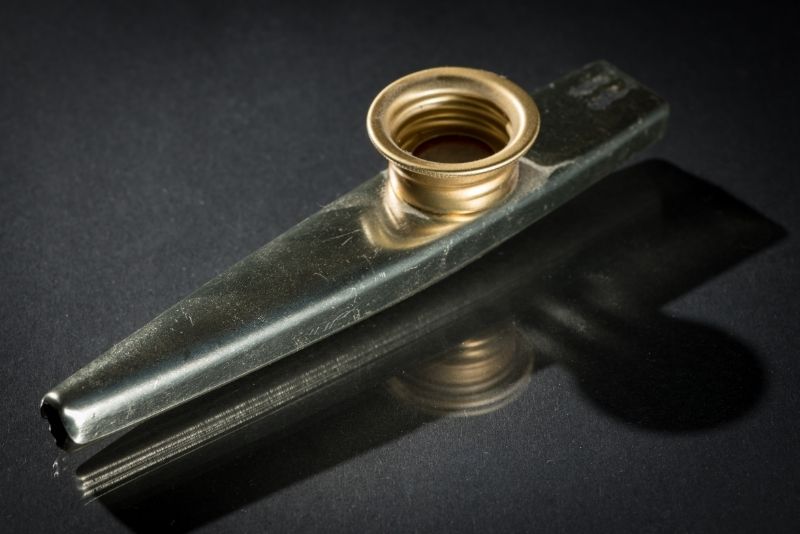 One of the quirkiest things to do in Hilton Head Island is to visit the Kazoo Factory. Here you'll see the world's biggest collection of these crazy little instruments.
The kazoo was invented in the US, and the museum tells the story of how it became so popular. The best part is making your own kazoo – take it home and serenade your family!
39 – Explore the historic Fort Howell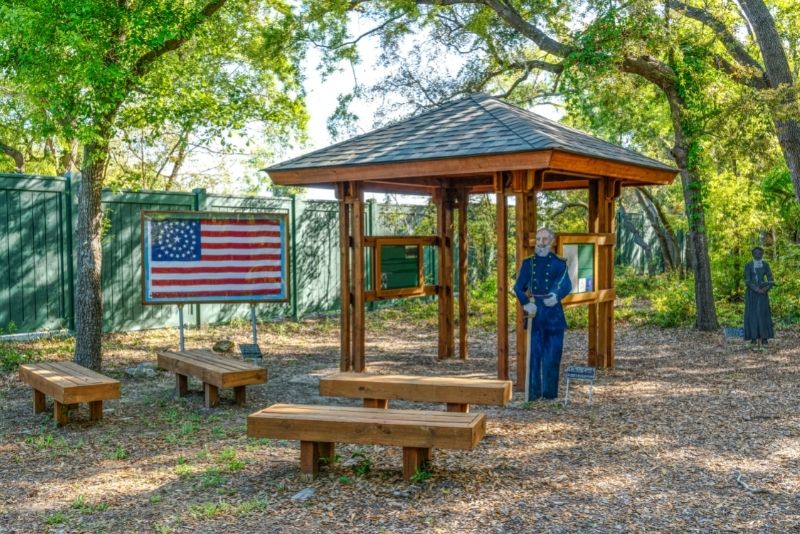 This intriguing earthwork fort was constructed during the Civil War to protect the freed slave community in Mitchelville. Named after a Union Army brigadier, Fort Howell today is a peaceful place for a woodland walk.
Stroll along the trail and imagine what life was like for the troops stationed here. See if you can spot the mossy mounds where the fort walls once stood.
40 – Let your hair down at The Jazz Corner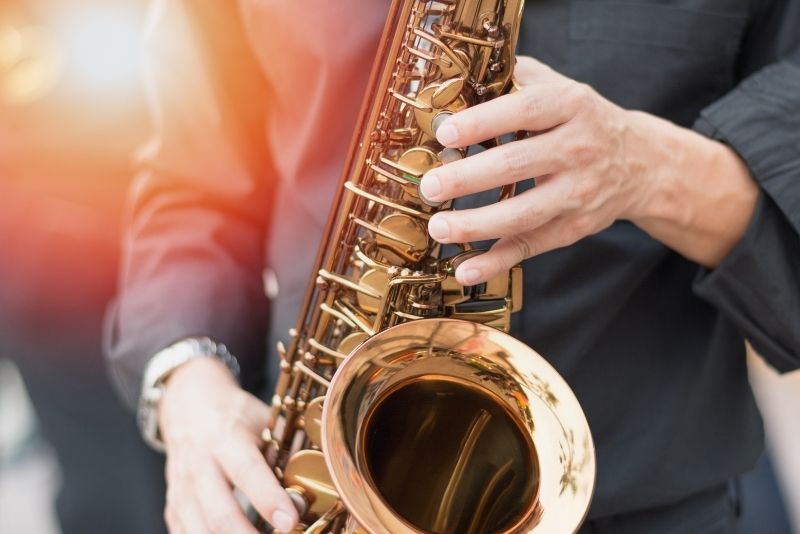 Get those jazz hands in the air with an evening at one of the island's hottest venues. The Jazz Corner oozes romance and wouldn't be out of place in New Orleans.
The elegant intimacy is infectious, with soft lighting and sultry tunes setting the scene. Feast on Cajun shrimp and pomegranate duck as your soul is stirred by talented musicians.
41 – Go on a mini stand up paddleboarding expedition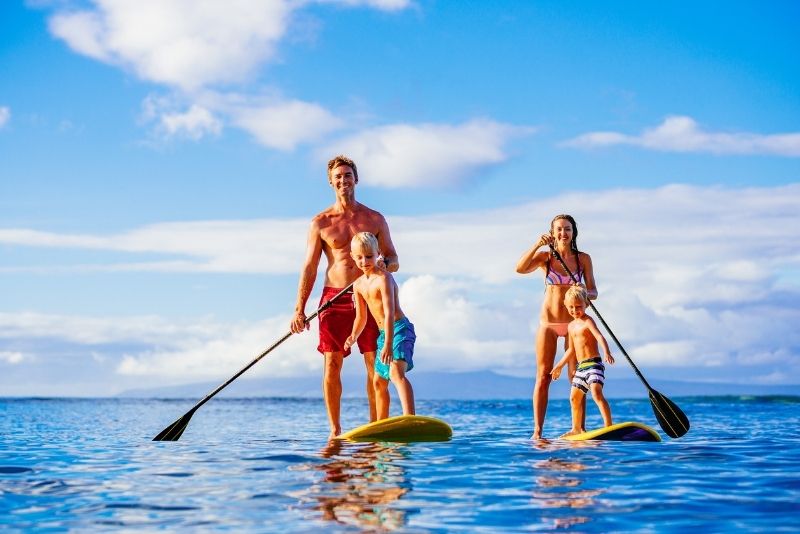 Master your balance and glide stealthily through the calm inlets around Hilton Head Island. As you paddle along secluded creeks keep watch for the wild residents who inhabit this watery kingdom. Herons and pelicans are often spotted.
Embrace the peaceful surroundings as you delve deeper into the wilderness. You never know, you might spy a manatee hiding in the shallows.
42 – Be entertained at the Arts Center of Coastal Carolina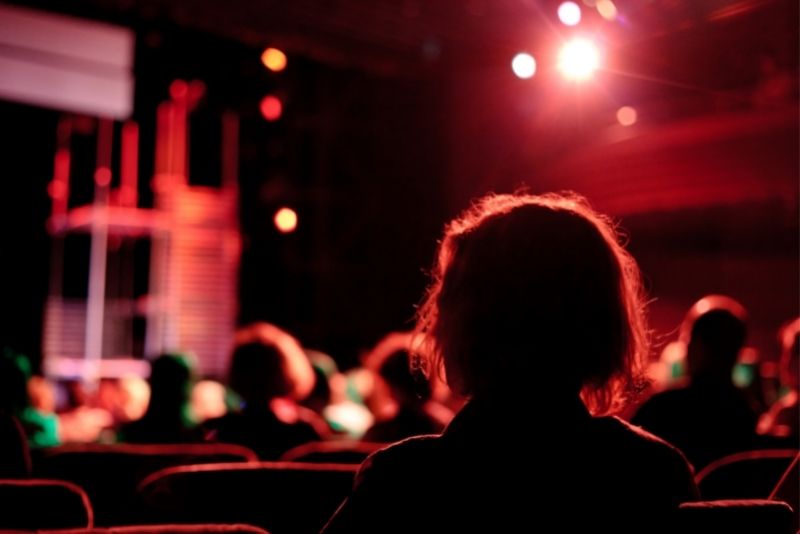 This energetic local theater on Hilton Head Island is the place to go for an entertaining evening out. Creative minds will love the art exhibitions, which change throughout the year.
Sit back in your comfy seat and enjoy performances of well-known classics, musicals, and comedies. Check the Arts Center of Coastal Carolina schedule to see if there are any festivals during your visit.
43 – Discover island heritage at the Honey Horn Plantation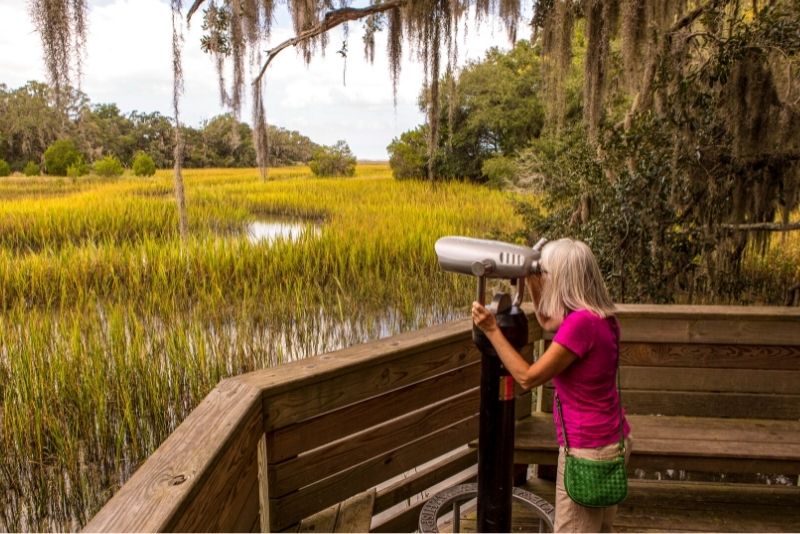 The Honey Horn Plantation is one of the few preserved plantations on the island. Here you'll find salt marshes, historic buildings, and rambling native gardens to explore.
Dating back to the early 19th century, the grand old house is now part of the Coastal Discovery Museum. You can amble around the grounds or take a guided tour to learn more.
44 – Drink beer at the Hilton Head Brewing Company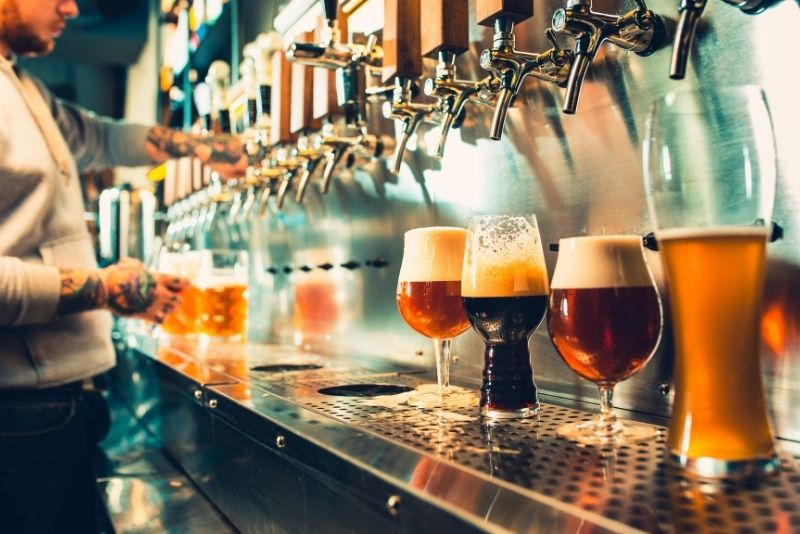 Visit the first brewery on the island and discover just what alchemy goes on behind the scenes. You can take a guided tour of the factory, then sample beer flights and growlers in the tasting room.
After a busy day sightseeing, there's nothing better than a refreshing beer from the Hilton Head Brewing Company. You might even find your new favorite tipple.
45 – Visit laid-back Beaufort on a day trip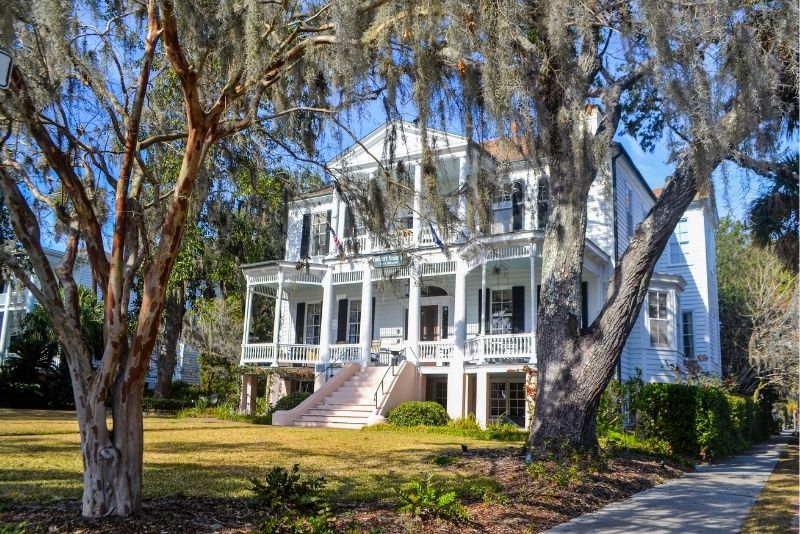 The best way to get under the skin of South Carolina's second-oldest city is to take a horse-drawn carriage tour through the historic streets. Admire the gorgeous antebellum mansions and pretty churches in the downtown district.
Check out the Beaufort History Museum and see if you can spot famous movie filming locations from Forrest Gump and The Prince of Tides during a walking tour.
46 – Try the meals at some of the best restaurants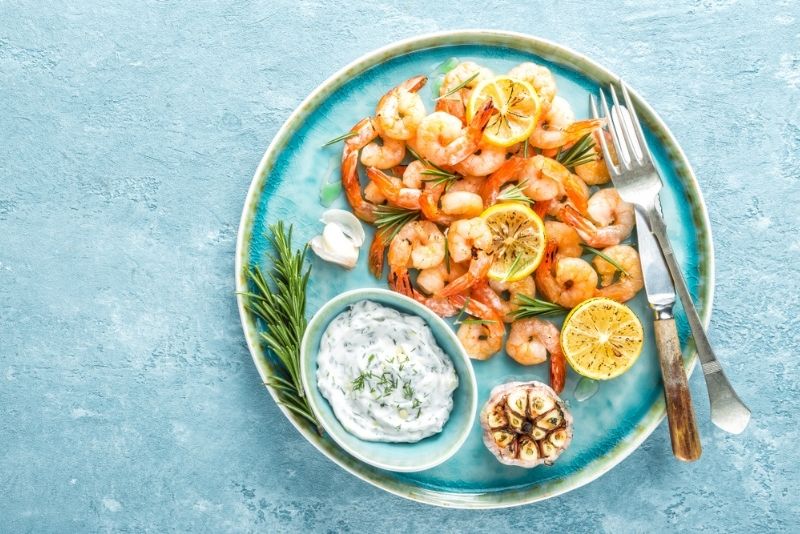 You can't leave Hilton Head Island without getting stuck into some of their famous fresh seafood. There's nowhere better to taste soft-shell crab, coconut shrimp, and clam chowder than Hudson's Seafood House. The views of Port Royal Sound just add to the experience, and you can watch the fishing boats coming in with their catch. Arrive early for deck seats.
Seeking more scrumptious meals? Nibble on carefully curated charcuterie boards at Burnt Church Distillery, or enjoy a sampler platter of the area's agricultural delights at Farm Bluffton, with its fantastic local ingredients.
47 – Enjoy a day trip to Savannah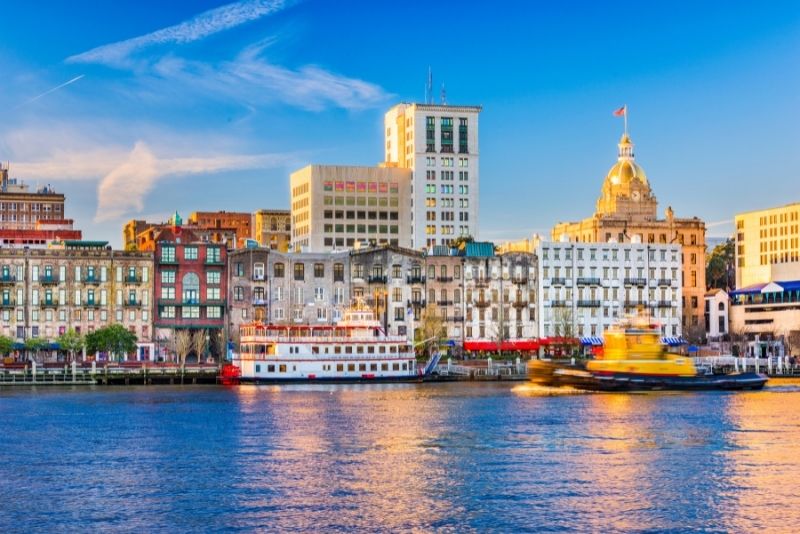 Famed for its horse-drawn carriages, antebellum mansions, and old-world glamor, Savannah is a world away from Hilton Head Island life. Venture into the historic quarter and visit the Gothic cathedral that dominates the cobblestone streets.
As evening falls, listen to ghost stories as you wander through parks and squares. Revive your own spirits with gin cocktails and southern comfort food in the pubs.
48 – Contemplate the power of the grape at the Island Winery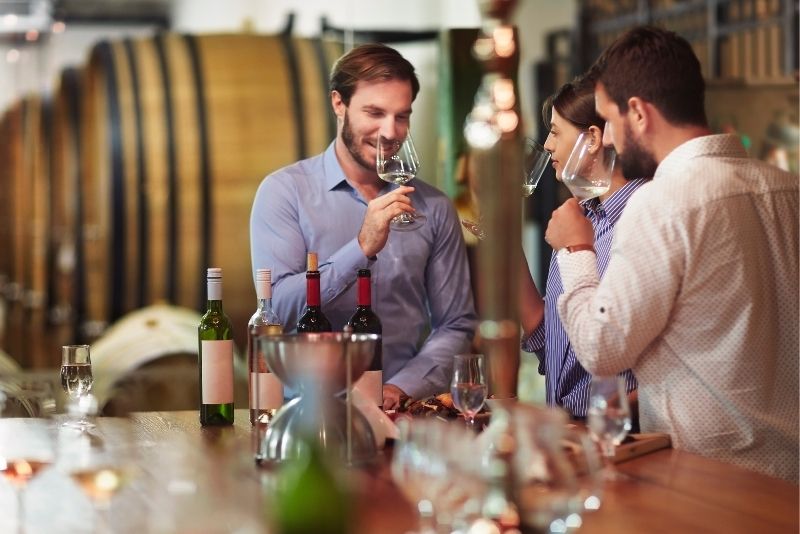 One of the top things to do in Hilton Head Island for foodies is visiting the Island Winery. They know a thing or two about grapes here, with old world reds and signature whites stealing the show.
Sample some of the finest vintages in the tasting room or on the patio, and buy a bottle or two to take home.
It's also worth stopping by the Carolina Tasting Room, where you can sip delicious, locally-grown variants (plus beers!) in front of a gorgeous seaside vista.
49 – Sail into the sunset on an evening cruise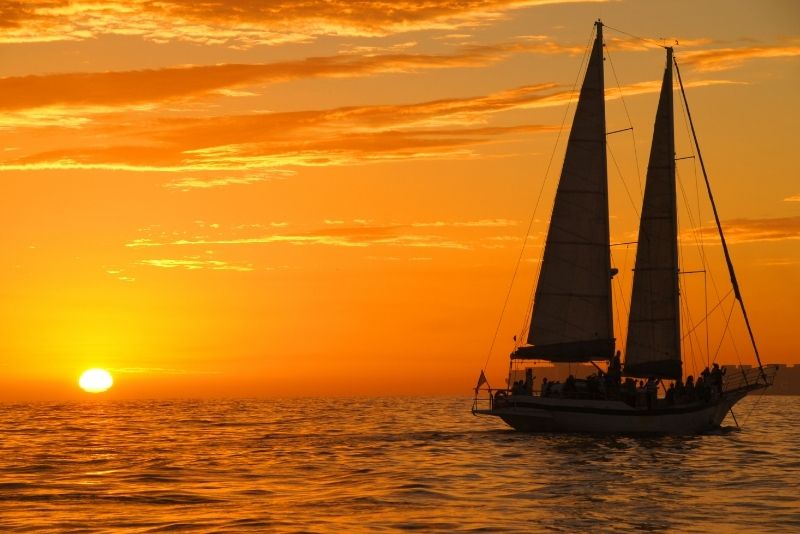 If Hilton Head Island is beautiful by day, it's positively enchanting as dusk falls! Relax on deck as you sail along the coast, watching the sun sink languidly into the ocean, drenching the horizon with oranges and reds.
You may see dolphins cavorting in the waves, hunting for supper before settling down for the night. Bring some drinks to toast the day!
50 – Hang out at the chillest beach bars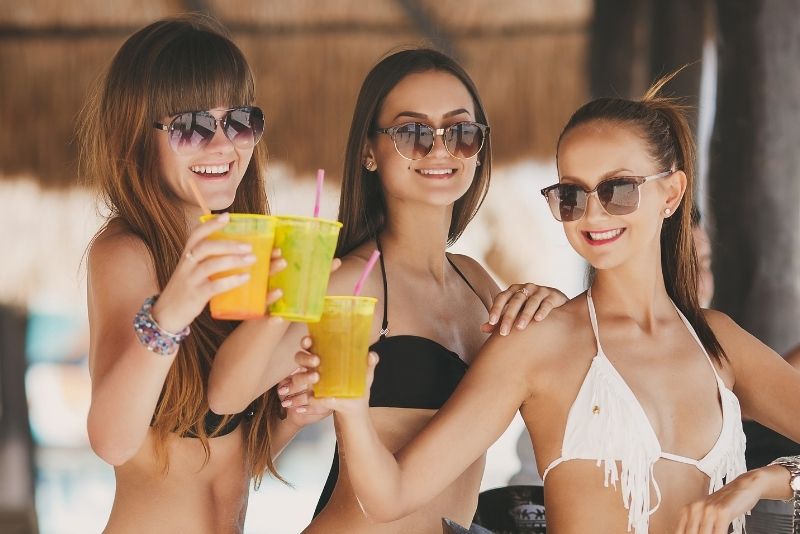 Pool Bar Jim's is a stalwart of the beach bar scene on Hilton Head Island, and the place to go for a chilled afternoon. This hidden gem is popular with visitors and locals alike, serving exotic frozen drinks with a side of ocean views. The vibe is relaxed, and the seafood is fresh, with the rhythmic crashing of waves providing a suitable soundtrack.
You can also enjoy the scenery, at The Dunes House, or squeeze in a couple of rounds of volleyball at Coco's on the Beach.
Tuck into a rum bucket at Sea Salt Beverage Co., or get a brain freeze with the alcoholic slushes at Jamaica Joe'z. Or kick back and enjoy some live tunes at Tiki Hut, a fun-filled joint beloved by visitors and locals alike.
51 – Check out the RBC Heritage golf tournament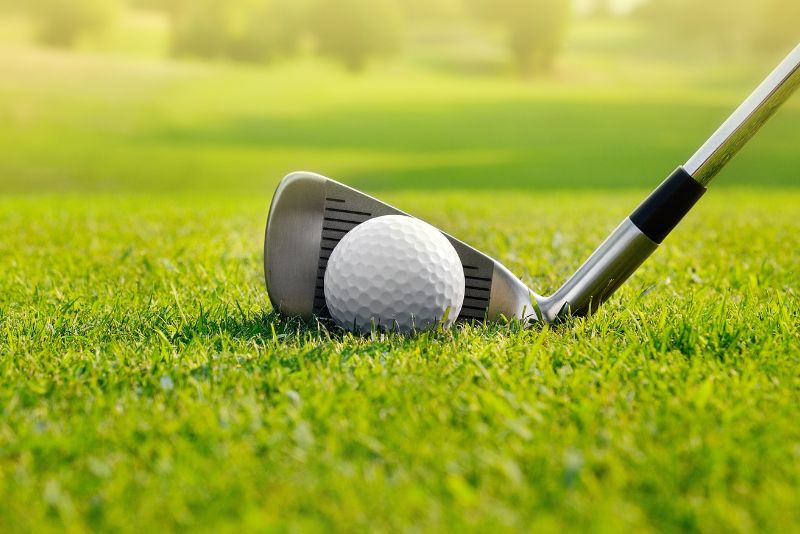 No visit to the area is complete without some tee time, and if you're visiting in the spring, the RBC Heritage tournament is a must-see!
For over 50 years, this tournament has been a beloved part of the PGA season; and if you're not content with just watching the game, you can even play a few rounds on the same course.
Swing by Harbour Town Golf Links, and putt like the pros!
52 – Go on a tasting tour at the Hilton Head Distillery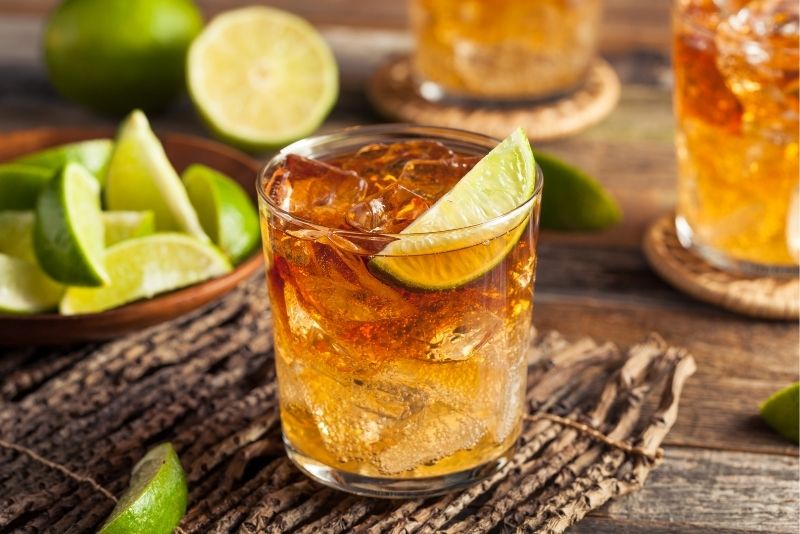 Whiskey and rum are the lifeblood of the Hilton Head Distillery. Get the heat pumping through your veins as you taste these rich local blends, and see if you can identify some of the unique flavors.
Take a behind-the-scenes tour to discover insider secrets about the distilling process, and create your own cocktails with your favorite spirits.
53 – Laugh out loud at the Comedy Magic Cabaret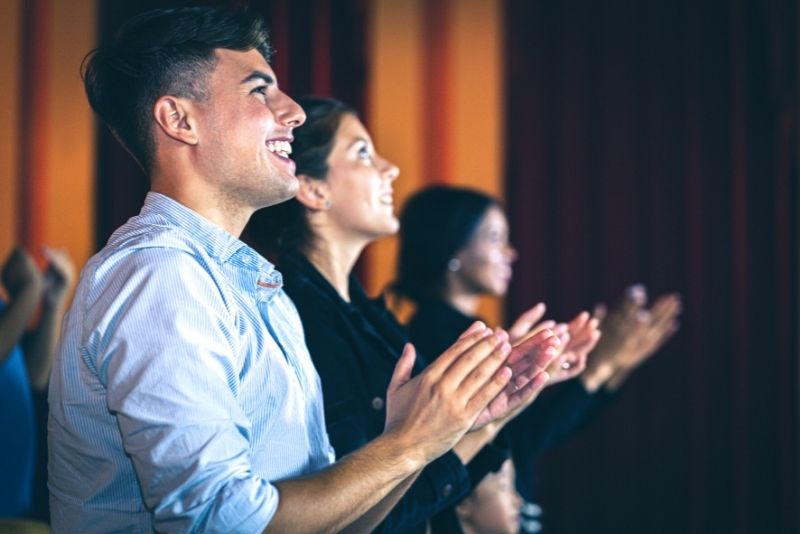 Get down to the Comedy Magic Cabaret for an evening of belly chuckles and raucous ramblings. This intimate theater has hosted acts from near and far, bringing world-class stand-up comedy to the island.
Take your seat, order some pulled pork sliders, and settle in for the show. Keep your laughs lubricated with specialty cocktails or some local beer.
54 – Hear world-class music from the Hilton Head Symphony Orchestra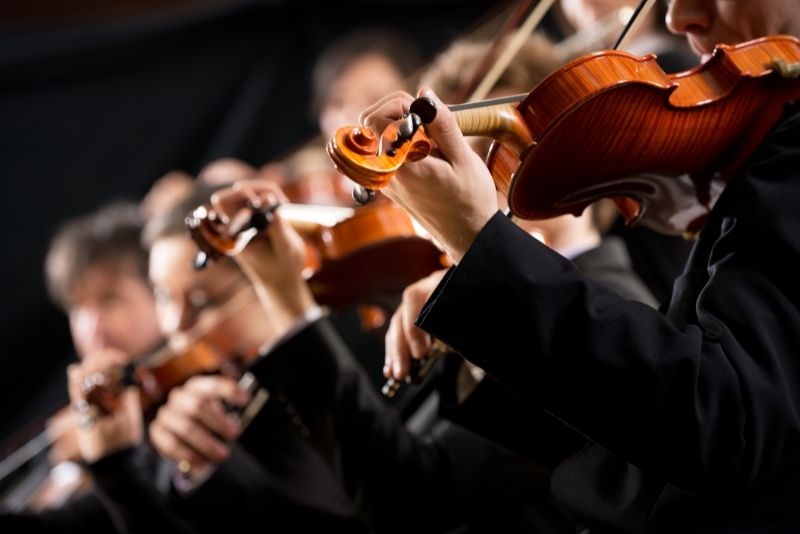 Discover Lowcountry classical music at the home of the Hilton Head Symphony Orchestra. Choose from a matinee or evening performance and allow your mind to be carried away by the rousing melodies.
There are opera recitals, piano festivals, and jazz gigs to enjoy, as well as music from the movies. Check the schedule to see what's on during your visit.
55 – Feel like a bird on a Helicopter tour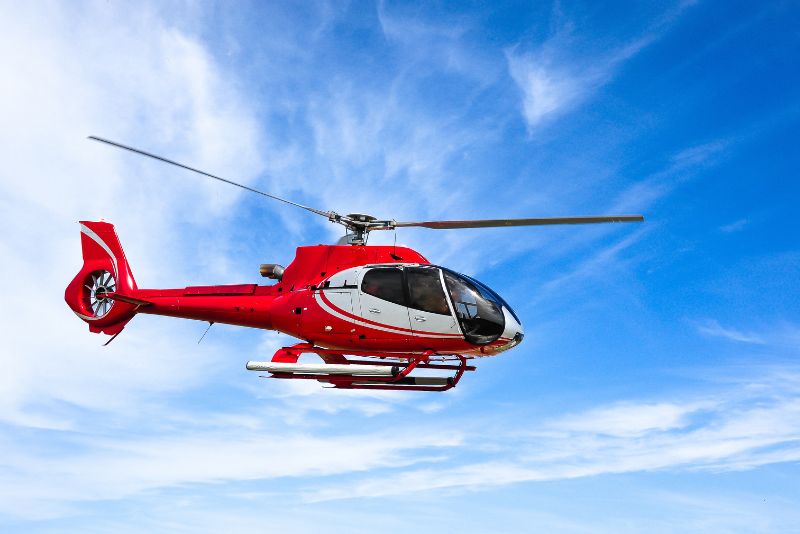 While the scenery here can easily be enjoyed with a scenic stroll, it's also worth seeing it from above!
Book a helicopter tour and enjoy the full beauty of the island from above, as you soar over the city and the shoreline.
It's a panoramic view like no other!
56 – Let live music be your soundtrack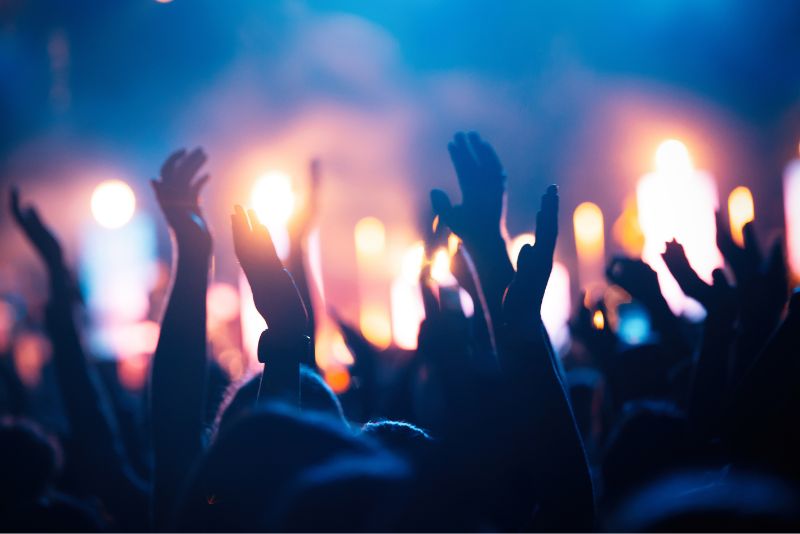 There's nothing like some live tunes to complement a drink or meal, and there are plenty of spots in town to enjoy that combo!
Enjoy the tasty tacos at Big Bamboo Cafe, the diverse menu and daily performances at Captain Woody's Bar & Grill, or pair your songs with some steak or seafood at Reilly's Grill & Bar.
Local talent and great atmosphere… it doesn't get much better than that!
57 – Party at the Poseidon Rooftop Bar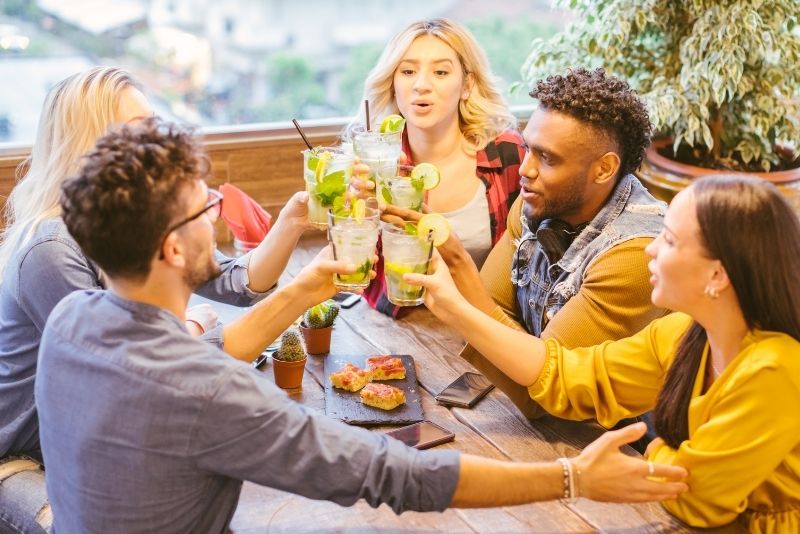 As day turns to dusk it's time to get into the party mood with happy hour at the Poseidon Rooftop Bar. Start your evening with seafood and steak in the restaurant, then make your way up to the roof for an evening to remember. Watch the sunset over Shelter Cove, and dance along to the thumping tunes courtesy of the live DJ.
Keep the party going with the panoramic scenery and firepits at High Tide Rooftop Bar, or the killer margaritas and charming Southwestern decor of Santa Fe Cafe. You can also sample some seafood (and musical performances) at Captain Woody's Bar & Grill, or enjoy a nice bourbon as you gaze out over the water at Ocean Lounge at Sea Pines Beach Club.
58 – Invigorate your senses at the spa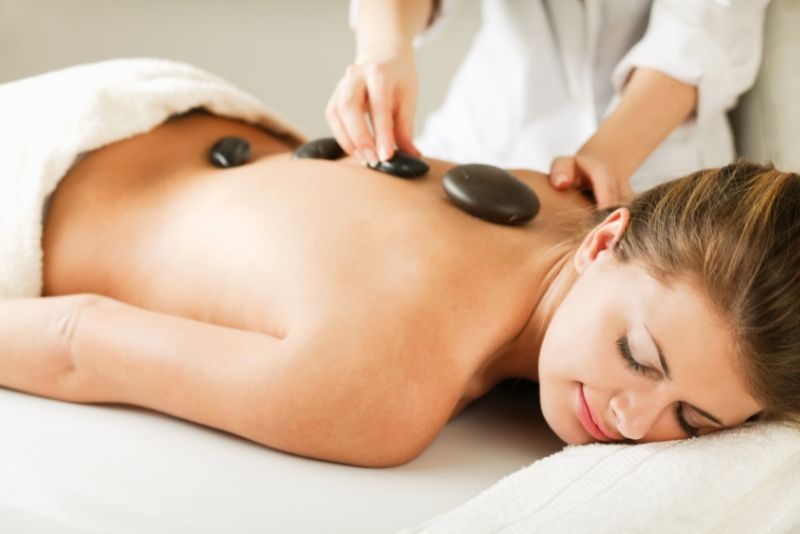 Are you looking for relaxing things to do in Hilton Head Island during your vacation? Then make an appointment at the spa and unwind after all your sightseeing adventures. Sip chilled mimosas and let yourself be pampered by the hands of experts.
Try a mixture of facials, massages, and manicures at Arum Spa at Sonesta Resort Hilton, or unwind in the sauna at Montage Palmetto Bluff. Indulge in a full-body treatment at Hilton Head Marriott, or the revitalizing skin treatments at the Westin Hilton Head.
Or try a little bit of everything at Ocean Tides Spa at Omni Hilton Head, including special seasonal offerings.
How to get to Hilton Head Island?
There are some great airport transfers to and from Savannah Airport in nearby Savannah, Georgia, which is the closest place to fly into.
Spare yourself the trouble of negotiating different transit forms, and get out to the island with a quick, professional service – the perfect start to an awesome getaway!
Where to stay in Hilton Head Island?
Along with its luxurious wellness options, Marriott Hilton Head Resort & Spa features four restaurants, three pools, 25 tennis courts, and one terrific stretch of shoreline to enjoy… the perfect mathematical formula for a dream vacation!
And at Beach House Resort Hilton Head Island, you can work out at the gym or stroll along the nearby beach, then wind down the evening with a drink or two at the lively bar.
Sonesta Resort – Hilton Head Island is a destination unto itself, with golf courses, marvelous meals, and a convenient tourist shuttle providing all the best vacation amenities.
And at Palmera Inn and Suites, you can enjoy the gym, pool, and hot tub, or rent a bike and explore more of the island.
Or check out the Best Western Ocean Breeze Inn, which offers equally convenient access to the lively shops of Coligny Plaza, the beautiful links of the golf course, and pristine waters perfect for snorkeling.
Where to go next?
Practically next door (even though it's in another state), Savannah oozes Southern charm, with its moss-draped trees, stunning architecture, and lively history filled with Civil War battles, literary luminaries, and even marauding pirates!
Whether you're tasting phenomenal food, hunting for ghosts, or perusing creative works by notorious murderers, you'll find a lovely mix of the glamorous and the Gothic in this dynamic town.
And if you want to stay in South Carolina, there are tons of great adventures to be had!
Head to Myrtle Beach for more family-friendly vacation vibes, with great performances, wild amusement parks, and funky museums – plus plenty of bars, restaurants, and beachside attractions to keep adults entertained!
Or pop over to Charleston for more of a cultured feel; from its stately historic residences and fascinating nautical tours to its great museums and gorgeous gardens, it's the perfect place to learn and have fun in tandem!
Final thoughts
With a charming, laidback beach vibe combined with world-class entertainment and luxury vacation opportunities, there are plenty of diverse things to do in Hilton Head Island.
But whichever route you choose, you'll be treated to the perfect relaxing getaway… with enough parties and activities to keep things interesting, of course!
So grab your sunglasses and a towel, and get ready to unwind, South Carolina style!