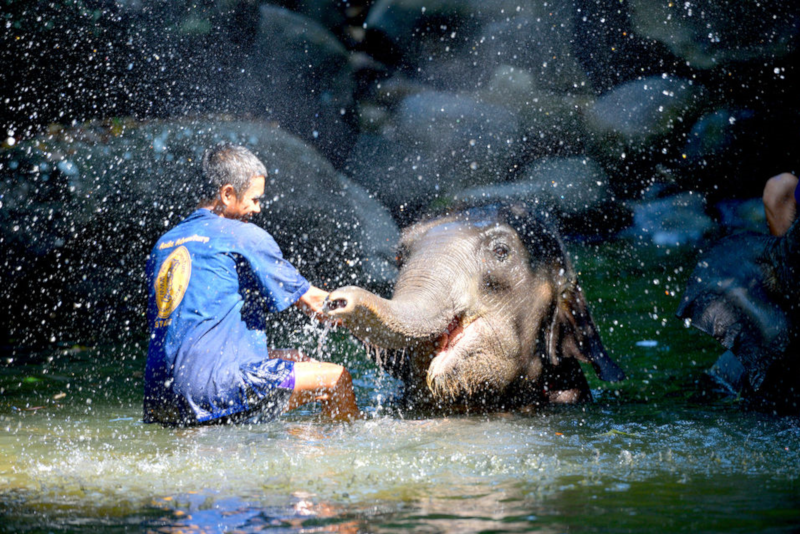 As one of the most popular islands in Thailand, Phuket has something for everyone and attracts millions of visitors each year. Despite the fairly small size, there are so many adventurous things to do in Phuket.
Beyond the tourist hubs, the Phuket we all dream of still exists. Here are 37 of the most awesome things to do in Phuket that you don't want to miss!
Scroll down the following list and choose what you want to experience in Thailand's biggest island.
COOL YOURSELF IN PHUKET'S BLUE WATERS
1- Experience kayaking in Phang Nga Bay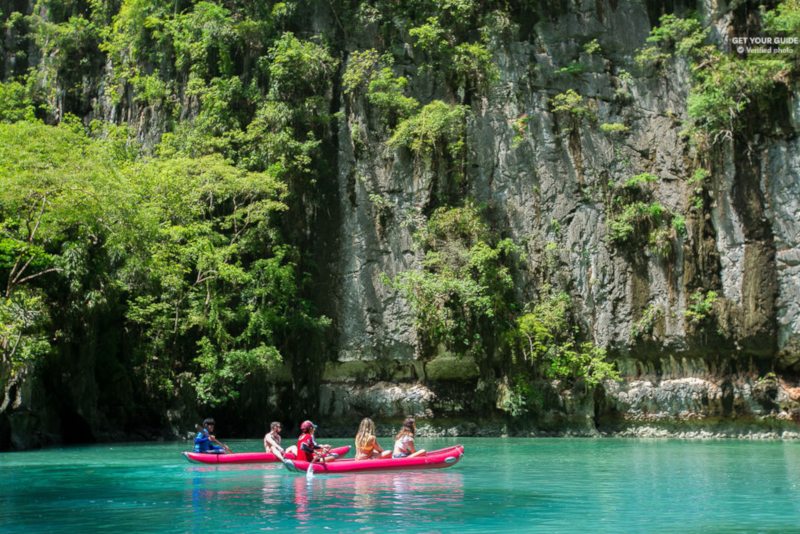 Choose a Kayaking day trip in Phang Nga Bay that will lead you to the "Hongs" (mysterious caves within the islands), with the possibility of overnight in some bungalows set in various islands. A great experience to pull away from touristic crowds and escape to unique places you only can see in Phuket.
2- Surf Phuket's waves at Kata beach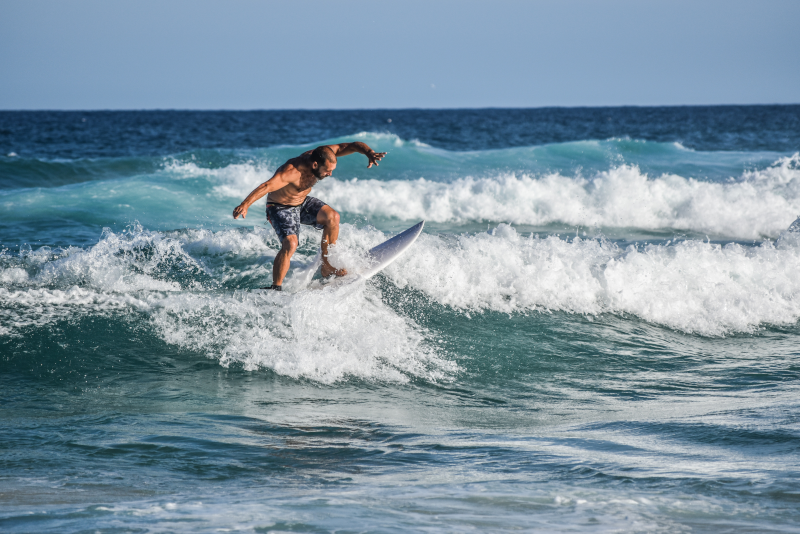 Kata beach it's a paradise on earth. Located in the south of Karon Beach, every person who visits it falls in love with its clean sand and clear waters. An ideal setting for surfing, snorkeling, and relaxing with friends and family. If you're a beginner, you can have surf lessons with a professional instructor.
3- Go white-water rafting on the Phang Nga river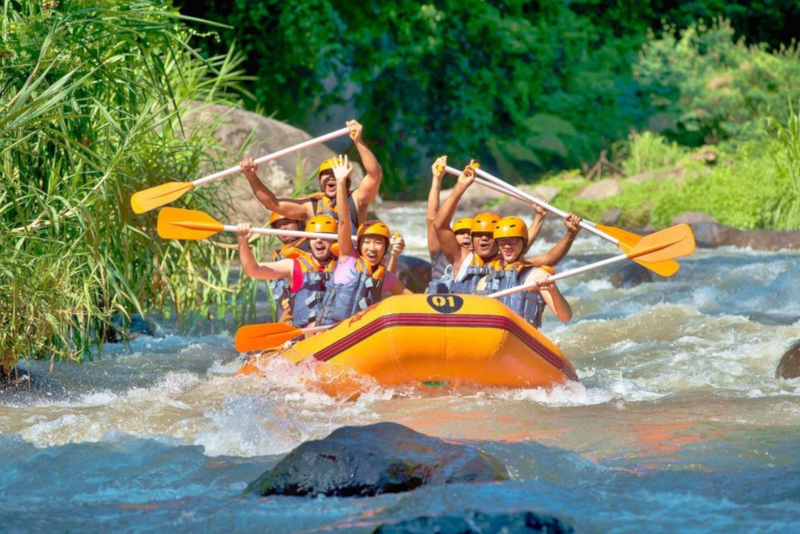 Rafting is a great way to discover great spots in Phuket while having an exciting, fun, and adrenaline-fueled activity. Descend impressive rapids in the middle of the jungle of Phang-nga and make stop-overs in places like the Monkey Cave, waterfalls, or temples. You also can combine your rafting day tour with other thrilling activities like ATV or zip line.
4- Go on a fishing day trip in the Andaman sea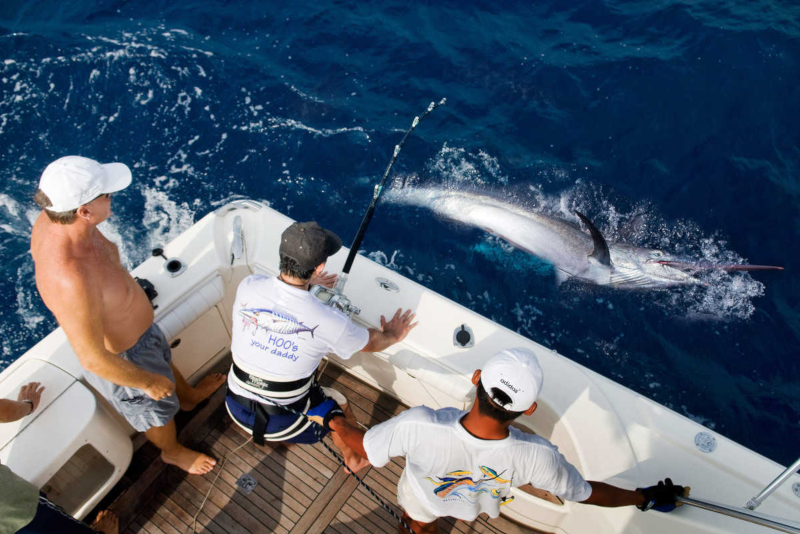 If you love fishing, you absolutely need to it in Phuket! In the Andaman sea, you will be able to catch some of the biggest fish you'll ever see. Professional fishermen will lend you the equipment and give you precious tips to catch monster fish!
5- Dive and explore Similan islands fascinating underwaters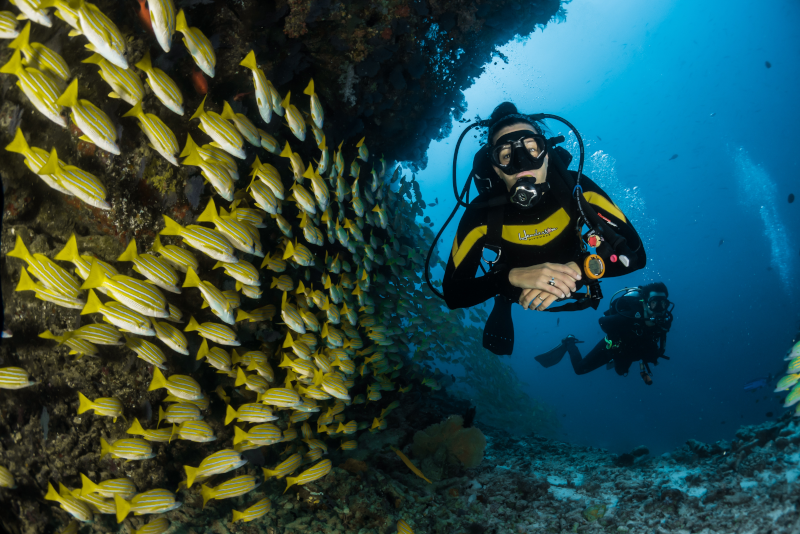 The Similan Islands have possibly the best diving spots in Thailand. Explore underwater spots like the Elephant Head or the East of Eden to discover extensive marine life made of thousands of beautiful animals, coral reefs, and profound rock gorges. A fantastic experience to do in Phuket!
6- Go snorkeling in the Racha Islands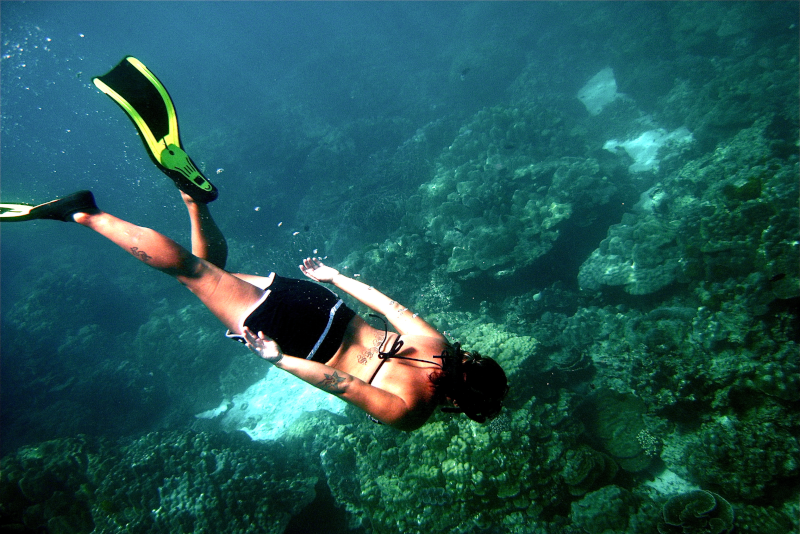 Situated at the south of Phuket, Racha Islands are paradise on earth. The crystal blue water is perfect for snorkeling and the soft and warm sand to relax. The island is reachable with speedboats transfers, which already is a great experience to live in Phuket.
IMMERSE IN PHUKET'S CULTURE AND TRADITIONS
7- Pay a visit to the Big Buddha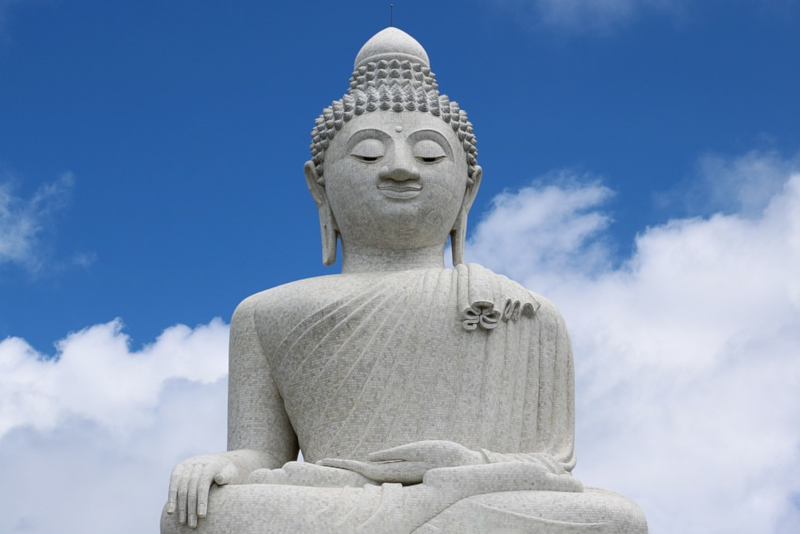 At the top of the Nakkerd Hills, located in the northwest of Chalong Circle, sits the Big Buddha, a highly recognized and worshiped monuments on the island. The 45-meter-tall statue is still under construction, but worth the visit. The spot has a very quiet atmosphere and offers a 360-degree view of the island.
8- Watch an impressive Muay Thai fight at Bangla Boxing Stadium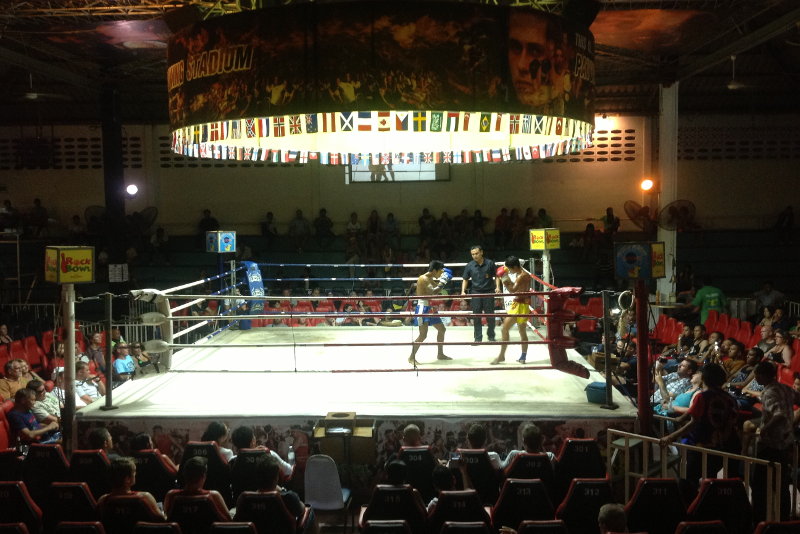 Assist to real Muay Thai fight at the Bangla Boxing Stadium Patong, in Phuket. Discover the fierce martial art that combines fists, elbows, knees, and legs. The gym organizes a lot of events with men and women coming from all around the world to face each other in brutal bouts.
9- Meditate at Wat Chalong temple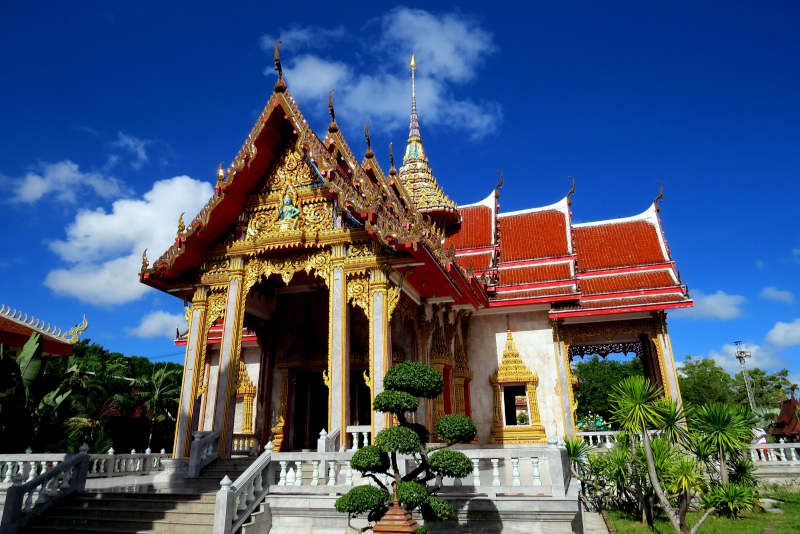 Wat Chalong is the biggest, most honored and visited Buddhist temple in Phuket. It was built in the 19th century, and now locals are welcome to come and pray and foreigners to discover Buddhism and Thai culture.
10- Stroll around the Chillva Market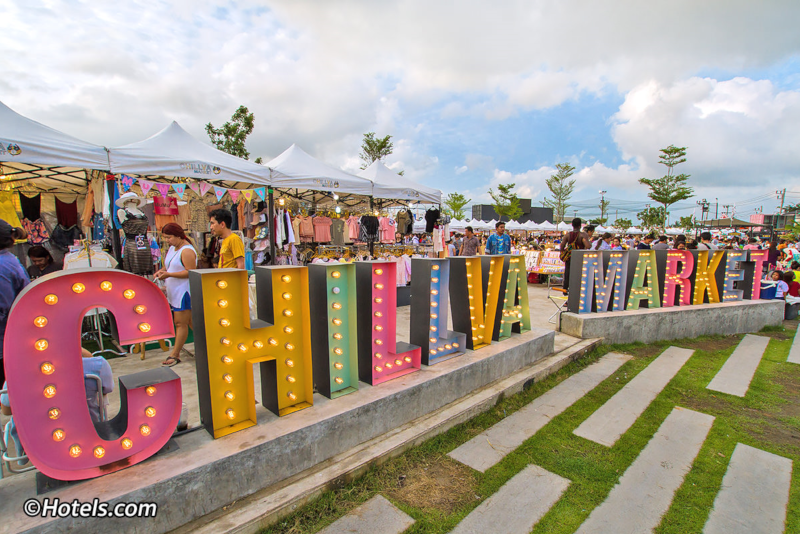 Also known as the Night Market in Phuket Town, this event starts around 4 p.m when locals open their stalls to sell clothes, accessories, food, and other knick-knacks.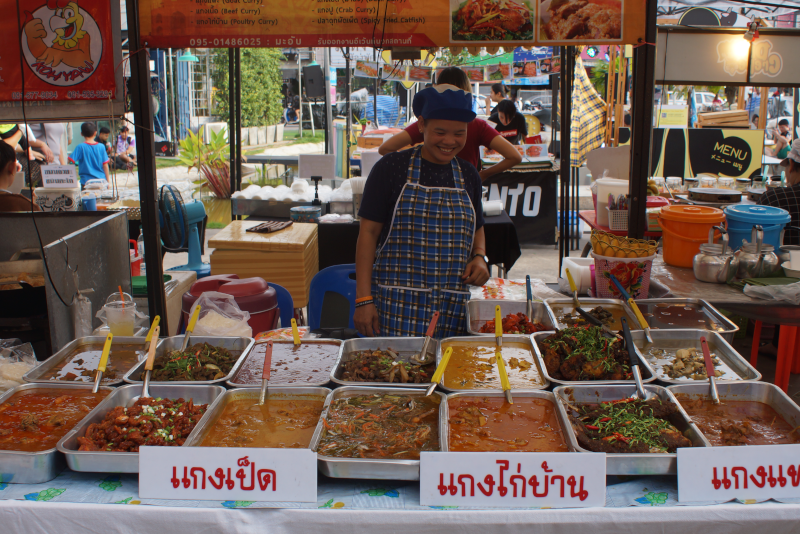 Although the market is more targeted to locals, you still can enjoy excellent food there and assist to concerts given in the central amphitheater. The place has a good vibe, ideal for immersing in Thai culture.
11- Visit the stunning Koh Panyee floating village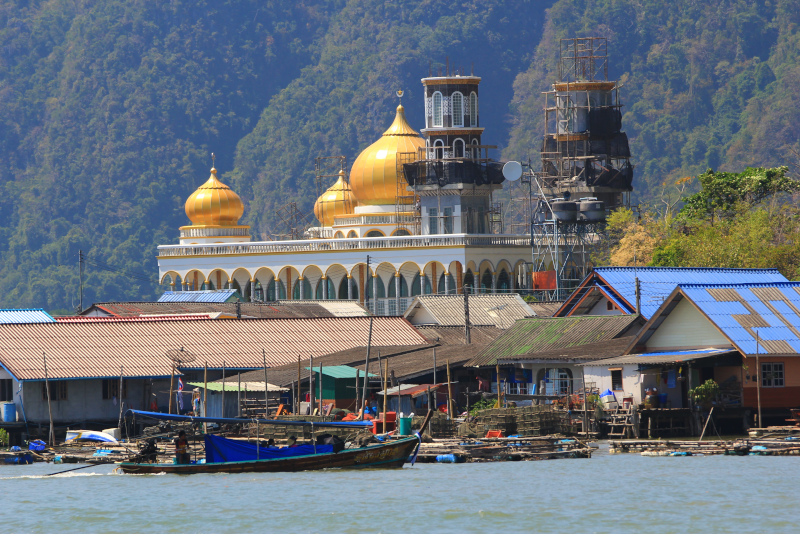 Koh Panyee is an incredible fishermen village built on stilts. Although it looks like a small traditional village, it has a lot of facilities like restaurants, and even the internet. The locals are very welcoming and will proudly make you a tour of their hometown.
They have a strong bond with football, so you also can see there a floating football stadium. Challenge the kids for a match, they will love it! Note that it is a traditional Muslim village, so women should not wear clothes that overexpose their bodies.
12- Learn how to do the best Mojitos at the Chalong Bay Rum Distillery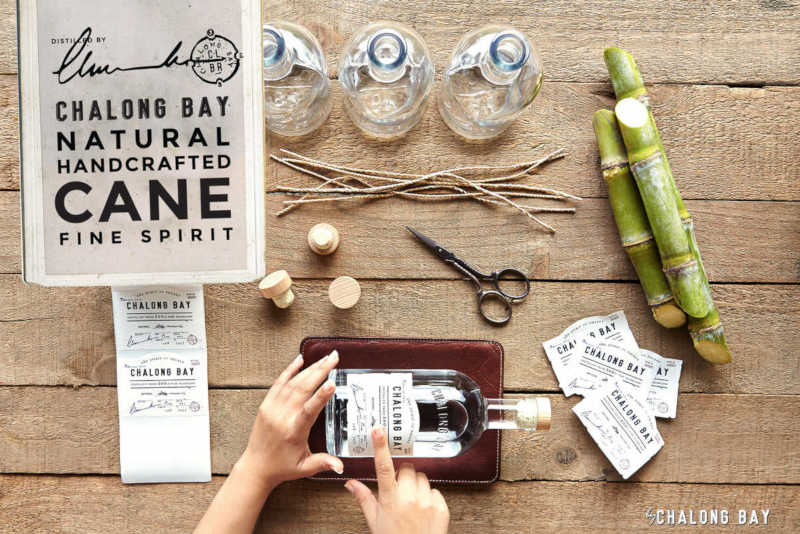 Go to Phuket Chalong Bay Rum Distillery and have a behind-the-scenes experience on how one of the world's most refined Rum is made. Learn how the sugar-cane goes to the bottle, how to make sweet mojitos at home, and finish the tour with a tasting of cocktails. But go easy on it, they're quite strong!
WITNESS PHUKET'S BEAUTIFUL NATURE AND LANDSCAPES
13- Play with monkeys at the Monkey Hill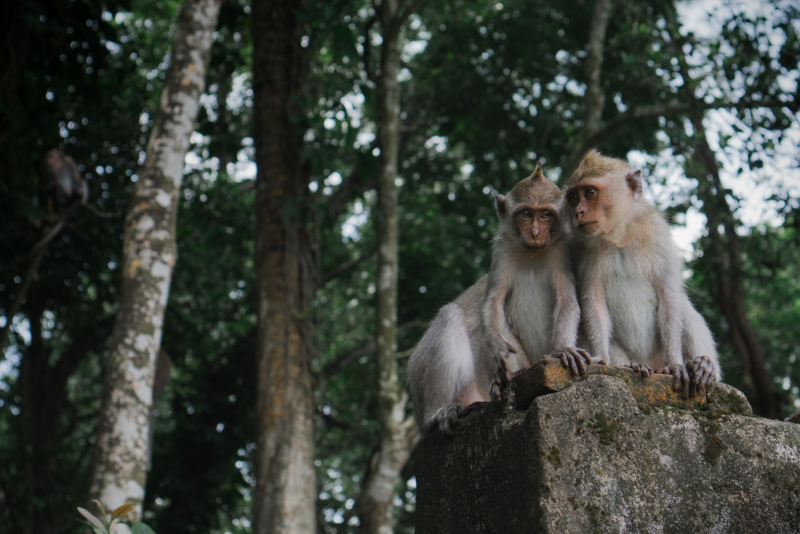 Come and admire those cute little monkeys in their biggest playground on the island. Although they're gentle, follow the instructions to avoid scaring them. Besides the monkeys, the area is also great for a walk and offers many viewpoints.
14- Encounter elephants at the Elephant Sanctuary…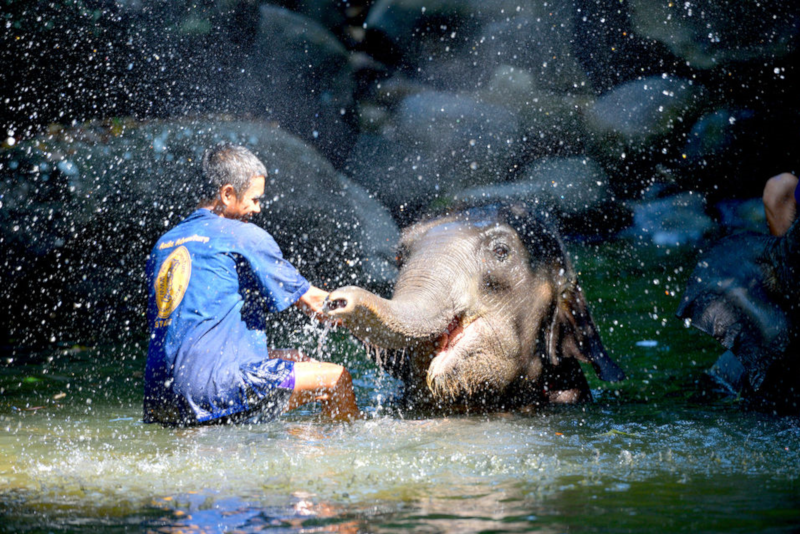 Live an incredible day with Thailand's friendly giants at the Elephant Jungle Sanctuary, the first ethical elephant park in Phuket. Enjoy tours in the picturesque park, play with the elephants and have a vegetarian meal. A must for animal-lovers!
15- …and sea turtles at the Turtle Sanctuary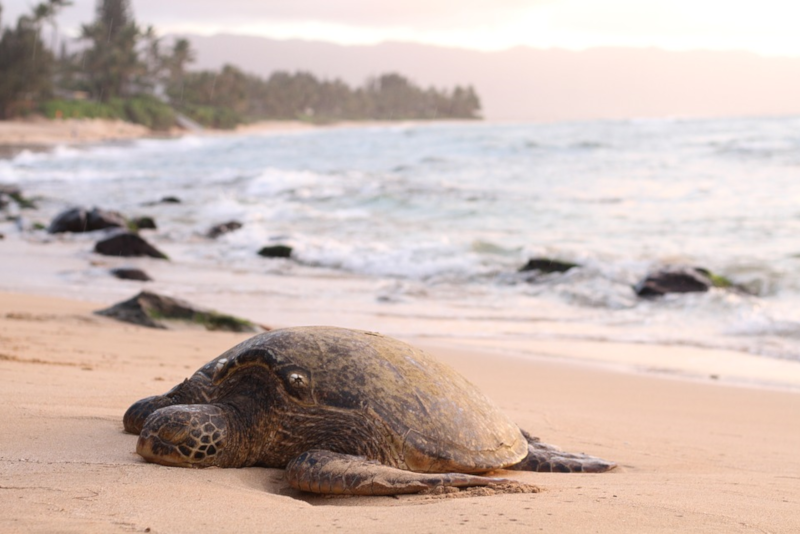 Visit this conservation reserve to learn more about Phuket's sea turtles and the foundation's missions to preserve them and the area. Pet, feed, and take care of the cute turtles.
16- Explore Khao Phra Thaeo National Park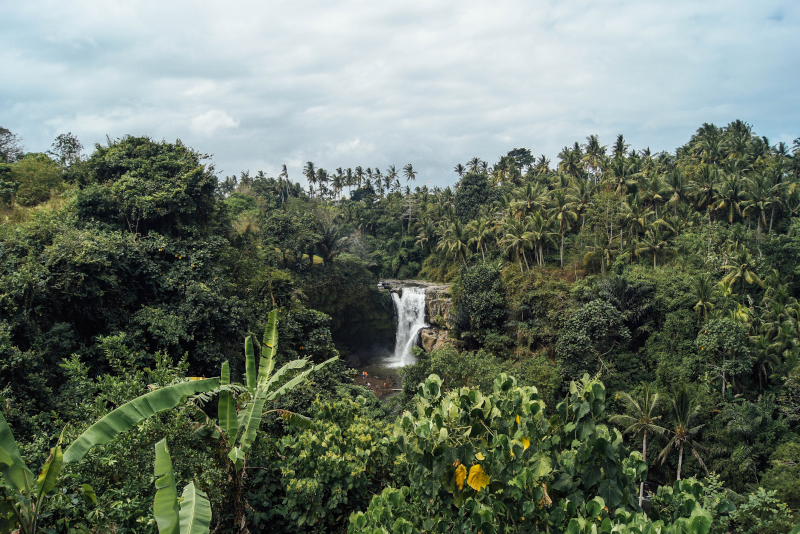 This wildlife sanctuary is a virgin rainforest, the last that remains untouched in Phuket. Situated in the north of the island, the forest is known for its wide variety of birds and other species.
Its main attraction is the Bang Pae waterfall that offers a spot so calm that most of the hikers stop there to bath and chill after a long walk.
17- Go on a island hopping day trip around Phuket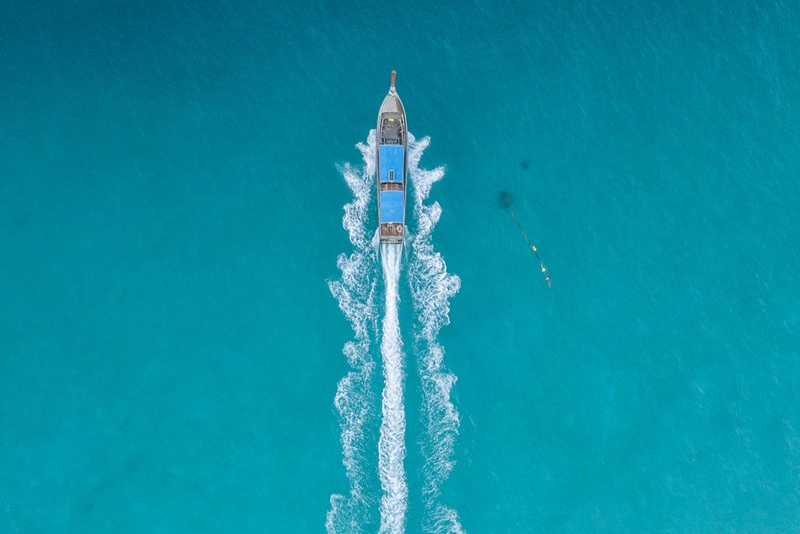 Phuket is surrounded by beautiful little islands that worth the visit, but if it is your first time in Phuket, there are at least two of them you should see.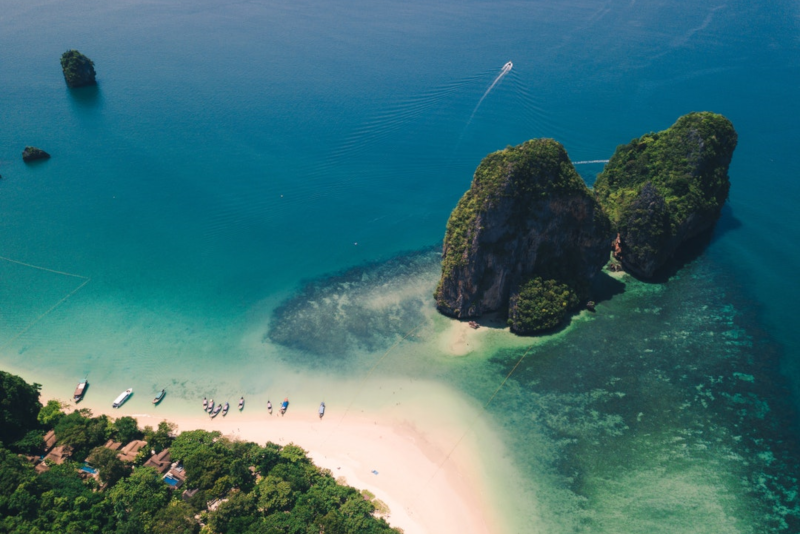 Climb on a speedboat and visit the Phi Phi islands and their wonderful scenery straight out from a dream.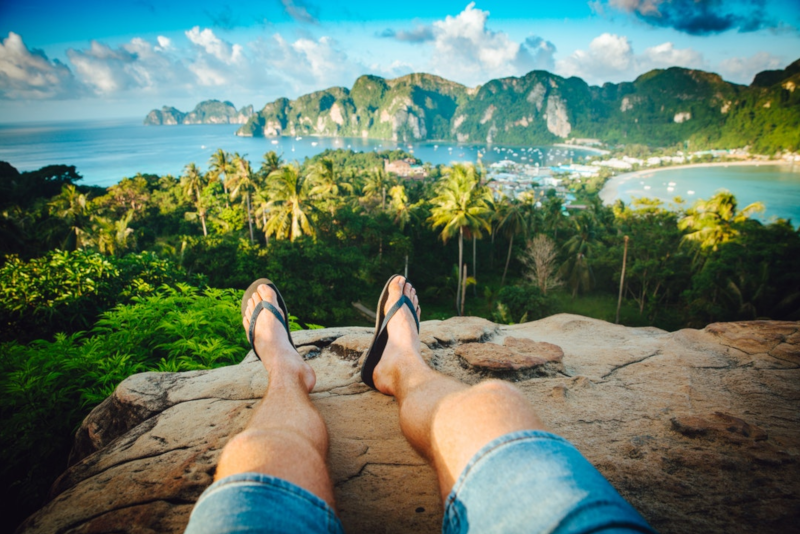 Then go to the very famous Khao Ping Kan, mostly known as the James Bond island, one of the most beautiful landscapes in Asia, popularized by the hit James Bond movie from 1974 "The Man With The Golden Gun."
Many islands can be visited from Phuket. Check out our list of the best boat tours from Phuket.
18- Explore Khao Sok National Park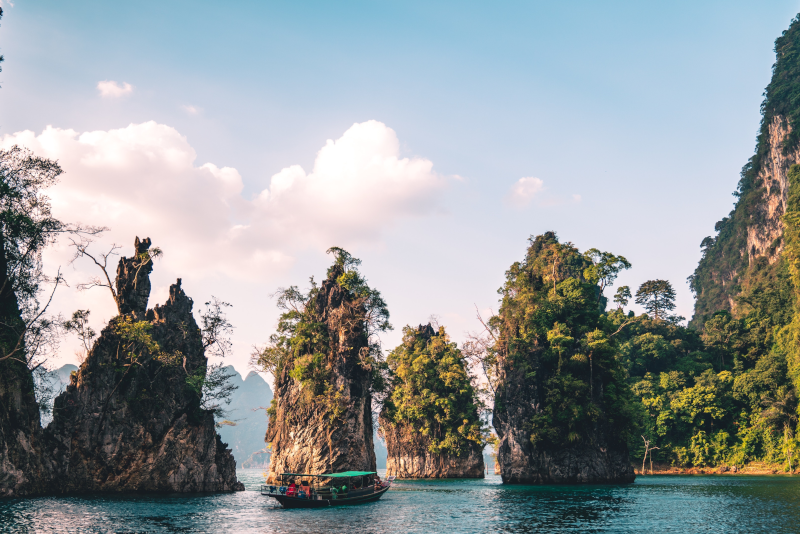 Khao Sok is another rainforest national park that offers the best of Thailand's Flora & Fauna. See waterfalls, caves and admire a wide variety of species, like bears, lions, and many more!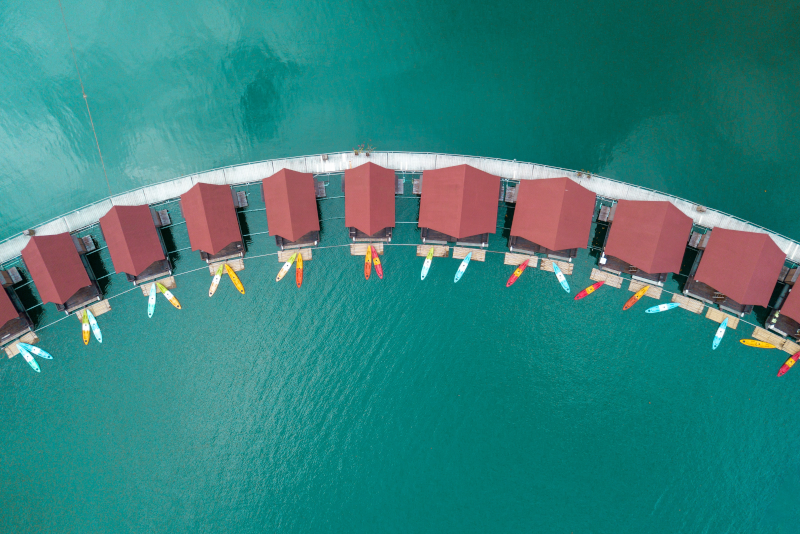 Many tours and activities are possible. We recommend spending more than one day with the possibility to overnight and fully experience this incredible piece of wildlife. If you are a nature-lover, you can't miss that!
19- Enjoy a Bike tour in the rural area Koh Yao Noi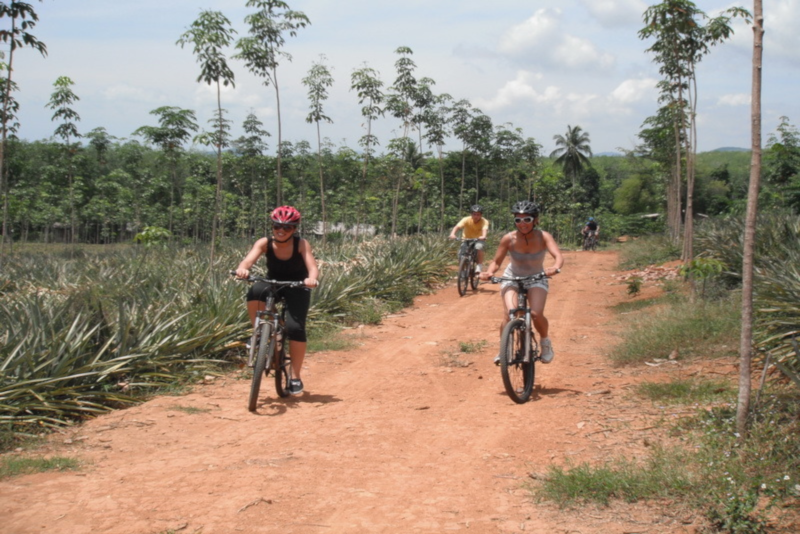 Bike tours in Phuket are one of the most immersive journeys you can do the island. Go for a tour that will make you discover the best spots, highlights, villages, and fields on the island while enjoying some fresh air and doing some physical exercise.
20- Admire Phuket from the sky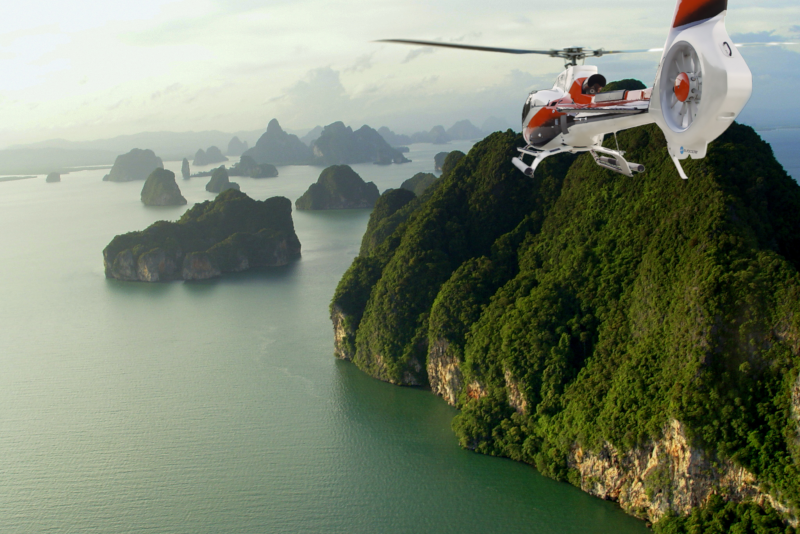 Discover Phuket's most wonderful landscapes in a comfortable helicopter Tour. Skydance is the most popular company and will make you live the ultimate flying experience by offering you one of the best picturesque views you will ever see in your life.
SURPRISE YOUR SOULMATE IN PHUKET
21- Sail in Phuket's romantic waters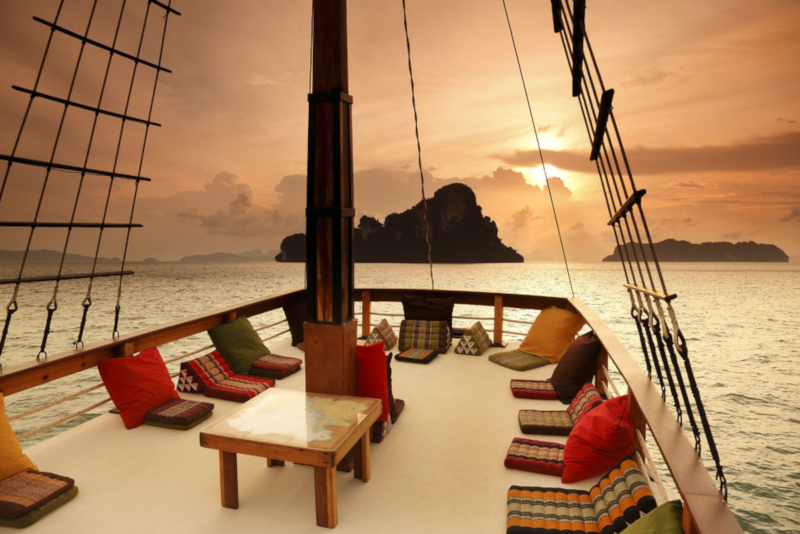 In the evening, relax from your activity-packed day with your lover. Set sail on a traditional wooden boat in Phuket's waters, and enjoy a delicious barbecue, drinking champagne, and admiring a beautiful sunset over the sea.
The romantic music played in the background definitively settles a unique atmosphere for those who are in love.
22- Get stunned by the view at Baba Nest rooftop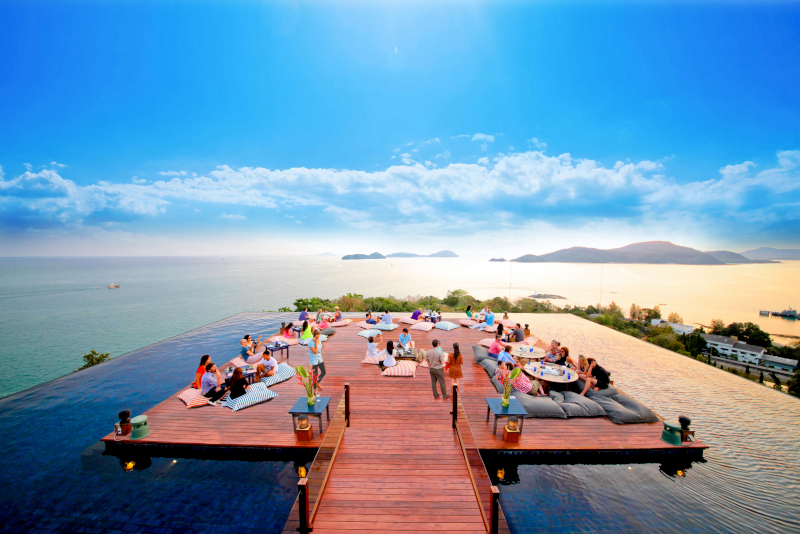 Baba Nest, located at the Sri Panwa Resort, is probably the best rooftop bar in Phuket. Head up to the rooftop for a breathtaking view of the Andaman Sea. Settle down and relax on a large and comfy cushion, and enjoy an incredible 180-degree ocean view.
23- Have a romantic beach picnic with your loved one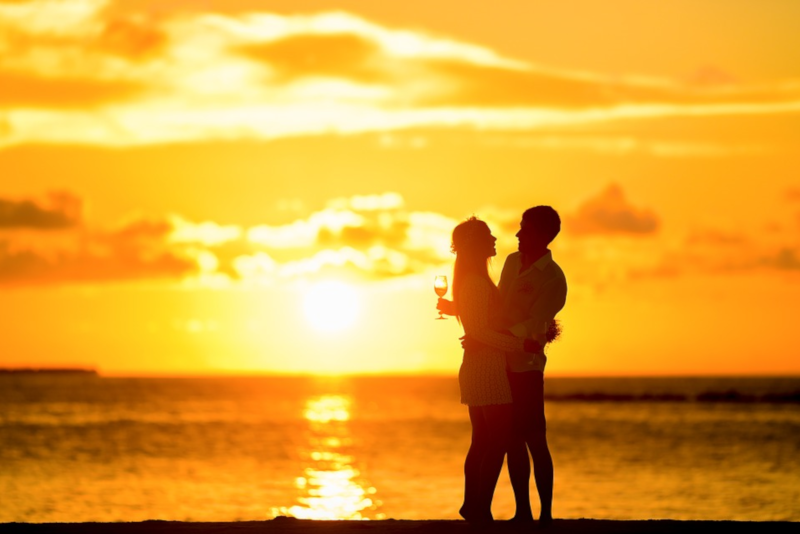 Your desire is to spend the rest of your life with your soulmate? With these romantic beach picnics in Phuket, you and your partner in life will be offered great intimacy, a delicious dinner with champagne, chocolate and strawberries, a private photograph, and a firework show to finish on a high note. How can she refuse your demand after such an experience?
WATCH A TYPICAL THAI SHOW
24- See a LadyBoys show at Phuket Simon Cabaret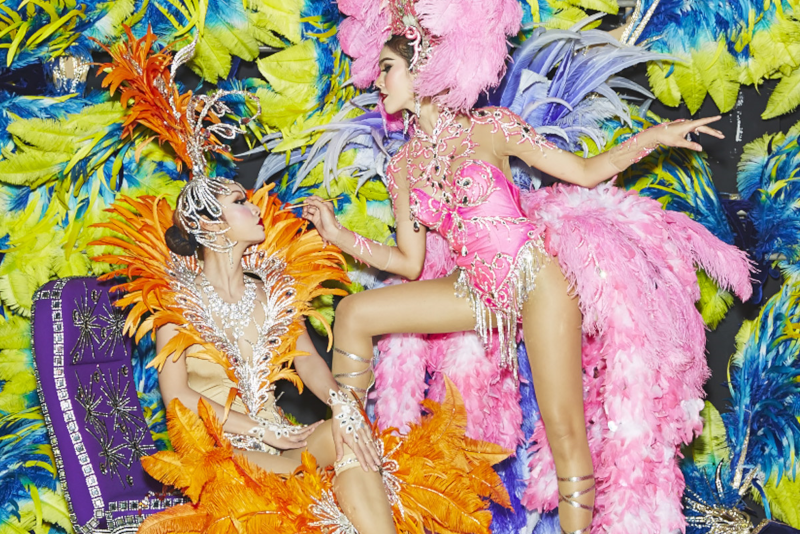 Possibly the biggest "transvestite" cabaret in Thailand. This show features songs and dances performed by Phuket's famous "Ladyboys." After the show, don't forget to take selfies with the performers!
25- Watch the fantastic Siam Niramit show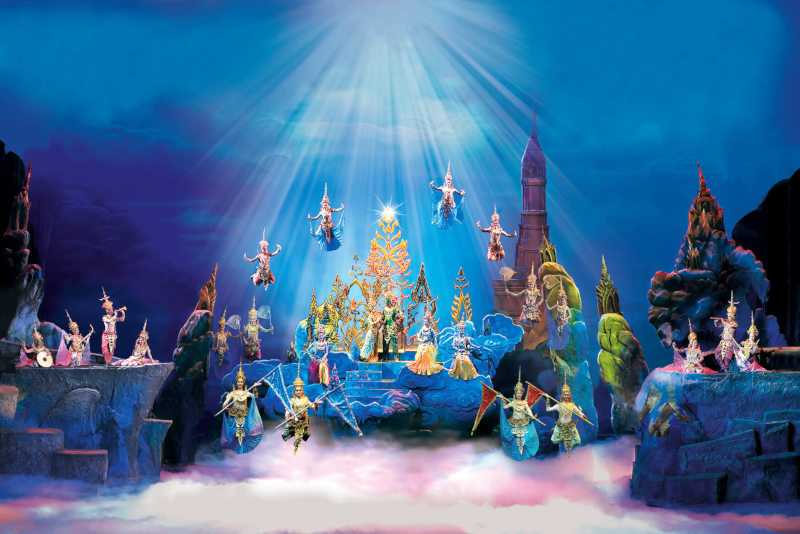 Assist to this fun and energetic show full of lights, costumes, dances, and many other features! Contrary to the Simon Cabaret, this show is more about a depiction of Thai culture and arts. For example, learn about the locals' conception of heaven and hell during the incredible second act. A good option if you're looking to learn about Thailand's culture while having a good time.
26- Marvel at the amazing Phuket FantaSea show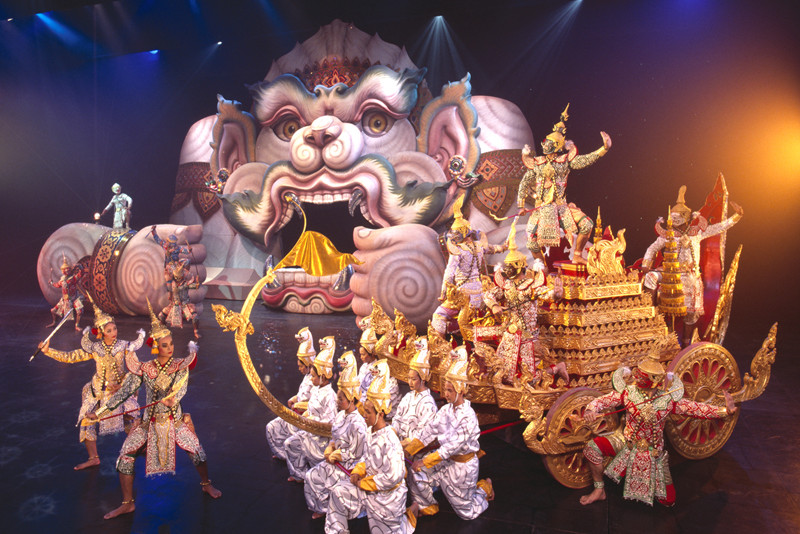 The drag-queen cabaret and Thai Cultural show are not enough? Well, then you should go to Phuket FantaSea to witness the real Phuket's craziness. The show is a mix of stunts, music, dances, and exotic animals that will make you question reality. But that's not all! The show takes place in a themed carnival park with lots of attractions, games and shops, and one of the largest buffets in Asia.
HAVE FUN AT PHUKET'S WILDEST PARTIES
27- Party hard at Bangla Road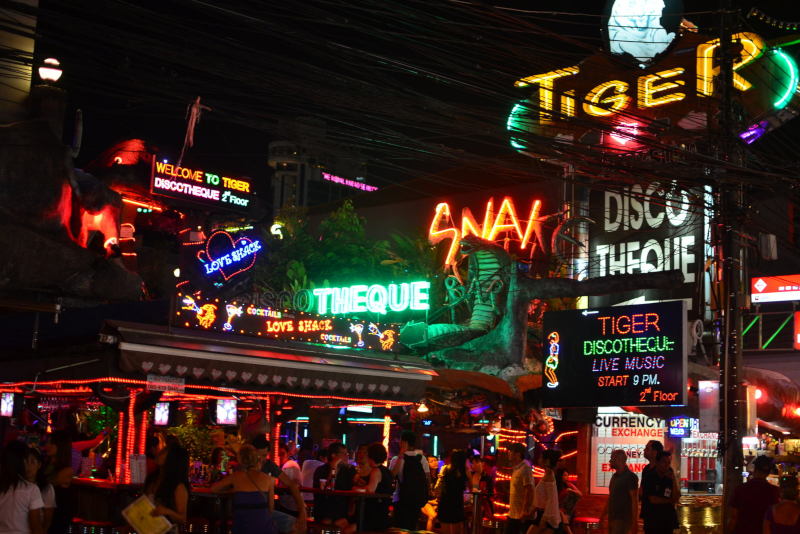 Bangla Road is the place to be at dusk. When the sun sets, only pedestrians are allowed in, and it turns into a street party made of neon lights, music, and drinks. A must for party lovers! Check out Bangla's best nightclubs: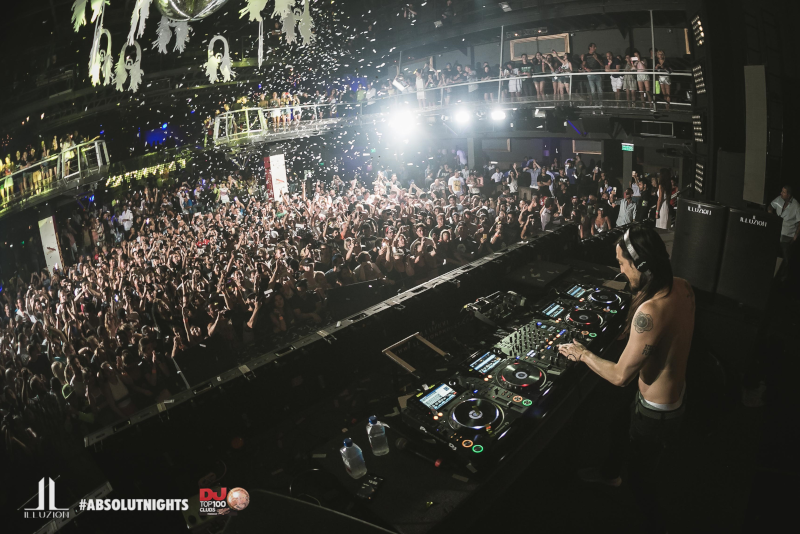 – Illuzion Club: Probably the best nightclub in Phuket, Illuzion was also ranked 48 out of 100 in DJMAG's list of the best clubs in the world. The high quality of the sound system and the incredible light show will totally catch you into the party. Don't forget to check the events as the club receive the most popular DJ's in the world.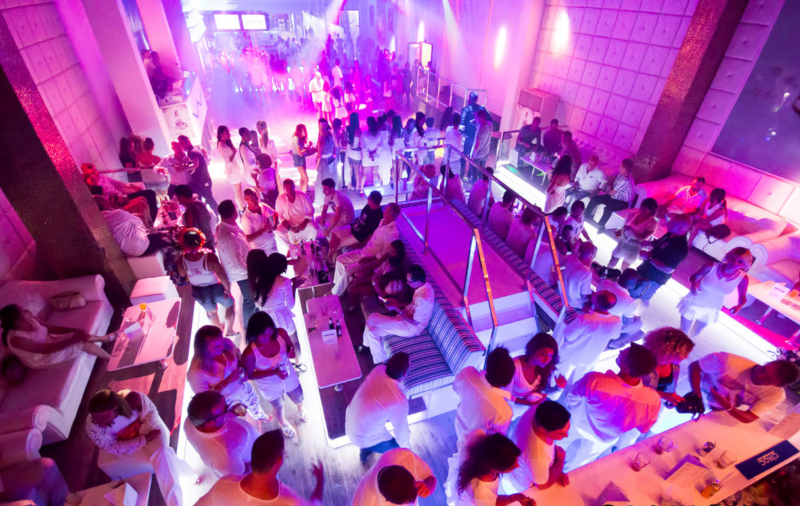 – White Room Nightclub: A more refined night-club in Bangla Road that requires a classy dress-code. Inside, enjoy the latest Rap, RnB, and pop music in a white environment that transforms thanks to the state-of-art light system. The White Room Club has the benefit of not be as packed as the other clubs, but the party still goes on!
28- Enjoy Phuket's best beach clubs!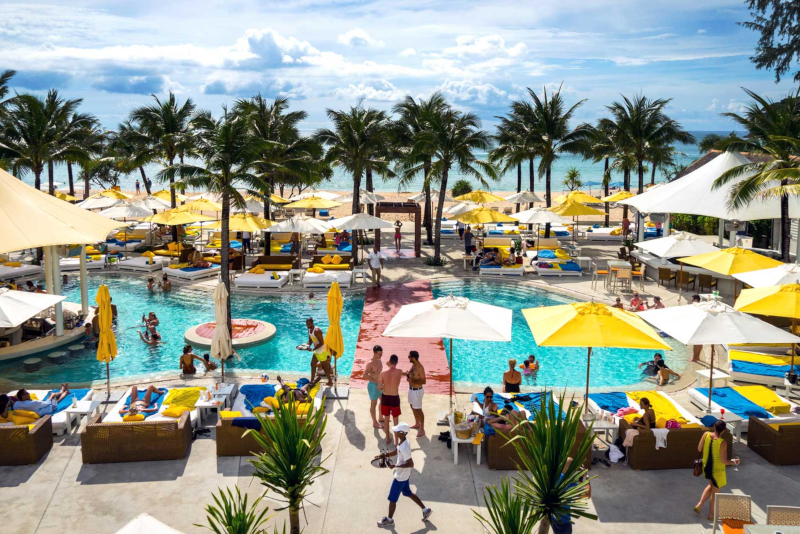 – Relax at the Dream Beach Club: Lie down on a comfortable couch in front of the beautiful sea, enjoying some chill-out beats while having a tasty cocktail.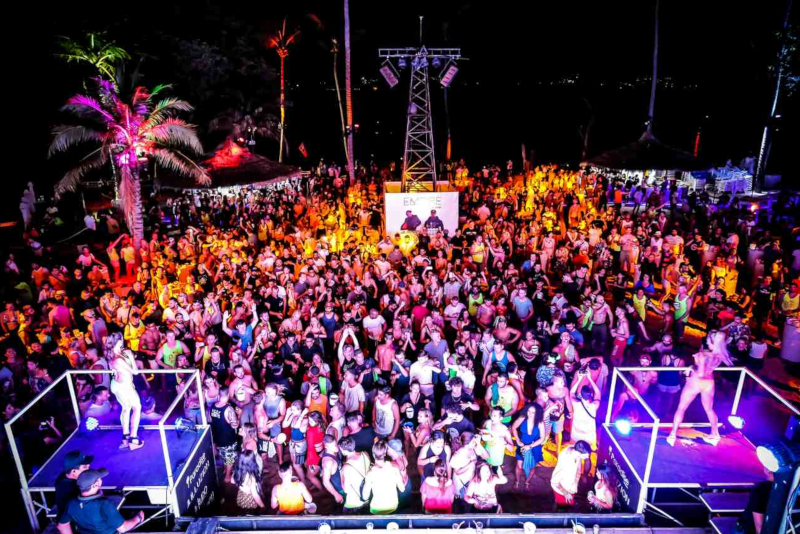 – Experience a full moon party at Paradise Beach Club: More than a simple beach club, Paradise is a resort full of activities. But what you shouldn't miss is the Full-Moon party, when the beach turns into a roofless nightclub with barbecue, drinks, and fire shows. An unforgettable night to live in Phuket.
29- Enjoy a party boat with your friends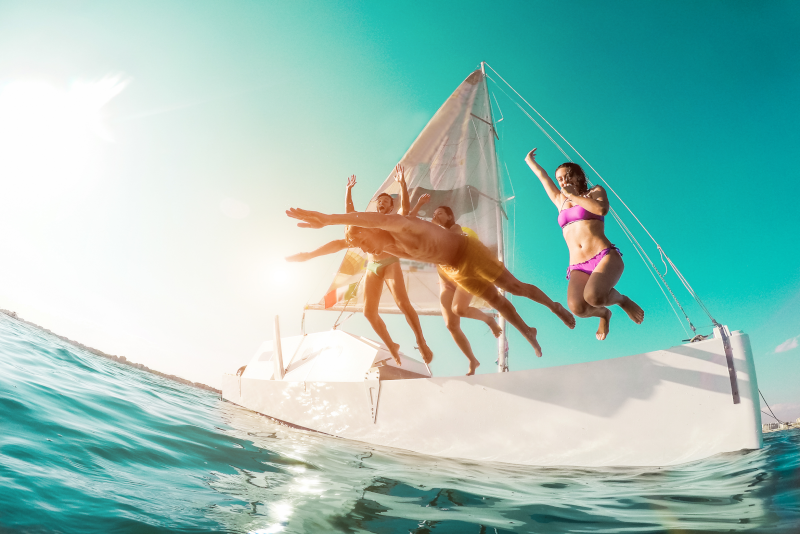 A Party Boat in Phuket is one of the most incredible nautical experiences to do in Thailand. Whether it's for a bachelor's party, a birthday, or any other celebration, invite your friends and have a blast on Phuket waters.
TRY PHUKET'S FUNNIEST AND UNUSUAL ACTIVITIES
30- Soar through the jungle at Flying Hanuman Zipline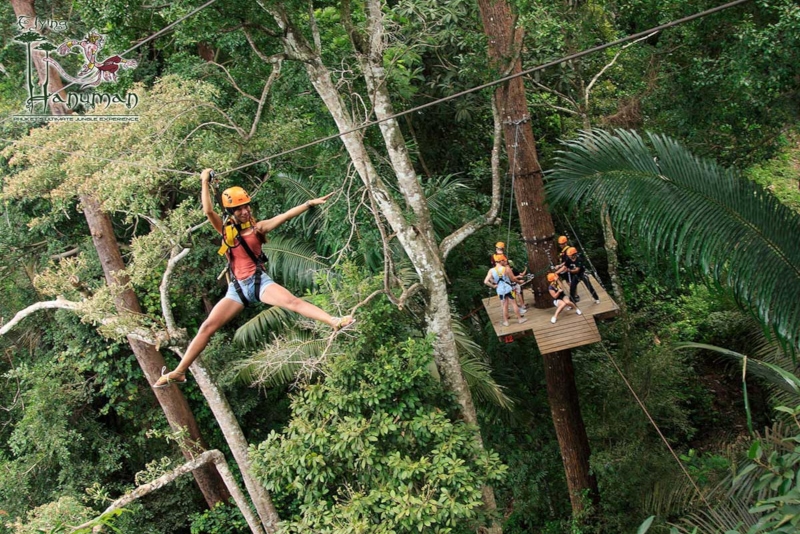 Live a unique adventure at Flying Hanuman. Explore Phuket's dense forest, climb the trees and follow the zipline course. Experience this day full of excitement, joy, and adrenaline and go back home with the best souvenir of Phuket's amazing nature.
31- Live a sci-fi experience at the Game Space Laser Battle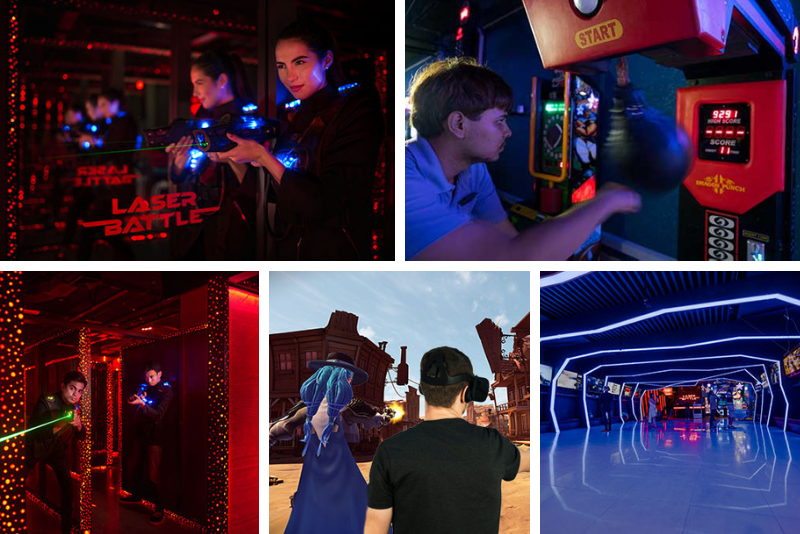 This awesome laser battle course is great fun for everyone! Experience the action-packed game with your family and friends. Get caught up in a universe of lasers shoot outs and elaborate plans to win over your enemies! Definitively an adrenaline rush. The battle course is part of a bigger arcade with lots of video games.
32- Get upside-down at the Baan Teelanka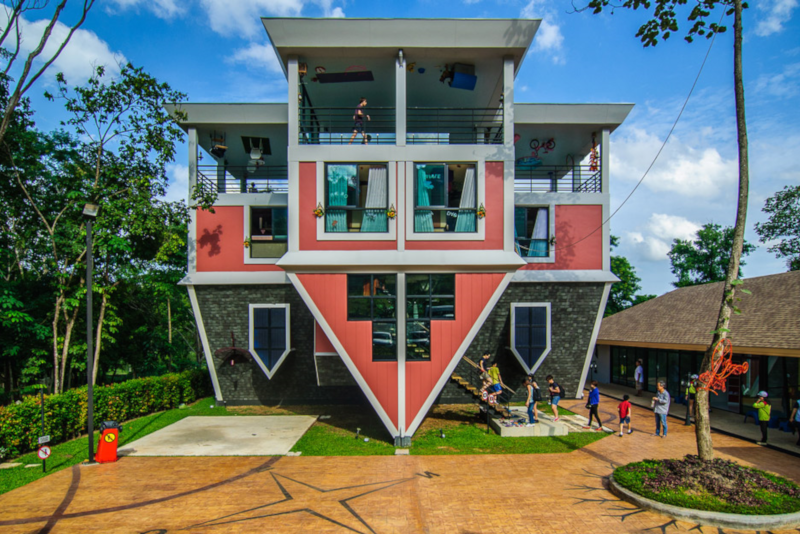 Baan Teelanka is an upside-down house in Phuket, one of the most unique attractions in the island. Take wacky pictures like you were Spider-Man. While you're there, take your kids to find their way out of the maze in the backyard or participate in an exciting escape game inside the house.
One of the most unusual things to see in Phuket.
33- Get shook with a zorbing in Patong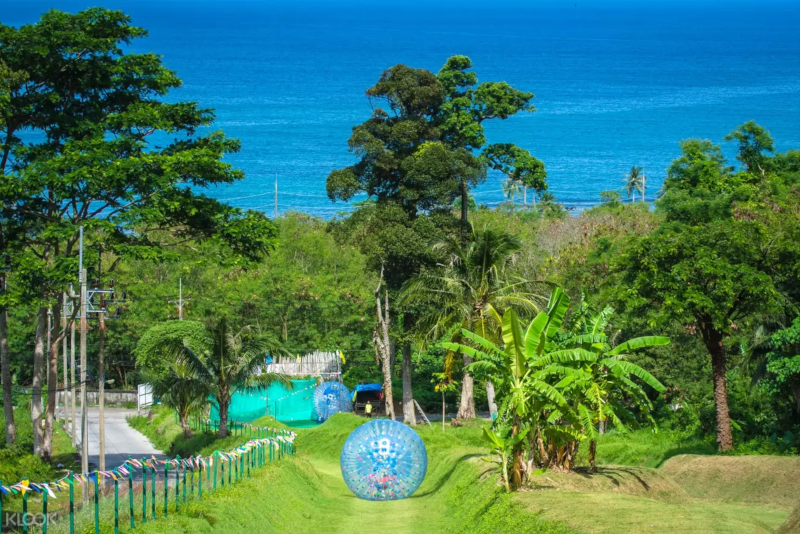 Down-hill a 190-meter descent inside a Zorb, a three-meter flexible plastic ball at Rollerball in Patong. This exciting activity, suitable for all ages, always triggers a lot of laughs, fun, and adrenaline!
34- Get puzzled by the Trickeye Museum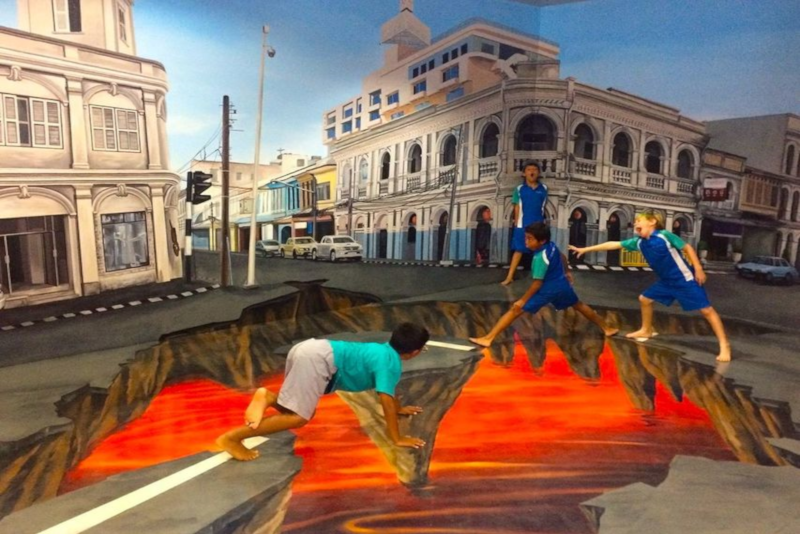 The Trickeye Museum is a 3D interactive museum featuring Trompe-l'oeil wall paintings. This museum will stimulate your brain and perception, but it's also a great place to have fun taking silly pictures.
35- Be brave enough and try bungy jumping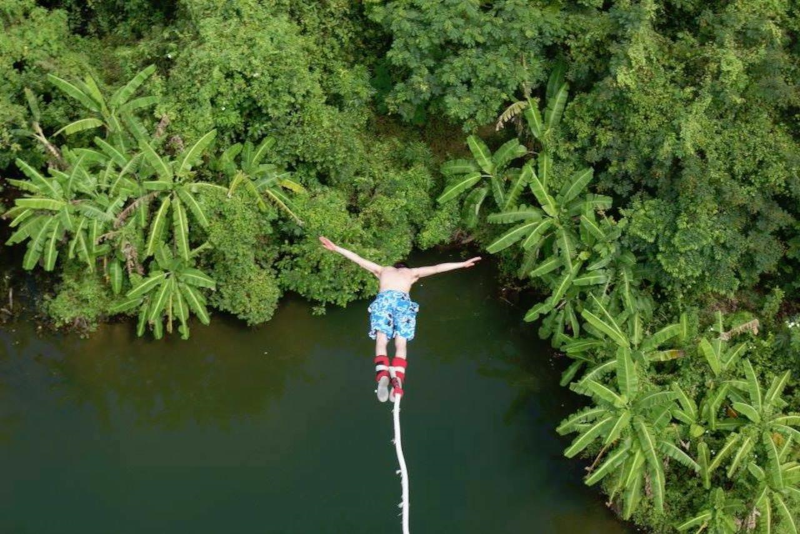 Adrenaline-junkies, come and defy gravity! About a 20 minutes driving from Patong, Jungle Bungy Jump overlooks a quiet lagoon at the center of a dense green forest. Dare the Leap of Faith and experience sensations that you never felt before.
GET A TASTE OF PHUKET'S TRADITIONAL CUISINE
36- Learn how to cook Thai dishes at the Blue Elephant Cooking School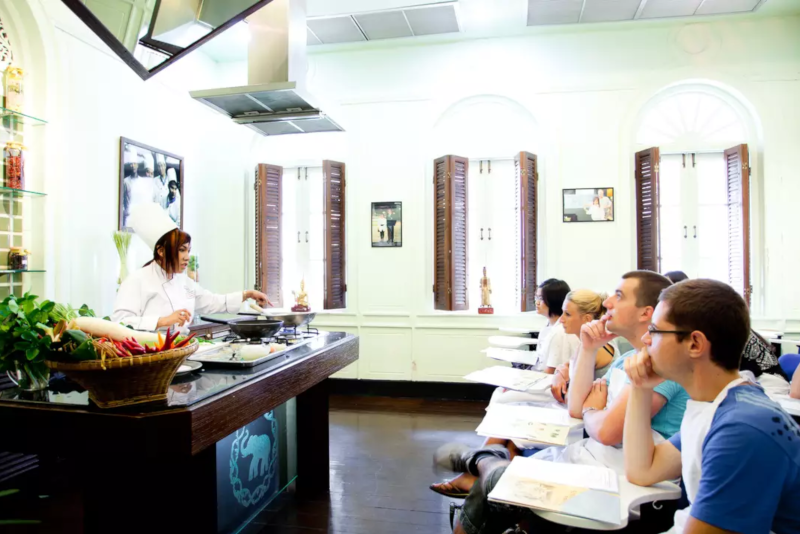 The Blue Elephant in Phuket is a restaurant that also provides cooking lessons. Learn how to cook royal Thai cuisine with the best Thai chefs. Afterwards, you can taste your creation and other delicious dishes from the restaurant. A funny and instructive day!
37- Eat Phuket's best dishes at Mom Tri's Kitchen Restaurant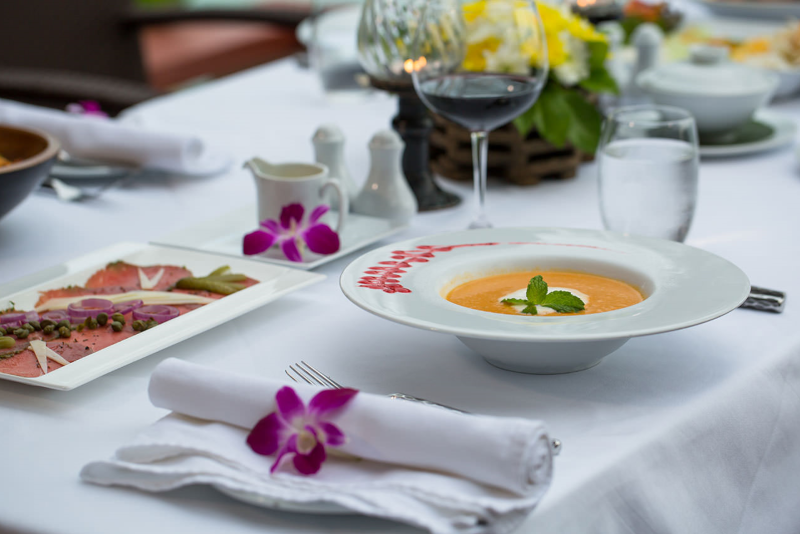 Try this rewarded restaurant situated at Mom Tri's Villa Royale. Enjoy Eurasian and typical Thai food while admiring an incredible view of the crystal-clear Andaman Sea.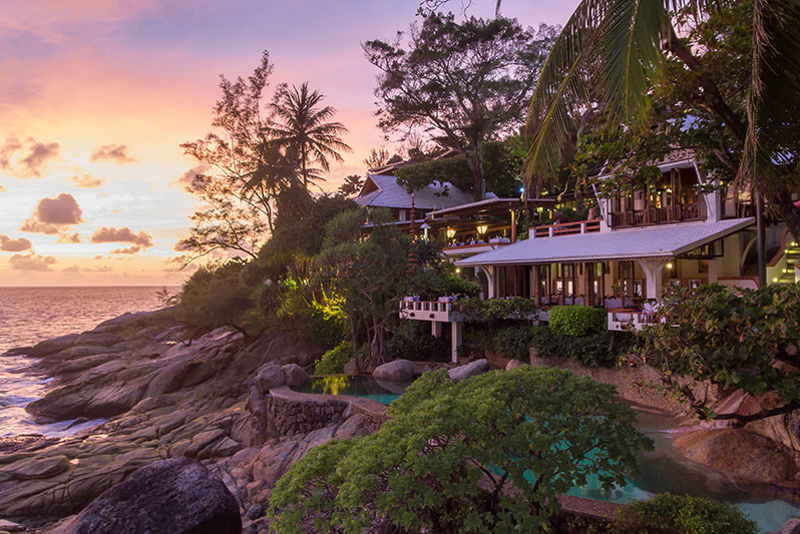 Check the sunset time and book your dinner for the same schedule! Trust me, it will worth it.
We hope you enjoyed this list. Did it help you plan your trip to Phuket? Don't hesitate to make your own suggestions in the comments or to ask any questions if you have one!
Enjoy Phuket and have a safe travel! 😀