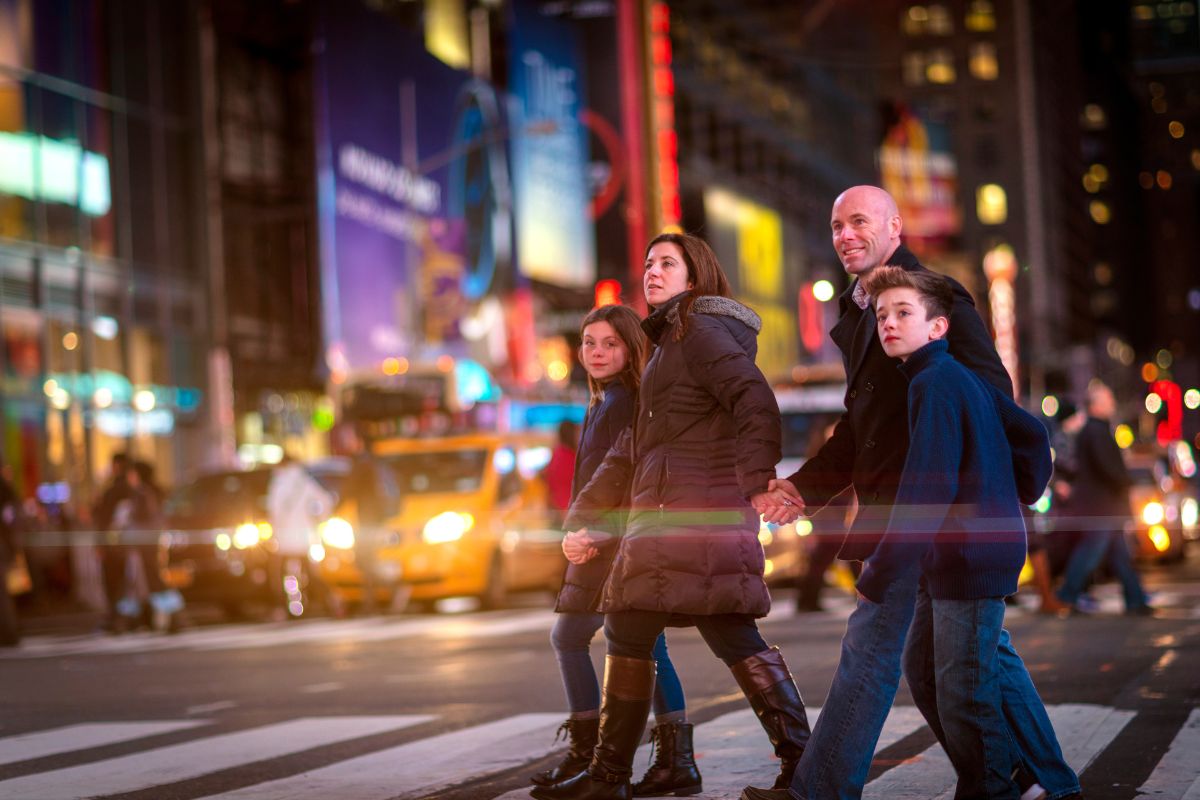 There are those that will travel the globe to catch a spectacularly dazzling performance of some of the greatest shows to ever take the stage … and there's no place quite like it than on Broadway!
If you're pondering which tickets to purchase for your next (or new) visit to the iconic theater district in New York City, here is a multitude of the best Broadway shows to see right now!
As the birthplace of actors, creatives and some of the biggest stars of the entertainment industry, Broadway has been the home of playwrights since the 18th Century, and the original theatrical district in Manhattan is a landmark in its own right.
Flash forward to the 1930s and the official Broadway League formed in NYC (its members comprising theater owners, operators and producers).
Only official members of the League have productions officiated by Broadway and categorized as such. Among these are legendary theatrical plays, musicals and performances, from Phantom of the Opera to Chicago to more recent showstoppers like Hamilton.
Regularly updated, check out this list of the 29 best shows and musicals to see on Broadway currently showcasing in theaters. Whether you're a musical fan or lover of a classic play, there's a stage for all.
Reader's tip: For a further in-depth look at the Broadway industry, check out our list of Broadway theaters.

1 – The Phantom of the Opera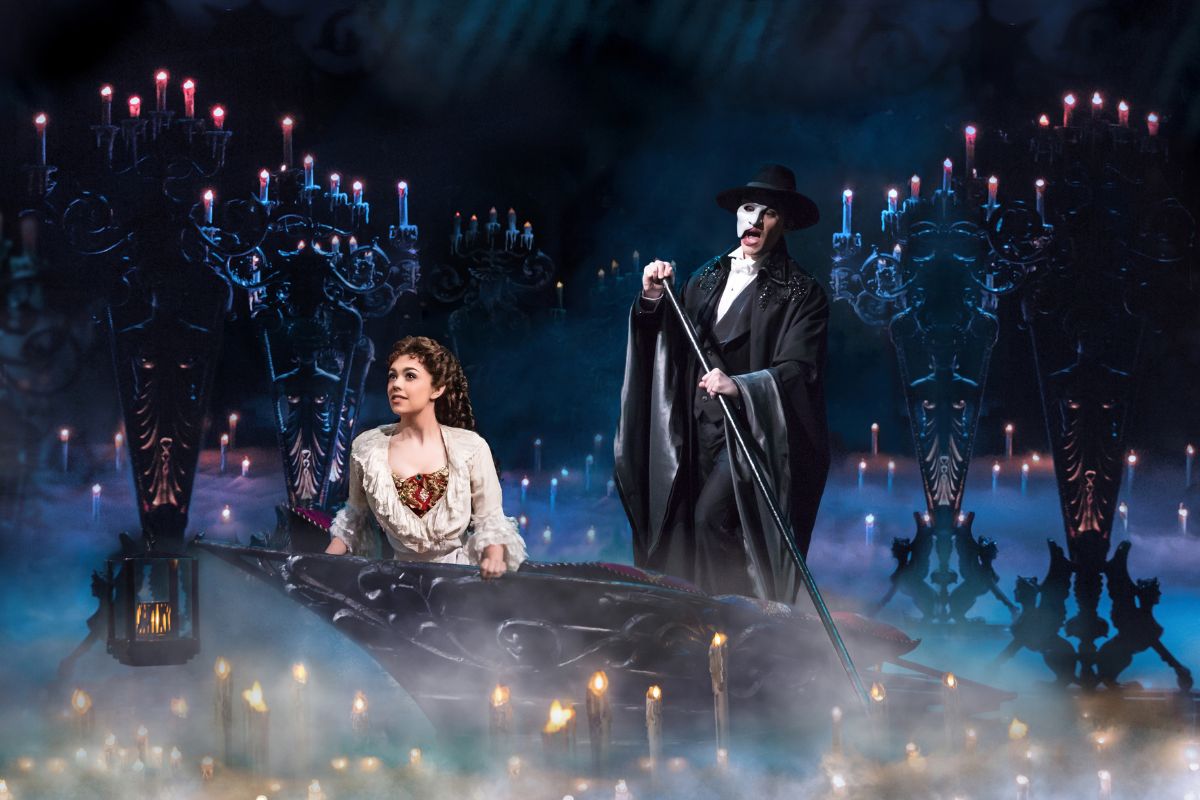 Aging like a fine wine — because all the best do — it would be a theatrical crime not to mention one of Broadway's greatest tales of love (and tragedy) … And as the longest-standing performance on Broadway, EVER, the illustrious Phantom of the Opera is iconic to say the least.
The curtain first pulled up for the Andrew Lloyd Webber dramatic production on Broadway in 1988 (debuting in London two years prior), and the playwright based his musical on the 1910 horror novel (Le Fantôme de L'Opéra) by French author, Gaston Leroux.
Claiming a whopping seven Tony Awards® for its 2.5-hour musical spectacle, the melodrama tells the tale of The Phantom (who lives in the shadows of the Paris Opera house) who falls in love with a soprano singer on stage.
The stage is elaborately set, the costume design adorned, and music is also by Andrew Lloyd Webber, with lyrics by Charles Hart.
After 35 years on stage, much to our (own) horror, the Phantom is taking its final last bow in April 2023 at the Majestic Theatre …
"Now I want to live like everybody else."
2 – Wicked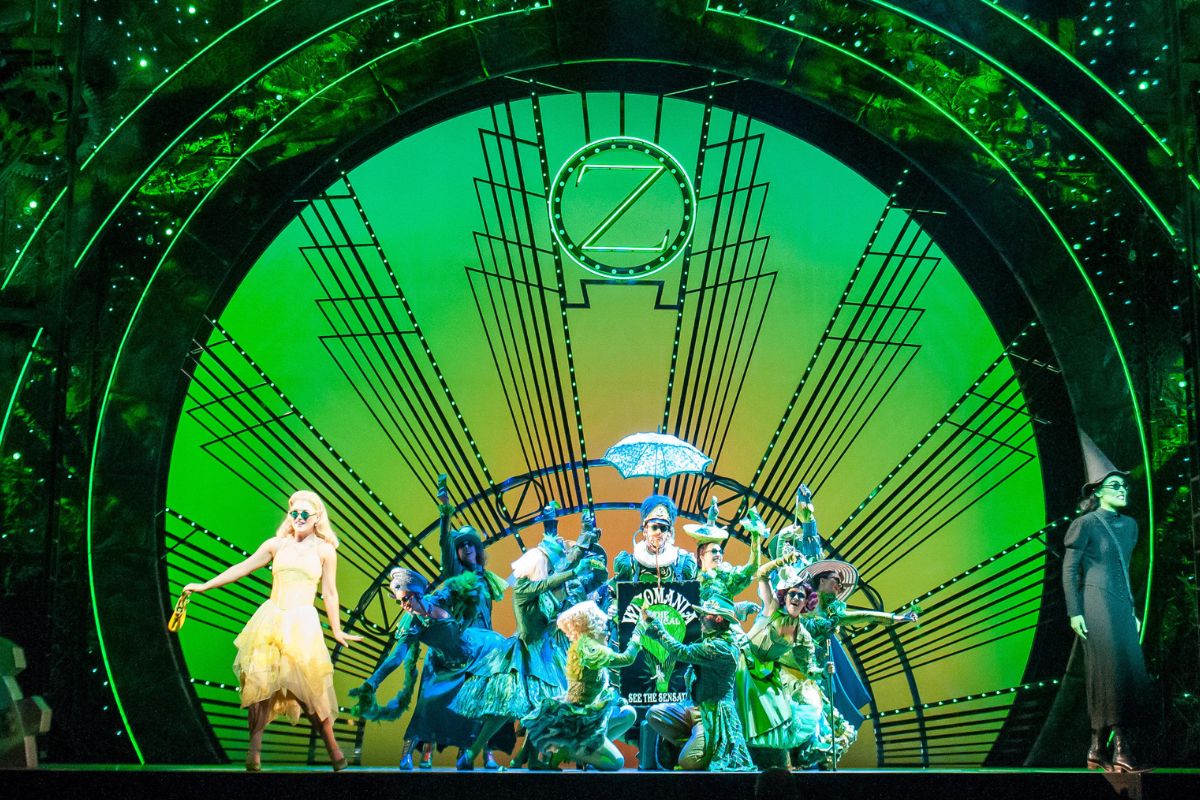 Calling all you witches of the wicked west and far south … Prepare for a night of swooping broomsticks, spellbinding songs and dazzling special effects during the outstanding Broadway production of Wicked.
Taking inspiration from the book, Wicked: The Life and Times of the Wicked Witch of the West (written by author Gregory Maguire in 1995), the long-running show was headed up in 2003 by composer Stephen Schwartz, making its Broadway debut.
Similarly to Maguire's version, Wicked tells the tale of a time long before Dorothy and the gang when the "Wicked Witch of the West" and the "Good Witch" of the south first met in the Land of Oz, became friends, and the events that unraveled thereafter when pinned against one another.
It's the classic tale of good versus evil.
Having won too many awards to mention — including Tonys and a Grammy — the cast is revered for their impeccable acting and beautiful singing voices … it is a musical after all!
Witty, lighthearted and exciting, Wicked is ideal for the entire family.
3 – Hamilton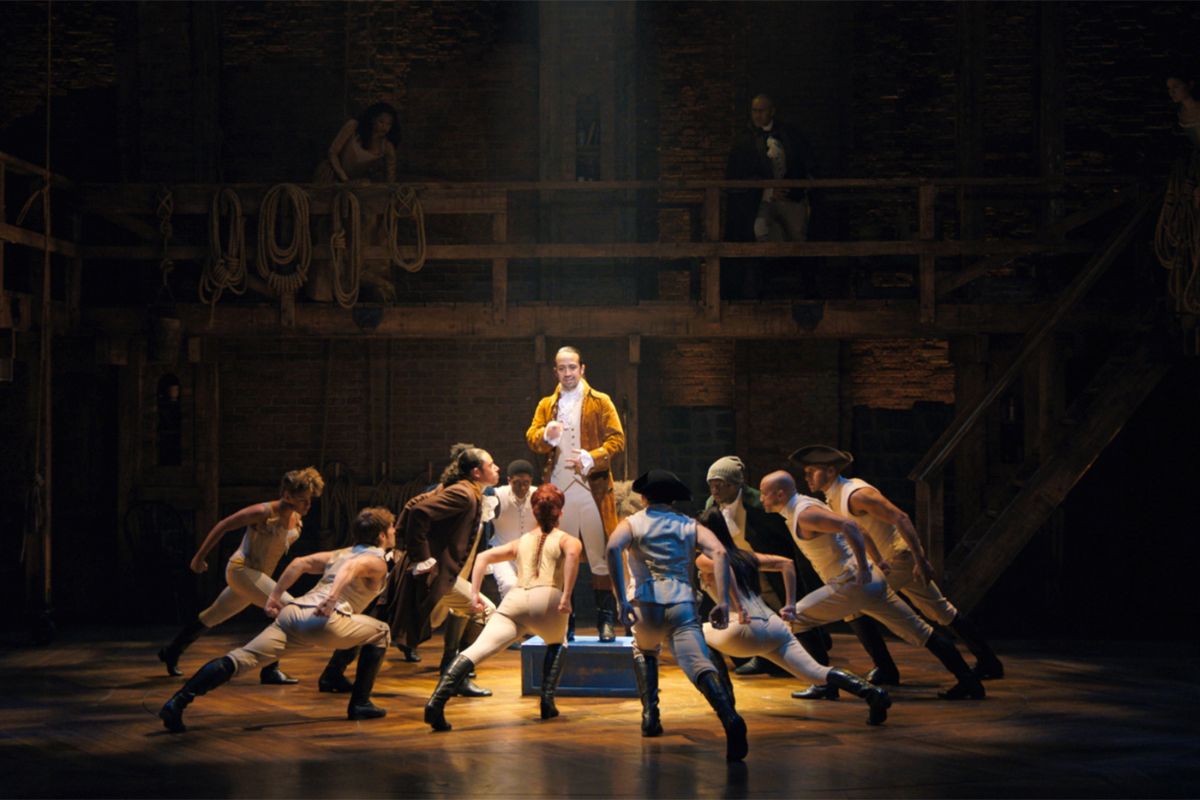 Taking not just the Broadway world, but the rest of the theater industry by storm; when Hamilton hit the stage in 2015, there was truly none like it before. What began as an idea for a hip-hop album transformed into one of the highest-grossing musicals of all time.
The storyline revolves around America's Founding Father, Alexander Hamilton — but with a twist. The entire tale is acted out, rapped and sung with hip-hop, R&B and soul stealing the show's limelight as its main music genres.
Ditching the usual Broadway ballads and concert-y tunes, Hamilton is so refreshing! It's no surprise it immediately began racking in accolades and recognition from day one, moving from off-Broadway (where it premiered) to official theaters in no time!
It's the brainchild of multiple award-winning composer, songwriter, actor, and playwright, Lin-Manuel Miranda. Just one year of opening, it received the Grammy Award for Best Musical Theater Album in 2016.
As put by Miranda himself, the production aims to showcase "America then, as told by America now."
From its stellar cast, script and songs, this is one of the hottest hits of the century!
4 – The Lion King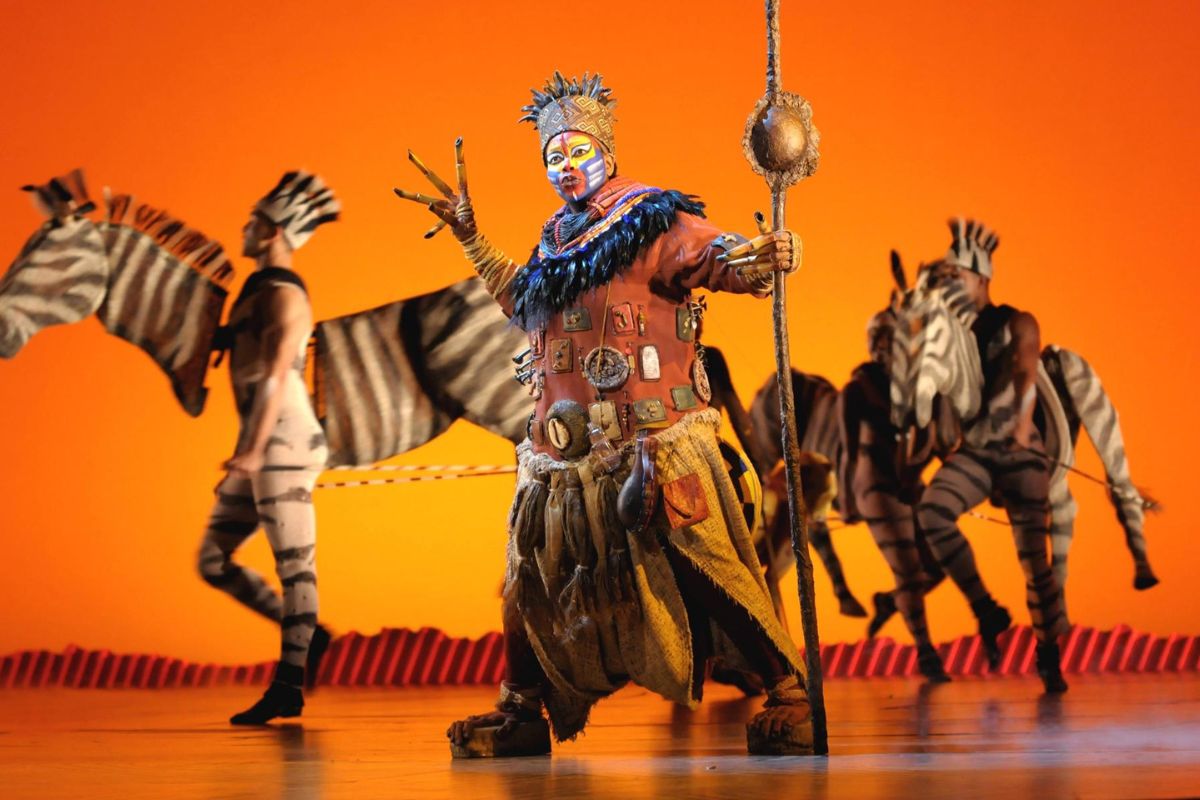 Since 1997 (and with no plans for ending on Broadway any time soon), The Lion King continues to steal the hearts of both young and old audiences, from its emotionally charged soundtrack to its soul-touching story of Simba.
The original Academy Award (and Golden Globe) winning Disney film was an instant smash hit when it was released in 1994, and just three years later, the theatrical version came to life on stage.
Directed by Julie Taymor, the Broadway adaption enacts the same storyline, tracking Simba's journey after he is banished from the Pride Lands by his uncle, Scar until he returns to claim his rightful throne as King.
During the 2.5-hour performance, expect to hear all of your original favorites … 'Circle of Life,' 'I Just Can't Wait to Be King,' 'Hakuna Matata' and 'Can You Feel the Love Tonight' are just a few to give you the goosies for now.
With spoken word and songs sung in six different African languages, including Zulu, Xhosa, Swahili, Sotho, Tswana and Congolese, the six-time Tony Award®-winning musical's tracks are written and compiled by Elton John, Tom Rice, Lebo M., Hans Zimmer, Mark Mancina, Jay Rifkin and Taymor.
From Minneapolis to New York to tours around the world, the set at the Minskoff Theatre will blow your socks, with both actors dressed in costume as well as breathtaking puppetry work.
5 – The Book of Mormon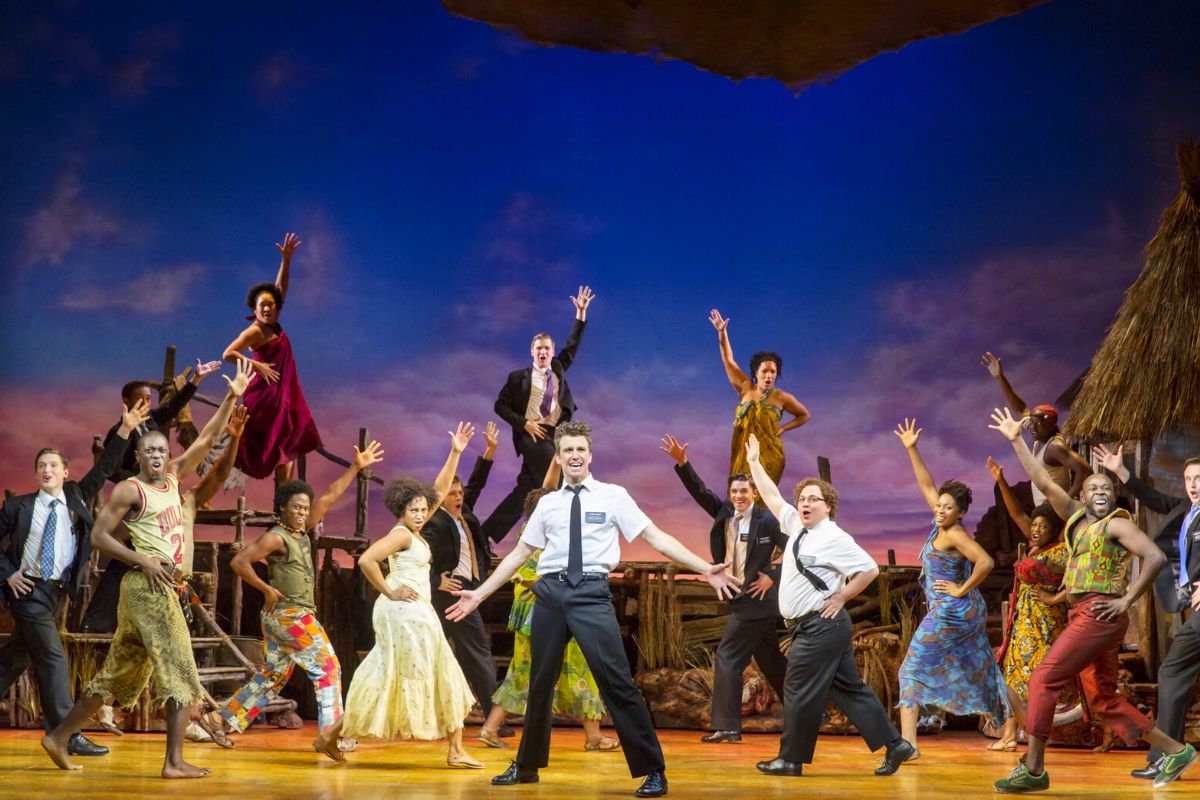 Are you in the mood for a good ol' fashion Broadway musical, with all the elements of love, laughter, wit, tears, comedy, song and dance — and of course, a soundtrack you can't get out of your head afterward?!
Winner of a whopping nine Tonys and a Grammy for Best Musical Theater Album, The Book of Mormon is a unique tale from the usual Broadway-favored narratives, yet retains all the classic features that make a musical a winner.
Following two Latter Day Saint missionaries, as they travel to Uganda to spread the teachings of the Mormon faith, you'll witness their personal story as they struggle to gain interest from the locals, who are dealing with their own social, political, cultural and economic problems.
Satire at its finest, the musical was written and produced by South Park creators Trey Parker and Matt Stone, and songwriter, Robert Lopez (who wrote the musical Avenue Q).
Conceptualization for the production began in 2003, and in 2011, the show officially opened at the Eugene O'Neill Theatre where it has had an open run ever since.
Racking in earnings that have beaten most shows on Broadway, the production is the 13th longest-running Broadway show.
6 – Chicago The Musical
From theaters to the big screen, the global phenomenon that is Chicago has torn up the stages and screens since its first performance in 1975 — and continues to woo audiences with its jazz numbers, raunchy lyrics and tap-dancing moves.
While it stands as the second longest-running musical on Broadway to ever take the stage, it's officially the longest-run of an American-original musical on Broadway.
Throughout its revivals it has seen some of theater's and entertainment's hottest stars take on lead roles, from Mel B to Michael C.Hall to Bebe Neuwirth to Todrick Hall. Its current cast stars Tony-nominee Charlotte d'Amboise as Roxy, Lana Gordon as Velma and Ryan Silverman as Billy Flynn.
Audiences are in for a burlesque, jazz-inspired treat with the timeline set in the roaring 20s in Chicago.
If you're new to the theater world (or have been living under a rock for the last few decades), the story centers on two 'rival vaudevillian murderesses' locked up behind bars at the Cook County Jail, with plans to make a hot return to showbiz — and with a bang!
Taking home the award for Best Revival of Musical in 1997, among five other Tony Awards® the same year, legend Bob Fosse was the show's original choreographer and director, and much of his vision is still honored in the current production (directed by Walter Bobbie).
Interesting theater fact: The original play of Chicago was actually written in 1926 by Maurine Dallas Watkins as an assignment for Yale Drama School.
In the same year, it premiered on Broadway. Her original script was called 'Brave Little Woman' before settling on 'Chicago' and was later recalled 'Play Ball' when it chose to showcase again to avoid legalities and all that jazz.
 7 – Aladdin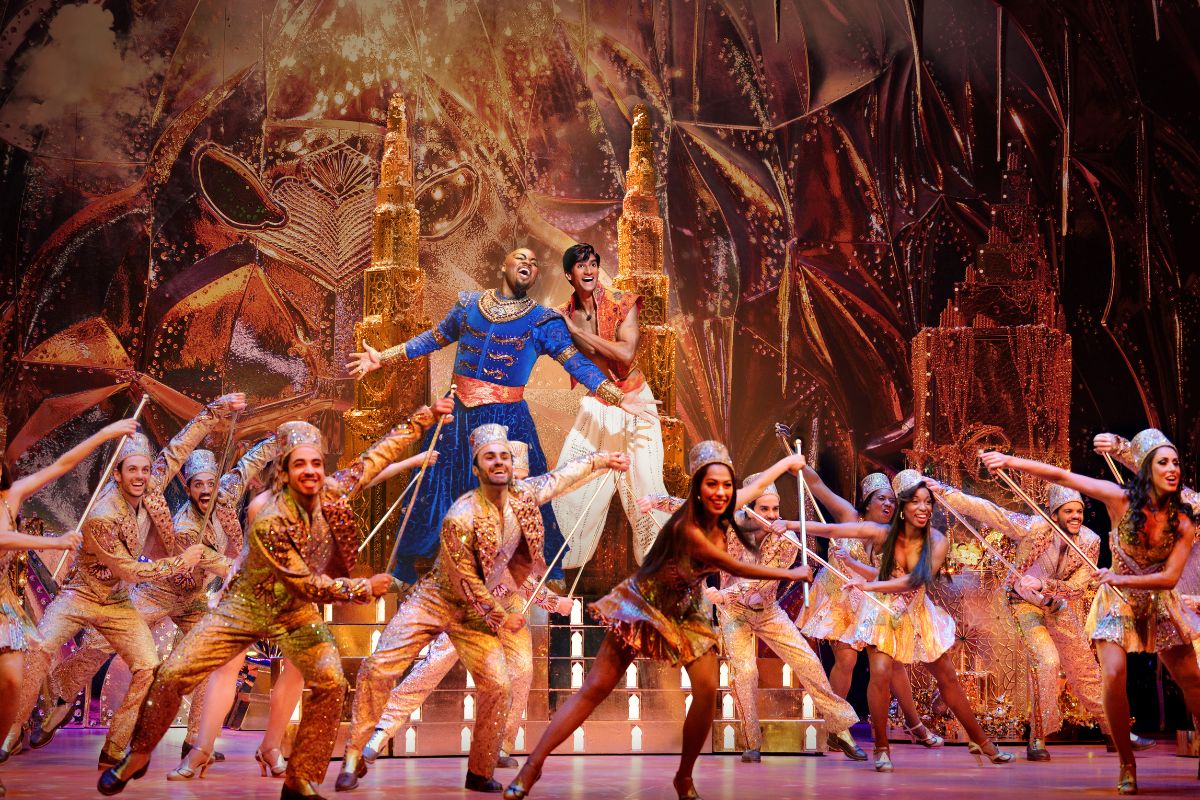 Another one of Disney's 90s animated blockbuster movies converted into an award-winning theatrical spectacle, the curtains first raised for the stage of Aladdin back in 2011.
After its initial success and popularity, it was given the space to showcase on Broadway in 2014 at the New Amsterdam Theatre — remaining its permanent home ever since.
Based on the original narrative of a boy named Aladdin who falls in love with Princess Jasmine, finds a magic lamp and encounters a mystical Genie along the way, the theater has been the perfect space for the musical's art deco set design and lavish stage.
Suitable for ages young and old, fall in love with its immersive features with help of crazy special effects from a flying carpet to the 360-degree stage.
So spectacular that it deserves its own standing ovation the costumes are dazzling. Constructed using 8,644 Swarovski® crystals per costume and fabrics imported from Turkey, Morocco, India and others, the performers shimmer on stage.
From 'A Whole New World' to 'Friend Like Me,' the show boasts all of the 1992 Disney soundtrack classics, as well as a few new songs written specifically for the Broadway musical.
Choreographed and directed by Casey Nicholaw, Aladdin is in the top 10 of the highest-grossing Broadway shows.
8 – Moulin Rouge! The Musical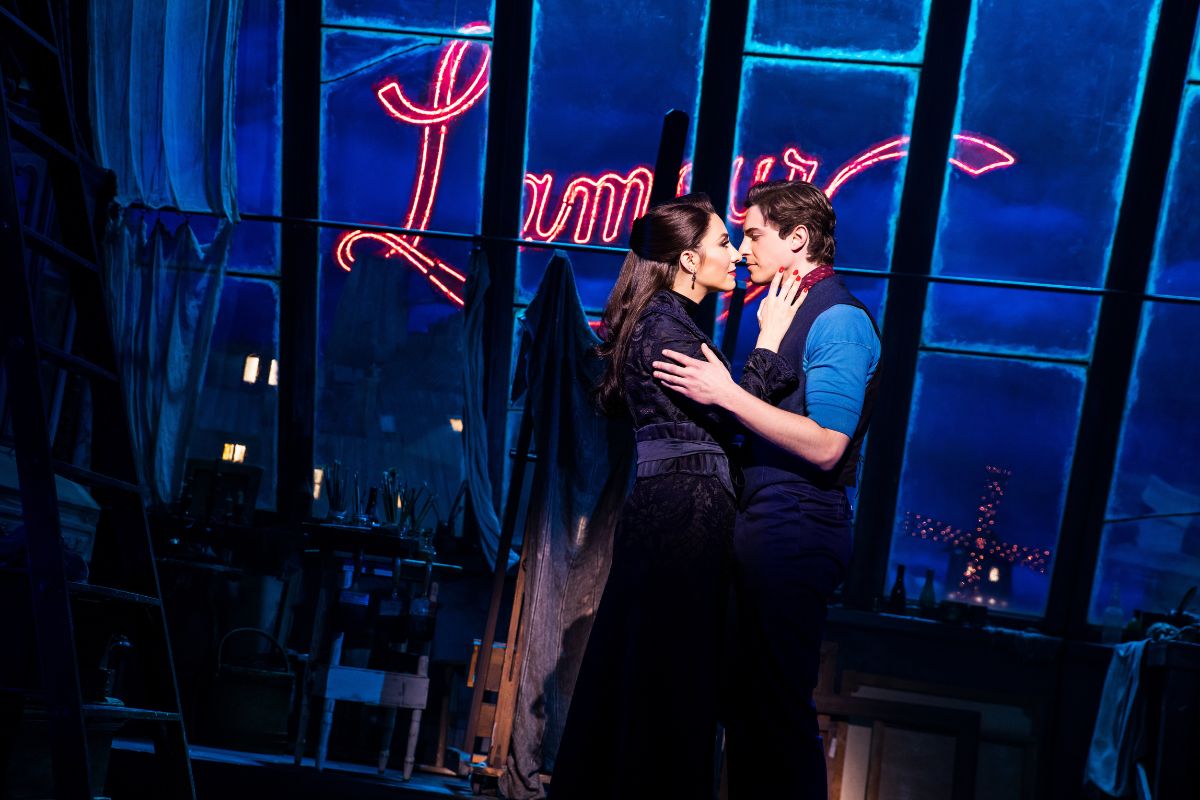 Renowned for its tear-jerking performances and iconic lyrics to great love ballads, witnessing Moulin Rouge! on stage is quite special, to say the least.
For those that watched the movie, and were left to reimagine life in Paris in the 1900s, or have traveled since to the iconic Moulin Rouge itself to catch a glimpse of the reimagined cabaret show house in reality, your dreams have been brought to life!
Flashback to a world of bohemian nights, artists and love during the Broadway show that closely follows the primary plot written for the big screen by Baz Luhrmann and Craig Pearce …
Based on the love story between a writer, Christian and a cabaret actress named Satine who meet at the Moulin Rouge in the Montmartre Quarter of Paris in 1900, it's fitting that the Broadway production has been reimagined for the actual stage.
Opening on Broadway in 2019, it quite literally swooped in the awards in its first year winning across categories from best costume design to best performances to best lighting design, and and and!
A "Spectacular Spectacular" 2.5-hour extravaganza, this Broadway musical adaptation features all of the original smash hits but also has a few more iconic ballad mashups added to its lineup by artists like Adele and Beyonce.
9 – Hadestown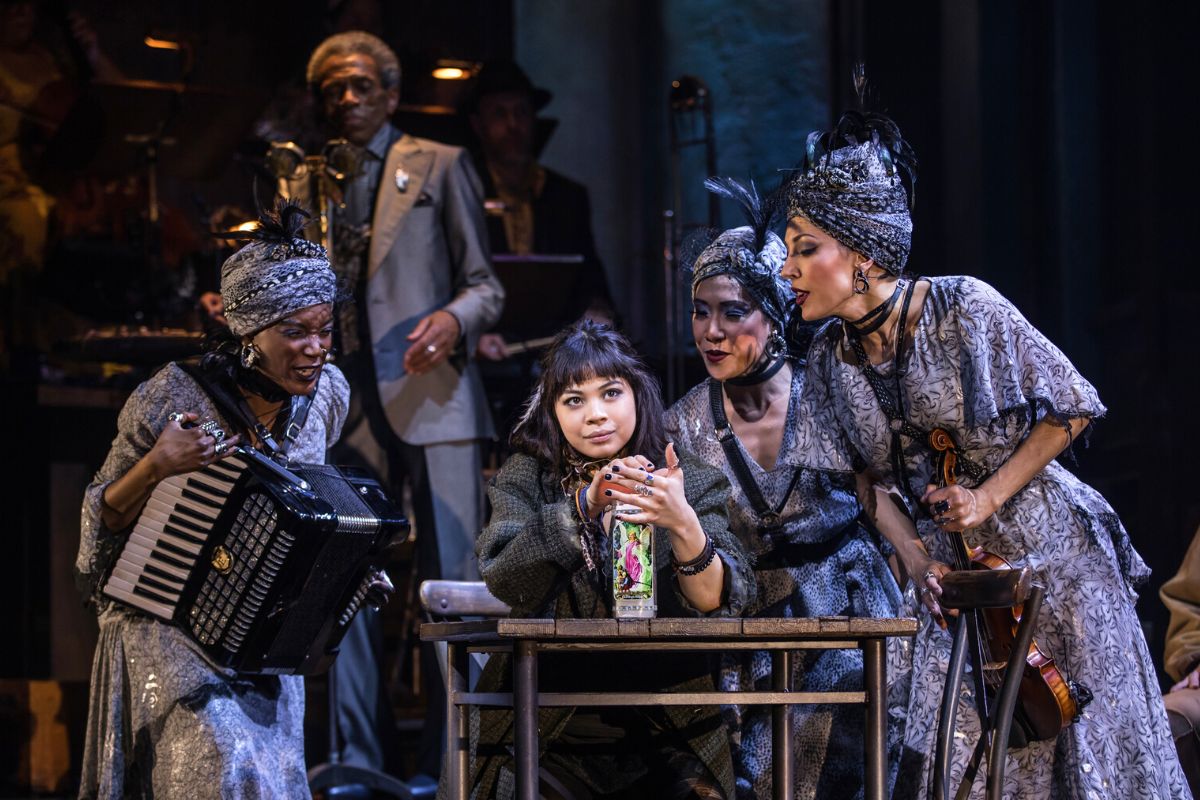 Stepping onto the scene at a perfect time for society — at the turn of a somewhat spiritual shift — prepare to fall down the spooky rabbit hole, in this case, the underworld, during an ever-captivating performance of Hadestown.
For its pure musical genius alone, the musical has experienced an overwhelming amount of success. Premiering back in 2006 (in Vermont, USA), the soundtrack was initially transmuted into an album, before the decision was made to showcase the play on Broadway in 2019.
(It showed off-Broadway in 2016.)
Borrowing characters from ancient Greek mythology, the production hinges on a story between two young lovers, Eurydice and Orpheus, whilst the subplot simultaneously enacts the tale coupling King Hades and his chosen wife Persephone, daughter of Zeus.
From the narrative to the song lyrics, the entire production was imagined and brought to life by Anaïs Mitchell and is directed by Rachel Chavkin.
Renowned for its ambient stage setting, excellent lighting design and talented cast that seem to have voices fit for the gods, the Greek tragedy is as bone-chilling as it is enthralling.
Naturally, it's rather "dark" theme centered around the land of the dead isn't suitable for young children.
10 – MJ The Musical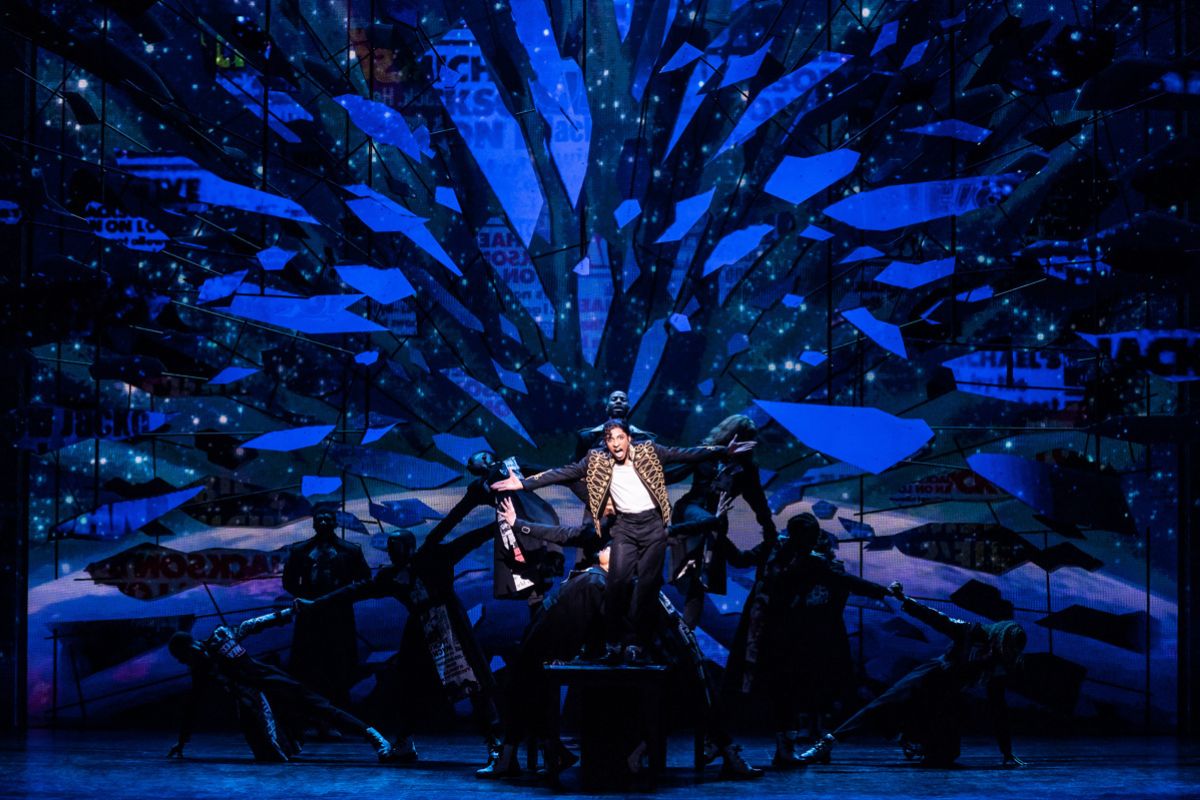 Calling all Michael Jackson die-hards! Whilst the King of Pop and one of the greatest performers to ever live may no longer be with us, his legacy lives on and MJ The Musical is a beautiful tribute to the legend.
Using MJ's 1992 Dangerous World Tour as inspiration, the multiple-Tony Award®-winning concerted production reenacts the making of this iconic tour while providing a seamless taste of the icon's signature dance moves and chart-topping hits.
This includes "behind-the-scenes" scripts and allows the audience to glimpse into the Mind (Is The Magic) of Michael Jackson.
Its cast and creative team are brimming with awardees and talent … Firstly, the show was conceptualized and created by Tony winner, director and choreographer Christopher Wheeldon and twice Pulitzer Prize winner, Lynn Nottage.
Playing MJ and opening the show, Tony Award® winner Myles Frost takes center stage.
Watching Frost transform into Jackson, almost carrying his spirit as he smoothly slides and glides across the floor, is truly mesmerizing.
Walking home with three Tonys for Best Choreography, Best Sound Design and Best Lighting Design, its original cast album was also nominated for a Grammy.
11 – Harry Potter and the Cursed Child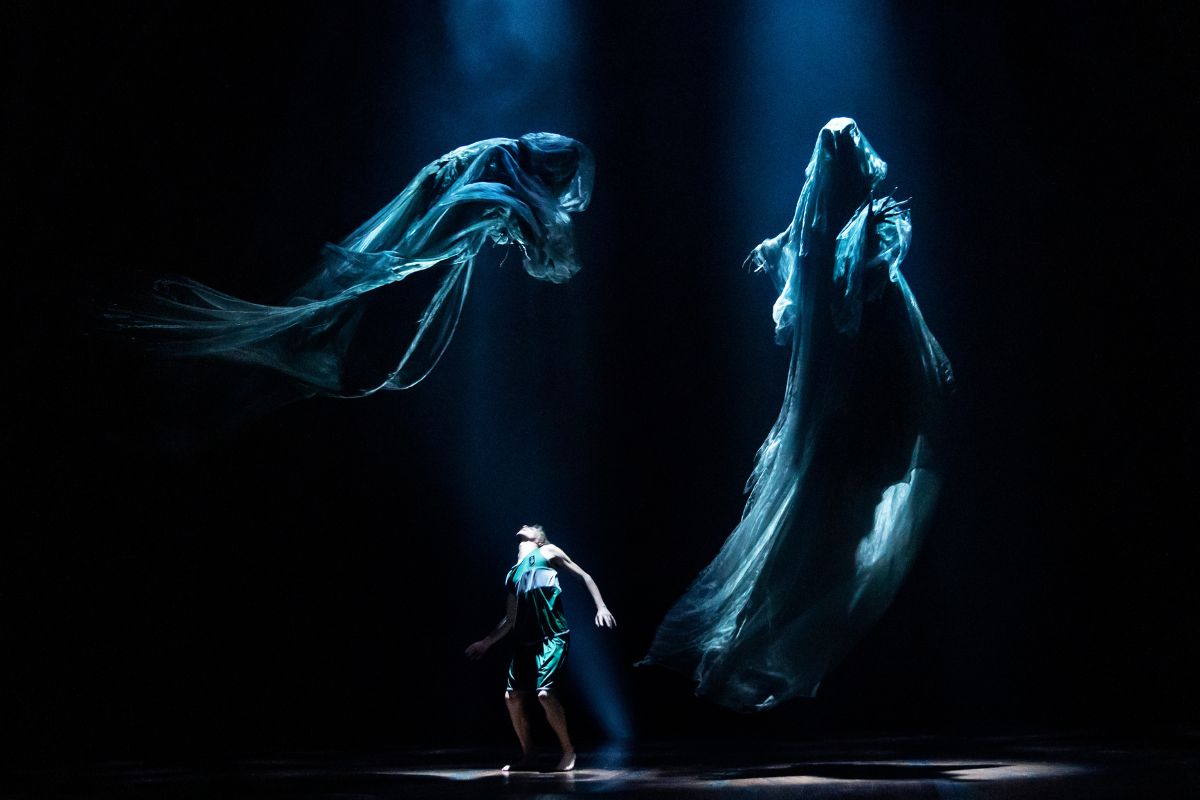 At least when the Harry Potter anthology novels ended, there were the movies to look forward to. When the last installment of the films, Harry Potter and the Deathly Hallows, was released in 2011, Potter fans were devastated.
But when a cinematic experience is this great, you've got a 50% chance it could end up on Broadway, and much to the delight (and relief) of fans worldwide, the production made its way to the grand, live stage.
First cueing things off in London in 2016, and then two years later arriving in NYC, this adventure takes place 19 years after Harry, Ron and Hermoine's last rendezvous, when they're all grown up, married with kids and are working wizards, respectively.
It particularly centers around the relationship between Harry and his son, Albus Potter.
The play was written by Jack Thorne, who used one of J.K. Rowling's unpublished stories (created with the intention of showcasing in theaters), and the story was co-written by Jack Thorne and theater director, John Tiffany.
The entire Lyric Theatre was transformed for the award-winning production, and you CAN expect to find magic around every corner — including the stage.
12 – Funny Girl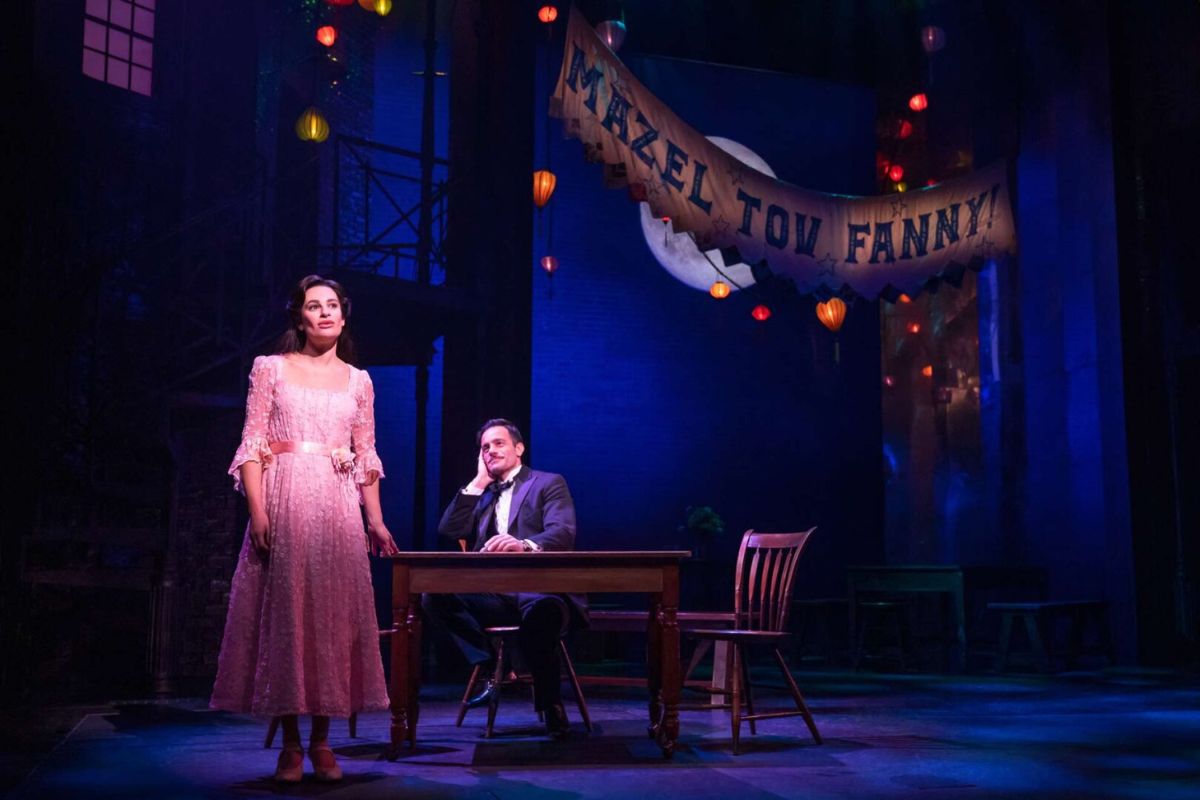 From 1964 until today, Funny Girl has been wooing audiences through different decades with its on-again, off-again revivals around the world. However, for the first time in over 50 years, it's made its reappearance on Broadway — it's original home!
Fate was clearly in play when it came to the retelling of this one. Recently cast Lea Michele plays the star role of a female performer, Fanny Brice, from New York's Lower East Side, who always imagined a career on stage.
All Glee fans out there will know that Michele's iconic character on the show, Rachel Berry, was besotted with one day playing the role she felt destined to play on Broadway… Fanny Brice! Some might say it was destiny preempted.
Set in New York circa WWI, the production centers around Brice, recounting a biography of her life and how she made it "big time" as they used to say, as well as recounts of her personal life.
The play was commissioned by Brice's son-in-law, Ray Stark who set out to find the ideal playwright candidate and decided on the writing of Isobel Lennart.
Set as a musical, it's a treat to hear Michele's voice in person!
13 – SIX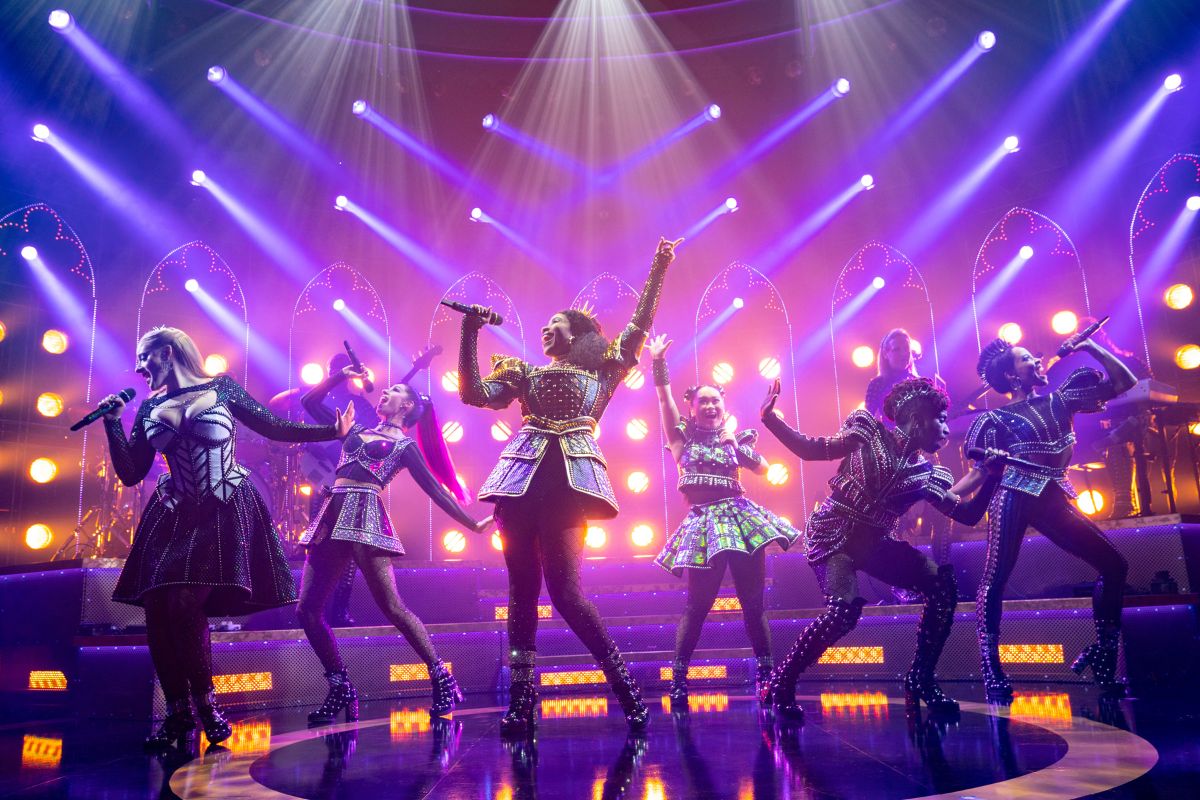 An amalgamation of pop tunes and said to be one of the best musicals of the decades, SIX is taking the theatrical world by storm with its plot of history reimagined!
Stepping back in time to when King Henry VIII ruled over England, the musical recalls his six wives (Catherine of Aragon, Anne Boleyn, Jane Seymour, Anna of Cleves, Katherine Howard and Catherine Parr) — but with a mega-twist!
Not only are all six wives around at the same time, but each queen is part of the same sensational pop girl group, competing against one another to take the role as leader of the group.
Learn a little bit about each woman's life through the 80-minute show, with the retelling captured in its song and dance.
Written by Toby Marlow and Lucy Moss (who were only in college when they wrote the script for SIX for a class project), when the smash hit opened curtain on Broadway it was an instant, INSANE success.
During the 2021/2022 award season, it won an incredible 23 awards, including Best Musical.
14 – The Piano Lesson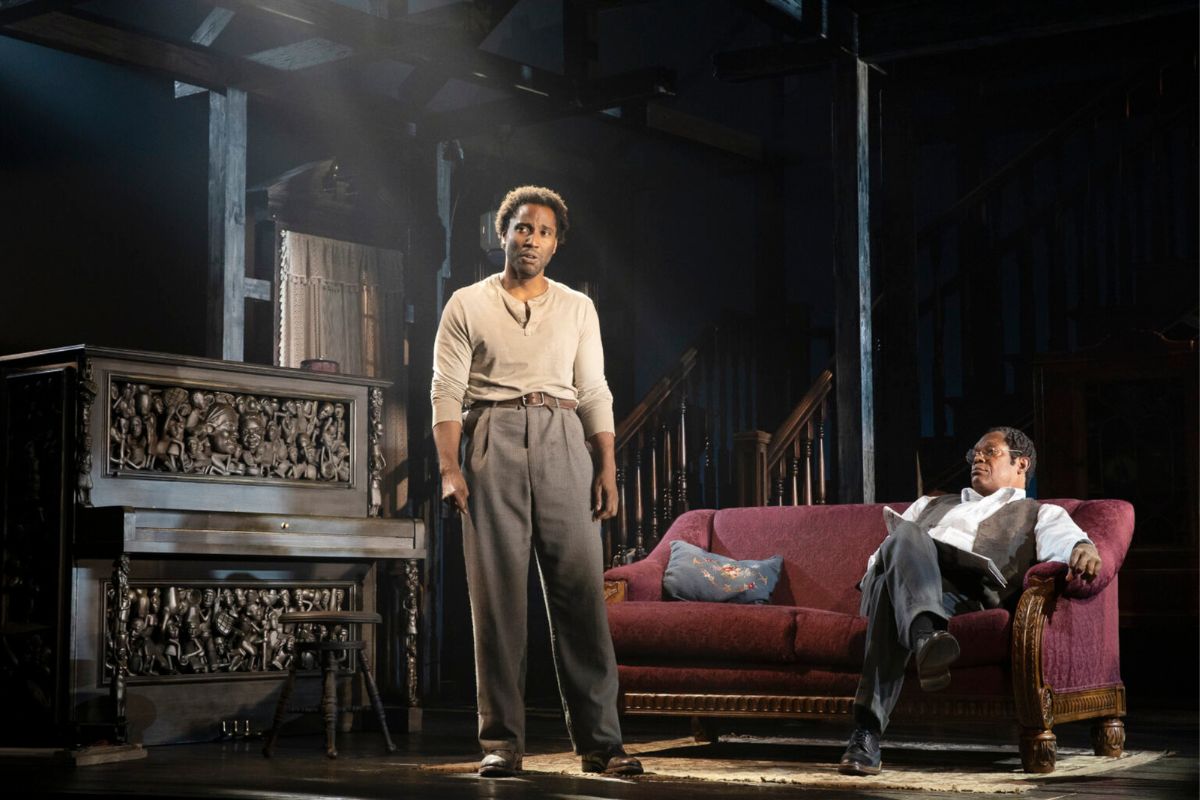 Starring Oscar-winner Samuel L.Jackson, Grammy and Screen Actors Guild Award
Winner and Emmy nominee, Danielle Brooks, and the former professional football player turned actor, John David Washington, The Piano Lesson is as enrapturing as it is star-spangled.
Another Broadway sensation undergoing a revival, this original drama was created by American playwright August Wilson in 1987, and in 1990 when it made its way onto Broadway, took home the Pulitzer Prize accolade in the same category.
As the fourth play forming part of Wilson's 'The Pittsburgh Cycle' (Wilson grew up in Pittsburgh, Pennsylvania) chronicling the lives of the local communities during time periods throughout the 20th century, The Piano Lesson is set in 1936 after the Great Depression.
Its synopsis is centered around the Charles family who all live together and are presented with a simple, yet palpitating decision of what to do with a family heirloom … a grand piano. As it always goes in families, each member has a different opinion on the matter.
Brother Boy Willie wants to sell the prizey piece, his sister (ever the sentimental) is in favor of keeping the piano, and his uncle and owner of the household Doaker Charles (seems) to remain neutral in the matter.
It's directed by Tony Award® nominee, LaTanya Richardson Jackson.
15 – & Juliet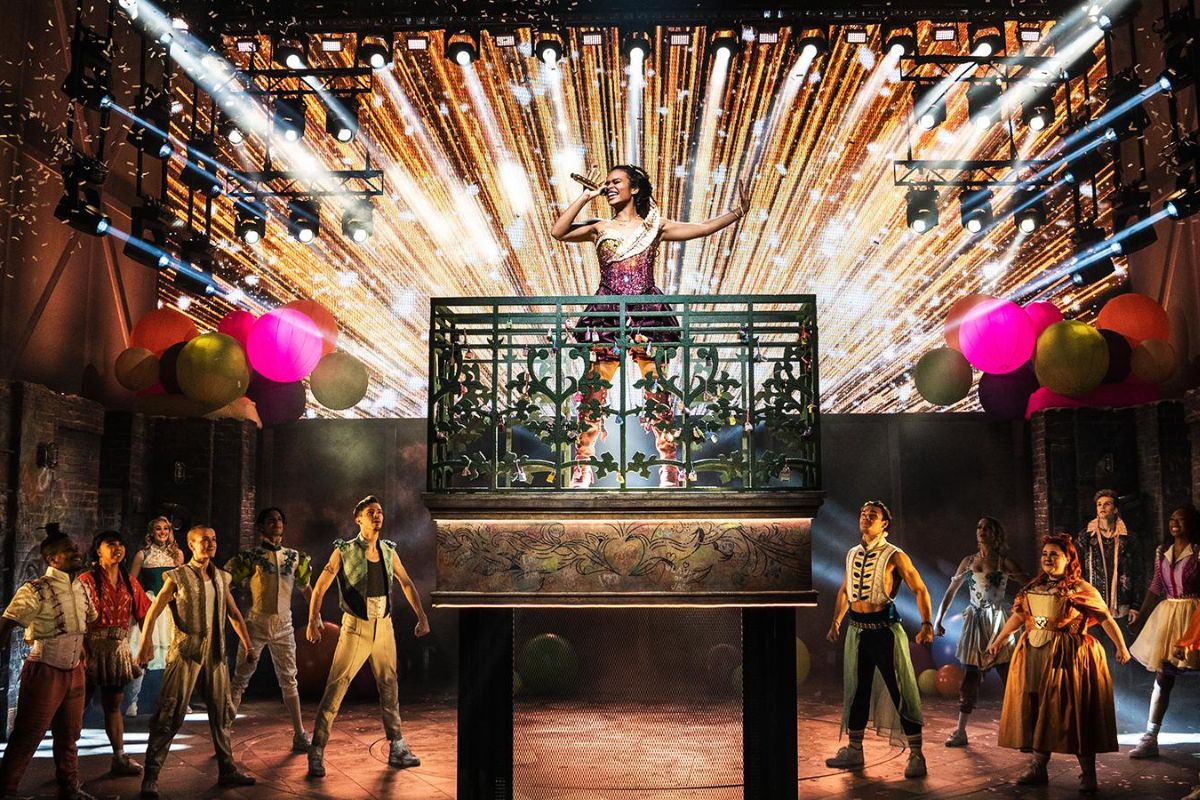 Have you ever wondered what would have happened to Juliet if she didn't wake up, realize Romeo had downed that poison, and then followed a similar fate after daggering herself?
Well, the creators behind the musical sensation, & Juliet have done it for us, rewriting her future based on Shakespeare's famous tragedy.
But this time, there ain't no such thing as a sad ending for Juliet, and instead, she packs up her things and heads for Paris with her best gal pals to rediscover herself and love at the same time.
The modernized jukebox musical is written by David West Read (writer of the Emmy-award-winning Schitt's Creek television series) with music by five-time Grammy achiever, Max Martin. With these two names alone behind the scenes, it's a no-brainer that this rendition is world-class.
A guaranteed laugh a minute, the production borrows some of the biggest pop songs to date for its musical lineup, from Baby One More Time to Roar.
16 – Beetlejuice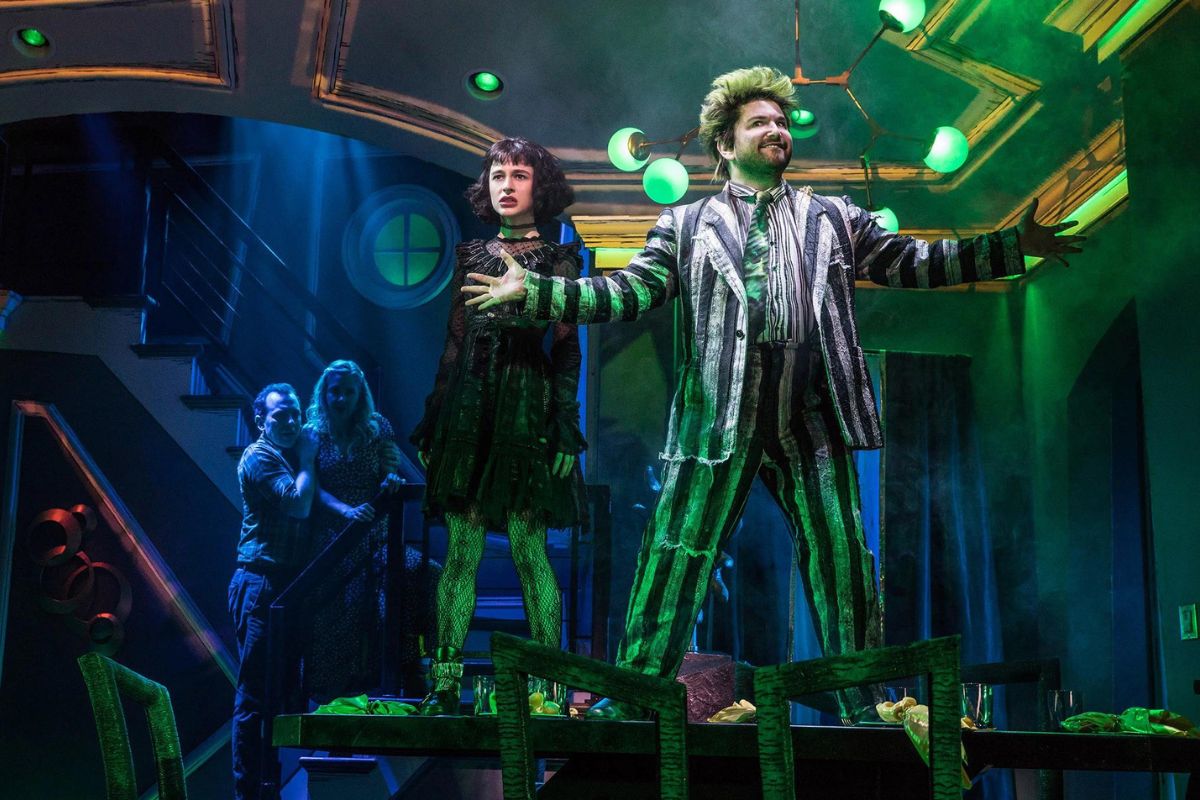 If you're all about that horror life, Beetlejuice is another to add to your Broadway Bucket List! Plus, its original movie predecessor was directed by none other than the legend, Tim Burton who is renowned for his love of all things dark and eerie.
Hindering on the fantastical, Beetlejuice is the comedically haunting story of a teenager (Lydia Deetz) intrigued by life's weird and wonderful moments who moves into a new home, only to soon learn it's spooked by a recently deceased couple … and a demon named Beetlejuice!
Fun and games start to unfold until it's a hell-raising scenario, and the show delights its audiences with its unusual chain of events and introduction to the Netherworld.
Directed by Alex Timbers, it was nominated for eight Tony Awards® in its first year on Broadway (in 2019) and won an Outer Critics Circle Award and Drama Desk Award for Outstanding Set Design (Play or Musical) at both award presentations.
17 – Death of a Salesman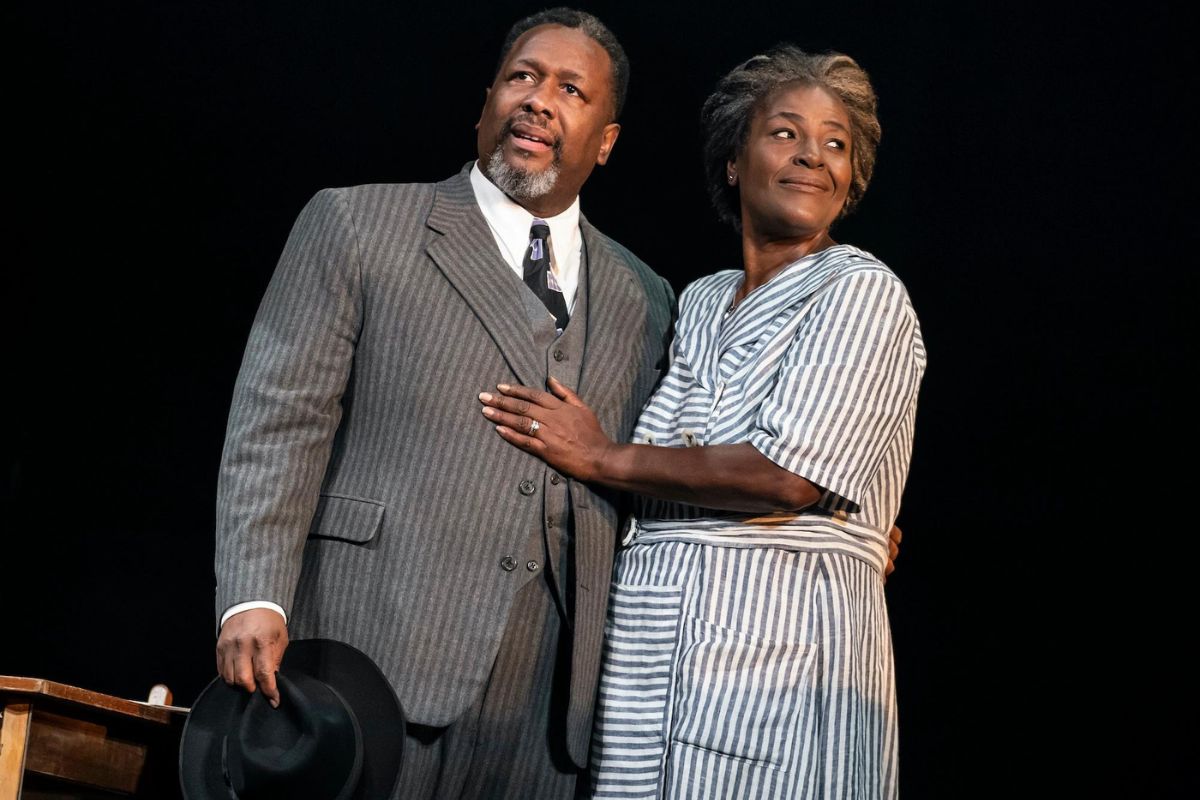 Experiencing five revivals on the Broadway stage since the original in 1949, Death of a Salesman is considered one of the great classics of 20th-century playwriting.
Honing in on the ideal sold of the "American Dream", the story explores not only the protagonist's current society but the meaning of life and an introspective inquiry into his own.
Self-realizations and doubts which form part of the natural psyche are highlighted and put on display, which makes the audience take a step back for epiphanies of their own.
With Broadway productions taking to the stage again in 1975, 1984, 1999, 2012 and most recently, 2022, its latest version from director Miranda Cromwell enjoys a delightful spin. This time Willy Loman and his world of dreams, memories and present moments are experienced  from the perspective of an African American family.
It's refreshing and illuminating, yet still pays an ode to the classic stage play by Arthur Miller. It stars Tony Award® nominee and Olivier Award winner Sharon D Clarke (as Linda Loman) and actor and award-winner Wendell Pierce as Willy.
18 – Leopoldstadt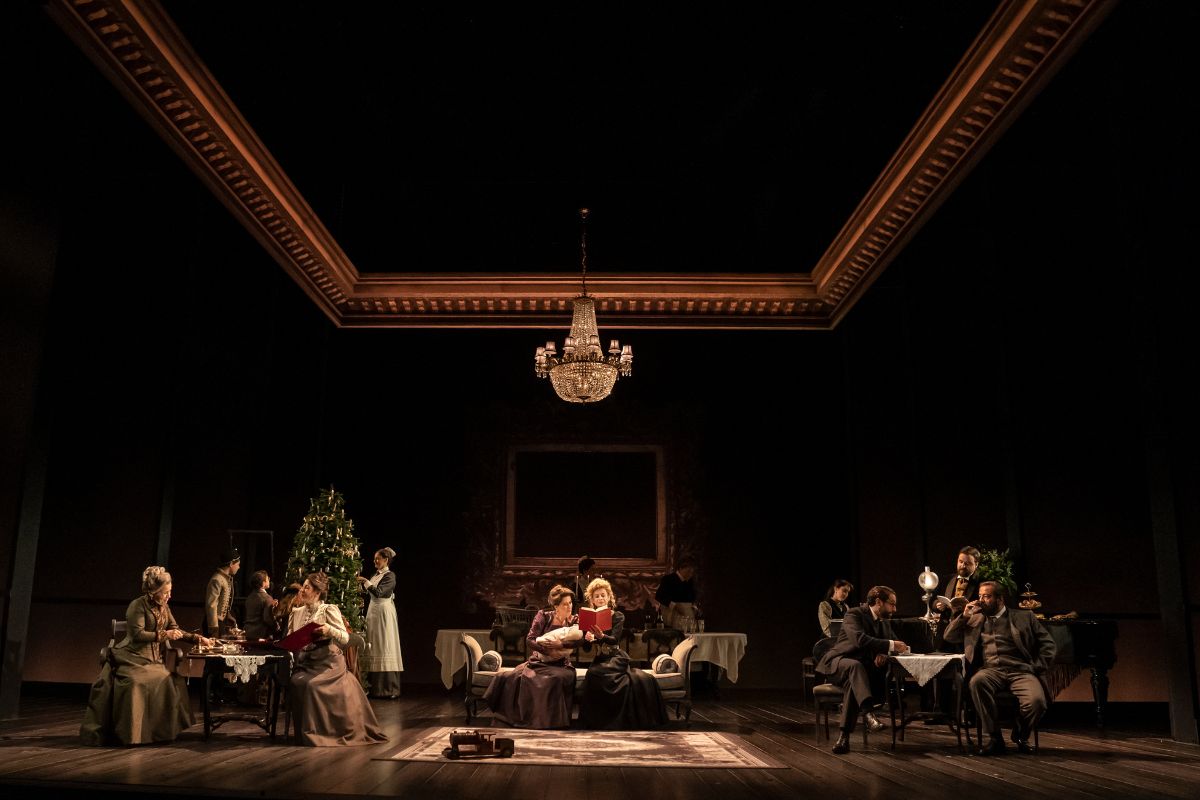 Connecting more than 50 years (within a two-hour production), journey into Vienna's Jewish quarter (still to this day known as Leopoldstadt) and join a community as they experience the next decades unfold before the eyes at the turn of the 20th century.
Set in the capital of Austria between 1899 and the 1950s, it recounts a somewhat painful yet eye-opening and heartfelt story of a Jewish family and what they experienced during the wars, including the Holocaust.
Written by Tom Stoppard, the play originally debuted on the West End in London in 2020, snagging an Olivier Award for 'Best Play.' It wasn't long until papers were signed and the show was set to lead the stage on Broadway.
Boasting a large cast of 38, the show is directed by Patrick Marber, who also directed the premiering production in London.
19 – Some Like It Hot!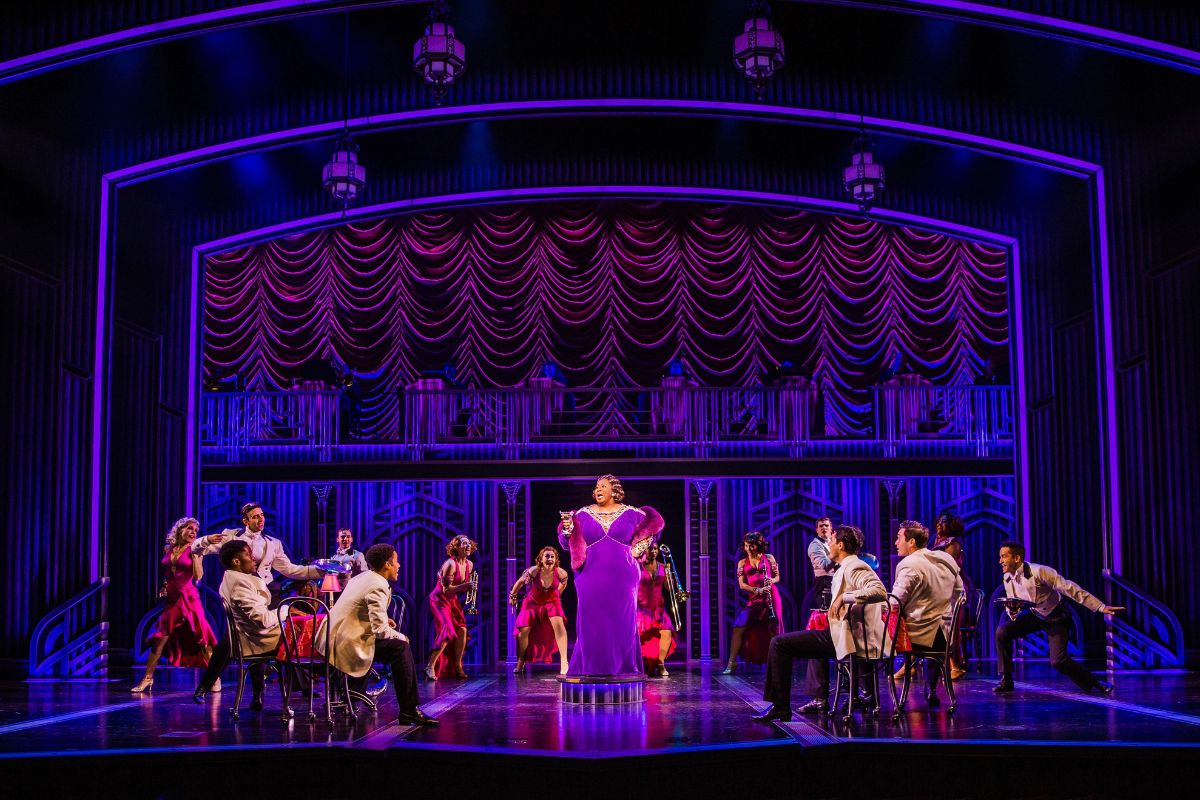 Film Gurus; the sensational 1959 comedy crime classic Some Like It Hot (starring Marilyn Monroe) has made it to Broadway!
Following the same storyline as the original MGM flick, the book for the musical comedy is written by Matthew López and Amber Ruffin.
Recreating on stage Chicago during Prohibition, this tale is of two musicians who are on the run … in disguise … dressed as women who join a band during the jazz age.
Interesting fact: The original film helped to break social norms in the film industry and weaken the barrier and hold that the Hays Code had then over the industry, which was then abolished altogether in 1969.
This musical comedy features music by Marc Shaiman and Scott Wittman (both Tony Award® winners) and choreographer and Tony Award® winner Casey Nicholaw.
20 – Ohio State Murders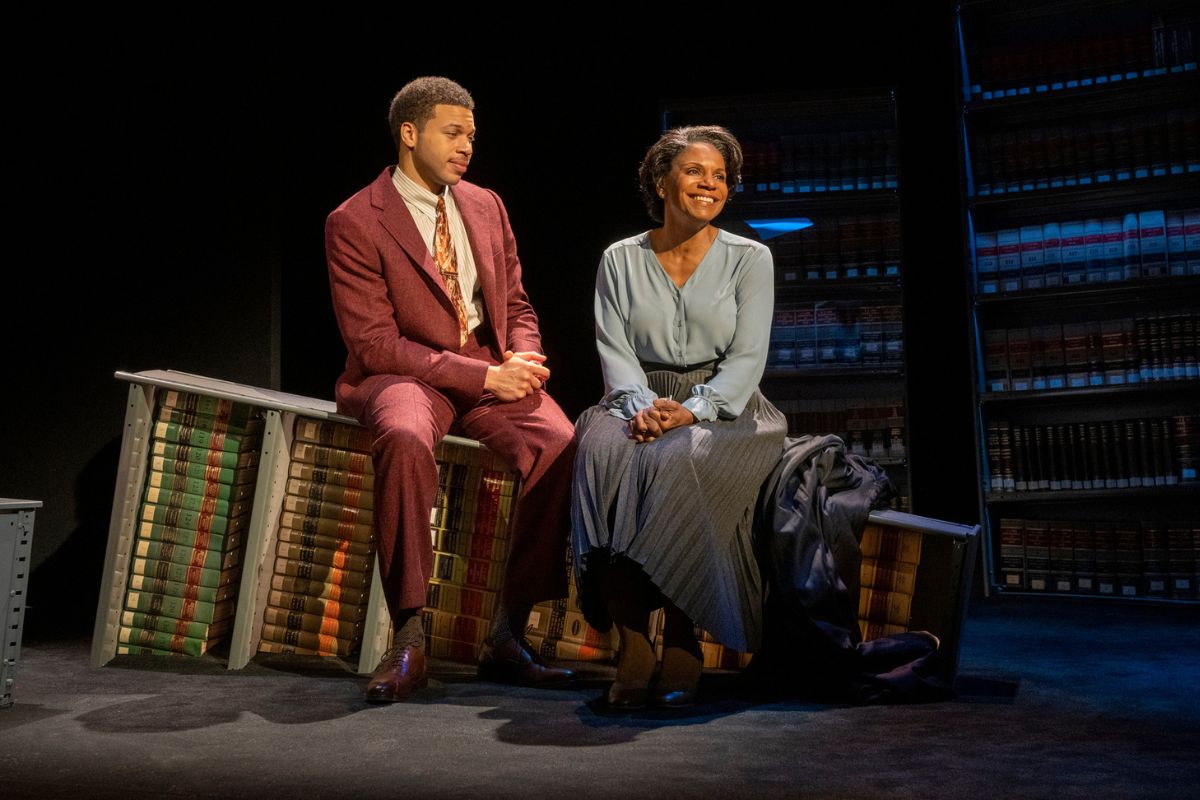 It would only seem fitting that this play's synopsis be expressed on Broadway … The murder mystery is about a writer who returns to the college she studied at to confront old demons and find out the truth of what happened to her daughter …
Showcasing at the James Earl Jones Theatre, the play is not just the first to take the stage at the James Earl Jones since its reopening, but it is also acclaimed Hall of Fame playwright and Obie winner, Adrienne Kennedy's first Broadway debut at the vibrant age of 91.
(In 2022, the American Academy of Arts and Letters awarded Kennedy with a Gold Medal for Drama for her contributions to the theater since the 1960s.)
Catch yourself sitting on the edge of your seat during scenes as the personal narrative unfolds, as told by the lead (played by Six-time Tony Award® winner Audra McDonald); a telling of her traumas and the experience she went through as a former African-American student of Ohio State University.
The play made its first-ever appearance on stage in 1991, then again off-Broadway in 2007. For its Broadway inauguration, the drama is directed by Kenny Leon.
21 – Kimberly Akimbo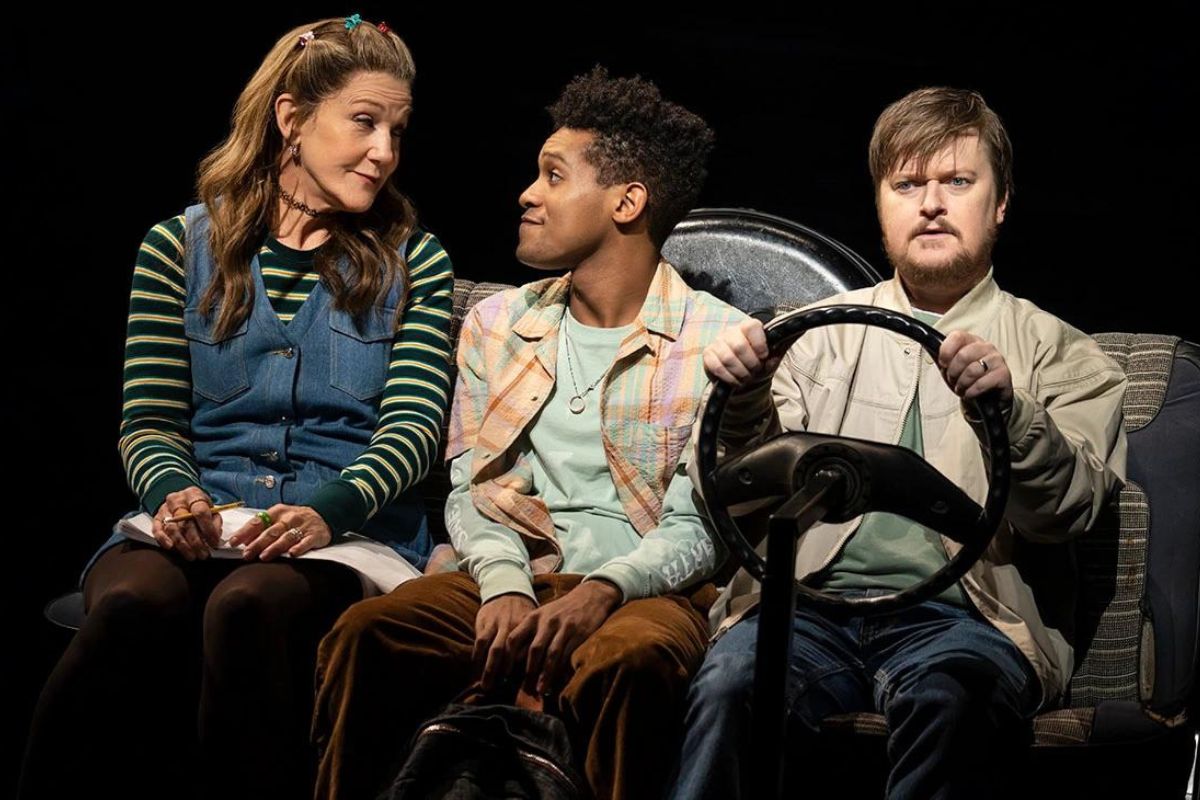 Here's a prediction: This hilarious tale of a smart, witty and funny teenager from Jersey, NYC — who looks like a 72-year-old lady instead of her real age — dealing with everyday life problems, family crises and multiple personalities around her, Kimberly Akimbo could easily be a smash hit television series too.
Written by Pulitzer Prize winner, David Lindsay-Abaire, the production first debuted on the scene back in 2001 as a play, however, its latest adaption is a full-blown musical.
A few years after it made its first appearance in California, Lindsay-Abaire and Tony Award®-winning composer Jeanine Tesori (Fun Home, Shrek the Musical) decided on a collab after working together on a prior show, and adapted the playwright's original book into a musical.
Premiering off-Broadway in 2021 and soaring to fame and popularity, the Broadway showcasing sees the original, full off-Broadway cast in the 2022 performance at the Booth Theatre starring Tony-Award® winner Victoria Clark as Kim, with direction by Jessica Stone.
22 – Take Me Out
Deliciously star-studded, nobody is blaming you for being keen on checking out this production if only for its drool-worthy cast, and of course, storyline … It is a Tony Award® Winner after all!
Centered on the storyline of a young, gay baseball player of color (and star center fielder) who comes out of the closet to his teammates, it highlights the repercussions and reactions, tailgating the challenges he faces, as well as the team (and their fans).
The 2022 revival of the classic has been causing quite a stir on the Broadway front as it features a few scenes of complete, full-frontal nudity (an adults-only audience), but that's what acting and theater are all about … pushing the boundaries and normalities of society with commentary, even if it makes the audience feel uncomfortable, it means something is working.
Penned by Richard Greenberg, the play was introduced in London in 2002, and a year later it hit Broadway where it won the accolade for 'Best Play' at the Tony Awards.
Chosen to revive in 2020, Take Me Out was benched due to Covid, but finally given its golden sombrero moment again in 2022.
It stars Tony-Award® nominee Jesse Williams as the lead, Darren Lemming, and Tony Award® Winner Jesse Tyler Ferguson, and is directed by Scott Ellis.
23 – 1776 The Musical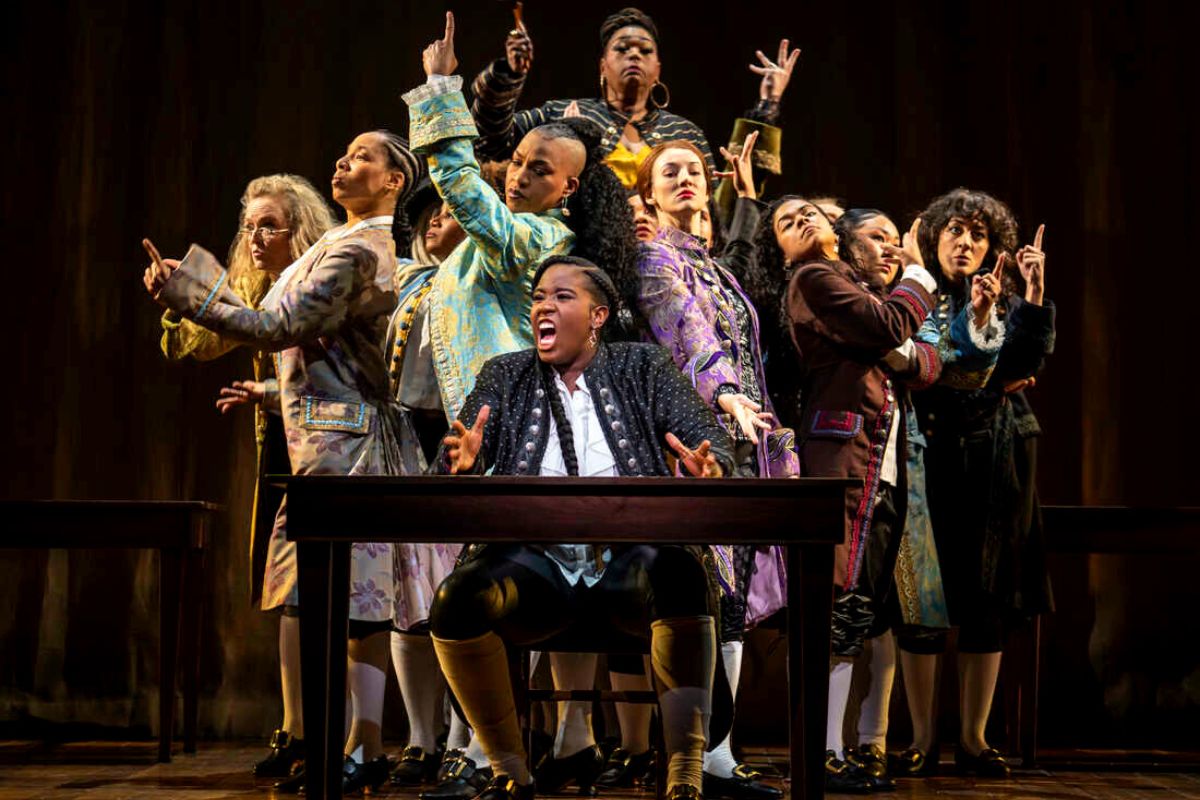 What's one way to make learning about history fun? Turn it into a musical of course! Plus, the 2022 revival of 1776 brings many cool features to the modern table, take its cast as a fine, prime example.
Leading the way, the production comprises female, transgender and non-binary performers creating a stage like none before. Witness the events of the historic signing of the Declaration of Independence with a simultaneous recollection of what the founders experienced, endured and fought for leading up to it.
Expect a production jam-packed full of song, movement, humor and storytelling in a way that makes it relatable to the 21st century.
Not just a success in 2022, the original play debuted on Broadway back in 1969, winning three Tonys (including the award for Best Musical) with a run of 1,217 performances!
After its raging success, it was reworked into a cinematic film in 1972 and then revived once more on Broadway in 1997.
24 – A Beautiful Noise: The Neil Diamond Musical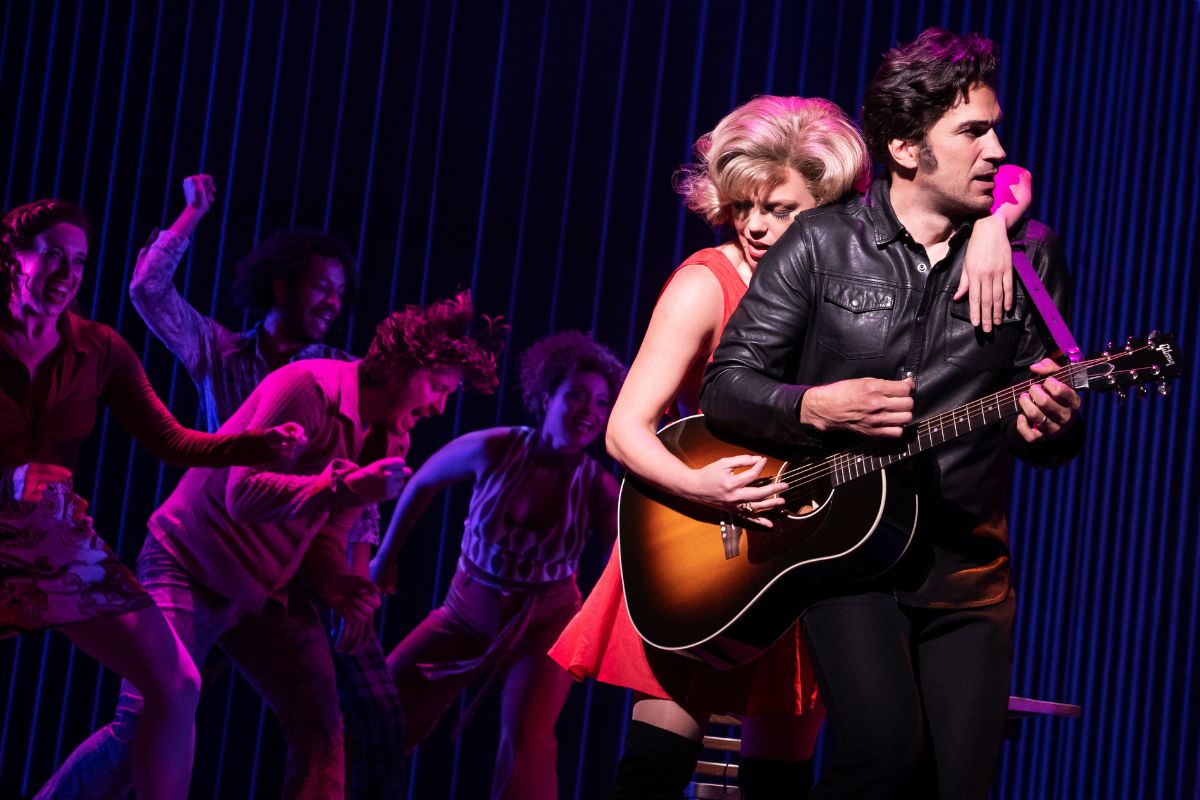 "The music is key. It has the power to transport you. I go from being a slightly insecure, shy kind of a person offstage, to this super-confident, motivated, entity onstage. I don't know who he is." – Neil Diamond in a 2001 interview with the LA Times.
If you grew up listening to Neil Diamond, or you grew up listening to your parents listening to the legend, A Beautiful Noise: The Neil Diamond Musical is going to pull on all those heart (guitar) strings — leaving you with all the nostalgic feels!
Recounting the American singer-songwriter's insanely successful global career and who shot to fame in the mid-1960s, the Broadway musical also takes an introspective look into the life of the famed musician and icon.
Not only inaugurated into the Rock and Roll and Songwriters Halls of Fame, Diamond has won multiple Grammys, including a Lifetime Achievement Grammy.
Already a fan movie based on the singer for which he appeared, he joked about one day making a musical about his career.
The Broadway production opened in December after a successful off-Broadway run in Boston a few months earlier, and stars Will Swenson as Neil Diamond. It's written by Anthony McCarten, choreographed by Steven Hoggett and with Michael Mayer as director.
And don't worry, all the favorites are in there like 'Sweet Caroline,' 'America' and 'Cracklin' Rosie.'
25 – Almost Famous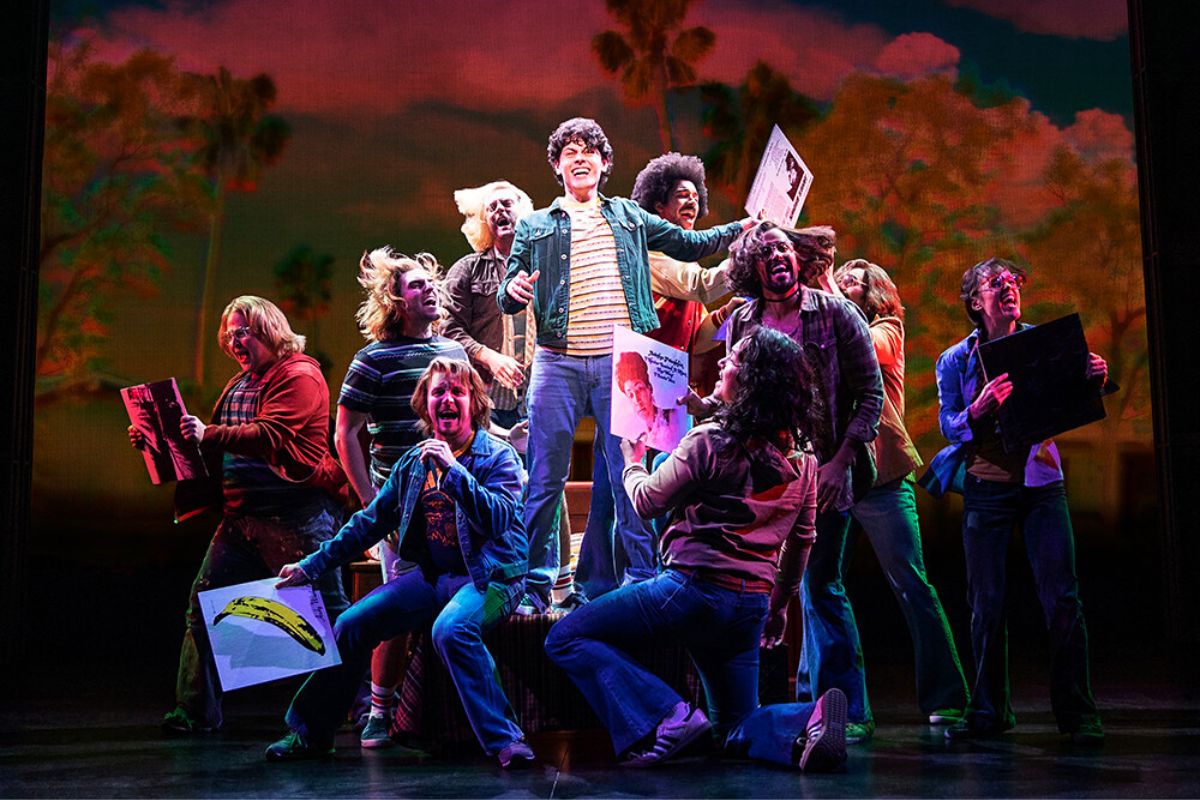 For the love of music pretty much sums up the overall experience you get out of witnessing Almost Famous on Broadway … And yes, it is based on the movie!
Retelling the semi-autobiography about former contributing editor to the Rolling Stones Cameron Crowe, the play (much like the 54-time award-winning film) centers around Crowe's big break in the media industry.
Flashback to the 70s when aspiring 15-year-old teen journo William Miller (played by Casey Likes) is tasked with an assignment by a music journalist which ultimately ends up landing him on tour to cover a story for the editor of Rolling Stones about an upcoming new band, Stillwater.
The book and lyrics for this production are done by Cameron Crowe, the music, lyrics and orchestrations are by Tom Kitt, and the Broadway show is directed by Jeremy Herrin with choreography by Sarah O'Gleby.
26 – Between Riverside and Crazy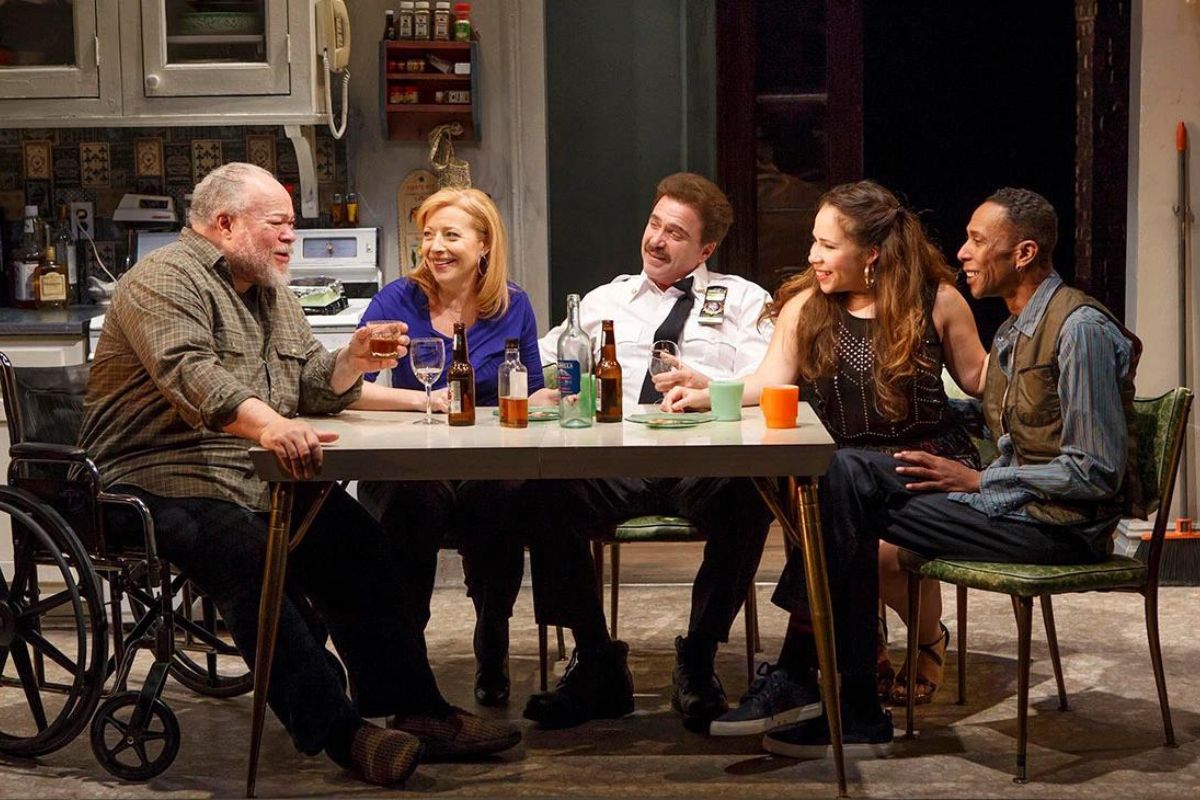 The Pulitzer Prize winner is back and with much of its original 2014 cast still intact for its 2022 revival!
Gripping audiences from when it first premiered off-Broadway at the Linda Gross Theatre, this is the tale of a father-son relationship as they navigate their way through life and their will to keep one of the 'last great rent stabilized apartments on Riverside Drive.'
The role of ex-cop and recent widower Walter "Pops" is played by Stephen McKinley Henderson and Common plays his newly paroled son, Junior in this dark comedy.
Resurfacing time and time again off-Broadway in 2015, including performances in San Francisco, in 2018 it showed in Portland, Boston and Saint Petersburg. Finally, it arrived on Broadway under the same director, Austin Pendleton who brought its original screening to tremendous success.
Created and written by Stephen Adly Guirgis (a highly acclaimed playwright, screenwriter, actor and director), find this play at the Hayes Theatre.
27 – The Collaboration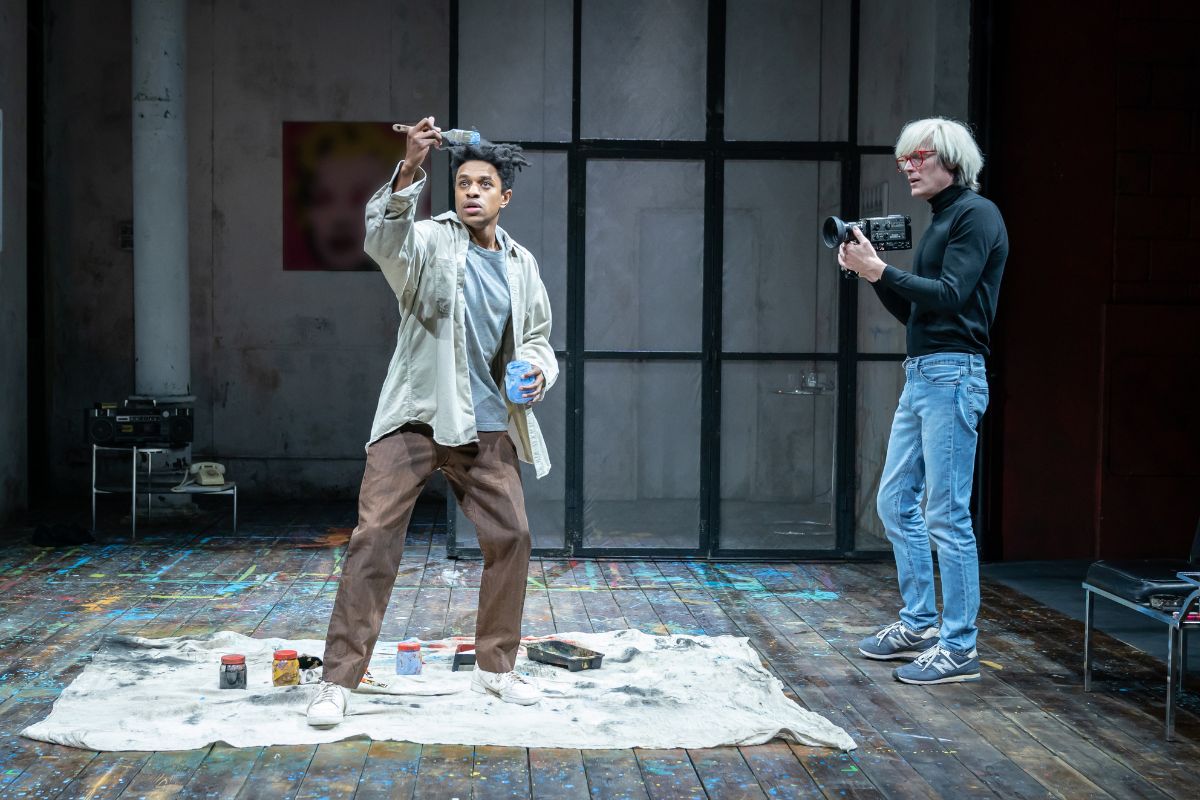 It's been a while since an art-centric piece hit the Broadway stage, but The Collaboration changes all that.
Transporting the audience back in time to New York City circa 1984, it's an intimate portrayal of the relationship between two iconic artists of the decades, who come together to collaborate on a new exhibition as the world had never imagined before.
Oh, and the two artists in question just happen to be none other than POP artist Andy Warhol and neo-expressionist artist, Jean-Michel Basquiat (only twenty-something years old, Basquiat took the art world by storm, however, he sadly passed in 1988).
Paul Bettany (Basquiat) and Jeremy Pope (Warhol) put on an eerily convincing portrayal of both artists, providing a tender yet expressive show.
Created by four-time Oscar-nominated writer, Anthony McCarten (who wrote the screenplay for the Bohemian Rhapsody blockbuster), it's directed by the incredible Kwame Kwei-Armah.
28 – Pictures From Home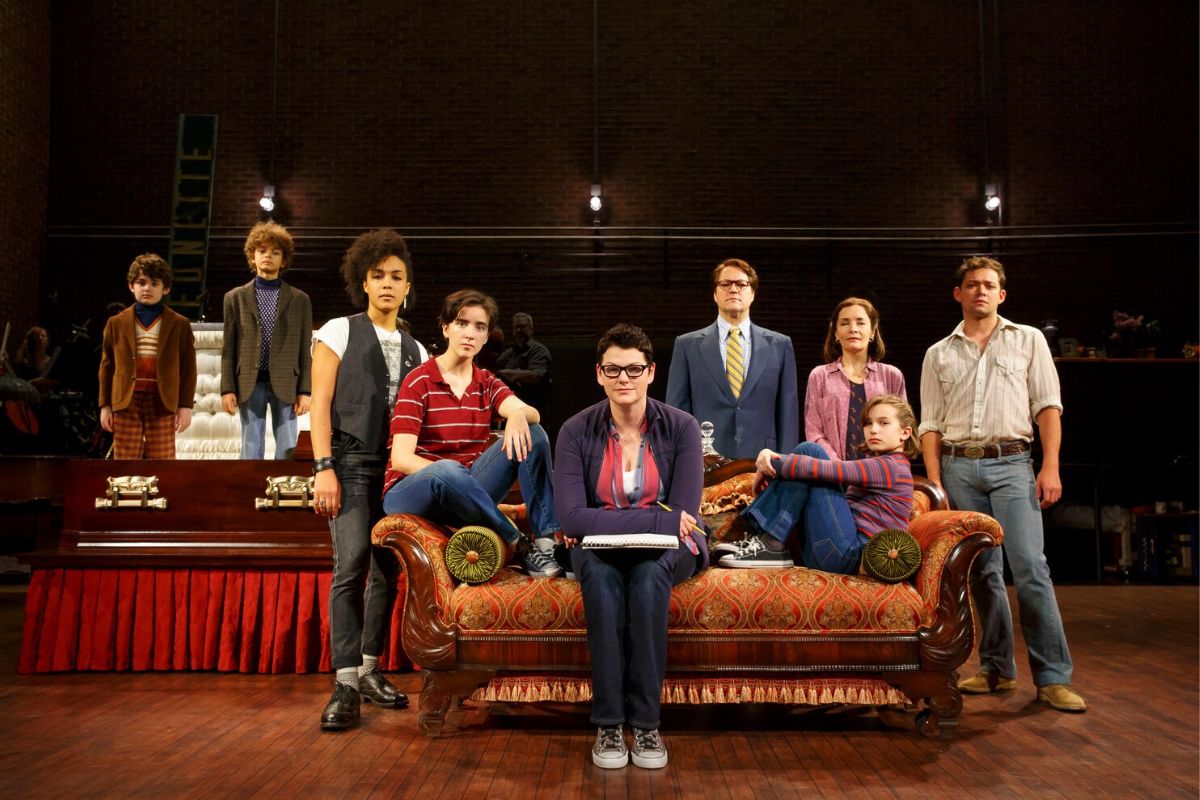 They say photographs can capture a thousand words … American photographer Larry Sultan managed to do this so effortlessly in his work, evident in one of his most famous projects, a visual memoir titled Pictures From Home.
Much like the title gives away, the book and its documented photographs are an exploration into a suburban household in the 80s, which happens to be his own family home, providing an unspoken commentary through pictures in a mesmerizing way.
His imagery in the book mainly portrays his parents as the focal point.
Using this as inspiration, playwright and screenwriter Sharr White transformed the physical book into a Broadway adaptation, hitting the stage for the first time ever at the STUDIO 54 Theatre.
You can expect an iconic casting for this one; Emmy-Award winner and American Theater Hall Of Fame inductee Nathan Lane plays Irvin, seven-time nominee and Tony Award® Winner Danny Burstein plays Larry, and Two-time Olivier Award winner and twice a BAFTA nominee, Zoë Wanamaker takes on the role of Jean.
This one is directed by Bartlett Sher.
29 – Sweeney Todd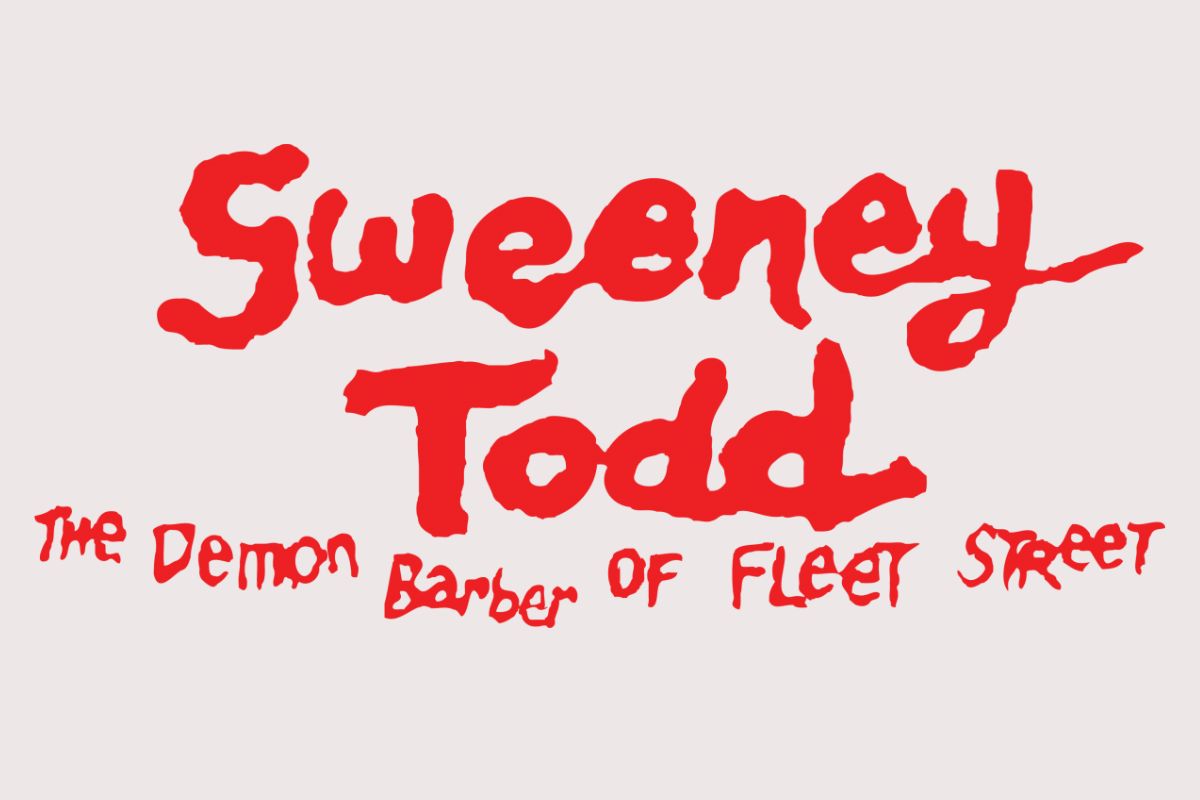 A long-time classic is set to make its return to the Broadway stage once more. Ladies and gentlemen, get ready for Sweeney Todd — a crowd-favorite thriller based on the original 1973 play; Sweeney Todd, the Demon Barber of Fleet Street.
With a few revivals of the show over the years, including a movie, this latest rendition of the infamous manic barber seeking revenge stars Grammy-award winner Josh Groban as Benjamin Barker and Tony-Award® winner, Annaleigh Ashford as Mrs. Lovett.
Whilst the first play to ever feature the character Sweeney Todd (released in 1846 and titled 'The String of Pearls') was considered a penny dreadful, the 2023 Broadway has been imagined as the opposite in terms of production.
Don't worry, it's still as horror-filled and gory as ever!
Directed by Thomas Kail and with choreography by Steven Hoggett, a 26-piece orchestra is part of this grand production, providing those perfect moments of melodrama and melancholy that Sweeney Todd is so well-known (and revered) for.
Final thoughts
From musicals to melodramas, a night out on Broadway never disappoints, and leaves audience members enthralled in the story, or captured in some sort of way — it just depends on your personal show preferences.
Witness some of your favorite Broadway stars on stage, as well as familiar celeb faces making their debut.
Don't forget to regularly check out this list for an updated review of the best Broadway shows to see right now!
Made your choice? Book your Broadway tickets, sit back, relax and enjoy an evening of magic!