Some of Italy's most famous dishes originated from Naples and the Amalfi Coast. The Campania region's soils provide prime ingredients for recipes that have been passed on for generations.
A cooking class in Sorrento is a memorable way to taste local flavors, as well as acquire skills and recipes to recreate dishes once you've returned home.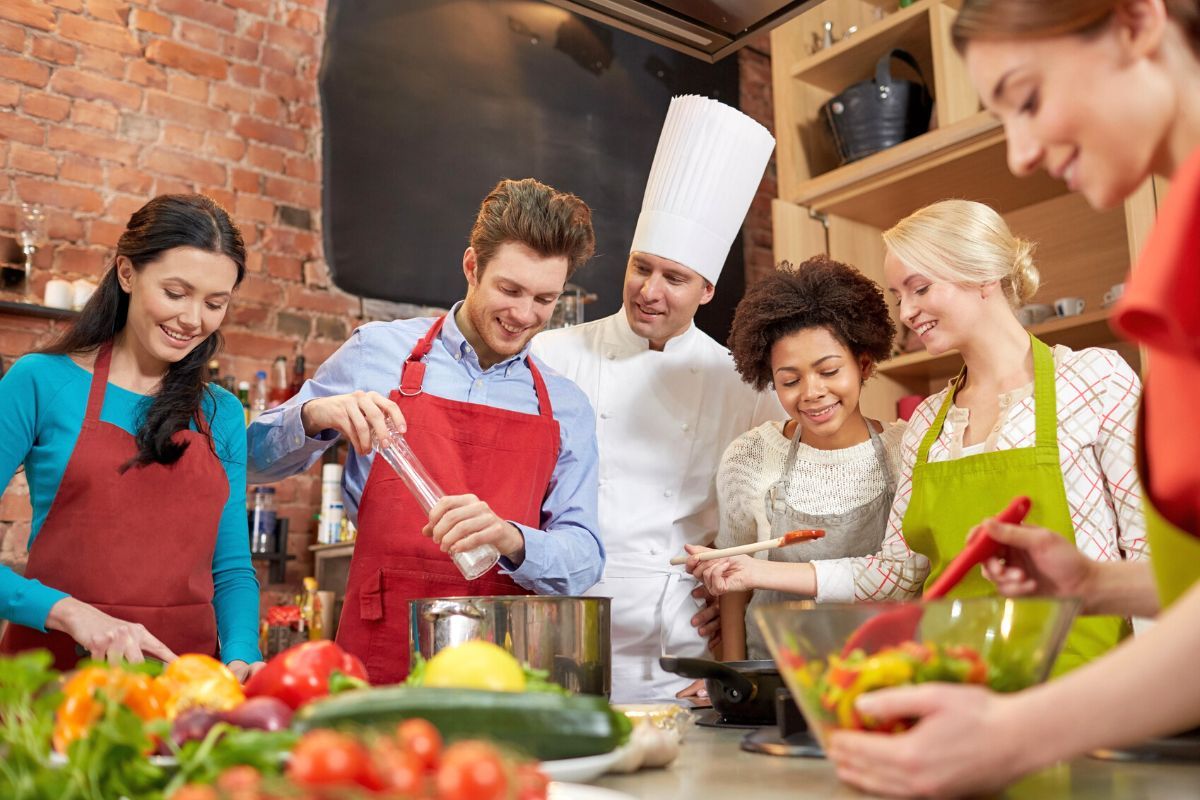 Here's all you need to know about cooking classes, one of the most captivating culinary experiences in Sorrento.
What are the best cooking classes in Sorrento?
Pizza making
Sorrento lies only 1 hour south of Naples, the legendary birthplace of the pizza. Learn from the best chefs in the area with fresh local products, traditional recipes and the obligatory wood-fired oven.
Multi-course meal classes
Engage in a day creating dish after dish of Neapolitan specialties. Roll pasta and gnocchi, pair seafood and meats with your creations, and savor vegetables, olive oils and citrus grown within meters of the kitchen.
Home-cooking classes
Join a local who is eager to pass on Sorrento's culinary heritage. Based out of a home in town or a farm outside of Sorrento, a "Cesarina" is part of a nationwide network of traditional home cooks who welcome visitors into their homes for an authentic southern Italian experience.
Specialty cooking classes
Prepare a dish or a meal with one ingredient taking center stage. A meat-based cooking class will teach you the tricks of making meatballs or chicken cacciatore, and a seafood-based class takes advantage of the area's daily catch to enhance the noodles you roll out.
Vegetarians need not feel left out. Focusing on Campania's vegetables and local cheeses, learn how to concoct an authentic meal that even meat eaters will love. If you're short on time or have a sweet tooth, take a 1-hour gelato class at one of Sorrento's oldest gelaterias.
Private classes
Great for family memories or a romantic occasion, book a private cooking class in Sorrento for just your group. Private cooking classes come in many forms, from home cooking with market visits to excursions to wine country that teach you the art of pairing wines with your delicious creations.
What will you do?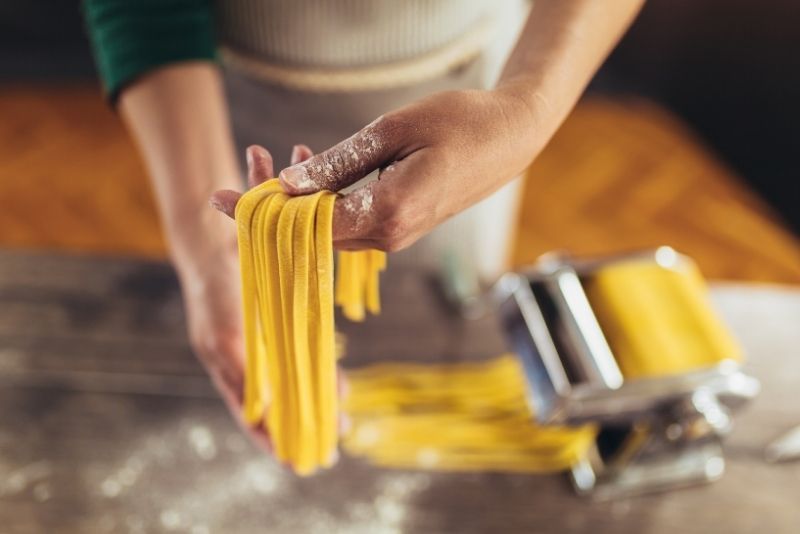 Join a chef, instructor or a home cook for an immersive experience that will leave you with time-honored skills, recipes and tasty memories. Start with an introduction to the ingredients over a glass of prosecco, either in the kitchen, the garden or at a local market.
Prepare from one to seven dishes while learning ageless culinary techniques like pasta making or pizza tossing. Most classes include local wines or craft beers to complement your dishes, and finish off your feast with a limoncello or espresso.
How much do cooking classes in Sorrento cost?
Small-group cooking classes in Sorrento cost from €20 per person to €180 per person, depending on the number of courses prepared.
Private tours cost between €125 per person to €315 per person. Higher-cost classes often include transportation outside of Sorrento and consist of as many as seven courses.
What is included?
Cooking classes in Sorrento begin with a welcome drink of a cocktail or wine before the course starts. If your class includes a market visit or a tour of the chef's kitchen garden, you will receive expert guidance on purchasing or picking the best produce.
Other than a pizza or gelato making class, you will also learn the basics of pasta making and create dishes like eggplant parmesan, spaghetti with clams and a dessert. Sip a local red or white wine, and conclude your repast with a glass of limoncello.
Where does it start?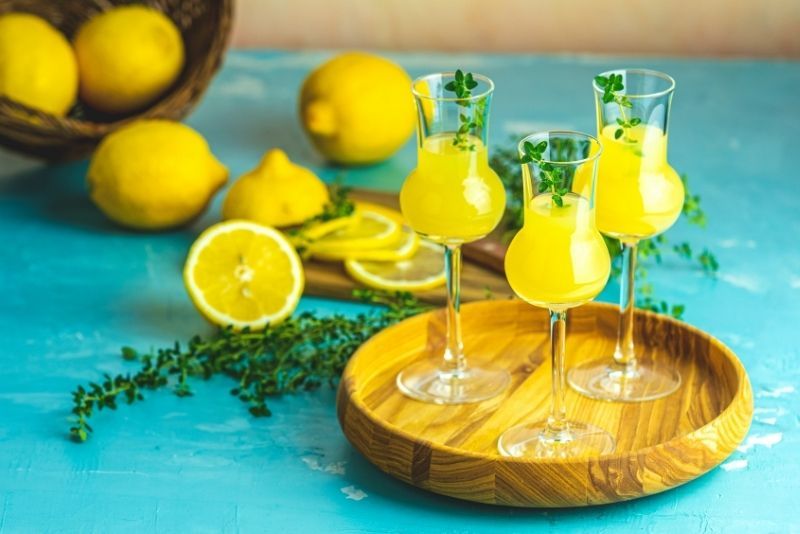 Cooking classes in Sorrento take place at storefront cooking schools or private homes near the center of town. It is relatively easy to get around most of Sorrento on foot. Some cooking classes are held at local businesses, such as pizzerias or gelaterias.
For classes based on sites outside of Sorrento, you may meet a minibus in front of a centrally-located hotel or at the train station. Private classes outside of Sorrento include door-to-door service at your accommodation.
How long does it last?
Cooking classes in Sorrento typically last from 2 to 8 hours. Classes at local cooking schools, restaurants or at a chef's home in town last from 2 to 6 hours, depending on the number of courses that you will prepare. Classes located outside of central Sorrento can last from 4 to 6 hours.
When is the best time for a cooking class in Sorrento?
Any time of the year can be a great time to join a cooking class in Sorrento. Avoid crowds by booking a tour outside the peak tourist months, namely from June until September.
Are there any combos available with cooking classes in Sorrento?
Cooking classes plus food tours
Explore Sorrento's food scene with an expert guide and chef on a food tour. Get a chance to sample treats before settling down to a lesson on how to bring these ingredients together in timeless recipes.
Cooking classes plus wine tasting
Venture beyond Sorrento into the rolling wine region that runs from Naples to Salerno. Volcanic soils born of the infamous Vesuvius eruption are perfect for growing grapes, and there are numerous local varietals to discover. Join a wine tour to sample three wines before heading to a kitchen or cooking school to create dishes that pair with the wines.
Is it safe?
Cooking classes in Sorrento are safe, however if you suffer from food allergies (especially dairy or seafood), they should be avoided. If in doubt, consult the tour provider before booking.
Are children allowed?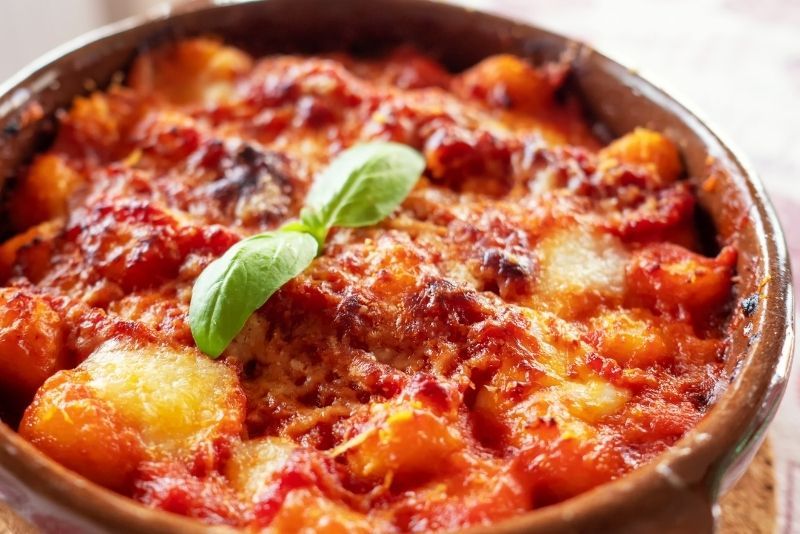 Children are generally allowed in Sorrento cooking classes, however they must be accompanied by an adult. Age restrictions may apply in certain cases, such as cooking classes that include wine tastings.
What are the other culinary experiences in Sorrento?
Travel tips
Let the tour provider know of any dietary restrictions at the time of booking.
Wear comfortable clothing and shoes appropriate for standing for several hours.
Make your booking ahead of time to secure a spot on your preferred class.