The fertile Amalfi Coast of Italy is home to countless lemon and olive groves, dairies that span generations and vineyards featuring varietals unique to the region.
On a wine tour and tasting in Sorrento, explore the ancient rocky land in search of palate-pleasing flavors that have been perfected over centuries.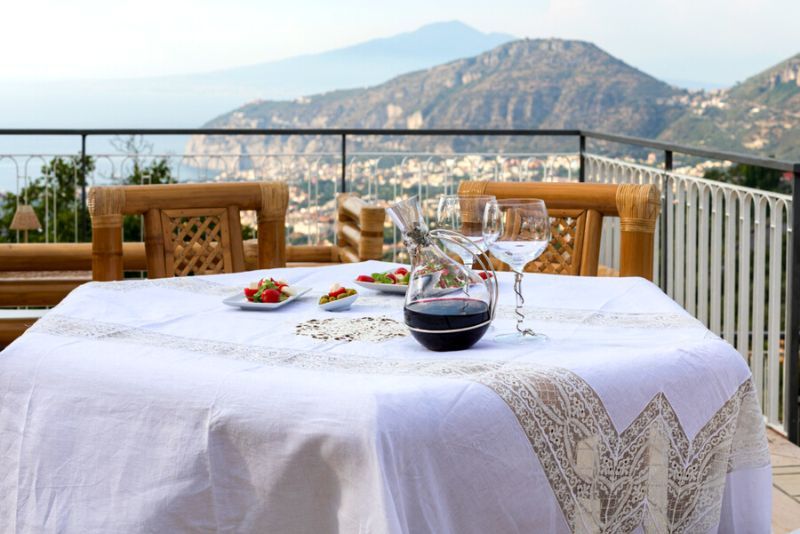 Here's all you need to know about wine tours, one of the most captivating gastronomic experiences in Sorrento.
What are the best wine tours and tastings in Sorrento?
Sorrento wine tours
Start right in Sorrento for a walking food tour or e-bike wine tour. Follow a local guide through the lanes to trattorias and artisan shops, or pedal down a scenic path to neighboring wine-producing villages.
Taste other regional specialties like olive oils and the famous limoncello as well as DOC-awarded wines.
Mount Vesuvius winery tours
The infamous eruption that cloaked Campania in lava, ash and mud 2,000 years ago created optimal soils for nourishing grape vines and other agricultural products.
Several vineyards sit along the slopes of Mount Vesuvius, and a food tour and tasting here is steeped in history. For extra adventure, choose a trip that takes you to the crater of the volcano.
Private wine tours in Sorrento
Perfect for a romantic outing or a memorable day with friends, a private wine tour is an intimate excursion for just you and your chosen company.
Book a tour in Sorrento or on nearby mountainsides, or add a history lesson to your tasting on a combo tour to wineries plus a tour of Pompeii or Herculaneum.
Irpinia winery tours
A serendipitous combination of mountain microclimate and soil rich with volcanic ash has made vineyards in Irpinia a center for producing fiano, greco di turco and aglianico grapes.
Savor a locally-sourced meal on-site to experience expertly-paired flavors.
Which places are seen?
Sorrento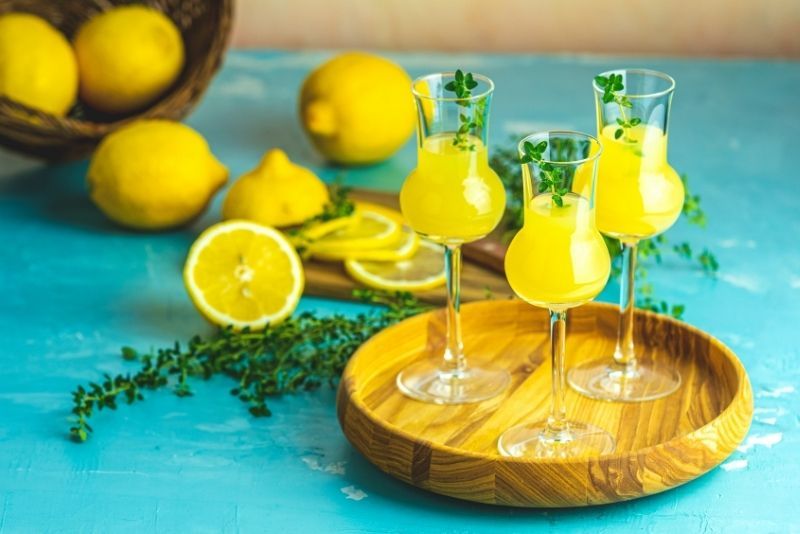 Perched on a cliff above the Mediterranean, Sorrento is a famously beautiful village. Wander its cobbled streets, sip local limoncello and gaze at the azure sea from its beaches.
Mount Vesuvius wineries
Mount Vesuvius's cataclysmic eruption nearly two millennia ago took thousands of lives and buried numerous villages. Paradoxically, the destructive event created soil conditions that are ideal for growing wine grapes.
Sample products at Bosco dei Medici or Casale Villarena Old Cellar, where you can partake in an alfresco meal with unparalleled views.
Irpinia wineries
Witness rolling hills of Irpinia's vineyards that produce a variety of specialty grapes like falanghina and verdeca that blend to create some of the region's most famous wines.
Sample Lacryma Christi del Vesuvio, the region's most famous wine and Mastroberardino's Taurasi, the only red in southern Italy to be awarded the coveted DOCG.
How much do wine tours and tastings in Sorrento cost?
Wine tours and tastings in Sorrento cost from €50 per person to €120 per person, depending on group size, duration of the tour and the quantity of food and wines included.
Mount Vesuvius wine tours cost from €100 per person to €320 per person. Higher-cost tours are private and include a guided tour of Pompeii and/or Herculaneum.
Irpinia wine tours cost from €85 per person for a small-group tour to €375 per person for a private tour to two Irpinia vineyards.
Many wine tours outside of Sorrento do not include the price of tastings or lunch which is an additional €35 per person.
What is included?
Sorrento's wine tastings and tours have a variety of inclusions based on the tours' destinations.
Walking or e-bike tours in the town of Sorrento provide samples of several wines as well as other local foods and drinks to complement the flavors of the wines.
Most tours to Mt. Vesuvius and Irpinia vineyards include a guide and round-trip transportation from central Sorrento but require an additional purchase for wine tasting and a meal.
Private tours offer pickup and drop-off from Sorrento hotels and a guided round-trip drive to the wineries and other attractions. Higher-end tours include guided tours of Pompeii and/or Herculaneum or a trip to the summit of Mt Vesuvius.
Where does it start?
Sorrento wine tours start at central locations in town. Common meeting points are Piazza Angelina Lauro and Piazza Tasso. Many small-group and private tours include door-to-door service for Sorrento hotels.
How long does it last?
Sorrento wine tours and tastings last from 2 to 9 hours.
When is the best time for a wine tour and tasting in Sorrento?
A wine tour and tasting can be enjoyable any time of year. Avoid crowds by planning your tour outside of May through September.
Travel tip
Wear shoes and clothing appropriate for an active day.
Carry cash for fees not included in the tour price.
Let the tour provider know of any dietary restrictions at the time of booking.