Once described by King Fernando III as the "brightest star to shine in the sky", Carmona is an enchanting Spanish town that is best known for its Roman Necropolis, medieval architecture, thriving wine trade and incredible views of Andalusia.
A day trip to Carmona from Seville is a perfect opportunity to escape the city hustle and bustle. At only 30 minutes away, the peaceful streets of Carmona await you to discover the town's fascinating history along the way.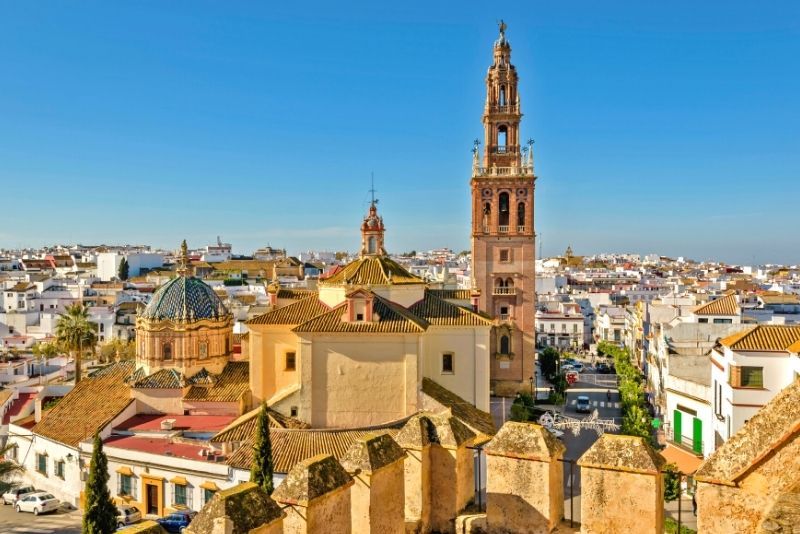 Here's all you need to know about Carmona, one of the most exciting day trips from Seville.
How to get to Carmona from Seville?
Carmona is located in southern Spain's Andalusia region and is just 35 kilometers northeast of Seville.
From Seville to Carmona by car
Traveling from Seville to Carmona by car is an affordable and convenient way to reach the nearby town. Simply drive in a northeasterly direction on the A-4 highway for around 30 minutes until you reach Carmona.
Once in Carmona, you can park in one of the public parking lots and walk between the various attractions on offer.
From Seville to Carmona by bus
If you are looking to get to Carmona via bus, several buses leave from the Plaza de Armas in Seville each day. Book ahead of time if you want to enjoy bus tickets under €5 per person. The bus journey should take between 30 and 40 minutes, depending on traffic.
Guided tour to Carmona from Seville
Guided tours provide an easy and convenient way to experience the nearby town of Carmona when staying in Seville. Make your way to Carmona in a private minivan and explore the town's various attractions with a guide at your side. Carmona day trips have a typical duration of 5 hours, including travel time.
What is the typical itinerary?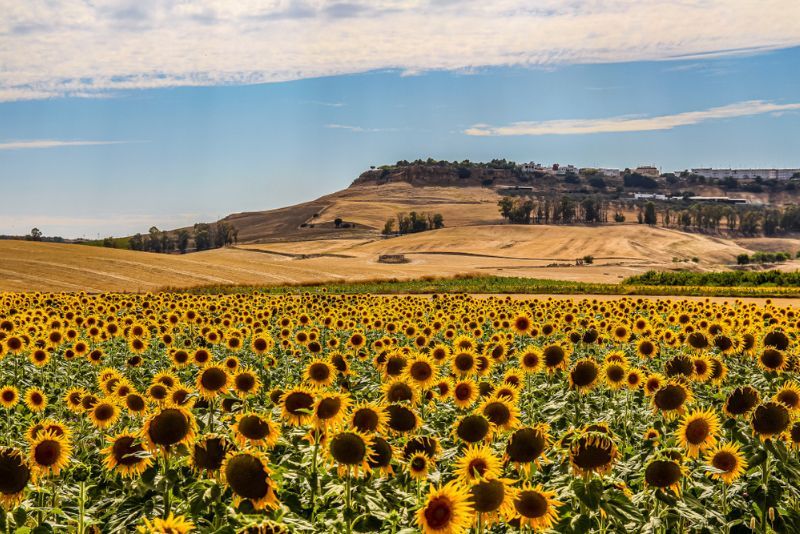 Carmona day trips from Seville begin with a pickup from your hotel or from a central meeting point in Seville. Meet your guide/driver, board the private minivan, and enjoy the views of Andalusia as you make your way to Carmona.
Spend the day discovering Carmona's top-rated sites with your professional guide. Some of the places you'll see include the archeological site of Carmona, the Gate of Seville and various parks. After a few hours of exploring Carmona, you'll be driven back to Seville.
What kinds of tours are available to go to Carmona?
When choosing a Carmona day trip from Seville, you have a variety of different types of tours to choose from, including guided tours, private tours and tours that include Cordoba in their itinerary.
Guided tours to Carmona from Seville
Guided tours from Seville provide an affordable and fun-filled way to experience the charming town of Carmona. As there will be other tour participants on the excursion, you'll have the chance to meet new people as you explore Carmona with the tour's professional guide.
Private tour to Carmona from Seville
When you book a private tour to Carmona from Seville, you and your travel companions will be the only people on the tour. You'll enjoy convenient hotel transfer services, as well as a more personalized experience. You may even be able to customize the tour's itinerary.
Day tour to Carmona plus Cordoba
While Carmona day trips are typically half-day excursions, a day trip that includes Cordoba on the itinerary is definitely going to be a full-day experience. Make the most of your time in Andalusia by exploring two of its most iconic destinations in one outing!
How much does a day trip to Carmona from Seville cost?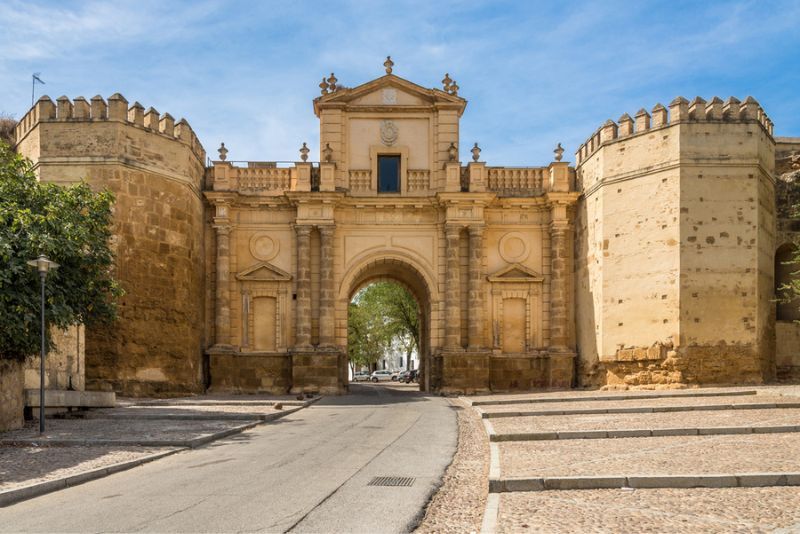 Basic guided day trips from Seville to Carmona typically cost around €50 per person, for an experience that lasts roughly 4 hours. This price includes transportation but does not include any food, drinks or souvenirs.
Group guided tours from Seville that visit Cordoba in addition to Carmona cost around €100 per person for this more comprehensive experience.
Private tours from Seville to Carmona usually cost approximately €200 per person, but this price may fluctuate depending on how many people there are on your tour. Private Carmona day trips that also visit Cordoba are likely to cost around €250 per person.
What will you see and do?
Carmona is one of Andalusia's most charming towns, filled with world-class attractions and surrounded by picturesque cereal fields. While it may not be as well known as places like Cordoba and Seville, there are still plenty of things to see and do in Carmona.
Roman Necropolis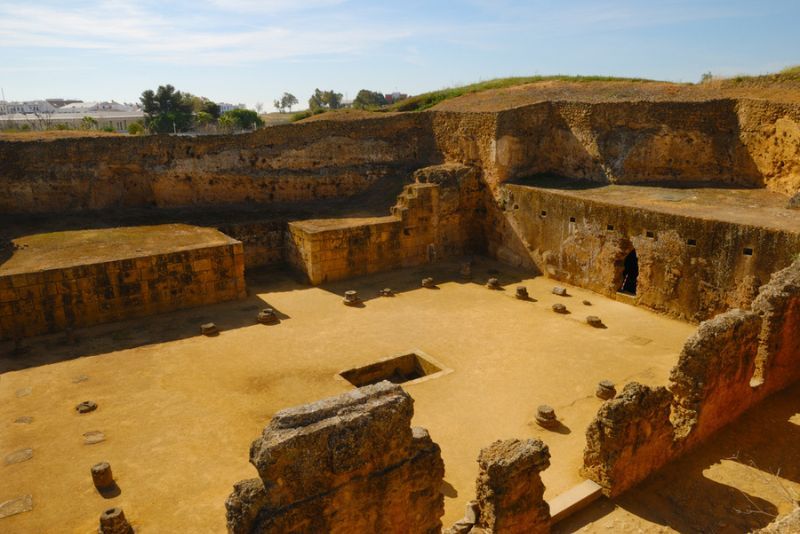 One of Carmona's most famous attractions is undoubtedly its Roman Necropolis and Amphitheater, which are over 2,000 years old. The archeological site is home to ancient tombs, underground chambers and various Roman artifacts.
The Tomb of the Elephant is one of the largest and most well-known tombs to be discovered at the archeological site and was given its name because of the interior structure's elephant-shaped statue.
The Gate of Seville
Locally known as the 'Alcázar de la Puerta de Sevilla', the Gate of Seville is an important fortress that boasts rich architecture and cultural heritage. From its towers, you'll enjoy incredible views of Carmona and the surrounding Andalusia countryside.
Some of the structure dates back as far as the 9th century BC, which has made the Fate of Seville one of Carmona's top points of interest.
Olive Oil Tasting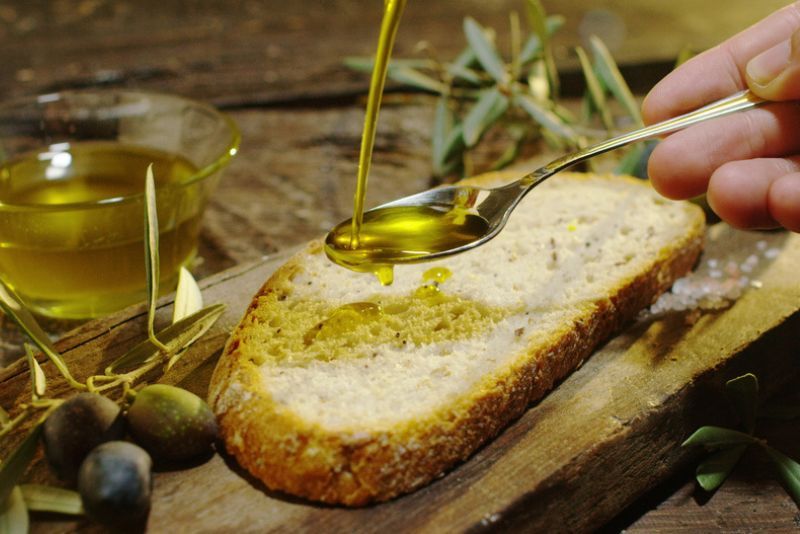 Carmona is known for its thriving olive oil trade. Many tour operators include an olive oil tasting in their Carmona day trip itinerary so that tour participants can taste flavorful local olive oil, and perhaps even buy a bottle to take home with them. In addition to olive oil, Carmona also produces delicious local wine and cereals.
When is the best time to visit Carmona?
The best time to visit Carmona is during the 'shoulder' months of May, June and October. This is when you'll experience moderate weather and there won't be nearly as many tourists in town as there are during the months of July, August and September.
Travel tips
Book your Carmona day trip ahead of time so that your place on your preferred excursion is secured. It's never too early to begin planning your itinerary.
Wear comfortable walking shoes for exploring Carmona.
Bring your camera to capture incredible views of Andalusia.
Pack sunscreen, water, a hat and sunglasses for your day trip.