Olive oil production in the region surrounding Seville has been honed and perfected over many centuries, since the ancient Roman times, leading to some of the best quality oils in the world. Fondly known as "liquid gold," olive oil has a wide range of health benefits and is celebrated for its rich flavor.
Olive oil tastings in Seville enable you to explore this province of Spain, which manufactures more olive oil than anywhere else in the world, and taste the sumptuous produce for yourself.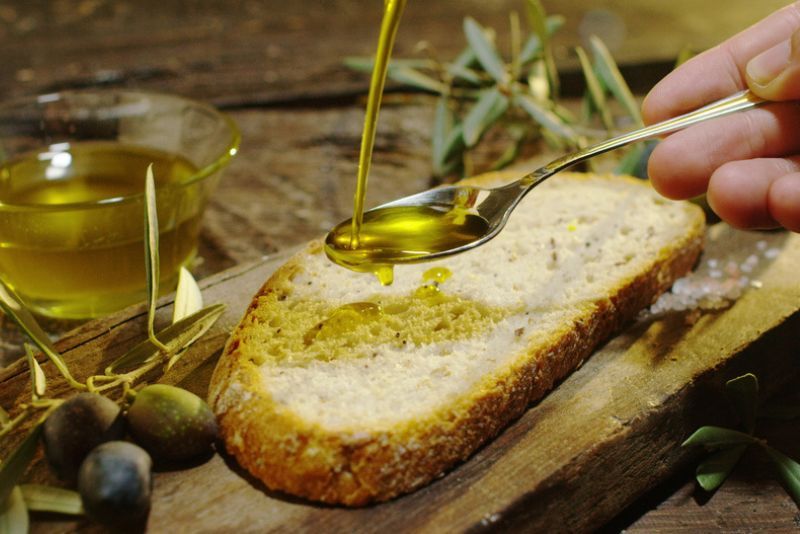 Here's all you need to know about olive oil tastings, one of the yummiest gastronomic experiences in Seville.
What are the best olive oil tastings in Seville?
Olive oil farm tour in Seville
Leaving the hustle and bustle of Seville behind, you'll travel into the Andalucian countryside where you'll stop at an olive oil farm. Here, you'll meet the owner and take a tour through endless olive groves, learning about the growing process, as well as the history of producing olive oil, which stretches back to ancient Roman times.
After you've wandered the orchards basking in the sun and admiring the views, you'll enjoy a demonstration of how whole olives are transformed into the rich golden oil used for everyday cooking. Try different variations of the oil, some of which are sweet while others are spicy. Once you've been thoroughly educated on this popular ingredient, you'll return to Seville.
Olive oil mill tour in Seville
Alternatively, you can opt to visit an olive oil mill, where production happens on a large scale. A far cry from the industrial buildings of other cities, the olive oil mills surrounding Seville are architectural gems set in the picturesque Spanish countryside. Accompanied by an expert, you'll learn how each olive is pressed to extract the oil.
You'll see how the machinery used for the process has evolved over time and explore the techniques that have been used for centuries. Once you've toured the facility, you'll have the opportunity to sample these fresh oils, comparing the flavors of each one in the tranquil Andalucian environment.
Which places are visited?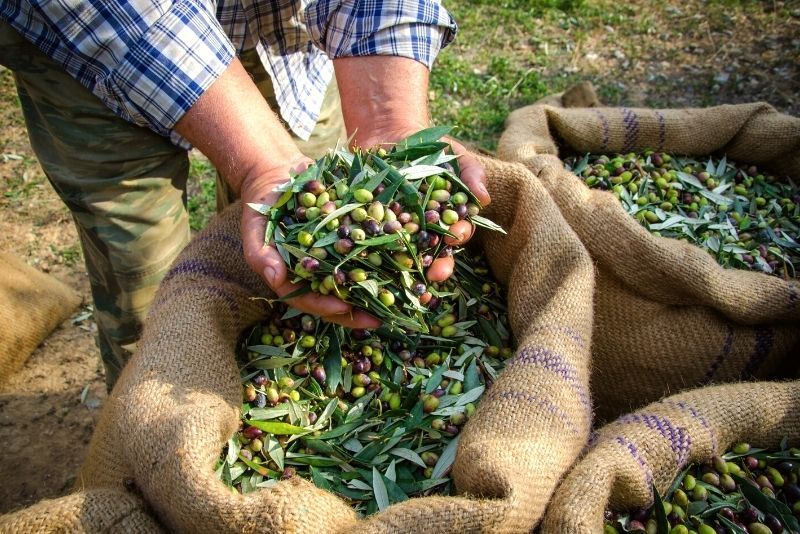 Typically olive oil farms and mills are located in the region surrounding Seville, where there is plenty of space to grow the bitter fruit. The Phoenicians began the cultivation of olive trees in Andalucía around 1,100 B.C.
However, it wasn't until the 2nd century A.D. that the area became known for its olive oil production, exporting the golden liquid across Spain and as far as Rome. Today, Andalucía's reputation for producing quality olive oils has only increased with almost 80% of the country's olive oils coming from this region.
Andalucía manufactures approximately 1.2 million tons of oil each year, accounting for around 34% of the global total. Olive oil is used in many traditional Spanish dishes, such as gazpacho — a cold soup made with tomatoes, cucumber and garlic.
How much do olive oil tastings in Seville cost?
Olive oil tastings in Seville typically cost around €90 per person. However, if you choose to book a combination day trip to Carmona that includes an olive oil tasting, you can expect to pay approximately €260 each.
What is included?
The majority of olive oil tasting tours in Seville include a driver guide to show you around the site, as well as samples of several types of oils. If you book a combination tour, you'll enjoy a guided city tour of Carmona. However, you can expect all tapas dishes to be at your own expense on this type of day trip.
Where does it start?
All olive oil tastings in Seville include a complimentary hotel pickup and drop-off service from any accommodation in the city. You'll simply select your hotel from a drop-down list and then wait in the lobby at a pre-determined time. Here, you'll be picked up by your friendly guide, who will also return you back to the same spot after your activity.
How long does it last?
Most Seville olive oil tastings last approximately 4 hours, giving you plenty of time to travel into the countryside surrounding the city, understand the production process and sample the delicious oils. If you book a tour that travels to Carmona, you can expect this to be a full-day affair, lasting around 8 hours.
When is the best time for an olive oil tasting in Seville?
Olive oil tastings in Seville take place throughout the year, meaning you can try the rich flavors and discover the fascinating production process no matter when you visit the Spanish destination.
The most pleasant time of year to visit the Seville region is during the spring months — from March to May — or the fall months of October and November. During these seasons, the climate is comfortable with temperatures that range from 20 to 26 degrees and fewer tourists flock to the city than in the summer months.
Are there any combos available with olive oil tastings in Seville?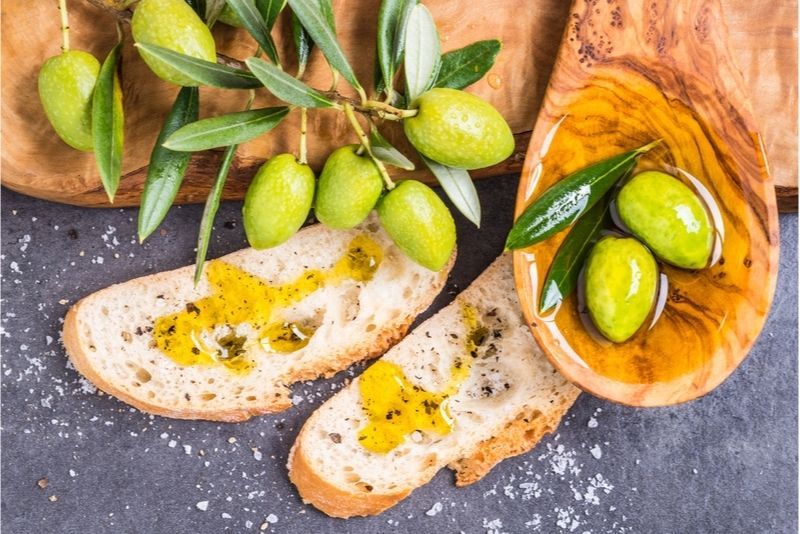 Olive oil tasting and culinary day trip to Carmona from Seville
If you have more time to spare, consider a day trip to Carmona from Seville to really treat your taste buds. Starting out, you'll visit an olive oil mill where you'll discover the local method of creating mouthwatering oils and try the products for yourself.
Moving on, you'll travel to the historic town of Carmona, where you'll participate in a guided walking tour of its main attractions. Spend your afternoon tucking into traditional Spanish tapas before discovering the ruins of the Necropolis, which dates back to the 1st century.
Travel tips
It is worth noting that many olive oil tastings in Seville only happen twice a week. You should check the schedule of each tour before planning your itinerary to ensure you don't miss out.
Avoid traveling to the Seville region during the peak of summer when temperatures average between 35 and 40 degrees Celsius, and the city is overrun with tourists.
Purchase a bottle of your favorite olive oil to take home and share with loved ones as a memento of your trip to Seville.