Winemaking in the region of Seville is even older than the city itself. Brought to the area by the Phoenicians over 3,000 years ago, winemaking is still considered an art form in this part of the world and produces some of the best tipples in Europe.
Wine tours and tastings in Seville enable you to sample the sherries, brandies, and orange wines that this corner of Spain is famed for.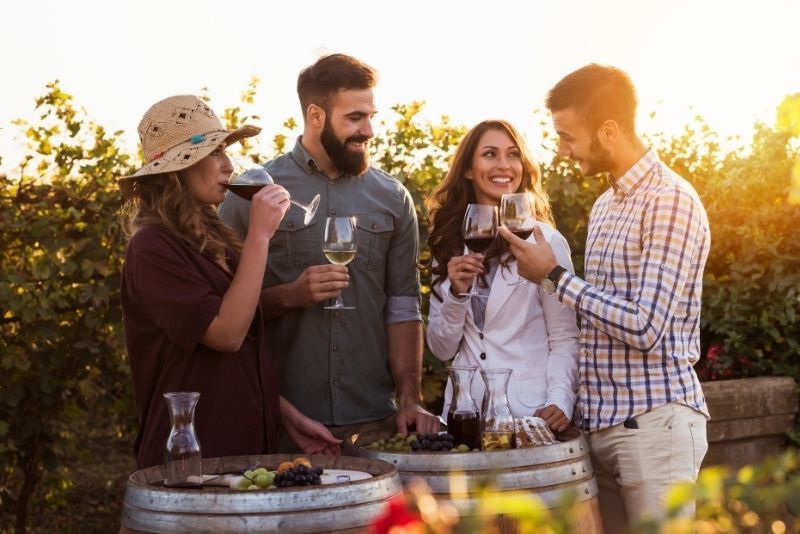 Here's all you need to know about wine tours and tastings, one of the most remarkable gastronomic experiences in Seville.
What are the best wine tours and tastings in Seville?
Wine and sherry tasting day tour from Seville
On this Seville wine tour, you'll head out of the city and toward Jerez de la Frontera — the most famed winemaking spot in the region.
You'll visit the charming village of Sanlucar de Barrameda, located close to the town, where you'll be educated on the winemaking process at two local cellars.
Try the fine wines on offer before strolling through the enchanting townlet, admiring its beaches and sampling freshly caught fish.
Seville wine and tapas tour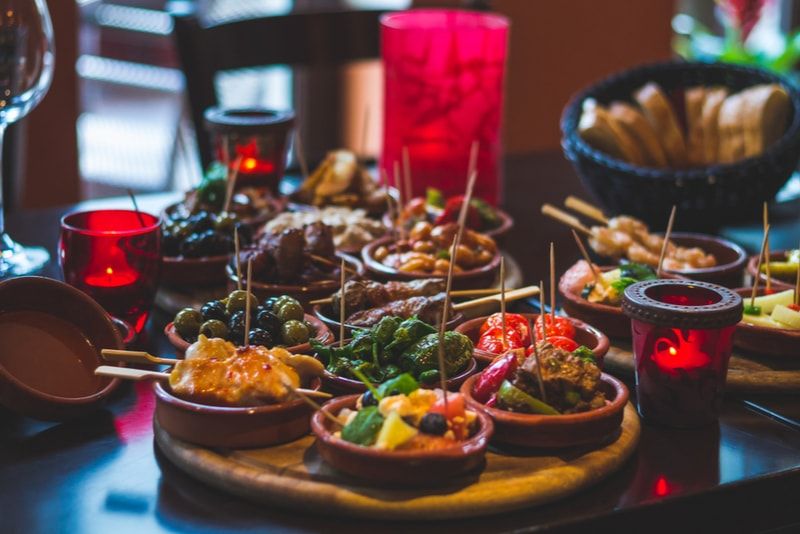 Meeting your guide close to the iconic Giralda, you'll set off on an exploration of your tastebuds on a wine and tapas tour in Seville. You'll wander through the streets and back alleys to three of the most esteemed tapas bars in the city where you can try local delicacies from the region of Andalucia.
These gourmet treats include gazpacho, oxtail, Spanish omelet and paella. After filling yourself with this mouthwatering cuisine, you'll continue along your tour to two different wine bars, where you'll sip the rich beverage and pick out different notes in each.
Private wine tour to Jerez de la Fronters
Private wine tours and tastings in Seville provide you with an expert guide dedicated to your enjoyment, and enable you to have a more personal experience.
After traveling to Jerez de la Frontera in comfort, you'll head to your first winery, which features exquisite architecture and creates several types of sherry — the local tipple.
After sampling a range of beverages including vermouth, you'll move on to your second winery, where you'll try more unique blends of sherry, as well as brandy. Enjoy a local lunch before participating in a walking tour of Jerez, through the Old Town, which dates back to the 19th century.
Which places are visited?
Seville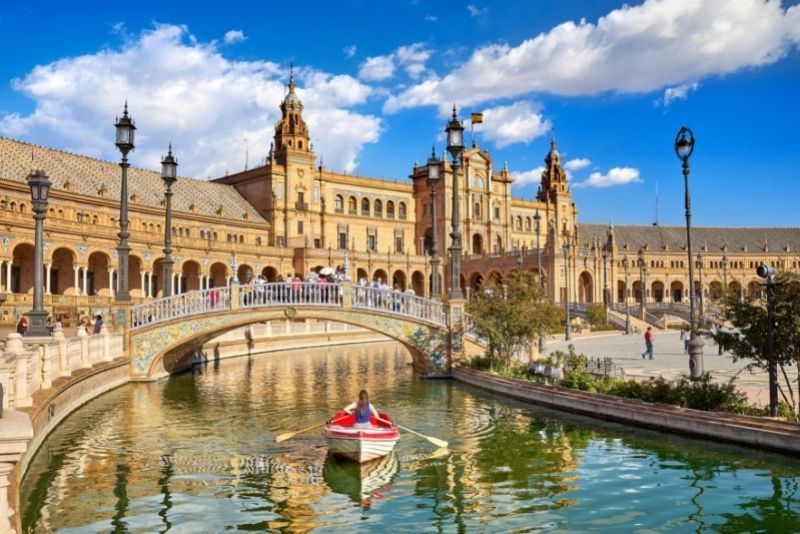 Depending on the tour you select, you may pass by or visit some of the city's main attractions, such as the Plaza de España, Seville's Cathedral, or the Real Alcázar.
Seville is home to a wine-making culture that stretches back for many centuries. The oldest estate in the region has been open for over 500 years, and the most famous type of beverage in the region is made from oranges.
This tipple is decadent and sweet, and pairs white Huelvan wine with Seville bitter oranges. While this fruit is too sour to eat alone, the citrus flavor infuses the wine perfectly.
Jerez de la Frontera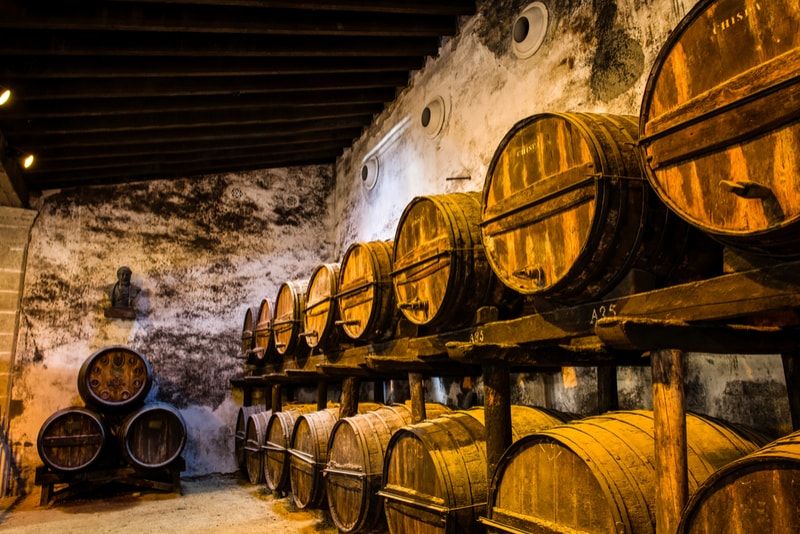 Jerez de la Frontera has been a wine-making hub since the Phoenicians ruled the Spanish region over 3,000 years ago. By 700 A.D., the people of this town were experts and created the first fortified wines, and brandies.
During the 19th century, several wineries were wiped out by a grape infestation, however, larger estates managed to survive this catastrophe and continued the culture.
Today, Jerez de la Frontera is still known for its sherries and brandies made from Palomino, Pedro Ximénez, and Moscatel grapes, many of which you can try on a wine tour from Seville.
How much do wine tours and tastings in Seville cost?
Wine tours and tastings in Seville vary depending on their duration and destination.
You'll pay around €100 per person for a wine and tapas tour, while you can expect to pay €260 per person for a private wine tour, and tasting in Seville.
A wine and sherry tasting experience to Sanlucar de Barrameda costs around €300 per participant.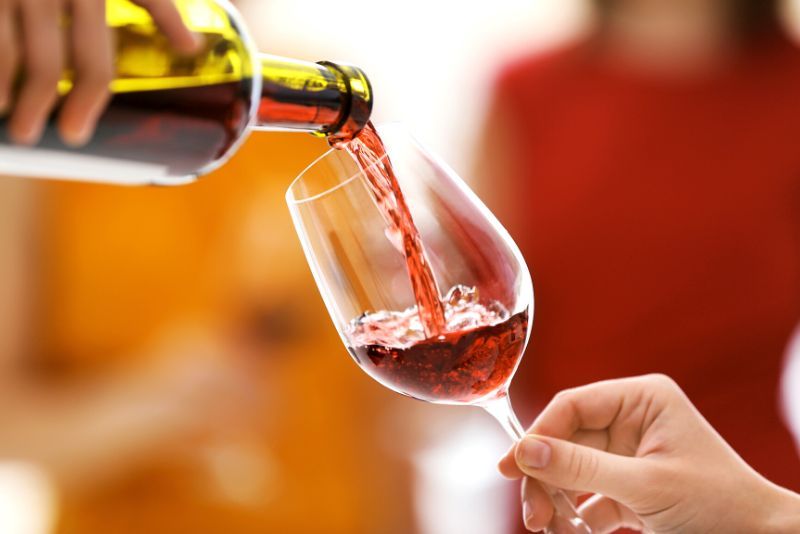 What is included?
Wine tours and tastings in Seville typically include samples of sherry, and other local beverages at either one or two wineries. Some also provide you with several small snacks of tapas dishes.
You'll always have a knowledgeable guide to show you around and some excursions also include lunch. If you book a combination tour, you can expect any admission fees for activities, such as flamenco shows, to be included in the overall price.
Where does it start?
Several wine tours and tastings in Seville offer a convenient accommodation pickup, and drop-off service from hotels across the city. Otherwise, you'll meet at a central location in Seville, which can be reached easily by public transportation.
You can check out the meeting point of each tour before booking in order to plan out your itinerary and consider your route.
How long does it last?
The majority of wine tasting experiences in Seville last between 3 and 4 hours, which gives you enough time to learn about winemaking, and explore one or two traditional cellars.
If you have more time to spare, you can opt for a day tour from Seville that travels either to Jerez de la Frontera or Sanlucar de Barrameda, which lasts approximately 8 hours.
When is the best time for wine tours and tastings in Seville?
Wine tours and tastings in Seville are available year-round. However, the city experiences scorching summers with temperatures that hover between 35 and 40 degrees Celsius, and hordes of tourists flock to the destination during these months.
For a calmer and more comfortable experience, book your excursion during the spring or fall months, when temperatures range from 20 to 26 degrees Celsius.
Are there any combos available with wine tours and tastings in Seville?
Jerez de la Frontera and Cadiz wine tasting and horse show day trip from Seville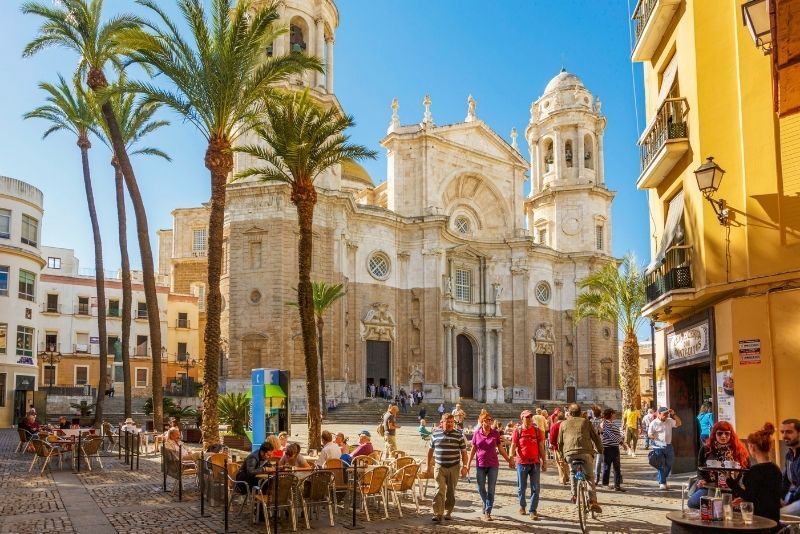 Driving south of Seville, you'll stop at Jerez de la Frontera to try a variety of local sherries at an esteemed wine cellar. Following your tasting session, you'll move venues to watch an Andalucian horse show where skilled horsemen perform ballet maneuvers on horseback.
Continue on to Cadiz where you'll admire the city's whitewashed Cathedral before exploring the streets at your own leisure. A combination horse show and wine tour from Seville costs approximately €130 per person.
Seville flamenco plus tapas and wine tour
On this combination wine tour, you'll make your way around several of the best and oldest wineries, and bars in the city, sampling the city's most famous beverages including sherry and orange wine.
Moving on, you'll try different tapas dishes from this area of Spain before enjoying a traditional flamenco show. Follow the beat as talented dancers swish their skirts and move their bodies to Andalucian folk music.
For a combination wine and tapas tasting tour plus and a flamenco show you can expect to pay around €100 per participant.
Are children allowed?
Yes, children of all ages are welcome to join most wine tours in Seville. However, the legal age to participate in a wine tasting experience is 18 years old.
Which other gastronomic experiences can be done in Seville?
Travel tips
Remember to carry your identification with you on a wine tour and tasting in Seville.
If you're looking to make your trip more budget-friendly, consider combining activities, such as wine tasting and flamenco shows, as you'll generally save money.
Wineries in Seville don't typically have a dress code, however, many visitors choose to wear business casual attire.