One of the most idyllic destinations in the United States, the island of Oahu is a place of incomparable natural beauty and rich cultural and historical significance. Towering over the area is 230-meter Diamond Head, a dormant volcano created over 300,000 years ago.
Diamond Head Crater tours involve various fun and outdoor activities, as well as visits to nearby attractions. Booking a guided tour by boat, bike or on foot is a way to make sure that you won't miss a thing!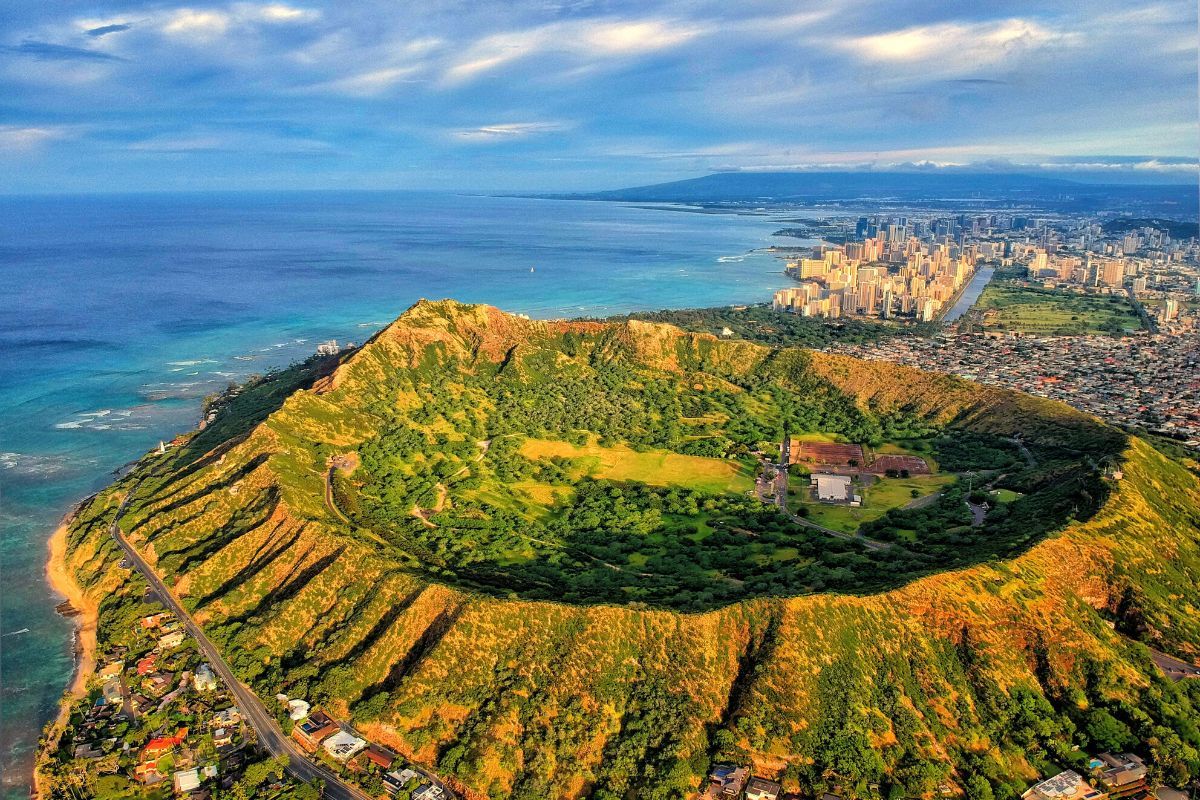 Here's all you need to know about visiting the Diamond Head Crater, one of the most popular destinations for day trips in Oahu.
Where is Diamond Head Crater located?
Diamond Head Crater is found on the Hawaiian island of Oahu and dominates Honolulu's skyline. The park is located 8 kilometers from central Honolulu and around 5 kilometers from Waikiki Beach.
You can reach Diamond Head State Monument by car, on bike or even on foot from Honolulu. If you are driving, take the H1 for about 10 minutes and take the 6th Avenue exit.
What are the best things to do in Diamond Head Crater?
Diamond Head summit hike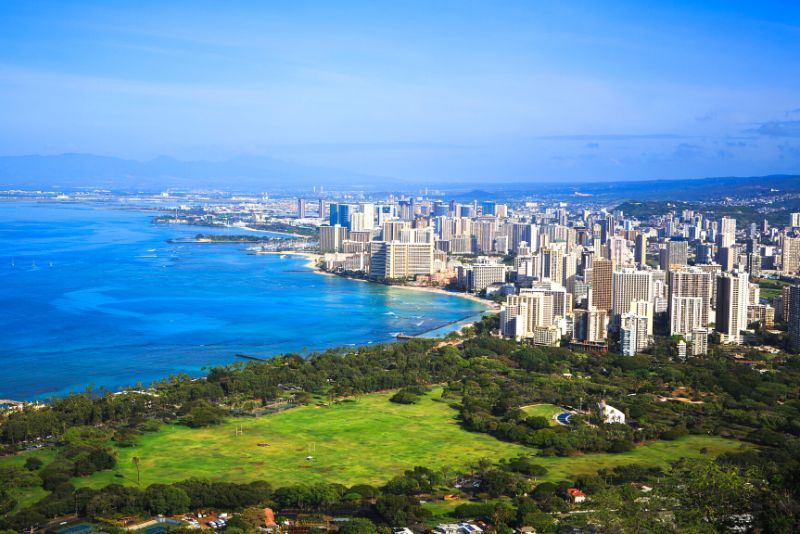 Hiking to Diamond Head Crater is a once-in-a-lifetime experience. A moderate hiking trail shorter than 3 kilometers will lead you to its summit during your 30- to 40-minute trek.
From this breathtaking vantage point, see the Halona Blowhole in eastern Oahu and Diamond Head Lighthouse. Snap photos of the crater's eerie volcanic expanse, and look out into the waves to glimpse other Hawaiian islands.
Beaches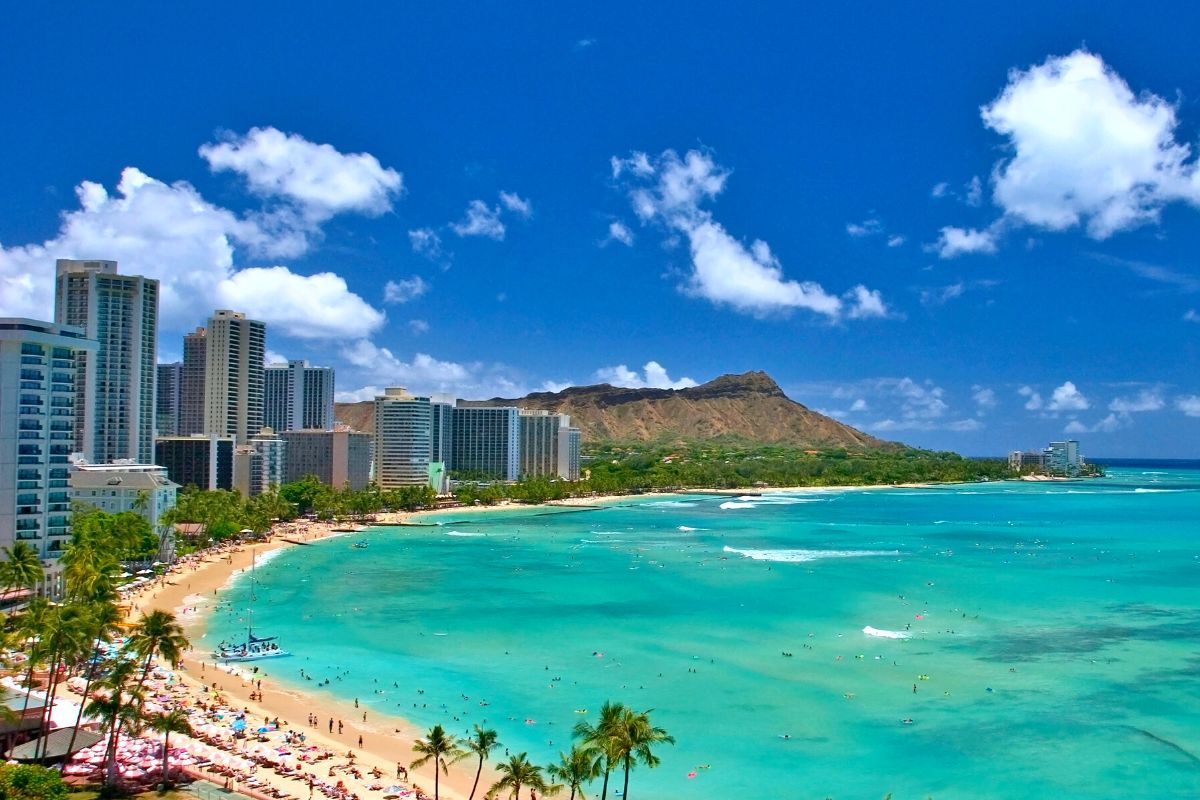 Honolulu, the closest city to the Diamond Head Crater, is the state's capital and has many beach resorts along its famed Gold Coast.
In Honolulu or nearby, some of its most celebrated beaches and parks are Waikiki, Haleiwa and Sans Souci. Stop by DeRussy Beach Park to spy on monk seals, and get a workout in at Magic Island, a local waterside fitness destination.
Local foods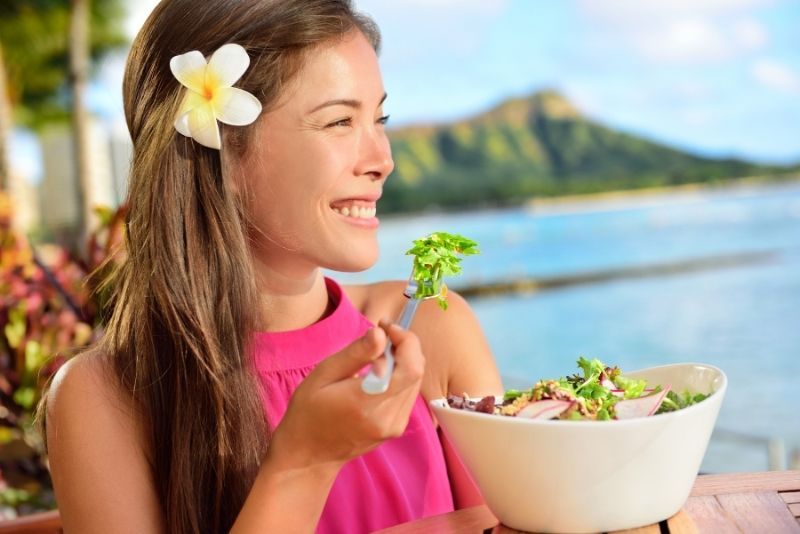 Enjoy a tasting of Oahu's most famous food such as the Dole whip and macadamia nuts that are produced around Honolulu, as well as other Hawaiian delicacies. Tour Kahuku Sugar Mill and sample the wide variety of Hawaiian fare available at the many food trucks at the mill.
Historical sites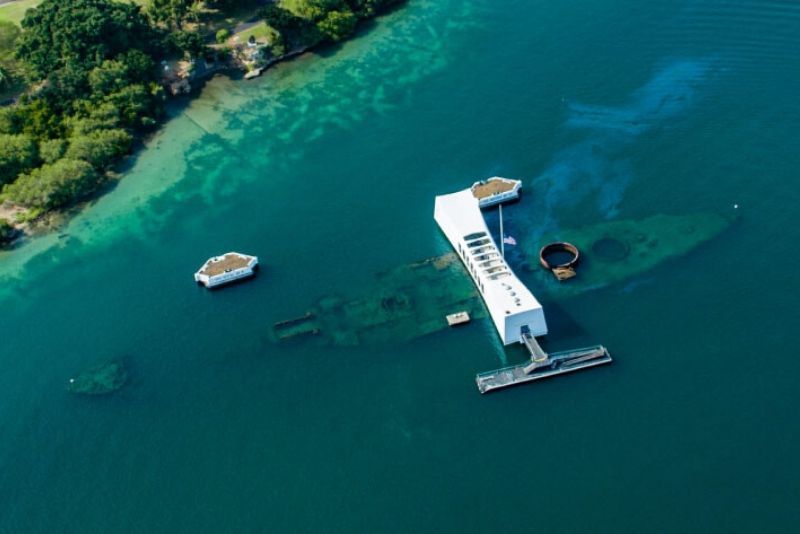 Stroll through Honolulu's Kapiolani Park, named for Queen Kapiolani, who reigned in the late 19th century. See its lush gardens and century-old banyan trees.
Learn the history of Pearl Harbor and see the Diamond Head Theater, where soldiers were entertained during World War II. Even the summit of the volcano was used in the past as a lookout against invaders of Oahu.
What are the best tours to visit Diamond Head Crater?
Hiking tours
Book a tour that takes you to Diamond Head Crater State Monument for the chance to make this memorable hike to the 230-meter summit of this volcano. Many tours include transportation and entrance to the park.
There are self-guided hiking tours and small group tours, all designed for you to set your own pace to the top. Live or digital audio guides in a variety of languages inform you of the area's history, geology and natural phenomena you pass by.
Running tours
Earn the bragging rights of running to the summit of Diamond Head! Options for running tours are either a guided summit run or a summit and jog of the surrounding areas. Choose between 6-kilometer and 11-kilometer runs on tours lasting around 2 hours.
Hiking and town visit combo tours
Combine your hike with a visit to Waikiki, Kailua or the North Shore. These combo tours include a self-guided hike to the summit of Diamond Head. A driver will then drop you off at your destination town for several hours to explore on your own.
Boat tours
View spectacular Diamond Head from the water on a boat tour in Oahu. Enjoy a sunset sail or daytime experience.
Segway and hoverboard tours
See more in a shorter amount of time on a hoverboard or Segway tour of Diamond Head. Speed on two-wheels through hidden parts of Honolulu and along the base of the volcano for a unique experience.
Private tours
If you want to avoid crowds or create a romantic experience, private tours are a perfect choice. Take a guided e-bike tour, choose a hike and e-bike combo, or follow up your summit experience with a trip to the beach.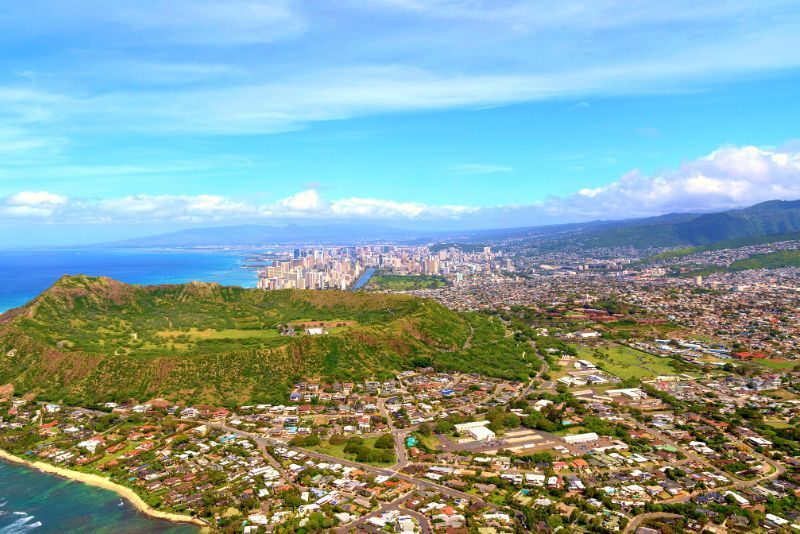 What are the prices of Diamond Head Crater tours?
Hiking tours cost from US$5 per person to US$40 per person for self-guided tours. Less-expensive tours do not include transportation or entry fees to the park. Hiking tours that include a meal cost from US$75 per person to US$120 per person, depending on the inclusions in the meal.
Hiking and town visit tours cost from US$80 per person to US$120 per person, depending on the duration of the tour and if meals are included. Running tours cost US$40 per person and include guided commentary.
Boat tours range from US$50 per person to US$100 per person. More-expensive tours are longer and include a full meal.
Segway or hoverboard tours cost from US$150 per person to US$200 per person. Tours on hoverboards cost less than Segway tours.
Private tours to Diamond Head Crater cost US$150 per person, depending on the activities included.
Where do Diamond Head Crater tours start?
Diamond Head Crater tours start in different places, depending on the tour, and some include hotel pickup and drop-off. Some tours meet at centrally-located hotels or beaches, and boat tours begin at the Kewalo Basin Harbor.
When is the best time to visit Diamond Head Crater?
The best times to visit Diamond Head Crater are from spring through autumn, April to November, as December through March are the rainy months. However, Hawaii's beautiful Polynesian location boasts chances for beautiful weather year-round, making outdoor activities fun in all seasons.
Travel tips
Wear clothing and shoes that are appropriate for an active day.
In winter months, bring a light jacket or sweatshirt for cool temperatures at Diamond Head's summit.
Many tours operate in rain or shine, so packing rain gear if rain is forecast.
Carry cash or a credit card for purchases.
Bring a hat, sunglasses and sunscreen.
Hiking and biking tours provide a bottle of water or sports drink, but bringing extra water is wise.