Barcelona is a foodie's dream and eating and drinking your way through the city is no small undertaking. You can expect the most delectable Mediterranean dishes, an abundance of flavours and hospitality to go with it.
Cheese-tasting tours in Barcelona are one of the must-try experiences in the city. Sample a selection of the finest cheeses and other mezes while surrounding yourself with the vibrant atmosphere of the Catalonian capital.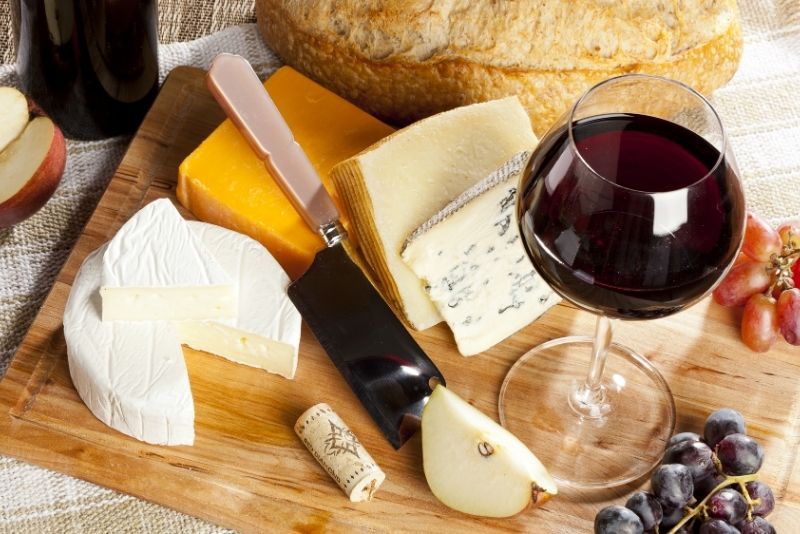 Here's all you need to know about Spanish cheese tastings, one of the most delicious gastronomic experiences in Barcelona.
What are the best cheese-tasting tours in Barcelona?
Wine and Cheese tasting tour in Barcelona
Enjoy a cheese and wine tasting at Barcelona's wine emporium, Vivino's Wine Bar. Learn about the fascinating wine regions of Catalonia and savour 5 of the best Spanish wines.
Each wine is paired with a fine handmade cheese to complement the complex notes in each glass. You will also learn more about Catalonia's thriving culinary scene while enjoying homemade jams, bread and olive oil.
Catalan Charcuterie Cheese Board & Wine Pairing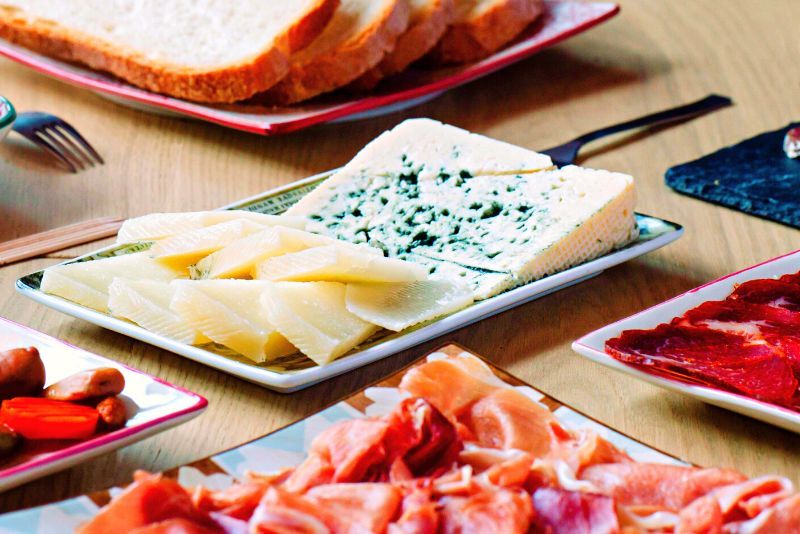 Charcuterie boards are all the craze but creating one is more of an art than you might expect. Learn how to assemble the perfect charcuterie board with the finest Catalan meats, cheeses, preserves and produce.
You will learn about everything from selecting the right components to preparing and presenting your board, all while sampling fine Spanish wines that complement your selections.
This unique cheese-tasting activity in Barcelona is limited to small groups and offers a relaxed environment to unwind and indulge.
How much do cheese-tasting tours in Barcelona cost?
A wine and cheese tasting tour in Barcelona costs €40 per person and includes 5 wines and 5 kinds of cheese along with bread, jam and olive oil.
Building your own charcuterie board is a little more expensive at €60 per participant but you can indulge in the fruits of your labour after the class.
What is included?
Cheese tours in Barcelona include a selection of cheeses and usually wines. The cheese and wine tasting comes with three or five cheeses while the charcuterie building experience includes a range of meats and produce too.
Where does it start?
Cheese and wine-tasting tours are held at Vivino's Wine Bar while the charcuterie building class takes place at Uncorked Academy. You are expected to make your own way there, which is an easy trip either by public transport or car.
How long does it last?
Cheese-tasting experiences in Barcelona last between 1.5 hours and 2 hours, depending on the package you book.
Which other gastronomic experiences can be done in Barcelona?
Travel tips
Notify your tour operator if you have dietary restrictions and allergies.
These tours are not advisable for pregnant travellers.
Book this tour in advance as spaces are limited and fill up fast.