Bali is a bird haven and nowhere is this any clearer than at the Bali Bird Park. It features over 1,000 birds from 250 different species – making it an unmissable experience.
Your Bali Bird Park ticket allows you to partake in the park's conservation efforts, as you enjoy different fun activities. These include a Komodo dragon exhibition and bird feeding shows, as well as a 4D cinema.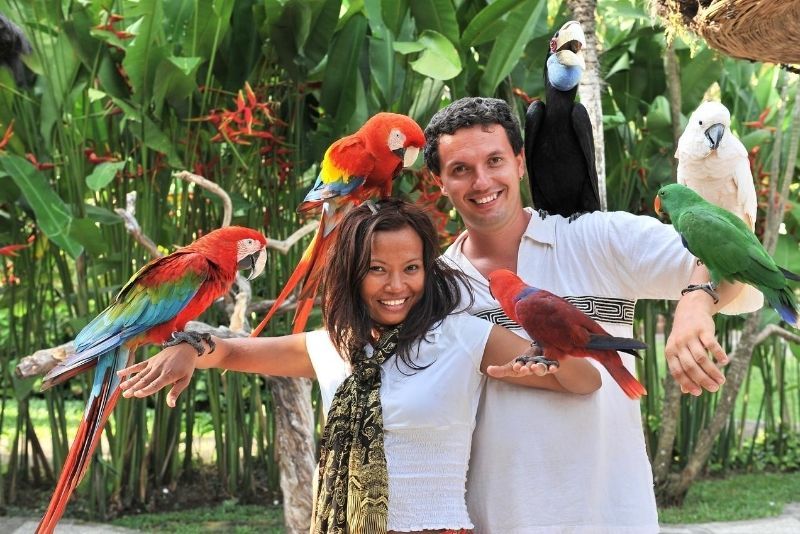 Here's all you need to know about Bali Bird Park, one of the famous theme parks in Bali.
How much do Bali Bird Park tickets cost?
All tickets to Bali Bird Park include entrance to the park, all shows (bird and komodo) and government taxes. The ticket prices differ between domestic and foreign visitors.
Indonesian ID
Adults (aged 13 and above): IDR140,000 (US$10)
Children (aged 2-12): IDR70,000 (US$4.50)
Infants (below aged 2): Free
Foreign visitors
Adults (aged 13 and above): IDR385,000 (US$25)
Children (aged 2-12): IDR192,500 (US$12)
Infants (below aged 2): Free
The Bali Bird Park itself offers knowledgeable guides who will help you explore all the exhibitions and different areas. If you want a personal tour guide, this can be arranged at the park for an extra fee.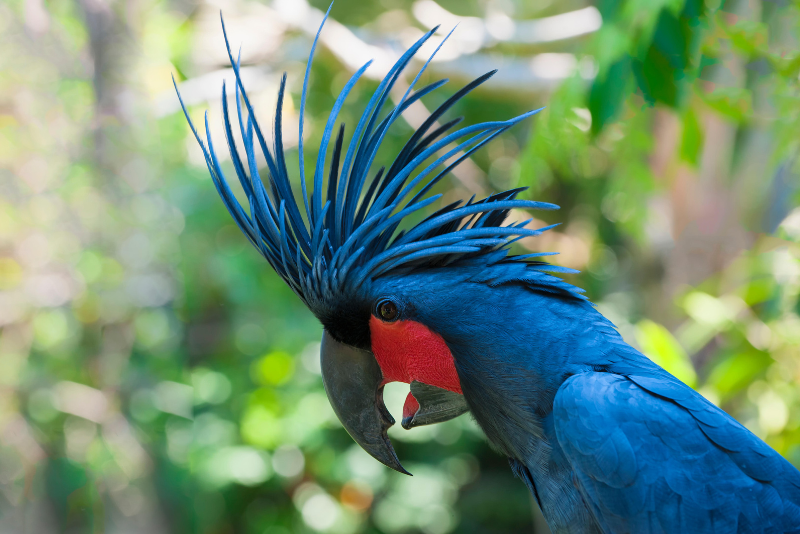 Are there any combined tickets or tours including the Bali Bird Park and other attractions?
Combining Bali Bird Park with some of Bali's other attractions is a convenient way of saving time, money and effort of planning different trips.
Bali Bird Park, Ubud Palace and Tegallalang Rice Terrace: Marvel in Bali's majestic bird life, before exploring Ubud Palace and market, and taking in the sheer beauty of Tegallalang Rice Terrace.

Bali Bird Park and Tegenungan Waterfall: Start at the Bali Bird Park, have a quick dip and rest at the Tegenungan Waterfall before finishing the day at The Blanco Renaissance Museum of Balinese architecture.

Goa Gajah, Ubud Market and Bali Bird Park: Visit the Goa Gajah temple, before taking in the sights and sounds of Ubud Market and heading to the Bali Bird Park.
Should you book in advance?
Absolutely. Booking your tickets in advance will enable you to skip long queues and be assured of your slot on days with high attendance. It also prevents the disappointment caused by the dreaded "sold-out" sign.
What will you see inside?
The Bali Bird Park offers nine different exhibits, featuring birds from Indonesia and specifically from Bali, as well as international exhibitions with birds from South America, Australia and Africa.
Apart from the exhibits, there are a variety of activities to enjoy.
The Bali Rainforest Show: A show featuring native macaws, storks and cockatoos in flight. Every day at 10:30 AM and 4 PM.

The Birds of Prey Show: A chance to observe eagles, kites, owls and falcons, as they hunt and swoop down on their prey. Every day at 11:30 AM and 3 PM.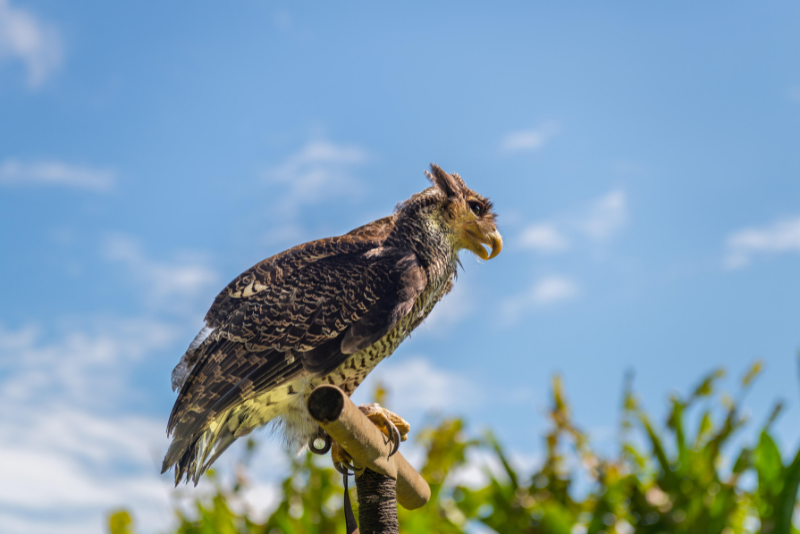 4D Birding Theatre: A state-of-the-art four-dimensional theater that gives you a real sense of these animals in their natural habitats. Shows every hour from 10 AM to 5 PM.

Guyu Guyu Corner: Meet the spectacular macaws and cockatoos, as they stand on your shoulder for a quick pic. Every day at 9 AM and 5:30 PM.

Papua Rainforest Feed: Marvel in the exotic extravagance of Papua's birds-of-paradise in one of the world's most comprehensive exhibits. Every day at 9:30 AM and 5:30 PM.

The Komodo Experience: Watch during the feeding time for these giant, ancient lizards. Only Tuesdays at 11 AM and Fridays at 2:30 PM.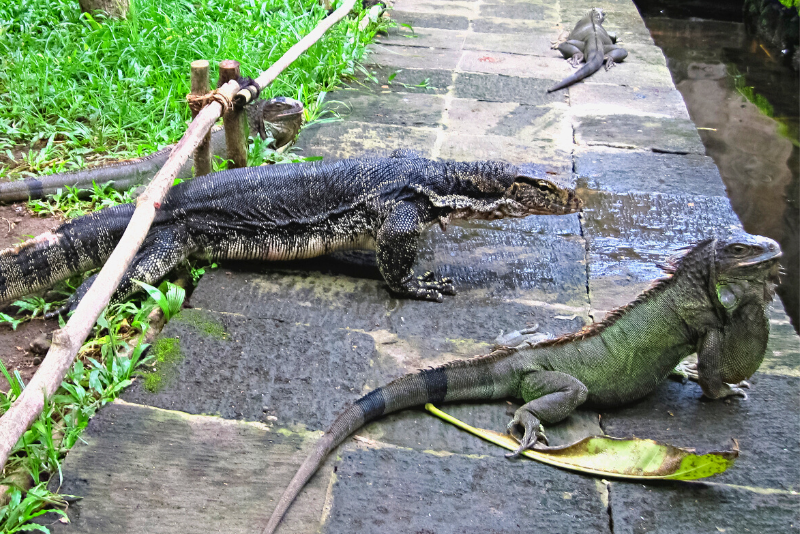 How to get there?
Bali Bird Park is close to the Bali Zoo and just outside of Denpasar in the Gianyar region. The park is a 40-minute drive northeast of Ngurah Rai International Airport or Kuta Beach.
What are the opening times?
The Bali Bird Park is open daily from 9 AM to 5:30 PM.
When is the best time to visit Bali Bird Park?
The best time to visit Bali Bird Park is during weekdays, before 11 AM or after 1 PM. The best time of year to visit is during Bali's dry season (April to October), with September and October being optimal because of fewer visitors.
Which other theme parks can be visited in Bali?
Travel tips
Bring your official documents if you qualify for Indonesian or foreign resident tickets.
Plan your visit to the Bali Bird Park according to the activities you want to experience.
Book ahead to avoid long queues or no-admittance due to capacity.
If you are travelling in a large group (20 people and more), book one day in advance to ensure you get a complimentary tour guide.
Don't forget to bring a camera!