Greek cuisine is world renowned for a reason. It is the perfect celebration of local ingredients and traditional recipes, and Greek wine is no different. Athens and the surrounding areas are full of excellent vineyards and wineries.
There is nothing quite as satisfying as sipping wine straight from the source, and these fantastic tours will take you through all the wonderful food and drink that Greece has to offer. Consider booking a wine tour and tasting on your next trip to Athens!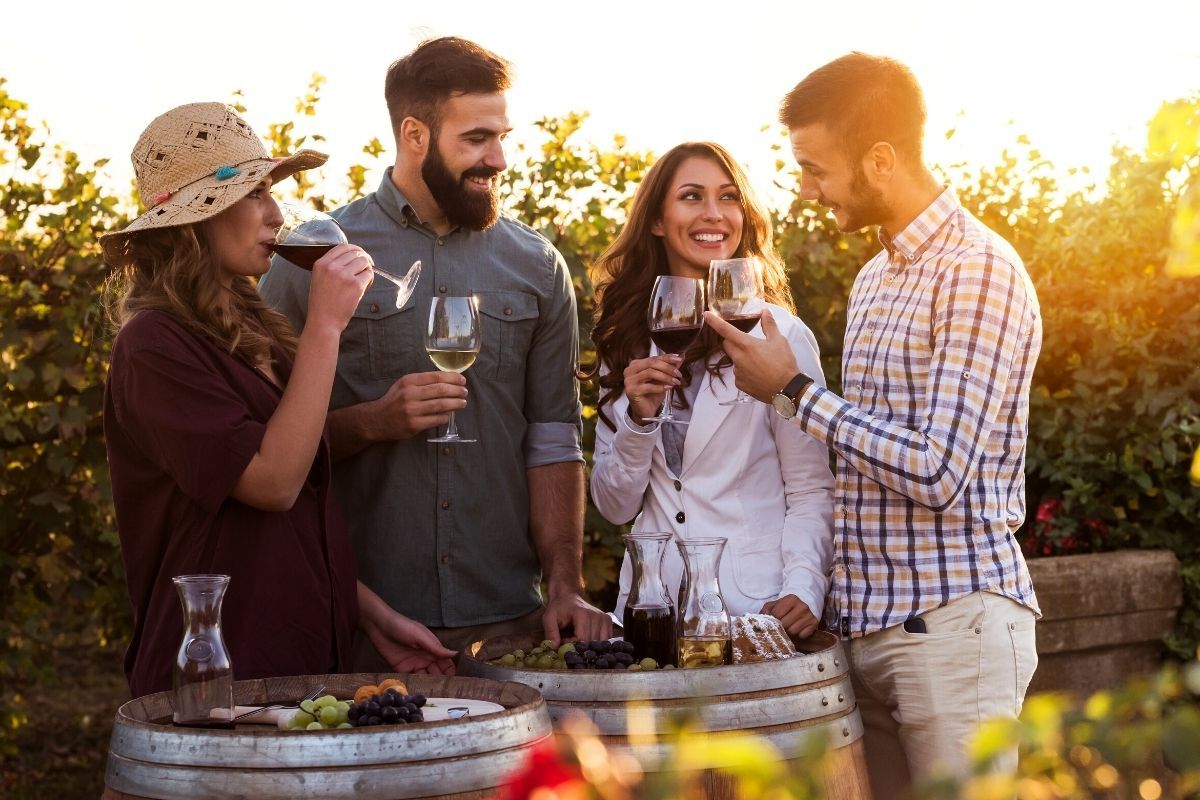 You will find below everything you need to know about wine tours and tastings, one of the best food and wine experiences in Athens.
What are the best wine tours and tastings in Athens?
Acropolis wine tastings
What better way to explore Athens than by enjoying local wine beneath one of the most iconic structures in the city? Join a professional guide on this one-of-a-kind experience and enjoy some of the best Greek wines while taking in views of the Acropolis.
Medieval walking tour with wine
This half-day walking tour in Athens will take you all over the city to learn about its medieval past. You can explore the Church of Kapnikarea, the Plaka neighborhood and the Ottoman Fethiye Mosque. Visit the Byzantine and Christian museum and round off your tour with a meal and wine in the museum's restaurant.
Nemea wine tour
The Nemea region in Greece is known worldwide for its excellent wines. On this tour, you can experience the area's delicious wine while learning about its ancient past.  It's one of the best ways to enjoy the local wine while seeing all the area has to offer!
This tour will also take you to popular attractions, including the Mycenae archaeological site, Lion Gate, the Citadel and the Treasury of Atreus, the Archaeological Museum of Ancient Mycenae, the Archaeological Museum of Nemea, Palivou Estate and Corinth.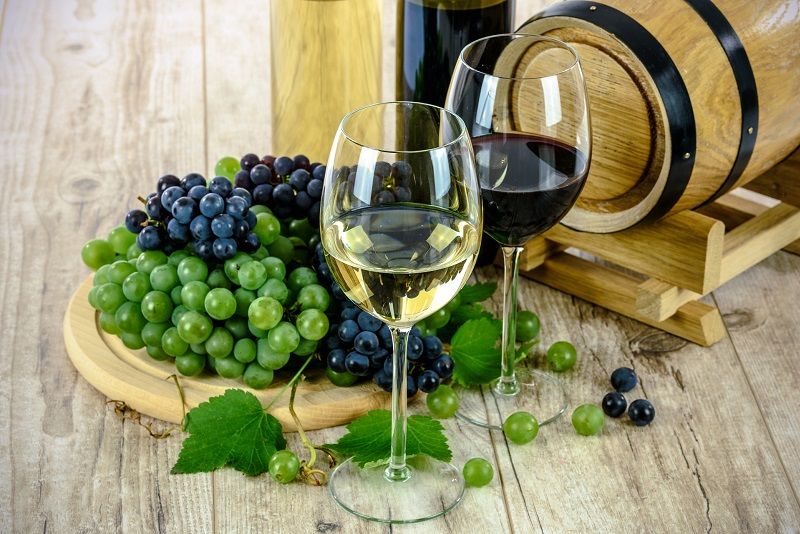 How much do wine tours and tastings in Athens cost?
Wine tours range in price based on how long they last, how many stops you make and whether or not it is a private wine tour and tasting.
You can join a half-day guided wine tour in Athens for as little as €30 per person. You can also book unique experiences, like wine tasting under the Acropolis, for just €50 per person. These tours don't typically include round-trip transportation.
If you're traveling in a group or prefer a more intimate experience, consider booking a private wine tour and tasting, which starts at €200 per person. You can expect a more personalized experience that offers more scheduling flexibility.
Private tours typically also provide additional stops, drinks, food, and sometimes round-trip transportation from your accommodation.
What is included in wine tours and tastings in Athens?
Tours may vary regarding exact offerings, but certain common elements are seen throughout the tours. You can typically expect:
Samples of up to eight local wines
Small snacks, usually with a local emphasis
Knowledgeable guides - some tours are led by sommeliers, while local foodies lead others. Either way, guests can always expect plenty of local insight from their guide.
Multiple stops - guided winery tours and walking tours will all make at least four stops at different local bars, restaurants, wineries, and markets.
Round-trip transportation.
Where do wine tours and tastings in Athens start?
There are two basic options for a starting point. The tour will convene at a local bar or restaurant, or they will offer hotel pick-up. Hotel pick-up is less common and more specific to on-sight winery tours.
Many walking tours will meet at neighborhood landmarks, like the square at Syntagmatos or a local restaurant near the National Garden.
How long do wine tours and tastings in Athens last?
The duration of wine tours and tastings ranges from four to ten hours. Single location tastings will meet for a few hours, but on-site winery tours will span most of the day.
Walking tours often begin in the afternoon and last up to five hours, with many stops along the way.
When is the best time for wine tours and tastings in Athens?
Wine tours and tastings can provide you with a lot of information about Athens and are the perfect way to kick off your stay!
On-site tours typically leave earlier in the morning because they last for the whole day. Many walking tours have both afternoon and night options. Afternoon tours can be an excellent option because you will receive so much food and wine that you will be ready for a nap and a late Athenian dinner!
Single location tastings make a great prelude to dinner, as well. Regardless, you can't go wrong with either tour!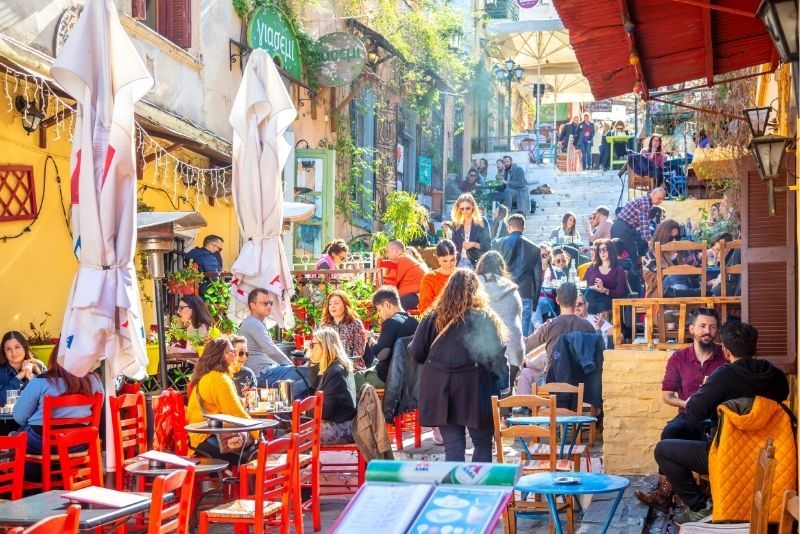 Are there any combos available with wine tours and tastings in Athens?
Many tours combine wine tastings with other outdoor activities in Athens. Combination tours are the perfect option to experience a variety of Athens attractions without compromising on time or price.
Athens food market and cooking class with wine
Get the best of both worlds with this combination tour that covers both local food and wine! This tour starts with a trip to the local market to pick out fresh ingredients, a four-hour cooking class and plenty of wine throughout. Rest assured, you'll get great value with this tour!
Nighttime food and wine tasting tour
Experience Athens under the starry skies with this combination tour! Your professional tour guide will lead you to some of the best food spots in town and introduce you to local dishes. While you're chatting with local vendors and chefs, you can enjoy a few glasses of local wine at a wine bar.
Sunset sailing cruise with wine
Explore the city by water on this unique tour! You will travel around Athens by boat while watching the sunset over the water. The boat tour provides you with plenty of wine to enjoy along the way.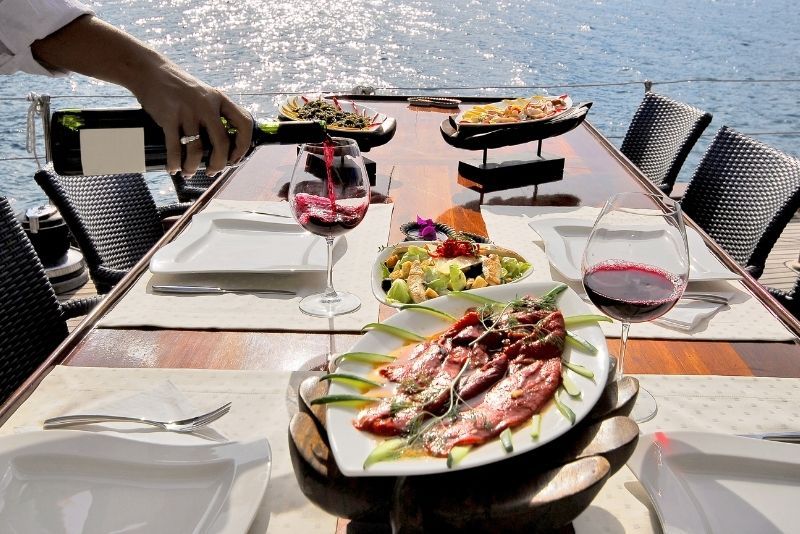 Are children allowed on a wine tour and tasting in Athens?
Several tours allow children, but they are typically only the on-sight winery tours and the single location tastings. Several are stroller accessible, but this is case-by-case. You must be at least 18 years old to drink on any of the tours.
Travel tips
Book your tour in advance. Many tour operators offer flexible booking and cancellation options.
Wear comfortable clothing and walking shoes.
Eat lightly before the tour. Even though food is offered, it is always smart to eat enough while consuming alcohol.
Stay hydrated! Drinking alcohol and walking will wear out your body, so be sure to drink water.
Bring your camera because many tours will lead you past picture-worthy sites!
Bring a driver's license or passport. Many stops on the tour require identification for age verification.