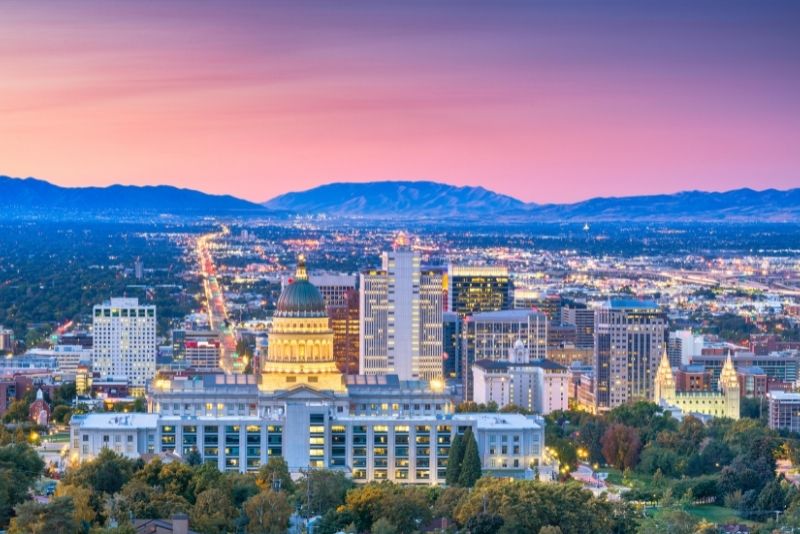 The Great Salt Lake that gives Salt Lake City its name provides the area with a unique and magnificent natural landscape. That means hiking trails, rock climbing, fishing, camping, and all other outdoor activities for nature lovers.
That's not all, though. The Mormon pioneers that founded Salt Lake City almost two centuries ago laid the foundations for a rich history. It's culminated in architectural religious marvels like the Temple Square, which takes up five full city blocks and is the home base of the world-famous Tabernacle Choir.
Looming out of the desert like a massive urban mirage FIX, this metropolis has a history and culture unlike any other city in the U.S.
And with a bustling outdoor industry all around it – including close proximity to some of the most beloved outdoor adventures in the Southwest -, it's an unforgettable destination for the whole family.
There are also haunted mansions, award-winning restaurants, world-class museums, and all kinds of fun things to do in Salt Lake City. There's guaranteed to be something for everyone. Let's dig in!
1 – Visit the Great Salt Lake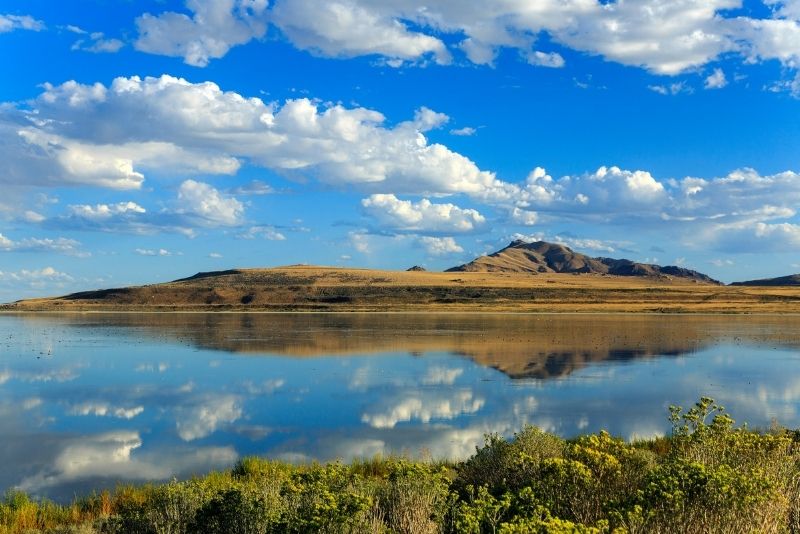 The Great Salt Lake, which is where Salt Lake City gets its name from, is the largest saltwater lake on the entire western hemisphere.
The lake is home to a rich natural ecosystem and famous as a refuge for migrating bird species like golden eagles, barn owls, and American avocets. It's a great place for birdwatching! It's also surrounded by incredible hiking trails and camping grounds.
2 – Visit the five city blocks that makeup Temple Square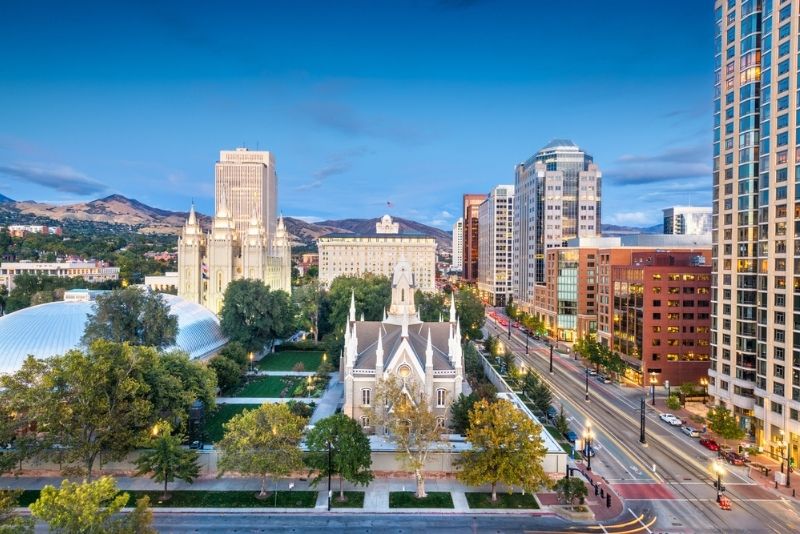 Temple Square in Salt Lake City is a holy site that was originally designated by Mormon pioneers as the spot for a temple of God.
Currently, it is owned and operated by the Church of Jesus Christ of Latter-Day Saints and encompasses a full five city blocks.
All structures, houses exhibits, libraries, and historic sights are dedicated to peaceful worship.
3 – Learn about the city on a bike tour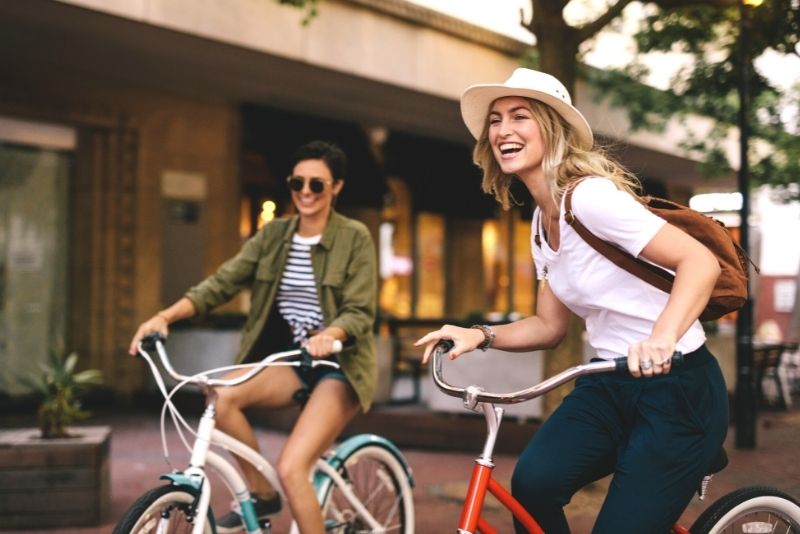 Bike tours depart from several key spots in Salt Lake City, and they're a great way to get to know the area.
Ride to historic spots like Temple Square which encompasses a full five city blocks and the unique "visionary art experience" of the Gilgal Sculpture Garden.
While you cycle, learn about the local history of Salt Lake City's Mormon settlers from an experienced guide.
4 – See Salt Lake City like never before on a trolley adventure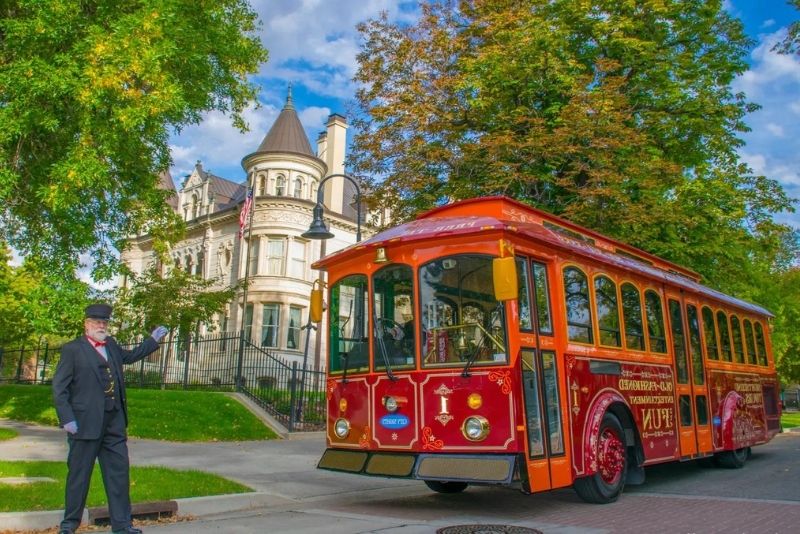 Another great way of seeing the amazing historical sights in Salt Lake City is with a trolley tour.
These tours take place on detailed replicas of classic trolleys and will guide you through all the city's mansions, cathedrals, and mountains.
While onboard the trolley, you'll be treated to a number of performances from the incredibly charismatic and theatrical guides.
5 – Go for a bird walk at Tracy Aviary & Botanical Gardens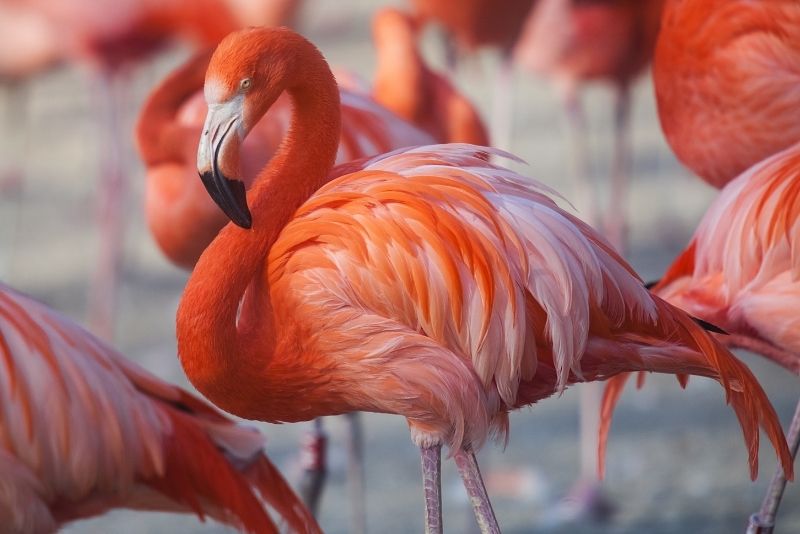 Located in Liberty Park, which is Salt Lake City's second-largest public park, Tracy Aviary is dedicated to the conservation and restoration of local birds and their habitats.
The aviary takes up a full 8 acres of the park and includes lots of exotic and unique birds that visit the feeders on the premises.
Among a number of other activities, the place offers scenic bird walks through the Salt Lake Valley.
6 – See animatronic dinosaur sculptures at Dinosaur Park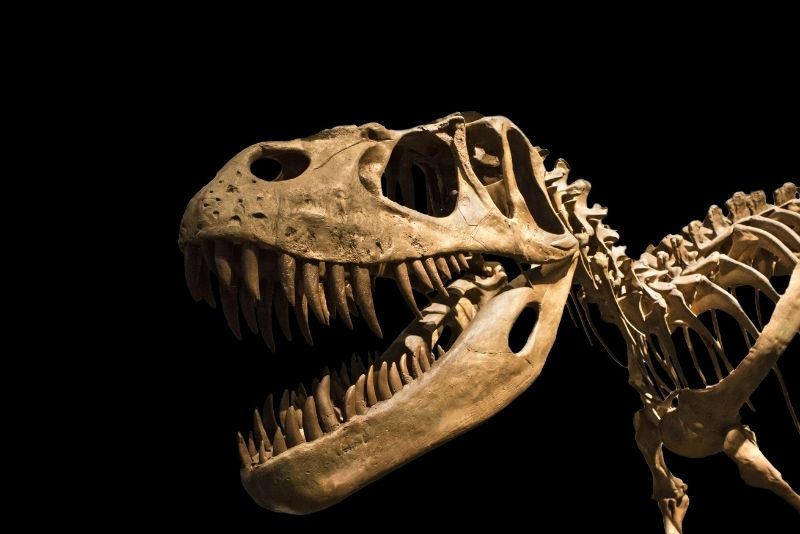 Ogden's George S. Eccles Dinosaur Park is probably the closest thing to Jurassic Park that you're ever likely to see.
It has over 100 animatronic dinosaur sculptures, expertly painted and modeled after real dinosaur fossils.
The park has three on-site museums, a fully operational paleo lab and its events calendar is updated regularly.
7 – Watch some basketball at Vivint Arena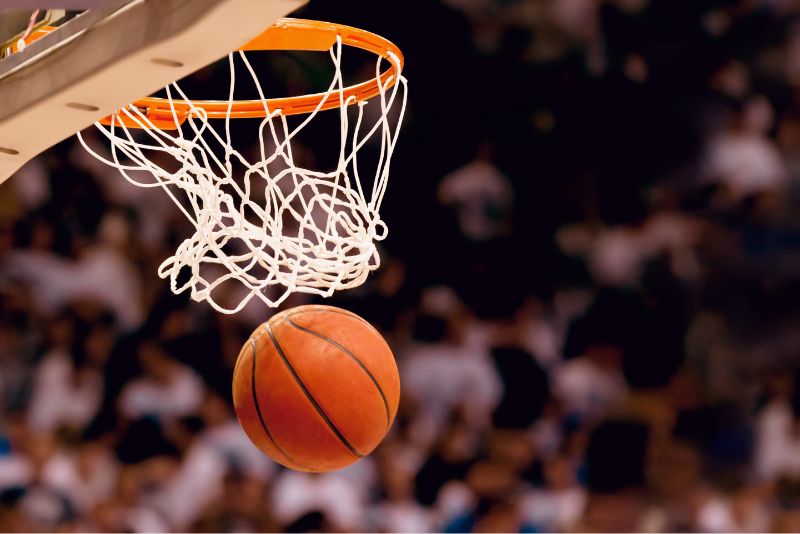 Another great spot for sports and live events alike, Vivint Smart Home Arena is a magnificent space to spend an evening.
NBA fans will recognize it as the home of the Utah Jazz, and will love the opportunity to watch some top-notch basketball in action.
But even if you're not a hoops fan, you'll find plenty to enjoy at this impressive venue, from musical performances to monster truck rallies.
8 – Head to Point of the Mountain for some paragliding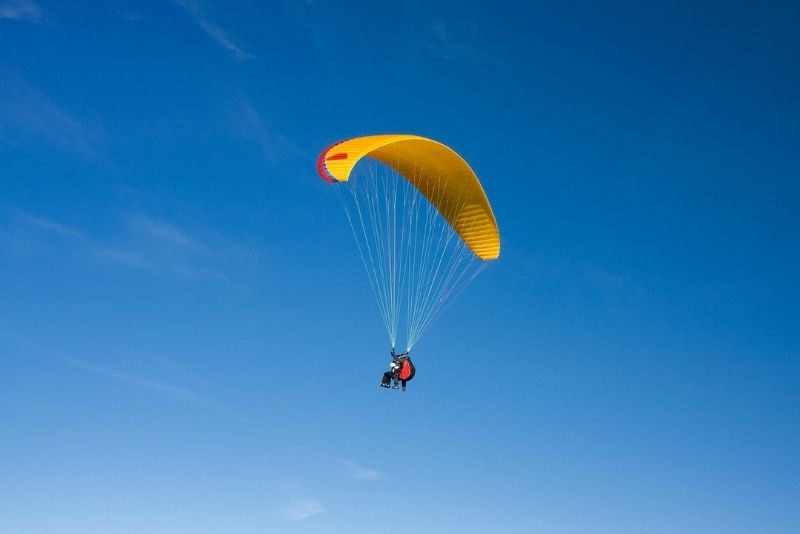 The Salt Lake area is truly breathtaking, and one of the best ways to take it all in is by paragliding over it.
Head to the area known locally as Point of the Mountain and take off with an instructor, on your own or with a friend. There are even tours provided by local experts in order to make sure you fly over the best locations.
And if you find yourself craving more sky time, check out the soaring opportunities at Flight Park State Recreation Area and Salt Lake County Flight Park.
While there are plenty of excellent companies to try the sport with, Cloud 9 Paragliding, Nice Sky Adventures, and Utah Paragliding are all great places to start your journey.
9 – Bring the kids to Treehouse Museum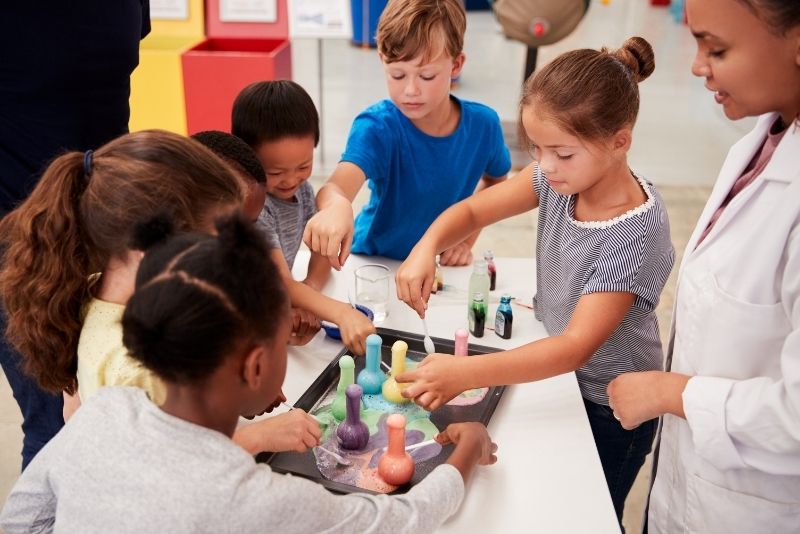 Utah's Treehouse Museum is a not-for-profit museum dedicated to helping children ages 12 and under learning through fun and interactive exhibits.
Kids will be able to learn about everything from dinosaurs to international architecture through all kinds of games and activities.
The museum also hosts birthday parties and is available to rent for anything from wedding receptions to literacy nights.
10 – Visit the six galleries at the Utah Museum of Contemporary Art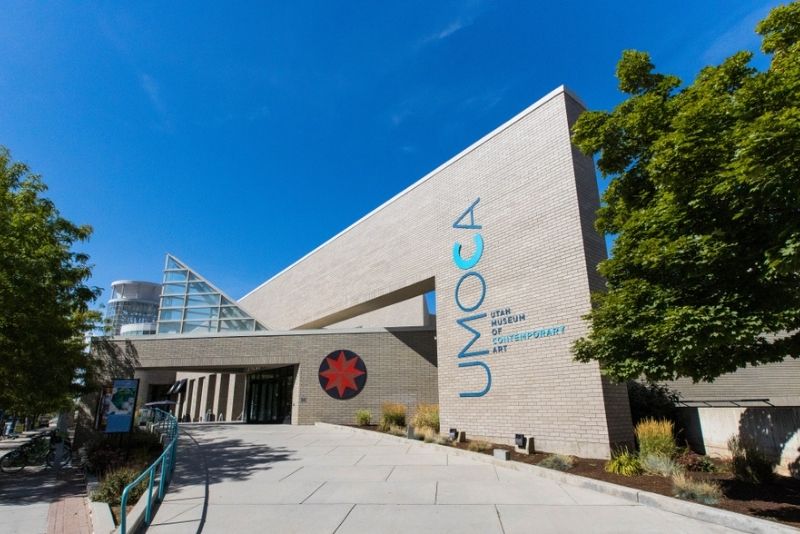 Located within the Salt Palace Convention Center, the Utah Museum of Contemporary Art boasts six full gallery spaces.
Exhibits are regularly rotated to highlight works from contemporary artists at the local, national, and international levels.
The museum also offers classes and host tours along with all kinds of other events and activities.
11 – Go skydiving from 13,000 feet in the air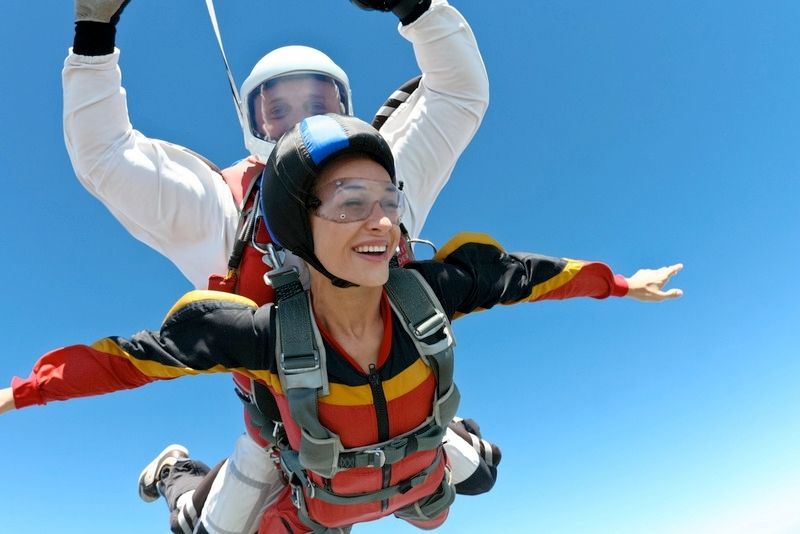 Not too far from Salt Lake City, at the Tooele Valley Airport, is a state-of-the-art skydiving facility.
Climb 13,000 feet in the air and then leap into a 50-second free fall before gently floating back down to the ground. Whether you're looking for lessons or an expert level jump, a vibrant community of fellow thrill-seekers awaits you here.
Skydive Utah, Skydive Ogden, and Skydive the Wasatch are some phenomenal spots to try a jump; with an expert staff and great scenery, they'll help make your trip to Utah a memorable one!
12 – See all the key spots on a hop on hop off bus tour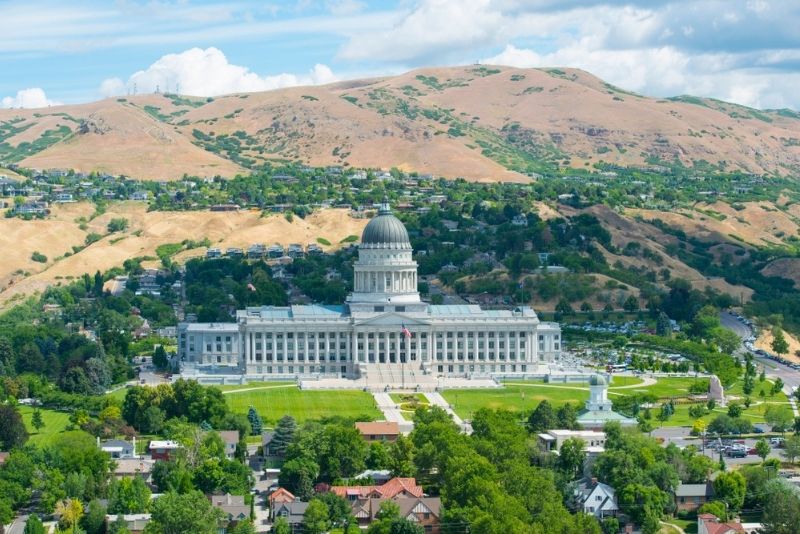 The Utah State Capitol Building, Salt Palace and Temple Square are just a few of the key locations you'll be able to spot on a bus tour in Salt Lake City.
Get a feel for the area and all the most important spots on a comfortable bus, and snap some pictures while you're learning about the local history. Many of the tours offer the added benefit of being able to hop on and off the bus at your convenience!
13 – Go for a wild ride (or several) at Lagoon Amusement Park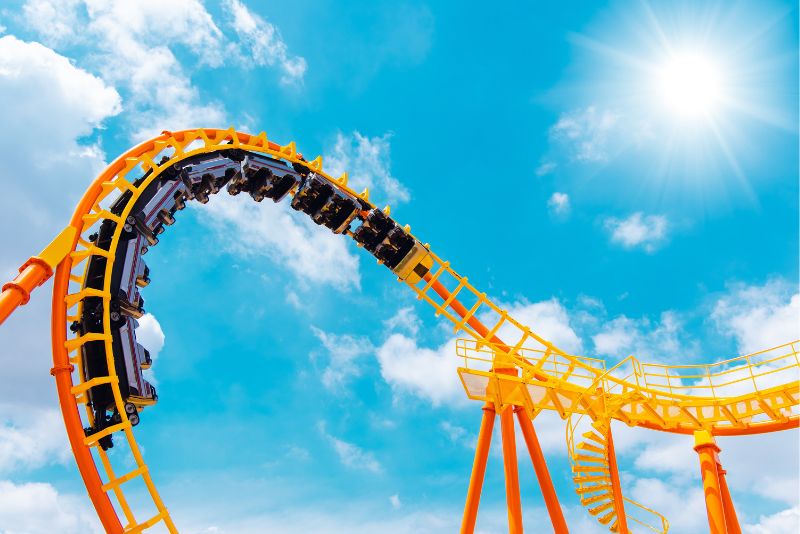 Whether you're exploring recreated Wild West towns or looping and dropping on rollercoasters, there's no shortage of ways to get an adrenaline rush at Lagoon Amusement Park!
One of the most beloved things to do in Salt Lake City for the young and the young at heart, this dynamic park is packed with awesome rides, immersive shows, and special themed events for various seasons.
Bring the whole family for a day of wacky fun!
14 – See the diametric street signs at the Salt Palace Convention Center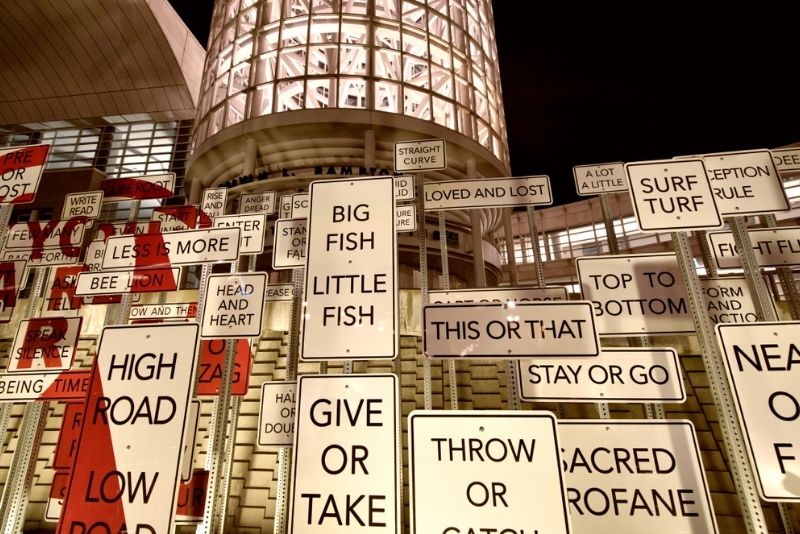 Salt Palace is a pillar of the Salt Lake City community, as it's the first choice for conventions, conferences, trade shows and other events.
As far as convention centers go, it's cutting-edge. A large part of the roof is covered with solar panels, which in turn provide a significant portion of the building's power.
In 2016, Salt Palace was selected to be the location of an art installation called "Point of View." It features 150 unique street signs with diametrical words written on them, all in close proximity of each other. It's a great spot for a photo!
15 – Take a hike through Red Butte Garden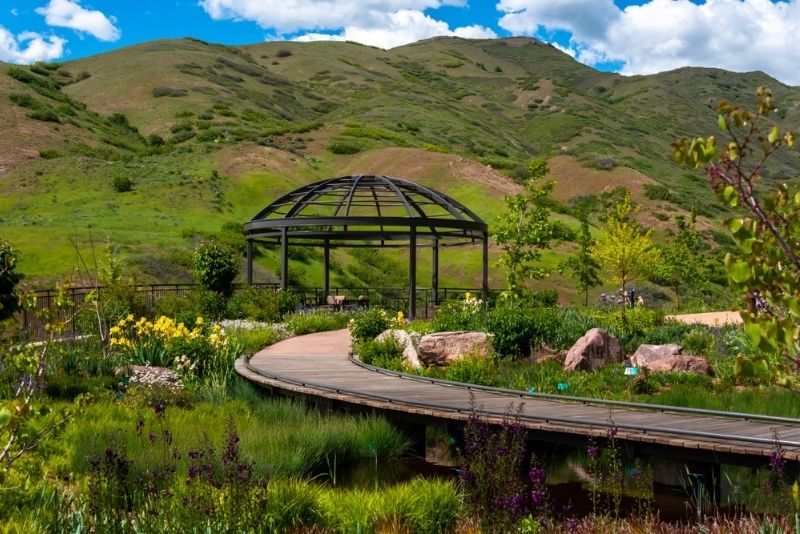 A visit to Red Butte Garden and Arboretum is one of the best things to do in Salt Lake City, especially for nature lovers.
You can visit the more than 21 acres of developed gardens any time of the year, including its over 5 miles of hiking trails. The place also hosts different events and displays, depending on the season.
16 – Dive into Cowabunga Bay Water Park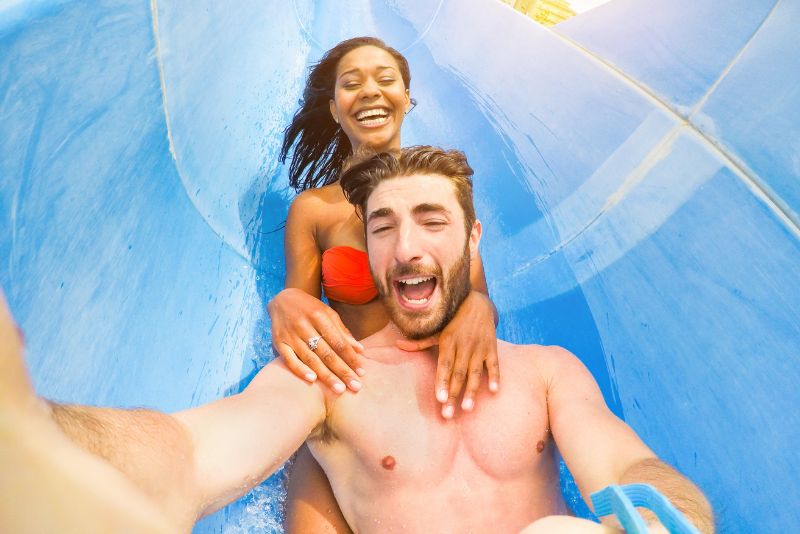 The perfect activity for those sweltering summer days in the desert, Cowabunga Bay is a thrilling waterpark for the masses!
With over a dozen different attractions to choose from, there are an infinite amount of options for a splashy good time!
Whether you're floating past fun throwbacks to '60s beach culture or getting gleefully soaked under the massive splash bucket, you'll find plenty of ways to keep cool and have fun!
17 – Learn about the city's neighborhoods on a segway tour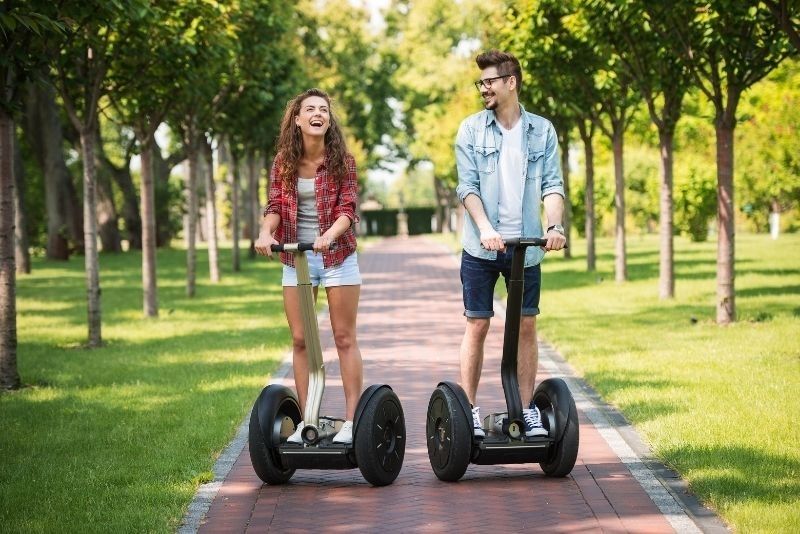 There are a lot of fun things to do in Salt Lake city, and it can be tricky to decide what to do first. Luckily, the city has a number of segway tours available at all hours of the day and evening.
Learn some historical facts from experienced guides, as you cruise around in comfort and style. Visit the city's neighborhoods, parks such as City Creek Canyon and Memory Grove, and the Utah State Capitol Building.
18 – Interact with sloths and Asian otters at SeaQuest Utah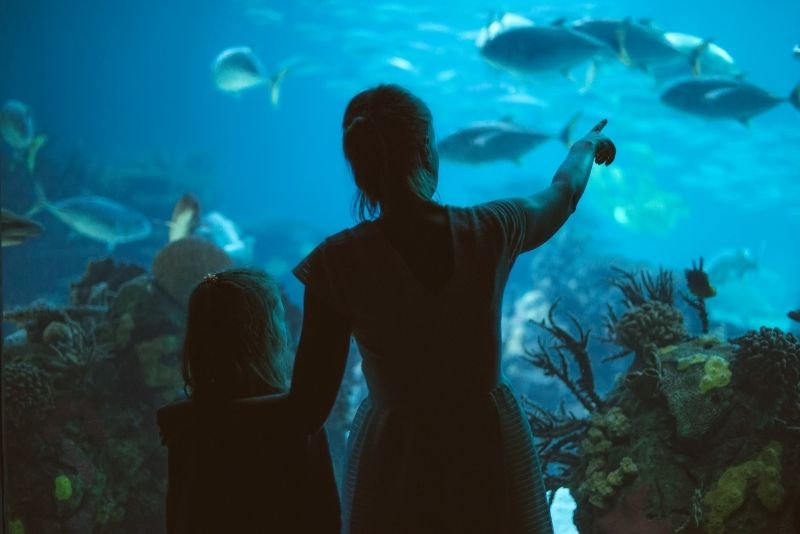 SeaQuest in Layton, Utah, has over 1,500 hundred unique species of invertebrates, fish, amphibians, reptiles, birds, and mammals from five different continents.
Here, you'll be able to interact with stingrays, sloths, Asian otters, kinkajou and all kinds of other critters.
The company makes sure that animals are healthy and happy, so much so that you'll even be able to feed them while you're here.
19 – Hit the Weber River and go rafting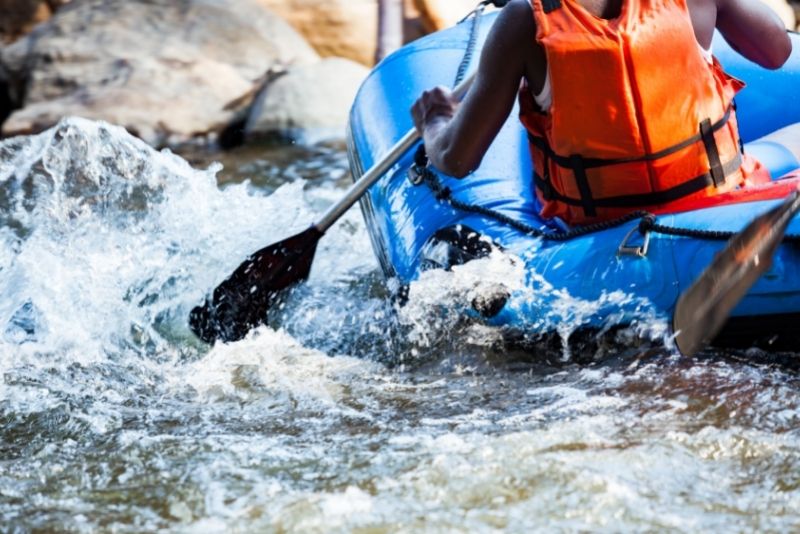 Utah is actually famous for its river rafting runs, so why not try this one of the fun things to do in Salt Lake City.
Right nearby are the Provo River and Weber River, both great starting points for a rafting adventure.
Most of the runs last around two hours, but there's kayaking and beautiful hiking trails, so there's no reason to leave once you're done.
20 – Visit the International Peace Gardens at Jordan Park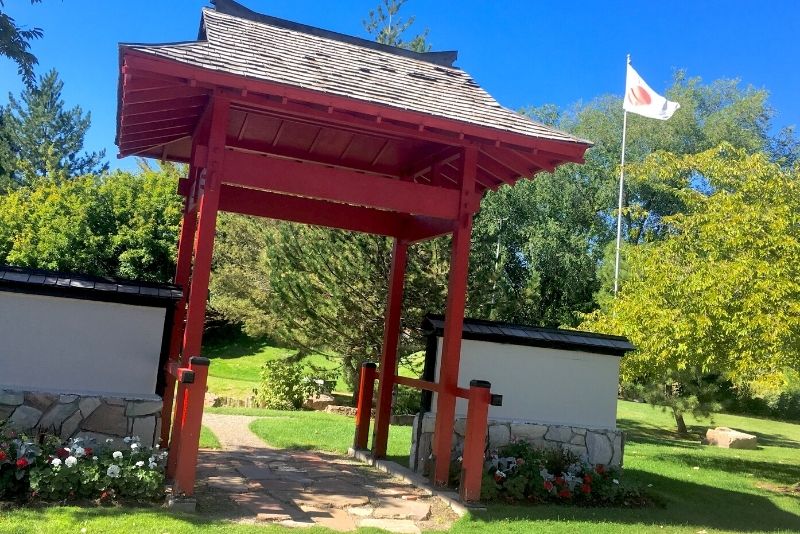 Jordan Park in Salt Lake City is most famous for being the home of the International Peace Gardens.
Conceived in 1939 and completed after World War II, the gardens represent 28 different countries from around the world.
Jordan Park itself is free and open to wander through, though the Peace Gardens require additional payment for access.
21 – Go kayaking on the Deer Creek Reservoir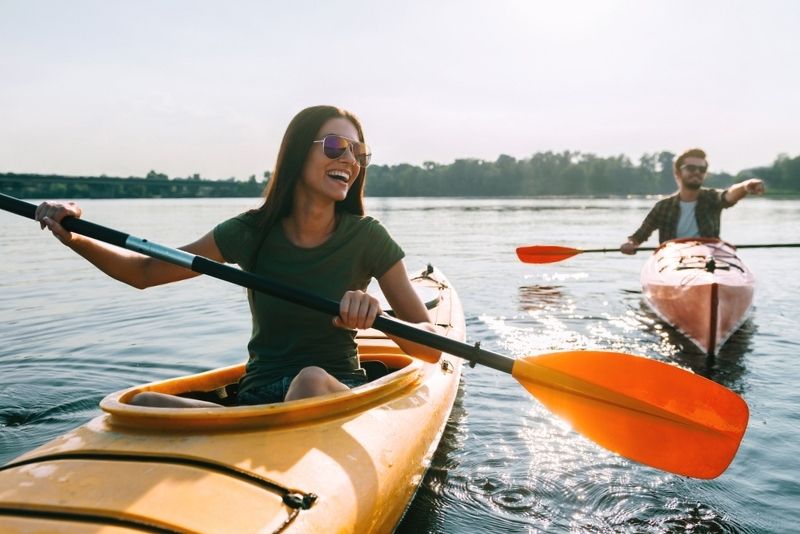 The Deer Creek Reservoir is located on the Provo River near Salt Lake City.
During the day, the crystal clear waters of the reservoir are open to kayaking, windsurfing, swimming, fishing, and plenty of other activities.
The area is rife with amazing plants and wildlife, which makes the surrounding Deer Creek State Park a perfect spot to go camping.
22 – See the natural red-rock formations at Arches National Park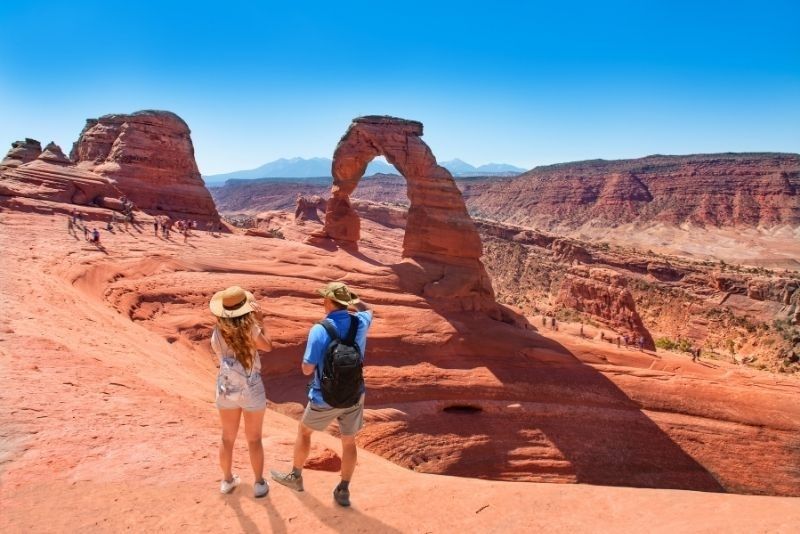 Arches National Park is named from its more than 2,000 natural red-rock arches. There are also tons of incredible balanced rocks, rock fins and other types of natural formations to be seen here.
Local artists host galleries and events in Arches National Park all year long, thanks to the park's Community Artist Program.
23 – Pay a visit to the Cathedral of the Madeleine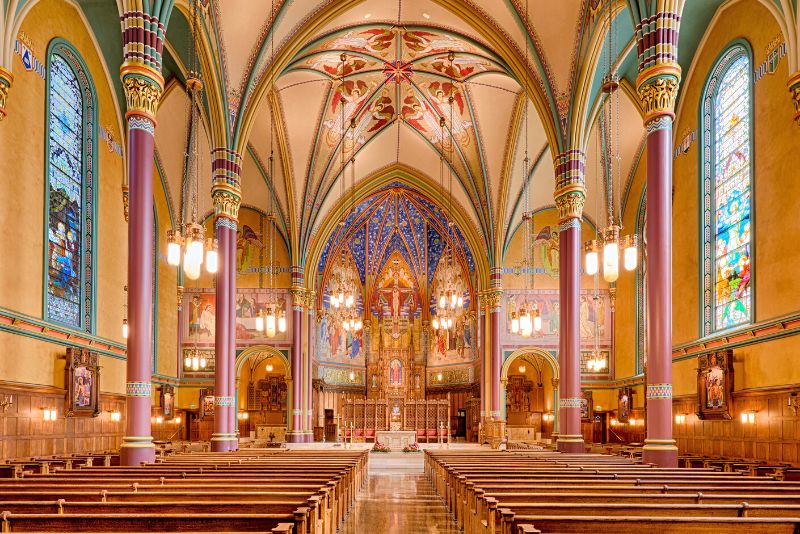 Standing tall in the middle of downtown, the Cathedral of the Madeleine is a must-see for religious travelers and cultural enthusiasts alike.
As the main parish for Roman Catholics in the city, it offers a range of daily services, including Mass.
But it's also worth a visit for non-worshippers, with its gorgeous designs and regular lineup of musical and cultural events.
24 – Go skiing or zip-lining at Utah Olympic Park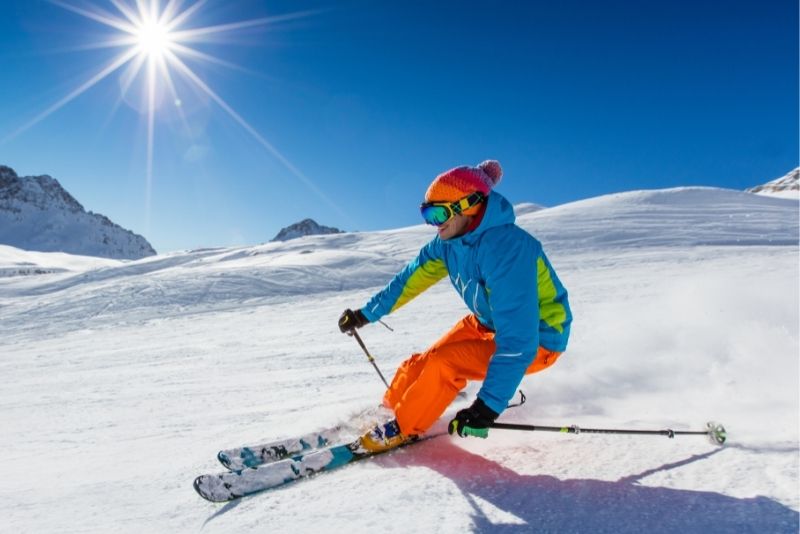 Built to host the Salt Lake 2002 Winter Olympics, the Utah Olympic Park is still open to the public and offers quite a few exciting activities.
Available activities include skiing, summer bobsled, zip-lining, and alpine slide, just to name a few out of a great deal.
The Olympic Park also plays host to gymnastic demonstrations and other shows and events. Make sure to check out its event calendar if you're thinking of paying a visit.
25 – See why indoor skydiving is just as thrilling as jumping out of a plane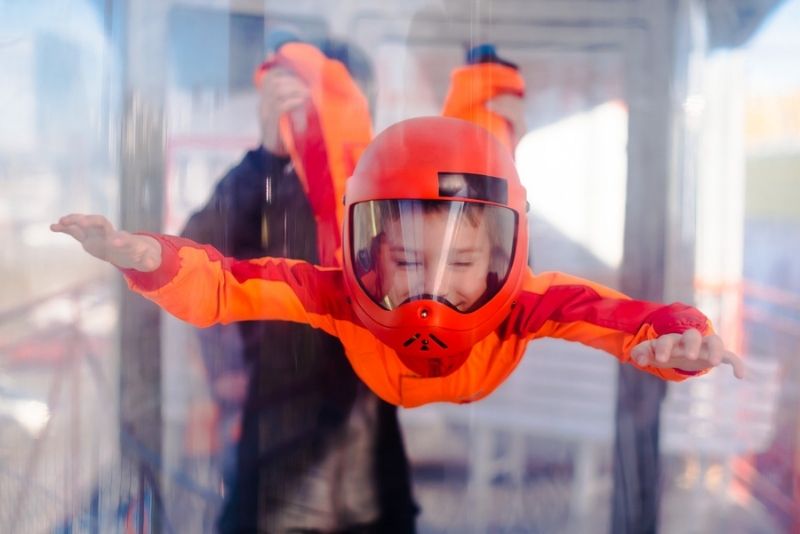 Indoor skydiving is fast emerging as an exciting alternative to jumping out of a plane with a parachute. Floating in a 12-foot wind tunnel in full skydiving gear is certainly convincing lots of other thrill-seekers.
A number of facilities in and around Salt Lake City in Utah offer indoor skydiving, along with indoor surfing, rock climbing, and other previously outdoor-only athletic activities.
iFly Utah is one of the most beloved venues for this adventure, with wind tunnels that can reach speeds of up to 150 miles per hour!
26 – Look back on the pioneers at This is the Place Heritage Park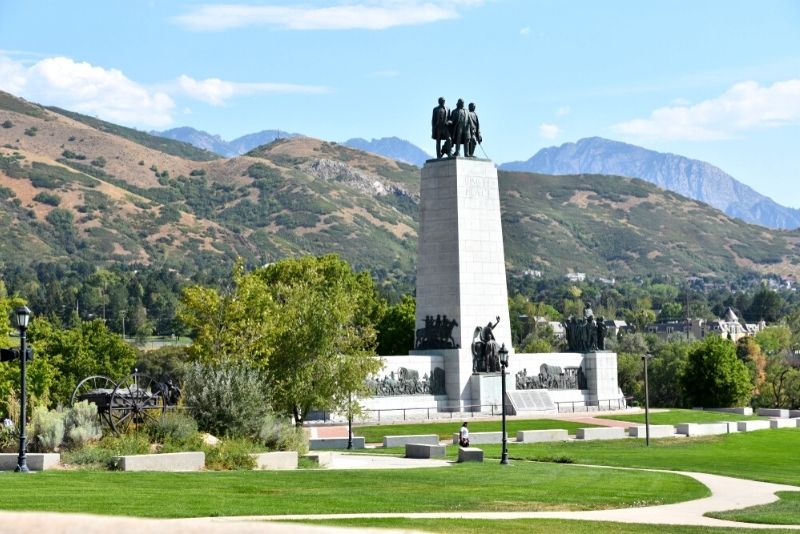 This is the Place Heritage Park is a Utah state park located only 15 minutes from downtown Salt Lake City.
Among the great spots to visit within the park is Old Desert Village, a museum dedicated to recreating the everyday life of the early settlers in the 1800s.
The park also offers full tours, horseback trail rides, and plenty of special events on its regularly updated calendar.
27 – Go on a snowmobile adventure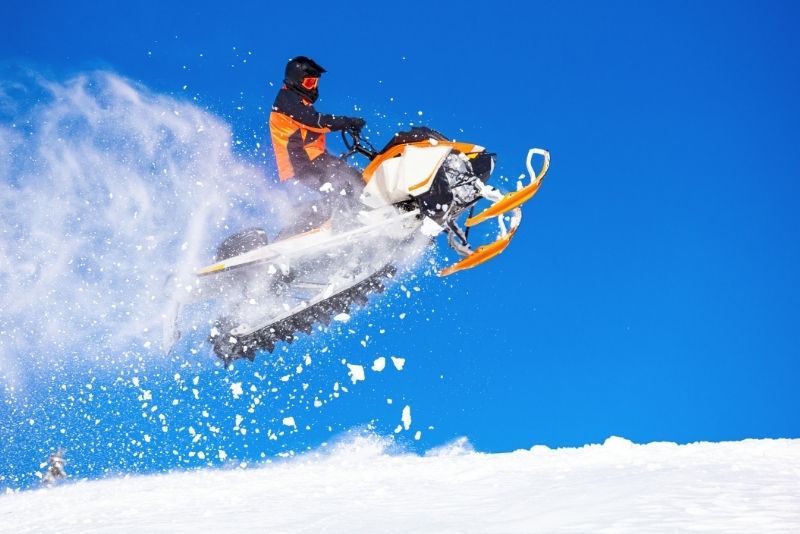 The Salt Lake area is surrounded by rivers, mountains and forests, which can be enjoyed as snowmobile trails.
Explore nearby areas like Wasatch Mountain, Mirror Lake, Mill Hollow, Mount Nebo, and Skyline Drive.
Local rentals are available, as well as are guided snowmobile tours, so anyone can enjoy this exciting winter activity.
28 – Visit the islands of Liberty Park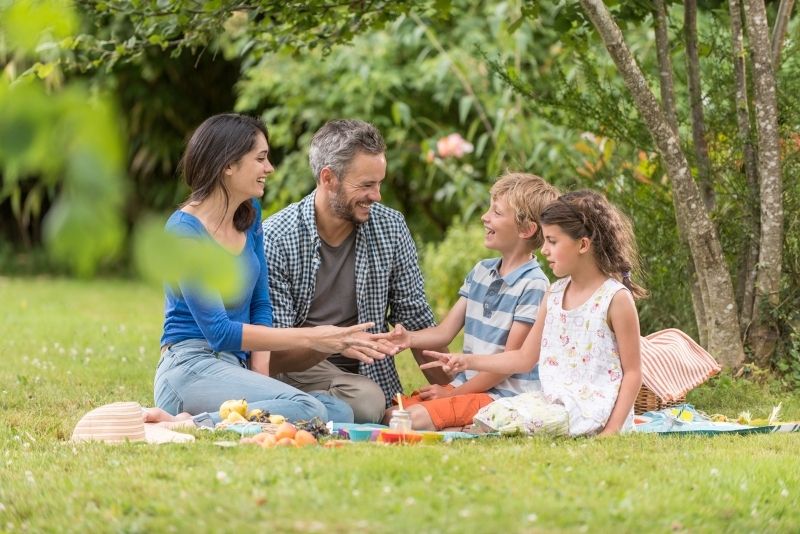 Salt Lake City's second-largest public park, Liberty Park boasts a river and two islands all its own.
There's also a number of playgrounds, basketball courts, volleyball courts and bocce ball courts.
On top of that, it's a great place for a picnic under a gazebo or on the grass, and you can walk off the meal on one of many walking or jogging paths.
29 – Work with friends and family to leave an escape room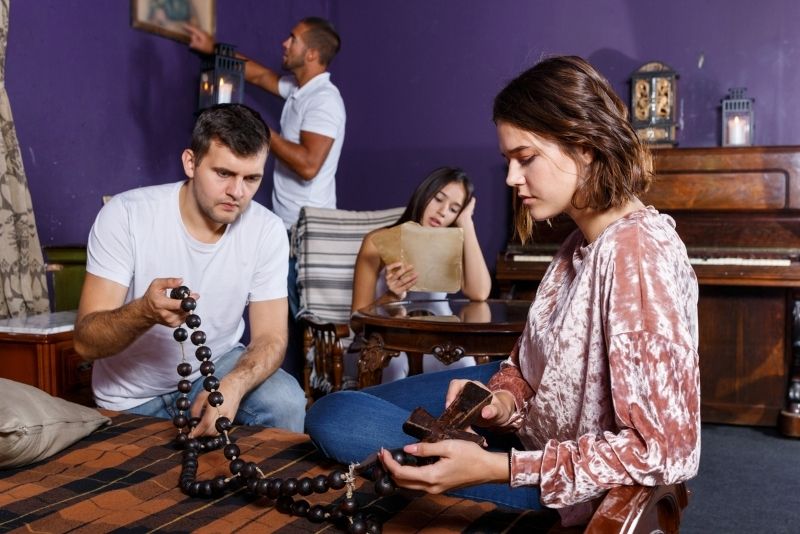 Another leisure activity that's quickly becoming more and more popular is the escape room.
Trapped in an enclosed space with nothing but your wits and your teammates, you'll have to solve puzzles and find clues in order to obtain a specific goal and escape in the allotted. time.
Salt Lake City offers a number of brain-teasing escape rooms, all a guaranteed hoot for whatever group attempts them.
Check out Red Door Escape Room, Mystery Escape Room, Getout Games, Escape on 13th, Castle of Chaos, or Alcatraz Escape Games, all of which boast unique puzzles, immersive settings, and plenty of fun adventures to navigate!
30 – See world-class exhibits at the Natural History Museum of Utah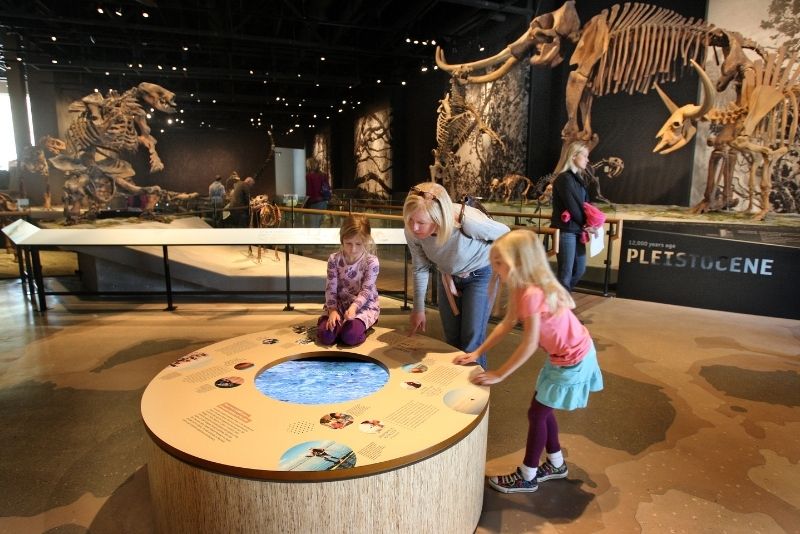 Learn about the ancient Egyptians, see life through the eyes of the native Navajo tribes, and discover the evolution of the local animal and plant life, all at the Natural History Museum of Utah.
Thanks to the museum's Traveling Treasures program, there's also some unique historical exhibit available to see firsthand.
The permanent collections range from paleontology and entomology, all the way to anthropology and botany.
31 – See where decisions get made at the Salt Lake City & County Building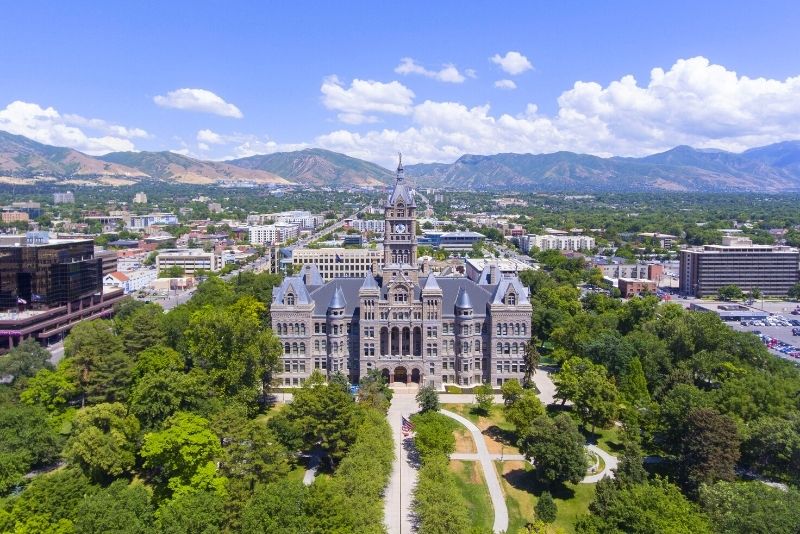 Just about every local government decision from the past century has been made at the Salt Lake City and County Building. Local protests, demonstrations, and peaceful assemblies mostly take place on the building's civic campus.
This beloved landmark is one of the finest examples of Richardsonian Romanesque architecture in the US. It's open to the public for both group and self-guided tours.
32 – Snap a picture at the Eagle Gate Monument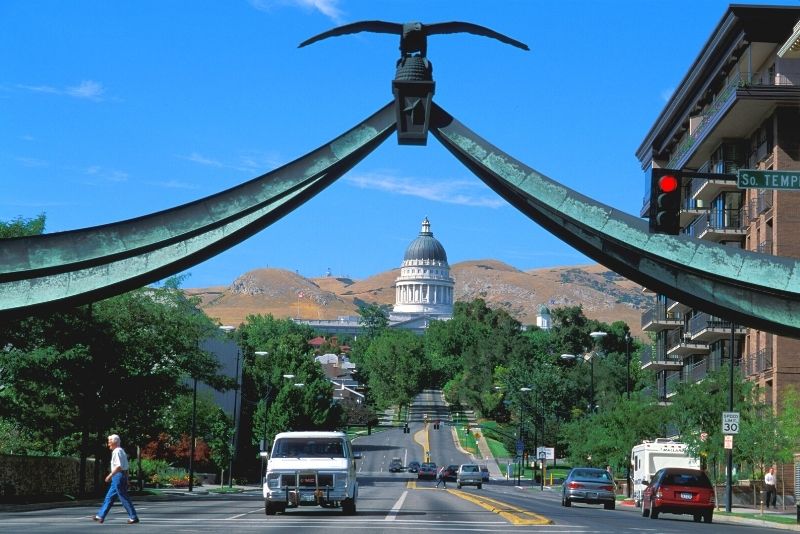 Originally erected to commemorate the entrance to Brigham Young's City Creek Canyon property, the Eagle Gate Monument has been refurbished and replaced quite a few times over the years.
Its current incarnation is an arch topped by a statue of an eagle that stretches 70 feet across.
Being centrally located makes it an easy spot for tourists to visit and take great pictures with.
33 – Contemplate the tales at the Church History Museum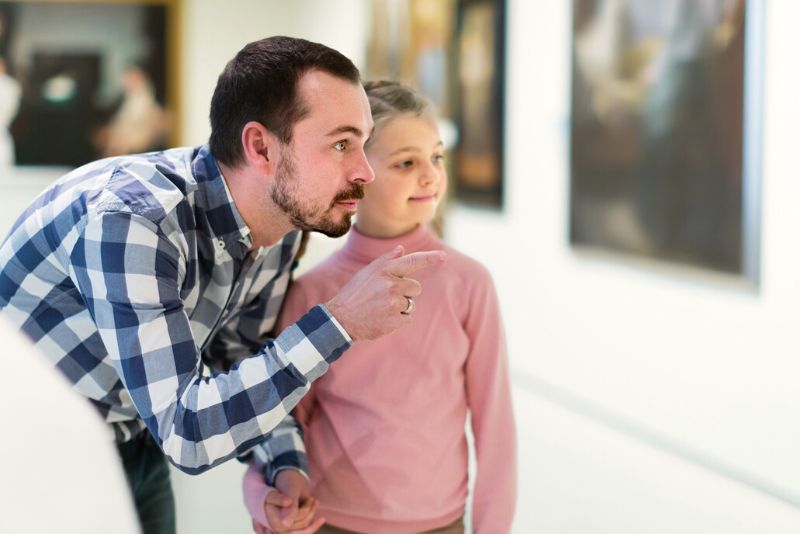 No list of things to do in Salt Lake City would be complete without learning more about the fascinating nuances of the Church of Latter-Day Saints.
And at the Church History Museum, you can dive deeper into the stories of the religion and its people, with the help of immersive exhibits and engaging educational programs.
It's a wonderful way to learn more about the local culture!
34 – See the extensive book collection at Salt Lake City Public Library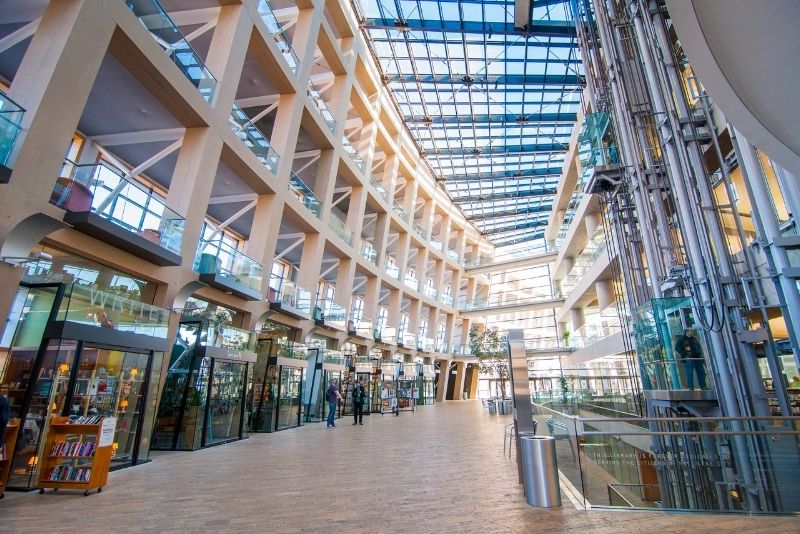 Much as you'd probably expect, the Salt Lake City Public Library has an extensive collection of books for kids, teens, and adults.
Just like any other library, they often play host to events, and it's a good idea to check their event calendar before paying them a visit.
The library also offers passport services for anyone looking to apply for or renew a US passport.
35 – Catch a hockey game (and many more events) at the Maverik Center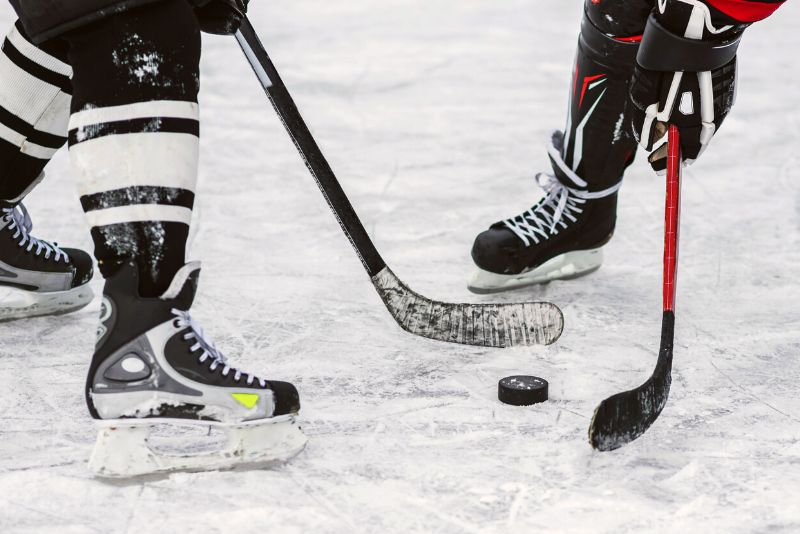 With 12,000 seats and an impressive staging area, Maverik Center is the ideal spot for an epic concert, sidesplitting comedy show, or exciting sporting event.
Most notably, it hosts the Utah Grizzlies, an ECHL hockey team with a lively seasonal roster. Grab a spot near the ice or the concert stage, and get ready for excitement!
36 – See historical combat aircraft at Hill Aerospace Museum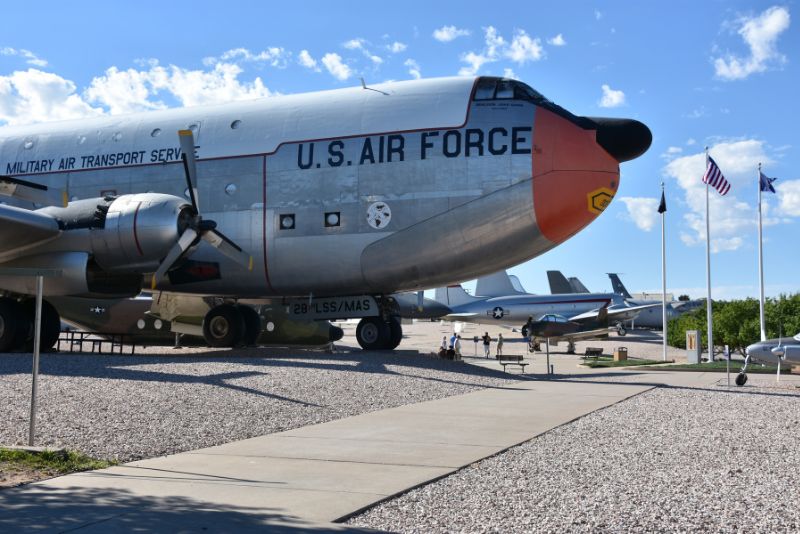 History buffs and aerophiles, check out some important aircraft used by the US Air Force during World War II, the Korean and Vietnam wars, and other historic battles.
One of the top attractions in Utah, Hill Aerospace Museum has over 90 aircraft, as well as ordnance such as missiles, various weapons and combat vehicles. You can also find military uniforms and thousands of other artifacts.
This summer, take the kids to the museum to join the STEM profession sessions, dubbed "STEAM Summer Passport Activities" — for free! Classes are from Wednesdays to Saturdays, with topics History STEAM Insights, Chemistry, Electricity, Newton's Laws, Forces of Flight, Weather and Rockets. This program runs until Aug 6.
37 – See the unique structures at Gilgal Sculpture Garden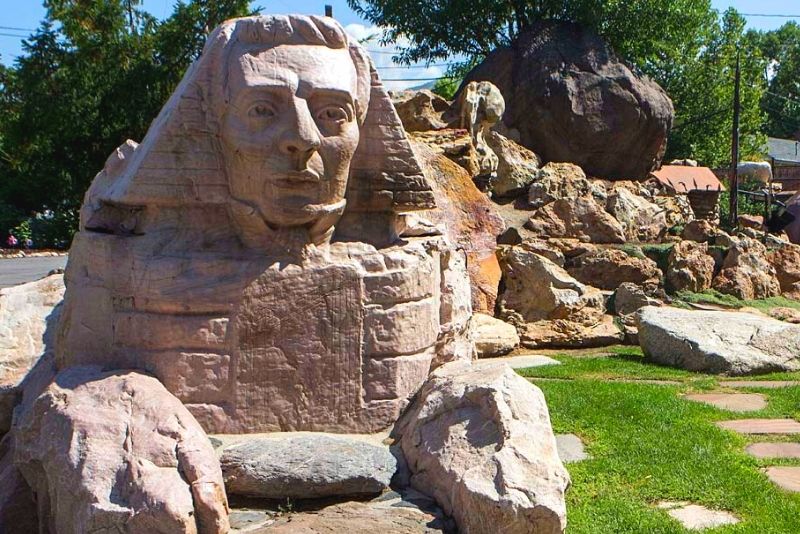 Recently restored and made fully open and free to the public, Salt Lake City's Gilgal Sculpture Garden is what's known as a "visionary art environment."
There are 12 unique structures located on the grounds, along with a large number of engraved texts, poems, and scriptures.
It also has a real garden that blooms three seasons of the year. It's supported by a state-of-the-art irrigation system and maintained by the Salt Lake City Master Gardener Association.
38 – Relive life from two centuries ago at the Pioneer Memorial Museum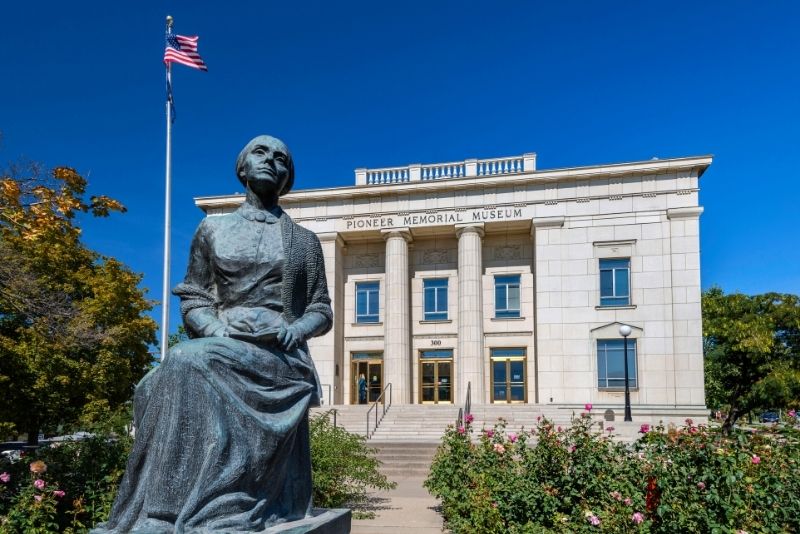 Salt Lake City's Pioneer Memorial Museum, operated by the Daughters of Utah Pioneers, is dedicated to honoring the founders of Utah.
Throughout the museum's three floors are rooms that showcase the medicine, clothing, and lifestyle of the founding fathers.
The Pioneer Memorial Museum is free to access and wheelchair accessible, though unfortunately no cameras are allowed while visiting the exhibits!
39 – Enjoy the show (and the architecture) at the local Theaters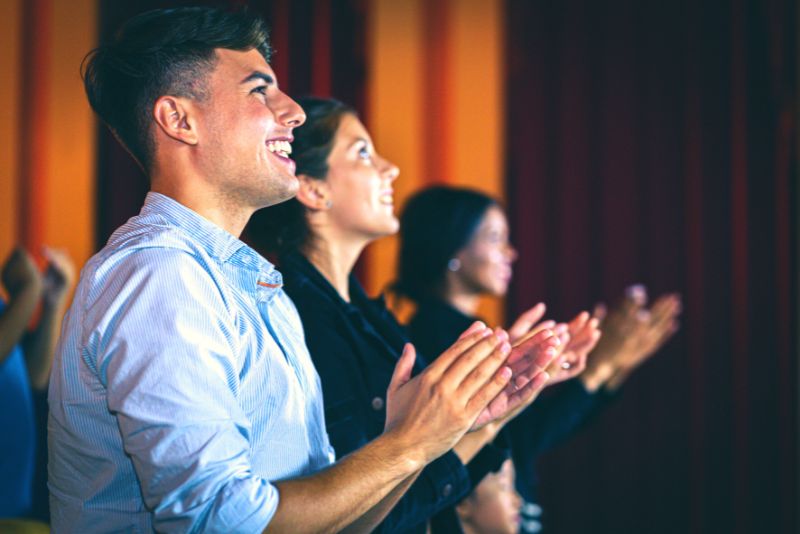 There's nothing like spending an evening watching live theater, and Salt Lake City is packed with venues whose beauty is only matched by the talent of the actors within.
Check out the plays or opera shows at the ornate Capitol Theatre, or enjoy a show at the spacious Eccles Theater.
And don't miss the Egyptian Theater, which hosts everything from big theatrical works to community events – including screenings for the Sundance Film Festival!
40 – Go horseback riding at Salt Lake County Equestrian Park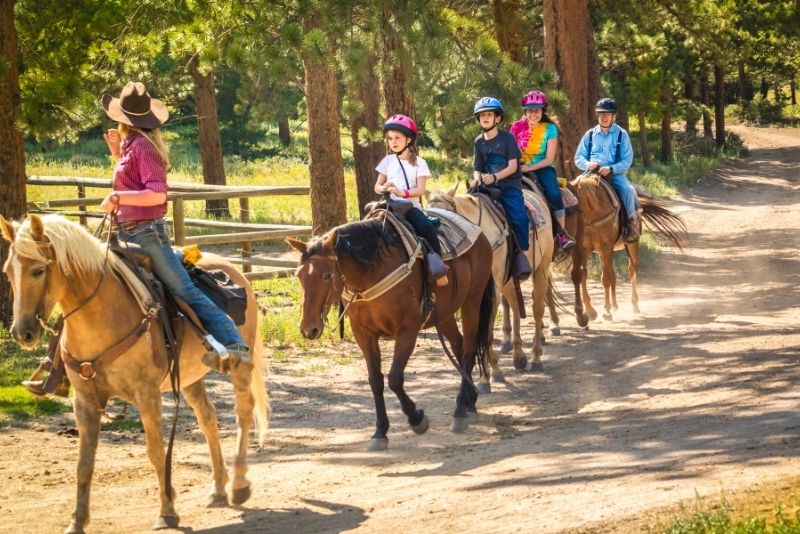 With 120 acres of land dedicated to horseback riding, training, racing and rodeos, the Salt Lake County Equestrian Park is a must for horse lovers. The park is open to the public for both freeriding and training.
Apart from equestrian activities, the park also houses an 85,000 square feet arena that hosts sports events, concerts, and trade shows.
41 – Have a spine-tingling good time at some Haunted houses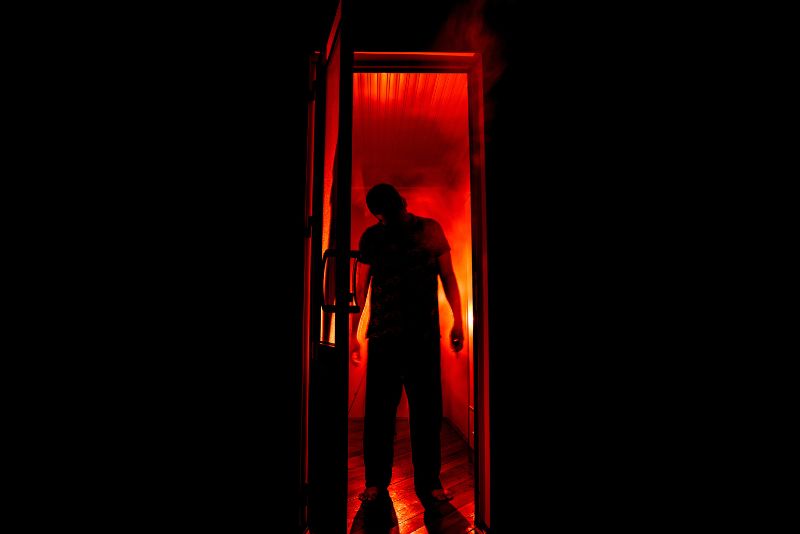 If you enjoy Halloween-style thrills while traveling, check out some of the local haunted houses!
Take a daring trek through the industrial remains of Fear Factory, with its subterranean passages and mysterious rooms. Or try one of the frightful adventures at Nightmare on 13th, which hosts a whole range of spooky settings to test your fears.
It's the perfect way to celebrate the spooky season!
42 – Listen to the world-class Tabernacle Choir rehearse and perform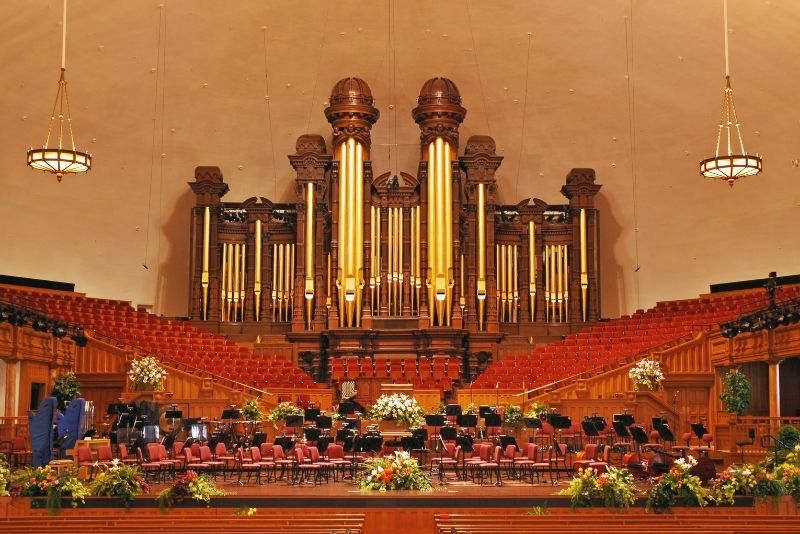 Often referred to as the "America's Choir," the Tabernacle Choir is a world-class group of 360 male and female singers, spreading their love of God and Jesus Christ through choral music.
The choir's home base is at Salt Lake City's Temple Square, where they practice and perform regularly for the public, usually accompanied by the Orchestra at Temple Square.
43 – Take a class in between seeing exotic animals at Utah's Hogle Zoo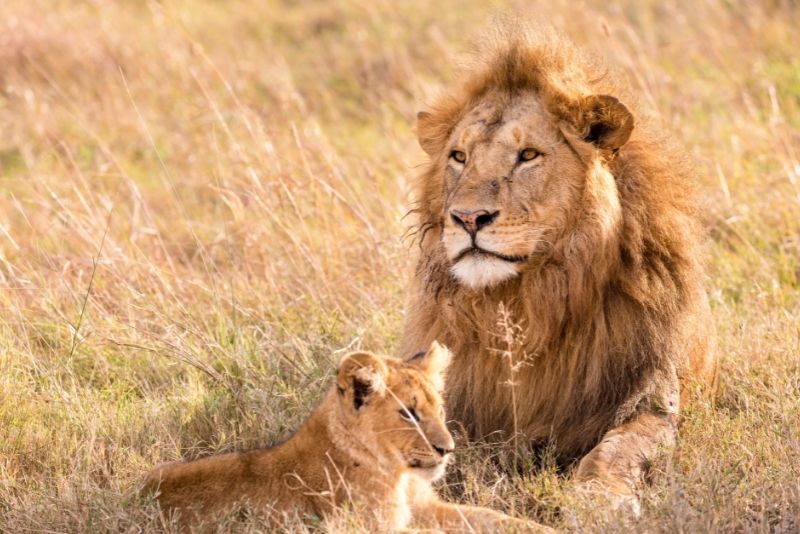 Salt Lake City's Hogle Zoo houses animals from all over the world across its impressive 42 acres.
Check out desert elephants, African lions, snow leopards and polar bears, all happy and safe in perfect recreations of their native habitats.
Don't forget to pass by the gift shop, try the food at the Beastro, or learn something new at one of the many wildlife classes the zoo offers.
44 – Climb the Big Cottonwood Canyon for some great skiing and rock climbing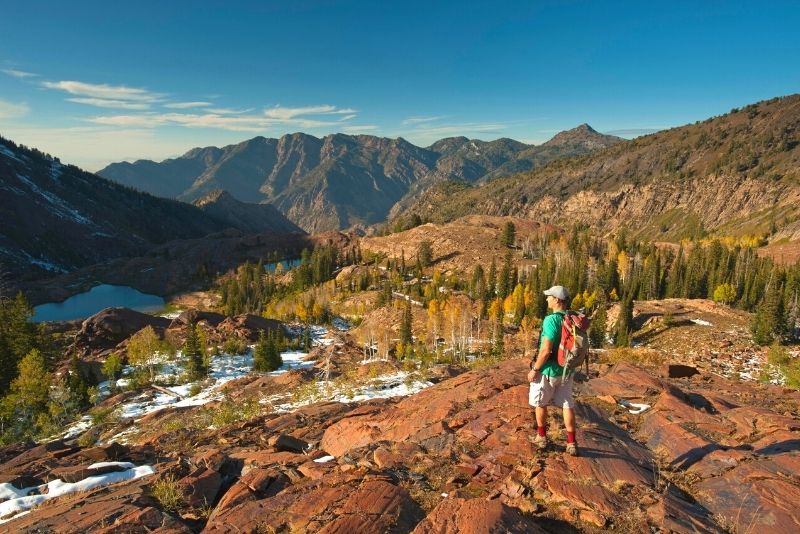 Big Cottonwood Canyon is yet another natural wonder in Salt Lake City, filled with hiking and skiing trails, and rock climbing roots. It's home to the world-famous ski resorts, Solitude and Brighton.
The canyon also has a number of picnic and fishing areas, as well as camping installations.
45 – Catch a broadway show at Eccles Theater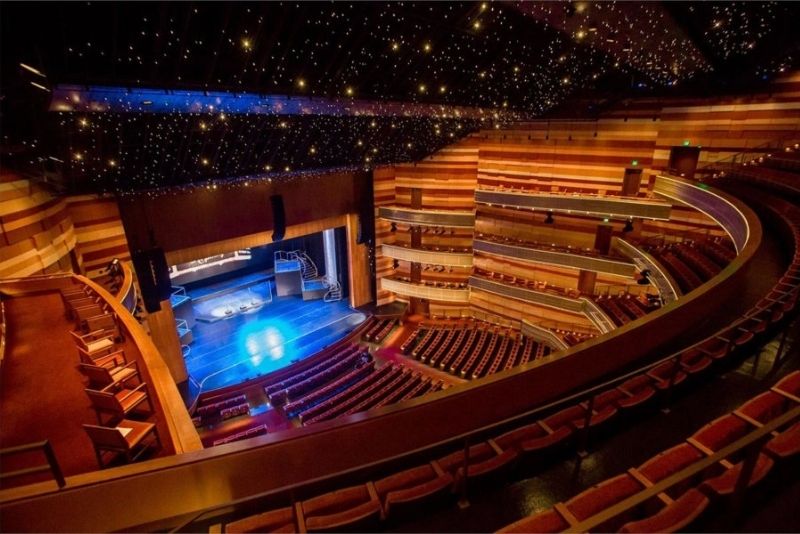 The Eccles Theater is Salt Lake City's classiest destination for musical and theatrical performances.
Making sure it hosts only the finest shows, the theater works with a number of first-rate touring organizations, including Broadway Across America.
As soon as you walk through the door by the five-story glass lobby, you'll be dazzled by the architecture of the Delta Performance Hall. It is based on the natural beauty of Utah's southern landscape.
46 – Book an evening spa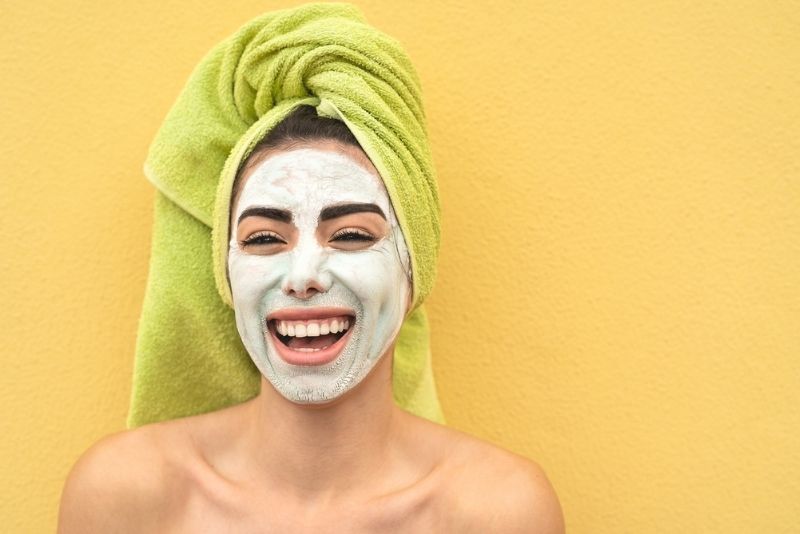 Like any great vacation destination, Salt Lake City is home to a number of great spa and meditation destinations.
Try out some authentic Japanese massage techniques at the Kura Door, or take in the many luxurious options at The Grand Spa.
Or try the excellent options at Basalt Day Spa, which is known for its fabulous combo packages that include facials, skincare treatments, and more.
Indulge in a day of self-care to recharge those batteries and get back to exploring the city.
47 – Squeeze in a round of golf at one of the renowned courses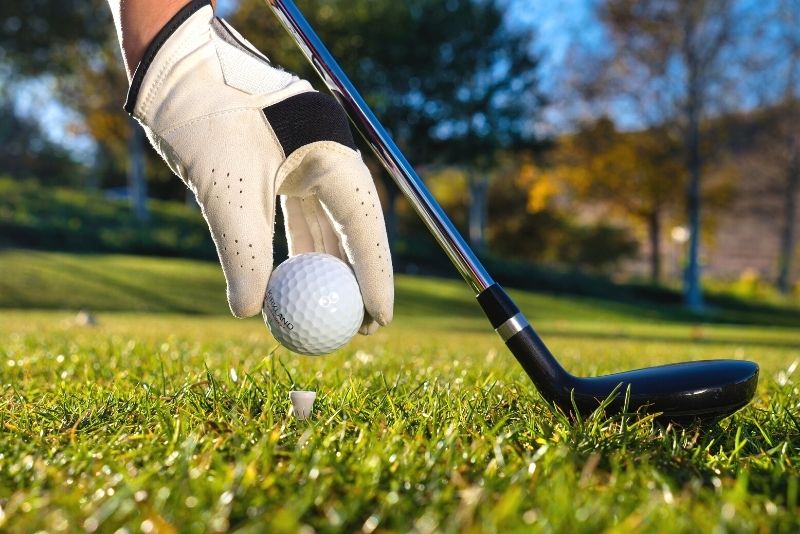 The weather in Salt Lake City is perfect for golfing practically year-round, and there are plenty of beautiful courses to choose from.
There's the Bonneville, renowned for its view of the entire Salt Lake Valley, the Forest Dale, which is Utah's oldest golf course, and quite a few more.
Challenging enough to warrant a visit, the courses hold yearly tournaments and are available to rent for events.
48 – Admire the view from the top of Ensign Peak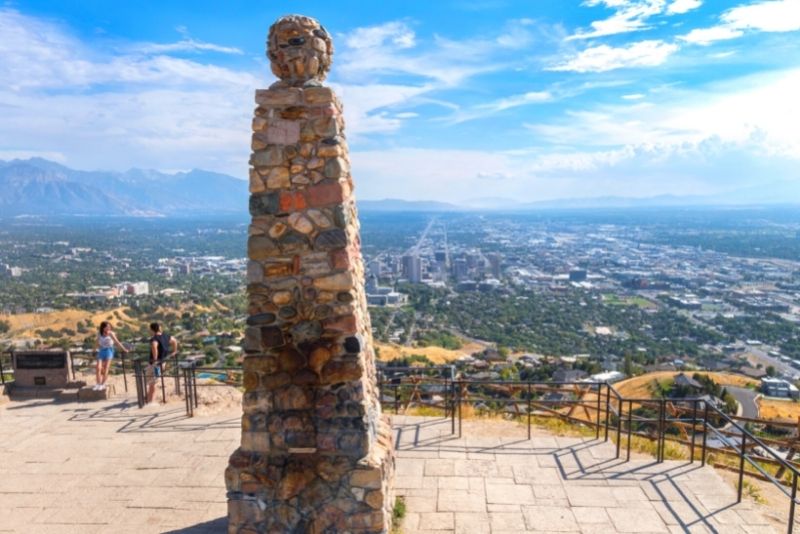 Nearly 200 years ago, settlers climbed to the top of Ensign Peak and began planning what would eventually become Salt Lake City.
The trail that begins in Ensign Peak Nature Park and ends at the peak itself is only about a mile long, but it is steep and rocky enough to provide a challenge. Once you reach the peak, reward yourself with a picnic while you watch the sunset!
49 – Go on a shopping spree at City Creek Center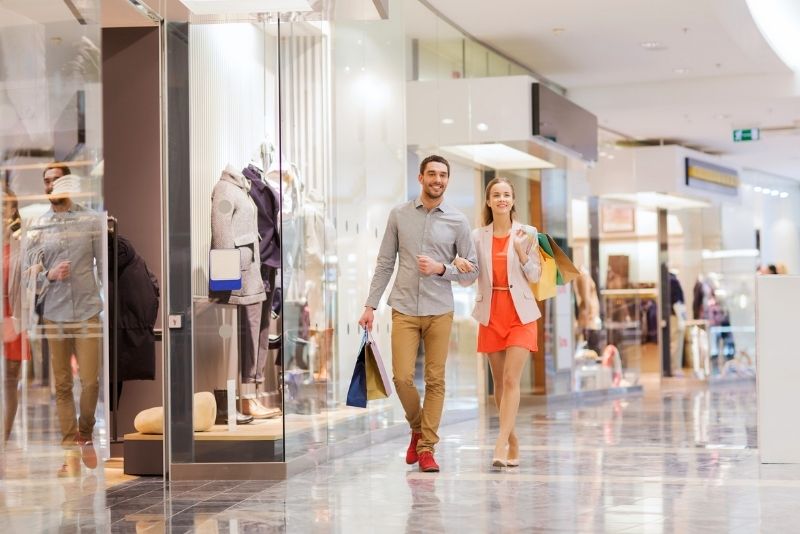 What's a good vacation without a shopping spree? The City Creek Center is a one-stop spot for all your shopping and dining needs.
They've got stores for clothes, luggage, electronics, home decor and anything else you could possibly want. Be sure to check out its website for exclusive sales and events taking place on the grounds.
50 – Check out Salt Lake City's best brewpubs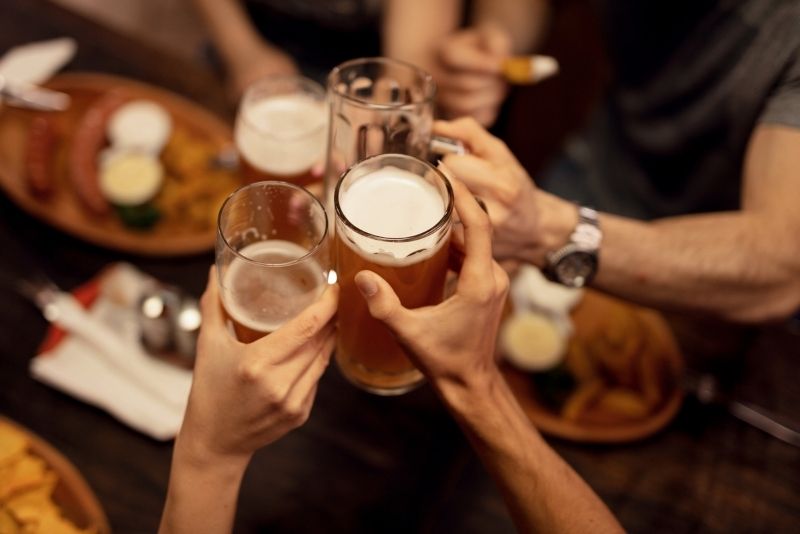 Enjoy beer? Then join a Salt Lake City Brew Tour! With roundtrip transportation, beer tastings, a meal or snack, and brewery tours, it's the best way to explore the local craft beer scene.
Salt Lake City's first local brewpub, the Squatters Pub Brewery was built in an abandoned hotel in 1989 and has been winning awards since it first opened. It also serves delicious bourbon burgers, mac and cheese, and other delicious pub classics. All of the ingredients are locally sourced and sustainably focused.
And if you're looking for other similar places to fill your belly and whet your whistle during your time in town, head to Wasatch Brew Pub, Beerhive Pub, Fisher Brewing Company, Red Rock Brewing, or Desert Edge Brewery.
51 – See the local "Crown Jewel" Sugar House Park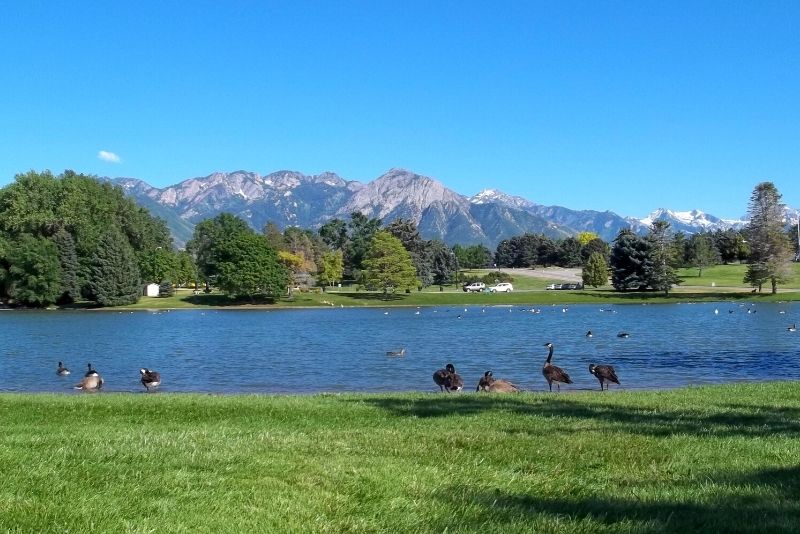 Known locally as the "Crown Jewel" of Salt Lake area parks, Sugar House Park gets its flattering nickname from its vistas, large pond, and multiple public pavilions. The park also has courts fields for soccer and baseball, a basketball court, more than one playground, and a small amphitheater.
On top of that, the park's fantastic road is also shared by drivers, walkers, hikers, and, in the winter, cross country skiers.
52 – Explore the city and solve puzzles with scavenger games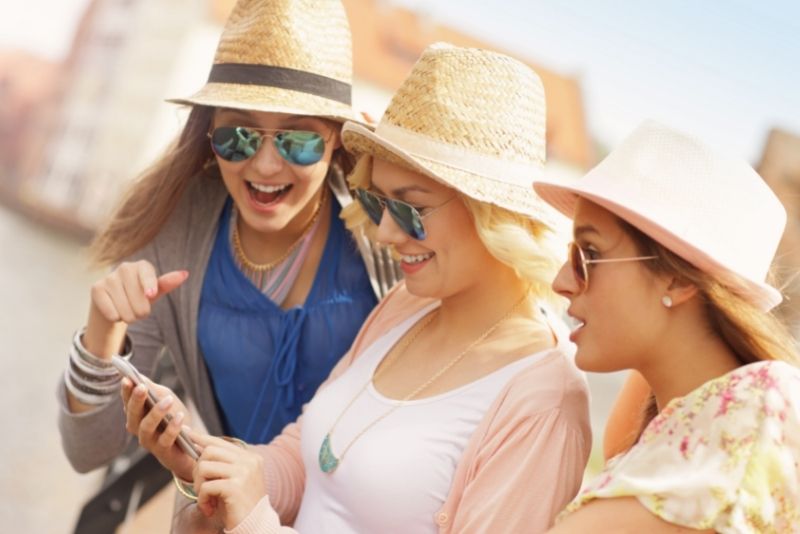 Salt Lake City offers a number of enjoyable scavenger games and activities that will have you exploring the entire city and solving puzzles and riddles.
Along the way, see important historical landmarks like the Salt Lake City Temple and the Joseph Smith Memorial Building.
This is a perfect activity for groups of friends, families, bachelor and bachelorette parties, and even work groups.
53 – Find out about the fascinating history of the Wheeler Historic Farm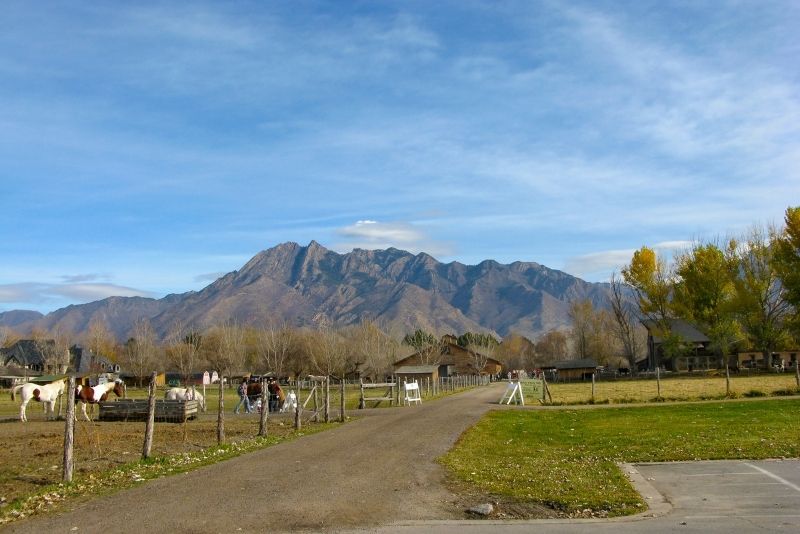 Wheeler Historic Farm is yet another charming regional park located in Salt Lake City. It has a long and fascinating family history. Apart from being a top-notch tourist attraction, it still functions as a real farm today.
It offers all kinds of different events and programs, including a Sunday Market where local vendors offer top-of-the-line homemade food, goods, and art.
54 – See the many memorials at Memory Grove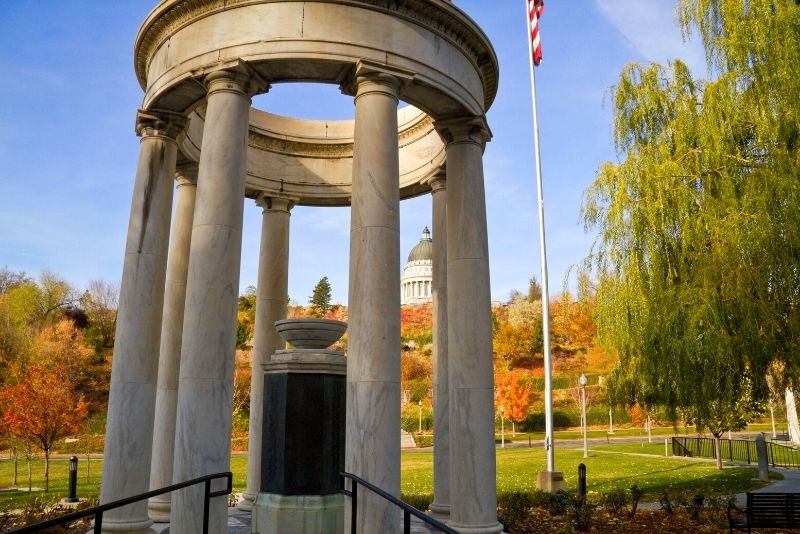 Home to many memorials to fallen soldiers, the Memory Grove Park deserves a visit.
Check the Pagoda which was built from the same marble as the Lincoln Memorial in DC, the granite shaft, and circular bench built by the 145th Field Artillery.
The park's amenities include a scenic jogging path and a number of picnic tables.
55 – Get an appreciation for city life and cultural diversity at the Urban Arts Gallery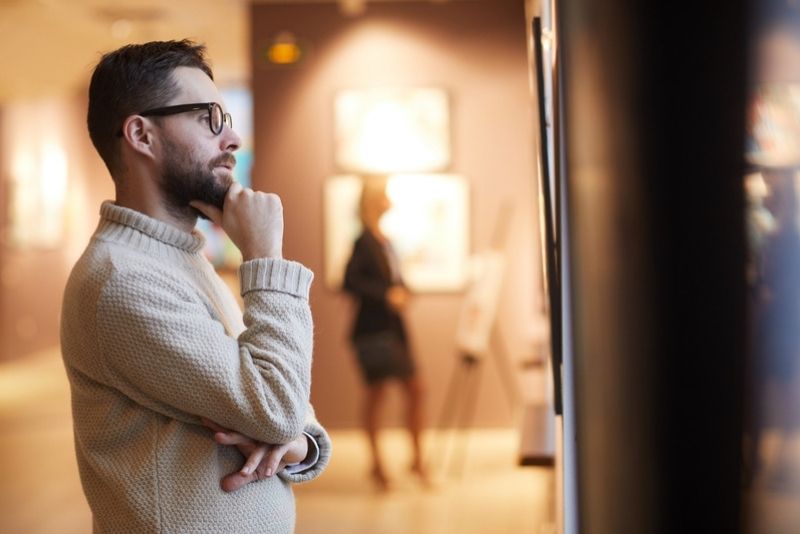 The Urban Arts Gallery in Salt Lake City has been helping showcase work by emerging artists since 2013.
This nonprofit art space is dedicated to showcasing an appreciation for city life and cultural diversity.
In the gift shop, you'll find all kinds of souvenirs that are all locally produced and handmade.
56 – Learn some extraordinary things at Thanksgiving Point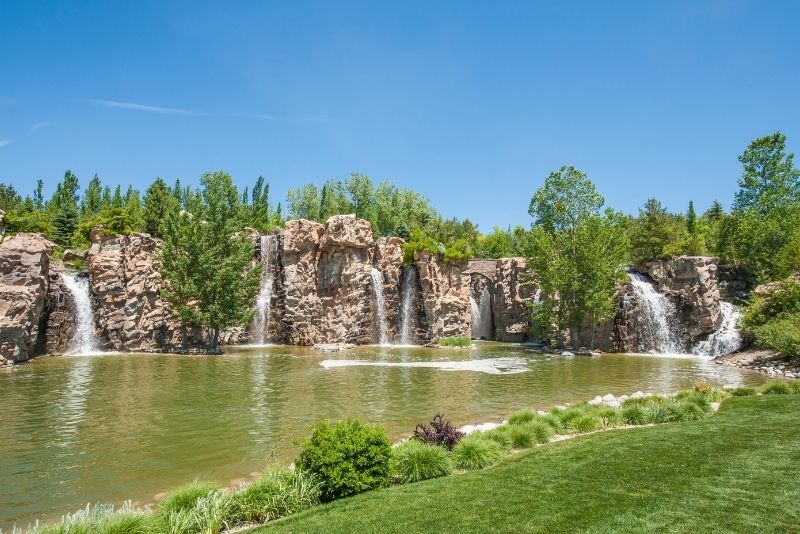 Thanksgiving Point is a nonprofit farm and museum complex comprised of five main attractions — the Ashton Gardens, Butterfly Biosphere, Farm Country, Mountain America Museum of Ancient Life, and Museum of Natural Curiosity.
Learn about paleontology, underwater life, agriculture and so much more at this one-stop education destination.
Some independent businesses and shops also operate on its two campuses.
57 – See one of America's largest cemeteries on a haunted ghost tour
Just like any other place in the United States, Salt Lake City is rich with history, some of it very dark. Embark on a ghost tour to see some of the oldest and most haunted spots in the city, including America's largest municipally-owned graveyard.
Take pictures in haunted mansions, abandoned train depots, and plenty of other spooky spots, as you listen to the numerous ghost stories that surround them.
58 – Trace your ancestry at the Family History Library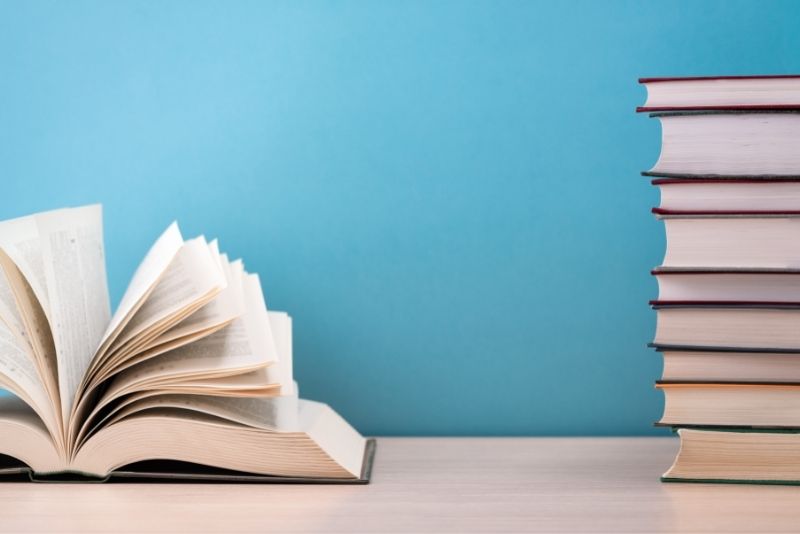 Salt Lake City's Family History Library helps people research and discover their families. It offers scanning and conversion services, consultations, and more. Most of its services are free.
On top of that, it has a world-renowned collection of books, periodicals, and microfilm to learn more about your ancestors if you like.
59 – Admire the critters at the Loveland Living Planet Aquarium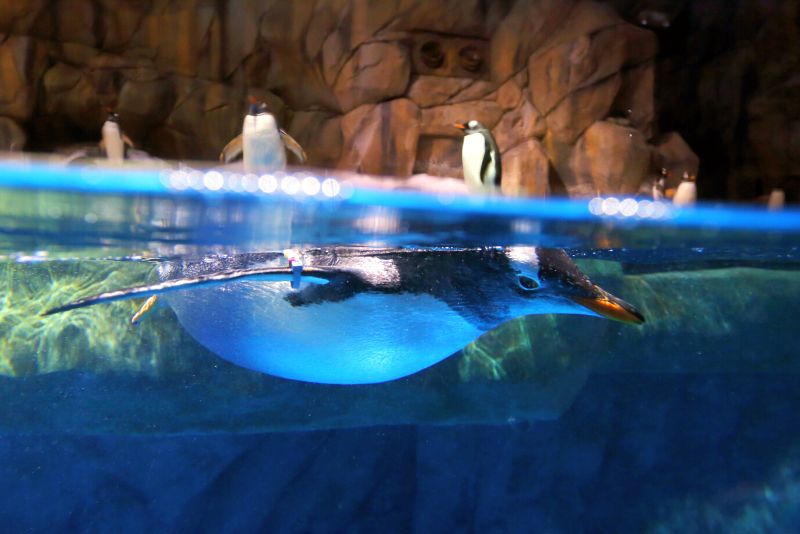 Coral reefs and penguins… in the desert?! Anything's possible in this town!
At Loveland Living Planet Aquarium, you'll be able to get face to face with all sorts of sea creatures, as well as other amazing animals such as otters, clouded leopards, and tree porcupines.
And with plenty of awesome recurring events – including yoga with sharks! -, your schedule will be packed when you visit this aquatic paradise.
60 – Catch the latest blockbuster at Redwood Drive-In Movie Theater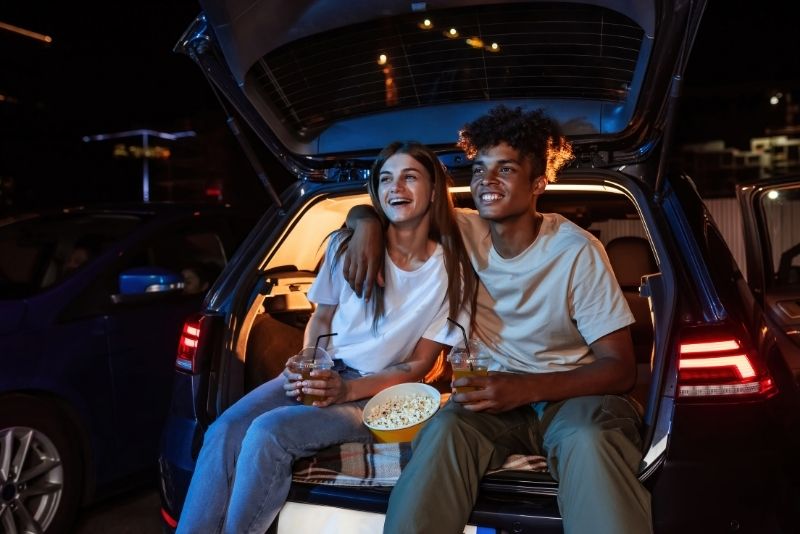 The Redwood Drive-in Movie Theater in Salt Lake City is a fully functioning drive-in theater that has been running for more than 70 years.
Far from a relic of the past, the theater has advanced equipment, including a digital projection system and a powerful FM audio broadcast system.
Its film lineup is also always up-to-date with the latest movies playing in conventional cinemas.
61 – Hike to the top of Grandeur Peak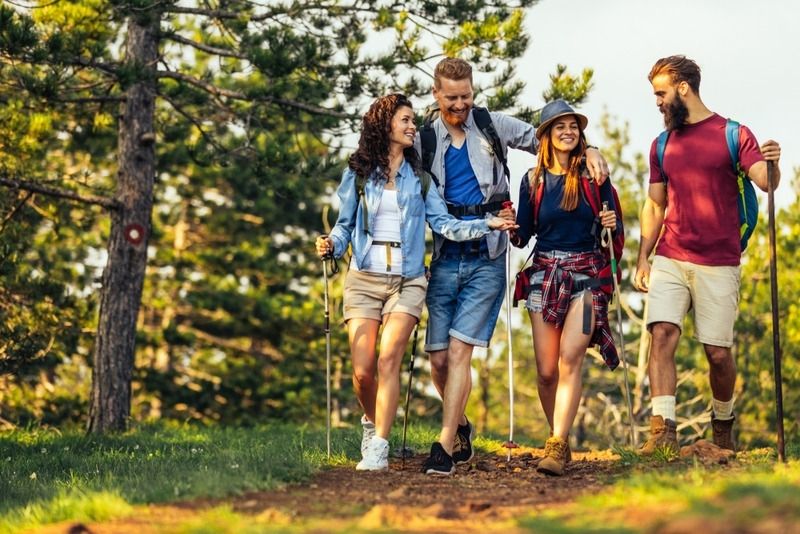 Grandeur Peak is yet another gratifying hiking trail in Salt Lake City. Starting from the north end of the Church Fork Picnic Area, the top of Grandeur Peak is 8,299 feet above the Salt Lake Valley.
The view from the top is second to none, as you'll be able to see Parleys Canyon and the surrounding mountain peaks.
62 – Descend deep into the Timpanogos Cave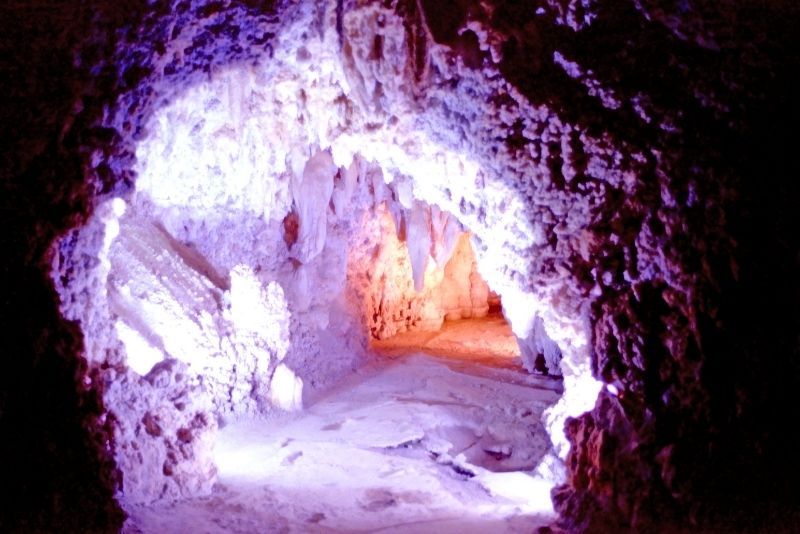 The Timpanogos Cave was declared a national monument in 1922, and access is restricted to guided tours only. Tours only last about an hour and are limited to a small number of people.
Visiting this incredible cave system is totally worth the adventure, as marvelous trails, formations, and underground animals can be found here.
63 – Catch a Cosmic Light Show at Clark Planetarium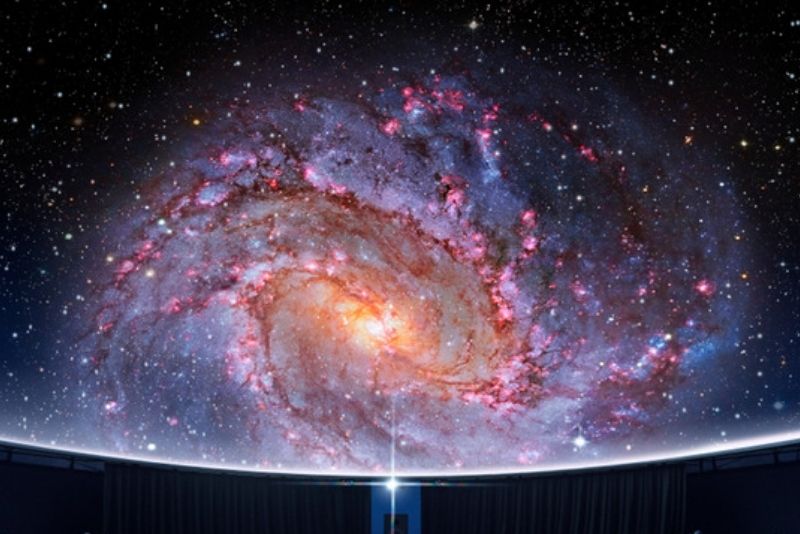 Salt Lake City's Clark Planetarium has been teaching people about the science of space for over 50 years. Admission to regular exhibits is always free.
In addition to its regularly updated calendar of events and exhibits, it also puts on Cosmic Light Shows every weekend in the Hansen Dome Theater.
64 – Jazz up your evening with Live music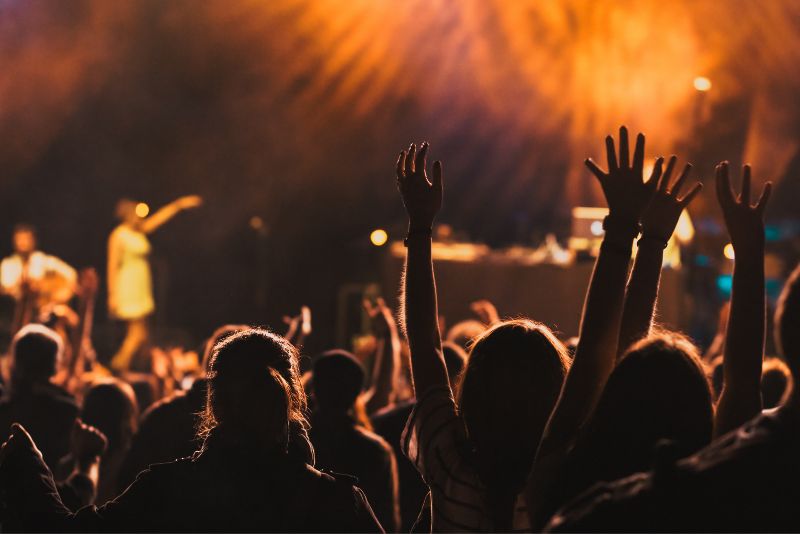 No matter what type of venue or performance you enjoy, you'll find plenty of excellent live musical performances in town!
Enjoy the intimate setting and quality performances of the State Room, or the gorgeous architecture of The Depot, which was once an ornate railway station.
Try a little bit of everything at Metro Music Hall, which also hosts drag shows and spoken word events; or go big at USANA Amphitheater, a spacious venue for headliner acts.
Settle in and jam out!
65 – Try some delicious dishes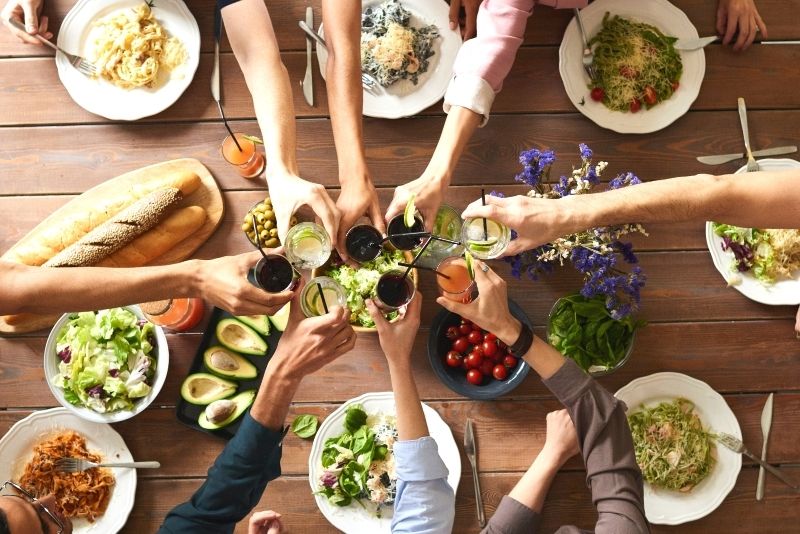 If you're looking for healthy eats, trying out wholesome meals at Zest Kitchen & Bar is one of the best things to do in Salt Lake City. Everything it serves is plant-based, gluten-free, and organic. It also has a large list of signature drinks and cocktails, such as beet sangria and berry lavender lemonade.
The Red Iguana restaurant in Salt Lake City has won all kinds of awards for its food over the years — it's also featured on the Food Network's "Diners, Drive-Ins, and Dives." Discover its delicious use of classic Mexican ingredients, especially cilantro, fresh chilis, and epazoté, to name a few. It also offers an extensive menu of signature margaritas and imported Mexican beers.
You can also enjoy the decadent, seasonally-inspired dishes at Wildwood, or indulge in a delicious brunch in the lively atmosphere of Emigration Brewing.
How to get to Salt Lake City?
If you're flying into town, Salt Lake City Airport is the main hub for domestic and international trips alike.
And there are some excellent transfers available to make your trip as smooth as possible, with convenient service between your lodging and the airport.
No need to deal with the hassle of transit options – just sit back and enjoy the ride!
Where to stay in Salt Lake City?
Grand America Hotel provides a fully luxurious experience in the heart of town, with two pools, a lovely cafe, and a tour desk perfectly primed for booking your next adventure.
And at Little America Hotel Salt Lake City, you can easily enjoy all of the exciting attractions in town, or unwind at the spa and snag a souvenir at the on-site general store.
Radisson Hotel Downtown Salt Lake City is perfect for adventurous types, with bikes available to rent, and the excitement of Salt Palace and Temple Square practically outside the door.
Or swing by Salt Lake Plaza Hotel, which provides classic amenities, such as a gym and a business center, as well as convenient proximity to cool attractions such as the Genealogy Library.
Meanwhile, Crystal Inn Hotel & Suites offers a bit of everything, with a pool, sauna, and free breakfast, and the joys of the city and the ski slopes just a short drive away.
Where to go next?
While Salt Lake City is a gem in and of itself, its proximity to other attractions – including some top-notch stretches of wilderness – makes it an even more enticing gem.
Just a few hours away, you can enjoy the splendor of Zion National Park, with its gorgeous, surreal scenery, and world-renowned trails perfect for exploring on foot, by bike, or on horseback. If you really want to dive into the planning process, check out our complete guide to the area!
You can also easily traipse over to Moab, to explore Arches National Park and its gorgeous geological formations, or indulge in some rafting, hiking, or fossil-hunting!
If you want a slightly longer jaunt, try a multi-day trip!
Head even further south to explore the beautifully bizarre hoodoos of Bryce Canyon, another surreal desert landscape.
Or head north to the pristine landscapes of Yellowstone and Grand Teton National Park, each filled with its own unique environments, animals, and thrilling Western adventures.
Final thoughts
From the monumental to the mellow, the outdoorsy to the intellectually focused, the traditional to the wonderfully unique, there are things to do in Salt Lake City for every type of traveler.
And with such a wide variety – not to mention fresh surprises around every corner – it's most rewarding for those with an adventurous spirit and boundless curiosity.
So swing by and see what this desert oasis has to offer!