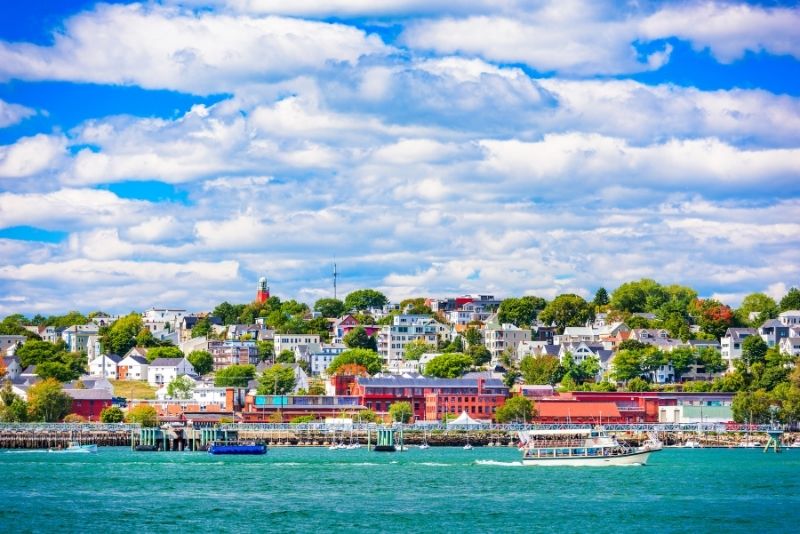 Originally settled by English colonists in 1632, Maine has a long-standing history, and the architecture, culture, and people reflect that in every way.
With more than 3,000 miles of stunning coastline, more than 30,000 miles of rivers and streams crisscrossing the state, and its colonial and maritime charm, Portland will surely inspire you to wake up early and catch the beautiful sunrise, in the first state in the U.S. to see daylight.
Situated right along the picturesque Casco Bay, Portland very much makes the most of its proximity to water. With lakes and bays to explore aboard old sail ships to the freshest lobster roll washed down with a blueberry ale, this city is the perfect waterside getaway.
The list of things to do in Portland isn't limited to water, however. You can wander through immaculately maintained houses from the 18th and 19th centuries that are now museums, you can watch live music in a park, or hop on Maine's oldest roller coaster. Read on to explore the fun things to do in Portland, a humble port-side city.
1 – Visit the Portland Museum of Art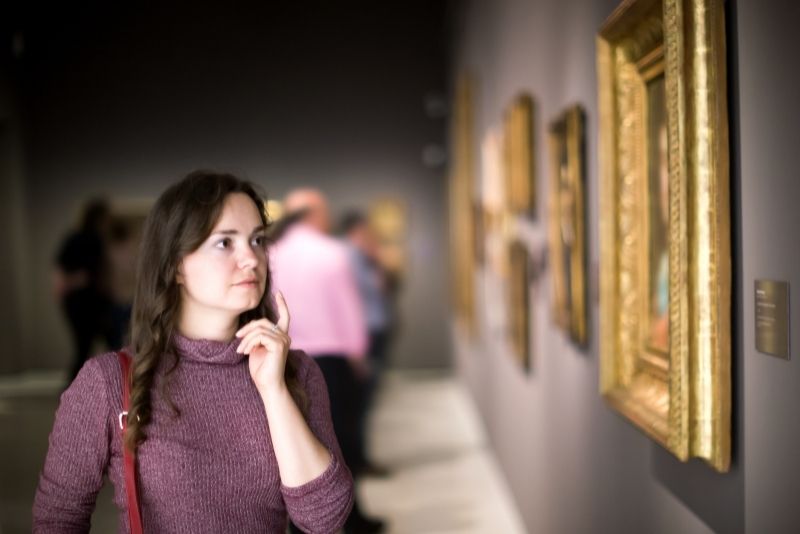 Art lovers unite and head down to Congress Square in Portland to soak up the premier art museum in the city. The Portland Museum of Art has both rotating and permanent exhibits, collections from near and afar there's going to be a nice mix of unique and familiar so everyone can enjoy themselves.
Admission isn't super pricey at $18 for adults and everyone under 21 gets in for free. Better yet, on Fridays (all day) admission is free for all, so for travelers over 21 or families, Friday's the day to go!
2 – Get a great view at Fort Williams Park and Portland Head Light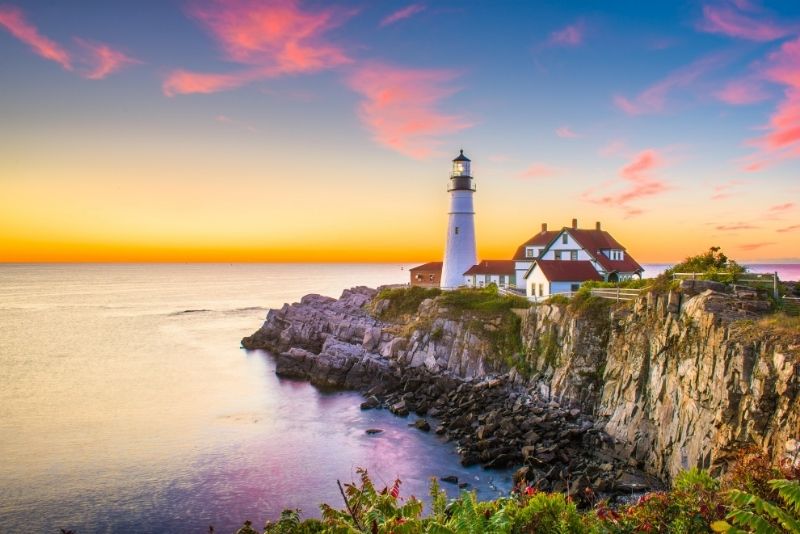 A short 15-minute drive from the heart of Portland across the Casco Bay Bridge will take you to Fort Williams Park. The awe-inspiring cliffs, ocean view and rugged rocks are an experience that will make you feel like you are much further than 15 minutes out of the city.
The park contains plenty of historic artifacts and is home to the iconic Portland Head Light, a lighthouse with a museum in its base first lit in 1791. There are even free walking tours daily hosted by a guide who can tell you all about the incredible landmarks you'll find along the way!
3 – See Portland in style aboard a vintage fire truck tour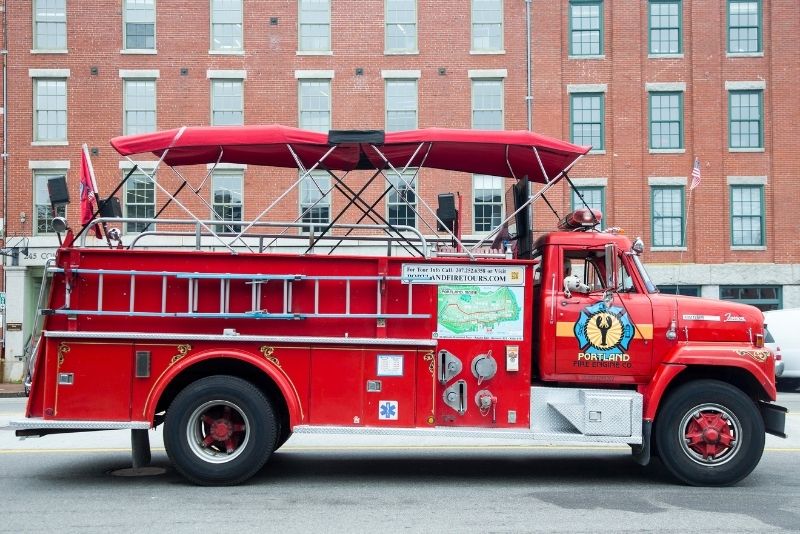 Many must have heard of double-decker bus tours, but probably not many can say they've seen a city from the roof of a vintage fire truck.
In this tour, you'll get live commentary, as you're taken across the scenic Portland coast and get a view like no other as you look down on the streets and passers-by. You even get a few stops along the way to sample some local cuisine and pick up a few souvenirs at some great boutiques.
4 – Wander the scenic Eastern Promenade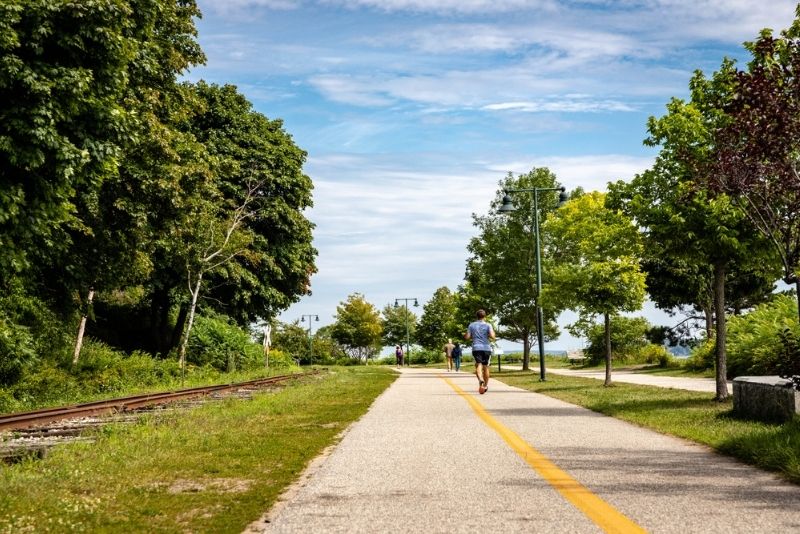 Eastern Promenade is Portland's largest developed park with 78 acres full of waterfront walking trails, ramps to set kayaks out from, and plenty of tennis and basketball courts. Another one of the great budget-friendly things to do in Portland, this park is free admission and conveniently a very short walk from downtown Portland.
Throughout summer it has outdoor live music concerts, so if you're in town in the warmer months, this is the place to pack a picnic and unwind!
5 – Go whale watching at Casco Bay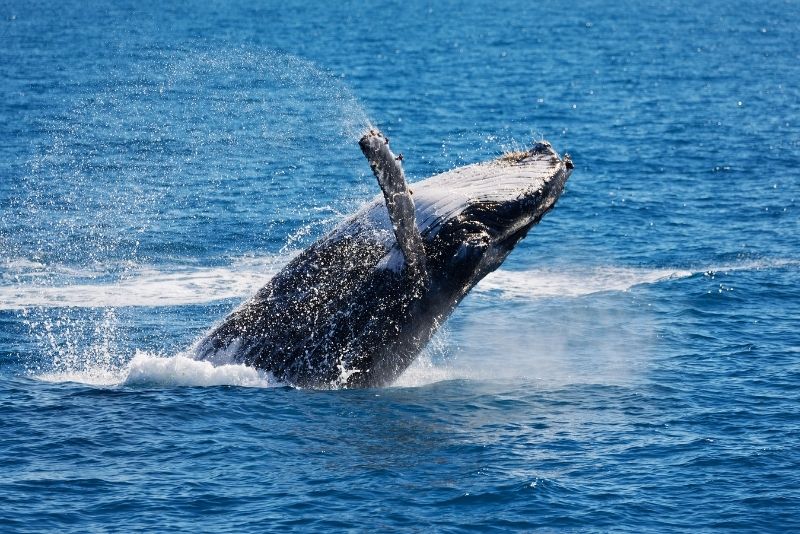 The inlet on the south coast of Maine known as Casco Bay is home to historic forts, a rich range of wildlife, and calm water for boating and fishing. This natural beauty is only a short drive (15-20 minutes) from downtown Portland.
Expect to see maritime ruins, old forts, seals, birds and even the occasional whale. The worst place to forget your camera!
If whale-watching is your goal, make sure to hop on a whale-watching cruise with Odyssey Whale Watch to be taken to the prime whale-watching spots in Maine!
6 – Take the kids to the Children's Museum & Theatre of Maine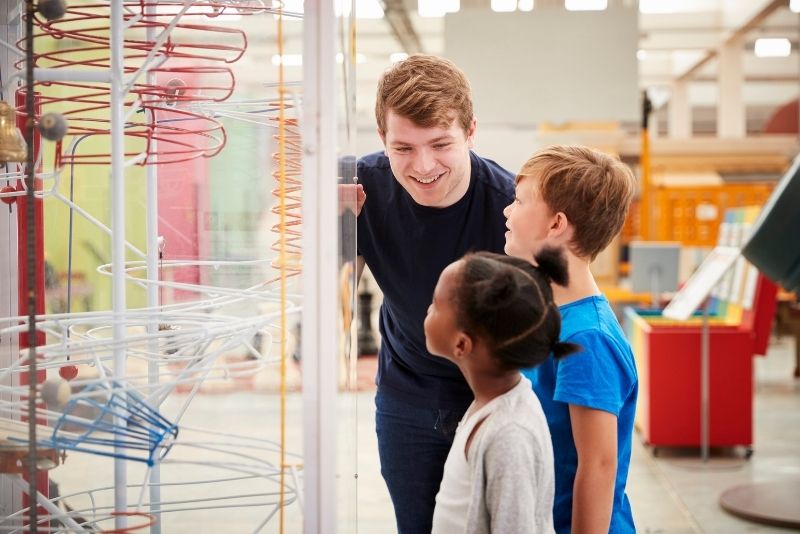 The Children's Museum and Theatre of Maine is home to the oldest children's theater in the entire US. There are also science exhibits and interactive activities to really get the young ones' minds ticking.
The fun isn't all one-sided here, however. Parents will still get something out of booking the family in to see one of the professional productions that occur in the historic Maddy Theatre!
7 – Explore Bug Light Park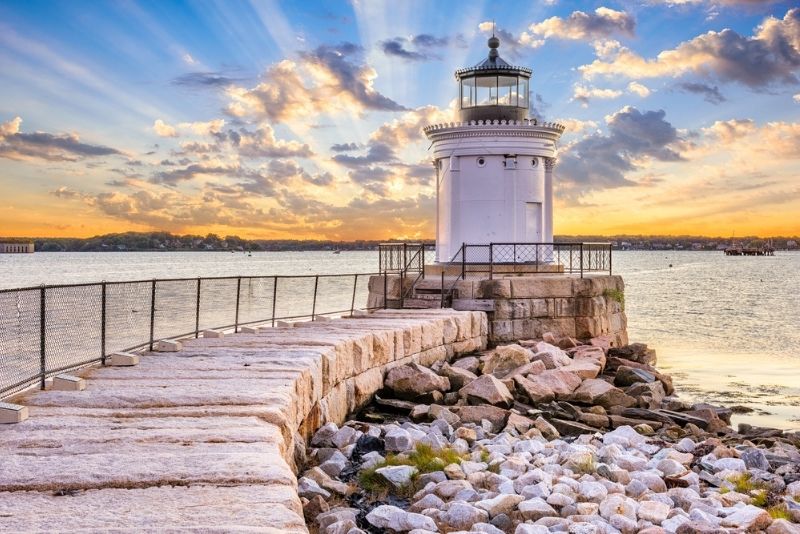 Bug Light Park is a hub of military history. The park was a major shipbuilding location during World War II. You won't find any ships being built today but you will find a beautiful waterside place for a picnic, kite flying or even a seasonal outdoor cinema.
The historic Fort Freble is also in the area and very much worth a visit. It was an active fort from 1808, throughout the world wars. It's now found on the campus of the nearby Southern Maine Community College so be sure to wander over!
8 – Sail back in time on a tall ship cruise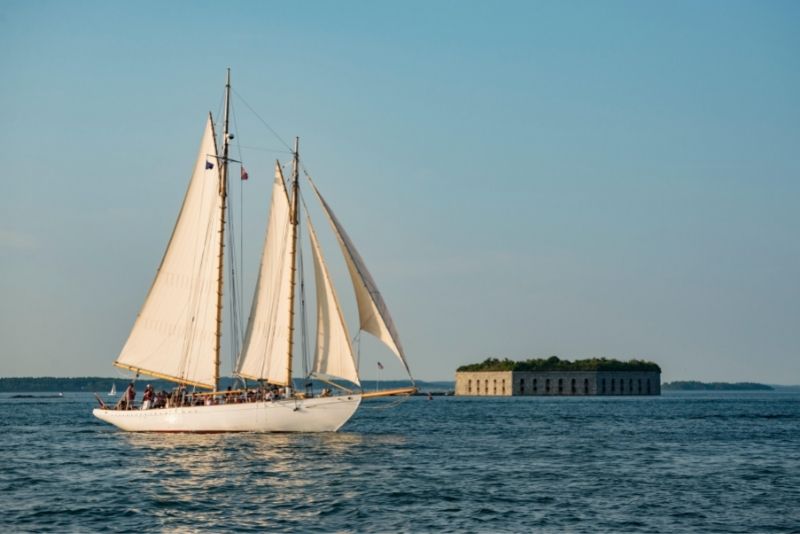 Portland is a coastal city with a rich maritime heritage so what better way to see the sights than meandering across the shoreline aboard a Tall ship. These classic sailboats head out from Portland in the mid-morning and take you through all the sights in Casco Bay.
You can expect to see wartime forts and families picnicking on the shore as you cruise around.
9 – Feel musically illuminated at a candlelight concert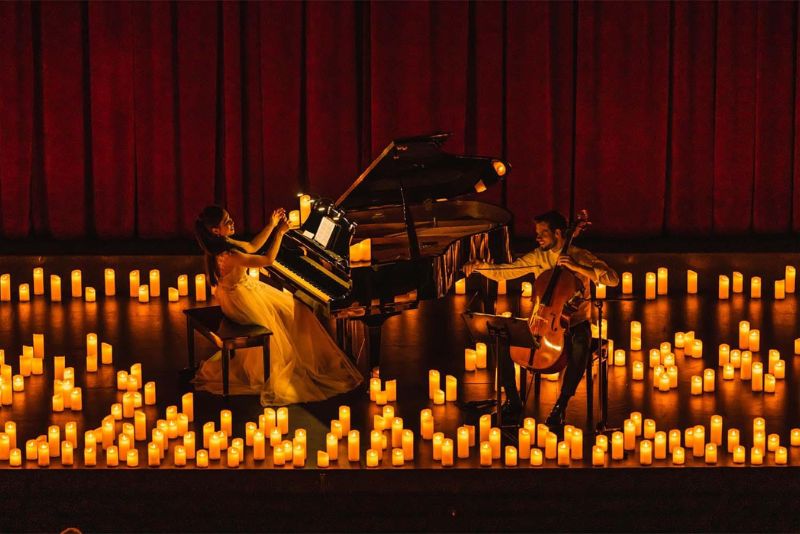 Feel like you've entered another world when you set foot inside some of the best music venues for a candlelit concert.
With the illuminating glow of thousands of little candles all around the stage, listen to classical renditions of some of your favorite songs, from the best of Taylor Swift to Vivaldi's and Beethoven's best hits, and more.
Depending on the season, different themed concerts are held, such as Christmas or Valentine's concerts, so double-check during your visit what concerts are happening.
10 – Spend a day at the Old Port District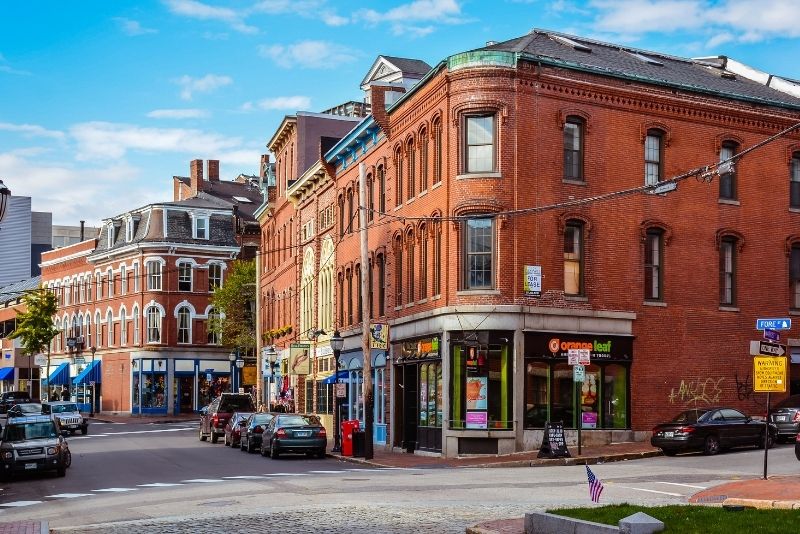 The Old Port District in Portland is where the old meets the new. You might feel as though you've stepped back in time as you wander the cobblestone streets beside historic buildings, but this area is far from outdated.
For the more contemporary-minded, the Old Port District has a huge selection of trendy eateries and local artisan boutiques where you buy all the latest and greatest creations from locals.
11 – Indulge in a food tour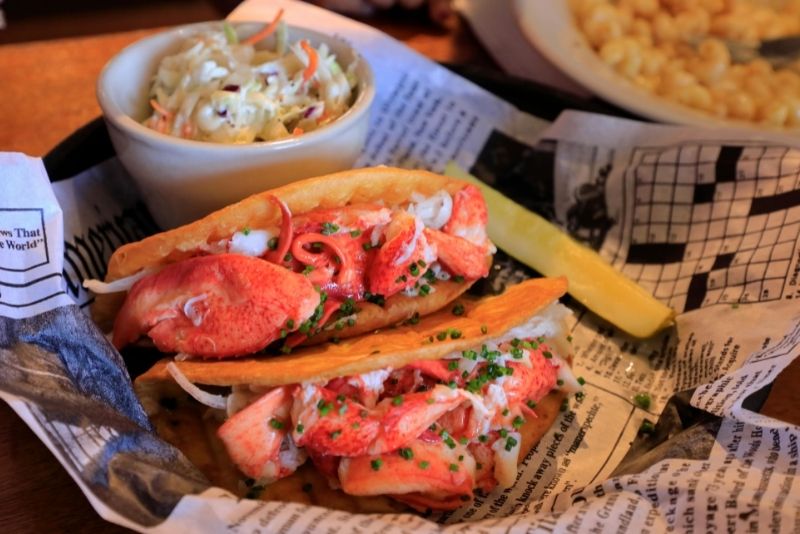 When visiting a new city it can be hard to discern genuine local food from the rest. Luckily, there's plenty of tours that take you around Portland, via all the most authentic eateries and markets in town.
A walking tour that gets you a seafood chowder, a whoopie pie and a craft beer has got to be one of the most important things to do in Portland for foodies!
12 – Gaze out from the Portland Observatory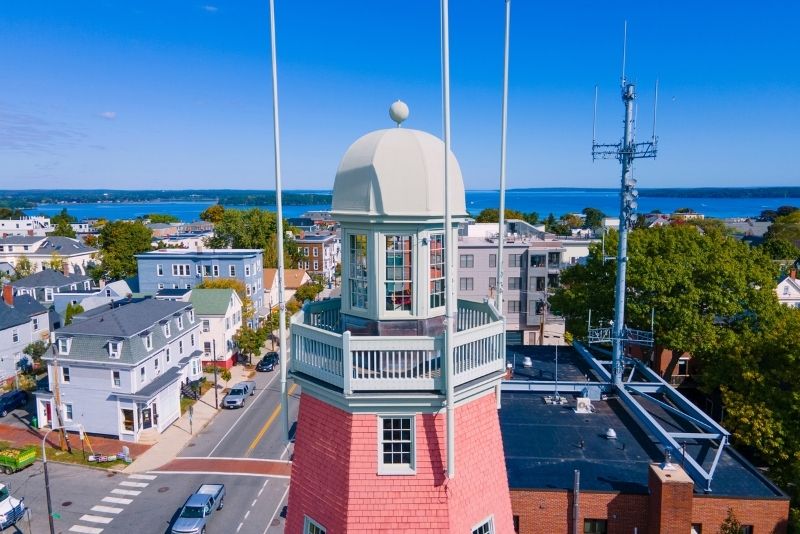 The Portland Observatory is the only remaining maritime signal tower in the entire US. Way back in the 1800s, this tower was used to keep track of ships coming and going, up to 30 miles away.
Not only can you stare out from this bird's-eye view of Portland, but you can also visit the museum downstairs to explore the rich history of maritime exploration in the city
13 – Catch a foul ball at Hadlock Field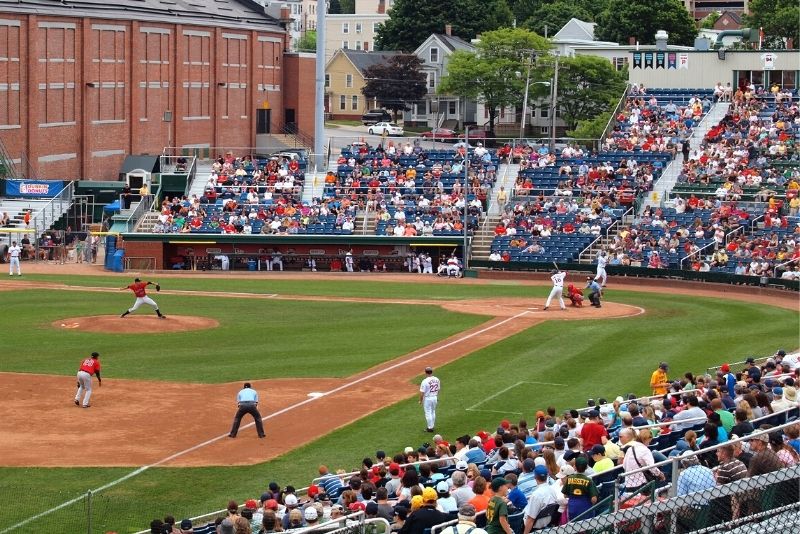 Hadlock Field is the home base of the Portland Sea Dogs, a minor-league affiliate of the world-famous Boston Red Sox. Here, you get to see some of the future stars of American Baseball but without the price tag of a major league stadium game.
This makes catching a game here a very budget-friendly place to visit and even take the whole family!
14 – Climb aboard the Seashore Trolley Museum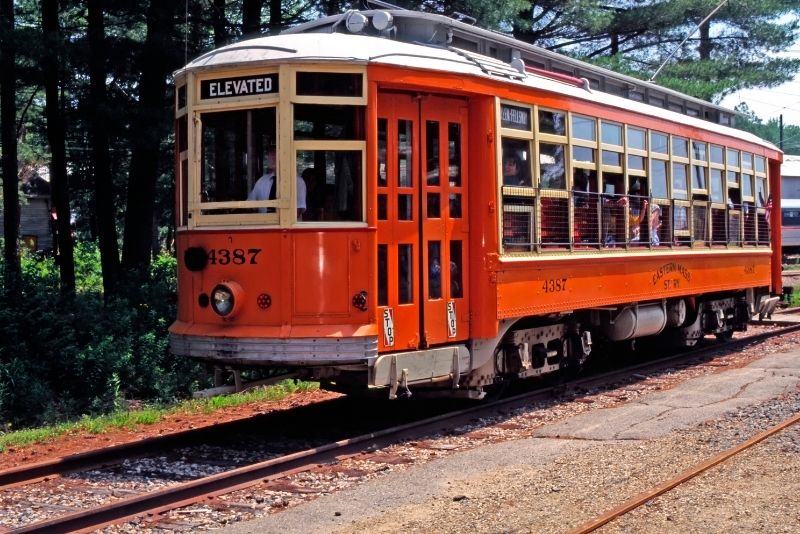 The Seashore Trolley Museum is the world's largest museum dedicated to the streetcar (or tram, depending on where you're from).
You can explore — and even step inside — the various models of streetcars and learn about how they helped change the lives of Maine residents. You can even climb aboard and take a ride on a functioning streetcar from the early 1990s!
15 – Visit the Spring Point Ledge Lighthouse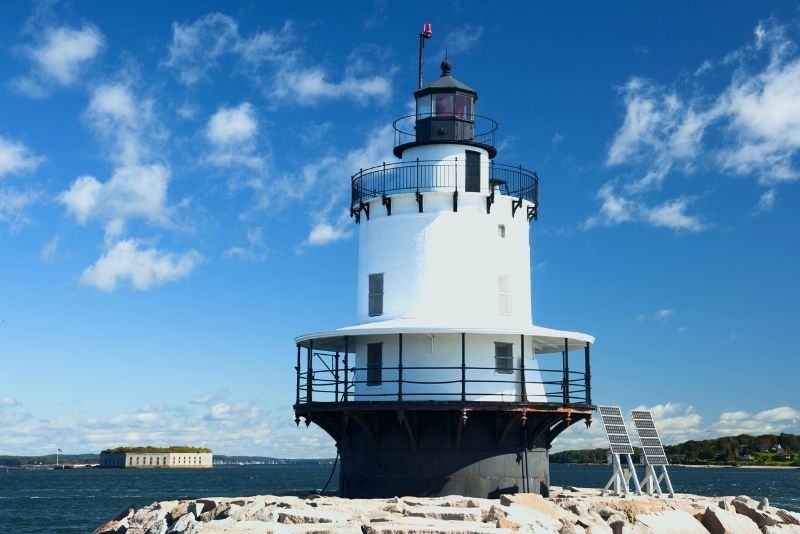 There's plenty of lighthouses in a coastal city like Portland however, this is the only one you can get to on foot. The Spring Point Ledge Lighthouse has got to be on your list of things to do in Portland if you are fascinated with Portland's history.
It's perched on a stone platform that extends some 950 feet out into the harbor so you'll get a great view of Casco Bay and all the boats sailing by!
16 – Soak up the elegance at Victoria Mansion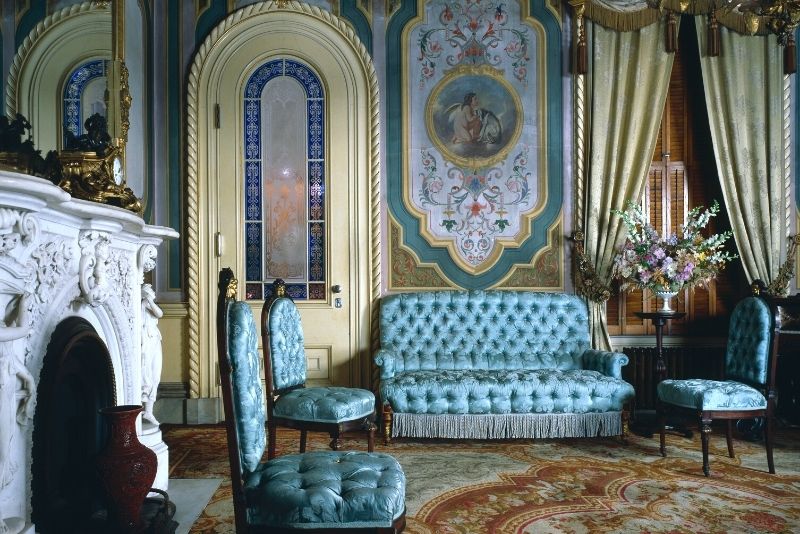 Originally a summer home for two wealthy locals, the Victoria Mansion is now a time capsule for visitors to get a glimpse into the life of a Maine resident back in 1860.
The mansion contains 90% of the original interiors and undergoes painstaking maintenance to ensure it looks and feels as close to the original as possible.
17 – Sail out to Fort Gorges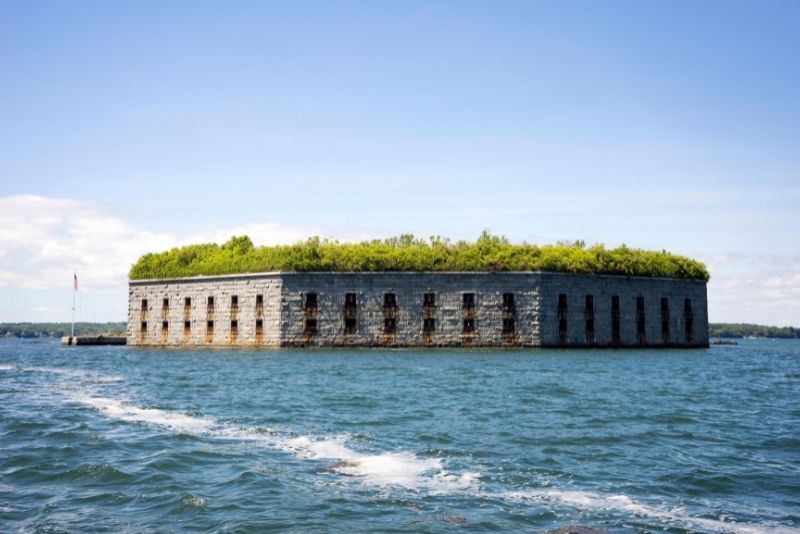 No battles were ever fought at Fort Gorges, but its neglect by the US military has turned it into one of the most fascinating sites to visit. With deteriorating architecture and abandoned battle stations, this fort is an almost untouched relic of 1800's America.
The only caveat is, you can only get there by private boat or water taxi, but that only adds to the mysterious experience!
18 – Enter the time capsule at Wadsworth-Longfellow House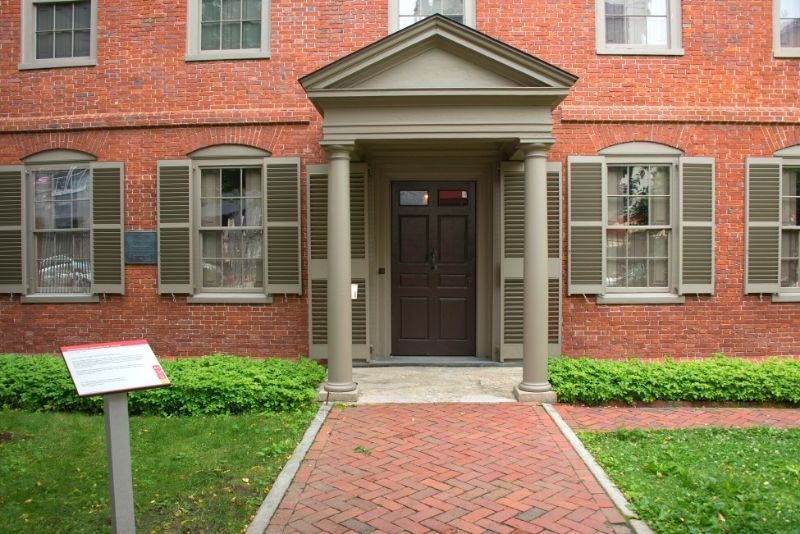 The Wadsworth-Longfellow House is Maine's first house museum. The house was home to the very famous local family of the Wadsworth and has been meticulously kept to become a blast from the past.
Four generations of Wadsworth called this place home until it became a museum of their lives and the lifestyle of Americans in the 1800s. It will feel very much like stepping onto the set of a period drama!
19 – Head to Monument Square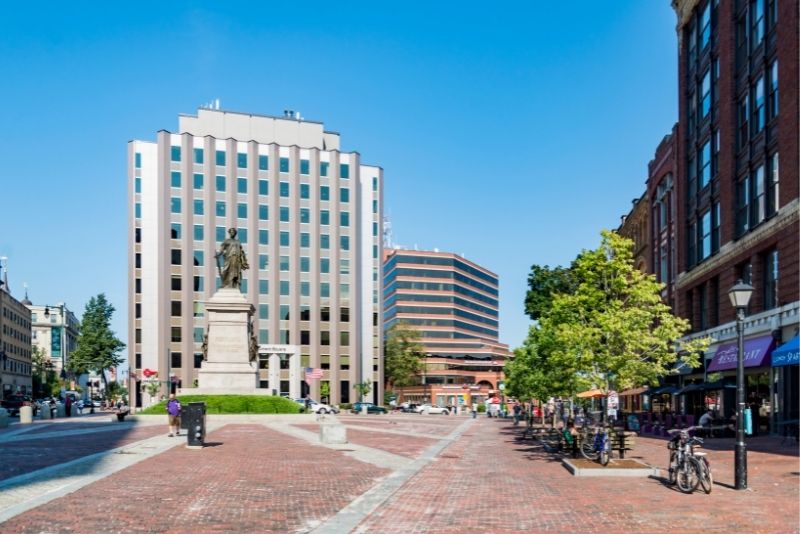 Originally the site of the Portland Town Hall (before it became a US city), Monument Square is now a hub of landmarks for the city.
Most notably is the Our Lady of Victories monument, a huge bronze statue dedicated to those who fought and died in the Civil War. This is a great stop on a walk through the city or for the traveling photographer!
20 – Explore the world's only International Cryptozoology Museum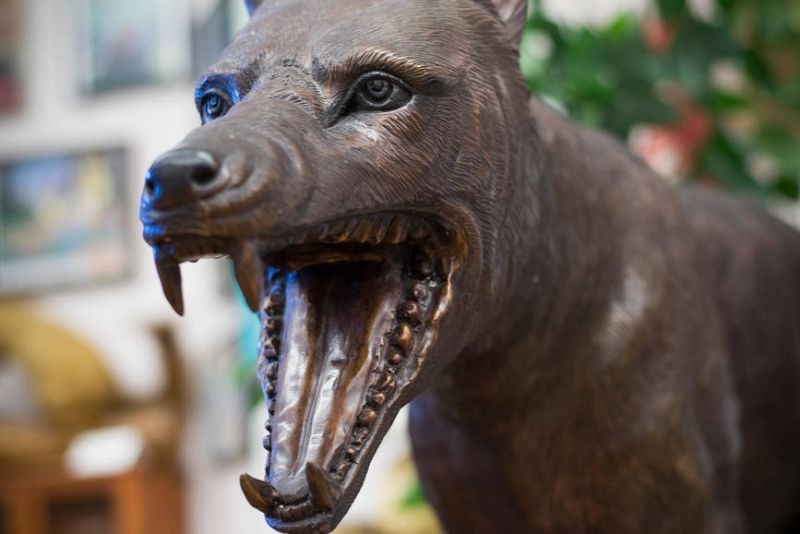 Cryptozoology is the study of unknown or undiscovered creatures, and Portland is home to the only museum dedicated to this field.
The International Cryptozoology Museum is where you can find specimens, fossils and artifacts that are one of a kind. Expect to leave realizing just how big the world is, as you learn all about the species still left to be discovered!
21 – Hop on the First Friday Art Walk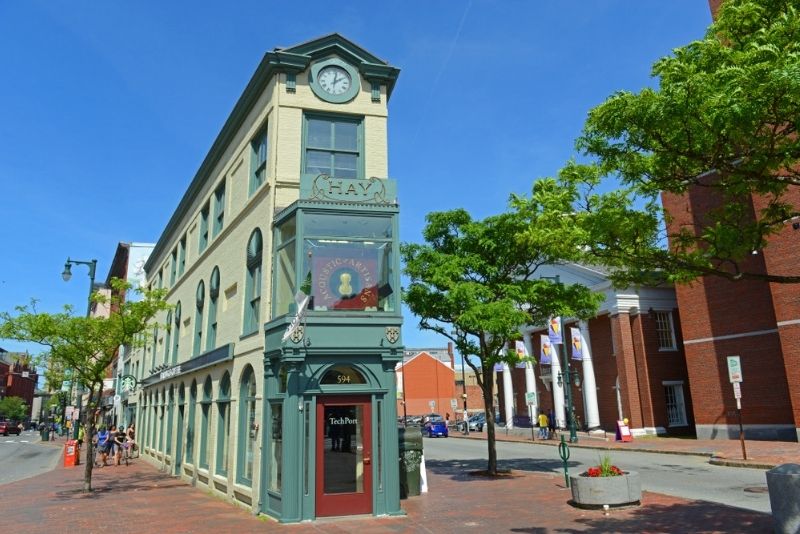 The First Friday Art Walk is a monthly cultural event in Portland occurring on (you guessed it) the first Friday of every month.
The Downtown Arts District comes alive as local venues, galleries and museums embrace the local culture and put on a show for the locals and tourists. Various venues put on special events, involving street art and a huge amount of people.
It's well worth the effort to make sure you're in town when one of these goes on!
22 – Kayak the coastline and head to Sebago Lake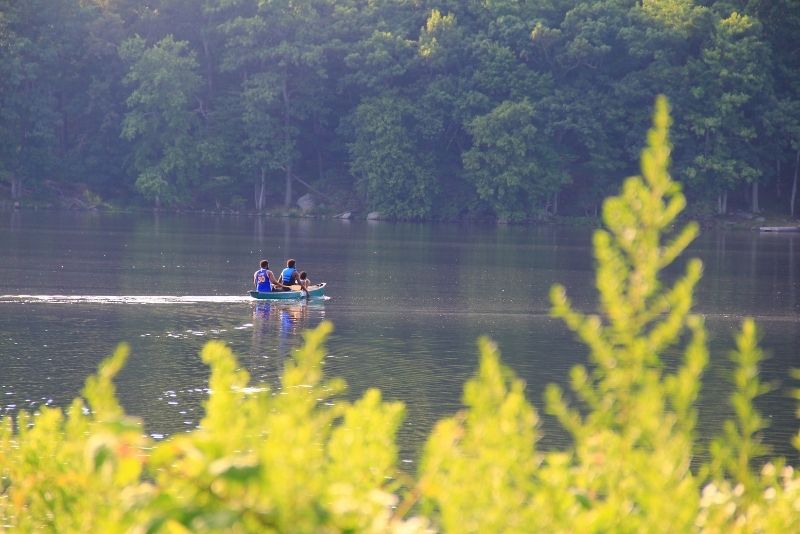 There's a lot to see in Portland that is best seen from the water. Kayaking is a great option for those who really want to explore all the waterways around the area.
There's plenty of kayak tours that head out from Casco Bay and take you through wetlands and rivers to see blue herons, bald eagles and seals.
Another great option is to head to Sebago Kayak Company and rent a kayak to explore the huge Sebago Lake National park, just an hour's drive out of Portland.
23 – Find the catch of the day at Harbor Fish Market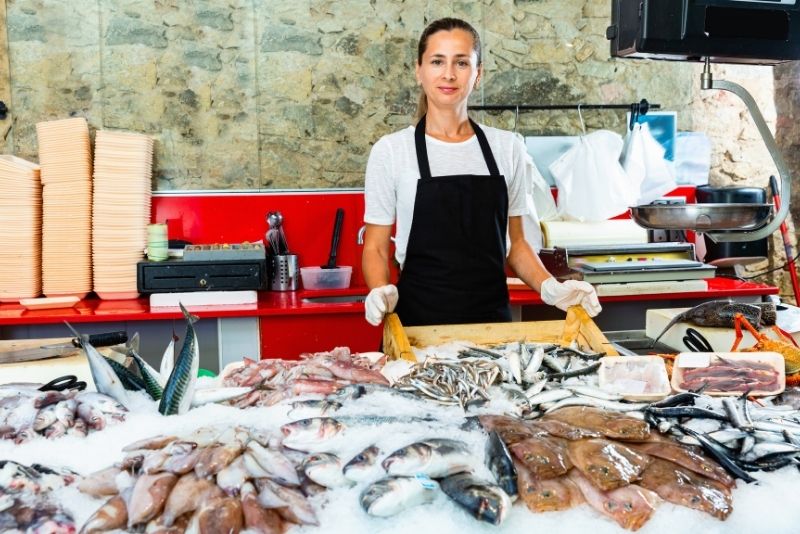 The Harbor Fish Market in the historic downtown Portland district is the premier place to get your fresh seafood in Maine. The bustling market is a hub of activity for locals, restaurateurs and travelers looking to pick up the freshest and finest produce.
It also has a fully open processing room so you can see the whole process of how a fish gets from the water to your plate!
24 – See off the day with a sunset cruise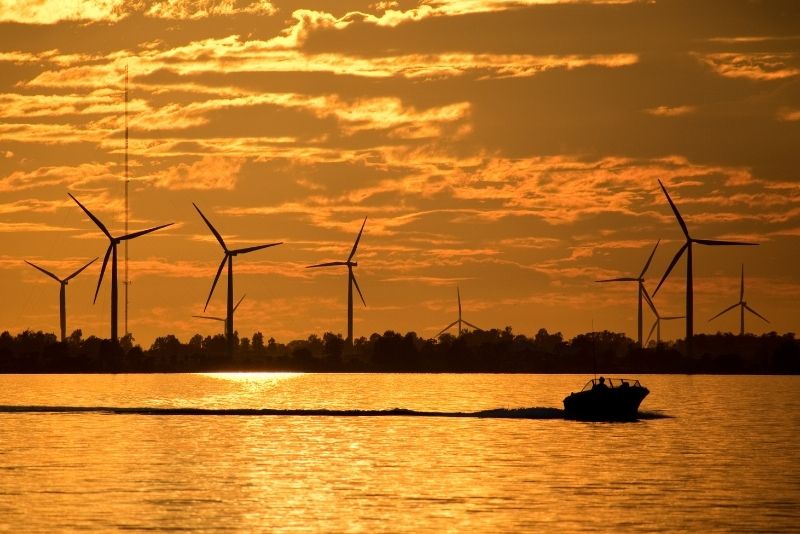 The sun might not go directly over the water on the east coast but that doesn't mean the sunsets are any less spectacular. See out the end of a day in Portland by hopping on a sunset cruise that takes you around the shoreline as the sun goes down. Head out to Casco Bay in the early evening, drinks and snacks included, and grab a moment of serenity aboard a boat before heading back to Portland after dark.
25 – Visit one of the Maine Audobon Sanctuaries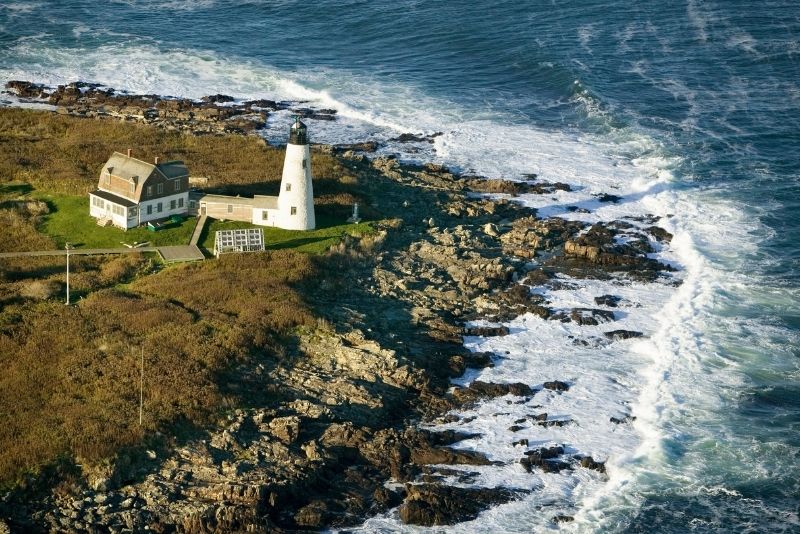 Maine Audobon is the biggest wildlife conservation organization in Maine. It has several sanctuaries around Maine, most of which are centered around Portland. They are all free and open dawn until dusk with walking trails that will take you past countless species of flora and fauna.
One of the highlights has to be Gilsland Farm which can actually be hired for weddings and private events — a great picturesque setting!
26 – Traverse the Greenbelt Walkway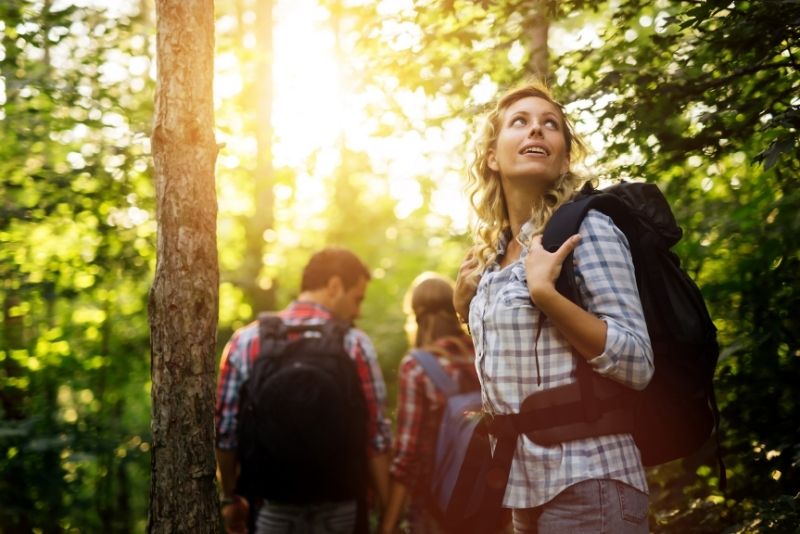 The Greenbelt Walkway is a 5.6-mile stretch of picturesque trails that run from Scarborough to Bug Light Park. The trail takes you past a plethora of different natural features including wetlands, marshes and woodland.
Suitable for runners, walkers and cyclists, the walkway is an ideal combination of sightseeing and getting the heart pumping.
27 – Unwind at Edward Payson Park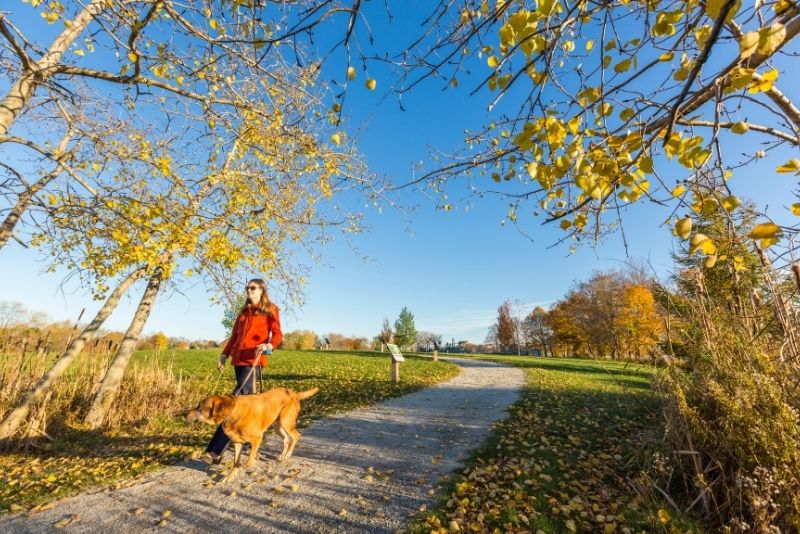 There's no shortage of things to do at Edward Payson Park. With baseball, football and tennis courts, there's plenty to do for the athletic types here.
For nature lovers, there's plenty of open fields for picnics and even a community garden if your sandwich needs a few extra herbs!
28 – Stop by the Umbrella Cover Museum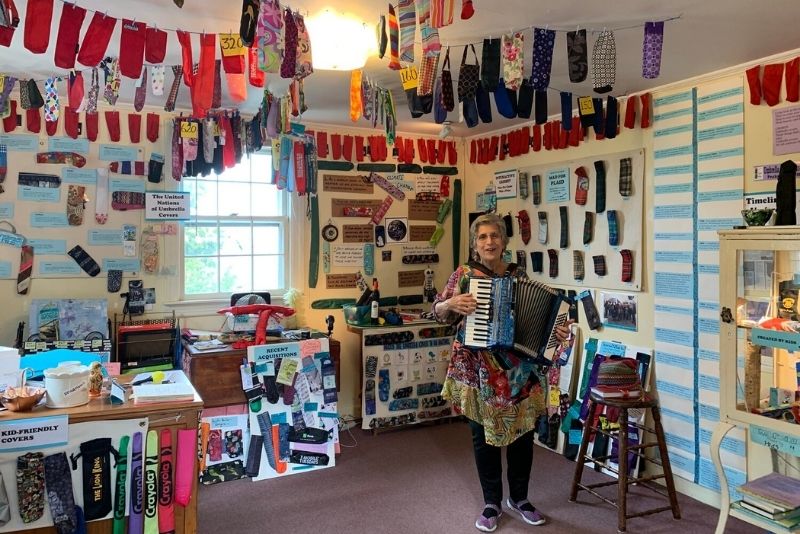 After finding several umbrella covers (without their respective umbrellas), museum creator Nancy Hoffman decided to begin curating an exhibit that told a unique story. She now has the most unique museum that celebrates the beauty in the mundane, with people donating their unused covers from all over the world.
At the Umbrella Cover Museum, you'll find the story and history of each cover beside the cover itself. This is an experience you won't get anywhere else!
29 – Solve clues on a scavenger hunt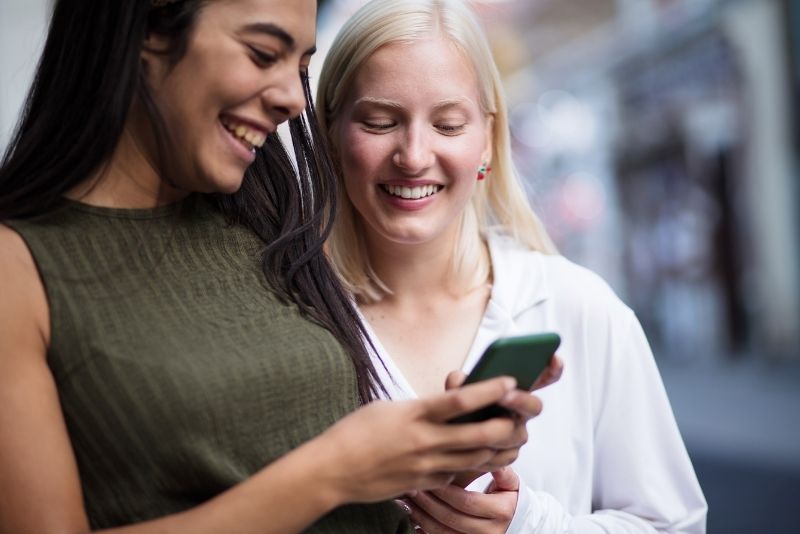 Sometimes a plain old walk around town doesn't quite cut it. Let's Roam is an app that gives you clues and mysteries to solve which take you all over Portland, learning about the city and making memories as you go.
This is a great team-building way to get to know Portland, perfect for groups, families or even workplaces!
30 – Drop by Portland Downtown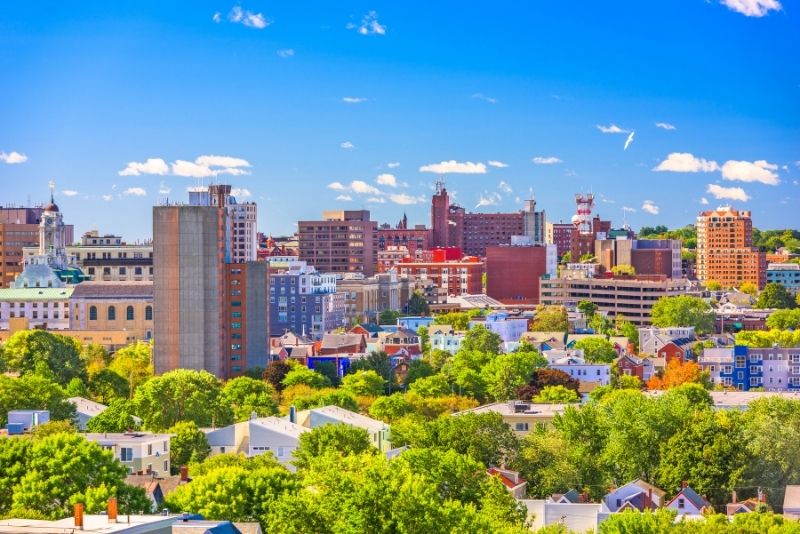 With a history spanning back as far as 1633, Downtown Portland has a few stories to tell. Originally a Portside community for trade and military, the district is now the main area of creative, culinary and retail activity in Portland.
If you visit Downtown Portland, you'll have the chance to stop by a theater show, try a famous lobster roll, or pick up some local craft.
31 – Explore history at Maine Jewish Museum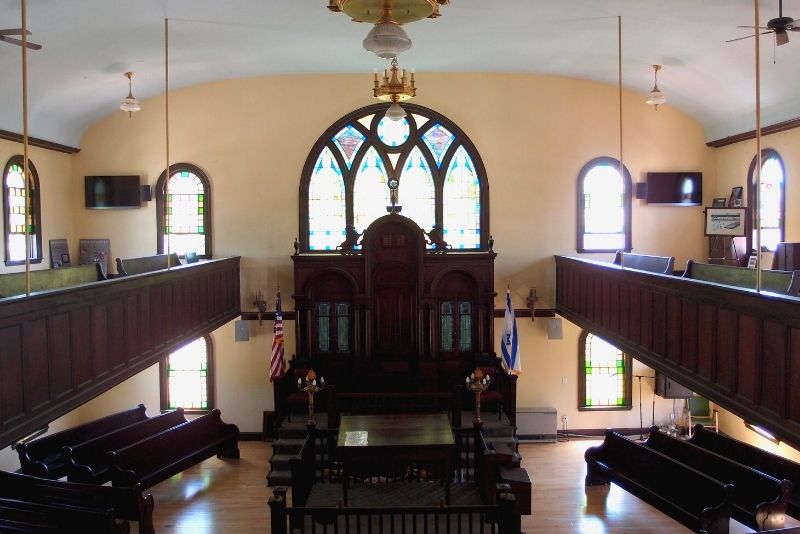 Maine has been the home to many different cultures over the years and the Jewish community has found a place here for the last 150 years as well.
Down in the East End of Portland lies the refurbished Etz Chaim Synagogue which is now a gallery and museum. The museum holds art created by local Jewish artists, as well as Jack Montgomery's photo exhibition of the Holocaust survivors that found refuge in Maine.
32 – Charter a vintage lobster boat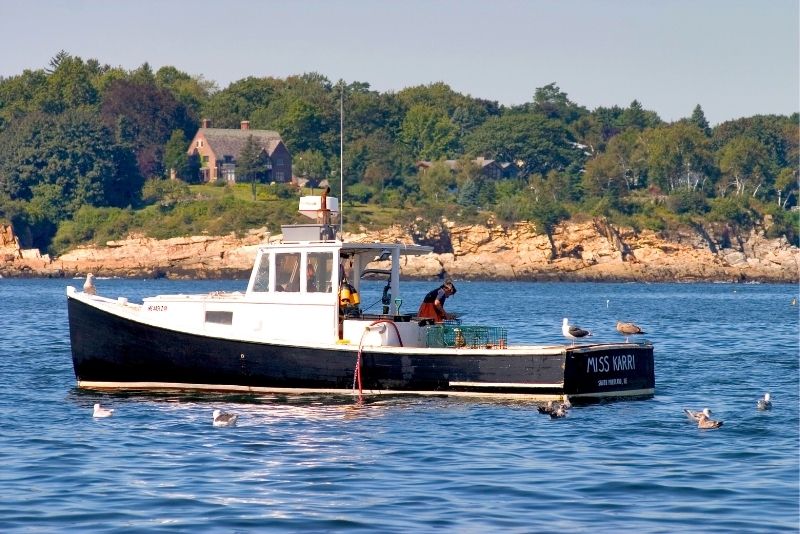 If you're traveling with a group, you can see the Portland coastline in style by chartering a vintage lobster boat. The ex-fishing boats can now be hired by you and your group for a two-hour cruise past all the Casco Bay lighthouses.
The whole cruise is guided by a knowledgeable captain who's able to tell you all about the history of each lighthouse and even the history of the old boat that you're sailing on!
33 – Hike the Mayor Baxter Woods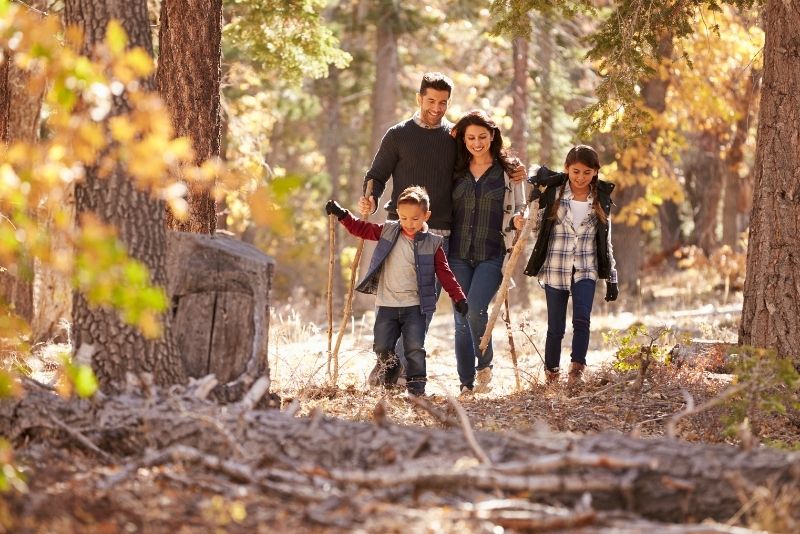 A block of land, right in the middle of the city of Portland, was once bought by Mayor Baxter Woods, way back in 1882. The mayor's son then turned it into a public park, creating an undeveloped, natural paradise right in the heart of the inner city chaos.
The Baxter Woods aims to "forever be kept in its natural wild state" in order to preserve a place for local animals to live. A few hours in this park is one of the essential things to do in Portland after a few days in the chaos of the city!
34 – Spend a day at Peaks Island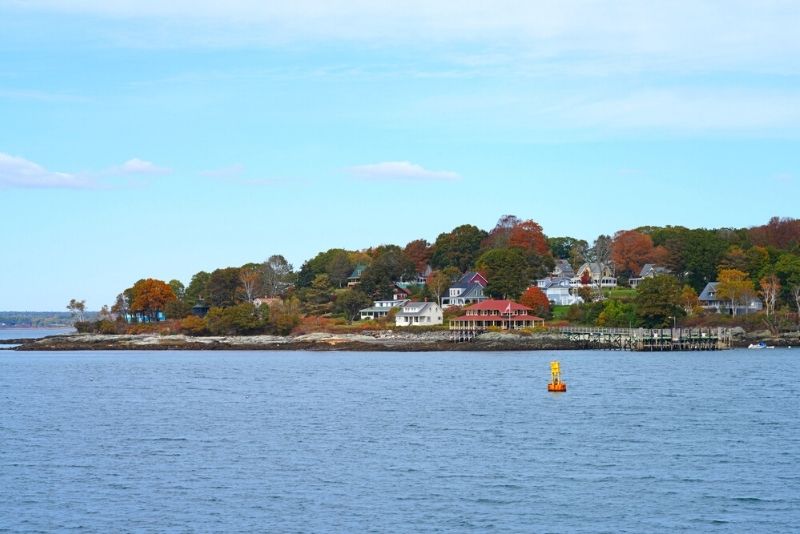 Casco Bay has many islands, both inhabited and uninhabited but the Peaks Island has got to be one of the best to visit. Only 3 miles from Downtown Portland, this small island has got a theater, art galleries and several quirky museums (including the aforementioned umbrella cover museum).
Peaks Island is a great place to visit to get a taste of old-world Maine without the hustle and bustle of Portland.
35 – Jog on the Back Cove Trail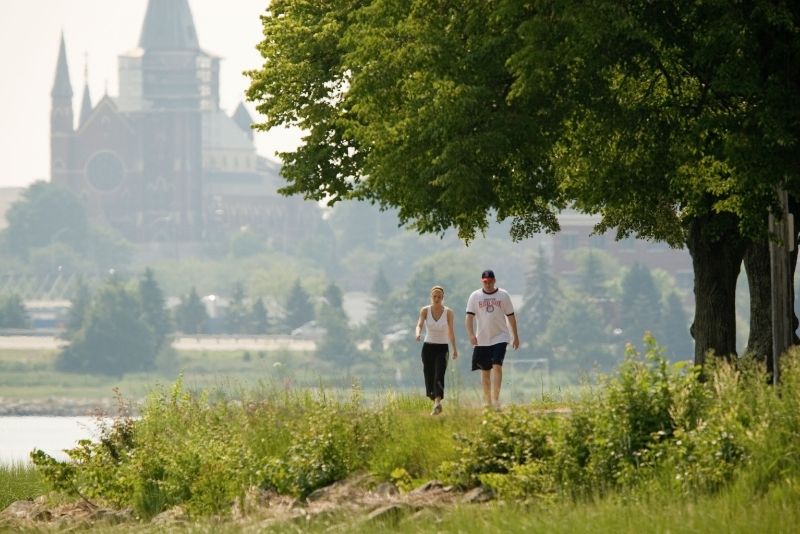 Back Cove Trail is one of the most popular trails in all of Portland. It runs around an inlet that sits right in the heart of Portland, giving you one of the best views of the city skyline as you walk or jog your way around.
It's accessible to wheelchairs, allows dogs and has plenty of facilities along the way, so just about anyone can enjoy a trip around Back Cove Trail!
36 – See the moose at Maine Wildlife Park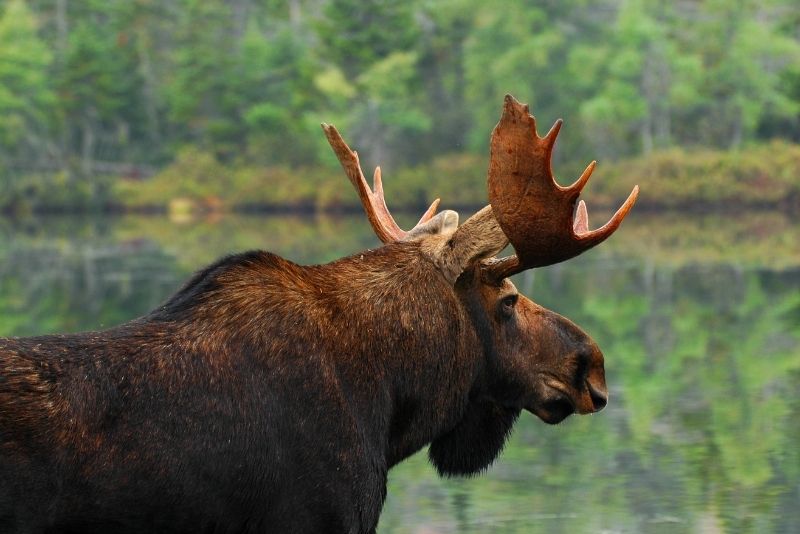 Just a 30-minute drive from Portland is Maine Wildlife Park. Here you'll find over 30 species of animals that have been rescued by the park staff.
There will be countless photo opportunities with moose all around you, as well as a higher concentration of animals than you could hope to see in the wild — really takes the hard work out of nature photography!
37 – Learn about the state and country's war heroes at the Maine Military Museum & Learning Center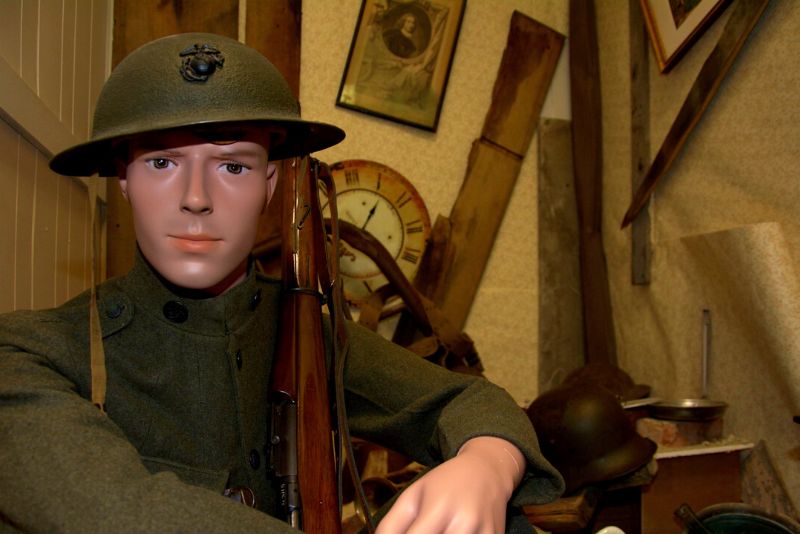 Gain some insight into some of the brave work and sacrifices people of the US Armed Forces have done for their country inside the Maine Military Museum & Learning Center.
With exhibits that go as far back as the Revolutionary War, all the way to the War in Afghanistan and more, learn about specific war heroes during the different turbulent war times involving the U.S.
The museum is open every day from May 26th-November 12th, 11:00 AM – 5:00 PM.
38 – Get your adrenaline pumping at Palace Playland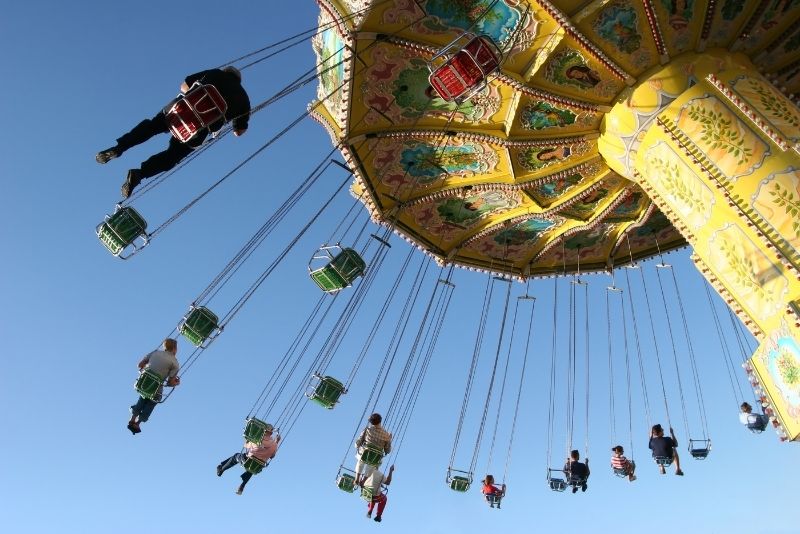 Palace Playland provides all the excitement of an amusement park with the backdrop of the beautiful Casco Bay. There's plenty of rides for young and old so age isn't really a barrier here, all you'll need is a love for a bit of a thrill and you'll be set for a great day out.
You can purchase day passes, single-ride tickets or even season passes for the regulars so there's an option for every budget!
39 – Stop by Congress Street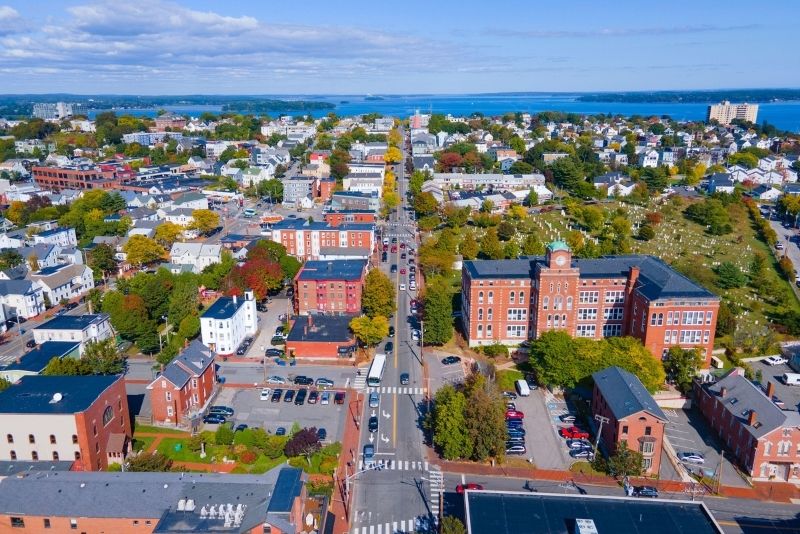 Congress Street is largely considered Portland's Main Street. It was originally the main trail for farmers to bring their produce into town to sell at markets.
These days, it's the central business district and a great representation of the development of Portland, with some of the city's oldest and newest buildings side by side.
Don't skip out on the Arts District, the home of a variety of must-see sights from the Portland Museum of Art, to the Theatre of Maine, and a variety of other art spaces injected with aromatic eateries.
40 – Ride a vintage train along the Maine Narrow Gauge Railway

The Maine Narrow Gauge Railway prides itself on the maintenance of the rails and trains that use Maine's unique two-foot gauge railway lines. Luckily they also like sharing this with the public.
You can book a seat on a scenic ride aboard one of these vintage trains or even impress your group by booking part of the train out for a private event!
41 – Have a night out at Old Orchard Beach Pier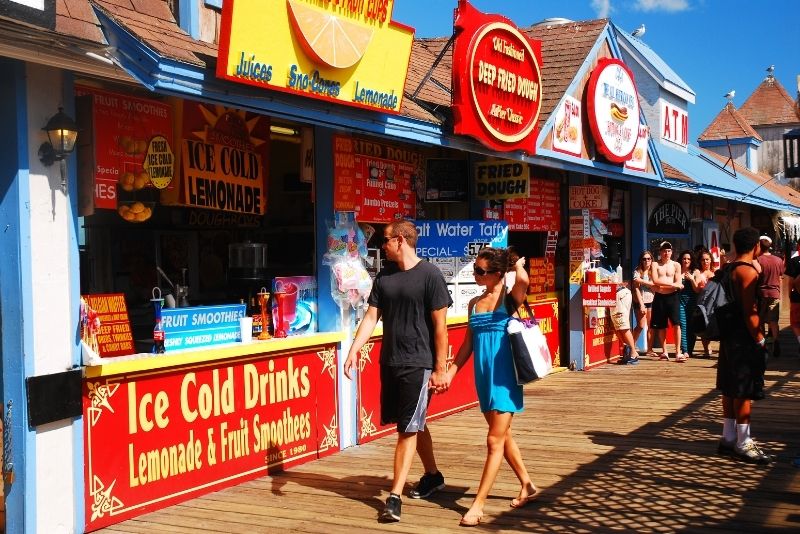 Old Orchard Beach Pier is a center of food and entertainment, there are five restaurants and five bars as well as plenty of live entertainment.
If you're in the mood for a lobster roll, a glass of wine, a stand-up comedy show or any combination of the three, Old Orchard Beach Pier well and truly has you covered!
42 – Grab a lobster roll at Portland Lobster Company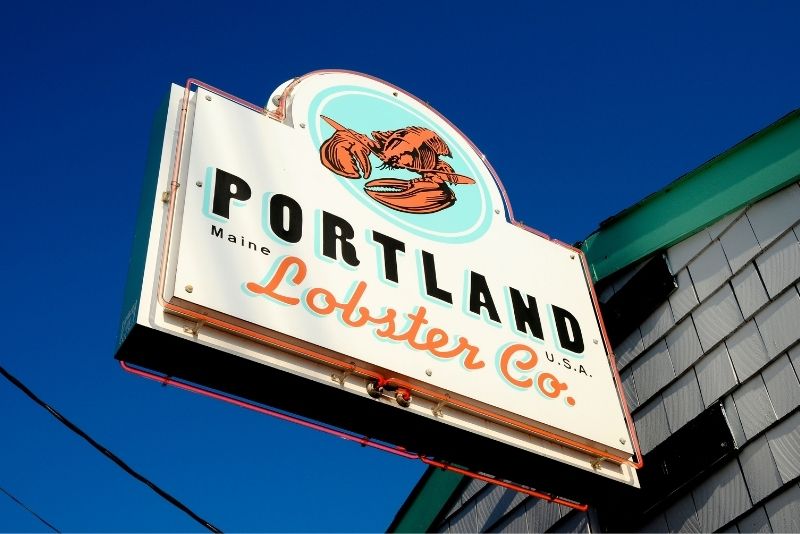 Portland is known for its lobster rolls and Portland Lobster Company was voted as serving up the best in 2021. Although that is probably more than enough to convince you, they were also voted the best live music venue in Portland in 2021 as well.
If local cuisine and great music are some of your favorite things, Portland Lobster Company is a must-see!
43 – Shop till you drop at The Maine Mall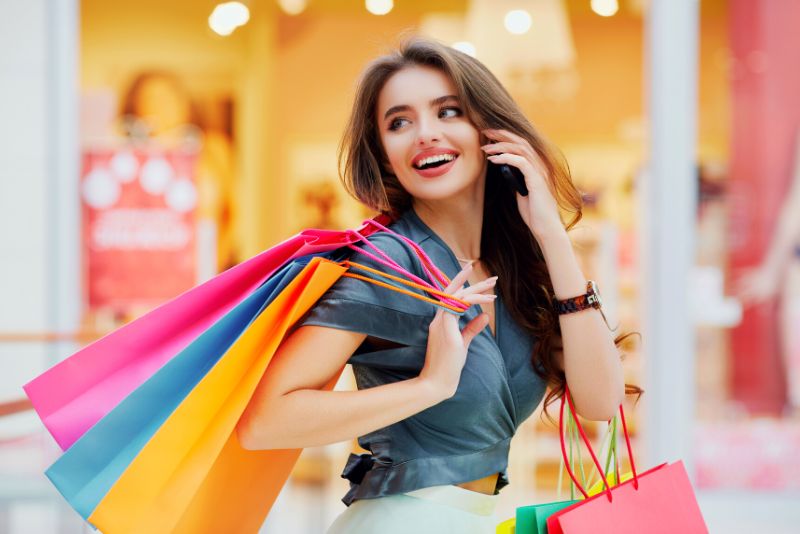 Who can resist a good sale? You'll find plenty here at The Maine Mall, the state's largest mall!
From clothing stores to tech, accessories, furniture, and other name brands, you'll find just about anything you could need, especially if you forgot to pack that extra thing you forgot about on the way to Portland!
With over 100 different stores, all on one floor, doing a little shopping at the Maine Mall is the perfect rainy-day activity.
The mall is located in South Portland.
44 – Cross the Casco Bay Bridge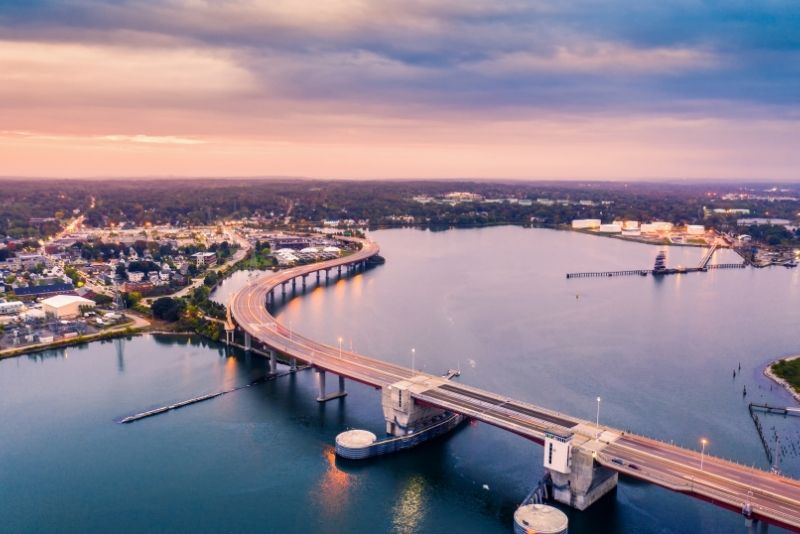 The Fore River, which runs between Portland and South Portland can be crossed via the Casco Bay Bridge. There are four lanes for cars, a bike lane going in either direction as well as a pedestrian walkway on the east side.
Whatever your mode of transport, crossing the bridge is a great way to get a panoramic view of downtown Portland and grab a few city skyline photos.
45 – Discover colonial history at the Tate House Museum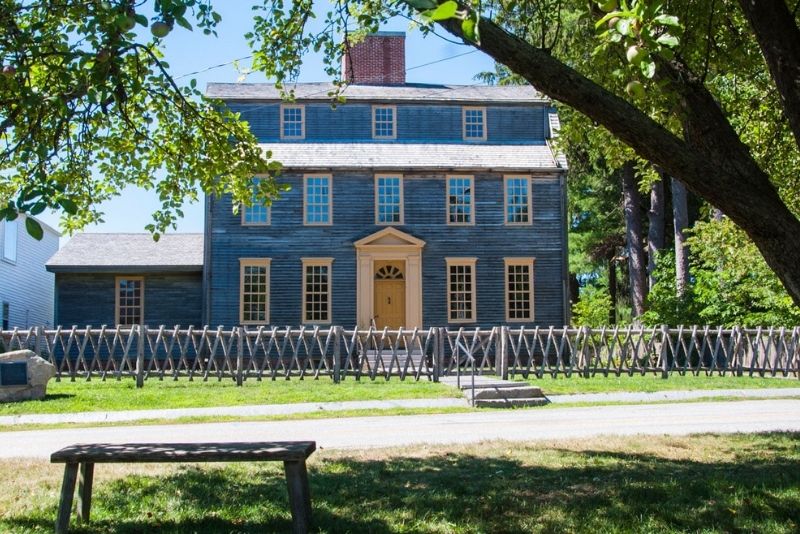 The Tate House is the only home from the pre-revolutionary era that is open to the public. Built in 1755 for George Tate who arrived in the American colonies from England, the house now serves as a museum for the Colonial history of Maine.
The museum provides a faithful insight into the life of an American in the 18th century, making it a great stop for students, history buffs and travelers from all over the world.
46 – Make a splash at Aquaboggan Water Park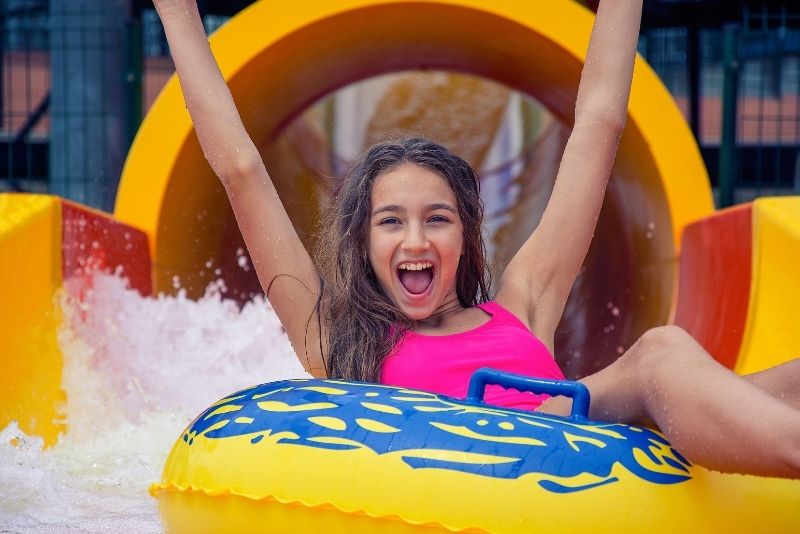 Short drive southeast from downtown Portland lies Aquaboggan Water Park. Spending a day hopping on their water slides, playing mini-golf and swimming in the paddling pools is one of the best things to do in Portland in the heat of summer.
The park is a family-friendly venue with slides, rides and attractions for all ages and thrill-seeking levels!
47 – Take a stroll through Mackworth Island to find fairy houses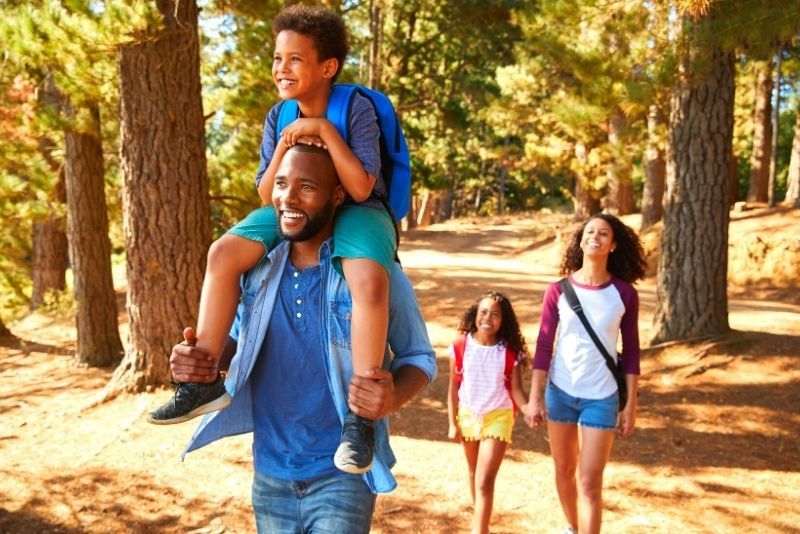 Look for fairy legends tucked into the beauty of Mackworth Island, which is actually not an island, however, it's a plot of land that is flourishing with tall trees, a river, and of course, fairy houses!
Although you may not catch fairies flying through the forest, you will know that you're close to the houses when you see children and interested adults building little makeshift houses, supposedly attracting little critters to visit the forest.
Be sure to stop by for a magical, nature stop here!
48 – Pay a visit to Commercial Street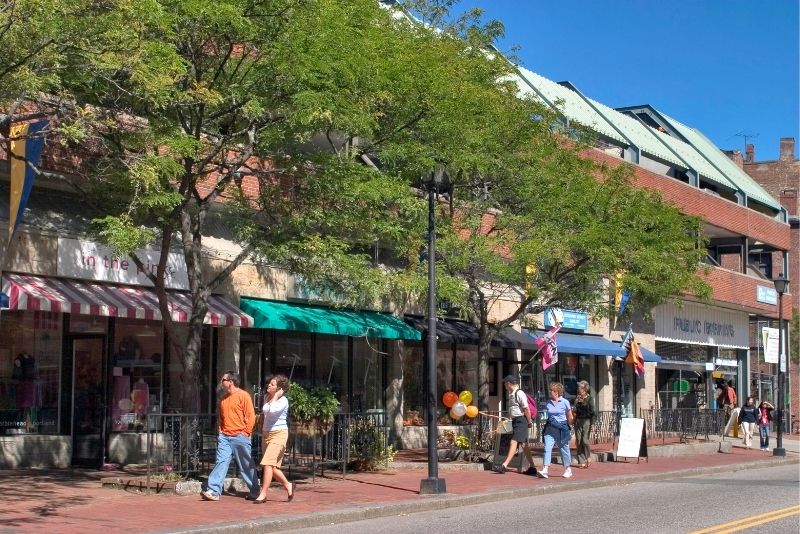 Commercial Street in the historic waterside neighborhood of Portland is home to two of the cities oldest structures: Widgery and Union Wharves.
The street was named one of the top 10 streets in all of America due to its cultural and historical importance. It provides travelers with a taste of the long-standing marine and fishing industry as well as the contemporary entertainment and shopping industries of Portland.
49 – Relax at the Coastal Maine Botanical Gardens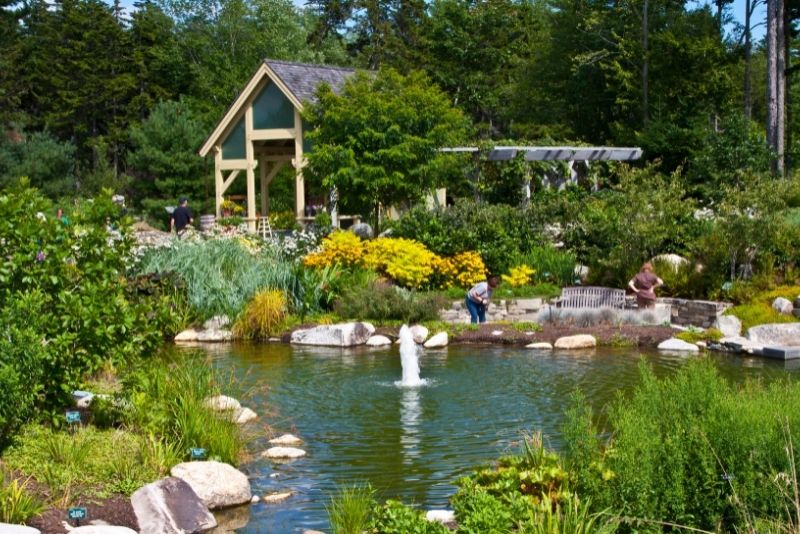 The Coastal Maine Botanical Gardens is the largest botanical garden in all of New England, spanning over 300 acres. You can book a tour or meander at your own pace through these expansive gardens along the coast of Maine.
There's also a market open from 9 a.m. to 5 p.m. which provides a great place to snack on some local delicacies to fuel your adventure through the gardens.
50 – Go boat watching at DiMillo's Old Port Marina & Gift Shop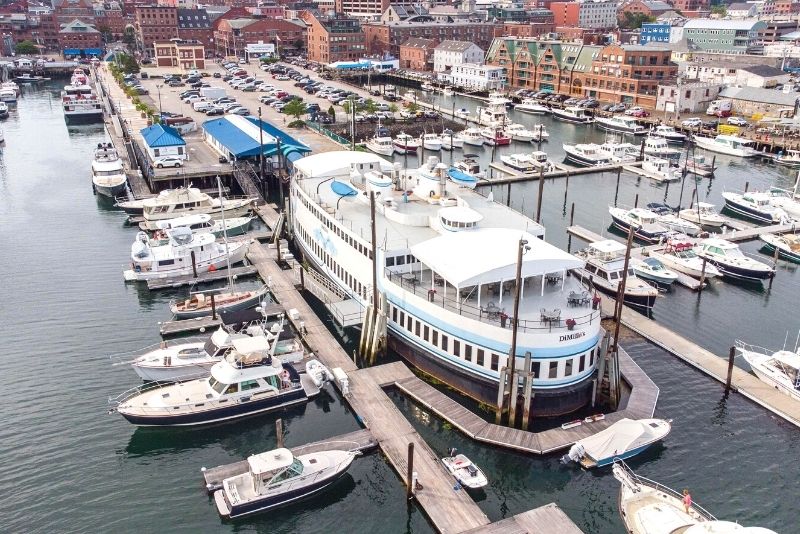 DiMillo's Old Port Marina is the main place boat owners will park their vessels so you'll be sure to see some of the most glorious boats around as you stroll down the marina.
You can also pick up all sorts of marine-related paraphernalia at the on-site gift shop or even enjoy a meal aboard DiMillo's On the Water, a great restaurant with waterside views.
51 – Visit the Parisian Fountain in Lincoln Park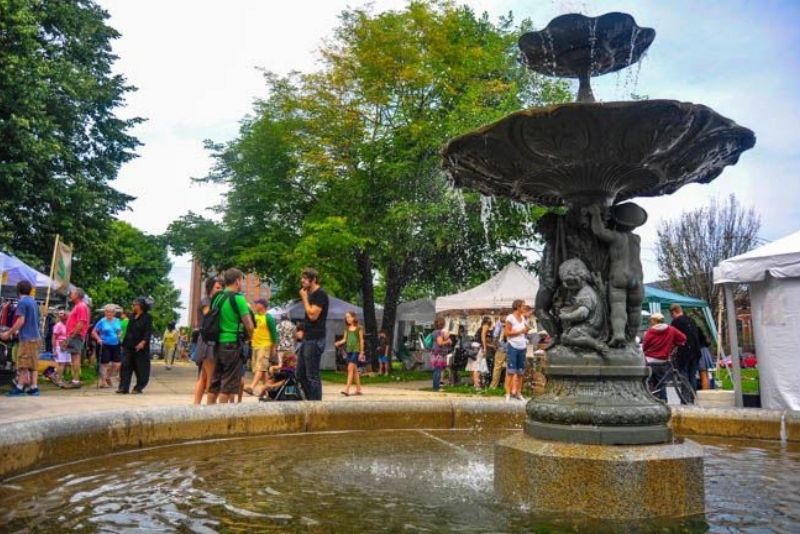 Lincoln Park is Portland's oldest park, originally built as a fire break to prevent fires from spreading throughout the city. The 2-acre park lies right in the heart of the city and still provides seclusion from the chaos of the city.
There's a restored vintage Parisian fountain at the center and the park is known to host concerts and markets in the summer, a perfect inner-city sanctuary!
52 – Let loose at Funtown Splashtown USA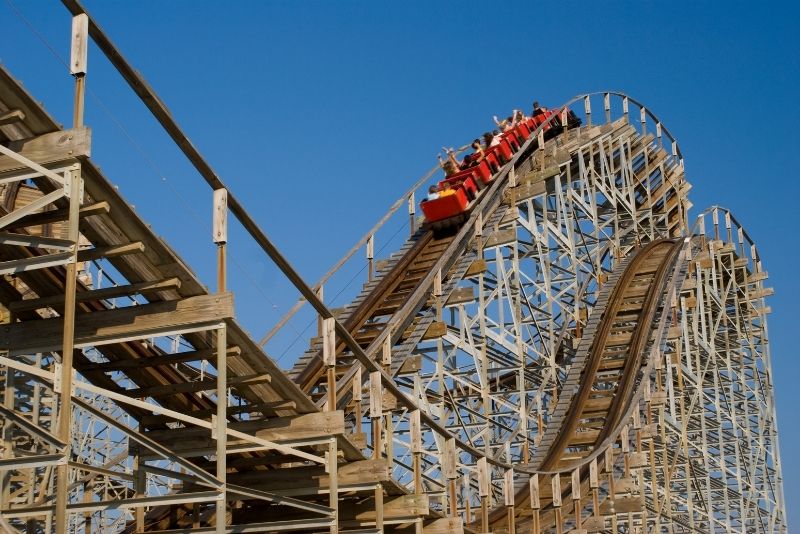 Funtown Splashtown in Maine originally started as nothing more than a drive-in restaurant built in 1960. Eventually, a mini-golf course was added, then a go-kart track until all of a sudden Maine's first-ever roller coaster appeared in 1978.
Funtown Splashtown became one of the biggest amusement parks in the state. This park is the best place to take a day off and unwind with some fun and games!
53 – Dip into Crescent Beach State Park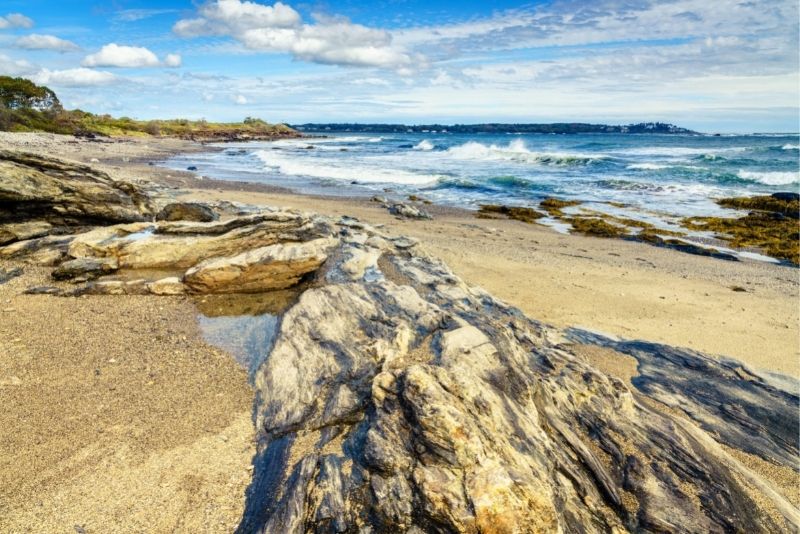 Originally opened in 1966, Crescent Beach State Park provides some of the best views and water sport opportunities in all of Maine.
The one mile of sand that makes up this beach is an ideal spot for sunbathing. The water is warm and pleasant for swimming or even exploring on a boat or kayak. If you get sick of the sometimes crowded shoreline, there are walking trails through the bushland just behind the shoreline!
54 – Drive over to York's Wild Kingdom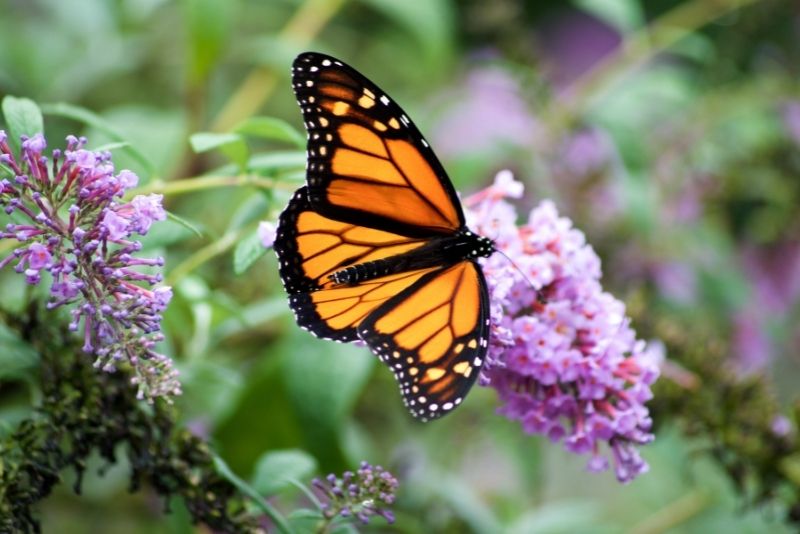 About a 45-minute drive out of Portland is York's Wild Kingdom, a great place to spend a day. It's New England's only zoo — with a butterfly kingdom — and amusement park in one location, so you can visit all of your favorite animals before hopping on an adrenaline-pumping ride.
Better yet, once you're all worn out, the park is only a short walk from a picturesque beach where you can watch the sunset before driving back over to Portland.
55 – Catch an ice hockey game at Cross Insurance Arena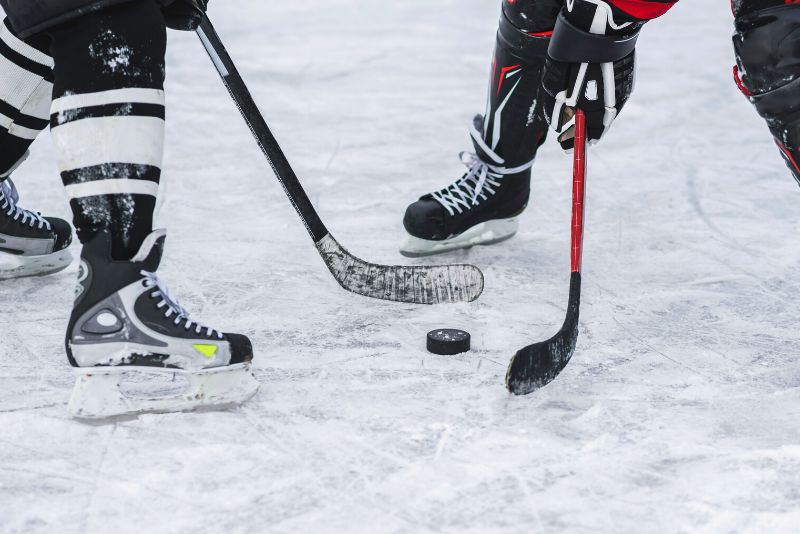 Home of the state ice hockey team, the Maine Mariners, Cross Insurance Arena is a large arena that hosts multiple different events and activities all year round, just look up the calendar to check up on what's happening during your visit.
From lacrosse to basketball games or a musical concert, the arena hosts different activities throughout the year, especially catering to sports and music.
If you're interested in catching an ice hockey game, make sure to go to the Mariners of Maine website to buy your tickets!
56 – Try the 100-foot swing at Seacoast Adventure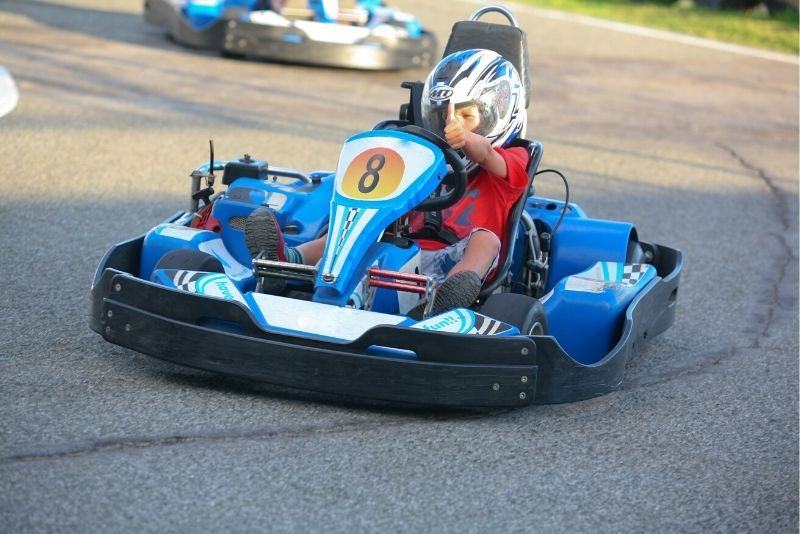 Seacoast Adventure is an amusement park located out near Sebago Lake, about an hour's drive from Portland. During the summer there's a 100 feet high swing for those wanting to challenge their fear of heights and a go-kart track for thrill-seekers.
This place is one of the few parks that continues to be open during winter. With alternate rides such as tobogganing for when the weather gets cool, it's is one of the best things to do in Portland during the colder months.
57 – Golf at the best golf courses in Portland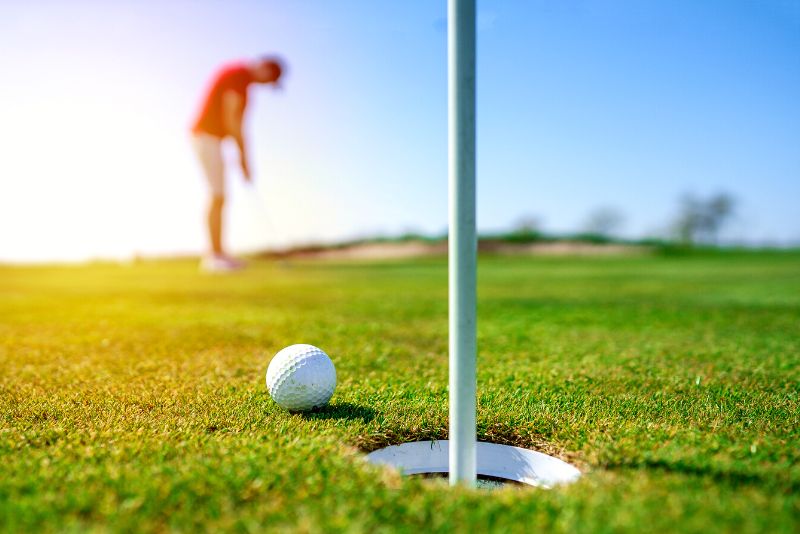 Considered to be a great state for its golfing scene with over 150 different golf courses, be sure to practice your swing at one of the many different courses!
Golf aficionados, check out the premier Riverside Golf Course, offering 18, 9, and 3-hole practice courses in a traditional, but beautiful setting. Be sure to book your Tee Time at Willowdale Golf Course, welcoming everyone from seasoned pros to golf newbies!
Think golfing is only possible in the summer? Think again! Year-long golf is available at Sunset Ridge Golf Links, from indoor to outdoor, as well as offering a few other fun amenities based on the season.
58 – Get lost in a book at Portland Public Library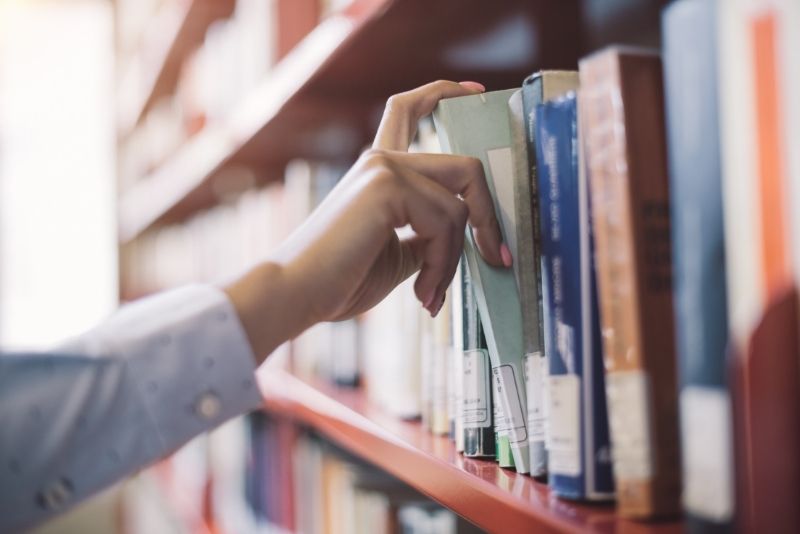 Located right in the heart of Portland in Monument Square is Portland's premier spot to get stuck into a novel. The library itself is the biggest in the city and is open to the public in the afternoons Monday to Friday.
It's also worth keeping an eye on all the special events it hosts, such as the First Friday art walk and other various events for book lovers.
59 – Dine outdoors at Duckfat restaurant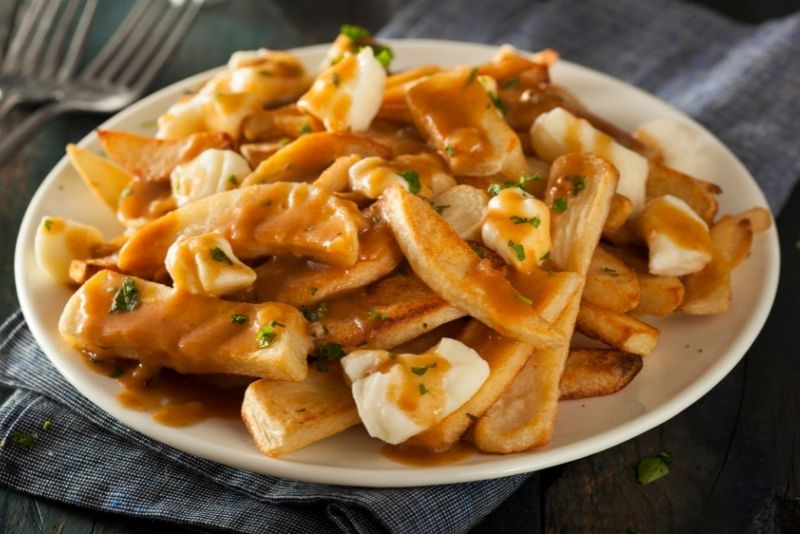 If you're looking for a fine meal on a weekend, Duckfat in the heart of Portland has you covered. You can either choose to dine outdoors in its restaurant tent or get a takeaway and wander down to the Old Port District for a relaxing sunset meal by the water.
Serving up classy American fare, this restaurant is a great taste of local Portland cuisine!
60 – Soak up a concert at Merrill Auditorium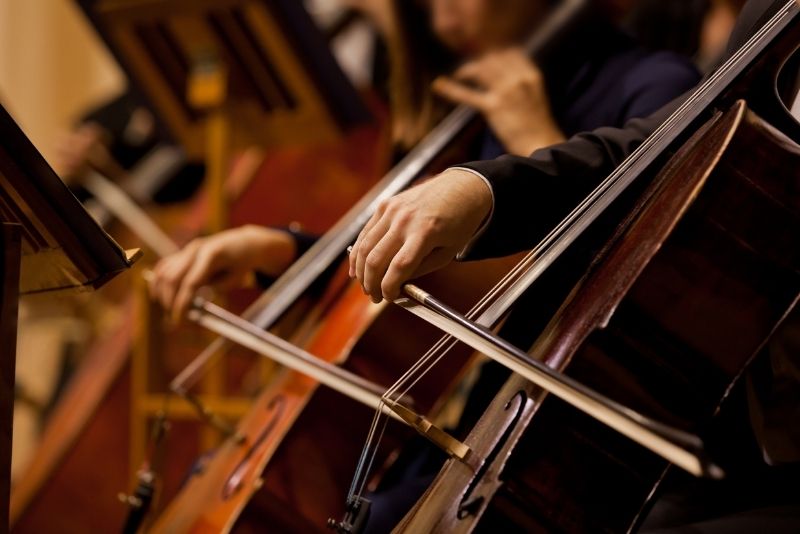 Built in 1912, Merrill Auditorium has a capacity of 1,908 persons and hosts classical music, comedy performances, and theater productions.
If you're ever looking for a reason to put on your Sunday best and experience some of the high life in Portland, this is the place for you.
The Portland Symphony Orchestra is another great idea for a lovely night of classical concerts, as well as a few pop, youth concerts, and other special music-themed evenings at the PSO.
61 – Catch a concert at Deering Oaks Park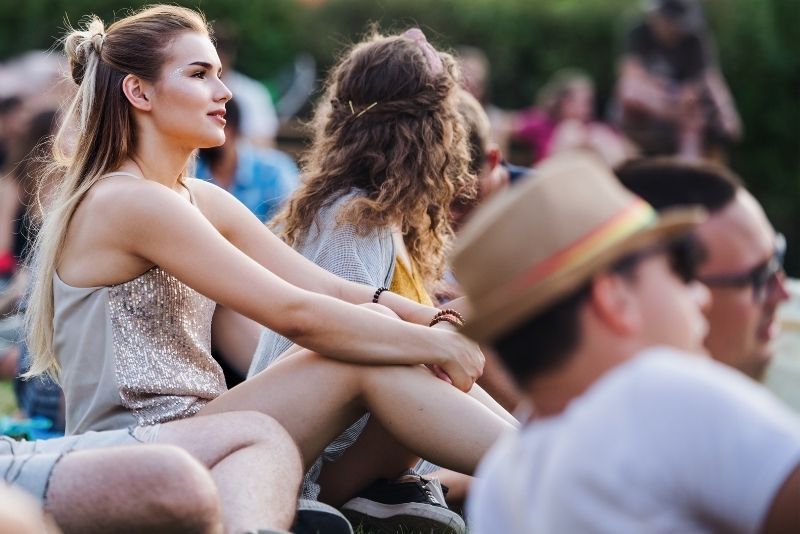 Just west of Downtown Portland is the 50-acre Deering Oaks Park. The Deering Family gave it to the council on the condition it would not be developed and kept as a natural park.
The huge oak trees surround basketball courts, a bandstand and a duck pond. One of its main features is the summer concert in the park series where you can catch various local acts, filling the summer air with music as you set up a picnic rug in the sun.
62 – Stock up on seafood at Eventide Oyster Company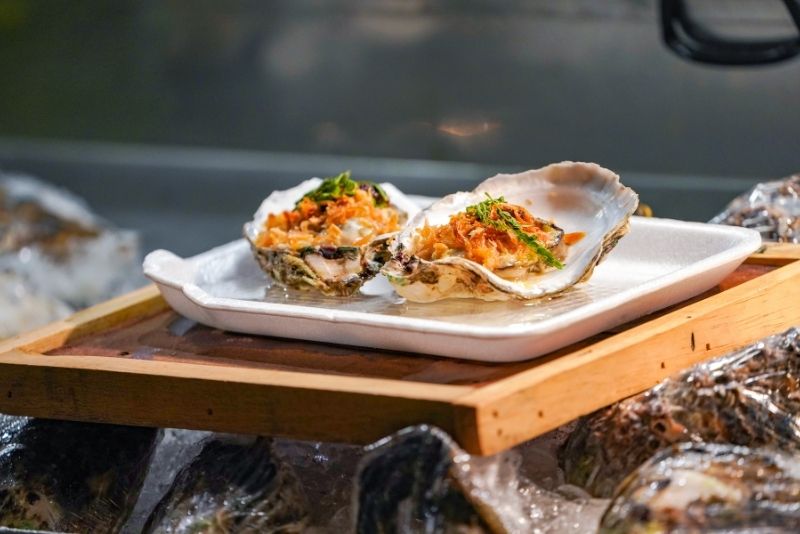 Eventide Oyster Company is a classic American oyster bar with a modern twist. You can expect to find all the classics — oysters and lobster rolls but with award-winning chef James Beard using a bit of creative flair.
This restaurant is for those wanting the best culinary experience whilst still getting a taste of old-world New England food.
63 – Discover Portland's creative side at SPACE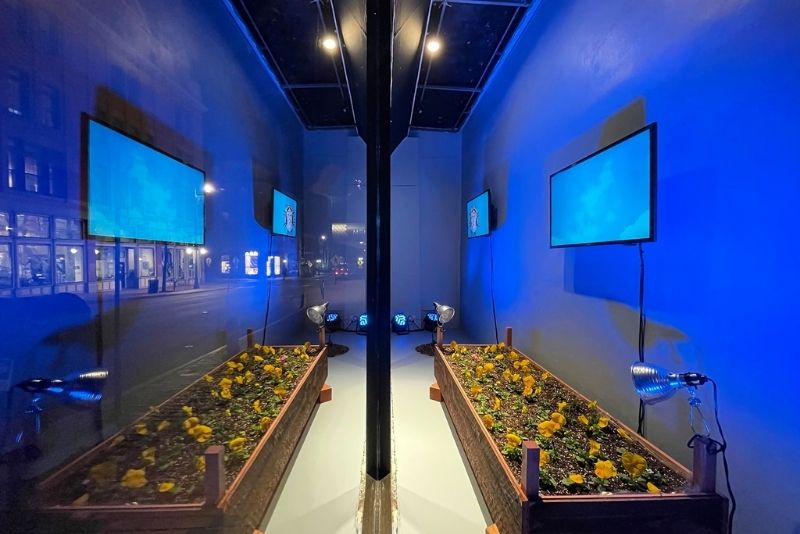 SPACE is a multi-disciplinary art venue that celebrates local creators in just about every form. Right in the heart of downtown Portland, wherever you're staying in town, it'll be relatively easy to get to.
This place puts on all sorts of shows from live music to poetry to visual art exhibitions, so make sure to check the upcoming calendar to find something for you!
64 – Grab a local beer at a brewery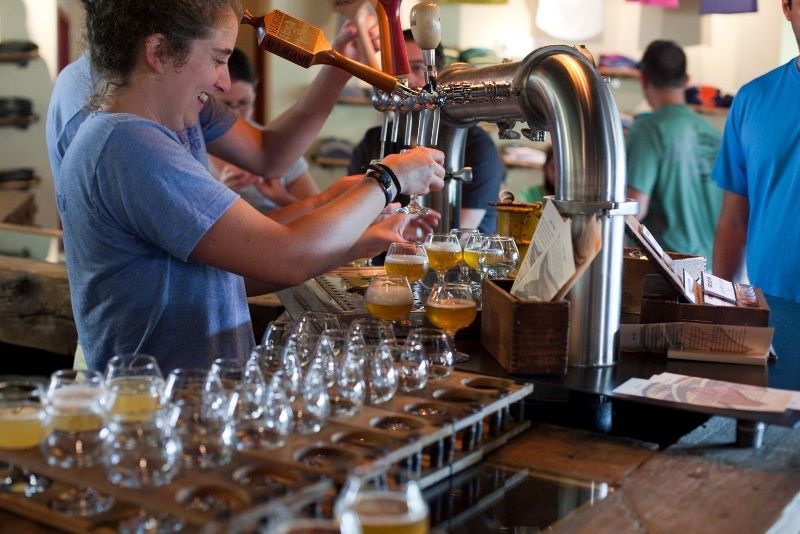 There is no shortage of craft beer breweries in Portland.
Allagash Brewing Company makes Belgian-style brews and serves up lobster rolls to keep hunger at bay. Rising Tide Brewing Company makes classic American Ales with a side of wood-fired pizza.
Shipyard prides itself on crafting peculiar, one-of-a-kind beers such as a smashed blueberry ale. Then there's Bissell Brothers Brewing that utilizes such a modern brewing system, you'll think you've stepped into the set of Bladerunner when you pay them a visit!
Hopefully, this list provides a few great starting points for an incredible adventure around Portland, Maine. If you need a few more ideas, be sure to check out TouScanner's full list of tours in Portland, Maine.
65 Step out for a great time exploring Portland's Nightlife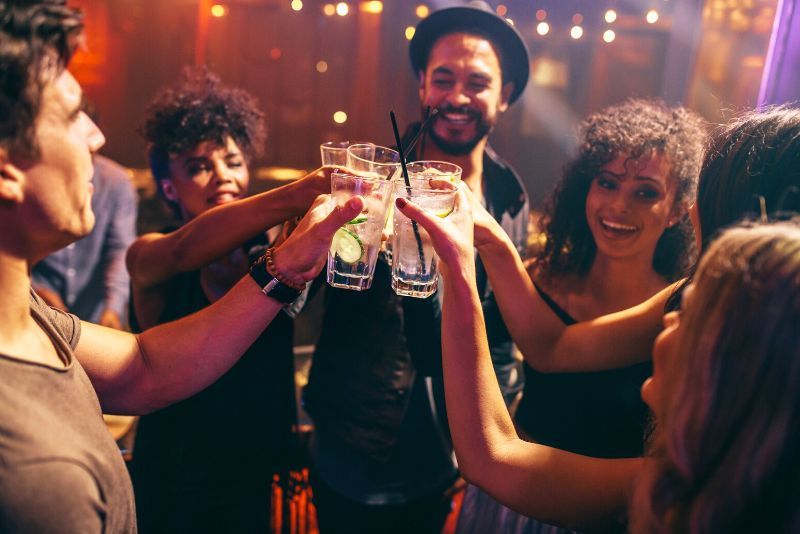 For fans of rock and punk music, Aura is your spot! Listen to the local indie rock bands jam out at this club, located near the center of Portland.
Bubba's Sulky Lounge is the perfect plan for a night out. Playing mainly 80's music, you may not hear what's trending in today's music scene, but you'll surely be jamming out (and signing along) to oldies but goodies!
Grab a tapa with your beer at Blue, located in the Arts District of Portland, and enjoy a variety of musical acts.
Where to stay in Portland?
Step inside for the night at the trendy, and sleek Aloft Portland Maine hotel, offering guests everything from a state-of-the-art fitness center, a luxe bar, and free bikes to take for a spin and explore Portland your own way. Start your morning with an a la carte or vegetarian breakfast, or take it slowly taking in the views of your room with coffee in hand.
Enjoy the close proximity to the Old Port when you stay at Embassy Suites by Hilton Portland Maine. Enjoy a complimentary breakfast with your stay, typically serving American-style breakfast, and if you're trying to catch up on work, enjoy the privacy of the business center inside the hotel.
Bask in the waterfront views at Canopy By Hilton Portland Waterfront from your room and the lobby, and stay close to some of the main attractions of Portland, from the Portland Observatory to the Victoria Mansion and the Merril Auditorium.
Where to go next?
Ready to explore outside of Portland? Check out some of the major attractions on the East Coast of the U.S.
Around a 2 hour drive from Portland is the beautiful city of Boston, the capital city of Massachusetts, one of the oldest cities in the U.S. with quite a number of things to do.
Starting exploring some U.S. history at the USS Constitution Museum, walking the famous Freedom Trail, or wandering around Bunker Hill. Catch a record-breaking game at Fenway Park, or get academic as you explore the Harvard and MIT campuses.
Another beautiful, and magical city, Salem is most notably known for its witchy history, so a visit to the Salem Witch Museum and the Salem Witch Village is a given, as well as a spooky haunted walking tour.
With so many more things to do in Salem, this is just the cusp, making it a worthy trip from Portland!
Final thoughts
From it's magnificent seafood scene, to its beautiful seaside lighthouses, and charming Arts District with an agricultural past, Portland has a lot to show for, while offering each traveler a good time, with a side of surprising attractions.
Will you make it to Portland next? If so, make sure to have a lobster roll for us!
Happy travels!