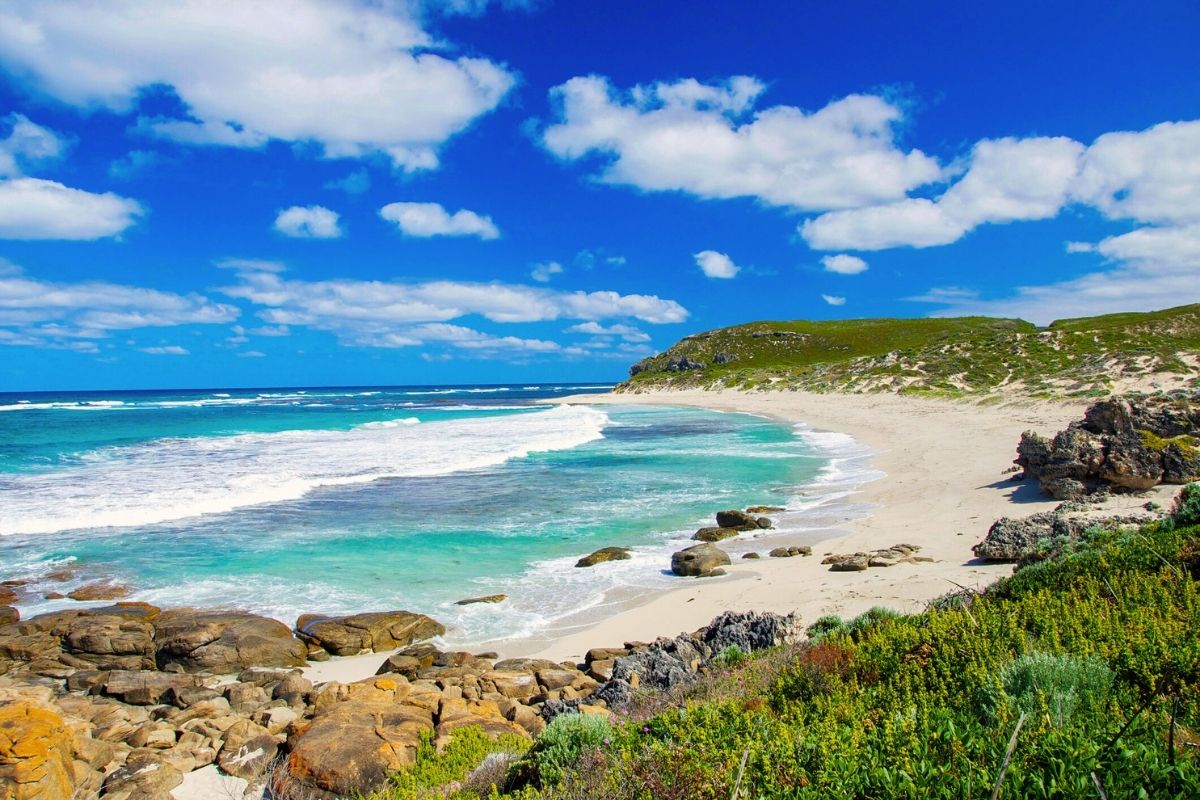 A charming, multi-faceted gem, Margaret River is one of those beloved regions that Western Aussies are trying to keep under wraps. But with award-winning wineries spread throughout the hills, prehistoric caves that you can venture into the depths of, and 135 kilometres of pristine Indian Ocean coastline, it's no longer one of the Land Down Under's best-kept secrets.
With Dunsborough and Busselton to the north, Augusta to the south, and the quaint Margaret River township in between, the entire Margaret River destination sells itself as a wonderful option for a weekend getaway or extended holiday — for Perthites, galavanting Aussies, and international travelers looking to see what the chill-out WA life is all about.
From waterfalls to microbreweries; national parks to gourmet coffee roasteries; seaplane rides to whale watching experiences, and art galleries to outdoor cinemas, you'll discover a smorgasbord of fun activities and things to do in Margaret River.
If you can find the time to make the journey to the remote sides of the country, you're in for landscapes, food, culture, and beaches like no place else in the world.
1 – Venture into the depths of the Margaret River Caves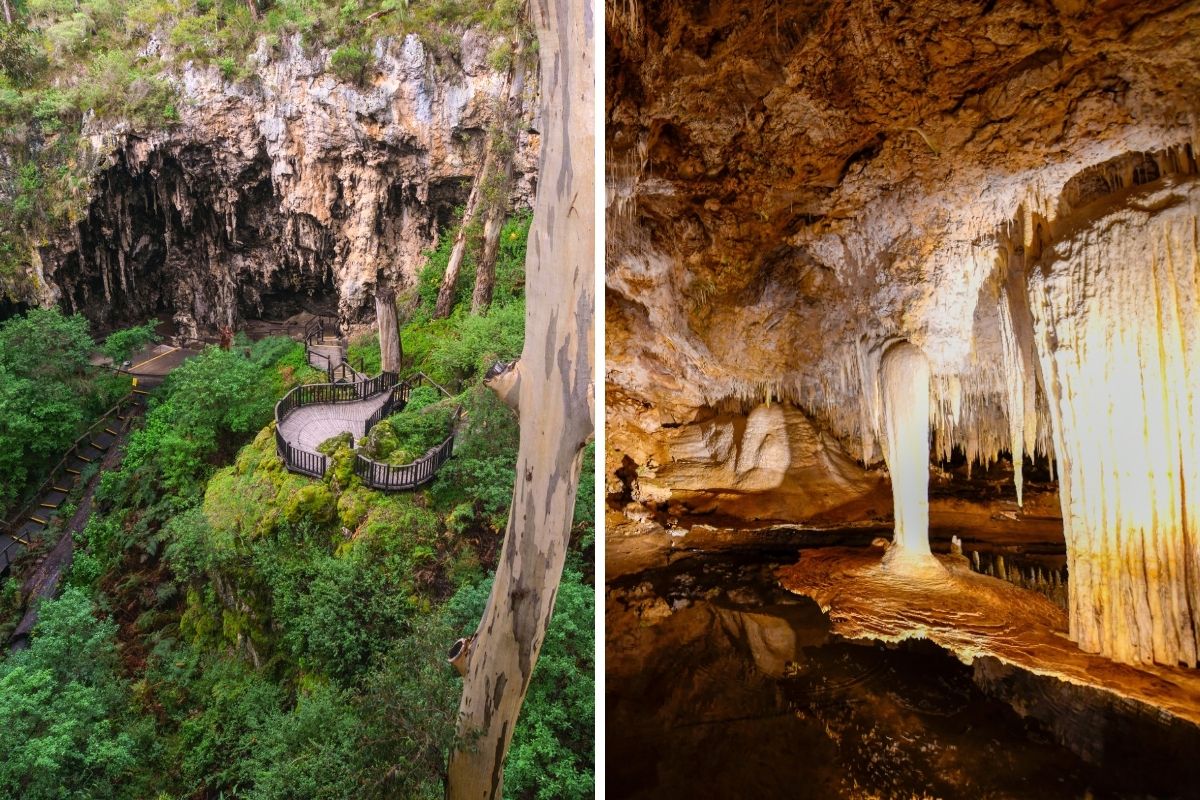 Above ground, Margaret River is all about wineries, charming townships, and stunning sun-kissed coastlines. But dig a little deeper, and you'll uncover a mesmerizing underworld of limestone formations and mysterious caves.
The region is home to over 150 limestone caves, and even though only a few are accessible to the public, they still provide an extraordinary adventure experience for nature enthusiasts and curious explorers alike.
Jewel Cave, Ngilgi Cave, Mammoth Cave, and Lake Cave are some of the most popular in the area, but each cave has its unique features, so just because you see one, that doesn't mean you shouldn't see the rest.
Jewel Cave is the largest show cave in Western Australia; Ngilgi Cave is teeming with stalactites and stalagmites; Lake Cave is the deepest of its kind in the region, and Mammoth Cave gets its name from the extinct giant fossils found inside.
While most travellers just visit on a whim, guided cave tours are available if you're looking for a more educational experience — these expert-led expeditions fascinating insights into the geological history and cultural significance of these natural wonders.
2 – Go canoeing along the peaceful Margaret River (or one of the beautiful beaches)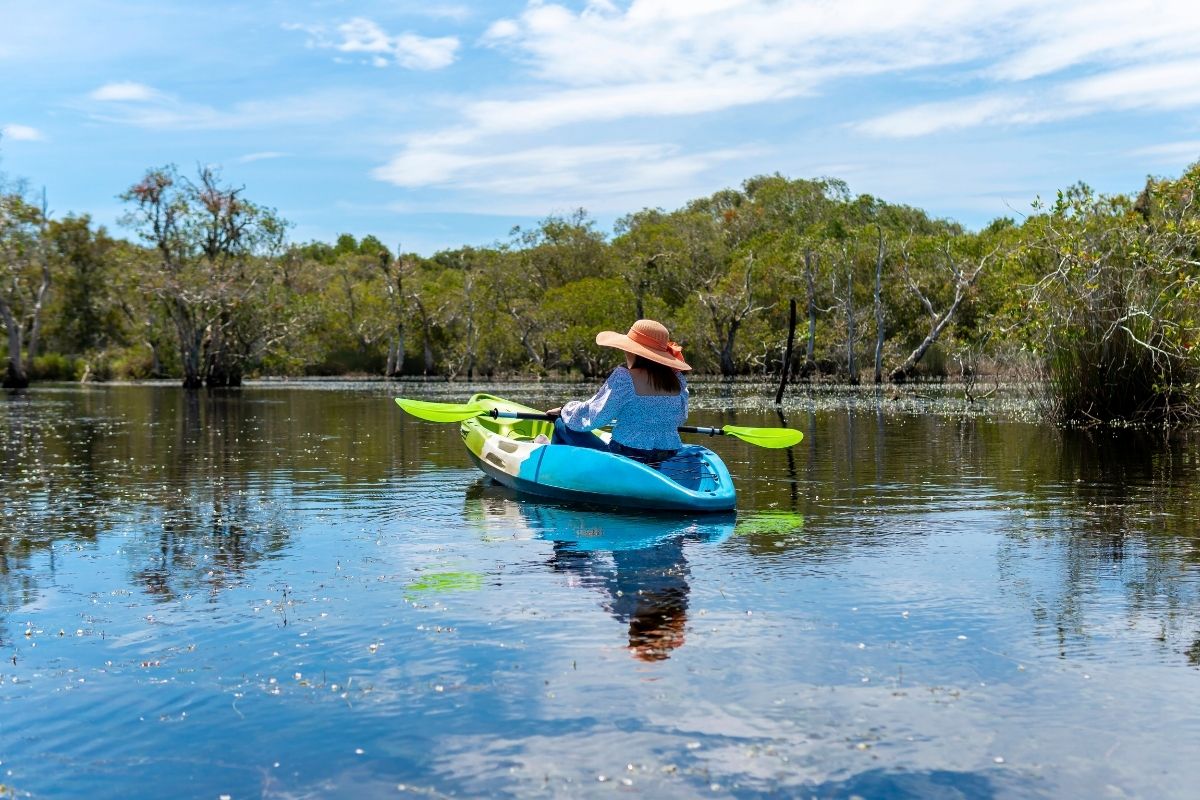 A perfect blend of relaxation and adventure, a day spent on a canoeing tour with lunch invites you to escape the tourists in the town centre and venture into what Western Australia is most renowned for: its untouched, beautiful nature!
Usually starting from Prevelly Beach, these fresh-air adventures will take you along the calm waters of the actual Margaret River. Along the way, you'll hear stories from your friendly guide about the local wildlife, learn all about the Indigenous heritage of the region, and maybe even spot some wild kangaroos or wallabies.
And since all that paddling is sure to work up an appetite, many of the river excursions also include a lunch, where you can tuck into local delicacies like kangaroo, emu, and crocodile (of course, vegetarian options are available as well).
Prefer to go it solo? No worries. You can rent kayaks or stand-up paddle boards (from places like Margaret River Kayaks and Canoes or Bushtucker Tours) and explore the Margaret River at your own pace.
3 – Surf some of Australia's best swells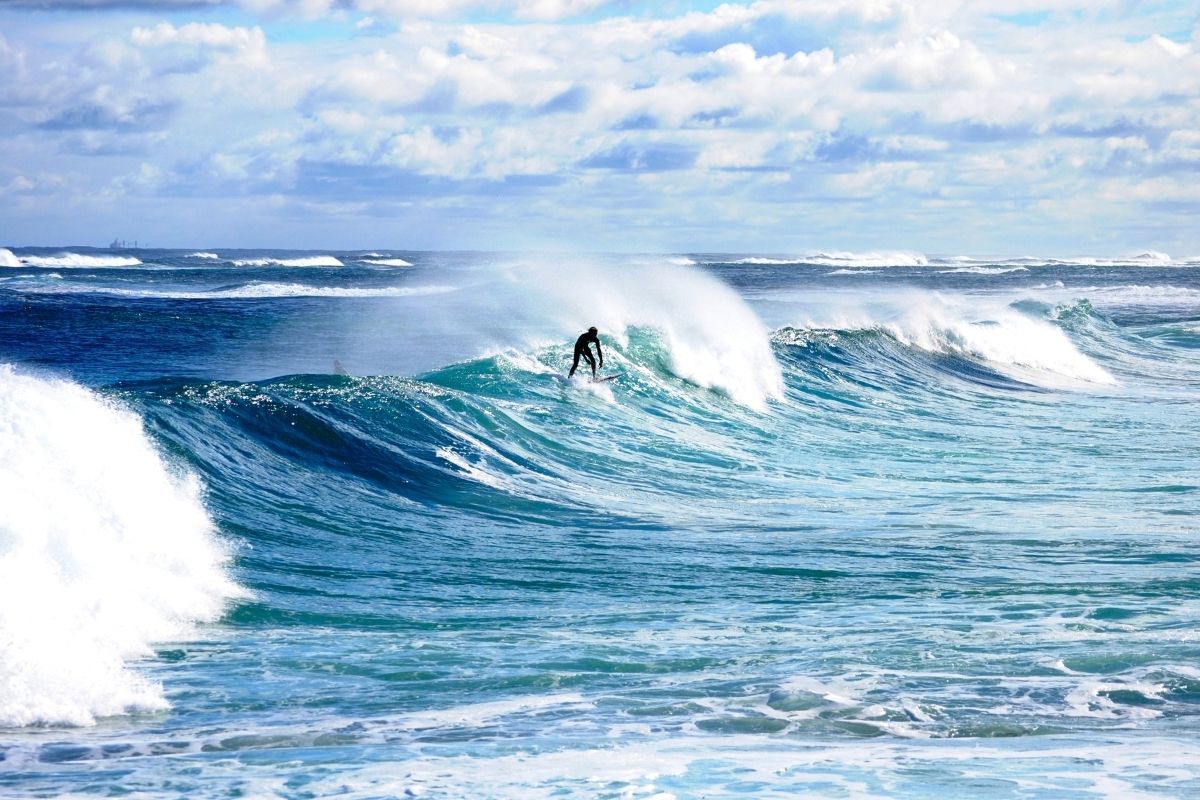 Aussies will yell it from the rooftops; when it comes to surfing, you can't beat the shores of Western Australia. And while the likes of Esperance, the Geraldton Region and Perth (Cottesloe and Trigg Beach) get much of the attention, the Margaret River region boasts some of the best surfing spots in the country.
With no fewer than 75 surfing breaks spread across the 130 kilometres (80 miles) of coastline, whether you're a seasoned surfer or a complete novice, there's something for everyone.
Group and private surf lessons are available, so you can catch the waves with confidence. Or, if you're a more seasoned rider, simply make a beeline for The Box, Cow Bombie, Rivadog, and Mainbreak, each of which dishes up world-class swells. Yallingup (home of Taj Burrow) is a good mid-range option, while Contos Spring is more suited to newbies.
Not to be overlooked, as one of the most renowned surf spots in the area, is Surfers Point — here, you can witness pro surfers gracefully riding the waves during international competitions like the Margaret River Pro.
4 – Join a whale watching expedition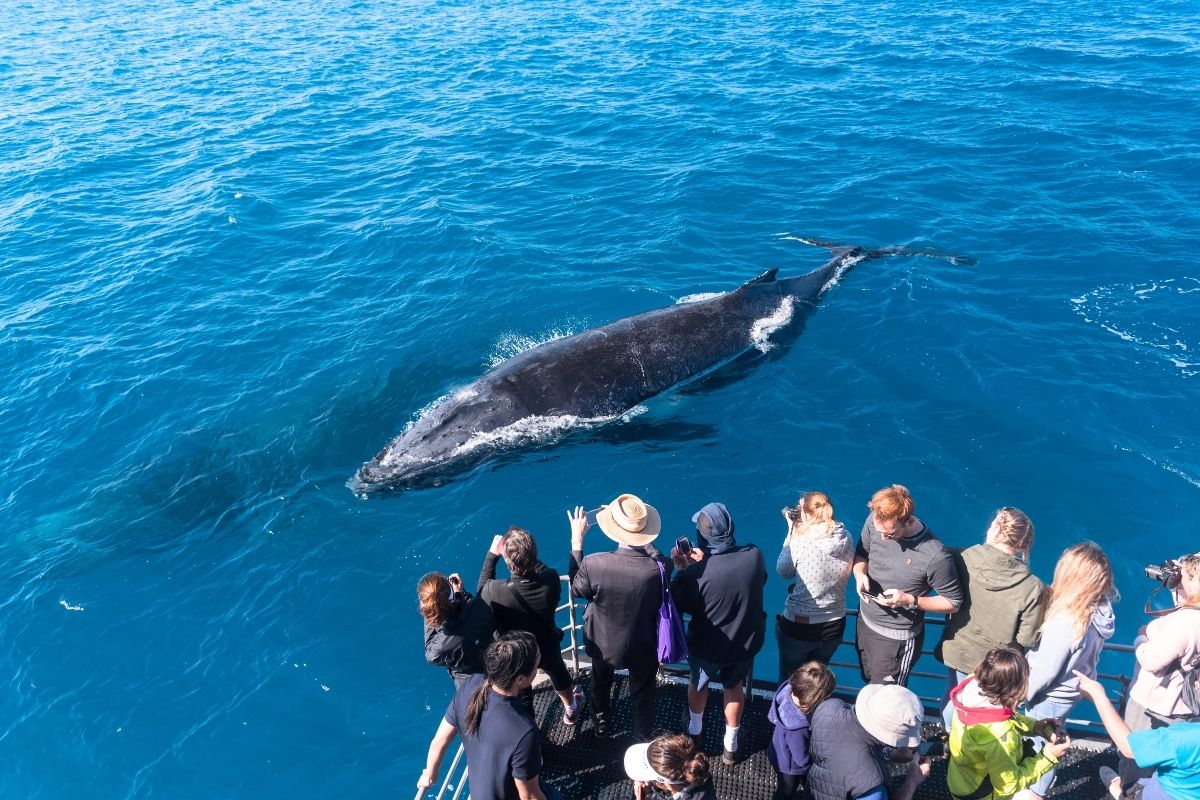 Every year, from roughly May to October, something truly magical happens off the coast of Margaret River.
Humpback whales, southern right whales, minke whales, and even the magnificent blue whales undertake their annual migration toward the cooler Antarctic waters. This creates a perfect opportunity for an unforgettable whale-watching experience off the Margaret River coast!
While you might be able to catch a glimpse of these gentle giants from lookout points in Dunsborough, Augusta, and Busselton – or even from the shore at times – nothing quite compares to admiring these majestic creatures up close on an official whale-watching excursion.
The experience is not only breathtaking but also educational — expert marine biologist guides are on hand to share fascinating insights into whale behavior and conservation efforts. Depending on where the gentle giants are at the time, your adventure will either take you to Busselton, Dunsborough, Augusta, or a combination of them all.
Whales aside, there's a great chance you'll also catch a glimpse of fur seals, pods of dolphins, and the occasion sea eagle or osprey taking flight up above.
5 – Meander around the lovely Margaret River town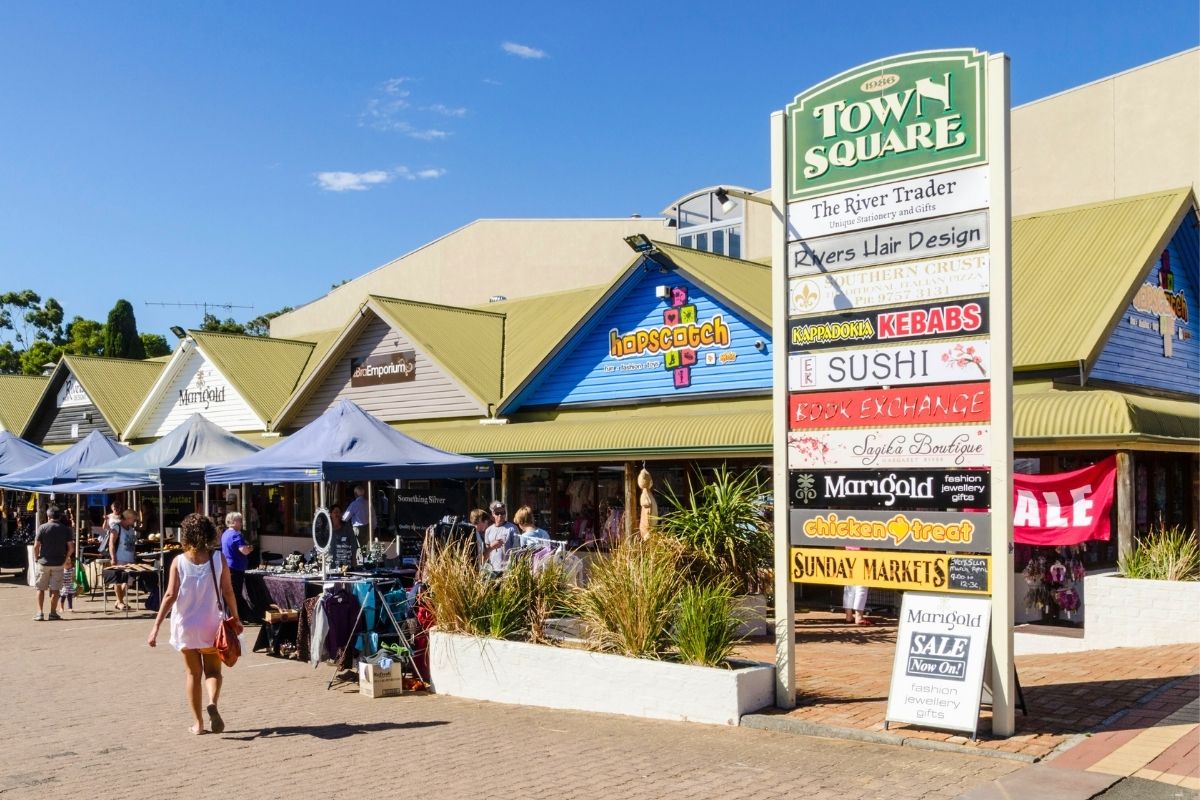 Quaint, charming, and oozing with character, Margaret River town is the vibrant hub of the region.
Nestled between lush vineyards and picturesque landscapes, with national parks on one side and the crashing coast not too far on the offer (about 8km away), this delightful town serves up a perfect blend of relaxation, culture and food — which is exactly why it's one of the most popular weekend getaways for Perthites.
Stroll down the main street (affectionately called "Main Street") to explore boutique shops, art galleries (don't miss the JahRoc Gallery), and local craft markets. Even if you only go shopping on the main street for 30 minutes or so, you won't walk away empty-handed.
For a morning coffee, Sidekick Cafe, Riversmith and The Hairy Marron all serve up an awakening morning brew – ideal for washing down a melt-in-your-mouth pastry from the Margaret River Bakery.
As for food, Settlers Tavern is the local go-to pub, while Swings & Roundabouts beckons foodies with its woodfired pizza and wine on tap. For Japanese, Miki's Open Kitchen is an institution (make sure to book in advance), while Morries is a great shout for a Happy Hour tipple and tapas.
Looking for a souvenir? Look no further than the Margaret River Artisan Store.
6 – Satisfy the sweet tooth with a cheeky chocolate tasting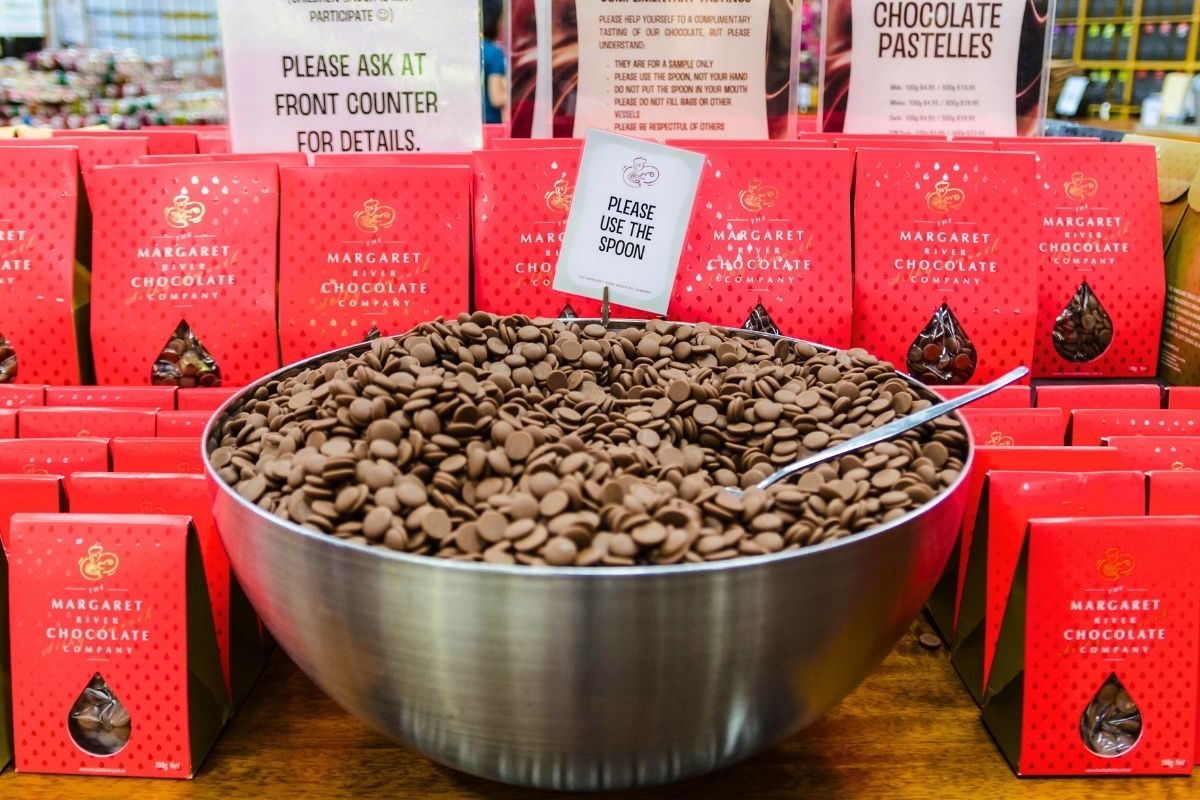 One for the sweet-toothed travelers, Margaret River is home to some of the best artisan chocolate makers in Australia — from dark and milk chocolate truffles through to fudge and rocky road, these crafty chocolatiers know how to satisfy the palate.
And where better to indulge in a chocolate-tasting experience than at the renowned Margaret River Chocolate Company? Operating since 1999 and offering no less than 200 chocolate products (including must-try hot chocolates and milkshakes), this place gives is free to visit, with free samples and chocolate-making demonstrations to boot.
Besides the delightful chocolates, the Chocolate Company's picturesque location amidst the scenic vineyards adds to its unique appeal. For that reason, it's a common stop on most winery-hopping tours.
Hot tip: If you have time, book a day tour that includes stops at wineries, the Yahava Koffee Works, a local brewery, and an olive oil farm – this way, you'll get to sample a broad range of Margaret River's finest produce.
7 – Get off the beaten track with a rural jeep tour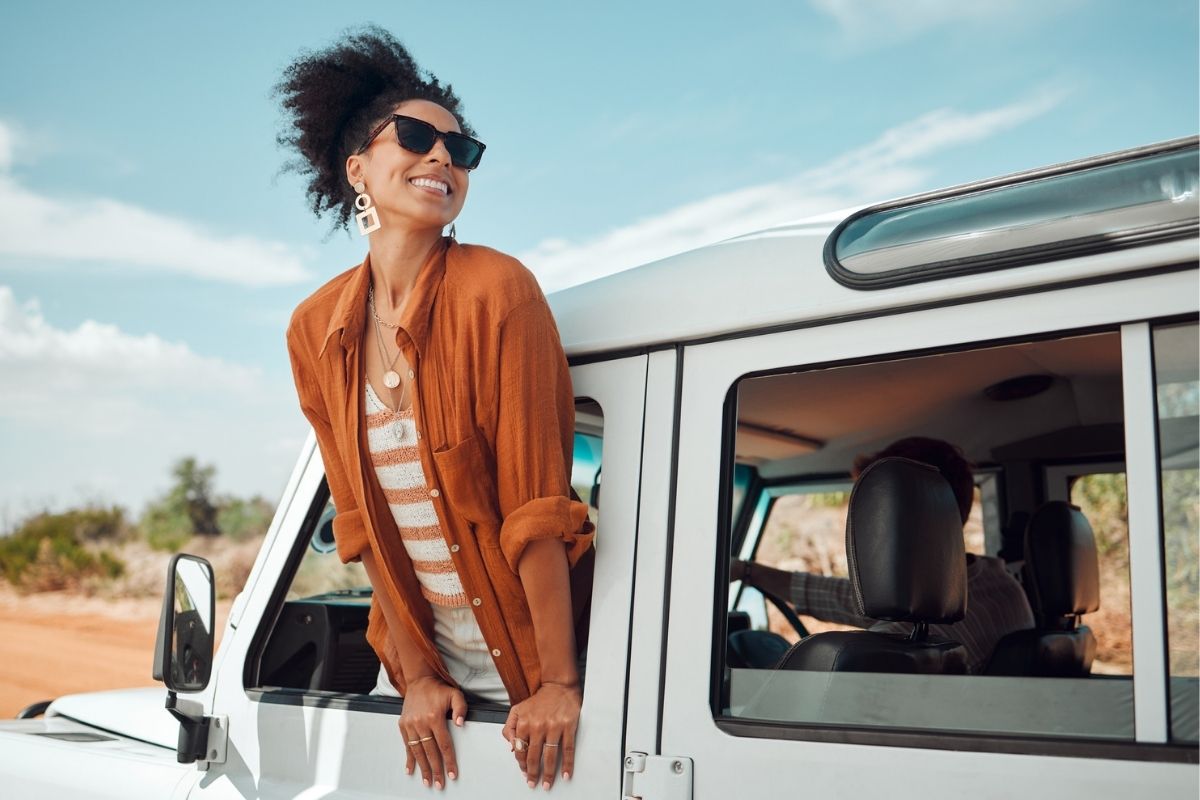 Combining off-road adventure with breathtaking landscapes, a Jeep tour is an exhilarating way to explore the rugged beauty of the Margaret River region. Hop into a sturdy 4×4 and venture into the heart of the Australian bush, where hidden gems and scenic vistas await.
Whether your tour takes you to the site of Yalgardup Falls and the Wilyabrup Cliffs, or the Warren National Park, where you'll find the towering Yeagarup sand dunes, the Pemberton lakes, and the old-growth Karri forests.
If you opt for the latter, there's a good chance you'll get to drive along the beach to the mouth of the Warren River as well.
Either way, knowledgeable guides will be on hand the whole way through, regaling you with stories of the region's Aboriginal history, its wildlife, and the array of other fascinating things to do in Margaret River's surroundings. Plus, being an official tour, you'll meet a few new friends on your trip as well!
8 – Make a quick stop at the Kevill Road Waterfall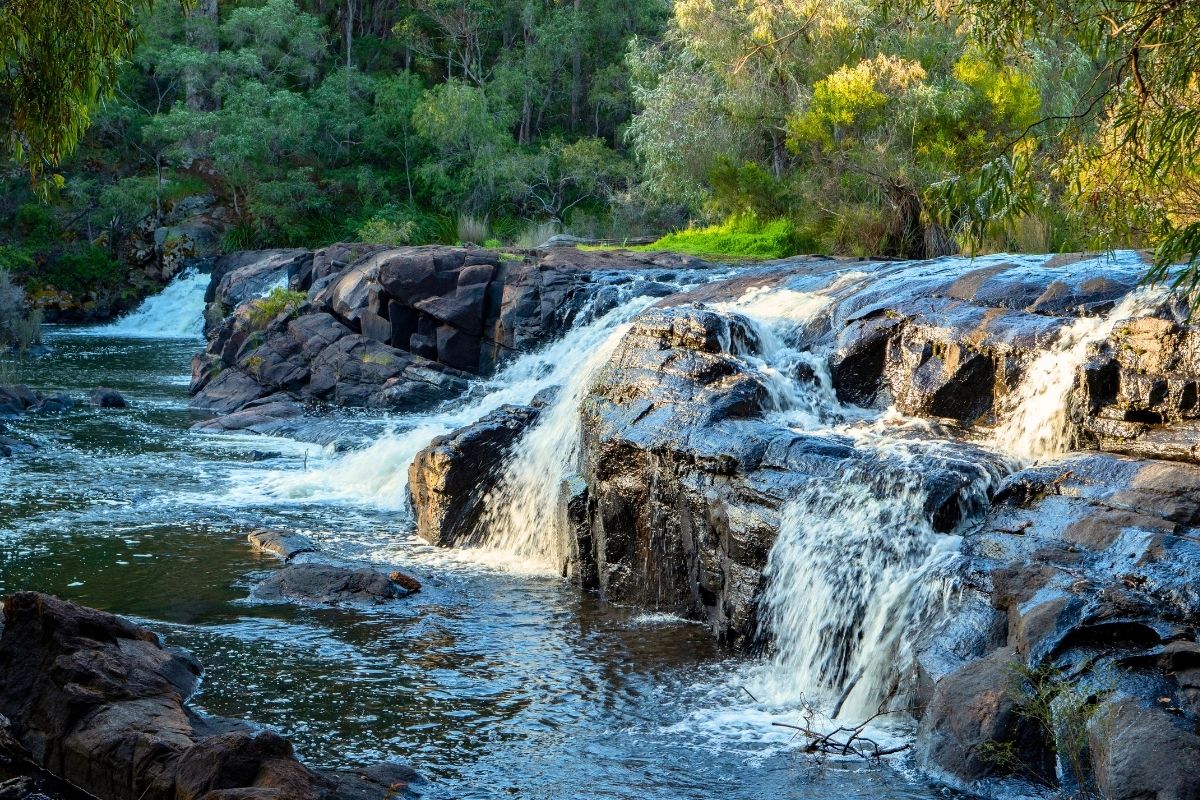 At just 10 meters tall, the Kevill Road Waterfall (or as the Indigenous call it, Yalgardup Falls) might not be the most powerful waterfall you've seen, but it's certainly one of the most enchanting.
Located in a serene setting surrounded by flowing vegetation, this hidden gem offers a peaceful escape from the likes of Margaret River, Dunsborough, and Bussleton.
In the summertime, you can enjoy a refreshing dip in the pool or picnic on the lush grassy banks. Contrary to tourist logic though, the best time of year to visit is actually in winter – June and July specifically – when the waterfall is flowing at its highest rate.
Regardless, it sits right next to the road and can be a quick and easy stop (no hiking required).
Or, for an added touch of beauty, you could visit during the wildflower season starting in September. The area bursts into a kaleidoscope of colors, as native wildflowers bloom, creating a stunning backdrop for the already-picturesque locale.
9 – Cool off in the clear waters of Hamelin Bay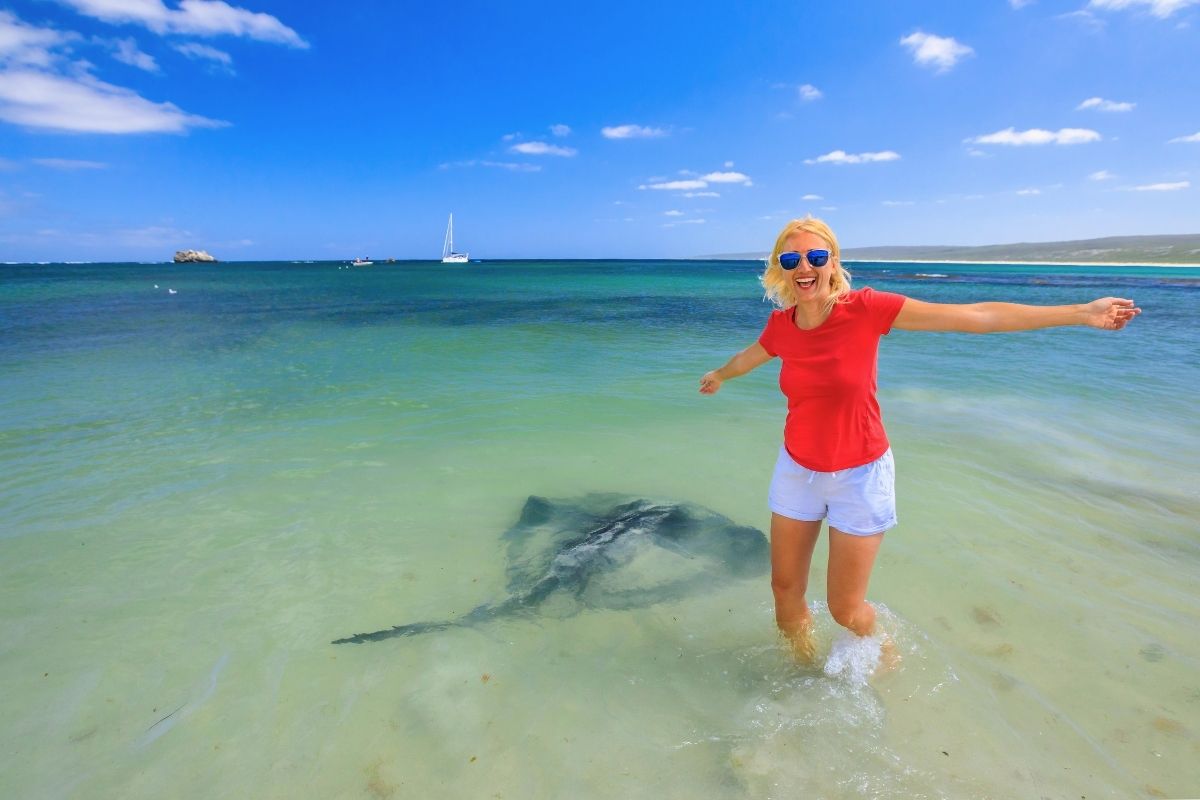 Looking like something straight out of a postcard, Hamelin Bay is a coastal paradise just half an hour from the Margaret River region. With its white sands, crystal-clear waters teeming with marine life (especially stingrays), and challenging cliff walks, this beachside getaway is a haven for outdoor enthusiasts.
You could start by discovering the fascinating history of the area by exploring the remnants of the old jetty and shipwrecks that dot the shoreline (such as the Chaudiere and the Katinka). Or, you could see it for yourself, by joining one of the snorkeling, diving, or fishing excursions that depart almost daily.
For divers, the Hamelin Bay Wreck Trail boasts 11 different shipwrecks that span the depths, each of which has become a home for hundreds of species of fish, plants, and corals.
For those who don't want to get wet, there are plenty of opportunities to explore the rugged shoreline on foot; the Cape to Cape Track runs through Hamelin Bay beach, and the 13-kilometre return trail to Cosy Corner can be conquered in about 4 hours.
10 – Put your navigation skills to the test at Amaze'n Margaret River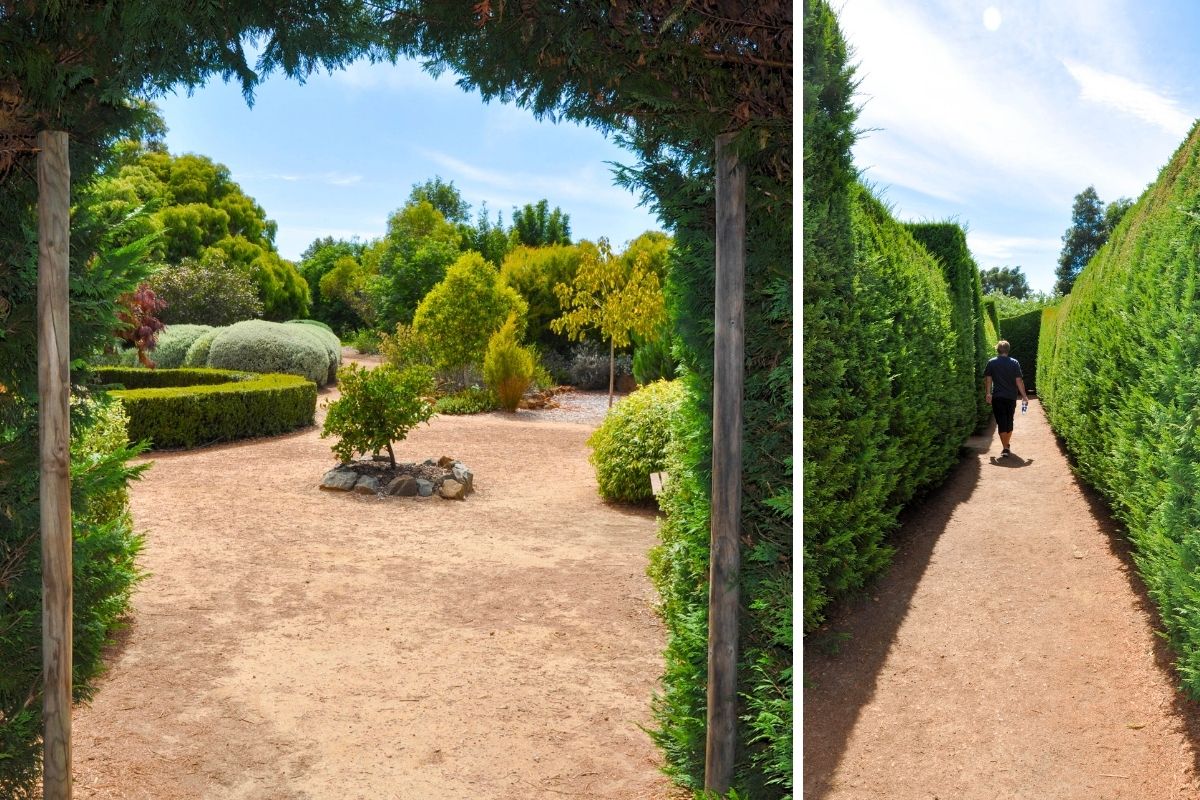 An undisputed family favorite, Amaze'n Margaret River is a place where youngsters can roam free for hours on end.
Nestled in the heart of the Margaret River region, just a 5-minute drive south of the main town, this entertainment hub sports all kinds of fun-in-the-sun activities (that the parents will surely love too) across its well-manicured 5 hectares of gardens.
The 18-hole mini golf course encourages some friendly family competition, while the outdoor games, puzzles, playground, and giant chess board are sure to keep the kids engaged.
Of course, the main attraction here is the 30-year-old, 3-meter-high hedge maze that will put your navigation skills to the test! As you make your way around the gardens, keep your eyes peeled for butterflies, bobtails, and other wildlife that call this place home.
And when you're ready for a break, you can grab some tucker from the on-site café or take a seat at one of the picnic tables scattered around the park. What's not to love?
11 – Take a hike through the Wooditjup National Park
Stretching across the northern and eastern borders of Margaret River township, Wooditjup National Park is a pristine natural escape. The park encompasses everything from towering forests to sparkling waterways, which makes it a top-tier destination for anyone on the hunt for some good old outdoor exploring.
If you're looking to burn a few calories, the 10 Mile Brook cycle/walk Trail is a highlight, offering bikers and hikers a chance to immerse themselves in the serene surroundings, but the Chimney Trail is just as beautiful. As for birdwatchers, you'll be delighted too — hundreds of avian species call this park home (not to mention all kinds of land-based animals too).
Hot tip: Spring, in particular, is a wonderful time to visit. Not too hot just yet, this is when the park explodes with wildflowers and native orchids, adding vibrant colors to the already picturesque locale.
12 – Taste the region's diverse flavours with a pre-organised food tour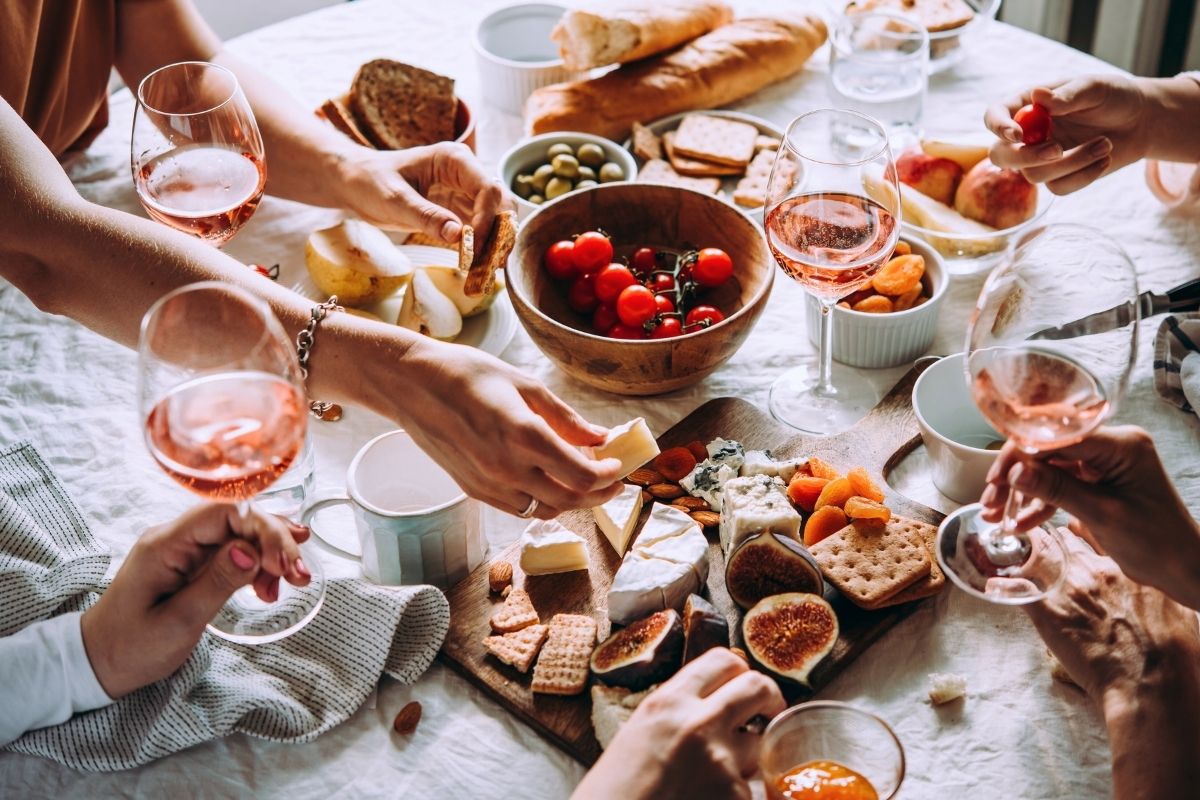 Wineries, breweries, olive farms, and chocolate factories, all within a stone's throw of one another! With that in mind, it's no wonder Margaret River has become a celebrated foodie destination over the last few years.
But why limit yourself to a couple restuarants when you can sample the best of what Margaret River has to offer all in one go? That's the beauty of a pre-organised food tour. There are plenty to choose from, some specialising in wine and cheese, others focusing on local produce and free-range meats.
Whichever you decide to go for, you're guaranteed to do more than just nibble – you'll learn about how the region produces some of the best food and drinks in Australia, and dive into the heritage and culture that makes this place so special.
While every excursion is a little bit different, you can expect to check off at least a handful of the area's most famous venues: the Leeuwin Estate, Flutes Restaurant, Yahava KoffeeWorks (scroll down to #16), Brown Hill Estate, McHenry Hohnen Vintners, Vasse Virgin (known for its olive oil and skincare), The Margaret River Chocolate Co (see #5), and the Wild Hop Brewing Company, to name a few.
Whether you're a wine connoisseur, a craft beer enthusiast, or simply someone who enjoys good food, a food tour is easily one of the best things to do in Margaret River.
13 – Walk in the shadows of nature's giants at the Boranup Karri Forest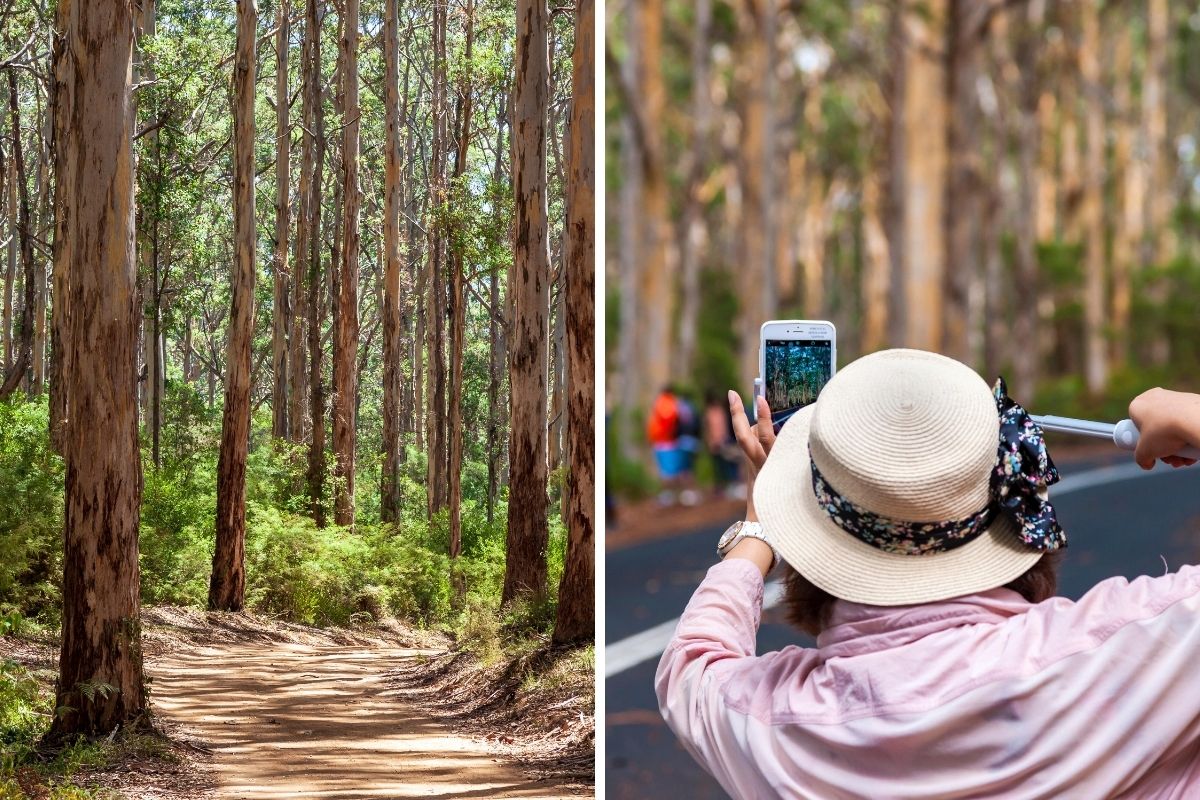 Tucked away along the picturesque Caves Road, a mere 25-minute drive from Margaret River town, the captivating Boranup Karri Forest continues to fly under the radar.
As you venture into this woodland wonderland, you'll be greeted by towering karri trees with their pale barks stretching towards the heavens. This forest represents the westernmost point where these giants grow, making it a remarkable natural treasure.
And sitting in the shadows of said trees, the Boranup Karri Forest also boasts a slew of trails, made all the more enchanting when the wildflowers, orchids and funghi are blooming in full force. Of course, you can expect to get a glimpse of all kinds of wildlife while you're here too — from birds (like Purple-crowned Lorikeets and Golden Whistlers) to possums, wallabies and even the occasional koala!
While you're there: Make sure to drive up to the Boranup Lookout, where you'll be treated to sweeping views of the forest contrasting against the turquoise waters of nearby Hamelin Bay.
14 – Check out the Birds of Prey & Forest Walk wildlife centre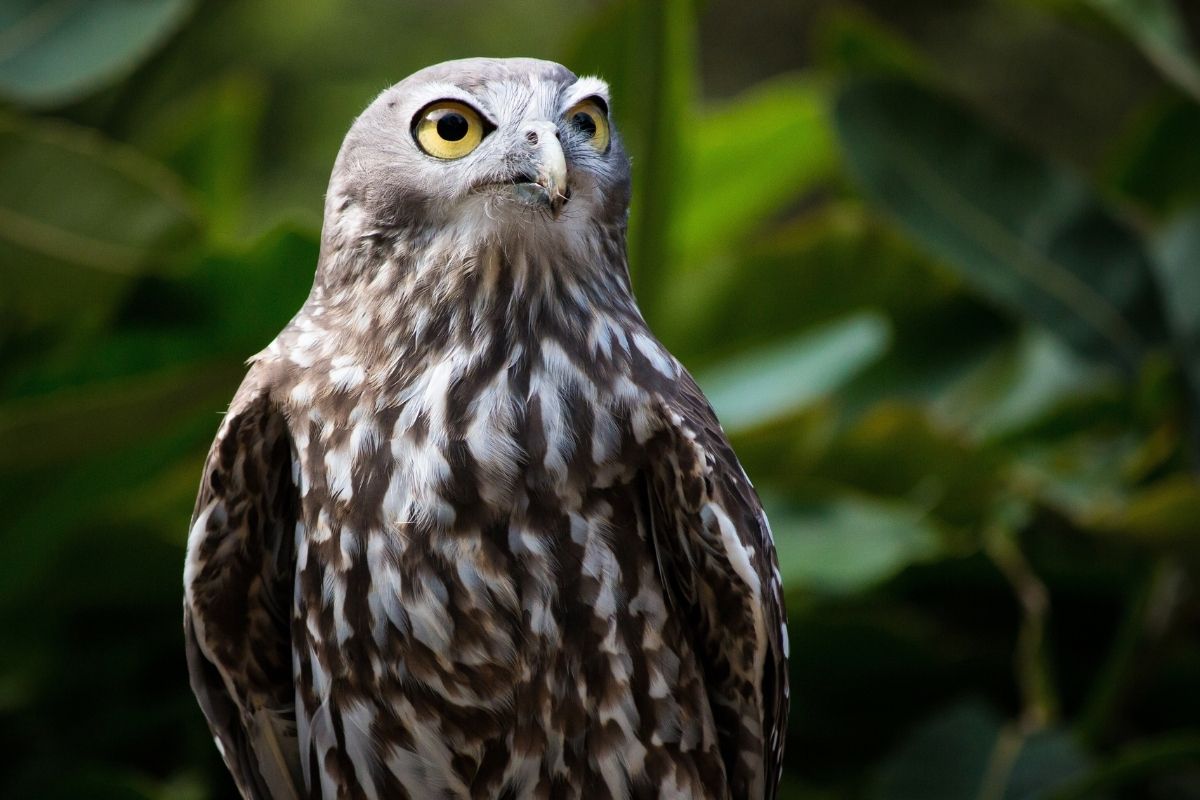 Nature lovers, take note. The guided forest walk tour at the Eagles Heritage Wildlife Centre promises a leisurely open-air experience just 5 minutes from the hustle and bustle of Main Street.
The sanctuary (which is one of Australia's largest wildlife centres dedicated to birds of prey) is home to 40 resident fliers – eagles, hawks, falcons and owls, to name a few – who soar over the peaceful forest trails.
And while it's certainly exciting, the centre also aims to be highly educational, teaching visitors all about the birds' natural behaviours and adaptations, and the conservation and rescue efforts at play to ensure they continue to thrive.
Hot tip: There are two Birds of Prey Encounters daily at 11am and 1.30pm, so make sure to time your visit to witness these. And perhaps, when you're done, you could make your way to Amaze'n Margaret River, just 5 minutes down the road.
15 – Spend a day climbing or abseiling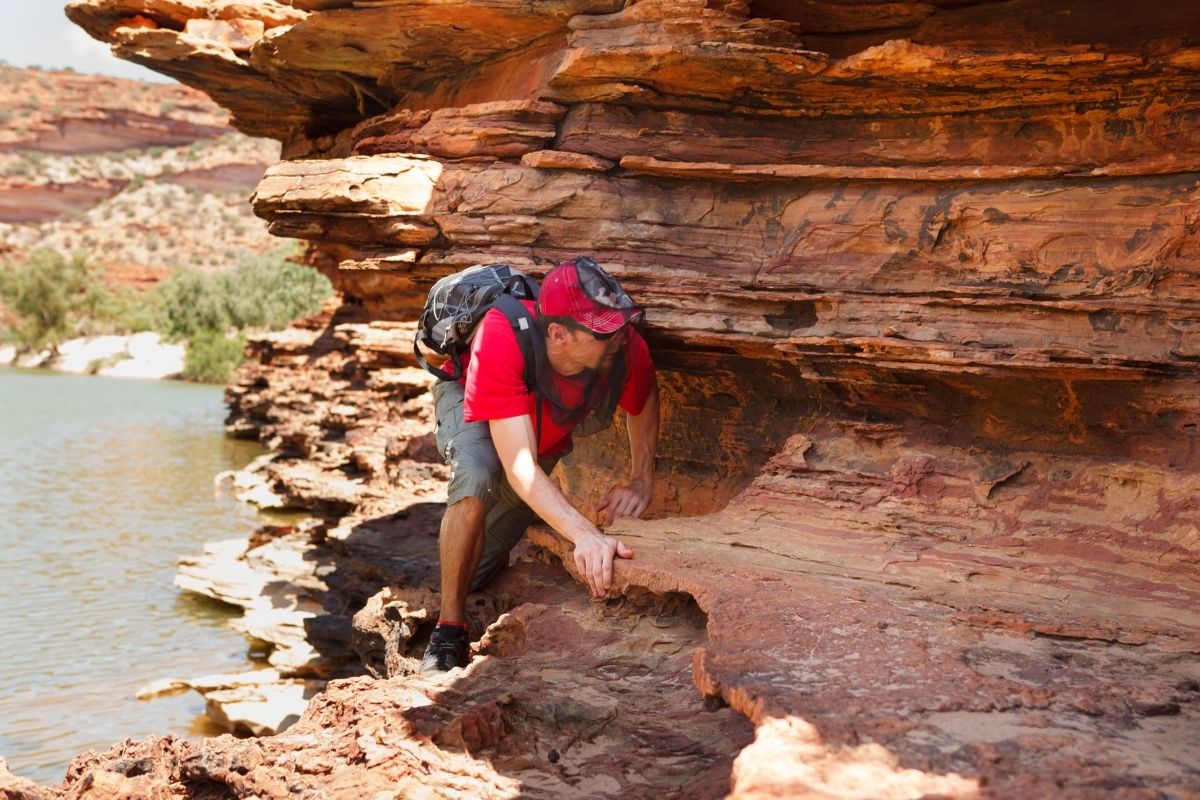 Craving some off-the-beaten-track adventure? It's not just sand and sea in this part of the world – Margaret River also sports a respected climbing scene, with abseiling, rock climbing and caving excursions aplenty.
And the Margaret River Climbing Co is the gateway to all of it! Whether you're a seasoned climber or a curious beginner, the experienced guides ensure a safe and enjoyable experience tailored to your skill level.
Depending on which flavour of adventure you're after, you'll hit up different areas around the region. For rock climbing, you'll likely make your way to the sea cliffs at Wilyabrup, with a walk along the Cape to Cape track to warm you up.
If you're signing up for abseiling instead, then you'll be escorted to the Boranup Forest – here, you can rappel yourself into caves that sit 70 metres below the forest floor, before climbing your way back to the light.
Prefer to try bouldering solo? Whaleback, Wallcliffe and Merchant Rocks near Contos are all good starting points.
16 – Perk up with an espresso at Yahava Koffee Works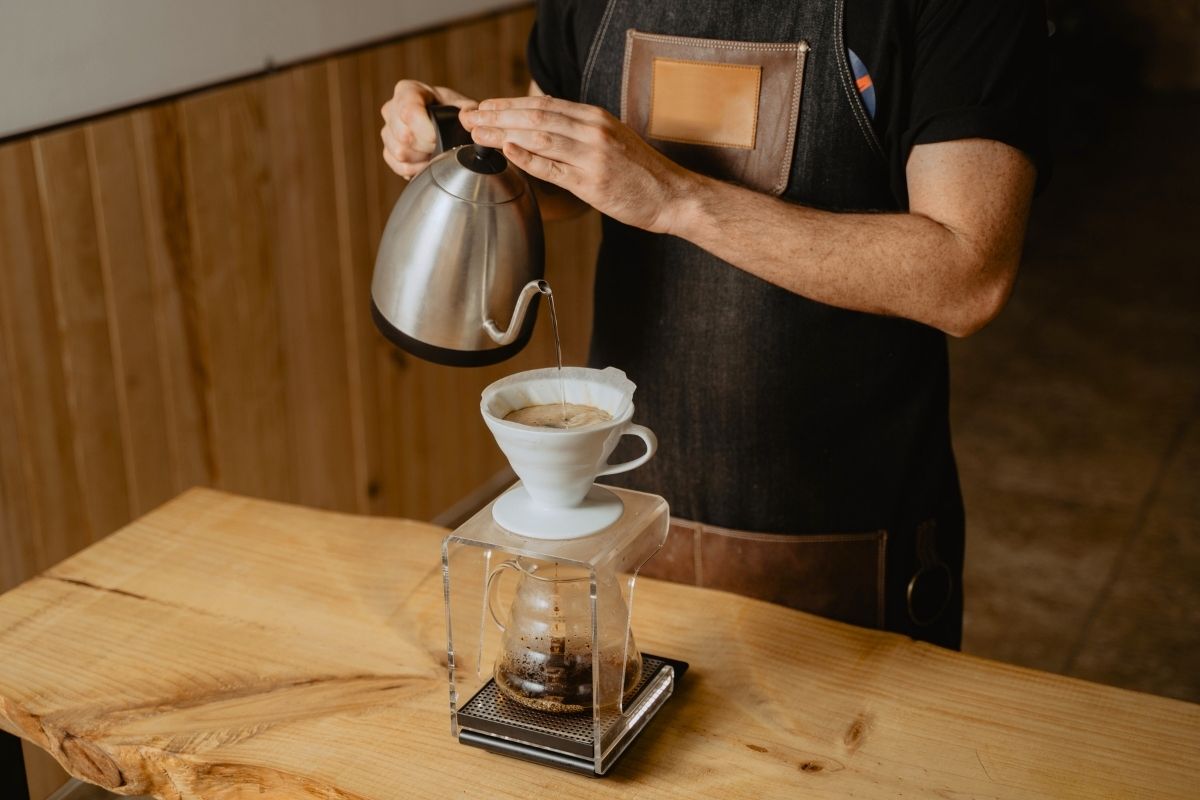 One of Margaret River's icons, Yahava Koffee Works, is a haven for coffee enthusiasts. This boutique coffee roastery invigorates passersby on the daily with its delightful coffee-tasting experience.
The shop itself showcases a wide range of premium coffee blends from around the world — from rich and aromatic espresso to smooth and velvety lattes, you'll find your morning pick-up-me here, no matter how you take it.
While you can easily pop in for a quick cuppa, for a more in-depth experience, why not join a guided tour? The expert roasters will teach you all about the art of coffee roasting and brewing, and you'll even get to try some of their signature blends.
You can also pick up a variety of Yahava's specialty roasts to bring home as a souvenir!
17 – Pamper yourself at one of the best spas in Margaret River (because you deserve it)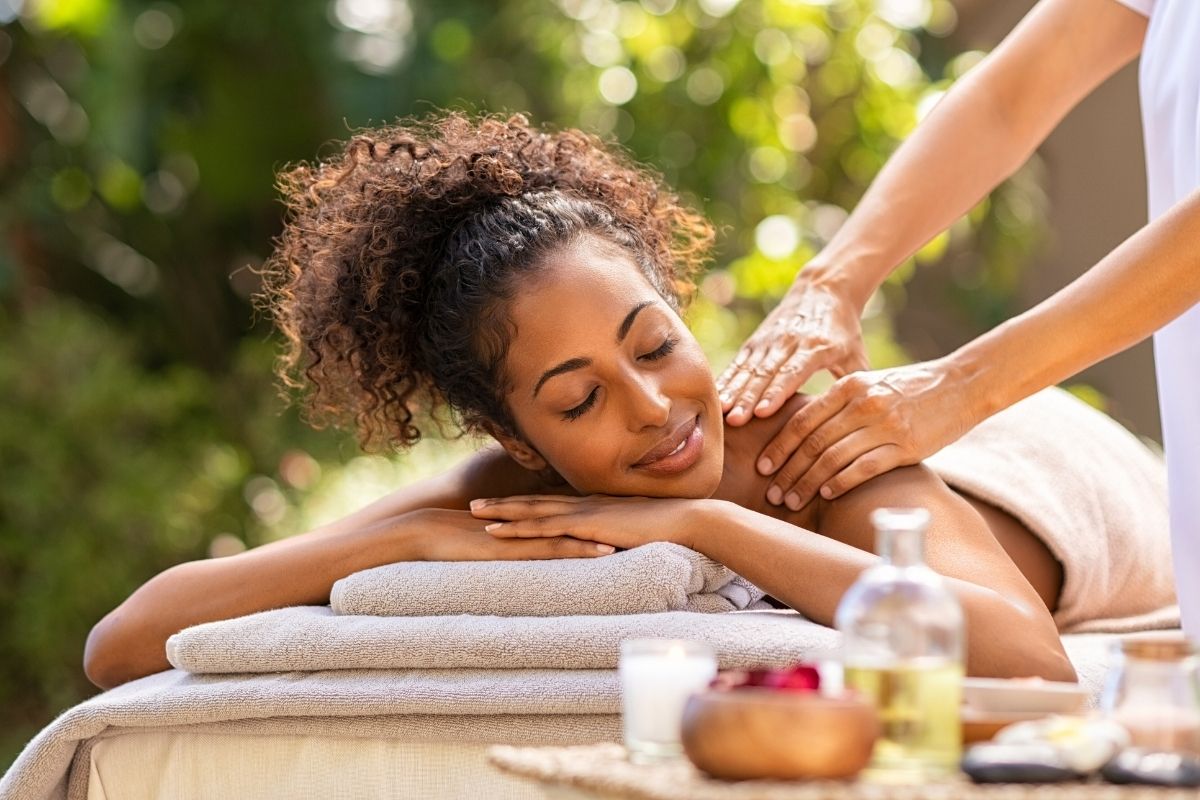 You're on vacation, after all, so why not treat yourself to a good old dose of R&R by indulging in the finest spa experiences the region has to offer?
After days of adventure and exploration (or perhaps a detox after a winery tour), pampering yourself at one of Margaret River's best spas is the ultimate way to relax and rejuvenate.
But with a handful to choose from, where do we begin? BODHI Spa promises a holistic approach to well-being, with luxurious treatments that nurture the mind, body, and soul. INDJIDUP SPA, sets the stage for an intimate spa experience, with its captivating Indian Ocean views and peaceful, secluded surroundings.
At Uniquely Balanced, you can try new-wave treatments like Sound Massage & Sound Meditation (with a cup of ceremonial cacao to add the cherry on top), while Empire Retreat Yallingup has a menu of facial treatments designed to refresh the skin as well as the mind.
18 – Hit the trails on a mountain bike tour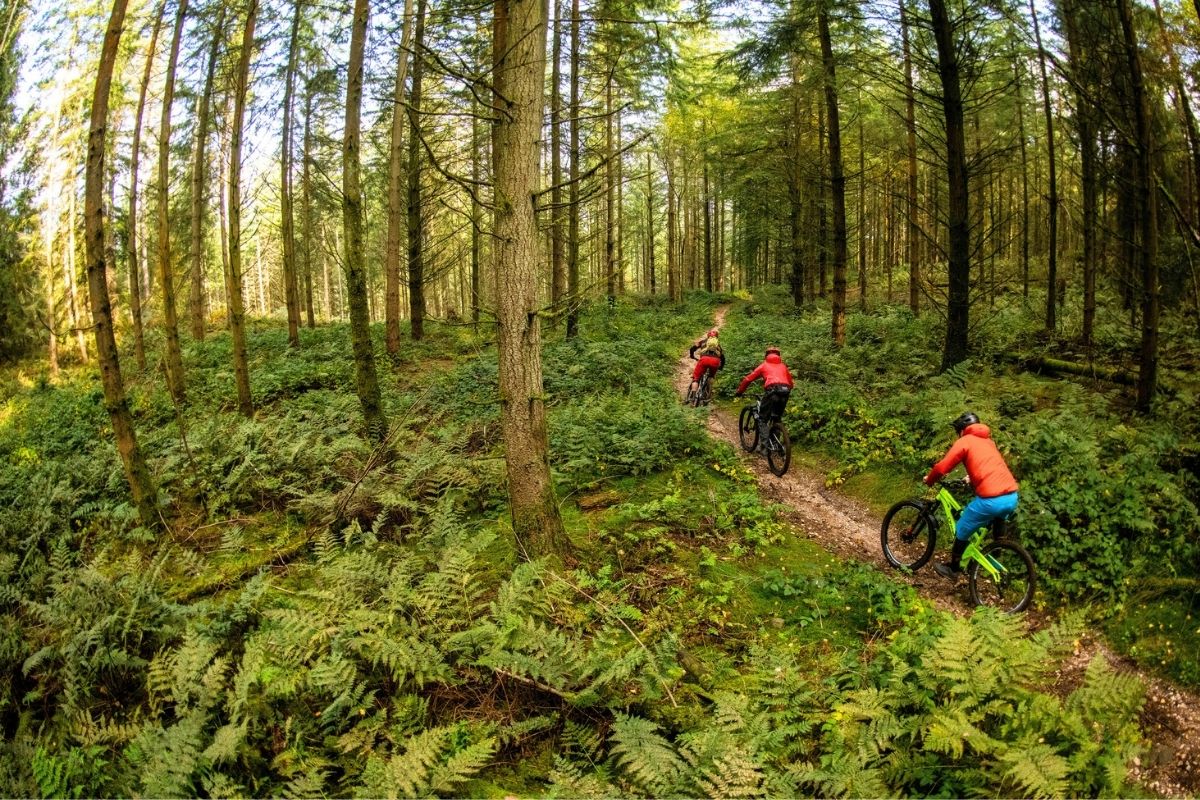 With towering karri trees, wildlife in every direction, and year-round sunny weather, this slice of southern WA is the ideal backdrop for a mountain biking adventure.
The Margaret River area is home to some of the most thrilling trails in the country, from stunning coastal tracks to epic single-track journeys through dense bushland.
The Ten Mile Brook Trail is a top choice (thanks to its starting point near Margaret River Town Centre), likewise the 23km-long Wadandi Track (an easy track perfect for beginners).
At the trickier end of the spectrum, the Middle Earth mountain bike track is full of technical components and can take up to 3 hours to complete, while the Creek Trails Margaret River boasts rocky terrains, log rides and bridges – not for the faint of heart!
Not sure where to start? Take the hassle-free option and join one of the Margaret River Mountain Bike Tours. All the equipment is supplied and the guides can adapt the tour to your confidence level, guaranteeing a day well spent.
19 – Mingle with the locals and sample homemade products at the Margaret River Farmer's Market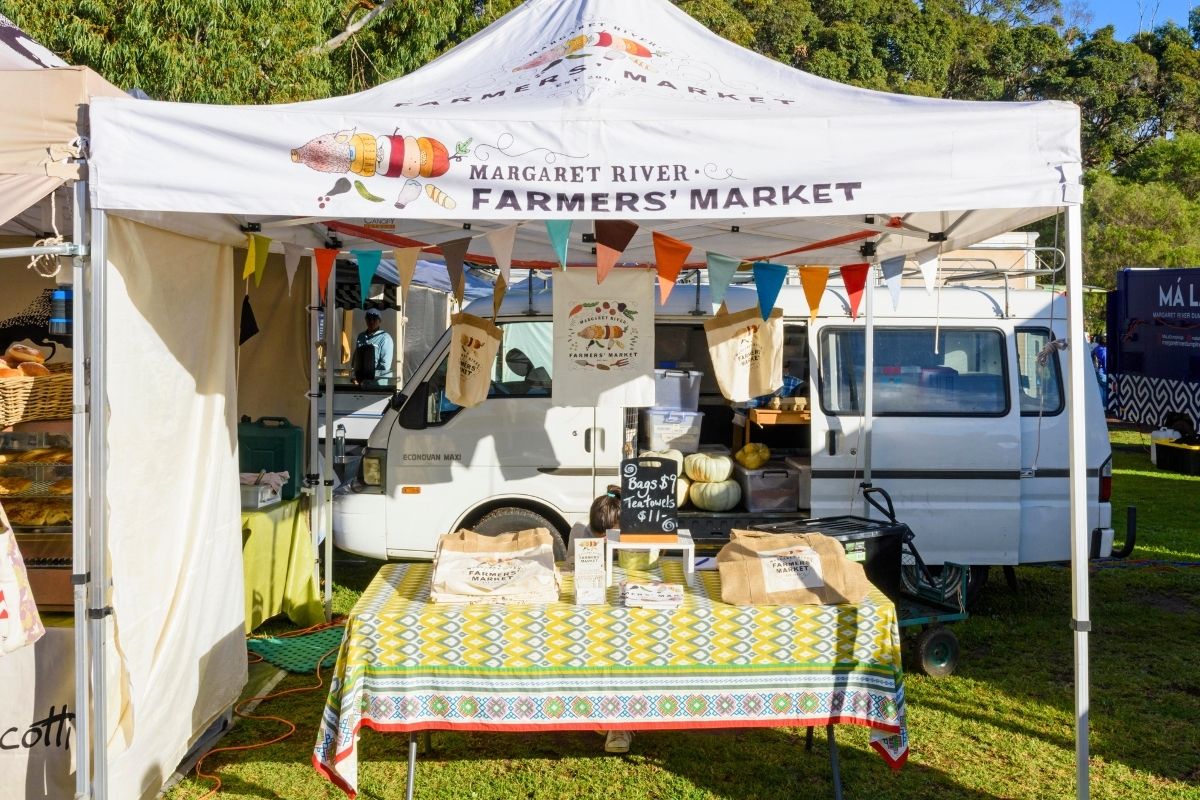 A wonderful coming-together of fresh produce, artisan delights, and the vibrant community spirit that's made this town famous, the Margaret River Farmer's Market is a must-visit for foodies and culture vultures alike.
Held on Saturday mornings at the Margaret River Education Campus (from around 7.30am to 11.30am), this bustling market showcases the very best of the region's handcrafted products and handpicked produce.
Stroll through the colorful stalls full of locally grown in-season fruits and veggies, with locally-made cheeses and fresh breads to boot. And for a little treat to take home, there are homemade jams, chocolates, and sweet pastries to choose from too.
Beyond the food though, this is also a great opportunity to chit-chat with the friendly farmers and local sellers, walking away with the inside scoop on all the best places to eat and things to do around town. Make sure you stop by at least once during your stay!
20 – Step back in time at the Margaret River Old Settlement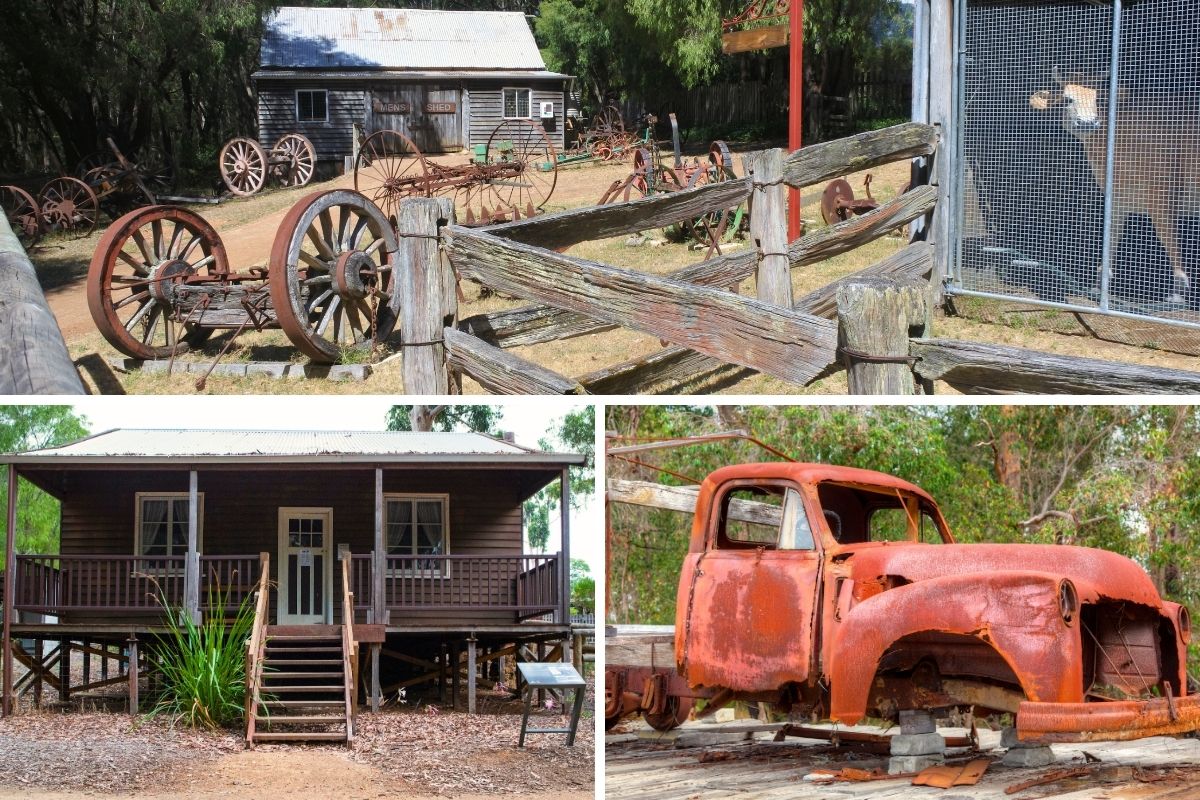 Despite being a modern tourist favorite, the town of Margaret River boasts a rich history dating back well over a century.
Taking visitors back in time to the settlement days of the early 1920s, The Old Settlement is a living museum that rolls back the curtain on the region's fascinating past through reconstructed pioneer cottages, heritage gardens, and regular educational exhibits that tell the story of Margaret River's settlers. You'll find the Bramley Group School, the Cowaramup Group House and even an old blacksmith on site.
You can wander through the well-preserved historic buildings and see how the early settlers lived, worked, and thrived in the region; learn about the challenges they faced and the pioneering spirit that shaped the town's development. Or, for an even more insightful day out, you can join a guided tour run by a local historian!
Keep in mind: Thanks to its proximity to the town centre, the Old Settlement is often included on walking tours in Margaret River, making it a popular destination for history enthusiasts and curious travelers.
21 – Learn about fascinating farming practices at Margaret River Venison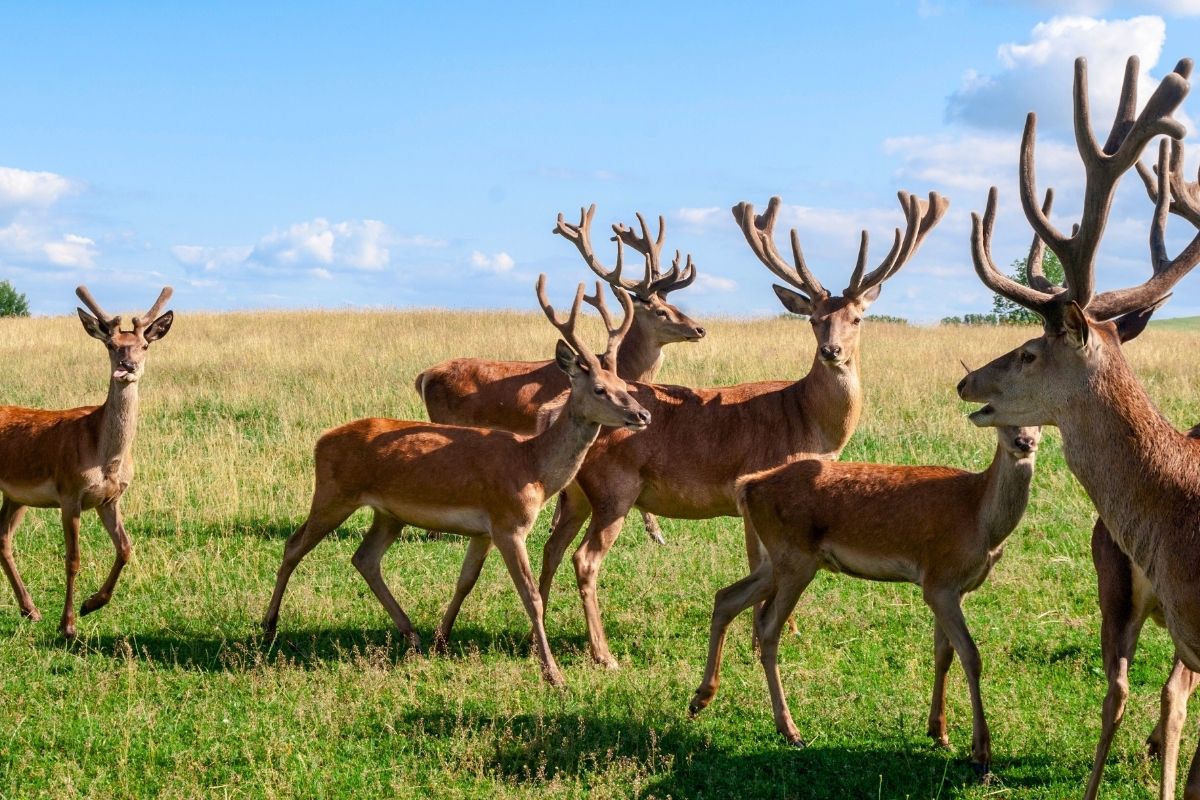 Spread across 120 hectares, Margaret River Venison is officially the largest and oldest venison farm in Western Australia, offering a rare agriculture experience for visitors.
Sitting about 15 minutes out of town (not too far from Gracetown Beach), the farm boasts a sprawling landscape where visitors can witness and interact with the adorable farm animals in their natural habitat.
Designed to be educational, you can learn about the farm's commitment to ethical animal welfare and its dedication to producing free-range (and top-quality) products. And, of course, for all you foodies, the venue has a menu of locally-produced venison products – as well as kangaroo chorizo, lamb cuts, pork cuts, steaks, and more – that you can take home and slap on the barbie!
22 – Try the homemade jams (and pies, and liqueurs) at The Berry Farm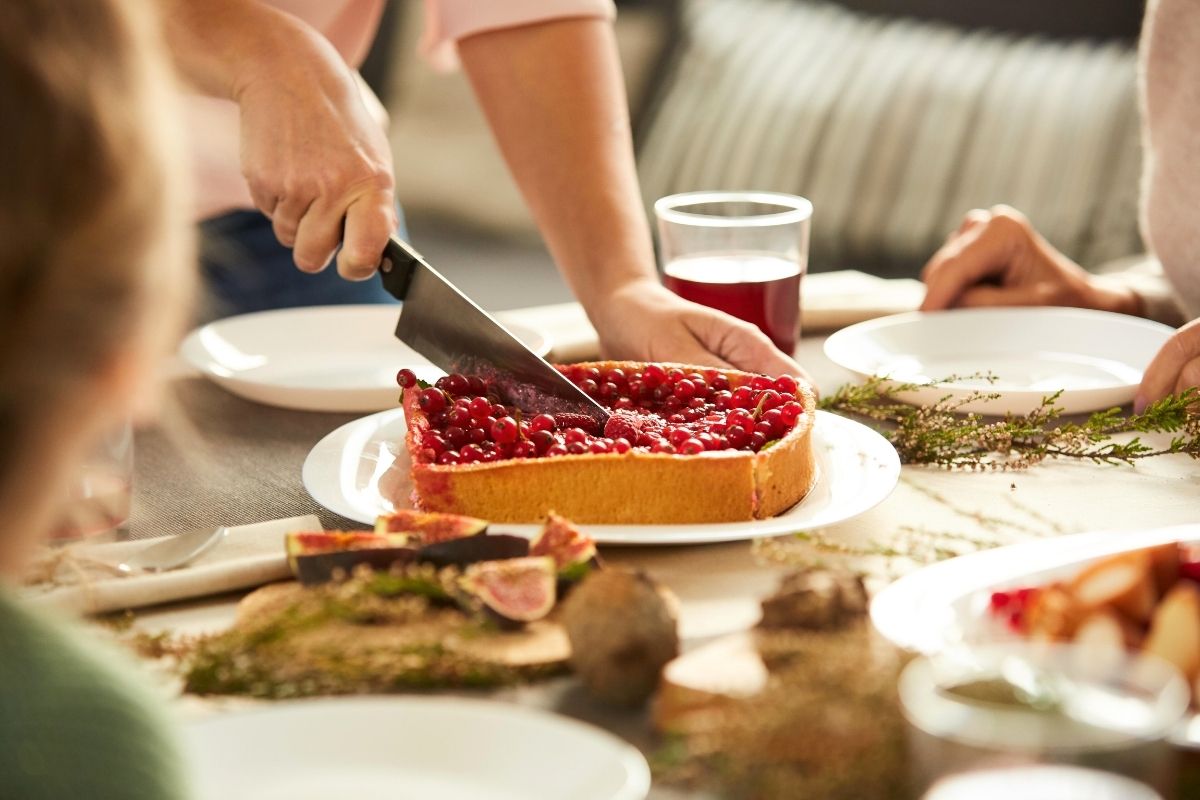 Jams, wines, vinegars, liqueurs, pies, pastes – you name something that can be made with berries and The Berry Farm has crafted it to perfection.
Hidden away deep in the outskirts of the Margaret River region, near Rosa Glen (read: wine country), this charming family-owned farm celebrates the beauty of the berry! With an overarching farm-to-table philosophy, the venue produces blueberry fortified wines, fig and balsamic pastes, and everything in between – all, of course, made with love from 100% Margaret River fruit.
To kickstart your visit, take a peaceful stroll through the berry gardens and discover the art of making exquisite jams and fruit wines. Then, make your way down to the farm's Cellar Door (tasting room), where you'll find berry-infused treats that tantalize the taste buds.
And when you want to unwind, the farm's Cottage Café invites you in with a delectable menu serving up boysenberry pies, farm scones, and a rotating roster of berry-related cakes. Come hungry!
23 – Soak up the sun at Gnarabup Bay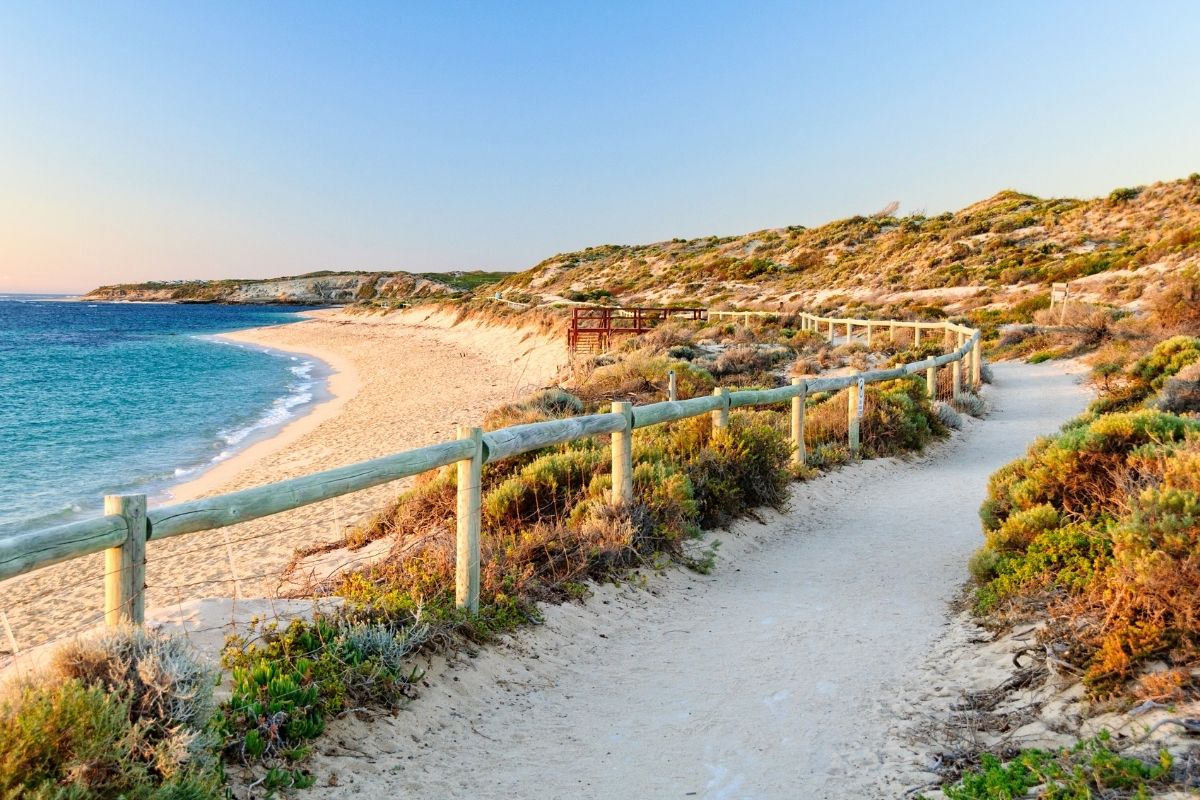 Just south of Surfers Point and Prevelly, you'll find Gnarabup Beach, a 1.6-kilometre-long coastal gem that beckons sun-seeking travellers with its relaxing vibes and variety of high-octane water sports activities.
Surfing enthusiasts can catch some waves, while swimmers can enjoy a refreshing dip in the (usually) calm waters – with or without a stand-up paddleboard. Snorkeling and diving opportunities are aplenty too, allowing you to witness the rich marine life that hides beneath the surface.
Prefer to stay dry? The bay's picturesque coastal trails are perfect for leisurely walks or bike rides, while the beachfront eateries (check out the White Elephant Cafe) provide excellent pit stops for a bite to eat.
Known for its golden sands, crystal-clear waters, and stunning sunsets, Gnarabup Bay is a popular spot for both locals and visitors seeking seaside adventures.
24 – Get a new perspective of the region with a seaplane flight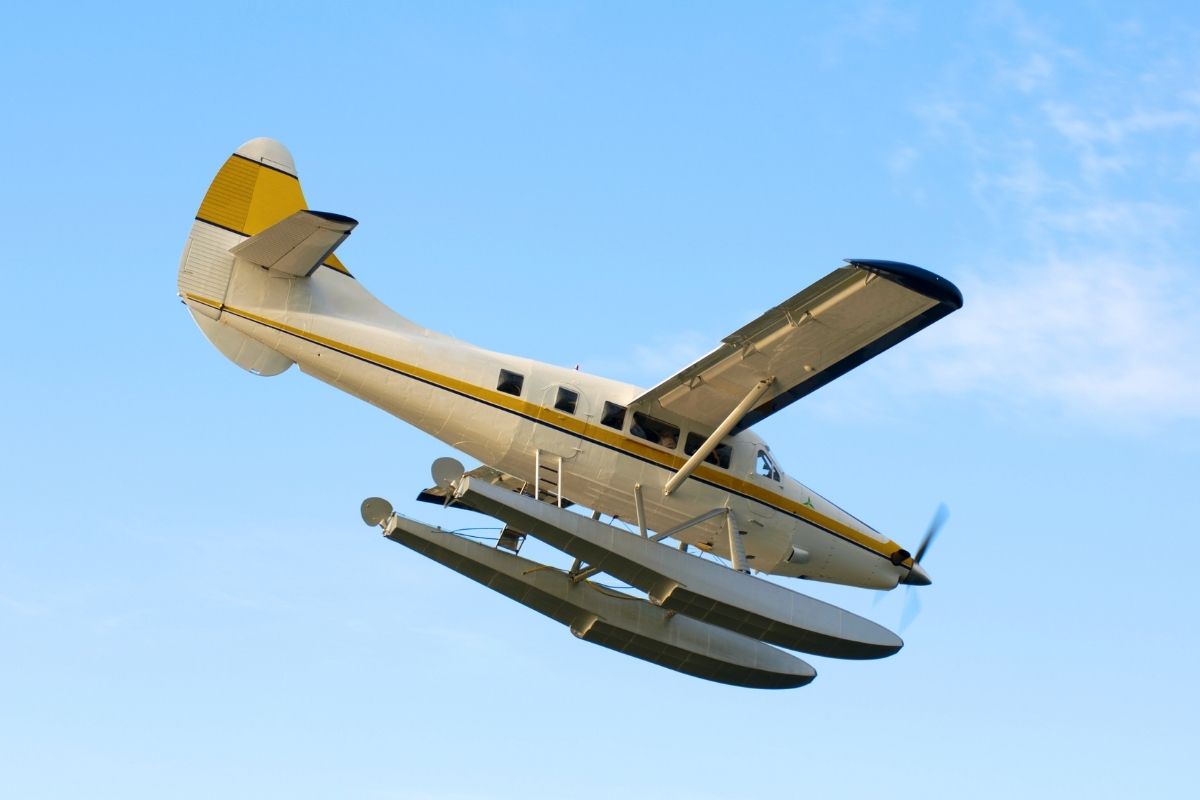 From ground level, Margaret River is a lovely combination of rolling hills, quaint townships, and stunning vineyards. But take to the sky, where you can truly appreciate the juxtaposition of sea and land, and the diversity of the Margaret River landscapes, and you'll find a whole new world of awe-inspiring beauty.
Seated alongside a friendly pilot, a seaplane flight sells itself as the perfect way to see the area — after taking off from the Swan River Perth, you'll make your way down along the coastline to Margaret River, soaring over the Busselton Jetty, Cape Naturaliste, the Dawesville Channel and so much more. And, as a little bonus, most seaplane flights will also squeeze in a visit to a regional winery or two.
Already staying in the Margaret River area? Then a helicopter flight could be more your speed. Taking off from the Margaret River Airport, these flights cruise over places like Hamelin Bay, the Cape Leeuwin Lighthouse, the Leeuwin–Naturaliste Ridge and Lake Cave. With different durations to suit your budget and plenty of photo opportunities along the way, it's truly one of those bucket list things to do in Margaret River.
25 – Embark on a horse-riding adventure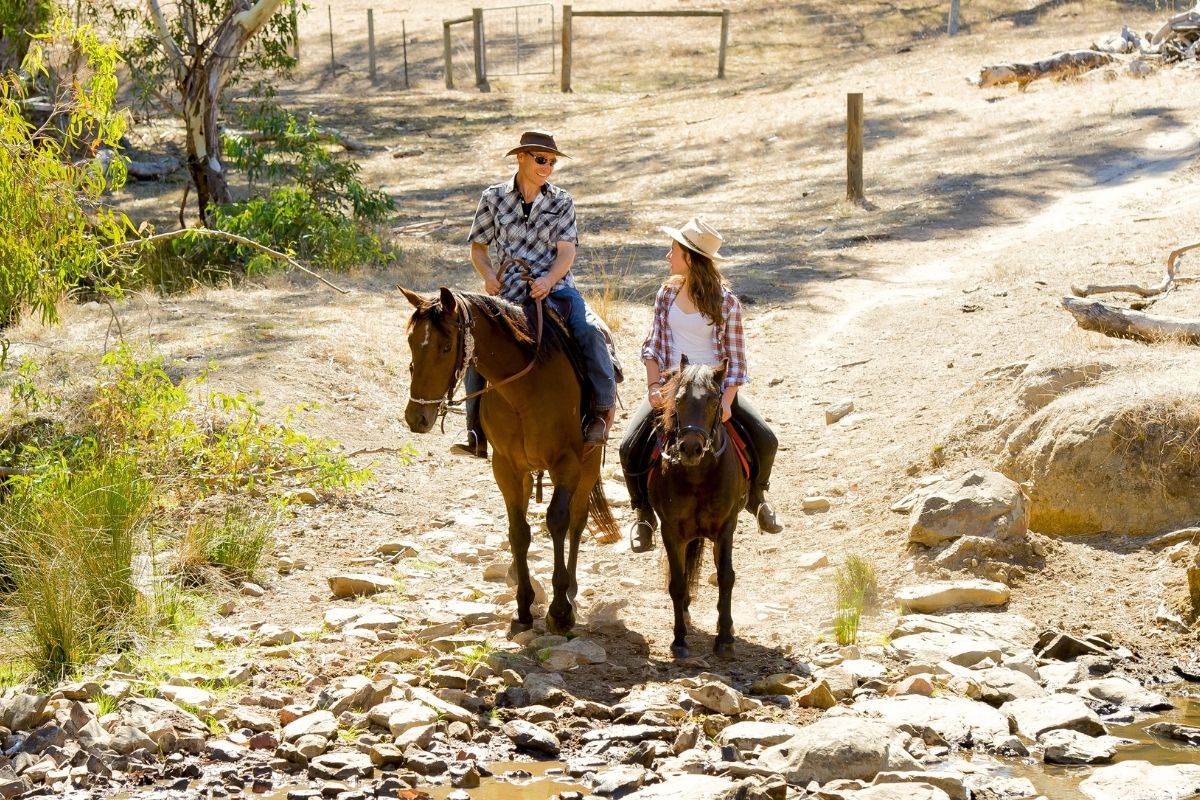 Craving a few hours in rugged nature, away from the tourist crowds? Then trot on over to Jesters Flat, one of Margaret River's finest equestrian experiences. Found over in the serene countryside, about 20 minutes east of the town, Jesters Flat offers horse rides for every kind of rider, young and old — and with 16 different types of tours (and counting), that's no exaggeration.
With the Country Lane Tour, Bushmans Ride, Little Grove Tour and the half-day Wanderer Tour, for instance, you'll embark on a guided adventure focused on the enchanting bushland and picturesque vineyards, immersing yourself in the region's natural beauty.
But if you're after something a bit different, you're not shy of choices; The Berry Farm Ride takes you to the iconic Rosa Glen establishment (see #22), while the Weekender mixes a forest ride with a gallop along the white-sand Forest Beach near Busselton.
No matter which option you choose, knowledgeable guides lead the way, not only ensuring your safety, but also sharing stories about the area's fascinating history and wildlife.
Of course, Jesters is just one of many notable stables around town — The Horse Resort, Globetrotting, and The Humble Horse in Metricup are all great options.
26 – Get a little artsy at one of the many Margaret River galleries and studios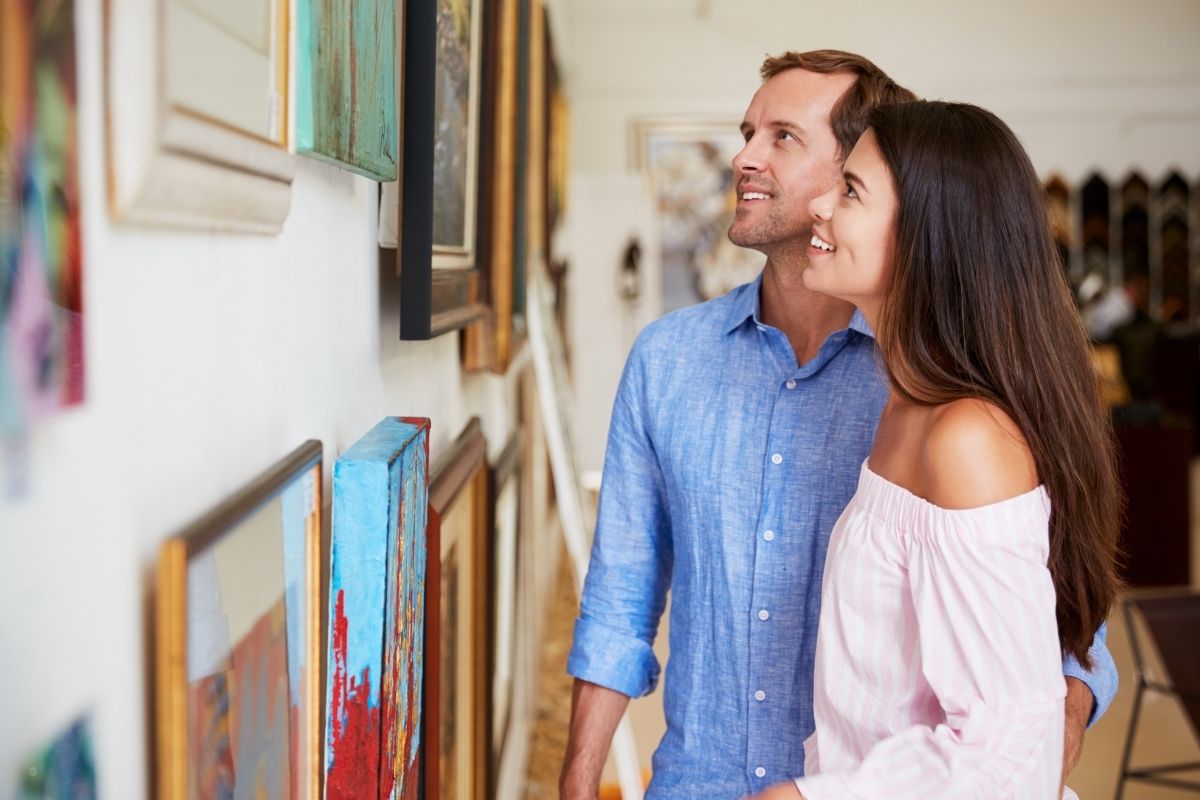 Art aficionados, this one is tailor-made for you. Scattered all over the Margaret River region are art galleries, studios and exhibition spaces that can ignite the creative spirit.
In Margaret River proper, you've got JahRoc Galleries, which brings together hardwood furniture and Australian fine art; the Payet Gallery, which showcases a rare blend of aerial photography, ceramics and jewellery; the Dilkes Hoffman Studio Ceramics, which is all about pottery; the Melting Pot Glass Studio (see #43), which puts on glassblowing workshops (by appointment only); and the Margaret River Heart (see #42), which routinely changes exhibitions featuring the work of local artists. And, one more for good measure, the Cocoon Gallery for Emerging Artists at Margaret River Library has an always-changing exhibition program.
Moving into nearby townships (but still within the Margaret River region), there's the Happs Pottery studio in Dunsborough, the ArtGeo Gallery in Busselton, and the small but impressive Oriel Karridale Gallery in Karridale.
27 – Dial up the adrenaline at Forest Adventures South West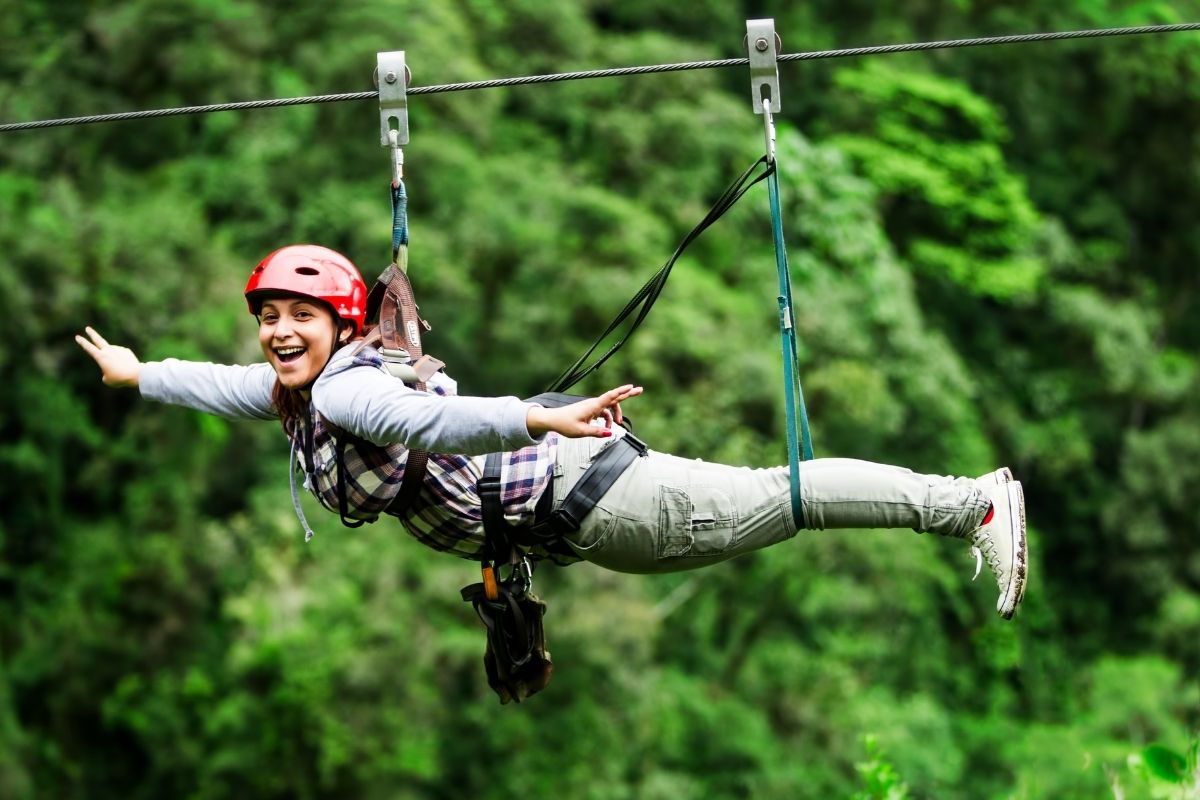 Delivering more than its fair share of thrills, Forest Adventures South West is an exhilarating treetop adventure park in the heart of the majestic Ludlow Tuart Forest (which sits near Busselton, about 30 minutes from Margaret River).
With ziplines, aerial bikes, more than 500 metres of flying foxes, high ropes obstacles, challenging climbing walls, spider webs, and a 13-metre nerve-testing base jump, Forest Adventures South West boasts no less than 77 sky-high activities set among the magnificent tuart trees. All up, the culmination of the 6 different courses (some suited to families, others to daredevils) takes roughly two and a half hours to complete.
The park is all decked out with professional safety equipment, and friendly instructors are always on hand to make sure that your adventure is not only thrilling but also safe.
28 – Check off Australia's southwesternmost point at the Cape Leeuwin Lighthouse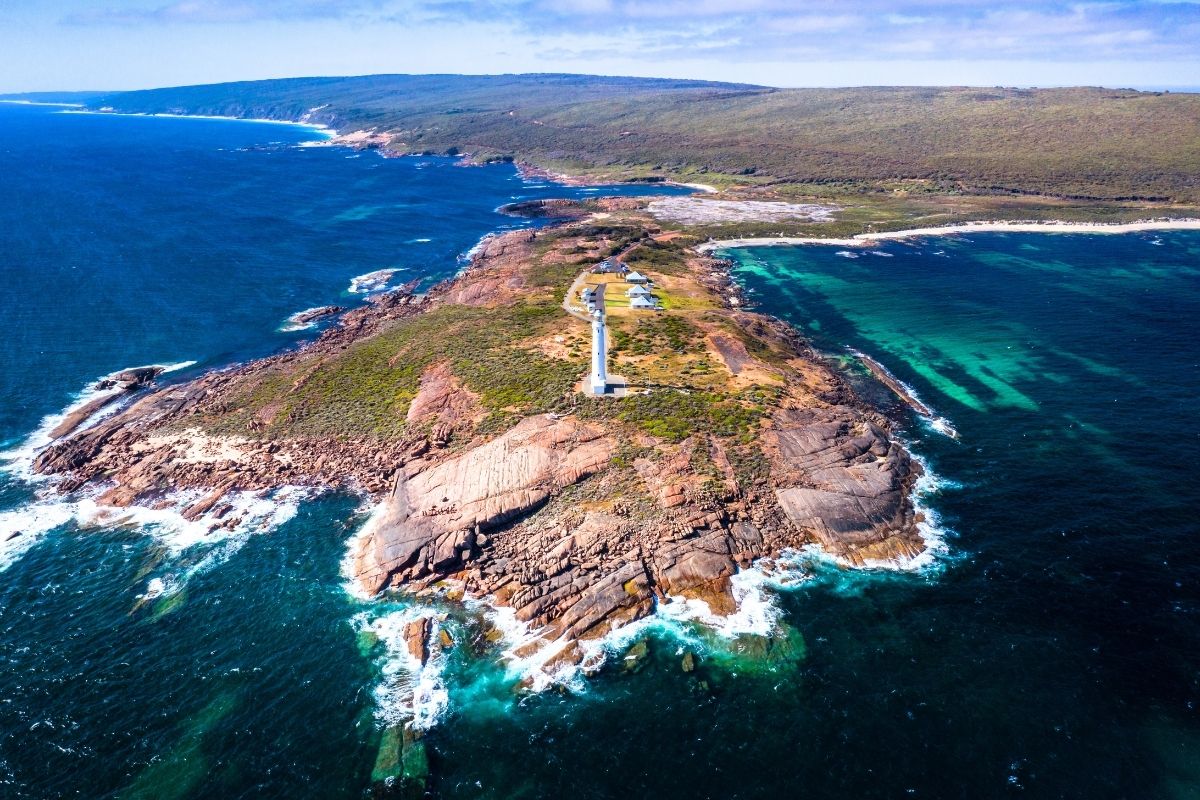 About as postcard-perfect as they come, the Cape Leeuwin Lighthouse is a historic icon perched at the southwestern tip of Australia. This magnificent lighthouse stands at 39 meters tall, marking the point where the Indian and Southern Oceans meet, creating a dramatic coastal panorama.
After snapping a couple selfies, you can take a guided tour of the lighthouse and venture up to the top for sweeping views of the surroundings. On a clear winter's day, you might even catch sight of migrating whales or playful dolphins frolicking in the waves below (but, for that, you're better of on a whale-watching tour, see #4).
Steeped in maritime history, the Cape Leeuwin Lighthouse was first lit in 1895 and has since played a crucial role in guiding ships safely along the treacherous coastline. During the guided tours, knowledgeable lighthouse keepers share fascinating stories of the lighthouse's past – and while it will set you back around $20 a pop, it's arguably worth it for the views alone.
While you're there: the old Water Wheel, as well as picturesque Point Matthew and downtown Augusta are all within a few minutes' drive of one another, so check them all off if you're making the 40-minute-long drive down from Margaret River.
29 – Explore all different sides of the Leeuwin Naturaliste National Park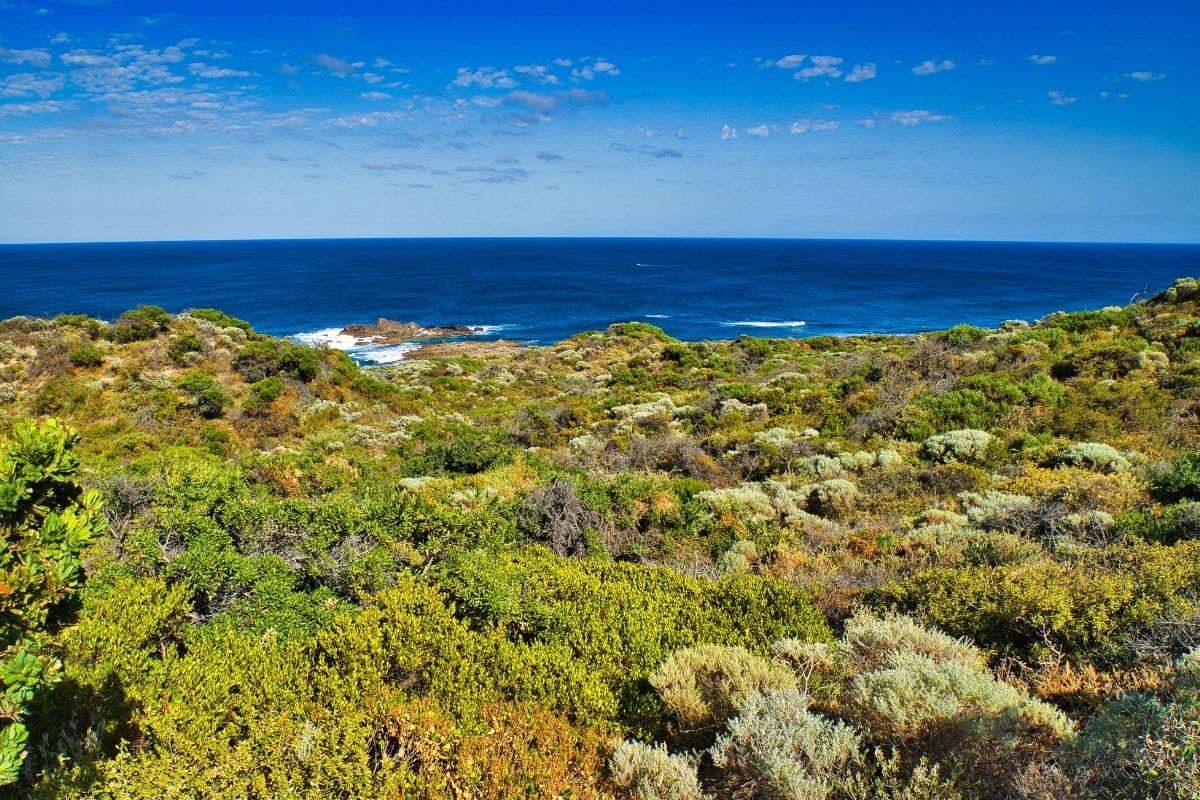 Covering more than 17,000 hectares (42,000 acres), and made up of 28 separate reserves, the Leeuwin Naturaliste National Park is a vast wilderness that encompasses some of Margaret River's most breathtaking landscapes.
Making its way for close to 123 kilometres along the picturesque coastline, the park sports a bounty of natural attractions— pristine beaches, towering karri forests, stunning limestone caves and so much more.
Adventure seekers and hikers, check out the Cape to Cape Track, which stretches for 135 kilometers (84 miles) along the coastline, cutting through cliffs, coves, and viewpoints.
For a far more unique experience, venture into the underground world of the limestone caves – Mammoth Cave and Jewel Cave, to name a couple (see #1) — where stalactites and stalagmites await.
Planning your itinerary: If you've only got a day to explore, then take a drive the length of Caves Road before stretching the legs in the Boranup forest. If you've got more time up your sleeve, go surfing at Contos or Redgate, head to Hamelin Bay to see the stingrays, or try your hand at abseiling or rock climbing (see #15).
30 – Pop into the quirky Bellview Shell Collection museum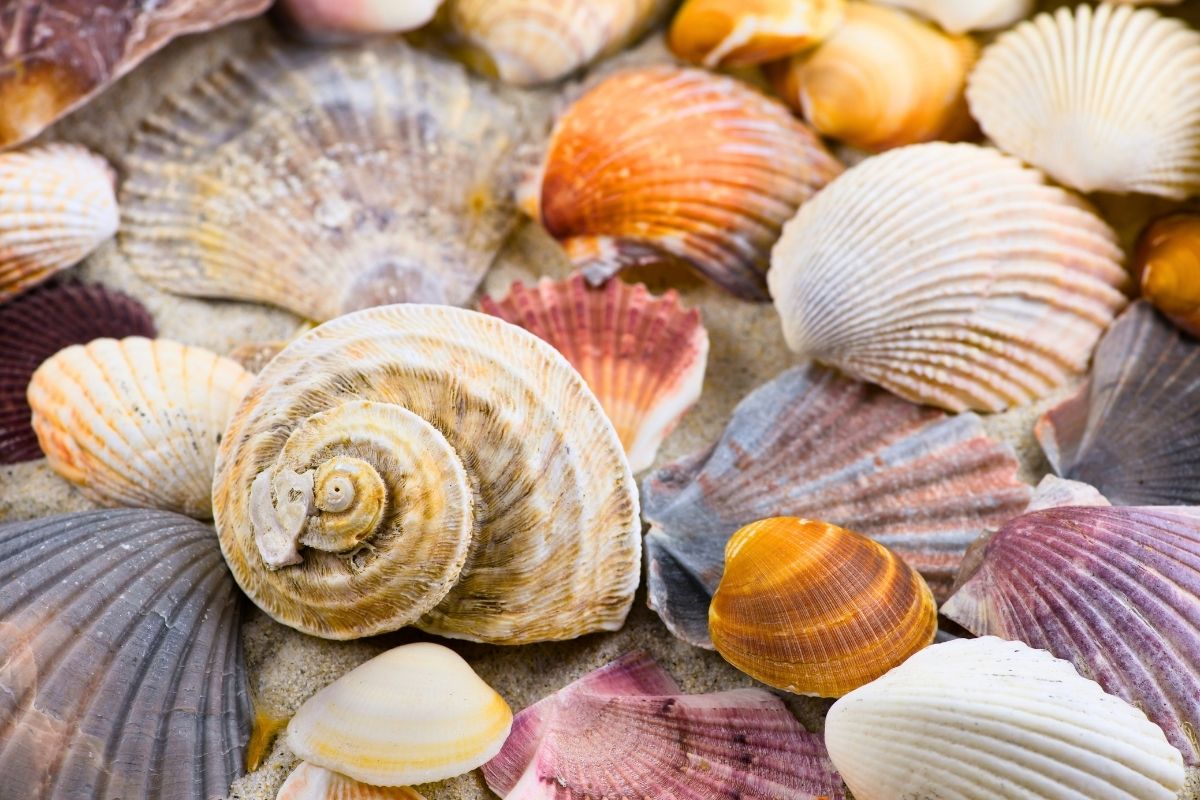 There's a lot to see on the Bussell Highway, the main road that runs through the heart of the Margaret River region. While the caves and the wineries will catch your eye, this little-known gem has plenty of treasures, too.
The Bellview Shell Collection, close to the small town of Witchcliffe, is home to over 30,000 rare and beautiful shells and mollusks collected from around the world. The owners have spent their lives collecting and creating amazing shell displays, and their passion shows not only in their enormous collection, but in the care they give to educating the passersby who stop in.
Want a unique souvenir? The one-of-a-kind museum also offers the opportunity to purchase shell artwork and shell jewellery. And at just $10 for adults and $5 for kids, it's one of the more affordable things to do in Margaret River too.
31 – Practice your drive at the Margaret River Golf Club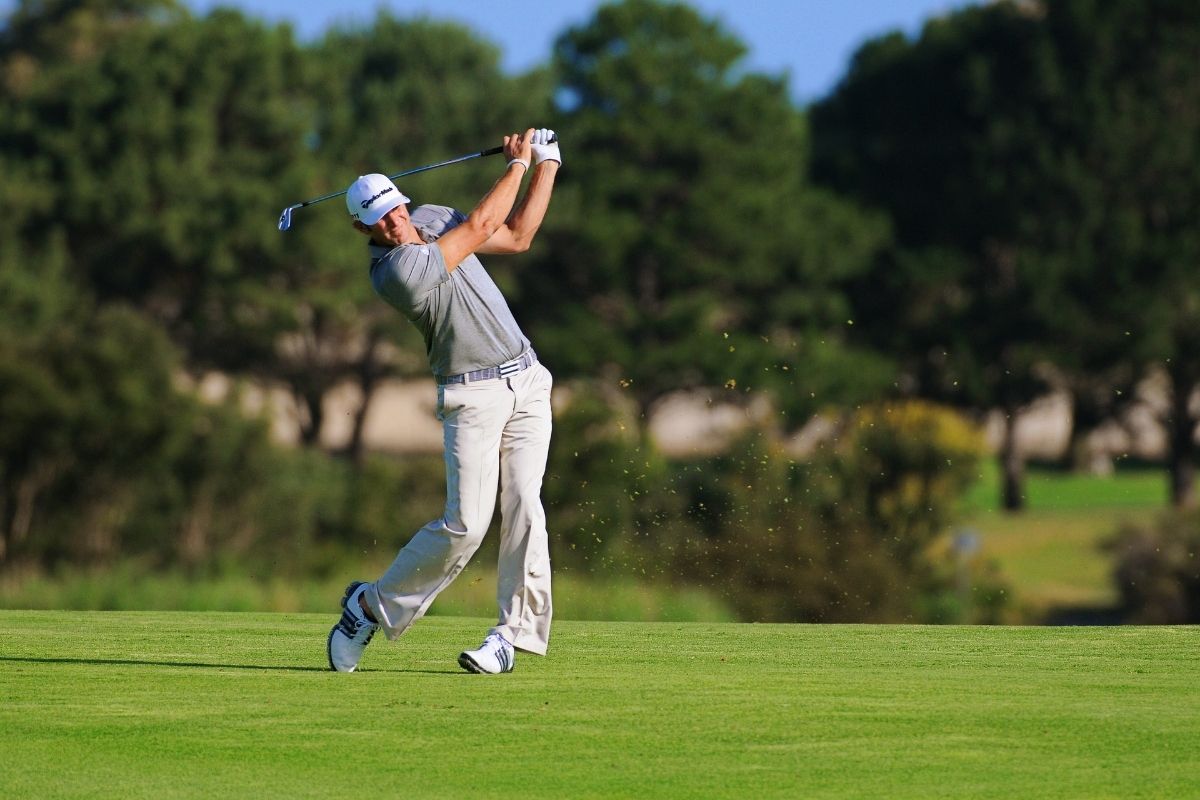 With over 300 days of beautiful sunshine every year, Western Australia – and the Margaret River region in particular – are ideal for a round of golf. At the Margaret River Golf Club, you'll find an 18-hole course spread across rolling hills and a beautiful winding river.
Welcoming golfers since the 1950s, the fairways and greens are immaculately maintained, making this one of the best places to practice your drive or master your putts.
As a par-72, 6,092-metre course, some of the holes are certainly challenging. However, that's all part of the fun – and with an on-site restaurant and bar, you'll be able to relax and enjoy a good post-game bevvy or two.
Craving more fairways? Dunsborough Lakes Golf Club, the Augusta Gold Club, and The Par 3 (which also boasts mini-golf) are all solid options.
32 – Work on the tan at a couple of Margaret River's best beaches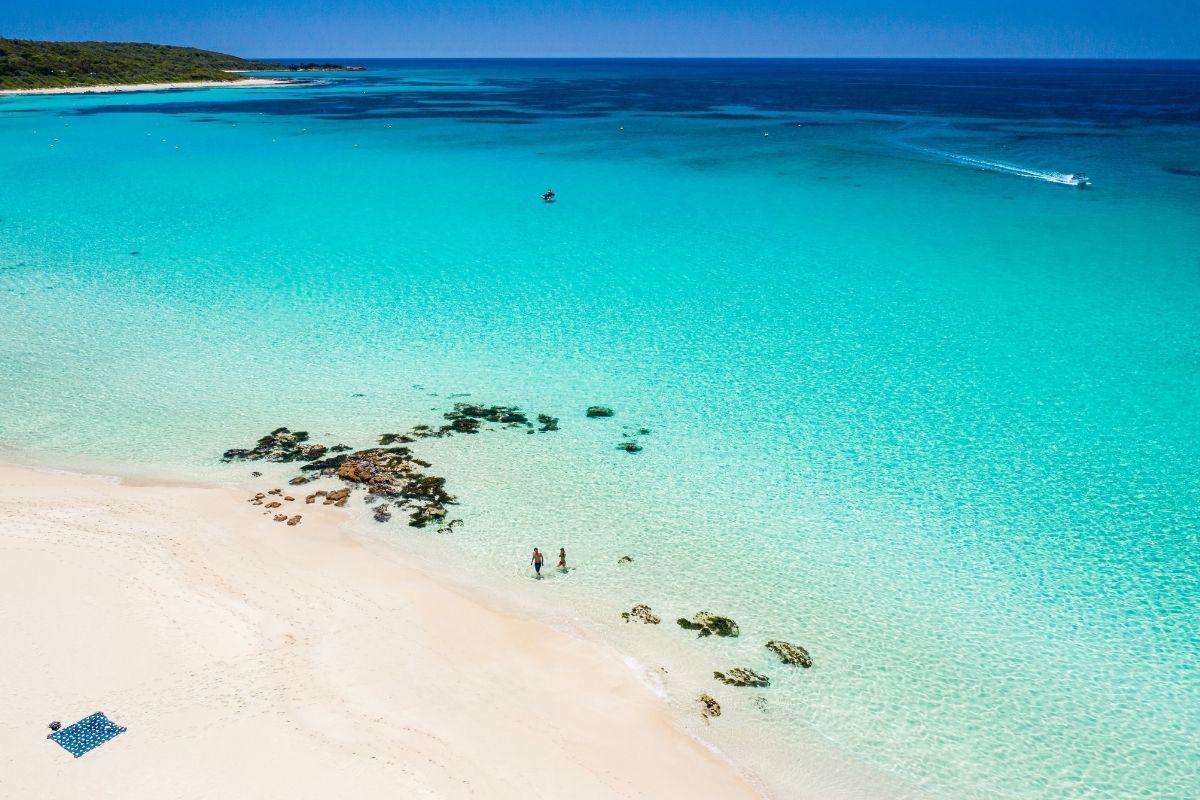 It was only a matter of time before we honed in on the best beaches in Margaret River, right? Blessed by year-round sunshine, and summer temperates that allow for (read: make you crave) a pleasant dip in the refreshing waters, Western Australia is a beach bum's paradise.
But with over 100 kilometres of golden and white-sand shores, where do we begin?
Where the Margaret River meets the Indian Ocean, Mouth Beach is a popular spot for surfers and swimmers alike. Offering gentle rolling waves, it's an ideal location to get the toes wet.
Not far away, Boodjidup Beach is an off-the-beaten-track spot with top-notch surfing at the top end and calm, swimmable waters at the bottom end. Another one close by, Gnarabup Beach is a family-friendly destination thanks to the limestone reef that naturally protects the beach – plus, with lifeguards on site, picnic spots, and toilets, it makes for a great day trip.
Margaret River itself boasts dozens more noteworthy beaches and we'd be here all day if. tried to list them; but a few more standouts include Redgate Beach, Kilcarnup Beach, and Meelup Beach, which is known for its killer sunsets and crystal blue waters
Hot tip: Even though this leans heavily into the stereotype, sharks are abundant on Western Australian shorelines. Download the SharkSmart app to check the waters before you jump in.
33 – Sign up for an electric quad bike tour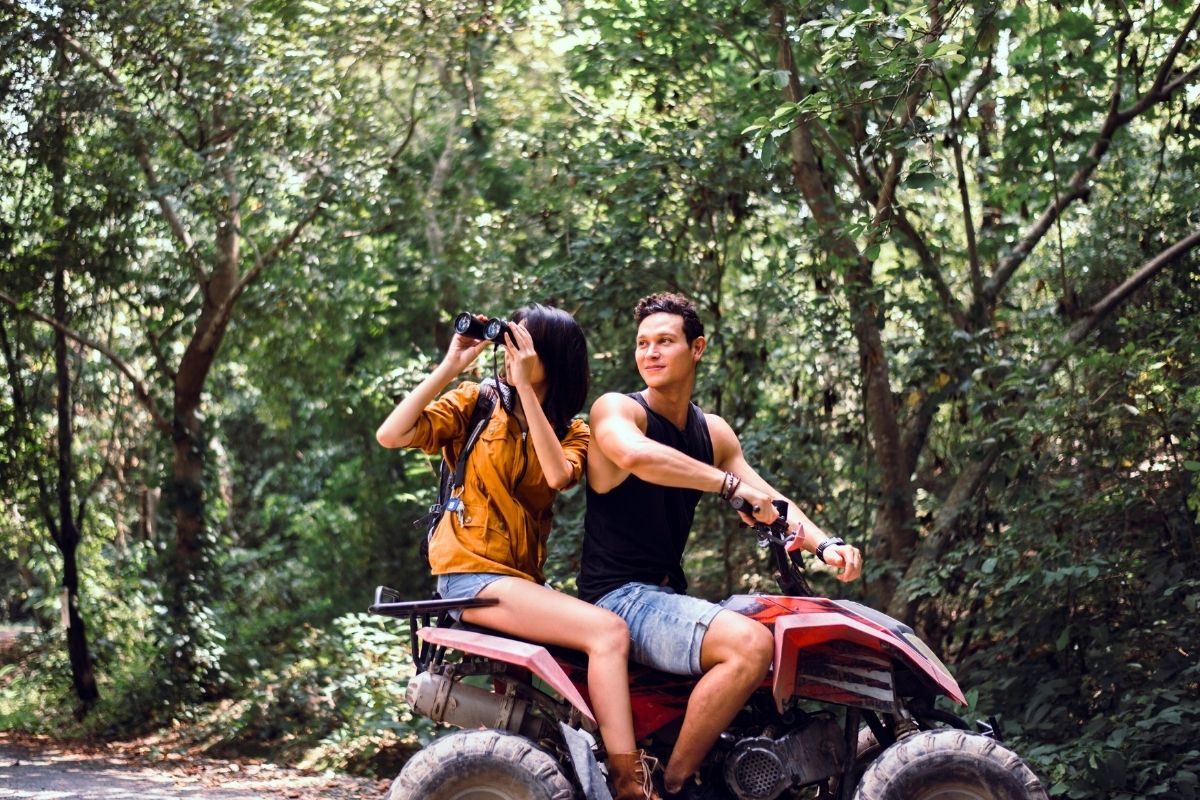 The roads around Margaret River are teeming with attractions — but still, there's only so much you can see in a conventional car. Sometimes, if you want to really get off the beaten path and explore a bit, you've got to switch it up. That's where electric quad tours come in.
With companies like Eco Adventures Margaret River, you cruise through bushland trails and venture around the wine regions within the Leeuwin Naturaliste National Park with an experienced guide at your side. Usually, the tours last around 90 minutes, spending most of the time in the beautiful Boranup Forest The best part? The whole family can join in!
Keep in mind: to get behind the wheel of the quad bikes you'll need to hold a valid driver's licence.
34 – Check out the Canal Rocks – an example of Mother Nature's power and beauty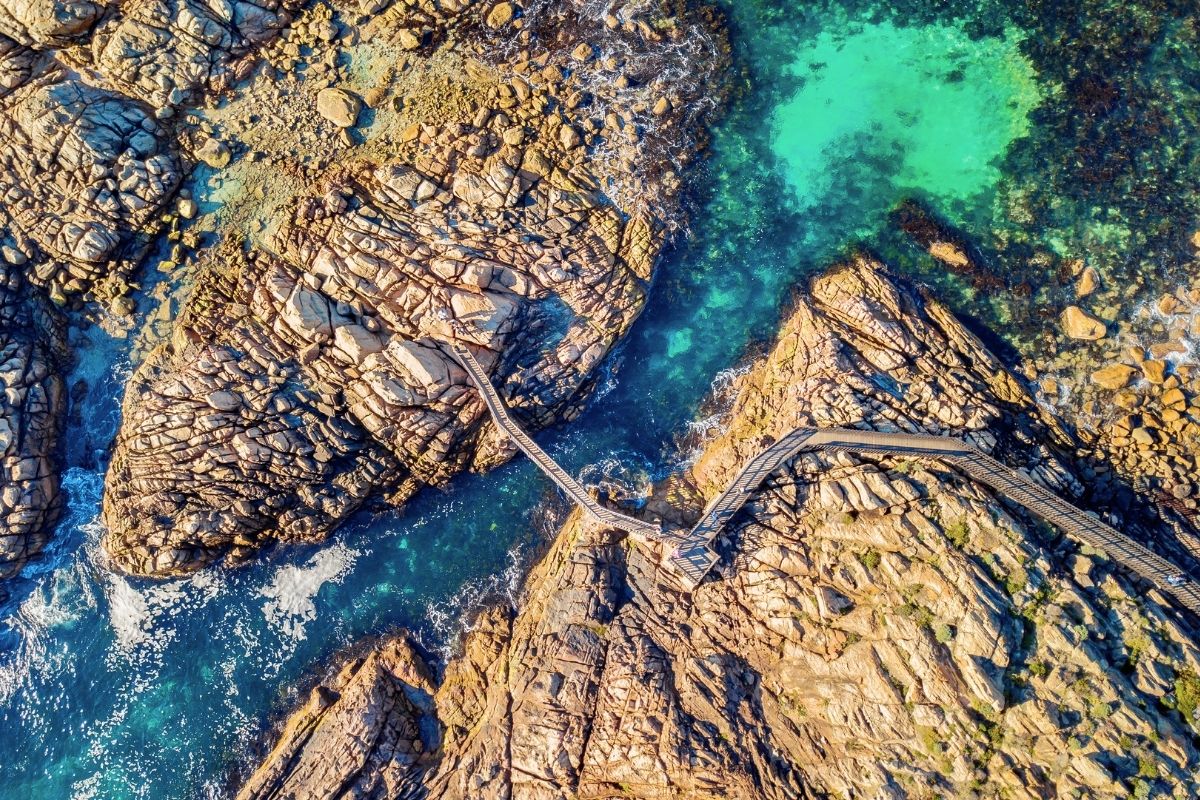 One of the more beloved stops along the Cape to Cape Track, the Canal Rocks is a geological wonderland – it's essentially an open-air museum that shows off the diverse geological features and rocks that make up the Leeuwin-Naturaliste ridge.
Even if you're not much of a rock collector, the natural beauty of the area is reason enough to add it to the bucket list. The main event is the deep canal that is nestled in between the two cliff faces – you can walk across the river on a timber bridge, which will dish up a truly breathtaking photo op (made all the more special at sunset).
You'll find the Rocks about halfway between Injidup Beach and Smiths Beach, near Dunsborough.
While you're there: Just North of the rocks you'll find a hidden 200-metre-long white-sand beach. Swimming isn't recommended due to being unsupervised, but there's no harm in dipping your toes in and snapping a few pics!
35 – Tantalise the senses with a perfume workshop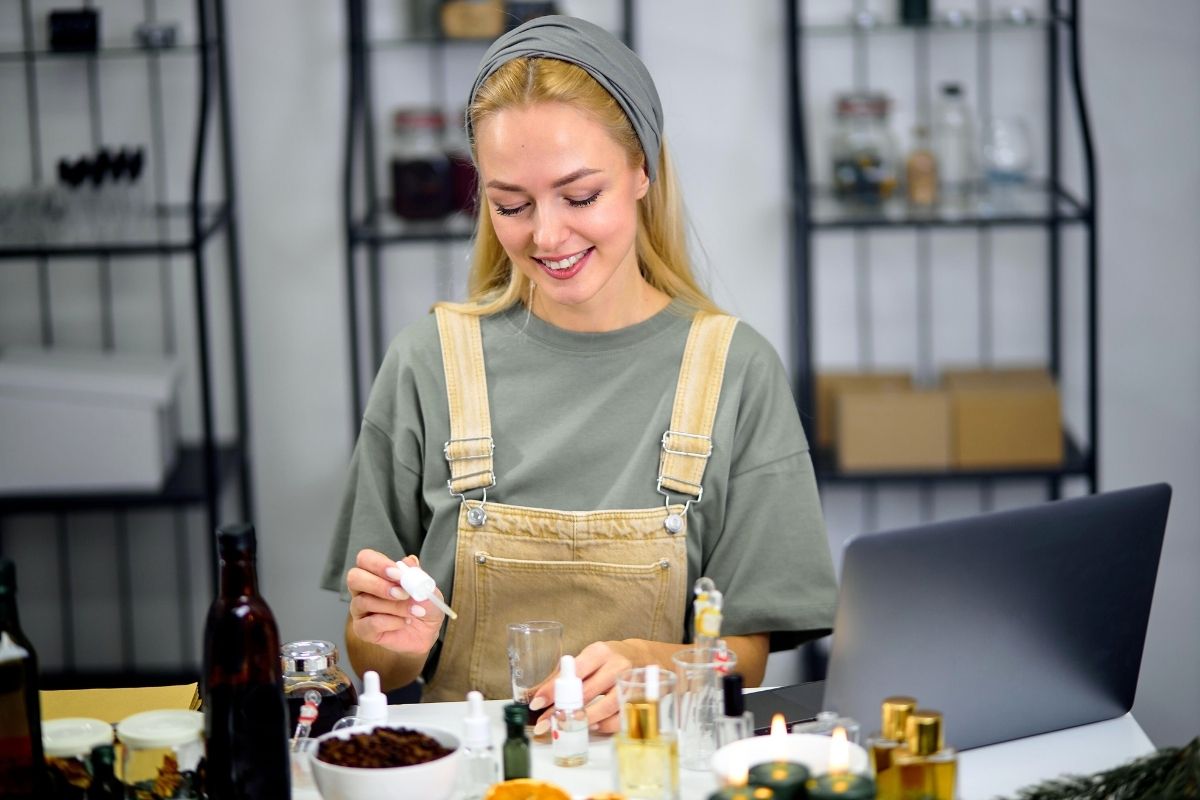 Sure to delight the senses, a perfume workshop at Margaret River is the perfect way to get creative while learning about the region's obsession with local ingredients.
If you sign up for a perfume workshop, you'll get to craft your own signature scent using locally grown plant extracts, essential oils, and other natural aromas. Not only will you master how to blend the perfect smell, but you'll also learn about the local botanicals – where they come from, how they're used, and the stories behind them. used in your creations.
There are a few perfume workshops around Margaret River, and Vasse Virgin is considered one of the best. Its original Soap Factory is located in the heart of the Margaret River region in Wilyabrup, which is where you can join lip balm-making classes, create your own personalized fragrance or take part in an olive oil masterclass. That said, there's also a conveniently located store in Margaret River town, where you can pop in to sample the products.
36 – Take the family over to the Sunflowers Animal Farm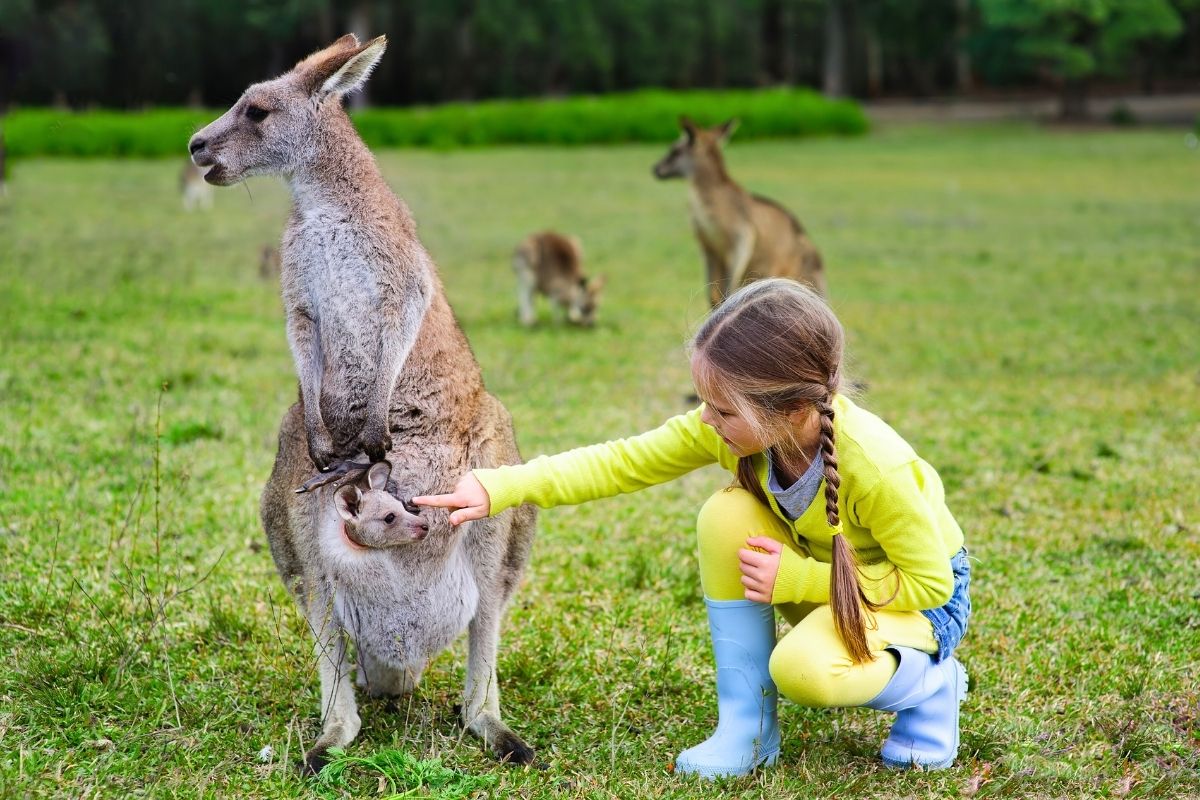 Found over in Ludlow, just 10 minutes north of Busselton, Sunflowers Animal Farm is a delightful family-friendly attraction that offers hands-on, interactive experiences with some of the most cuddly farm animals in the region!
All up, over 25 different species call this loving place home — farm animals like goats, sheep, guinea pigs, chickens, shetland ponies, and pigs; native wildlife like kangaroos and emus, and exotic birds like Pommy, the talking Long Billed Corella.
So long as you're gentle and follow the staff's instructions, you can pat, feed and interact with the furry and feathery residents as you please – a surefire hit for anyone travelling with kids in tow.
Hot tip: Time your visit to be on site at either 10am or 4pm – that's when visitors can bottle feed the adorable baby animals.
37 – Drive down to Augusta for an afternoon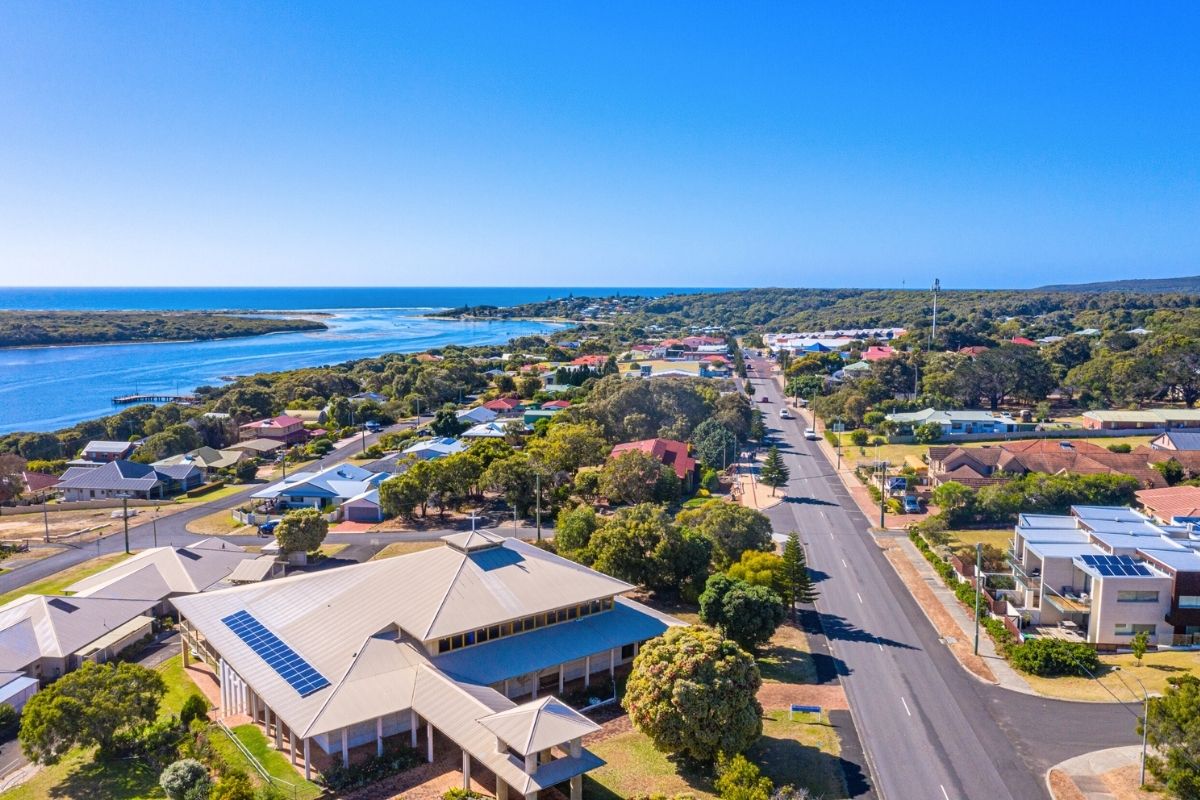 If you've already ticked off most of the fun things to do in Margaret River, then take a 40-minute scenic drive south to Augusta. This tiny hamlet was first charted in 1622 and officially established in 1830, nowadays it serves as a great gateway to the southern side of the Leeuwin-Naturaliste National Park, boasting a long list of tourist-friendly activities.
For starters, it's home to one of Australia's most famous lighthouses – Cape Leeuwin Lighthouse – which marks the spot where the Indian Ocean meets the Southern Ocean.
You can also explore some of its wilder areas with a guided tour, go fishing in Flinders Bay, kayak around the Hardy Inlet, pop into to Augusta Historical Museum for a quick history lesson, work on the tan at Deepdene Beach, or take a boat ride to spot rare dolphins and whales frolicking in their natural habitat.
Plus there's plenty of excellent local food and wine to sample too (look no further than The Colour Patch for seafood or Hamelin Bay Winery for a romantic dinner with drinks).
38 – Down a pint or two on a beer-tasting tour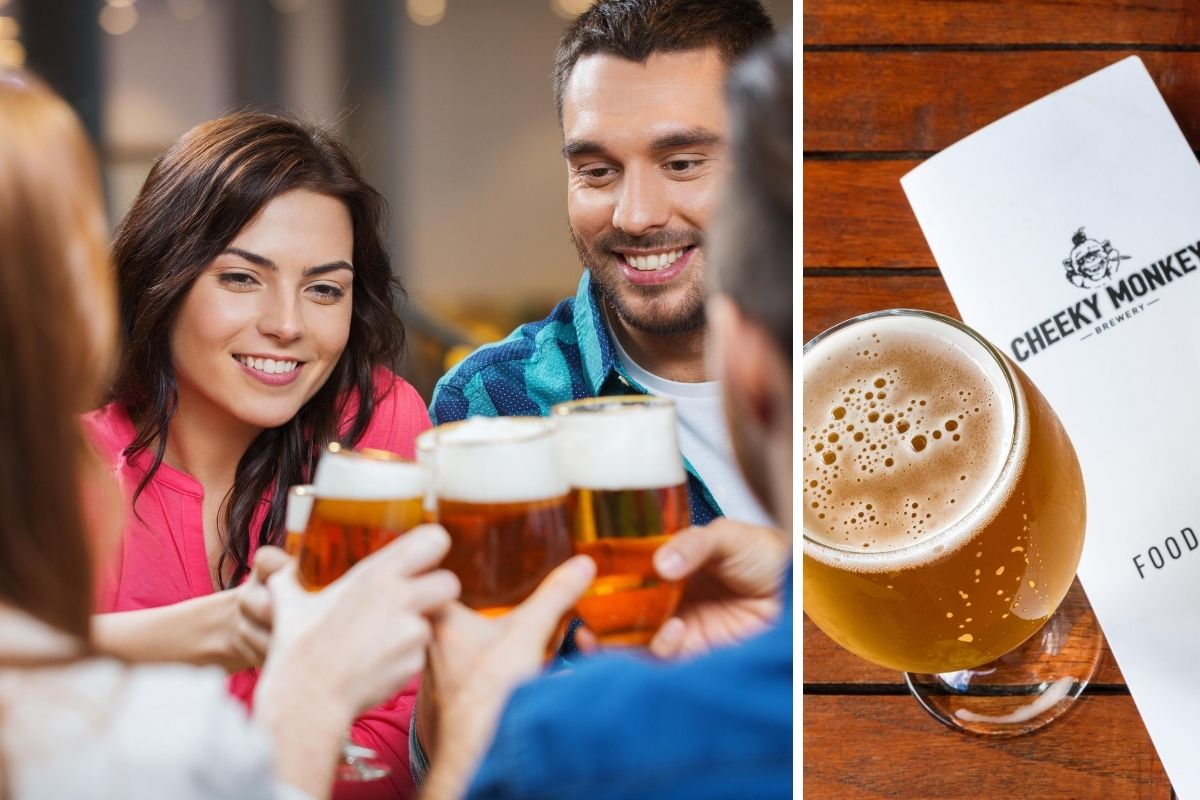 If the Aussies love anything as much as their beaches, it's their beer!
Whether you're downing a schooner at the Settler's Tavern, or slowly stumbling your way along the new 135km Craft Beer Trail, you'll have everything from lager and pale ales to stouts and ciders to throw down the gullet.
For some of the best local beers, stop off at the Eagle Bay microbrewery (try their flagship Kolsch or the quirky beer-ciber hybrid, the Sparkling Cider Ale) or the  Cheeky Monkey Brewing Co., which has two locations to choose from.
Still thirsty? Situated right on a lake, Black Brewing Co. (as part of the Caves Road Collective) sells itself as the ideal spot to bask in the summer sunshine, while the Bootleg Brewery, the oldest in the area, is renowned for its creative small-batch releases (which does down perfectly with the smokey wings).
But hey, who says you have to limit yourself to just one hoppy destination? Many travelers opt for a guided beer-tasting tour – with a designated driver, several brewery and winery stops, and a hearty lunch to boot, it's considered the best way to experience all the best brews Margaret River has to offer.
39 – Mix nature with relaxation at the Injidup Natural Spa
Formed after waves crashed against ancient granite rocks for thousands of years ongoing, Injidup Natural Spa has since become one of Mother Nature's most delightful – and rejuvenating – creations.
As the ocean's waves rush into a narrow cove, they fill a sunken rock pool, creating a tranquil and soothing spa-like experience. Visitors can wade into the saltwater pool, take a seat on one of the smooth rocks, and feel the gentle crashing waters massaging their bodies.
Of course, the stunning coastal surroundings add to the magic of the moment, making it one of the more romantic things to do in Margaret River for couples.
This natural wonder is nestled along the pristine coastline of the Margaret River region, not too far from the town of Yallingup.
40 – Take a scenic drive along caves road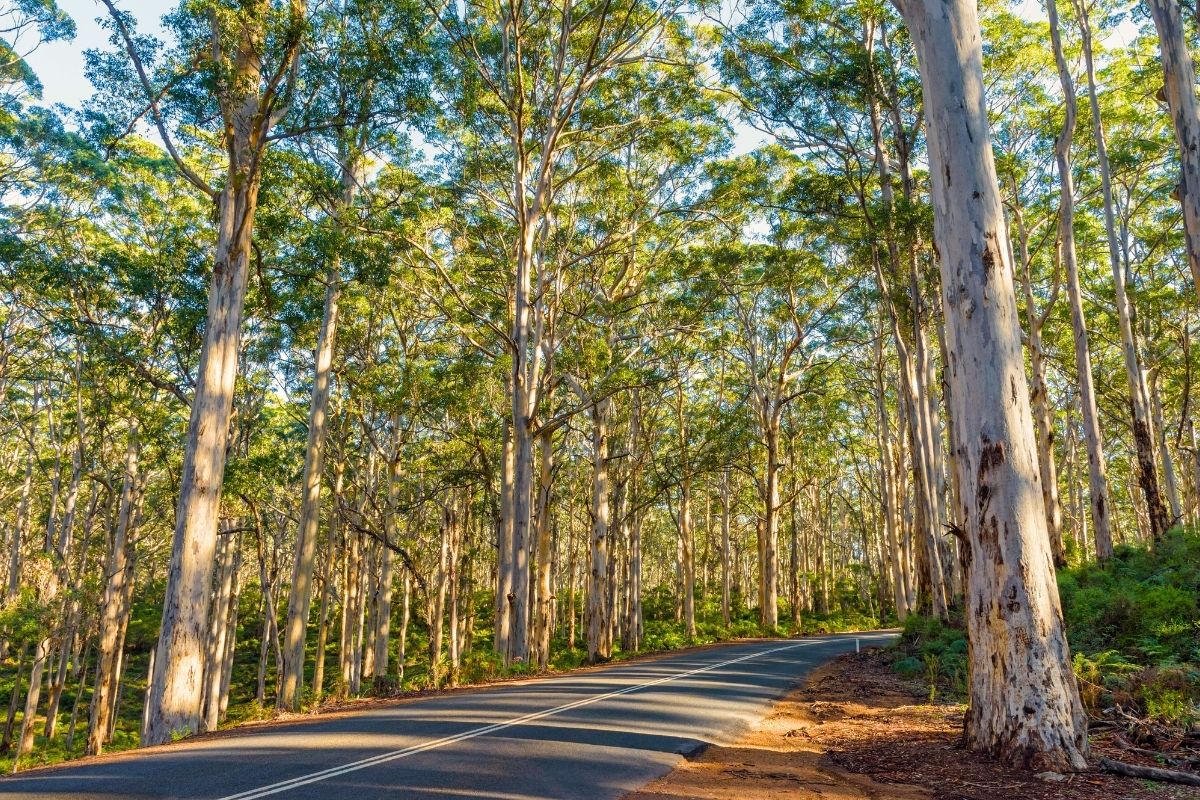 Get your road trip playlist ready, because Caves Road promises an unforgettable journey through some of the most breathtaking landscapes of the Margaret River region – scratch that, of the entire state!
This scenic drive stretches from Dunsborough in the north to Augusta in the south, passing through towns like Cowaramup, Karridale, and the wine-growing area of Wilyabrup.
As you'd expect from the name, the caves are a major highlight as well – Lake Cave, Jewel Cave, Mammoth Cave, and Ngilgi Cave are just a handful of the some 300 underground chambers waiting to be explored.
Other attractions include tall karri forests, limestone formations like the Injidup Natural Spa, local wineries, and stunning coastal viewpoints (arguably none better than the iconic Cape Leeuwin Lighthouse).
Convinced yet?
41 – Meet the animals, then grab lunch at the Meelup Farmhouse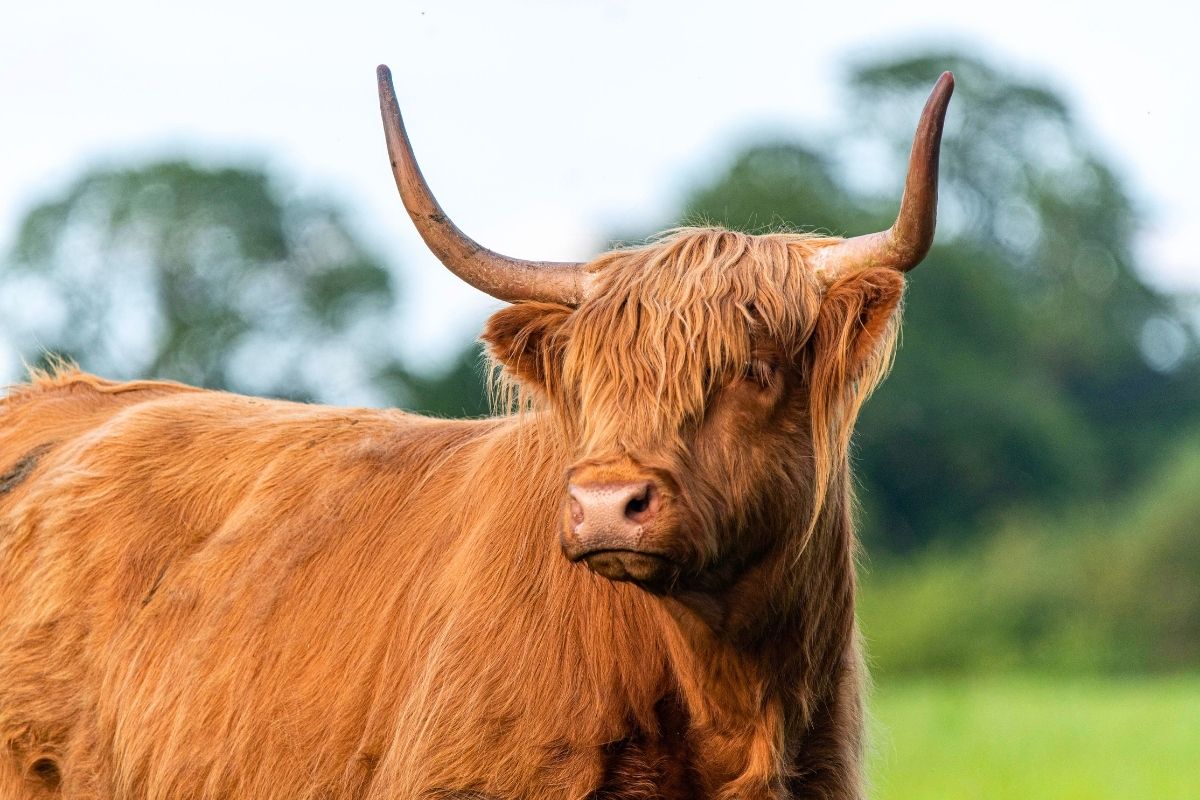 Alpacas, in Western Australia? Fair dinkum!
The Meelup Farmhouse is a delightful working farm located in the picturesque Meelup Valley, just a short drive north from the town of Dunsborough (en route to the Cape Naturaliste Lighthouse).
You can wander around the grounds, meeting the friendly bunch of alpacas, sheep, and chickens. But that's not what the venue is really about. In reality, the Farmhouse primarily serves as an eaterie – and a revered one at that!
The Meelup Farmhouse restaurant is rustic and charming, set under the shade of a lantern-lined veranda. But if you're after more of a garden party vibe, then Mila's Bar + Lawn is calling.
Or, ditch the tableware altogether and sit under the gum trees with one of the Farmhouse's carefully prepared picnic hampers. Regardless of which style tickles your fancy, make sure to stop into Meelup Dairy for a real fruit ice cream or milkshake treat.
42 – See what's on at the Margaret River HEART community centre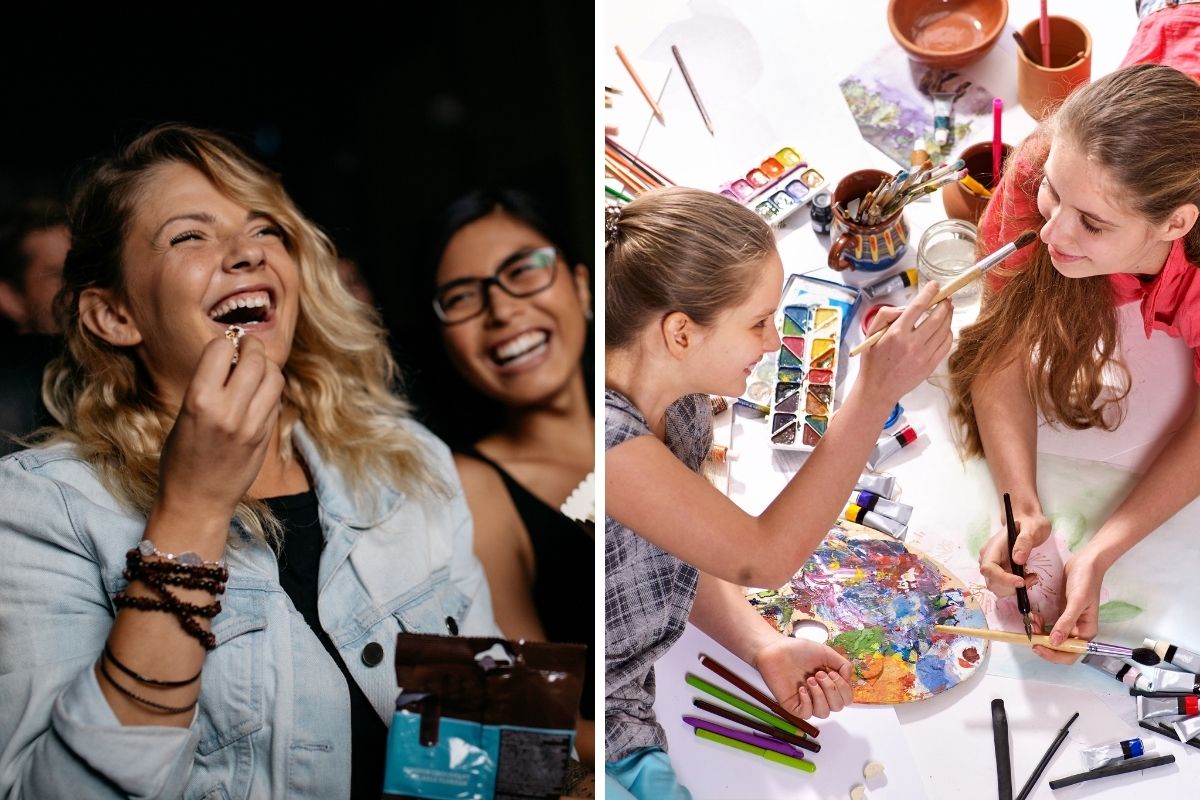 A recent addition to the Margaret River entertainment scene, the Margaret River HEART (Hub of Entertainment, Arts, and Regional Tourism) is a happening cultural precinct that shows off the region's wide range of artistic talents, with all kinds of community gatherings and events throughout the year.
Just a short 10-minute walk from Main Street, this architecturally striking facility plays host to comedy shows, musicals, plays, art exhibitions, concerts, opera nights, film festivals, workshops, new release movie nights, and everything in between – there's always something new on the cards, so just check the website to see what's on when you're in town.
43 – Learn about a mesmerising art form at the Melting Pot Glass Studio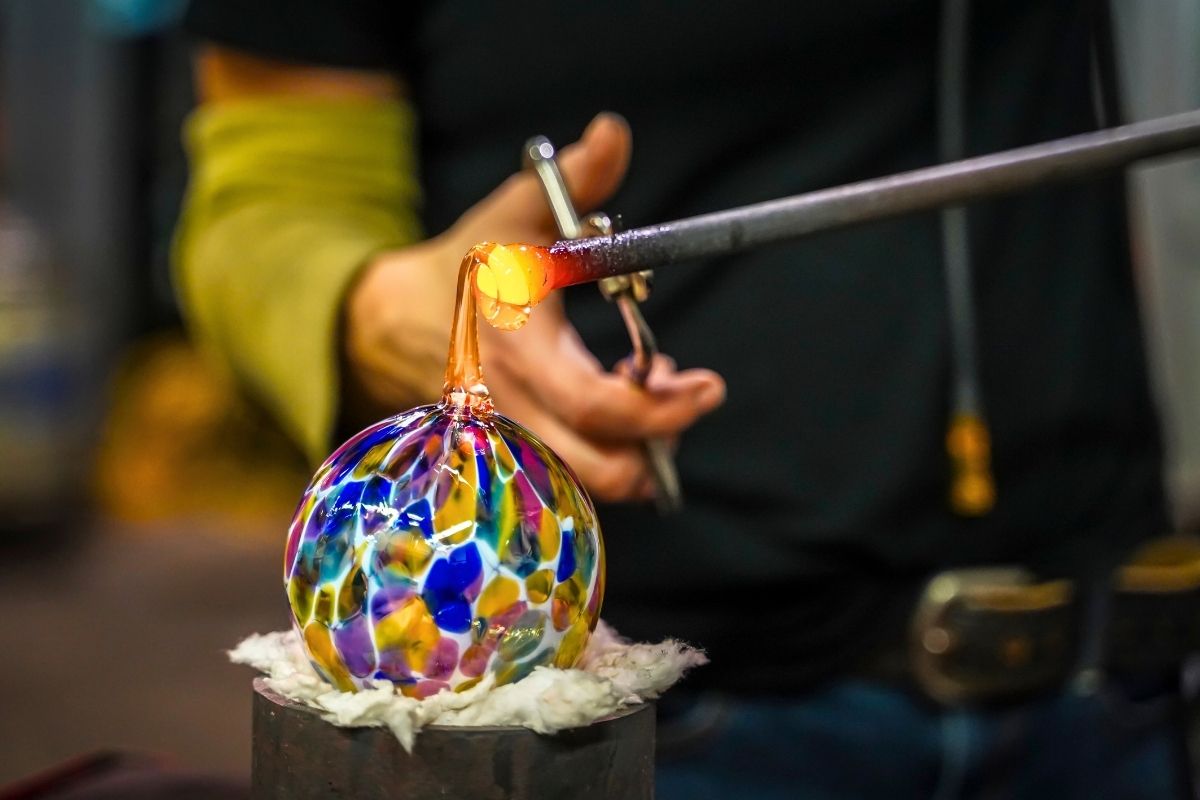 Fancy trying out a new hobby? Look no further than the Melting Pot Glass Studio, a creative haven where you can grasp the blowtorch (after some training, of course) and fully immerse yourself in the niche art of glassmaking.
Less than 10 minutes from Main Street by car, the studio is run by long-time and respected glassblower, Gerry Reilly, whose creations are on show at several galleries near and far.
Under the guidance of Gerry and his team, you can make your own bauble or create your own colourful stemless wine glass. Or, if you prefer to simply observe, you can always chime in for a half-hour glassmaking demonstration for just $5.
Either way, you'll learn the basic techniques of glassblowing, the history of the craft, and get to take home some gorgeous handmade pieces – unique artworks you won't find at a run-of-the-mill souvenir shop!
44 – Get a little buzzed on a distillery tour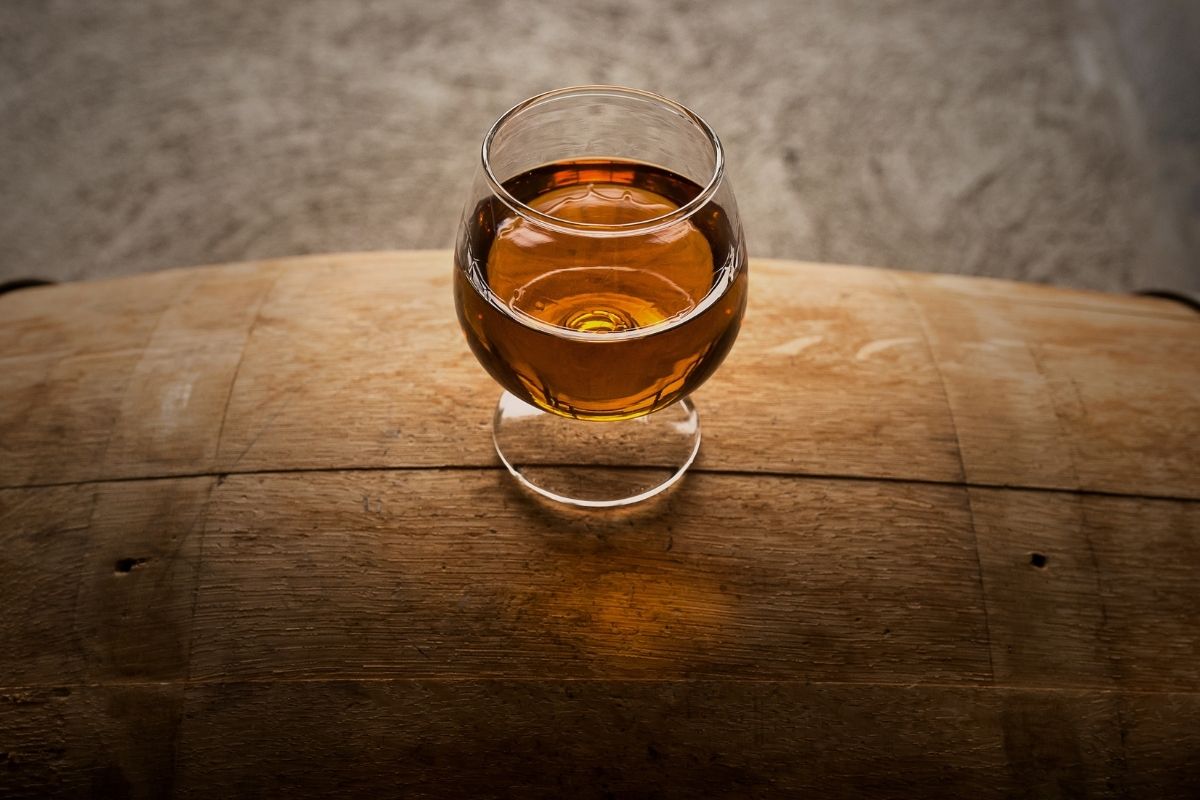 You've heard about the wineries – their reputations precede them – but let's not forget the rising stars of the Margaret River region: the distilleries. The Grove Distillery is one such gem – surrounded by stunning vineyards and rolling hills, this boutique distillery specialises in crafting premium spirits (rum, vodka, gin, absinthe, whiskey and liqueurs) using locally sourced ingredients.
You can join a distillery tour to see how James Reed (head distiller) and the team craft their various spirits, learn about the meticulous processes at hand, and sample your way through the different flavours with a tasting flight.
And that's just one of the many independent drinkmakers around town — West Winds Gin, Three Lily's, Dune Distilling, and the Margaret River Distilling Co. all put their own spin on the classic spirits, infusing local ingredients to create some truly unique flavours.
You can easily pop into the distilleries yourself, but if you don't want to worry about driving, why not book a guided tour? You'll get to visit multiple distillers (and usually wineries and breweries as well) around town without having to organise a thing yourself.
45 – Relax and unwind at Rotary Park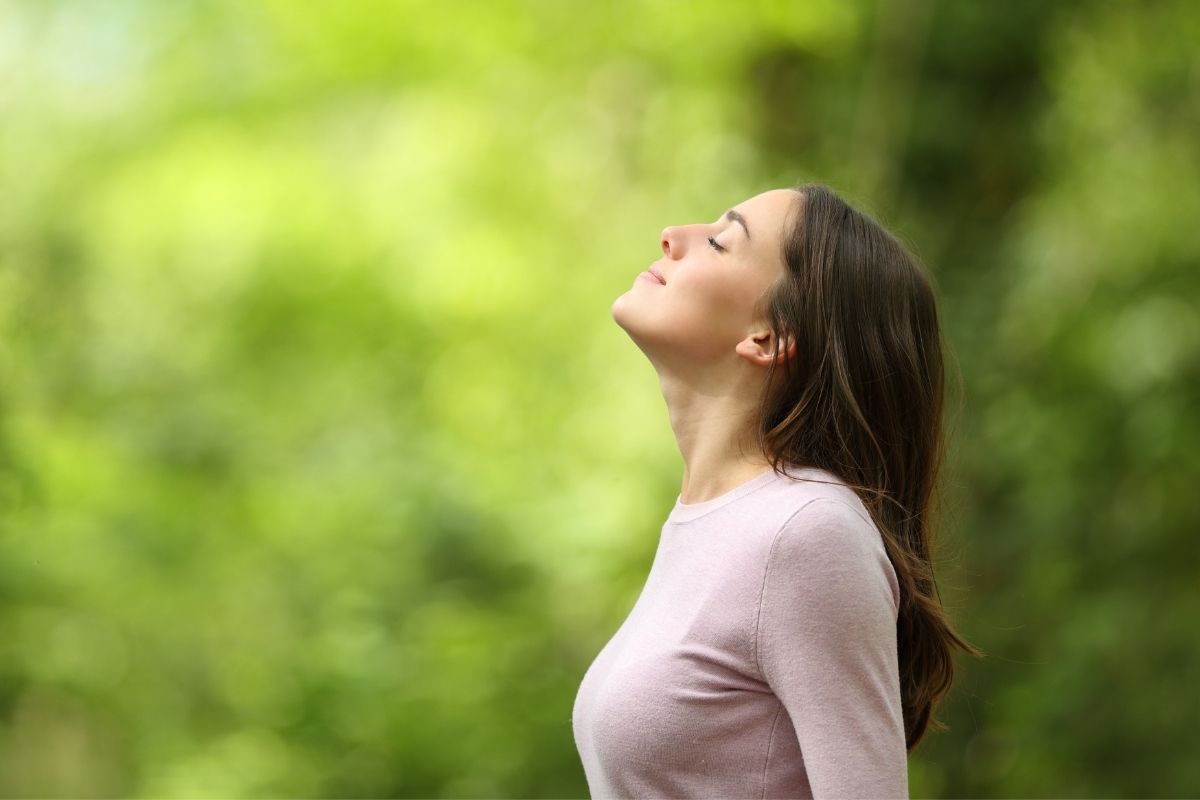 A relaxing slice of greenery that encompasses the Warperup Creek (a section of the actual Margaret River), Rotary Park is a wonderful spot for a peaceful escape into nature. Just a few minutes north of the Margaret River town, surrounded by towering Karri trees, you can find a tranquil spot to read a book, picnic or even take a dip.
If you fancy stretching the legs, the Rotary South Bank River Trail is an easy 2.4-kilometre stroll along the edge of the water. As you follow the path, you'll be greeted by the charming sight of ducks and native birds that call the creek home. The park's lush grassy areas are perfect for a family picnic or a lazy afternoon nap under the sun.
And, for all you history buffs looking for things to do in Margaret River, if you cross. footbridge over the river, you'll reach the Old Settlement (see #20) and Old Kate, a vintage steam locomotive that pays homage to the pioneers of the timber industry in the region.
46 – Visit the Dolphin Discovery Centre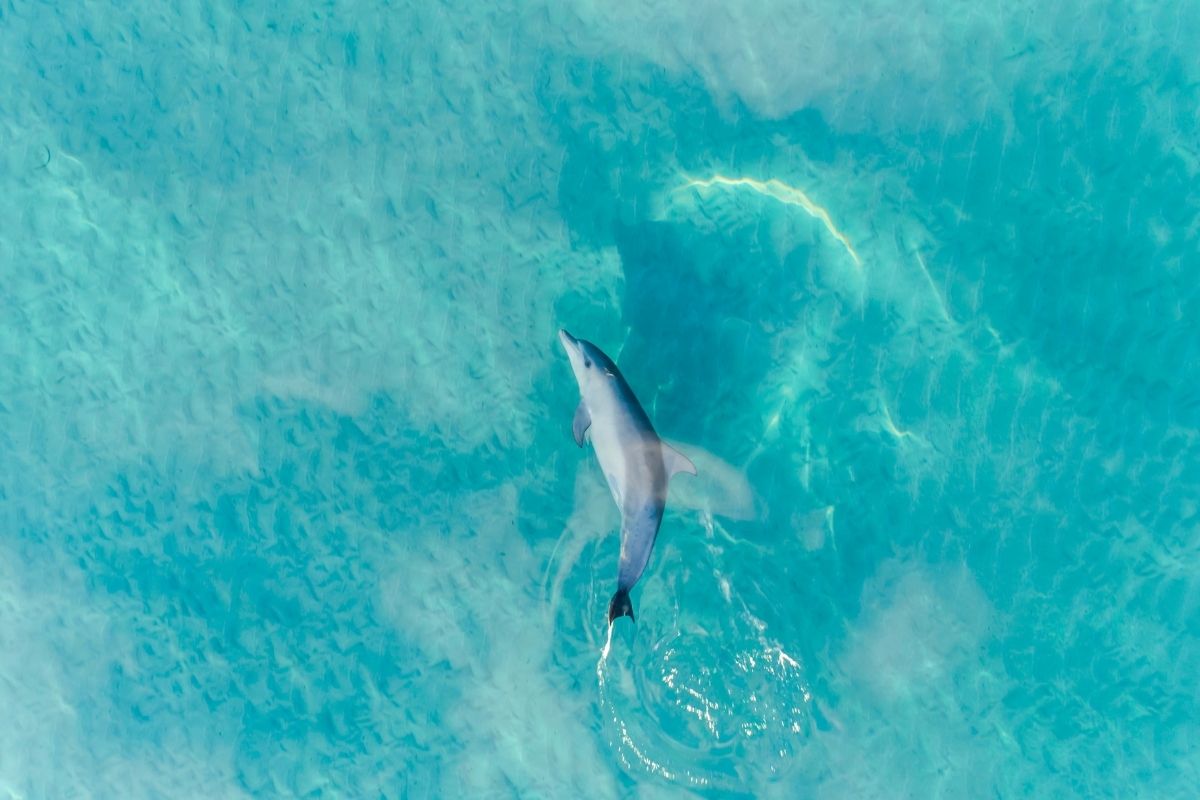 Situated on the shores of Koombana Bay, the Dolphin Discovery Centre is a highly respected marine attraction that lets you swim alongside mother nature's most playful sea creatures.
Heavily interactive, as well as educational, the waterfront Interpretive Centre offers curious visitors the chance to get up close to the local marine life (in the Beach Interaction Zone), learn all about them during feedings and presentations, and understand the different habitats in both freshwater rivers and offshore reefs.
But for the best experience, venture away from the shore, into the dolphin's natural habitat through one of the Centre's guided dolphin eco-tours. You'll hop on a small cruise ship to venture out into the ocean, where you'll have the chance to watch dolphins breach the surface and admire the view of the shoreline at the same time.
And, for something unforgettable, the centre also runs a 3-hour swimming with dolphins program, where you'll get a chance to snorkel in the open waters of Koombana Bay.
47 – Challenge the family to a game of mini golf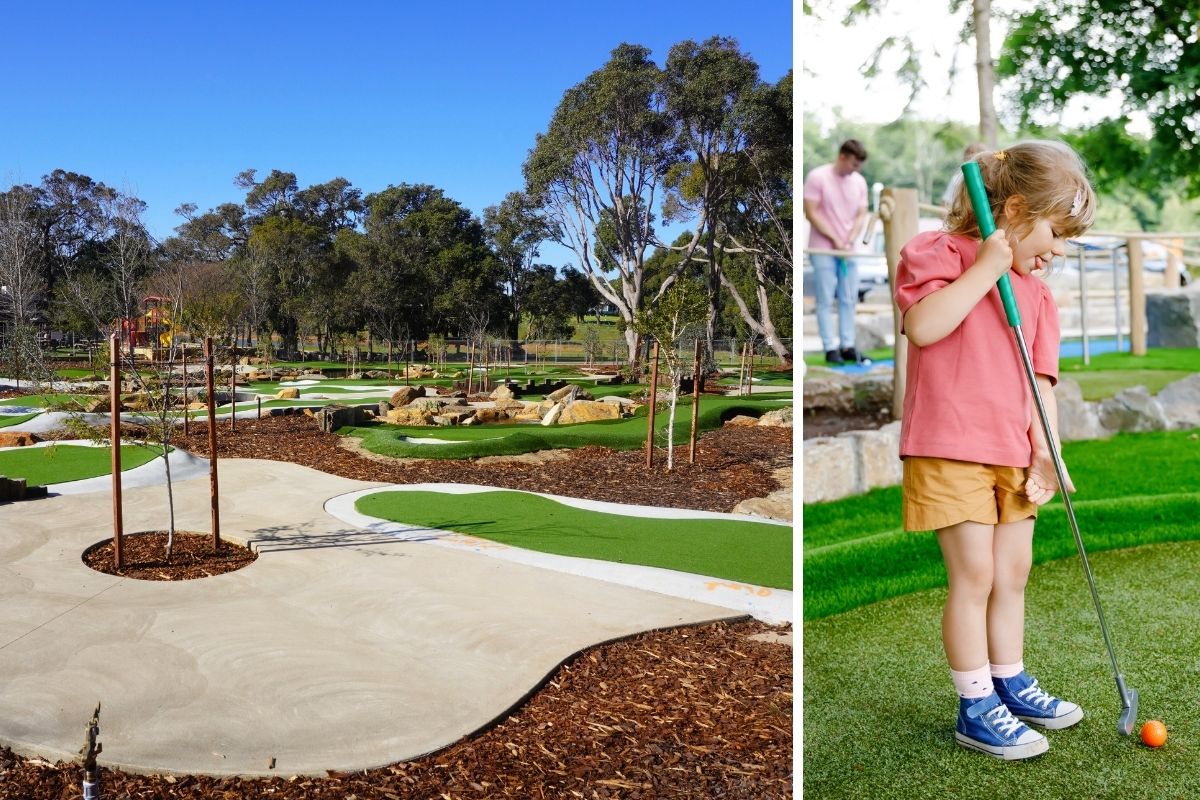 A beloved family pastime, mini golf brings out the friendly competition in all of us.
Being a family-friendly destination, the Margaret River region has some top-notch mini-golf courses that promise a delightful experience for visitors of all ages.
The Yallingup Maze & Mini golf is a crowd favourite, where you can explore the twists and turns of the maze before testing your putting skills on the mini golf course. The award-winning holes have been designed around a central water feature with six cascading waterfalls – but don't worry, the balls float and are easy (and fun) to retrieve.
Golf Gardens is another fantastic option, boasting beautifully landscaped grounds and 18 challenging holes on its Supa Putt course – surrounded. by bamboo and fruit gardens, the setting is a lovely talking point too.
Then there's Amaze'n Margaret River (see #10), whose 18-hole putt-putt course is complemented by a giant hedge maze, outdoor games and a wonderful picnic setting.
Whichever mini golf course you choose, it's guaranteed to be a great day out.
48 – Grab a coffee with a view at the White Elephant Cafe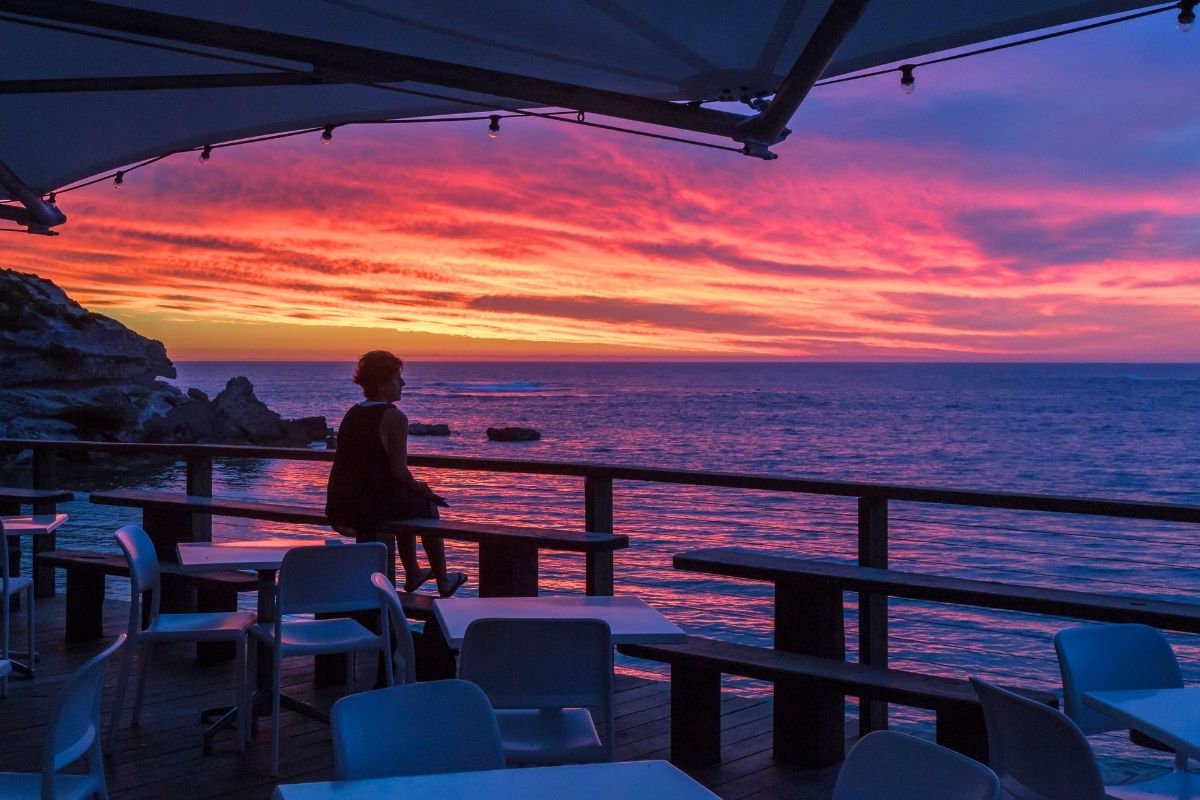 Charming, cozy, and with a killer view over Gnarabup Beach, the White Elephant Cafe is a quintessential Margaret River dining destination that captures the essence of the region's coastal charm. A mere stone's throw from the crystal-clear waters, this beachfront cafe offers a laid-back ambiance and delicious cuisine to match. And whether you choose to sit indoors or on the sun-drenched deck, the panoramic views of the Indian Ocean are a breathtaking backdrop for your meal.
As for the menu, it features an array of tantalising dishes for breakfast and lunch, including fish and chips, gourmet burgers, and delectable vegetarian and gluten-free options. Pair your meal with a selection of coffee roasted by Margaret River Roasting Company, a 100% organic smoothie (the Banana Caramello is to die for) or a refreshing and creamy milkshake
Open till about 3pm, the cafe is ideal for breakfast or lunch between swims.
49 – Book tickets for the Cabin Fever Festival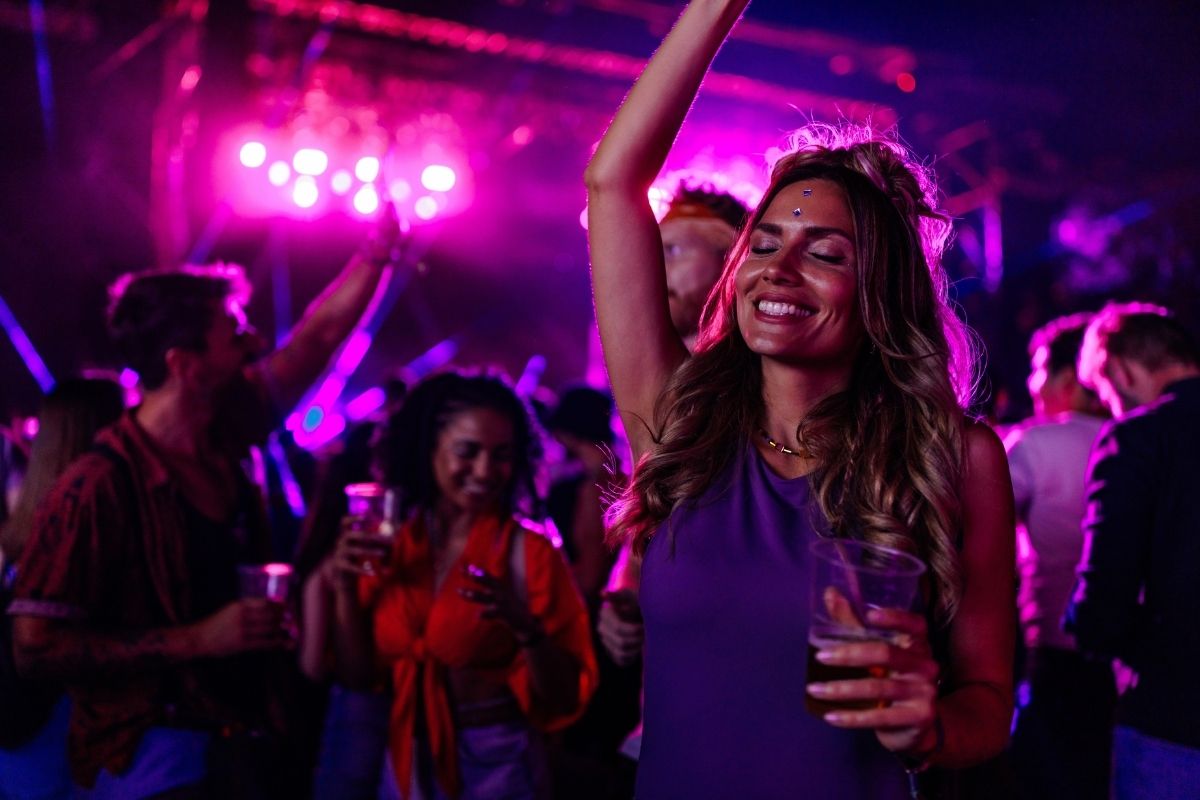 Every year, in the middle of winter (which, in Western Australia, is more light jumper than heavy coat weather), Margaret River plays host to one of the country's most popular festivals: Cabin Fever.
Spanning a week and a half through mid-July, the culture-filled event brings together the very best in music, art, and food from across the region — all up, more than 50 different events are taking place, happening from Busselton down to Margaret River town and everywhere in between.
The lineup of events for Cabin Fever changes every year, but it always features a mix of local talent in all forms; from the hottest up-and-coming names in music to drag theater shows and educational workshops.
But it's not just one-way entertainment; there are so many interactive, immersive things to do here too: from beer tastings to food truck meetups, cheese toastie battles, sip and paint classes, winery walkabouts, European wine meet-ups, mariachi dance parties, whisky tastings, and plenty of mulled wine by the fire, this festival has something for everyone.
Cabin Fever is also a great opportunity to explore Margaret River's burgeoning food scene — there are plenty of gourmet food trucks and special restaurant events too.
Be quick though, several of the events get sold out in advance, so make sure to check the website and book your tickets.
50 – Join a locally-led wine tour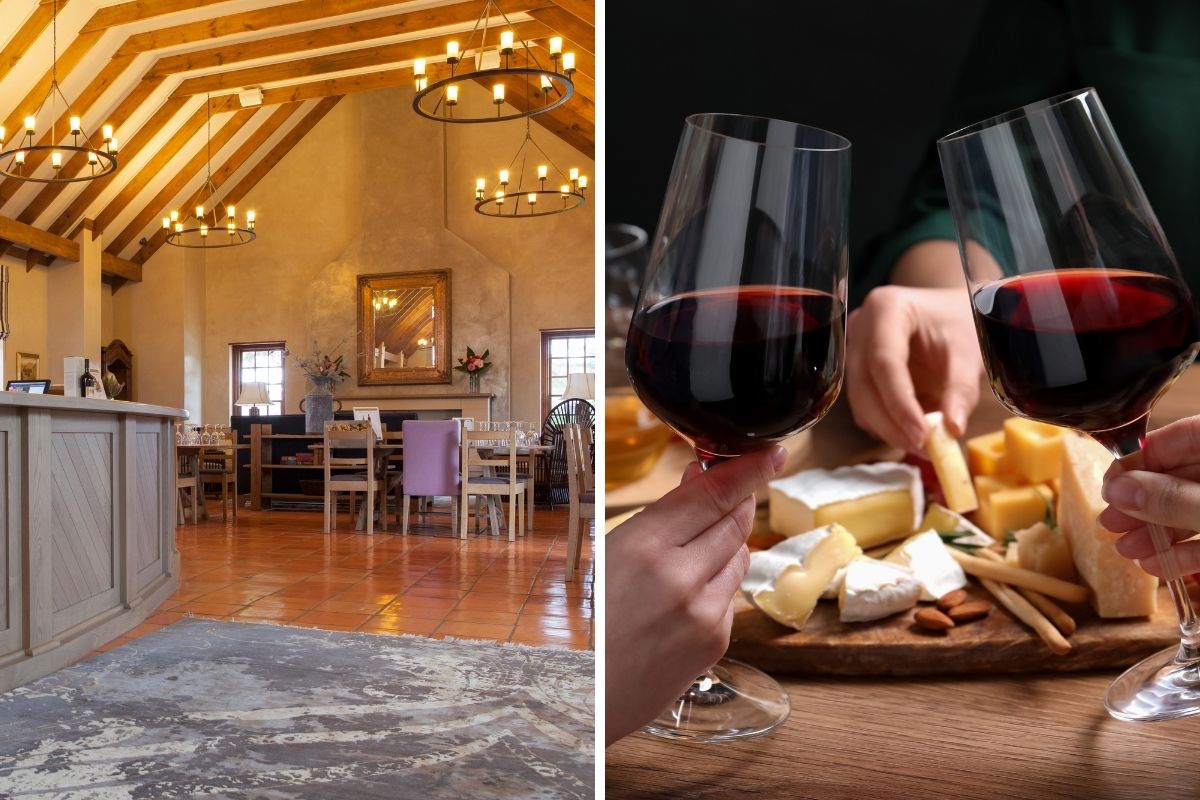 As a region synonymous with wine and gourmet food, Margaret River has plenty of opportunities for sipping and sampling. With over 200 wineries scattered across the area, which collectively produce more than 25% of Australia's premium wine, it's easy to get overwhelmed by all the top-tier choices — unless you go on a tour.
With a designated driver taken care of; a friendly, local guide leading the way; and the chance to stop off at chocolatiers, breweries, and coffee roasteries in between wineries, these guided tours are a great way to explore some of the region's best vineyards, learn about different varieties, and taste some of the area's most iconic blends.
Take your pick between half-day and full-day tours, or opt for a combination tour that also includes kayaking, biking, spelunking in Margaret River's famous caves, or even a helicopter ride.
Prefer to visit independently? Then take note: both the Leeuwin Estate and Voyager Estate are must-visits. Then there's Passel Estate, Clairault Streicker, Brown Hill Estate, Vasse Felix, Cullen Wines, Moss Wood (by appointment only) and Victory Point Wines — all iconic wineries in the region. So whatever your preference, you'll find it in Margaret River!
51 – Grab the popcorn for a night at an outdoor cinema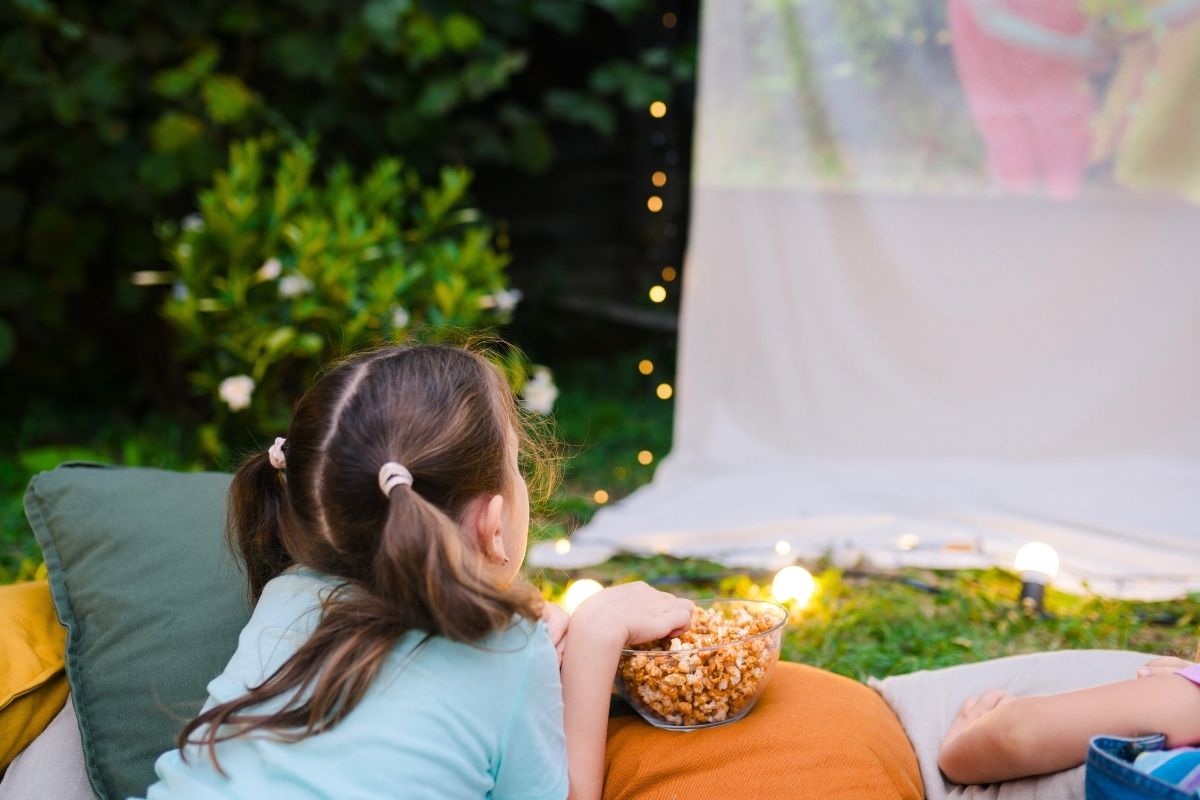 Looking for things to do in Margaret River after the sun goes down? Then, when the weather's balmy and the latest blockbuster releases catch your eye, why not venture down to one of the region's outdoor cinemas?
If you don't happen to be in town during the Festival of Busselton – which takes place in January, with movie screenings running every Monday at the Busselton Foreshore and every Thursday at the Dunsborough Playing Fields for a mere gold coin donation – then take your pick between the Lentedal outdoor movies in Yallingup and the open-air Cape Mentelle cinema.
The Lentedal film season runs from December through to March, with films kicking off between 7.30 and 8pm. Simply bring your own picnic rug or deck chair, grab a wine from the cellar door and a woodfired pizza from the on-site cafe, and enjoy the show!
Meanwhile, Cape Mentelle's season is shorter – from mid-December to the end of January. However, with live music to accompany the previews, rentable beanbeds, food trucks on site, and a fully stocked bar (featuring world-class Margaret River wine, of course), it's become the most famous outdoor cinema in the region for a very good reason.
52 – Eat your way through the region's best restaurants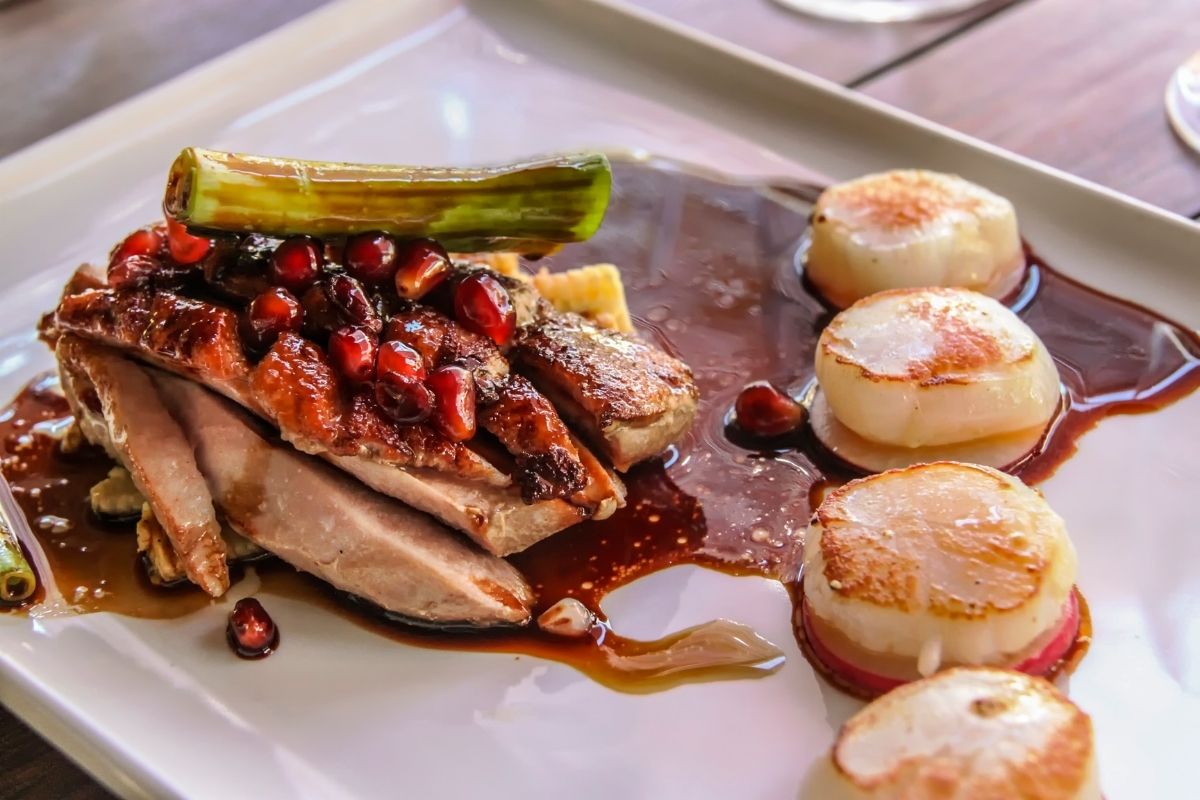 An absolute haven for foodies, Margaret River is home to a smorgasbord of top-notch restaurants. Whether you're looking for a cheap but delicious takeaway, a family-friendly cafe, or a fancy fine-dining experience, you'll find it in the Margaret River region.
On the more casual side of things, try Governor's Providore for some amazing woodfired pizzas and homemade pasta; The White Elephant Beach Cafe near Prevelly for brunch with a view; or the Margaret River Bakery, where you can sample some of the region's best pastries and sandwiches.
When it comes to fine dining, don't miss out on Vasse Felix – renowned for pairing vines and rustic charm – or Rustico At Hayshed Hill, whose five-course chef's menu is as fresh as it is imaginative.
And for something really special, book a table at Cullen Wines – their multi-course tasting menu showcases the best that Margaret River has to offer in terms of produce and wine.
Staying in Margaret River town? Settler's Tavern serves up hearty pub meals, Miki's Open Kitchen serves up some of the best Japanese food in the state (crafted by award-winning chef Mikihito Nagai), and Morries is a cosy tapas locale ideal for a romantic date night.
So, feeling hungry yet?
53 – Hop between the area's best bars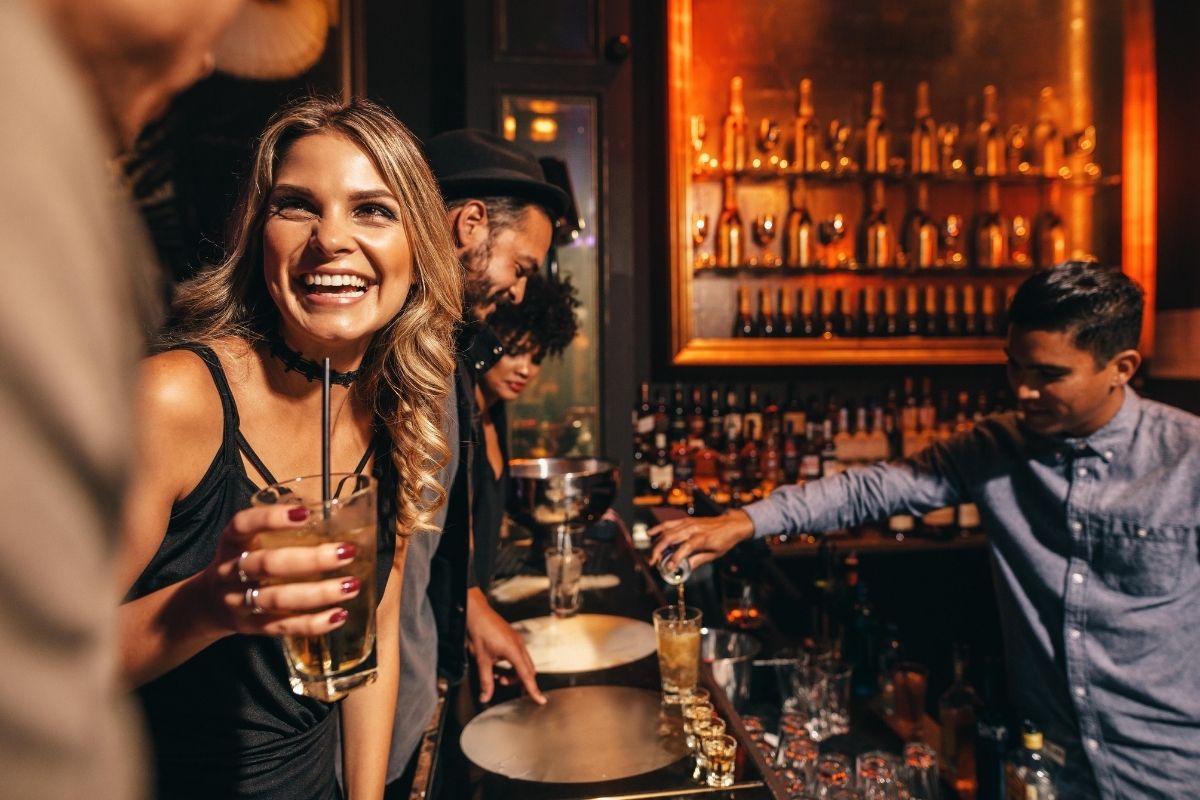 As a place that's home to hundreds of wineries and dozens of breweries and distilleries, it's no surprise that the Margaret River region is also a hot spot for bars.
For craft beer lovers, the must-visit spots are Colonial Brewing Co, Eagle Bay Brewery and Cheeky Monkey Brewing Company – all of which have delicious food menus and inviting outdoor seating areas. At Margaret River Distilling Co. (which sits conveniently opposite the Margaret River Brewhouse), you can sample gin, vodka or whiskey made from locally-grown ingredients.
Meanwhile, if you're after a sophisticated cocktail bar experience, check out Yonder or Rhum Burgundy, or Pearl's Bar – all in the heart of Margs town. And for a delectable dinner with drinks, Morries is your charming go-to.
For something more low-key, Settlers Tavern is the pub of choice in town. With live gigs, pool tables and a huge beer garden, it's the perfect spot for an evening out with friends.
For more pub vibes, Occy's Dunsborough is a great shout, while The Goose Beach Bar + Kitchen in nearby Busselton is hard to beat for seaside views, perched right on the sand.
So grab yourself a drink and cheers to Margaret River!
Hot tip: Try something different and take a tour of the local craft breweries and distilleries. Many have onsite bars where you can sample their products straight from the source! This way, you don't have to worry about who's gonna be the deso.
Where to stay in Margaret River?
Margaret River isn't just a town, it encompasses an entire region overflowing with diverse destinations – rolling vineyards, sun-kissed coastlines, and charming traditional towns. Let's break it up into areas to make it easier for you to make a decision of where to stay in Margaret River:
The northernmost stretch of Margaret River's coastline, Busselton is a bustling beach town known for its sun-drenched beaches, the iconic Busselton Jetty – the longest wooden jetty in the Southern Hemisphere – and bustling markets. The Tree Chalets are rustic and charming, while The Sebel has all the amenities you could want, with on-site pools, in-room baths and a location minutes from the sand.
For something extra fancy, the 5-star Aqua Resort has direct beach access, while the Broadwater Resort and The Observatory Guesthouse dish up spectacular views across Geographe Bay.
A little further west, Dunsborough is a more laidback beach town whose white sand beaches and stunning views make it an ideal destination for families. The Dunsborough Beach Cottages offers comfortable, affordable rooms and apartments, while the Pullman Bunker Bay Resort has luxurious villas right in front of the beach.
Meanwhile, Injidup Spa Retreat has stunning views out to the Indian Ocean, perfect for those wanting to spend their days being pampered and watching the sunset. Or, if you want to stay on an actual winery, the Empire Retreat and Spa is hard to beat.
Situated at the southern end of the Margaret River region, Augusta is a small town with big appeal – from its spectacular views of Cape Leeuwin lighthouse to its famous surfing breaks. If you're on a budget, the Augusta Hotel Motel is a good choice for couples or small families. For something a bit different, the Boogaloo Camp glamping experience is certainly one for the bucket list.
The bustling Margaret River Town is home to a great selection of restaurants, cafes and bars, as well as galleries, shops and boutiques. It's also the perfect base for exploring the region's wineries and tasting some of Australia's finest wines. But where to stay?
The Heritage Trail Lodge boasts forest views and spa baths; Prideau's sits smack-bang in the middle of town, and Bridgefield B&B promises excellent bang for your buck.
Where to go next?
Margaret River is a cacophony of activities, no matter what your interests. But, when it comes to fun things to do in Western Australia, it's only the very tip of the iceberg.
If you're staying in Perth, you can take a multi-day trip down to Margaret River, or venture north to Kalbarri National Park, toward Exmouth and the Ningaloo Reef, or (if you're prepared for days' worth of road-tripping) Broome.
Within a few hour flight, you've got Melbourne, one of the world's most cosmopolitan cities where the sport, coffee and art scenes are second to none; Sydney, the poster child of the Land Down Under with its iconic Harbour Bridge and Opera House; and Adelaide, the heavily underrated Festival City.
On the opposite corner of the country, Cairns is the gateway to the Great Barrier Reef, while the nearby Gold Coast and Sunshine Coast are both excellent beach-side destinations. And these are just a handful of the best places to visit in Australia.
Final thoughts
Well, that's a wrap. We hope you've enjoyed our list of fun things to do in Margaret River, Australia.
From the Margaret River Mouth Beach and Mammoth Cave, to wineries and wildlife sanctuaries – this region is truly unique, and undeniably worth the trek.
Is there anything you'd like to add to the list? Leave your thoughts in the comments below.
As always, happy travels!