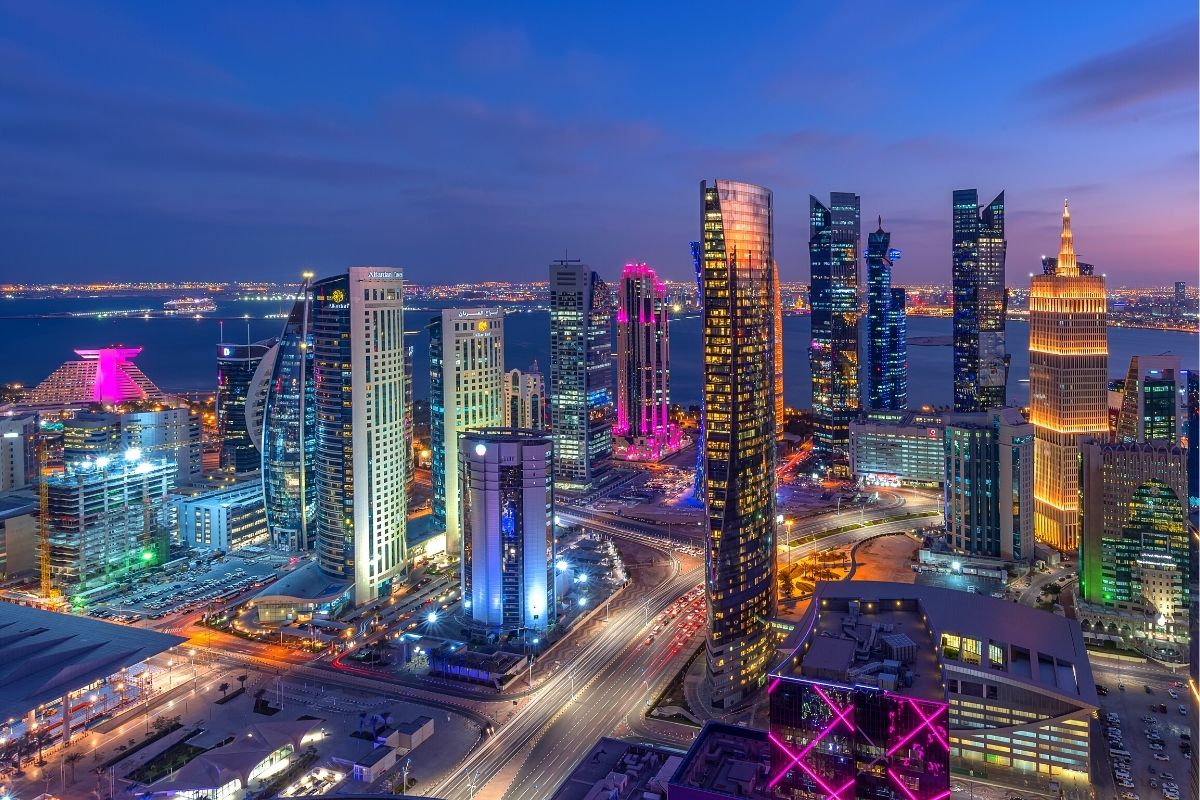 Host of the upcoming 2022 FIFA World Cup Games, Doha, Qatar is the city where ancient tradition and modern amenities come together to illustrate its past, gain an appreciation for the present, and look forward to its future. Continuously renovating and improving, the capital of Qatar is a destination to keep a close eye on.
Thanks to its rich supply of petrol, Qatar as a whole has experienced a somewhat "rags to riches" story, as it was once considered one of the most impoverished countries in the world, to now holding the remarkable title of being one of the wealthiest in the world.
A visit to Doha is set to offer its visitors a true mix of modern luxuries and technological advancements, with the presence of a strong cultural and traditional foundation that is felt the moment you land at the award-winning and modern Hamad International Airport.
Holding the honor of hosting the 2022 FIFA World Cup this November, the city of Doha has been busy renovating the city, equipping it with better comforts and services, and safety precautions while adding many more events and activities to do before and after the games commence.
Let's get inspired and take a look at 63 fun & unusual things to do in Doha.
1 – Dive deep into the Islamic world at the Museum of Islamic Art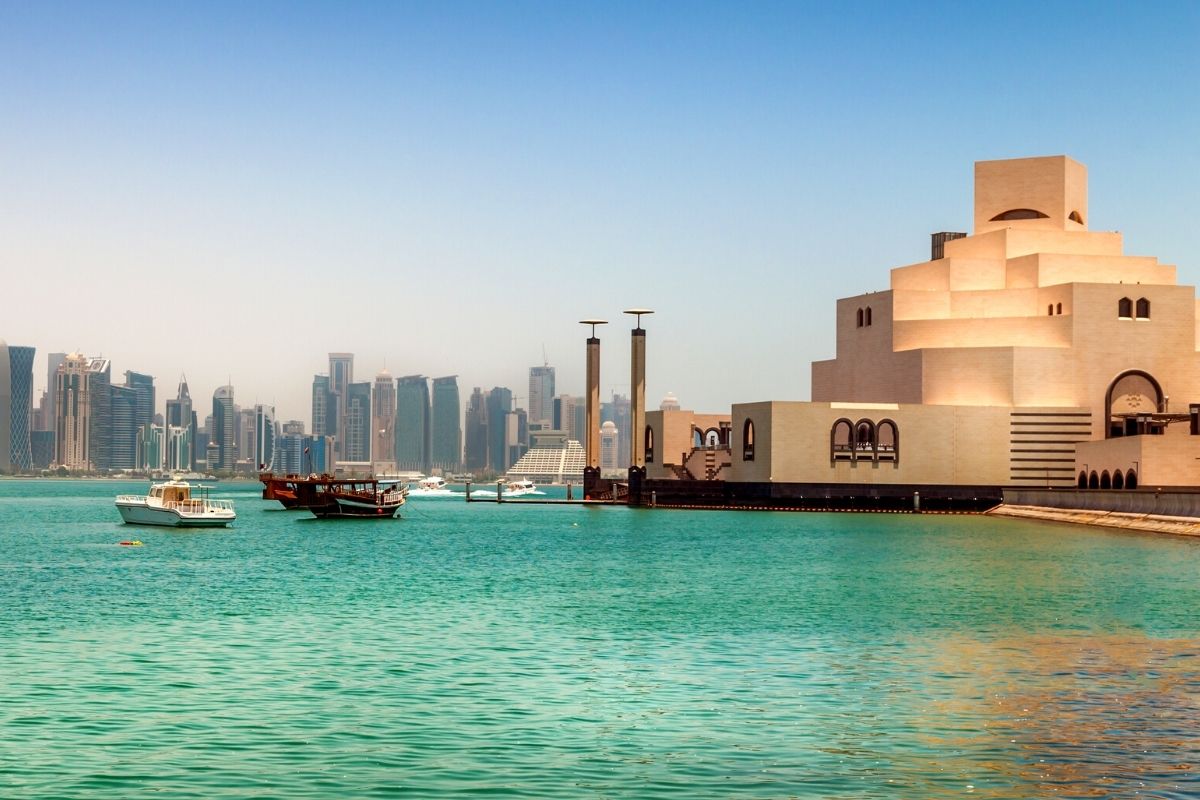 Cataloged as the best Islamic art museum in the world, the Museum of Islamic Art (MIA) showcases an exterior facade that mimics a mosque and is painted in a delicate yet strategic cream color to change the landscape as well as change its shade and tone throughout the day as the sun moves.
The inside of the museum houses a variety of Islam relics, from glassware to ceramics, metalwork, jewelry, textiles, and manuscripts located in the prestigious library, all placed within the 5 story building.
Enter the MIA and absorb its attractive interior architecture of geometric patterns, and views of the surrounding area including the bay from its floor-to-ceiling windows.
Though at the time of writing this post, the museum is currently closed due to renovations and preparations for the FIFA World Cup, by the time the games begin, however, the museum will open back up again and better than ever. The entrance is free.
2 – Stroll like a millionaire at The Pearl-Qatar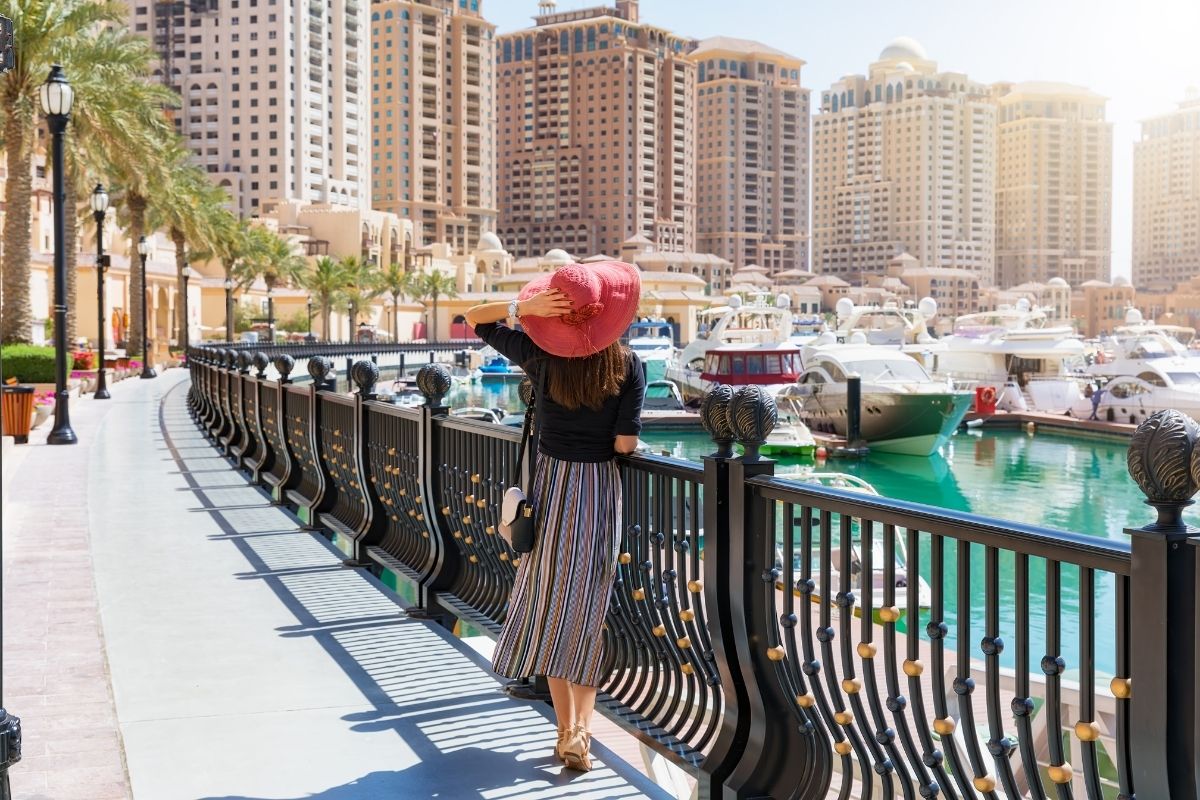 The Pearl-Qatar is a man-made miracle to many, as it is an artificial island that has developed into one of the most luxurious areas of downtown Doha.
The Pear-Qatar is also multiple award-winning artificial island for its incredible marina design, as well as for having the longest walkway in the world. Lined with incredible dining, shopping, and leisure activities, strolling along the walkway is one of the favorite pastimes of both locals and travelers.
Easily accessible, the best way to experience The Pearl-Qatar is either by exploring on your own or by booking a Doha city tour that will include not only a walk-through but also a detailed explanation of the unbelievable history of the city and progression thus far.
It's estimated that approximately 15 million visitors flock to The Pearl-Qatar every year, taking in the sights, including the sky-high new residential developments and yacht-filled marina offering a taste for true luxury and modernity.
3 – Wander around the historic Souq Waqif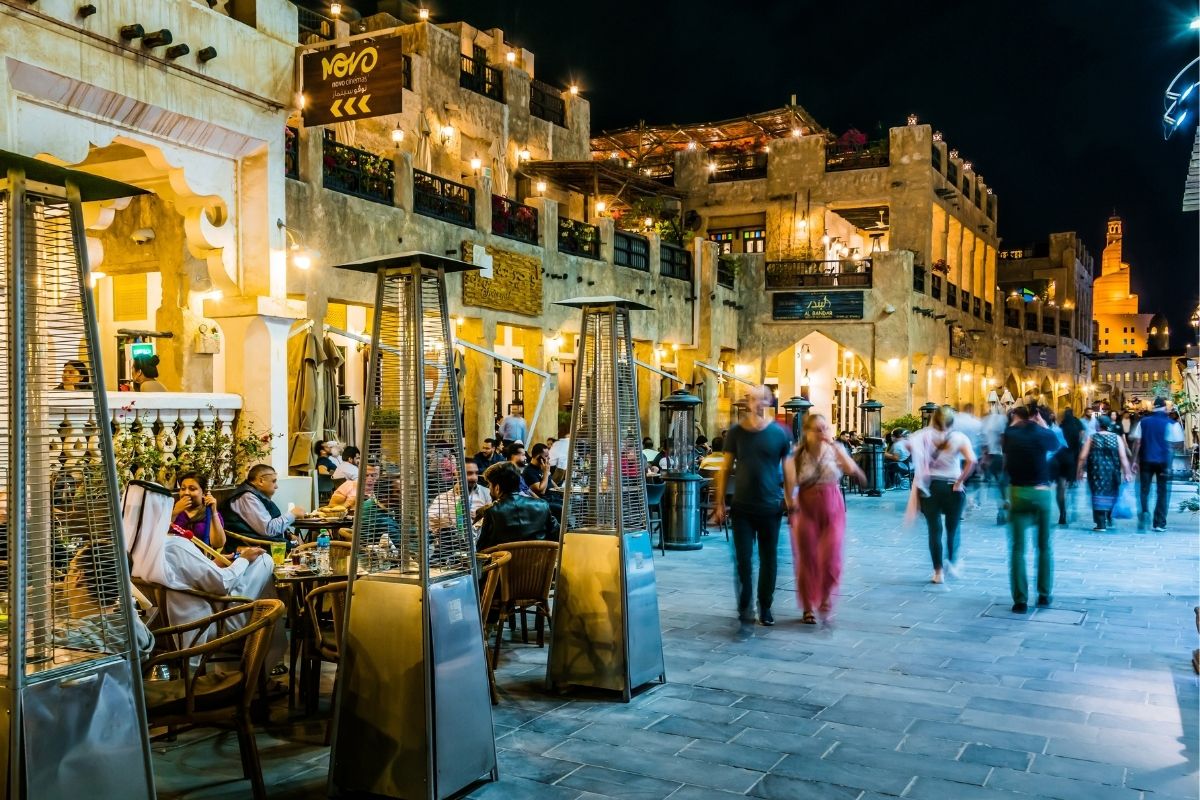 Suffering a fire in 2003, the historic center of Doha, Souq Waqif, has been rebuilt and reconstructed to emulate its cultural roots in architecture, customs, and traditions. Even before the fire, some of the original buildings date as far back as 100 years old.
The Souq Waqif is the place where everything and everyone convenes throughout the day. Filled with tons to do, from exploring markets to admiring the traditional architecture, a walking tour through Souq Waqif is surely one of the best activities to do to get a taste of the local history.
Stroll through the winding roads, and have a delicious meal at one of the many top-rated restaurants in Souq Waqif, or walk through the market and observe the abundance of items sold, from fabrics and textiles to shisha, spices, to even live animals such as birds and horses.
The best time to visit is in the mid-morning when there aren't many people.
4 – Admire Doha's skyline from a Dhow boat cruise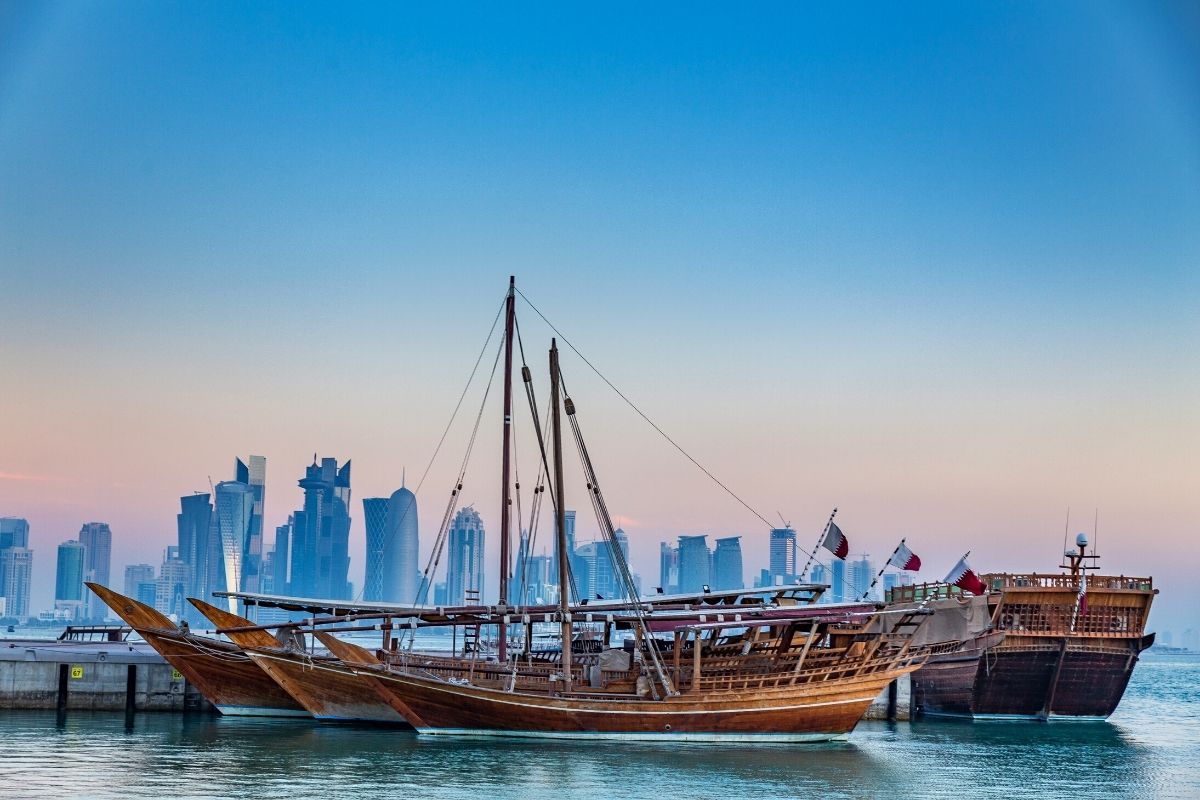 Step aboard a traditional Qatari boat, and sail away to take in incredible sights you can only see via boats such as the Al Safiya Island, and the city skyline from the Arabian Gulf.
Offering multiple different experiences on board, visitors can take a 2-hour day tour which picks them up at Porto Arabia harbor and includes fun activities like swimming opportunities and even fun karaoke. Other ride experiences include a 3-4 hour sunset boat experience with dinner, drinks, entertainment, and music included.
One of the main attractions of this experience is the boat used, as it was utilized historically by fishermen and has been crafted using local wood and boat-making traditions.
Today, visitors can come aboard, and take in the stunning views of the sun's light, radiating onto the modern buildings, as well as appreciate the modern developments of Doha.
The price of the boat ride includes first-aid services, life jackets, and other important safety services.
5 – Experience a desert safari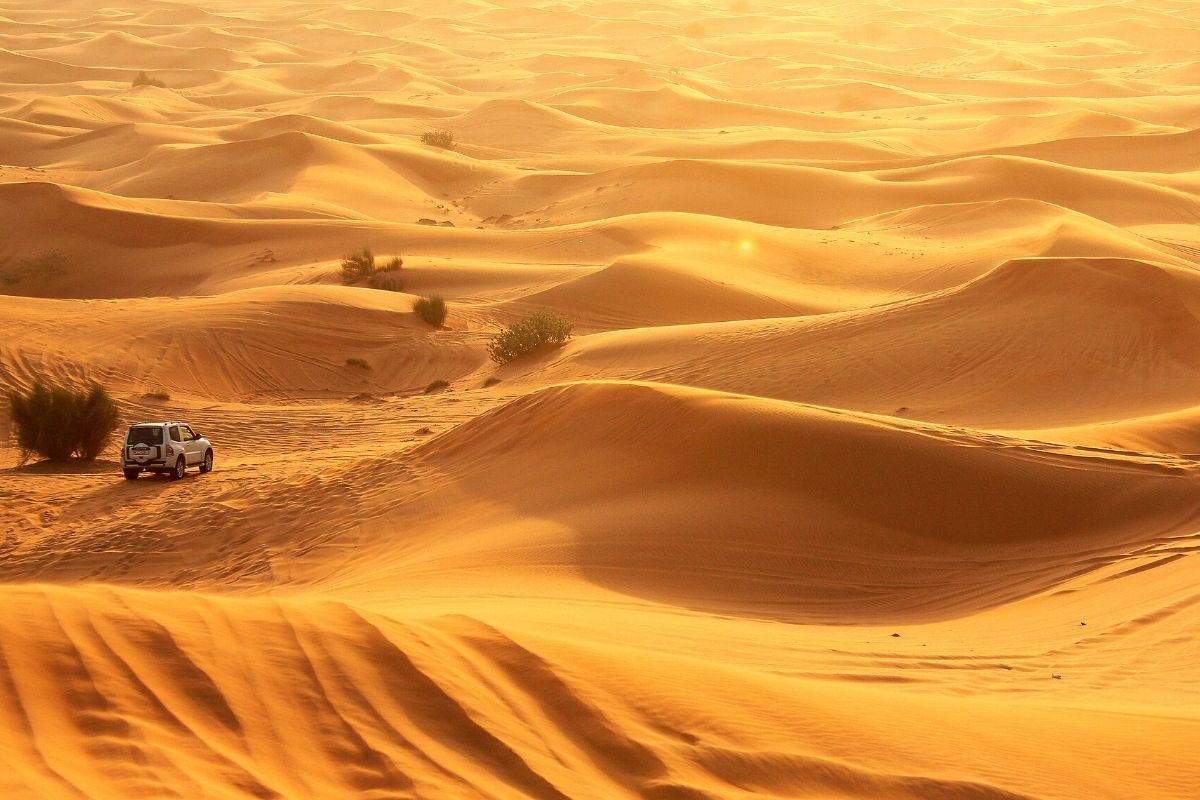 Explore the fantastic sandy dunes and natural landscapes of Doha's desert on a Desert Safari, which offers experiences of all sorts from half-day tours to full-day tours, and also offers the most spectacular sunset and sunrise opportunities while on the tour.
Whether you're feeling adventurous and you want to experience the full effect of sleeping under the desert sky, book the overnight desert safari, or you're strictly a morning person or evening person, there is a tour for you to experience all the different magical moments in the desert.
Enjoy the creeping of the sun at the start of a new day while on a morning tour, or quietly end your evening after fun sand activities as you watch the last bit of light go down behind the stretches of sand dunes.
Most tours include Arabic tea or coffee, as well as a dune driving experience, camel riding, sandboarding, and more. The tours often last about 4 hours.
6 – Learn the art of Sandboarding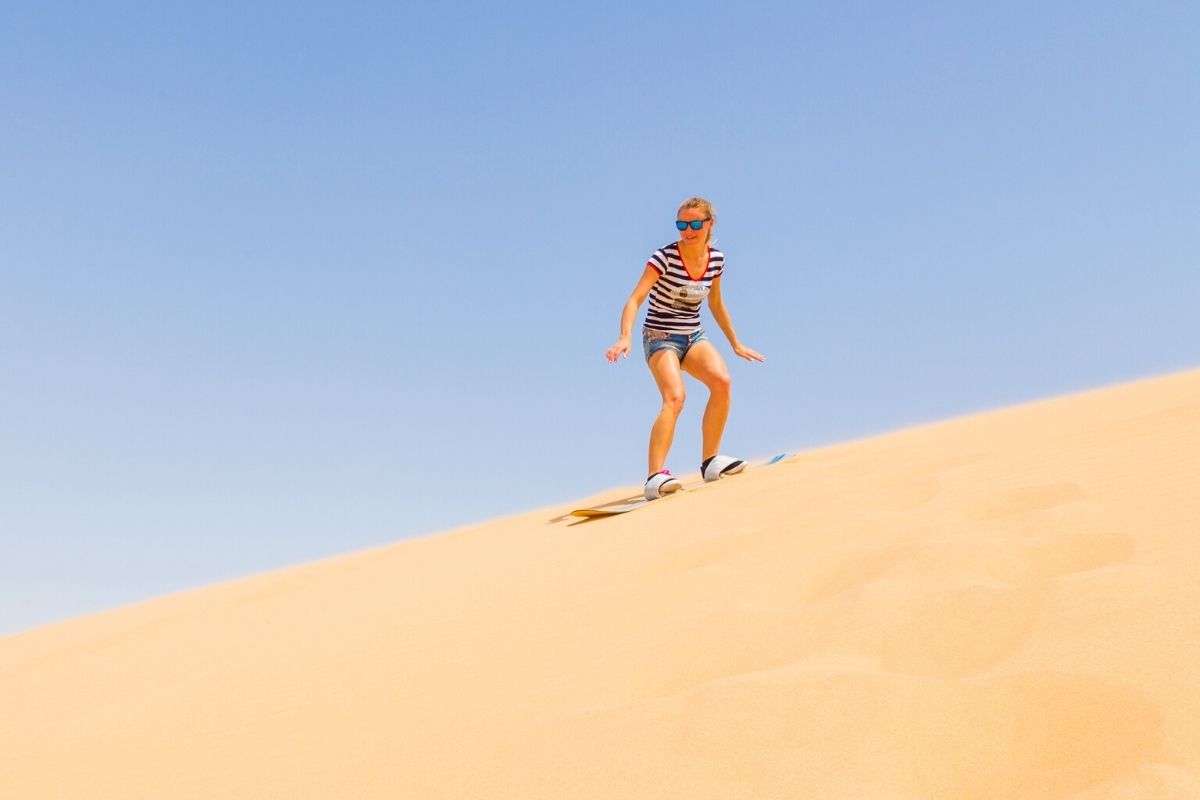 Glide through the sandy terrain of Doha and enjoy a sport that is truly unique to this region of the world.
Sandboarding is a relative of snowboarding, skateboarding, and surfing via sand, and there are ample opportunities to take advantage of to either pick up this sport or continue perfecting your skill.
Known as one of the best things to do in Doha by many sports enthusiasts, the sport is both beginner-friendly as well as athlete-approved. It is also an incredible way to visit the desert and experience this unique landscape in Doha.
Book a sandboarding experience that many times includes other experiences such as camel riding, an inland sea tour, dune driving, and so much more. Experiences start at around $80 USD for 2-4 hour experiences. The price often includes ground transportation, equipment needed, and a safety kit.
Make sure to pack the appropriate clothing and shoes since based on your experience and time of your tour, temperatures may vary.
7 – Swim inside the Inland Sea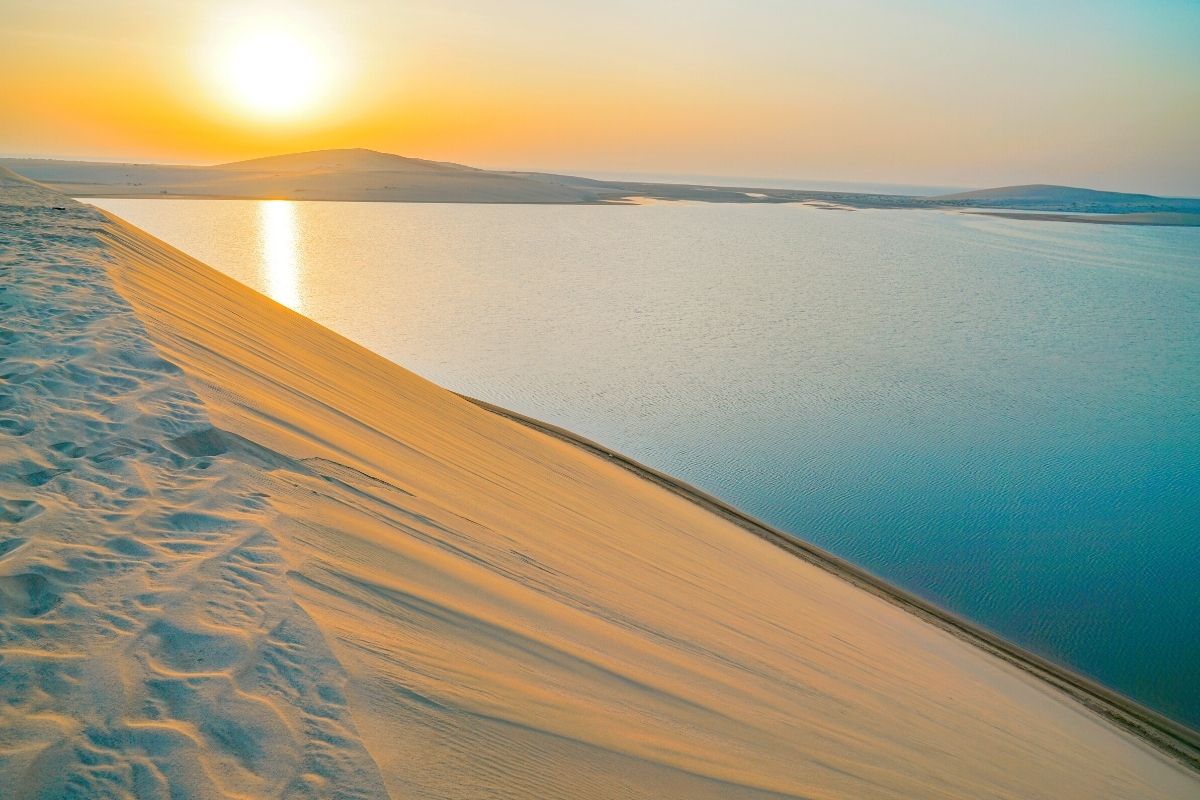 Visit the incredible sight of an island sea, which is a body of water found in the middle of the desert. In Doha, the Inland Sea is approximately 78 kilometers away from the airport, located in the southeast region of Qatar.
Feel the stillness of the desert and visually take in the blue of the water against the golden yellow of the sandy dunes. The best way to see this natural wonder is via an inland sea tour, which oftentimes includes various other activities such as camel riding, dune riding, and even picnics with food included in the price of your tour.
Get transported by professional drivers through the sandy land, and arrive at the inland sea for cool views, and a refreshing dip in the water.
8 – Experience the desert uniquely on a camel ride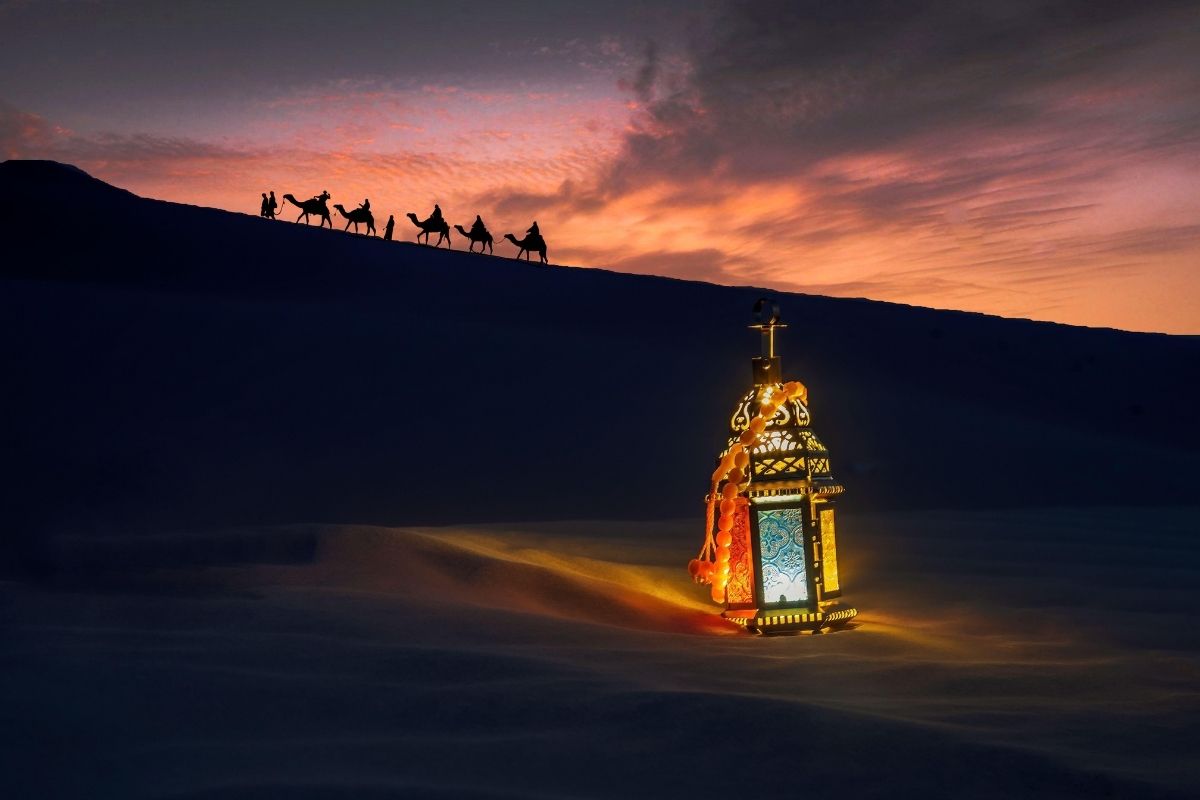 A trip to Doha wouldn't be complete without a came ride throughout the iconic desert scenery, in fact, it's known to be one of the best activities to do while in Doha.
Enjoy the spectacular views from sitting on the back of a tall camel, and experience the desert in a truly unique way with a group of other travelers, guided by a professional who will share interesting facts about what you're encountering on the journey.
The best way to have an unforgettable camel riding experience is to book a tour that includes this fun activity. Some tours offer camel riding as one of the activities on a day-long activity, or half-day activity.
Choose from tours that include sandboarding, camel riding, an inland sea visit, or desert safari dune driving. Tour prices start at around $80 USD and include ground transportation in an air-conditioned car, drinks like coffee or tea, and car insurance.
9 – Do some fun karting inside Lusail Circuit Sports Club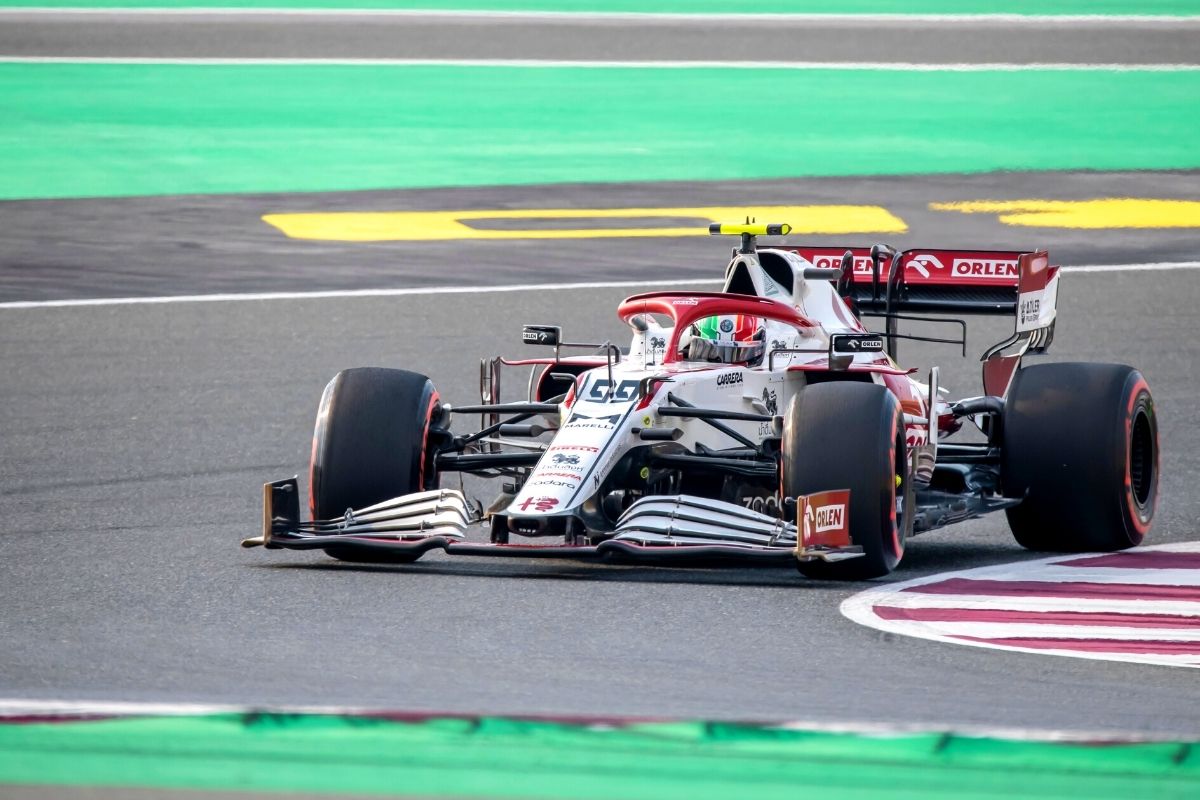 The Lusail Circuit Sports Club is a motor-racing track that was built for the Grand Prix tournament in 2004.
Covering an area of 5.380 kilometers in length, the races that have taken place inside the track have broken numerous records since its opening. The track itself breaks a record for being completed and opening in under 1 year.
Today, various activities occur at the sports club such as national championships, international events, and community events. Visit during one of those events called Track Days, which is an event where people can bring their car or motorbike to the track and ride around it a few times.
People can stop by, and take a peek at the cars and motorbikes making rounds through the iconic track.
Karting around the track is available for people 18 and over to get their chance at driving through the track in a fun and competitive way.
10 – Experience the desert allure of a F1 race at the Qatar Grand Prix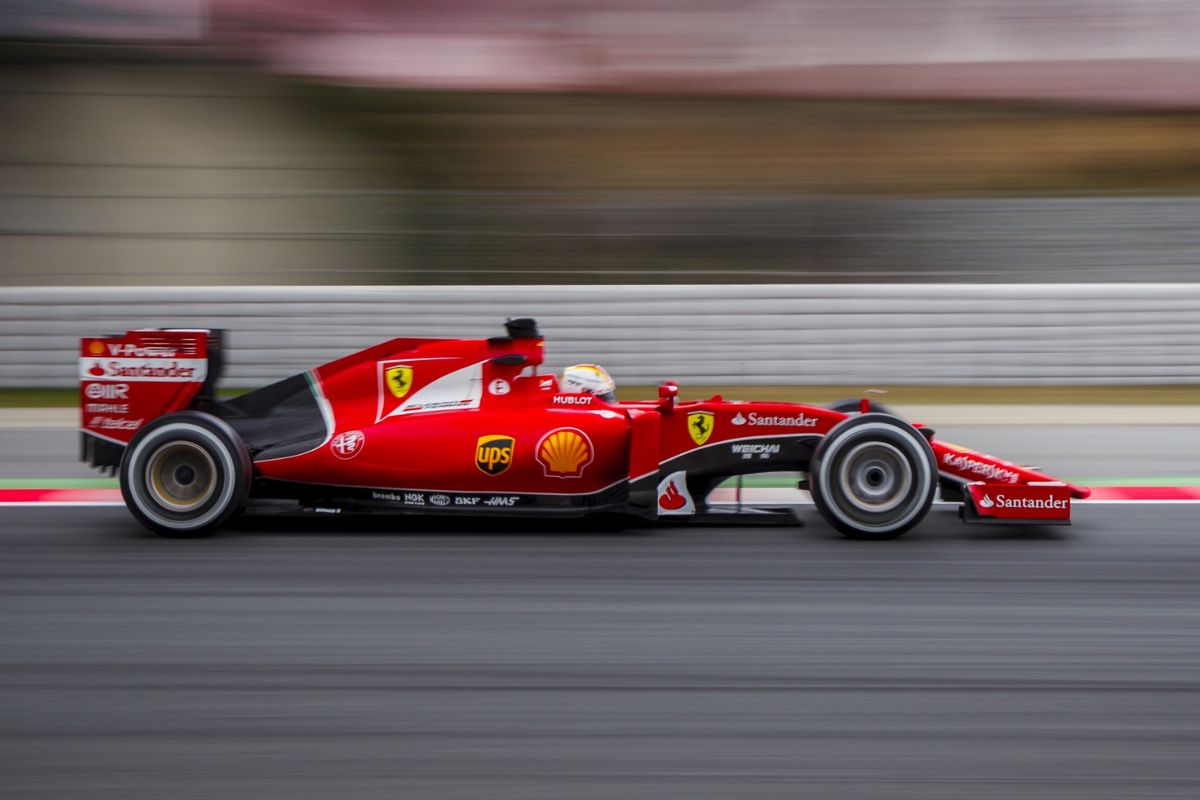 The Qatar Grand Prix is one of the newest events on the F1 calendar, held at the 5.4-kilometer-long Losail International Circuit in the second week of October.
As you'd expect of any F1 weekend, the 3-day event is filled with high-speed racing action, with plenty of noteworthy events happening at the track and around the city too.
Located around 20 minutes drive north of Doha, the track becomes a hub of activity on race day, with stands full of excited spectators and a high-energy atmosphere.
Plus, the Qatar Grand Prix is one of the few F-races that takes place at night – so you can enjoy all the thrills and excitement under an inky sky lit up by floodlights!
11 – Contemplate local art at Doha Fire Station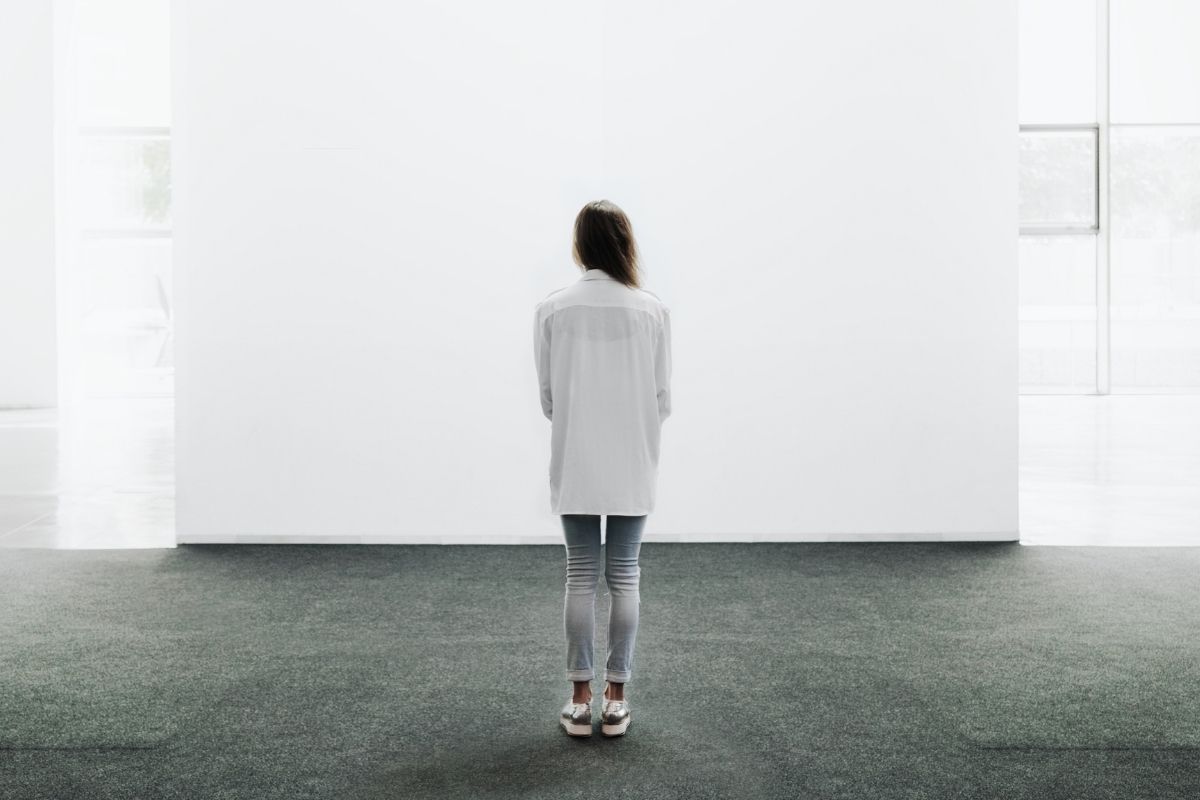 Offering support to local artists, curators, and the community at large is the Doha Fire Station, located in the heart of Doha, and offers support to create more art in various ways via their programs and residency opportunities.
The current repurposed building is a testament to the creative efforts and boosts in art innovation within Doha, as the current Doha Fire Station was once an actual functioning fire station, but in 2014, underwent a makeover into the art space it is today.
Visit the Doha Fire Station to step inside the exciting workspaces and labs where the art magic happens, and don't forget to walk through the impressive galleries where you can closely observe and contemplate the finalized art pieces created by the locals and visiting artists.
Make sure to look at their calendar to be kept up to date on the different events and activities happening throughout the year, and while on your visit.
12 – Enter the outstanding National Museum of Qatar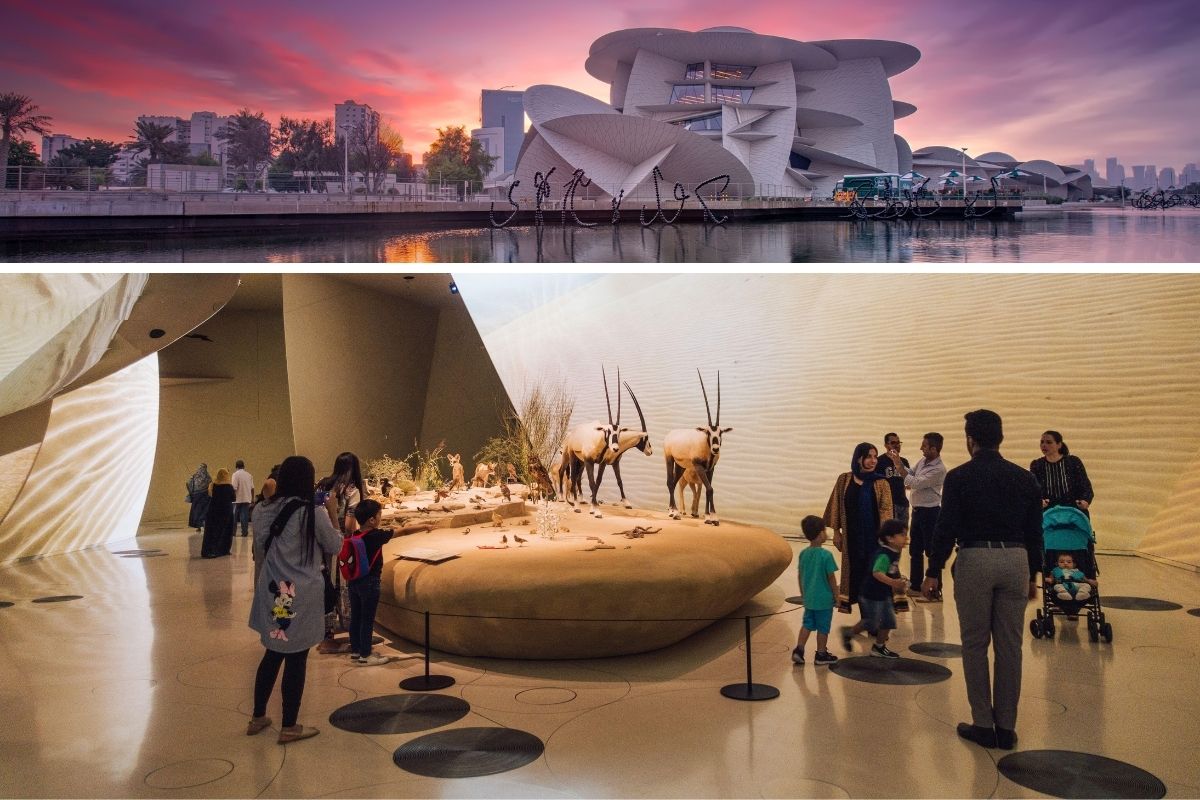 A world-class museum designed by the French architect, Jean Nouvel, step into the incredibly immersive, informative, and engaging National Museum of Qatar. The exterior design is inspired by the symbol of Qatar – the delicate and beautiful desert rose which is made up of crystal and sand.
Sprawling over 40,000 square meters, the National Museum of Qatar displays its history to the world, from its humble beginnings to its incredible status of affluent luxury. You will find everything from large projections, to artifacts found from local ruins, that are both dynamic and attractive to the visitor.
View some of Qatar's most precious and priceless items, as well as see the prosperous future that Qatar is entering with its coming plans and national projects.
The entrance into this spectacular museum is QAR 25, and tickets can be purchased online to avoid any lines in person on the day of your visit.
13 – Learn about Qatar's plant conservation efforts at Qur'anic Botanic Garden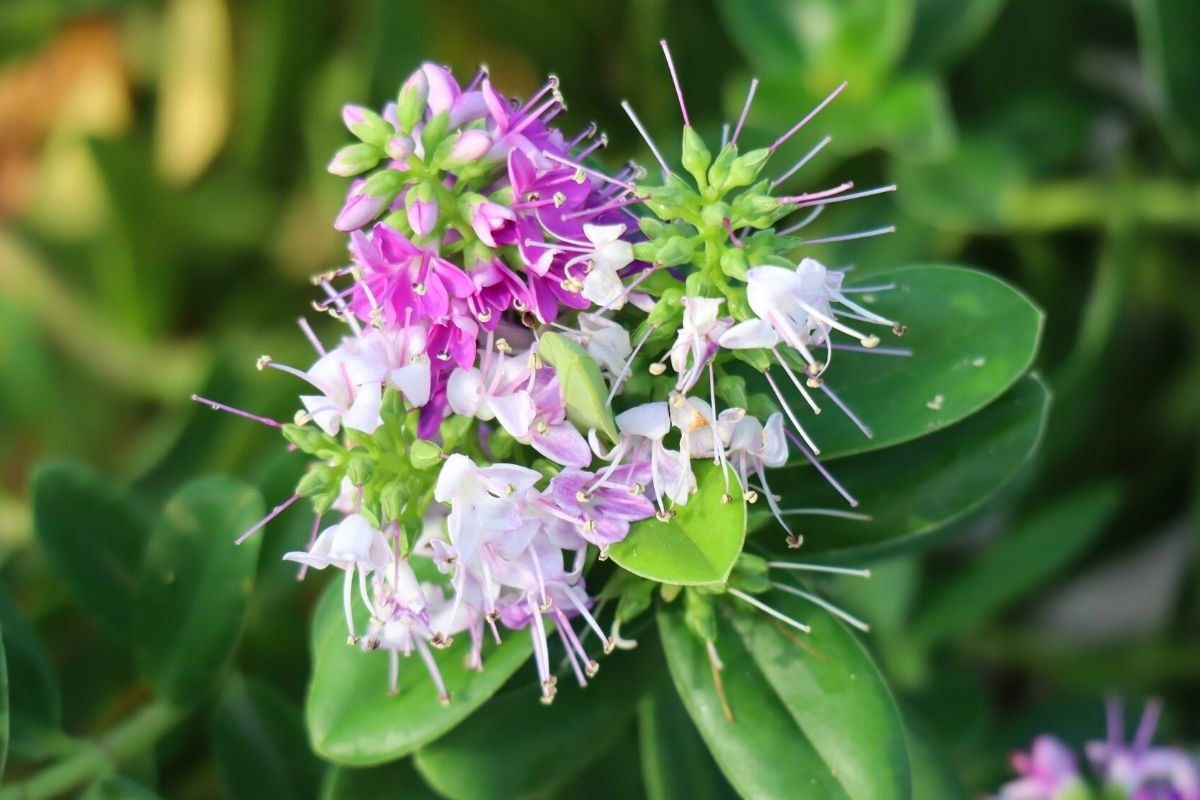 A garden unique of its kind and used as a way of natural preservation and connection to the Islamic religion is the Qur'anic Botanic Garden located northwest of the city center of Doha.
Visit the impressive grounds where plants local to Qatar reside in beautifully manicured lawns and pay attention to a few plants and flowers that are traced back to the ancient times of the Holy Qur'an.
One of the main goals of the botanic garden is to teach future generations the importance and skill of preserving and caring for plants, which is an important concept in the Islamic faith. Visitors can step in, take a look at the community gardens and see these efforts in real-time.
Step inside the Botanical Museum to view cultural pieces, and learn more about the conservation efforts and their ties to Islamic beliefs.
The entrance is free.
14 – Explore the magnificent region of Northern Qatar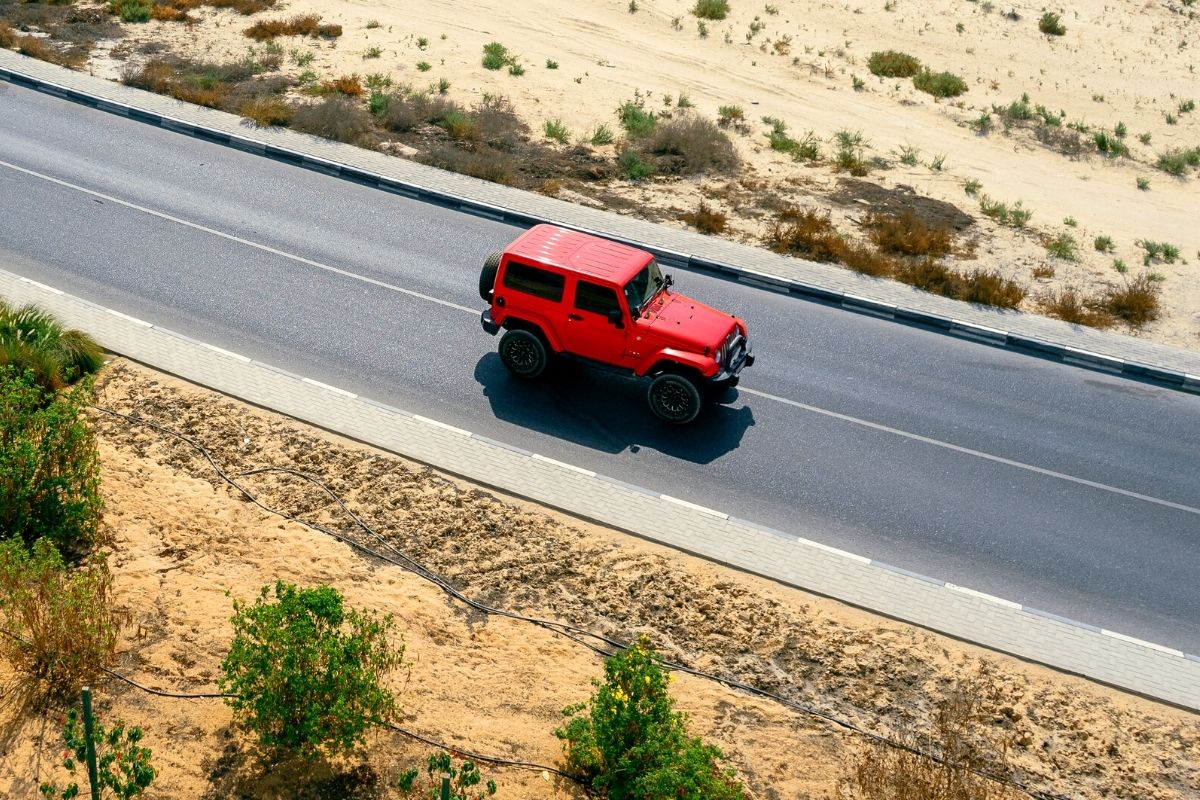 Explore the sites and landmarks pointing to the history of Qatar, located together in northern Qatar, as a perfect idea for a quick getaway from the city.
Relax and unwind with a coffee in hand or a smoothie and incredibly scenic views of the sea at Qatar's "northernmost cafe", stop by and marvel at the impressive Al Ruwais Mosque, which is said to be the oldest mosque in Qatar.
If you're traveling with children, take them to Al Bayt Stadium Park where they can indulge in the many playgrounds, running trails, and beautiful green spaces.
Make your way to some of the most beautiful beaches in Qatar, especially Fuwairit Beach and Maroona Beach, and if you're visiting in the months of April-July, you may be able to book a tour to witness the hawksbill turtles nesting.
Finalize your evening by catching a sunset kayak ride through the Al Thakira mangroves.
15 – Step into luxurious shopping at Villaggio Mall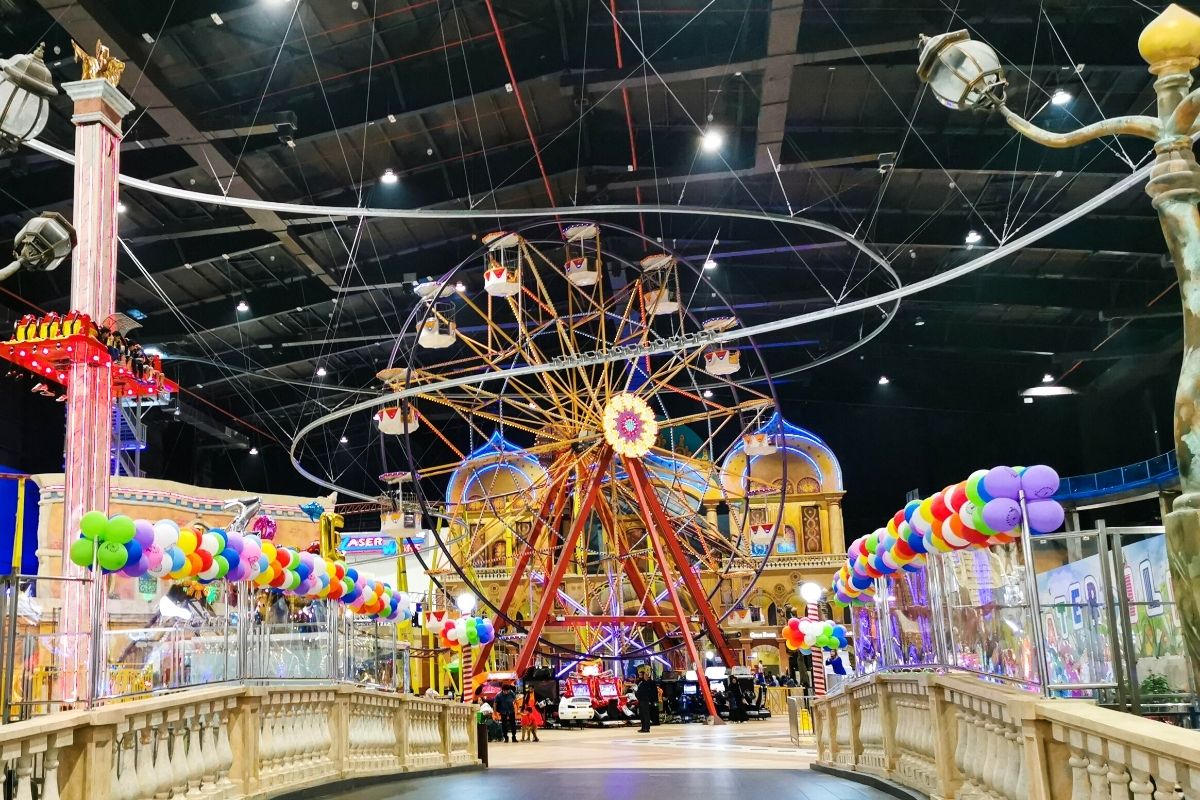 Centered in the Aspire Zone, nearby The Torch Hotel, is Villaggio Mall – a mall that promises guests and locals a variety of shopping stores and global brands to satisfy every shopper's needs.
Described as both a shopping center and an entertainment center, visitors shouldn't miss Gondolania – a theme park inside the mall with activities like laser tag, bowling, and even a few roller coasters. Check out the immense ice rink, and take your time to watch a movie inside the 4D theaters.
If you're looking specifically for luxurious brands, stroll through Via Domo, where the best of the best and most elegant brands can be found.
If you're visiting Doha during the FIFA World Cup, the stadium hosting the majority of the games will be steps away from Villaggio Mall.
One of the easiest ways to get to the mall is through the metro system or taking an Uber.
16 – Walk the stunning Doha Corniche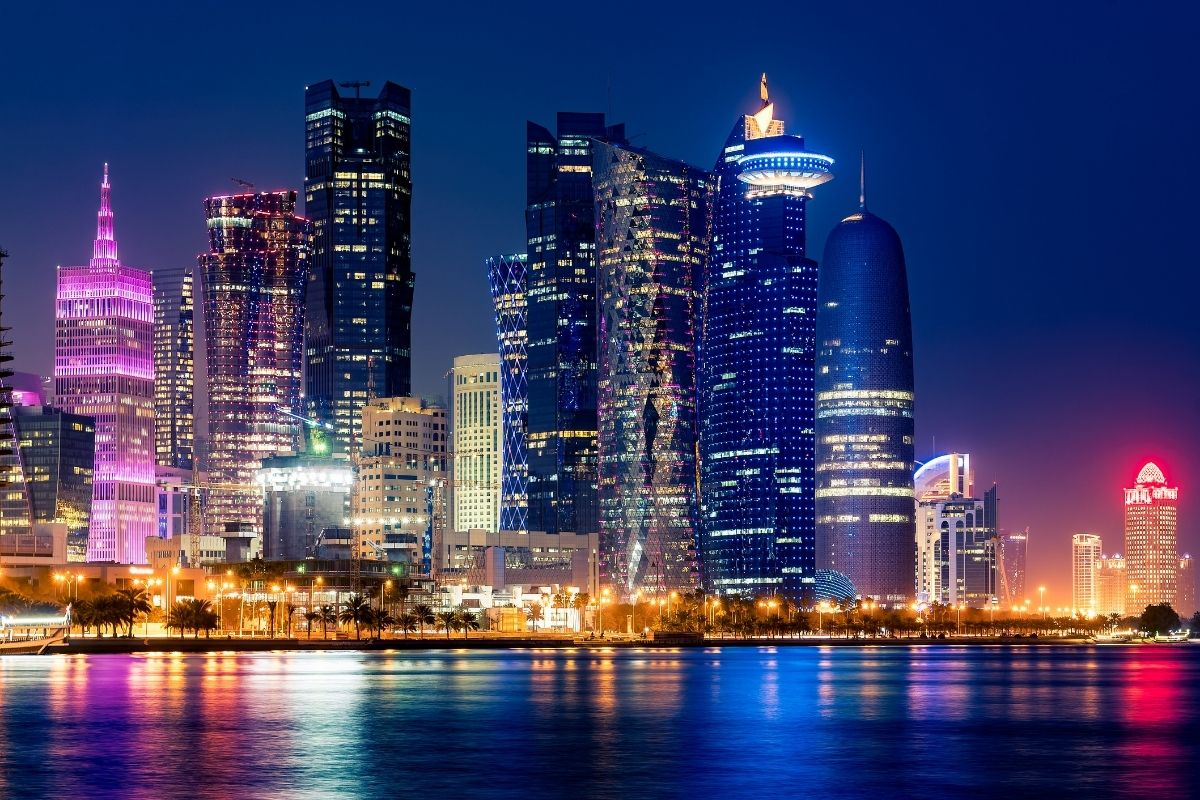 A beautiful path spanning 7 kilometers invites visitors to walk and observe Doha's incredible skyline, shops, cafes, and restaurants. Often the walkway where festival processions like National Day celebrations and other important celebratory events take place, the Doha Corniche is a promenade to slowly enjoy, and see the best of Doha on foot.
Stop by the Sheraton Hotel Park, ideally located on the promenade, the perfect setting for a picnic, bike riding, or sitting back to enjoy the natural scenery.
Located a bit more south of the Sheraton Hotel is the other splendid park Al Dafna Park, which is said to be the home of one of the most beautiful gardens in Doha. Enjoy the wide-open green spaces, or take a boat and admire the city as you sail through the Arabian Gulf.
The walkway has a variety of activities and things to do, that surely there is something for everyone.
17 – Enjoy a memorable hot air balloon over Doha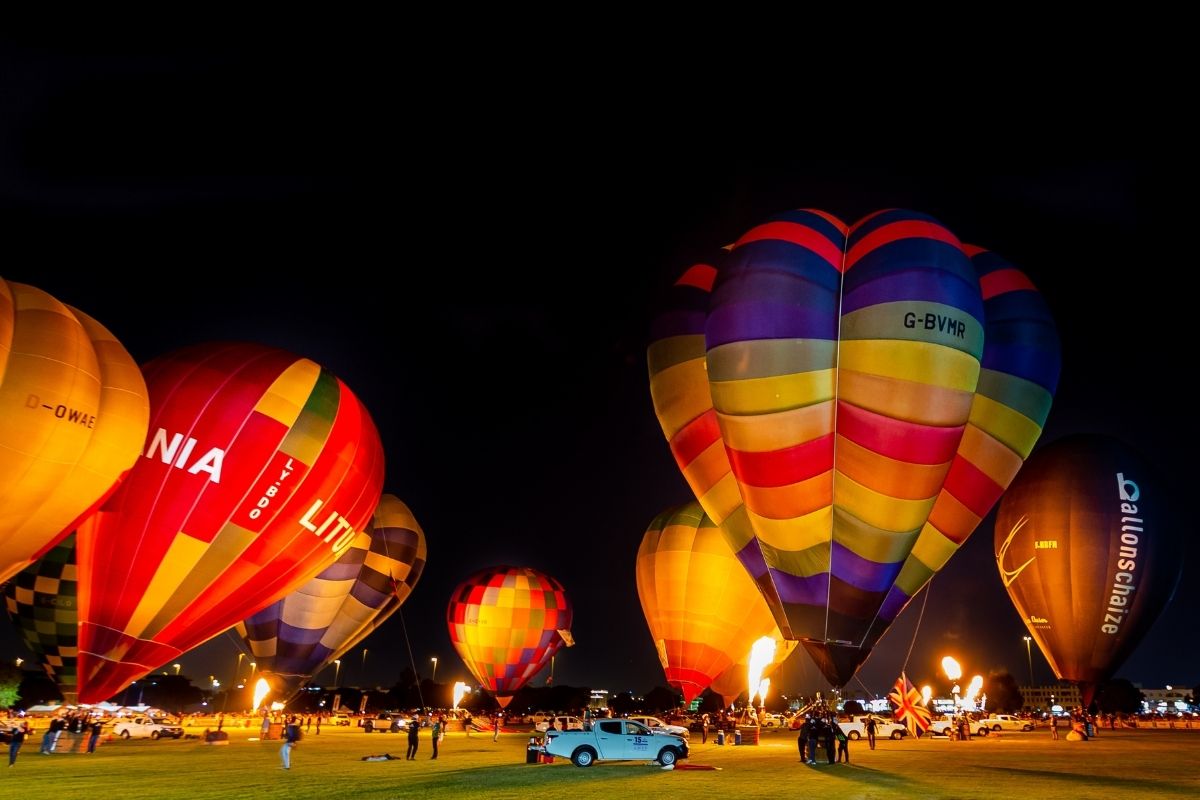 Explore Doha from new heights with a hot air balloon ride, and get incredible views of the desert, city, the Arabian Gulf, and beyond with fantastic panoramic views all around.
Experience a sunrise in the Arabian skies, and take in the fresh crisp morning air abundant in the first hours of the day. Whether you plan a hot air balloon ride with friends, a partner, or just yourself, there are different packages that will accommodate every traveler's situation.
Packages and fees sometimes include date flexibility including weather interruptions at no additional cost and after purchasing your ticket, double-check your email as many tickets are digitally sent to your inbox.
A hot air balloon ride will typically last around 45 minutes, and prices start around QAR 999 per person.
18 – Contemplate modern desert art at the Richard Serra Desert Sculpture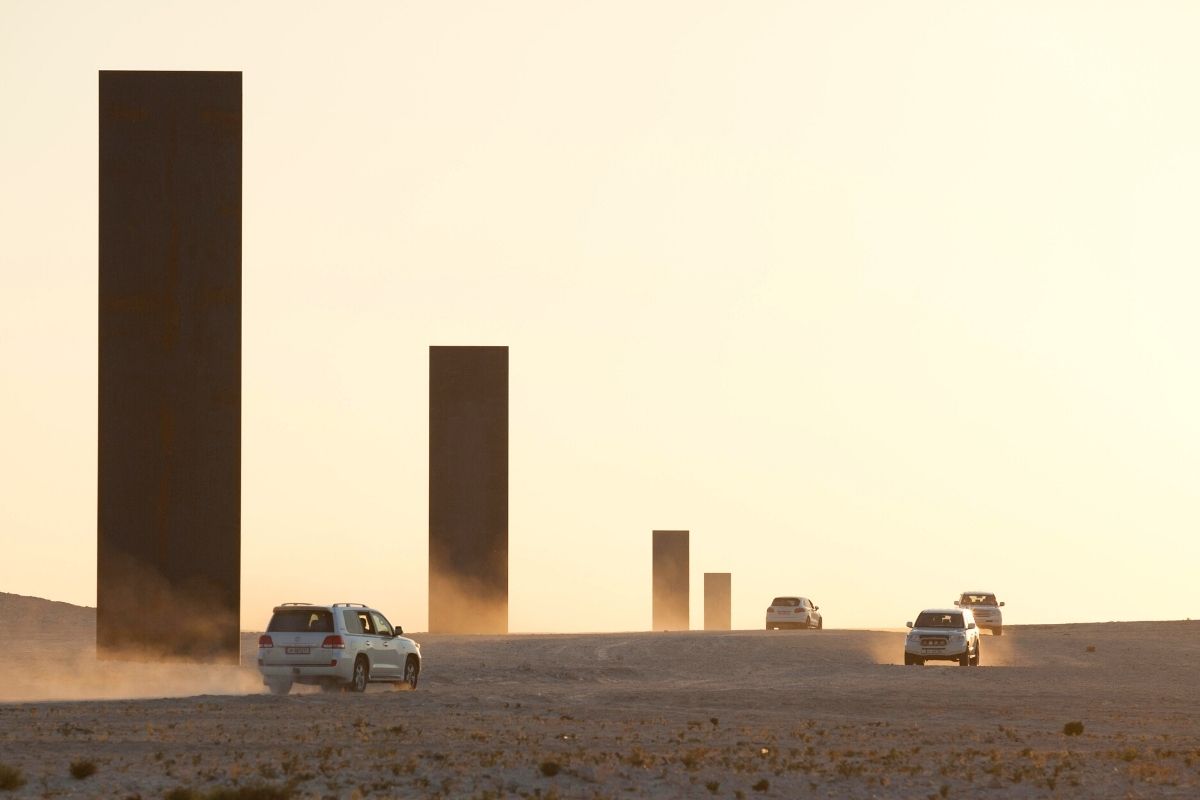 Richard Serra is an American artist who created an interesting and unique desert sculpture called "East-West/West-East" located in the middle of the Qatari desert east of Doha.
Standing tall at 45 feet and made out of metal, the 4 desert sculptures have gained popularity in recent years, however, in order to go find them, it is nearly impossible to do so alone.
There are no signs or directions clearly indicating the journey from Doha to the Qatari desert where the sculpture stands, and GPS cannot detect directions in the desert easily.
In his own words, Serra shares that one of his intentions with the sculpture was to "depict how the social, political, and economic environment is desert-like".
The best way to find your way to these Qatari sculptures is to book a tour with a local guide who knows the route well and can take you safely.
19 – Get the best views of Doha at The Torch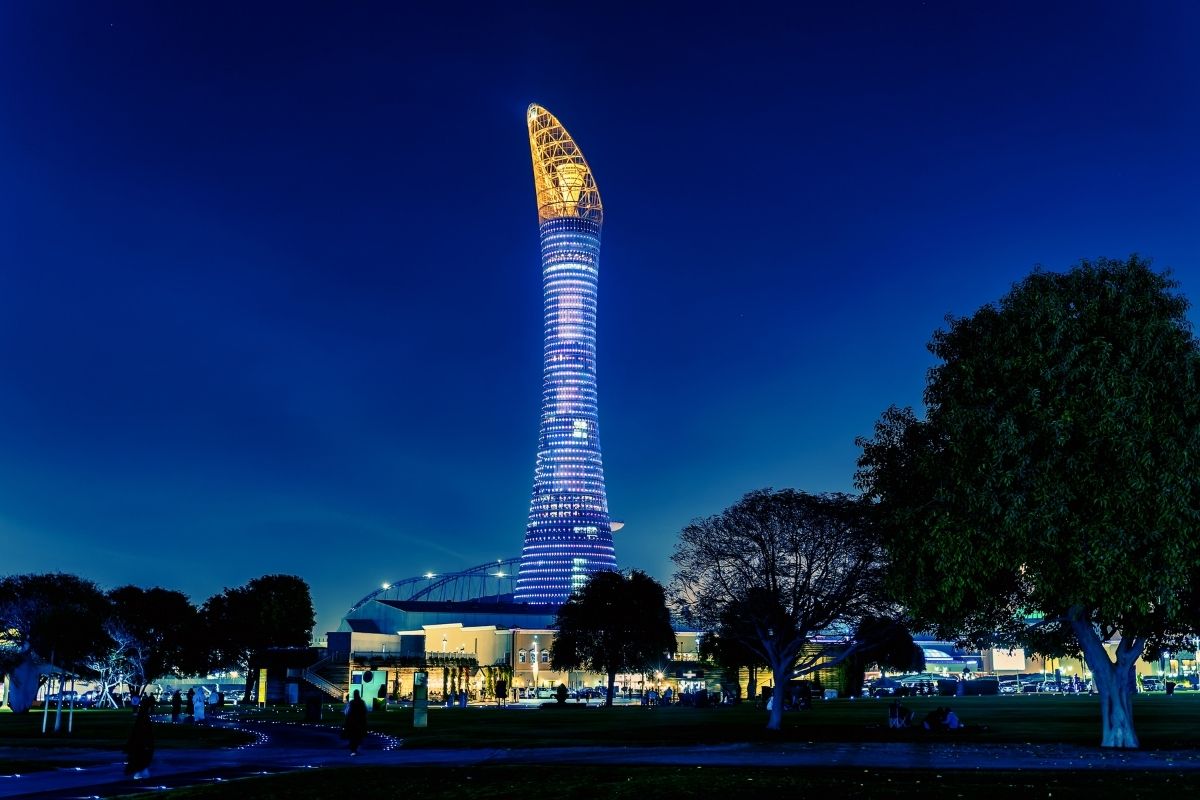 Step into luxury inside Doha's main hotel attraction called The Torch, where guests can stay for the night, or enjoy the many interior attractions during the day.
Shaped like a torch inspired by the highest flame held throughout the 15th annual Asian Games, The Torch hotel rises up to 300 meters high in total and has rooms, restaurants, meeting rooms, gyms, and more throughout its 51 floors, and delivers incredible wrap-around panoramic views of downtown Doha, and beyond.
Make dinner reservations at one of the 6 fine dining restaurants ranging from getting a bite out of Arabic cuisine at the impressive Flying Carpet restaurant, or enjoying an afternoon tea, coffee, and mocktails at Torch Tea Garden, overlooking the beautiful Aspire Park and Doha skyline.
Located inside Aspire Zone, is Aspire Park which is a wonderful park that has walking paths, running tracks, and children's playgrounds, all sitting beside a breezy lake.
20 – Visit unique and interesting Zekreet for the day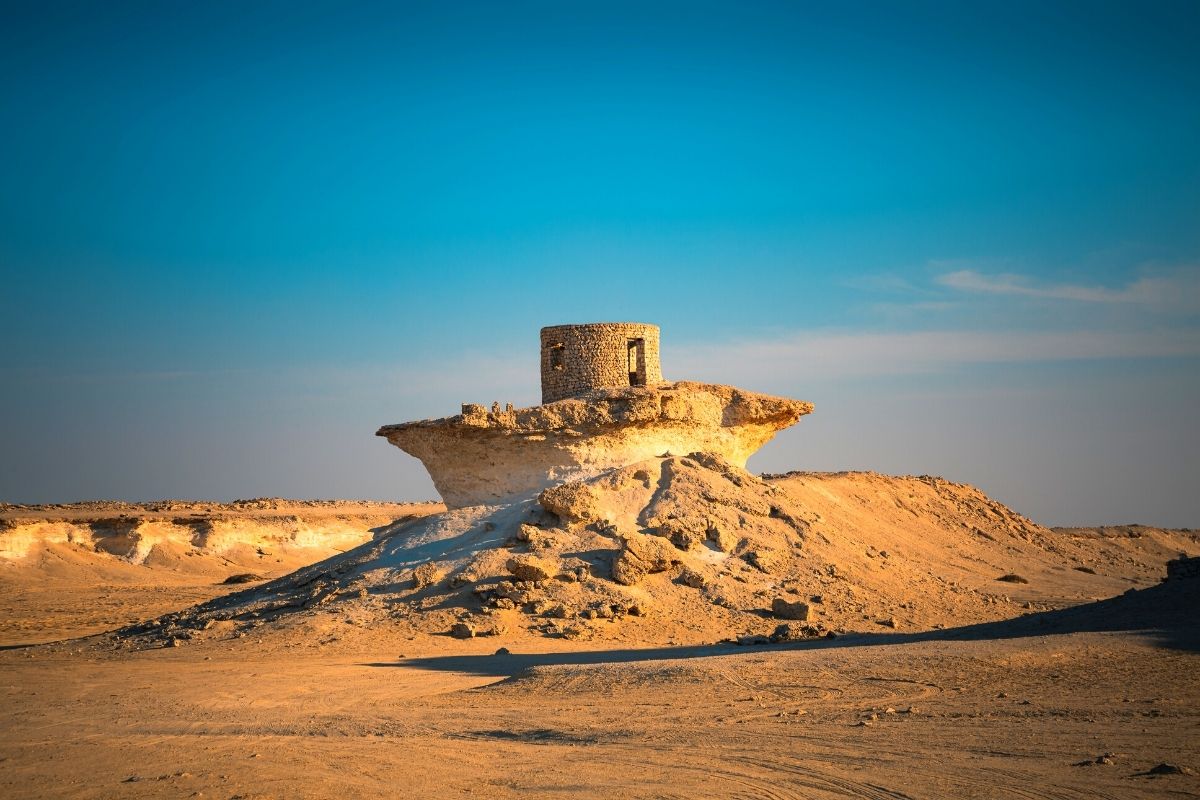 Escape for the day 80 kilometers northwest of Doha to Zekreet – a secluded desert village with a few locals living nearby, and offering a variety of unique, interesting, and impressive things to do and see.
One of the most known things to see while in Zekreet is the famous "East-West/West-East" piece, which are a few metal sheets that tower around 16.7 meters tall, designed by American artist Richard Serra by petition of the Royal Family in 2014.
A little bit north, check out Film City, which is currently an abandoned village, and used mostly by film crews to shoot movies and series.  Drive a little out west, and you'll stumble into the interesting shaped "Desert Mushrooms" which are rocks that have been shaped into mushroom or umbrella shapes over time due to wind erosion.
Since there are no street signs or direction posts, the best way to see Zekreet is via a guided tour from Doha.
21 – Get an impressive view of the desert terrain from the Barzan Towers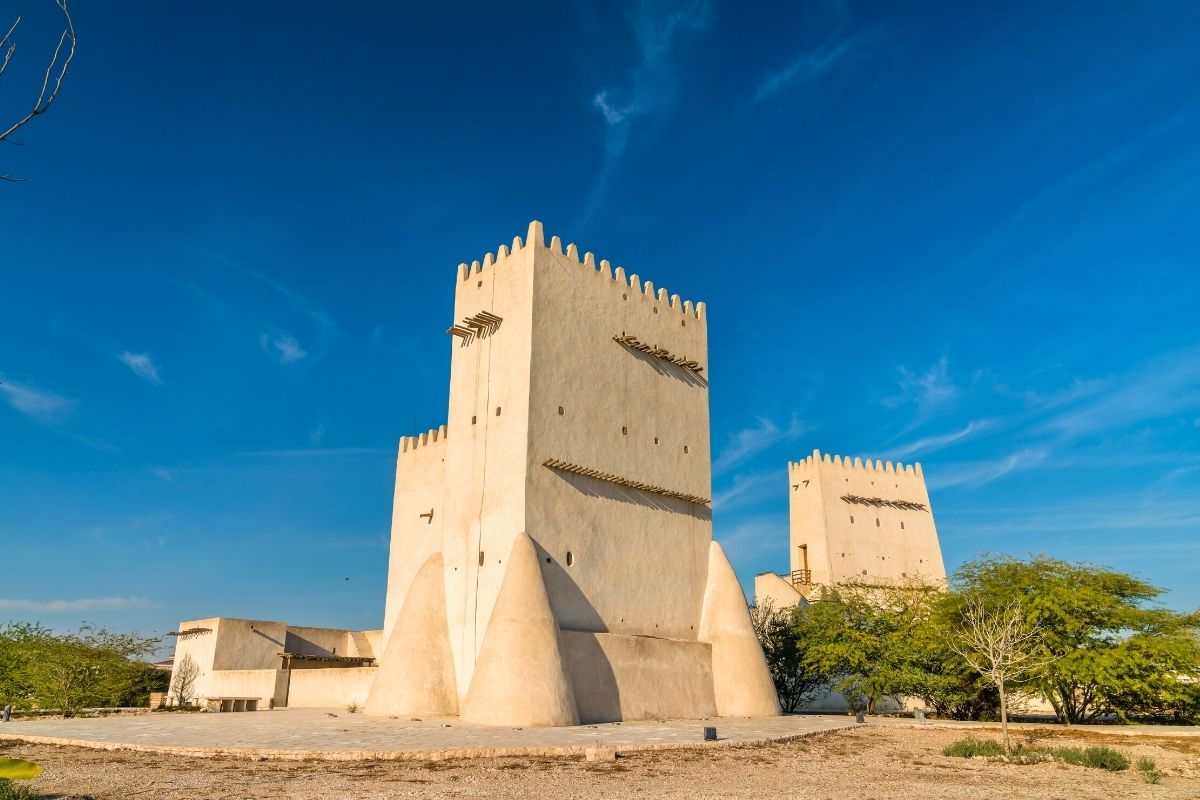 Originally built as watchtowers to monitor any Ottoman soldiers in the 19th century are the Barzan Towers – a beautifully constructed set of towers located 23 minutes north of downtown Doha in the municipality of Umm Salal Mohammed.
Arabic for High Place, The Barzan Towers were built over a series of floors, giving it an elevated look, and helpful for keeping a good view around the area from the top.
The rectangular fort has an interesting architectural design and material makeup. From the roof constructed with bamboo-wrapped poles to the mangrove and mud-compressed plaster, and the walls made from coral with limestone, all combined make this sight quite an interesting sight to observe and ponder over.
The towers are open 24 hours a day, and the entrance is free. Visitors only need to register upon entering.
22 – Visit the 4 heritage houses called the Msheireb Museums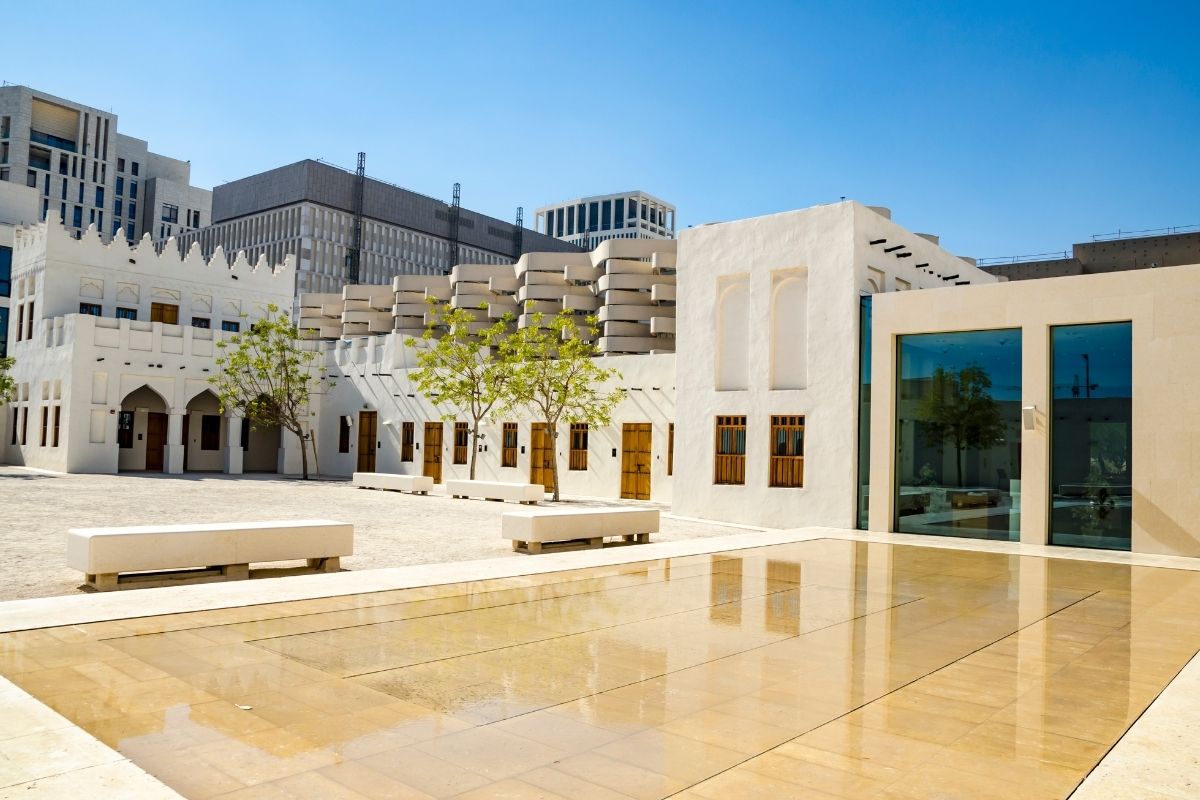 Located in the historic and luxurious area of downtown Msheireb, visit the Msheireb Museums, which are divided into 4 historical heritage houses named Bin Jelmood House‭, ‬Company House‭, ‬Mohammed Bin Jassim House, and Radwani House.
Each air-conditioned house describes different components of the history of Qatar and is worth the visit to dive deeper into learning about the local culture, societal progress, and the main industries of Qatar.
The museums are free to enter, and visitors are able to download a free app to their phones, that will act as a personal guide that automatically updates as you move from exhibit to exhibit.
The Royal Family of Qatar has an affinity toward the arts and the newest developments in technology, therefore many of the museums such as the Msheireb Museums will showcase a mixture of culture, art, and modern technology, making the museum experience pleasant, immersive, and effective.
23 – Partake in a little off-desert roading on a quad tour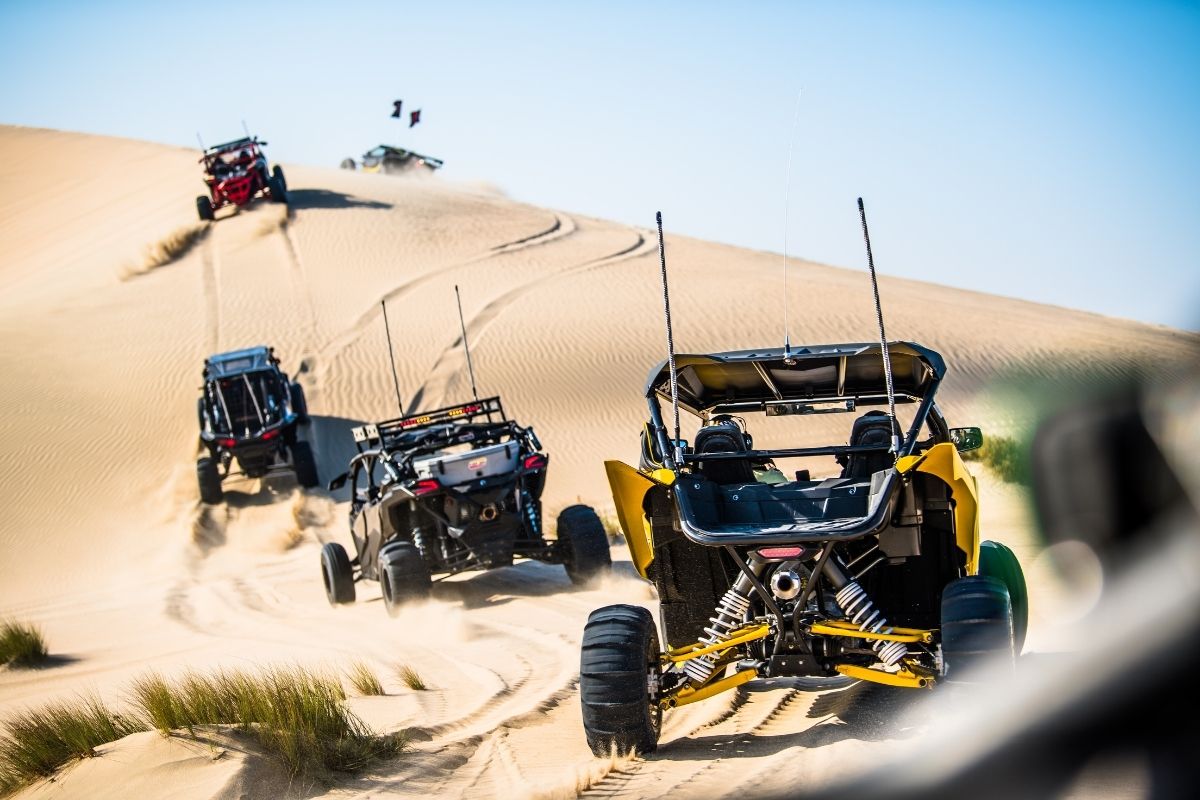 Experience an off-roading adventure in the deserts of Qatar with a quad tour experience. Be guided by professionals, and go in a group or solo on a quad tour experience that will leave you speechless from the incredible natural sights mixed with the adrenaline rush.
Quad tours start around $90 USD, and oftentimes offer multiple other activities depending on the length of the tour which can be full-day or half-day. Some of the quad tours may include additional activities such as camel riding, sand boarding, and a visit to the inland sea.
Depending on your availability, budget, and level of adventure, there is something for everyone to be able to experience off-roading in the desert.
Tour prices oftentimes include air-conditioned car transportation, snacks, and insurance as well as the local guide.
24 – Plan an exciting or relaxed afternoon at Katara Beach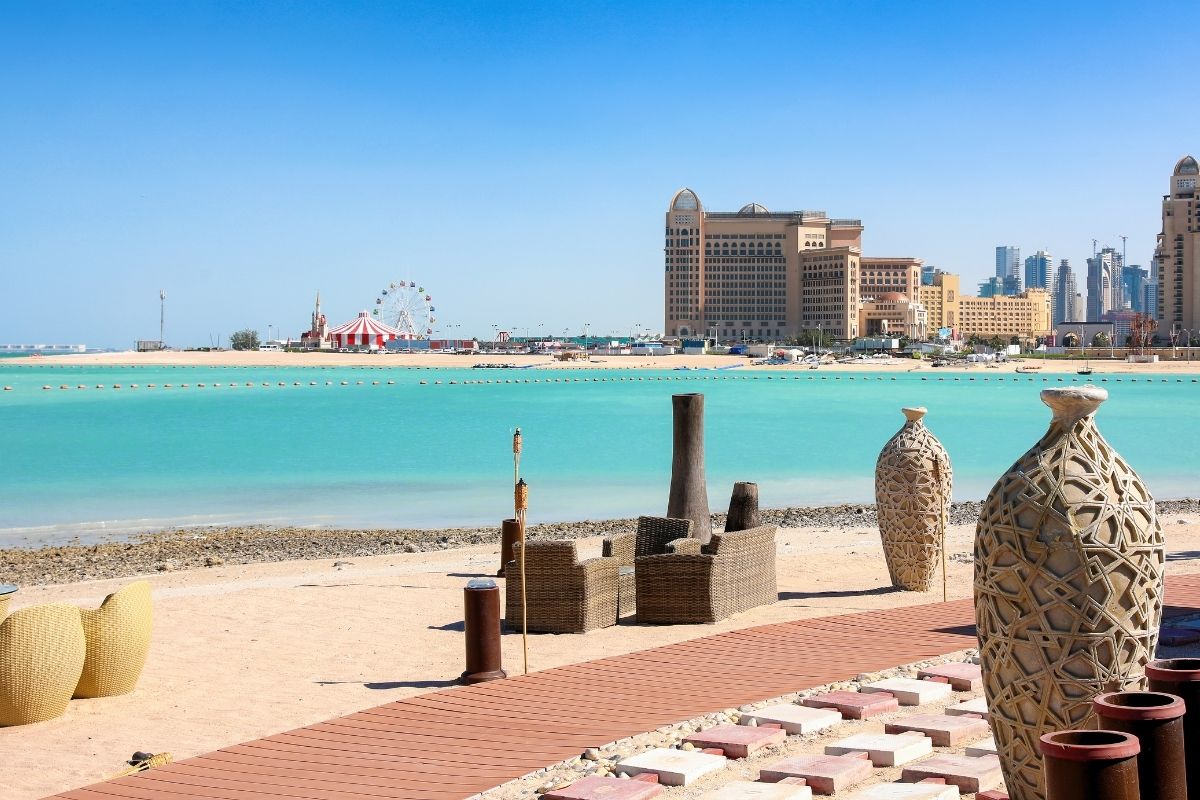 Get some beach time at Katara Beach, centered in Katara Cultural Village, 20 minutes north of downtown Doha. The 1.5-kilometer beach is extremely family-friendly and has a variety of water activities to do, as well as the perfect places to sit and relax for a bit.
Some of the water activities to participate in are water skiing, parasailing, jet-ski, and hopping on a motor boat or just a boat to cruise along the waters on a sunny afternoon. Have a fun game of beach volleyball, or enjoy a leisure canoe or kayak ride.
Entrance into the beach is QAR 10 for adults and free for children under 18.
Some important things to note about visiting a beach in Qatar are the dress codes, which should be reviewed before packing your beach attire, and paying attention to the different beach entrances as some are for families and others for men.
25 – Visit the go-to center for art at Katara Cultural Village
An artistic and cultural hub for all things art galleries, workshops, exhibitions, and theaters, the Katara Cultural Village is a stunning center to spend a few hours exploring its inspiring corners just 20 minutes north of downtown Doha.
Cool off with a walk through the impeccable Katara Gardens, which houses shady trees and colorful flora from all over the world, as well as local plants such as the Arabic Sidra tree and Samr tree.
Step in and observe the religious spaces of The Masjid of Katara inspired by the Dolma Palace in Istanbul and The Golden Masjid which offers religious lectures and programs and dazzles all who walk by at all hours of the day.
Keep checking the calendar, as it is updated regularly with many activities and events, such as the famed The 11th Katara International Dhow Festival, which will take place around the same time as the 2022 FIFA World Cup.
26 – Catch some thrills at Doha Quest amusement park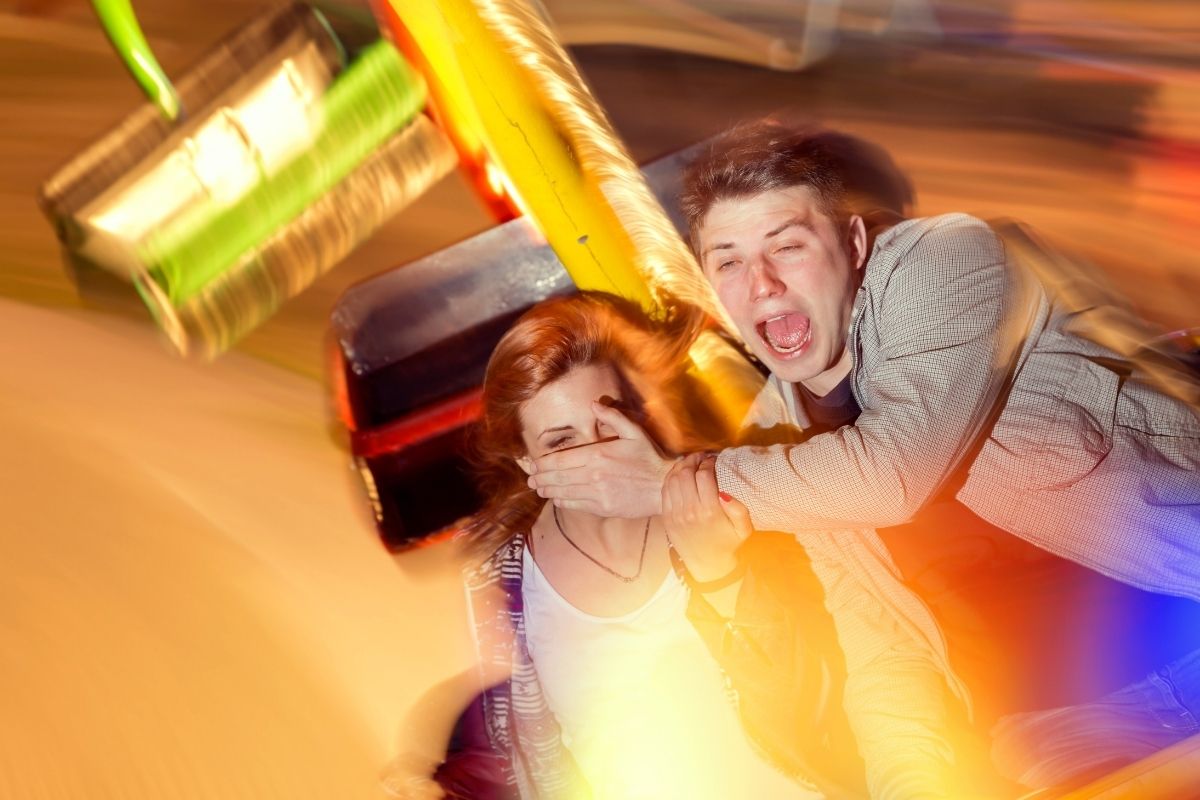 If you're traveling with kids, or you just really love all things amusement parks and thrills, then look no further than Doha Quest – an air-conditioned, indoor amusement park located in downtown Doha, in Msheireb.
Equipped with more than 30 rides and attractions, this technologically advanced amusement park is unique in various ways, one of those reasons is the integration of technology from simulators and virtual reality games and hopping on some record-breaking rides like the famous EpiQ roller coaster, said to be the tallest indoor roller coaster in the world.
This epic amusement park is divided into 3 themed sections inspired by Arabian history, modern technology, imagination, and gravity fun – each offering an incredible array of rides for both children and adults.
The indoor park spans over 32,000 sqm, so there is plenty to see. Entrance tickets are QAR 225 for adults and QAR 150 for children.
27 – Explore modern art through an Arab lens at Mathaf: Arab Museum of Modern Art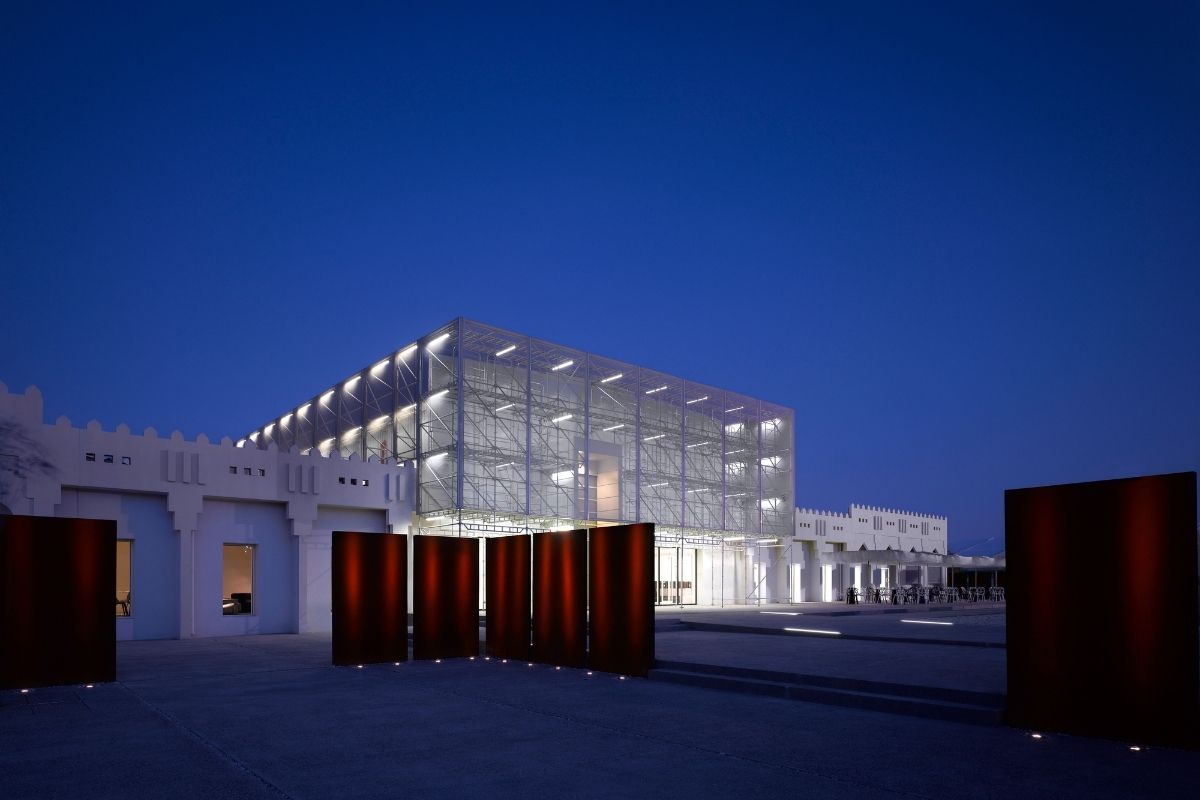 A collection of modern art pieces that tie back to Arab culture and history is housed inside the Mathaf: Arab Museum of Modern Art.
Take a look at precious art pieces that showcase the depth of the Arab world with pieces brought from Turkey, North Africa, and Asia. It was a collection that has been growing since the 90s and has quickly grown over time and was moved into a renovated space that used to be a school building. The Arab Museum of Modern Art finally opened in 2010 and welcomes all visitors.
Explore more than 6,000 pieces inside the stunning museum, designed by French architect Jean-Franƈois Bodin and browse the programs that further help promote and maintain art creation through young minds and adult students.
Located 20 minutes west of downtown Doha, the entrance into the museum is free, and tickets should be reserved online before arriving.
28 – Treat your taste buds on a food tour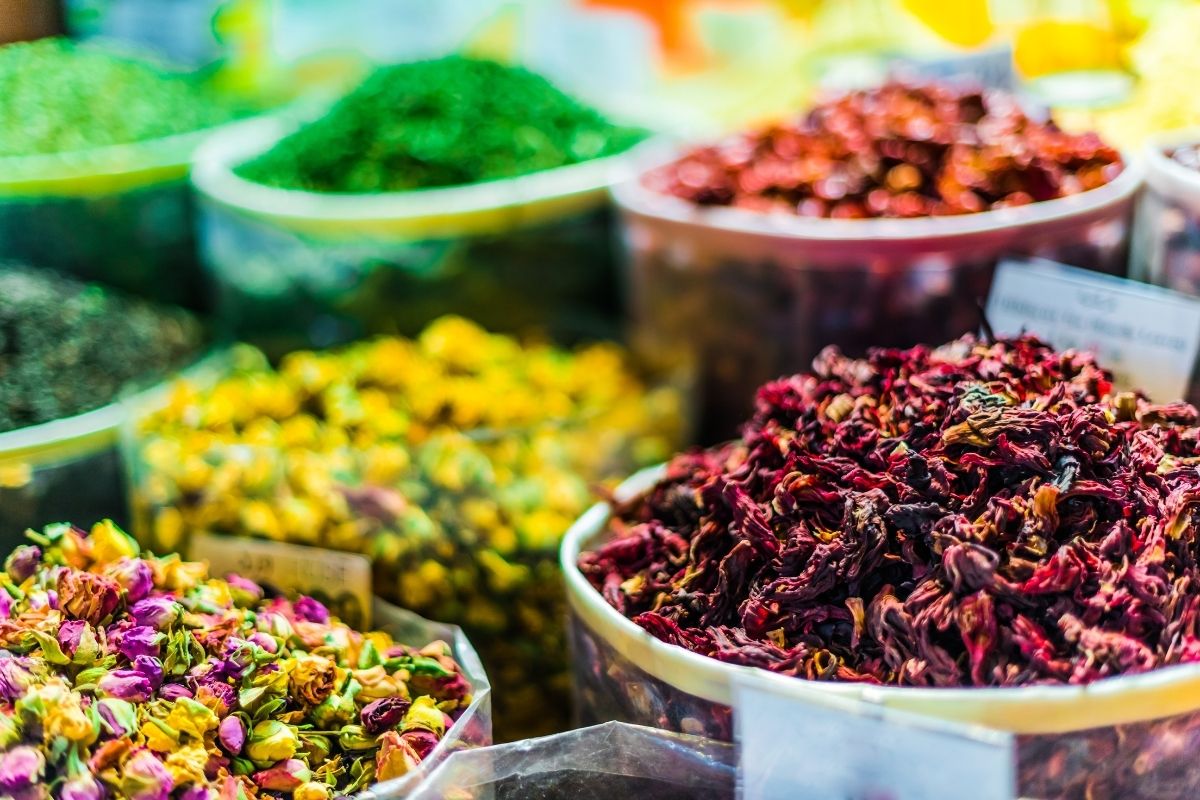 Explore some of the rich and flavorful savors of Doha, from street food favorites like Shawarma (a pita bread filled with meat), or other classic dishes like spiced rice with meat called Kabsa, and Machboos.
Exploring the gastronomic landscape of the flavors of Doha on a food tour is one of the best and most culturally immersive activities to participate in local dining etiquette. Learn how to eat on the floor, eat with your hands, and learn about other dining practices.
Study the traditional flavor combinations, what the local and native ingredients are, and meet different travelers from all over the world all the while.
Be guided by a local foodie professional who knows their way around the best restaurants, and be ready to take note of your favorite restaurants and dish recommendations to further enjoy the rest of your trip.
Food tour prices start at $80 USD and include other fun activities.
29 – Get an elevated shopping experience at Place Vendôme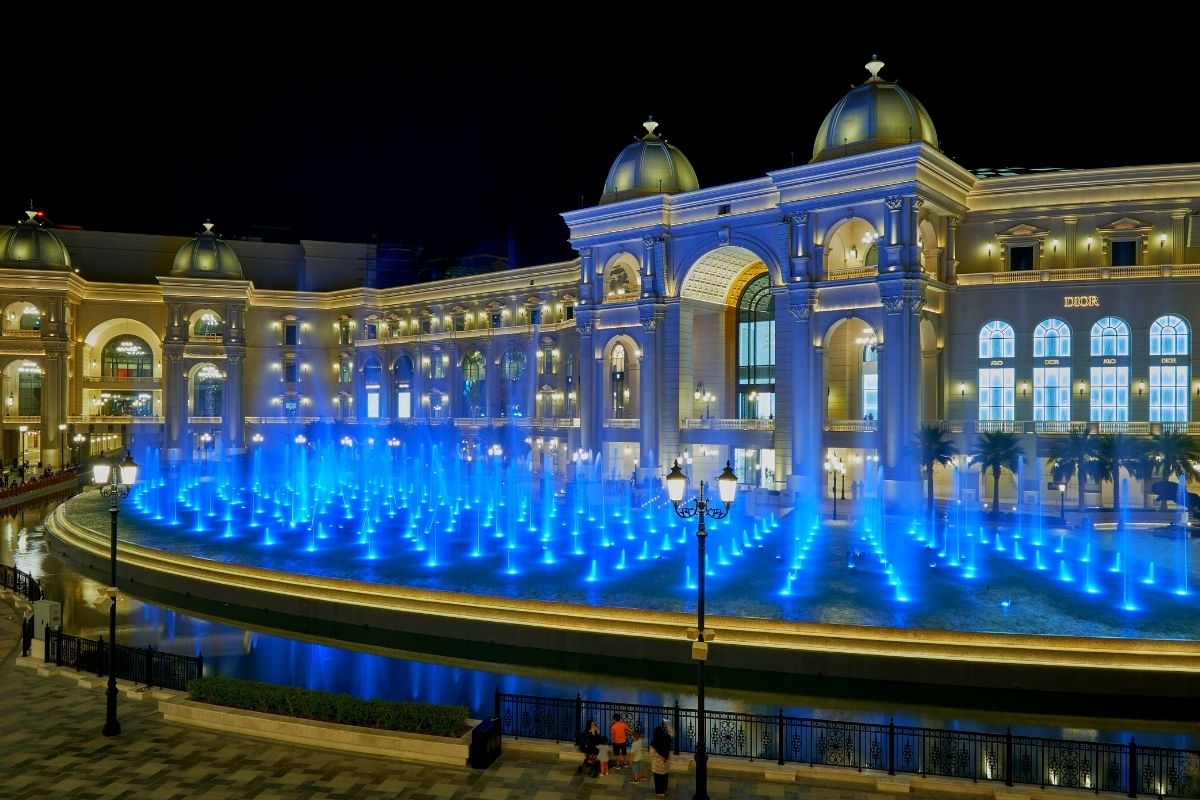 Situated in the city of Lusail, Place Vendôme is a recently opened mall that promises guests and locals a truly luxurious and elevated shopping experience.
Boasting French architecture, and lined with global elegant brands, Place Vendôme includes 5-star hotels, grand cafes, restaurants, and entertainment.
Explore the 4-floors of this classic meets modern shopping mall, and tap into millionaire vibes, peeking into stores like Celine, Dior, and Tom Ford.
Stick around for the incredible fountain show that happens every day from 7 pm-11 pm every hour, and be entertained by the mixture of music, lights, and glamour. In the coming months, it is said that boats and more attractions will be added to the outdoor area next to the Dancing Fountain.
Expanding around an impressive 1,150,000 square meters, more stores will be opening up in the incoming months, just in time for the FIFA World Cup in November.
30 – Play some golf at Doha Golf Club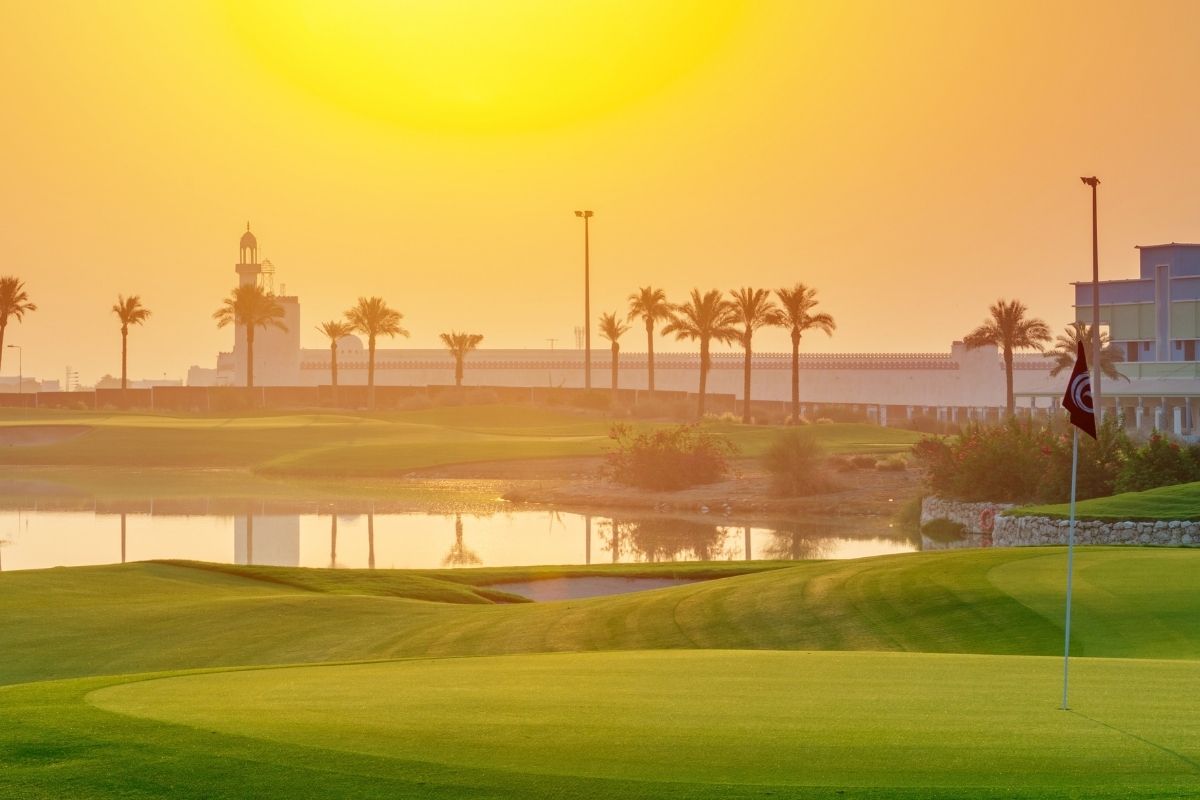 Golf is a growing sport that has demanded the construction of various golf courses throughout the peninsula, one of those being the premier golf destination – Doha Golf Club.
Opened to visitors, and members, and hosting a variety of golf championship games, the Doha Golf Club is the oldest golf club in the area, featuring 18-hole championship courses and 9 holes, as well as lessons available to help golfers bring their skills to the next level.
Membership options are available for avid golfers in the area, however, visitors may also step inside for a day or two, and use their facilities as well as dine inside their restaurant.
Decorated by Arabian-style decor, overlooking beautiful desert sights in the far distance, Doha Golf Club is a golfer's dream in Qatar.
Due to the nature of the area, it is recommended to come to play in the morning, as the afternoon tends to carry heavier winds that make playing difficult.
31 – Enjoy an afternoon inside the unique 3-2-1 Qatar Olympic and Sports Museum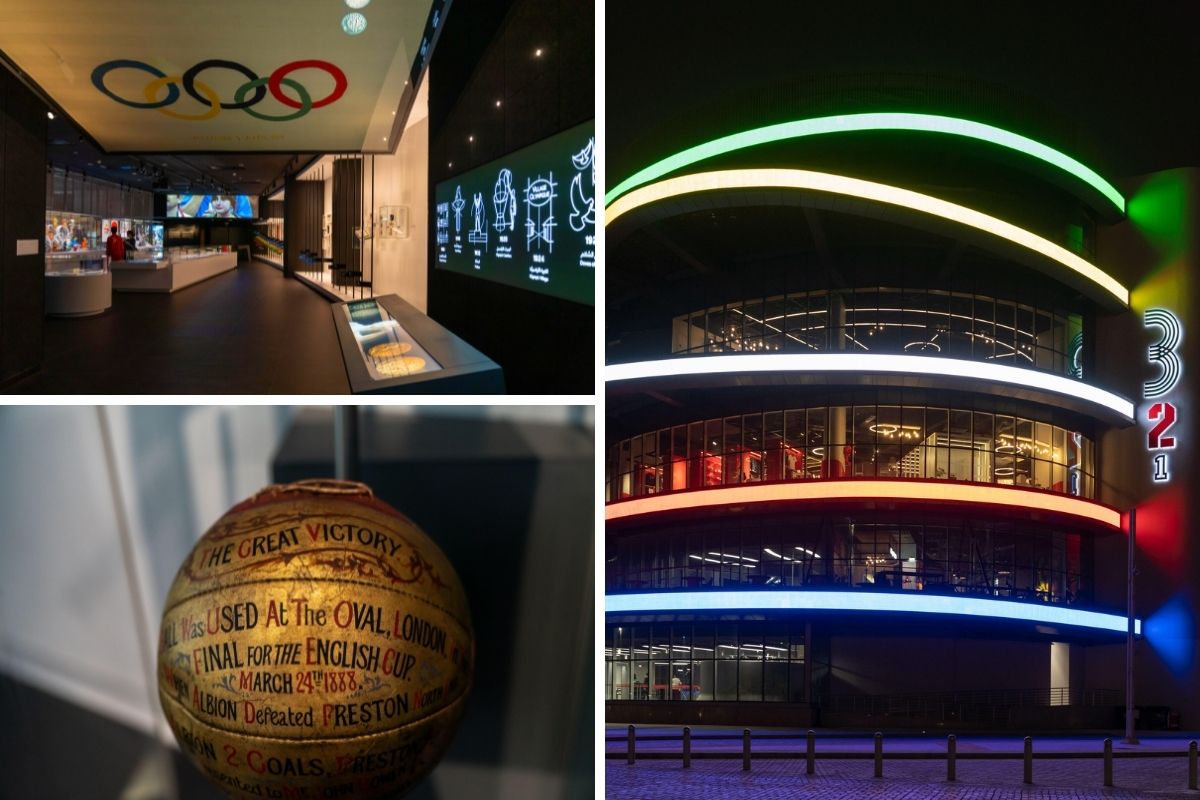 The 3-2-1 Qatar Olympic and Sports Museum houses an impressive collection of sports history, knowledge, and tradition, and forms part of the 22 select Olympic museums located across the globe.
Visitors will browse through 7 galleries and exhibits – intro to the sports museum exhibits, the origin of sports, the Olympics, the hall of athletes, hosting nations, Qatar sports culture, and the activation zone which shares information on how to create and maintain a healthy lifestyle.
Each detailing interesting and unique information regarding sports dating back to the 8th century, all the way to current sporting events and activities worldwide. The other goal of this museum is to instill and inspire a renewed approach to sports and physical activity in Qatar.
The entrance to the museum is QAR 50 for adults and free for children and Qatar residents – a must-visit if you're traveling for the FIFA World Cup in November.
32 – Admire heritage landmarks at Al Bidda Park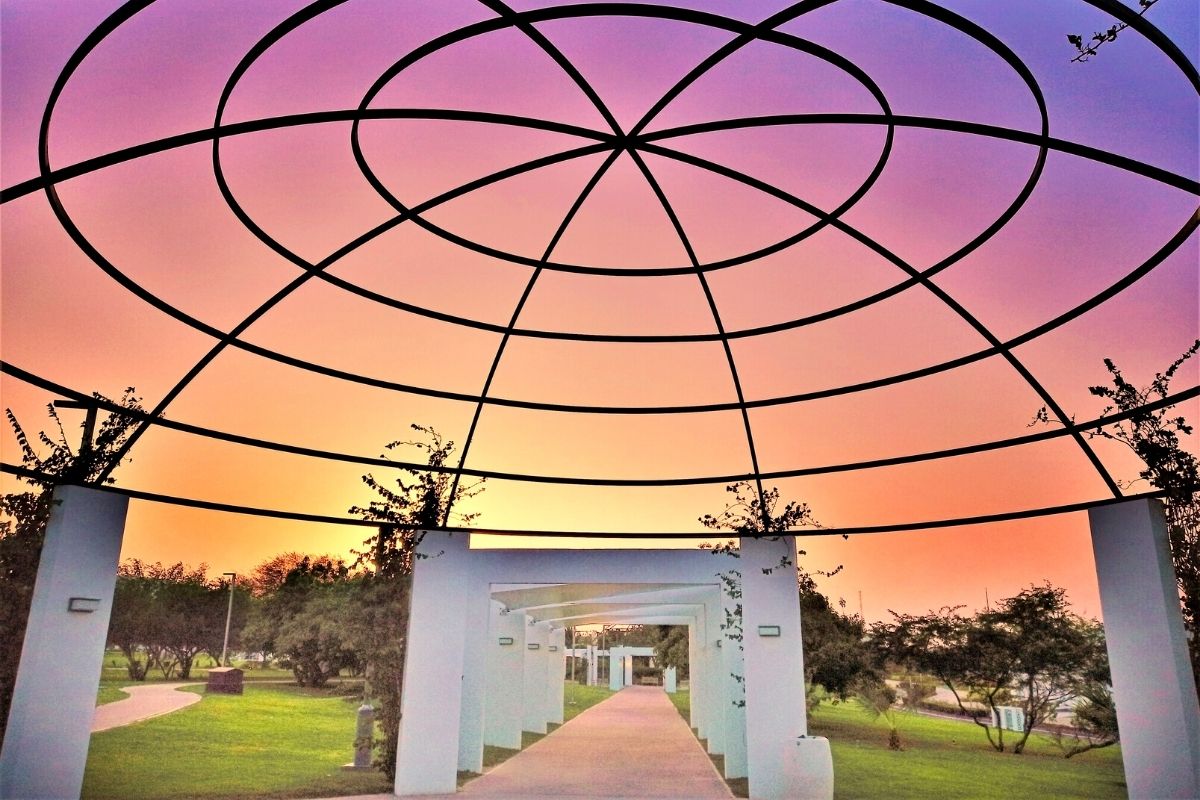 Take a break from site seeing, and relax and unwind at Al Bidda Park, a natural wonderland with relaxing trails to walk on, shady trees to sit under, and even a few landmarks such as The Arched Monument, The Water Plaza, and many more.
The location of Al Bidda Park, which is centrally located in Doha, was a portion of land that existed as Al Bidda before Doha was a developed city in 1681.
While walking through its scenic pathways, visitors will stumble upon a few landmarks that were there before the city of Doha and the park were established.
The Natural Rock and Watchtower, native trees such as the Ghaf Tree and Acacia Tree, and the Wadi Al Sail Historical Site, are a few attractions to look for if you're interested in diving deeper into the natural and cultural heritage of the Al Bidda area, that is still there today.
33 – Learn about the fascinating world of Falconry at Falcon Souq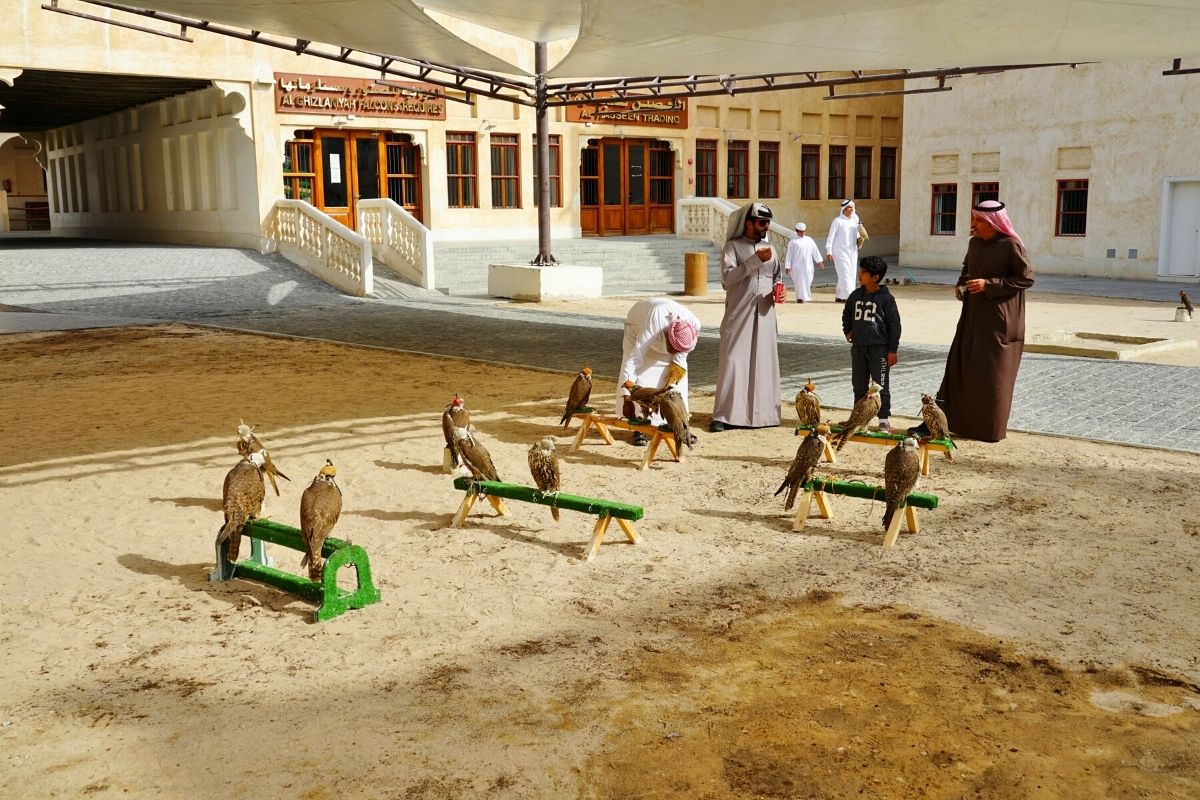 One of the most unique and best things to do in Doha is to visit the famous Falcon Souq, located next to the famous Souq Waqif, and drawing in many visitors all day, every day to learn about this interesting and unique practice in Doha.
Falcons are a precious animal and unofficial animal of Qatar due to the centuries-old tradition of Falconry. This tradition of hunting with falcons is a practice that was used by Arab Bedouins in order to hunt and survive with the help of falcons. Today it is considered a sport that is practiced in Qatar.
The Falcon Souq is a series of shops where people can see falcons perched in the sand pits, and where the shops sell falconry equipment. Visit this unique place in the mornings or afternoons and you may be able to ask the shop owner questions about this cultural tradition and get a picture.
34 – Get entertained and educated at the Al Thuraya Planetarium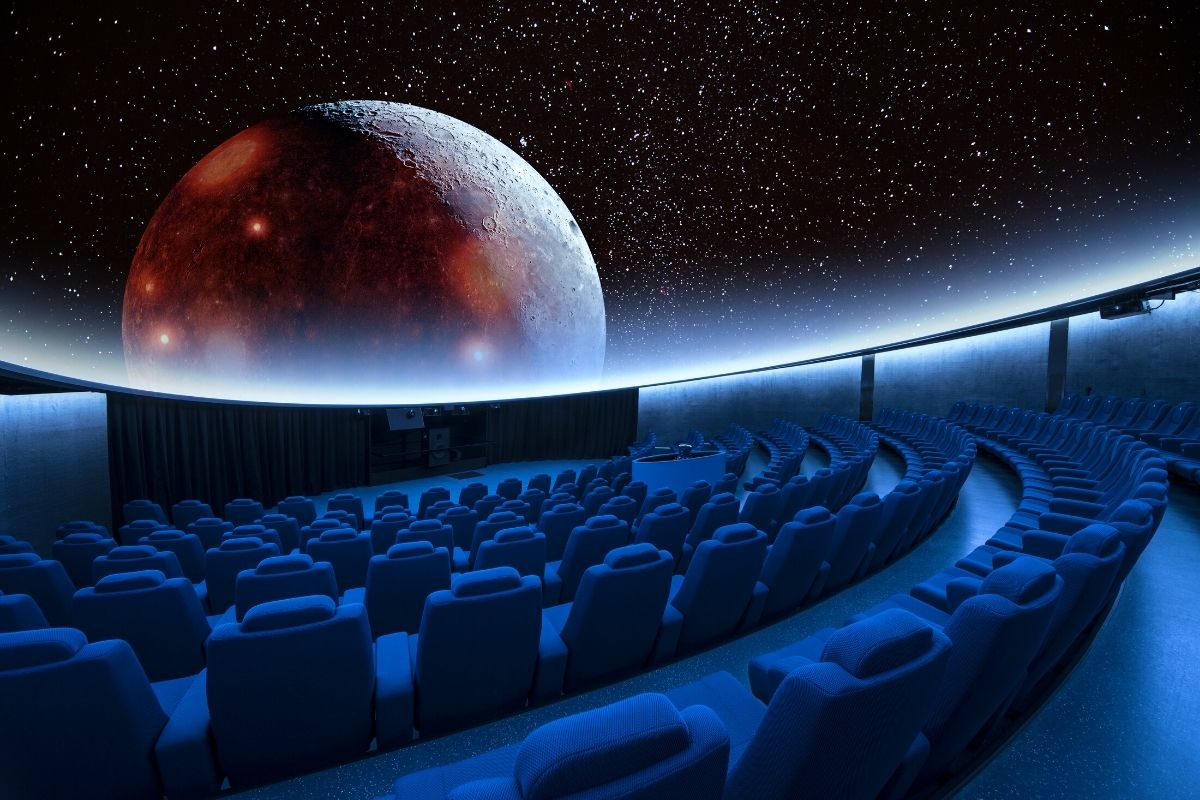 Found in the area of Katara in Doha, the Al Thuraya Planetarium is ready to welcome visitors to explore and learn about the planets and the solar system in exciting, and fun ways with kids or yourself and your friends.
Named after a cluster of stars in the sky that in Arabic, they call Thuraya which translated to means wealth, the planetarium was named to honor one of the most beautiful astronomical sights seen in the region.
Enjoy a rainy afternoon exploring the impressive full-dome digital system that projects images and video media of the planets, and watch the 3D presentations as well as other incredibly advanced technology that syncs real-time with other digital systems across the world.
Divided into 5 different categories, visitors will be able to go through astronomy, atmosphere, geology, and the oceans, and learn about weather patterns, and space expeditions.
Entrance to enter the museum is free.
35 – Meet the angry birds themselves at Angry Birds World Qatar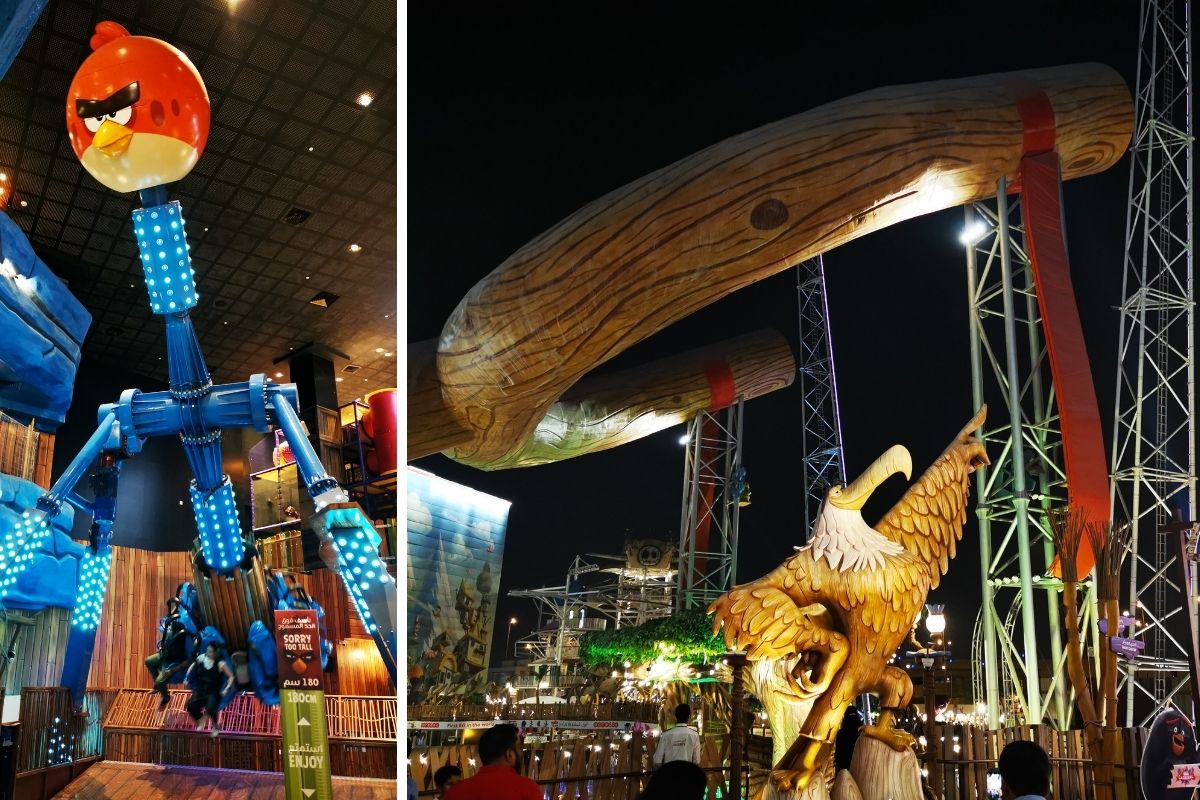 An amusement park unlike any other is the surprising Angry Birds World, located 21 minutes north of downtown Doha, which promises families and angry birds fans all over a fun time riding its exciting indoor and outdoor rides, ranging from thrilling and adrenaline-inducing, to gentle and tame.
Check out the variety of attractions ranging from trampolines, obstacle courses, laser tag, and more, while peeking into the game room for a space full of 70+ arcade games to satisfy everyone's search for fun.
Stay for a live show of dance and music with a show put on by the angry birds themselves, and don't miss out on the opportunity for a photo op with them after the show.
Check back regularly on their website to see what kind of events they hold periodically, and how to make the most of your time visiting Angry Birds World.
Tickets are QAR 250 for families.
36 – Experience a state-of-the-art Arabian horse race at Qatar Racing & Equestrian Club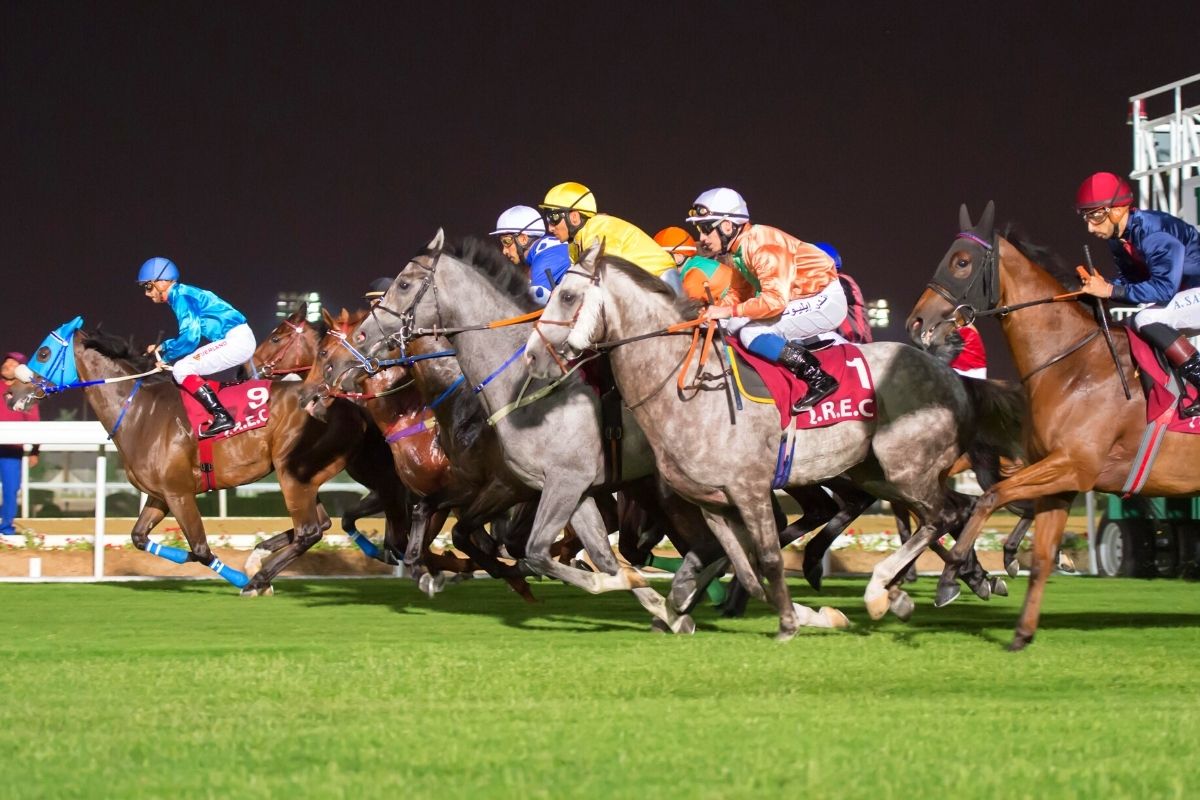 Considered to be an equestrian hub in the middle east, the Racing & Equestrian Club is a center where visitors and locals can come and view Arabian horse shows and races.
The Racing and Equestrian Club has a mission to make Qatar a world hub for horse racing, and their efforts include regulating and further developing the horse racing industry in Qatar, and doing so in a socially responsible and humane way.
Visitors who are interested in catching sight of the magnificence of the Purebred Arabian horses in action at an exciting race may want to plan their trip to Doha between the months of October-May. During those months, races are held every Wednesday and Thursday.
Take a glimpse into one of the most incredible training facilities, learn about the increasing growth of horse shows and expositions in Doha, and learn more about the future of this thrilling sport in Doha.
37 – Attend an exciting and unique camel race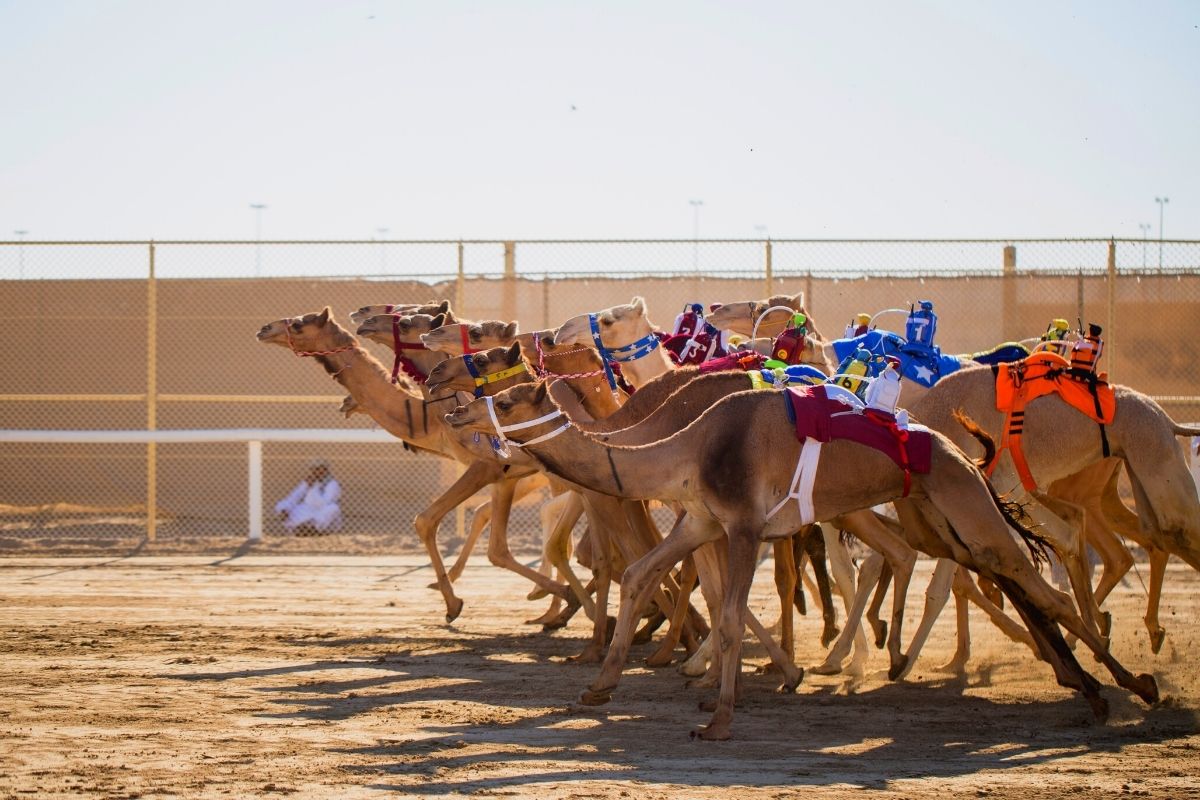 A unique type of race in this part of the world is a rousing camel race, where visitors are able to witness one of the most traditional sports that has deep cultural ties to Qatar's heritage.
Camel racing has officially been a sport since the 1970s, and before that, this activity was mainly used as a form of entertainment at weddings and other events. Today, however, it is a nationally recognized sport with deep-rooted traditions in Qatar.
Make sure to plan your travels around this sports season, between October-February, when the races are held every Friday. The major camel race event called His Highness (H.H.) the Amir's Main Race is held in March and April annually.
Visit the most famous track, Al Shahaniya Camel Race Track, in the morning before a race to view the camel training, from baby to adult camels.
Usual camel race times are from 7 am-2 pm.
38 – Have a moment of serenity and education at Imam Muhammad bin AbdulWahhab Mosque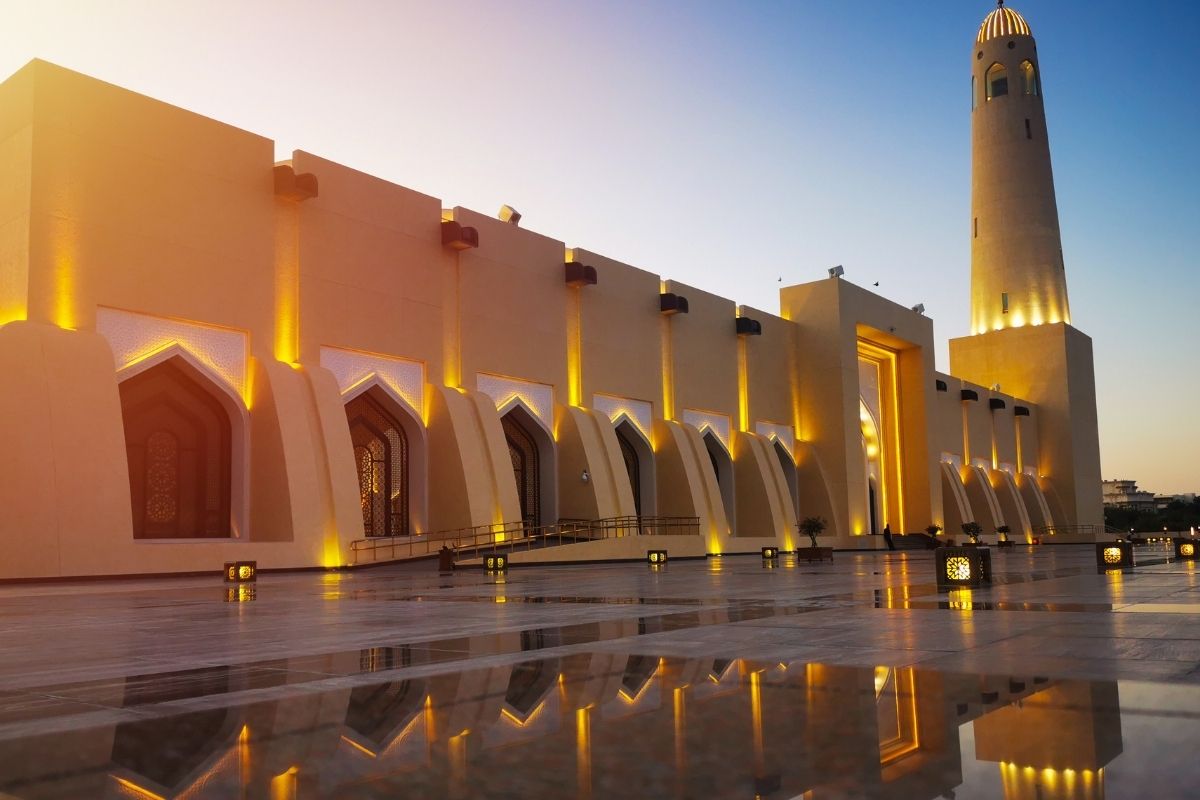 The Imam Muhammad bin AbdulWahhab Mosque is a mosque that is open to everyone interested in learning more about the Islam faith, and it is a space for education as it is part of the Qatar Faculty of Islamic Studies. This mosque is also known as the Education City Mosque for these reasons.
The mosque, which is built on 5 physical pillars represents the 5 pillars of the Islam faith. It's an interesting and modern design that catches the eye of many, as do the ornate and beautiful gardens outside, offering a glimpse into local flora and trees, as well as plants that are described in the Holy Qu'ran.
Step inside the impressive mosque, take in the exterior architecture of the minarets and allow your eyes to follow the shapes and geometric forms throughout the mosque.
This site has a whopping capacity of 2,300 both indoor and outdoor, so there's plenty to explore.
39 – Walk into the impressive Qatar National Library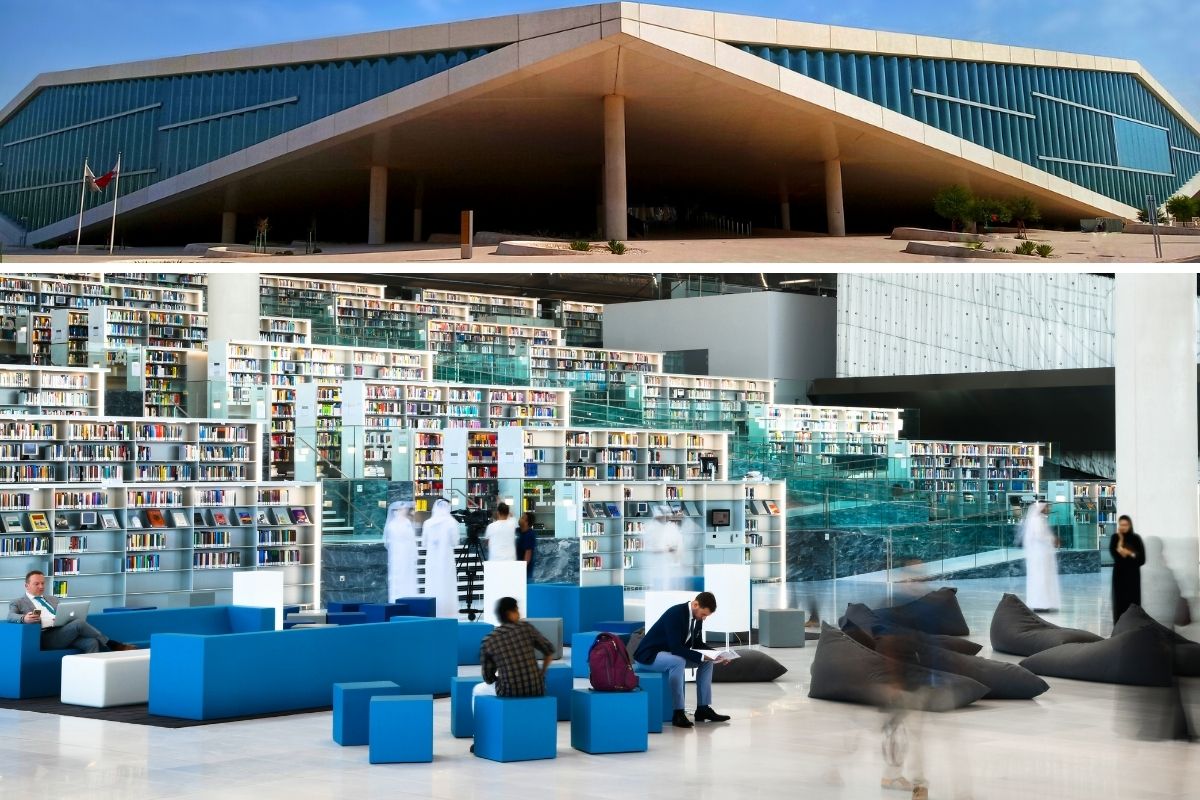 Serving as a foundation for Qatar's incredibly rich history, the Qatar National Library houses more than 1 million books on its shelves, each comprising of and holding the recorded history of Qatar and the Gulf Region.
The library updated its status to being Qatar's National Libray in 2018, when His Highness Sheikh Tamim Bin Hamad Al Thani, the Emir of Qatar, gave the official inauguration, and since then, the library has acted as an incredible resource for Qatar's residents.
Visit the library, speak with a knowledgeable librarian to show you around some of the impressive collections, and take a look at the library's busy calendar of events and programs designed to promote and showcase Qatar's rich library and history.
The library is located in Education City, near the Education City Mosque, 20 minutes west of downtown Doha.
40 – Enrich your child's experience at KidZania Doha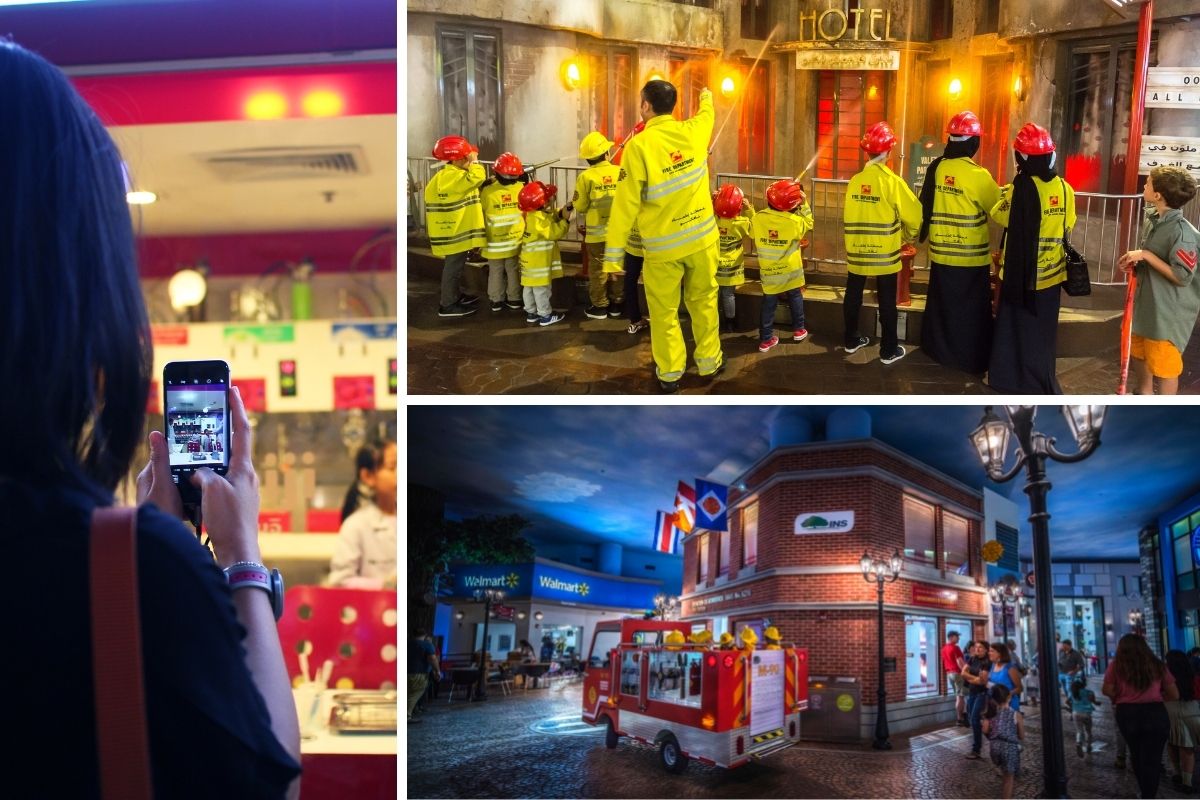 If you're traveling to Doha with children, without a doubt a visit to KidZania in Doha is a must-do activity that will inspire, enrich, and entertain your children like nothing else.
Merging recreation and education, KidZania is a concept that was born in Mexico in 1997, and soon after, has spread throughout the globe as a concept and space to allow children to get a taste of the real world via pretend "kid-sized" cities, with restaurants, shops, and hospitals.
Children are able to partake in over 100 different roles/careers, dress up as a doctor, athlete, or singer for instance, and take on the job duties and all that comes with that role.
Children who visit this place are impulsed to dip their imagination into various careers, which help them develop critical thinking skills, teamwork abilities, and so much more.
KidZania is located 20 minutes west of downtown Doha, and tickets start at QAR 95.
41 – Relax and unwind at Al Wakrah Public Garden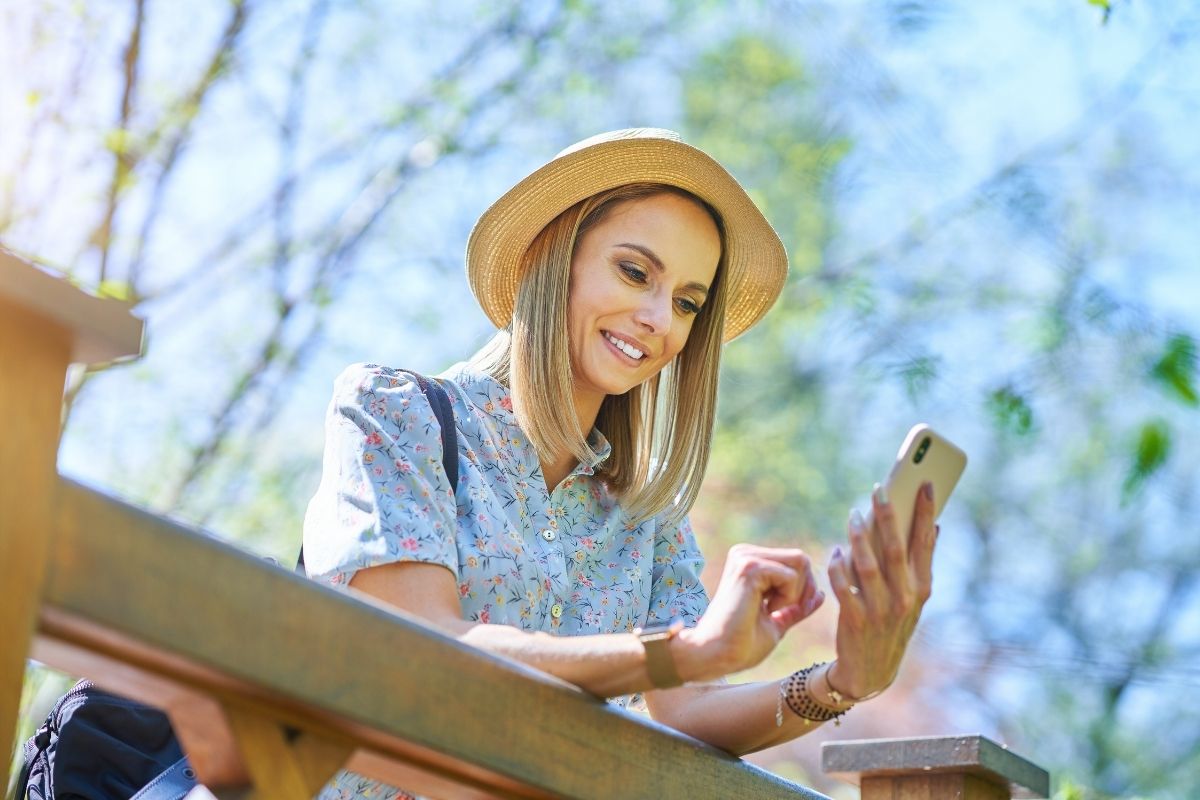 Al Wakrah Public Garden is considered one of the most beautiful gardens in Qatar, as well as one of the most important due to the incredibly diverse amount of plants and trees that call Al Wakrah its home.
Accommodating around 71 different types of plants, trees, and flowers, Al Wakrah Public Garden is the perfect space to spend a day relaxing, walking its scenic paths and welcomes families with children to enjoy this natural wonderland.
The park comes with many different activities and facilities to take advantage of, one of those being a playground with multiple activities for kids to play, shaded green spaces to have a relaxing picnic, or a cafeteria to eat lunch at.
The park is located 23 minutes south of downtown Doha and is accessible via taxi or public transportation.
42 – See a traditional Arabian fort at the Al Zubarah Fort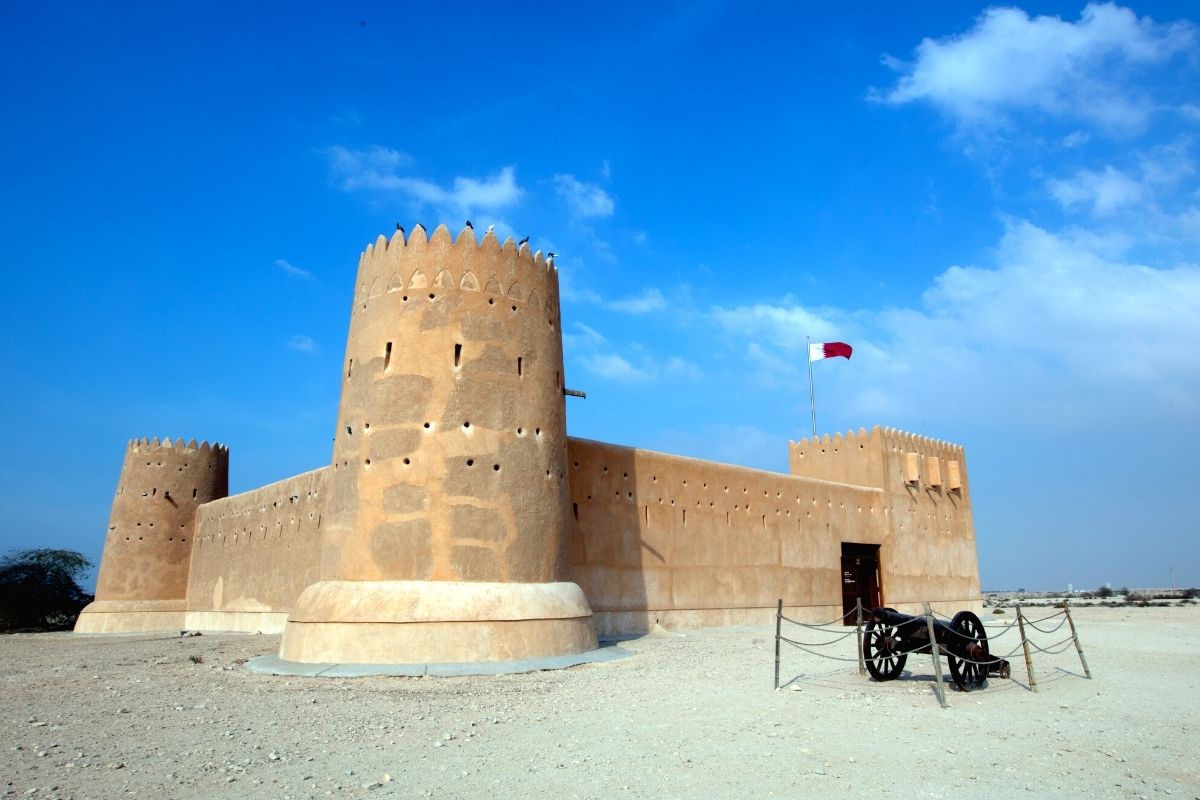 Located 1 hour and 14 minutes north of downtown Doha, the Al Zubarah Fort is a traditional Arabian fort that dates back to 1839 and was once the site of bloody wars between different empires wanting to gain territory and prominence.
In its glory days, the fort accommodates a mosque, fishermen's huts, courtyard houses, and so much more. Its tall towers had impeccable views of the pearling and trading town nearby and had thick walls that protected the fort as well as provided a bit of temperature control.
Today, the fort is a museum that showcases the typical architecture of a fort of its time, as well as some of the impressive pottery work, cannonballs, diving weights, and even coins. The fort was abandoned in the 20th century, and with time, it got buried with sand which helped preserve its state.
This UNESCO World Heritage Site is open 9 am- 3 pm Sunday-Thursday.
43 – Step into a world of illusions at the Museum of Illusions of Doha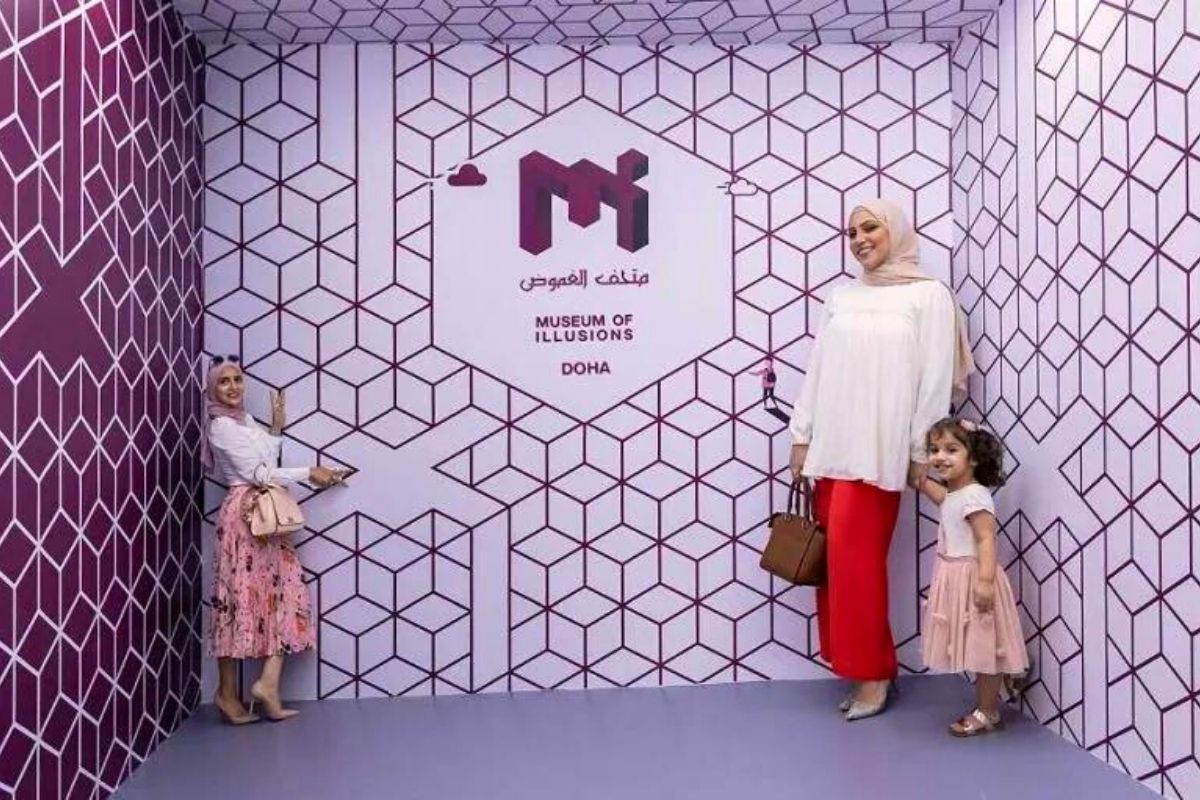 Don't fall for what you see at the Museum of Illusions in Doha, where visitors are invited to step outside their comfort zone, accept things they see but cannot explain logically, and resist the laws of gravity and reason.
The museum has a variety of illusion and myth-busting games and activities such as the Vortex Tunnel, which challenges visitors walking through the rotating tunnel, and the Infinity Room where the laws of gravity and size go out the window, and nothing seems to make sense anymore.
Step into an upside-down room as your brain catches up with what it's seeing, as you stumble through the space, and so much more.
The activities are mild while a select few are a bit more confusing to figure out, but nonetheless, an entertaining time is guaranteed inside the museum for all.
The Museum of Illusions in Doha is located 13 minutes north of downtown Doha.
44 – Dazzle your ears with music from the Qatar Philharmonic Orchestra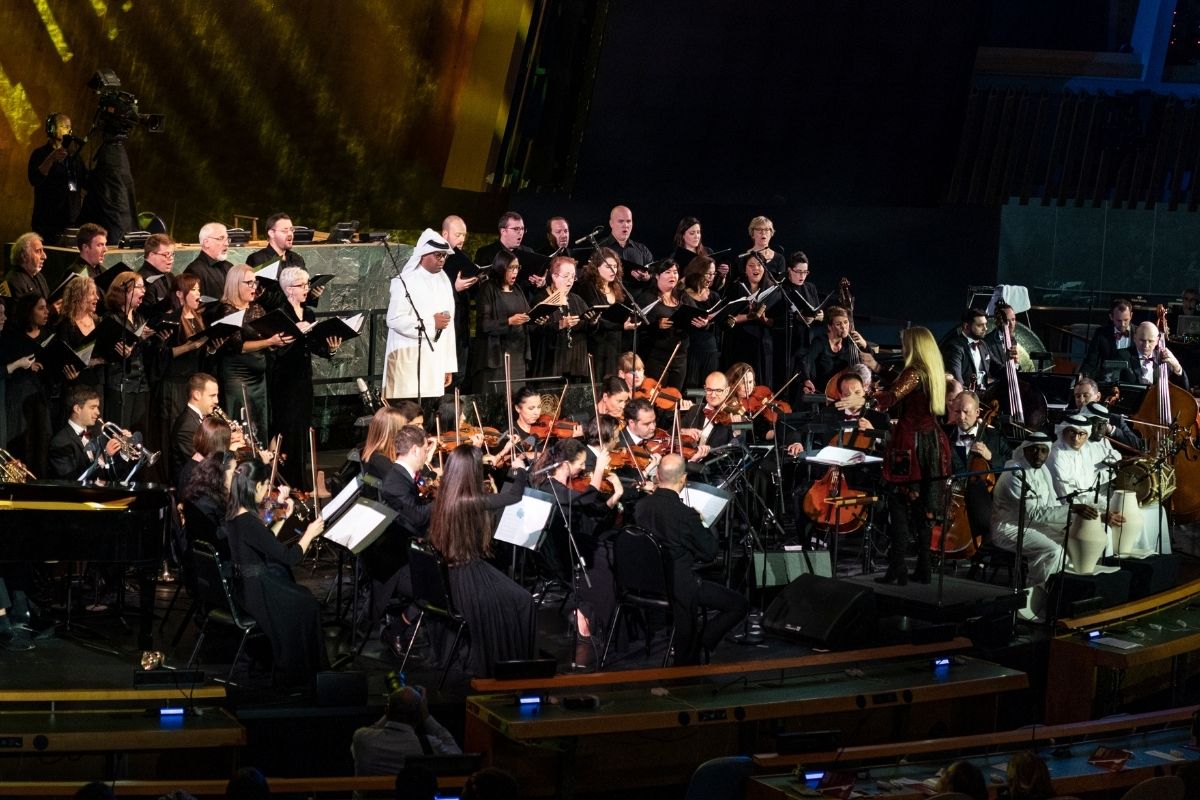 The Qatar Philharmonic Orchestra is an incredible musical ensemble of 101 musicians selected with high standards, that has been performing in its home base in Doha, as well as internationally at many prestigious events.
Combing the musical influence of the Western world, and melding it with Arab musical roots, the philharmonic orchestra amazes locals and visitors with its intriguing sound and its efforts in becoming one of the best orchestras in the world.
The orchestra was formally inaugurated in 2010 but came together by Her Highness Sheikha Moza Bint Nasser in 2007. One of the goals of the orchestra is to inspire Qatari adults and children to enjoy and create music.
Concerts are held throughout the year both in Qatar and internationally, so make sure to check their calendar to be up to date on their performances, and to book tickets online.
In Qatar, the orchestra performs in the iconic Katara Opera House.
45 – Feel motivated to exercise at Oxygen Park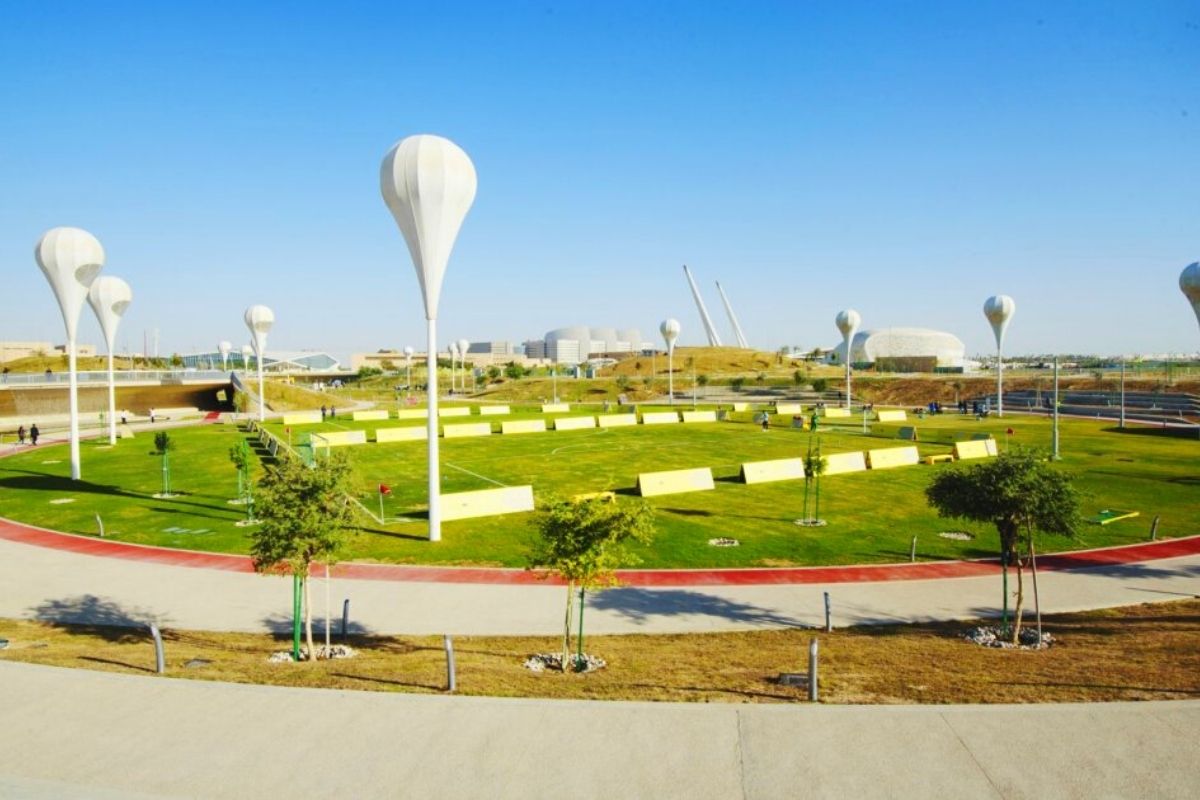 Oxygen Park is a park that shares the goal with many other parks in the area of creating additional green space in the city.
Additionally, Oxygen Park has the goal of creating a space that is motivating and inspiring for locals to get outside, exercise, and understand the relationship between oxygen, plants, and healthy living.
Sprawling over 130,000 square meters, and located 20 minutes west of downtown Doha in Education City, Oxygen Park is a beautiful harmony between modern architecture, and natural landscape, with subterranean walkways providing cooling wind passages, minimalist designs, and public art.
Parking is available near the park, although visitors can also take the green tram line from downtown and arrive in a little under 40 minutes.
Other nearby attractions include the Qatar National Library, The Arab Museum of Modern Art, and the Education City Golf Club.
46 – Get your gaming on at Megapolis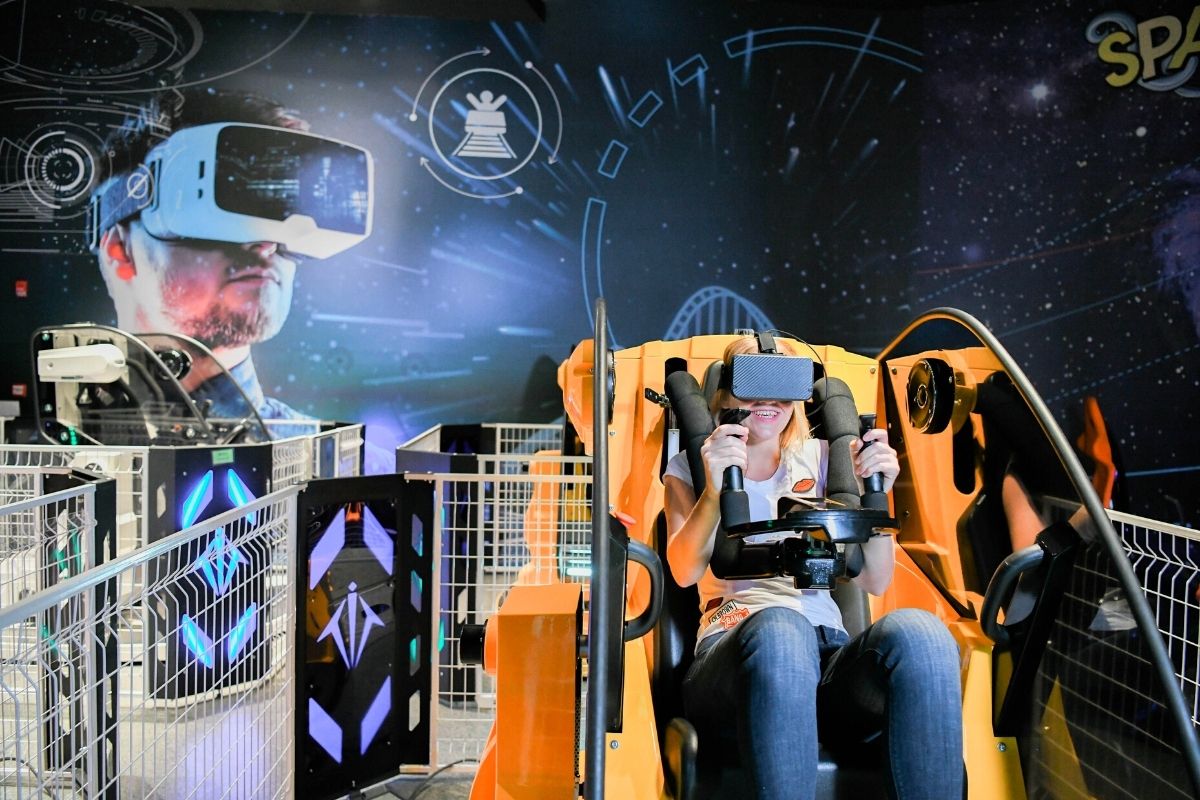 Described as the ultimate entertainment center in Doha, Megapolis is equipped with games, activities, and technology to fulfill every gamer's dream.
Provided with physical games like bowling, boxing, and billiards, technological games like virtual reality, CXC racing simulators, and even light-hearted fun like karaoke and darts, there is something for everyone to enjoy in this entertainment hub.
A great place to enjoy fully on a rainy day, a trip to the Megapolis should be on everyone's list of things to do in Doha. If you're traveling with children who are celebrating a birthday, you can book an unforgettable birthday party at Megapolis, too.
Groups of people such as families, groups, and birthdays should book tickets ahead of time on their website, while individuals can buy at the door.
The Megapolis is located 20 minutes north of downtown Doha, in The Pearl Qatar area.
47 – Visit the Doha Skyline Viewpoint for epic city views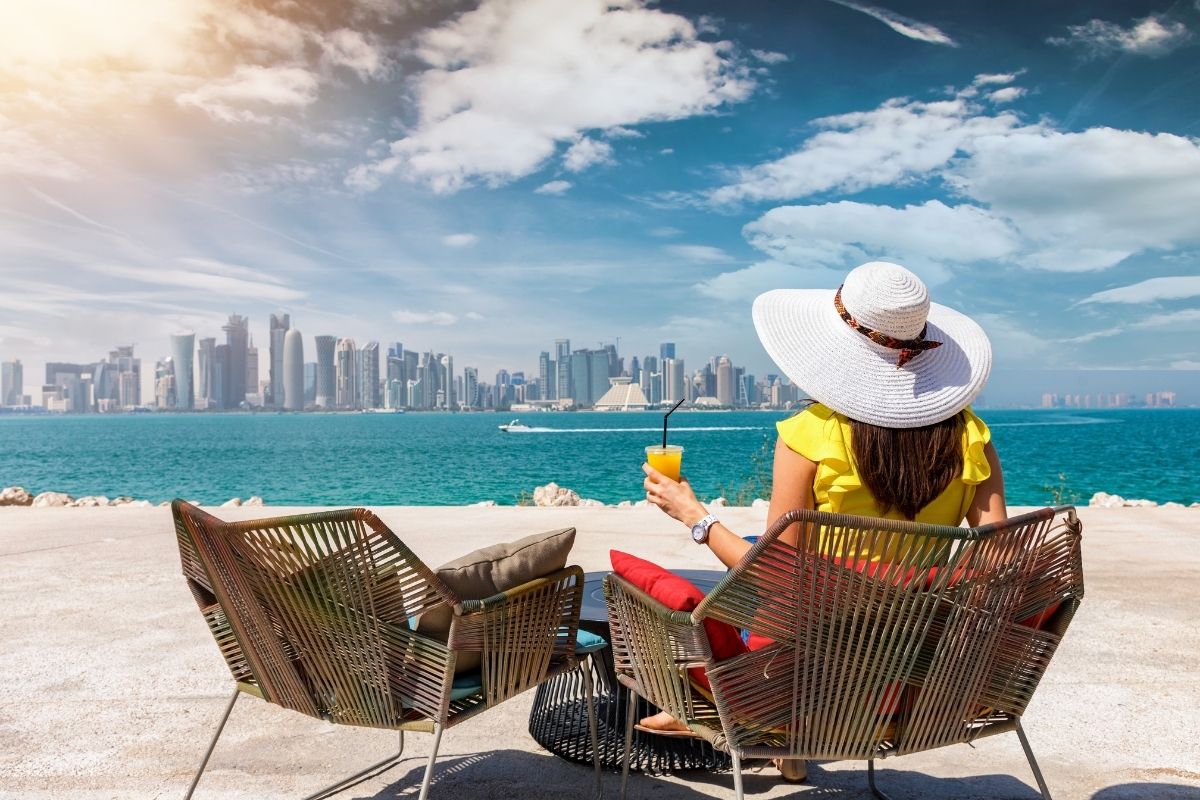 One of the most unforgettable and impressive sights to catch in Doha is the skyline, which is a physical representation of the growth and progression that has occurred in Doha within the last couple of years.
Since its investments in natural gas technologies, the Doha skyline has expanded and changed in order to accommodate the construction of corporate towers and hotels.
One of the easiest places to situate yourself to view the towering skyscrapers is at the Corniche Oryx City View which is located on the Corniche walkway. Take a taxi to this site, as traffic can be intense most hours of the day, and when getting into the taxi, mention that you want to get dropped off at "The Oryx City View".
From there, walk 600 feet north of the Oryx statue, and you will start to see the view clearly, and be able to snap all the photos of this impressive sight.
48 – Go back in time with the antiques inside Sheikh Faisal Bin Qassim Al Thani Museum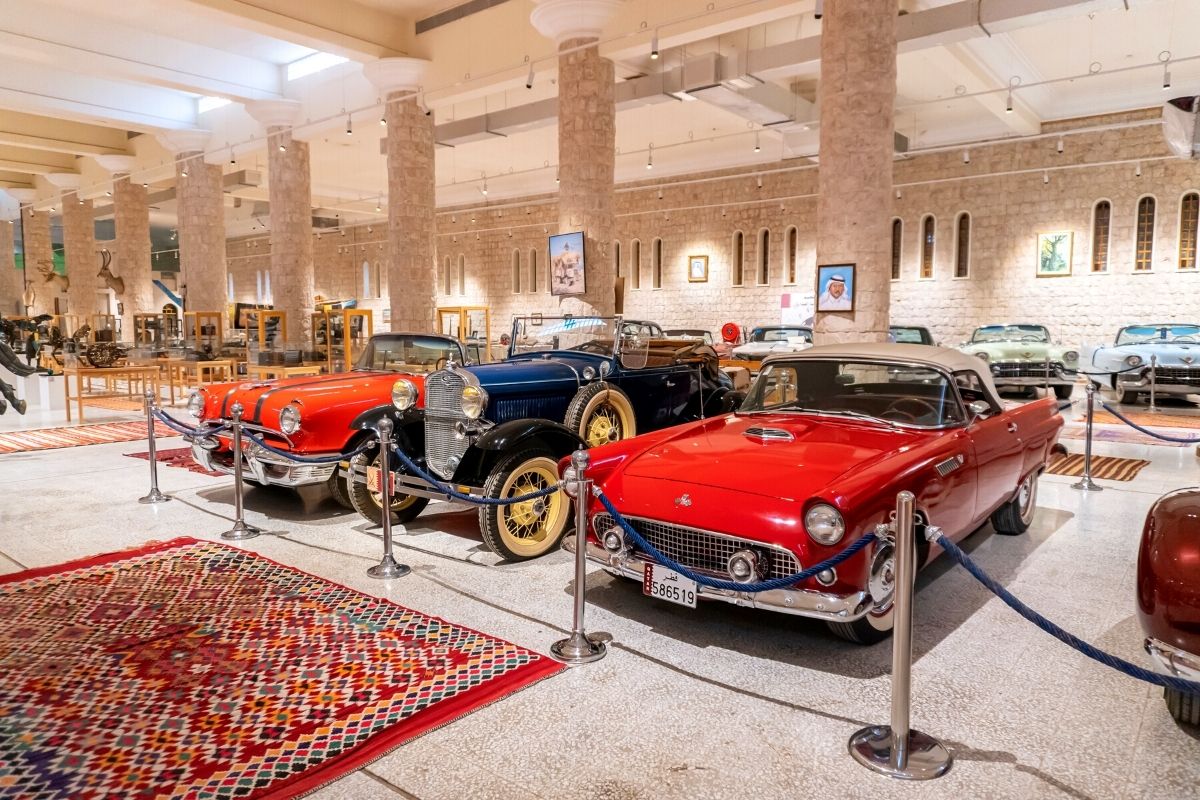 The Sheikh Faisal Bin Qaasim Al Thani Museum, in short FBQ, is a space full of collections gathered throughout the years that depict the cultural heritage of Qatar, the people, and society.
The founder of the museum, Sheikh Faisal, is a Qatari businessman, and a lover and collector of antiques, which is noticed by anyone who visits this impressive museum.
A stroll through its many galleries will show exhibits of carpets of over 700 different distinct varieties, an impressive car with 600 makes and models from throughout the times, the Quaran Room, and a expose of different clothing styles and accessories used in Qatar throughout time.
The museum in total encapsulates over 15,000 pieces since its beginning in 1998. The museum is located 30 minutes west of downtown Doha and is accessible via public transportation or a taxi.
49 – Indulge in some impressive birdwatching at Al Karaana Lagoon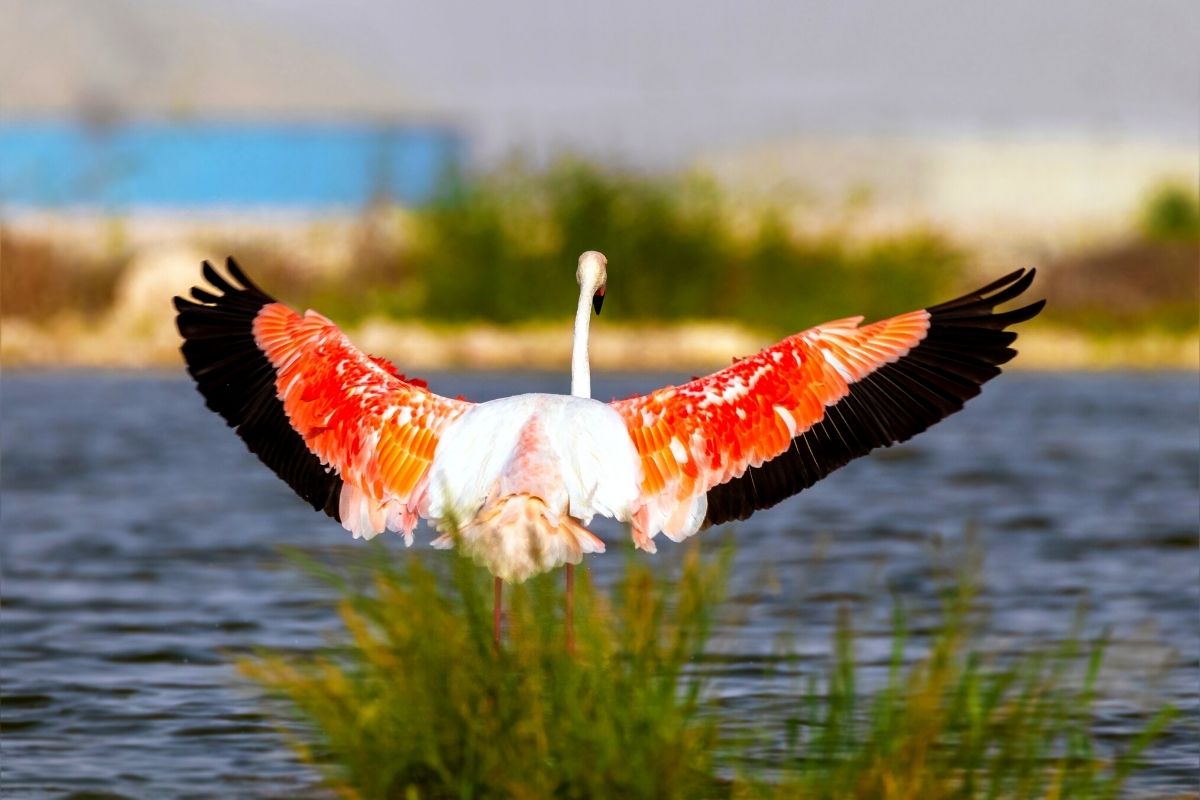 The Al Karaana Lagoon is a birdwatcher and nature lover's paradise, situated in the municipality of Al Rayyan. Truly a different natural landscape from the rest of Qatar, the Al Karaana Lagoon promises to aid visitors in disconnecting from the hustle and bustle of the city and getting lost in the peaceful sounds of birds, and feeling the soft breeze against the natural area.
The Al Karaana Lagoon was recently restored back to a healthier state in 2019, undergoing a massive rehabilitation treatment after not being cared for, and being used as a wastewater dump. Today, the lagoon is open to visitors for free, and one of the most common activities to do here is to observe wildlife such as the variety of birds.
When planning your trip, be mindful of the health of the space, don't litter, prepare to bring food as there are no stores or restaurants nearby, and wear comfortable shoes.
50 – Treat yourself to a luxurious shopping experience at 21 High Street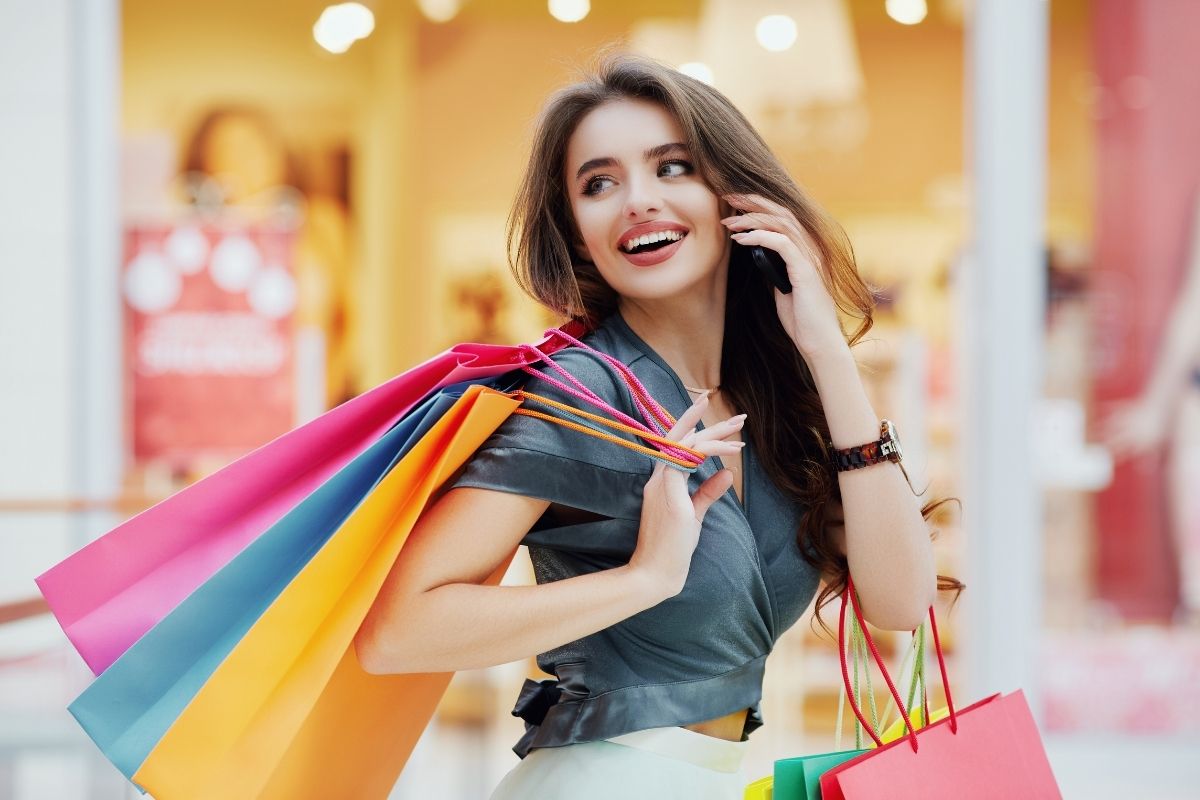 Since its opening in 2019, 21 High Street has become a center for luxury shopping, and has been described as a shopper's dream and a space where "retail meets culture".
A project led by the Qatari company Ali Bin Ali Holding, the project was created in an effort to bring more luxury and international brands to the people of Qatar, closer to home.
Some of the brands to be found here include Cartier, Galeries Lafayette, Giraffe, and more. Other than impressive shopping, visitors may also enjoy an elevated dining experience not seen in most shopping malls all over the world, including a select few international cafes offering a variety of cuisines.
A stroll through the outdoor mall will leave any guest feeling luxurious, as they take in the ornate and elegant structure of the stores, and its wealthy aesthetic.
21 High Street is located 15 minutes north of downtown Doha.
51 – Explore Doha via the Olympic Cycling Track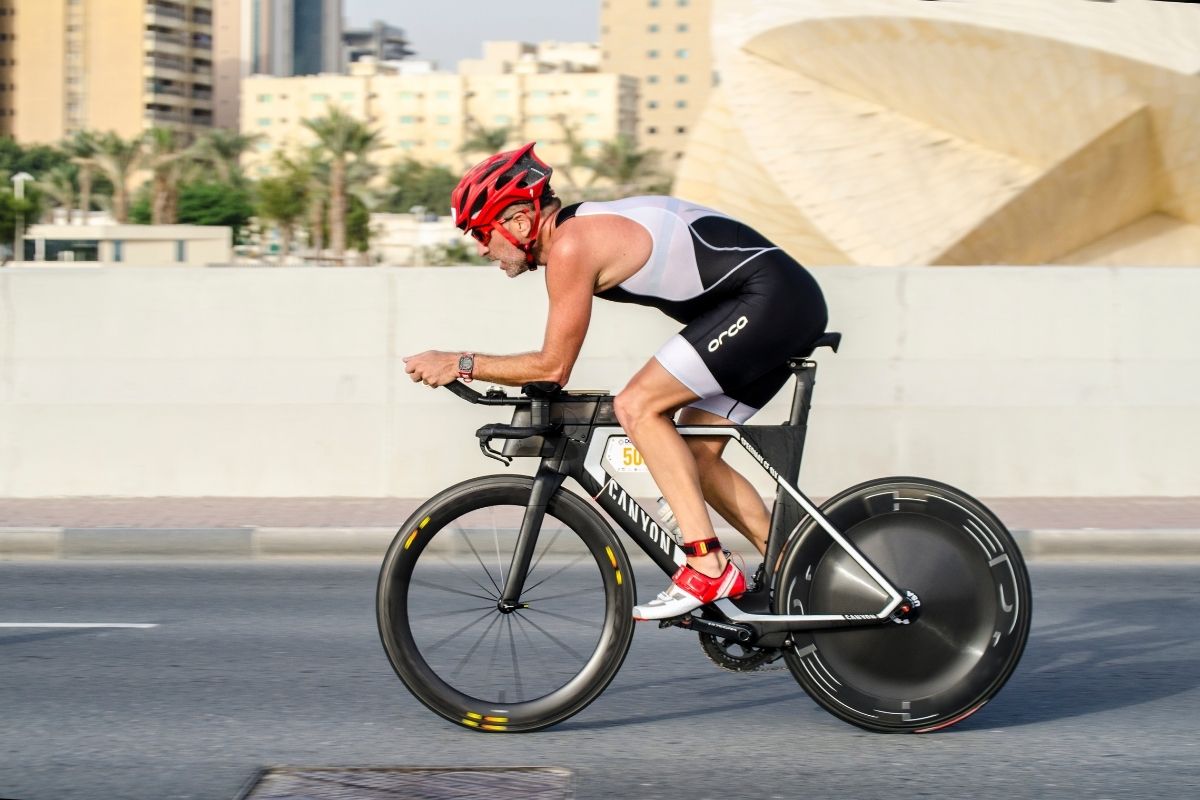 In an effort to promote exercising and physical movement to the people of Qatar, the Ministry of Sports has created an initiative to create more cycle and walk paths all over the city and country, and most are connected so that people can walk more and be outside in nature more.
One of the most famous cycle tracks is the Olympic Cycling Track, which is located near Doha Golf Club, and Qatar University. Its length is an amazing and uninterrupted 33 km track that takes cyclists through a journey of 29 tunnels, and 5 bridges throughout the city.
The Olympic Cycling Track was inaugurated in 2020 to celebrate National Sports Day, and due to its record-breaking distance, this cycle path is perfect for any daring traveler to rent a bike, and see the city uniquely this way.
52 – Enjoy ancient techniques and modern treatments at the best spas in Doha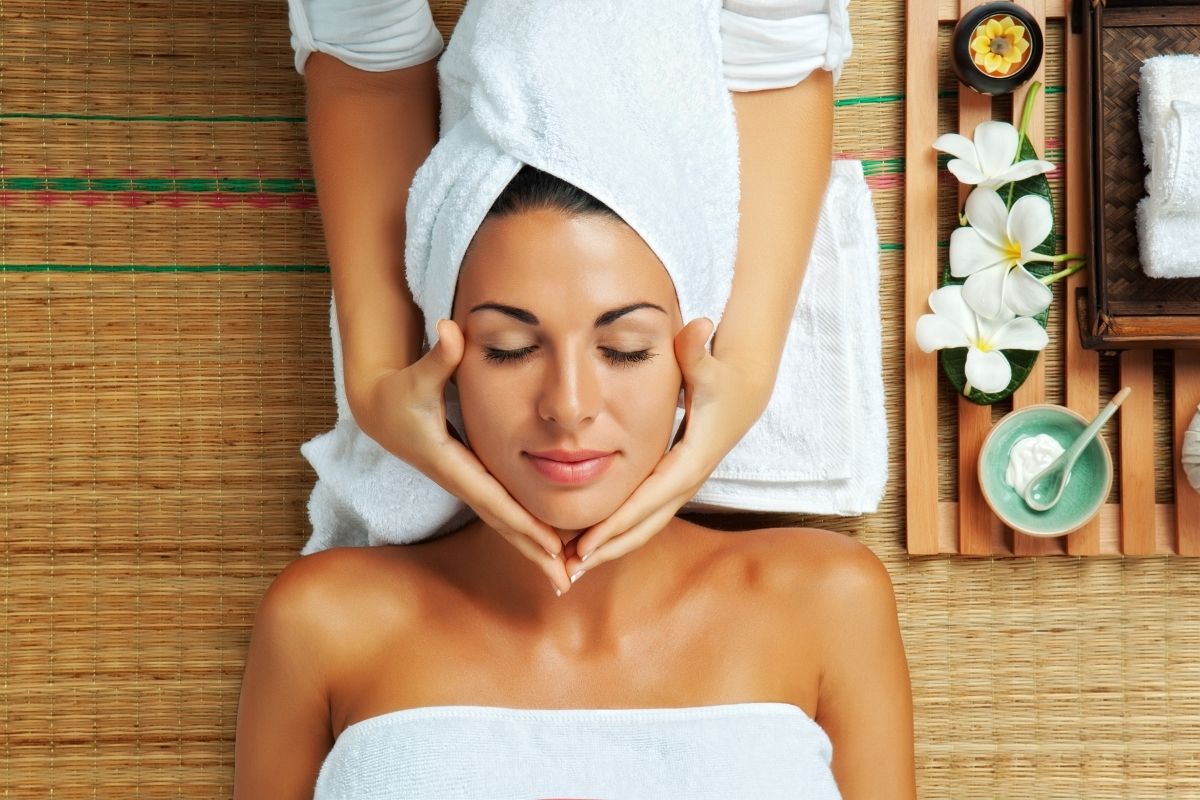 Spas are a specialty and experience not to be missed in Doha, where luxury meets relaxation and the ultimate pampered experience.
Check out the renowned Ali Messila spa, located 15 minutes away from downtown Doha, which is raved by so many for its renewing body treatments and customized facials.
Book a couple's massage or all-inclusive day pass and package at B/Attitude, and let your worries wander away into their nothingness as you receive their premier green tea body scrub.
Let yourself relax at The Spa at Al Jasra Boutique Hotel, where you'll be able to bask in the recognizable Qatari hospitality, and indulge in ancient middle-eastern treatment as well as access a menu with modern treatments such as hot stone massages and aromatherapy.
Experience a wholesome wellness experience at Jaula Spa and Club at the Grand Hyatt Doha, where you'll be able to get a cryotherapy facial, an aromassage, and European treatments.
53 – Escape to a relaxing island in the sun called Banana Island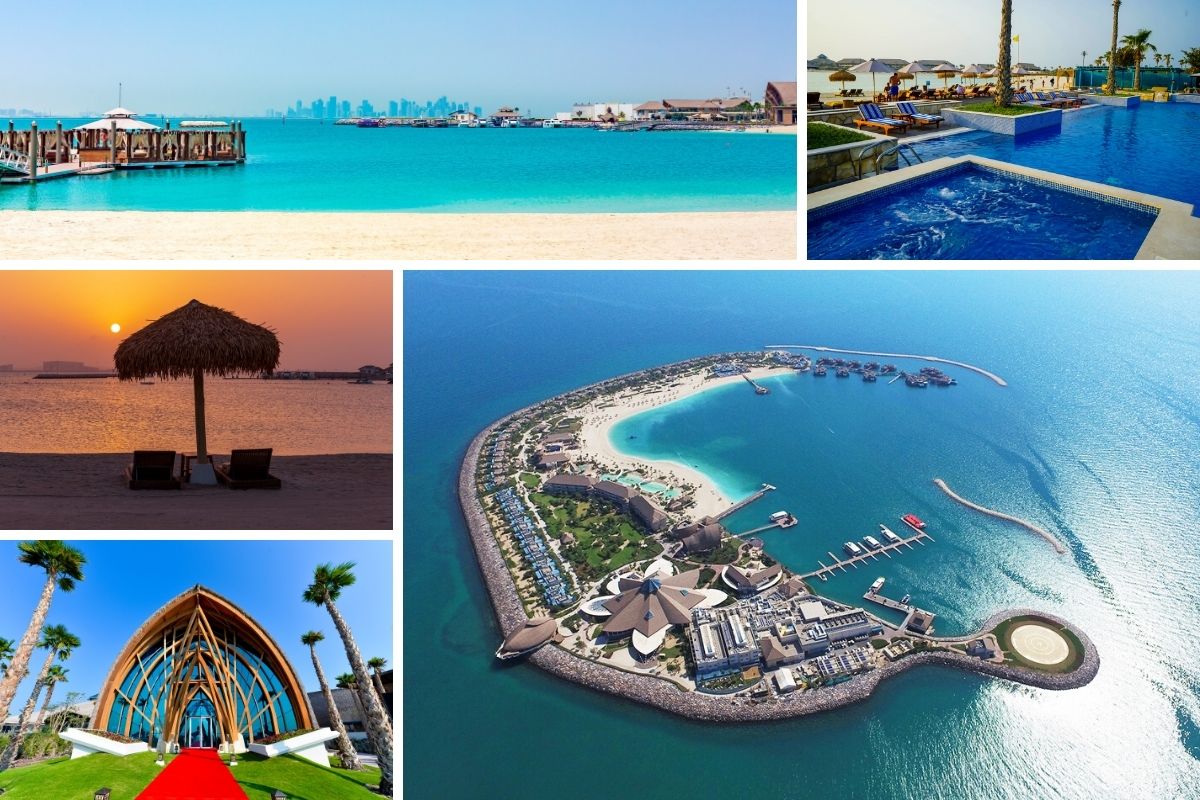 Nestled in the Arabian bay, 20 minutes off the coast of Doha is the ultra-luxurious and elegant resort island called Banana Island, which guarantees to deliver top-notch spa experiences, adventurous activities, exquisite foods, and a level of relaxation unique to the island.
Banana Island Resort Doha, which is operated by Thailand Antara luxury resorts, is known as the only destination in Qatar, and one of the only two destinations in the Gulf region to have overwater bungalows. Guests are able to stay in air-conditioned, fully serviced, and fully-equipped overwater bungalow accommodations.
Guests can take a quick boat ride that leaves from Dhow Harbor and arrives and welcomes guests to the peaceful and elegant island, where activities like kayaking, snorkeling, and surfing using a simulator await them.
Take advantage of the sun, and work on your tan as you lay poolside next to the lagoon pool, or play an exciting volleyball game.
54 – Kayak your way through Purple Island and the Mangroves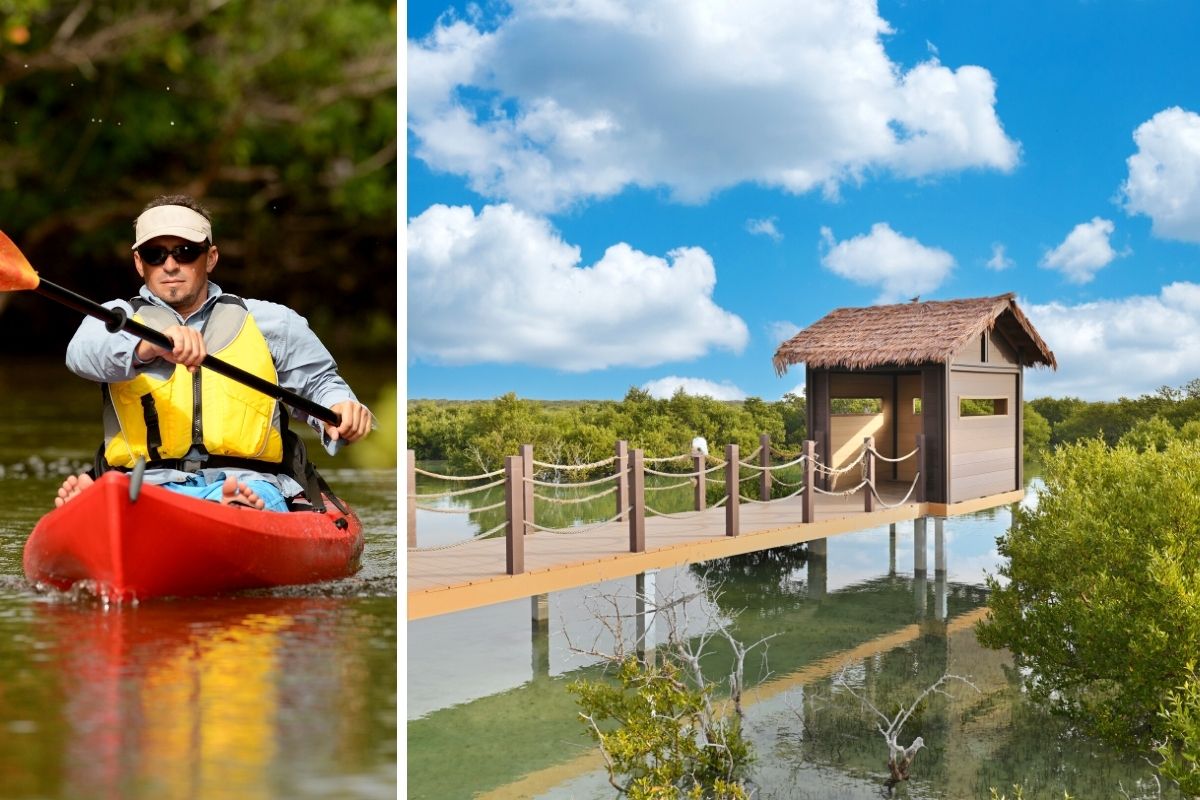 Also known as Al Khor Island or Azirat Bin Ghanam, a visit to Purple Island is a must-visit destination that is frequently off the beaten path due to its location, as it's tucked in Qatar's northern region.
Flourishing with continuous greenery which invites different plants, trees, and wildlife, visitors are able to kayak through the beautiful marsh landscape and slow down as they take a look around them to experience the serenity and peace of the natural sights and sounds.
Follow a professional guide, be guided safely through the natural wonderland, and even look at the fish swim near you as you glide right through.  An unforgettable experience not to miss out on, especially if you're a lover of the outdoors.
55 – Feel refreshed and cool at Desert Falls Water & Adventure Park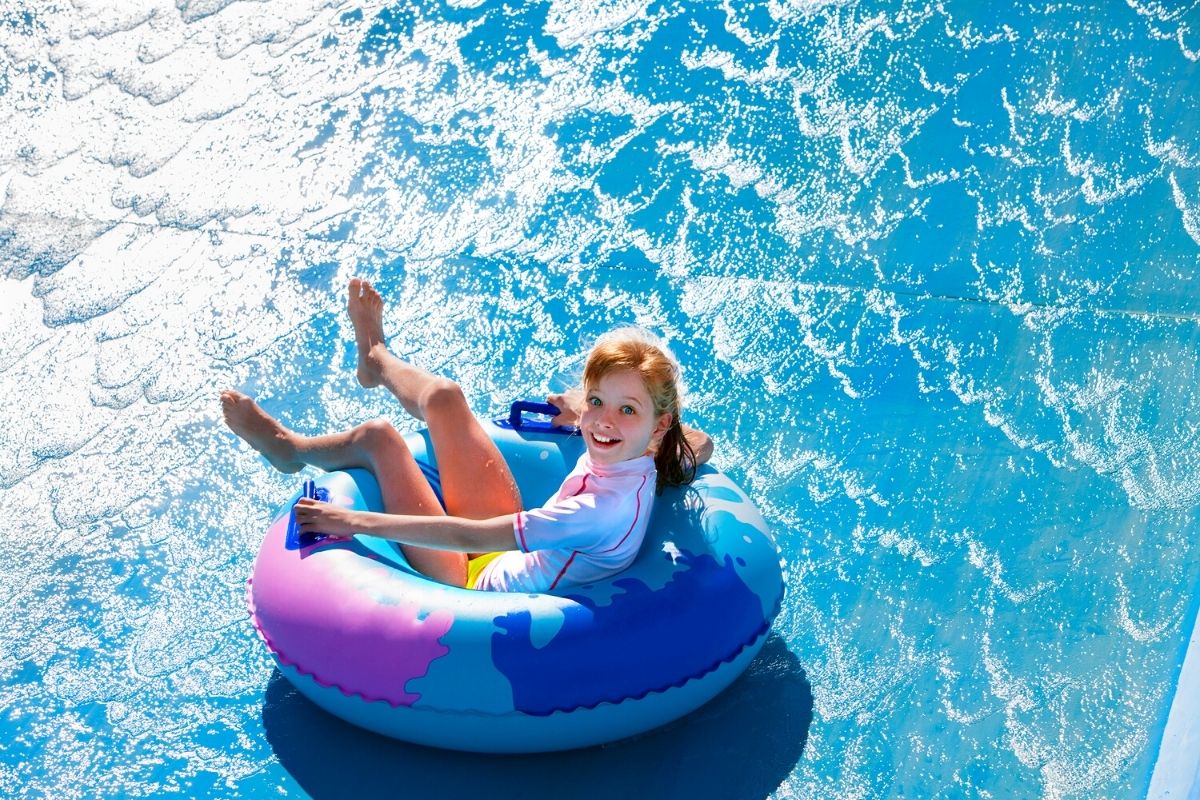 Thrilling and joyful is the Desert Fall Water & Adventure Park in Doha, which welcomes guests of all ages for a hot afternoon of water attractions, inside one of the largest water parks in the Middle East.
Whether you're traveling with young kids or yourself and you're looking forward to a refreshing afternoon, check out the many water activities from Inner Tube Slides, Surfing Dunes, a massive Wave Pool, and so many more. Opening soon inside the park is the Desert Rose Pool, which promises parents a little bit of relaxation in addition to fun for the kids.
Not into the water games? Check out the indoor activities like laser tag, and go-karts, get some rejuvenation at Eforea Spa or have lunch at a few of the park's restaurants to refuel.
Tickets start at QAR 150 for people above the height of 1.2 meters and QAR 100 for visitors under 1.2 meters in height.
56 – Engage in some kitesurfing at Al Wakrah Beach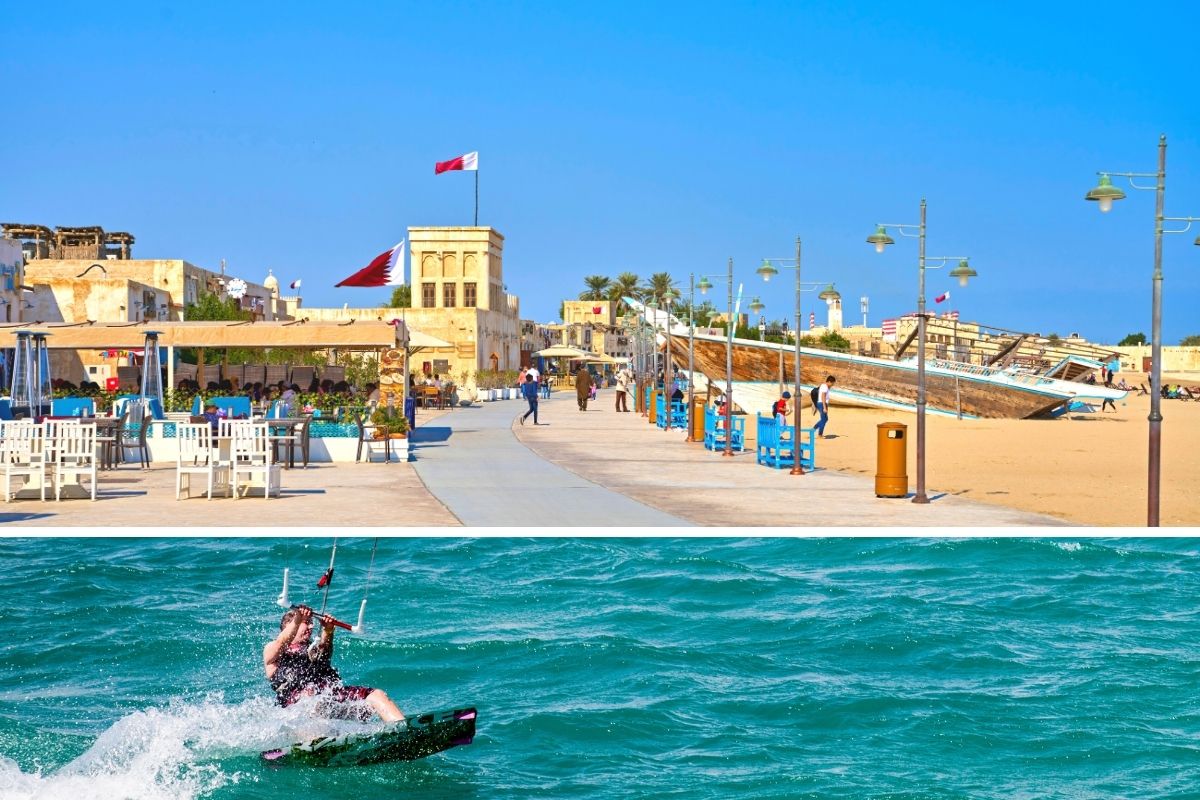 Visit the exquisite Al Wakrah Beach, offering visitors a perfect beach day experience with refreshing and sandy beaches, ideal for a picnic or even barbequing.
Take your children if you're traveling with them, and let them enjoy the playground or crab searching along the beach; take a stroll with them and your family along the beach walkway nearby where you'll find a great selection of restaurants serving traditional Arabic food and international cuisines.
Looking for an exciting beach activity? Kitesurfing is an activity and sport commonly played at Al Wakrah beach, where you can take a lesson with a kitesurfing professional and get better at your skill.
Many would argue that learning kitesurfing in a place with a continuous warm breeze and warm water is one of the best things to do in Doha, as it makes for the ideal place to learn or practice this sport.
57 – Get your shopping on at City Centre Doha Shopping Mall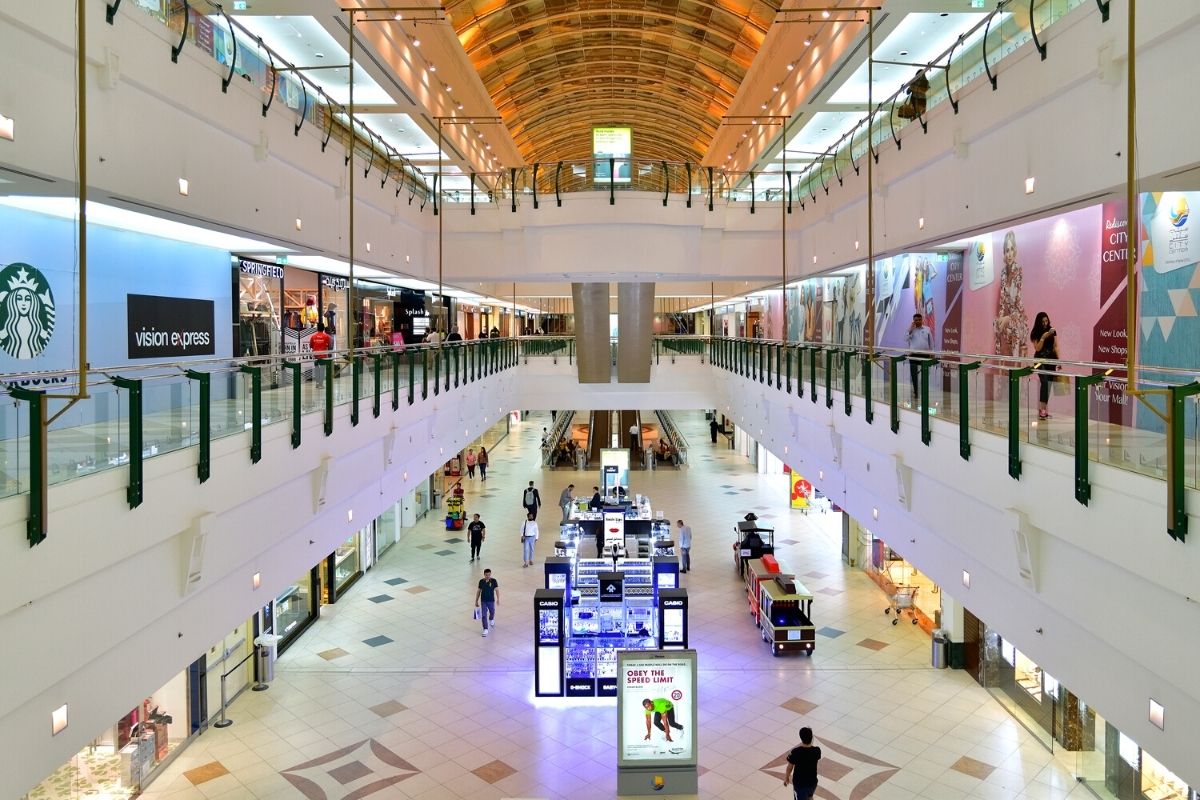 If you're looking for a bit of retail therapy, a visit to the expansive City Centre Doha Shopping Mall should be on your radar to explore.
Brimming with over 370 stores, a variety of dining options to meet everyone's craving, and a selection of entertainment and services, this mall has more than you would expect.
Located in the center of the busy business district in Doha, the mall has been experiencing a few renovations in the last few months, however today, it has fully re-opened, and it is better than ever.
In the future, the mall will connect to neighboring hotels via walkways and tunnels, so there will be continuous and exciting renovations.
Visit the mall if you're looking for a few of your favorite global brands such as Sunglasses Hut, Mango, Nike, and Calvin Klein, or check out the ice rink, or step in and escape the heat for a movie.
58 – Let loose and jump inside Bounce trampoline park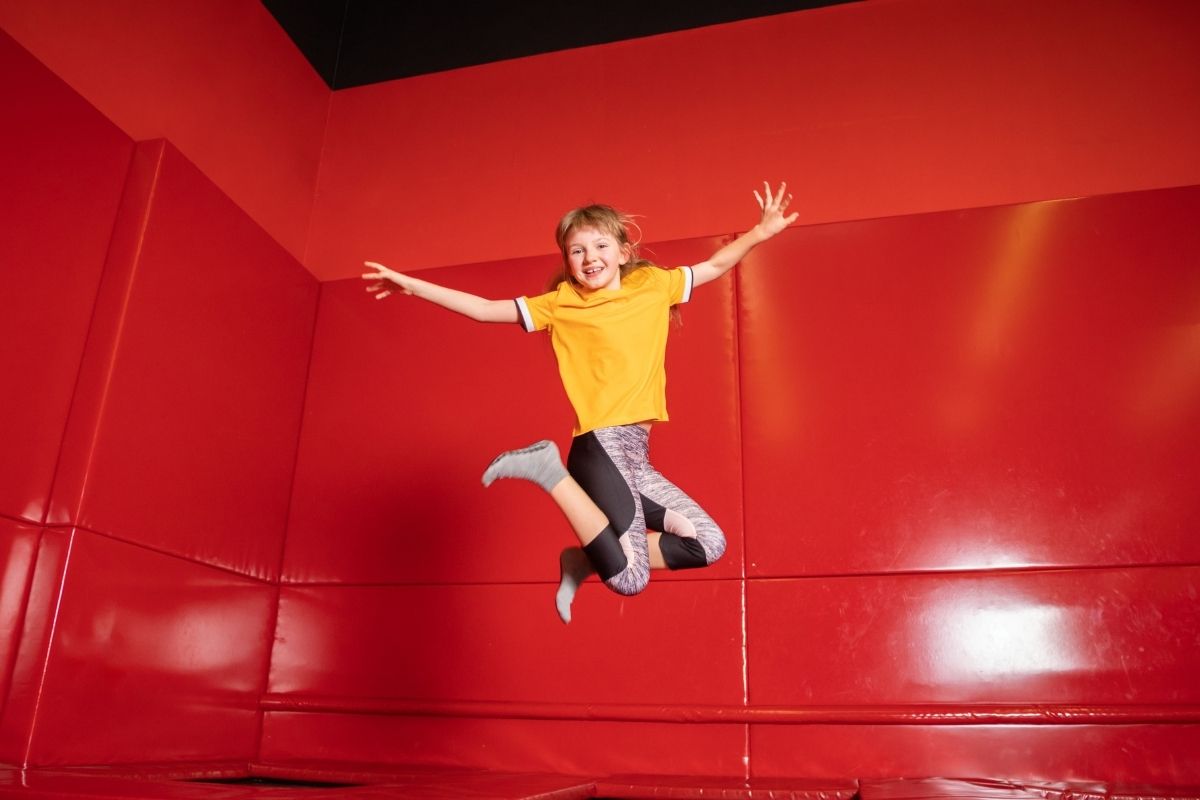 Let go of stress in a unique and fun way inside the Bounce Trampoline Park, located in the heart of downtown Doha, making it an accessible and exciting major jump house for a fun afternoon out with your kids or your friends.
Learn exciting jumping and freestyle moves, or go during their After Dark program, where the park turns the lights on low, music blares around, laser lights illuminate the space, and the ambiance is full of energy.
When visiting, make sure to follow the local protocols for the safety and security of yourself and others, such as making sure that you can prove your vaccination status by downloading the Ehteraz App and showing your ID in some cases.
Tickets for entry start at QAR 100 for one hour, and QAR 90 for the second hour. There are packages that you can purchase such as the 2-hour super pass for QAR 160.
59 – Go back in time inside Al Hazm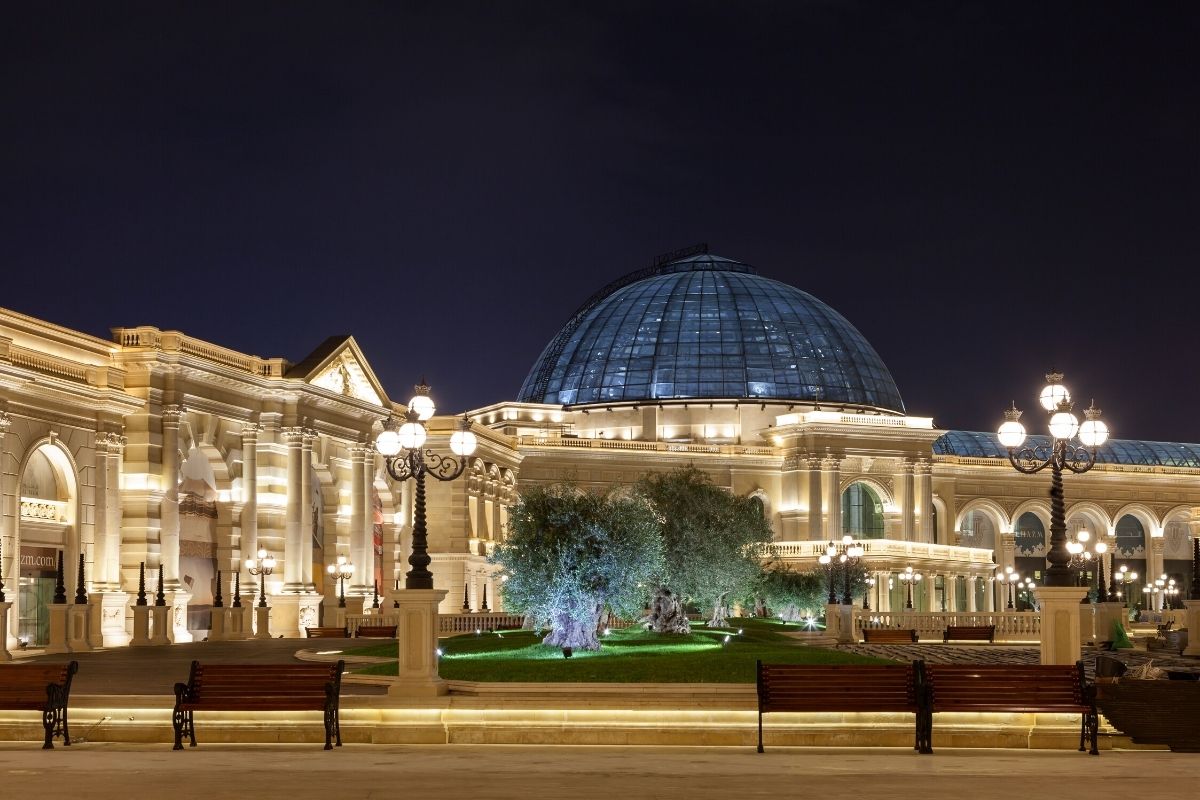 Al Hazm is an outstandingly beautiful cultural center that combines luxurious shopping options with cultural and historical centers to advance visitors' knowledge of the local history and traditions.
Situated in the heart of downtown Doha, Al Hazm, which stands for "higher ground" is a visual and architectural combination of European design mostly taking inspiration from Italy's prime galleries.
Admire the walkways made of pristine marble, and appreciate the temperature-controlled climate throughout the space, as you walk through modern and elegant shopping stops.
Check out the impressive central courtyard, boasting incredible gardens, and ancient olive trees imported from Spain.
Direct yourself to the Al Hazm Cultural Centre, to browse through the aisles of documented history and American classic literature via books, magazines, and periodicals, and enjoy the quiet reading rooms for a lovely afternoon activity.
60 – Take a tour of the impressive Khalifa International Stadium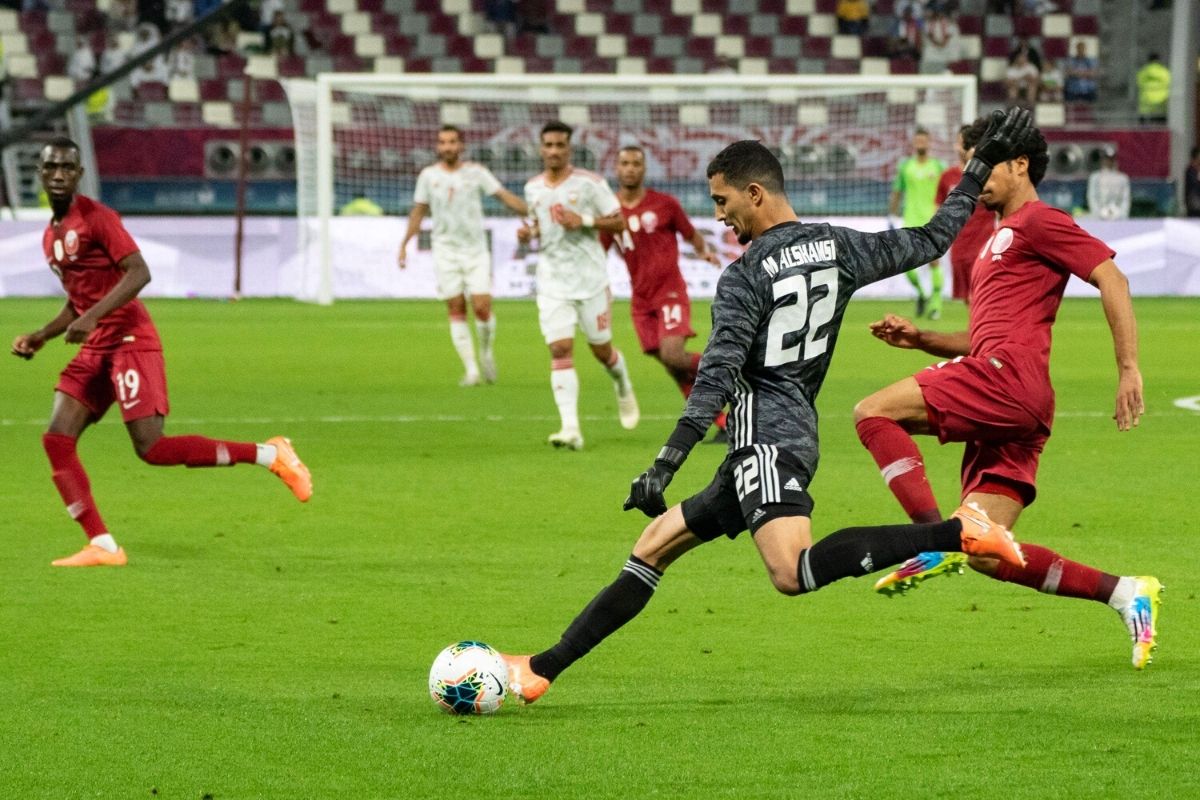 Step into the historic and main Khalifa International Stadium, said to be one of the host stadiums of the upcoming 2022 FIFA World Cup games in November.
Recently renovated and equipped with state-of-the-art technology such as climate control advancements, as well as committing to sustainable practices like reducing the carbon footprint with eco-friendly transportation systems, energy-saving lightbulbs, and more.
Take a tour of the impressive stadium, which has a capacity of over 35,000 fans, and learn about the stadium's beginnings in 1976, all the way to the exciting and important games it has hosted throughout time.
Learn about the intriguing plans for the future and the destiny of this ever-expanding stadium.
61 – Have a moment of peace and relaxation at Hotel Park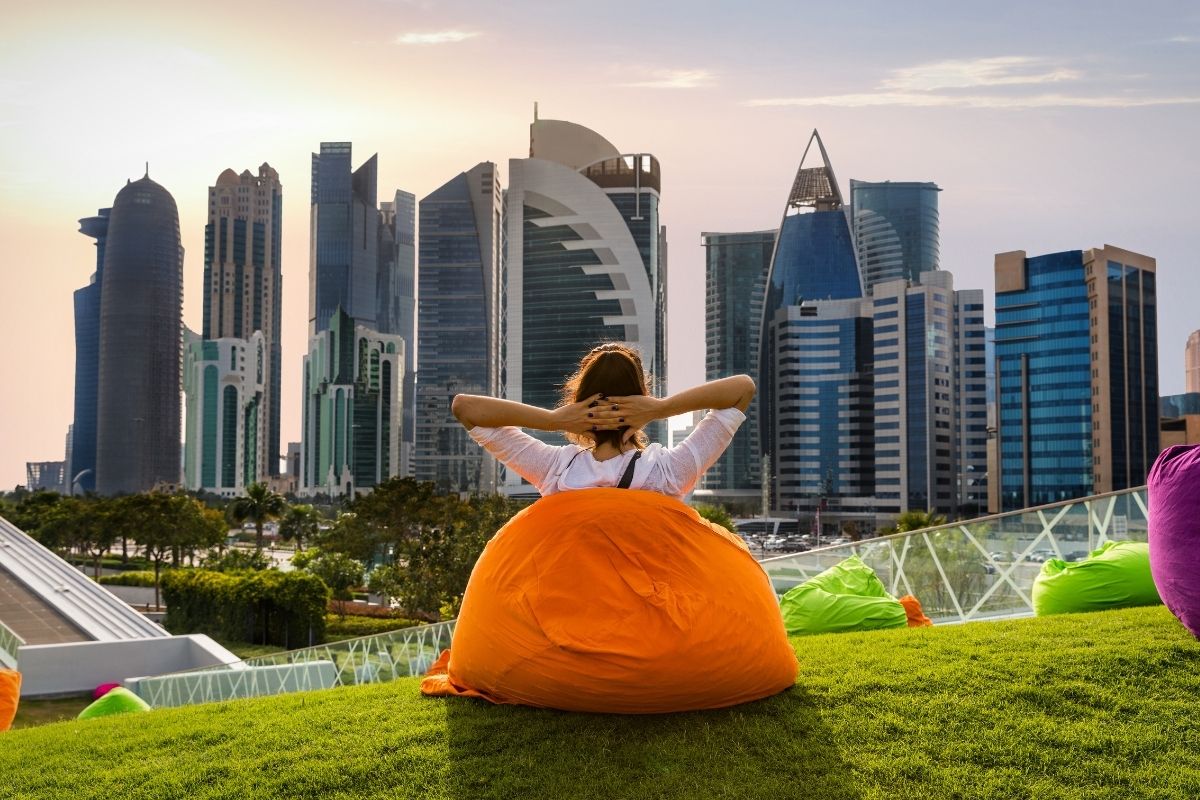 Providing a true oasis in the city, topped with an incredible view of Doha's remarkable skyline, ample green spaces, perfect walkways, and a space to unwind is the Hotel Park.
Located centrally in West Bay, 5 minutes away from downtown Doha, Hotel Park is the perfect distance away from the hustle-bustle where visitors can lay on a picnic blanket, and enjoy the city views at a close distance.
Enjoy and appreciate the city's initiative of bringing more green spaces to the city of Doha, and plan to stop by Hotel Park for a nice city break amidst all the sightseeing.
Stop by at night and experience the lit-up space, beautiful fountains, and views of the beautiful skyline dotting the landscape.
62 – Take the afternoon off at one of the best beach clubs in Doha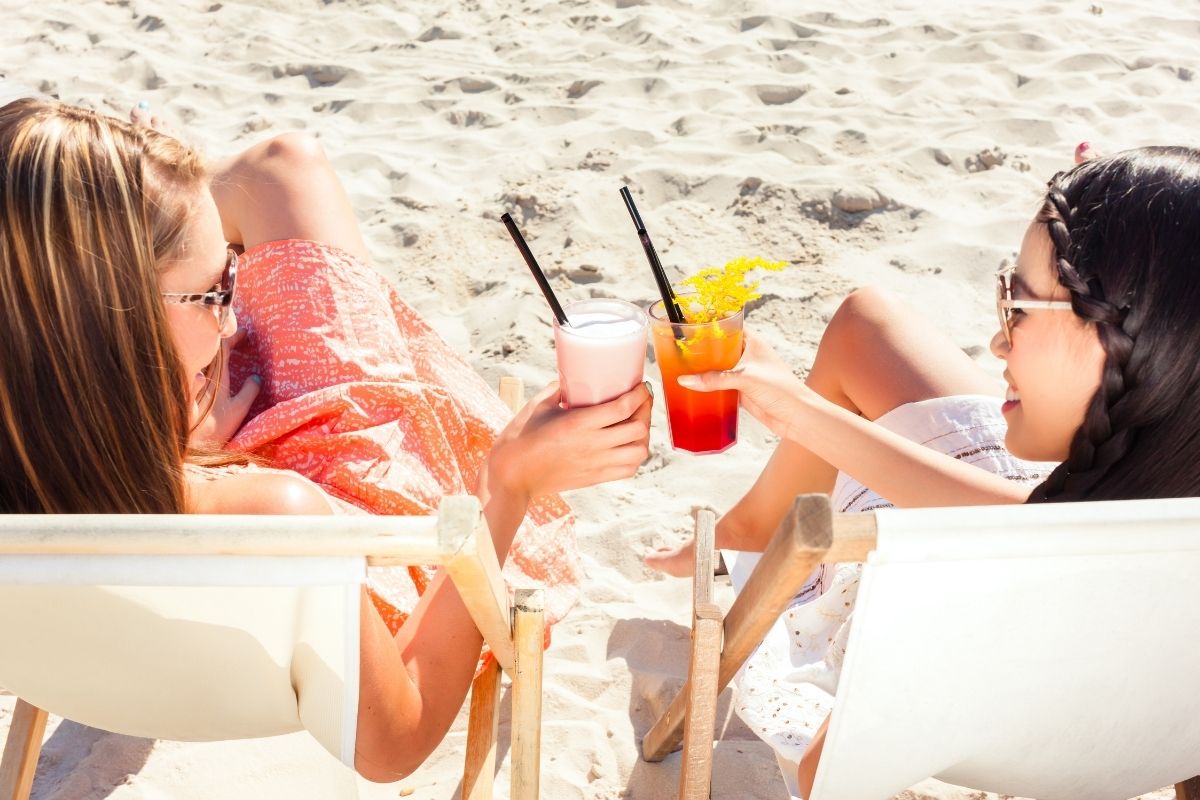 Visiting and spending a lazy day at a beach club is one of the best things to do in Doha, as you're being tended to with the utmost hospitality practices that the Qatari pride themselves in.
If you're looking for a true getaway experience, consider Sharq Village and visit the largest spa in all of Doha that is big enough to allow guests to rent out their own villa and choose from over 250 different spa treatments.
If you're looking for a beach club that is family-friendly, then check out the St. Regis Cabanas The Diplomatic Club. Here families will have ample options in water activities, large and refreshing pools, and amazing restaurant options serving a variety of kid-friendly food options.
Make sure to double-check beach club rules, as some may only be open to members, while others are open to the public.
63 – Dine at one of the best restaurants in Doha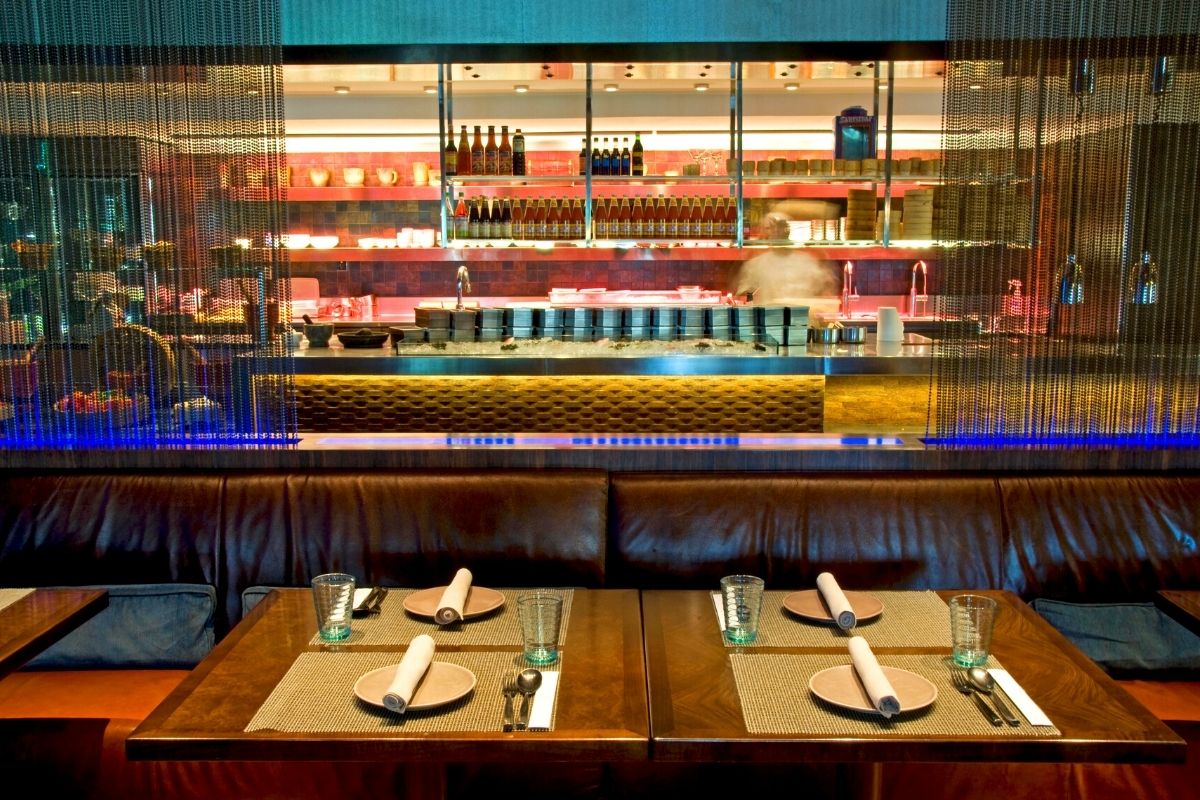 Enjoy exquisite flavor combinations inside stunningly designed restaurants and eateries while visiting Doha. Enjoy a wide variety of Qatari-style dishes, Arabian-influenced foods, as well as international favorites and comforts that are sure to satisfy everyone's craving.
If you're visiting Banana Island, a stop for lunch inside Al Nahham Restaurant is a must if you're looking for healthy meal options based on Lebanese and Middle Eastern classics. Enjoy the outstanding sea views on their prime terrace, overlooking Doha's gorgeous skyline.
Relish fine hospitality and magnificent food options at the Nusantao Restaurant at the Four Seasons Hotel, where guests can enjoy a variety of Asian-inspired cuisine prepared by the talented team of chefs, and be amazed at the impeccable attention, cocktail options, and stunning interior and decor.
Lastly, check out W Cafe for a perfect dessert or snack spot midday. Offering an incredible array of European-style cakes and delectable salads like their most-raved Salmon Cobb Salad.
64 – Get city or ocean views at the best rooftops bars in Doha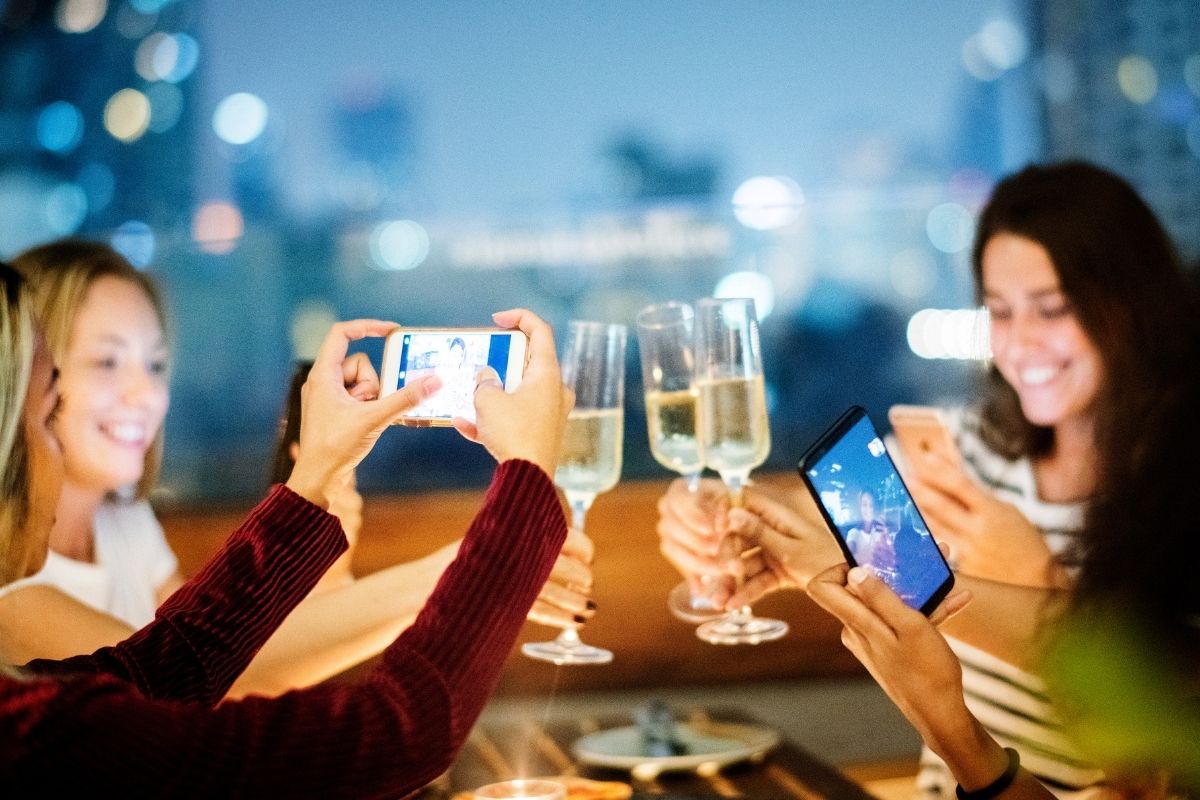 Finalize the end of the night with stunning views of the city of Doha, while sipping on your craft cocktail of choice.
Even though Doha is a "dry city", along with the rest of the country, there are plenty of rooftop bars where visitors will be able to access their favorite drinks, as well as taste craft drinks locally made.
Located on the 15th floor of the La Cigale Hotel is the prominent Sky View rooftop bar offering prime views of the Doha city skyline, equipped with an open terrace, lounge seating, a great party scene, and craft cocktails like their "champagne sky cocktails".
If you're looking for some impressive ocean views, check out The Rooftop Doha at St. Regis, offering visitors a modern rooftop lounge with well-made cocktails, a great snack menu, and even cigars options.
Lastly, if you're looking for live music to liven up your rooftop experience, check out Manko Doha at InterContinental, serving serious weekend vibes with a French and Peruvian fusion in both foods and snacks.
Where to stay?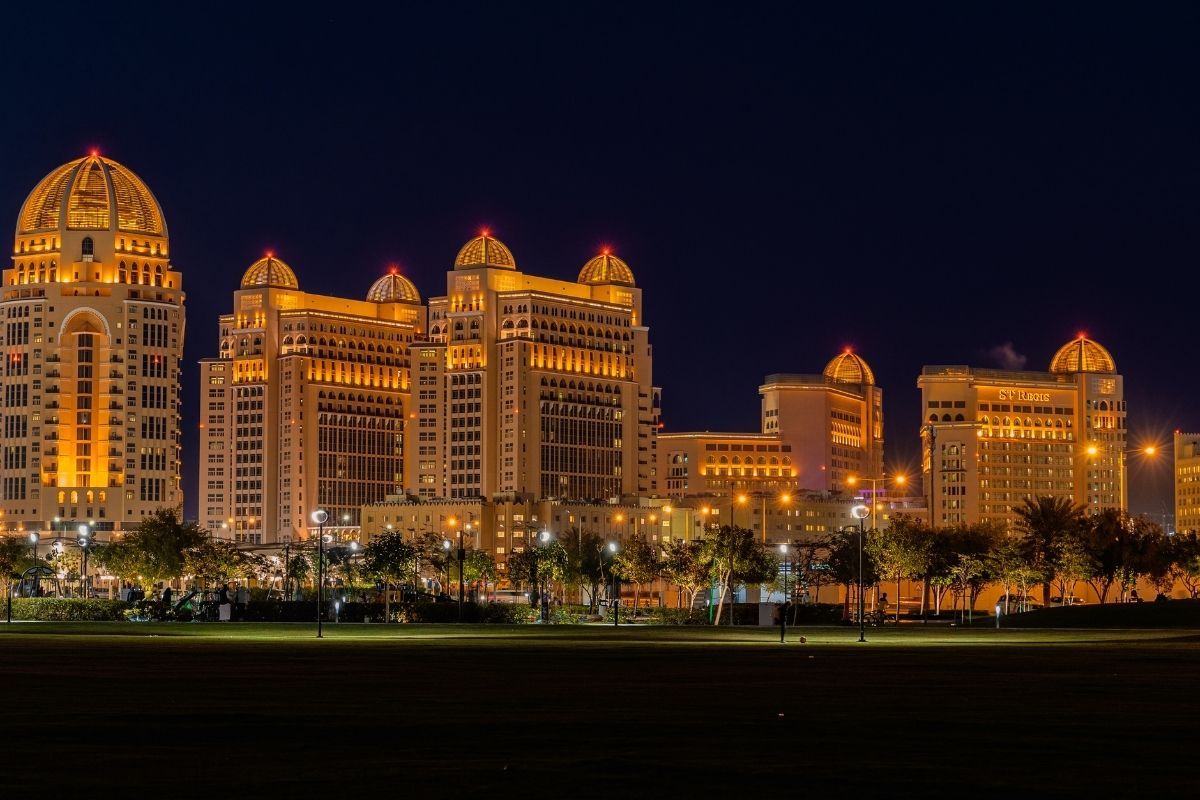 Situated in the heart of Doha, The Torch Doha offers incredible amenities and Qatari hospitality, while being steps away from Doha's major attractions and sites like Villaggio, Doha's largest shopping mall.
Located conveniently steps away from the beach, InterContinental Doha Beach & Spa offers a 5-star experience to both adults and families, with children's playrooms and playgrounds, luxurious spa experiences for adults, and of course, access to the hotel's private beach.
Enjoy the Arabian decor mixed with elegant amenities at the Ritz-Carlton Sharq Village and enjoy exquisite snacks and drinks poolside, crafted by in-house chefs using local ingredients and influence.
Appreciate incredible views in every room and incredible in-house restaurants offering a wide variety of cuisines at the JW Marriott Maquis City Center, conveniently located in the financial district of Doha. Enjoy the hotel's exclusive entrance to Doha City Center Mall.
Stay near the lavish and beautiful heart of downtown Doha at the W Doha, only 650 feet away from the iconic Corniche promenade and the City Center Shopping Mall. Enjoy a refreshing cocktail in the hotel's stunning Crystal Lounge.
Centered in West Bay, only 5 minutes away from the beach is the St. Regis Hotel, equipped with top-notch service and hospitality with 24-hour butler service, and near sites like The Pearl-Qatar and City Center Mall.
Where next?
While visiting Doha, make sure to consider a trip to the United Arab Emirates and visit nearby cities such as Abu Dhabi and Dubai, each offering experiences that combine Arabian hospitality, mixed with magnificent and modern technological advancements.
Experience the complete journey by adding these two cities to your Middle-Eastern itinerary.
Final thoughts
Doha opens its doors to welcome the world and share its humble origins while allowing the guest to experience the present and learn about the future.
From exploring the historic side of Doha at Souq Waqif, and witnessing history and technology come alive at the National Museum of Qatar, to exploring the city on foot as you walk the famed Doha Corniche. Qatar is melding together every traveler's likes and interests into one – and it is only the beginning.
We hope you enjoyed this list of fun things to do in Doha. Don't hesitate to comment below if you wish to recommend another fun activity or a cool place to visit in Qatar.
Happy travels!