Discover Doha's mix of modern and traditional middle eastern culture that makes this city special on Doha boat tour. Perched on the Arabic Gulf, Doha has skyscrapers and historic architecture, and 21st-century technology sits next to centuries-old handicrafts in its markets.
A boat tour along the coast of Doha is a unique way to take in this city of contrasts and enjoy its unique character.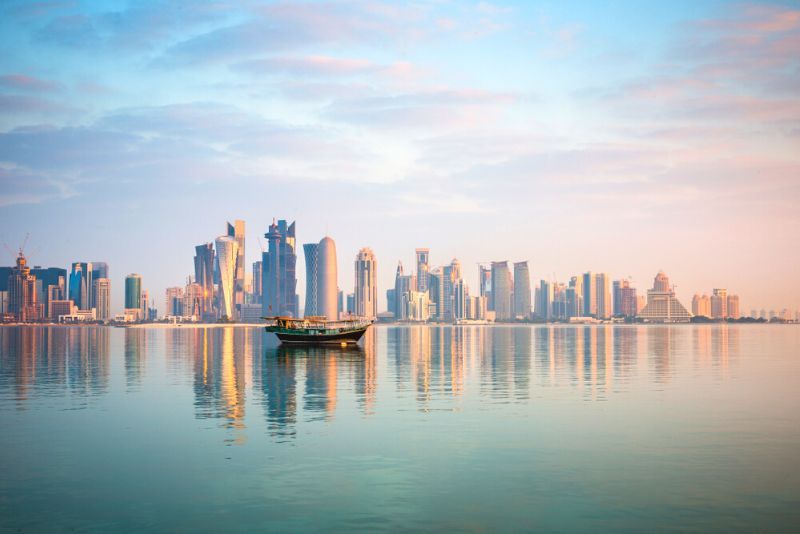 You will find below all you need to know about boat tours, one the most exciting outdoor activities in Doha.
What are the most popular boat tours in Doha?
Dhow cruise with Corniche walking tours
Tours in a dhow, wooden fishing and trading boat, are the most common type of boat excursions in Doha. Skim the shore for views of the skyline and Doha Corniche before visiting stops around the city. Attractions include Katara Cultural Village, Pearl Island and the ancient Souq Waqif market.
There are small-group and private tours available, and some are wheelchair and stroller-accessible. Shorter dhow tours include a ride on the boat to one destination, usually the waterside Doha Corniche or Pearl Island. Longer dhow tours typically stop at two or more areas in the city.
The Pearl-Qatar food tour and boat ride
Try the cuisine of Doha with the help of a local, sip Arabic coffee and sample exotic dishes at the best restaurants and cafes on Pearl Island or The Pearl-Qatar. Food tours in Doha include a fully-guided outing, the cost of tasting experiences at several locations and an evening boat ride with views of the illuminated city.
Private city tour and cruise in Doha
Have a boating experience all to yourselves with your private group in Doha. Experience Doha's highlights on a dhow or sailboat with the full attention of a guide, and enjoy a relaxed pace while you discover Doha's sites. Private tours offer the best options for wheelchair and stroller users.
How much do boat tours in Doha cost?
Small group dhow tours cost around US$60 per person for a 2-hour tour which includes hotel pickup, guide, fees and bottled water. Boat tours of 3 to 4 hours cost around US$80 per person, which include hotel pickup, bottled water and guided visits at two or more attractions in the city.
The Pearl-Qatar food tour and boat ride cost around US$85 per person.
Private boat tours range from US$100 to US$140 per person, depending on amenities and whether fees and entrance to attractions are included.
Which places are seen or visited with a boat tour in Doha?
Doha Corniche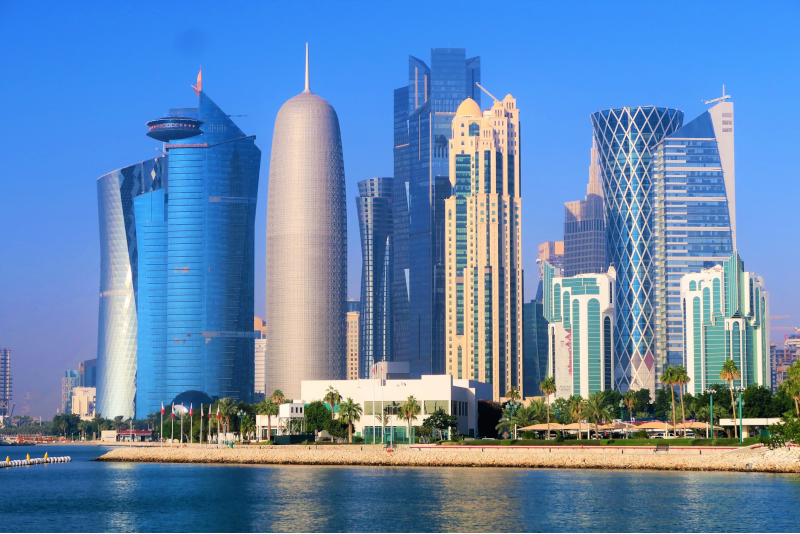 The area known as the Doha Corniche is a 7-kilometer promenade that follows the water's edge. An ample path, green spaces and shady palms provide a lovely backdrop while people-watching and snapping pictures of the skyline and water. The area is home to restaurants, government buildings and museums.
Pearl Island or The Pearl-Qatar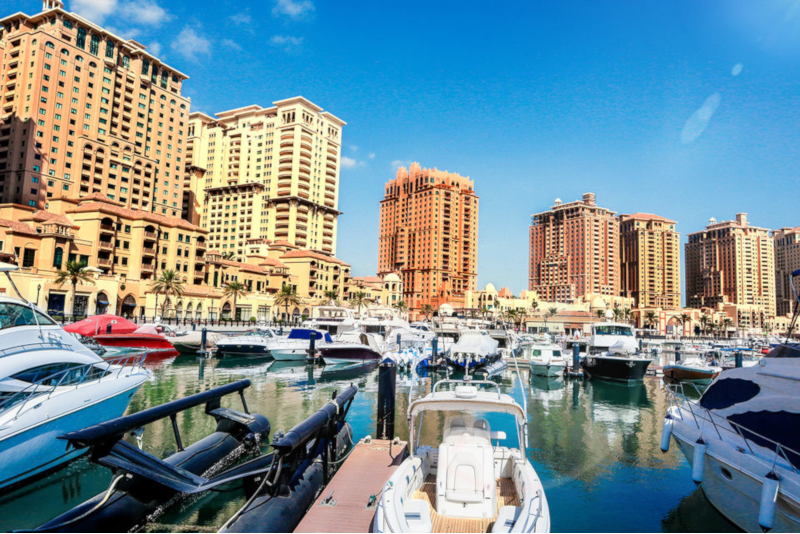 Man-made Pearl Island is an affluent district that's a hub for shopping, dining and lodging. Jutting into the Persian Gulf at the north end of town, Pearl Island includes some of the most valuable real estates in the city. Explore the Qanat Quartier with its canals, wander the Medina Centrale and take in a view of the area from the Replica Rialto Bridge before cruising by yachts in Porto Arabia.
Souq Waqif
Doha's centuries-old market Souq Waqif is a cultural attraction that no visitor should miss. It was originally a trading center for nomadic Bedouin people and is now a vital shopping area for locals. Sample local specialties and haggle for souvenirs, especially textiles and spices. Most tours that include visits to the souq allow you at least an hour to explore, shop and dine.
Katara Cultural Village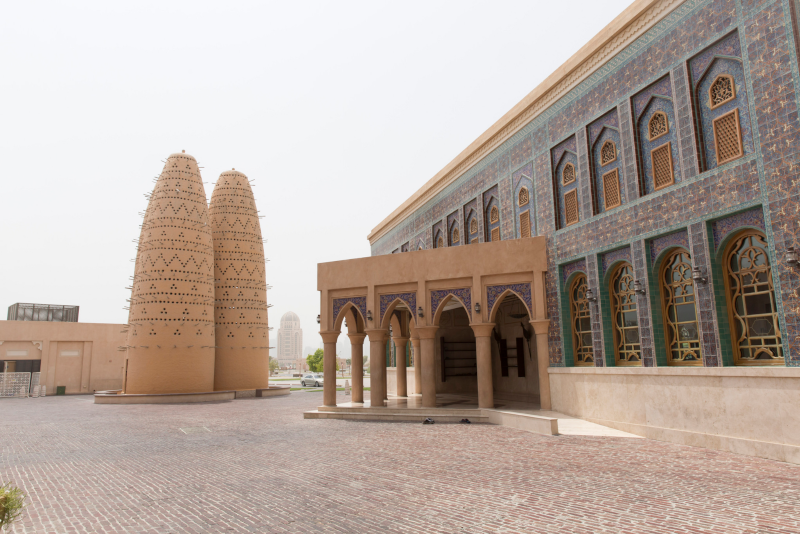 For a look into middle eastern life, Doha's Katara Cultural Village is an ideal destination. Here you can visit a mosque, amphitheater, opera house and cultural center. Try a local meal at one of the many restaurants, enjoy a Qatari festival and appreciate regional art at Katari Village.
How long does a boat trip last?
Doha boat trips last from 2 to 4 hours, depending on what you'd like to see. Shorter trips stop only at one place, usually the Doha Corniche. Longer tours allow time to experience the local culture at Souq Waqif, Katara and Pearl Island. Many tours operate in the afternoon and evening, and sunset tours. Private tours can work with your personal schedule.
Where do boat tours leave from?
Doha boat tours include pickup from your accommodation or from Hamad International Airport at the south of the city. Food tour and boat ride combo depart from Joy Cafe on Pearl Island.
When is the best time for a boat trip in Doha?
Take a boat trip in Doha during fall, winter and spring, from September to May, as Doha experiences very hot summers and warm winters The most popular boat trips are in the afternoon and evenings.
Which other outdoor activities can be done in Doha?
Travel tips
Dress comfortably and modestly with long sleeves and pants or long skirts.
Bring a hat, sunglasses and sunscreen for daytime tours.
Carry cash in Qatari riyal for tips and additional spending.