Almost scraping the clouds, the Mile High City boasts intriguing museums, drool-worthy award-winning restaurants, a red-hot music scene, and plenty of opportunities for outdoor activities (in any season), all with a drizzle of country flair.
Along with being one of the most affordable major hubs in America, Denver also puts on an exciting selection of free events year-round — including festivals, concerts, and sporting events.
All this, of course, is just a stone's throw from one of America's premier natural landscapes: the Rocky Mountains.
So if you're on the hunt for an unforgettable destination, here are 68 fun and unusual things to do in Denver, Colorado sure to get you excited about your upcoming trip!
1 – Get the adrenaline pumping with a rafting adventure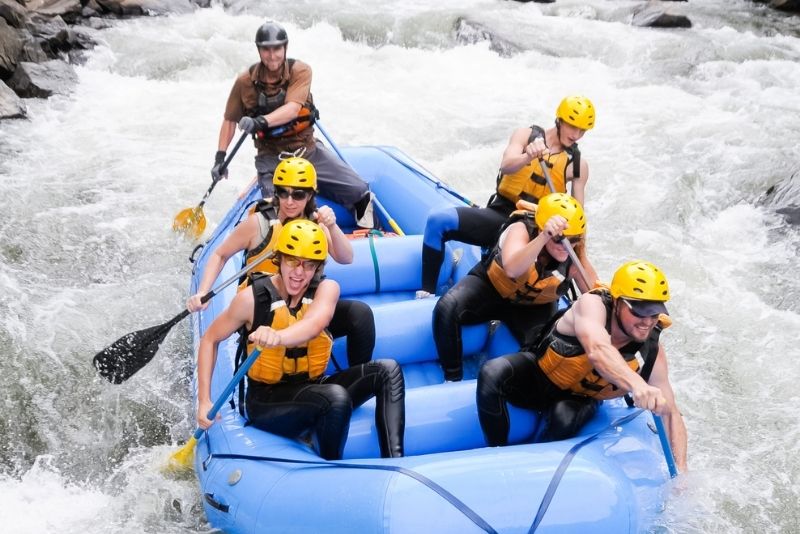 A surefire hit for adventure lovers, a rafting excursion from Denver out to Upper Clear Creek delivers class IV rapids suitable for both first-timers and moderate rafters alike.
For the ultimate thrillseekers, head to Lower Clear Creek — here, with a 10-mile stretch of daunting rapids dubbed Double Knife, Terminator, and Hell's Corner, the blood will be pumping like no tomorrow.
Rafting trips typically consume half the day, although can be extended to include an extra sprinkle of adventure with a zipline
2 – Visit the breathtaking Red Rocks Park and Amphitheatre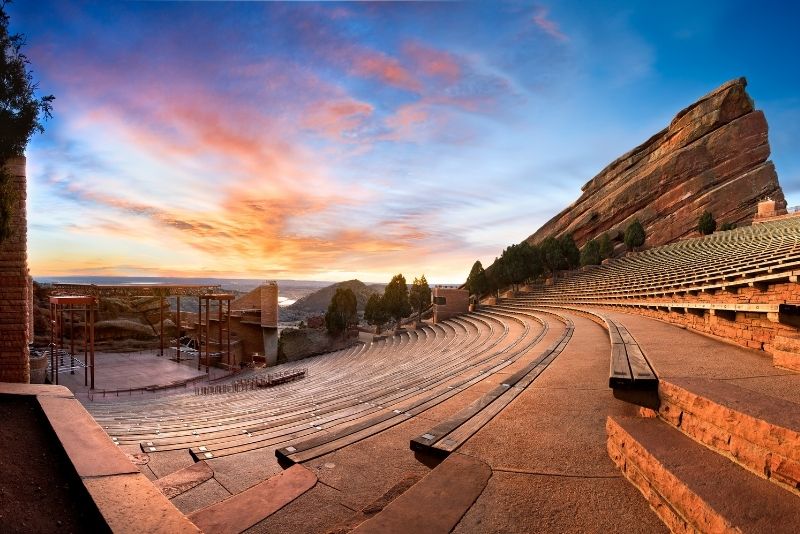 You've never seen a park until you've Red Rocks Park.
With nearly 870 acres of towering pine trees, orange-hued rocks, and lush meadows abundant with wildlife and dinosaur fossils, visiting this slice of Mother Nature is easily one of the essential things to do in Denver.
The real treat, however, is the amphitheater. Carved into the rockface, this spectacular venue hosts everything from yoga sessions to concerts, made all the more memorable by striking views of the sprawling parklands beyond.
3 – Take a hike in the Rocky Mountains (National Park)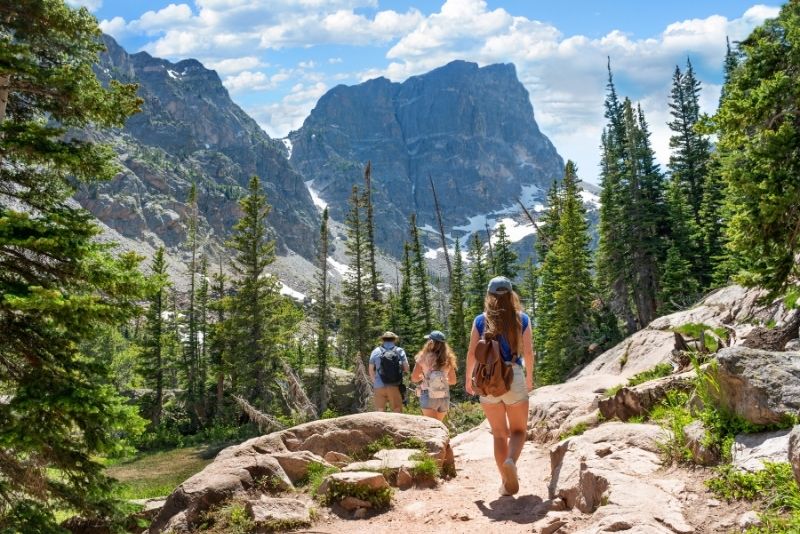 It's not exactly a secret that the Rocky Mountains are home to unmatched hiking trails and non-stop adventure, but this incredible national park still manages to exceed expectations, time and time again.
For keen hikers, the area offers an abundance of treks: from the Emerald Lake hike to the moderate Adams Falls trail, and hundreds more.
A plethora of guided tours — some of which stop at the quaint town of Estes Park and the spooky Stanley Hotel — are available to escort guests from inner-city Denver (or Boulder), with all transport, equipment, and permits included in the ticket.
4 – Stroll through the Denver Botanic Gardens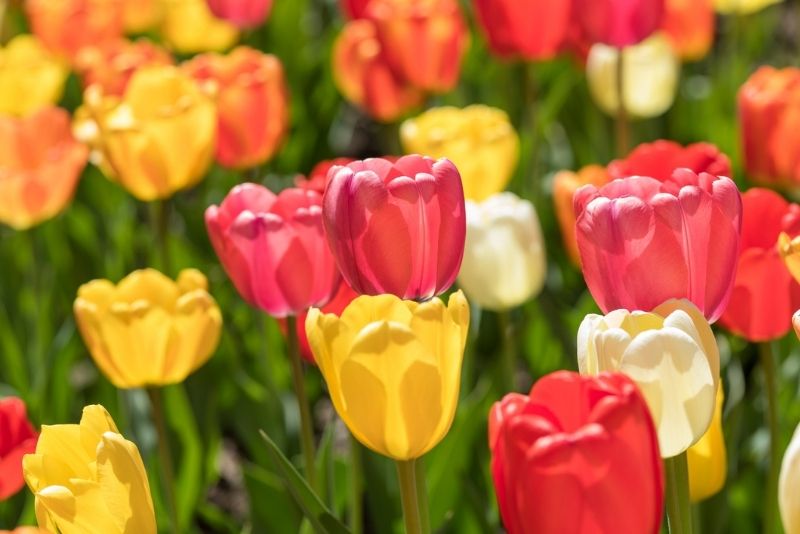 Boasting an incredible ranking as one of the top five botanic gardens in the nation, this Denver attraction on York St is nothing short of a marvel.
Spanning some 24 acres, the Gardens present a wide selection of plants originating from all corners of the world, some of which are rarely seen elsewhere thanks to the uniquely high altitude in Colorado.
To top off the flora and fauna, there's also the family-friendly Mordecai Children's Garden and a range of year-round events to look forward to.
5 – Take the family to the Denver Museum of Nature & Science
Straddling the western side of City Park, this locally-adored museum provides an engaging, interactive, and most importantly, educational experience for kids and adults alike.
Some sections hone in on the intricacies of specific regions, like the Rocky Mountains, while others take a broader look at Colorado, Earth as a whole, and even our very own universe.
Don't miss the 3-story-high Phipps IMAX® Theater and be sure to check the website to see which limited-time exhibits are showing!
6 – Stuff your face on a food tour!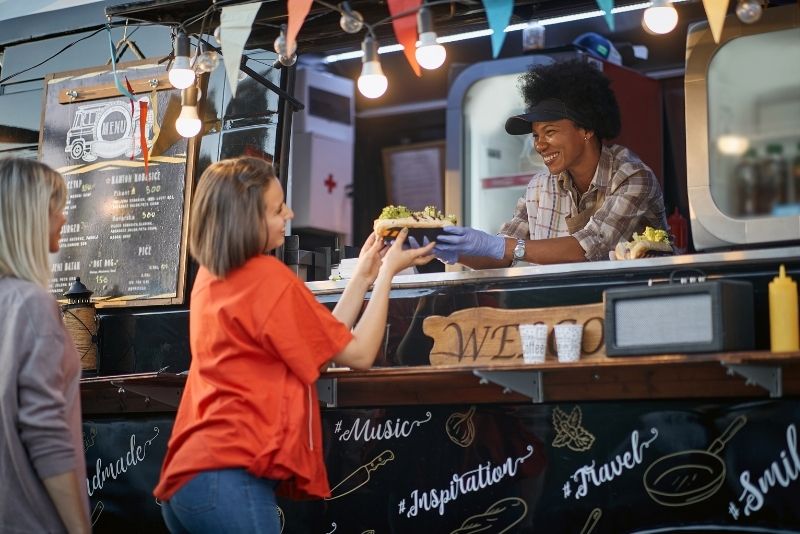 Whether you're venturing to Denver from elsewhere in the USA or from across oceans, the Mile High City serves up a menu that very few cities can match.
On small group tours, hungry travelers are led by in-the-know locals around some of the city's premier eateries, including award-winning restaurants, hole-in-the-walls, and farm-to-table establishments.
Looking for something a little more… spooky? The city offers haunted food and pub tours too.
Hot tip: whether on a tour or solo, be sure to try the Arepas at Quiero Arepas and the heart-stopping BBQ Biscuit at Denver Biscuit Co.
7 – Race against the clock in an escape room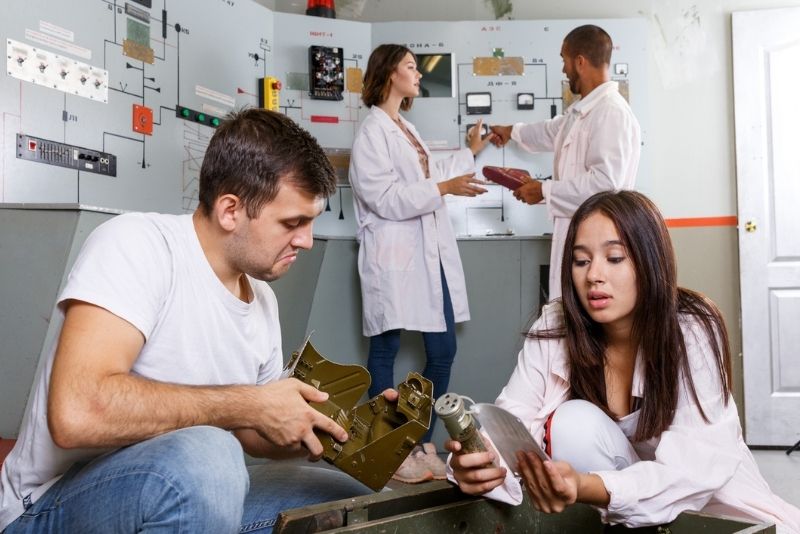 Consider yourself somewhat of a Sherlock Holmes or Hercule Poirot in the making? Prove it.
Solve riddles, decipher clues, and work together with your teammates (or don't) in order to crack the code before time runs out — it's exhilarating and forces you to think outside the box.
Make it out of an Egyptian Tomb, get away with the casino heist, or break out of jail — just a sliver of the myriad of themed challenges available.
8 – Zipline through the treetops!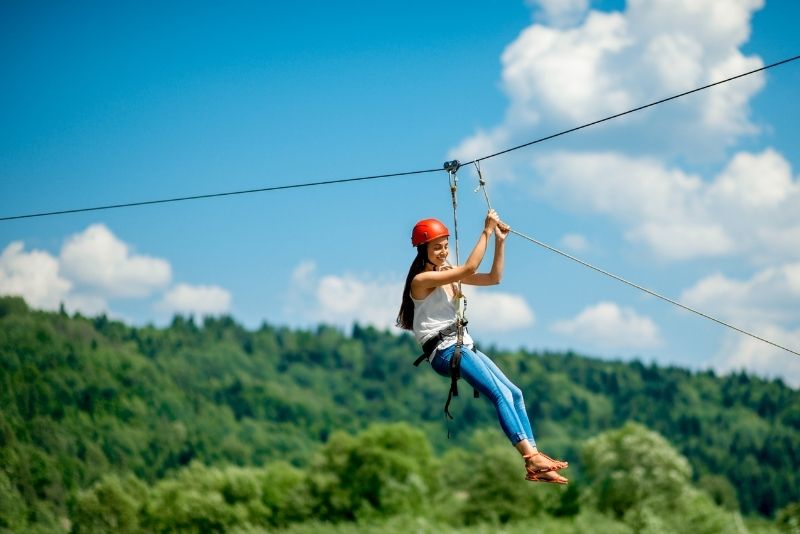 No matter your level of experience or appetite for adventure, there's no arguing that a zipline journey through the Rocky Mountains promises views nothing short of astounding.
For beginners, destinations like the Colorado Adventure Center, where zip lines whizz down from 65 feet above the ground, are a great starting point;
For the more thrill-inclined, a number of tours operate throughout Denver, Boulder, and Idaho Springs that transport guests into the heart of the Rockies and send them cannoning down 1900-feet-long lines at over 250 feet above the ground!
9 – Join a ghost tour… if you dare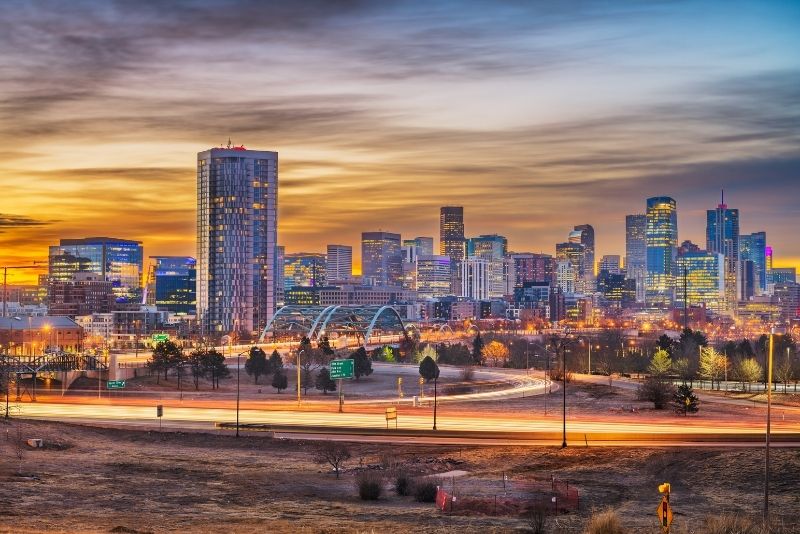 Like most major US cities (or any city, for that matter), Denver boasts no shortage of excellent walking tours — both free and paid.
However, for something a little different, a little more — dare you say it — paranormal, haunted tours are offered in areas like SoBo (South Broadway) and LoDo (Lower Downtown).
Planning to hit the town later that night? A haunted pub crawl is the perfect pre-game.
10 – Visit the #1-rated park in America: The Garden of the Gods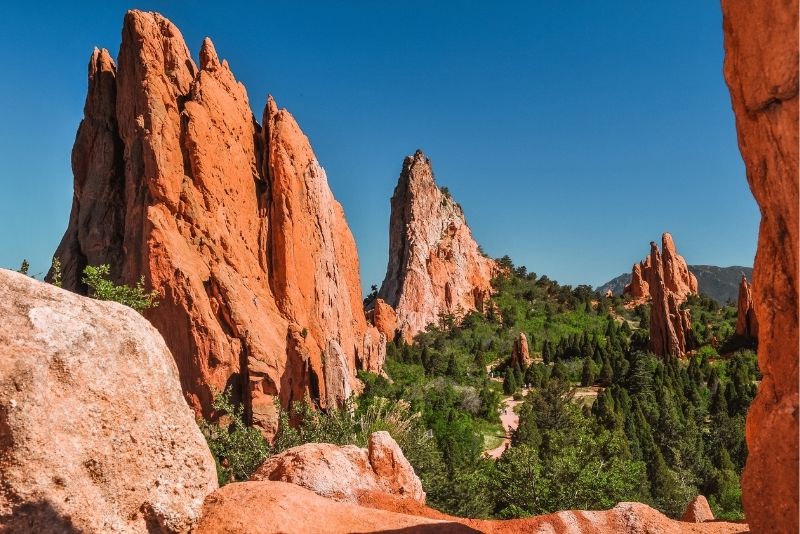 With a moniker of that ilk, you'd hope that this park delivers something special.
Well, it absolutely does: with endless plains of jaw-dropping rock formations and vibrant color contrasts of orange sandstone and green meadow, the Garden of the Gods has earned its spot as Trip Advisor's highest-rated US park.
The most convenient way to explore the area is with a hassle-free small-group (budget-friendly) or private (VIP but more expensive) tour that picks up from hotels in Denver.
11 – Hike to Pikes Peak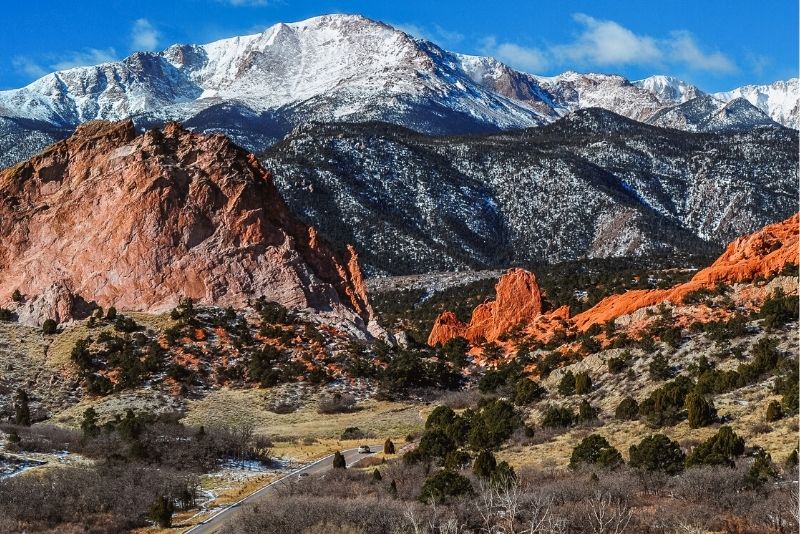 Conveniently located just 12 miles west of downtown Colorado Springs — about an hour and a half south of Denver — this 14,115-foot summit delivers some of the most astonishing views in the Rockies.
For adventurers, the most popular way of ascending the mountain is via the 13-mile-long Barr Trail; if time's limited, there's a shuttle bus that takes you to the top too.
Save yourself the hassle of transport and choose from the range of tours that operate to and from Denver. Bring a water bottle and some comfy shoes and you're all set.
12 – Get adventurous in Cave of the Winds Mountain Park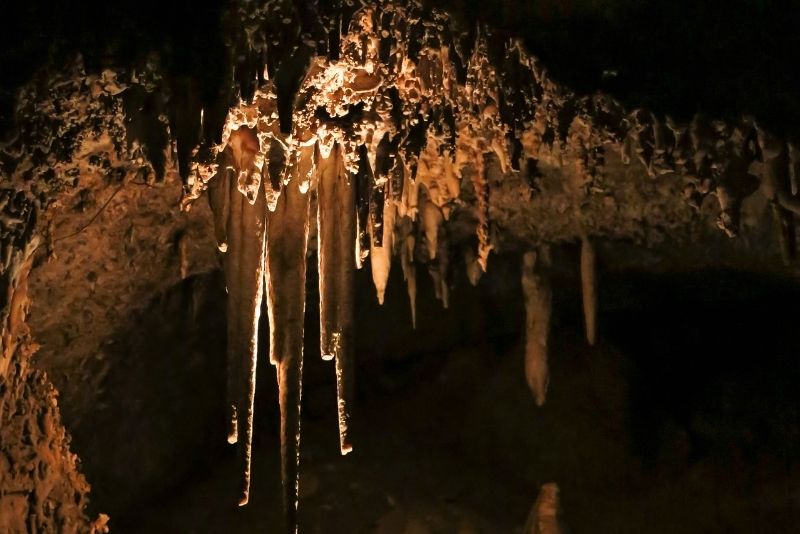 Cradled at the base of Pikes Peak in Manitou Springs, Cave of the Winds is Mother Nature's very own adventure park, combining hiking trails with explorable caves (some of which are pitch black!), and rock formations that date back hundreds of thousands of years, although were only discovered a little over a century ago.
With no shortage of family fun on hand, visitors can tackle the Wind Walker Challenge Course, zoom through the air bat-style on the Bat-a-Pult (catapult), or ride the TERROR-Dactyl into beautiful Williams Canyon.
13 – Relax at a spa day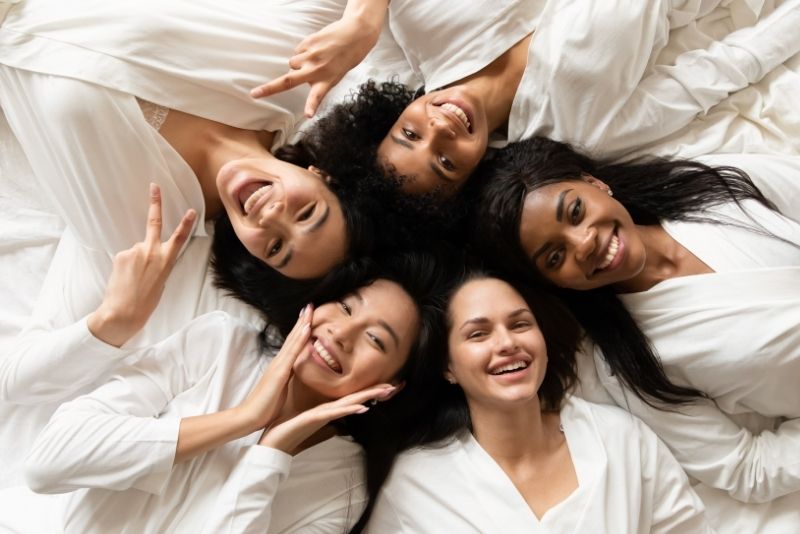 Whether you've just hiked to Pikes Peak or spent the week carving up fresh powder at one of the many resorts, there's nothing better than a day dedicated to unwinding, rejuvenating the muscles, and destressing the mind.
Luckily for us weary travelers, Denver is flush with day spas and wellness centers. Choose from deep tissue, Swedish, or hot stone massage (perfect for couples); feel weightless with a floatation therapy session; get a facial or manicure; or sign up for the Denver special: a session in a salt cave!
14 – Visit the Aurora Municipal Golf Course & Water Park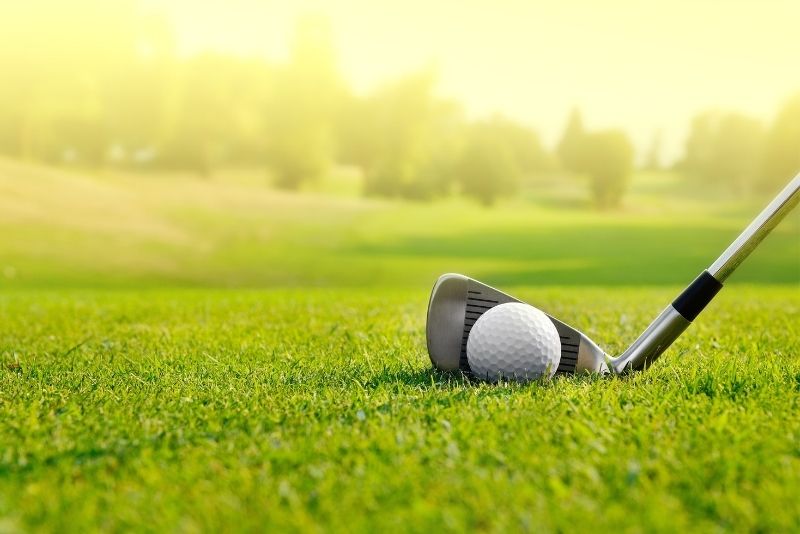 Aurora's newest public golf course is also home to Colorado's largest water park (spanning a whopping 50,000 square feet). The par-72 Jackson and Kahn designed course boasts 5 sets of tees for beginners and pros alike.
It's easy to see why this new 18 hole championship-style course was rated one of America's best!
15 – Glide around town on a Segway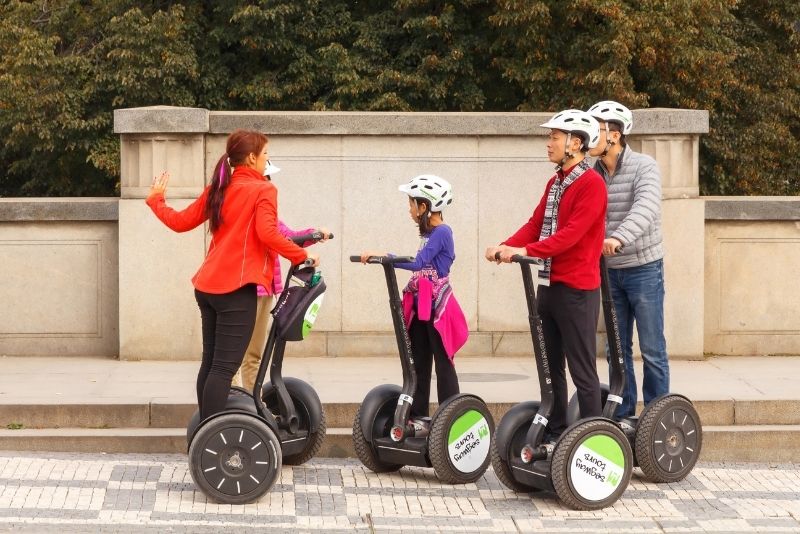 Fed up with run-of-the-mill walking tours that seem to deliberately go up EVERY single hill in the city? Enter, the Segway.
With speed, convenience, and style, a 2-hour Segway tour is the ideal way to scoot around town, tick off the main sights like the historic LoDo area, Confluence Park, the Denver Art Museum, and the Cherry Creek Trail – just to name a few.
Led by a local guide, there's plenty to be learned along the way too, and don't be shy to ask for recommendations of other things to do in Denver!
16 – Grab a bite in the historic Denver Union Station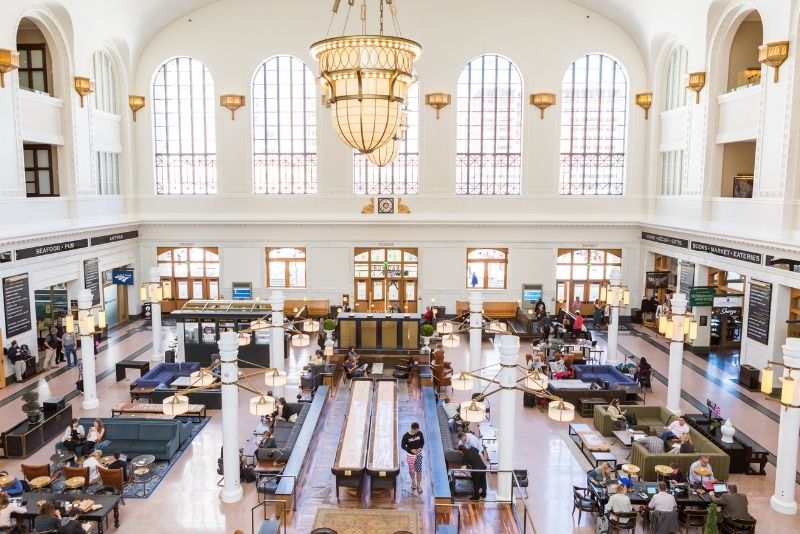 Since the station first opened its doors over a century ago its acted as a central meeting point for local residents and, of course, an ever-busy train station.
These days, however, it's so much more: the recently-redone Union Station is now the centerpiece of the LoDo neighborhood and has been transformed into a vibrant social beacon — a melting pot of restaurants, cafes, shops, bars, and the luxurious Crawford Hotel.
Hot tip: the all-day brunch spots Snooze an AM Eatery are great for a hearty bite
17 – Get your art fix at the Denver Art Museum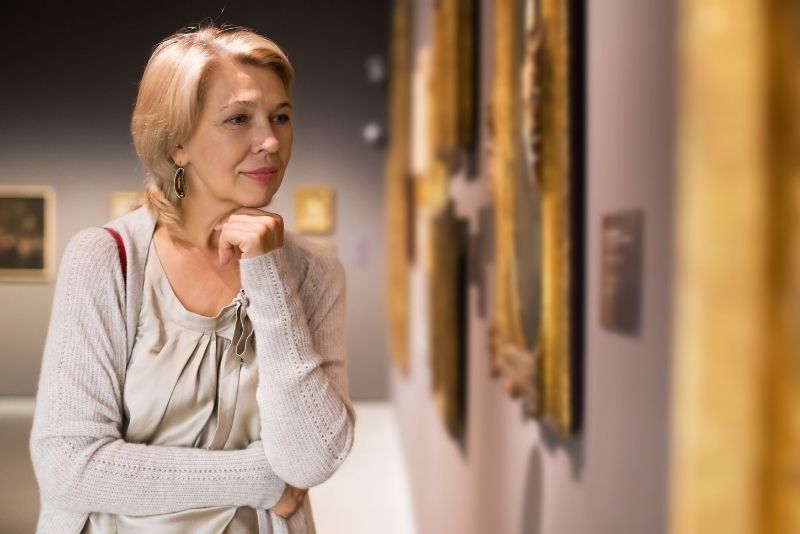 An art lover's paradise, the esteemed Denver Art Museum displays intricate paintings, photos, textiles, and fashion works — spanning centuries — hailing from Asia, Europe, the USA, and beyond.
All up, a whopping 70,000 pieces of art line its walls. Far from just a day of observing, the museum also hosts interactive workshops, guided tours, art lectures, and so much more.
It sits just below Civic Center Park – the perfect spot for a post-art-fix picnic.
18 – Head to Coors Field for a baseball game!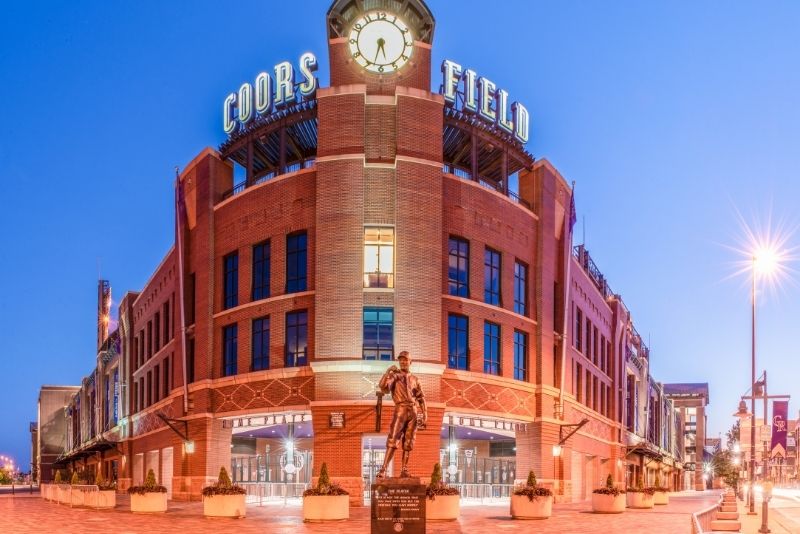 Take me out to the ball game at Coors Field, home of none other than the MLB's very own Colorado Rockies baseball team!
Located at 20th and Blake streets in the heart of Downtown, Coors Field delivers an electric, lively atmosphere week in, week out since 1995.
It's also unique in the sense that its highest seats tower at 5,280 feet above sea level. If that sounds a little too high, a 'club level' seat is right next to the grass, while budget-friendly seats are found at the Rockpile, just behind centerfield.
Hot tip: if you can't get a ballgame ticket (or, in addition to one) opt for a behind-the-scenes guided tour of the stadium!
19 – Conquer Mount Evans
With its summit scraping the sky at near to 14,260 feet, Mount Evans earns its keep as one of the tallest mountains in the state — and as you'd expect, the views on offer are simply astonishing.
More than just a mountain peak though, the trekkable mountain is also a stomping ground for a myriad of wildlife including friendly bighorn sheep and mountain goats.
Besides the guided hiking experience, most tours also pass through the famously picturesque Red Rocks (making for more incredible selfie backdrops) and the Western-style town of Idaho Springs, usually including both transport and a picnic lunch.
Don't feel like mingling? Private VIP tours are also available, although you'll have to shell out a pretty penny.
20 – Drive a supercar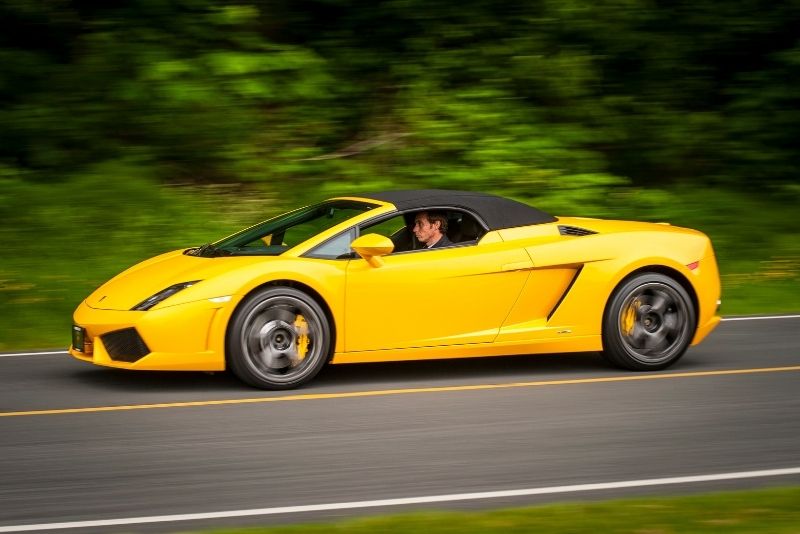 Petrolheads, this is your chance to put the pedal to the metal and drive that high-octane, head-turning, engine-revving car you've always dreamed of!
Strapped into the driver's seat of either a Lamborghini Gallardo, Aston Martin Vantage,  AMG GTR, or Ferrari 458 Italia guests are shown the ins and outs of the supercars before being escorted along some of Golden (west of Denver)'s most smooth and stunning roads.
Driving experiences range from 15 to 105 miles in length, so there's something for every budget.
21 – Get sippin' at Stranahan's Whiskey Distillery & Cocktail Bar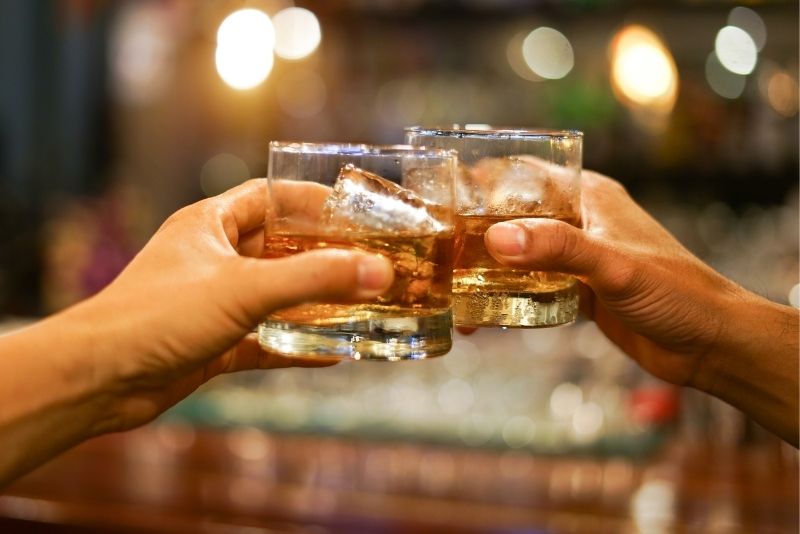 A crowd favorite among locals and tourists alike, Stranahan's is stocked wall to wall with local and imported whiskeys with a rustic atmosphere often complemented by live music, food trucks, and tasting sessions.
Besides the endless options to wet your whistle, the locally-adored distillery also offers behind-the-scenes tours, where thirsty guests can learn about the whiskey-making process and learn about the ingredients and rack houses.
To top it off, if you've always considered yourself somewhat of a bartender-to-be, Stranahan's also offers weekly cocktail-making classes!
22 – Explore the city on two wheels with a bike tour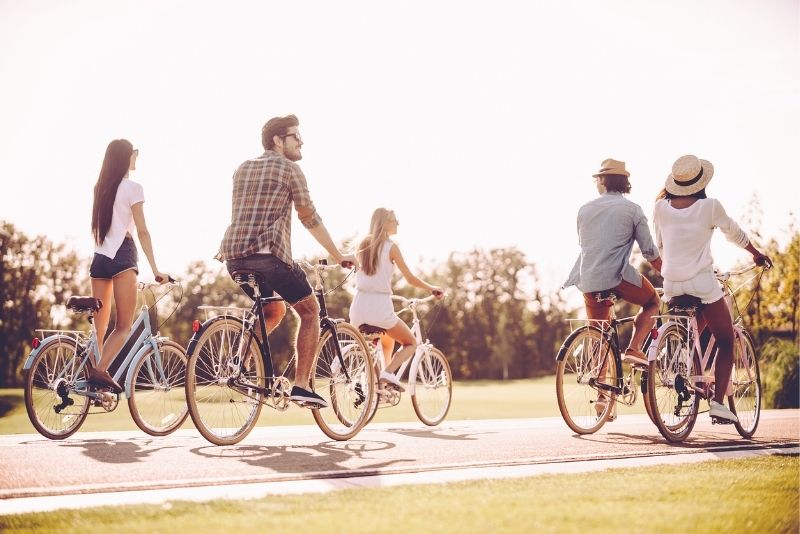 Sick of walking around and following the same tourist-trodden route? Get off the beaten path and burn a few hundred calories along the way with an eco-friendly, always-enjoyable cycling adventure!
Led by a local who knows the city's gems all too well, travelers will navigate their way around downtown Denver, admiring the street art, stadiums, and architecture along the way.
For something a little different, the city also offers bike tours that crawl between pubs, hop between ice cream shops, and ascend mountains.
23 – Roar with lions at Denver Zoo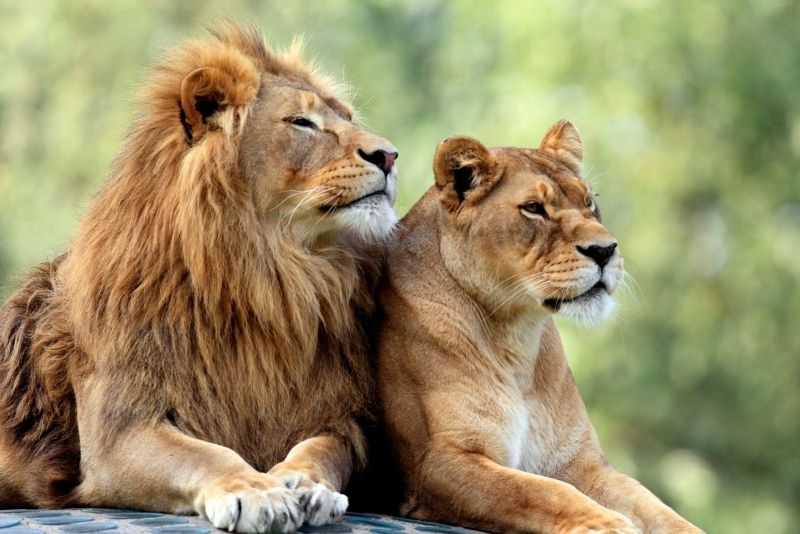 Found at the northern end of City Park, a stone's throw from the Dever Art and Science Museum, the coveted Denver Zoo is a regular hit with families.
Spanning some 80 acres, the Zoo works hard to provide an environment that is both educational and enjoyable, running a range of conservation programs as all (so you know the money's going to a good cause).
With close to 600 species — 4,100 animals in total — calling it home, it's a great way to spend a few hours.
For youngsters, the Zoo also offers a 4D Theater, train, and carousel!
24 – Visit the Molly Brown House Museum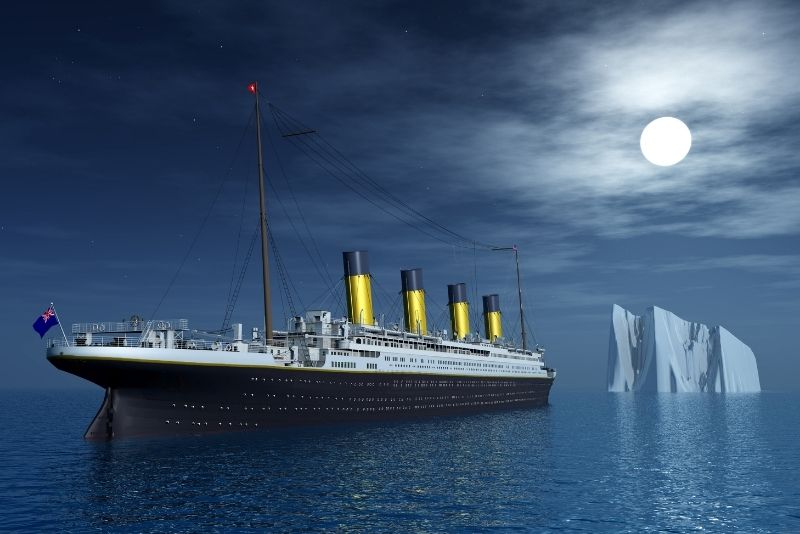 For any fans of the Titanic (the ship, its history, or the movie), the Molly Brown House Museum is undoubtedly one of the unmissable things to do in Denver.
Why? Because the so-called "unsinkable" Margaret "Molly" Brown survived the ill-fated RMS Titanic and became renowned for her unwavering activism, philanthropy, and passion to help survivors, their families, and additional movements thereafter.
Besides giving an insight into her life and story, the Museum at 1340 Pennsylvania St is also a rare example of Denver architecture prior to the silver crash of 1893.
25 – Consider joining a cannabis tour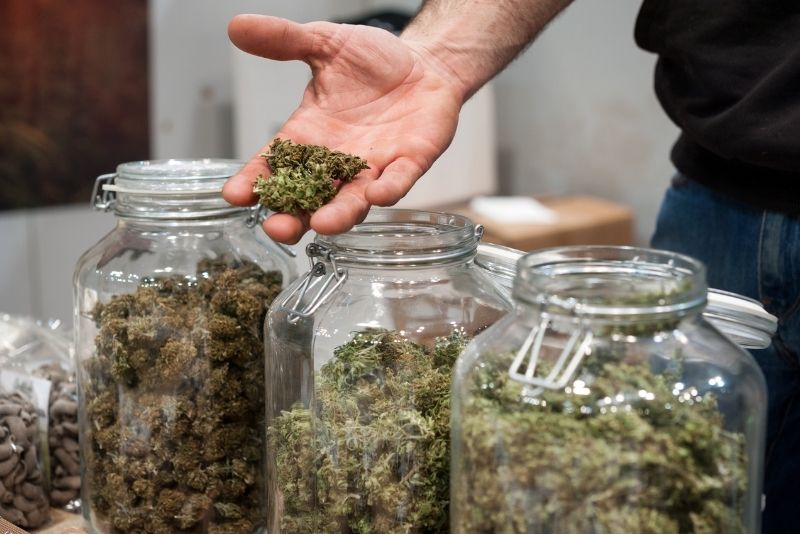 It was only a matter of time, right? Even though a number of US states (and heck, all of Canada) have legalized the oft-taboo herb, Colorado has been doing it for years.
If you're going to partake, there's no better way than with a dedicated cannabis tour, where a local, trained guide will escort you through the city's dispensaries and bars, teaching all about the history, culture, and cultivation of cannabis.
Best of all, a 420-friendly limo or party bus will zoom you all over town!
For something more low-key, why not try a Puff, Pass & Paint Class?
26 – Achieve ultimate zen at the BEYOND Light Show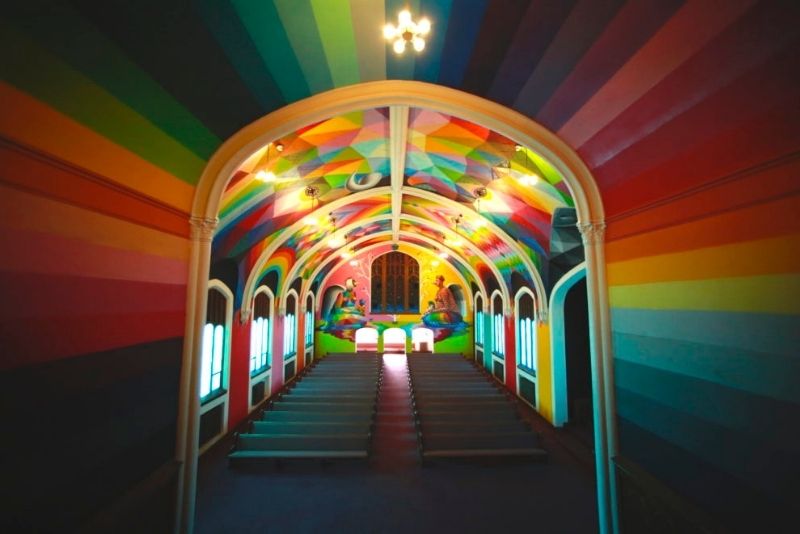 At the International Church of Cannabis, locals have flocked to the 1-hour-long meditation and light show for years; its state-of-the-art lasers, calming music, and guided meditation providing a stress-free and grounding environment.
It goes without saying that while the vibrant lights are extraordinary at normal times, many visitors choose to experience them with a little help from their friend Mary Jane — it is the International Church of Cannabis, after all.
27 – Explore lively Larimer Square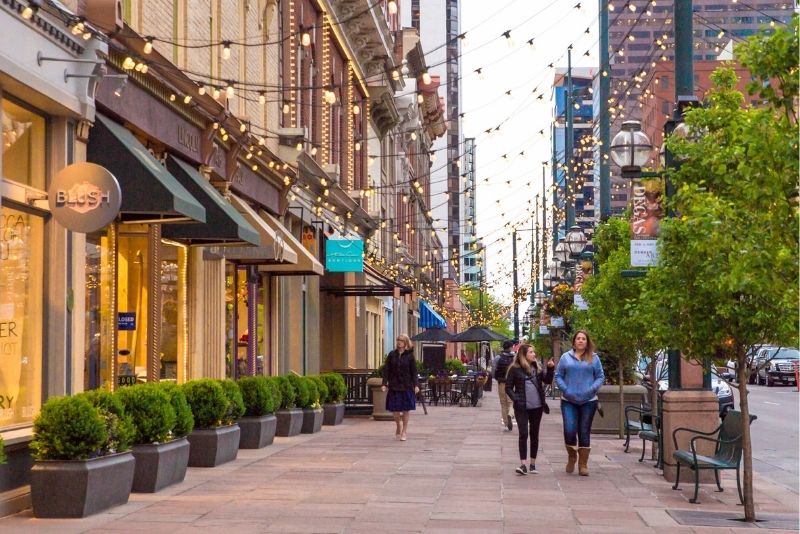 Larimer Square is a block in downtown Denver that has been revitalized into the perfect place to grab a drink, go shopping, or enjoy some live music.
With its brick buildings and high-end boutiques, Larimer Square feels like an urban oasis (quite literally).
It's also home to many of the city's top restaurants and bars as well as being one of the best places in town to people watch!
28 – Yell "TOUCHDOWN" at Empower Field At Mile High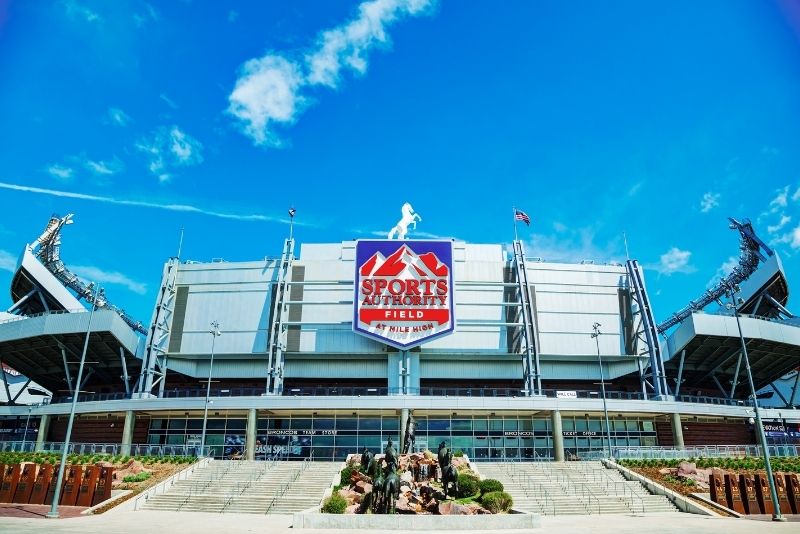 Opened in 2001, Invesco Field At Mile High—home to the Denver Broncos NFL team—is one of America's most famous sports venues, hosting over 80 different events a year (including concerts).
Denver has some pretty sweet picturesque sunsets… and you might get to see it from high up here, standing at an elevation of 5280 feet above sea level!
29 – Explore the city with a scooter tour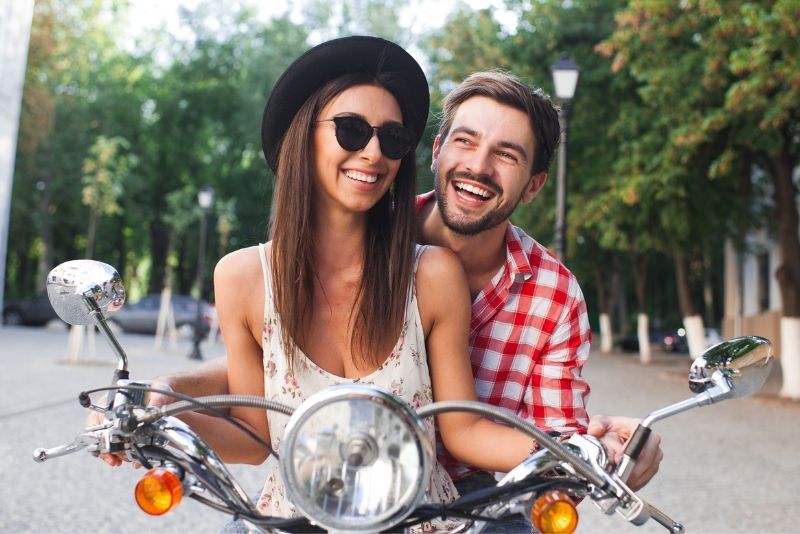 With so much to see in this vibrant, historic city, it's near impossible to do it all on foot. Thankfully, scooter tours provide a fast-track account of all of Denver's famous landmarks and neighborhoods — like Confluence Park and LoDo — with local guides spewing plenty of fascinating tidbits along the way.
Even if you've never ridden a scooter before the instructors will give you a beginner lesson — if you're still not confident enough, just ride shotgun and admire the sights!
30 – Take a day trip to Breckenridge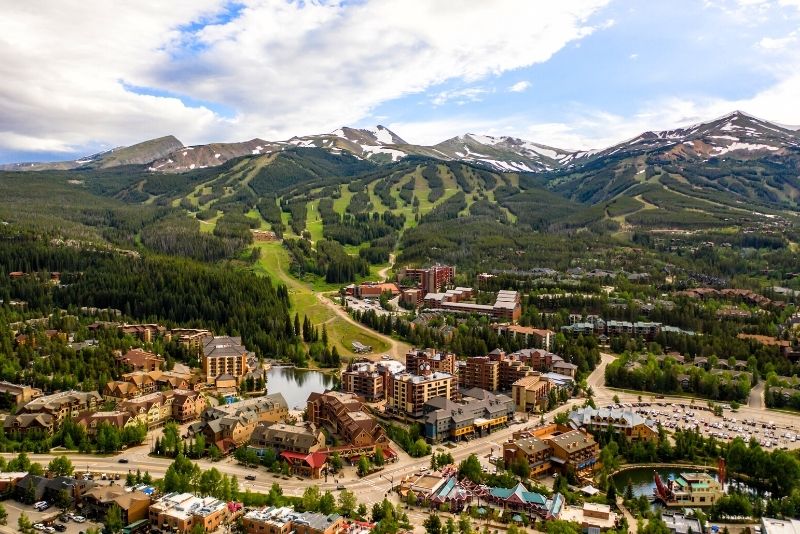 What trip to Colorado would be complete without experiencing the majesty of its most famous geo-landmark, the Rocky Mountains?
Located just a short drive from the city proper, Breckenridge is an historic town known for its guided tours of some of the Rockies' most photographed features.
Affordable day trips grant you access to the stunning Red Rocks Amphitheater, the rugged Clear Creek Canyon, and a look at the Great Continental Divide.
31 – Master the basics of horse riding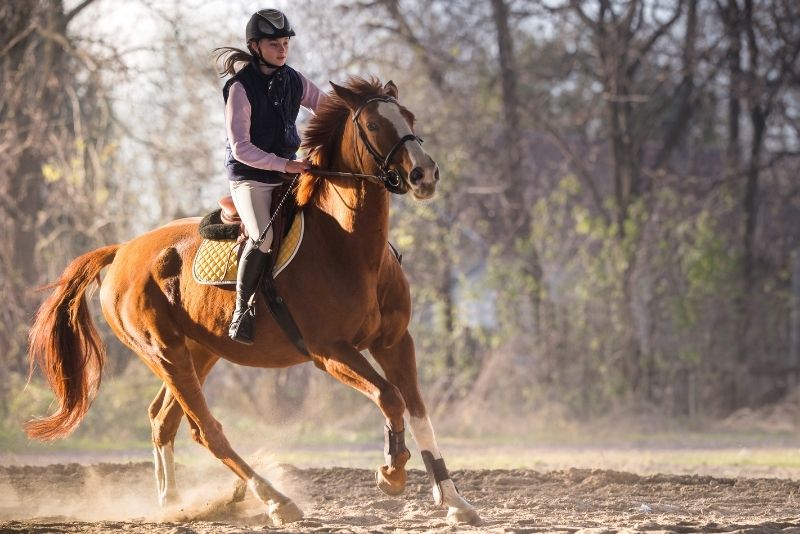 Consider yourself a cowboy in the making? Want to learn to ride a steed and ride off into the sunset?
The Denver Equestrians Riding School offers lessons for beginners and experienced riders alike. A team of professional trainers will assess your skill level and match you up with the perfect hooved companion.
Lessons are affordable and open to all ages, so there are no excuses!
32 – Take a ride through time at the Forney Museum of Transportation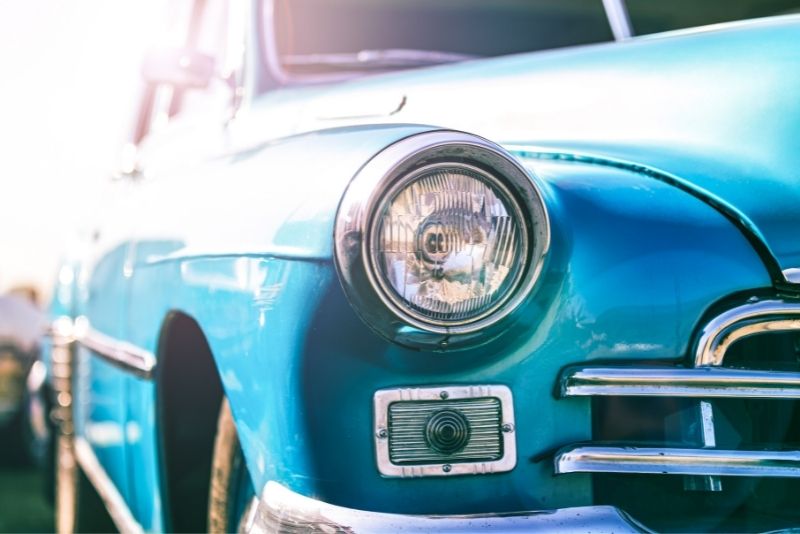 In what started as a private collection back in the 1960s, you'll find something for everyone as you explore 70,000 square feet of manufacturing innovation.
The Forney Museum of Transportation is home to antique examples of all kinds of transportation from horse-drawn carriages to early automobiles, aircraft, giant steam locomotive engines, and anything else on wheels you can imagine.
For the history buffs, don't miss the 1923 Kissel Speedster owned by none other than Amelia Earhart.
33 – Enjoy the gardens and lakes of Washington Park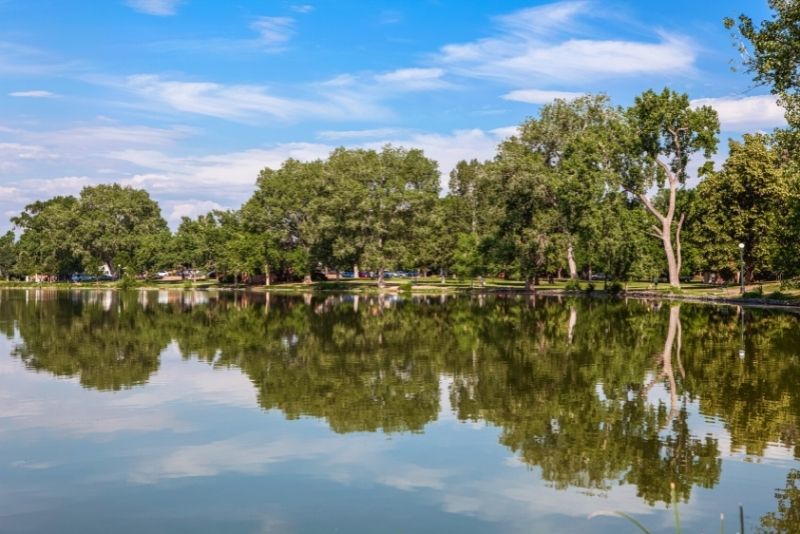 Dubbed "Wash Park" by the locals, the beautiful 155-acre slice of nature gets its name from its renowned replicas of the Founding Fathers.
The park has two formal flower gardens, two lakes, tree-lined paths, and plenty of green grass to throw that picnic rug.
So whether you're keen for a bit of running, biking, paddle boating, yoga, pick-up volleyball or a slap of tennis, or some window-shopping at the surrounding local store-fronts, there's something for everyone.
34 – Spend the afternoon at the Downtown Aquarium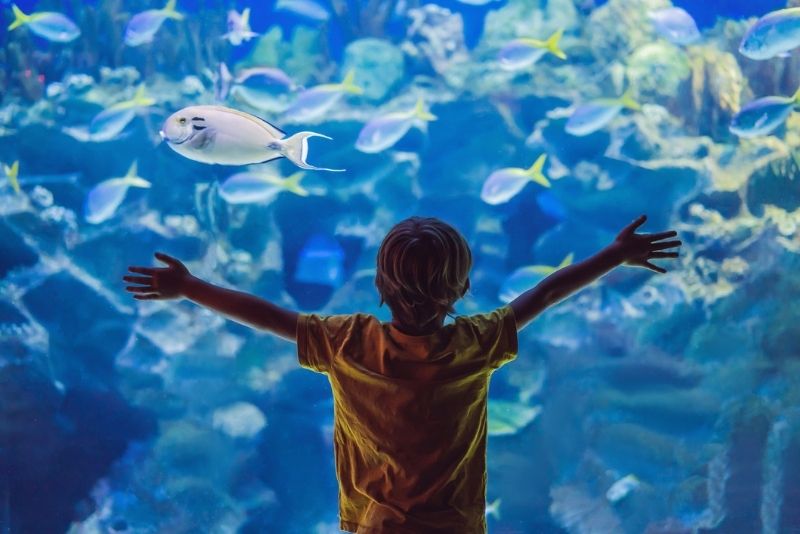 Not only is Denver's Downtown Aquarium the stomping ground of aquatic creatures from all over the world (boasting over 500 species), but there's also a 4D theater and a carousel for the youngsters, and an upscale bar for the parents.
After a day of spotting rays and sharks, grab a table at the full-service restaurant that features a 50,000-gallon floor-to-ceiling aquarium — it's full of vibrant fish and visible from all tables.
The restaurant's specialty? Seafood, of course!
35 – Prepare for takeoff at Wings Over the Rockies Air & Space Museum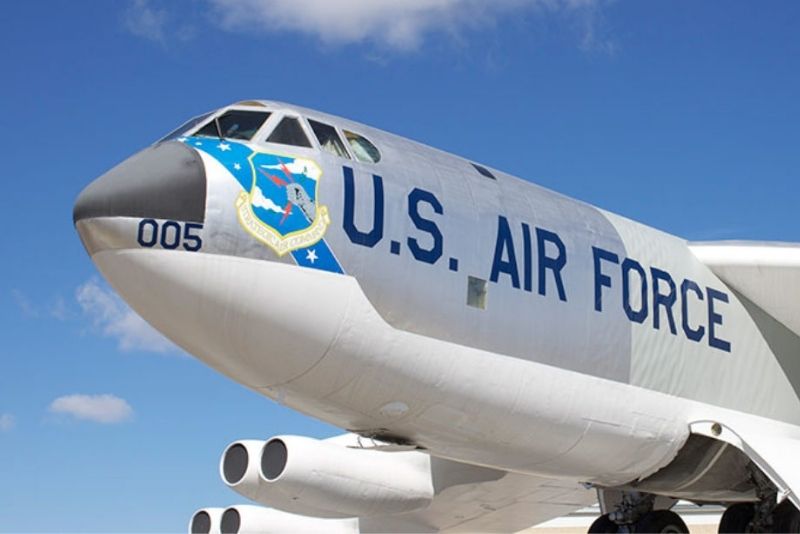 Any budding Mavericks among us?
Housed in what was once Lowry Air Force Base, Wings Over the Rockies boasts 182,000 square feet full of iconic aircraft, space vehicles, and other high-flying artifacts. If you get bored just looking at stuff, you can always strap in and ride one of their many thrilling flight simulators.
Try your hand at piloting a Boeing 737 or practice loop-de-loops and barrel rolls in an aerobatic monoplane!
36 – Shop till you drop at 16th Street Mall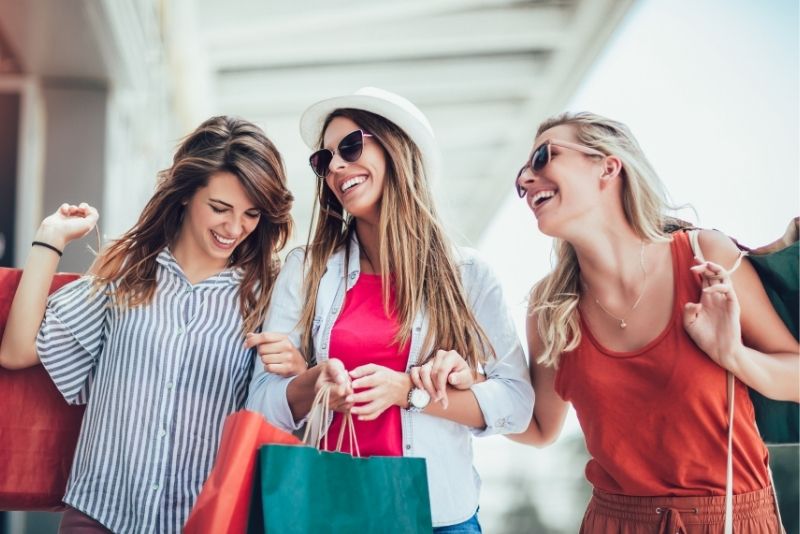 At the heart of downtown Denver is the 16th Street Mall, an outdoor shopper's paradise stretching over 1.25 miles.
More than 250 stores and restaurants make up this favorite tourist destination, so there's plenty of establishments to satisfy any consumer niche.  Hat shop? Check Book store? Check. Sports paraphernalia or a doggie spa? Checkity-check.
If retail therapy is your idea of a wonderful vacation, it's one of the unmissable things to do in Denver.
37 – Embrace State Spirit at the History Colorado Center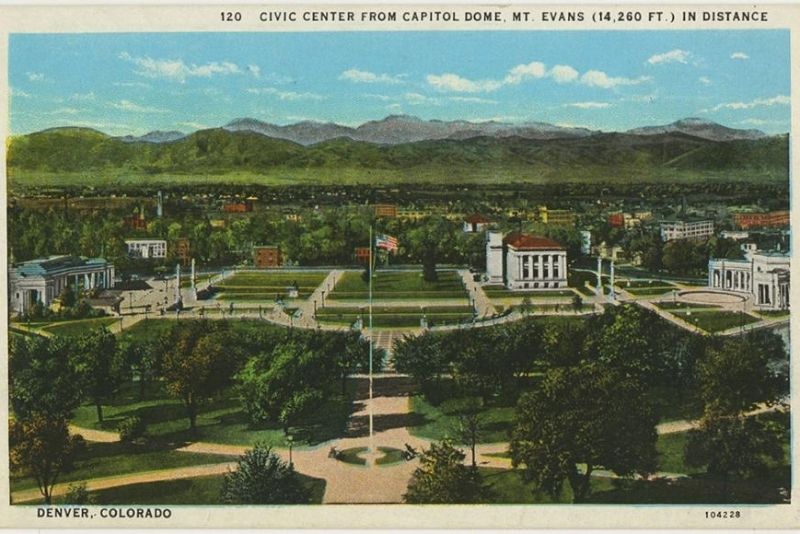 In all honestly, you could probably spend an entire day navigating all four floors of this unique venue and still not experience everything the History Colorado Center has to offer.
Plenty of engaging interactive and multimedia exhibits place you right in the thick of Colorado history, people, and culture.
With rotating exhibitions like 'Building Denver' and 'Borderlands of Southern Colorado', plus a LEGO building experience for the kids, this place is far from your typical placard-reading experience and a must-visit for history buffs.
38 – Take a free tour of the Denver Mint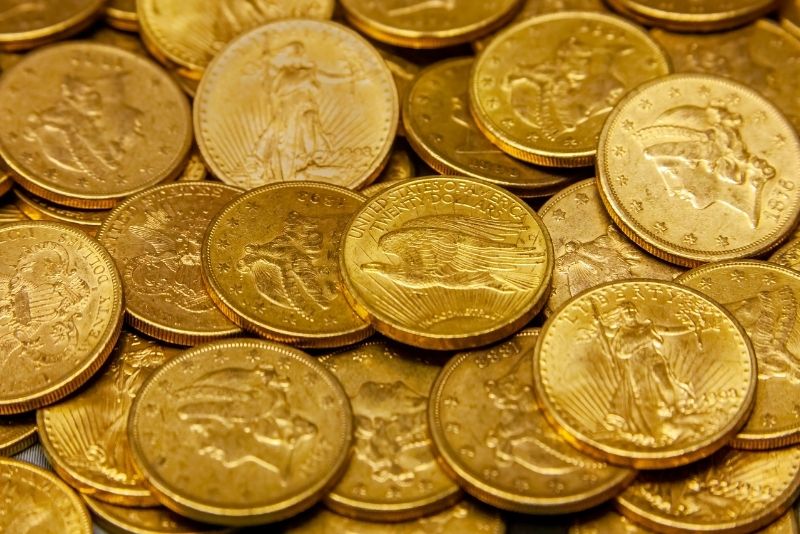 As the world's single largest producer of coins (cha-ching!), the Denver Mint is kind of a big deal in the Mile High City.
Constructed in the late 1800s in response to the Gold Rush and opening in 1906, the building is now listed on both the Colorado State and U.S. National Register of Historic Places.
After browsing the manufacturing facility Be sure and visit the Gift shop for collectible coins and unique souvenirs!
Keep in mind: the free 45-minute guided tours only operate from 8 am to 3:30 pm.
39 – Celebrate the women who've shaped Colorado history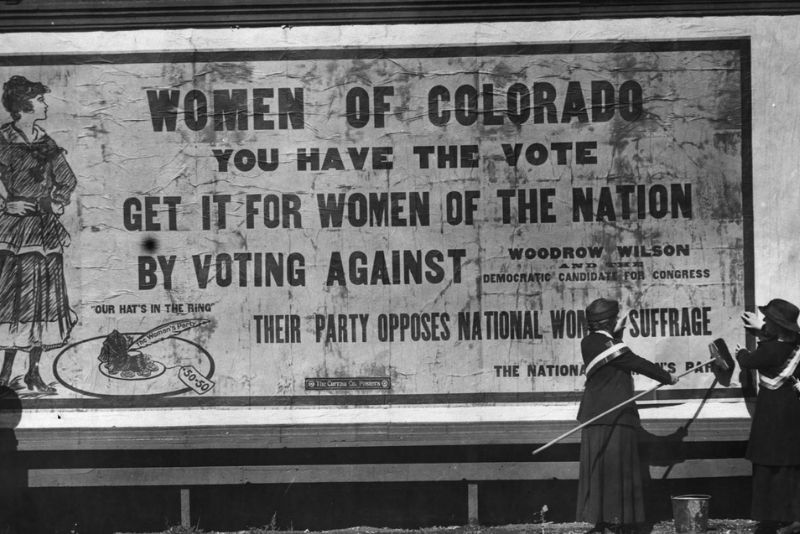 Housed inside a classic Victorian home in one of Denver's oldest neighborhoods lies a crowd favorite tourist attraction: a museum and research facility dedicated to the history of Colorado's most influential females, one which prides itself on connecting local stories to the broader stories of women worldwide.
Featured prominently throughout the Center for Colorado Women's History is the story of Anne Evans, who lived in the early-20th-century home and dedicated her life to founding some of Colorado's largest cultural institutions.
It's located right across the street from the Denver Art Museum, making for the perfect back-to-back itinerary for rainy days.
40 – Solve crimes at the Adams Mystery Playhouse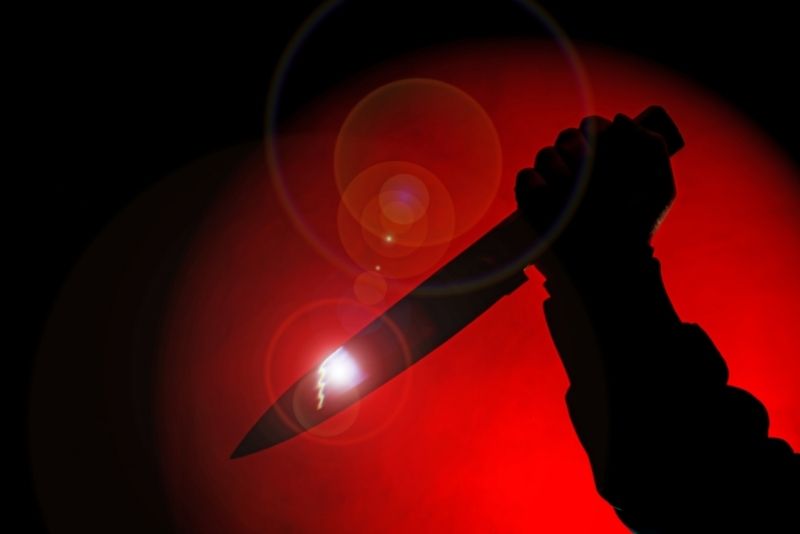 A unique theater-in-the-round experience, Adams Mystery Playhouse has the positive customer reviews to back up its claim of being "Colorado's premier mystery dinner theater."
Guaranteed to be a fun-filled evening, you'll have the "crime of your life" piecing together the clues served up by campy characters as you enjoy a multi-course, pre-fixed meal!
41 – Get your culture on at the Kirkland Museum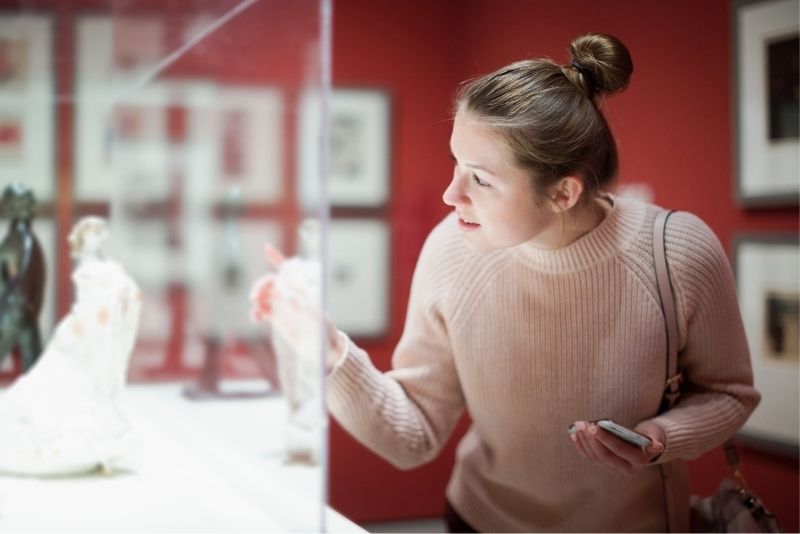 Founded in honor of Denver's own prolific painter Vance Kirkland, the Kirkland Museum of Fine & Decorative Art boasts an evolving collection containing over 30,000 impressive works by more than 1,500 talented artists and designers!
All up, the 4,400 works on view span a diverse timeline of about 150 years.
Besides its long list of paintings and sculptures, the popular museum is particularly noted for featuring era-specific furniture and household items (remember the corded telephone, anyone?).
42 –  Learn About Money… free of charge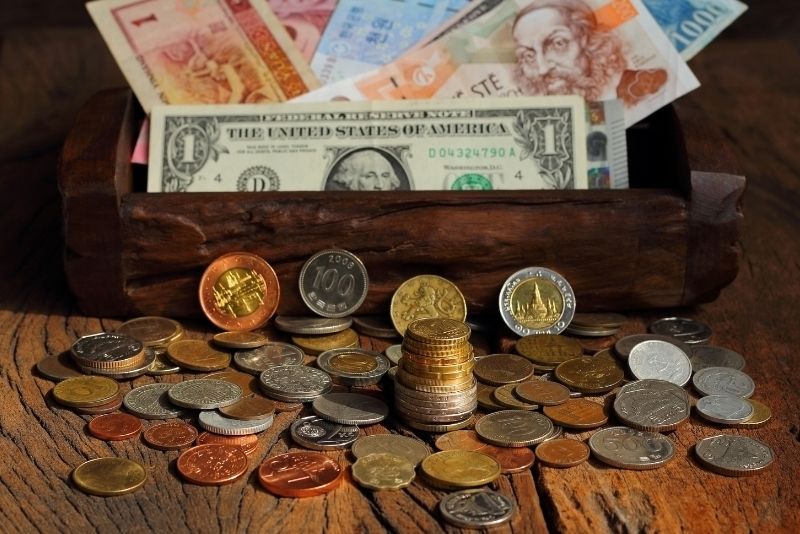 A great way to fill spare time, the compact Denver Money Museum near the 16th Street Mall offers a unique look at how the U.S. economic system works.
For the perfect souvenir, be sure and snap a photo of your face on a $100,000 bill!
Keep in mind: While admission is free you need a valid ID to enter, and foreign travelers will need passports.
43 –  Get hoppy at the Great Divide Brewing Co.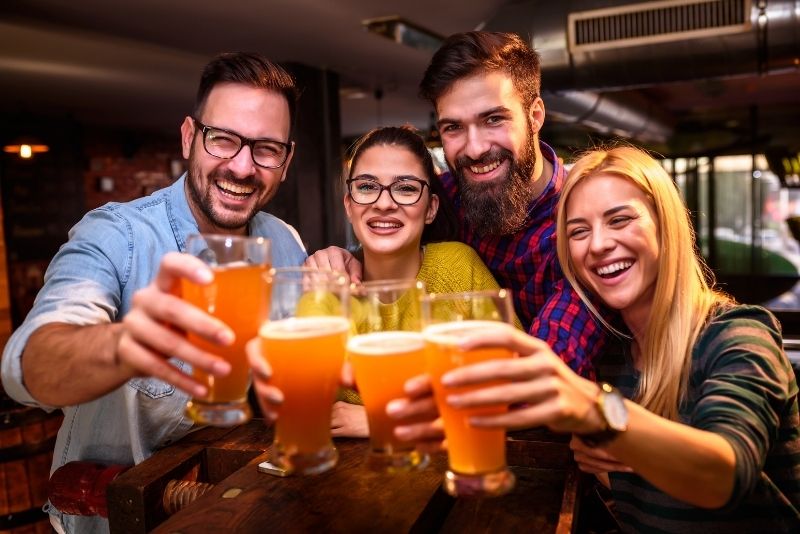 Independently owned and operated since 1994, this locally-adored watering hole offers up over two dozen craft beers and hard seltzers, including a line of Bigfoot-themed brews for the thirsty cryptozoologist!
Besides the thirst-quenching beers on top, the brewery also prides itself on its eco-friendliness and commitment to sustainability, as well as its impressive list of 18 Great American Beer Festival medals and 5 World Beer Cup awards!
If you're still thirsty, a number of beer-tasting walking and biking tours operate around the city.
44 –  Ride the Wild Chipmunk at Lakeside Amusement Park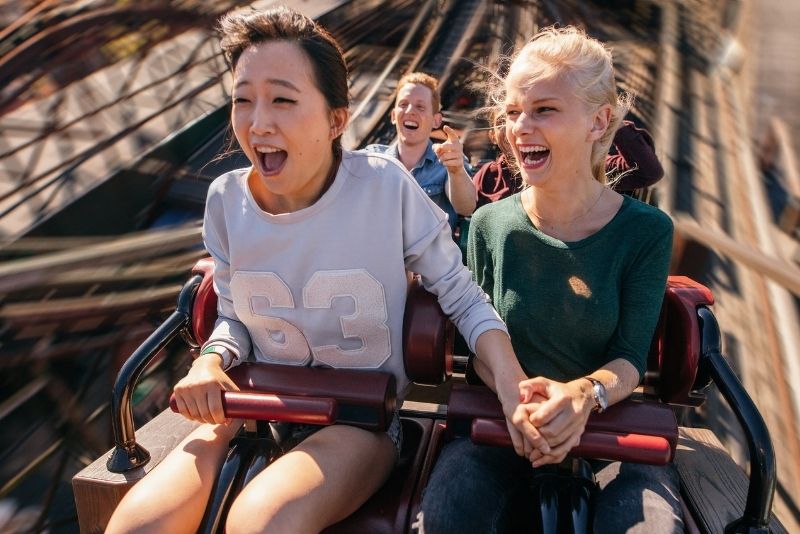 One of the few remaining family-owned amusement parks left in the country, Lakeside offers up good ol' fashioned fun with its roller coasters, bumper cars, and speed boats.
The Wild Chipmunk and the Cyclone are notable favorites for thrillseekers; meanwhile, the miniature trains and classic carnival rides and sure to keep the youngsters occupied.
Families on a budget will enjoy its affordability in comparison to your standard corporate theme parks (looking at you, Disney).
45 –  Explore the abstract at Clyfford Still Museum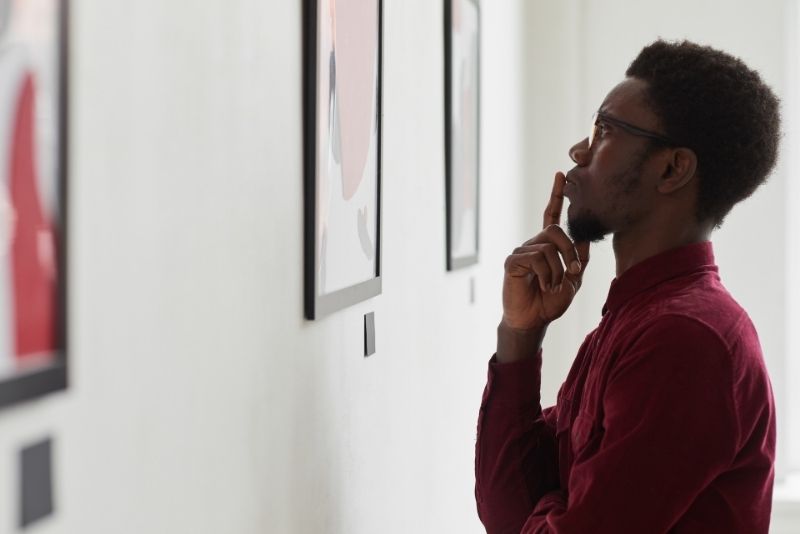 This museum is home to nearly every piece of art ever created by pioneering Abstract Expressionist Clyfford Still — with approximately 3,125 groundbreaking pieces on display, that's no exaggeration.
To complement all the artworks you'll also find the artist's archives of letters, sketchbooks, manuscripts, and photo albums.
It's a must-visit for the traveling art lover.
46 – See a Show at the Marvelous Paramount Theatre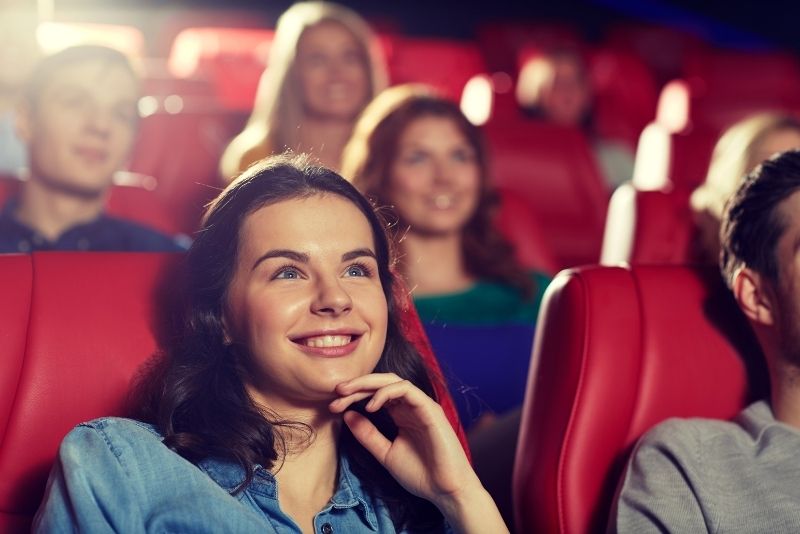 Housed inside a beautiful Art Deco shell, this historic Denver landmark dates back nearly a century to 1930, continuing to house concerts, stand-up comedy shows, and lectures to this day — totaling over different 100 performances every year.
The Paramount was originally designed to show silent movies, and, remarkably, still houses the antique Wurlitzer twin console organ to prove it!
47 –  Revisit the Old West at the American Museum of Western Art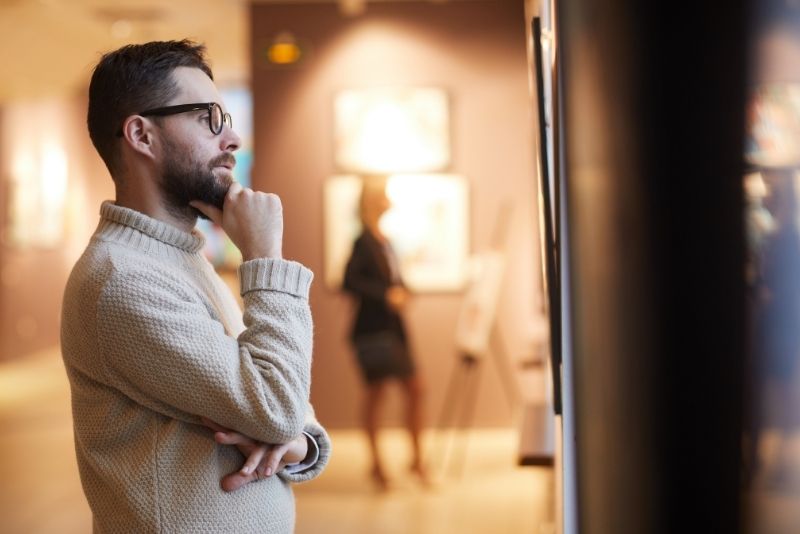 With a collection spanning nearly two centuries, the American Museum of Western Art aims to promote public understanding and appreciation of art specifically depicting the American West.
Cowboys, Native Americans, Buffalo, Horses, and the Great Plains are all well represented.
Sorry to break the bad news to traveling families, but if due to the intimacy of the galleries, children under 8 are not permitted.
48 – Max out the credit card at the Cherry Creek Shopping Center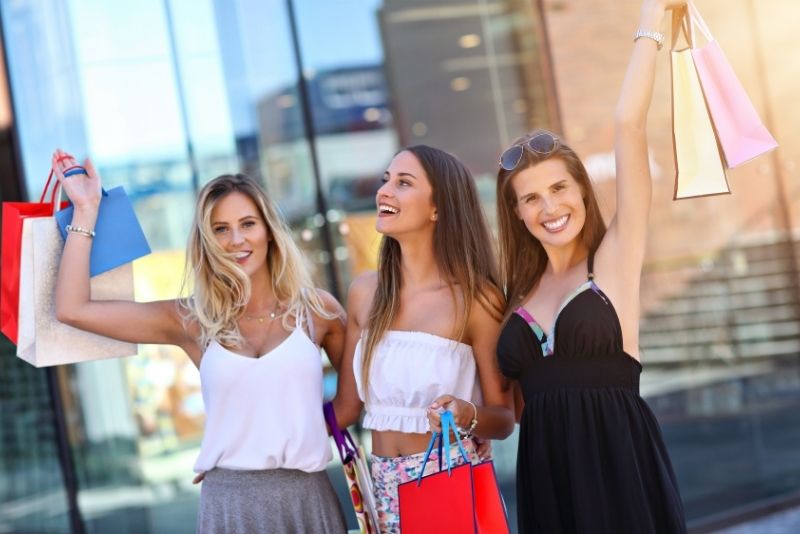 With over 160 specialty boutiques, over 40 stores exclusive to the area, 15 eateries, and an 8-screen movie theater, travelers will find plenty to do (and buy) at what is easily one of Colorado's premier shopping destinations.
Besides the grand selection of luxury brands like Louis Vuitton and Tiffany in one place, the sprawling mall also hosts the occasional art festivals and local fresh markets.
49 – Learn about first responders at the Denver Firefighters Museum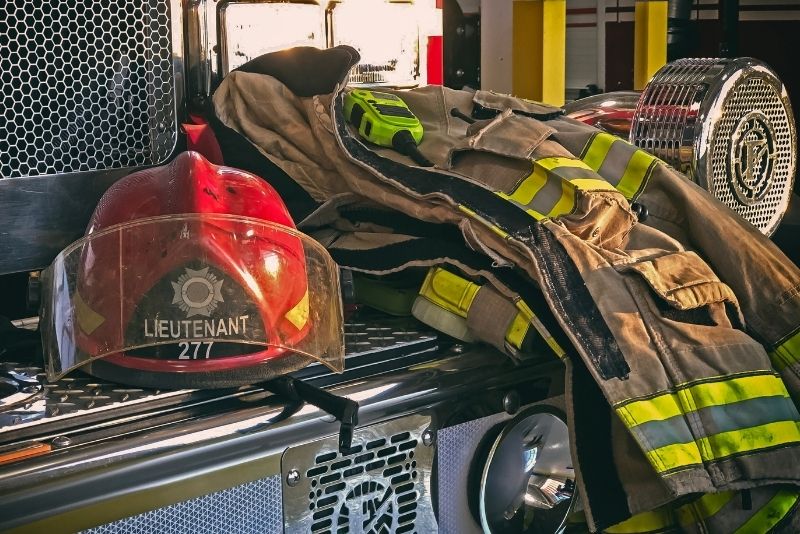 Housed in the city's historic first firehouse, the Denver Firefighters Museum presents the history of the Denver Fire Department through an extensive collection of artifacts, photographs, and documents dating back to 1866.
Visitors of all ages will appreciate the antique fire trucks and other unique and entertaining displays, some interactive, that honor the city's helmet-wearing heroes.
50 – Catch a show at the Denver Center for the Performing Arts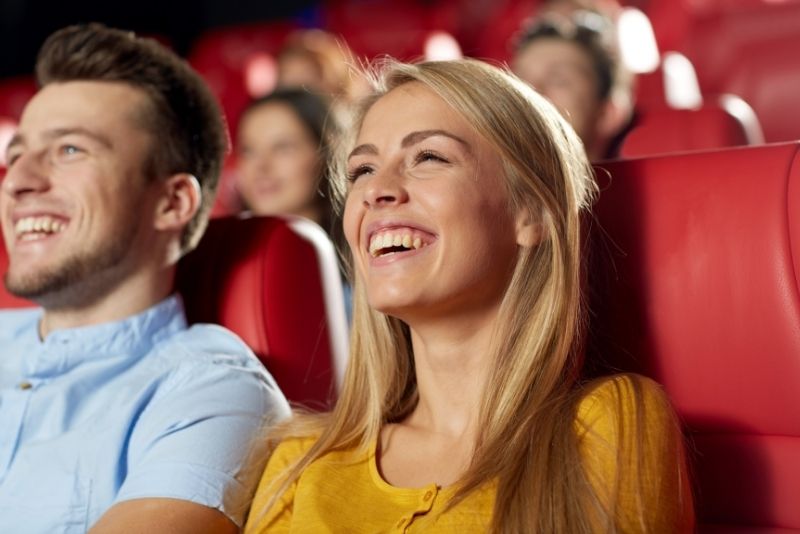 Consistently ranked among the country's top ten performing arts centers, Denver Center for the Performing Arts comprises 10 theaters offering a full schedule of toe-tapping musical performances.
On top of that, the place also hosts Broadway-style shows and comedy shows guaranteed to have you in stitches.
Located in Uptown (naturally), this place certainly earns its "center" namesake.
51 – Get artsy at the Museum of Contemporary Art Denver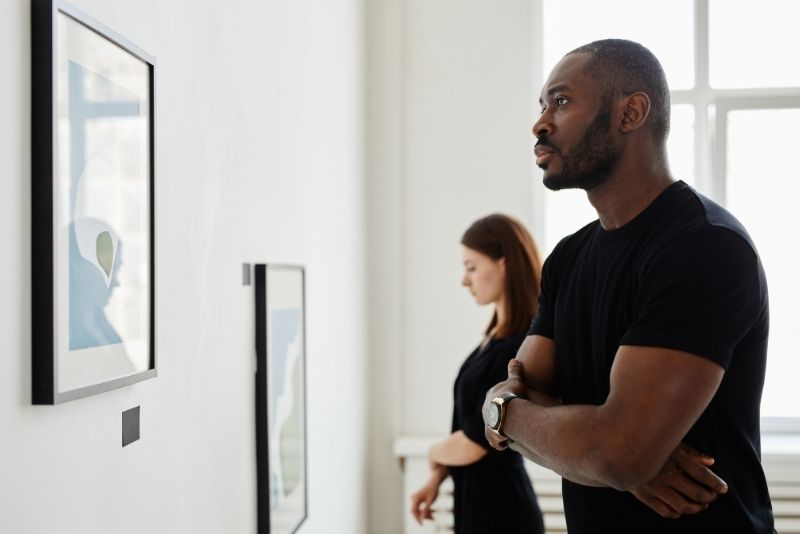 The Museum of Contemporary Art Denver boasts the title of being the largest contemporary art center in Colorado, housing notable collections that include over 3,500 works by artists from all over the world.
While there's no shortage of universally appreciated pieces, travelers are typically drawn to the permanent collection documenting abstract paintings and sculptures from 1945 to 1980.
For the artistically inclined, it's an absolute non-negotiable when it comes to things to do in Denver.
52 – Spend the day at the Elitch Gardens theme park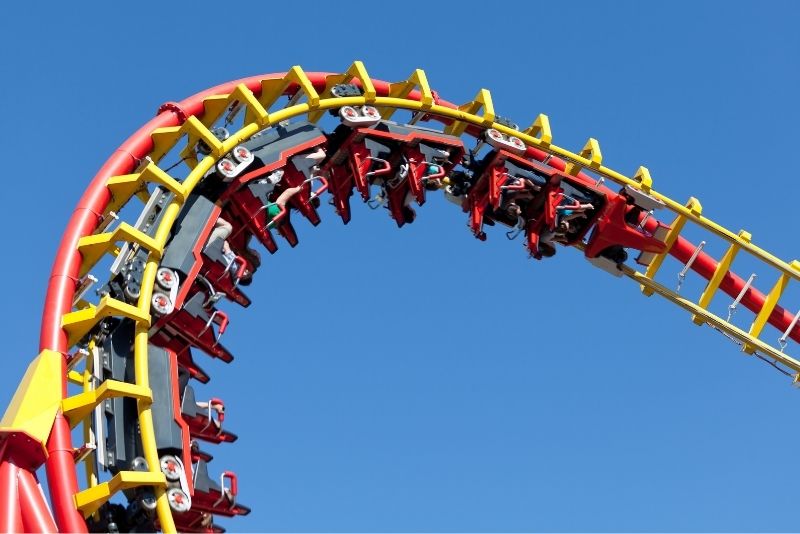 There are few places better suited to entertain families than Elitch Gardens, Colorado's largest fun-filled amusement park!
Boasting over 30 rides and attractions as well as a huge water park right next door — perfect for those sizzling summer days — it's the ideal spot to spend an afternoon.
The best part is that the admission price (typically just over $50 but with sizeable discounts available online) includes both parks with unlimited rides!
53 – Snap your new profile pic at the Denver Selfie Museum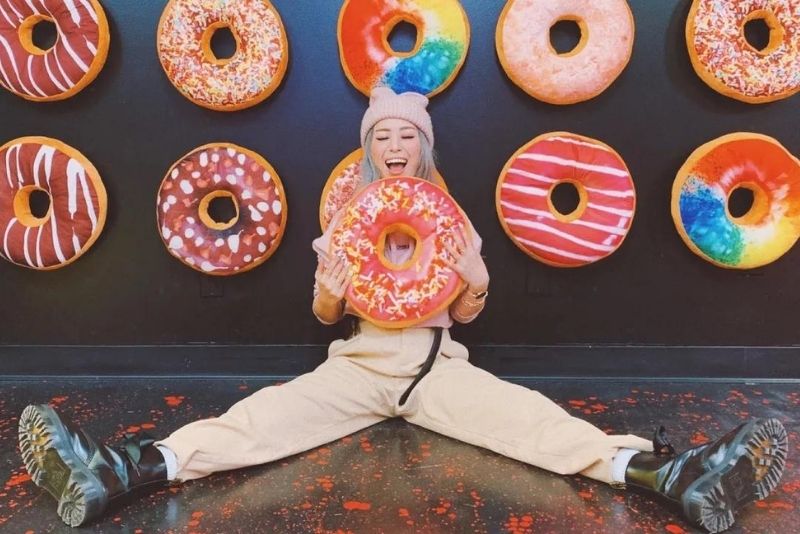 (yes, a real place!)
With more than 50 interactive selfie exhibits spanning the course of over a century, it is no surprise that the Denver Selfie Museum has been winning a lot of attention for its unique take on the popular "self-portraiture" art.
Feel like your selfie game needs an upgrade? Luckily for you, the museum also offers selfies classes and photo workshops throughout the year, so be sure to check the website to see what's on!
54 – Jump and tumble at Urban Air Adventure Park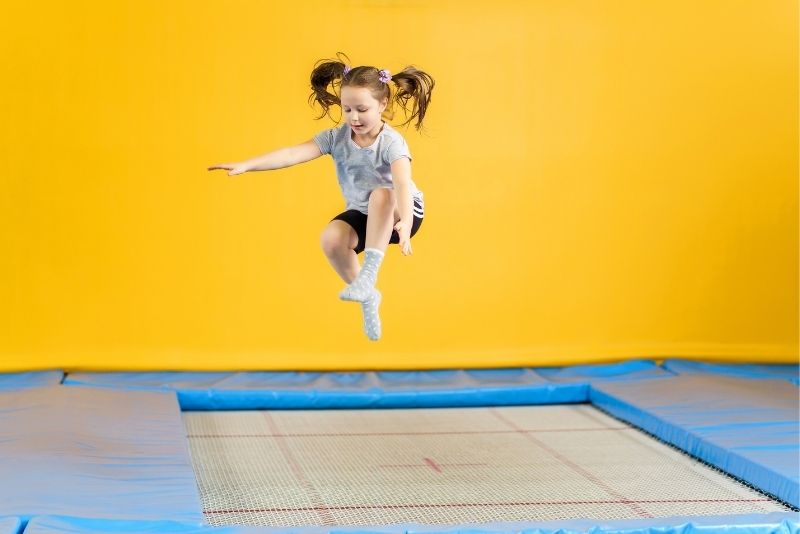 One of the country's first "indoor extreme trampoline parks," Urban Air Trampoline Park in Stapleton offers a place to get active with gravity-defying flips, twists, and skillful (if not very high) jumps.
The park is also home to climbing walls, a trapeze, an on-site cafe, and plenty more to keep the whole family entertained.
55  – Cool off Pirates Cove Water Park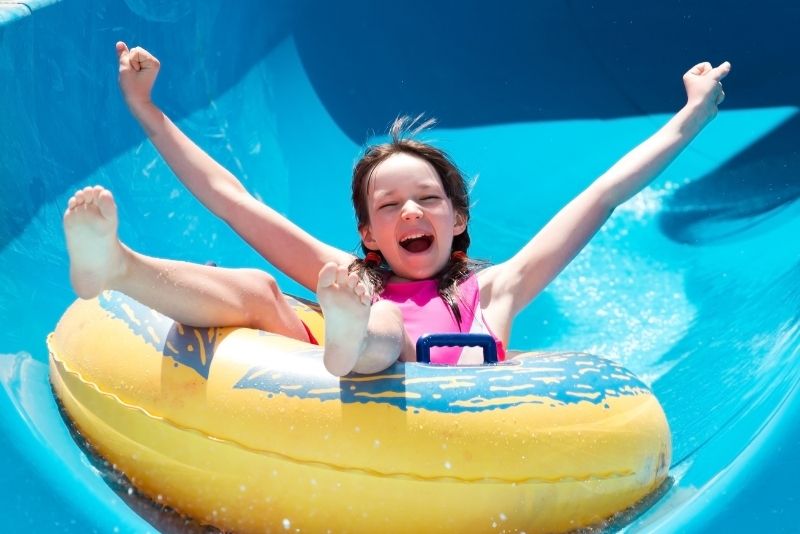 Strap on your cutlass and head to Pirates Cove Water Park for a thrilling day of swimming and splashing around in the pirate-themed pool!
For more adventurous travelers, the real thrills await beyond the pool, like an inflatable bounce house, slides, a giant bucket that dumps gallons of water every few minutes, and more!
56 – Test your navigation skills with a scavenger game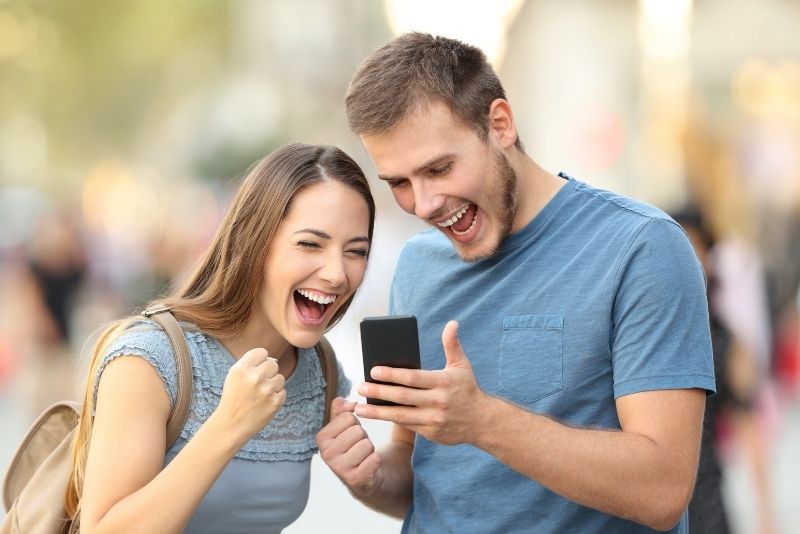 Sick of joining slow-paced walking tours? Prefer something a little more exciting? Look no further!
Visitors to the Mile High City have the opportunity to play a range of different city-wide scavenger games: real-life mobile-operated quests that gave players running around Denver and completing challenges and solving clues!
It's a wonderful way to discover some of the city's hidden gems.
57 – Ride the heart-stopping Sky Coaster at Royal Gorge Bridge & Park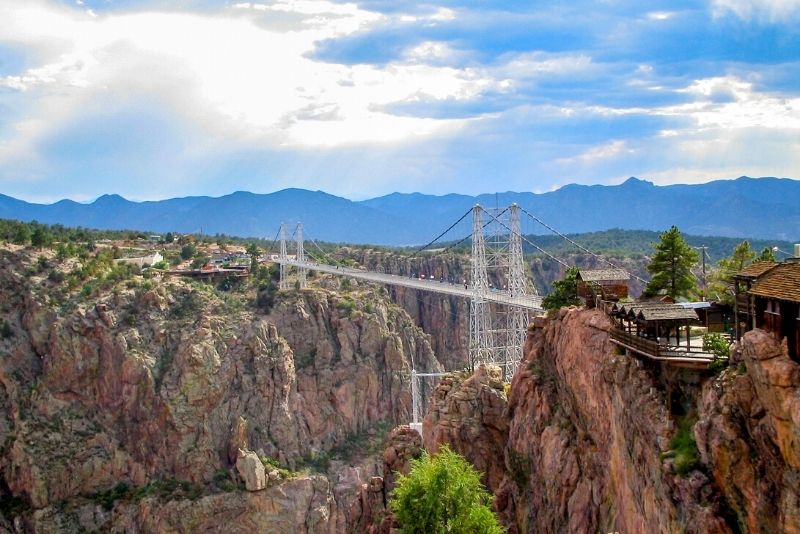 Royal Gorge Bridge & Park lets visitors experience the majestic world of Colorado's Royal Gorge — home to America's highest suspension bridge.
The park hosts a variety of thrill rides, including the newly-built Sky Coaster that stands over 640 feet in the air and sends riders on an adrenaline-pumping 11-second flight through the gorge itself.
58 – Take a Gold Rush tour to Cripple Creek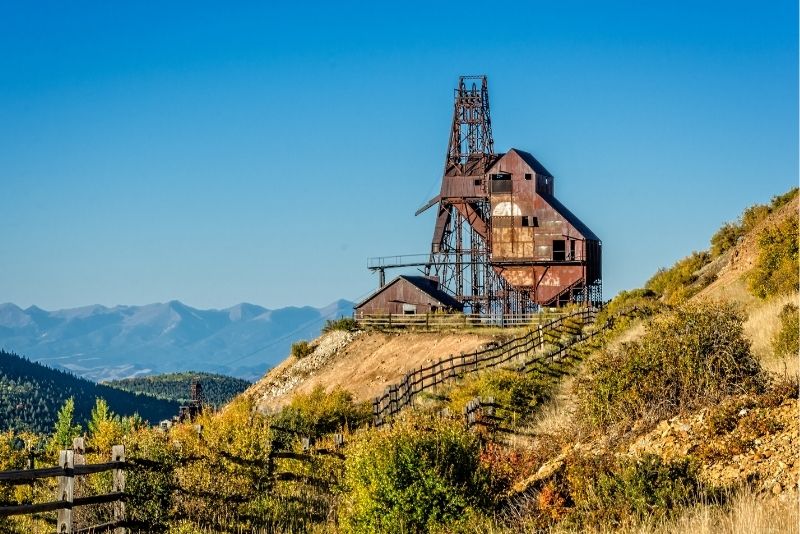 For a step back in time, Cripple Creek is known as one of the most authentic and entertaining gold mining towns in the good ole US of A.
Travelers with an interest in history will have plenty of opportunities to learn more about Colorado's rich past as they explore the town, which was founded back in 1891 on the land that once belonged to famous outlaw John Murrell!
For the best bang for your buck, consider choosing a tour that also visits St Mary's Glacier.
59 – Catch an NBA or NHL match at Ball Arena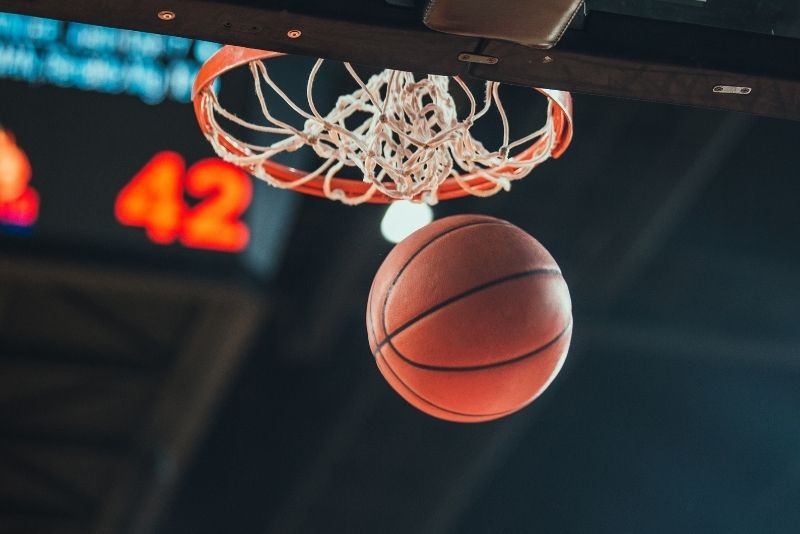 With the Denver Nuggets, Colorado Avalanche, and Colorado Mammoth (lacrosse) all calling this place home, there's no shortage of local sports action to get stuck into.
Every game night you can join the rowdy locals rooting for their team while trying your hand at some amateur air hockey, sipping the generous selection of bottled beer, or admiring the memorabilia-lined walls.
60 – Meet the turtles at SeaQuest Littleton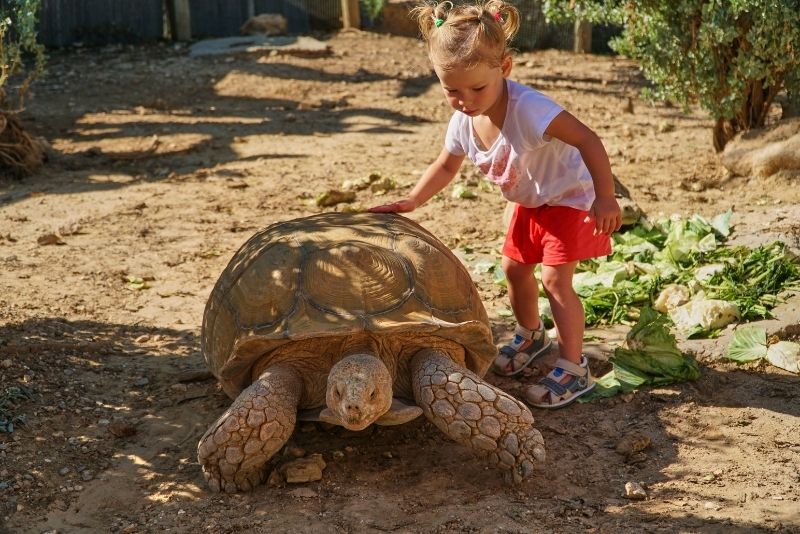 For travelers with kids, SeaQuest Littleton is the place to be. The museum lets visitors explore all sorts of marine life through interactive programs and exhibits that are sure to educate, excite, and entertain in a way that would make Jacques Cousteau proud.
To round out the day, visitors can also check out a movie in SeaQuest's giant 3-D theater, or rent boats and jet skis for an hour or two!
61 – Peruse the Buffalo Bill Museum and Grave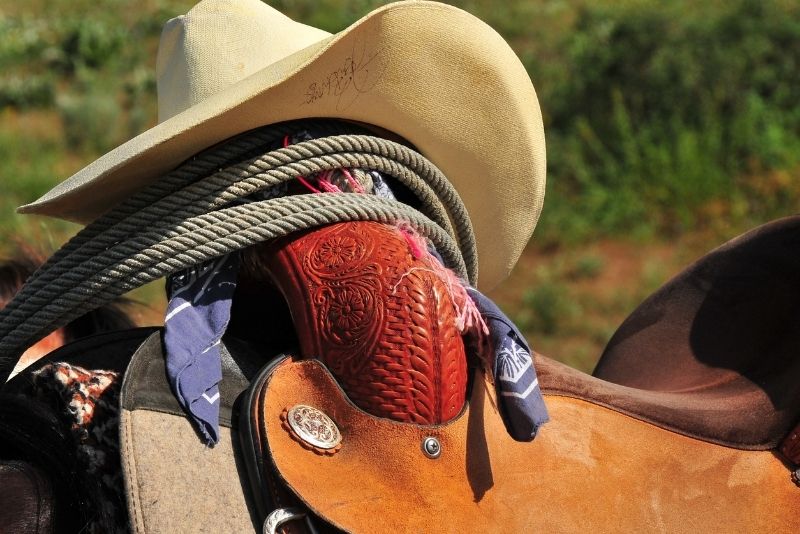 The Buffalo Bill Museum and Grave is dedicated to the memory of William "Buffalo Bill" Cody, a famous frontiersman who lived in Denver for more than 25 years and was responsible for saving the city from economic ruin.
Curious visitors can take a guided tour through the museum to learn more about this iconic Old West figure and his influence on Colorado history, and admire the artifacts related to his expeditions across America as well as Europe — all while standing at his tombstone!
62 – Take a seat on the Georgetown Loop Railroad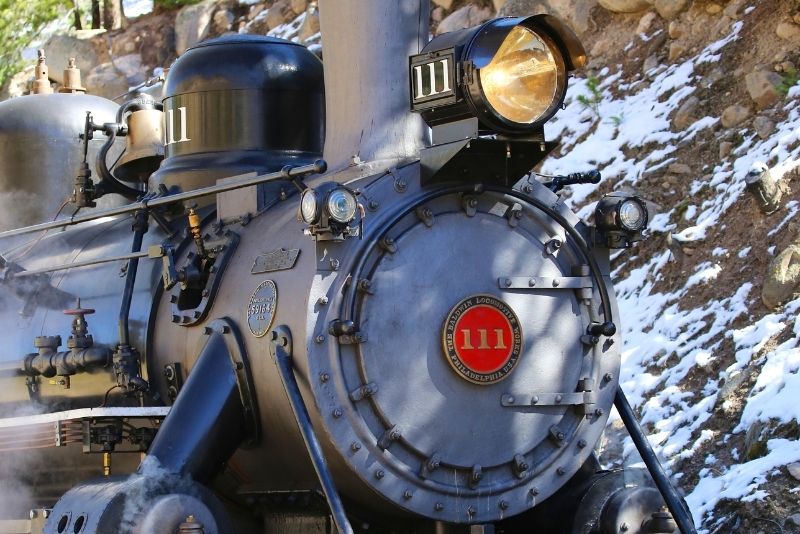 For tourists who want to see the landscapes of Colorado from a whole new perspective, why not take a joyride on the Georgetown Loop Railroad?
The train takes guests through some beautiful mountainous areas in this region and also allows them to experience the world of coal mining!
The town is also home to numerous petting zoos and amusement parks, so if traveling with kiddies, add it to the to-do list.
63 – Meet grizzly bears at Cheyenne Mountain Zoo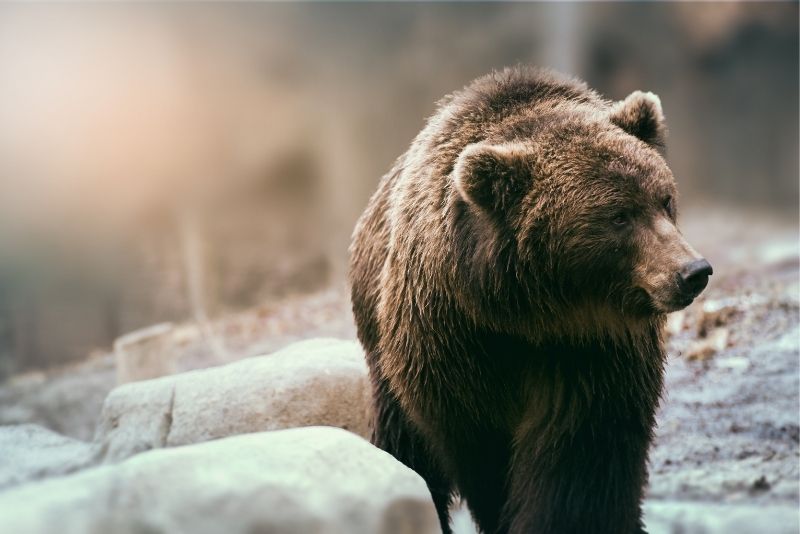 With more than 600 animals residing in a variety of habitats including tropical, African, arctic, and savanna, the Cheyenne Mountain Zoo makes an excellent day trip for travelers of all ages!
However, this is not just any old zoo — it also includes animal shows and special events. Keep an eye out for giraffe feeding time!
64 – Drift around corners at Unser Karting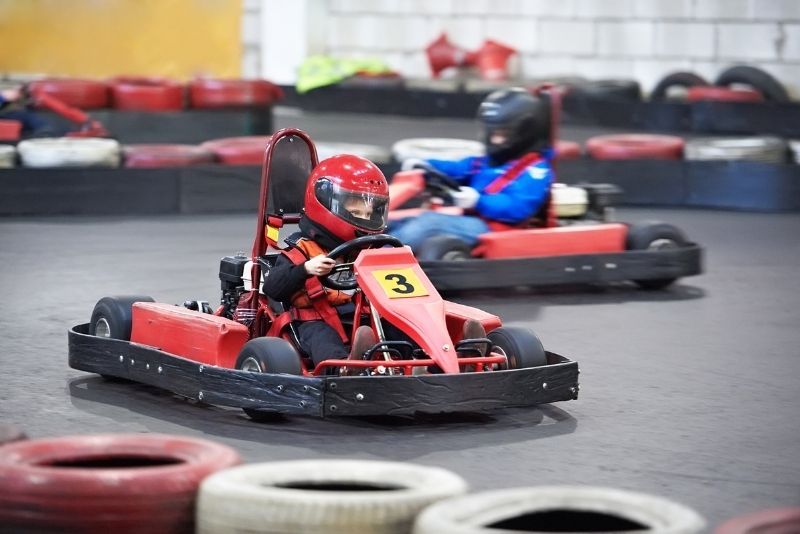 Who says that the things to do in Denver should be limited to museums and family-friendly hikes?
Travelers looking for a more adult-oriented experience now have the chance to race high-octane vehicles at Unser Karting Center, a 3/8 mile concrete raceway located right in Denver's backyard that sells itself as one of the premier kart racing arenas in the whole country.
Since the track's indoors, it's open all year long.
65 – Gaze up at the Big Big Bear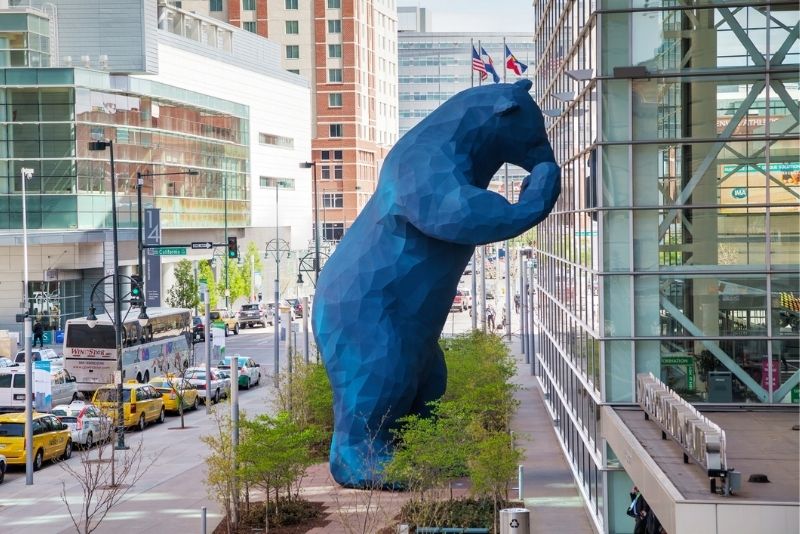 As far as Denver icons go, it's impossible to miss the one located on 14th Street.
Towering above the streets at 40 feet high, the enormous Big Blue Bear statue — made mostly of steel and fiberglass and created by local artist Lawrence Argent — has become an icon of the city, placed whimsically in front of the Colorado Convention Center to seem as if it's cheekily peeking in through its windows.
It's a surefire social media hit and an easy landmark to tick off the to-do list.
66 – Laugh your socks off at Comedy Works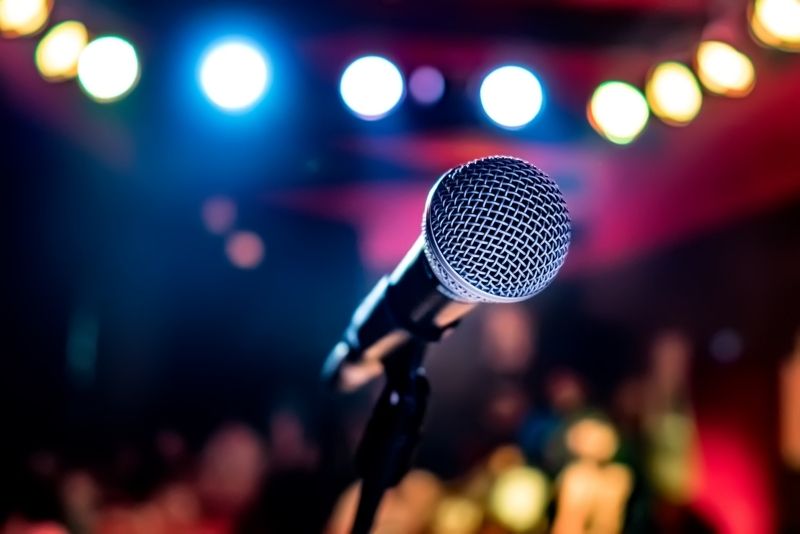 The Denver Comedy Works is one of the top stand-up comedy venues in the country and has hosted some of the most famous comedians to ever live. Travelers can stop by for a great night's entertainment, PLUS special events like open mic nights and improv shows featuring local talent.
Considering the fact that the Comedy Works comedy club is one of the oldest in America, a late-night show is one of the quintessential things to do in Denver
67 – Take a walking tour through the Baker Historic Neighborhood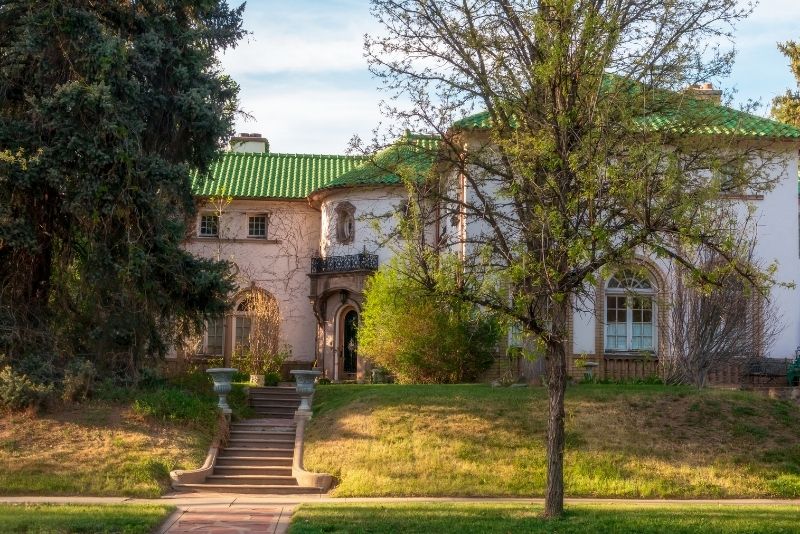 As one of the oldest neighborhoods in all of Denver — largely built up between the 1870s and the 1920s — travelers can learn all about the city's past on tours that stroll past historic homes and former (and current) landmarks.
While renowned for its history, it's been transformed over the years and is now flooded with vintage fashion boutiques, eclectic Asian restaurants, and late-night watering holes.
68 – Travel back in time to the 16th century at the Colorado Renaissance Festival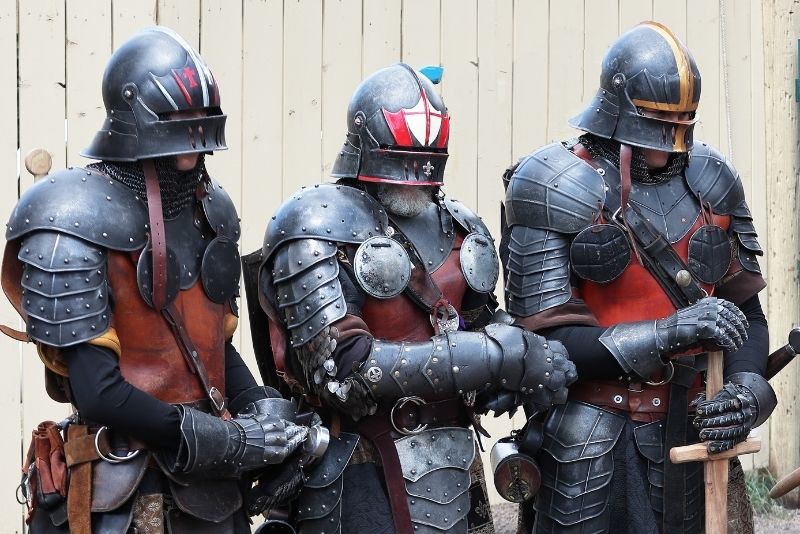 Open for eight weekends in July and August every year, The Colorado Renaissance Faire recreates life in renaissance England by bringing together unique performances, classic rides, and authentic costumes
With daily interactive activities that would have occurred during that time period, this reenactment village is a wonderful way to get a taste of history while enjoying exciting entertainment!
We hope you've enjoyed our selection of things to do in Denver, Colorado! If you have any other must-see suggestions, feel free to let us know in the comments!
As always, happy travels.