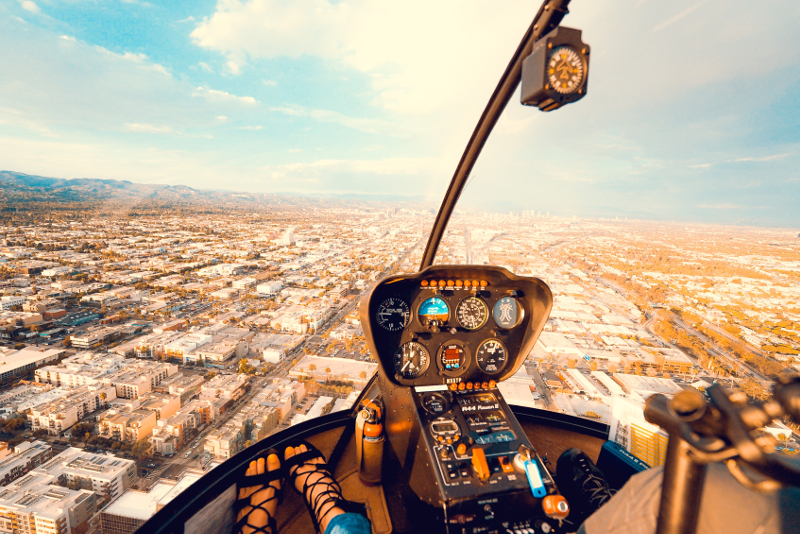 Famous for its vibrant nightlife, museums, and theme parks, there is a huge variety of cool things to do in Los Angeles to make sure you have a memorable time there. But if you are looking to see the city's ultimate landmarks from a different perspective, you need to get yourself on to one of the best helicopter tours in Los Angeles.
This article provides an overview of the various helicopter rides in Los Angeles, including what tour fits best your needs, what to see during the flight, how much tours cost, how to book online and get discounts, what is the best time to fly and much more.
Get unbeatable prices and insider tips on the best helicopter tours in Los Angeles. Have a safe flight and enjoy the view!
Don't feel like reading ahead? Book your helicopter tour in Los Angeles right now.
What will I see? What helicopter tour should I choose?

Get airborne and see Los Angeles' most famous landmarks from the air on a high-flying helicopter ride.
There are several helicopter tours in Los Angeles to enjoy. Please find below the most popular ones.
1- Hollywood sign helicopter tours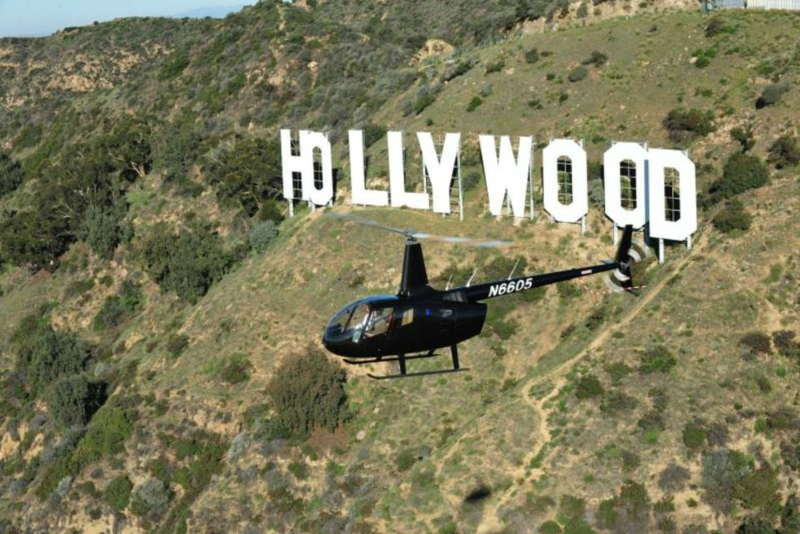 Soar past the legendary Hollywood sign and enjoy magnificent views over Hollywood. You will pass over the Walk of Fame, fly over amazing skyscrapers, theme parks and other major Hollywood attractions.
2 – California coastline helicopter tours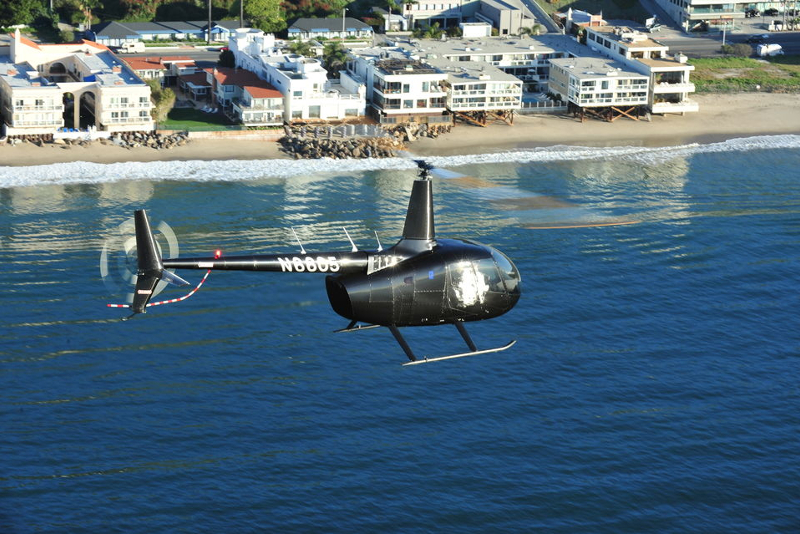 Fly over the Los Angeles' coastline and admire California's most famous beaches, harbors and cities from the air. Enjoy aerial views of surf breaks and coastal hills as you fly past Manhattan Beach, Long Beach, Hermosa Beach, Palos Verdes, and Cabrillo Beach.
3 – Romantic helicopter tours with mountain landing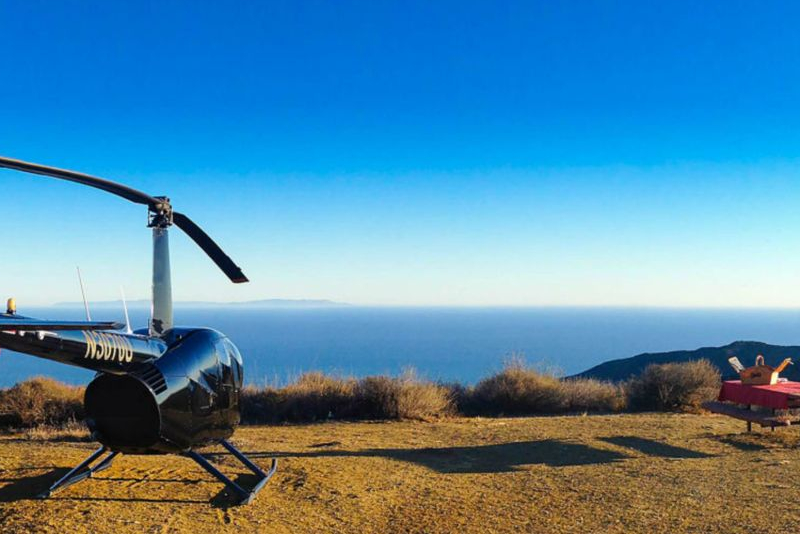 Fly over Los Angeles's beautiful coastline and enjoy stunning aerial views of Hollywood, Beverly Hills, and Bel Air districts. Then enjoy a romantic picnic on the top of a plateau overlooking the Pacific Ocean. Your love one will love it! 😉
4 – Beverly Hills & celebrity homes helicopter tours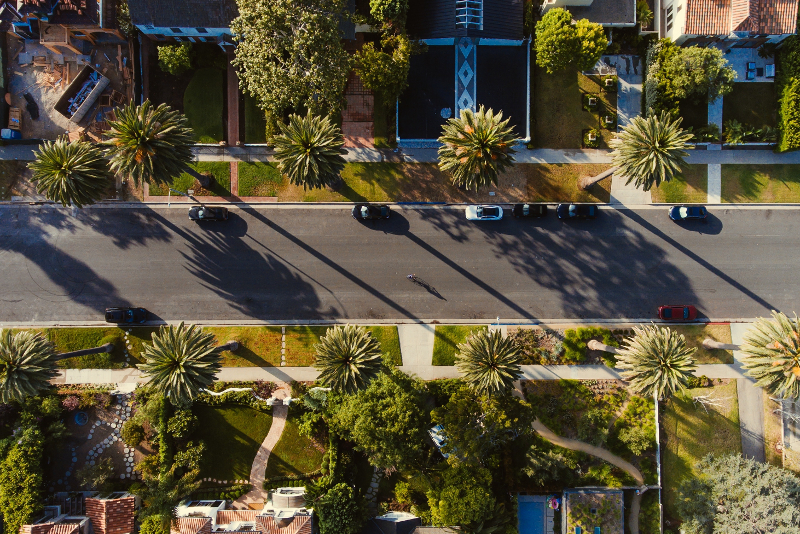 Peek over the gates of Beverly Hills and look down on your favorite celebrities homes from the sky. Listen to live commentary from your pilot and admire the massive mansions.
5 – Los Angeles at night helicopter tours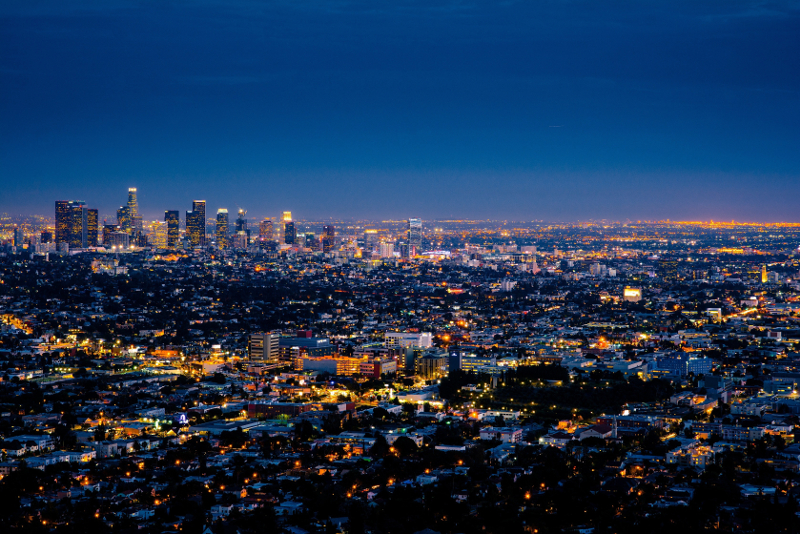 Fly over Los Angeles by night and admire the city ablaze with illuminations. Cruise over the downtown skyscrapers as it glows in the evening darkness and enjoy breathtaking views of Los Angeles bathed in moonlight.
How much do helicopter tours in Los Angeles cost?
The cost of a helicopter flight depends mainly from the duration of the tour, the comfort provided by the helicopter company and lastly if it is a shared or private flight. Usually, helicopter tours cost between 100$ up to 800$.
What are the best companies to book a helicopter tour in LA? Are there any discounts available?
Helicopter tours are big business in Los Angeles and there is a healthy competition between helicopter companies and travel agencies.
You may book directly with the helicopter company (Star Helicopters, Anthelion Helicopters, Orbic Air, Helinet) or book with an online travel agency such as Viator, Getyourguide, Adrenaline or Ceetiz to name a few.
Prices are very competitive, discounts are offered on a regular basis. Make sure you do a price comparison before booking as you will often find generous discounts.
How long do helicopter tours in Los Angeles last?
Usually, helicopter tours in Big Island last between 15 mins up to 2 hours. The duration of the tour depends on what you wish to see.
Can I cancel my booking before the starting date?
Always check the cancelation policies of the helicopter company before booking.
Cancelations policies differ according to the helicopter company you choose. Usually, you may cancel your booking 72 hours before departure and get fully refunded. If you want to cancel your helicopter tour 48 hours (or less) prior the scheduled departure time, you may need to pay a fee per passenger. If you have to cancel your tour less than 24 hours prior the departure, you won't get any refund.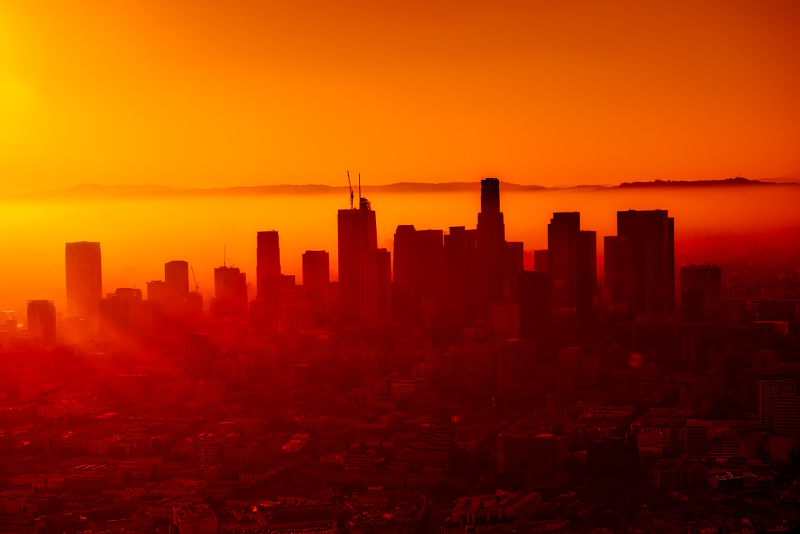 May I pick my seat before the booking?
Helicopters tour companies in Los Angeles use six-seat helicopters with two passengers in front and four in the back. Therefore two passengers will be seated in the middle seats in the back and with a slightly less direct view of the scenery.
Please note that the seating arrangement will be based on the weight of the passengers. Weight needs to be balanced to make it fly properly and ultimately for safety reasons.
However, you can voice your seating preferences during the process, and the staff will try to accommodate your wishes before the start of the flight.
What do I do in case of bad weather?
Have a look at the weather forecast before booking. In cases of poor visibility, lightning, extreme winds or heavy rain, your flight may be canceled. Helicopter companies will offer you a full refund or the possibility to reschedule your helicopter tour.
Are children allowed inside the helicopter?
Absolutely! Children are allowed to join a helicopter flight. If your baby is younger than one year old, he/she may sit on an adult's lap. Over 2 years old, children have to pay for their seat as a regular adult.
Travel tips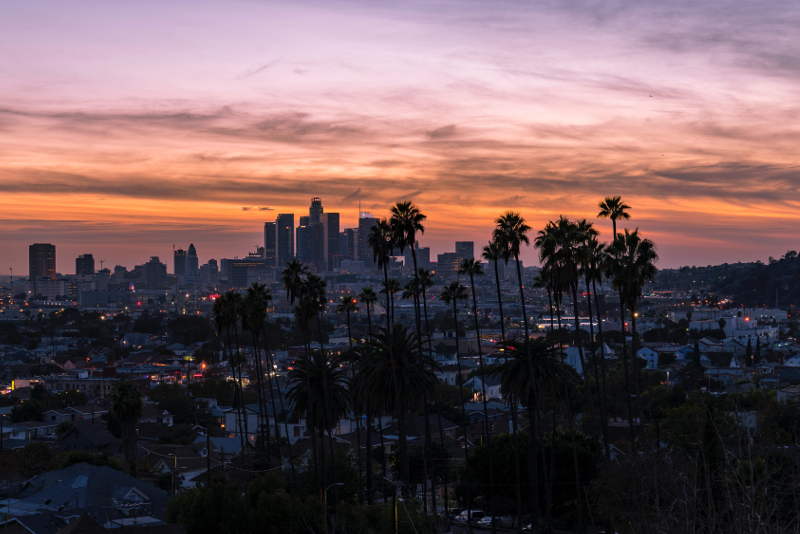 Pay attention and follow all safety instructions and do not hesitate to ask questions to the staff.
Avoid wearing earrings as they could get in the way of your headphones.
If you are prone to motion sickness, do not forget to take medication prior to your flight.
Wear dark clothing to minimize the glare on the helicopter's windows.
Use high-speed film for your camera and hold your camera lens near the window to minimize reflections.
Don't forget your passport, some companies may require it before boarding.
No bags are allowed inside the helicopter. You can store bags and coats in the free lockers.
If you ask for a guaranteed window seat, you may need to book a private tour.
Are you ready to take your Los Angeles trip to new heights? 🙂