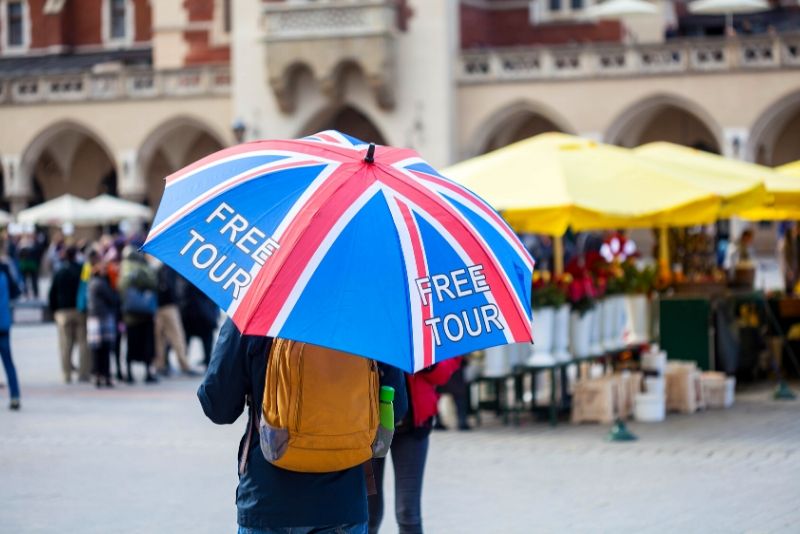 If you are looking at this page you are probably looking for recommendations on where to find free walking tours. There are many websites and apps where you can book free walking tours and, sometimes, it can be difficult to decide which to use. To save you some time, we have curated a list of websites in order to help you find the best free walking tour in your next destination.
Websites to find Free Walking Tours
GuruWalk
is the leading website for free walking tours. There are over 300 cities covered with thousands of free tours. Local guides or local companies can list their free tours and travellers get the benefit of using just one website to find free tours in all the destinations.
Civitatis
is a tour website which offer thousands of products. Civitatis does not offer only free tours, but you will find all kind of tours, tickets and activites. However, they do have enough free walking tours in many destinations.
Free Tour
is one of the leading platforms for smart travellers to book free tours or cheap walking tours with local tour guides. Take a look at their website to find all the free tours that they offer. The region with the most of the offers is Europe, but you will find some tours in other destinations as well.
Free Tours by Foot
is one of the oldest websites and tour operator offering this kind of product. They have a comprehensive catalogue in United States and in the most popular cities in Europe.
Among the thousands of tours, tickets and activities offered on
Getyourguide
there are free tours as well. However, the website does not have free tours as main focus, therefore you will find some offers only in the most touristic cities worldwide.
Started in Berlin in 2004,
Sandemans New Europe
has contributed to the diffusion of the concept of free walking tours in Europe and worldwide. They offer a good catalogue of destinations. You will probably find a free tour available in your next destination.
Musement
offers a marketplace for tours and activities, among which free tours are included. You will find several options available in the most touristic destinations, but not so many offers in the small medium destinations.
The website
Tours Gratis
is more popular in Spanish speaking countries than in the rest of the world. In fact, "gratis" means free in Spanish. However, they have expanded their catalogue quite a lot in the last few years, covering many countries with a meaningful amount of free tours in English.
Since the start of the popularity of the free walking tours, many tour operators have turned their offerings to cover this sector.
StrawberryTours
operates its own tours in 9 cities, with most of the products available in London.
We hope that our list of websites can make your search easier. Check those websites to find and book the best free walking tour that fits your need.
If you are looking for a more convenient way to search and compare multiple websites selling free walking tours, take a look at TourScanner! Type the city of your destination in the search bar and then look for free walking tours.
For example, you can check some of the main destinations on TourScanner by clicking on these links:
Free Walking Tours in Lisbon
Free Walking Tours in Rome
Free Walking Tours in London
Free Walking Tours in Madrid
Free Walking Tours in Paris
Frequently Asked Questions
How does a Free Walking Tour work?
Free walking tours are a special kind of tours in which the price is not set. The tours are not actually free, in the sense that the price is 0. They are "free" in the sense that you can pay as much as you like. Basically, after the tour, your guide will ask you to tip him based on how much you think the tour was worth.
How much is a fair tip for the guide?
There are different kinds of tours that require different skills and have different durations. There will be people paying €50 or €5, but in general, people pay between €10 and €15 per person (or the equivalent in local currency) for a 2-3 hours tour. If your tour lasts longer, or there are just few participants, it's advisable to pay a bit more.
Don't hesitate to comment below if you wish to recommend other websites to book free walking tours. Enjoy your next free tour!! 🙂