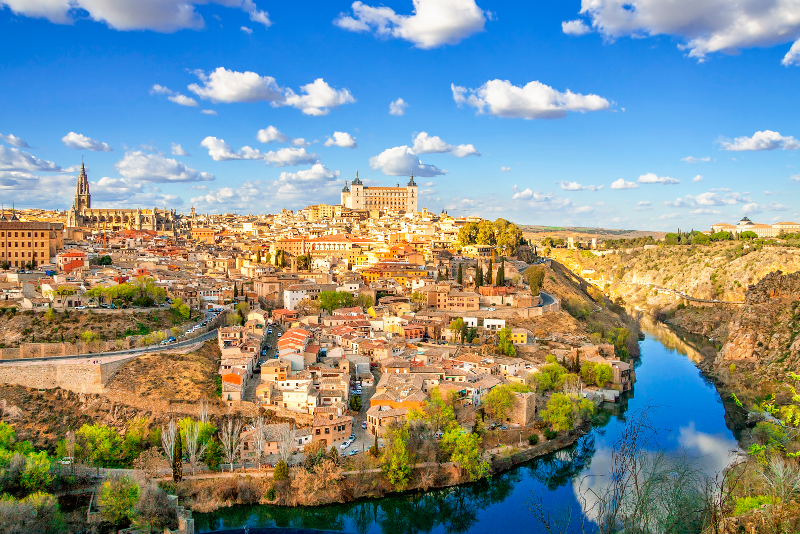 Organizing a day trip to Toledo from Madrid? Toledo is one of Spain's most enchanting ancient cities, and filled with fascinating attractions. Sitting majestically above the Tagus River, Toledo offers to its visitors stunning attractions to visit, cool sights, and unusual things to do. Learn how to experience the best of Toledo with this complete guide, including:
Are you ready to book a day trip to Toledo from Madrid right now? Don't feel like reading ahead? Click on the link below and compare all the tours available.
What are the best places to visit in Toledo?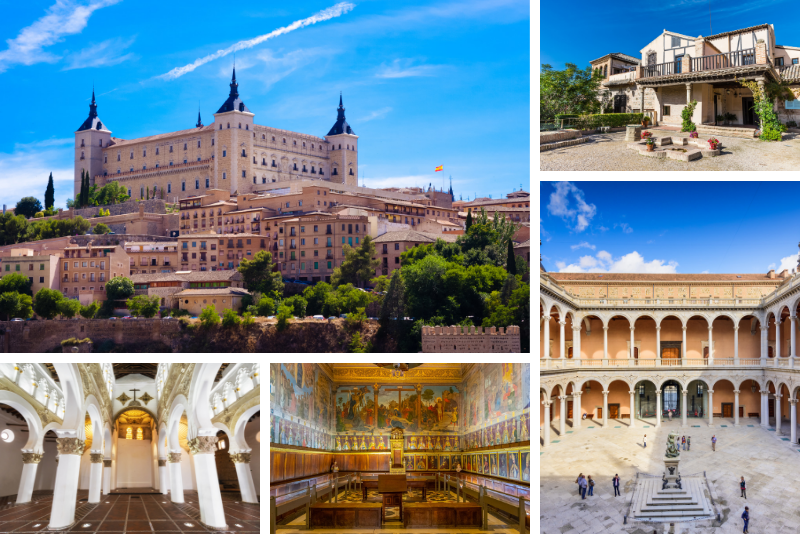 The city of Toledo is a cultural melting pot, and home to the three most important civilisations that have shaped Spanish history, with the legacy of the Christian, Arab and Jewish inhabitants that developed the city over time. The city was designated a World Heritage Site and features several key attractions that reflect its diverse history. Some of Toledo's must-see attractions include:
Catedral Primata: Toledo's grand cathedral dates back to the 15th century, though its foundations date further back to the 6th A prime example of High Gothic architecture, the large building shows off impressive building features and stunning works of art within.
El Greco Museum: the museum dedicated to one of Toledo's most well known residents, the 16th century artist El Greco, you can learn more about his work and see some of his iconic work, depicting the city's landscape.
Mosque of Christ of the Light: built during 999, this mosque is one of the oldest buildings in Toledo, and one of the country's most important sites of its Moorish heritage. Inside you can see the dramatic vaulting at the ceilings, as well as the historic Kufic inscriptions on the building outside.
Alcazar of Toledo: the magnificent palace of Alcazar looms over the landscape of the city, standing at the highest point, at 550 metres. Intended originally as a royal residence, it became a home to widowed queens, and features a different style of façade on each side of the building, reflecting the different styles in favour during the renaissance. You can also visit the army museum inside, featuring a range of historic weaponry.
Synagogue of El Transito: one of the most important sites of Jewish heritage in Spain, the synagogue was built in the 14th century, and later converted into a church. You can see stunning examples of Mudejar architecture, with Arabic and Hebrew calligraphy and ornate tiling inside. Inside, you'll find the Sephardic Museum, where you can learn more about Spain's Jewish history, dating from the 5th century onwards.
Should you visit Toledo on your own or book a guided tour?
Depending on your budget, time and interest, you can visit Toledo on your own or book a guided tour. Before taking a decision, you should know the advantages of booking a guided tour, including:
Travel in comfort: your guided tour may often include private bus or coach transfer direct from Madrid to Toledo, ensuring you can travel in luxury throughout and saving you from having to wait in line for travel tickets, or worry about delays or getting lost.
Make sure you see the best of the city: choosing a guided tour means that you'll get to explore at ease, without worrying about trying to find any attractions, or having to queue to get inside. Your expert guide will take you to the best destinations, and you can relax and enjoy the experience.
Enjoy a great value experience: A guided tour will often include access and visits to key attractions in Toledo, as well as behind the scenes insight from your tour guide. This can often be a great value experience, as you will often get much more out of it that you would be exploring by yourself.
How can you book a Toledo guided tour from Madrid in advance?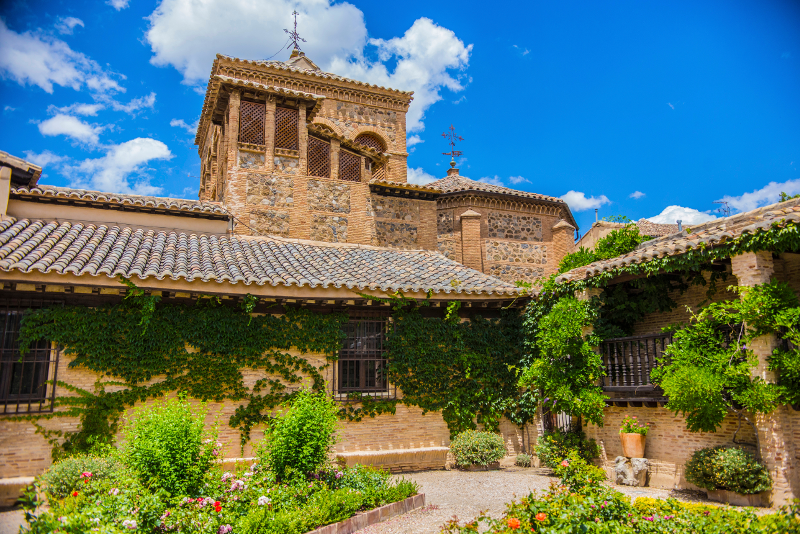 To make the most of your trip to Toledo, it is a good idea to book a guided tour beforehand.
Do you prefer to travel by train or by bus? Do you want to visit other sites on the way to Toledo? Do you prefer a private tour and enjoy a VIP visit? Are you limited on time and rather book a half day tour?
Well, there are a lot of options available. You can find many packages through travel websites such as Getyourguide, Viator, Klook or Civitatis to name a few. We strongly suggest you to compare the different options ahead of time so you can make sure to book the tour that suits best your travel needs. 
Are there any combined tours including Toledo and other attractions?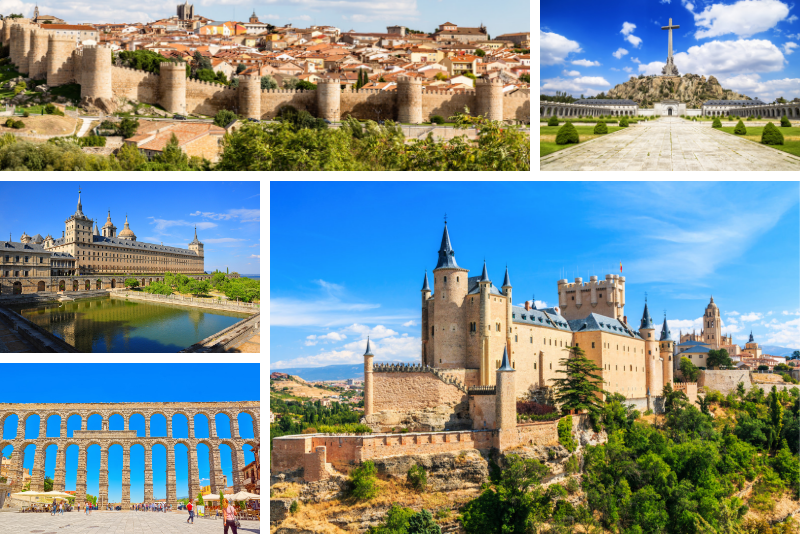 A combined ticket featuring a day trip to Toledo and other nearby attractions is one of the best ways to get a great value experience when you visit Madrid, by letting you see multiple destinations for a single price. Ensure you have a great day trip when you head to Toledo, by booking it together with another exciting destination:
How to get to Toledo from Madrid?
Toledo is close to the city of Madrid, and perfect for a day trip, as it can take less than an hour to get there.
There are few different ways to travel to Toledo: you can drive by car, or alternatively go by public transport, via bus or train.
You can also travel by high speed train, which runs every 30 minutes from Atocha Station in Madrid. Buses also run frequently, and some shuttle buses are available that will include a pick up direct from your hotel in Madrid.
How long does it take to get to Toledo from Madrid? How long should you spend in Toledo?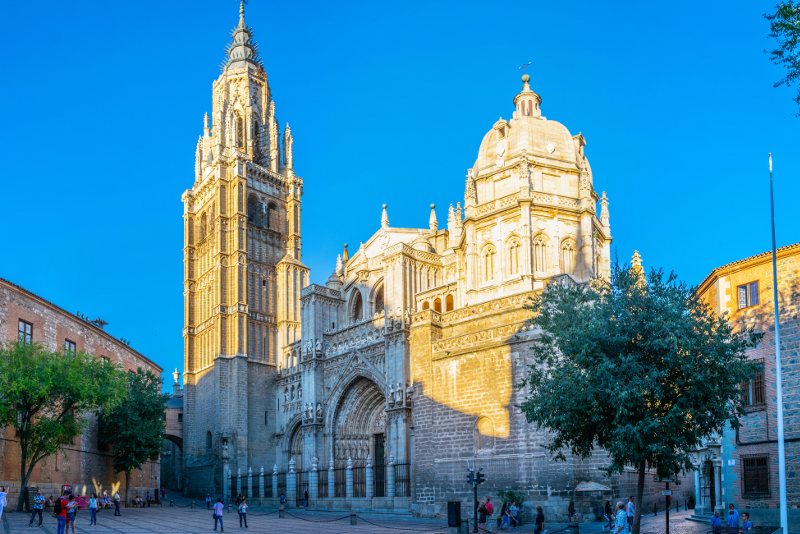 To travel by car, it can take approximately one hour, not including any adverse traffic conditions on the day.
To travel by high speed train, it takes around 30 minutes from Atocha Station, and the bus can take up to 90 minutes, depending on the route and number of stops.
It's worth spending at least half a day in Toledo to see all the main attractions, but if you have time, it's a great city to explore for a full day. If you are planning excursions to other nearby destinations close to Madrid, then you may want to leave aside a few days to allow travel time and rest in between each one.
What is the best time to visit Toledo? How can you avoid the crowd?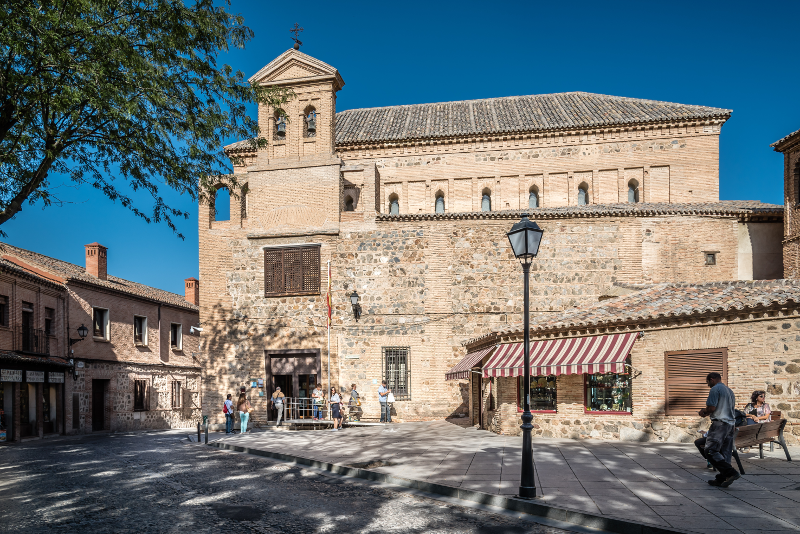 Toledo is often busiest with tourists during the spring months and around the festive period during December. It's best to avoid visiting Toledo during these times if you'd prefer to avoid crowds.
The least crowded times to visit are early spring, between February and March, and through autumn, between September to November.
Day trip to Toledo from Madrid – Travel tips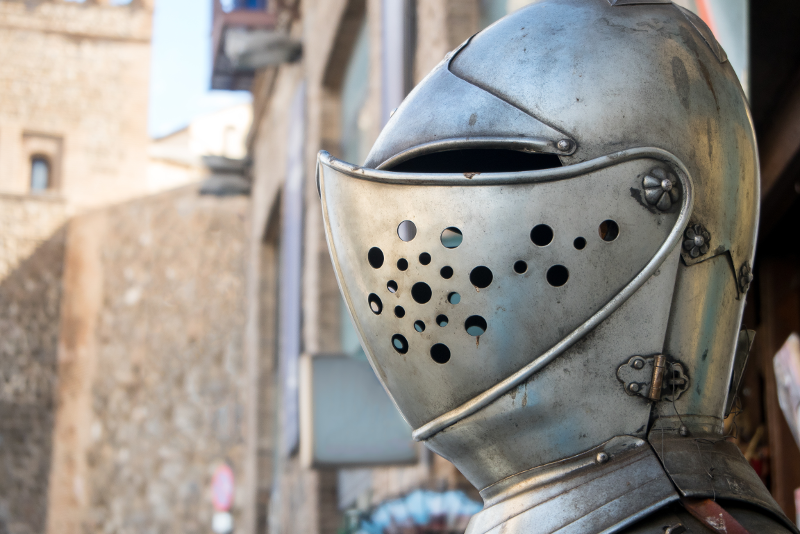 To save time when visiting Toledo on a day trip from Madrid, it's best to book your transport ahead of time, by arranging train or bus tickets, or other transport. It can get busy with tourists and other travellers, and seats can often sell out by the date of travel.
Make sure you allow yourself time to soak up the atmosphere in the main square of Zocodover – here, you'll find plenty of lively attractions, including live performances, cafés and eateries, and tourist stalls. You can also take a short trolley ride around Toledo, giving you a wonderful scenic tour of the city.
The historic centre of Toledo is relatively small and can be explored on foot. Make sure you take comfortable shoes though, as there can be a lot of hilly walking, and it can get tiring, especially when it is hot.